If you want to give your home a touch of shabby chic charm, there is no better way than decorating with old shutters. They look both rustic and fancy at the same time so they fit with a wide range of decorating styles. This list of 34 pretty old shutter decor ideas has all sorts of projects from fun furniture to unique wall art pieces to photo-worthy storage solutions.
34 Ways to Repurpose Old Shutters
Not only are there amazing old shutter decorations, but more practical projects, too! When decorating with old shutters, add some hooks, shelves, or a basket to transform a vintage window covering into a beautiful organizer. Want to give your bedroom a funky antique feel? Try one of the ideas for headboards or family photo displays. This list even contains old shutter decorations for your garden! From planters to pedestals, your outdoor space can benefit from decorating with old shutters as much as the interior of your home.
All of these decors are super easy to make but transform your home from boring to boho beautiful. Just head to your local flea market to grab your supplies and start creating.
1. Antique Shutter and Wreath Wall Decoration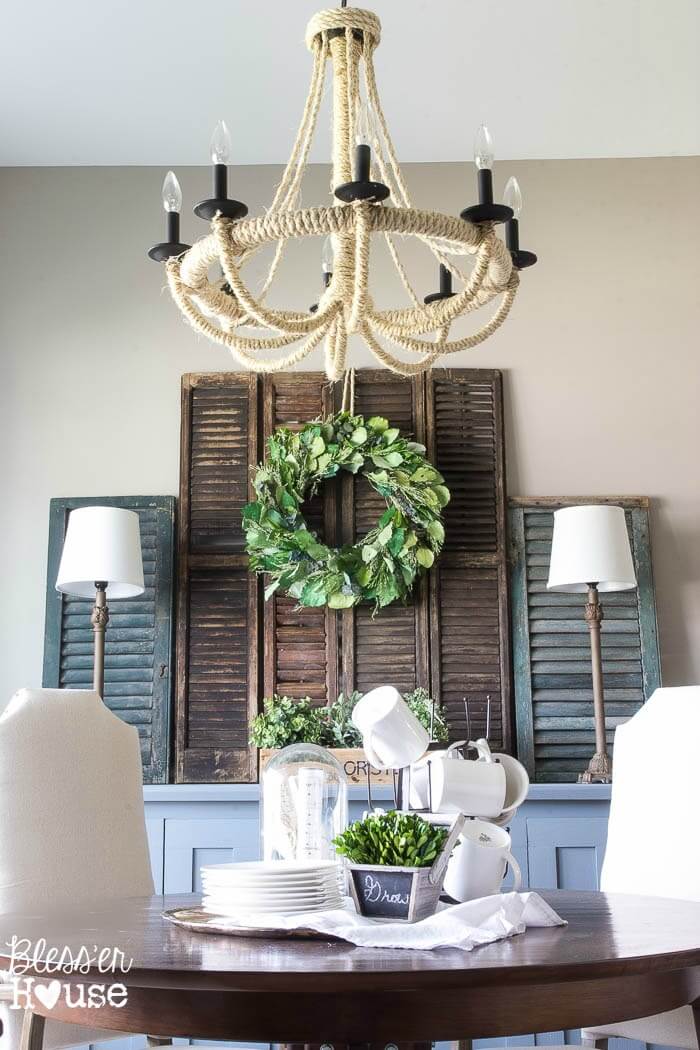 2. DIY Old Window Shutter Bench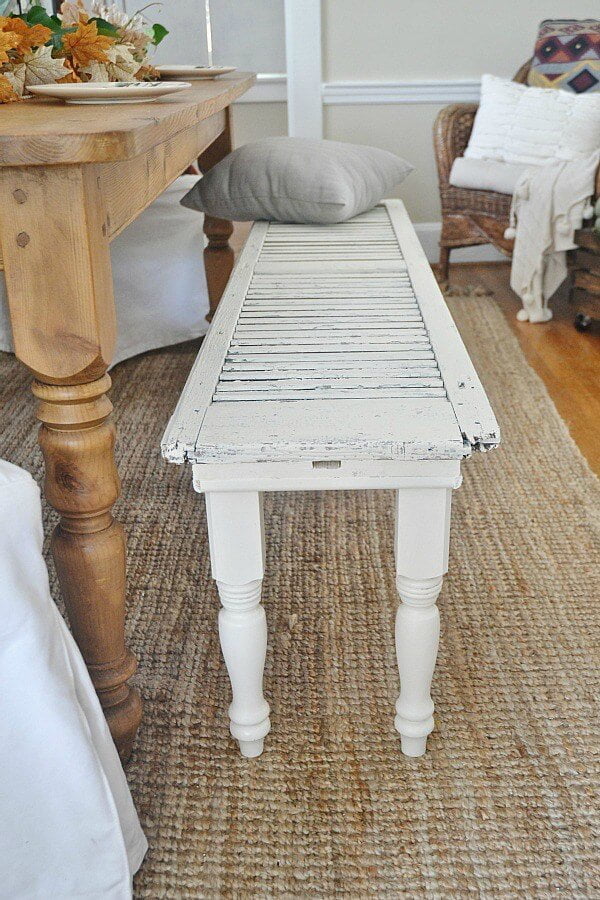 3. Repurposed Sliding Doors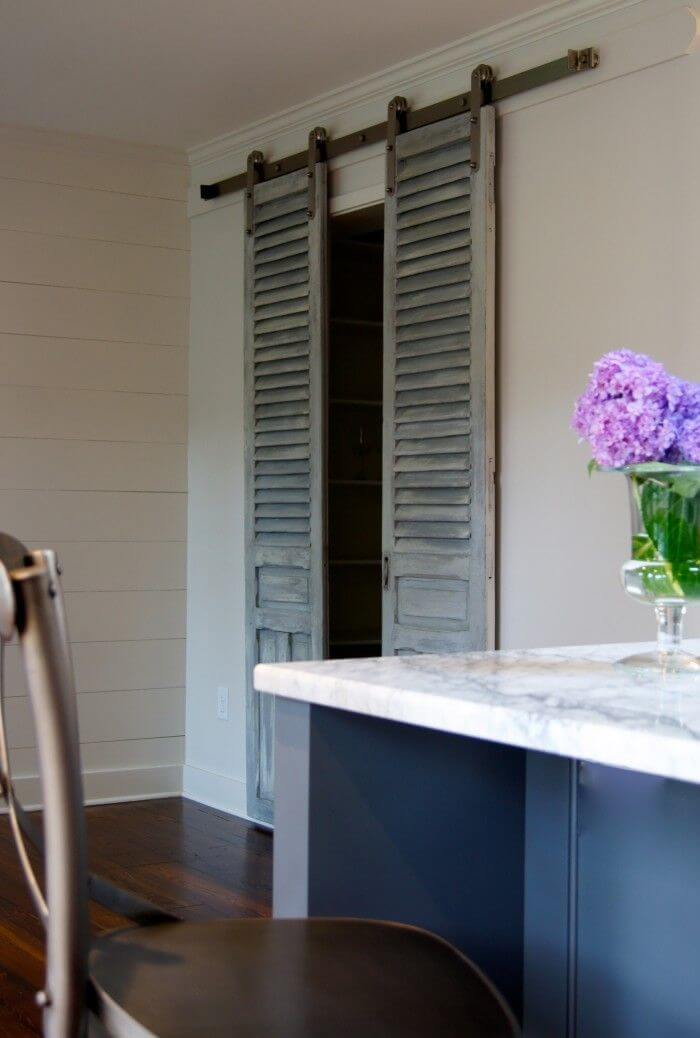 4. Vintage Window and Wall Art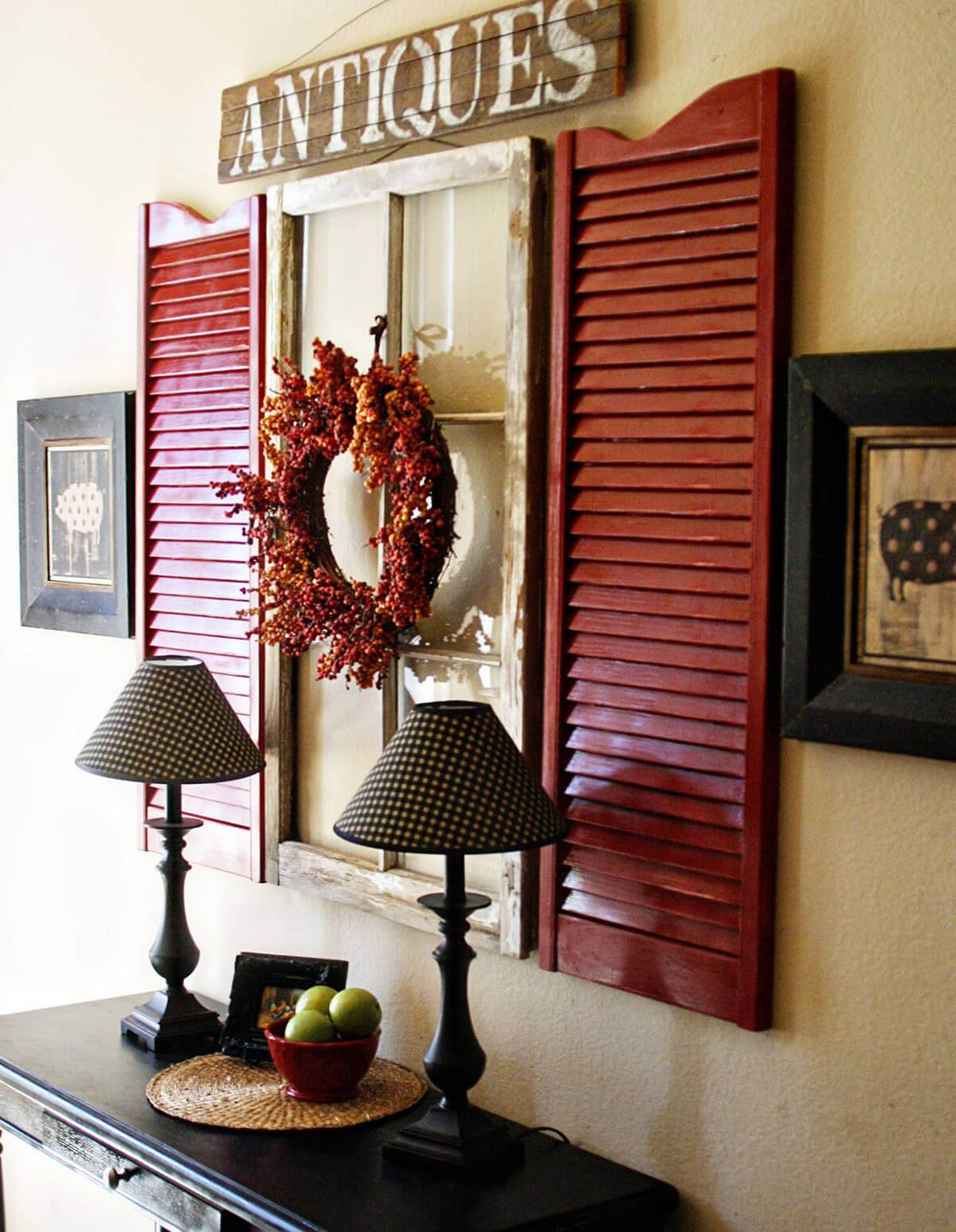 5. Vintage Shutters Photo Frame Display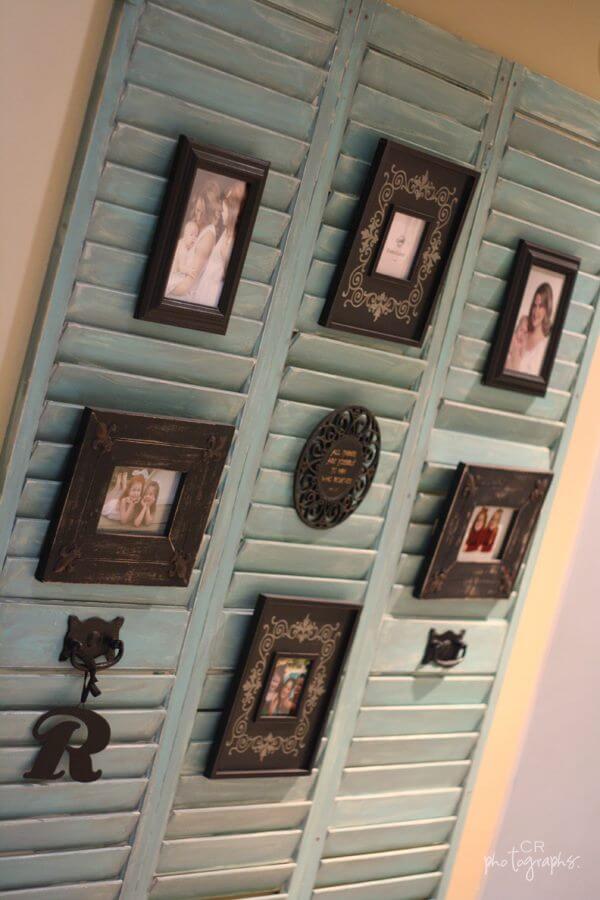 6. Chalkboard and Home Organizer Station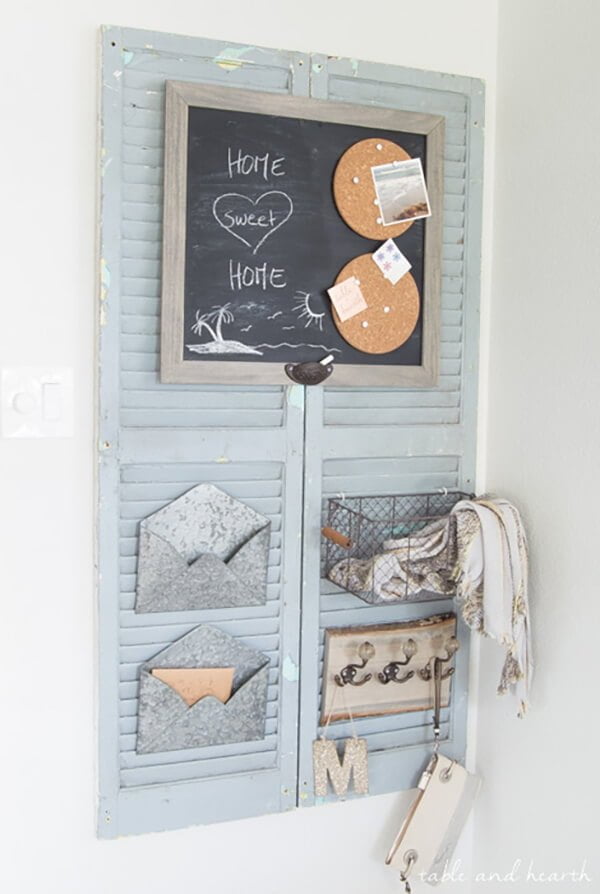 7. Window Shutter and Mason Jar Herb Garden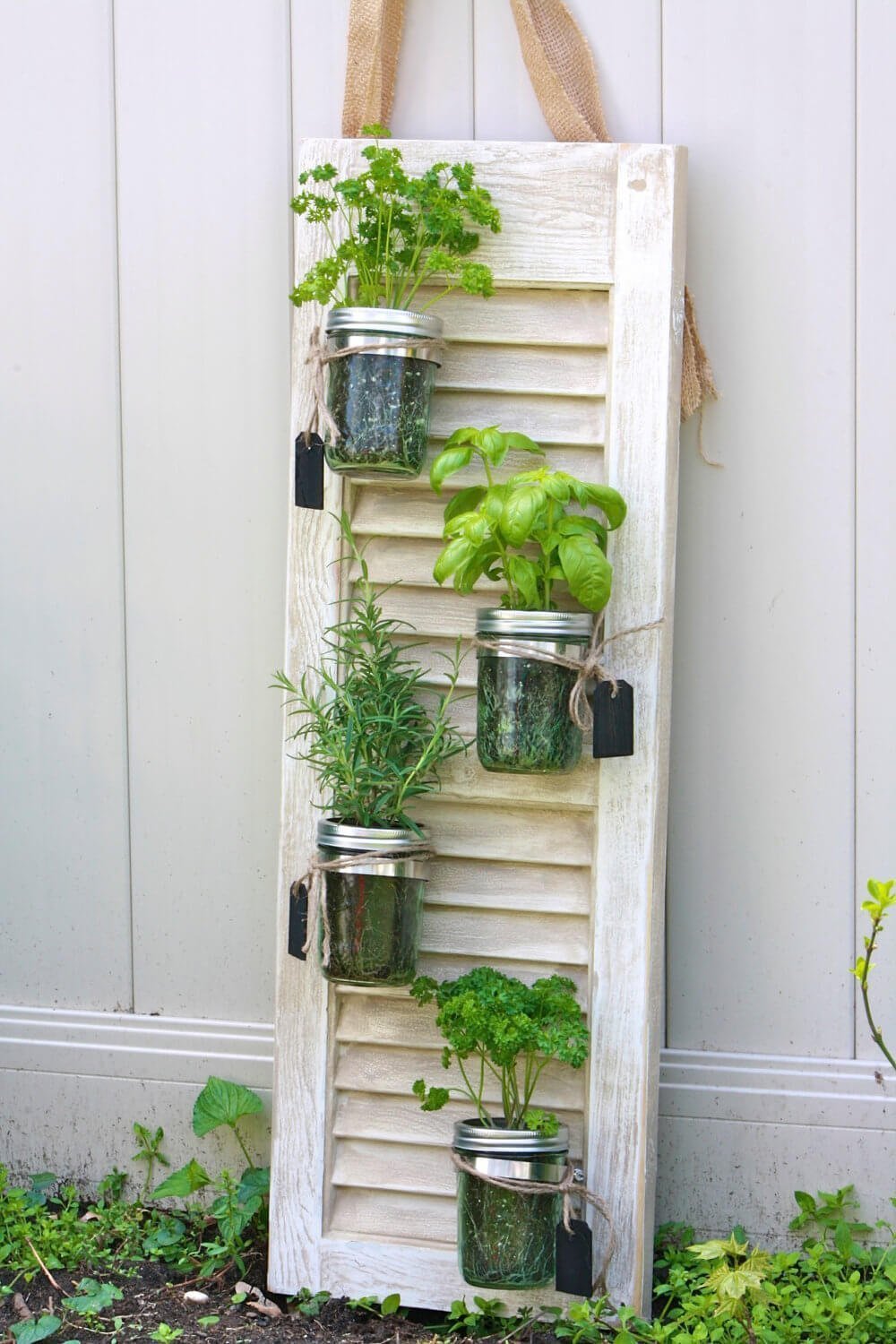 8. Repurposed Living Room Table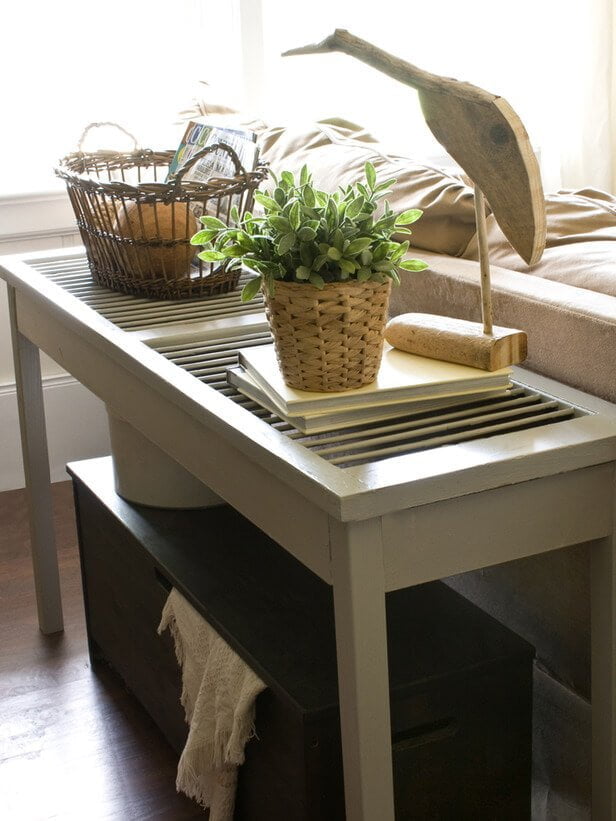 9. Vintage Shutter Hall Tree with Mirror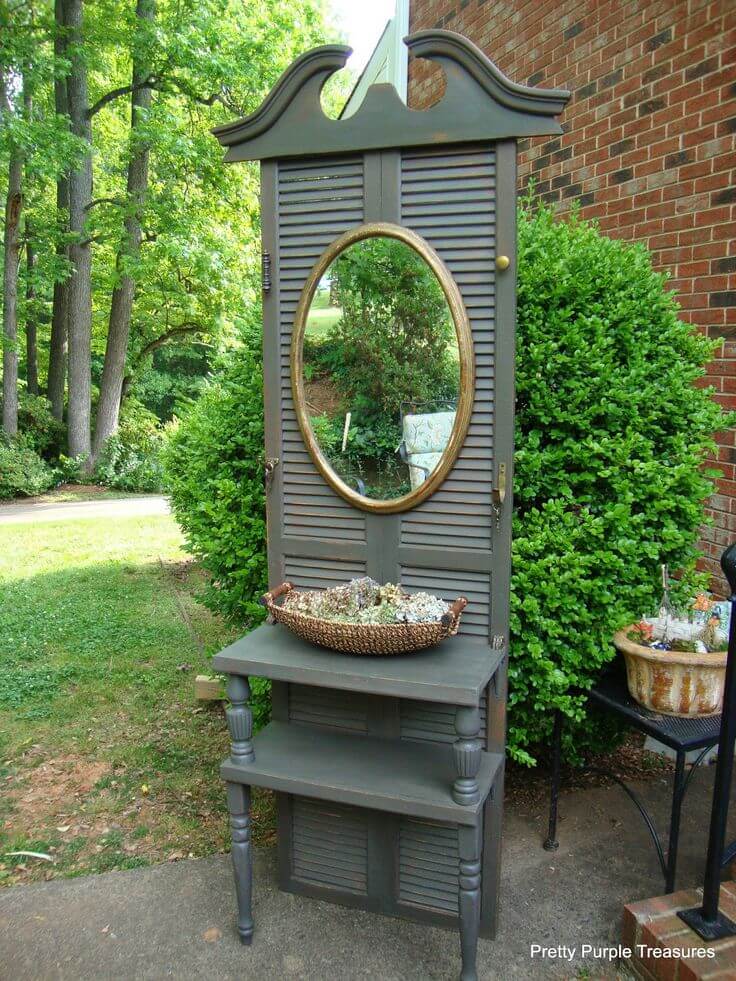 10. Old Shutter and Wreath Decoration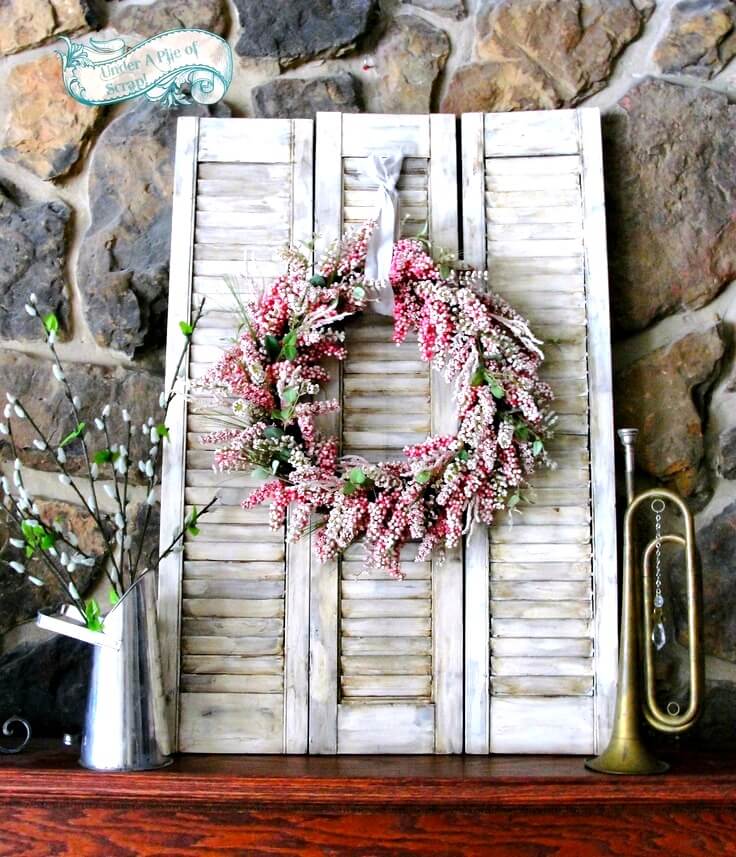 11. Window Shutter Toilet Paper Holder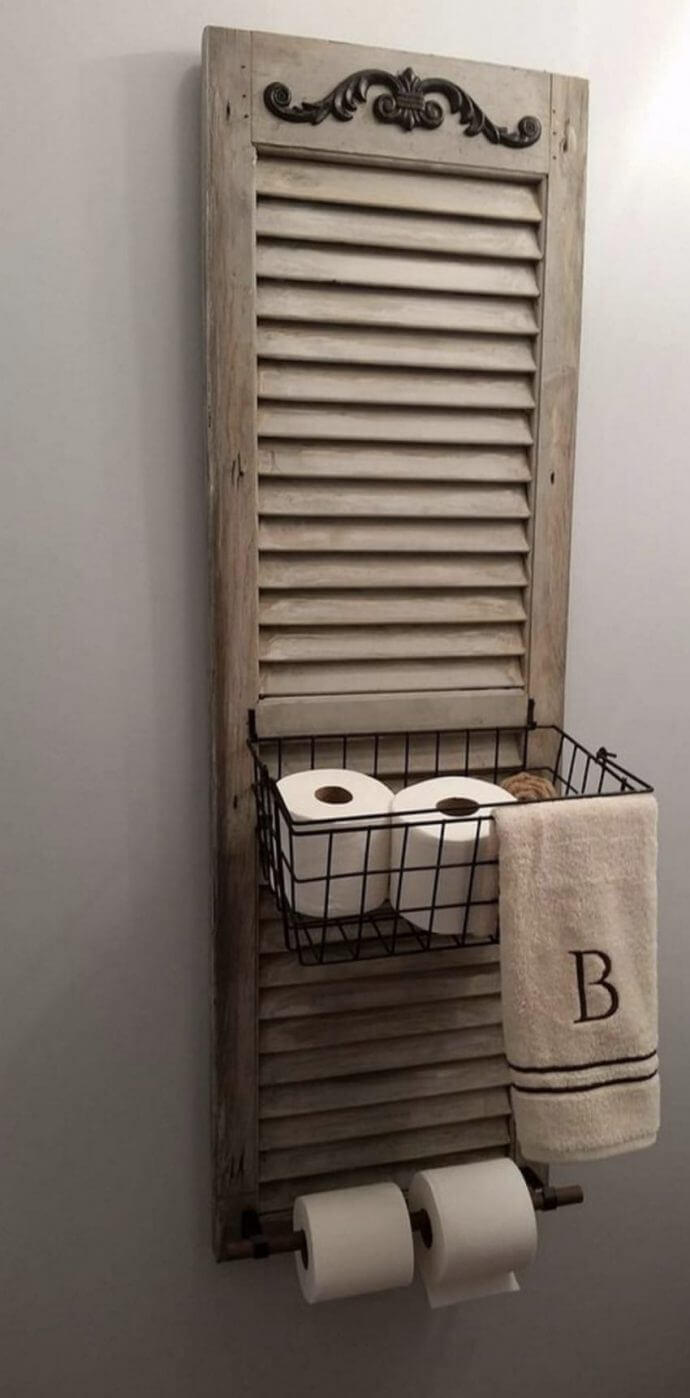 12. Shabby Chic Window Headboard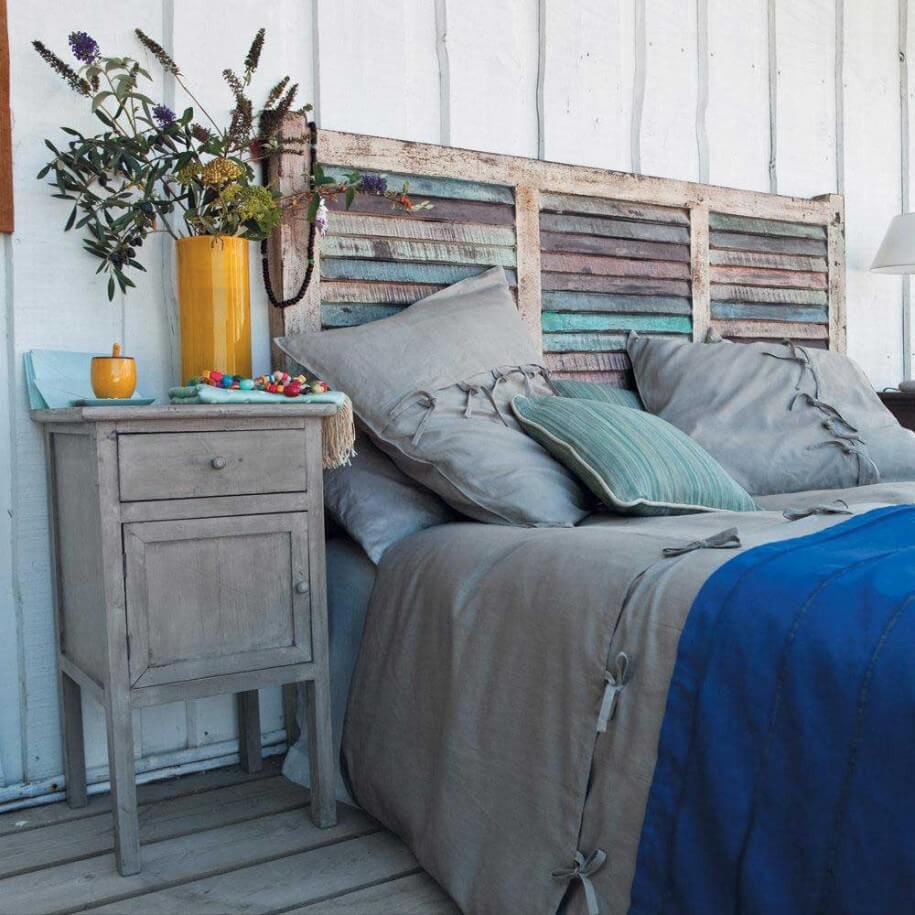 13. Easy DIY Shutter Shelf with Hooks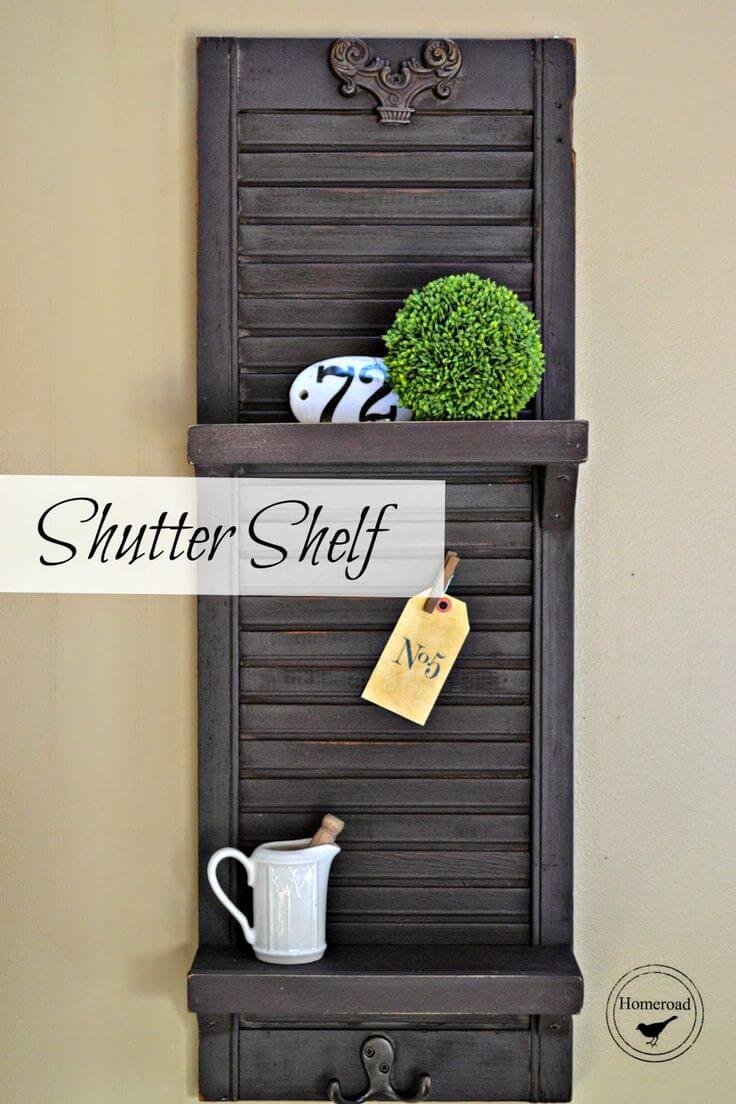 14. DIY Window Shutter Jewelery Organizer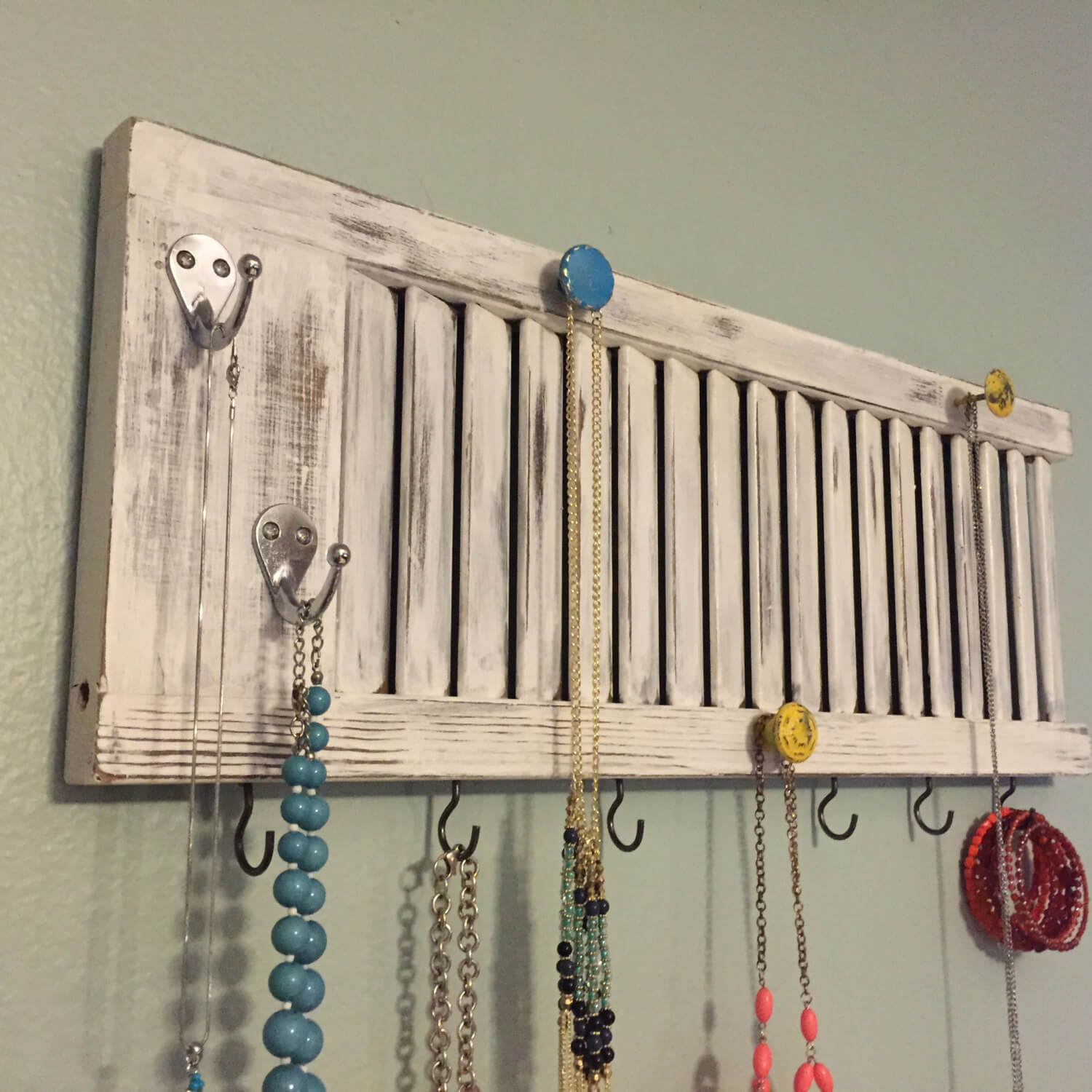 15. Upcycled Window Shutter Shelving Unit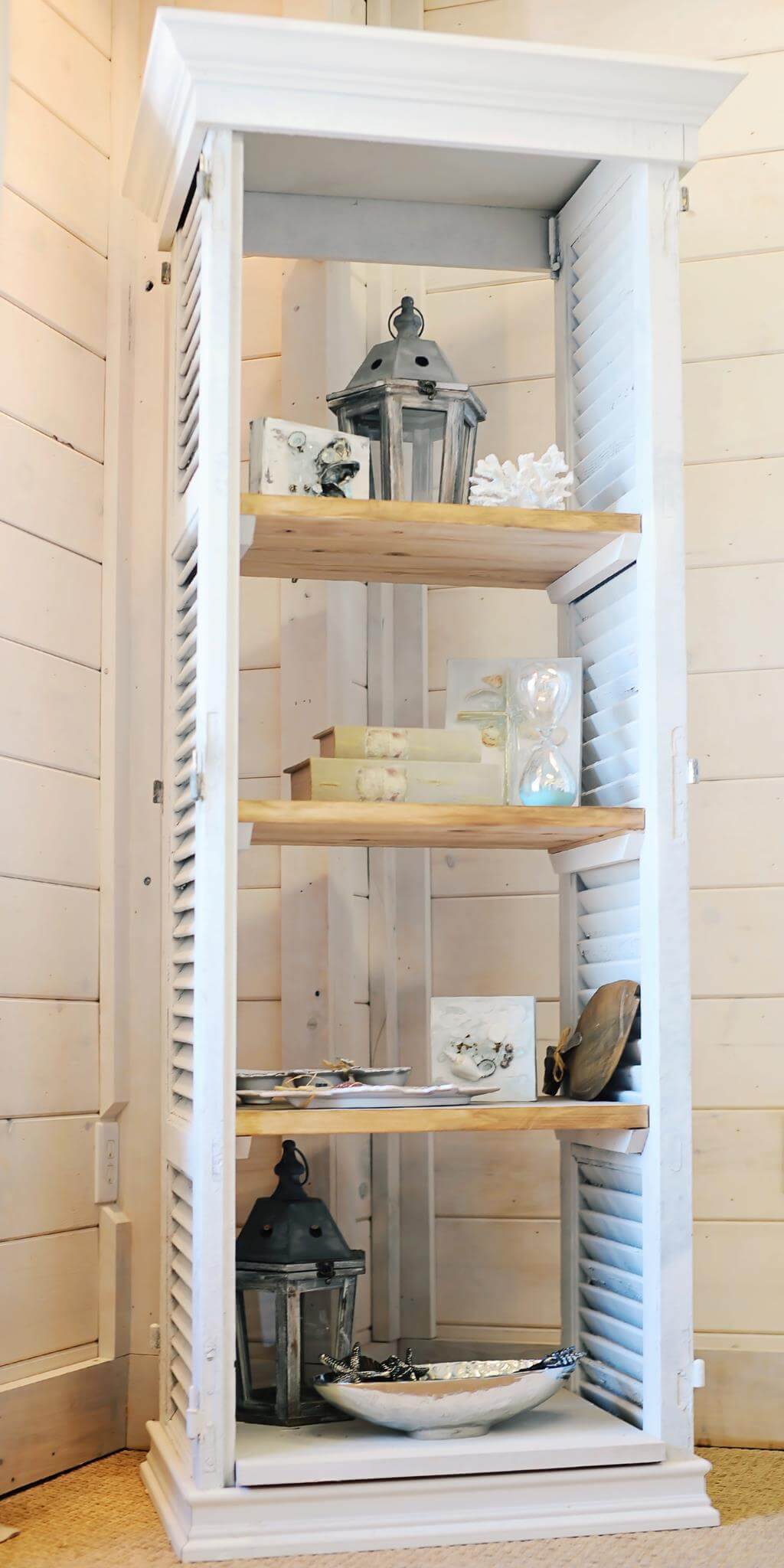 16. DIY Outdoor Welcome Sign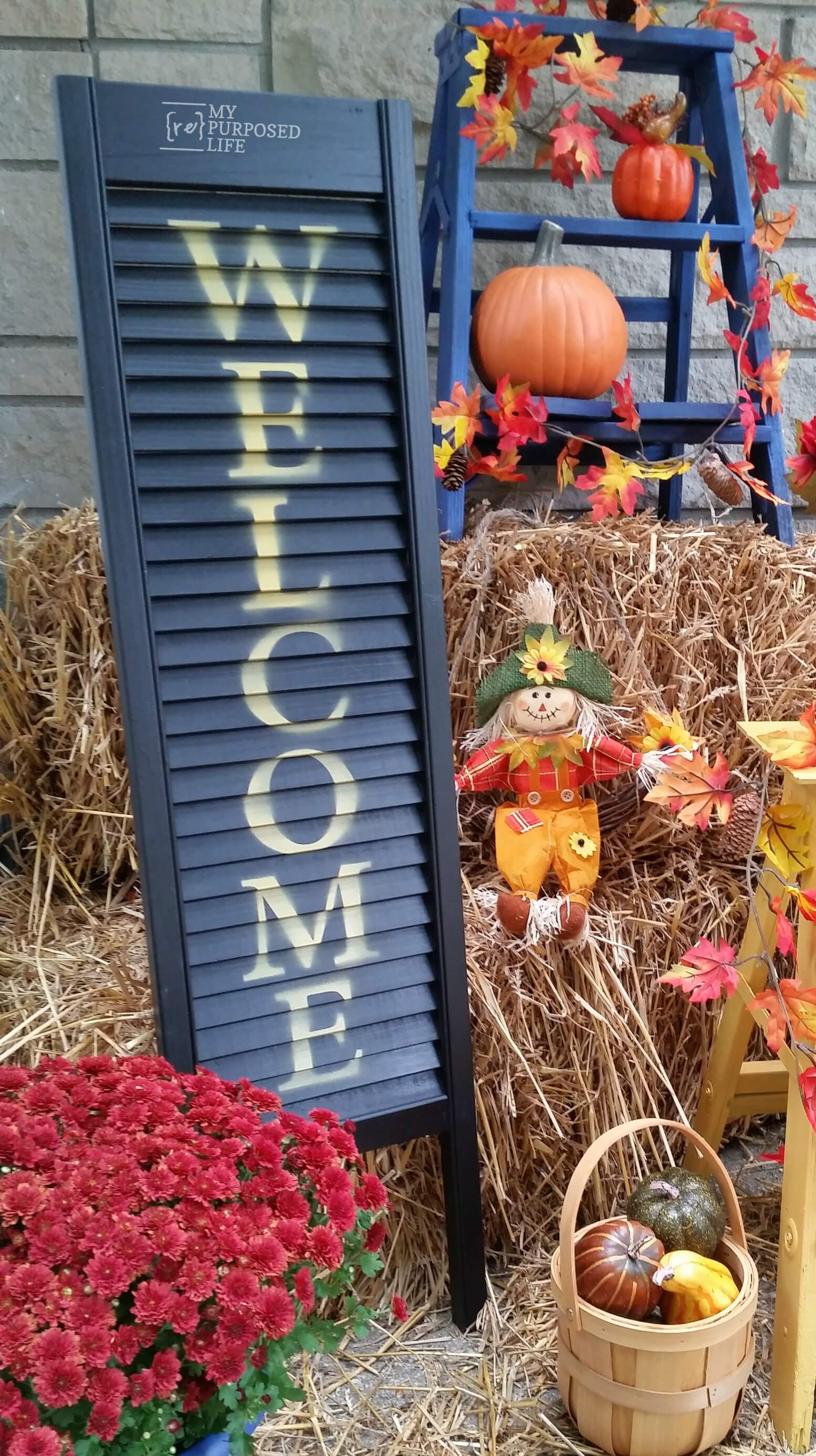 17. Charming and Decorative Plate Display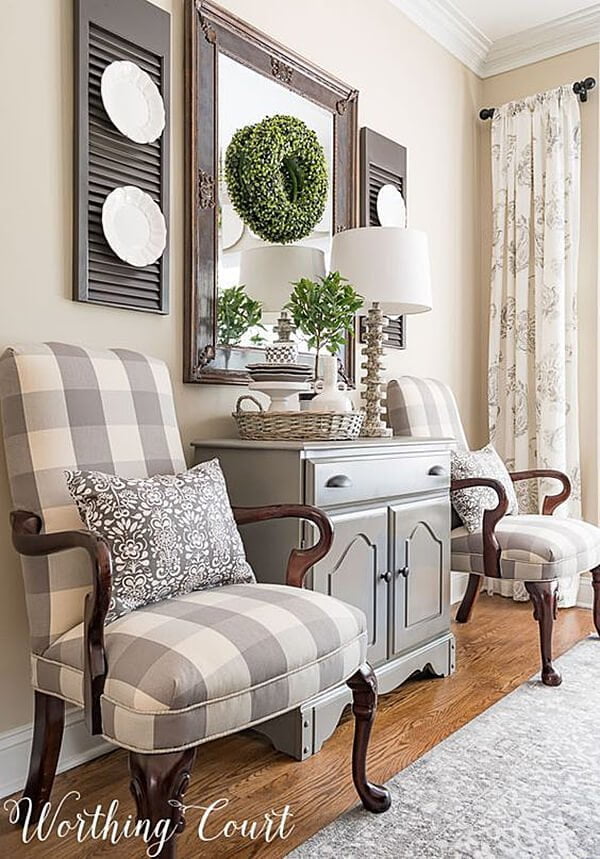 18. DIY Vintage Shutter Pedestal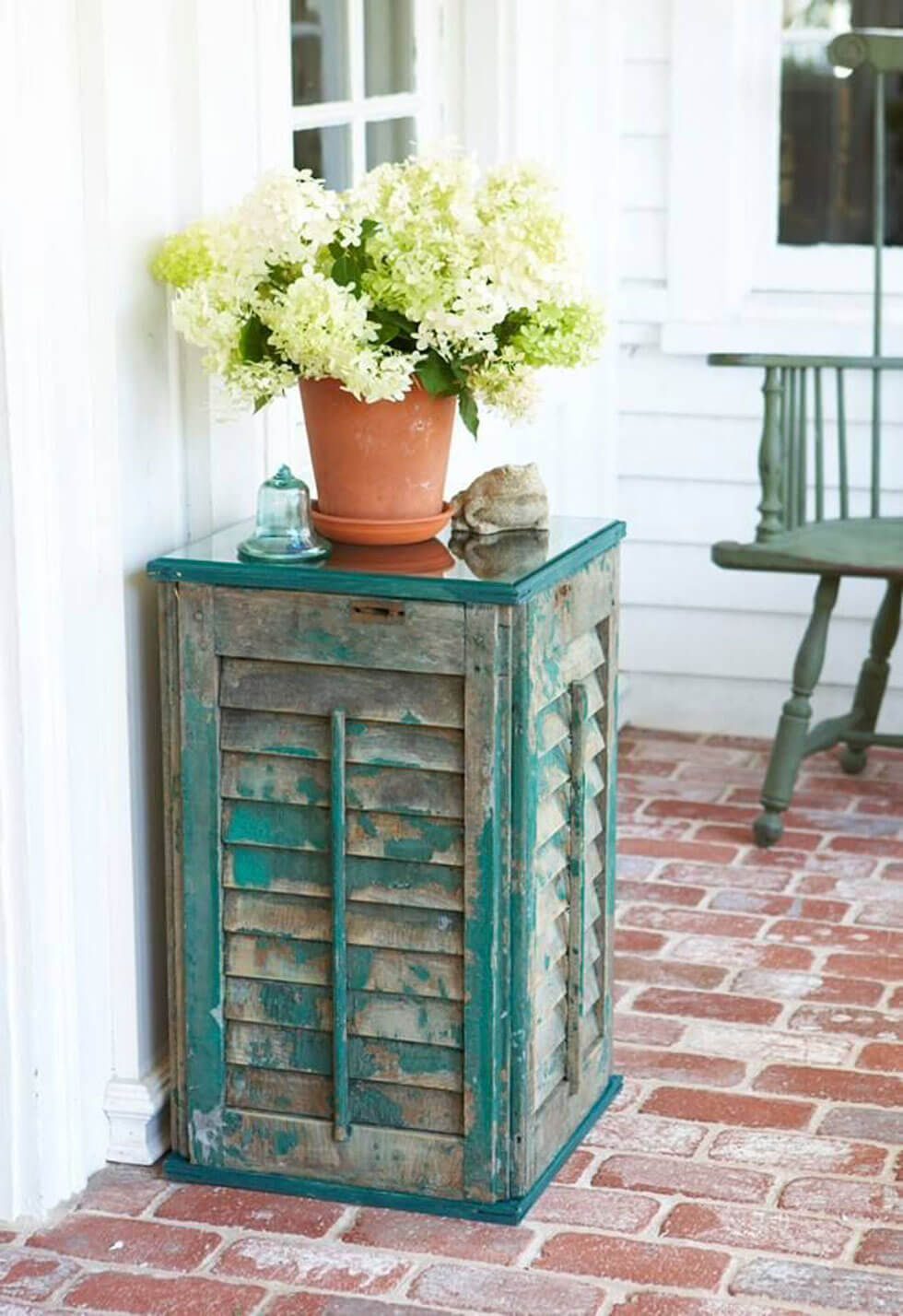 19. Painted Old Shutter Décor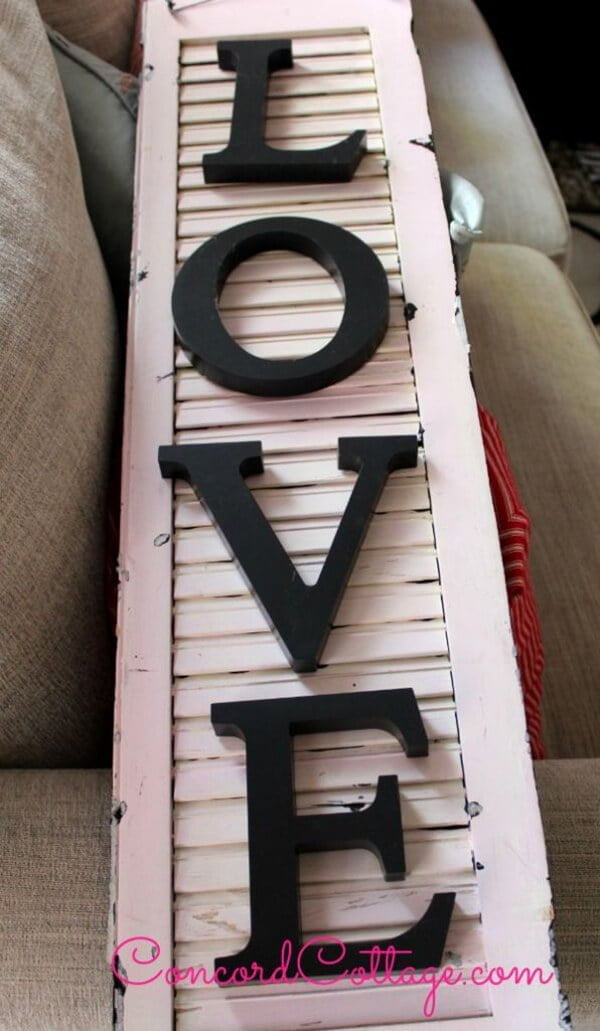 20. Vintage Table Centerpiece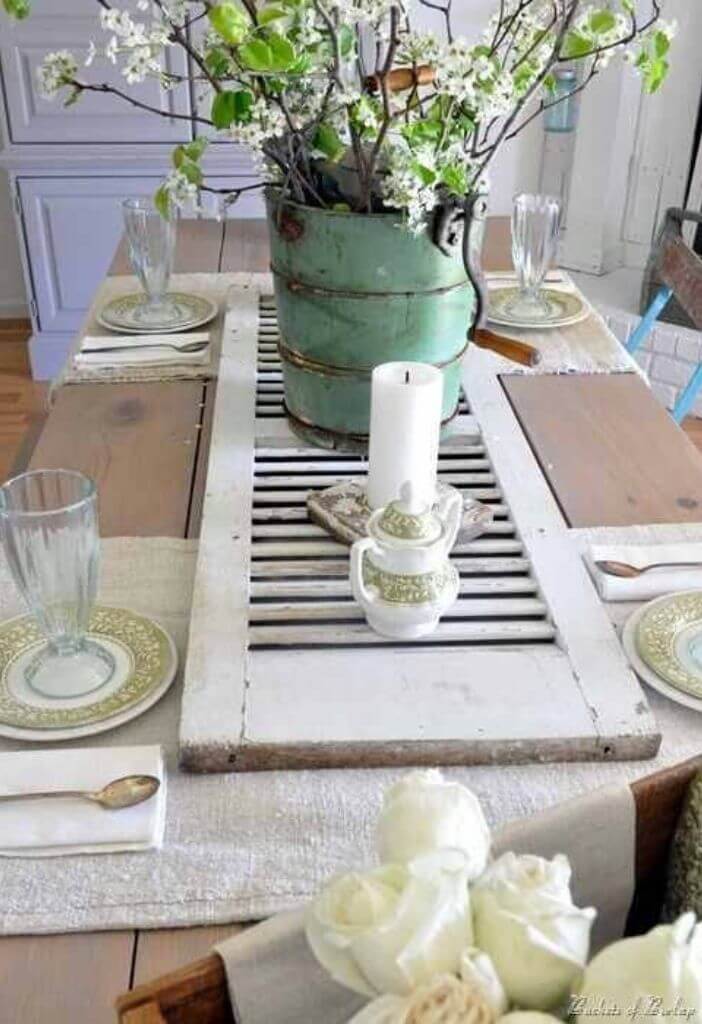 21. Antique Shutter, Window and Wreath Decoration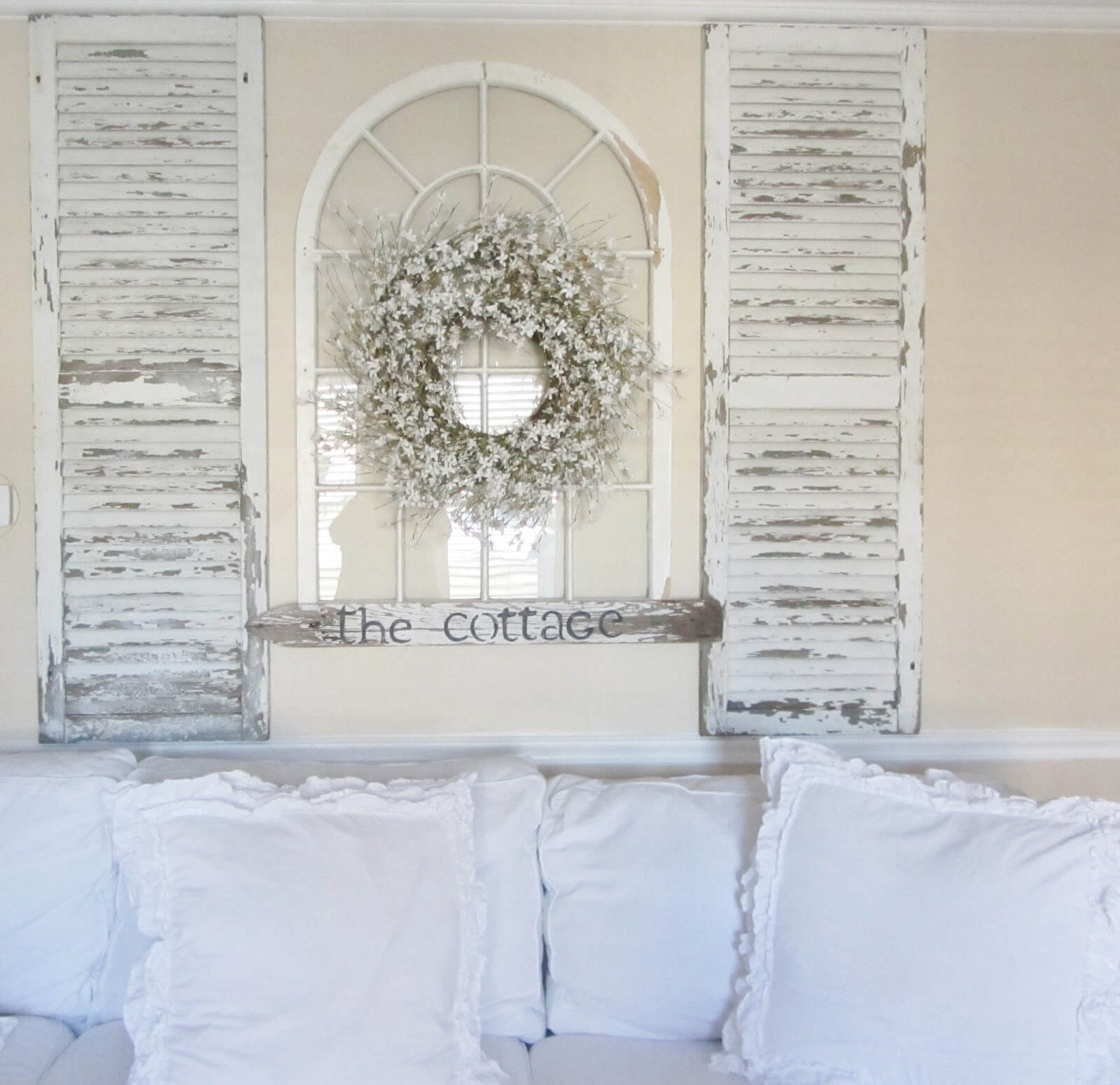 22. Upcycled Semi-Circle Wall Art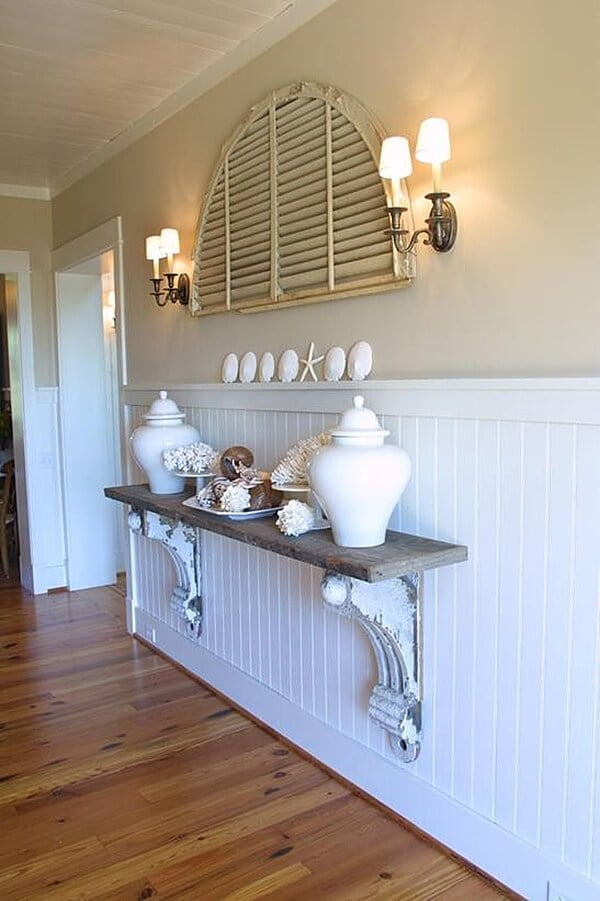 23. DIY Window Planter Box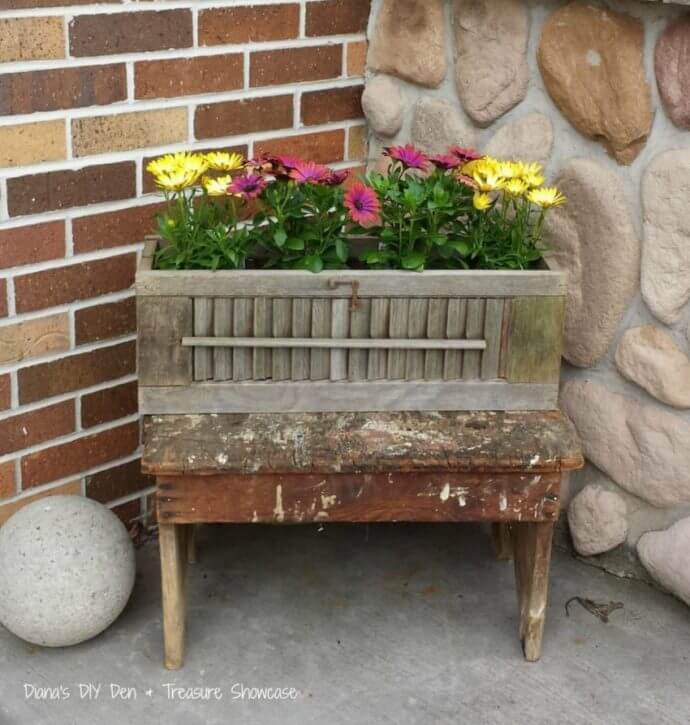 24. Window Shutter Backdrop for Hanging Pictures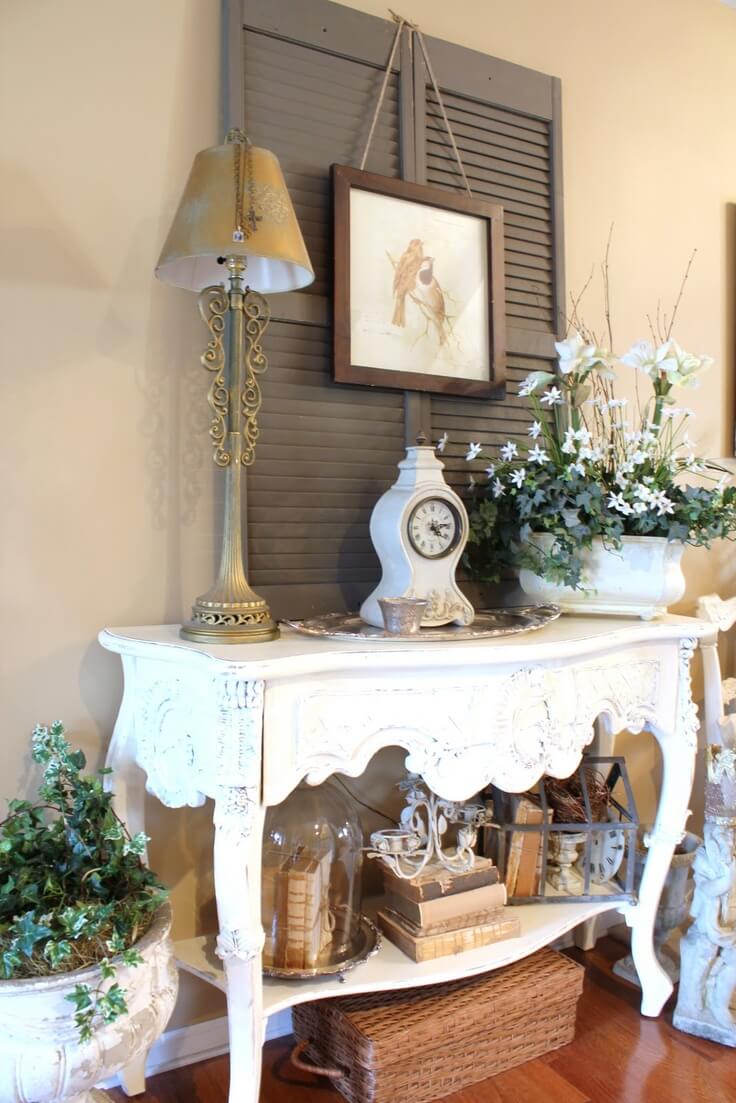 25. Painted Accent Wall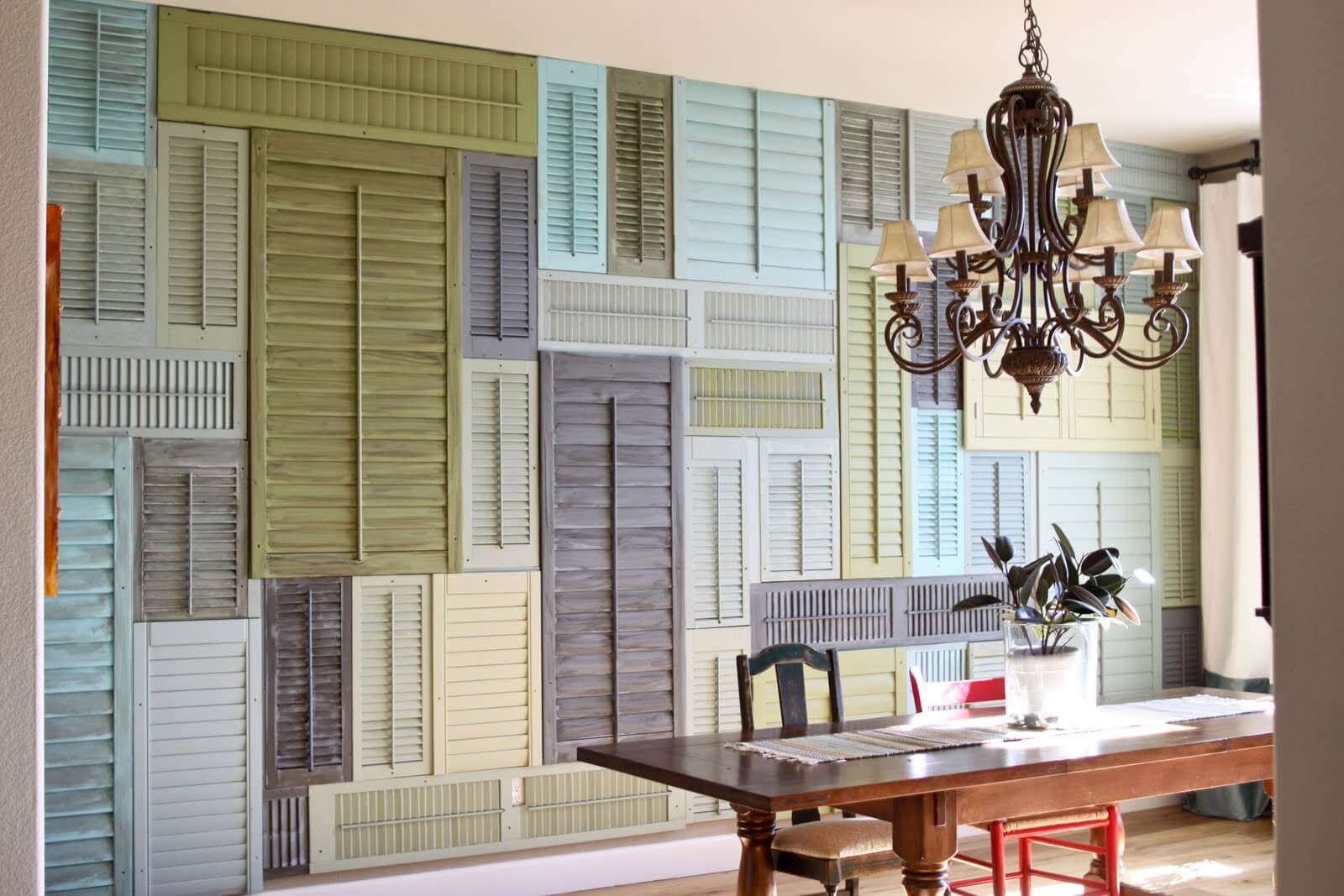 26. DIY Headboard with Curtains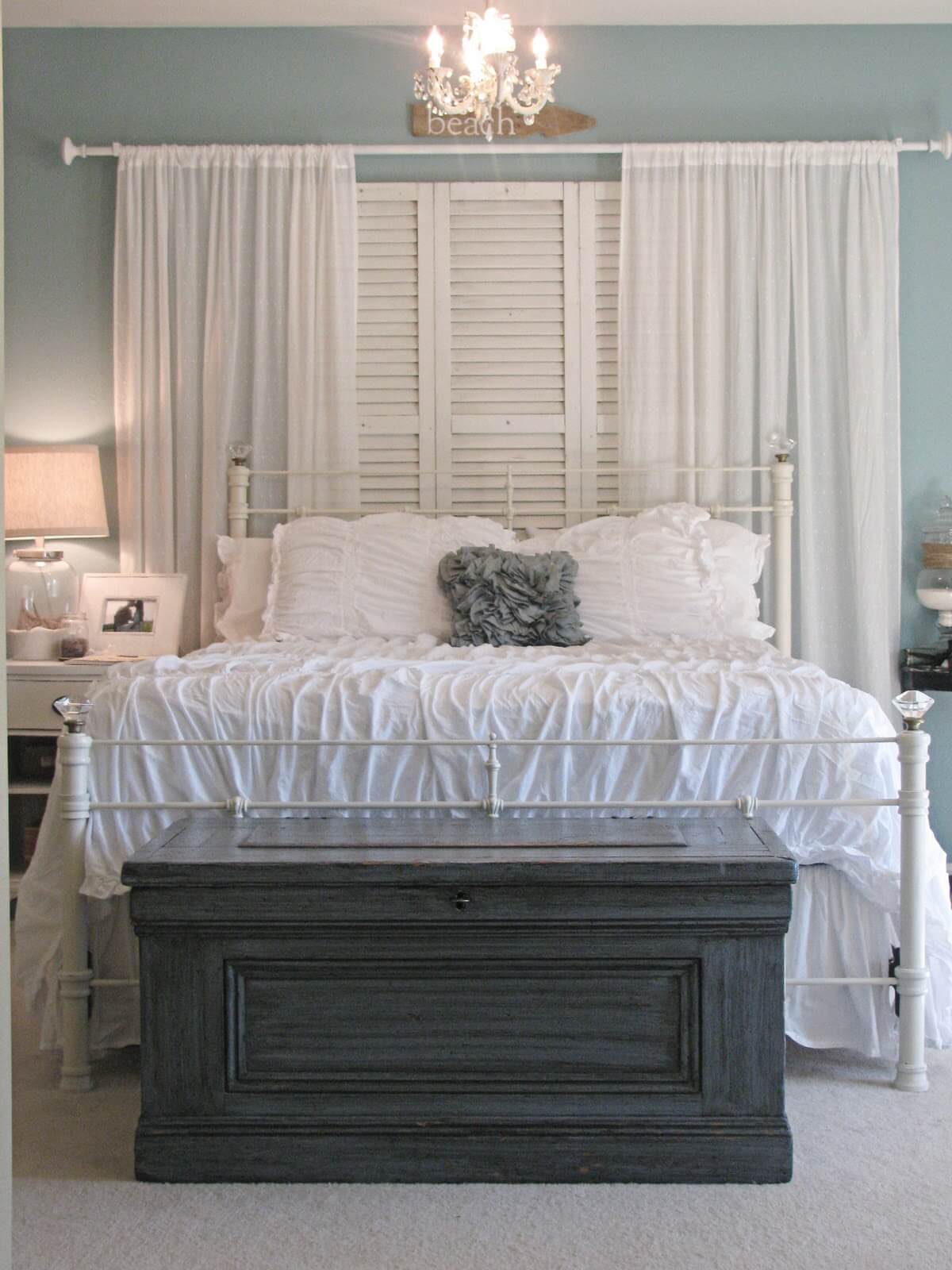 27. Vintage Window Photo Display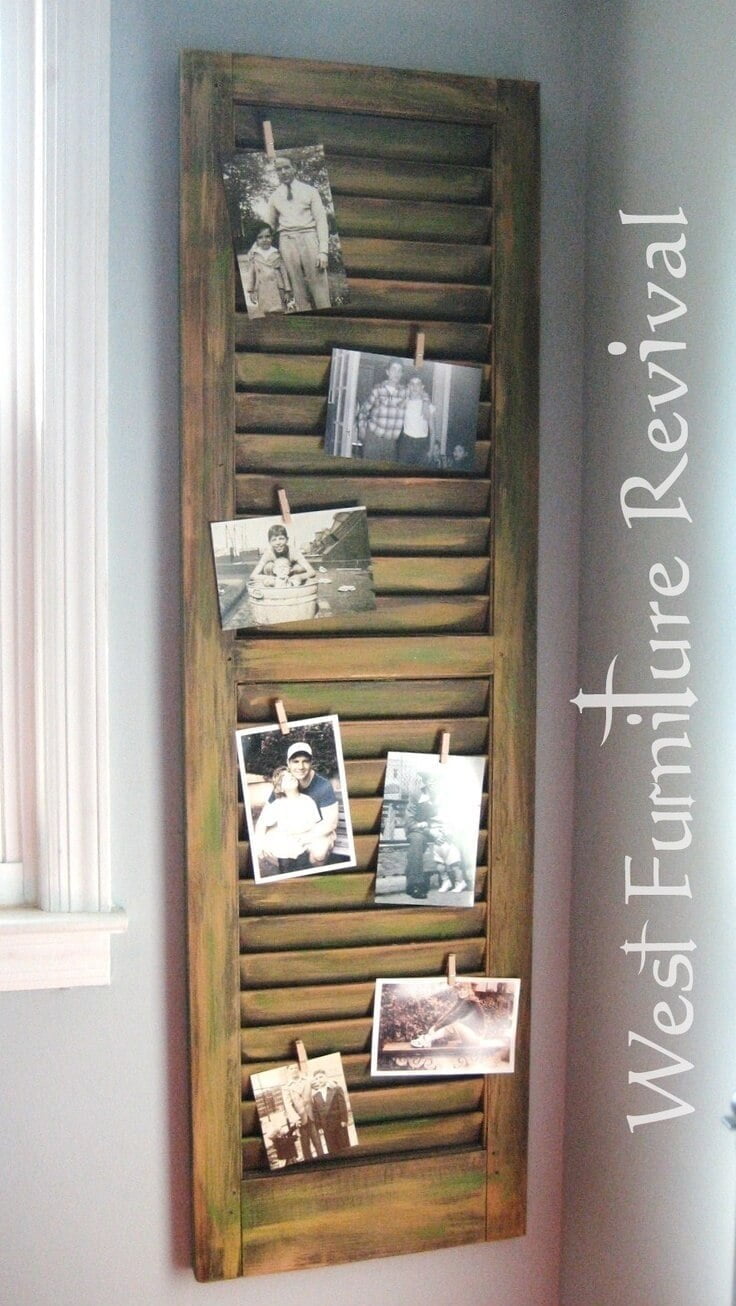 28. Easy DIY Antique Shelf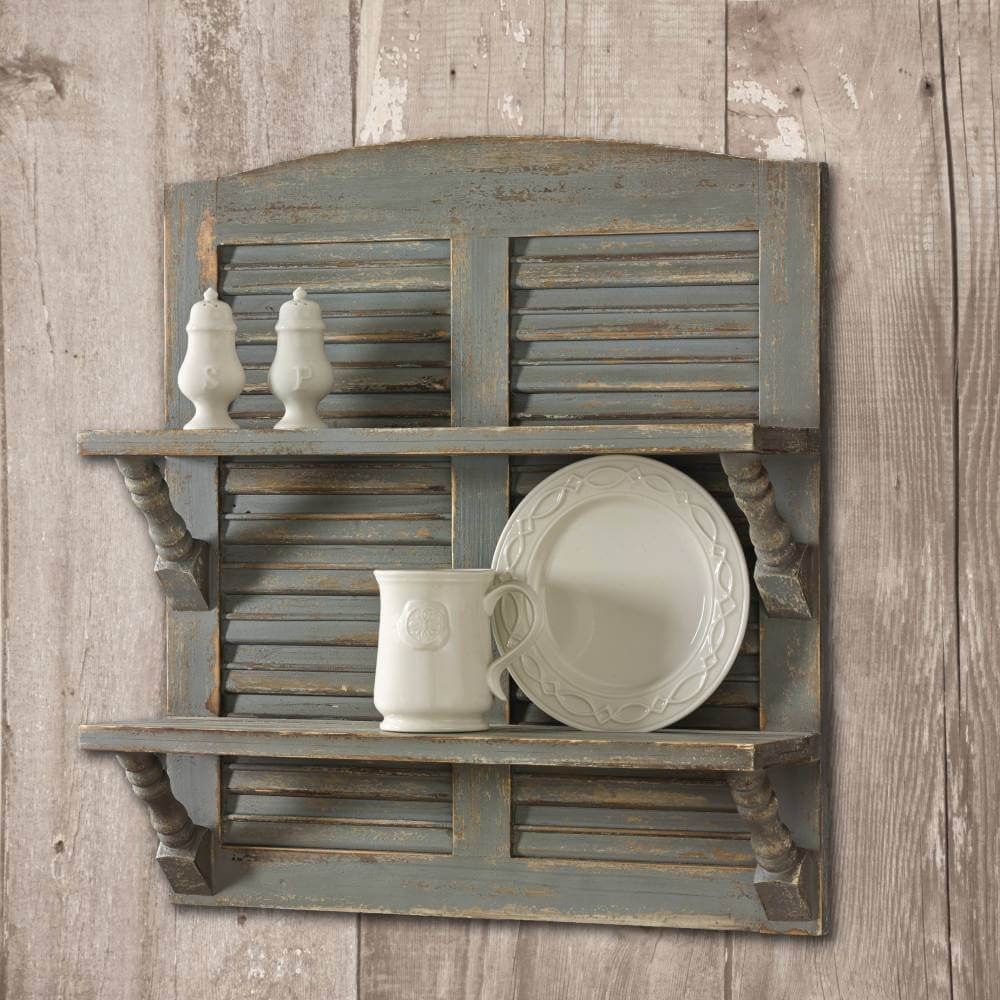 29. Rustic Window Shutter Design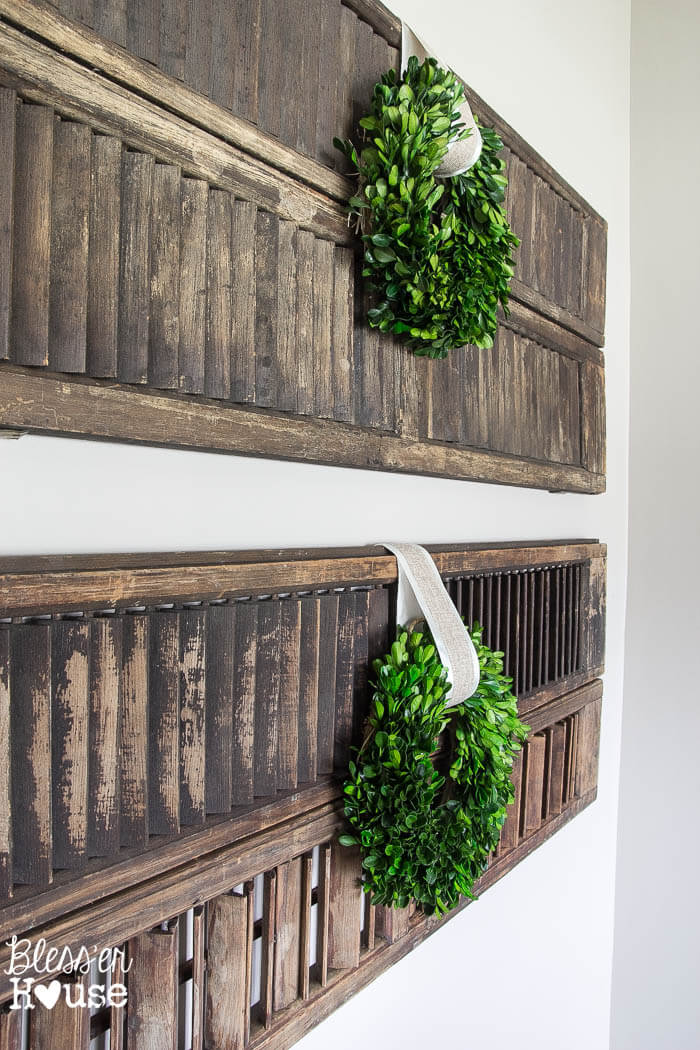 30. DIY Window Magazine Organizer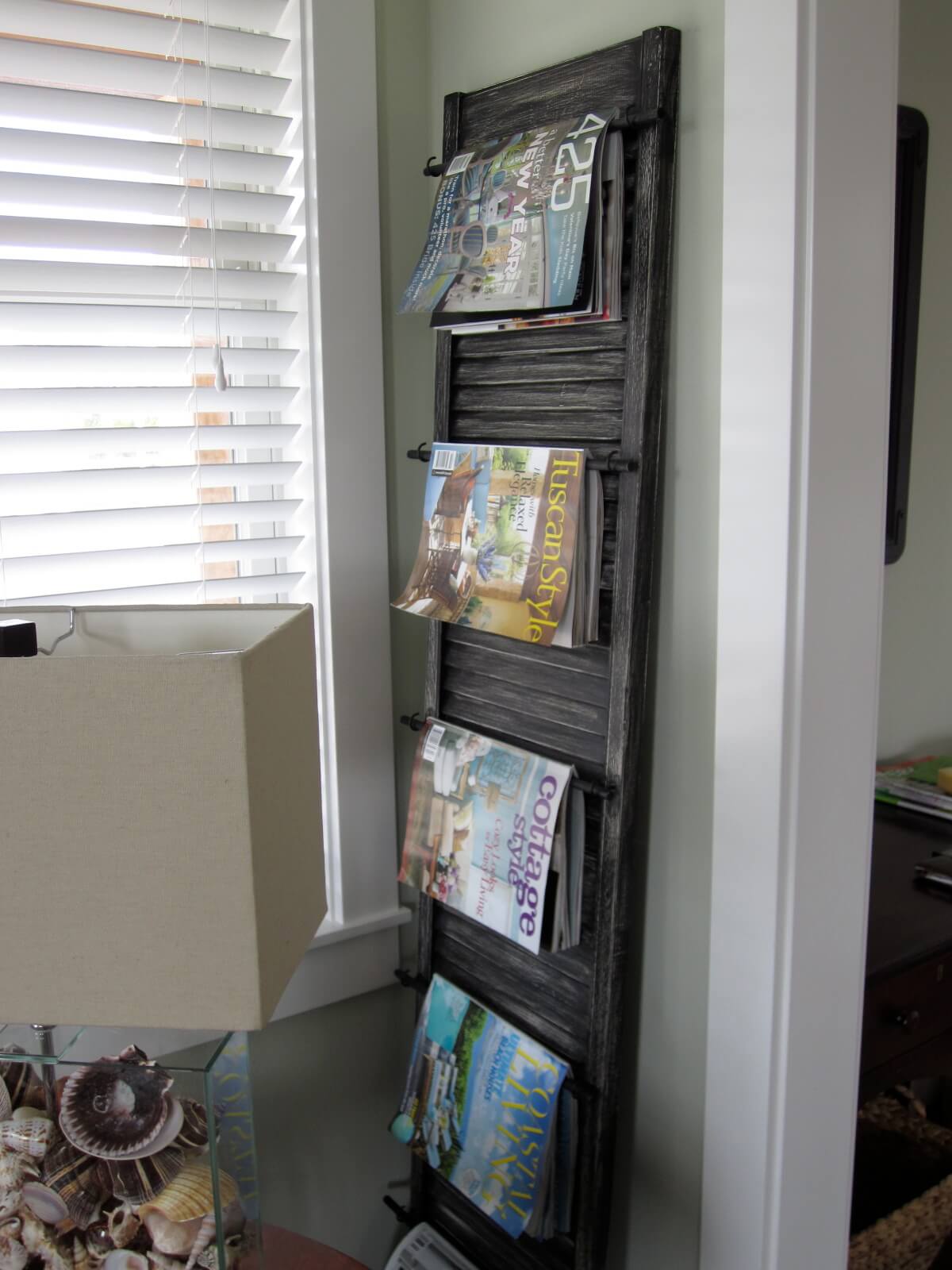 31. Shutter Wall Display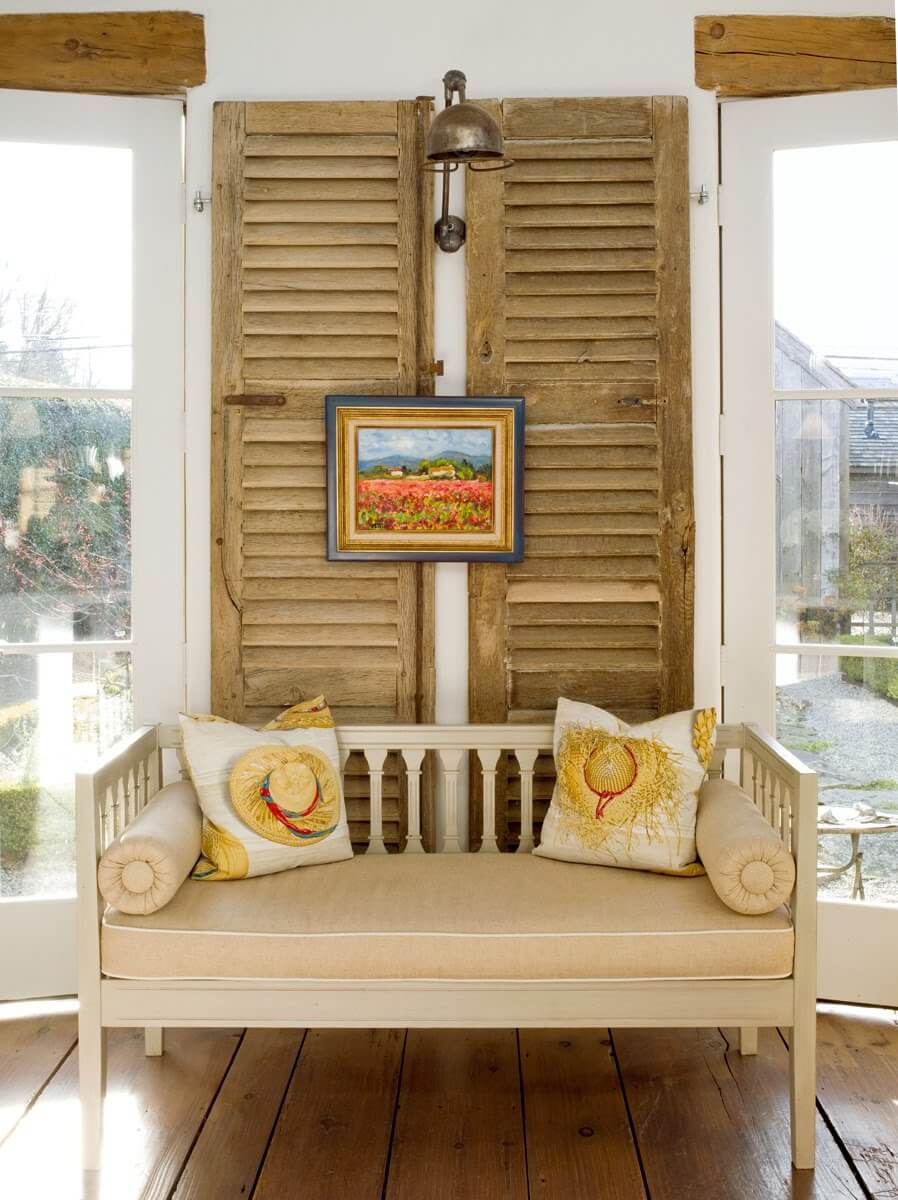 32. Repurposed Home Organizer with Hooks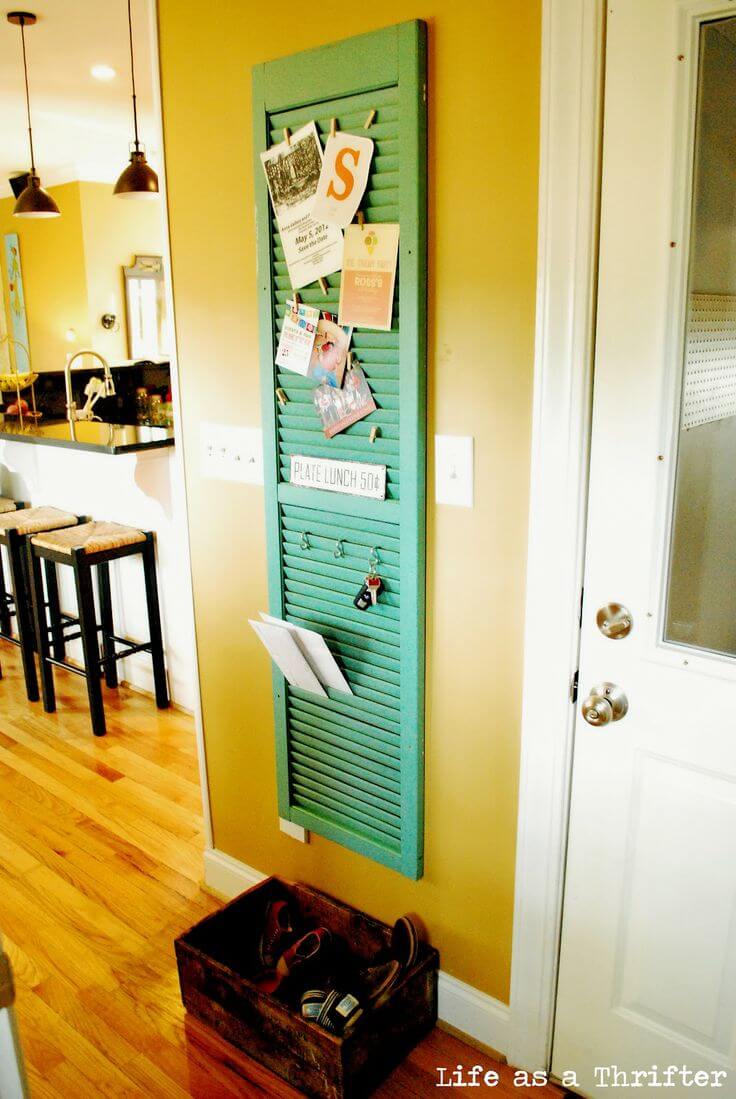 33. DIY Shutter Kitchen Tool Organizer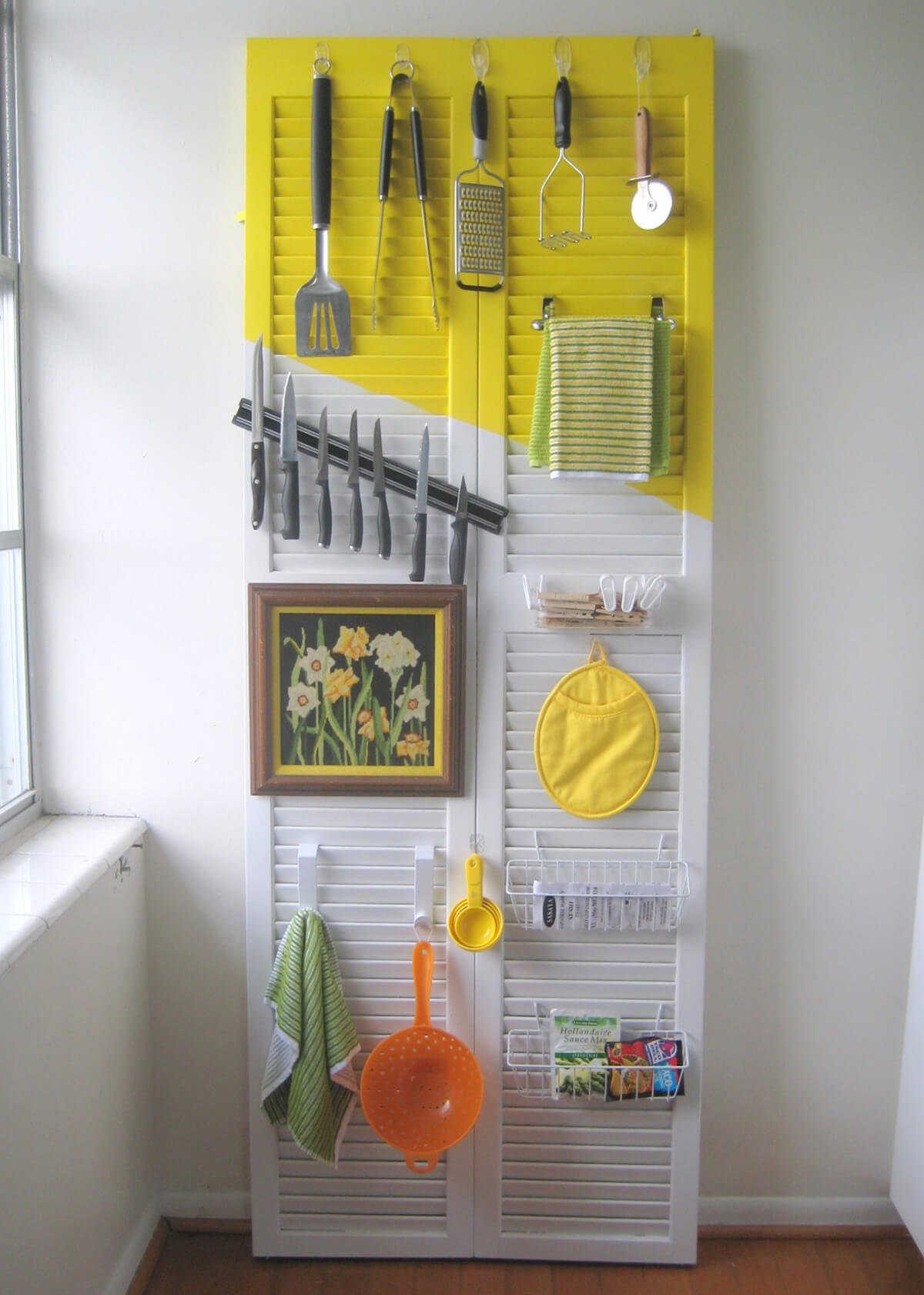 34. Charming Shutter Wall Art Decoration