Old shutters are a popular trend in garden and patio design. Shutters are easy to find, and they have incredible versatility as a design element. You can use reclaimed shutters from a home renovation project, or you can buy new ones at the home improvement store.
38 Fun and Creative Ways to Use Old Shutters as Outdoor Decorations

Shutters make excellent wall hangings. They can be accented with initial letters for a customized look, or painted in festive ways to reflect any holiday that you wish. Christmas and Fourth of July shutters are especially popular. Wall shutters can also hold flower pots or succulents for a fresh, blooming accent to your patio. It's easy to add metal hangers to slip in flower pots or Mason jars.
Old shutters can also be used to construct various kinds of furniture. You can create anything from a park bench to a glass topped table. One inventive way of using shutters is to make a side table that is lit from the inside. This provides extra table space and glowing light for your outdoor areas.
Try these 38 amazing old shutter outdoor decor ideas and bring a sense of rustic charm to your garden and patio. Any of these ideas would make a fun accent to your outdoor space.
1. Wall Shutter Holding Flower Pots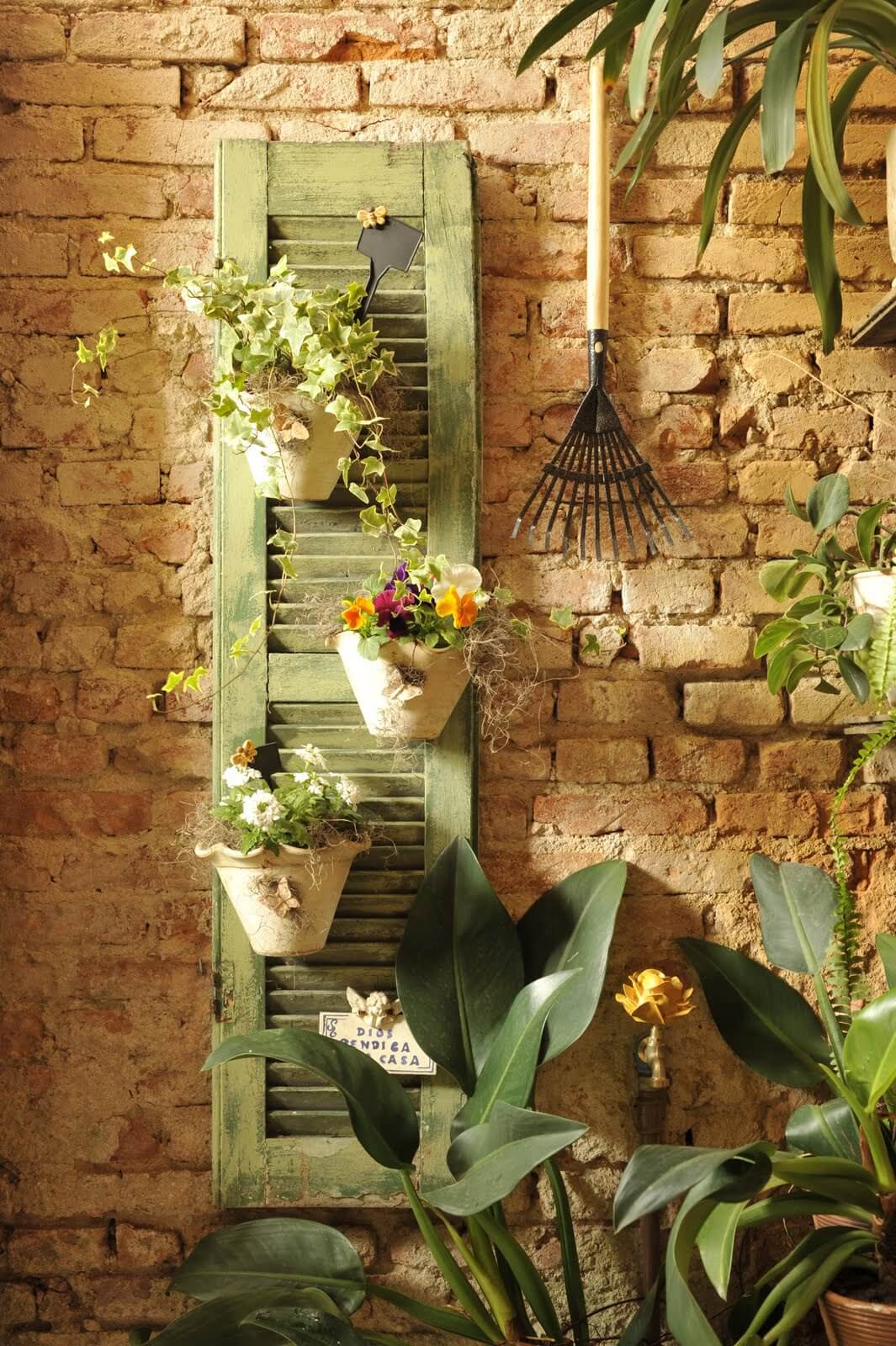 2. Oversized Name Initial on a Shutter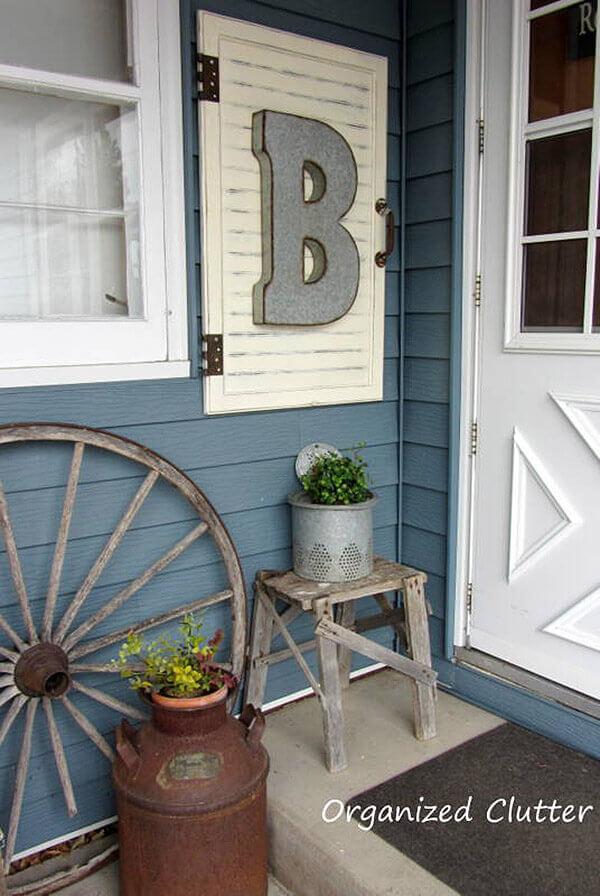 3. Bright Yellow Shutters Made into a Planter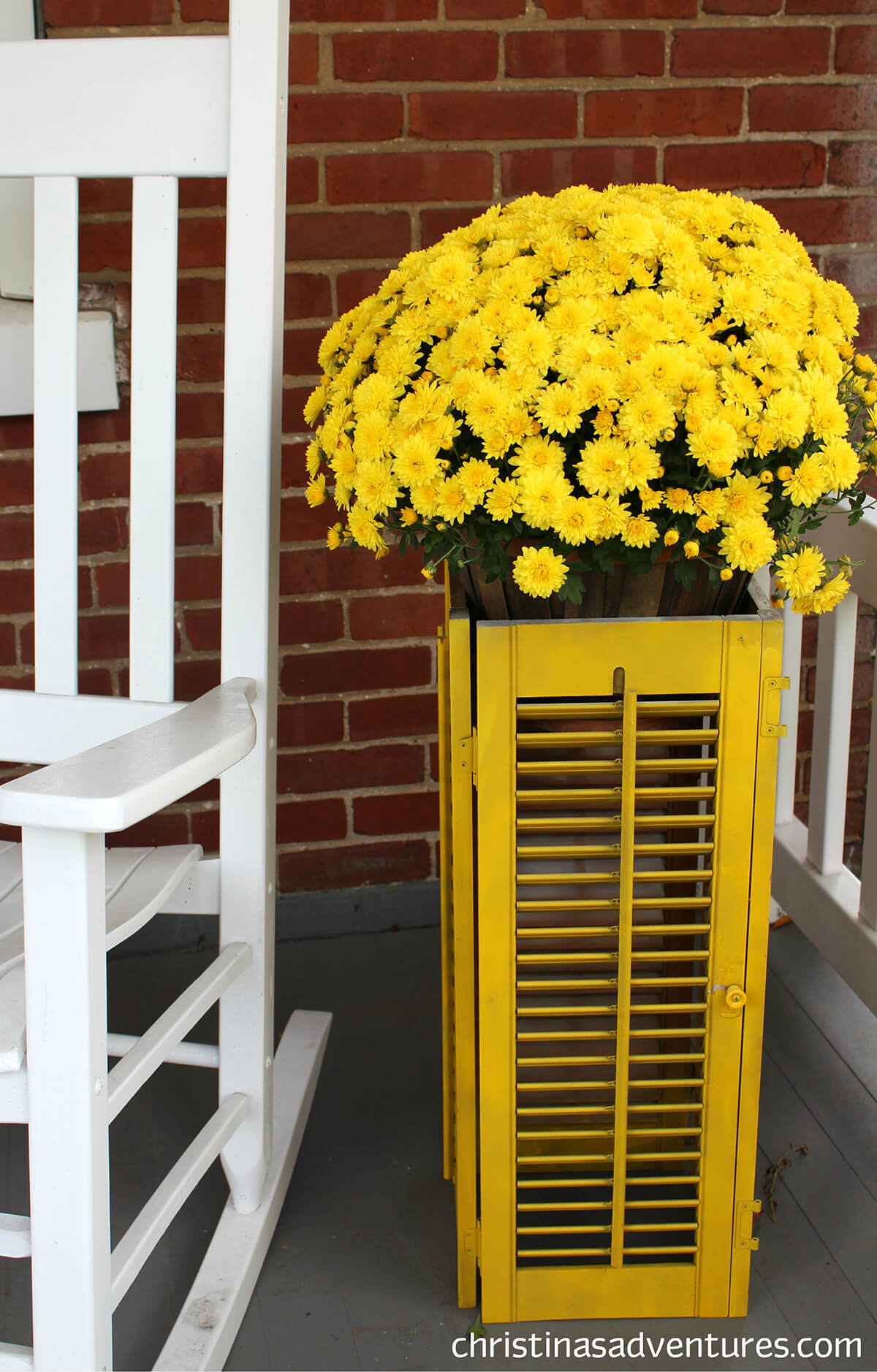 4. Organizer for Outdoor and Garden Needs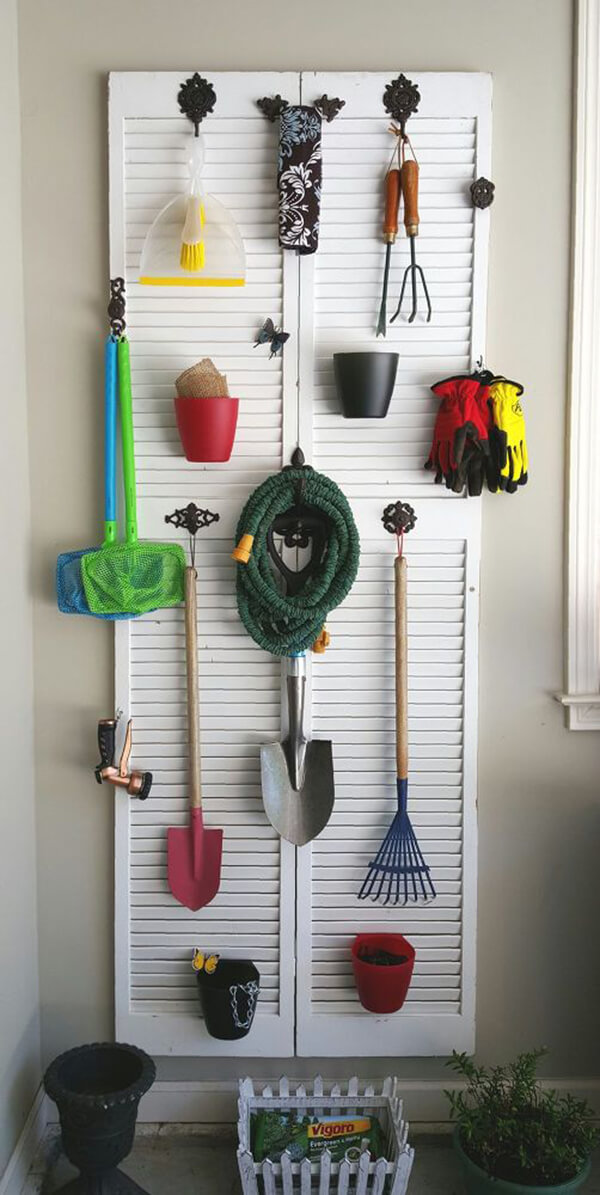 5. Green Backdrop for a Planter Arrangement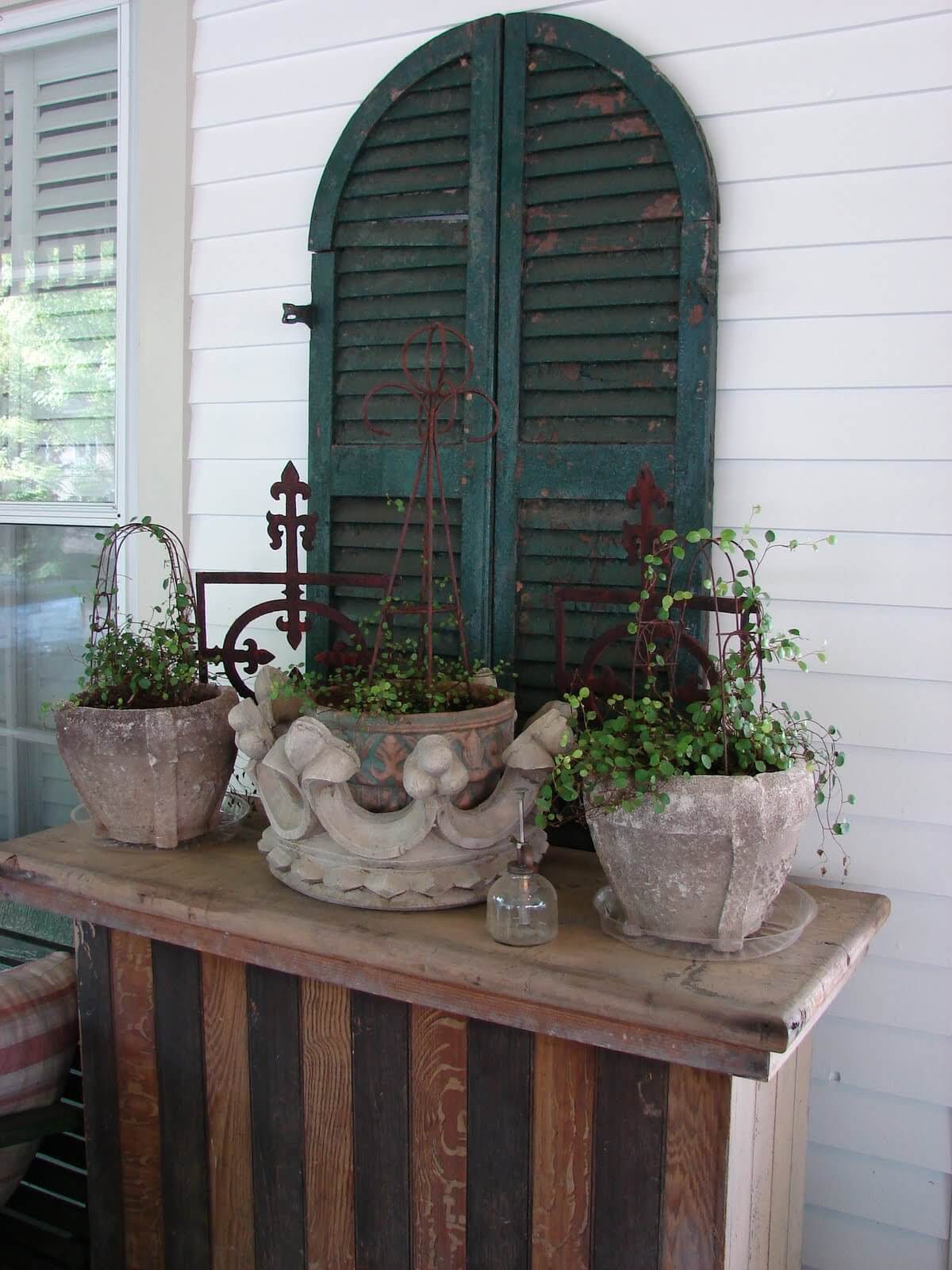 6. Black Shutter with "Welcome" Painted On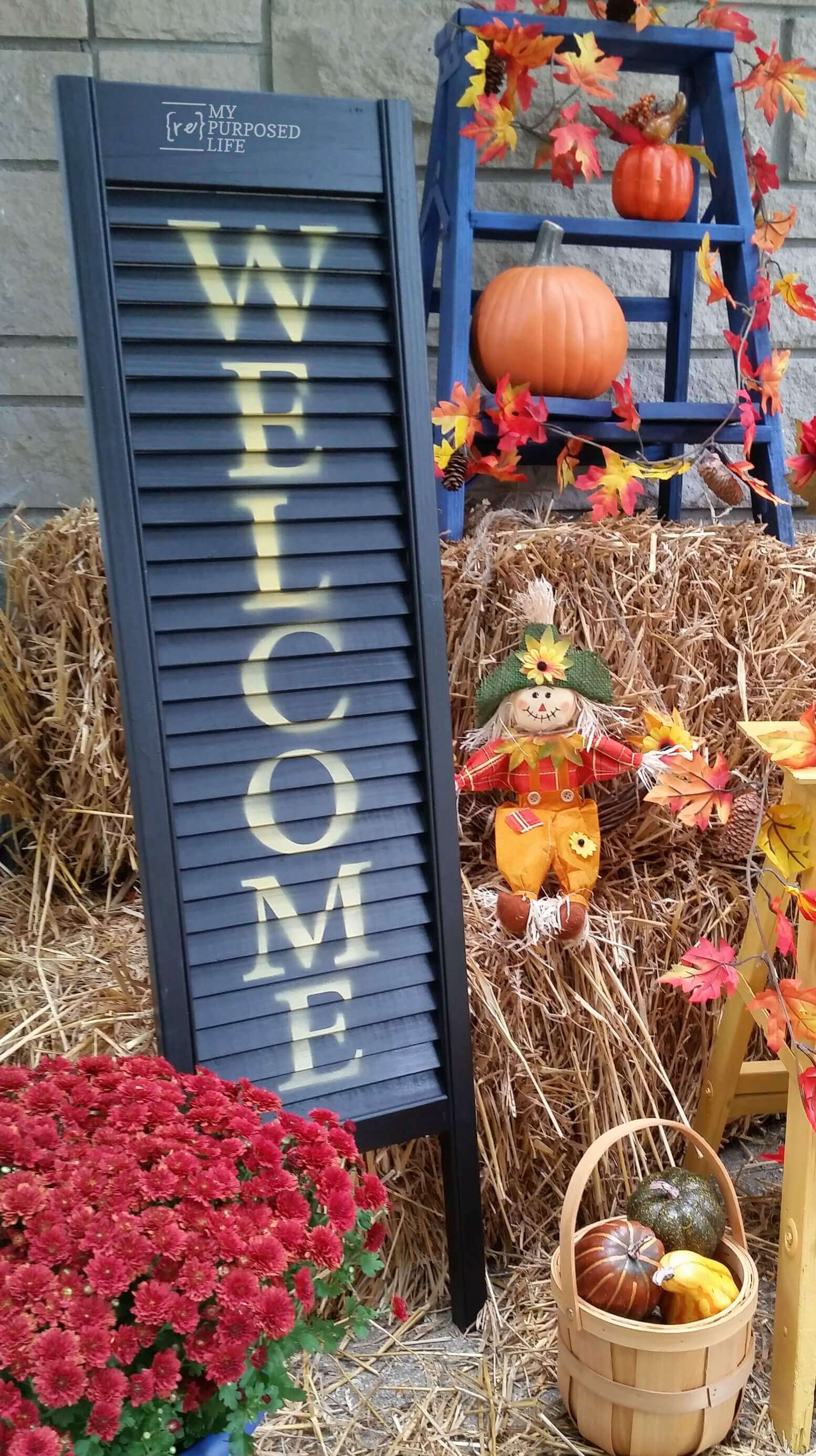 7. Angel Shutter with Reclaimed Wood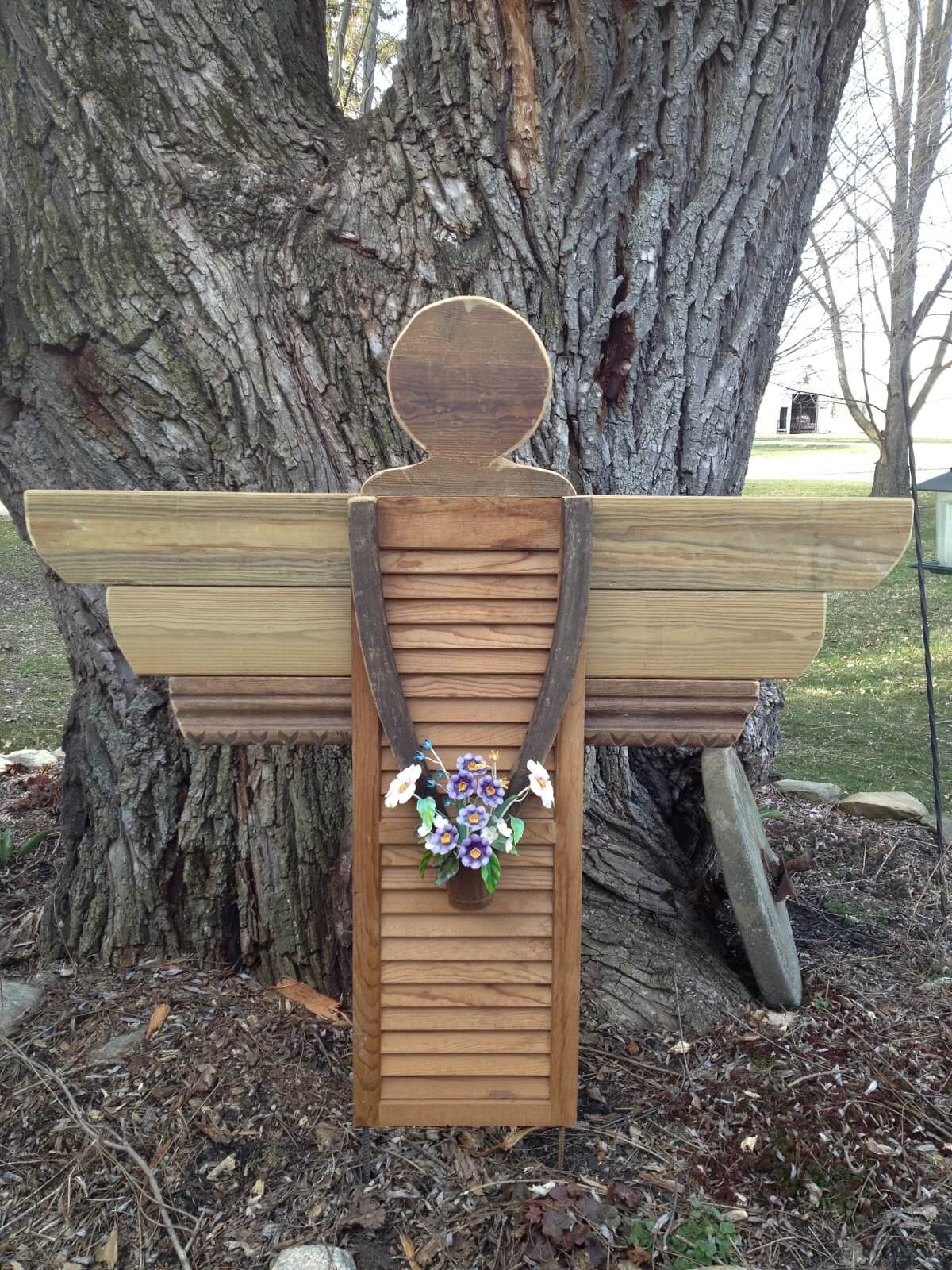 8. Glass Topped Table for your Patio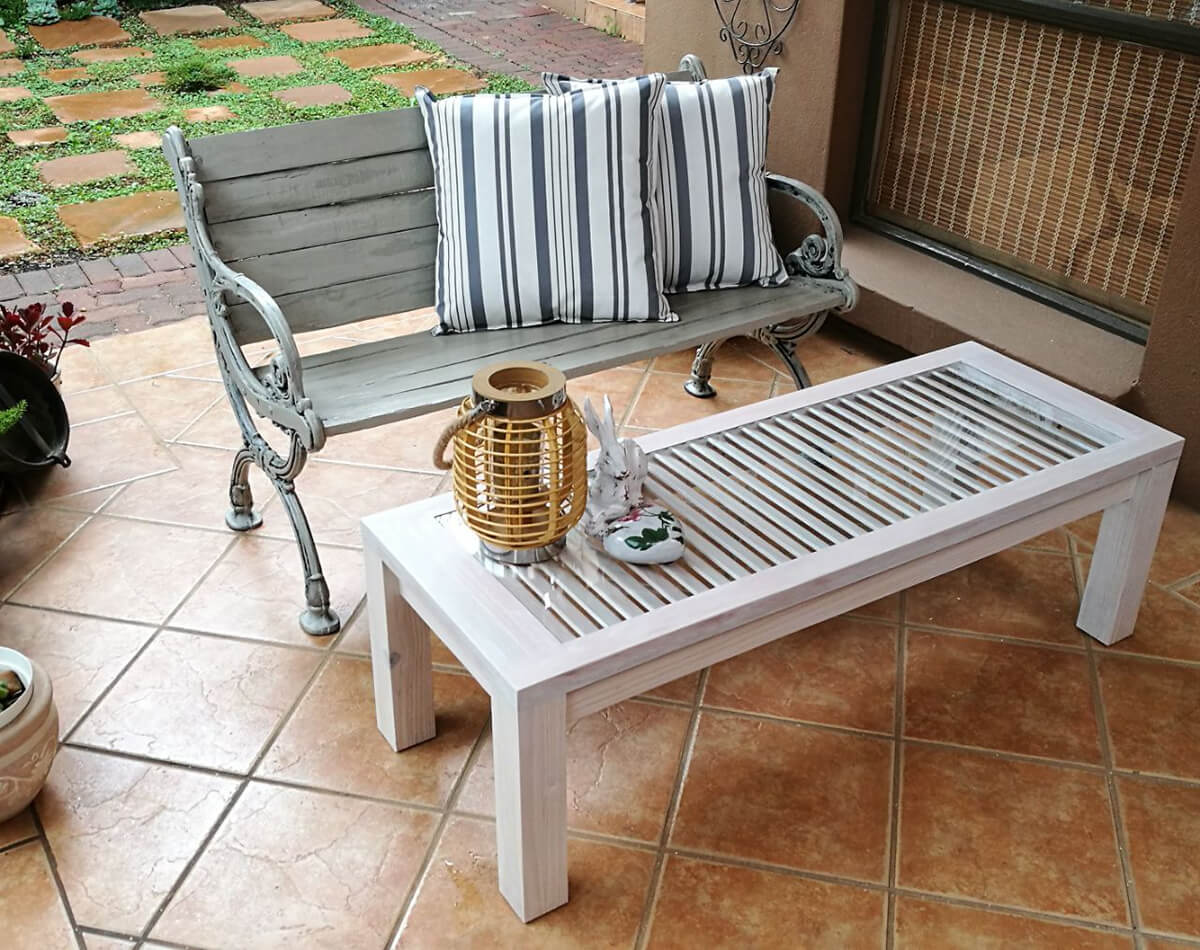 9. Corner Shelf for Potted Plants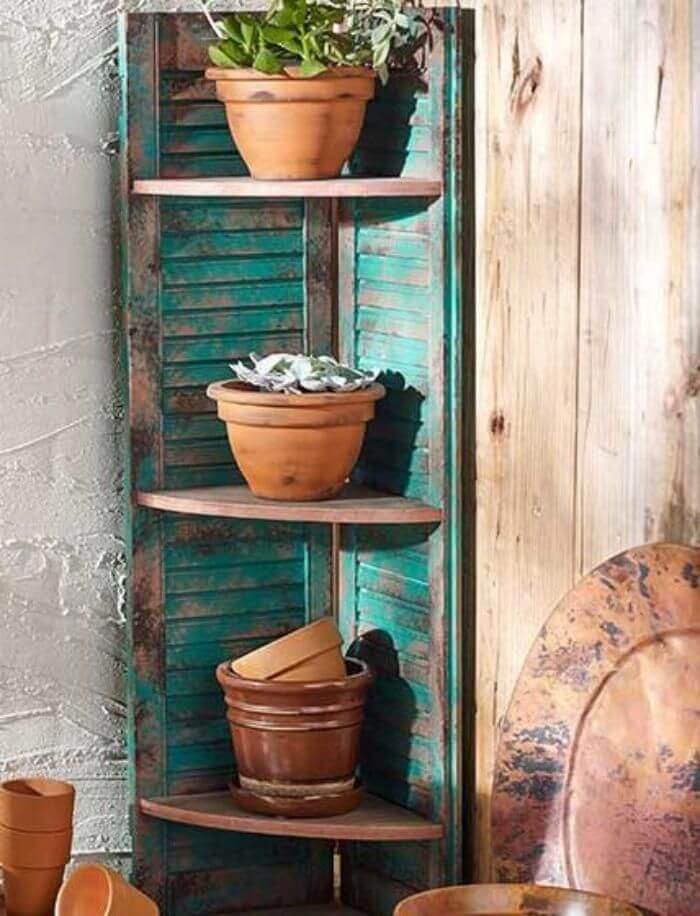 10. Room Divider for your Yard or Patio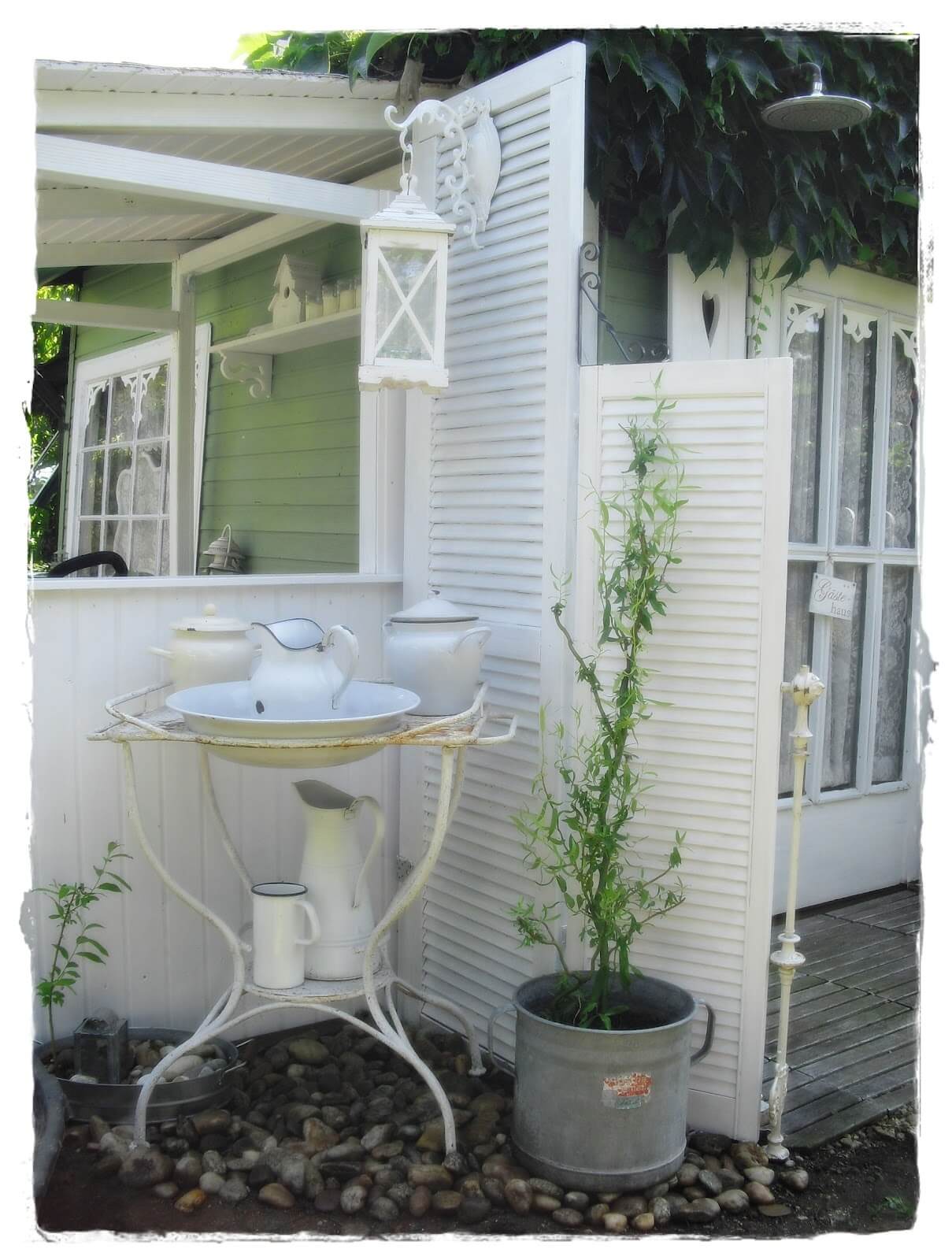 11. Build an Easy Side Table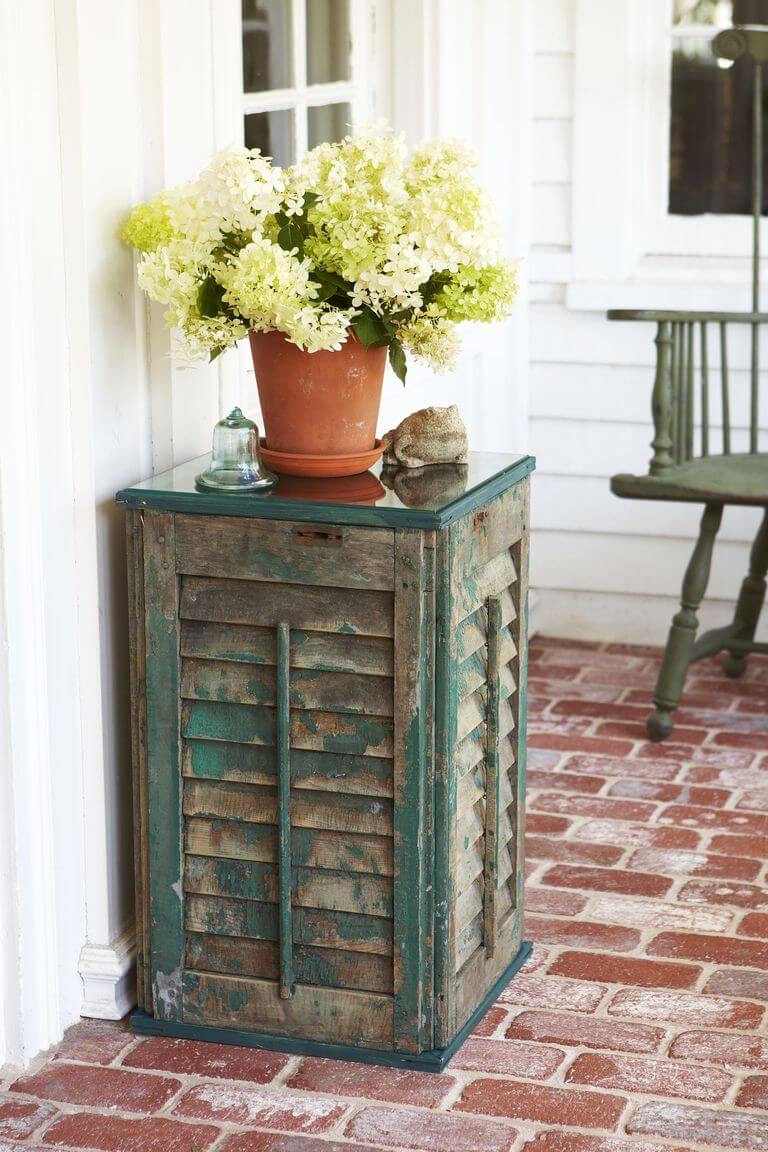 12. Make Your Own Planter Box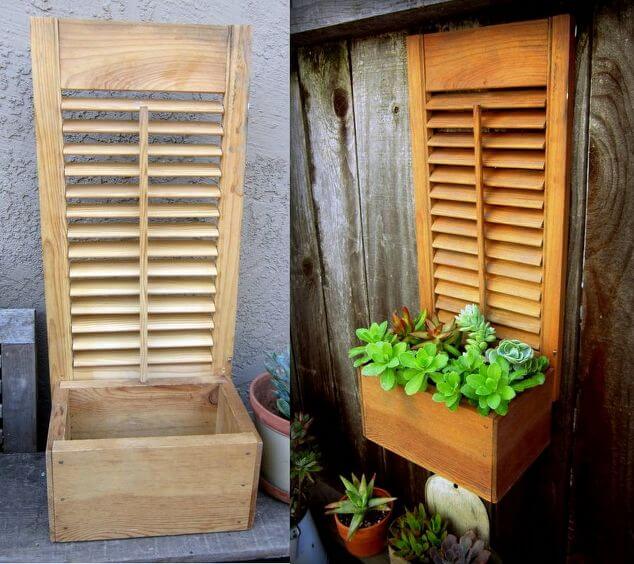 13. Build This Cute Shutter Birdhouse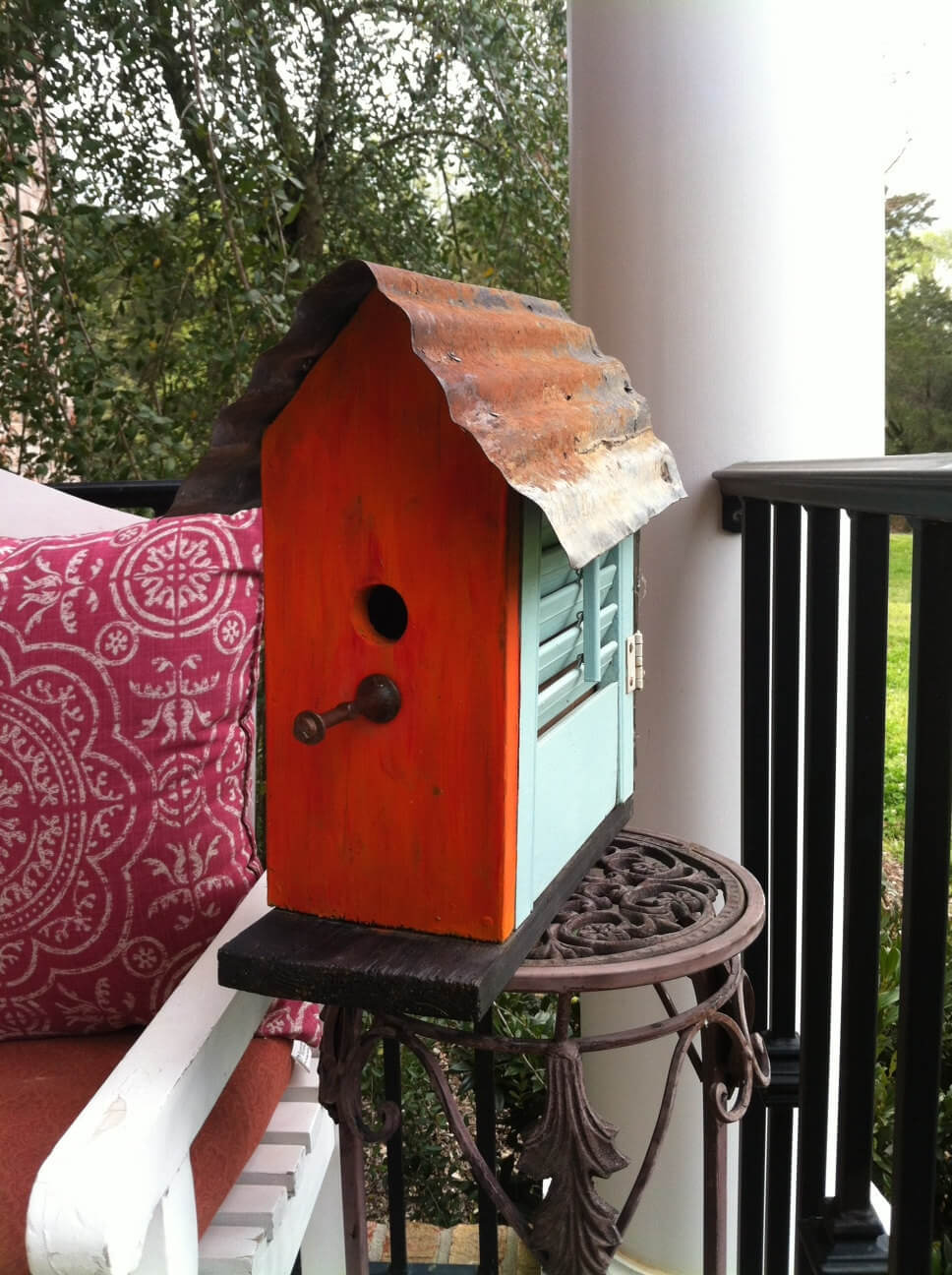 14. Make Some Practical Outdoor Shelving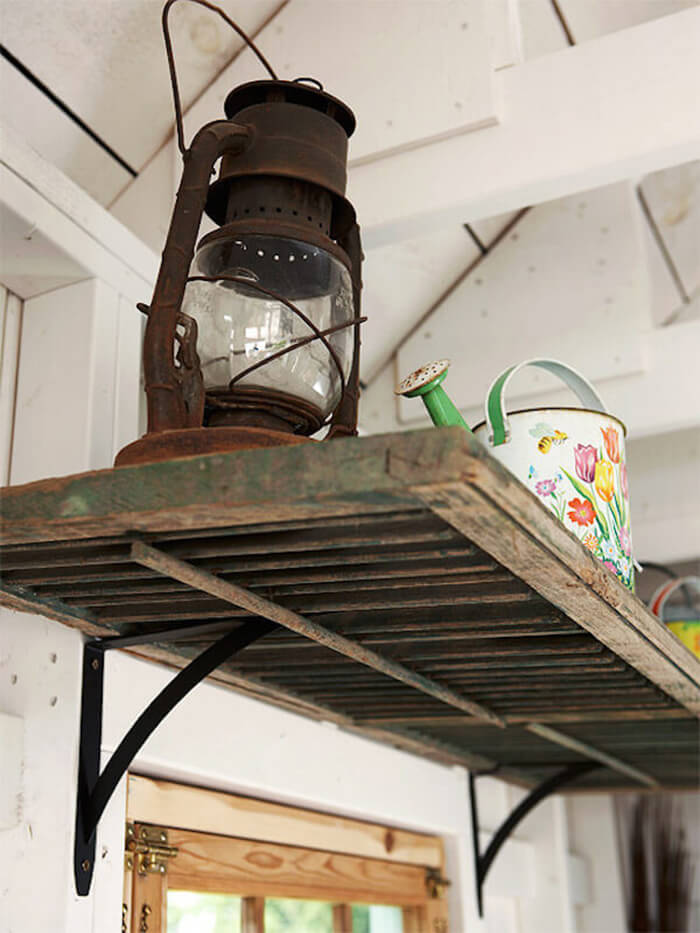 15. Old Shutter Outdoor Decor Idea with Wreaths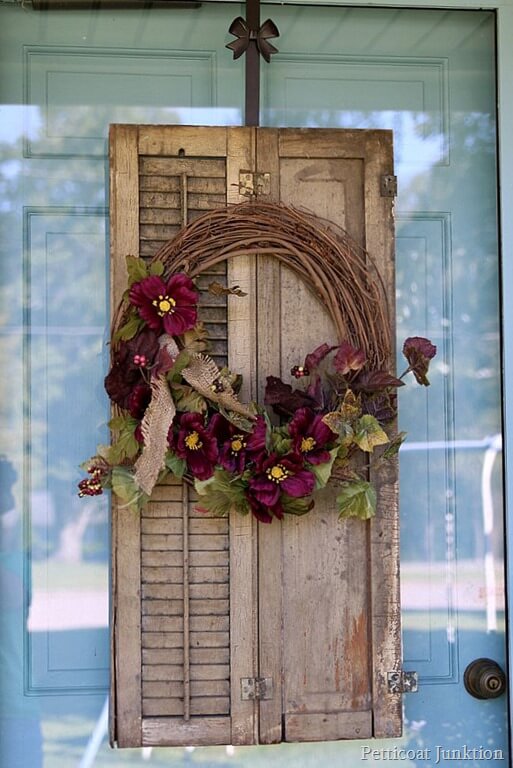 16. Rustic Planter Box on a Bench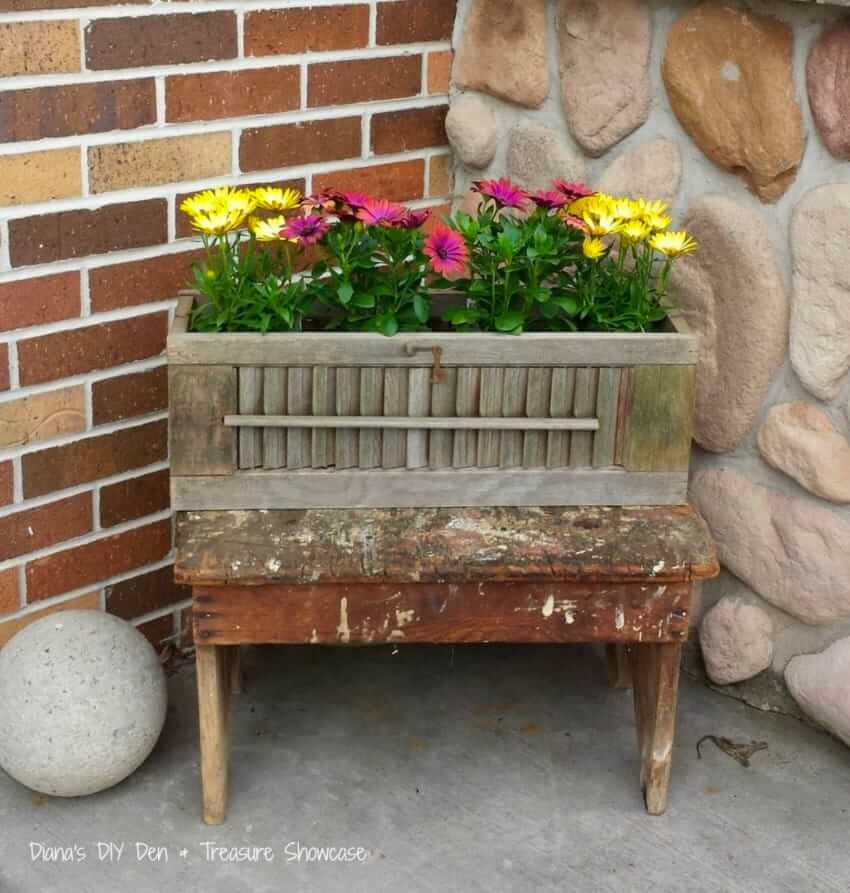 17. Side Table with Interior Lights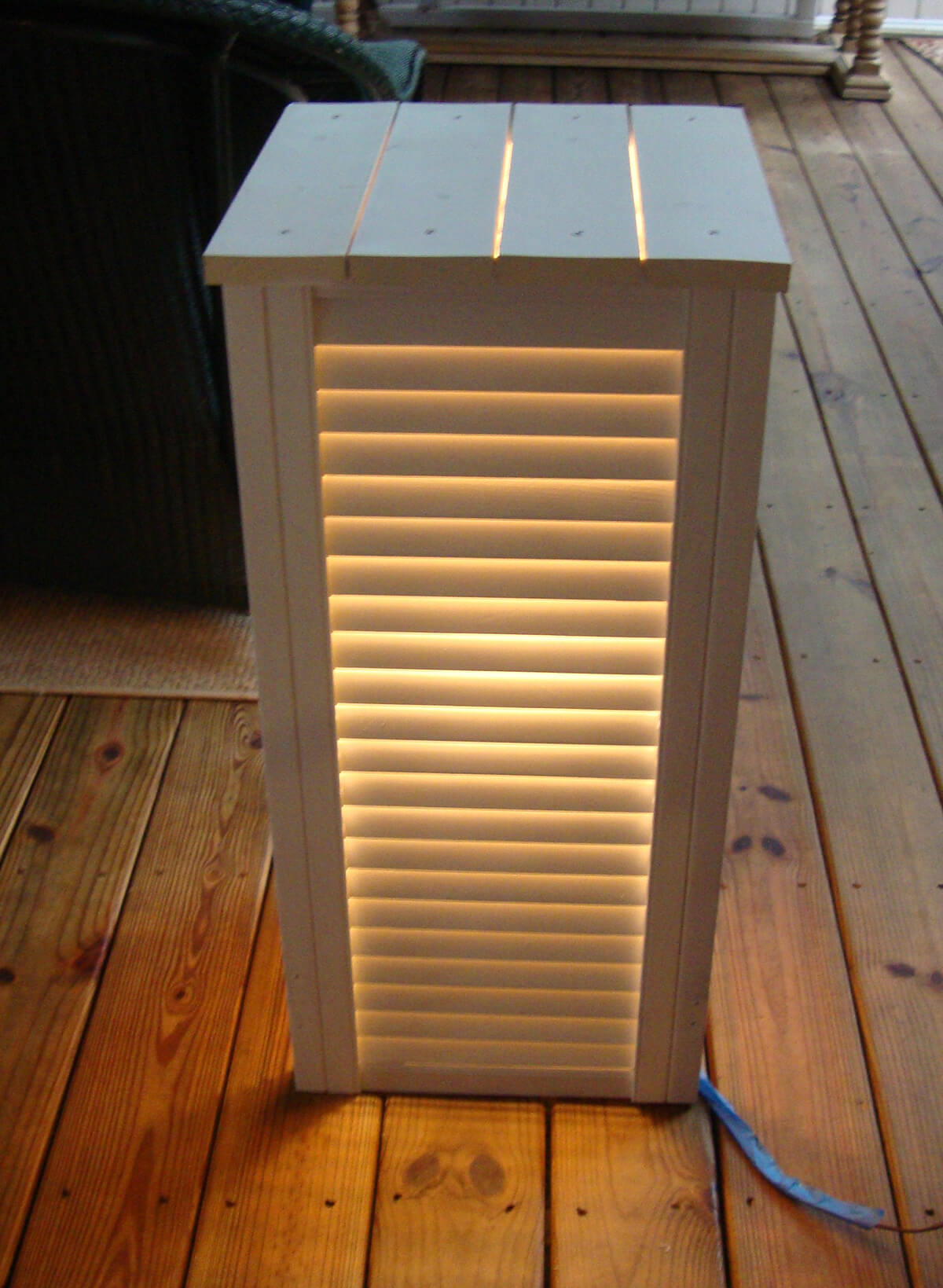 18. Festive Christmas Display with "Noel" Letters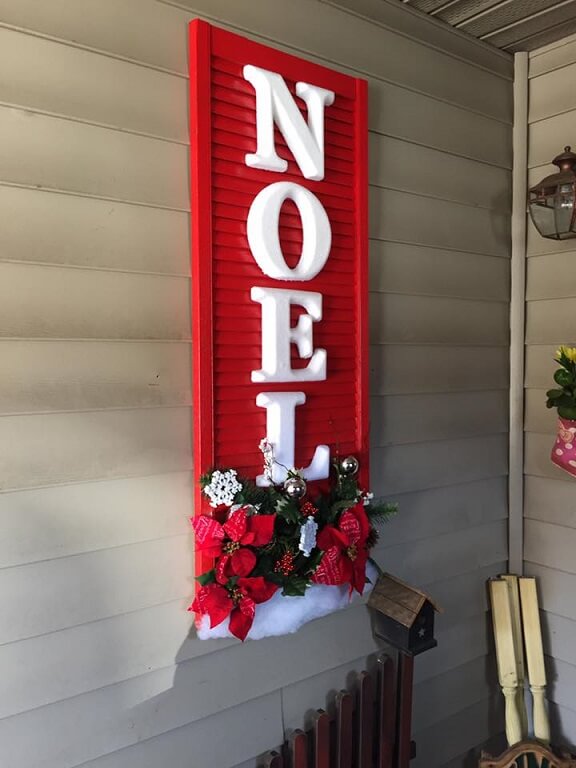 19. Make a Handy Bench with Shutters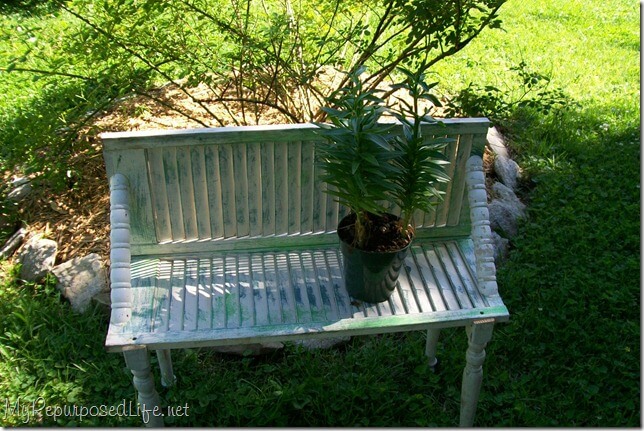 20. Cheerful Blue Flower Pot Display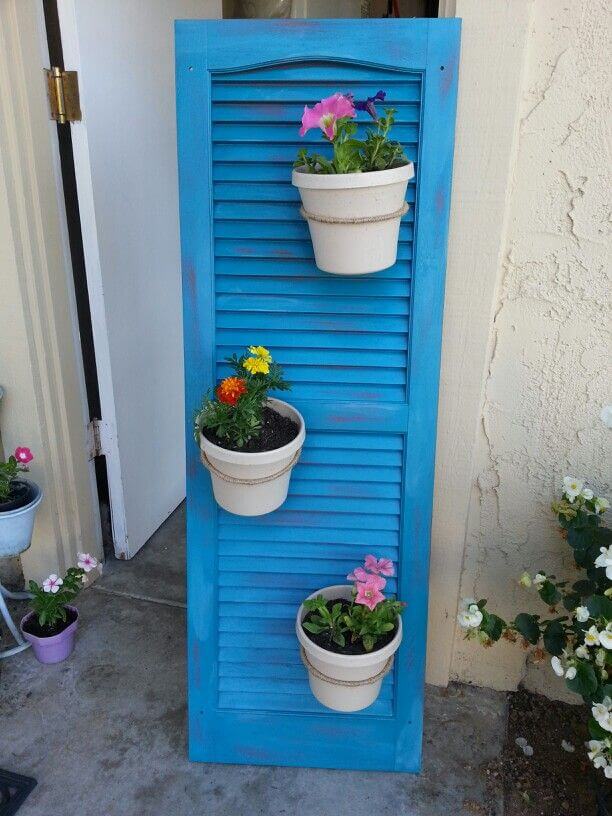 21. Garden Wall Display with Hanging Suns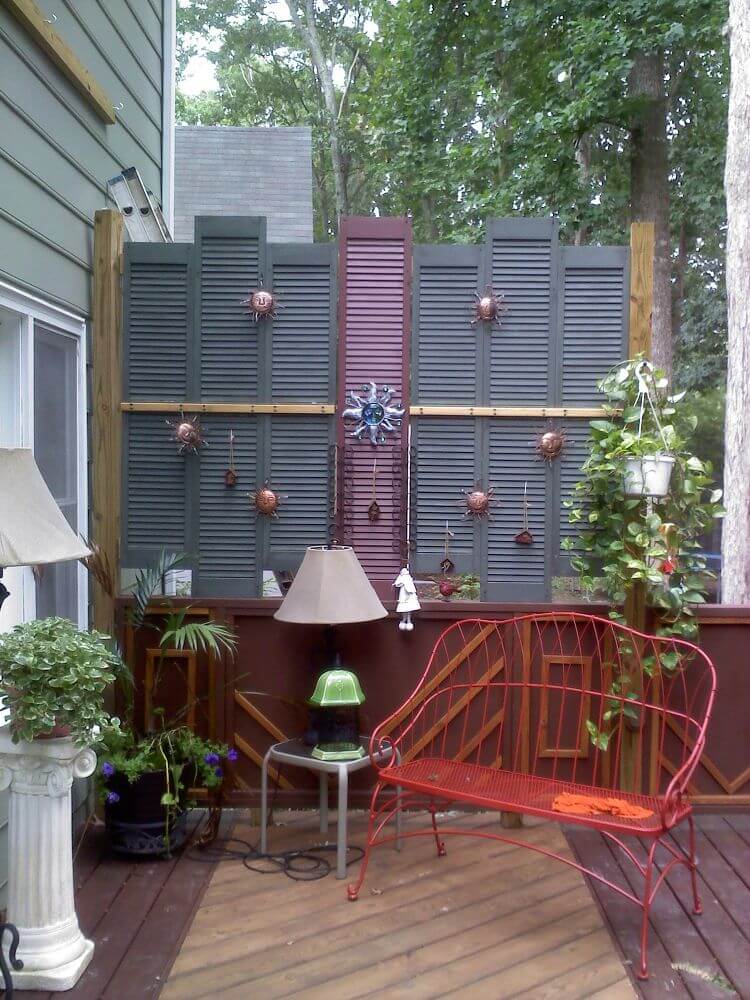 22. Shutters with Oversized Lettered Signs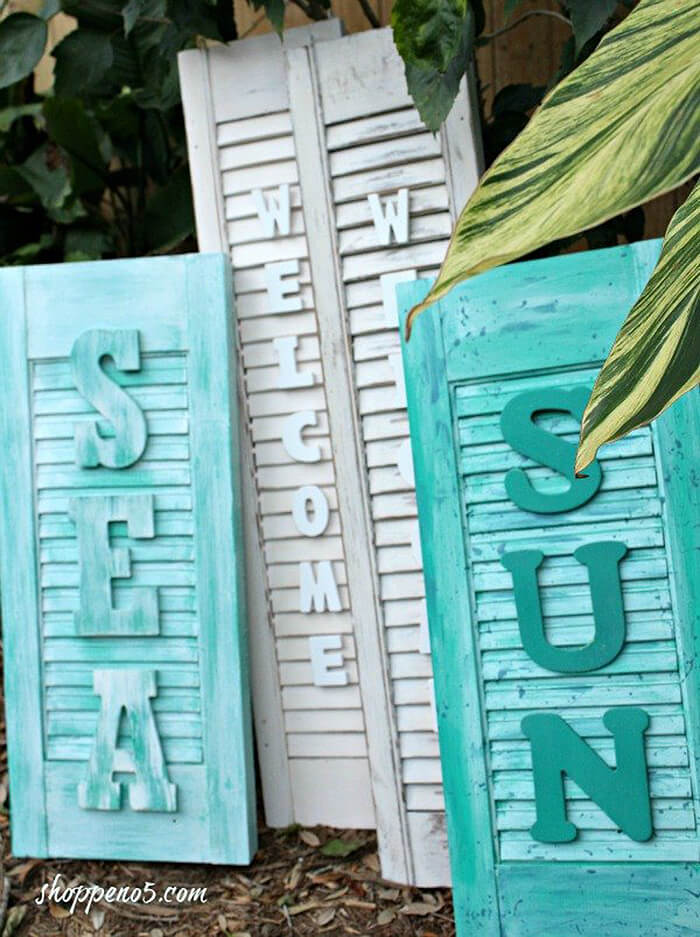 23. Backdrop for a Homemade Lily Pond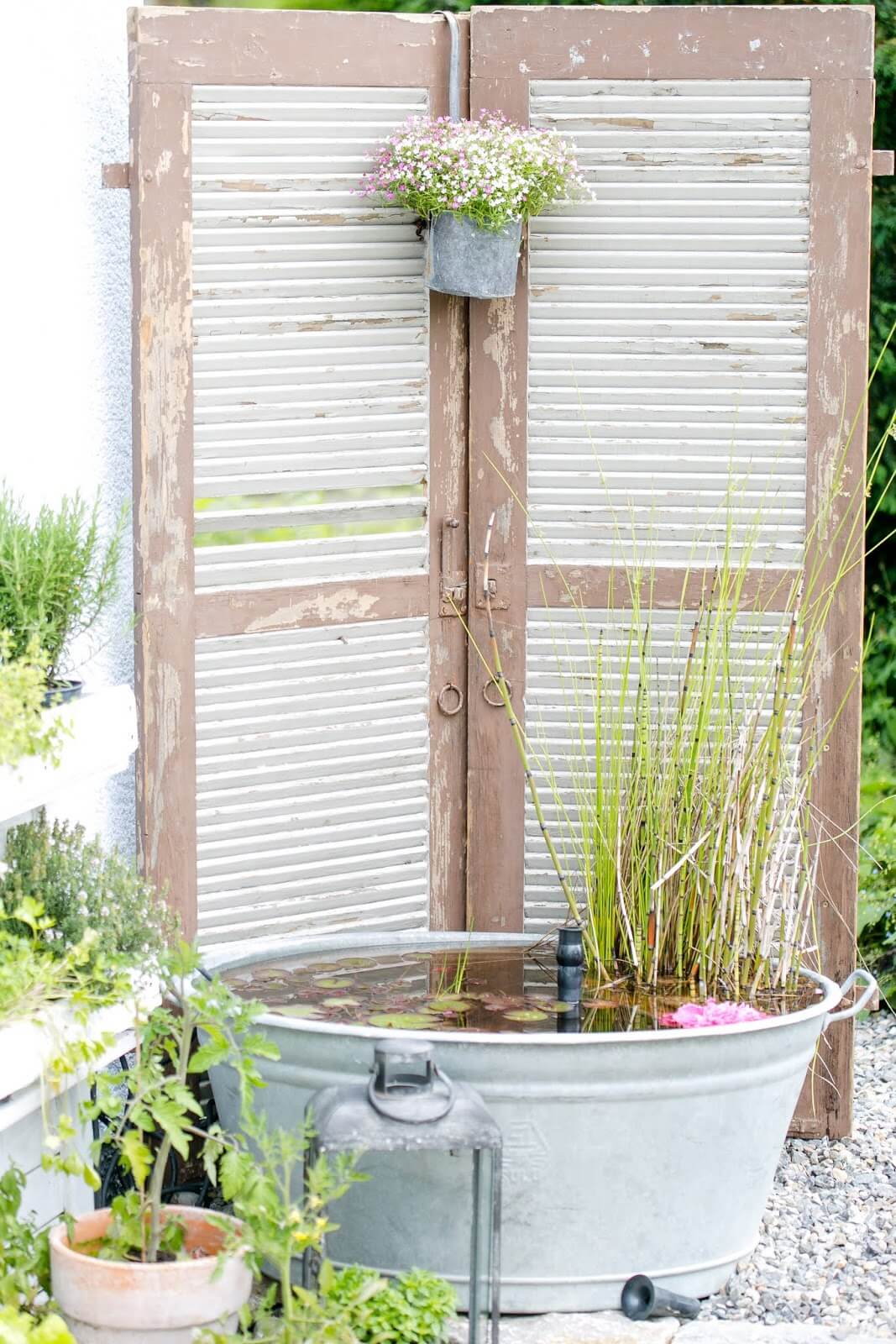 24. Welcome Sign with Rustic Wreath and Stars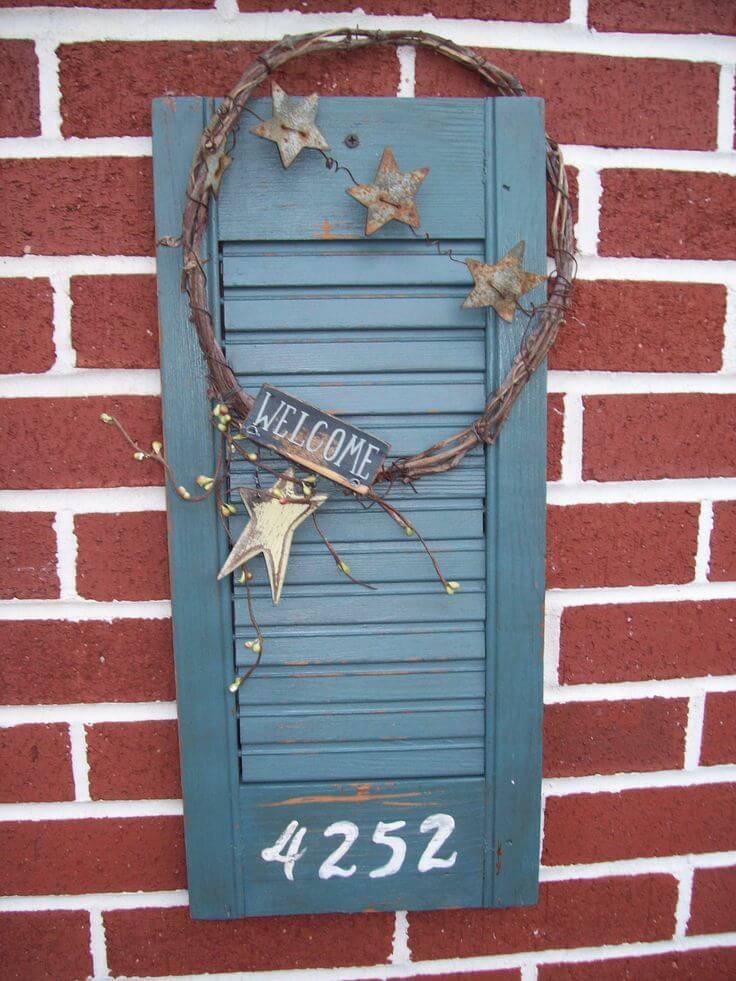 25. Watering Can Angel by the Hose Winder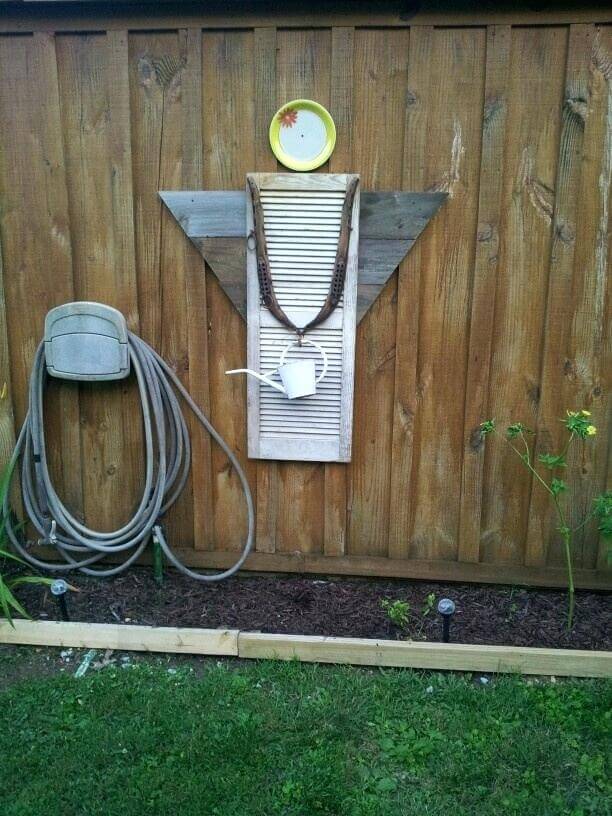 26. Convenient Chalkboard Sign for Notes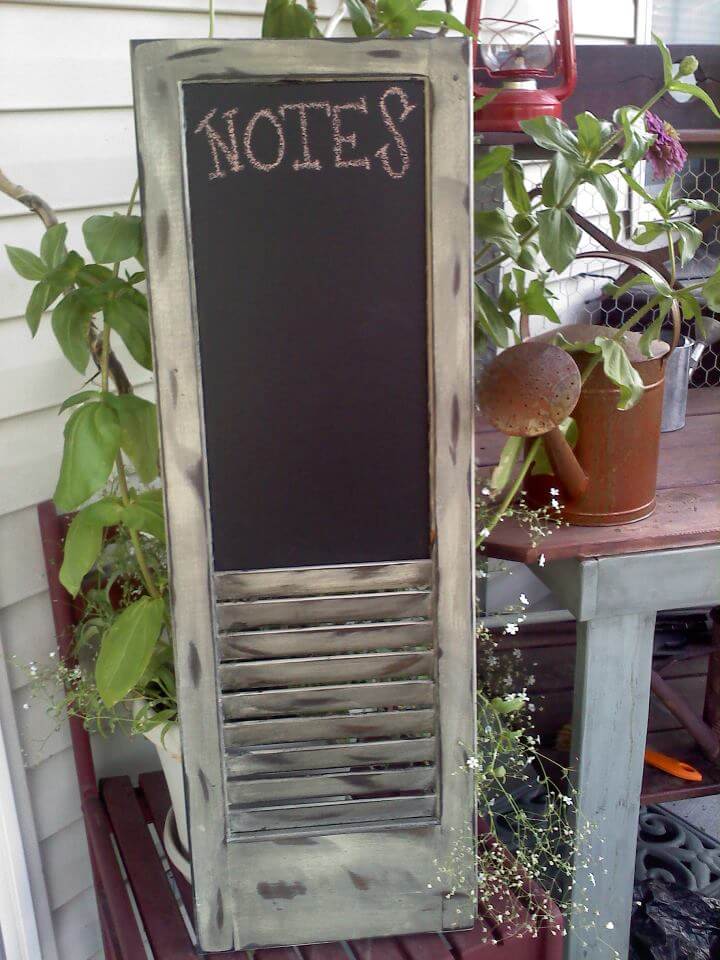 27. Wall Display with Shutters and Old Windows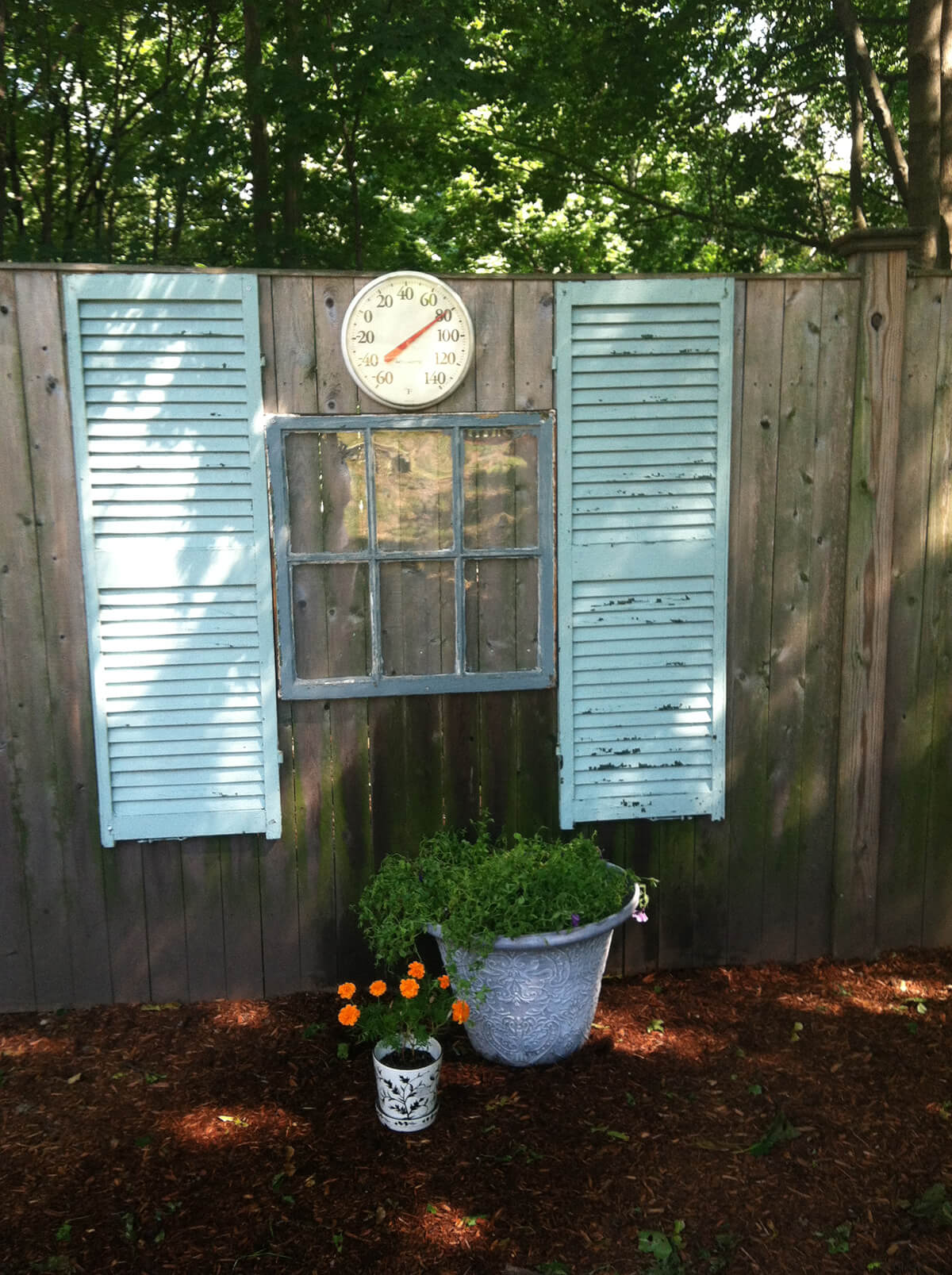 29. Handy Hanging Herb Garden on a Shutter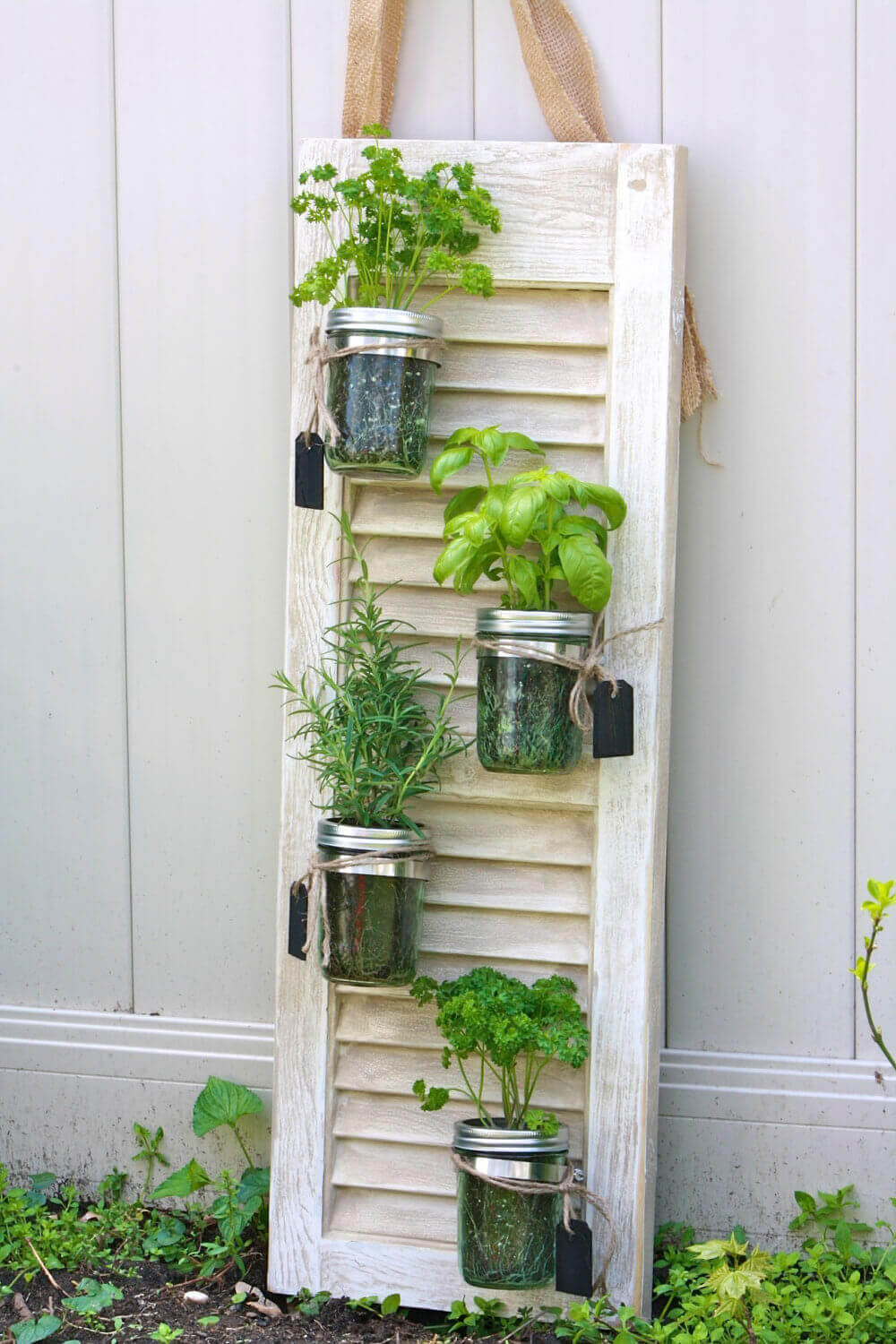 31. Festive Fourth of July Shutters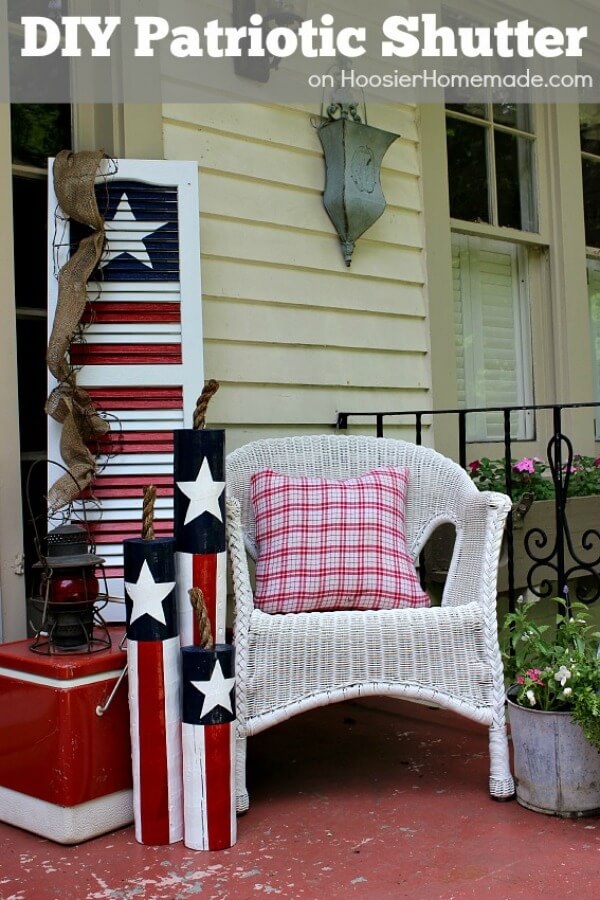 32. Backdrop for a Serene Porch Corner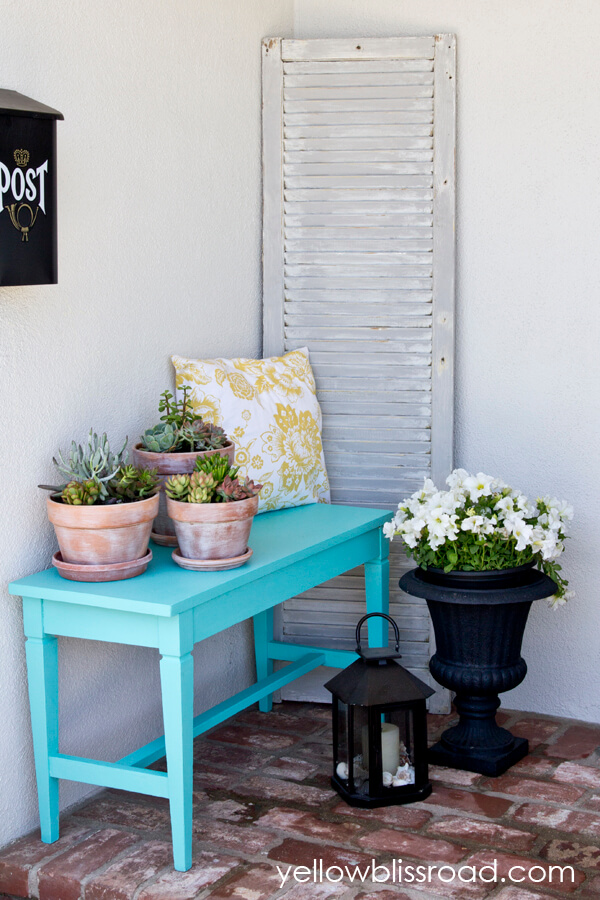 33. Graceful Garden Wall with Sconces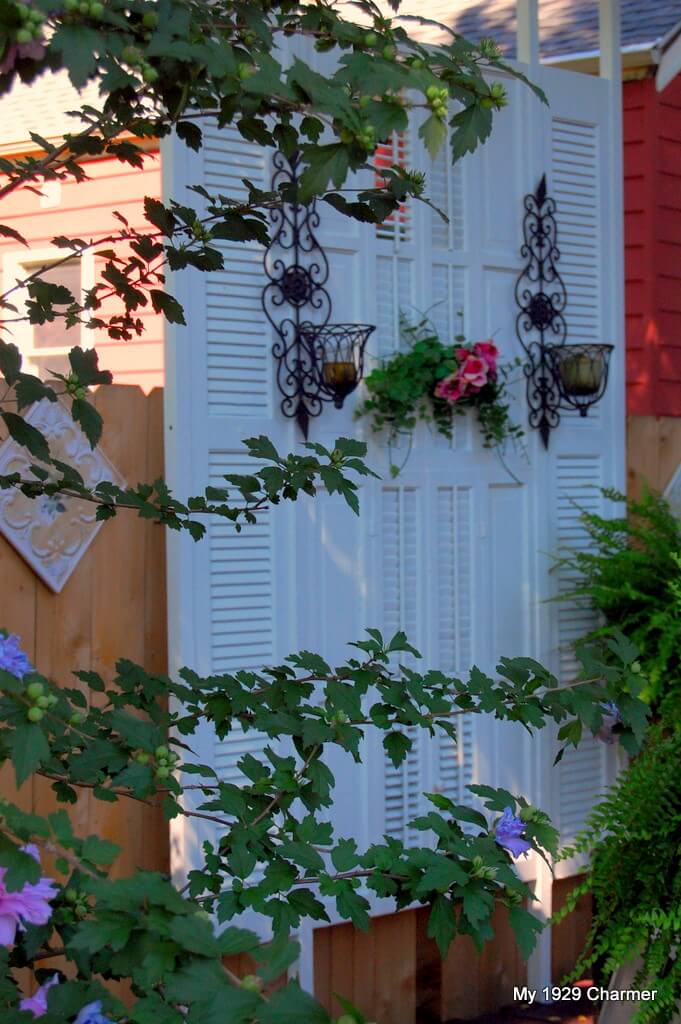 34. Creative Old Shutter Outdoor Decor Idea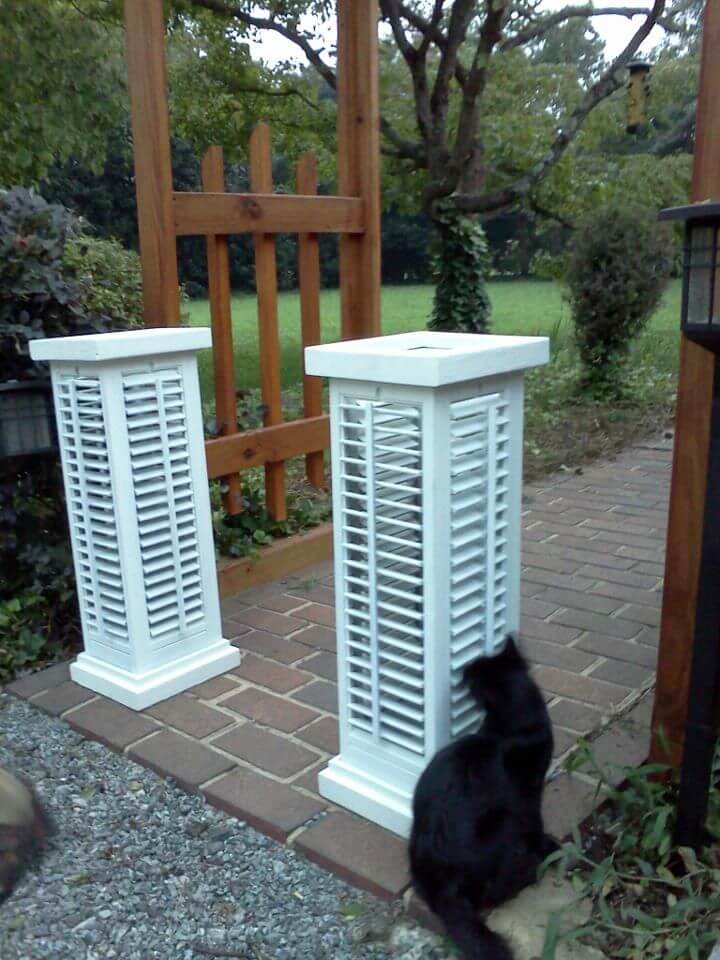 35. Make a Comfortable Garden Bench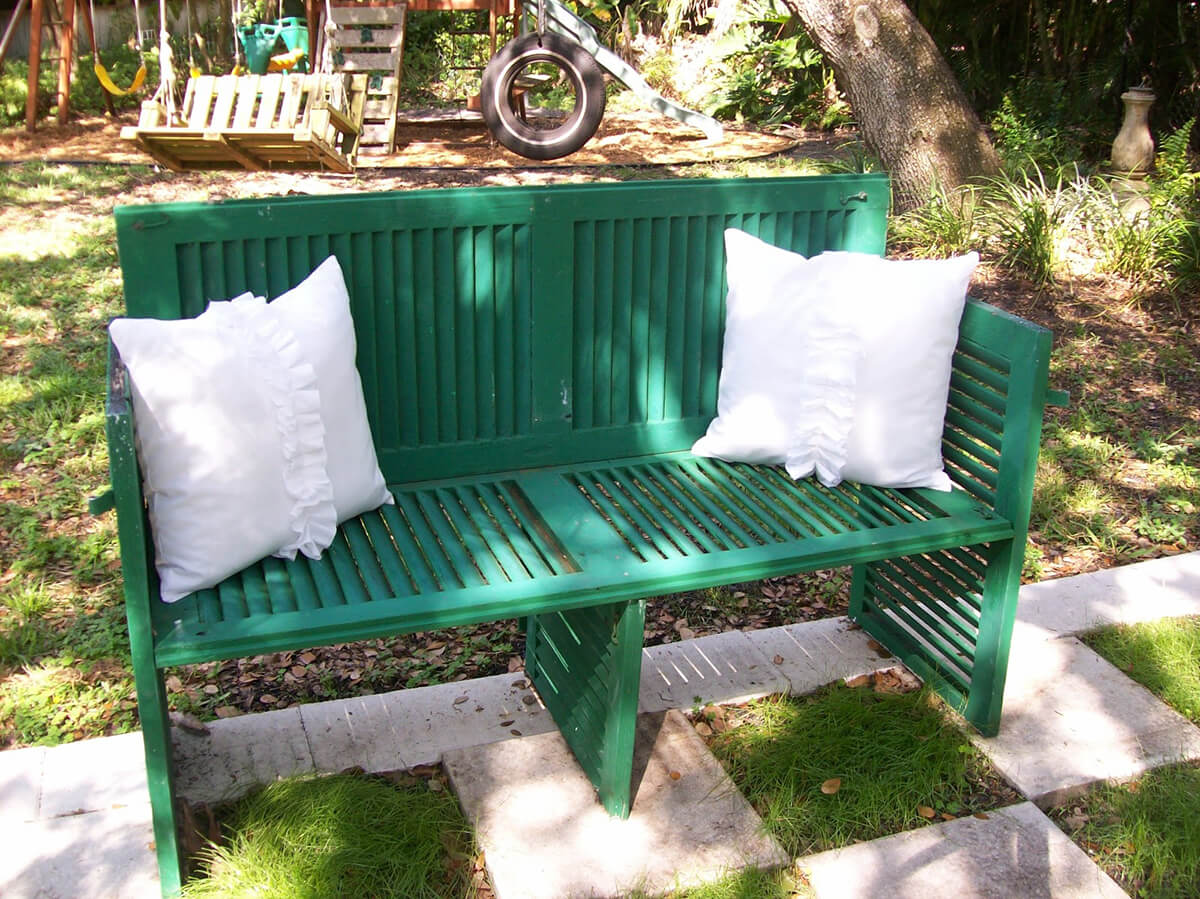 36. Garden Wall Divider with Floral Display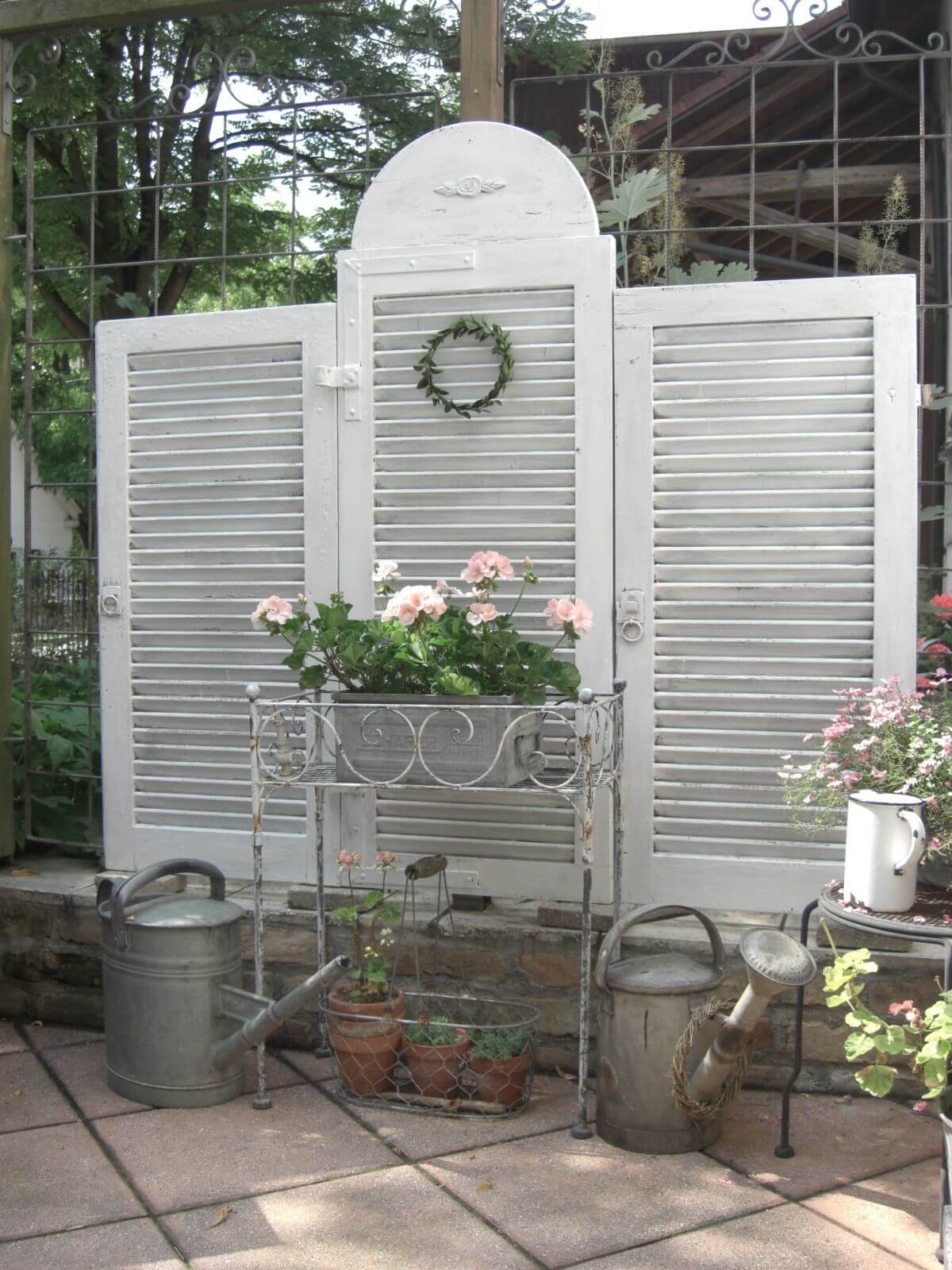 37. Easy Privacy Screen for your Deck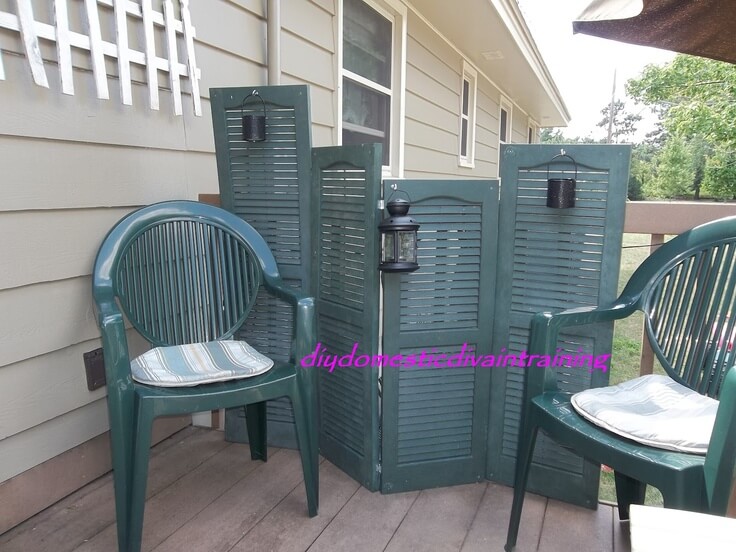 38. Cute Red and White Snowman