38. Personalized Hanging Wooden Monogram Planter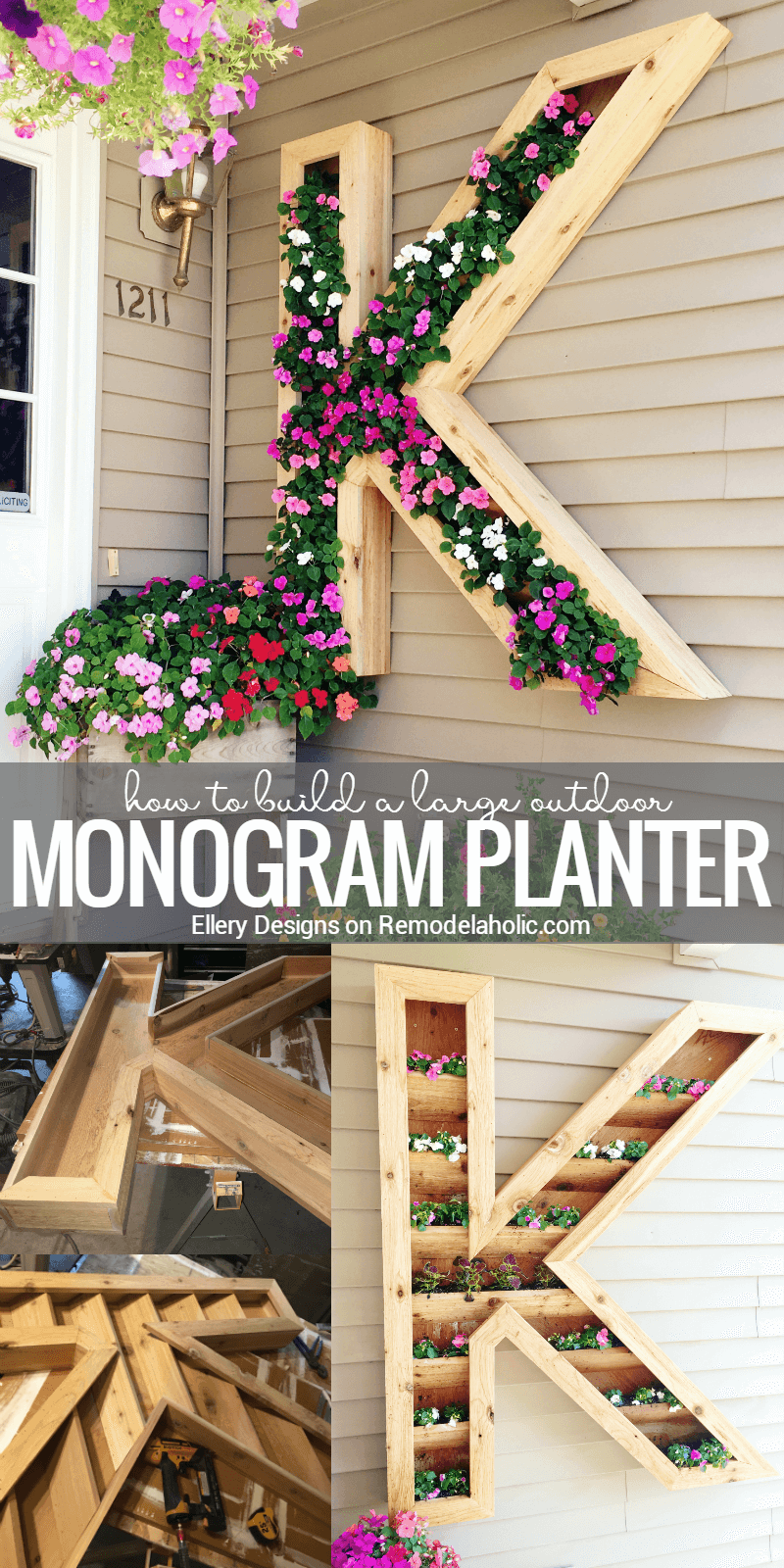 For some homeowners, it's not enough that the number of the house is outside the door. To make a real statement, they install a monogram planter on that empty area of wall on the porch. The great news is every letter of the alphabet can be made into a planter, though those with curves and a tail — looking at you, Q — can be a bit challenging.
39. Hanging Bench One Day Backyard Project Ideas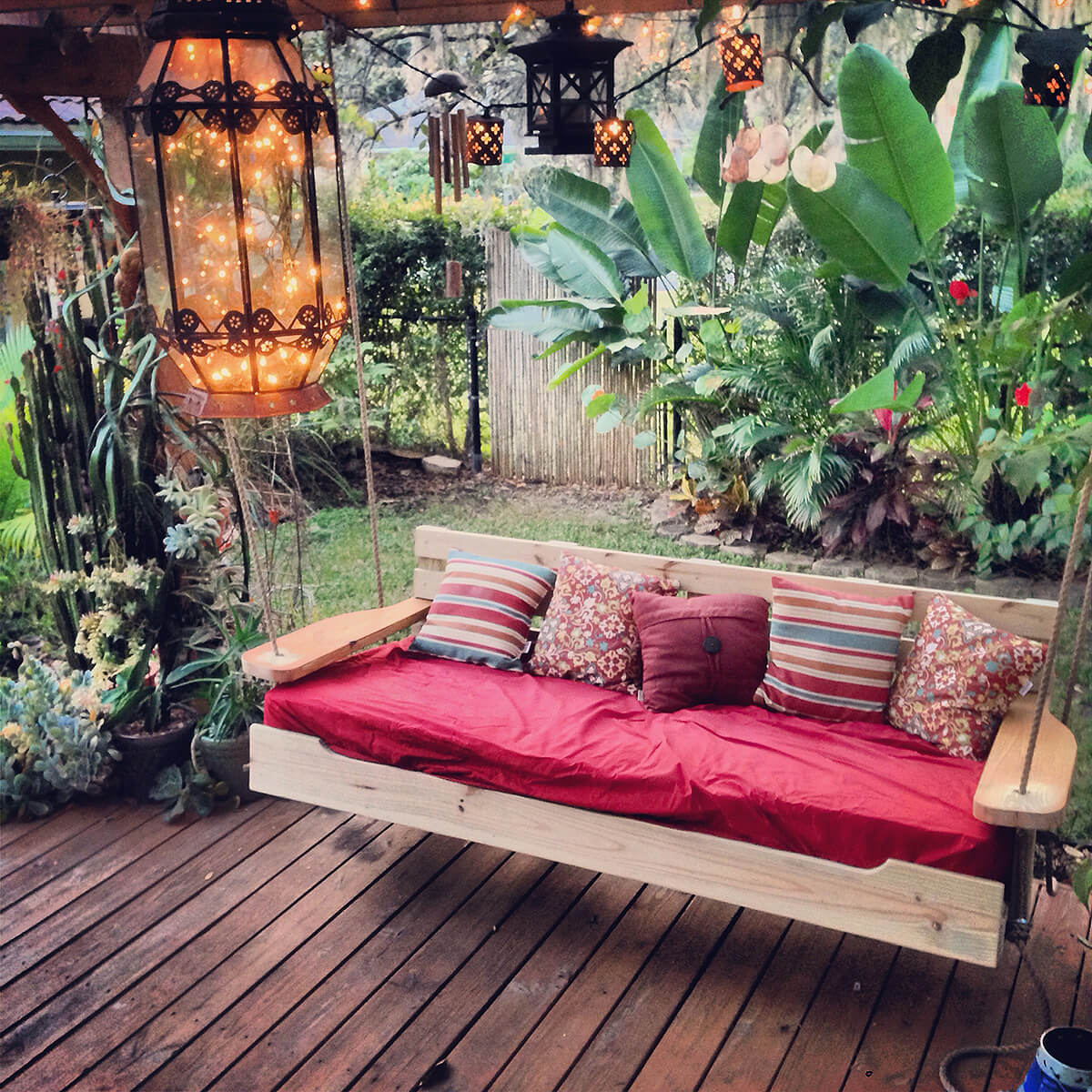 There's something very calming about a hanging bench. It is very much like a hammock in that way, and a hanging bench on the patio is another easy to do one day project. Use strong rope to hang it from the roof, and add cushions and lots of pillows covered in colorful indoor-outdoor fabrics that complement the colors of the garden beyond.
40. Rustic Wood and Steel Rolling Console

Another project that is just the thing for planks of reclaimed lumber is a wood and steel rolling console. Everything about this project is inexpensive, including brackets, steel bolts and casters, yet the homeowner will probably wonder how they lived without such a convenient piece of furniture.
41. DIY Backyard Decorative Wooden Gate

Just because one doesn't live on an estate doesn't mean that the garden gates have to be uninspiring. Again, this is a project that ca use repurposed wood and old hardware that can be found in a salvage bin. If the DIYer is lucky, they may even be able to find a stunningly beautiful decorative grate for little money in the same place. It's the grate that makes this wooden gate special.
42. Vertical Planting Wall for Small Yards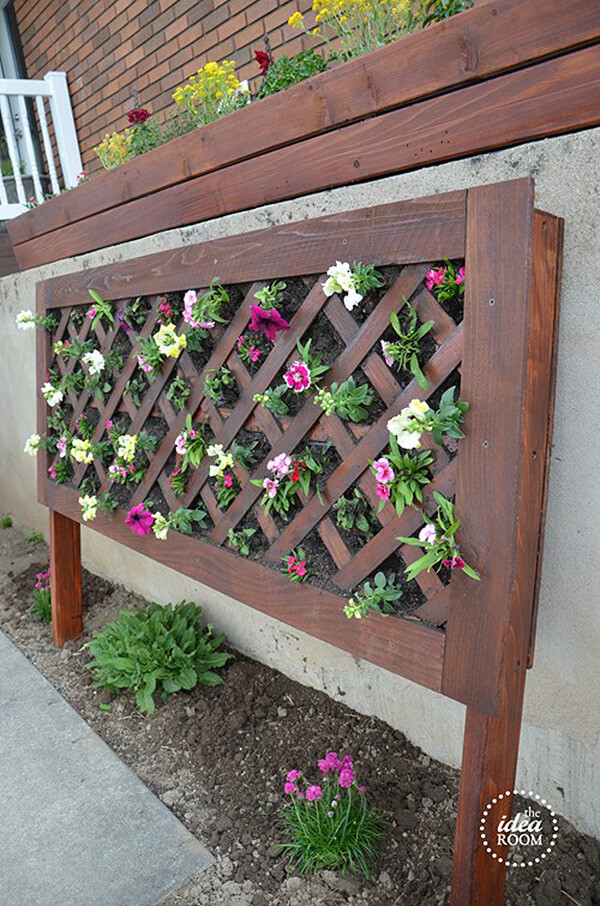 People with small or even tiny yards shouldn't despair that they'll never have beautiful plants and flowers. One solution is a latticed planting wall that can be made up in a day. Indeed, when the flowers start to boom from this wall it will look as much like a work of art as it does a planter.
43. Stacked Terracotta Pot Flower Planter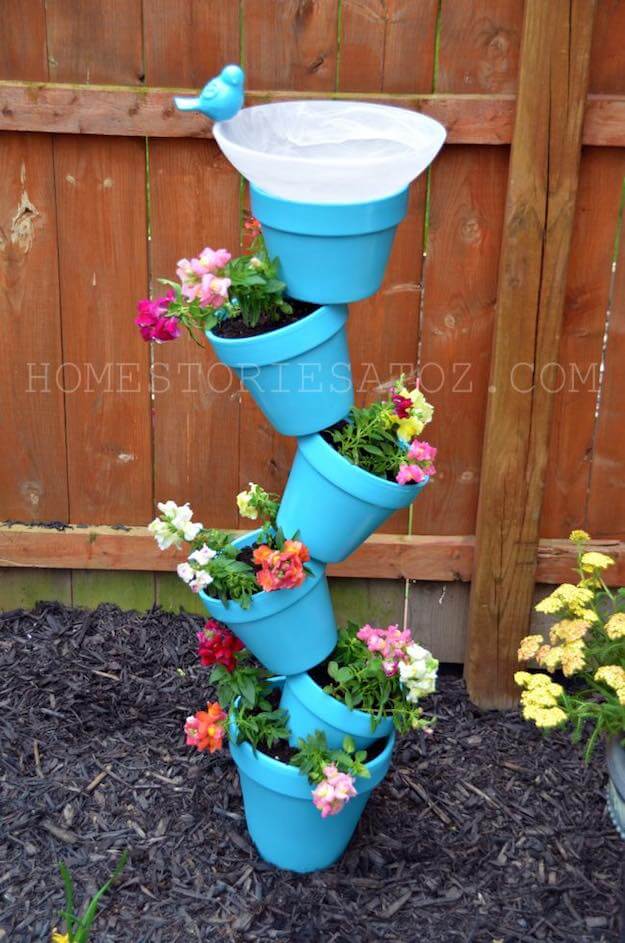 This is a project that will have people asking, "How did they do that?" These are flower pots connected in a way that makes it look like they're tumbling over. Moreover, most of them are planted with real plants and flowers that do perfectly well. A faux-birdbath in the top pot is a stealthy way to make sure every pot gets its share of water.
44. Summertime Wooden Cabana Lounge Chair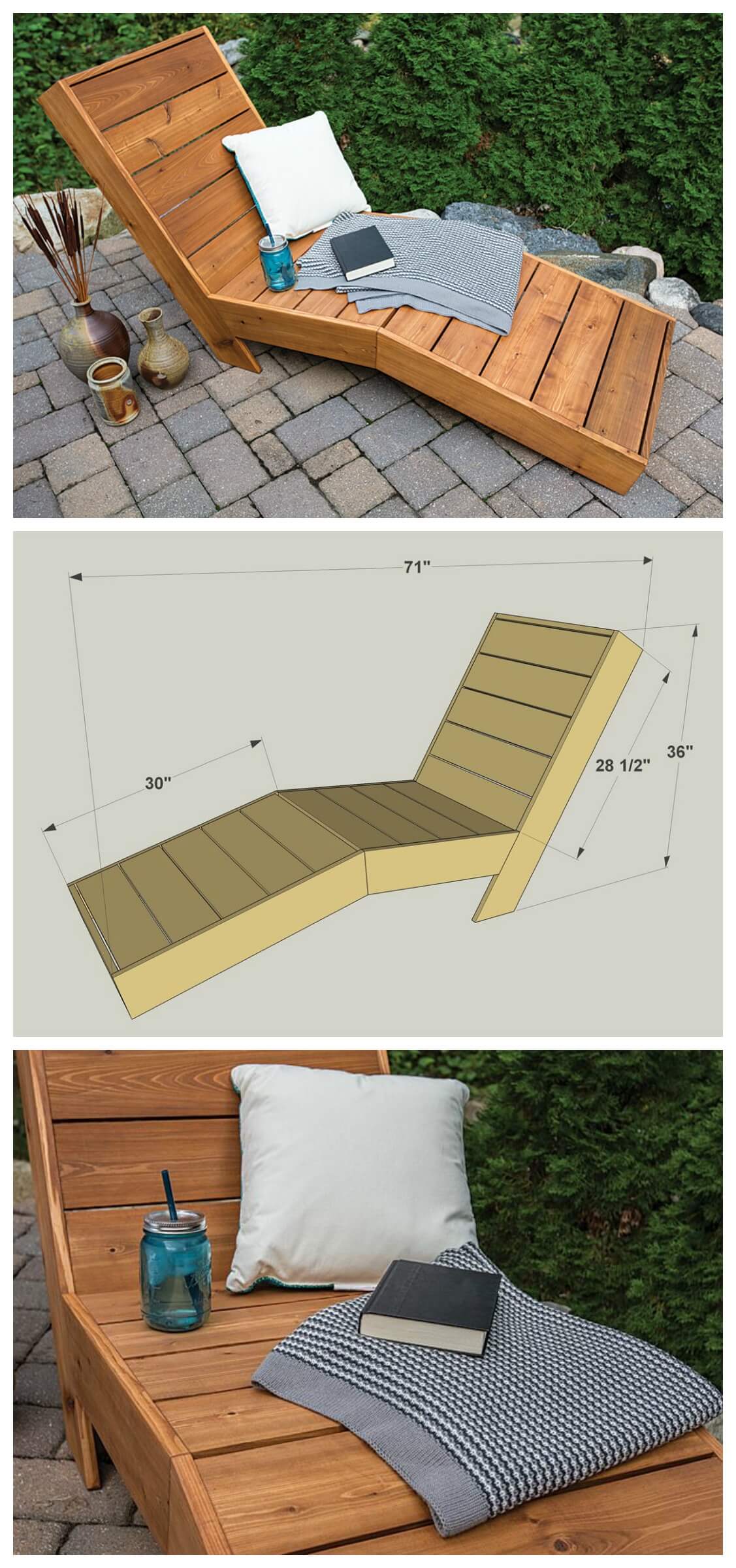 Constructing a cabana lounge chair in a day seems like a challenging project, but it's not really. The trick is to having a saw that cuts on an angle to create the slight slope of the seat. When the lounge chair is done, take it out to the poolside or the deck, add a pillow or two and a blanket and a cool drink and enjoy.
45. Elegant DIY Mediterranean Porch Half Wall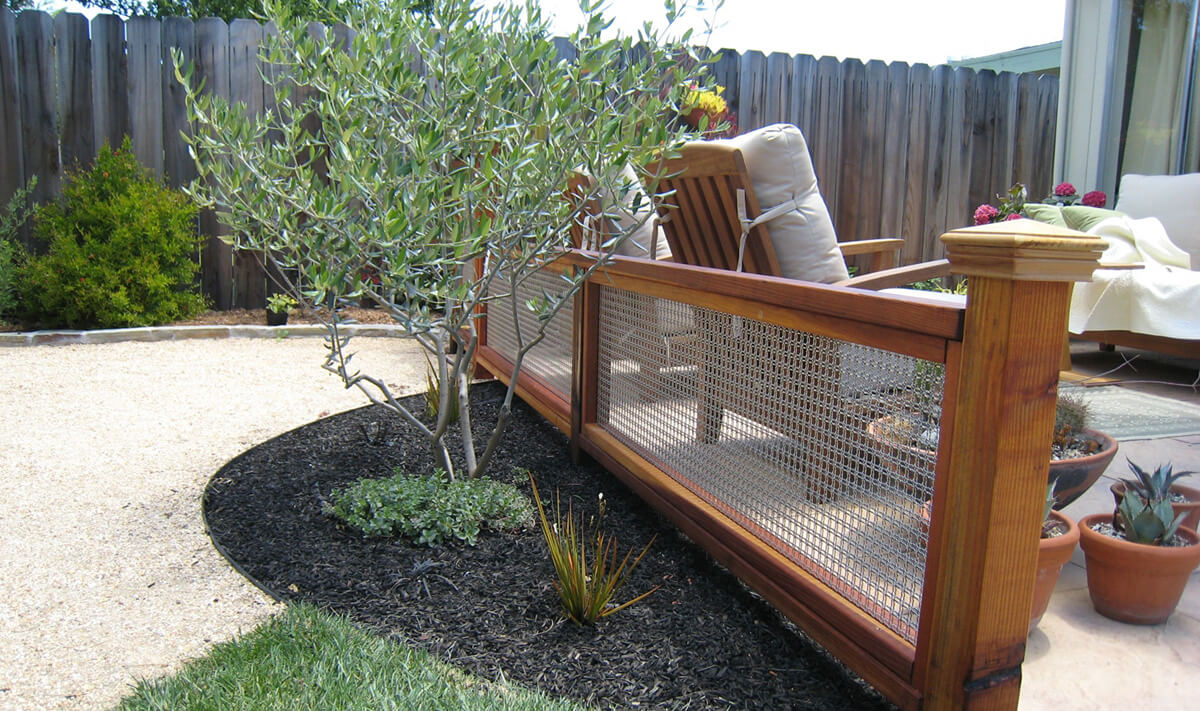 A half-wall is just the thing for a deck or patio that is raised enough above the ground to make it a bit of a hazard for children, pets and grown-ups who aren't looking where they're going. This half-wall has a pretty infill and elegant end caps. Plant flowers and shrubs just outside the perimeter to soften the look.
46. Easy to Make Outdoor Furniture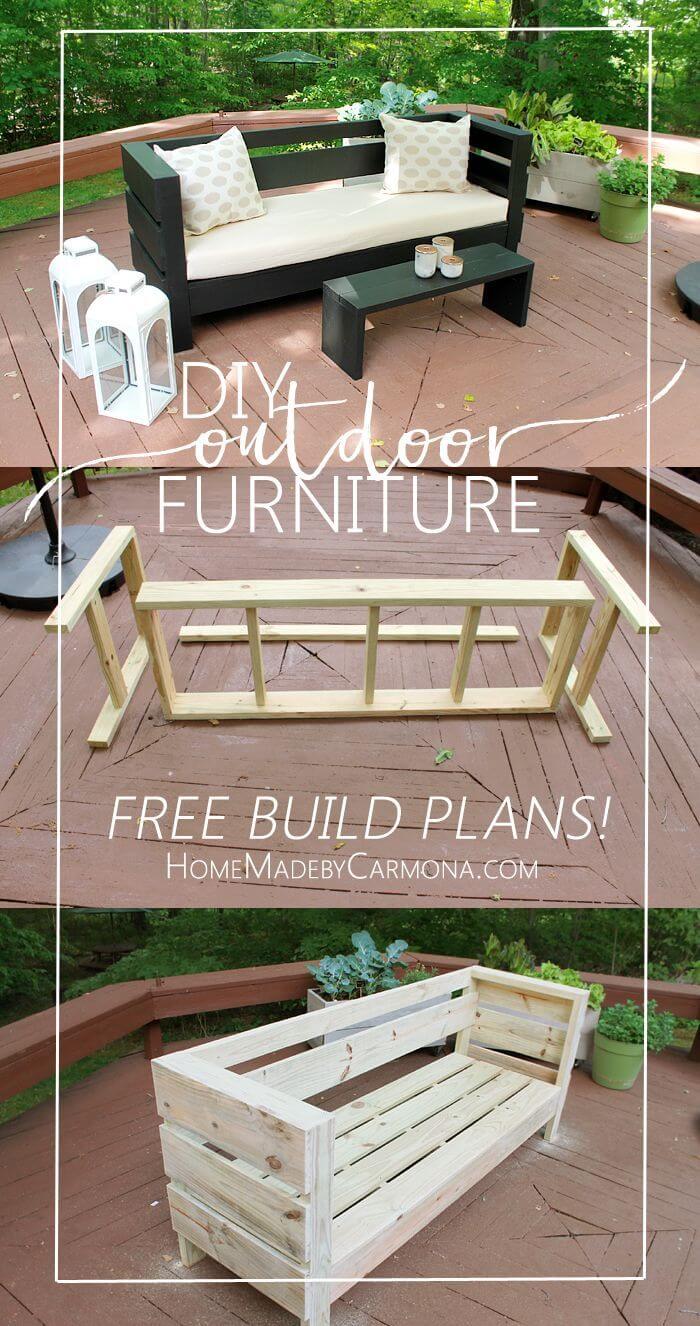 More good news is that outdoor furniture kits are plentiful, and most of them come with all the hardware that is needed, including nuts, bolts, nails and screws. The DIYer often doesn't need power tools. Mallets, screwdrivers and hammers are just about all that's needed to put together benches, tables, chairs and planters.
47. Recycled Cable Spool Umbrella Stand and Table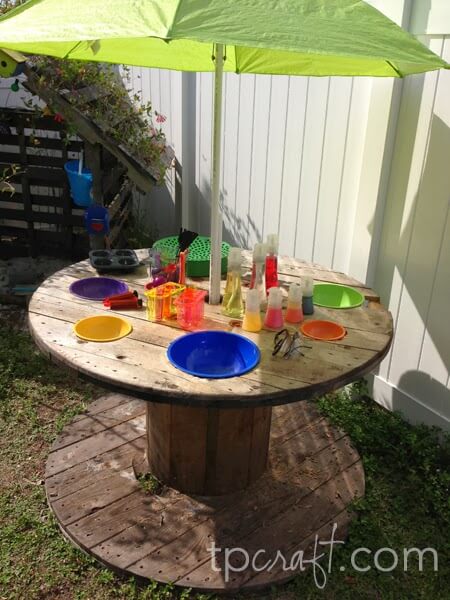 For people who have ever wondered what happens to those huge cable spools once they've served their purpose, here is an answer. They are turned into umbrella stands and tables for outdoor dining. Not only that, depressions can be drilled in them to hold colorful bowls. This means no knocked over soup or cereal when feeding the little ones.
48. DIY Fabric Covered Terracotta Pots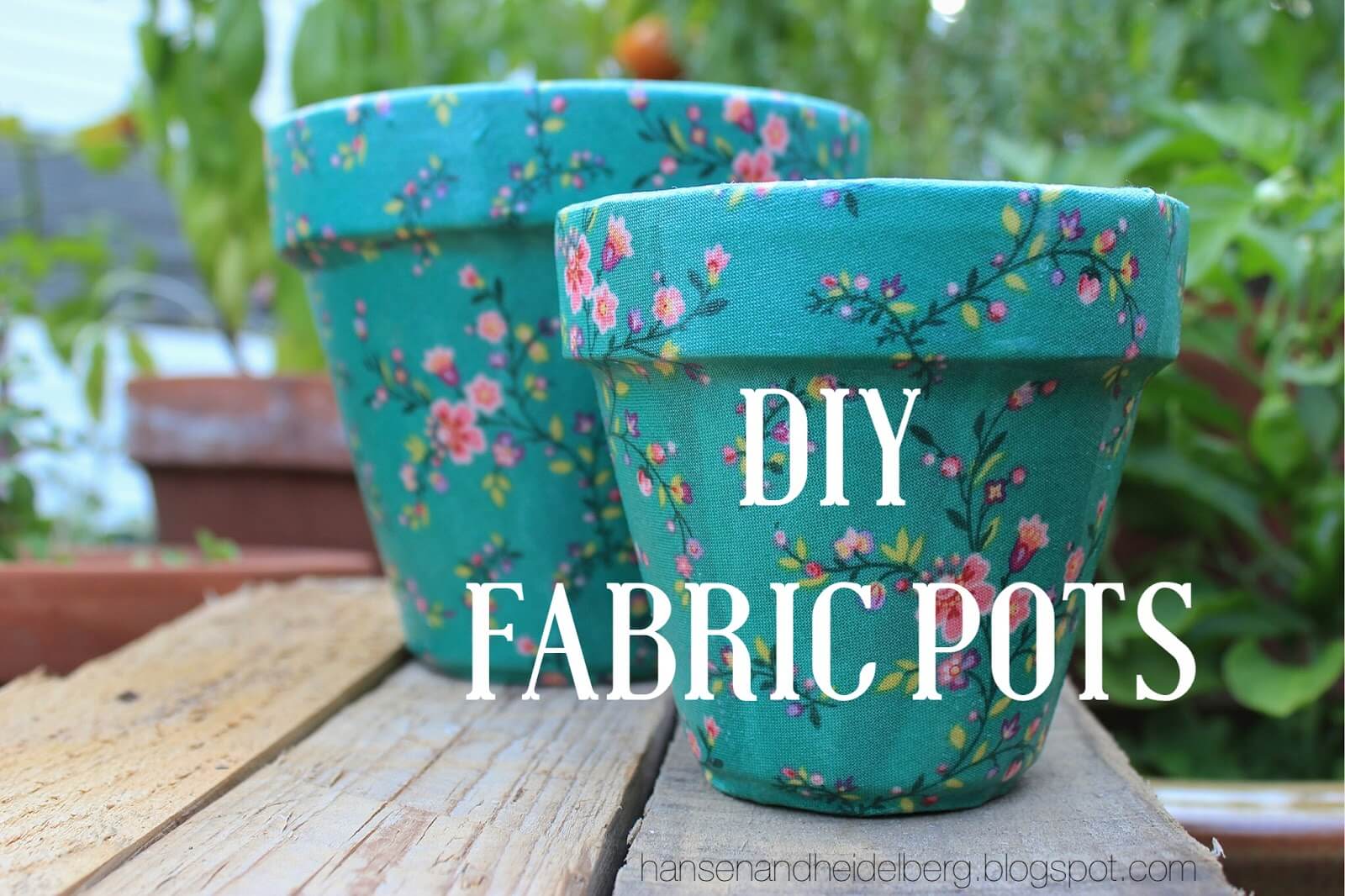 Though many gardeners find terracotta pots attractive on their own, it is still possible to cover them with fabric. This not only changes their look, but changes their texture. The fabric should be able to bear up to water and outside conditions if they're going outside and should be breathable.
49. Front Porch Wood Pallet Deck Project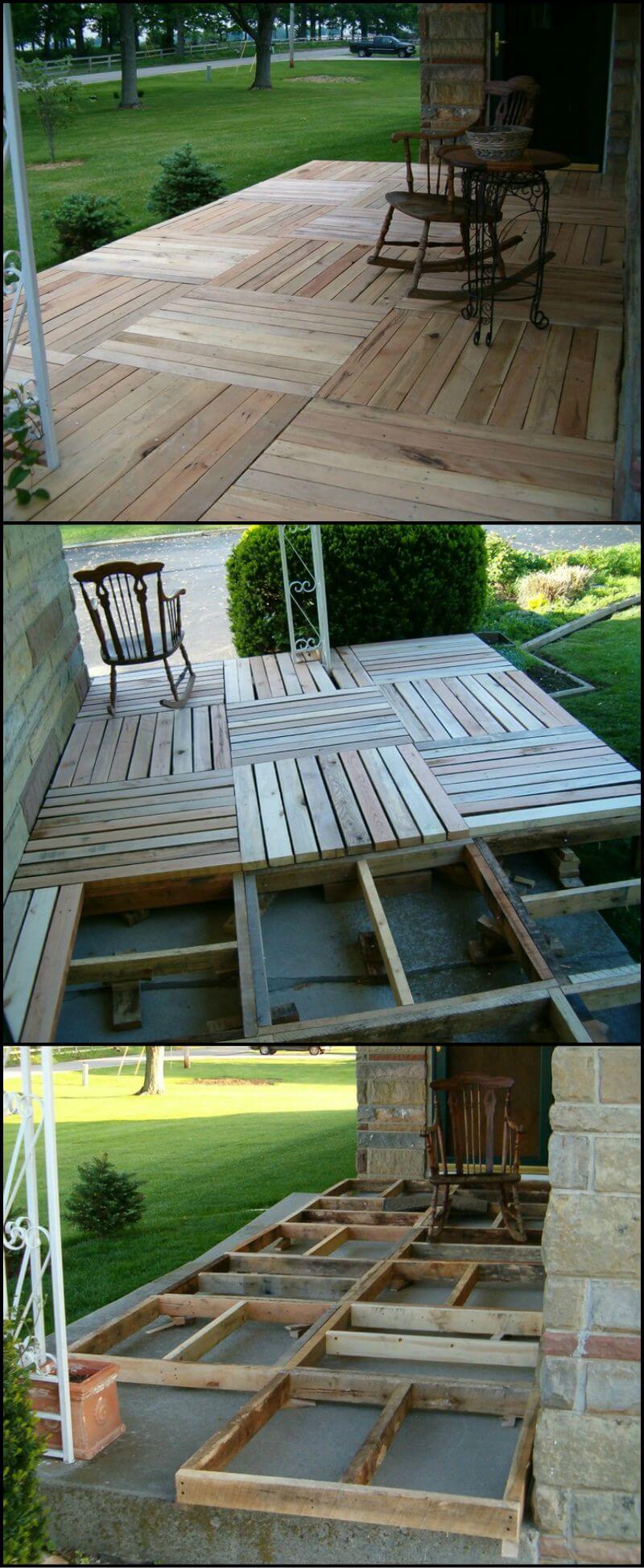 If the homeowner is tired of the beat-up look of their front porch, they can consider covering the floor with old wood pallets. These pallets cost next to nothing when they're collected from lumberyards and they need only a bit of trimming to fit on a nice sized porch.
50. Fun Backyard Kid's Play Fort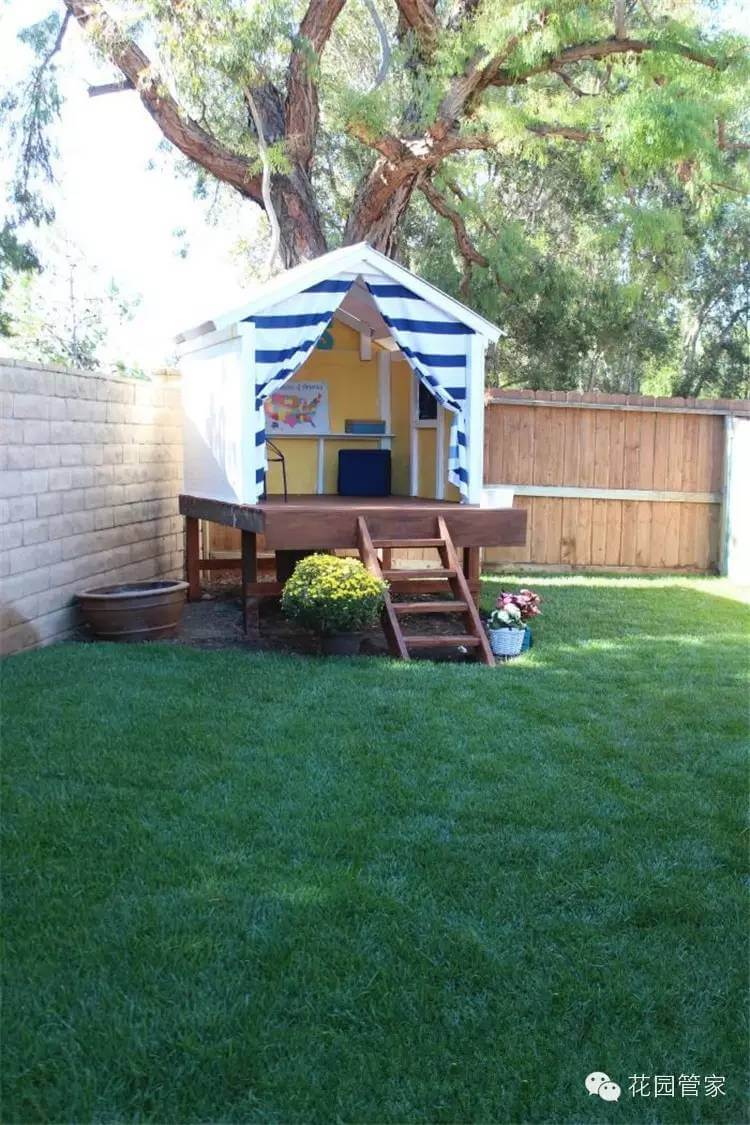 Yes, it is entirely possible to build an irresistible children's play fort in a day. This too can make use of old wood, especially for the platform and the step ladder that leads up to it. As for the fort itself, white paint and a white and navy blue curtain that opens to reveal a sunny yellow interior gives it a summery feel.