For a truly refreshing summer experience, or for any time of year if you're lucky enough to live in a temperate area, try our ideas for outdoor living spaces. These concepts can bring the comfort and gracious style of your home outdoors. Your home will become everyone's favorite destination for a warm summer evening.
33 Relaxing Outdoor Living Space Ideas to Create the Perfect Getaway Spot

Take the time to select comfortable furniture, and you'll want to be outdoors all the time. Our furniture ideas include oversized sectionals, cozy hammocks, and relaxed wicker. Don't be afraid to put a lot of cushions outside. You can find outdoor-friendly cushions at any home improvement store or furniture store.
Think of how you would like to use your outdoor living space before you design it. Think about how many guests you typically have and how they would use the space. Include multiple seating areas for different groups to mix and match, as well as a large dining area where everyone can gather.
Consider many different lighting options. Hanging globe lights are easy to string along your porch or arbor, and provide a soft glow. Wall sconces provide a more focused light. Colorful lanterns bring your outdoor seating area a touch of whimsy.
Enjoy the warm months of the year with our comfortable and attractive outdoor living designs.
1. Serene Seating Area with Curtains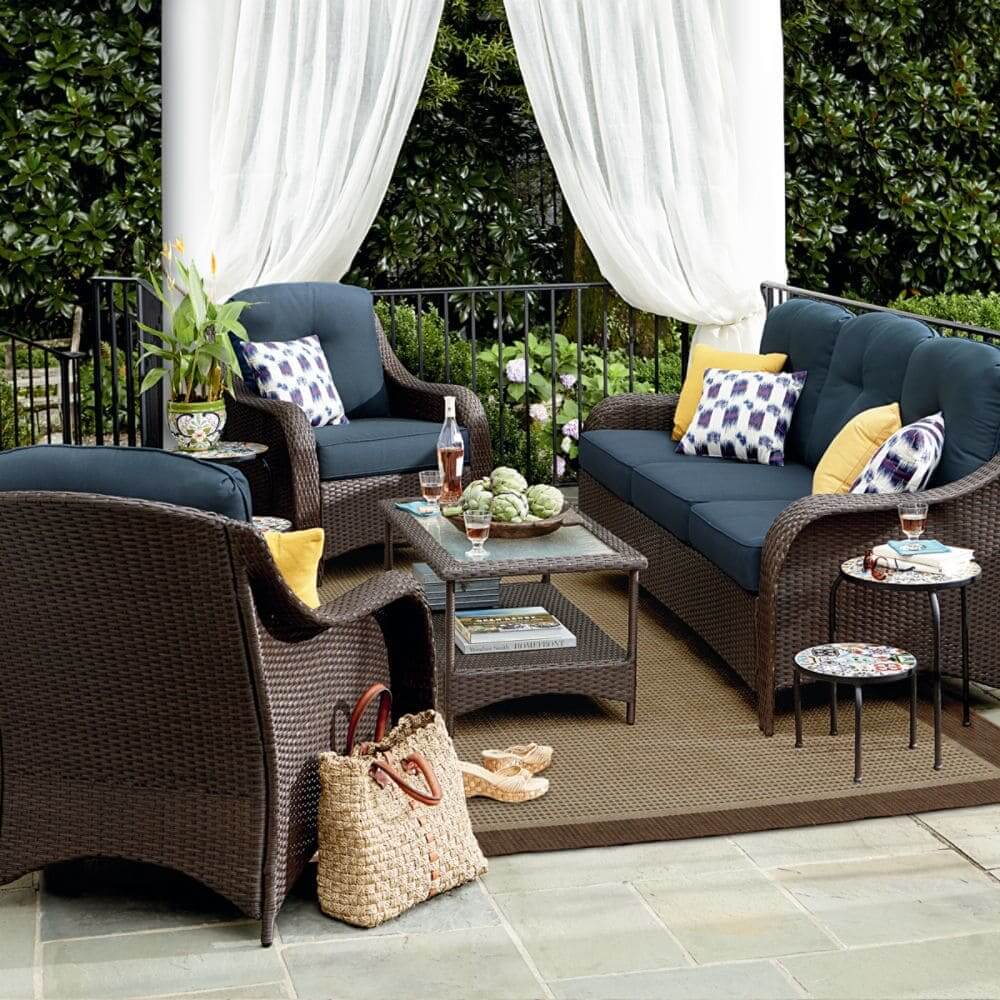 2. Lovely Arbor over Wrought Iron Furniture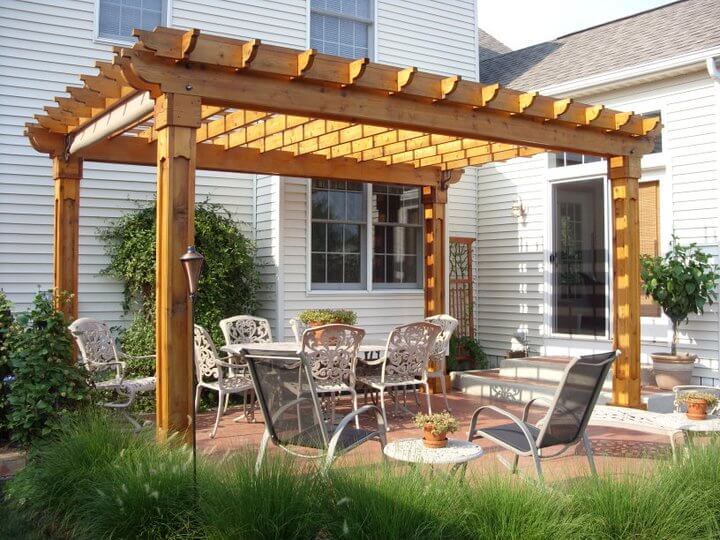 3. Comfy Porch Seating with Hanging Lights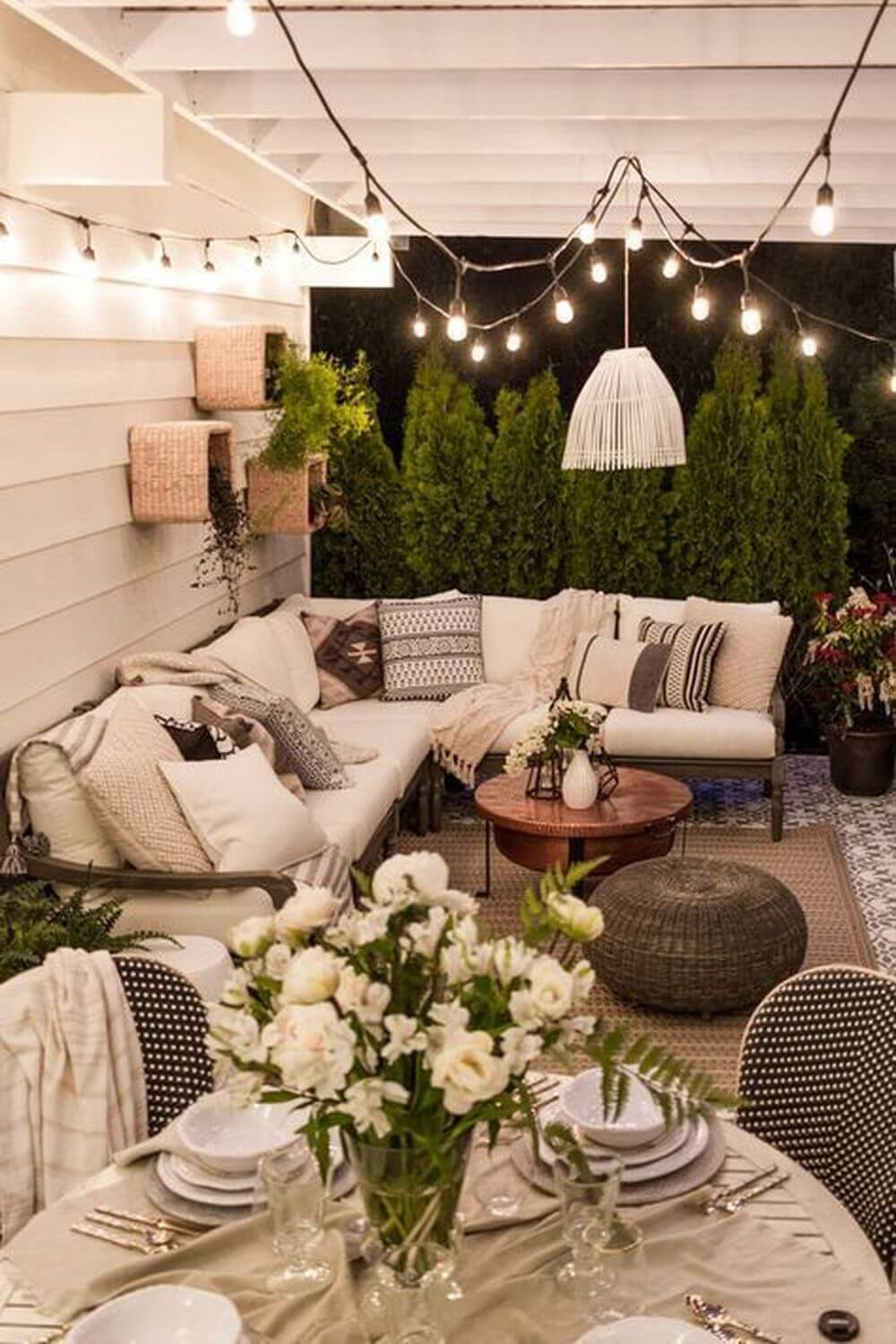 4. Rustic Table and Chairs with an Ocean View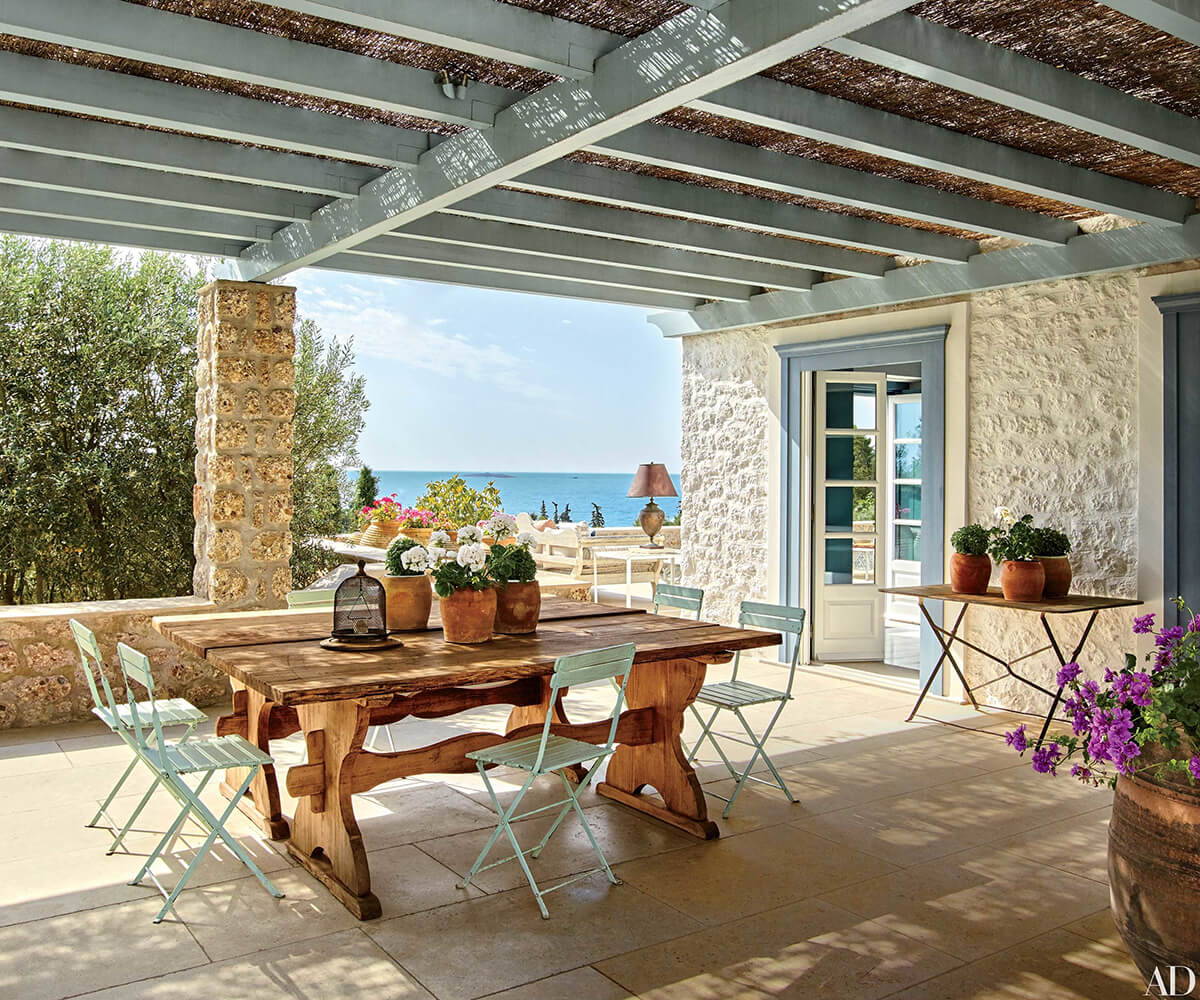 5. Relaxing Outdoor Living Spaces with a Hammock Swing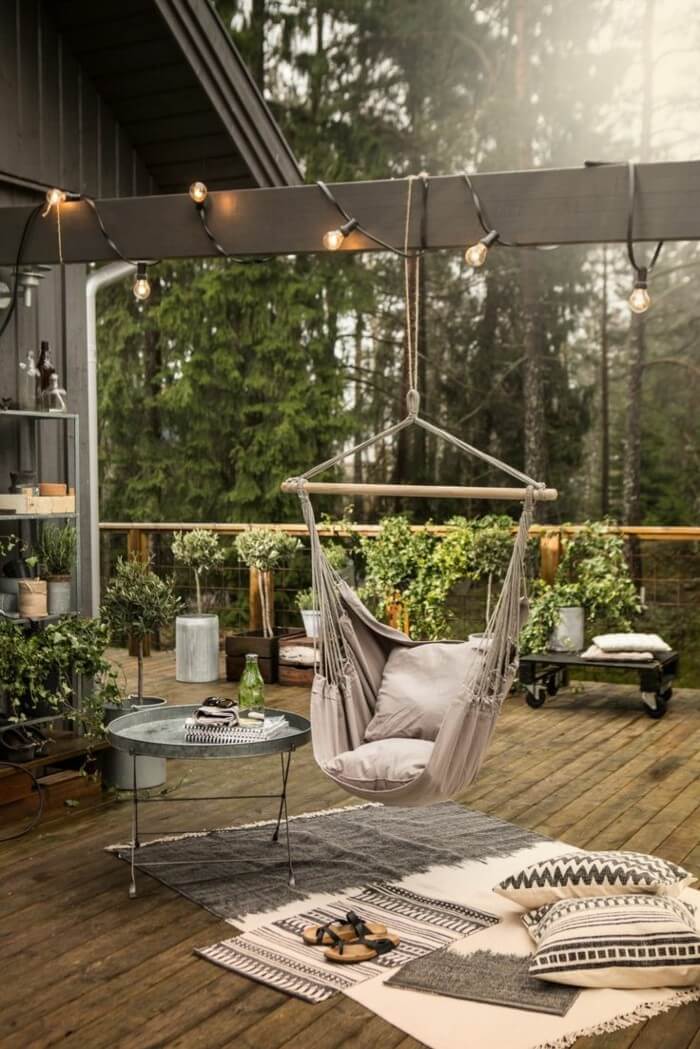 6. Modern Style Seating Area with Globe Lights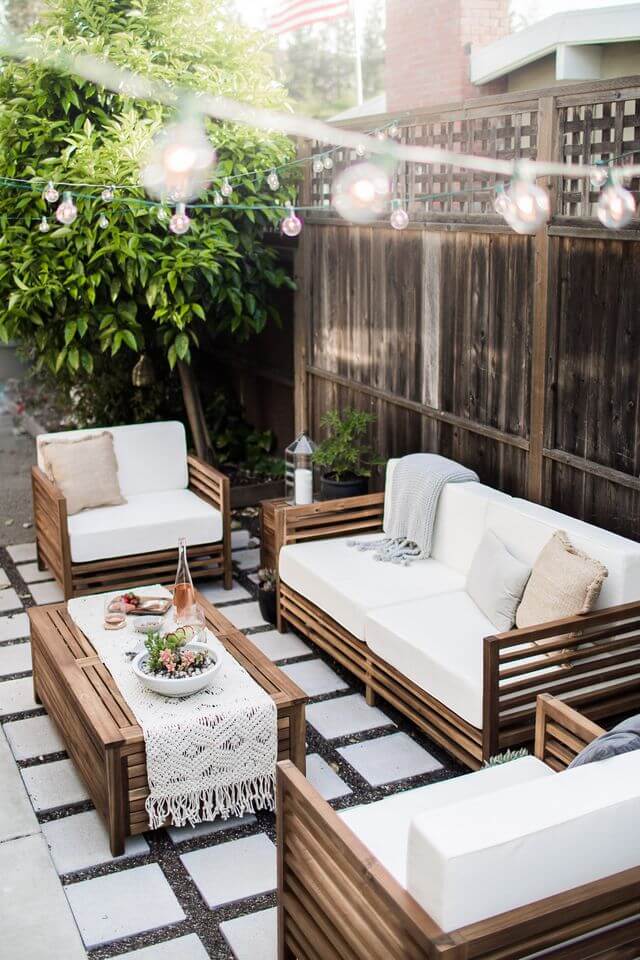 7. Charming Outdoor Seating Area with Colorful Touches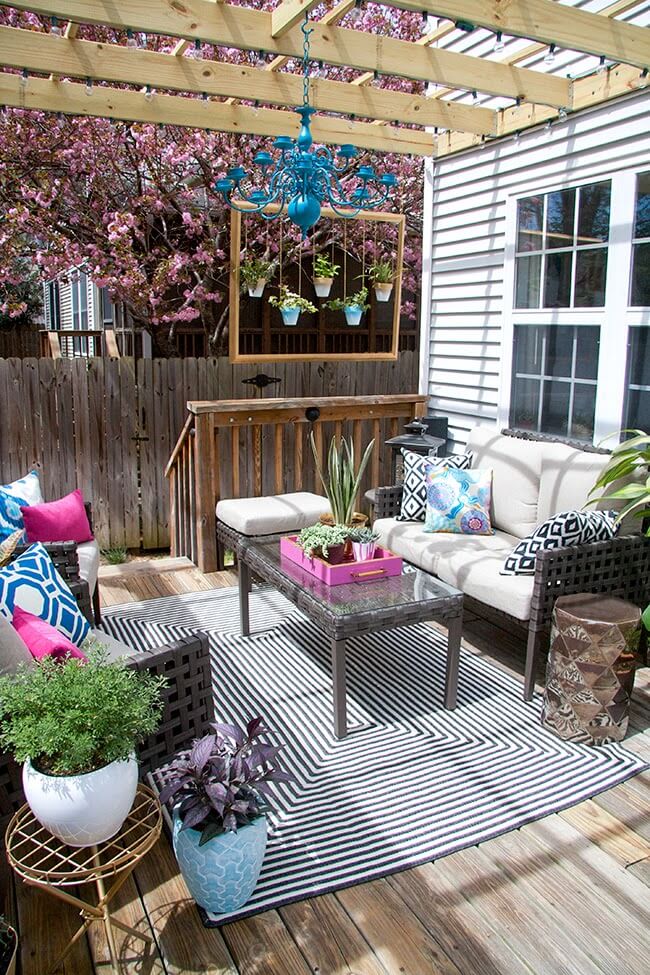 8. Wonderful Dining Area for Your Poolside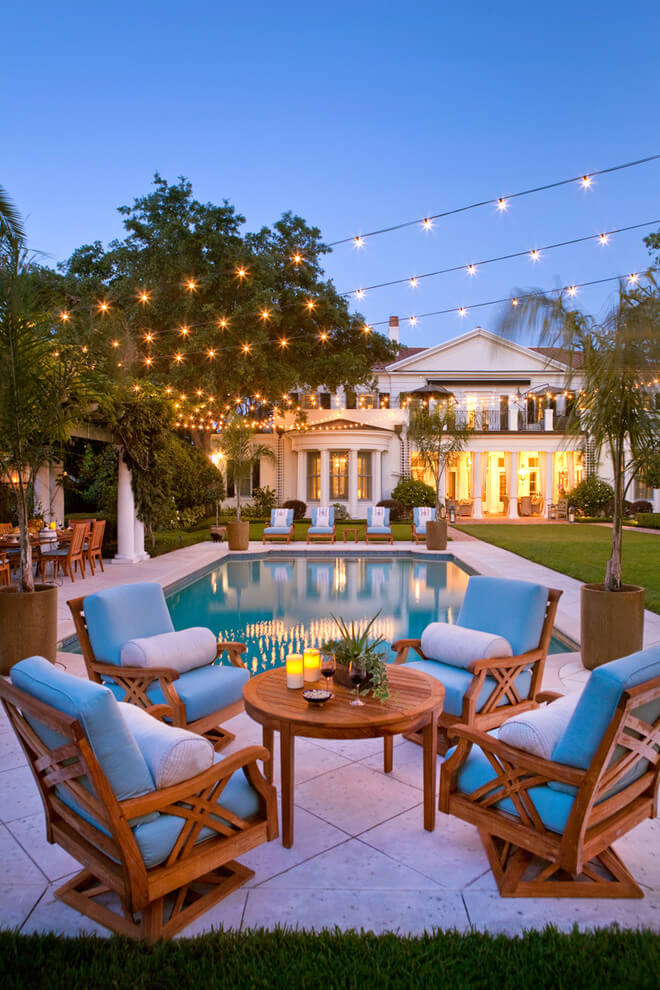 9. Vintage Look Wicker Furniture with Muted Accents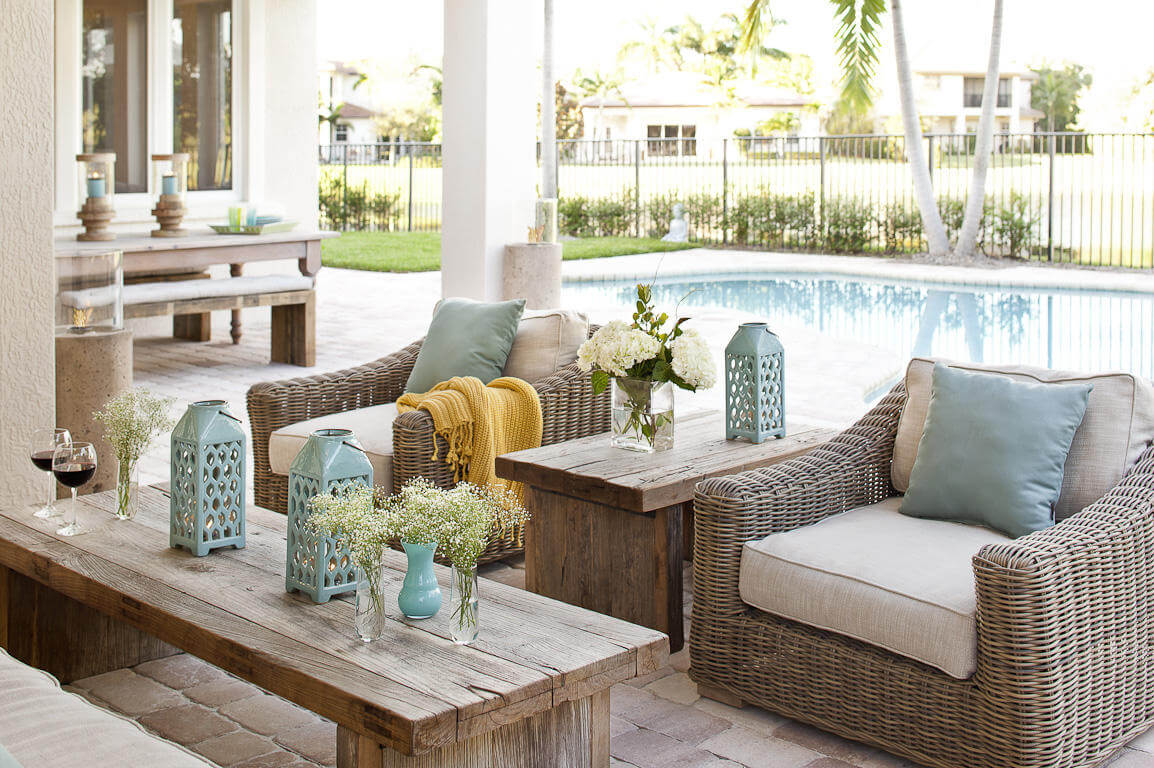 10. Outdoor Sectional Couch with an Indoor Feel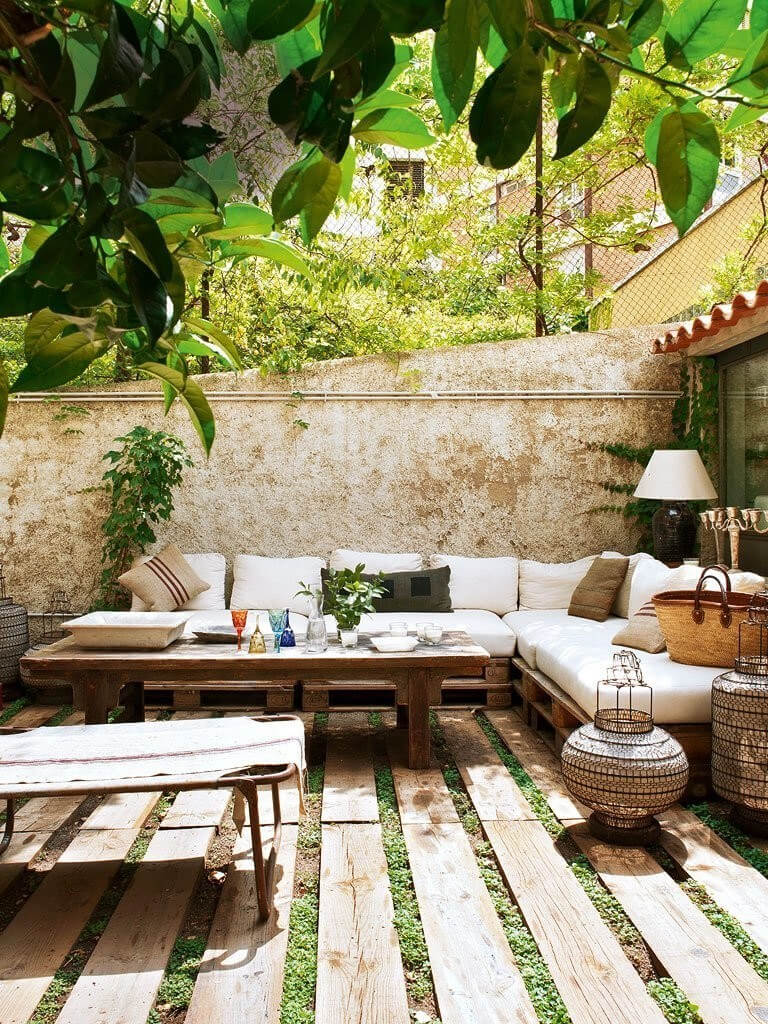 11. Cushioned Bench with Lots of Pillows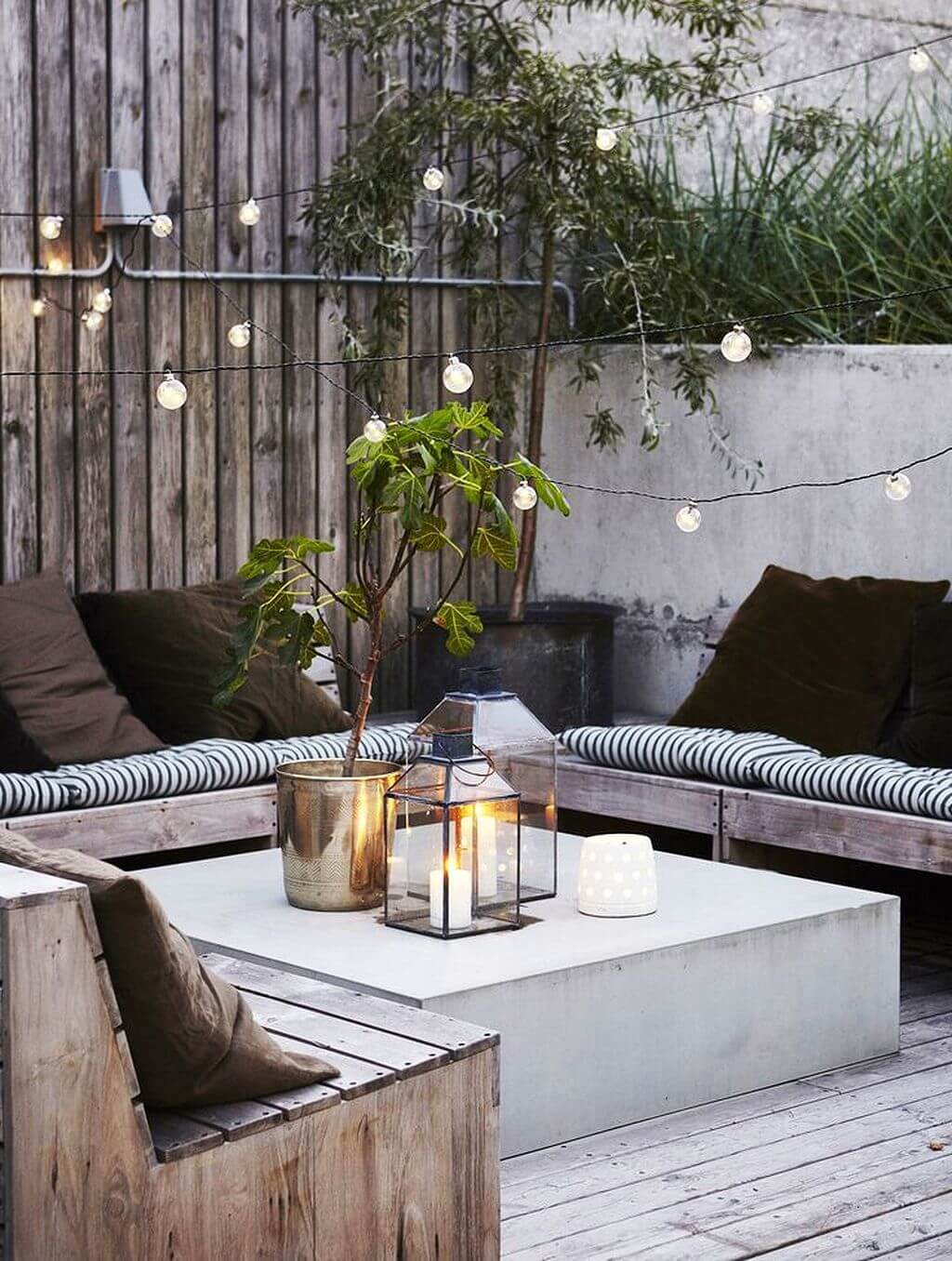 12. Vividly Colorful and Whimsical Seating Area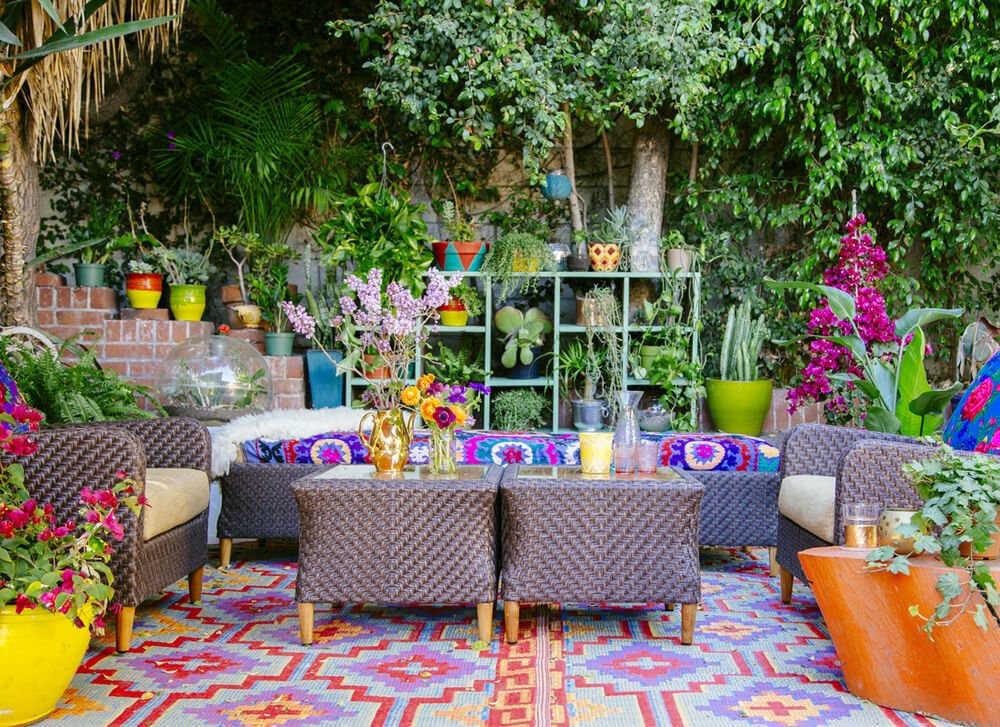 13. Understated Black and White Outdoor Arrangement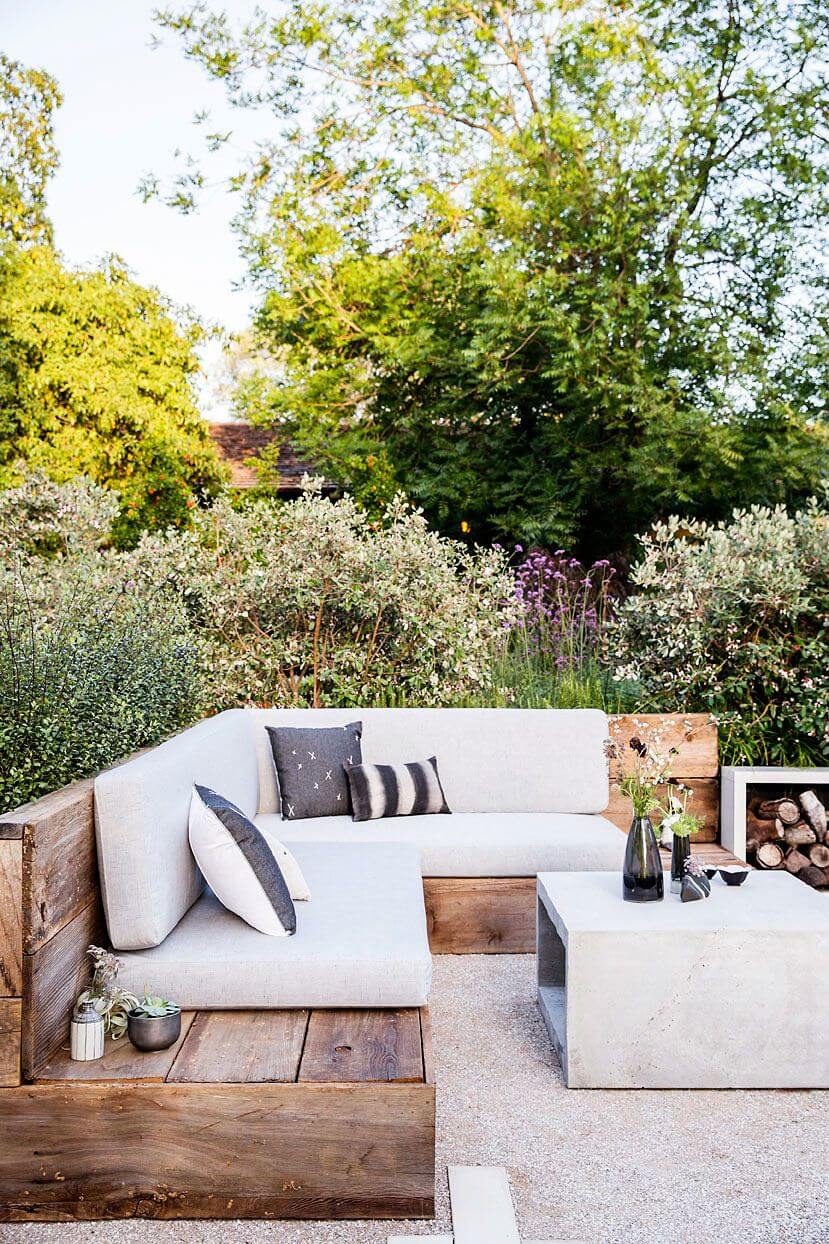 14. Casual Dining Area on a Candlelit Patio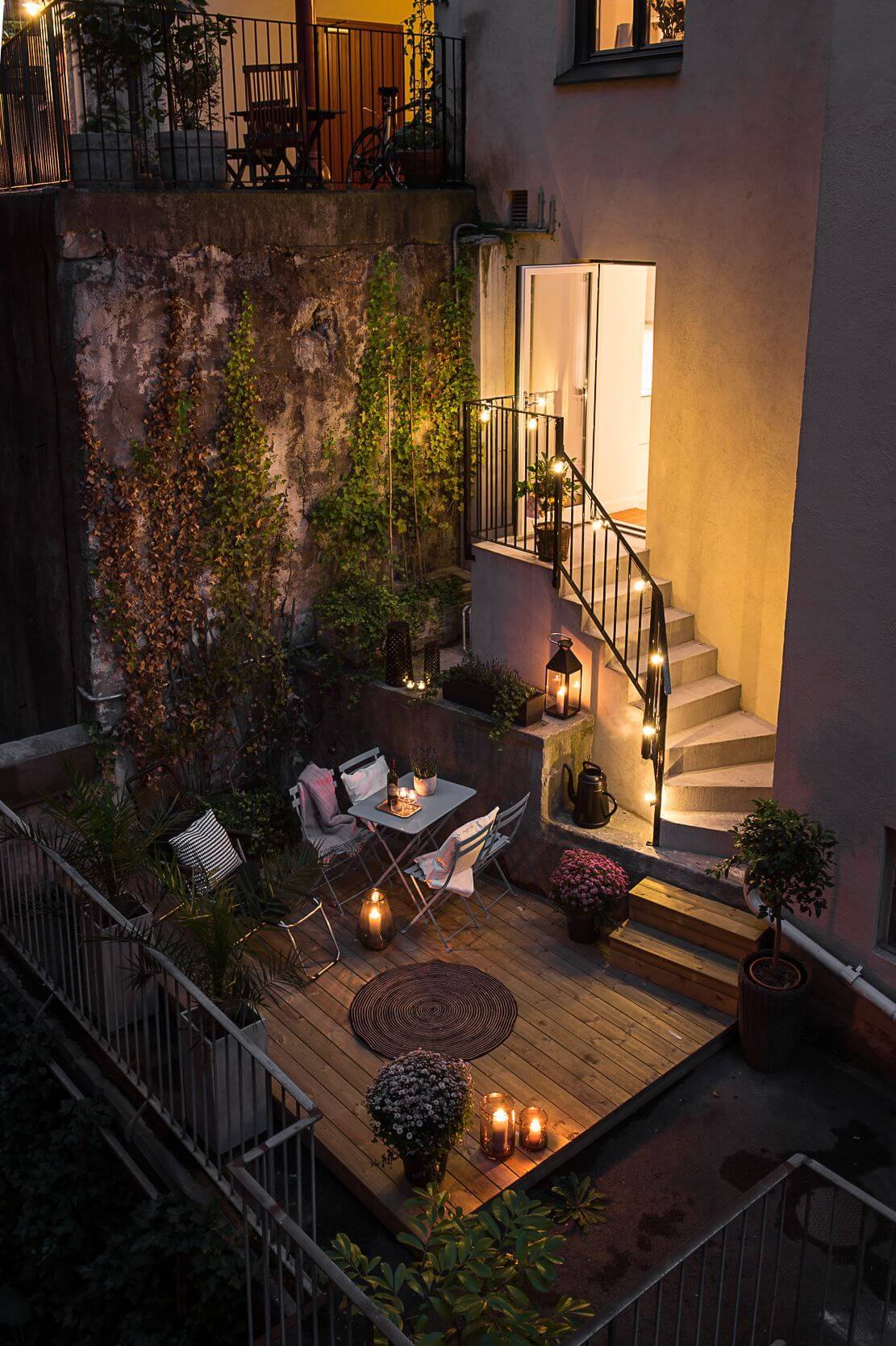 15. Relaxing Outdoor Living Spaces with Plaid Cushions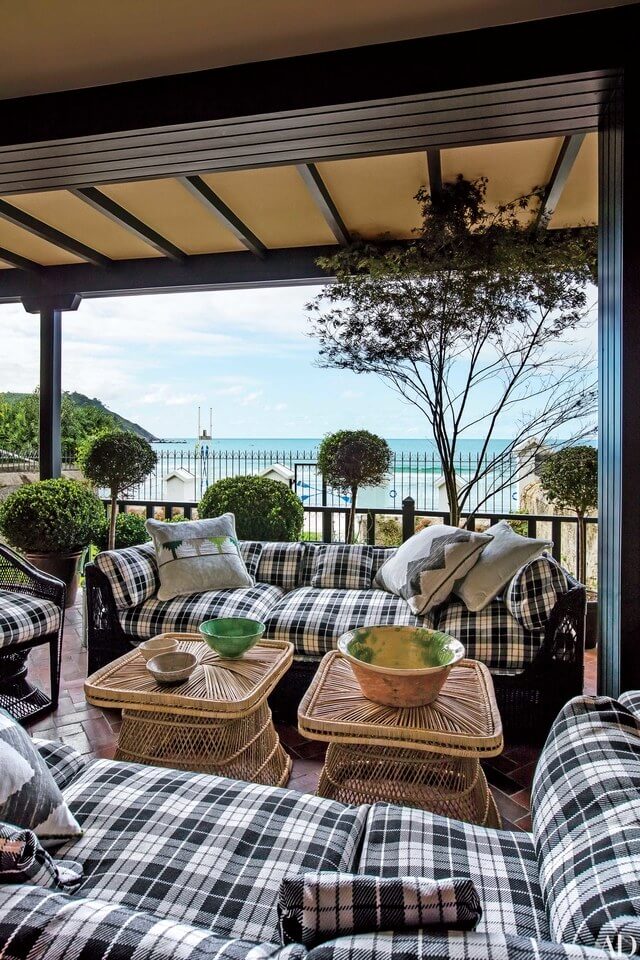 16. Sophisticated Wicker Arrangement by an Outdoor Fireplace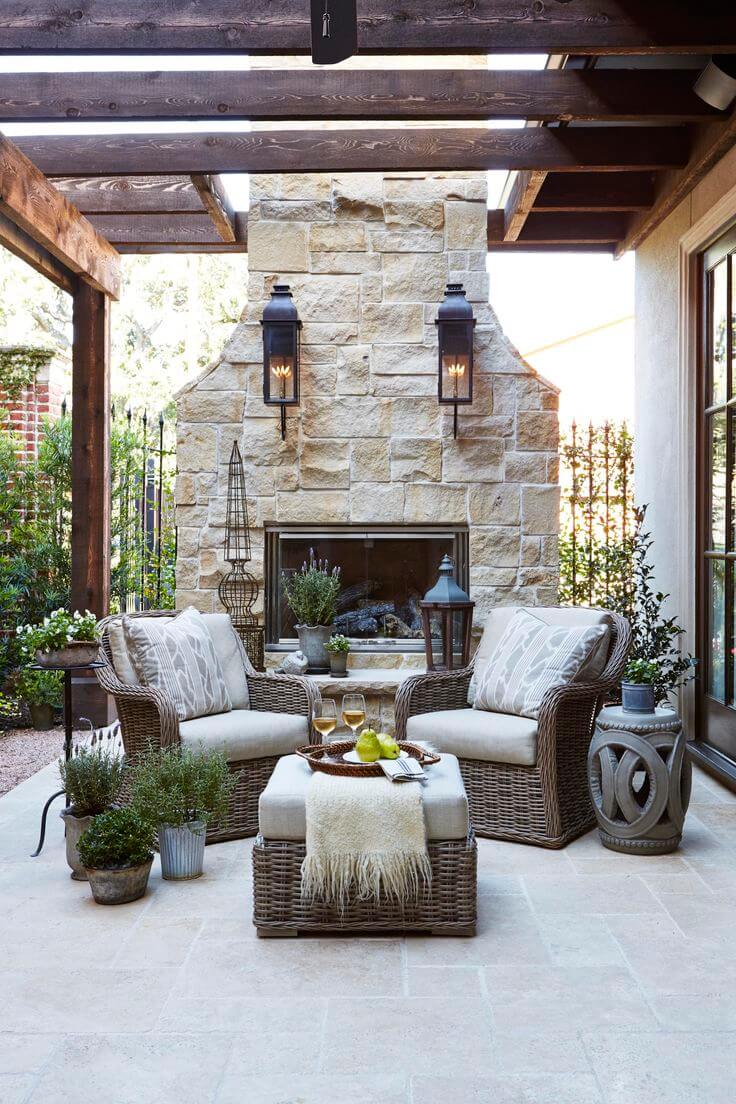 17. Colorful Poolside Seating Area with Wicker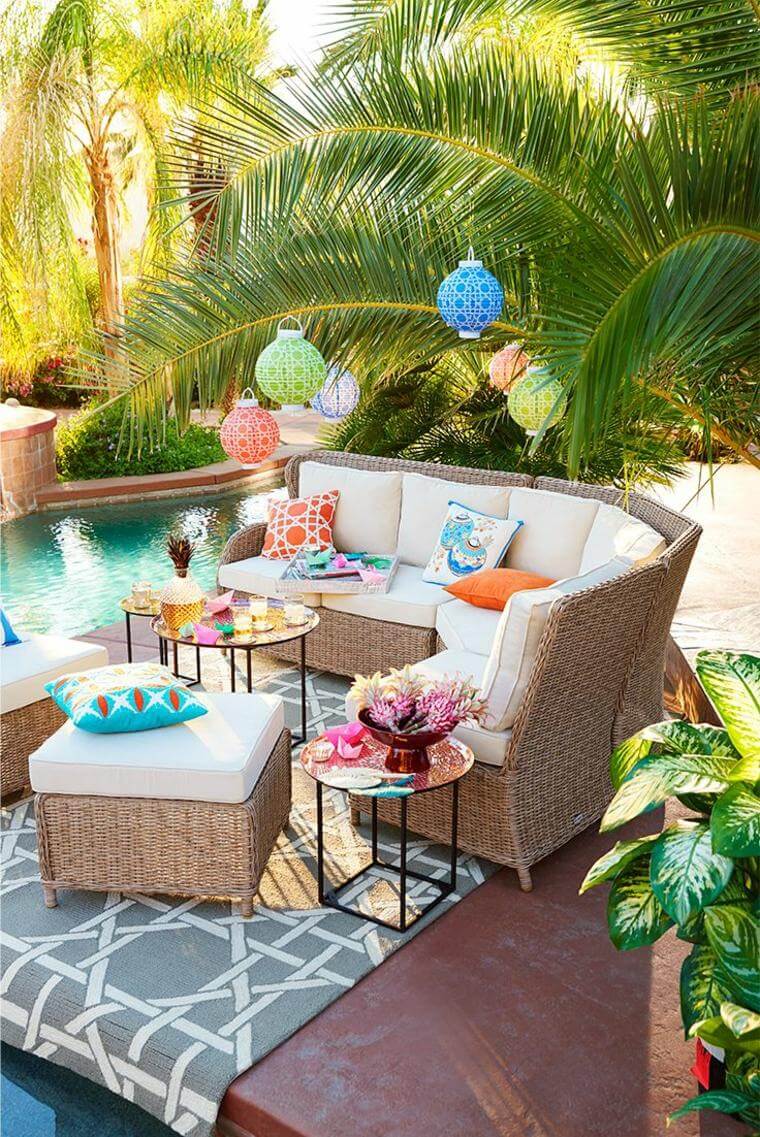 18. Hanging Egg Chair with Inviting Cushions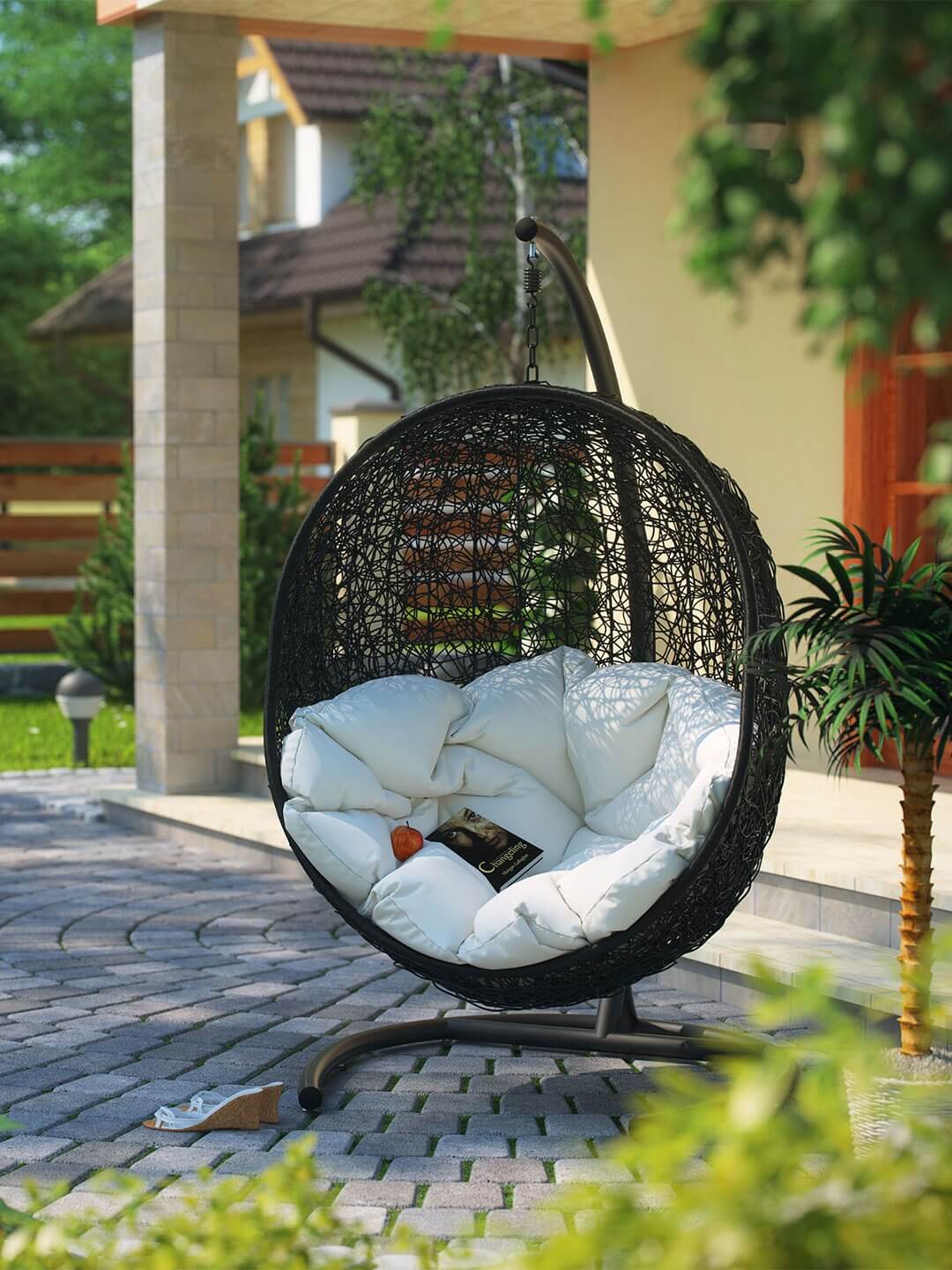 19. Rustic Southwestern Style Outdoor Living Space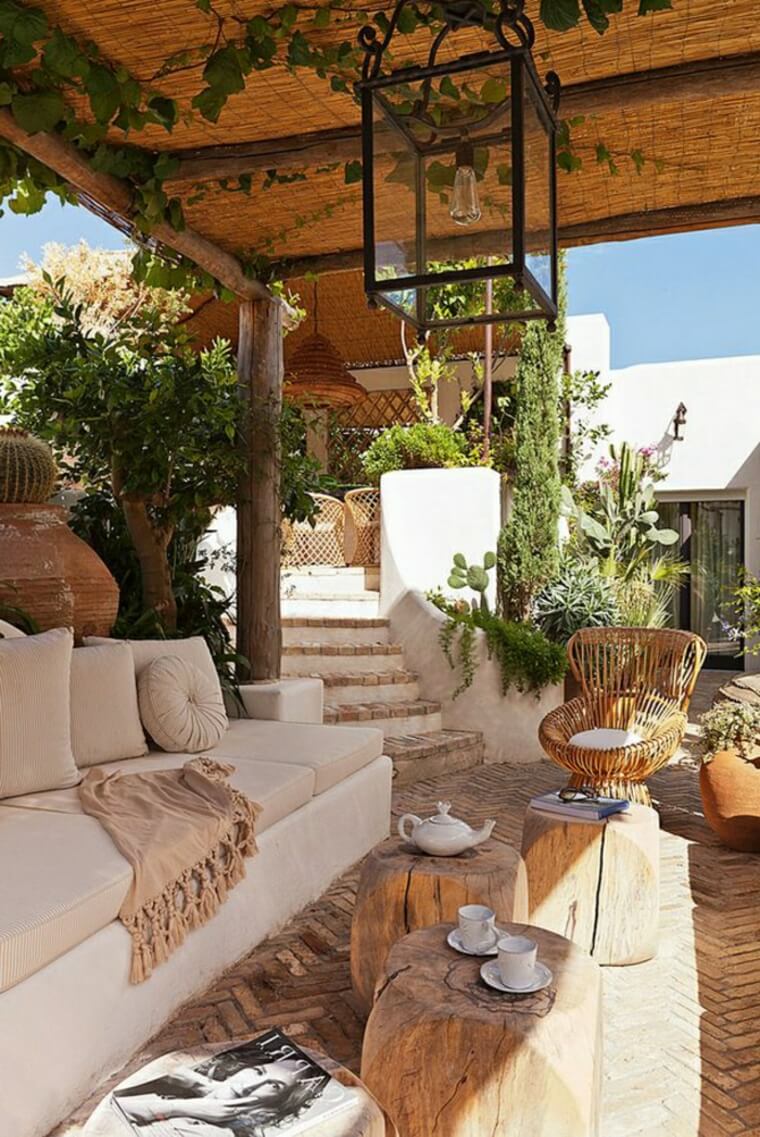 20. Comfy Lounge Chairs Around a Fire Pit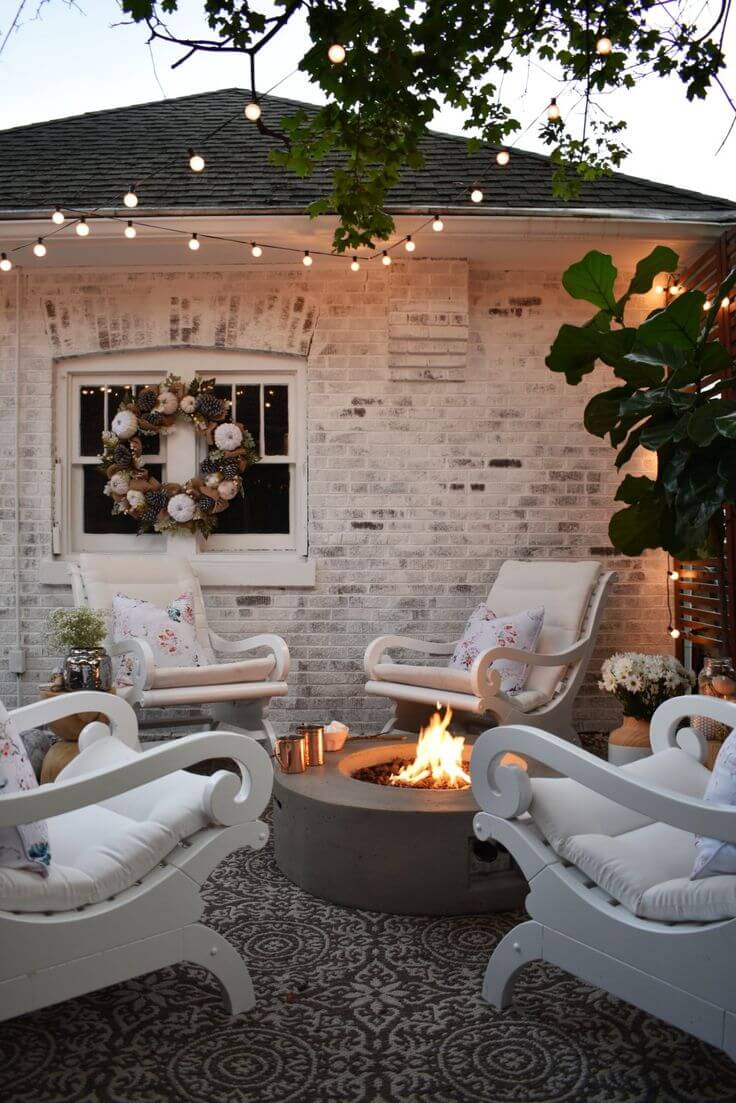 21. Relaxing Outdoor Living Spaces with Greenery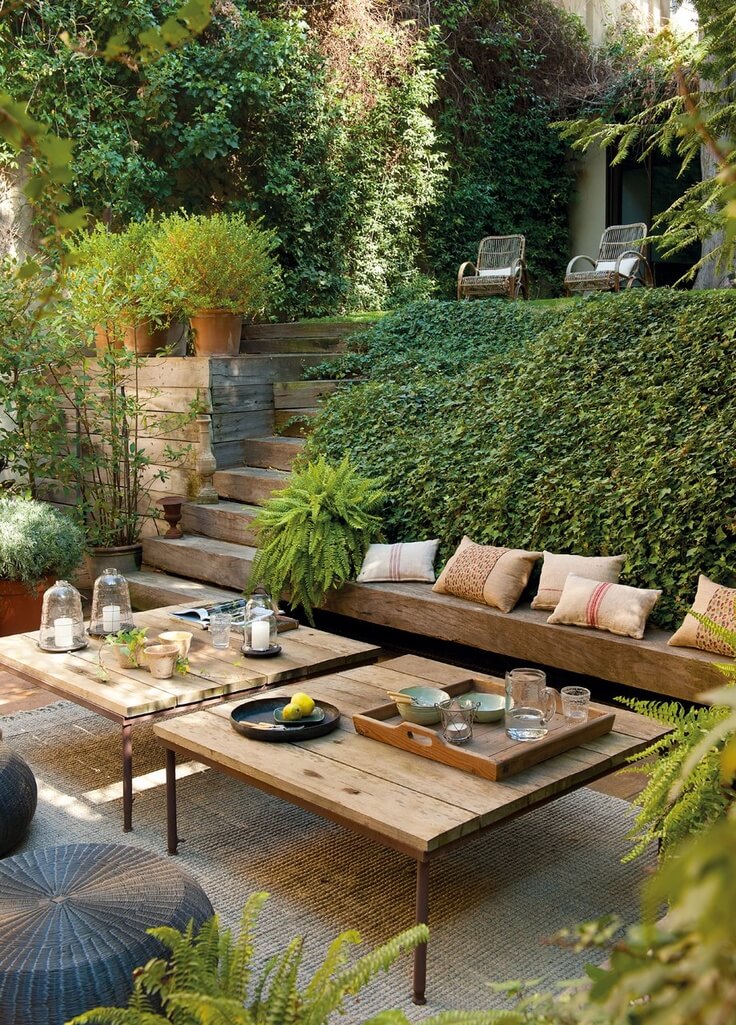 22. Chaise Lounges for an Outdoor Nap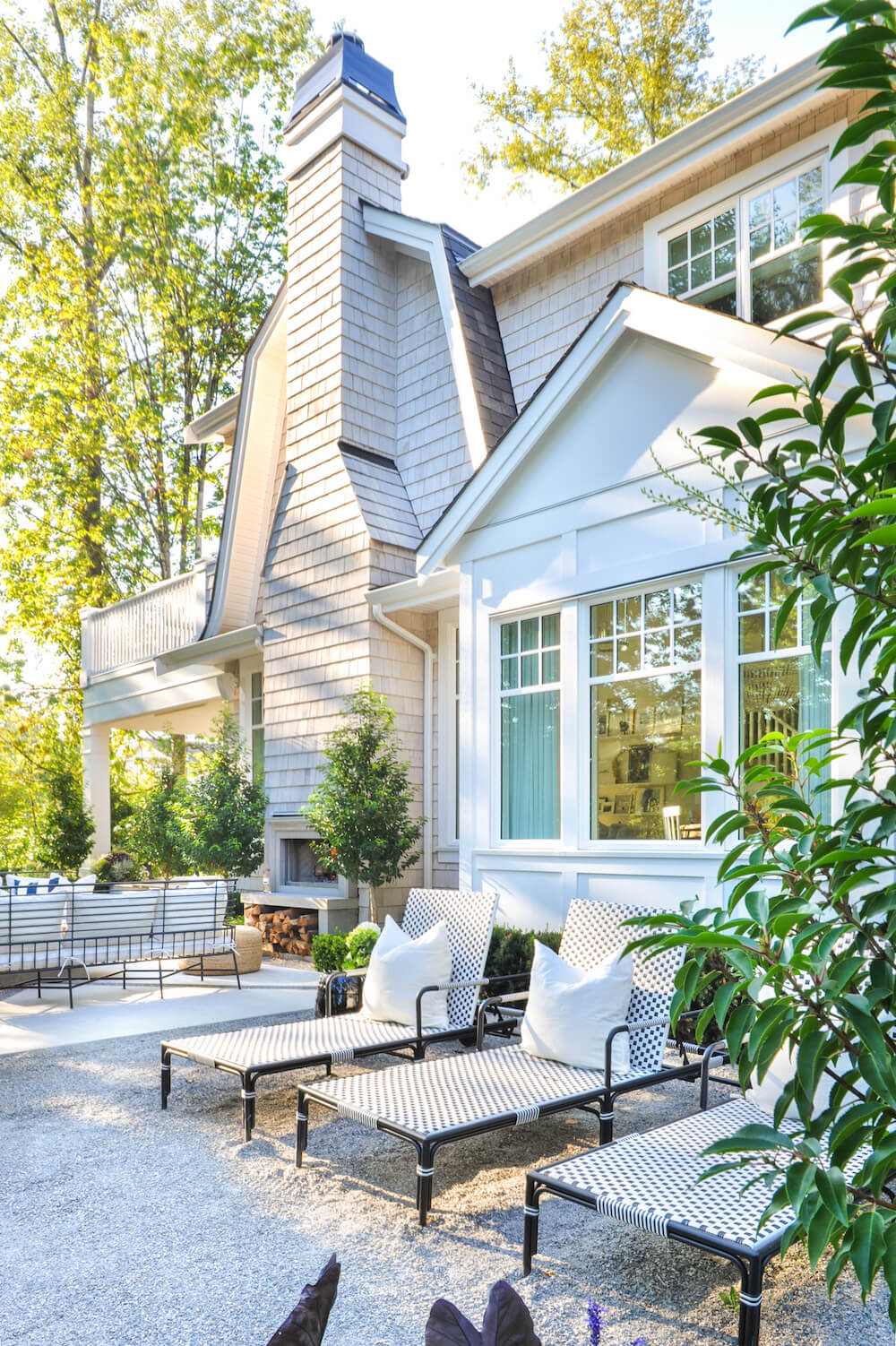 23. Unique Canopy with Sectional Couch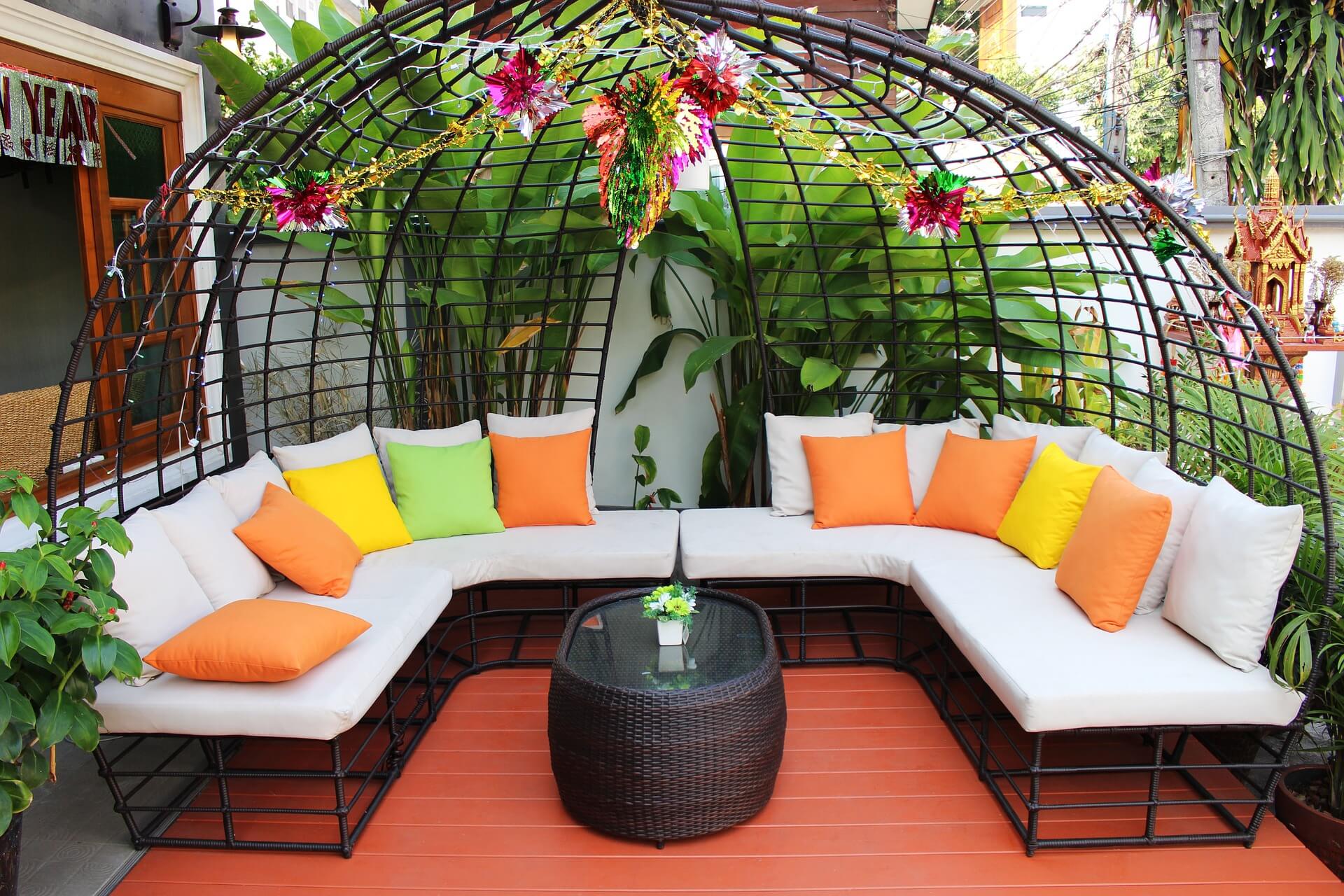 24. Black and White Outdoor Seating Arrangement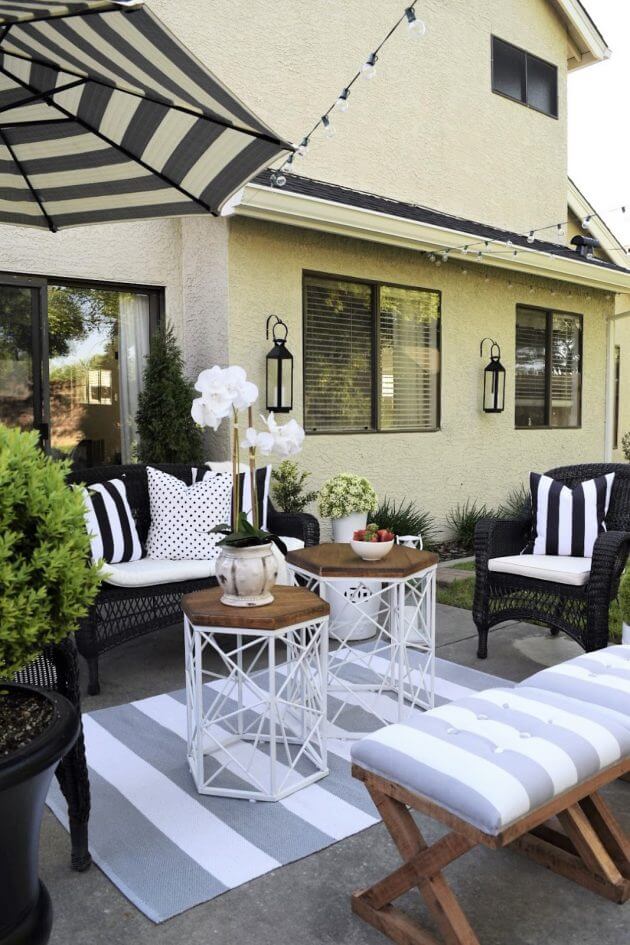 25. Modern and Understated Seating Area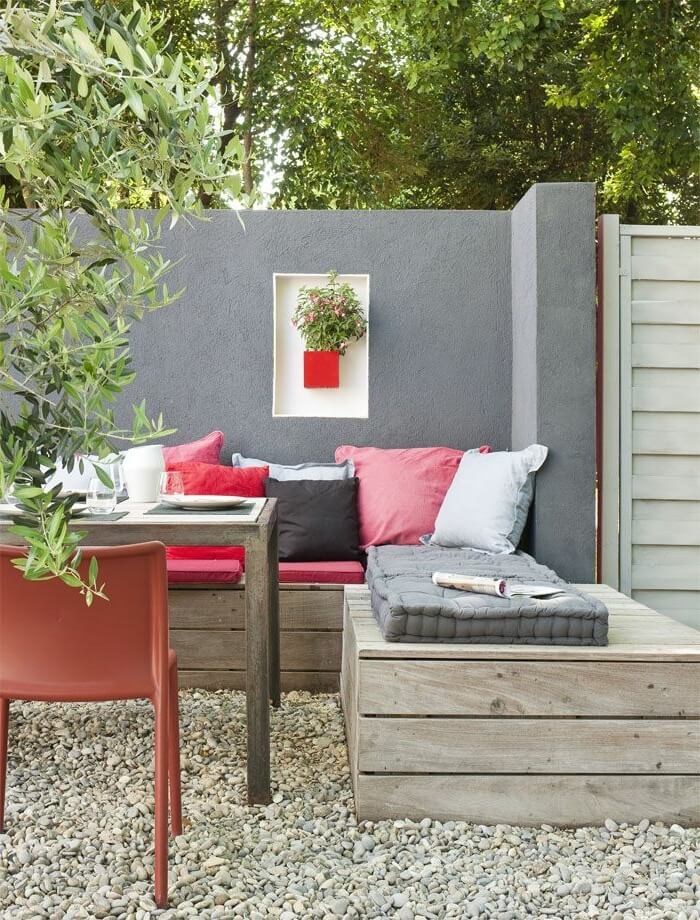 26. Relaxing Outdoor Living Spaces for your Porch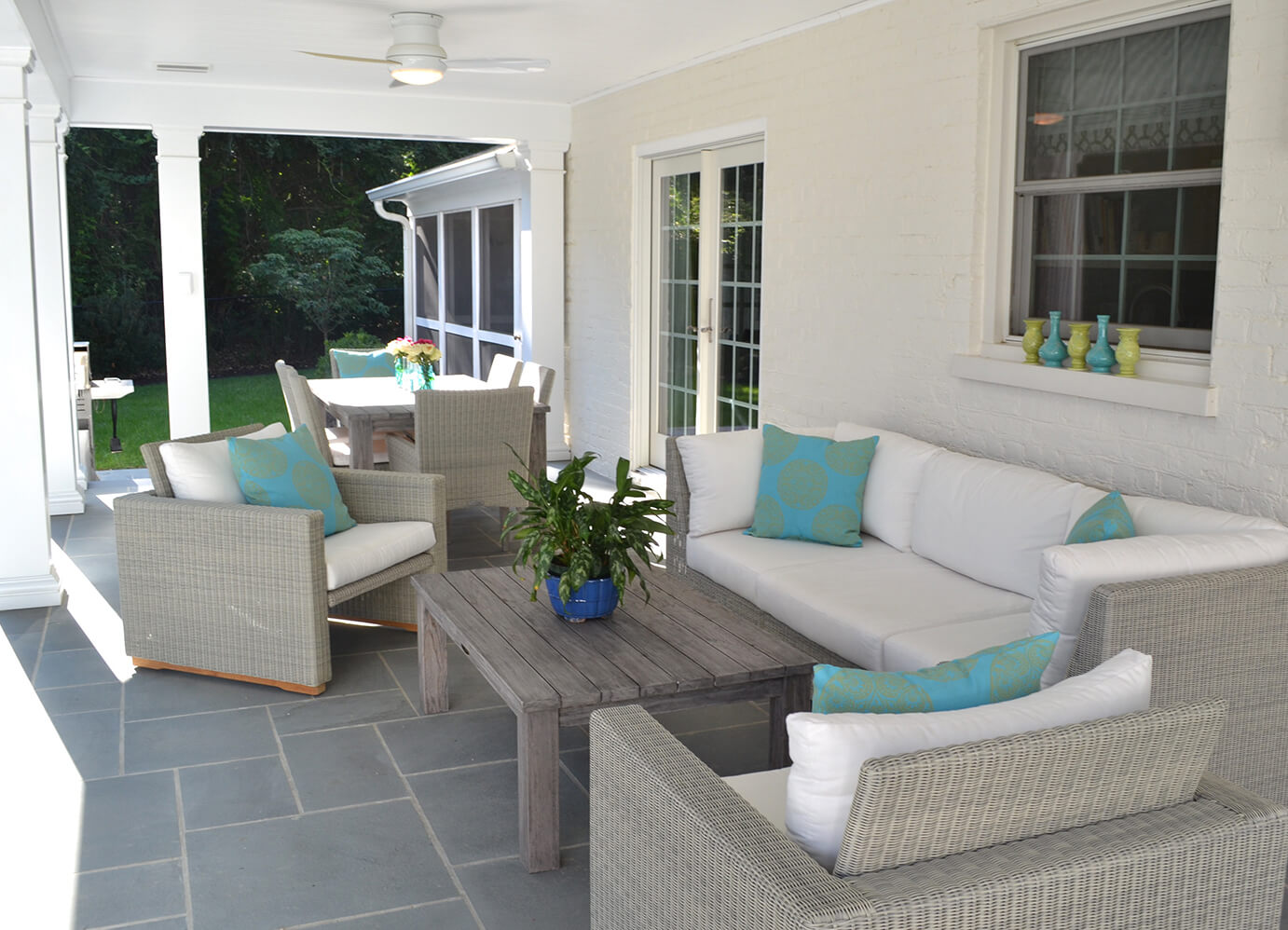 27. Dreamy Patio Dining Area with Blue Accents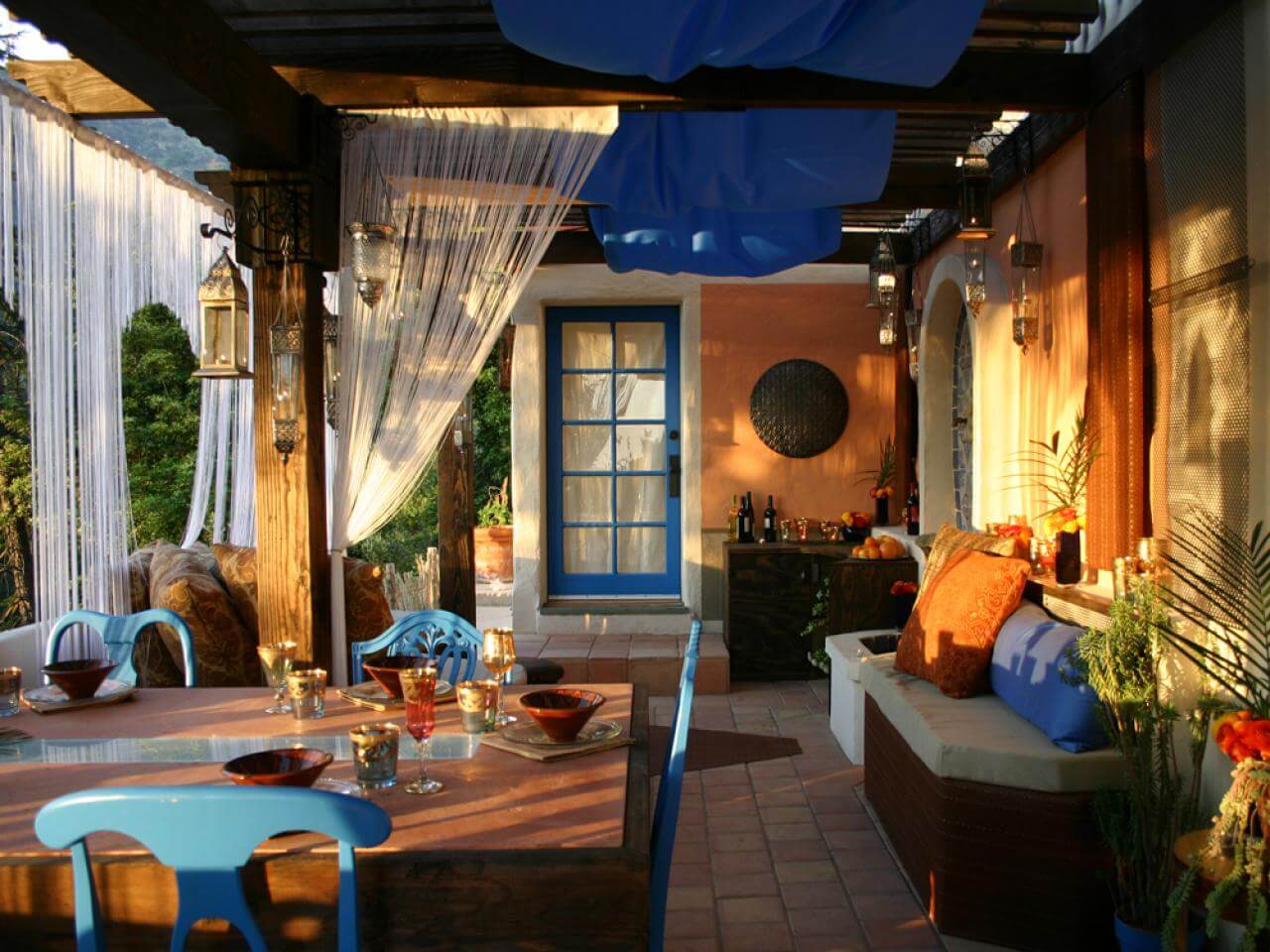 28. City Backyard with Hammock and Benches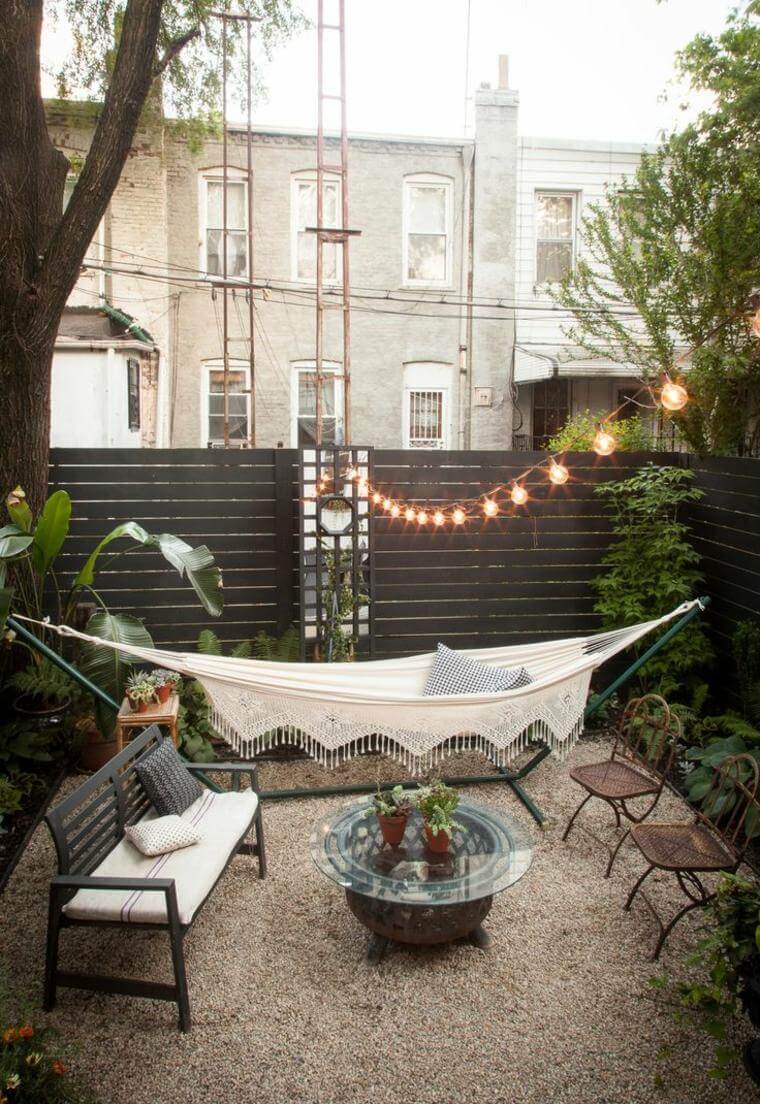 29. Inviting Outdoor Seating Arrangement with Low Tables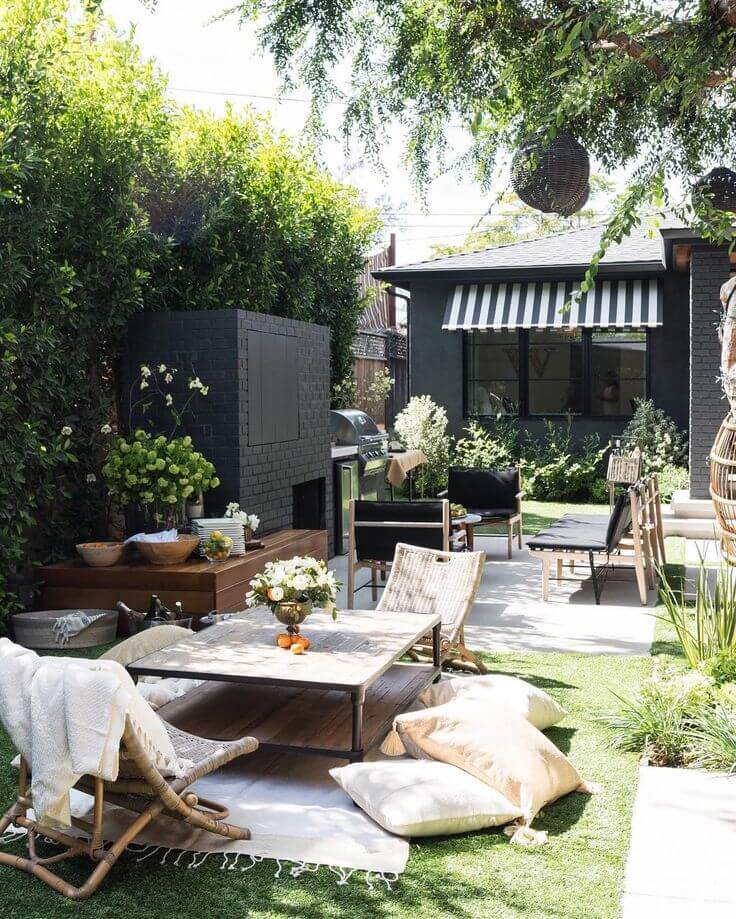 30. Oversized Round Table with Hanging Ferns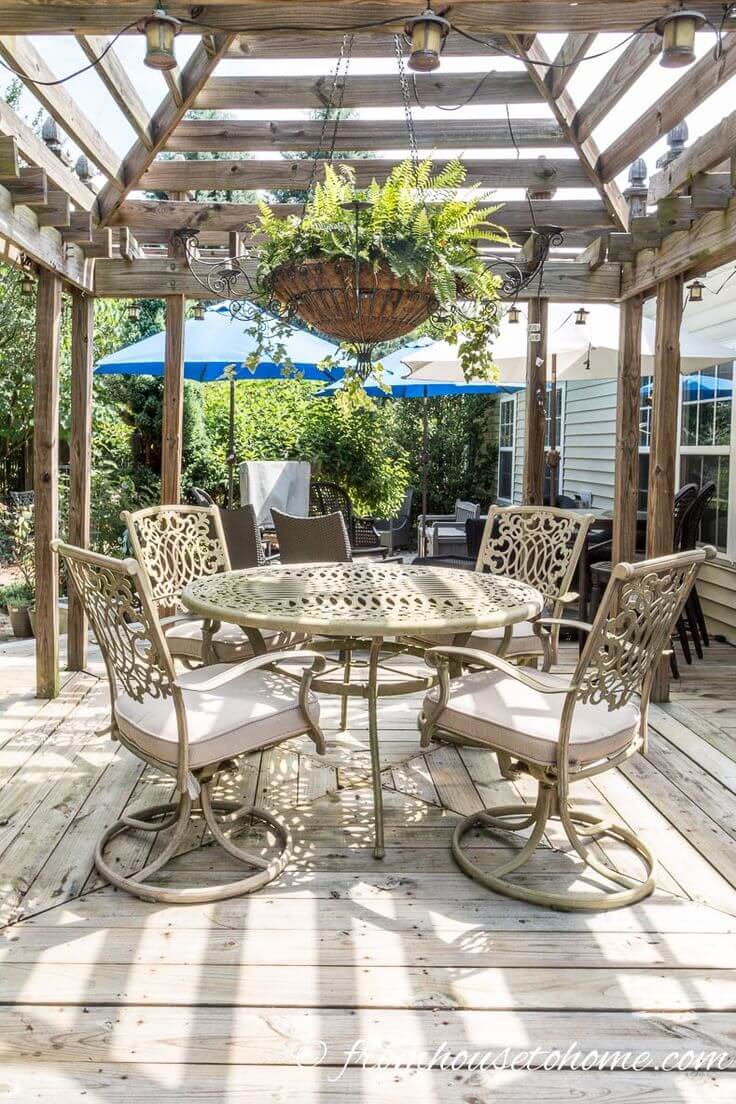 31. Outdoor Living Area with Blue and Striped Accents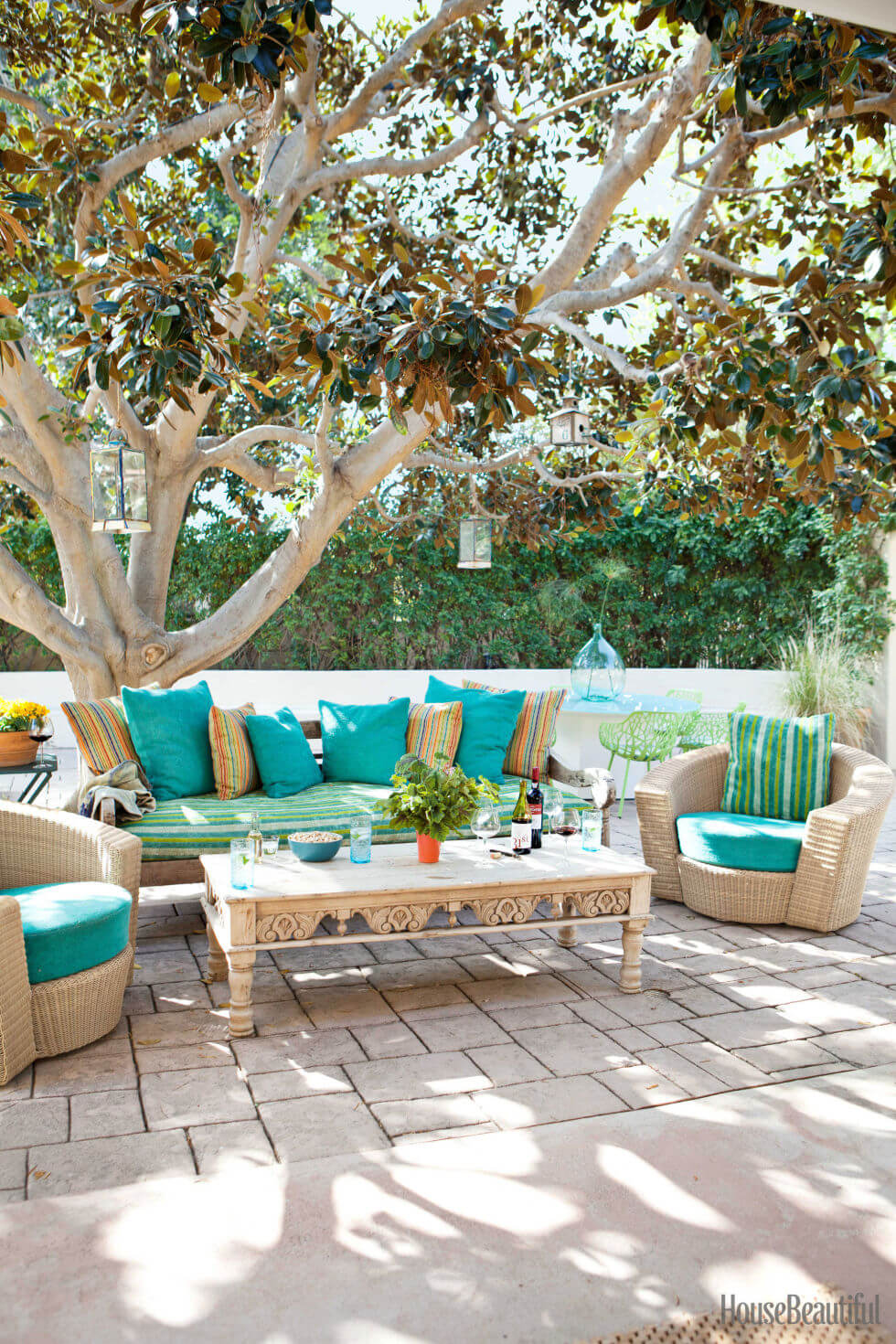 32. Shady Porch with Moroccan Prints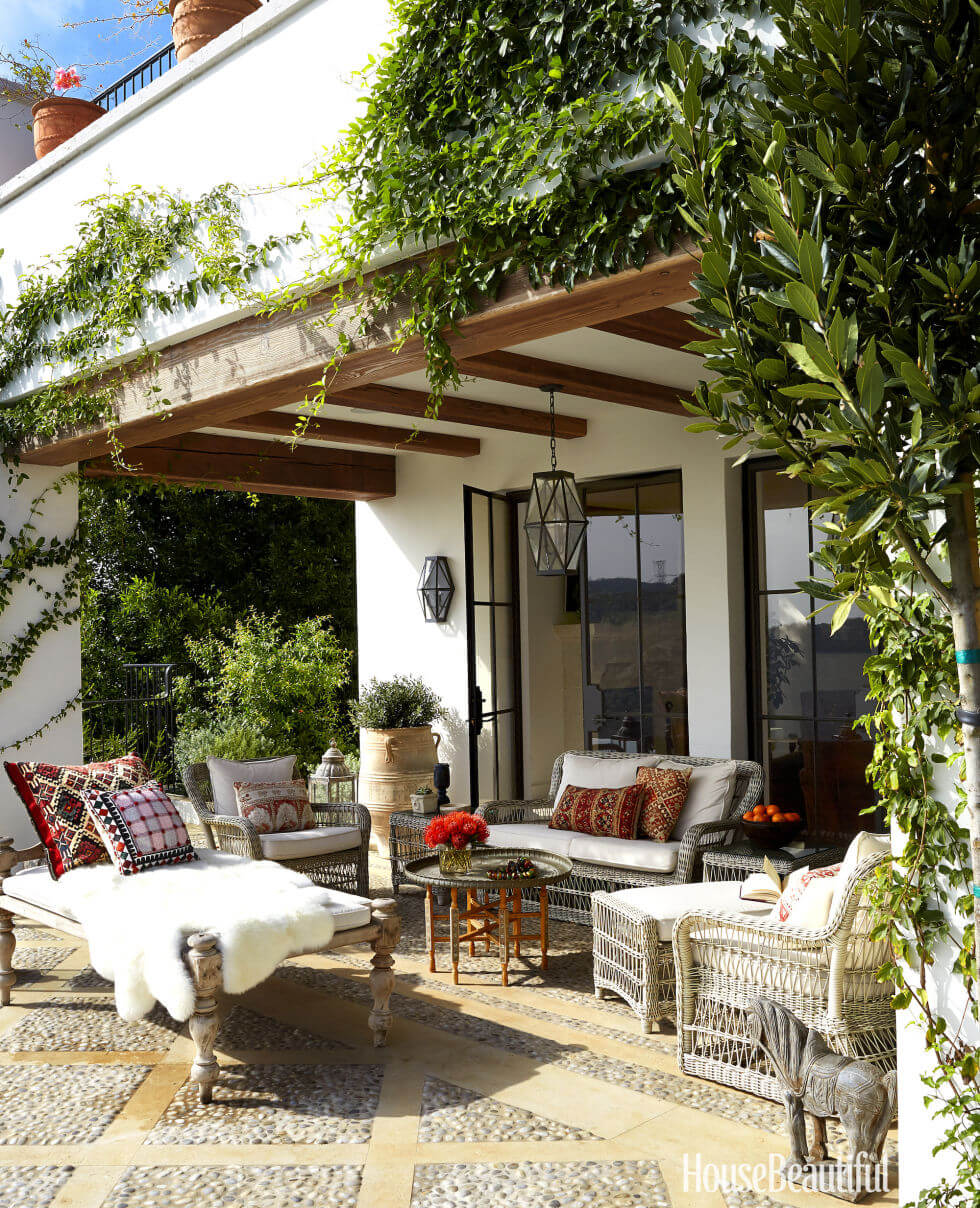 33. Comfortable Wicker Chairs with Plump Cushions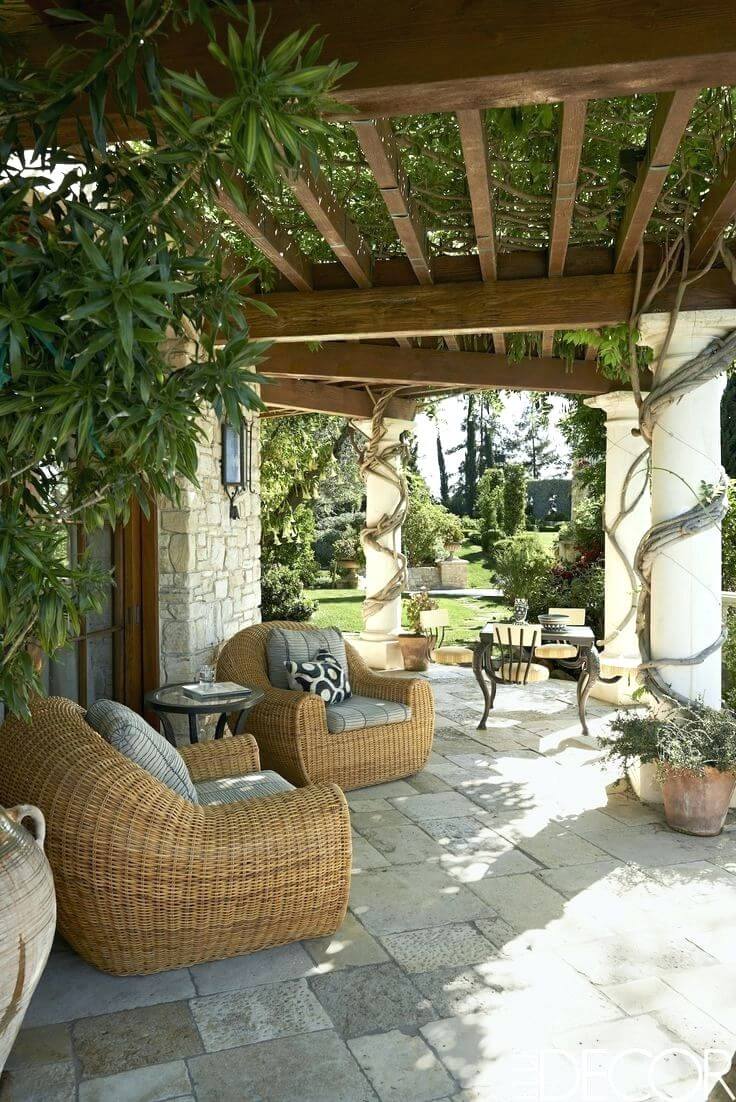 Our Favorite Outdoor Decorations to buy on Amazon