Some of the world's greatest minds were renowned for enjoying time on their front porches. Mark Twain was often photographed in a porch rocker, and many Presidents have been pictured enjoying the North and South Portico porches of the White House. If you've got a porch, then by all means use it. If a dark or dated design is deterring you from making the most of it, then let our gallery of 26 porch remodel ideas lead the way to more satisfying outdoor socializing.
25 Smart Porch Remodel Ideas that Add Major Curb Appeal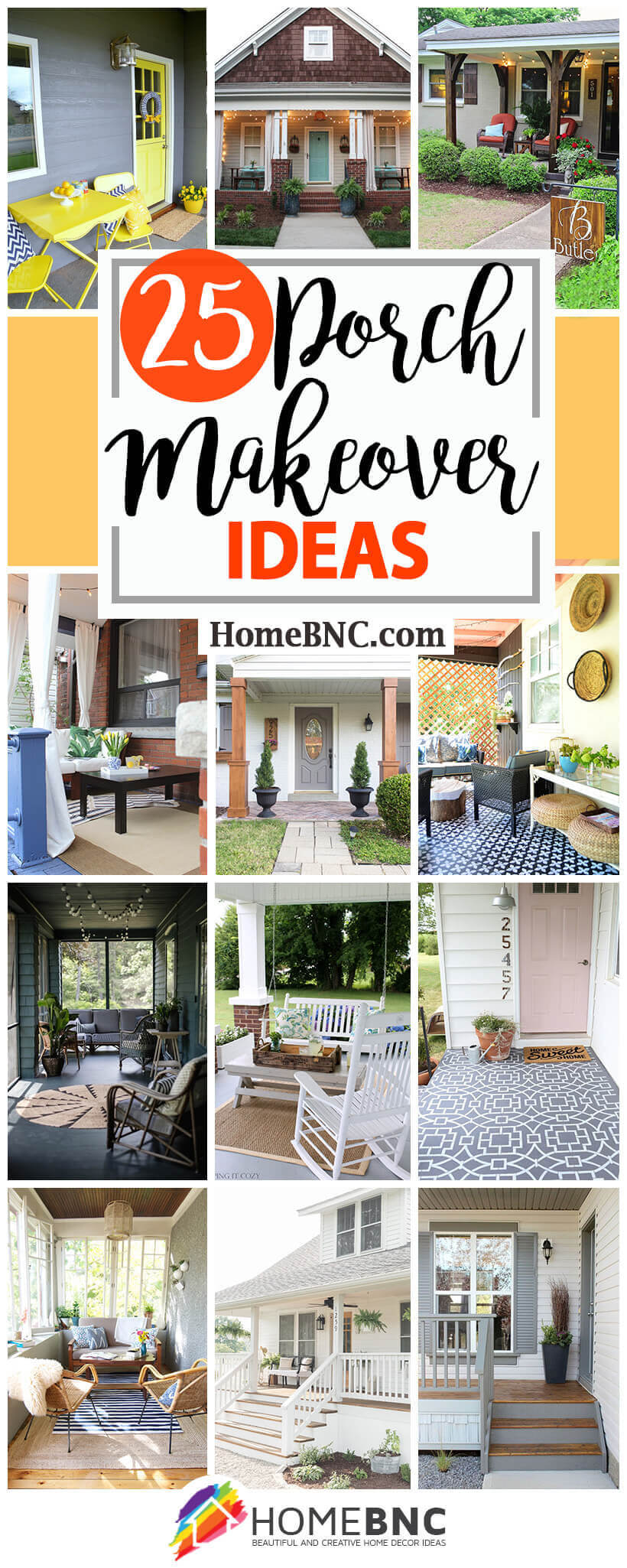 Porches come in all shapes and sizes. You don't have to have the wraparound porch of a southern plantation to entertain adequately outside. Our list of porch remodel ideas includes concepts suitable for everything from a concrete slab to a stoop to a four season room. You don't need a lot of space to create a lot of character; that's what doors, floors, and décor are for.
Our gallery will show you how to cover up dated exterior details. Transform dark brick to something lighter and airier. Trade in dull grey concrete for a worldly graphic. Let your personality shine with a brightly colored accent door. With over two dozen stylish porch ideas on display, you're sure to find something cool for your own space.
1. From Mid-Century Mess to Urban Paradise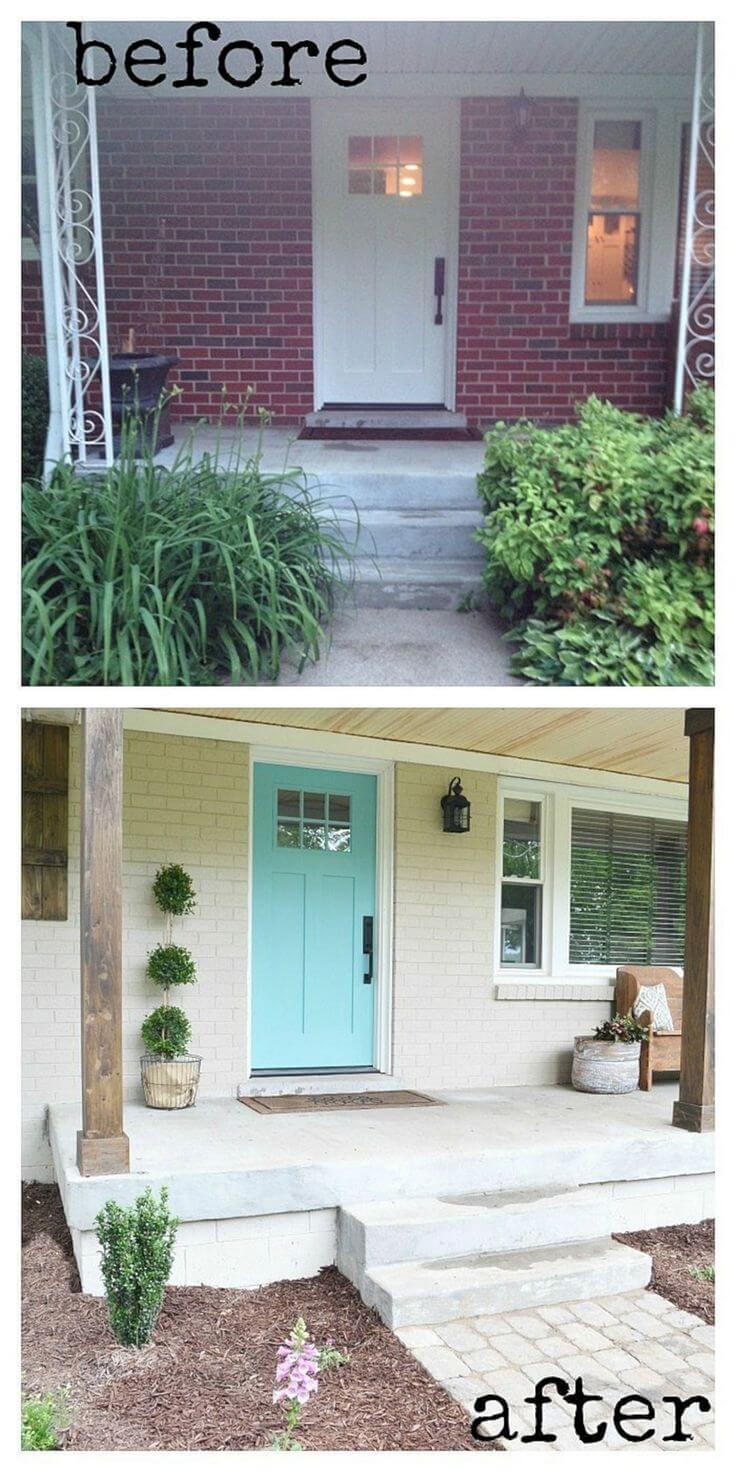 2. Add Character with Curated Décor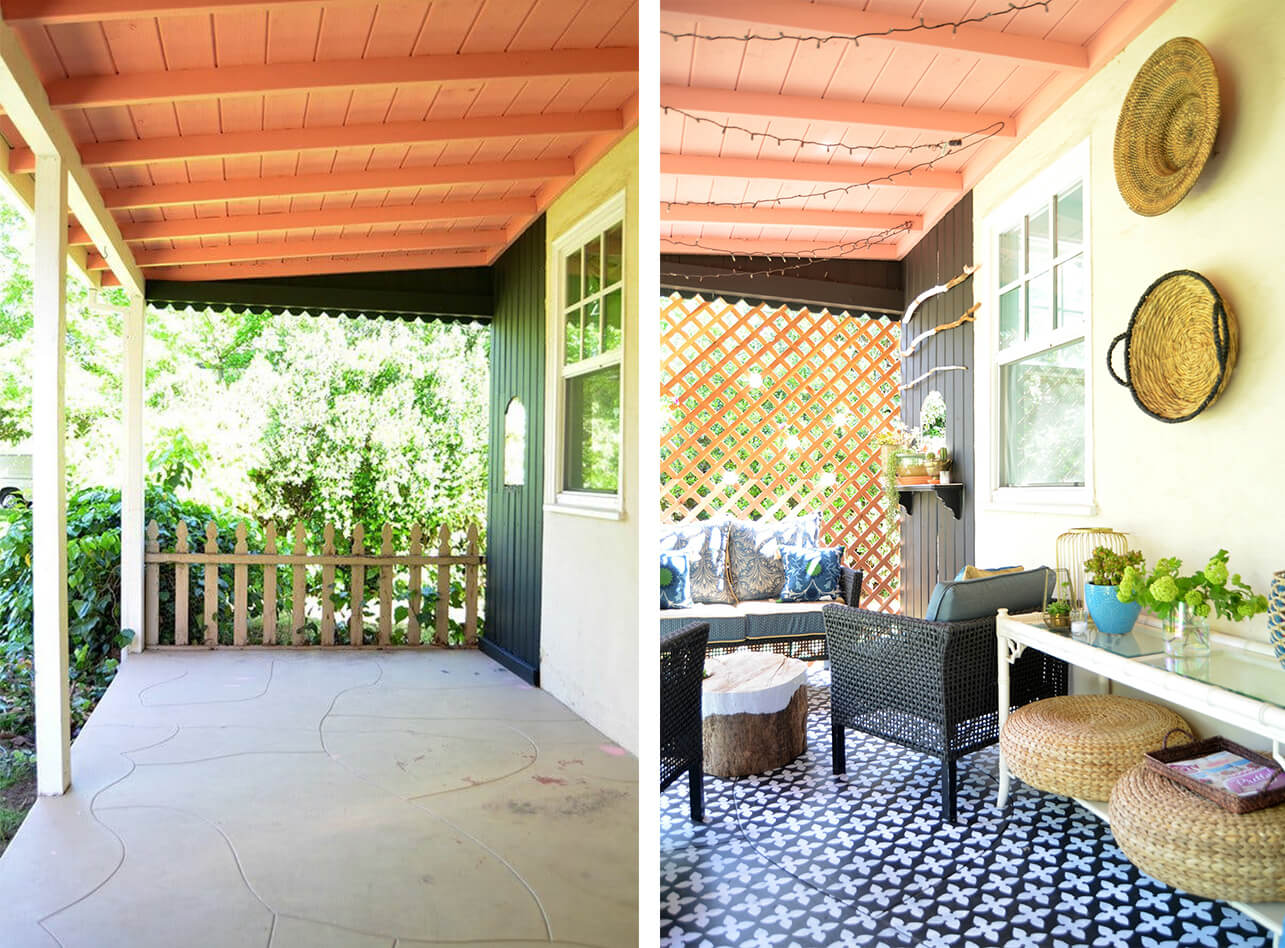 3. Porch Remodel Ideas with Wood Floors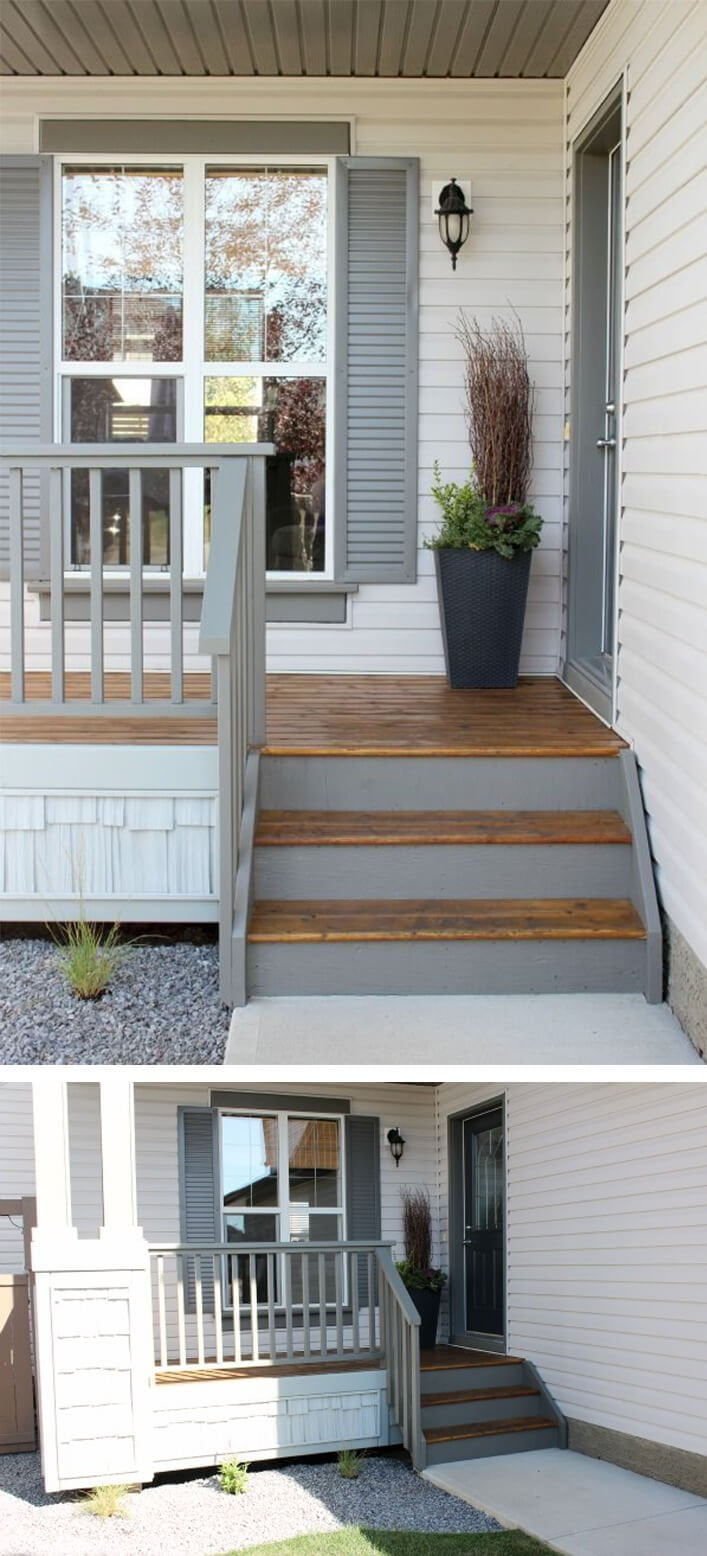 4. Tiled Cement and Sunny Day Accents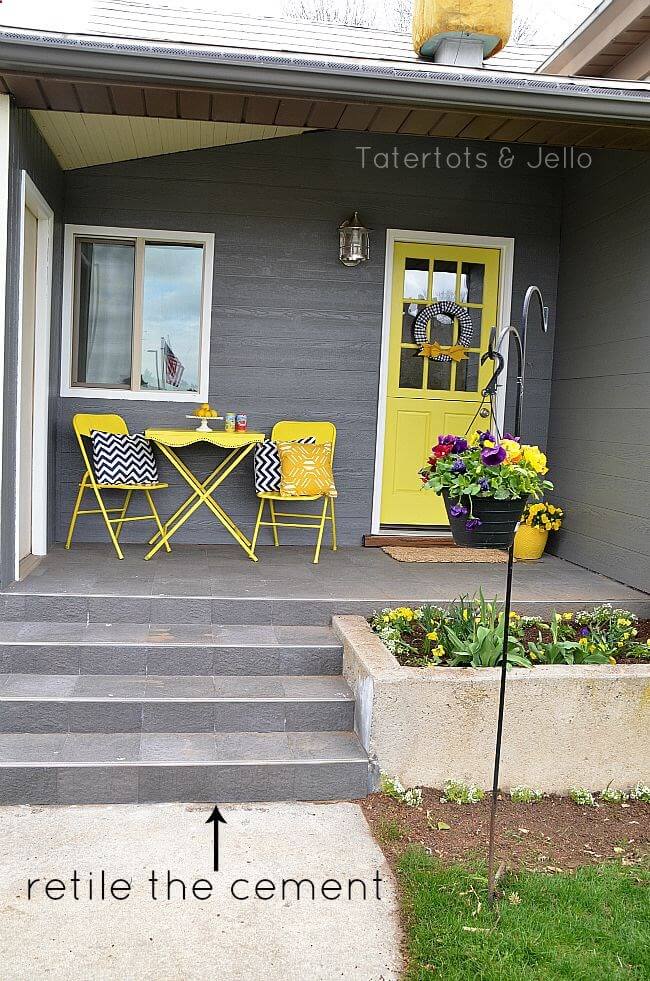 5. Total Porch Makeover from Columns to Colors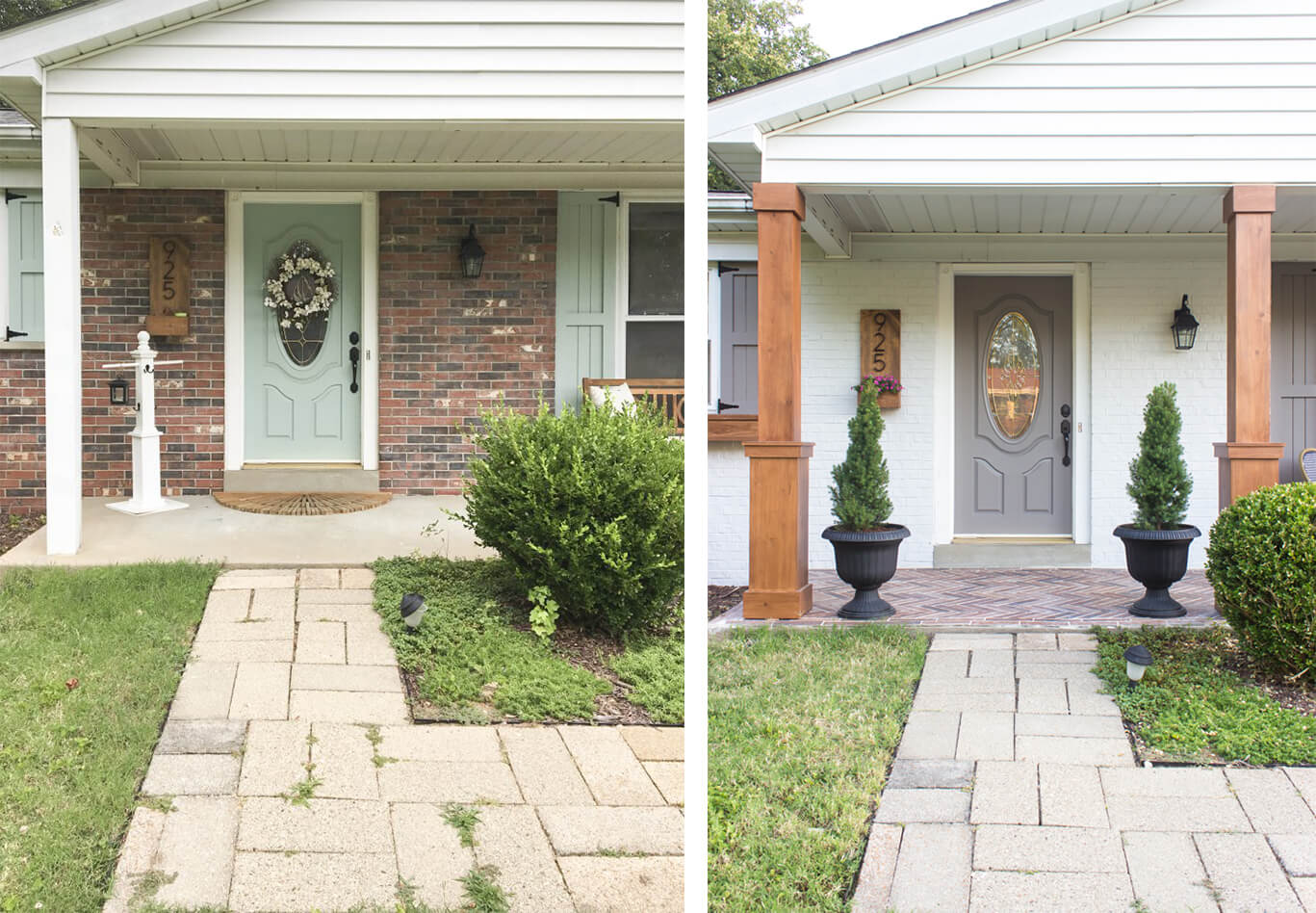 6. Easy Envirotile Porch Floor Transformation

7. Flower Boxes and Country Furniture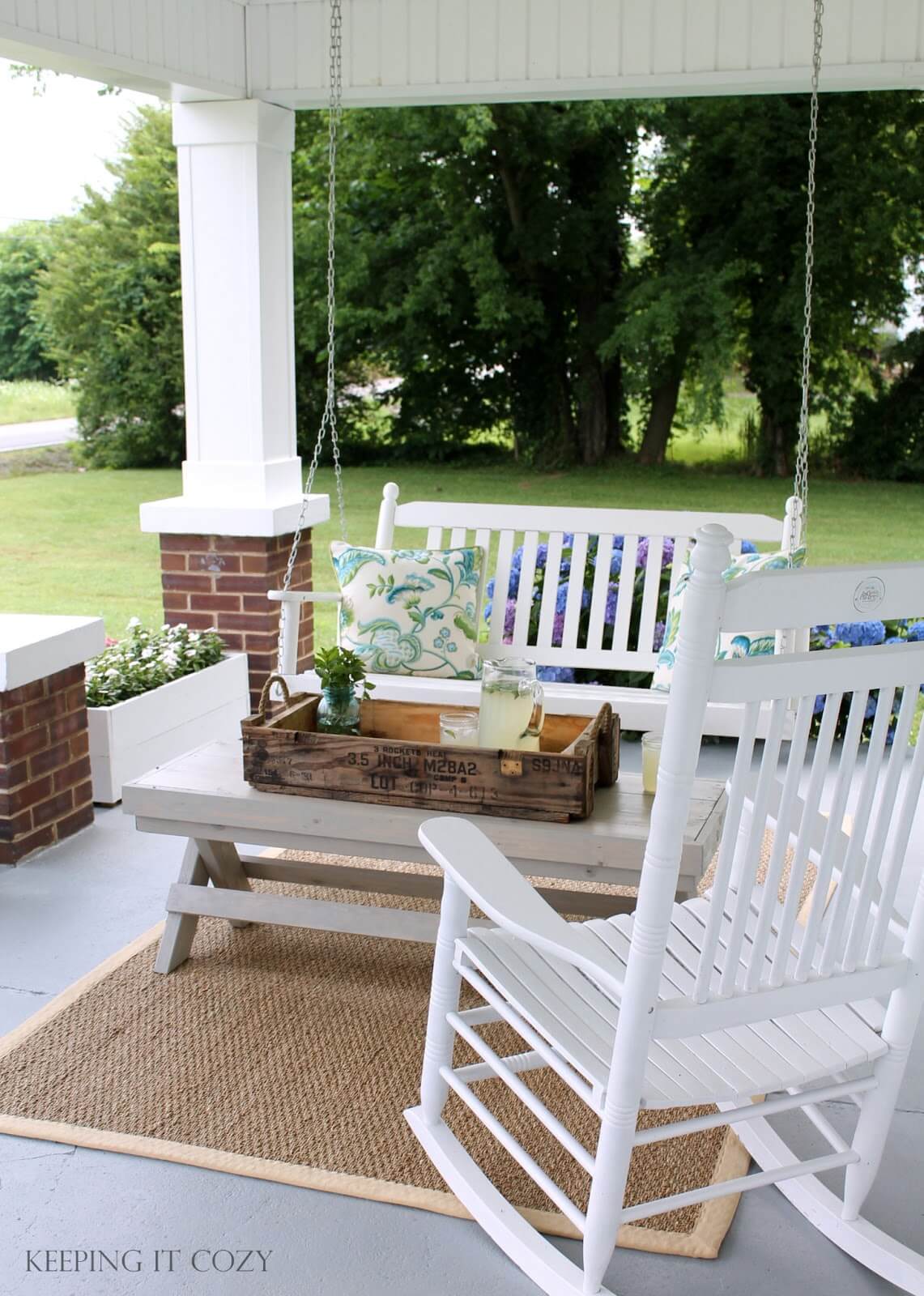 8. Wow Them with Custom Stenciled Floor Graphics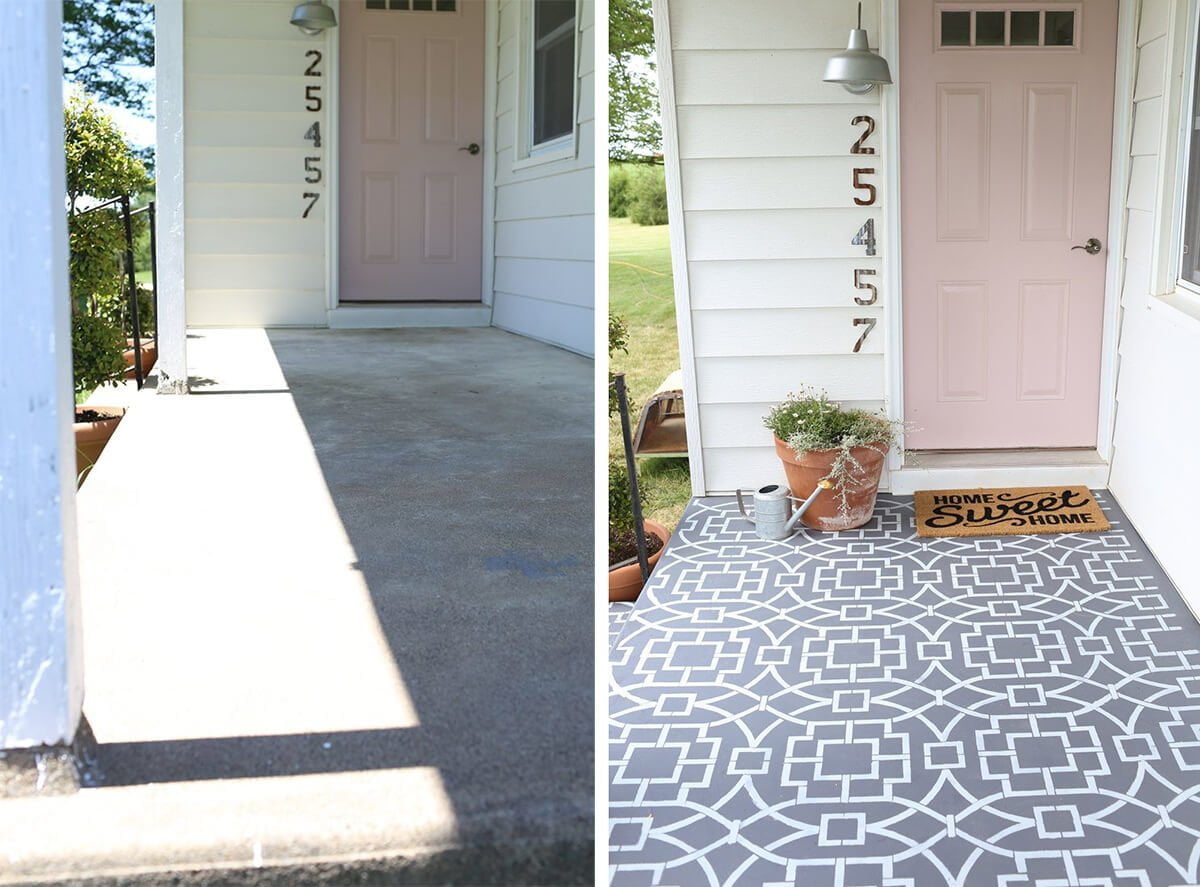 9. From Hillbilly Shack to Fairytale Cottage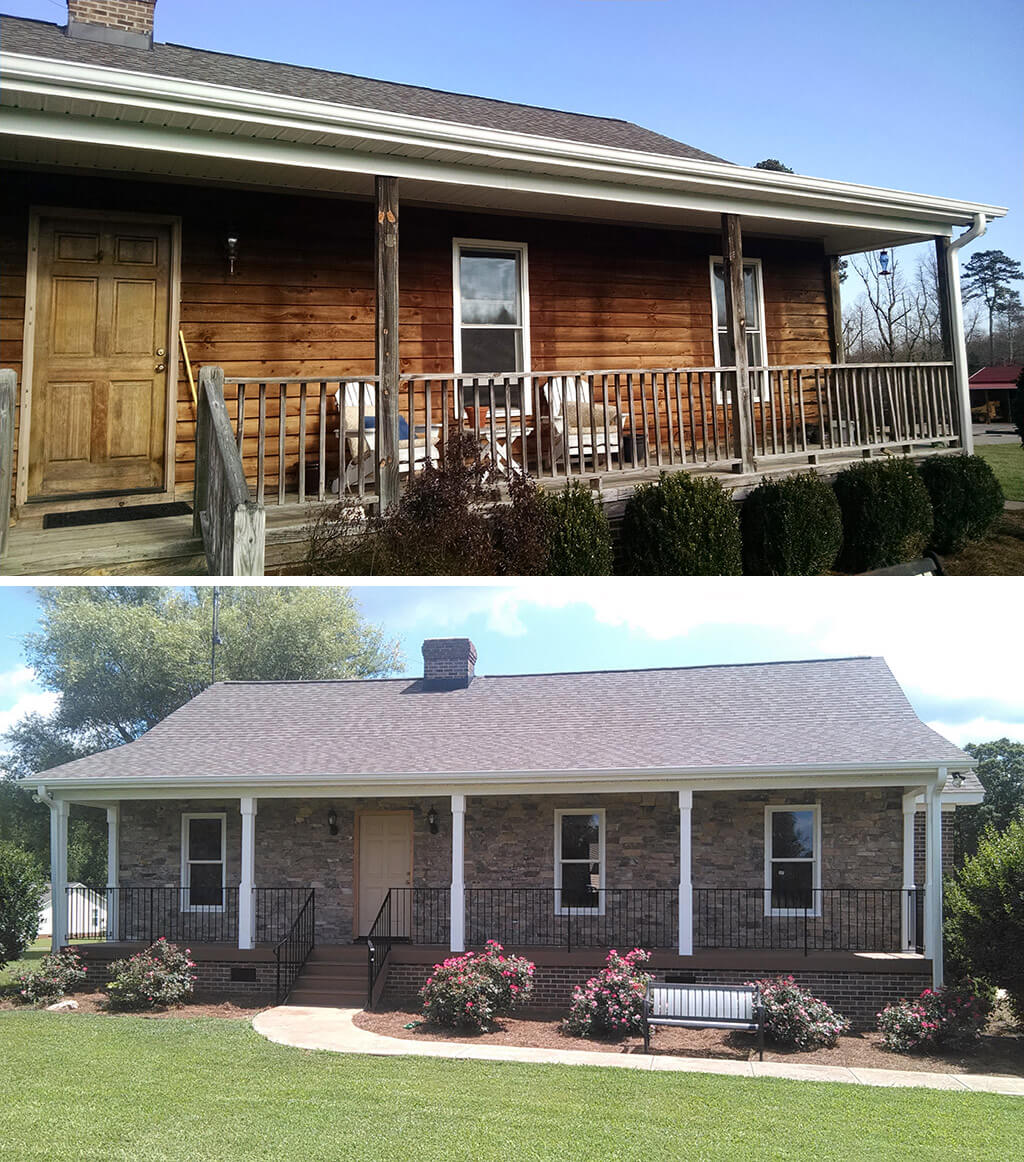 10. How to Make Your Porch More Inviting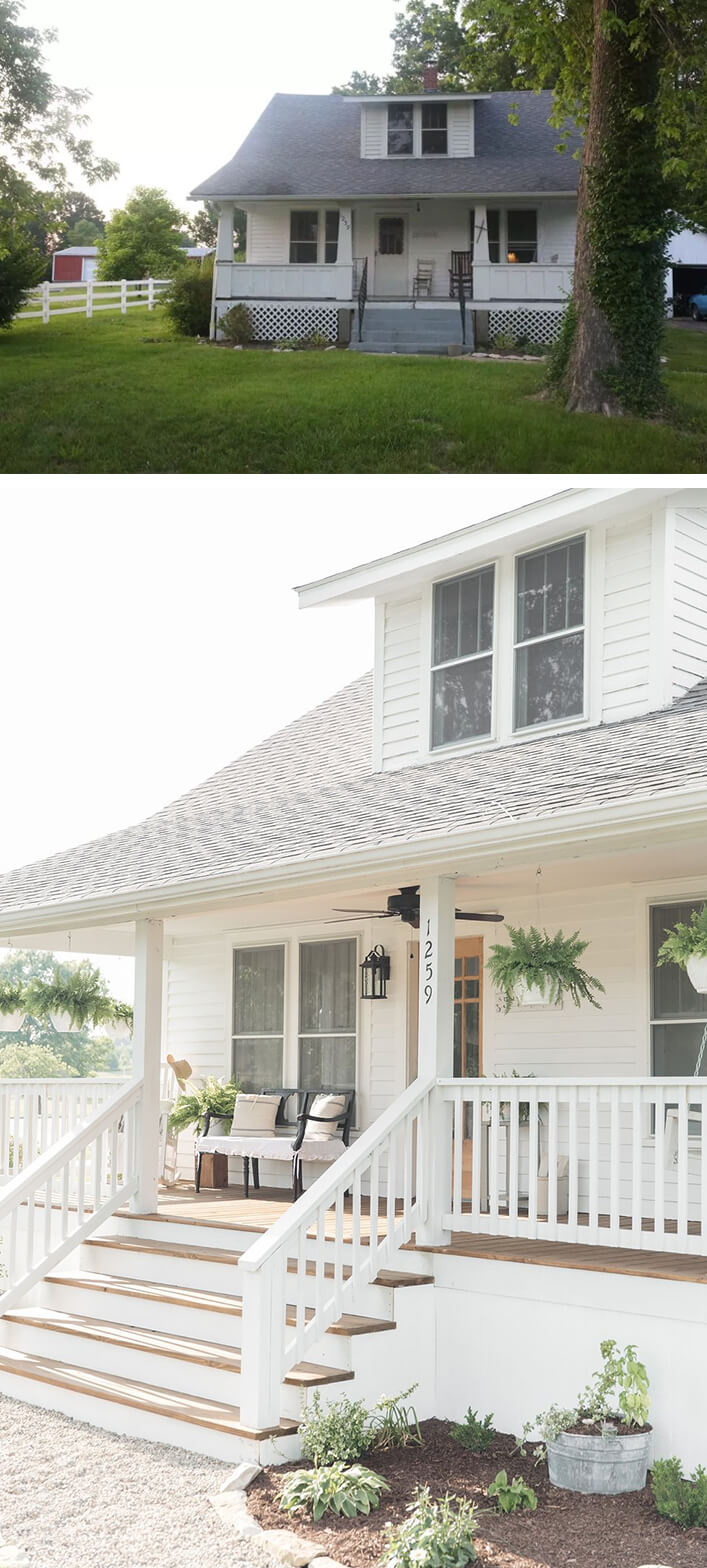 11. Get the Craftsman Look by Changing Columns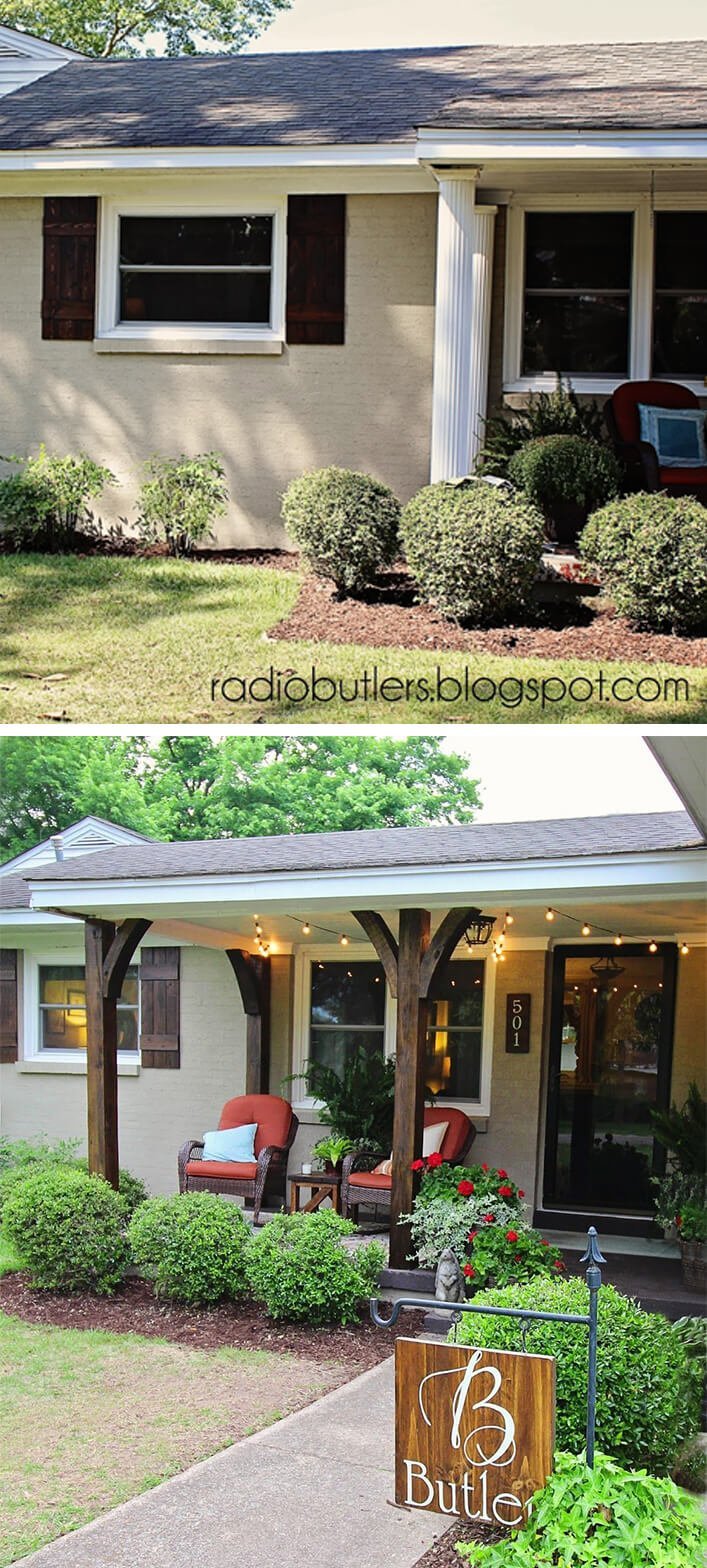 12. Ideal Four Season Room Layout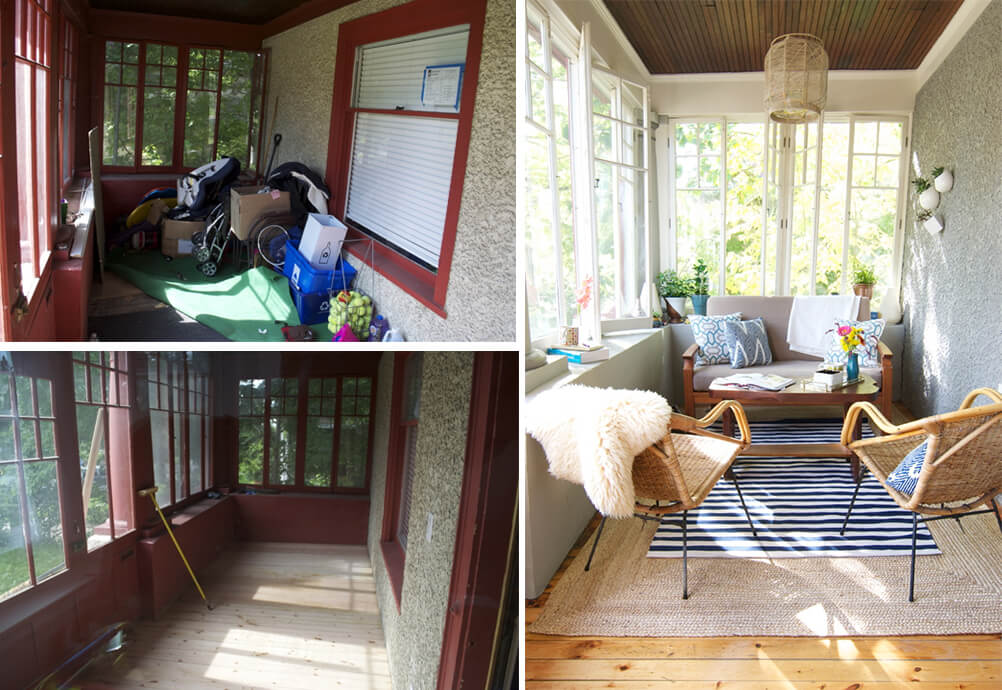 13. Turn Your Porch into a Party Venue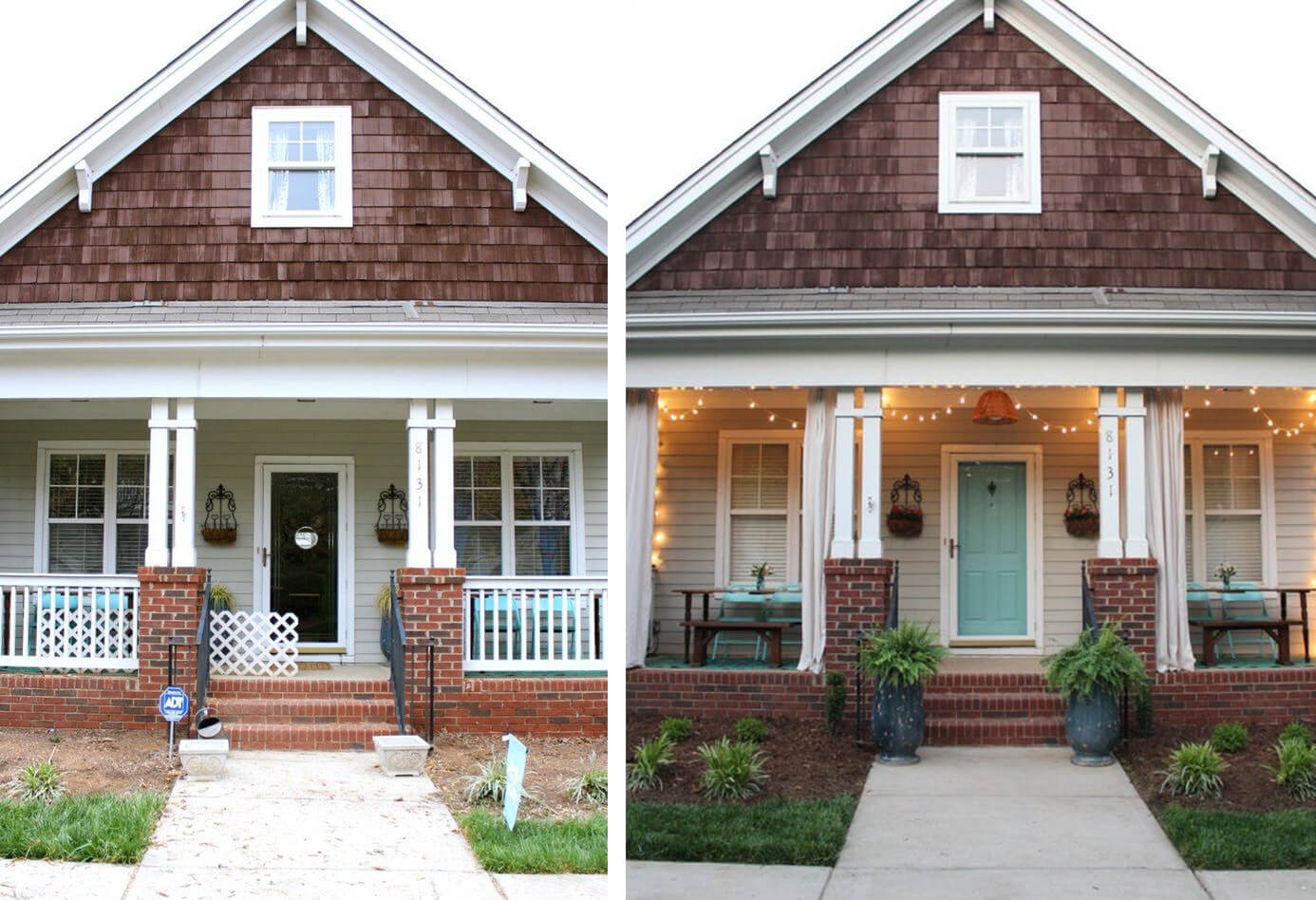 14. The Perfect Neutral Outdoor Space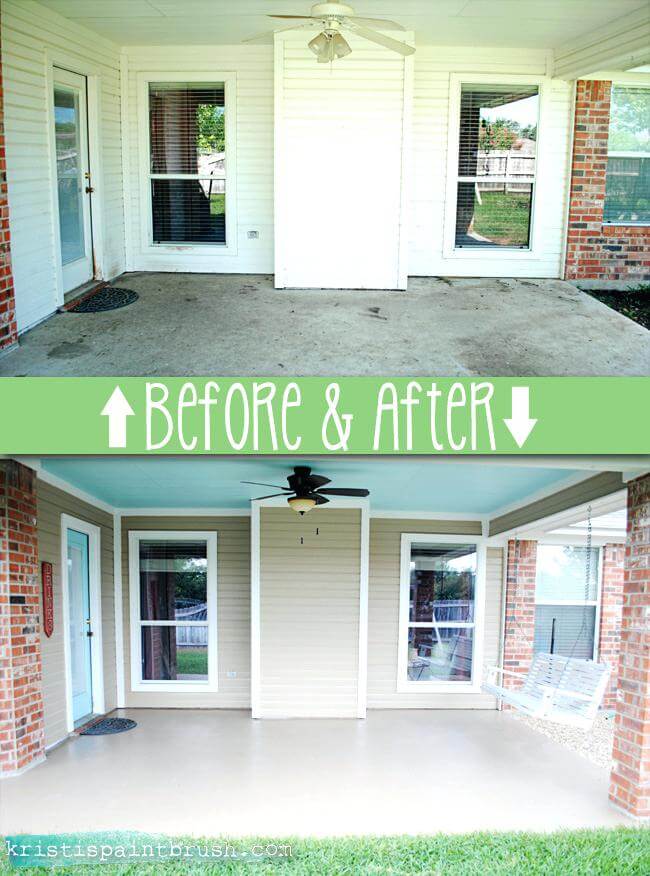 16. You Won't Believe This Home Makeover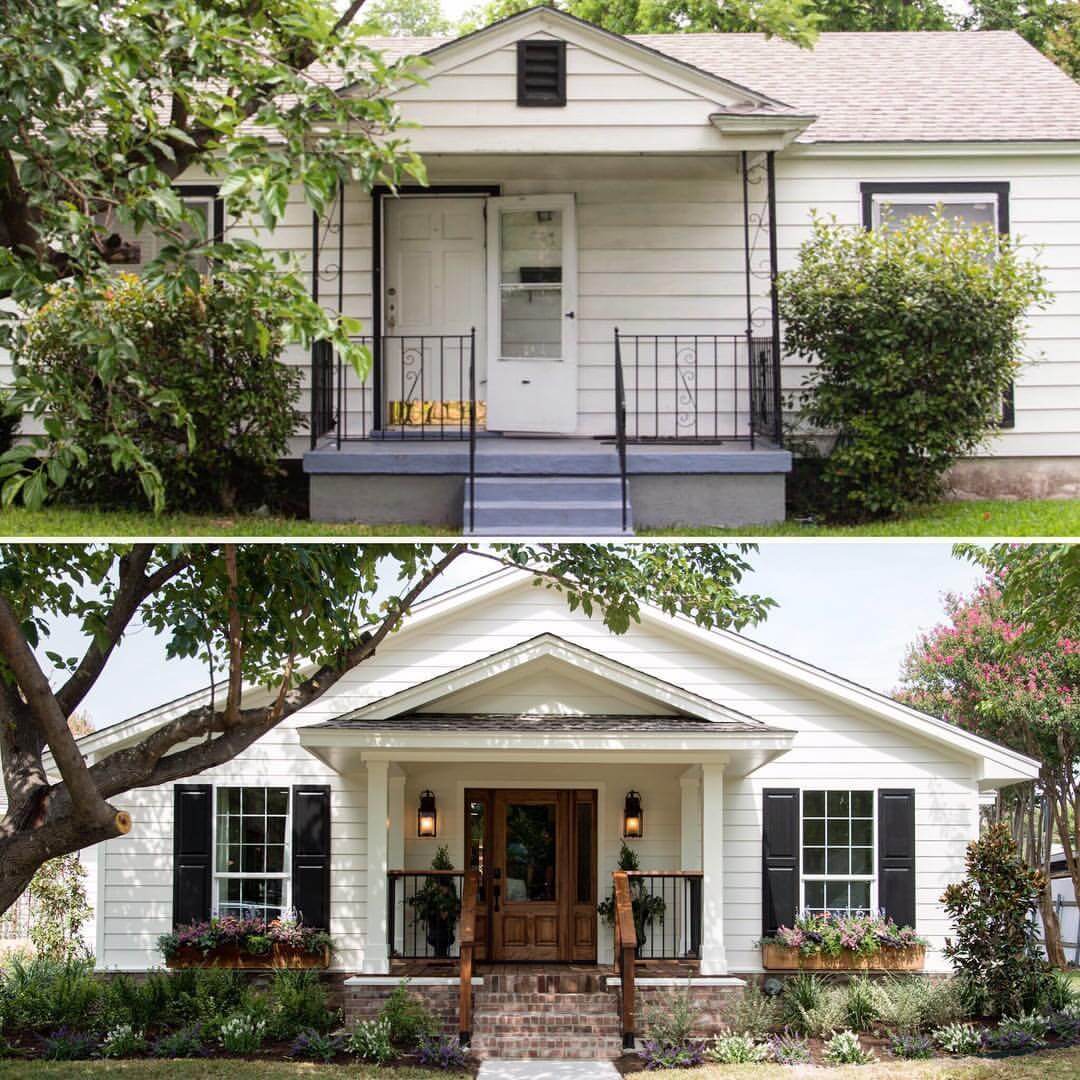 17. Fun Textures for Indoor/Outdoor Areas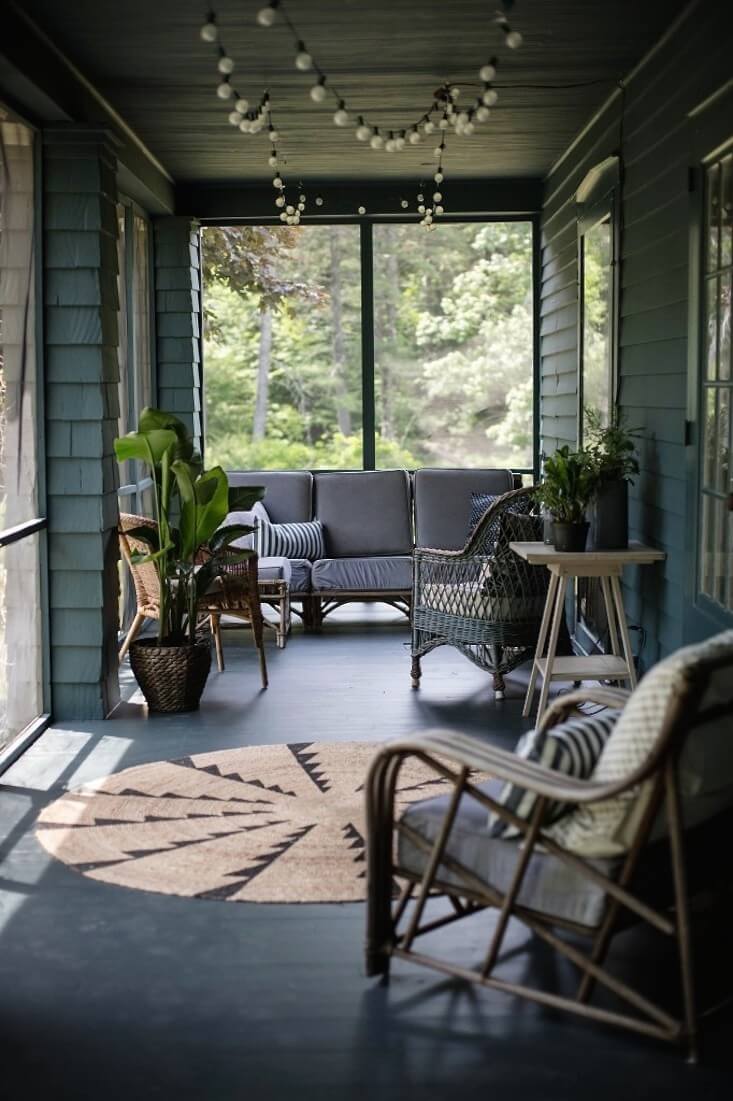 18. Your Own Staycation Cabana Concept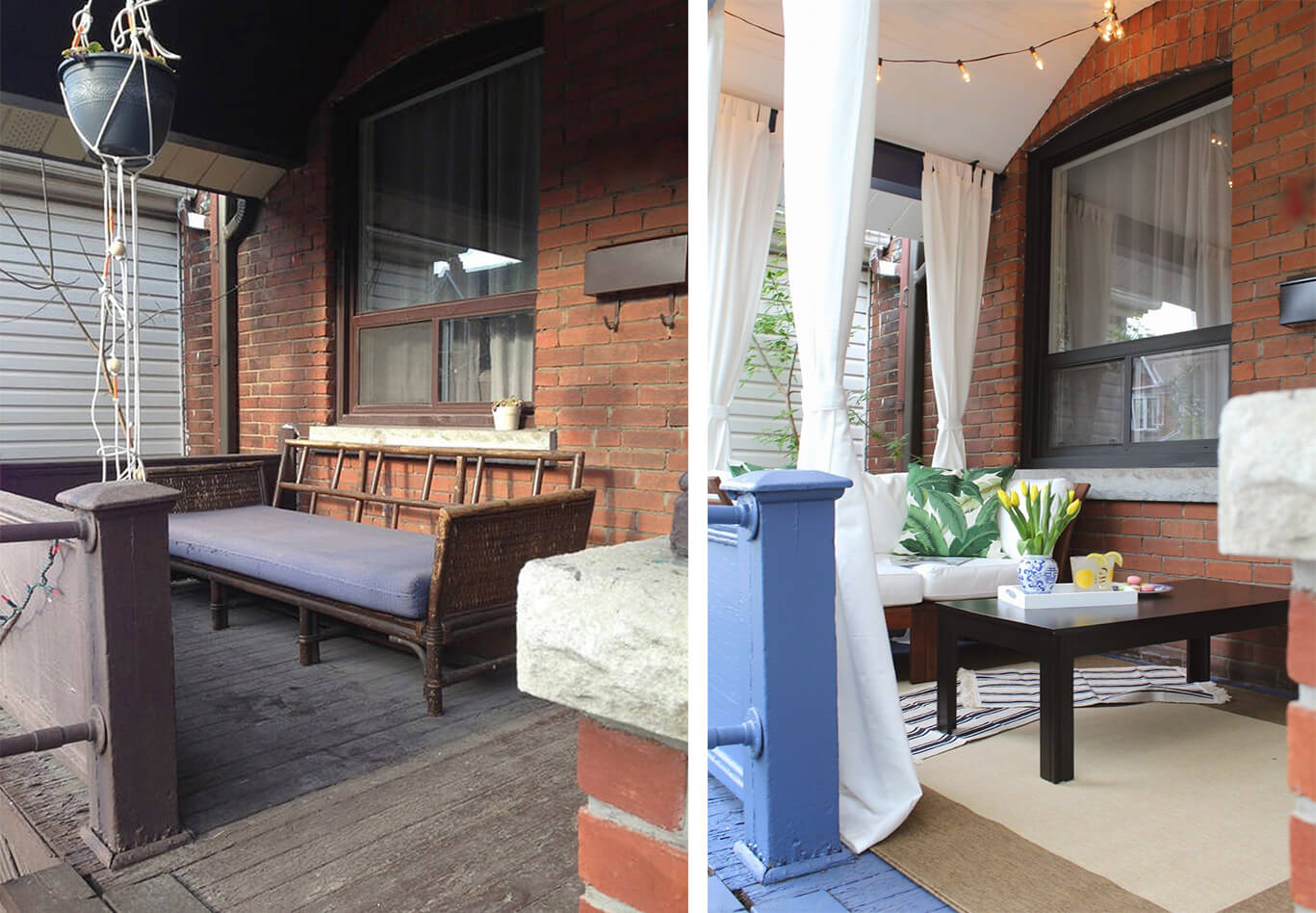 19. Instant Back Porch Upgrade Project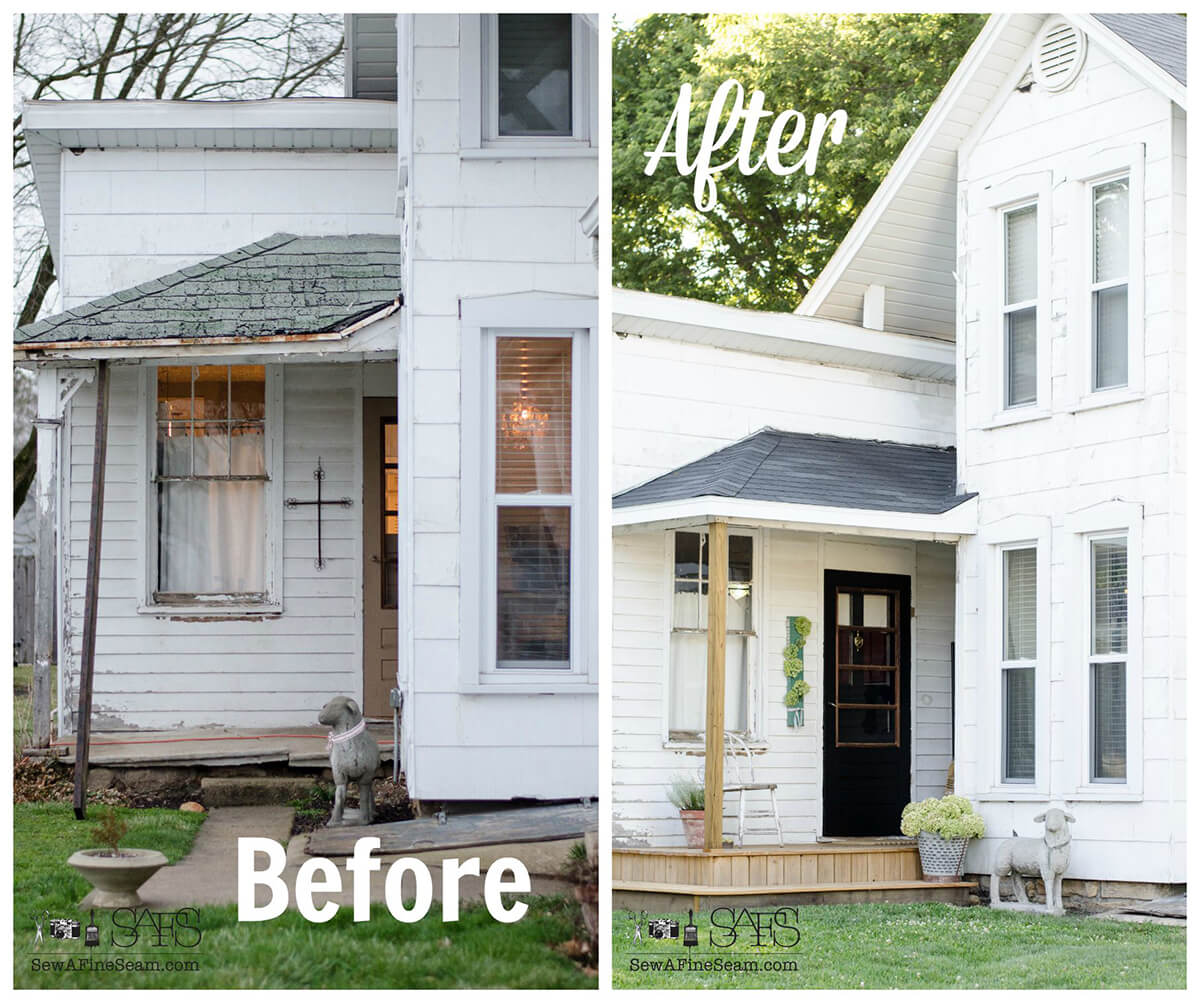 21. A Versatile First-Time Porch Owner Floorplan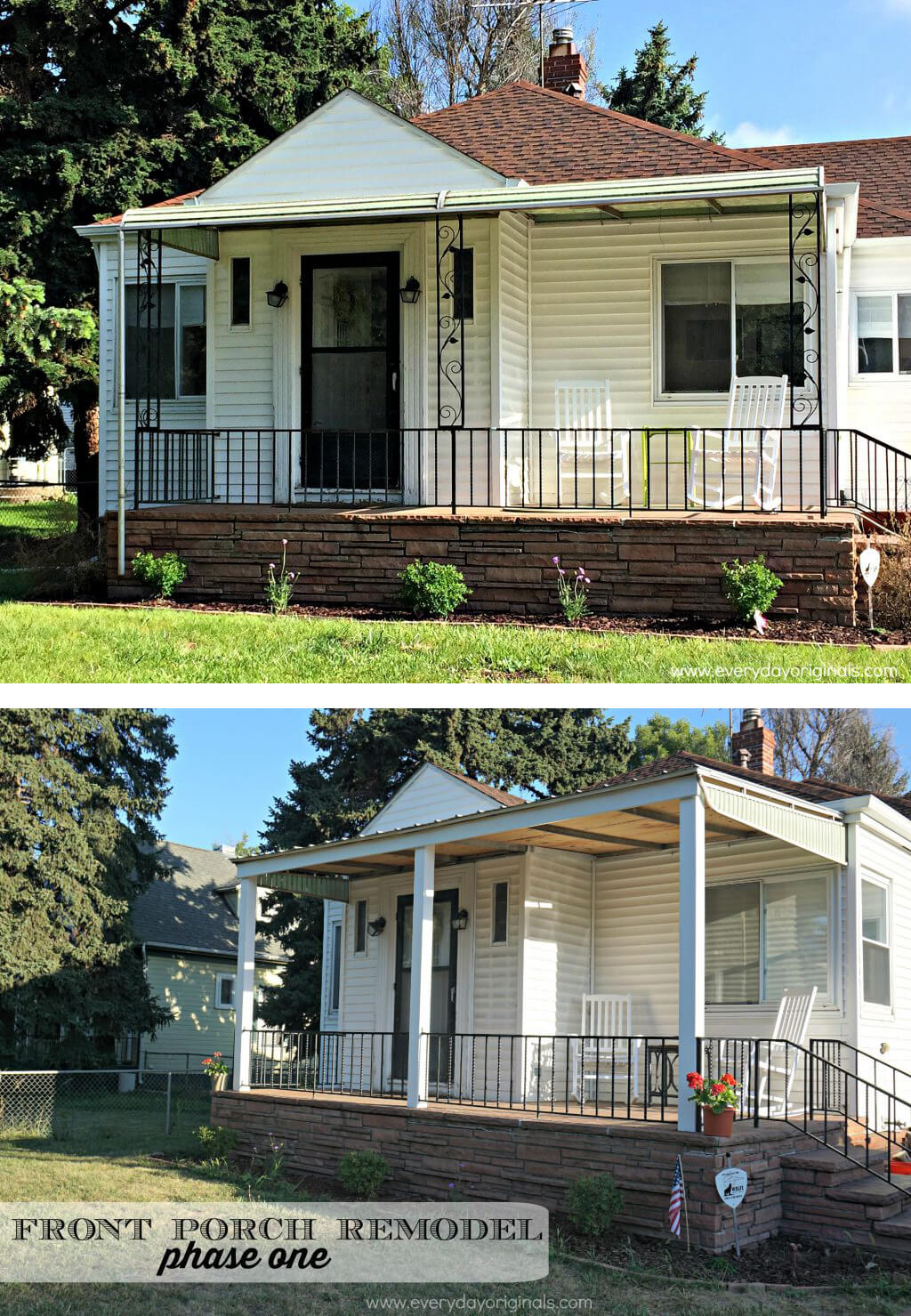 22. How to Modernize a 1990s Palette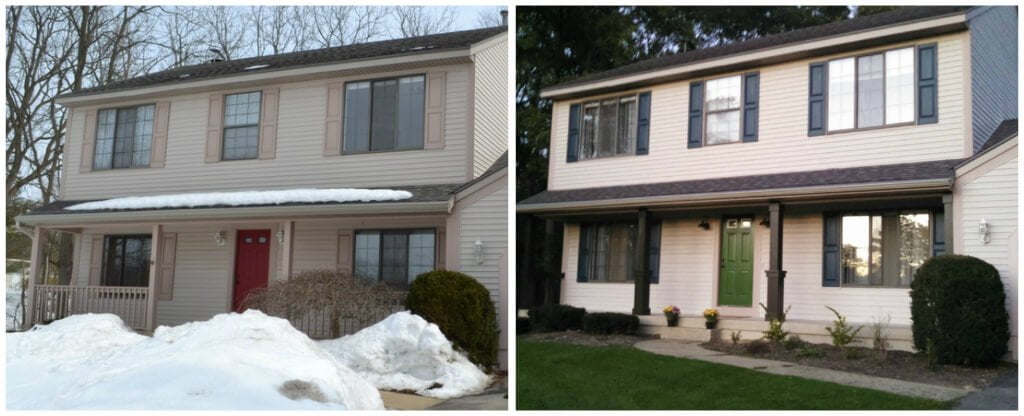 23. From Deserted to Dreamy in One Day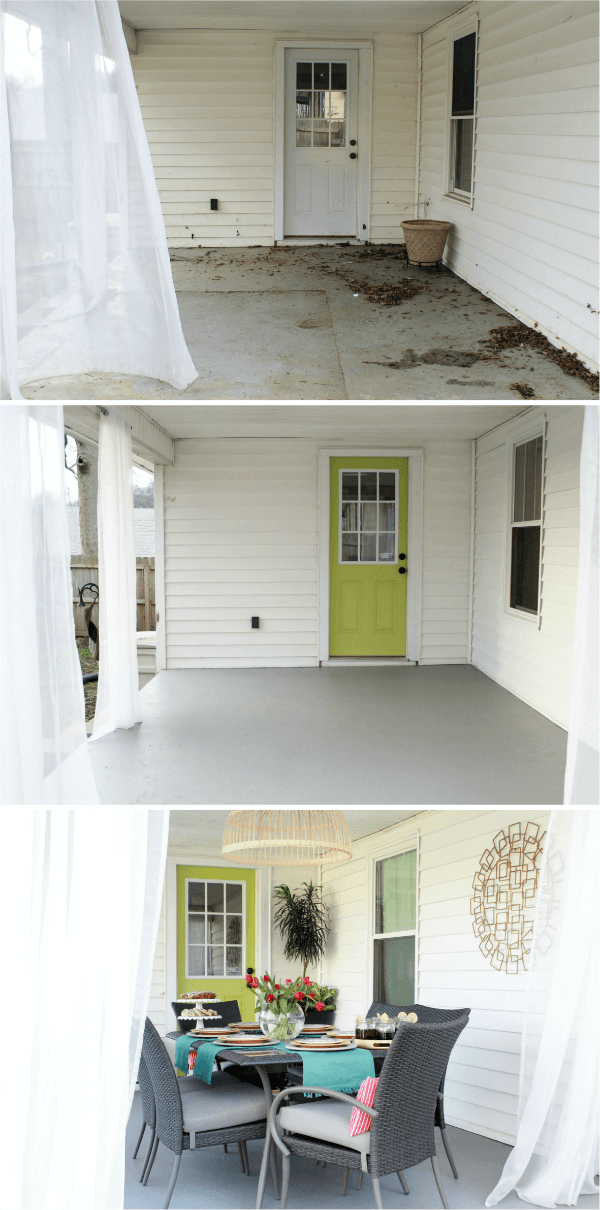 24. When All You Need Is Good Décor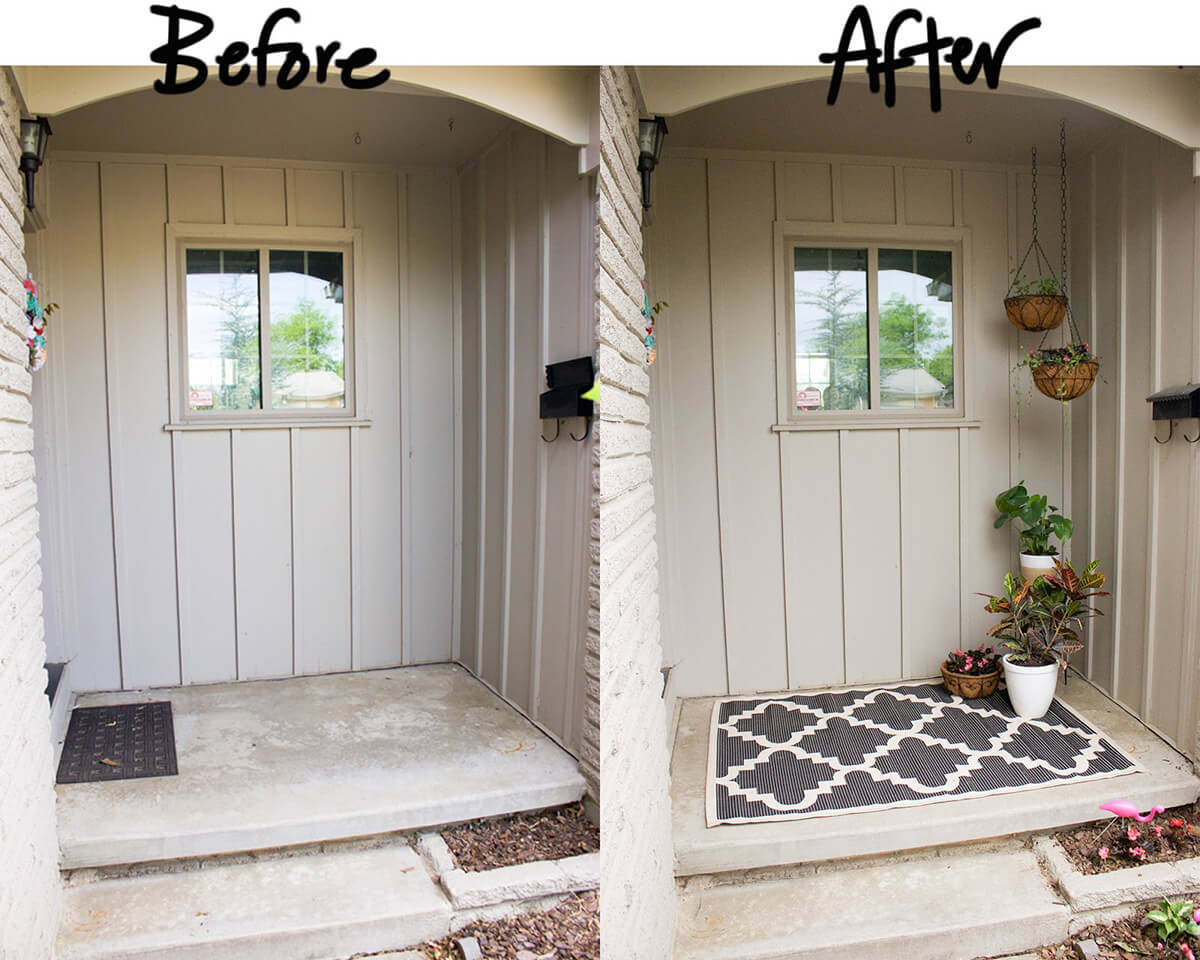 25. Rocking Chairs Don't Have to Look Dated