A flood of new attention has washed over both interior and exterior home design. Ladies like you are having more fun decorating their homes than ever before. If you love crafting inside the home, then you've probably discovered that you also love beautifying your lawn. Every gardener needs a good workspace, which is why we've put together this awesome list of 27 pretty and practical potting bench ideas.
27 Fresh Potting Bench Ideas to Pretty Up Your Exterior

In the past, a potting bench was little more than a simple, narrow table pushed off to one side of your home, garage, or porch. While a table is still the ideal surface for potting, avid gardeners are finding lots of fun new ways to add some personality to these utilitarian tables. Repurposed furniture, bright finishes, and whimsical accessories are just a few ways you can make your potting bench feel fresh.
Many people have discovered that they're happier and more productive at work when they're comfortable at their desks. It stands to reason then that you'll be happier and more productive working on your garden if you love your potting bench. Our gallery offers over two dozen ways to make this crucial space feel more welcoming and efficient. Read on for this season's best potting bench ideas.
1. Whitewashed Picket Fence Backing Board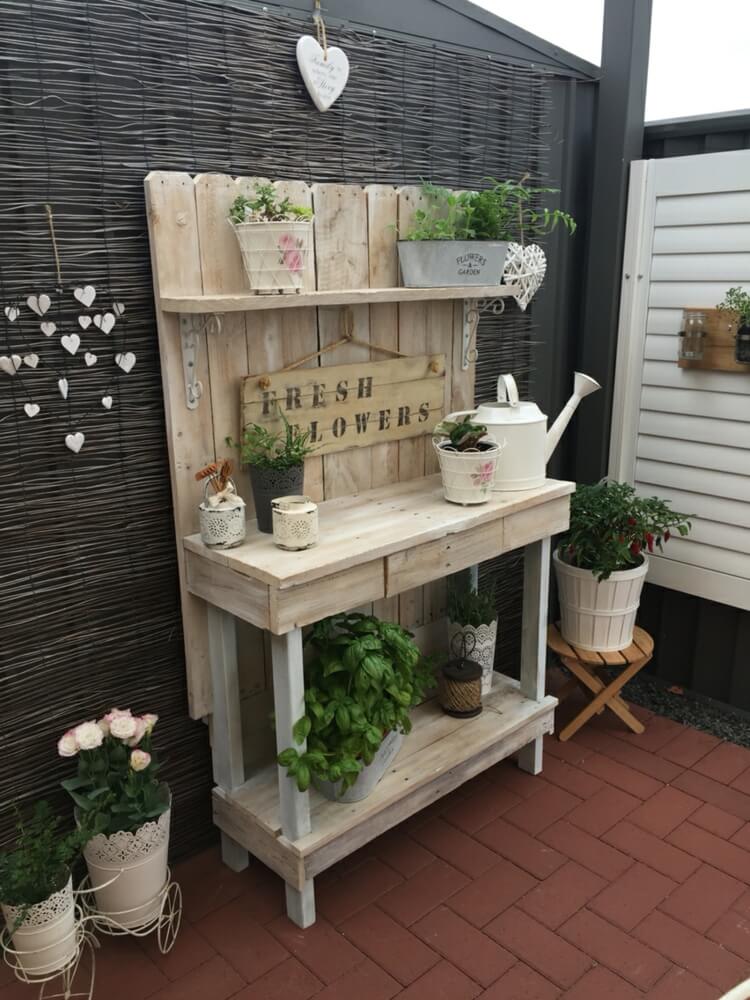 2. Easy Upcycled Door and Sawhorse Potting Table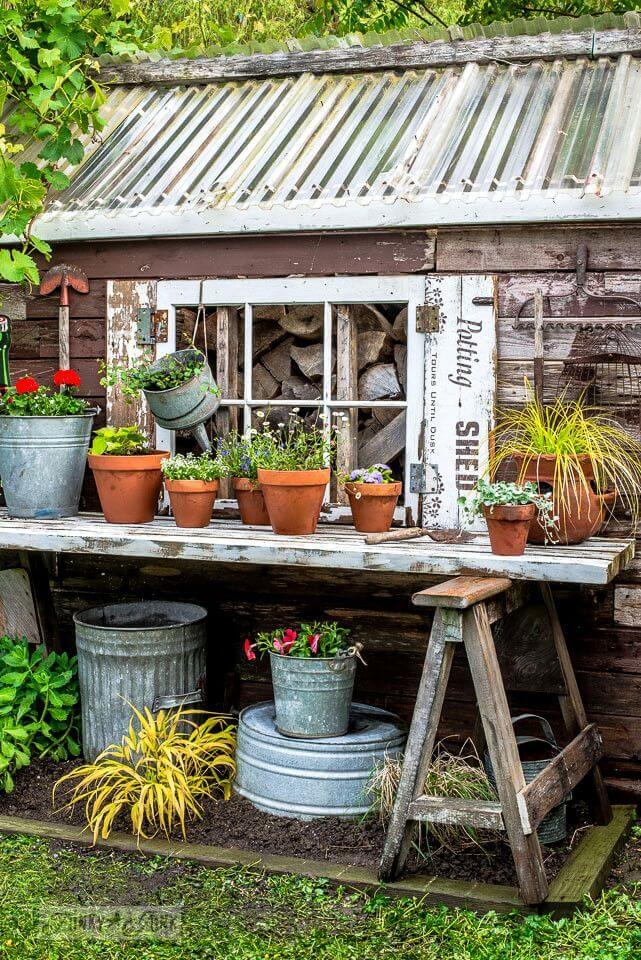 3. A Cute Cubby Hole Herb Garden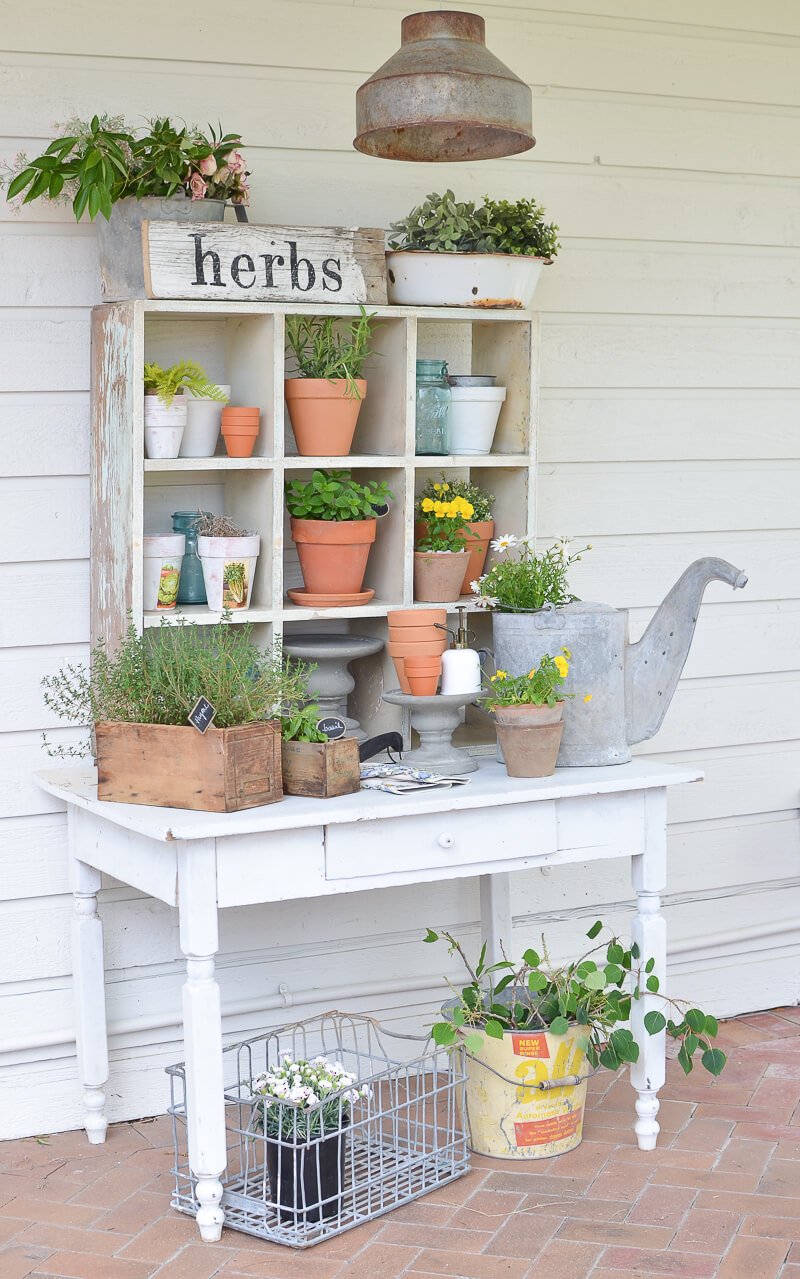 4. Bloom Where You're Planted with Lime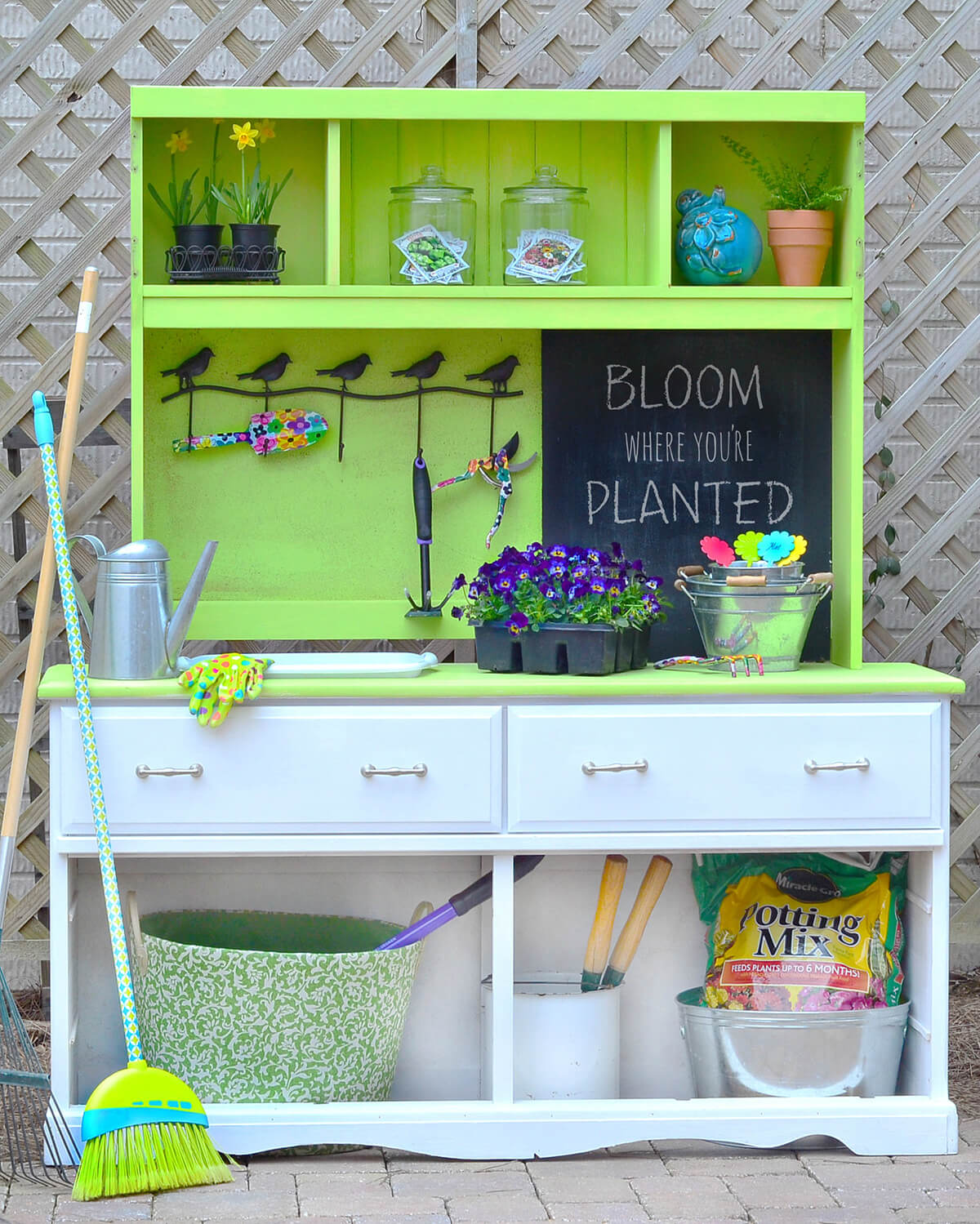 5. Repurposed Old Door Potting Bench Idea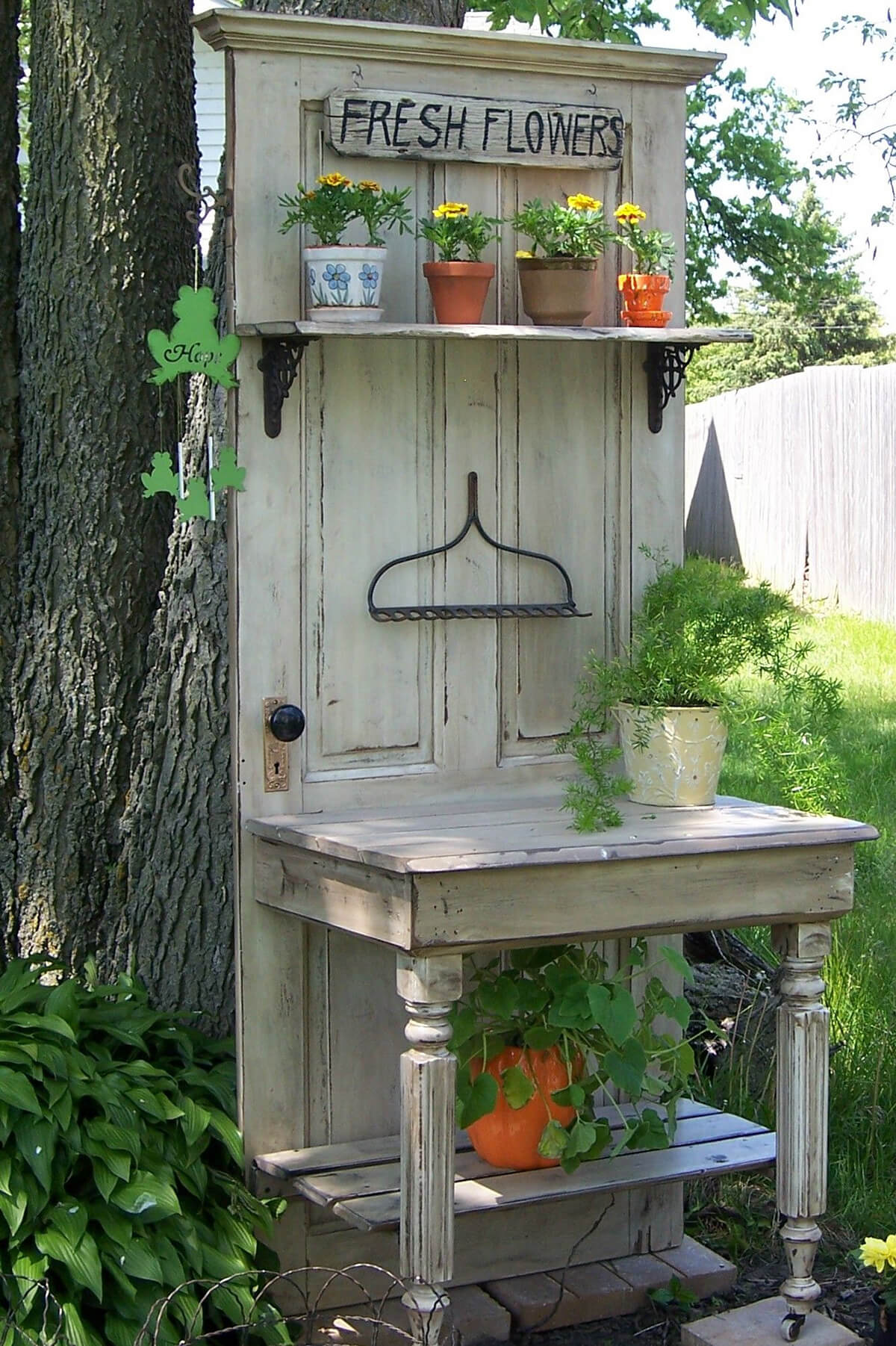 6. Super Functional Pallet Potting Station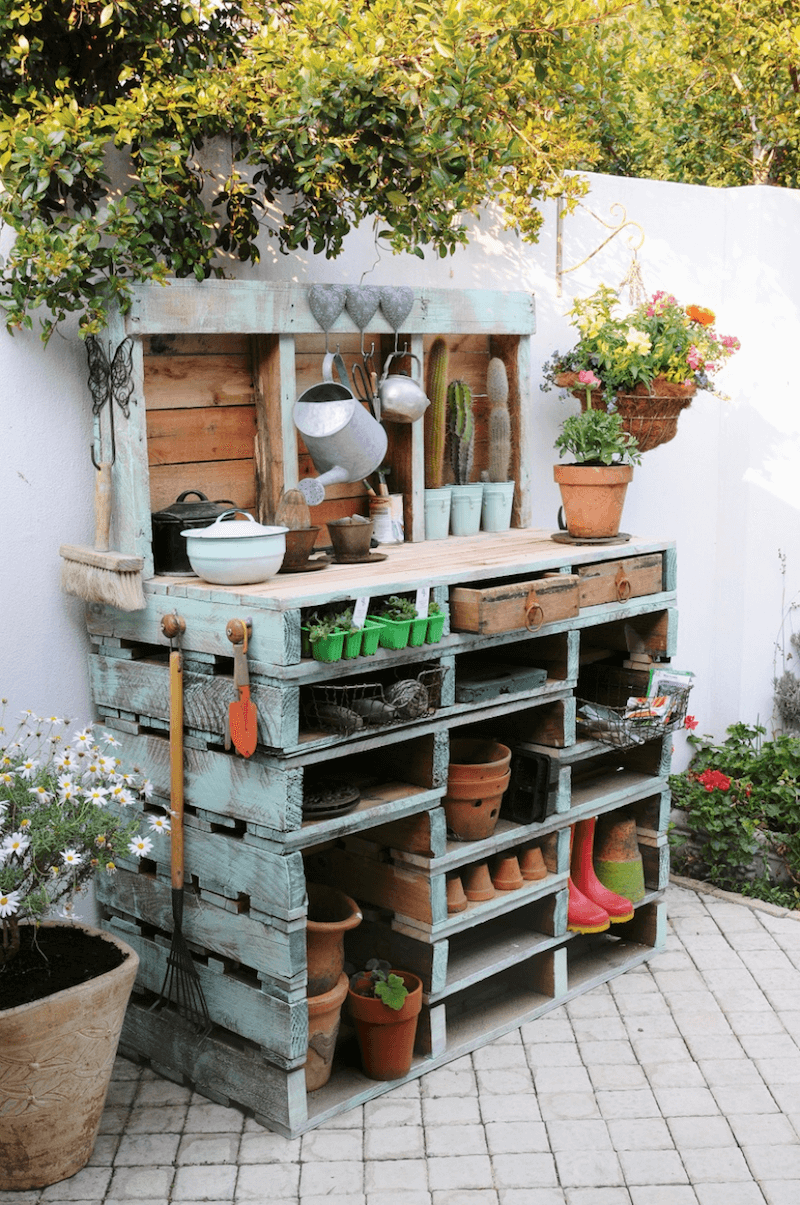 7. Never Enough Thyme but Plenty of Wood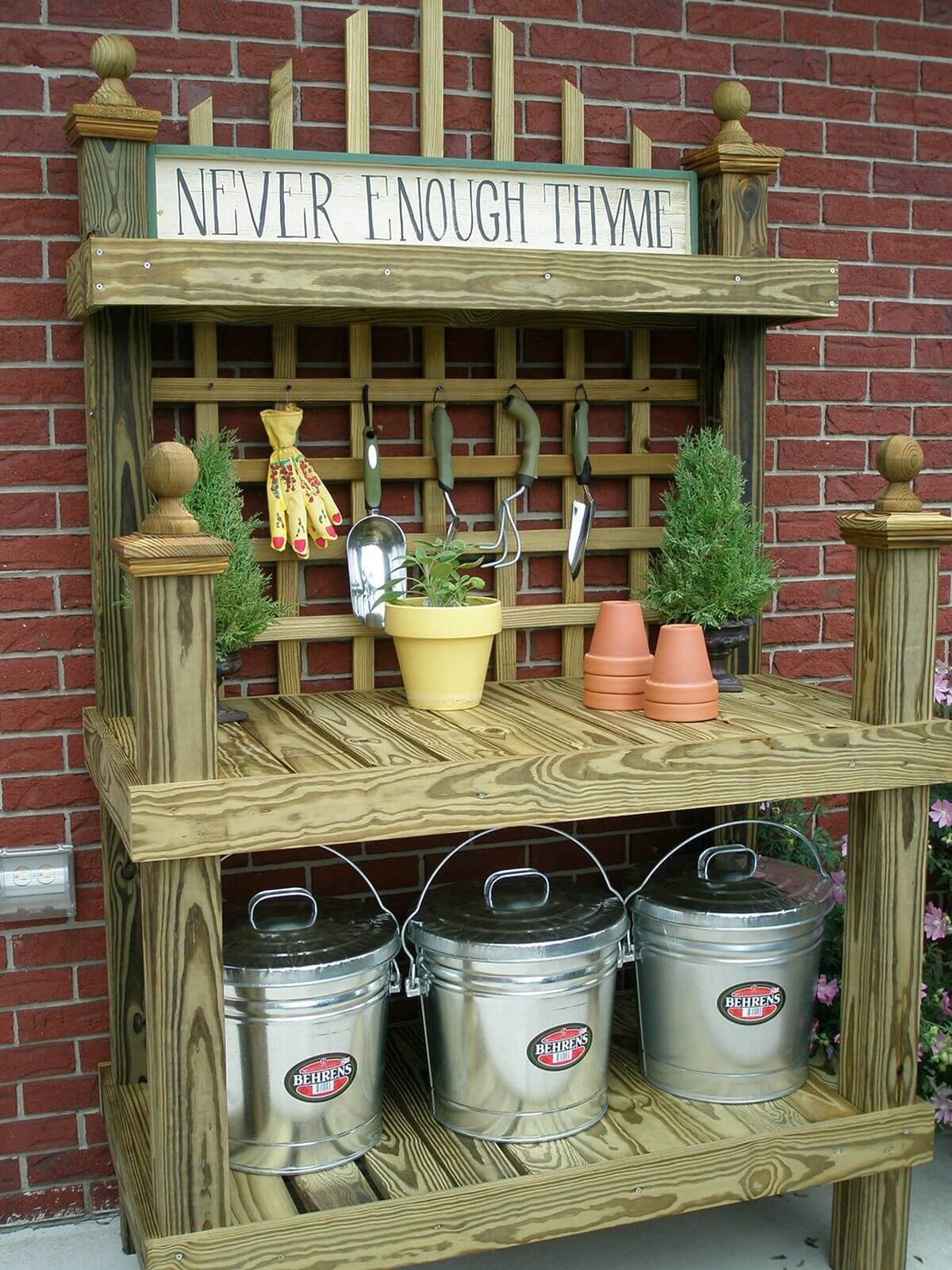 8. How to Pot Your Own Seedlings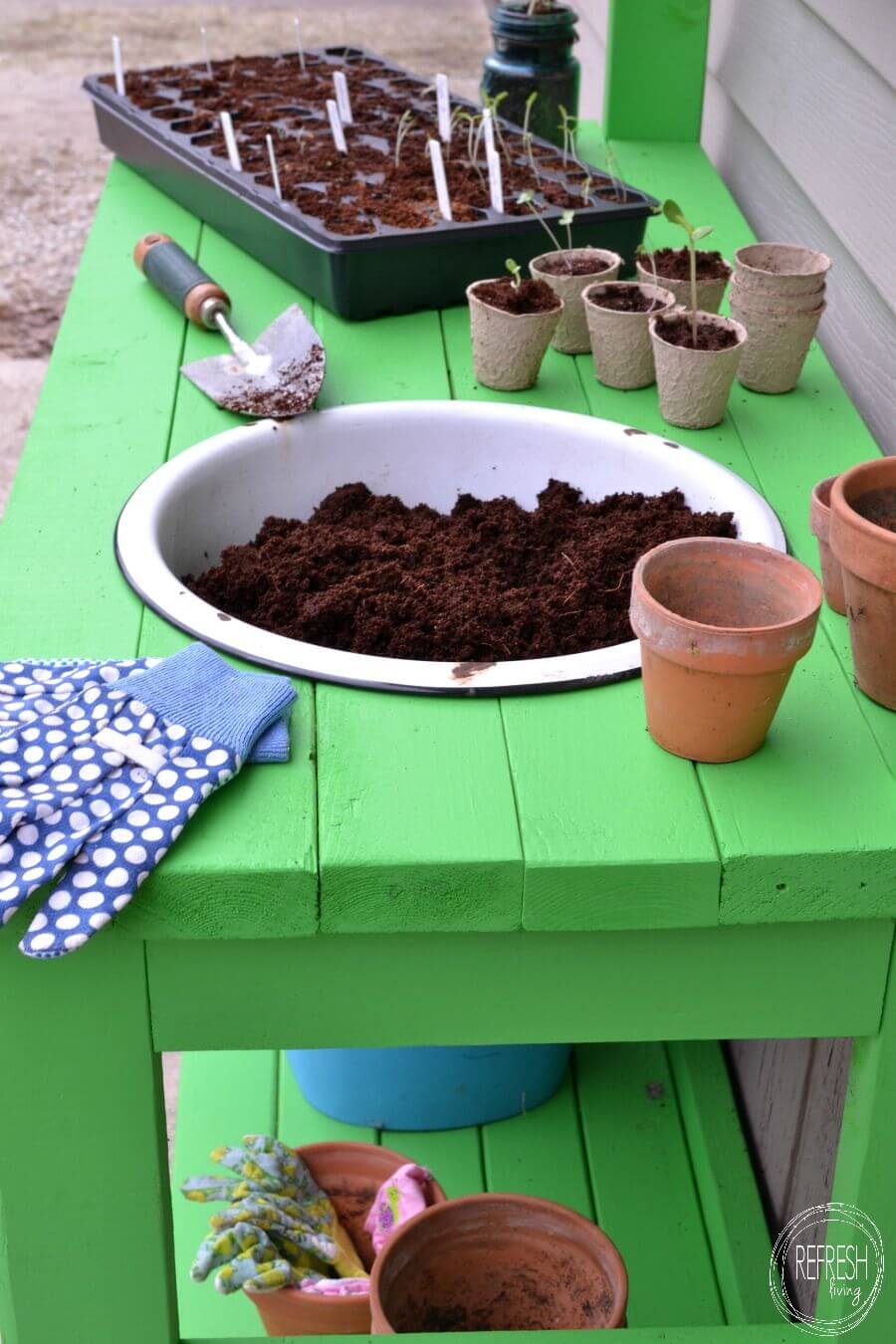 9. Chalkboard Accents, Firewood, and Other Whimsies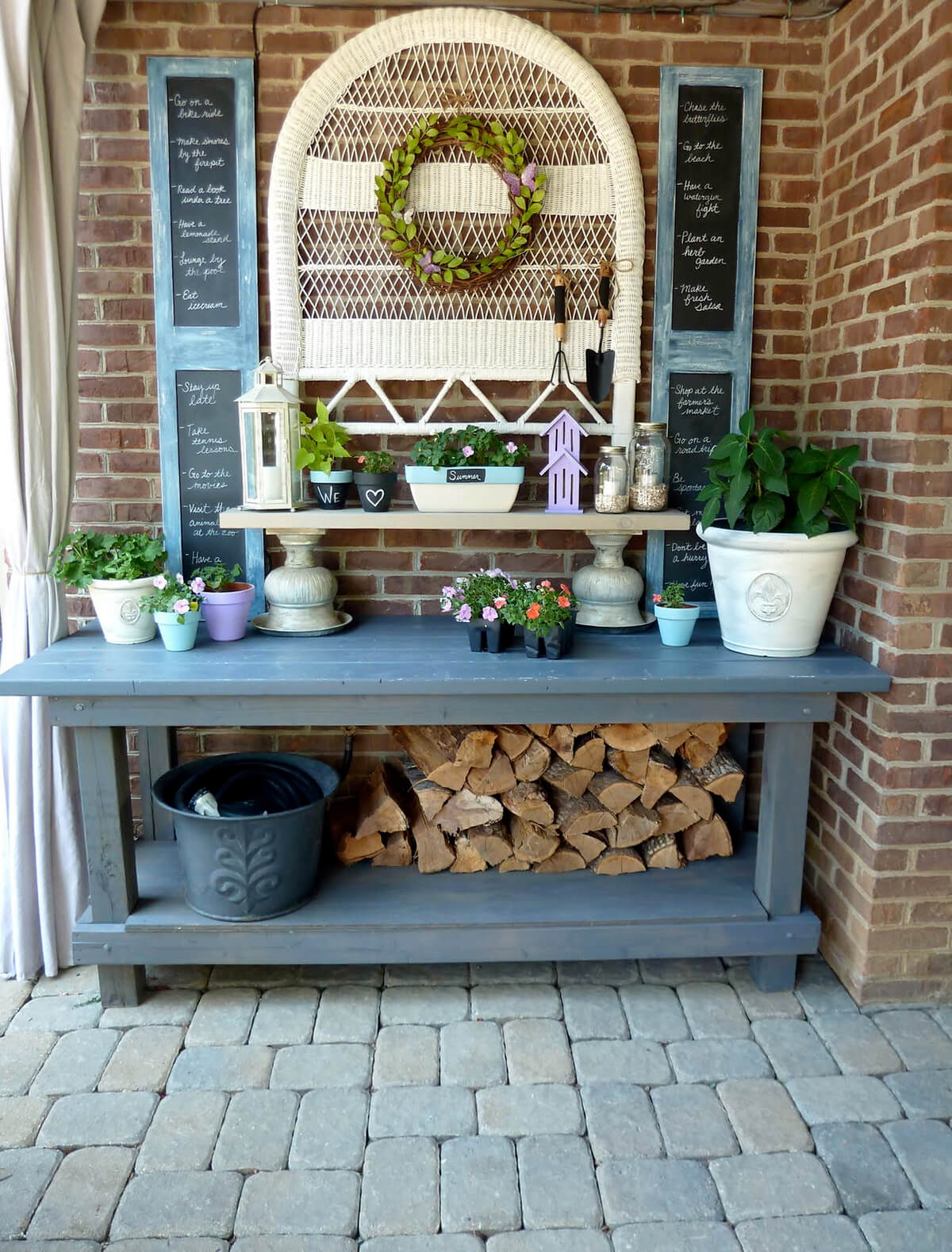 10. A Pieced Together Garden Center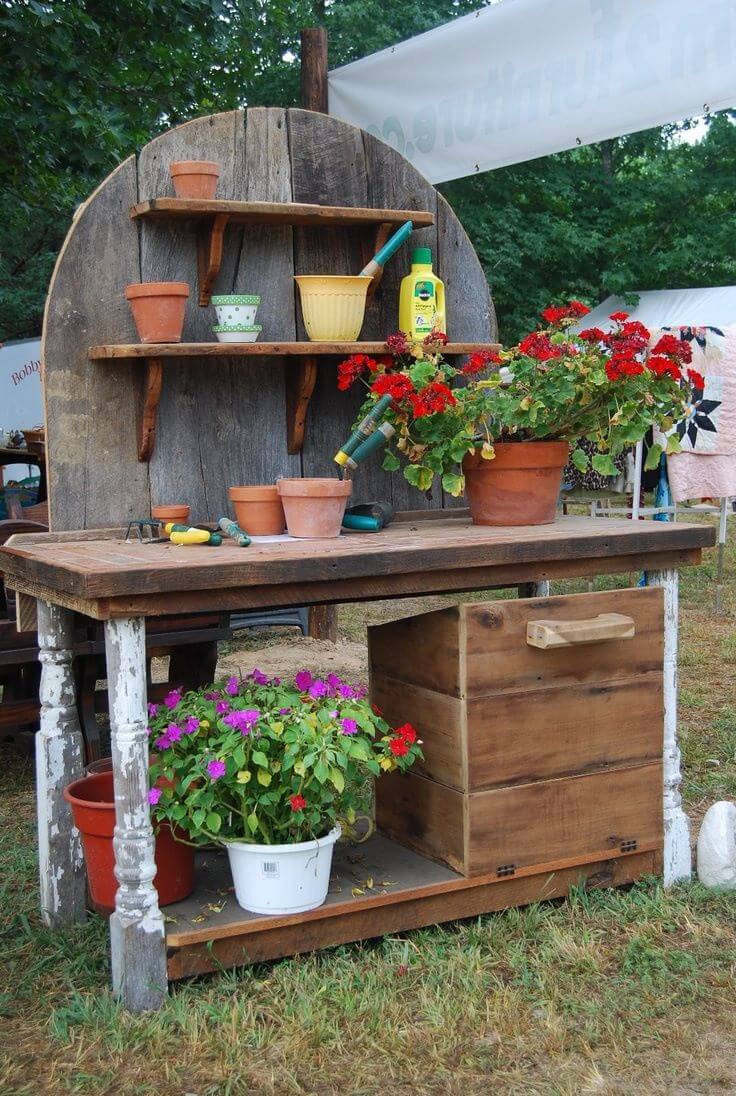 11. Pretty as a Picture Blue Potting Bench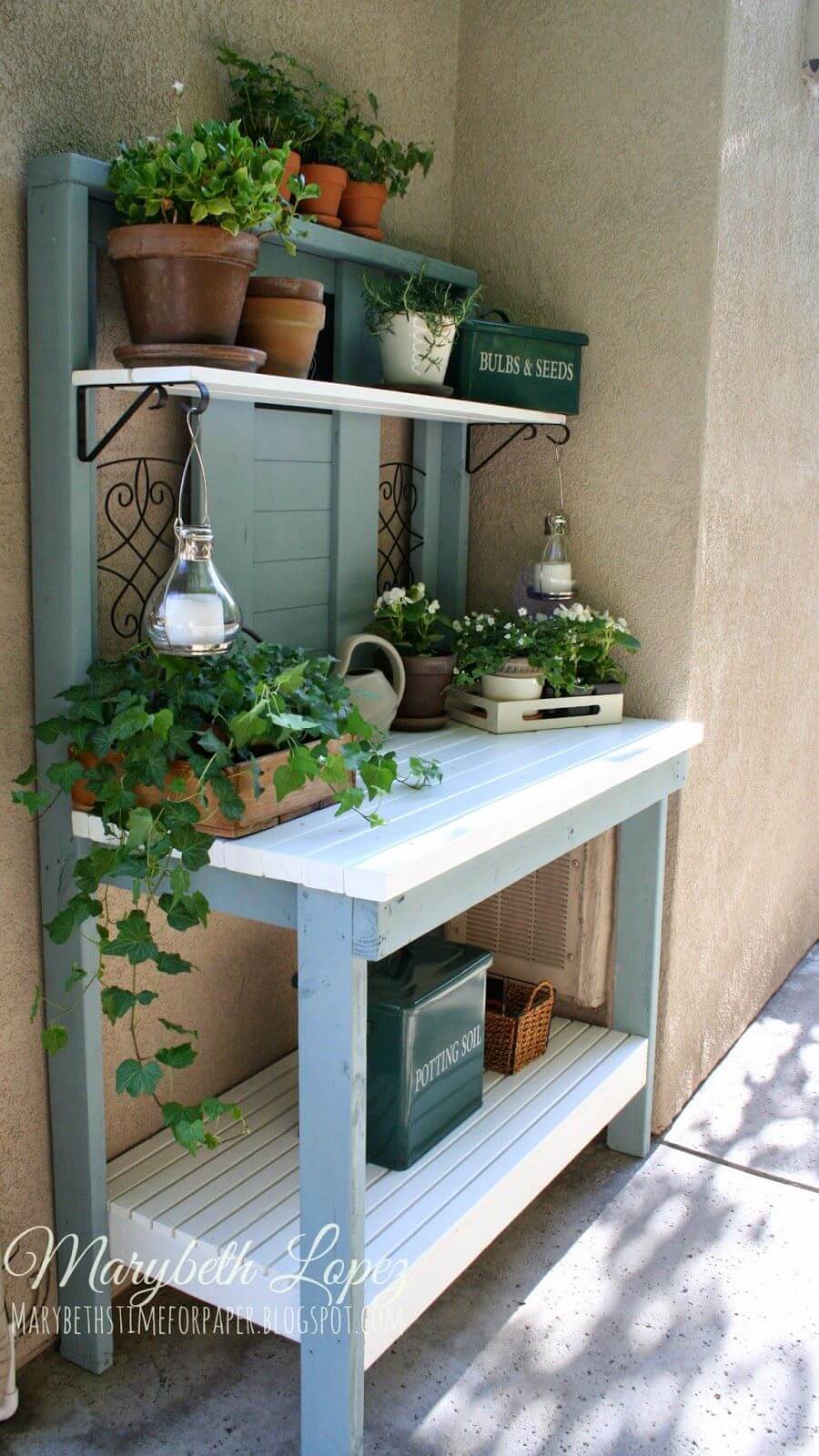 13. Ingenious Kitchen Sink Potting Concept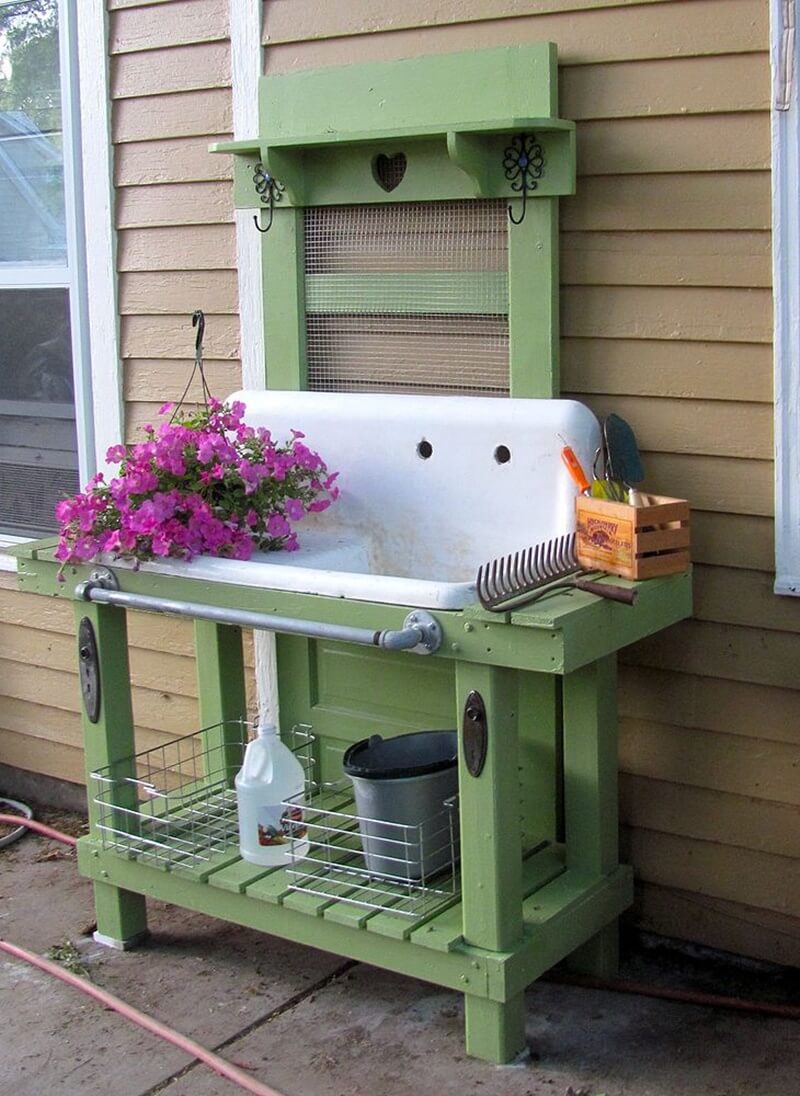 14. Architectural Salvage Potting Bench Idea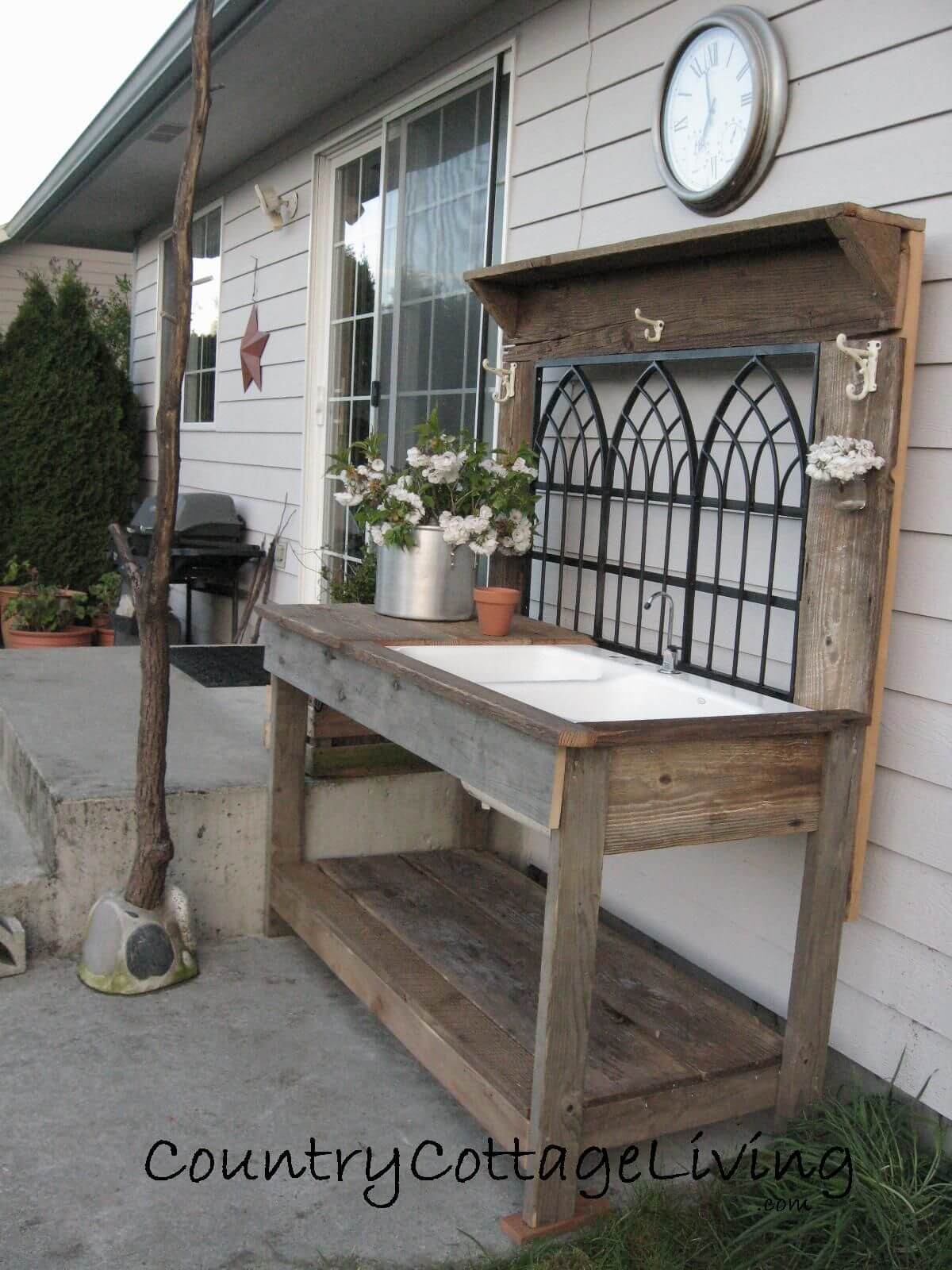 15. Tidy and Tiled Garden Tool Caddy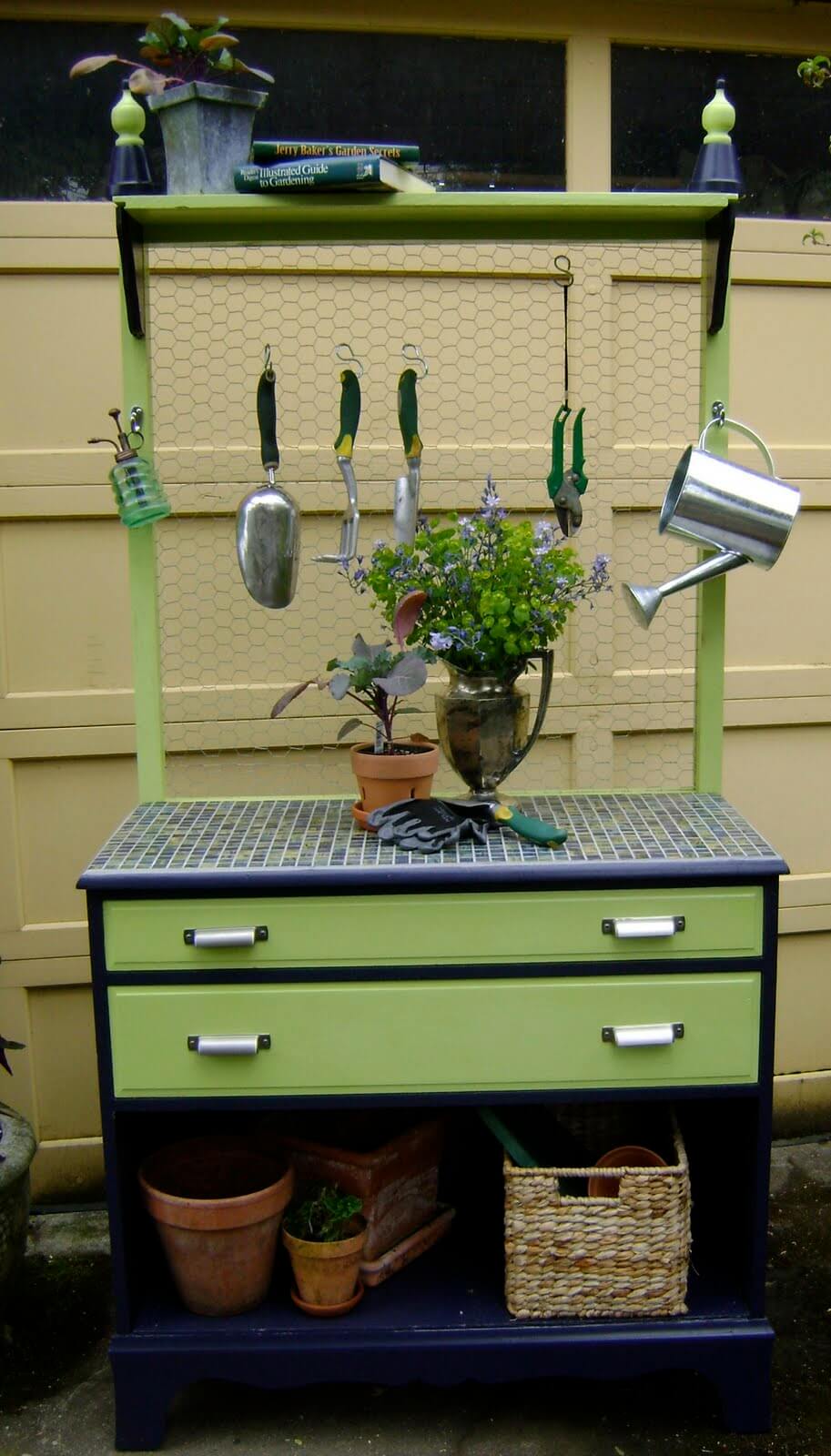 16. Garden Workstation with Hidden Potting Soil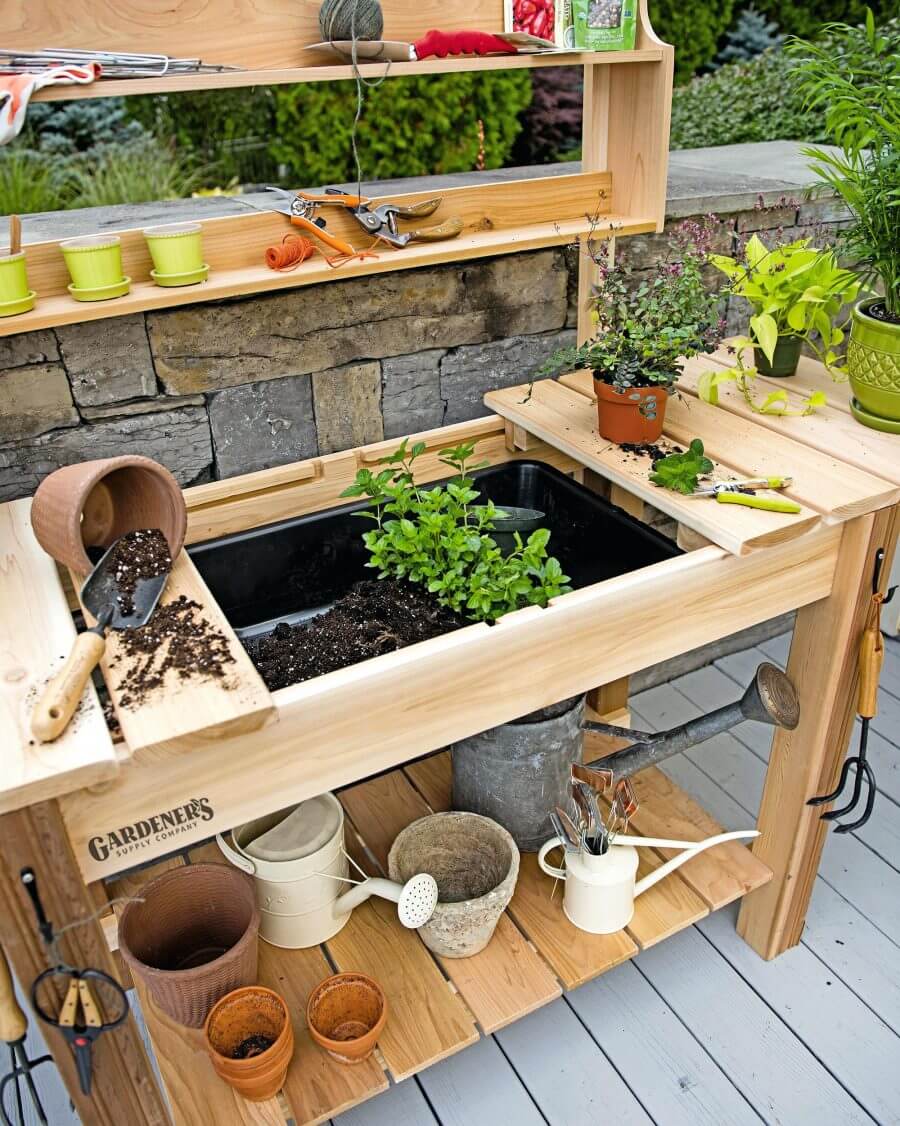 17. Floor to Ceiling Farmhouse Work Bench Décor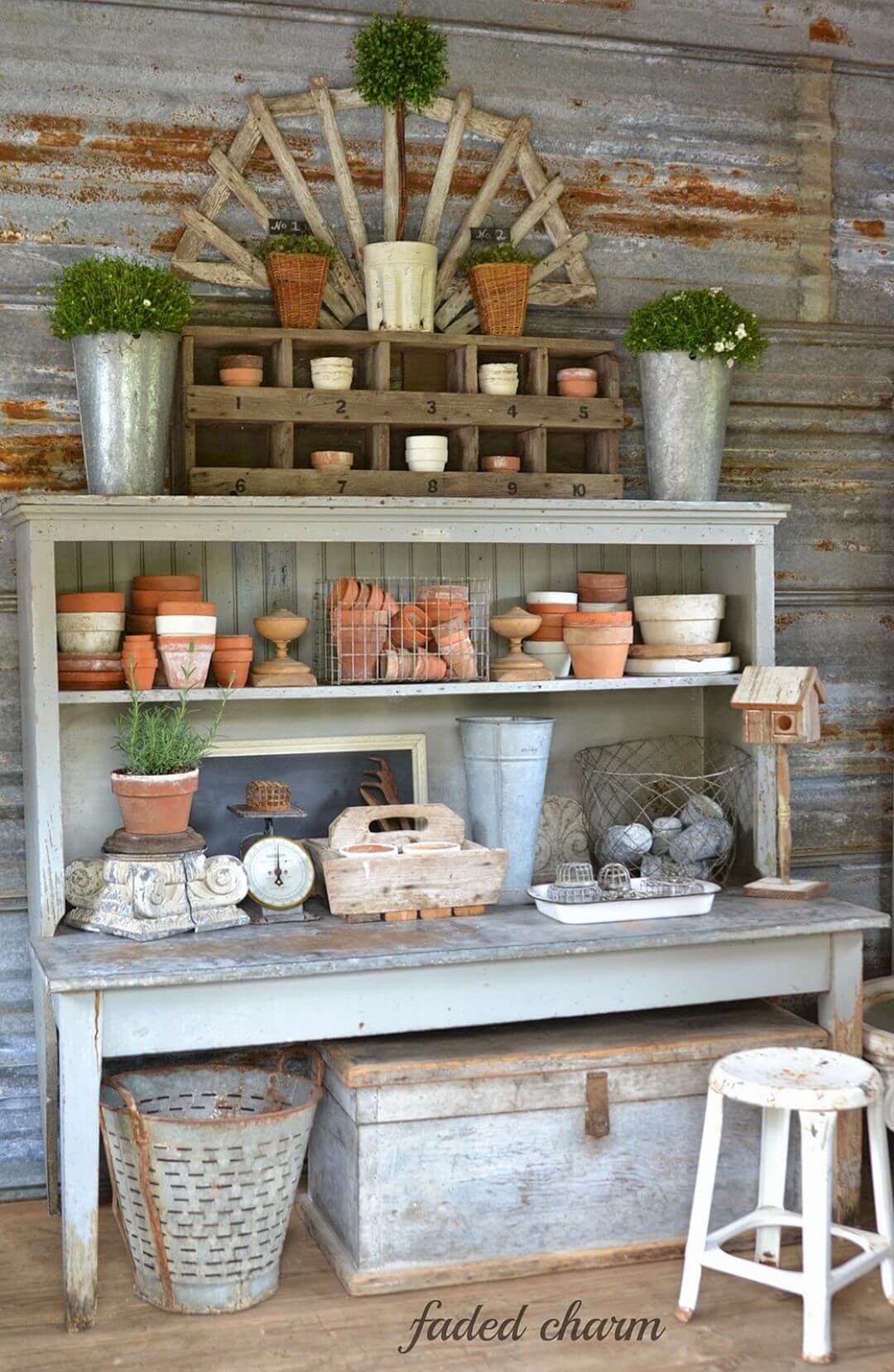 18. Your Favorite Corner of the Garden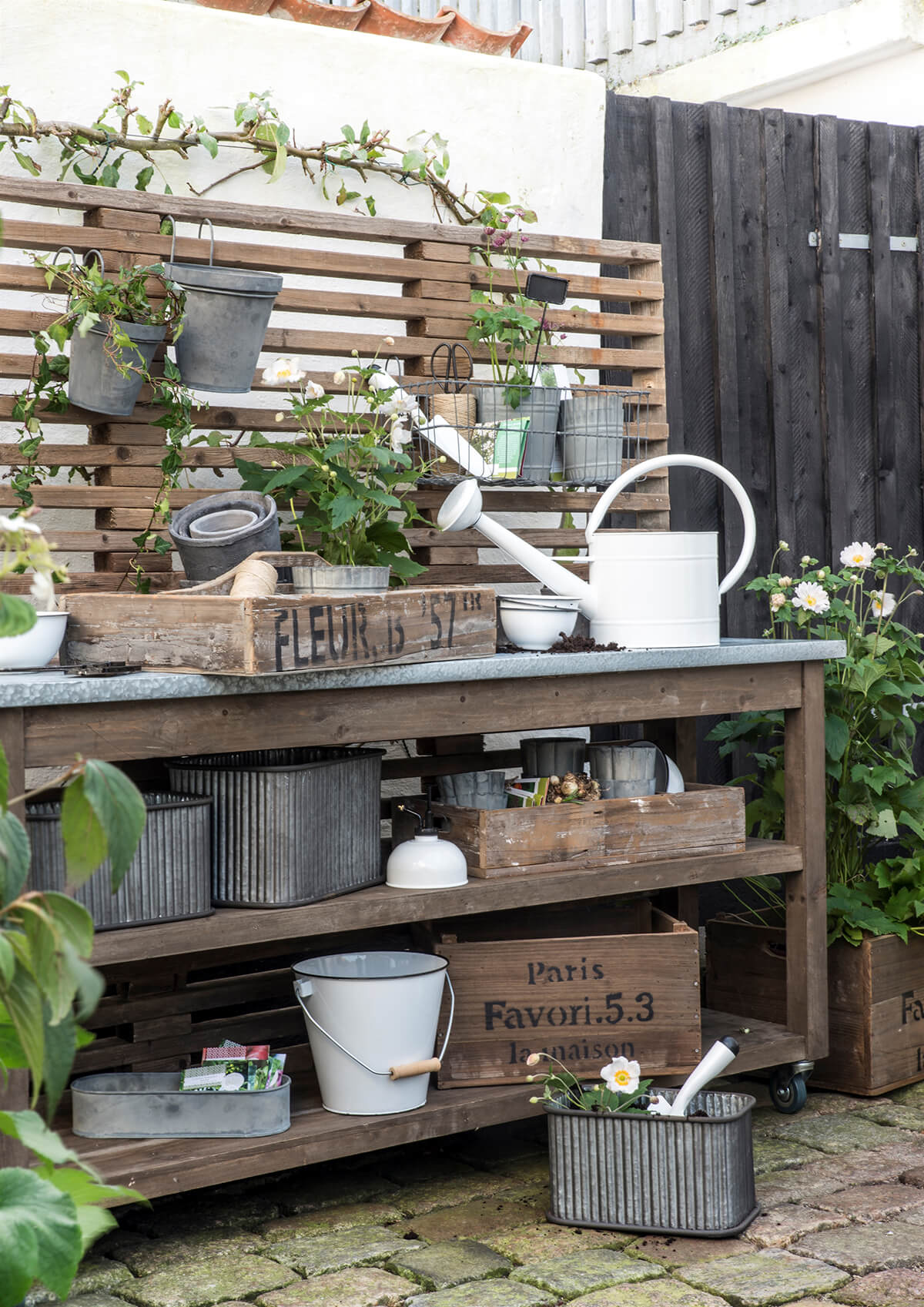 19. Distressed Rainbow Potting Table Project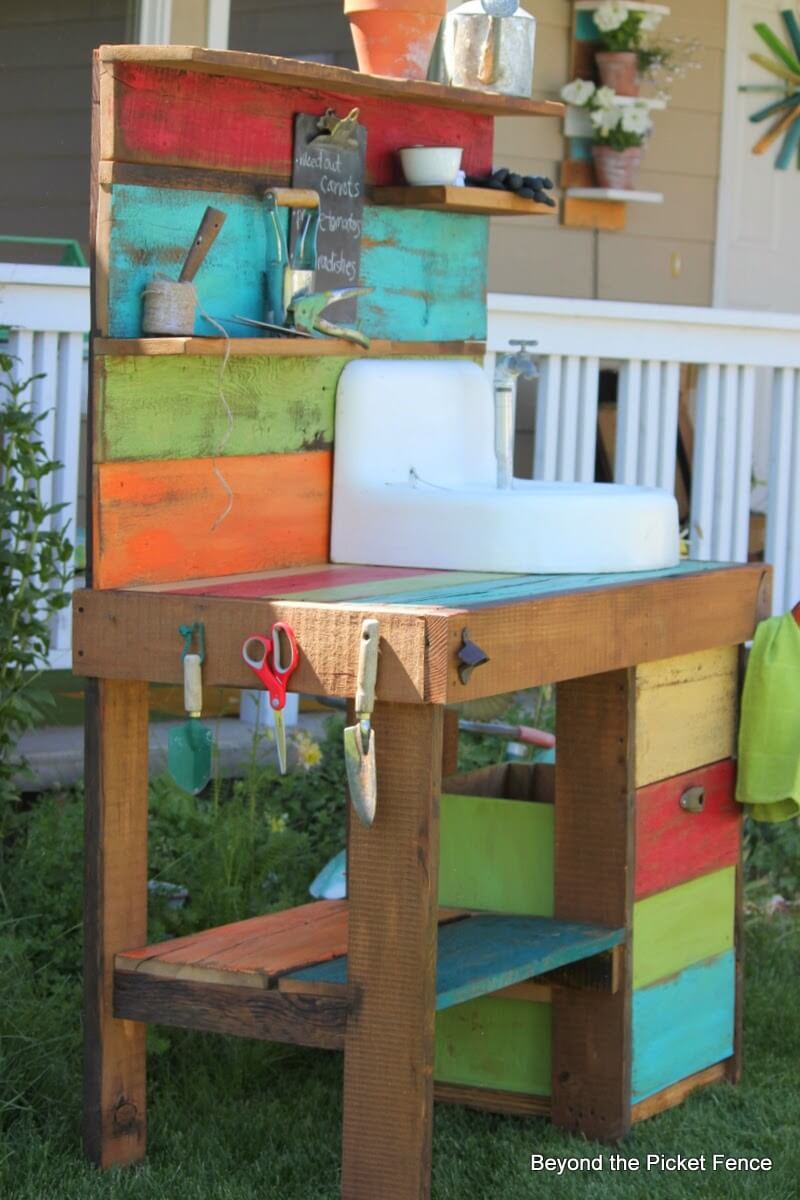 20. Garden Décor that Matches Your Door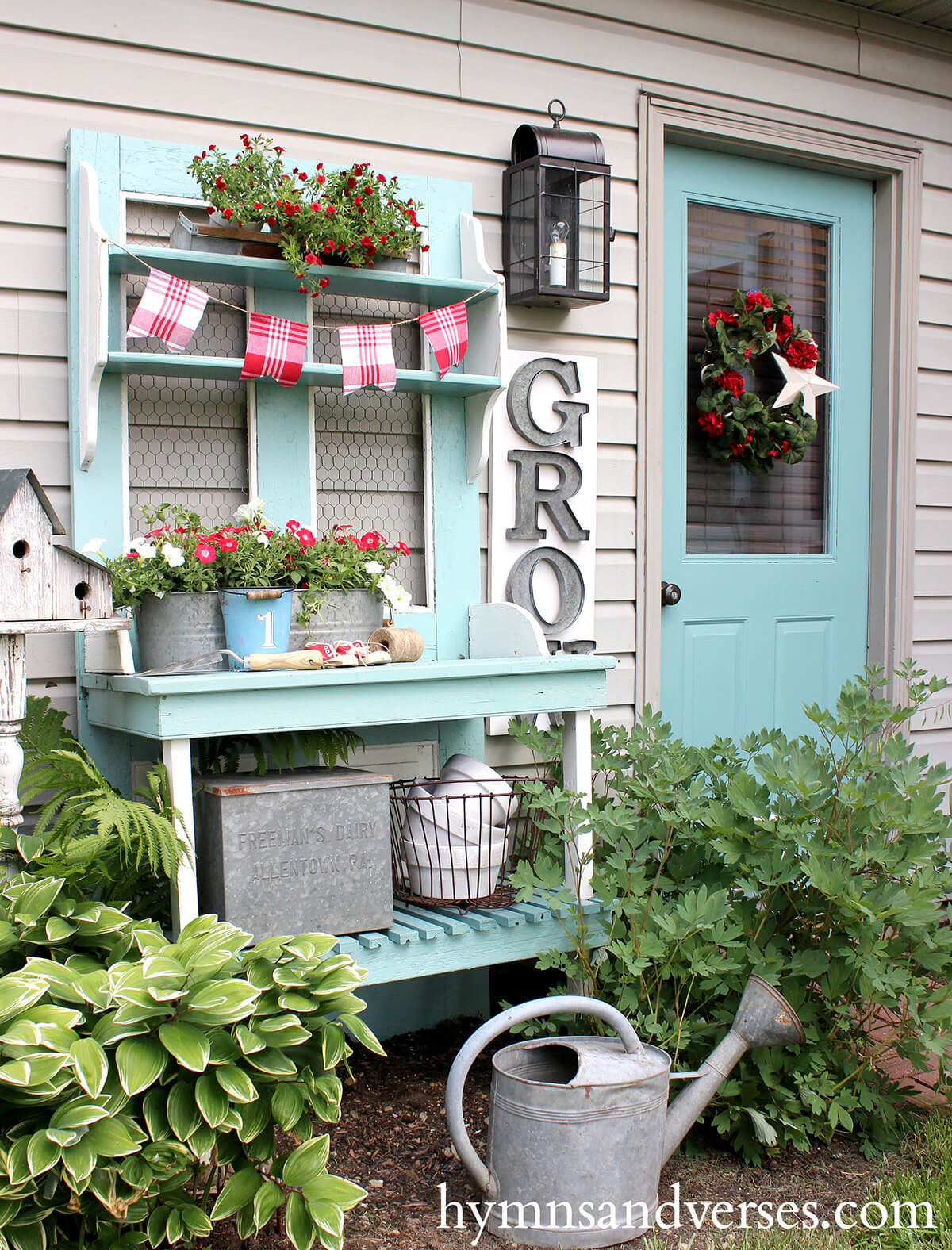 21. A Tree Grows Through It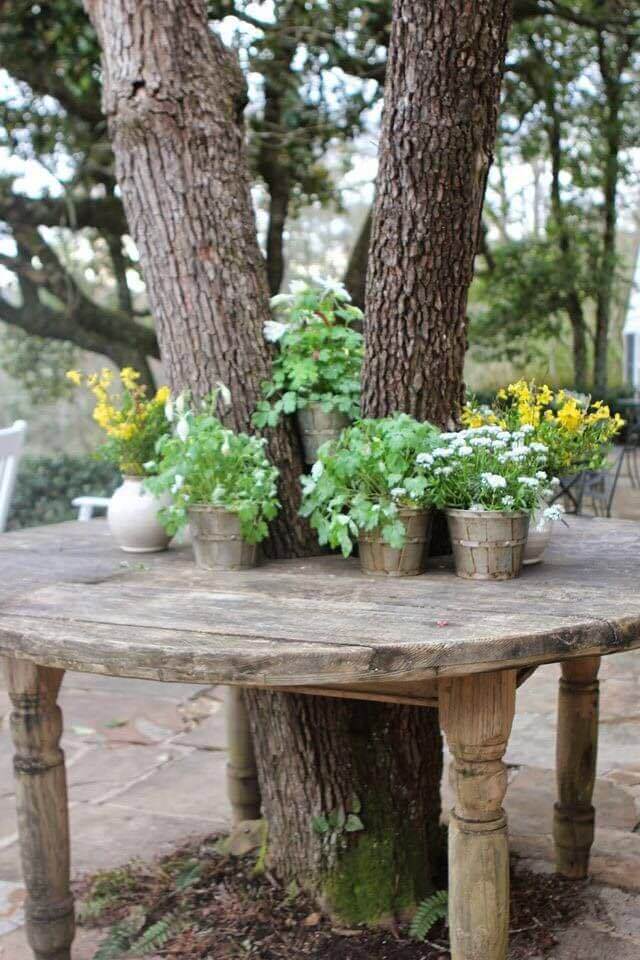 22. Spindle-Legged Bench with Naturalistic Outdoor Lamps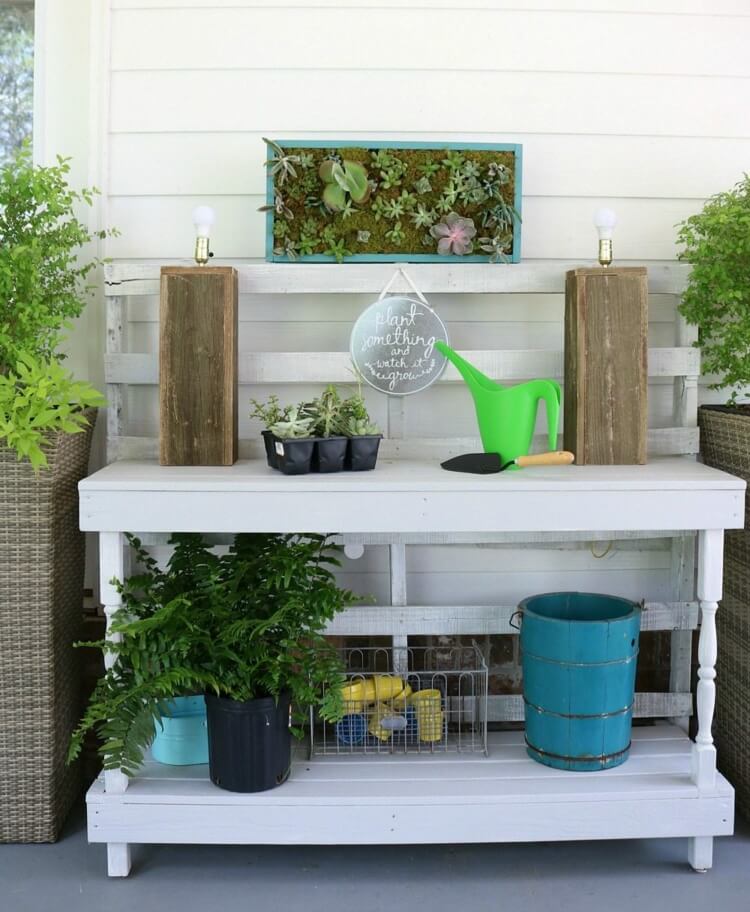 23. A Potting Bench Made Entirely of 2x4s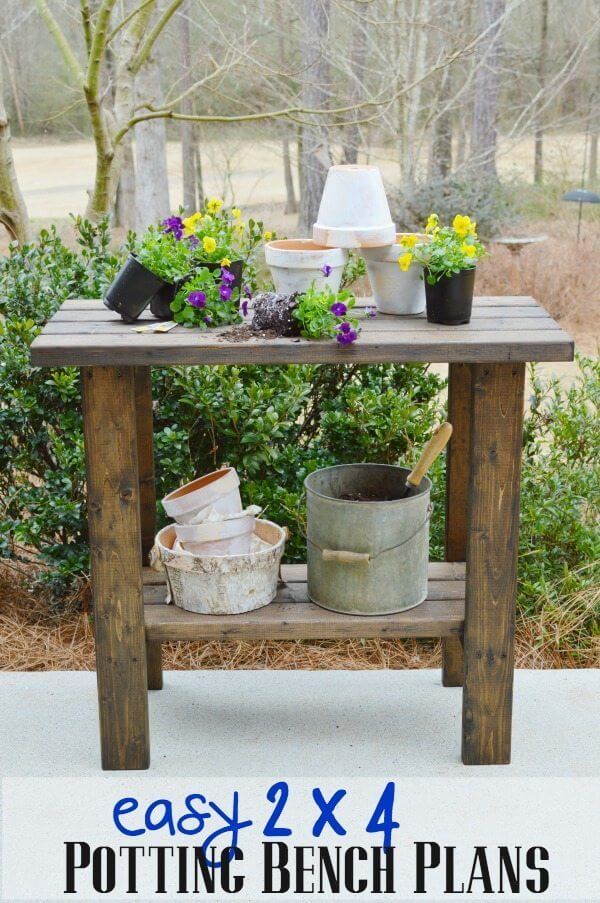 24. The Perfect Indoor/Outdoor Gardening Station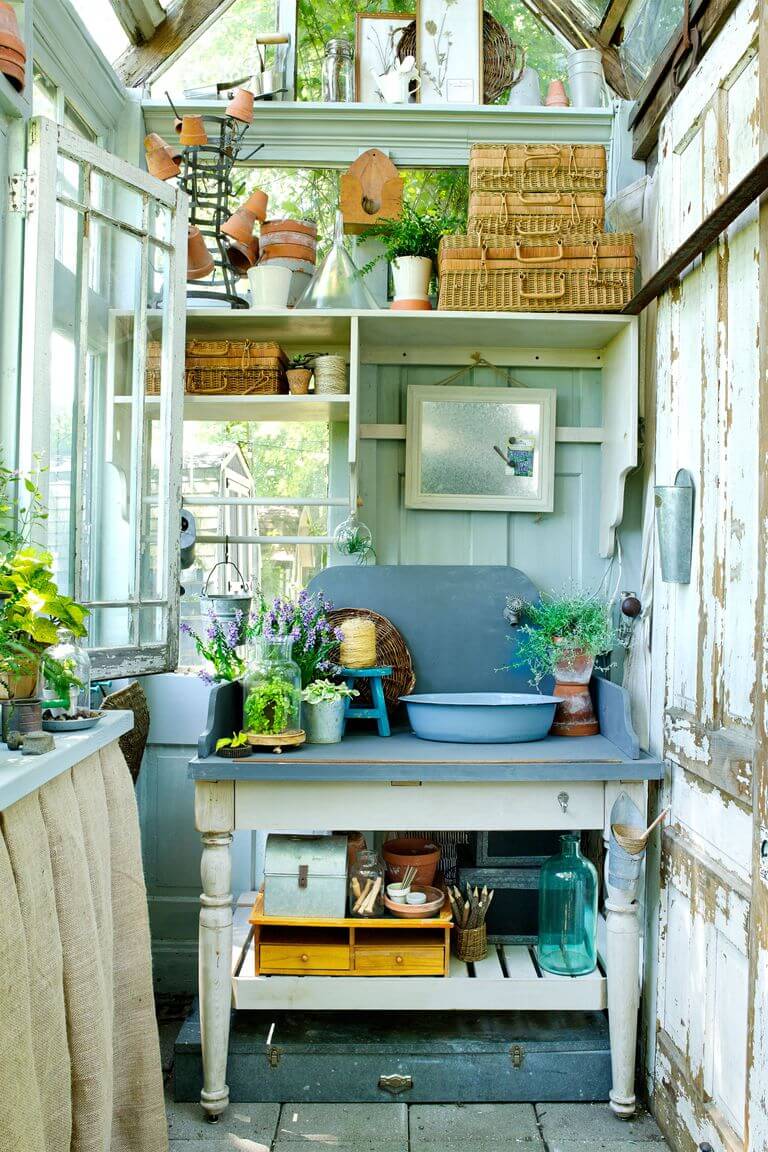 25. Basic but Beautiful with Natural Lattice Backing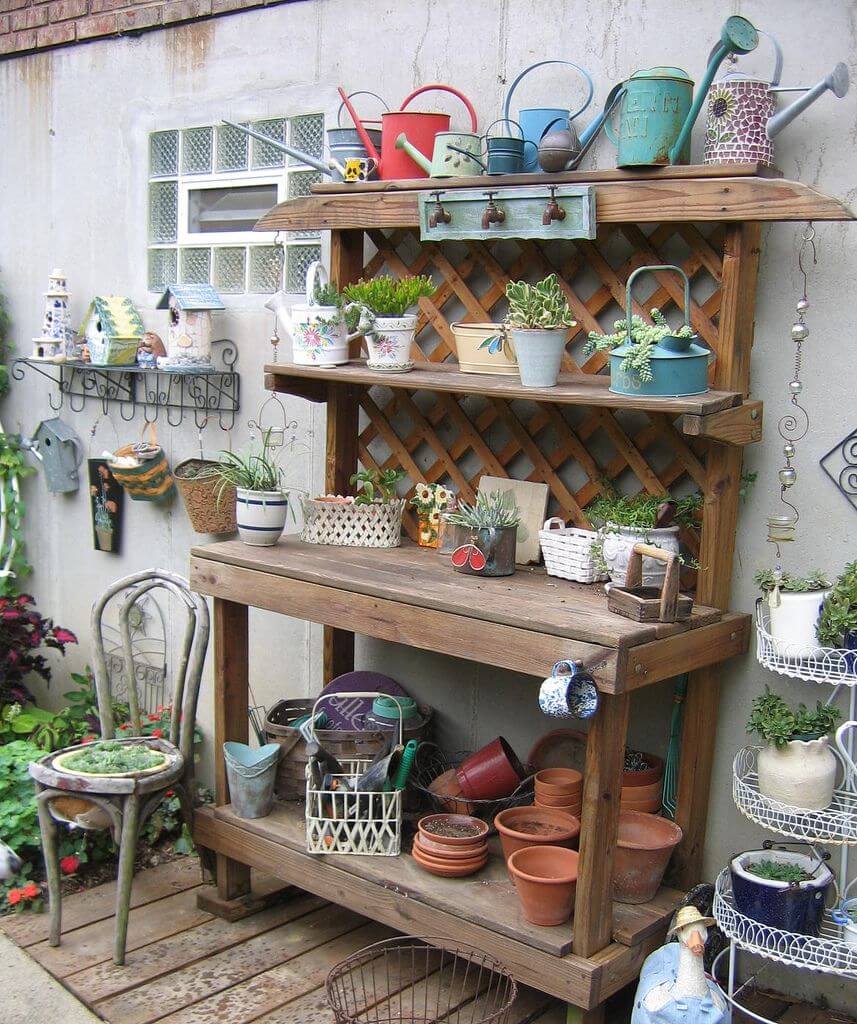 26. Bright Paint, Warm Stain and a Window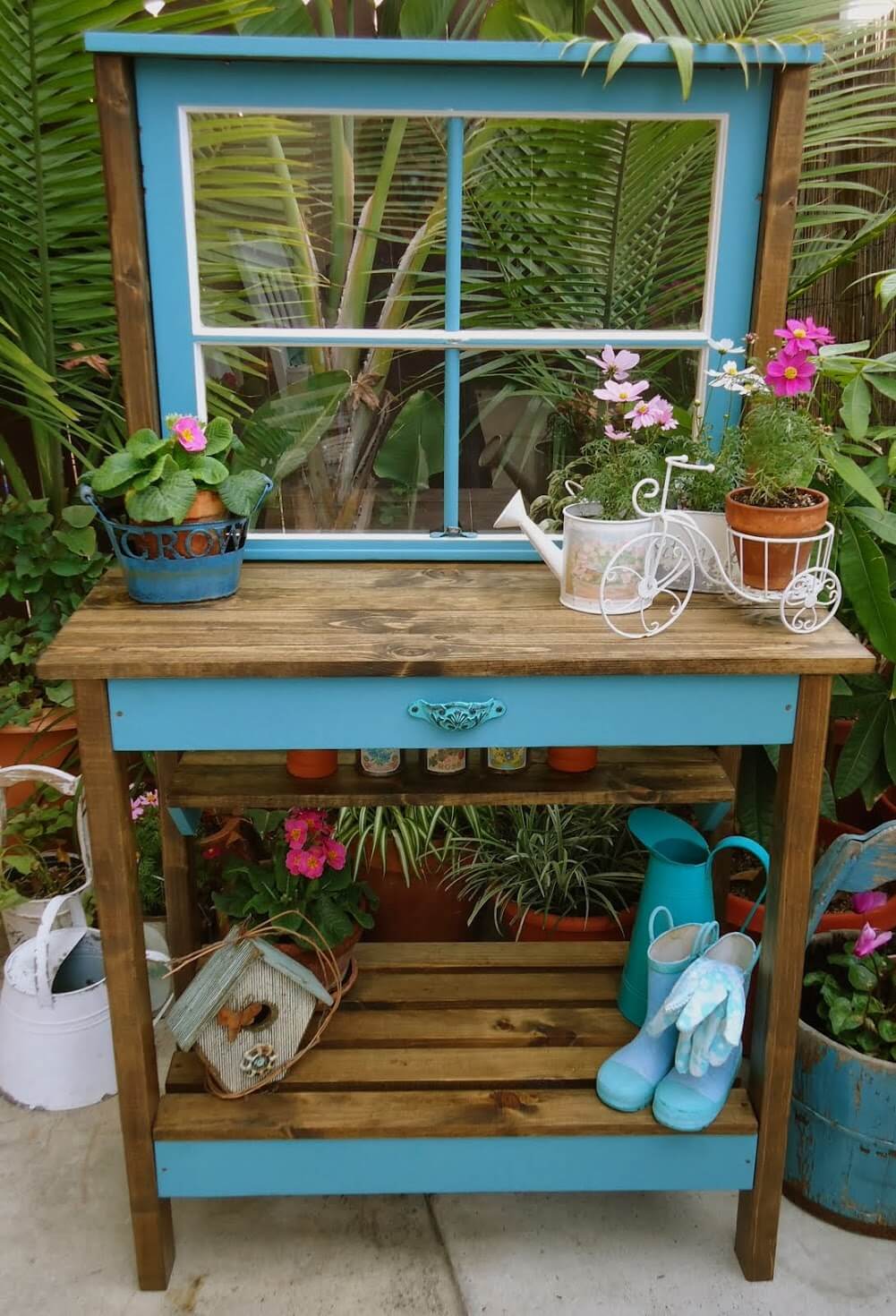 27. Baluster Potting Table with Overhead Lighting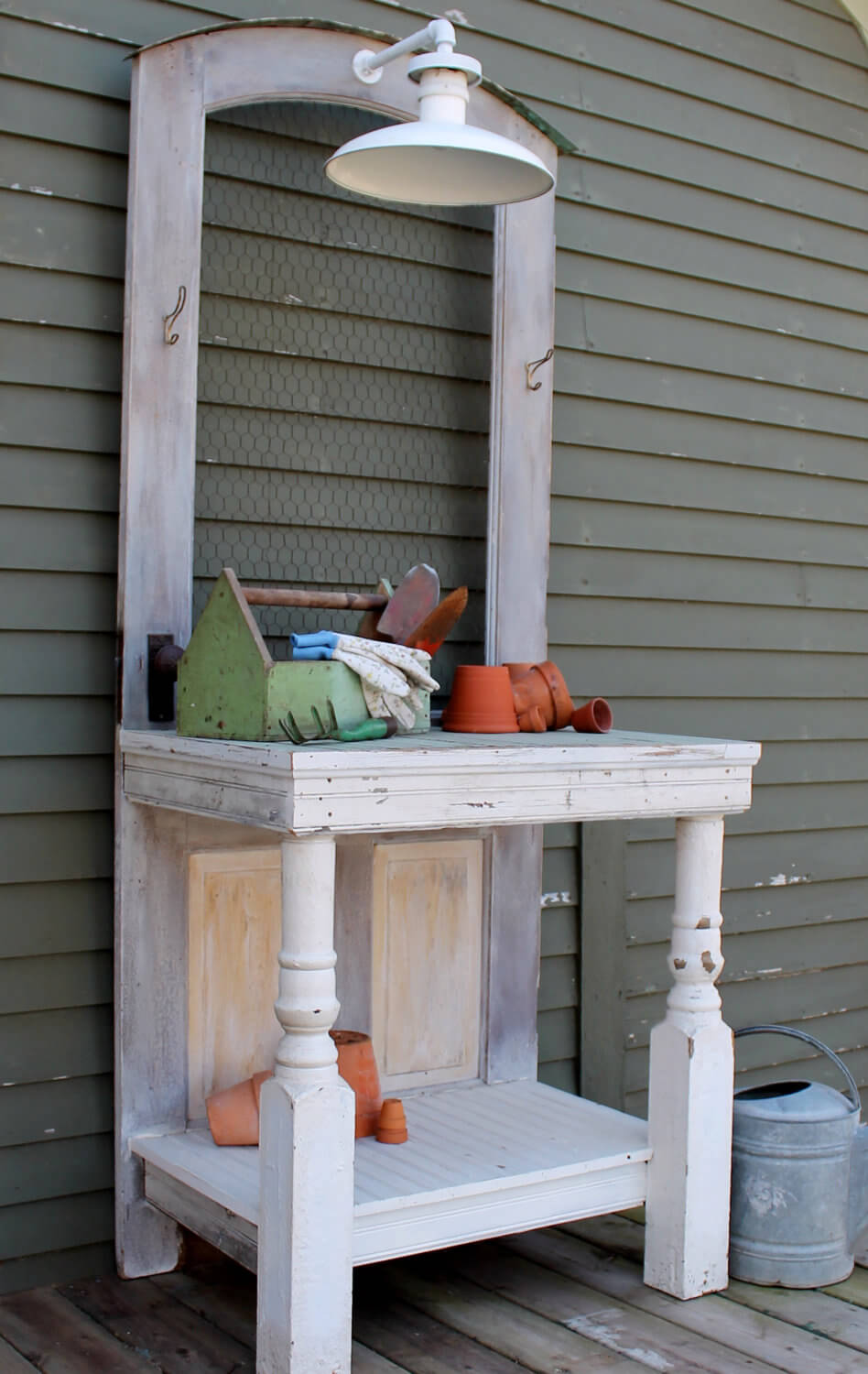 Our Favorite Outdoor Decor Pots and Planters to buy on Amazon