If you love upcycling shows, then you can see the potential in something like an old ladder. Everyone's got one or two sitting around, which makes finding them at auctions, flea markets, and garage sales surprisingly easy. If you're looking for a way to work an industrial staple into your interior design, then you're going to love our gallery of 36 repurposed old ladder ideas.
Add a Unique Touch to Your Interiors with these 36 Unexpected Repurposed Old Ladder Ideas

We've got ladders on the floor, the walls, and the ceiling. We've got shabby chic examples to tuck into empty cottage corners and warm, refinished looks that add time-worn patina to a more refined aesthetic. For outside, we've got ladder plant shelves and potting tables. We even show you how to turn an old ladder into a stunning Christmas display.
They used to say that walking under a ladder was bad luck, but nothing but good can come of bringing these beautiful repurposed old ladder ideas into your well-appointed home. If you've got a space that's looking a little bare, then we've got a ladder concept to fit it and your personal style. Read on for some of the coolest upcycling ideas you'll see this year.
1. Shabby Chic Hanging Plant Display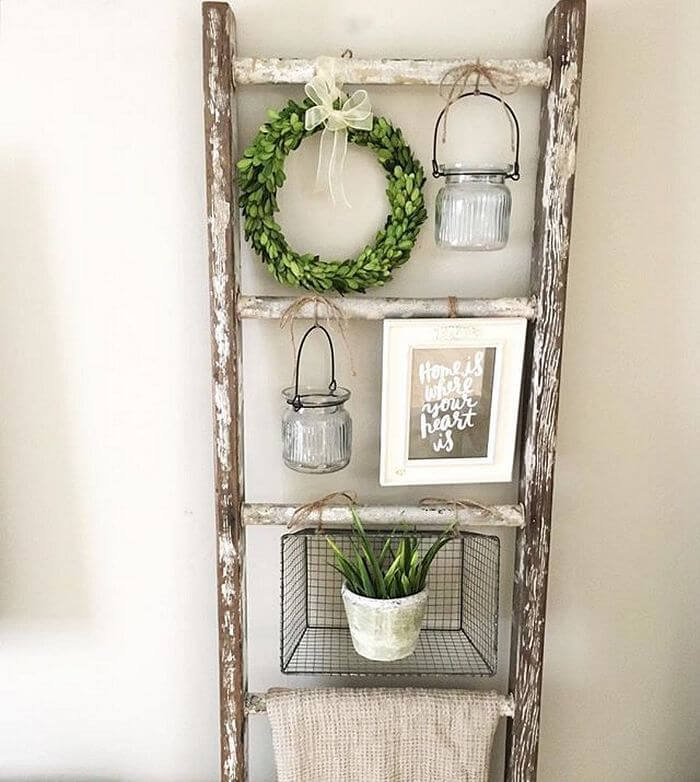 2. A Floor to Ceiling Nightstand Alternative

3. Outdoor Leaning Ladder Flowerpot Holder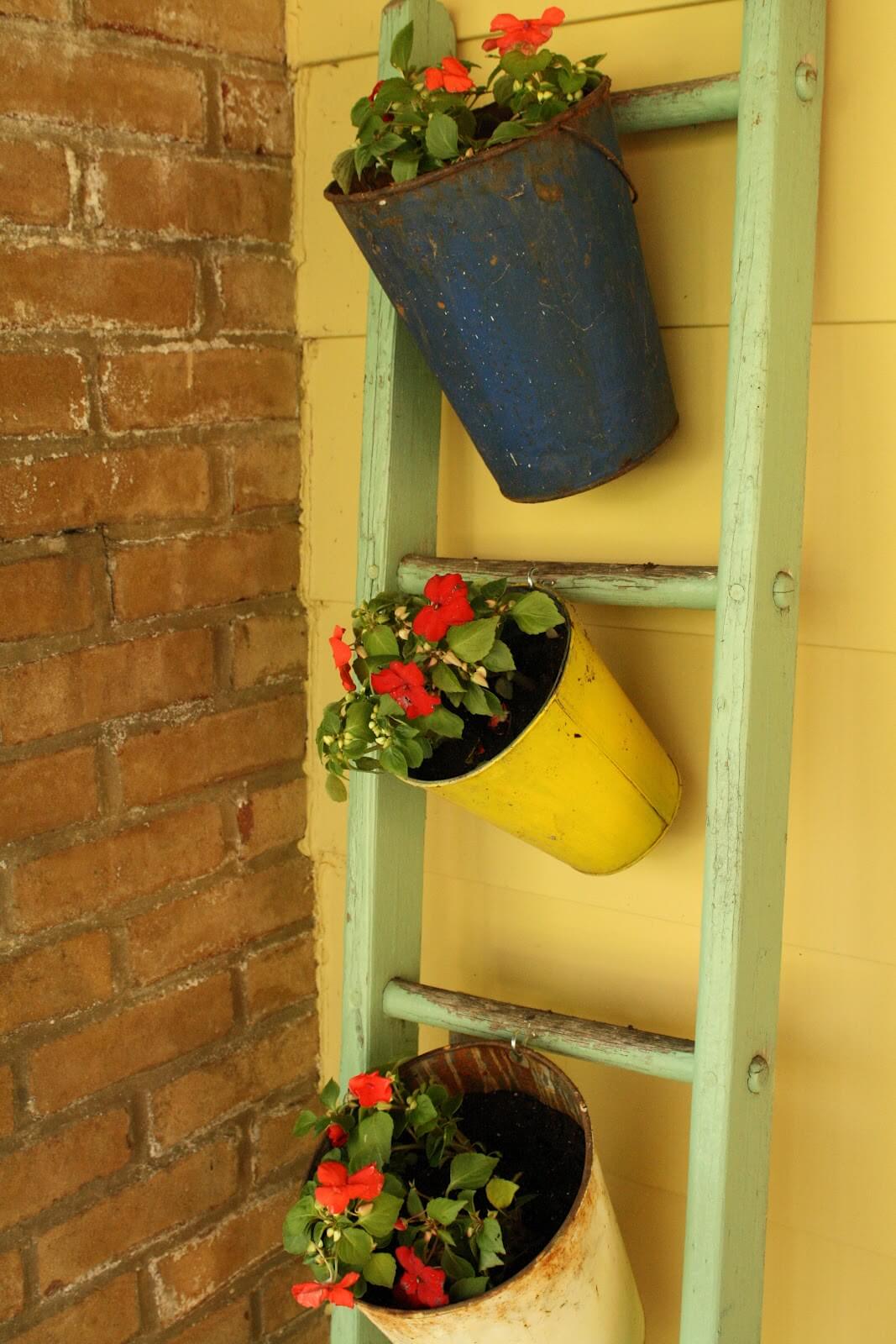 4. A Rung for Every Loved One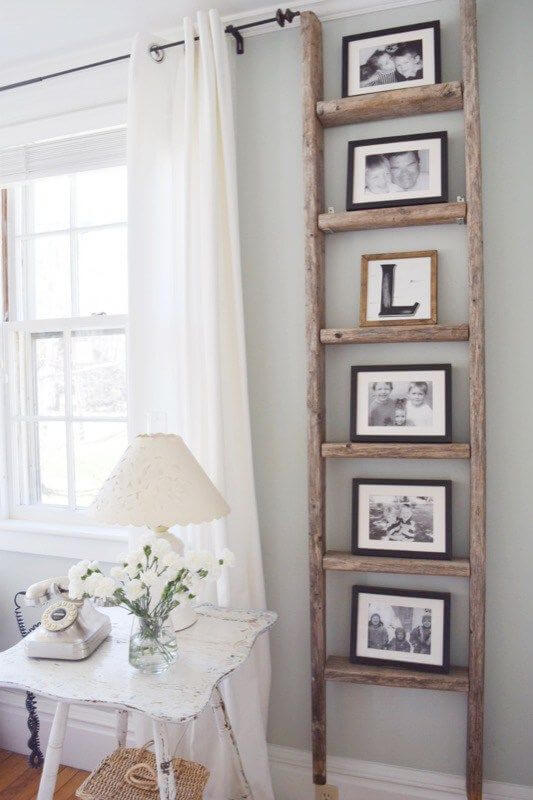 5. Rustic Ceiling Ladder Light Fixture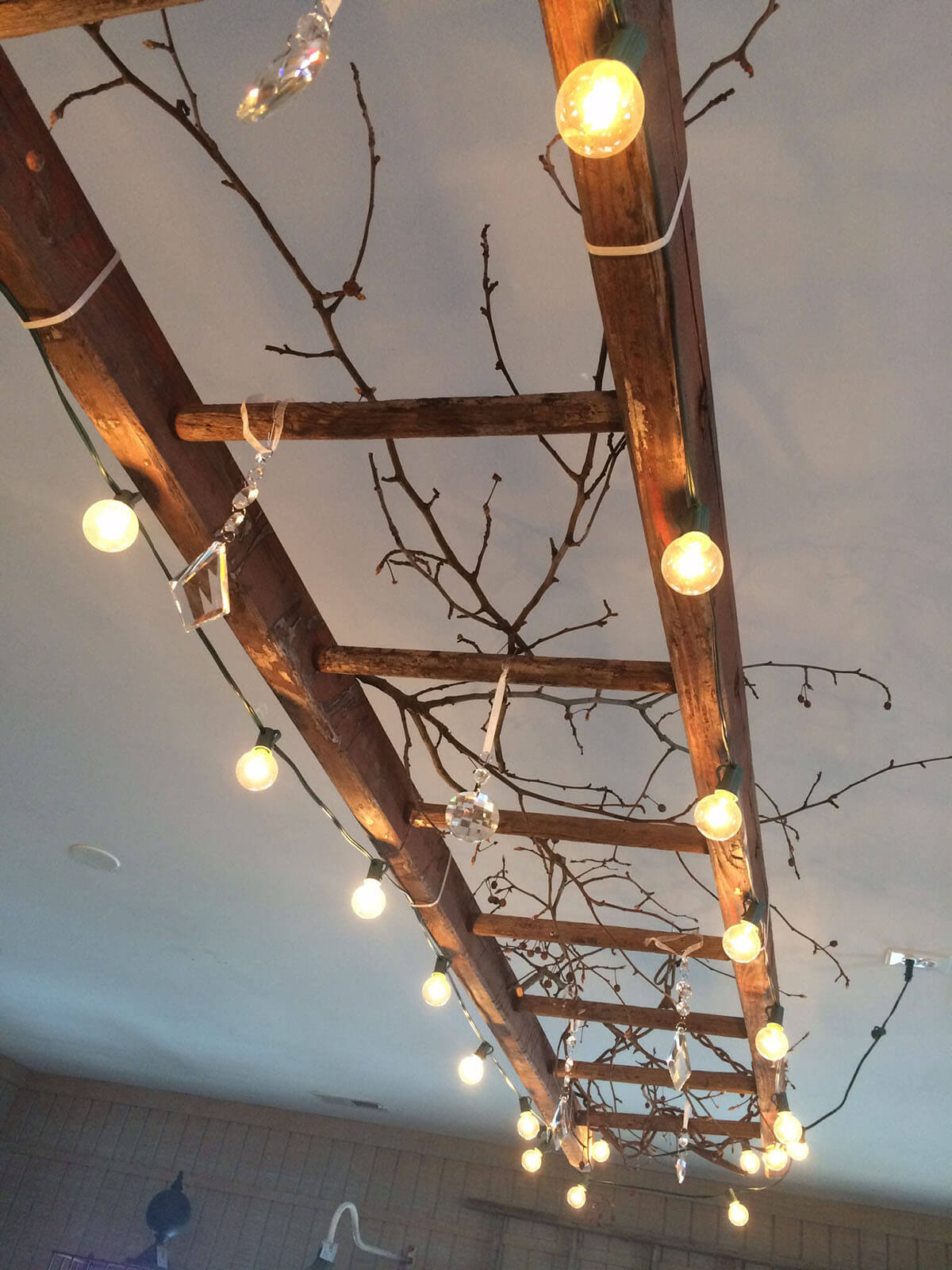 6. Repurposed Old Ladder Ideas for the Bathroom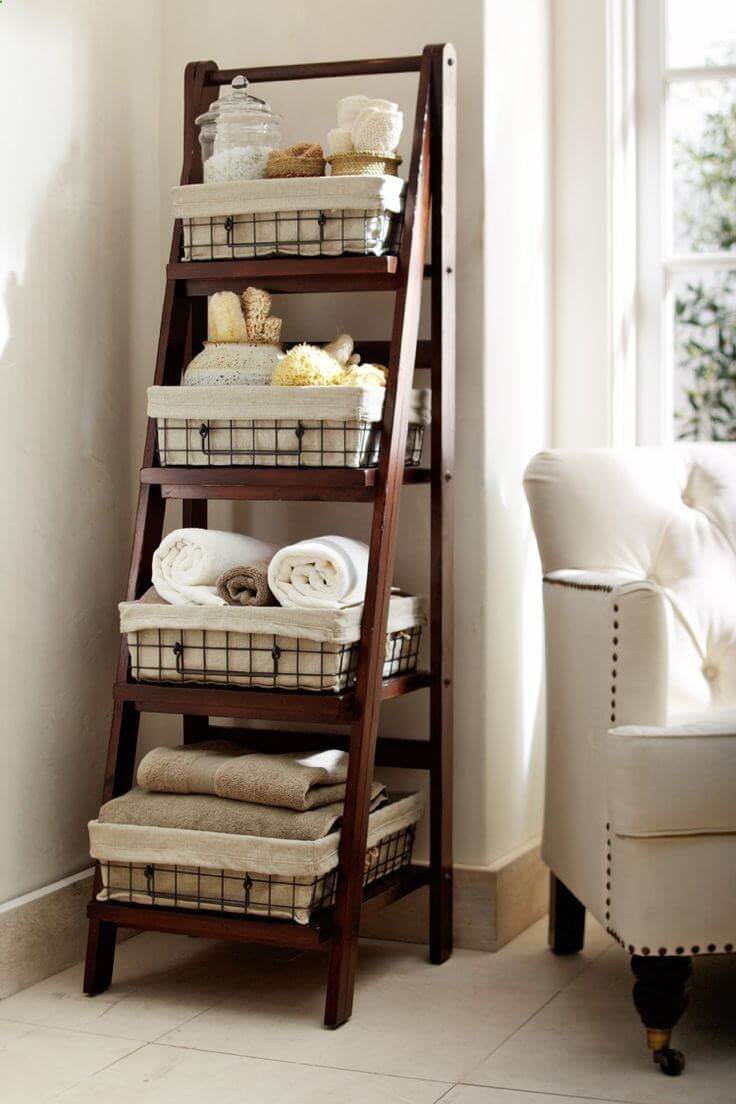 7. Another Way to Hang a Wreath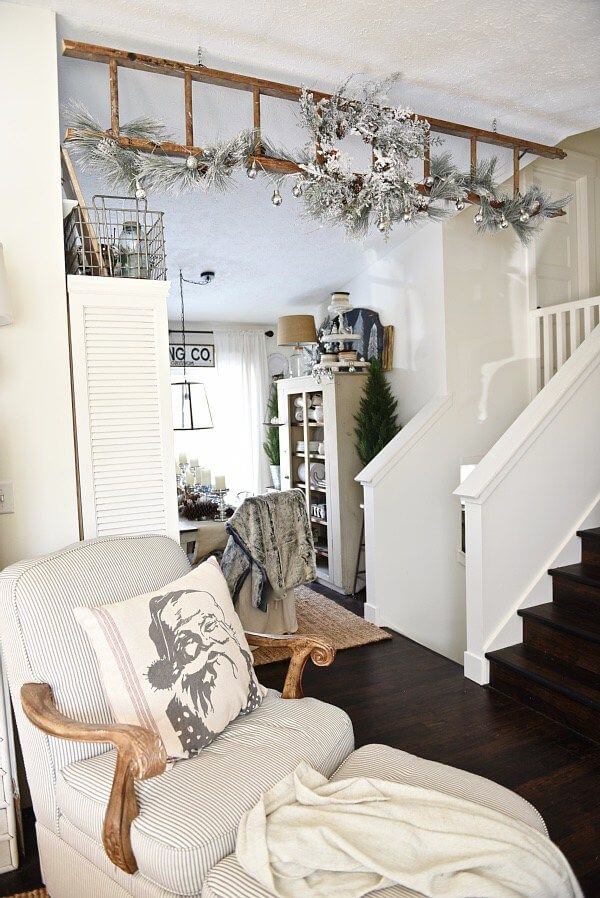 8. Farmhouse Step Stool Plant Rack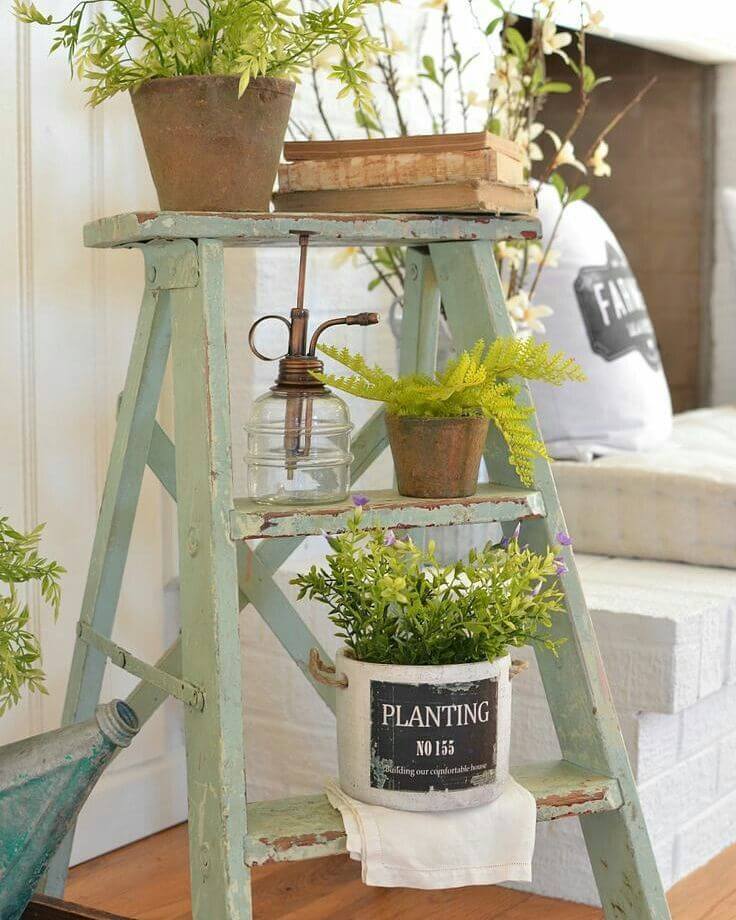 9. Sweet Over-the-Bed Country Keepsake Shelf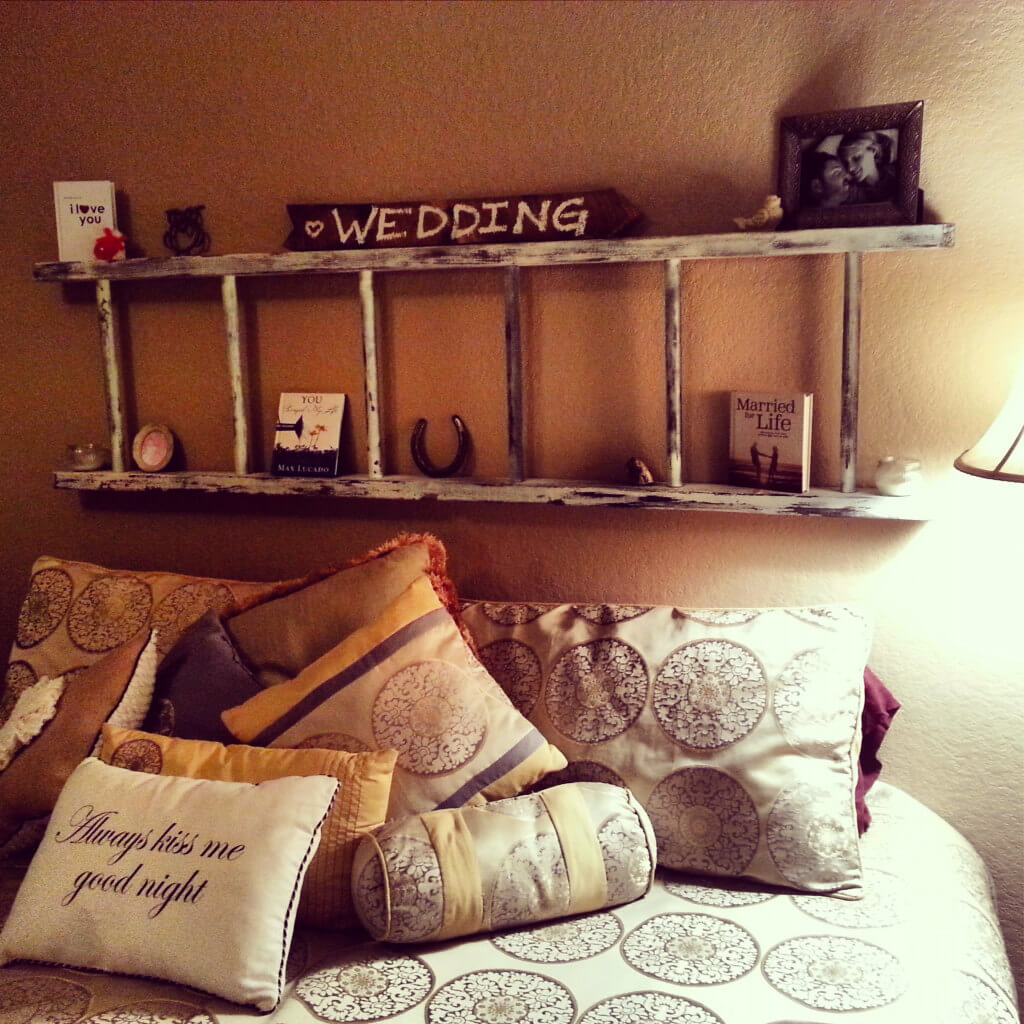 10. Awesome A-Line Industrial Shoe Organizer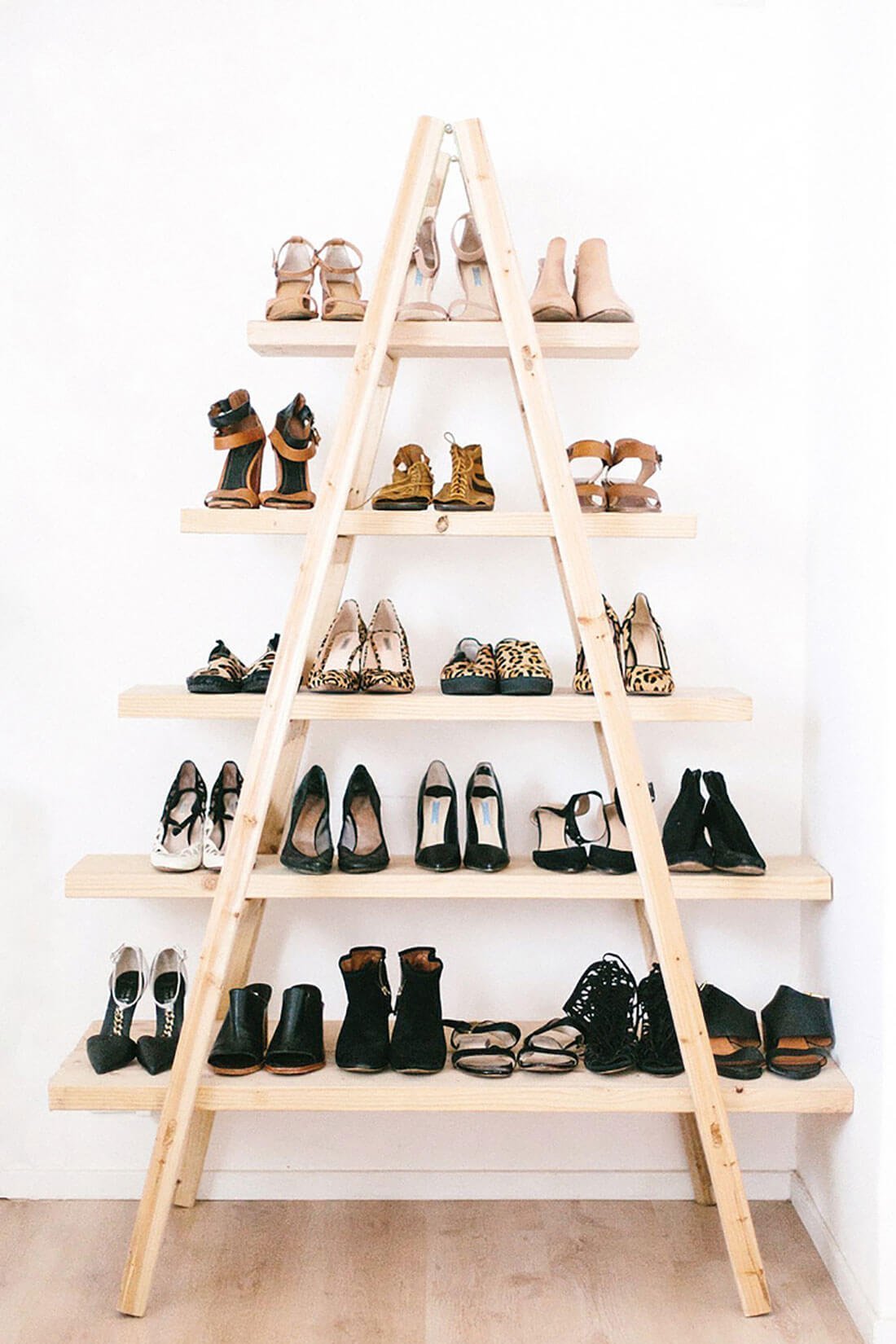 11. Ladder and Drawers Mean Scenic Storage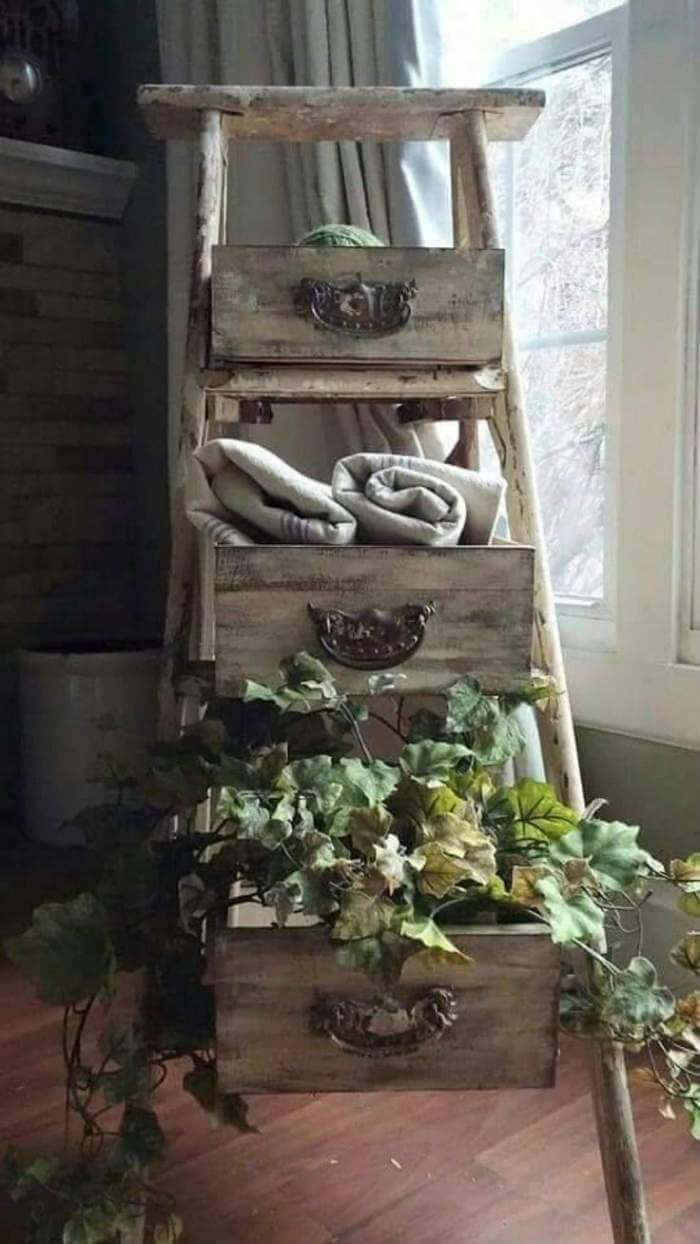 12. Distinctive Lighting for Outdoor Dining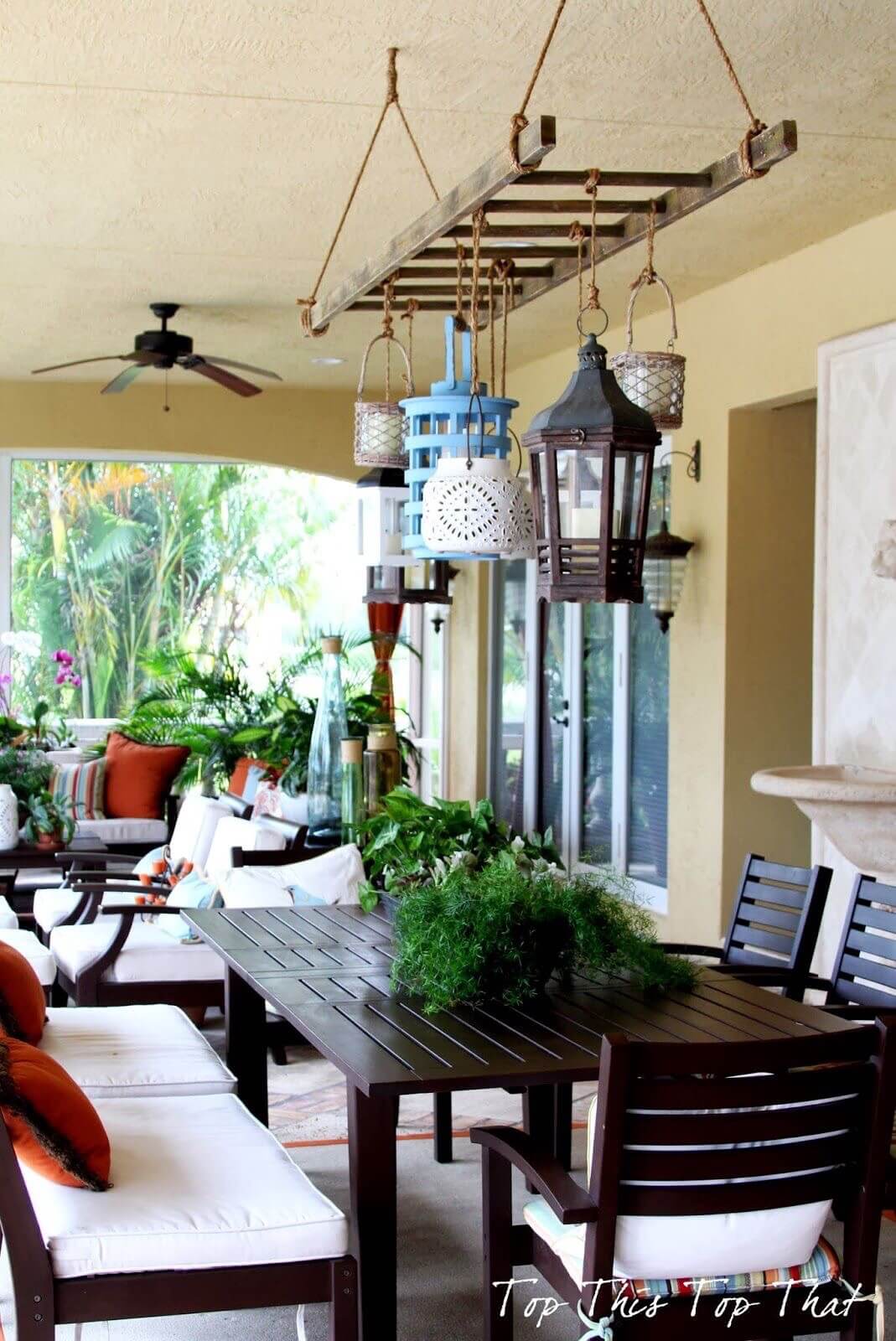 13. License Plate Top Ladder Table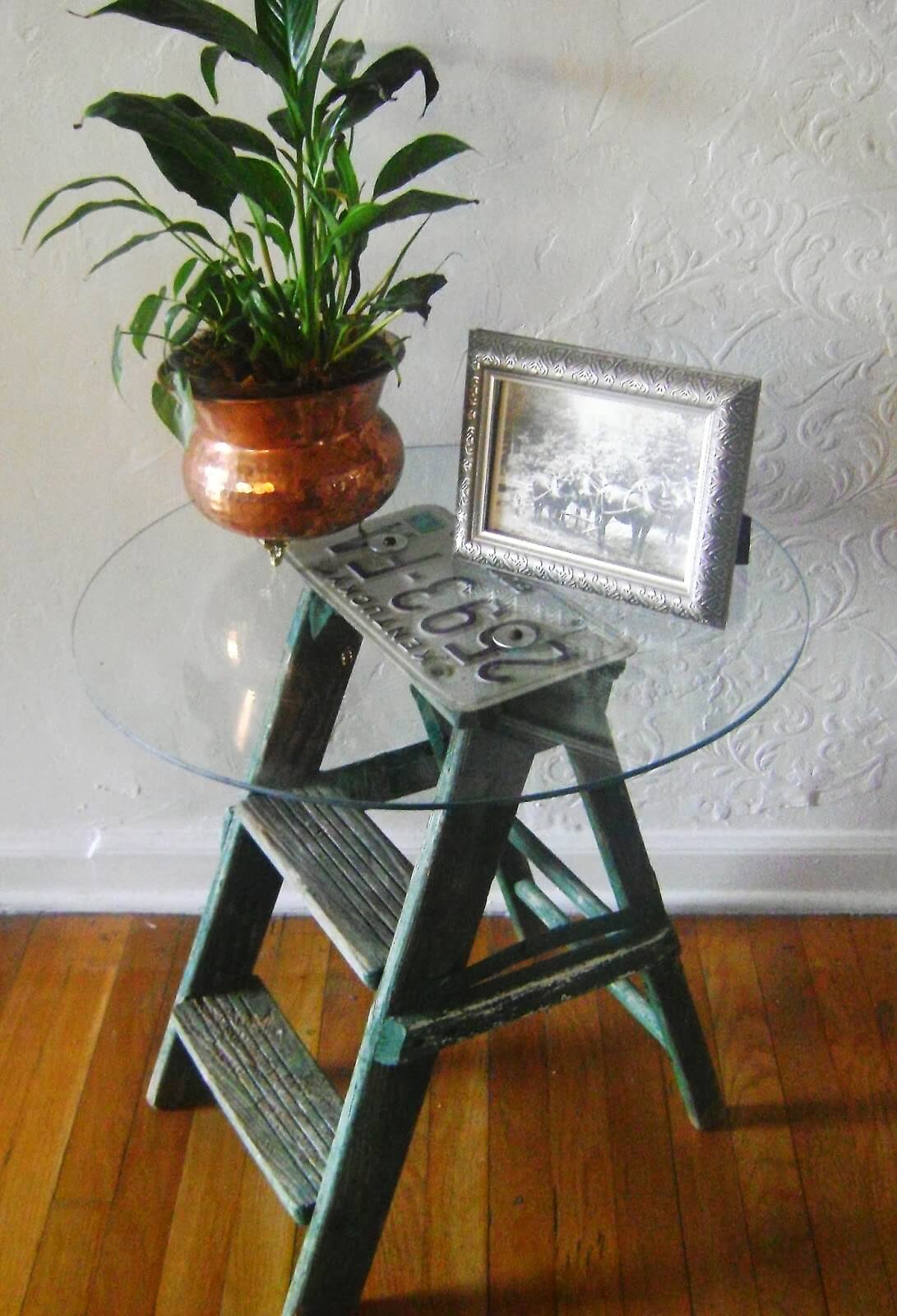 14. Handsome and Handy Repurposed Pot Rack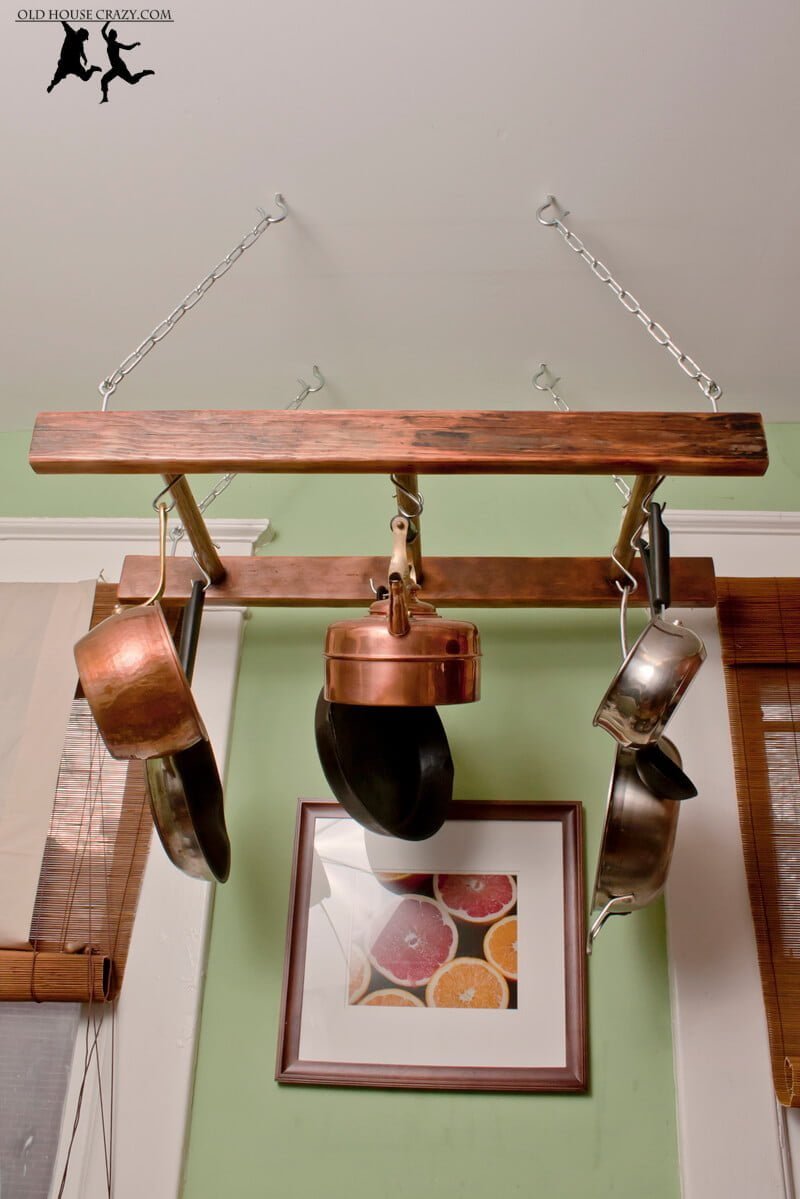 15. The Most Unexpected Canopy Bed Idea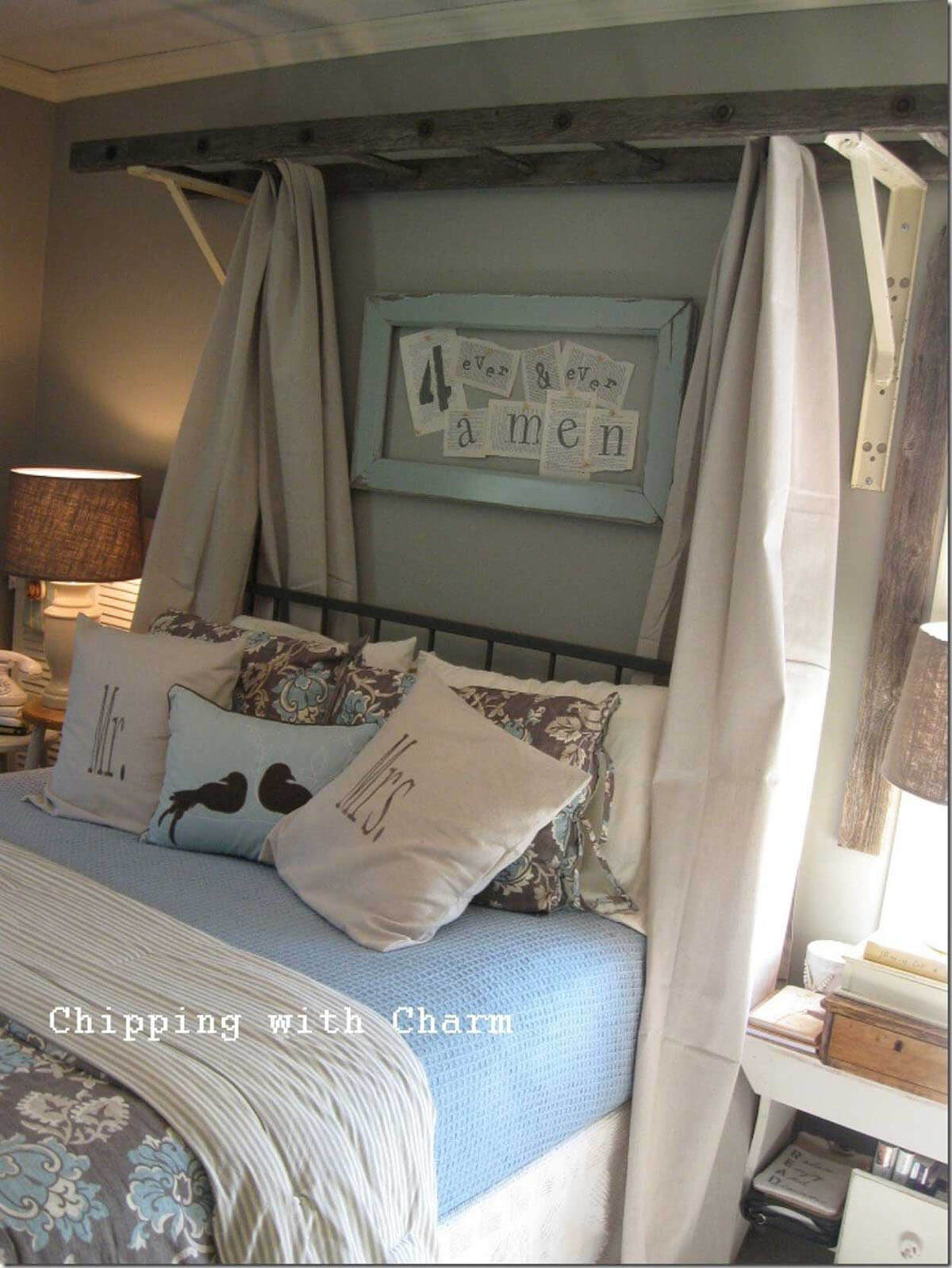 16. Primitive Wood Ladder Bathroom Caddy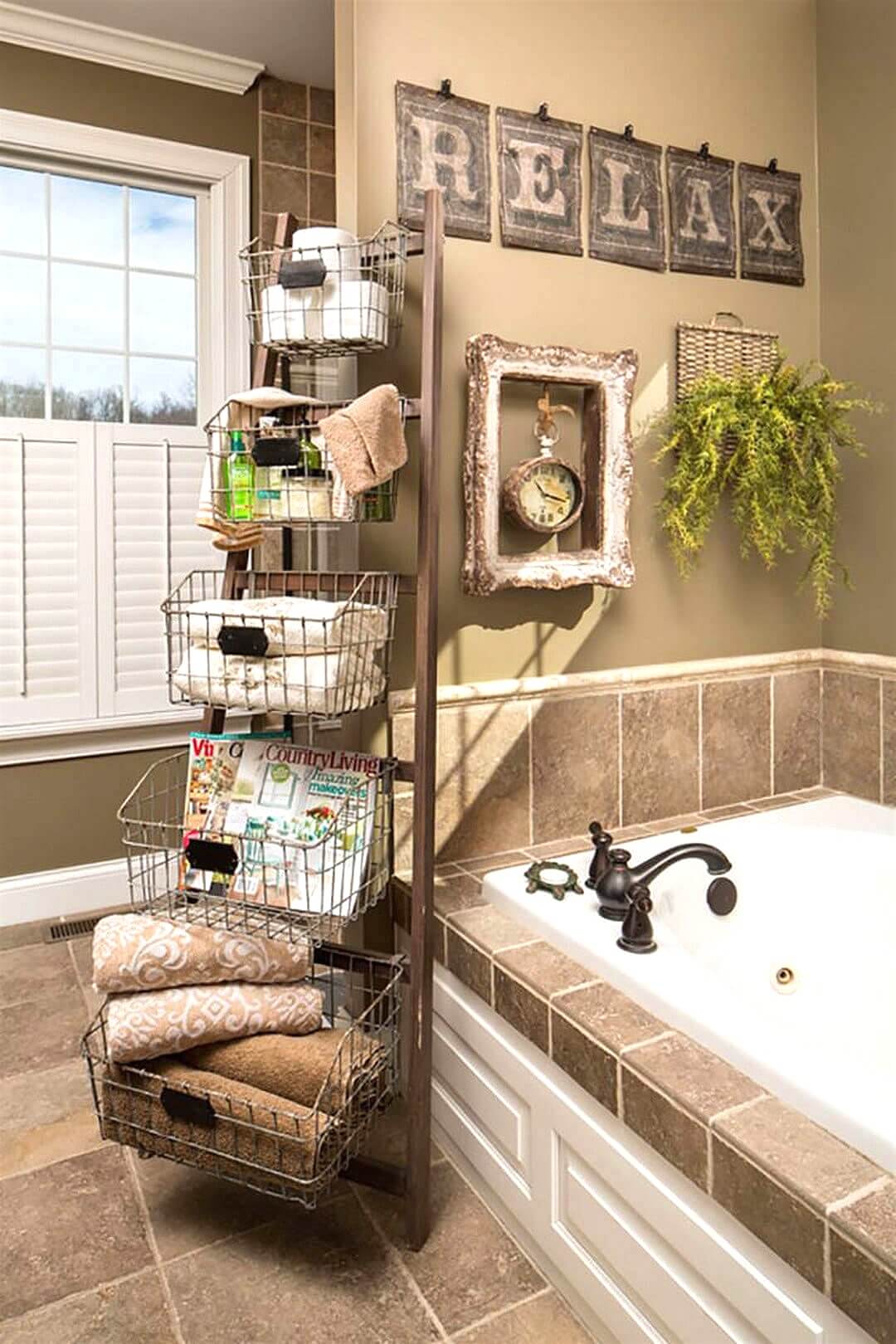 17. Wraparound Distressed Hanging Bookshelf Design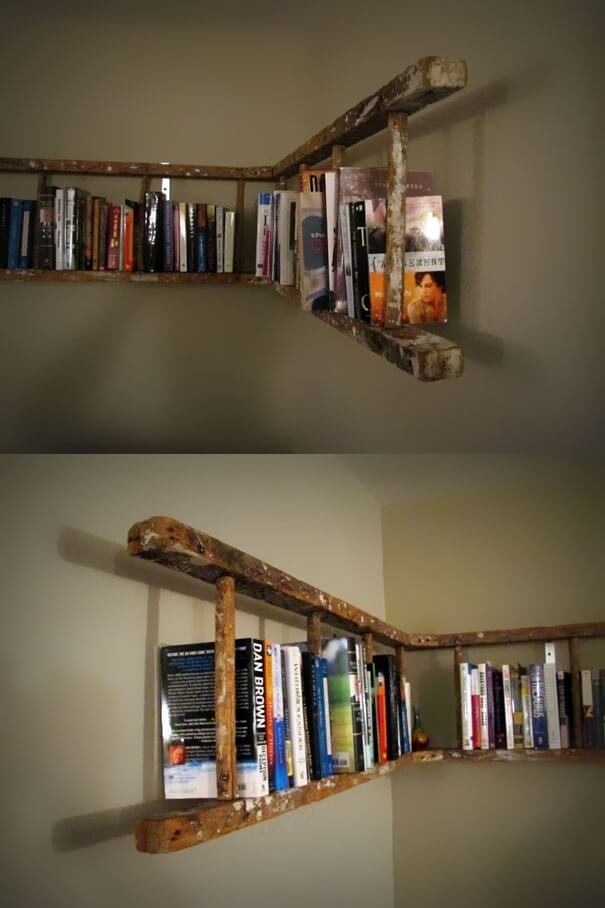 18. Wow Guests with Dining Room Ladder Décor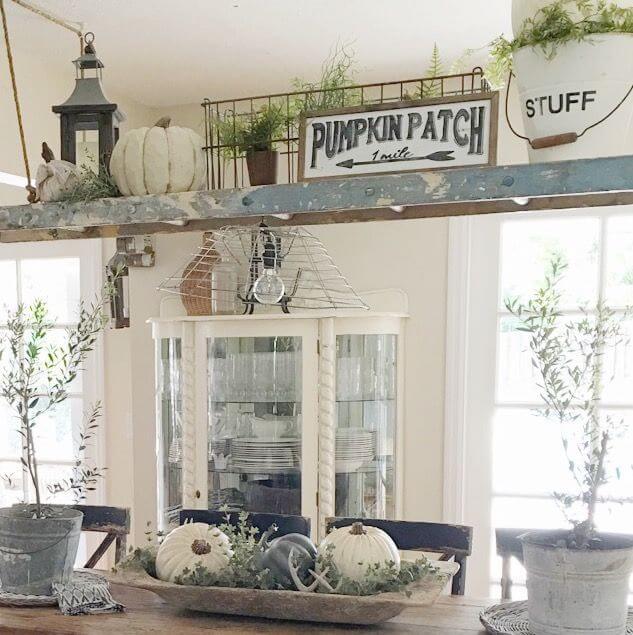 19. Country Meets Modernist Christmas Tree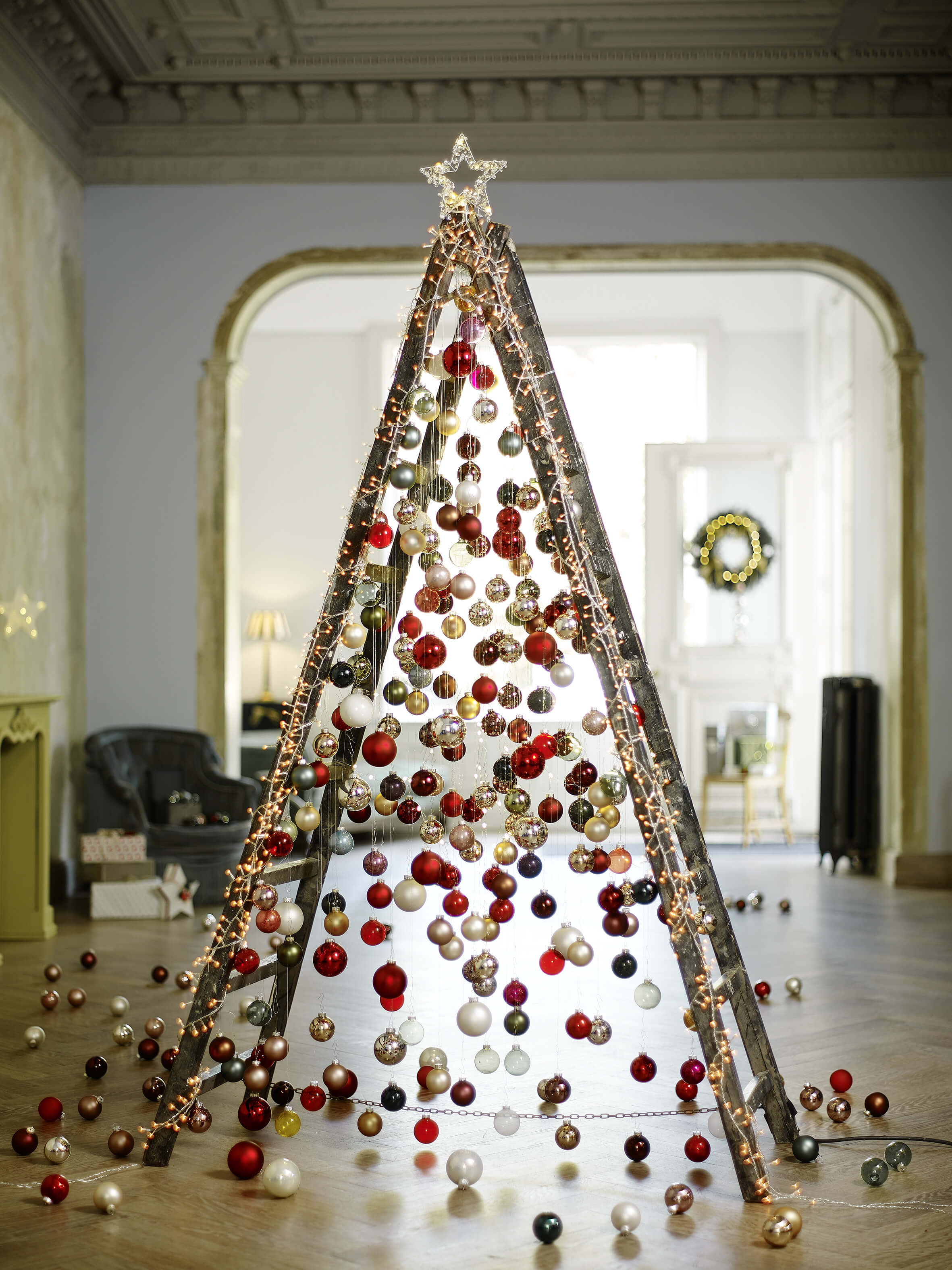 20. Corner Crafting Supply and Linen Hanger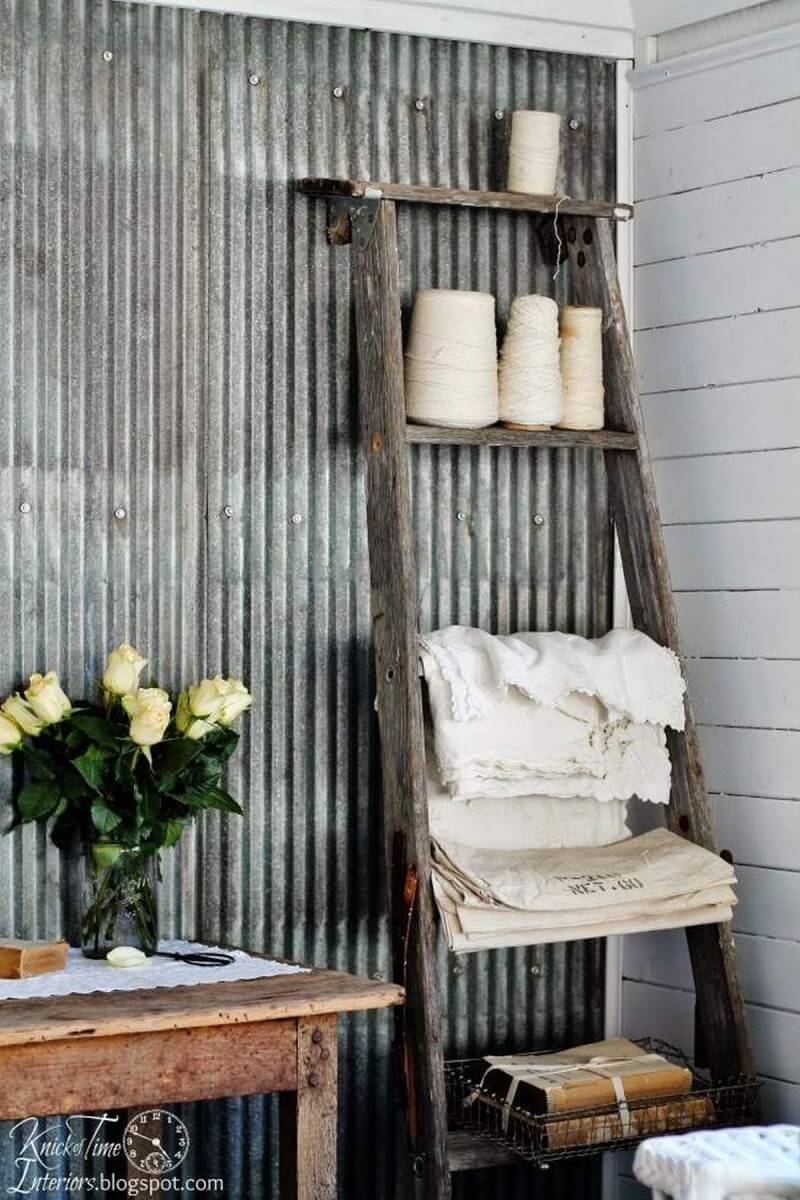 21. Repurposed Old Ladder Ideas for Guest Rooms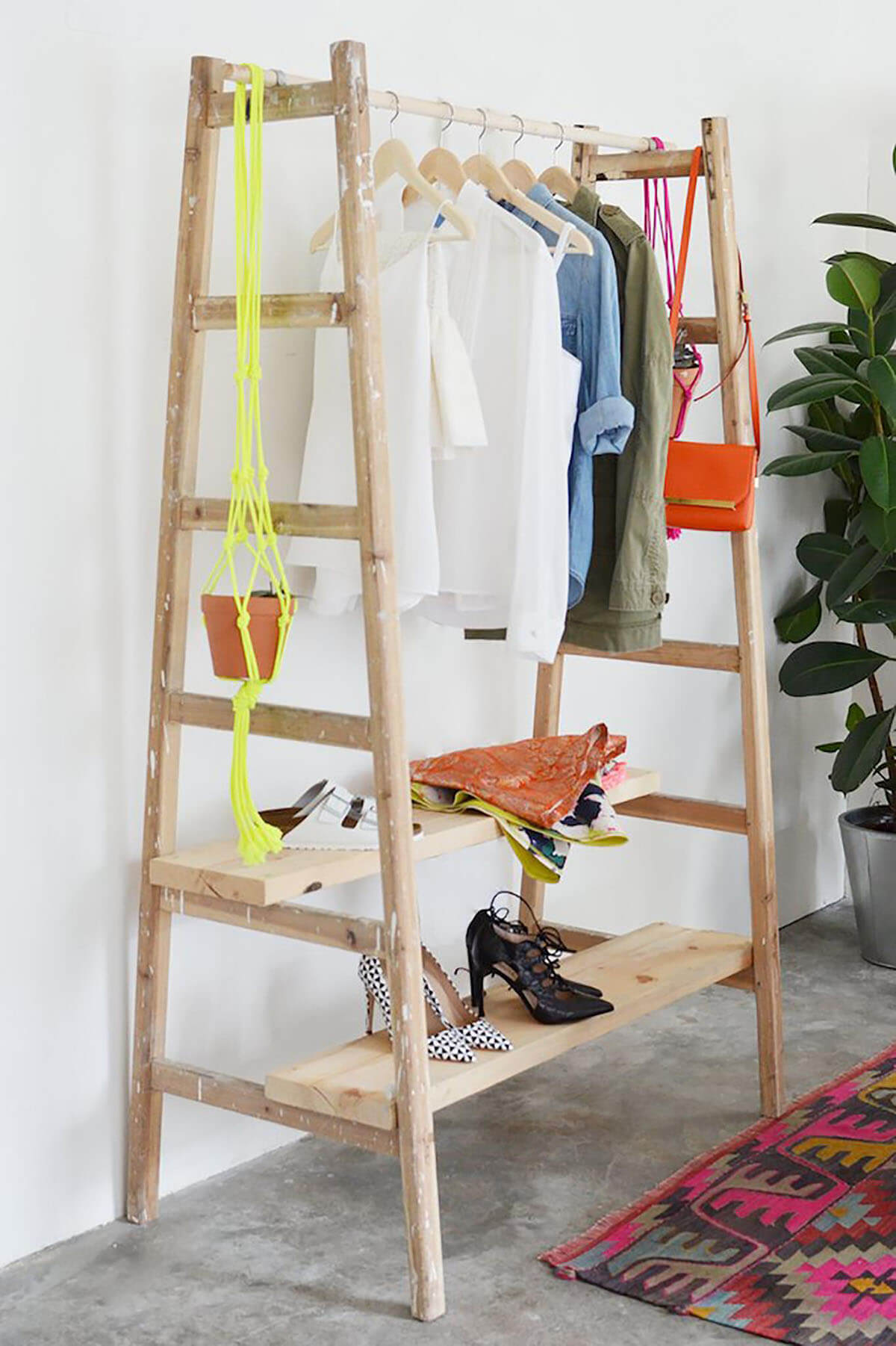 22. Bespoke Twig Ladder Plant Stand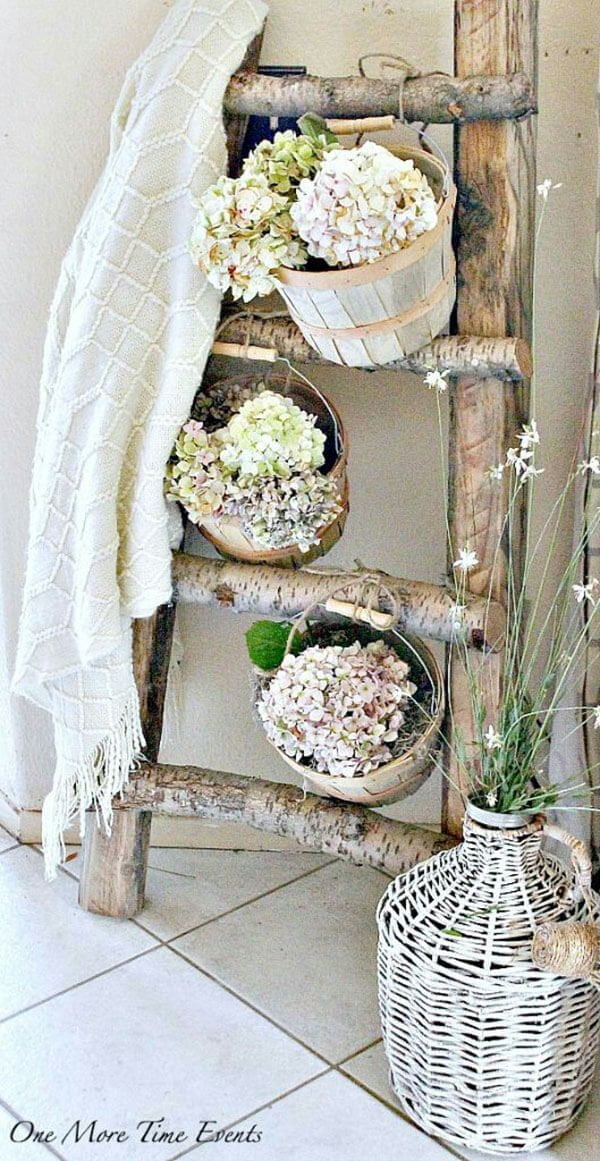 23. 3 Tiered A-Line Potting Table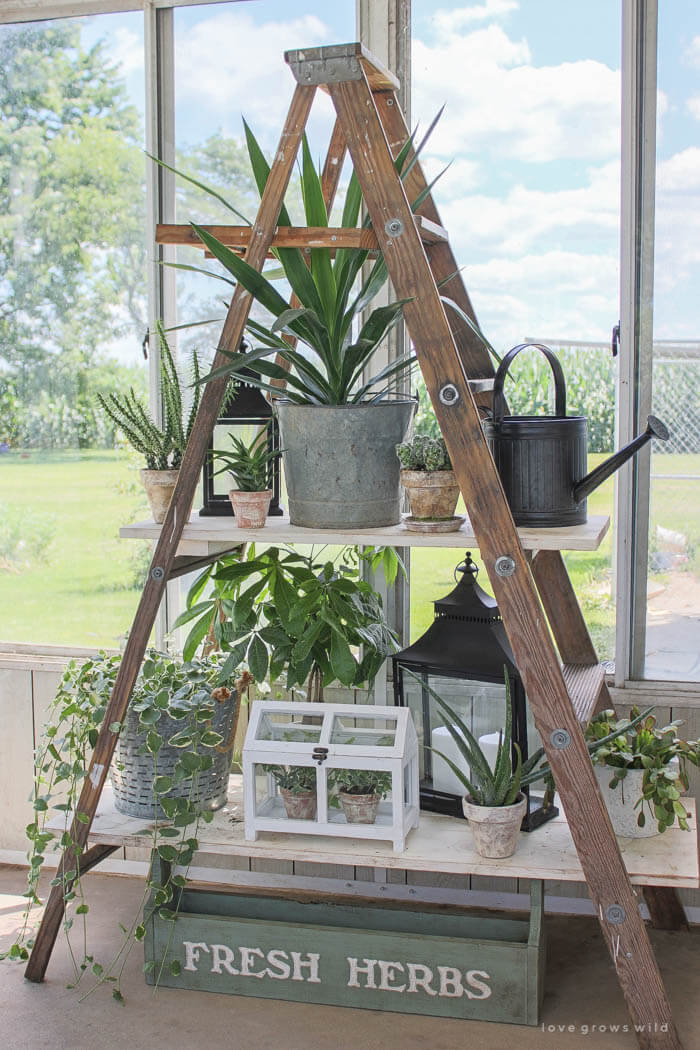 24. Create Vertical Interest with Textiles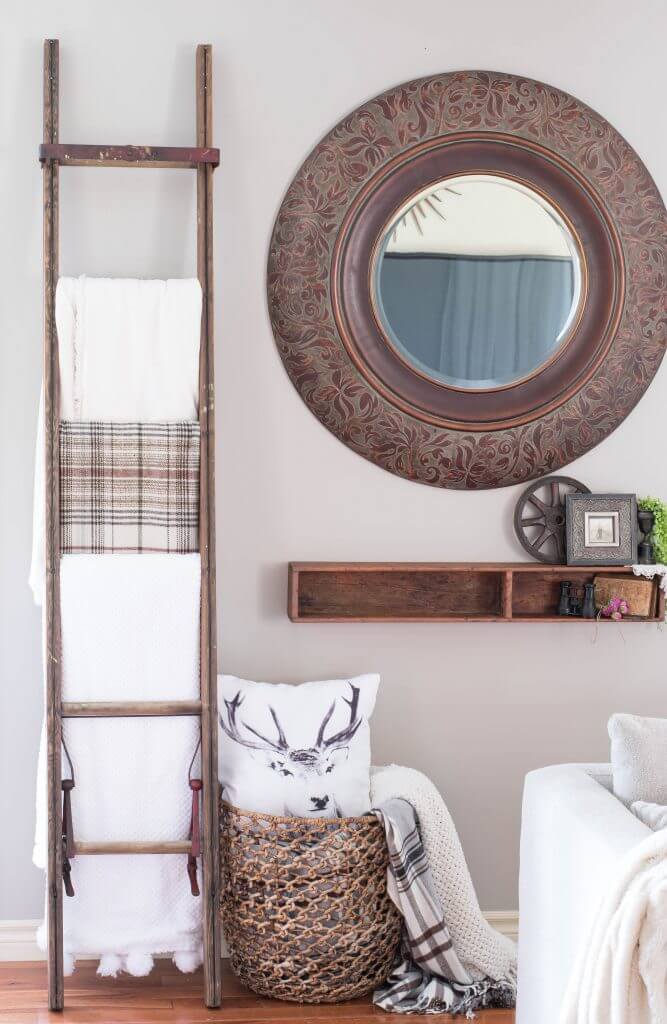 25. Farm Fresh Bathroom Basket Display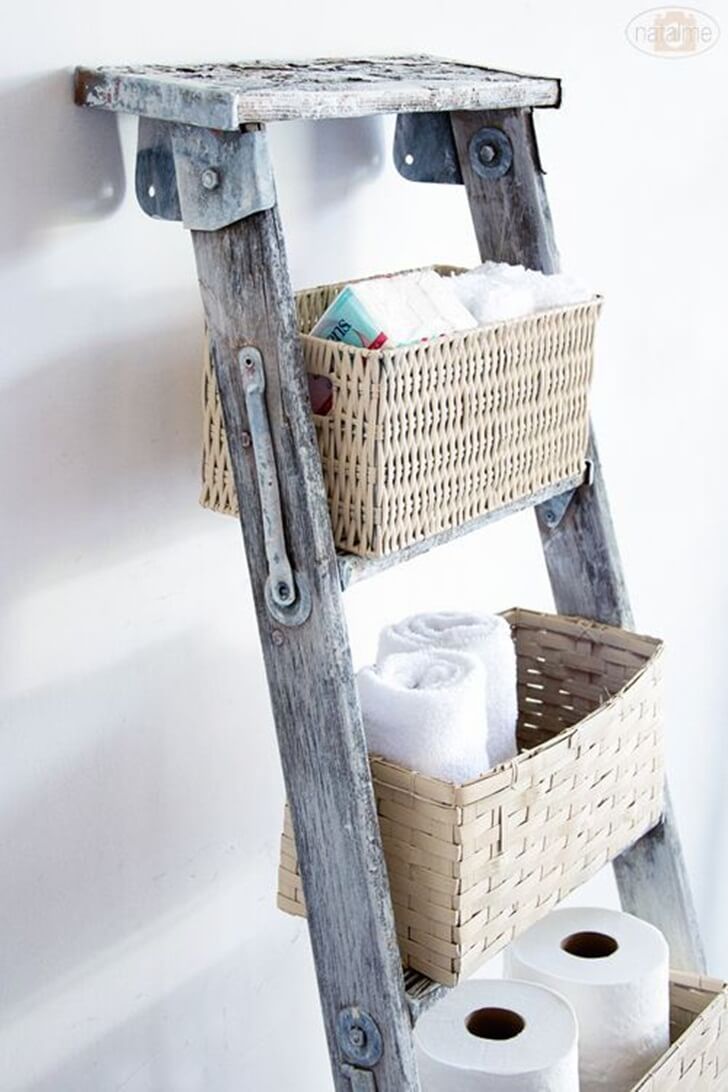 26. The Right Way to Decorate with Knickknacks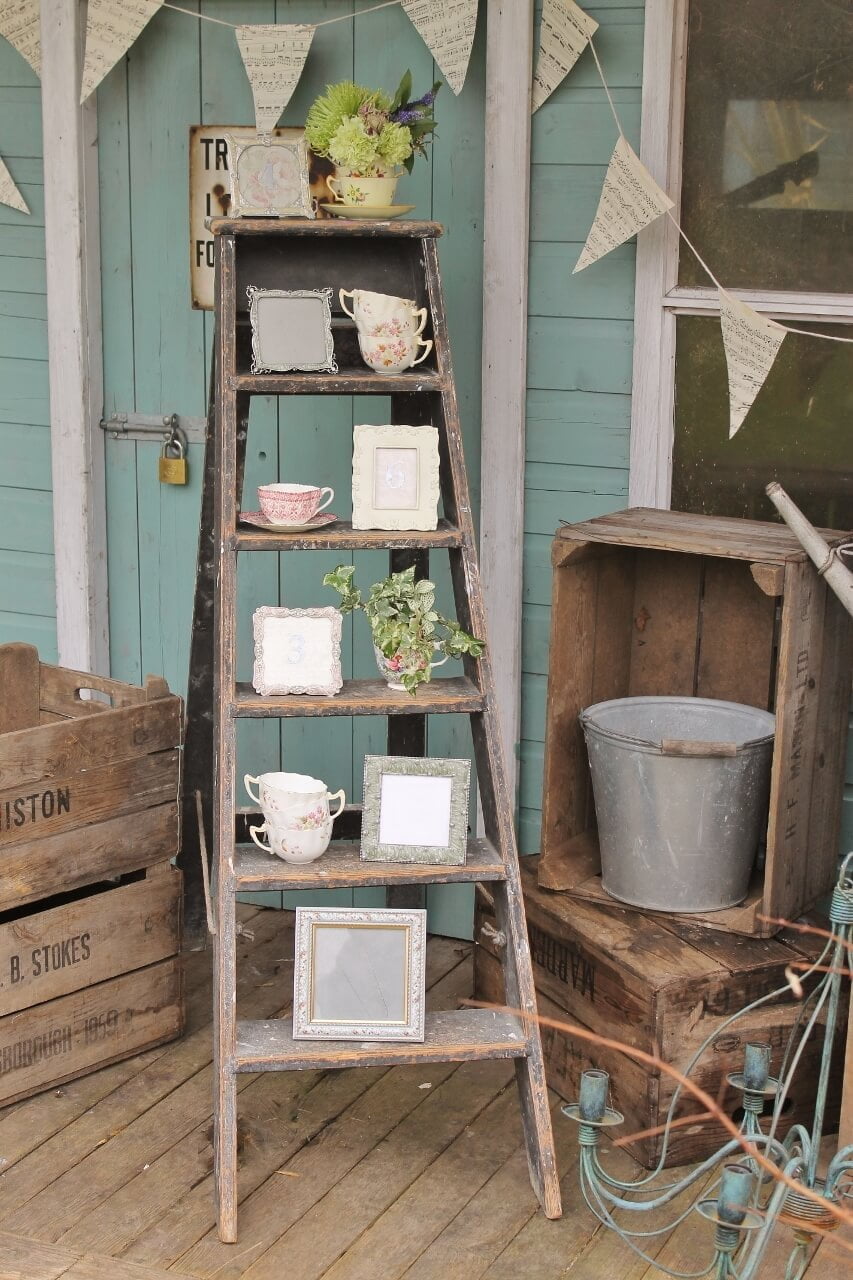 27. All Your Nostalgia in One Place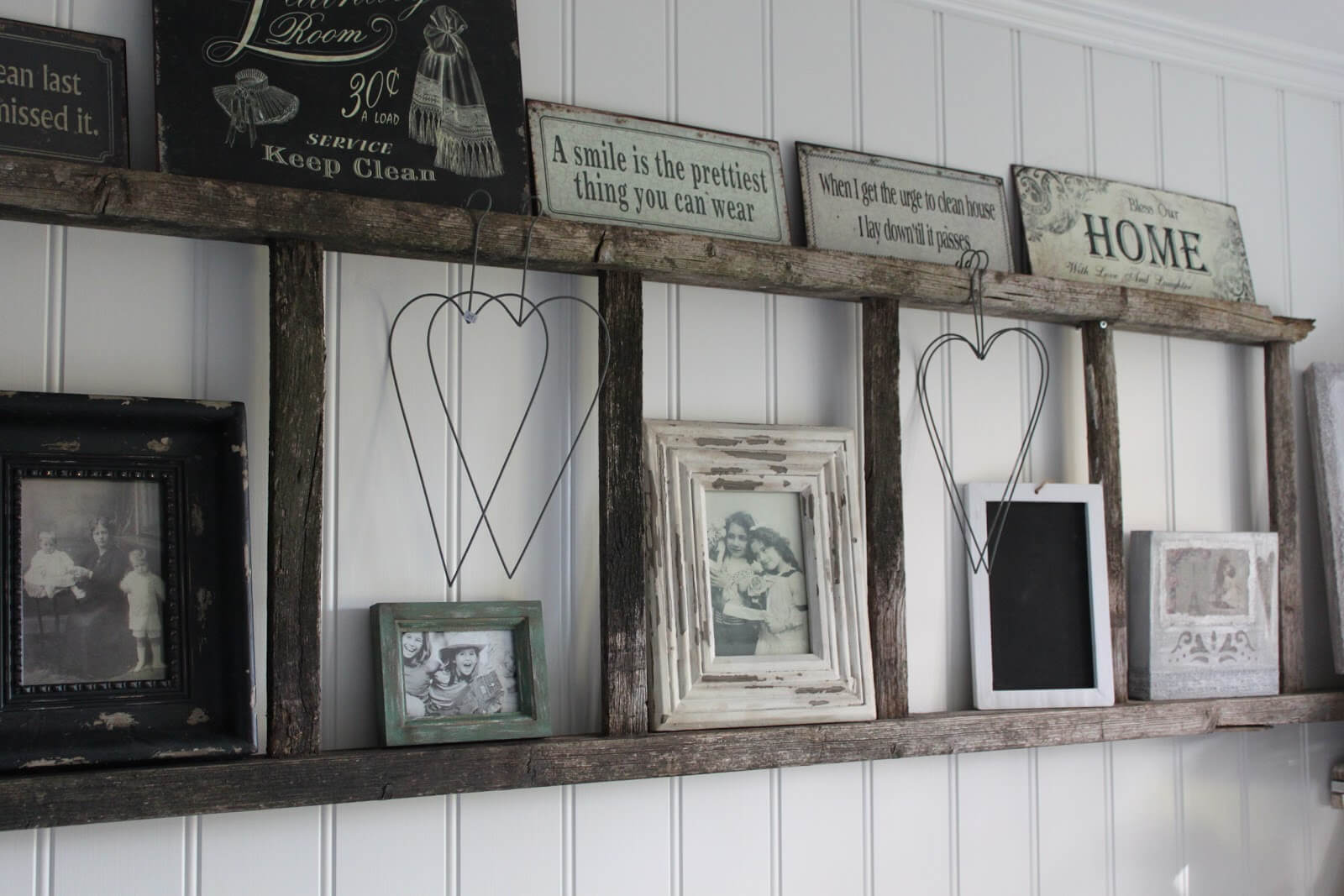 28. Clever Ceiling Mounted Coat Rack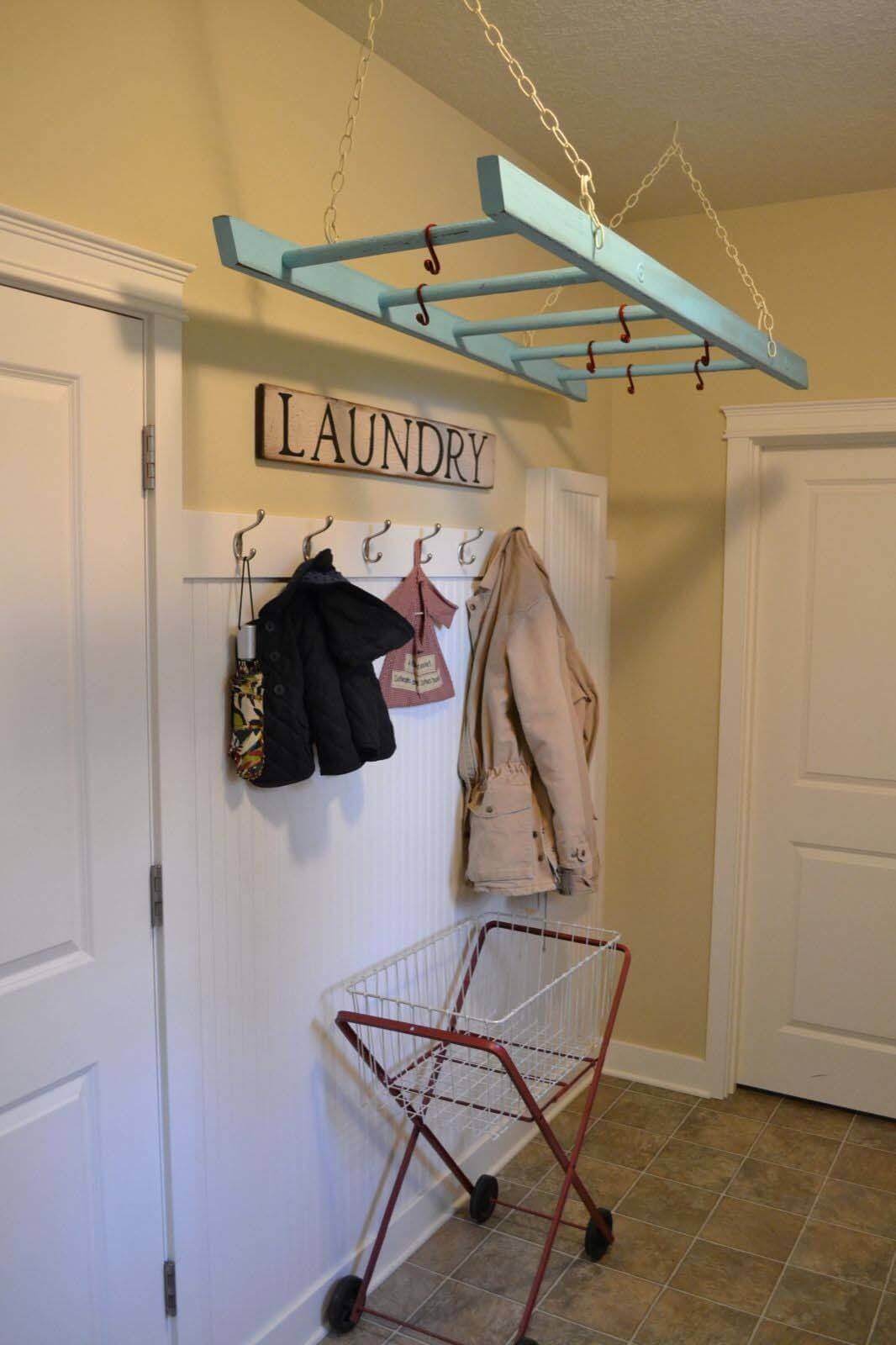 29. The Ultimate Upcycled Lighting Concept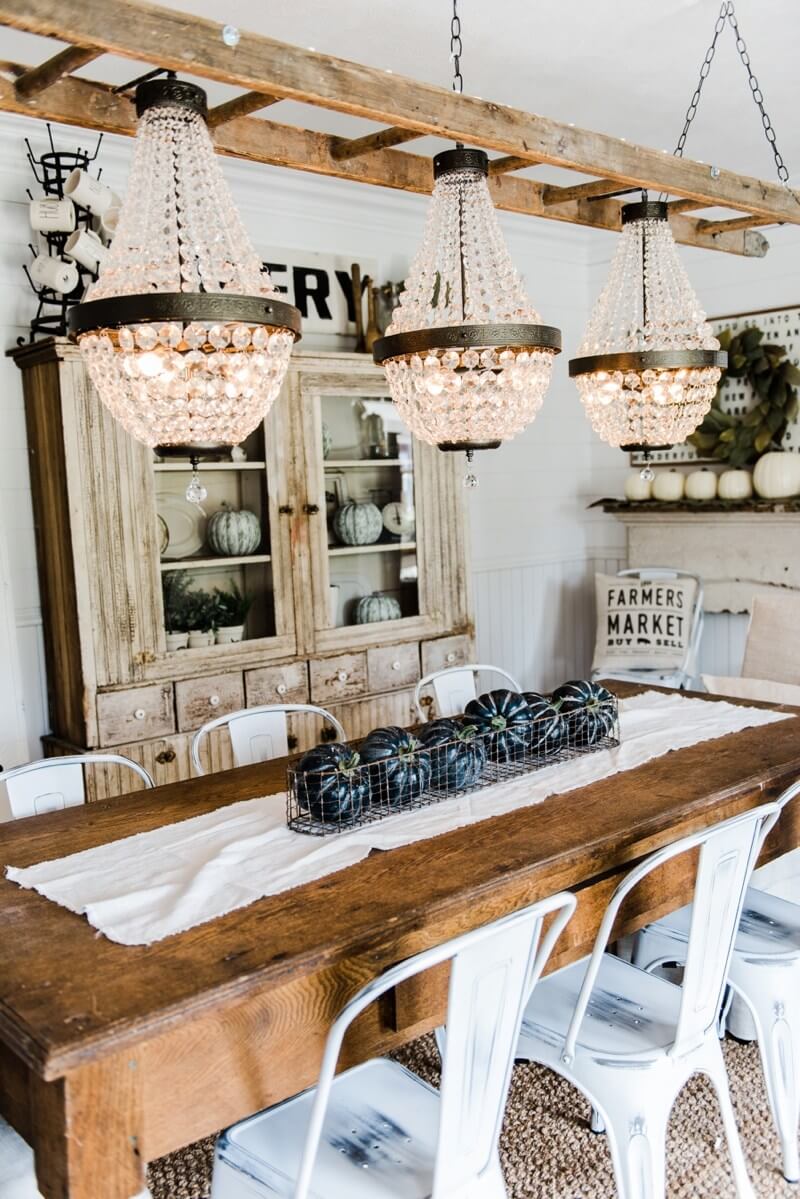 30. Leaning Corner Note and Inspiration Board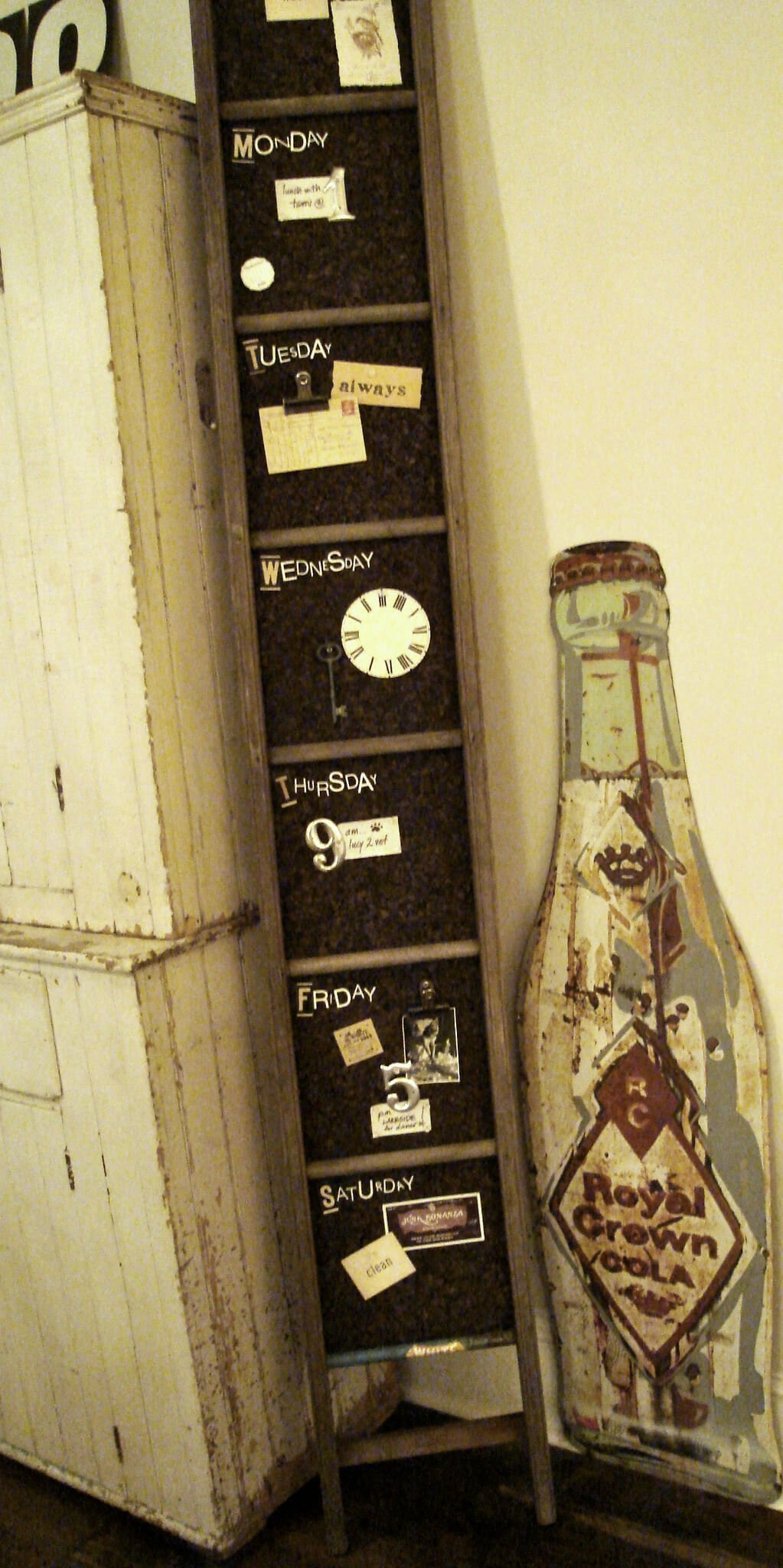 31. How to Create an Instant Nook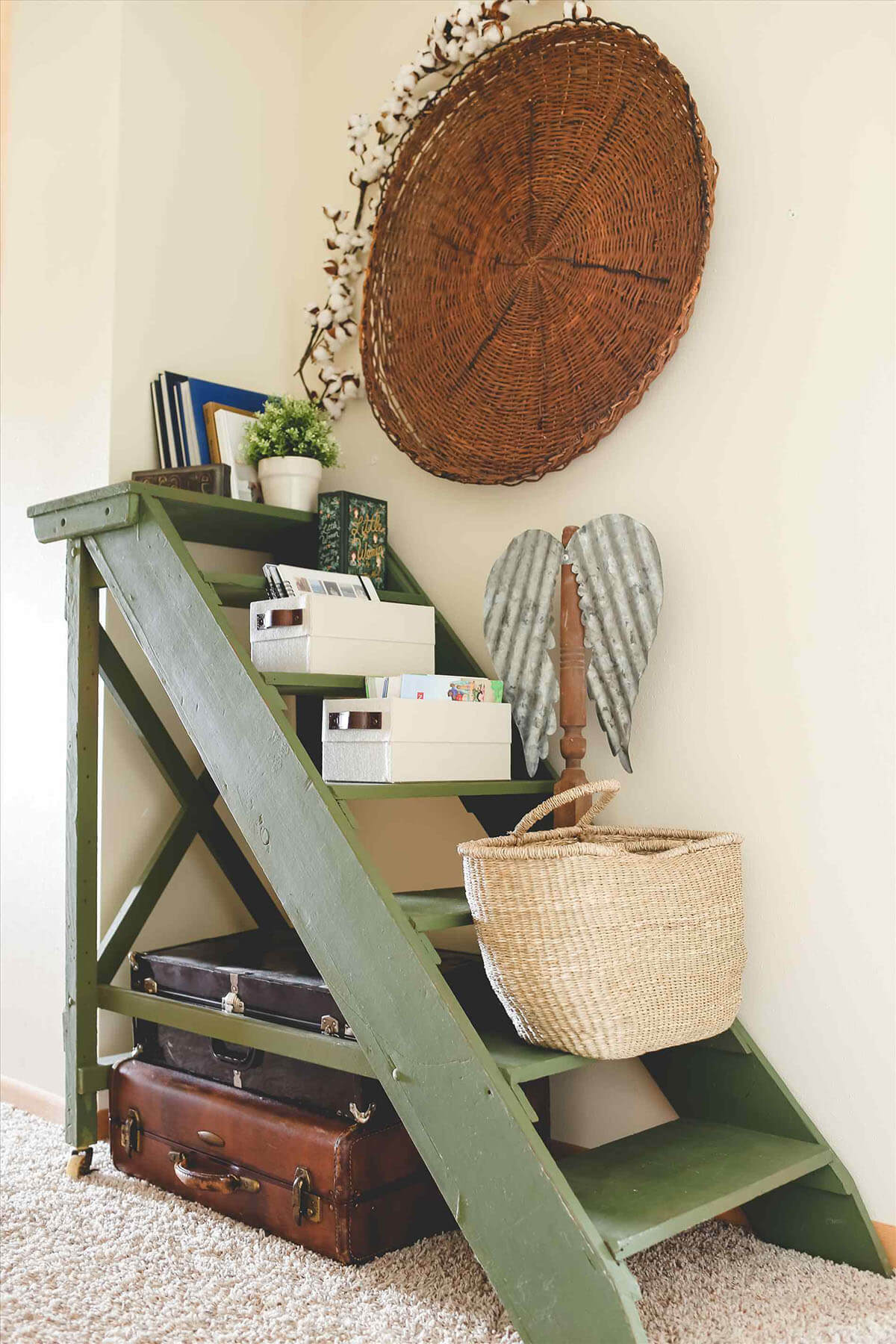 32. So Much Cooler than a Cubby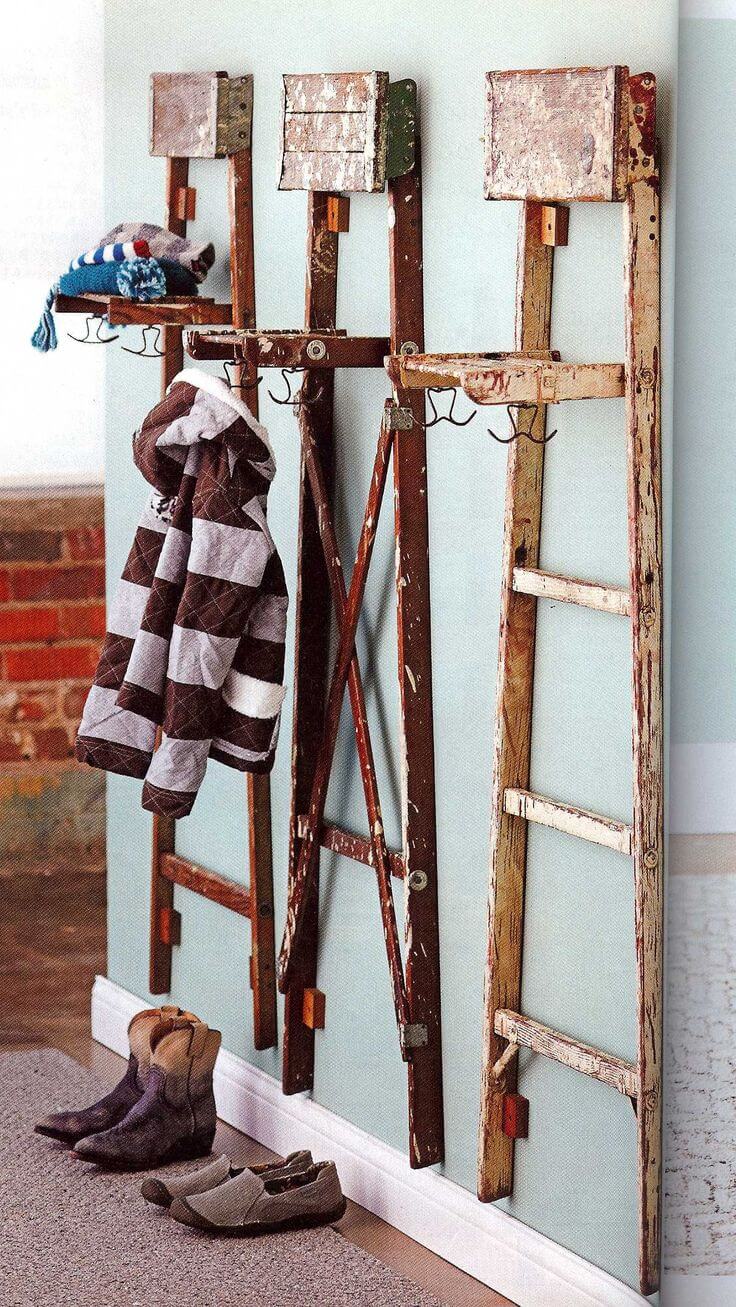 33. Party-Ready Board Game Display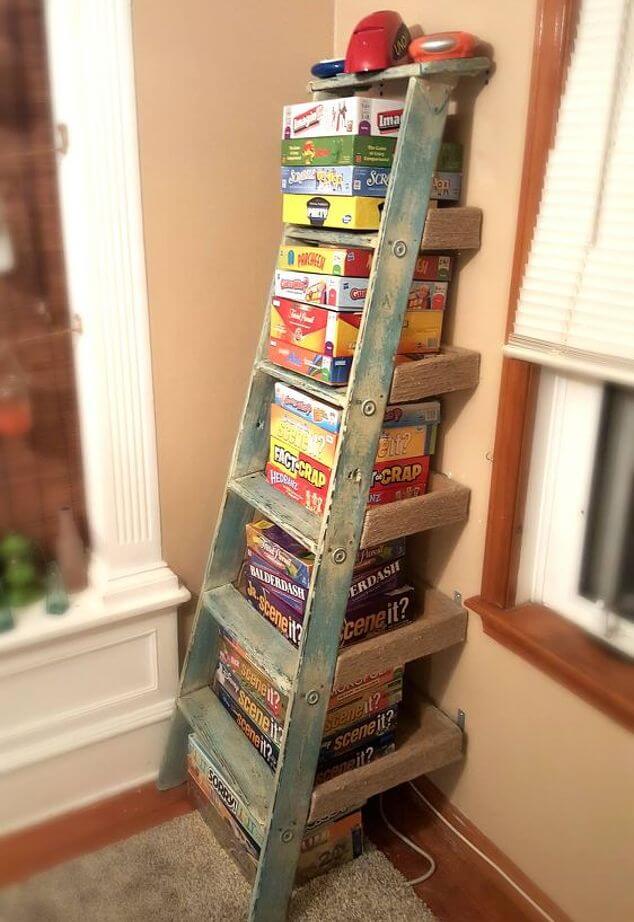 34. Flea Market Find for Plant Lovers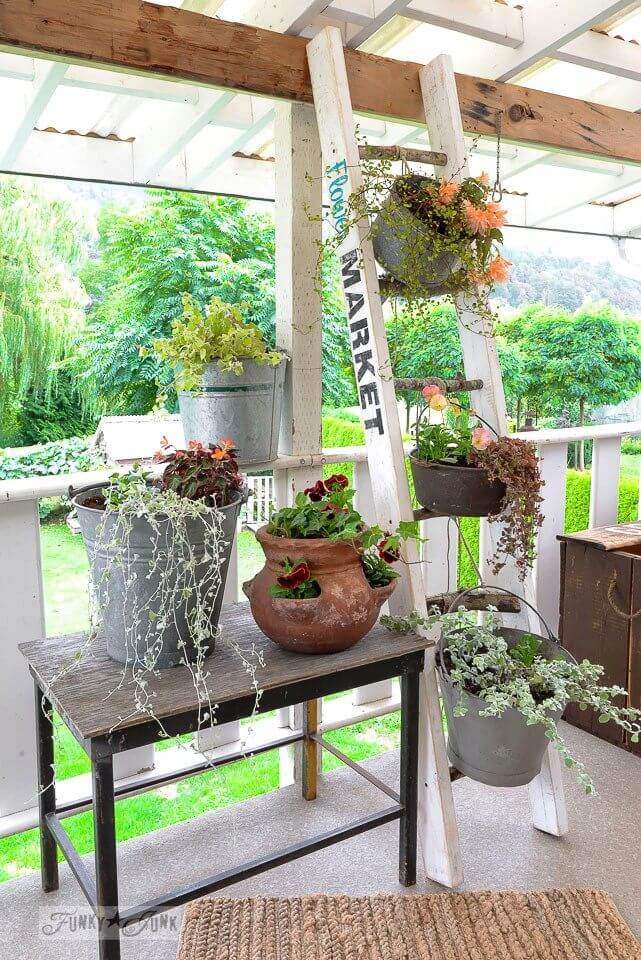 35. Easy Step Stool Wall Art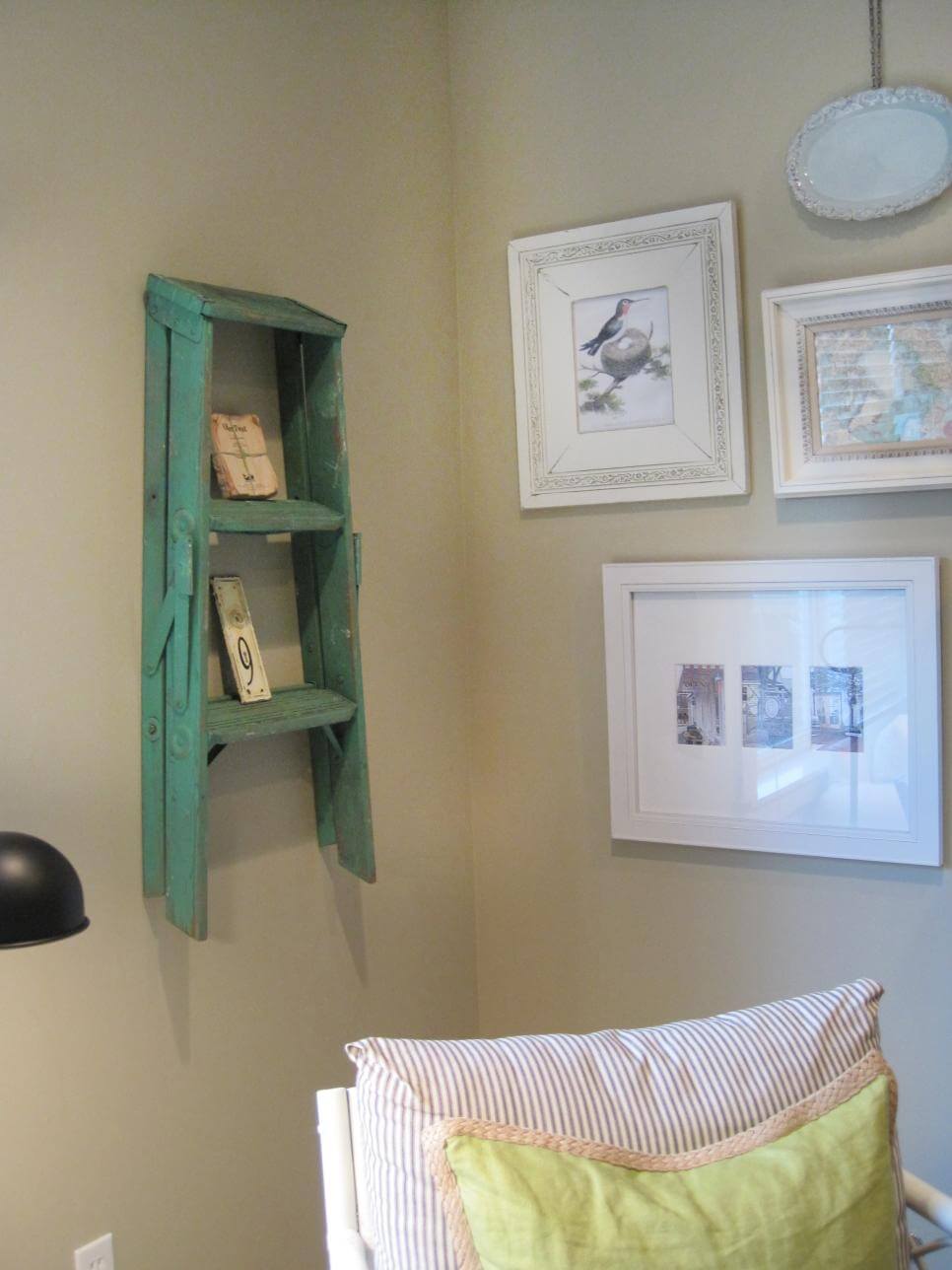 36. Old-Fashioned Is the New Modern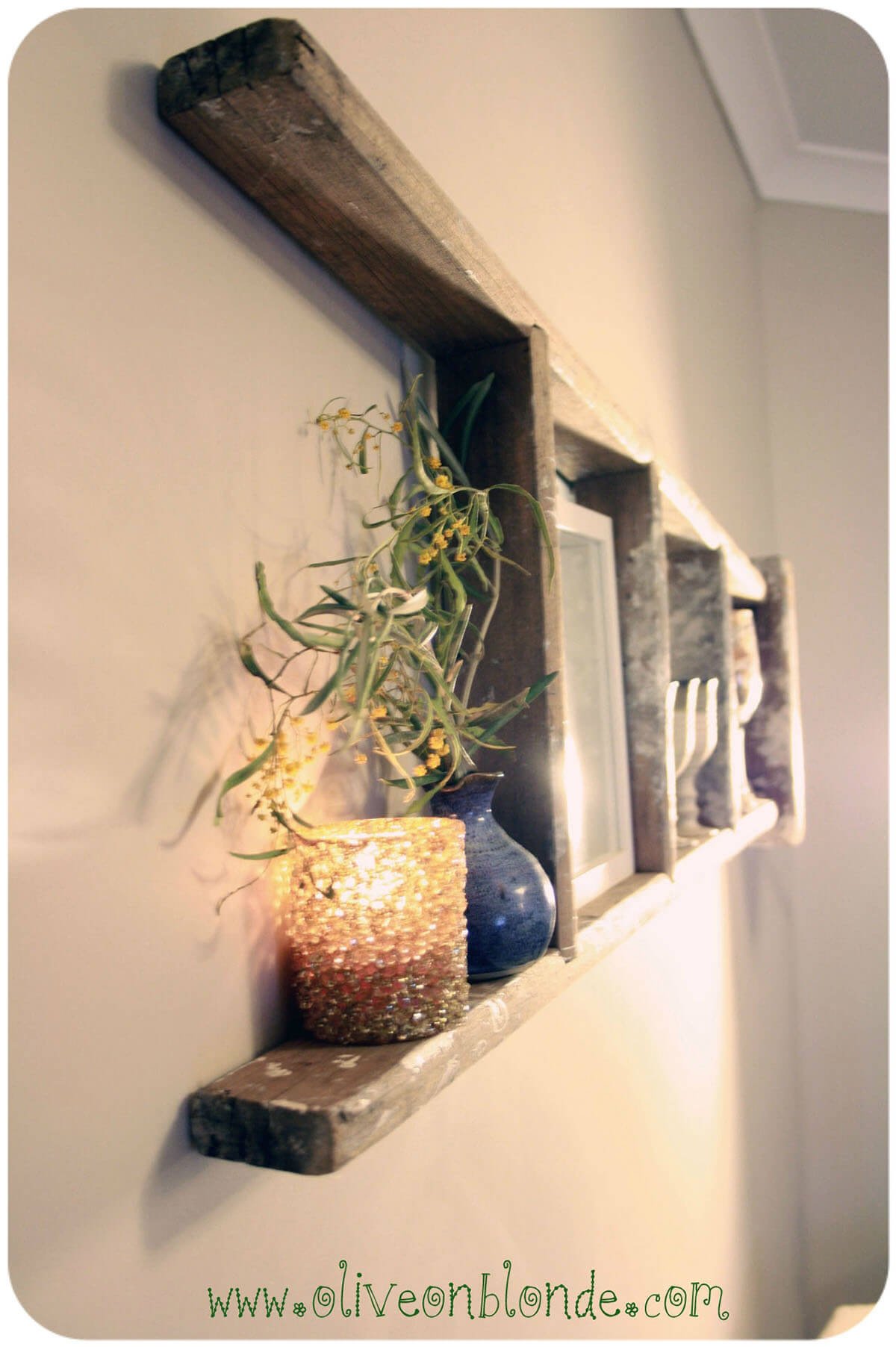 Our Favorite Farmhouse Wall Storage Items to buy on Amazon