We all secretly dream of a bedroom right out of our favorite novels, films, and fairy tales; a room where Elizabeth Bennet would pen letters to her Darcy or a Hollywood starlet would ready herself for a romantic tryst. Regardless of your budget or personal style, the bedroom of your dreams is more than obtainable.
50+ Romantic Bedroom Decor Ideas On A Budget That Will Leave You Breathless

Thrift store finds, DIY how-to's, and repurposed treasures are making big headlines these days in the design world, and it's easier than ever to create a breathtaking space without the expensive aid of a professional. These romantic bedroom decor ideas on a budget feature everything from classic estate furnishings to uniquely trendy implements (who would have thought antique doorknobs could make such fantastic necklace hangers?), and are deceptively simple to curate.
Now is the perfect time to reassess that tired old vanity, plain bedside table, and blank wall space with these ingenious–and unapologetically romantic–ideas. From flower garlands to gilded mirrors, and even your own constellation of hanging lights: you'll be basking in your own poetic abode in no time.
1. Homestead Chic Romantic Bedroom Decor Ideas On A Budget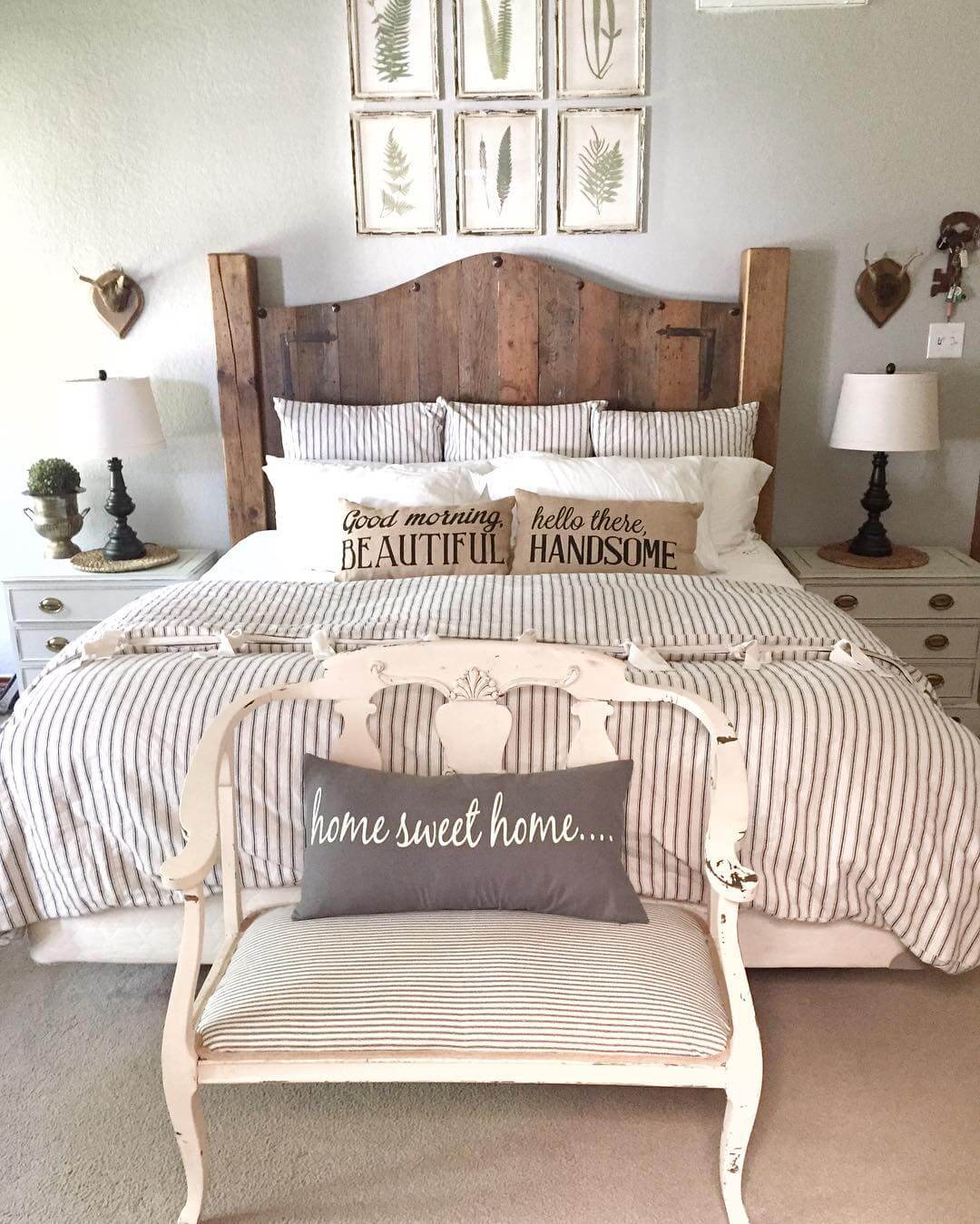 2. Sweetheart Initials Framed Wall Letters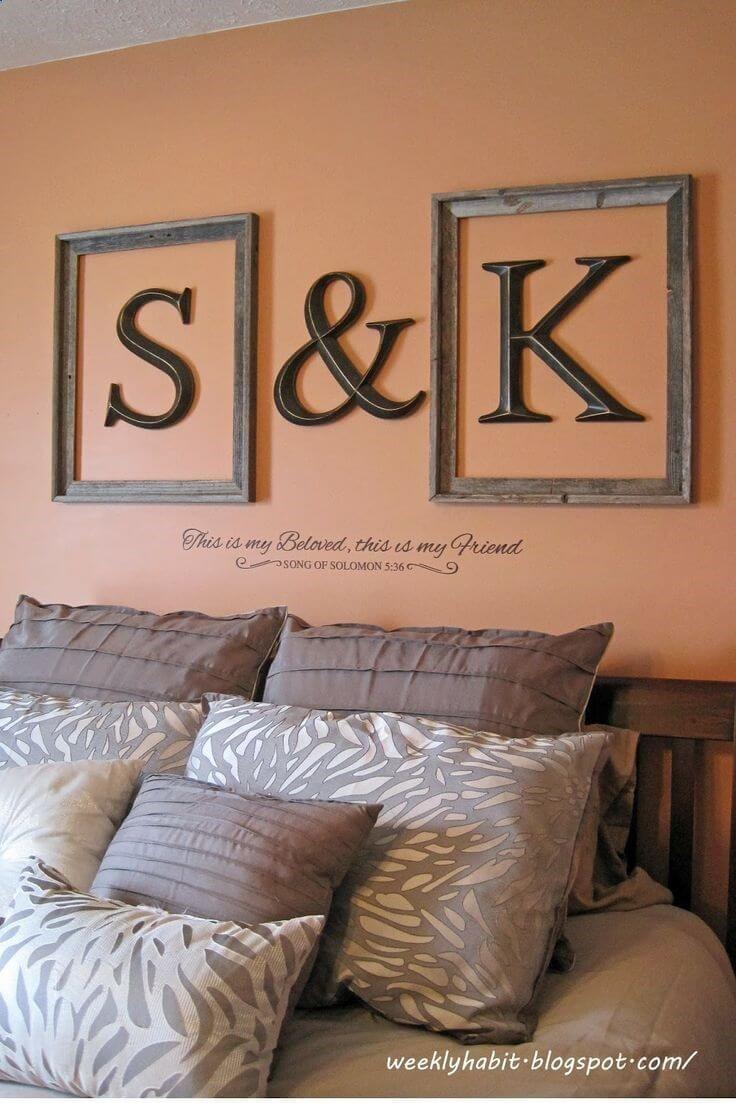 3. Norwegian Hideaway Ivory and Fur Bedroom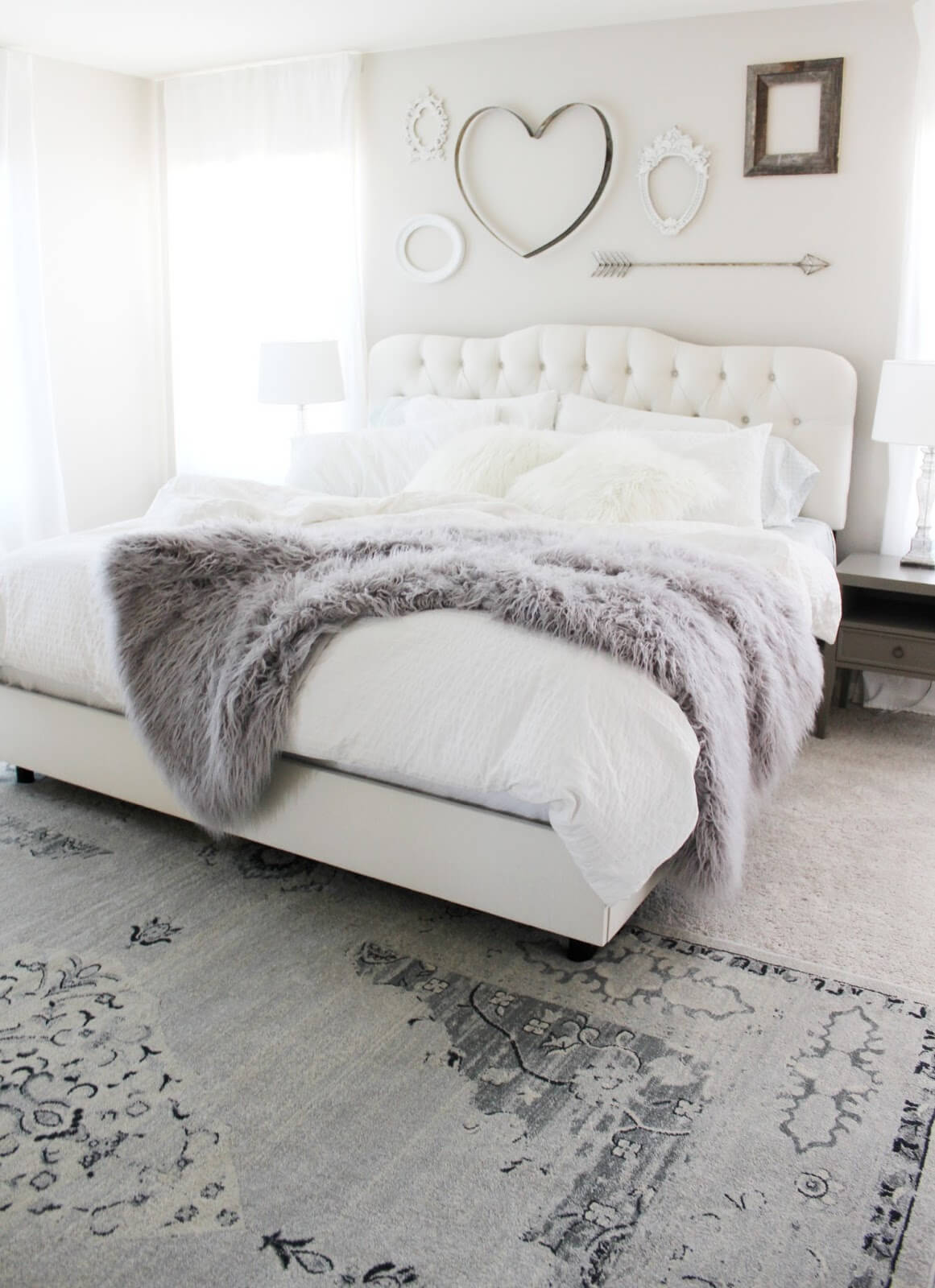 4. Chapel Ambiance Glass-Encased Candles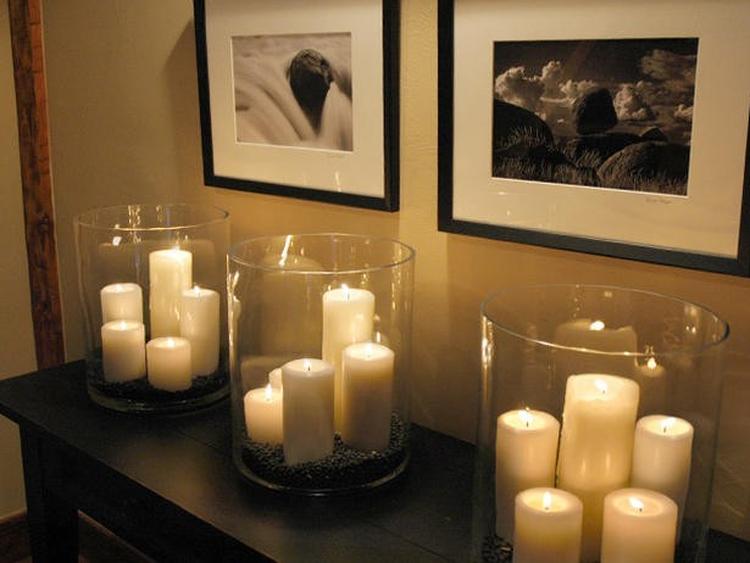 5. Bedside Cottage Antique Implements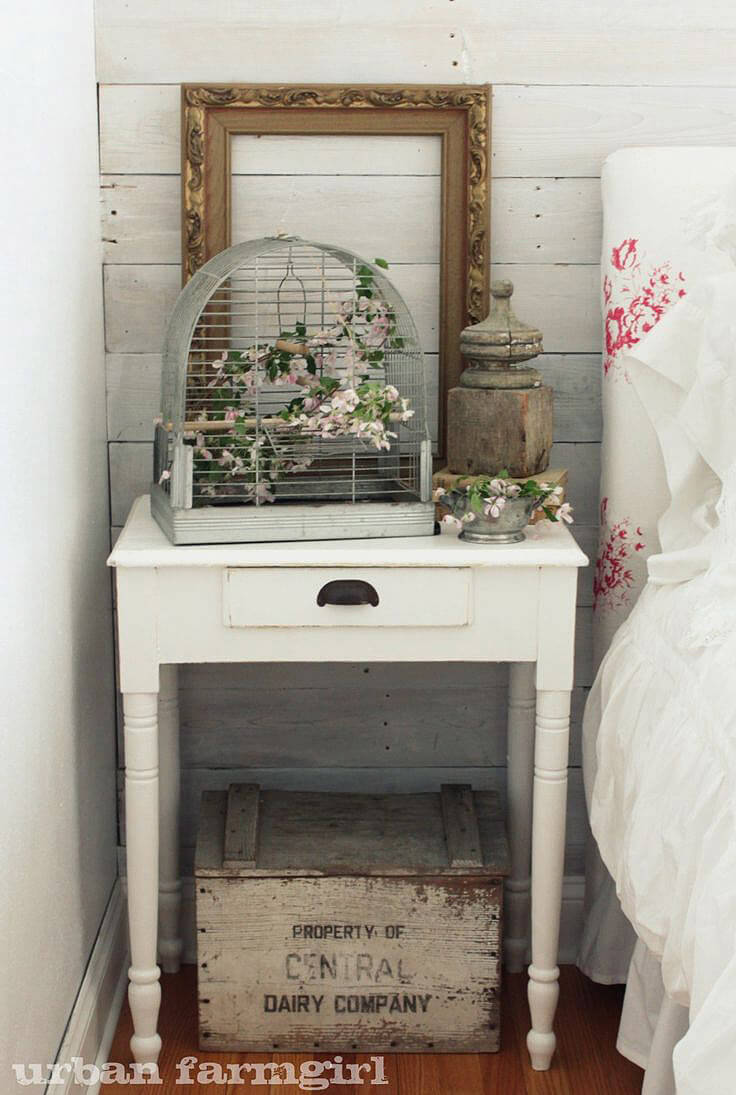 6. Through The Looking Glass Updated Baroque Mirror Set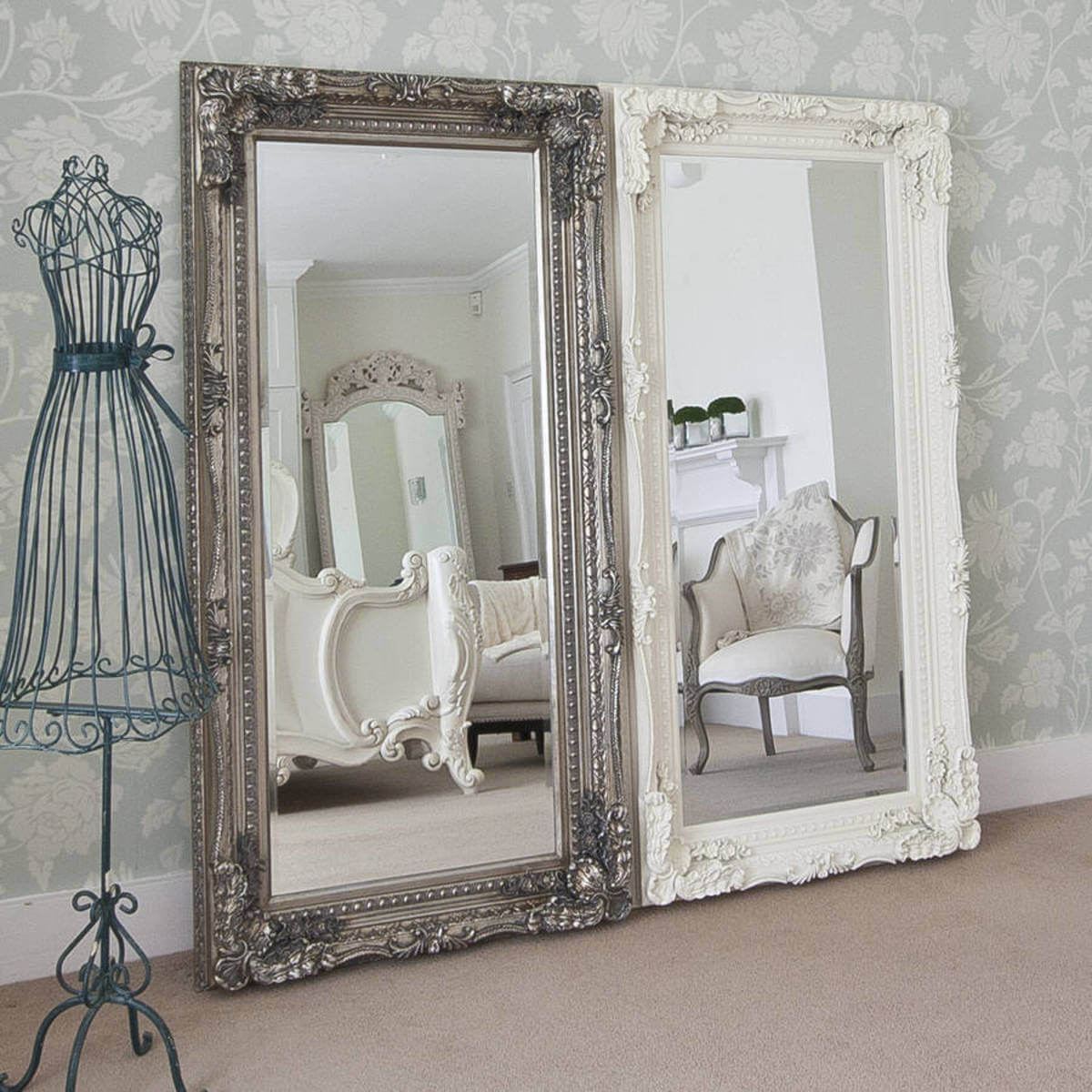 7. Hanging Net-And-Veil Northern Lights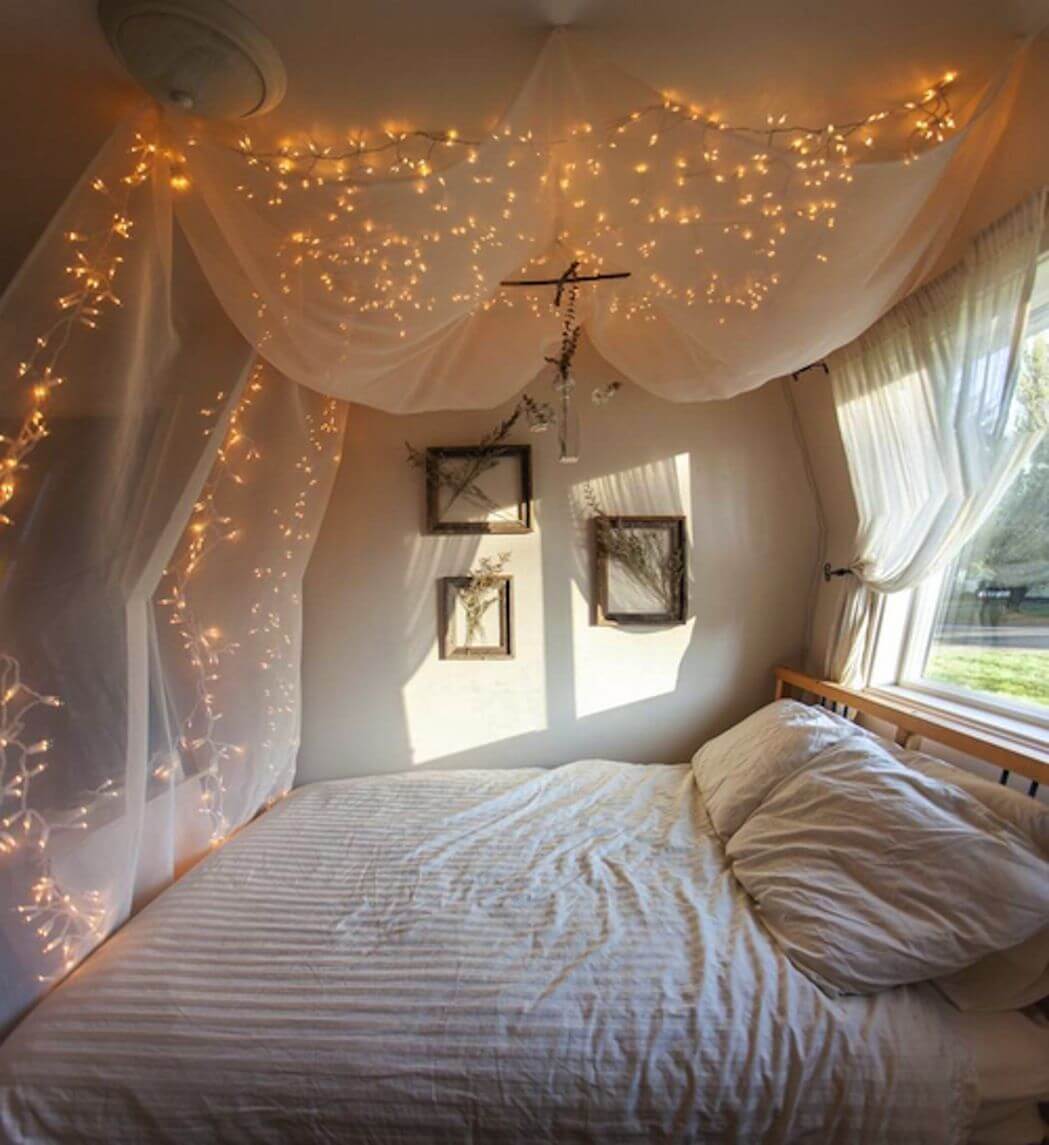 8. Lover's Gallery Black And White Wall Prints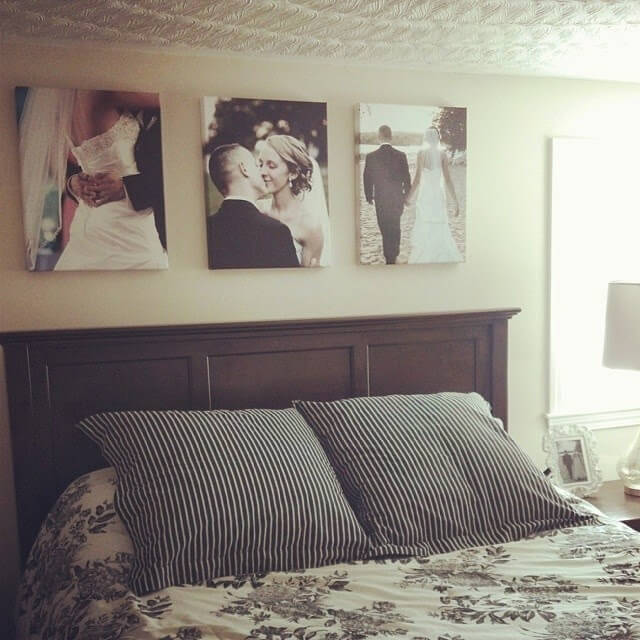 9. Sheer Palisade Estate Curtains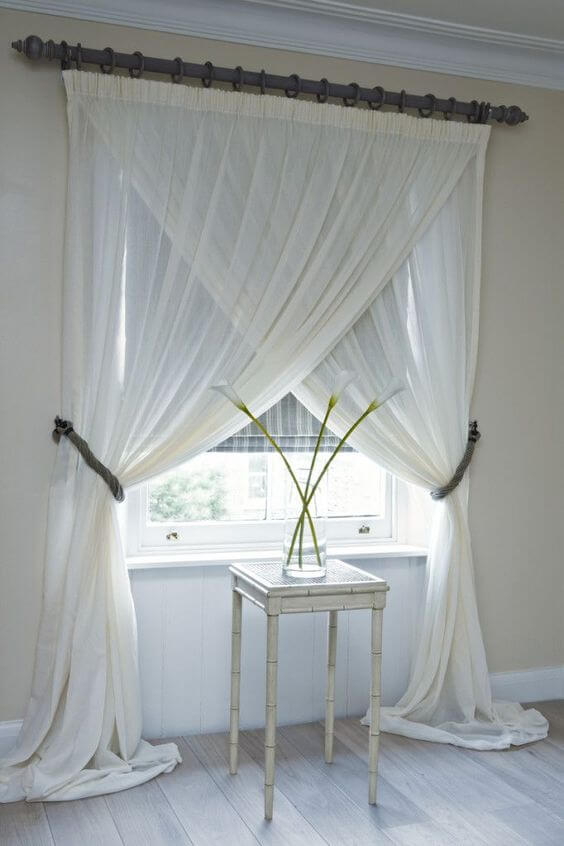 10. Handwritten Wooden Love Letter Tablet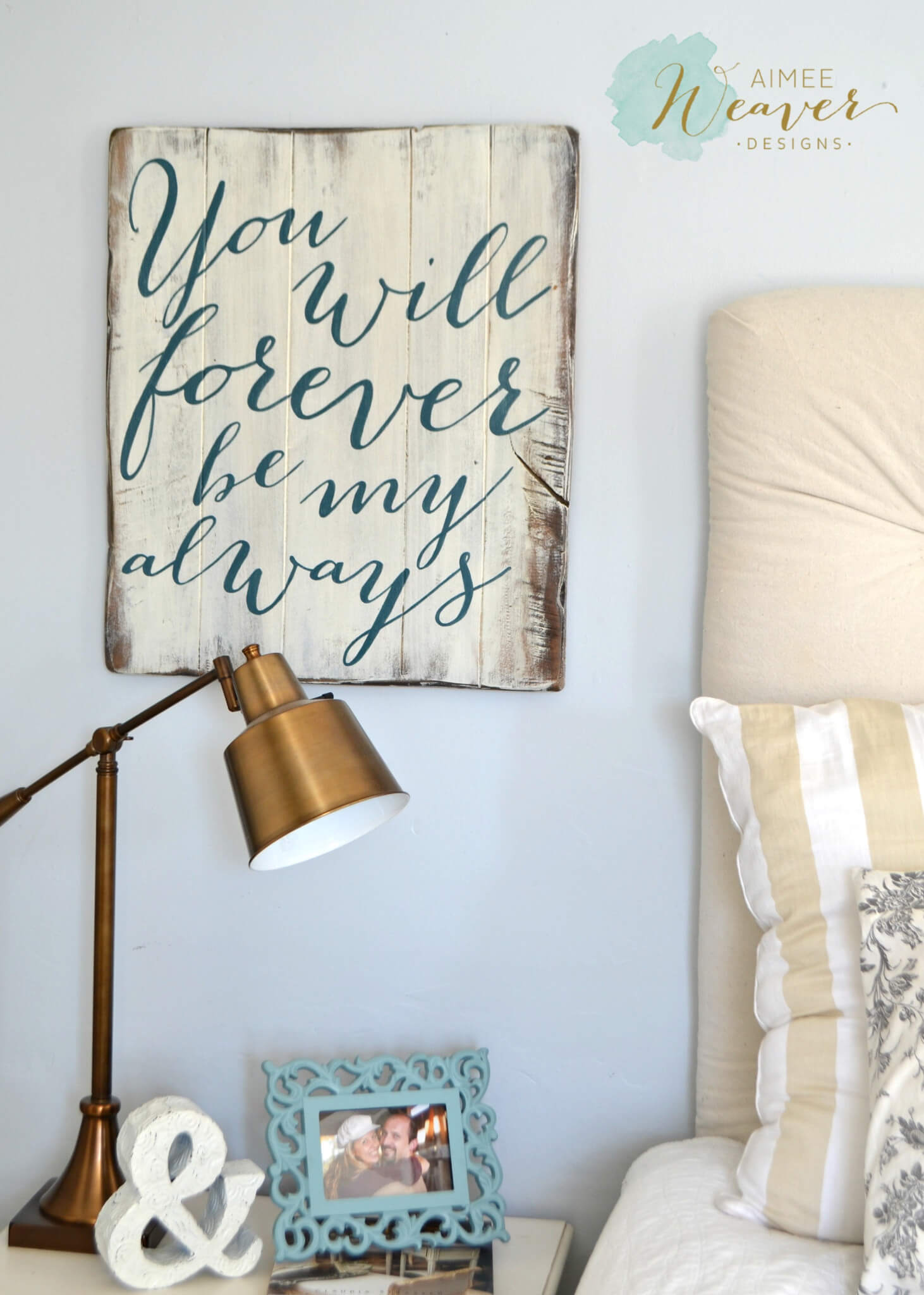 11. Bella Rosa Mirror Garland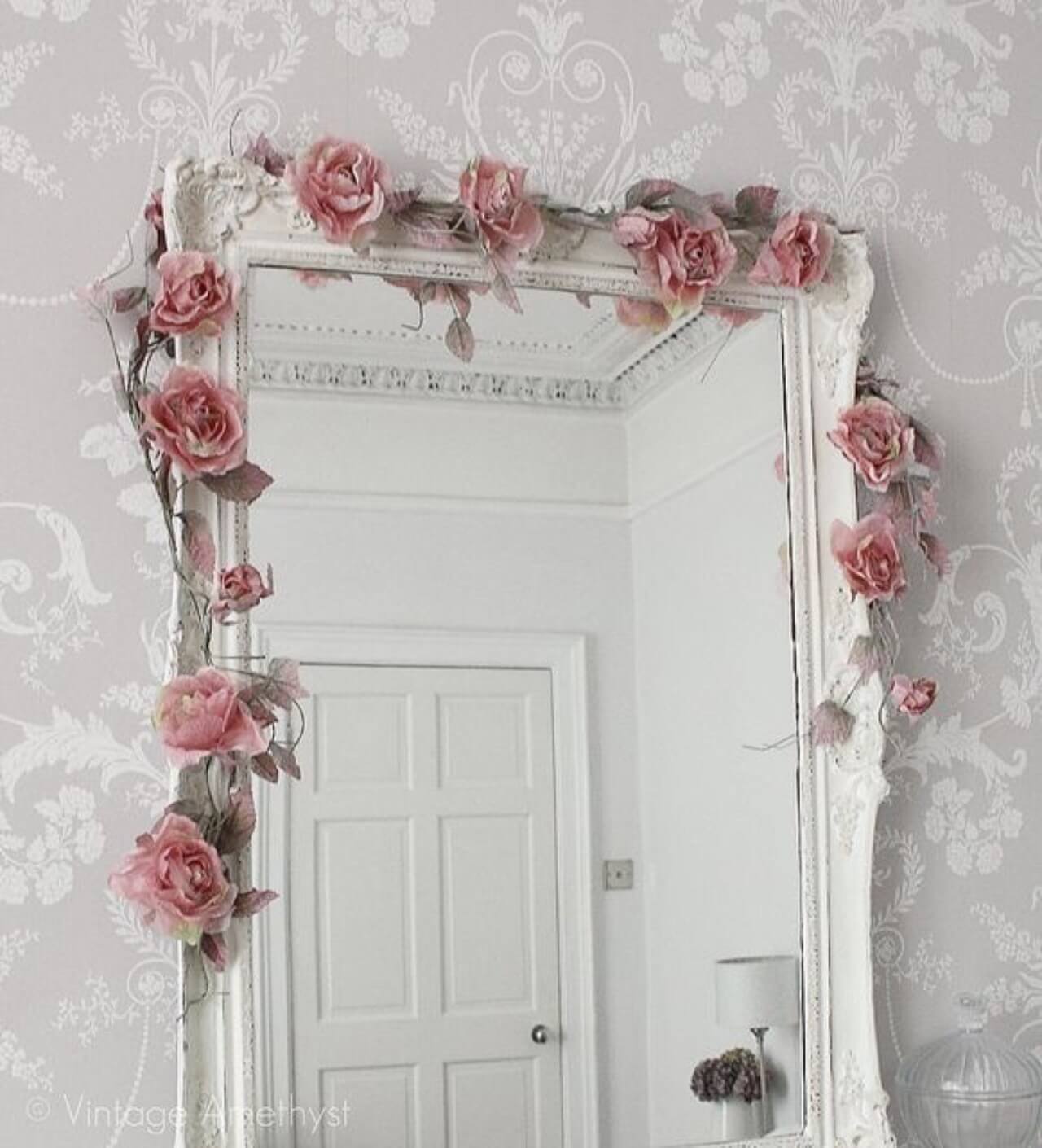 12. DIY Illuminated Birdcage Lantern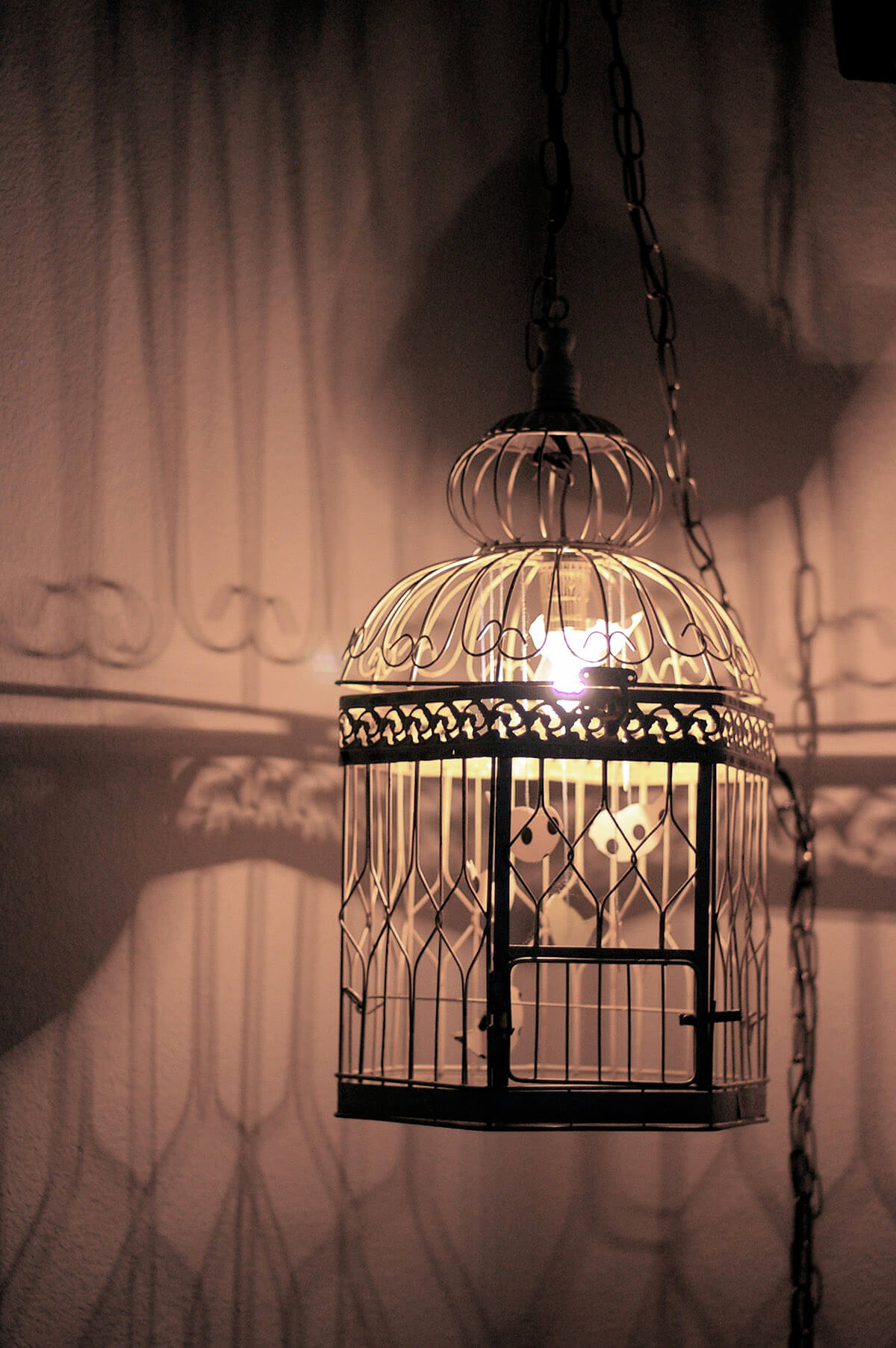 13. Pantry Pink Refurbished Cabinet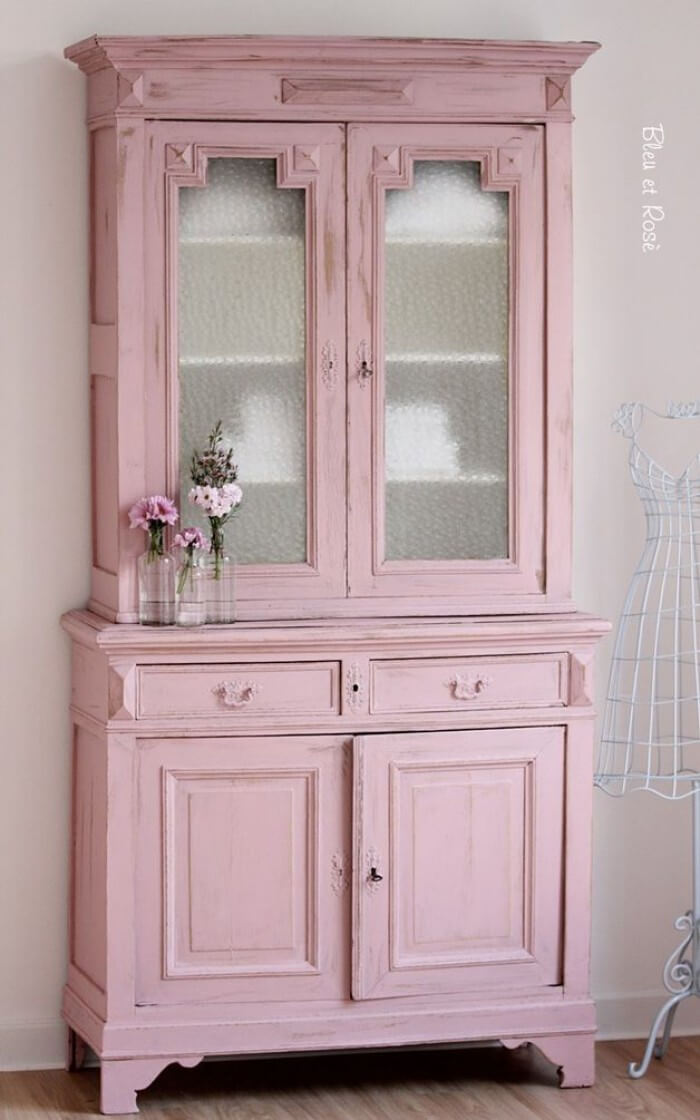 14. Shabby Versailles-Inspired Bedroom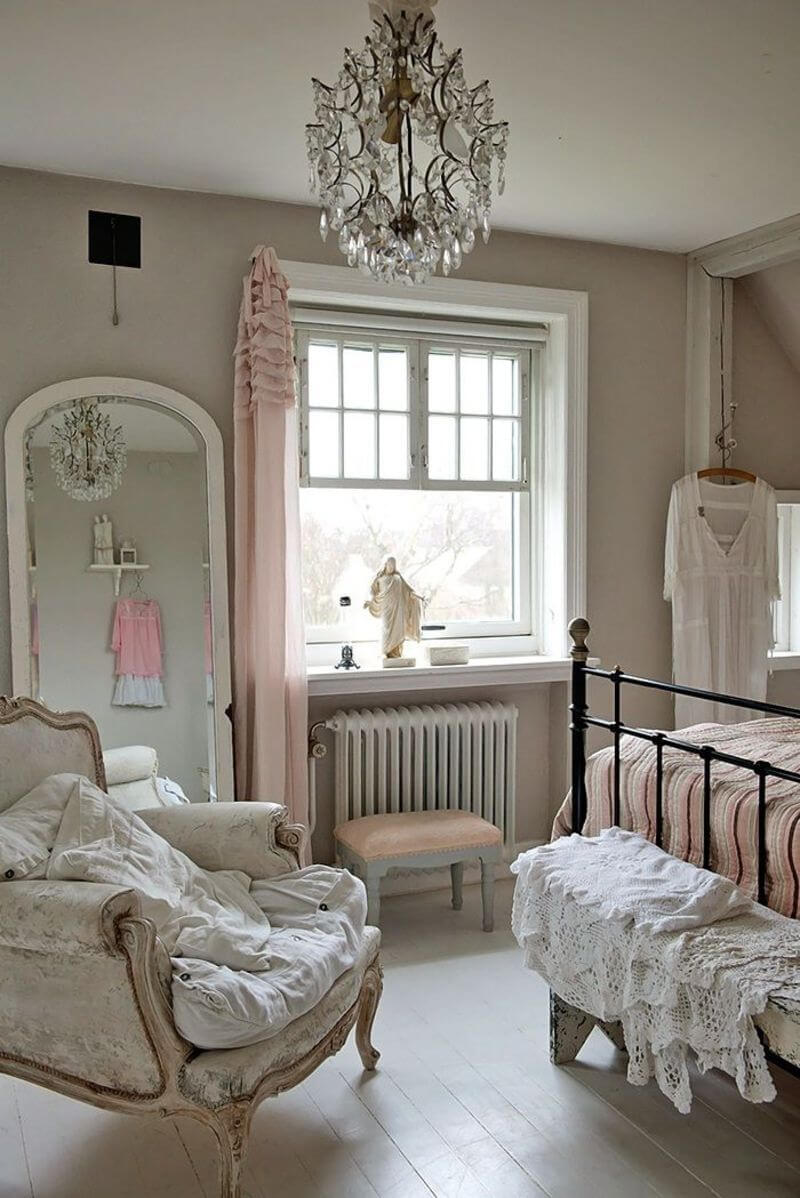 15. Nouveau Bohemia Royal-Hued Bedroom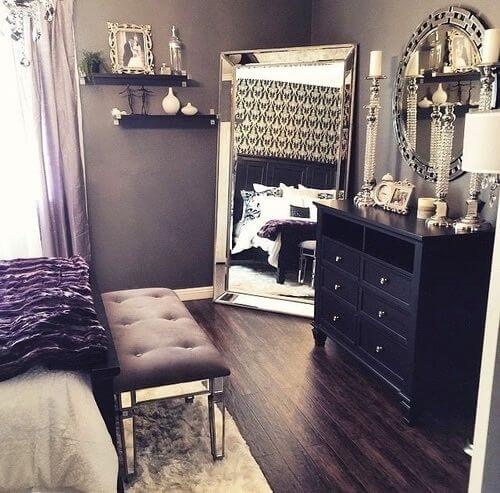 16. Thrift Store Splendor Repurposed Decor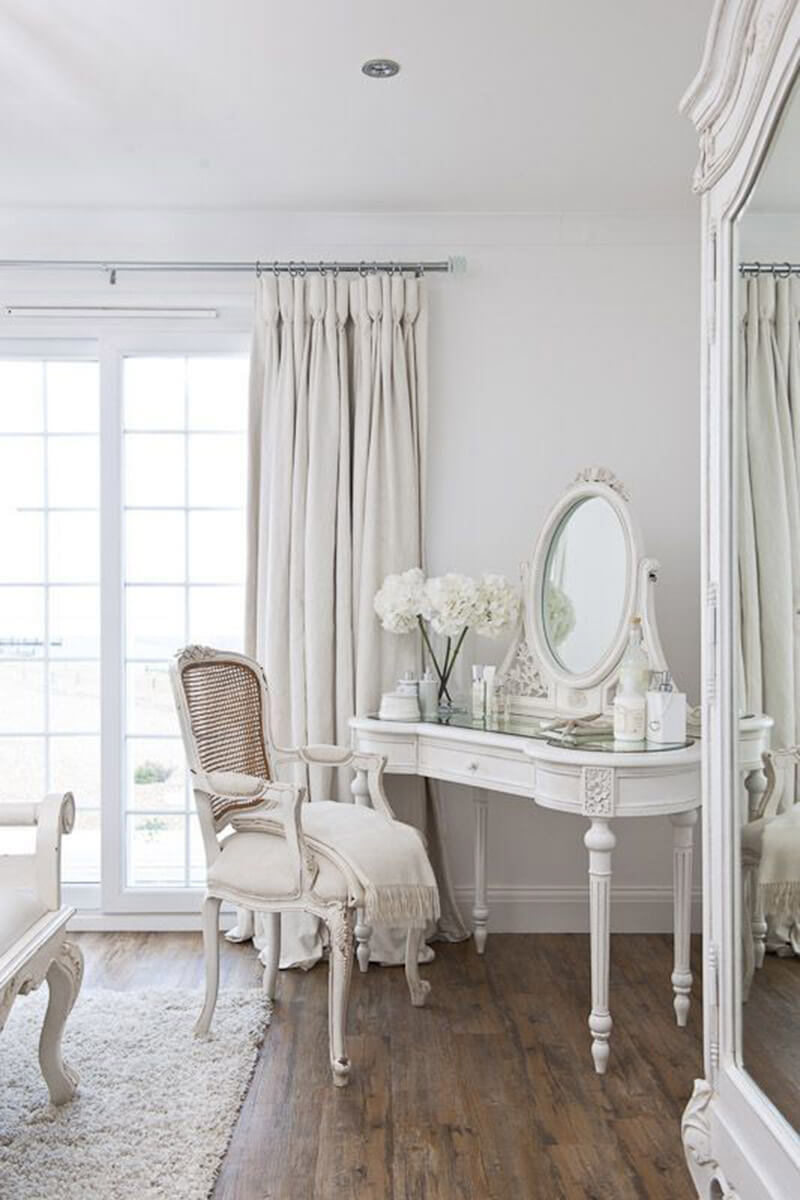 17. Fanciful Farmhouse Repurposed Barn Door Head Board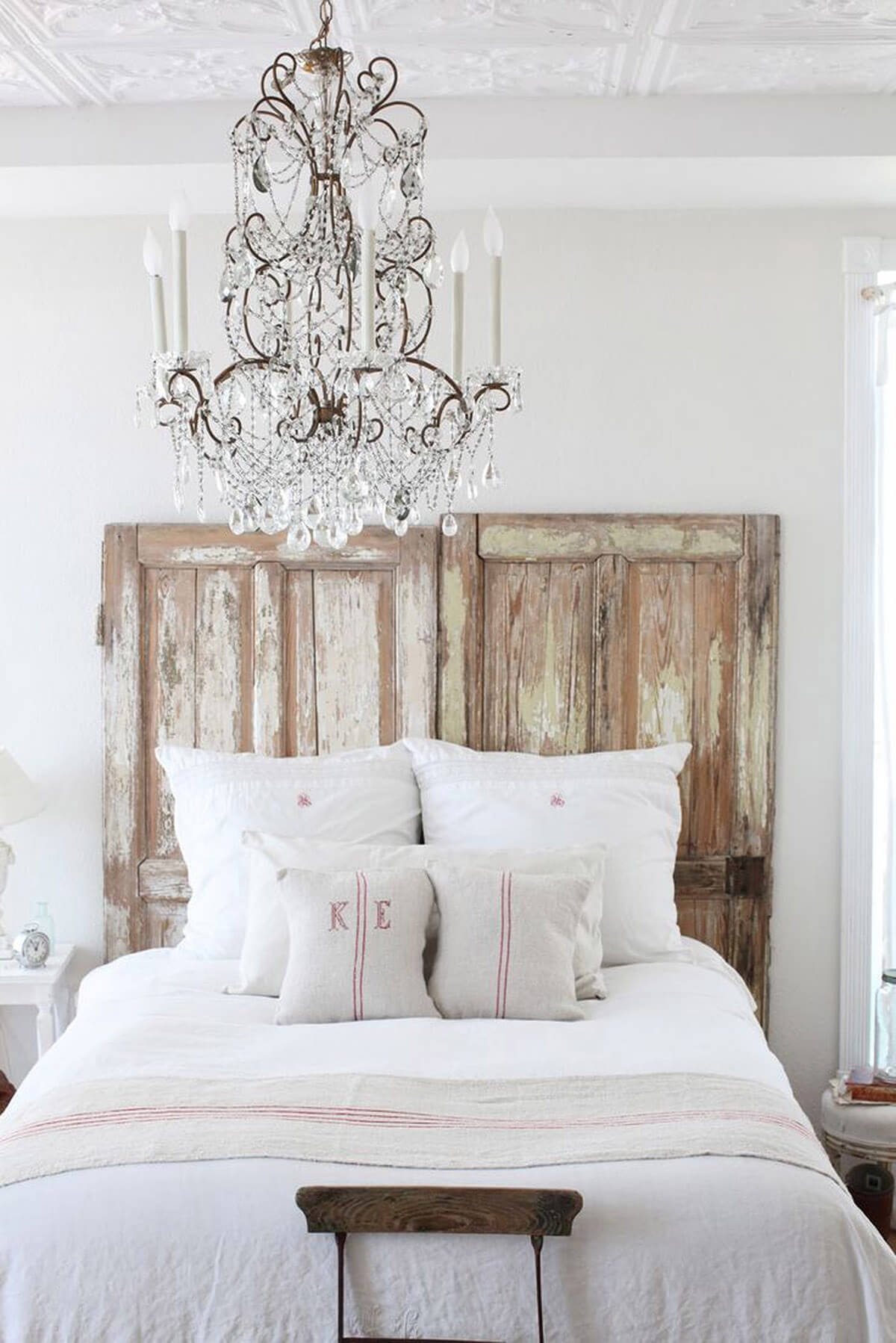 18. Simple Winter Wonderland Abode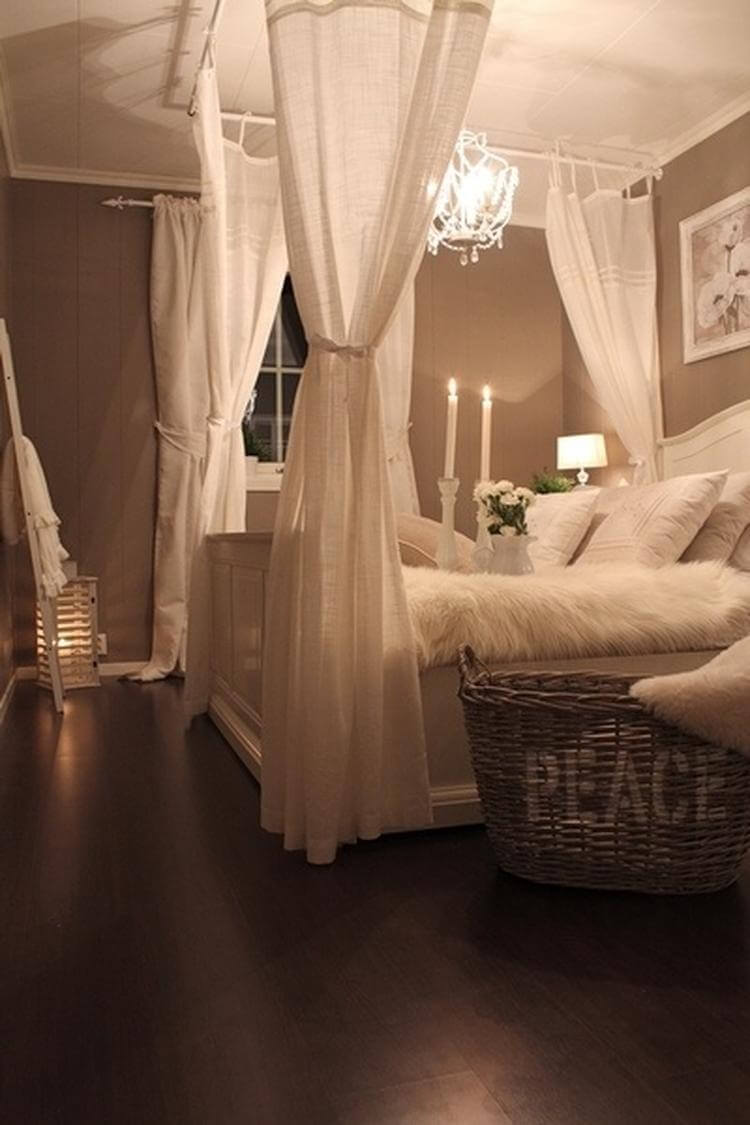 19. Back To Basics Bed & Breakfast Bedroom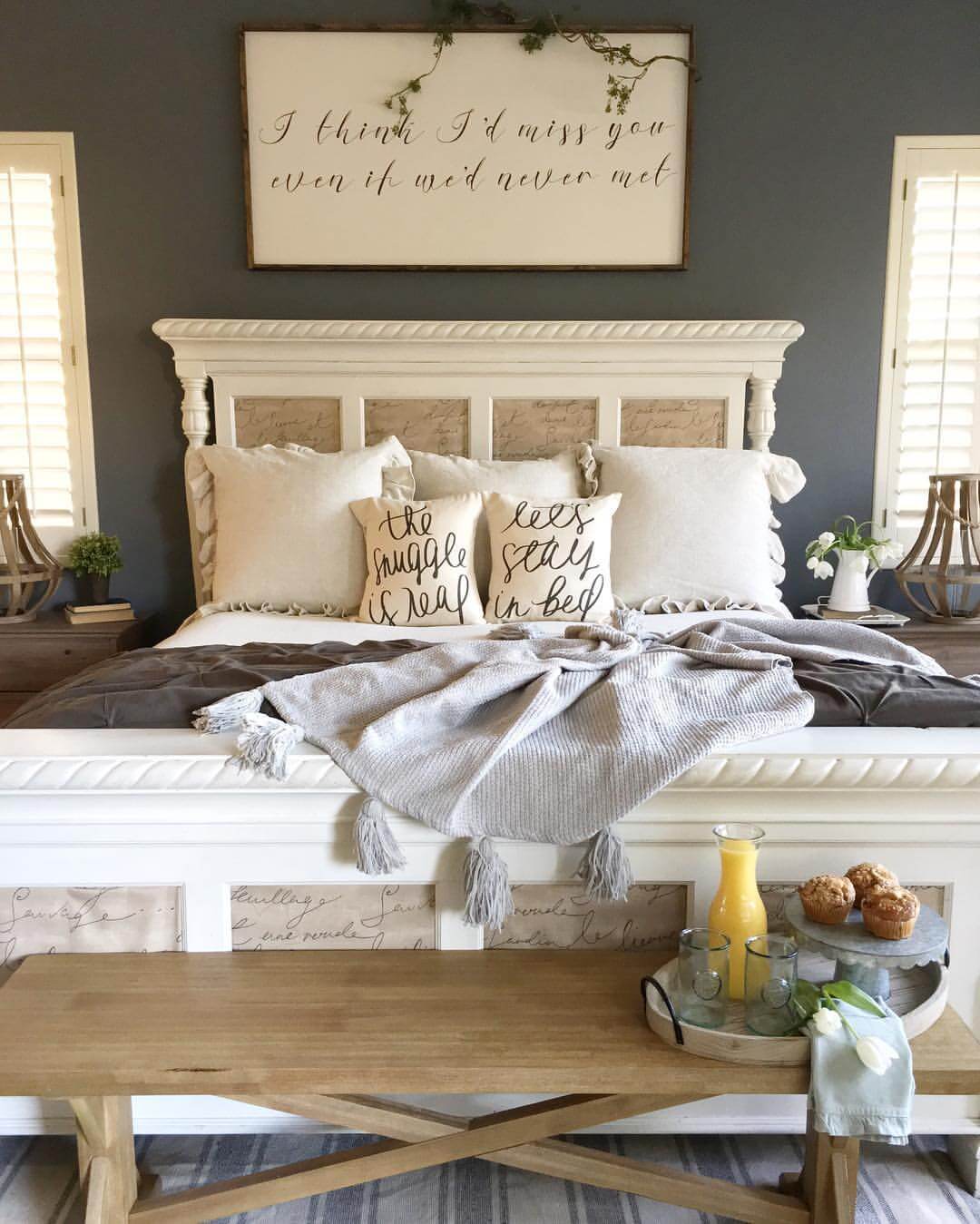 20. Simply Strung DIY Bedroom Fairy Lights

21. Gable-Style Iron and Linen Bedroom Decor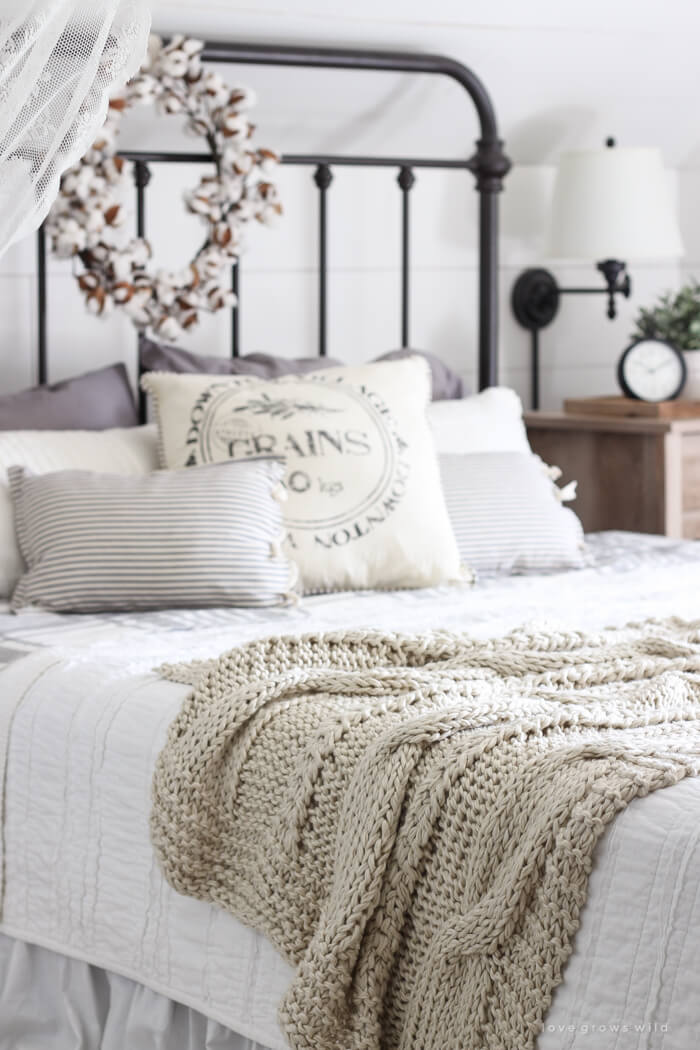 22. Vintage Parlor Multi-Mirrored Bed Trio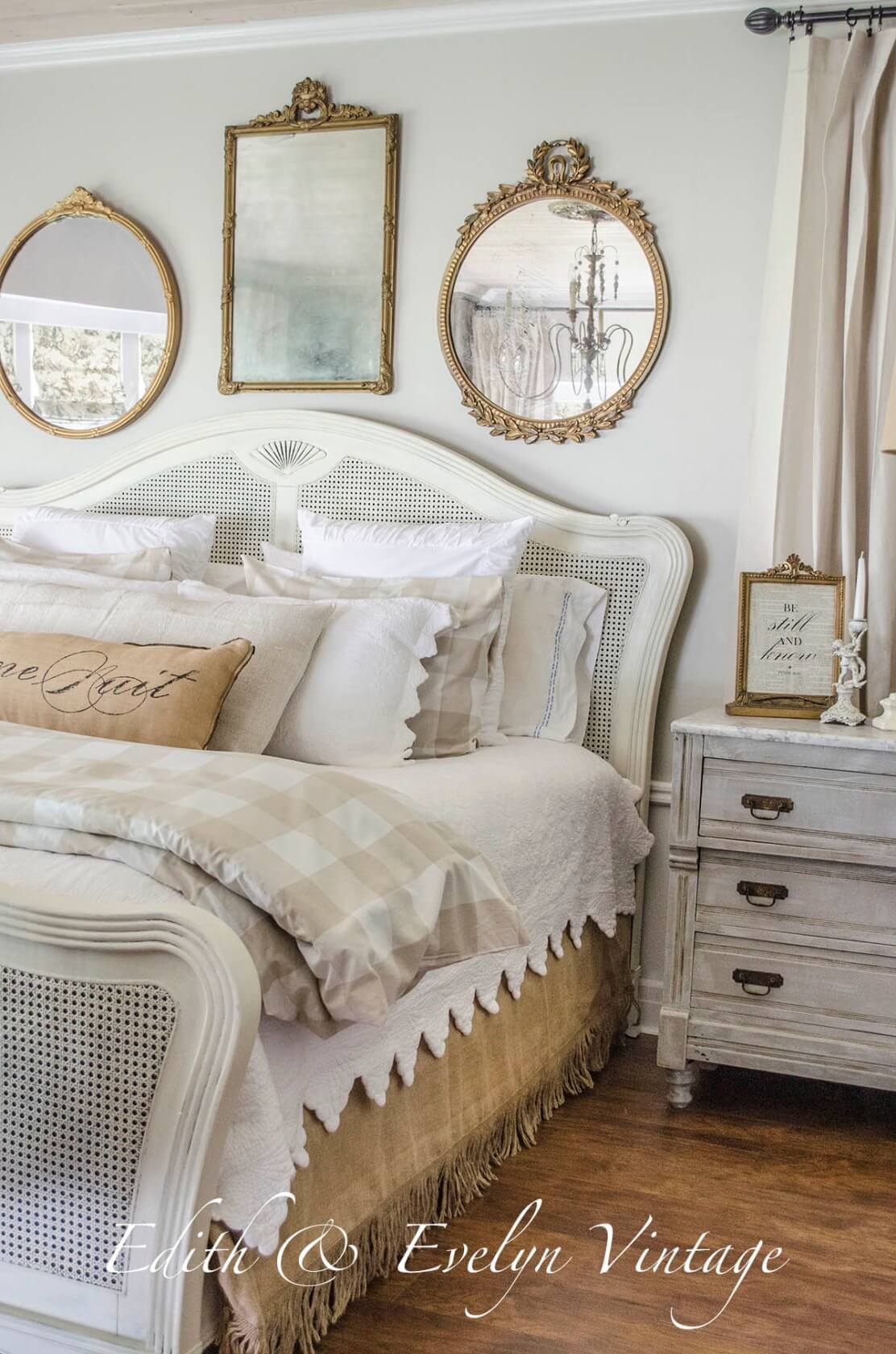 23. J'adore Doorknob Repurposed Jewelry Display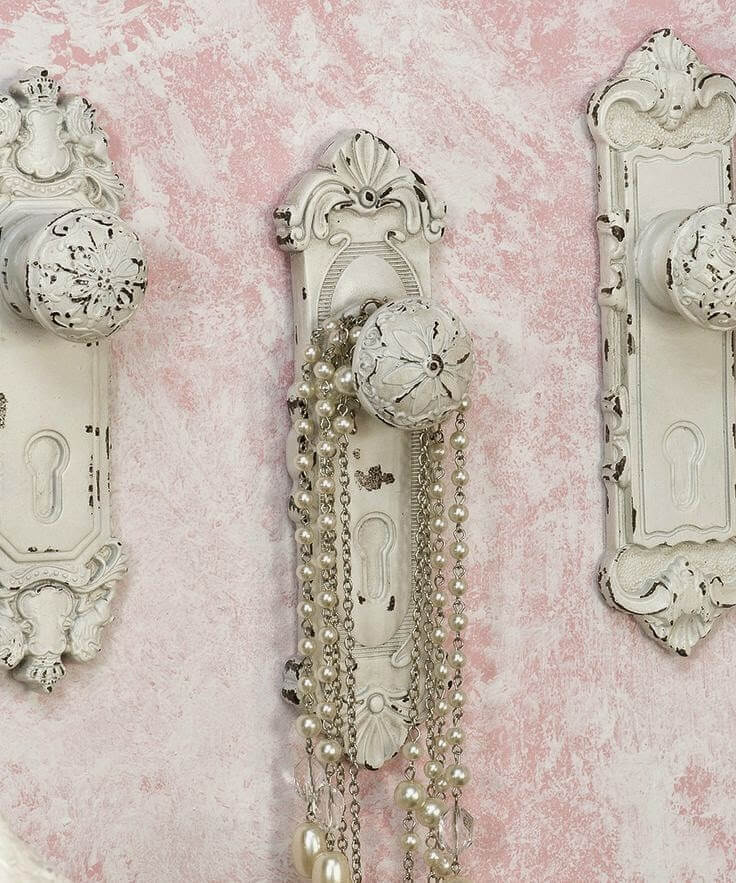 24. Sitting Pretty Corner Tea Seat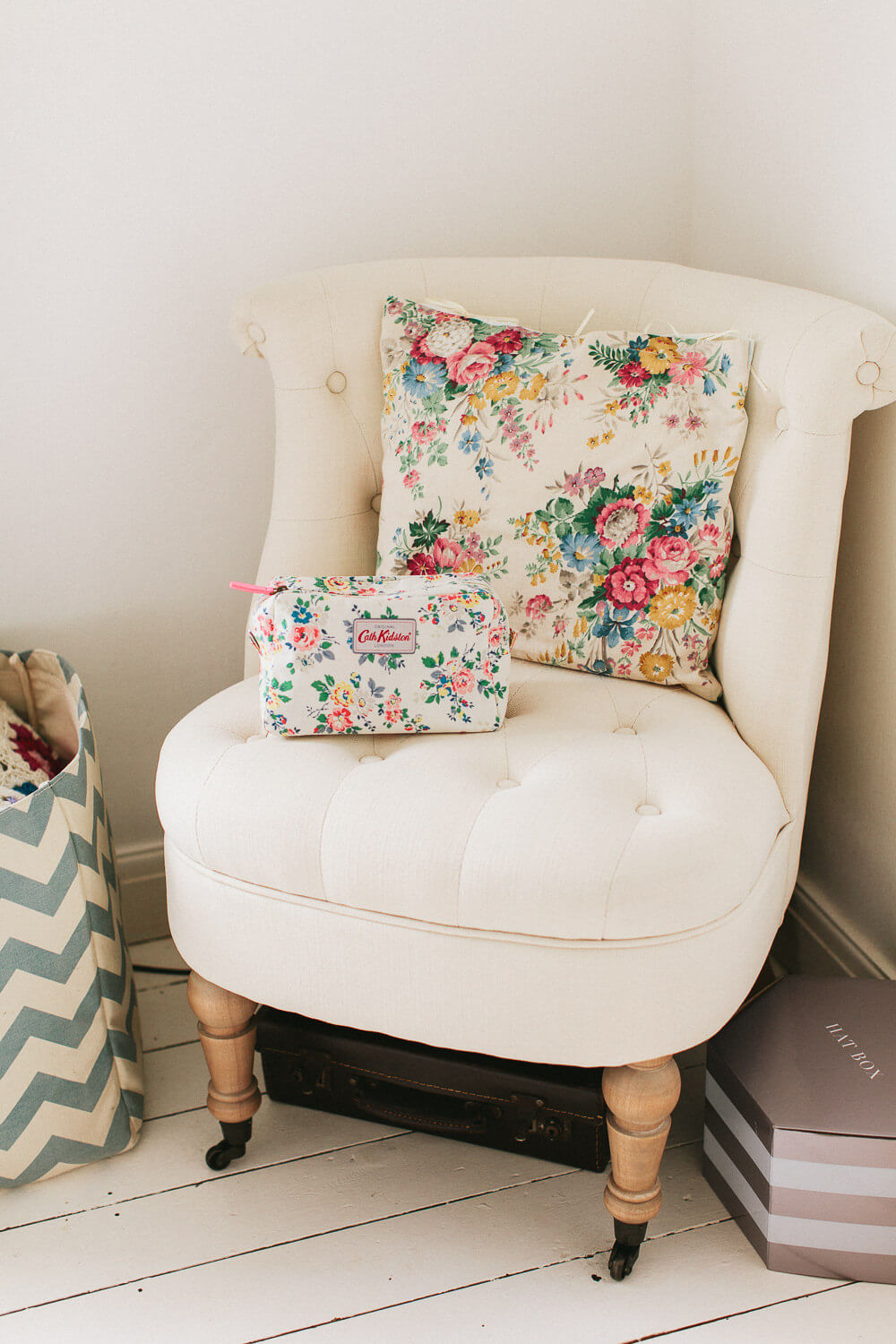 25. French Kiss Flea Market Decor Ideas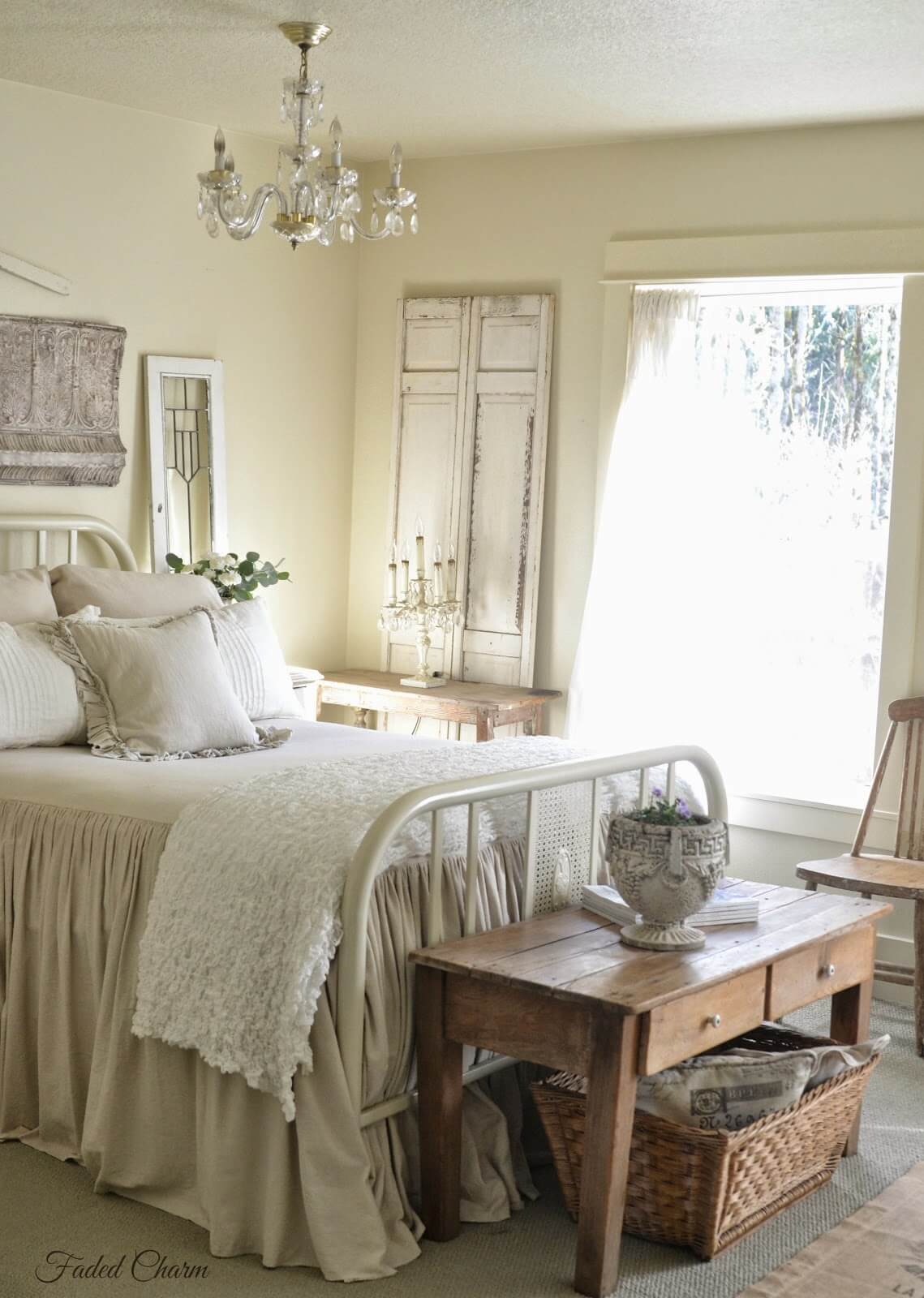 26. Night At The Opera Striking White Draping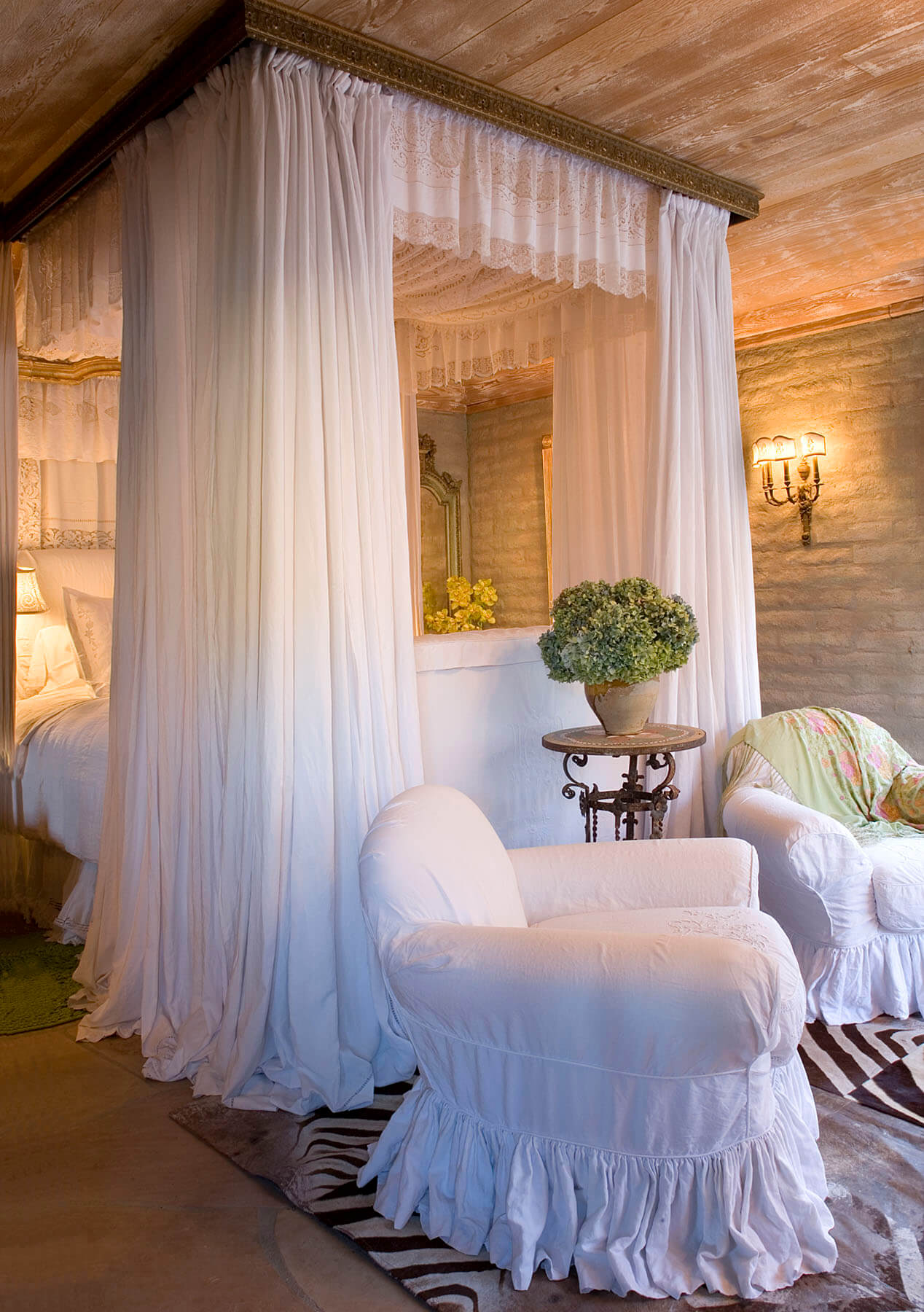 27. Luxurious Laundress Romantic Bedroom Decor Ideas On A Budget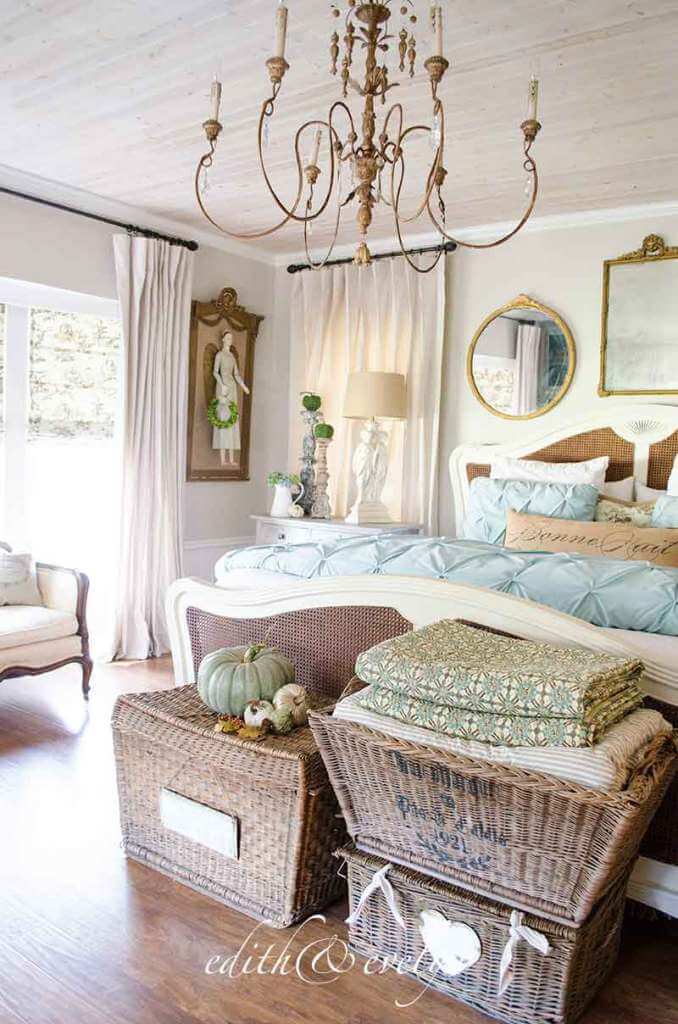 28. Deco Diva Refashioned Vintage Vanity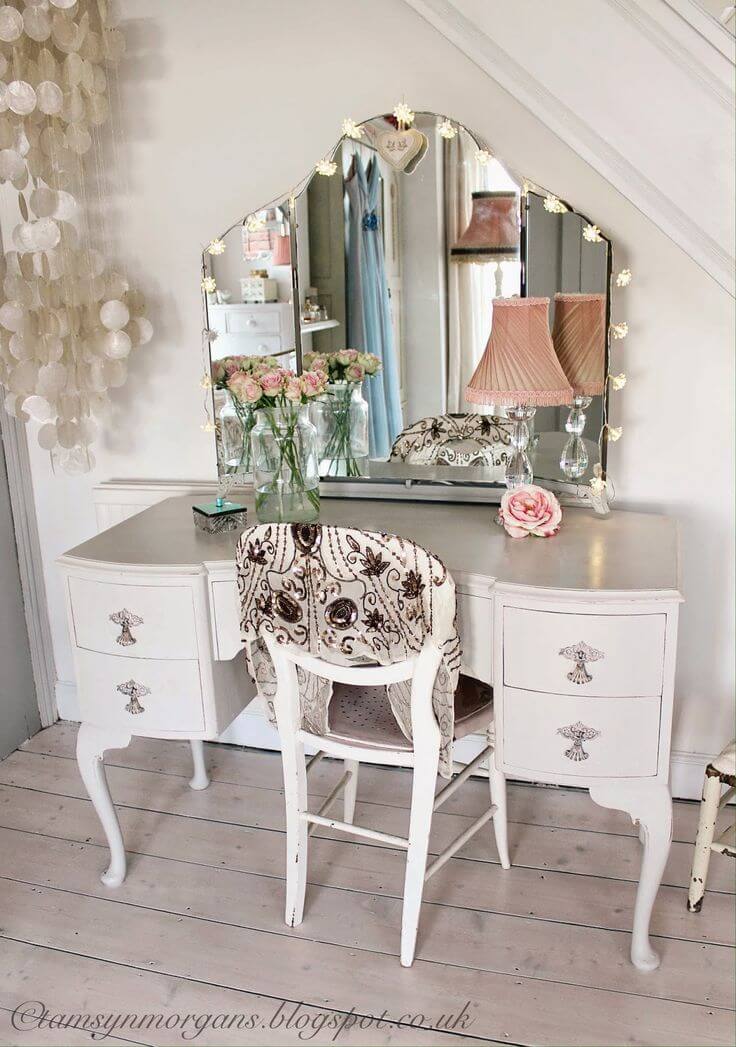 29. Country Dressing Room Cozy Bedroom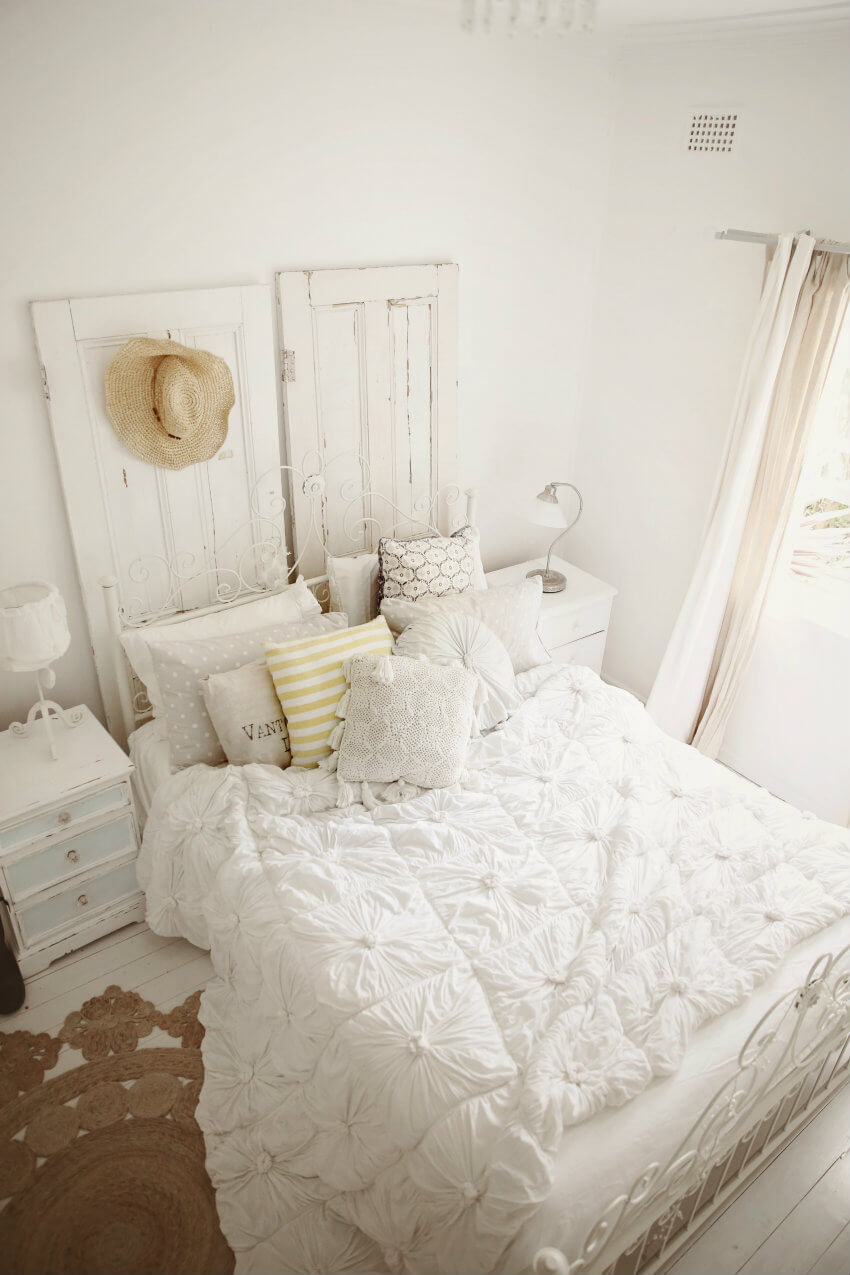 30. Enchanted Outback Bedroom Abode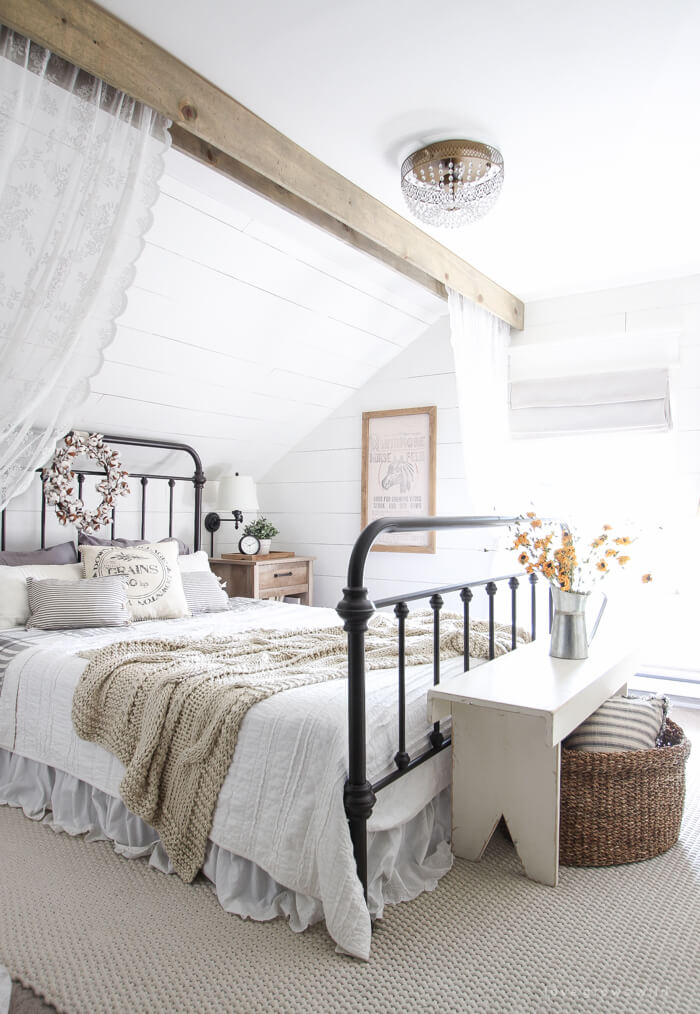 31. Devonshire Splendor English Bedroom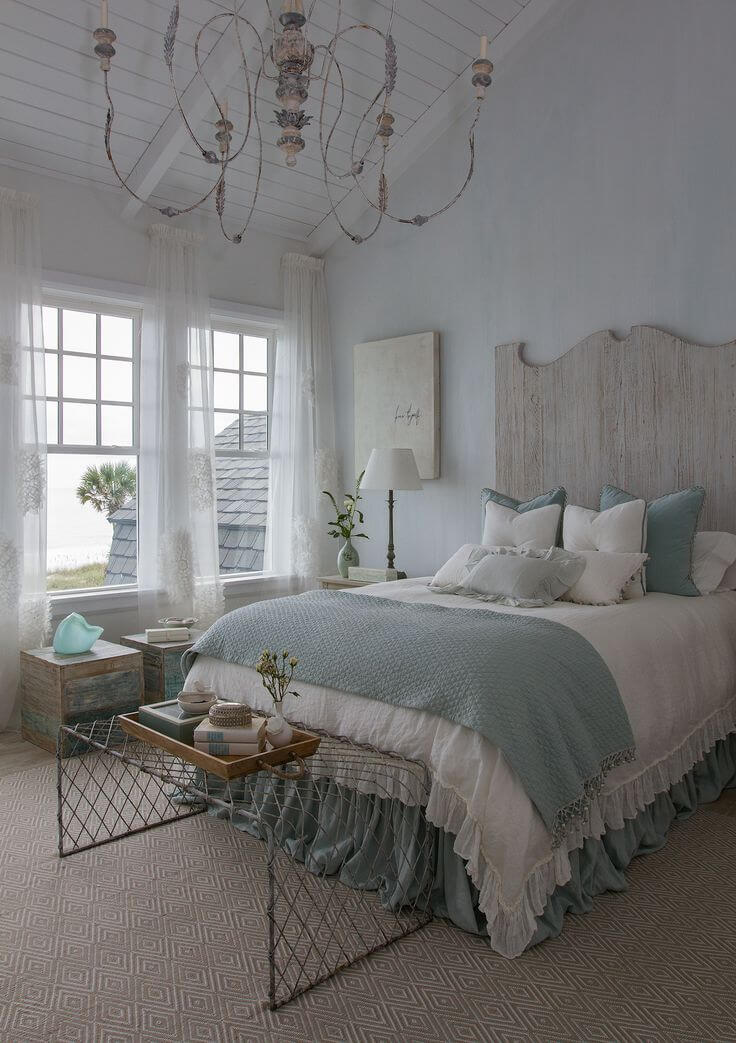 32. Sprinkle Love in the Bedroom with Roses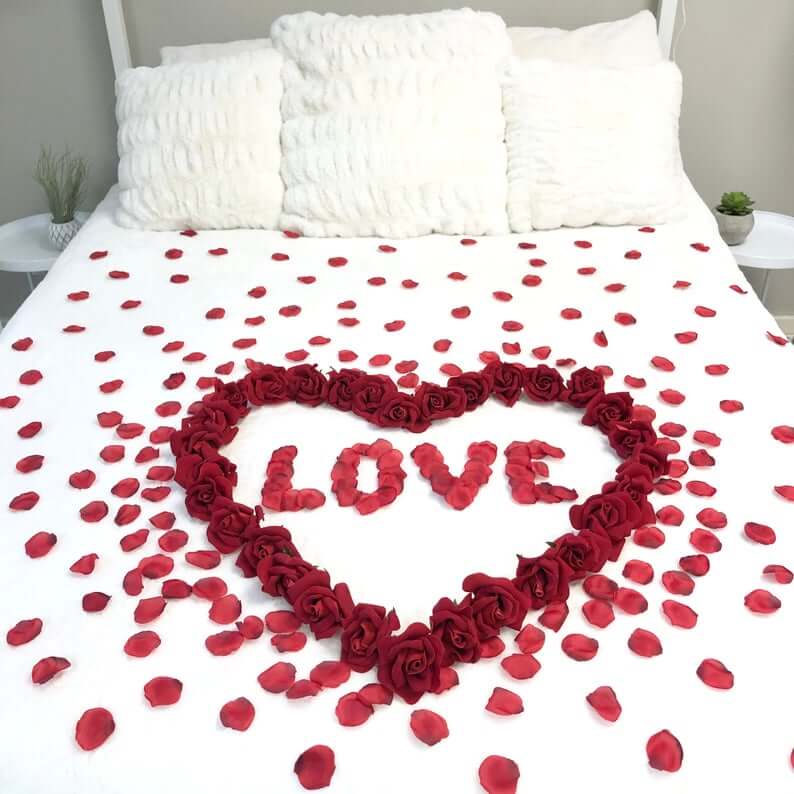 Greet your special someone with a heart-shaped red rose display on the bed to set the mood for a romantic evening. The soft petals of deep, rich red will do the trick in igniting that spark for a magical encounter.
33. Rose Bud Studded Initial Bedroom Decor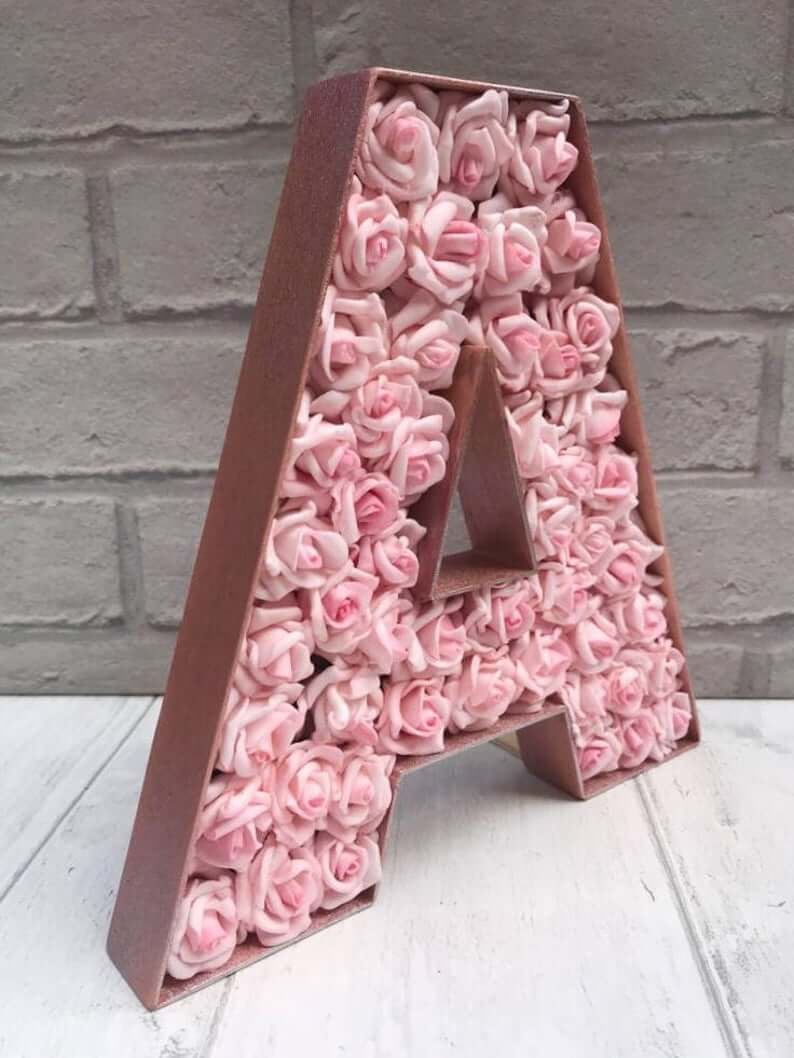 Add a soft and subtle romantic touch to the bedroom with this personalized family initial that's been filled from edge to edge with delicate rosebuds. Choose pink or red petals for extra romance or go with white for a more serene and love-filled atmosphere.
34. Trio of Romantic Red Rose Candles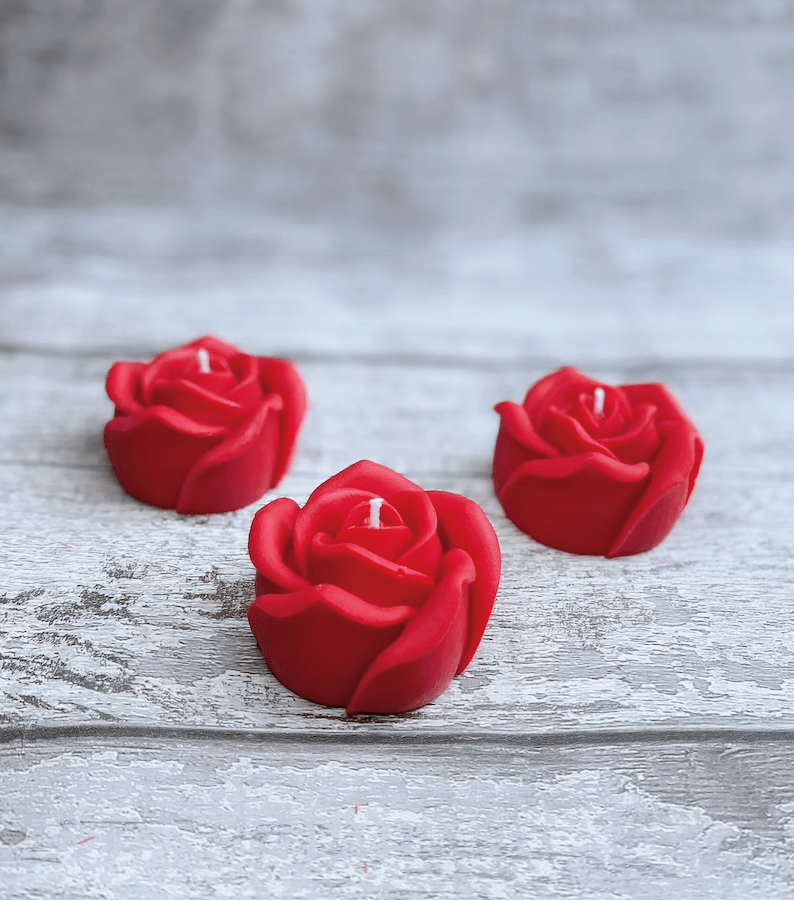 Lighting candles always helps enhance the romance, so why not opt for red rose candles? This trio combines the warm glow of love with the iconic flower of intimate desire. Arrange these on the entryway table to welcome your mate home this evening.
35. Beautiful and Warm Birdcage Candle Holders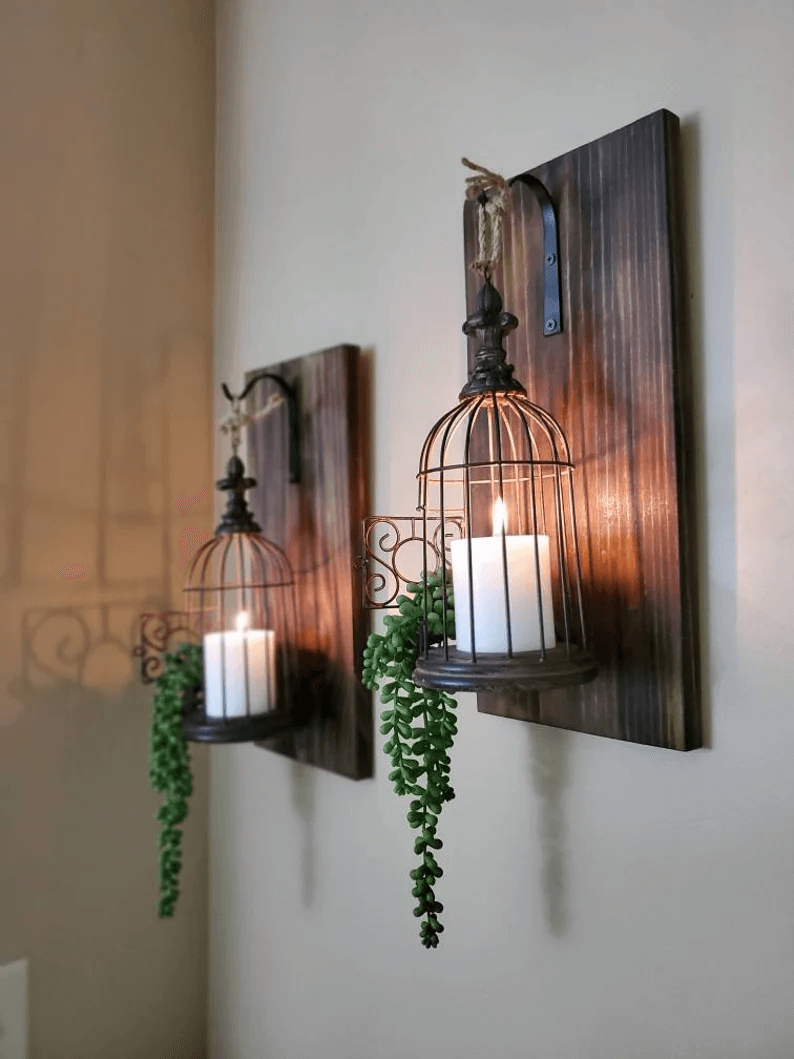 Turn off the lights and indulge in the soft amber glow meandering its way across the room from this gorgeous set of birdcage candle holders. Secured on a sturdy wooden back, these farmhouse beauties create a gentle relaxation as you settle down for the evening.
36. Favorite Place to be Bedroom Sign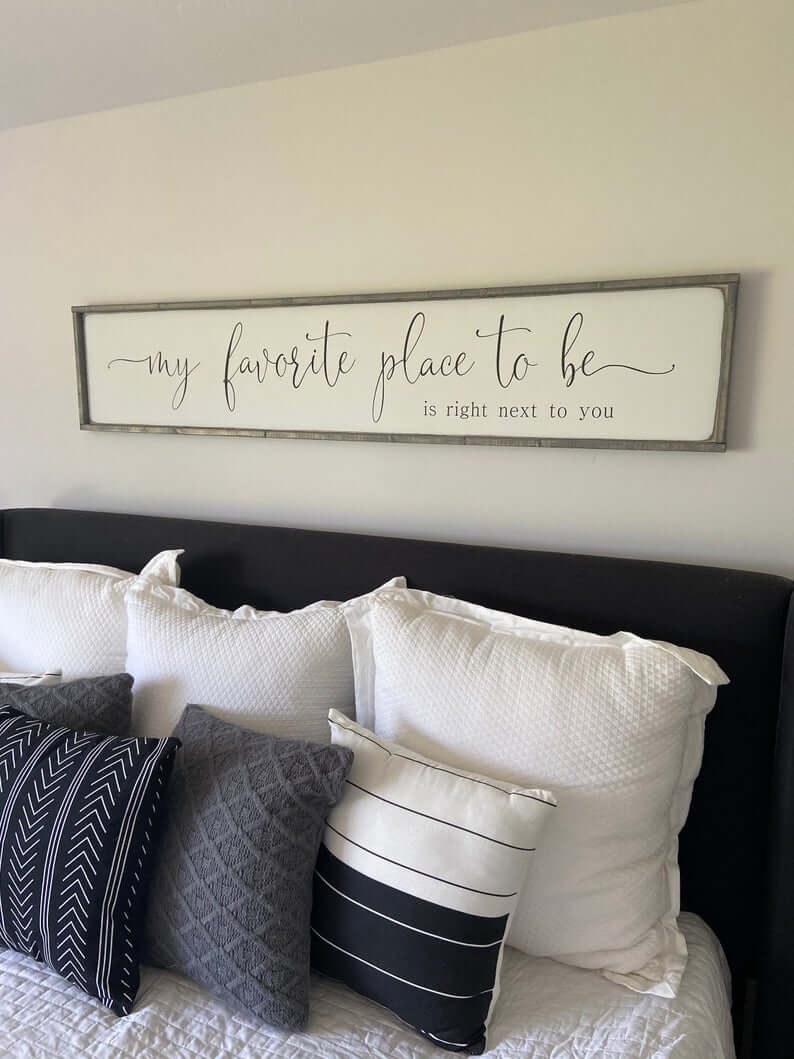 Declare your favorite place to be with this above the bed sign. It's a classic piece of wall art that focuses on the cuddle-worthy couple residing below. A perfect addition to a modern farmhouse master bedroom for the hopeless romantic soul.
37. Romantic Boho Blush and Gold Dreamcatcher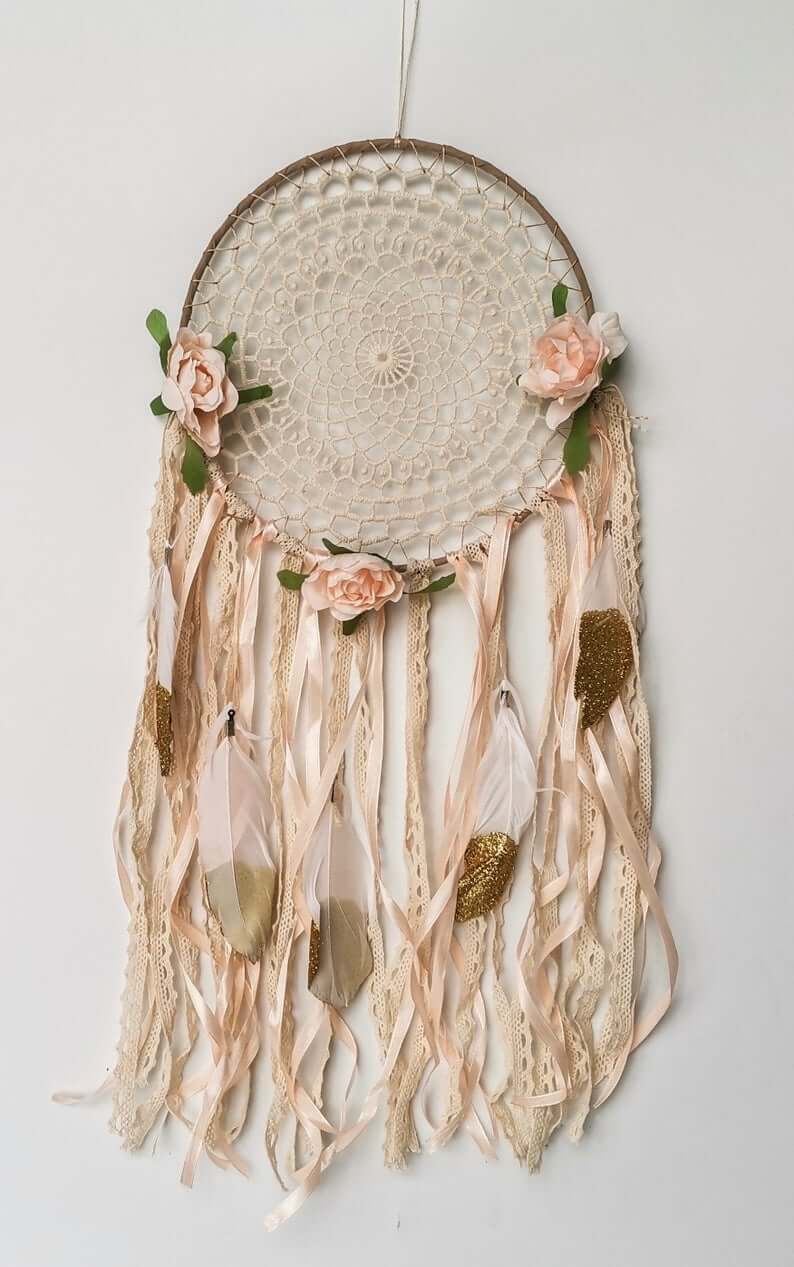 Catch the dreams floating around your bed with this beautiful blush and gold dreamcatcher. Hanging in your bedroom, it offers a soft and romantic decorating touch to the space without going overboard. Drift off to sleep without a care in the world with this artistically woven wall art piece.
38. Key to My Heart Golden Padlock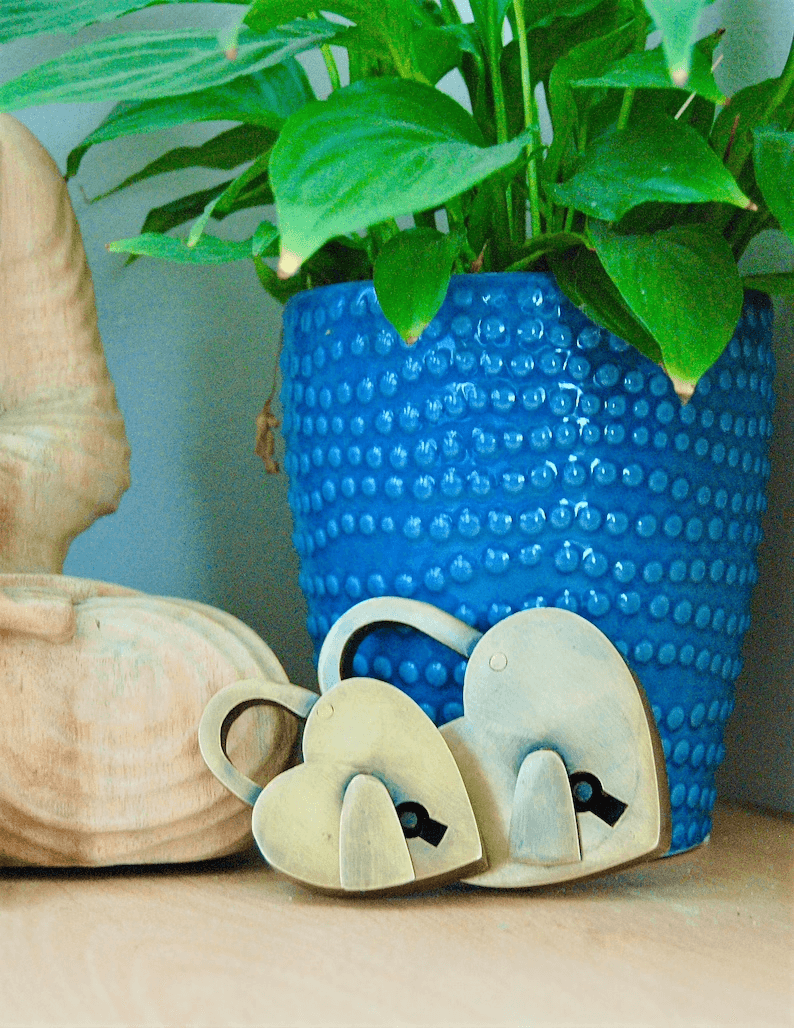 Here's the key to your heart to freely give away to that special someone. Let the one that speaks to your soul unlock your heart with this shiny and fun decorating touch that makes a wonderful gift for an anniversary.
39. Slim Miniature Pink Taper Candle Romantic Bedroom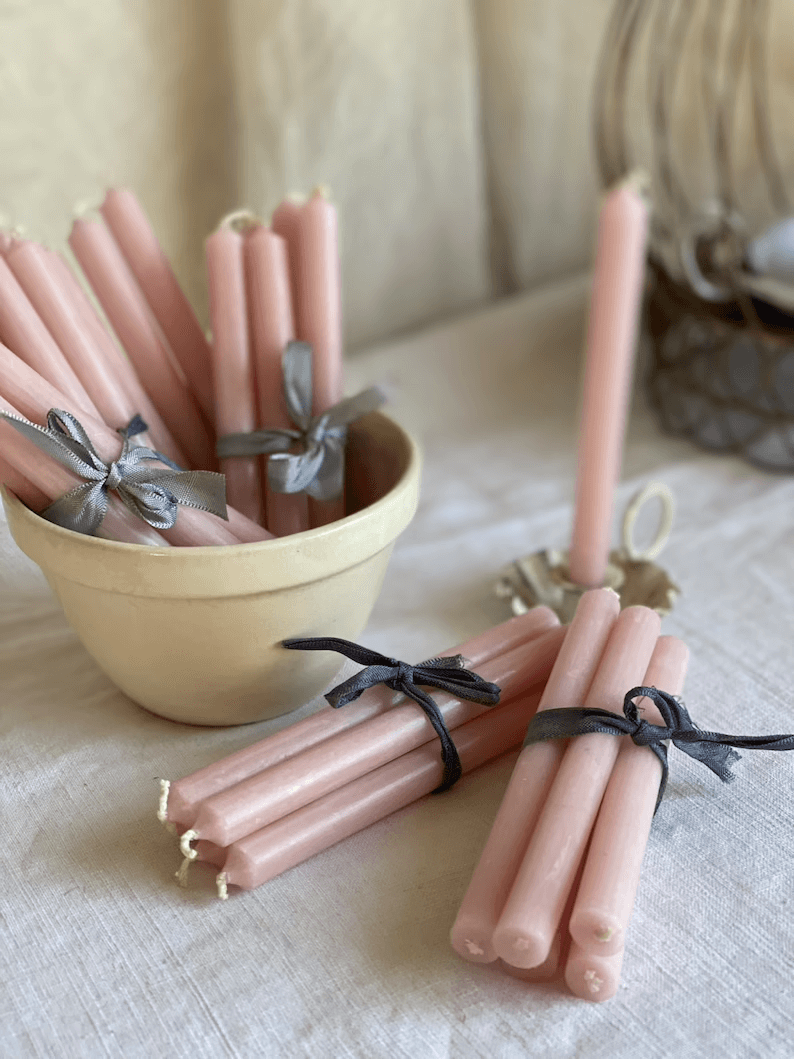 Light up the night with these slender pink taper candles to set the mood for a romantic night with your better half. With just the right amount of light, these miniature candles cast the perfect silhouettes as you embrace through the night. Line them around the room for complete captivation.
40. Red and Pink Felt Confetti Hearts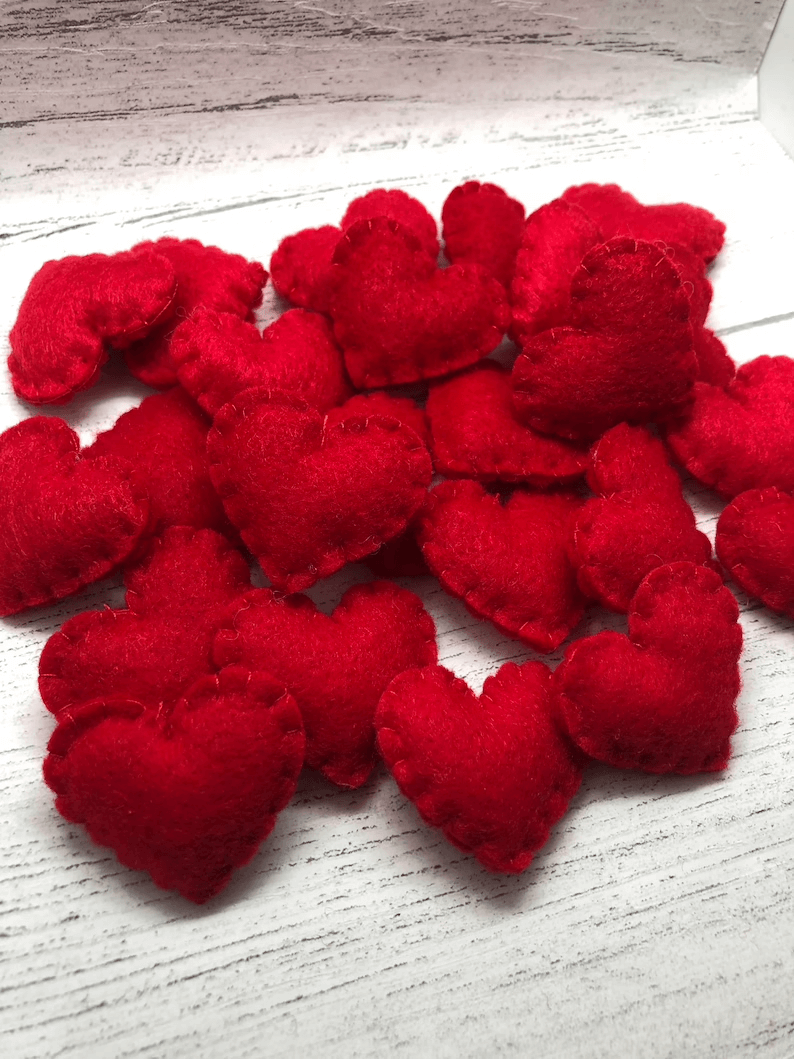 Sprinkle some love all over the room with these darling red and pink confetti hearts handmade from felt. The pretty hues of reds and pinks magically combine to give off that Valentine's Day vibe to bring a more romantic state of mind to your home. Place them on the nightstand and all over the bed for a total look.
41. Victorian Romance Blush Pink Flower Garland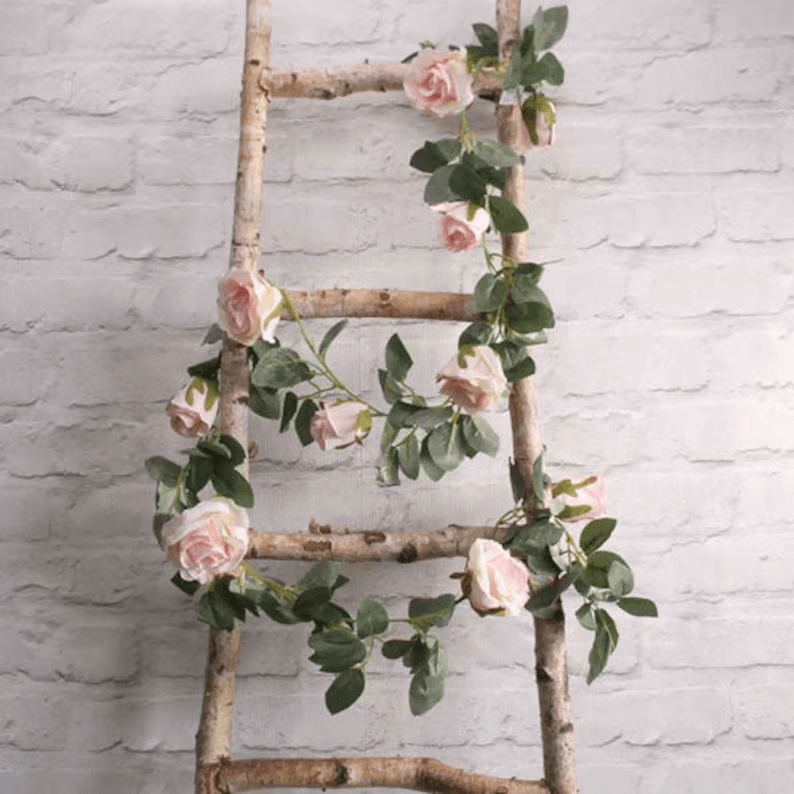 Wrap your bedposts with this romantically infused pink flower garland. You'll enhance your master bedroom with some whimsical Victorian-era homage as you enjoy the lush greenery with bursts of blush pink blossoms that intermingle to create a soft and gentle romantic bedroom scene.
42. Fabulous Faux Fur Plush and Comfy Rug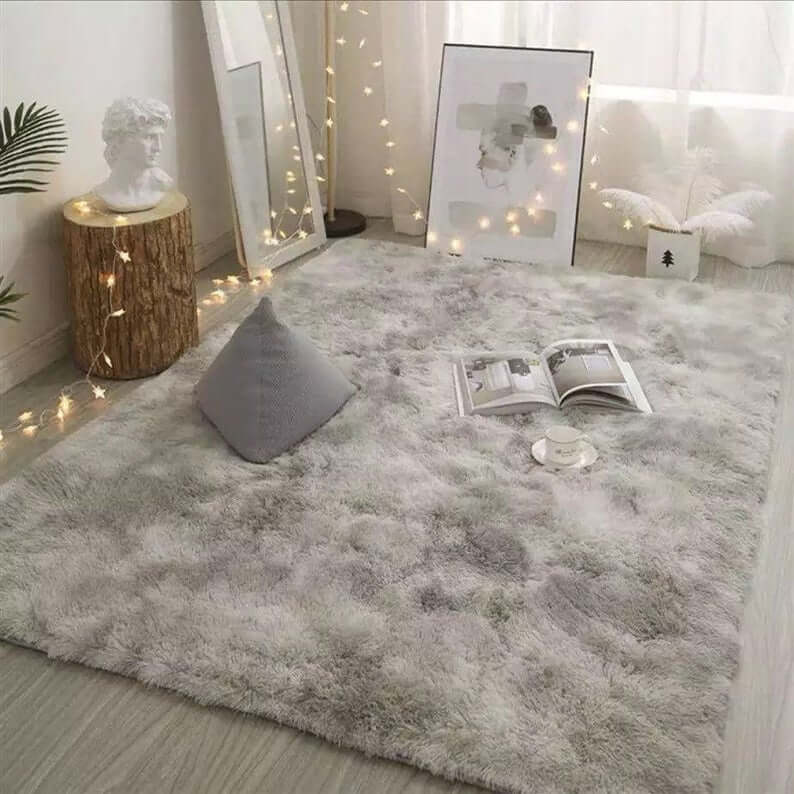 Create a comfortable hang out on the floor with this luxurious faux fur rug. You'll be inclined to stay awhile with its plush comfort as you sink your toes in its richness. Add a few pillows and you'll have a romantic cuddle center for you and that special someone.
43. Master Bedroom Together Wall Art Sign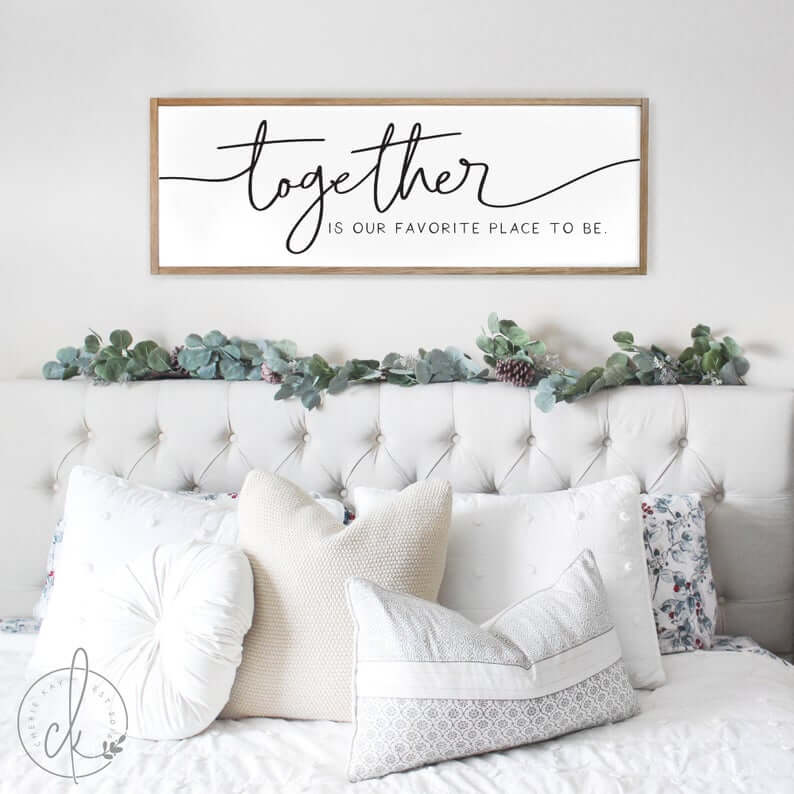 Spending time together is always at the top of your list, so why not make a bold statement in the master with this large wall art sign? Surprise that special someone with this to acknowledge your commitment and serious desire to pursue this lasting and meaningful relationship.
44. Cute Heart Shaped Garland Bedroom Decor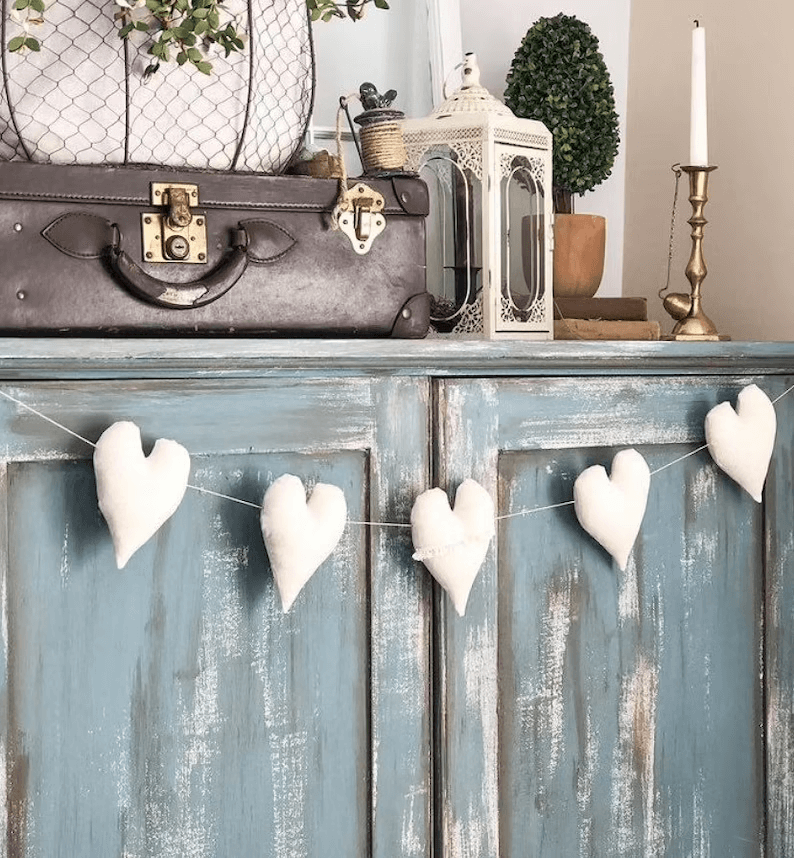 Hang some happy hearts throughout your bedroom with this cute garland. Trim the top of your windows or adorn the head of your bed with these soft and squeezable hearts on a string. Keep them up all year or show them off for special occasions.
45. Rose Gold Painted Dresser with Mirror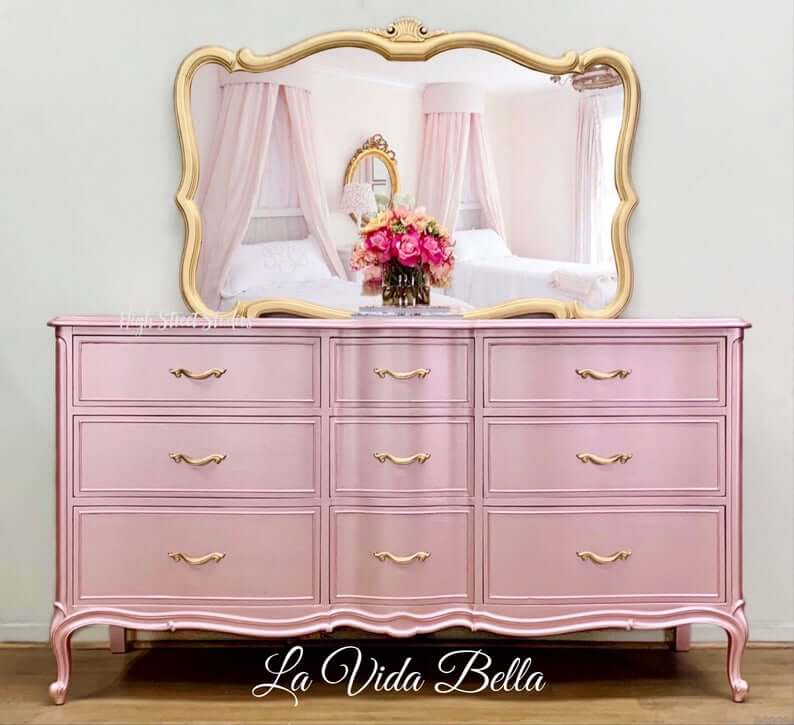 Bring some pink into the bedroom in a big way with this painted dresser and mirror combination. You'll relish the beauty of the gold hardware details that pop and enhance the splendid simplicity of this romantic furniture piece.
46. Bouquet of Roses Scented Candles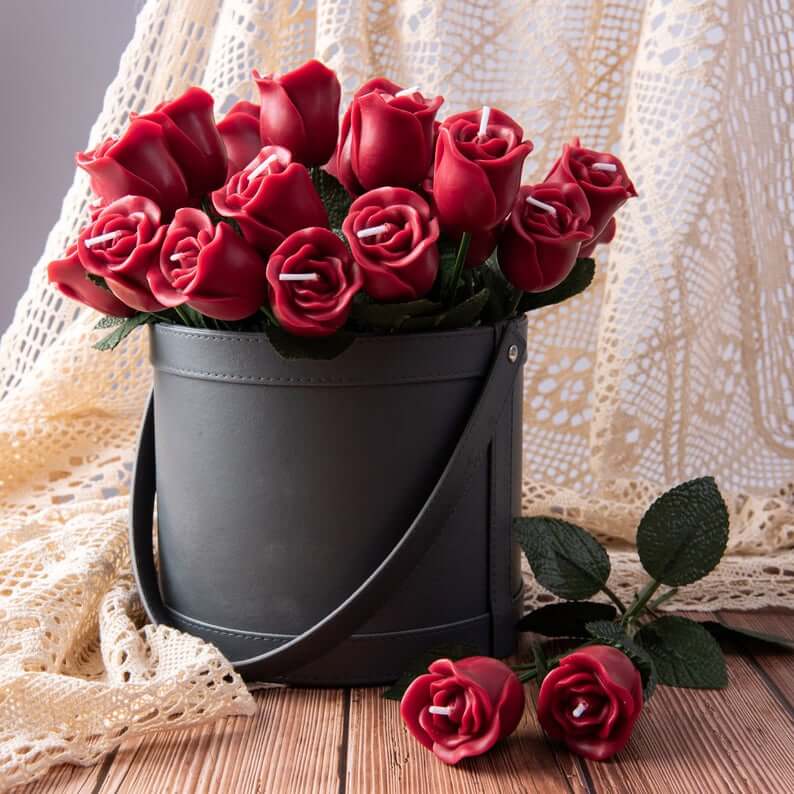 The look and smell of roses without the need for water. Decorate your room with this lush bouquet of rose candles to bring some delightful fragrance into your love nest. Light a few to further enhance the mood.
47. Starry Night Dreamy Bedroom Curtains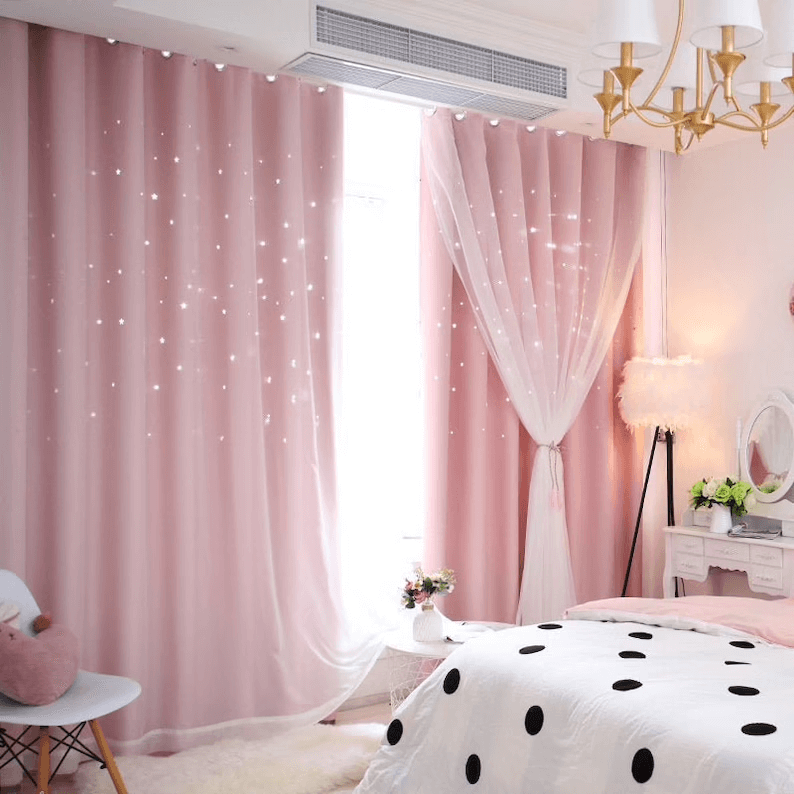 Rest under the stars in the privacy of your own bedroom with these stunning star-infused curtains. Pick your favorite color to enhance your bedroom and let the stars do all the work in slipping you off to sleep for a restful night of slumber.
48. Cute Candid Metal Photo Booth Picture Display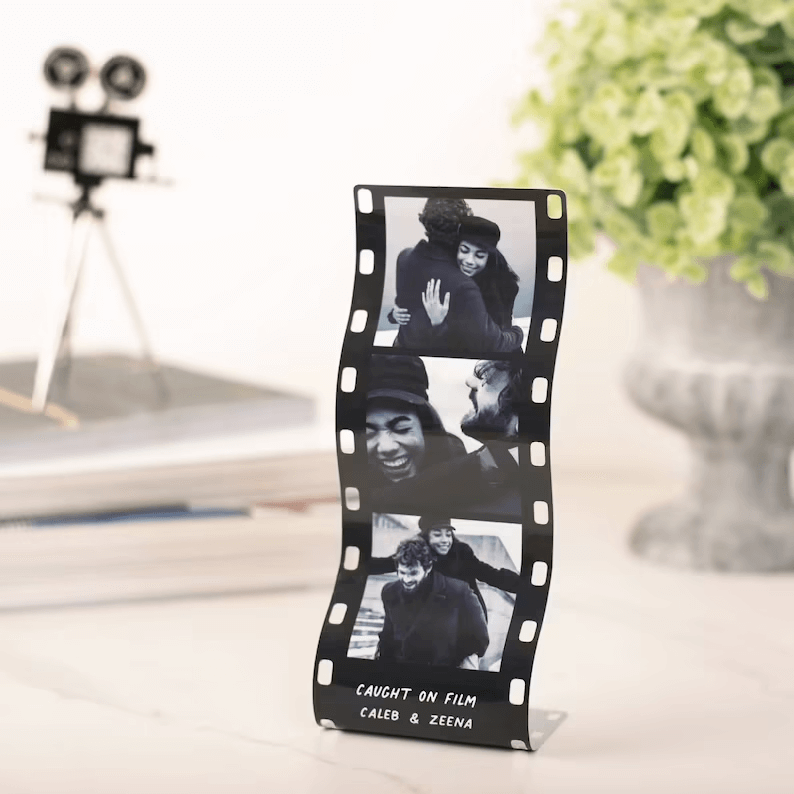 Capture the nostalgic beauty of your personal romance with this vintage-styled metal photo booth picture reel. Celebrate a special moment by highlighting the day with this creative and custom gift idea.
49. Always in my Heart Wall Art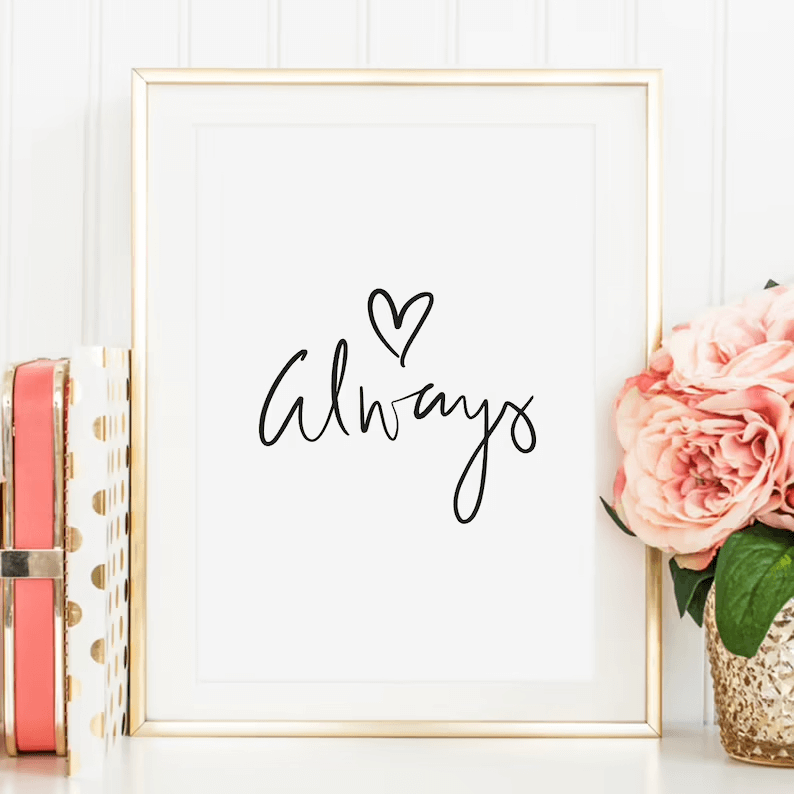 Classic and simply stated, this heart wall art features the word always to center your mantra on the inept eternal love you feel. Hang this in the bedroom to serve as a visual reminder of your cherished vows for better or worse, richer or poorer, and in sickness and health.
50. Stamped and Stacked Kiss Me Goodnight Books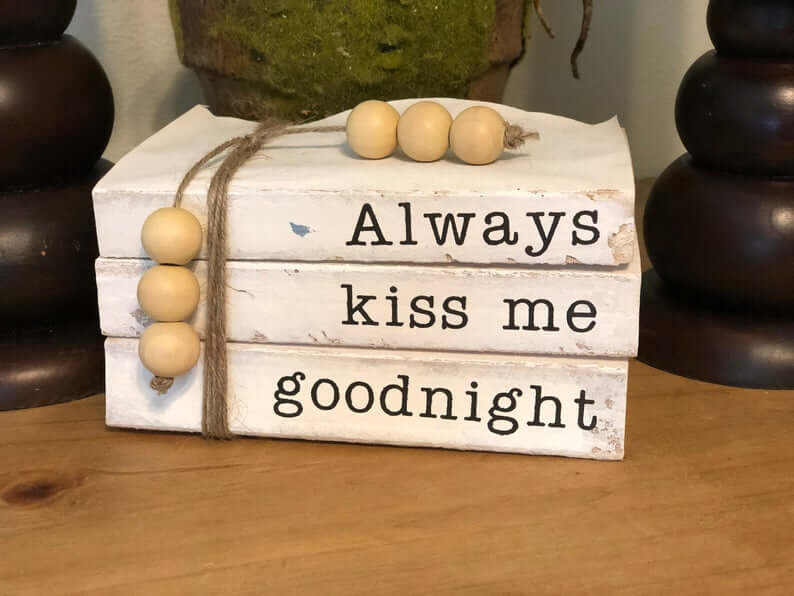 Set this terrific trio on your bedside table to add some charm and love to the room. The tender and gentle sentiment of "always kiss me goodnight" is plain to see as it's clearly written on the spine of these books. Place a small vase of flowers beside it or a single stem rose on top for a total look.
51. Personalized Always You Wooden Wall Art Sign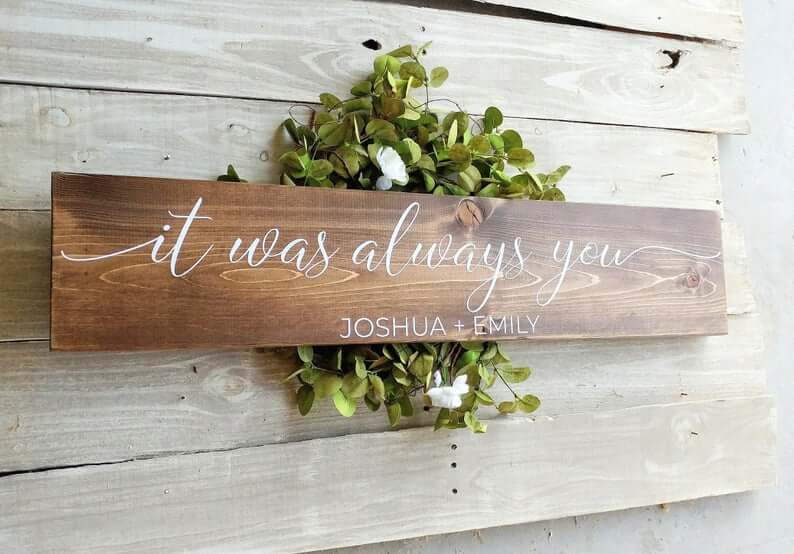 Add some creative customization to the wall art in your bedroom with this "always you" sign that features the couple's name at the bottom. Hang it above the bed or rest it on the top of the dresser and you'll smile each time it catches your eye as you enter the room.
52. Love Filled Oil Lamp Mason Jar Box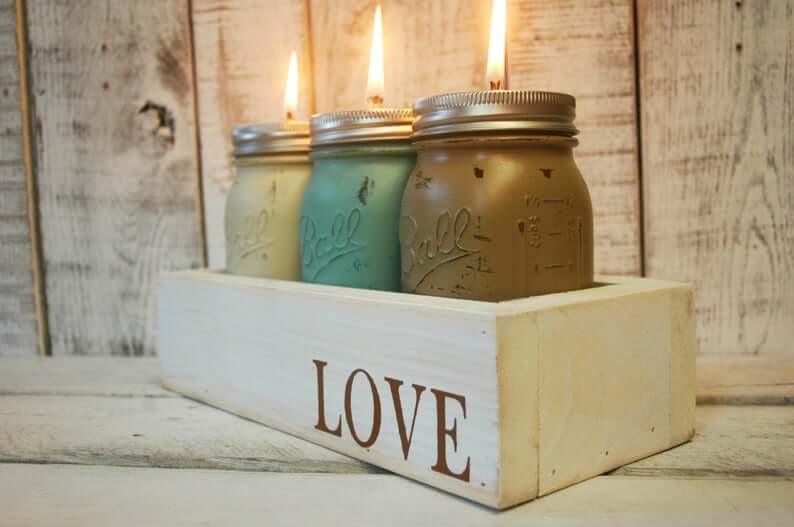 This dainty love box is filled with a trio of mason jar oil lamps to add a soft glow to your master bedroom. Light one or all three for some added charm to your romantic and rustic farmhouse bedroom.
53. Romantic Rope the Moon Love Print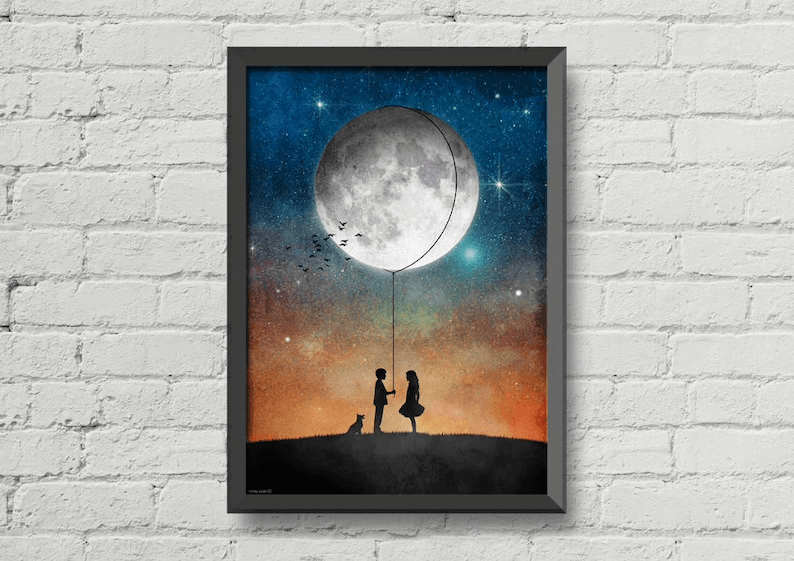 Just like George Bailey lassoed the moon in "It's a Wonderful Life," you can show your love with this lovely moon print. When the sky's the limit for expressing your love, this print is perfect for declaring your hopelessly romantic feelings to the love of your life.
54. Love Letter Repurposed Heart Garland String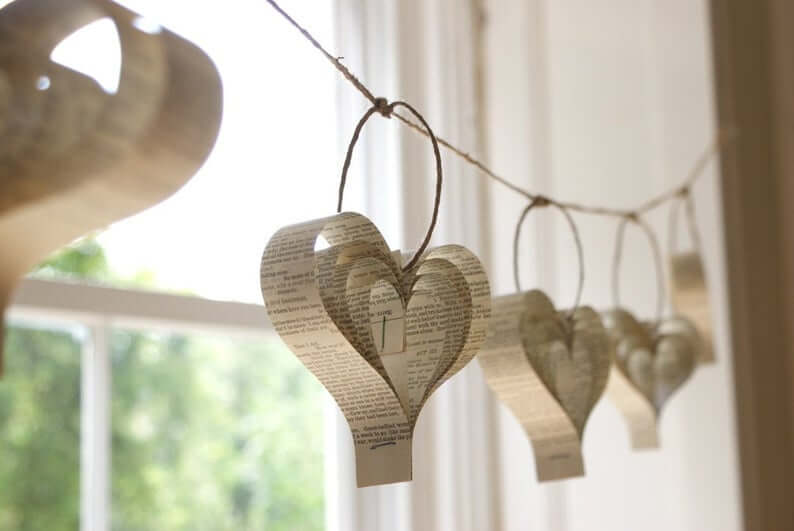 Say it with a sonnet as you declare your love with this gorgeous heart garland created from the pages of Shakespeare. Let love be your guide as you deliver a unique decoration that exudes the passion of a timeless masterpiece in a reimagined style.
55. Lovely French Country Rose Bronze Chandelier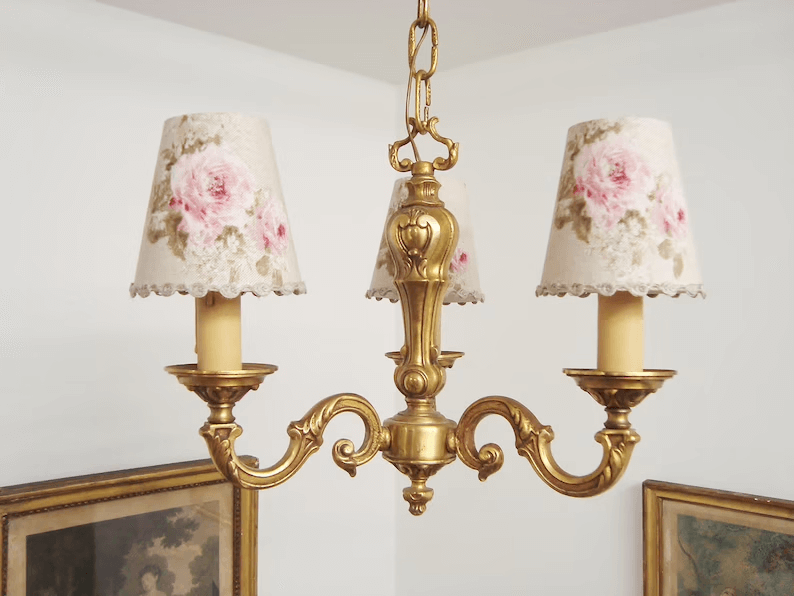 Light up the room with a soft touch of love with this endearing French country lamp bronze chandelier. The trio of the country rose shades casts an inviting cozy comfort to your bedroom. With a bronze fixture, the beauty of the light and the country flowers are sure to catch your eye.
56. Personalized Etched Photo Bedside Table Lamp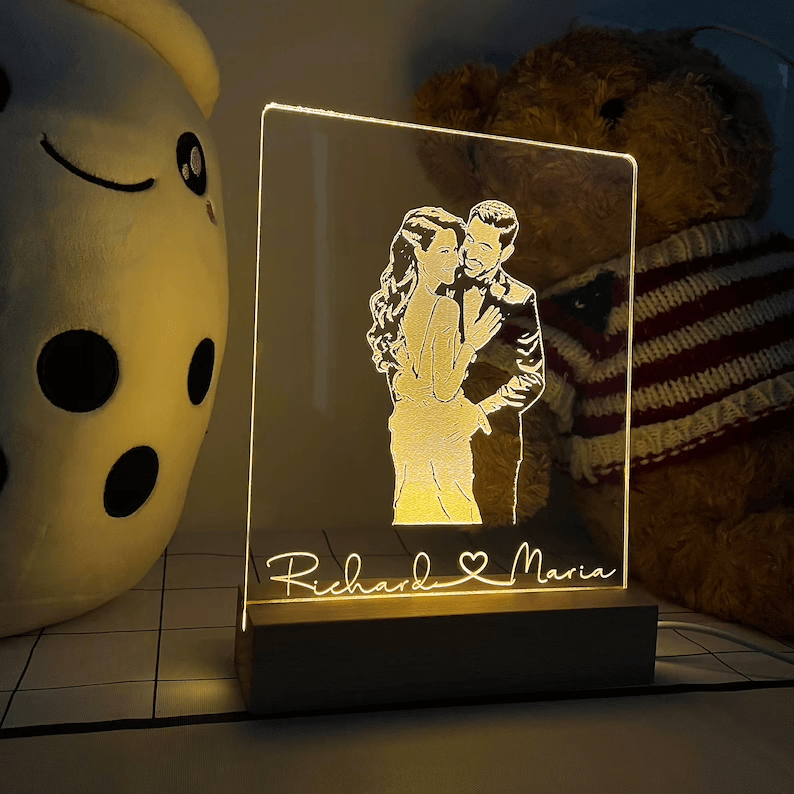 Give the perfect gift to the perfect couple with this etched acrylic bedside lamp. Feature a favorite picture of the duo with their names engraved below. It's a fantastic way to celebrate the love between two soul mates.
57. Illuminated Love Box Bedroom Decor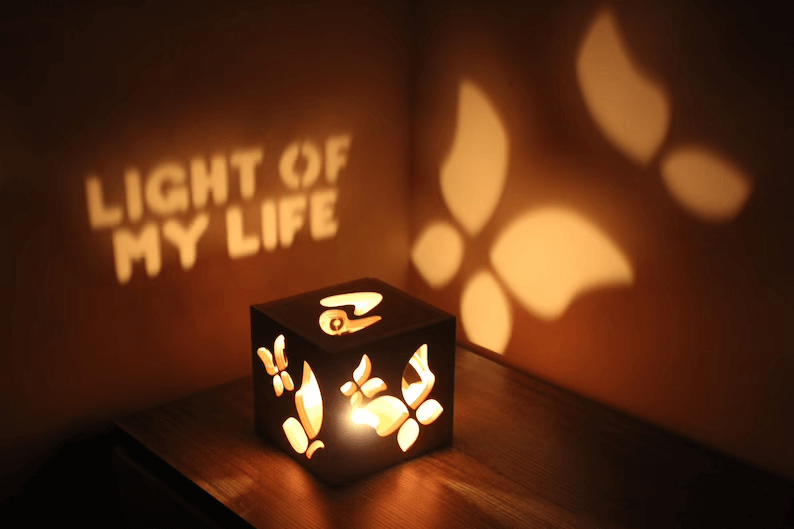 Add a soft light into your bedroom that sends a clear message with this illuminated love box. The pretty cutouts cast lovely shapes and a sweet sentiment onto the wall that's easy to see. Love is in the air with this love box bedroom decor.