We all secretly dream of a bedroom right out of our favorite novels, films, and fairy tales; a room where Elizabeth Bennet would pen letters to her Darcy or a Hollywood starlet would ready herself for a romantic tryst. Regardless of your budget or personal style, the bedroom of your dreams is more than obtainable.
25+ Romantic Bedroom Decor Ideas On A Budget That Will Leave You Breathless

Thrift store finds, DIY how-to's, and repurposed treasures are making big headlines these days in the design world, and it's easier than ever to create a breathtaking space without the expensive aid of a professional. These romantic bedroom decor ideas on a budget feature everything from classic estate furnishings to uniquely trendy implements (who would have thought antique doorknobs could make such fantastic necklace hangers?), and are deceptively simple to curate.
Now is the perfect time to reassess that tired old vanity, plain bedside table, and blank wall space with these ingenious–and unapologetically romantic–ideas. From flower garlands to gilded mirrors, and even your own constellation of hanging lights: you'll be basking in your own poetic abode in no time.
1. Homestead Chic Romantic Bedroom Decor Ideas On A Budget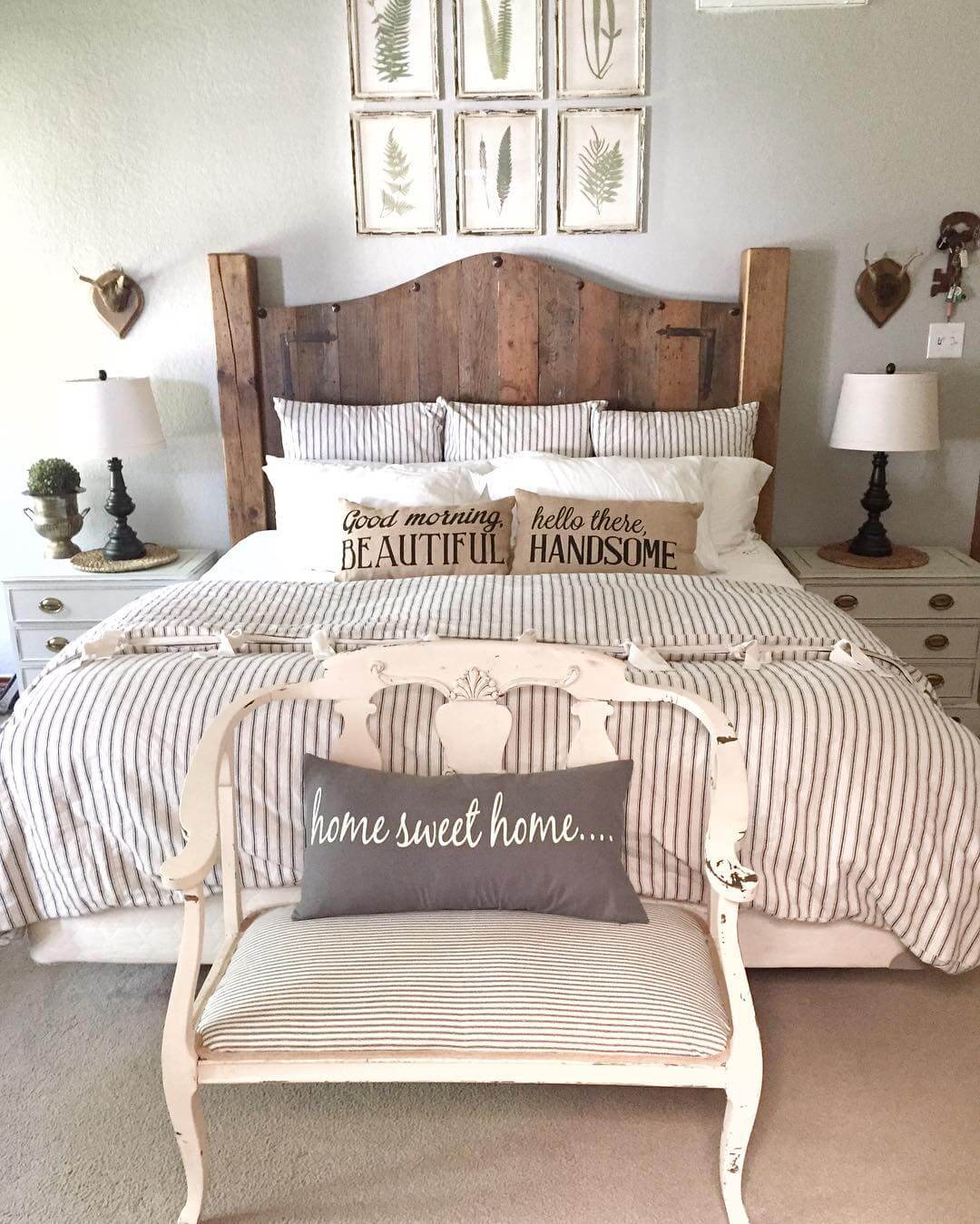 2. Sweetheart Initials Framed Wall Letters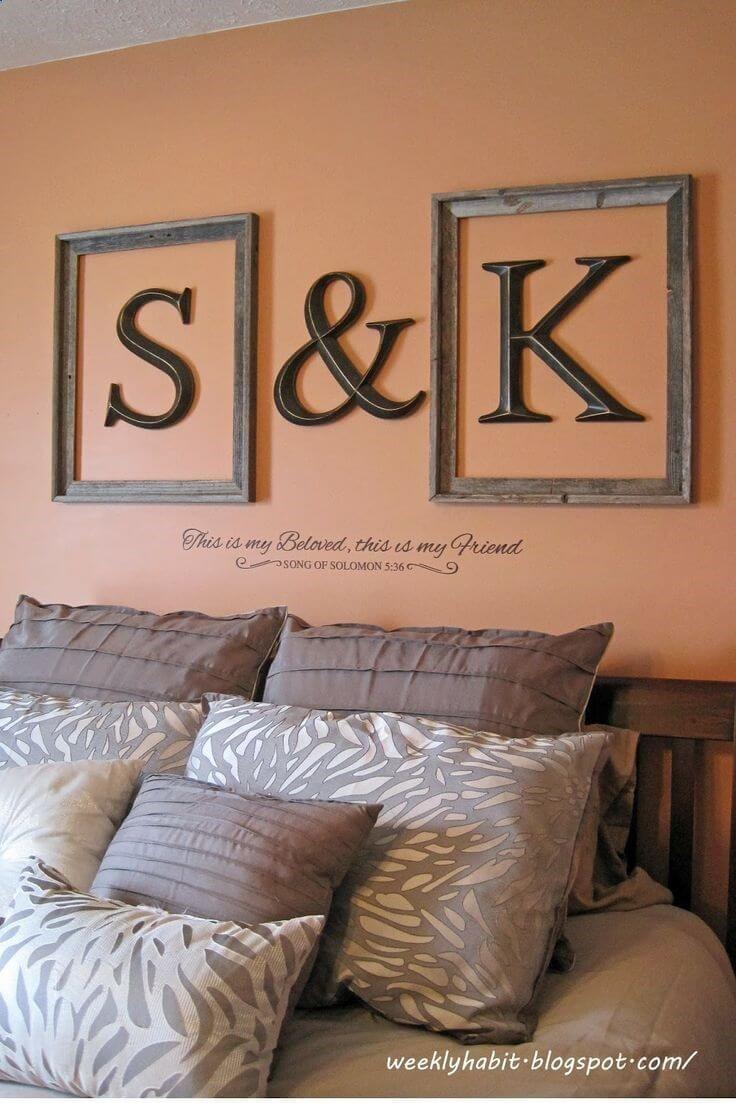 3. Norwegian Hideaway Ivory and Fur Bedroom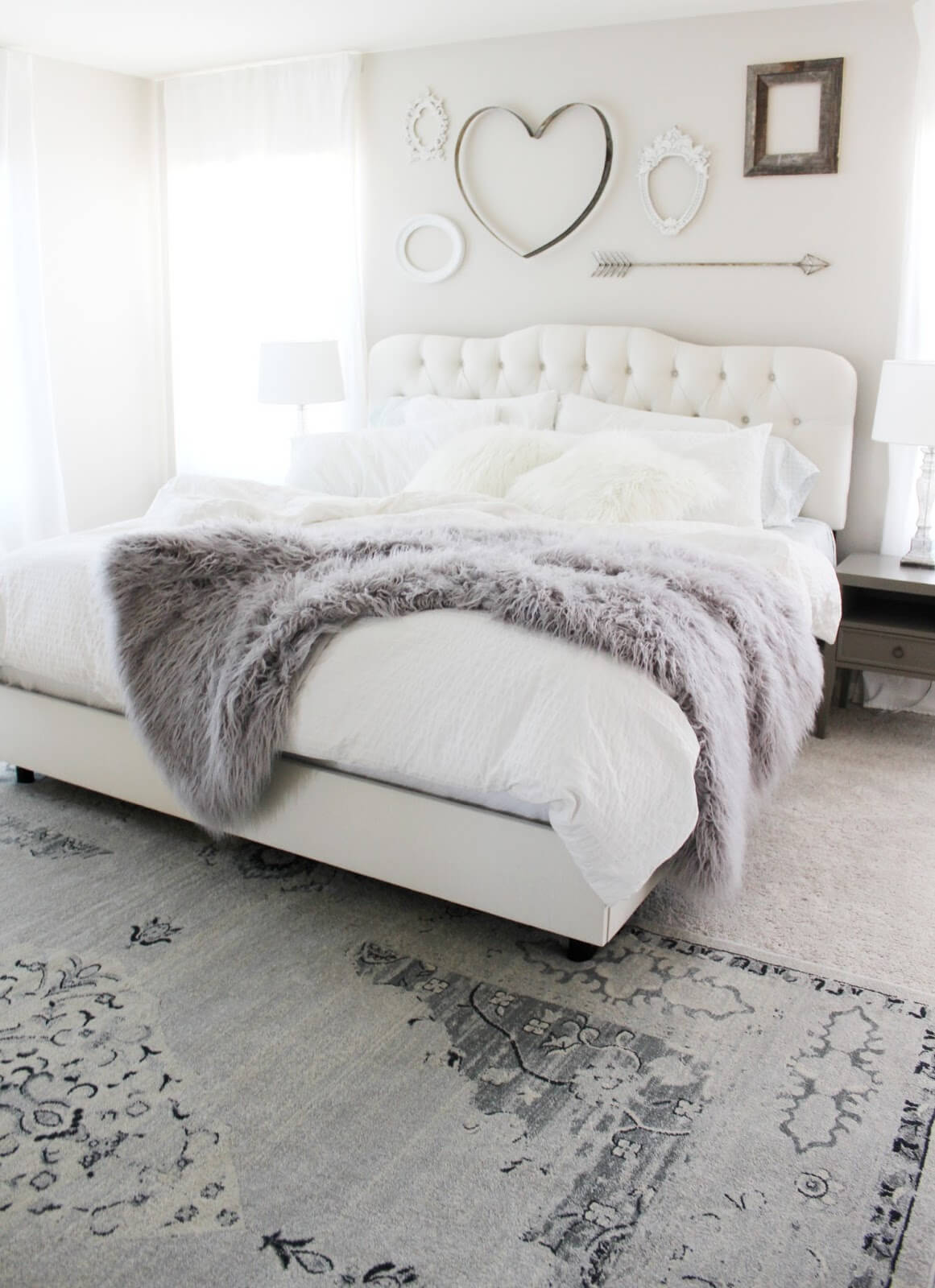 4. Chapel Ambiance Glass-Encased Candles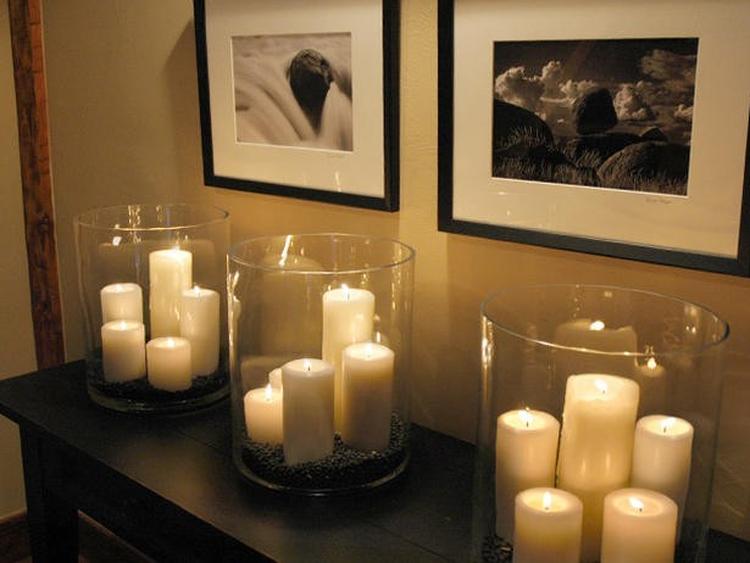 5. Bedside Cottage Antique Implements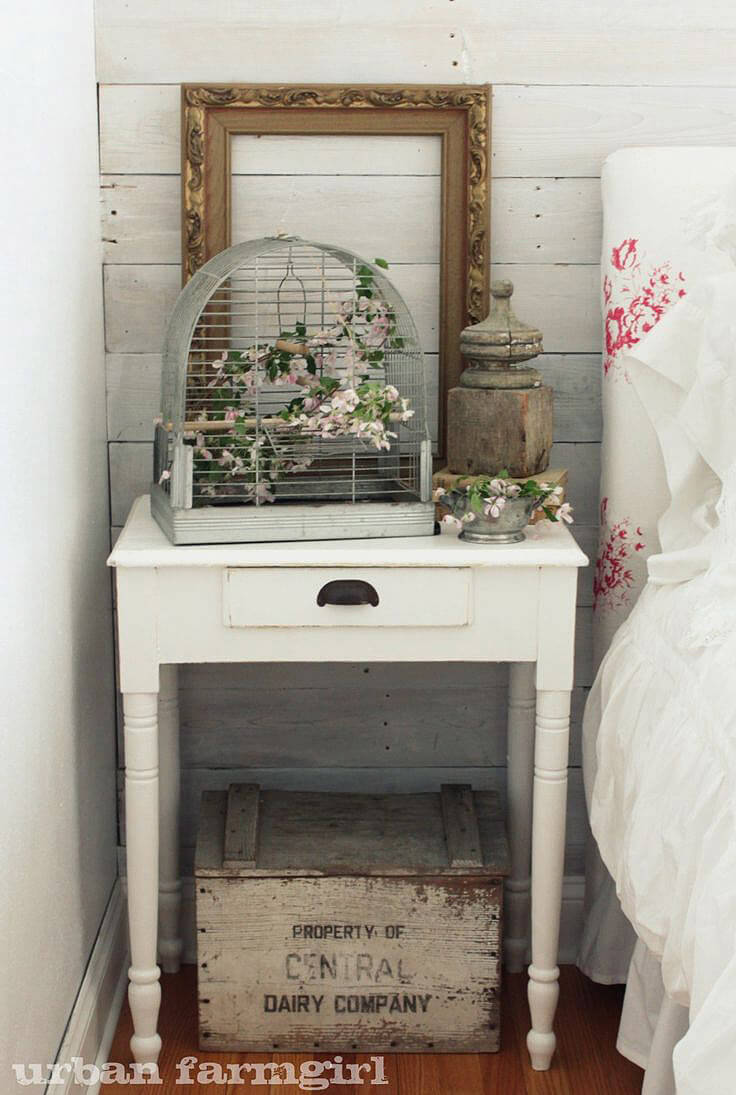 6. Through The Looking Glass Updated Baroque Mirror Set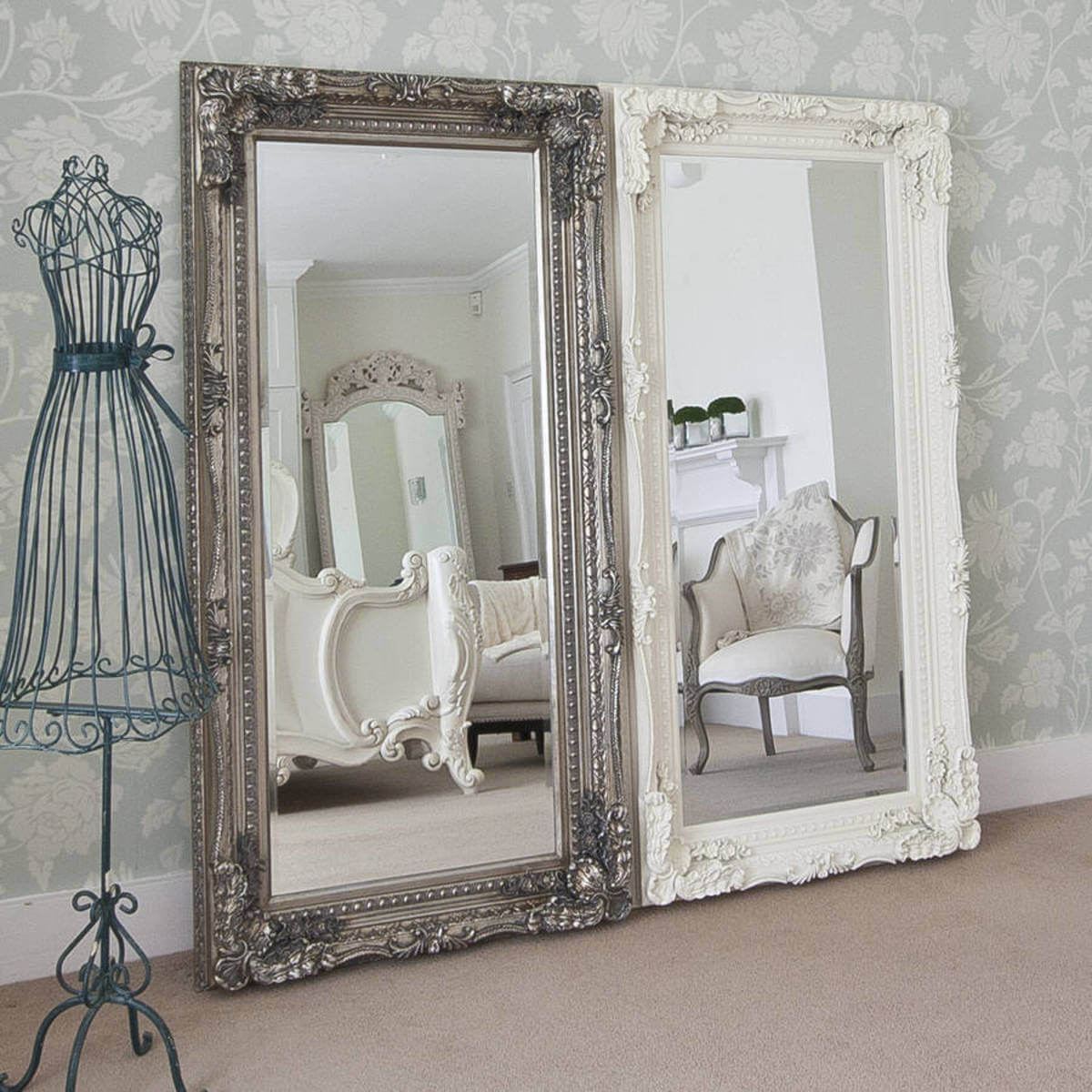 7. Hanging Net-And-Veil Northern Lights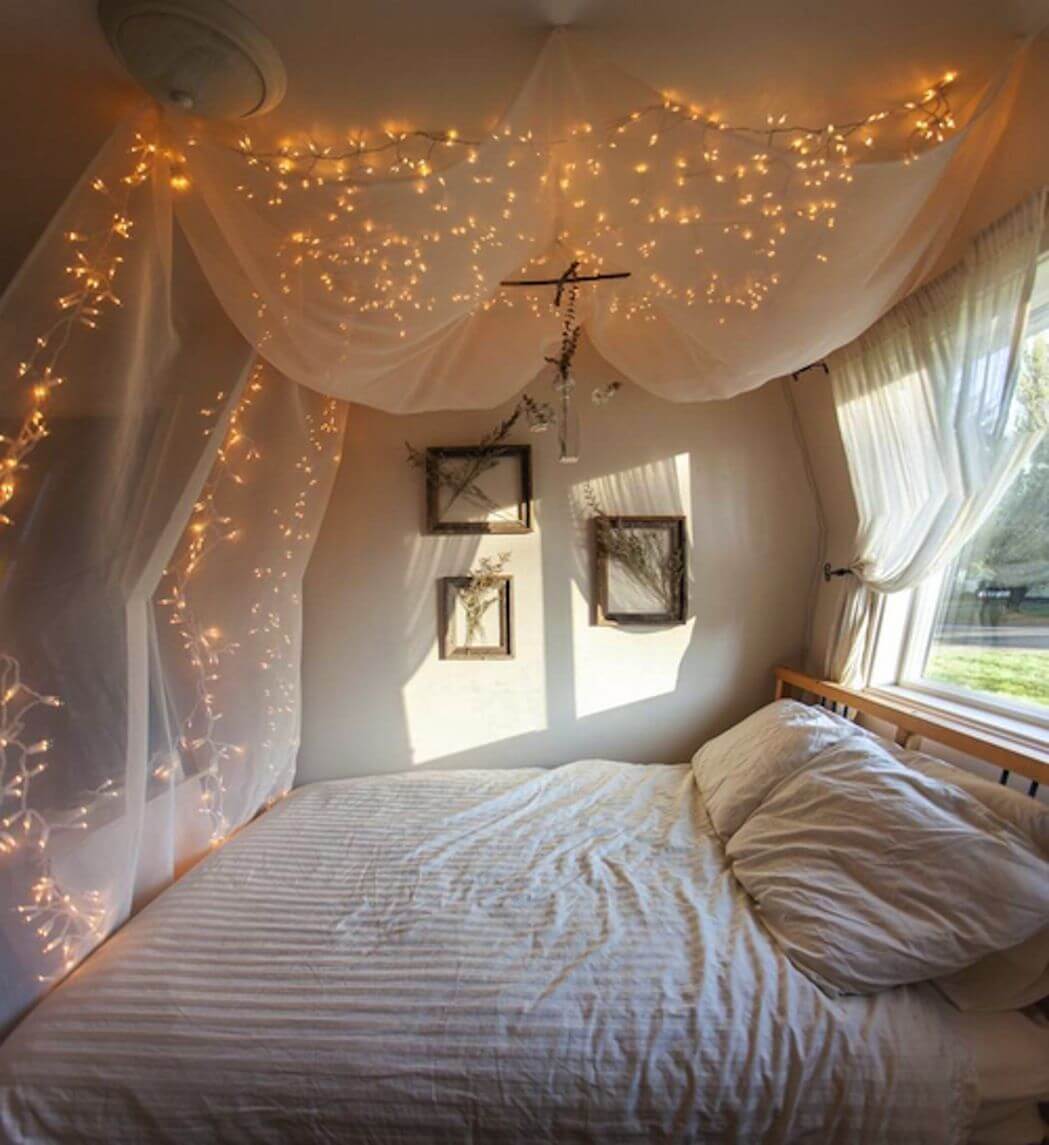 8. Lover's Gallery Black And White Wall Prints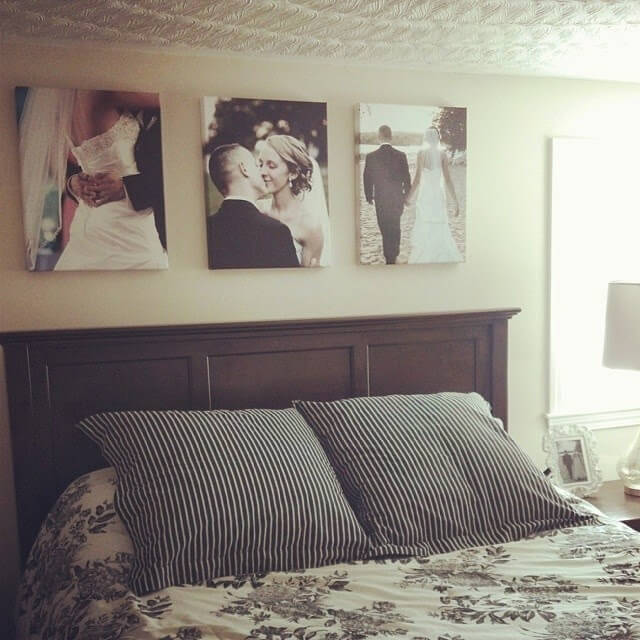 9. Sheer Palisade Estate Curtains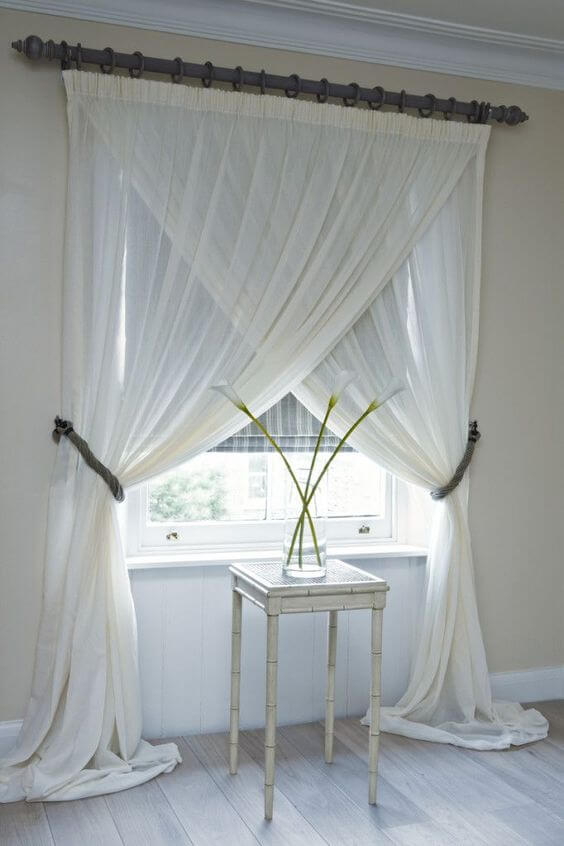 10. Handwritten Wooden Love Letter Tablet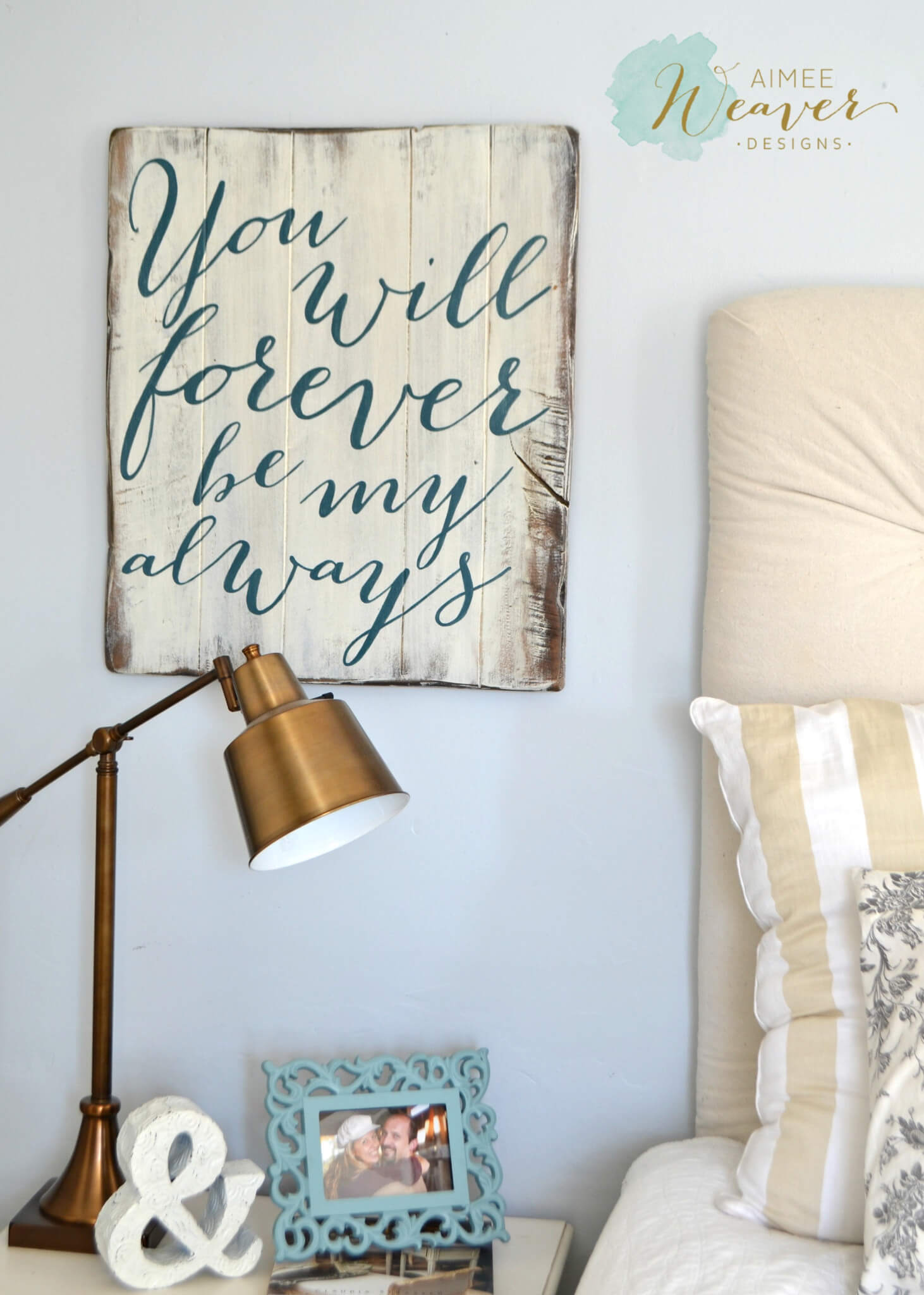 11. Bella Rosa Mirror Garland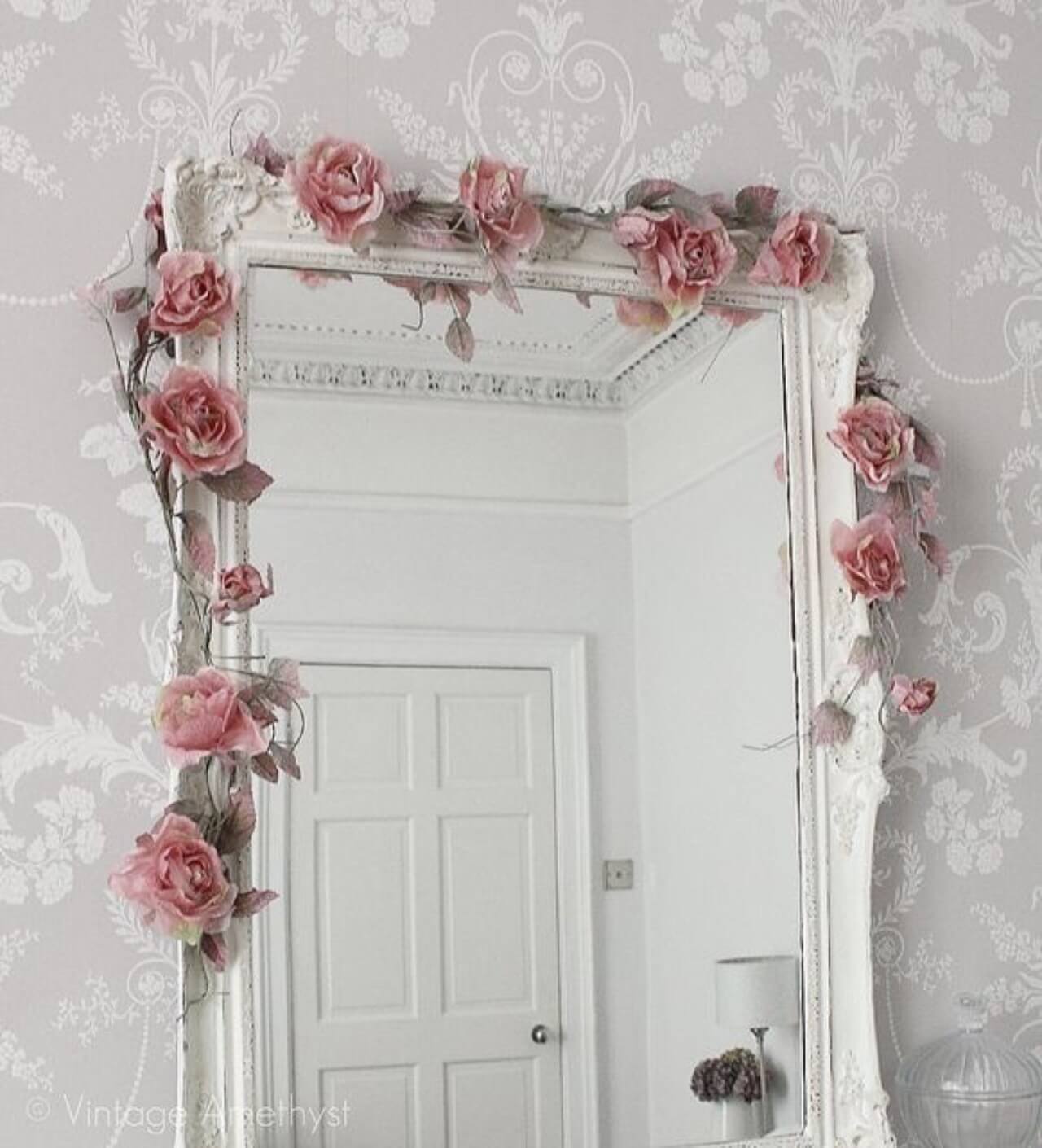 12. DIY Illuminated Birdcage Lantern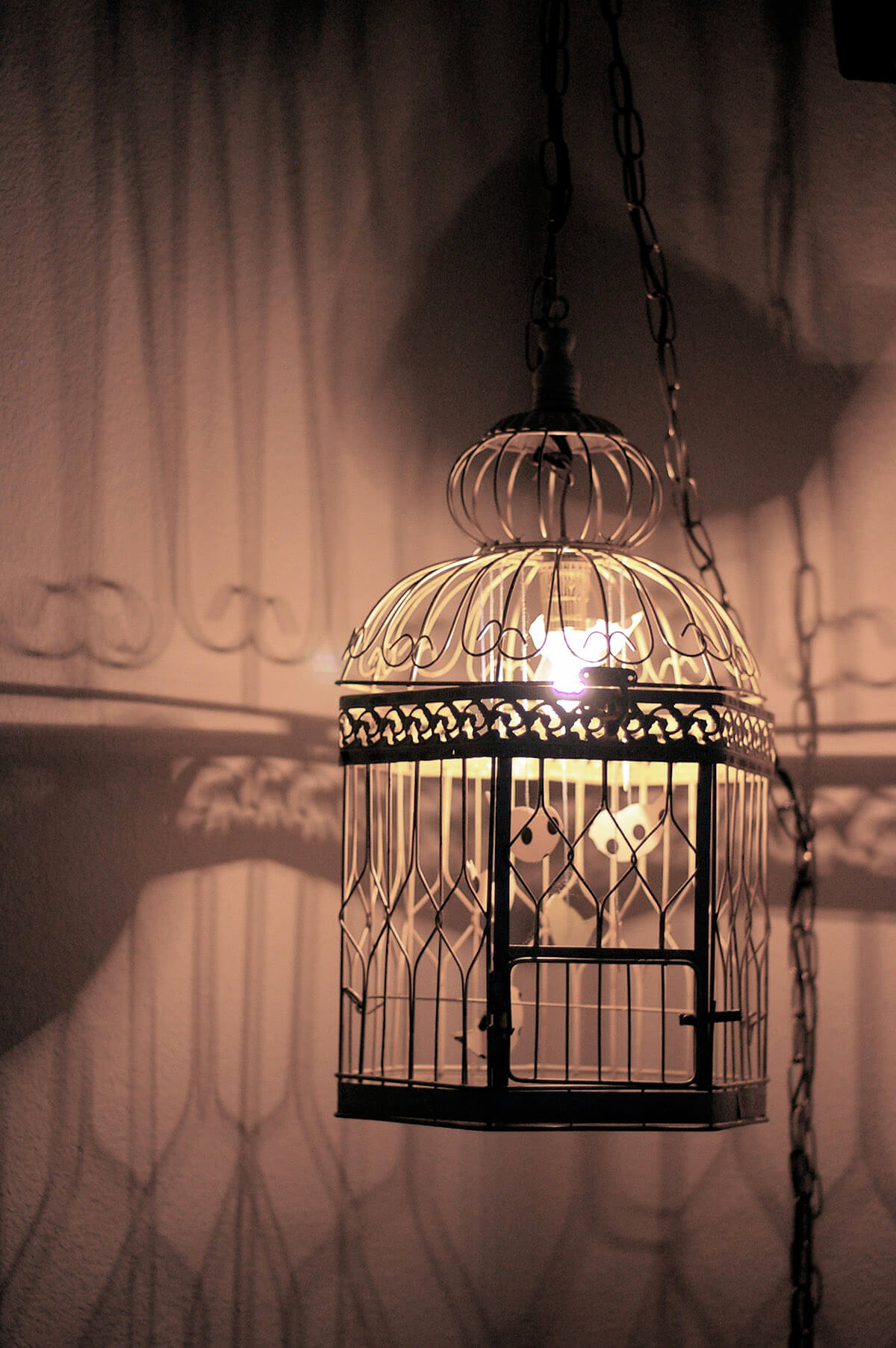 13. Pantry Pink Refurbished Cabinet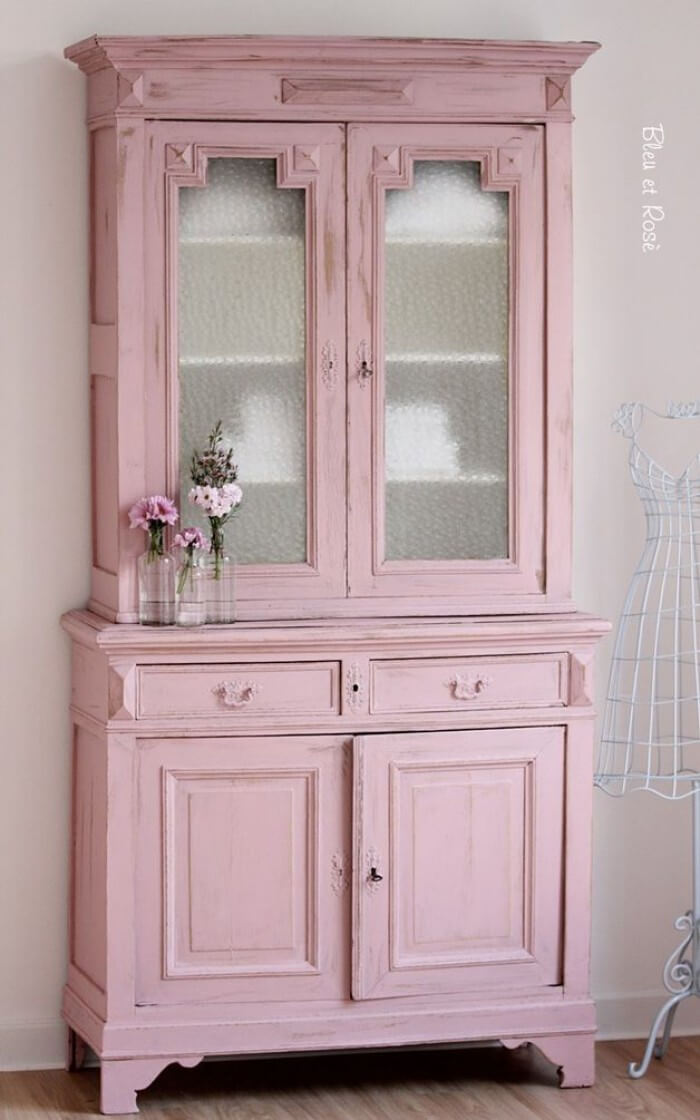 14. Shabby Versailles-Inspired Bedroom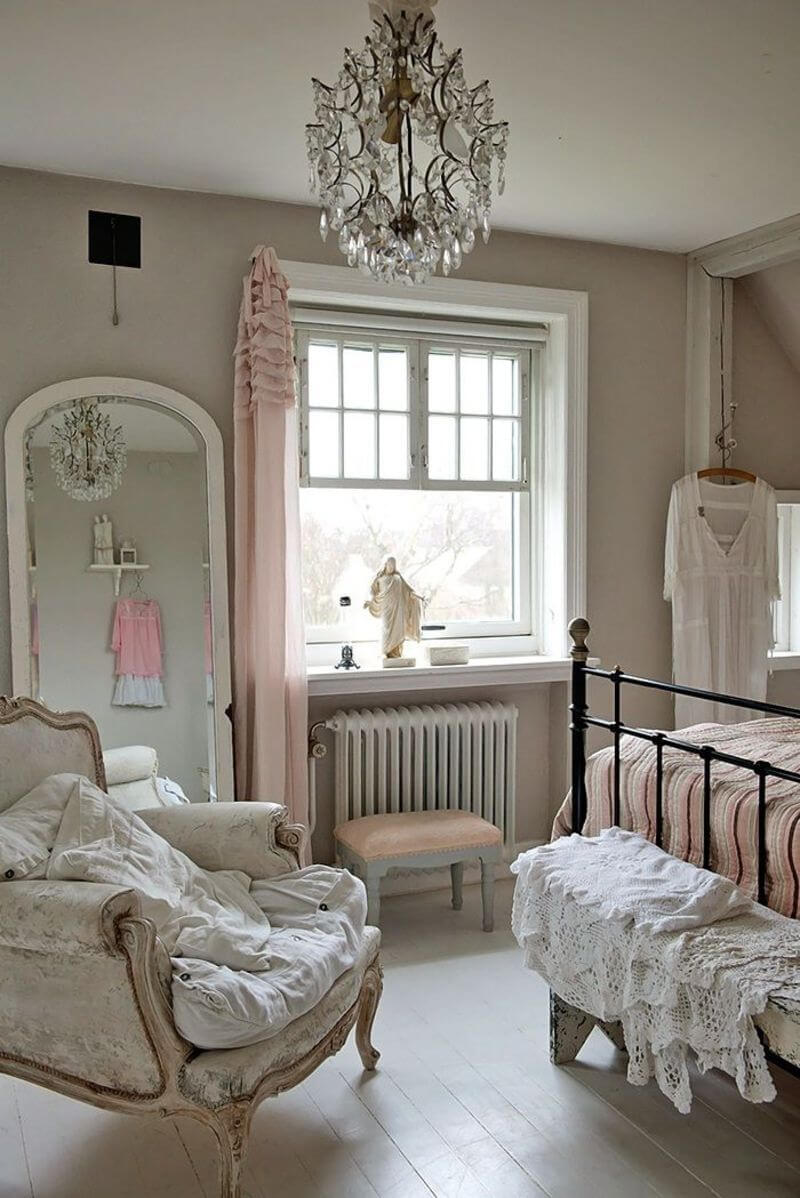 15. Nouveau Bohemia Royal-Hued Bedroom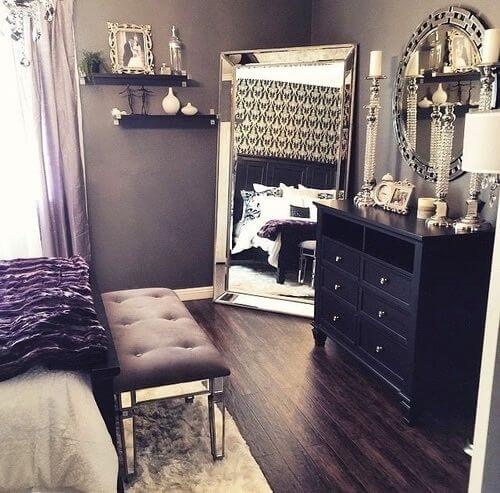 16. Thrift Store Splendor Repurposed Decor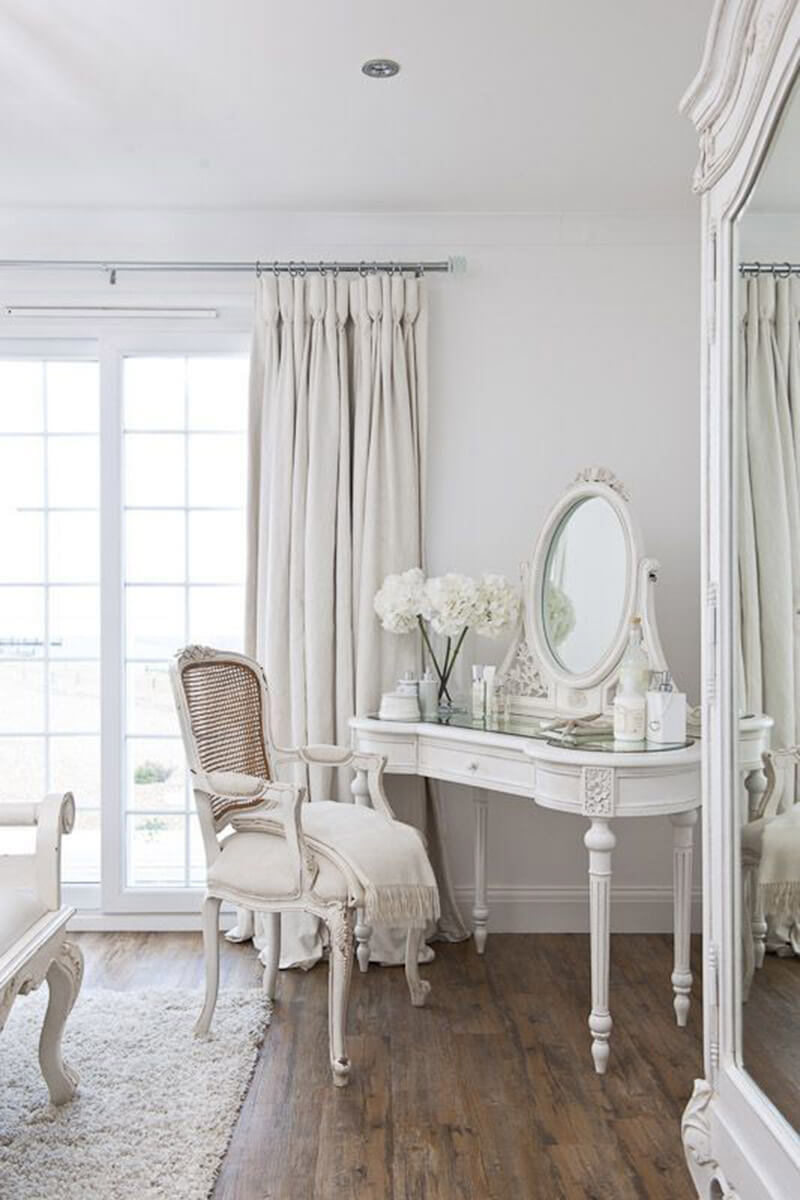 17. Fanciful Farmhouse Repurposed Barn Door Head Board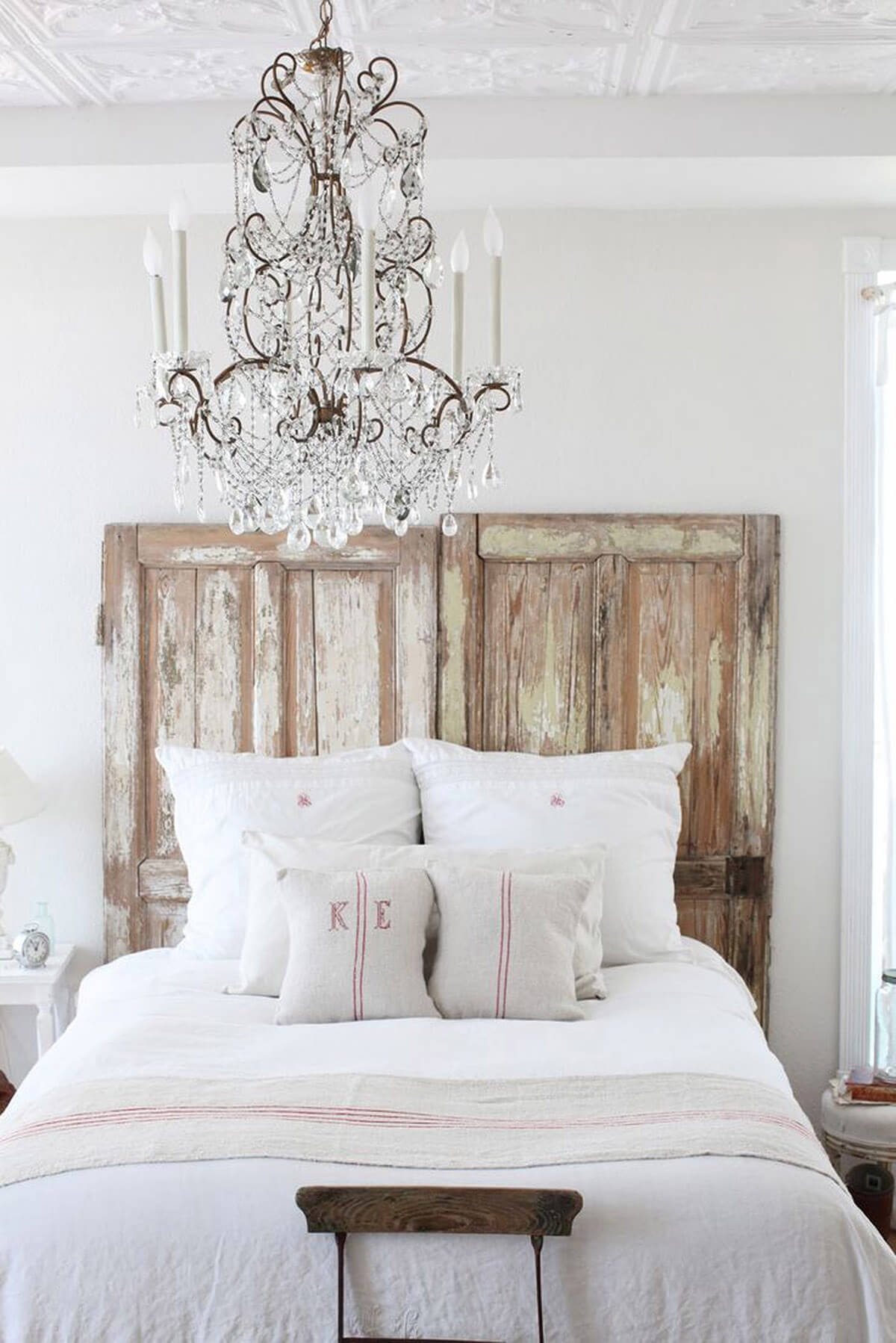 18. Simple Winter Wonderland Abode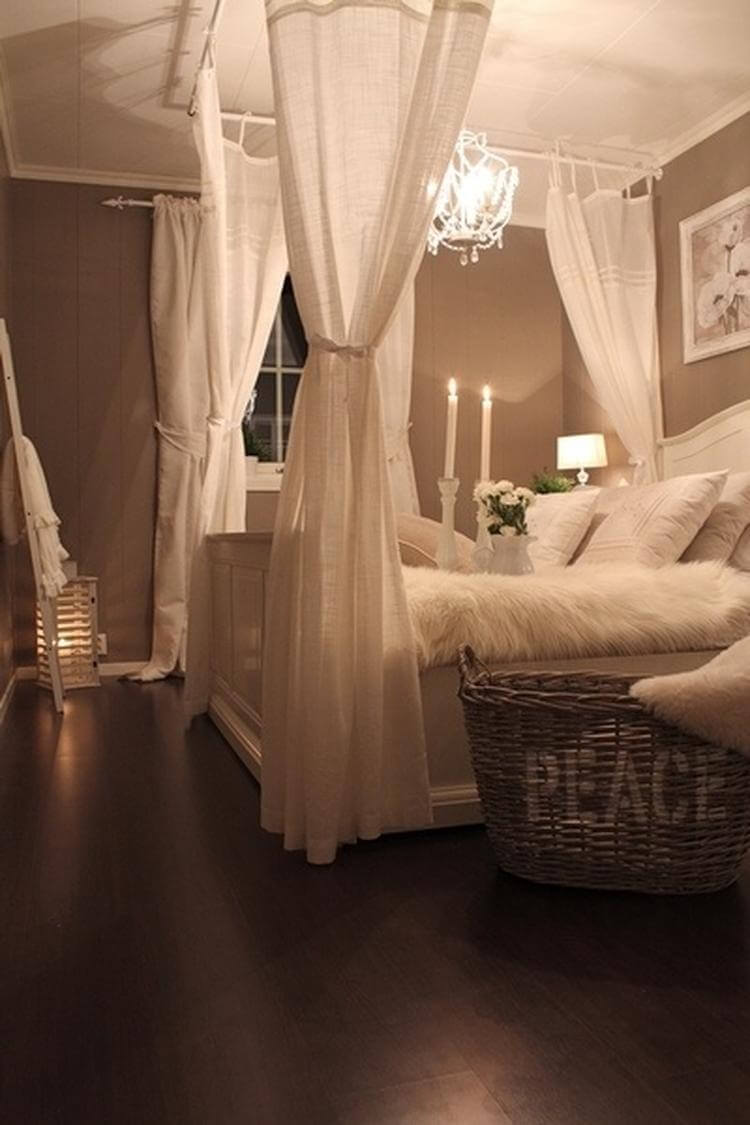 19. Back To Basics Bed & Breakfast Bedroom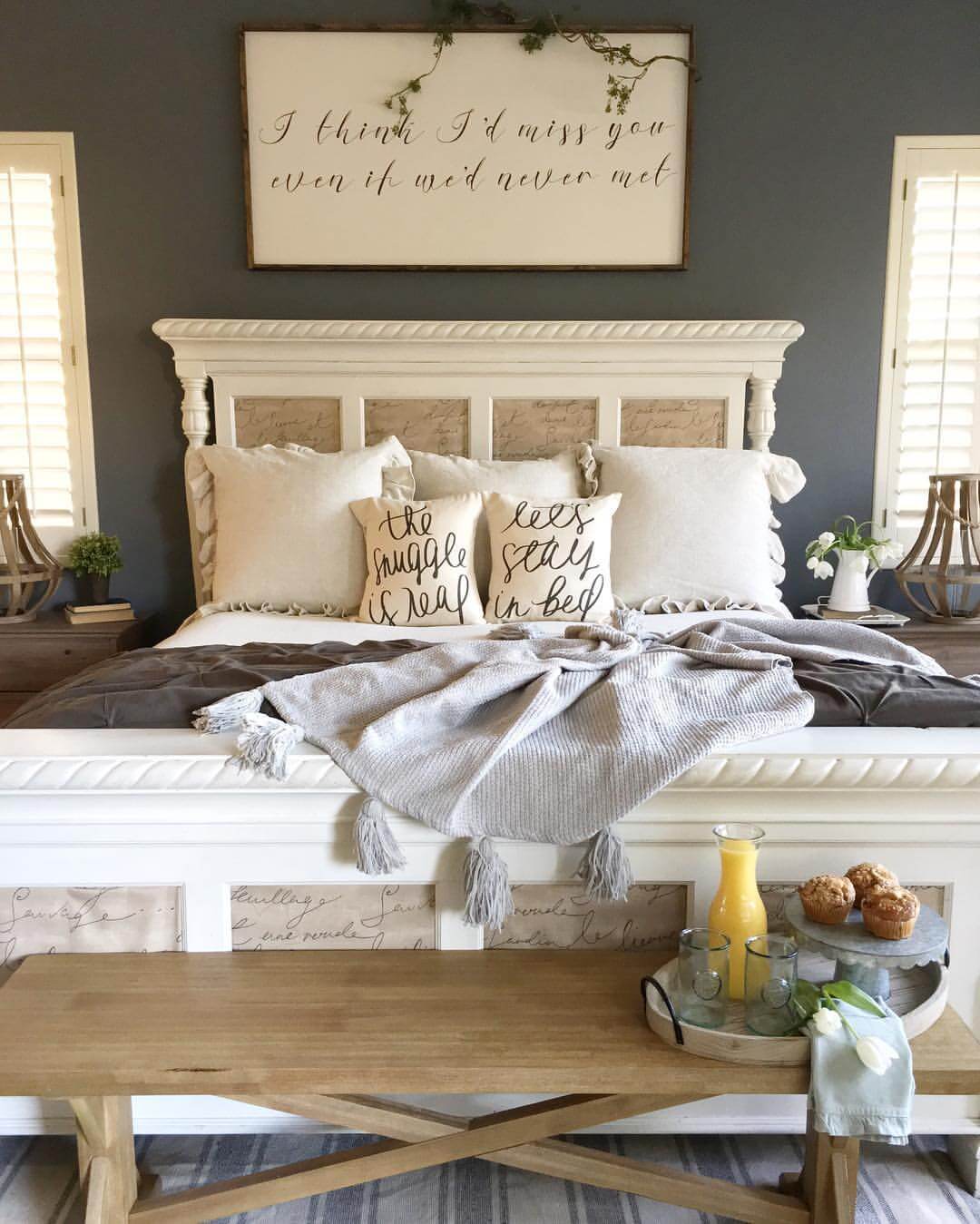 20. Simply Strung DIY Bedroom Fairy Lights

21. Gable-Style Iron and Linen Bedroom Decor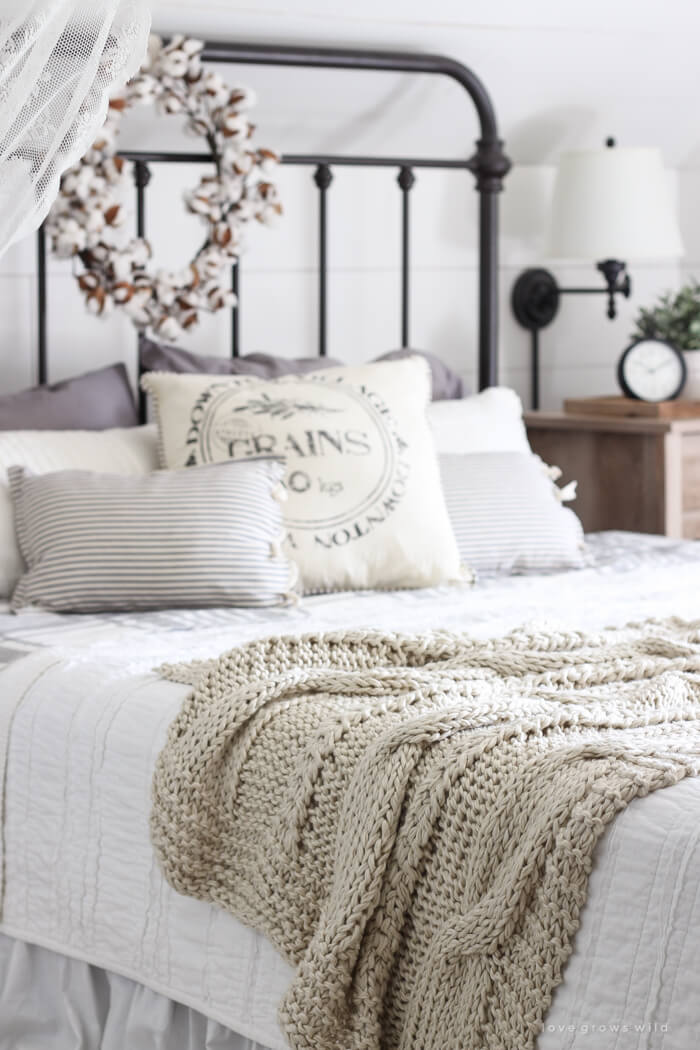 22. Vintage Parlor Multi-Mirrored Bed Trio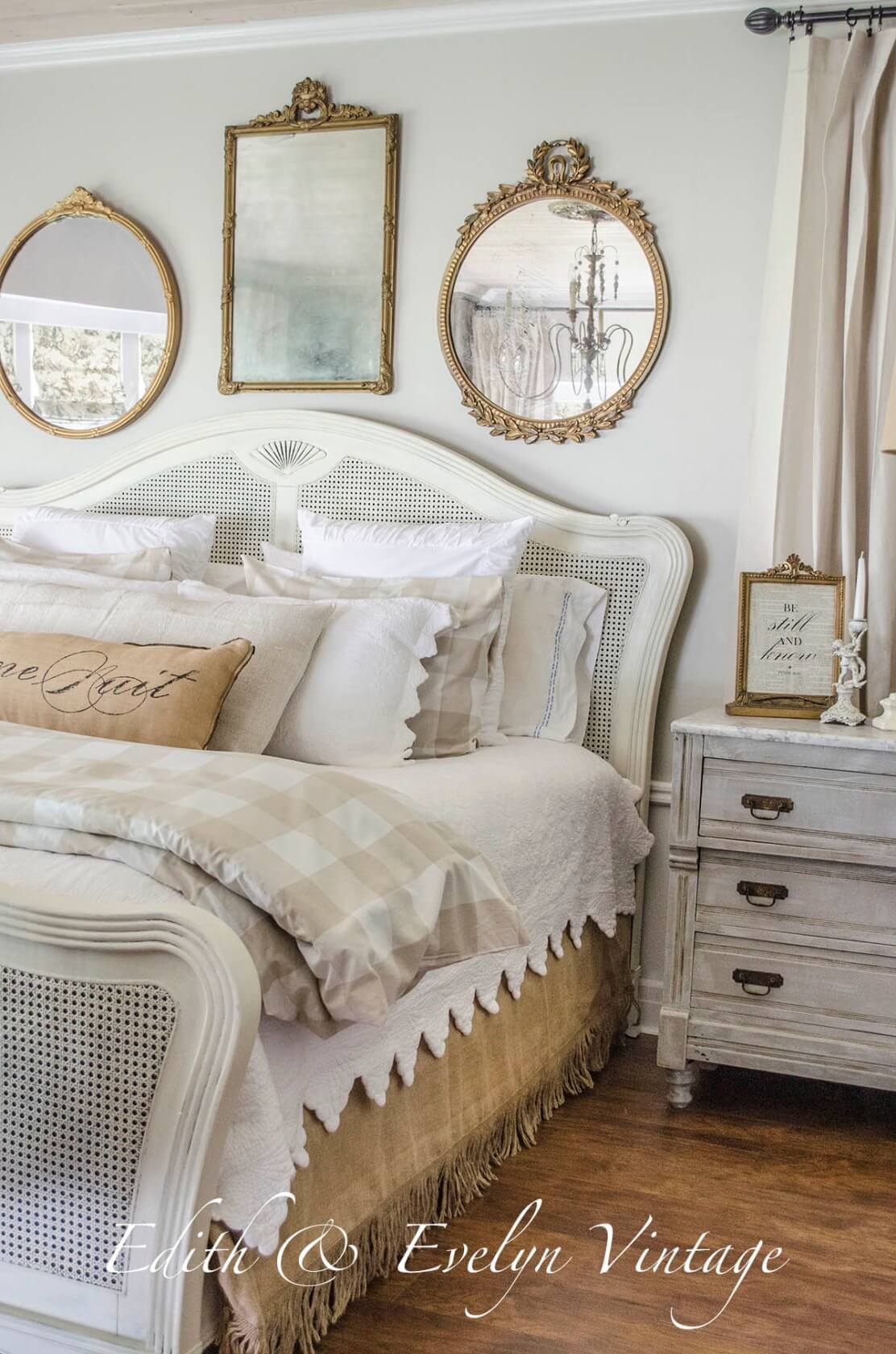 23. J'adore Doorknob Repurposed Jewelry Display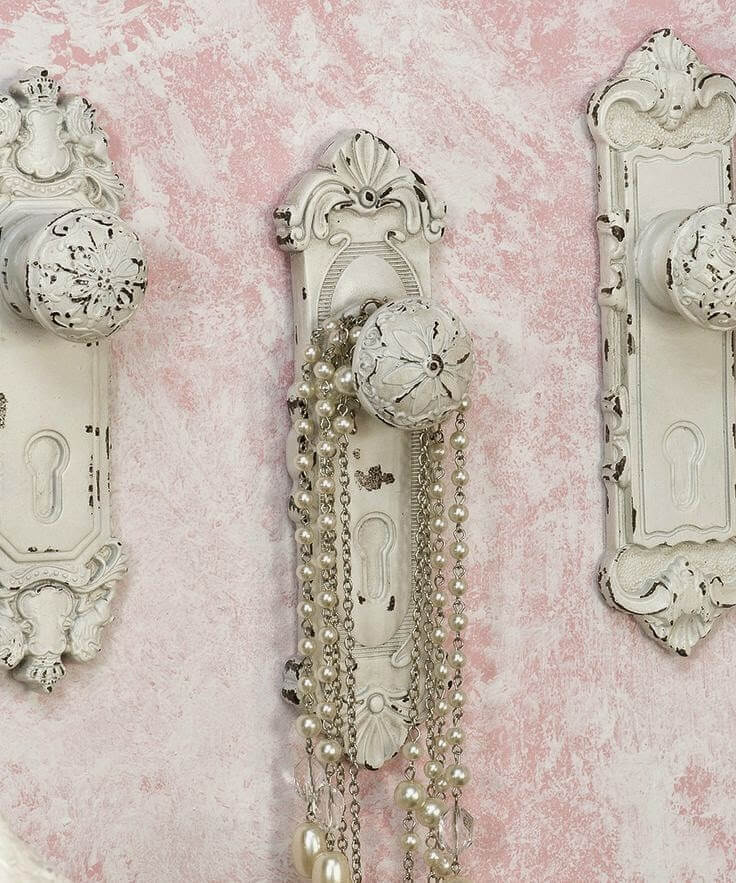 24. Sitting Pretty Corner Tea Seat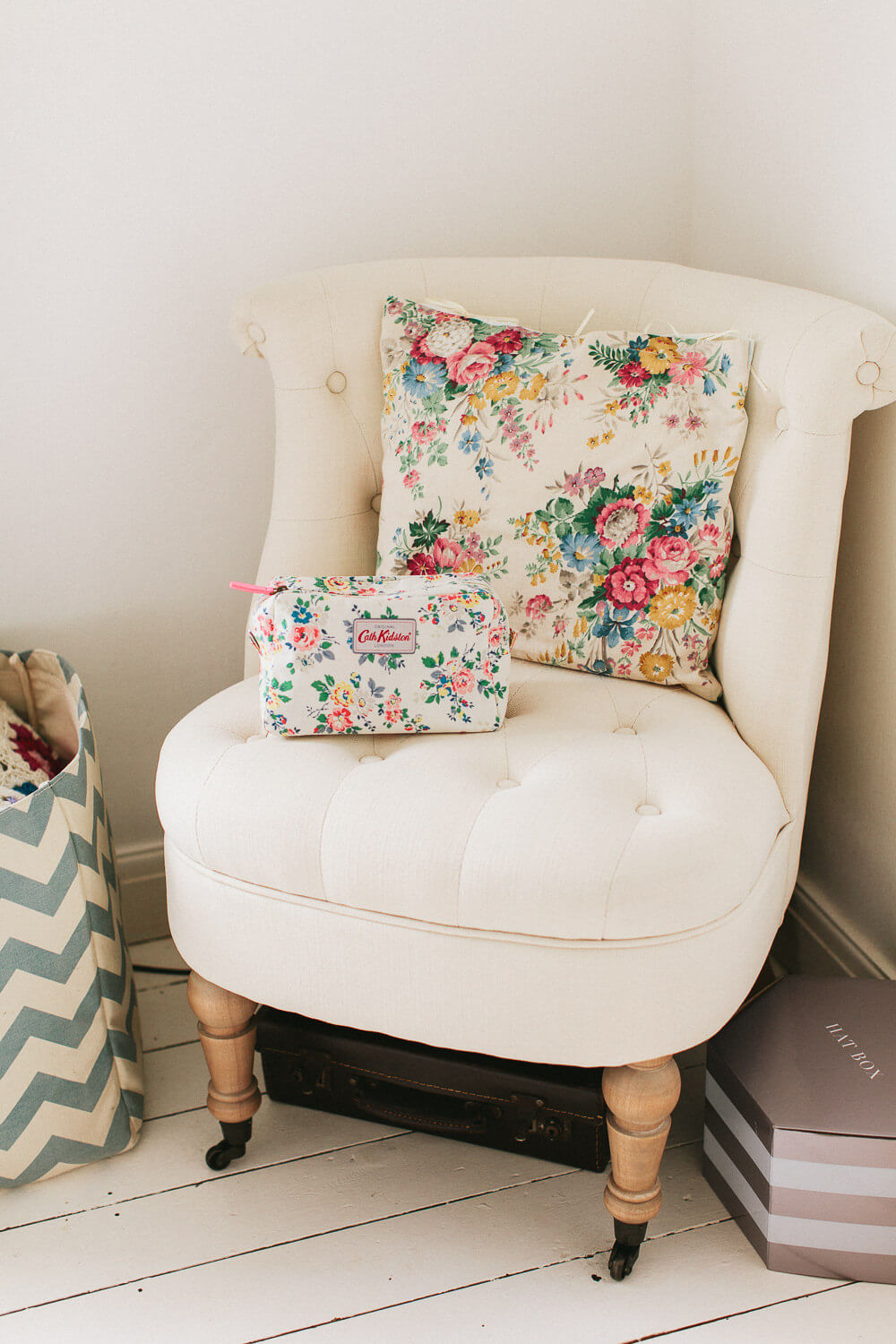 25. French Kiss Flea Market Decor Ideas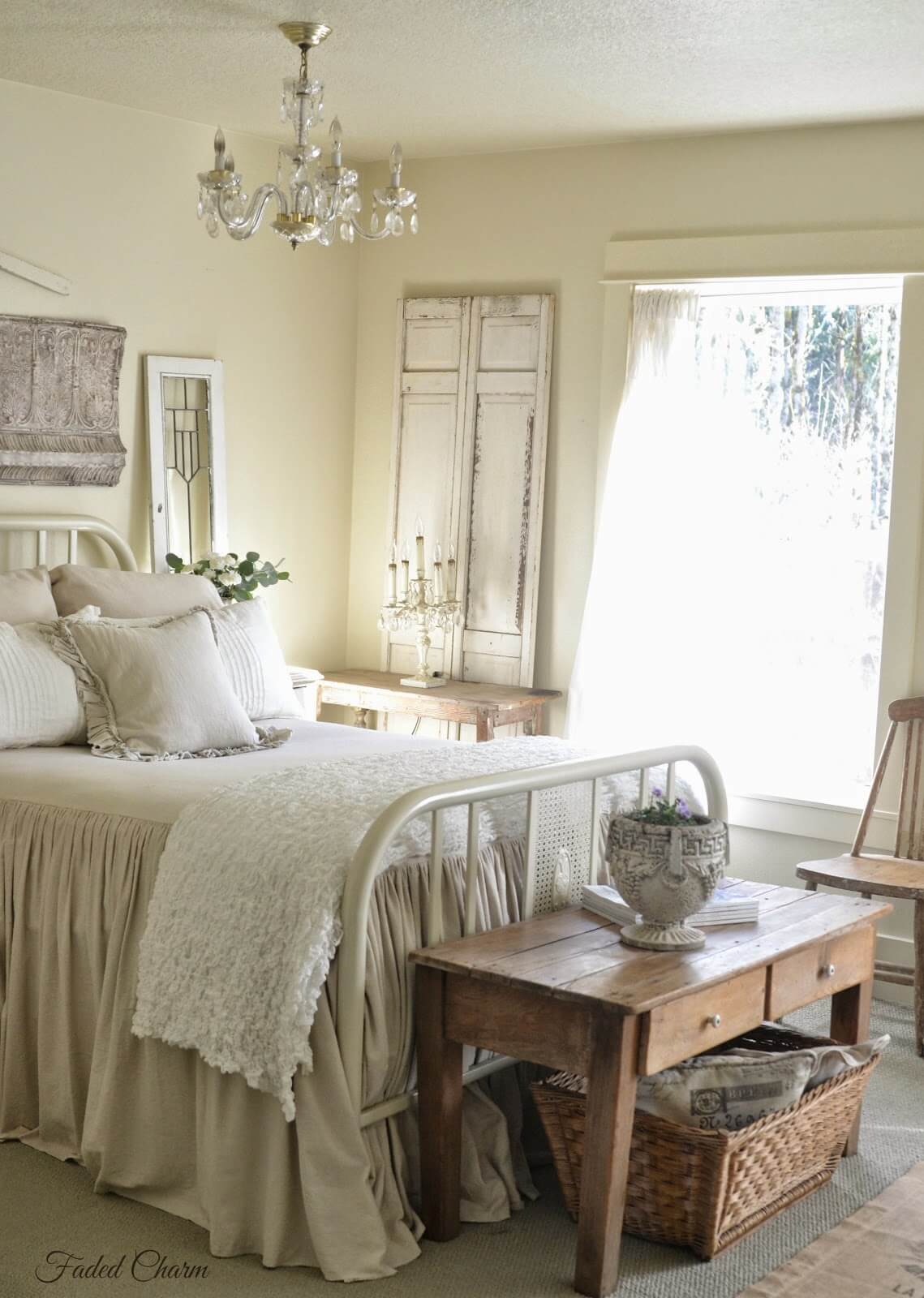 26. Night At The Opera Striking White Draping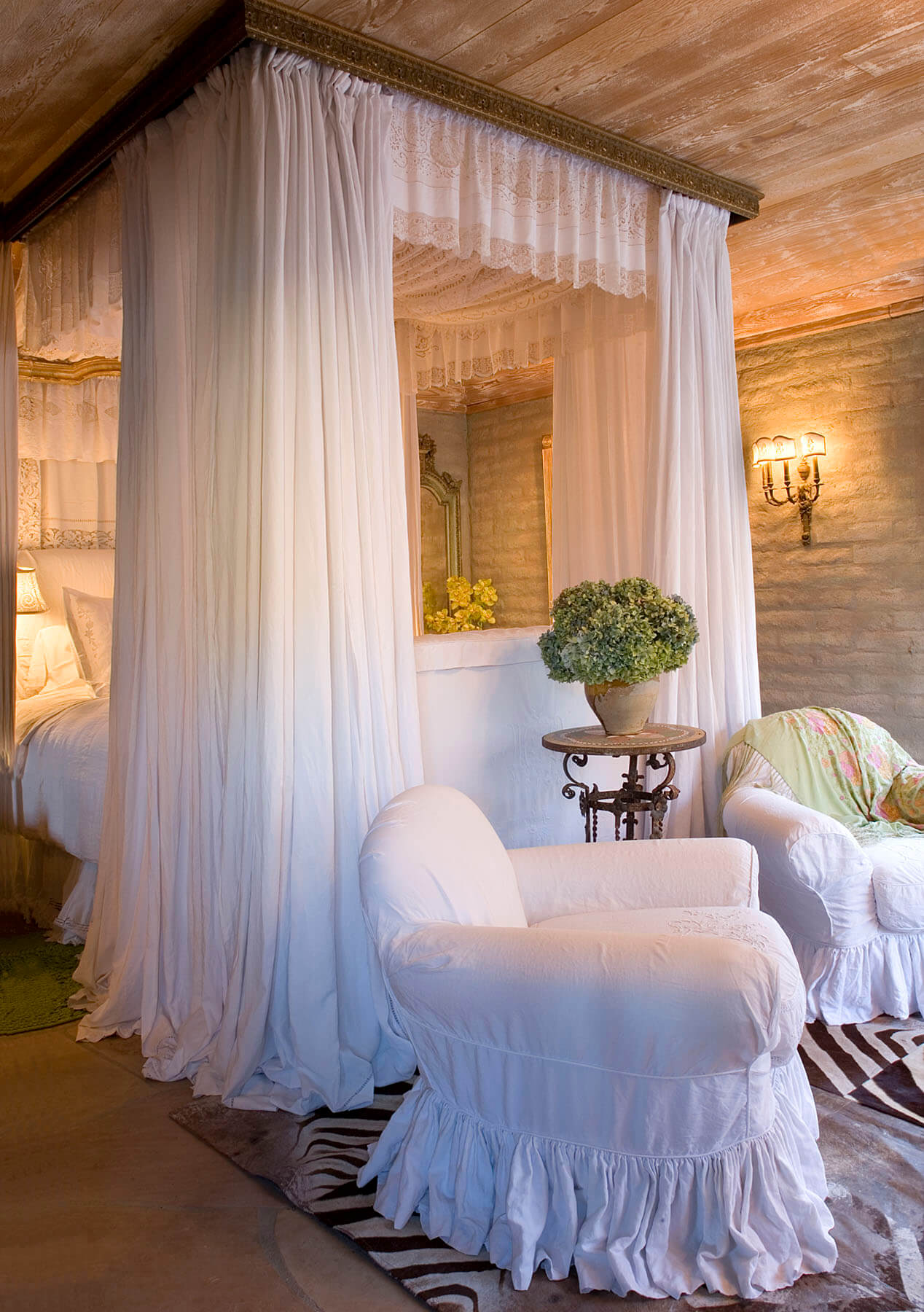 27. Luxurious Laundress Romantic Bedroom Decor Ideas On A Budget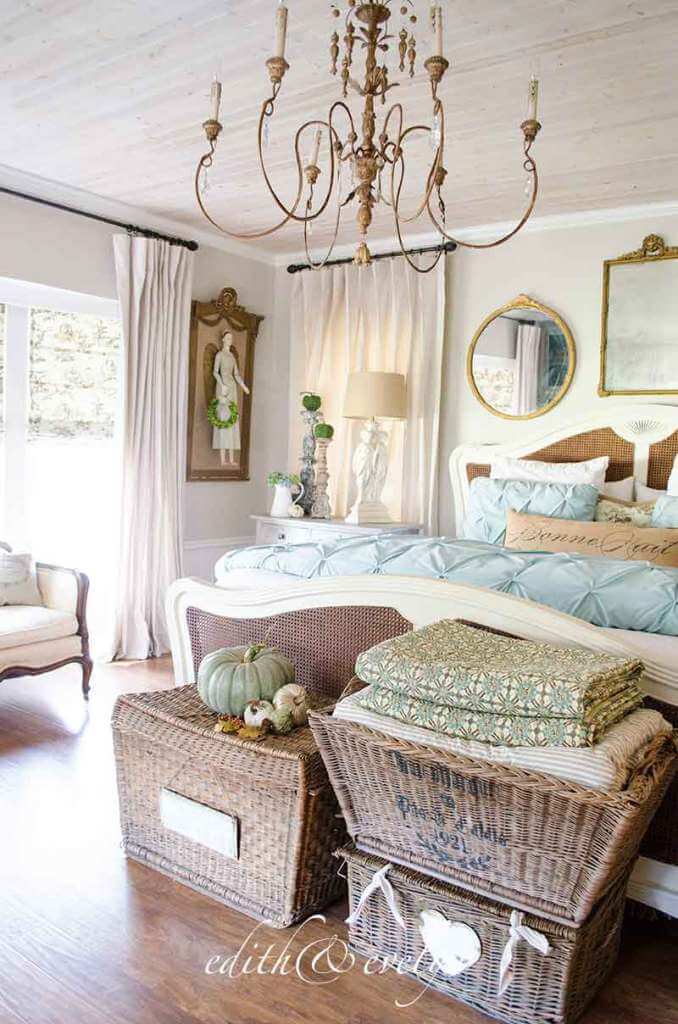 28. Deco Diva Refashioned Vintage Vanity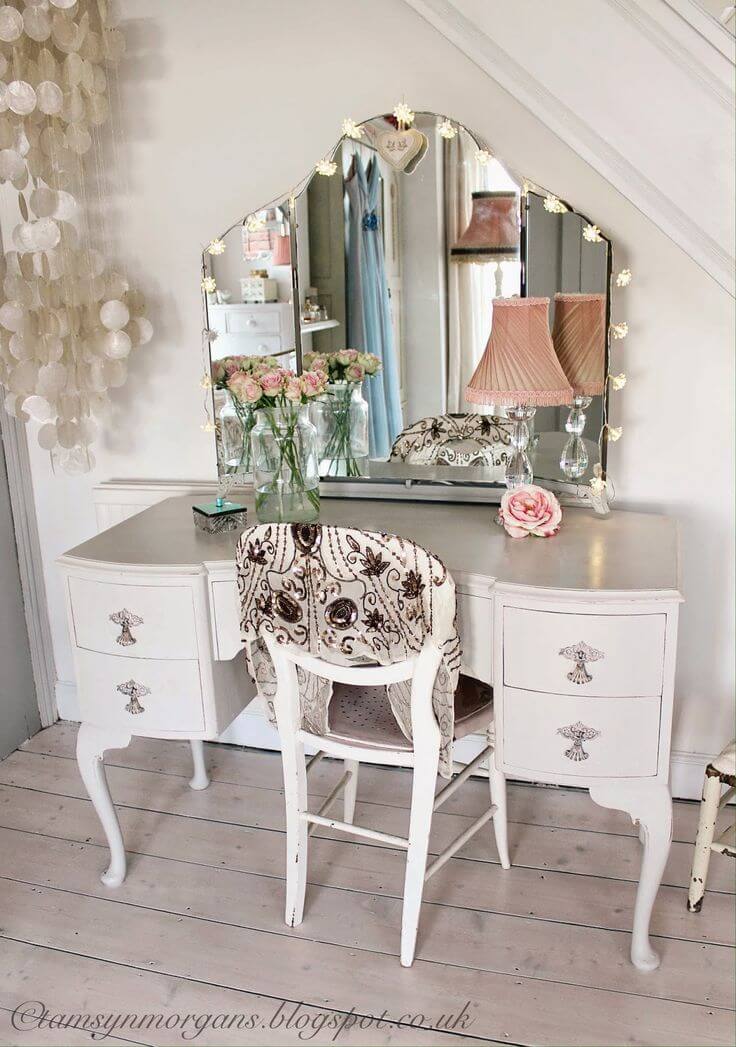 29. Country Dressing Room Cozy Bedroom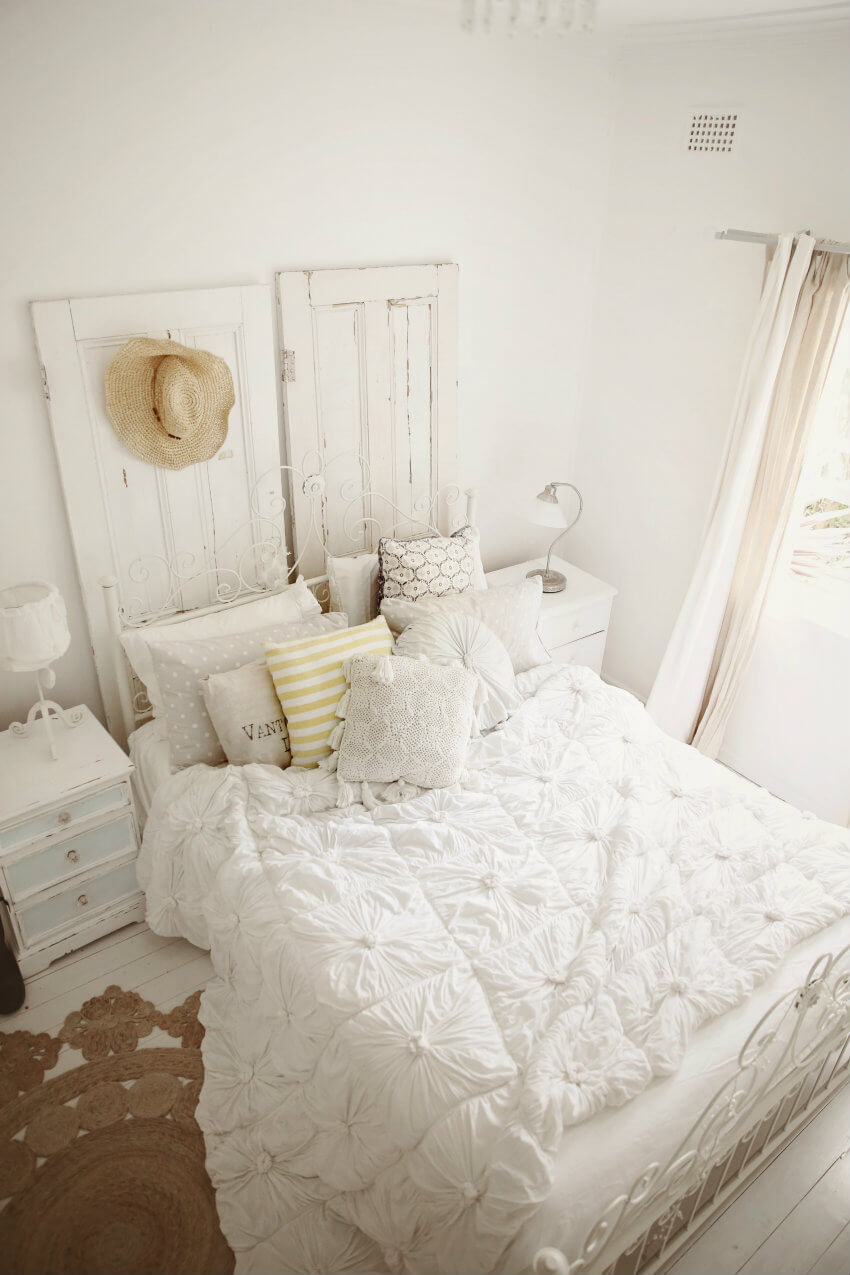 30. Enchanted Outback Bedroom Abode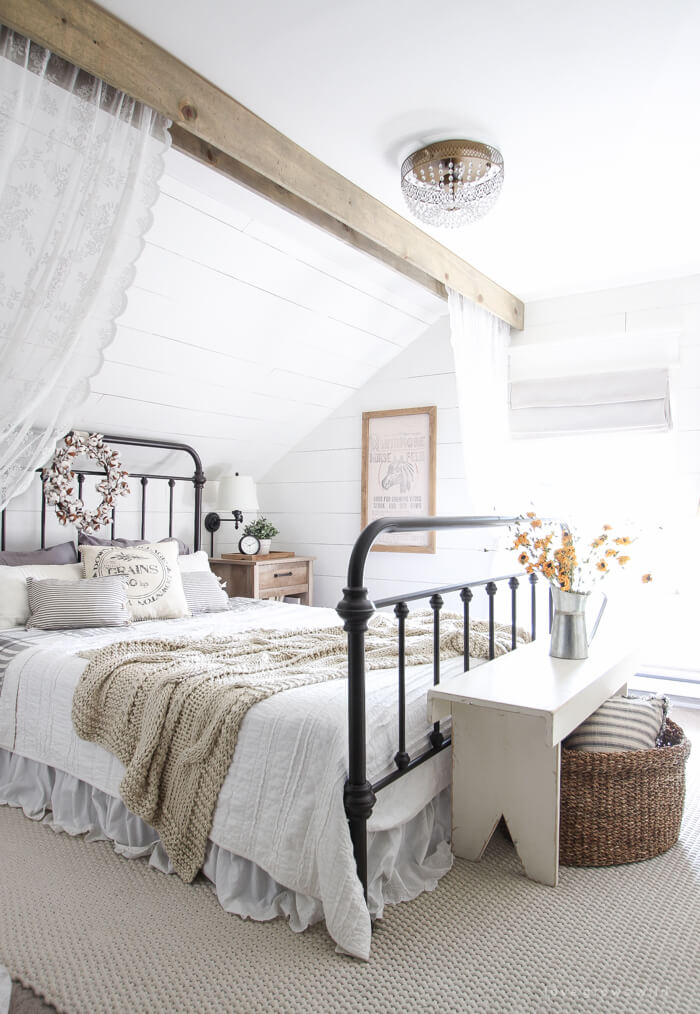 31. Devonshire Splendor English Bedroom