The Sanskrit language has 96 words for love, and a popular Beatles song asserts that love is all you need. There's no denying that the importance of love is a universal truth. That truth is prevalent even in interior decorating where love-related accents are more popular than ever. If you want an easy and attractive way to announce that your home is one that's filled with love, then rustic LOVE wood signs are one of the most on-trend accessories.
34 Rustic LOVE Wood Signs Because Love Is All You Need

The phrase, "made with love" has never been truer than when you're making your own wood LOVE sign. Our gallery of 34 rustic sign designs includes examples suitable for everything from an engagement announcement to a nursery. Commemorate a special moment in your or your family's life, or just invoke that special feeling with a sign that's as pretty as it is personal.
Because love means something different to everyone, we've included a wide range of love signs. While all of them reflect a rustic sensibility, some are industrial, some are shabby chic, some are decidedly girly and others would be right at home in a hunting lodge. Finding true love is hard, but finding the perfect rustic LOVE wood signs is easy with our inclusive best of list.
1. Rustic LOVE Wood Signs for Weddings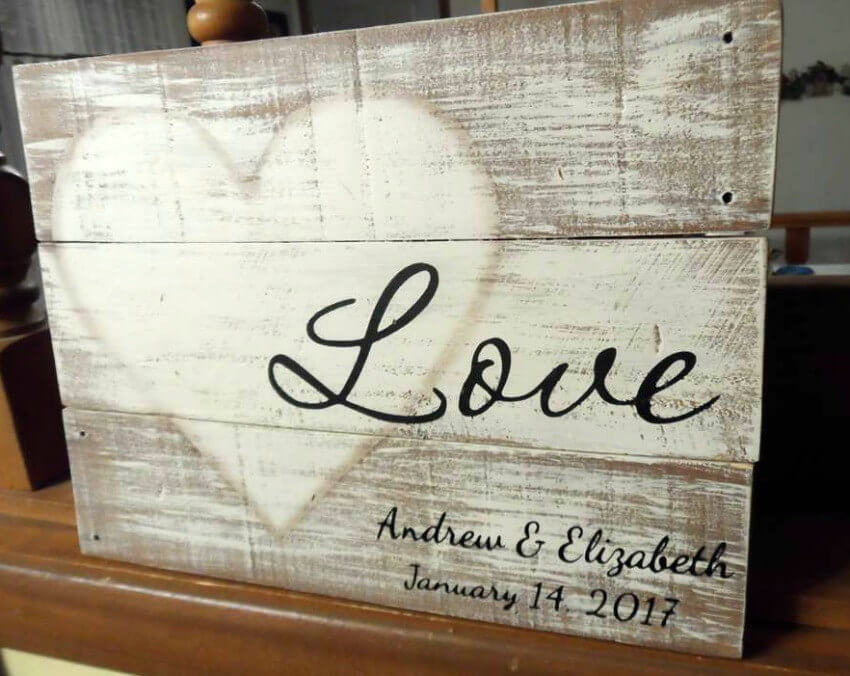 2. Rope Arrow Love Wall Art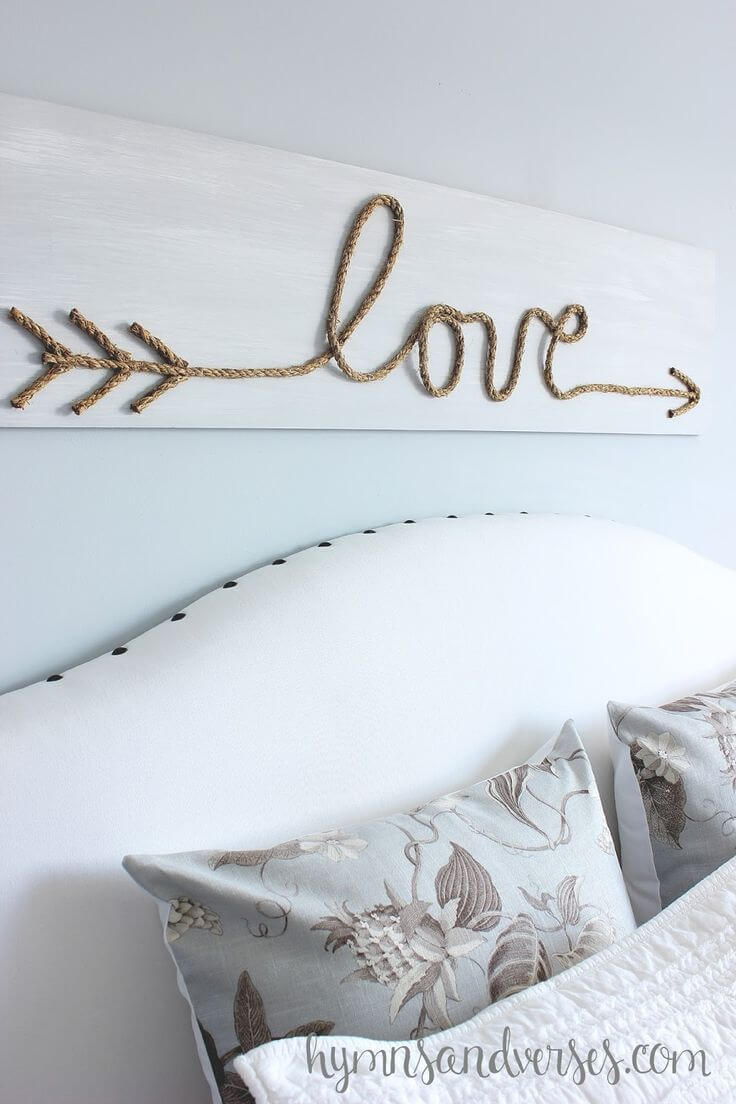 3. Simple Plank Wedding Date Sign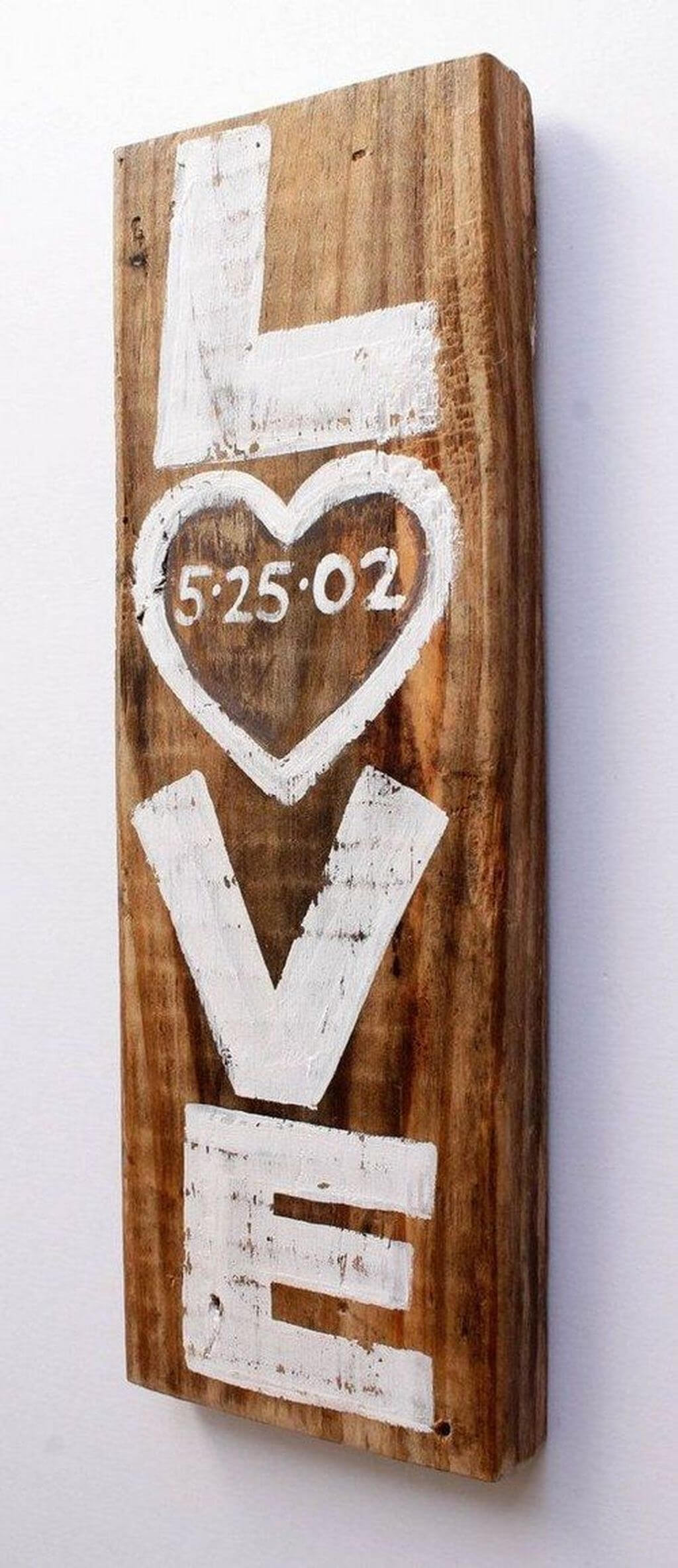 4. DIY Industrial L-O-V-E with Reclaimed Wood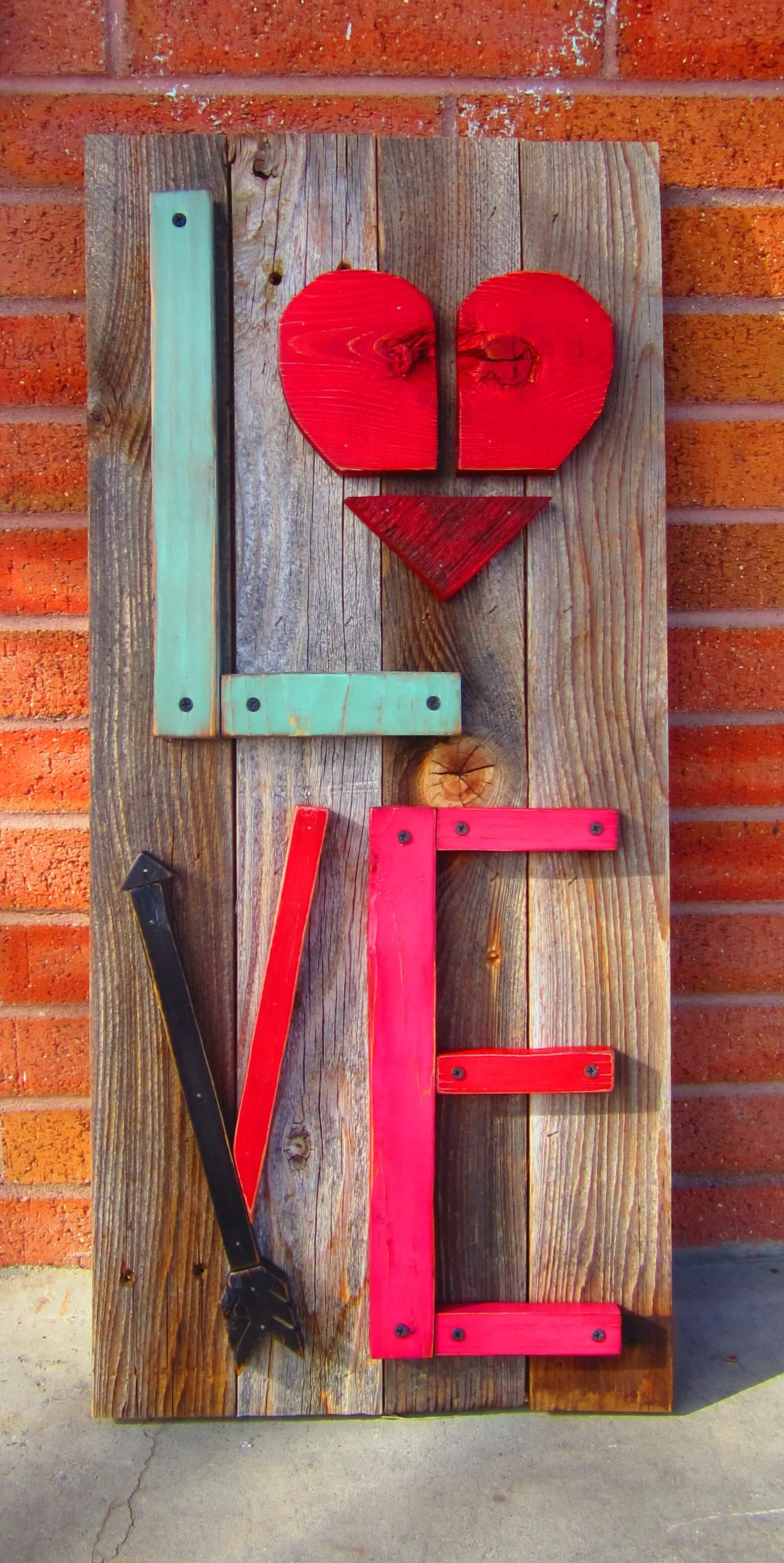 5. Love You Deerly Cabin Décor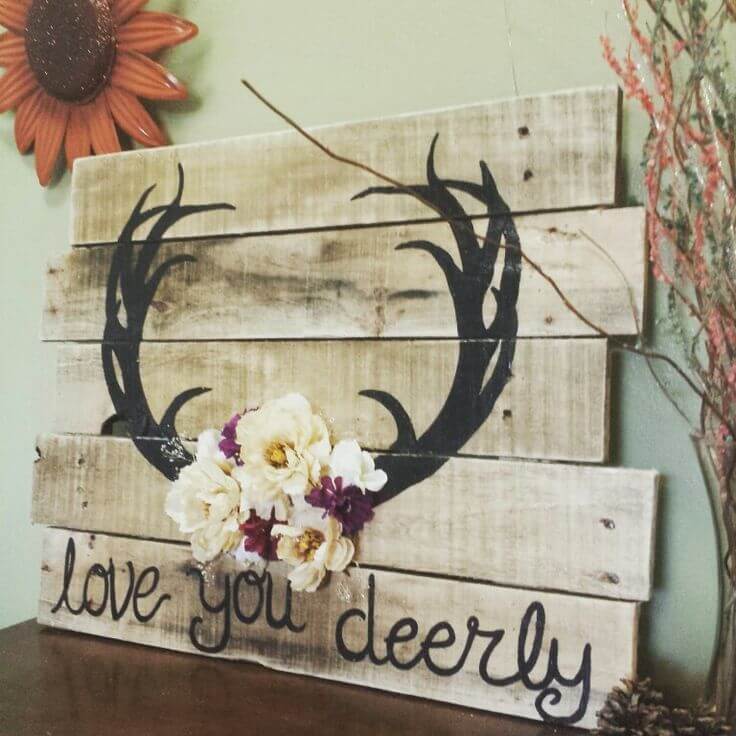 6. Mix and Match Kitchen Utensil Love Sign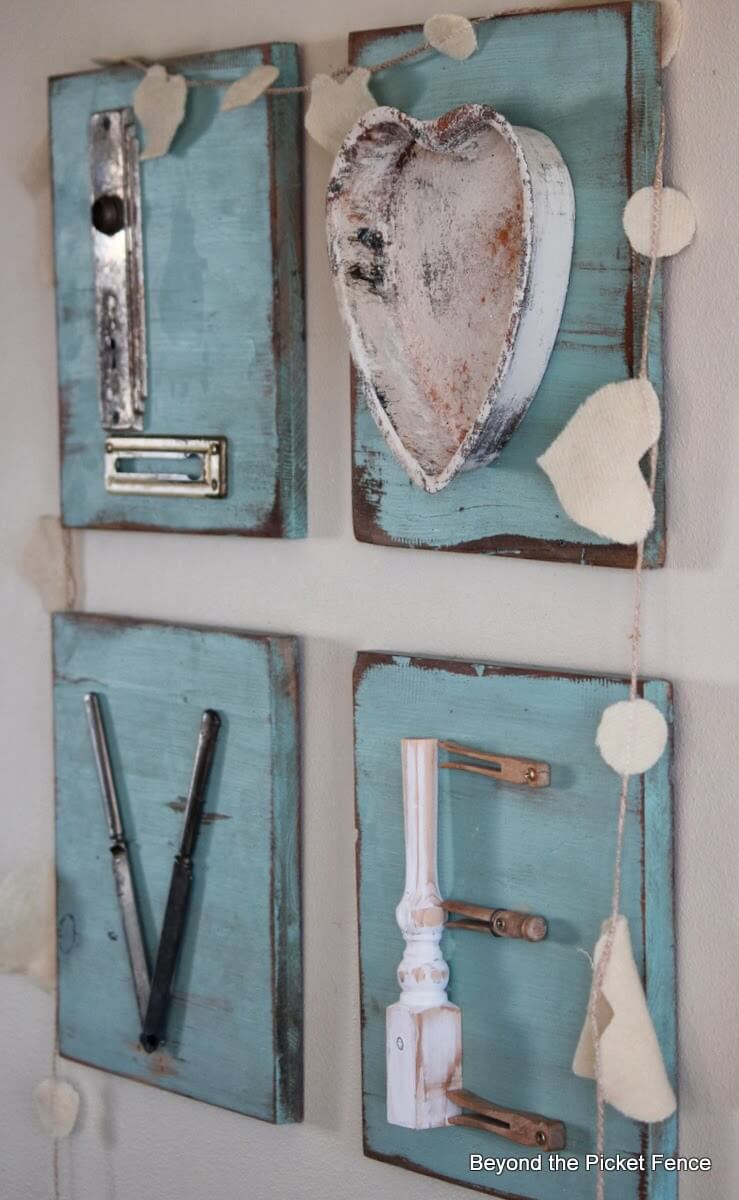 7. Love Never Fails Corinthians Quote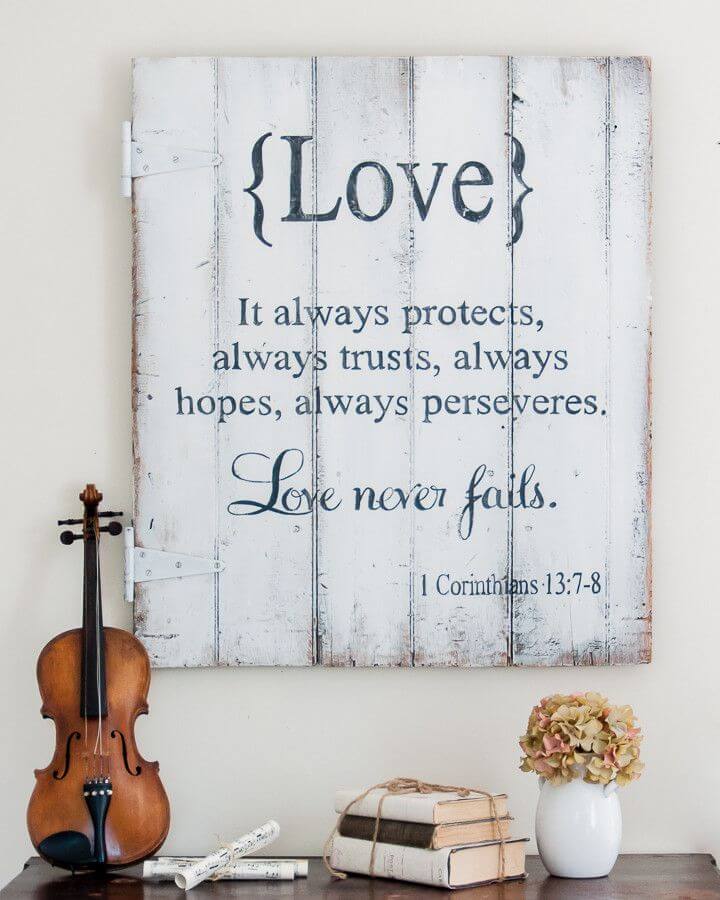 8. Hand and Foot Print Family Board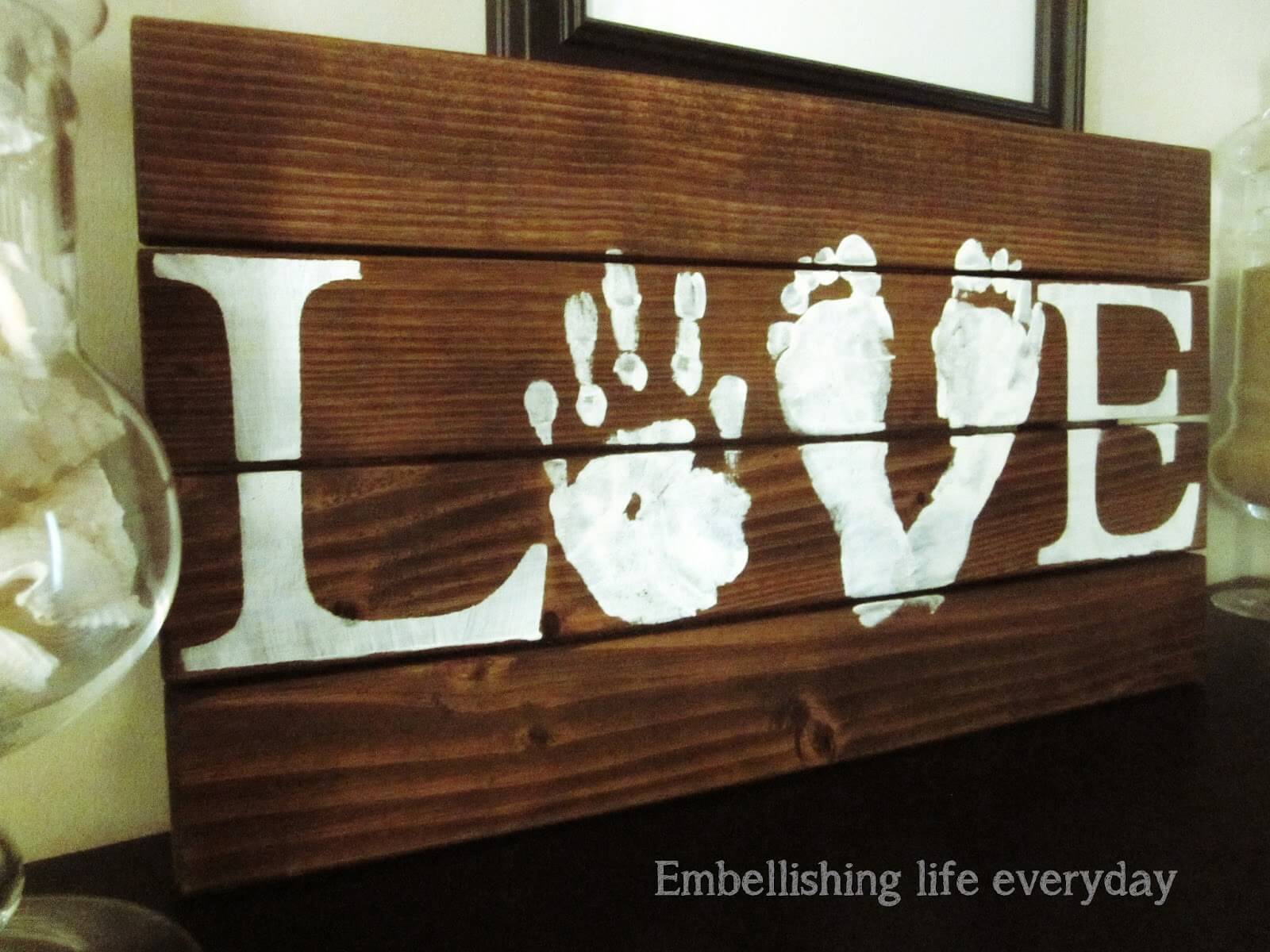 9. Black, White, Red and Rustic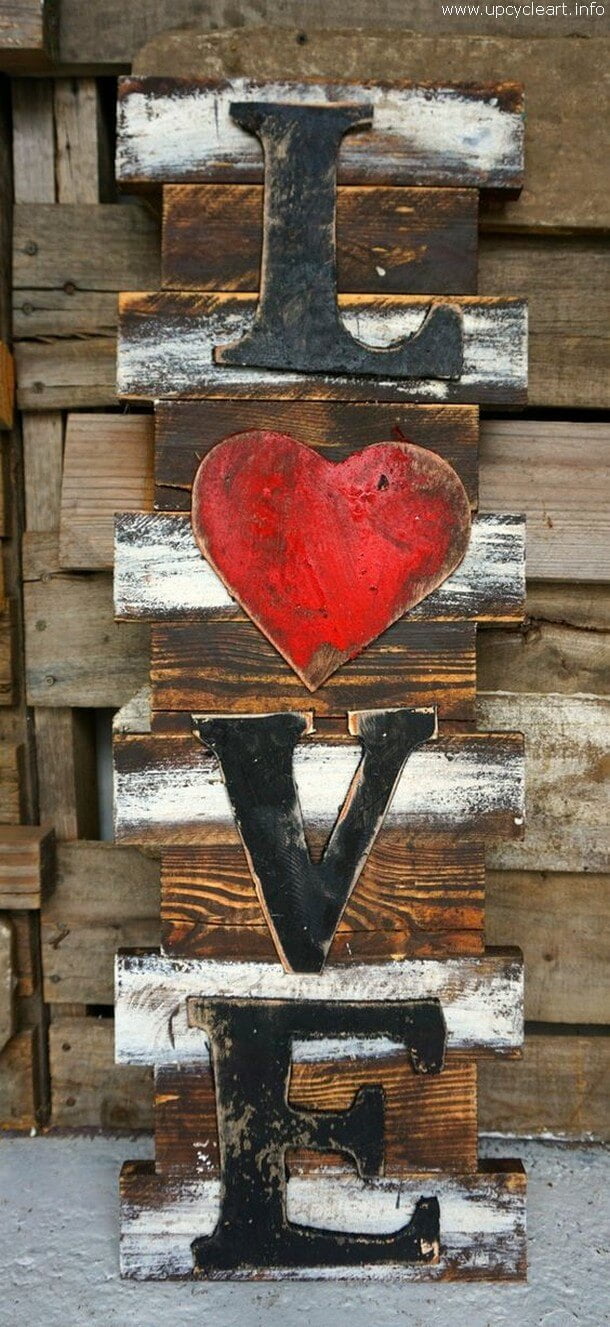 10. Being Yours Chalkboard Wall Accent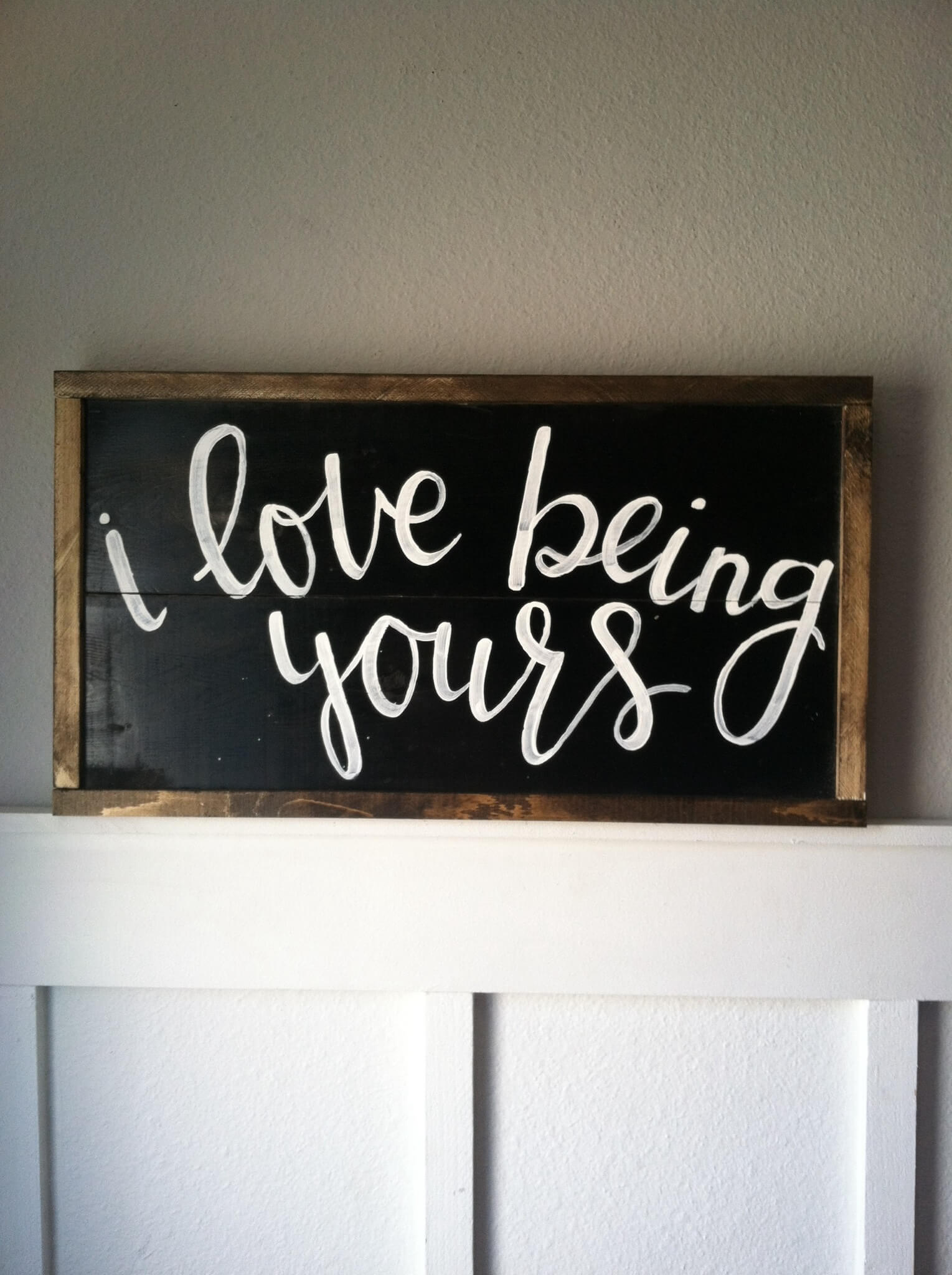 11. Sweet and Simple L-O-V-E Blocks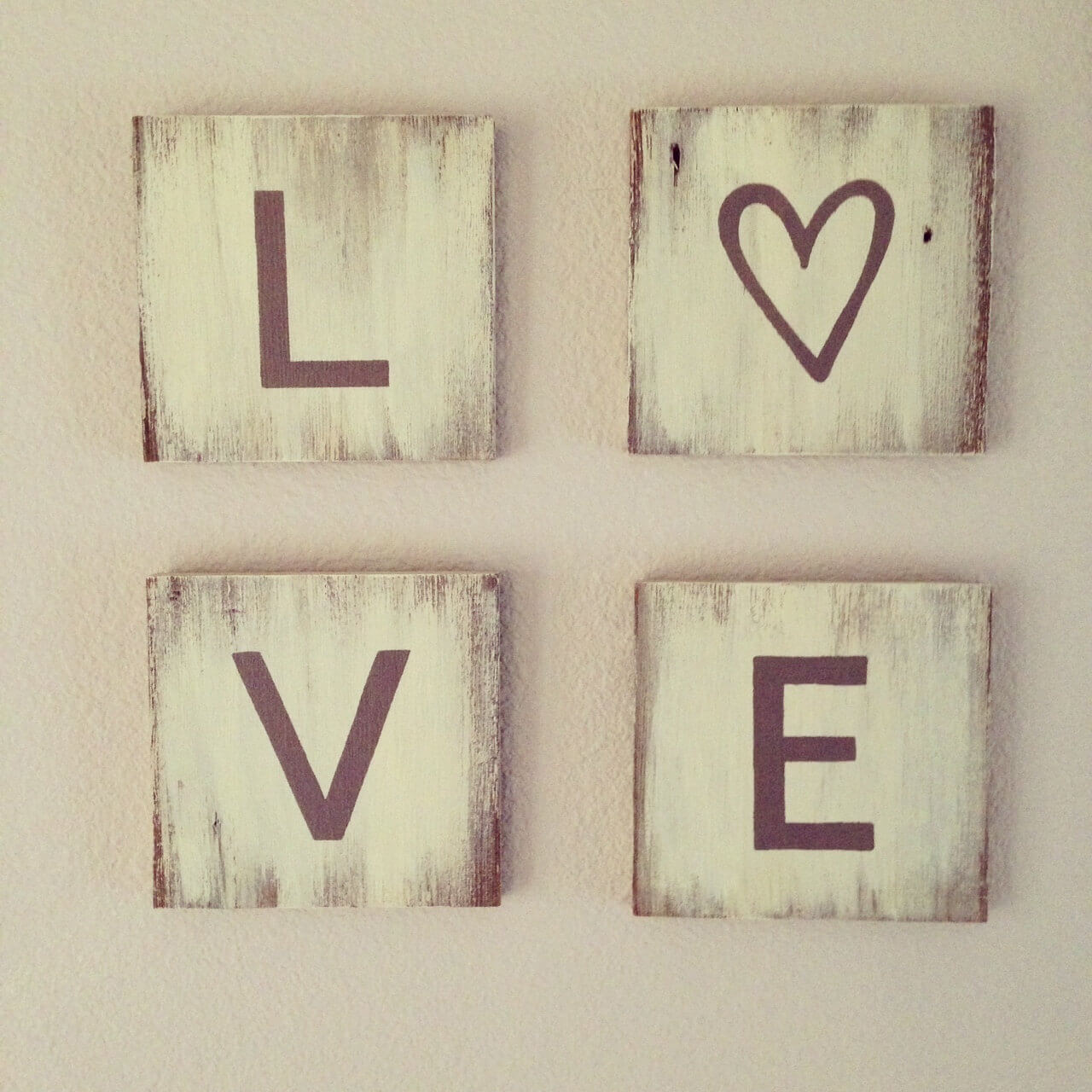 12. Ruffled Heart Hand-Painted Love Sign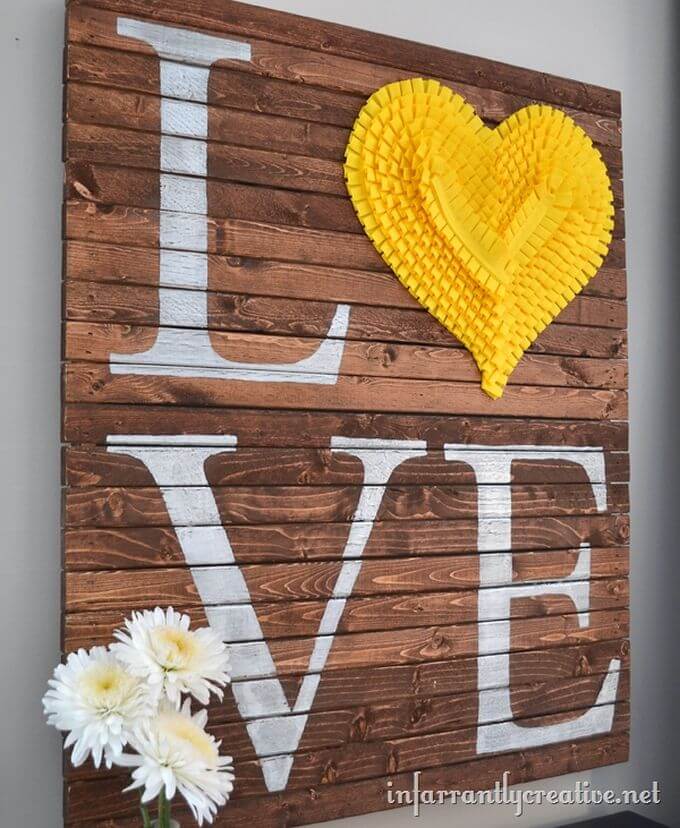 13. Pretty Stenciled Script Plank Art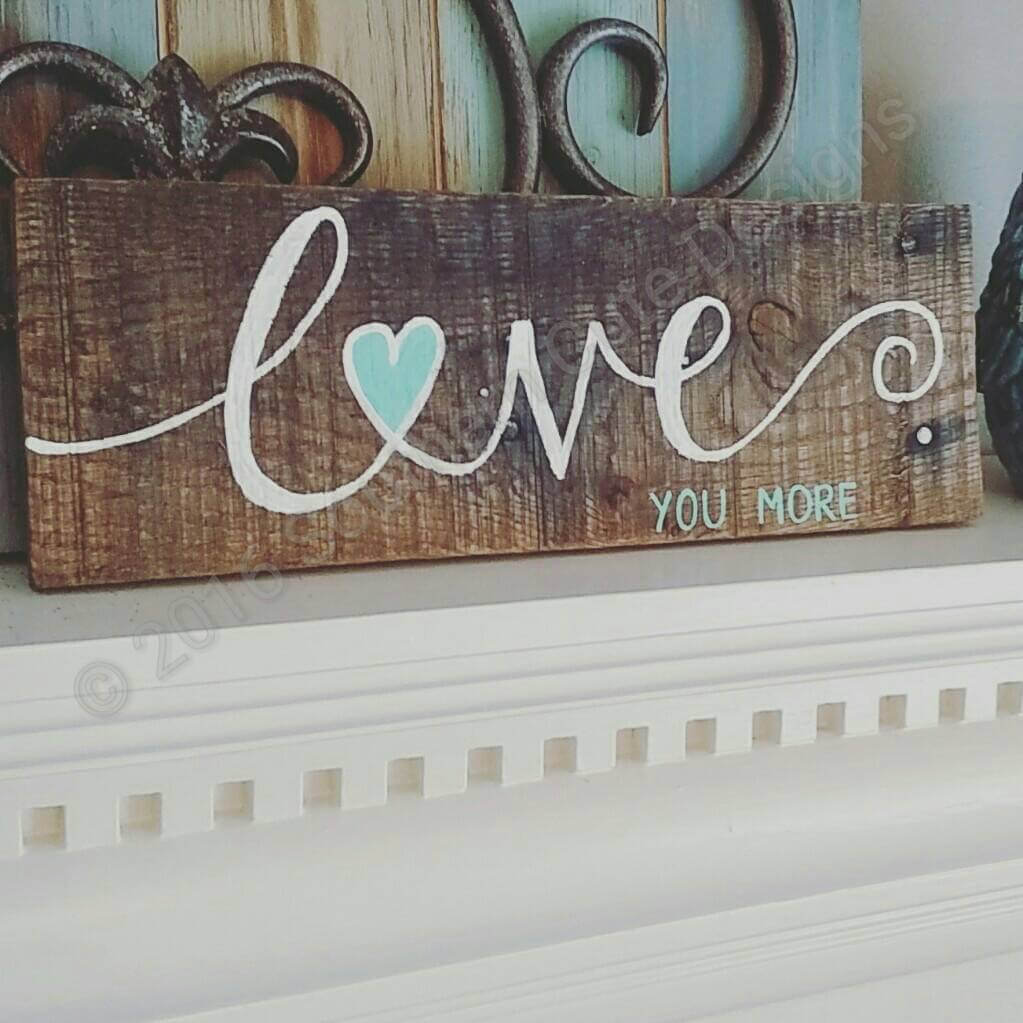 14. Share Your Love of Shabby Chic Style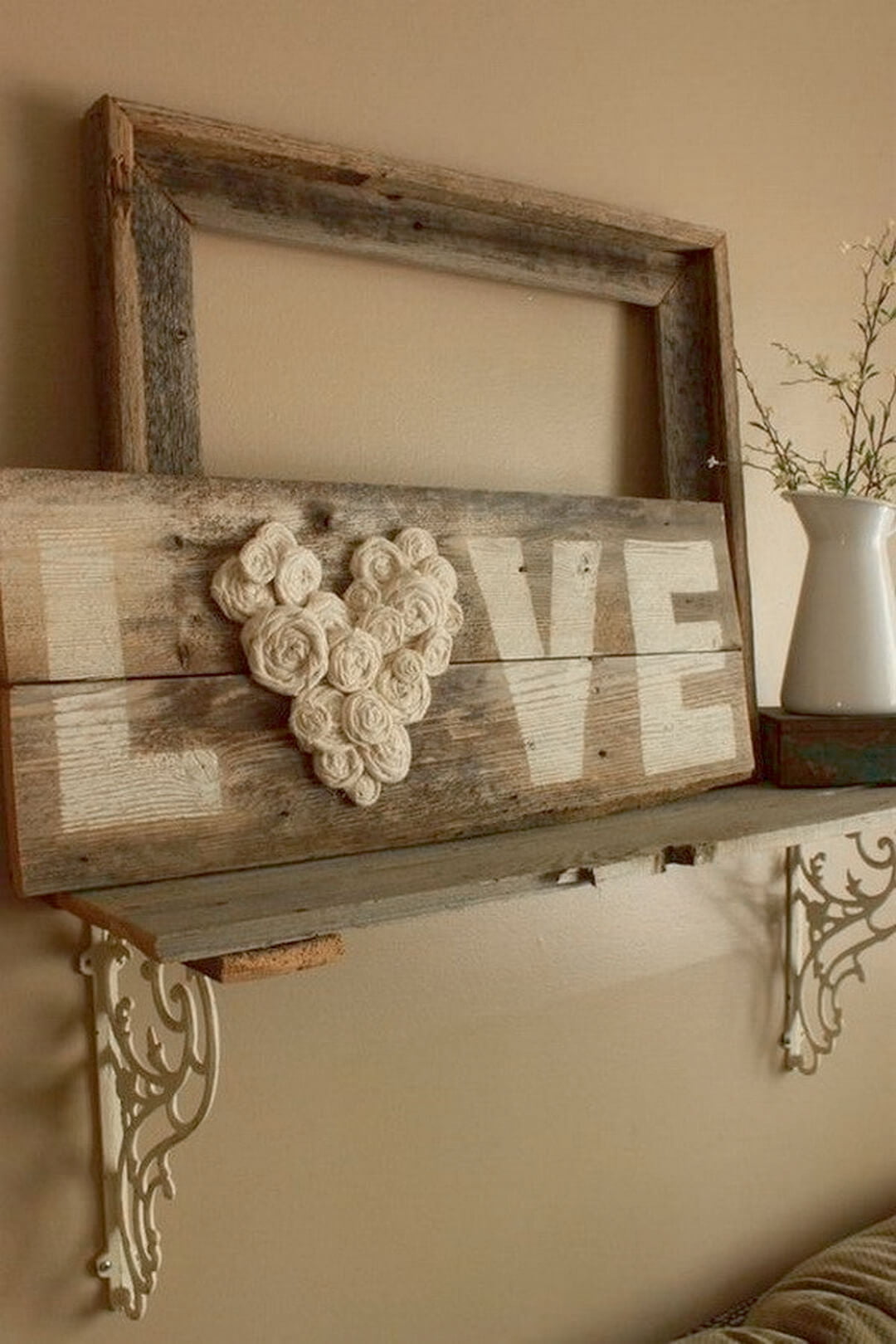 15. Farmhouse Wood Love Shadow Box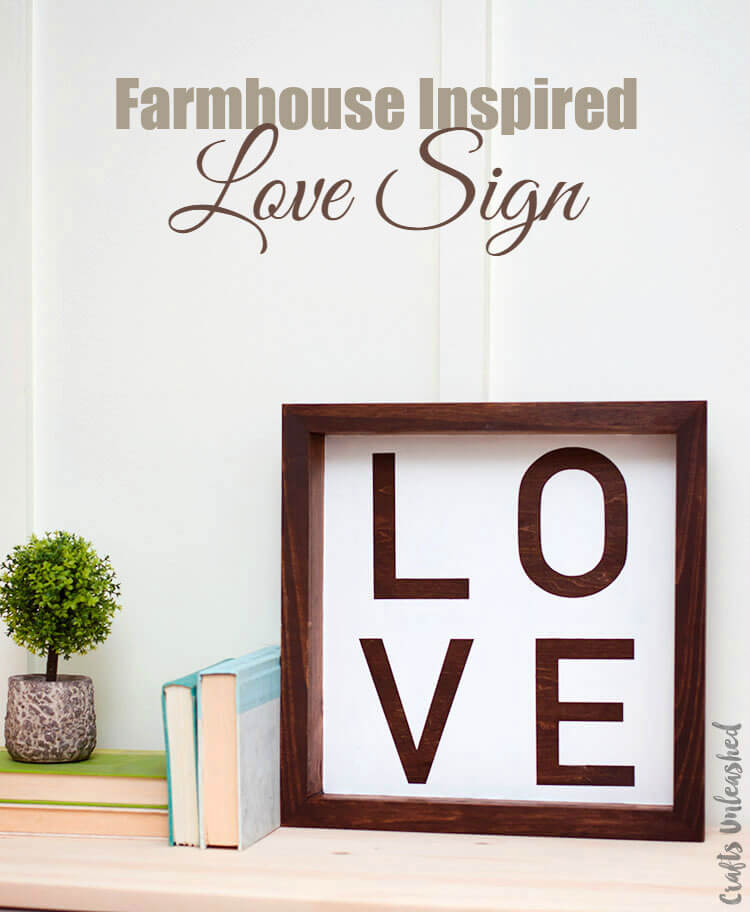 16. Do All Things With Love Display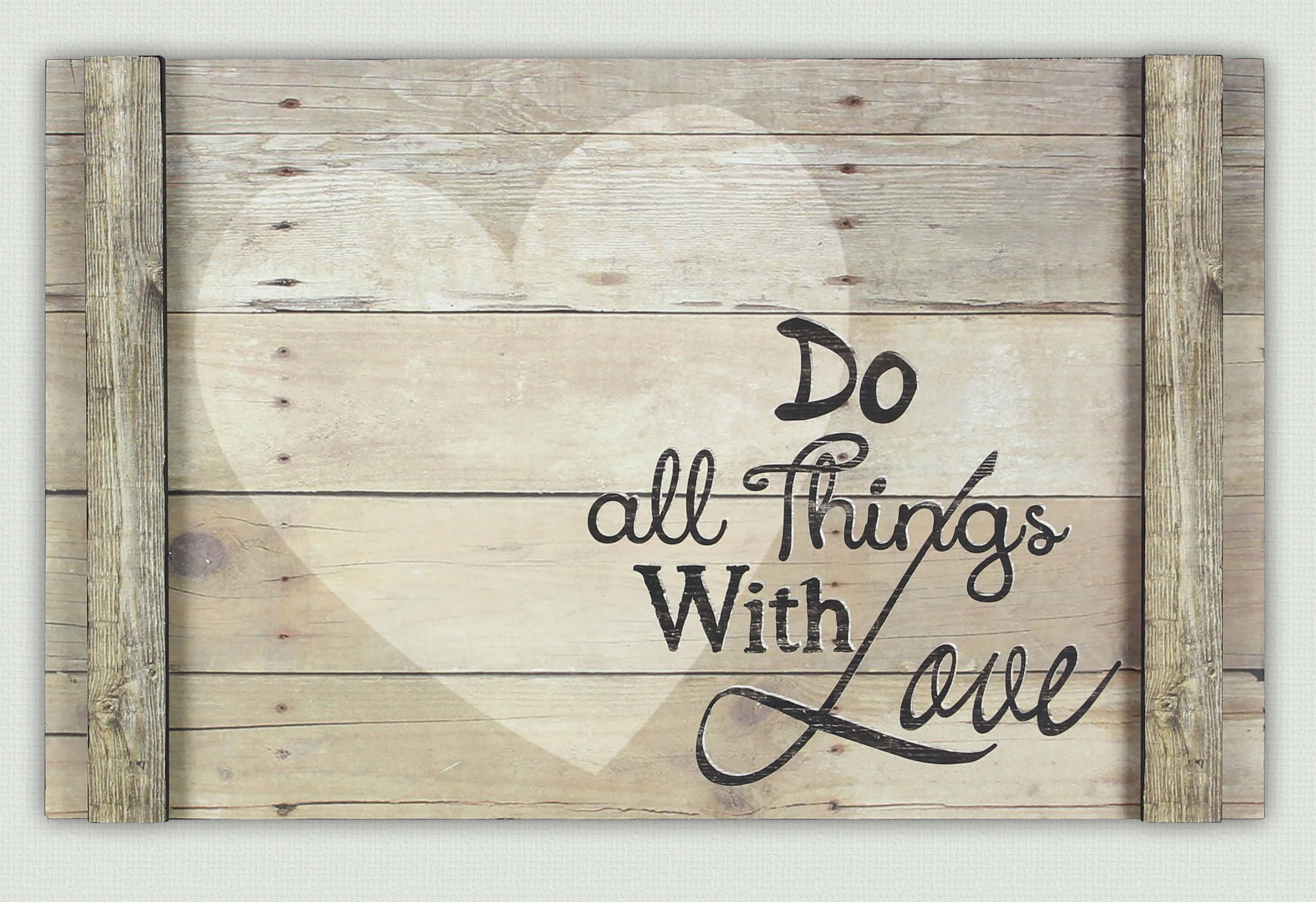 17. Dimensional Rustic LOVE Wood Signs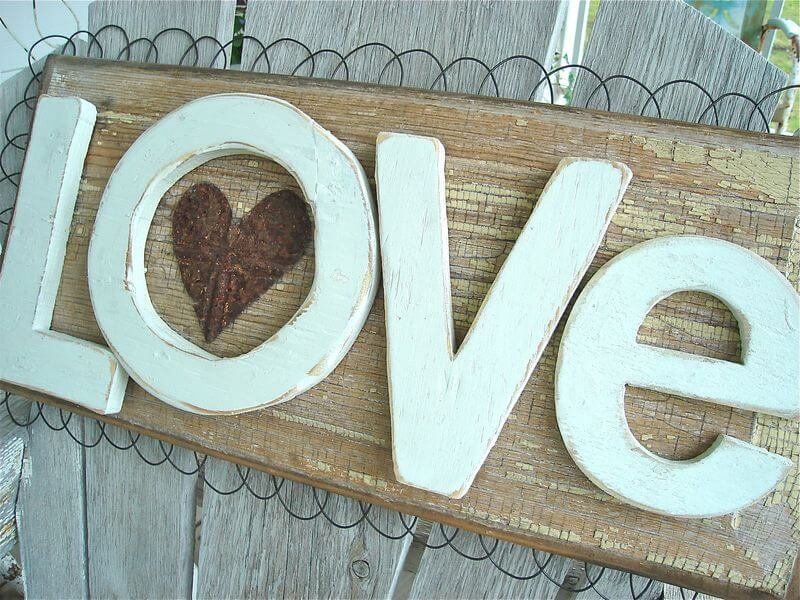 18. All of Me Loves All of You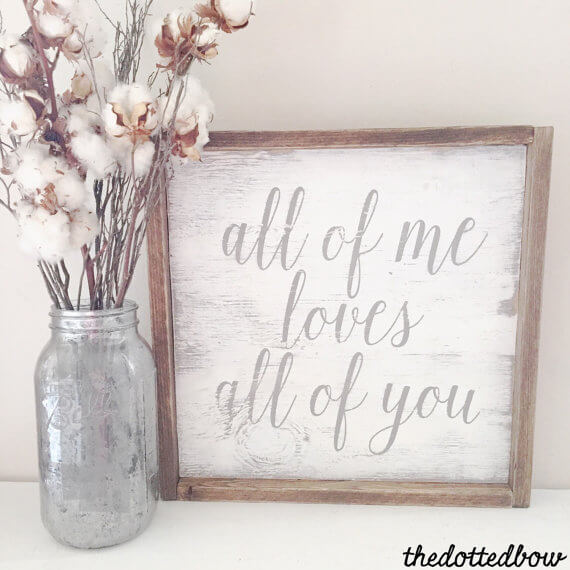 19. Romantic Crossed Arrows Wall Accent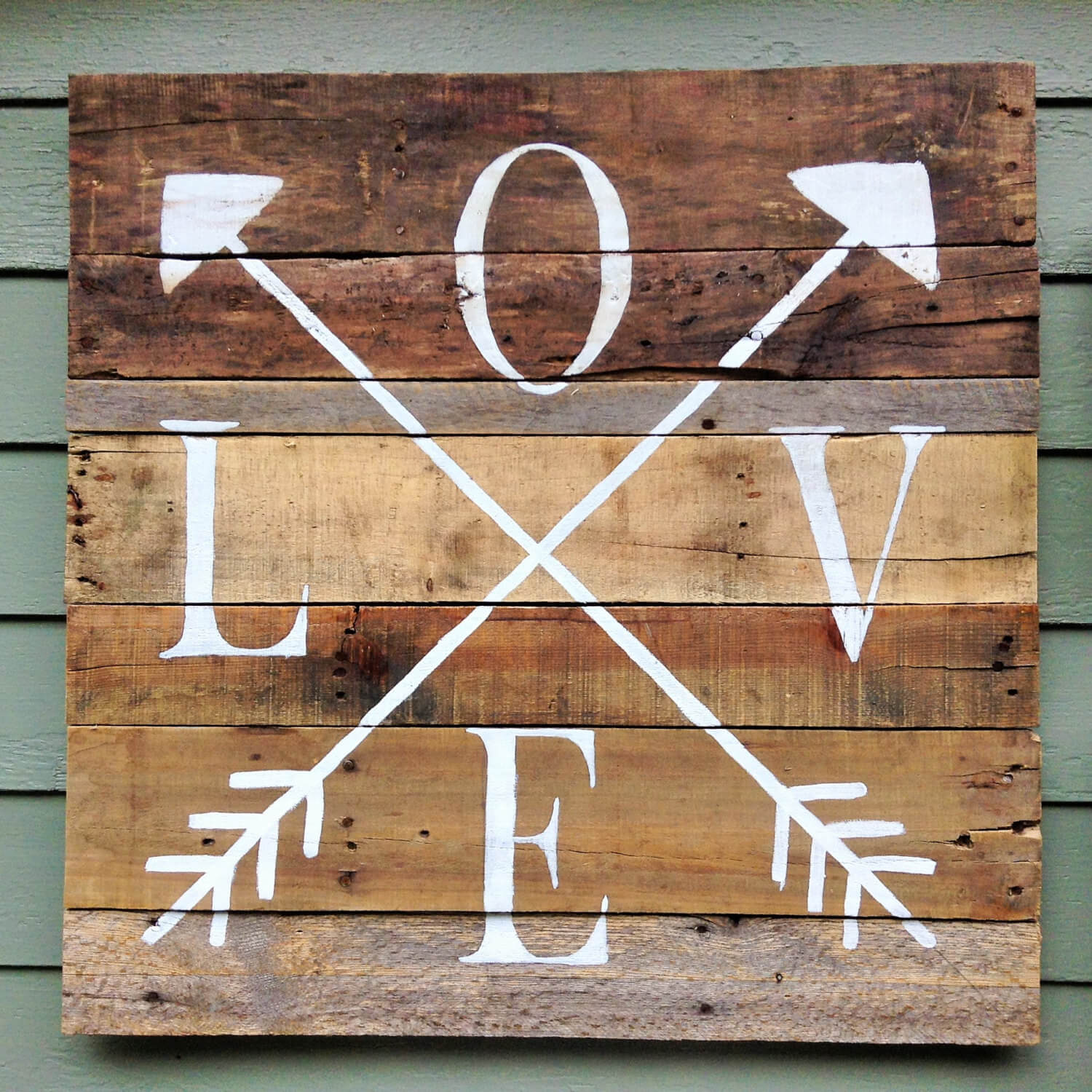 20. Glittery Heart-Shaped Pallet Sign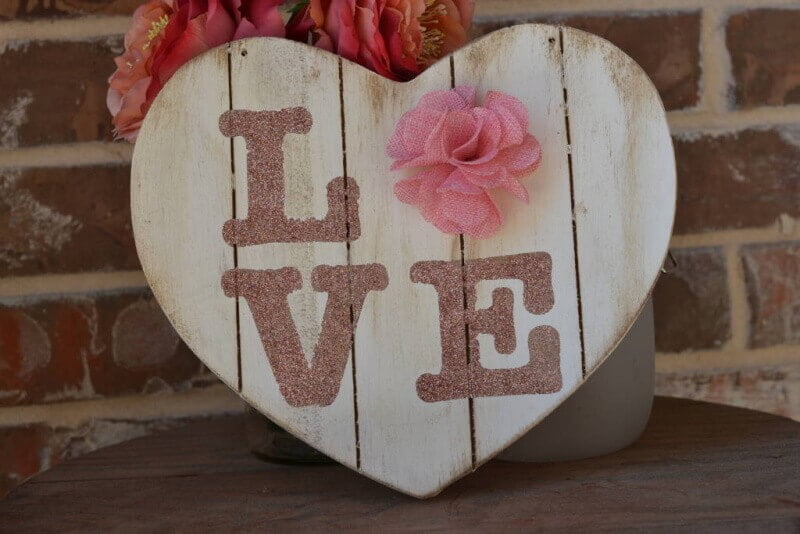 21. Distressed Barn Wood Eternal Love Décor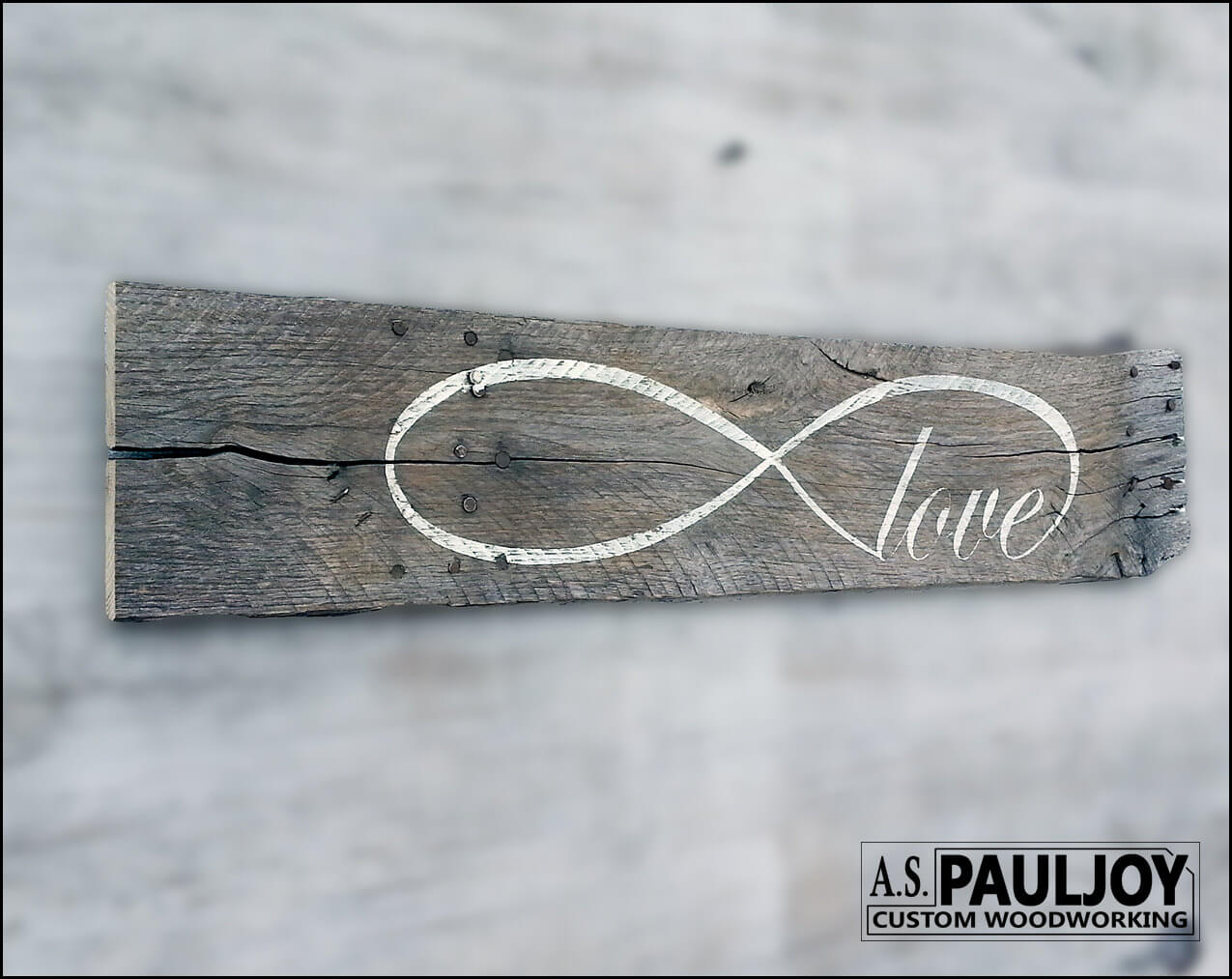 22. A Simple Statement of Love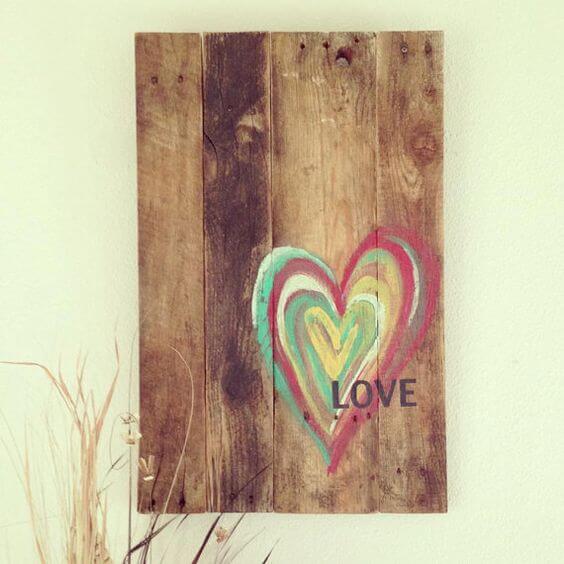 23. Rainbow Hued Wood LOVE Plaque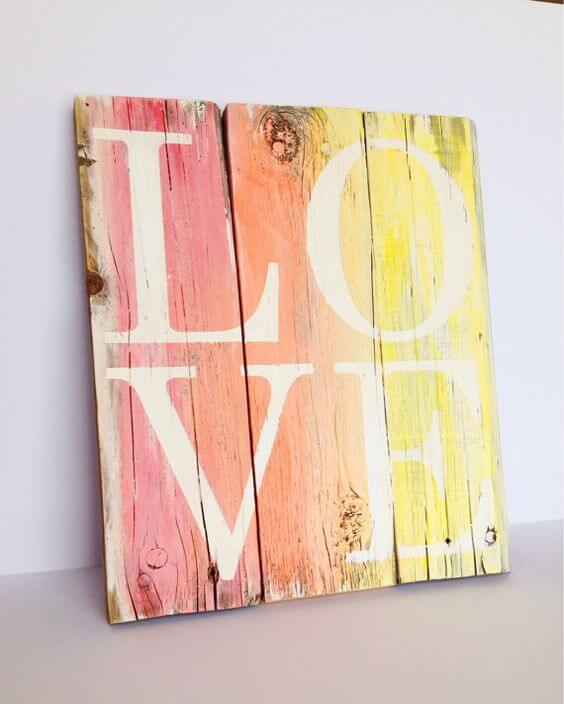 24. A Message Spelled in Roses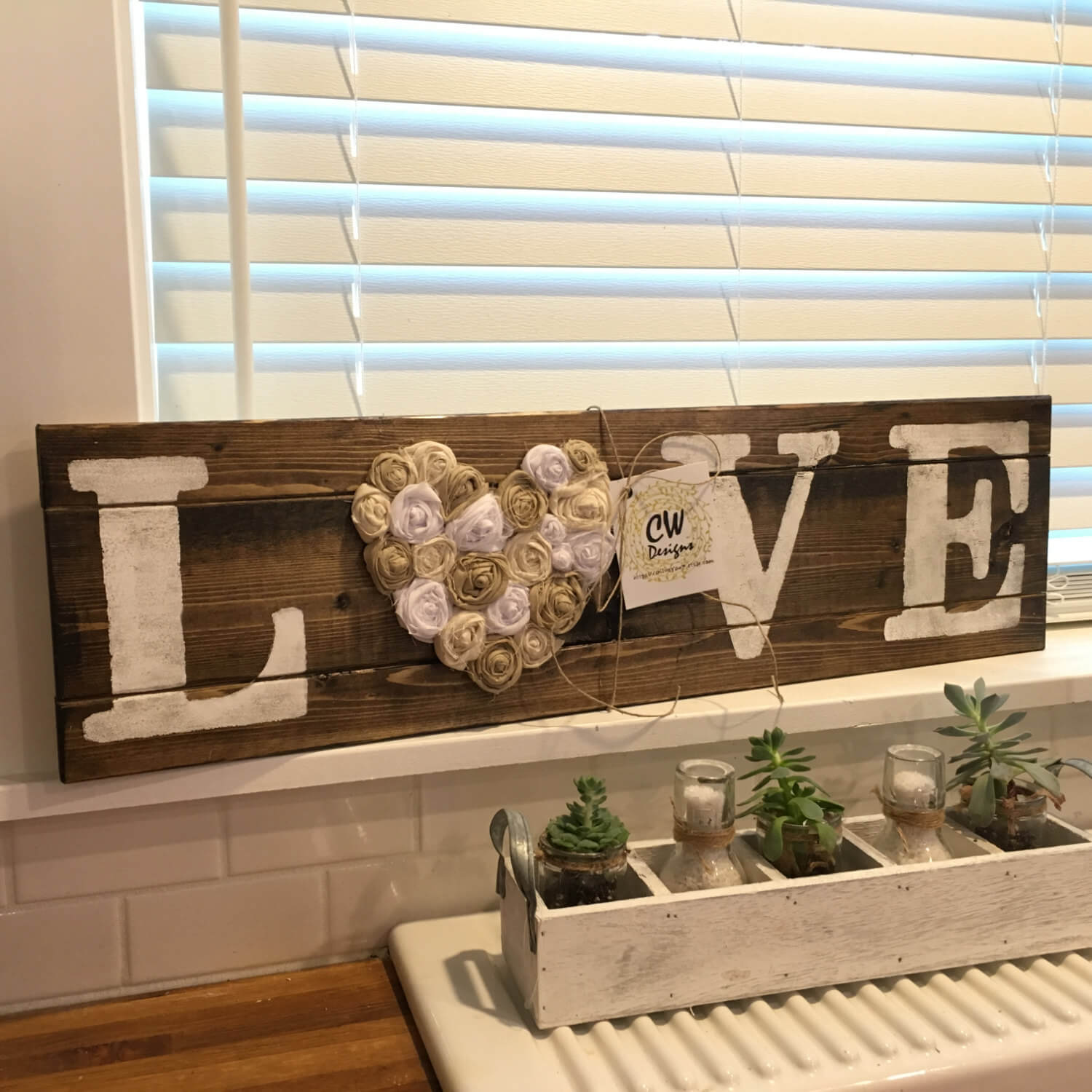 25. Whitewashed Shabby Chic Vertical Board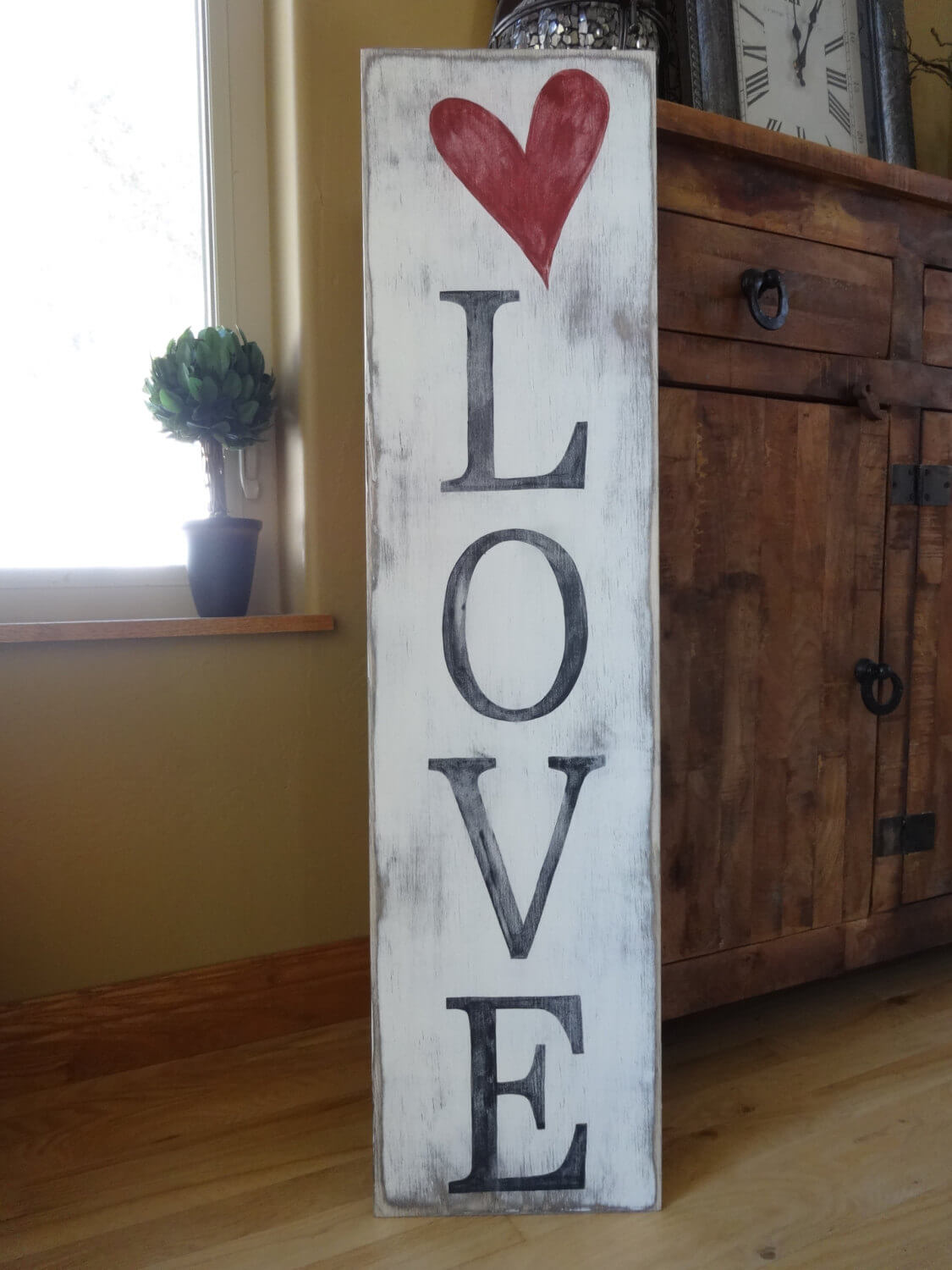 26. Country Inspired Wood and Twine Sign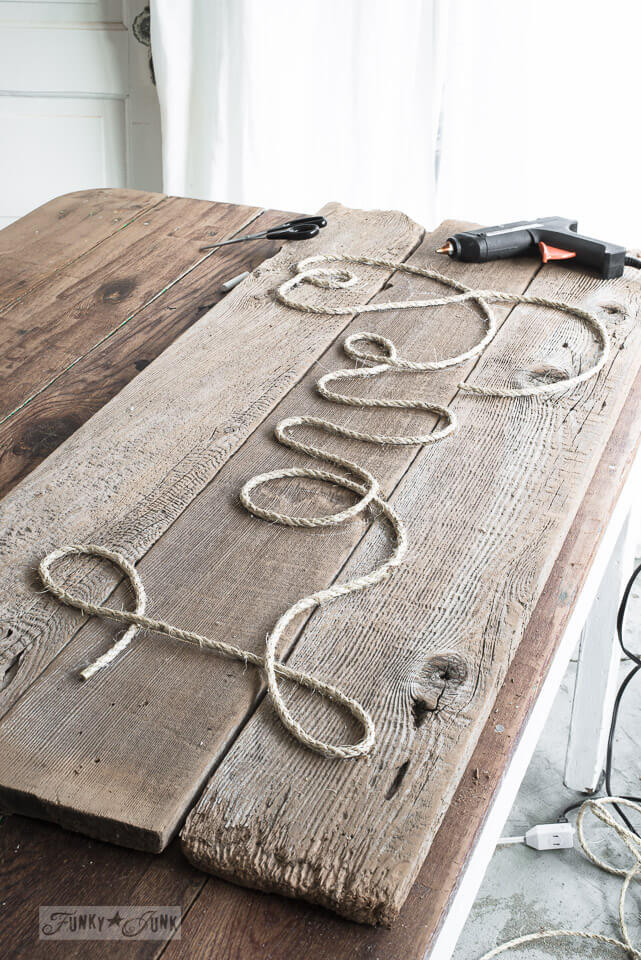 27. One of a Kind Upcycled Love Art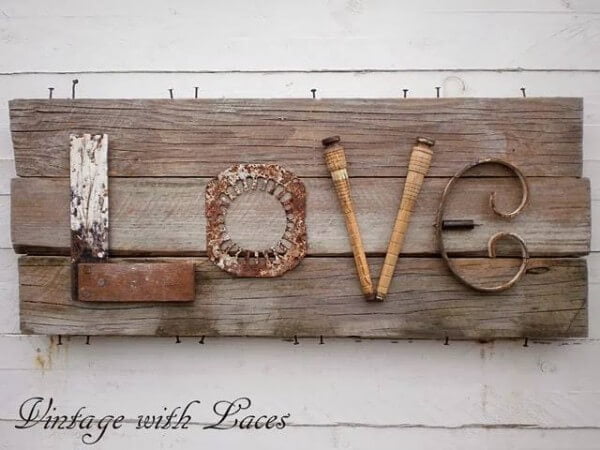 28. Children's DIY Valentine's Day Project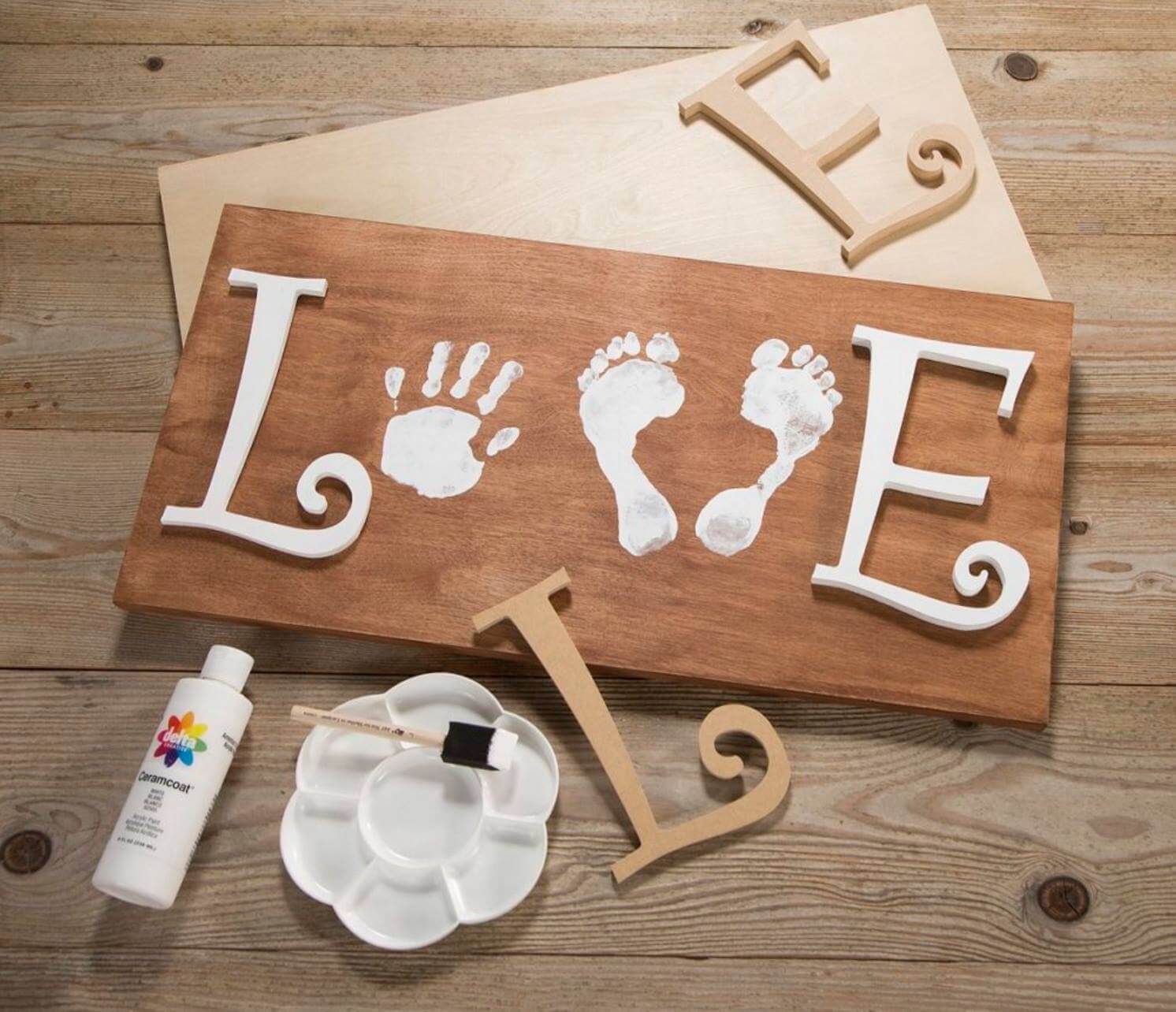 29. Love Makes a House a Home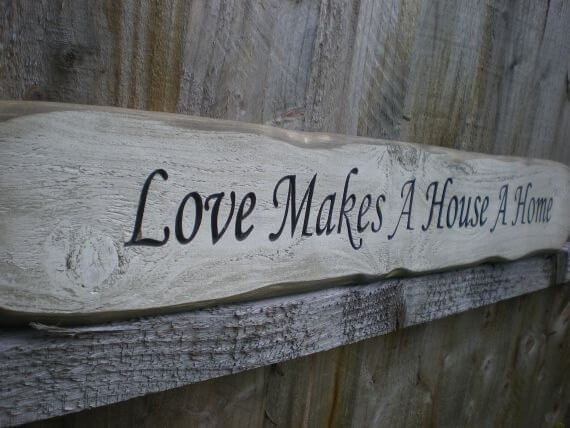 30. My Favorite Love Story Accessory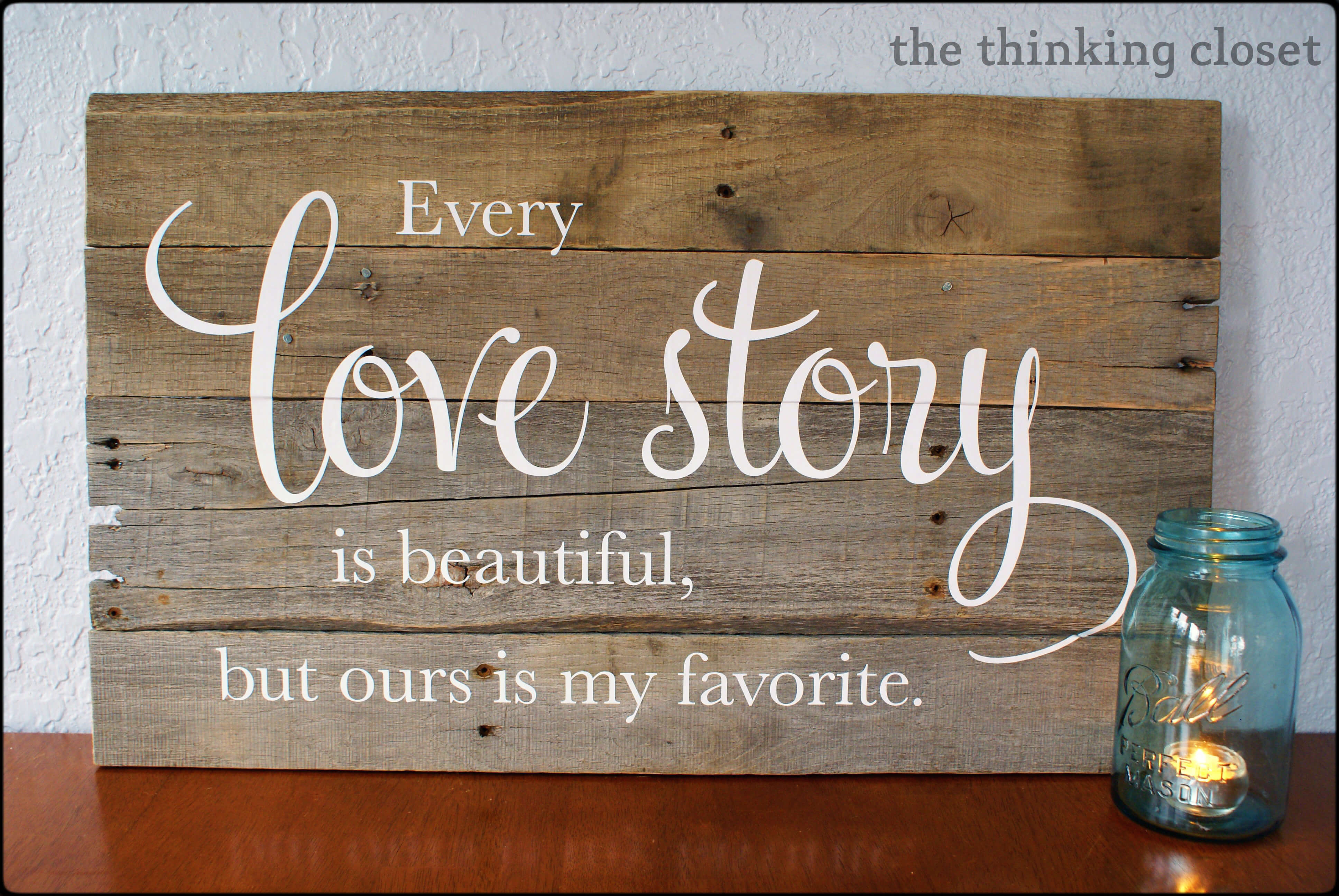 31. Initials in a Tree Love Sign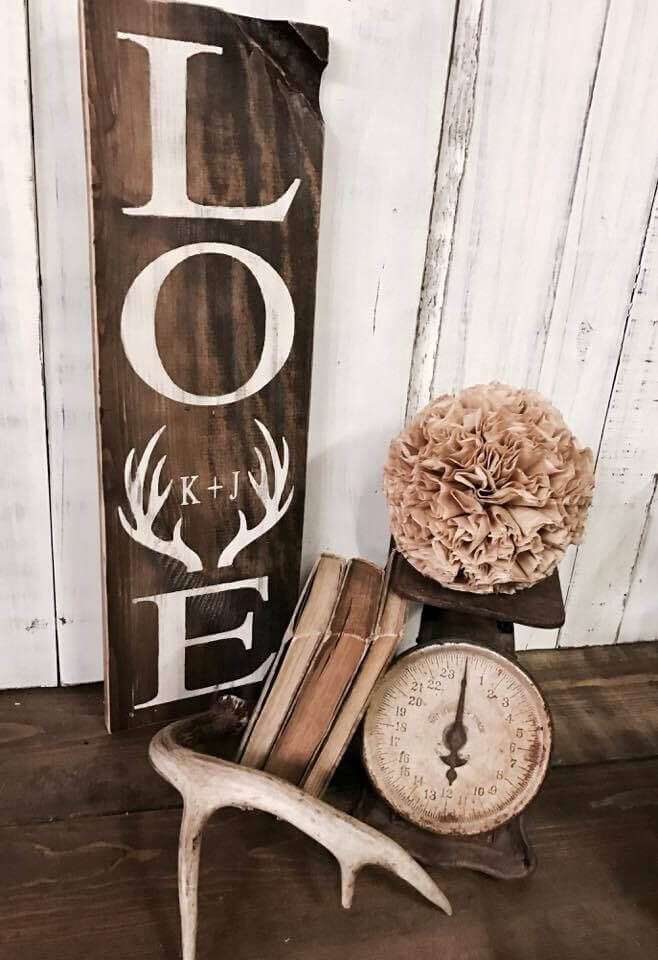 32. Ribbon Rose Heart Bedroom Wall Art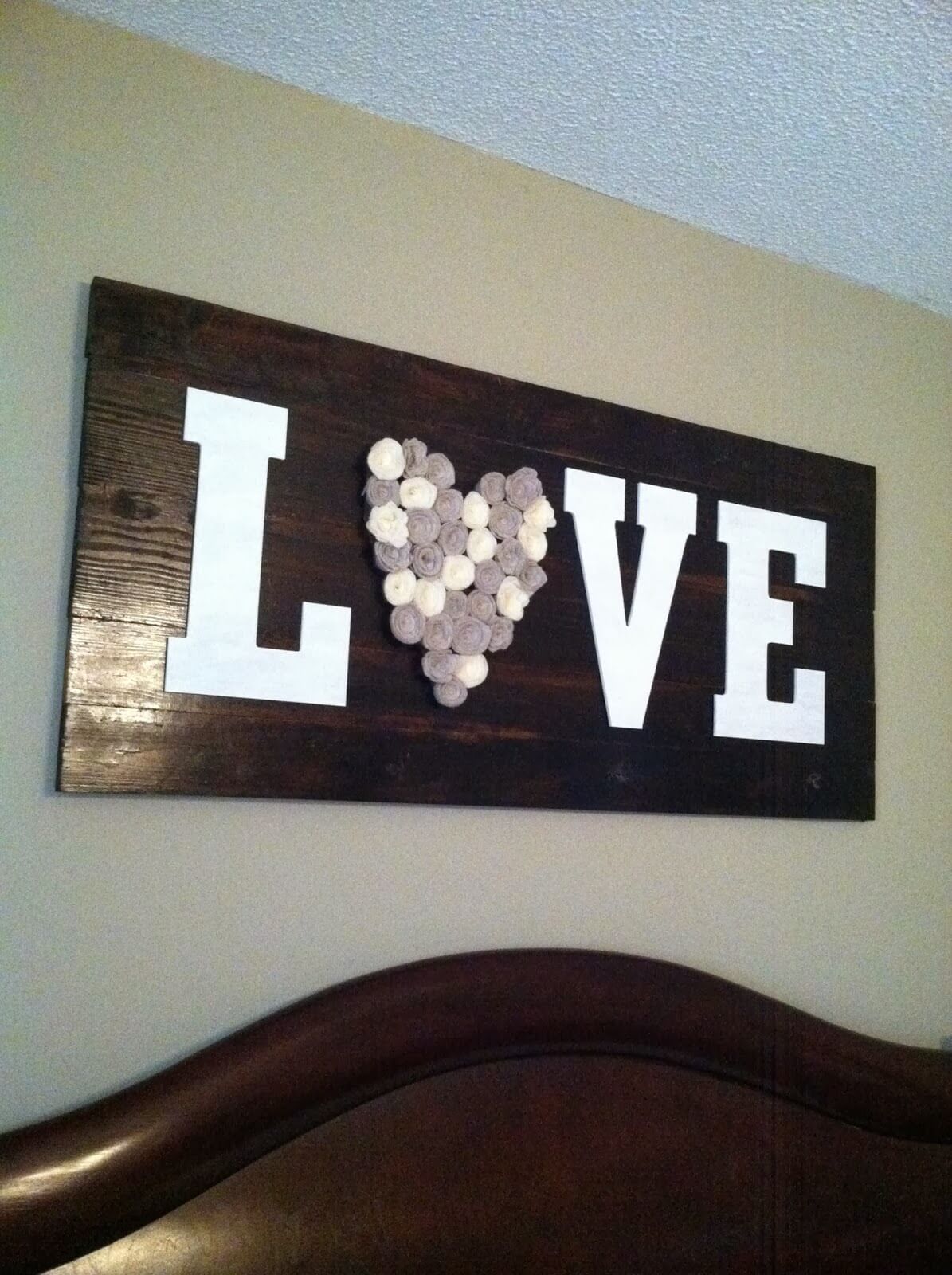 33. A Rustic Industrial Kind of Love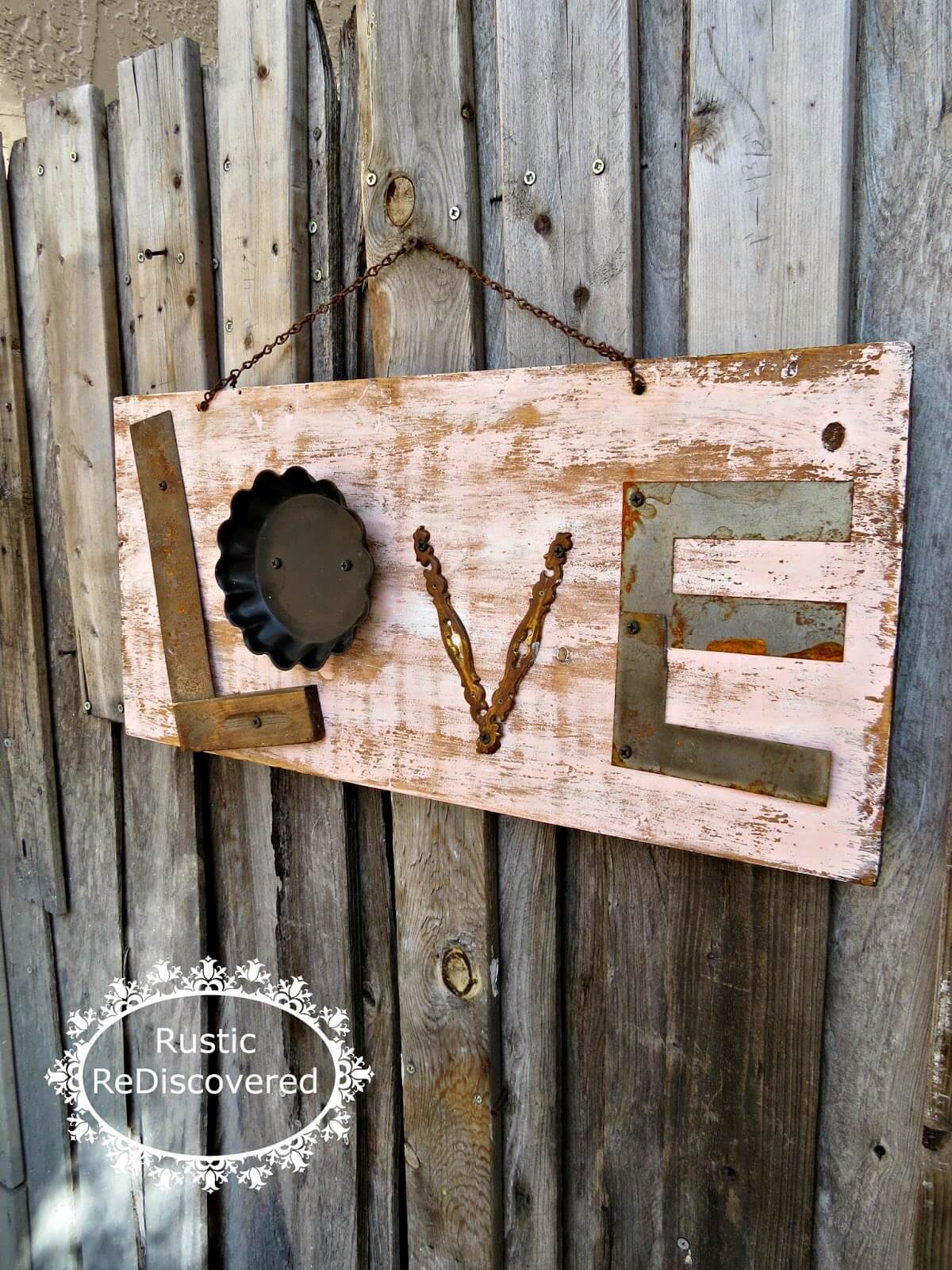 34. Wood and Pearls Forever Sign