There's something about a cozy farmhouse that emotes images of warm apple pie cooling on the kitchen counter, antique furniture passed down from generations, beautiful oil paintings of country scenes adorning the walls, mason jars filled with lemonade, porch swings and old rockers…you can almost smell that sweet country air!
27 Ways to Transform your Home into a Farmhouse Look Using Rustic Shiplap Decor

So maybe you don't exactly live in the country, or even the suburbs, but you love that warm farmhouse style look. Think shiplap! Rustic shiplap decor for a farmhouse look will transport your living space into the open country and give that farmhouse appeal you've been looking for. You can incorporate shiplap decor in almost all corners of your home from headboards to bookshelves, even entire walls!
Whether you use large or small planks, stain them, paint them white or keep that 'au naturel' look, rustic shiplap decor for a farmhouse look can add wonderful texture to kitchen furniture, bathroom walls, and small accent pieces like clocks or wall art. It doesn't even matter if you don't live out on the range – create your own rustic shiplap decor for a farmhouse look in a weekend with inexpensive panels bought or found! With these diy ideas, you'll be sipping sweet tea and enjoying the farmhouse feel in your own home.
1. Clean Lines and Bright White Bathroom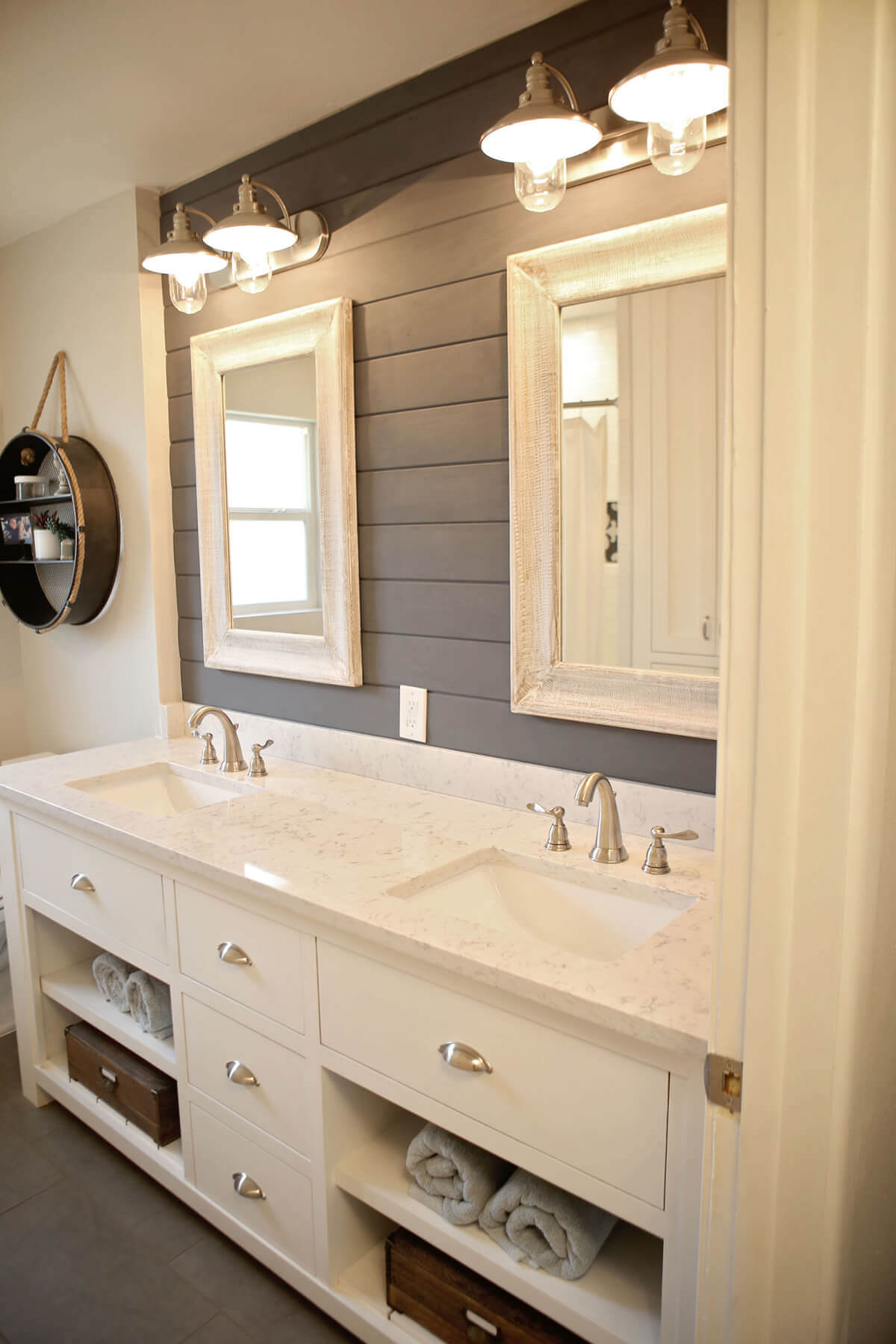 2. Modern Country Style Mud Room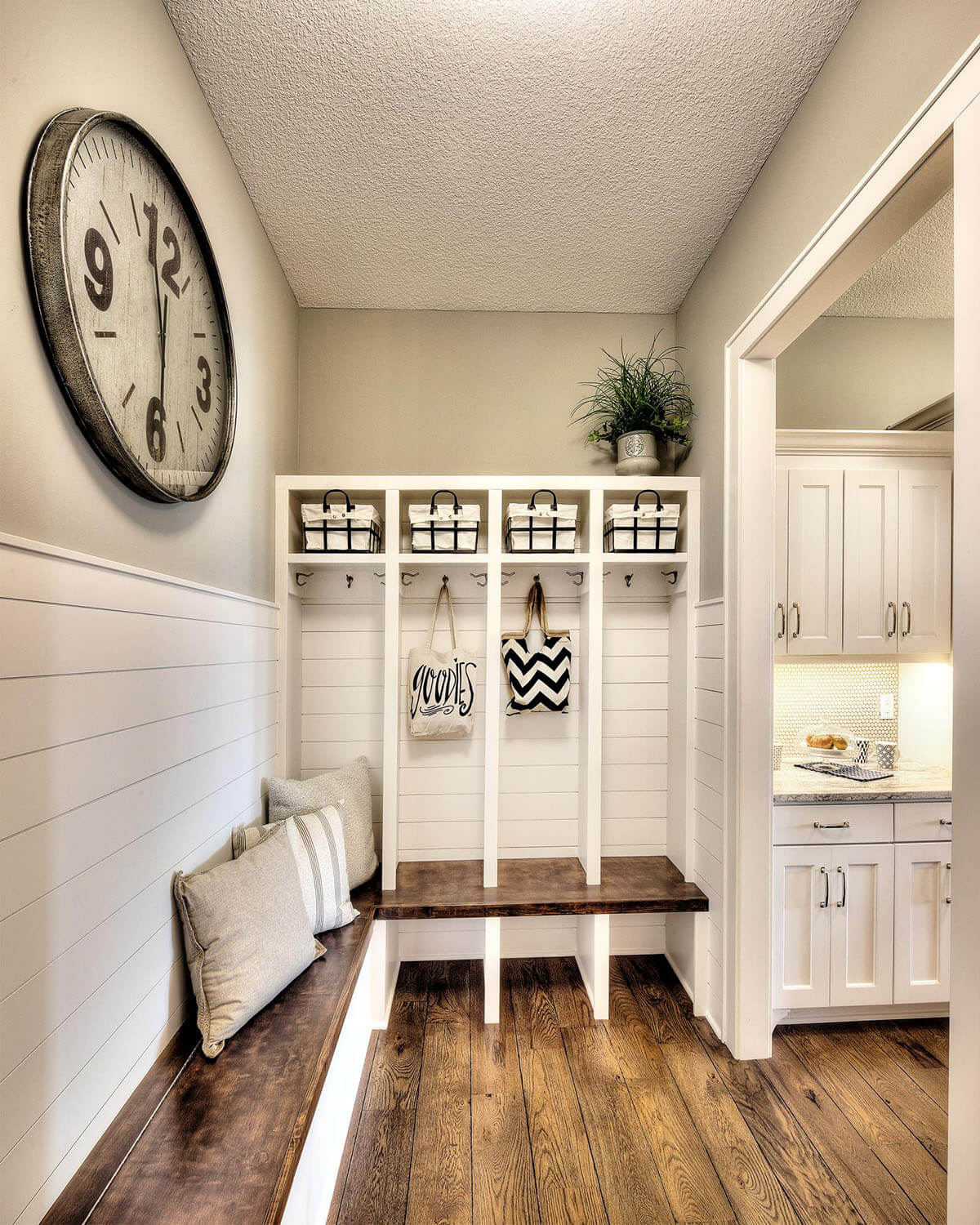 3. Large Panel Rustic Dining Table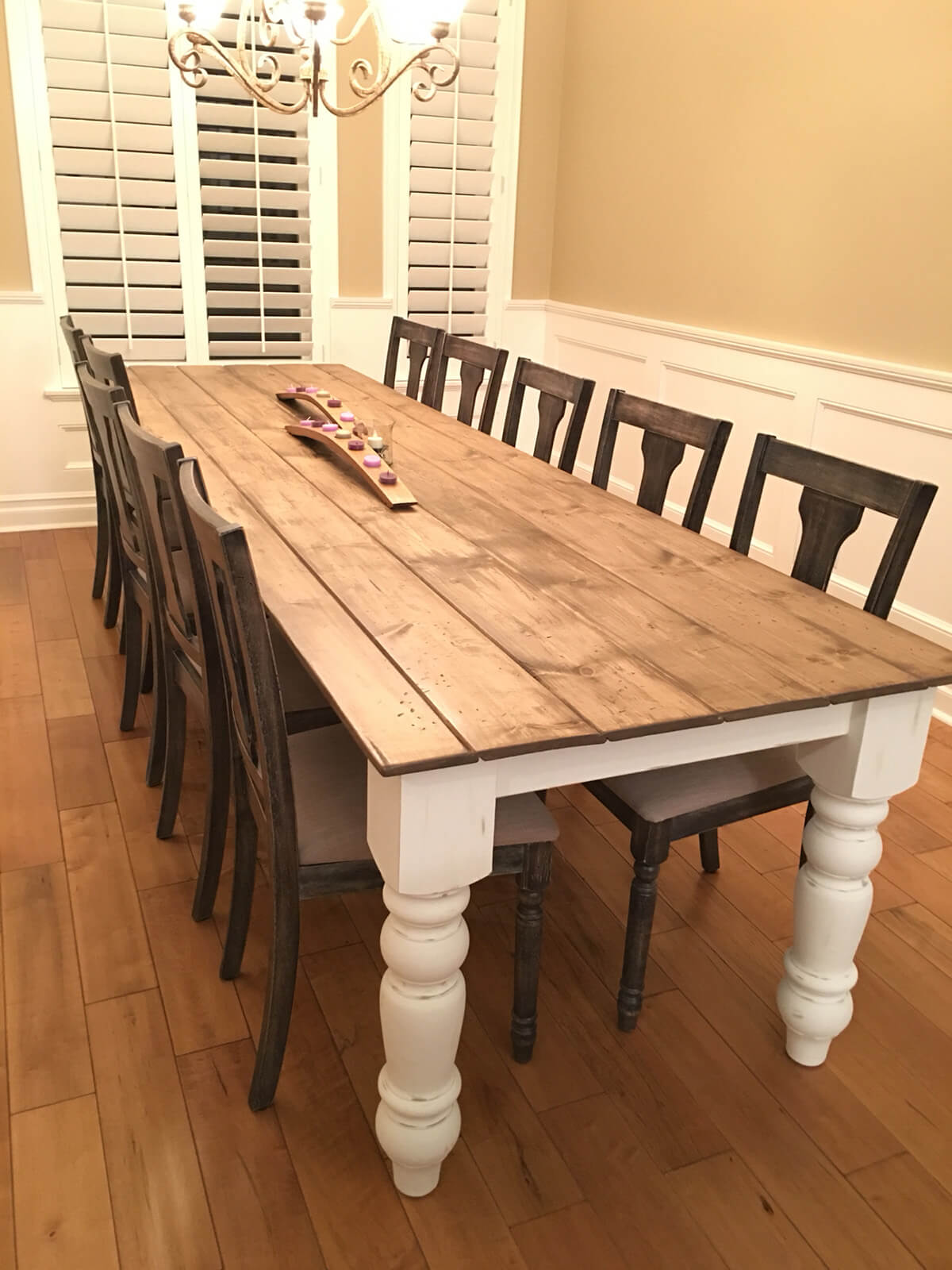 4. Shabby Chic Weathered Look Dining Cabinet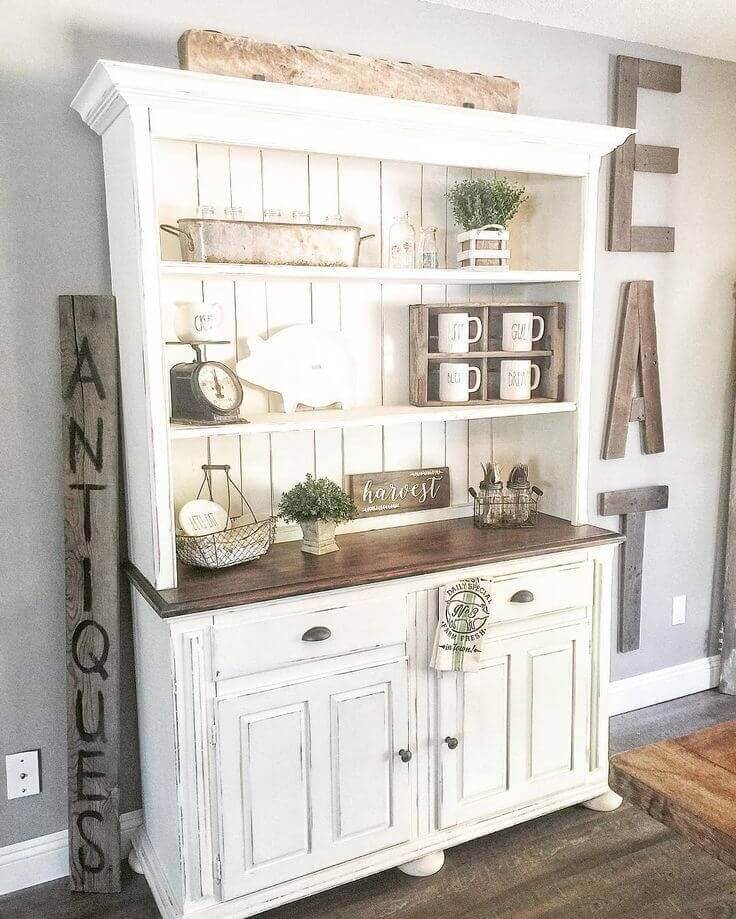 5. Beautiful and Bright Seascape Kitchen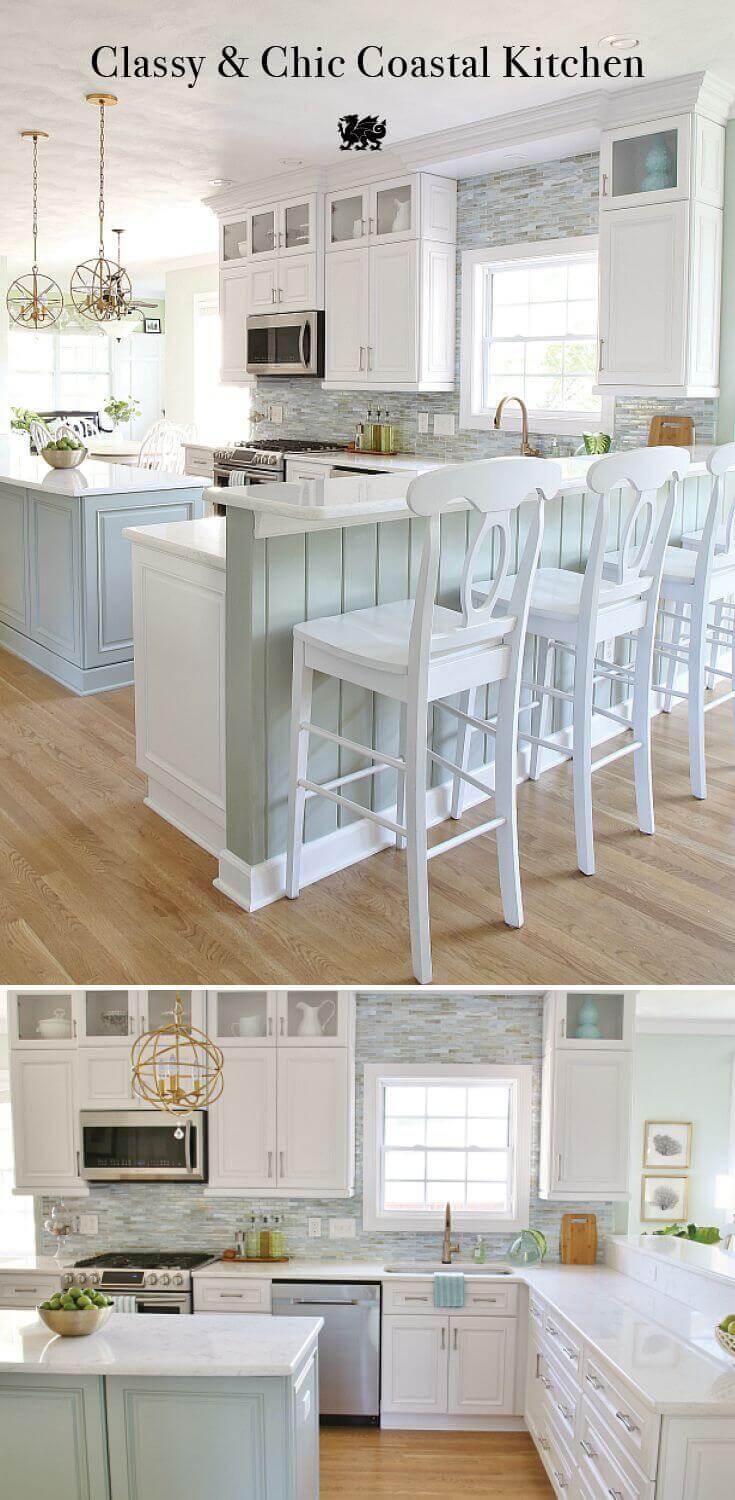 6. Rustic Paneled Wall Meets Classic Wood Staircase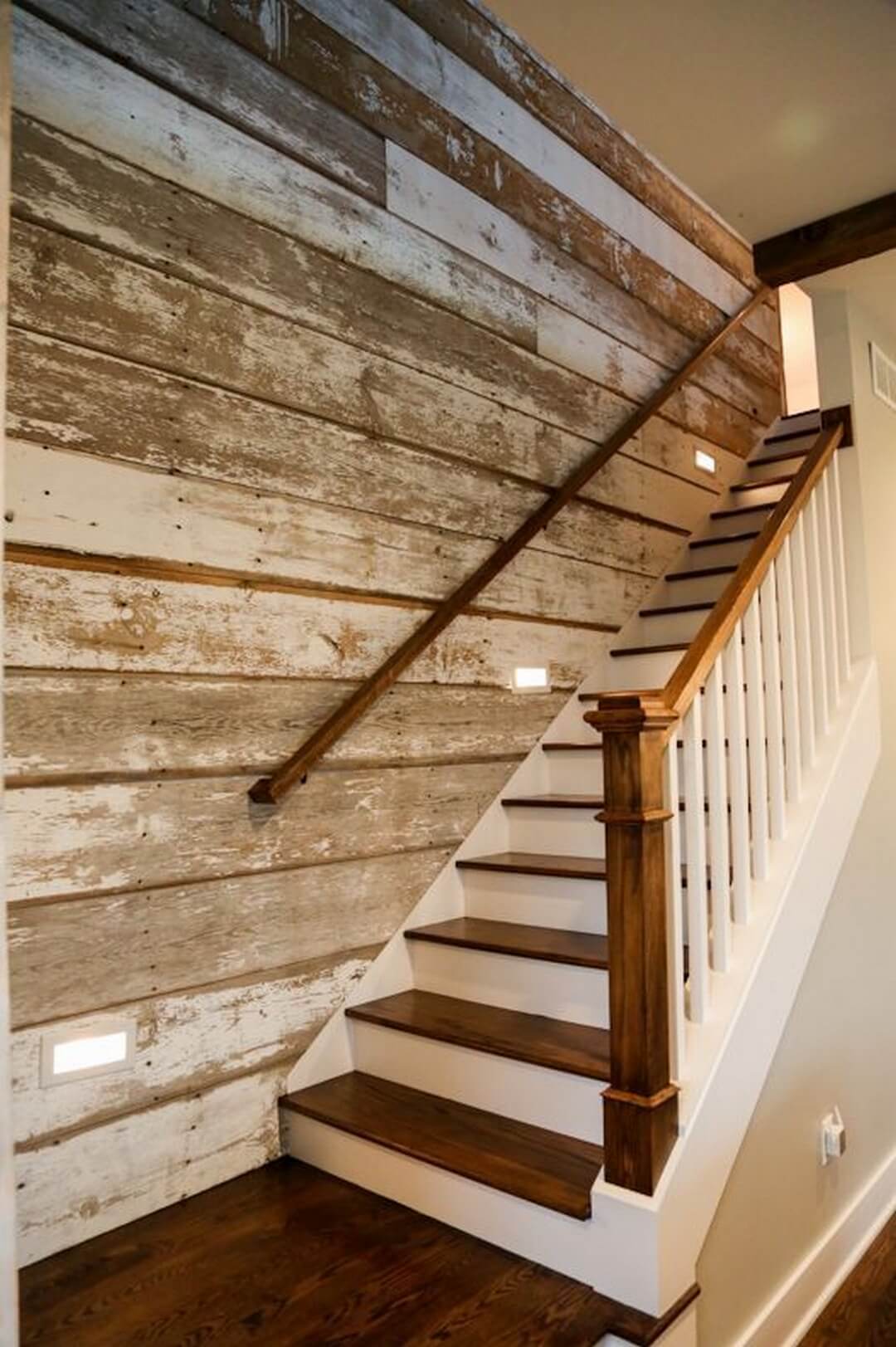 7. Rich Umber Stained and Earthy Headboard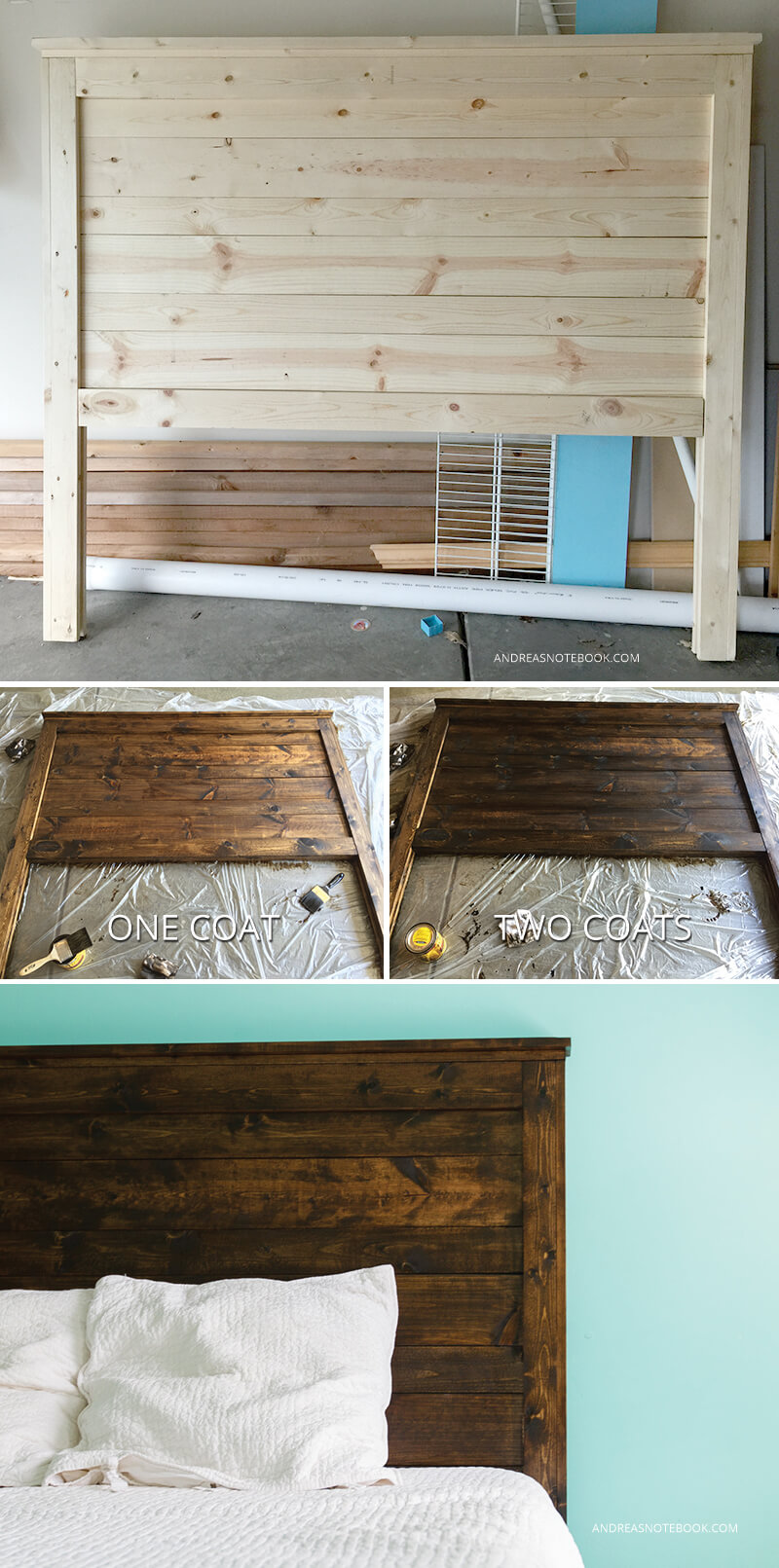 8. Framed Farmhouse Welcome Wreath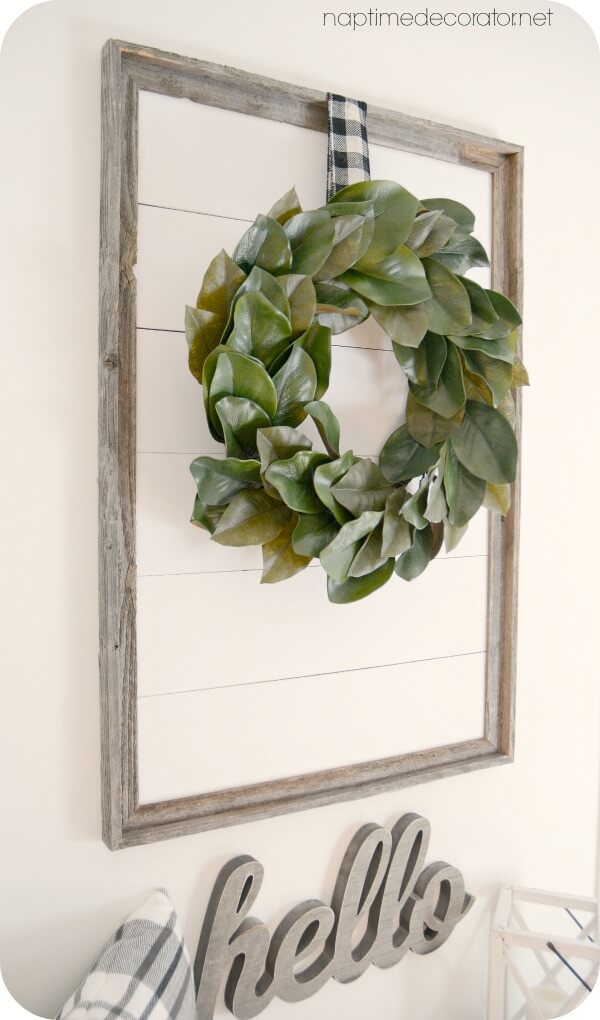 9. Fun and Functional White Washed Mud Room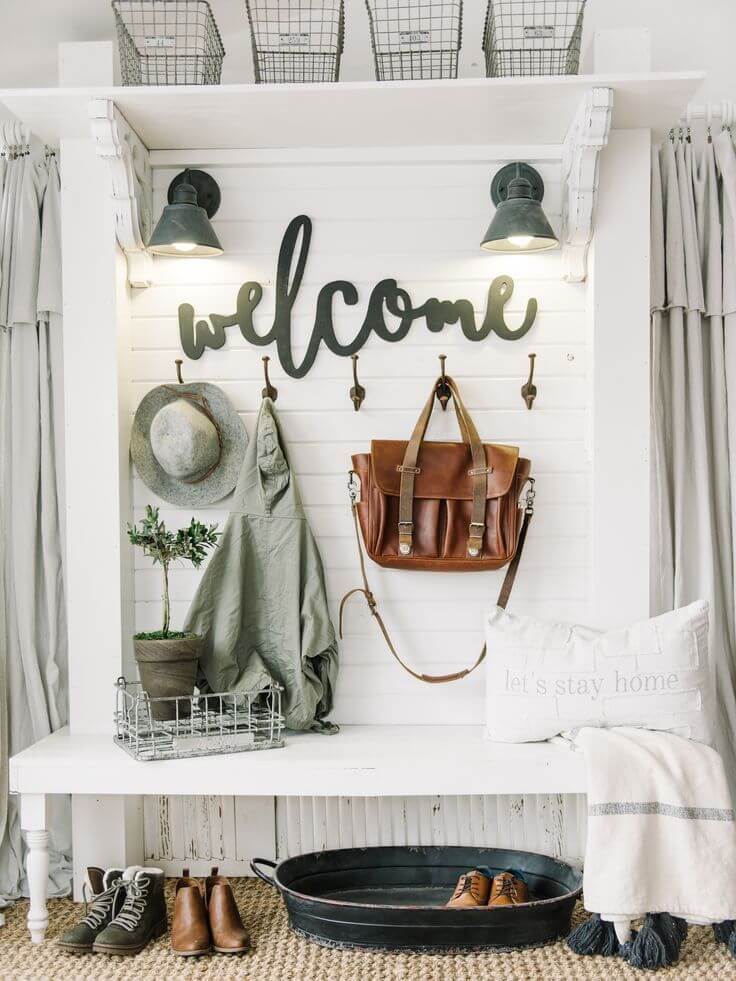 10. Sturdy and Elegant Pantry Shelves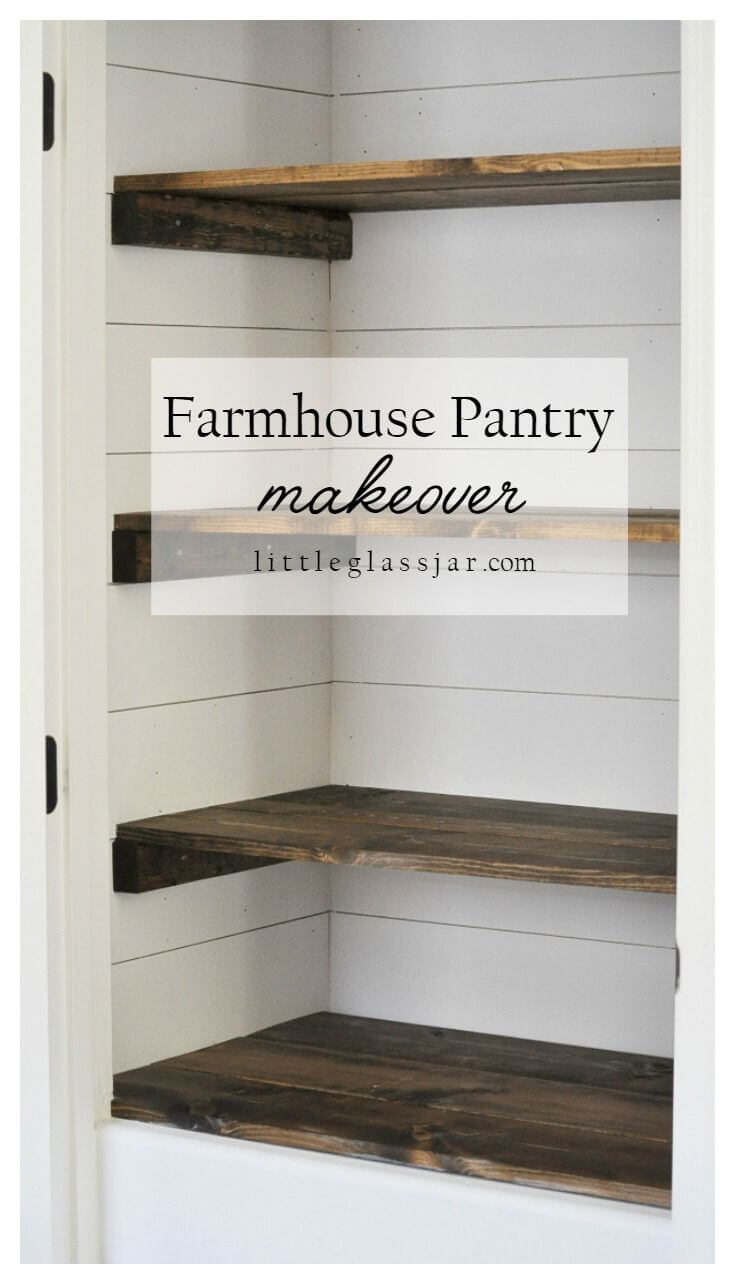 11. Country Stables-Style Decorative Shelves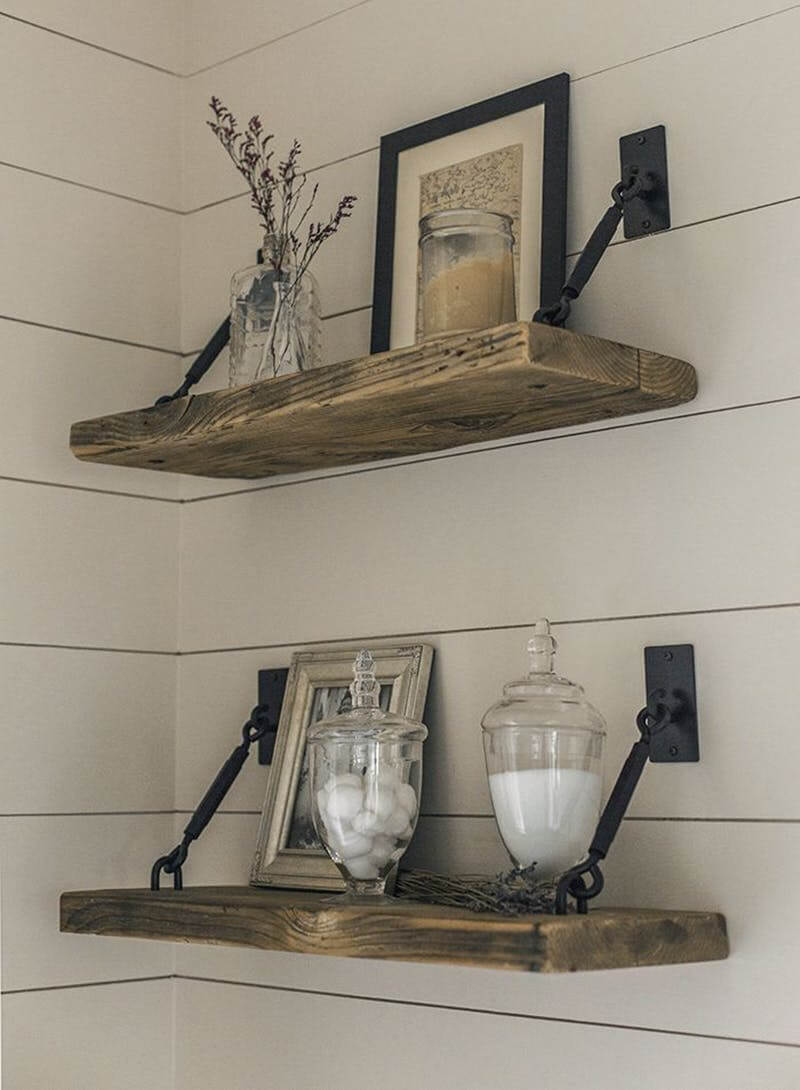 12. Glam Style Farmhouse Fireplace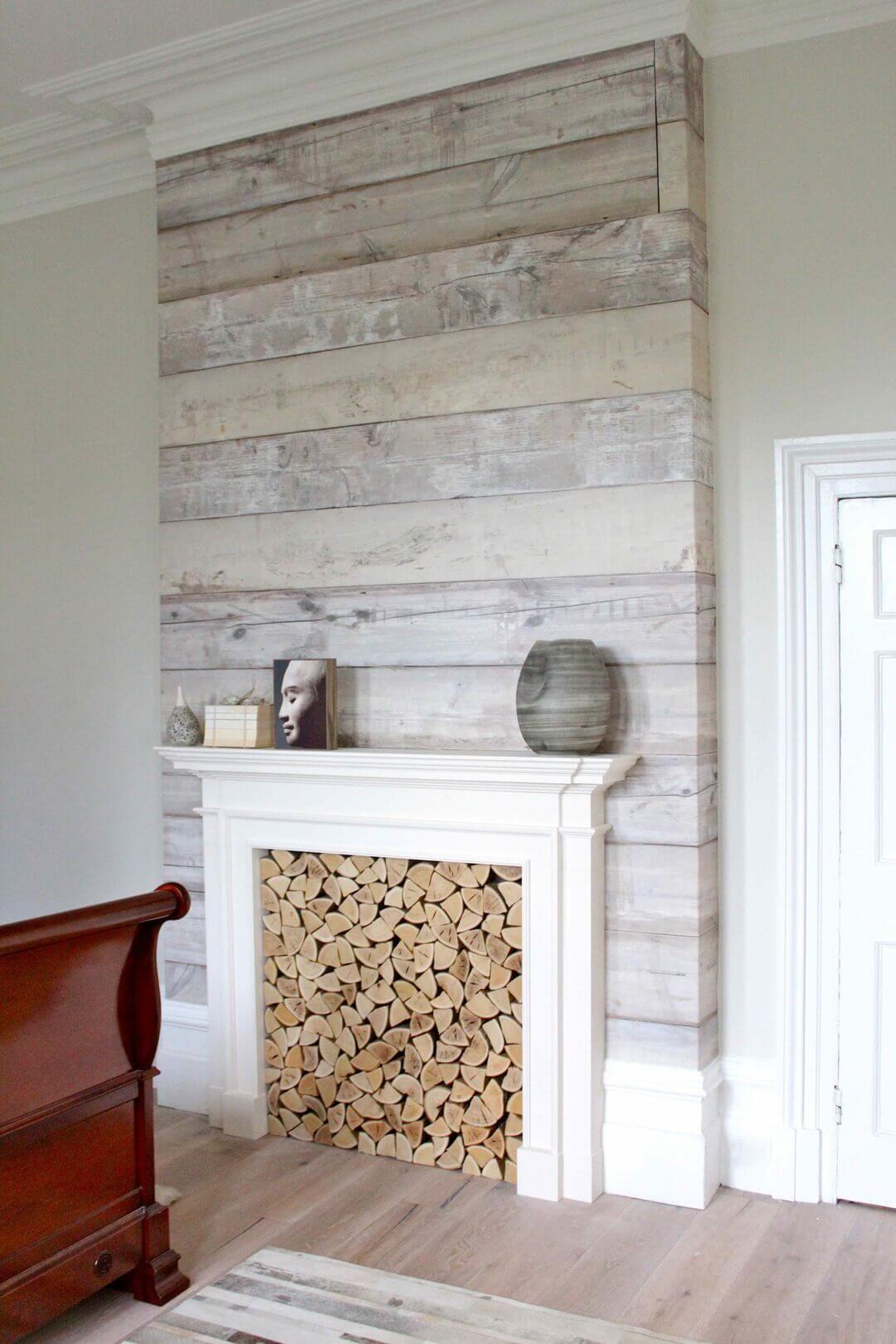 13. Cozy and Cushy Breakfast Nook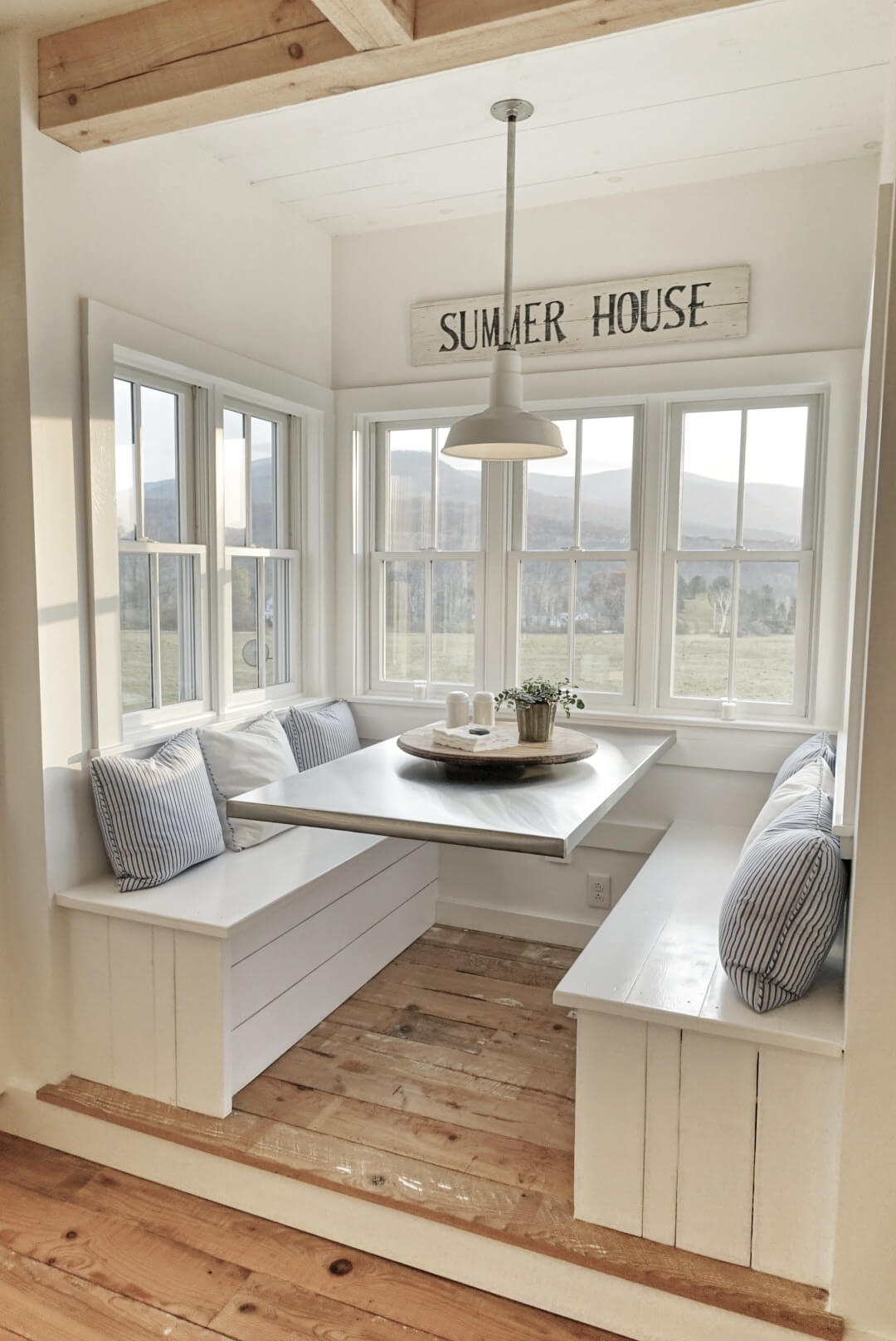 14. Lovely and Simple Cursive Text Art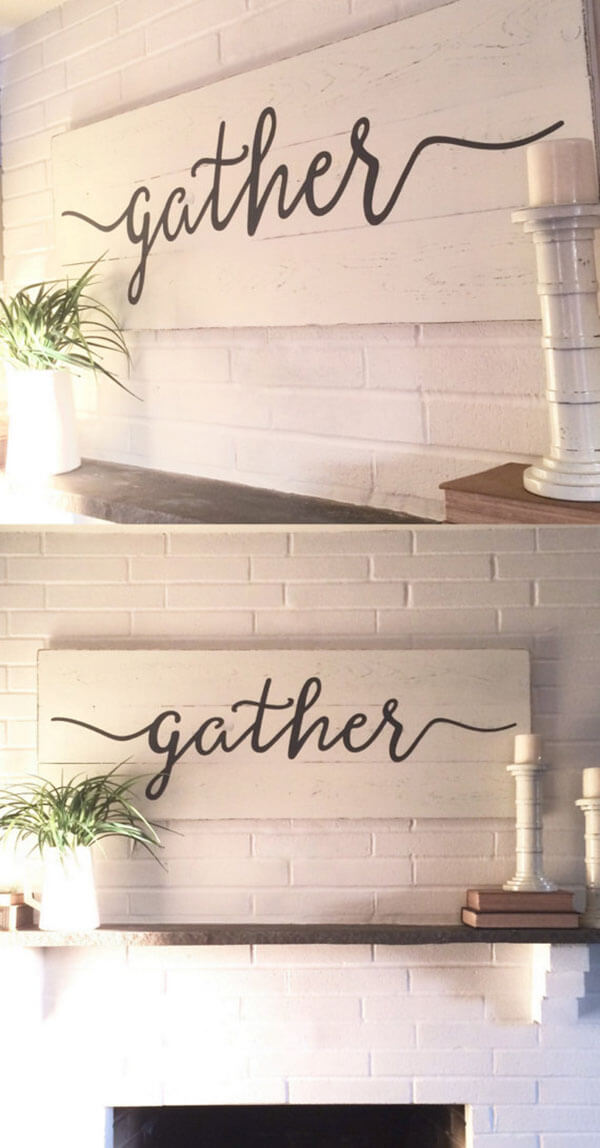 15. Warm Whites and Natural Wooden Panels for the Kitchen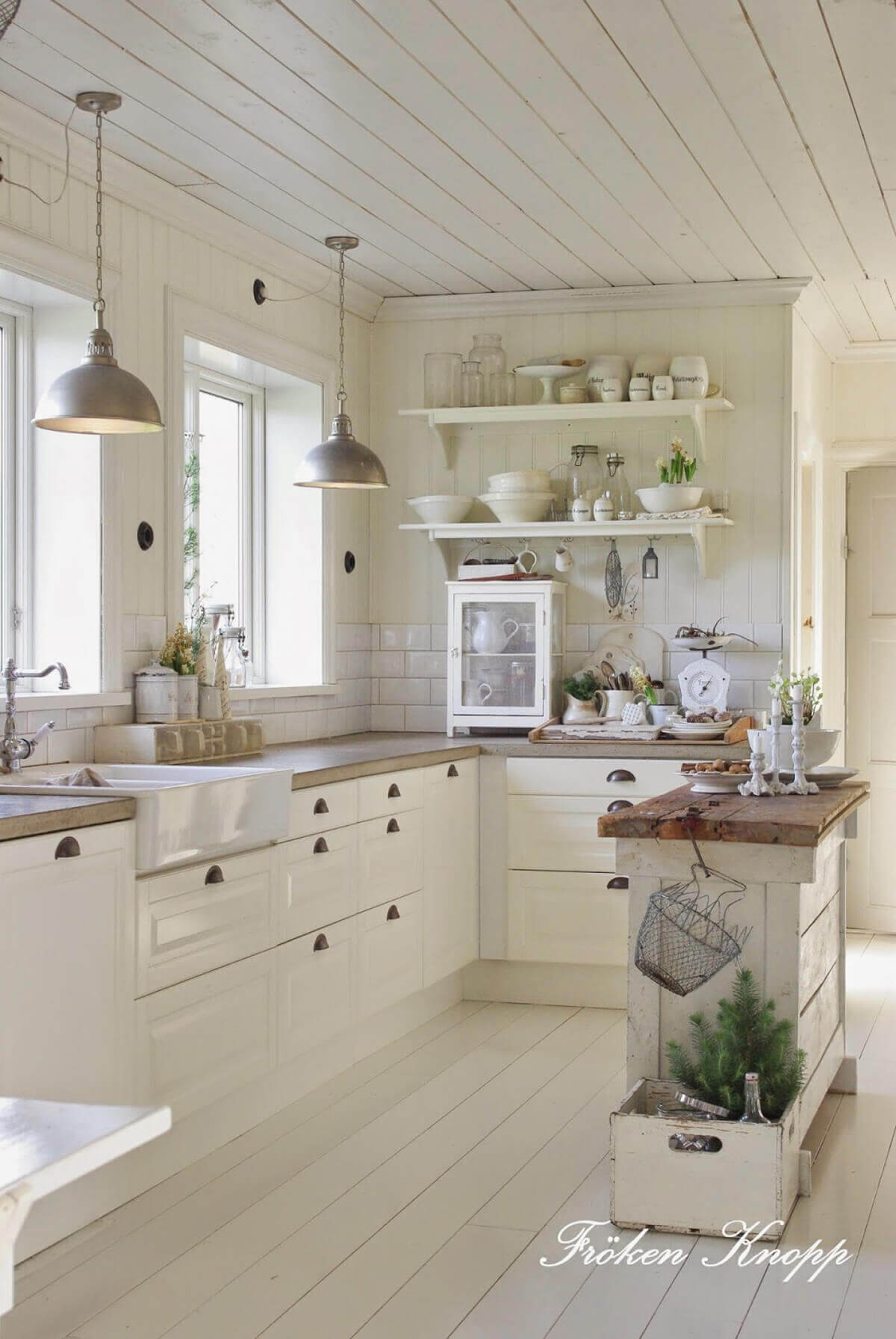 16. Polished Powder Room with an Earthy Element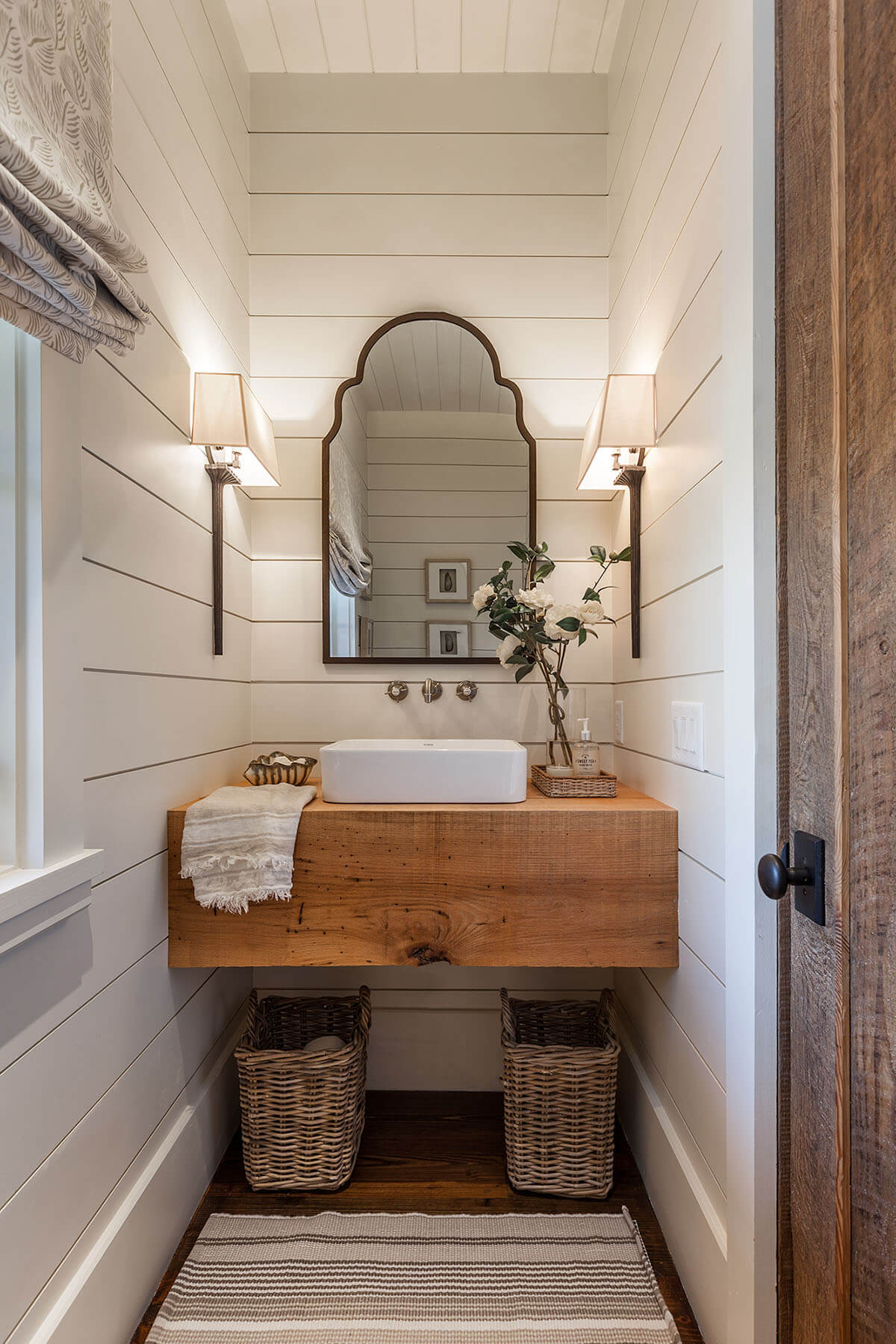 17. Folksy Art and Woodsy Warmth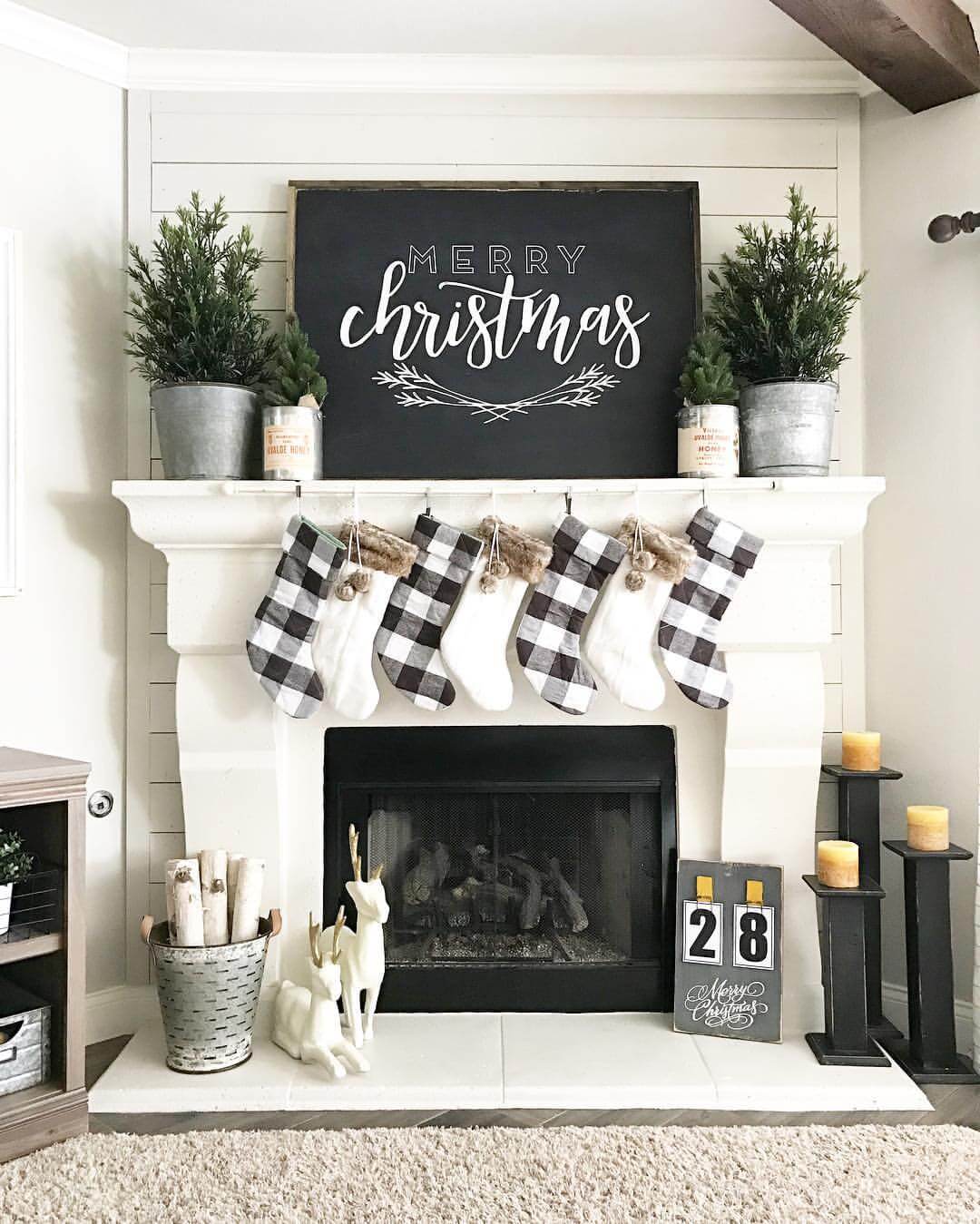 18. 'Au Naturel' Tack-Board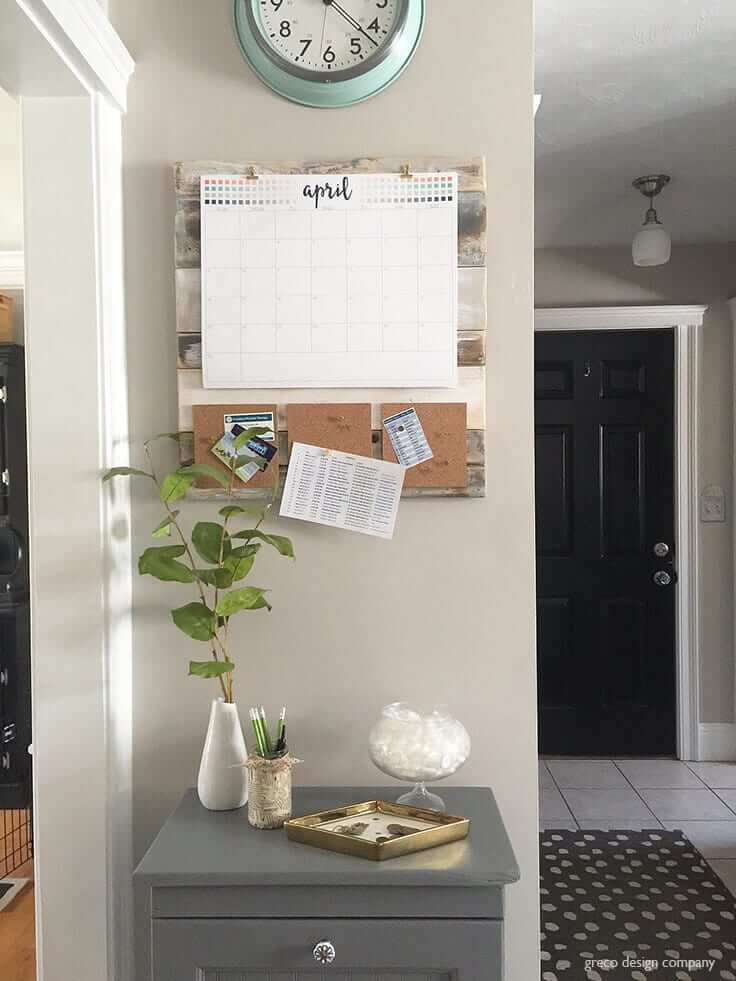 19. Classical Chic Country Bedroom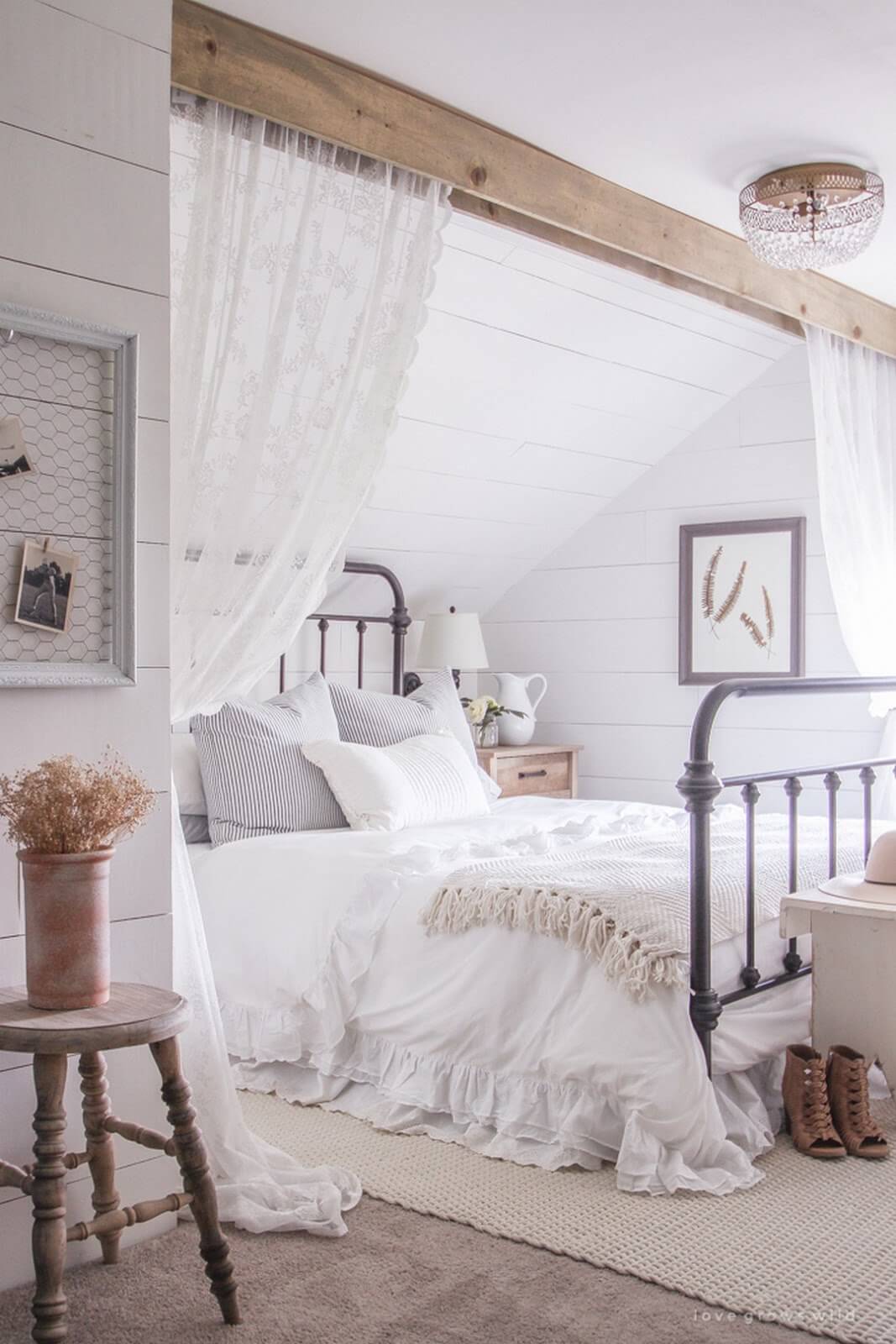 20. Show the Love Paneled Word Art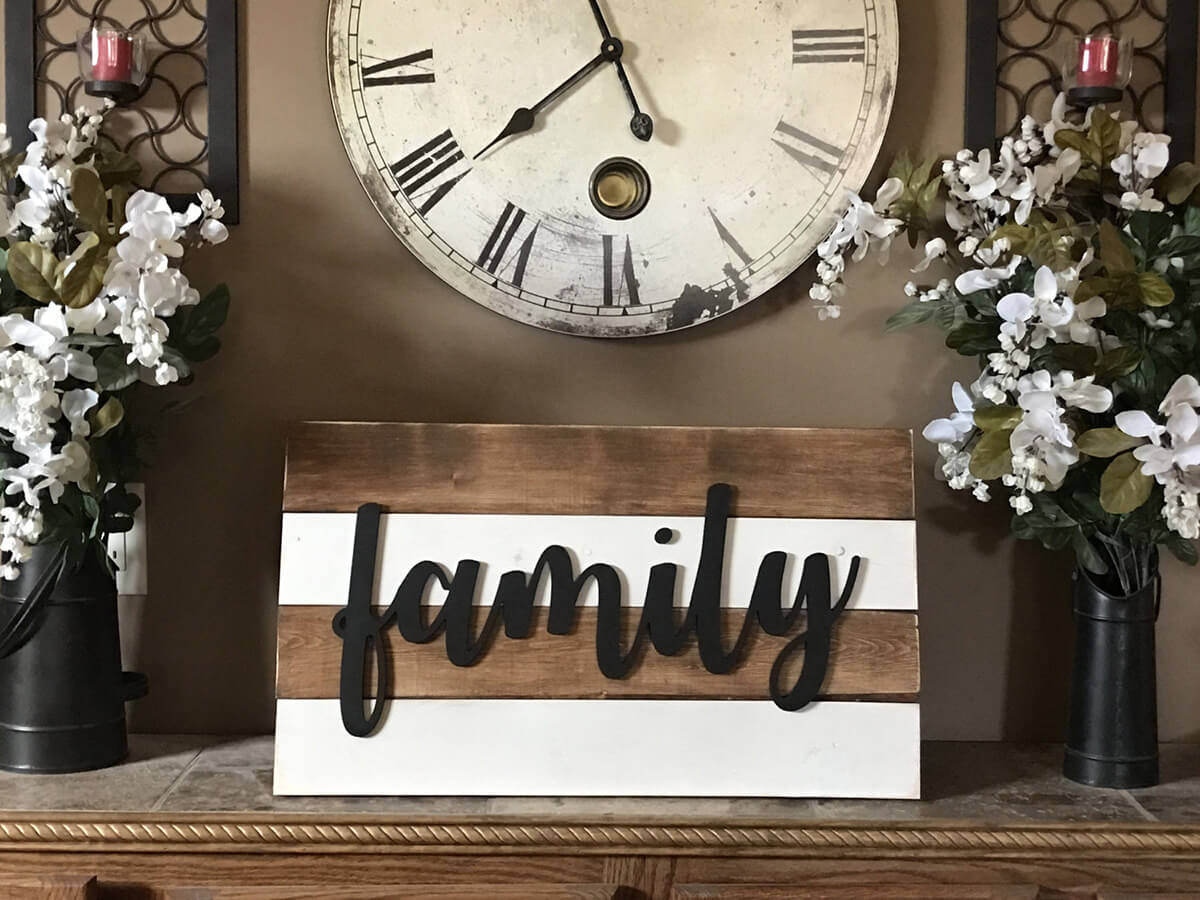 21. Beautiful Bold Beams in a Modern Country Kitchen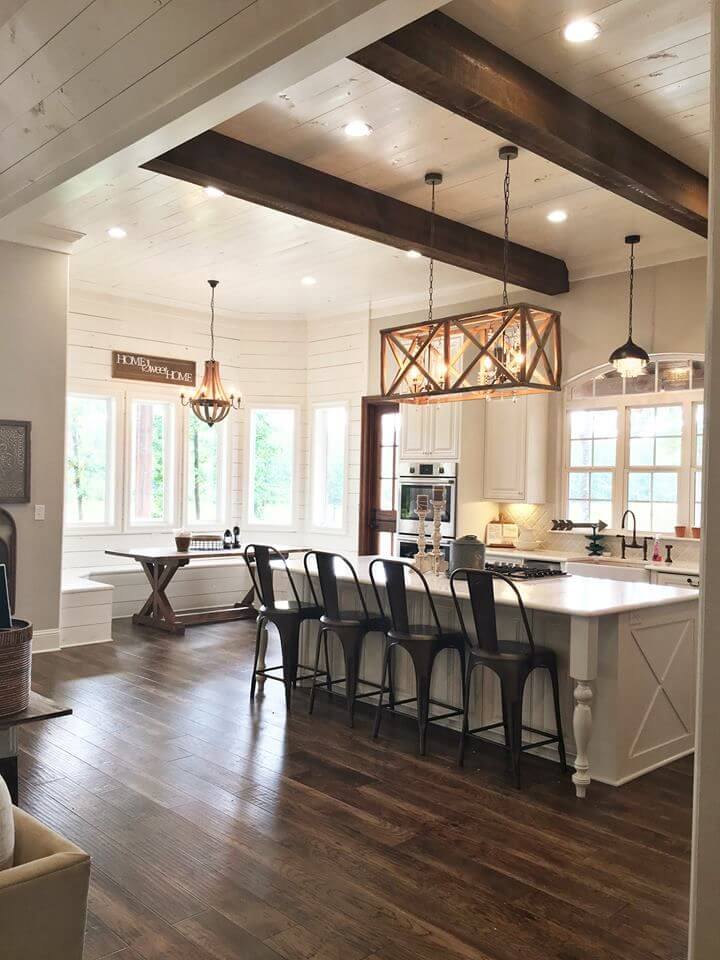 22. Organize Your Life with Classic Wood Panels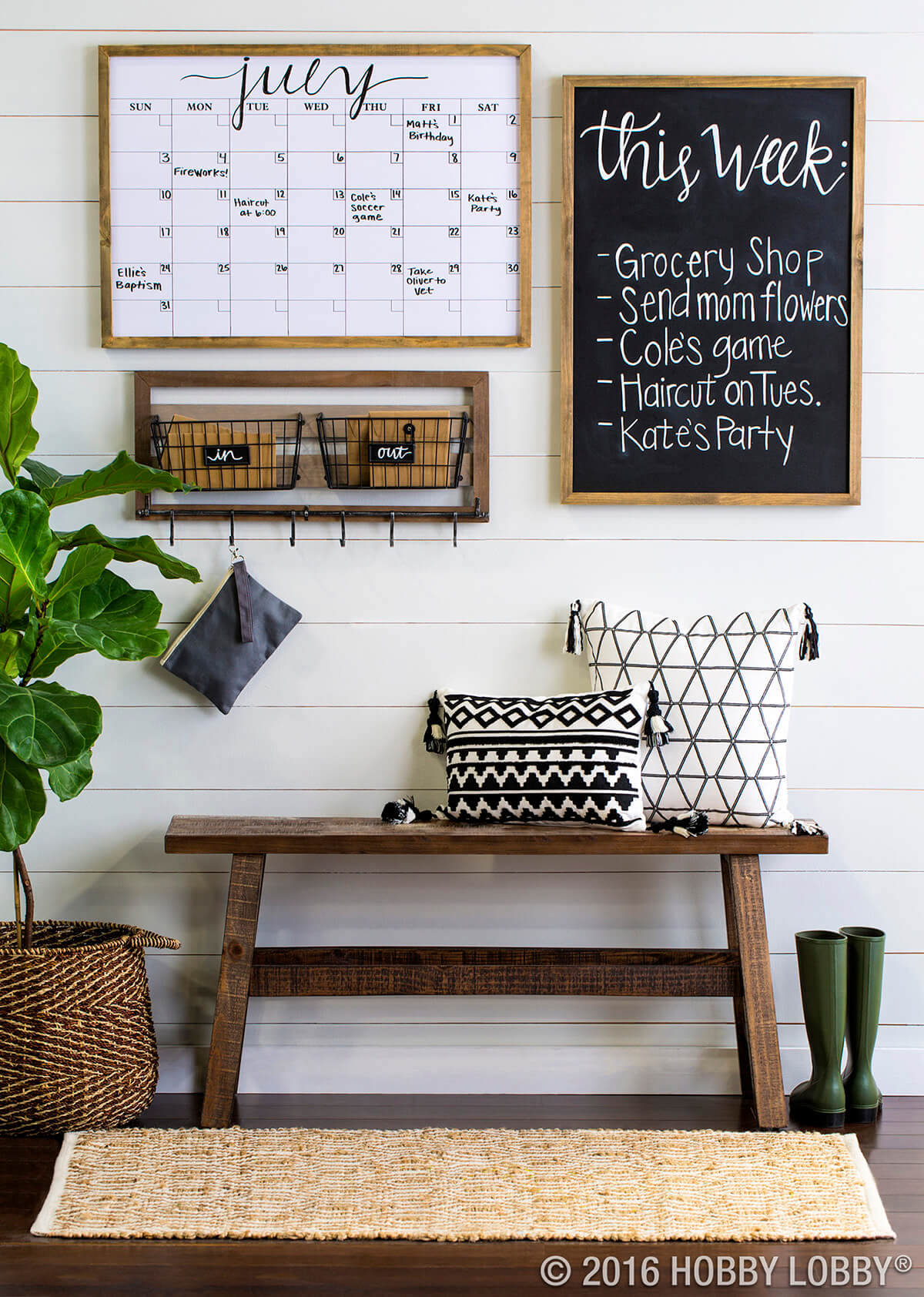 23. Entryway Organized Oasis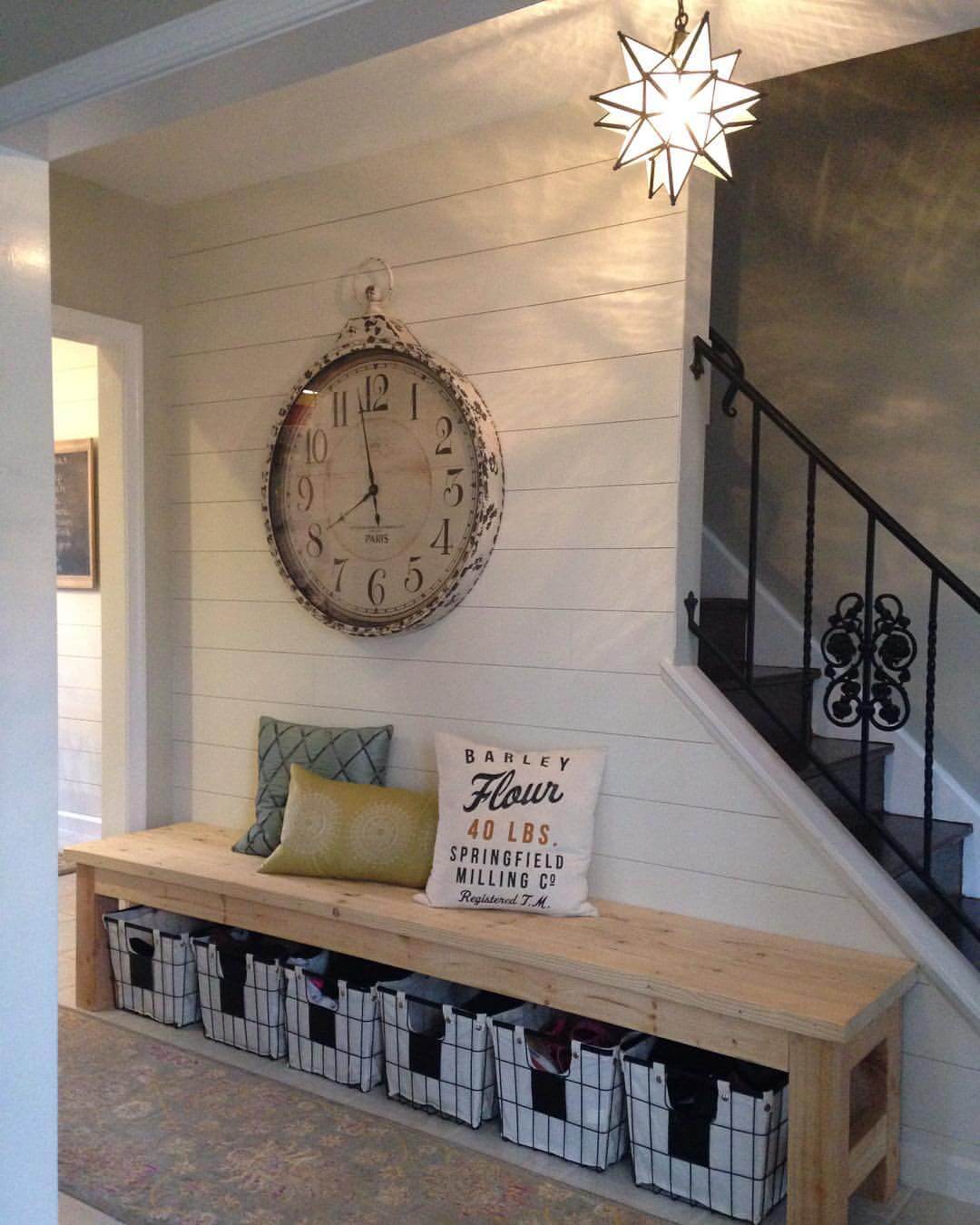 24. Chunky Wooden Shelves for a Compact Space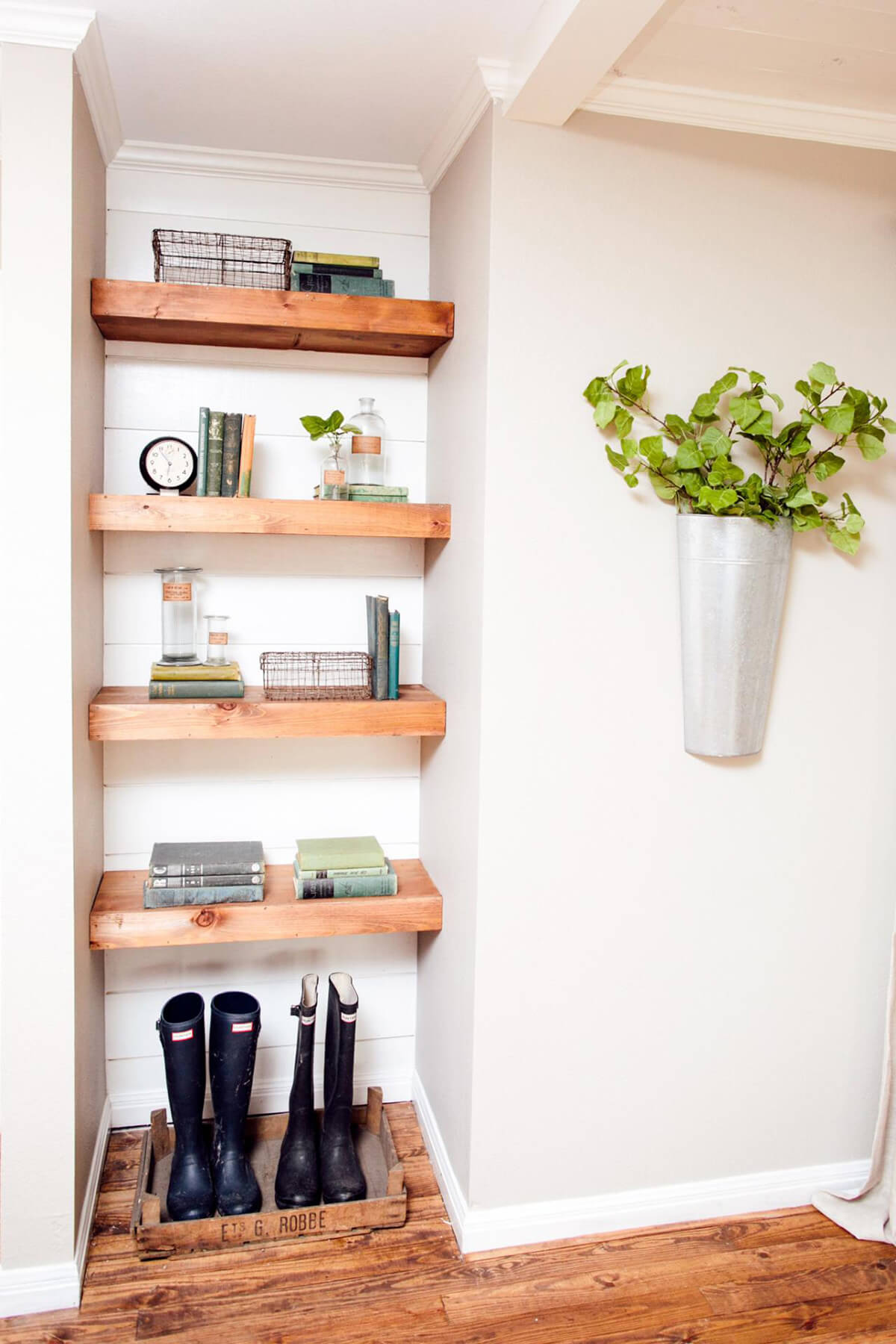 25. Classy Cabin Style Bathroom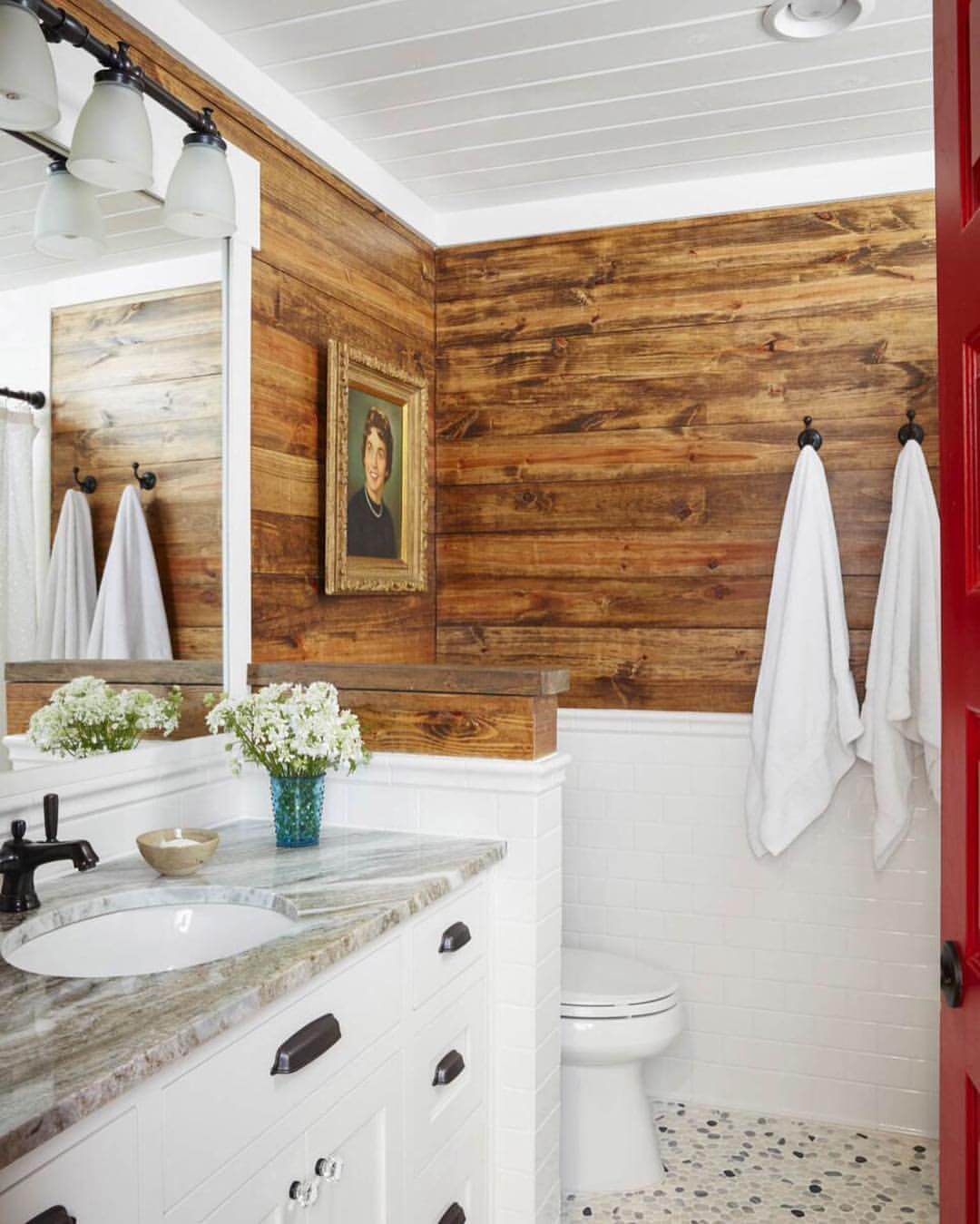 26. Naturally Framed Bouquet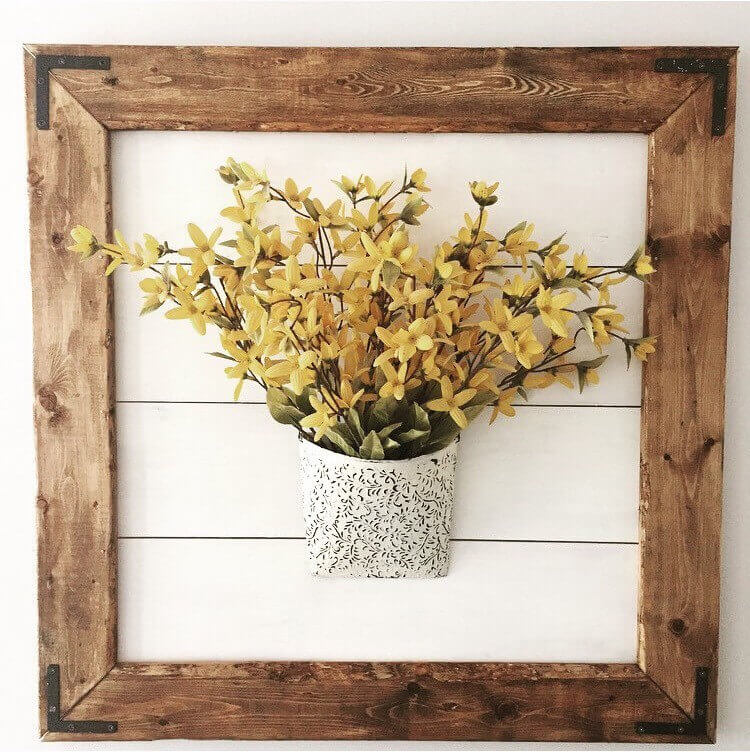 27. On Time and On Style Living Space