The shabby chic trend is here to stay. Featuring a variety of understated and pretty design concepts, shabby chic is great for decorators who want to reuse vintage pieces. Even newer pieces have distressed features to fit in with the "shabby" part of the name.
32 Shabby Chic Living Room Design and Decor Ideas that are Both Functional and Lovely

Shabby chic centers around white backgrounds. Most of these styles are on white or pale wood finishes. Upholstery, curtains, rugs, and furniture are often white. These designs feature pops of color in floral patterns, as well as gingham, stripes, and nautical motifs. Prints with lettering like vintage product labels are also quite popular. Many of these rooms also feature quaint crystal chandeliers and other vintage lighting.
The classic shabby chic living room is first and foremost a comfortable space. Plump cushions invite the visitor to set aside the cares of the world. With soft fabrics, shabby chic is as comforting to the touch as it is to the eye. Old-fashioned flowers like peonies and roses bloom everywhere, and candles burn in the corners.
While most shabby chic layouts are pink and white, they can also be done in blue. A blue shabby chic room presents a nice contrast to most of the spaces seen in our round-up.
1. White On White with Pink Flowers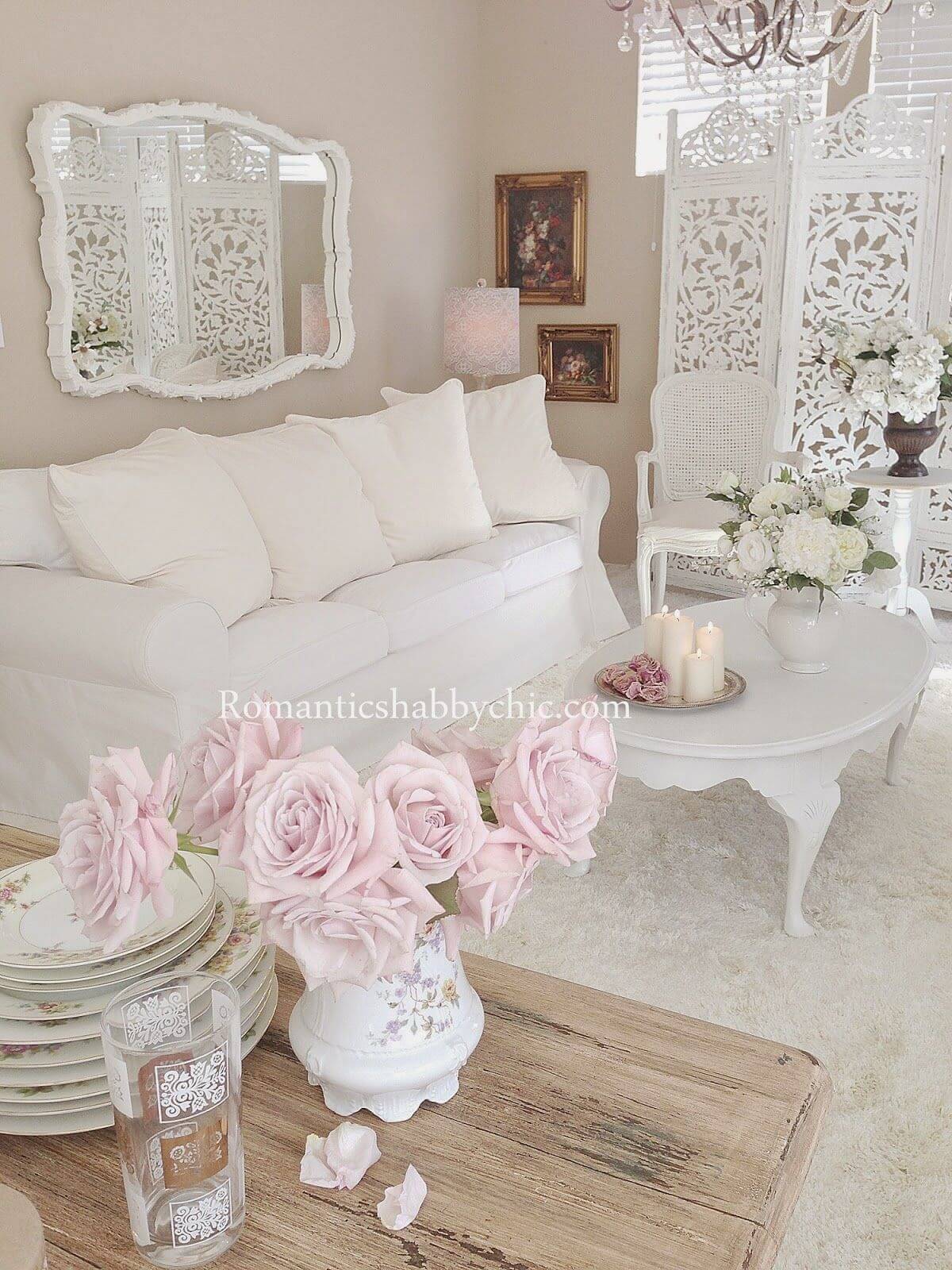 2. French Country Style Nesting Tables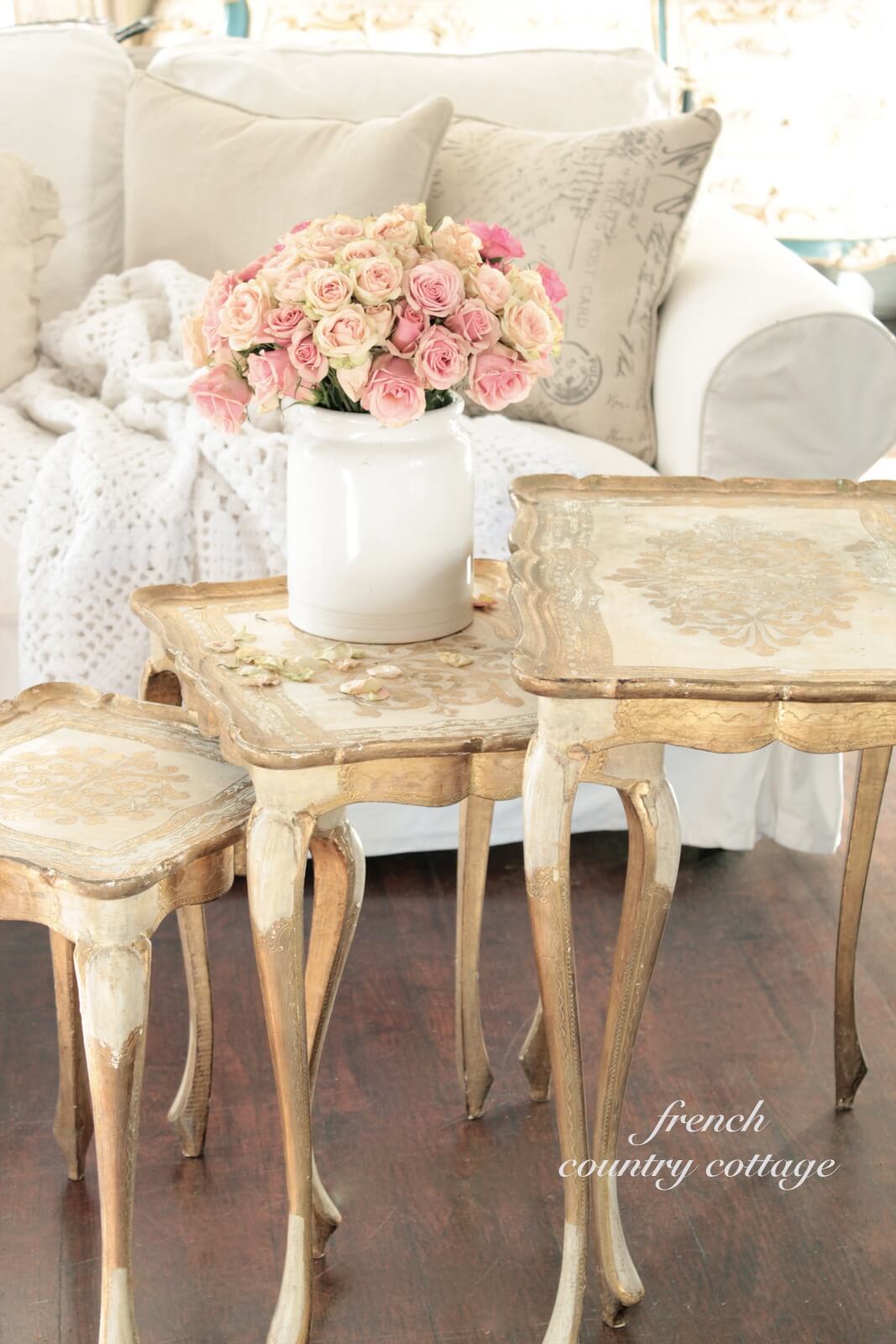 3. Large White Trunk with Tea Set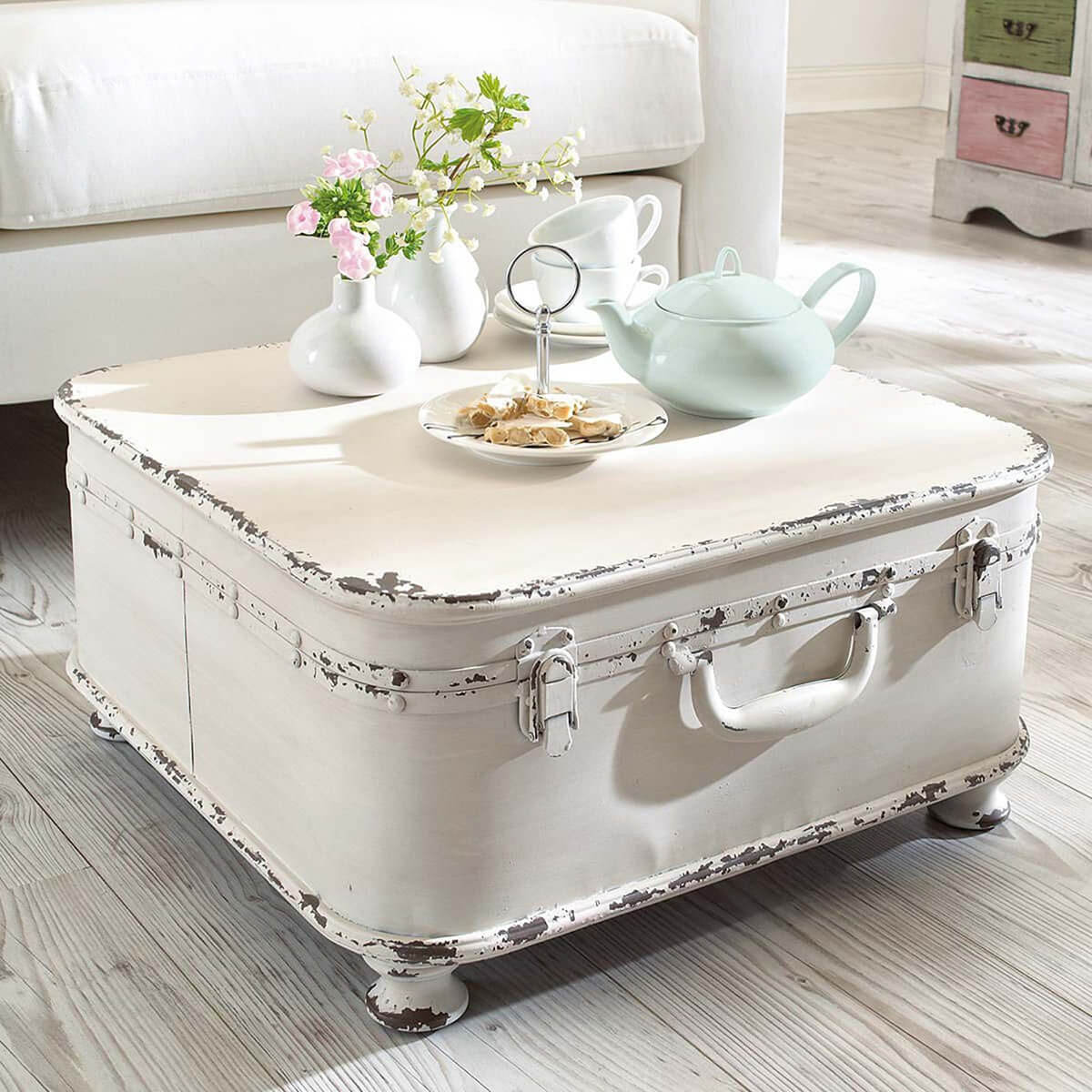 4. Arrangement of Roses, Frames, and Mirrors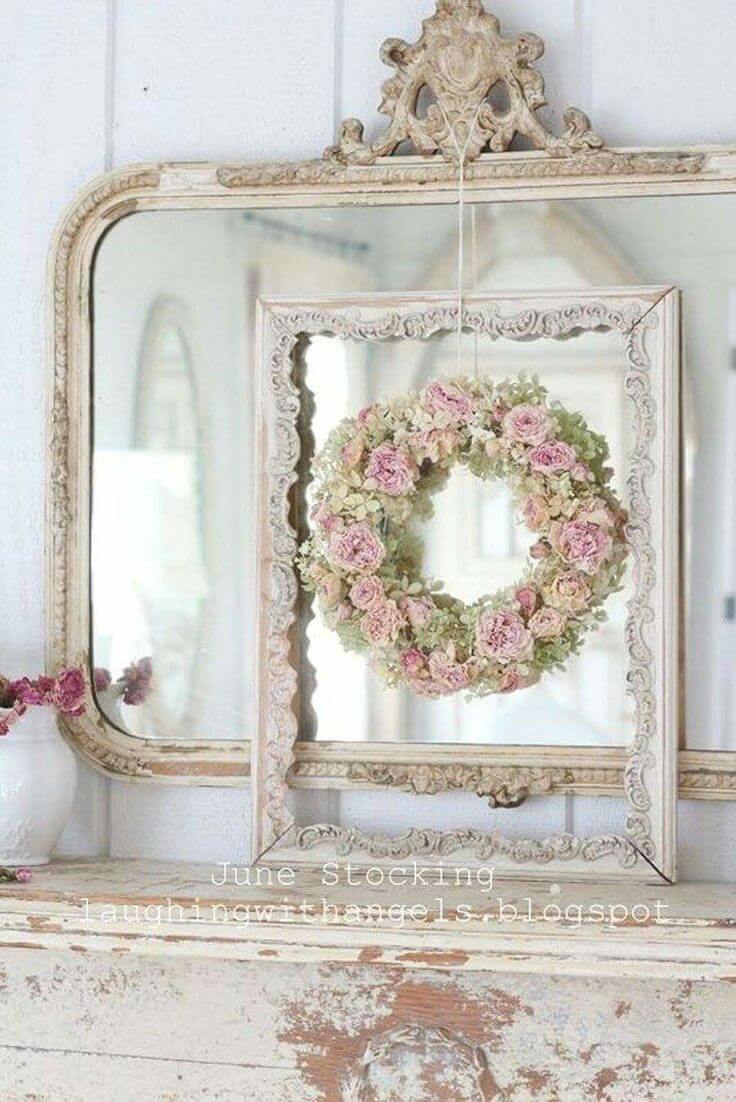 5. Cozy White Couches with Cushions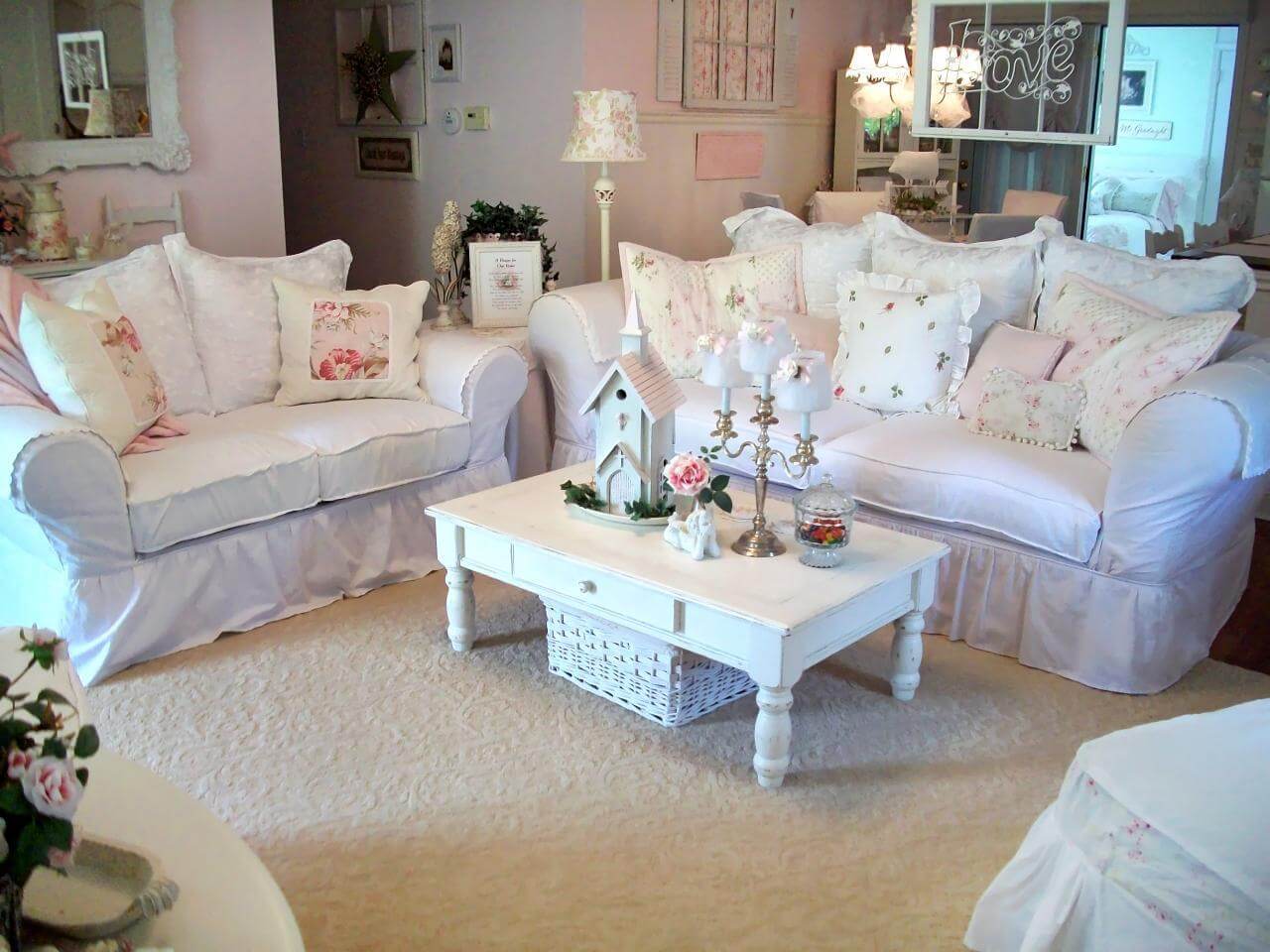 6. Shabby Chic Living Room Design and Decor Idea with Candles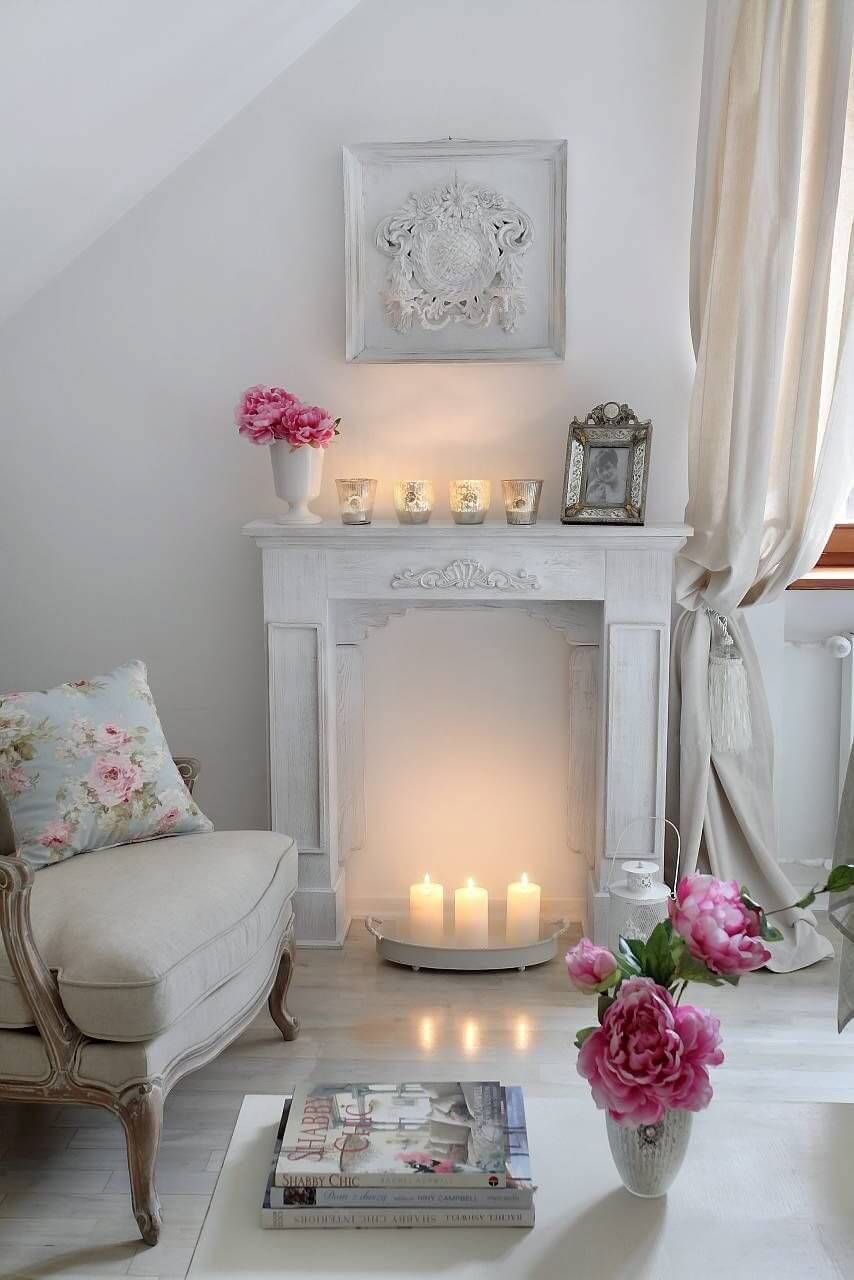 7. Shabby Chic Living Room with a Veil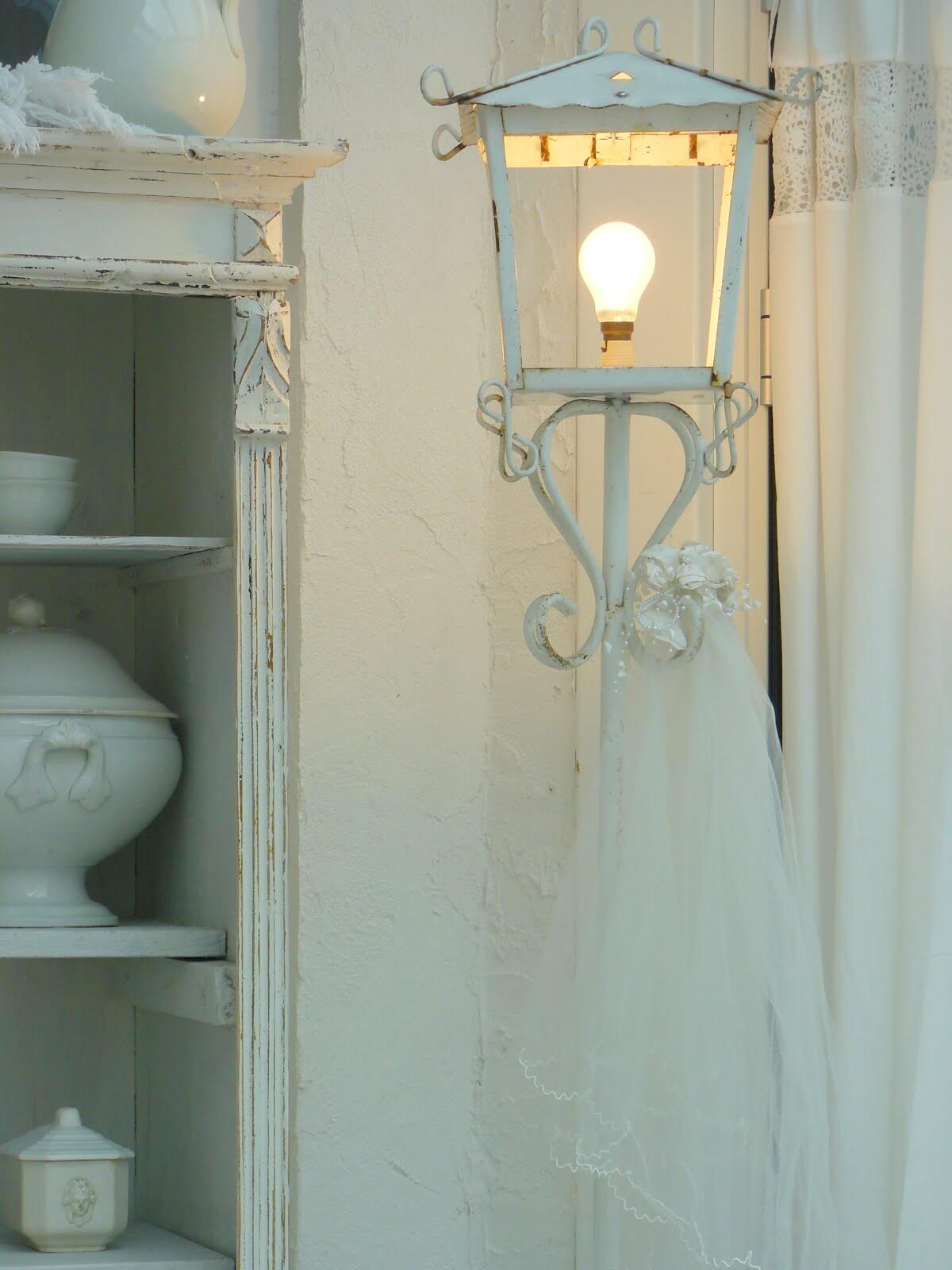 8. Old Pedestal Planter with Pink Blossoms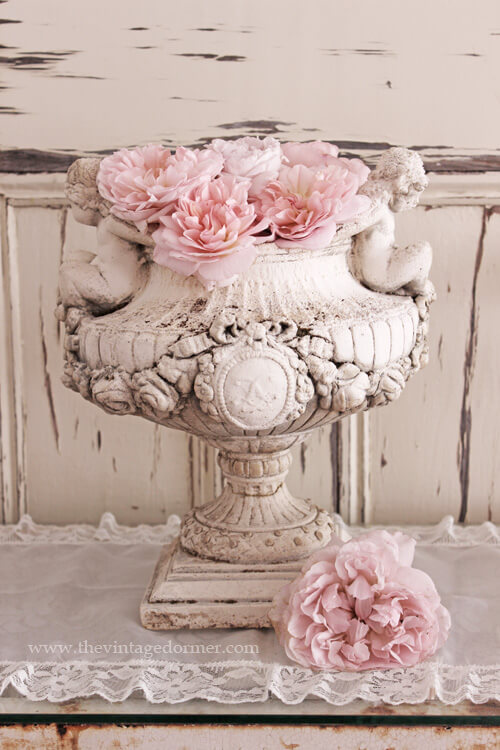 9. Glass Windows Used as Room Dividers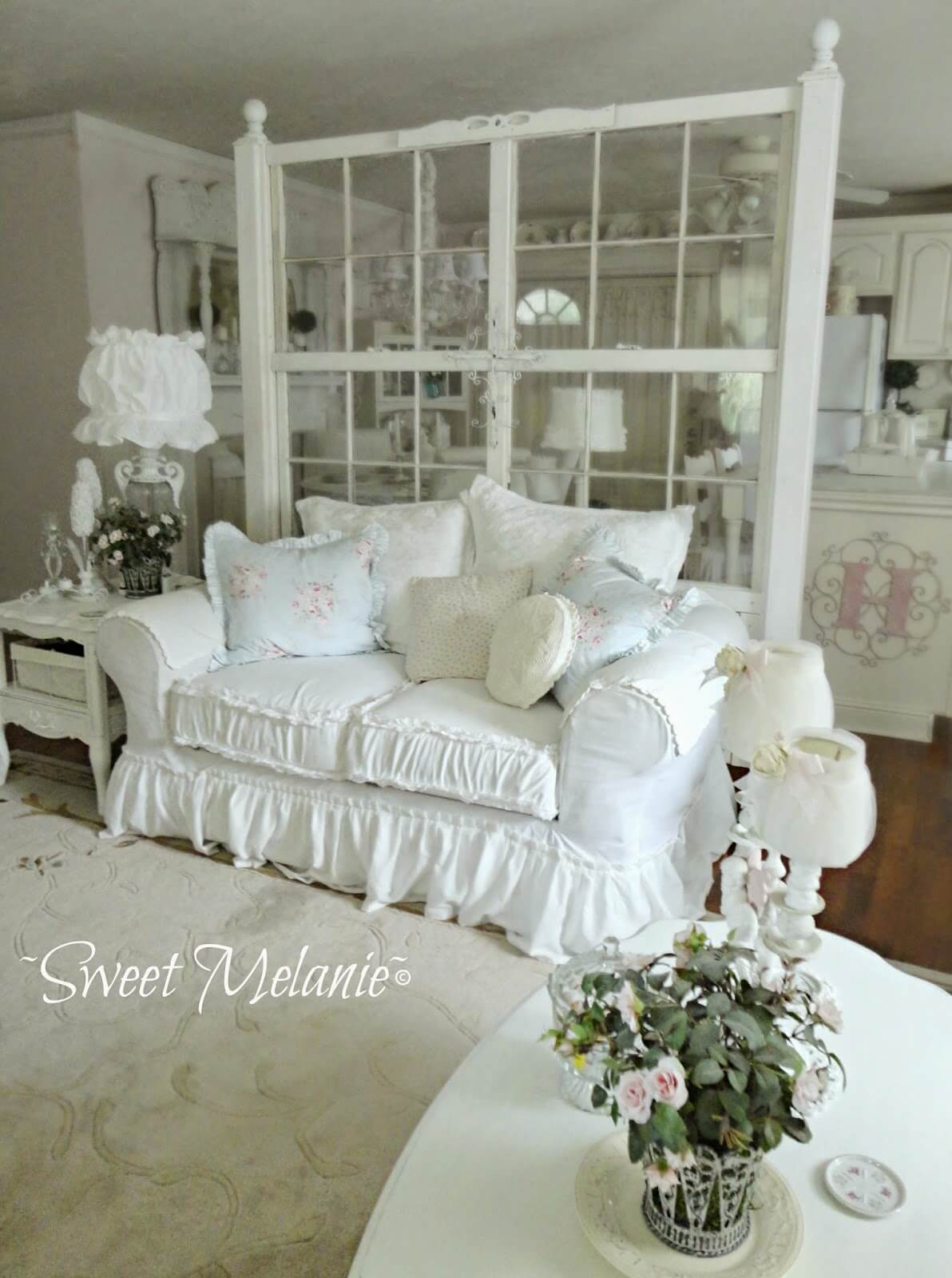 10. Vivid Pink Blooms Holding Curtains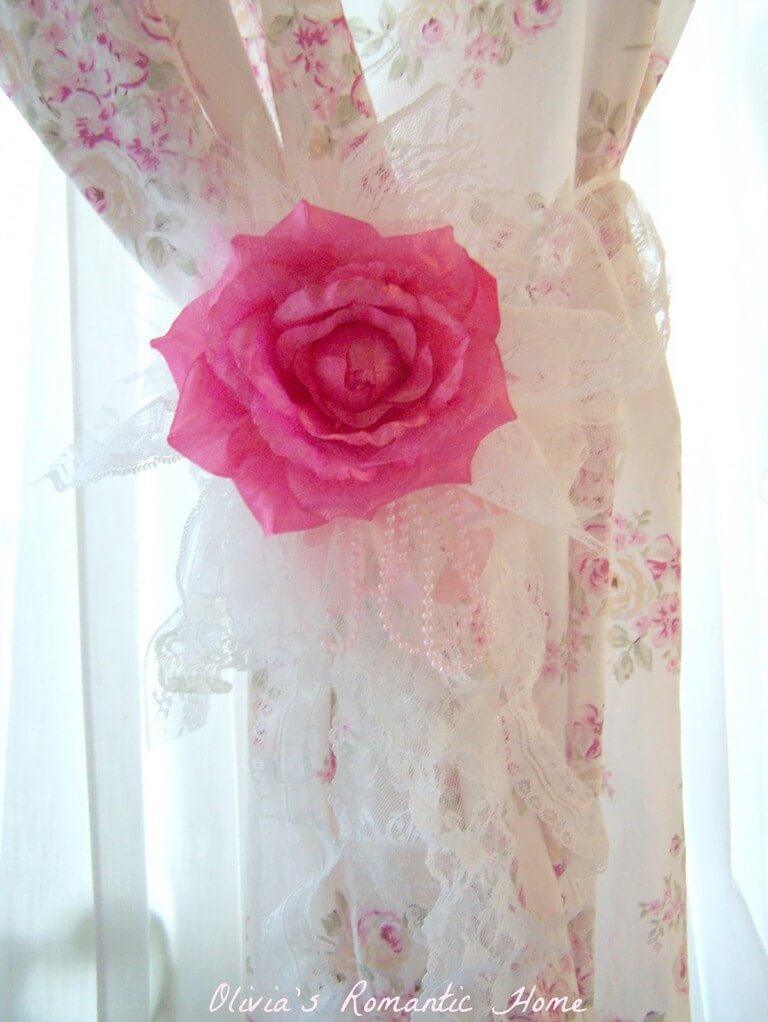 11. White Mason Jars on Wall Hooks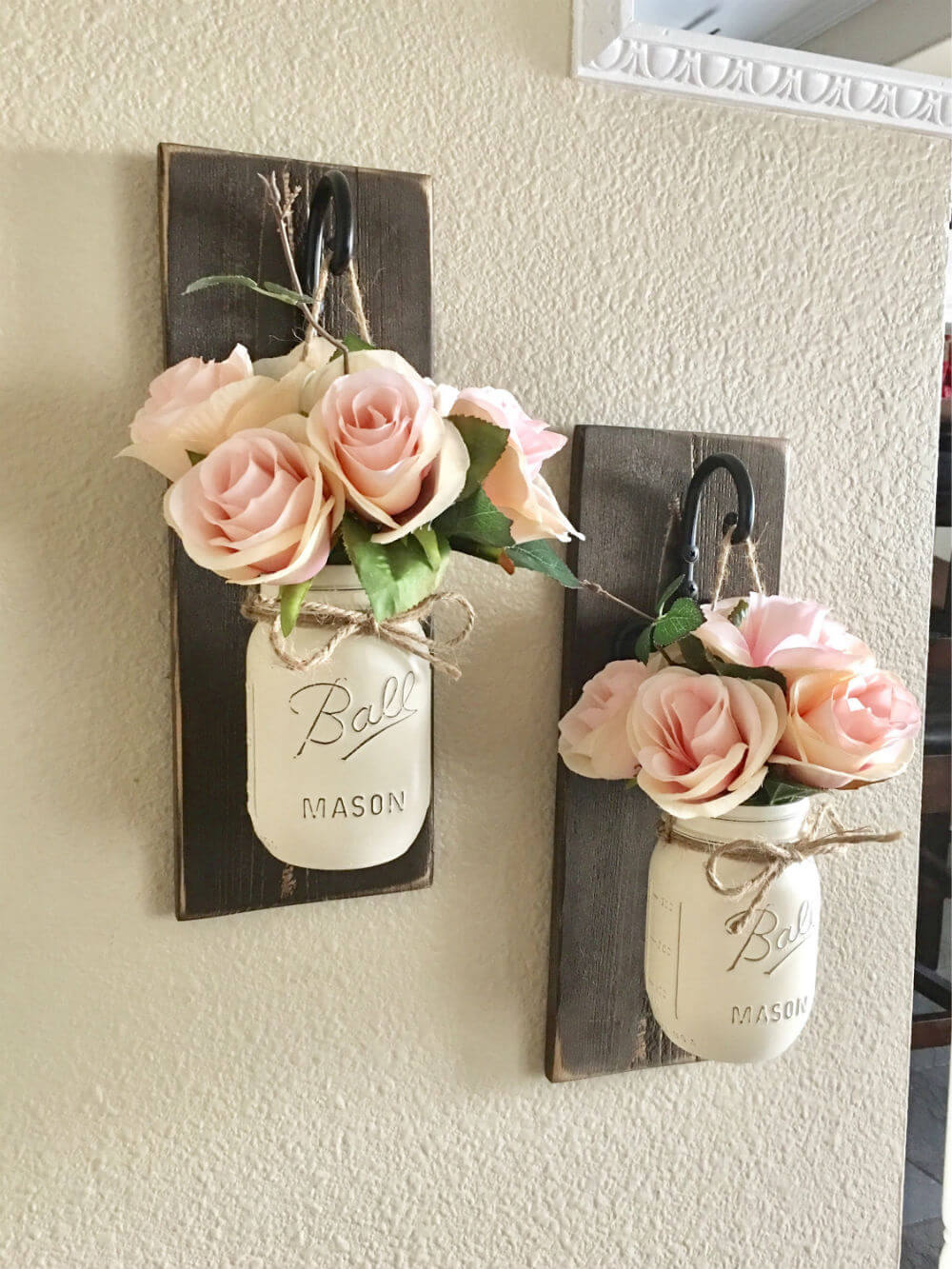 12. Serene Space with Chandeliers and Skylights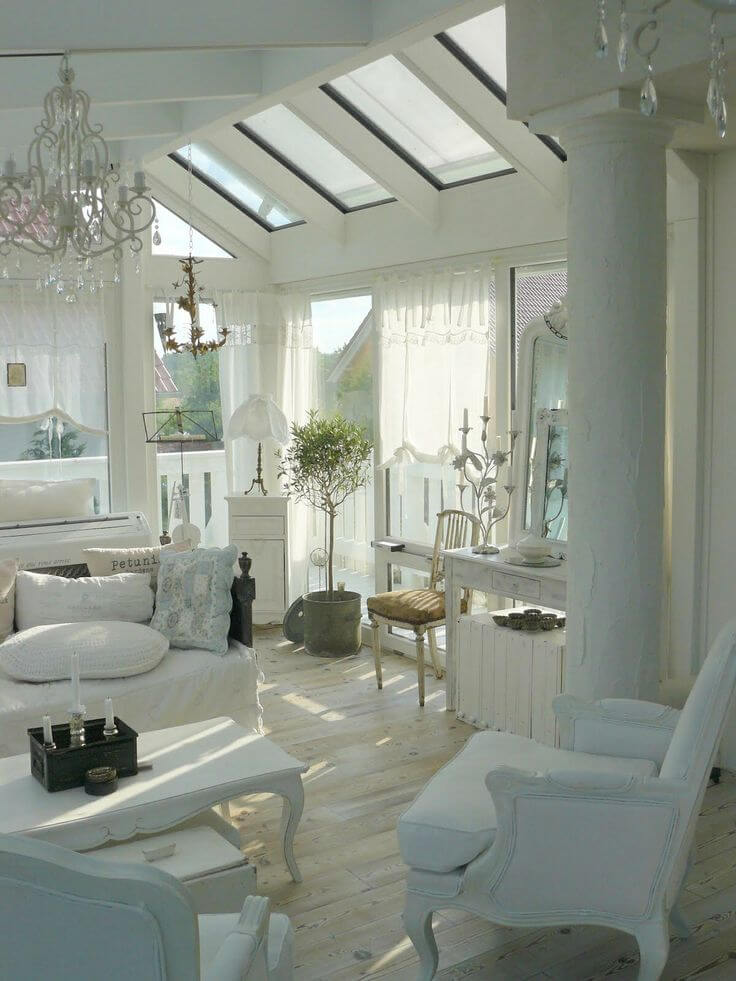 13. Comfortable Seating Area with Old Silver Accents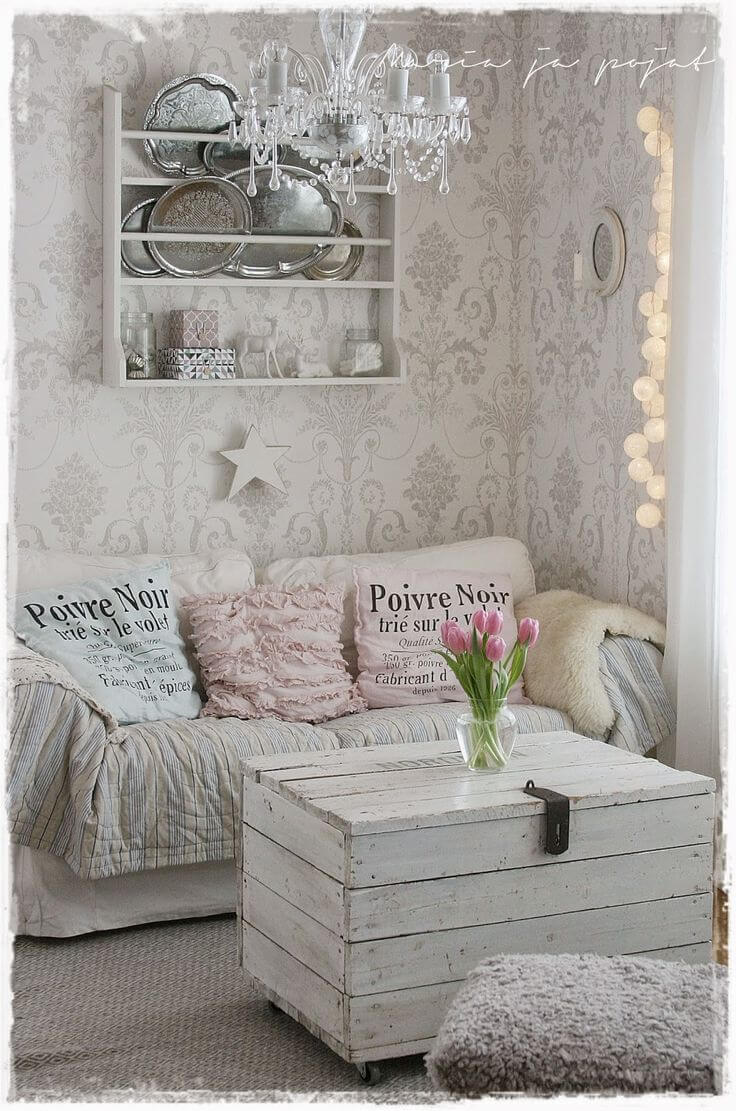 14. Distressed Wood Coffee Table with Vase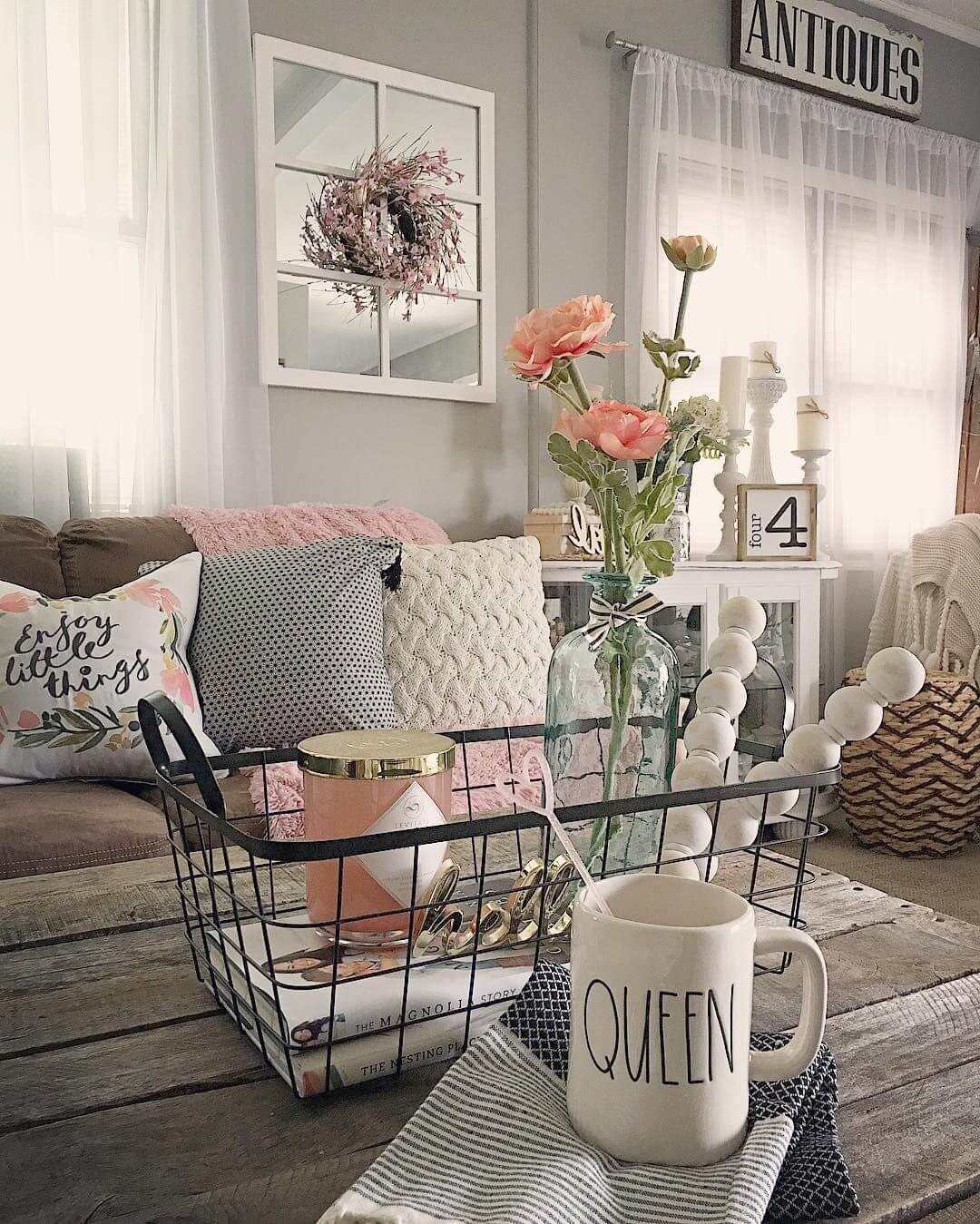 15. White Cutwork Doilies with Bud Vase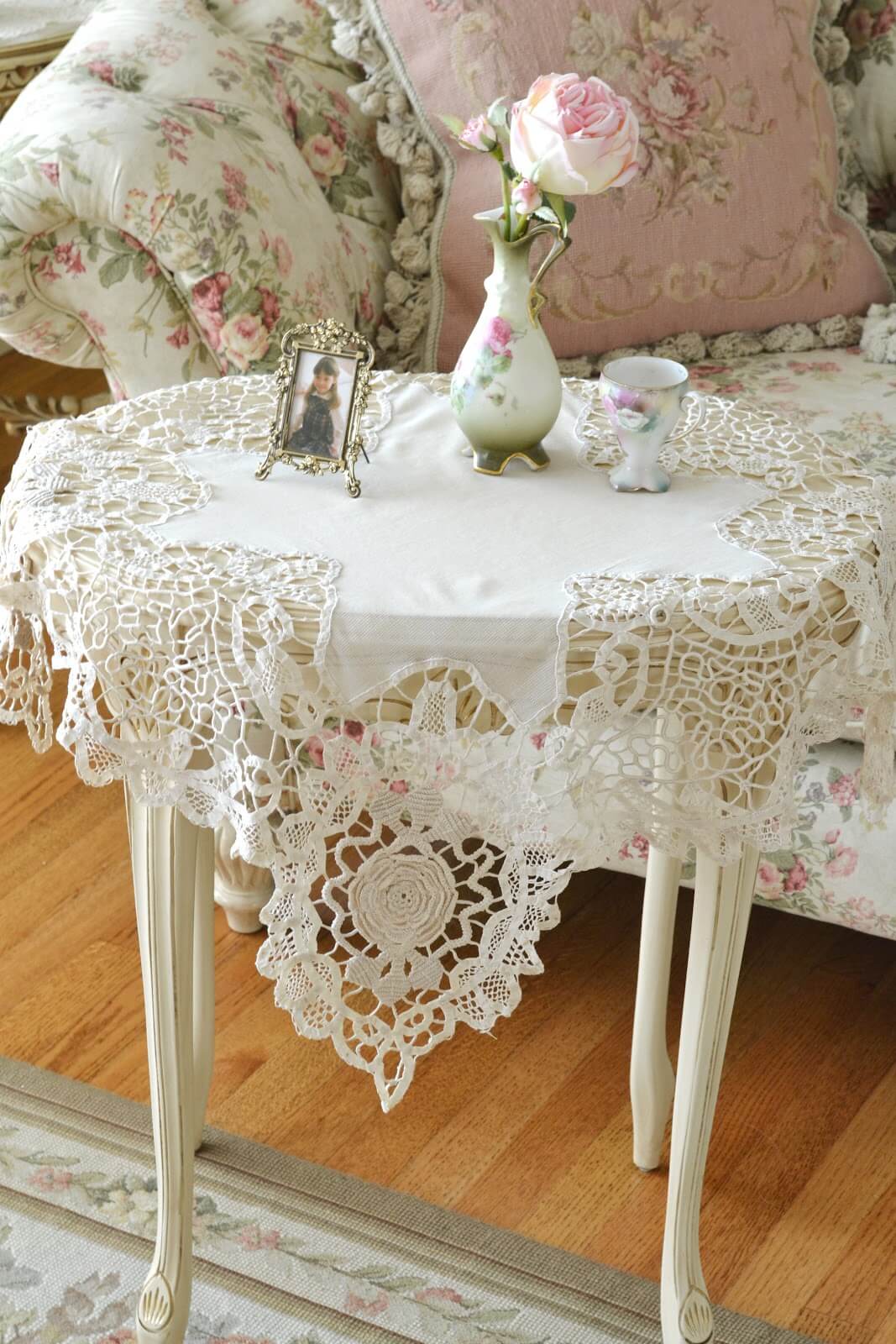 16. Vintage Painted Coffee Table with Large Vase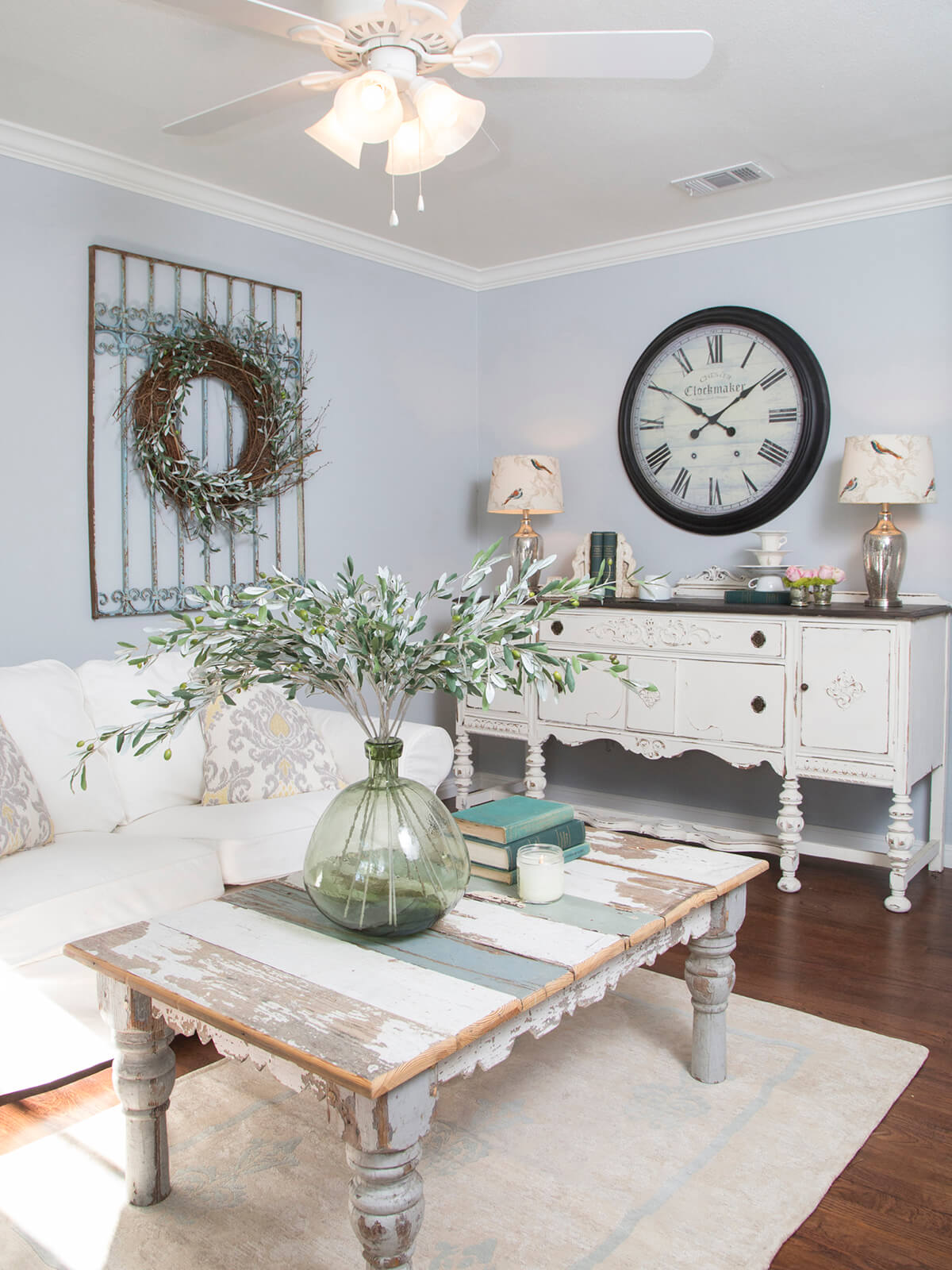 17. Cozy Cluttered Corner with Pink Roses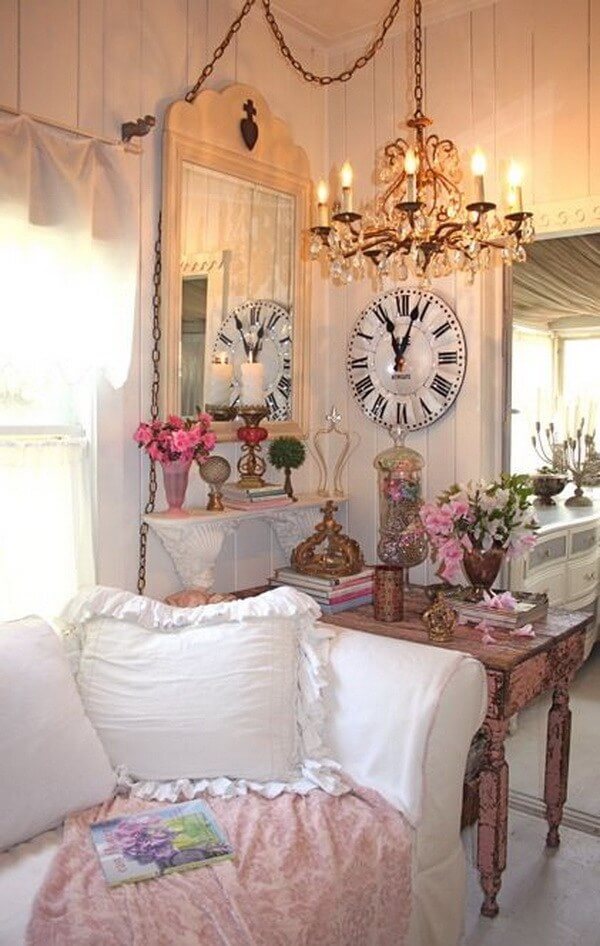 18. Gorgeous Flowered Sofa with Many Cushions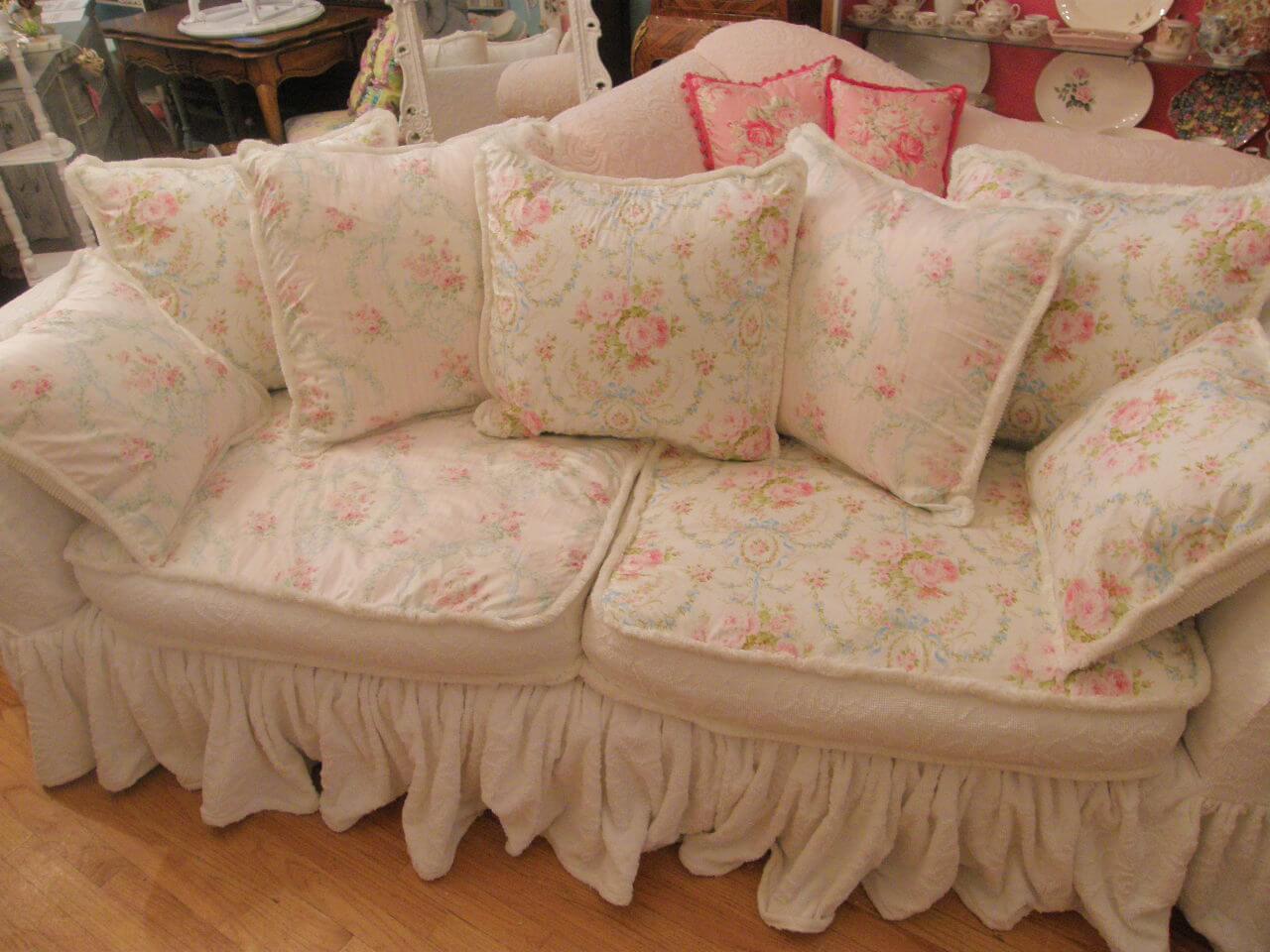 19. Understated Space with Chandelier and Fireplace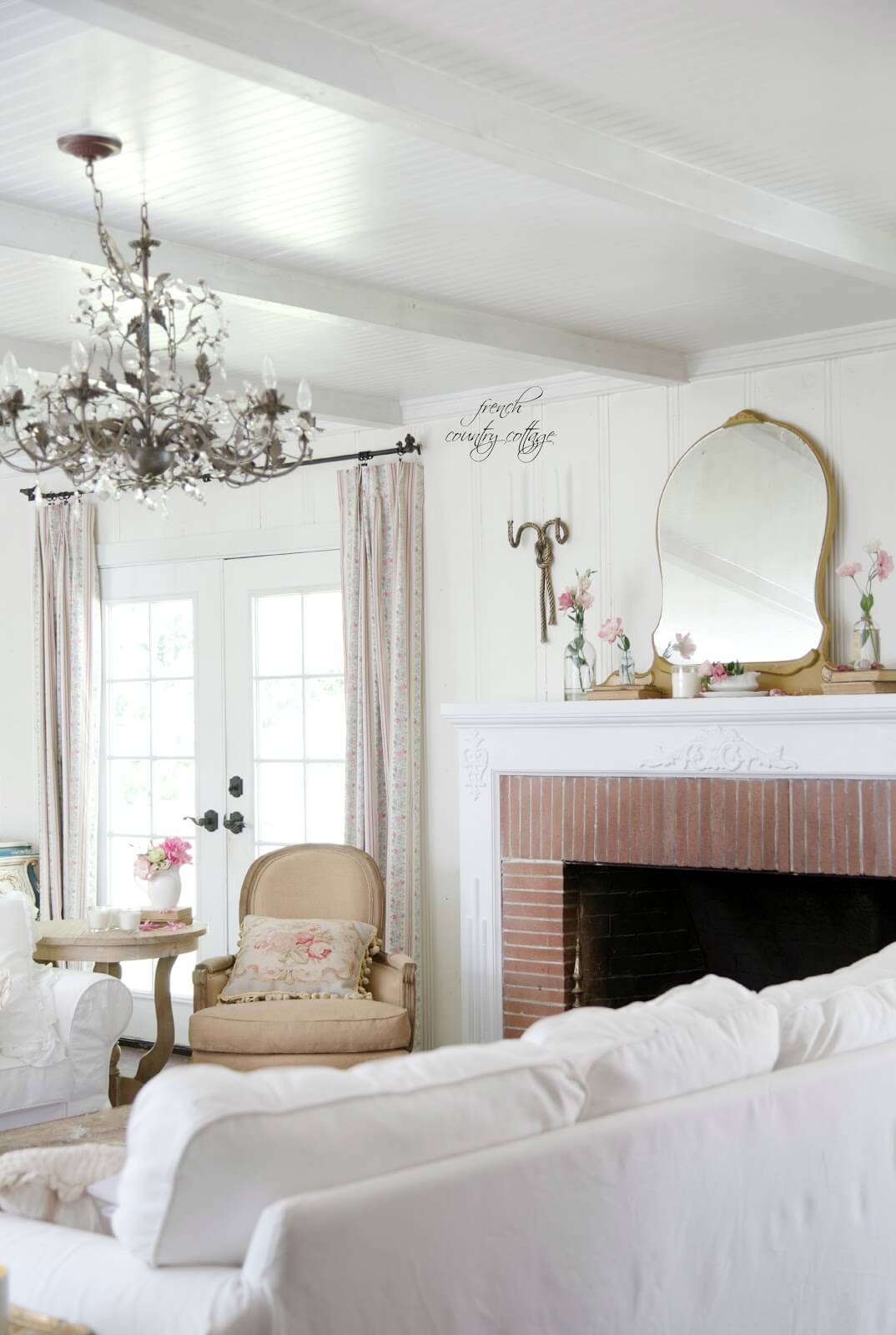 20. Mantel Mirror with Angelic Wings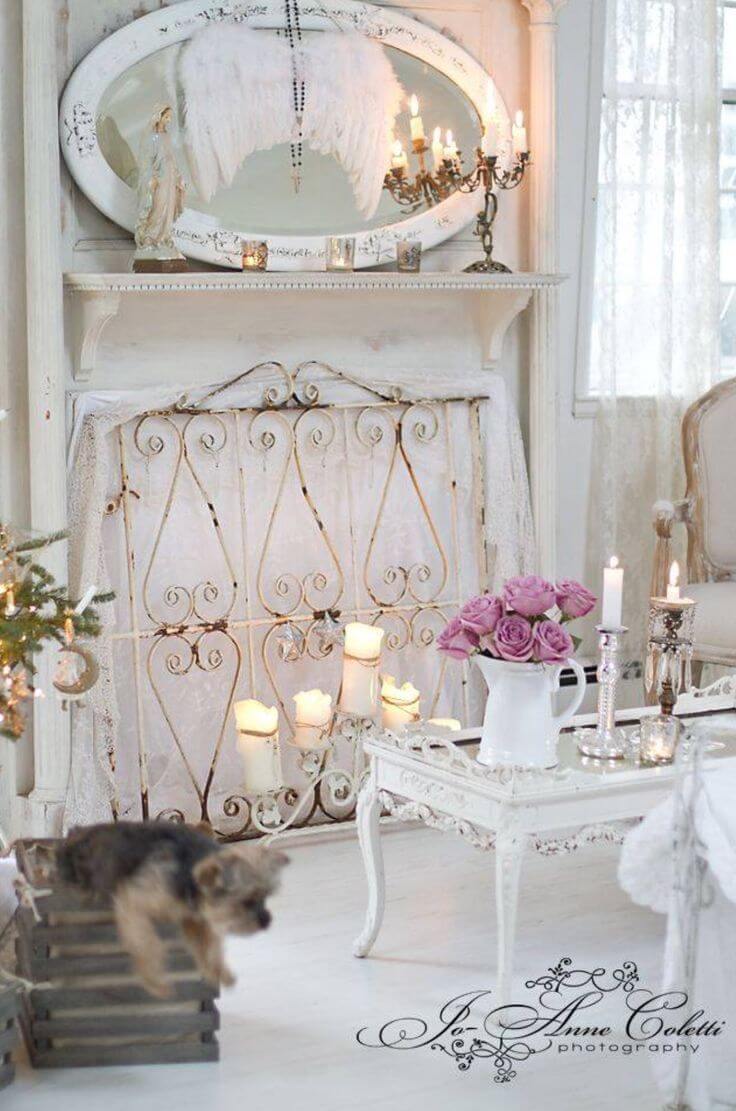 21. Calming Living Room with Pale Blue Cabinet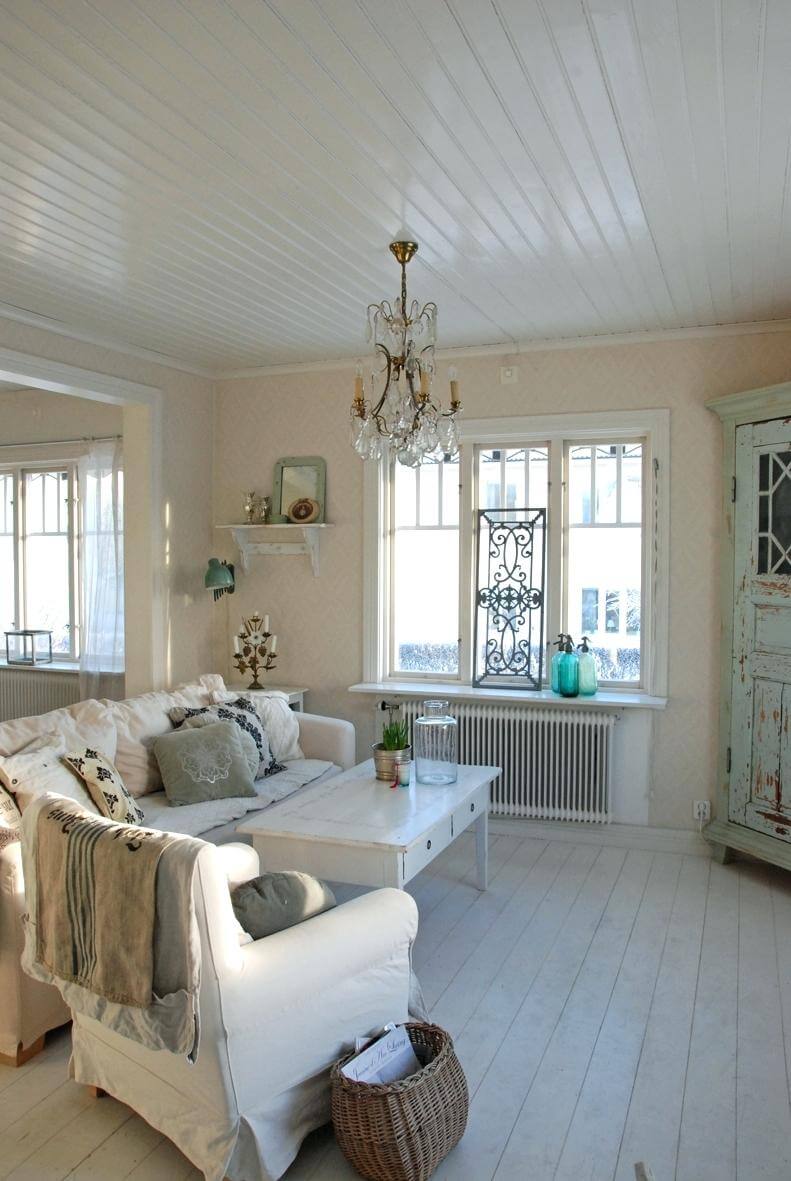 23. White Sofa with Oversized Cushions and Nautical Knot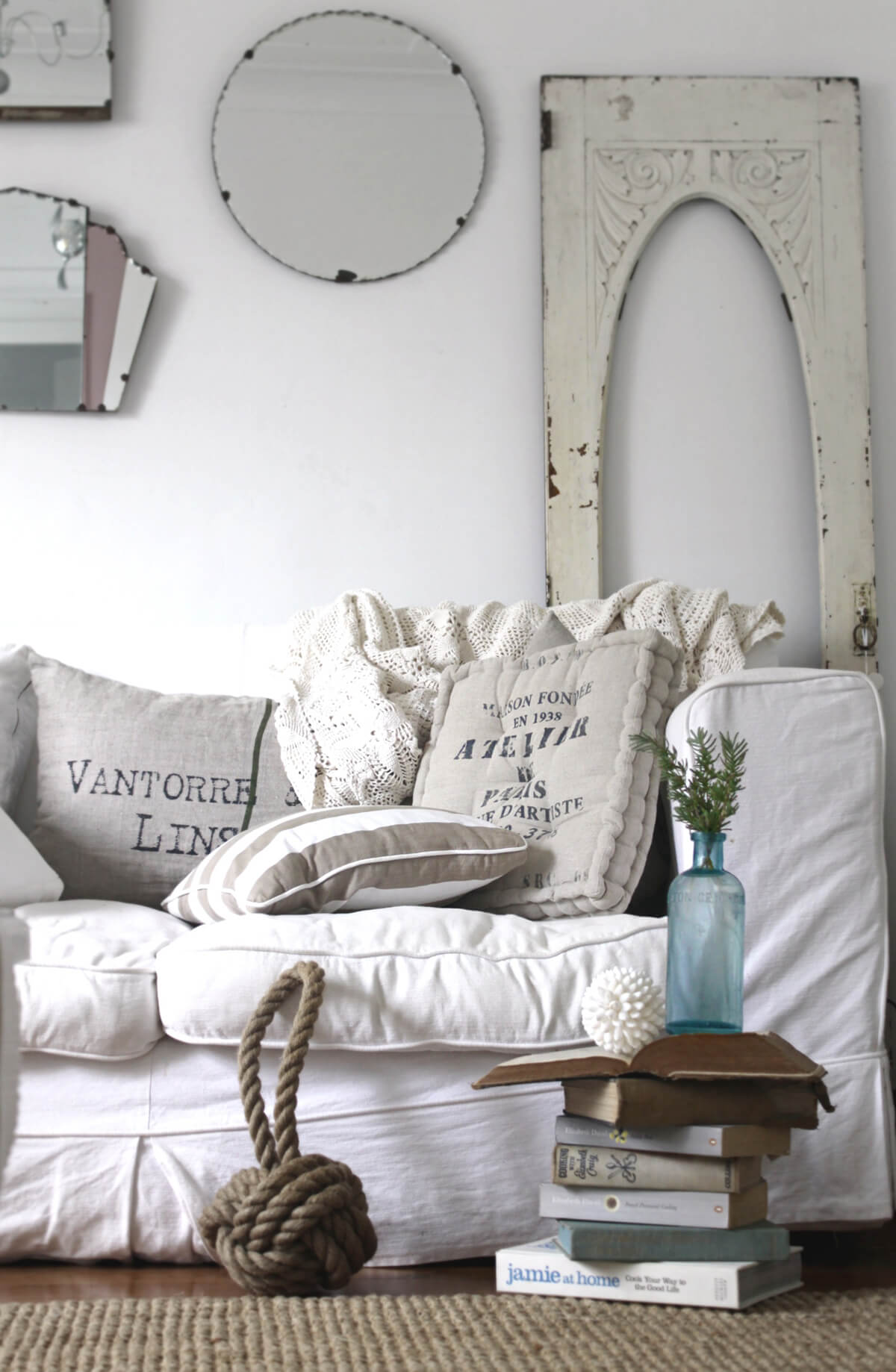 24. Dainty Arrangement with Pink Peonies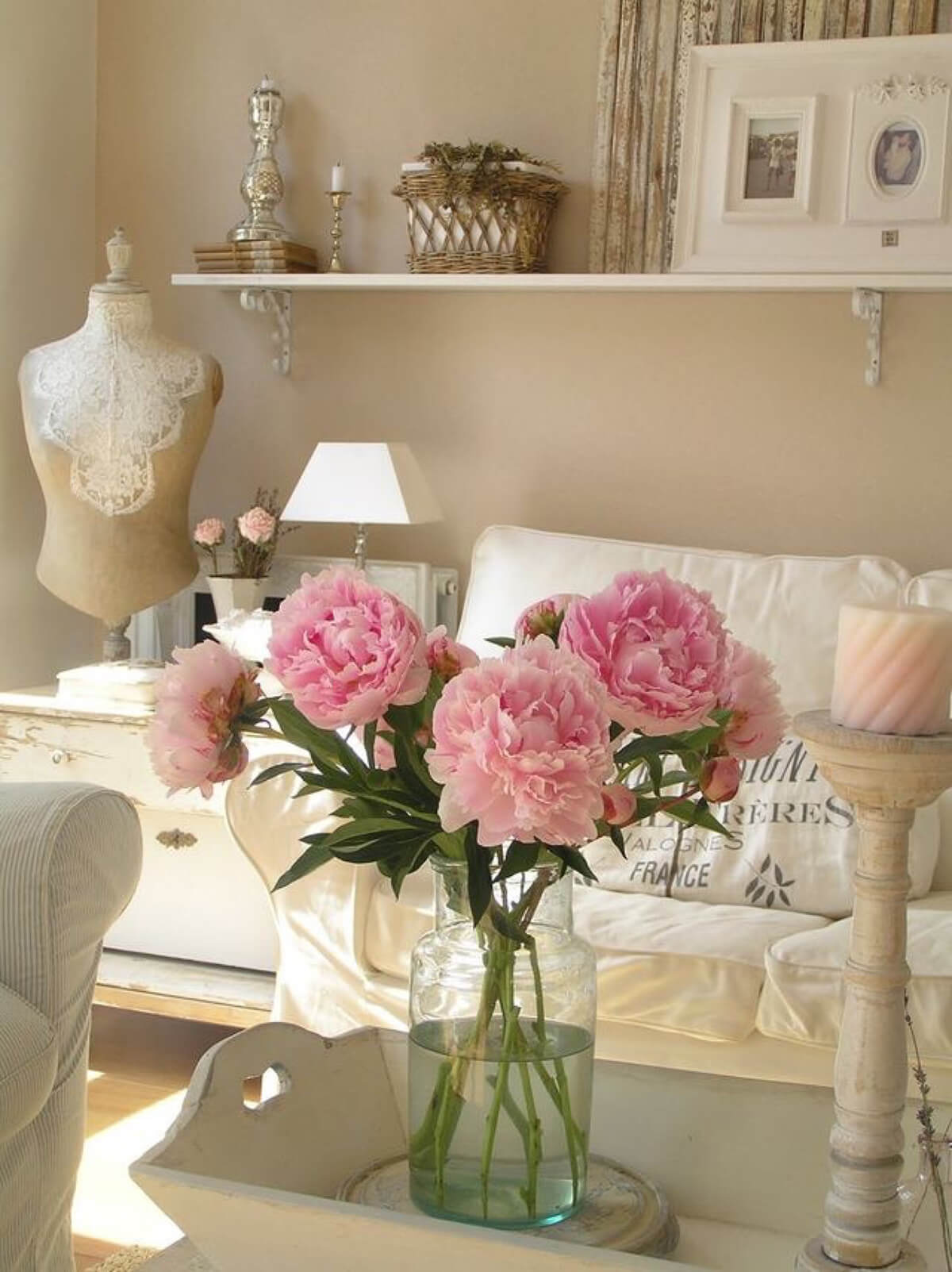 25. Shabby Chic Living Room Design and Decor Idea with Pink Roses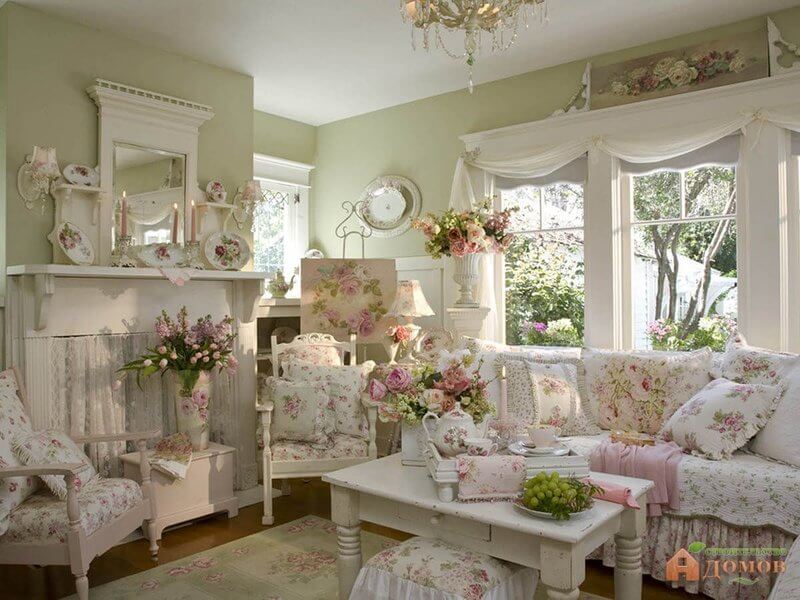 26. All White Room with Touches of Pink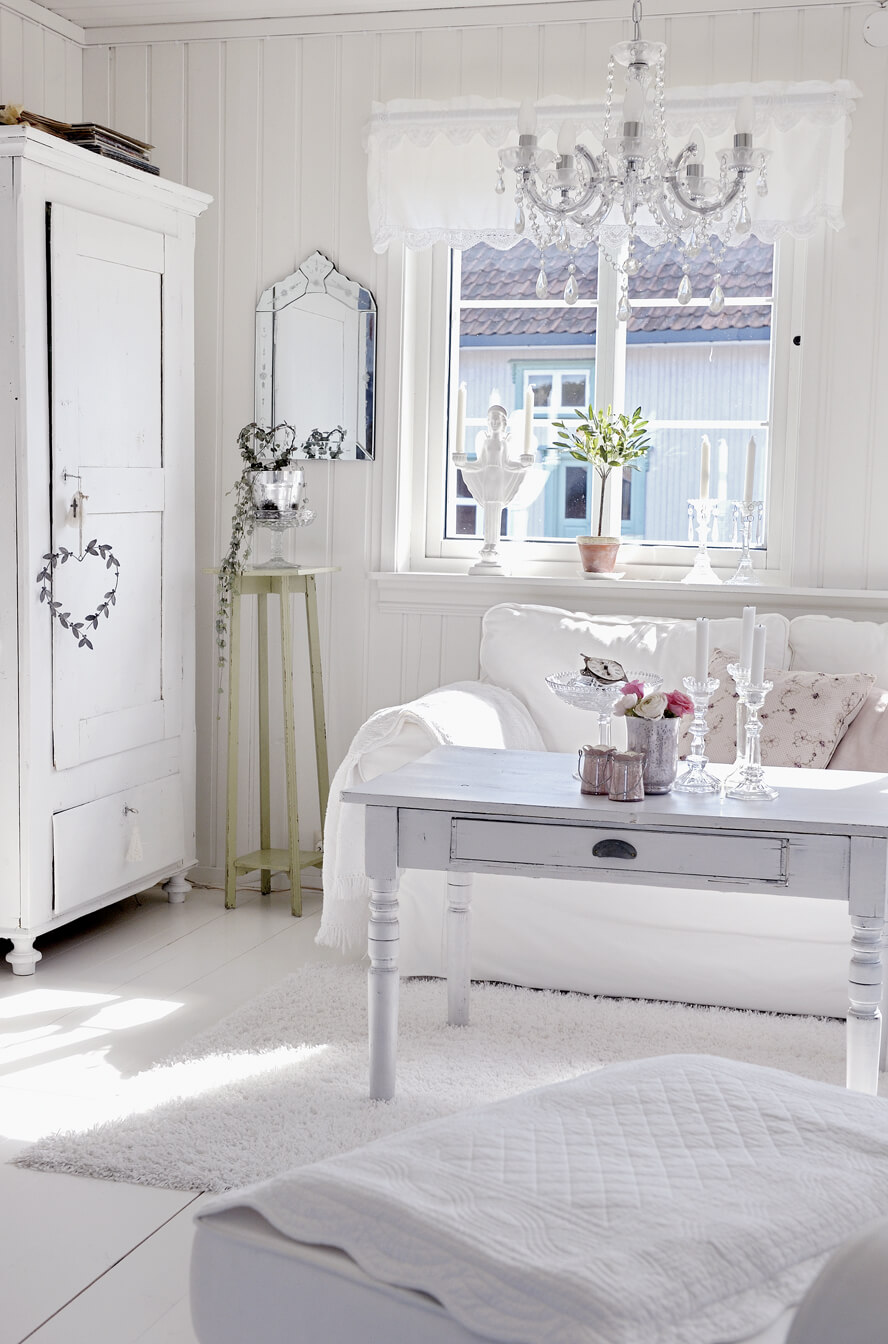 27. Inviting Space for Tea Time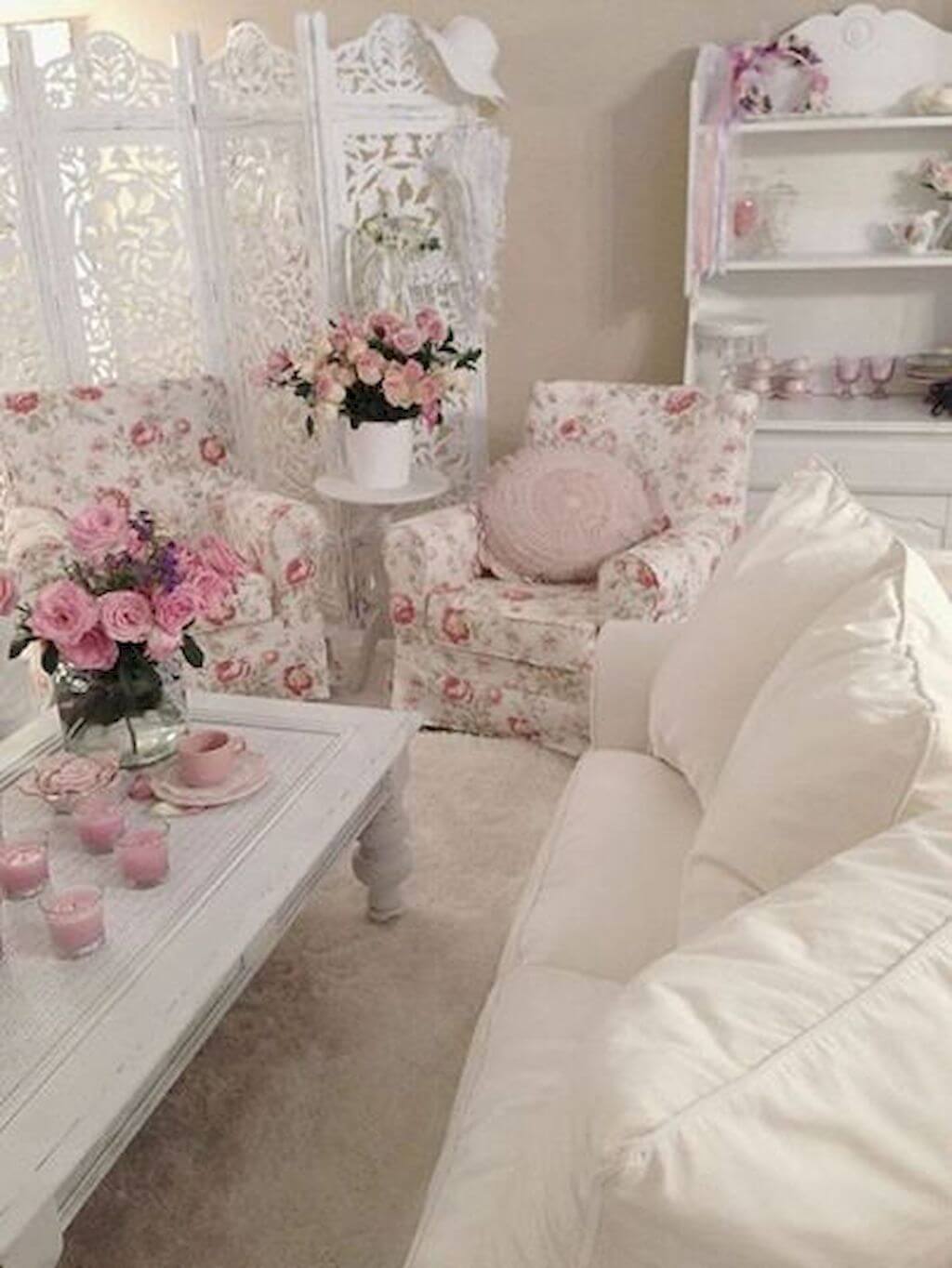 28. Pink Gingham Chair in White Living Room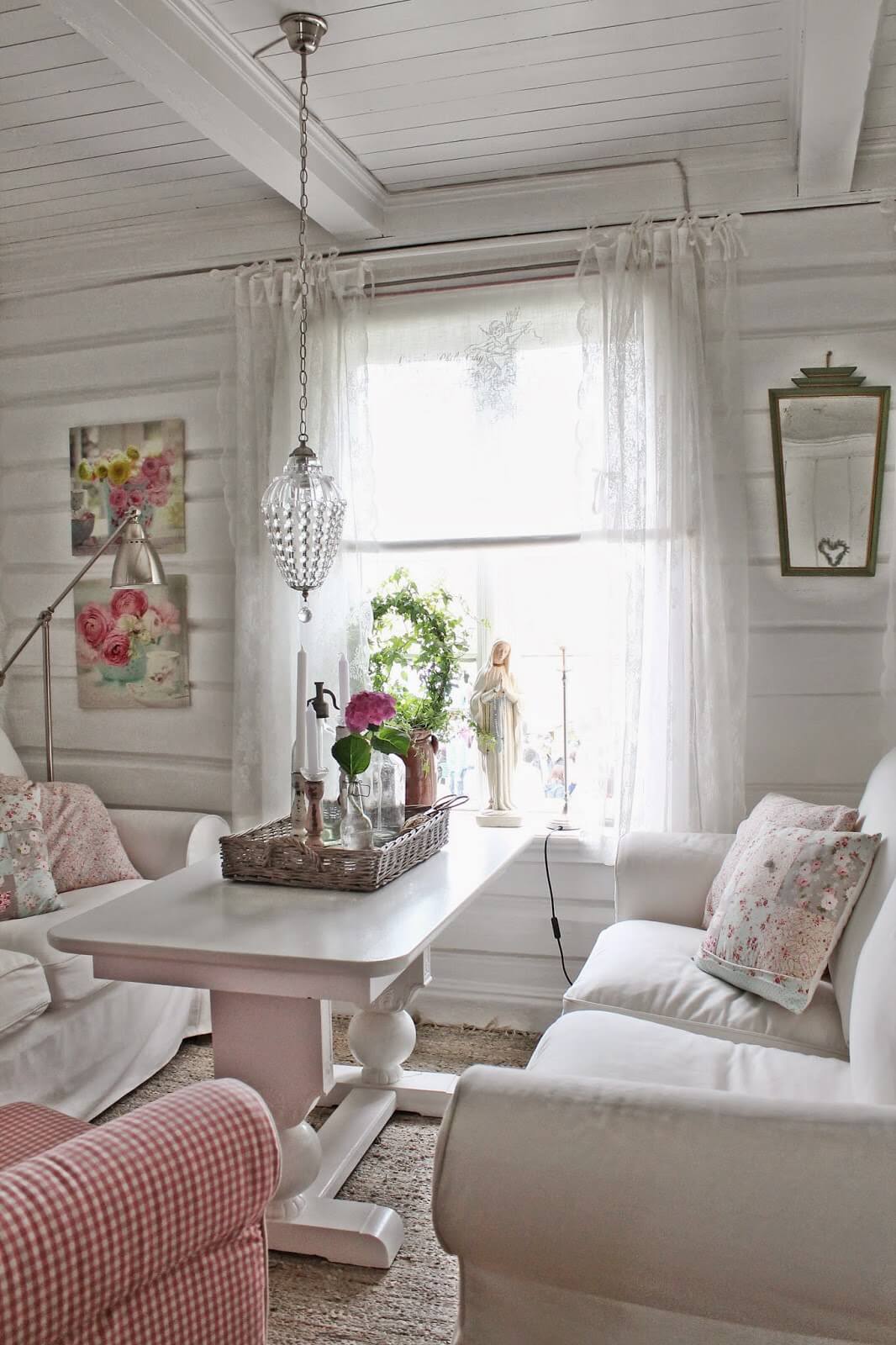 29. Dress Form and Tufted Sofa with Sheepskin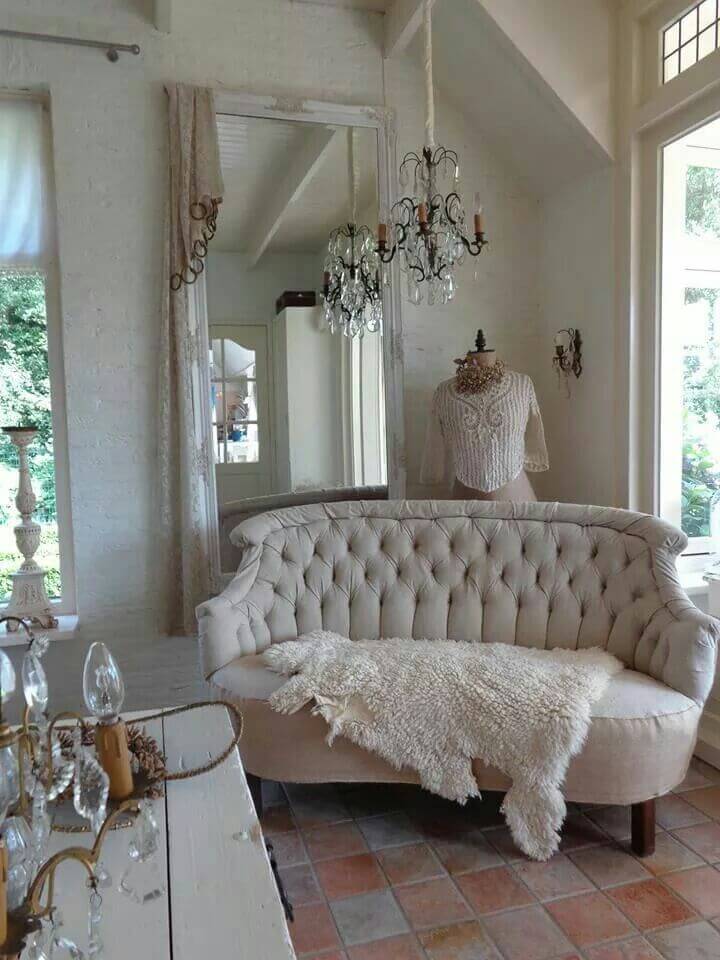 30. Comfortable Sofa with Mixed Pink Patterns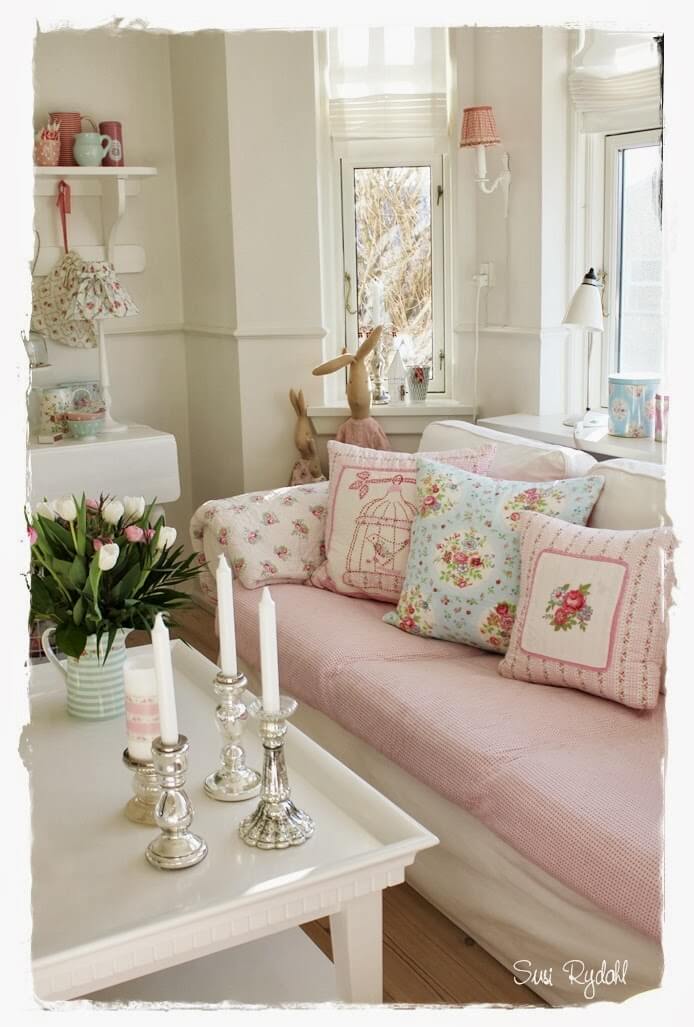 31. Distressed Wood Mantel Piece with Painting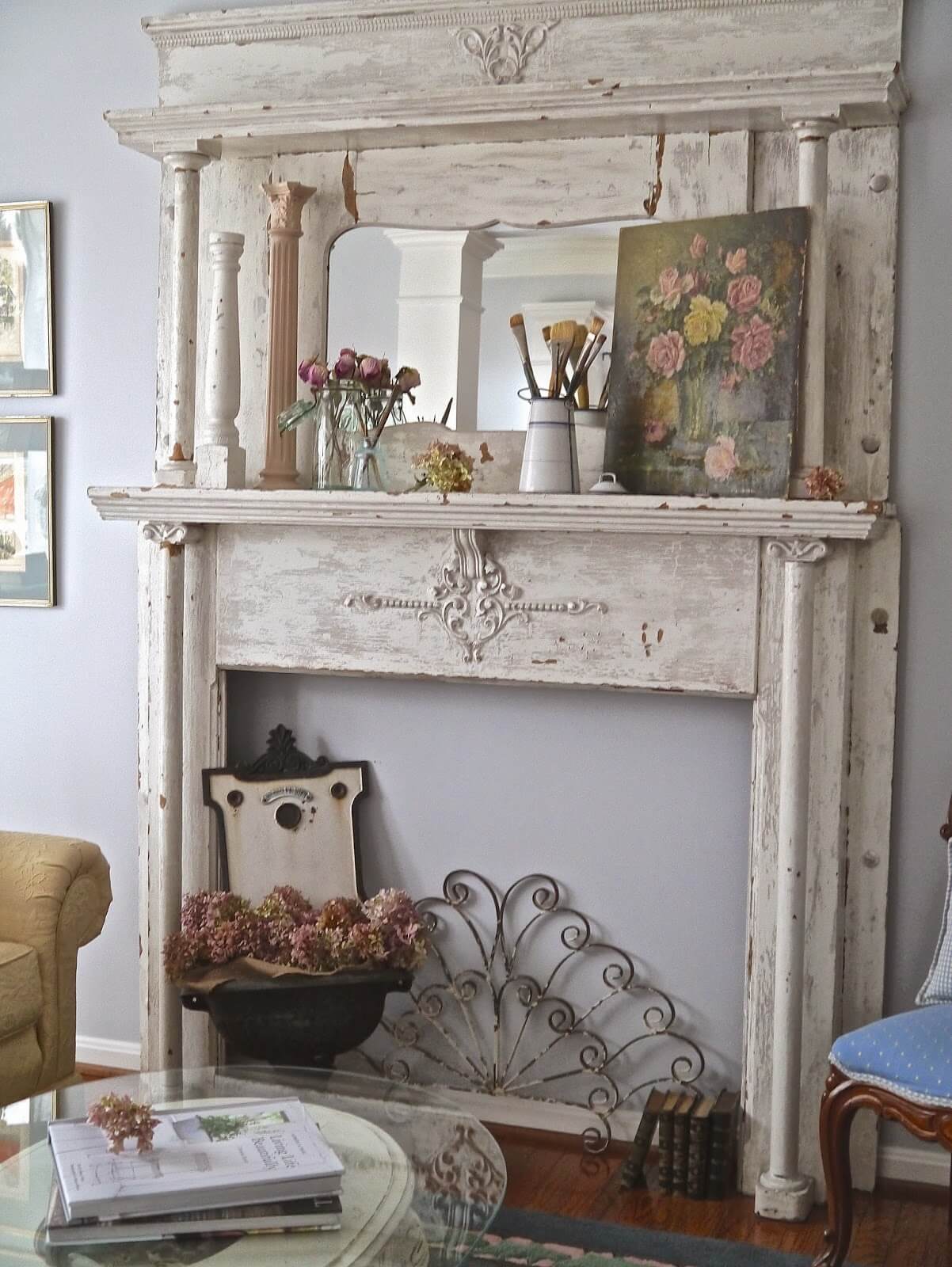 32. Blue and White Room with Soft Cushions