24. Back-light Shoe Cabinets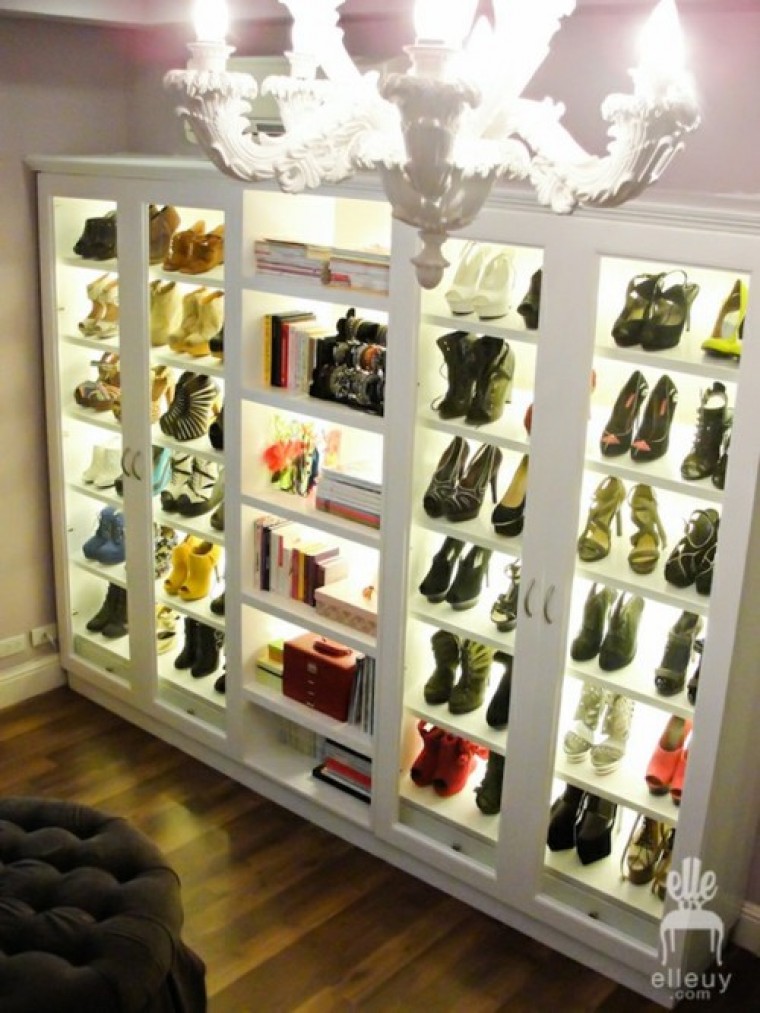 For the fashionista who frequently has difficulty locating her favorite pair of heels, the back-light shoe cabinet is one of the best shoe rack designs available. This multipurpose solution provides enough back-lighting so you can never miss the pair you are in a hurry to put on out the door. The middle component can be used for other purposes and serves to break up the monotony of the single cabinet design. Putting your heels behind glass will give them newfound appeal and beauty.
25. Shoe Cubby Wall Cabinet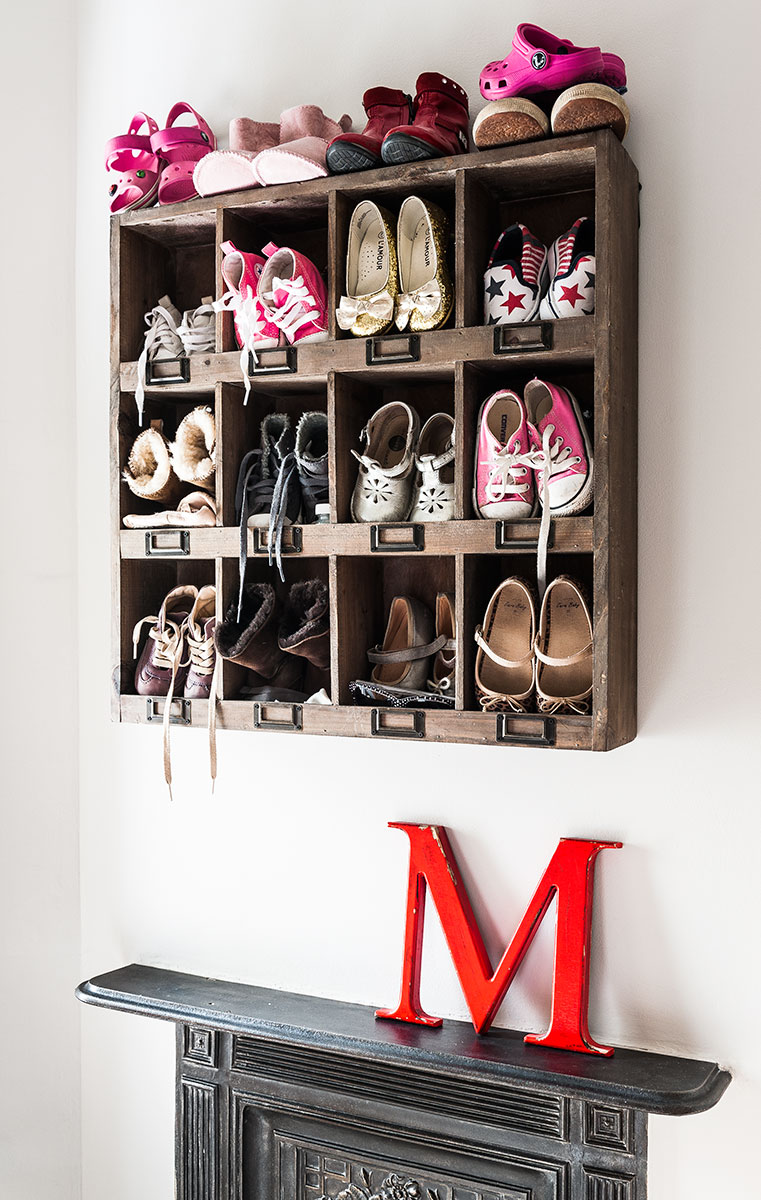 These shoe cabinets are a great option if you are looking for a convenient yet stylish alternative to closet storage. The twelve small cubbies are perfect for fitting both your shoes and your children's shoes. If you mount this storage device on what would otherwise be a blank wall, you can save a lot of space in your apartment. Make sure to properly secure this device; otherwise, it can fall out of the wall with too much weight.
26. Rotating Suspended Shoe Shelves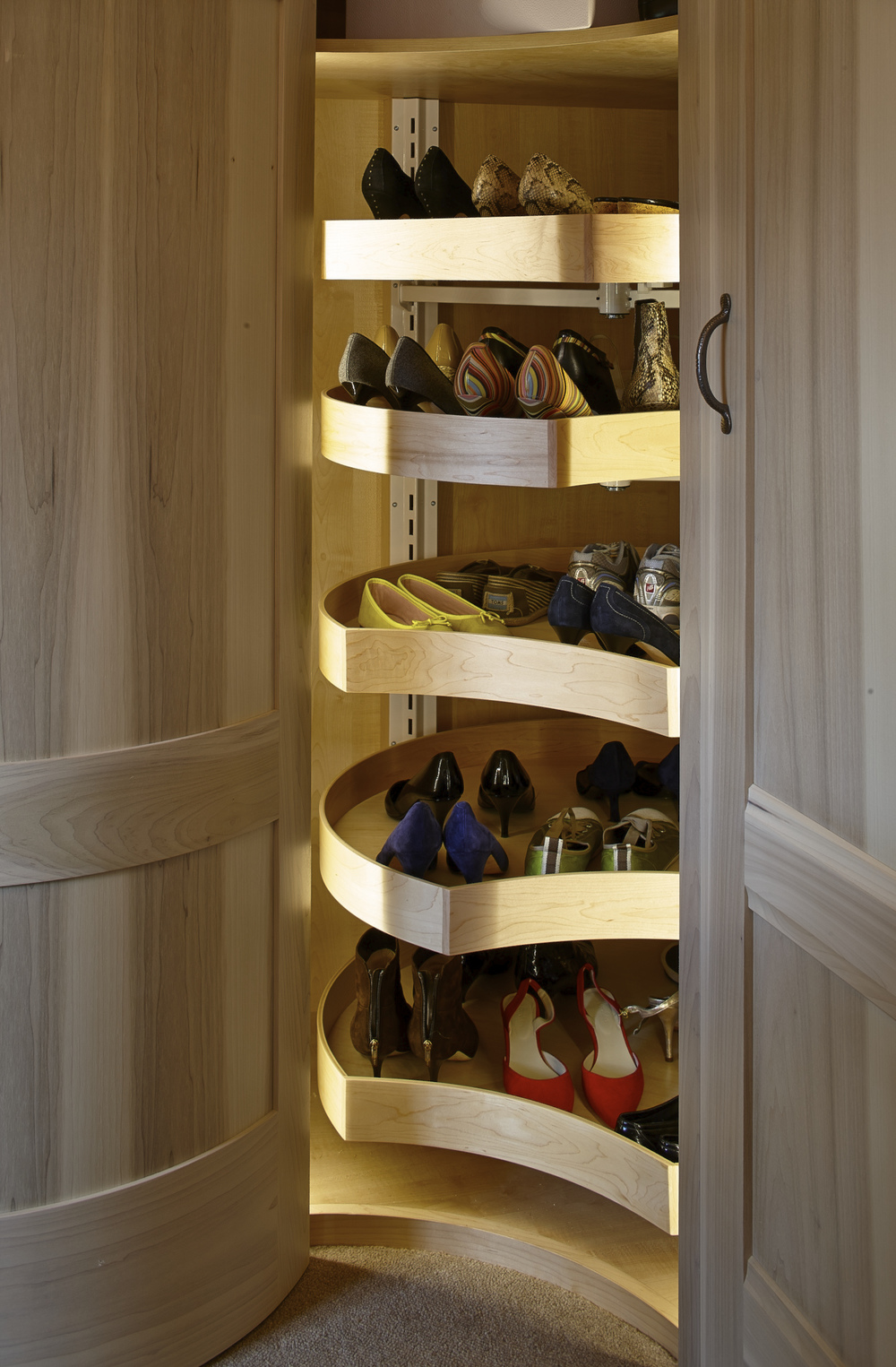 When considering shoe rack designs this option is ideal for those women who need a shoe shelf to put their more expensive shoes without sacrificing accessibility. The innovative design of the different platforms makes it easy to reach for whichever style you are looking for. Also, you can customize the different levels to match the formality of the event you are attending. For example, you could put the most formal heels at the bottom level, and the summer sandals within arms reach at the very top. The enclosed platforms have the risk of accumulating dust and debris so clean them often.
27. Formal Wood Finished Shoe Cabinet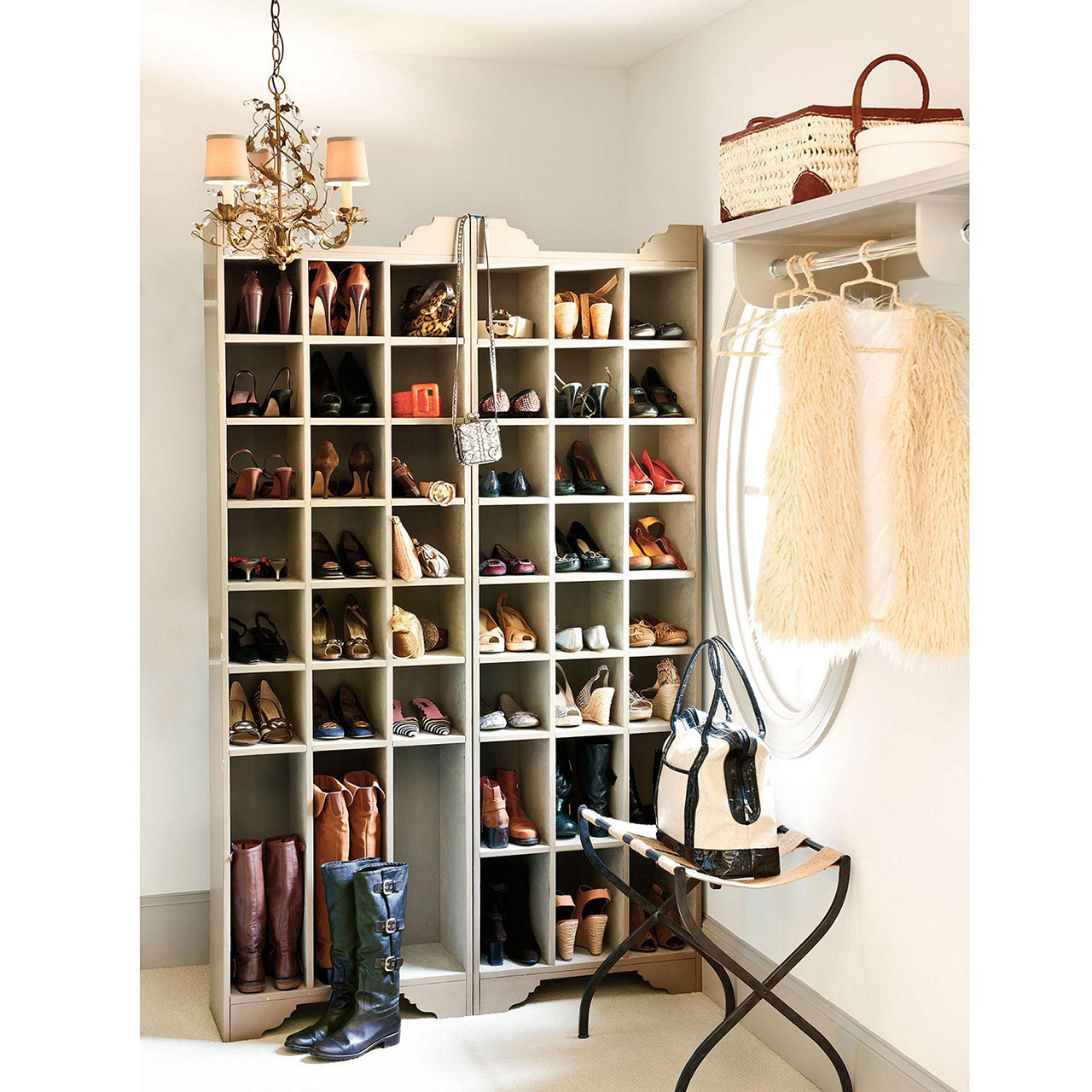 For the individuals who have plenty of space to spare and a bigger budget, you should consider the extended shoe rack. The customizable lower level boxes give you lots of liberty when you are trying to decide which shoes to put where. This choice of custom wood finished shelves will run more than comparable models. Thus, you need to take extra precaution to ensure you clean ad dry your shoes before you put them into a cubby.
28. Door Hanging Closet Shoe Racks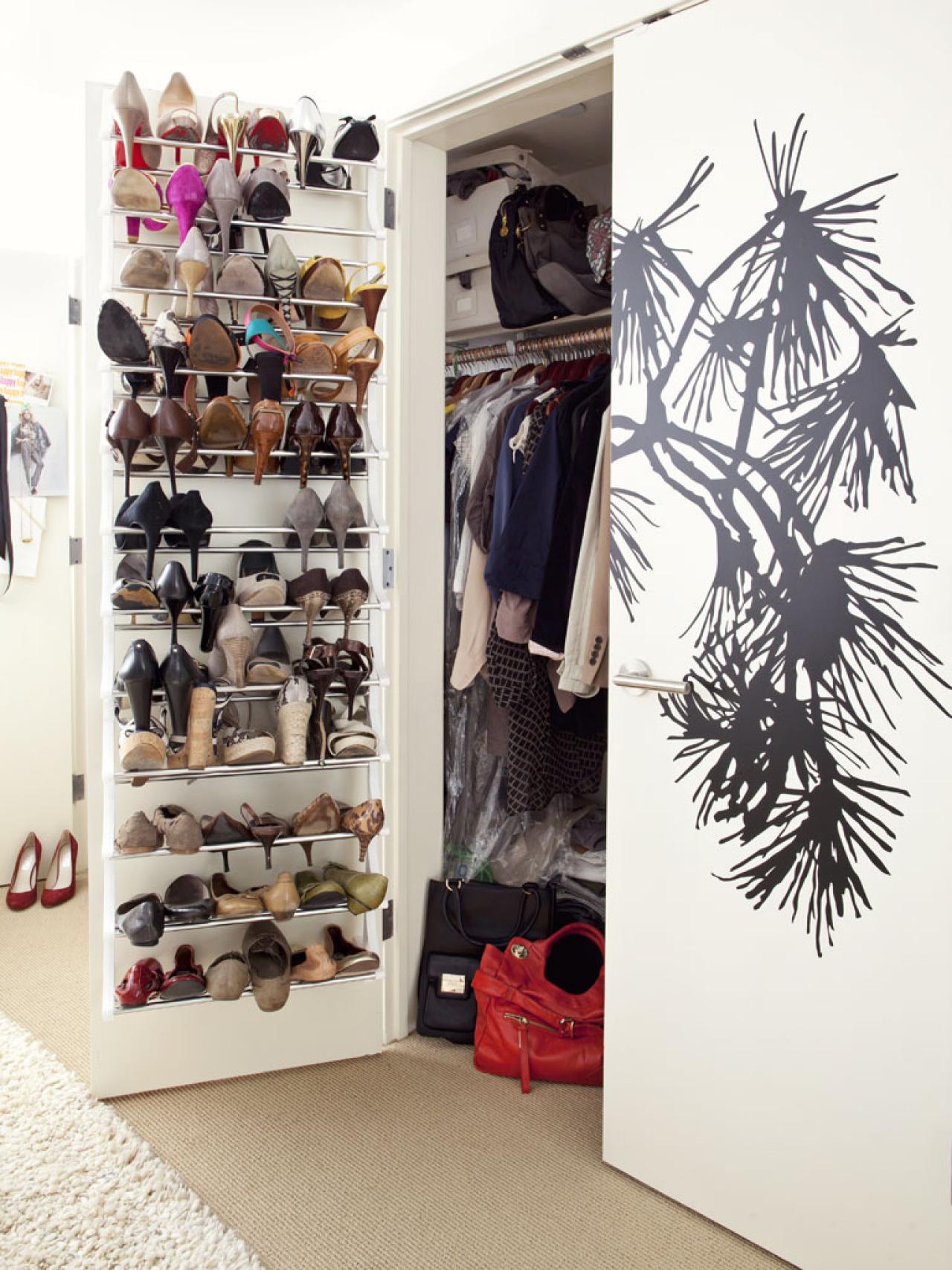 When you live in a cramped bedroom and cannot find any room to put your spare shoes, get a door hanging closet shoe holder. That dead space on your closet door suddenly will become the most frequently accessed component of your closet. Users of this type of storage solution have reported that the shoes often fall from the racks when the door opens or closes. This kind of device is ideal for your heels since you can use the metal bar to support them in place. If you cannot handle a little clutter and frequently access your closet, consider another variety.
29. Metallic Shoe Cubbies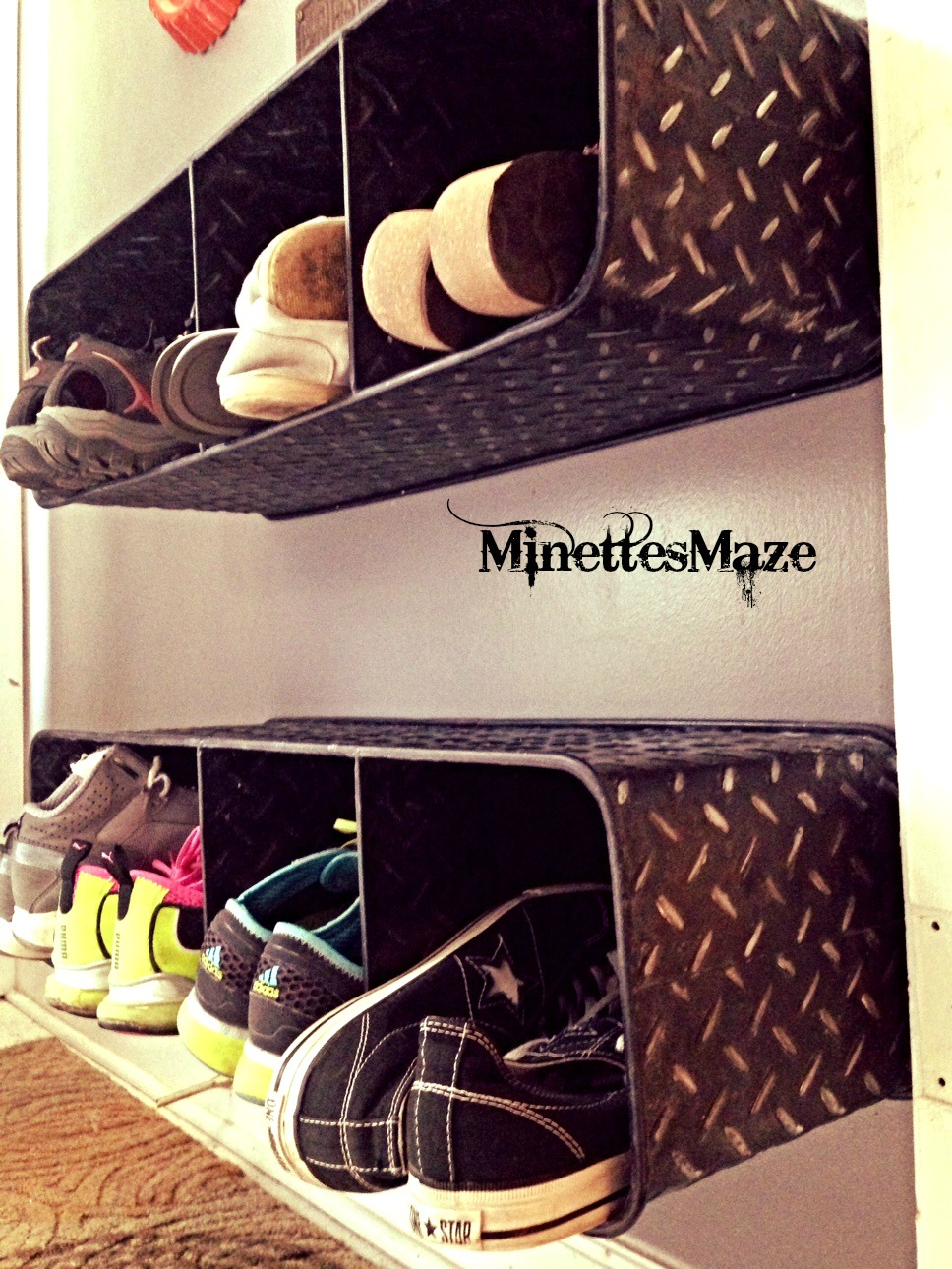 These wall mounted metal cubbies are the ideal place to fit your urban and retro shoes that you wear to make a statement. This cubby design says something not only about you unique storage options but also your tastes more generally. Having these suspended metal boxes to keep your most prized footwear will be a conversation starter from the beginning. One of the benefits of this design is that it is intentionally meant to exude a sense of ruggedness. Thus, it is all right if you get it a little dirty here and there since it can only enhance the aesthetic.
30. Portable Shoe Boxes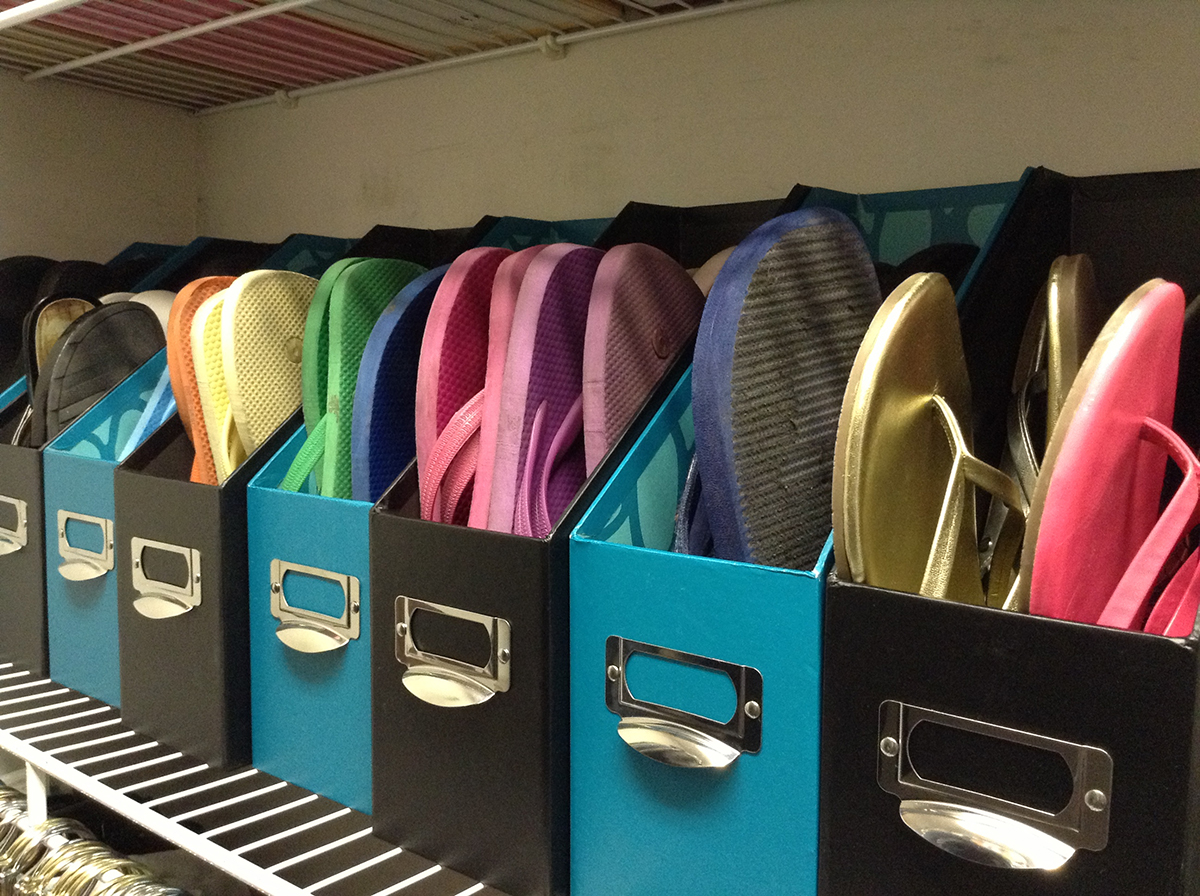 These shoe storage boxes are an ideal storage device for all of your flats and sandals. The limited width of each box can be a bit constraining, but the advantage is that you will never lose or mismatch any of your informal shoes. While you might sacrifice a lot of shelf space prioritizing your everyday footwear, you will be thankful you chose this design when your friends are in a rush to get to the beach or the mall.
31. Formal Wood and Glass Shoe Cabinet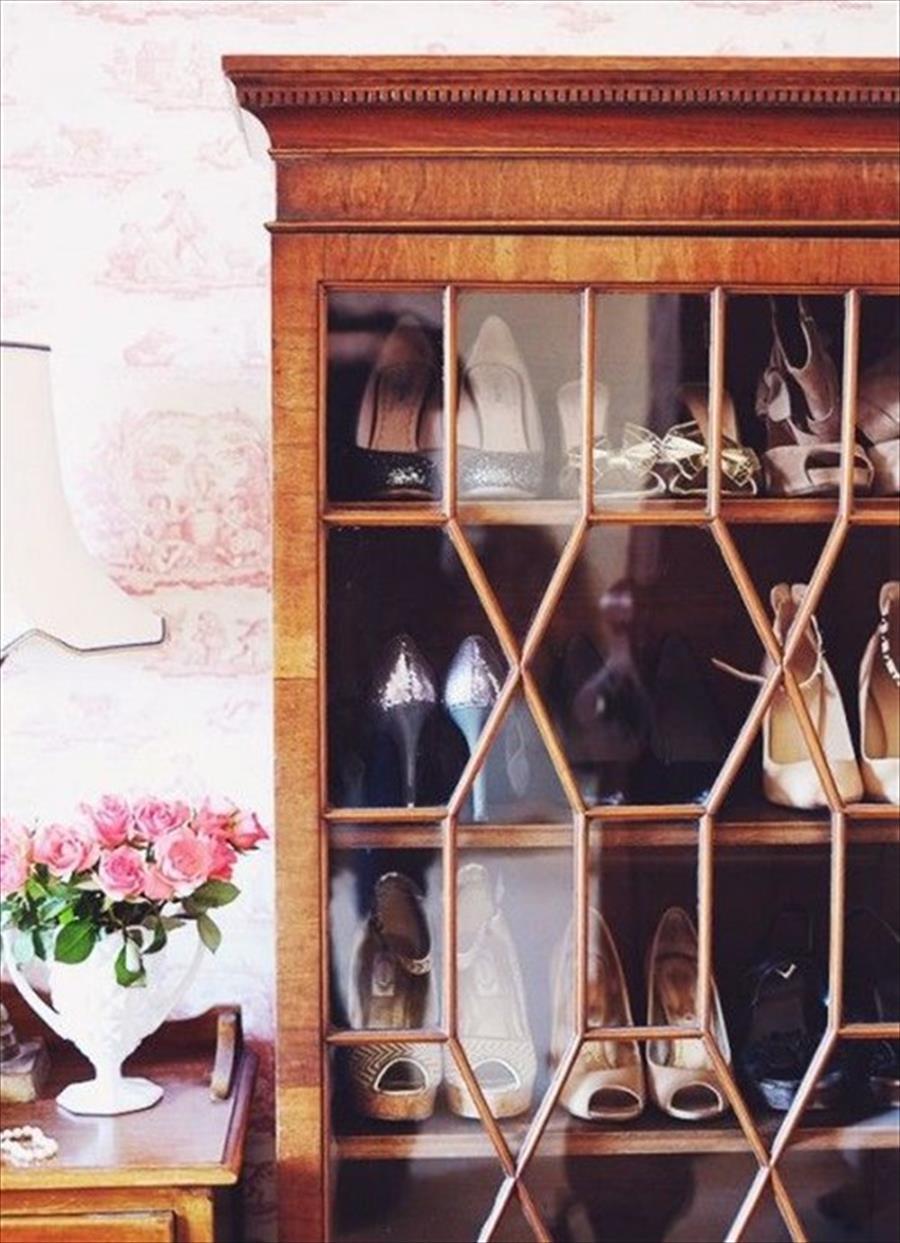 To give your dress shoes the secure and beautiful space they deserve, purchase the formal wood and glass shoe cabinet. This chest is reserved for the most formal shoes in your collection that only come out for special evenings. The biggest disadvantage of this model is that it is extremely space inefficient. You will love the way that your prized heels look in this glass and wood embroidered display cabinet. These beautiful shoe shelves will look elegant in any home. When the time comes to attend a formal event such as a wedding, you will be overjoyed that your heels are in the exact same condition as when you last wore them.
32. Metallic Mesh Shoe Racks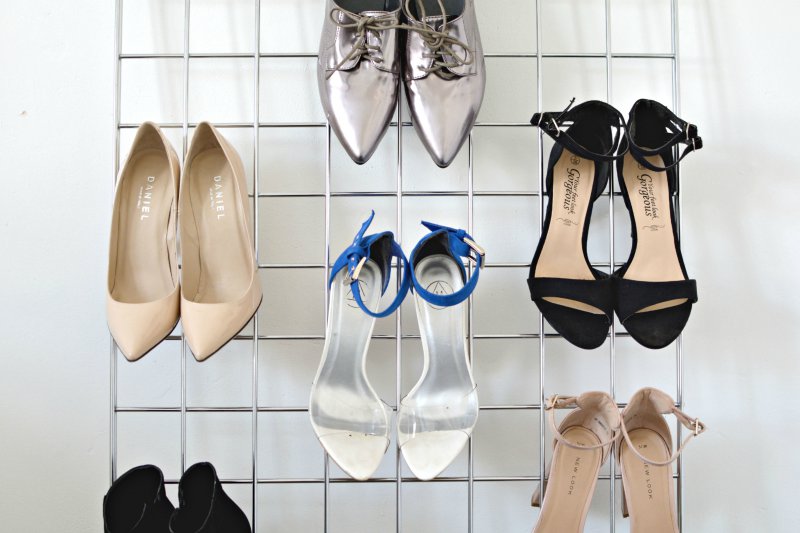 One of the most creative shoe rack designs is a metallic mesh shoe rack which can easily store your heels. You will not have to worry about running out of space in your conventional storage container because you always have extra room with this device. One of the biggest advantages, besides the convenience, is that by removing these shoes from the floor, you save them from damage. It does not get more convenient than having your favorite dress shoes be within arms reach but out of harms way.
More shoe storage decorations on the next page…