You finally have that home to call your own. It's perfect, yet that kitchen is a bit tiny, but you are going to make it work in your own awesome way. There are so many different small kitchen design and decor ideas out there, and here is a great selection to help get your creative mind thinking.
30 Amazing Small Kitchen Design and Decor Ideas to Make Your Space Uniquely Yours

Even if you are not able to paint your small kitchen, some flowering plants with their vibrant green vegetation or a colorful rug with crazy designs will brighten up any space. Natural light, when possible, will give your kitchen a feel of comfortableness that you can enjoy.
There are also endless possibilities when it comes to tile, and wallpaper, and paint. From neutral colors, a traditional black and white, or even using stark contrasting colors will make your kitchen your own. Then there is paneling, and cupboards, and counter tops.
Don't feel stunted by your small kitchen, but see it as an opportunity to make it as unique as your own personality. A message board for the family, or adding a personal touch with painted phrases, is another good way to show your own style. Make it cozy; make it homey; make it yours while letting these pictures inspire you.
1. Warm Colors With a Brick Back Panel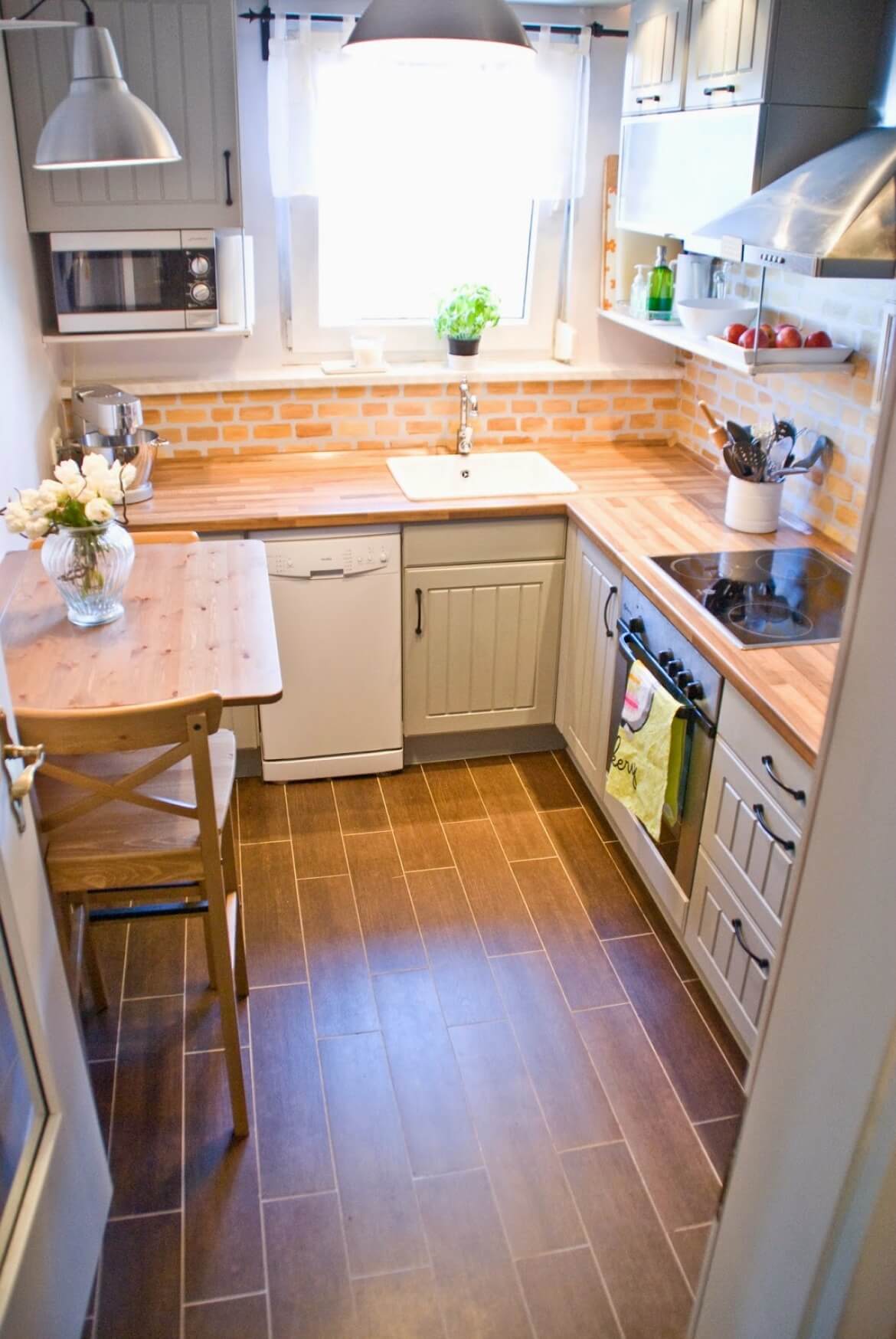 2. Light Vertical Panels Lighten Up the Room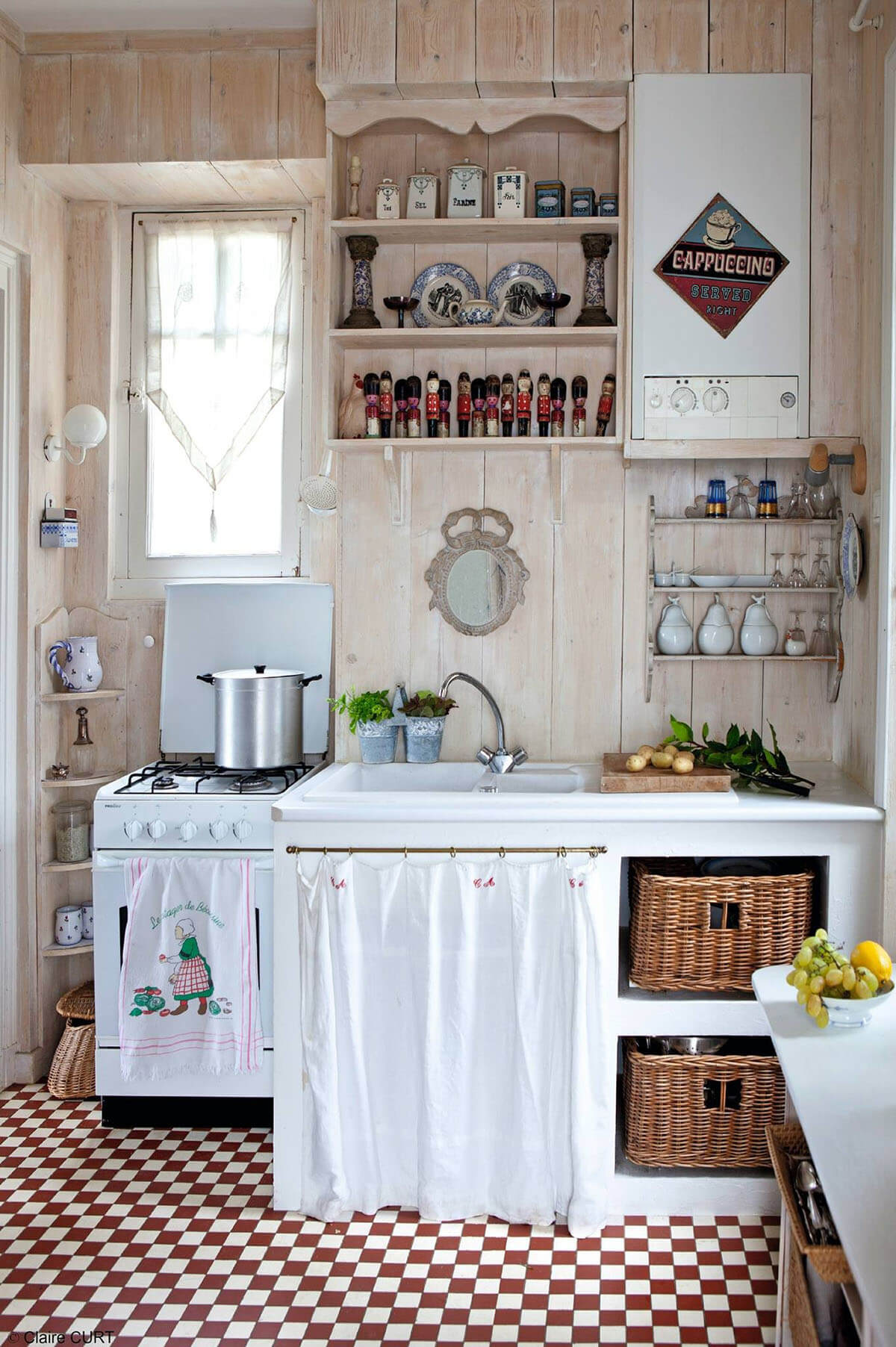 3. Old Fashioned Faucet Offsets Bright White Decor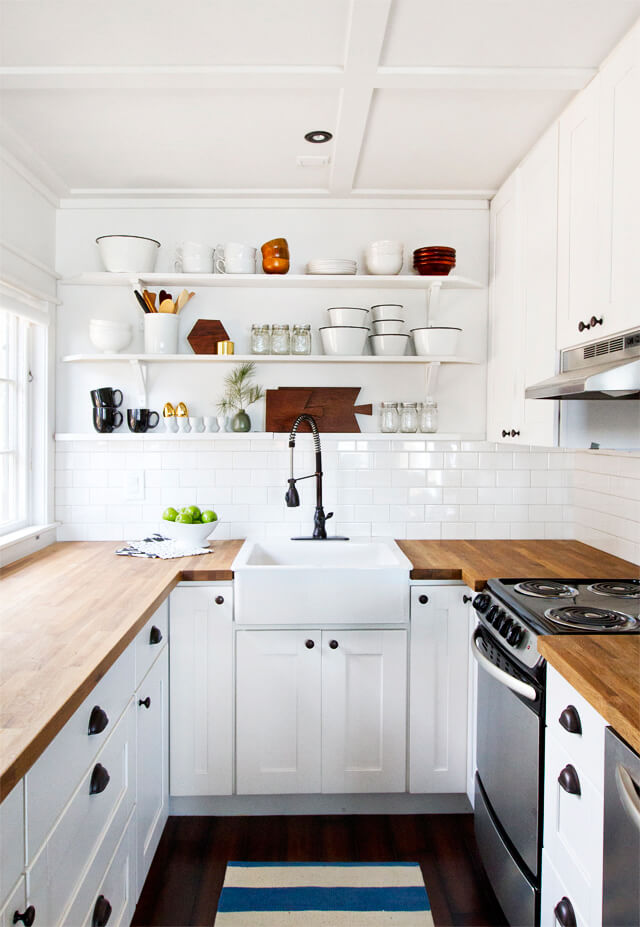 4. Perfect Use of Vertical Space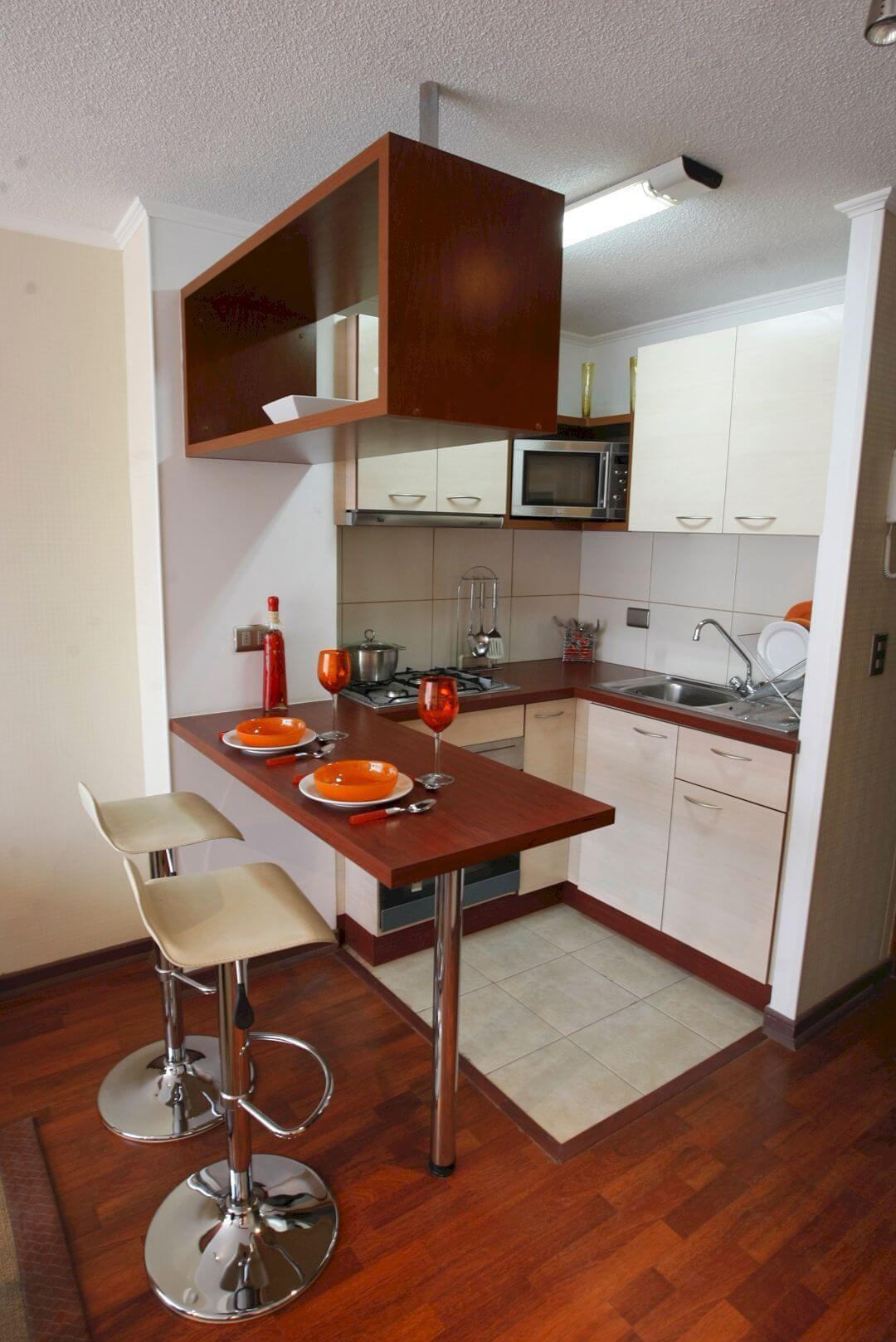 5. Bright, Crisp, and Clean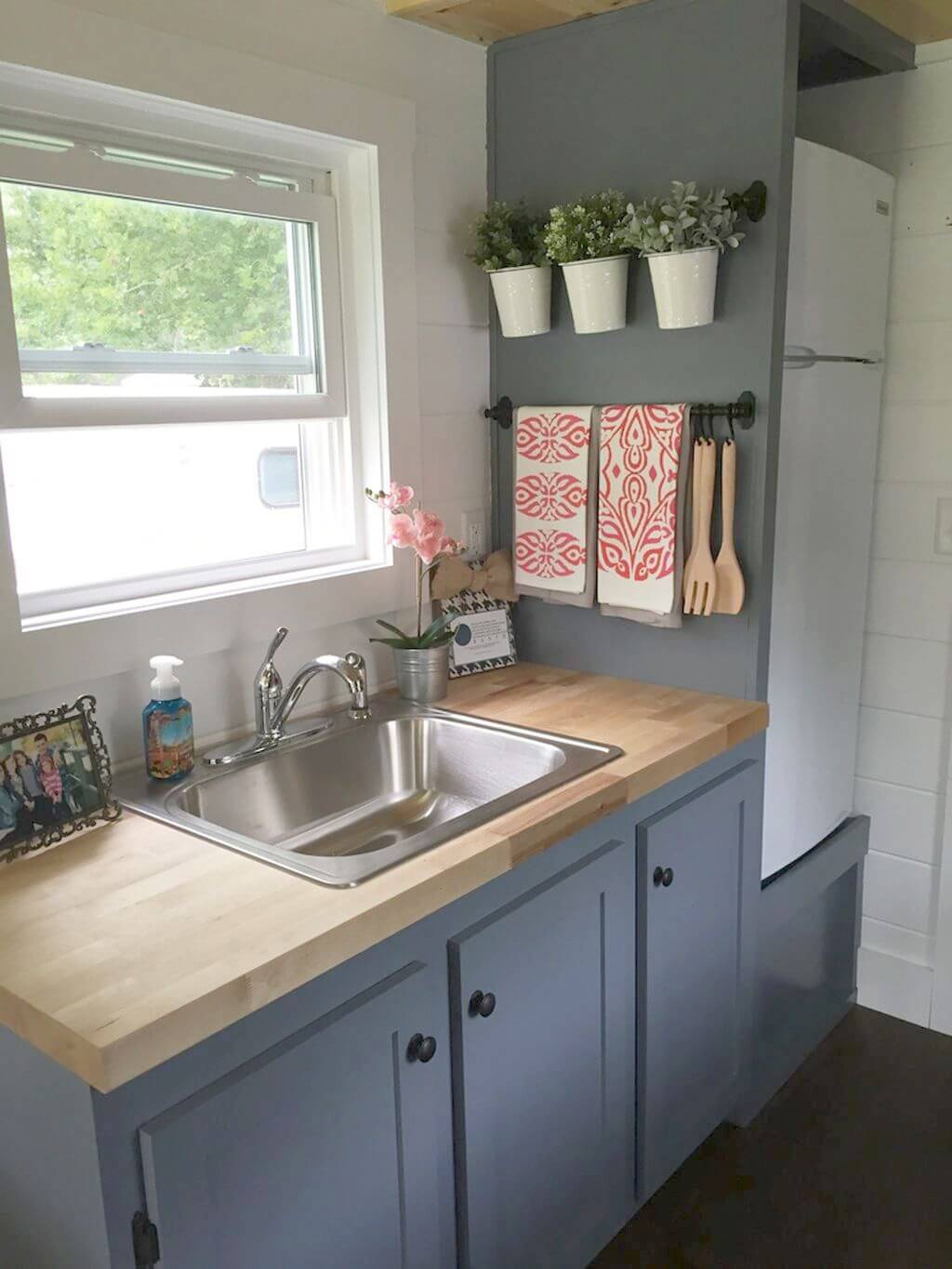 6. Splashing a Bit of Wallpaper Color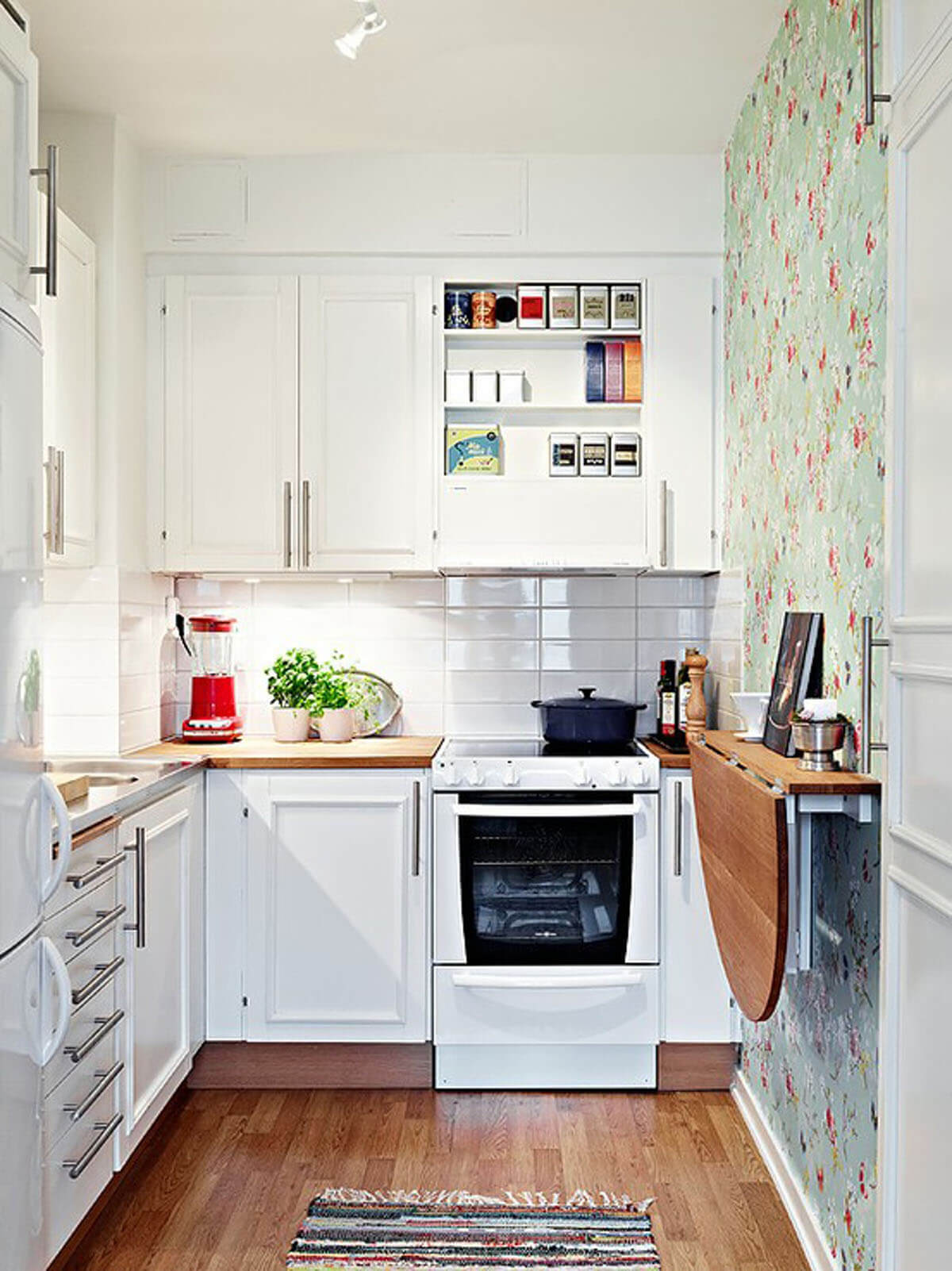 7. Stainless Steel Shining Within Crisp White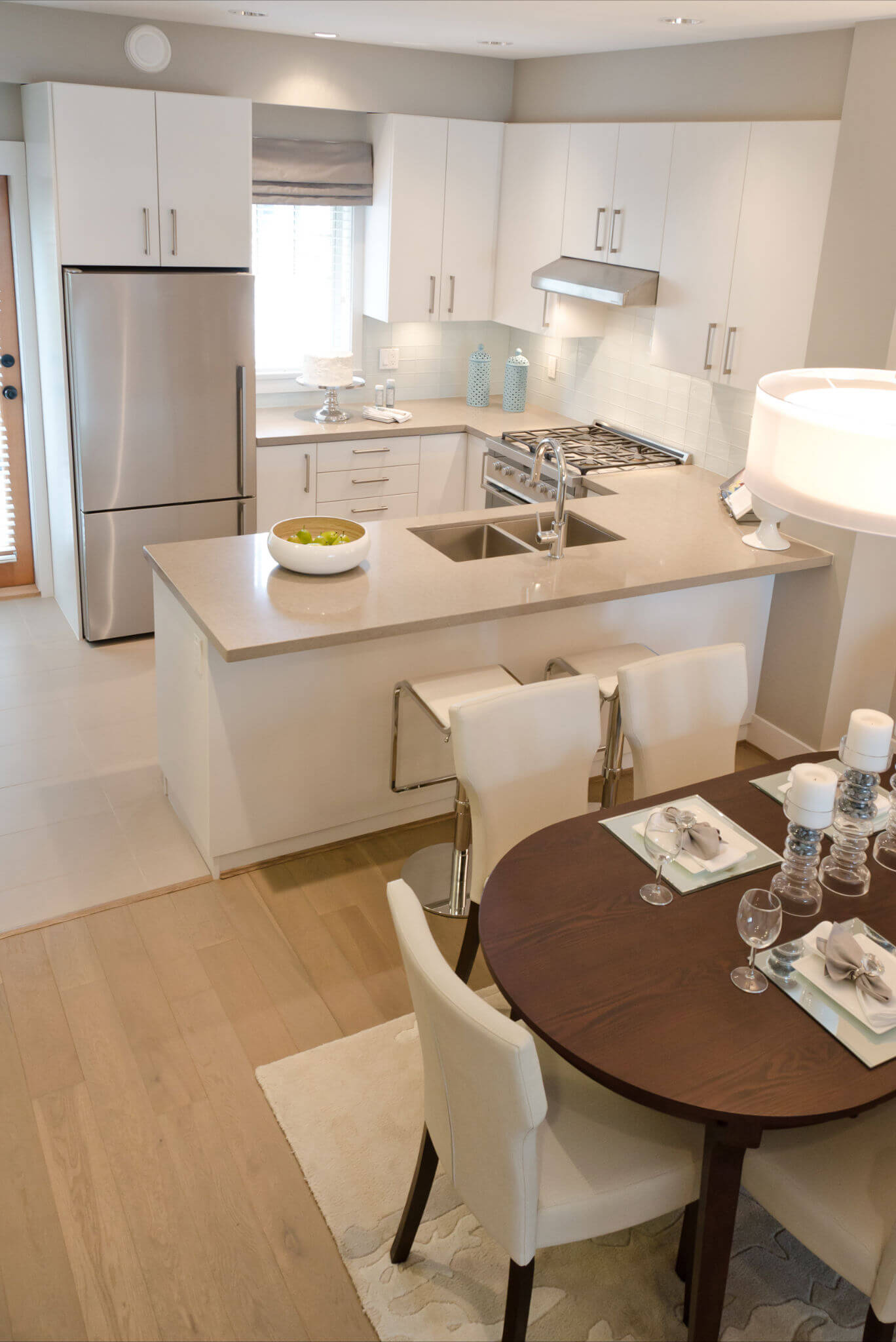 8. Perfect Message Board Placement for Busy Families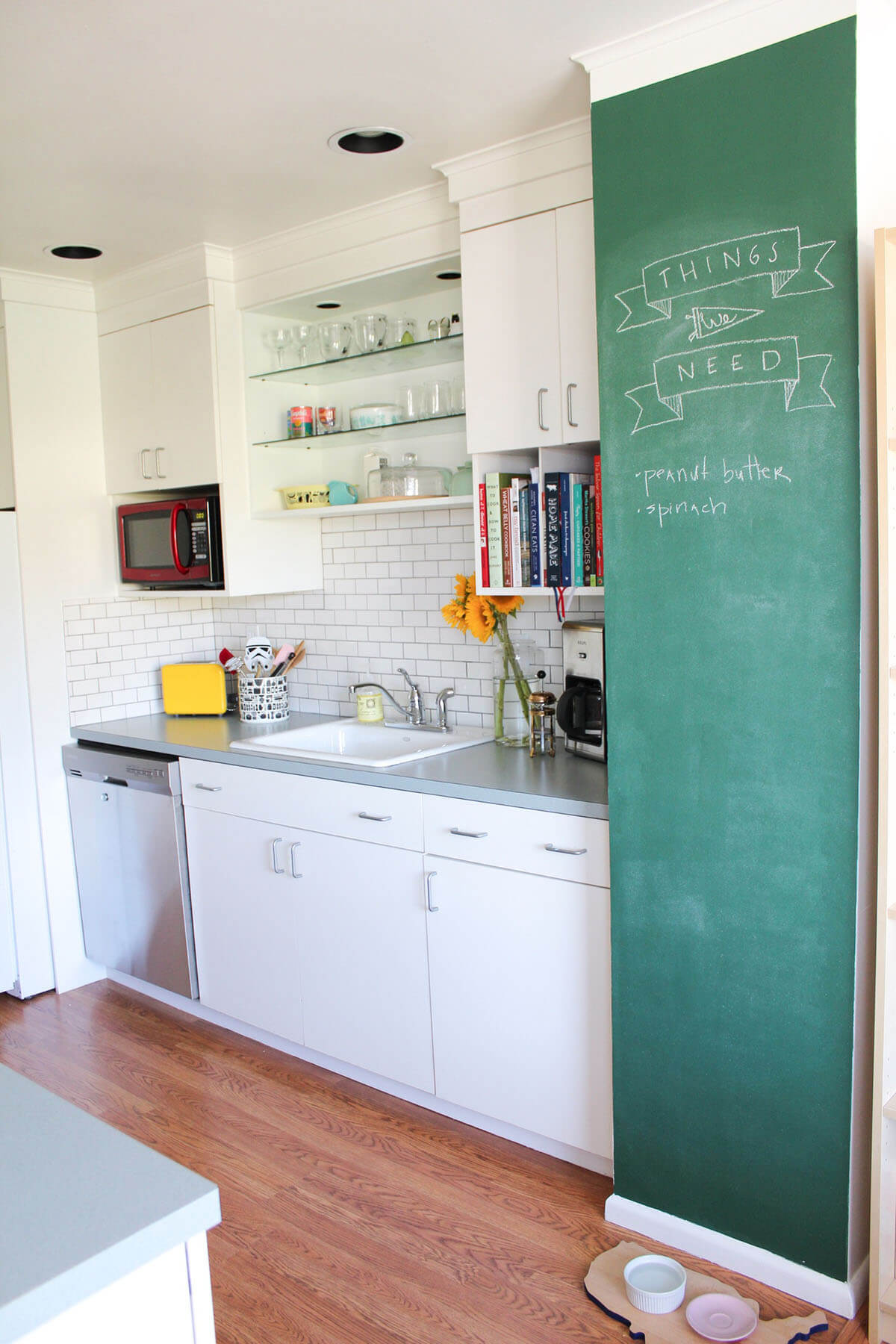 9. DIY Open Space Look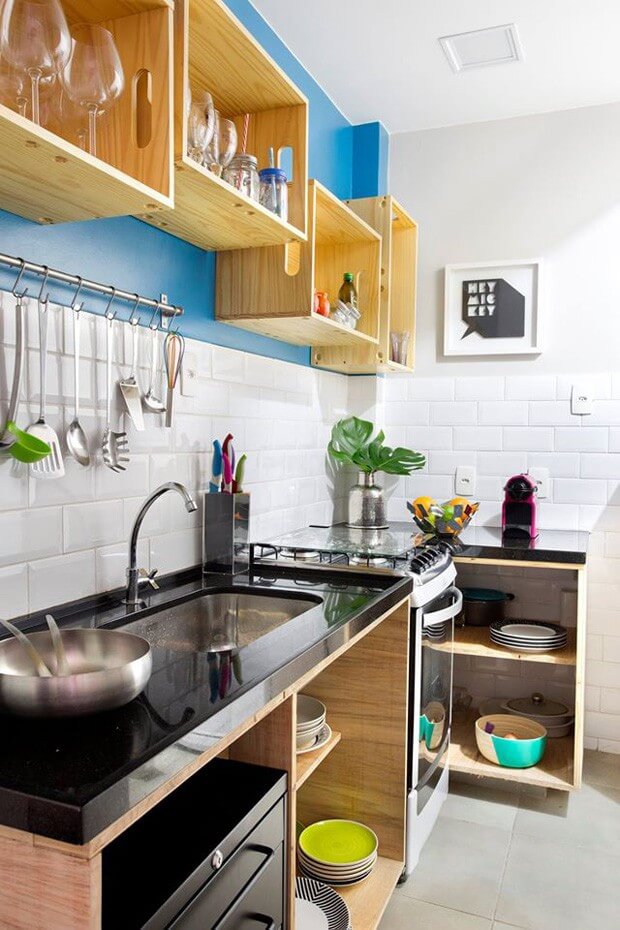 10. Bits of Retro Color and Style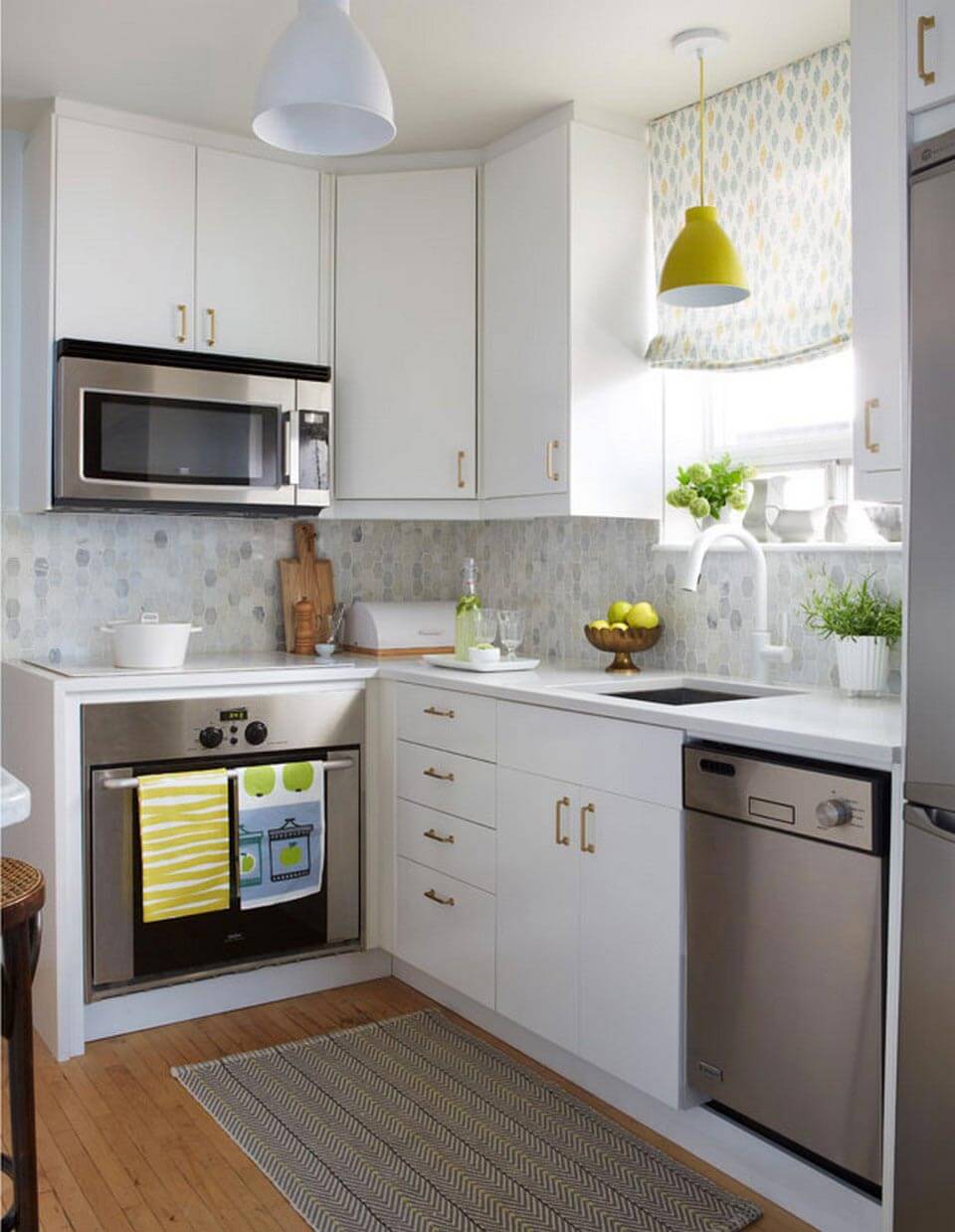 11. Small Kitchen Design Idea with Open Shelves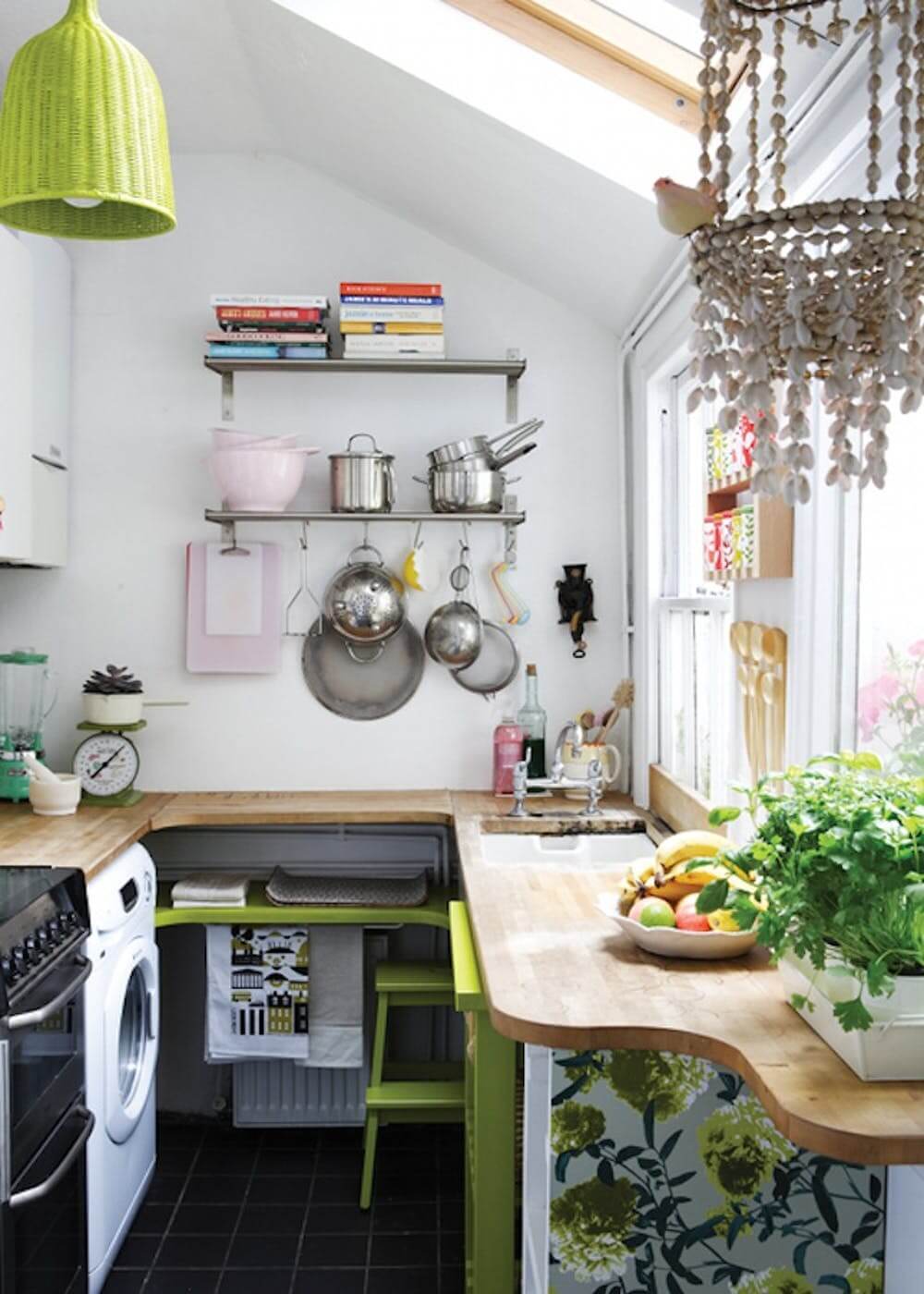 12. Unique Wood With Slate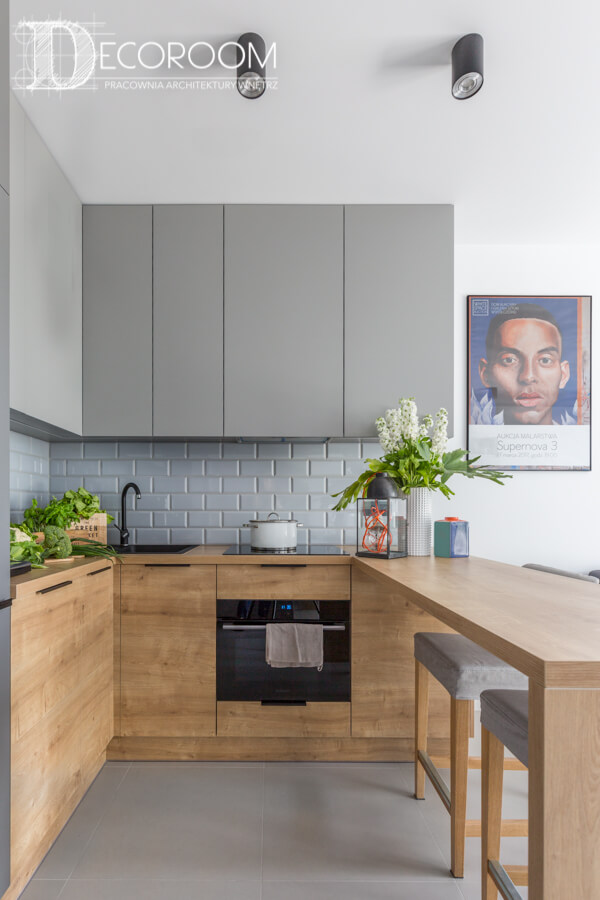 13. Added Mirrors to Make the Kitchen Larger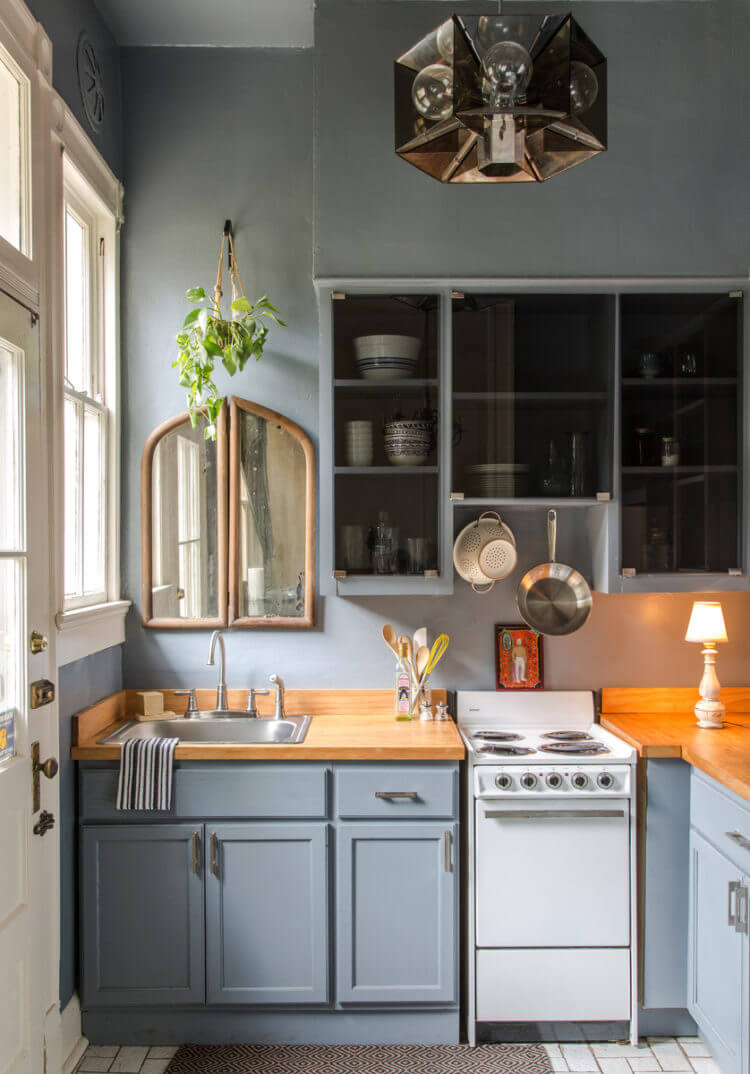 14. Keeping Rustic Alive and Well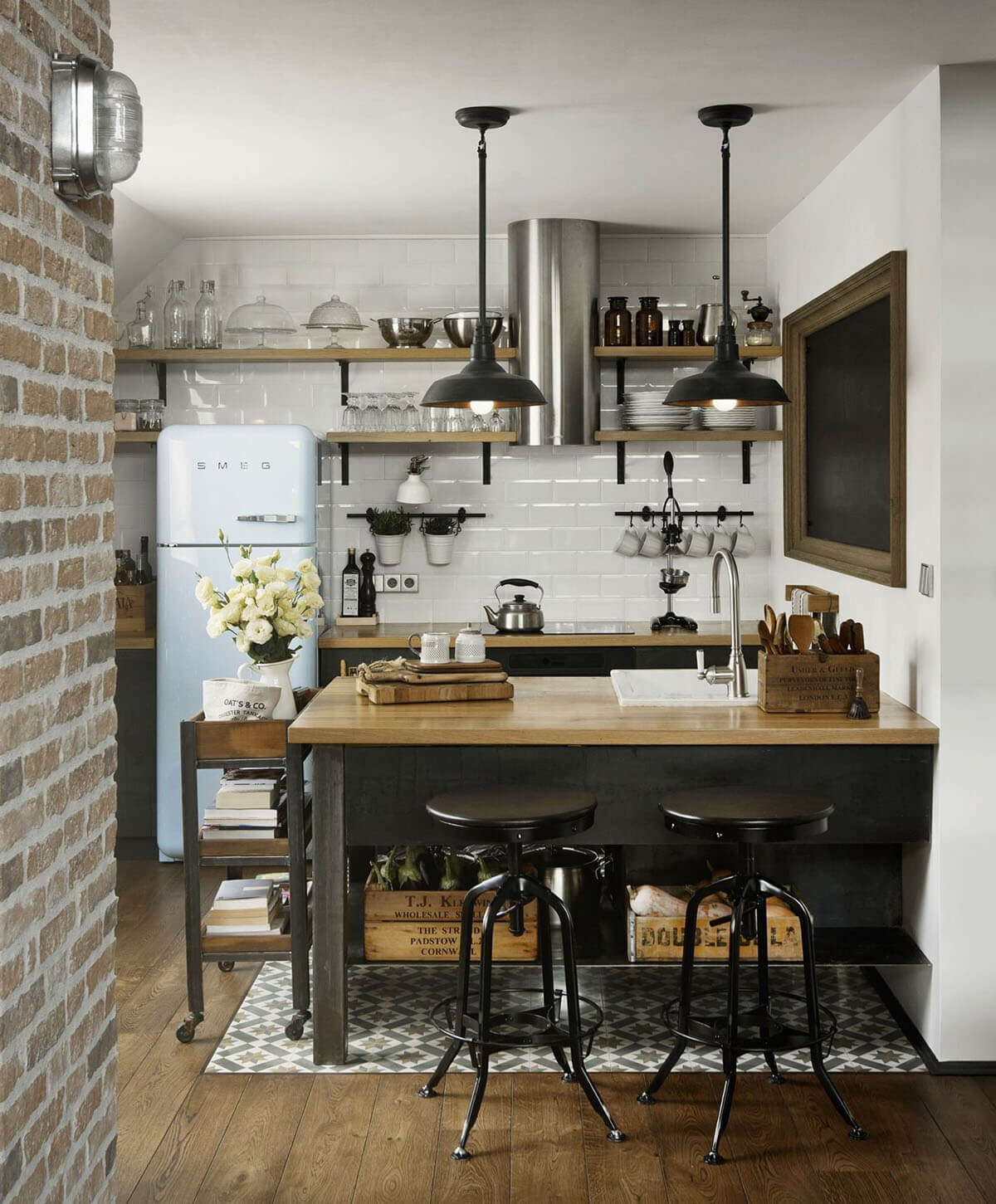 15. Colorful Rug Adds Contrasting Color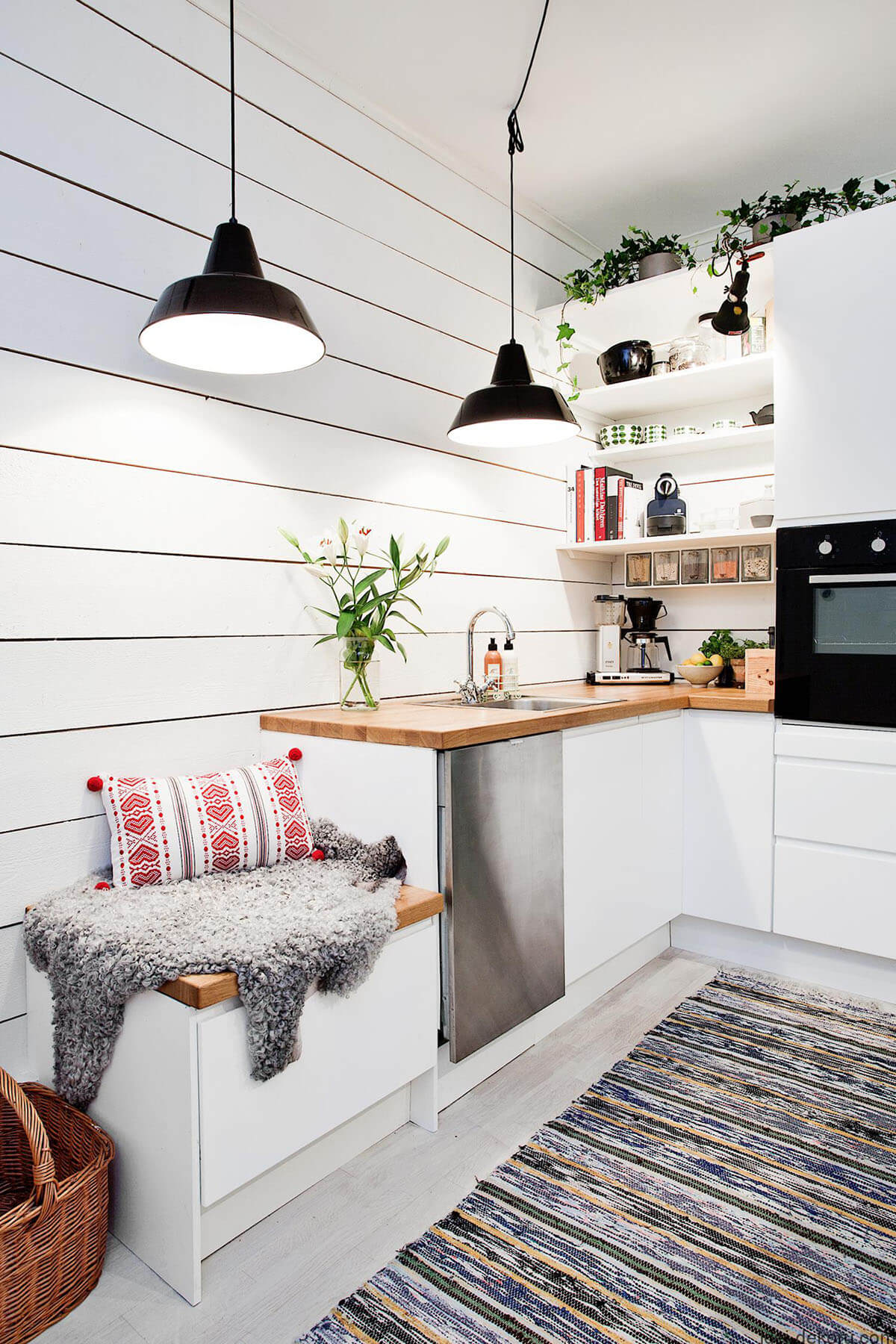 16. Snazzy Colored and Designed Backsplash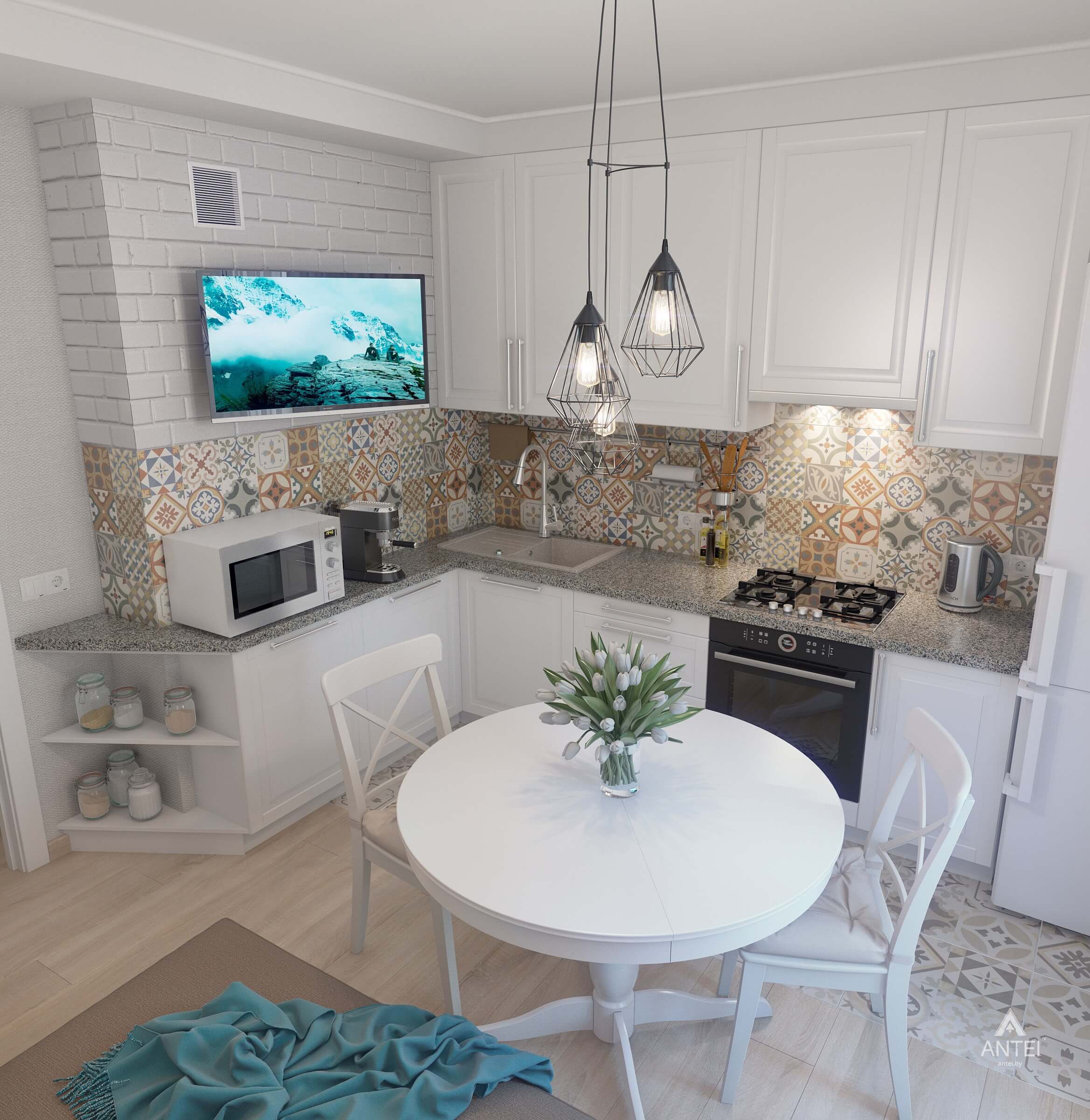 17. Painting With a Personal Touch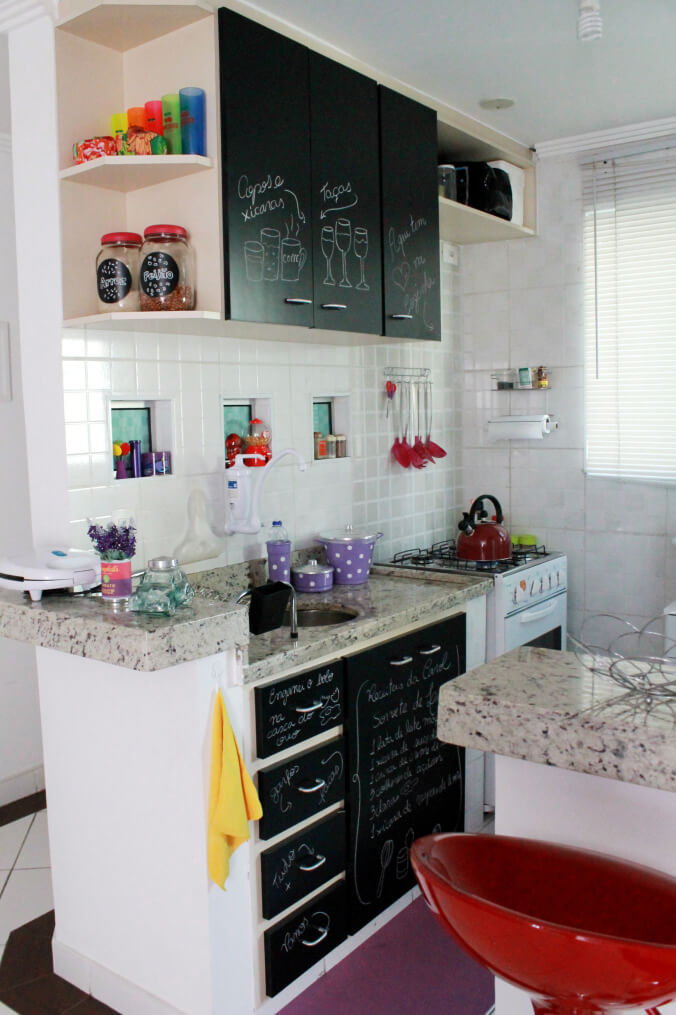 18. Natural Light and White Brightens Narrow Space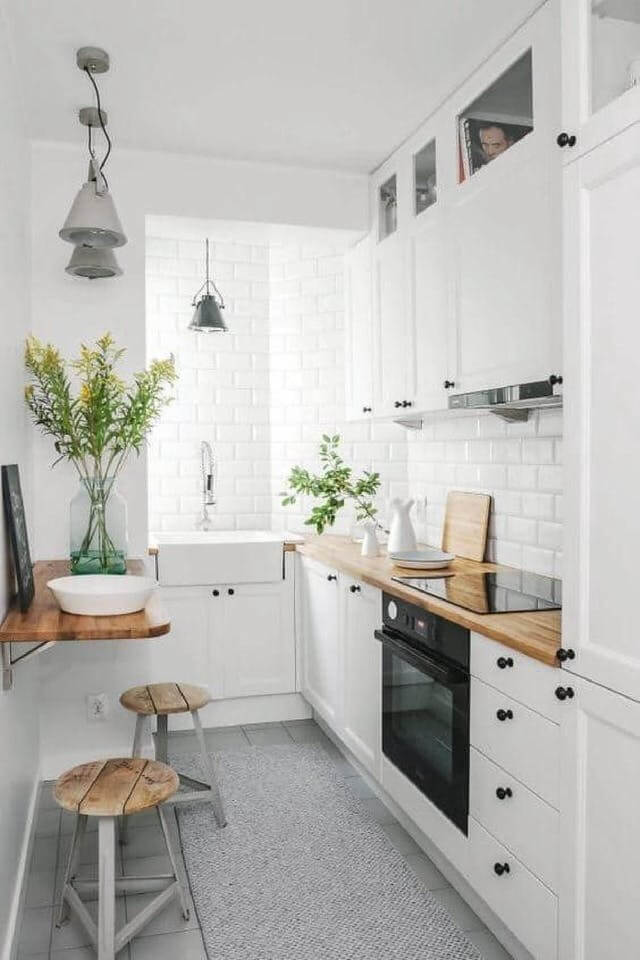 19. Traditional Black and White With a Twist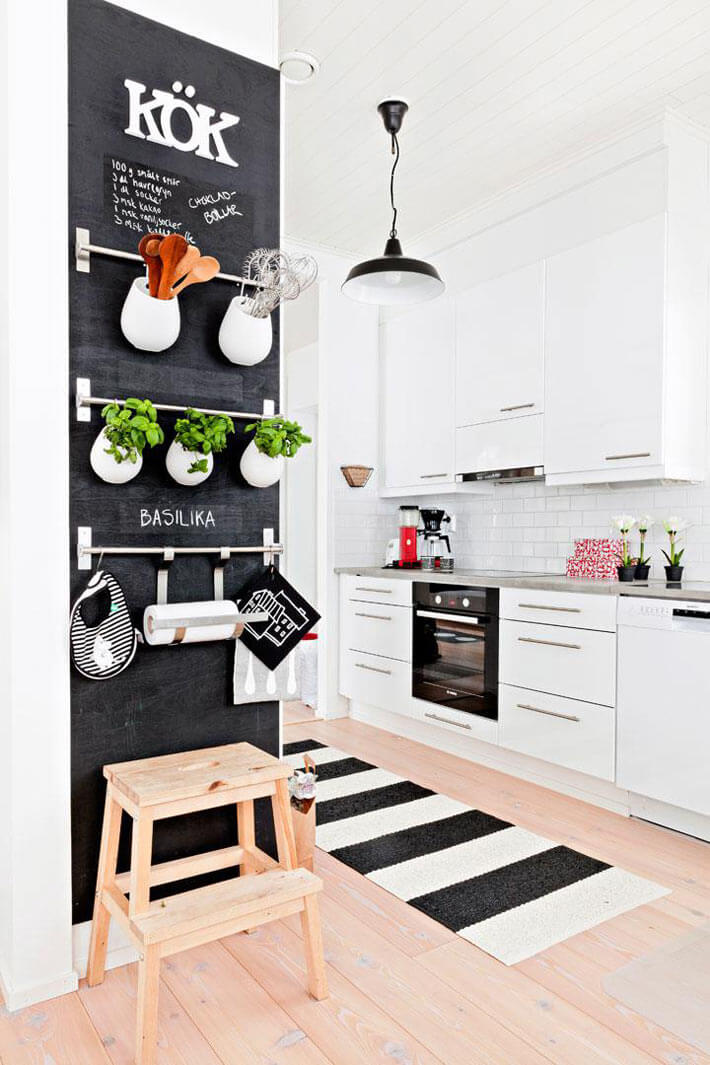 20. Pretty With Pink to Sweeten the Room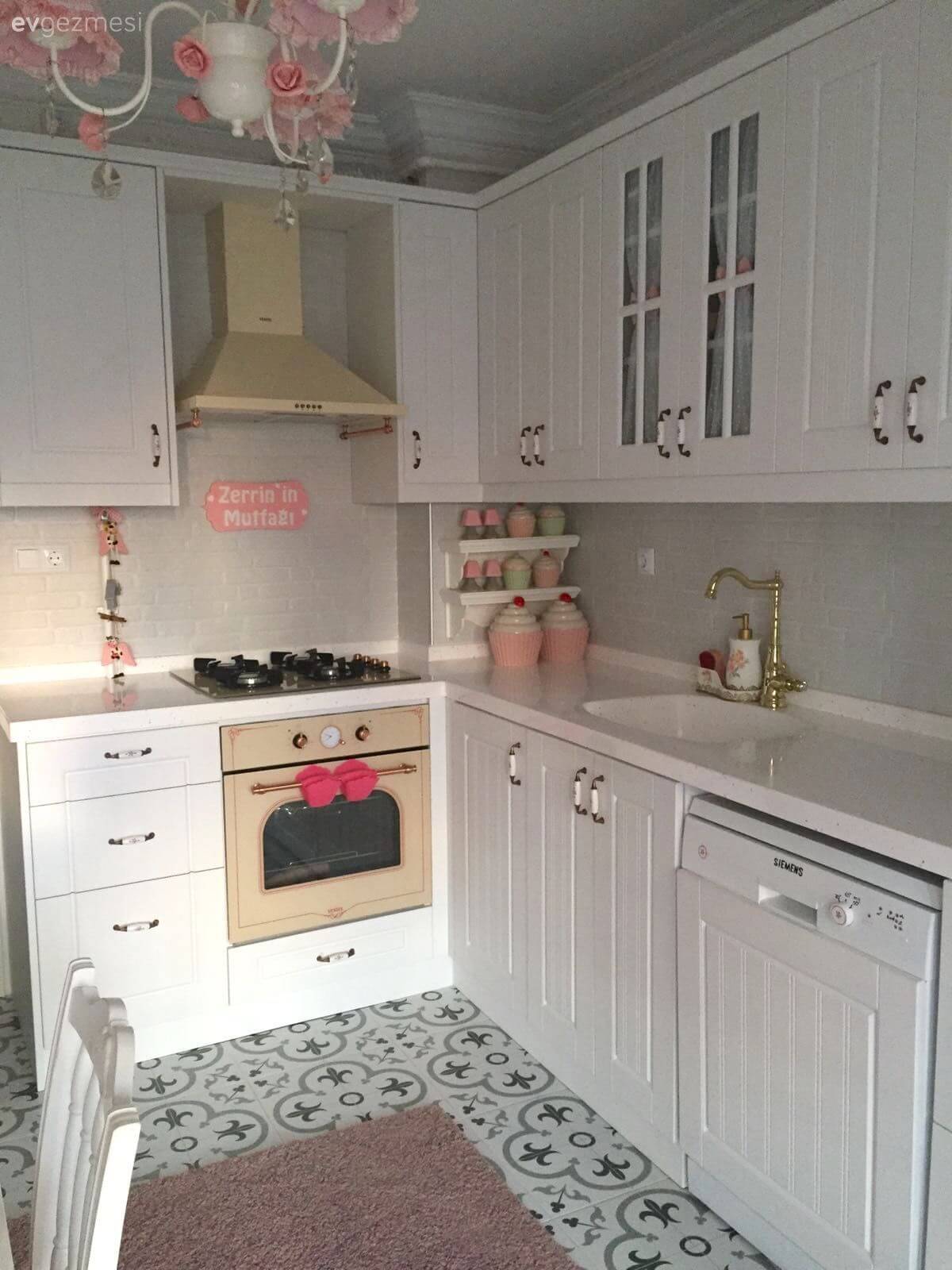 21. Small Kitchen Decor Idea with Practical Table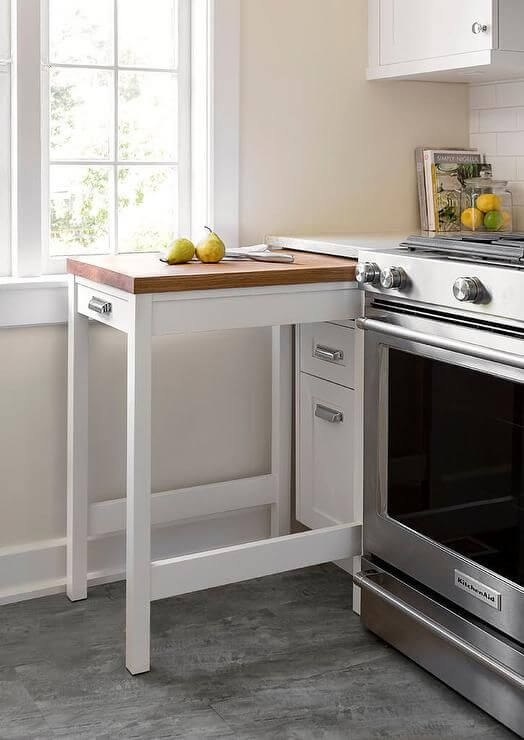 22. Amazing Neutral Colors Paired Well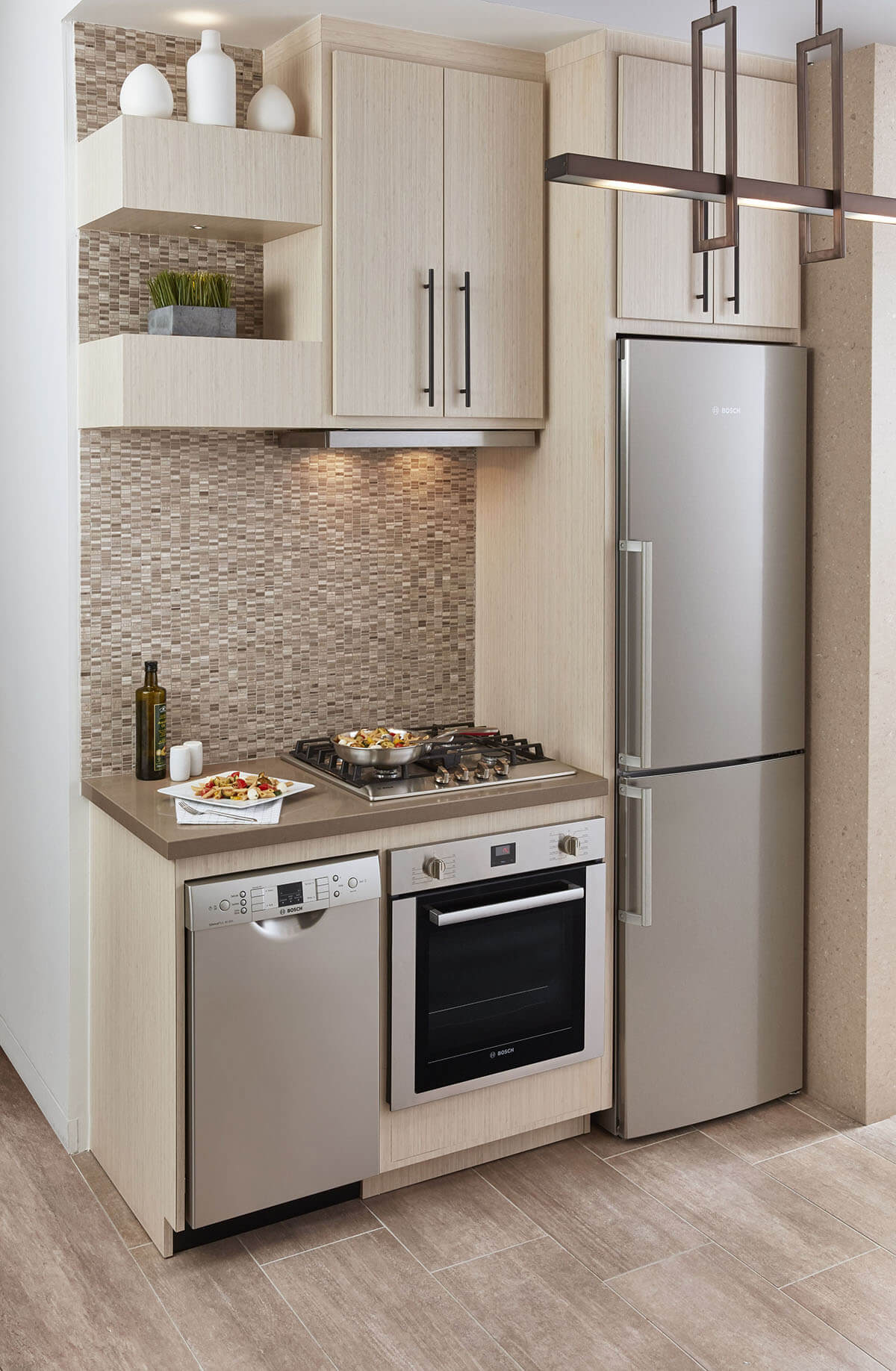 23. No Cupboards, No Problem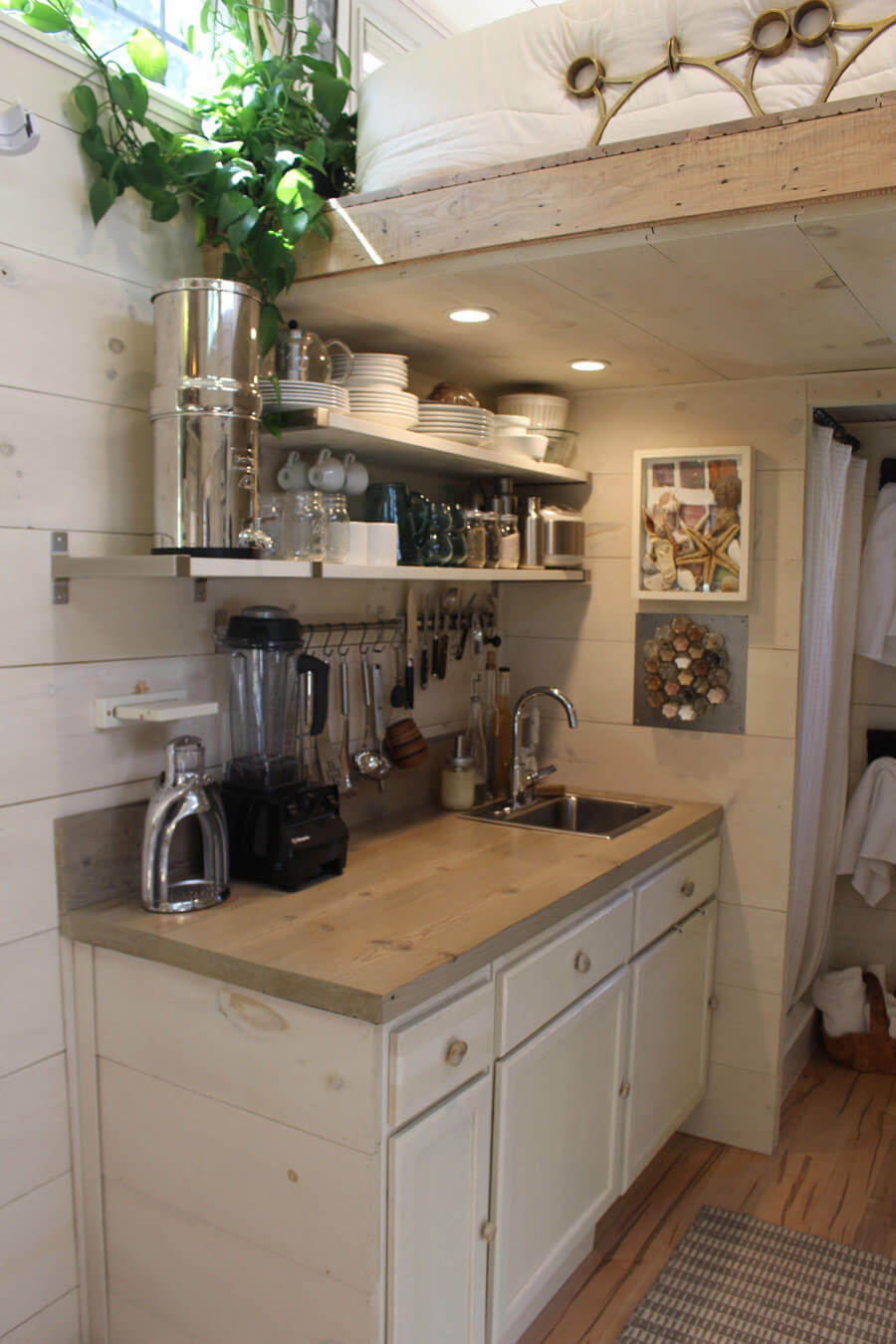 24. Great Use of Space Without Cluttering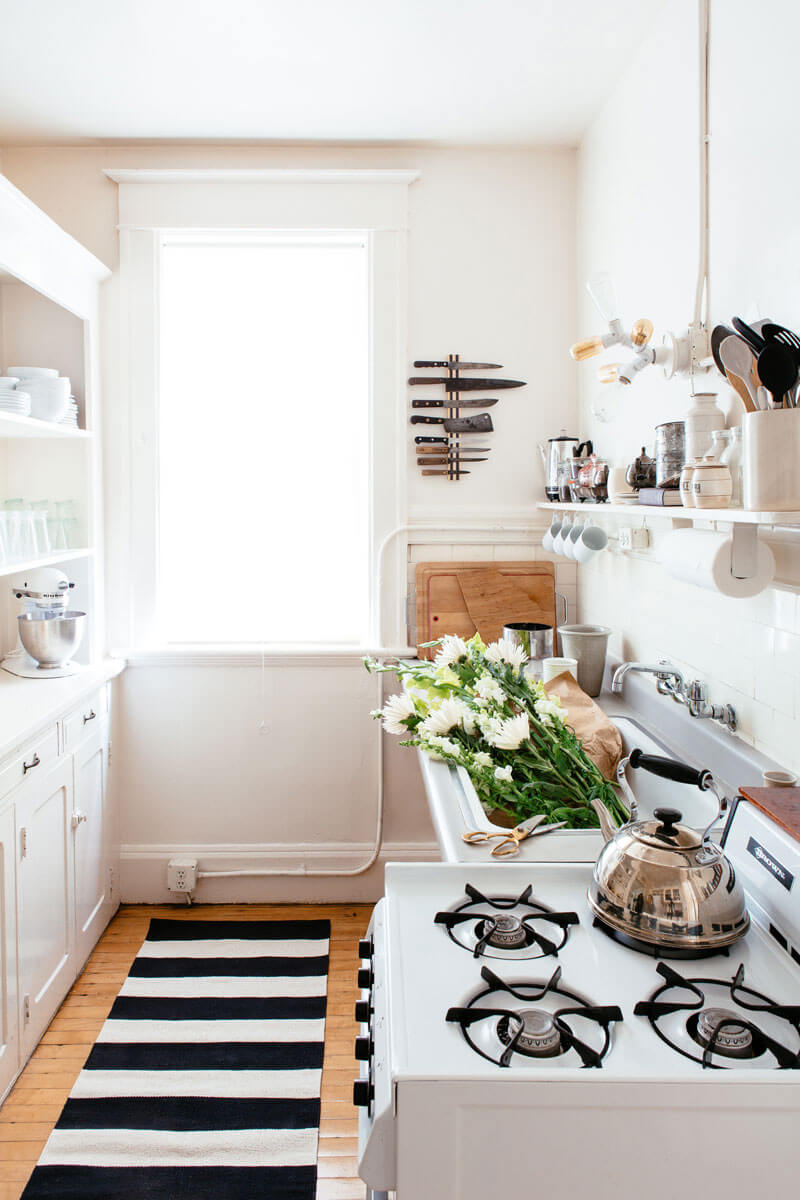 25. Bright White With Contrasting Woody Browns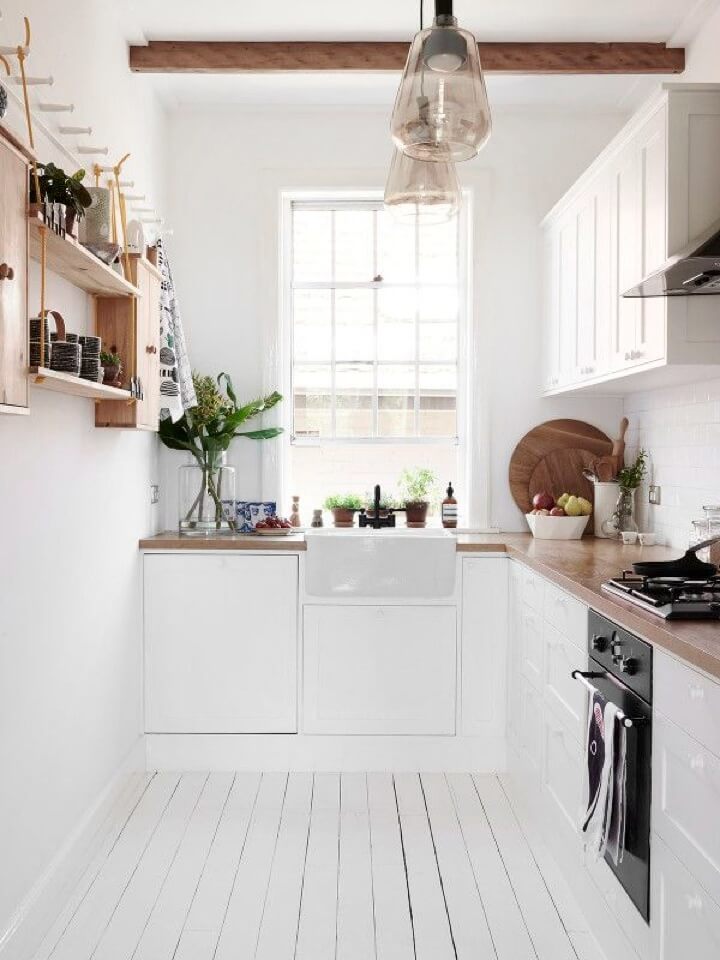 26. Cozy Shelves in a Unique Space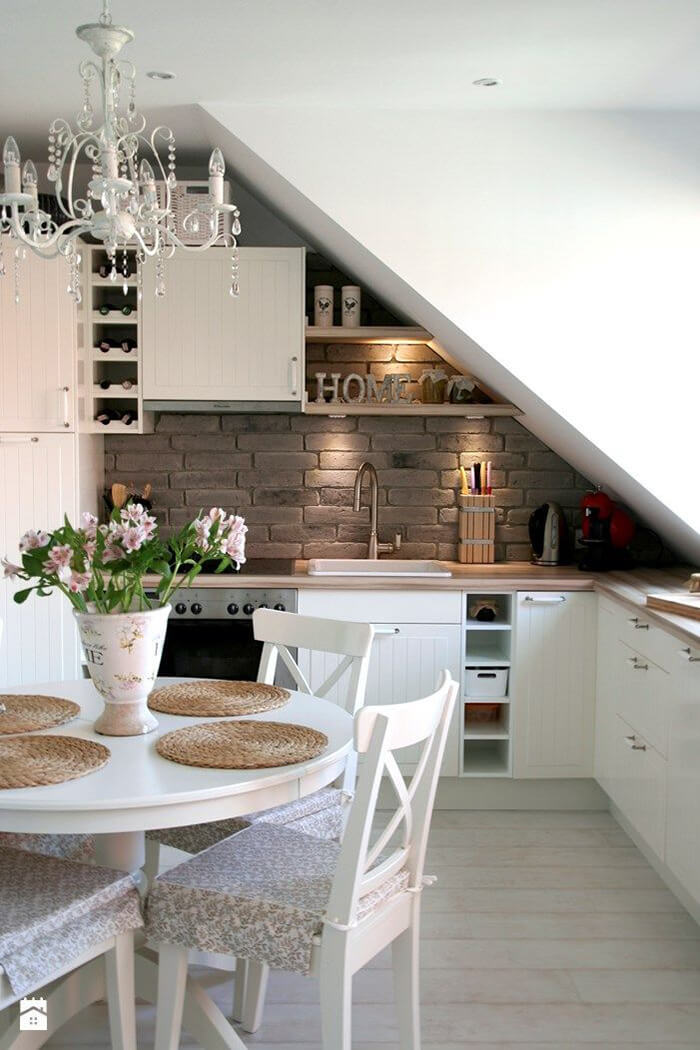 27. Splashes of Colorful Designs Within Tiny Space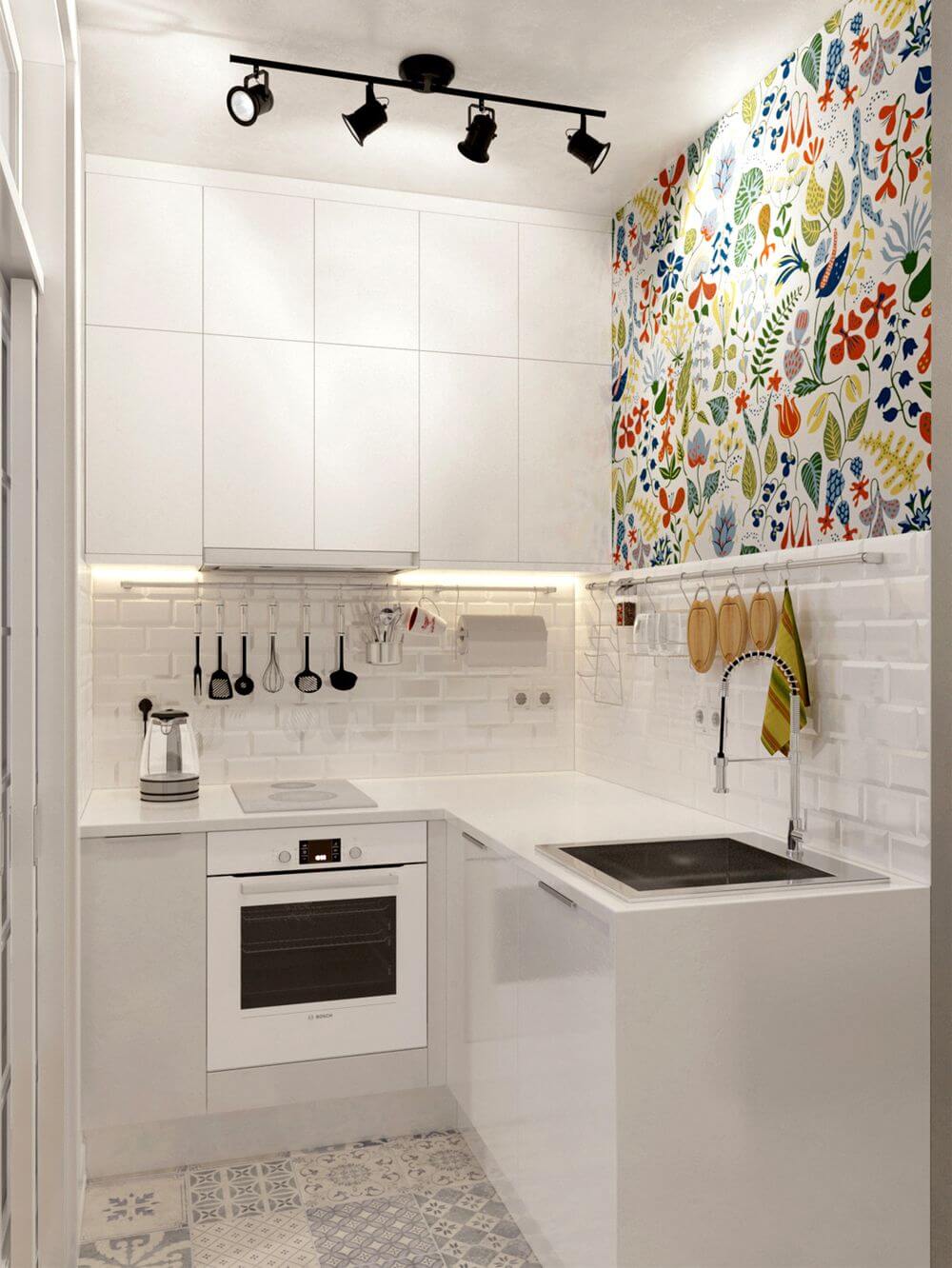 28. Dark Wood Paired With Bright White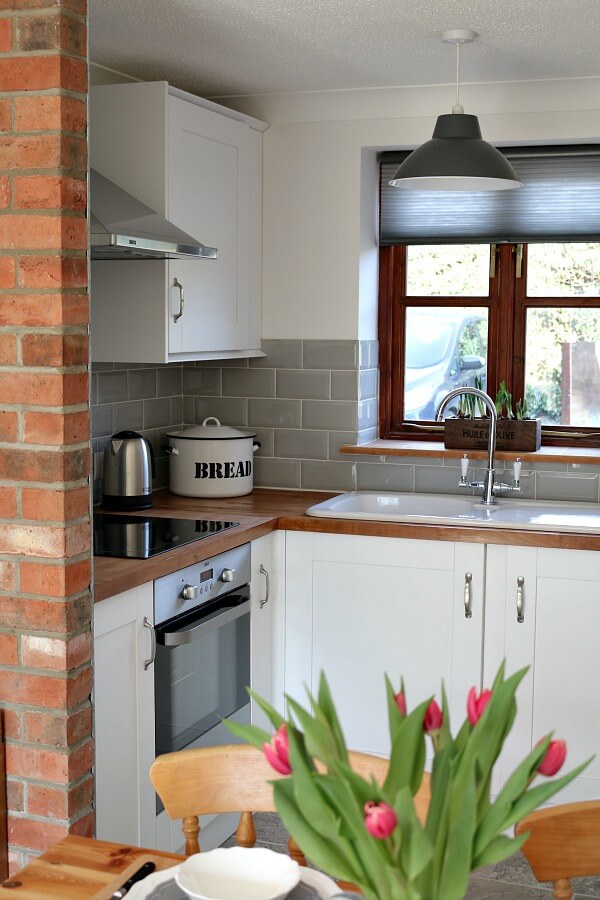 29. Vertical Lines Adding Height to the Room
30. Old Fashions Meet New Styles