A lot of attention is given to decorating every room in the house, but one high traffic area is often overlooked. You probably go up and down your stairs every day, so why not make that journey a little more scenic? These stairway decorating ideas will help you to make the most of this versatile blank canvas.
28 Fabulous Stairway Decorating Ideas to Add Style to Unexpected Places

While a staircase is often a design feature in and of itself, the right decorating can transform it into an editorial spread right out of your favorite home interiors magazine. Regardless of what your aesthetic is, our gallery includes stairway decorating ideas for all spaces and styles. We can help you to work with exposed brick, wainscoting, and even small, irregular spaces.
If you're lucky enough to have a landing with natural light, why not embrace it with a cozy window seat? Set off the drama of a chandelier with a wall of gilded mirrors. We've also got new ways to display photos, and clever ways to create more storage for everything from books to plants using built-in shelves. Shabby chic, rustic, and cottage looks abound, but we've also got some elegant, understated looks for avowed minimalists.
1. Bless This Mess Shabby Chic Stairwell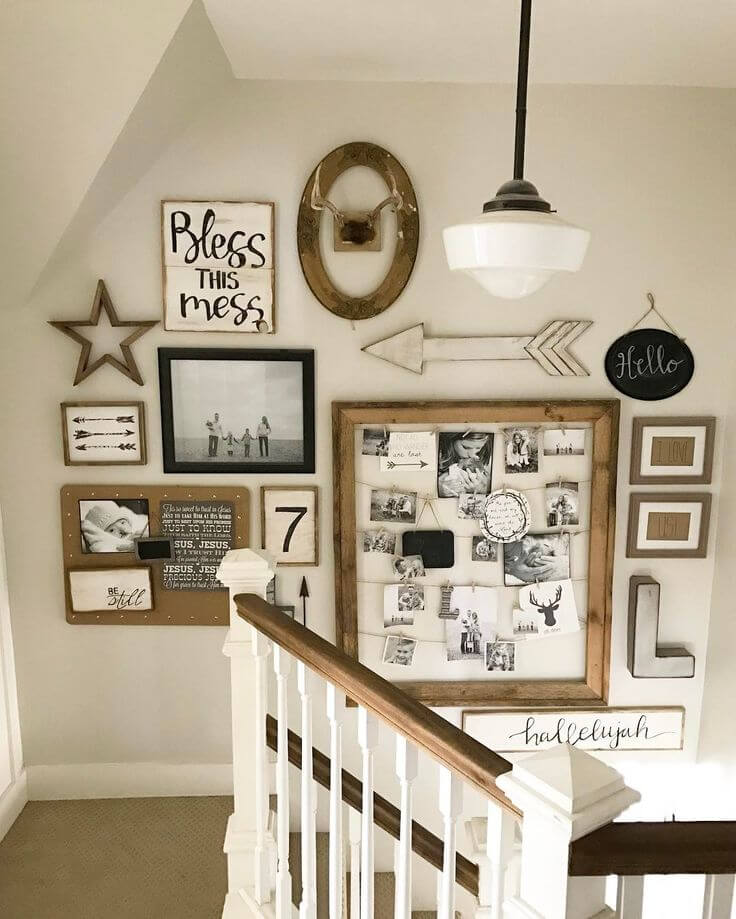 2. Smart Way to Squeeze in More Plants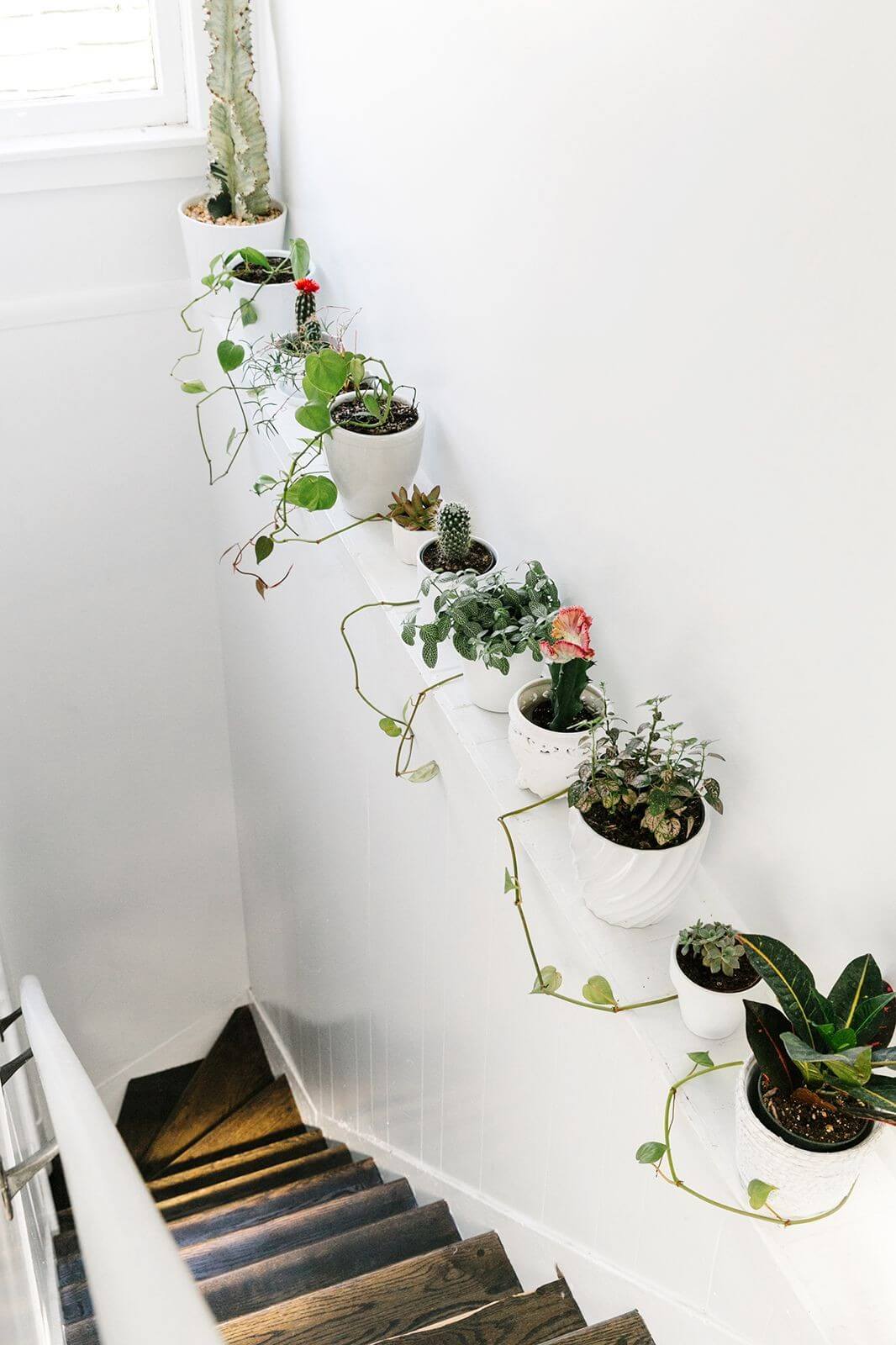 3. Floating Mantel Primitive Wall Assemblage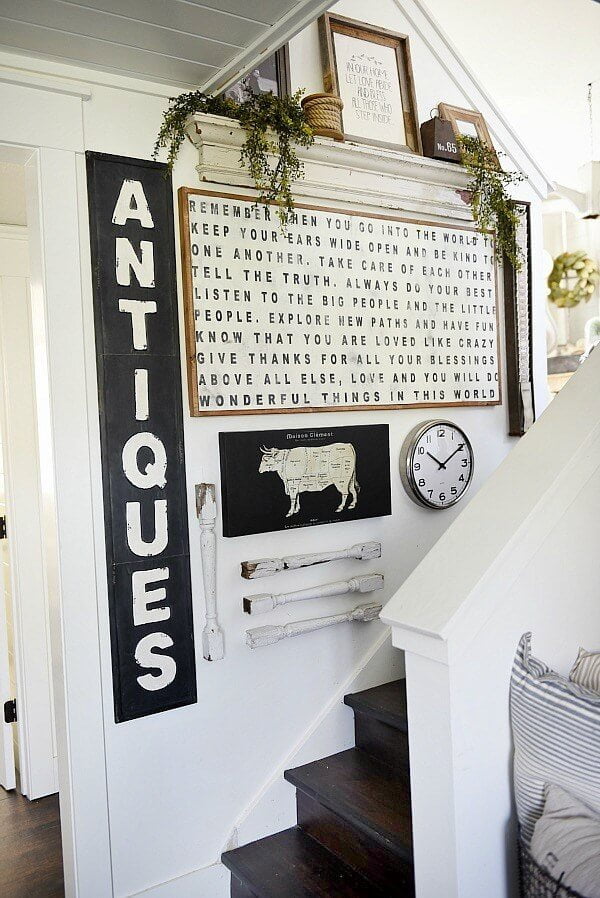 4. Built-in Stair Landing Storage Nook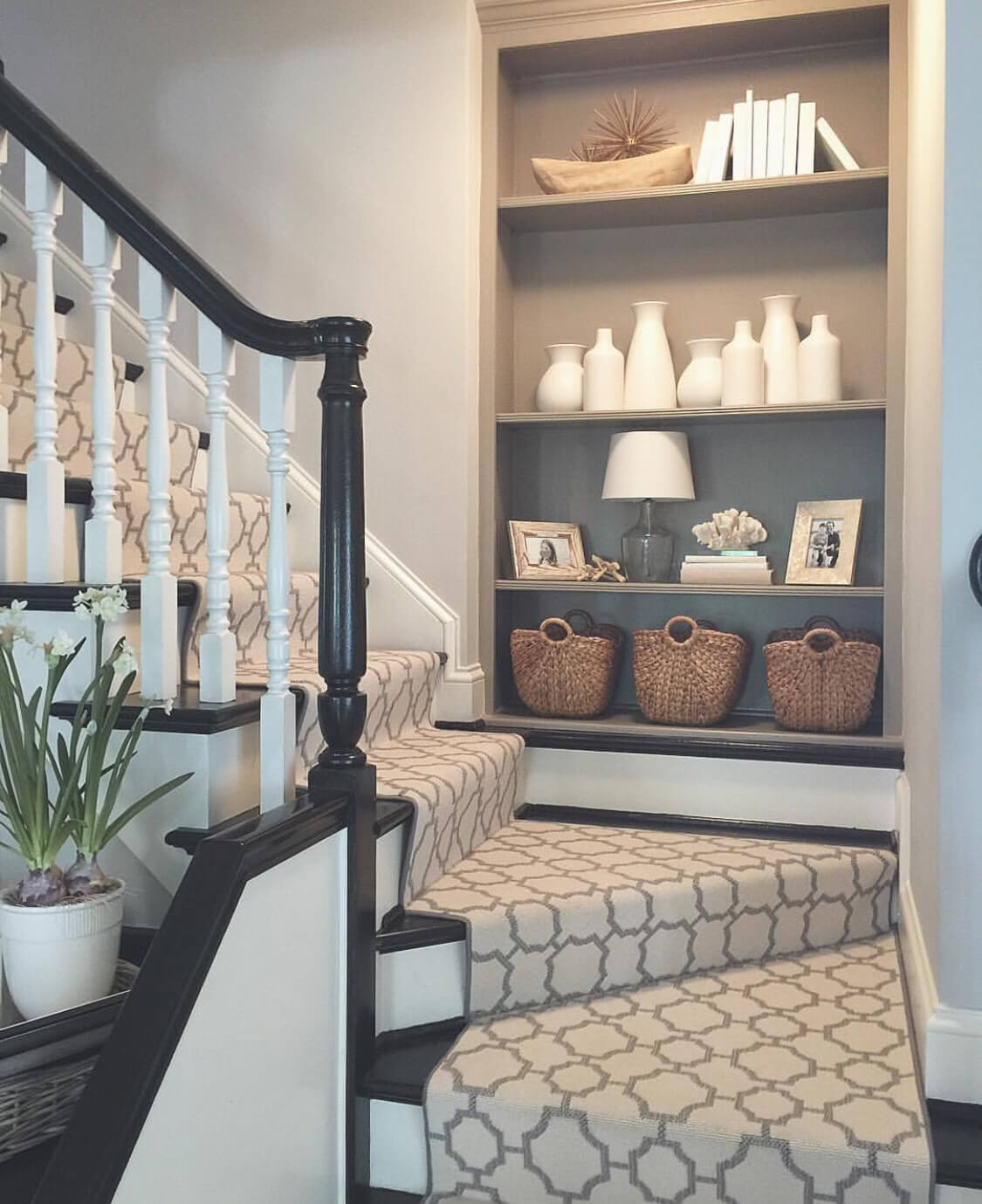 5. Easy HOME Capital Letter Décor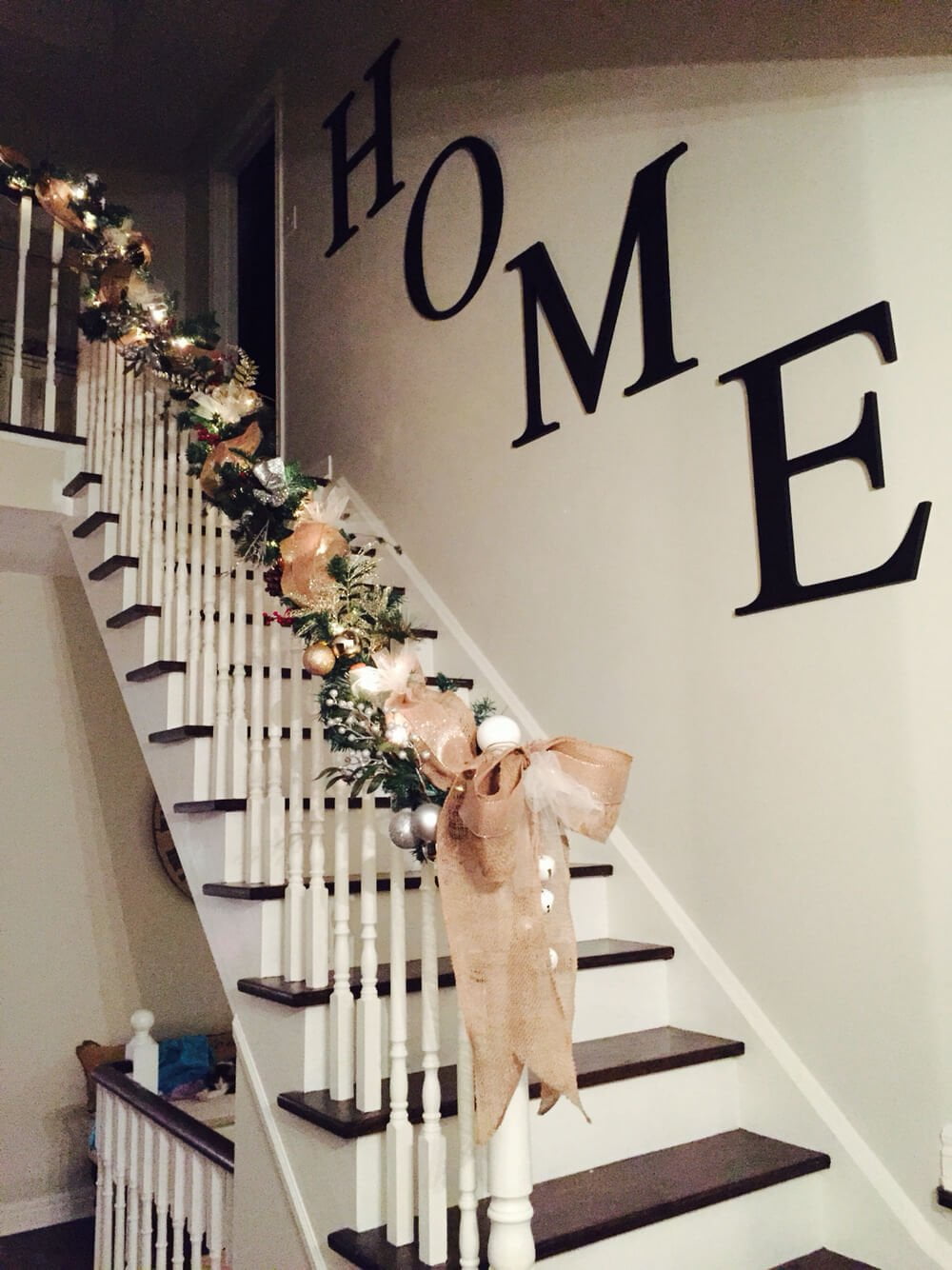 6. Stairway Decorating Idea with Sconces
7. Shabby Chic Window Frame Medley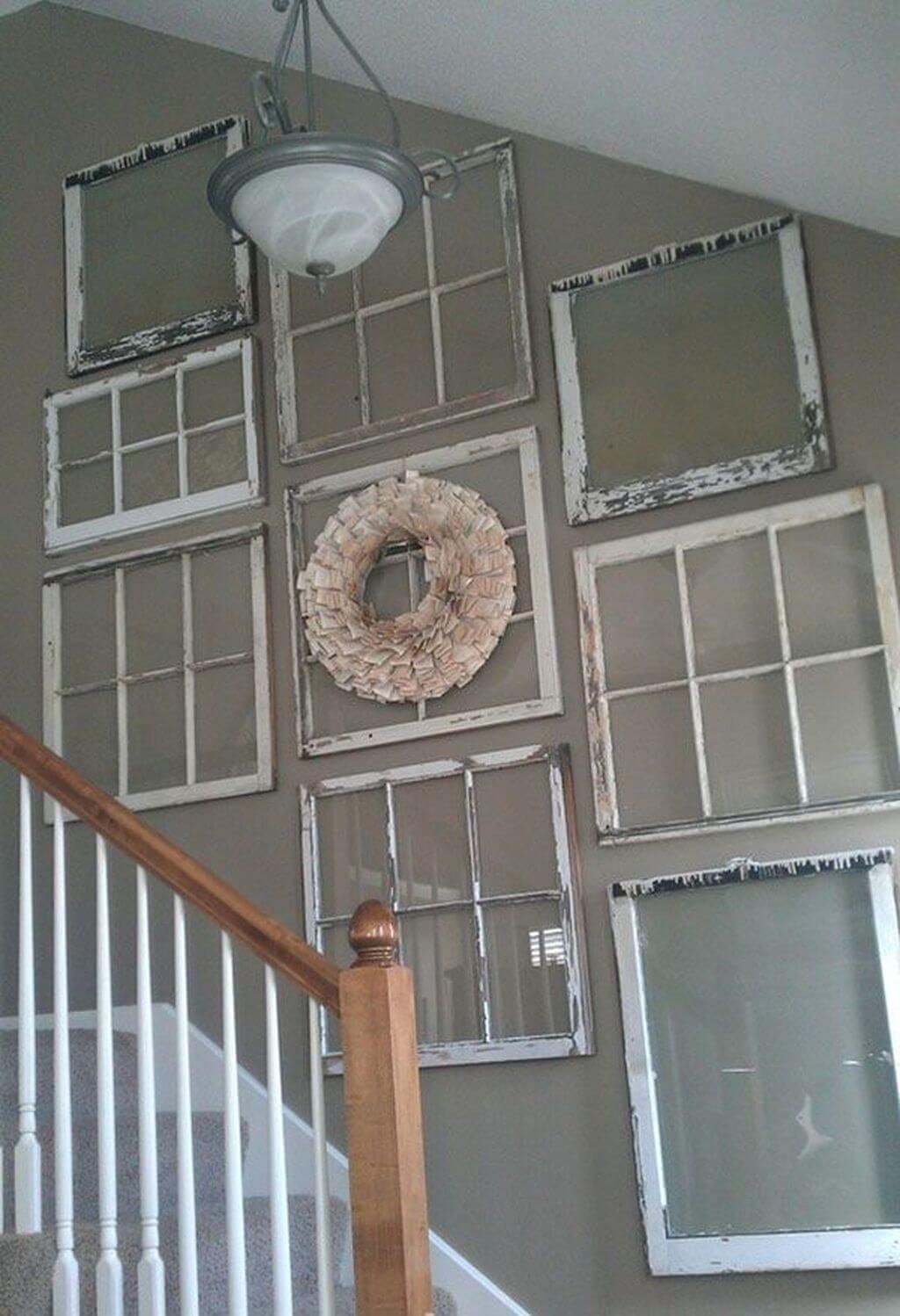 8. Oversized Lighted Grapevine Heart Wreath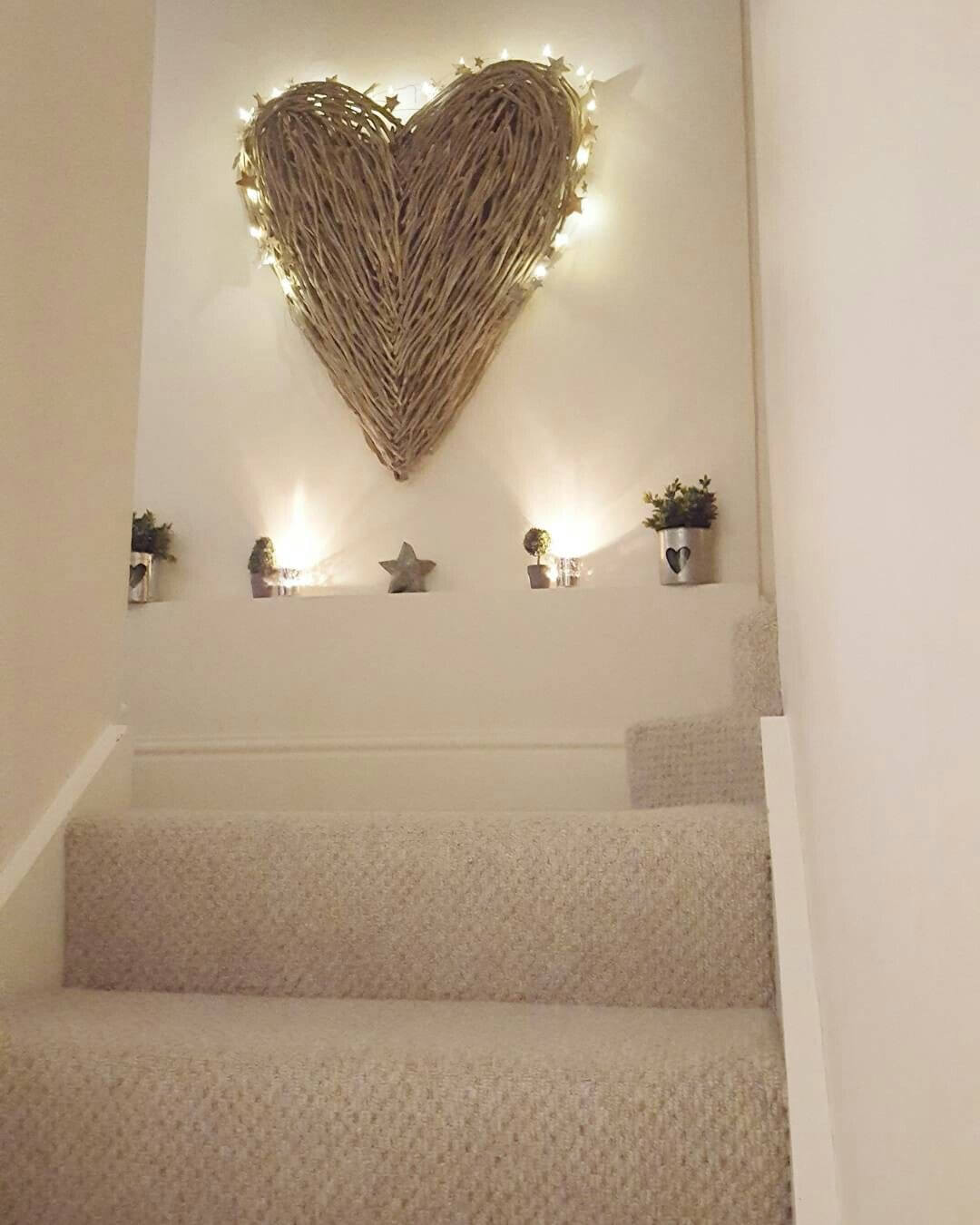 9. Gallery Wall with Mixed Shapes and Textures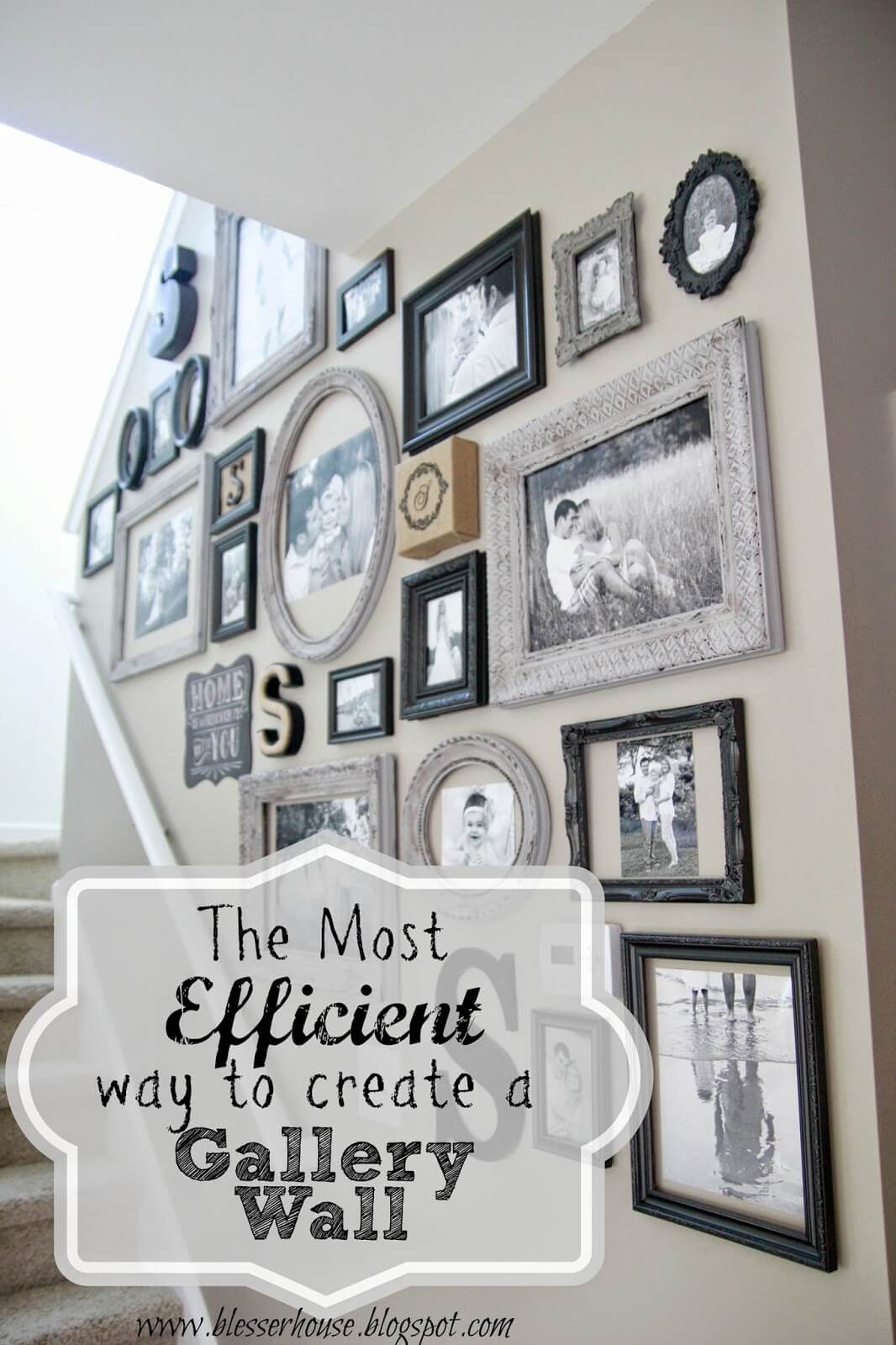 10. Old World Elegance for Winter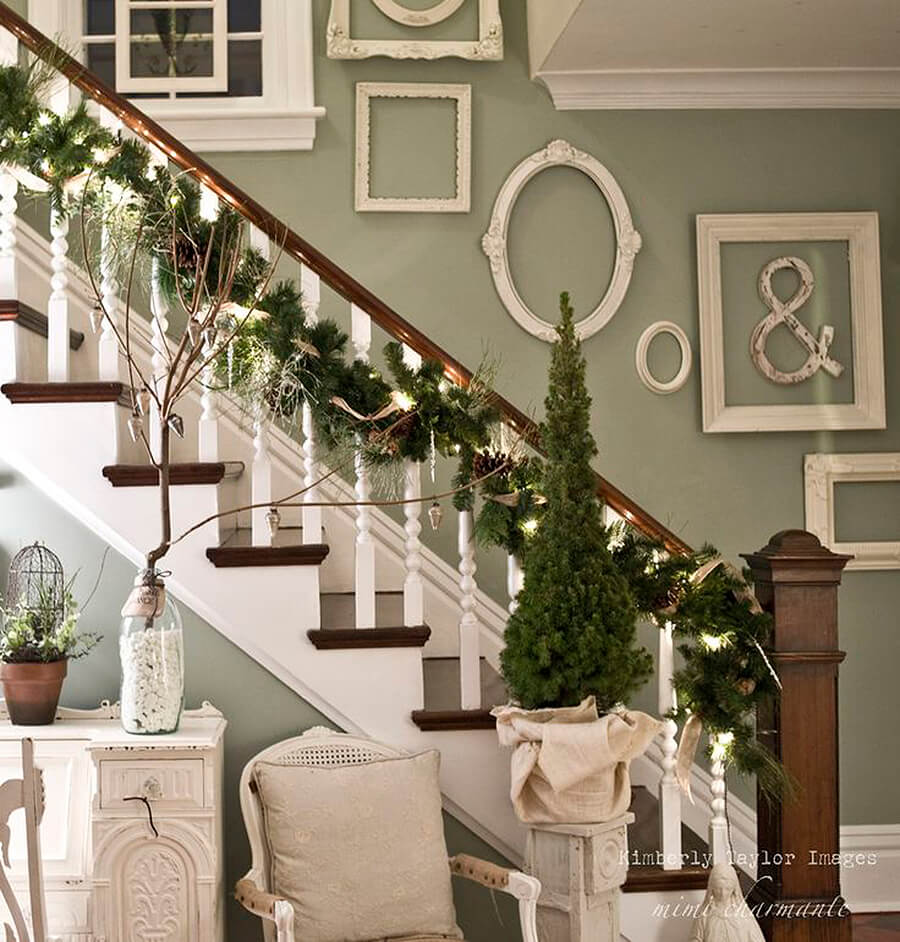 11. Louis XIV Chandelier and Mirror Concept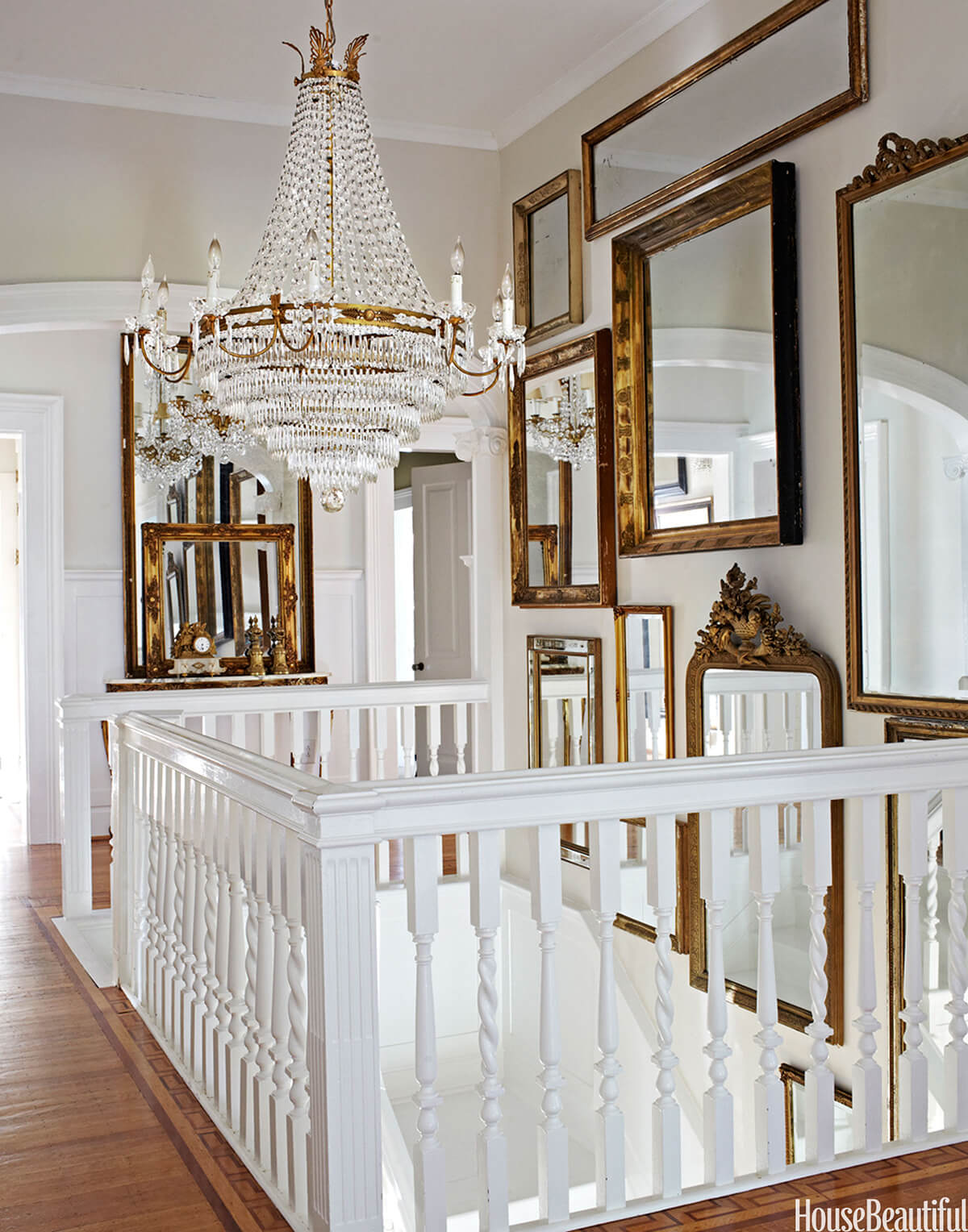 12. Small Monochromatic Stairway Photo Montage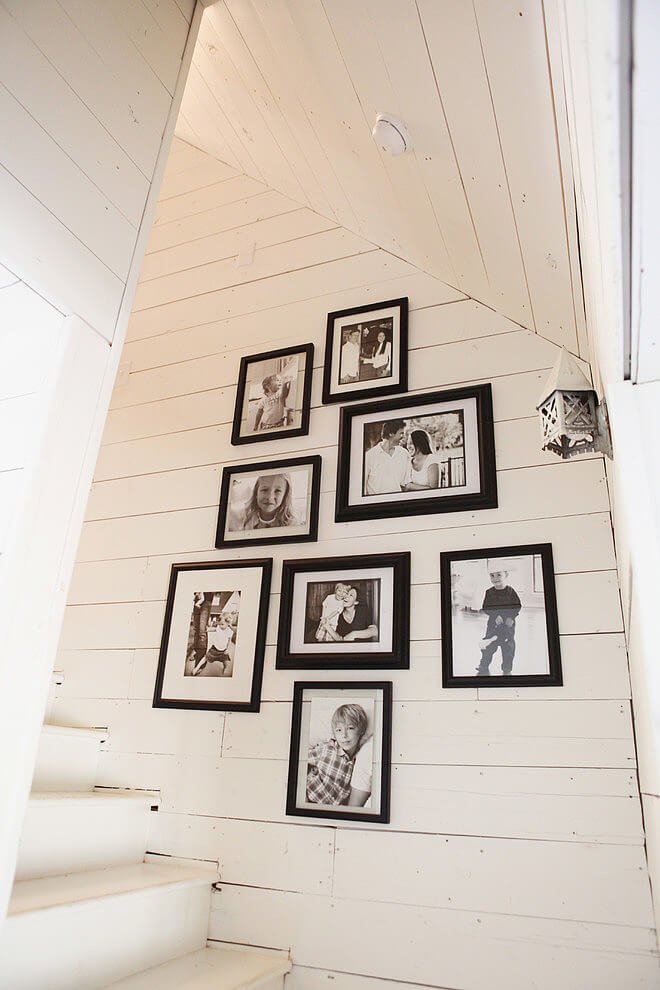 13. Home at Last Stair Runner Script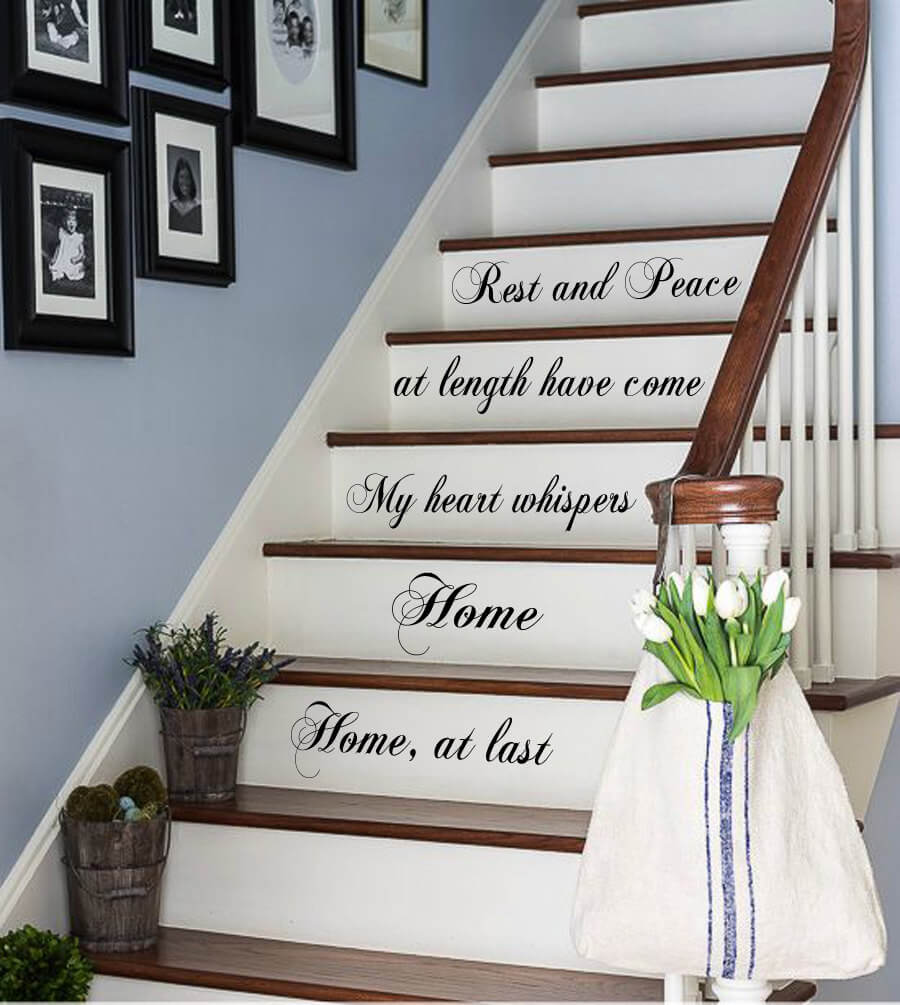 14. Live Simply in a Vintage Nest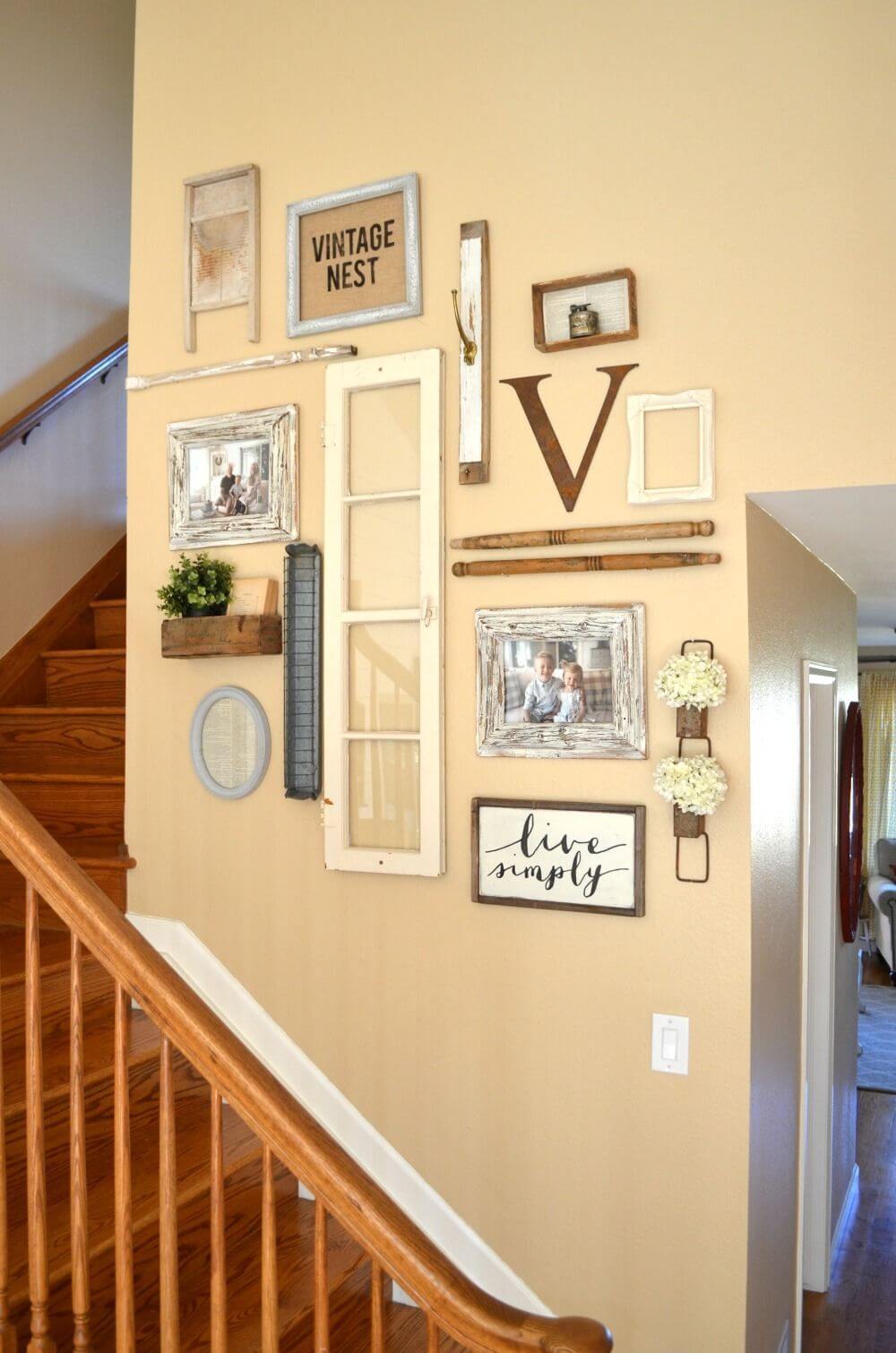 15. A Modernist Spin on Family Memories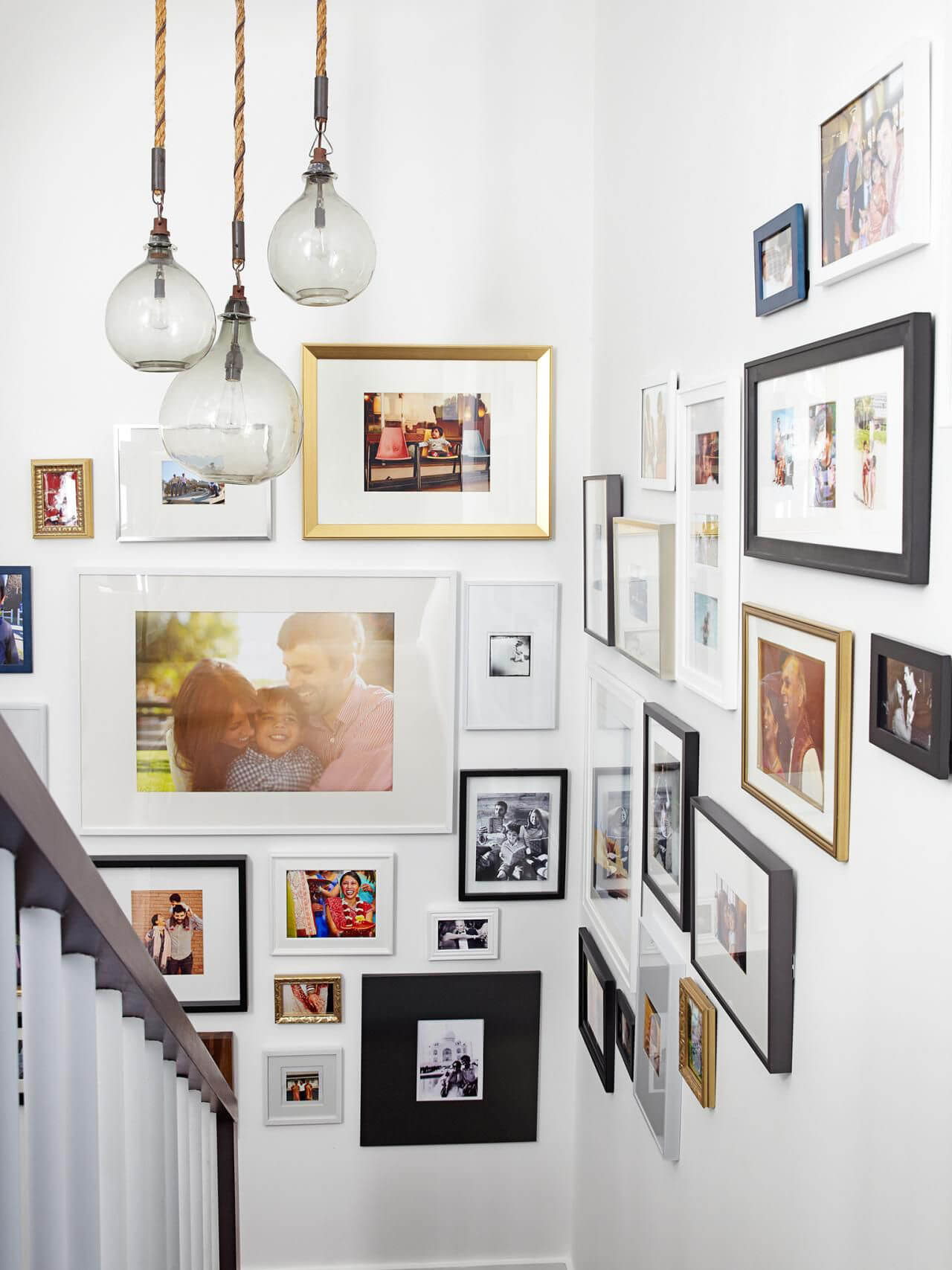 16. This Way to the Kitchen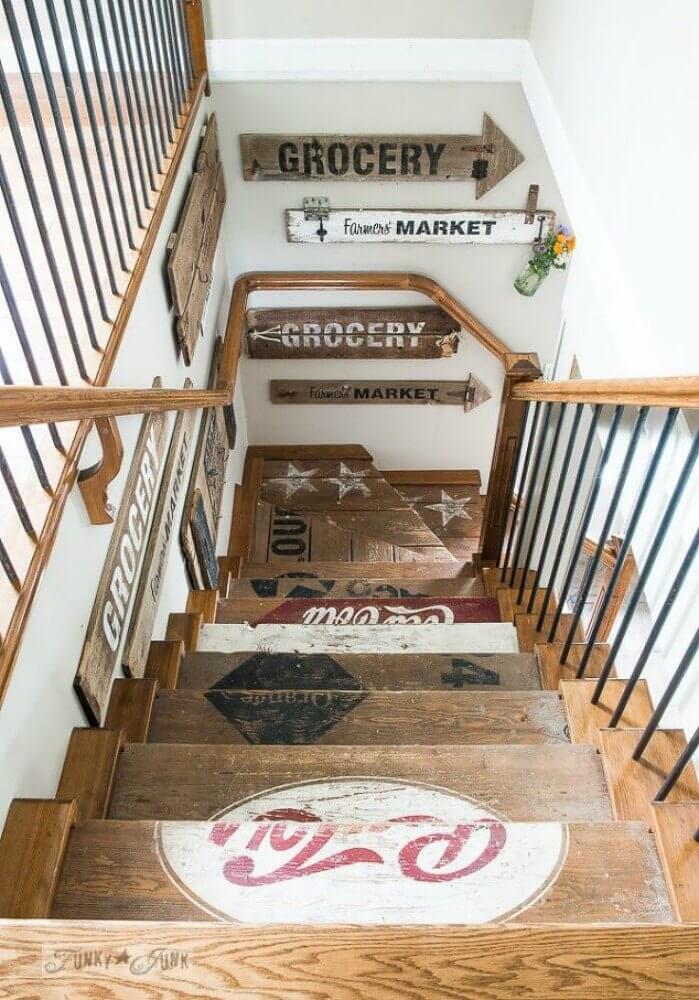 17. A Big Clock and a Little Bench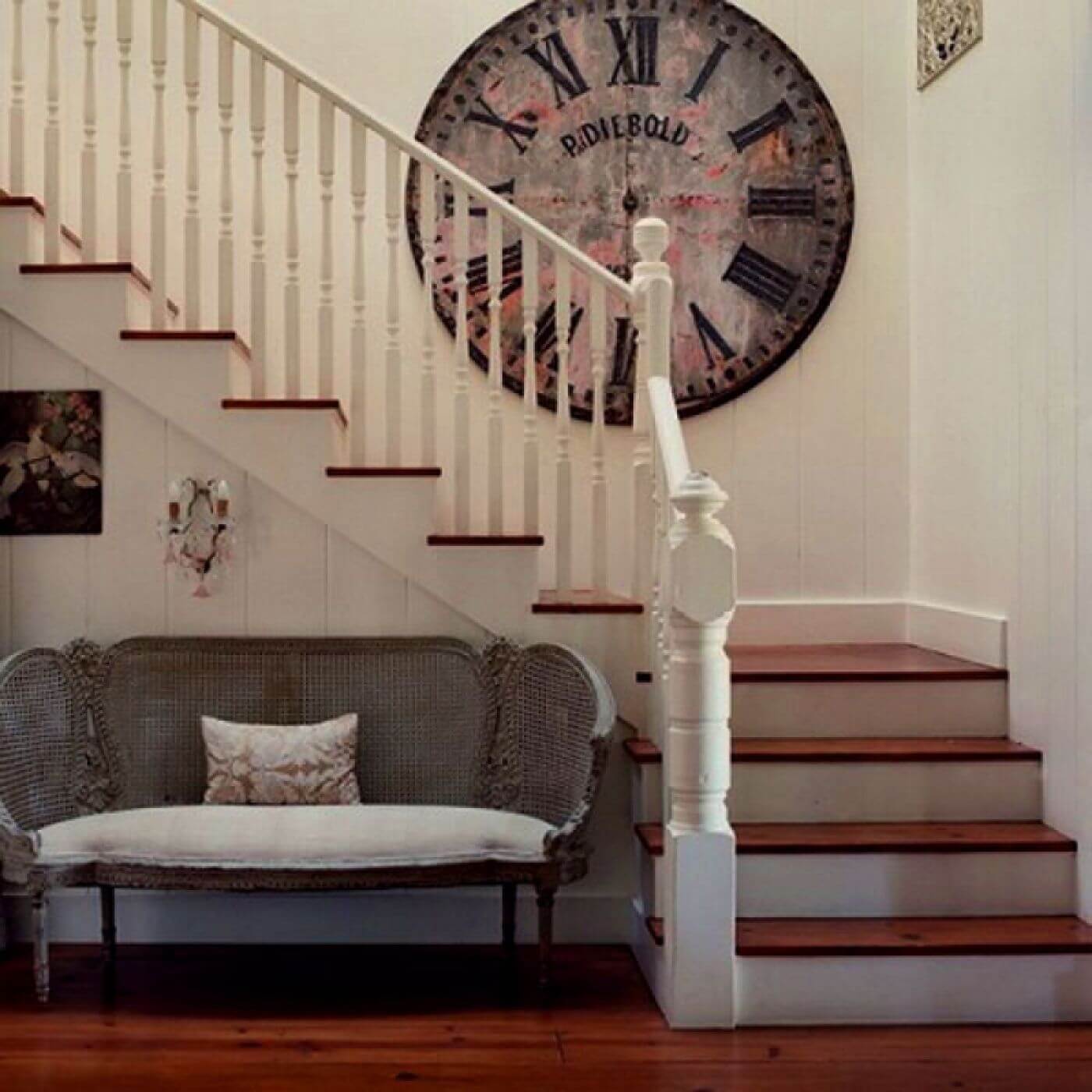 18. Elegant Staggered Framed Wall Collage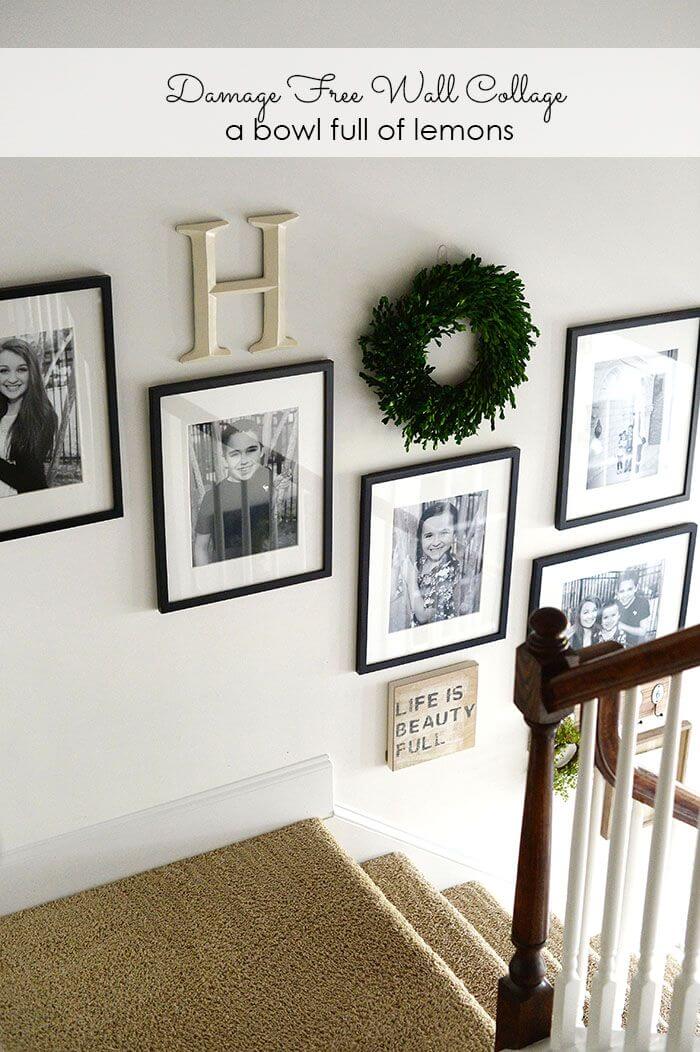 19. Stairway Decorating Idea for Minimalists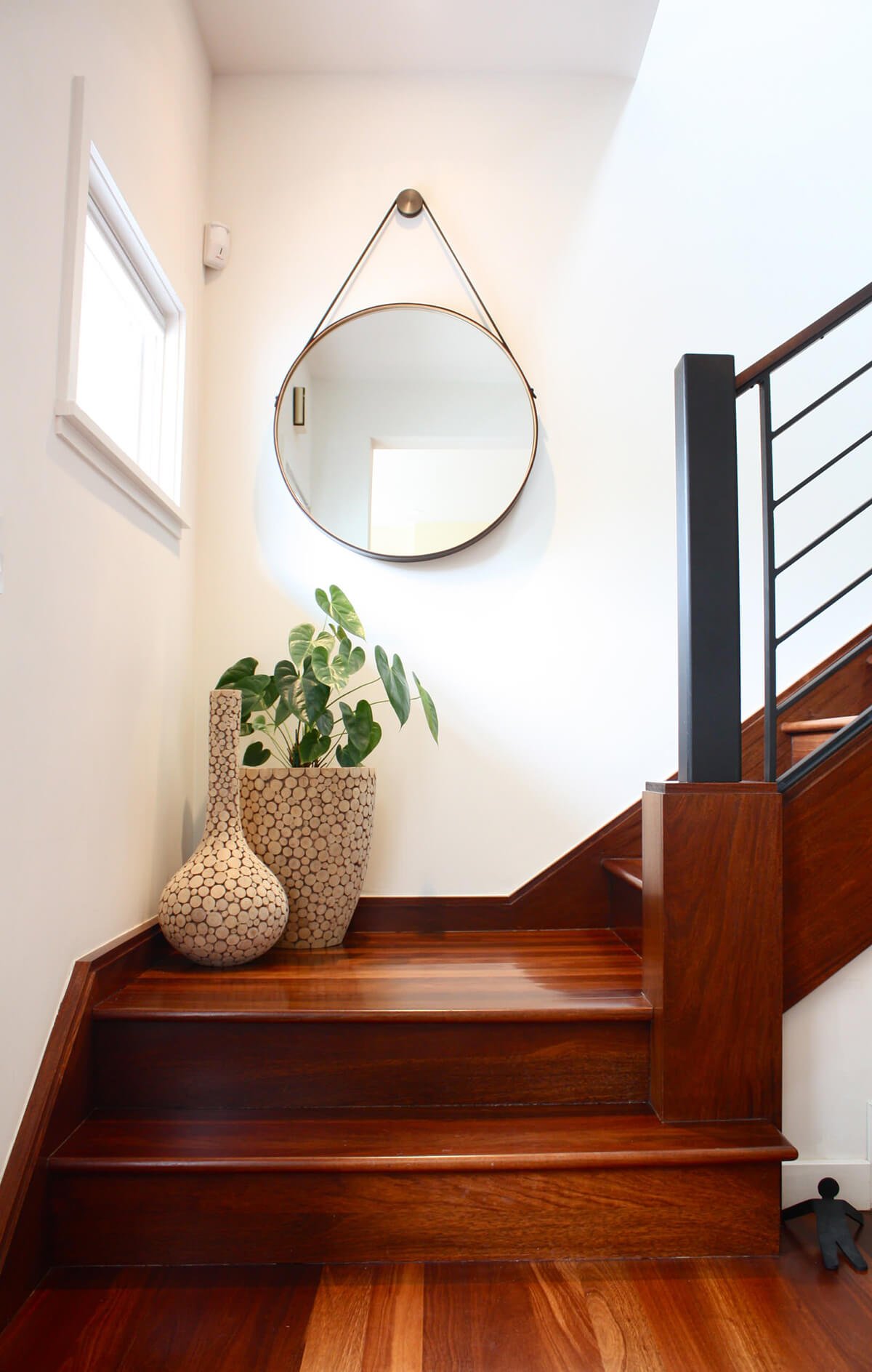 20. Your Child's First Art Exhibition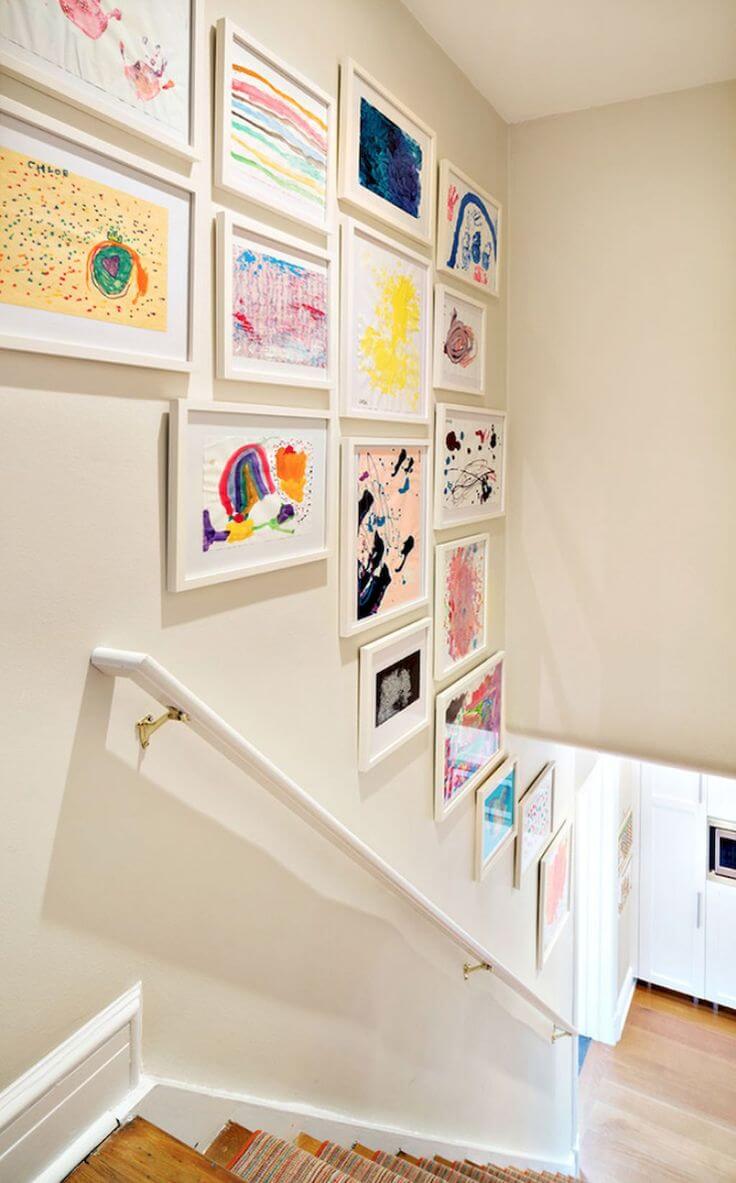 21. The Sweetest Seat in the House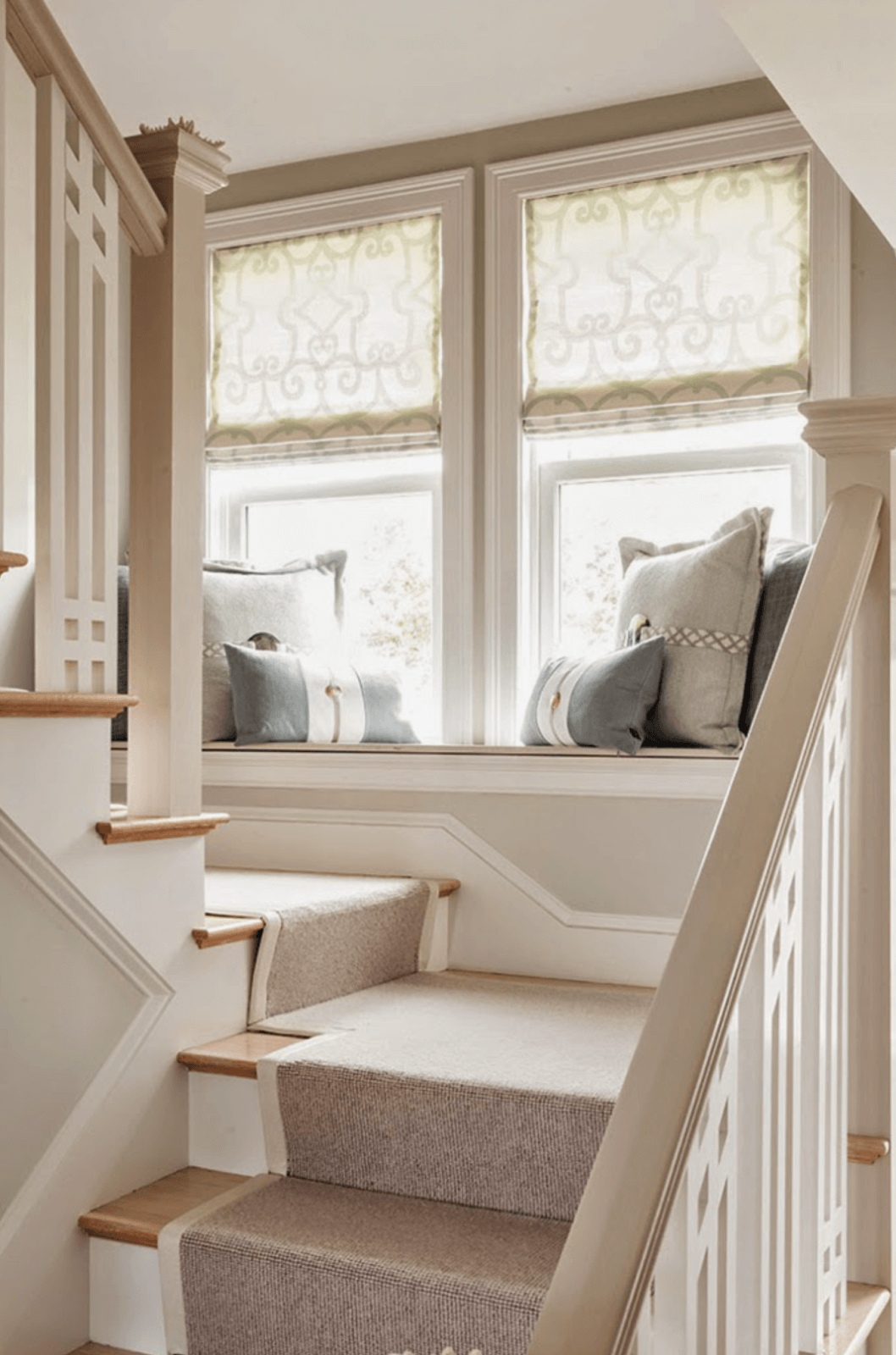 22. The Right Way to Layout Photo Walls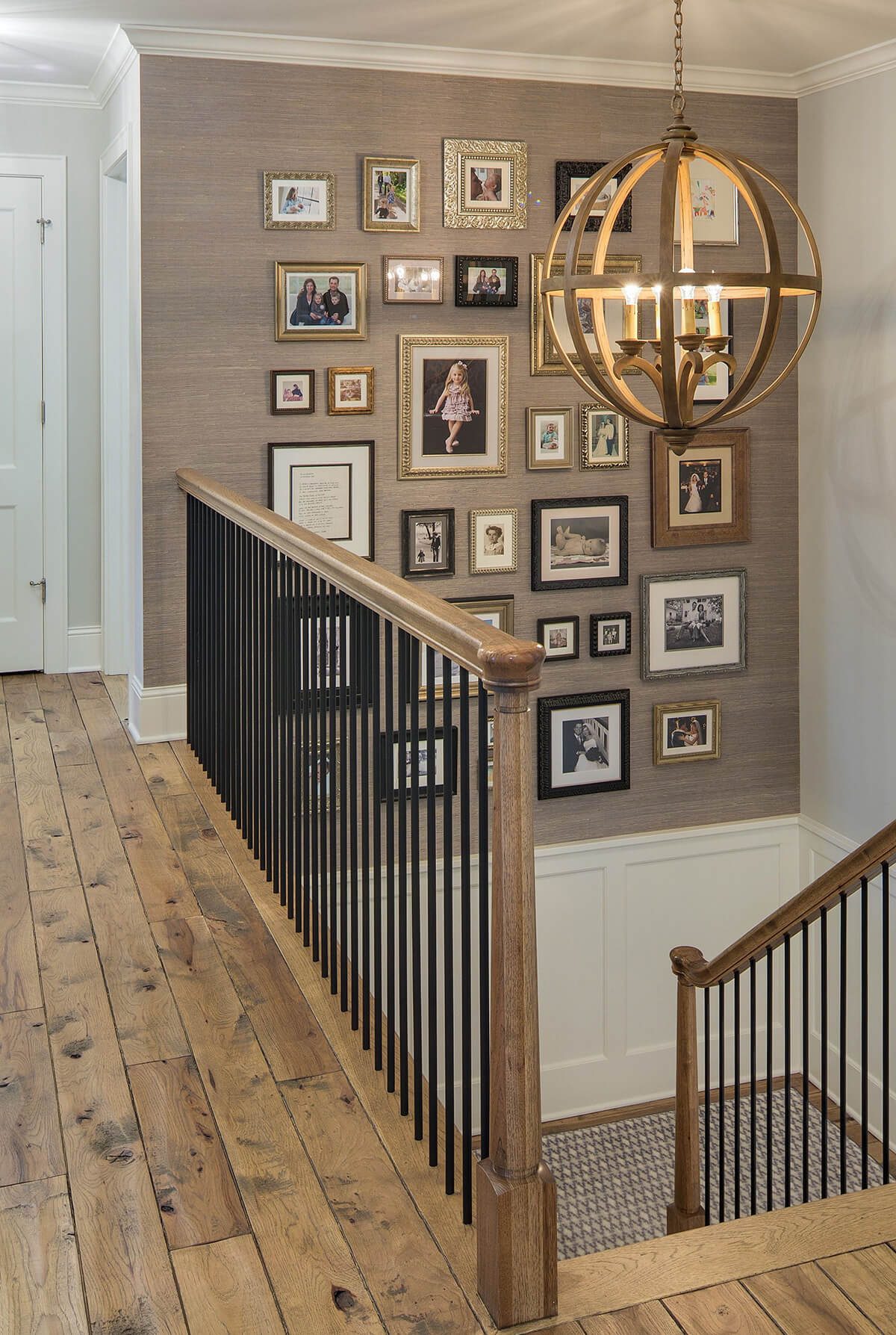 23. Wes Anderson Inspired Stairwell Bookshelf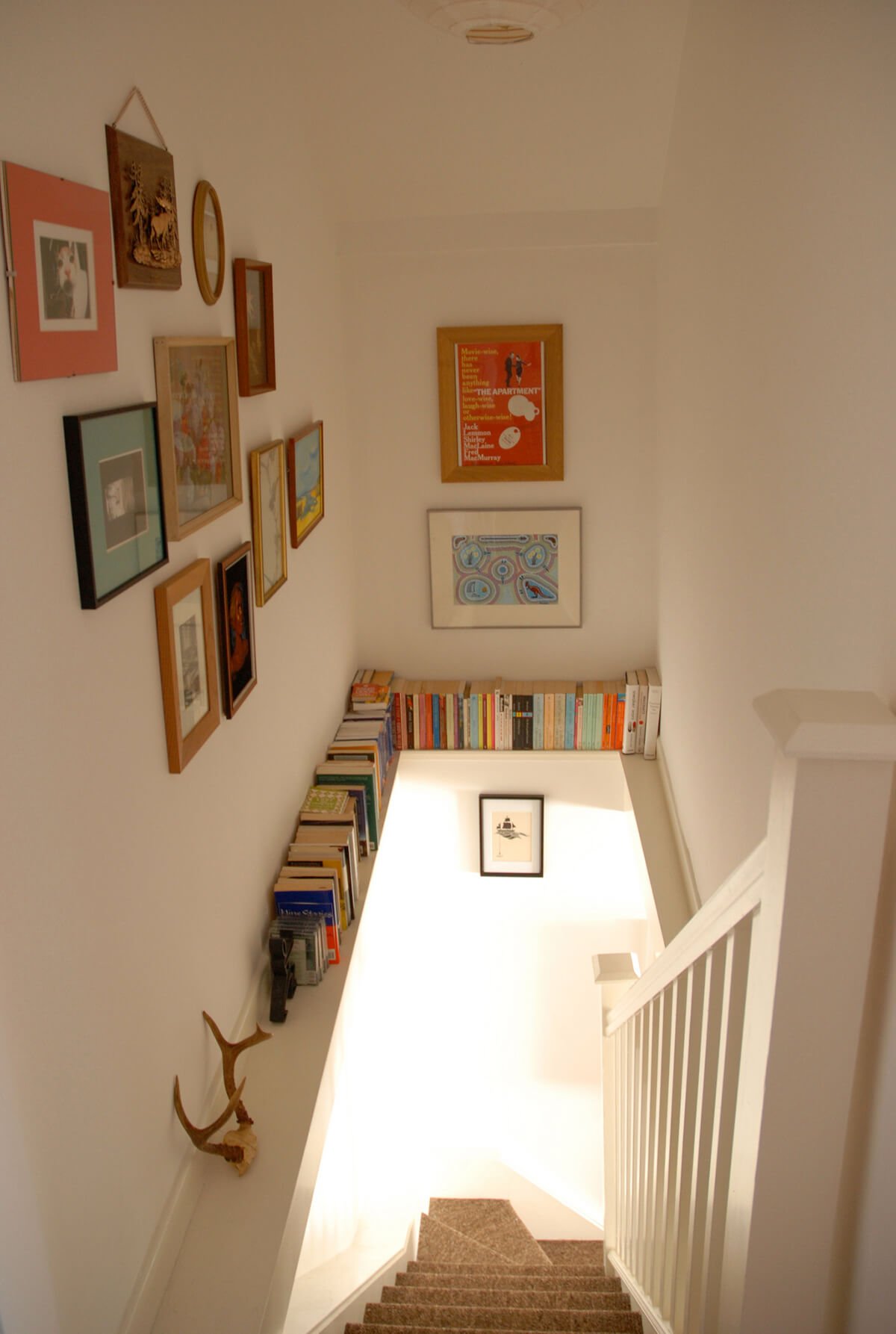 24. Mixing Neutrals, Textures and Eras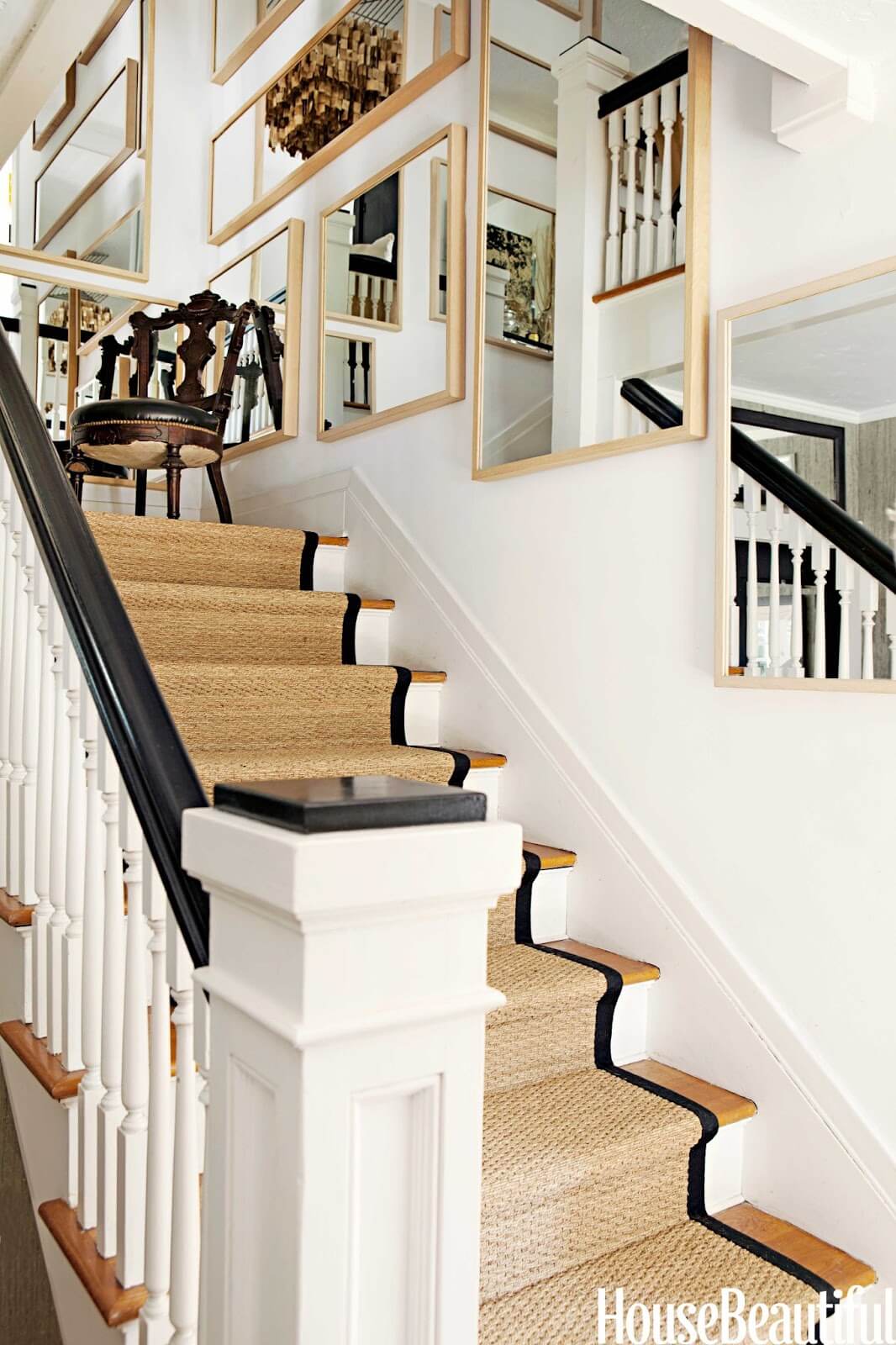 25. Get the Log Cabin Look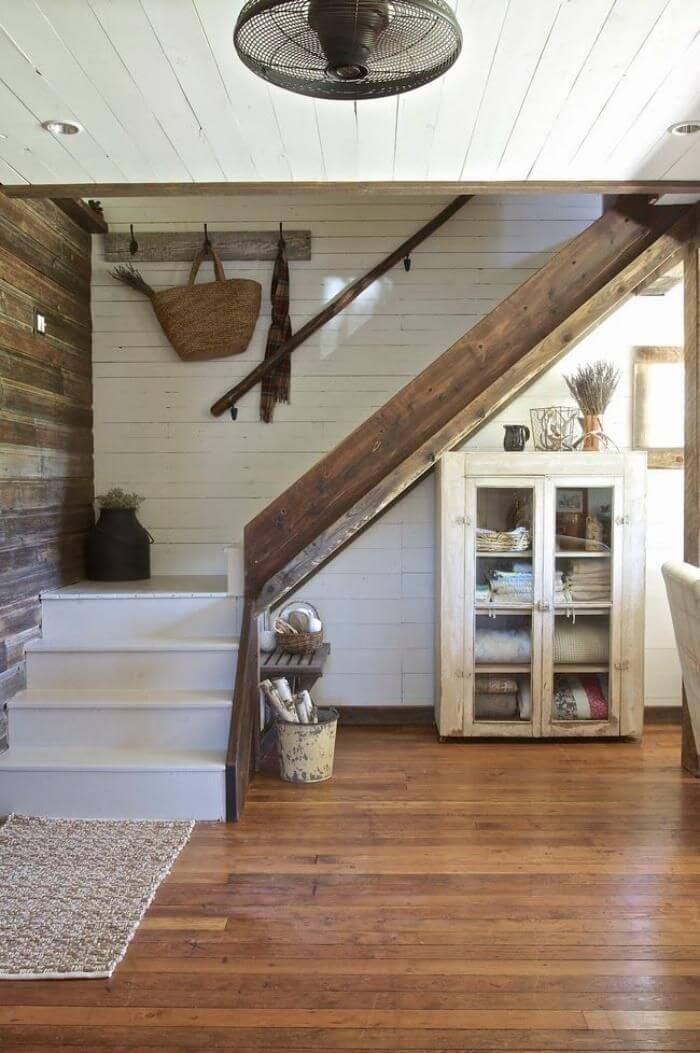 26. Stop and Read a While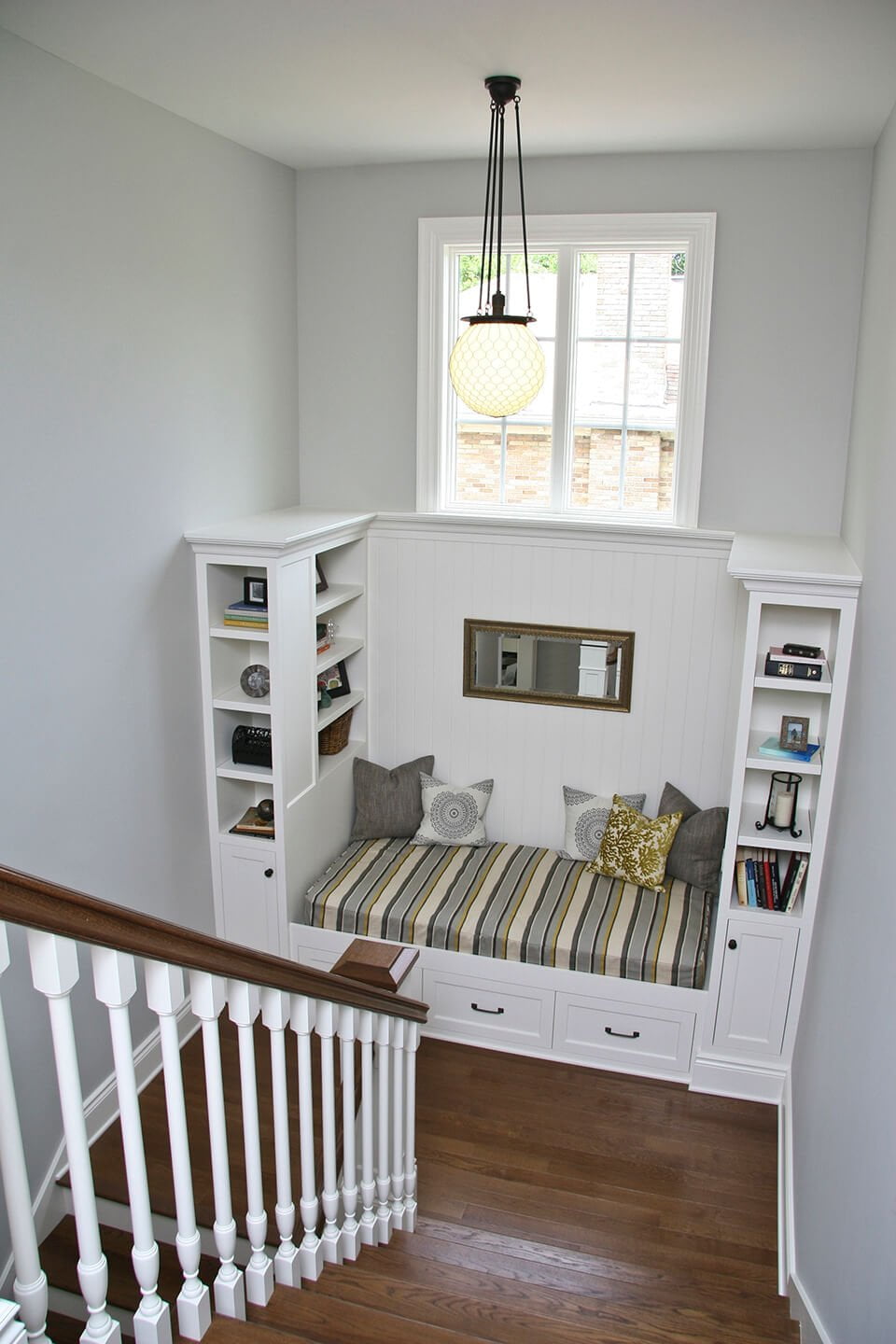 27. Canoe Wall Art for Ambitious Decorators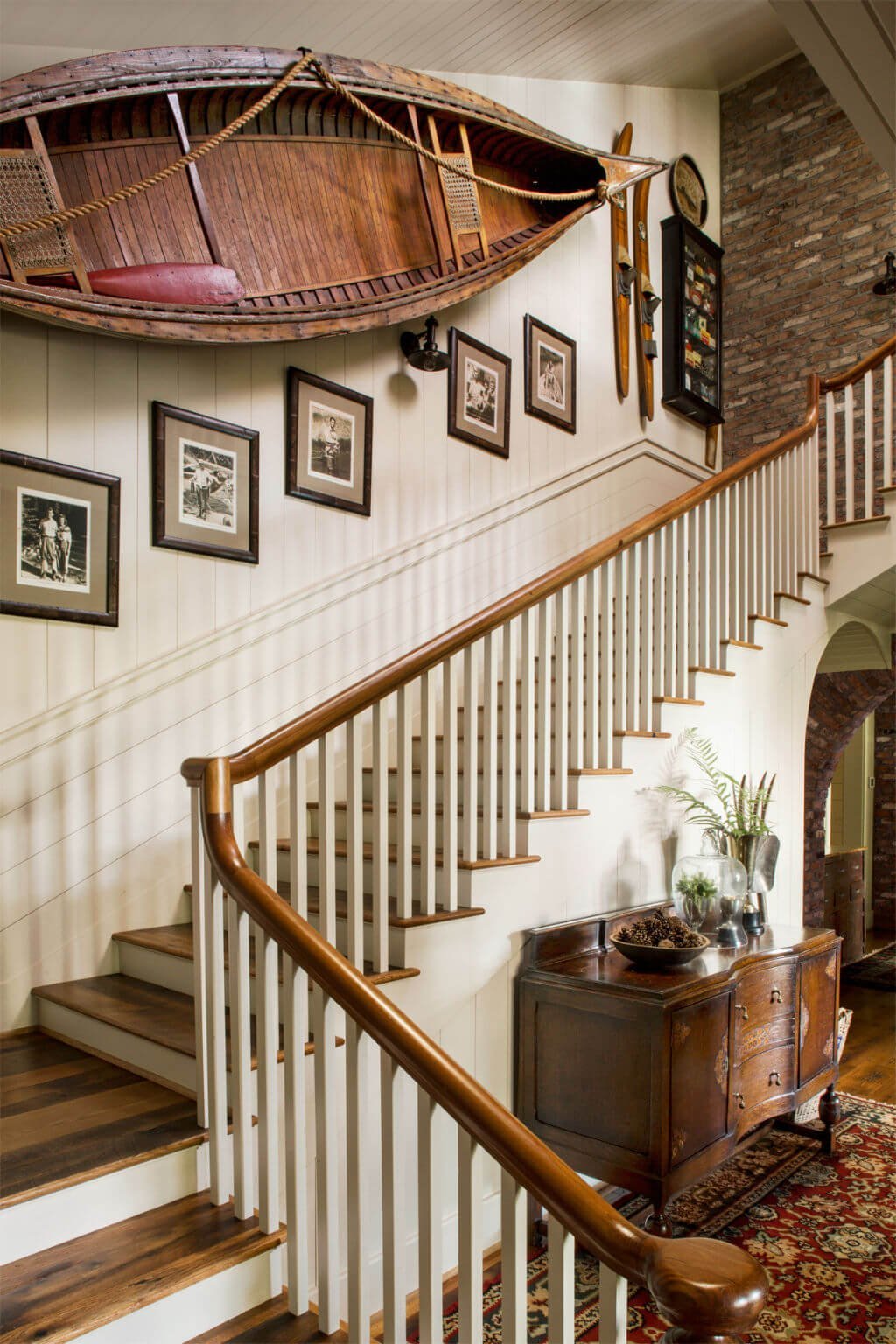 28. Exposed Brick and a Winding Staircase