Summer time is fast approaching! School's out; vacation time is in! BBQs, picnics, 4th of July parties and all sorts of summer fun events are starting to fill out our calendars. This time of year is full of bright colors in our garden beds, beach towels, and clothing – wonderful inspiration for all things decorative. So when you're planning your summertime fun parties, you'll have a host of ideas for ways to decorate your home and patio. Set the stage, or table in this case, for your parties by creating some whimsical, elegant, and fun summer table decorations.
35+ Elegant, Whimsical, and Fun Summer Table Decorations to Inspire You This Season

Summer table decorations are a great way to involve your kids too! With school out, you may have some crafty kids wondering what they can do. Have them help you in your next DIY project by making beautiful table centerpieces. You might even have many of the tools and materials already around your home – a cupboard full of vases, your own flowers to cut in the yard, perhaps even your own citrus and fruit trees! Pull out the ribbon and twine from your crafty bins and start planning your summer table decorations. Here are 35+ ideas to get you well on your way to celebrating summer!
1. Summery Citrus Bouquet Vases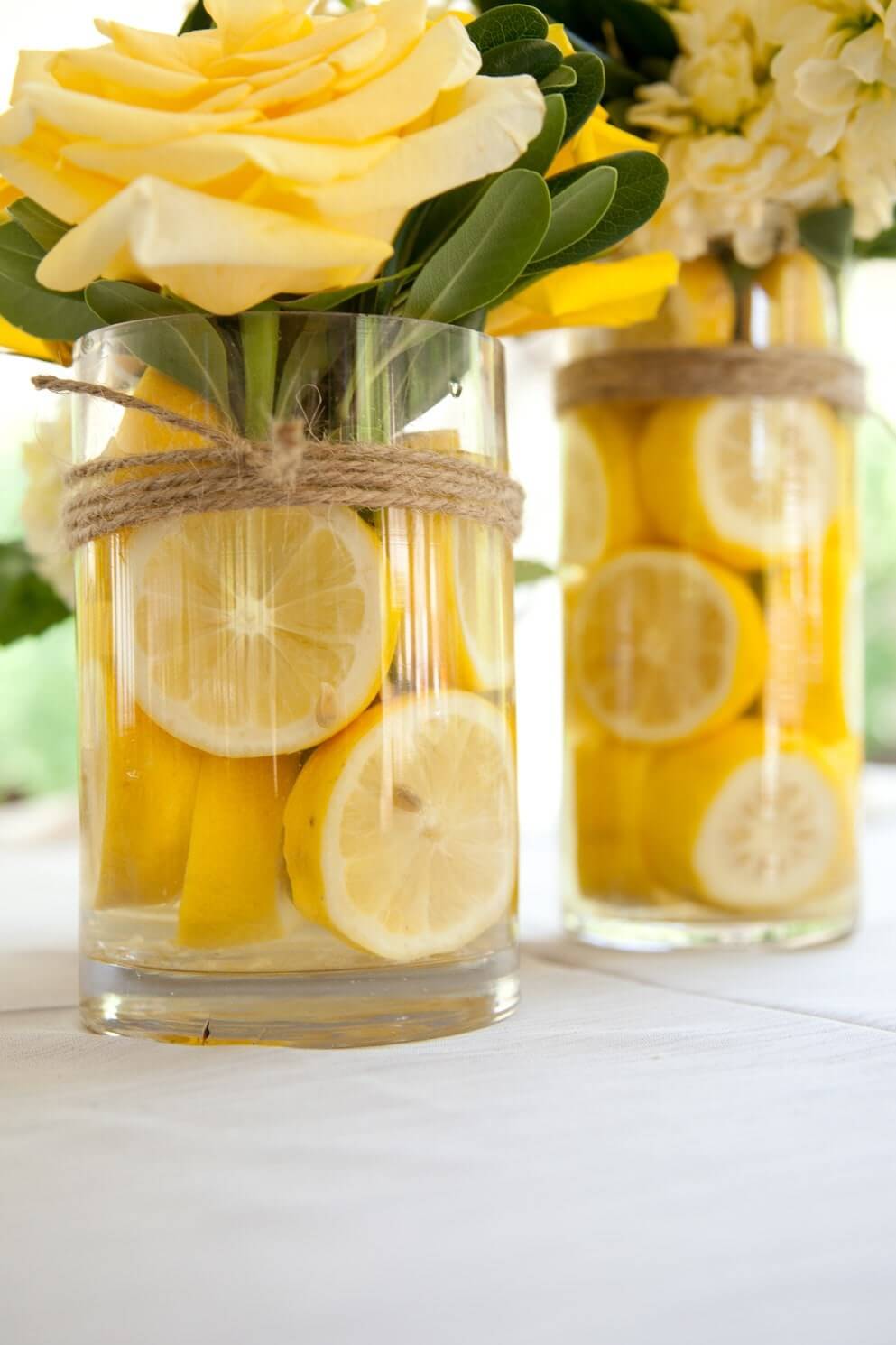 2. Pretty in Pink Rose Bowl Summer Table Decorations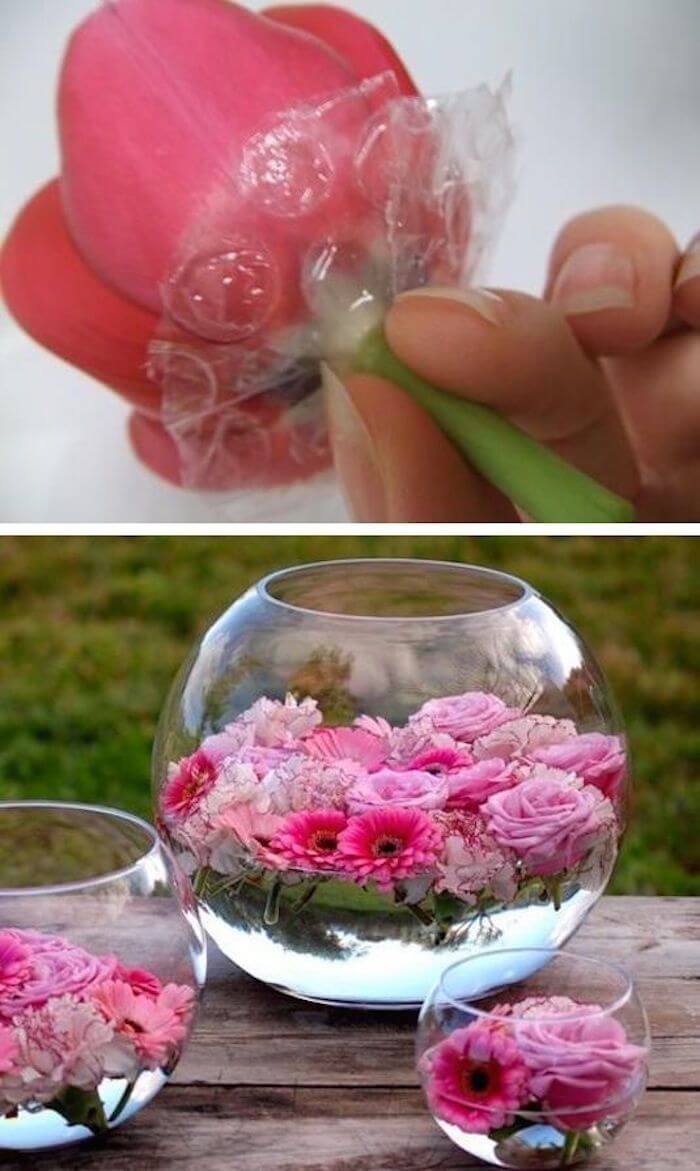 3. Simply Stunning Wine Bottle Table Decorations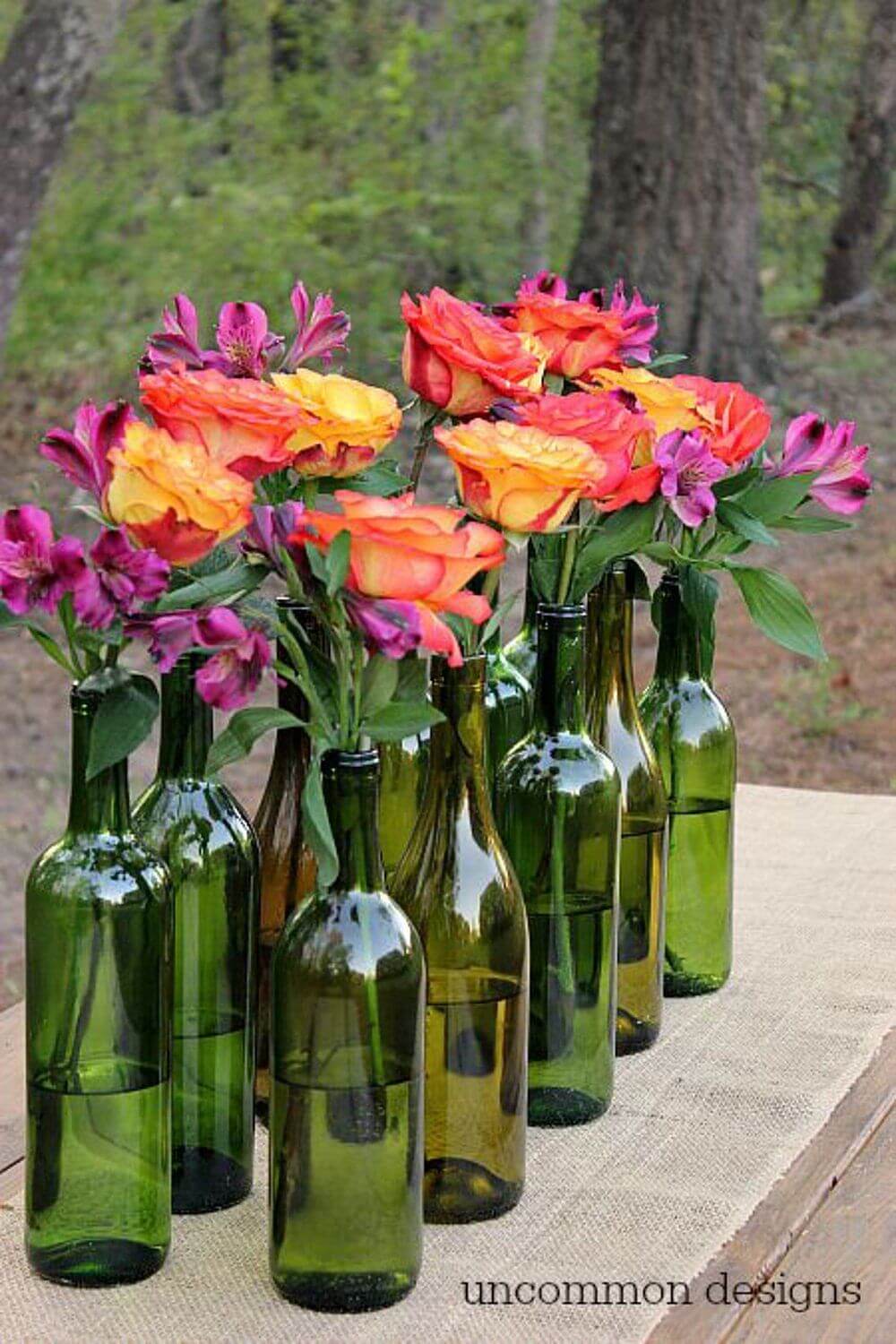 4. Rustic Wood Box Flower Centerpiece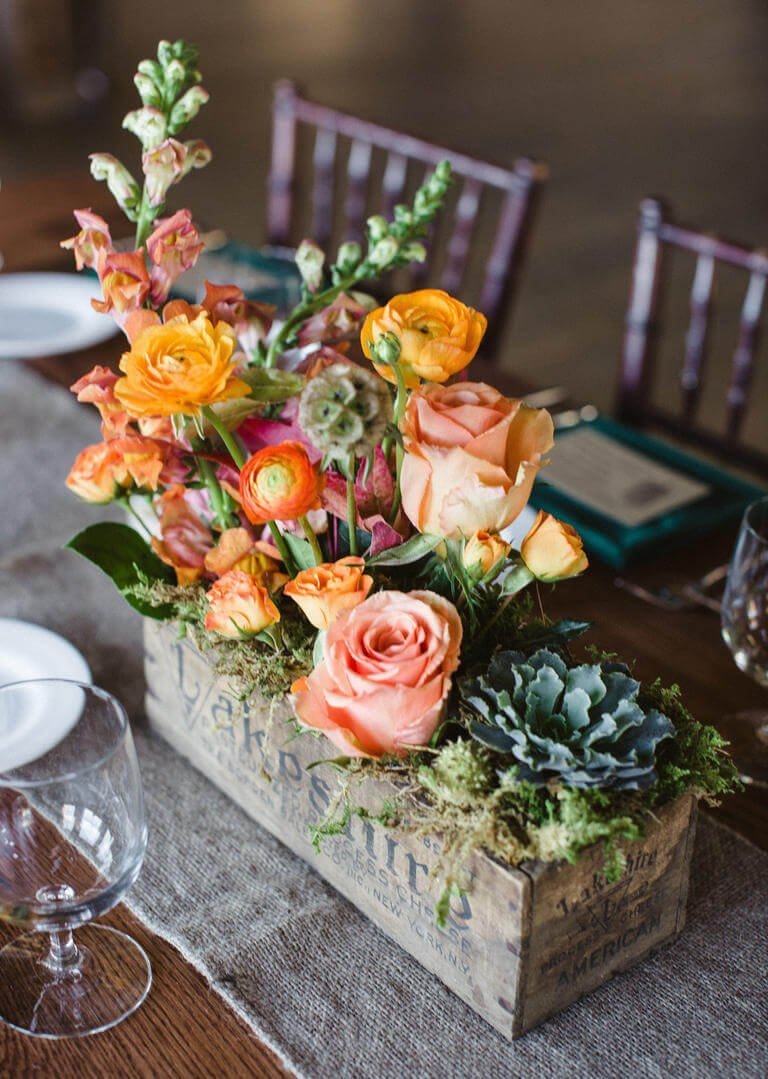 5. Tea Cup Candles Summer Table Decorations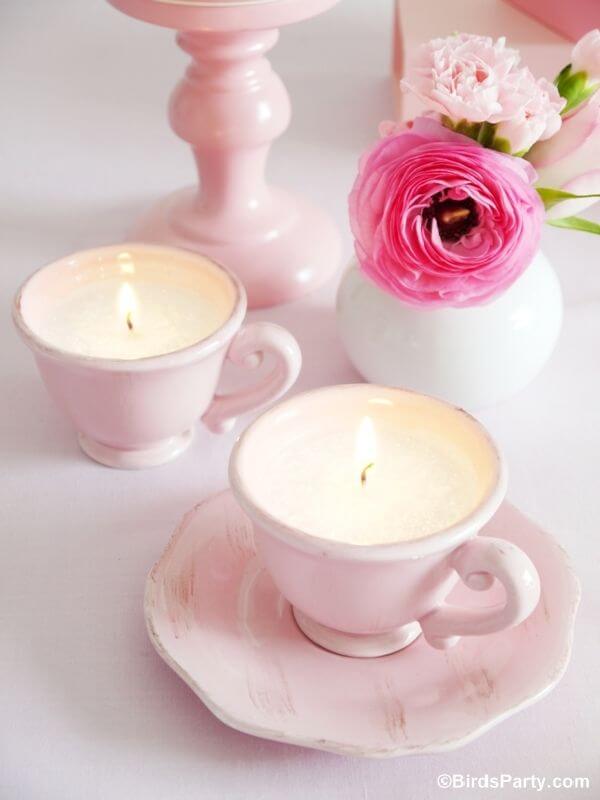 6. Woodland Themed Sticks, Twine, and Posies Table Centerpiece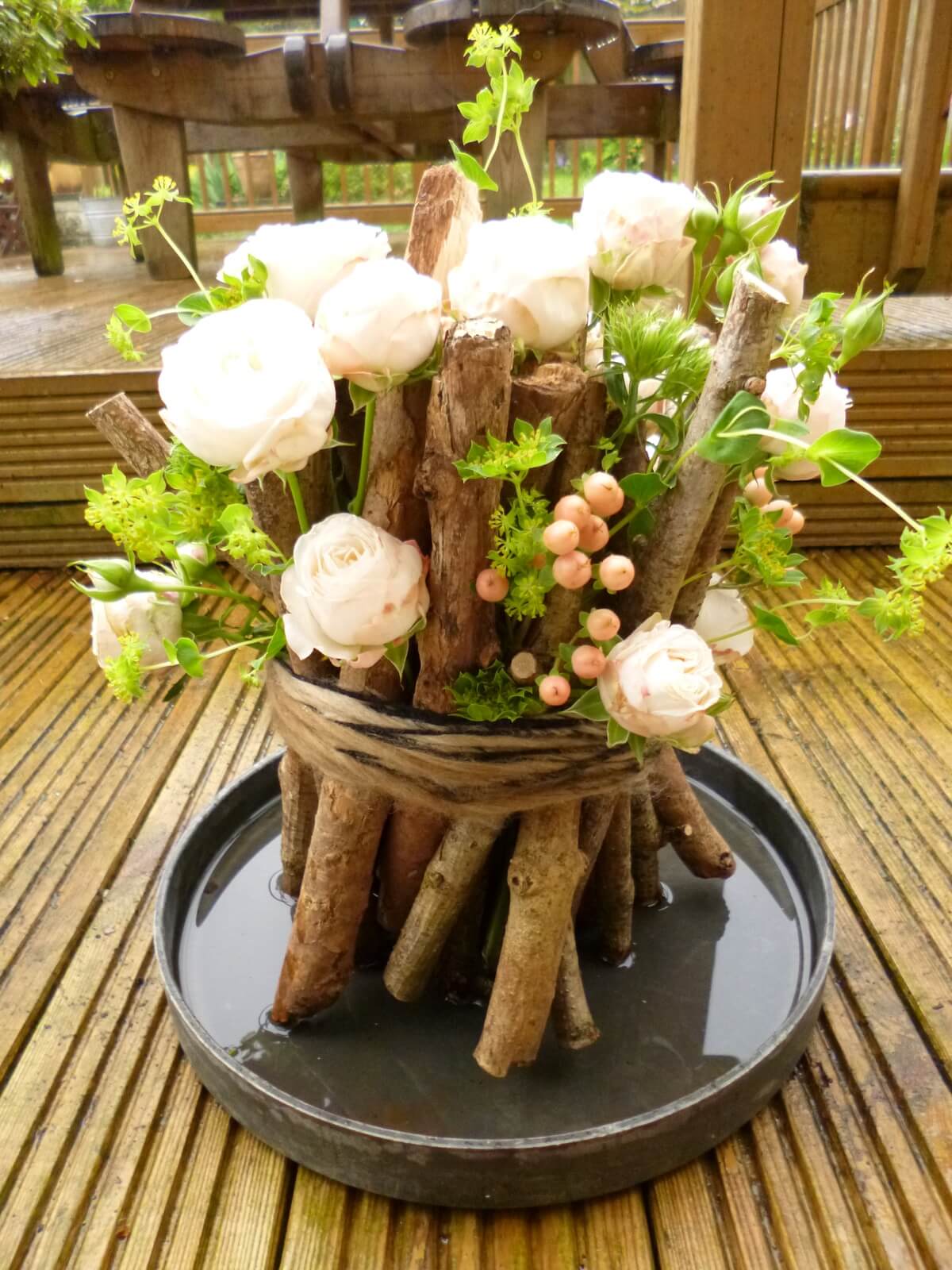 7. Whimsical Waffle Cone Flower Vase Table Decorations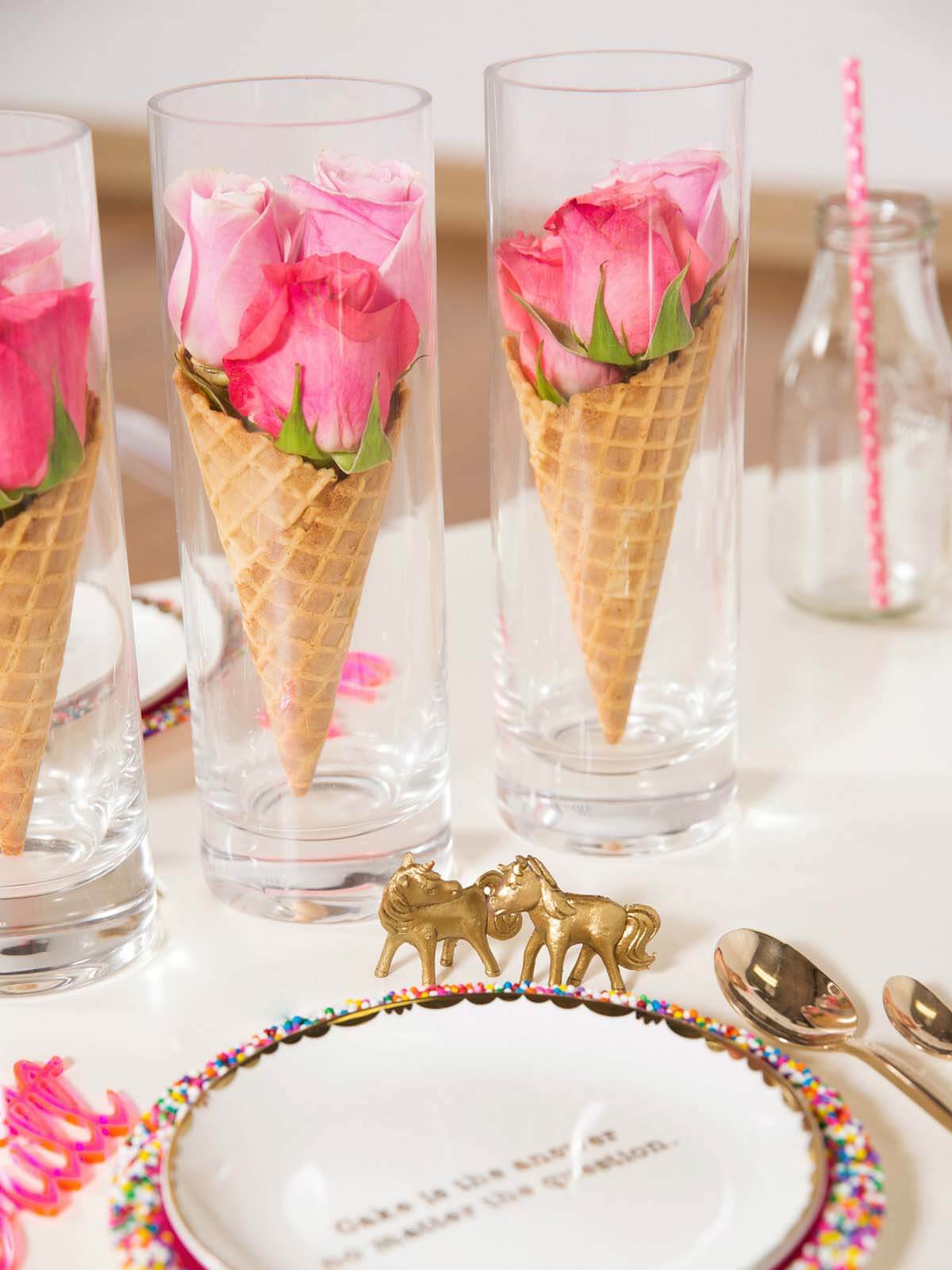 8. Entwined and Lacey Wine Bottle Flower Vase Decoration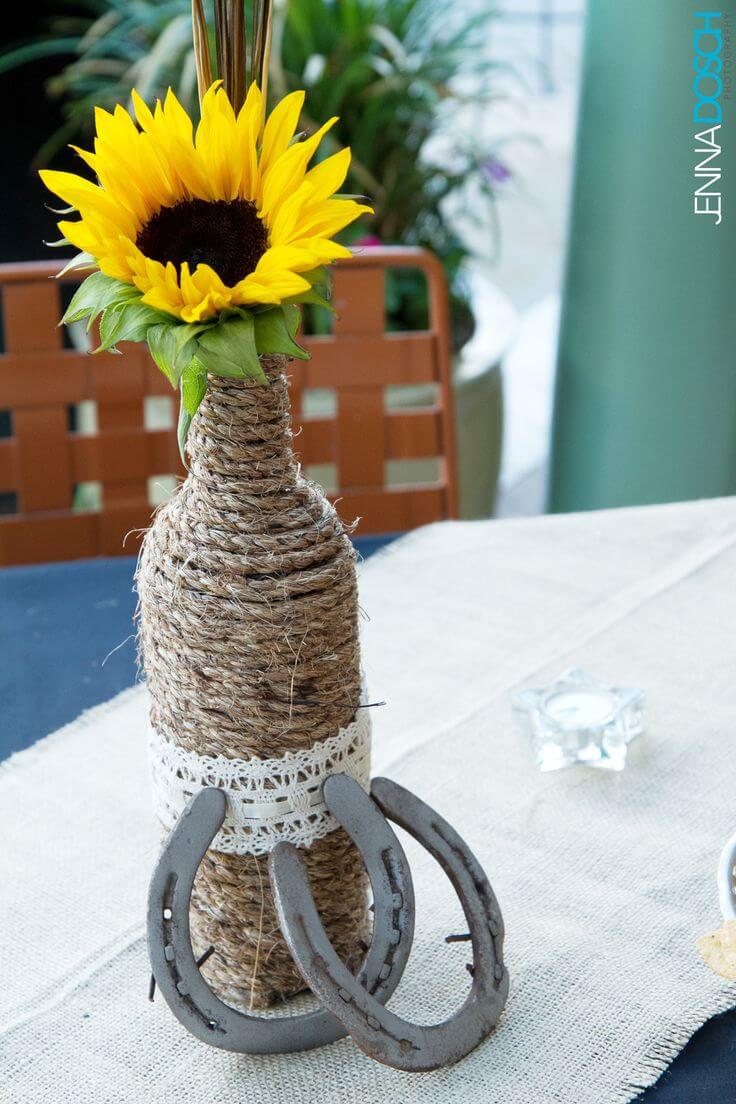 9. Antique Watering Can Flower Vase Table Decoration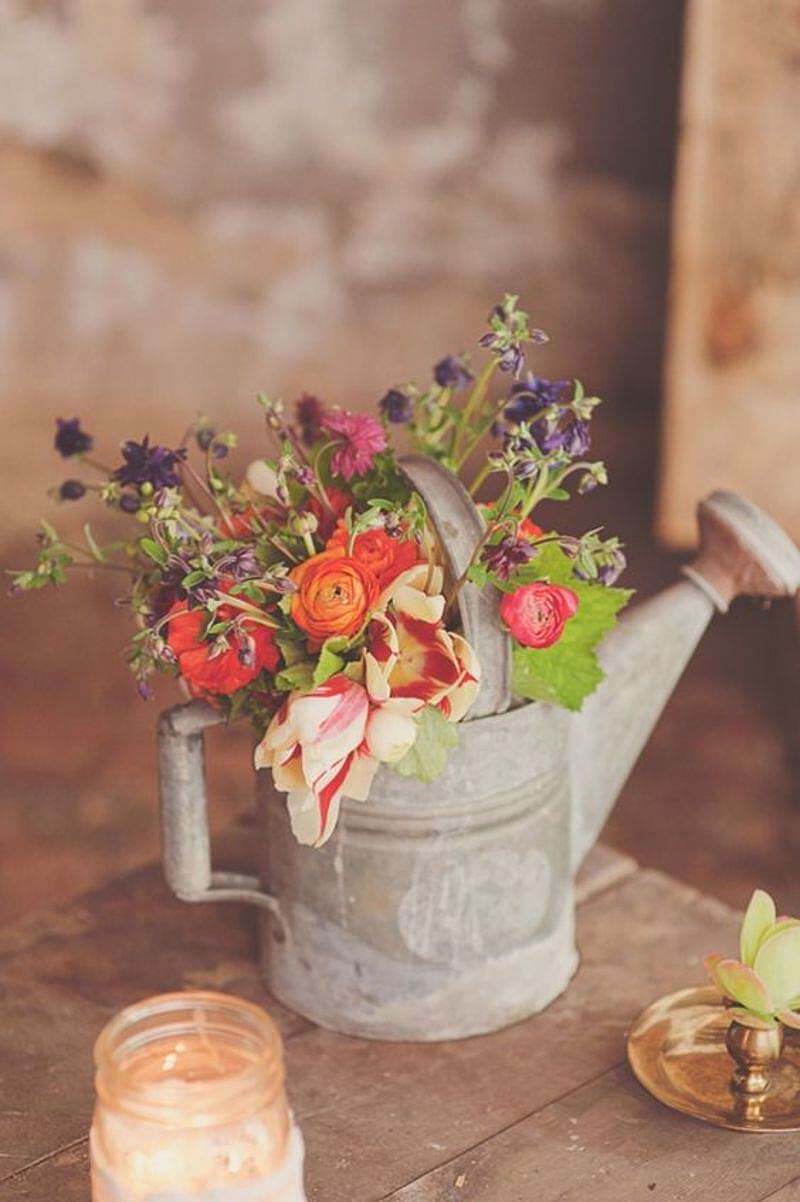 10. Romantic Candlelit Beach in a Rose Bowl Table Decoration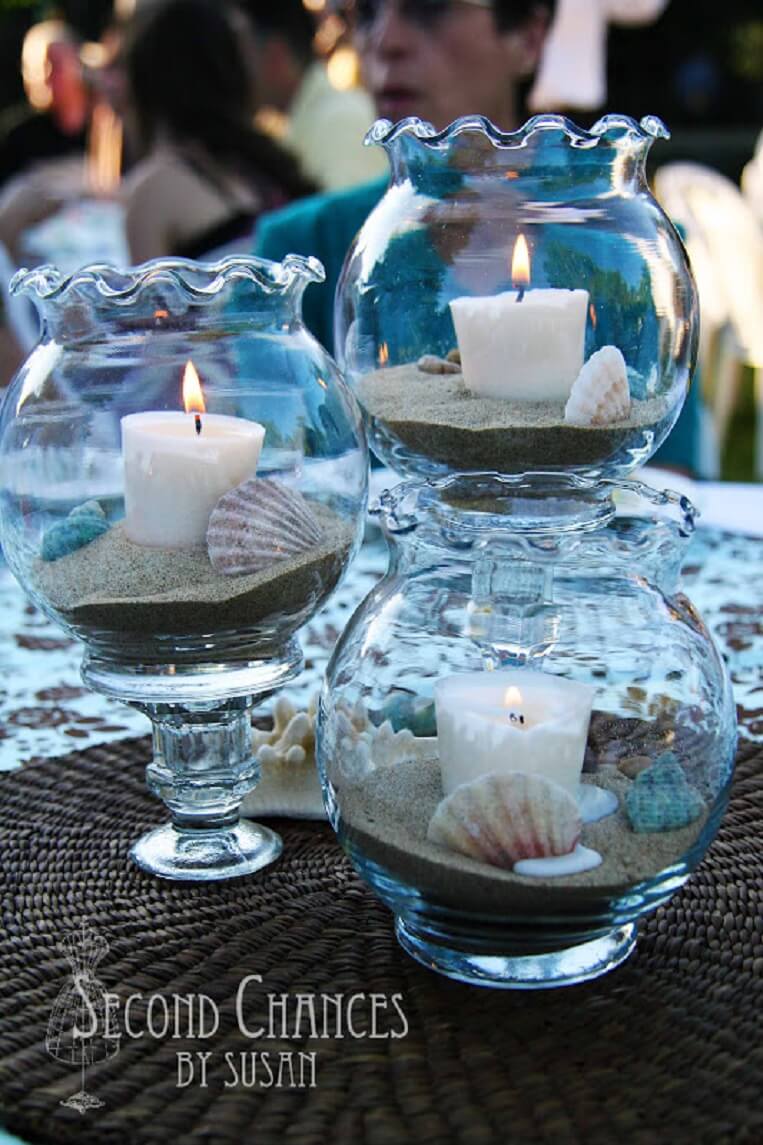 11. Flower Ball Bouquet Summer Table Decorations

12. Country Garden Round Jute Placemat Table Decor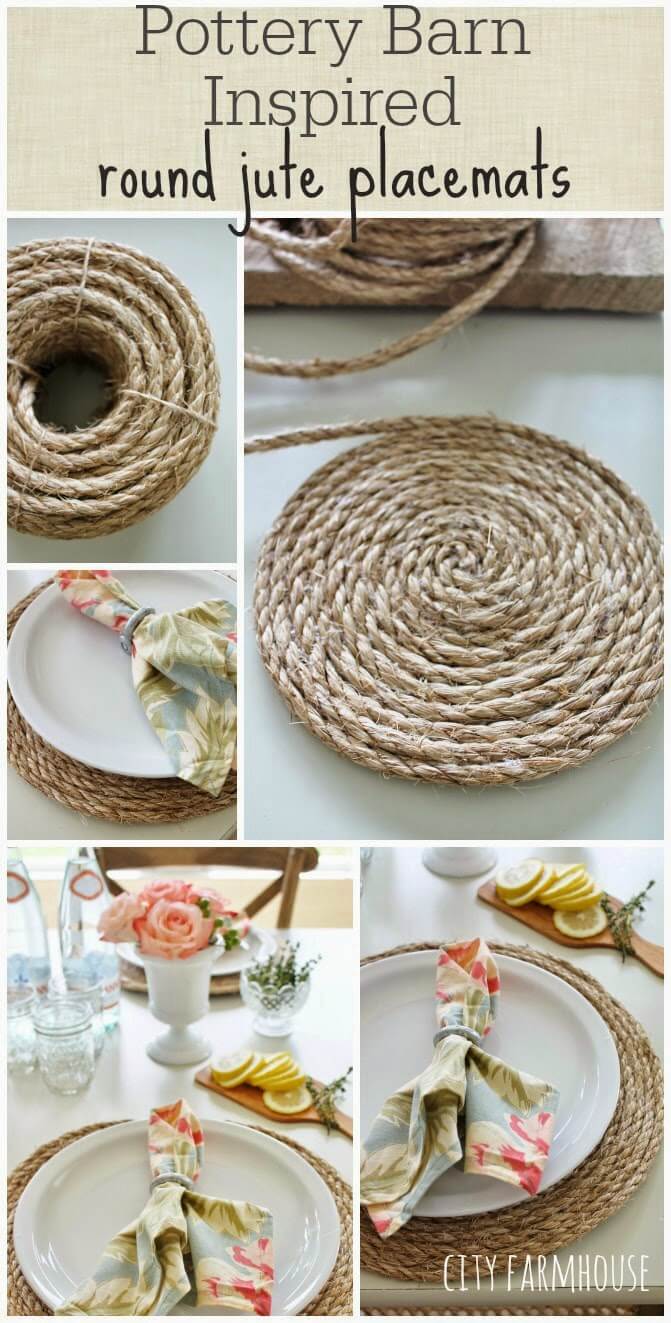 13. 3-Tiered Cup and Saucer with Flower Decorations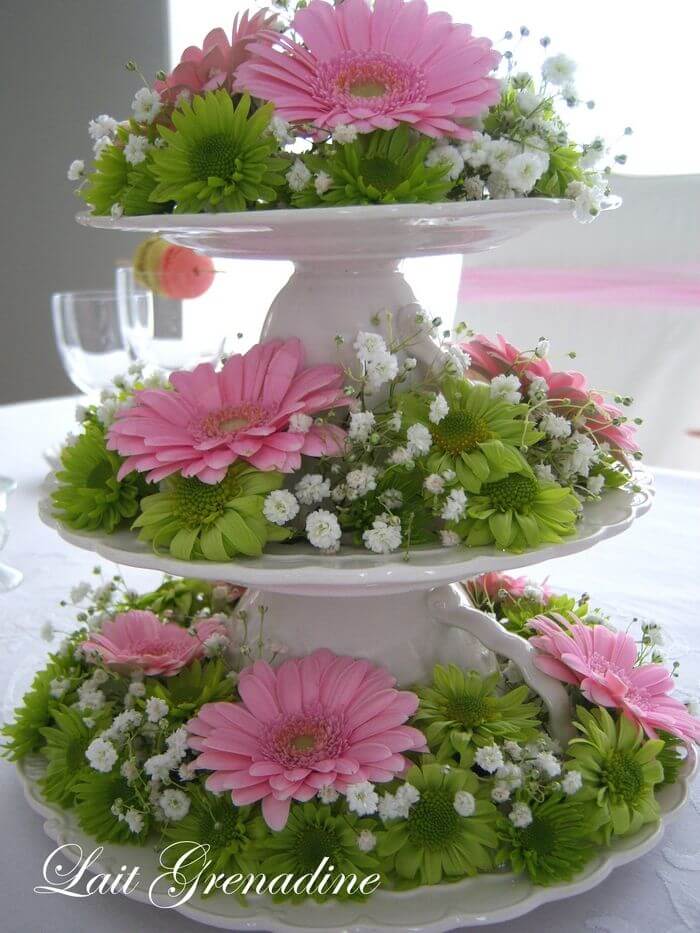 14. Enchanted Garden Shabby Chic Birdcage Summer Table Decorations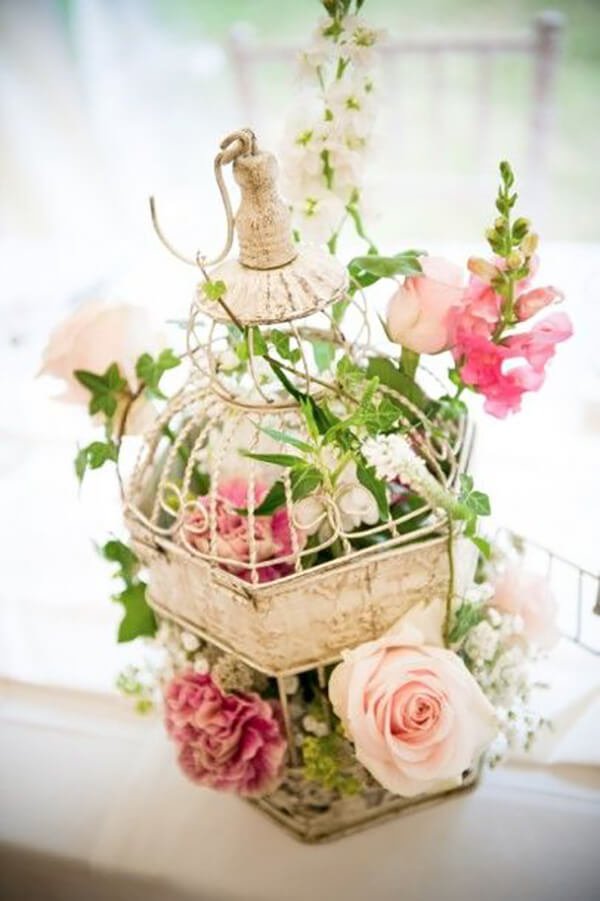 15. Luau Themed Pretty Pineapples and Palms Table Decorations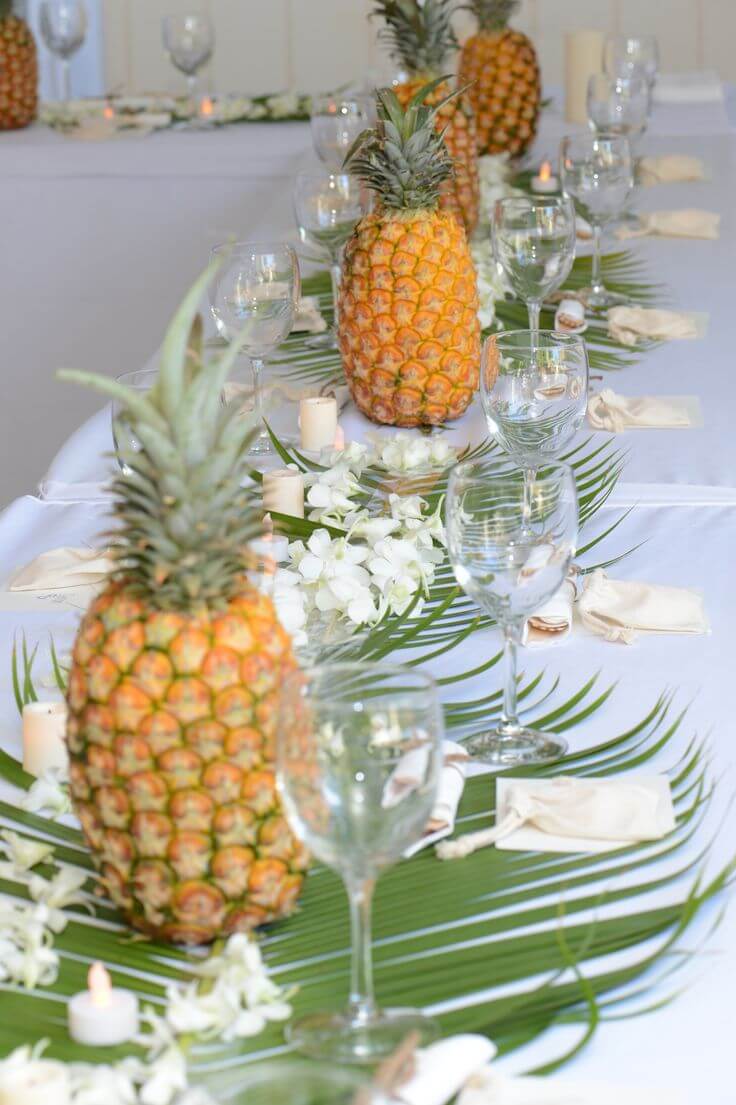 17. Fun and Fruity Citrus Flower 'Vases' Summer Table Decor

18. Enchanting Peacock Inspired Table Decor with Succulents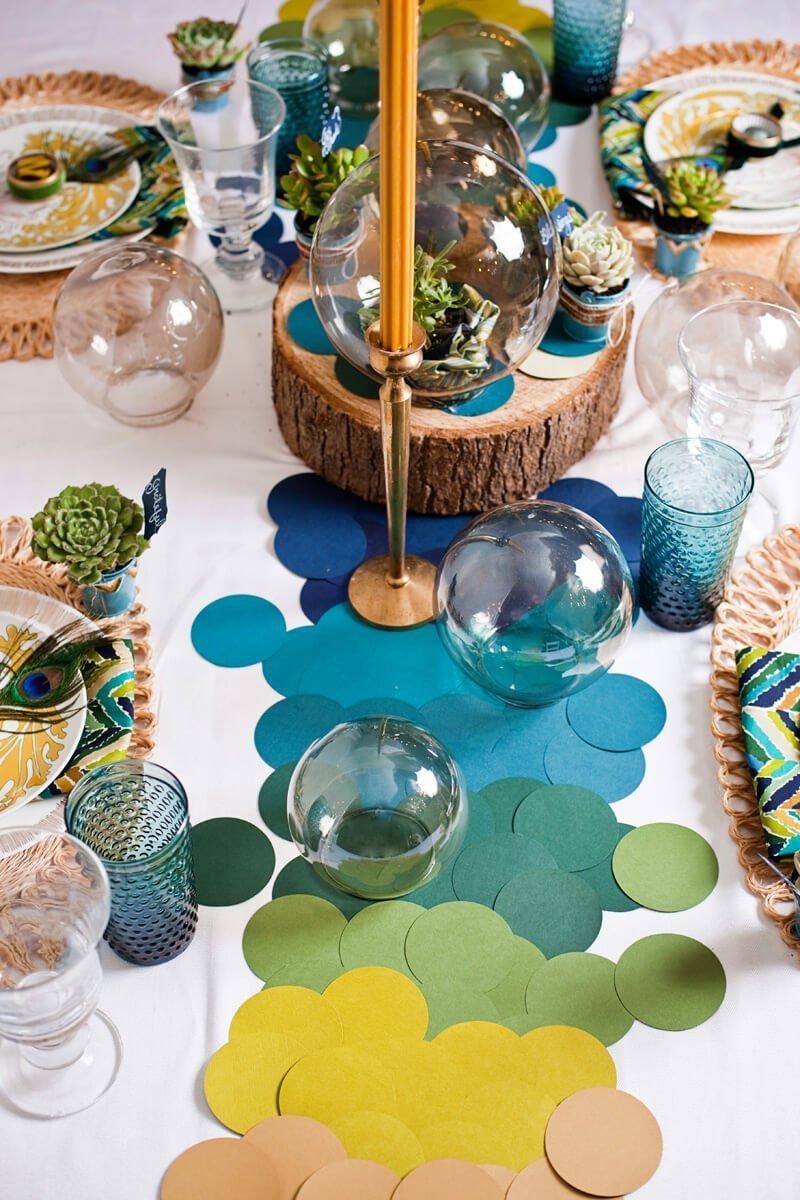 19. Cheerful Meadow-Themed Table Decor with Wooden Stump Plates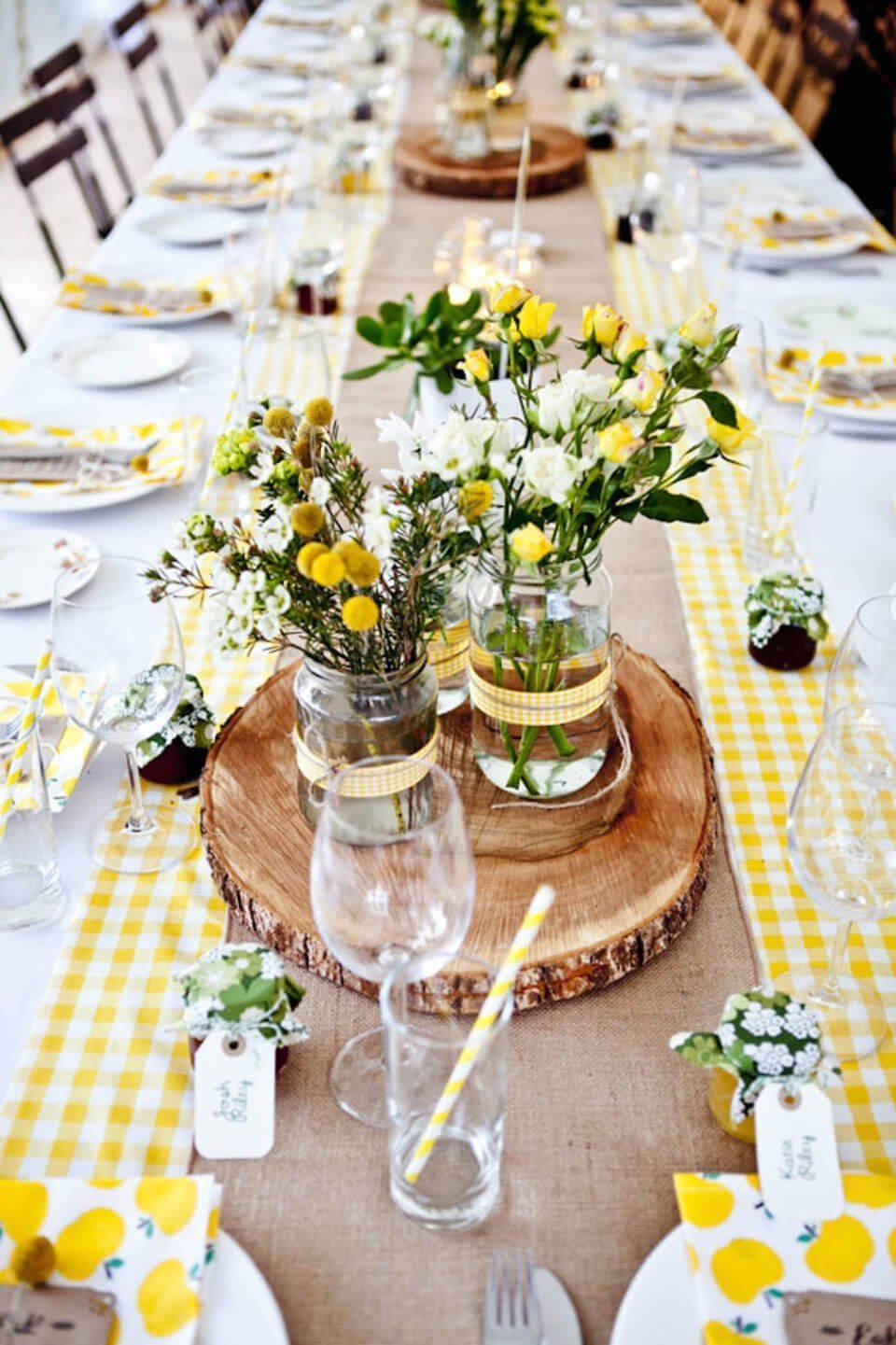 20. Vintage Inspired Chalk Painted Mason Jar Vases in a Wood Box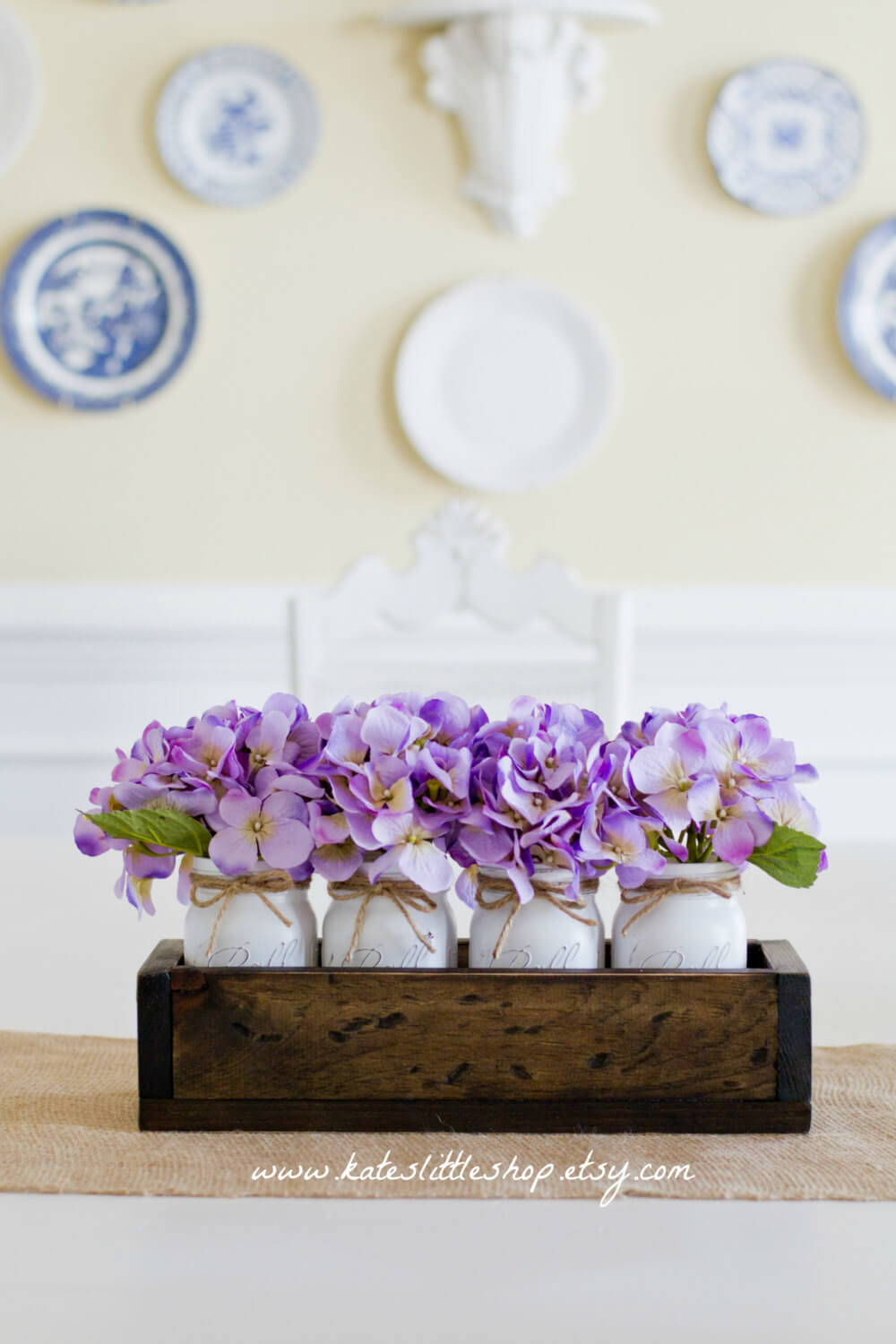 21. Vibrant Colored Vases with a Hint of Gold Table Decorations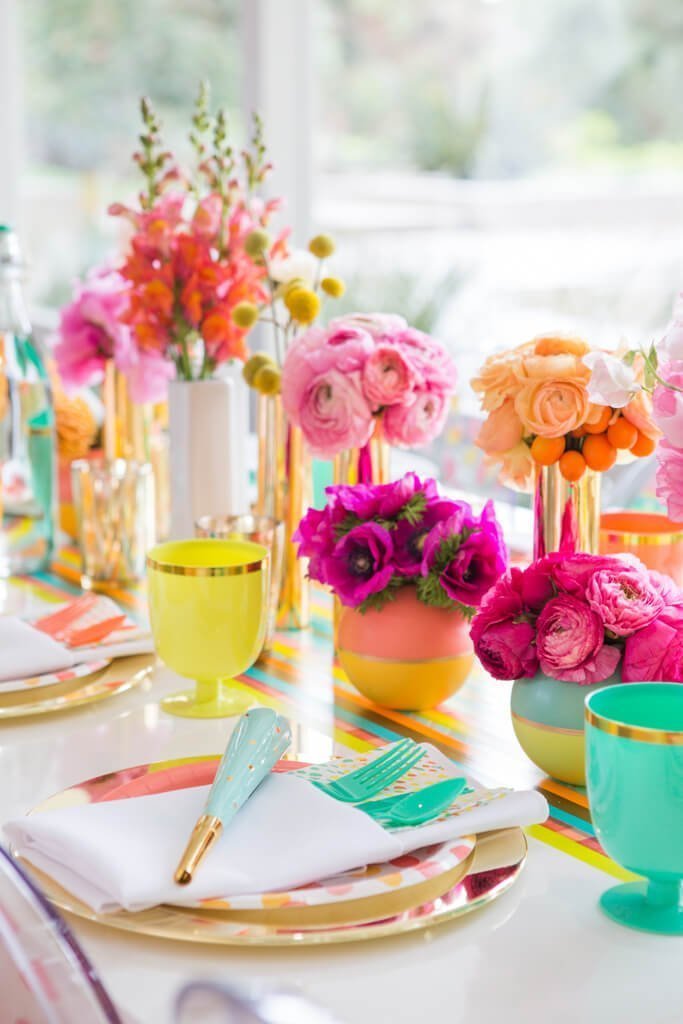 22. Simple and Elegant Apple Tea Candle Holders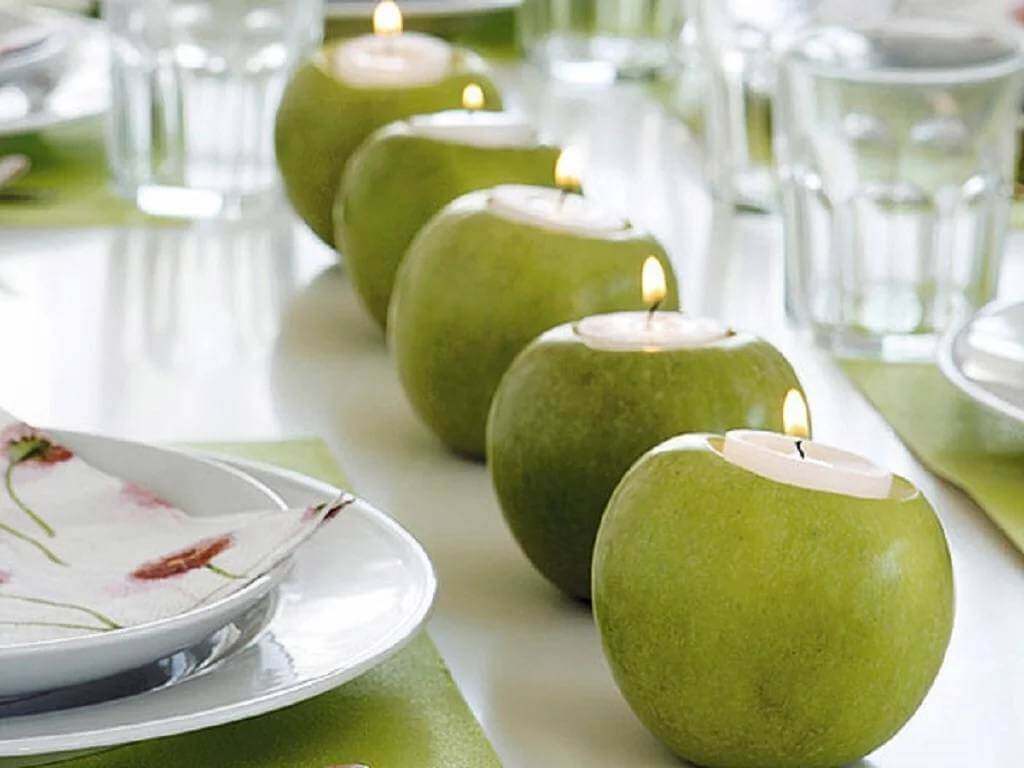 23. Fun and Festive Watermelons and Macaroons Table Decor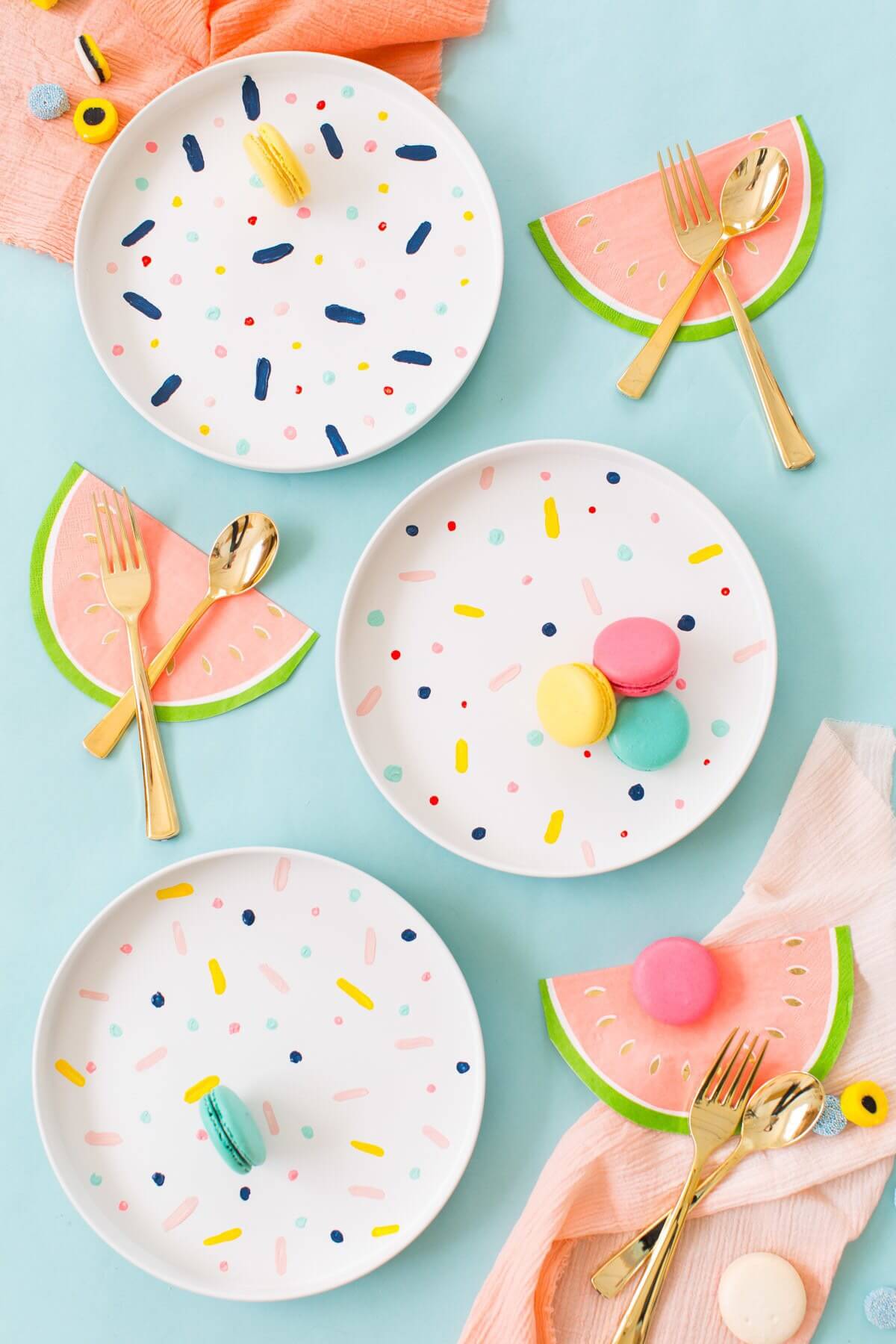 24. Dainty Tiered Plate with Macaroons Table Decor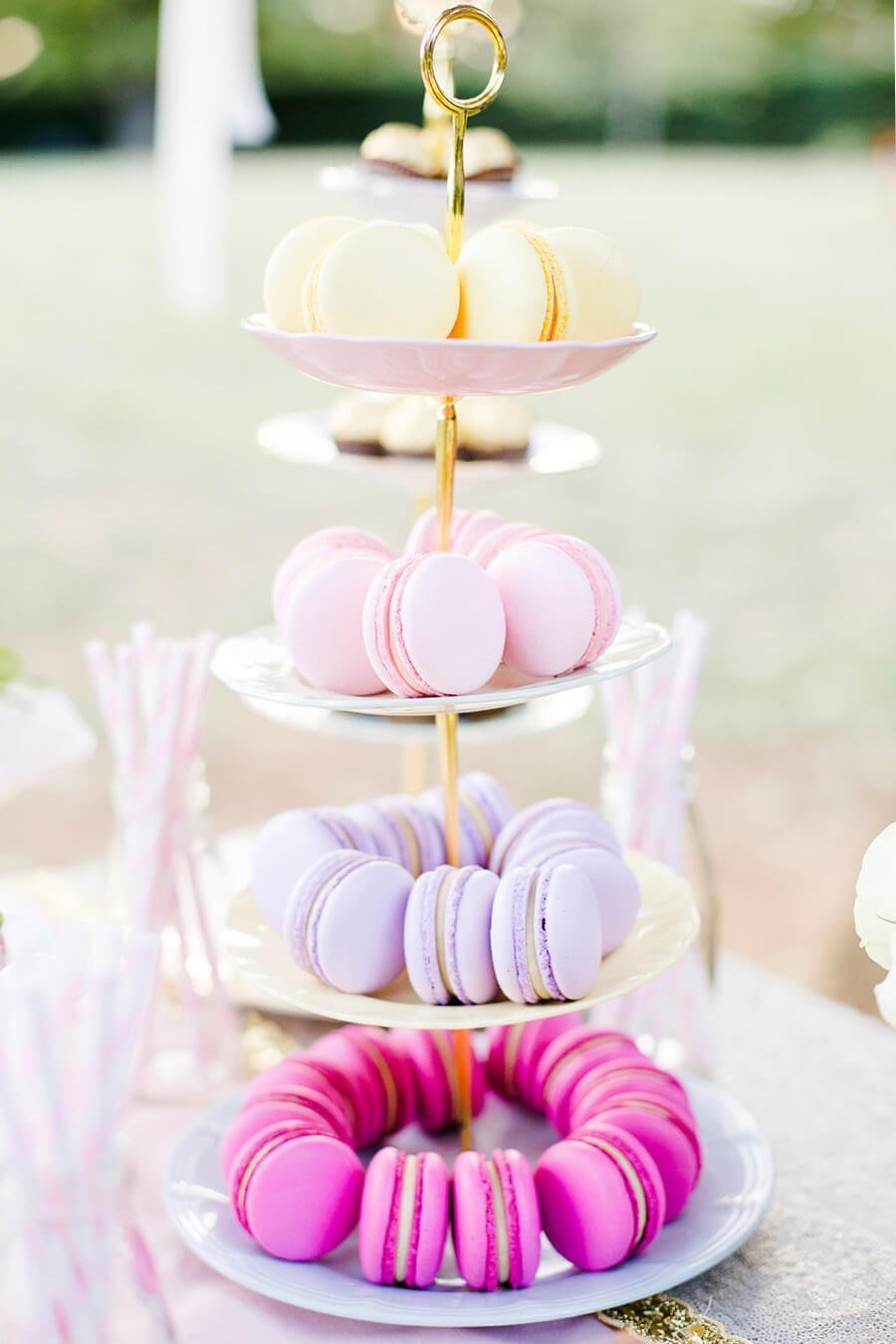 25. Garden Path Grassy Table Runner with Mini Flower Vases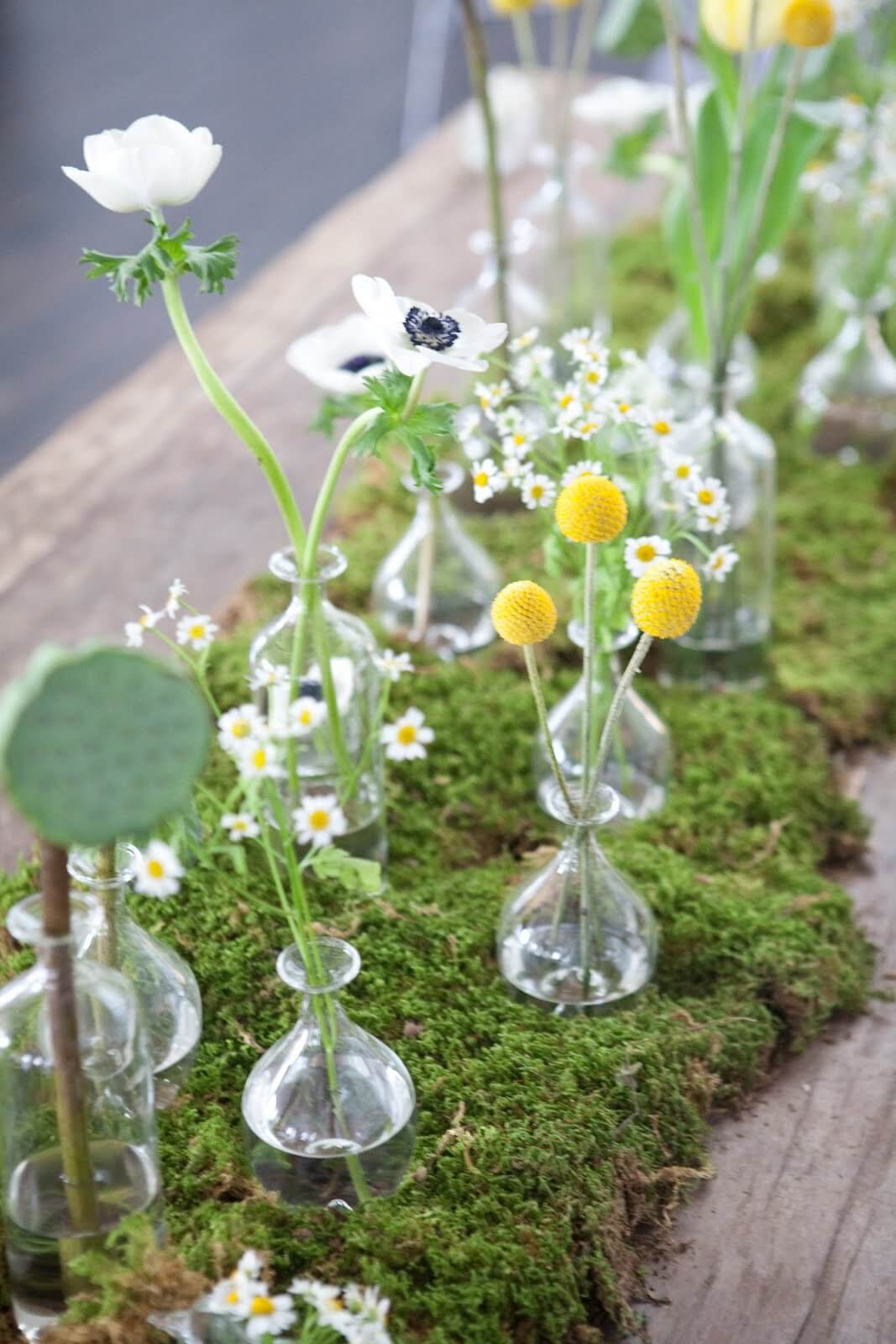 26. Perfectly Poised Dahlia Flower Bowls with Sand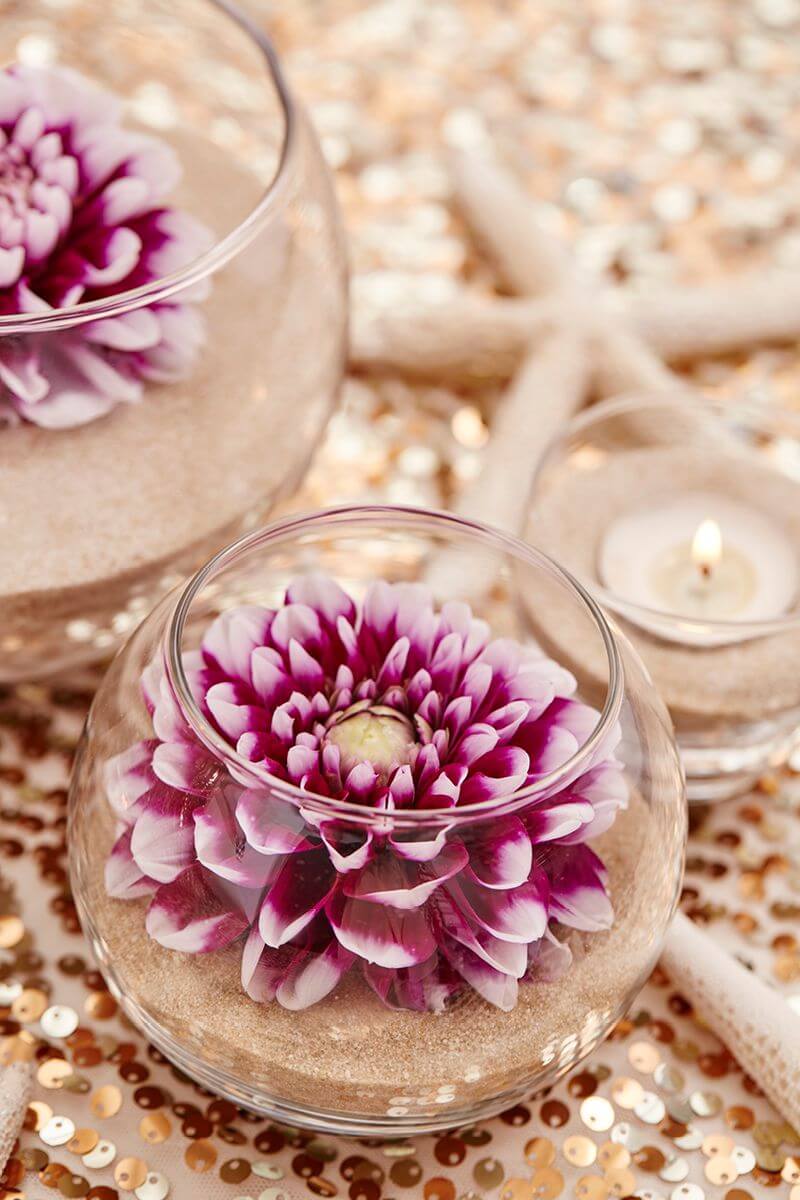 27. Tropical Island Themed Table Decor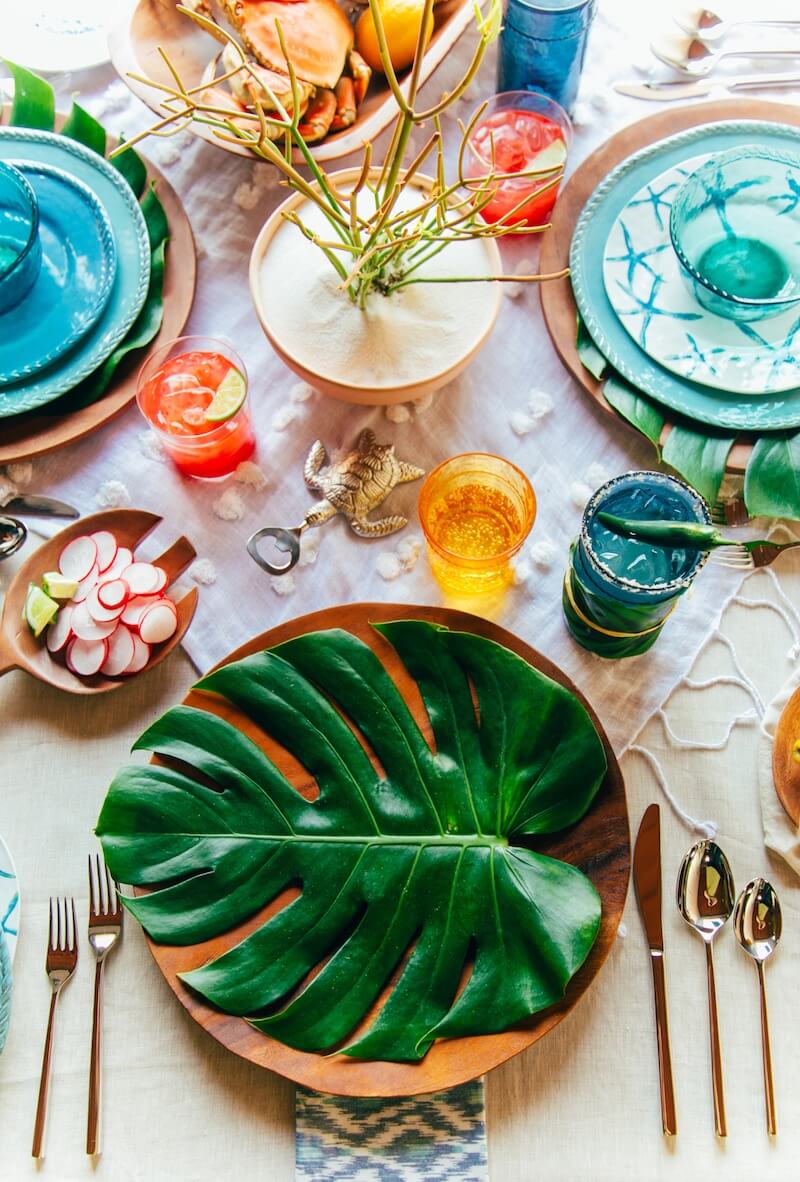 28. Illuminated Fairy Pond Pails with Floating Flower Garden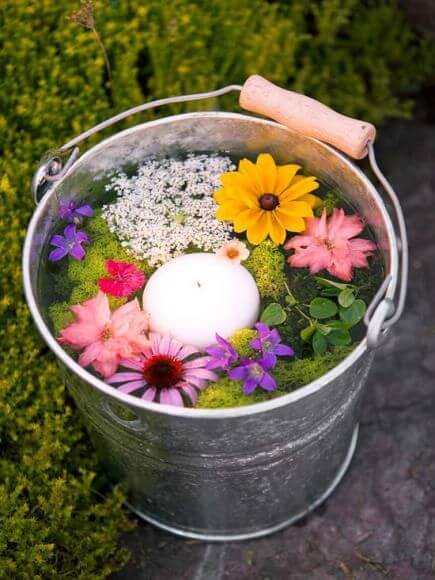 29. Garden of Eden Pomegranate Foliage Table Decor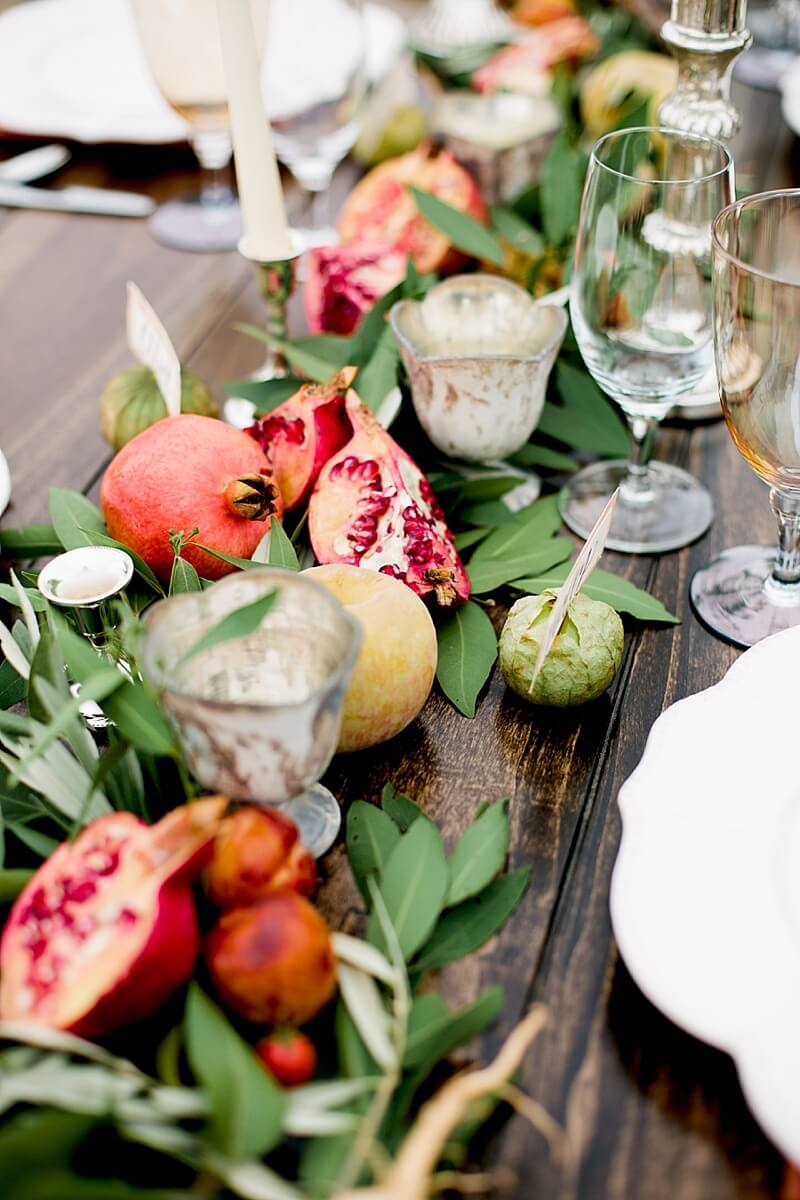 30. Tea Time Pot of Flowers Centerpiece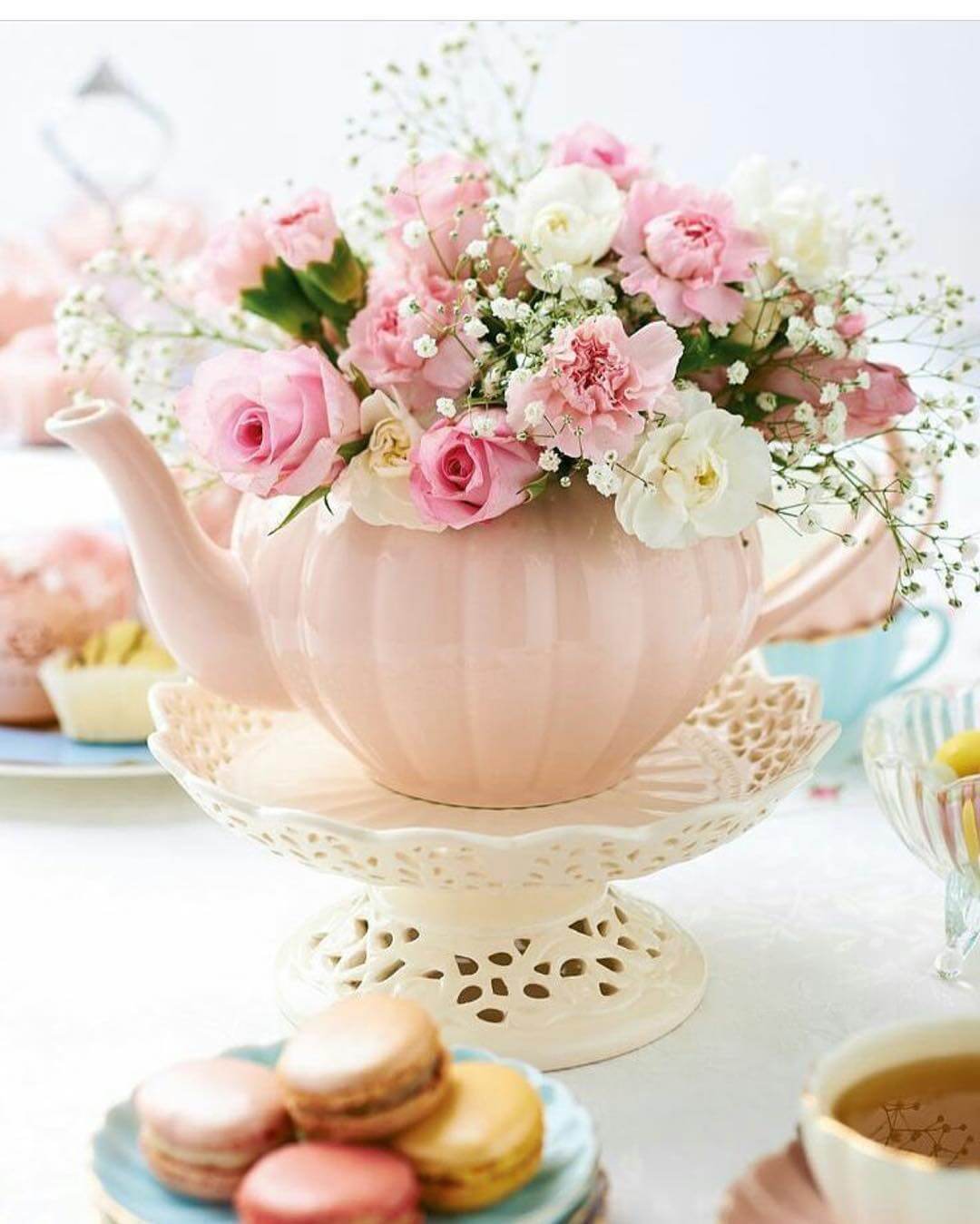 31. Woodland Inspired Miniature Vases and Domed Succulents Table Decor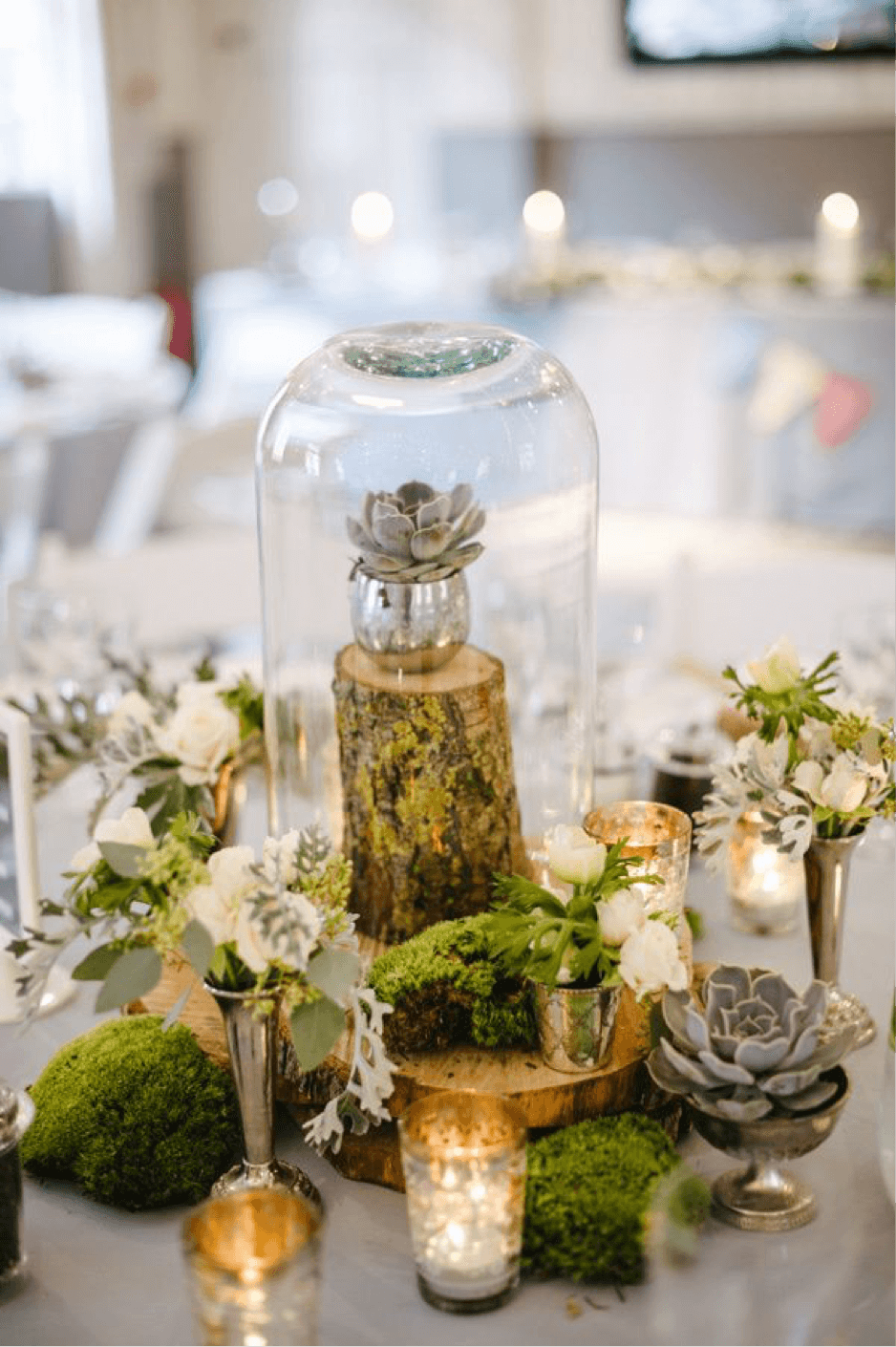 32. Hurricane Vase Mini Rose Gardens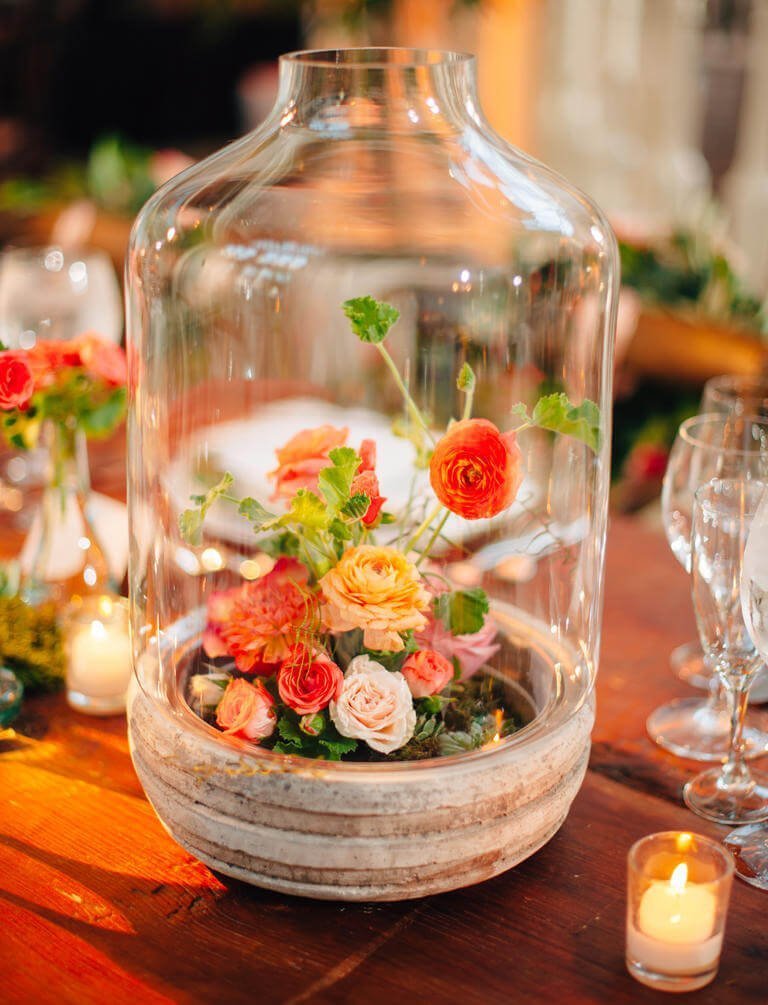 33. Beautiful Brunch Citrus Table Decor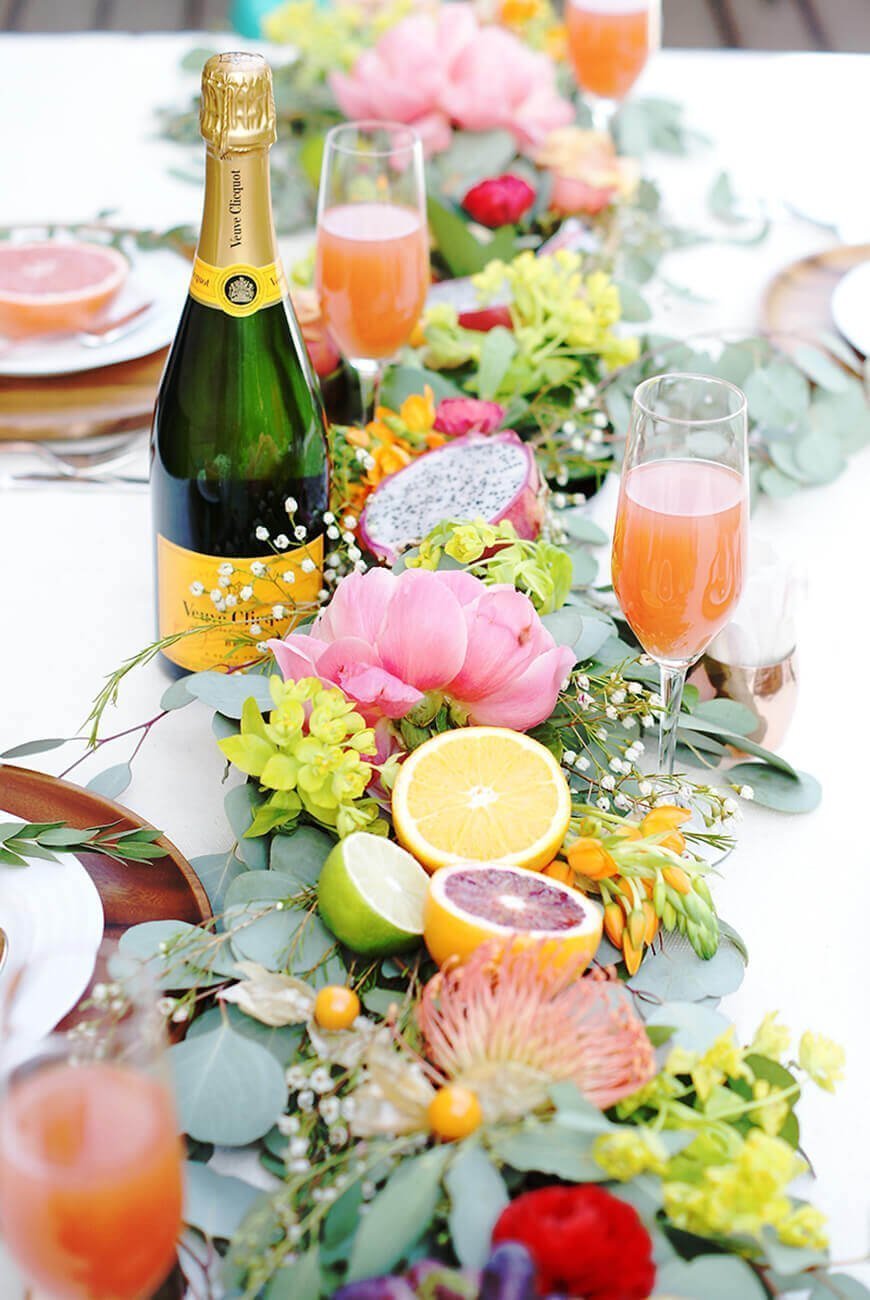 34. Nostalgic Gold and Glittered Bottle Vases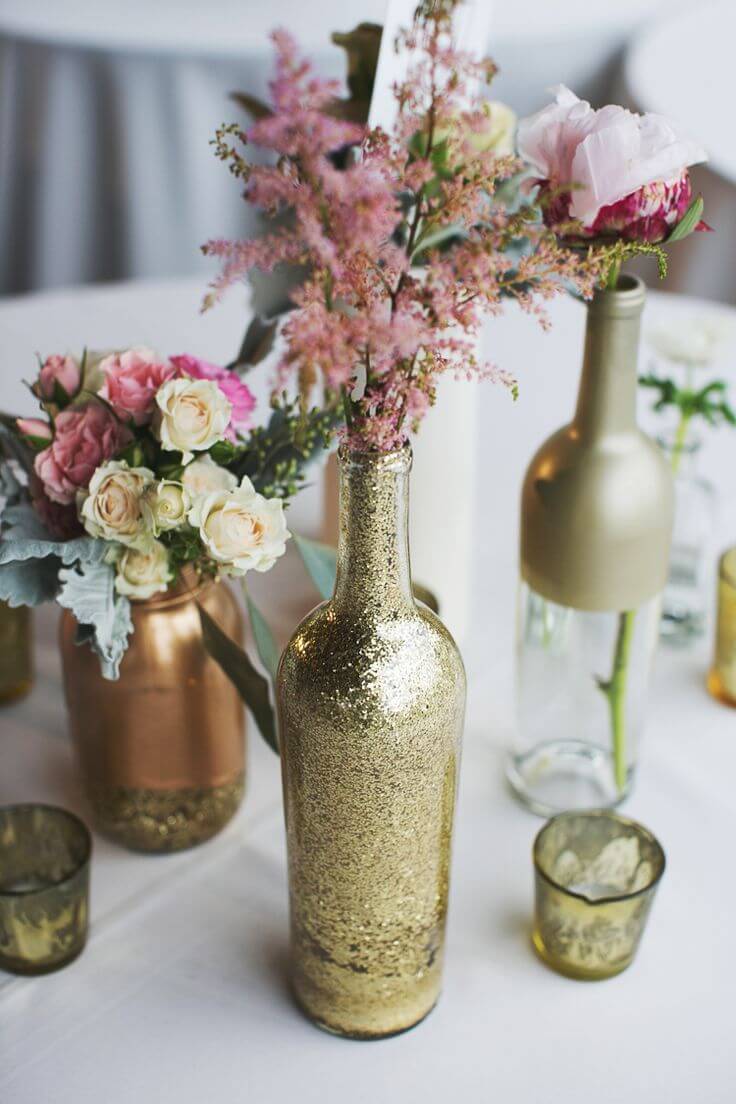 35. Cottage by the Shore Inspired Hydrangeas and Seashells Decor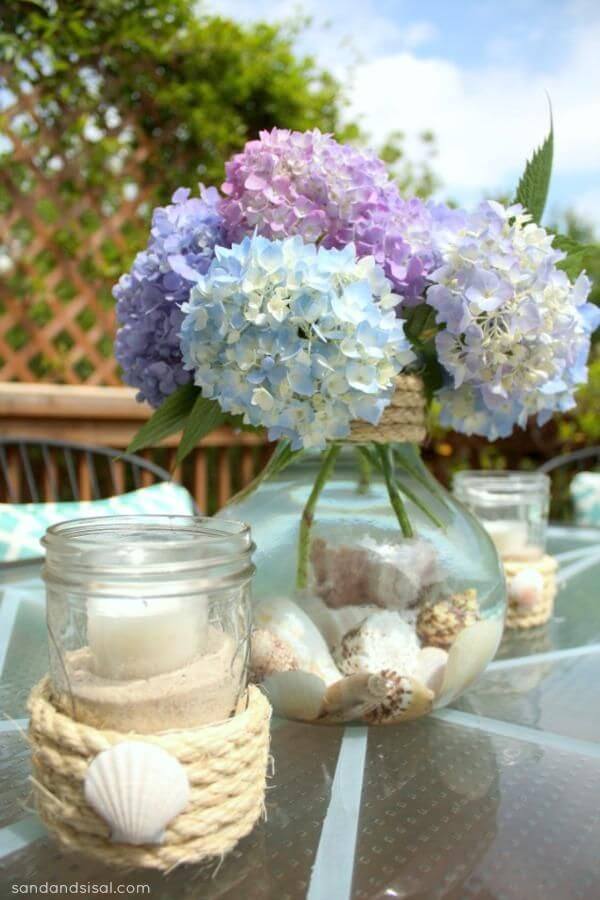 37. Delightfully Elegant Cherry Blossom Infused Flower Arrangements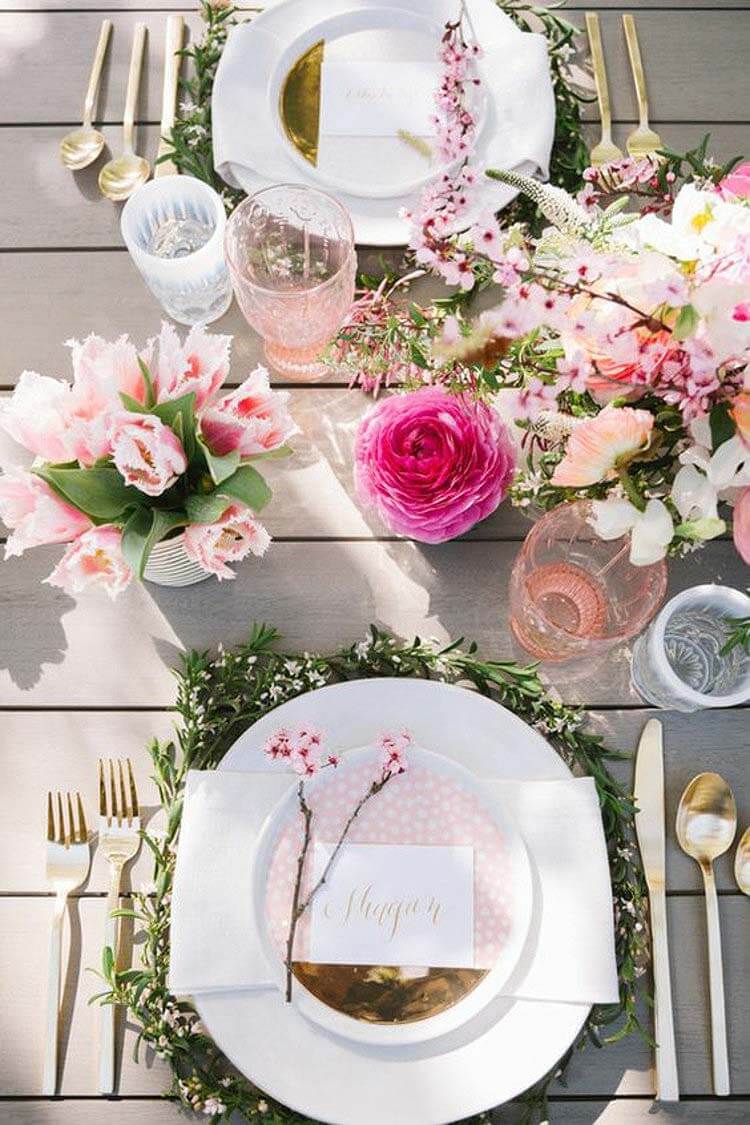 38. Sweet Mini Flower Wreathed Candle Holders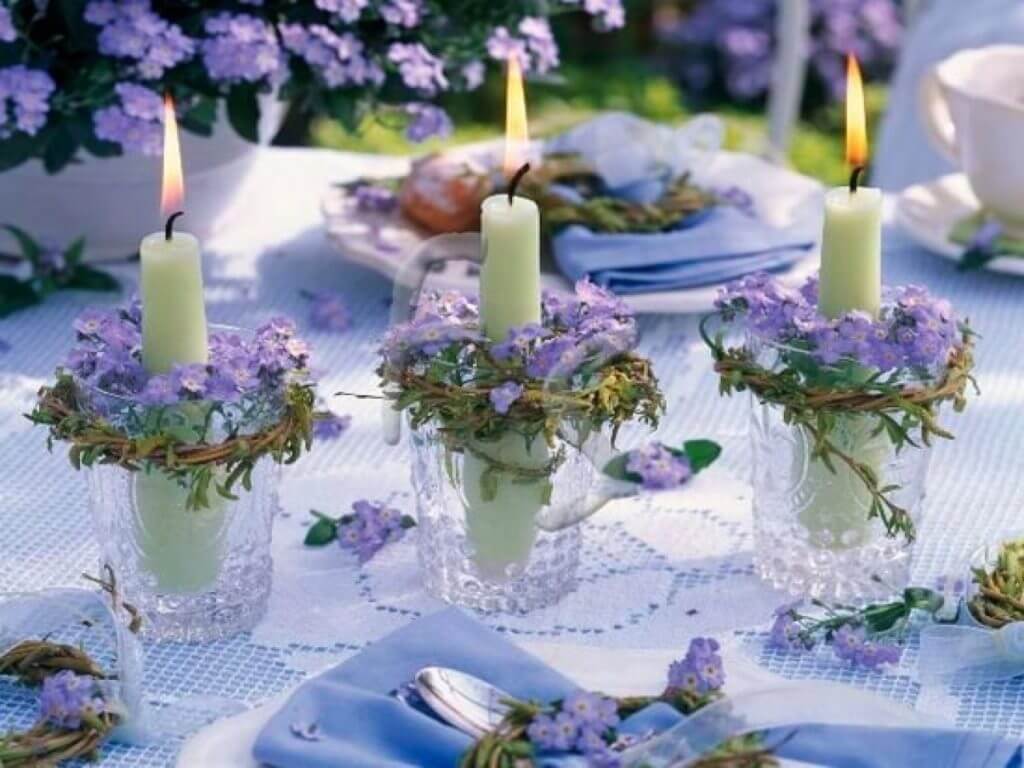 39. Abundant Bouquets with Eucalyptus Table Decor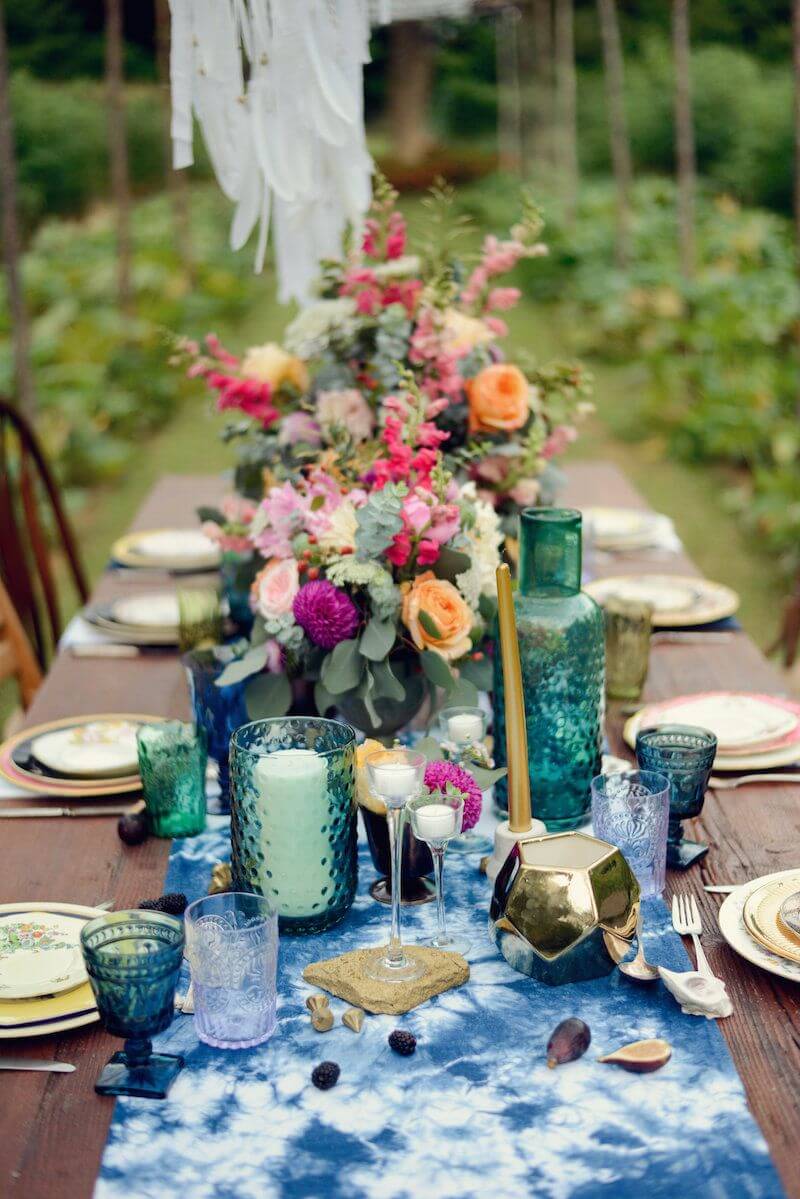 40. Milk Bottle Flower Vases in a Wood Box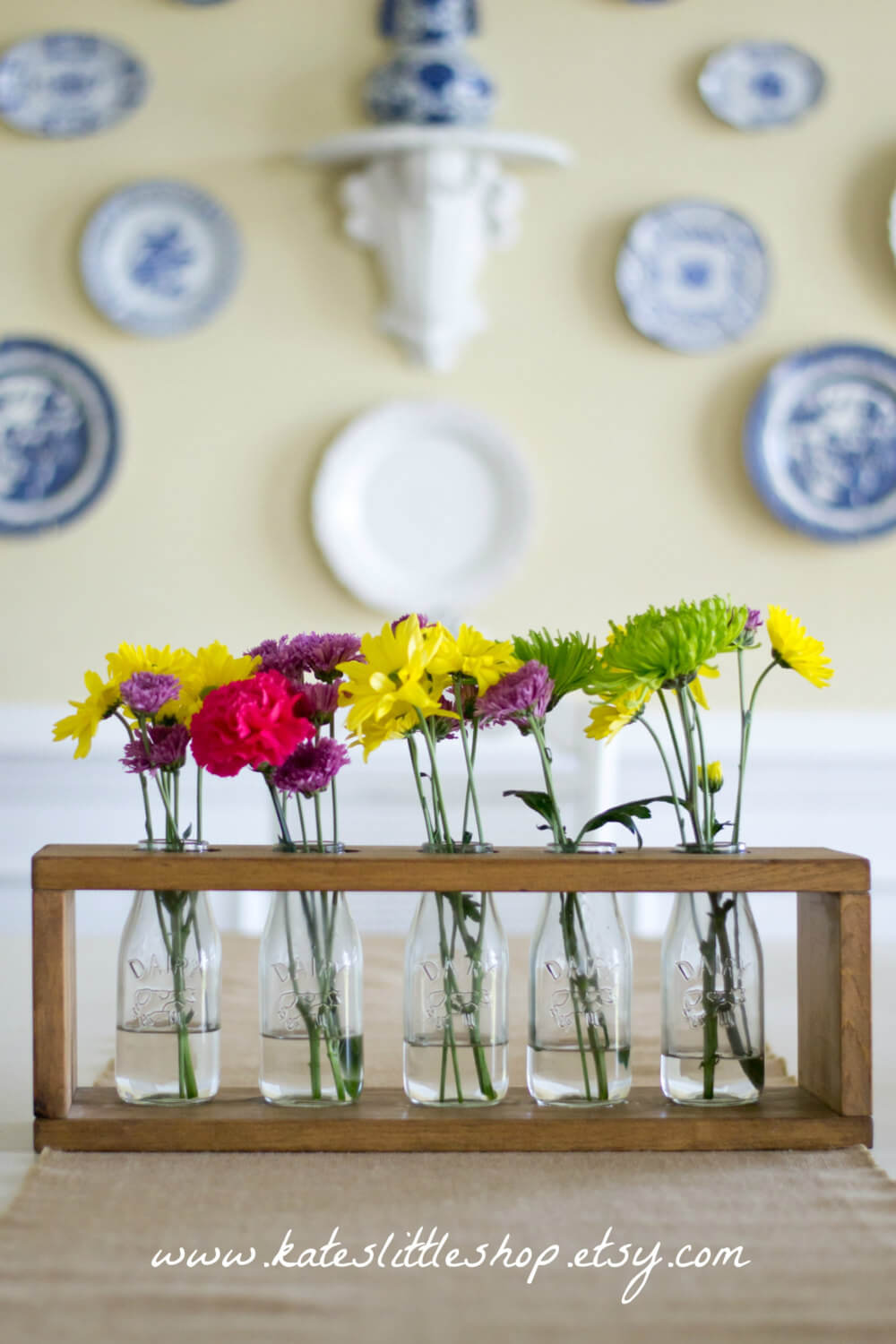 41. Illumined Coral Garden Vases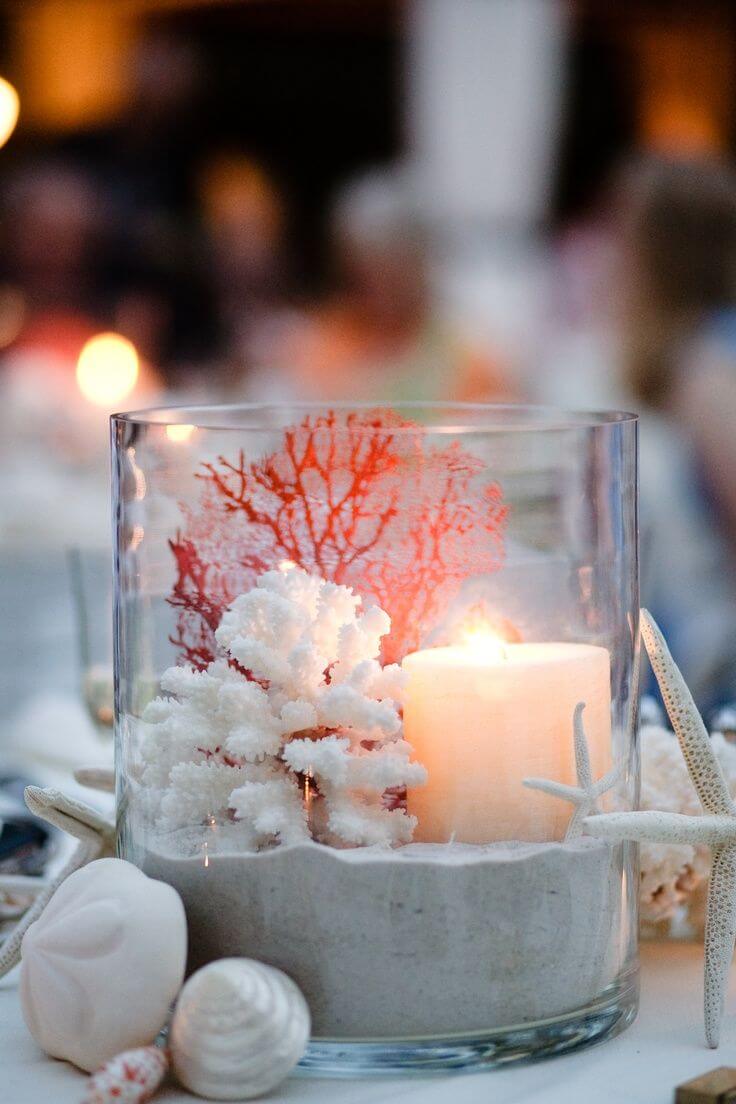 42. Shabby Chic Inspired Pail Rose Vases