Summer time is fast approaching! School's out; vacation time is in! BBQs, picnics, 4th of July parties and all sorts of summer fun events are starting to fill out our calendars. This time of year is full of bright colors in our garden beds, beach towels, and clothing – wonderful inspiration for all things decorative. So when you're planning your summertime fun parties, you'll have a host of ideas for ways to decorate your home and patio. Set the stage, or table in this case, for your parties by creating some whimsical, elegant, and fun summer table decorations.
55+ Elegant, Whimsical, and Fun Summer Table Decorations to Inspire You This Season

Summer table decorations are a great way to involve your kids too! With school out, you may have some crafty kids wondering what they can do. Have them help you in your next DIY project by making beautiful table centerpieces. You might even have many of the tools and materials already around your home – a cupboard full of vases, your own flowers to cut in the yard, perhaps even your own citrus and fruit trees! Pull out the ribbon and twine from your crafty bins and start planning your summer table decorations. Here are 55+ ideas to get you well on your way to celebrating summer!
1. Casual Rustic Outdoor Table Setup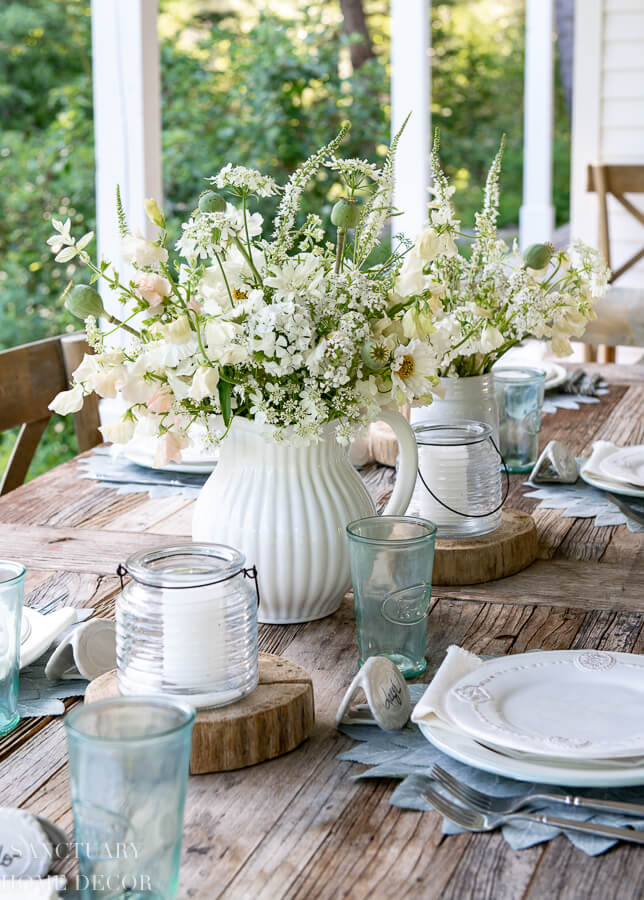 If you are interested in a more laidback summer style for your table decorations, consider this casual, rustic approach. This works well whether you have a classic wooden table indoors or outdoors. You can complement it with some nature-themed décor such as leaf placemats for the dishes and potted flowers for the centerpieces. Stick to light, gentle colors so that the setup won't be overwhelming and instead remain simplistic and relaxing.
2. Beautiful Coastal Theme Table Décor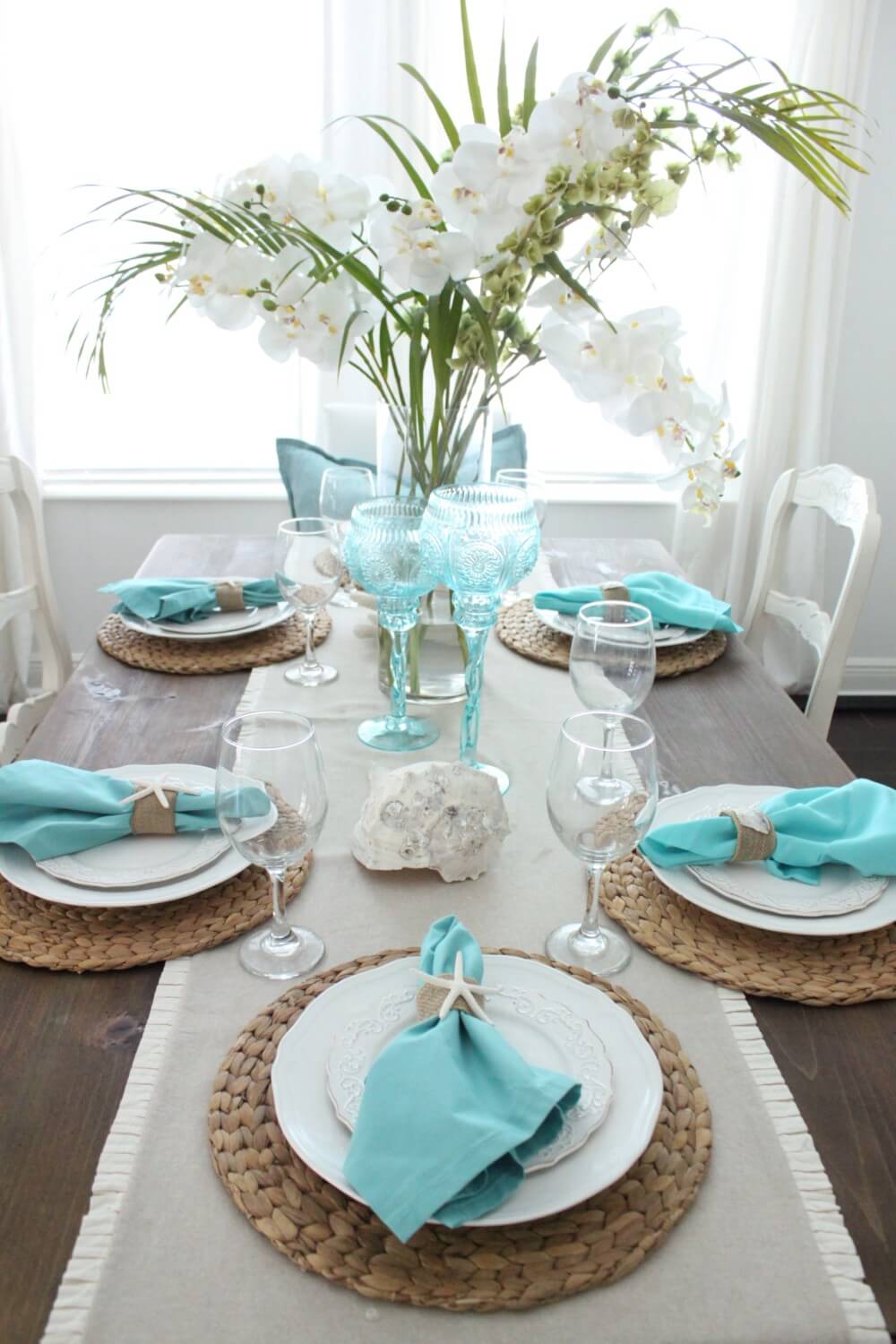 You can bring parts of the beach to your home using gentle coastal style décor. Using a mixture of white and light colors like bright blue provide some accent to the setup so that it stands out appropriately. You can add some colored vases for candles or bright flowers for that pop of color. Also, consider burlap for extra decorations such as on the napkin rings or the placemats to really take the beach, the coastal theme to heart.
3. Simple Vibrant Colored Summertime Tablescape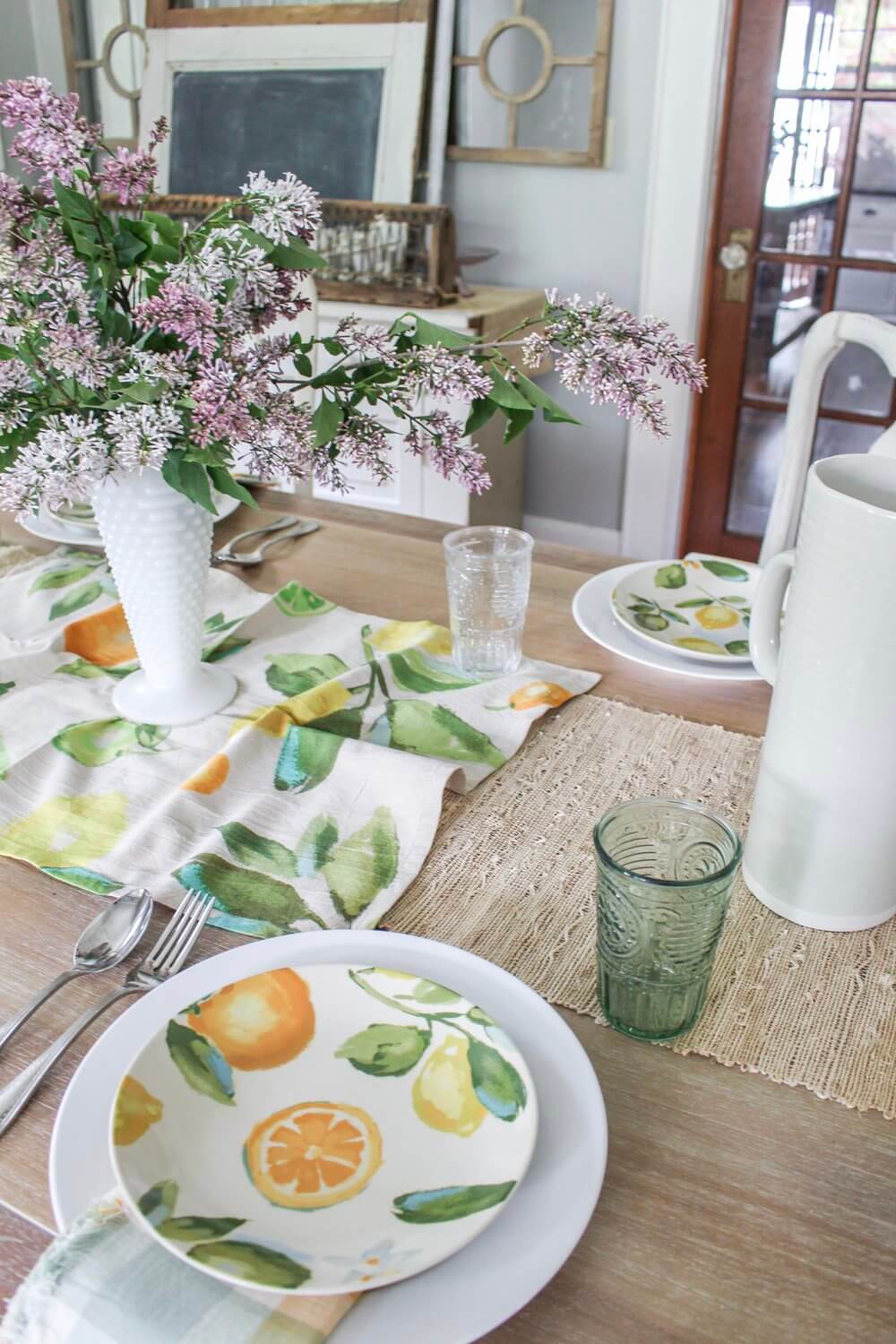 For those of you in need of a quick table setup that you can throw together in minutes, then this straightforward summer décor may be ideal. Foods like lemons and oranges are classic summer items, so use them successfully in this décor by finding plates and napkins with images of the fruits on them. They're vividly colored and instantly get attention. Throw in a tall vase with summer flowers inside to round everything out.
4. Farmhouse-Style Pink and Blue Summer Tablescape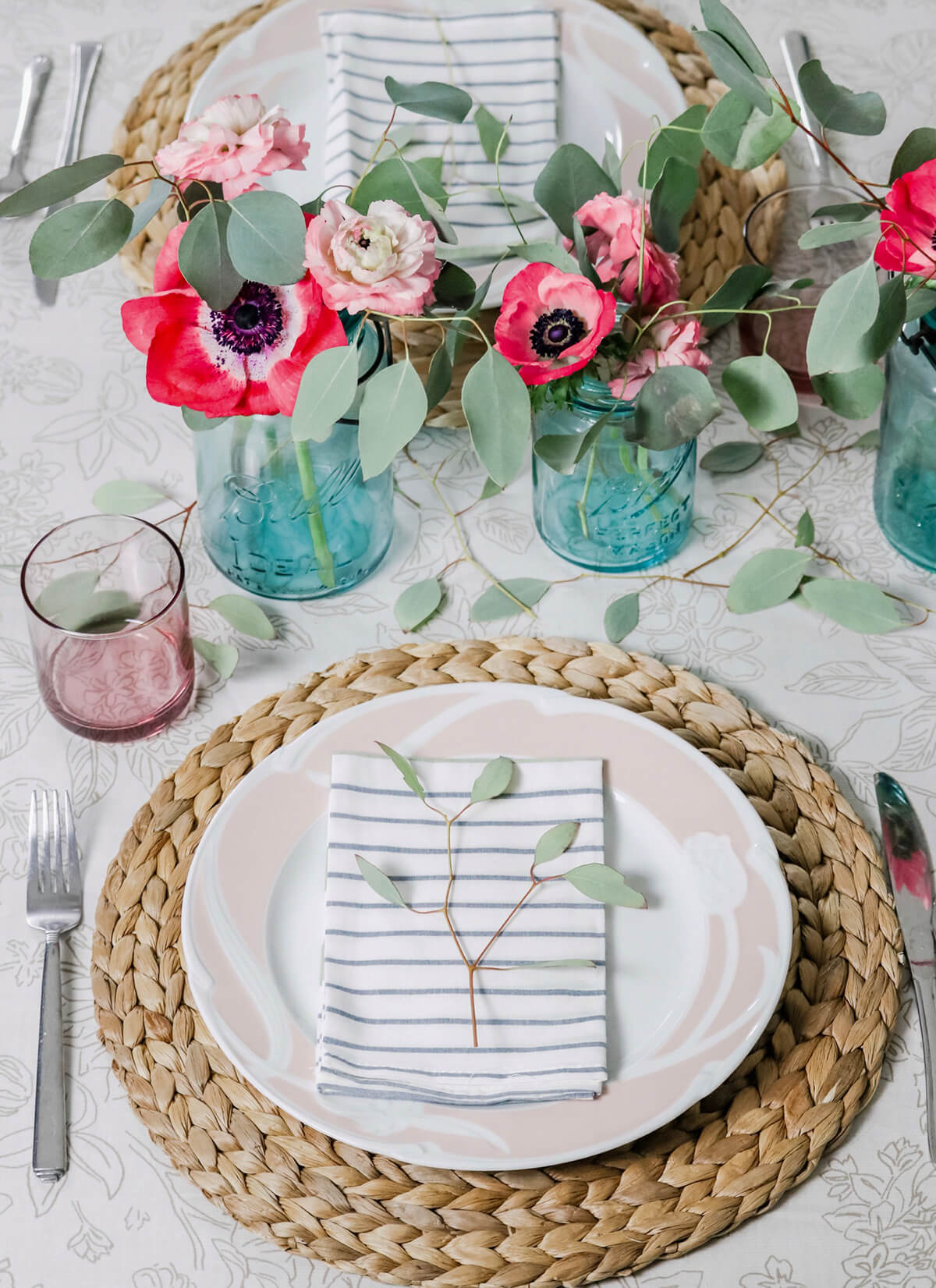 You can stick to your home's natural farmhouse theme with this rustic summertime table décor. Since this style is generally simple, you can gather up casual items like mason jars for the centerpieces and textured placemats. Stick to the pink and blue theme for fun accent colors such as using blue jars with pink flowers. Nothing too fancy is needed as simple white plates and some napkins can complete this table décor.
5. Warm and Colorful Flower-Themed Table Décor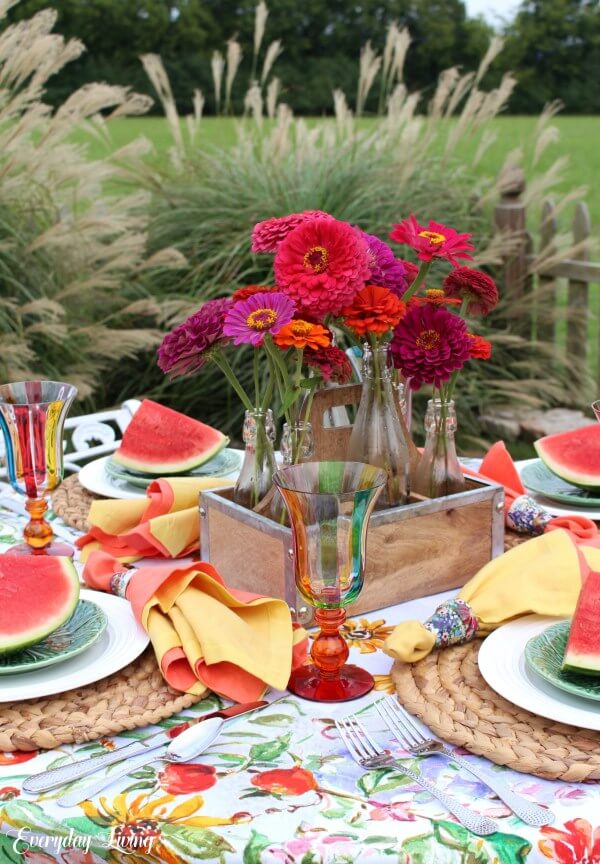 Nothing quite says "summer" like warm-toned flowers, so if you find a tablecloth with a bouquet of gorgeous summertime flowers, you can use that as a starting point to complete your table decorations. Try finding flowers similar to the ones on the tablecloth to use as a centerpiece. From there, you can lay down napkins that match some of the colors but consider sticking to burlap placemats for a simplistic touch.
6. Checkered Pattern and Flower Themed Decorations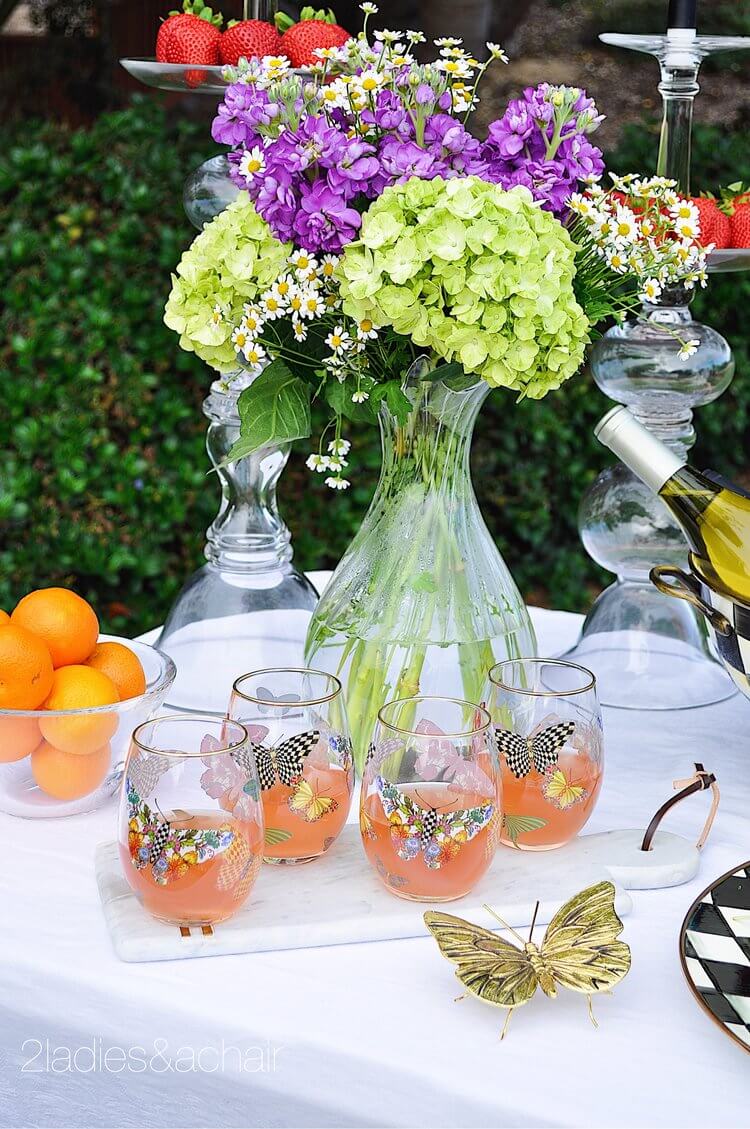 These summer table ideas balance a slightly formal style with a hint of quirkiness. The black and white checkered patterned plates and serving dishes can give a bold look, working well alongside the brighter, summer colors and flowered centerpieces. If you want a bit more pop, you can always switch out standard glassware and serve guests and family in decorative glasses that feature summer theme art like butterflies.
7. Watermelon Centerpiece with Summer Flowers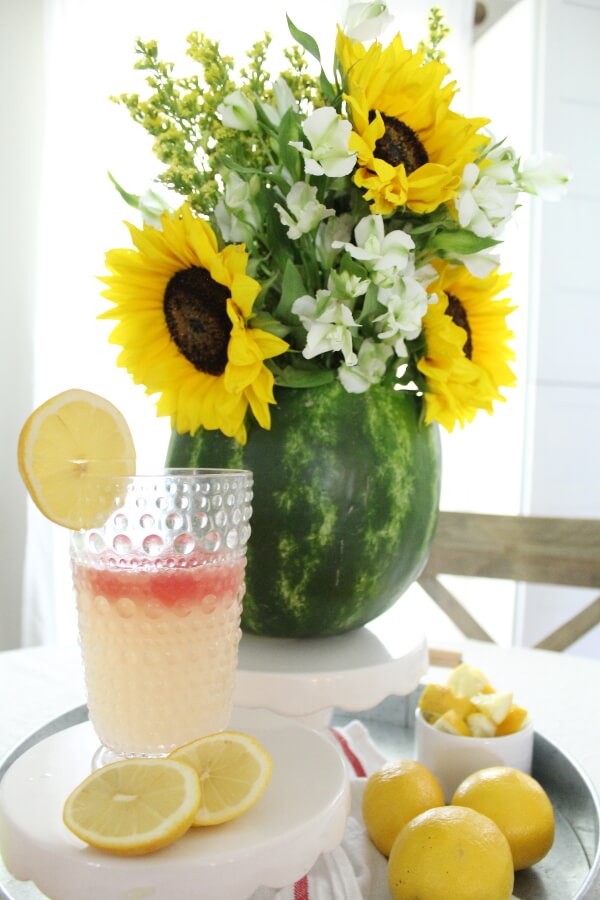 Sometimes all it takes is a quality centerpiece to bring summer life to your dining table. Nothing is as unique as taking fruit and transforming it into a vase, and watermelon is the perfect food to use. It's a classic and effective way to not let any part of the melon go to waste. Once it's cut and cleaned out, simply place a mason jar inside to hold the flowers, but all anyone will see is the distinctive watermelon with gorgeous summer flowers growing out of it.
8. Perfect Coastal Mediterranean Summer Style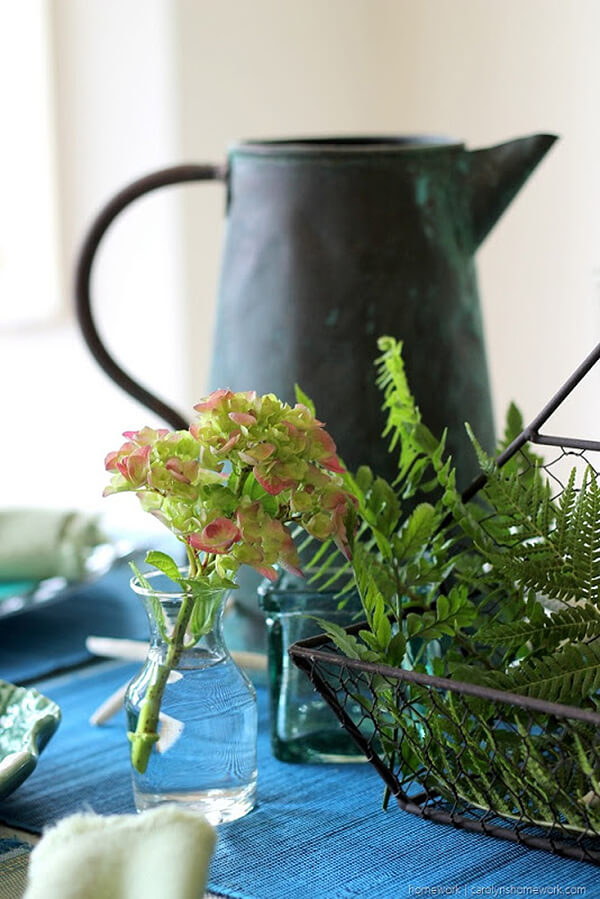 The Mediterranean is always a fun look, especially when you're sticking to a summer theme. There's a great balance of light and dark accents since this idea blends both the standard Mediterranean look alongside a coastal design. Various shades of blue are a good choice here, and you can create a good flow by adding some greenery for the centerpiece.
9. Easy Beach House Theme Table Design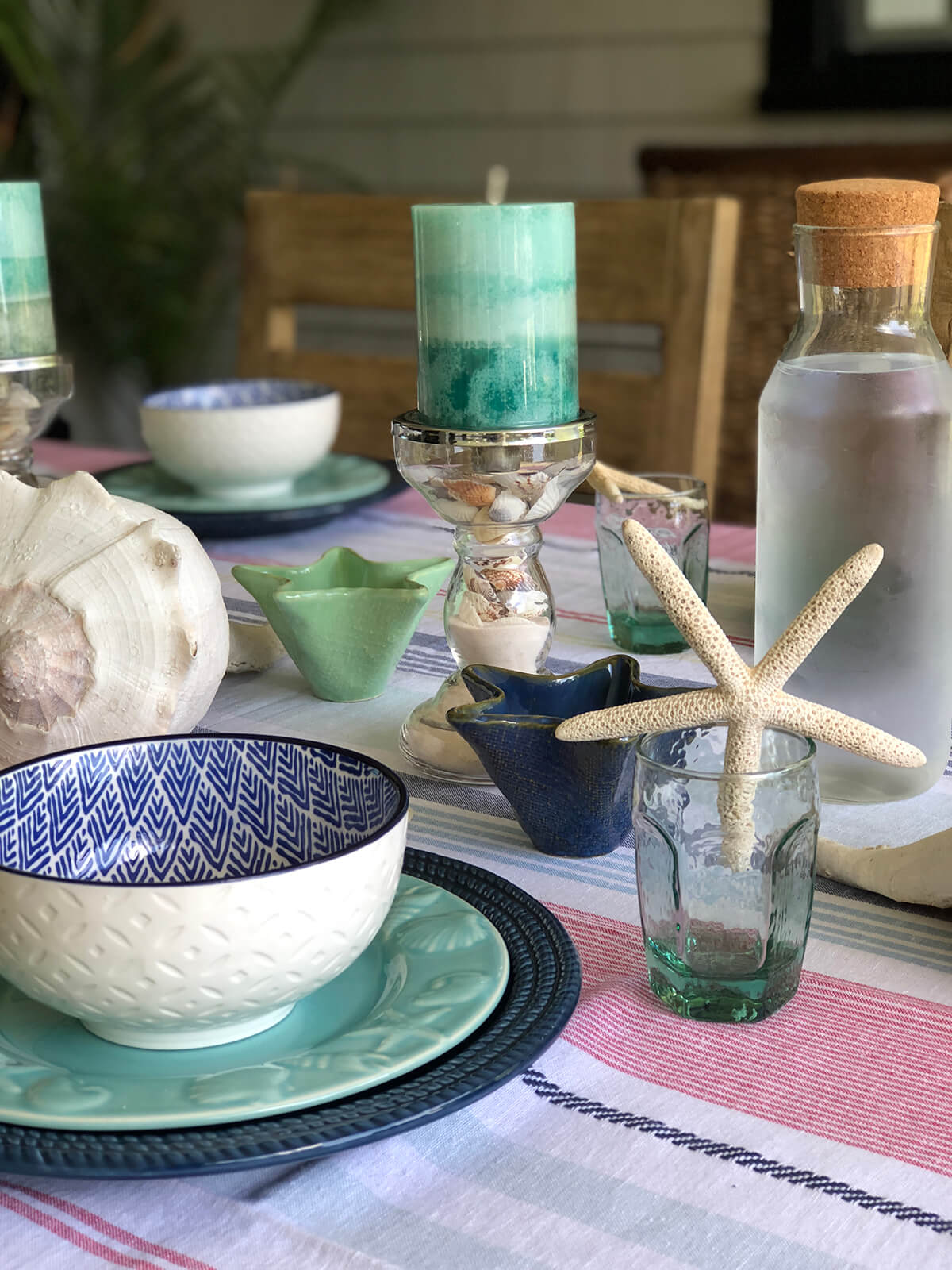 If you have a large wooden table in need of some decorating, try out a beach style. It's a wonderful way to take advantage of an oversized table, bringing more focus to the entire layout. You can start with a lightly colored tablecloth for accent, and from there, you may want to start working more on the beach theme by throwing in some decorative shells, starfish, and more. It can further help to use a combination of different shades of blue when it comes to the centerpieces, dishware, and napkins.
10. Sliced Lemon Floral Centerpiece Arrangement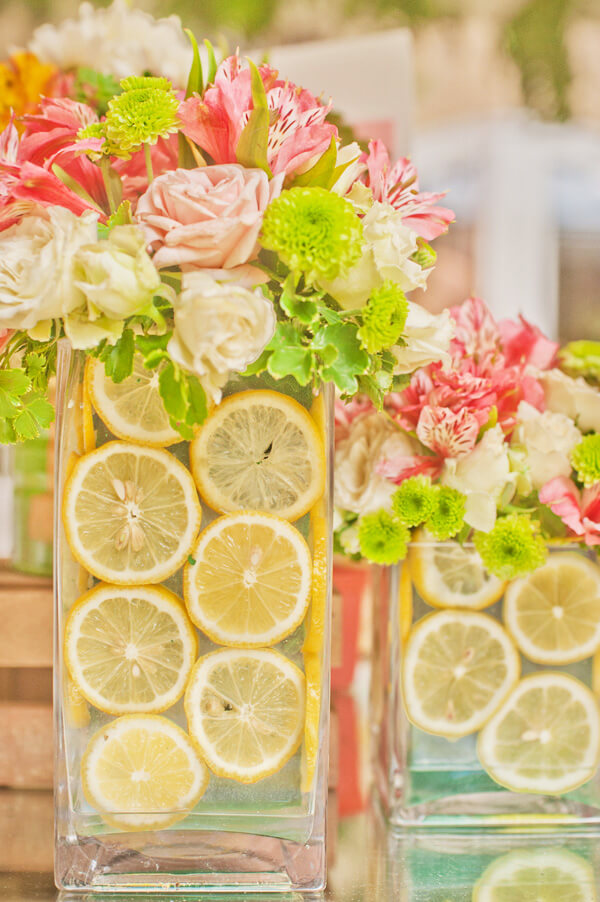 Summer and lemonade go hand-in-hand with one another. You can put a spin on that with this incredible centerpiece. Adding a number of sliced lemons to a tall glass vase creates a fun, attention-grabbing aesthetic. From there, you can create a gorgeous floral arrangement using some of your favorite flowers. Try to go with some brightly colored ones that aren't too big as to detract from the sliced lemon vase.
11. Relaxed Outdoor Summer Vibe Décor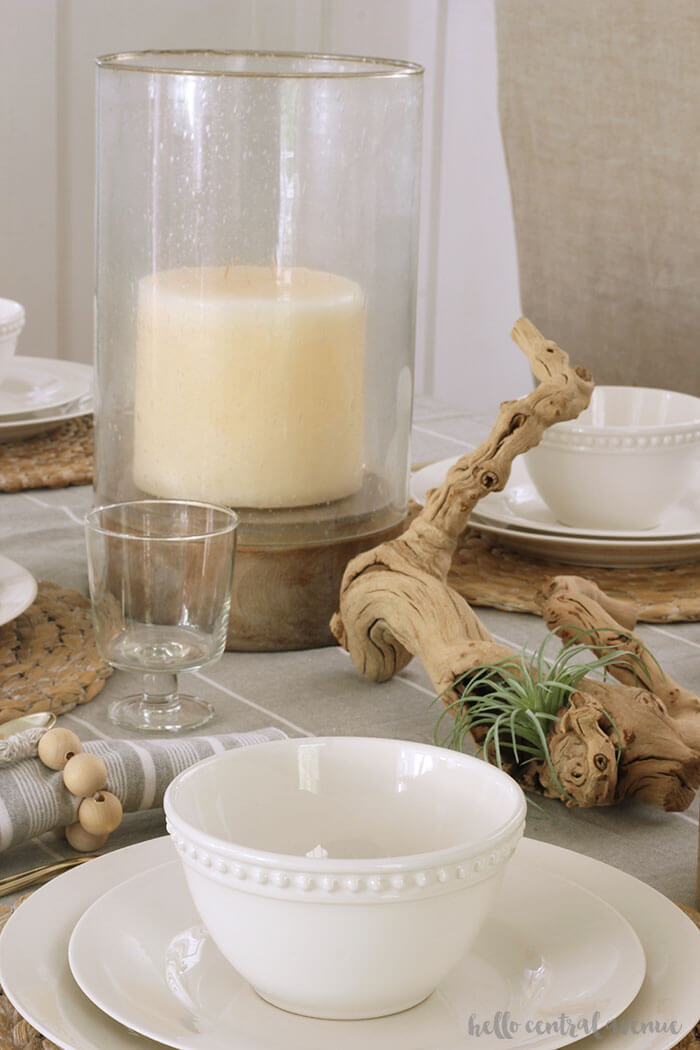 There are times when you don't want to spend too much on decorating your table, so instead, you can get some simple items and turn them into something incredible. Vibrant colors aren't always needed. Instead, try your hand at various beige and brown tones. They can add some texture to your table while also creating a beach vibe. You can always throw in some napkins with lighter tones if you want a touch of color.
12. Simple Patriotic Flag Centerpiece Idea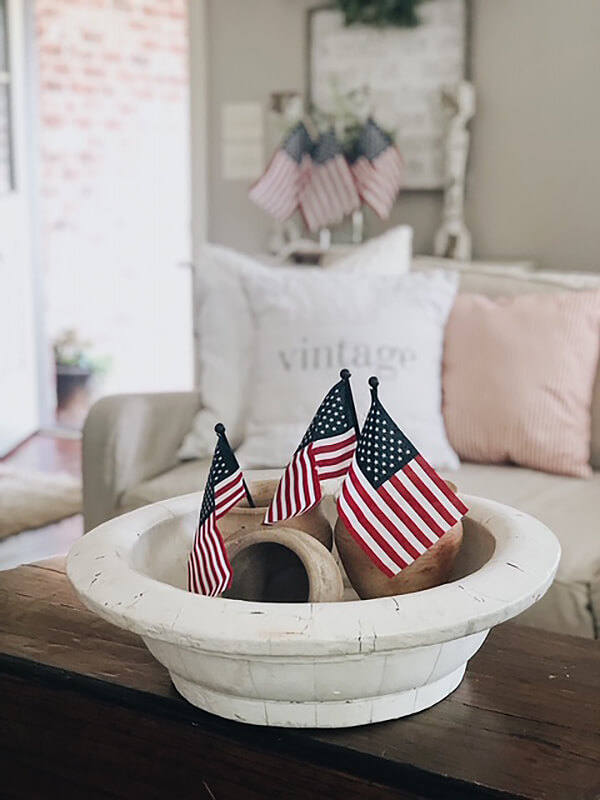 Another straightforward and quick approach to decorating your table for the summer is by adding a patriotic touch. This can especially work well around holiday celebrations, but it may also add some life to your home all summer long. It's one of the simplest feats too as all you need is a cool bowl and some tiny pots to hold the little flags. This is casual, yet successful.
13. Dip-Dyed Pink Faux Flower Vases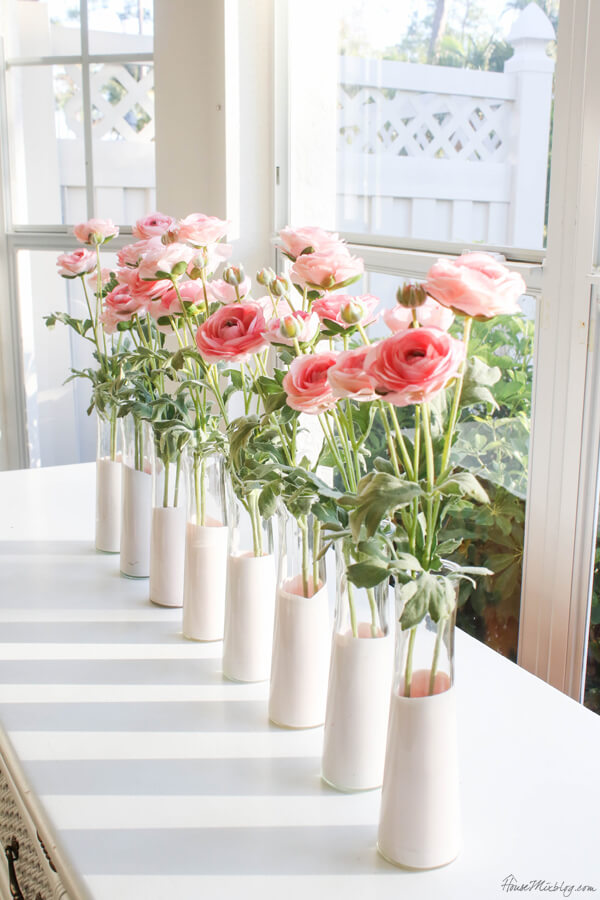 This is a simple project you can tackle at home in no time. Simply buy a few vases and drip some paint into them, rotating them until the color is as high as you want it. It's an affordable way to transform your table décor using vivid pink tones. Once the vases are finished, all you need are some matching faux flowers. The faux plants work better in this case as it preserves the paint so you can use these vases long-term.
14. Bouquet Flower Arrangement with Sliced Lemon Vase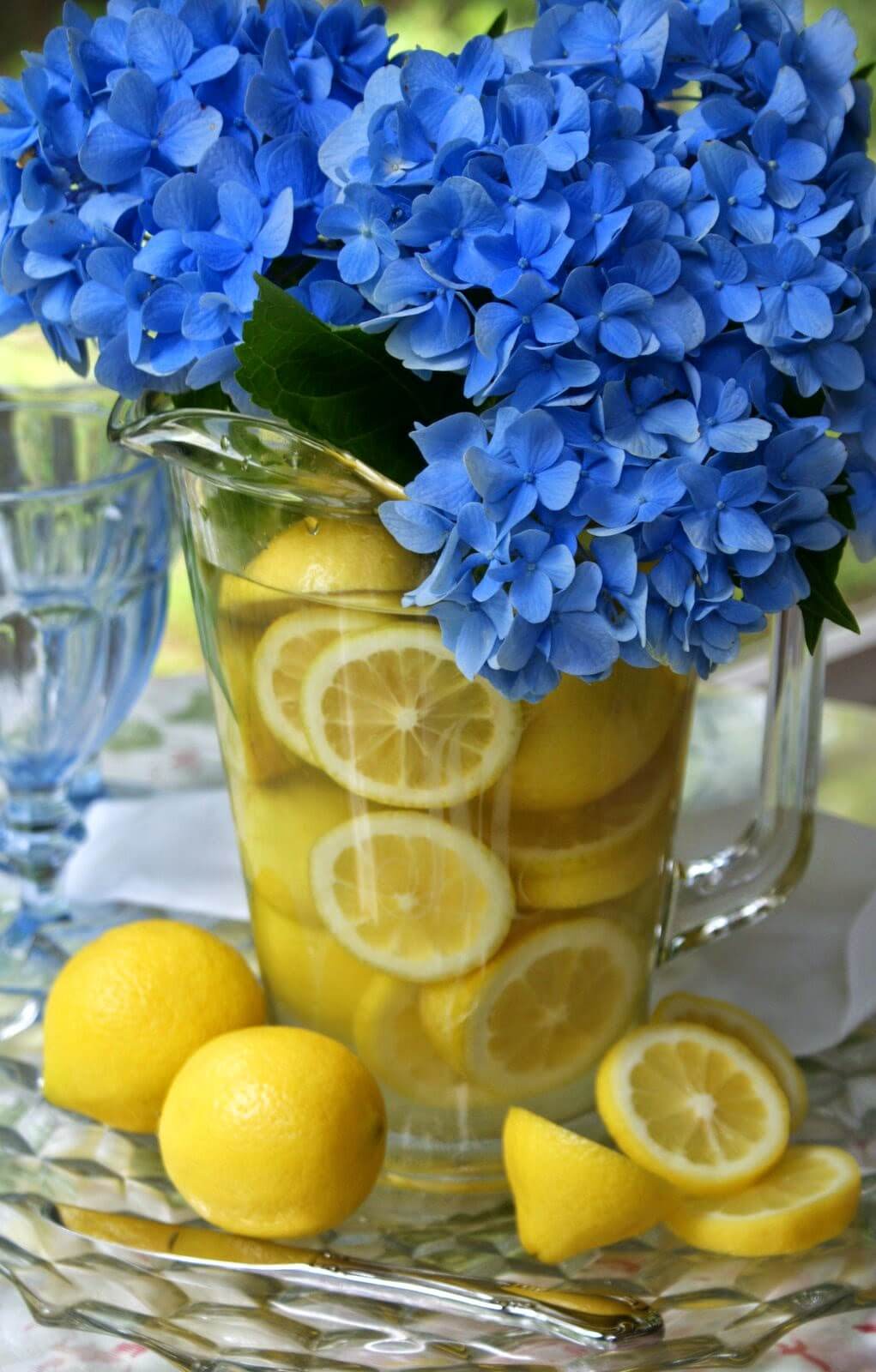 Are you in the mood to make some lemonade for those hot summer days? Instead of creating some to drink, fill up a nice glass jug with some sliced lemons to use as a vase for your flowers. Use a good amount of lemons to take advantage of their lively yellow color to accent your table. It contrasts well with your choice of flowers.
15. Watercolor Faux Flower Table Décor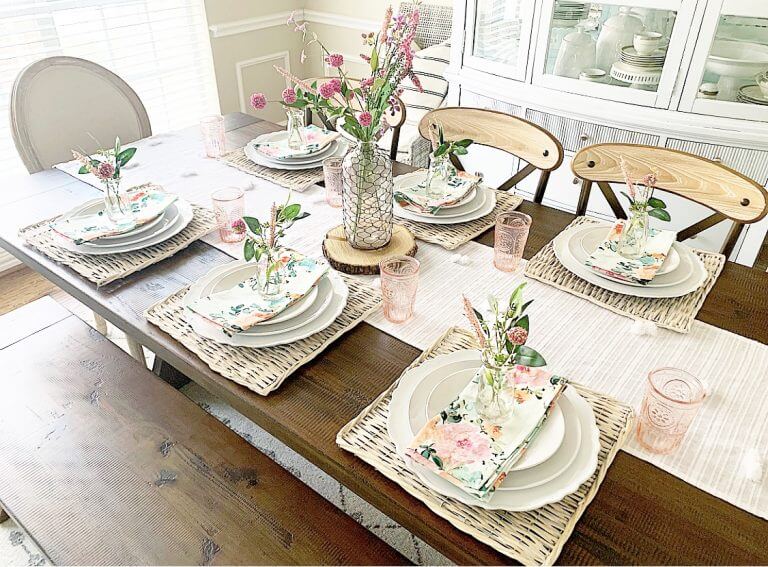 Minimalistic meets summer with this gently colored table design. You can use some watercolor napkins for a soft touch, adding in some matching glassware. Also, although a flower centerpiece can always capture those summer vibes, you can add some smaller pieces for each place setting that serve as tiny twins for the main flower arrangement. The flowers inside should also stick to the color theme from the rest of the table.
16. Contemporary Rustic Coastal Blend Style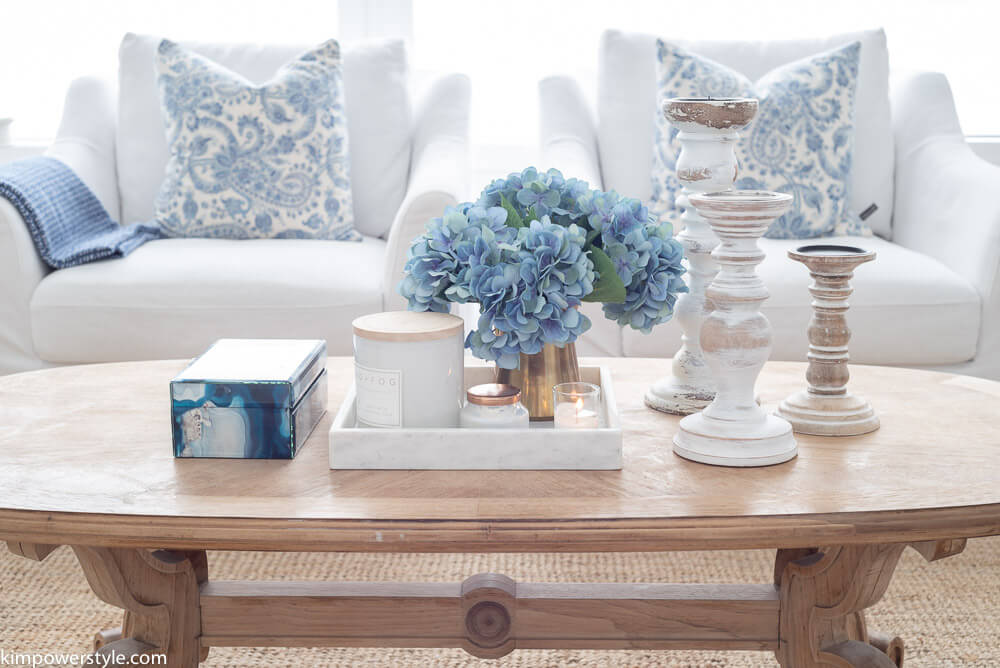 Blending styles is always a fun way to spruce up your home décor. This combination mixes a rustic coastal look with a touch of contemporary. Shades of white such as candles and candle holders look great on a brown wooden table, and they add a nice modern touch. A nice dark vase can align with that rural feel, while the use of colorful flowers that aren't too bright or too dark brings in the coastal element.
17. Hydrangeas Watering Can Vase Décor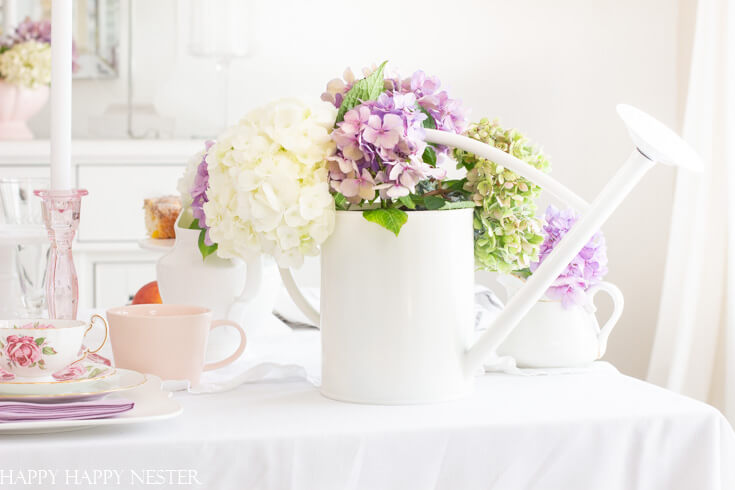 Hydrangeas are simply stunning, and they are a wonderful way to lighten up your home in the summertime. But why stop at using a common vase? You can put a unique twist on the usual centerpiece by just changing the container into a watering can. Consider a white watering can in this instance as it captures the feel of summer better by brightening up the room.
18. Red and White Mason Jar Centerpieces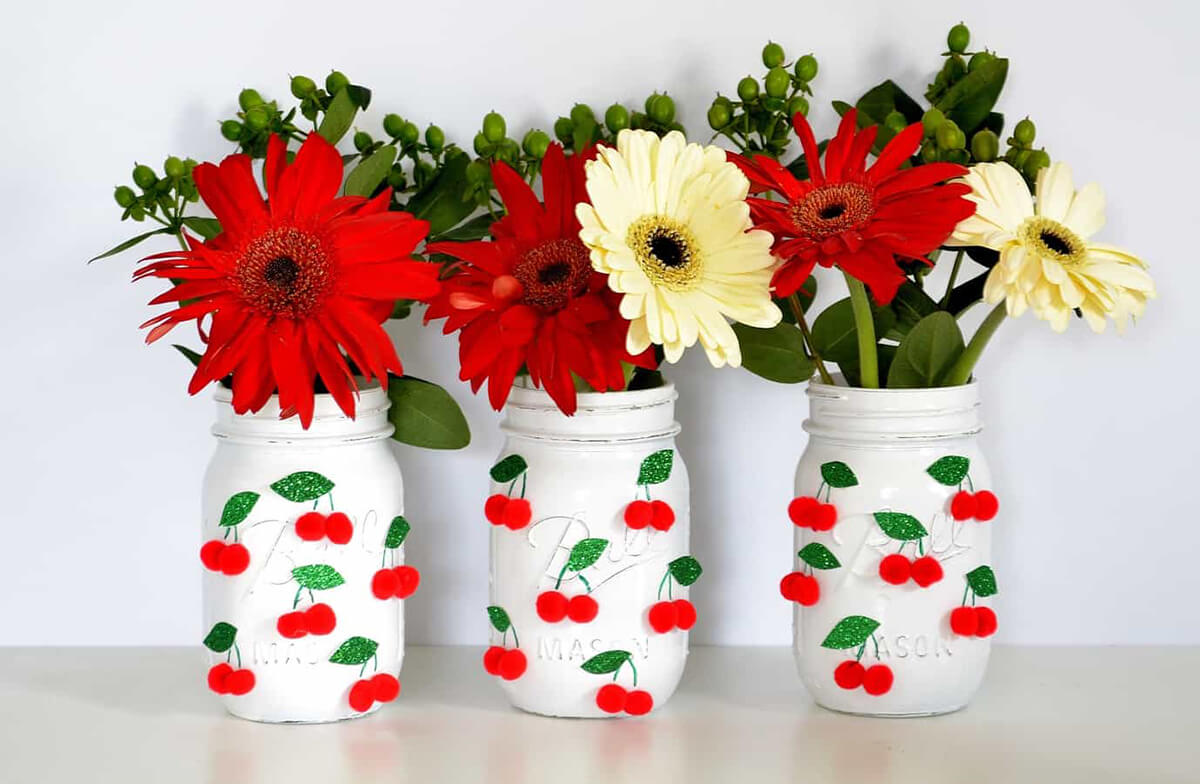 If you need a different type of food but still want to keep that summer feel, then you can always work cherries into your décor. These brightly colored red treats add the necessary pop of color that will look good on any table. Also, this is a fun project to tackle as you can create the centerpieces yourself using faux cherries on painted mason jars. Just add in some flowers afterward, preferably some red ones mixed with other colors.
19. Floral Arrangement Mason Jar Rustic Décor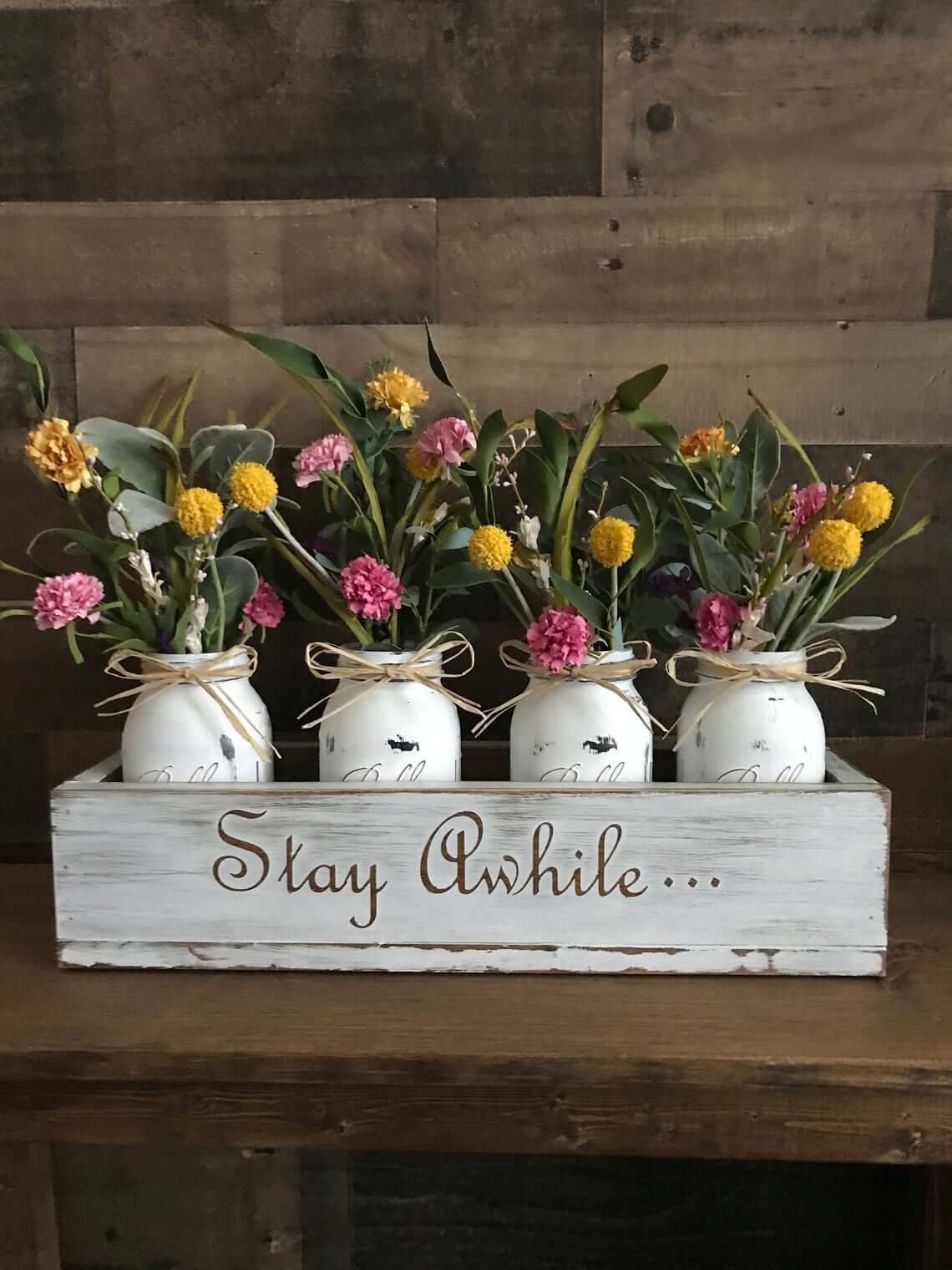 This mason jar floral arrangement is great for a farmhouse-style home in the summer. It utilizes painted mason jars well in a cool rural box that fits on any table. You have the option to add the floral arrangements or just purchase the four jars and box so that you can use your flowers of choice instead. Also, the box is designed using different stains upon request.
20. Lemon Shaped Glass Oil Lamp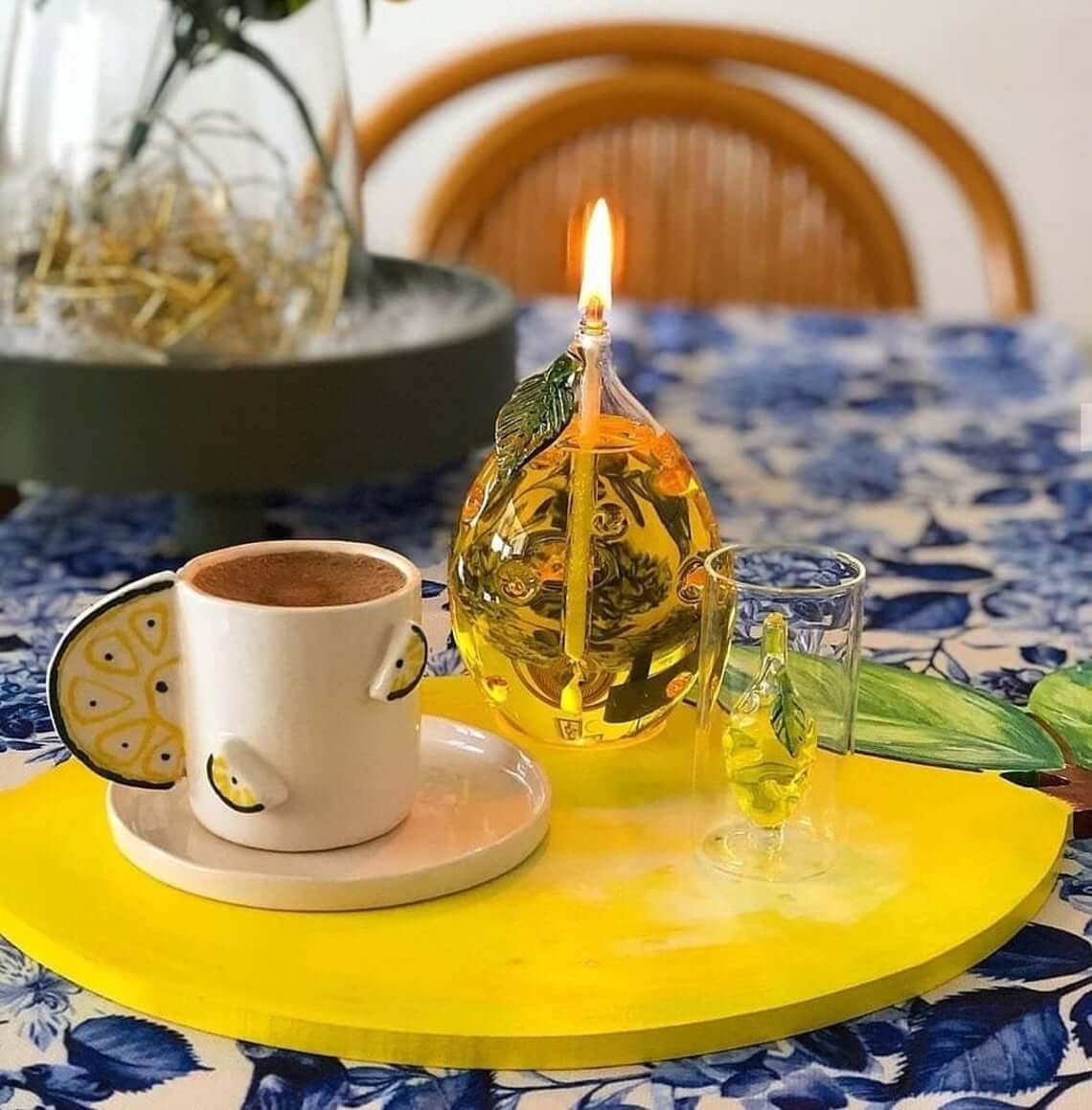 It's hard not to think of summer when you see lemons, and this beautiful lemon-shaped oil lamp is an interesting way to add it to your décor. This is a small piece, but handmade crafting allows it to make a powerful statement. What's fun is that you can add some colorful oils inside to match your specific table décor.
21. Lemon and Bird Table Runner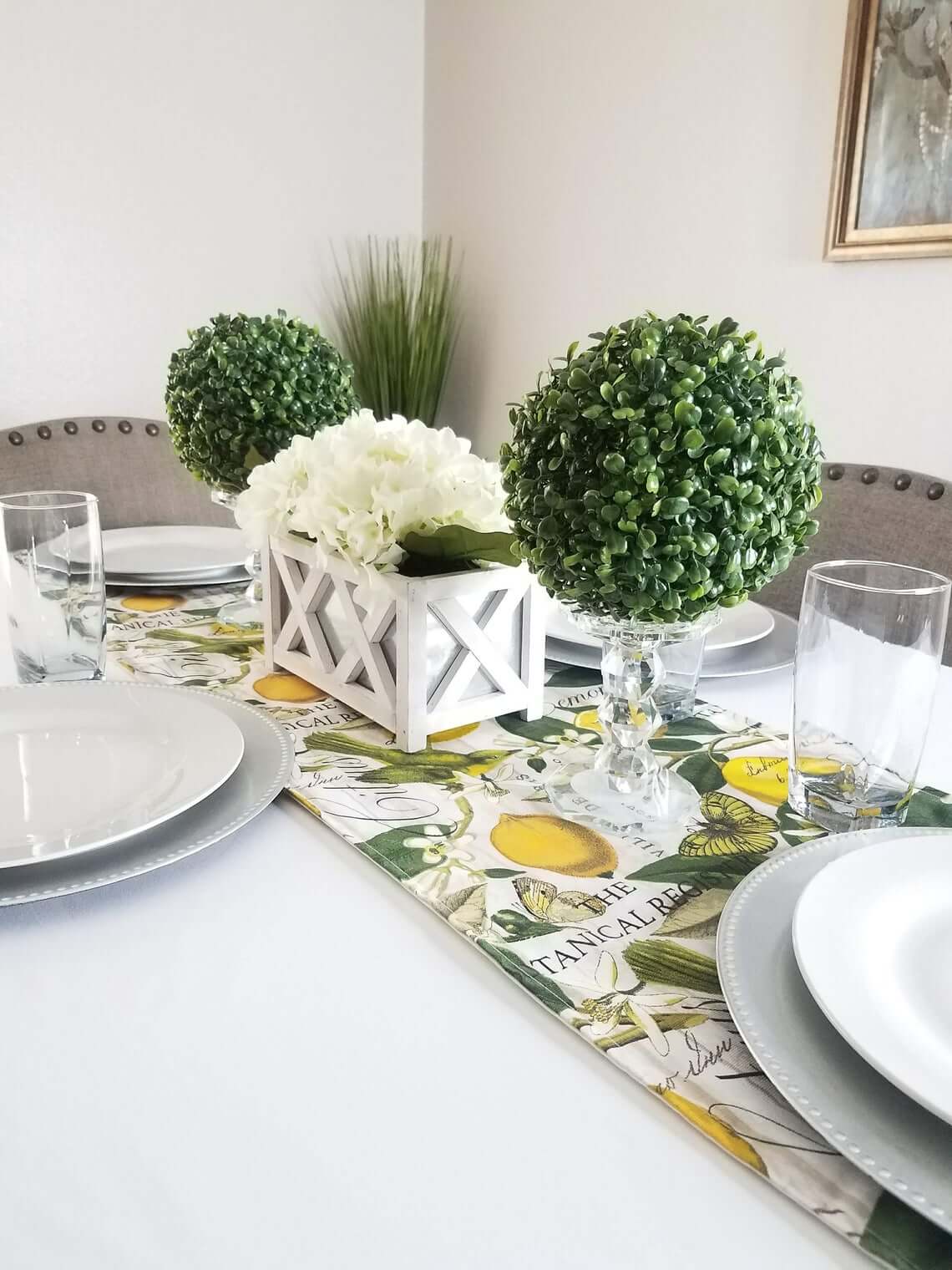 A good choice in summer décor is using staples like lemons and nature. It's even better if you can blend them together, and this cotton table runner does just that. This design perfectly meshes the two using slices of lemon on tree branches and birds flying or sitting nearby. If you're worried about it fitting, the runner comes in three different sizes.
22. Personalized Handmade Sunflower Summer Centerpiece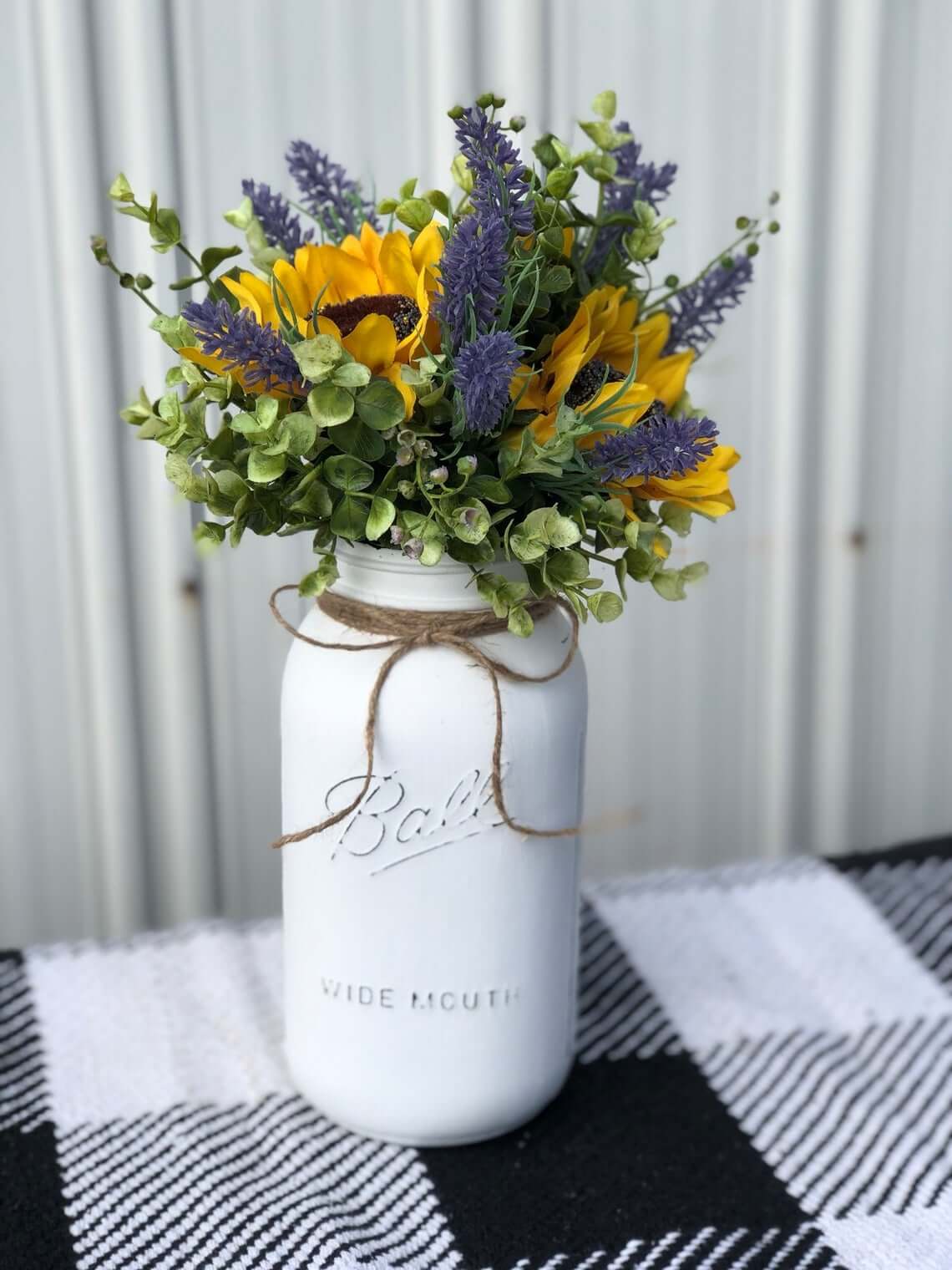 This handmade project takes a half-gallon mason jar that can be hand-painted in a number of different colors. The personalization comes with selecting your flowers. You can use the ones pictured or you can request specific flowers to create a unique summer centerpiece. If you're unsure, they give you ideas on the kind of plants they can send with the jar.
23. Cute Farmhouse Lemon Jar Décor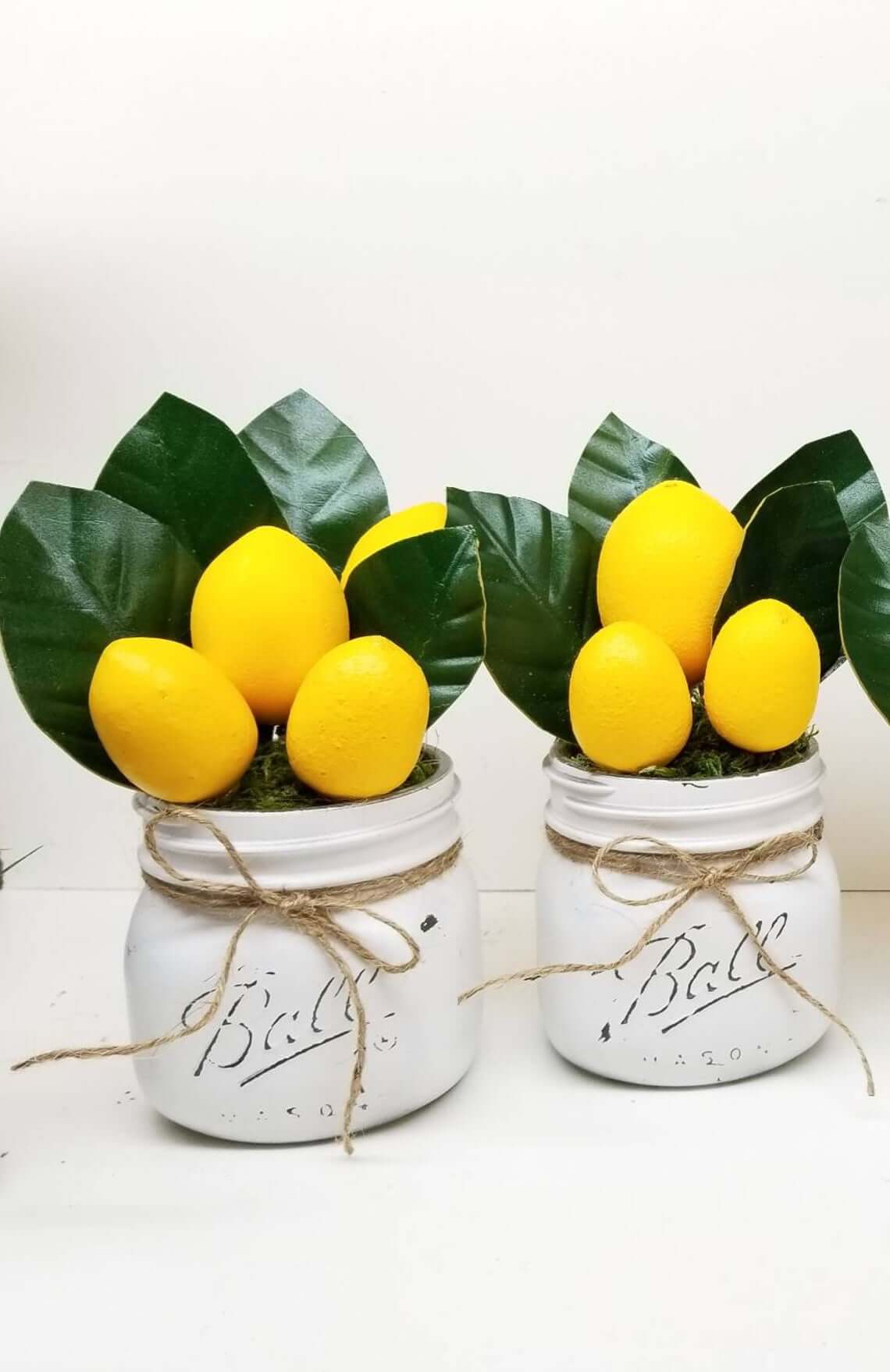 Lemons remain a perfect choice for summertime decorating, and these little gems may bring new life to your home. It comes in a set of two so that you can place them on a single table or use them in different areas around the home. In the short, white painted mason jars are cute lemon greenery trees so you can bring a taste of the summer outdoors to the inside of your home.
24. Olive-Themed Artwork Farmhouse Table Runner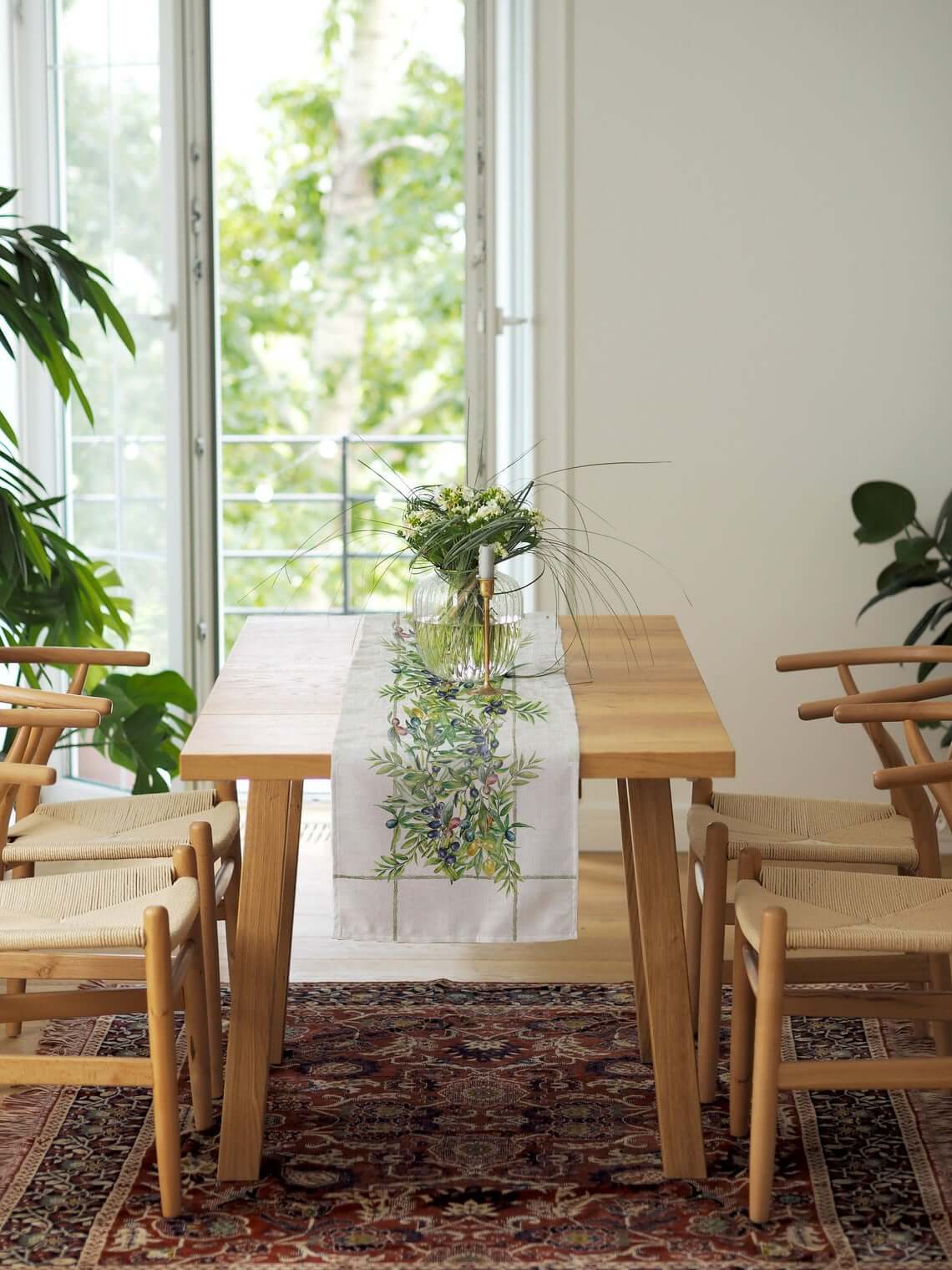 The color of olives and the greenery they grow on can add a remarkable summertime style to your dining room table. This artwork is added well to this runner as it stretches across the entire piece without overwhelming it. It's made of 100% natural linen too so not only does it look good, but it will feel good for a long time.
25. Ring Summer Floral Arrangement Centerpiece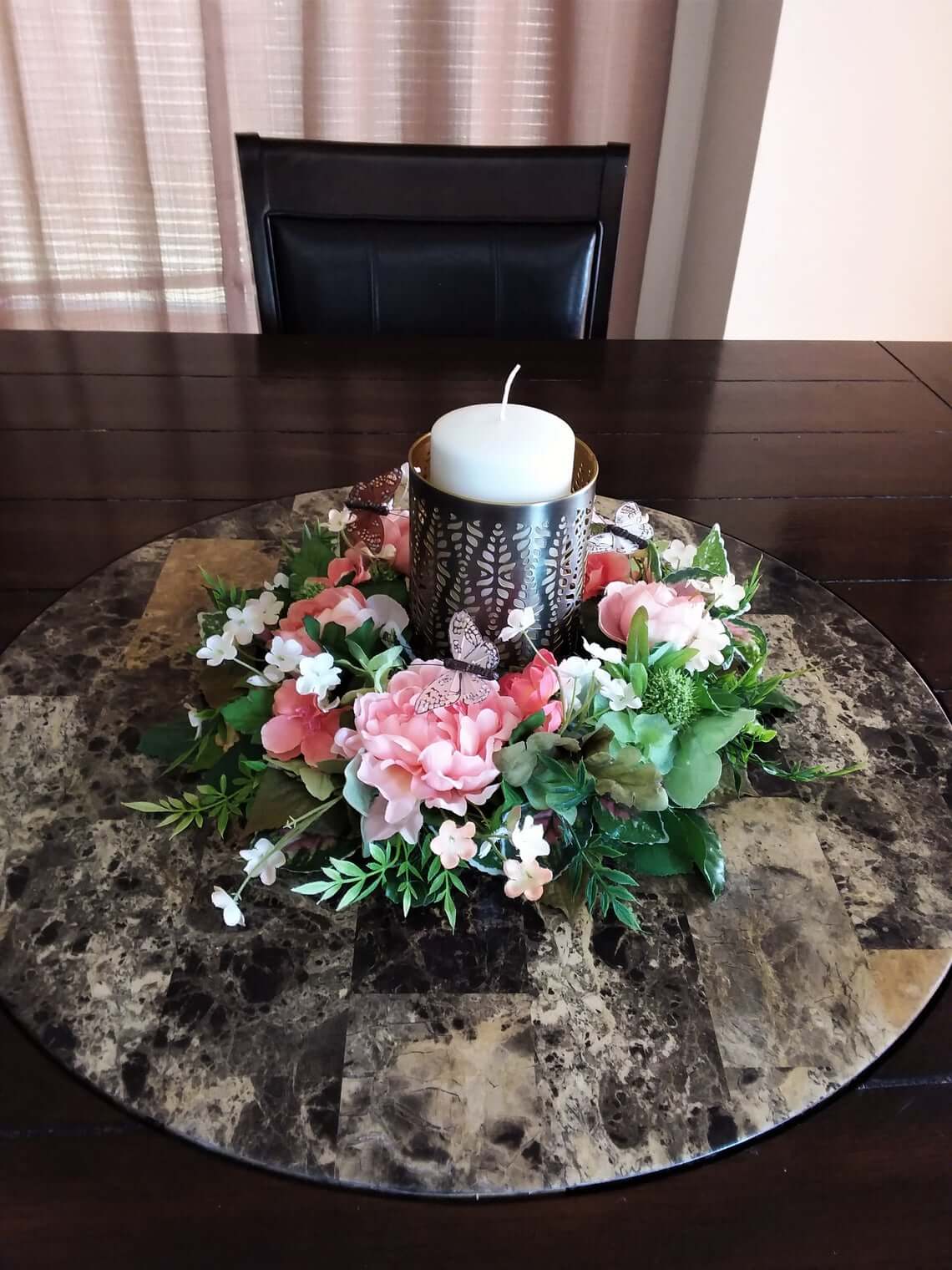 This handcrafted work is a great twist on common centerpieces. Rather than standing straight up in a vase, this transforms the floral arrangement into a circular style that you can add around anything such as a candle. It uses different shades of pink and salmon flowers for accent, and along with the greenery, it creates a perfect summer sensation.
26. Classic Blue and White Tablescape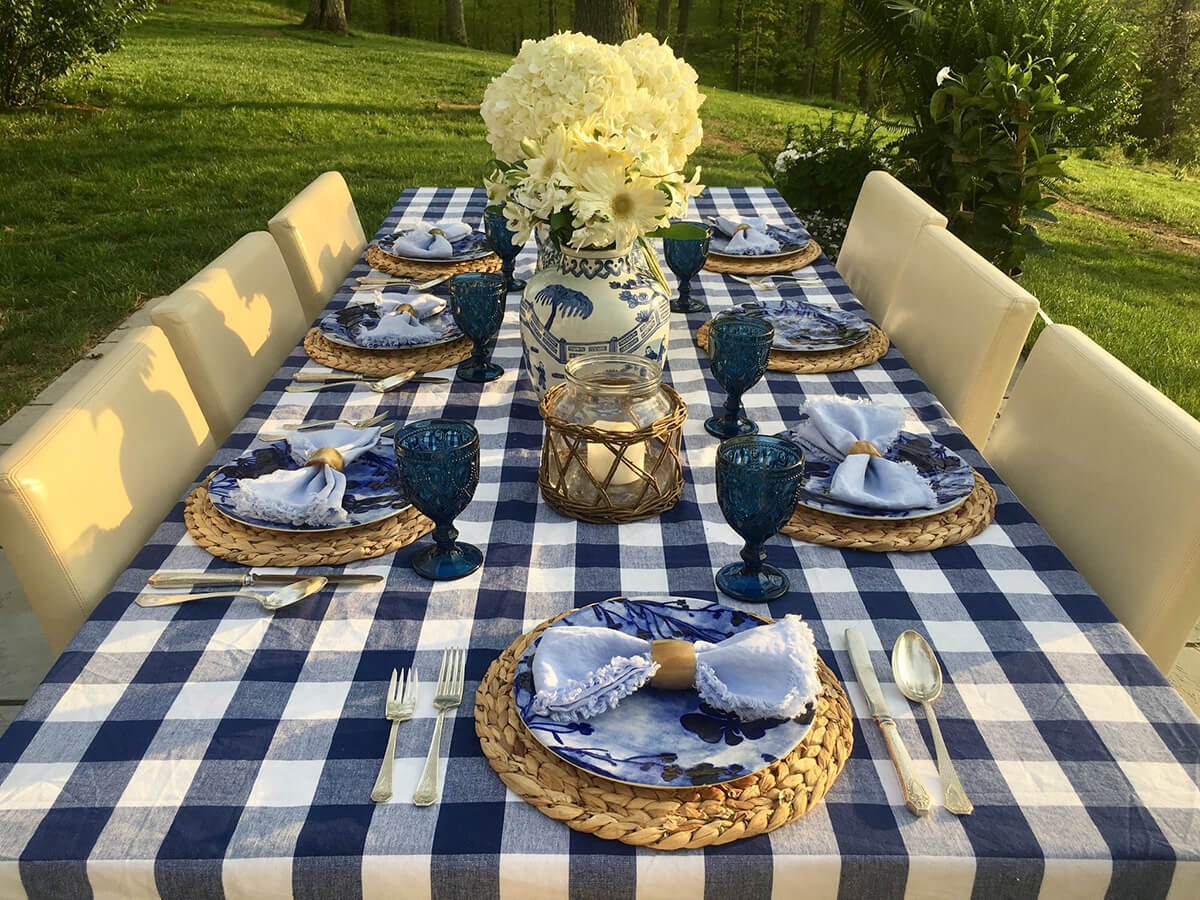 This gorgeous table kit uses blue and white tones in an effortless way to enhance your summer style. It comes with everything you need for your next outdoor party. You get the beautiful checkered blue and white tablecloth, napkins, placemats, and the matching goblets. All you need to do is add in some flowers if you wish to round the lookout.
27. Helichrysum and Grasses Table Decorations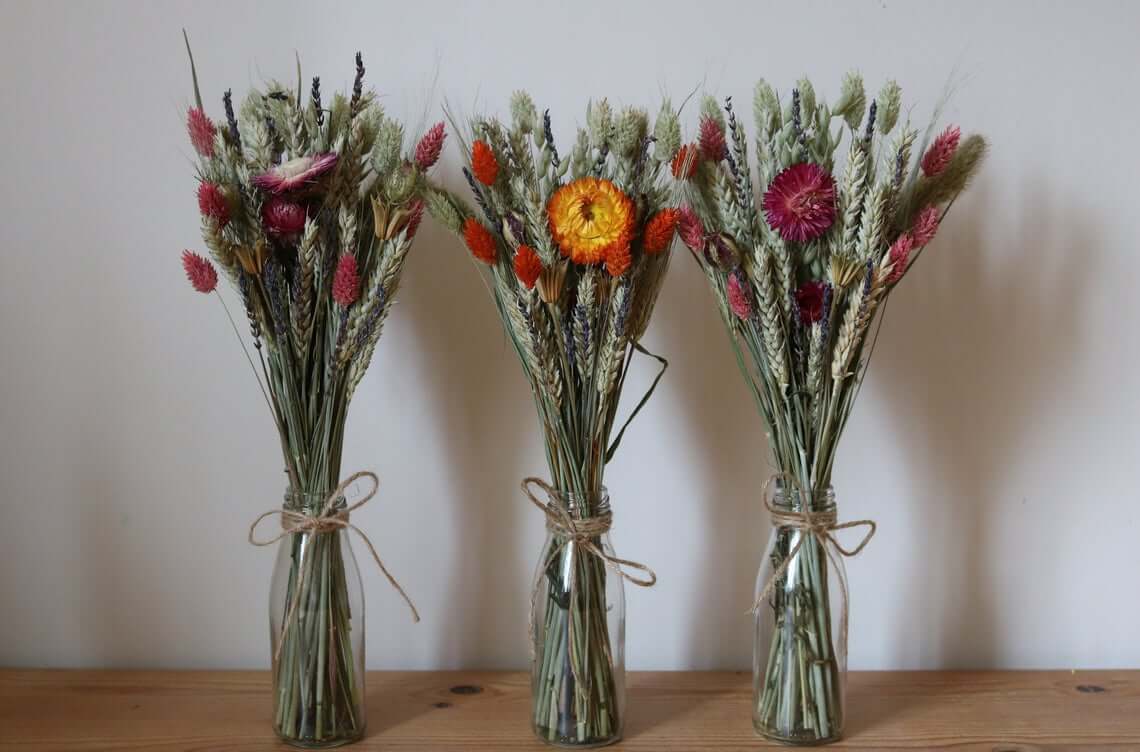 This is a wonderful way to spruce up your table in time for the summer. You can order a single portion of the flowers or you can get the set of three. They come alone or you can opt to get the bottle containers with it. Those vases work well too as they're simple but with a touch of rustic thanks to the natural twine bow tied on them.
28. Summery Citrus Bouquet Vases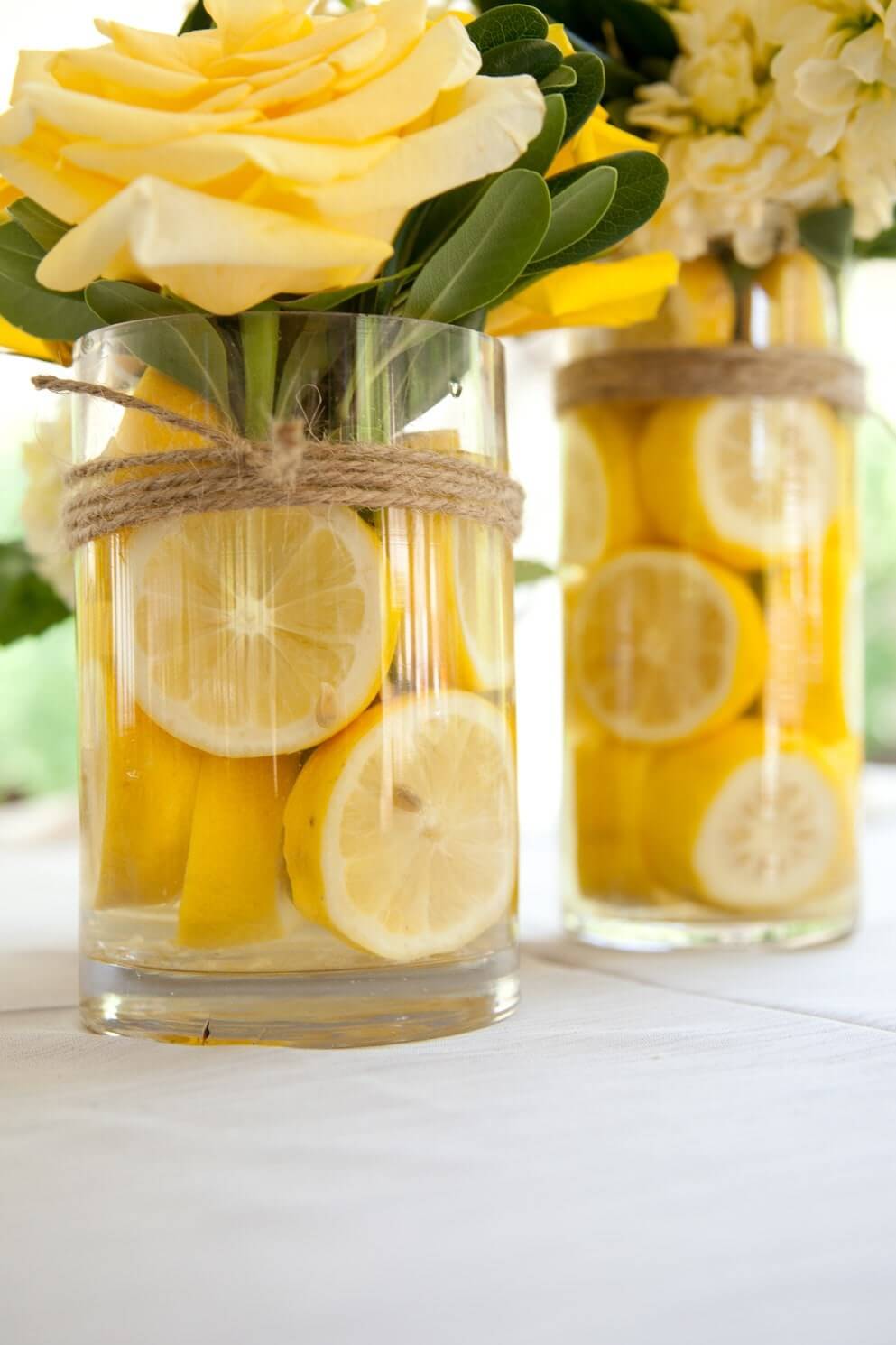 29. Pretty in Pink Rose Bowl Summer Table Decorations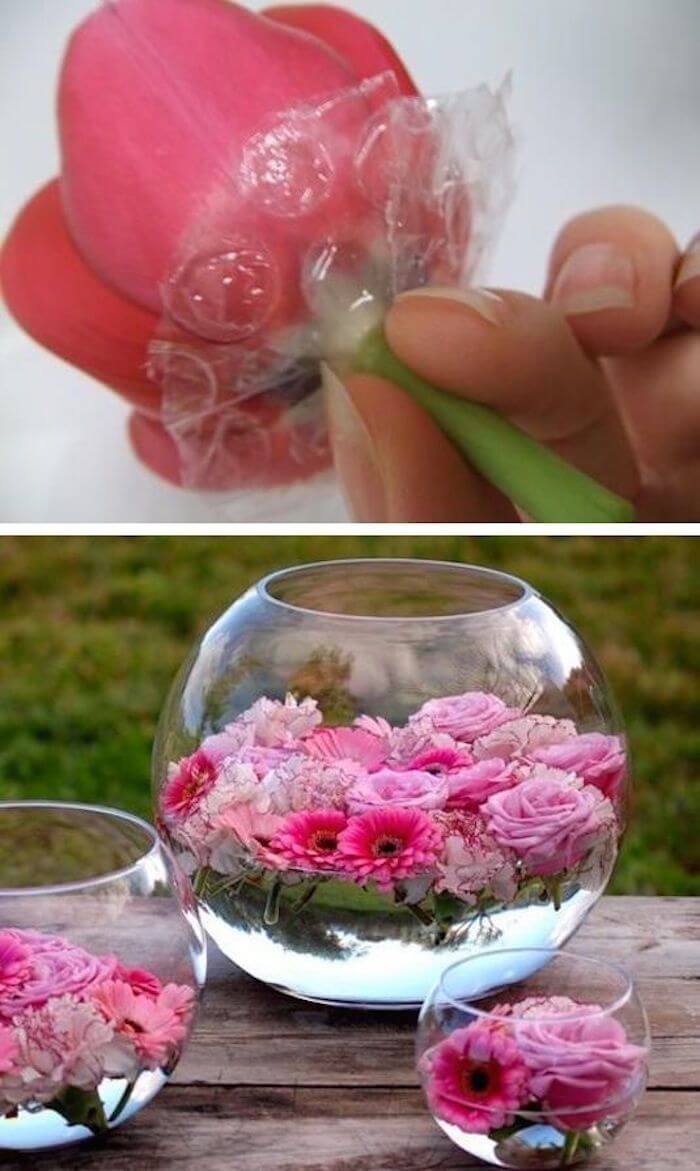 30. Simply Stunning Wine Bottle Table Decorations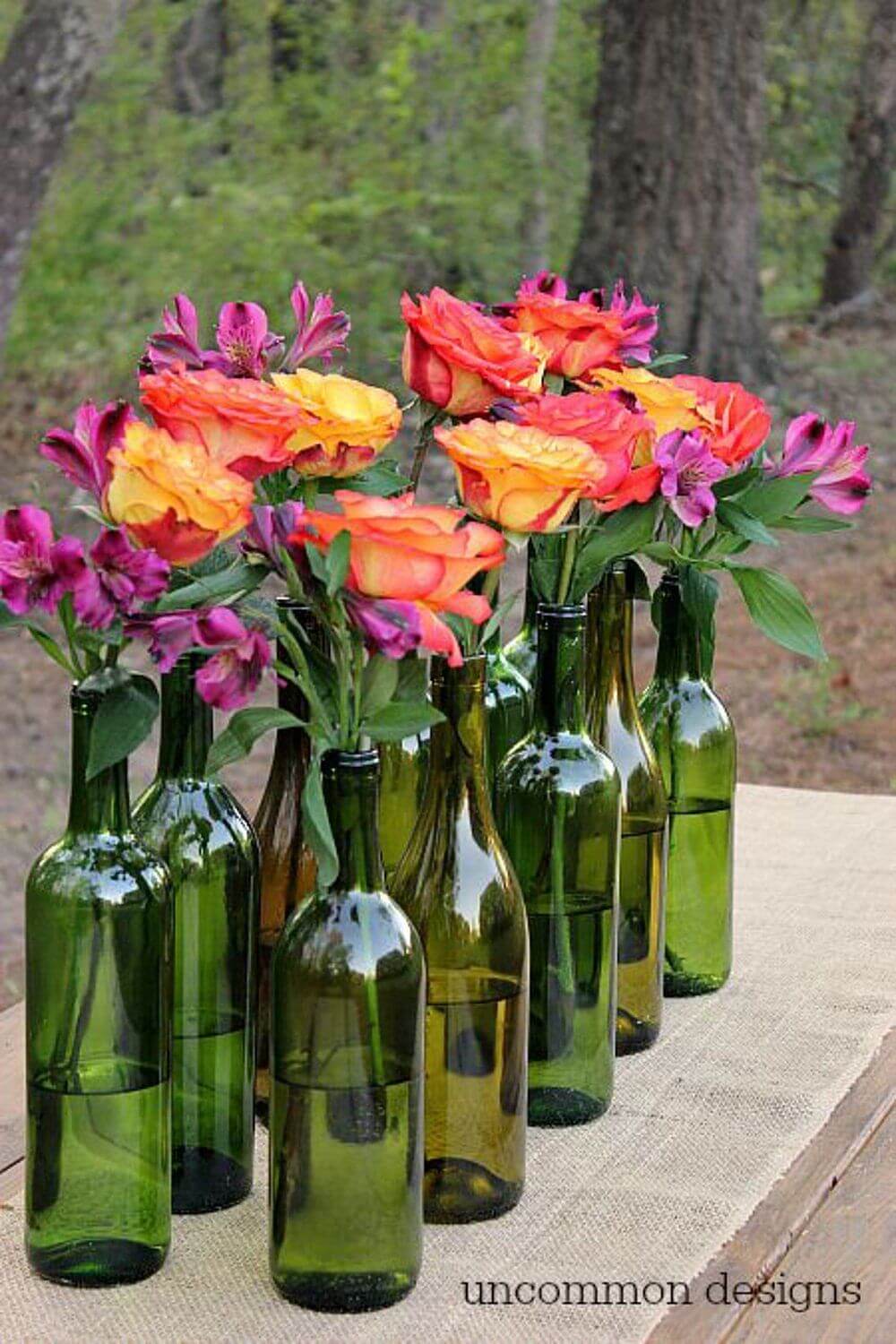 31. Rustic Wood Box Flower Centerpiece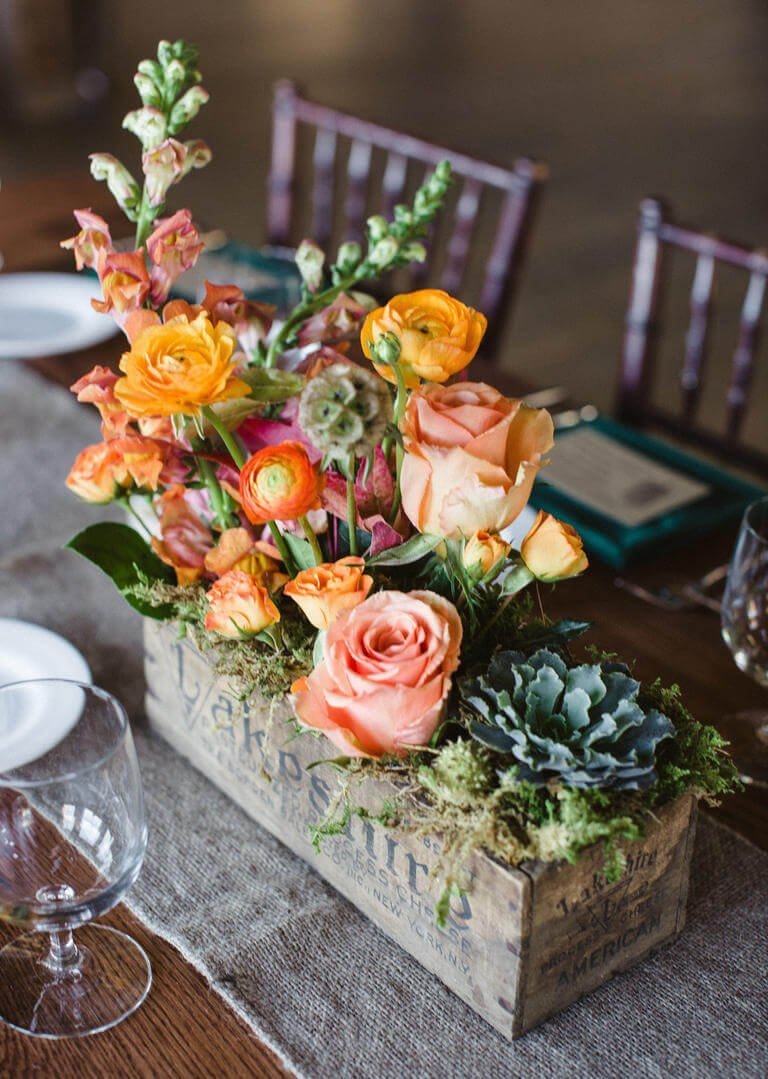 32. Tea Cup Candles Summer Table Decorations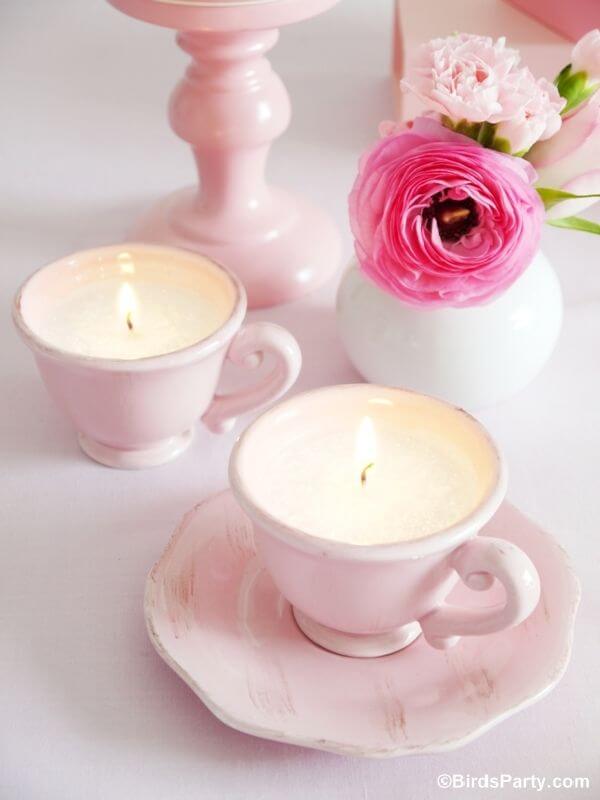 33. Woodland Themed Sticks, Twine, and Posies Table Centerpiece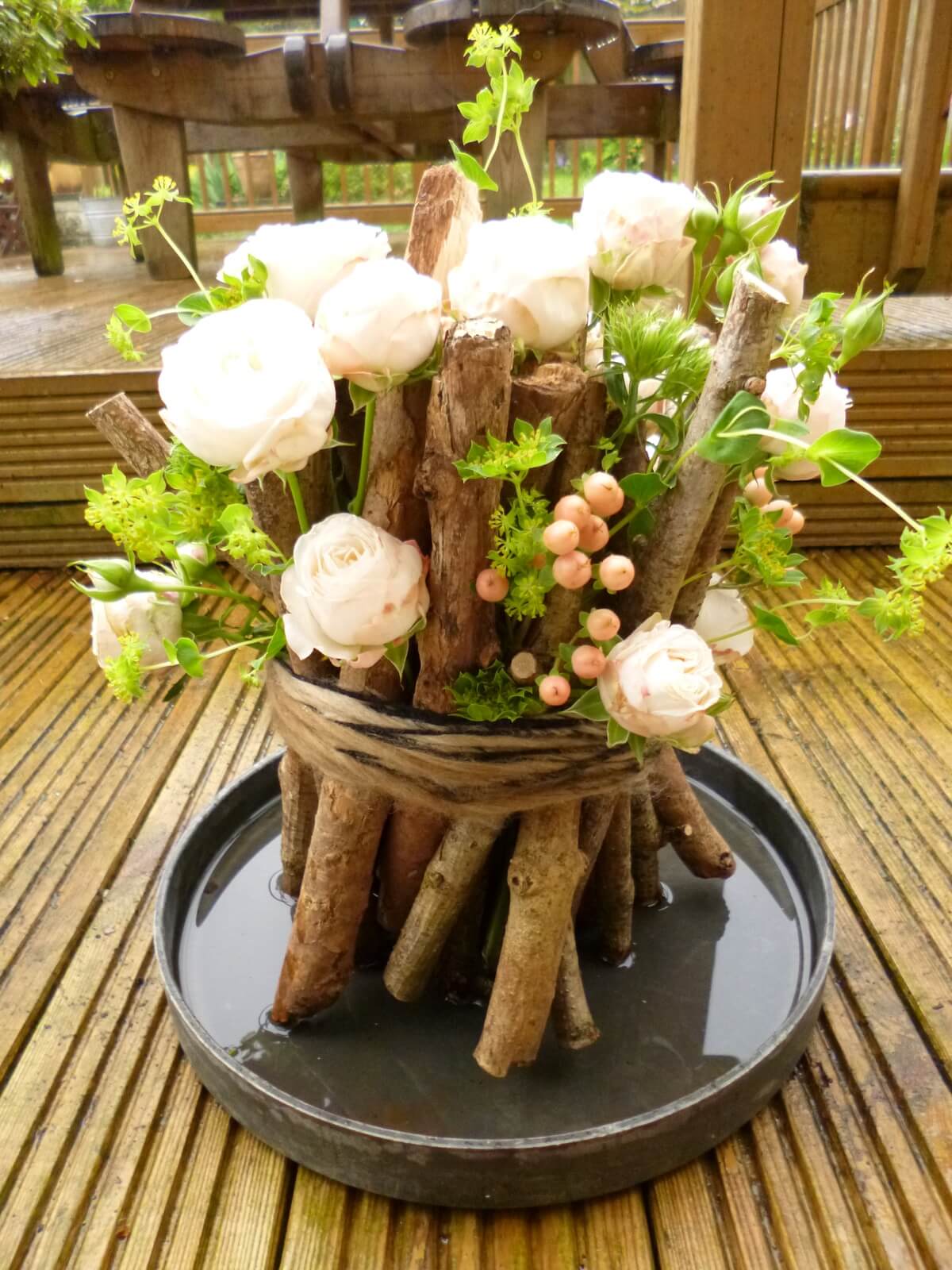 34. Whimsical Waffle Cone Flower Vase Table Decorations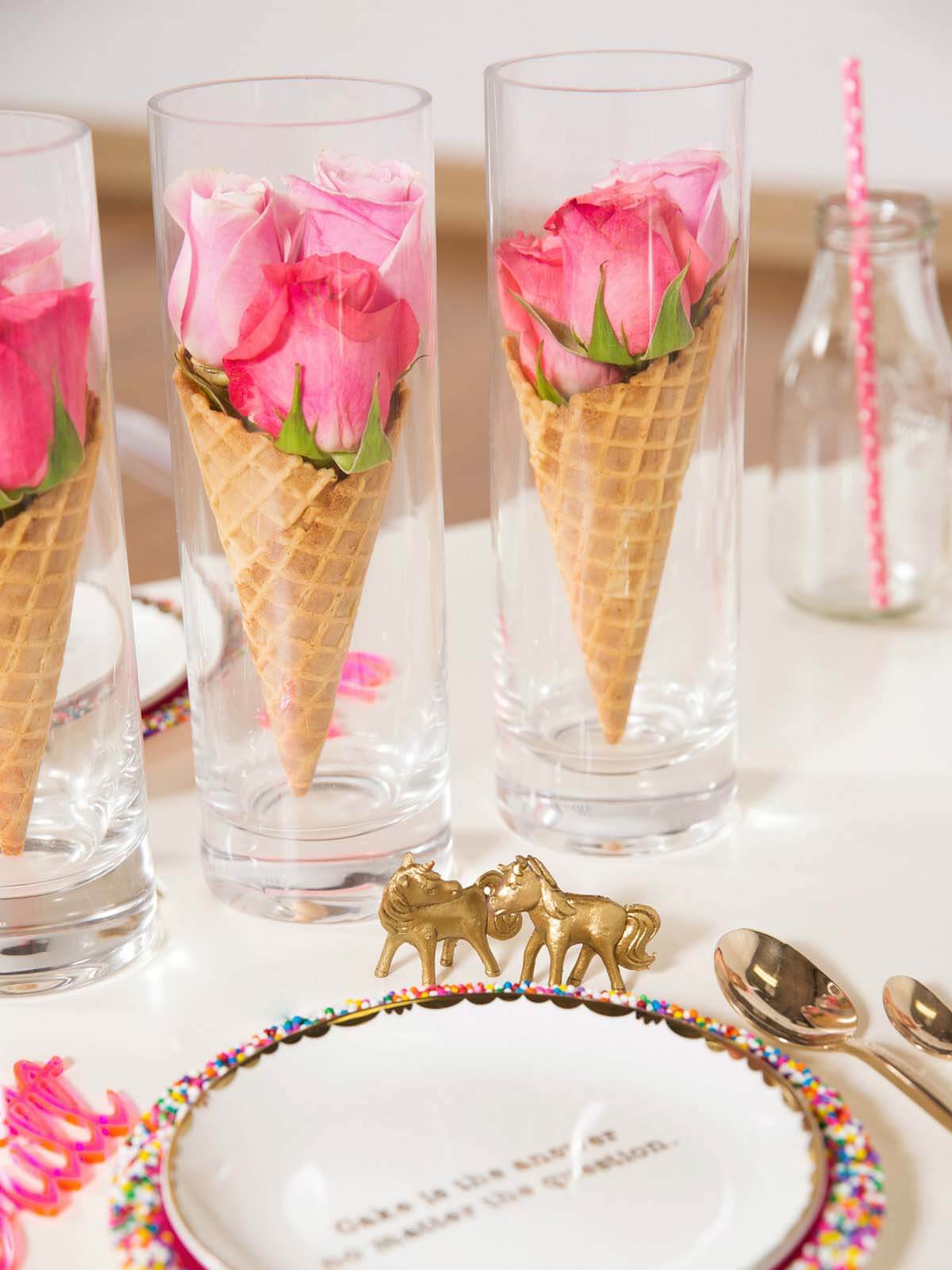 35. Entwined and Lacey Wine Bottle Flower Vase Decoration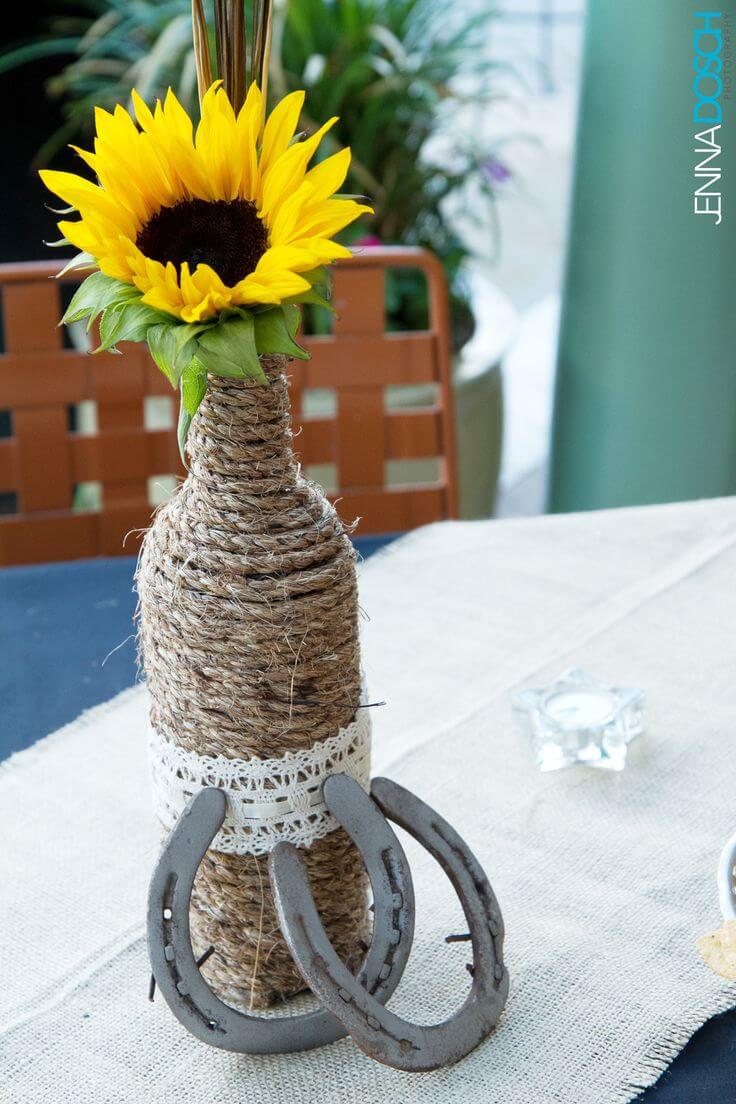 36. Antique Watering Can Flower Vase Table Decoration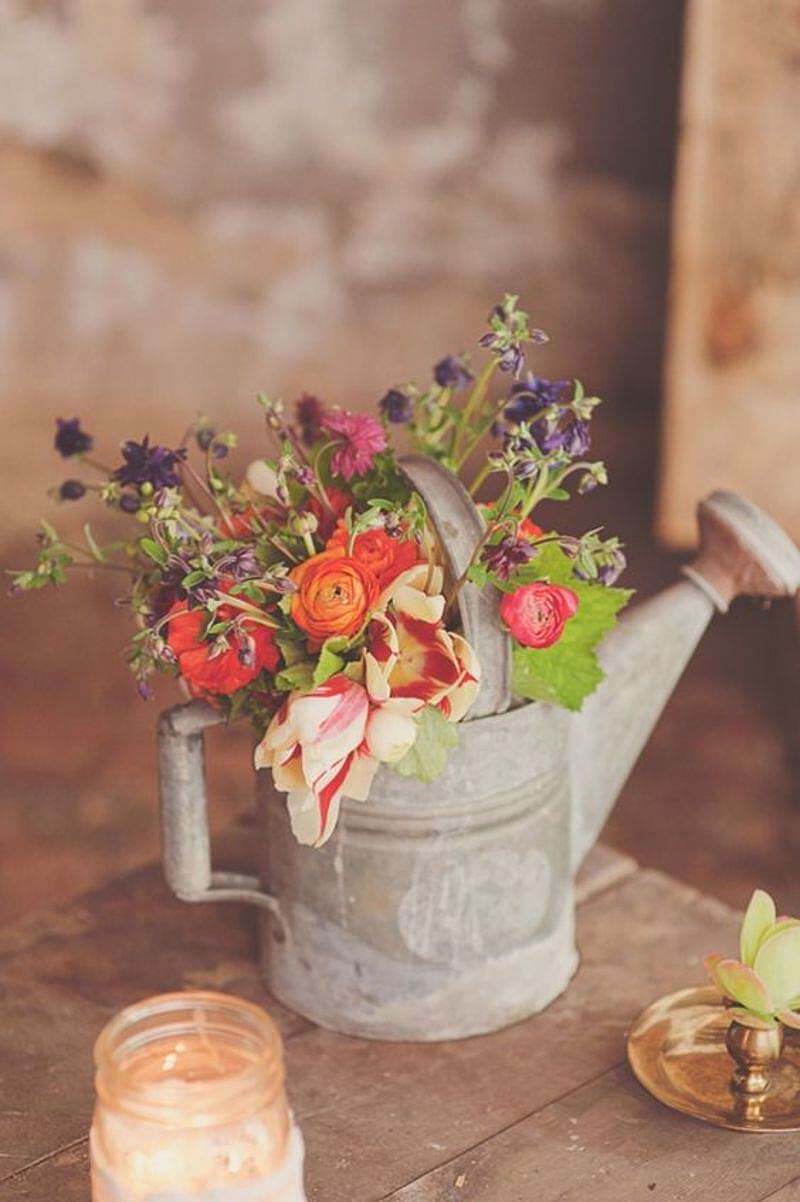 37. Romantic Candlelit Beach in a Rose Bowl Table Decoration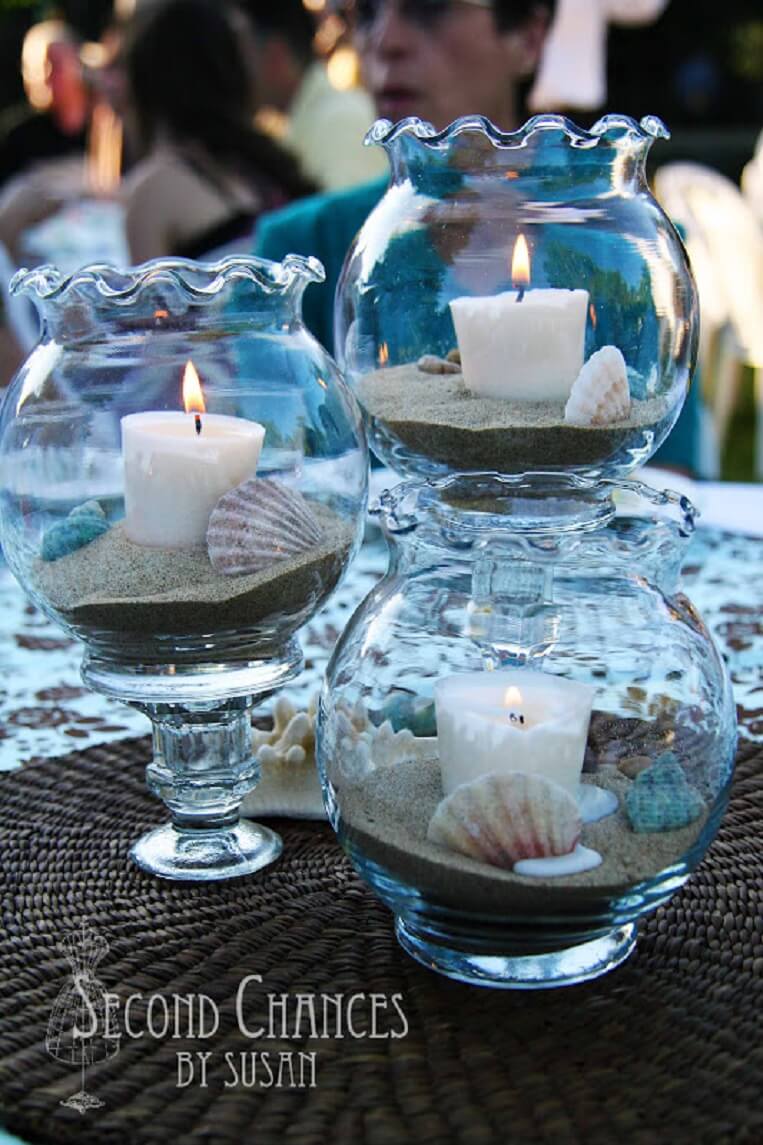 38. Flower Ball Bouquet Summer Table Decorations

39. Country Garden Round Jute Placemat Table Decor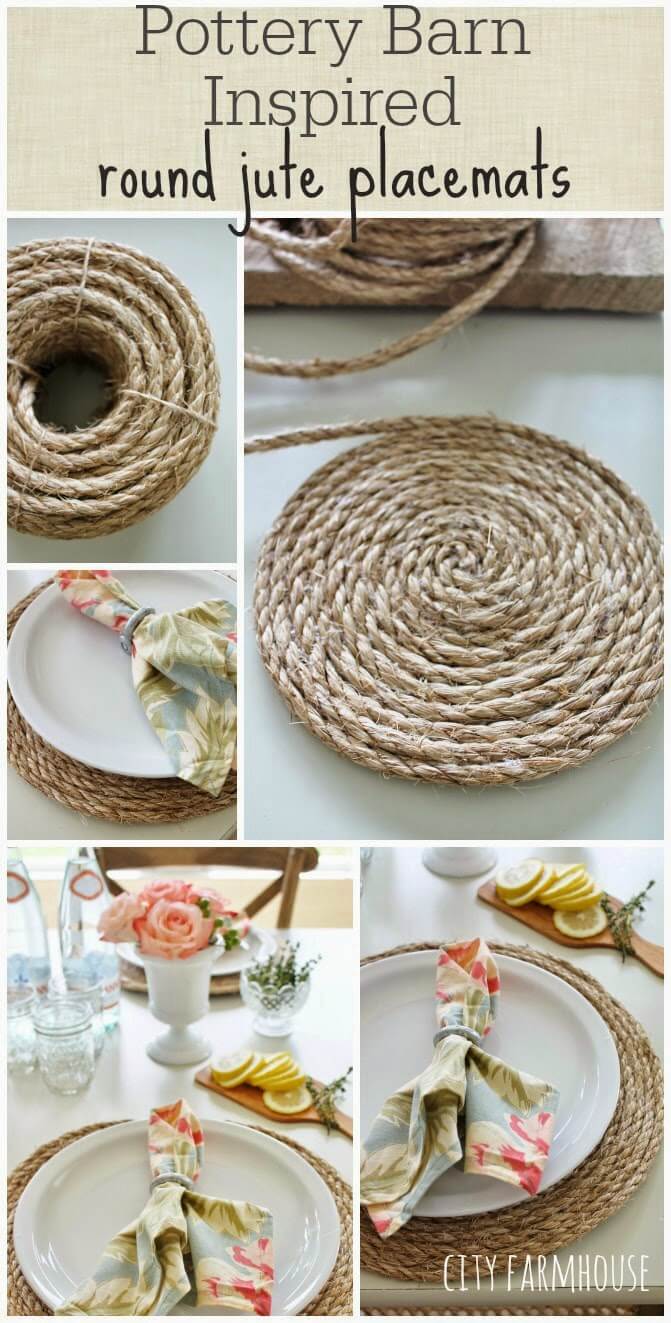 40. 3-Tiered Cup and Saucer with Flower Decorations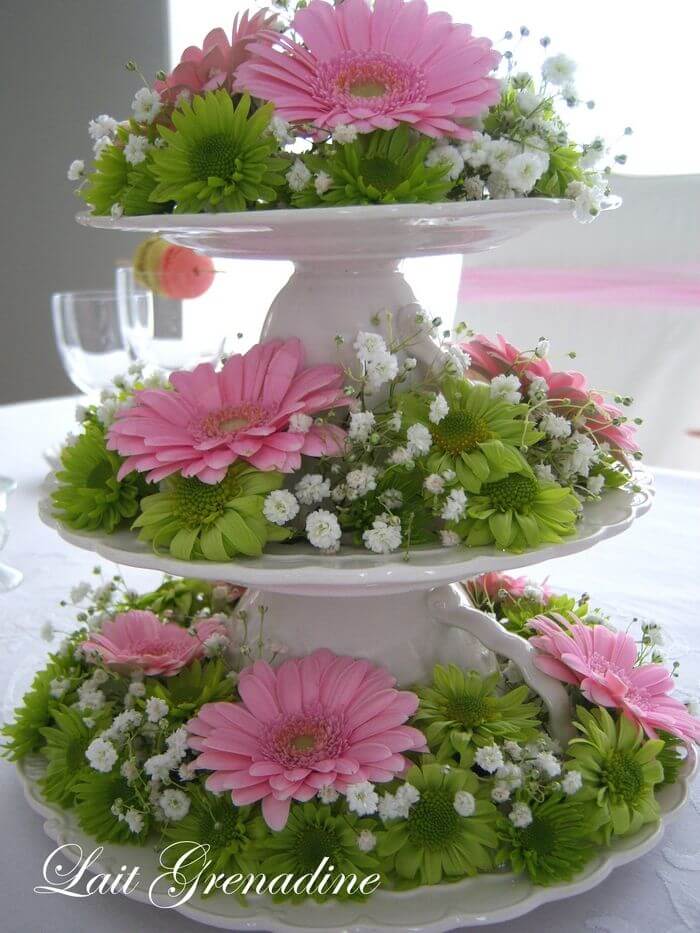 41. Enchanted Garden Shabby Chic Birdcage Summer Table Decorations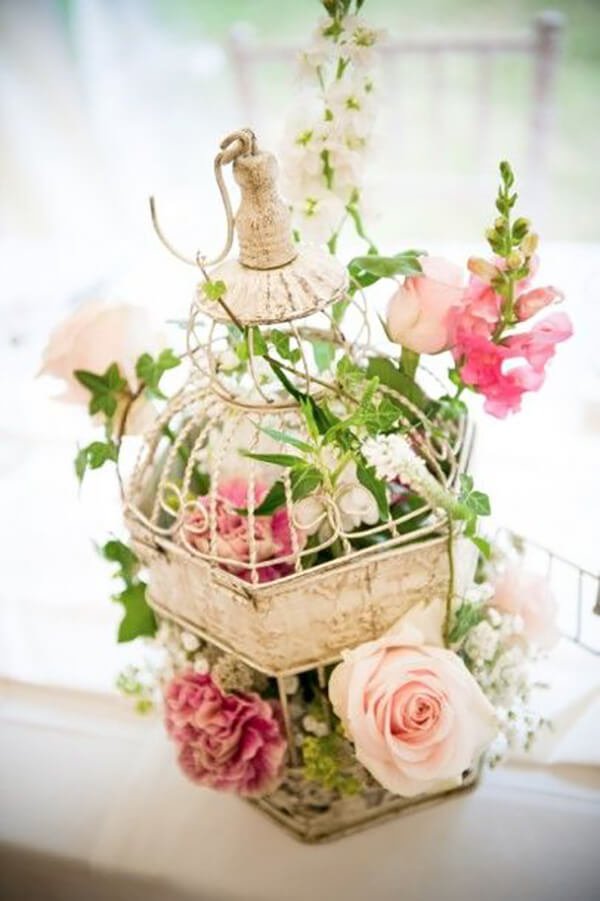 42. Luau Themed Pretty Pineapples and Palms Table Decorations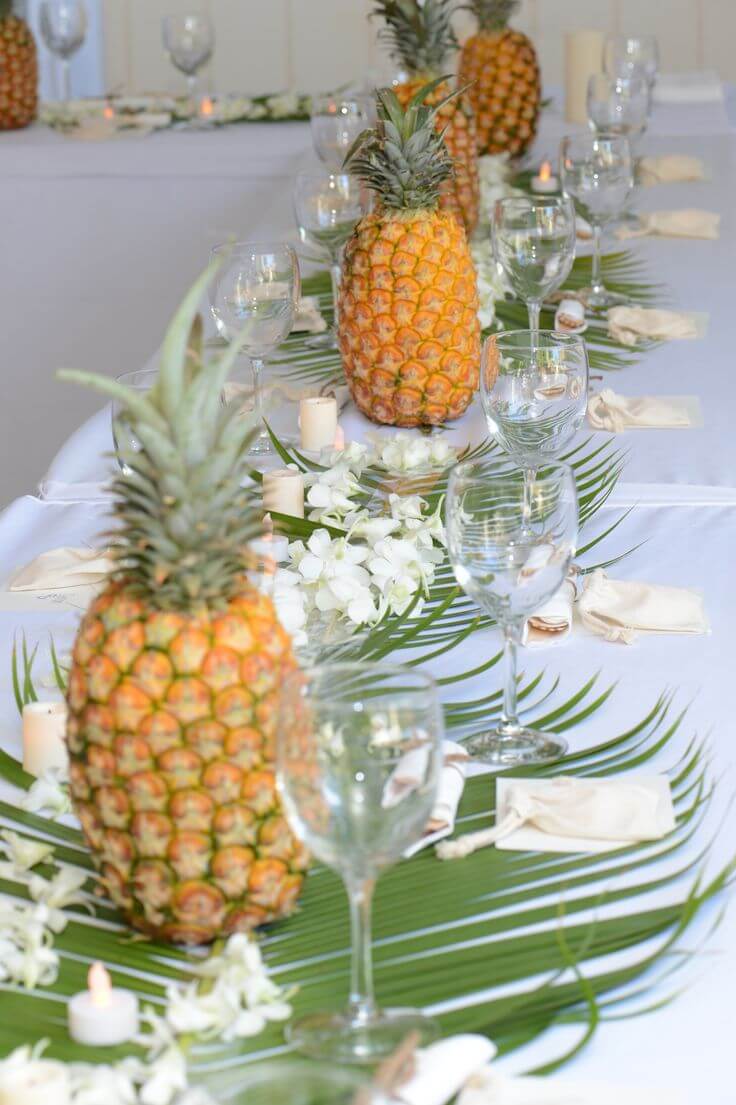 43. Fun and Fruity Citrus Flower 'Vases' Summer Table Decor

44. Enchanting Peacock Inspired Table Decor with Succulents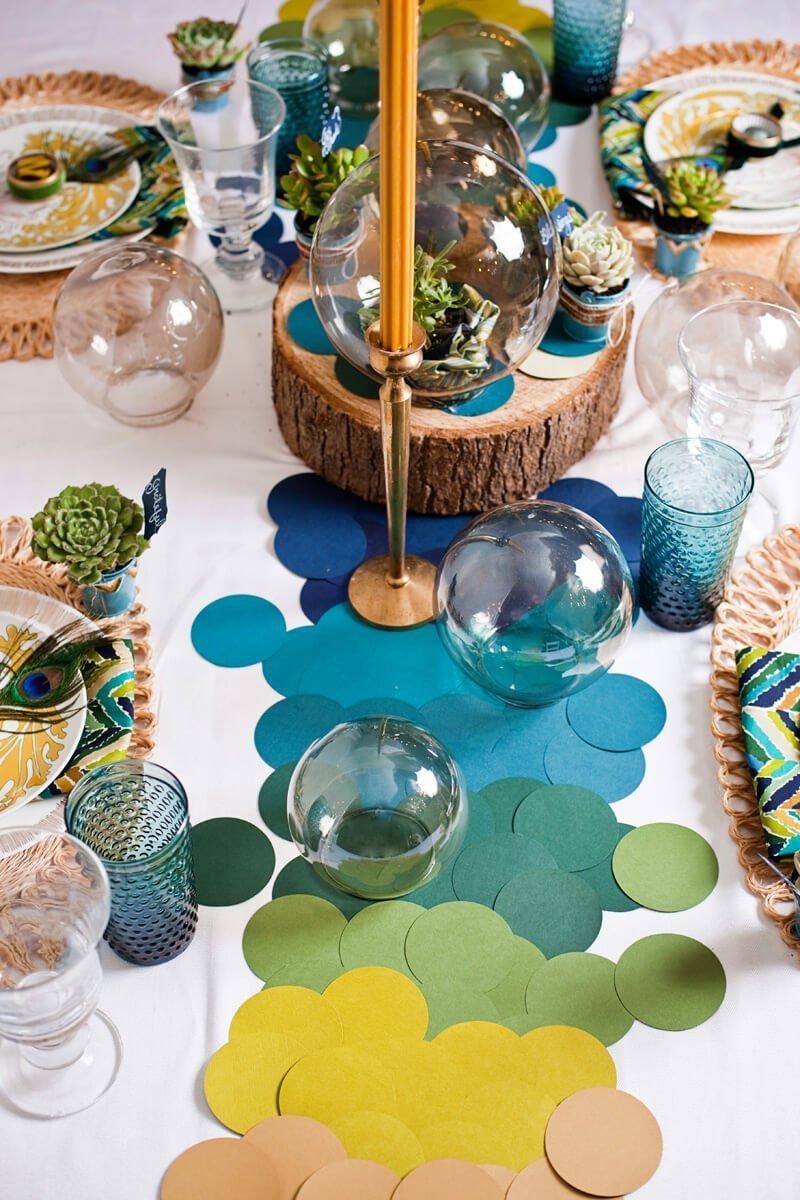 45. Cheerful Meadow-Themed Table Decor with Wooden Stump Plates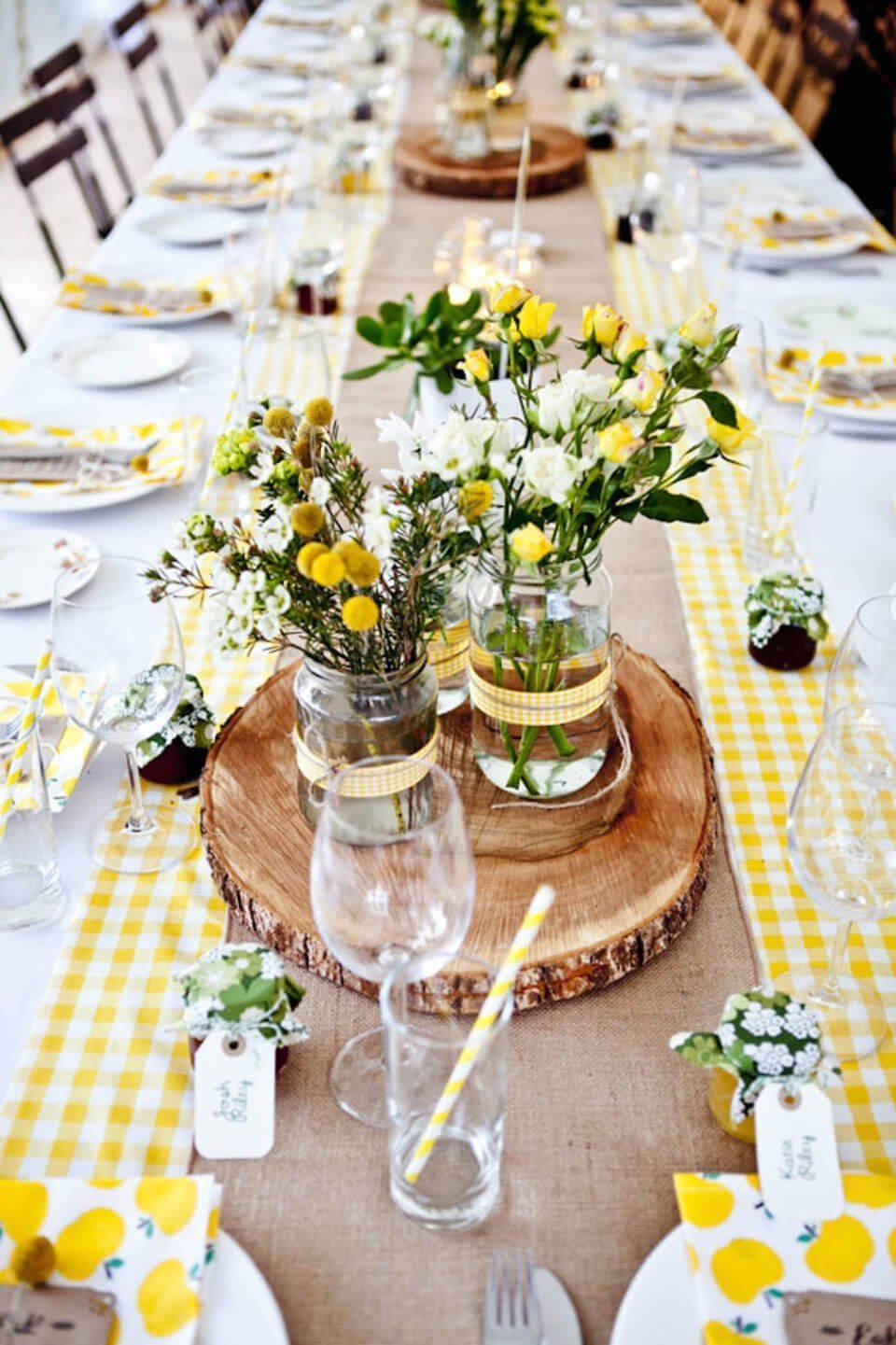 46. Vintage Inspired Chalk Painted Mason Jar Vases in a Wood Box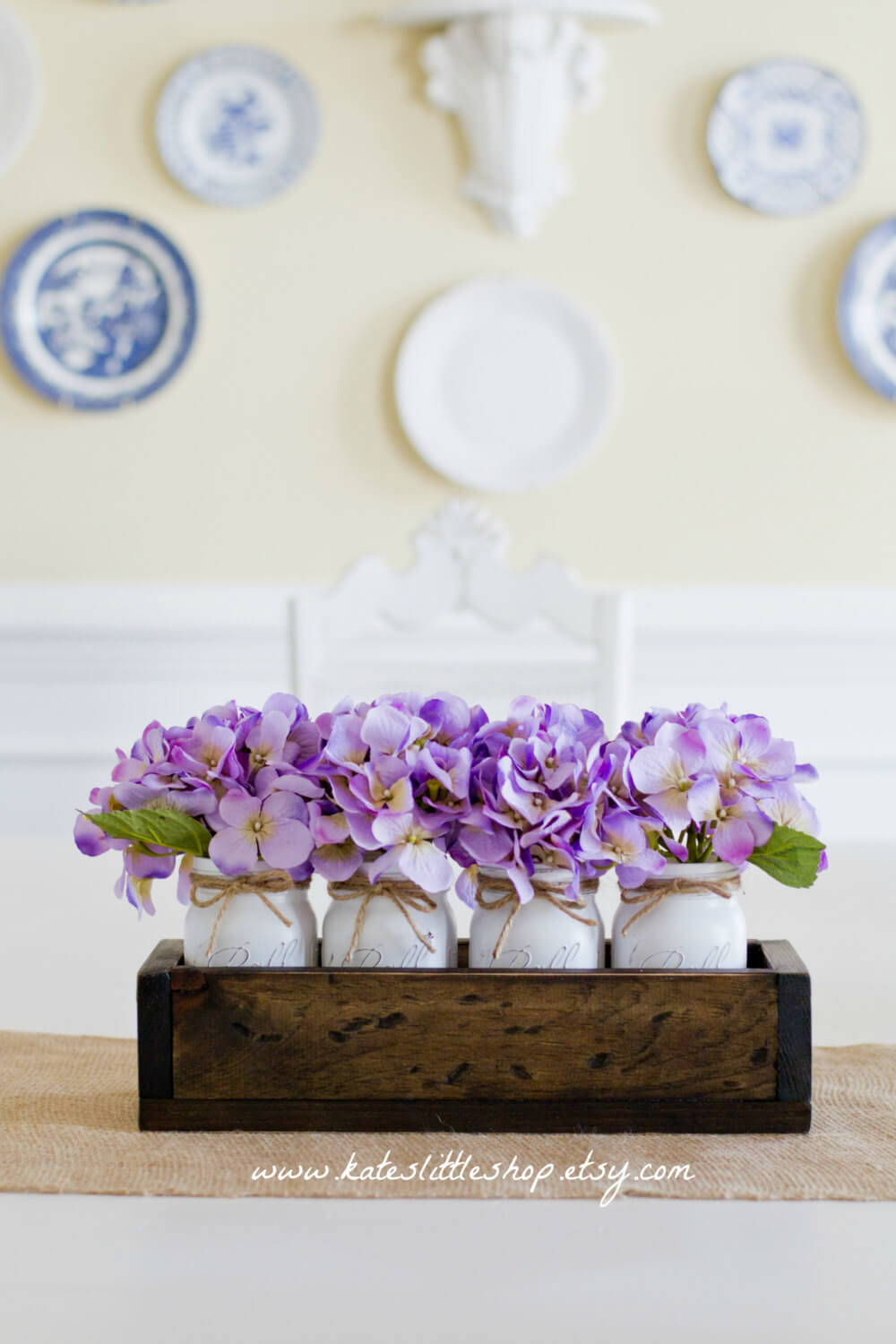 47. Vibrant Colored Vases with a Hint of Gold Table Decorations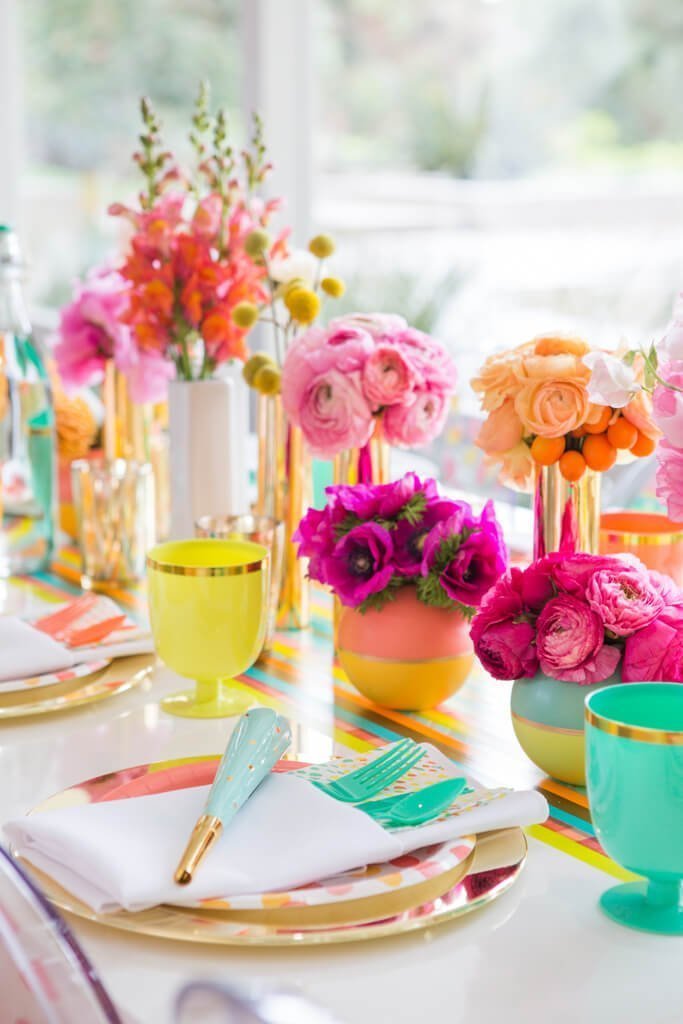 48. Simple and Elegant Apple Tea Candle Holders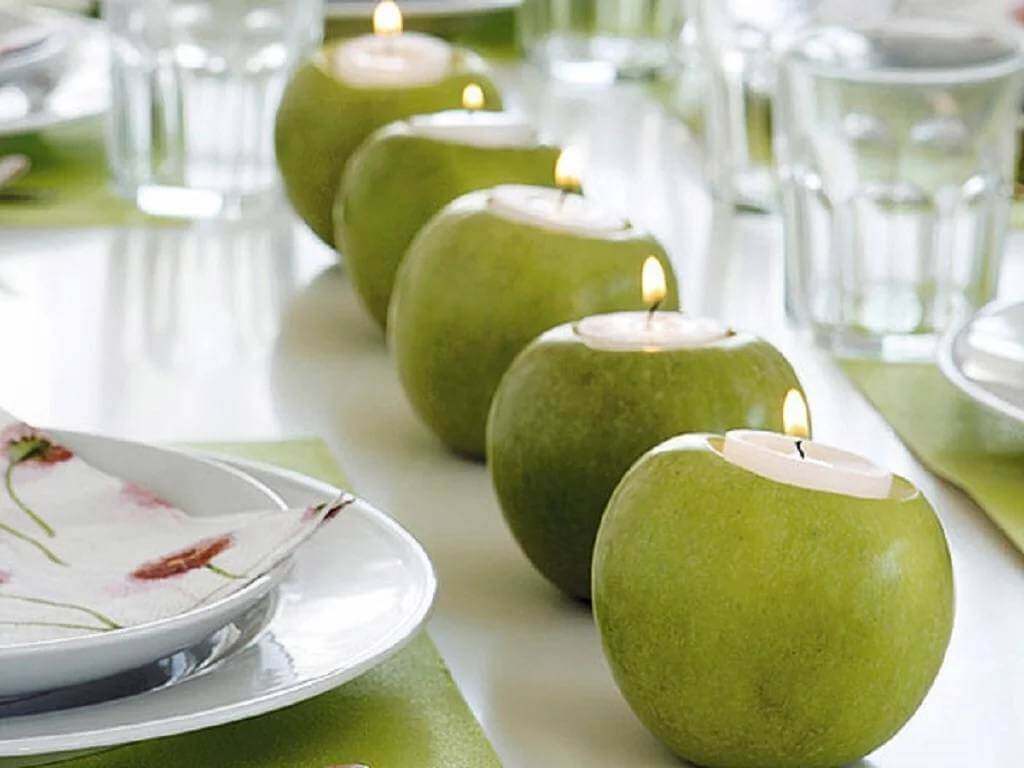 49. Fun and Festive Watermelons and Macaroons Table Decor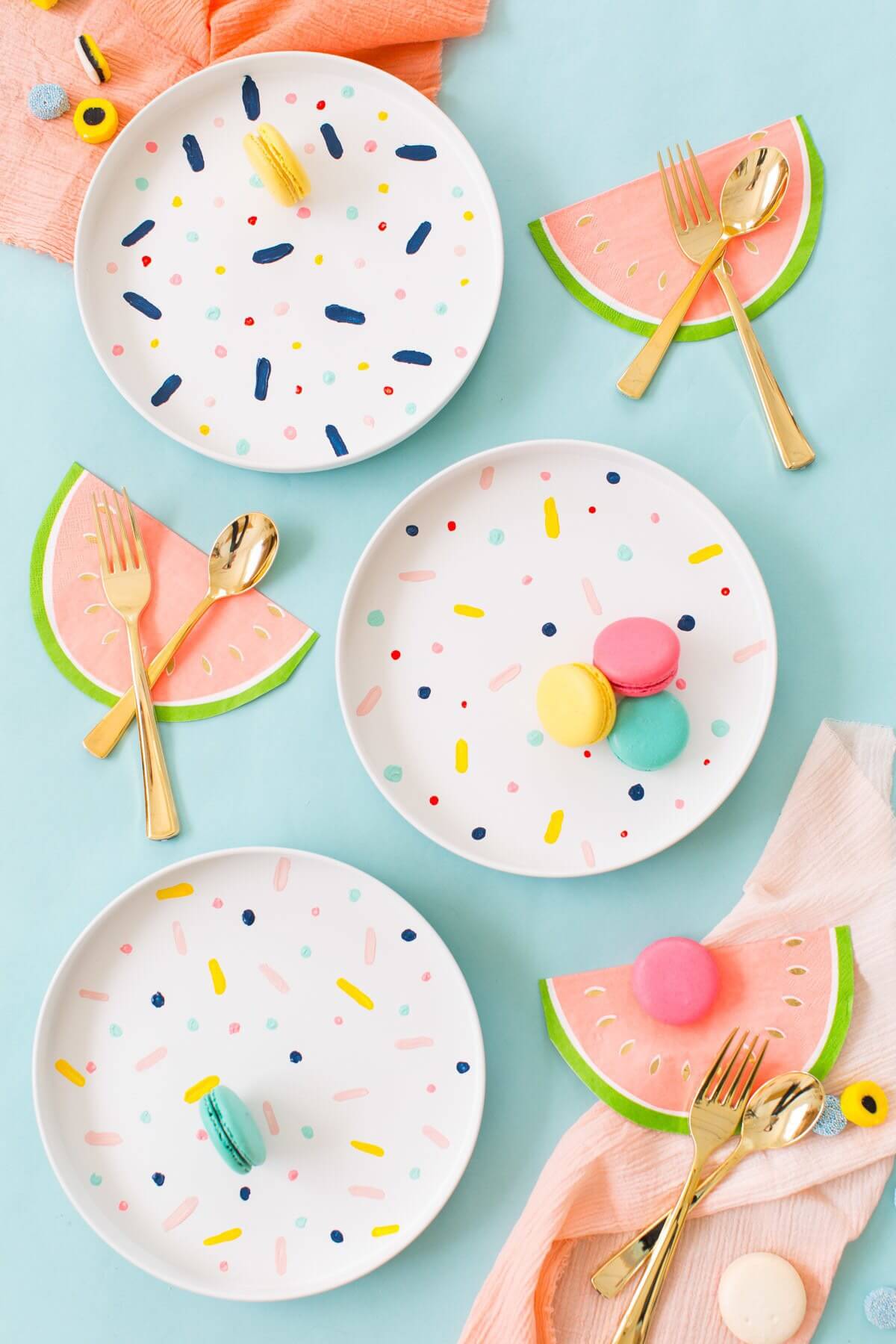 50. Dainty Tiered Plate with Macaroons Table Decor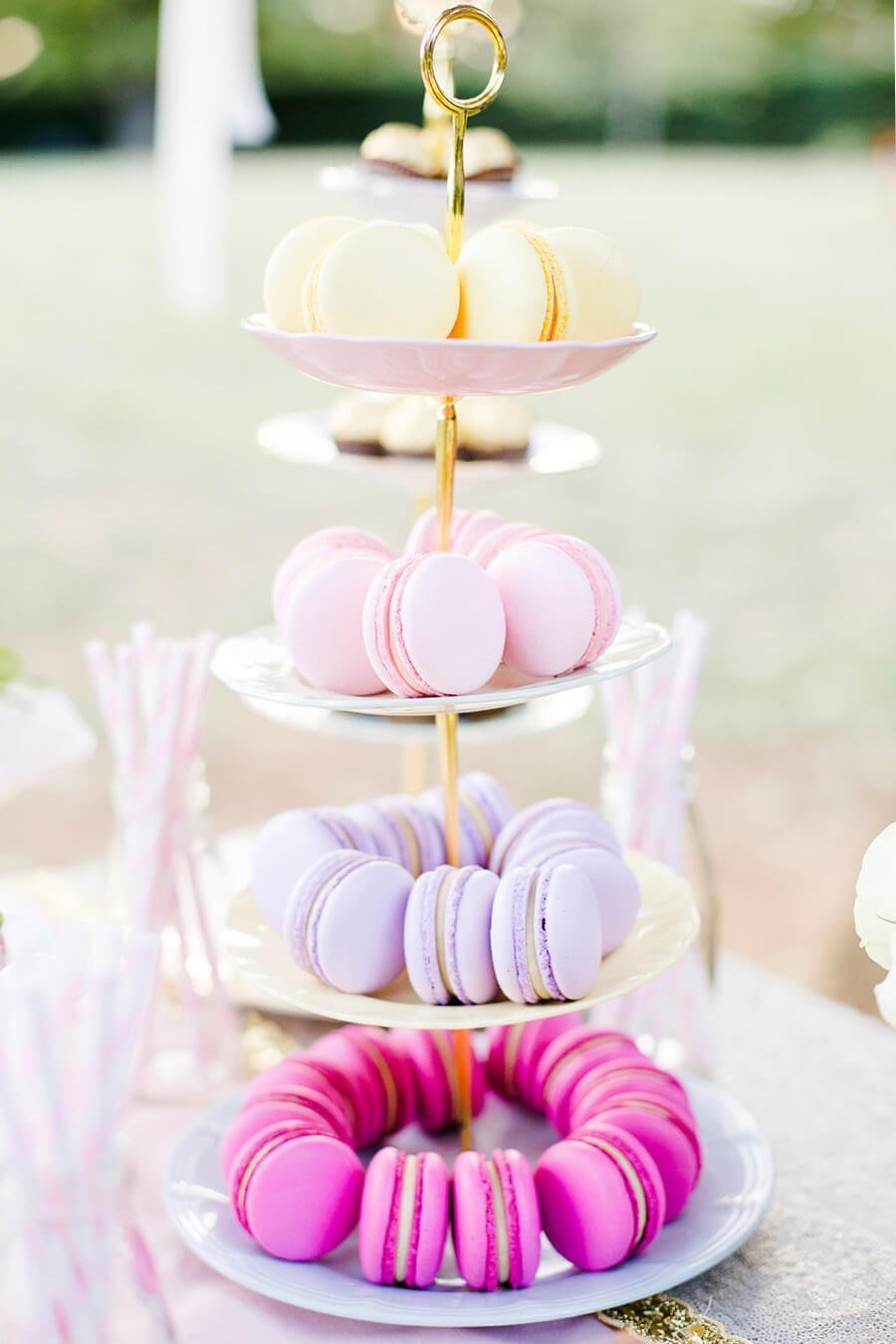 51. Garden Path Grassy Table Runner with Mini Flower Vases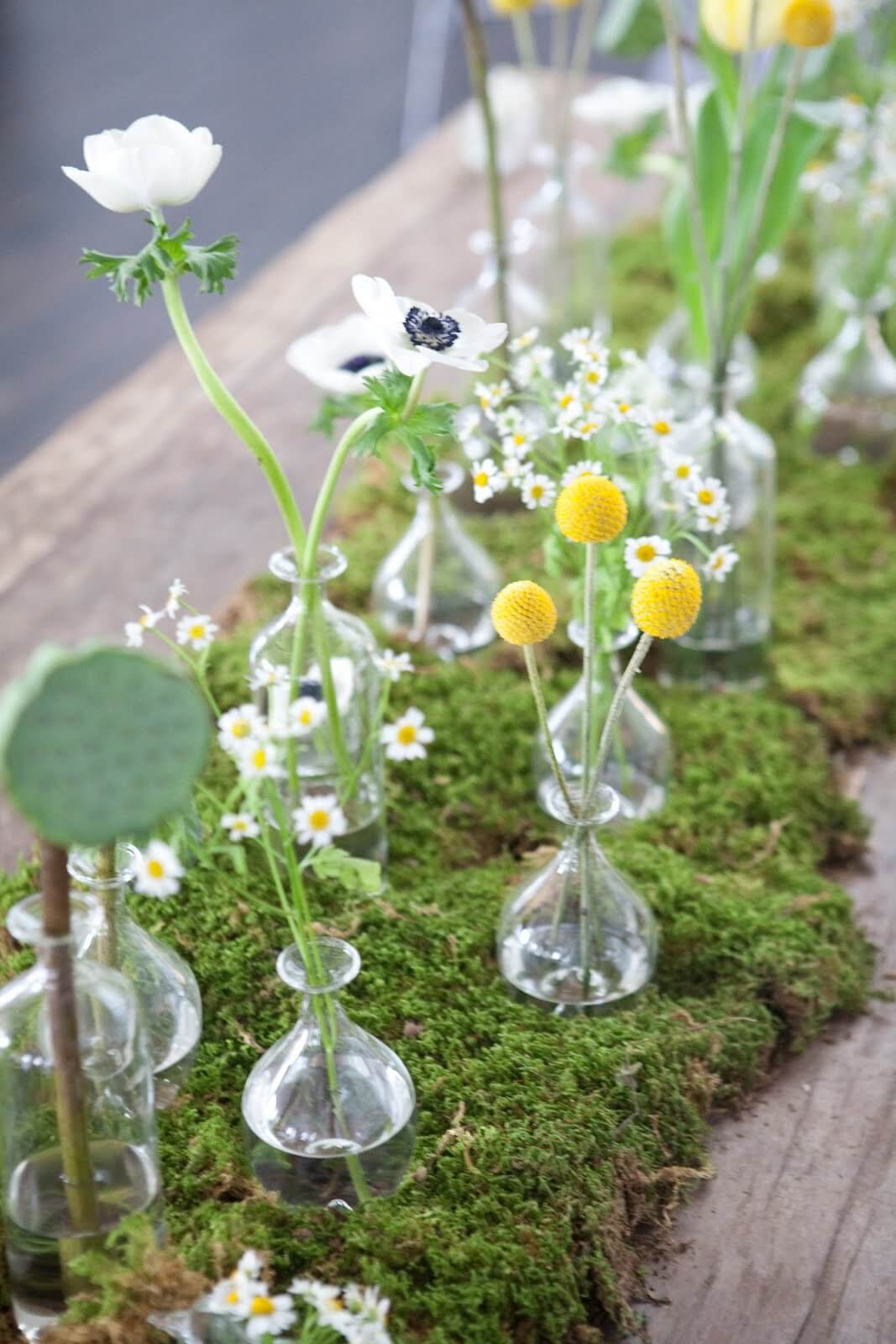 52. Perfectly Poised Dahlia Flower Bowls with Sand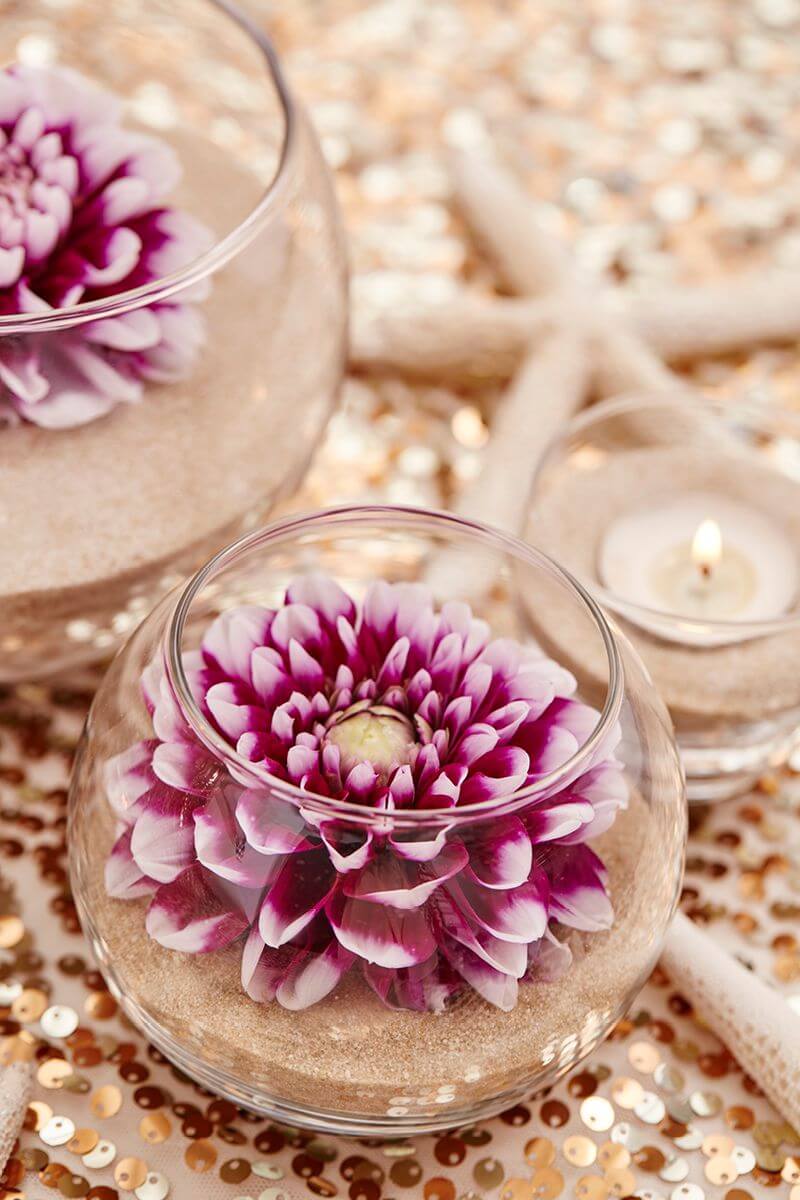 53. Tropical Island Themed Table Decor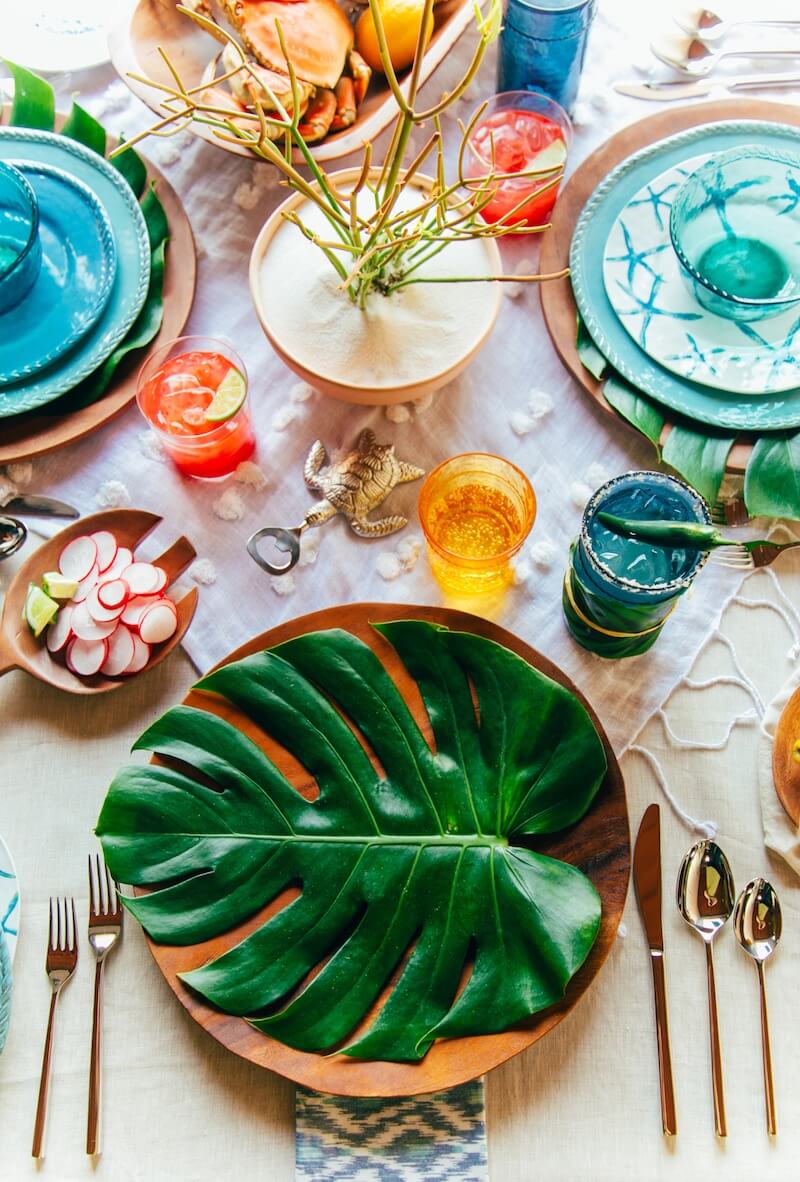 54. Illuminated Fairy Pond Pails with Floating Flower Garden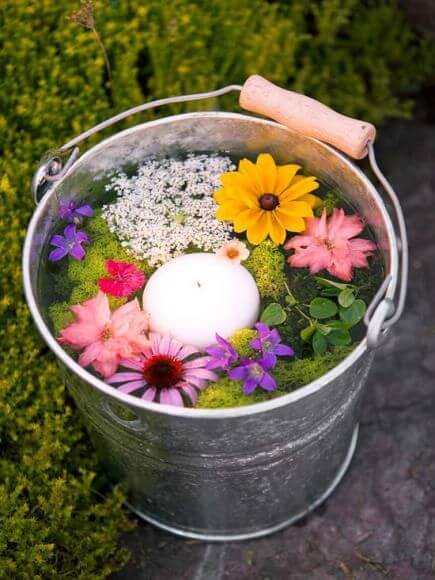 55. Garden of Eden Pomegranate Foliage Table Decor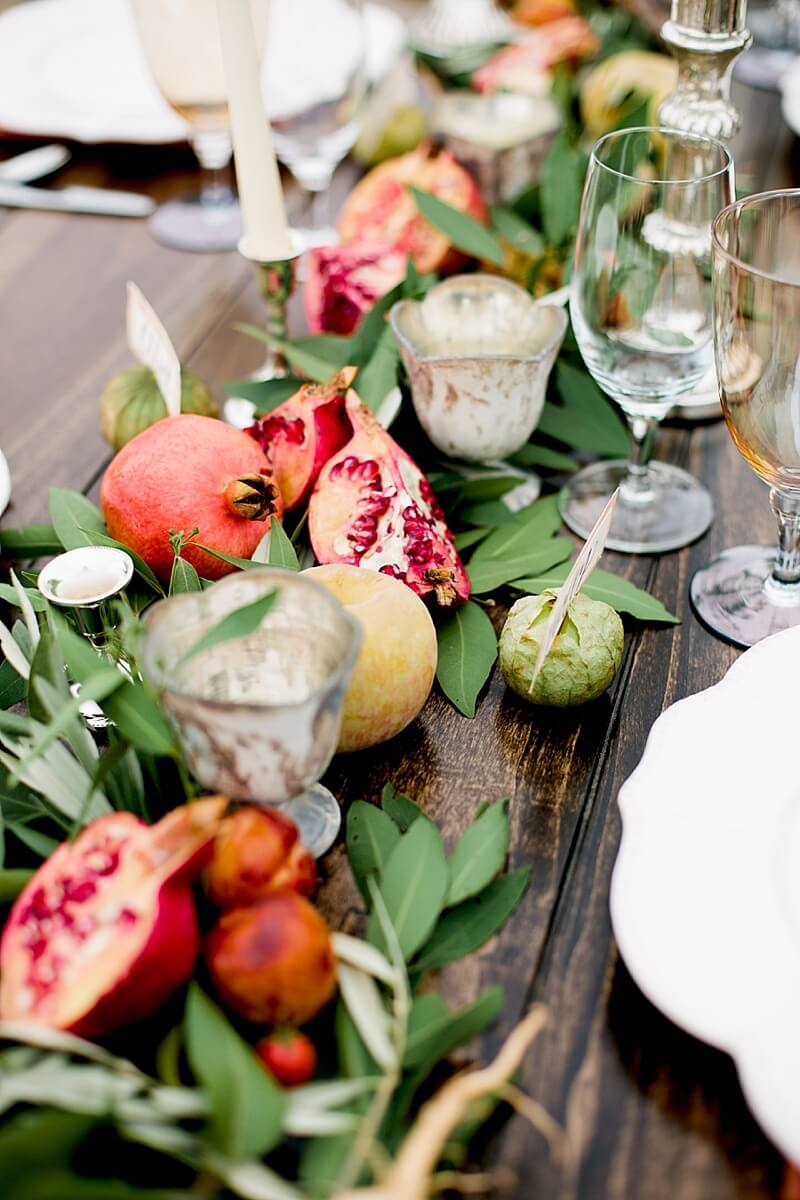 56. Tea Time Pot of Flowers Centerpiece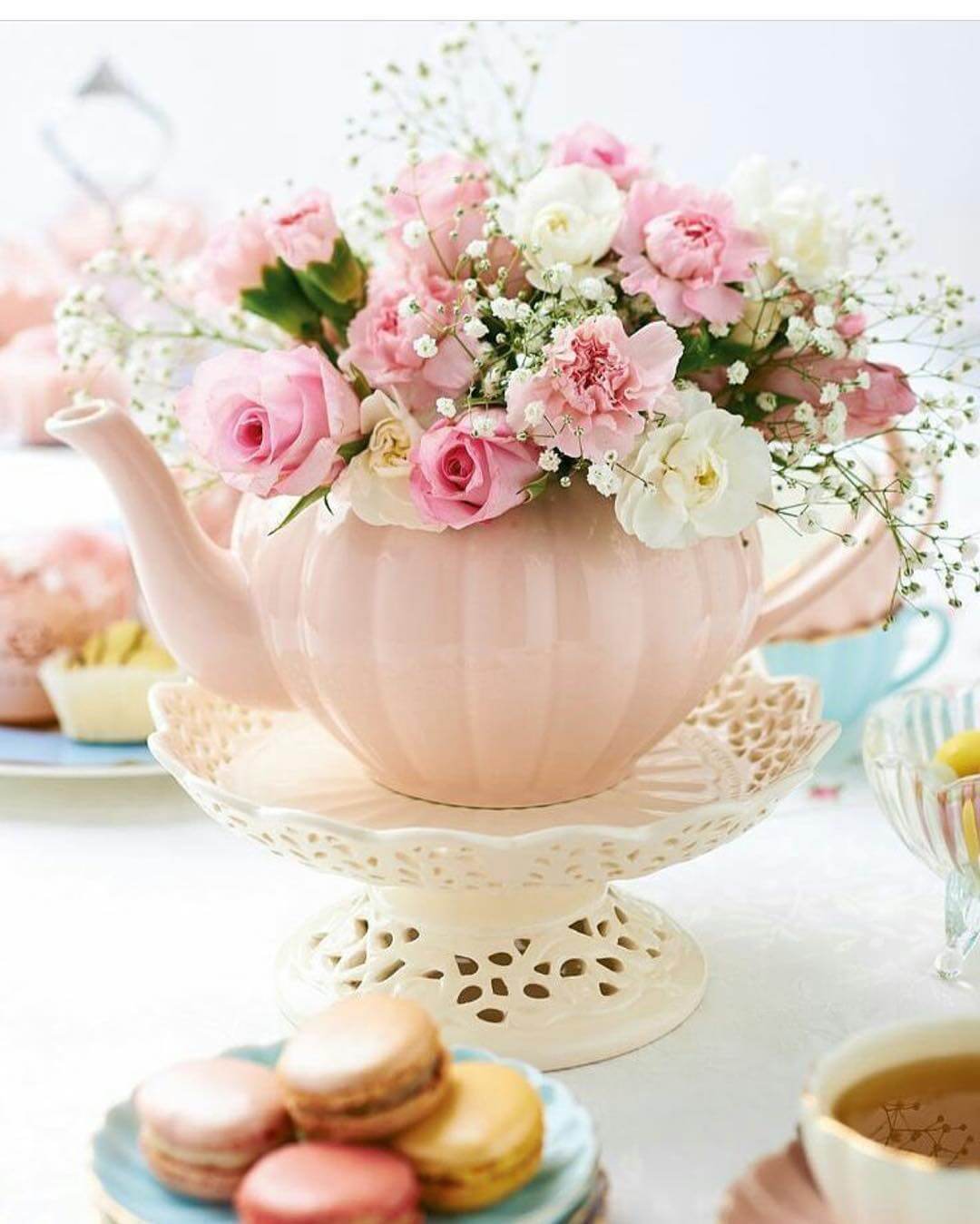 57. Woodland Inspired Miniature Vases and Domed Succulents Table Decor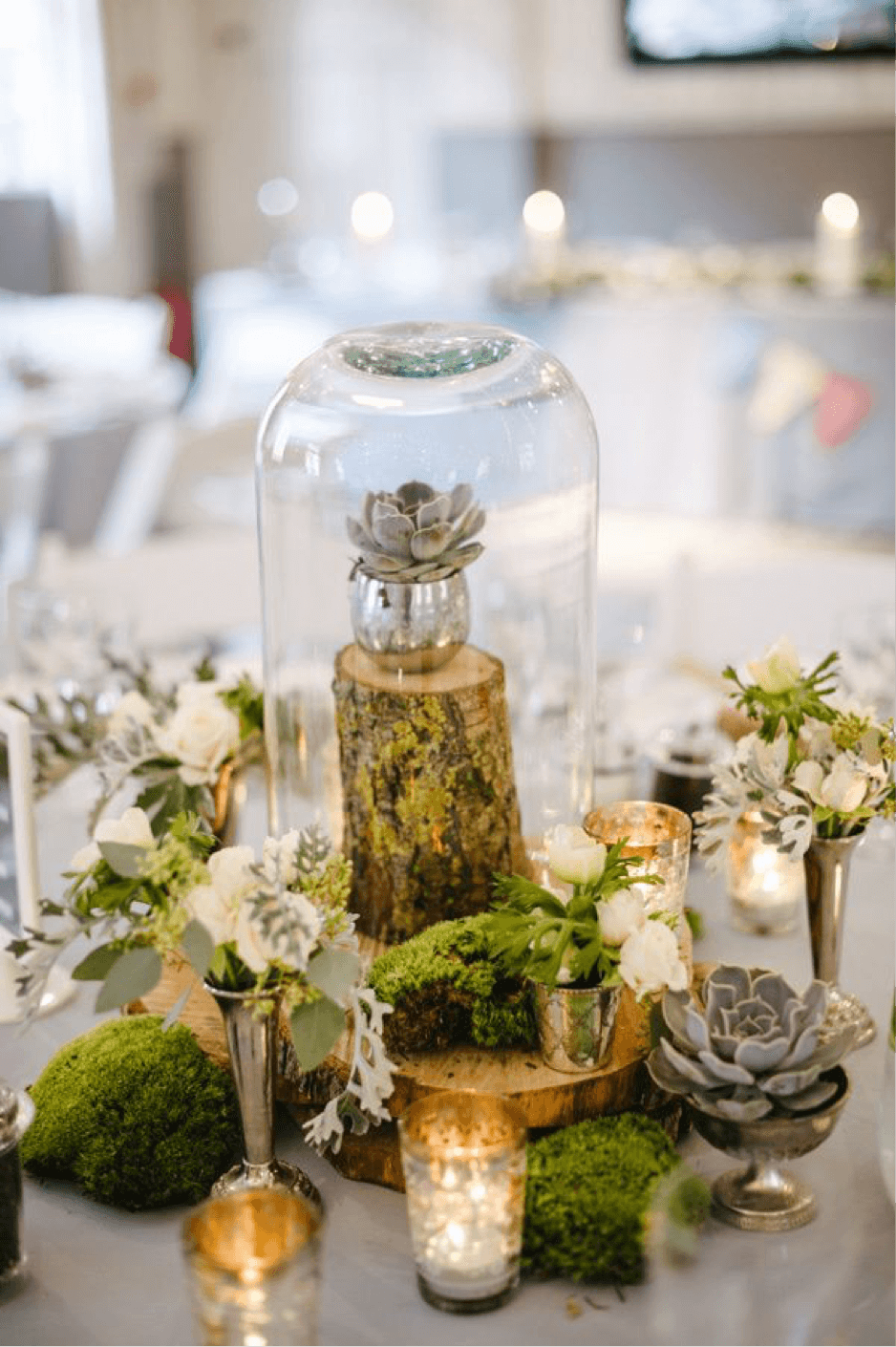 58. Hurricane Vase Mini Rose Gardens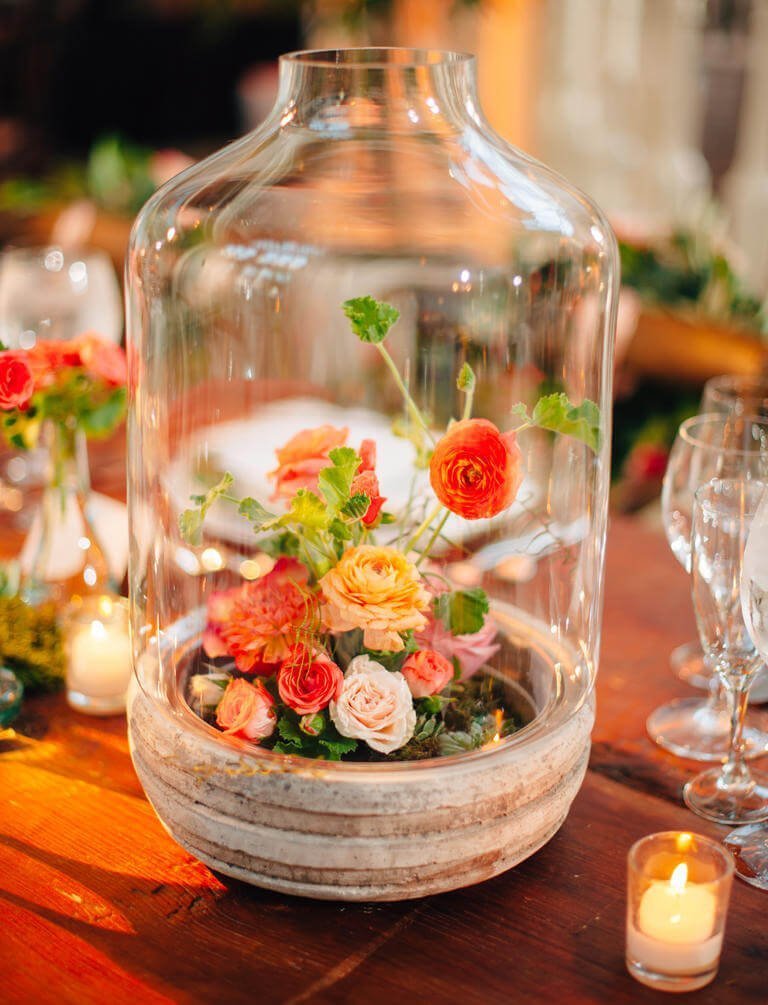 59. Beautiful Brunch Citrus Table Decor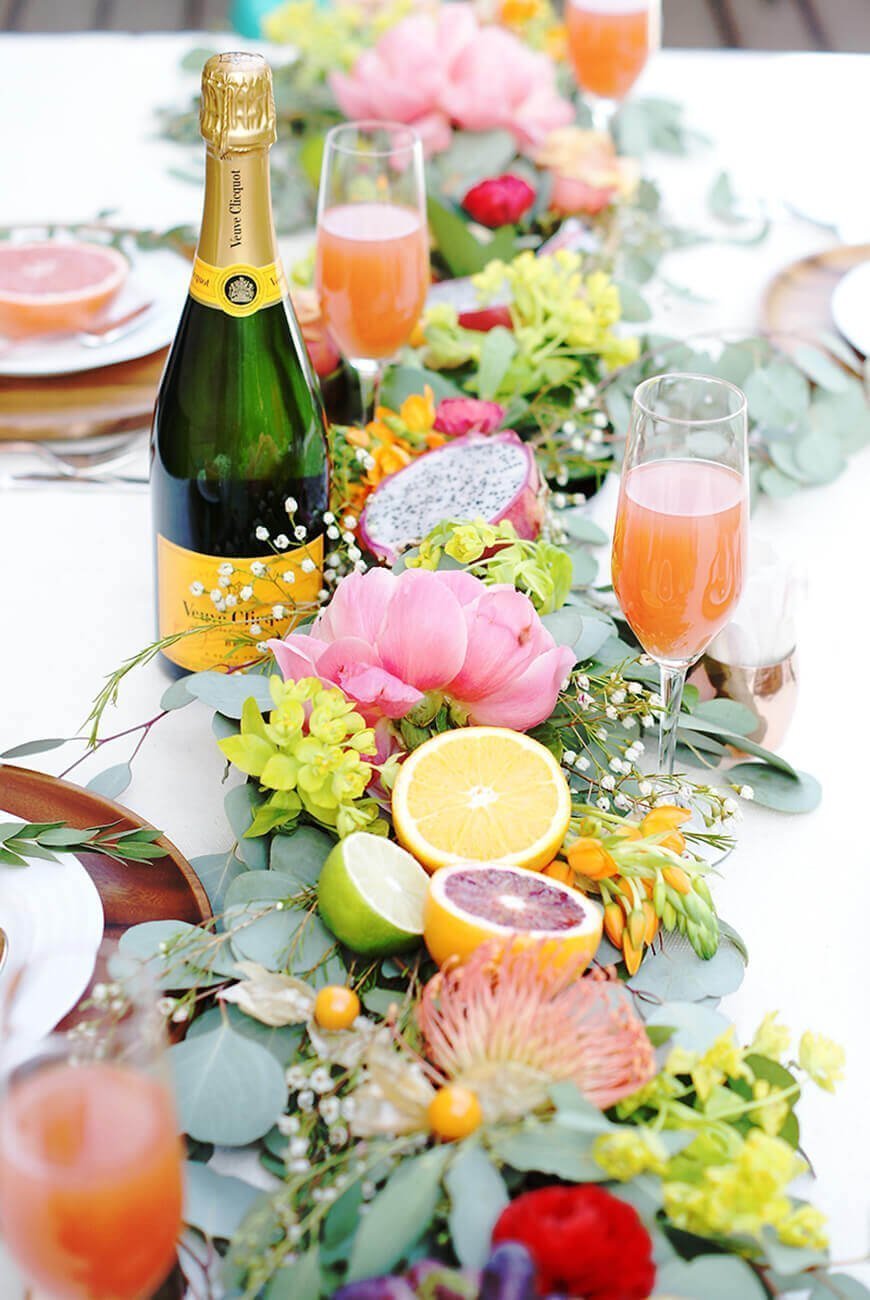 60. Nostalgic Gold and Glittered Bottle Vases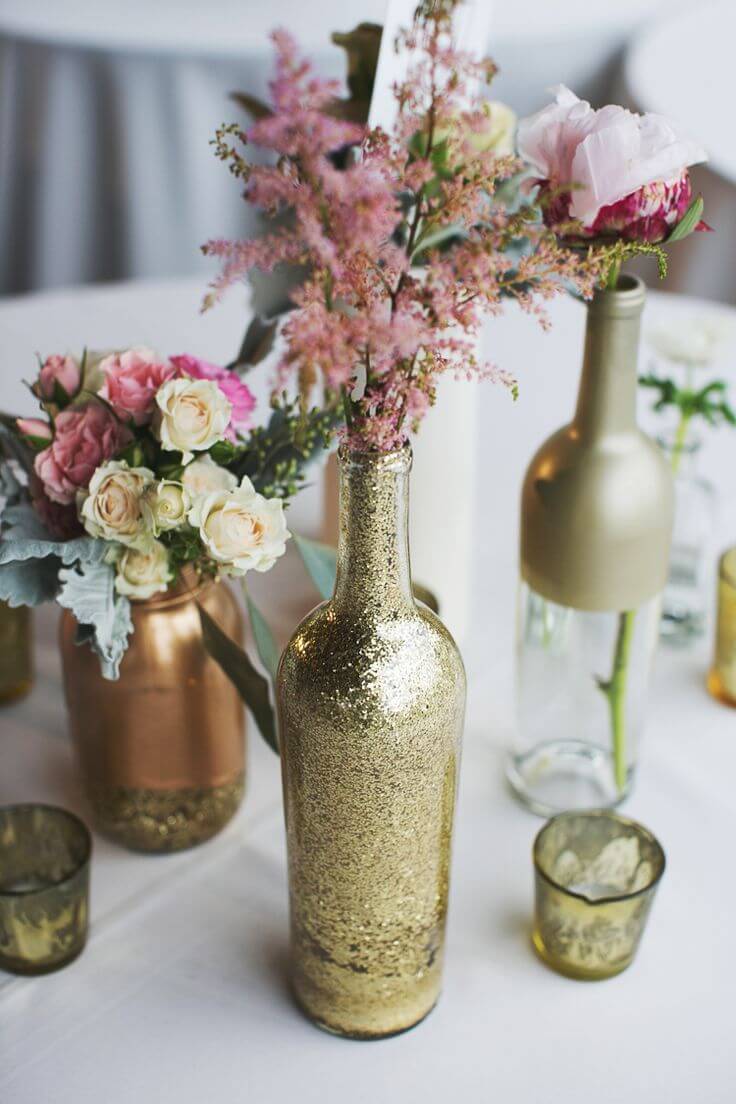 61. Cottage by the Shore Inspired Hydrangeas and Seashells Decor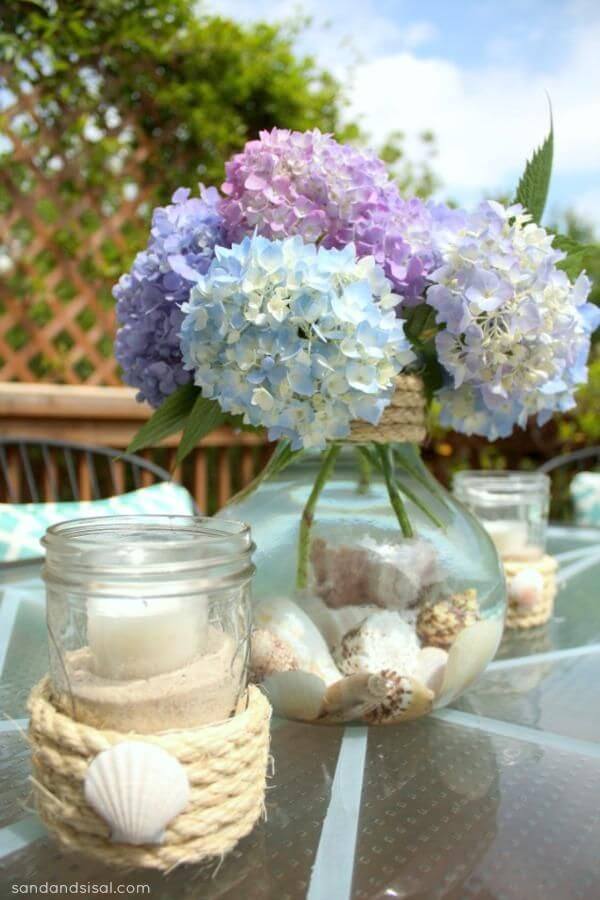 62. Delightfully Elegant Cherry Blossom Infused Flower Arrangements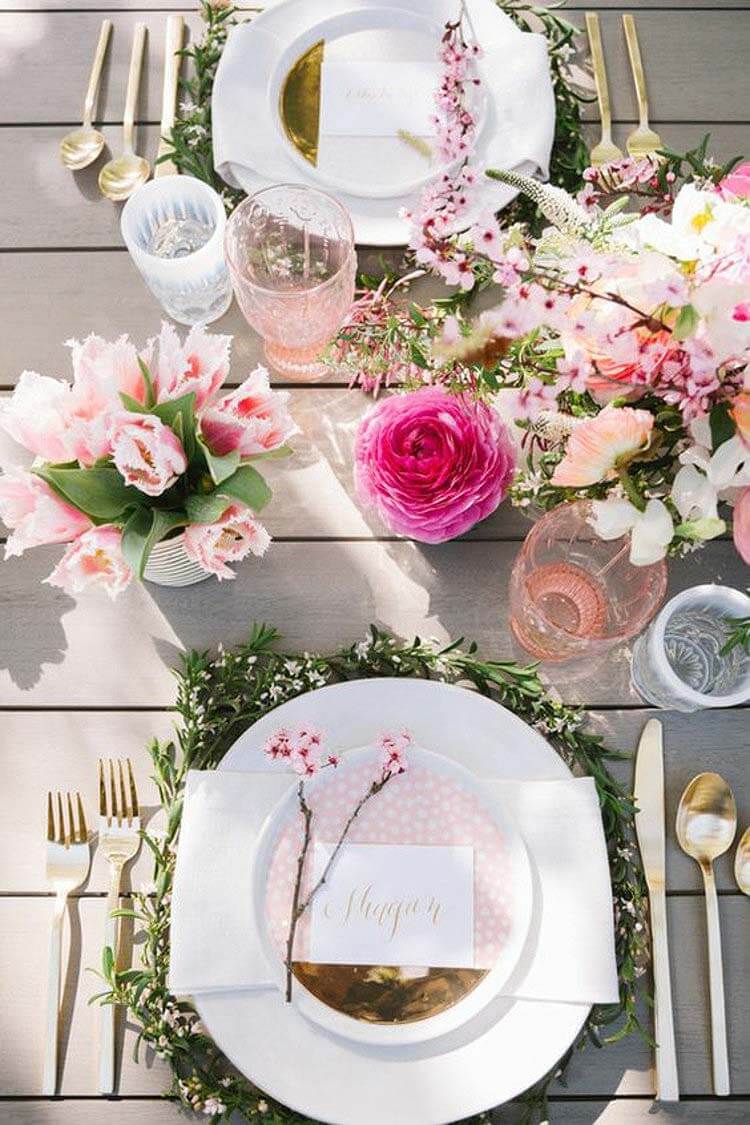 63. Sweet Mini Flower Wreathed Candle Holders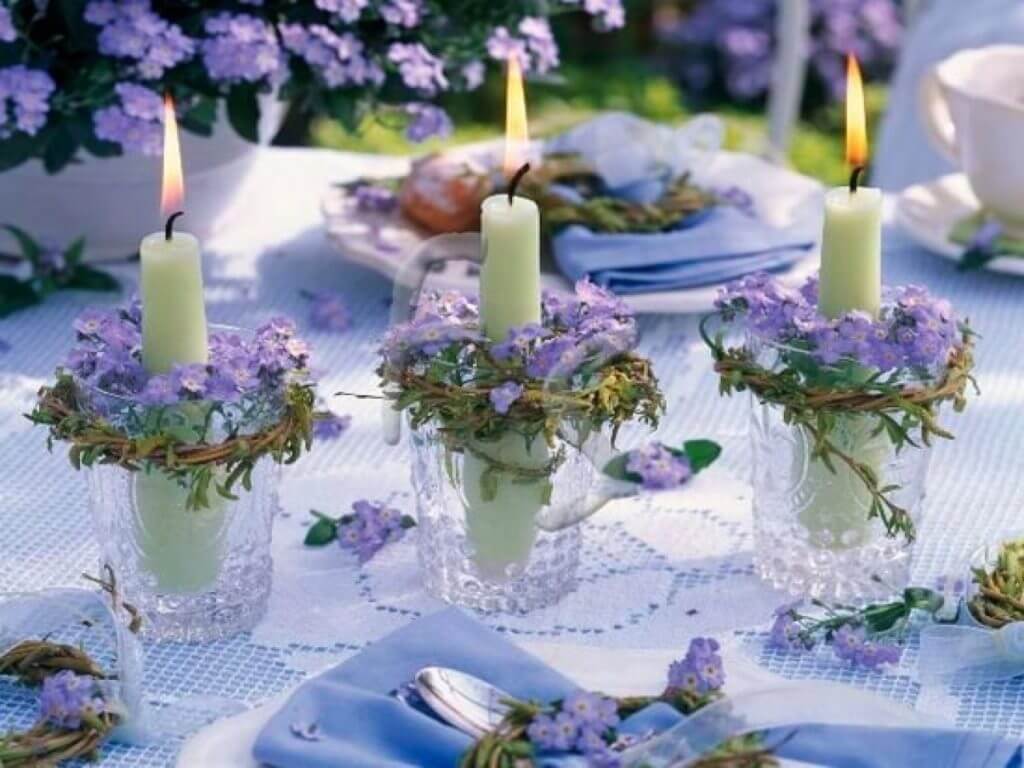 64. Abundant Bouquets with Eucalyptus Table Decor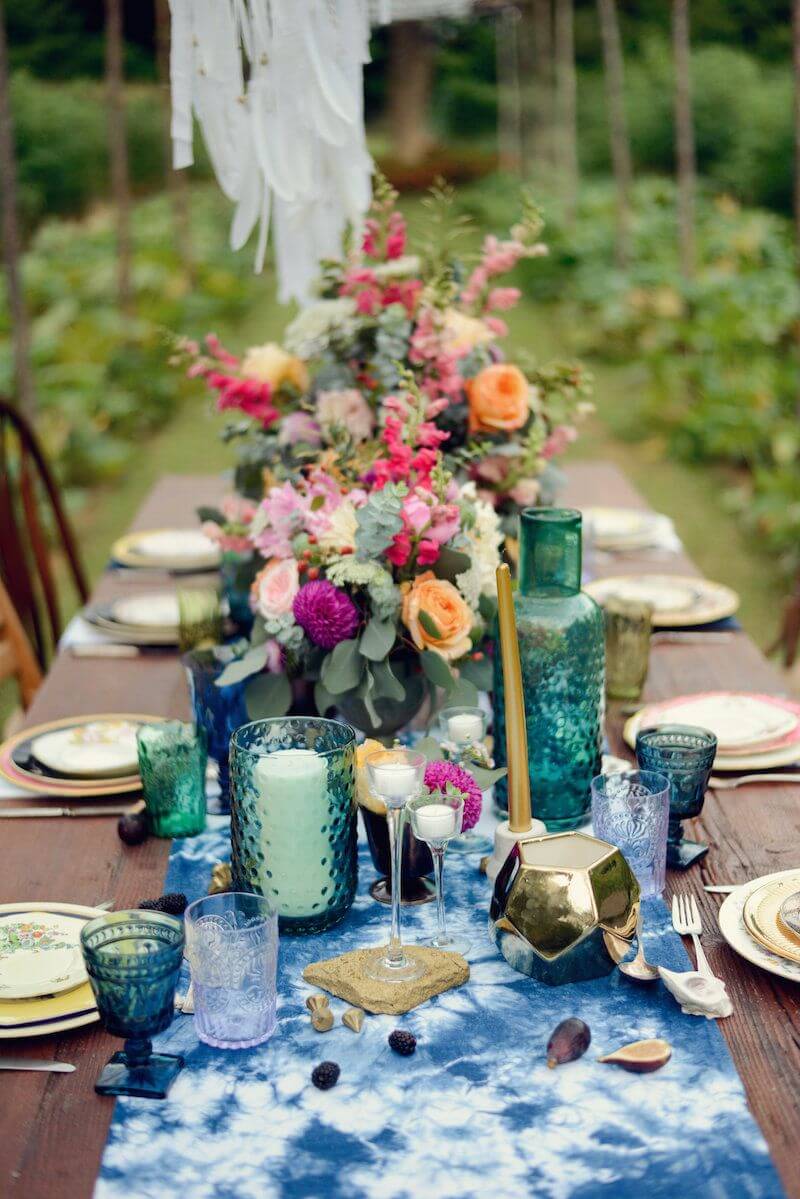 65. Milk Bottle Flower Vases in a Wood Box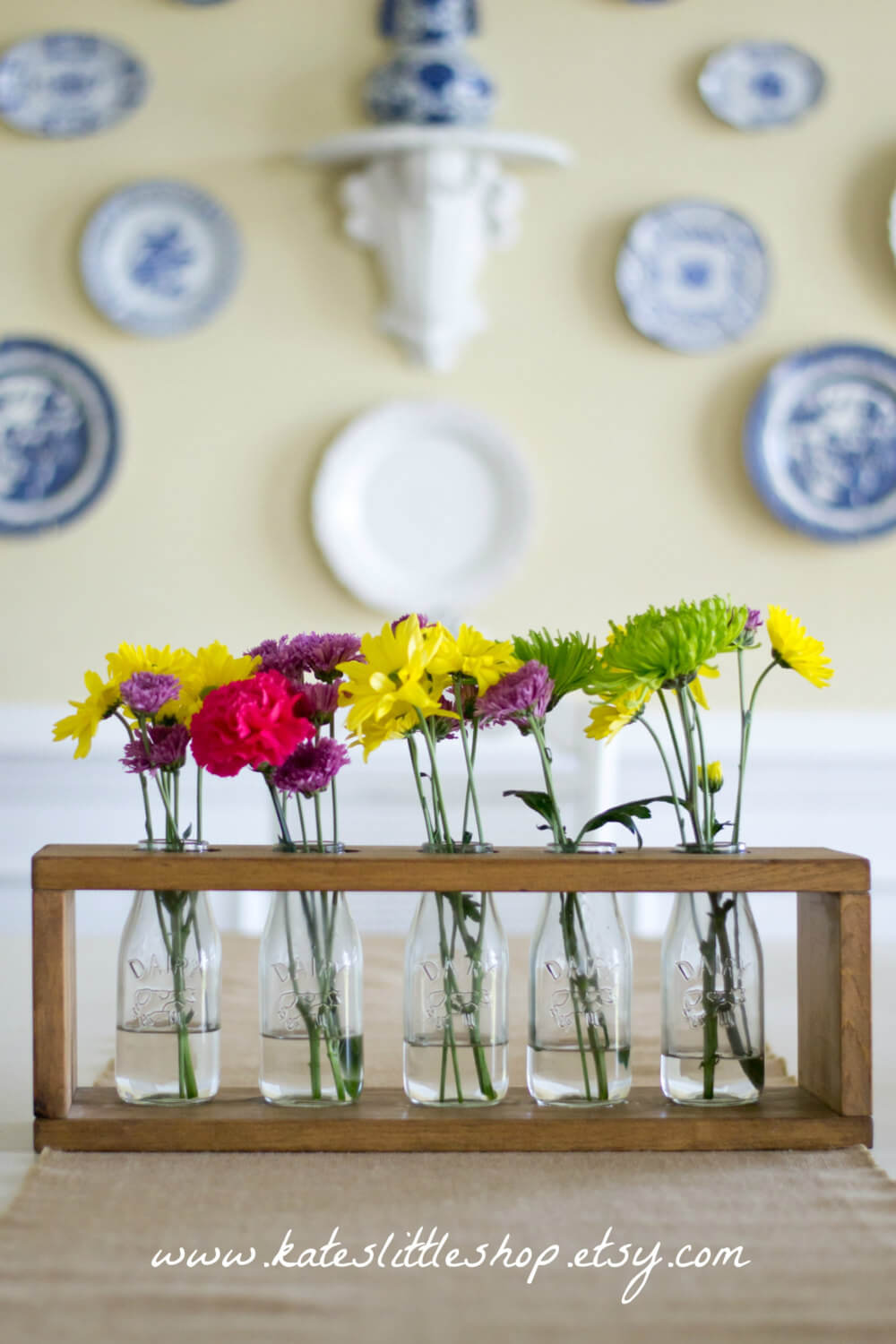 66. Illumined Coral Garden Vases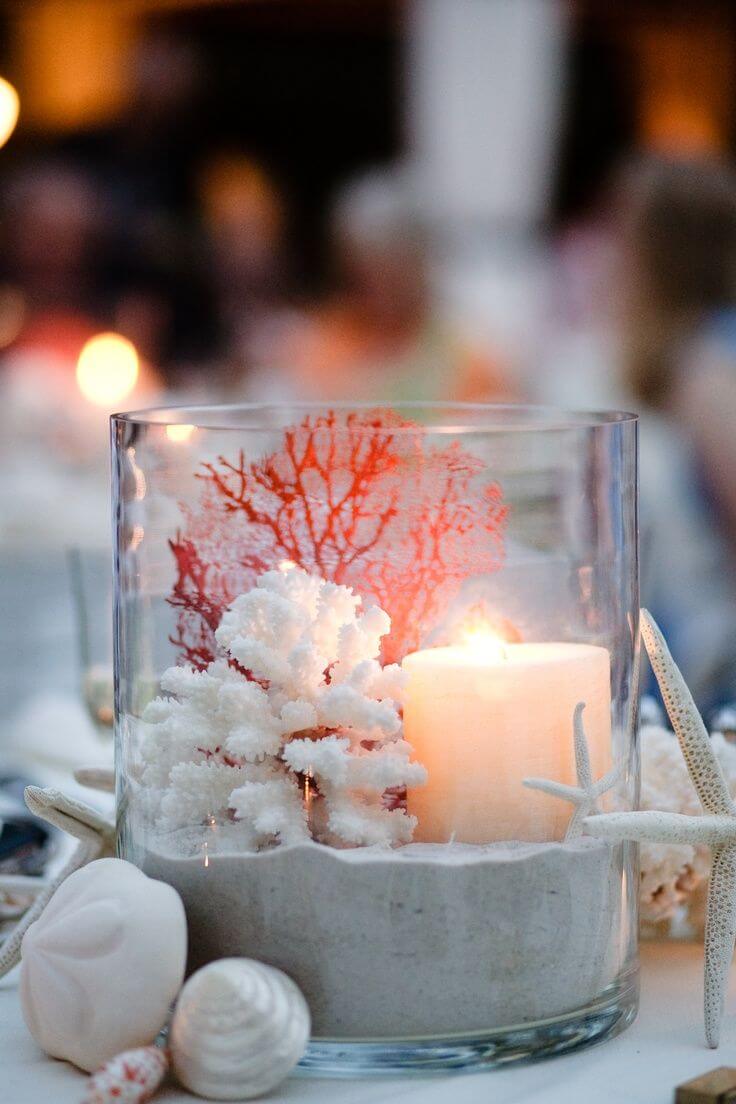 67. Shabby Chic Inspired Pail Rose Vases