Thanksgiving decor ideas don't have to be difficult to come by. Generally, some useful supplies to keep on hand include wooden materials such as wood pallets, wood cut out shapes, and wooden blocks. No Thanksgiving decorations are complete without a generous supply of silk or paper fall leaves on hand. These can be pre-strung or loose for the decorator's needs. Numerous printed papers are also part of a prepared DIY enthusiast's stash.
Gorgeous Thanksgiving Decorations that are Perfect for the Holiday
A variety of prints and patterns, especially in fall colors such as brown, red, crimson, yellow, gold, and orange are appropriate for the holiday. Accent colors like blue and white should be kept on hand. Finally, an assortment of candles, candle holders, frames, paints and ribbons round out the basic supply cupboard for those looking to create some gorgeous decors. Here are 19 easy, fun, and beautiful Thanksgiving decoration ideas that provide numerous options for anyone.
1. Square Framed "Give Thanks" Door Sign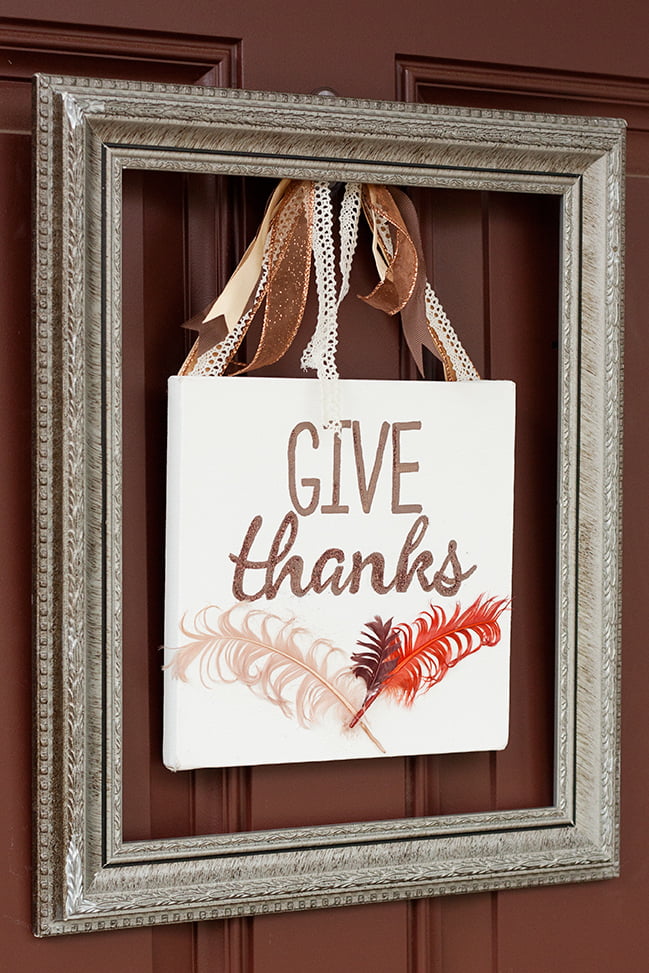 2. Mantel Banner with Crimson Fall Foliage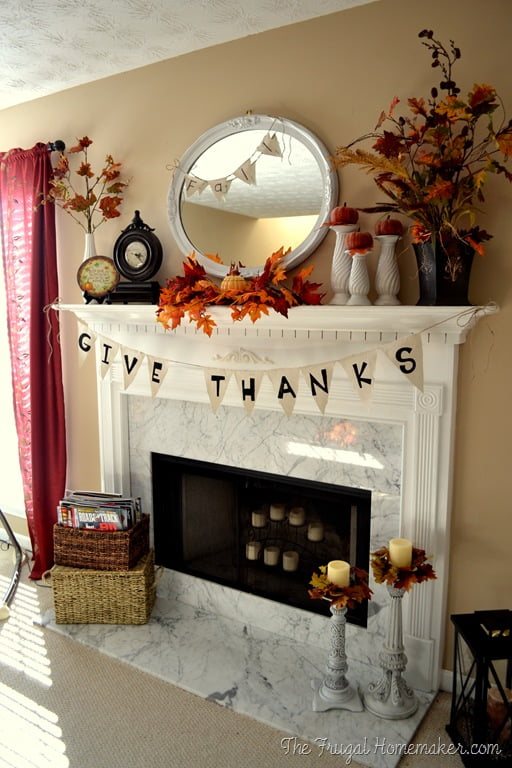 3. Whimsical Orange and White Painted Pumpkins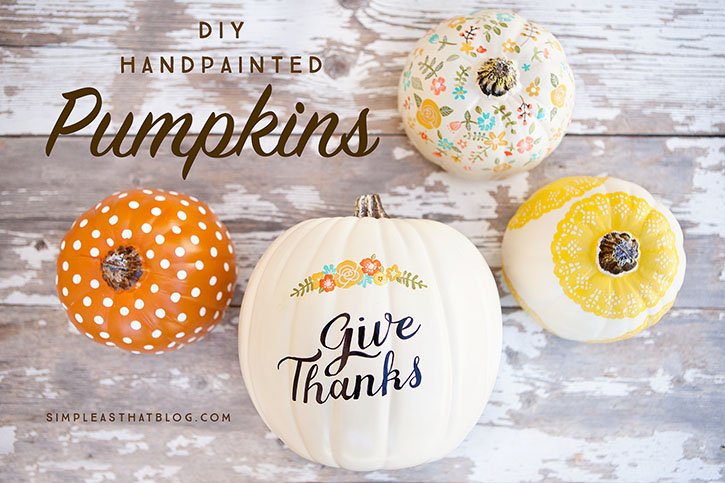 4. White Bud Vase with Branches and Fall Leaves Arrangement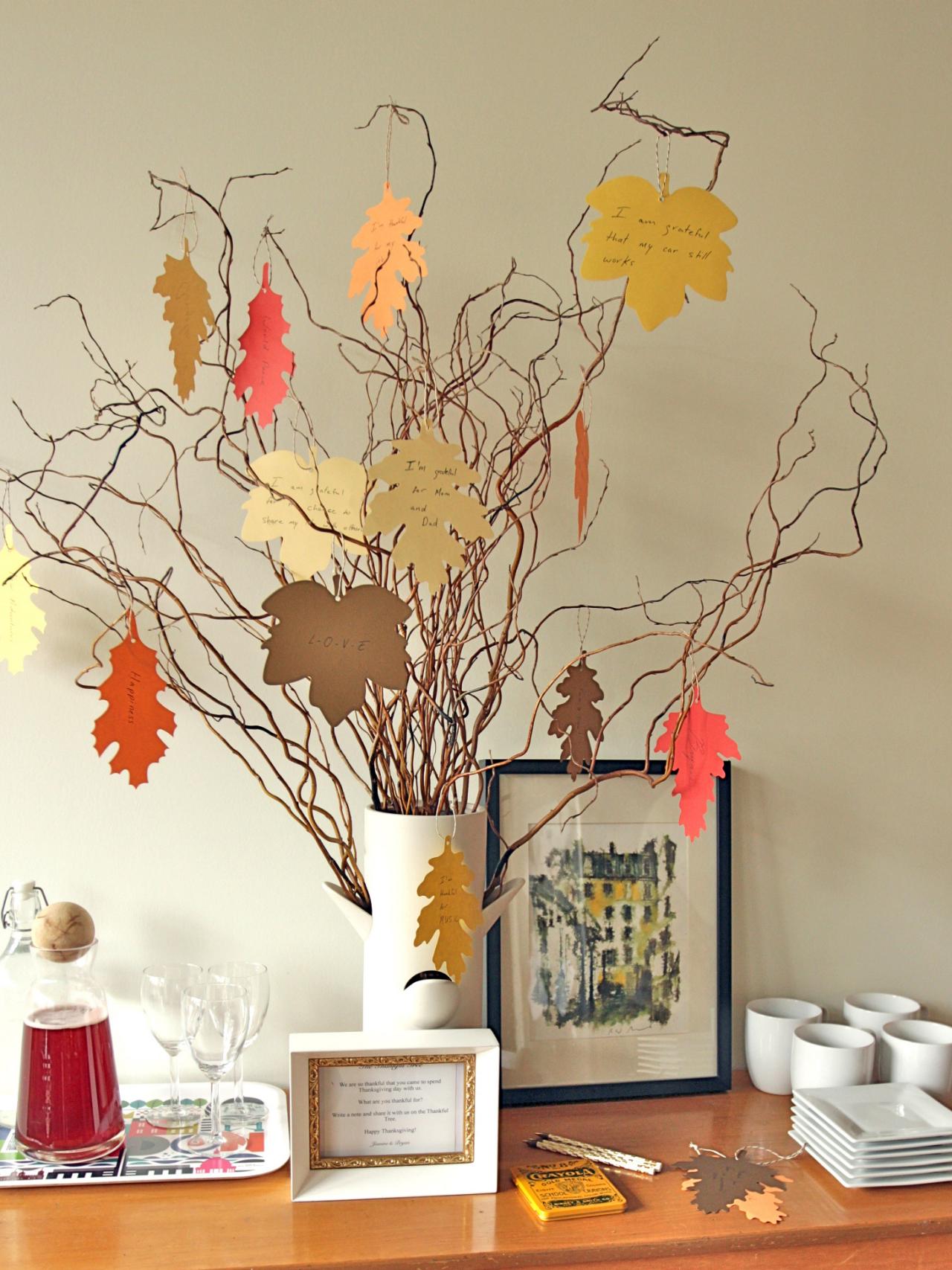 5. Gorgeous Wreath with Ribbon, Flowers, Leaves and Gourds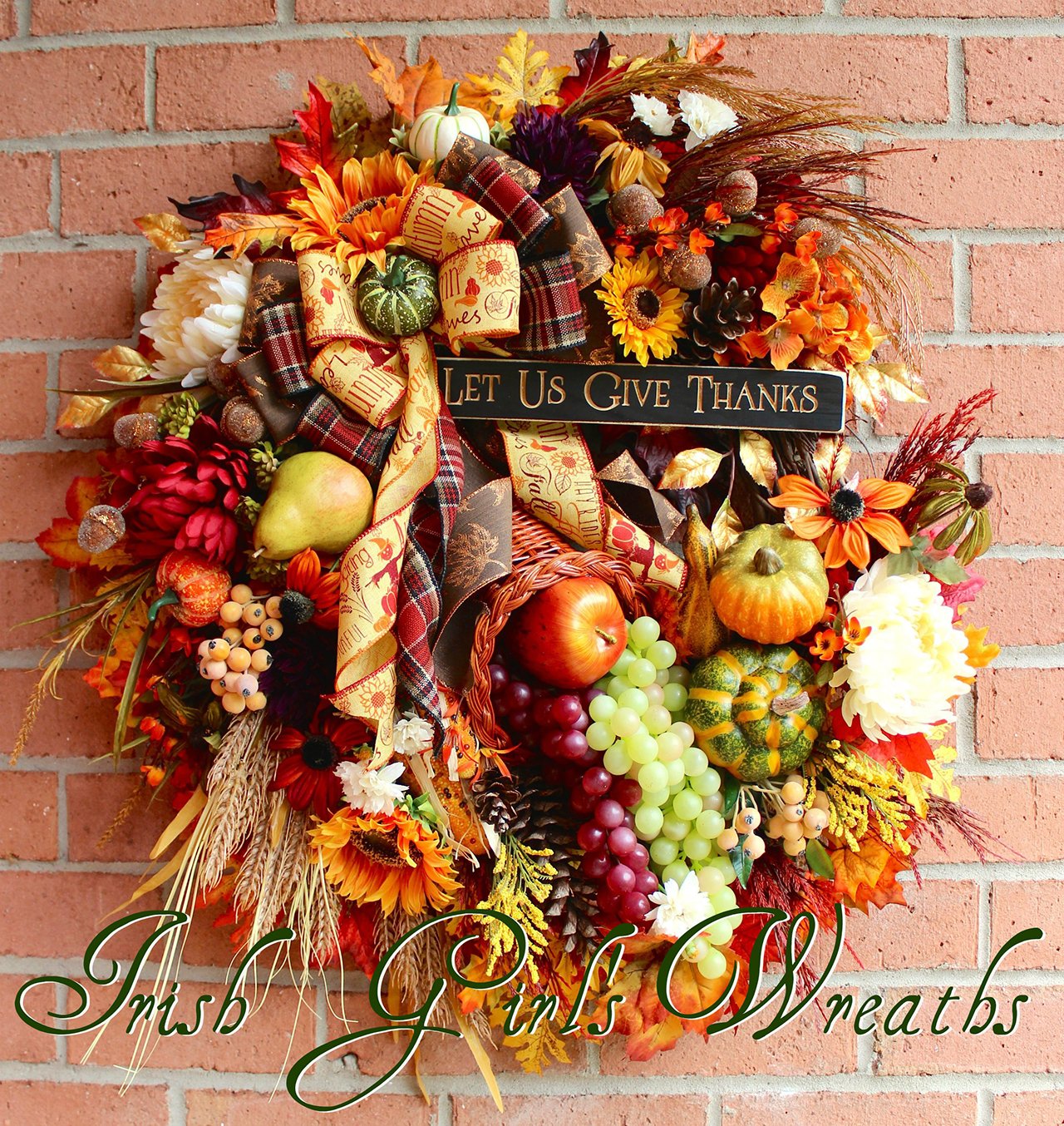 6. Mantel Decor with Burlap Bunting and White Pumpkins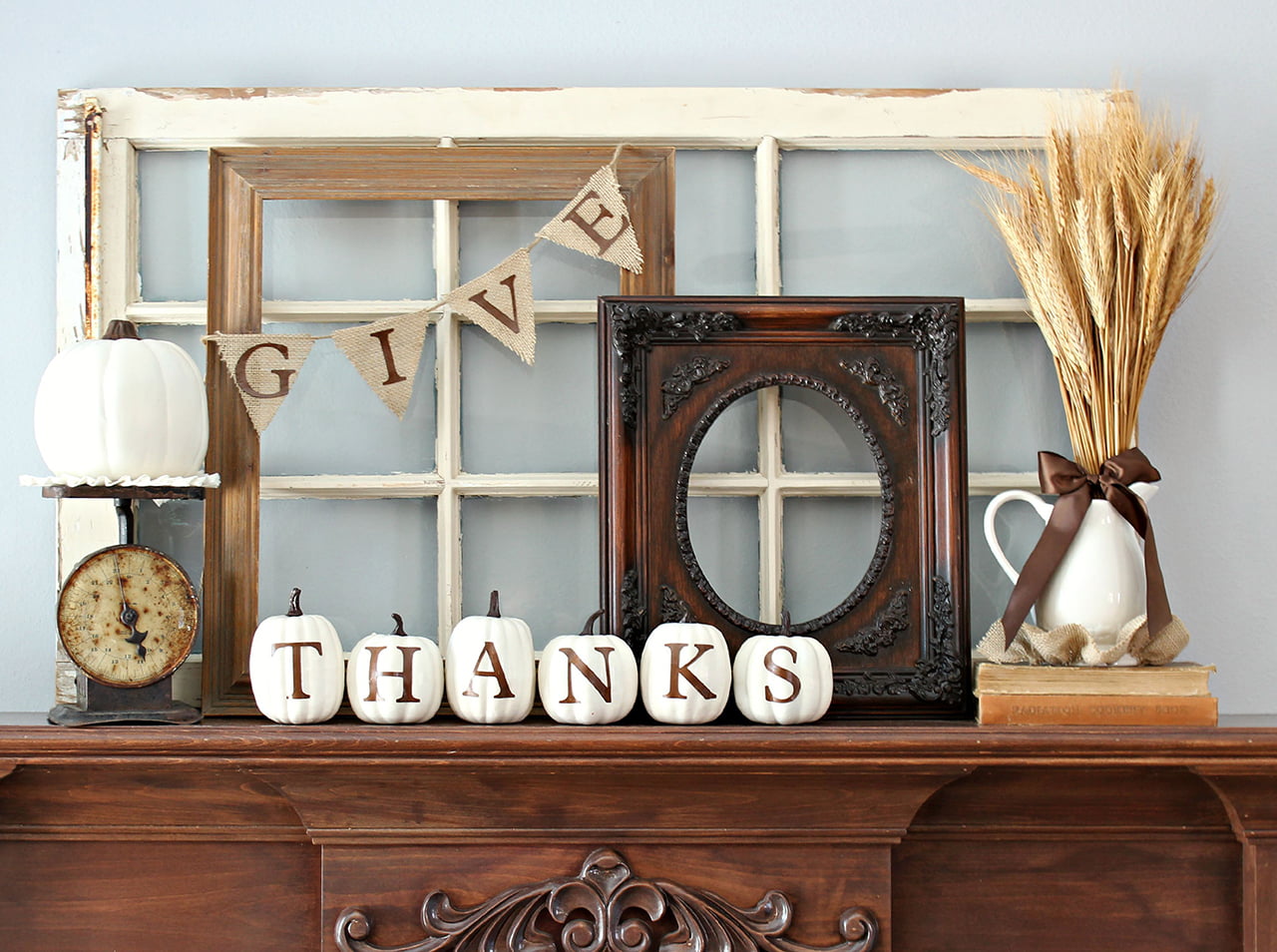 7. Thanksgiving Decoration with a Personal Touch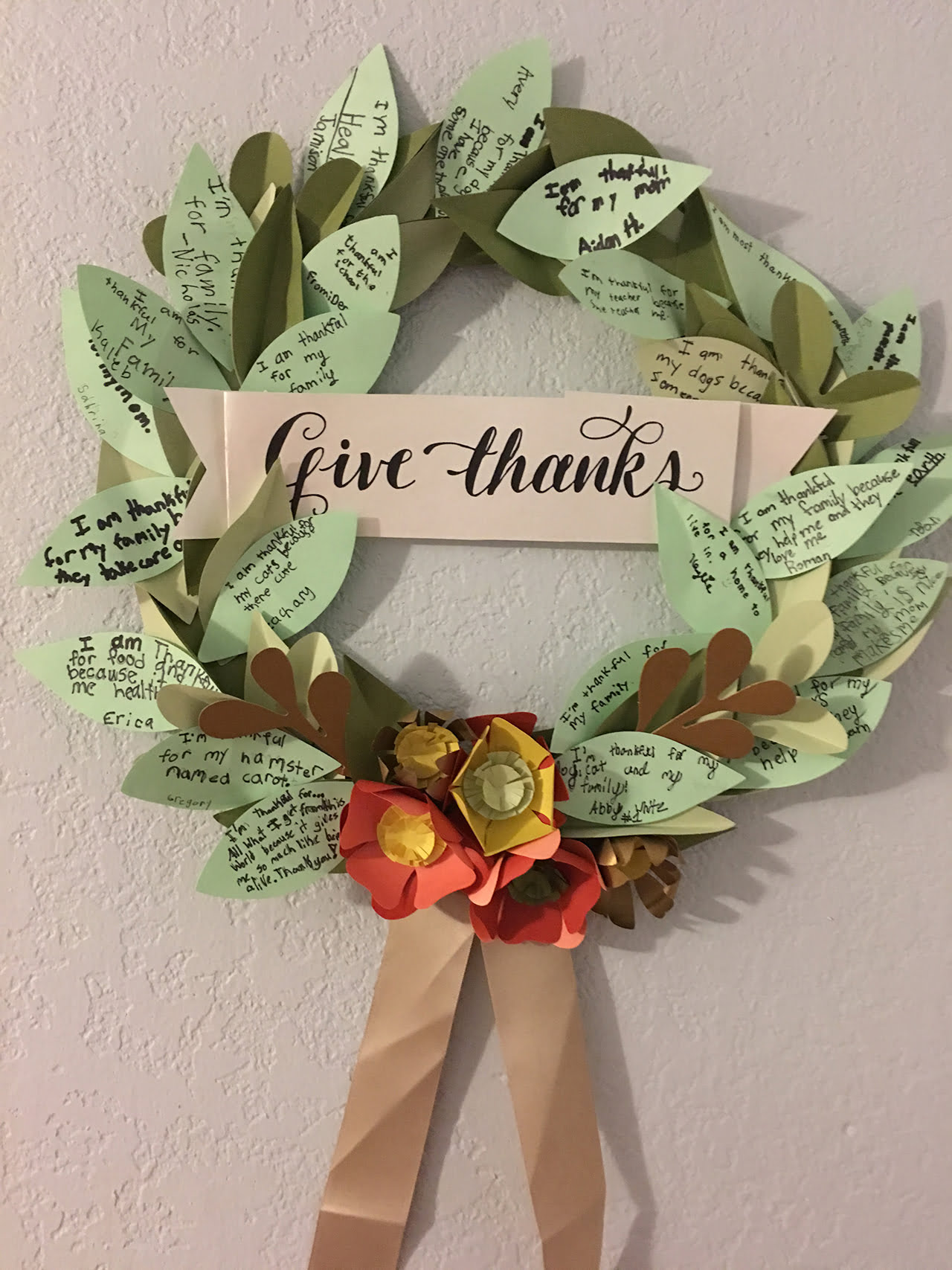 8. Worded Mason Jar Flower Arrangement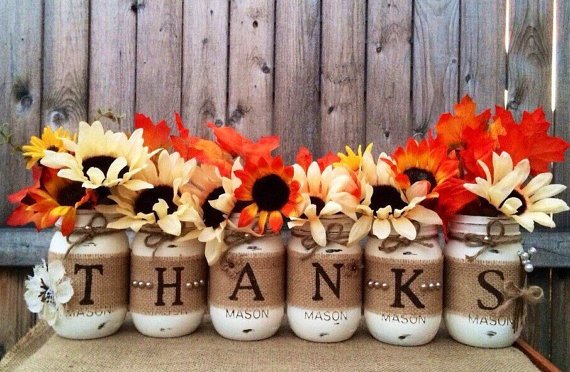 9. Black and White Mantel Decor with Studding Red Foliage Accent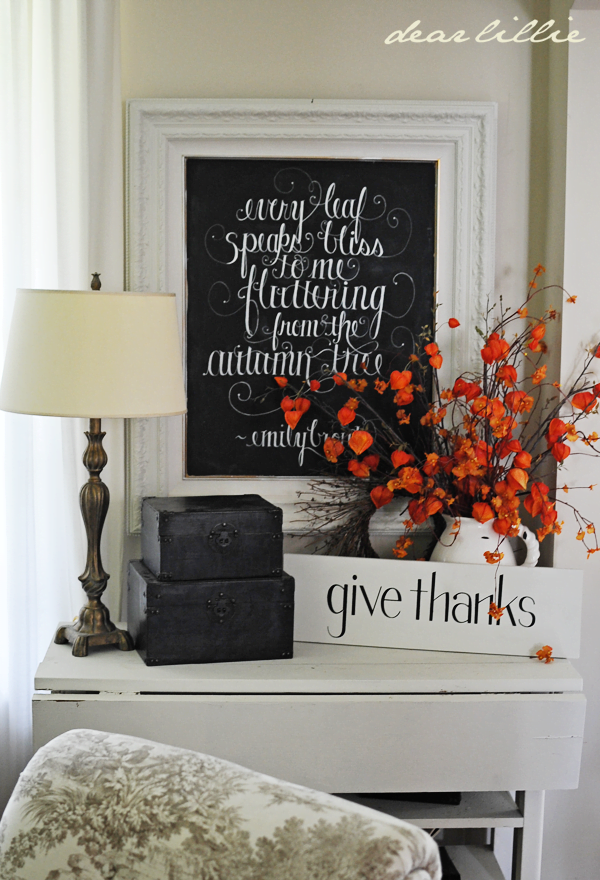 10. Wooden Pallet Printed Turkey Cut Out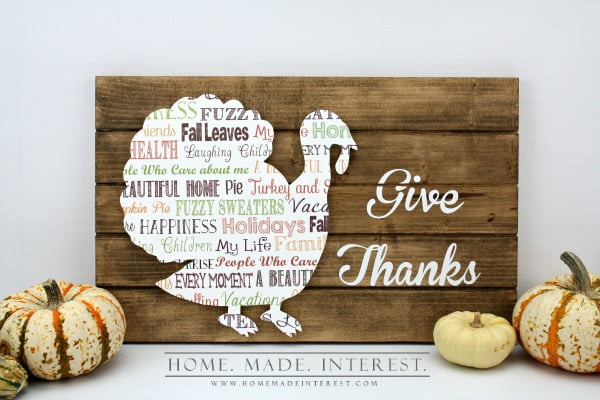 11. White Pumpkins with Moss Accents, White Accessories, and Candle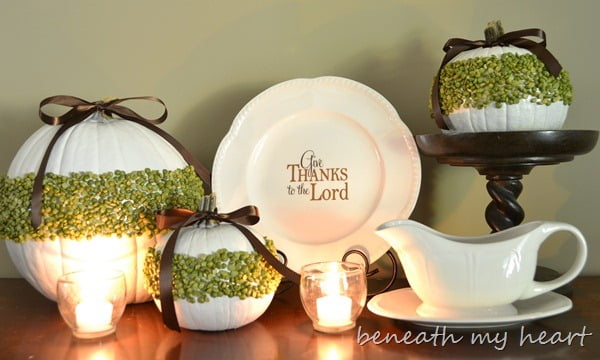 12. Wooden Sign with Handwritten "Thankful" in White Paint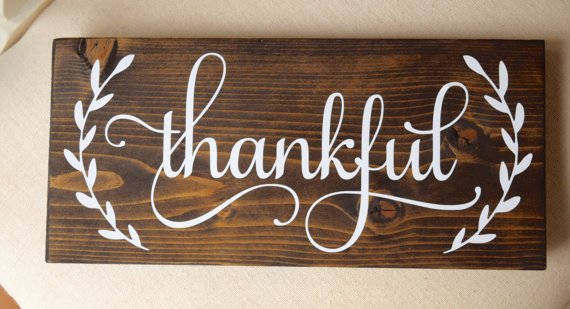 13. Bunting on Painted USA Wood Cutout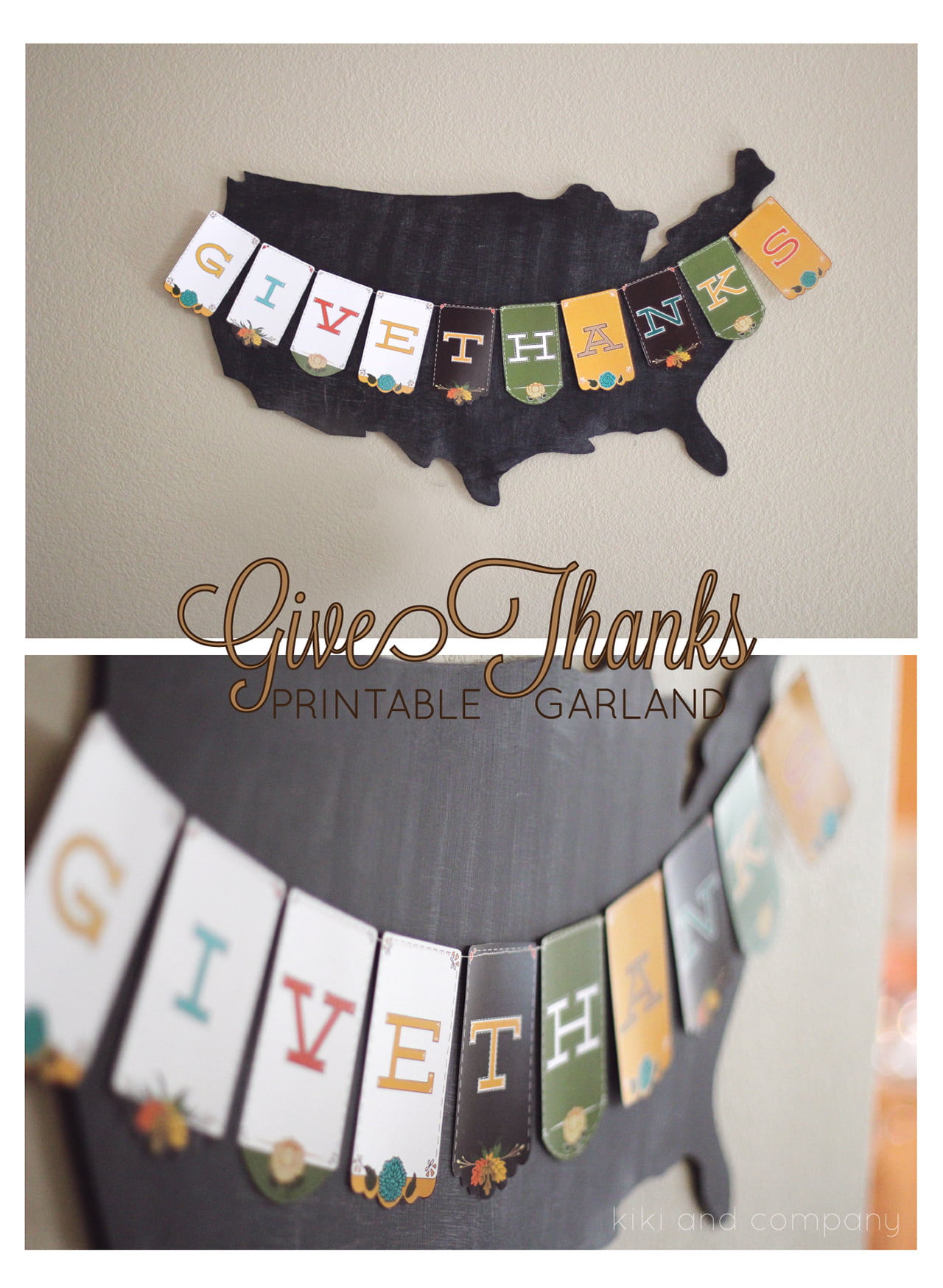 14. Wooden Tag Door Thanksgiving Décor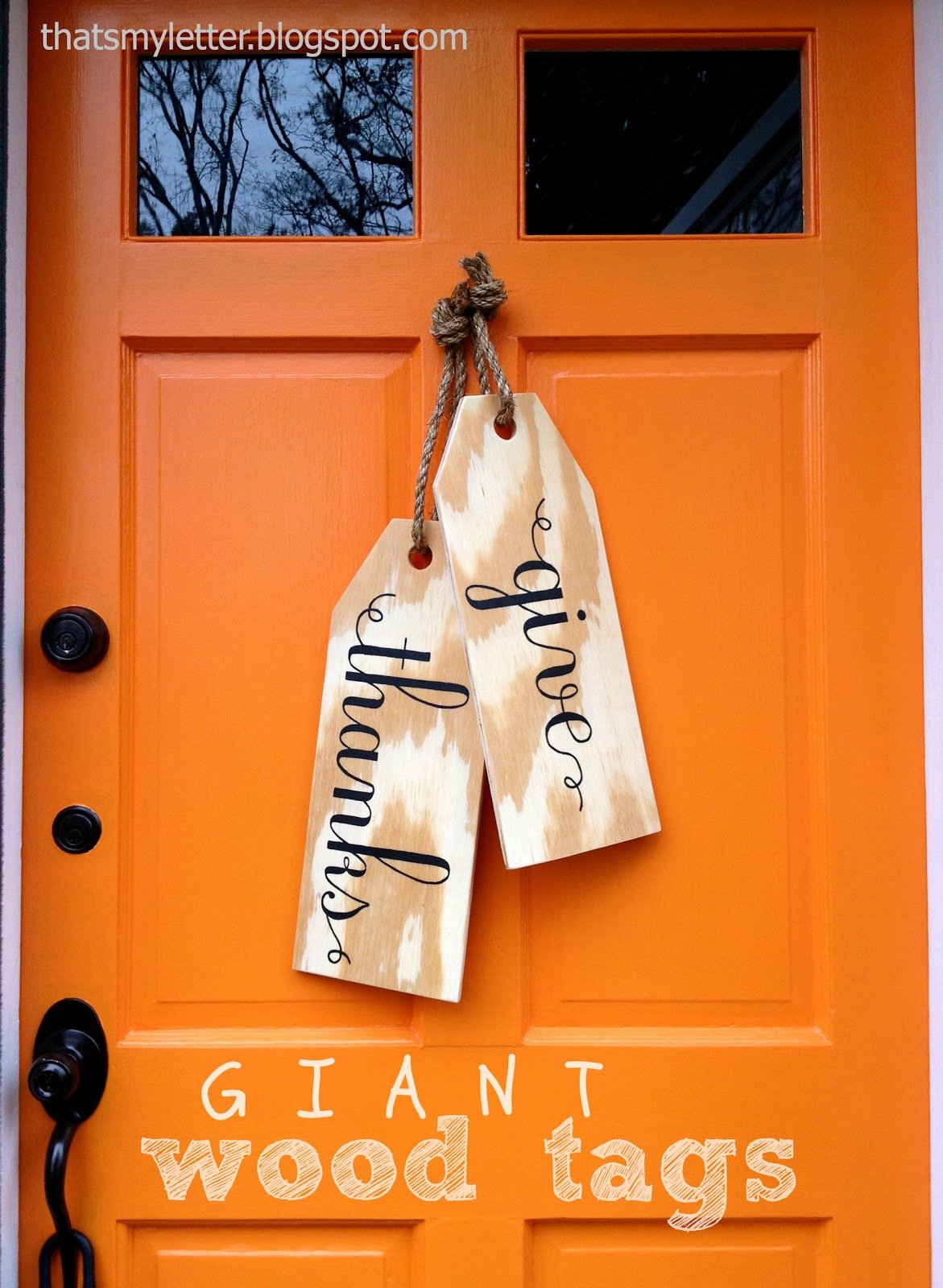 15. Neutral Mantel Decor with Golden Fall Leaves and Pumpkins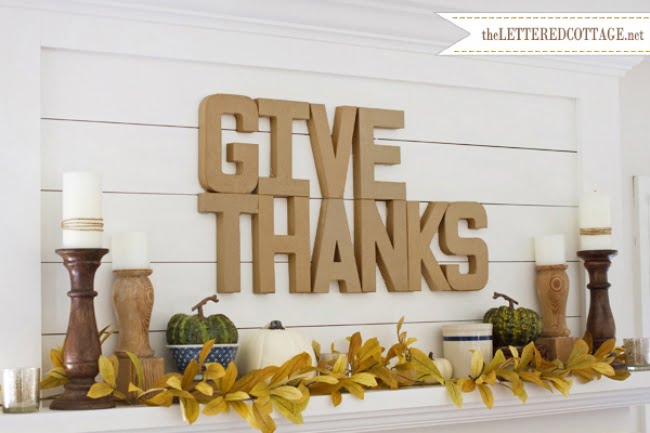 16. Whimsical Painted Wooden Pumpkin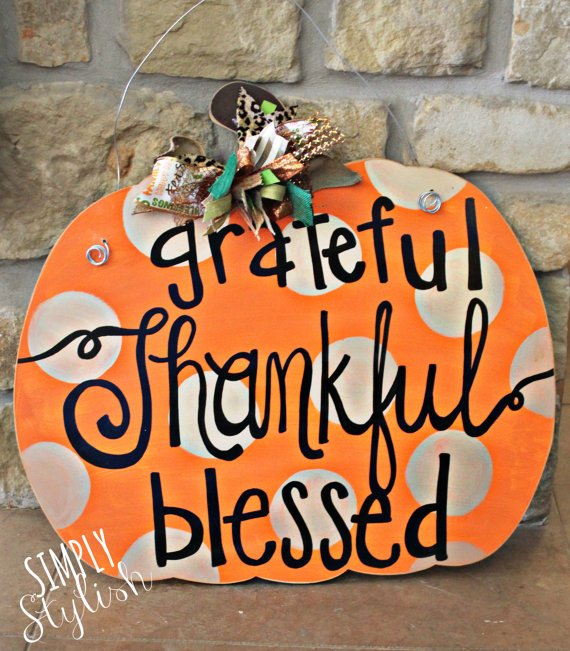 17. Wooden Blocks with Printed Papers and Paper Leave Garlands for Mantel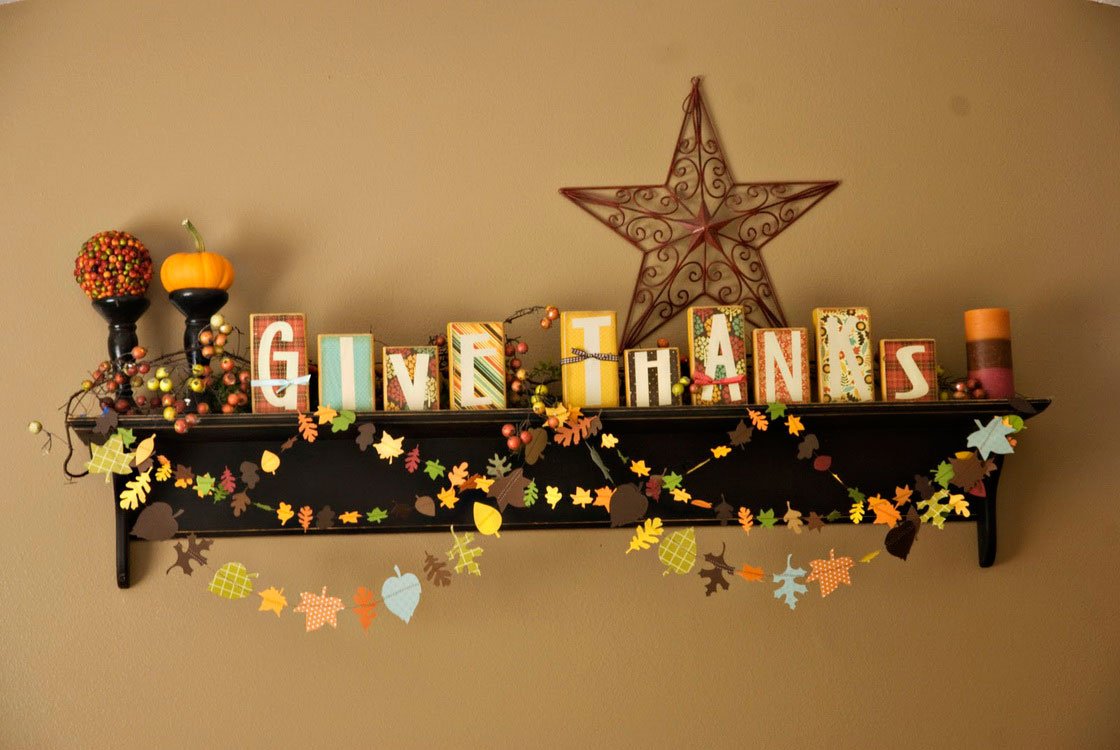 18. Thanksgiving Figures on Chalkboard with Pumpkins and Fall Foliage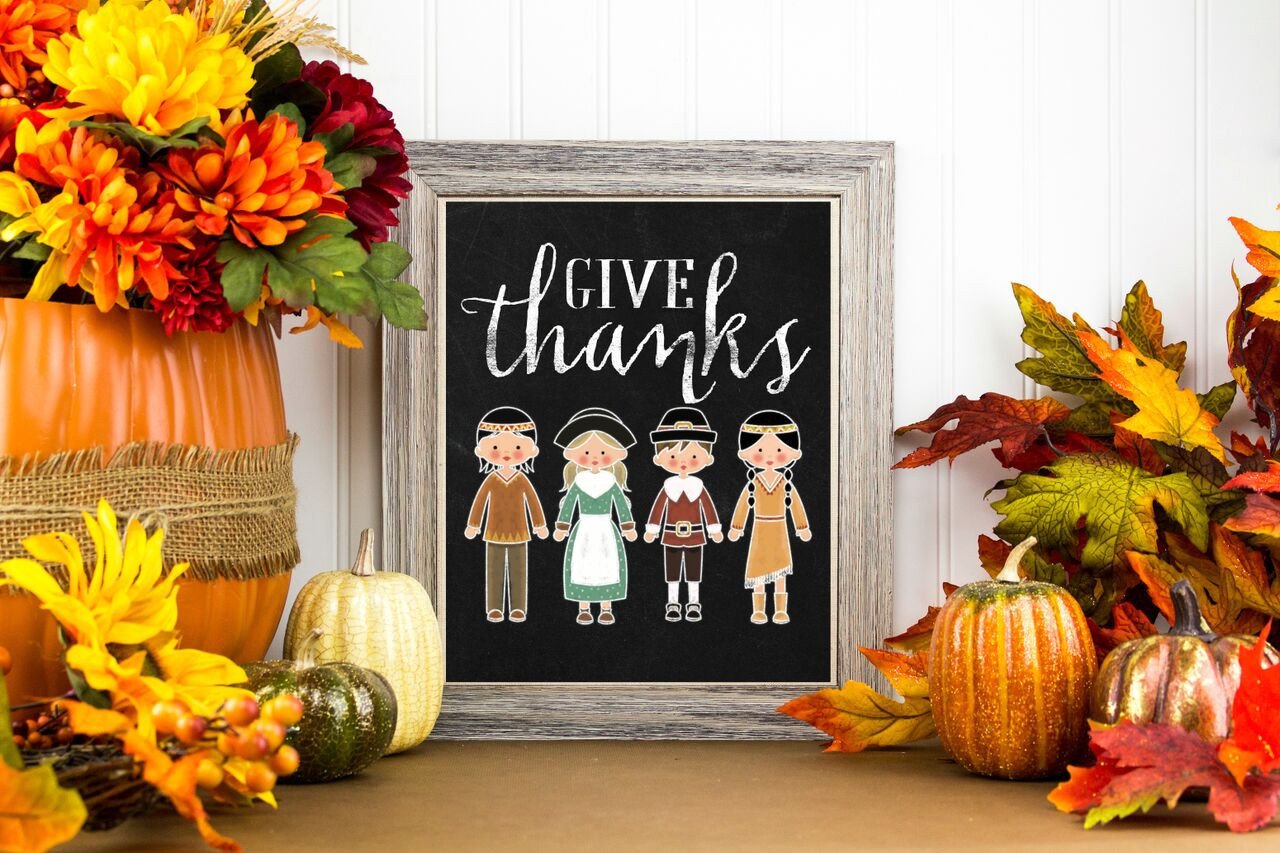 19. Bunting with Red-lettered "Thankful" on Blue and Neutral Paper