Tropical style is a fresh new decorating trend and it is incorporating such elements as oversized foliage, brightly colored accents, and animal prints, tropical style is a new option for homeowners who want to make a big impression.
38 Amazing Tropical Style Decorating Ideas to Bring the Outdoors In

One of the hallmarks of tropical design is the use of oversized foliage. Banana leaves and palm fronds are naturally large, and their distinctive shapes make for dramatic accents in your home. Wallpaper and home linens also have leaf designs, bringing a lush color accent to your home.
Many tropical style rooms have a white and beige theme, where the foliage and accents bring color to the rooms. Another facet of tropical style brings in bright and cheery pastels and tropical birds like flamingos. Bringing the outside in is a big part of the tropical design and we found the most original example of that on the picture with the bathroom with an outdoor scene in one corner. With foliage, gravel, and large rocks, the arrangement gives the impression that the bathroom is outdoors in the jungle.
These 38 tropical style decorating ideas will give you lots of options for bringing warmth and light into your home, pick your favorite and you'll have an elegant but comfortable place to relax.
1. Refined Living Room with Wide Open Windows
2. Banana Leaf Wallpaper and a Comfy Couch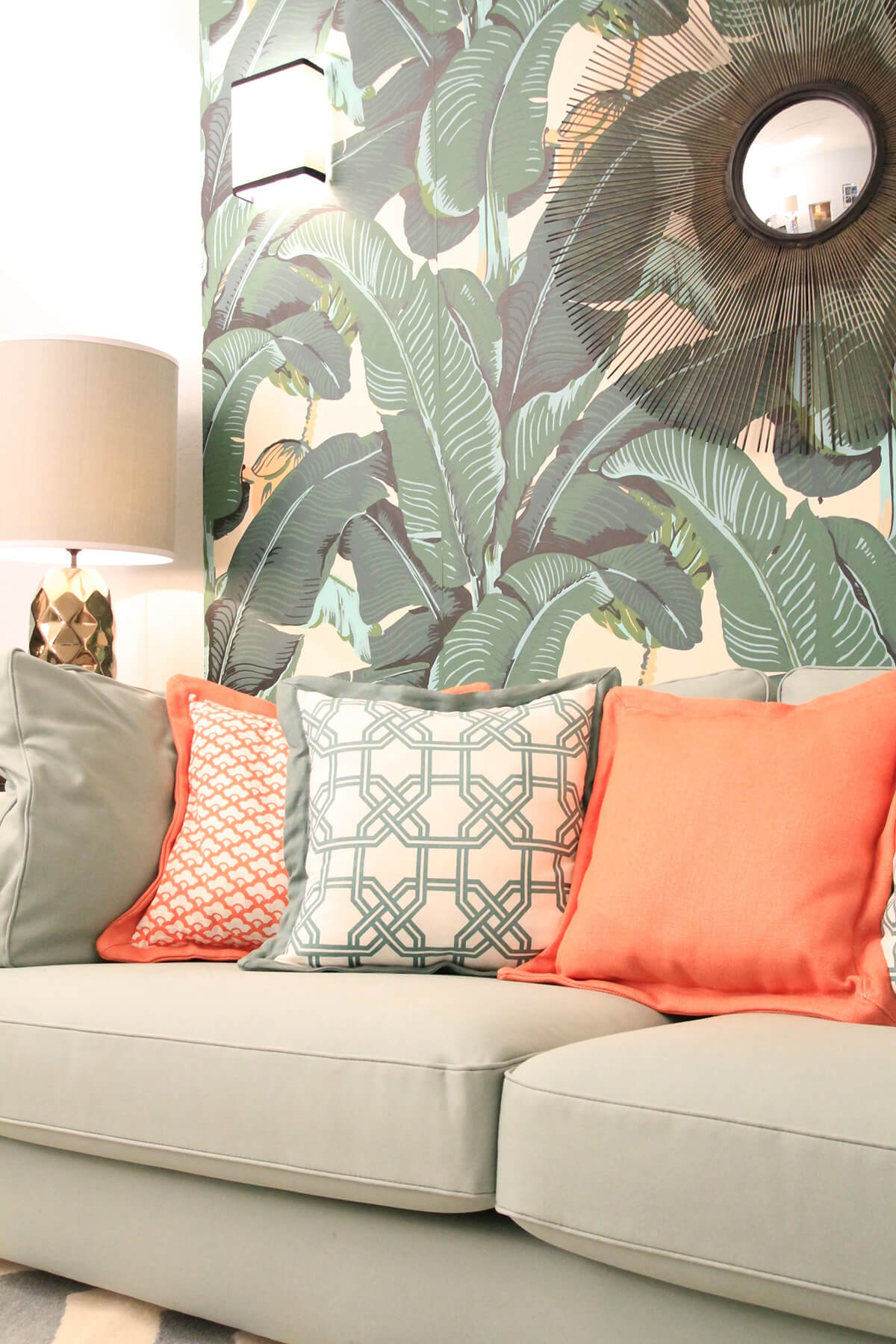 3. Classic Wooden Table and Tropical Plants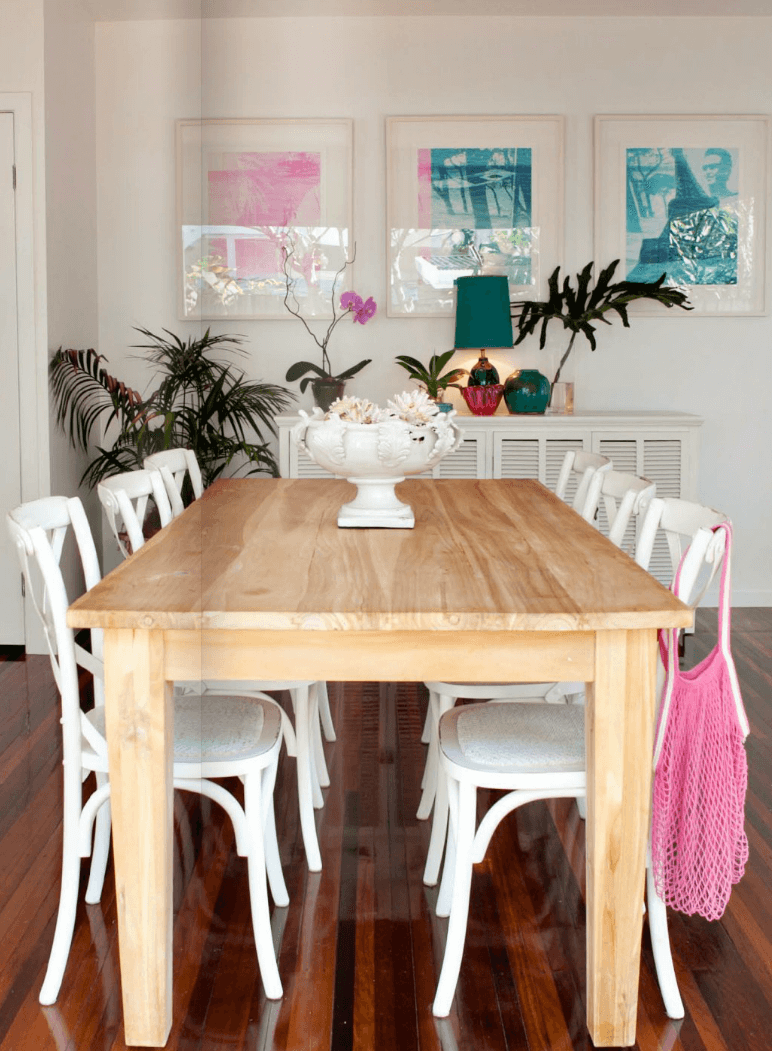 4. Pink, White, and Turquoise with Palm Wallpaper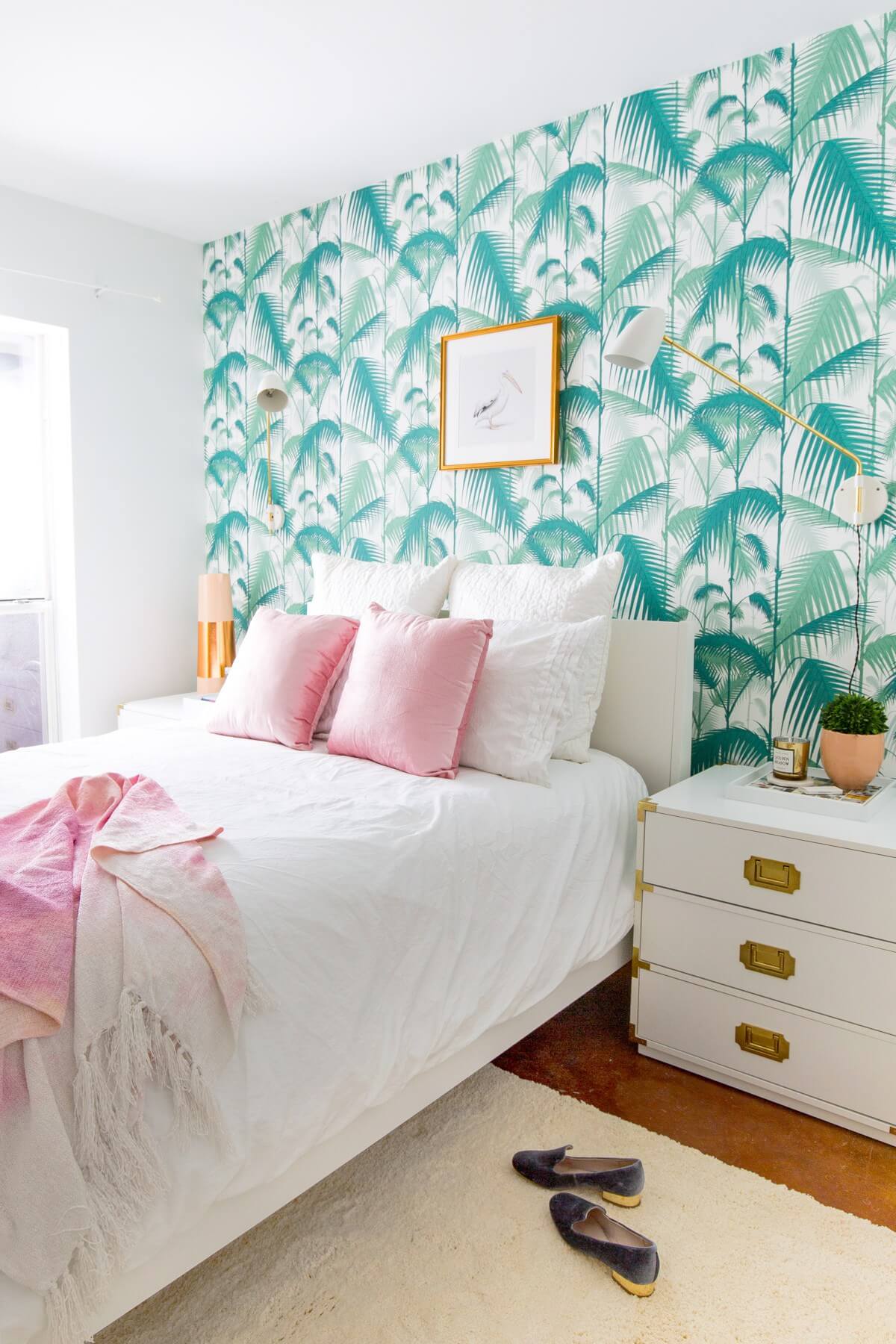 5. Dramatically Oversized Vase with Banana Leaves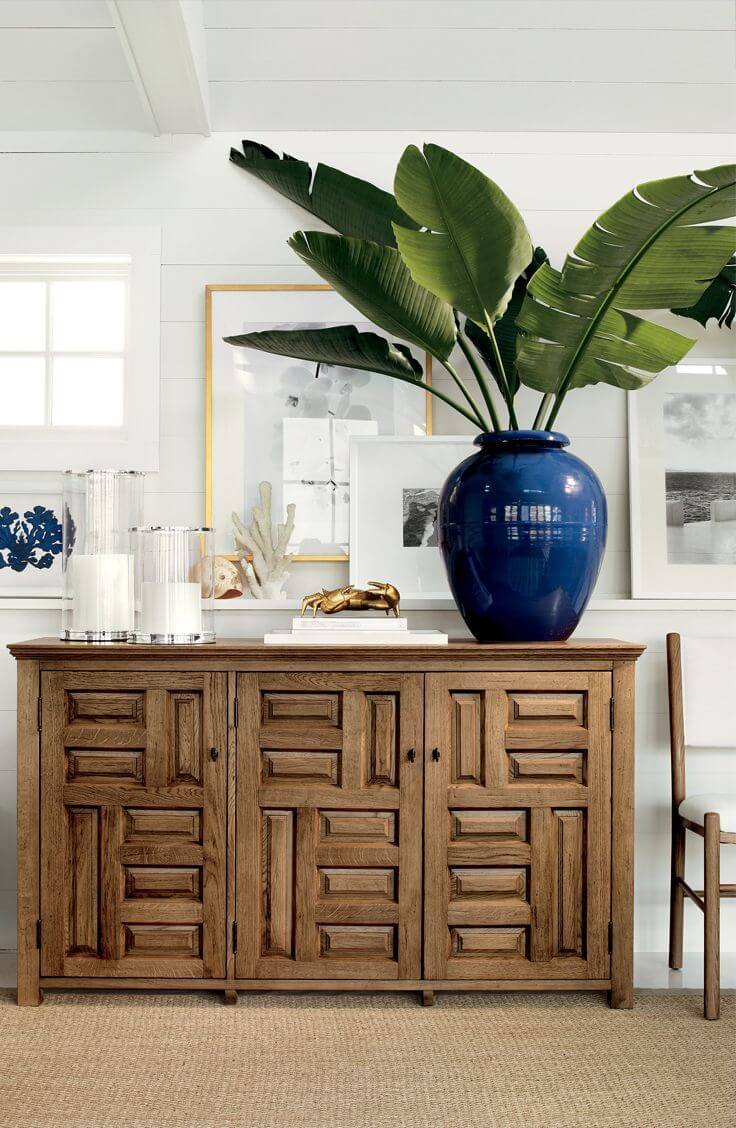 6. Bring the Outdoors Into Your Bathroom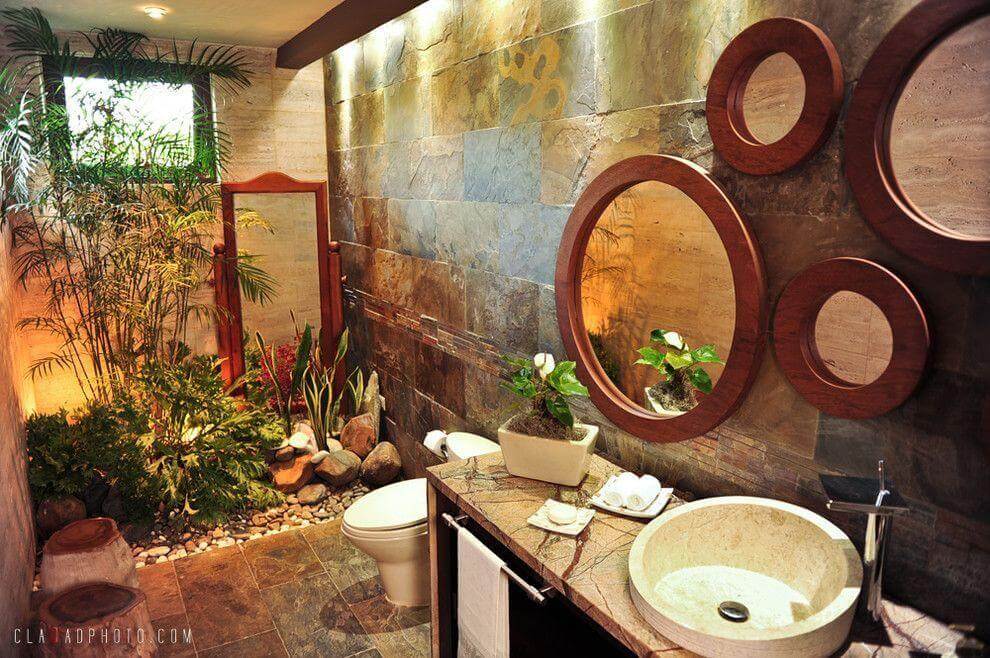 7. Monkey and Zebra Themed Décor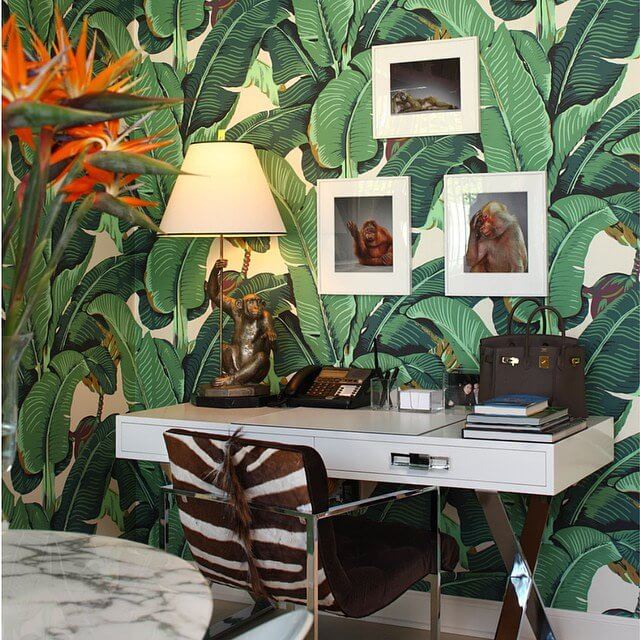 8. Comfortable Woven Chairs and Dramatic Plants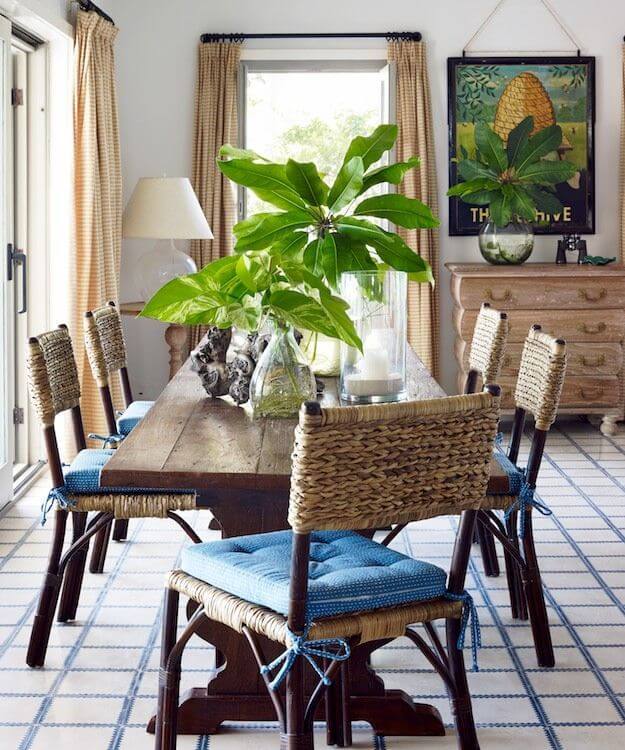 9. Hand Painted Tropical Chest of Drawers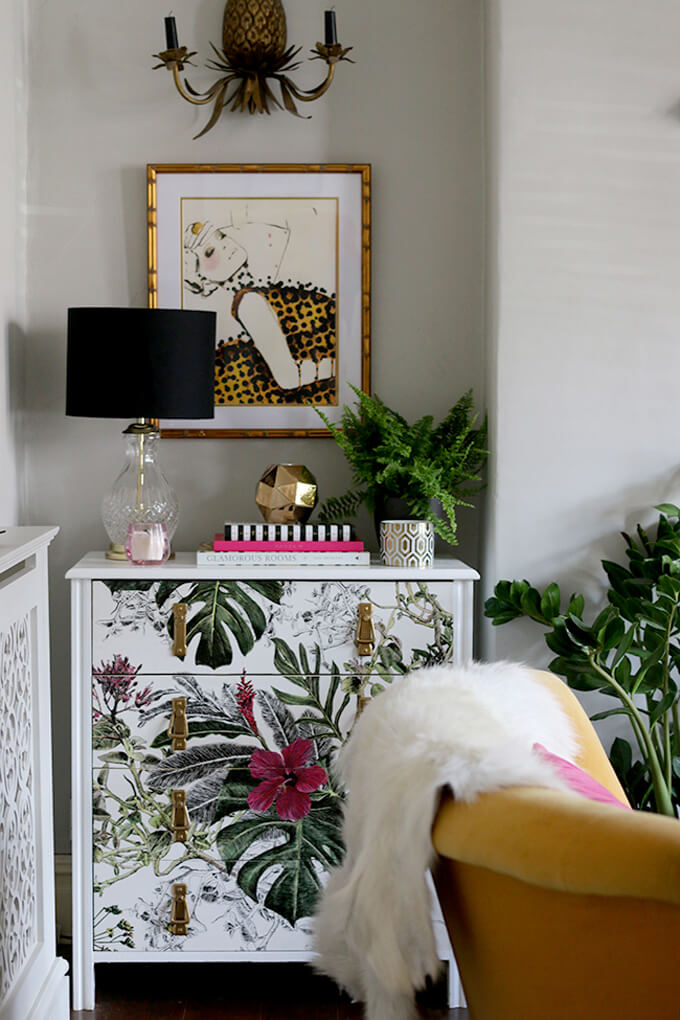 10. Inviting Living Room with Animal Print Accents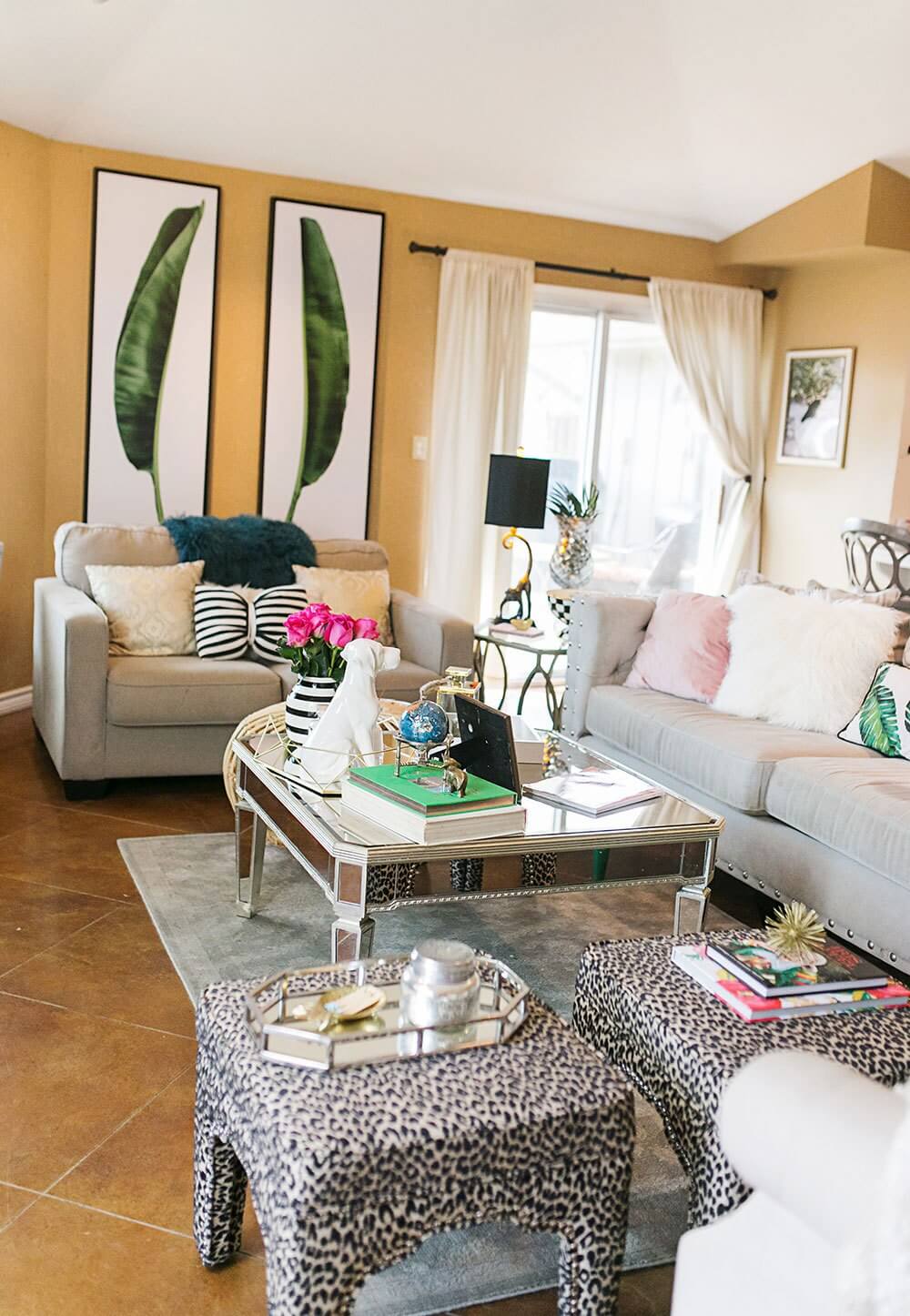 11. Simple Banana Leaf Shower Curtain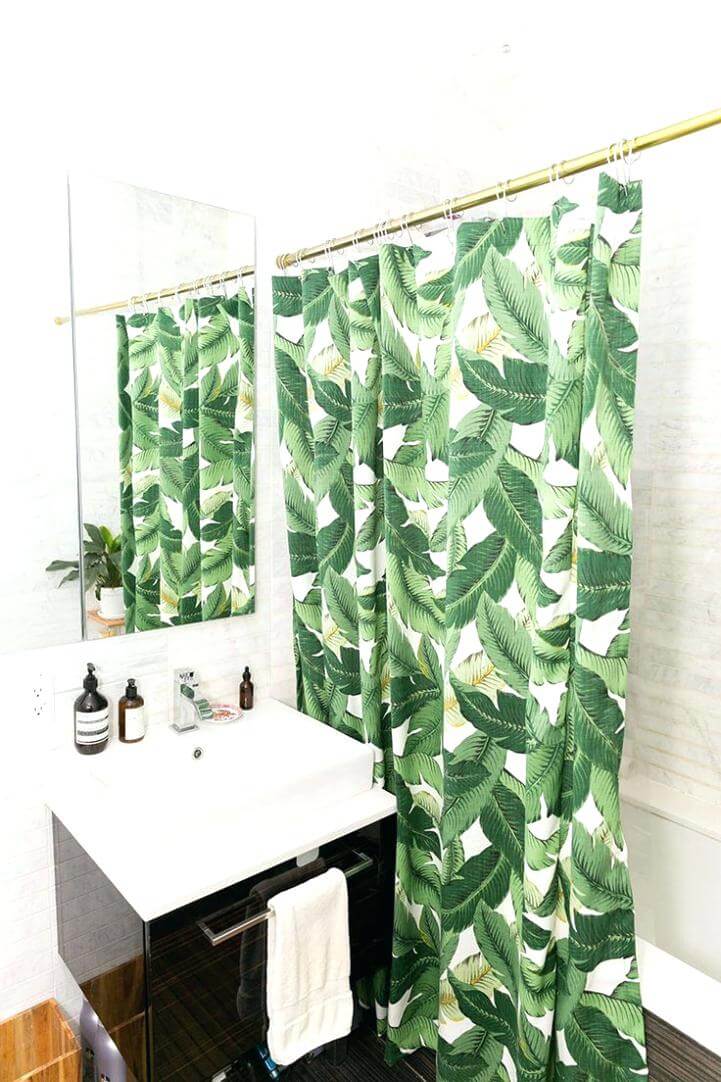 12. Tall Banana Leaves in a White Living Room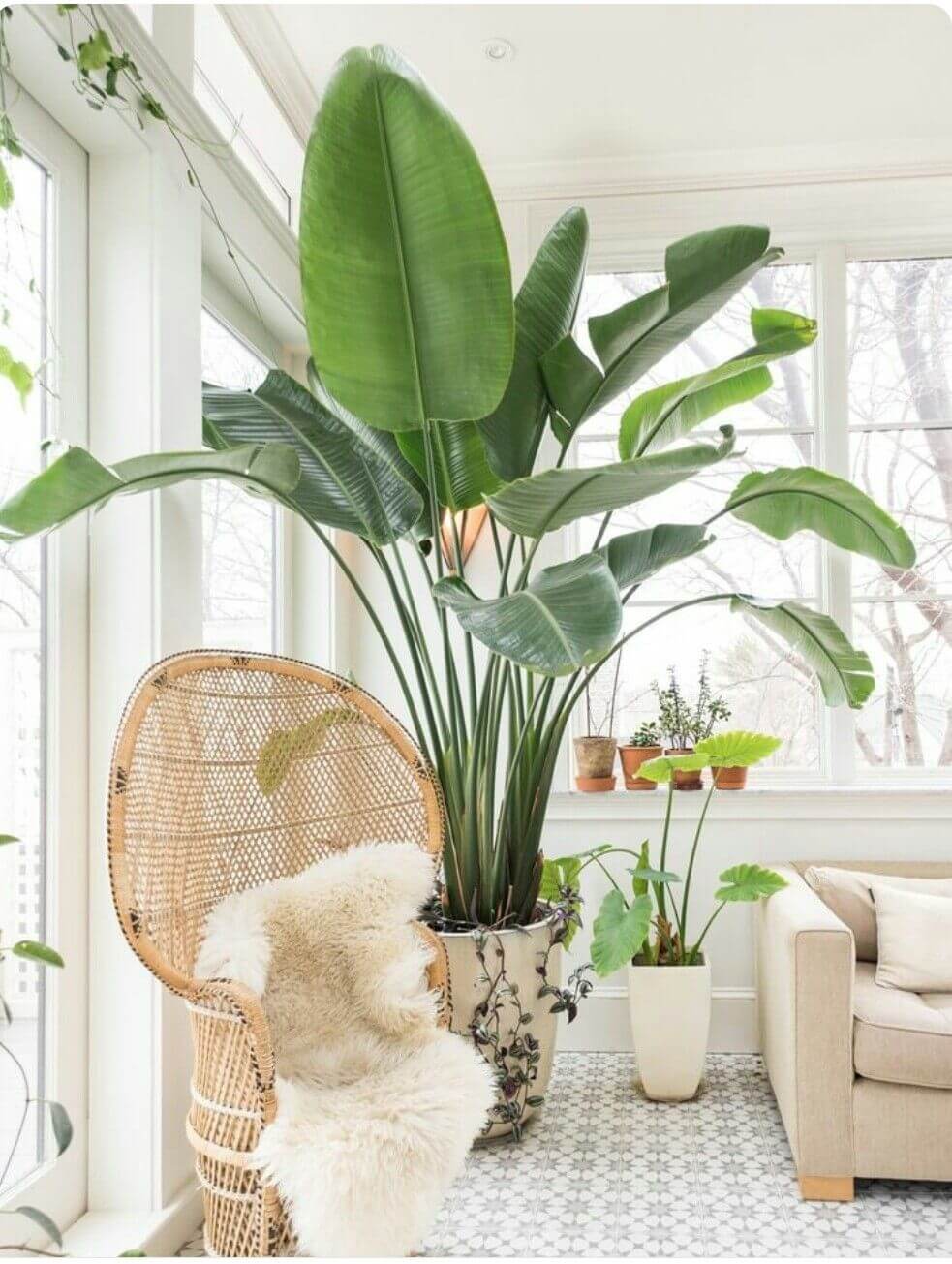 13. Bright Candy Colors with Flamingos and Fruit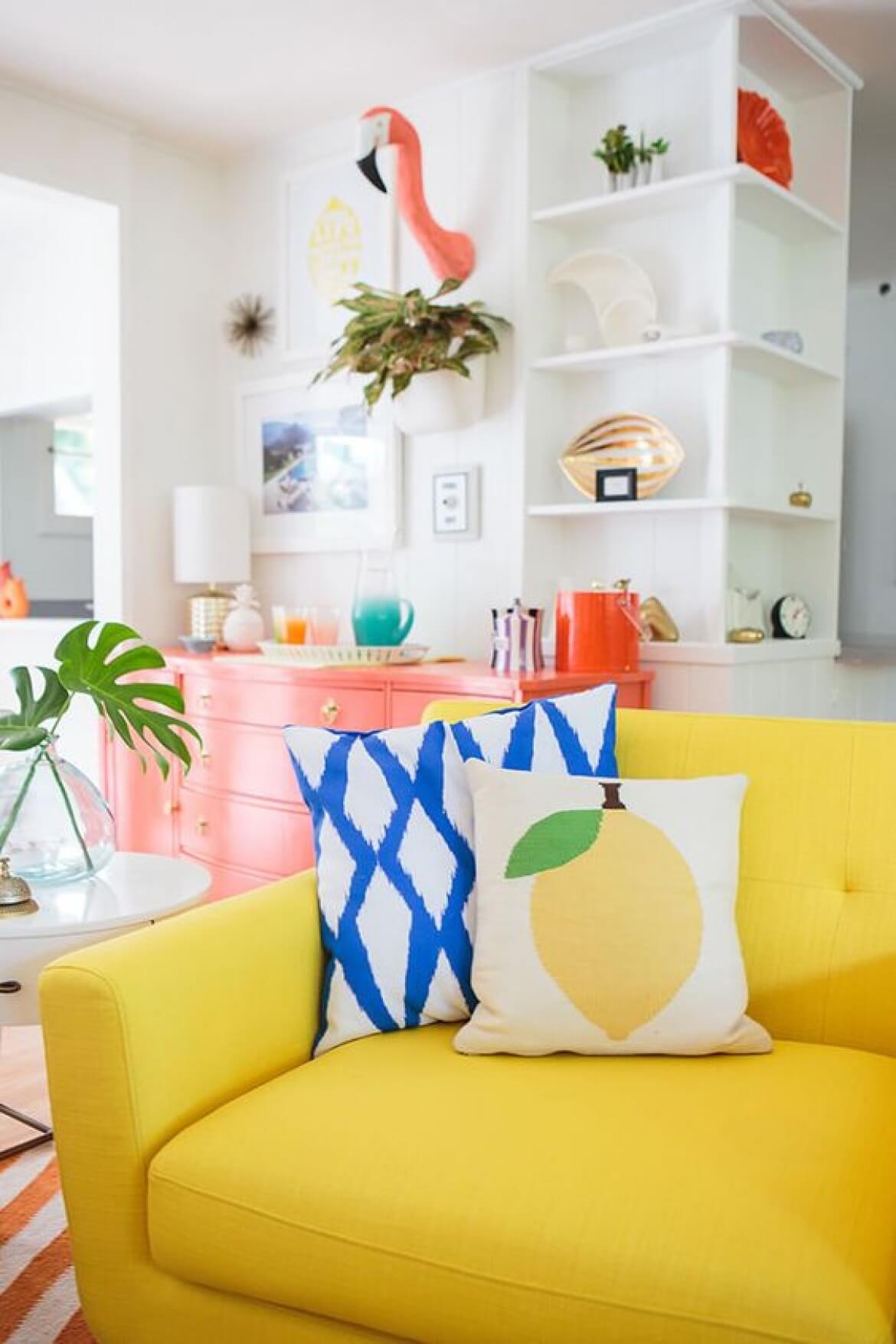 14. Woven Grass Ottoman with Seaside Accents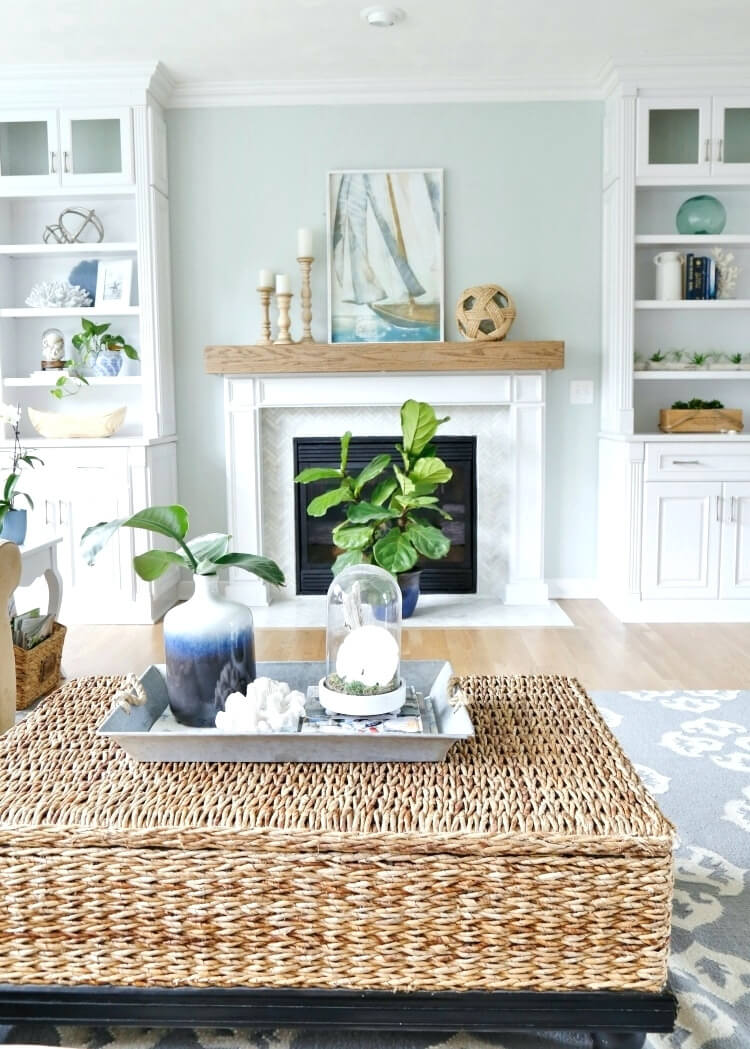 15. Baby's Room with Animal Prints and Leaves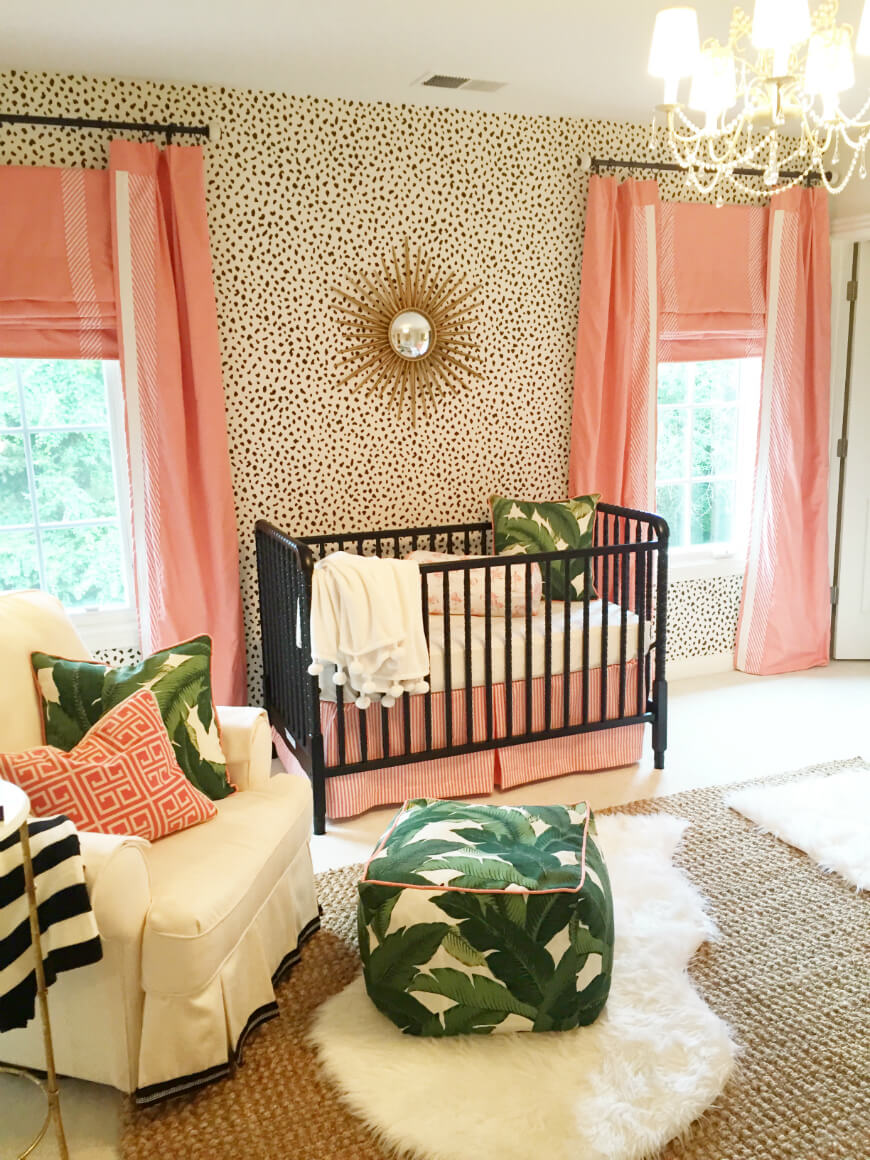 16. White and Tribal Print Décor with Ottomans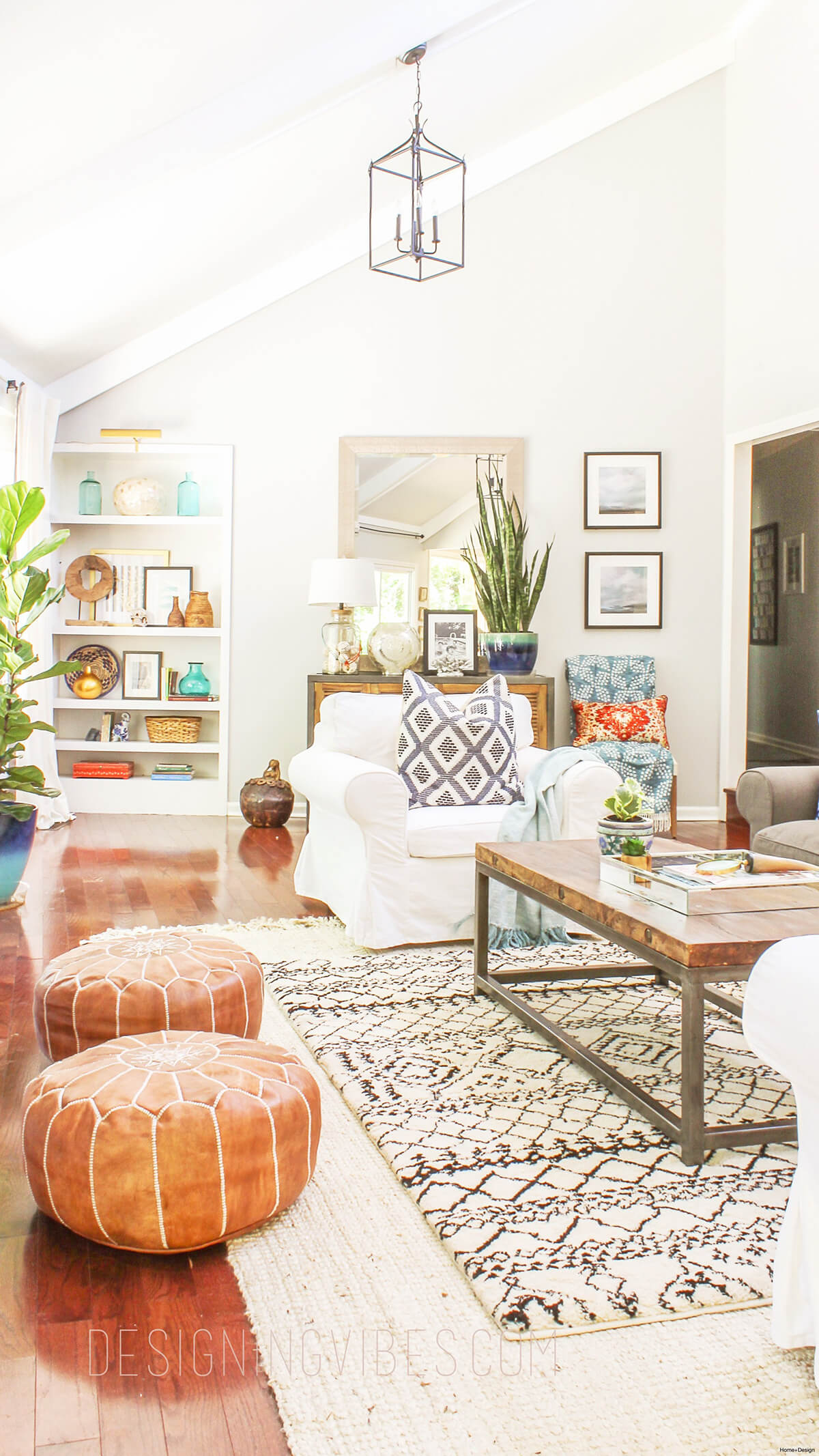 17. Welcoming Table Centerpiece with Eucalyptus and Lemons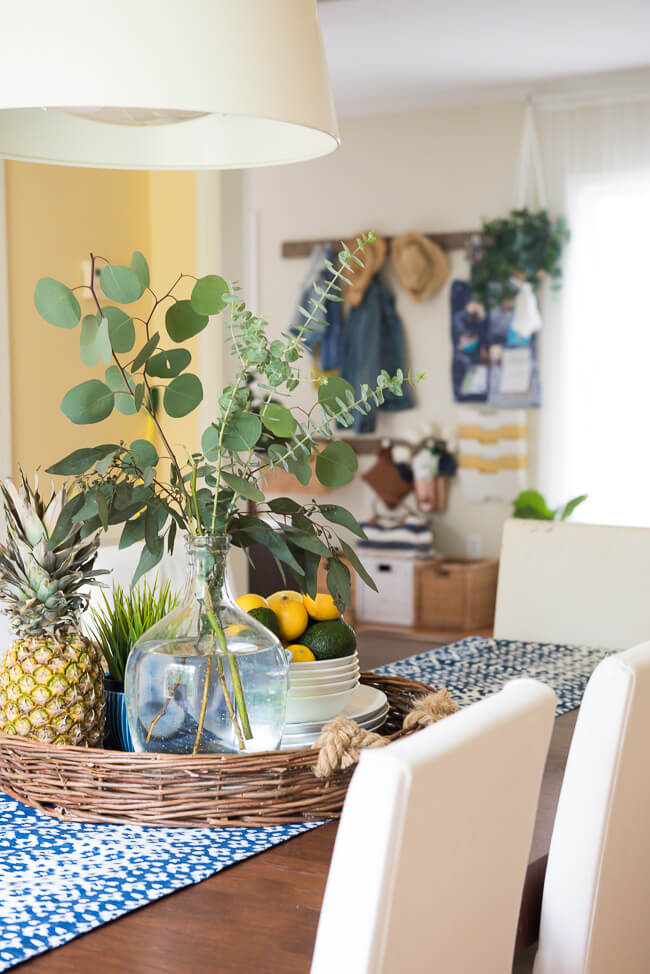 18. Elegant Bathroom with Graphic Wallpaper and Plants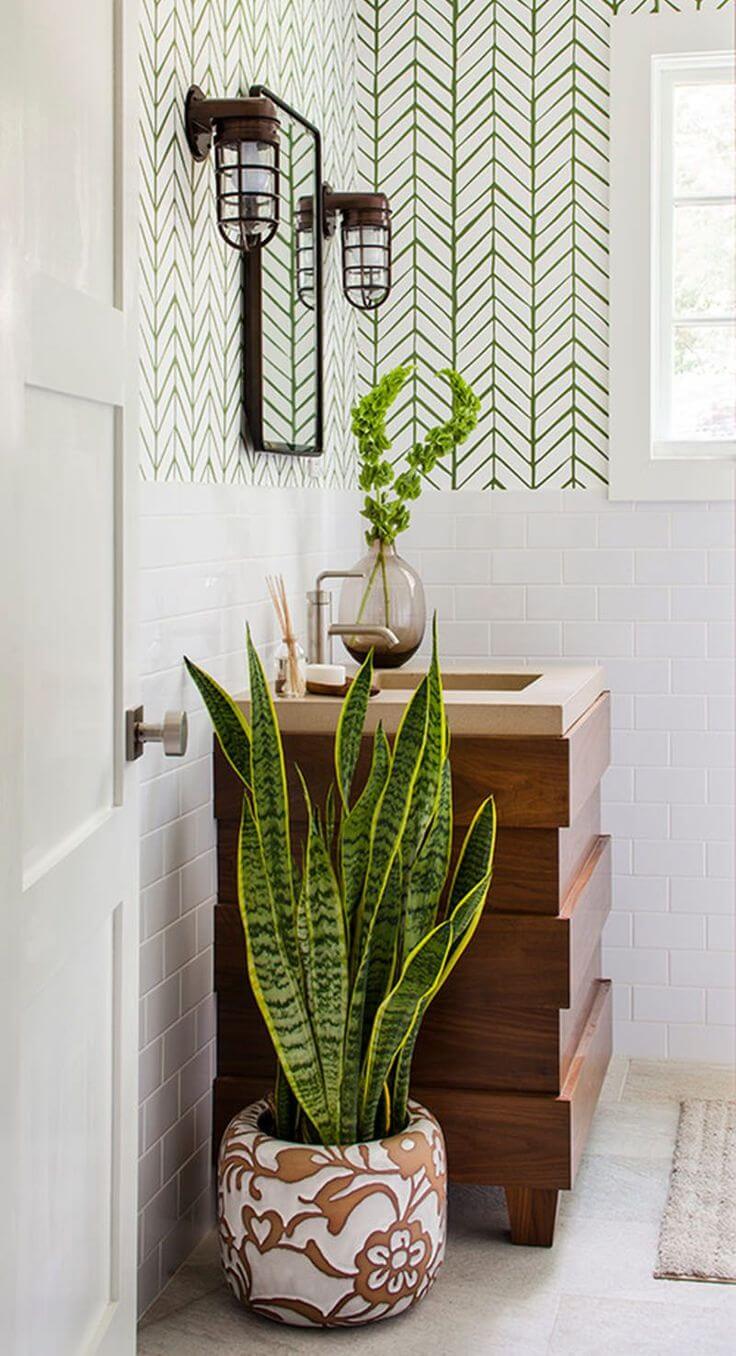 19. South African Themed Living Room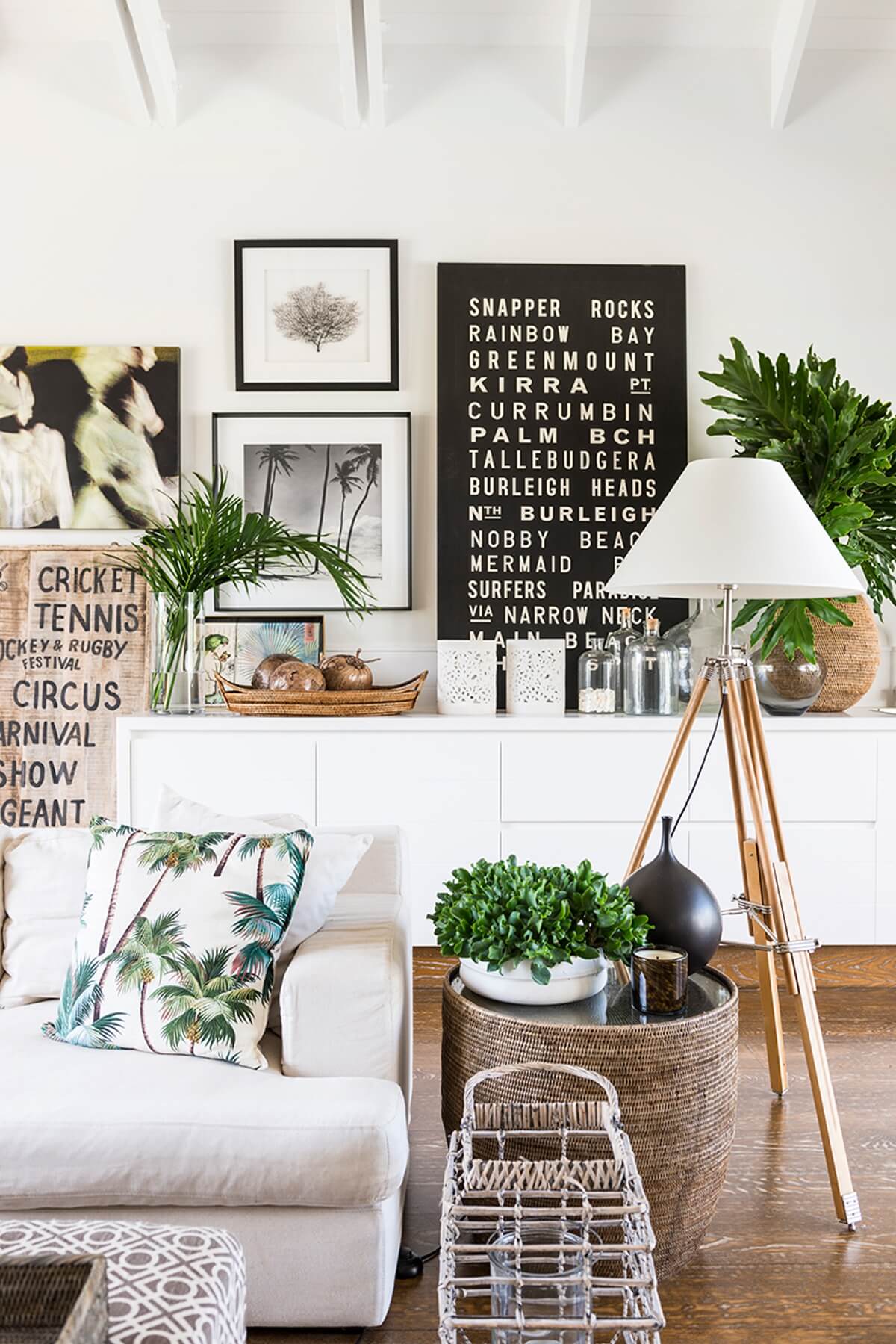 20. Pretty Leaded Mirror and Huge Palm Fronds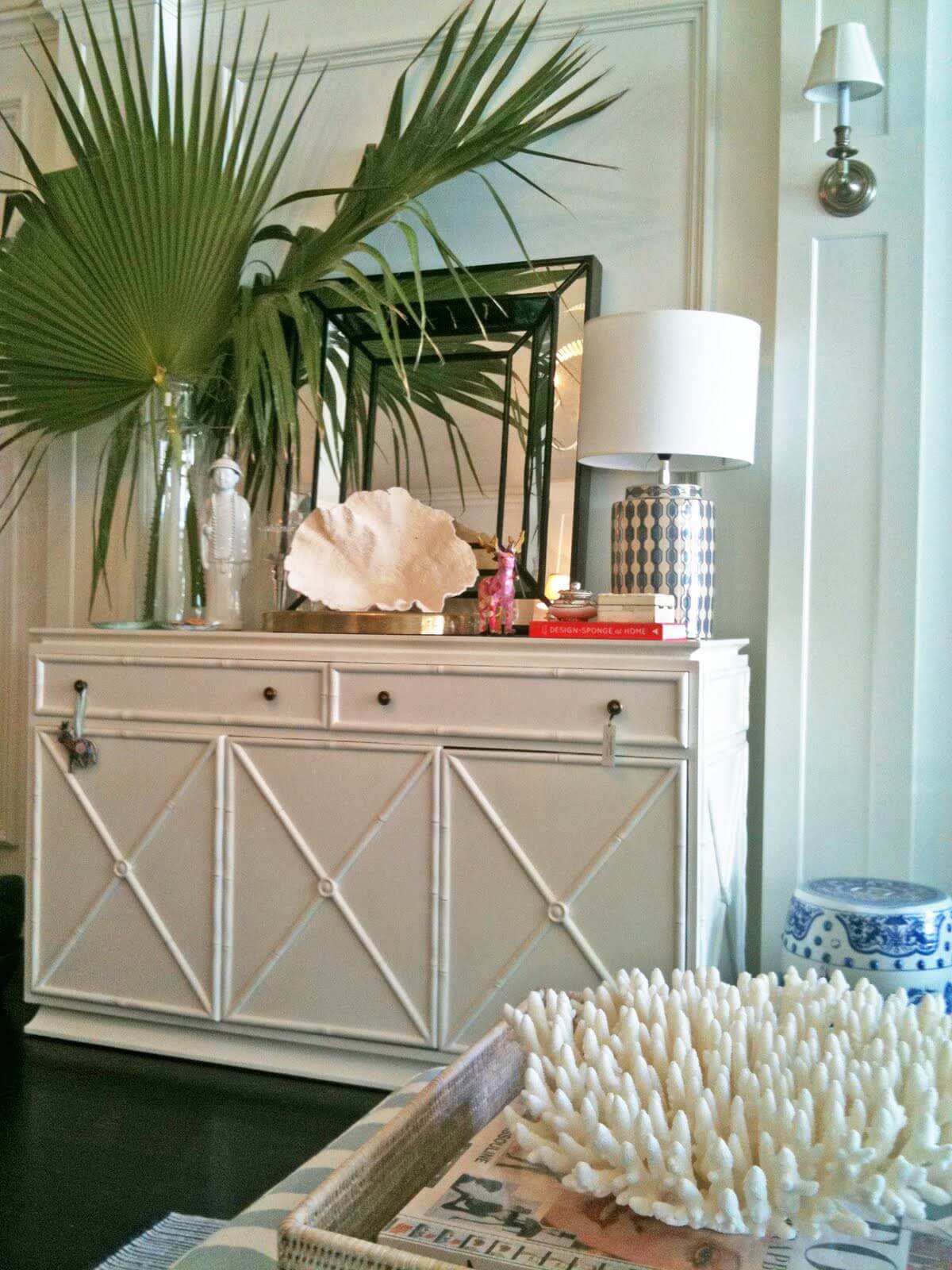 21. Relaxed Tropical Kitchen with Twig Wall Hangings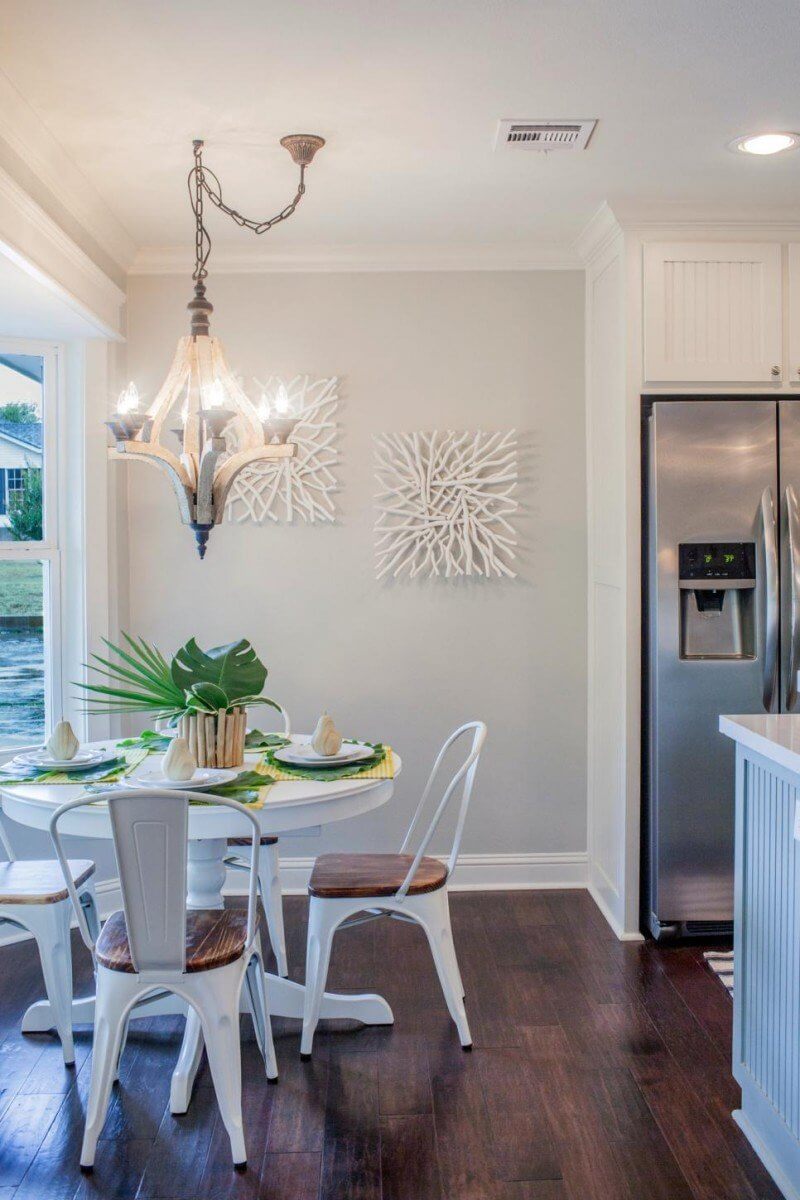 22. Bright and Airy Living Room with Bright Colors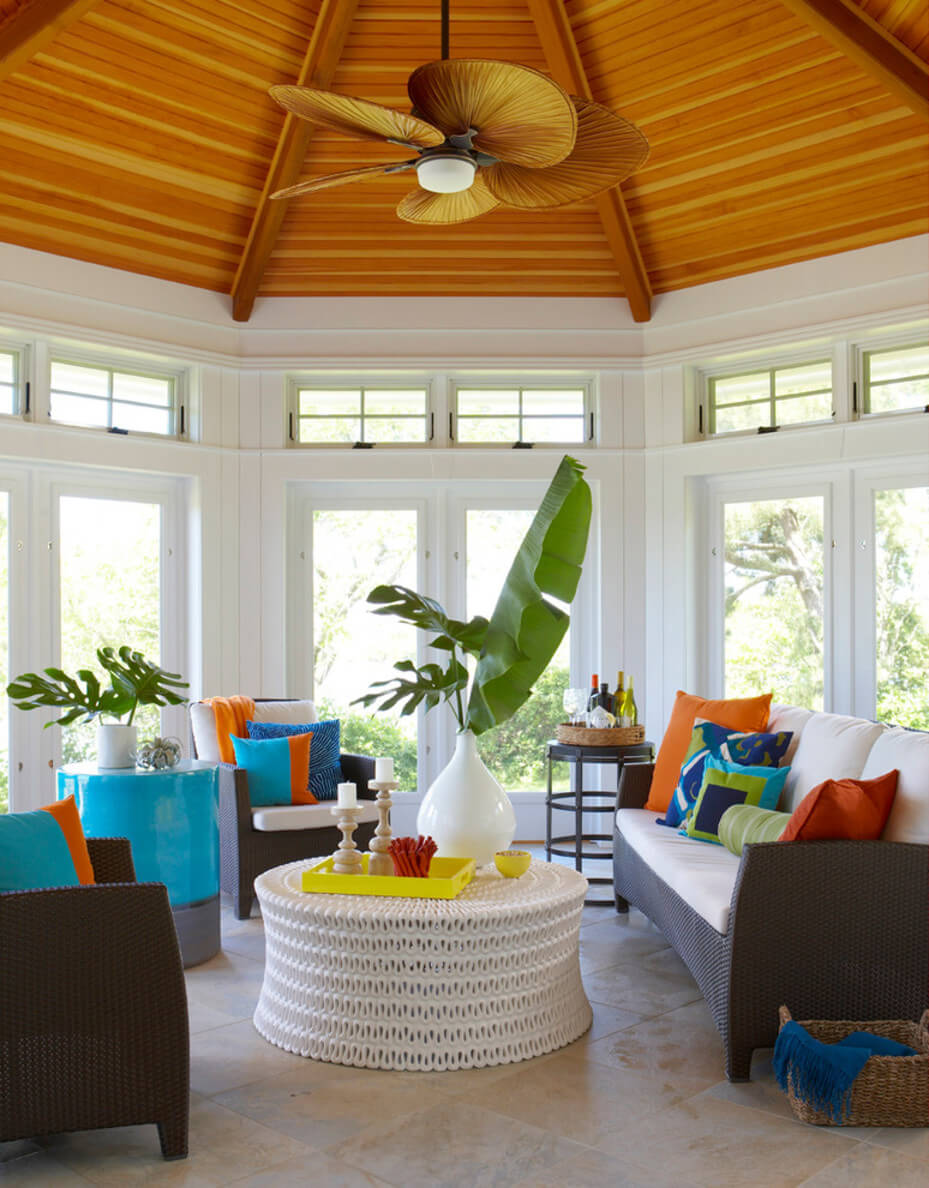 23. Mirrored Sideboard and Pineapple Wallpaper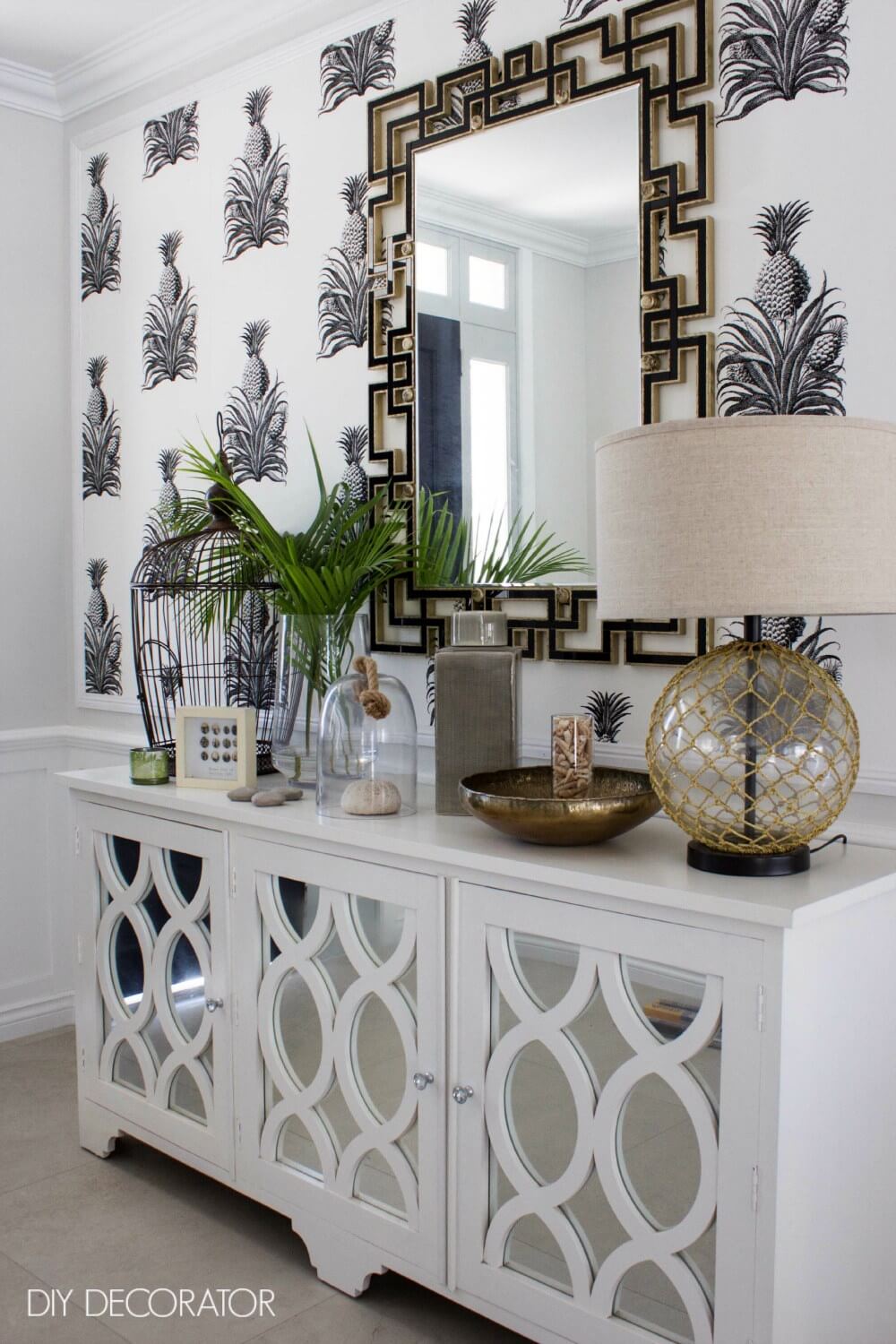 24. Tropical Style Decorating Idea for the Kitchen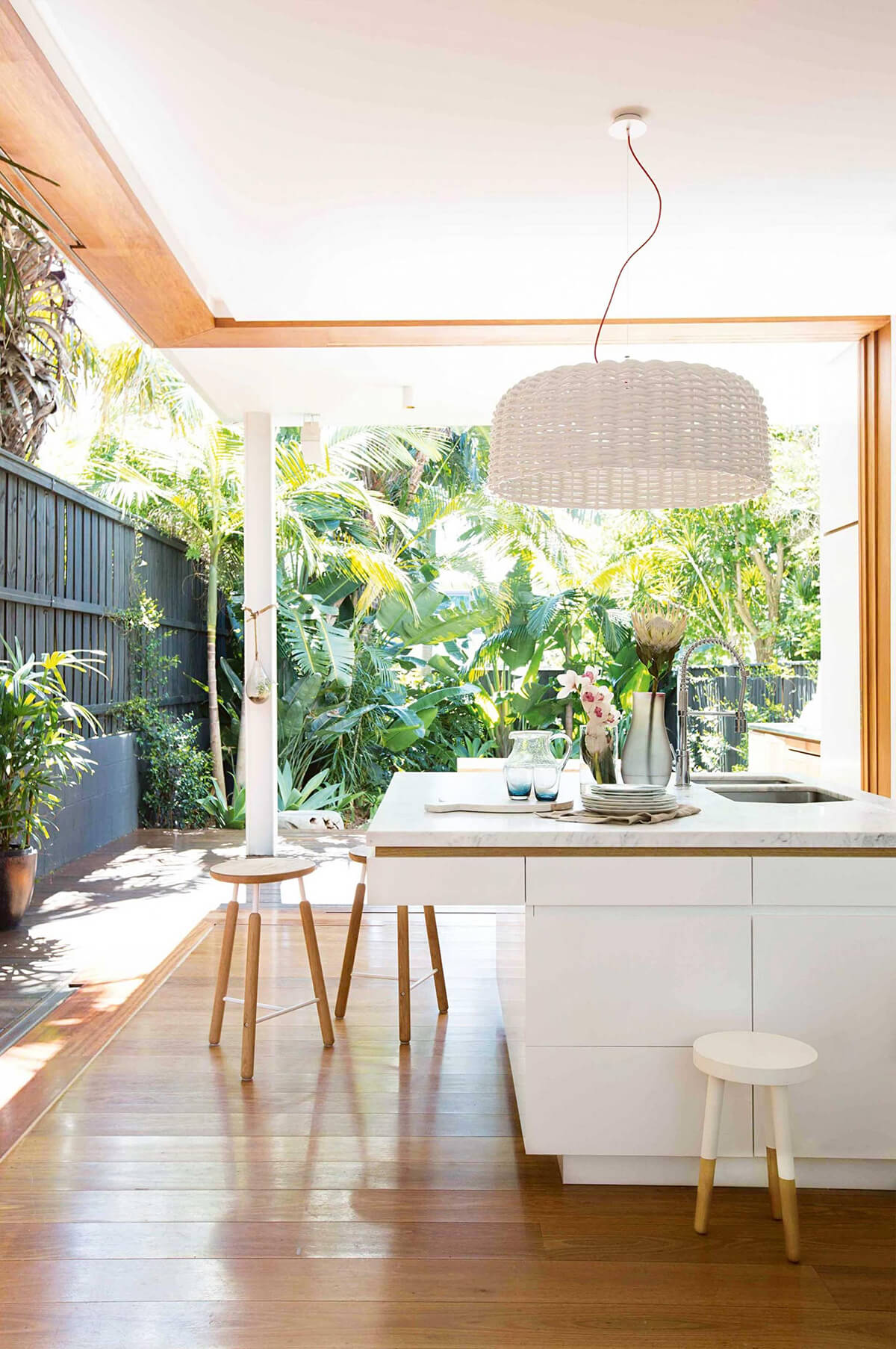 25. Relaxed Tropical Style for your Front Porch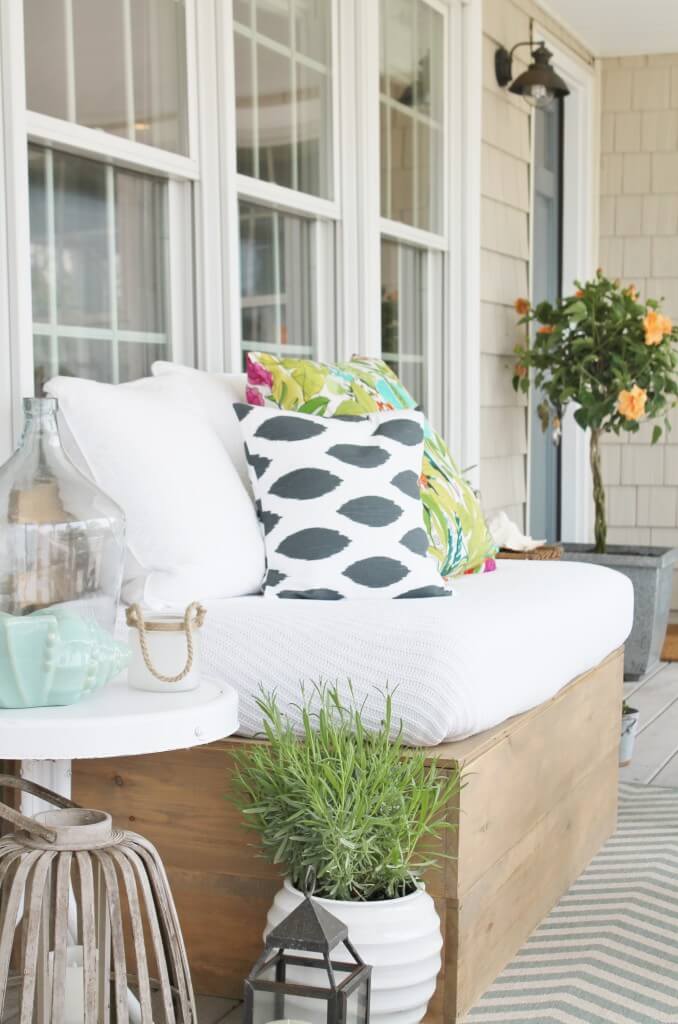 26. Elegant Candles, Foliage, and Flower Arrangement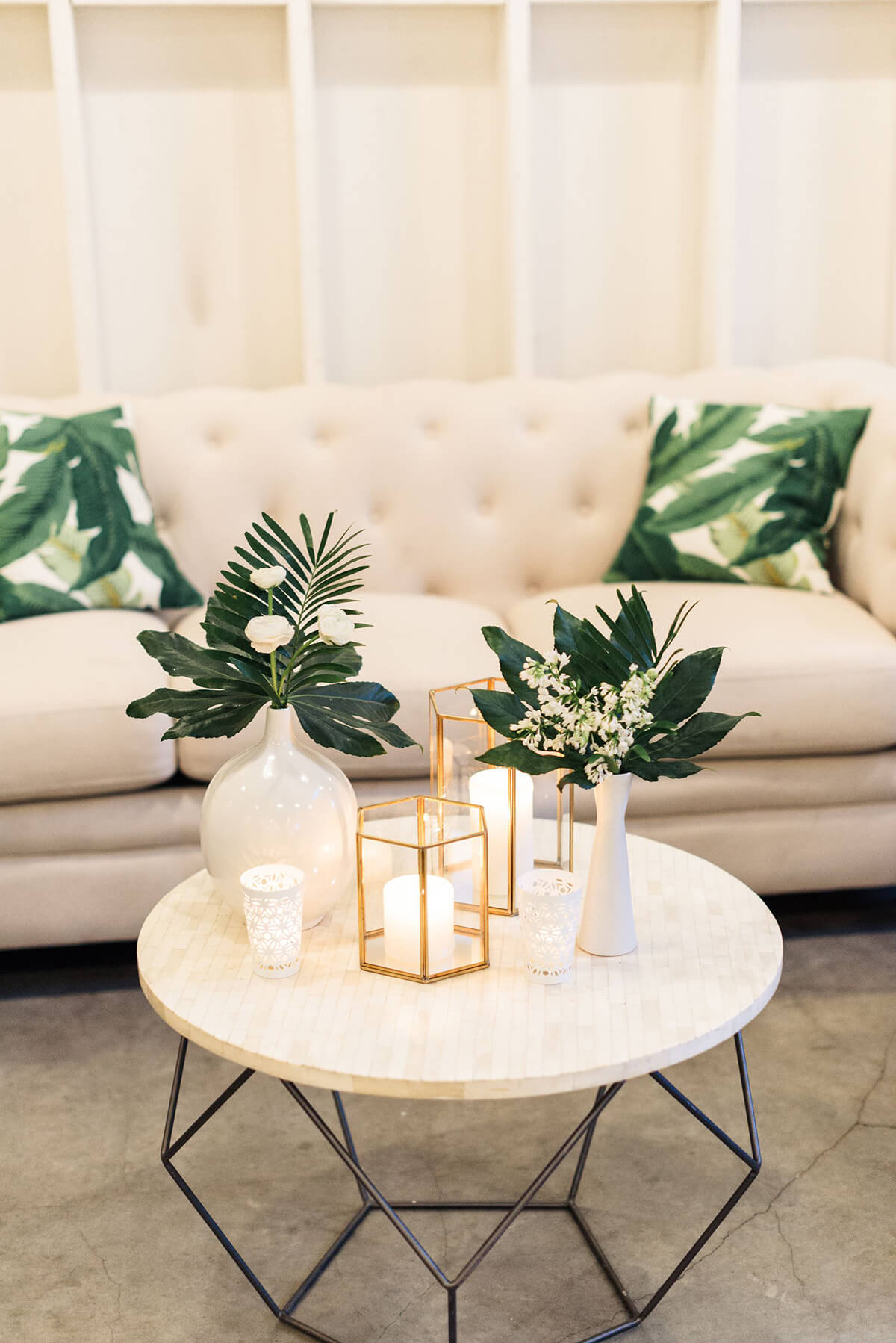 28. Dip Tropical Foliage in Gold Paint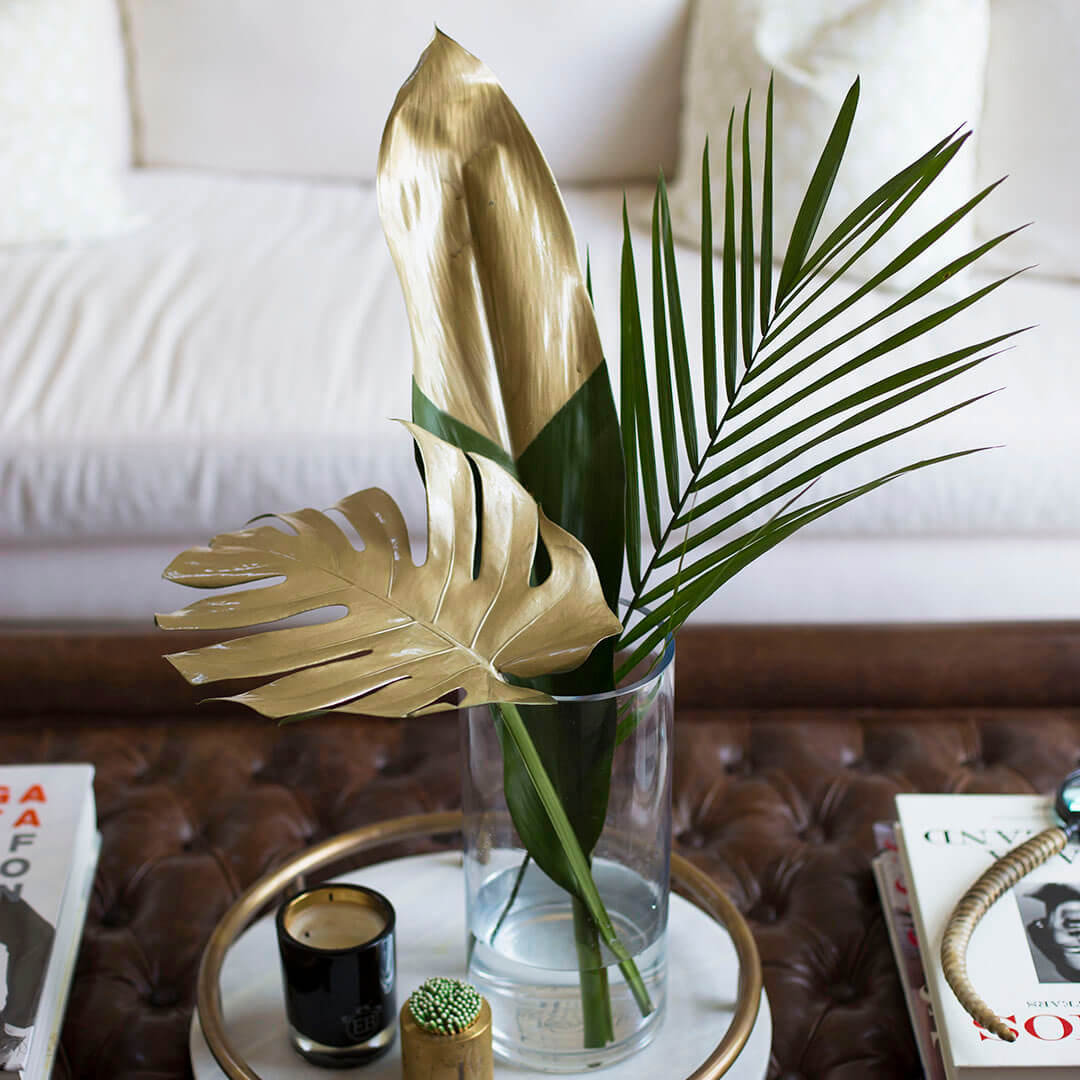 29. Cheerful Girl's Room Décor in Pink with Leaves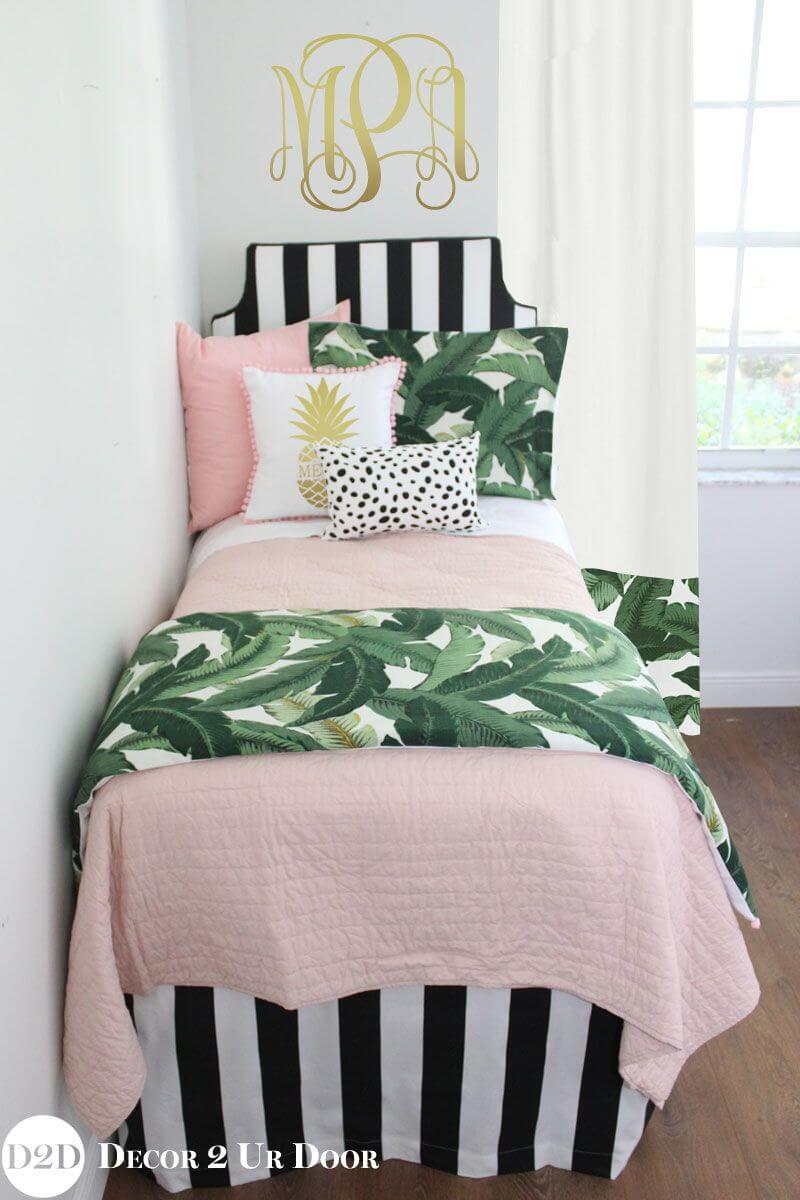 30. Gorgeous Tropical Wallpaper in the Bathroom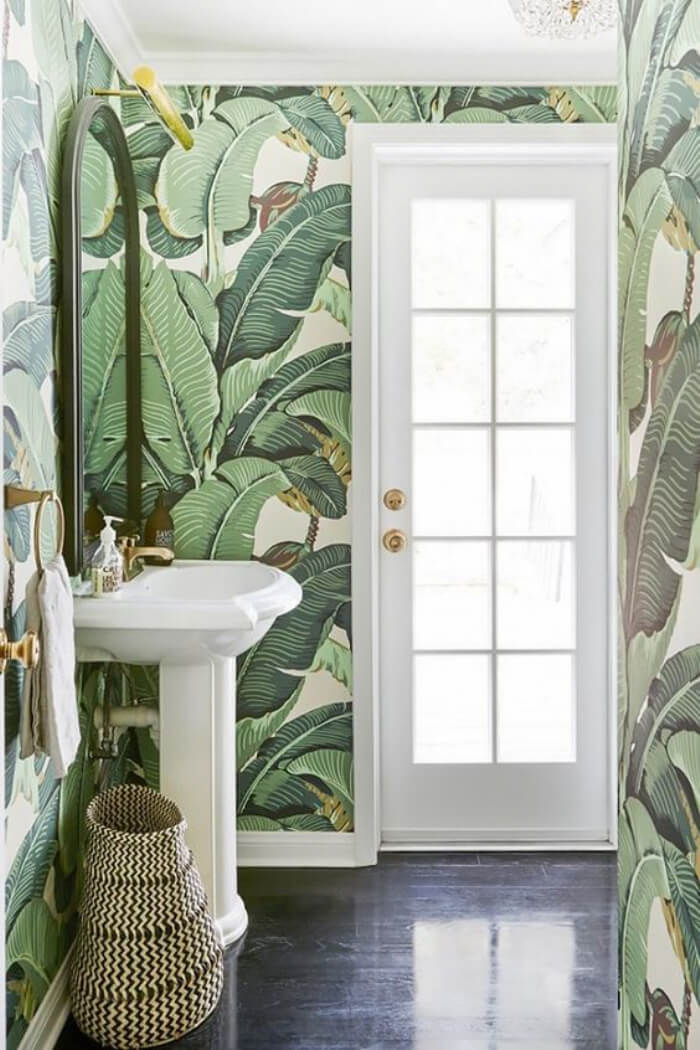 31. Relaxing Bedroom with Wicker Headboard and Plants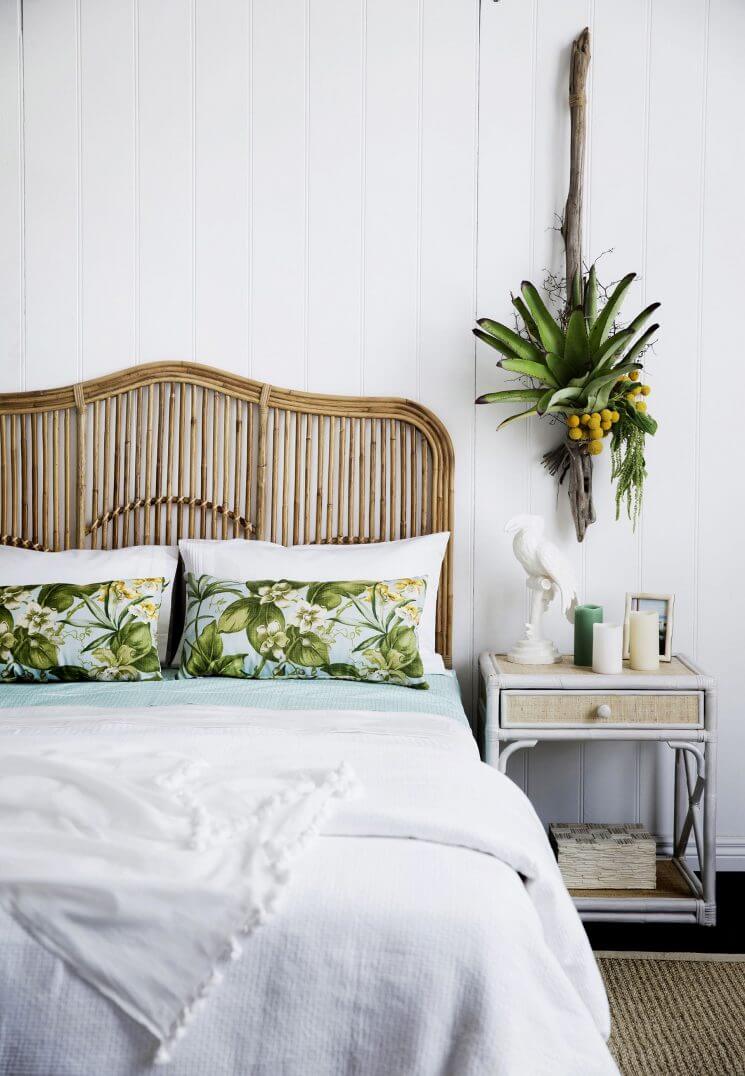 32. Beautiful Tropical Style Living Room For Relaxation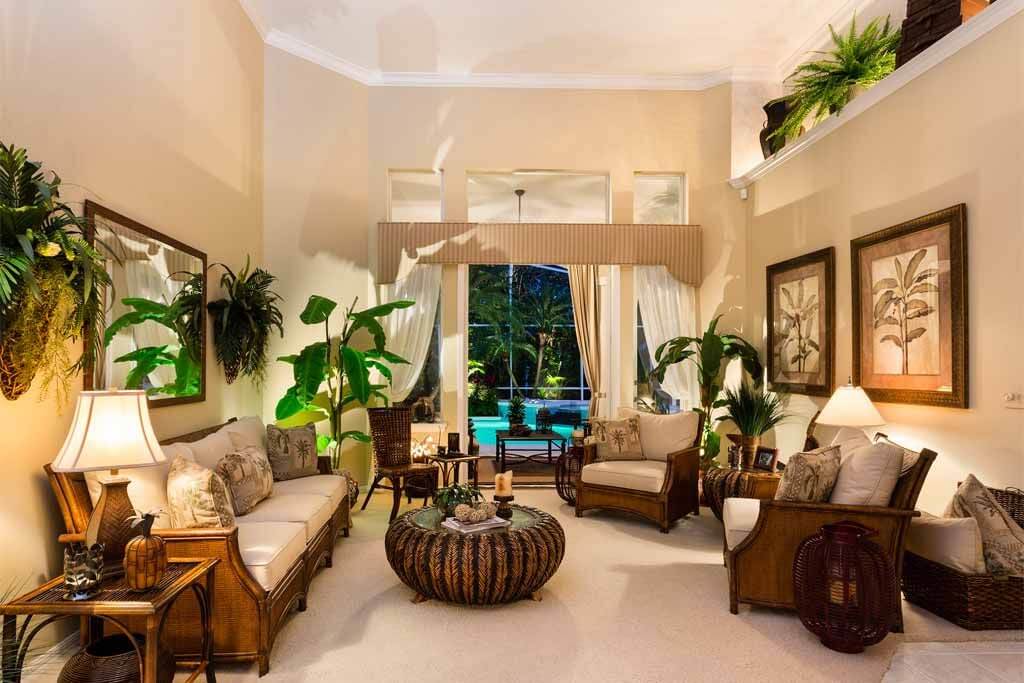 33. Golden Canopy Bed with Oversized Leaves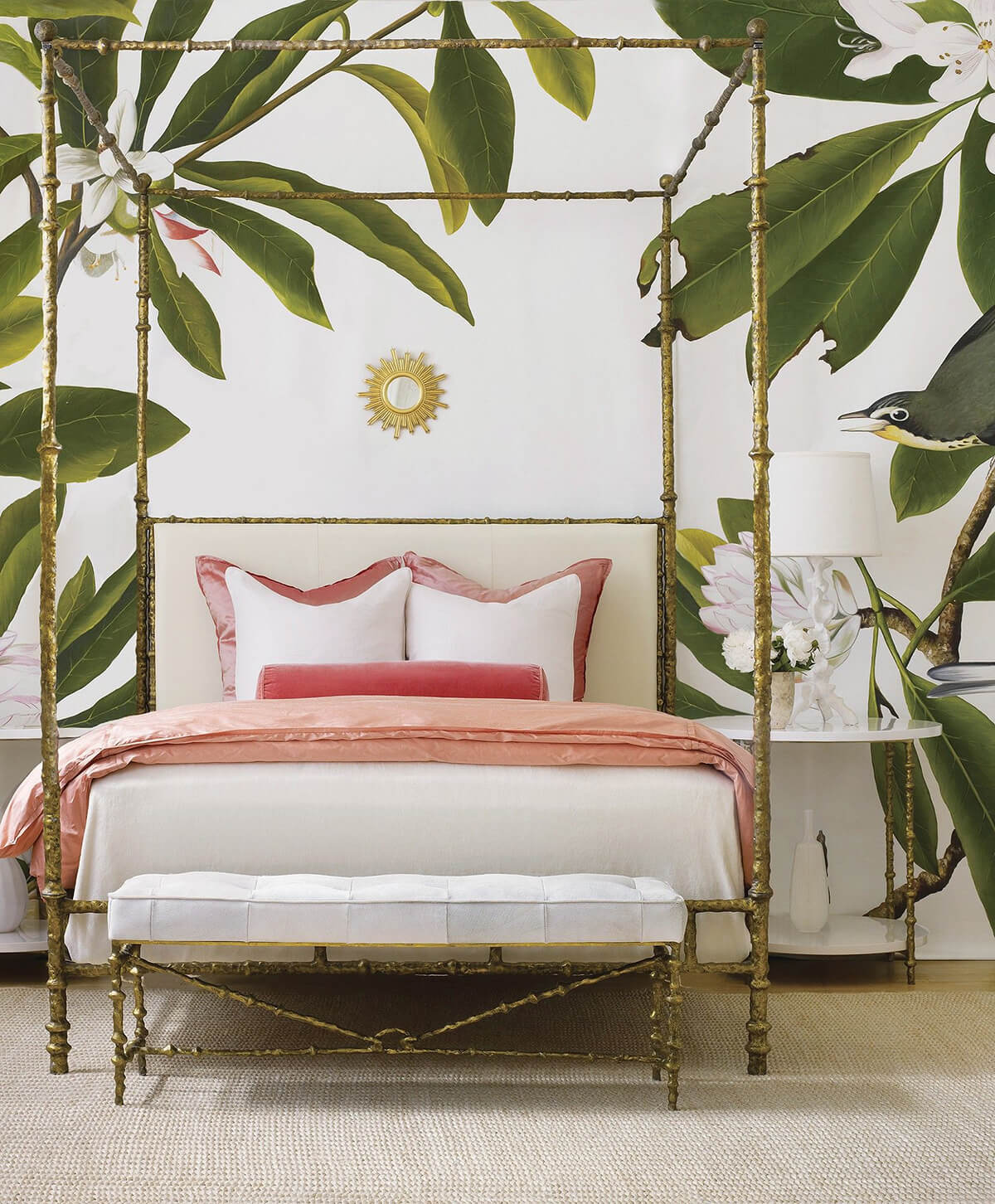 34. Surfer Paradise with Pastel Furniture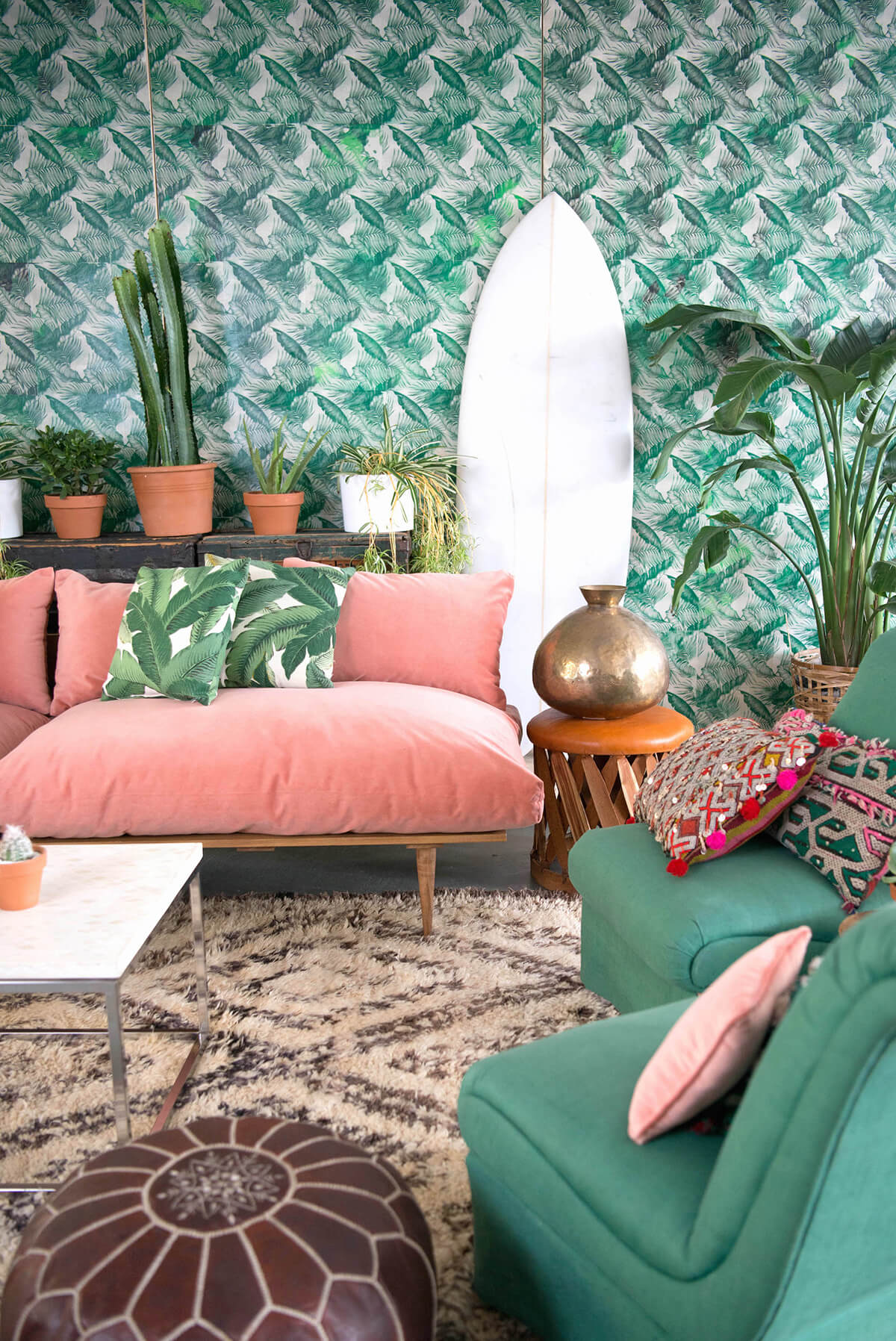 35. Beige Living Room with Yellow and Magenta Accents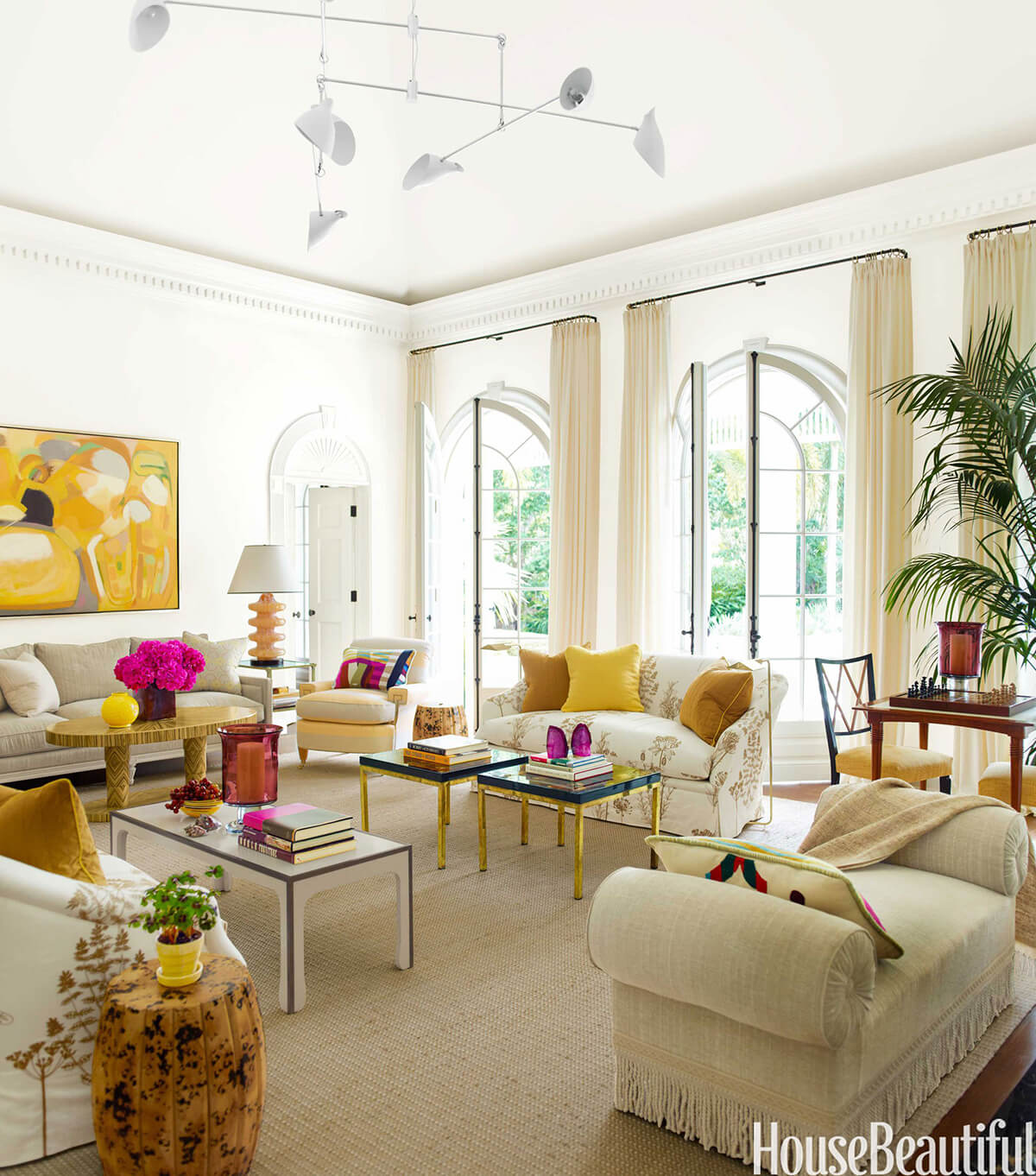 36. Kitchen Area with Woven Chairs and Shutters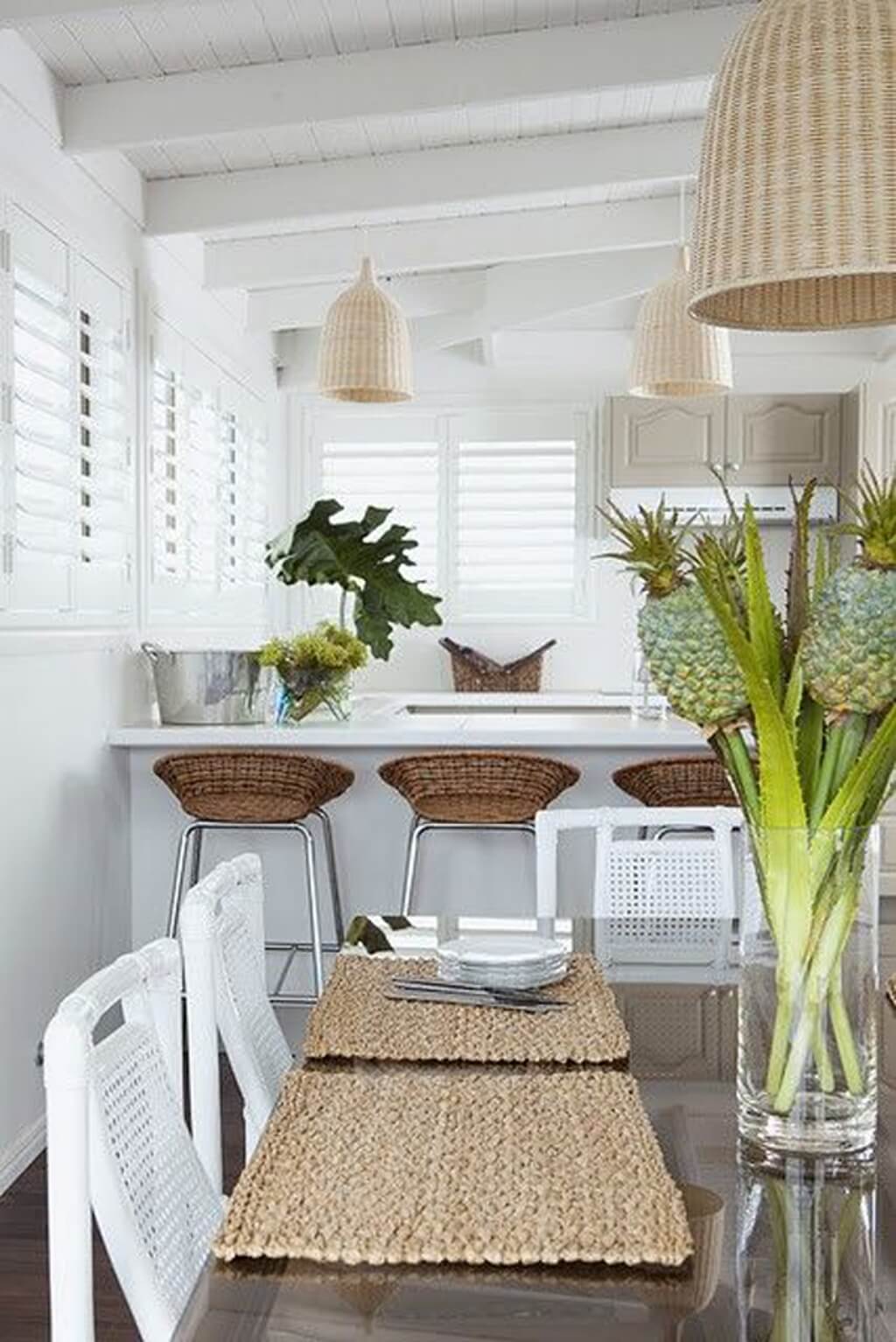 37. Poolside Dining with Inviting Chairs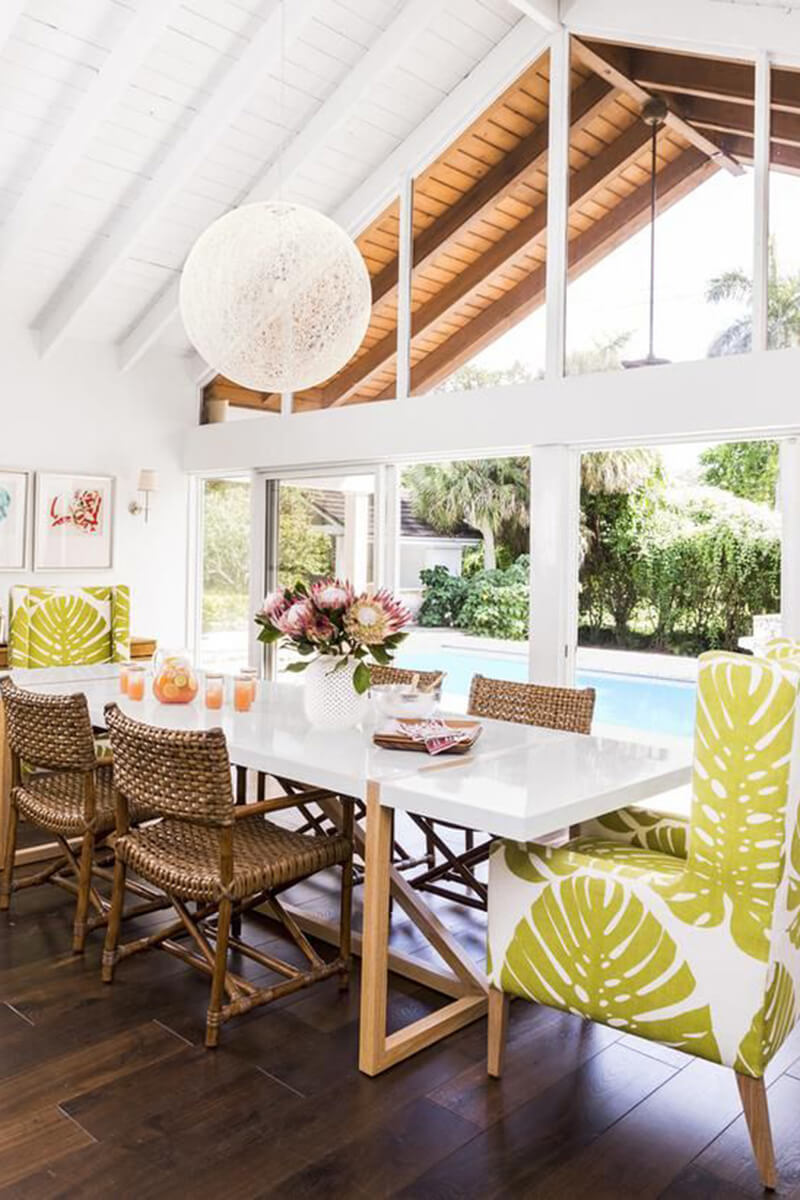 38. Grand Green and White Bedroom with Wallpaper