Vintage garden design is a growing trend for outdoor living spaces. Incorporating fun antique pieces from inside the house into your yard gives it a unique look no one else on the block will have. This list of 34 pretty vintage garden decor ideas has everything you need to take your outdoor space from boring to gorgeous.
34 Cute Vintage Touches for Your Garden
Flea market divas, rejoice! Many of these vintage gardens use repurposed or upcycled items to create fun displays for your plants. From ladders and kitchen implements to wheel barrows and sewing machines, almost anything you find at a thrift shop or market can be made into a planter! If you want a more rustic, country vibe, try the ideas that incorporate mason jars or galvanized metal buckets. Looking to bring a romantic Victorian feel to your yard? Try the vintage garden decorations that use teacups and dress forms. You can even personalize your vintage garden design with a DIY monogram planter project. When you liven up your backyard with these ideas, it will look so amazing you will want to spend all your time there. Read on for shopping lists, tutorials, and inspiration for all 34 of these pretty decorations!
1. Antique Chair Planter Plus Vintage Plates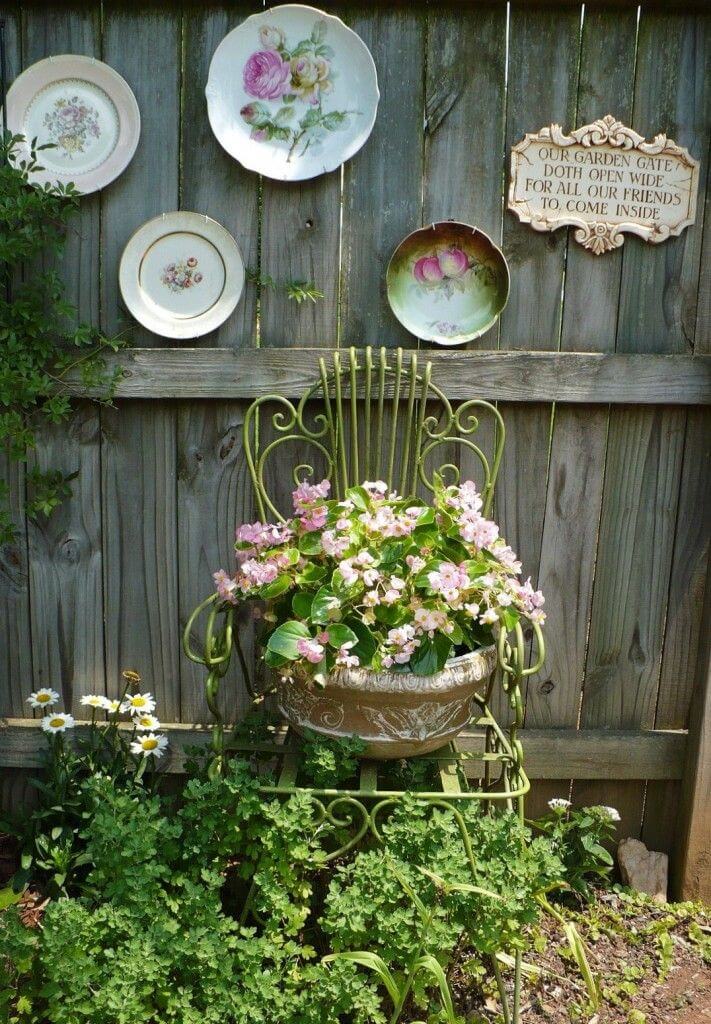 2. Rusty Vintage Wheelbarrow Flower Planters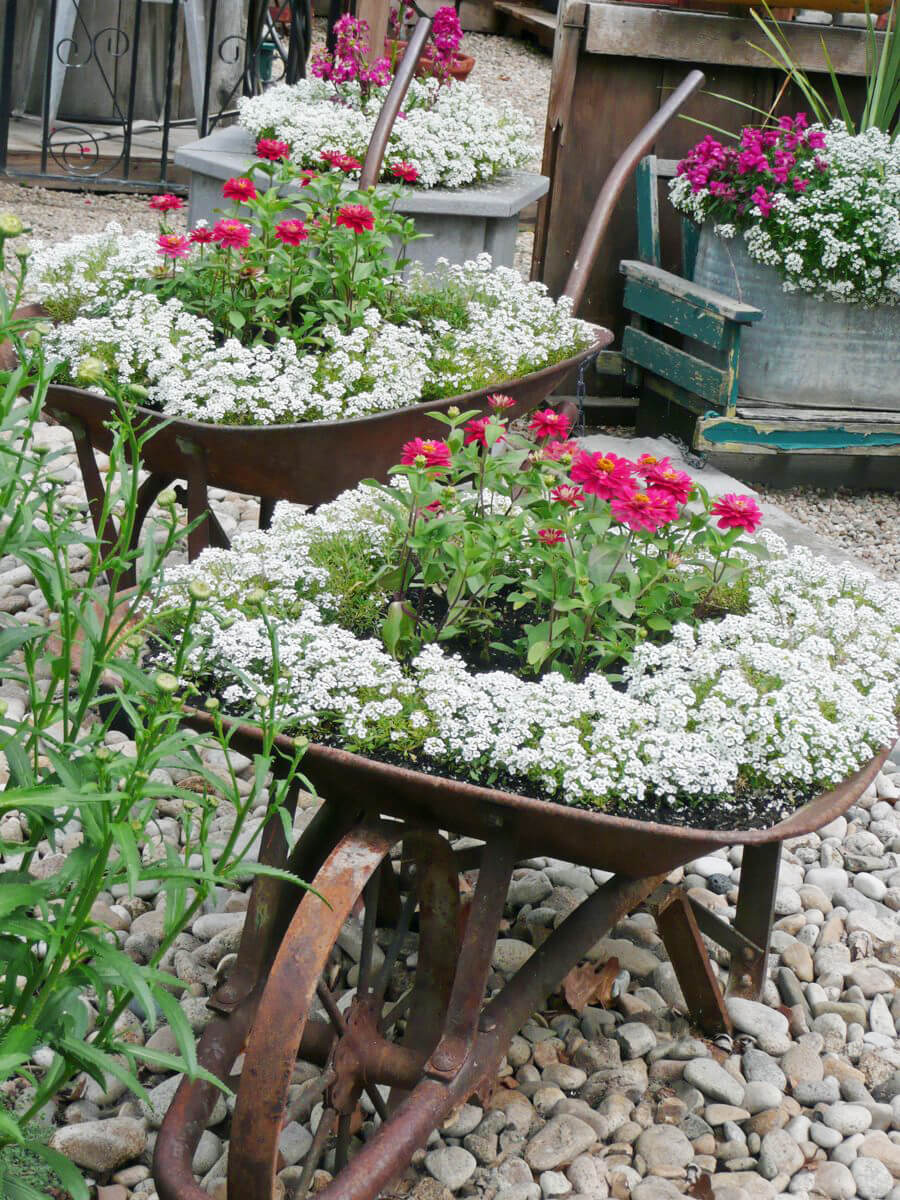 3. Vintage Ladder Flowerpot Garden Display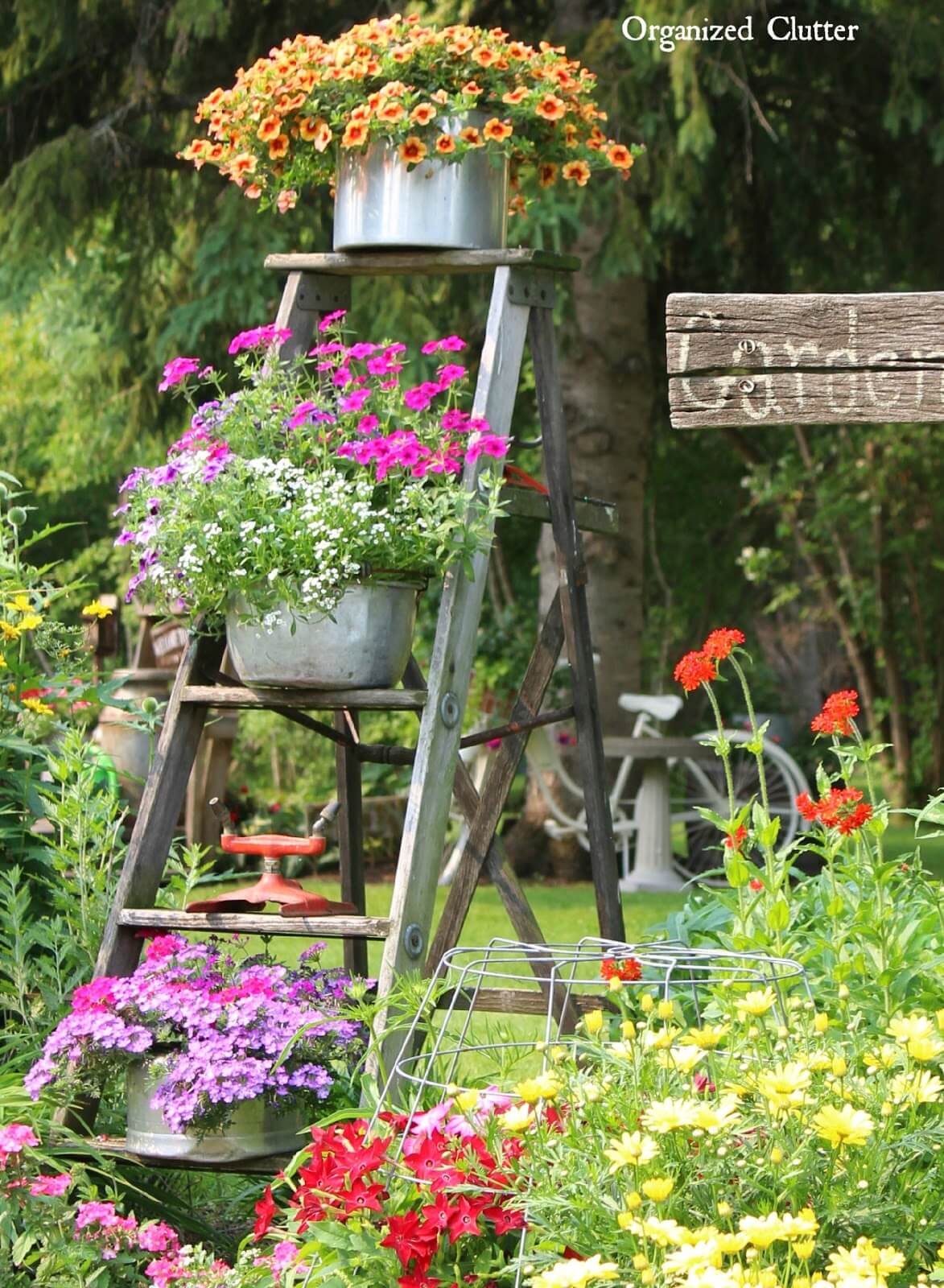 4. Galvanized Metal Bucket Flower Planter Display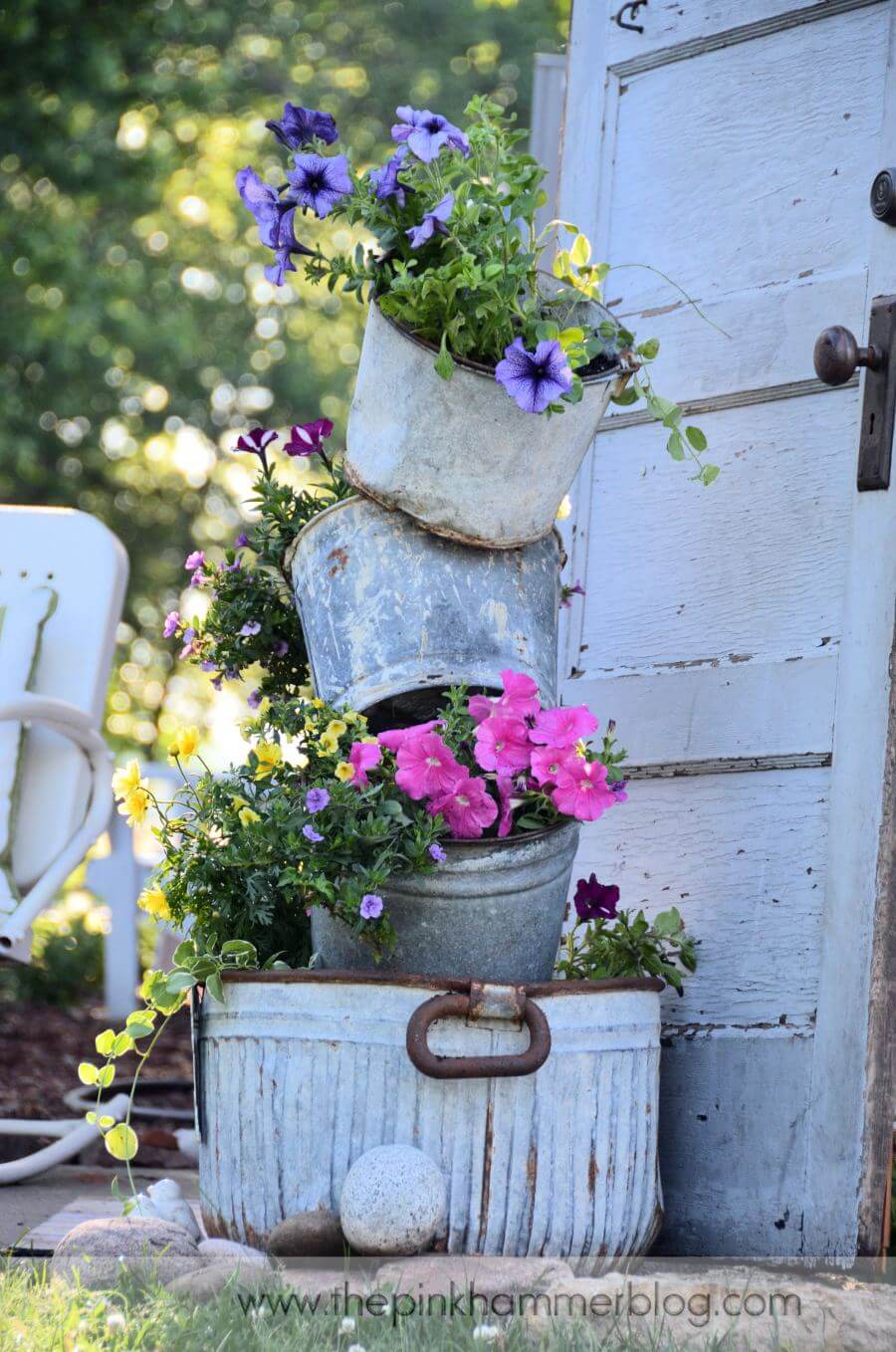 5. Pretty Antique Teacup Vintage Garden Decoration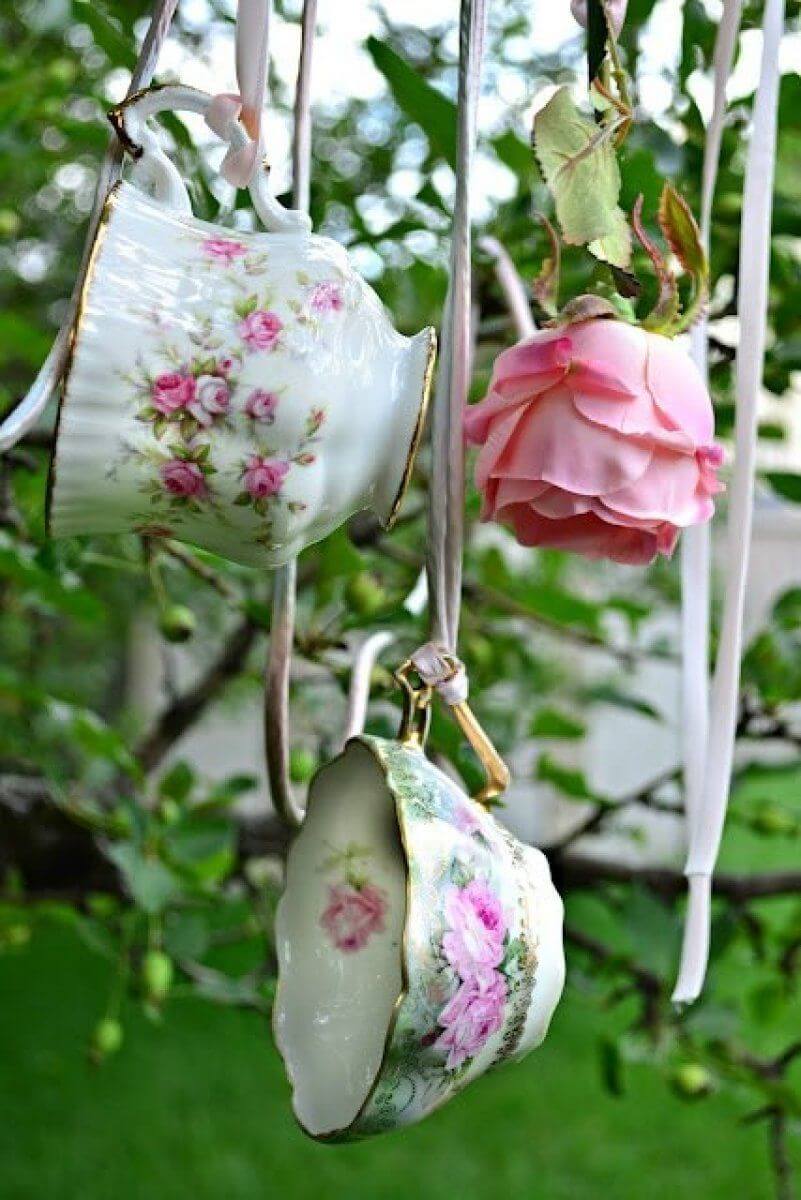 6. Galvanized Metal Wash Basin Hanging Basket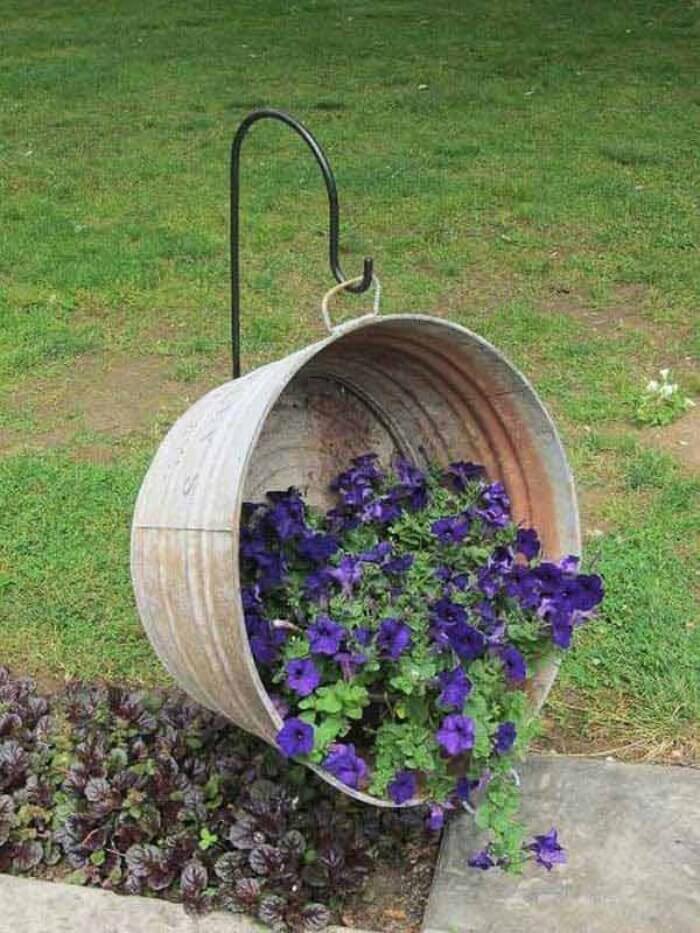 7. Vintage Birdcage Hanging Basket Planter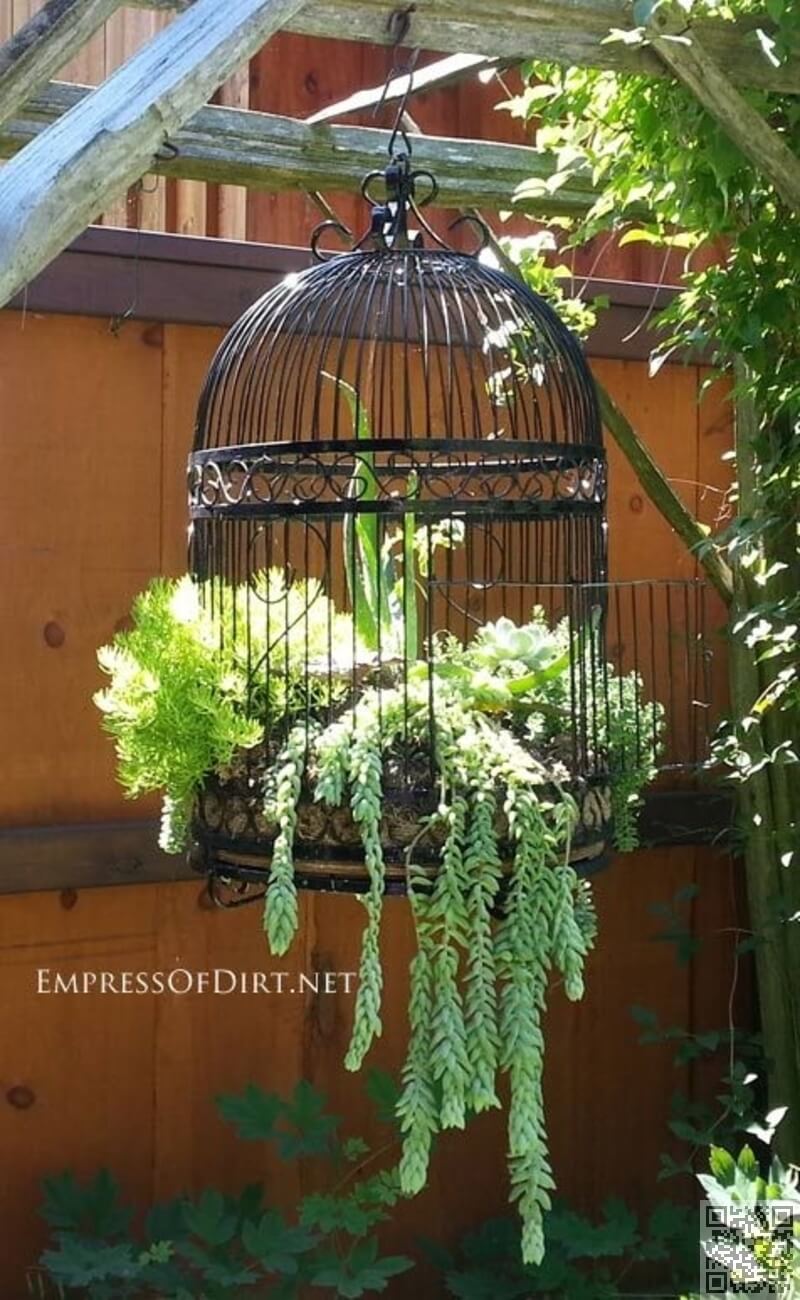 8. Rustic Decorated Metal Pitcher Planters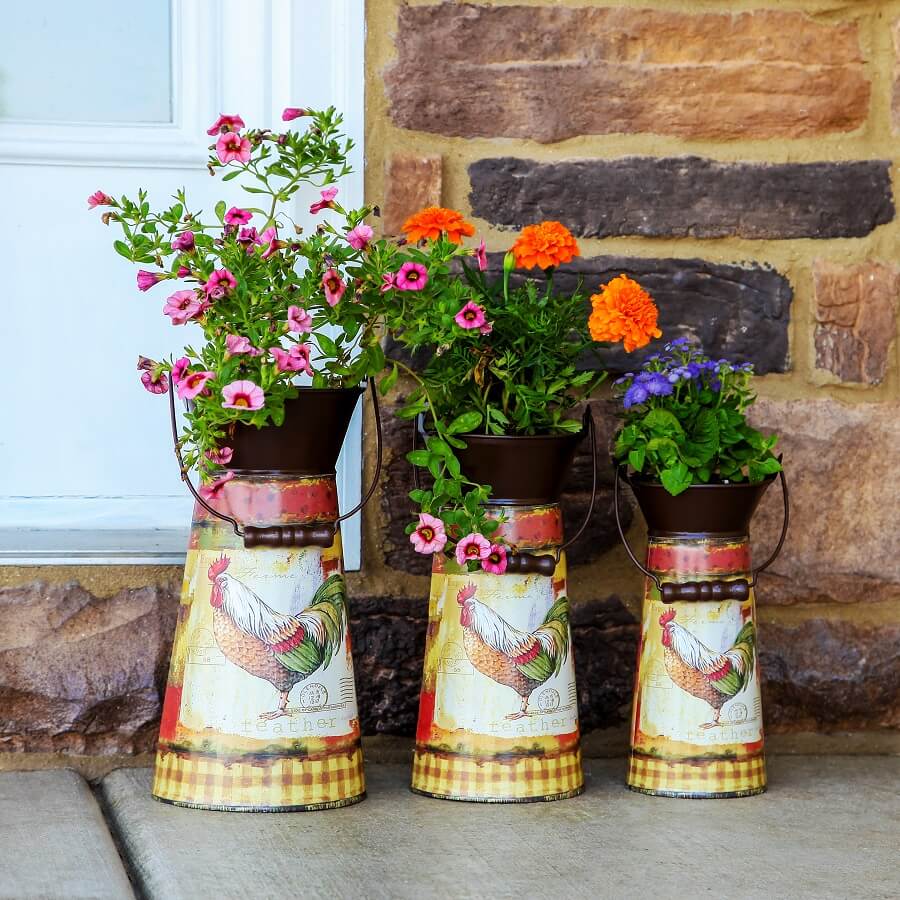 9. DIY Mason Jar Outdoor Lanterns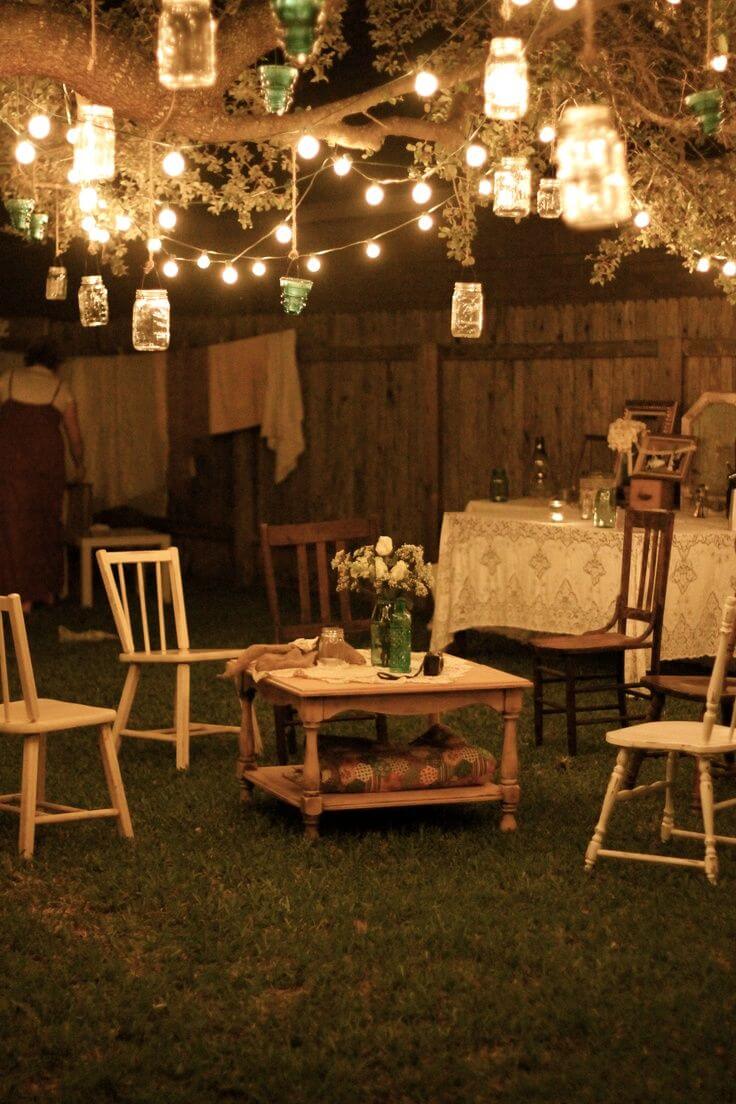 10. Vintage Coffee Pot Planters with Ladder Display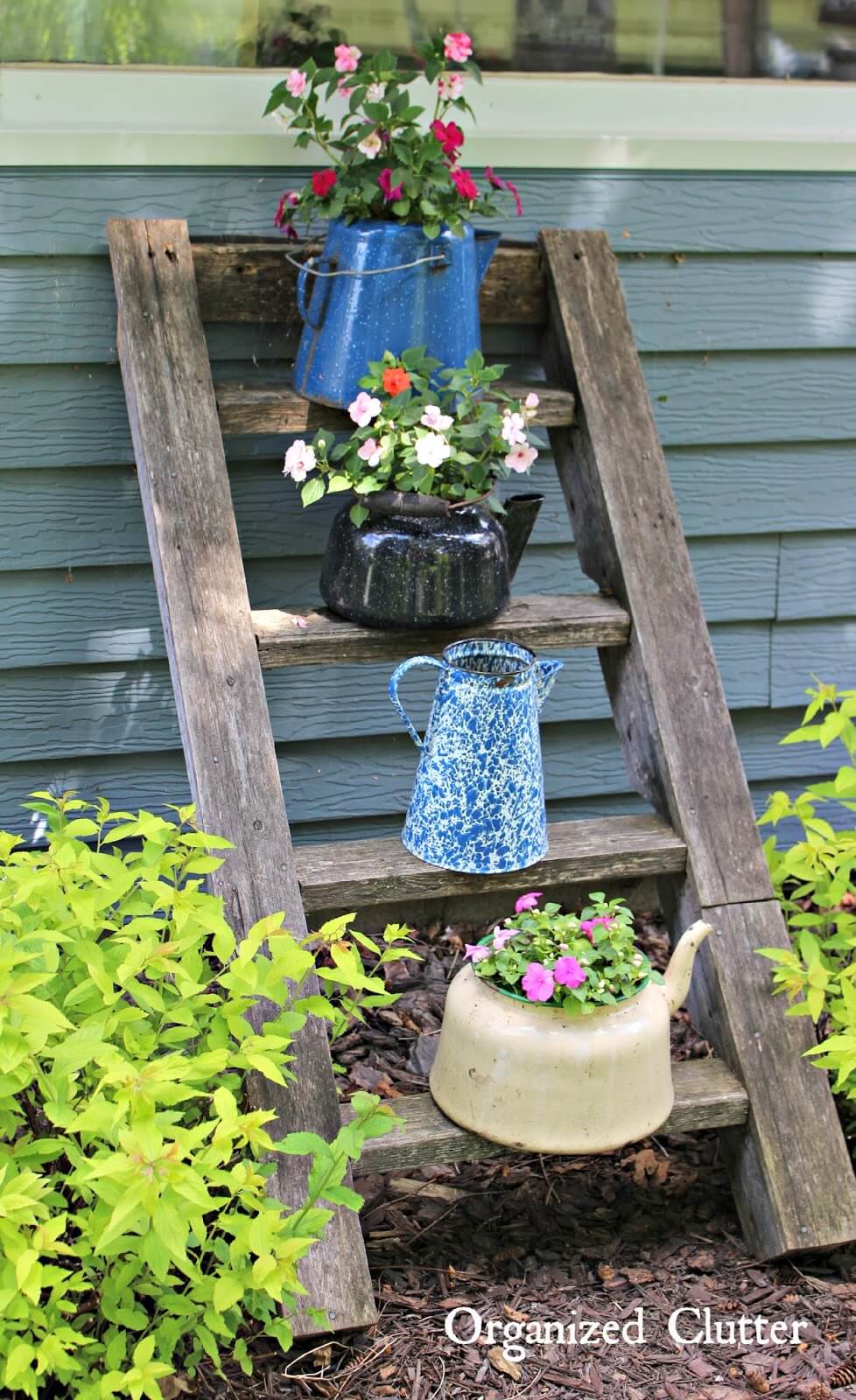 11. Upcycled Antique Sink Garden Decoration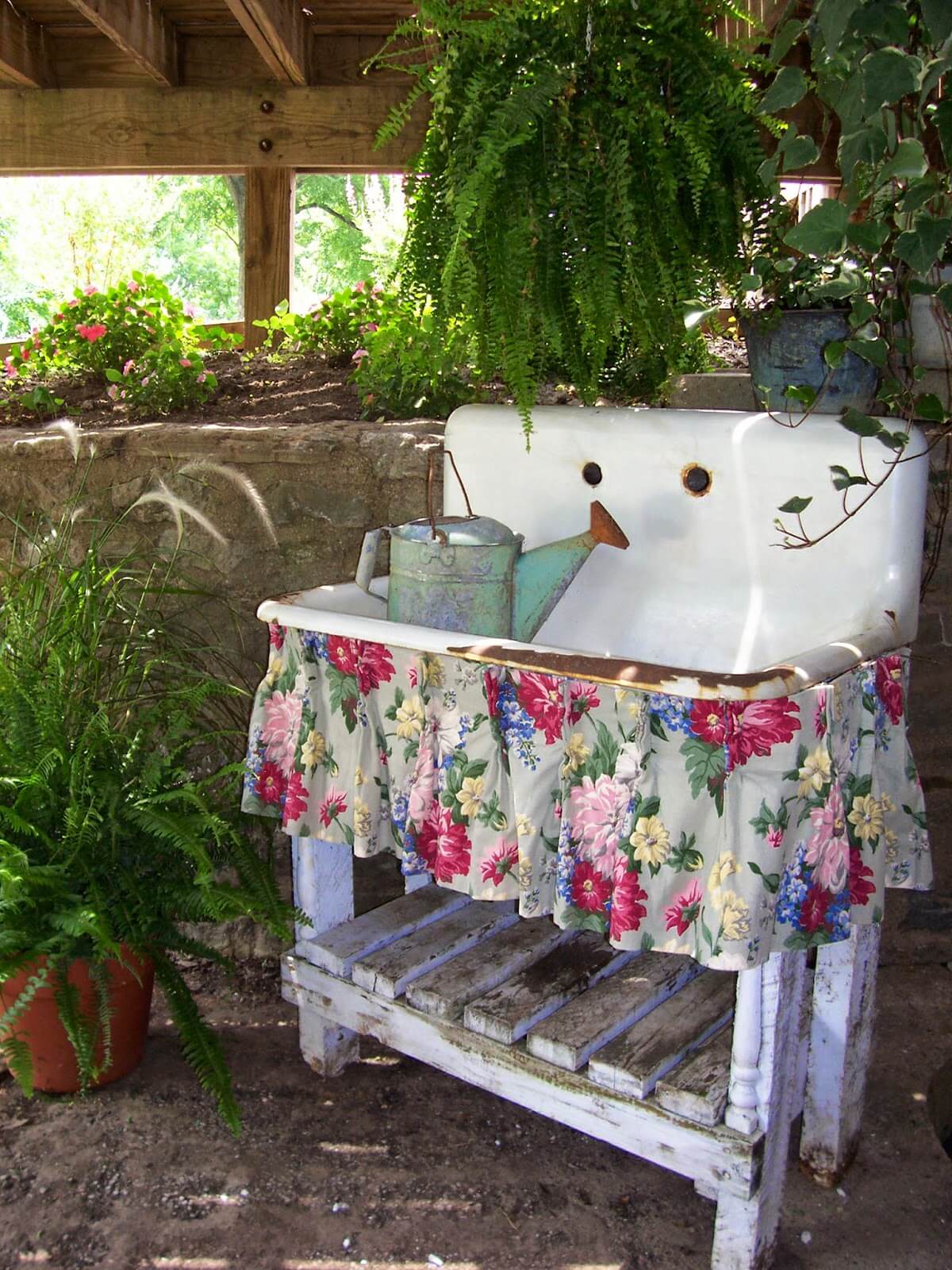 12. String Lights Wrapped Around Backyard Trees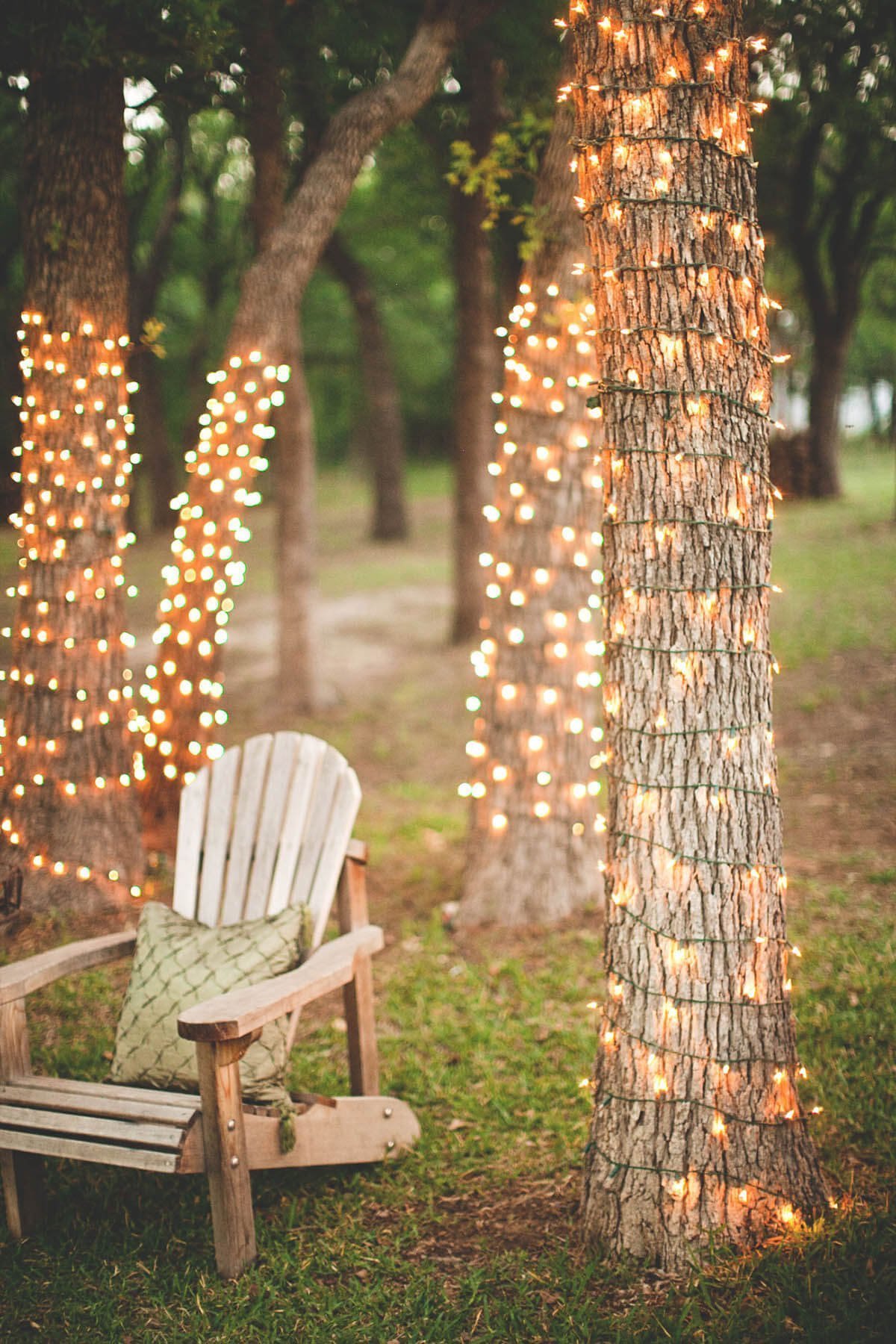 13. Galvanized Metal Water Trough Planter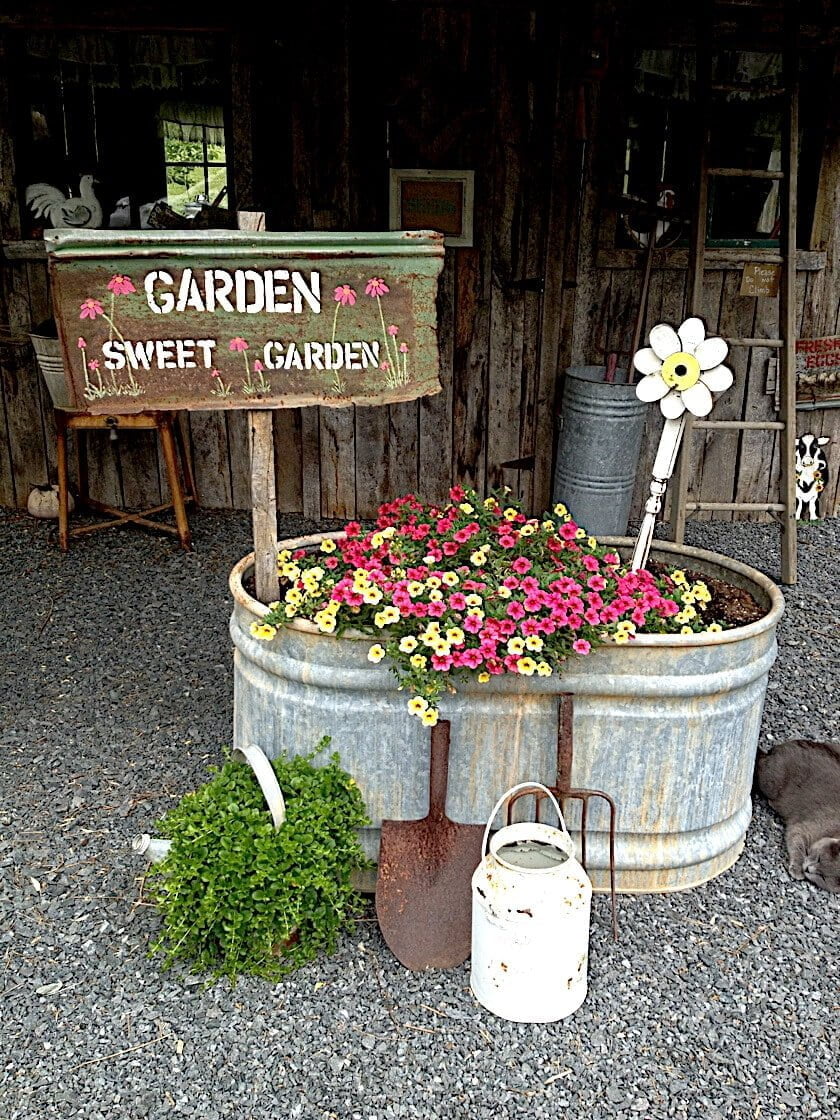 14. Antique Metal Bucket Hanging Basket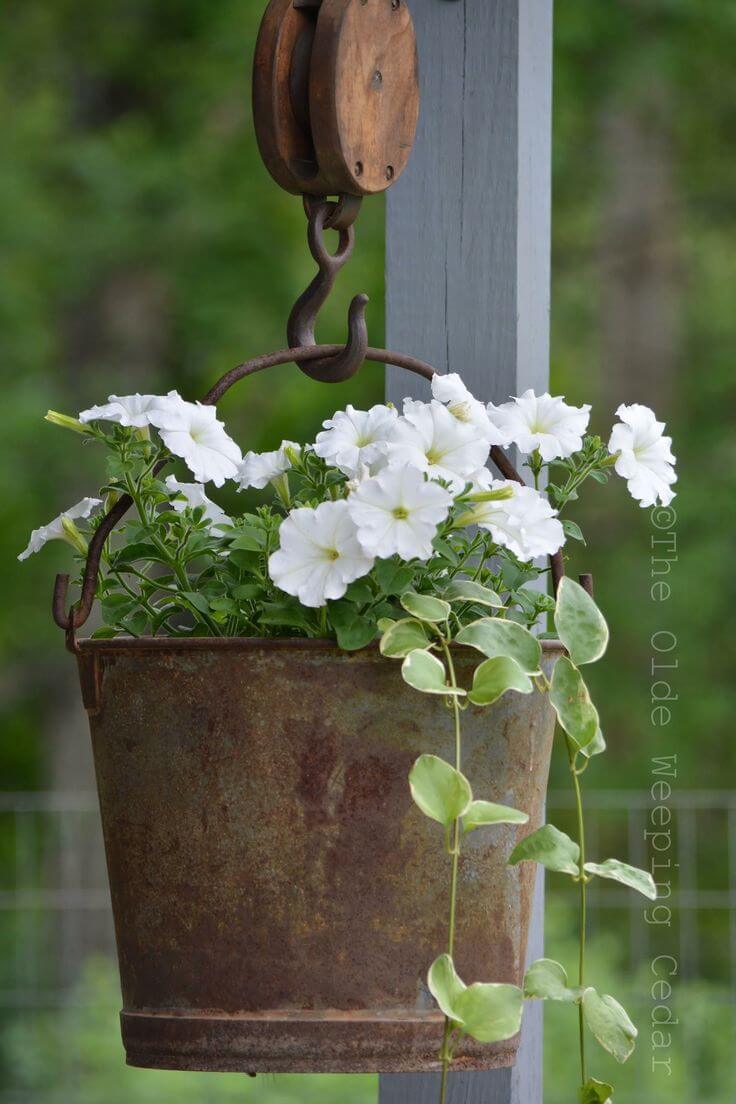 15. Vintage Garden Décor with Flowers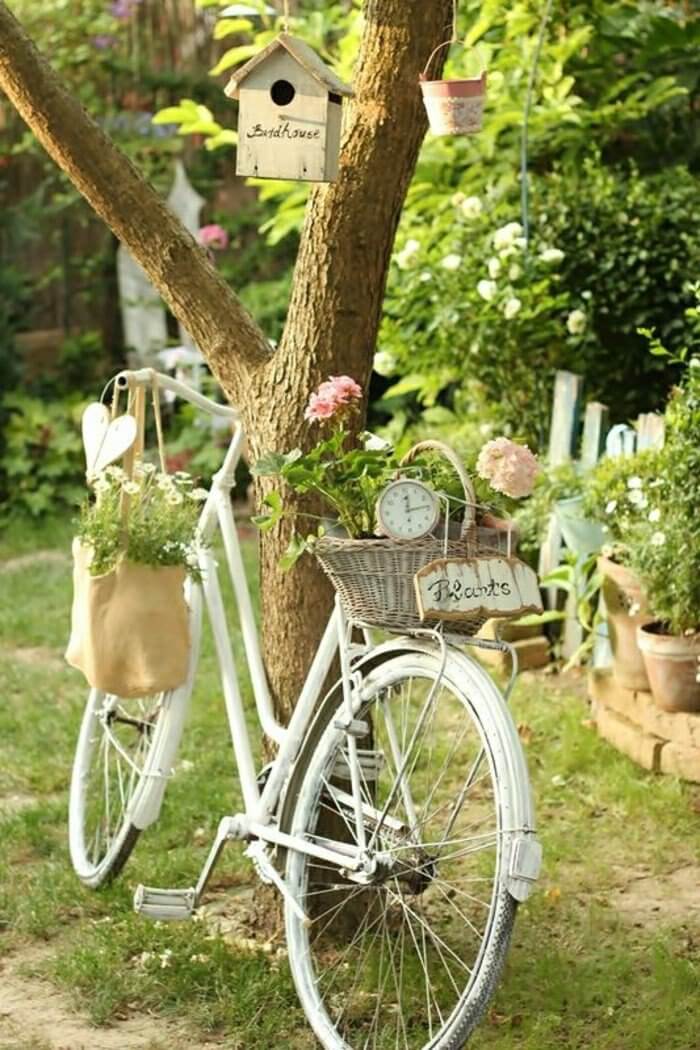 16. Cute and Easy DIY Colander Planter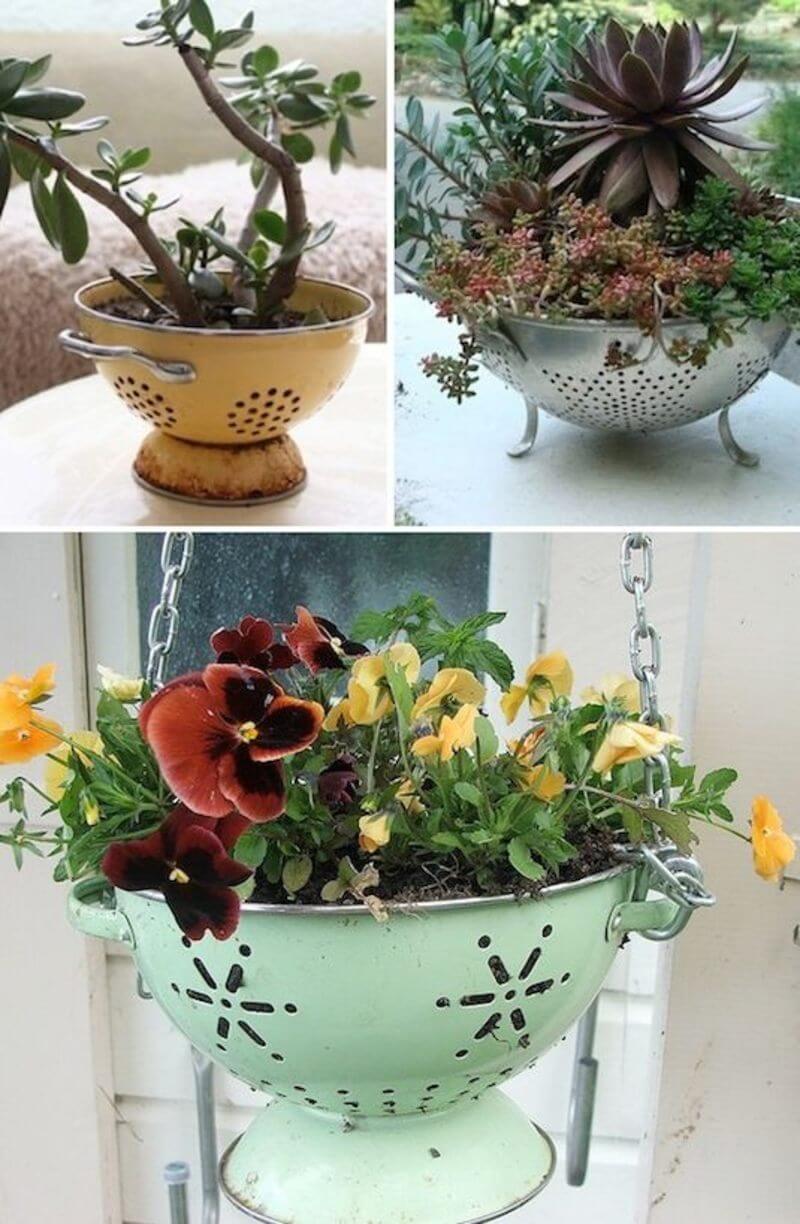 17. Teapot and Teacup Decorative Garden Stakes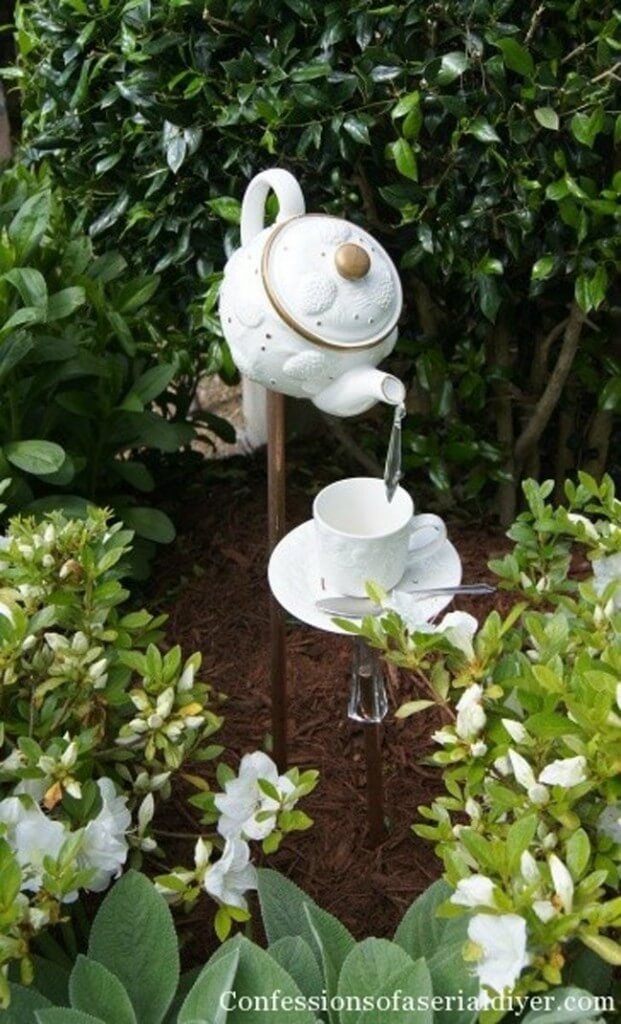 18. Rustic Metal Watering Can Planter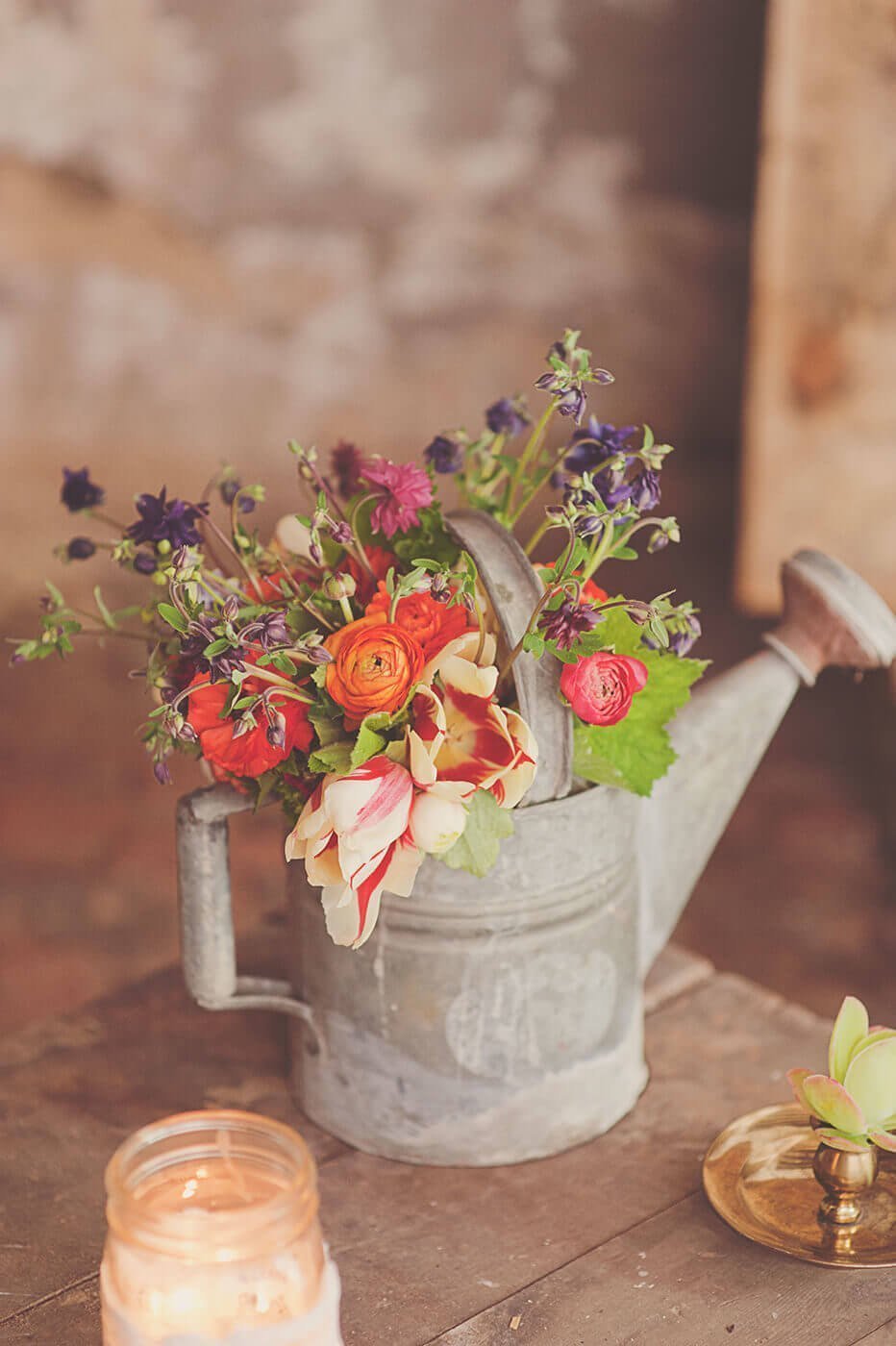 19. Upcycled Vintage Desk Planter Decoration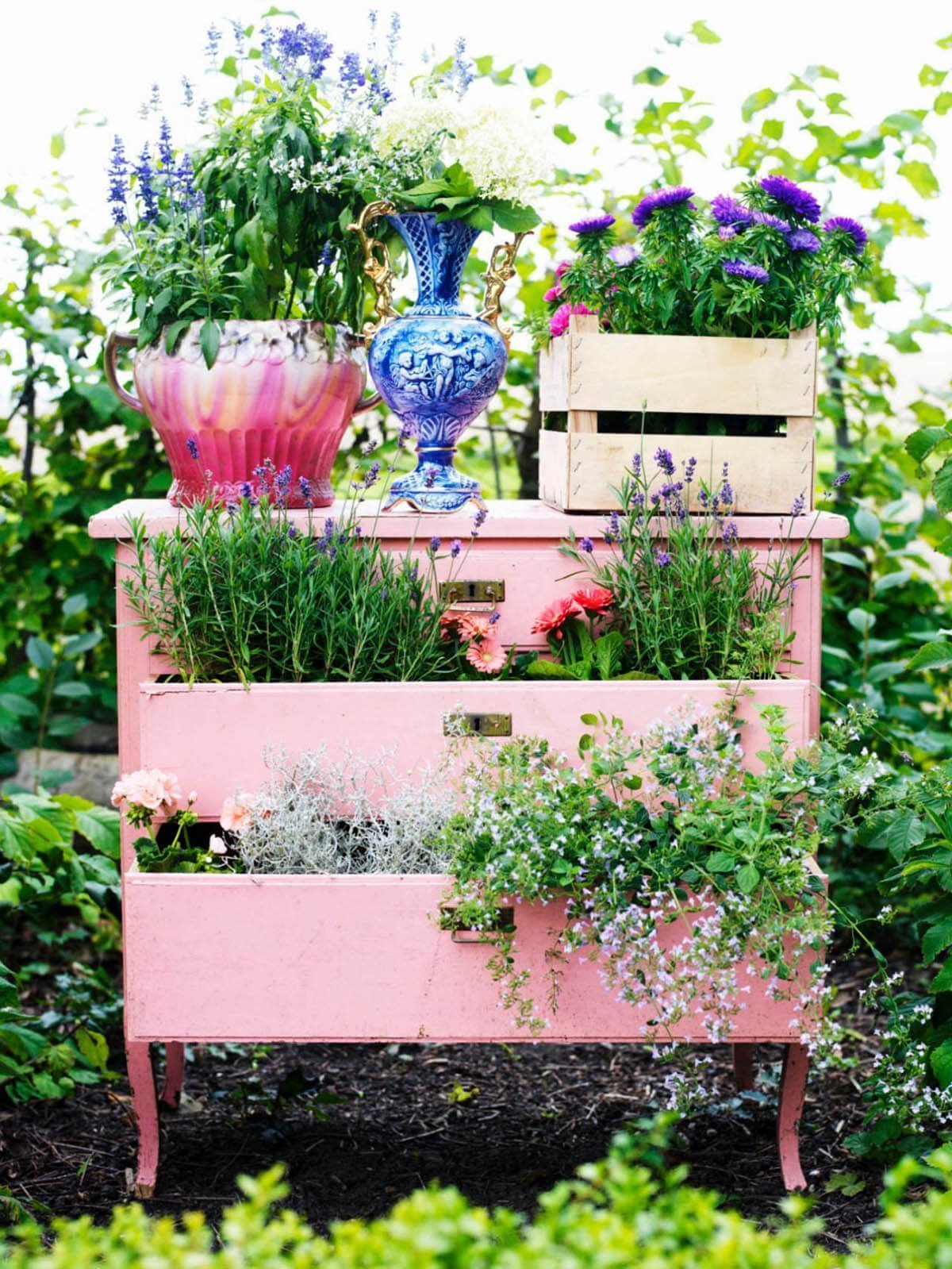 20. Antique Soup Ladle Succulent Planter Display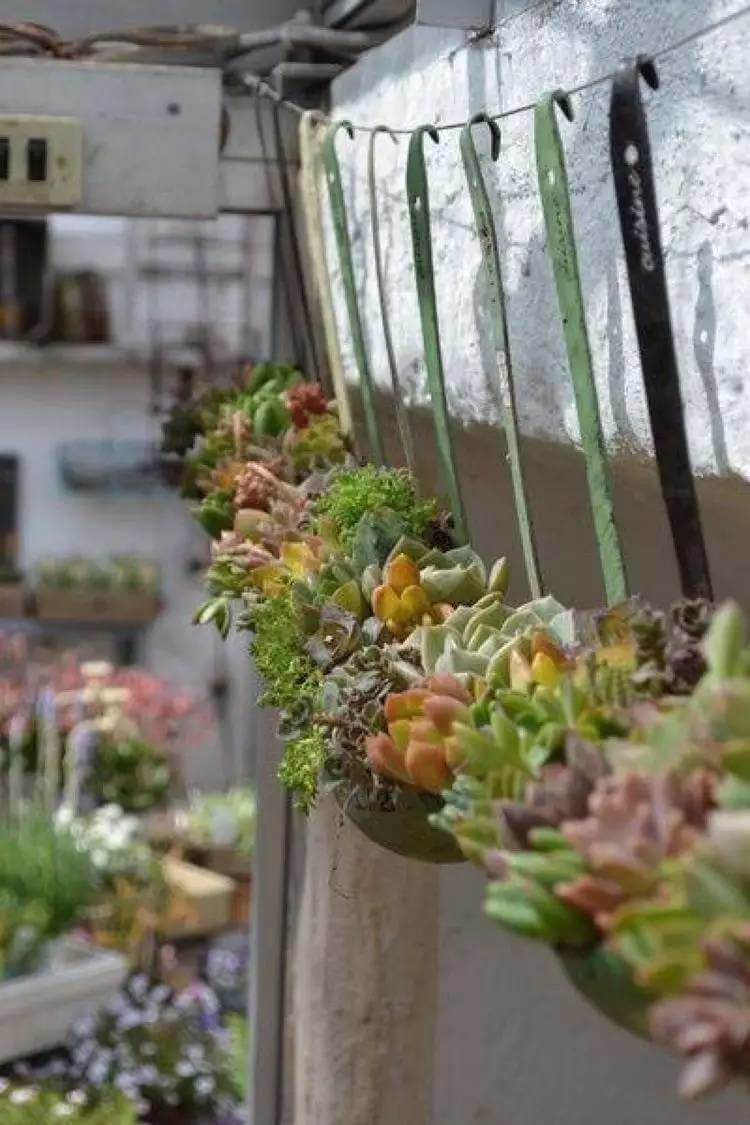 21. Wheelbarrow Vintage Garden Flower Display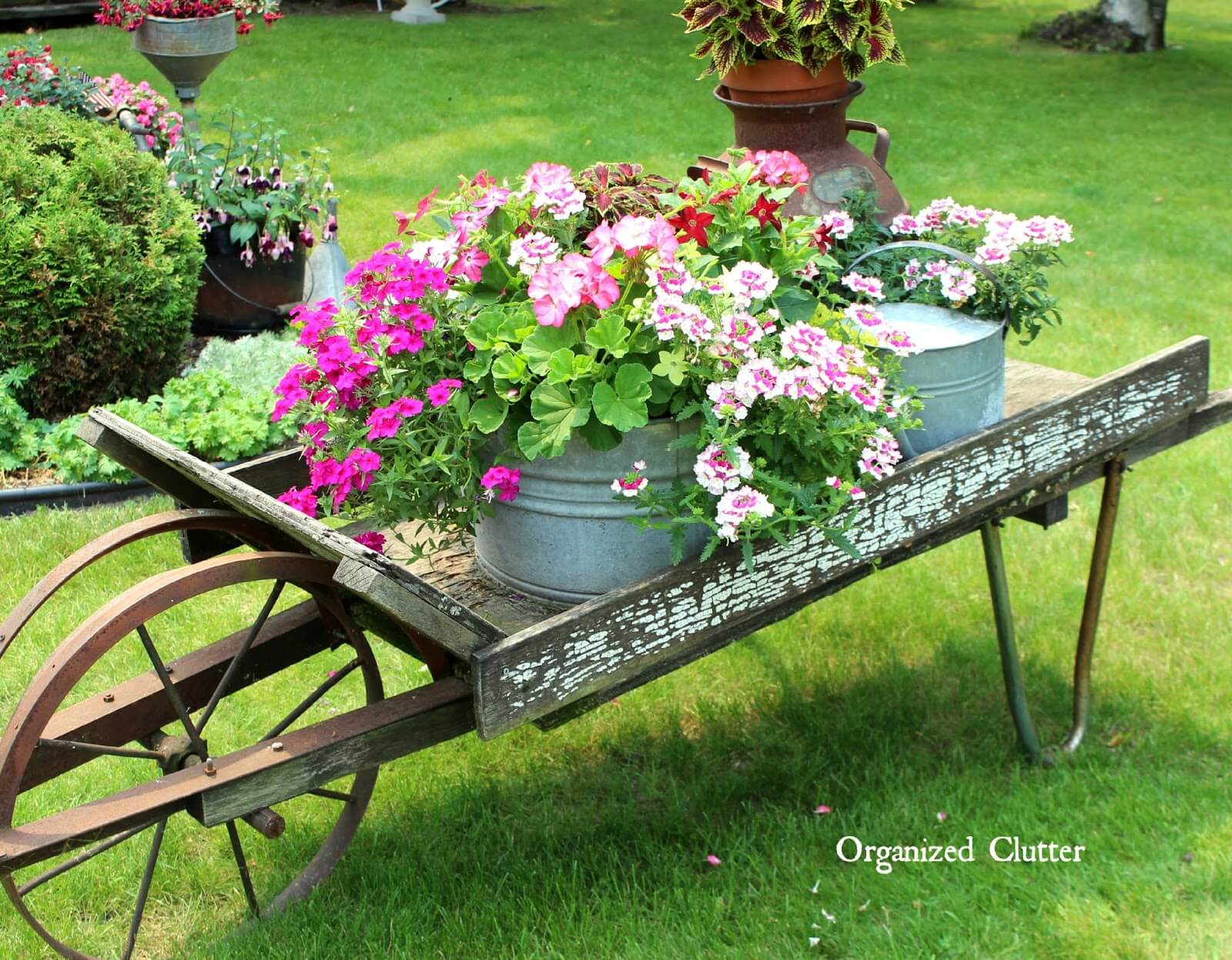 22. Antique Doorknob Flower and Herb Drying Display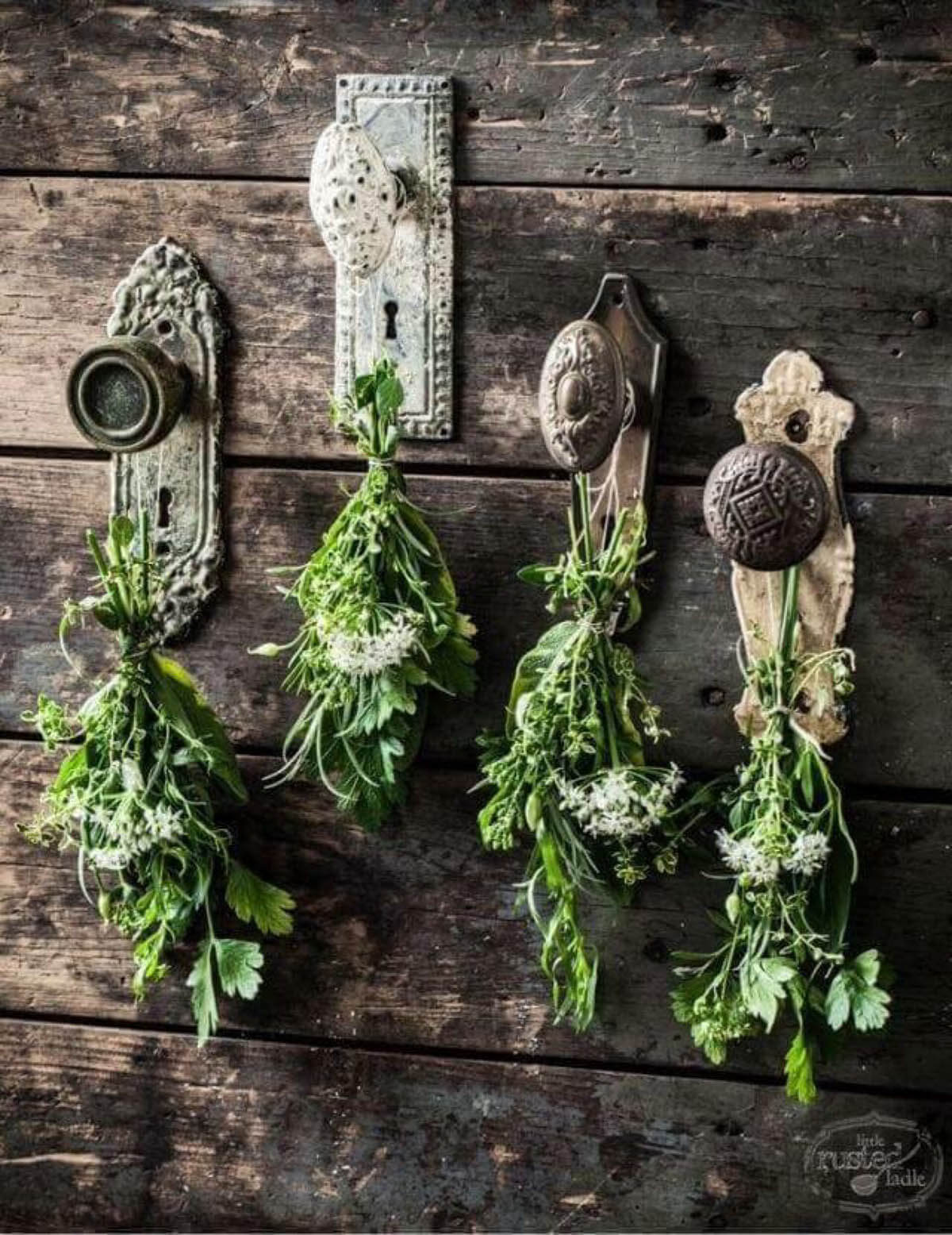 23. Pretty Monogram Succulent Planter Decoration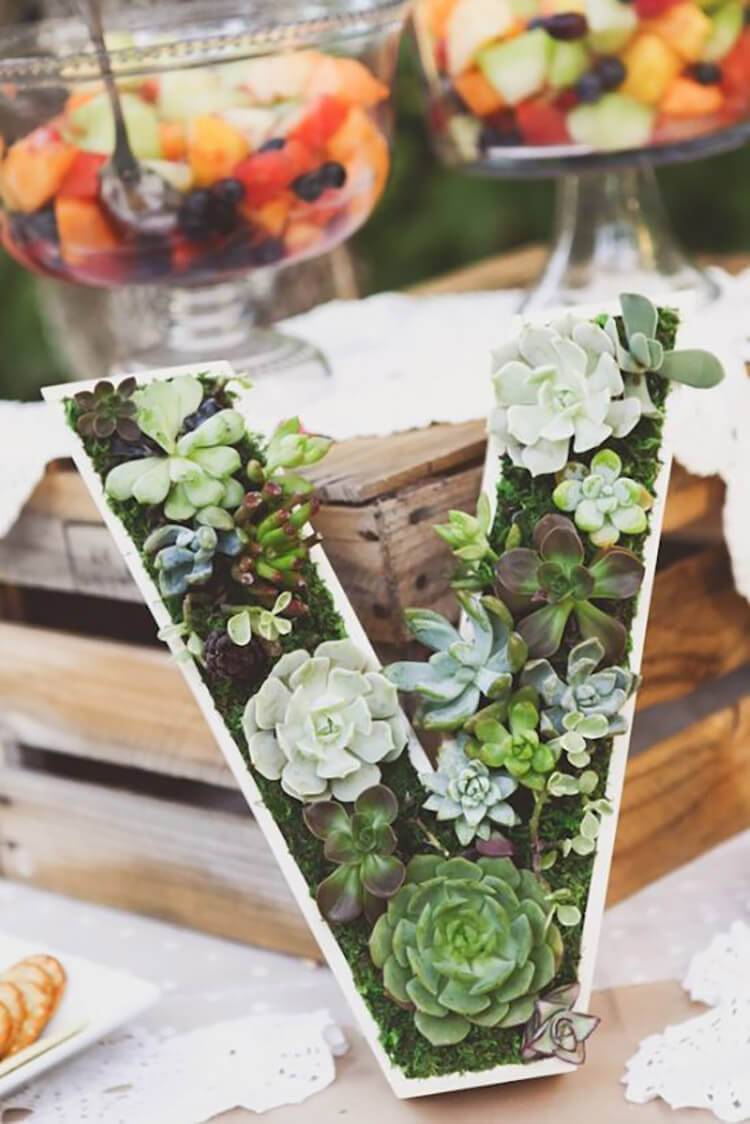 24. Vintage Spoon Hanging Basket Hooks

25. Easy DIY Mason Jar Lanterns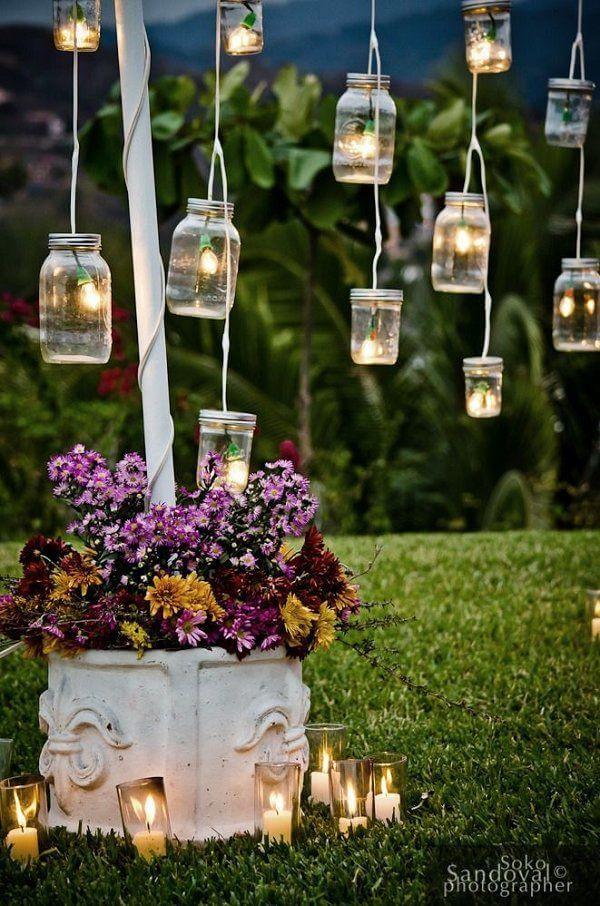 26. Vintage Wooden Drawer Garden Planters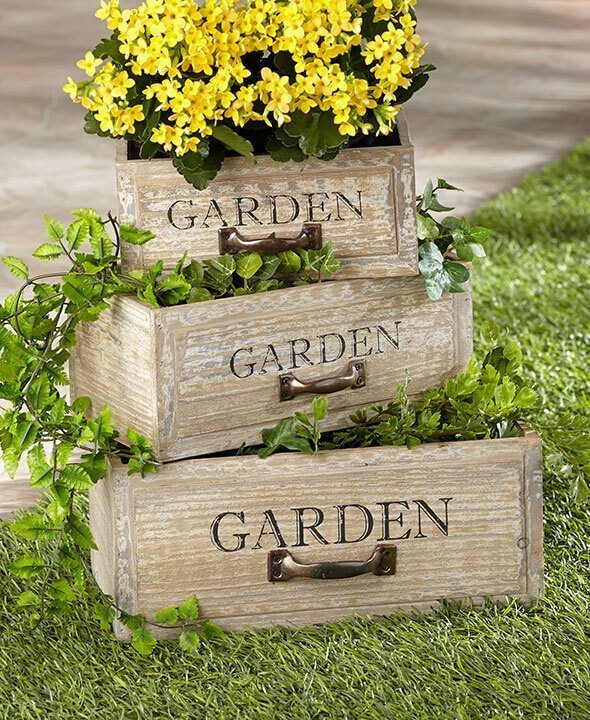 27. Antique Dress Form Garden Decoration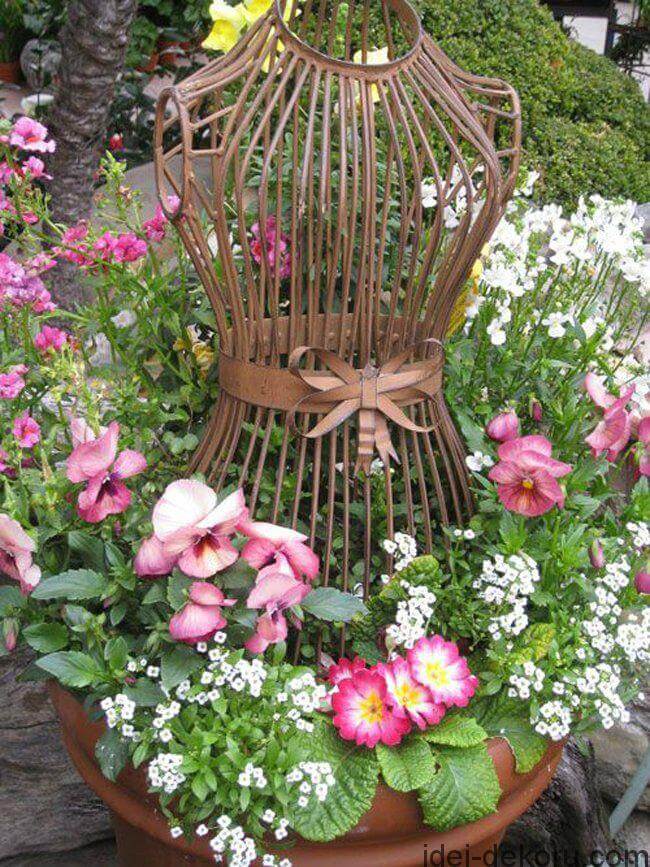 28. Garden Display Table with Vintage Metal Touches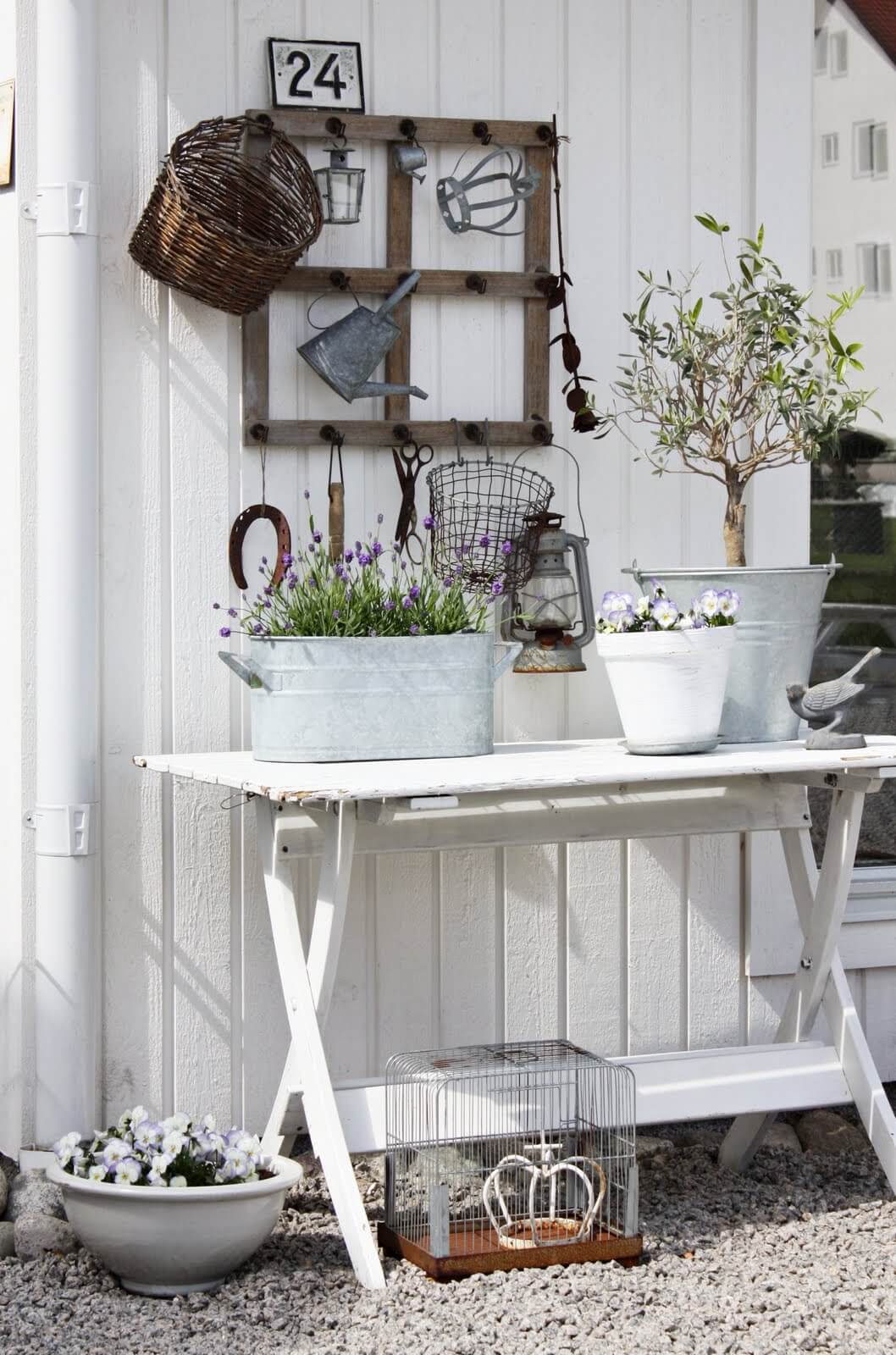 29. Repurposed Sewing Machine Flower Box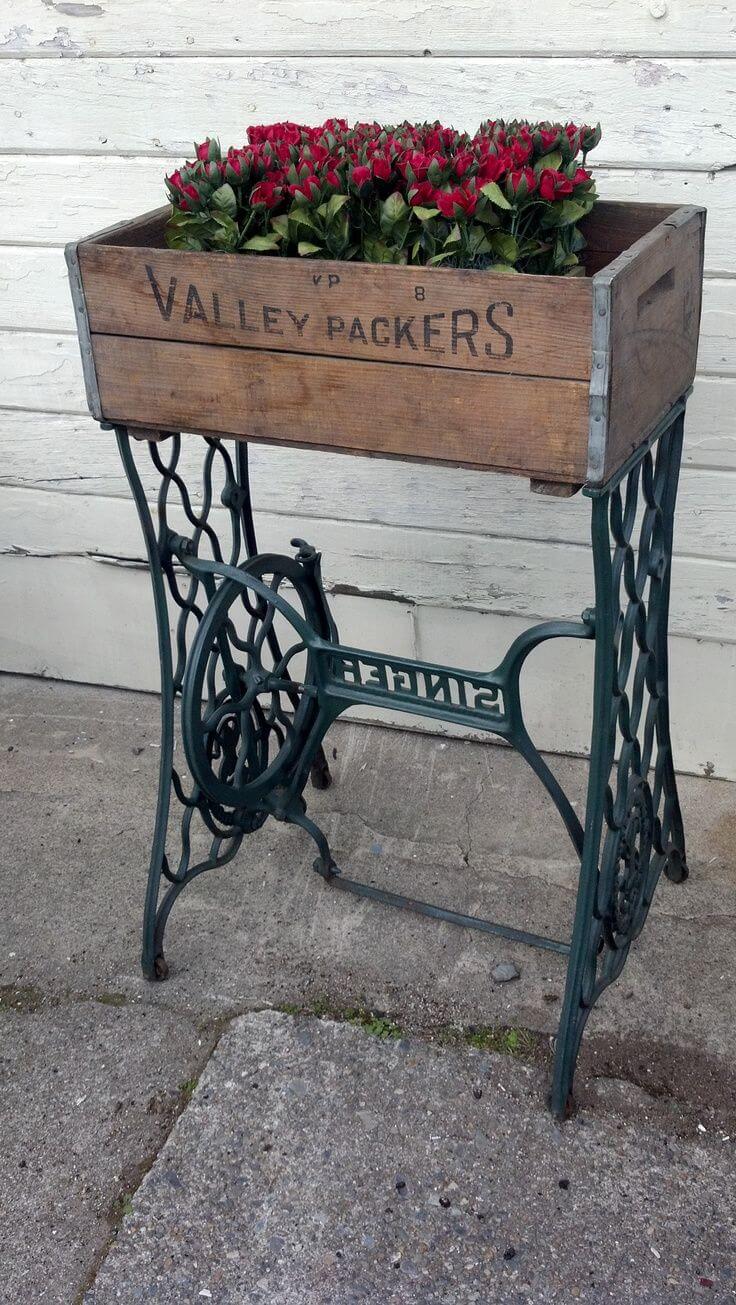 30. Metal Bucket Mini Garden Scenes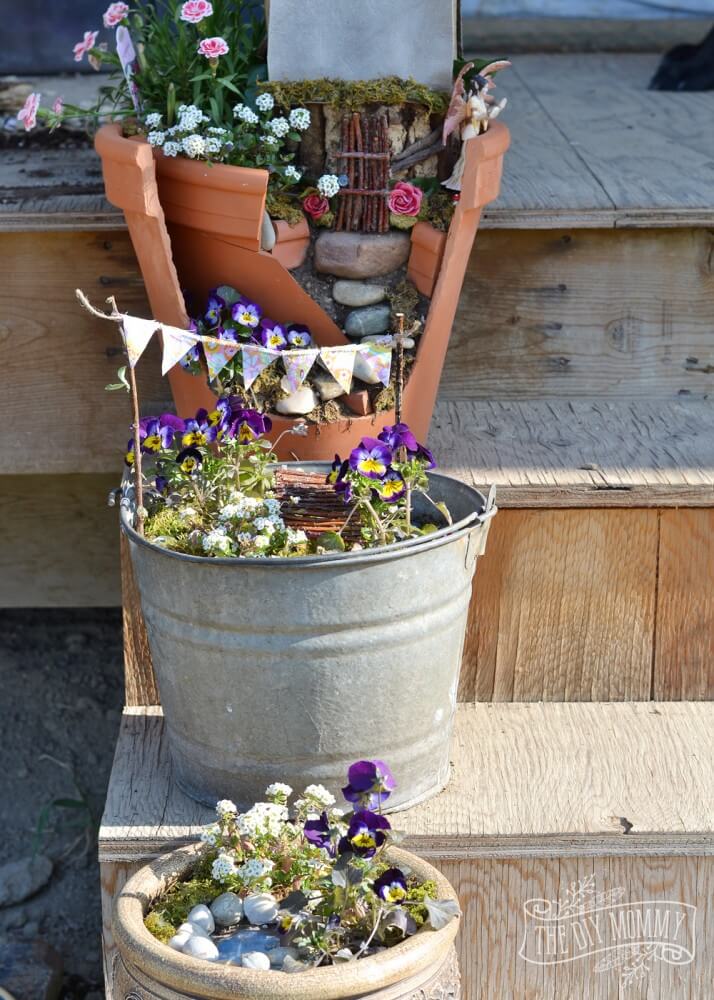 31. Love Ladder and Vase Garden Display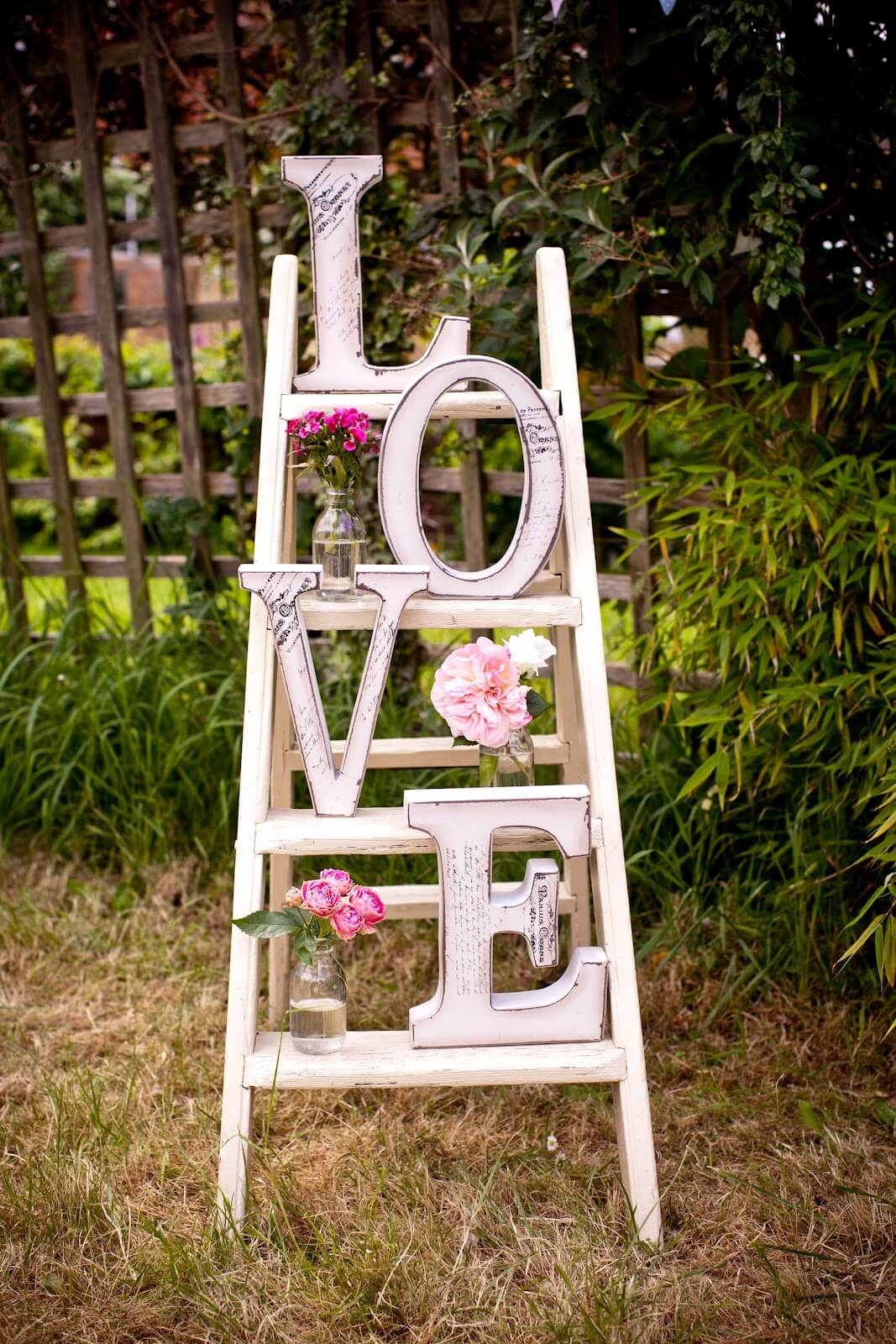 32. Vintage Birdhouse and Milk Can Decor Idea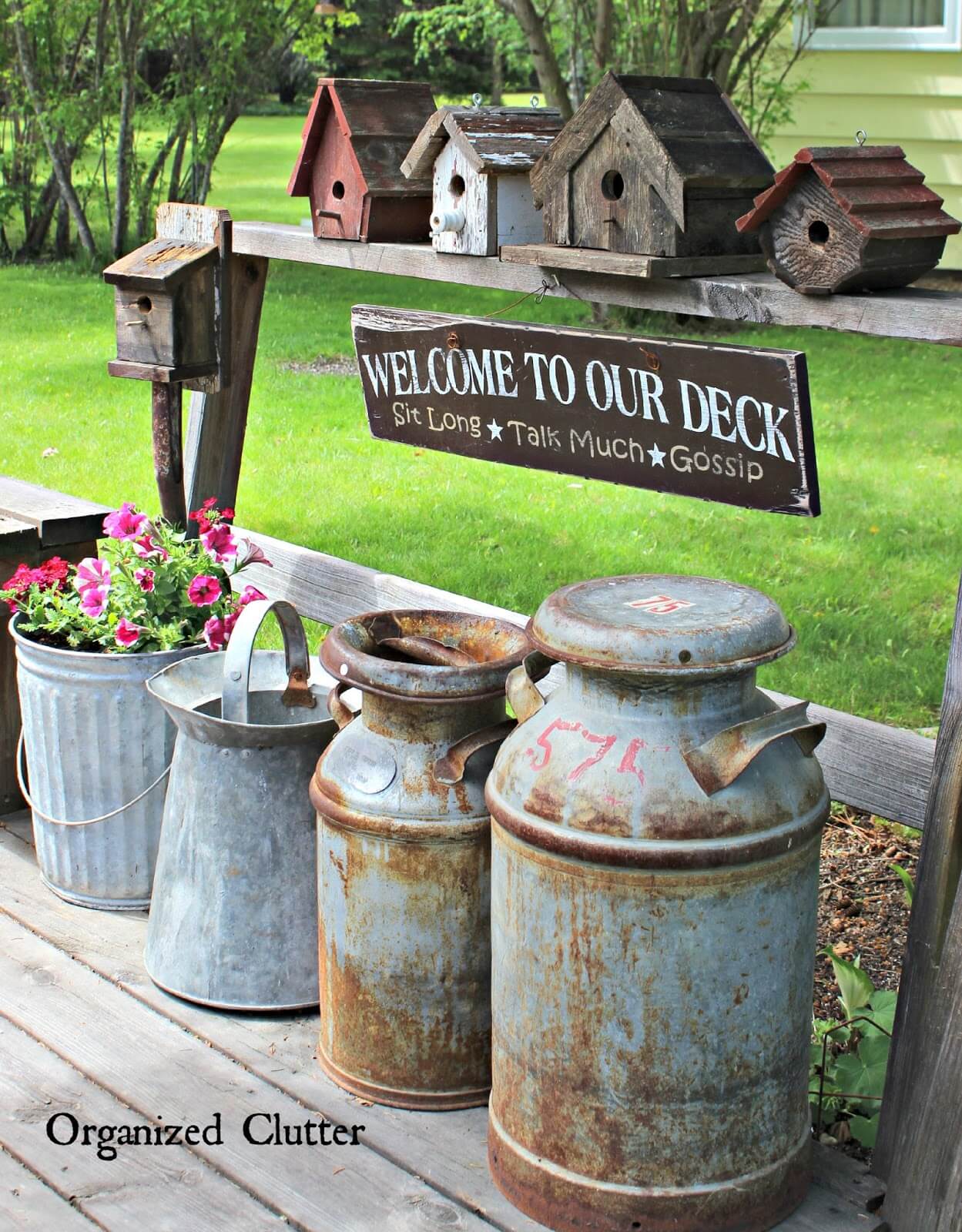 33. Antique Wagon Wheel Flower Display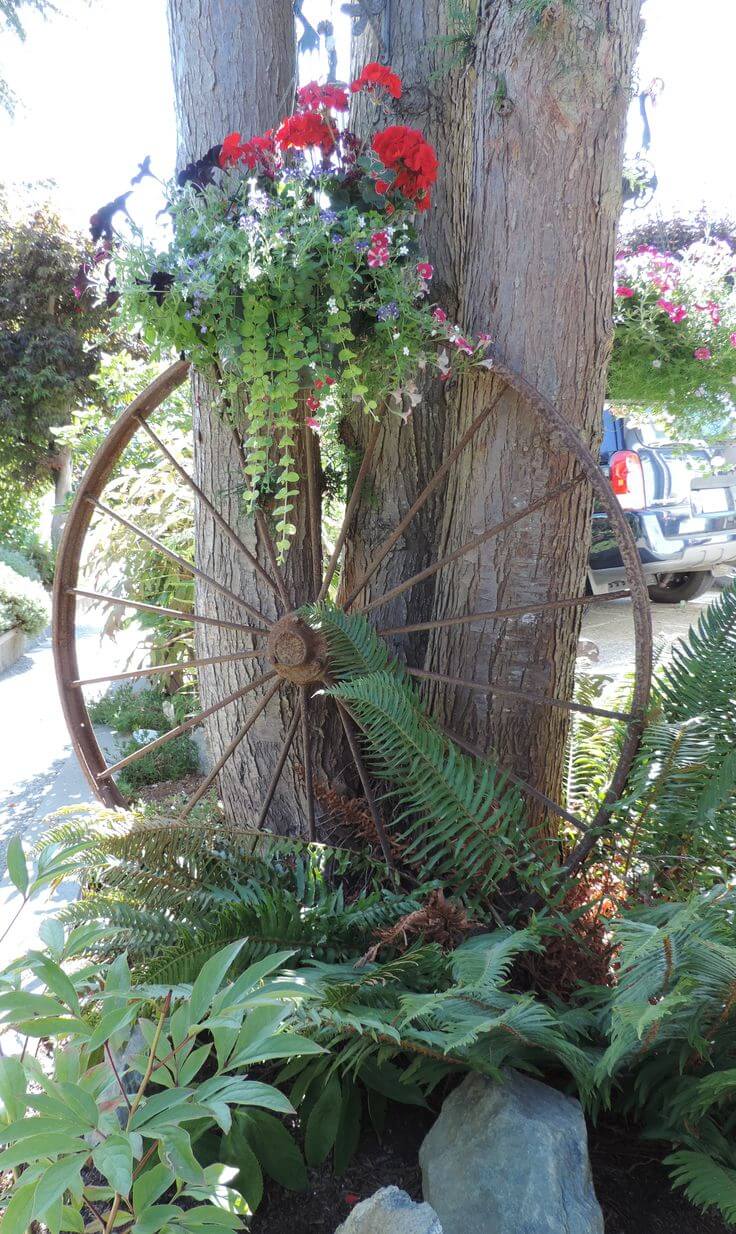 34. Upcycled Vintage Door Garden Gate