A porch is a major selling point for any home. Many people have visions of sitting on their porch and enjoying wine with friends or of growing old and watching the sun set from a rocking chair. You probably had wonderful plans for your porch when you purchased your home. If that space has been woefully underused, then we've got some wonderful vintage porch decor ideas that can help you to breathe new life into the area.
40+ Vintage Porch Decor Ideas that are Magazine-Worthy

Whether you've got a full southern veranda or just a cozy little stoop, our gallery of 42 vintage porch decor ideas has something to suit every style and space. Rockers are an obvious choice when you have the room. We've also got designs for gardeners and crafters. If you're looking for something smaller and simpler, check out the door hangers and signs.
Whether your aesthetic is classic country, shabby chic, or architectural salvage, you'll find something to love in the following list. These carefully curated looks offer the perfect balance of style, character, and comfort. Once you bring your love of design outside, you'll want to spend more time outside too.
1. Spring Inspired Rustic Porch Décor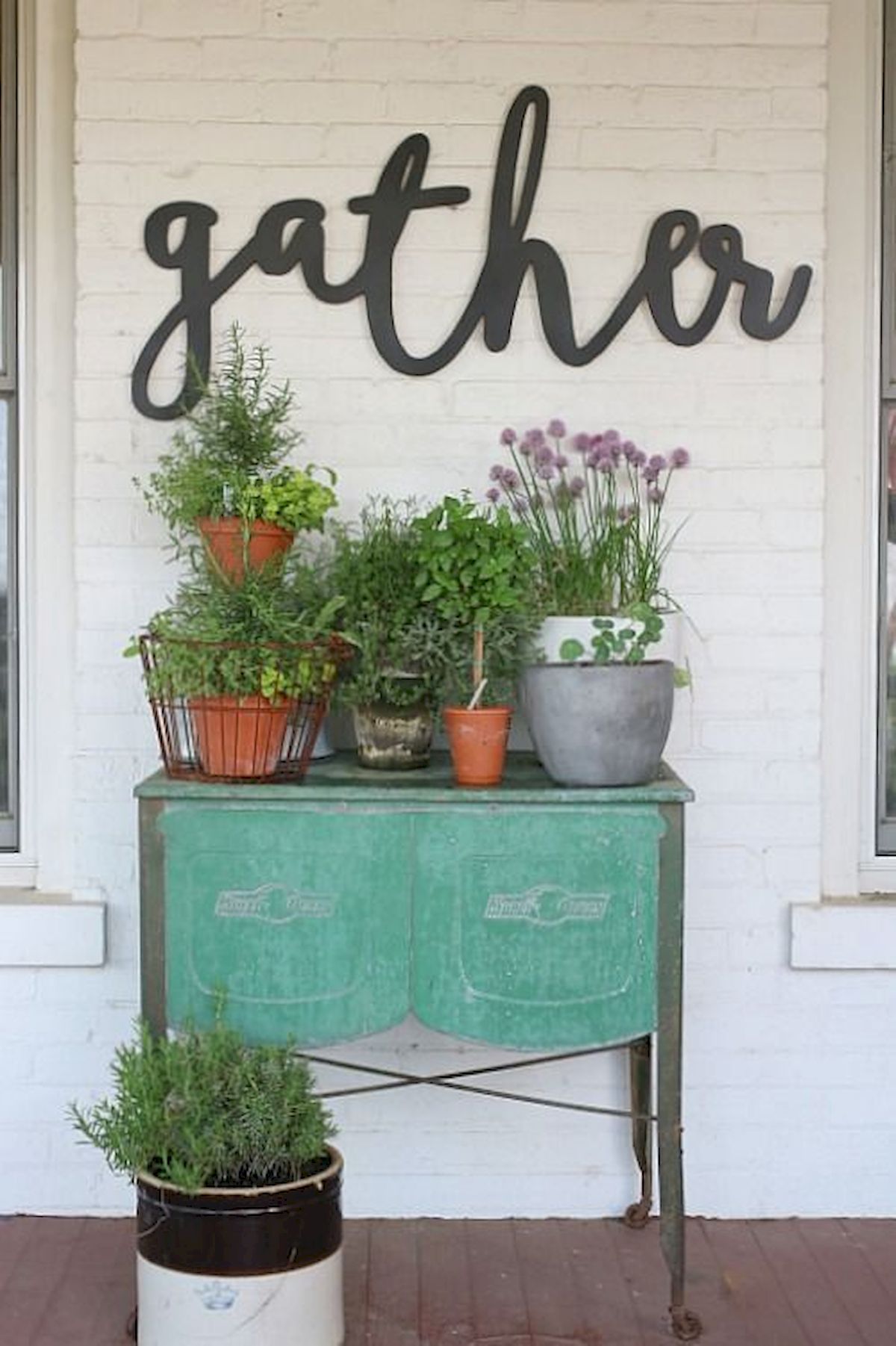 A good idea for creating unique porch décor is by blending themes. This effortlessly balances a vintage vibe and colorful spring elements. You can highlight the greenery by placing it in antique-like containers. If you can find a weathered stand, feel free to use that for all your potted plants. Another fun element would be adding some sort of signage if you have the space for it as this can make the setup flow better.
2. Vintage Porch Décor with a Patriotic Spin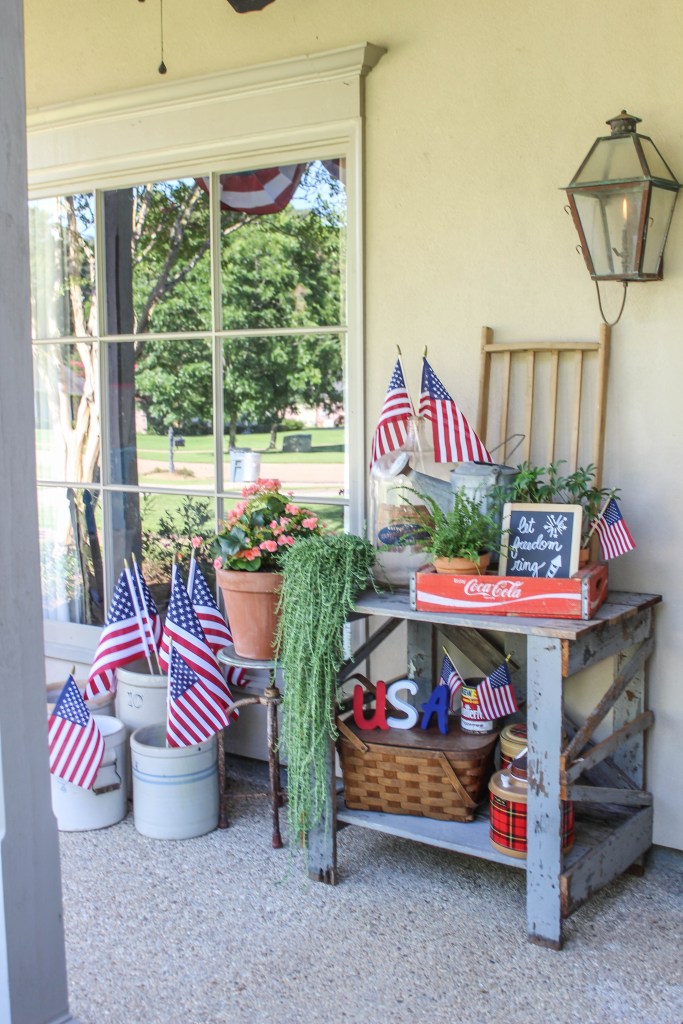 Boast a cool era-inspired porch while also showing off your patriotic spirit with this cool decorative piece. An old table stand does well at being a center point for the area. It gives you plenty of room to add on numerous decorative items. Some rustic pots or other types of holders are other good areas to hold more decorations or additional patriotic items like flags. This is also an easy way to throw in more color.
3. Classic Wicker Chairs Lounge Area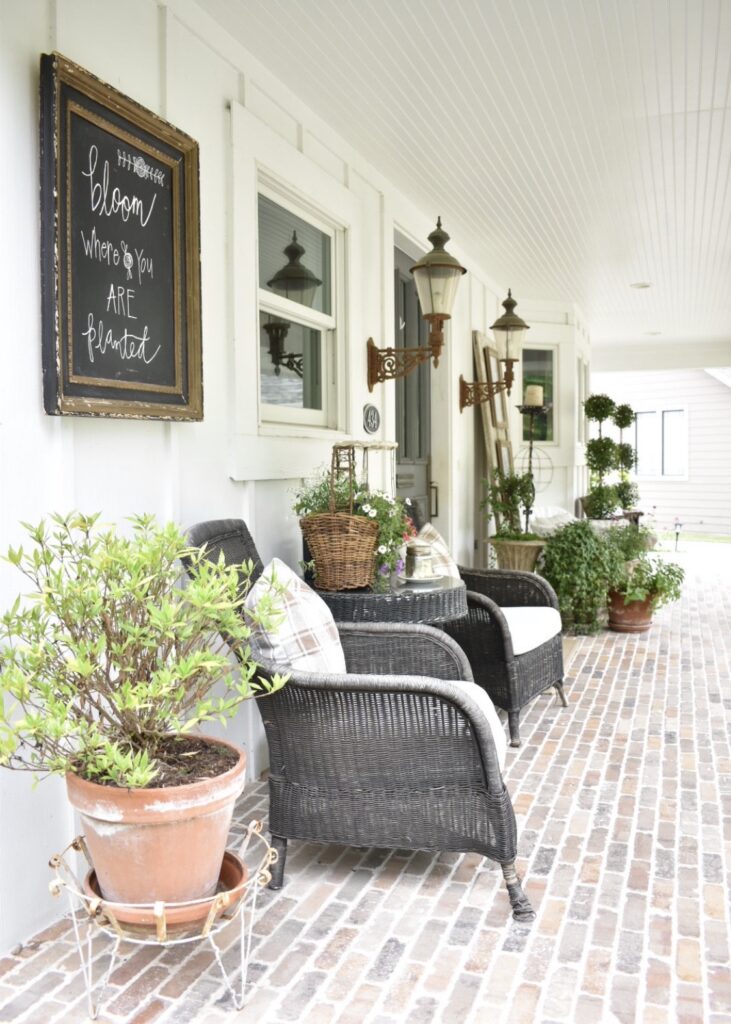 The wicker design is perhaps one of the easiest ways you can achieve that rustic vibe you're aiming for. Consider going for a black pair of chairs that have a touch of age to them. This type of weathering works well with the overall design of the wicker chairs. Also, consider throwing in a side table with the same style as well to keep up with the theme. Some greenery on either side of the chairs can add pops of color without detracting from the seats.
4. Shabby Chic Upcycled Chair Bench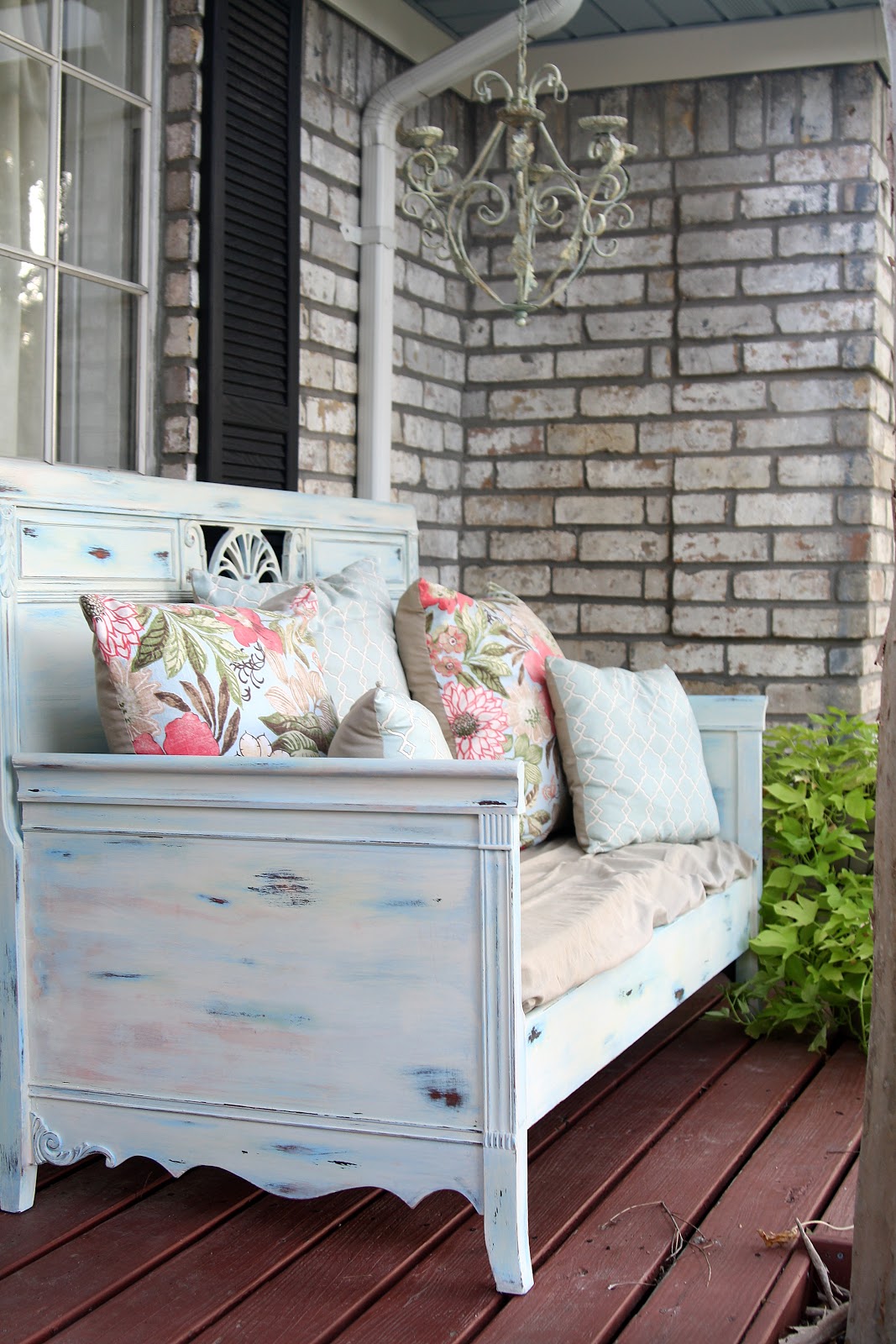 Every porch can benefit from a comfortable sitting area whether for yourself or company. It's simple to buy a lot of modern furniture these days, but you can design a quality vintage chair bench that still comes across as elegant. You don't need to redo a finish either as paint does well at making that "wear and tear" look come to life.
5. Old Fashioned Comfortable Seating Area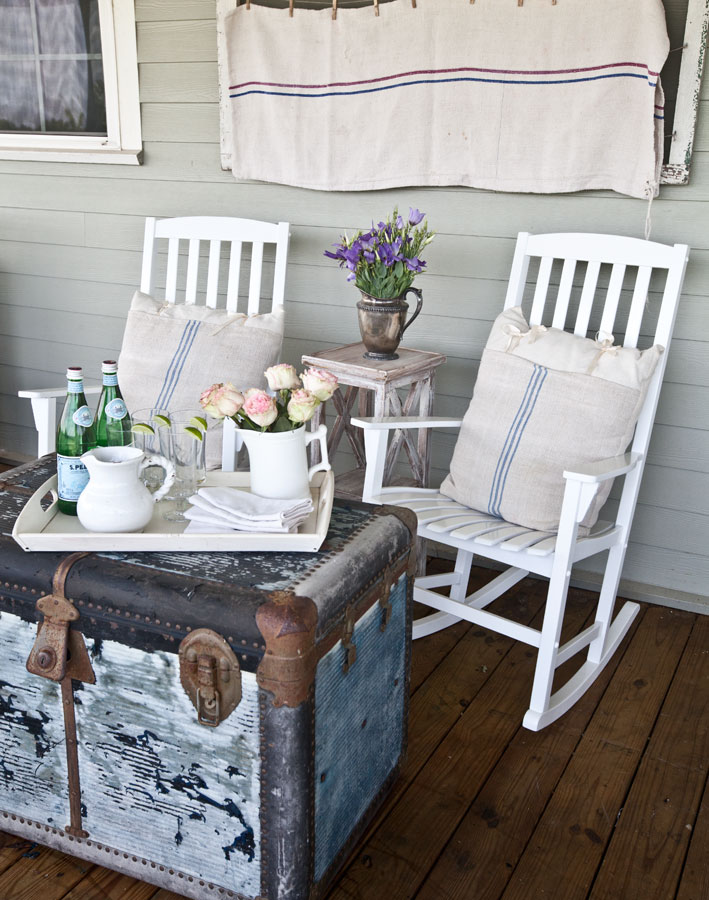 Rocking chairs can always be a nice addition to any porch. When you want to maintain a distinct vintage feel, white chairs are the way to go. Feel free to add on some throw pillows to make the area more relaxing. Instead of a table, you can always utilize something more unique like a classic trunk. This ages the area more and can even help it stand out.
6. Countryside Cabin Theme Porch Décor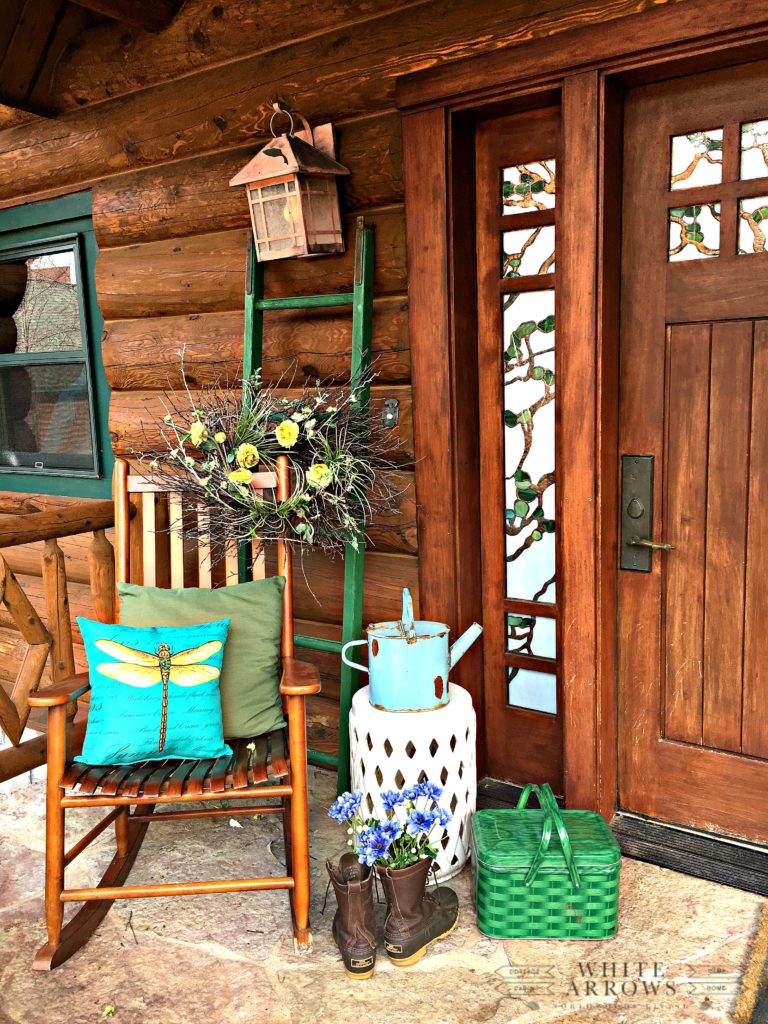 Going for a slightly woodland-like vibe is an excellent way to add that vintage touch to your porch. There is much you can do in this case too. So, your imagination is the limit. You can use a branch wreath, add some throw pillows to a rocking chair, and even use a unique pot for your plants like a can or boots. Consider going for items that are different colors, yet still similar so that the piece flows with ease.
7. Warm and Colorful Wicker Couch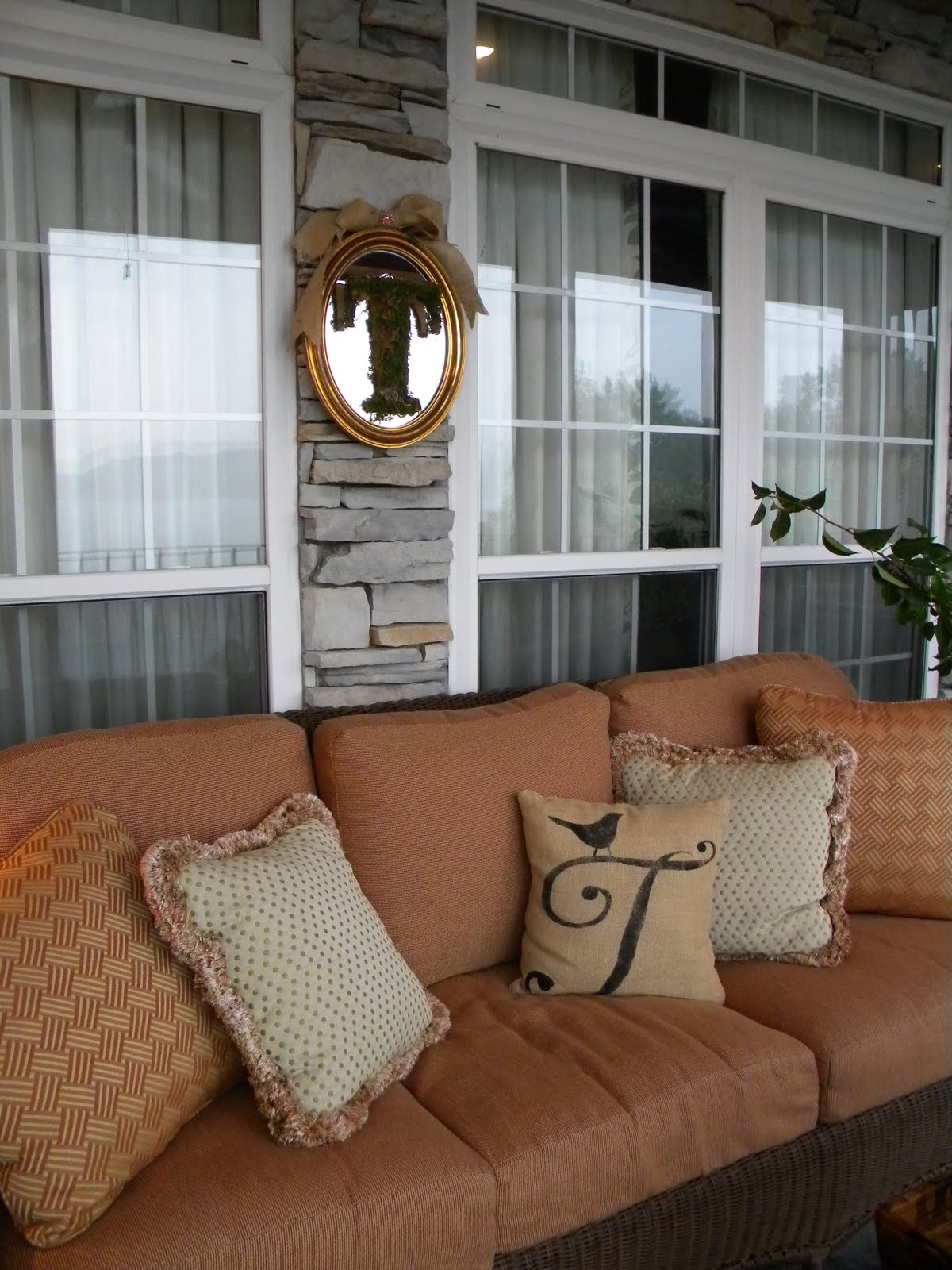 If you opt to use a wicker style for your seating on the porch, then consider going for some color when it comes to the cushions and pillows. For brown wicker, warmer tones like shades of orange and beige are ideal. They don't completely overpower the rest of the chair, and they also don't fall into the background. It's lovely in between that gives your porch setup a welcoming vibe that anyone would enjoy sitting on.
8. Cool Upcycled Table Outdoor Planter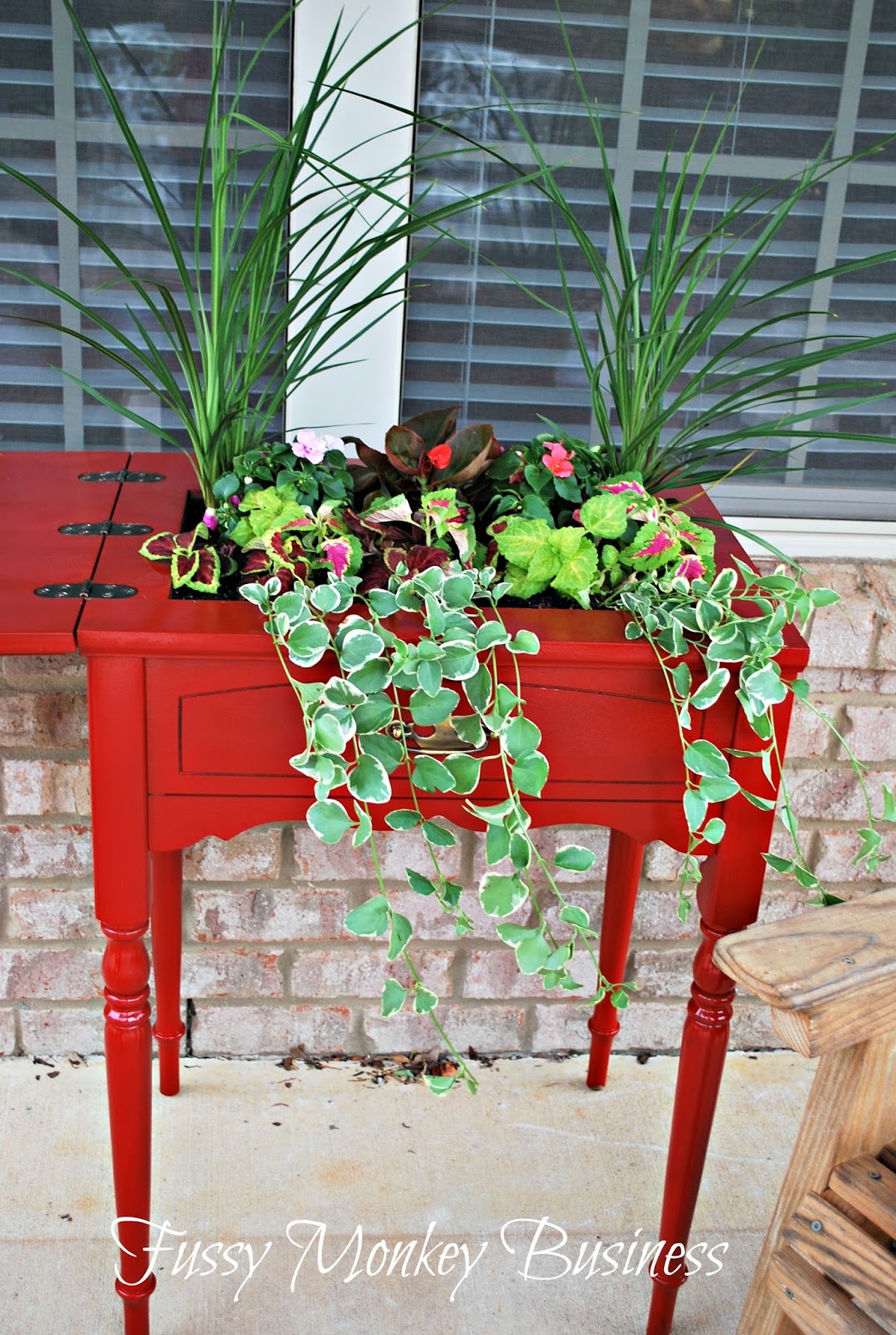 This project takes an aged sewing machine table and transforms it into a beautiful planter that's befitting for your outdoor porch décor. The inside is the perfect area to set up numerous small plants to breathe life into your porch. Meanwhile, the opened area gives you additional room to add more items. These can be either decorative or serve some sort of function from an area for drinks to tools for your plants.
9. Unique Wooden Planter Porch Décor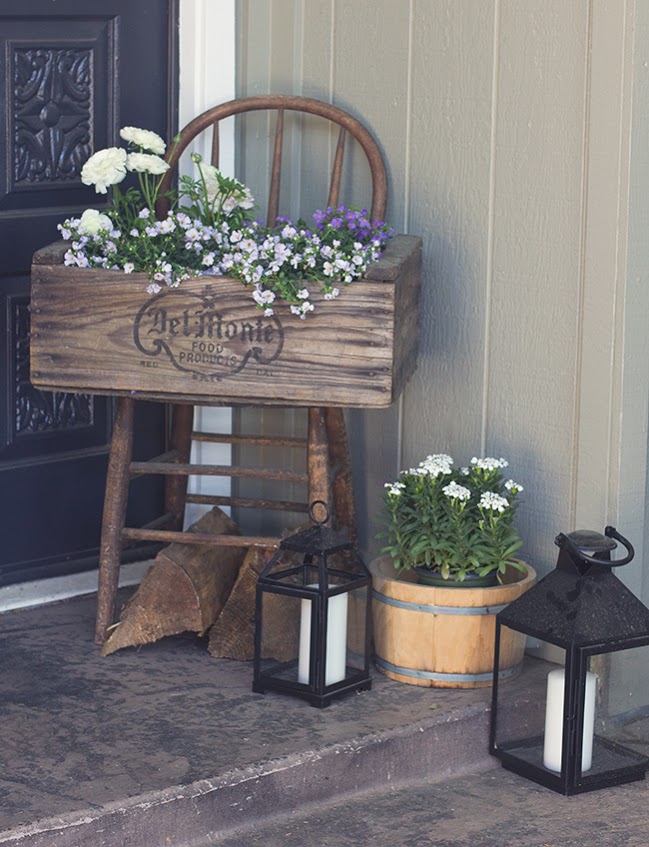 Let the decorative items on your porch speak more to your personality with this awesome planter design. An old-fashioned wooden chair can go a long way into improving your style. It's rustic, and it is the perfect thing to hold an aged wooden box that doubles as a planter. Meanwhile, if you want to add some color, you can always pick specific flowers to help further beautify the space.
10. Bright Rural Porch Rocking Chairs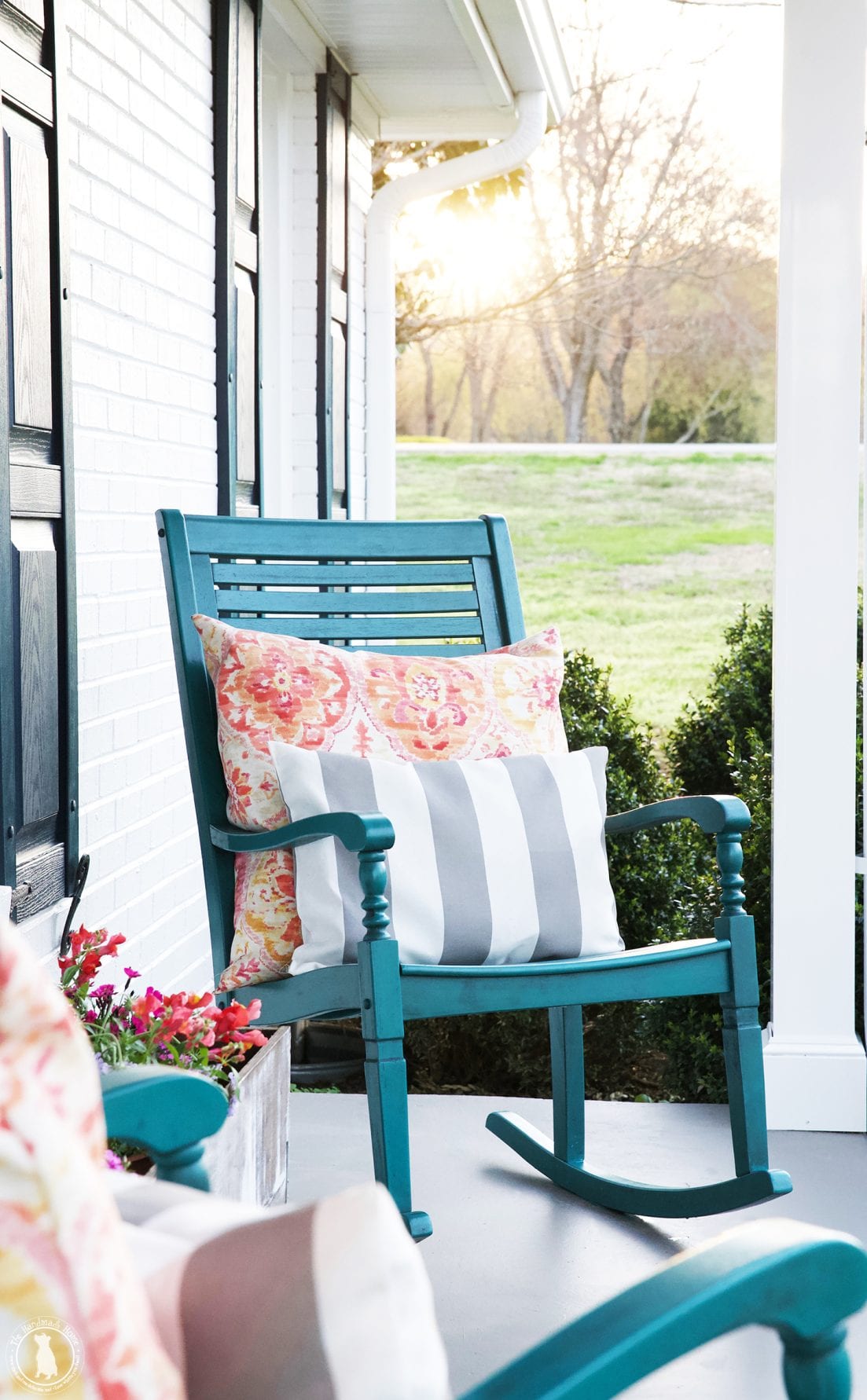 Who said vintage had to be done with dark tones? You can utilize color in the main pieces rather than only having pops of it as accents throughout. Consider going with the tried and true rocking chairs, but you can always acquire colorful ones or paint them yourself to better match the specific style used for your porch. Throw pillows still work out well in this case, but you can go for white so that they stand out against the color of the chairs.
11. Distinctive Pretty Flower Pot Makeover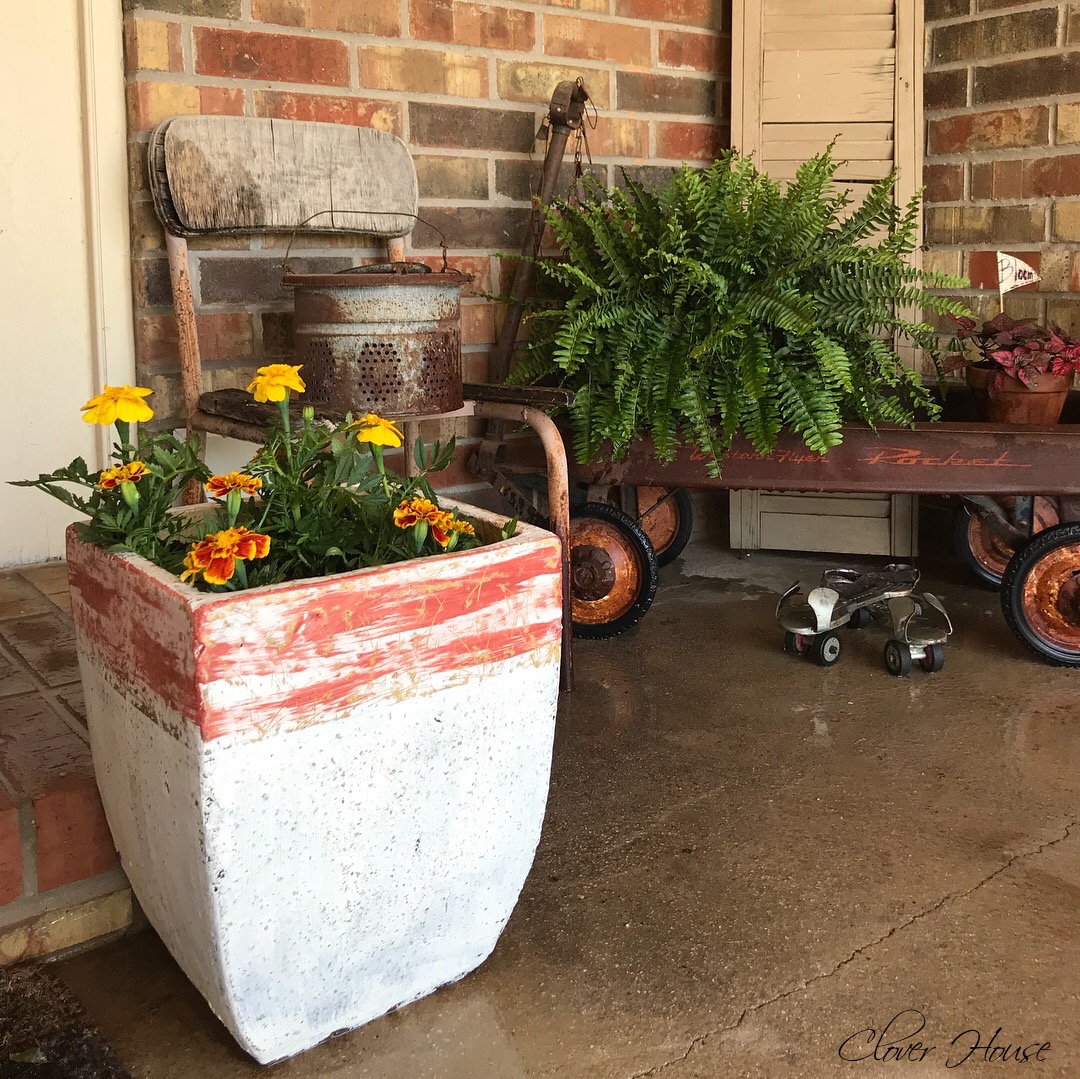 Flower pots can be the perfect items to give your porch a rustic look. You can take some old ones and give them a new paint job that still appears weathered. There's no need to worry if there are parts that seem like they need another coating of paint as that helps with the look you're going for. Also, consider throwing in another unique flower pot in the design of something like a classic wagon. This is a spacious option that lets you put on more than one type of decoration.
12. Stunning Old Wooden Springy Chair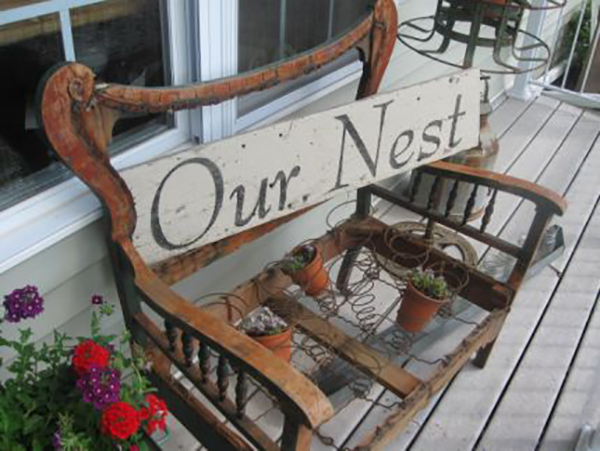 One person can indeed turn someone else's trash into treasure, and this chair is a wonderful example of that. You don't have to do much to it either if you wish. An awesome idea is to use the springy elements to hold other items like smaller potted plants. You can even place a sign on the chair if you wish, something that speaks to your personality. Everything about the result has a lovely vintage-like feel.
13. Brown Apothecary Bottles Vintage Porch Decor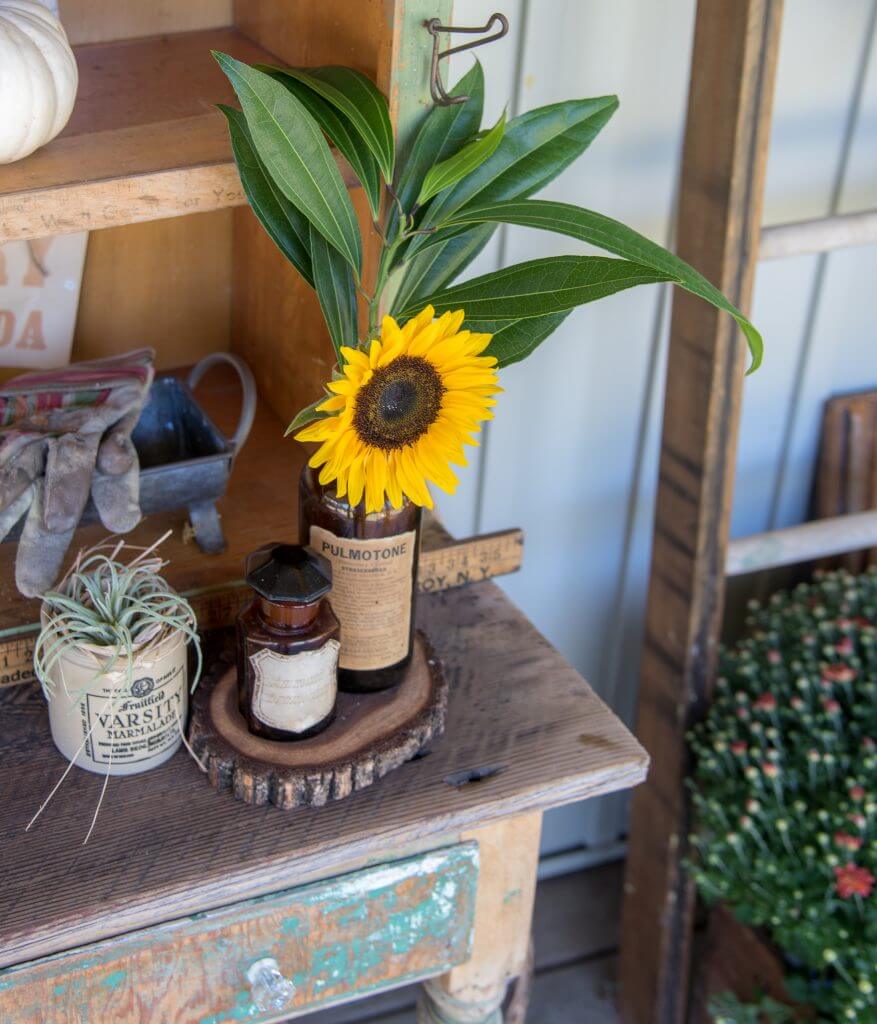 Off the pharmacy shelf of days long gone and onto the front porch is a great place to reimagine these brown apothecary bottles. With their deep and rich color, they add a lot of character and charm to the porch of any antique lover. A freshly cut sunflower or lots of greenery fit nicely inside to create an original flower vase. Arrange a couple together for a nice look on a rustic wooden shelf or small table. Perched on top of a wood circle, these bottles are a fun flea market find.
14. Antique and Rustic Vintage Porch Display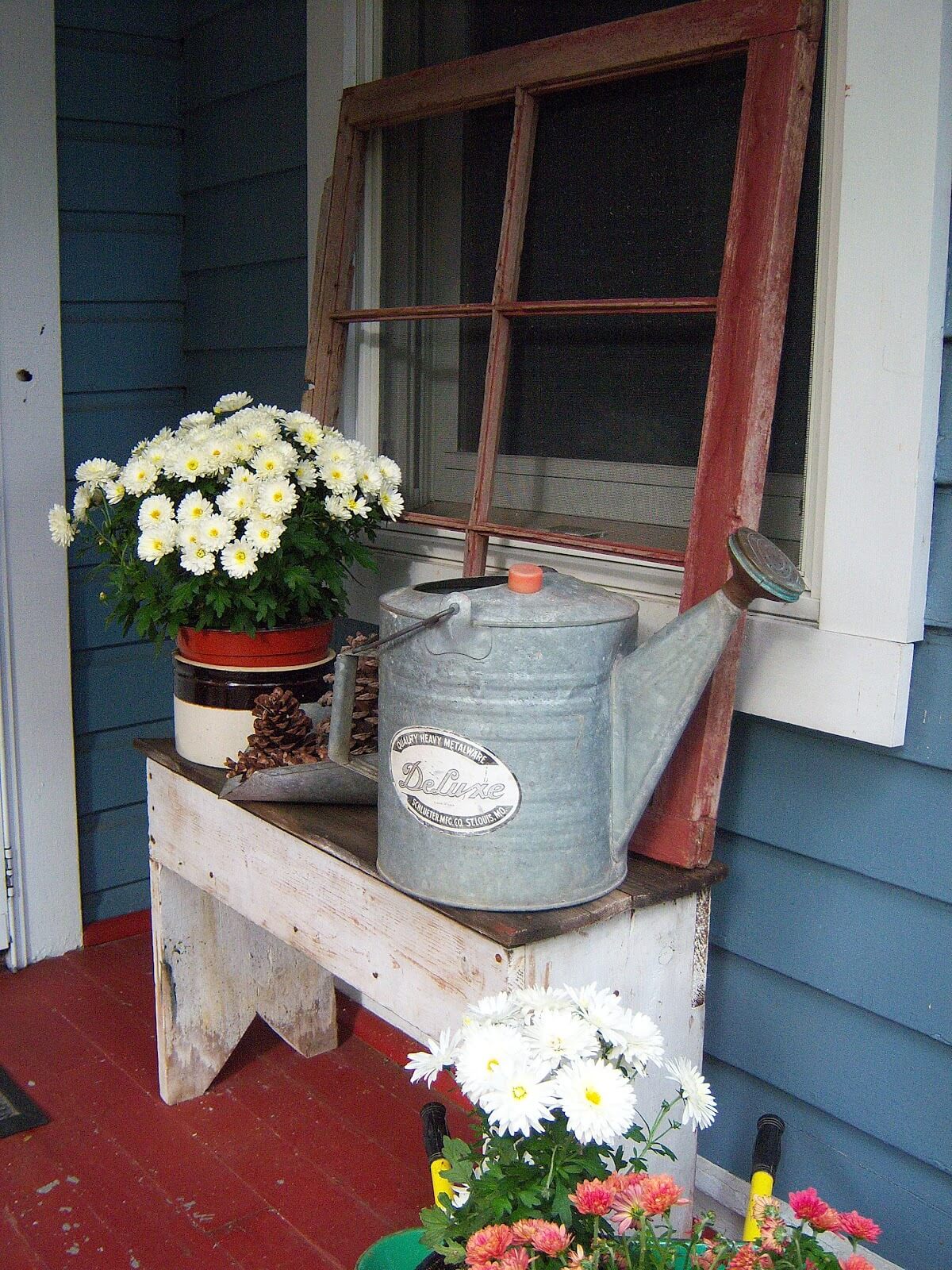 Mix up some style on your front porch with an array of antique and rustic items. You'll enjoy the vintage feel of this arrangement as you discover the beauty that comes alive when mixing these classic and timeless pieces together. From an old red window pane to a metal watering can, you can mix materials while increasing your curb appeal. Adding a feed scoop further incorporates the farmhouse style into this cozy front porch display.
15. Rustic Potted Plant Porch Medley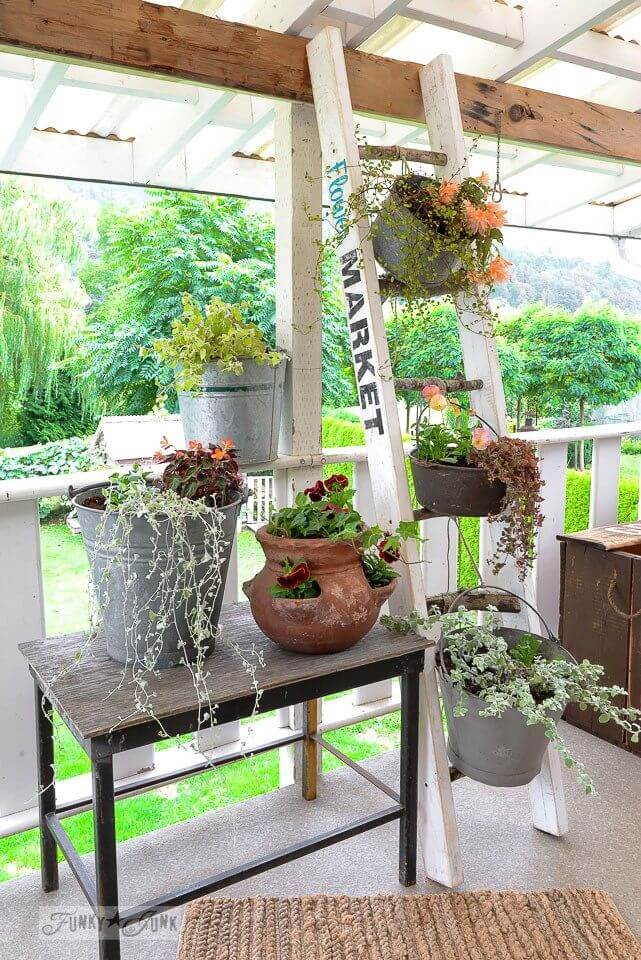 16. Sunflowers in a Milk Can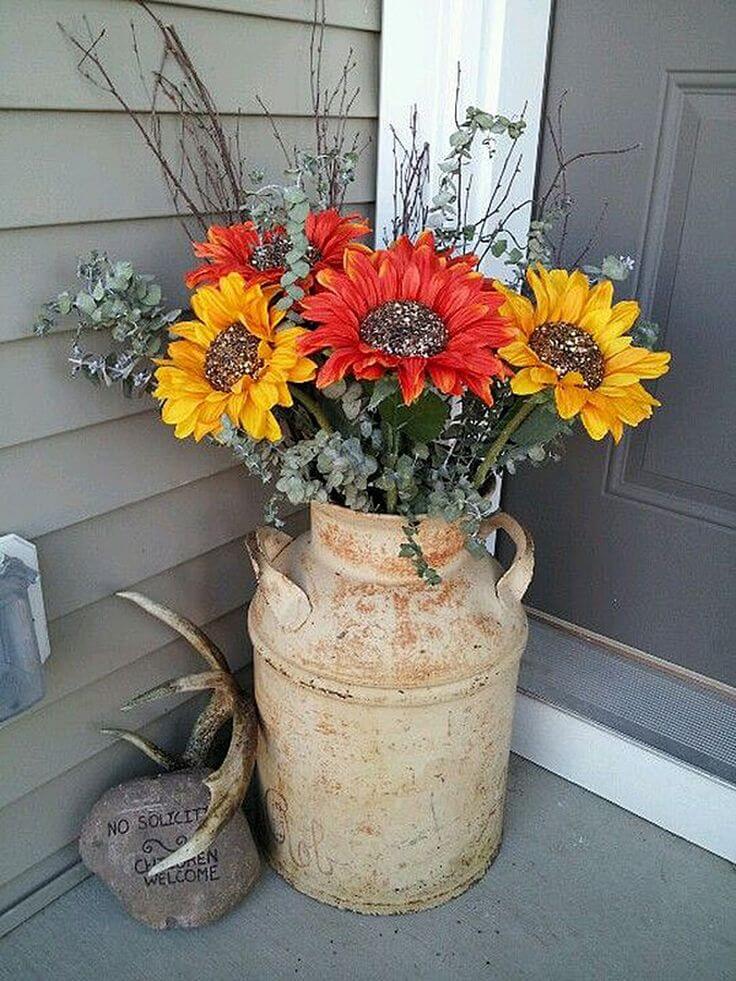 17. Welcome Friends with Industrial Lighting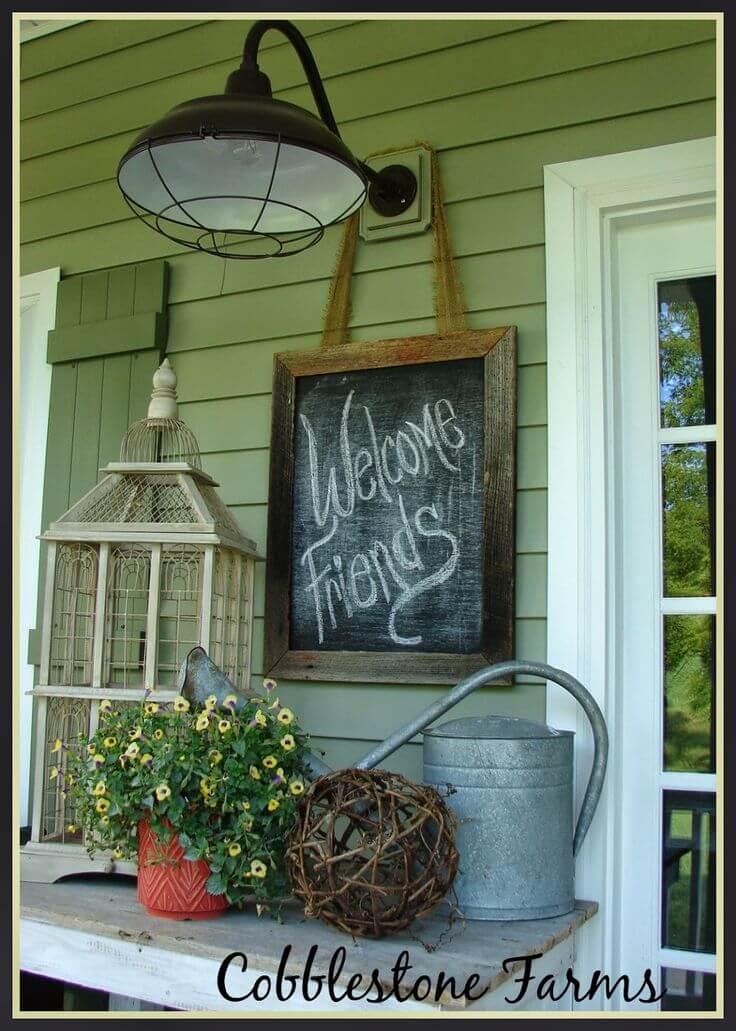 18. Farm Fresh Barn Window Wreath Display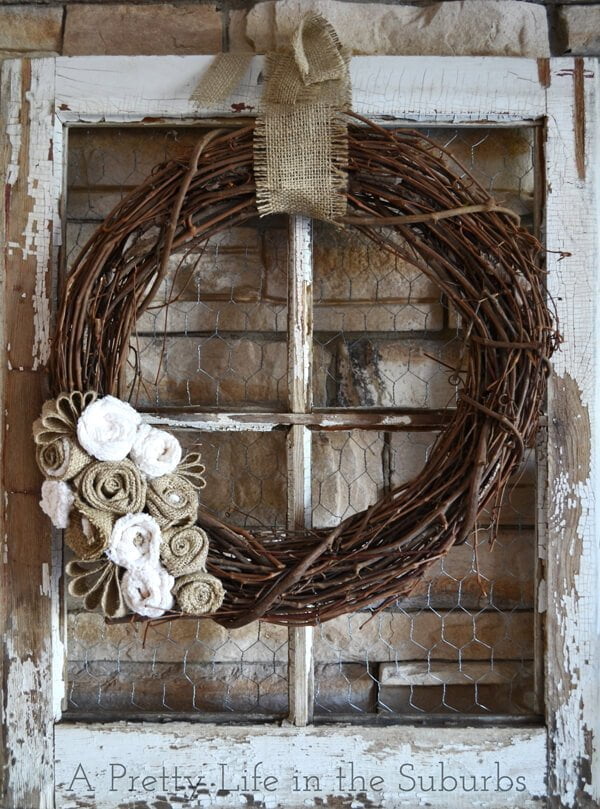 19. Old Fashioned White Wicker Sitting Area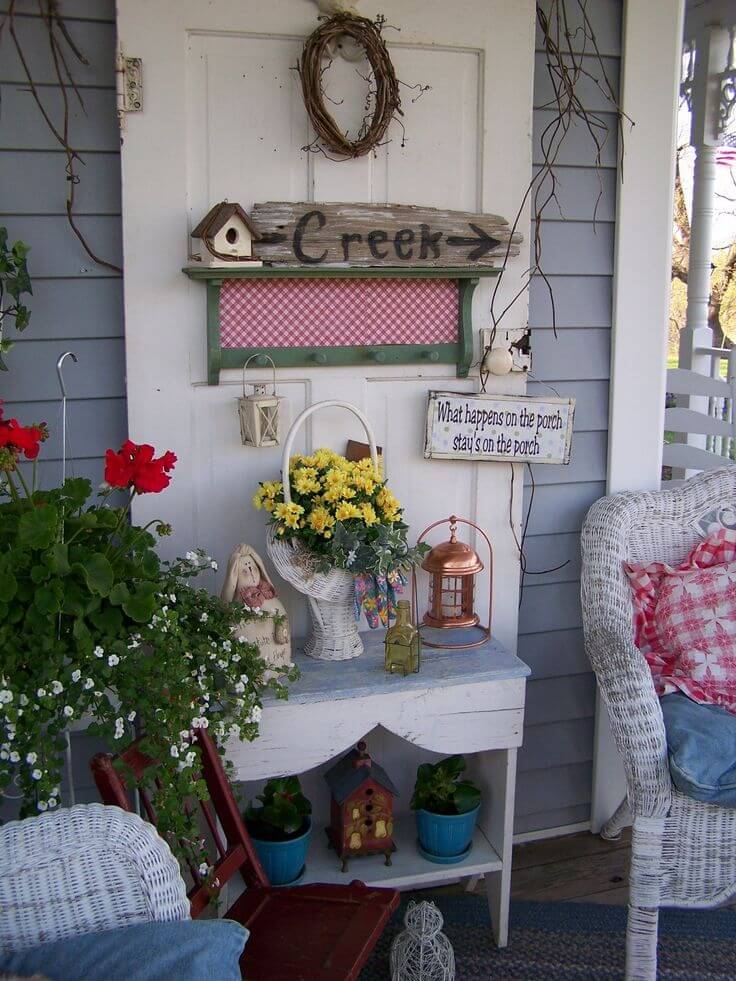 20. A Cluster of Rusty Lanterns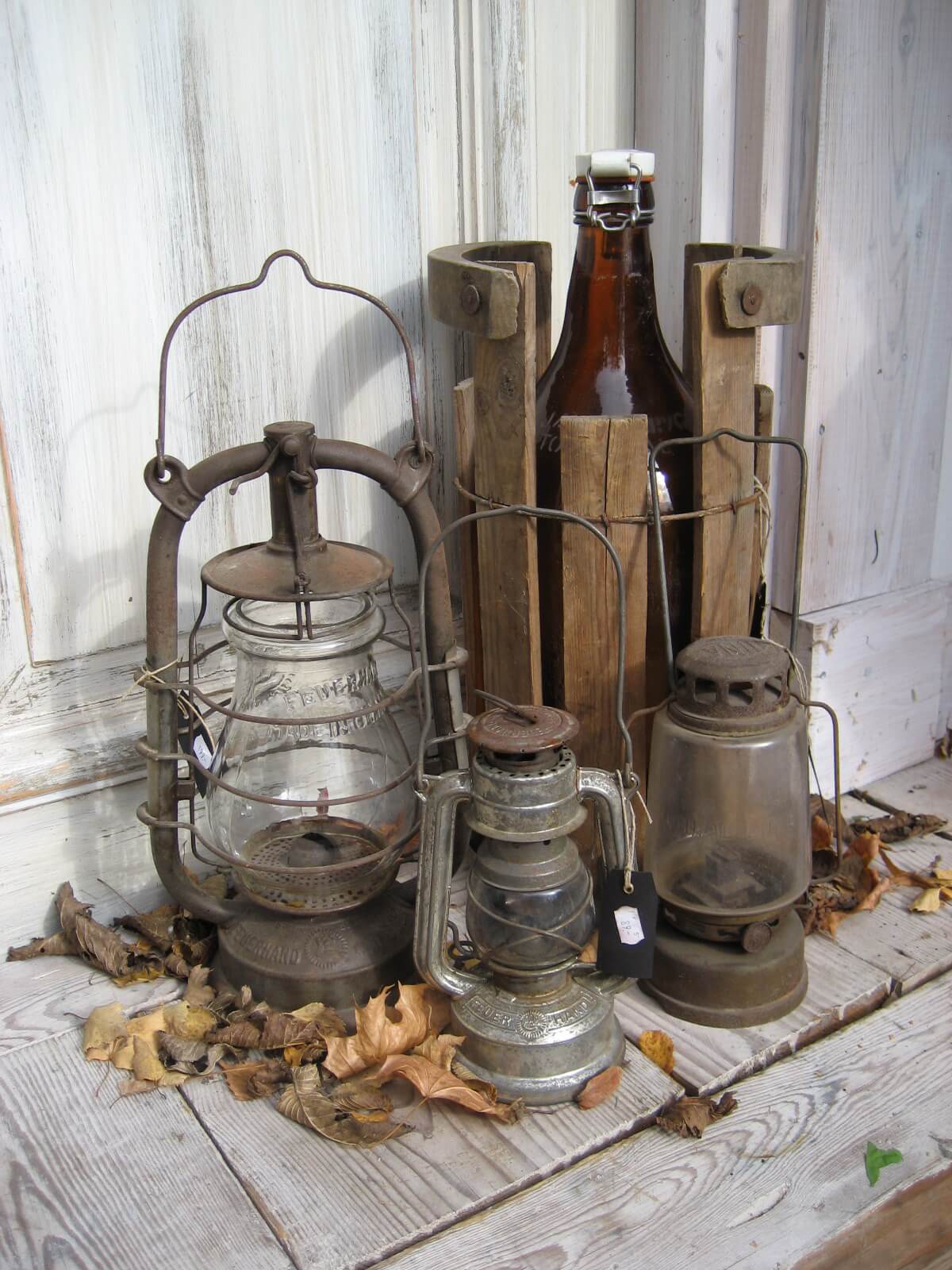 21. The Prettiest Shabby Chic Bench
22. A Dresser as Outside Decor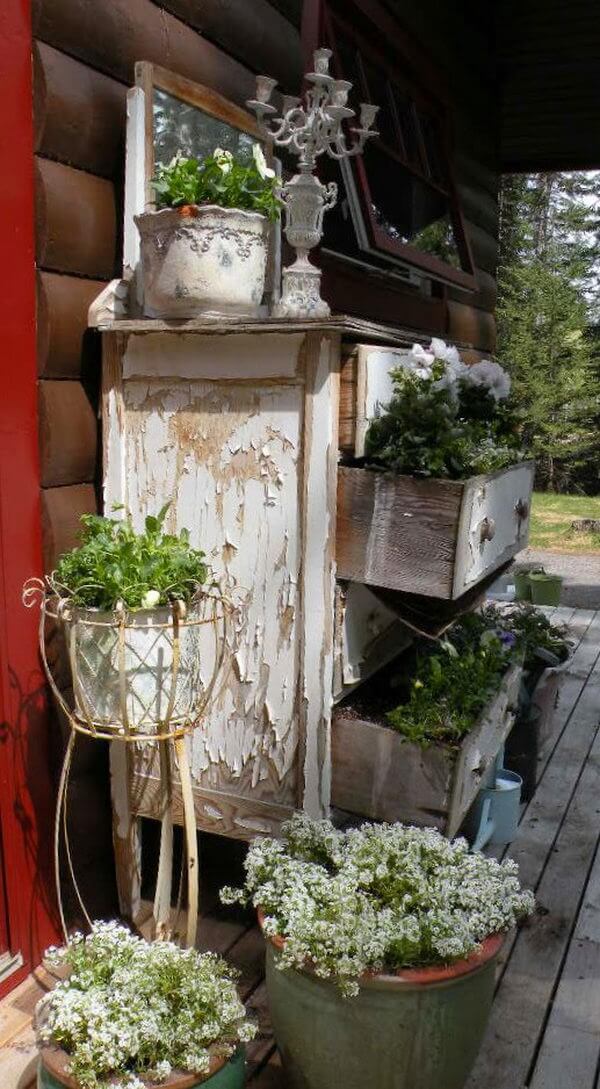 23. Elegant Upcycled Lead Window Accent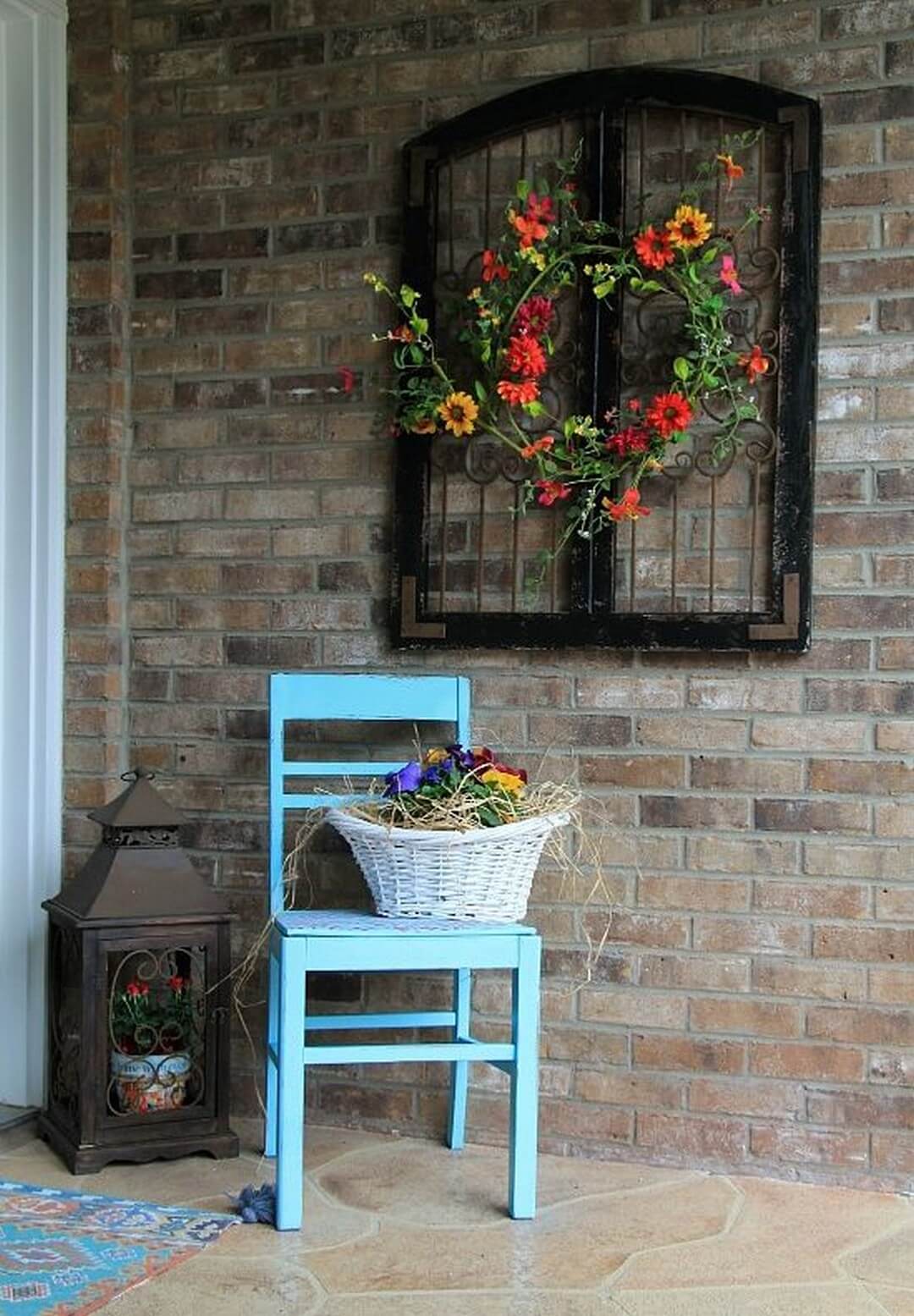 24. All Fun and Games Corner Collection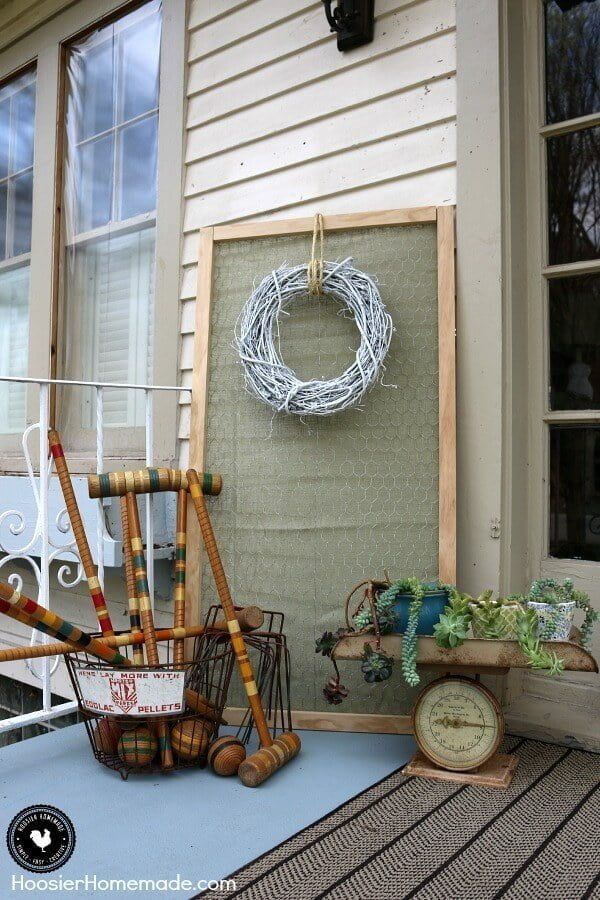 25. How to Design around Farm Primitives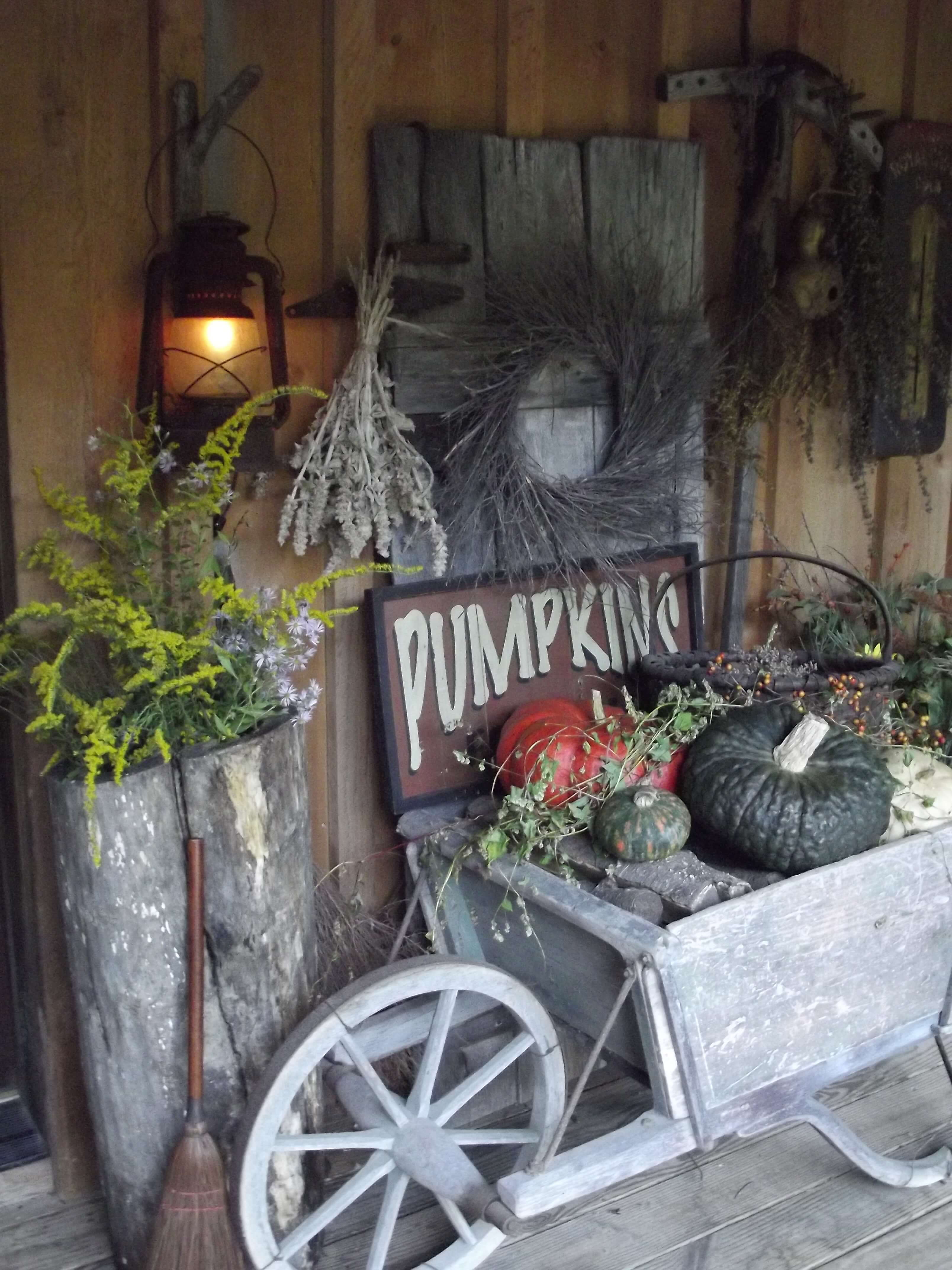 26. Vintage Porch Decor Ideas for Christmas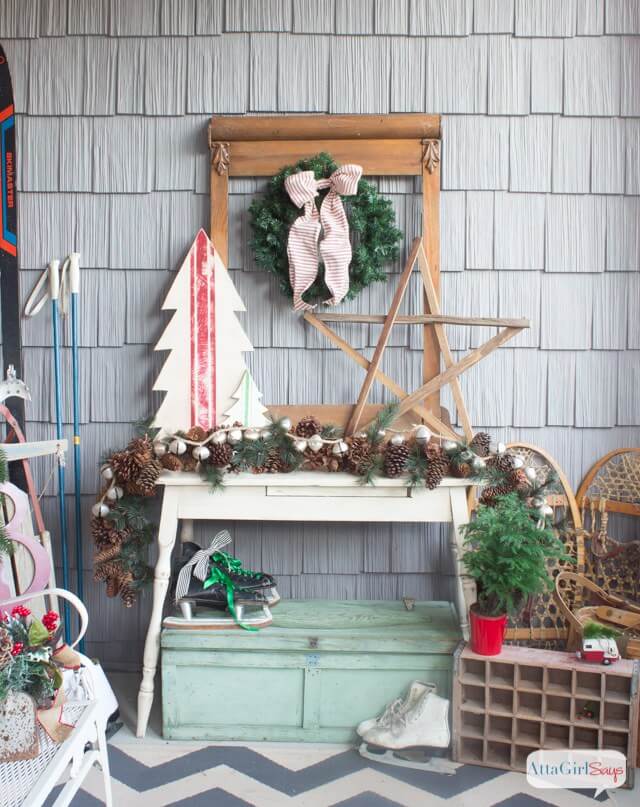 27. Old Chair, Old Shutter, Fresh Flowers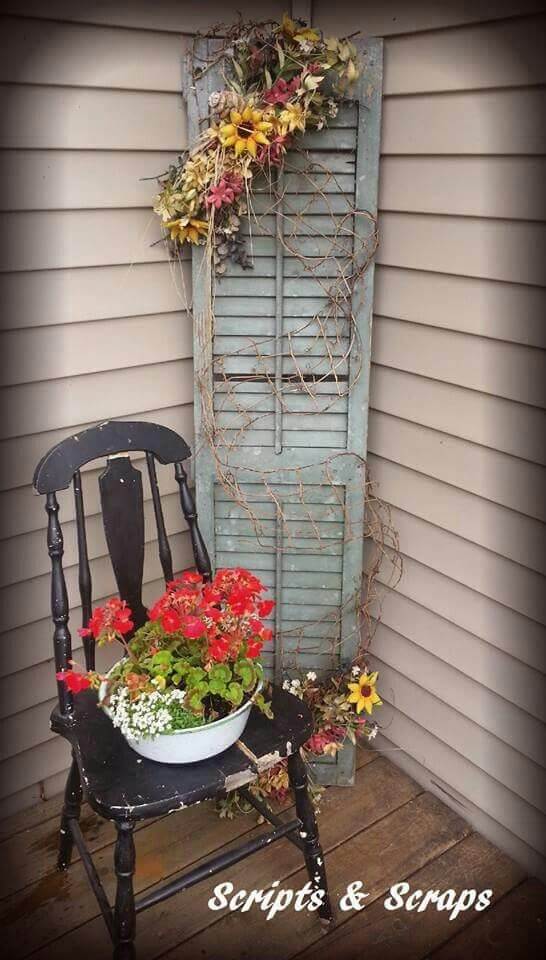 28. Where You Hang Your Hat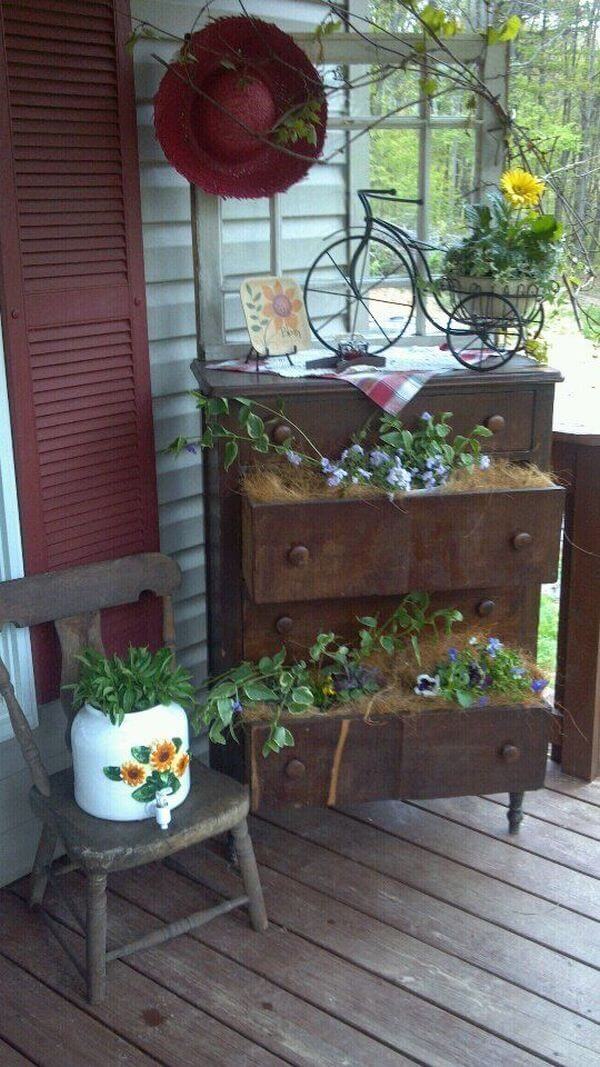 29. Idyllic Old World Inspired Cottage Chic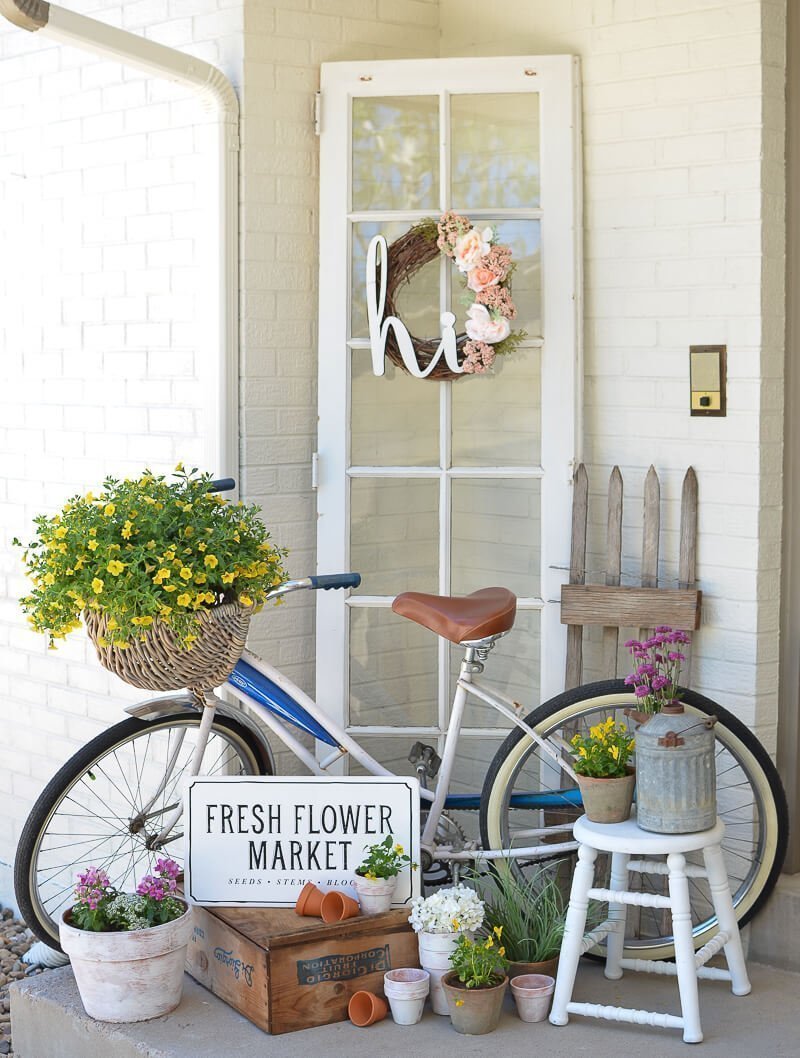 30. Bring It All Together with Red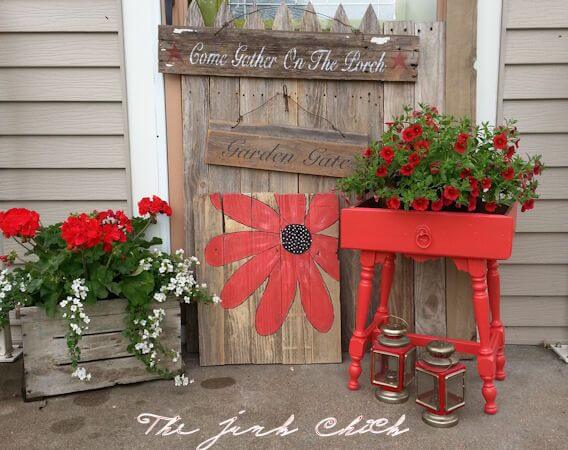 31. Repurposed Frame and Peonies Door Hanger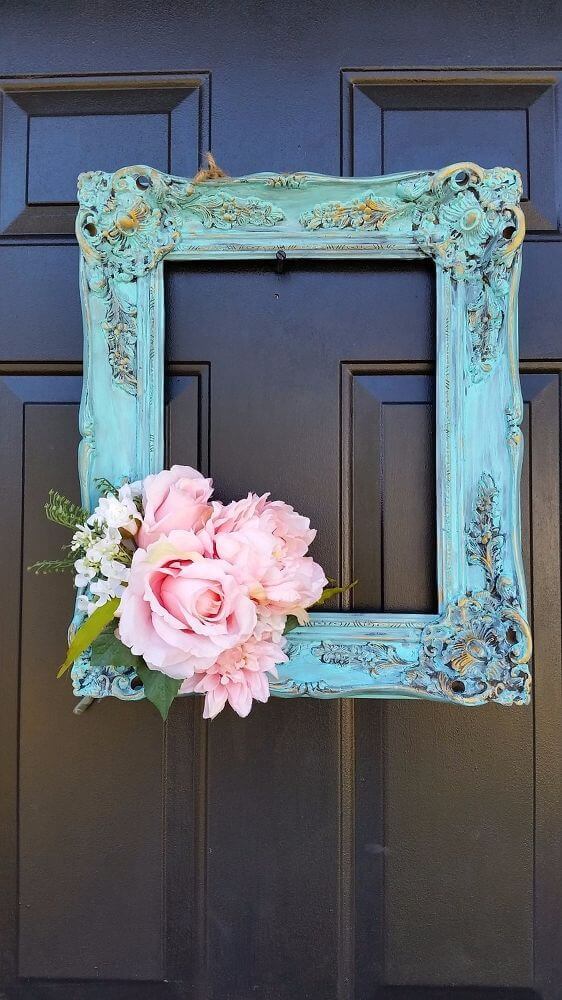 32. Old Aqua Blue Ladder Plant Rack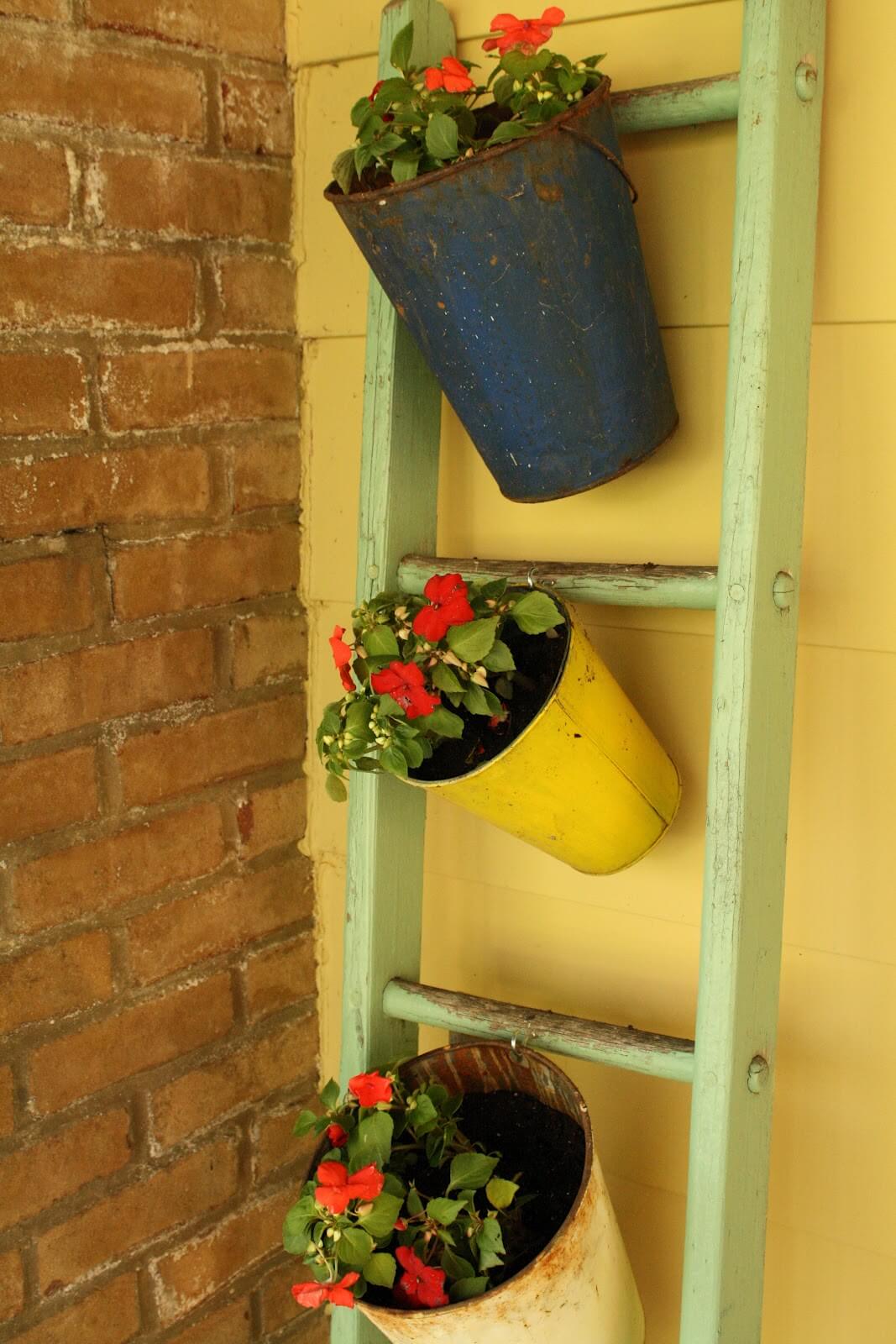 33. Fairytale Gingerbread Front Porch Design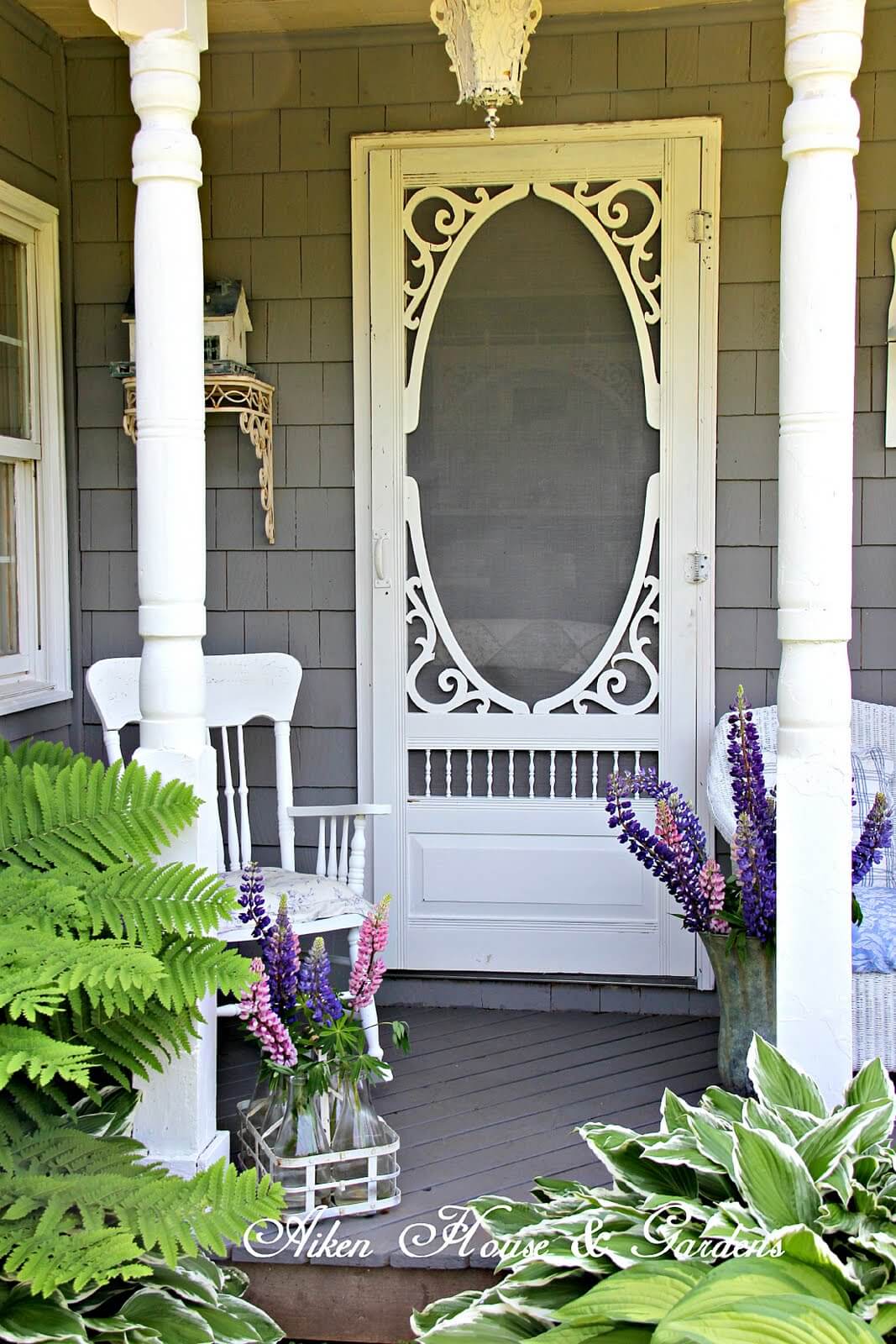 34. A Wagon Full of Flowers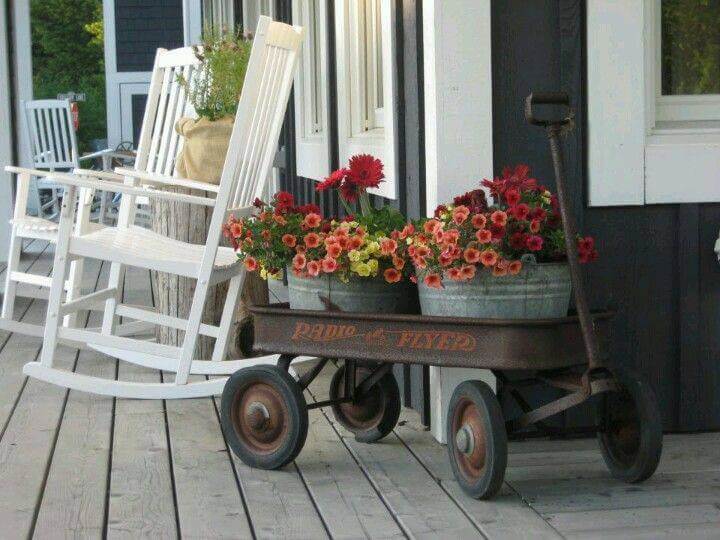 35. Distressed Outdoor Country Store Display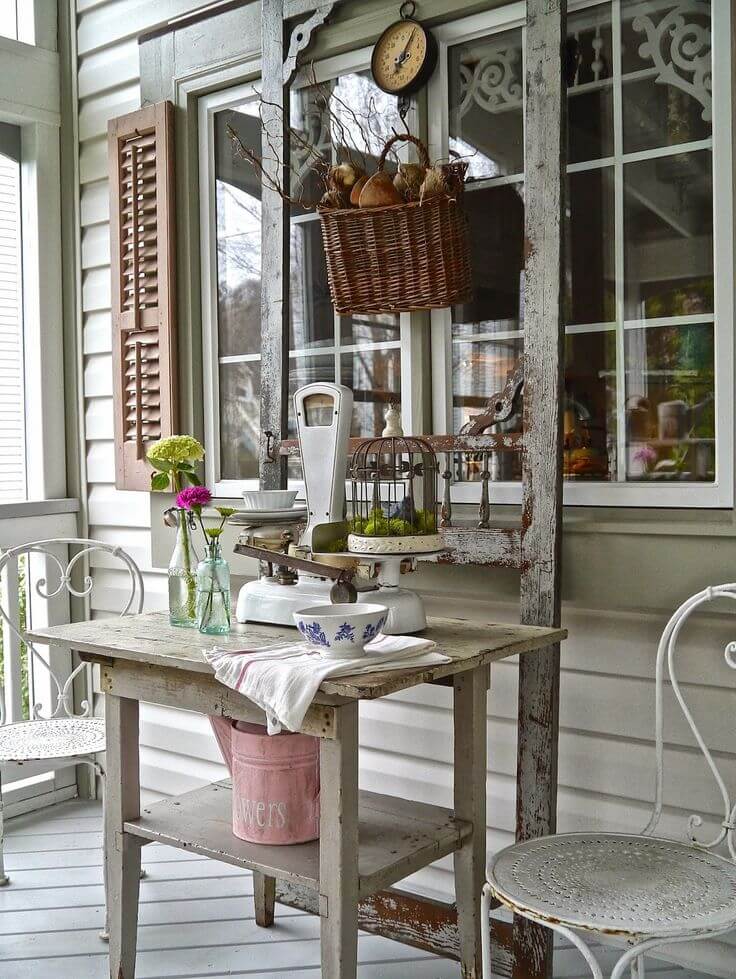 36. Galvanized Steel with Prairie Wildflowers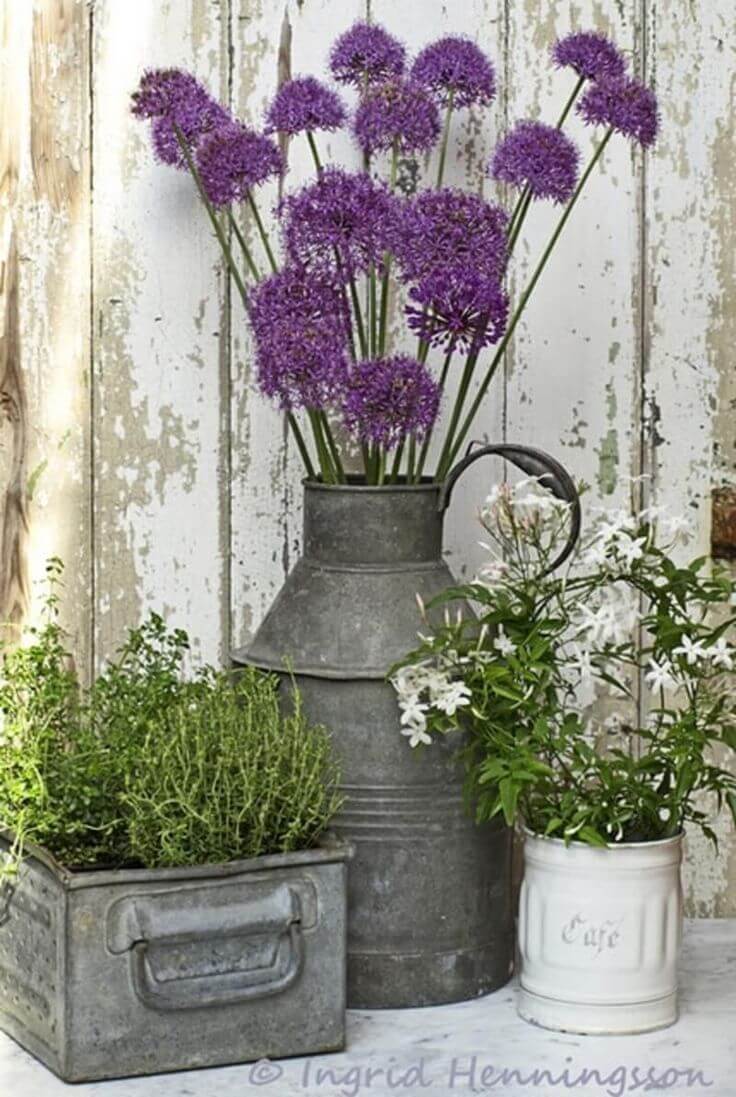 37. Antique Silverplate Hanging Wall Art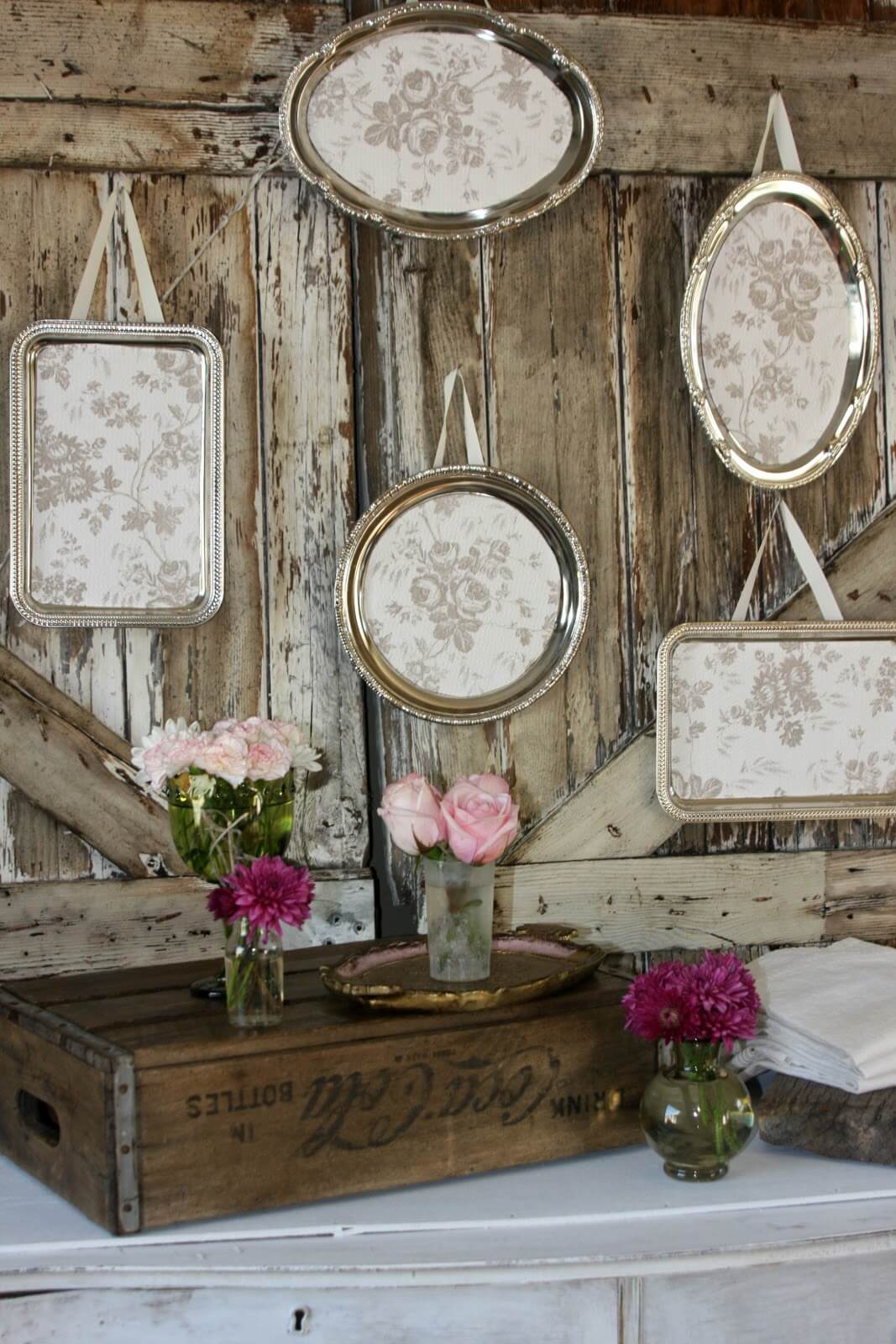 38. Mix and Match Enamelware Décor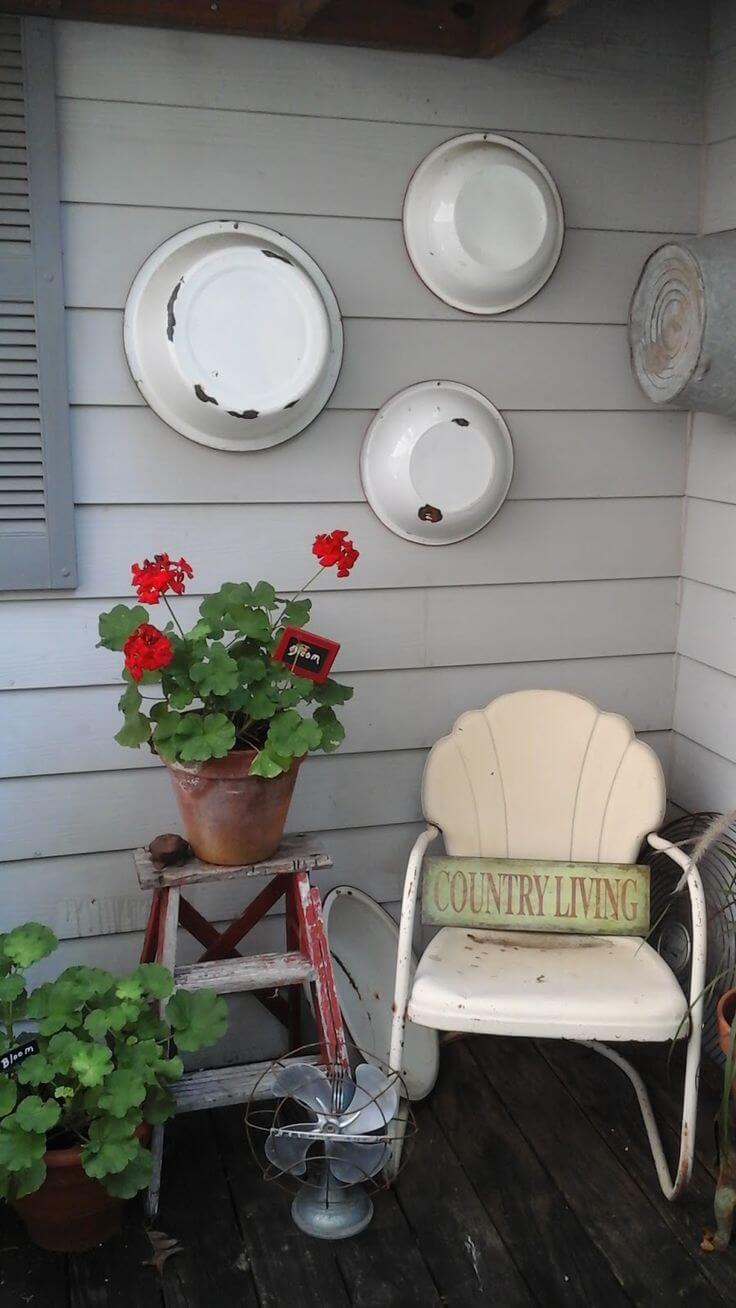 39. Fresh Greens and Aqua Glass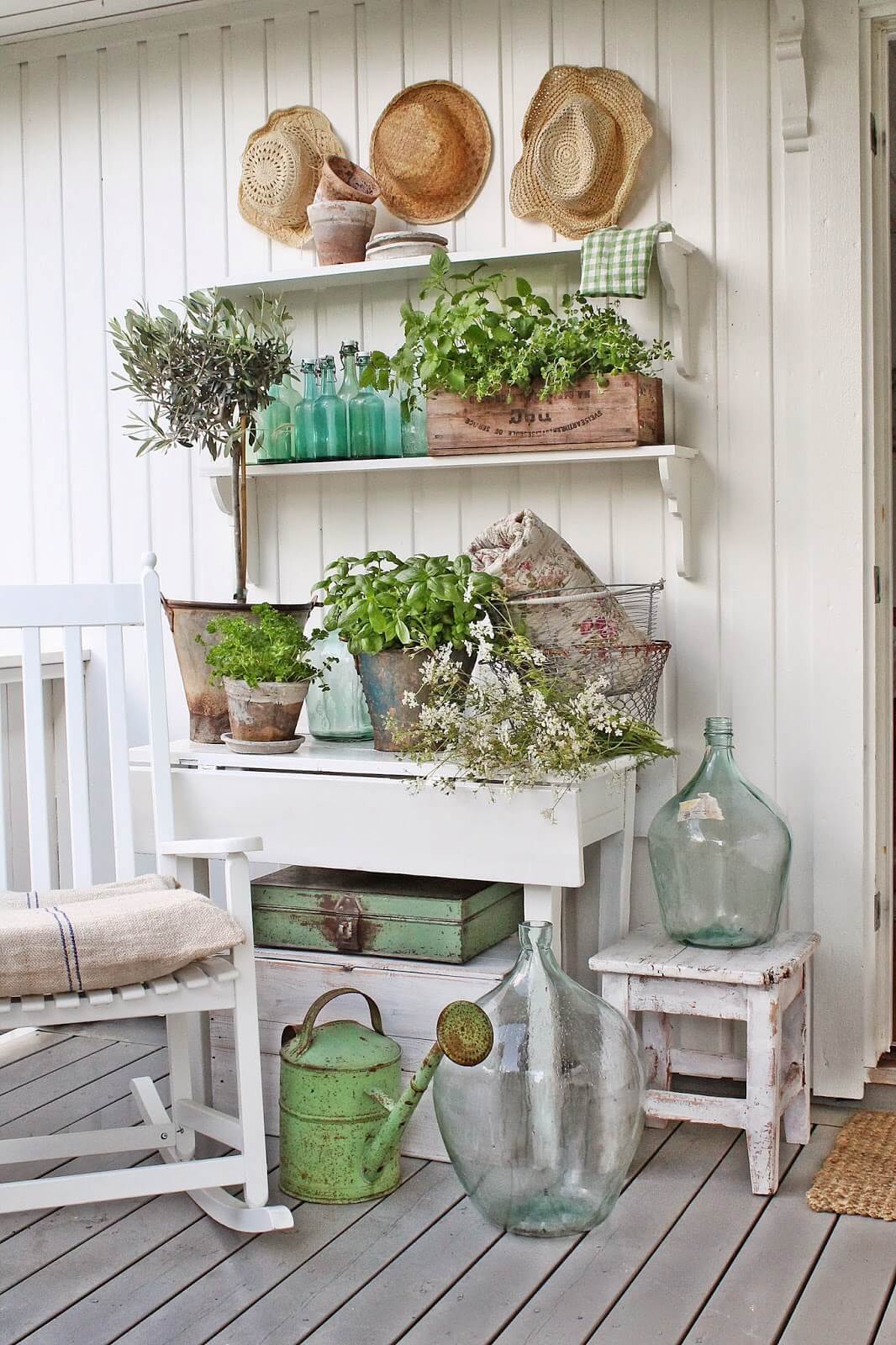 40. Portable, Weathered Sewing Cabinet Planter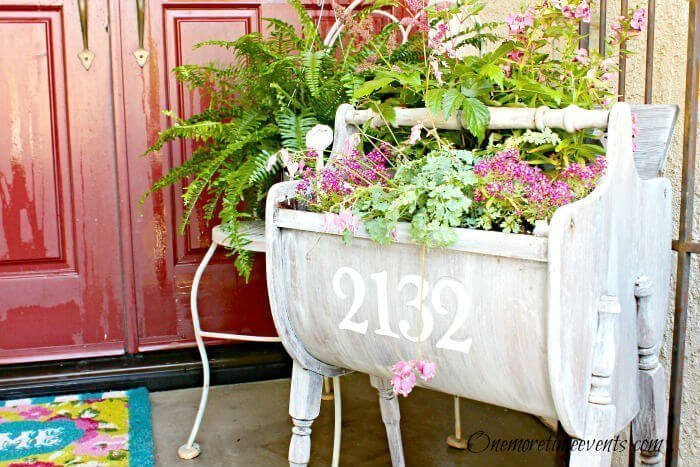 41. Three Pierced Lanterns on a Rake Hanger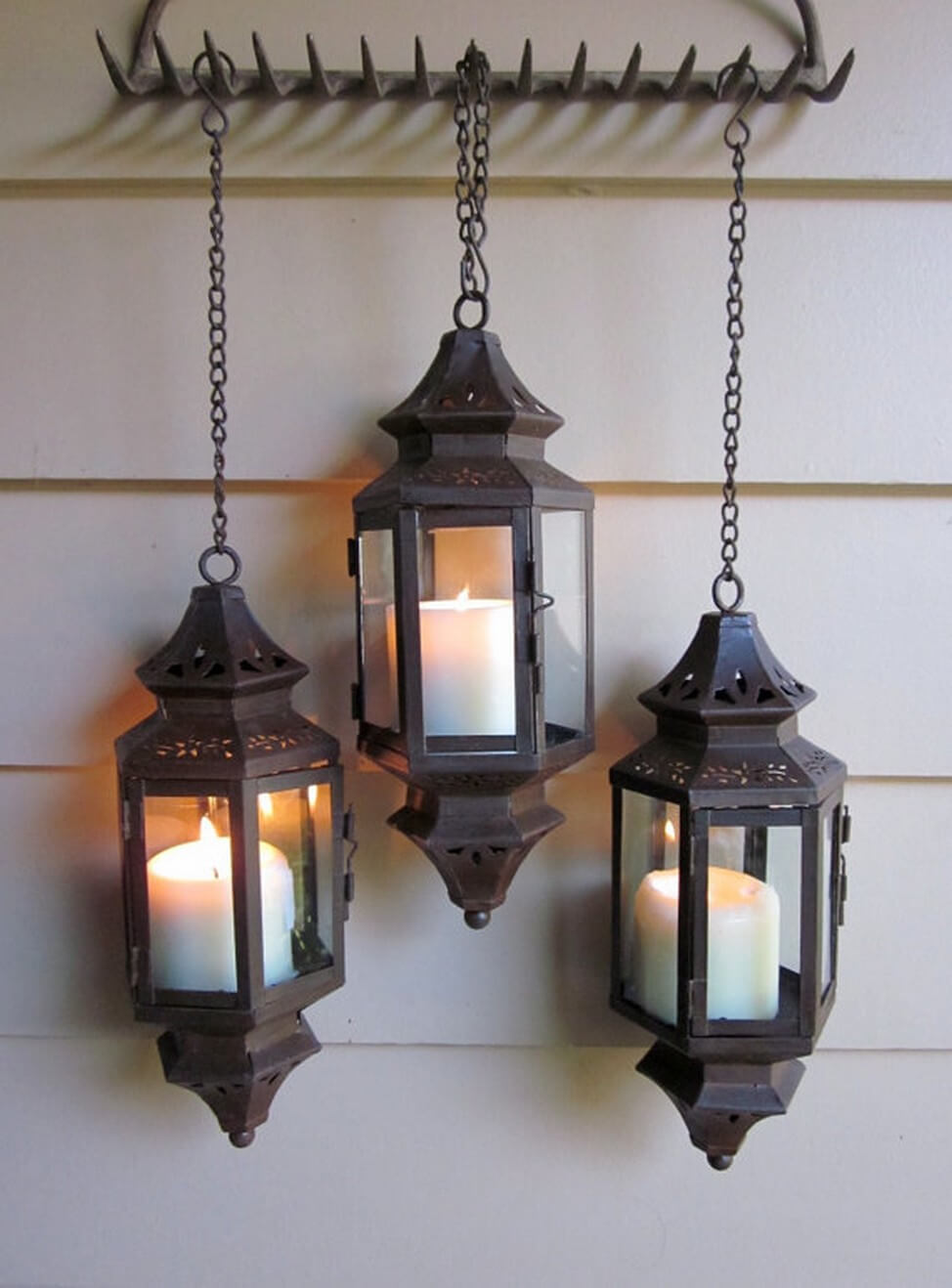 42. Stun with Seasonal Wildflower Arrangements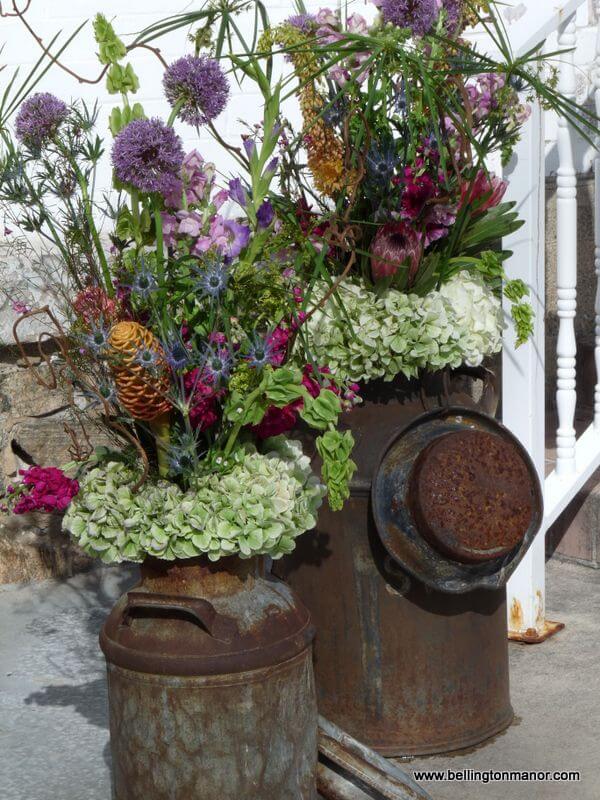 43. Hanging Vintage Porch Decor Ideas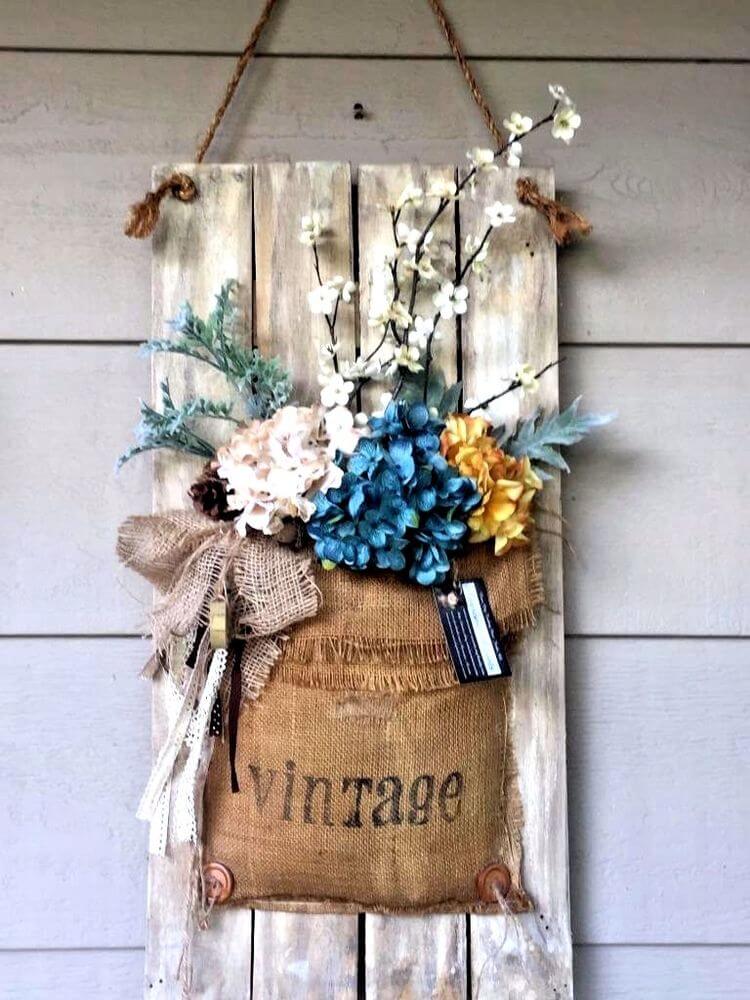 44. Architectural Salvage French Door Backdrop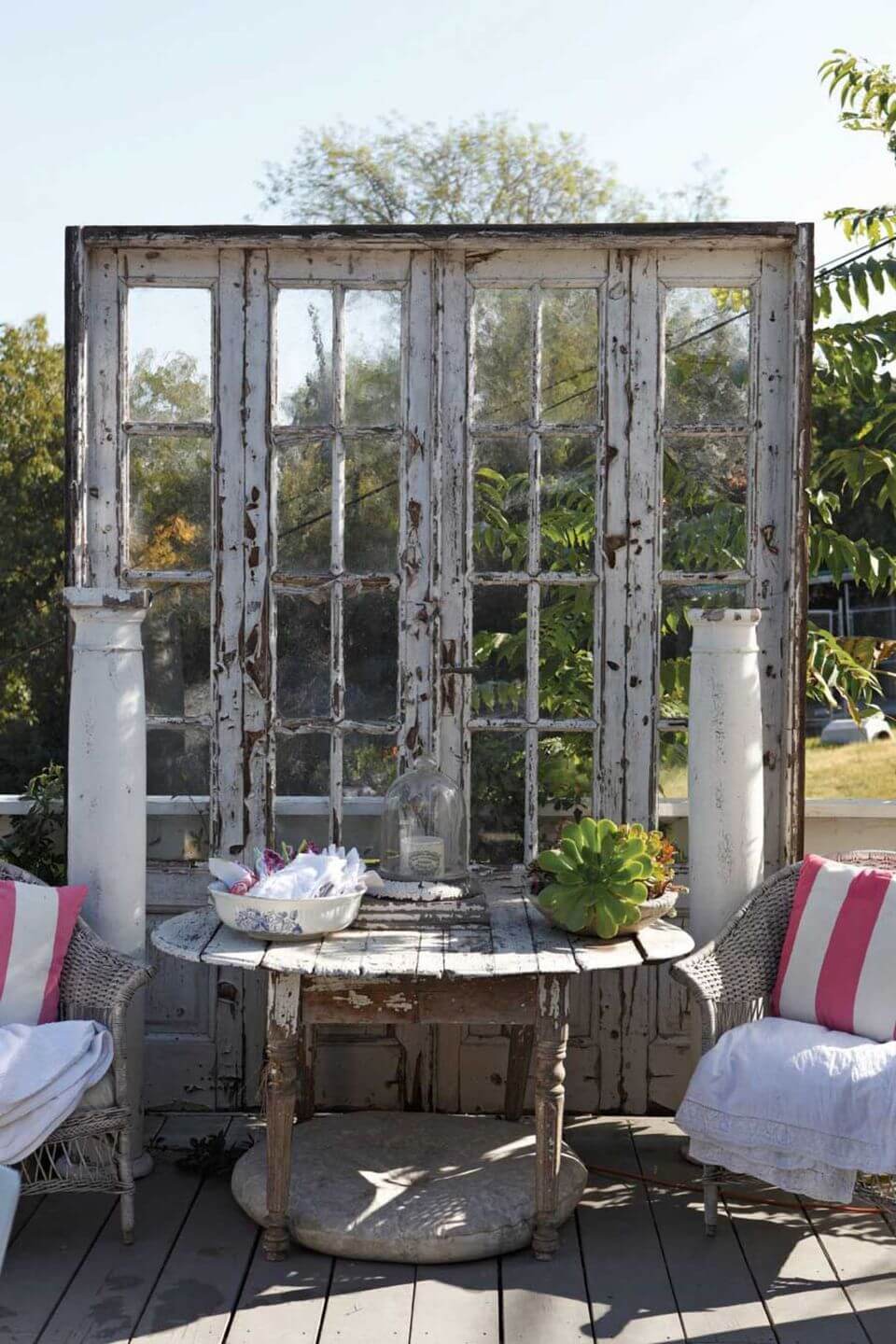 45. Stunning Fall Urn & Found Sign Decorations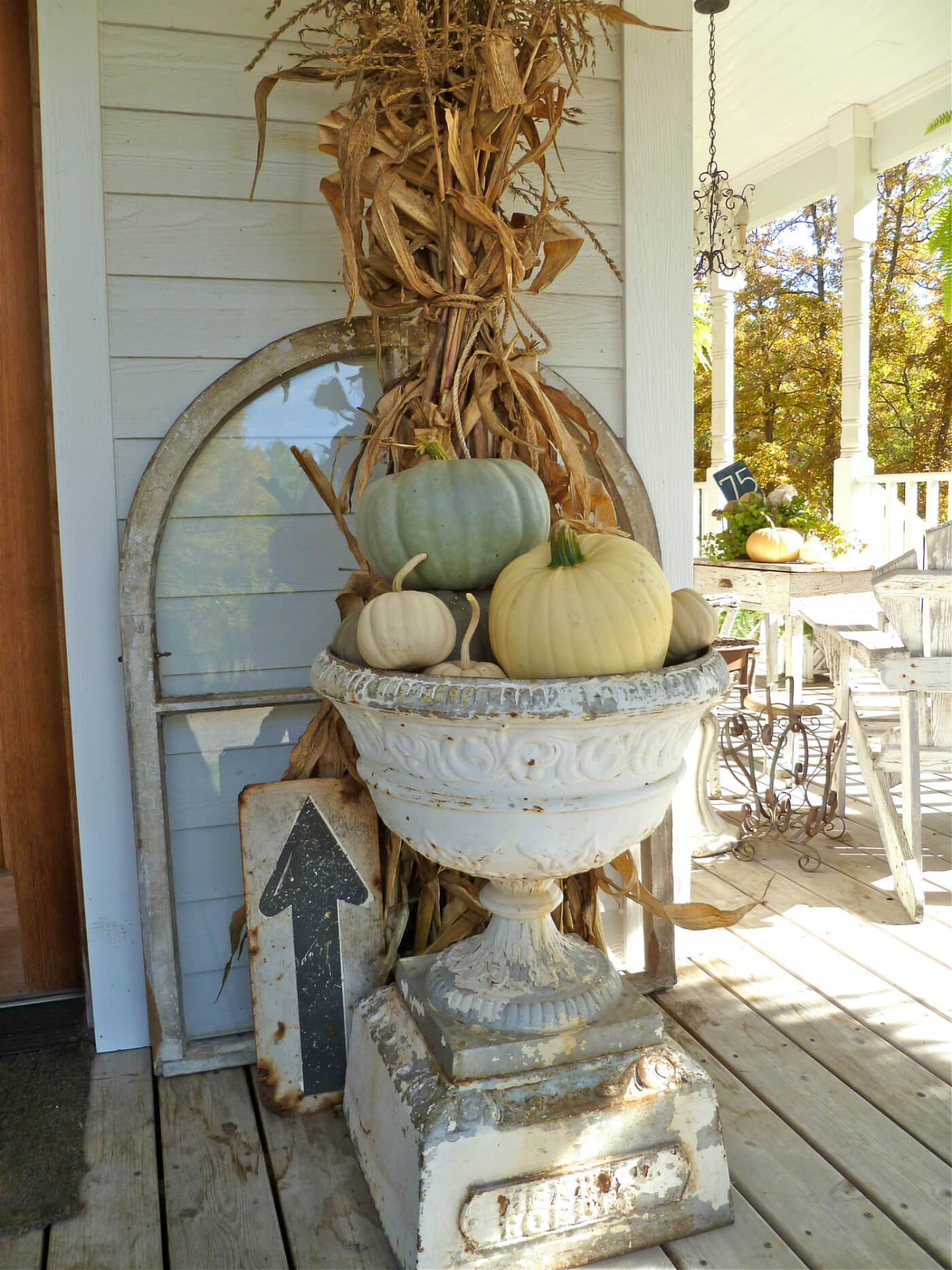 46. Lovely Old Chair with Romantic Rose Pumpkins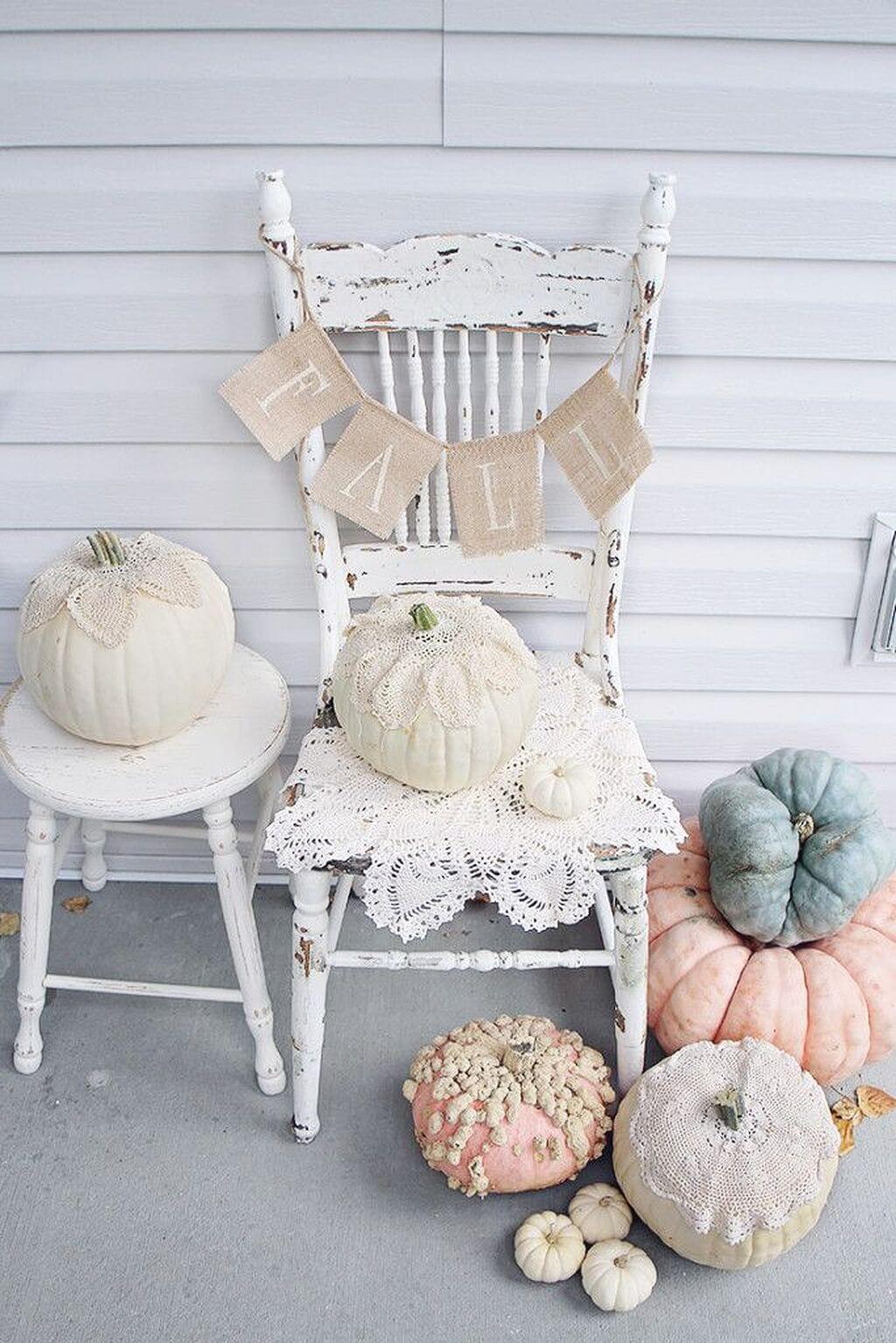 47. The Ghosts of Christmas Past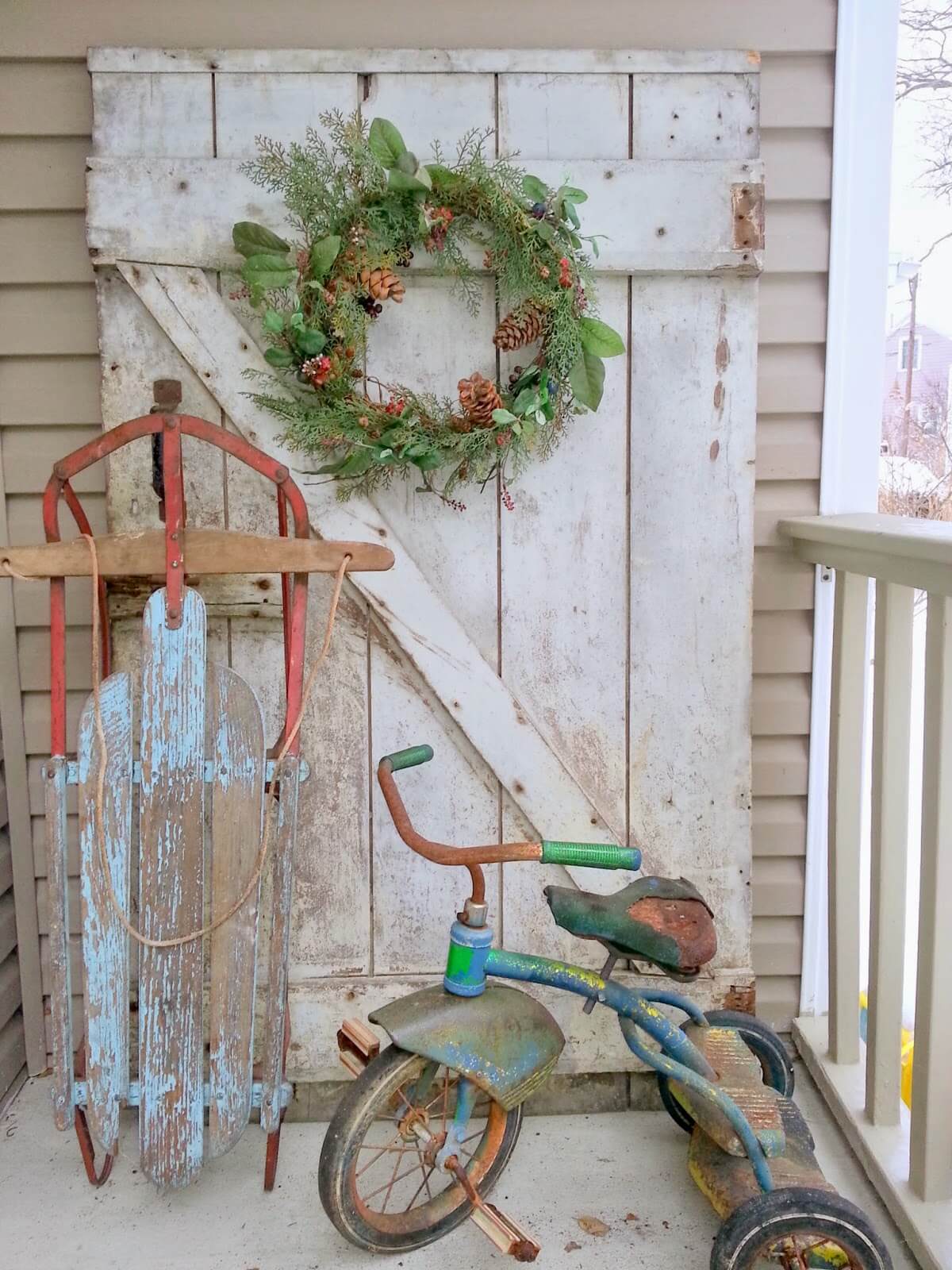 48. Tea Party Ladder Shelf & Pennant Garland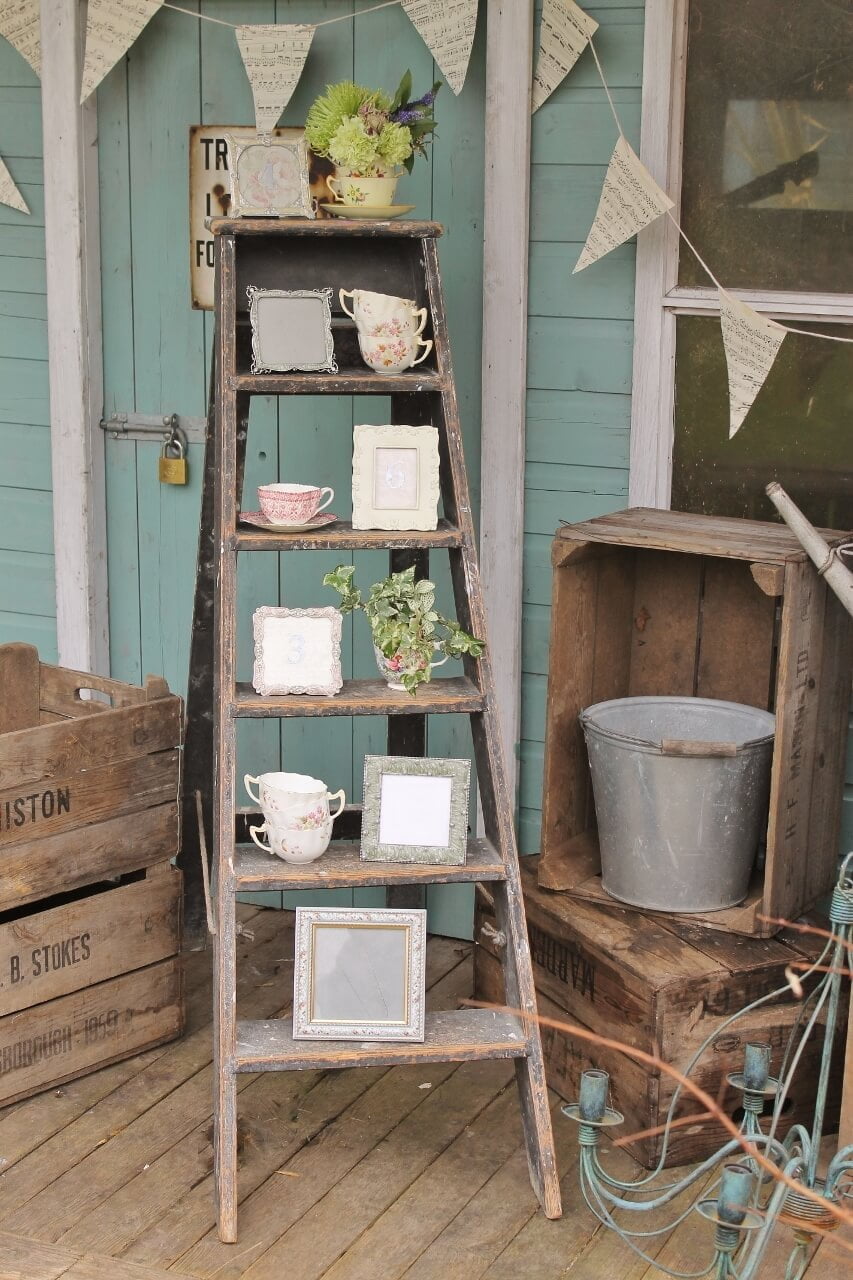 49. Unexpected Christmas Wreath and Tree Display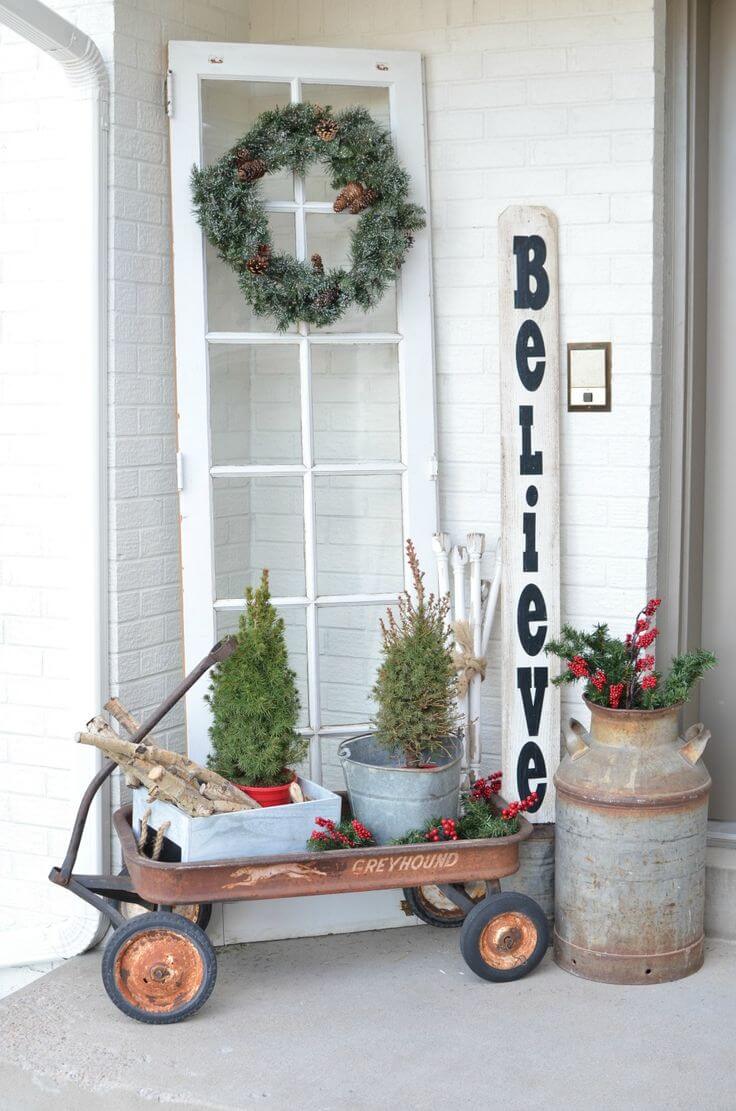 50. Lived In and Lived On Outdoor Furniture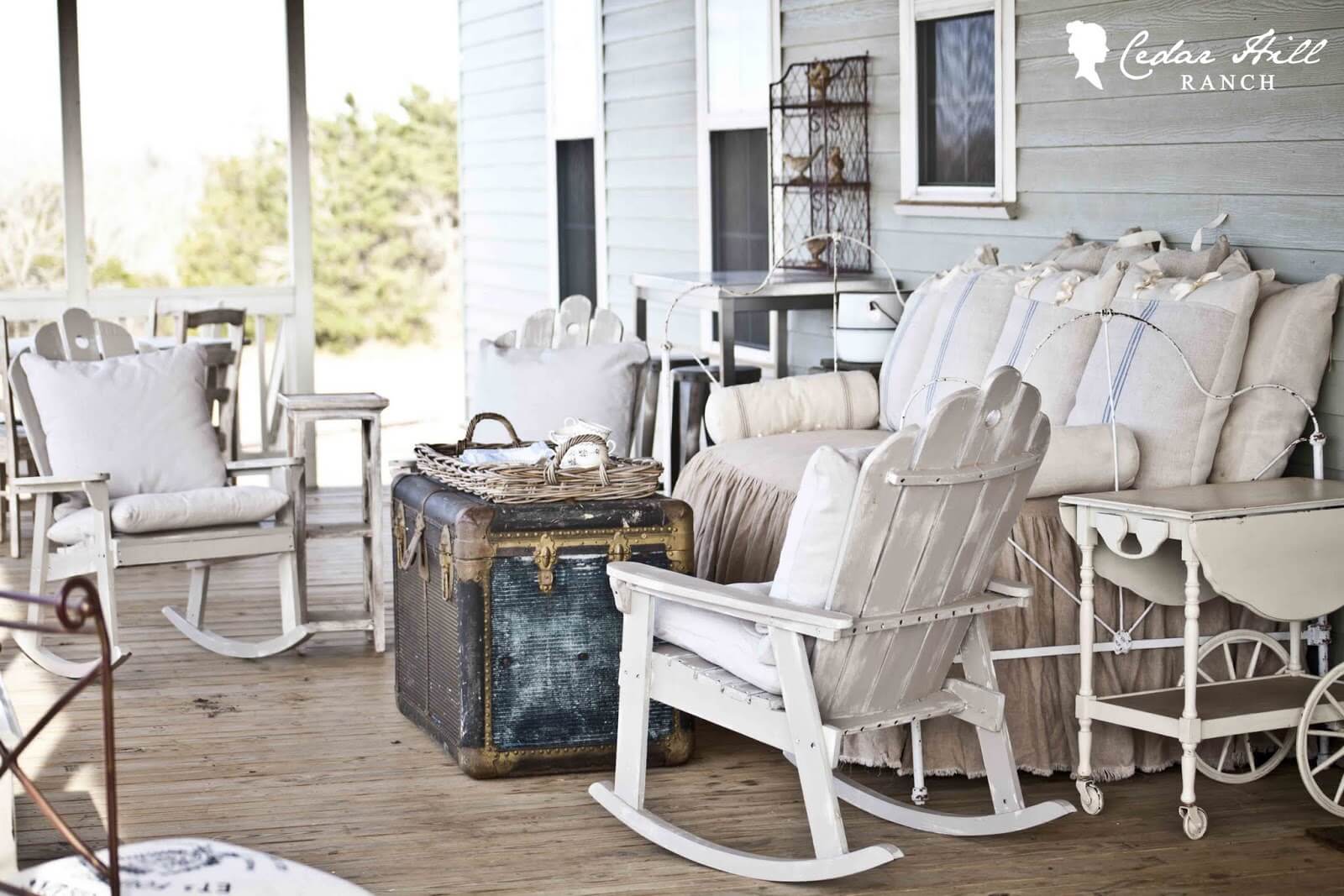 51. Another Great Old Door Decorating Idea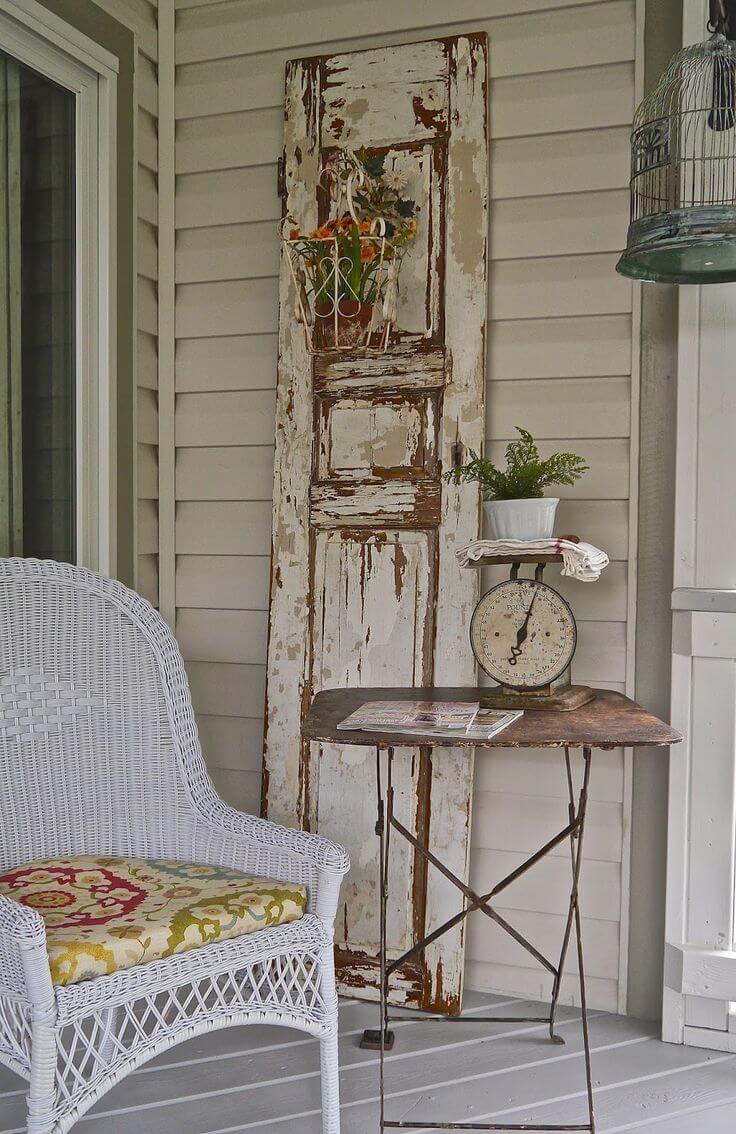 52. Pretty Patterned Outdoor Staging Area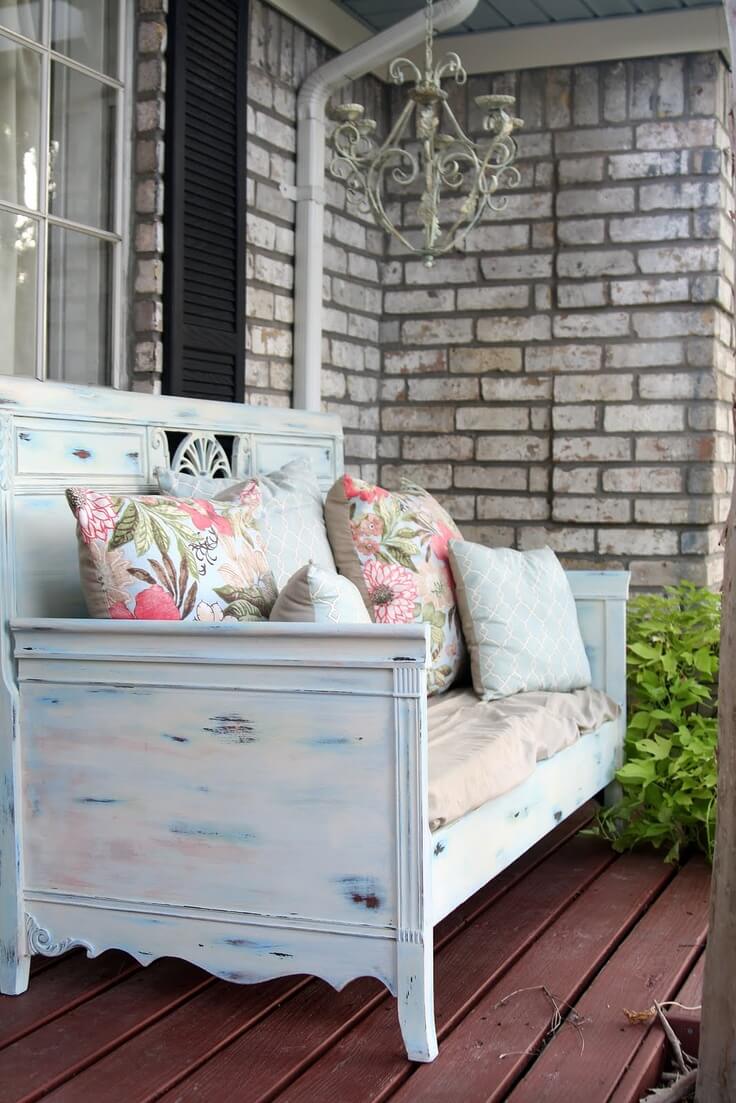 53. A White Picket Fence Welcome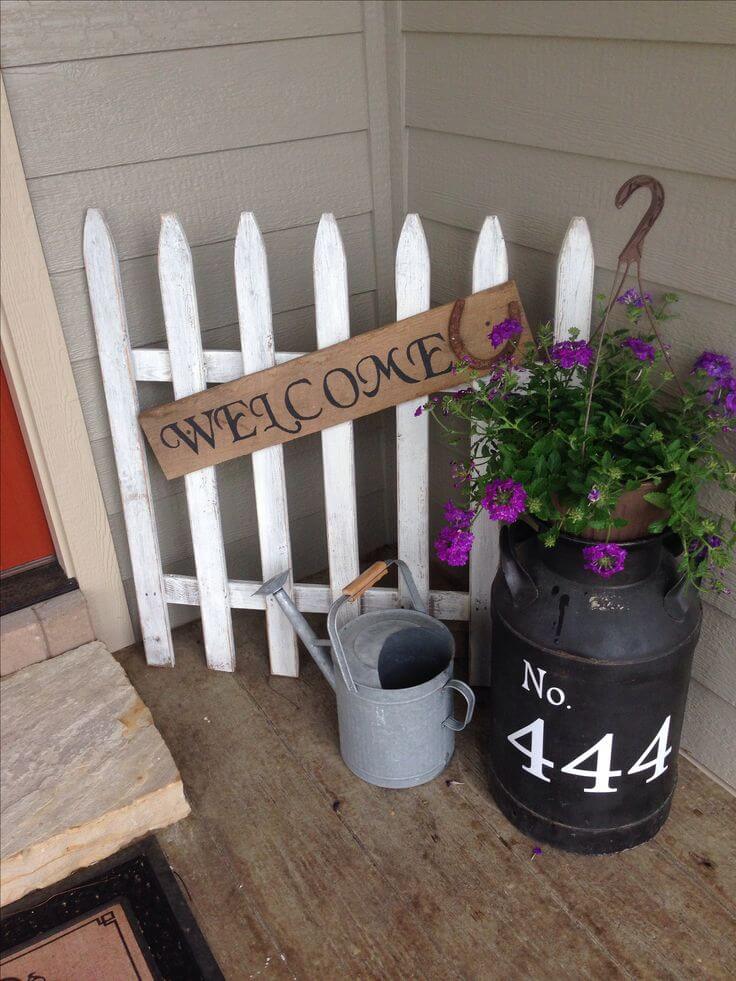 Our Favorite Outdoor Decorations to buy on Amazon