Rustic wood signs are a hot new decorating trend, and it's easy to see why they've become so popular. They're versatile, homey works of art that aren't out of place anywhere in the house, whether you're looking for kitchen décor or something to spruce up the front porch. At the local home goods store, wood sign ideas can run for hundreds of dollars, but you can make DIY versions very inexpensively, with only a few hand tools (or, in some cases, none at all). One of the most popular materials for these wood decorations is old shipping pallets, which are often available for free from local businesses trying to get rid of them.
21 Ways to Decorate with Wood Signs
Disassembling pallets is tricky, though, so for a simpler option, hit up a local lumberyard or home improvement store. Many of these will even cut your lumber to size for you, which is great if you don't have power tools handy. To give your shiny new lumber an aged, weathered look, use wood stains, diluted paint, or the old steel wool trick: soak steel wool in plain white vinegar until it begins to rust (about 24 hours), then paint the wood you want to age with strong black tea, following up with the rust-infused vinegar. The wood will darken to an aged patina and you're ready to use it to create your masterpiece. Not sure what your sign should say? Here are some wonderful wood sign decorations to get you started.
1. Recycled Pallet Family Rules Wood Sign Décor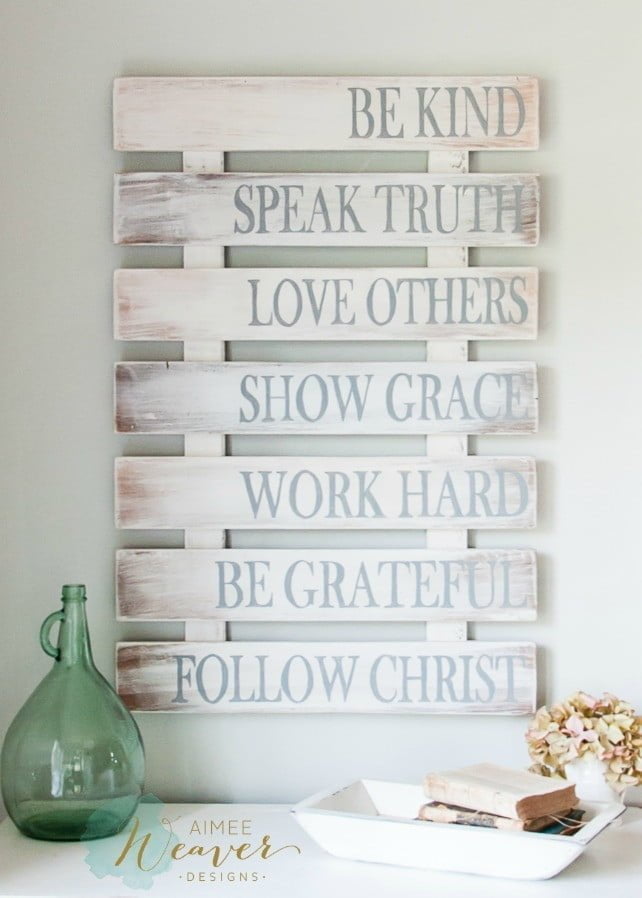 2. Whitewashed Romantic Wall Hanging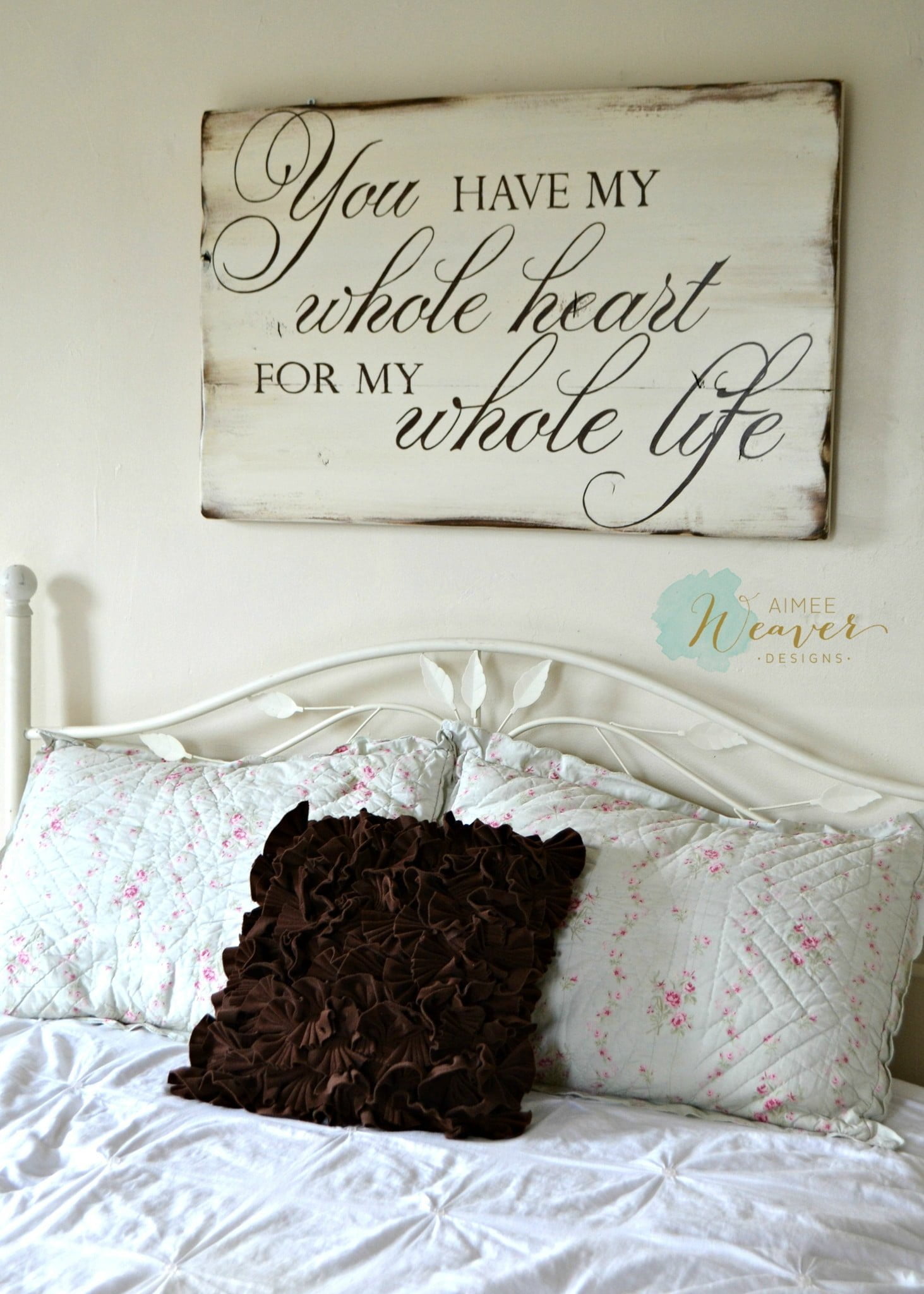 3. Snarky Humor Wide-plank Sign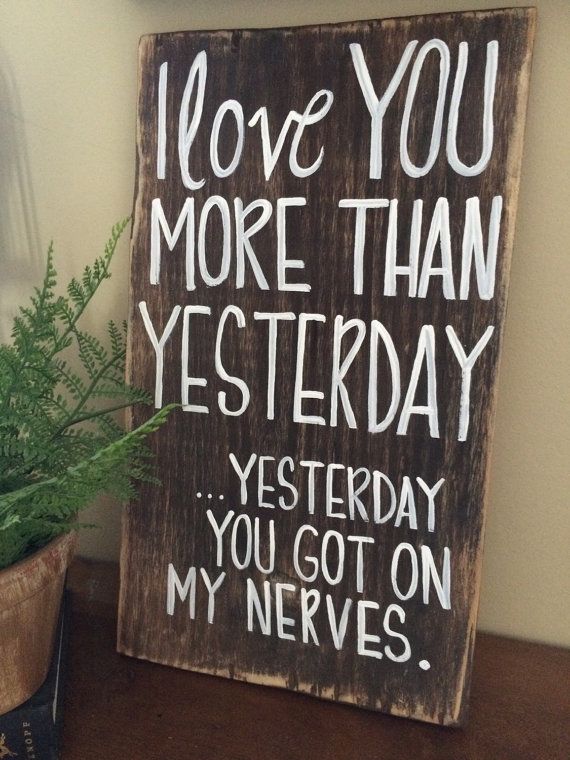 4. Rough Edged Wall Sign with Script and Dark Stain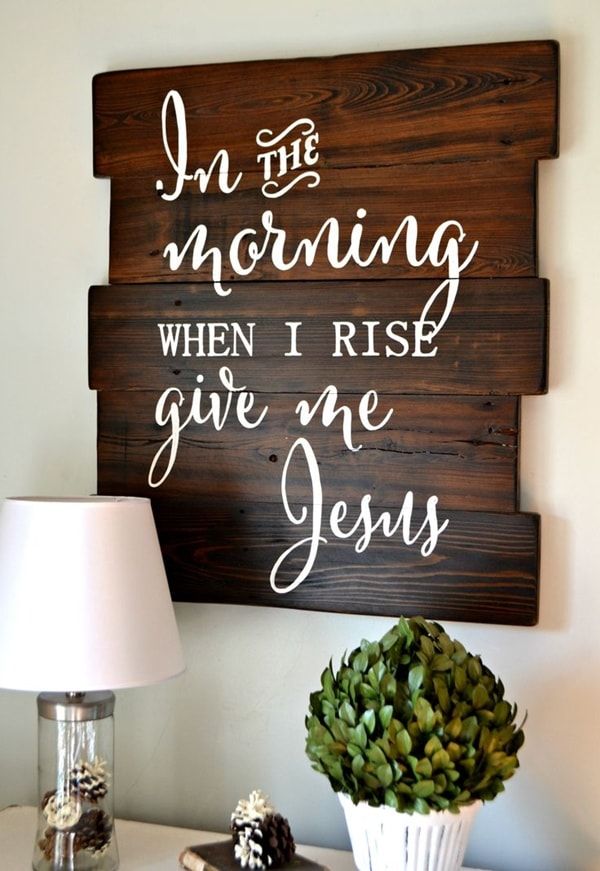 5. Reclaimed Wood "Life is Beautiful" Living Room Decor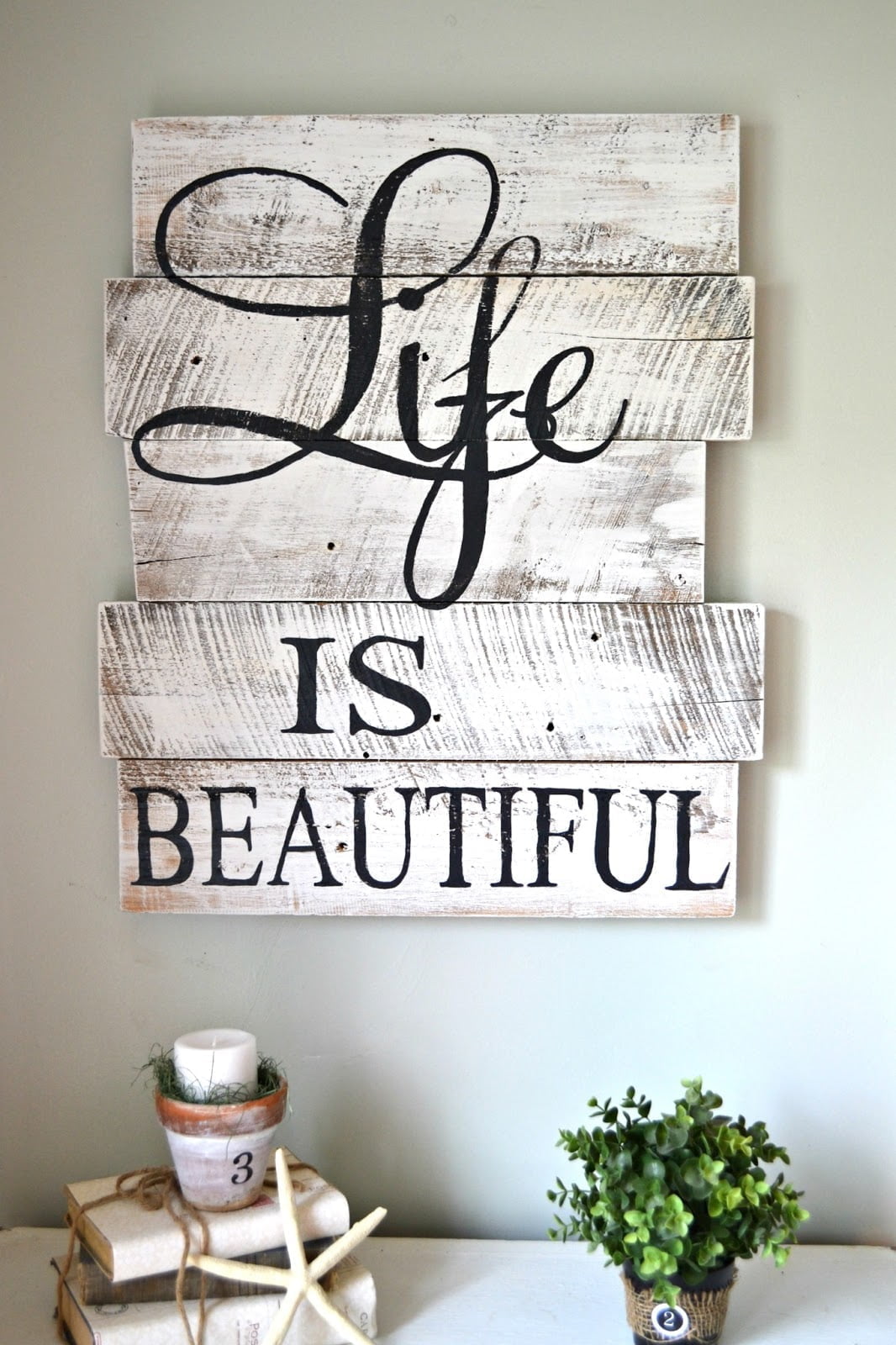 6. Bathroom Sign Trio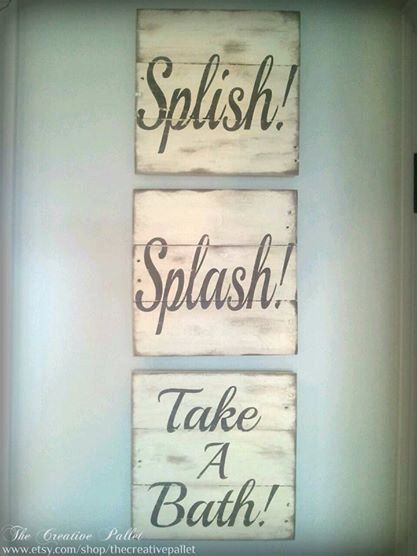 7. Wedding Date Inspired Romantic Wall Sign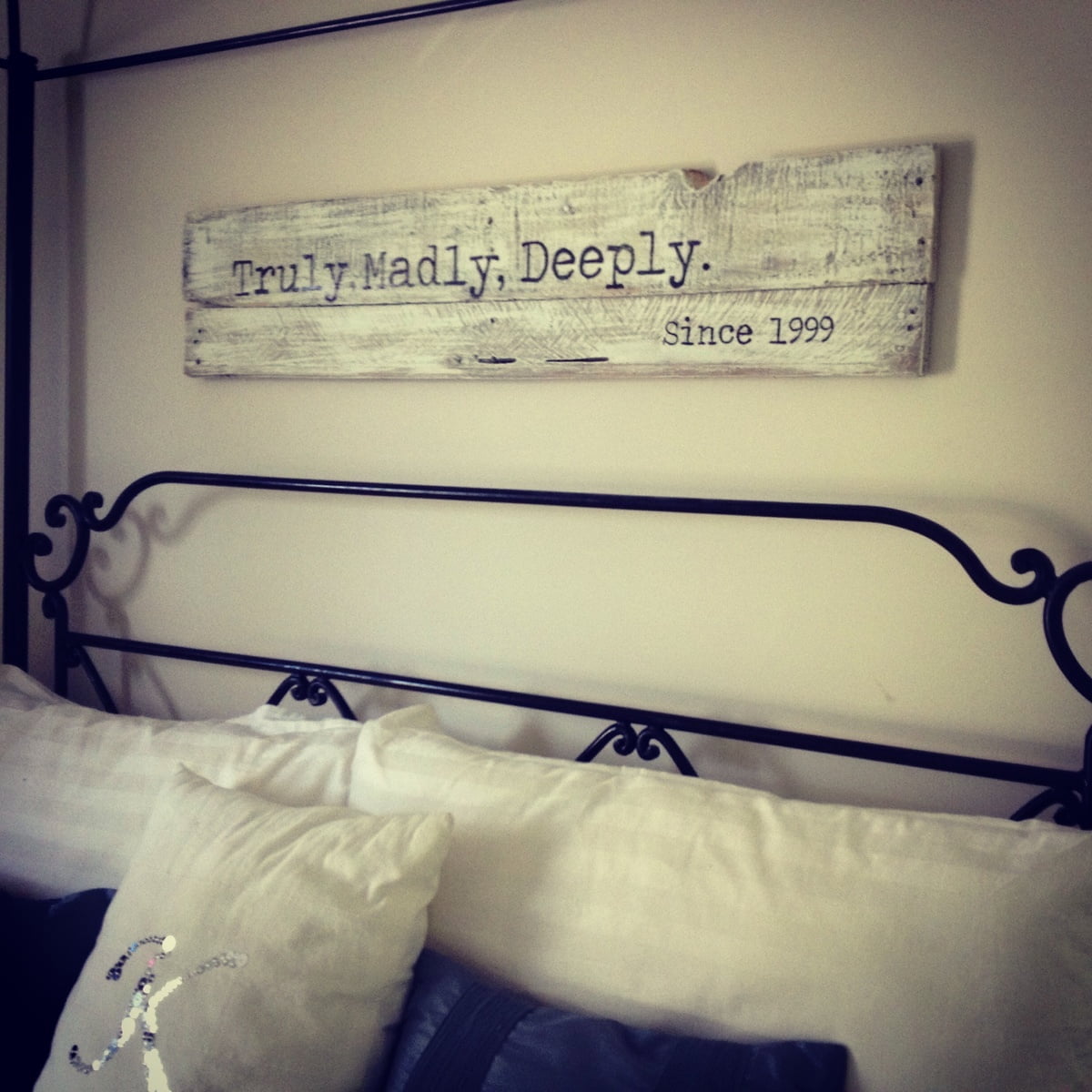 8. Simple Stenciled Holiday Panel

9. Song Lyric Sign with Vinyl Decal Text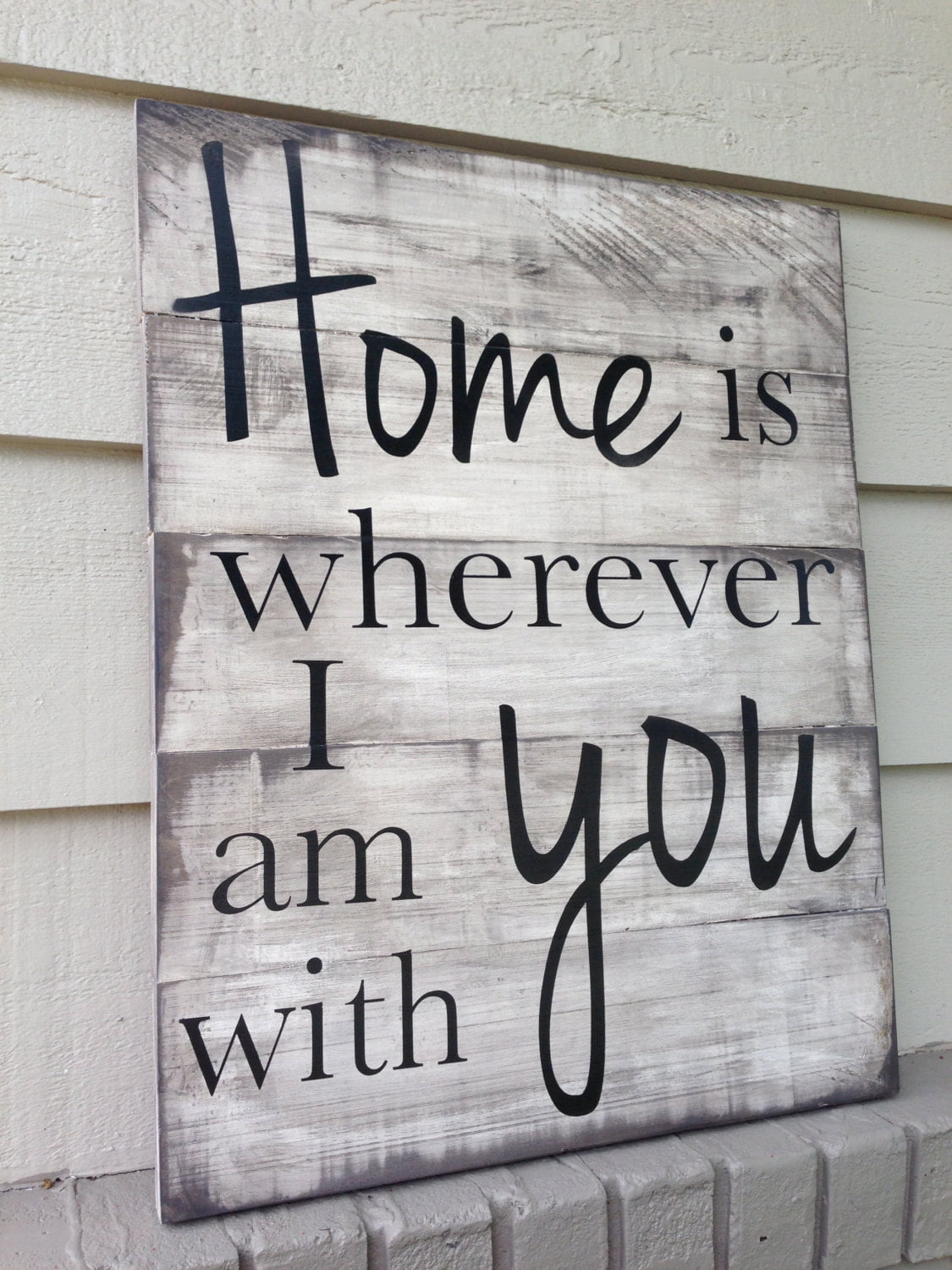 10. Hand-lettered Headboard Sign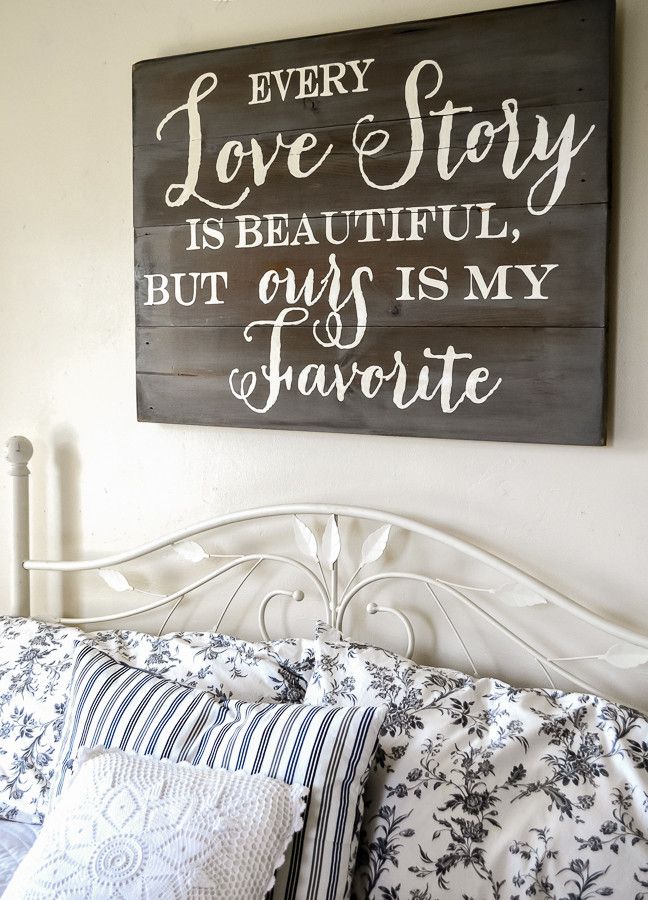 11. Whitewashed Door Panel Marriage Quote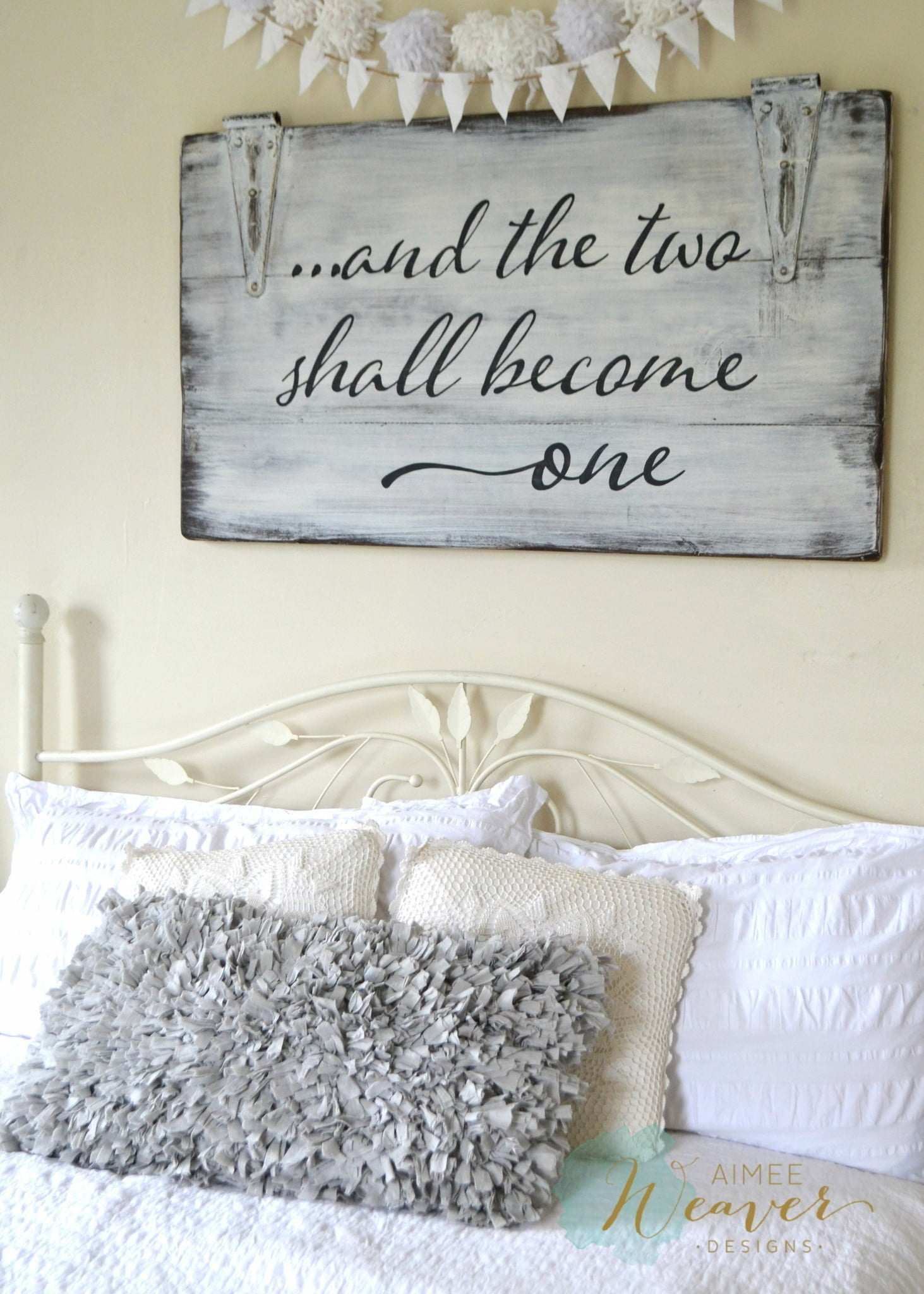 12. Stenciled Front Door "Welcome" Sign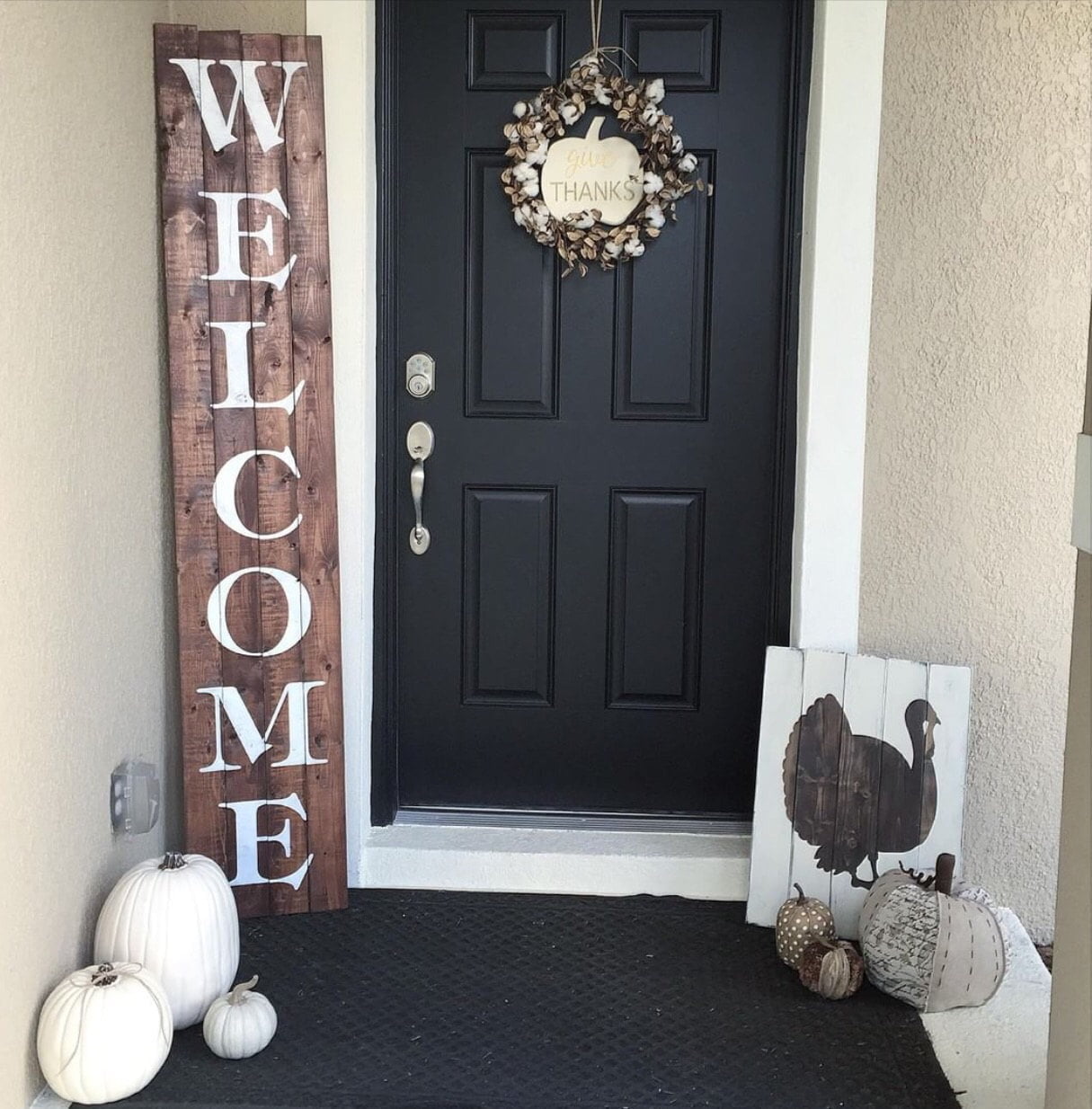 13. Rustic Twine "Love" Sign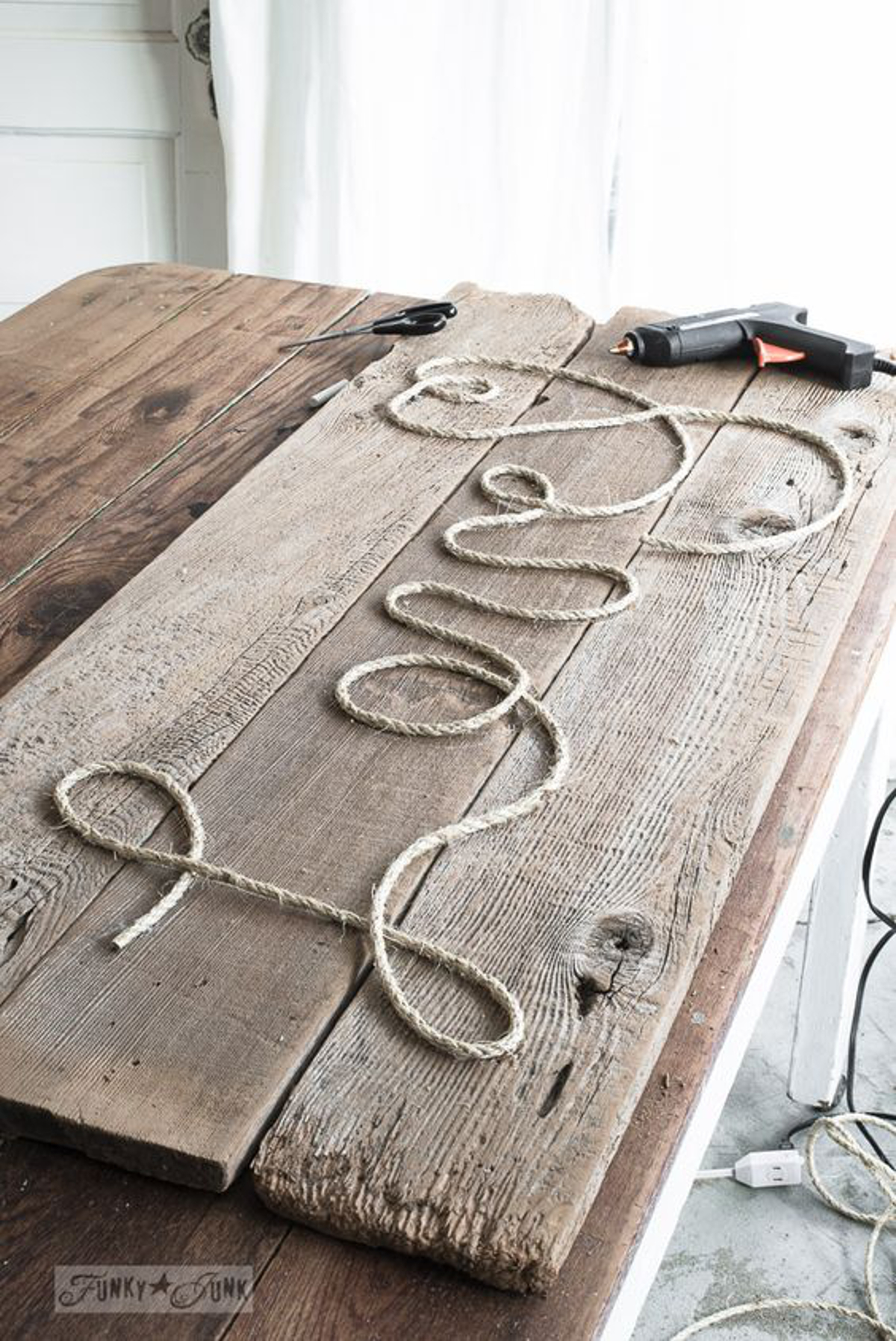 14. Easy Hand-lettered Bathroom Reminders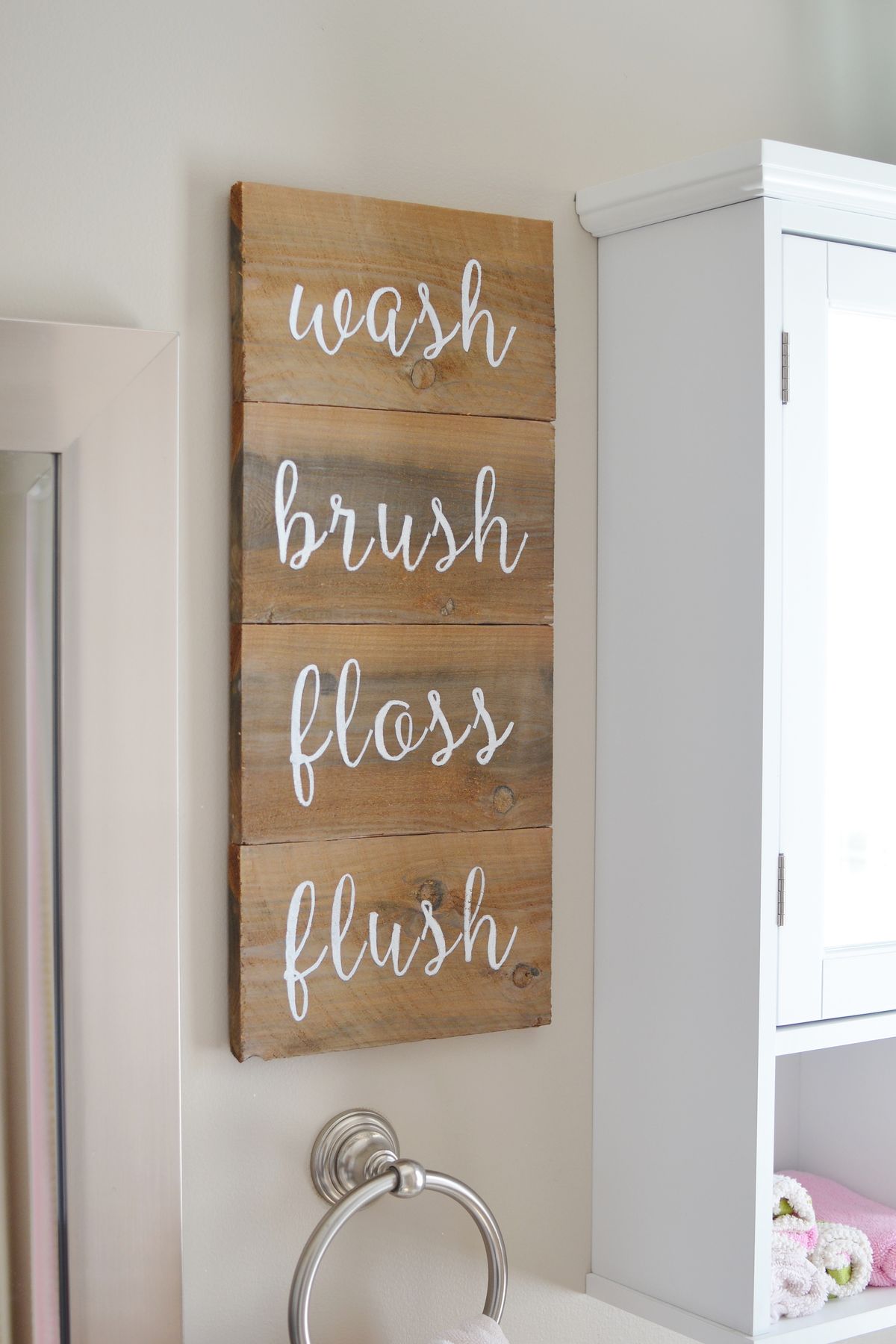 Choose Rustic Wall Decor Ideas to Make Your Home Warm and Inviting

More wood sign decorating ideas on the next page…