41. Framed Lumber "Home Sweet Home" Wall Hanging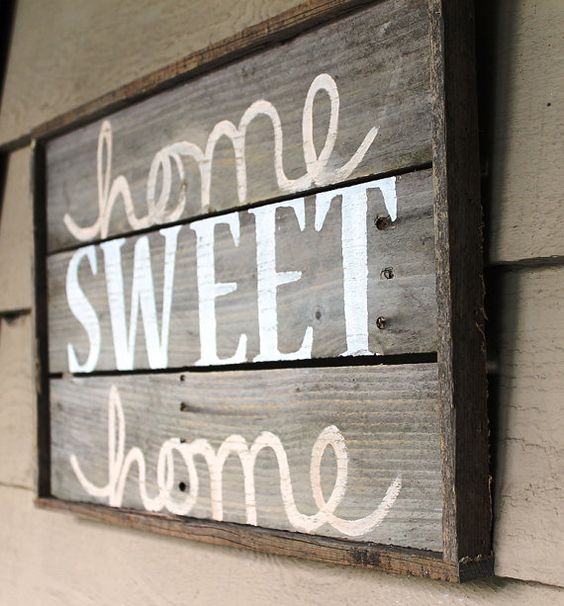 Want to take your wood signage to the next level? Put a frame on it. This basic plank design is elevated by mixed script, alternating colors, and a rough wood frame with a farm fresh look.
42. Color Washed "Happy Home" Panel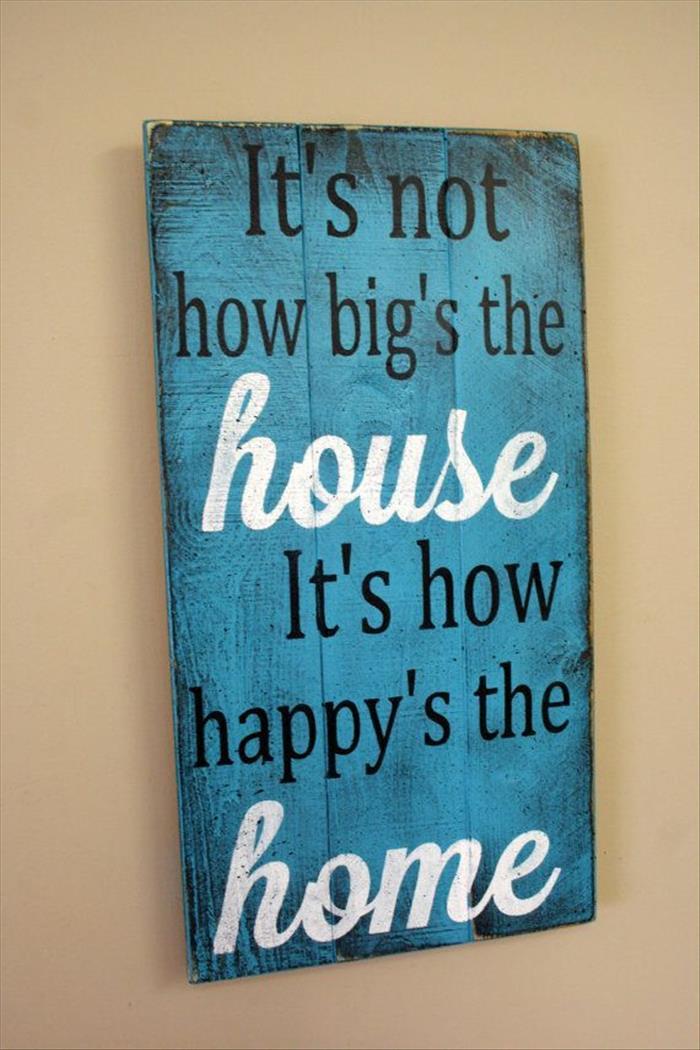 Set your wood "happy home" sign apart by choosing or making one with a color wash. This one uses the traditional blue of milk paint primitives. A bright background also lets you mix white and black text.
43. Sanded Paint Song Lyric Sign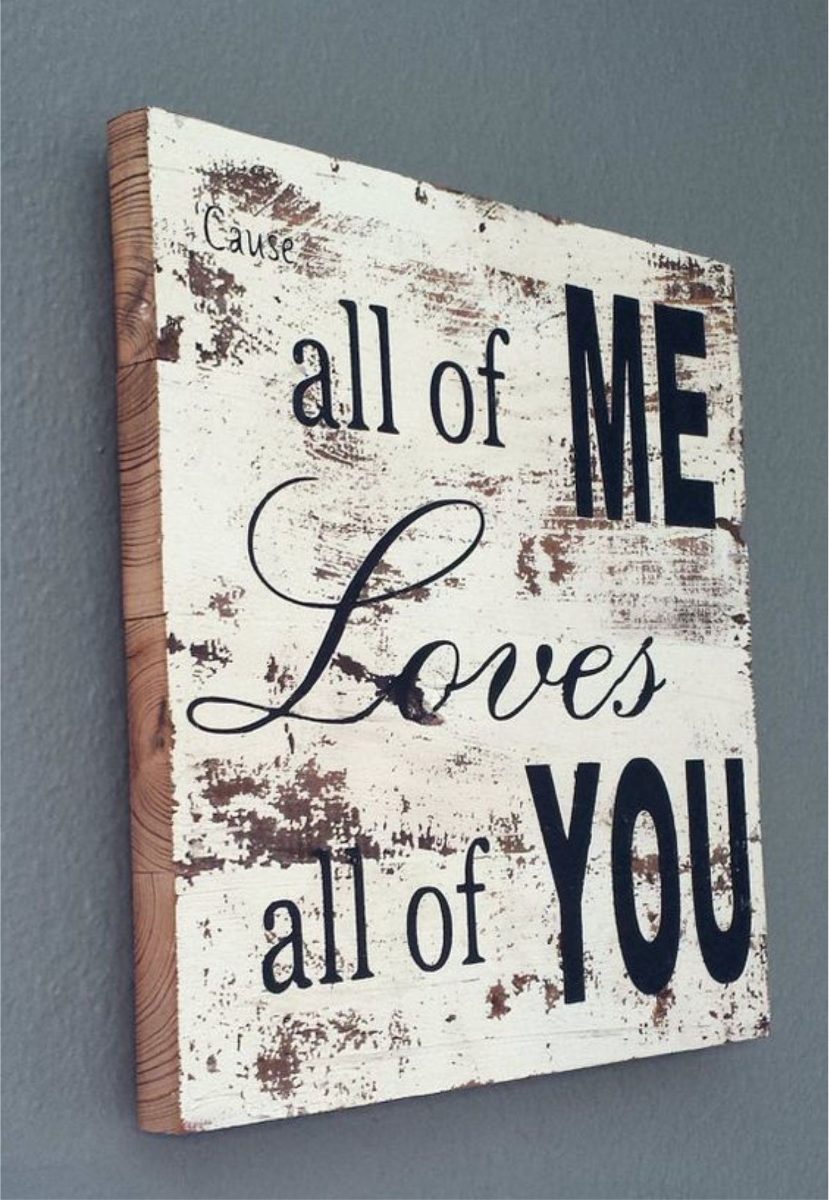 This distinctive, distressed wood sign gives a heart-warming song lyric the shabby chic treatment. Sanding is the secret, but you can apply text after sanding if you want to keep your lettering crisp.
44. Reclaimed Door with Bible Verse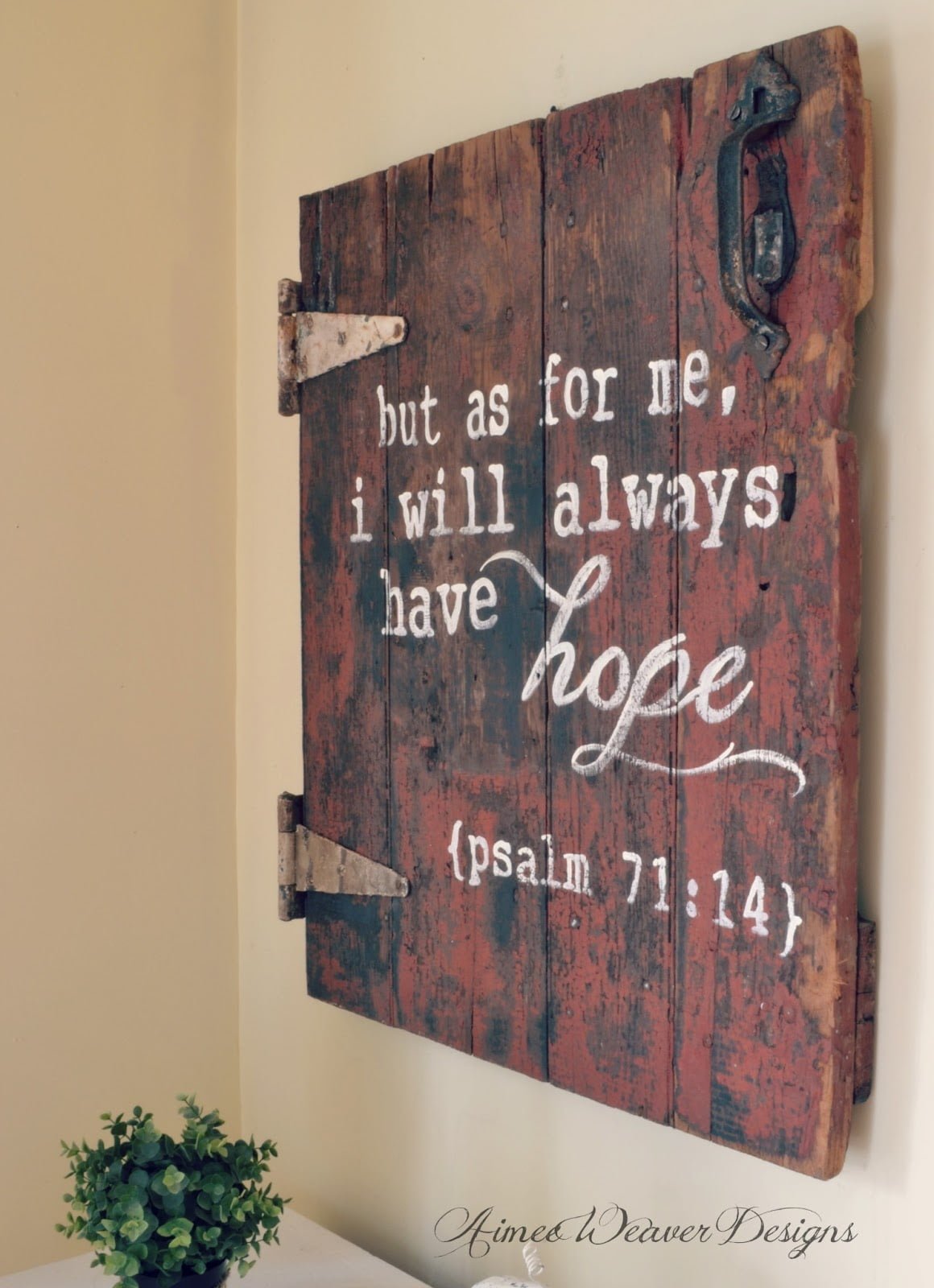 A time worn barn or utility cabinet door makes the perfect canvas for a favorite Bible quote. Rusted hardware and paint remnants bring real character to a verse about hope and perseverance.
45. Festive Winter Panel

An applied snowflake cutout adds fun and dimension to this winter decoration. Blue script really pops against a whitewashed background, and a silver bow adds just a touch of sparkle.
46. Multi-Colored Scrap Wood Signs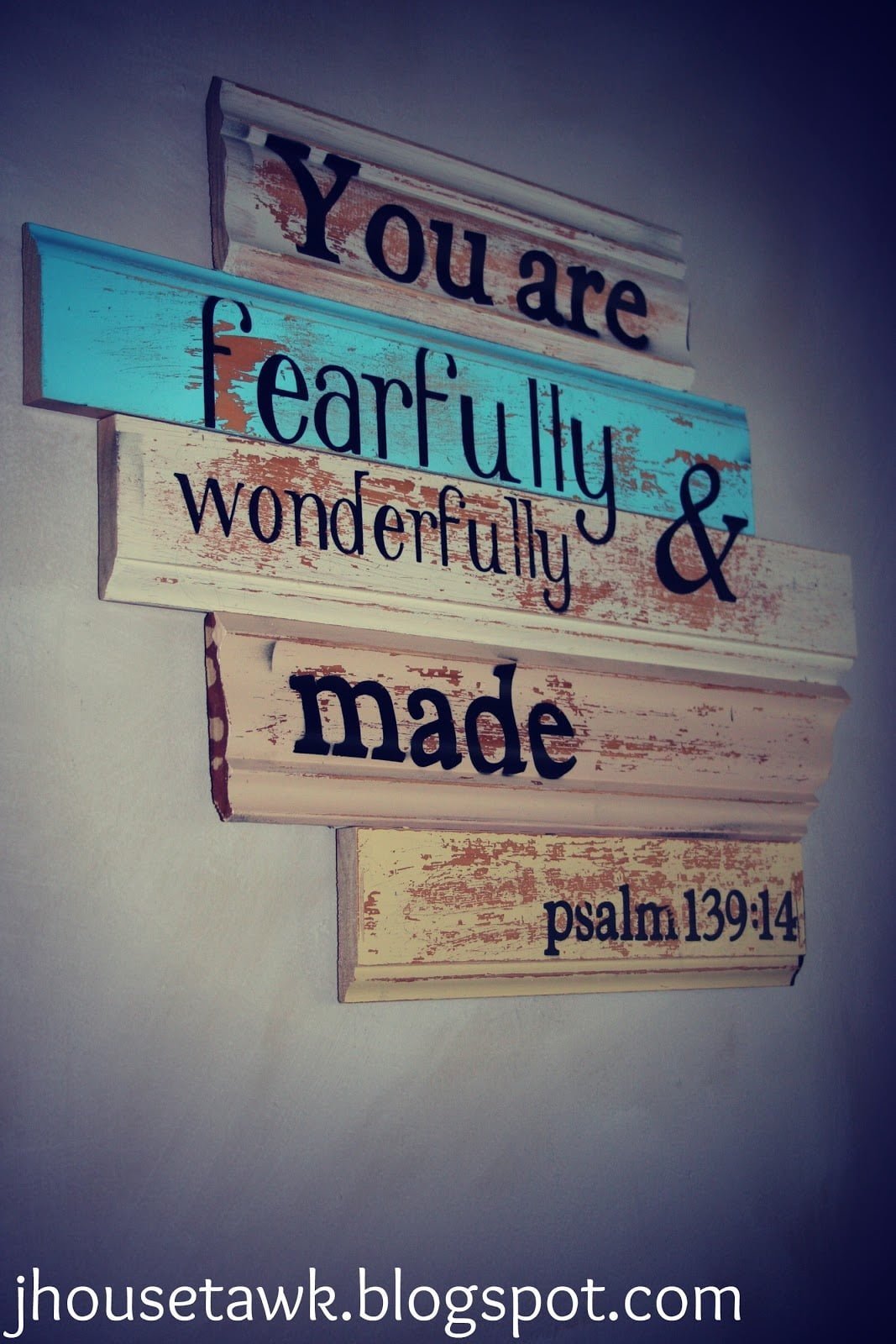 Mix and match found pieces of old trim to make unique, staggered wall art. Painting them different colors and using different fonts adds to the eclectic charm of this homey Bible verse.
47. Entry Hall Wood Sign Decoration with Elegant Script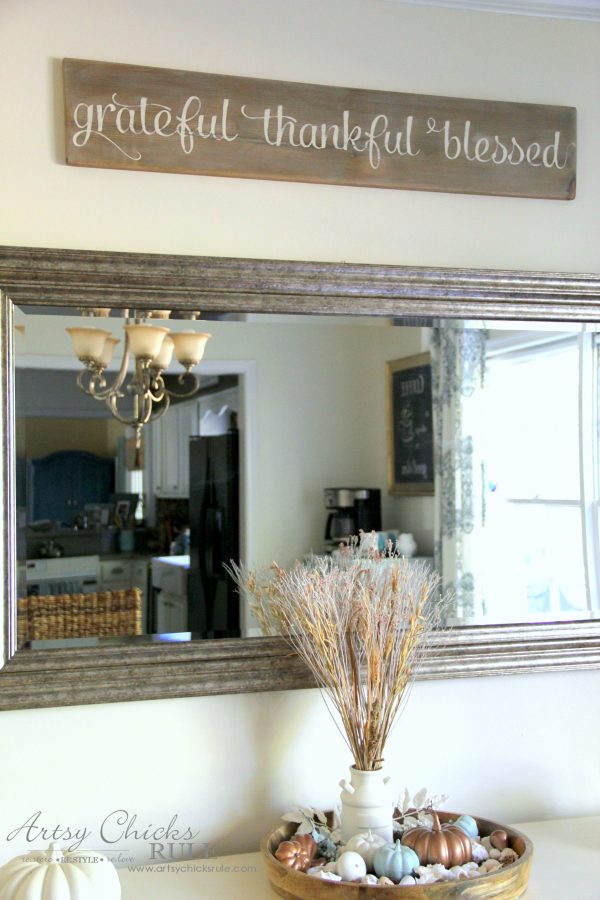 Give thanks all year round with this elegant one-plank entryway sign. When sized and centered carefully, it gives a designer finish to the classic mirror and hall table assemblage.