Whether it's a wreath, a small shrub, or fresh flowers, a bit of greenery always helps to brighten a space. When you are updating décor for the spring or summer or simply adding a fun new element to your home, you should always consider adding a pop of green.
15+ Charming and Fresh Farmhouse Decor Ideas with Greenery to Liven Up Your Space

With a farmhouse theme, greenery is a natural addition. Farm life is full of fresh air, blue skies, and bright greenery, which, when incorporated into interior décor, brings a bit of the pastoral into your home. Not only does it build off of the farmhouse theme, but it adds something new and invigorating of its own. Adding green to your home always brings new life to any space.
When deciding between fresh or artificial greenery, be sure to consider where you plan to place your plant and how much upkeep you are willing to do. There is nothing like fresh flowers or recently cut sprigs, but they are a lot more work. Artificial wreaths and plants are a great alternative and are often so lifelike that many people would not be able to tell the difference. Have fun exploring your options. When coming up with farmhouse decor ideas with greenery, you can't go wrong.
1. Double Wreath Wooden Shutters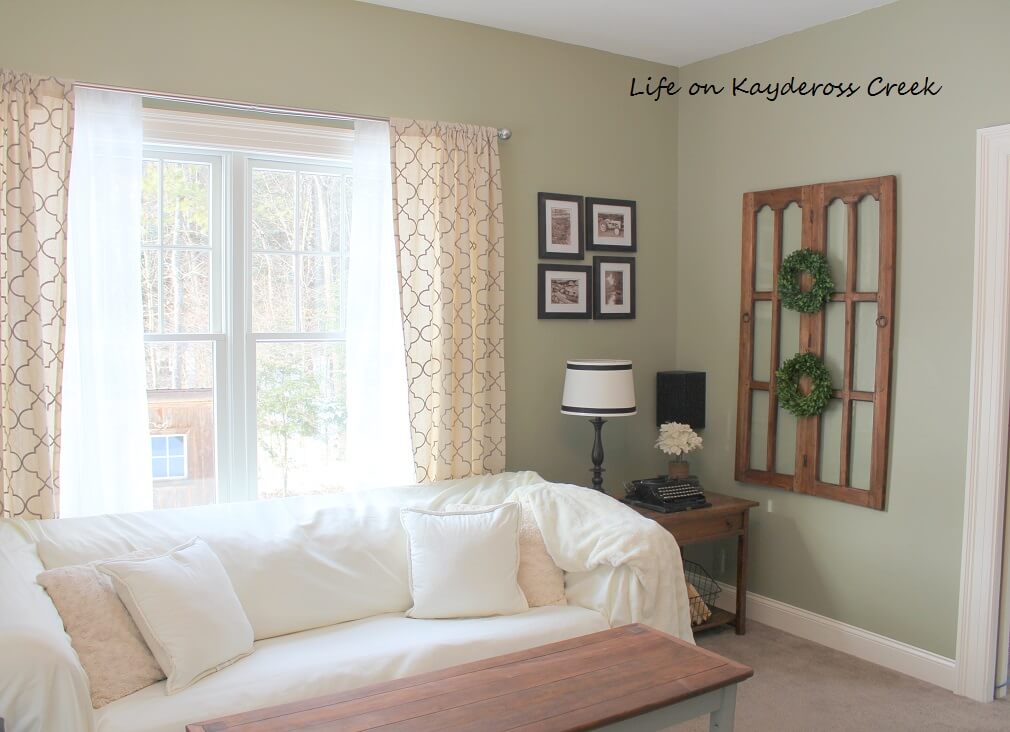 A great way to transition from spring to summer is to incorporate some bright and cheerful green wreaths. This simple fuss-free wreath looks perfect against the natural wooden shutters. Either upcycle some vintage shutters or create this simple design yourself for a piece of wall décor that will fit in perfectly in any kitchen or living space.
2. Sunny and Geometric Outdoor Centerpiece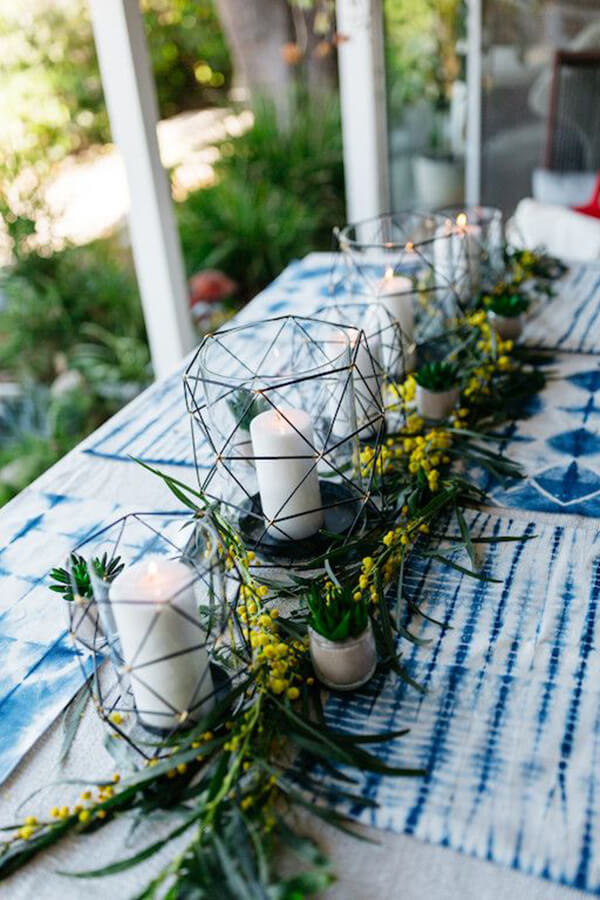 Centerpieces are an effective yet simple farmhouse summer decoration. You can modify these centerpieces to be as short or long as your desired table, and they work well both for indoor and outdoor hosting. The symmetry of the geometrical hurricane glasses pairs perfectly with the wild and free nature of the beautiful greenery. With a bright yellow pop, this design is everything.
3. Brighten up your Life with Fresh Greenery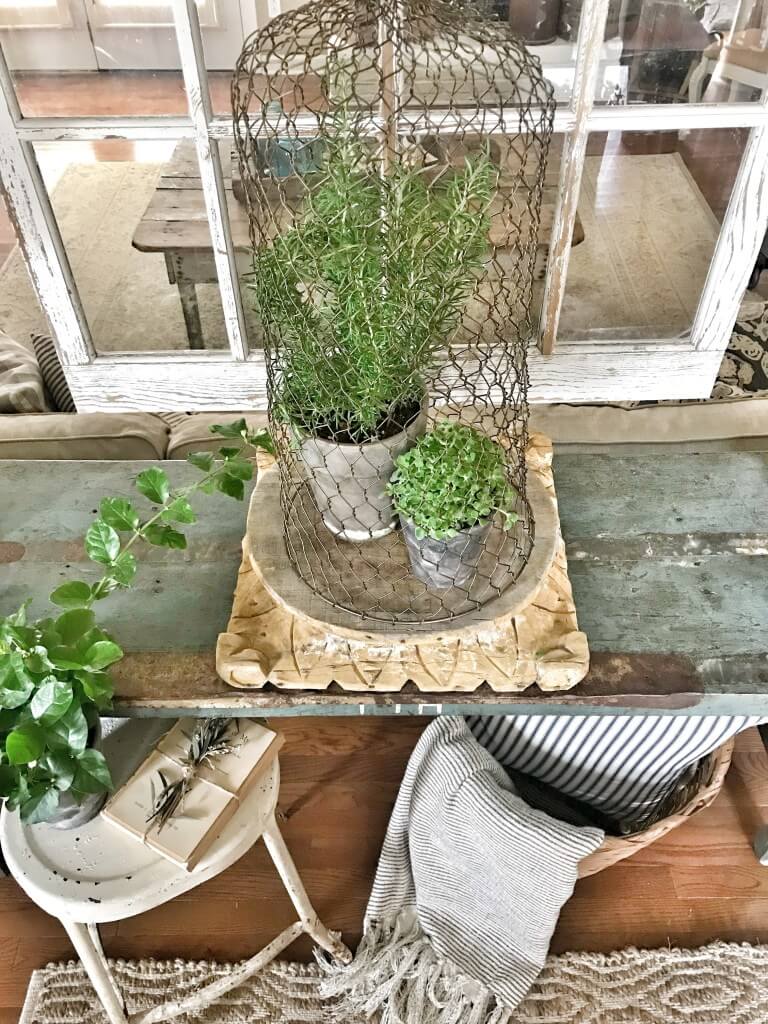 A clever way to keep your fresh herbs safe from the cat's paws is to add a farmhouse decorative staple: chicken wire. This makeshift terrarium is terrific for your favorite plants while also adding a level of vintage appeal to your farmhouse décor. Place the plants on your favorite plate or wooden piece for a complete look.
4. Whimsical DIY Garden Lighting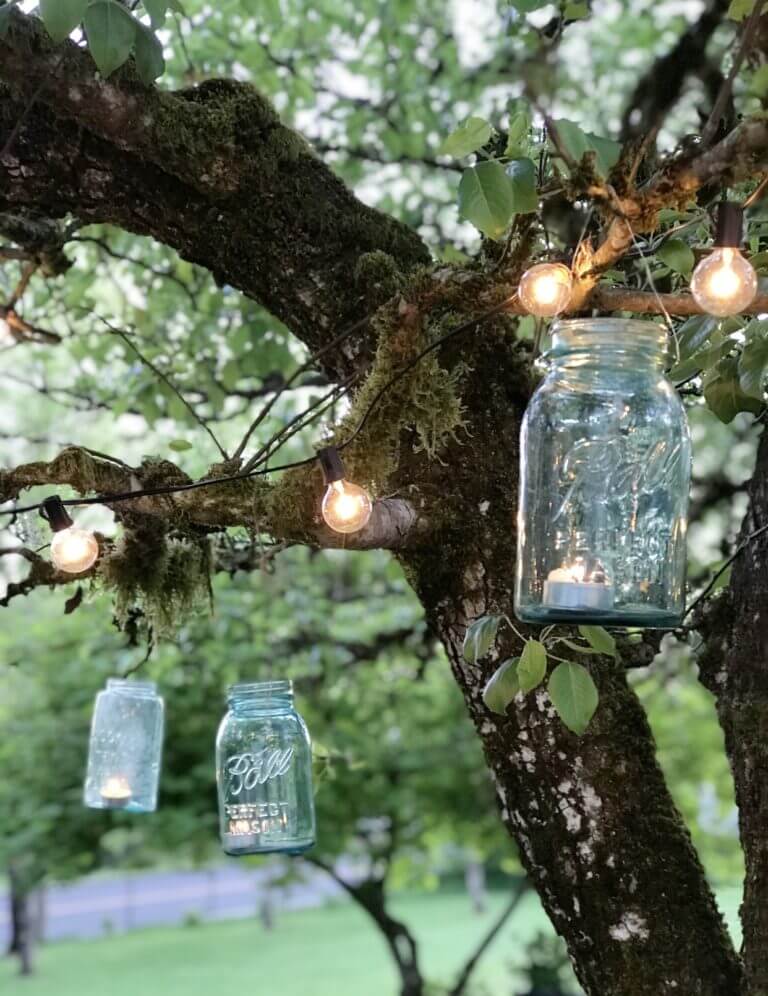 One of the best parts of summer is being able to enjoy late warm nights on the patio. When it comes to outdoor lighting, you have many options. This look incorporates both tea candles and string lights for a shimmery evening aesthetic that combines elements of farmhouse rustic thanks to the mason jars with classic elegance thanks to the large warm lights.
5. Summer Harvest Hearth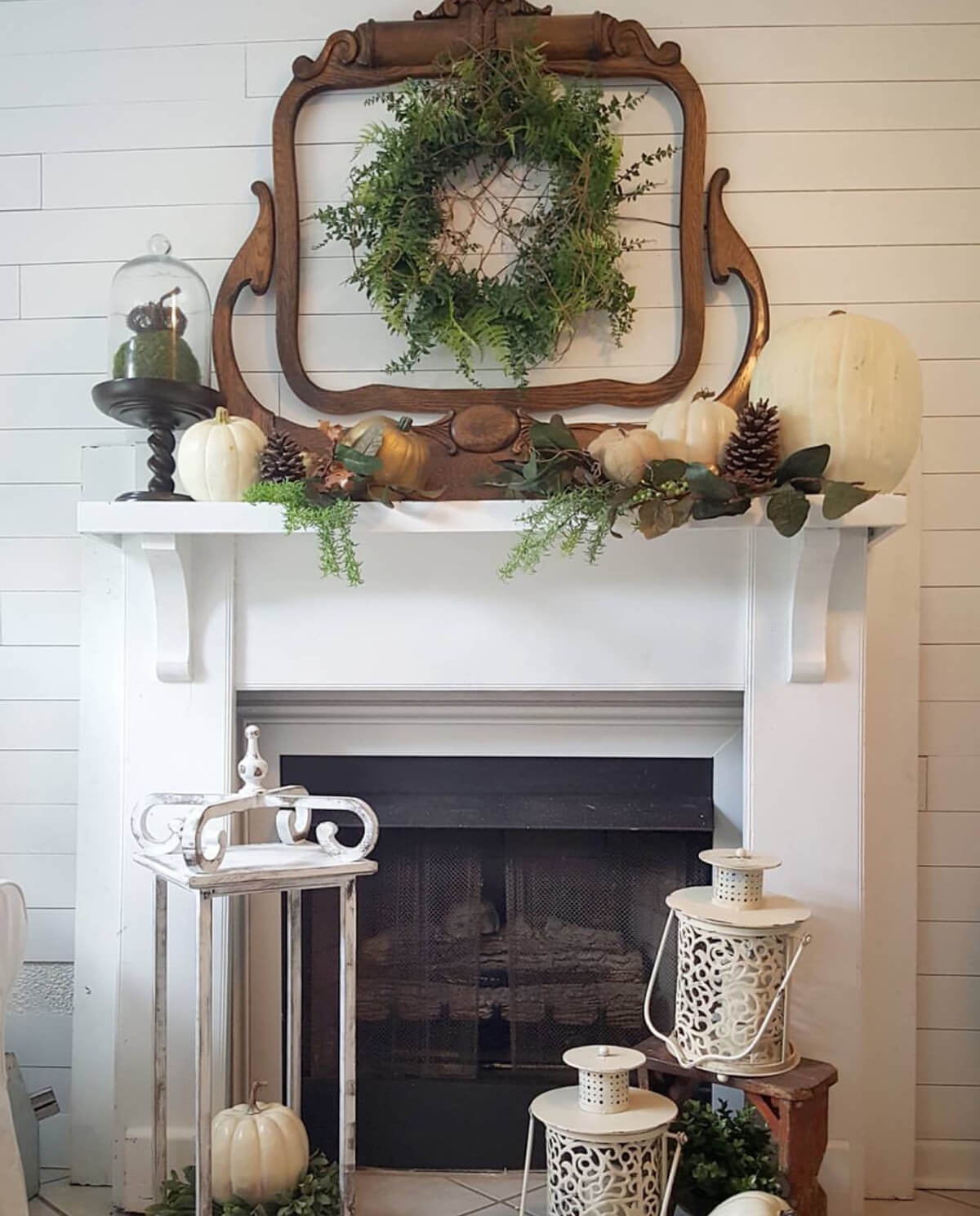 Brighten your home by bringing your hearth with you into summer. Sometimes it seems like the fireplace simply sits dormant over the warmer months, so why not use it to create a beautiful greenery and harvest-inspired look? Add your favorite lanterns, gourds, and wreathes for a bright, uplifting look.
6. Wood and Metal Cathedral Window Wall Art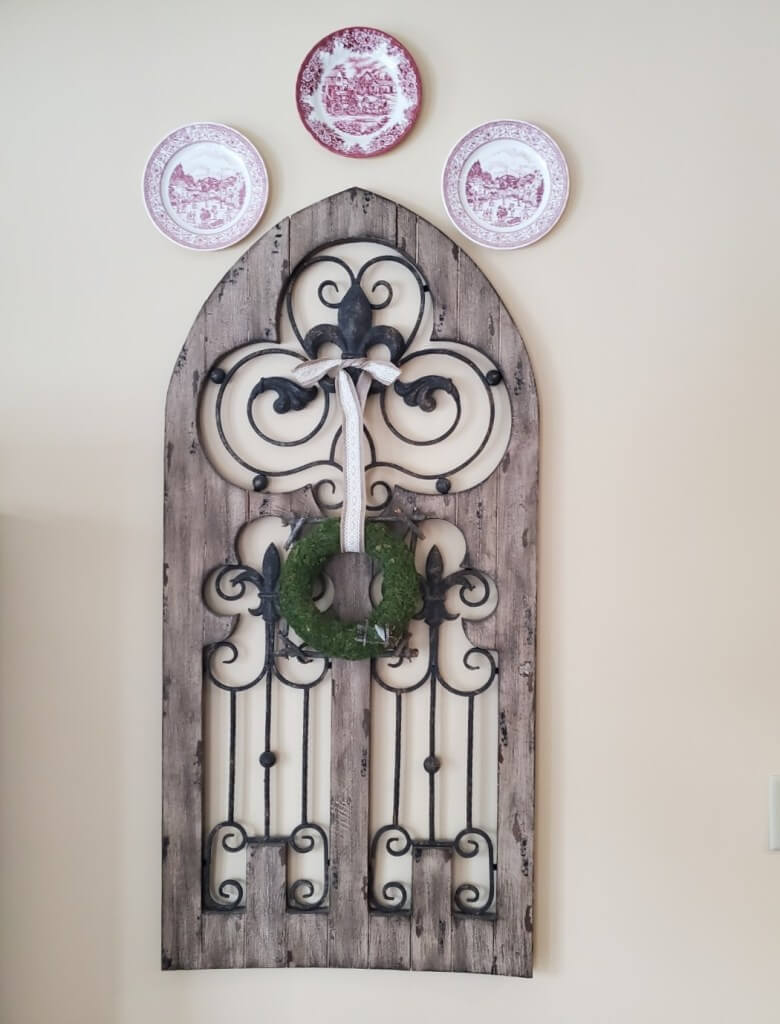 As if it's been repurposed from an old church, this magnificent piece of wall art combines two of the most-loved and used mediums in the decorating world- namely, metal and wood. The result is an impressive piece that makes a bold statement on your home's wall. Combining the rough and smooth textures in this piece adds so much character while keeping your house feeling like a home. Use a set to hang on the sides of an interior window to mimic the look of weathered shutters or place one at the end of a long hallway.
7. Bright and Blooming Rose Blossom Mug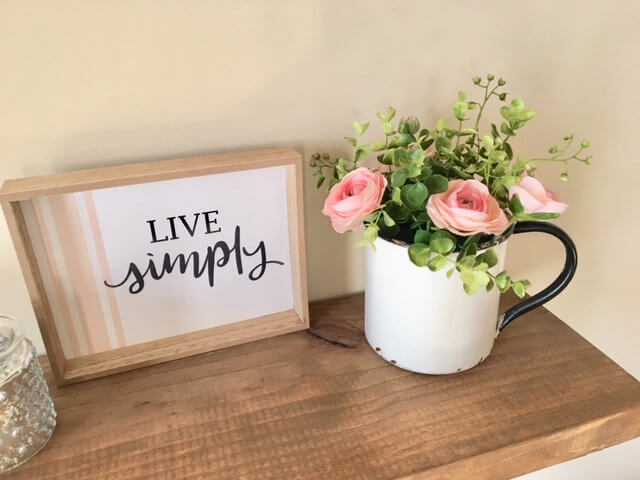 A cute way to capture nature with a farmhouse feel is to use an oversized vintage mug to house a beautiful bouquet. Pick flowers that exude the sweet and simple elegance of farm life, and if fresh, will last a long time. Pair this with a cute sign that matches in color and you'll have a perfect little display.
8. Rustic Chic Farmhouse-Inspired Coffee Table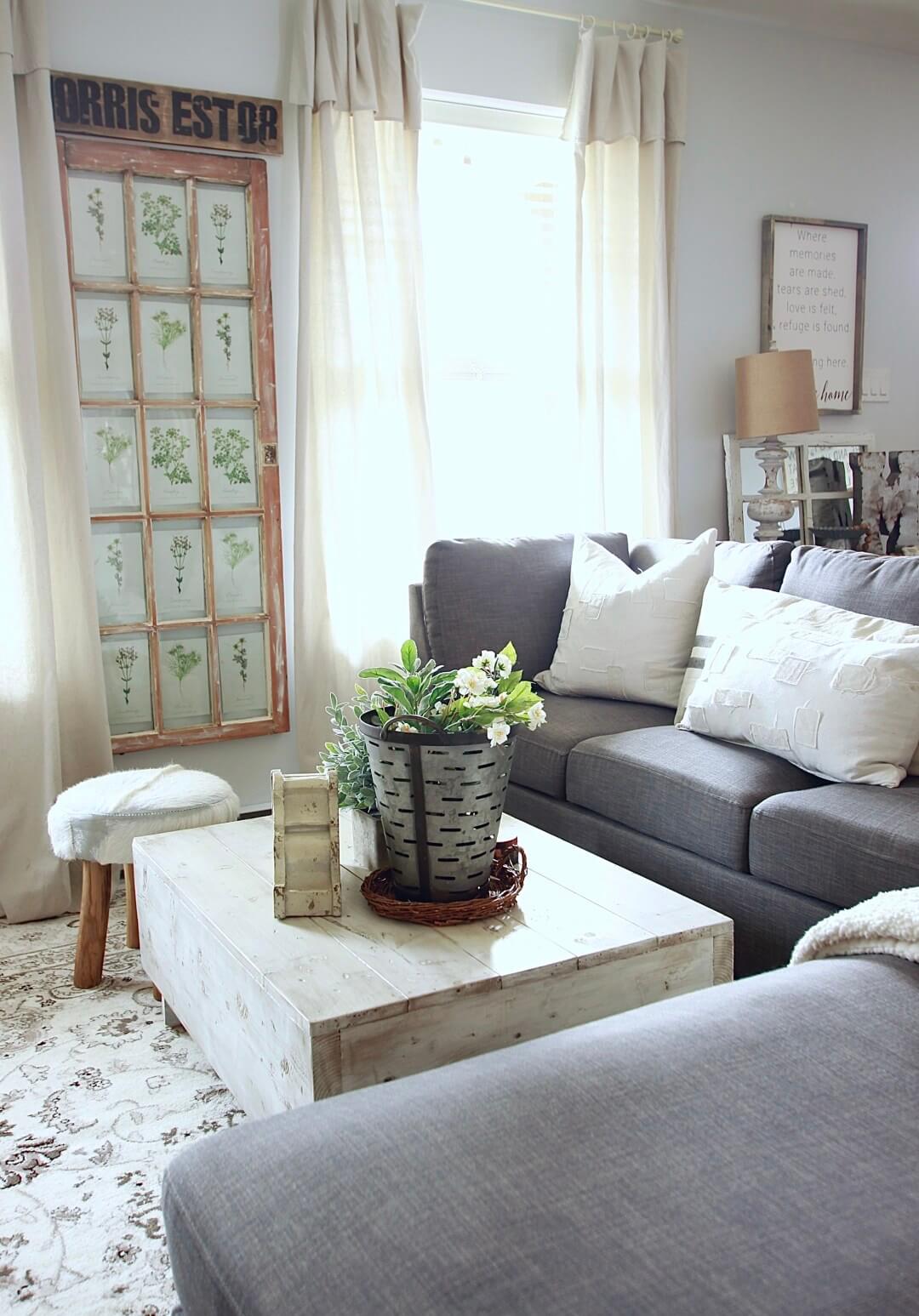 When you are updating a room and are looking for the perfect farmhouse summer decoration, consider adding a gorgeous whitewashed rustic wooden coffee table. This table goes with any farmhouse theme and can tie a room together with ease. This simple but effective table is perfect for displaying other summer favorites and for resting your iced tea.
9. Gorgeous Summer Succulent Prints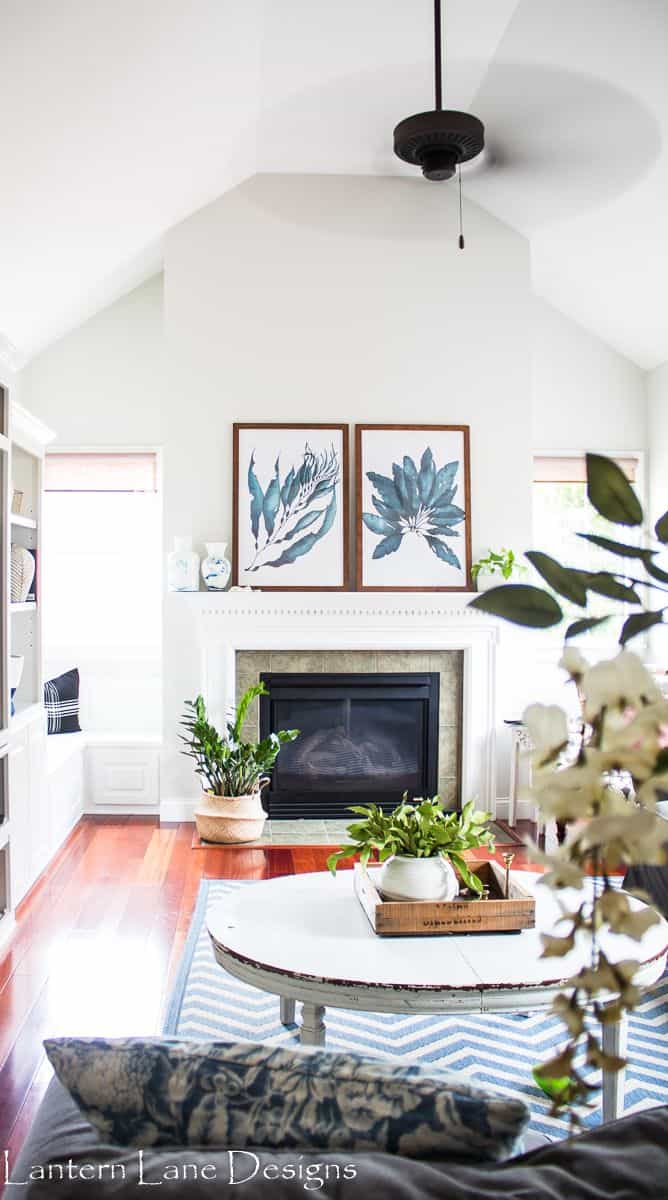 An easy way to incorporate a fresh feel into any room is by adding framed wall art. Going with a bold and singular print is a great way to make a statement. These pieces, with their bright green natural feel, are a smart maneuver if you want to add a pop of greenery without the commitment of a plant.
10. Window Pane and Wreath Entry Display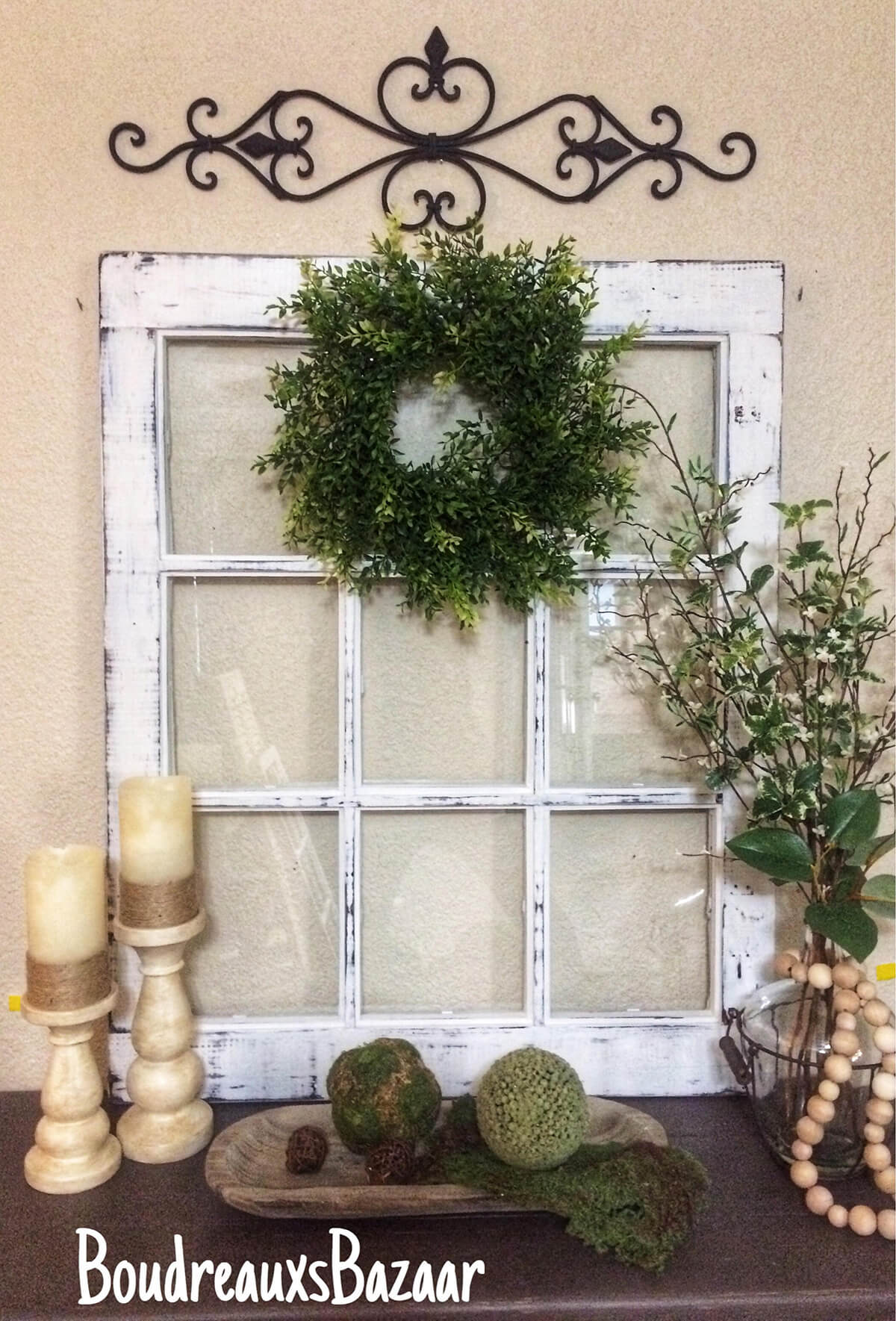 If you have a table that you love to doll up, then you must get your hands on a vintage window. This simple piece has big impact and creates a versatile and lovely backdrop for any farmhouse themed display. Adding summer greenery will create a perfectly relaxed and welcoming look.
11. Upcycled Glass-Paned Door Decor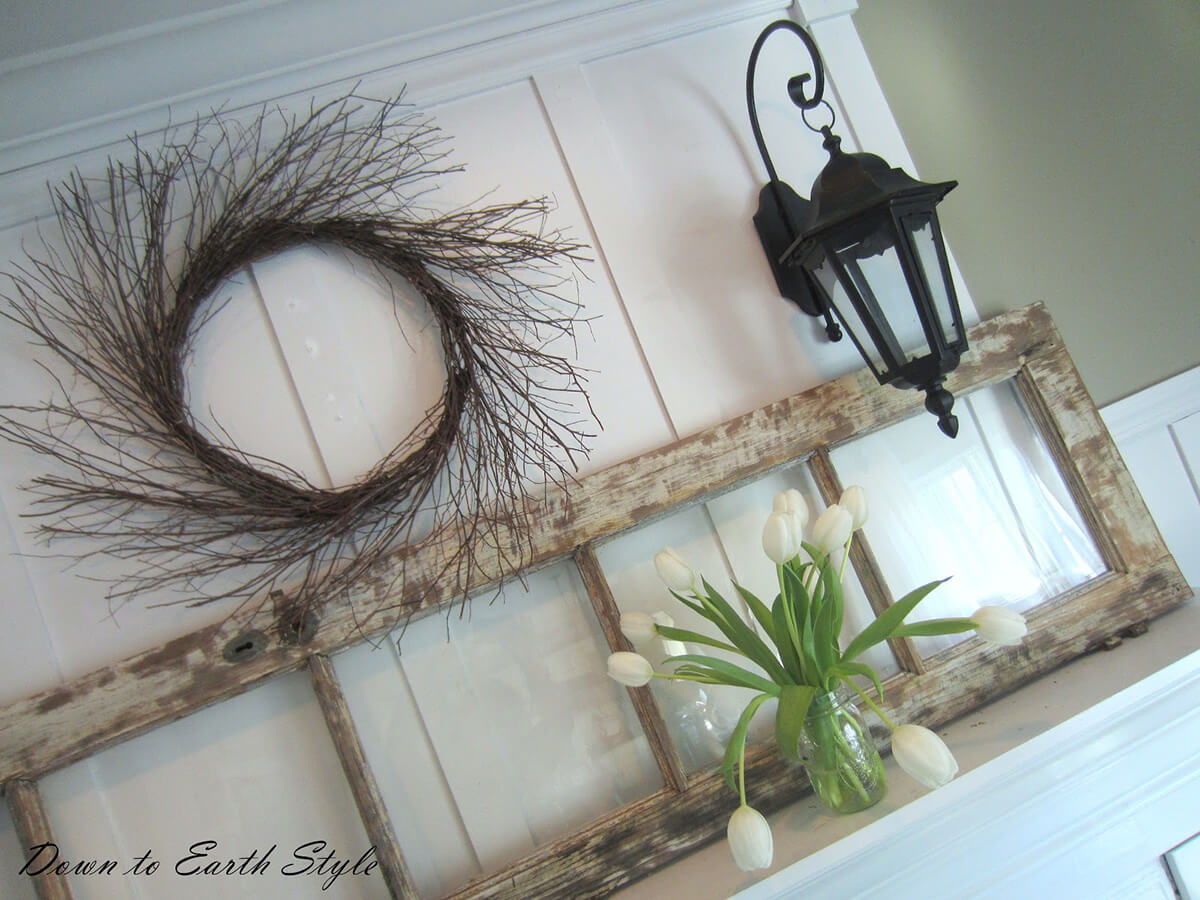 Adding a beautiful upcycled vintage glass-paned door to any display creates an instant rustic chic look that will easily complement any other décor. Be sure to take care to clean or remove the glass panes for a pristine look, and add whatever amount of distressing to the border as so fits your look.
12. Multi-Shelfed Farmhouse Display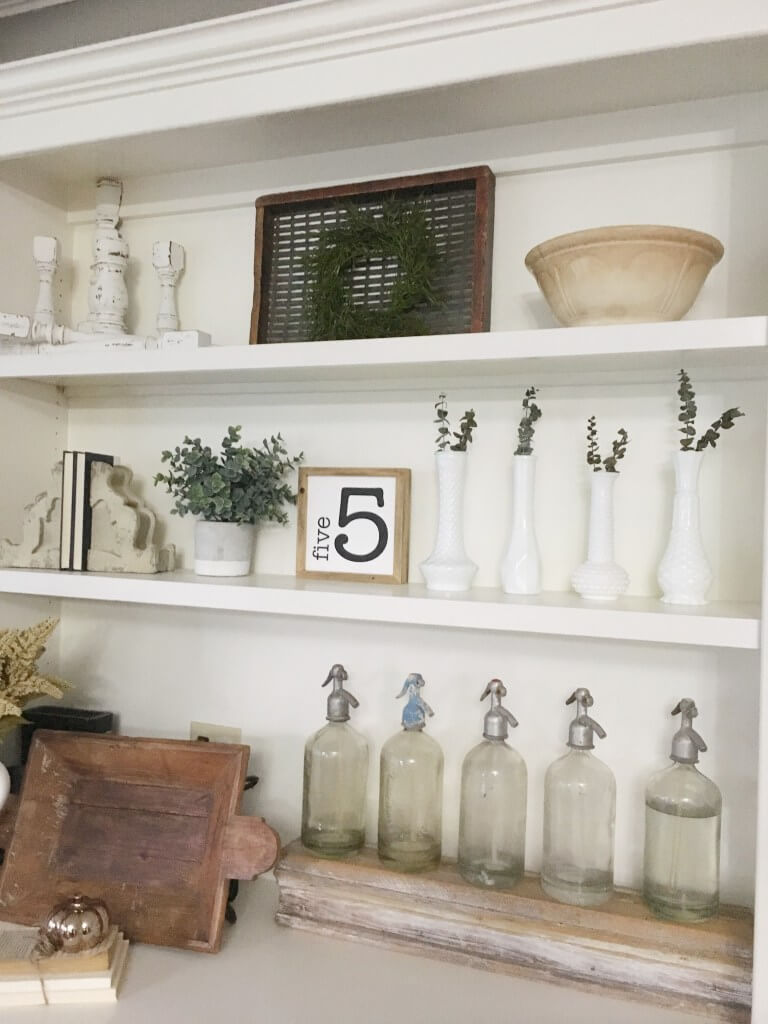 If you are the type of person to go big on décor, then consider dedicating a large amount of shelf space to it and creating a whole summer-inspired display. This multi-shelved unit goes together perfectly, incorporating so many of the best farmhouse summer elements like fresh greenery, clear and white bottles, and rustic wooden features.
13. Fresh and Friendly Daffodil Centerpiece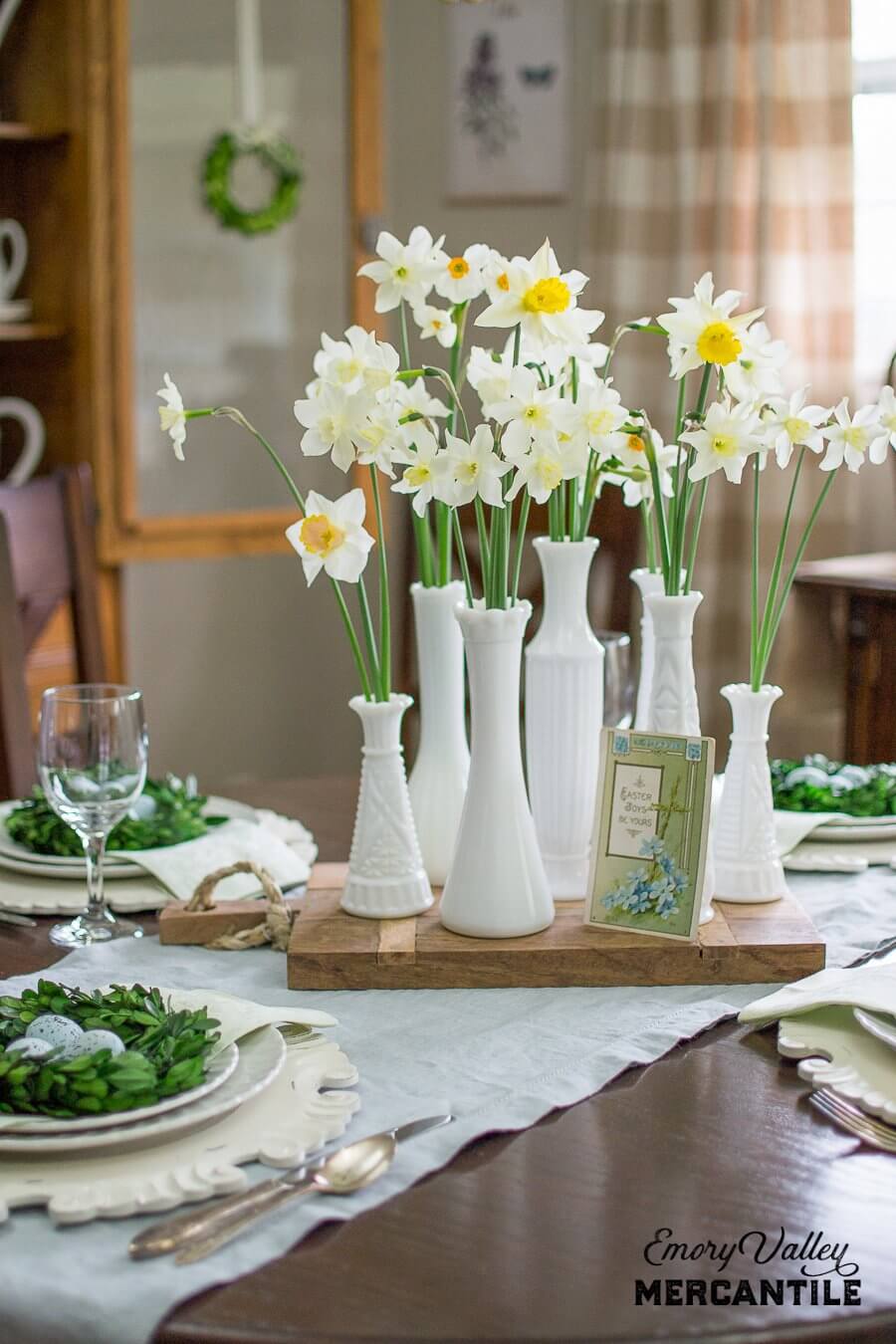 Beautiful for breakfast, brunch, or any summertime meal, these matching, multi-level vases are a gorgeous centerpiece. Fill each vase with a few friendly flowers, and this simple design will add a big hug of summer fun and warmth, making any guest feel relaxed and welcome. As always, you can use fresh or silk flowers to achieve this country chic look.
14. Playful Nature-Inspired Hearth Display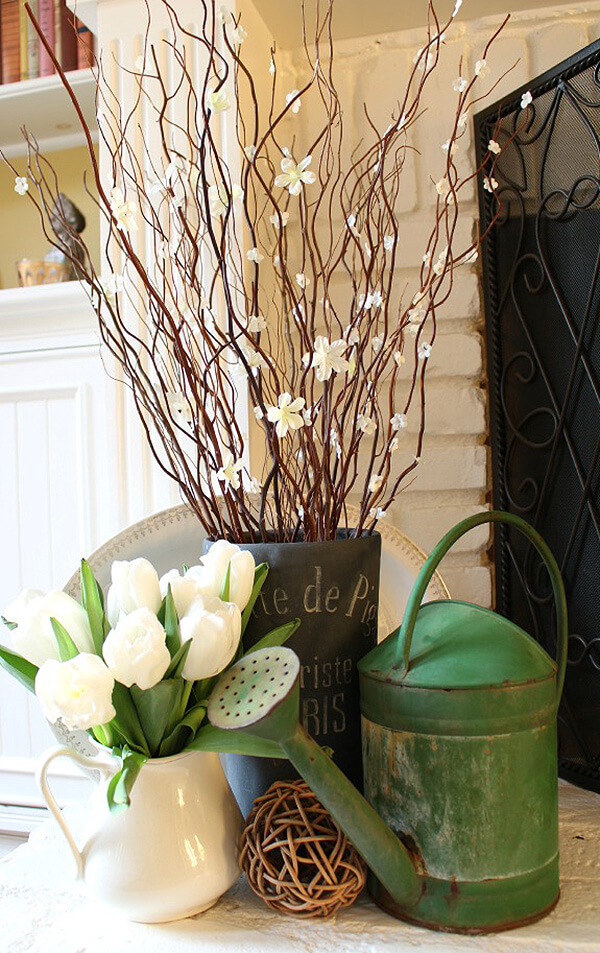 A wonderful place for a cohesive summertime display is in front of a fireplace. It utilizes a space that doesn't get much attention during warm weather and that often has enough space for multiple elements and tiers. This look in particular does a perfect job of weaving together florals and vintage rustic elements for a whimsical and fun display.
15. Greenery Wreath for an Enchanting Summer Touch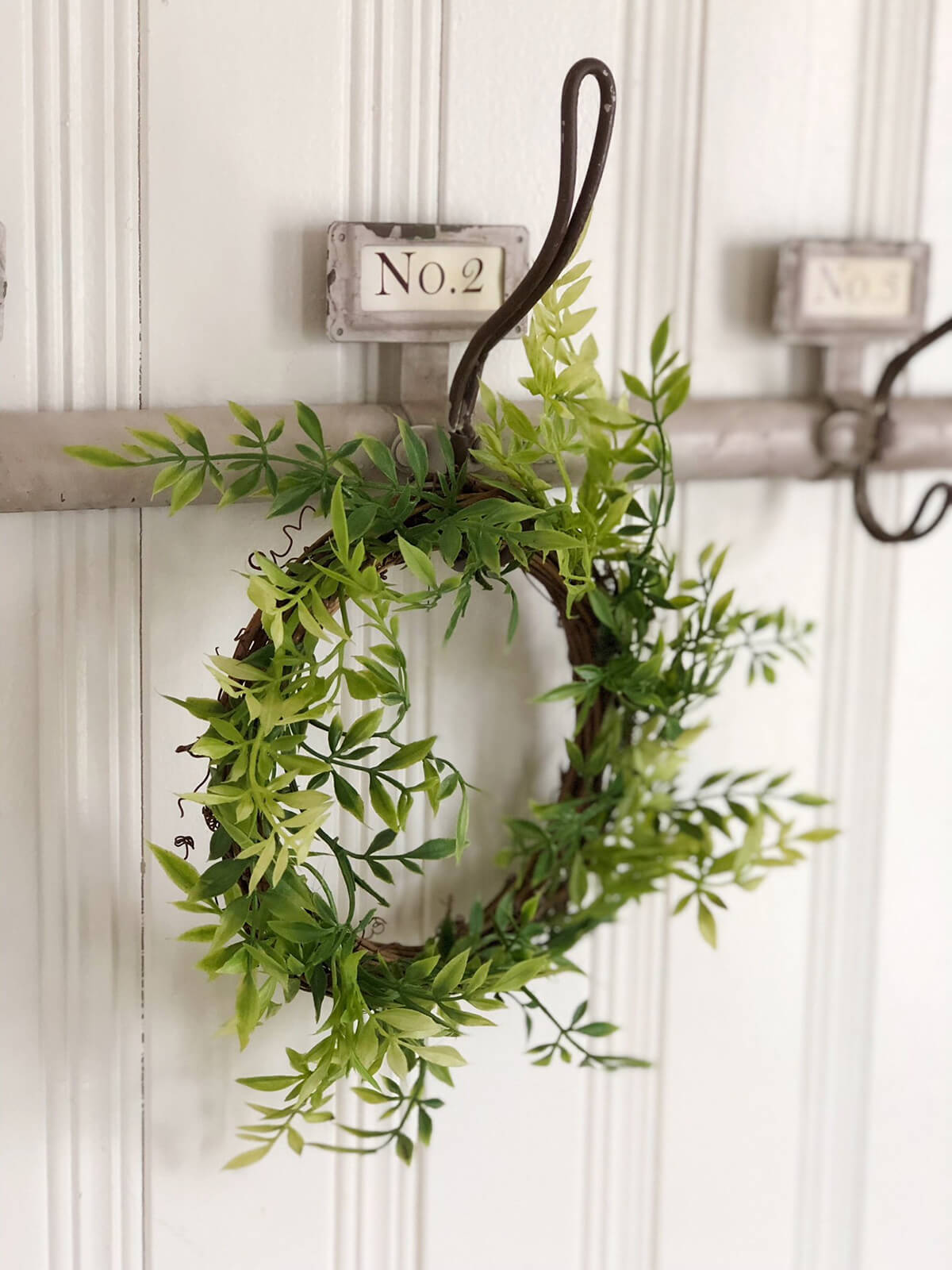 A small yet sweet touch of summer can come from something as simple and delicate as a green wreath. You can find lovely laurel wreaths in all sizes, and can be hung in so many places that you probably already have the perfect place just waiting to be adorned for summer.
16. Fresh Farmhouse Summer Decor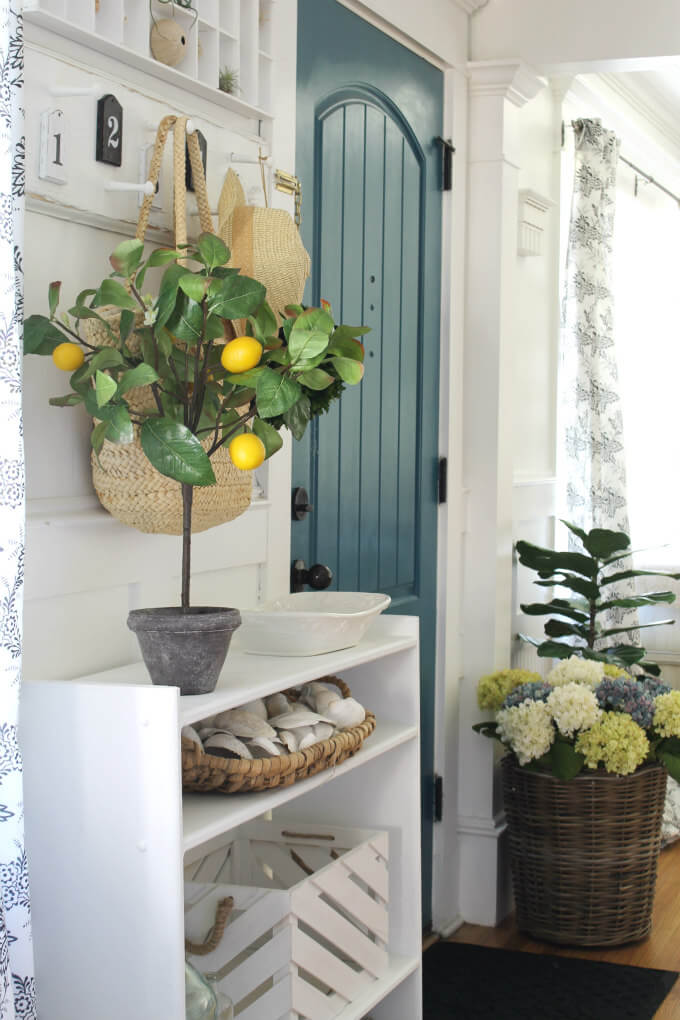 Updating your entryway for summer is a sure way to liven everything up. Since it is often the first place you see when entering a home, keeping your entryway fresh for the seasons is pro decorating move. Incorporate a mix and match of summer elements such as shells, citrus fruits, and flowers to add interest to your chic entry.
17. Bright White Fresh Floral Holder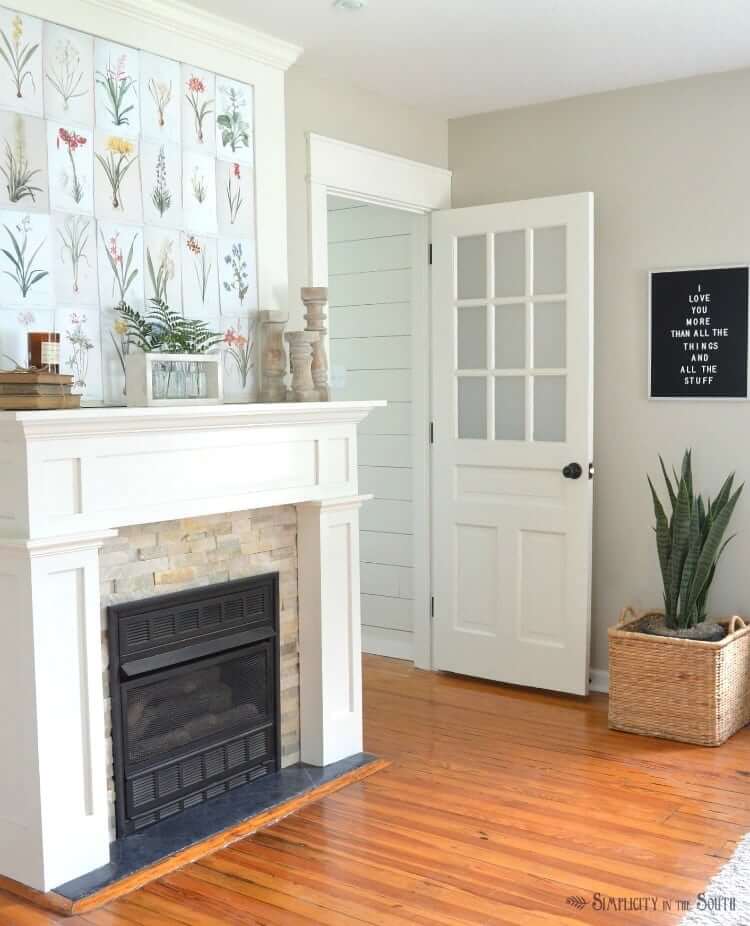 A simple yet effective decorating tool is a classic wooden-paneled glass plant holder. This small piece can be added to a mantle or end table to hold your favorite summer greenery or flowers and is a great choice when you are looking to showcase fresh elements in your home.
18. Fabulous Vintage Jug Centerpiece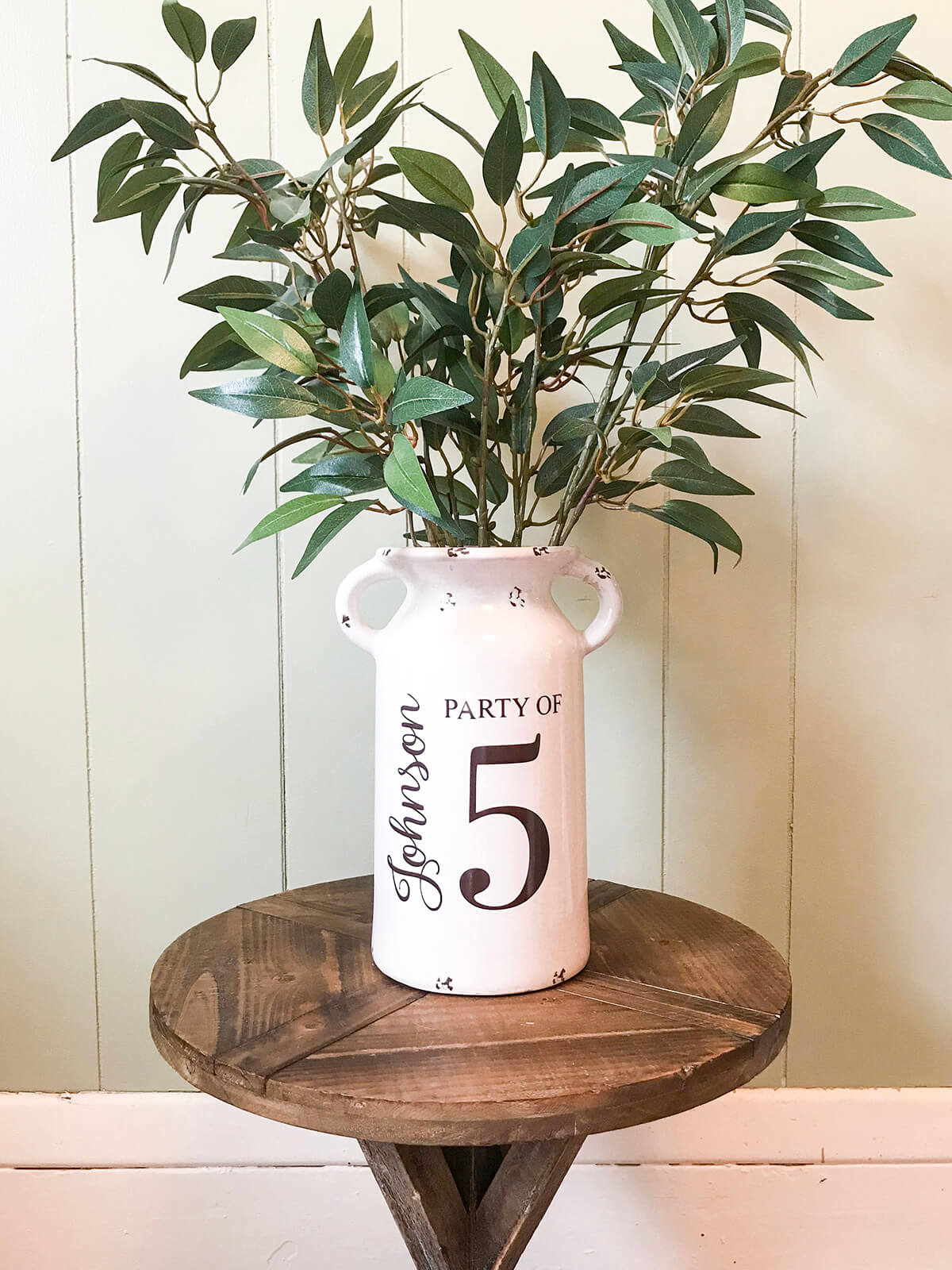 Perfect for home or for a summertime wedding, this vintage jug has been upcycled into a cool personalized piece. Big enough to add impact, yet small enough for an end table, it is the perfect size for whatever you need. Fill this vase with large springs for a more dramatic look, or keep them shorter to use as a centerpiece.
19. Whitewashed Board Blessing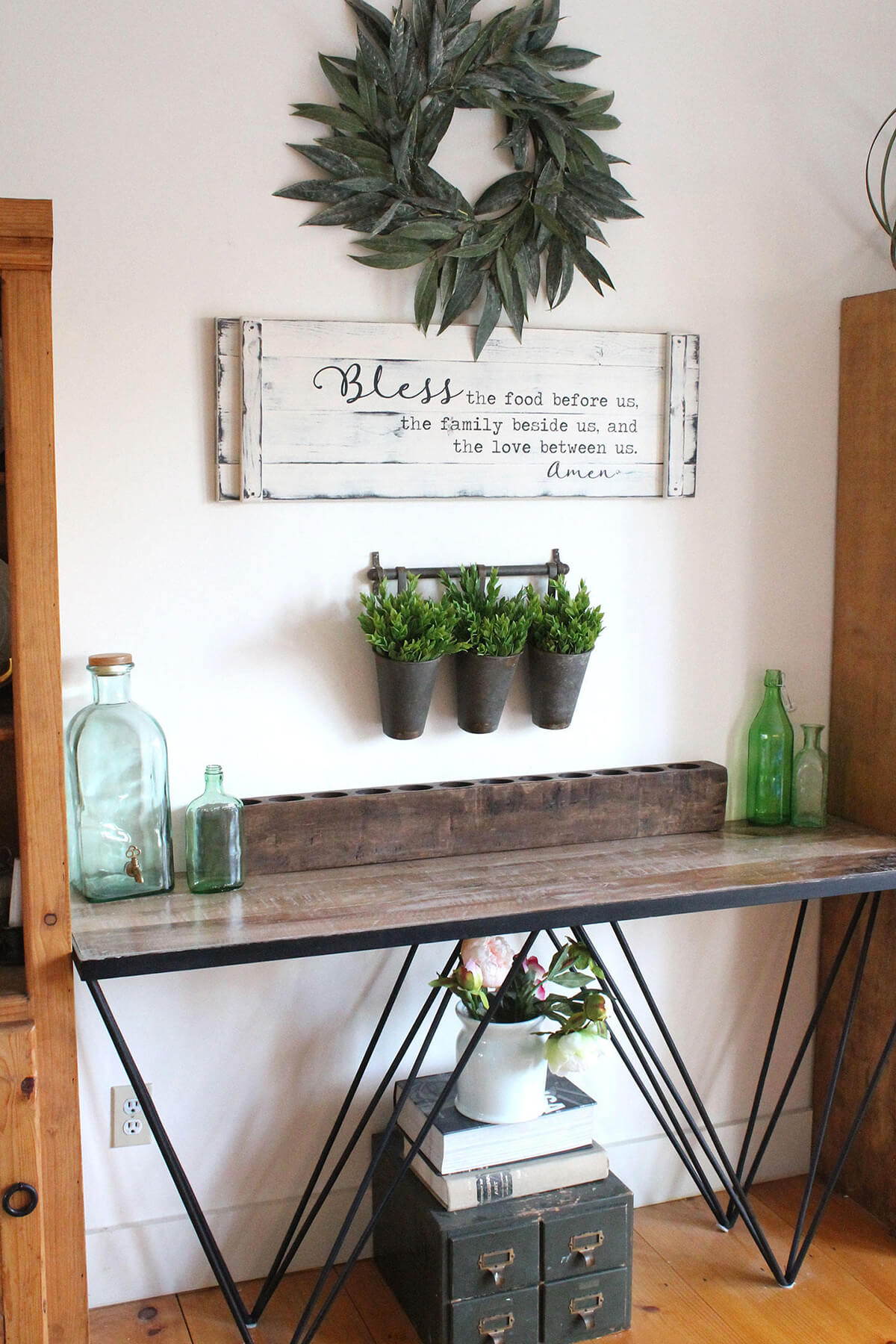 If you have a favorite quote or blessing, consider adding it to your summertime décor by creating a beautiful white washed piece of wall décor. This can be crafted from restored boards from crates or palettes and simply takes a coat of paint and the perfect stencil for divine delicate lettering.
20. Delicate Cotton and Twine Napkin Rings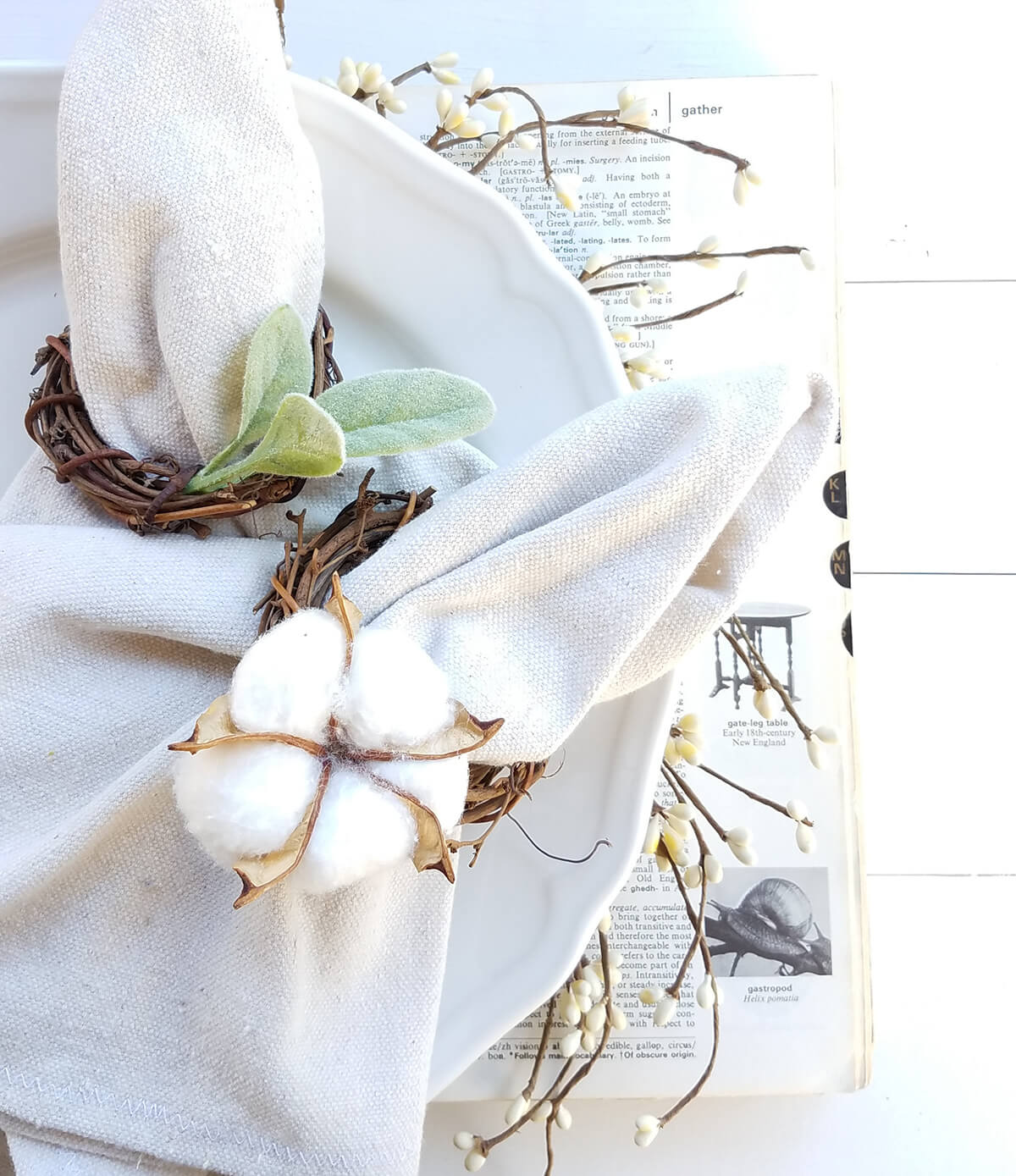 With the long and lovely days of summer comes delicious outdoor dinner parties. Dress up your table settings with these gorgeous woven twig napkin rings. Add sprigs of fresh greens or cotton to enhance the farmhouse feel, and be sure to pair with a natural fabric linen to ensure a cohesive look.
21. Charming Southern Sign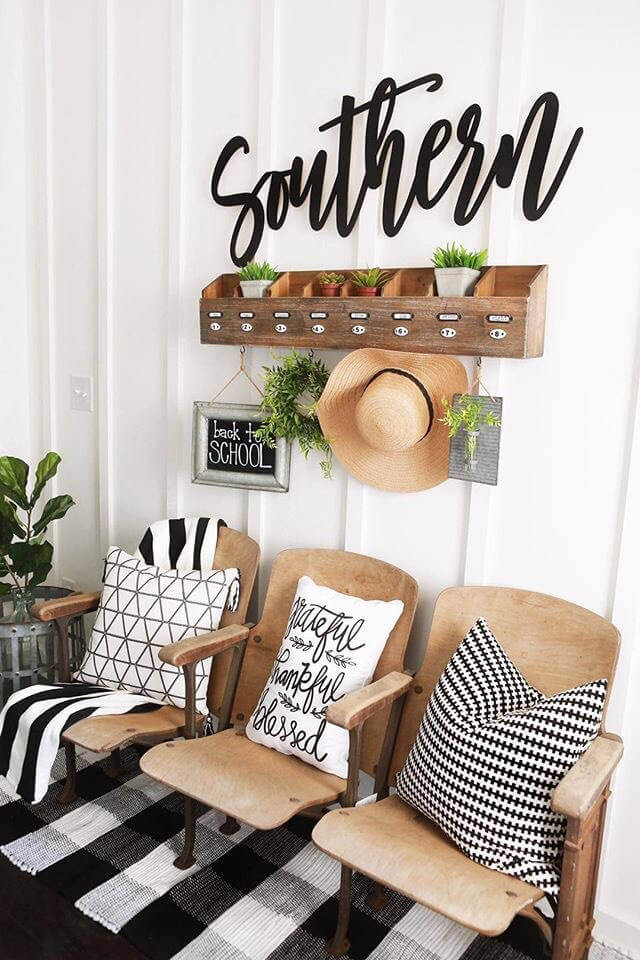 Whether you reside in the south or just have a southern soul, this large cursive sign will let everyone know where your heart lies. The charm and appeal of southern farmhouse life is exemplified in the summer months when all anyone wants to do is enjoy the sun and sip iced tea.