A bathroom sink can be a focal point of any bathroom, as it's often one of the first things you see when you walk in. The sink is also sometimes some of the only counter space within a bathroom, so it can be a good place to put decorations or incorporate decorative aspects into your bathroom. There are many different bathroom sink ideas that can help bring color and decoration into your bathroom.
25+ Bathroom Sink Ideas that are Both Functional and Stylish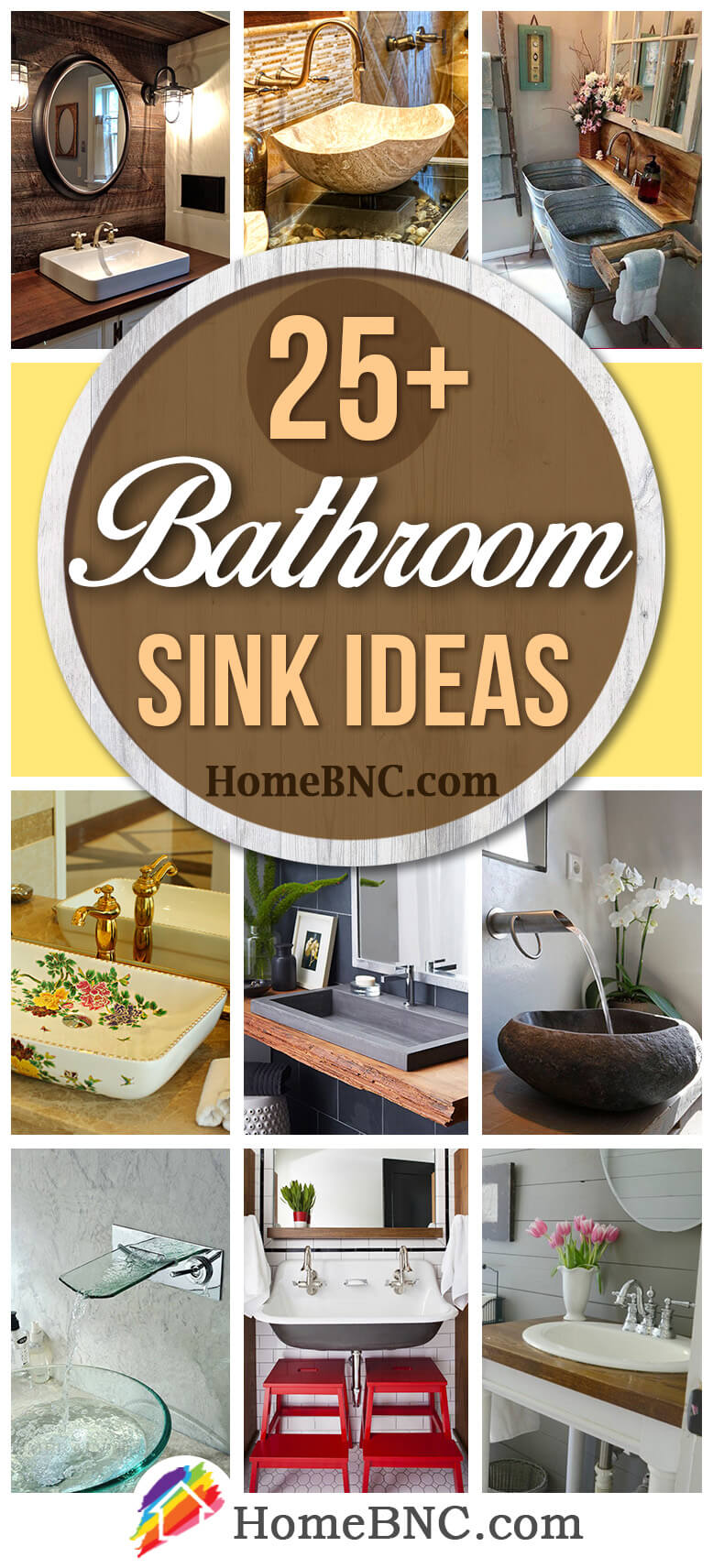 There are a lot of different possibilities for ways that you can decorate your bathroom sink. Picking a unique option for the sink itself is an interesting way to add something different to your bathroom while keeping the space relatively clutter free, if that's a look you prefer. Some interesting bathroom sink ideas include finding an interesting mirror, feature wall, backsplash, or countertop to add interesting elements to the actual architecture of the bathroom itself. Choosing a style that fits with the desired aesthetic for your bathroom is an important process that can also be a lot of fun, and there are many styles to choose from, from modern to rustic to everything in between.
Here are 31 bathroom sink ideas to help spark some inspiration for your next bathroom renovation or redecoration.
1. Statement Mirror and Rustic Feature Wall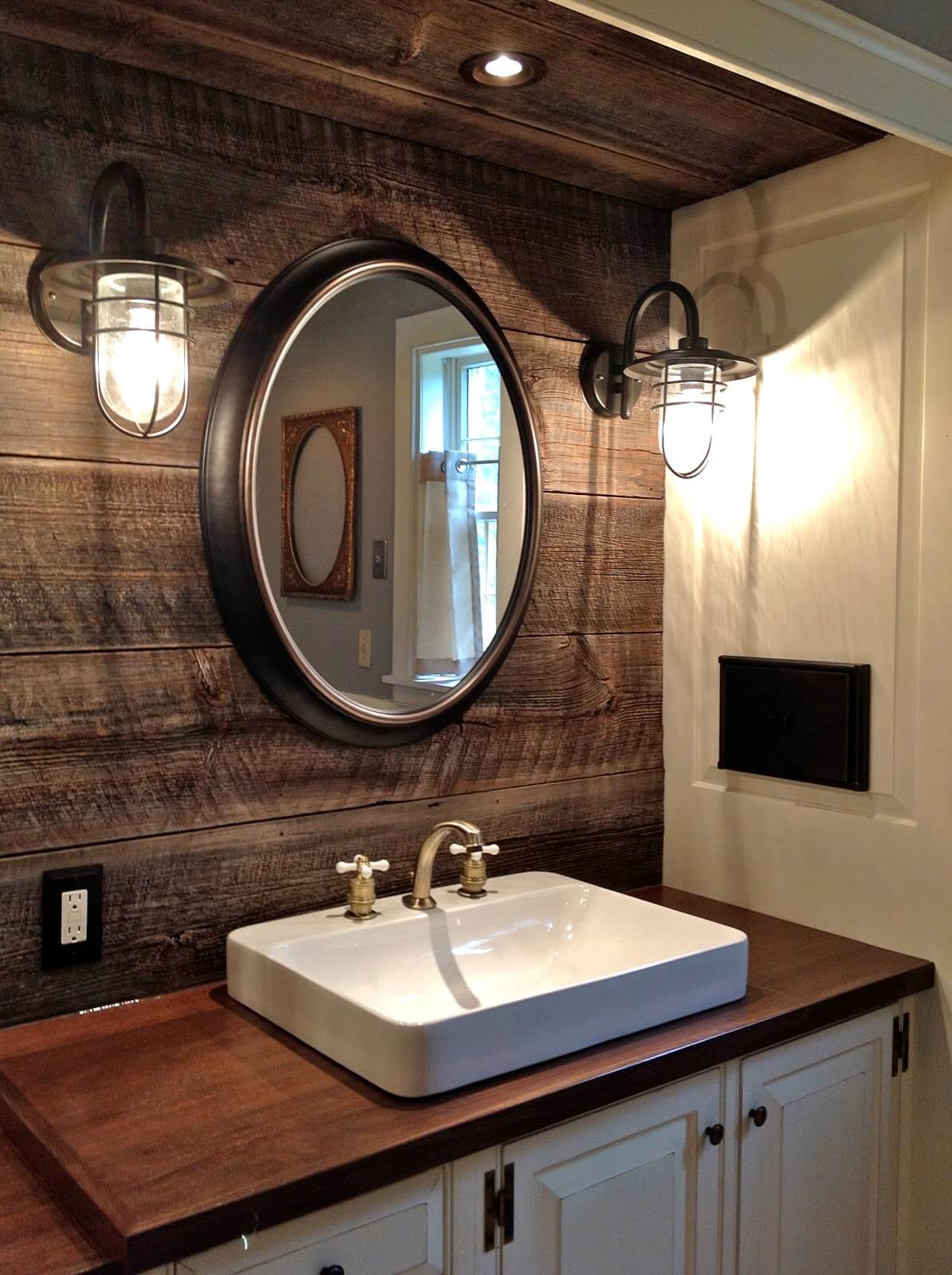 2. Large Mirror and Lots of Light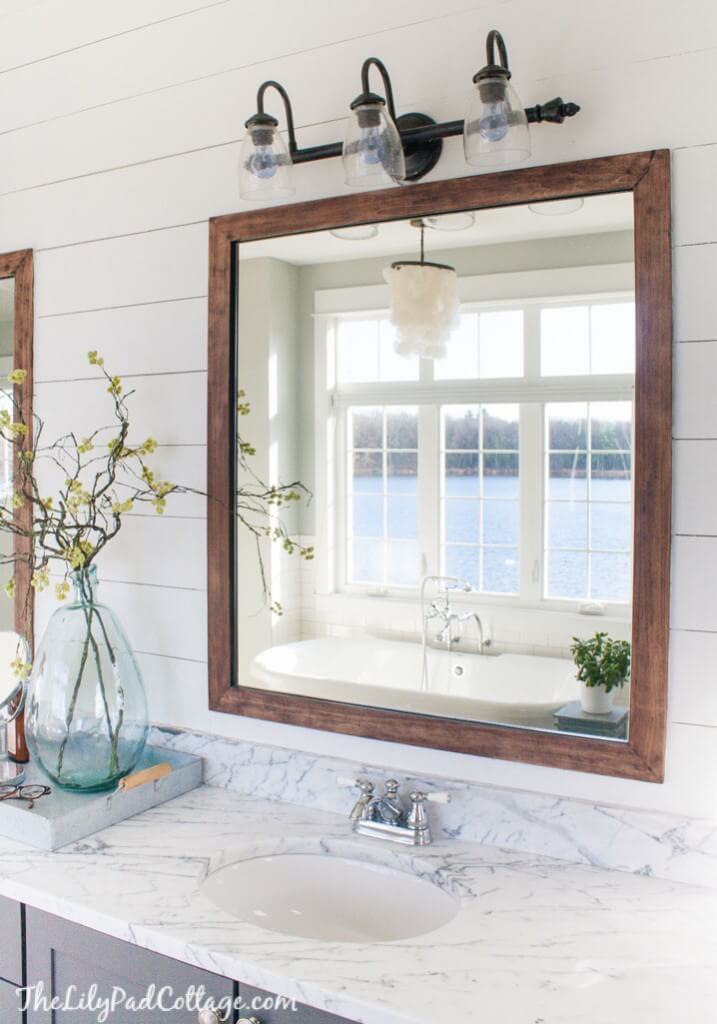 3. Rustic Barn-Inspired Sinks and Backsplash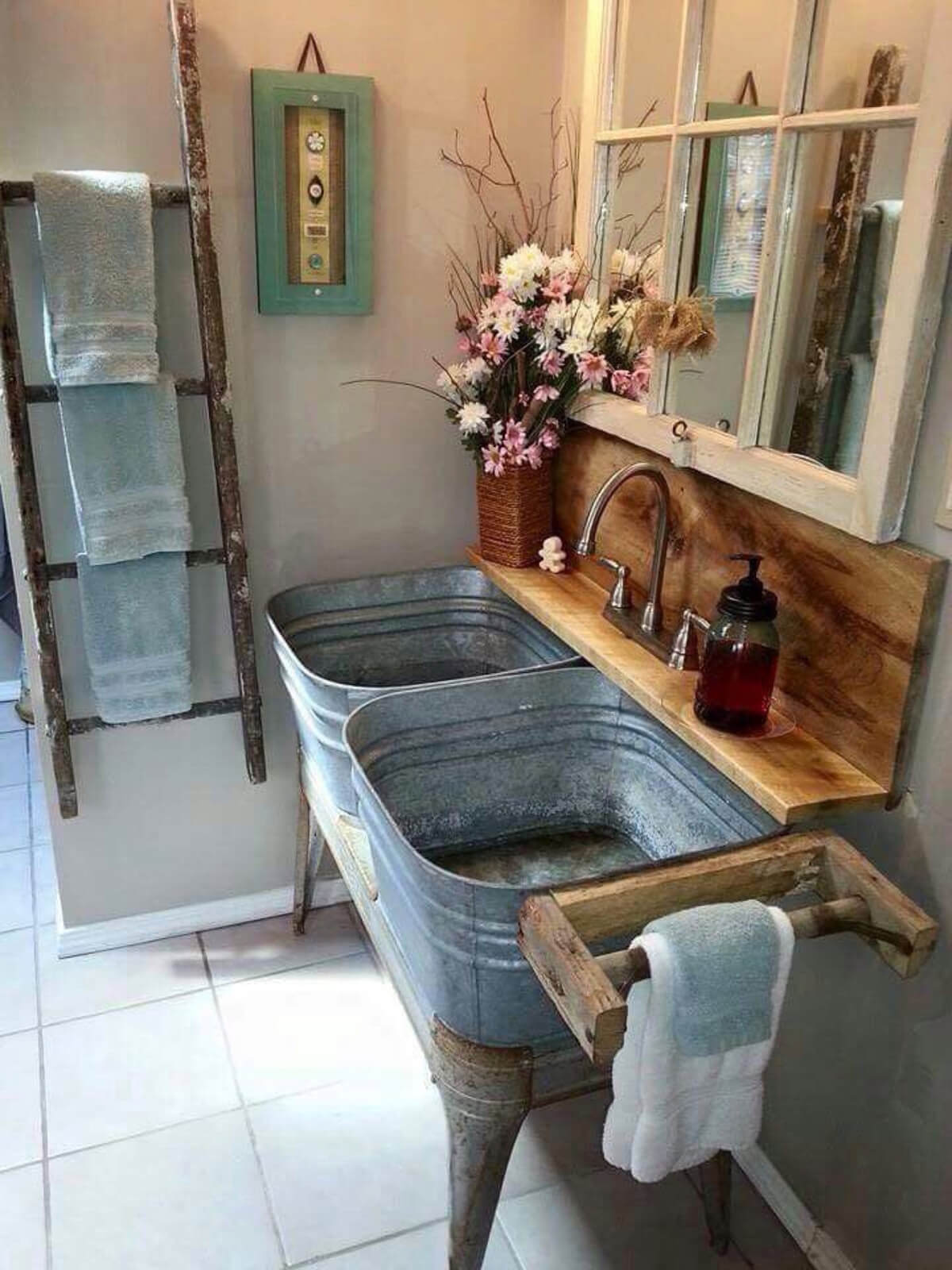 4. Elegant Countertop and Floral Basin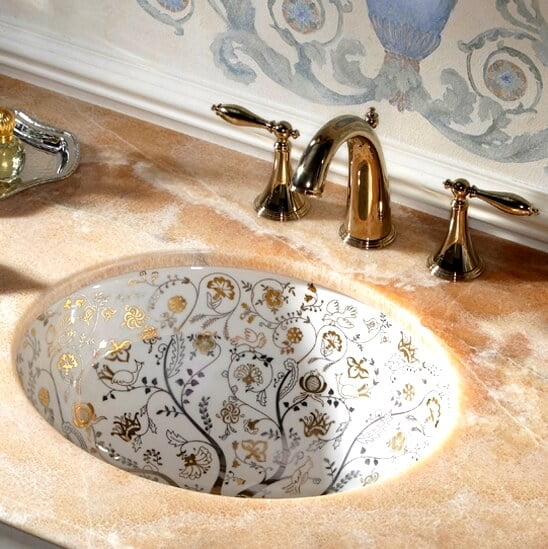 5. Modern Sink with a Statement Countertop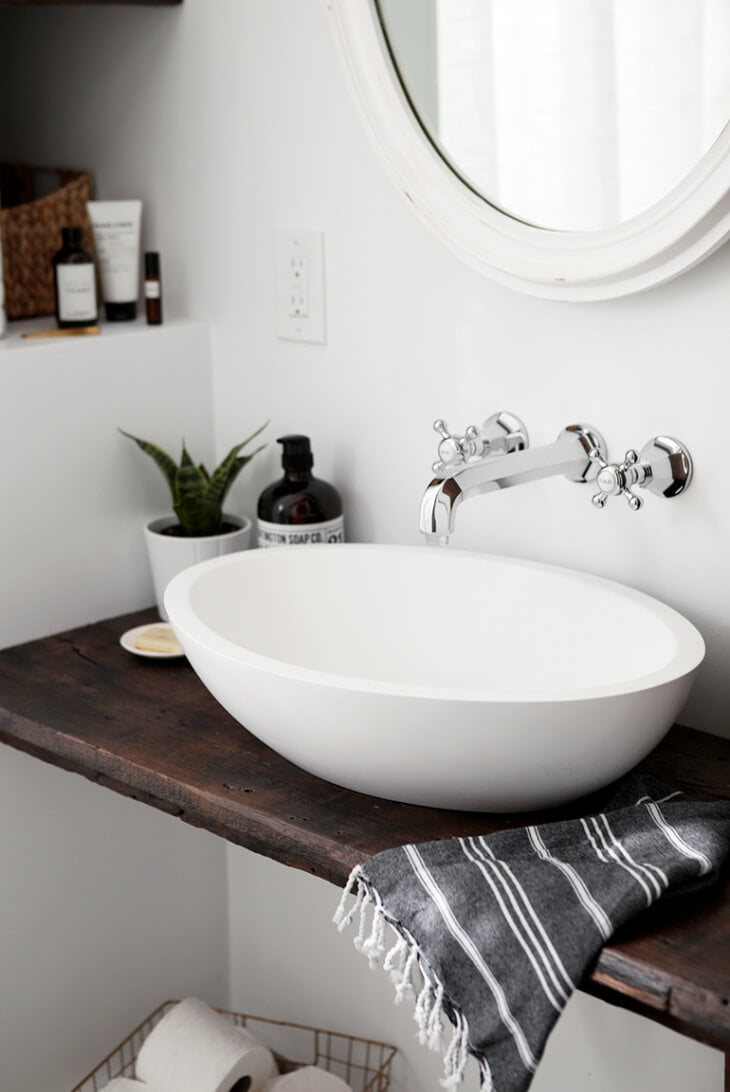 6. Rustic Sink with Minimalist Features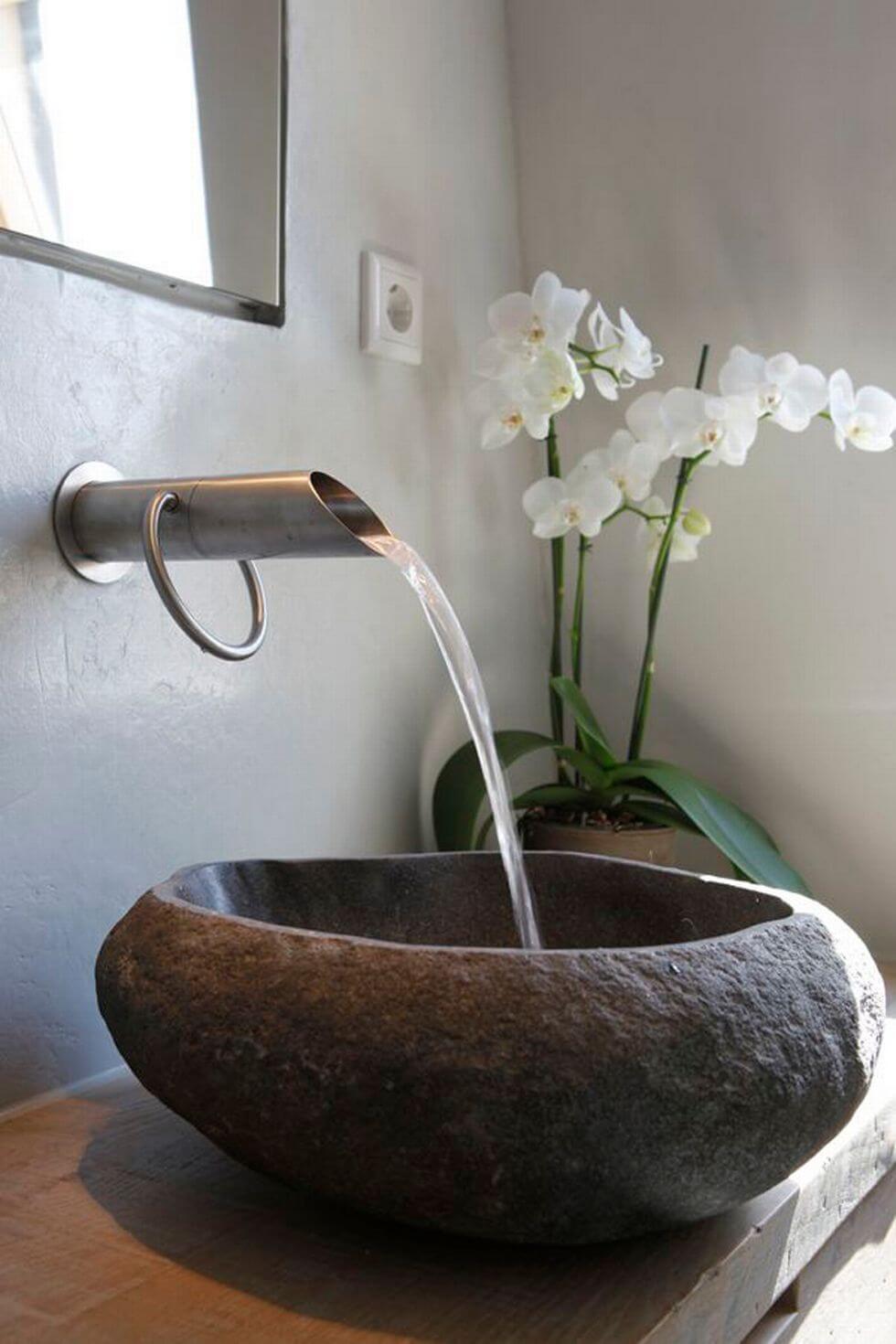 7. Beautiful Sink with a Pop of Color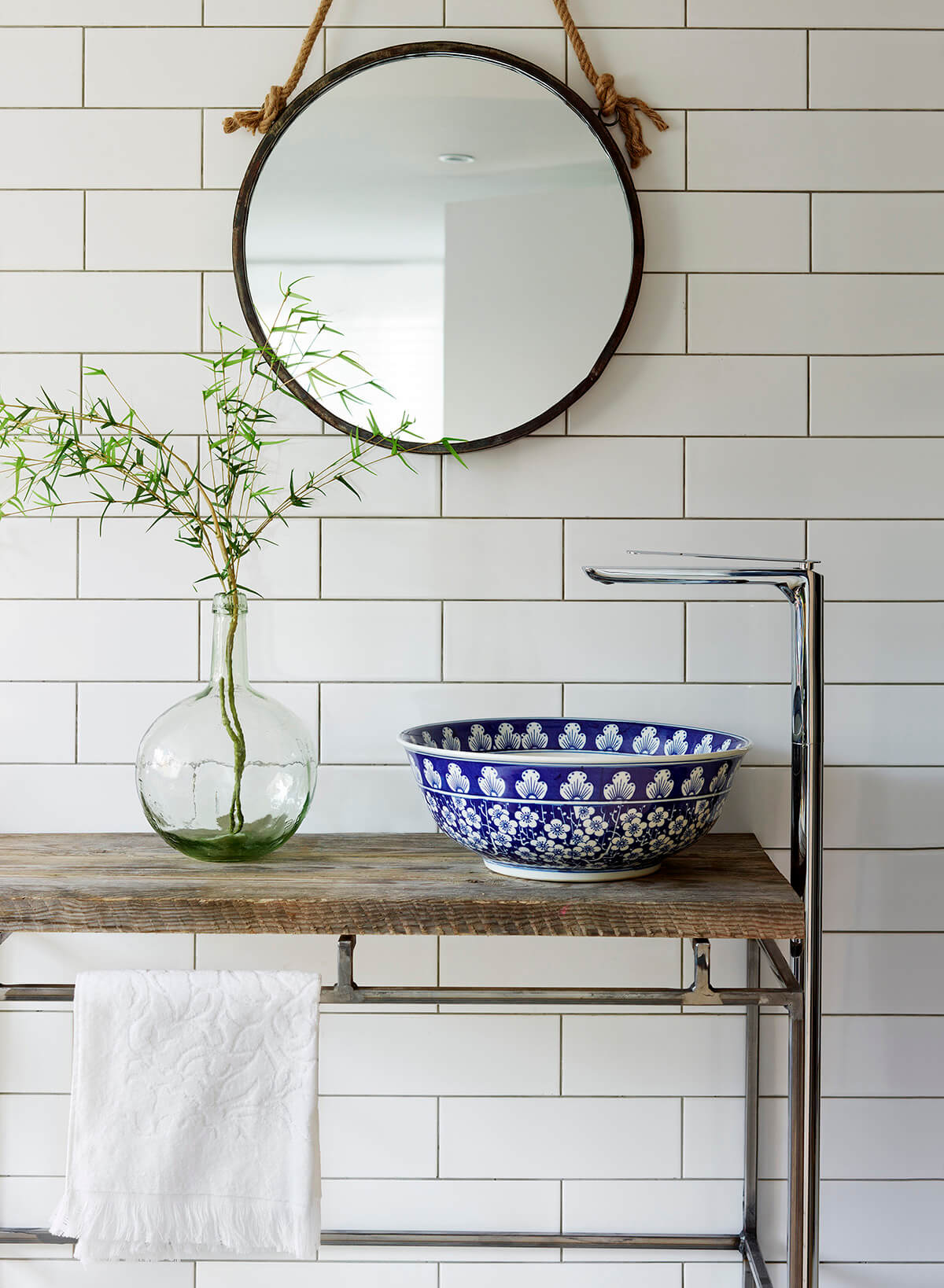 8. Statement Mirror with Elongated Sink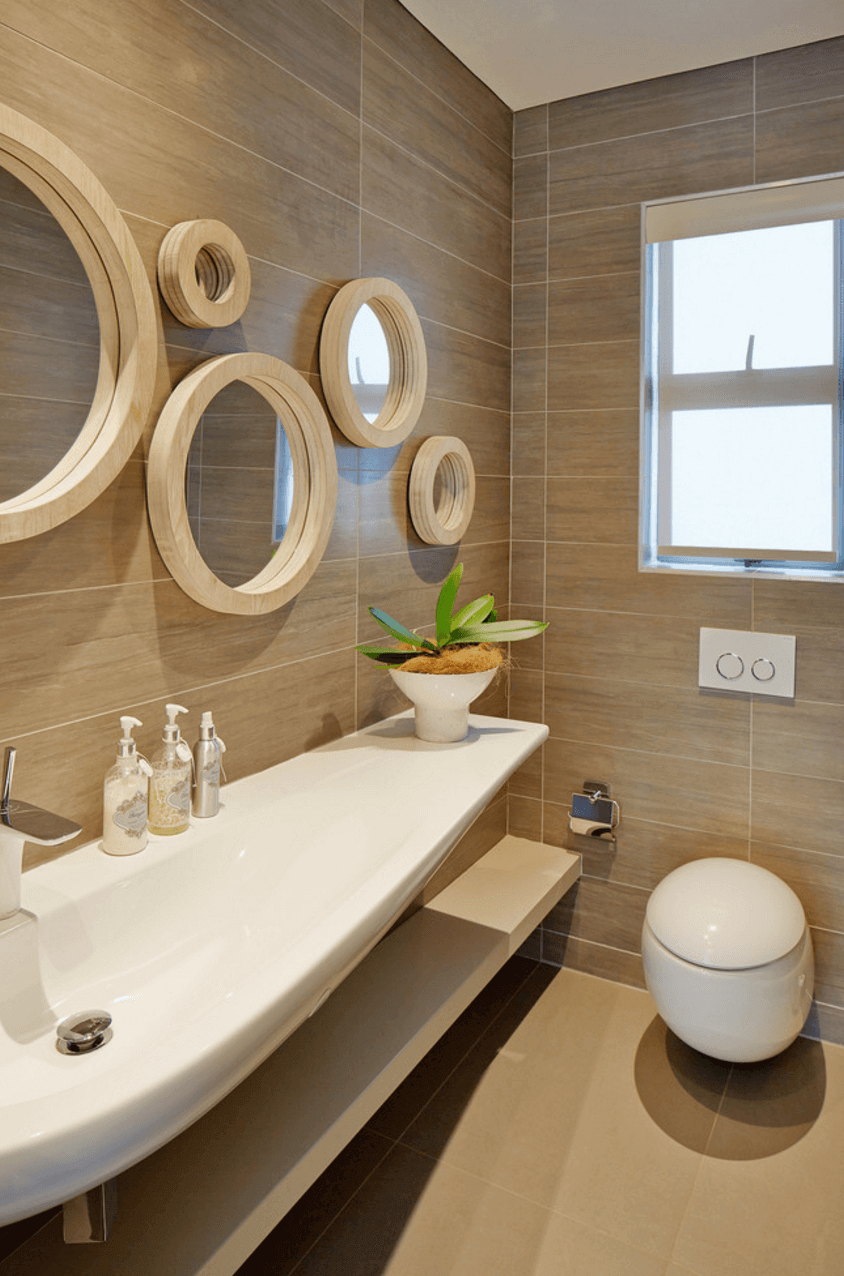 9. Ultra-Modern Glass Faucet and Sink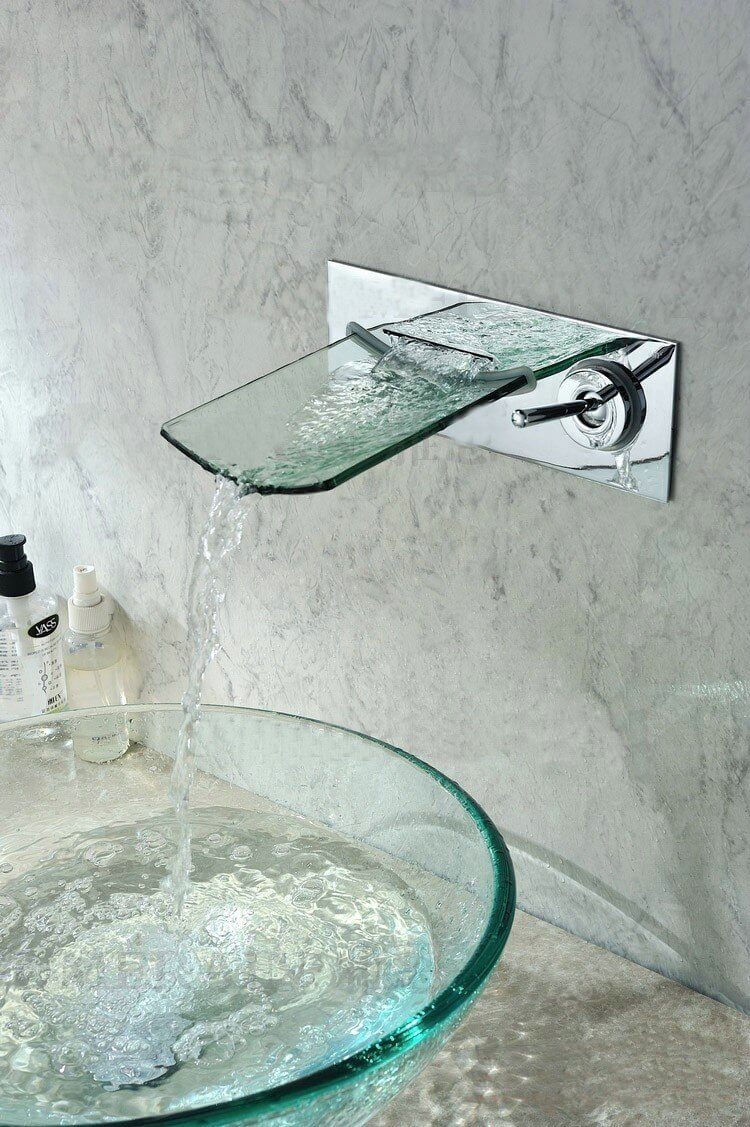 10. Stone-Inspired Basin for a Rustic Look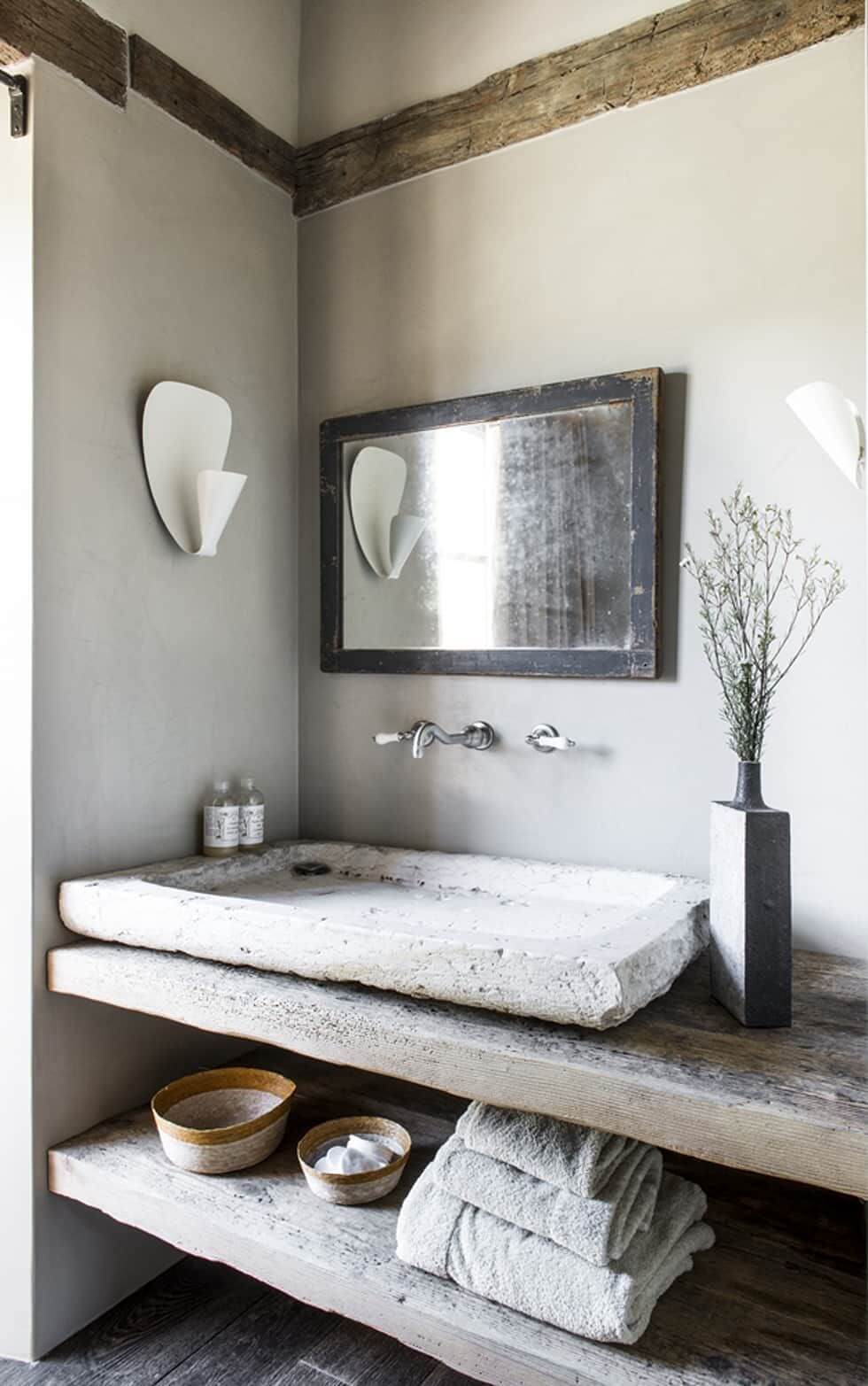 11. Elongated Sink with a Pop of Color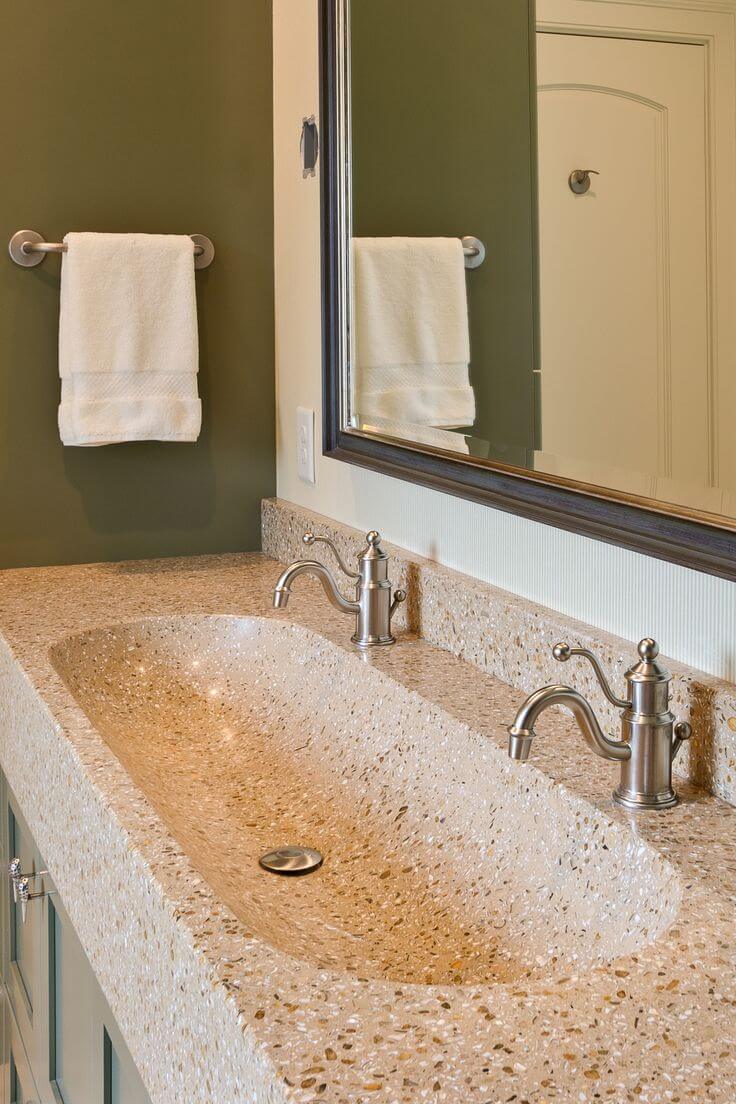 12. Rustic Natural Edge Counter with Chain Detail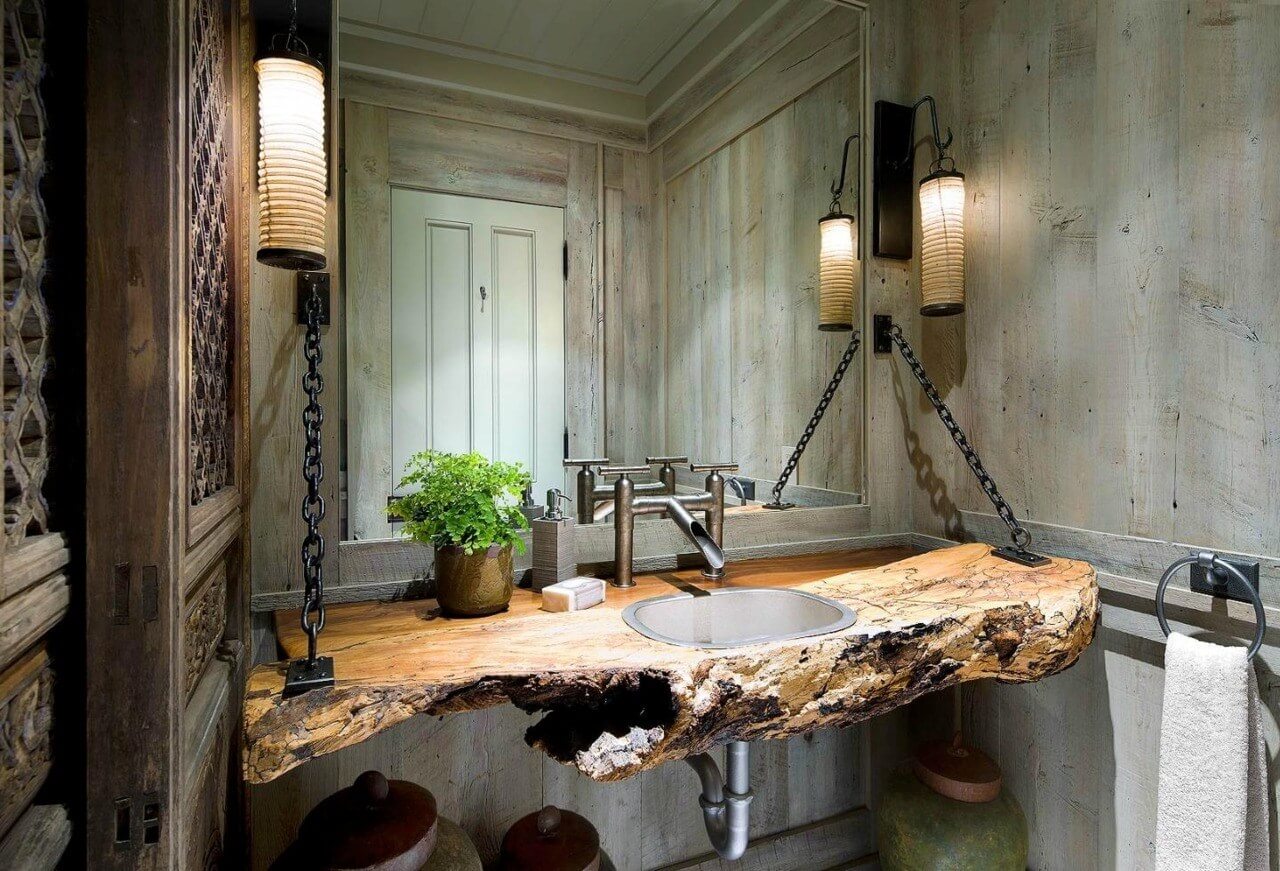 13. Raised Corner Sink with Spot Lighting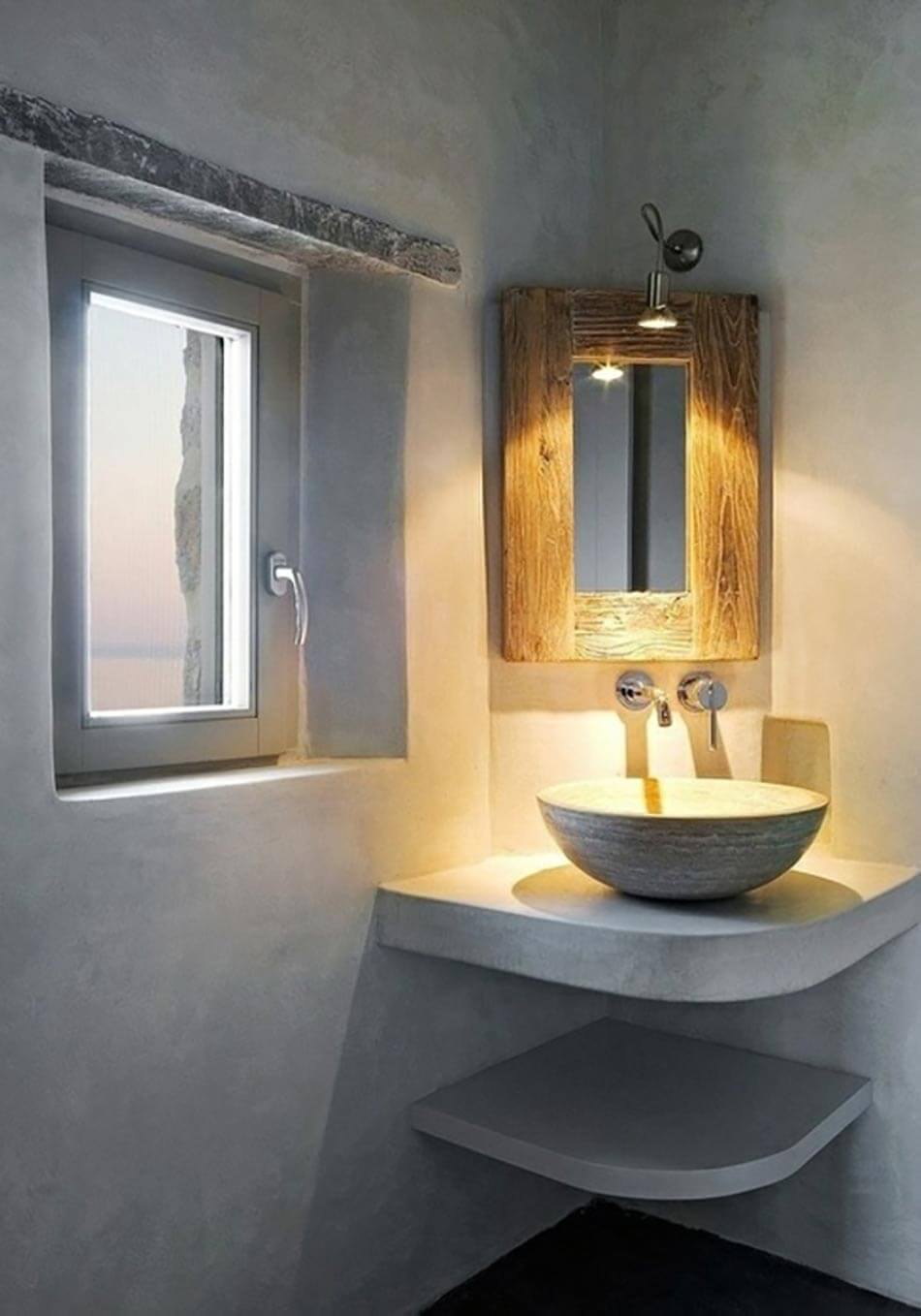 14. Unique Square Sink with Rustic Features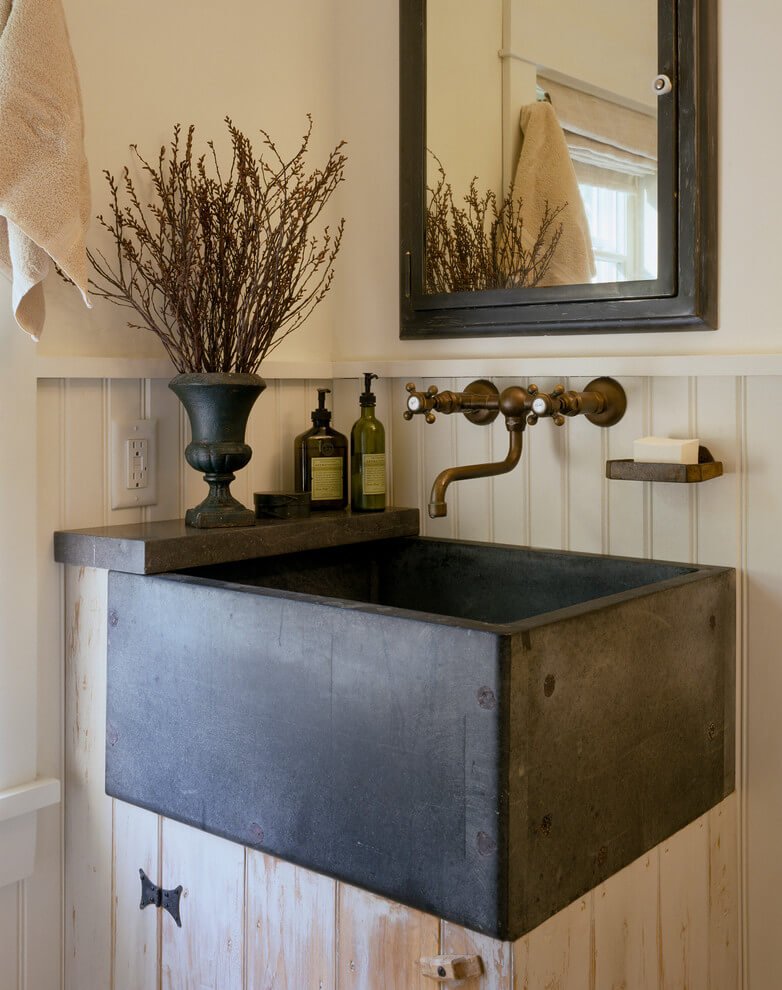 15. Classic Counter with Unique Window Decoration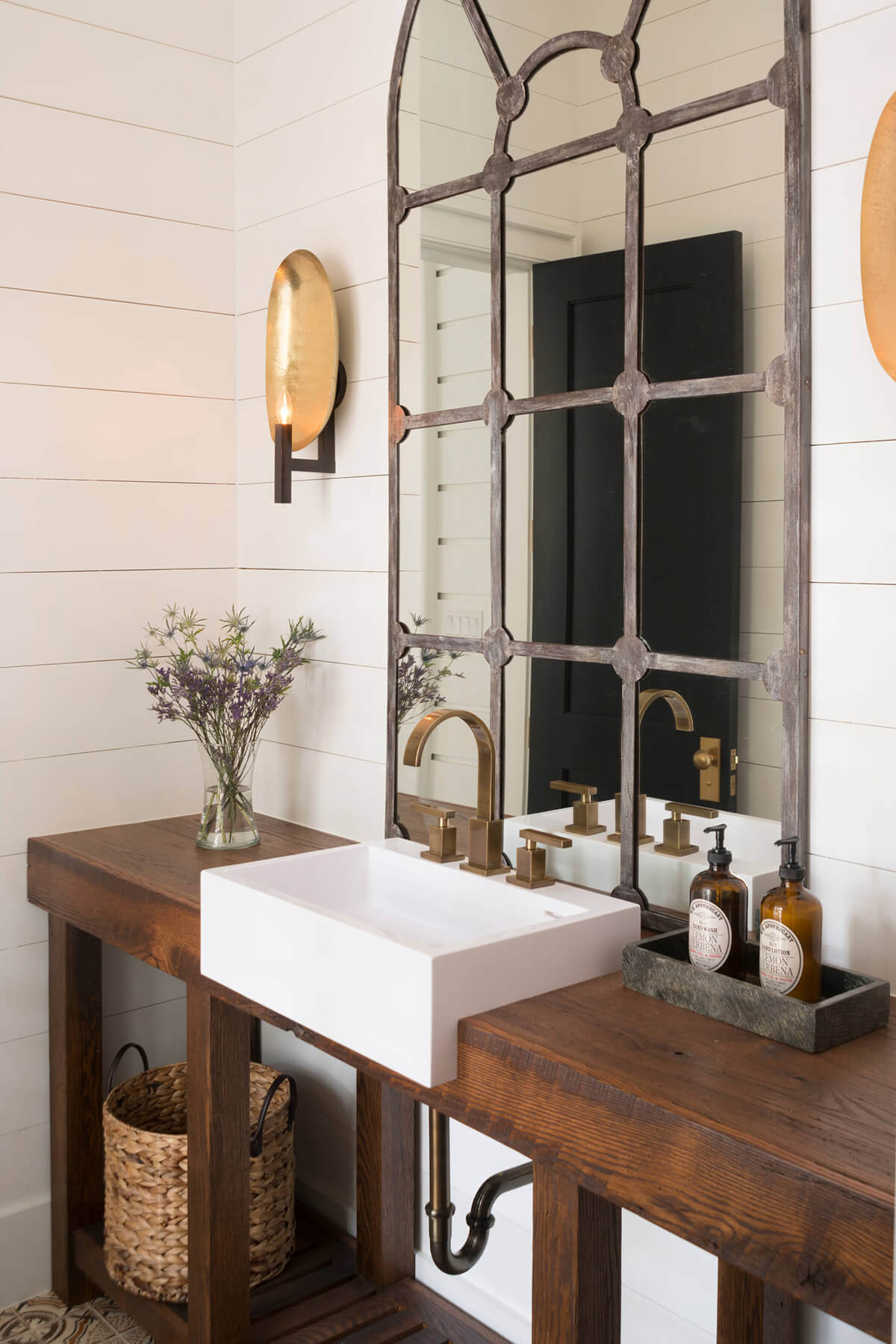 16. Wide Flat Sink with Rustic Wood Counter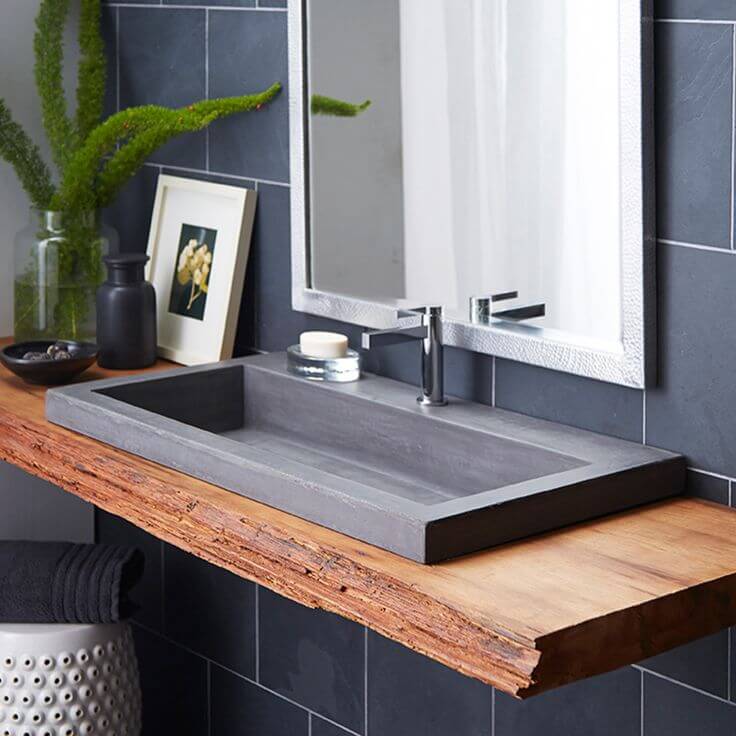 17. Ultra-Rustic Round Barrel Sink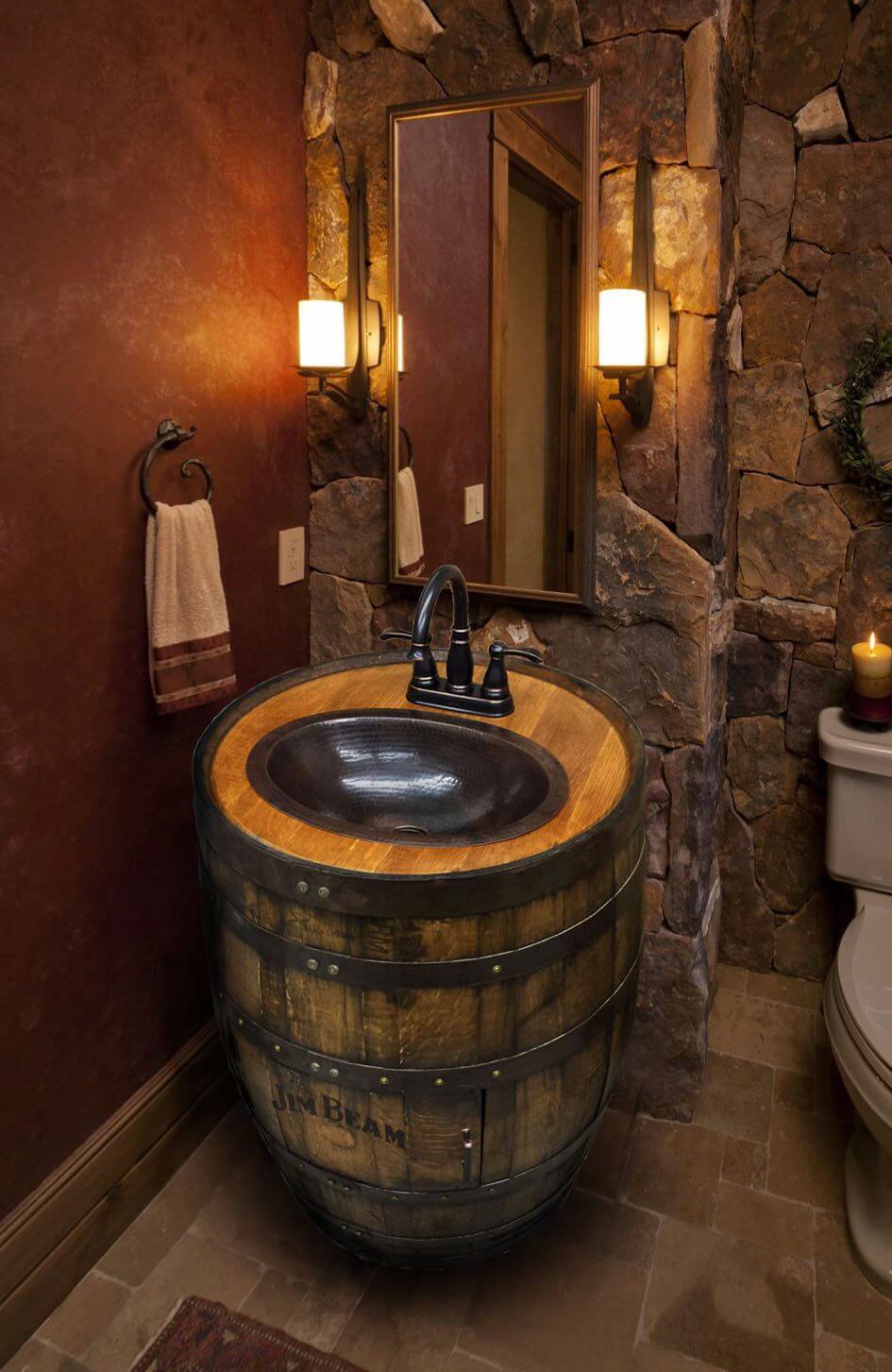 18. Standalone Sink with Modern Mirror and Lighting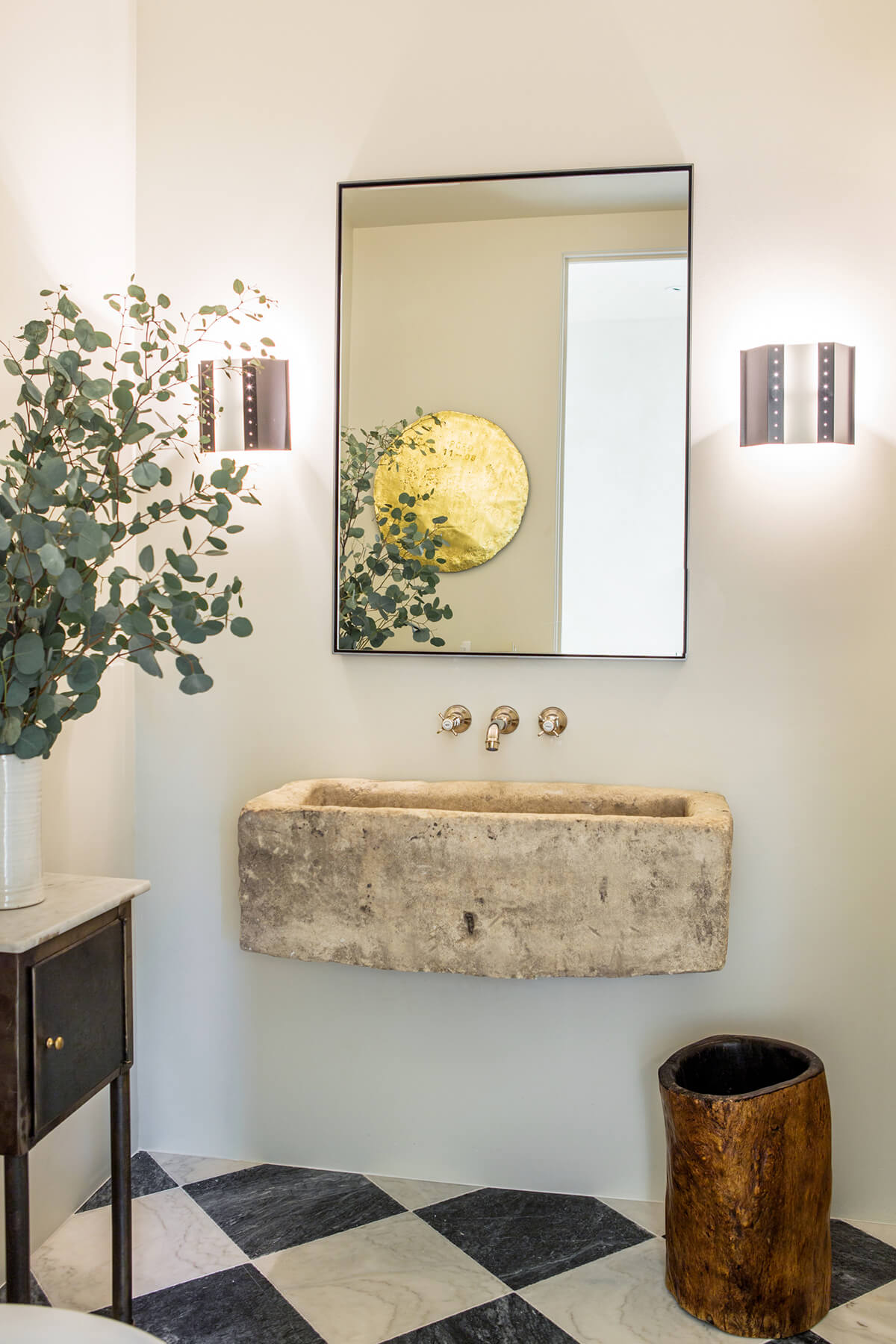 19. Floral Basin with a Vintage Feel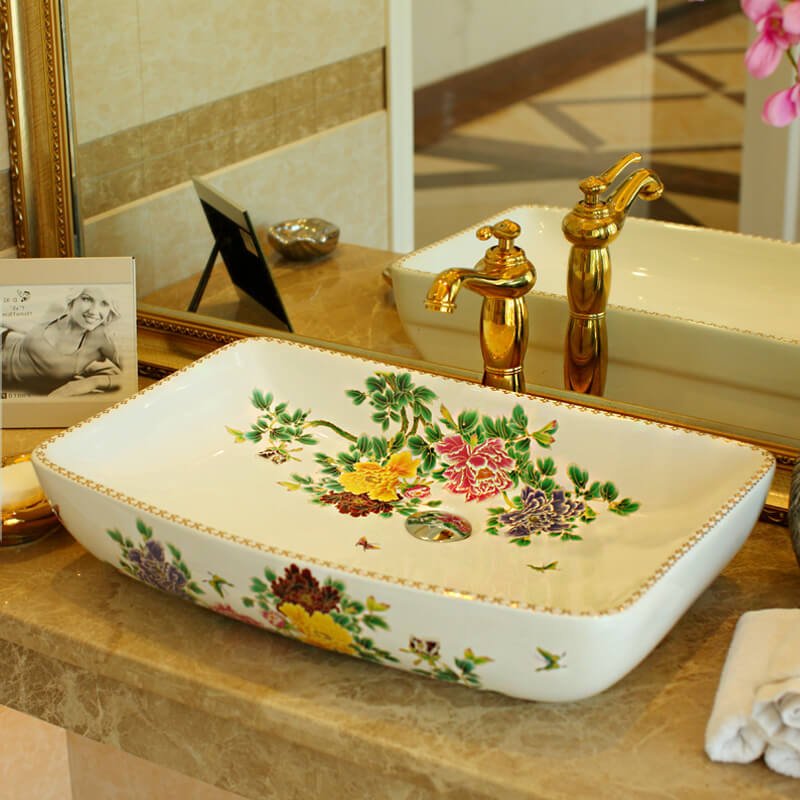 20. Classic White Sink with Large Mirror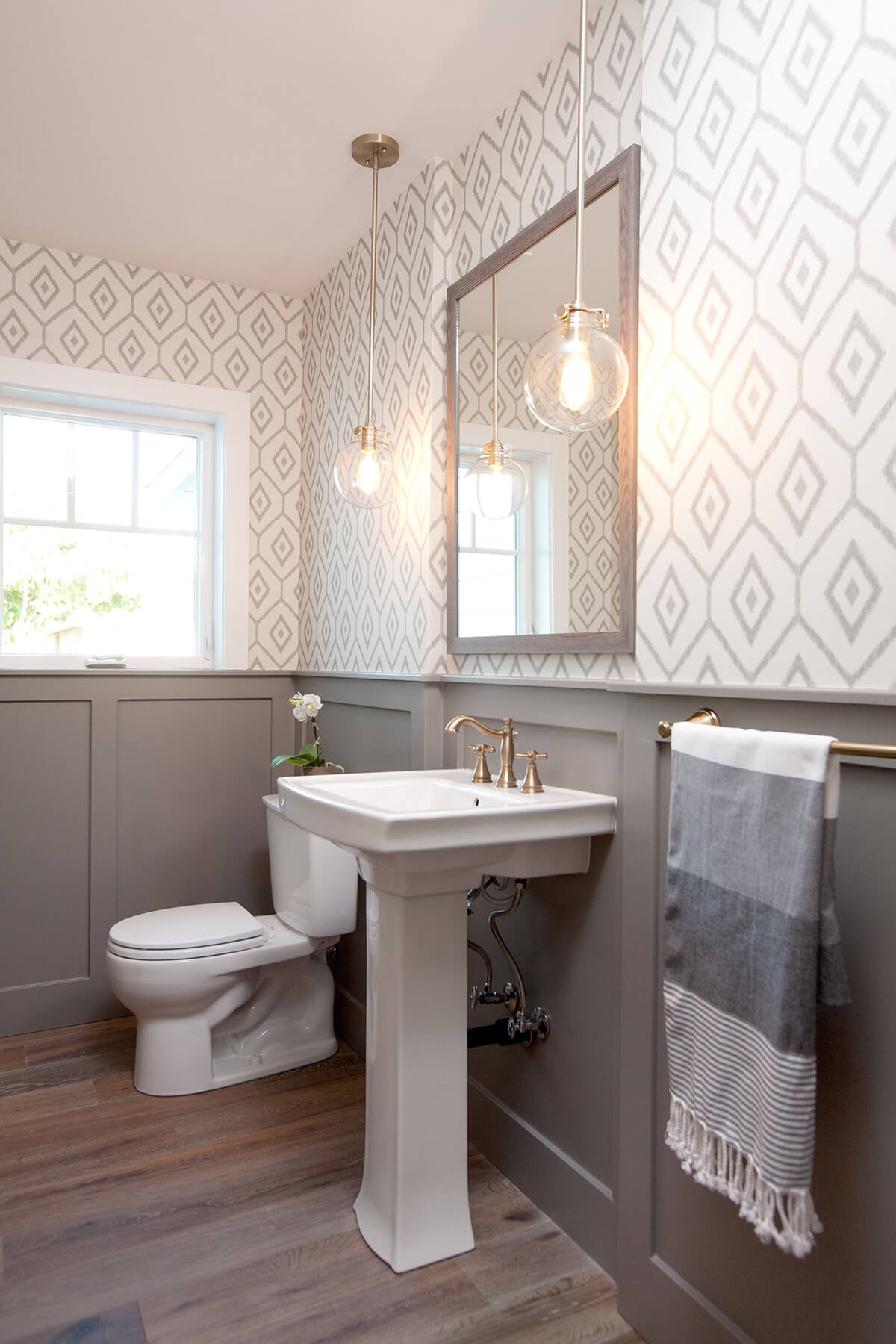 21. Bright White Sink with Statement Wood Countertop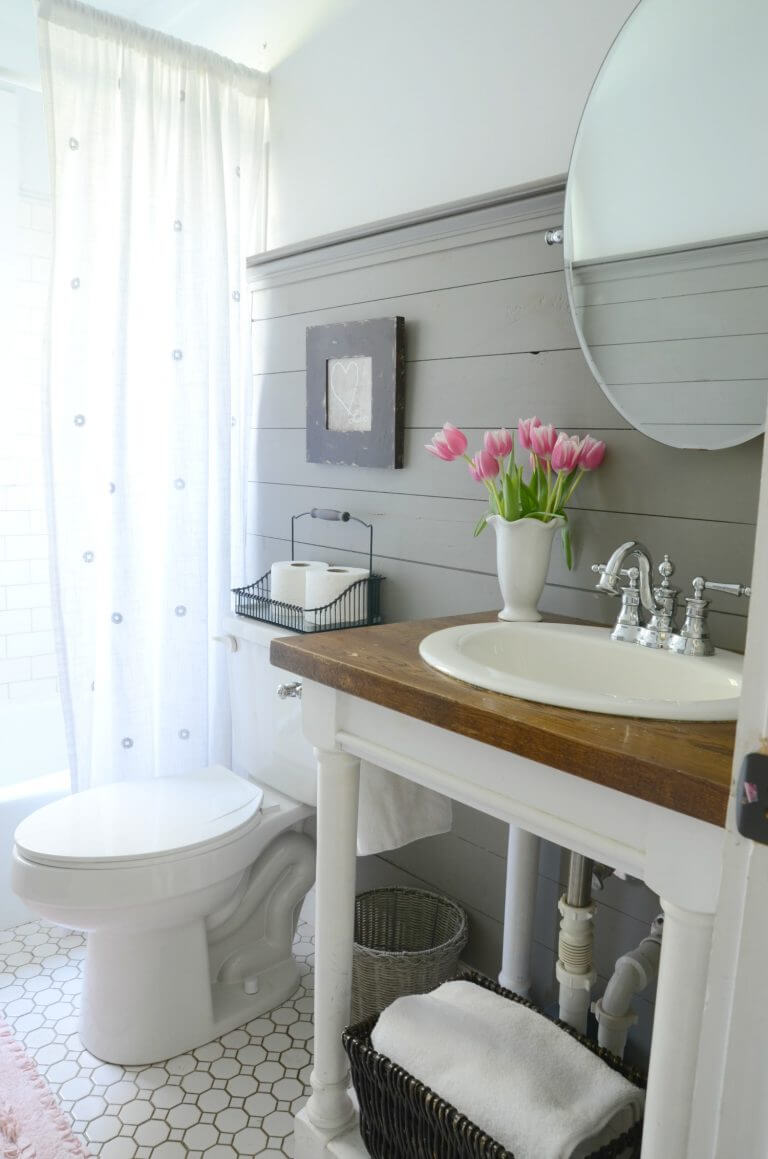 22. Rustic Decor with Stone Basins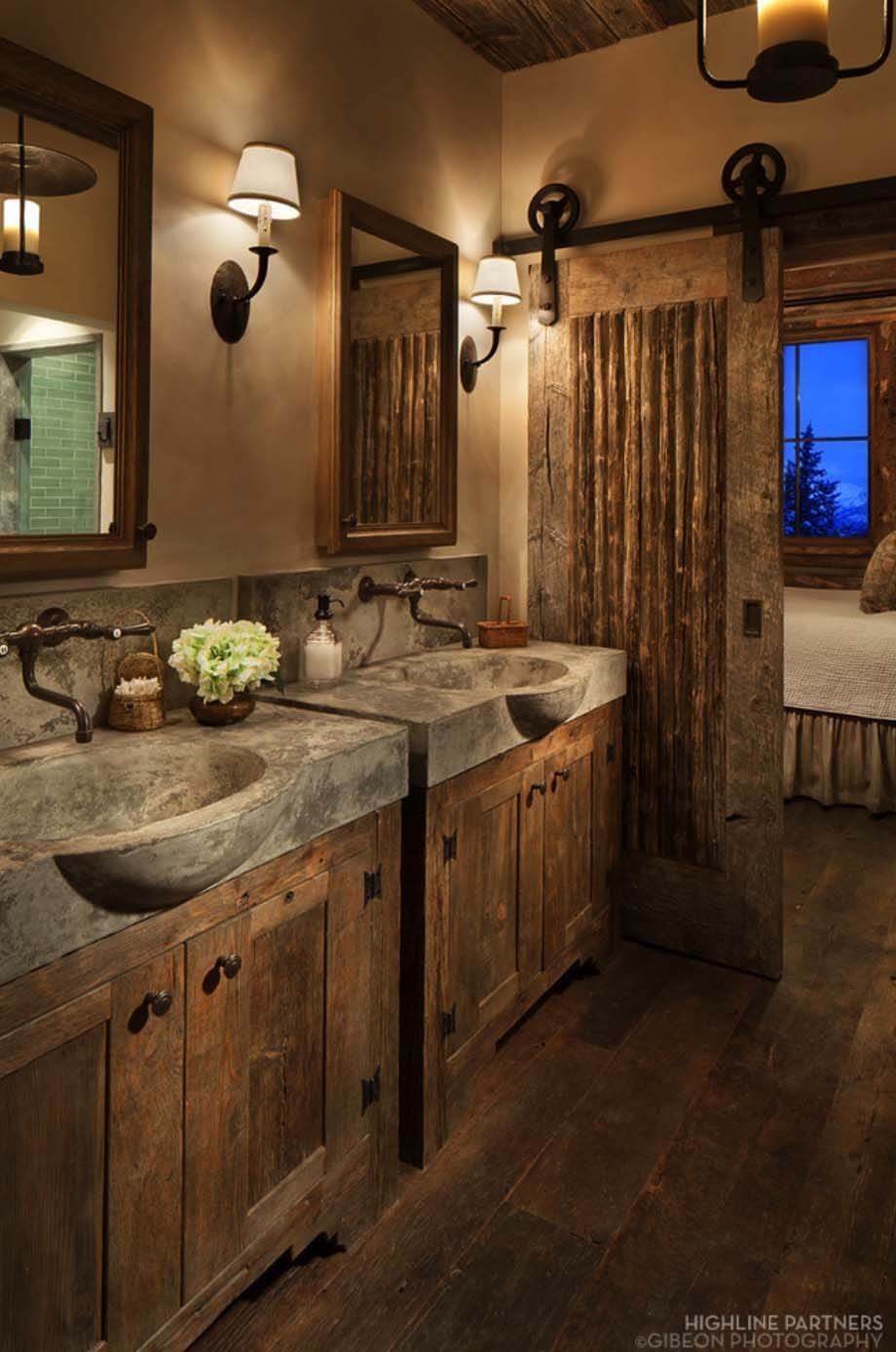 23. Modern Raised Sink with Feature Backsplash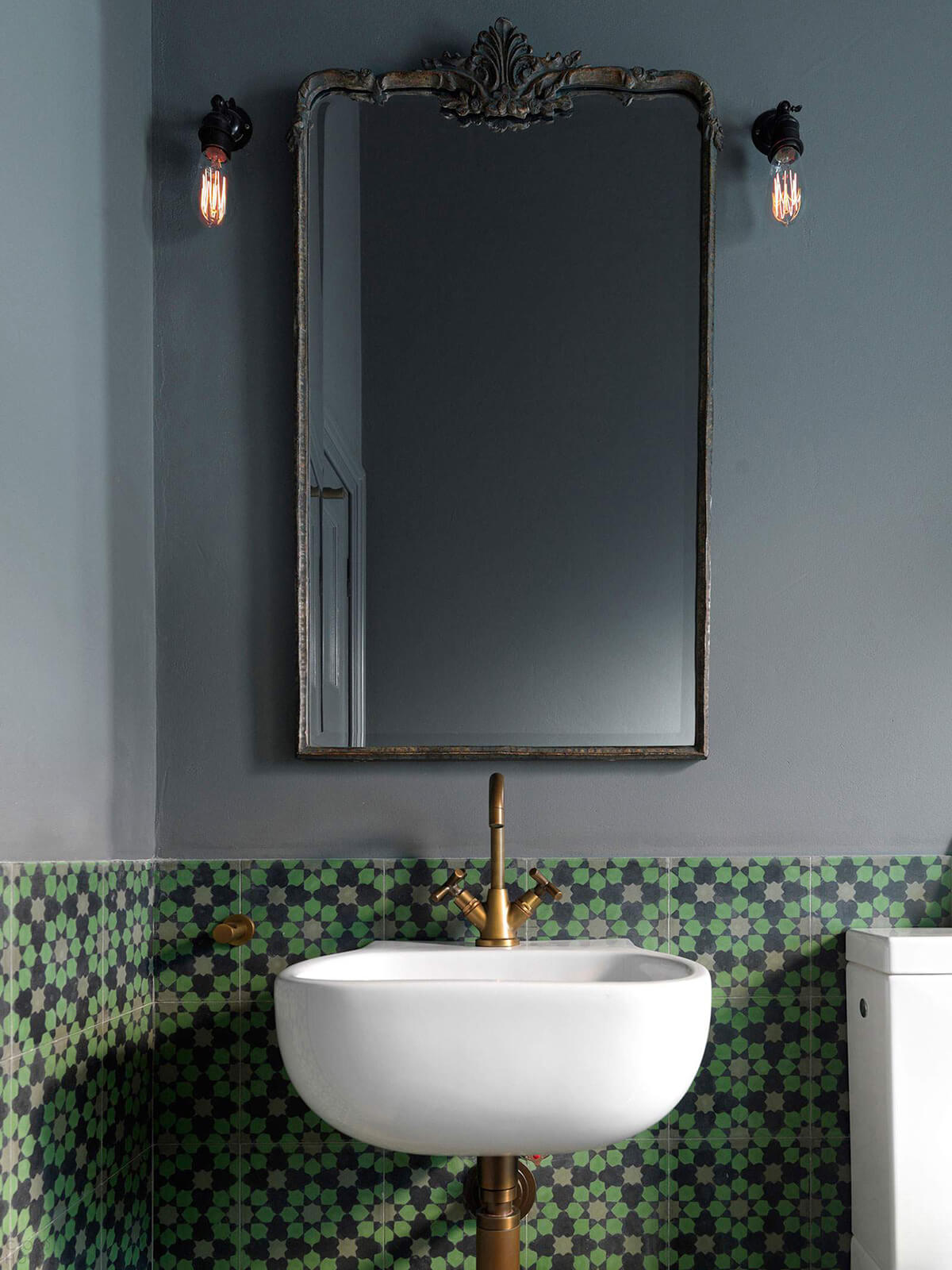 25. Unique Countertop and Raised Basin Sinks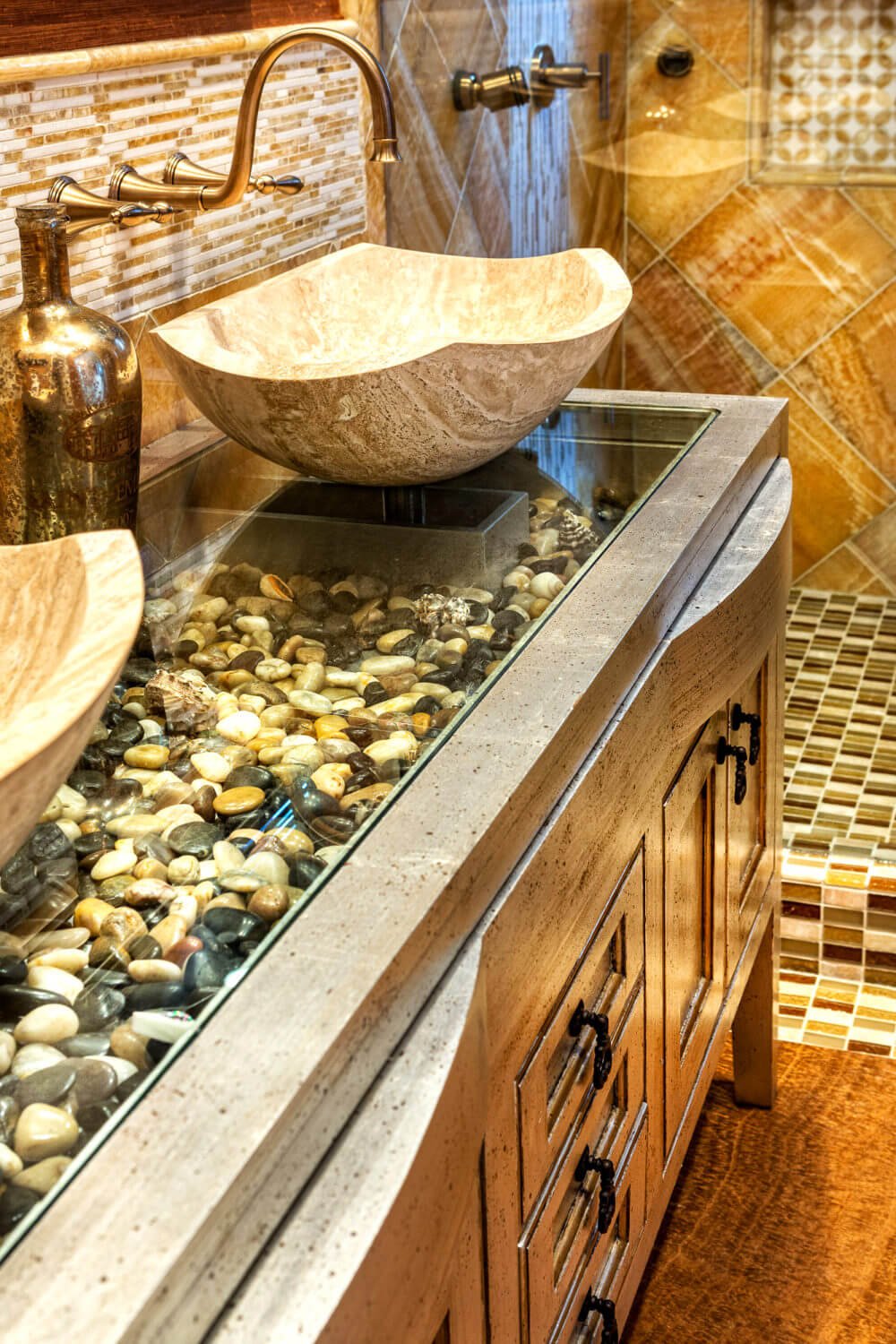 26. Rustic Wood Backsplash with Unique Sink Basin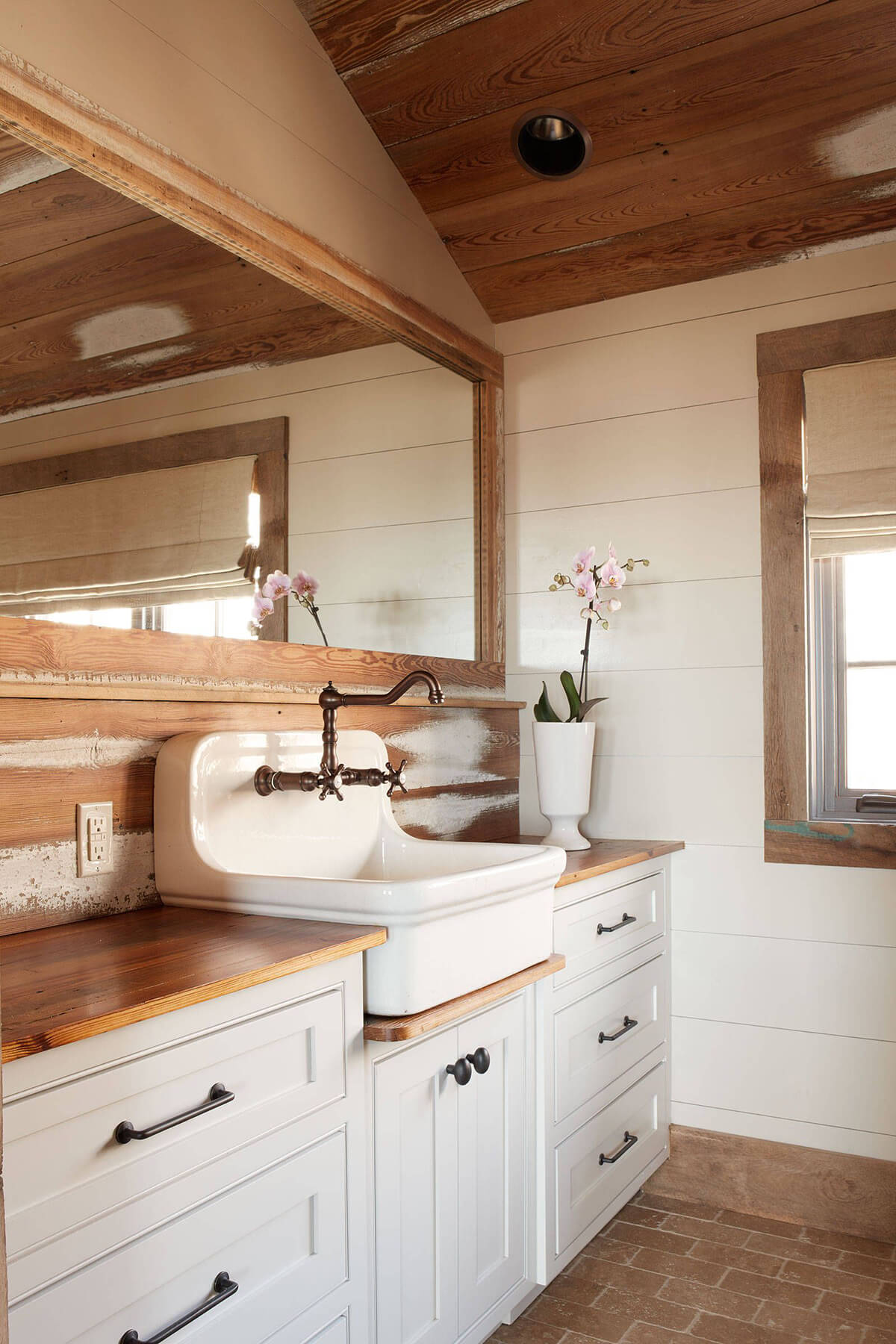 27. Standout and Unique Brass-Inspired Basin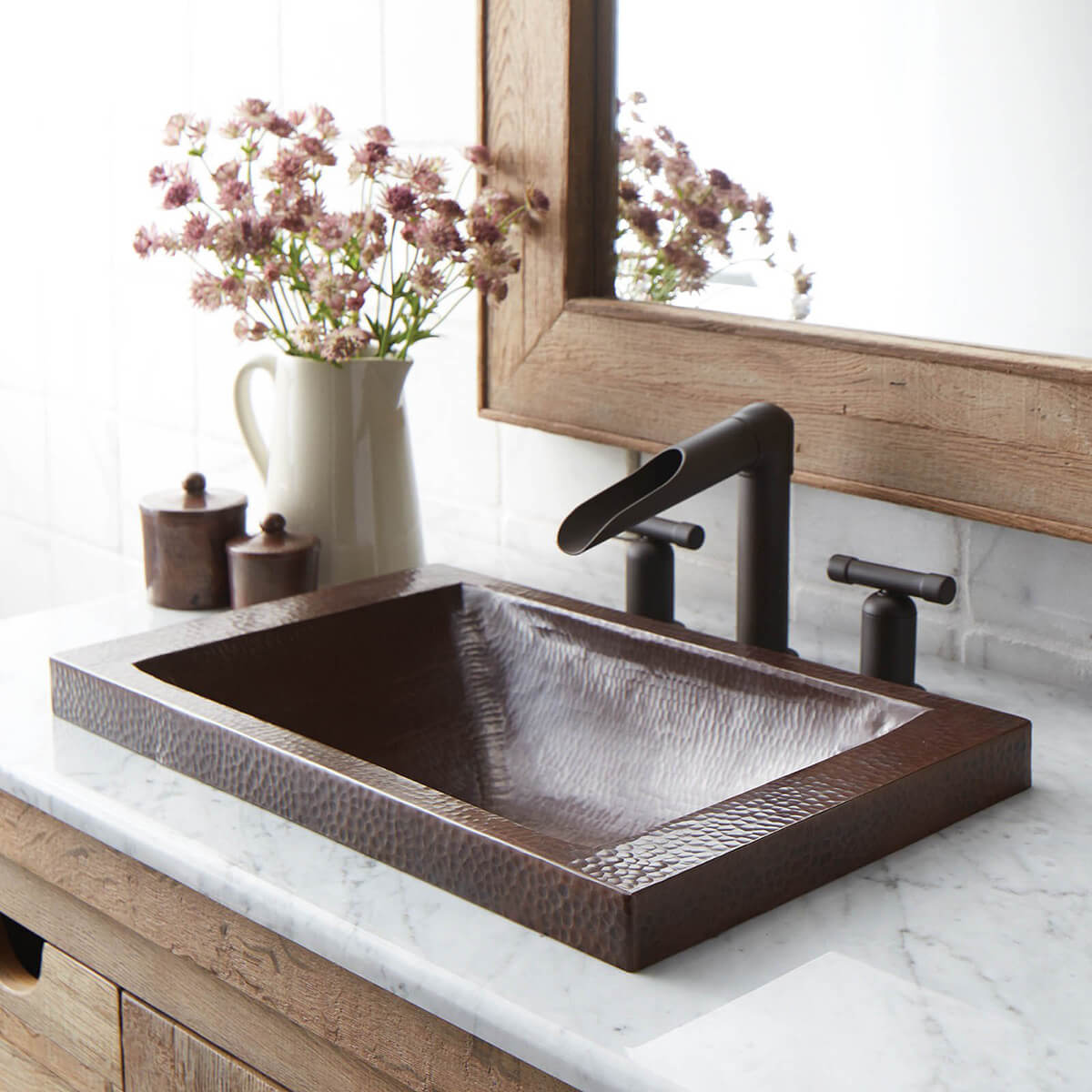 28. Sink Set into the Countertop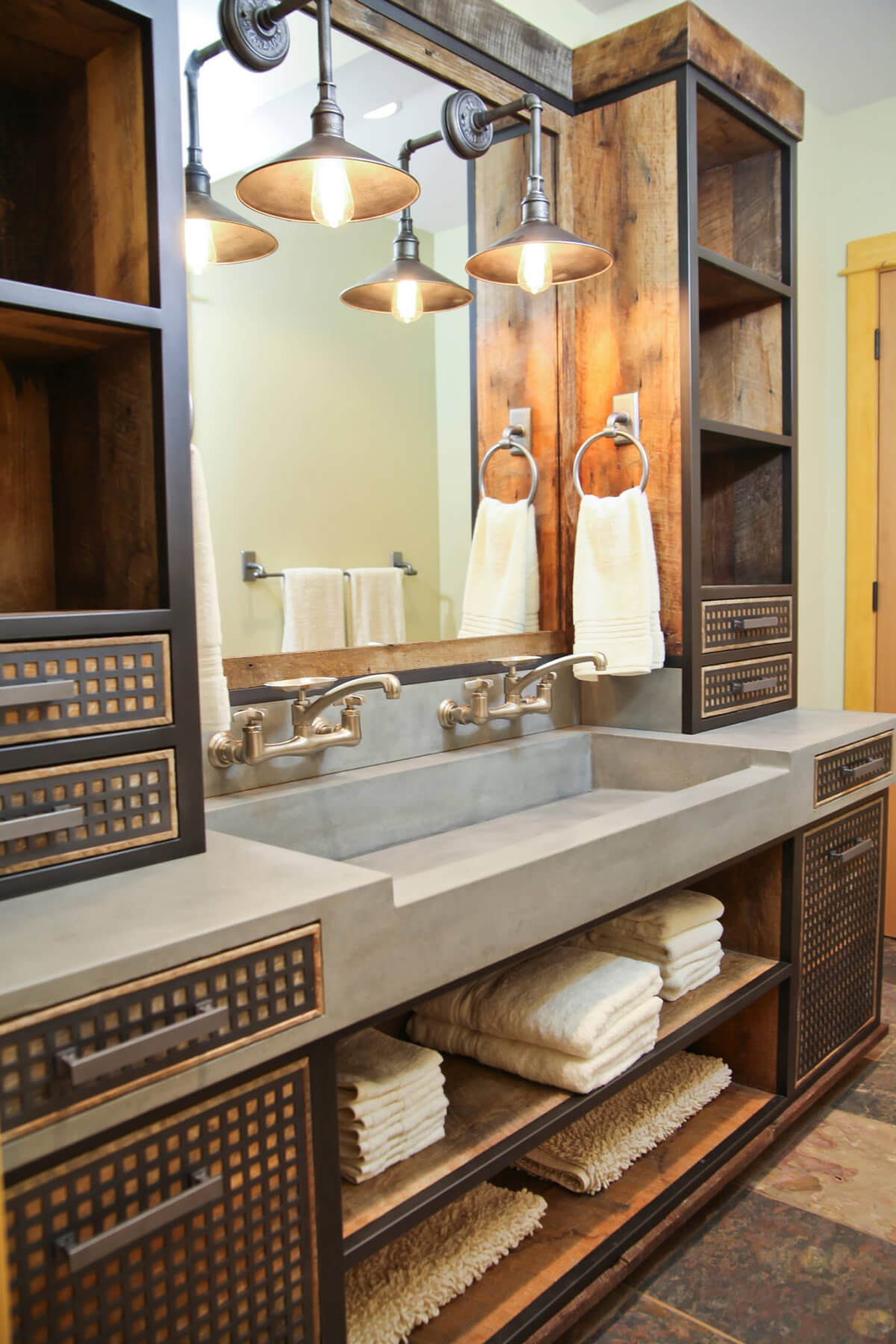 29. Retro-inspired Sink with Color Pop Stools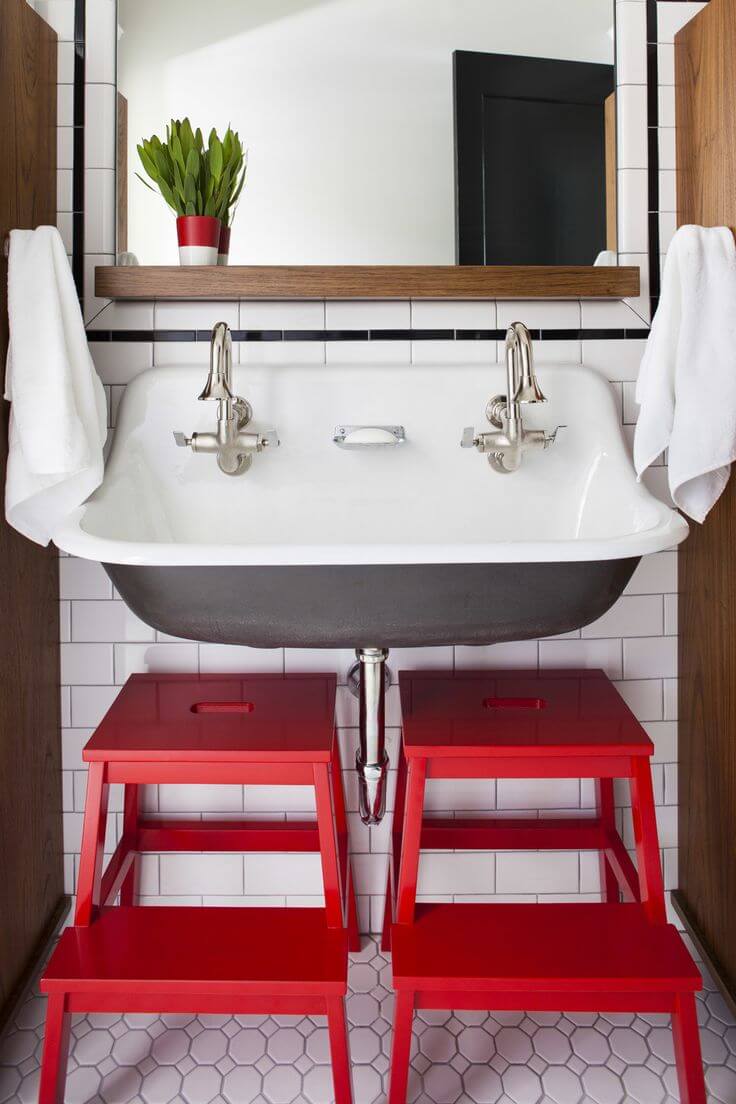 30. Marble Counter with Coordinated Backsplash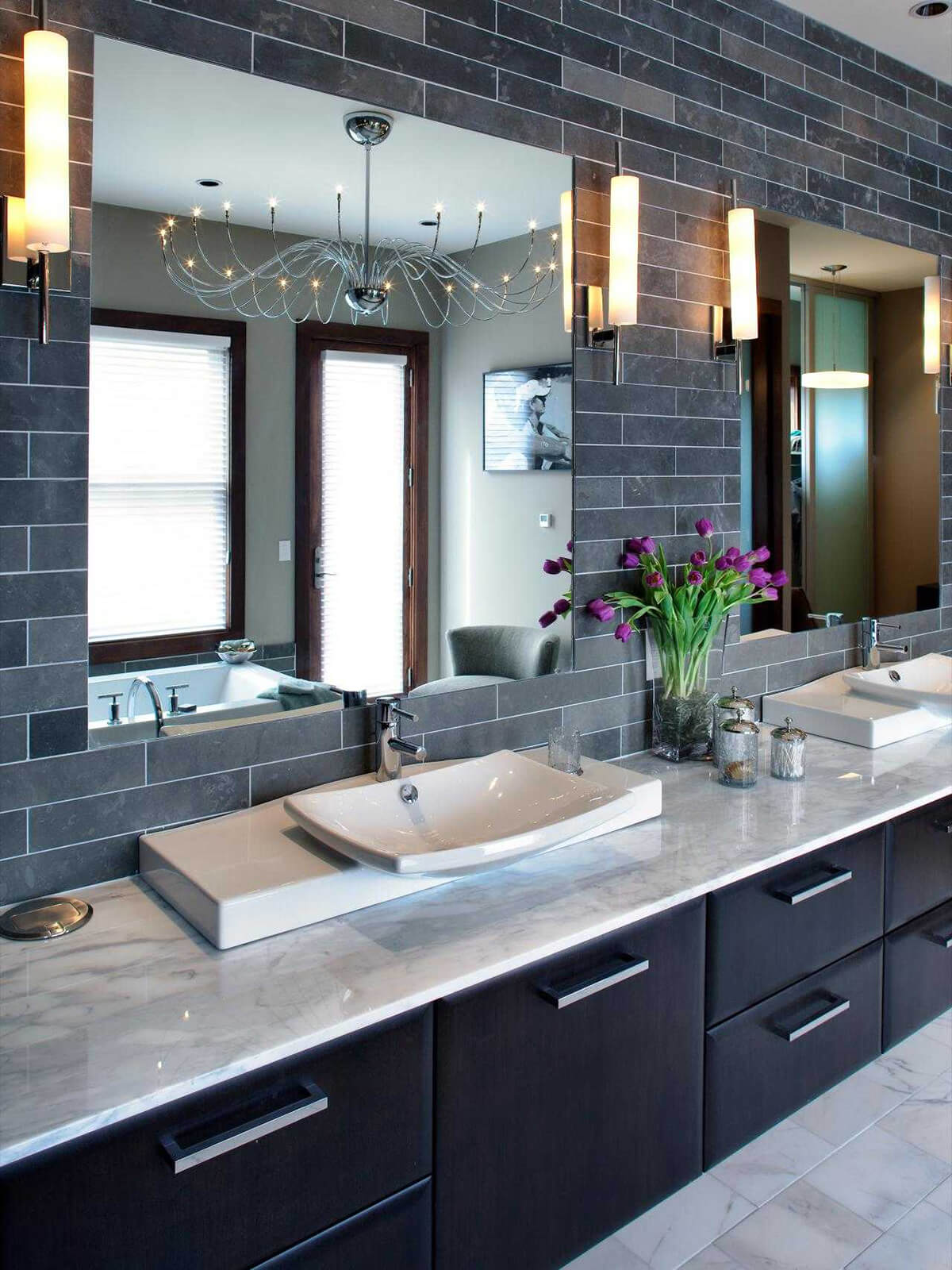 31. Rustic Basin sink with Stone Backsplash