Christmas is coming! Whether those words fill you with delight or dread, it's time to start thinking about decorating. If you're short on time and still want a festive atmosphere, consider creating Christmas cake stand decorations.
Take your Holiday Decorating to the Next Level with Christmas Cake Stands

Don't worry, there's no baking involved. Using a tiered dessert stand, like the kind used to display cookies and cakes, is a great way to show off those heirloom ornaments that are too fragile for the tree. You can also easily add a little extra cheer to room for a party, since you can move the entire stand from the living room, for example, and bring a festive note to the dining room where your guests will be.
When planning your display, choose a stand with a wide base for added stability. This will help ensure your items don't go tumbling if someone bumps a table. Try to coordinate your display items based on a theme, such as color or style. You can even tell a story by creating different scenes on each level of your stand. Need a little more inspiration? Check out these Christmas cake stand decorating ideas that would have even Santa's elves jealous.
1. Rustic Galvanized Stand With Mason Jar Vases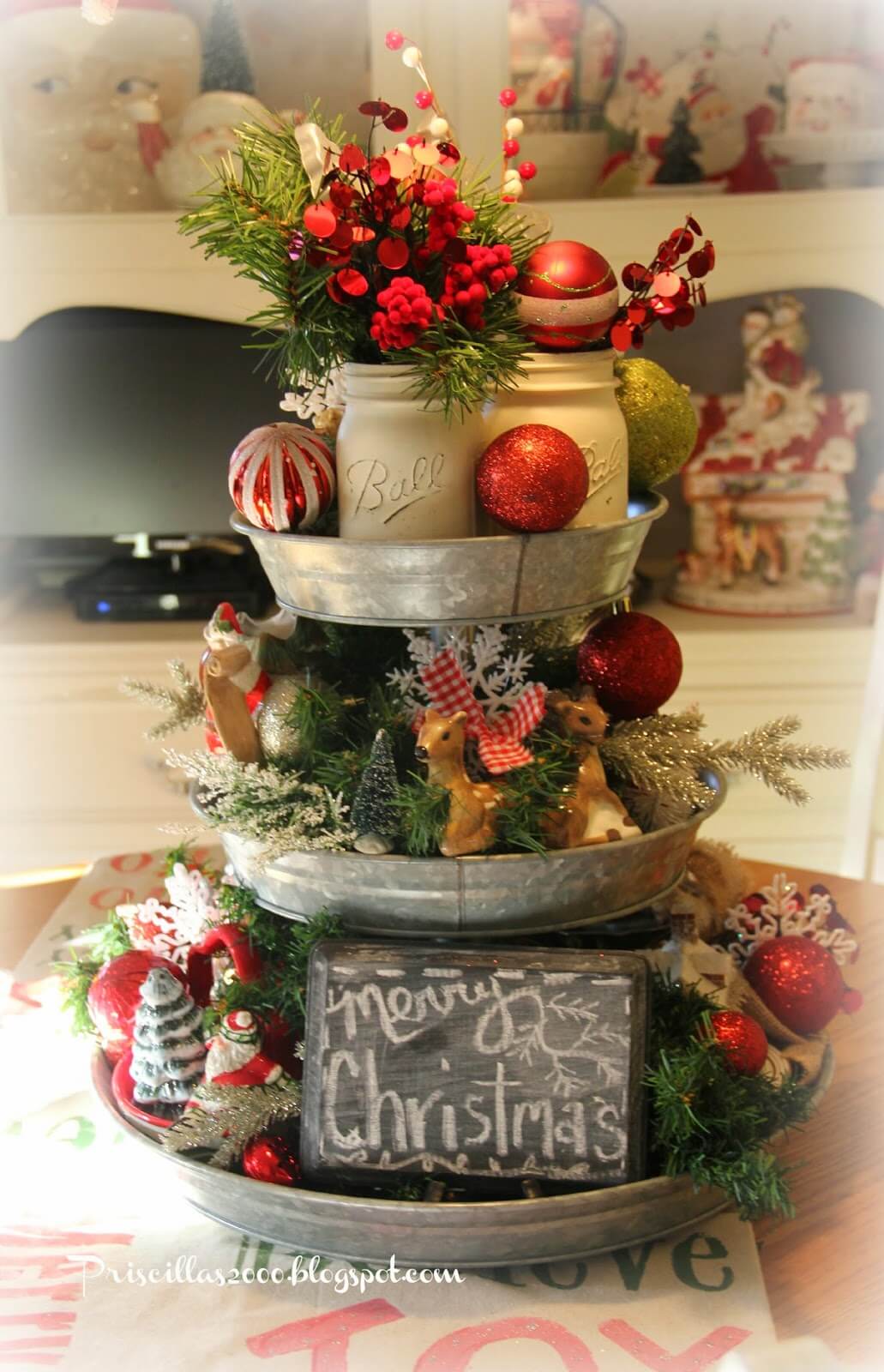 2. Tiered Display Of Boxwood Wreaths And Vintage Ornaments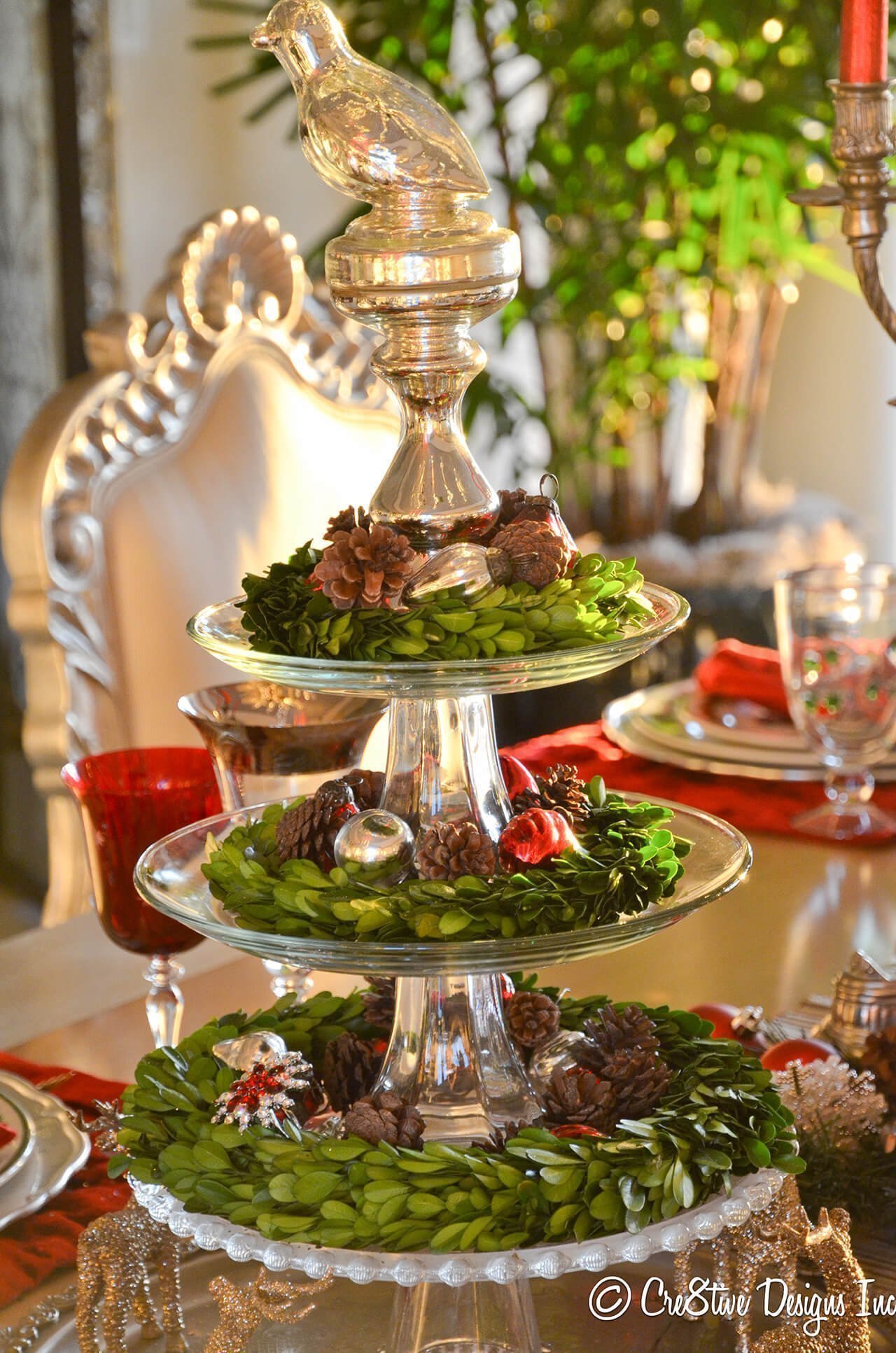 3. Mismatched Christmas Cake Stand Décor with Silvered Pine Cones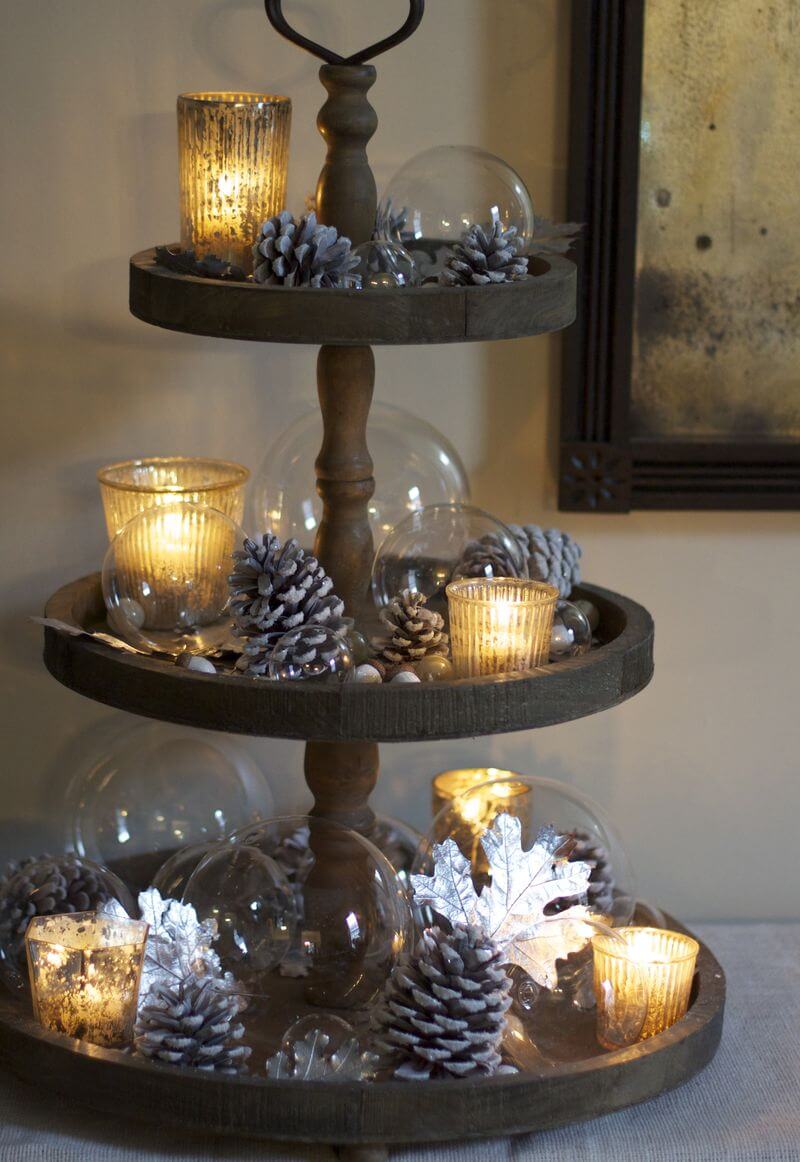 4. Funky Red And Silver Ornaments With Cedar Boughs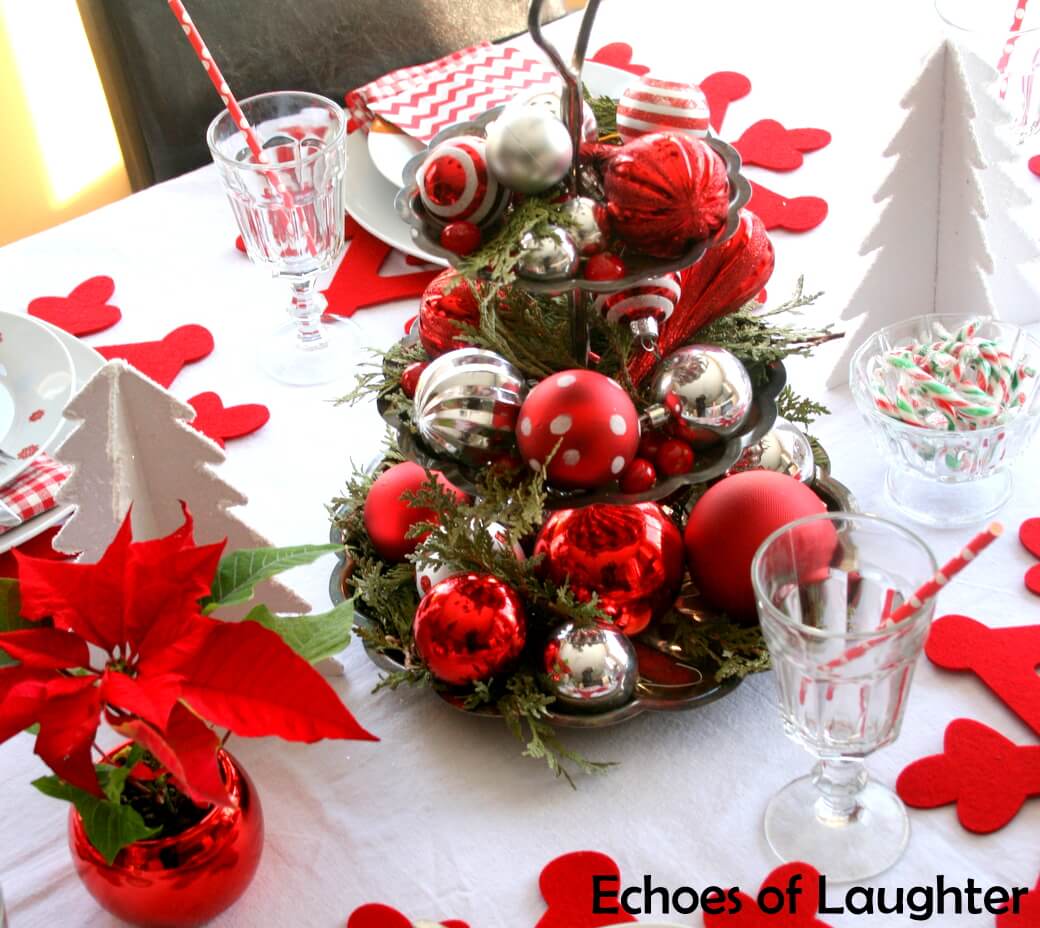 5. China Dessert Stand Featuring Traditional Clove-spiked Christmas Oranges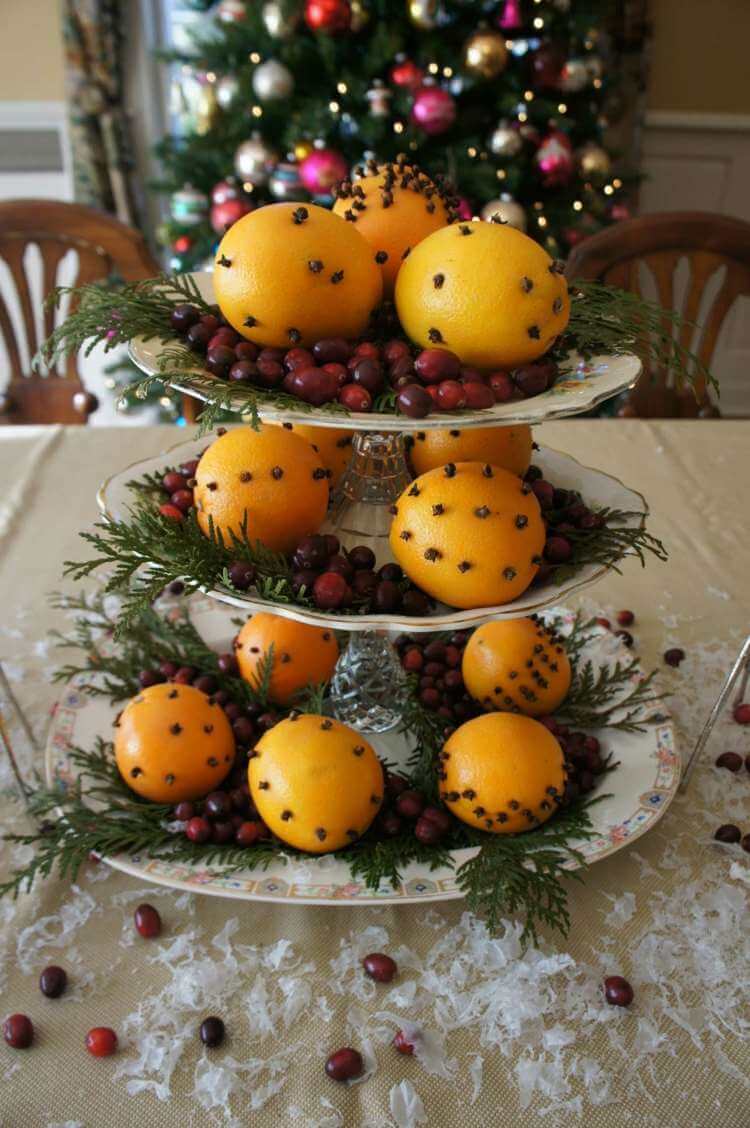 7. Retro Cake Stand And Silver Tinsel Mini-tree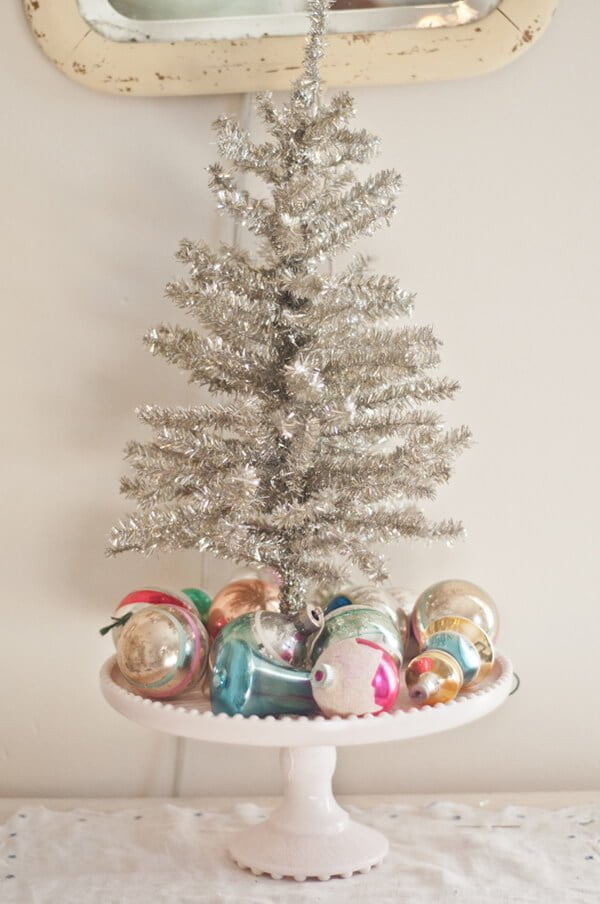 8. Star-shaped Christmas Cake Stand Design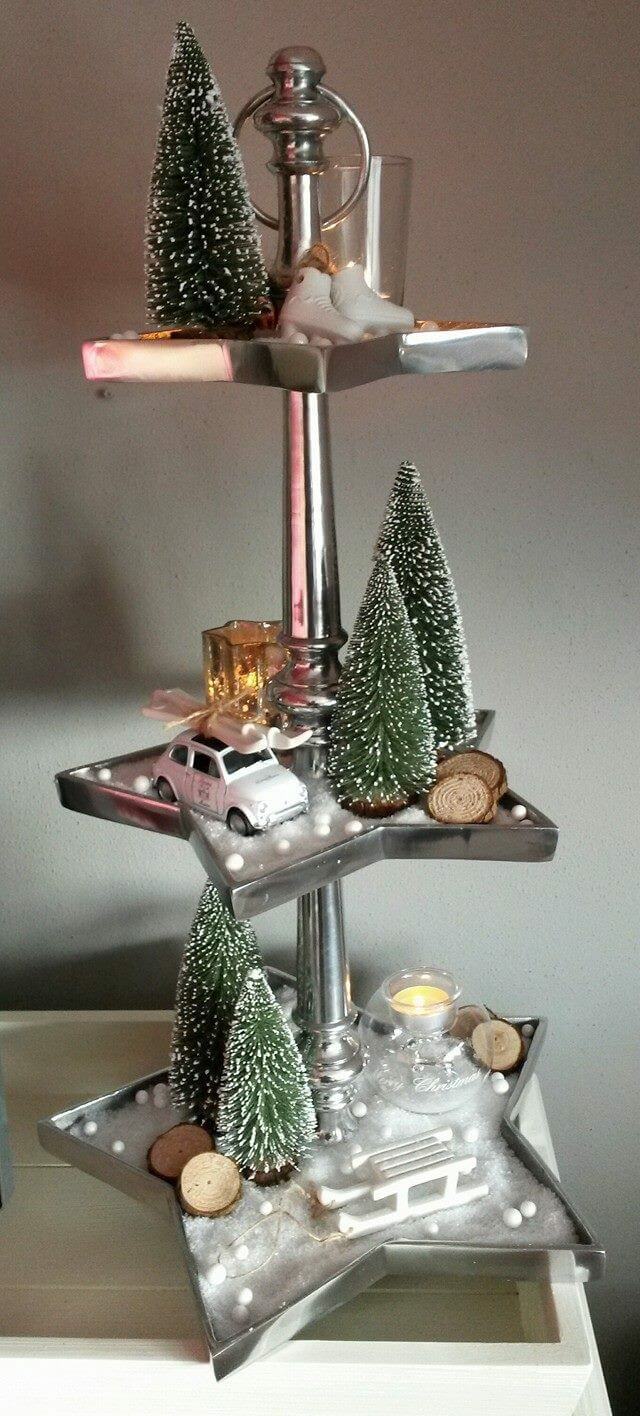 9. Lavish Crystal Display Featuring Pearl, Gold, And Ivory Ornaments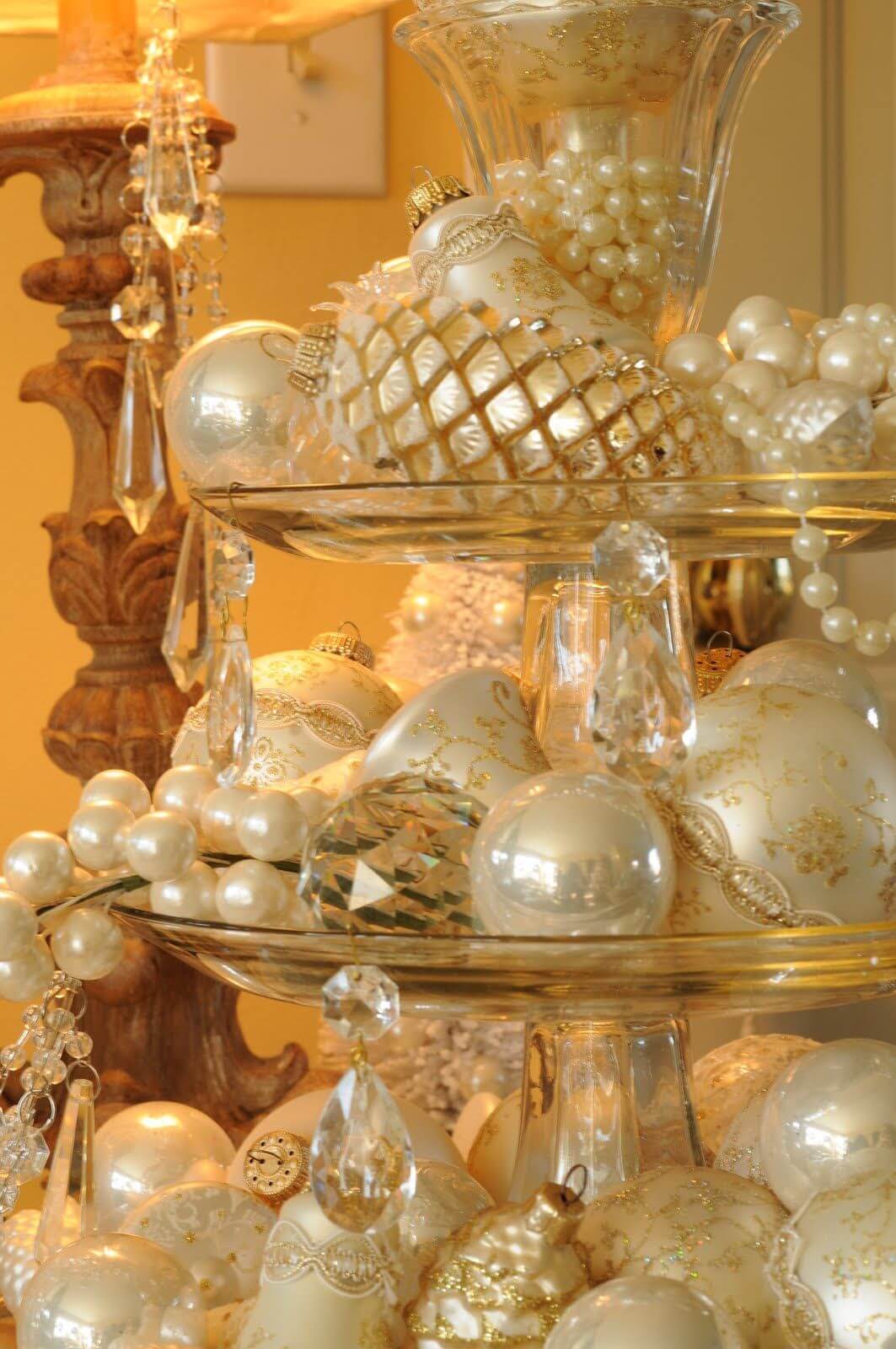 11. Five-tier Ornament Centerpiece With Boxwood Greenery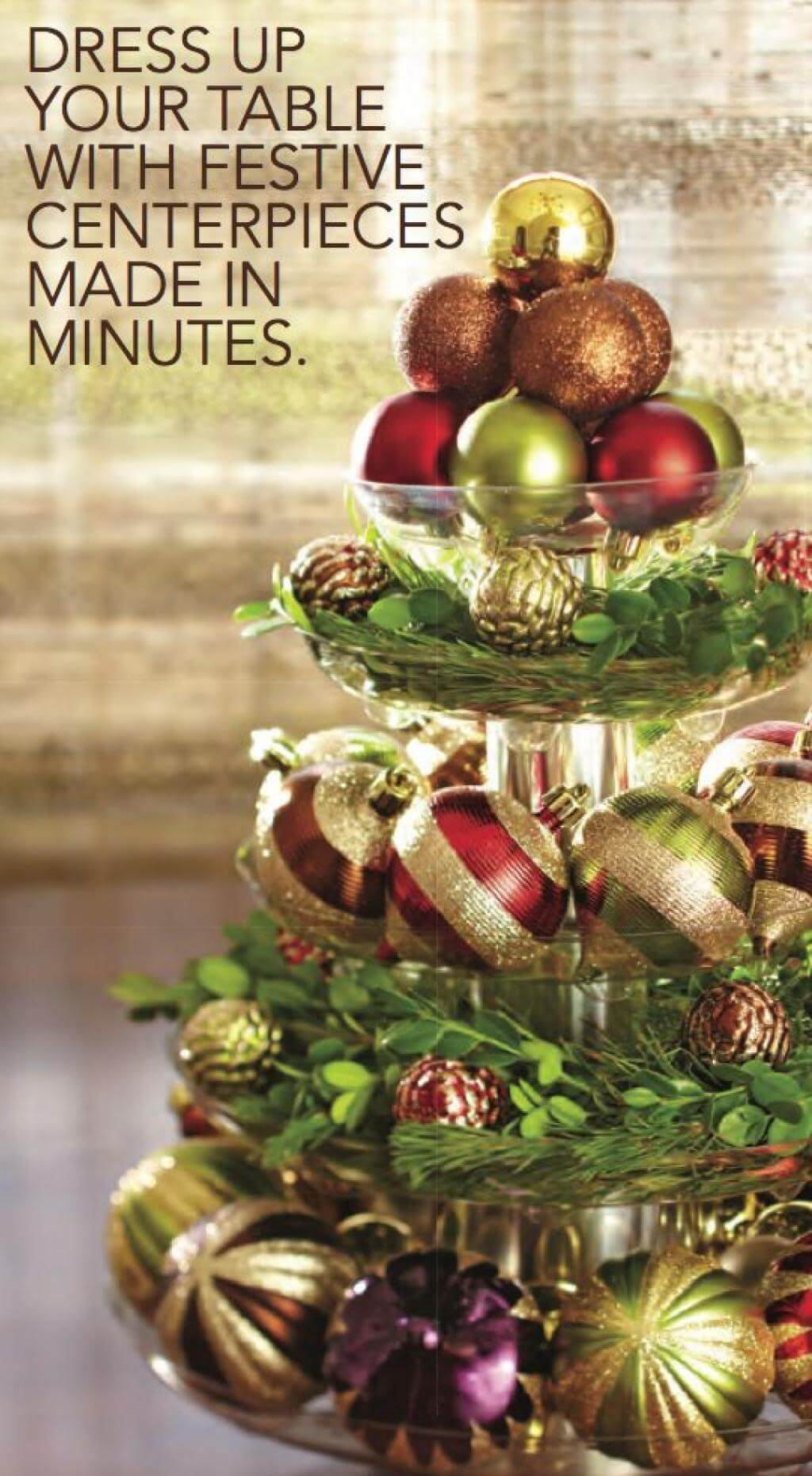 12. White Wooden Stand With Faux Greenery And Glittered Accents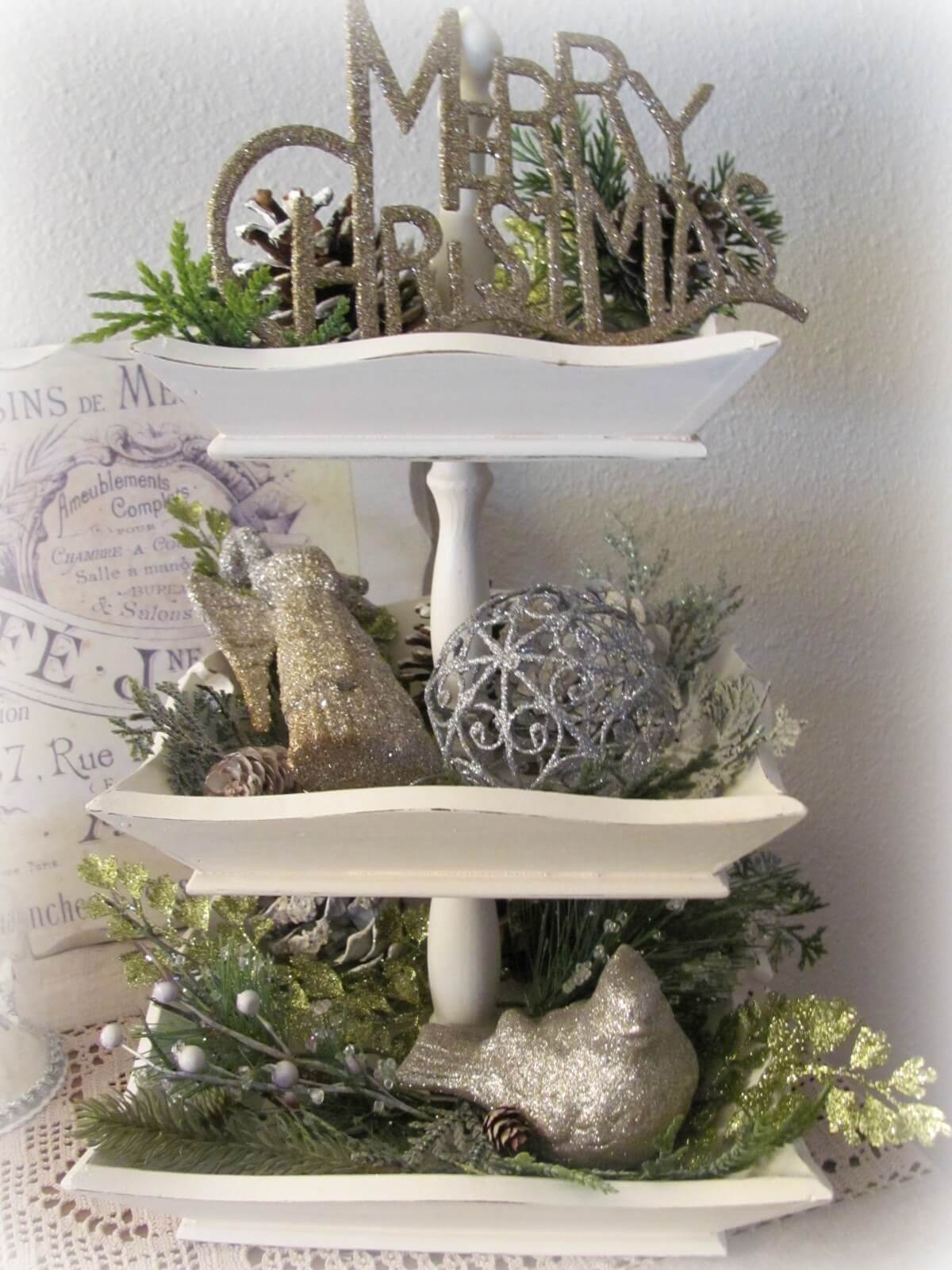 13. Vintage Silver Dessert Stand With Angel Topper And Heirloom Ornaments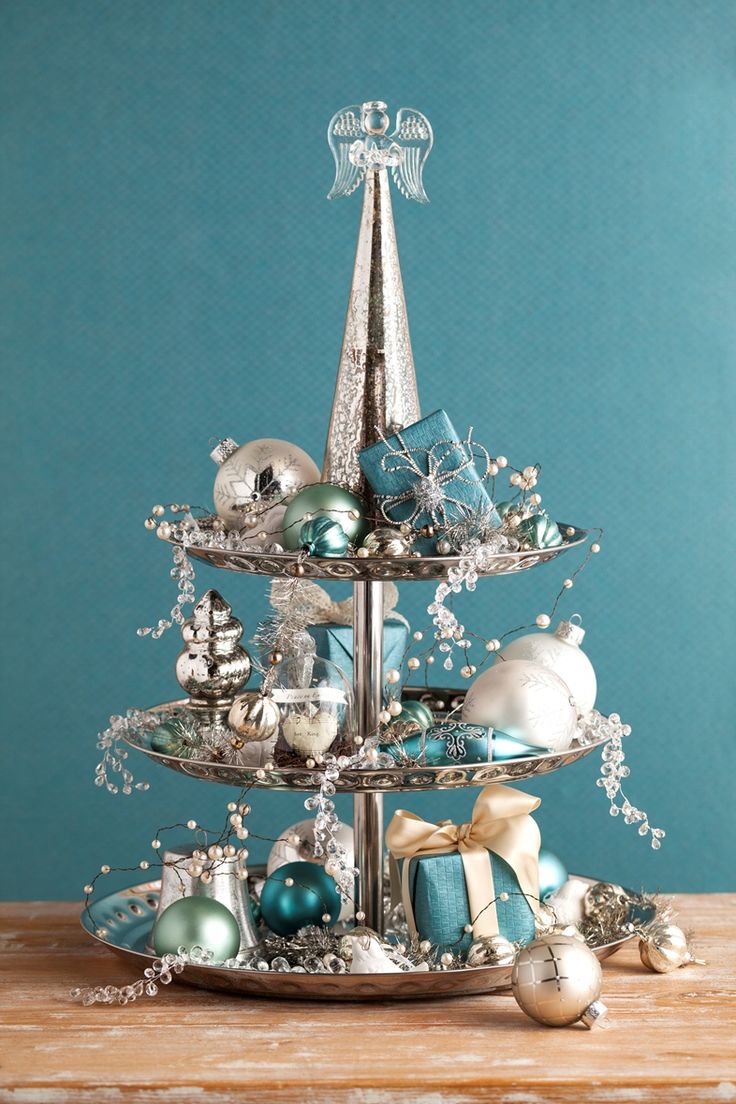 15. Enameled Tea Tray With Holly And Pine Boughs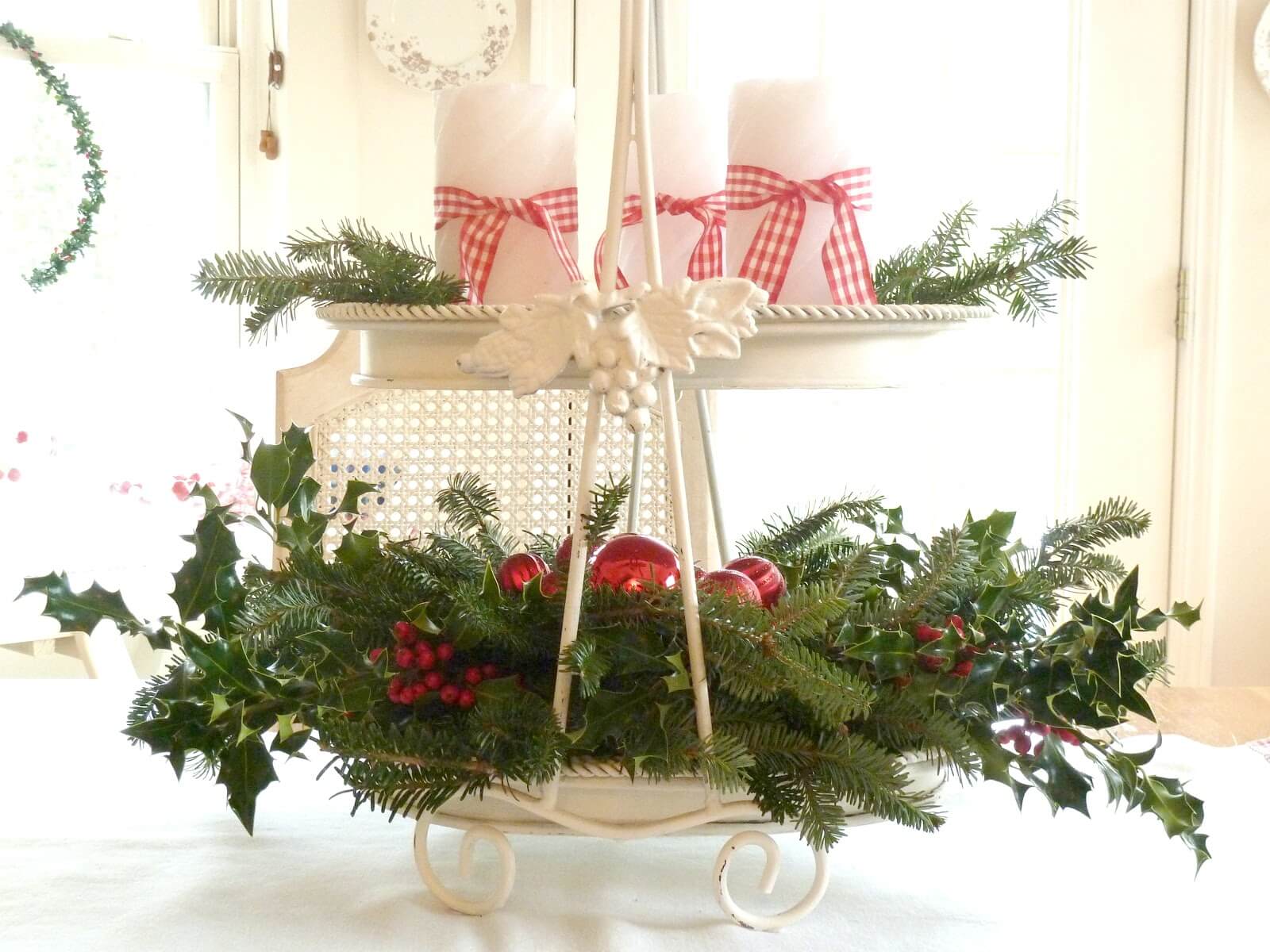 16. Towering Silver Centerpiece Display With Red Accent Ornaments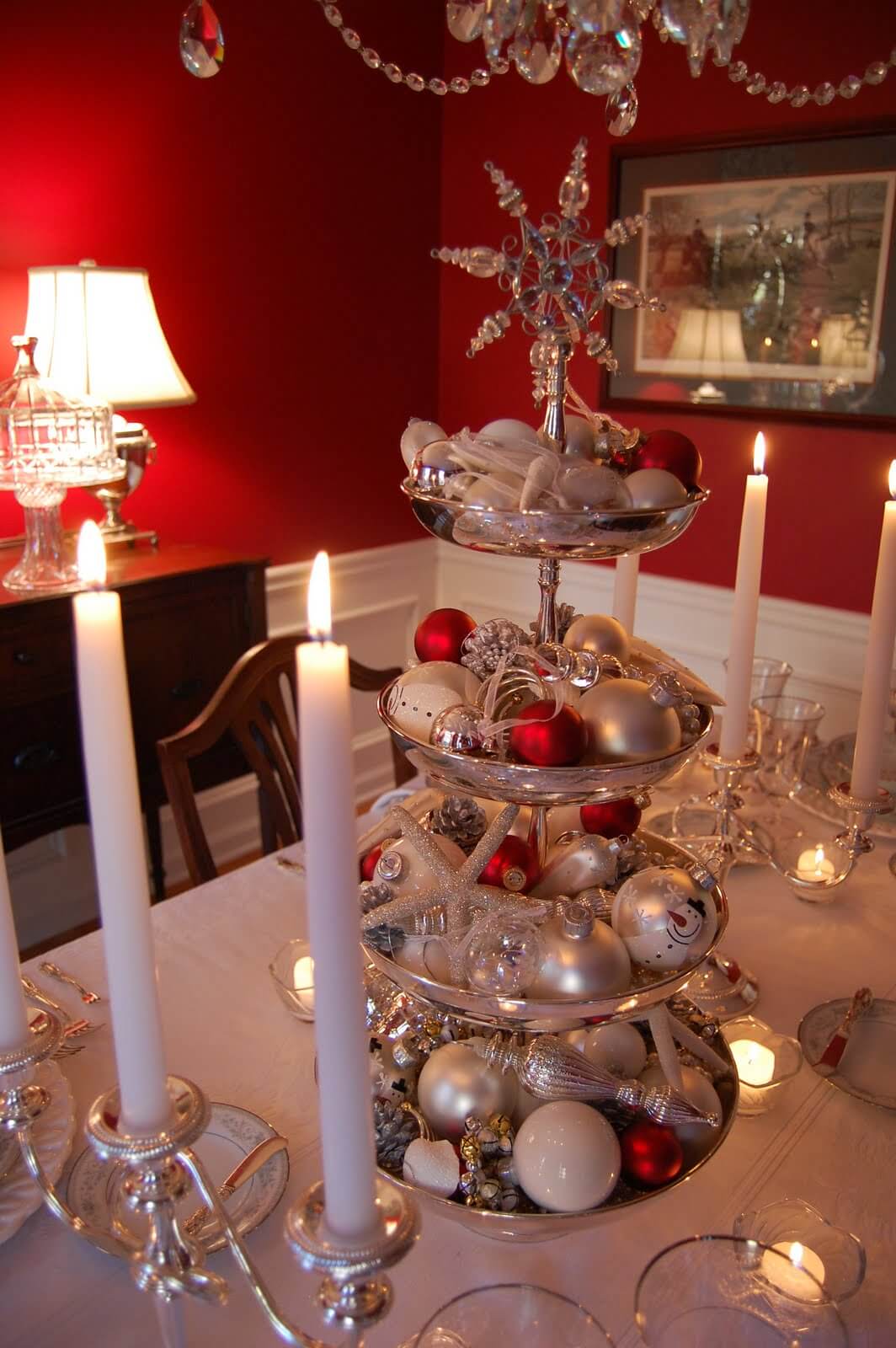 17. Earthy Votive Display With Berries And Pinecones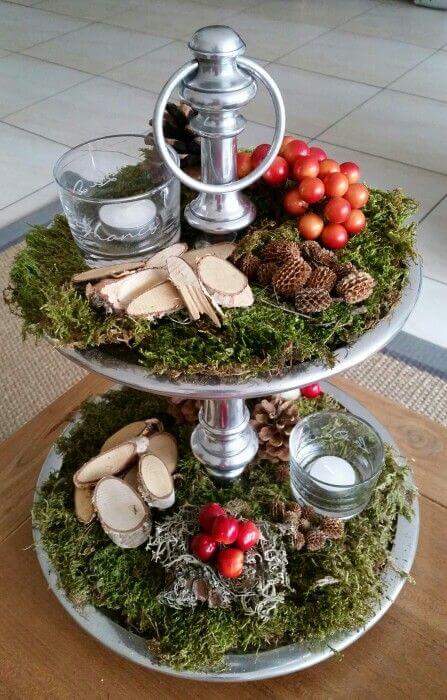 18. Scroll-worked Dessert Caddy And Matching Ornaments In Red And Gold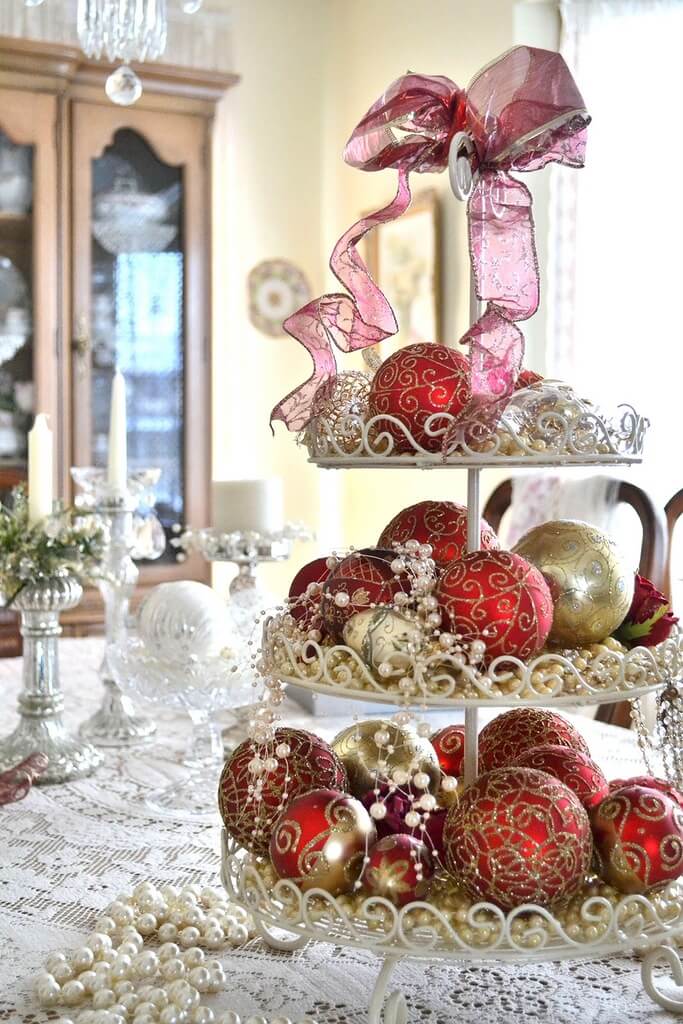 19. Monochromatic Display Of Vintage Green Ornaments And Figurines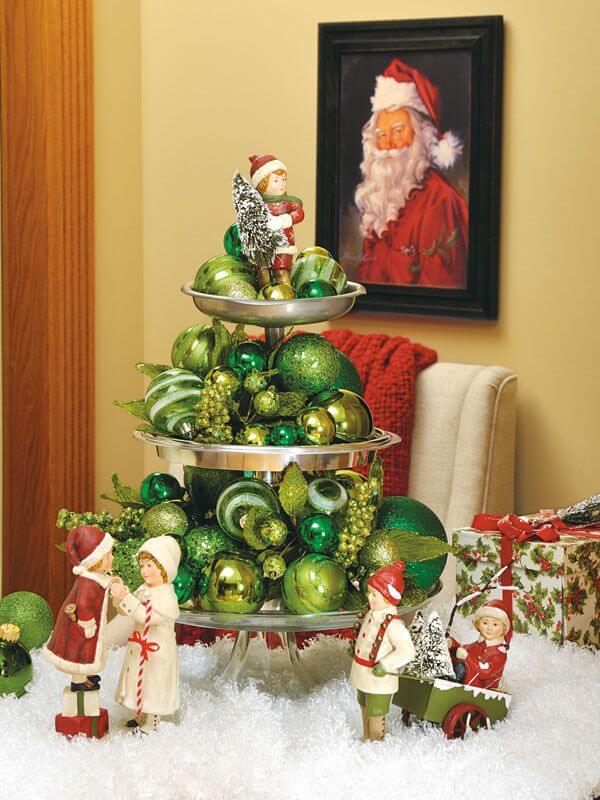 20. Minimalist Kitchenware Display That Doubles As A Gift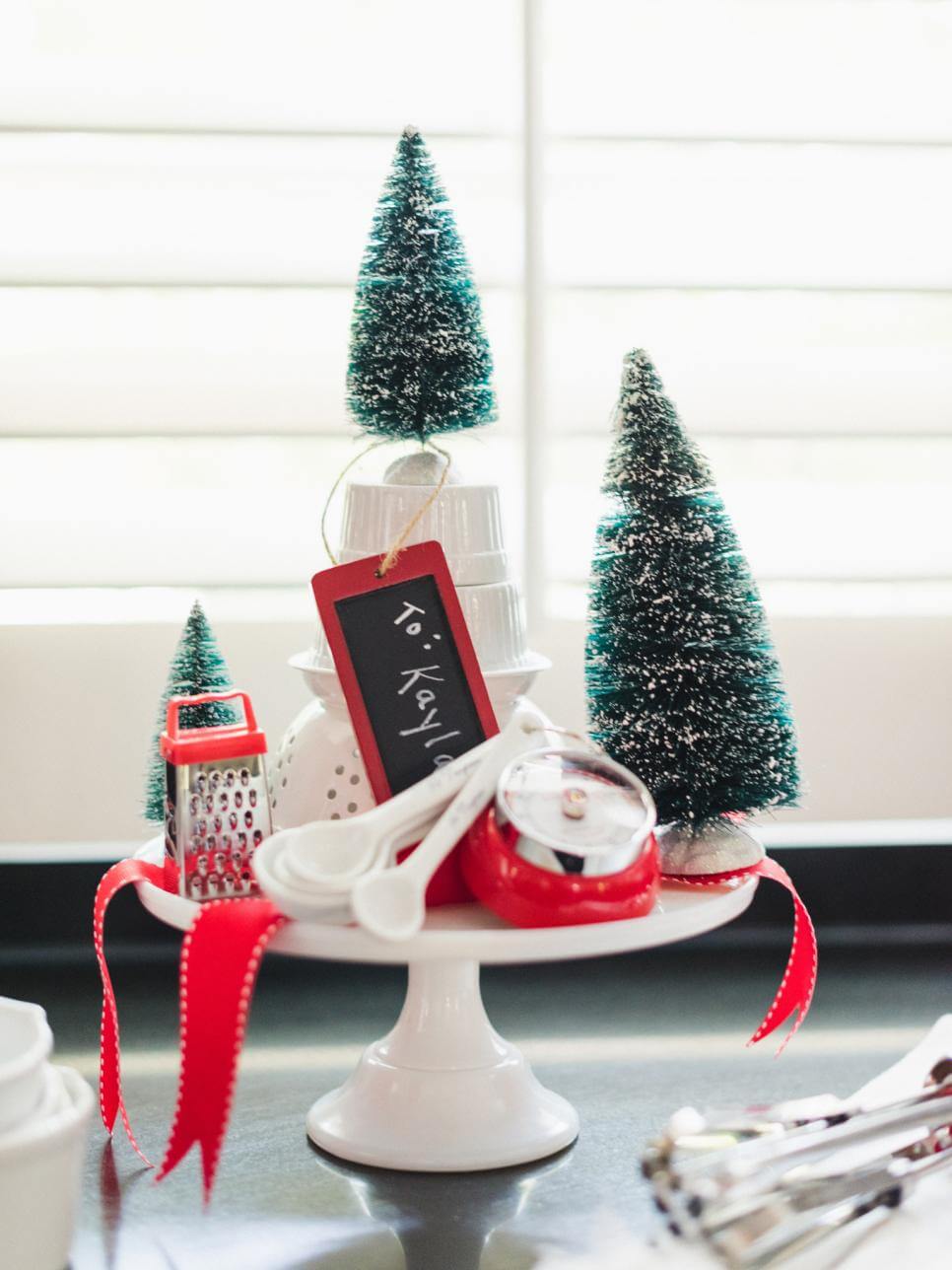 21. Mason Jar Snow Globes On A Three-tiered Tray