Whether you're using them for tea or coffee, hot cocoa or chai, or maybe just your favorite mug cake, chances are you've got more than a few mugs floating around your kitchen. Maybe they're taking up space in your cupboards or cluttering the counters, but wherever they end up, these notorious little space hogs are difficult to store. With a little ingenuity, though, you can create storage solutions that are both functional and decorative.
24 Coffee Mug Holders That Will Declutter Your Kitchen
Simple hooks mounted under cupboards or shelves get mugs off the counter while keeping them easily accessible. A bank of wall-mounted cubbies becomes as much a work of art as it is storage, and if you're into DIY, it's an easy project to make yourself! If your collection of mugs isn't quite ready for its chance in the spotlight, or you'd rather have something ready-made, there are even handy brackets that will slide easily into your cupboards. These will let you hang or stack your mugs behind closed doors without taking up valuable shelf space.
If you're looking to make more of a statement with your storage solution, choose coffee mug holders that match your kitchen's decor style. You can create a homey, cottage chic look by incorporating reclaimed wood floating shelves or opt for an industrial look by using black pipe and heavy-duty S-hooks to hang your mugs. Ready to reorganize? Fire up your coffee maker and check out these 24 coffee mug organization ideas!
1. Hand-lettered Wall Sign with Storage Hooks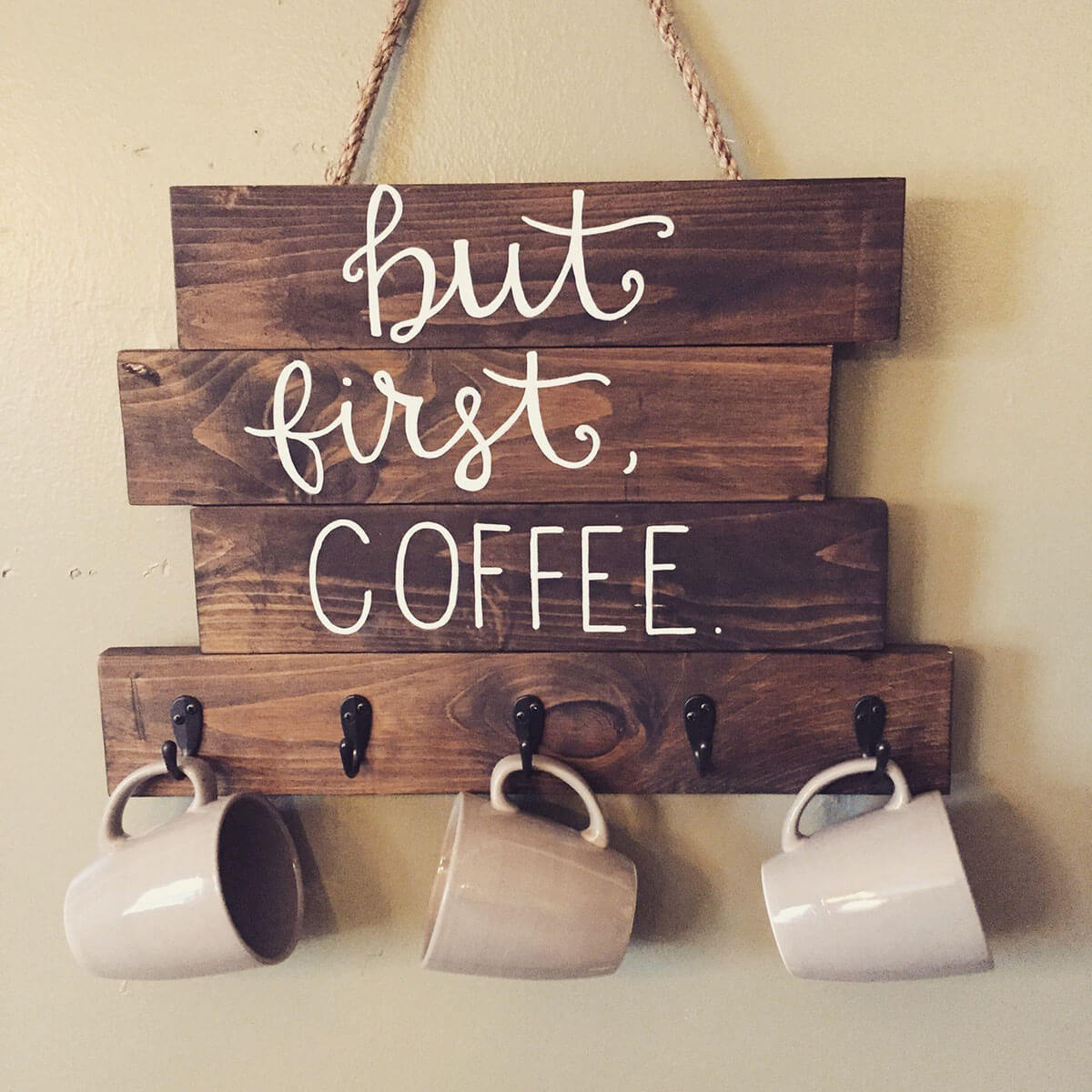 2. Industrial Countertop Mug Organizer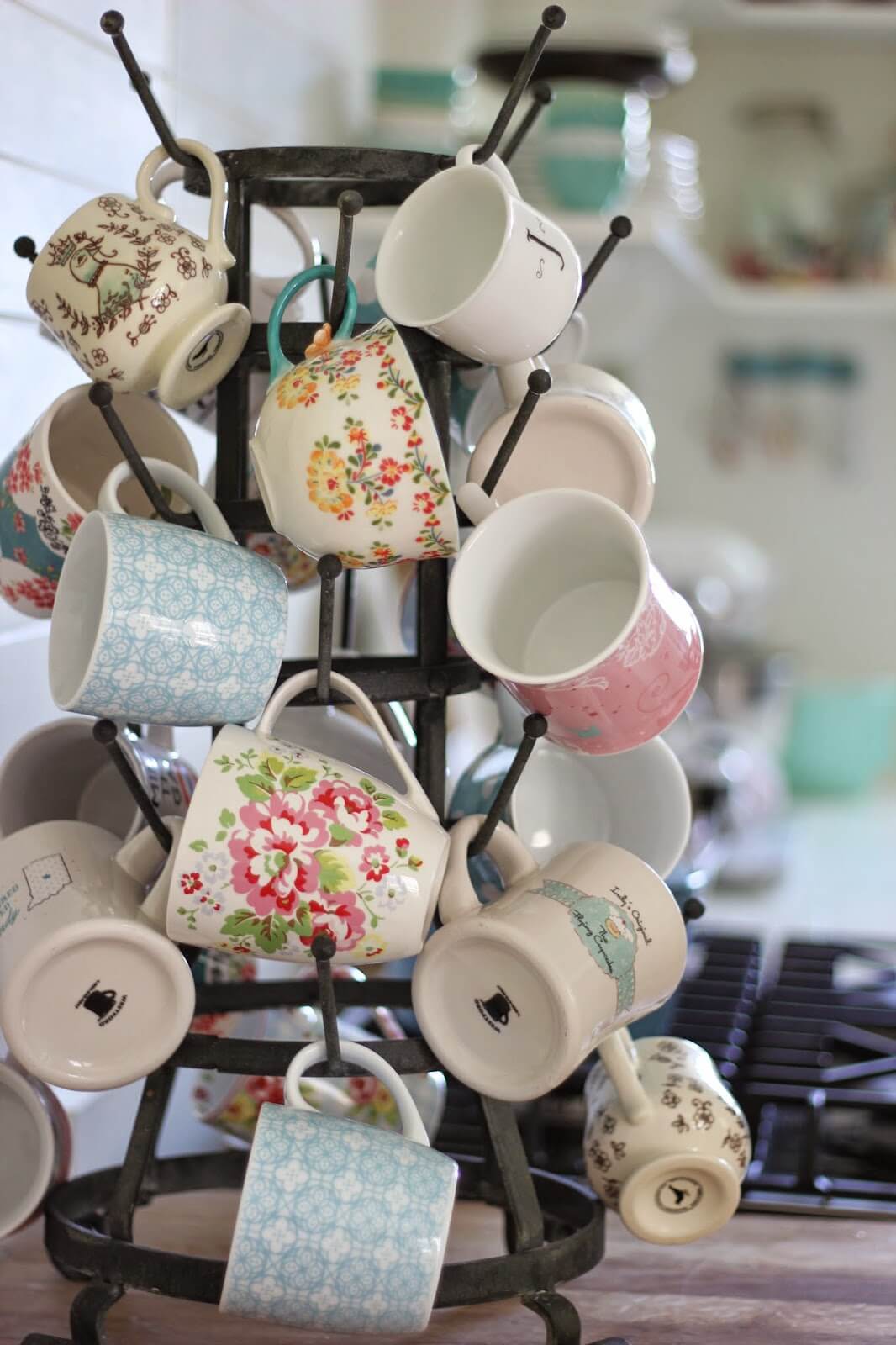 3. Wall-mounted Pipes with Mug Hooks and Storage Caddies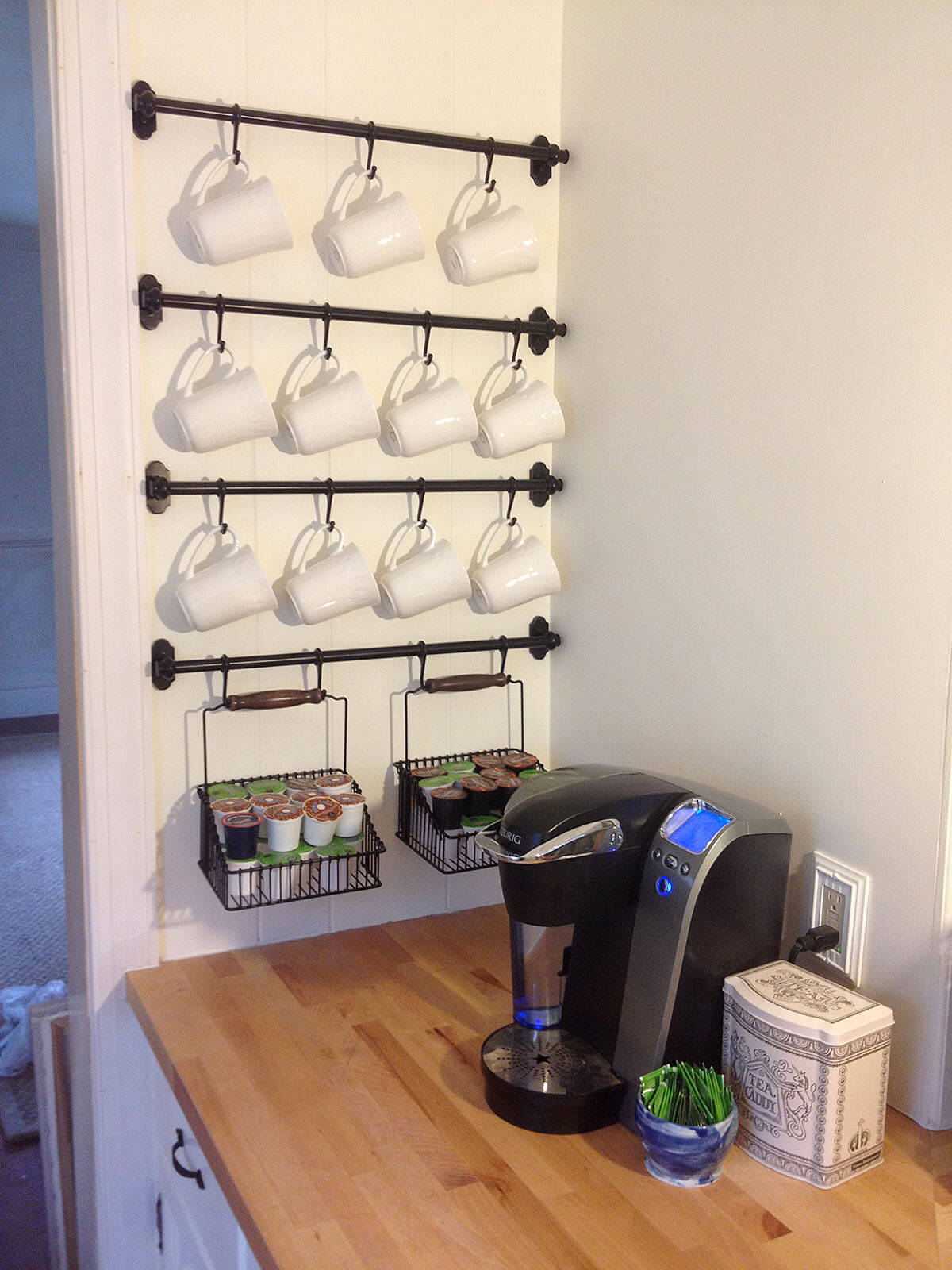 4. DIY Mug Cubby Shelves

5. Reclaimed Wood Mug Hanger with Rustic Hooks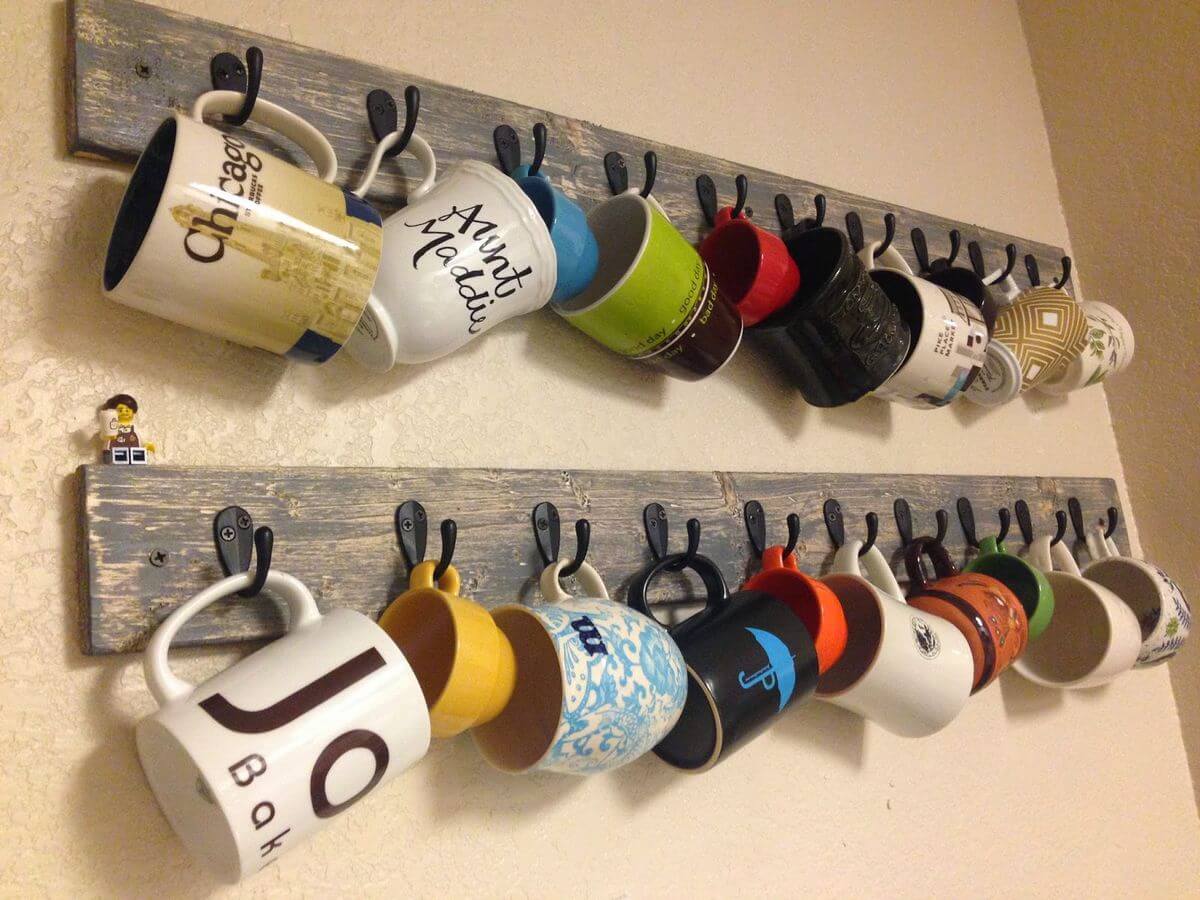 6. A-frame Mug Shelves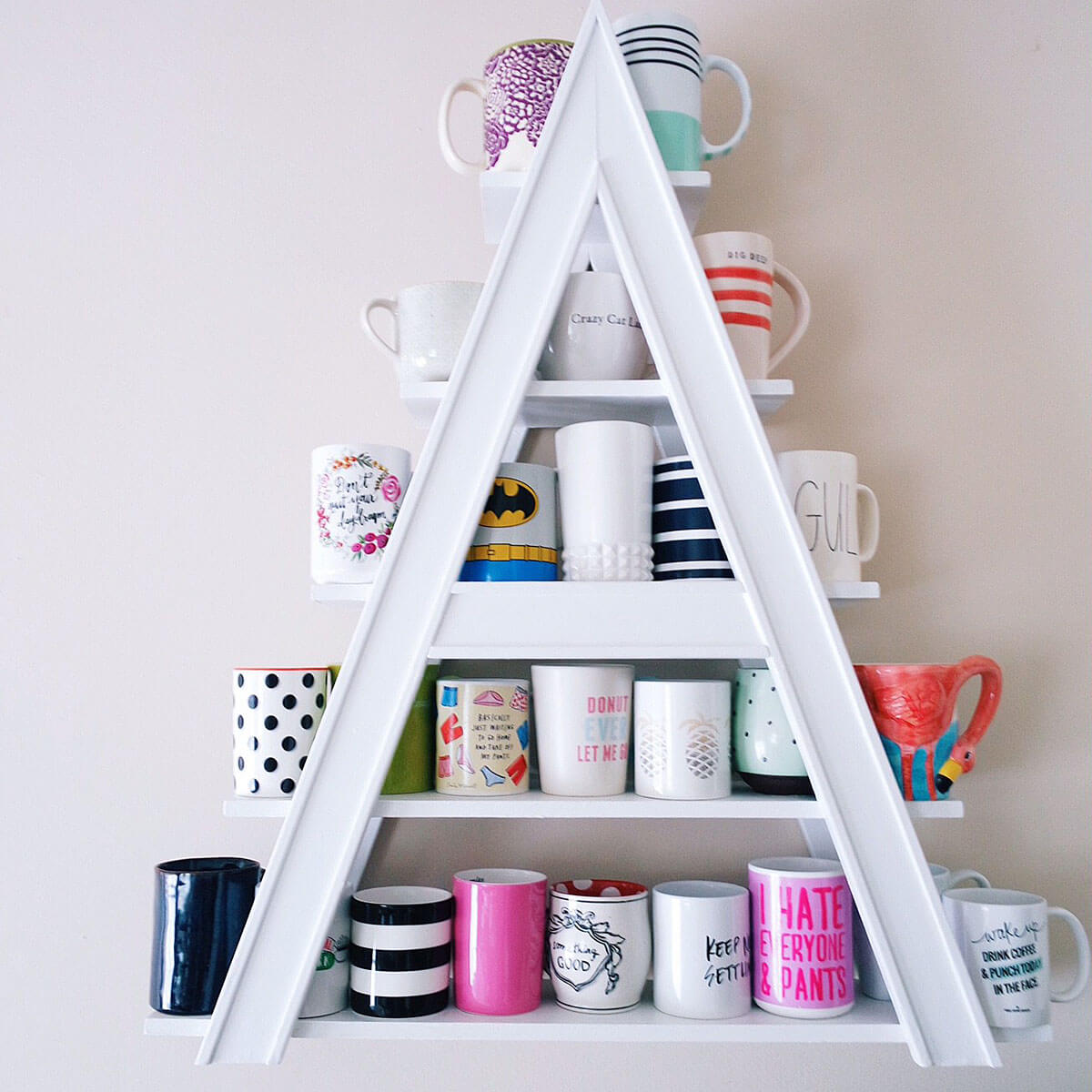 8. Coffee Command Station with Chalkboard Accents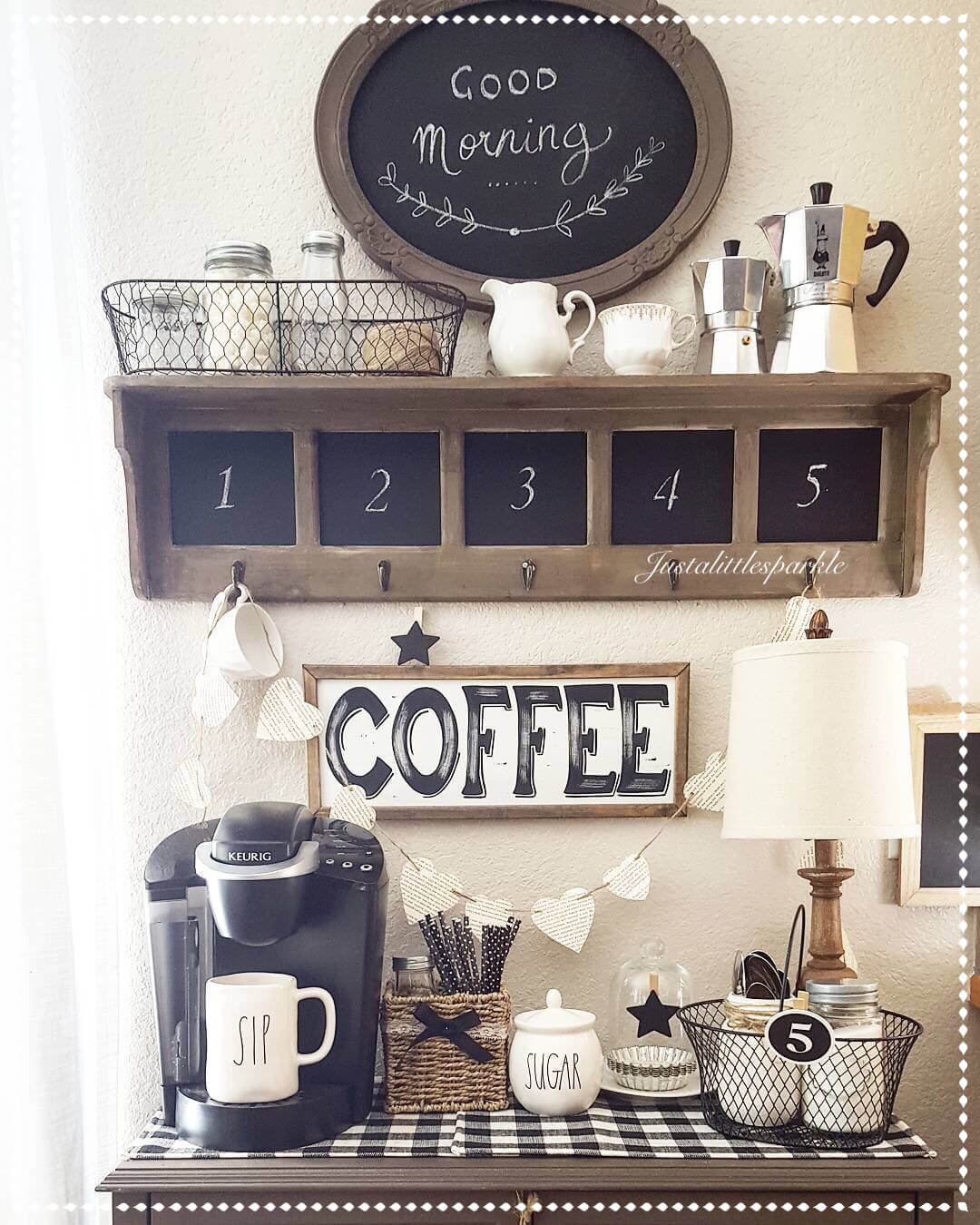 9. Oversized Rustic Wall Rack for Mugs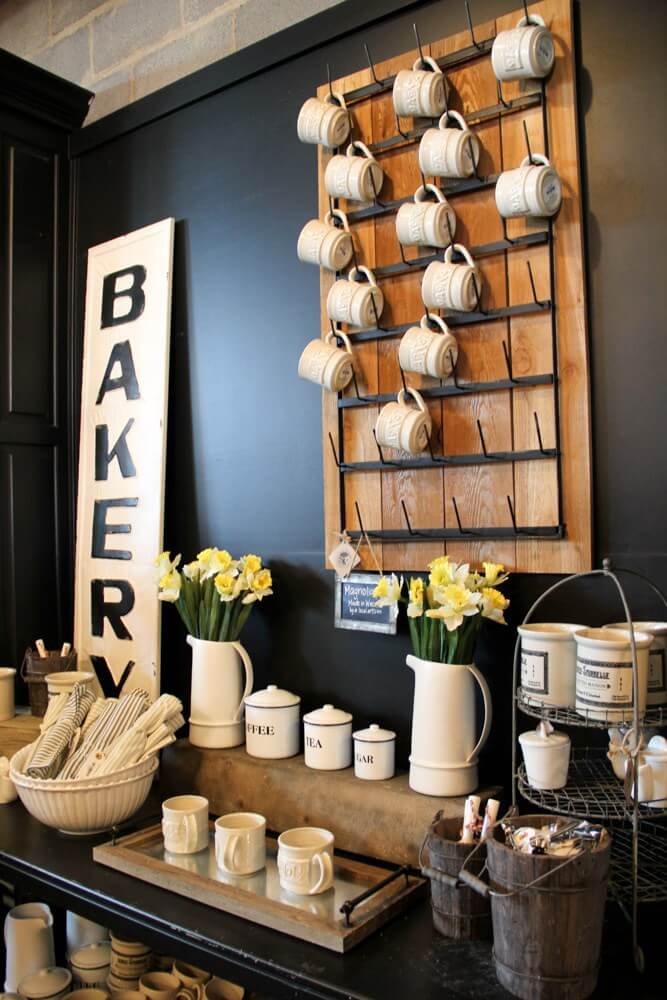 10. Pun-tastic Wineglass and Coffee Mug Storage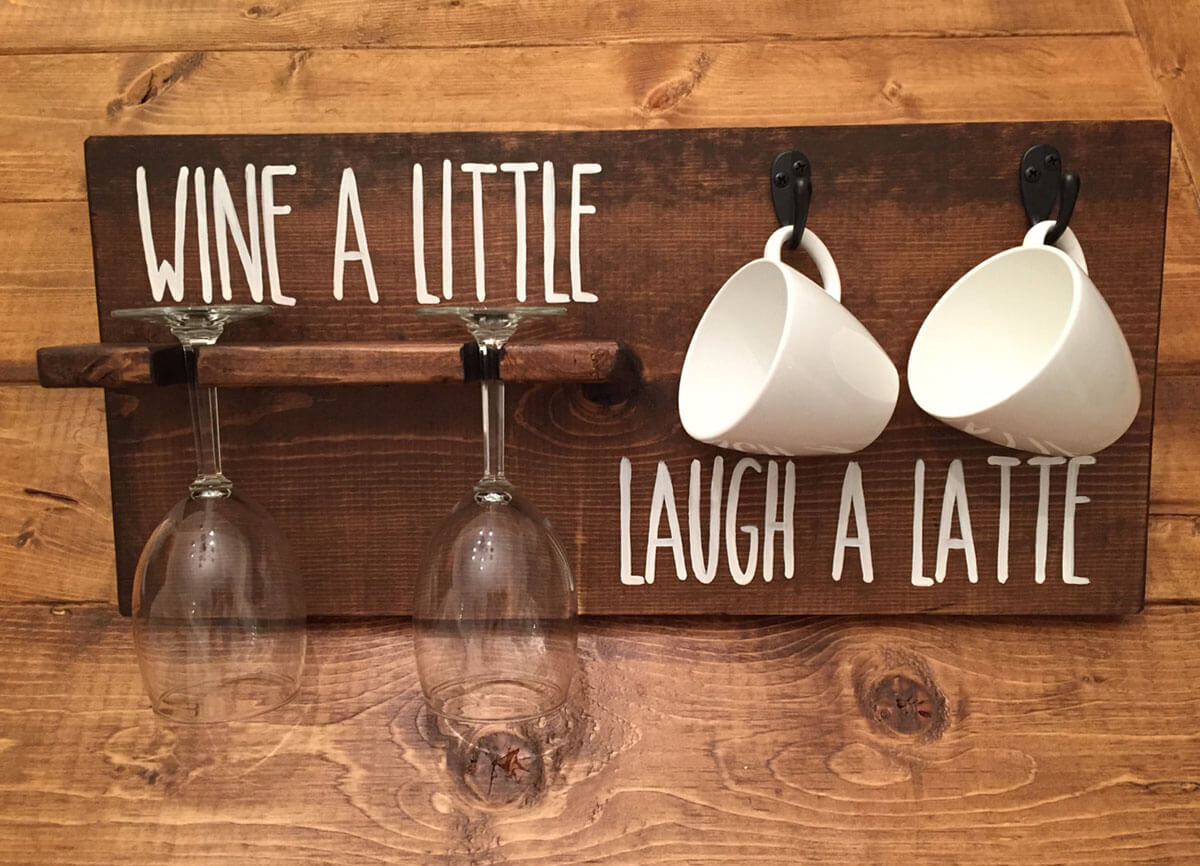 11. Repurposed Wire Spool Mug Rack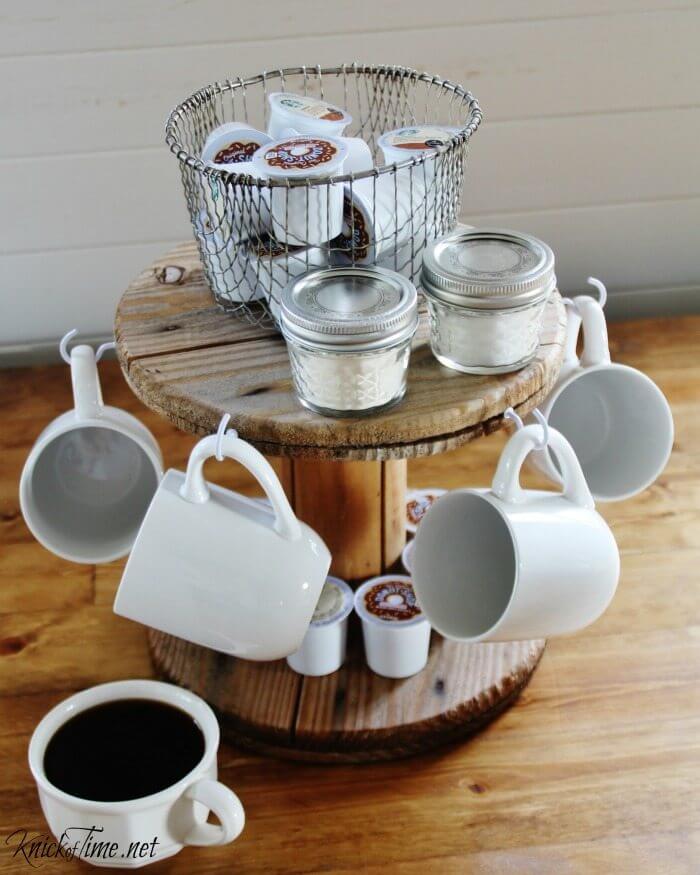 12. Easy and Artful Pegboard Mug Hanger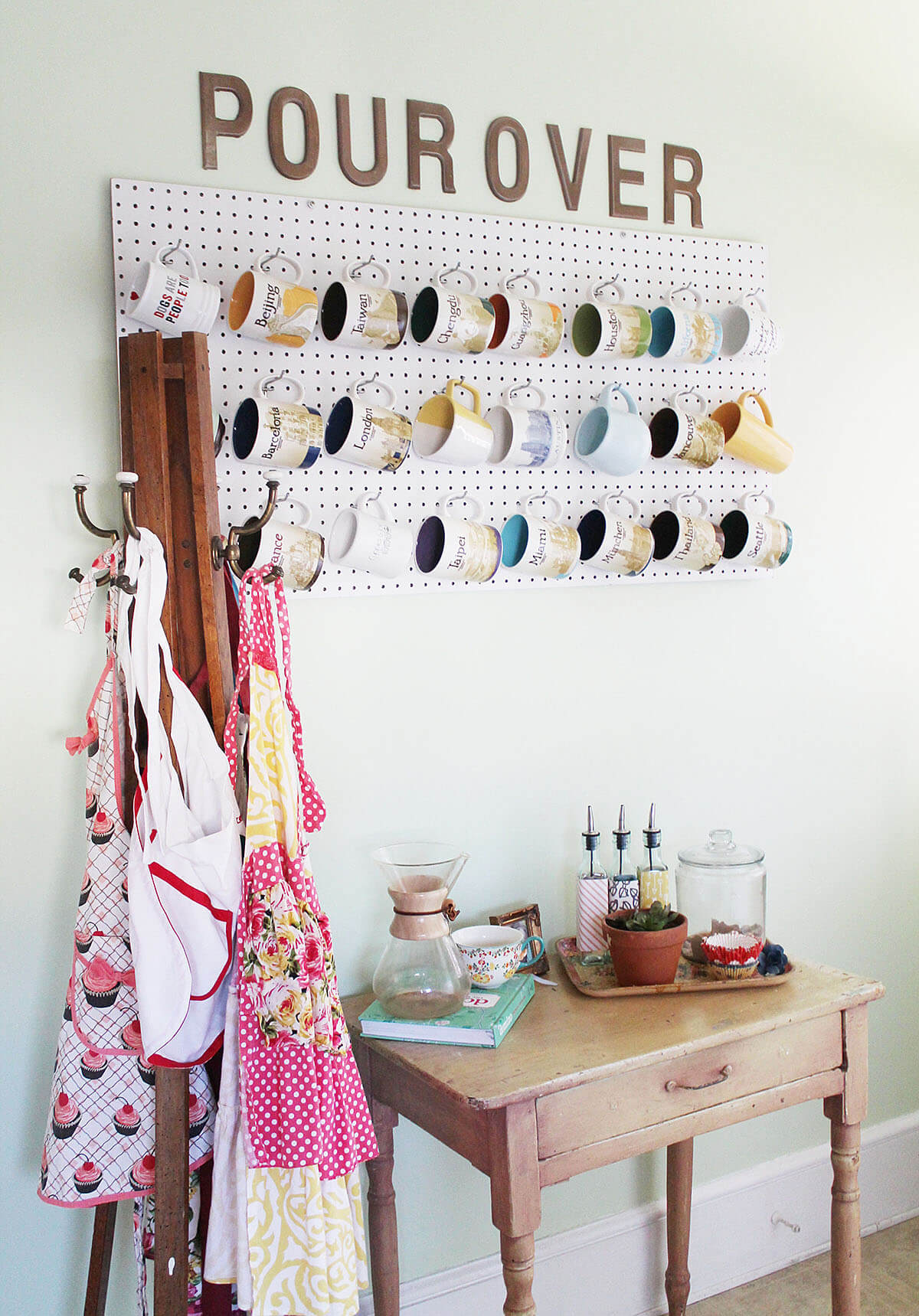 13. Modern Floating Shelf Storage with Chalkboard Backdrop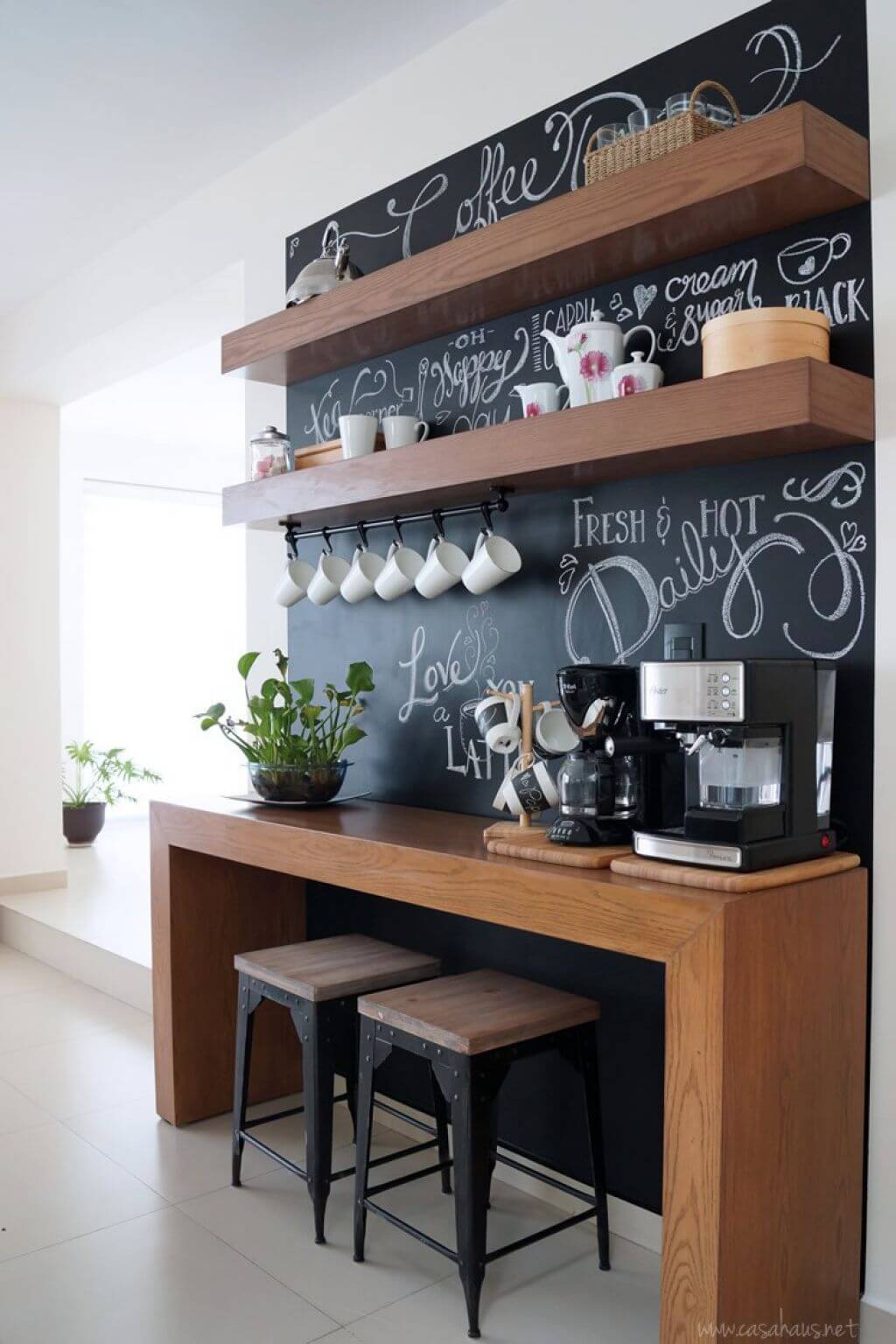 14. Mug and Saucer Rack made from Upcycled Wood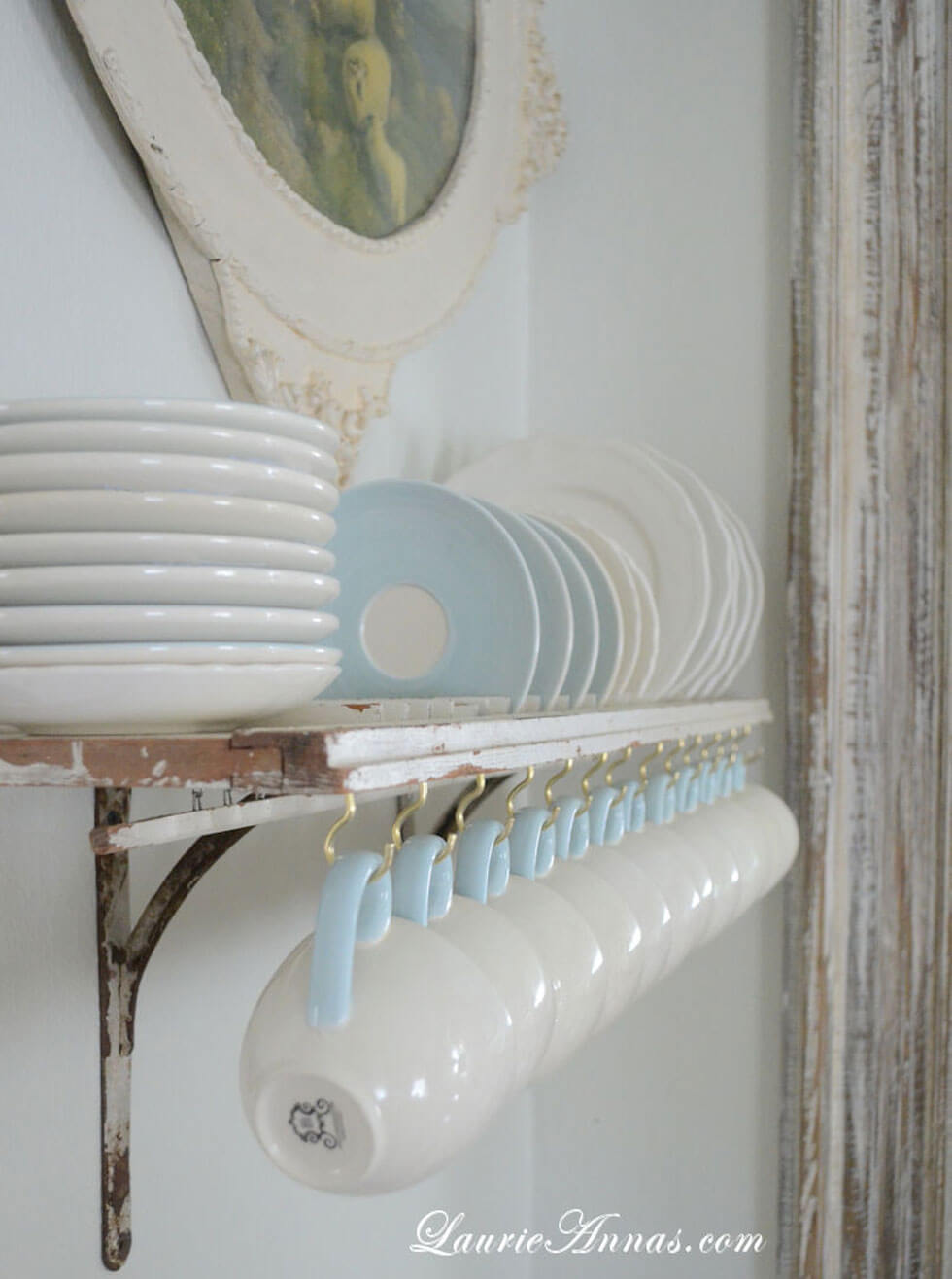 15. Country-style Wire Storage Crates and Mug Hanger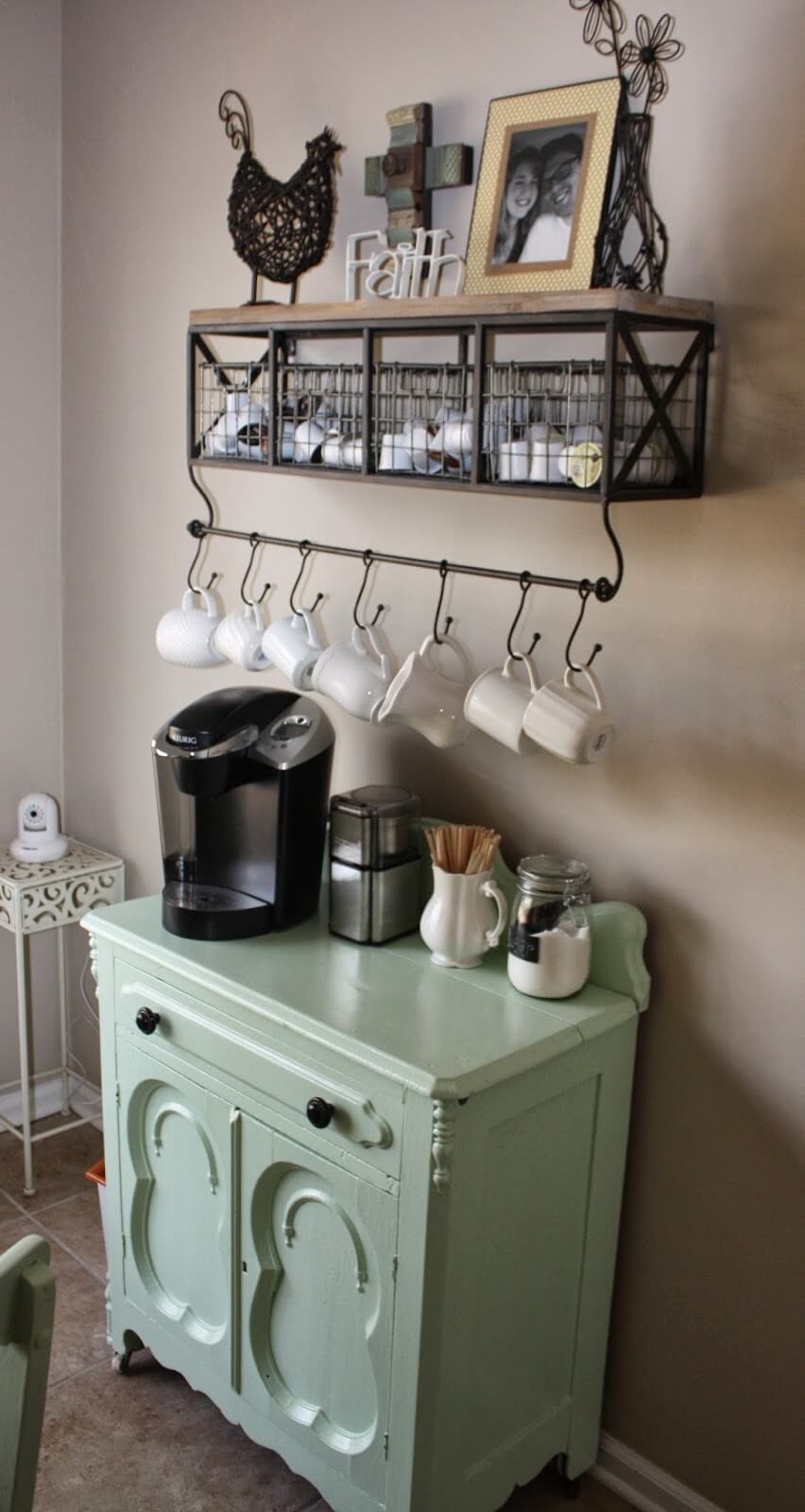 16. Mini-pallet Coffee Mug Rack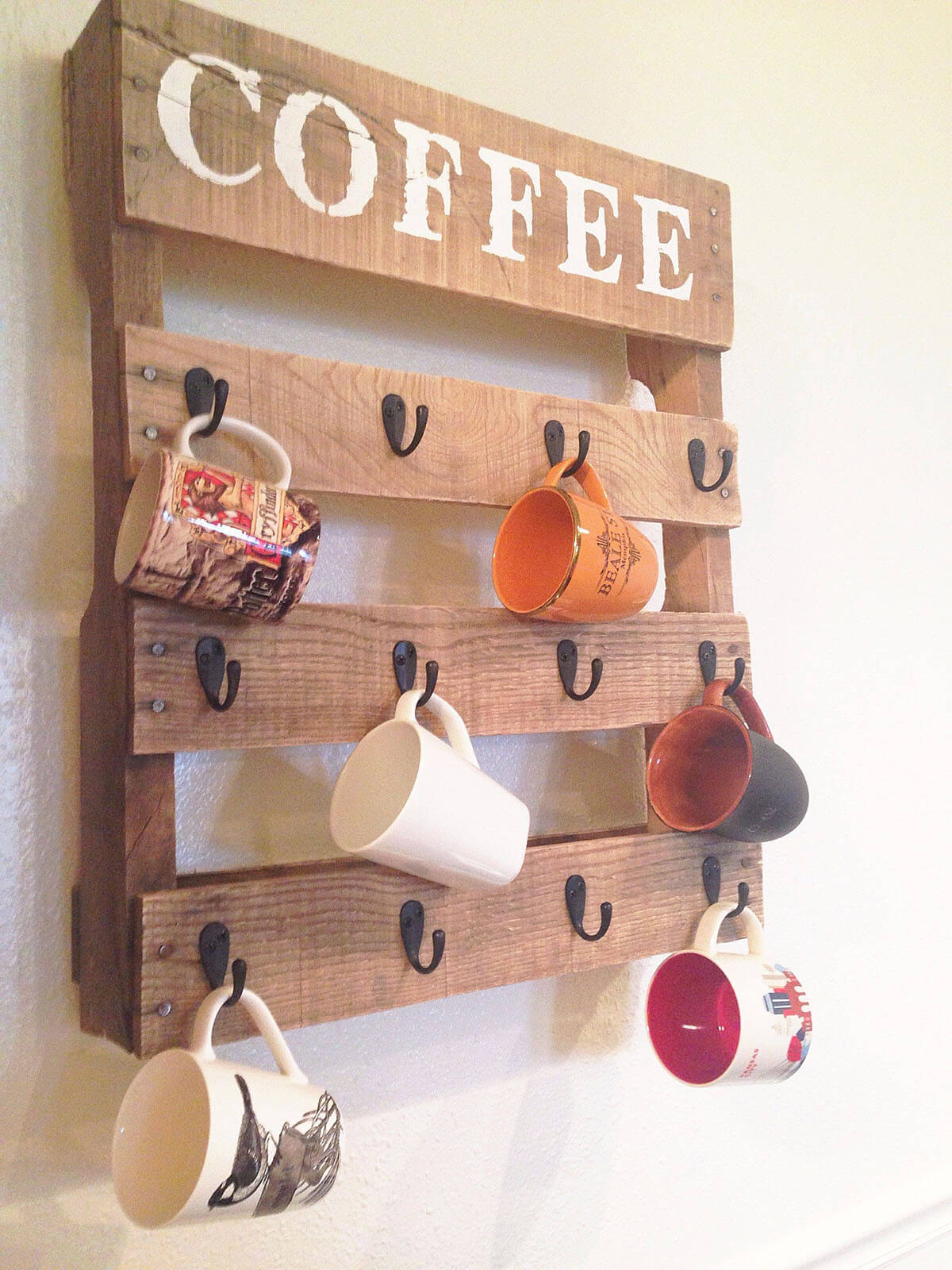 17. Minimalist White Mug Storage Shelves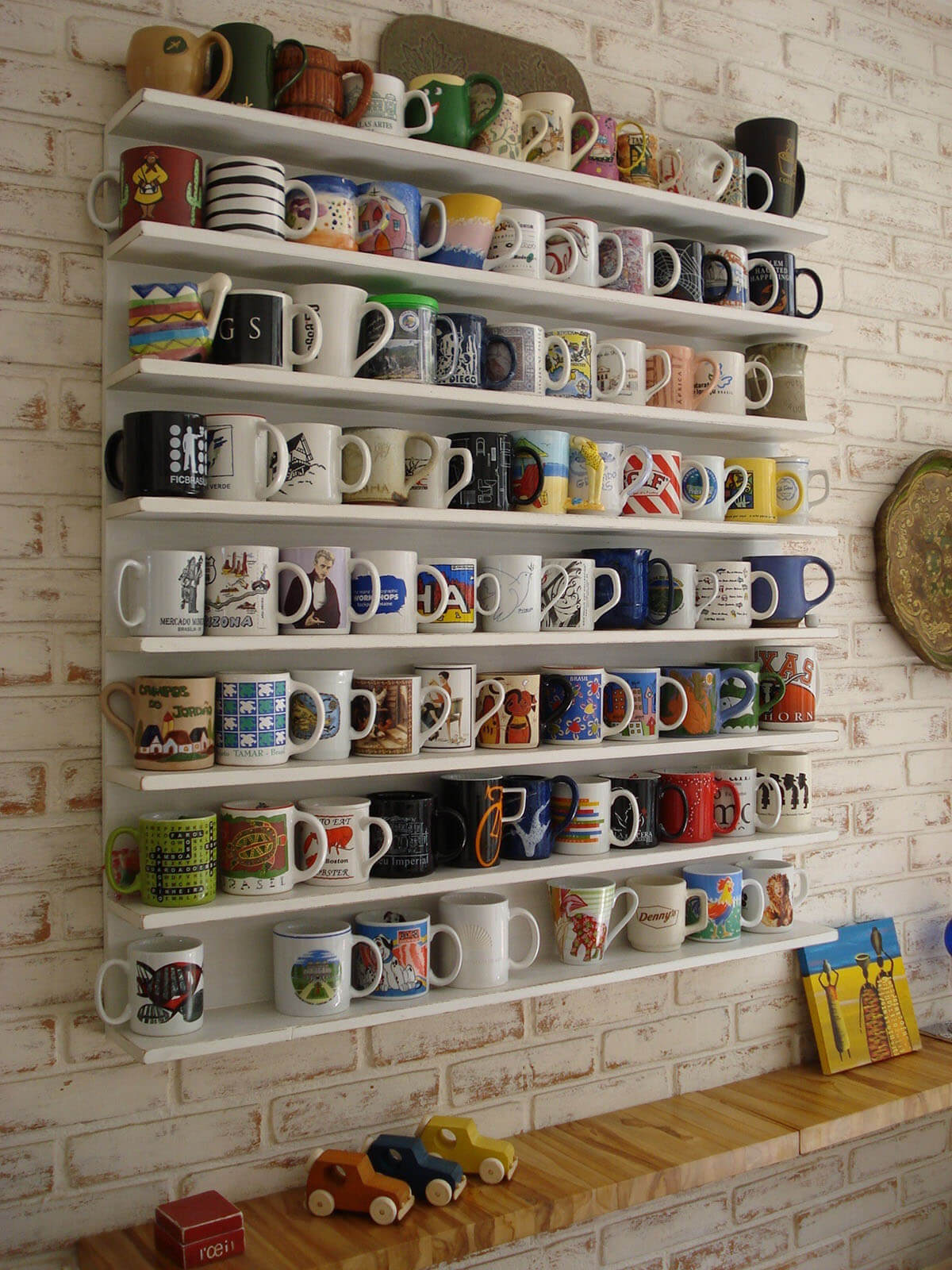 18. Cupboard-shelf Mounted Mug Hanger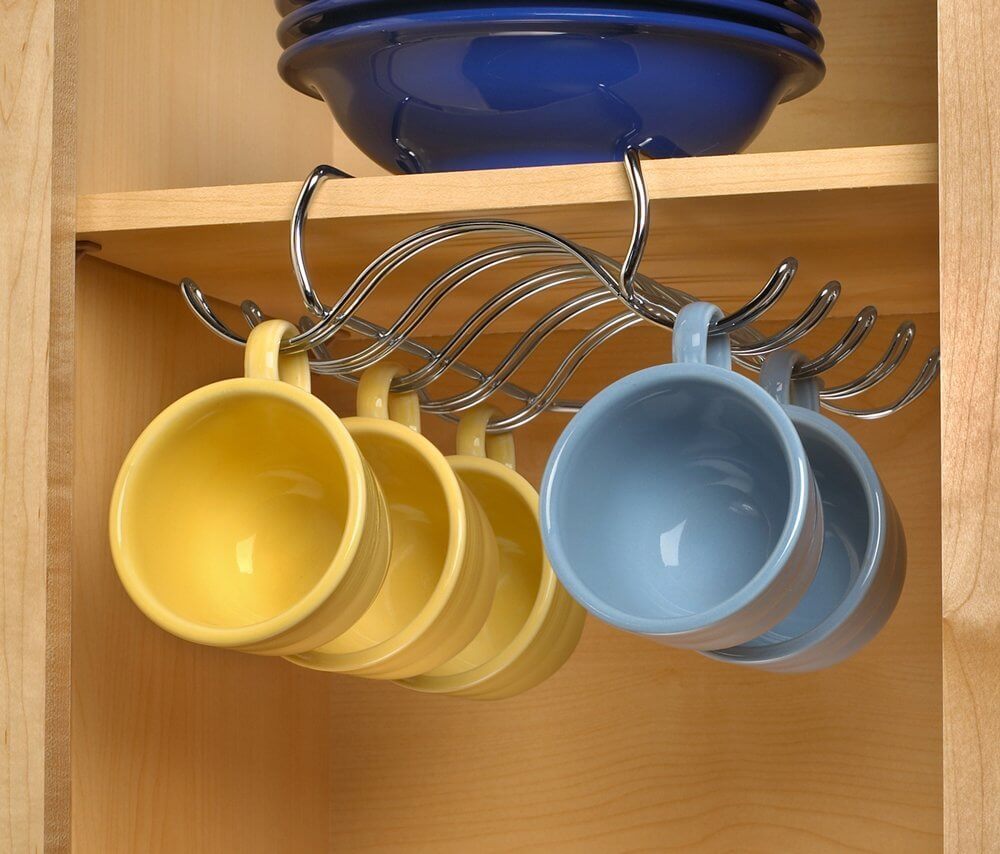 19. Upcycled Wall-hanger with Mismatched Hardware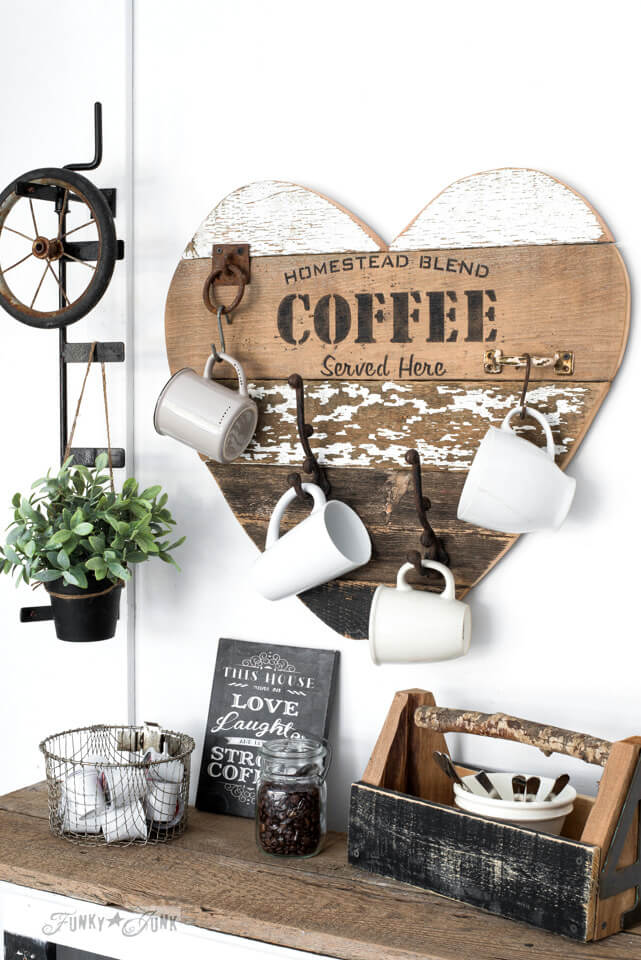 20. Kitchen Cupboard Bonus Shelf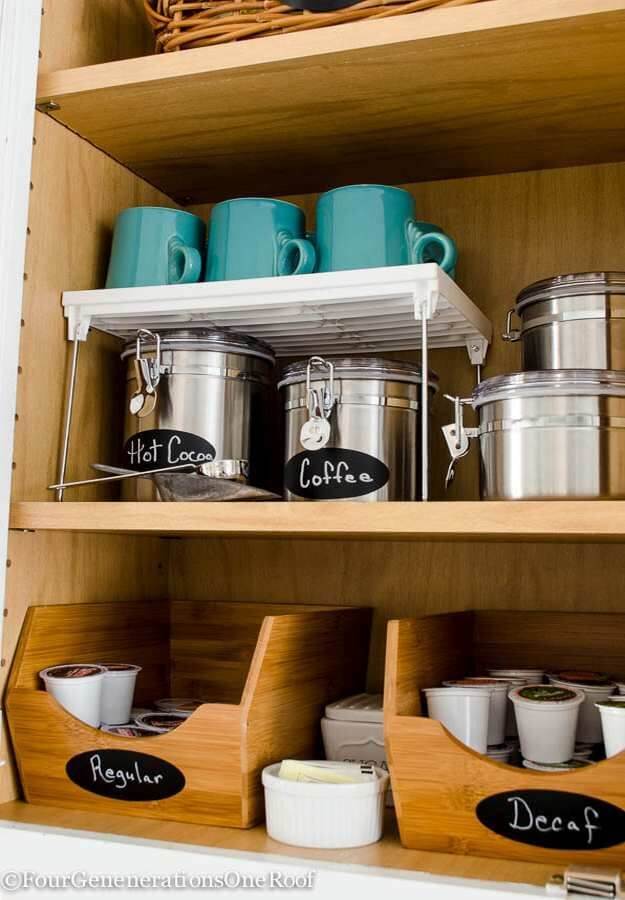 21. Brushed-nickel Mug Hanger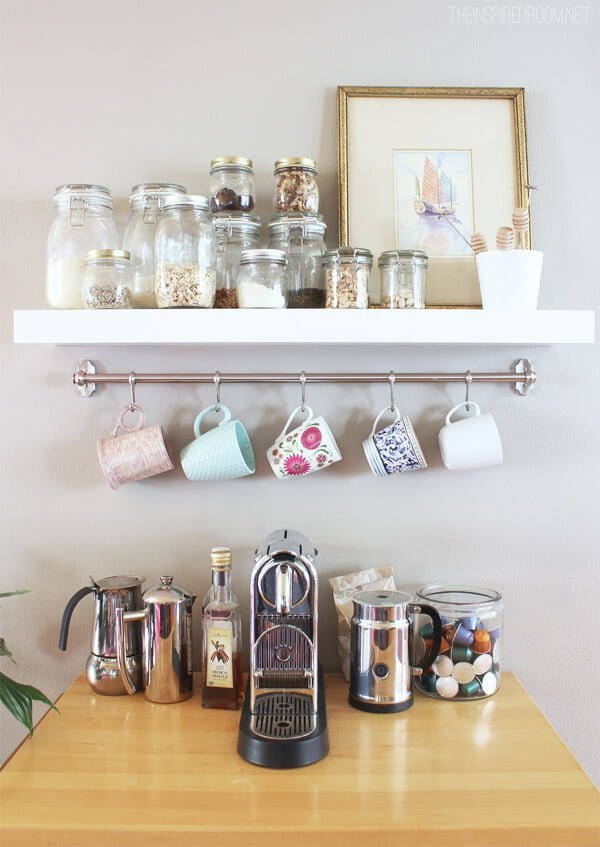 22. Wall-mounted Dish Rack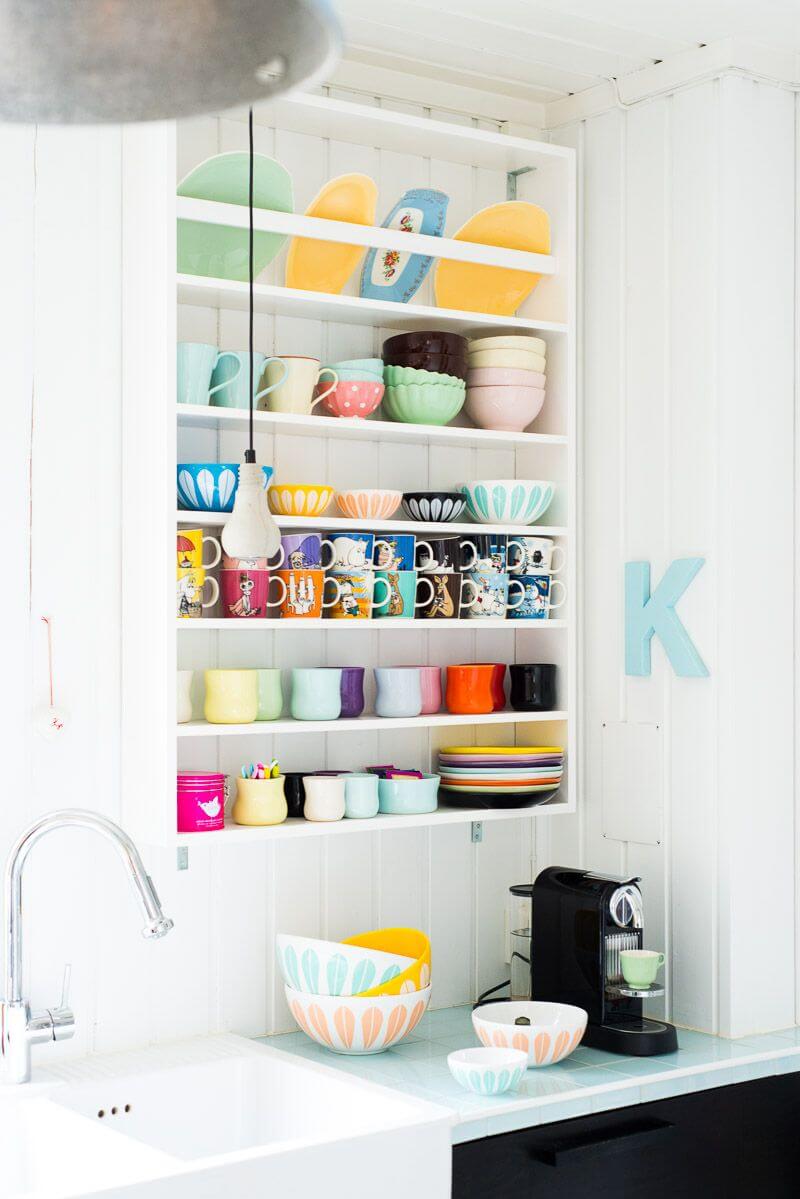 23. DIY Dry Good and Dish Storage Shelf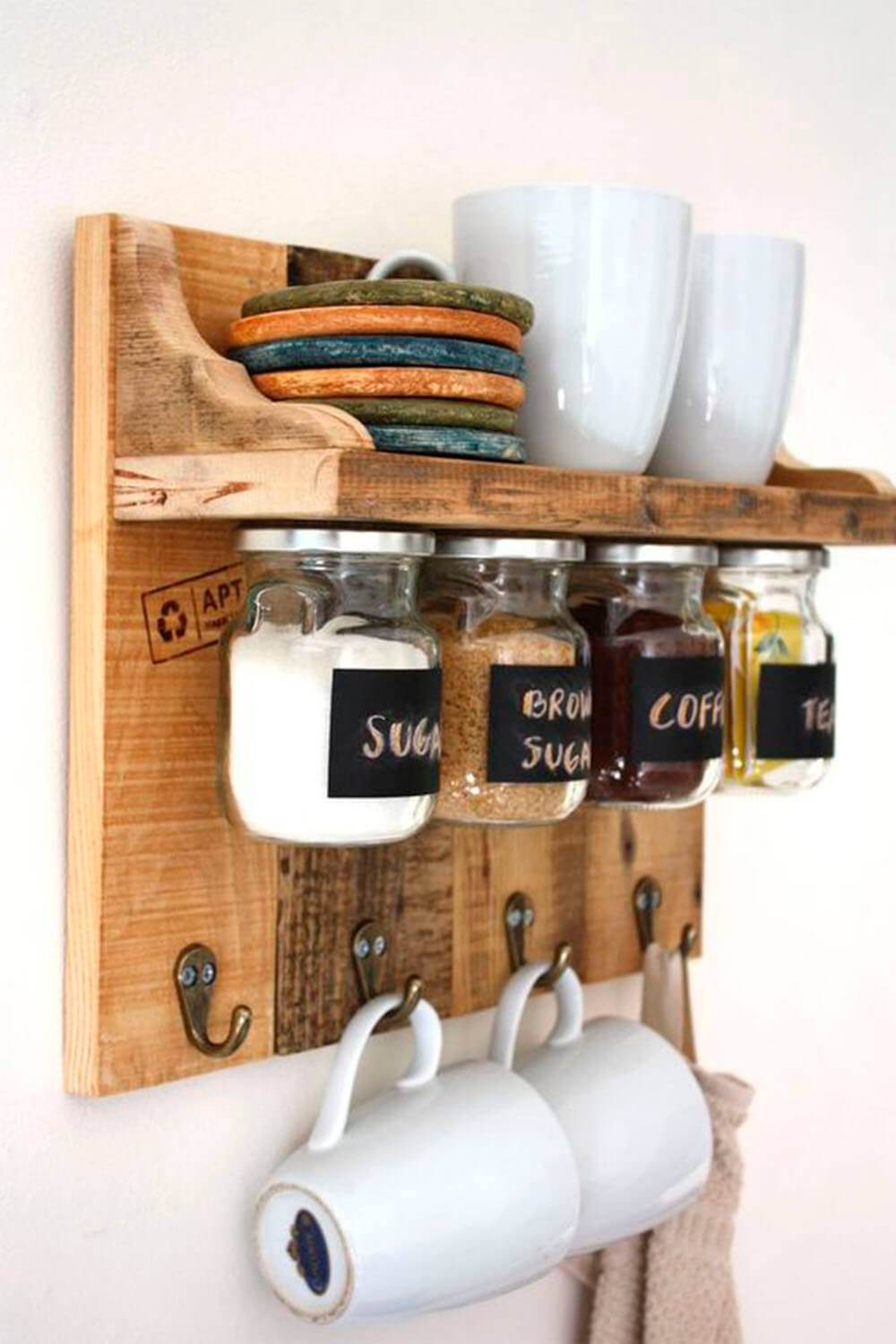 24. Lighted Wall Niche and Display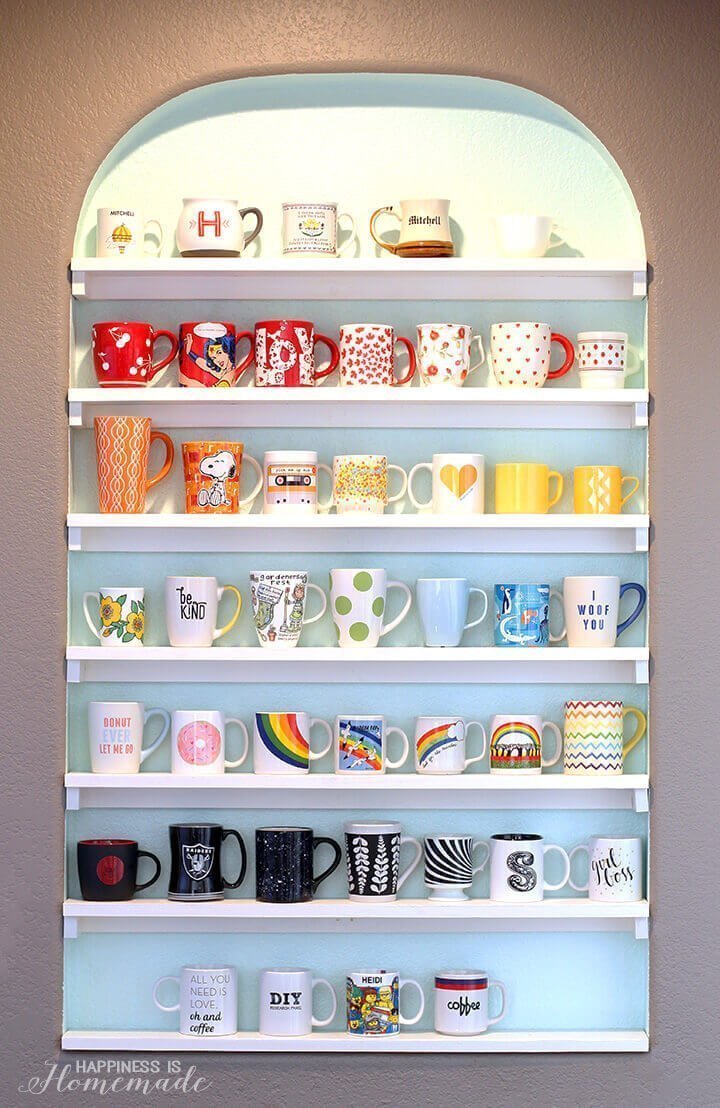 Our Favorite Farmhouse Storage Items to buy on Amazon