Your coffee table is the anchor of your living room, making a design statement and serving as a visual focal point. It's also one of the most clutter-prone surfaces in your house. Remote controls, magazines, knick-knacks, mail…if it's in your hand when you sit down on the couch, chances are it ends up on the coffee table, and "cluttered" is a design statement no one wants to make. One simple remedy? Design with your lifestyle in mind. If you know, you tend to collect catalogs on your coffee table, put a basket underneath it to keep them contained and out of sight. Add a tray to display decorative items and make tidying easy, if it's not in the tray, put it away!
37 Coffee Table Decorating Ideas You Can Try Right Now
You don't need expensive artwork to make your coffee table display elegant and chic. A simple vase of flowers or a moss topiary adds an instant pop of color and style, and it's easy to change with the seasons. Make a personal design statement by displaying some of your favorite books, or shells from your last family vacation. With a little planning, you can turn that cluttered tabletop into a design feature to be proud of. Check out these 37 coffee table decorating ideas to get you started!
1. Peachy Spring Flower Arrangement with Geometric Vases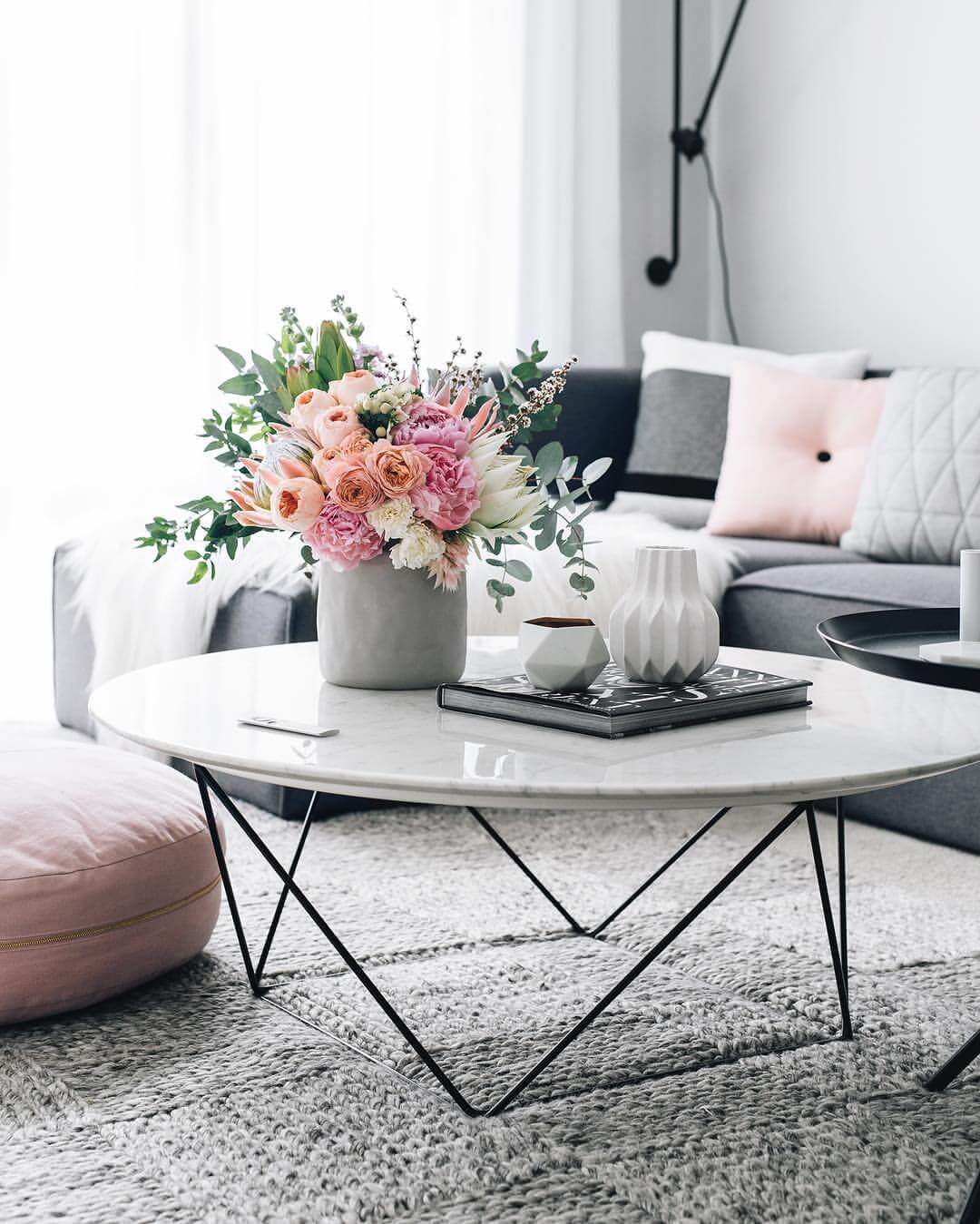 2. Victorian Greenhouse Terrarium and Mismatched Candle Display
3. Easy Elegant Book Stack with Gold Accent Art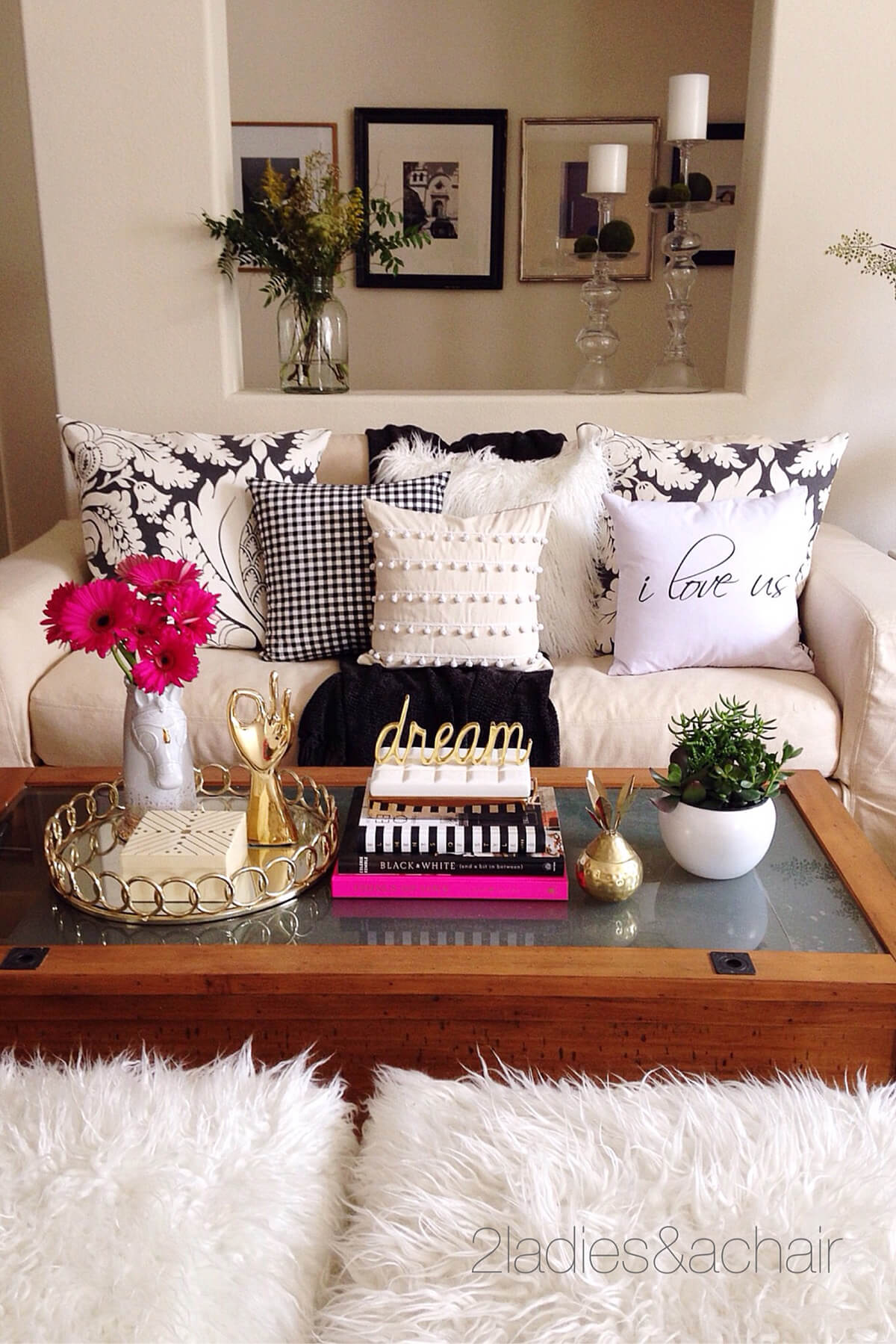 4. Earthy White-washed Table and Clutter-catching Raffia Basket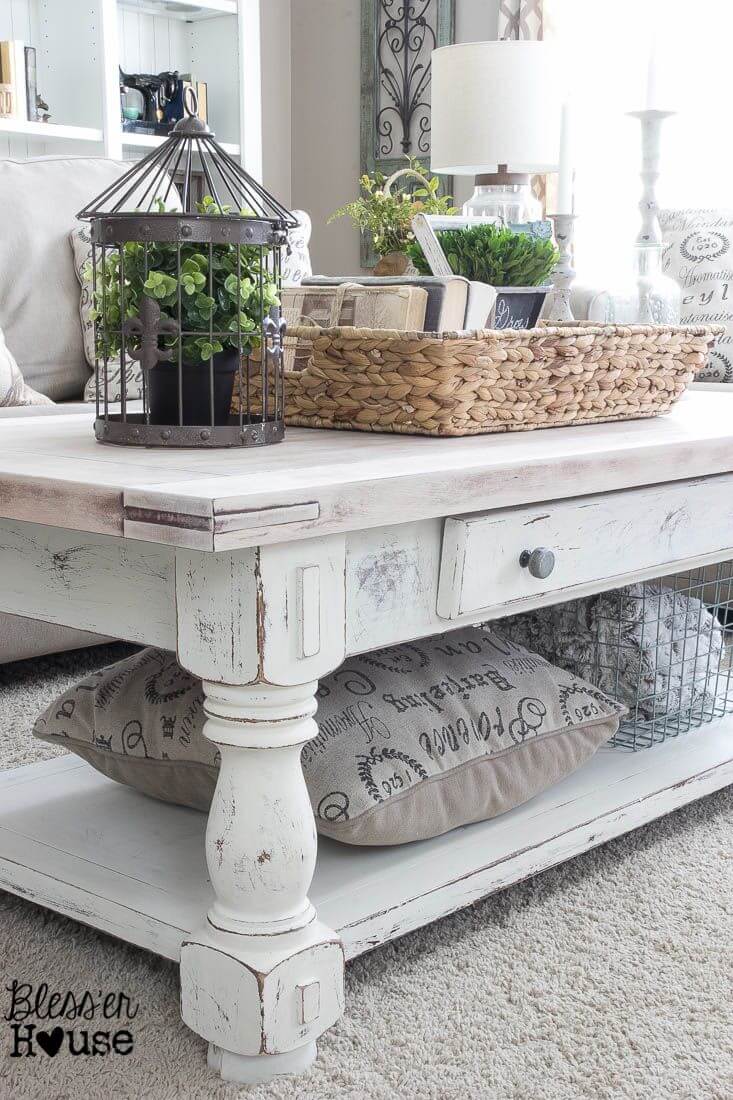 5. Chic Minimalist Pink and Gold Display with Focal Candlesticks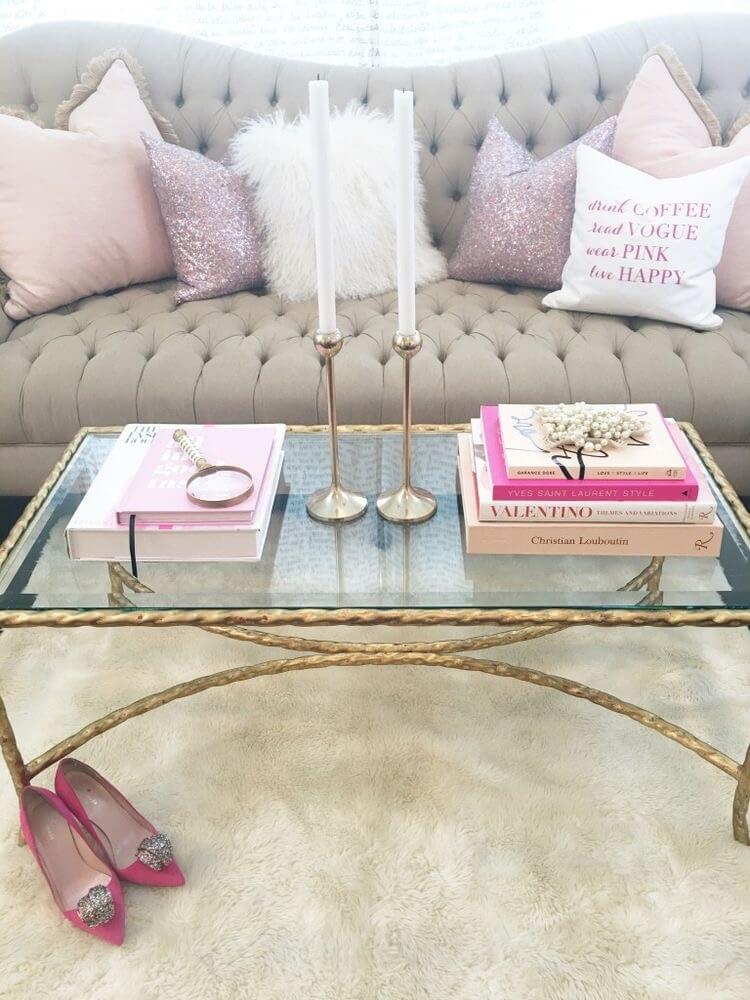 6. Beachy Monochromatic Shell and Orchid Display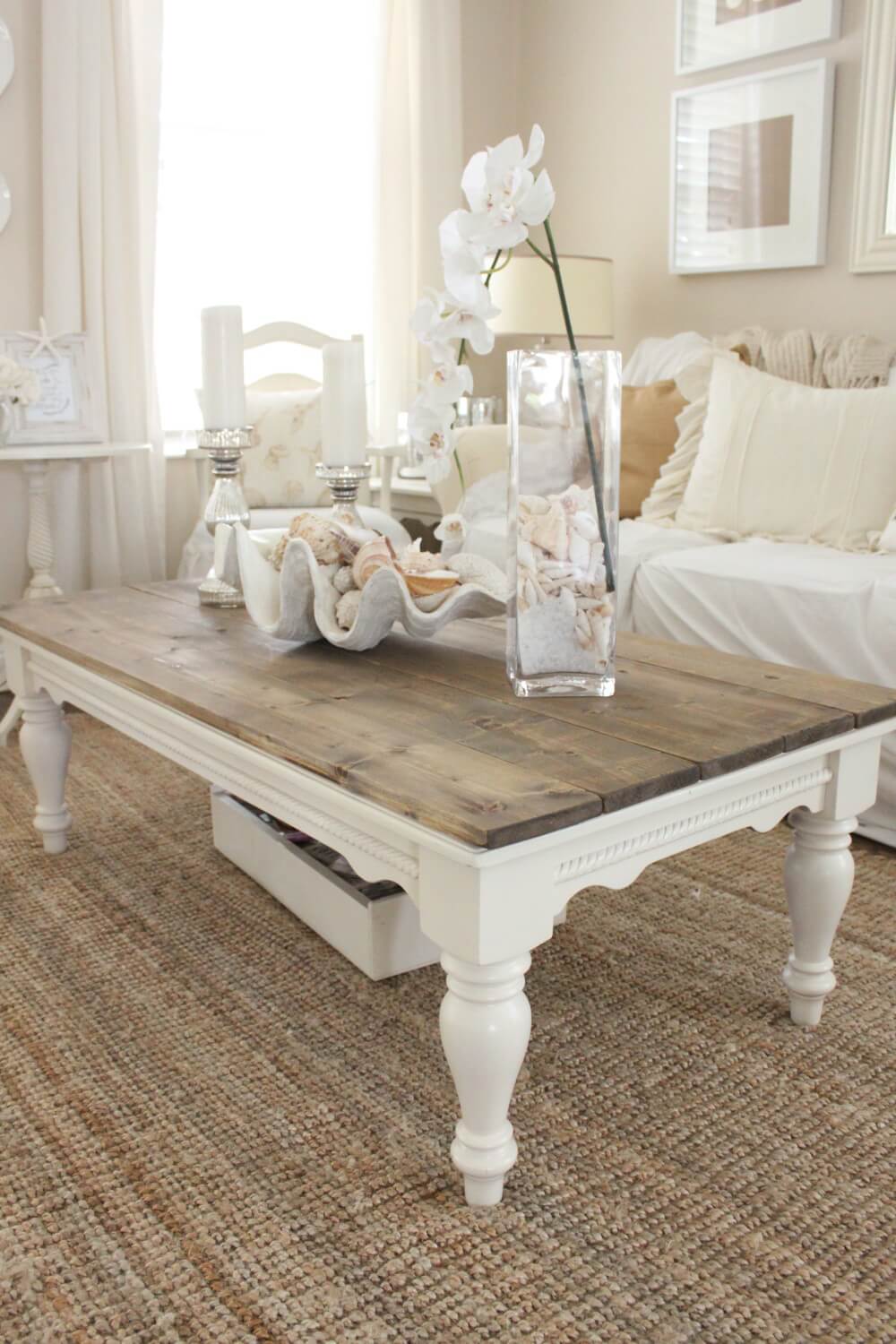 7. Double Decker Display of Geometric Art and Natural Accents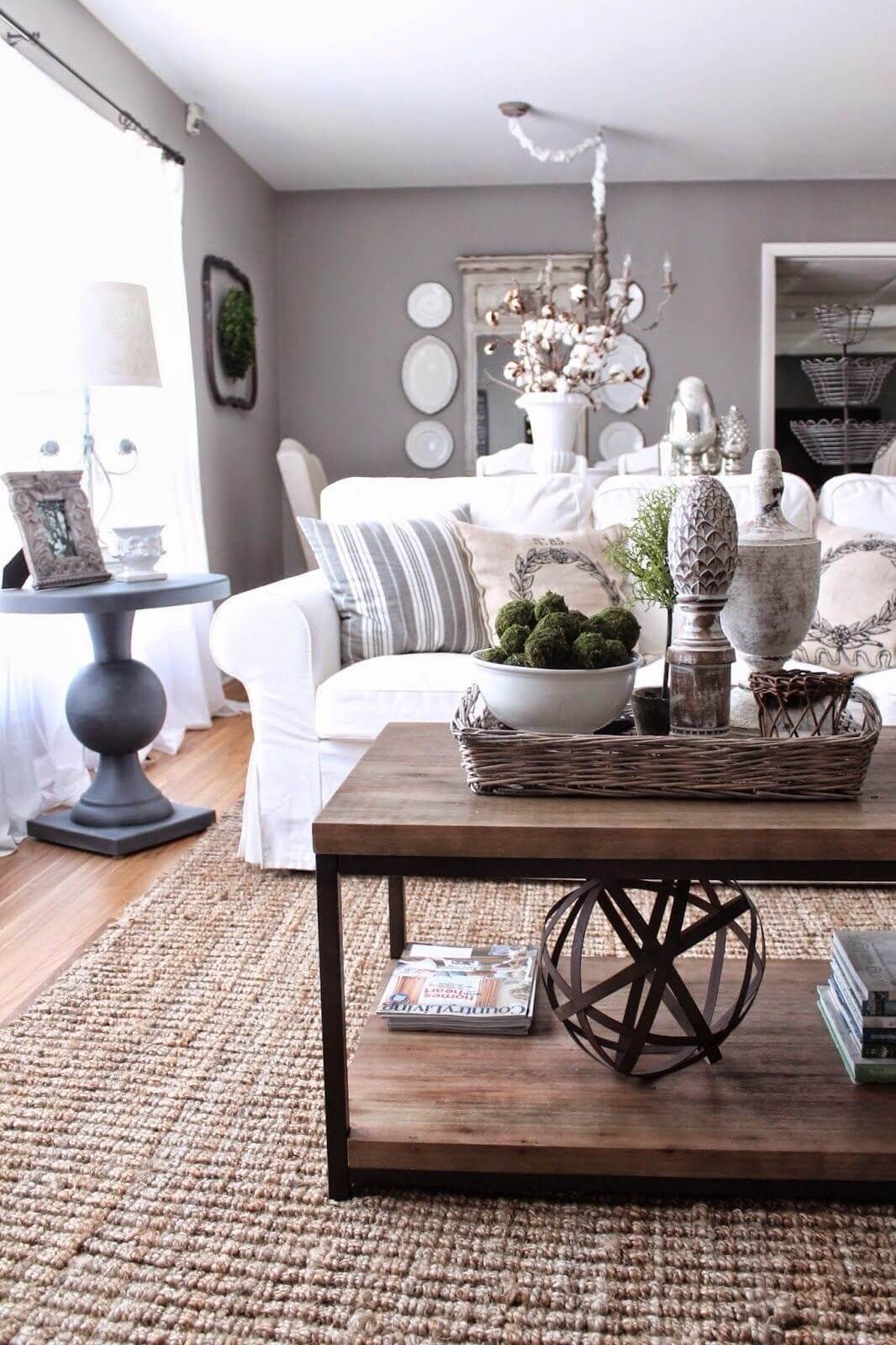 8. Glamorous Mirrored Table with Metallic Accent Art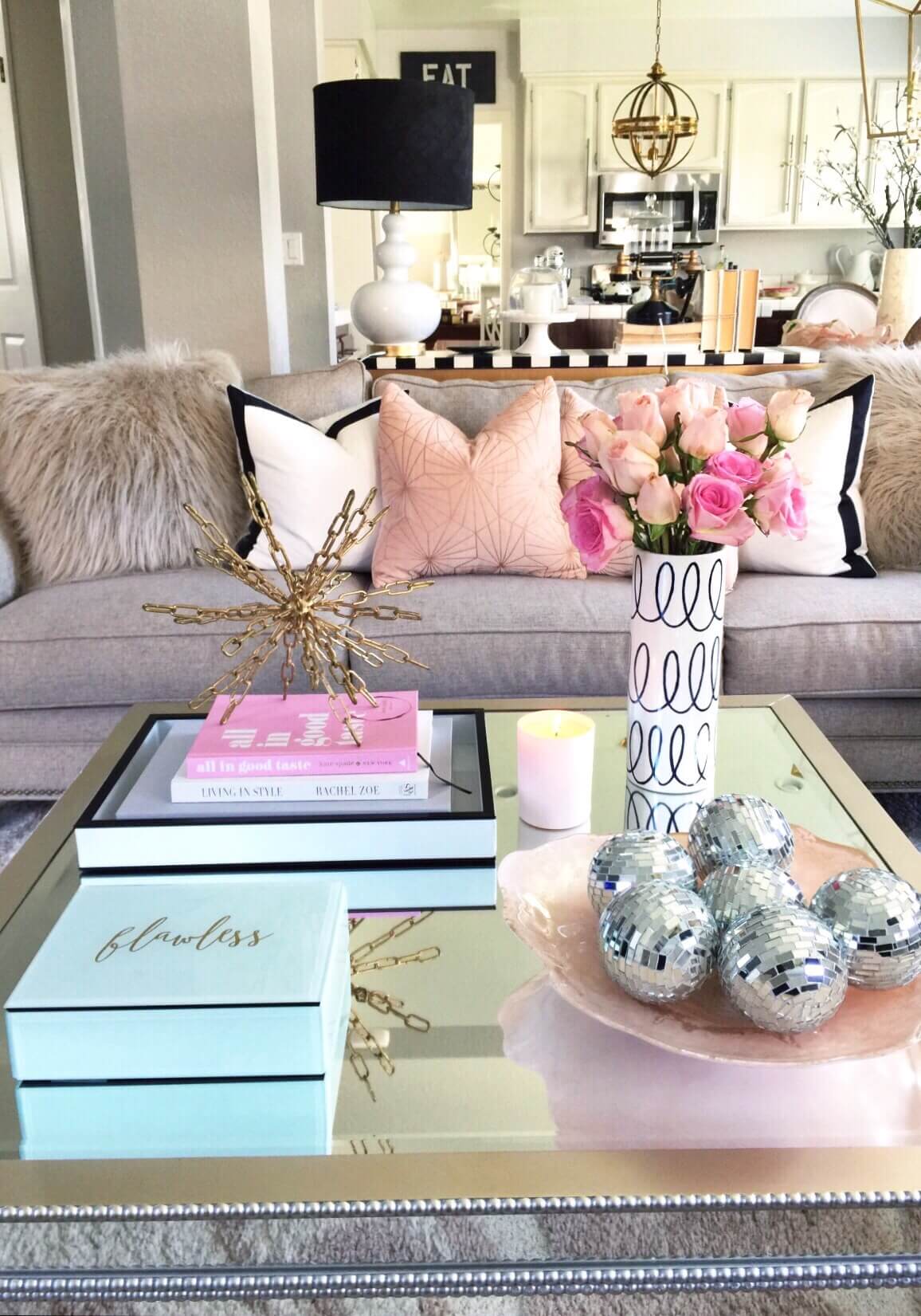 9. Upcycled Wire Spool Table with Antique Tray Display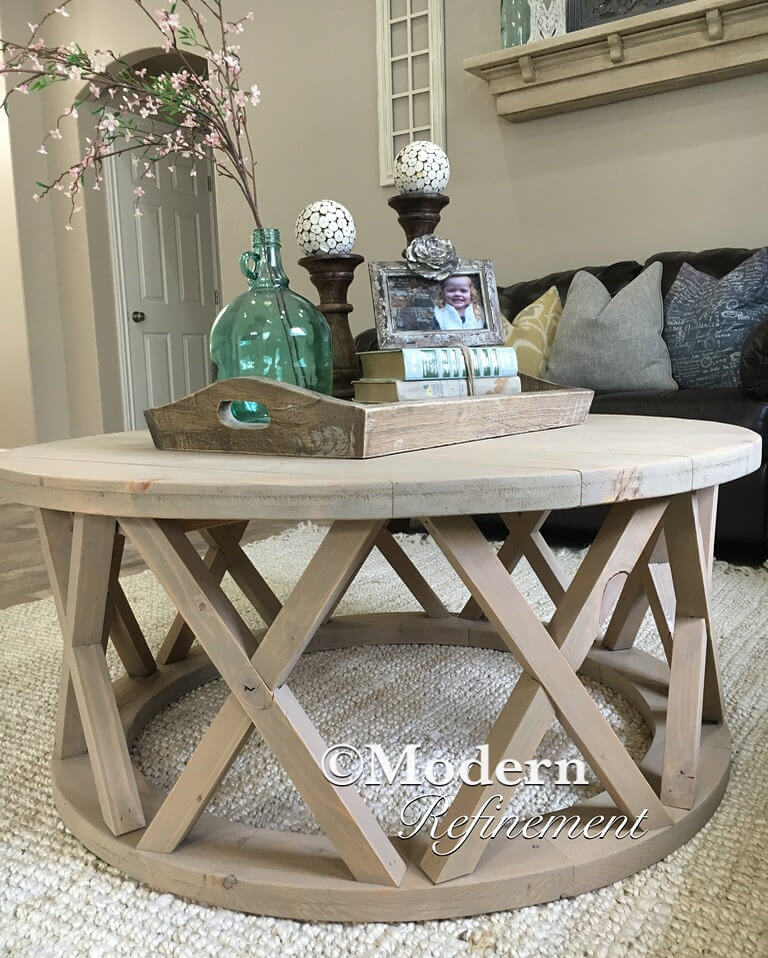 10. Green and White Grouping of Moss Topiaries and Tulips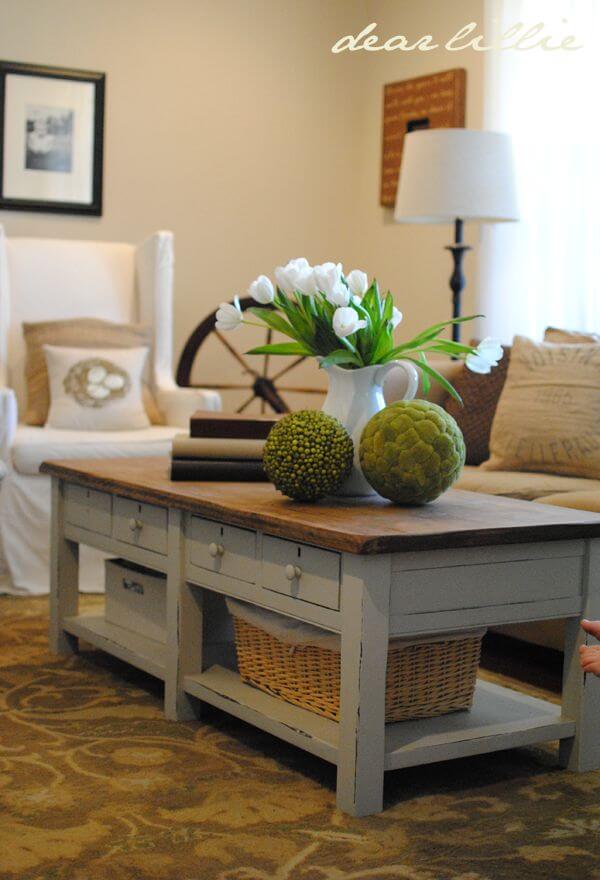 11. Eye-catching Silver and Glass Candlesticks with Fiber-art Accents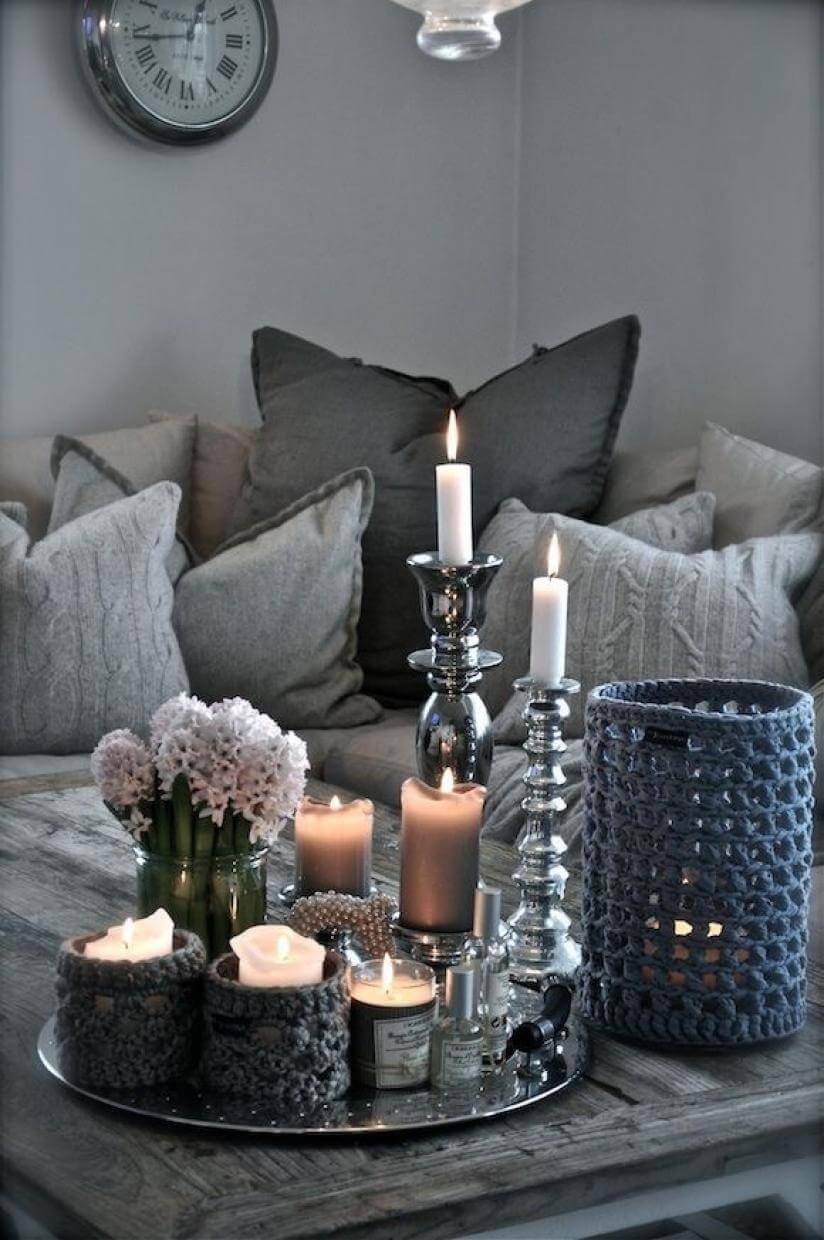 12. Modern Minimalist Flower and Candle Display in Shades of Grey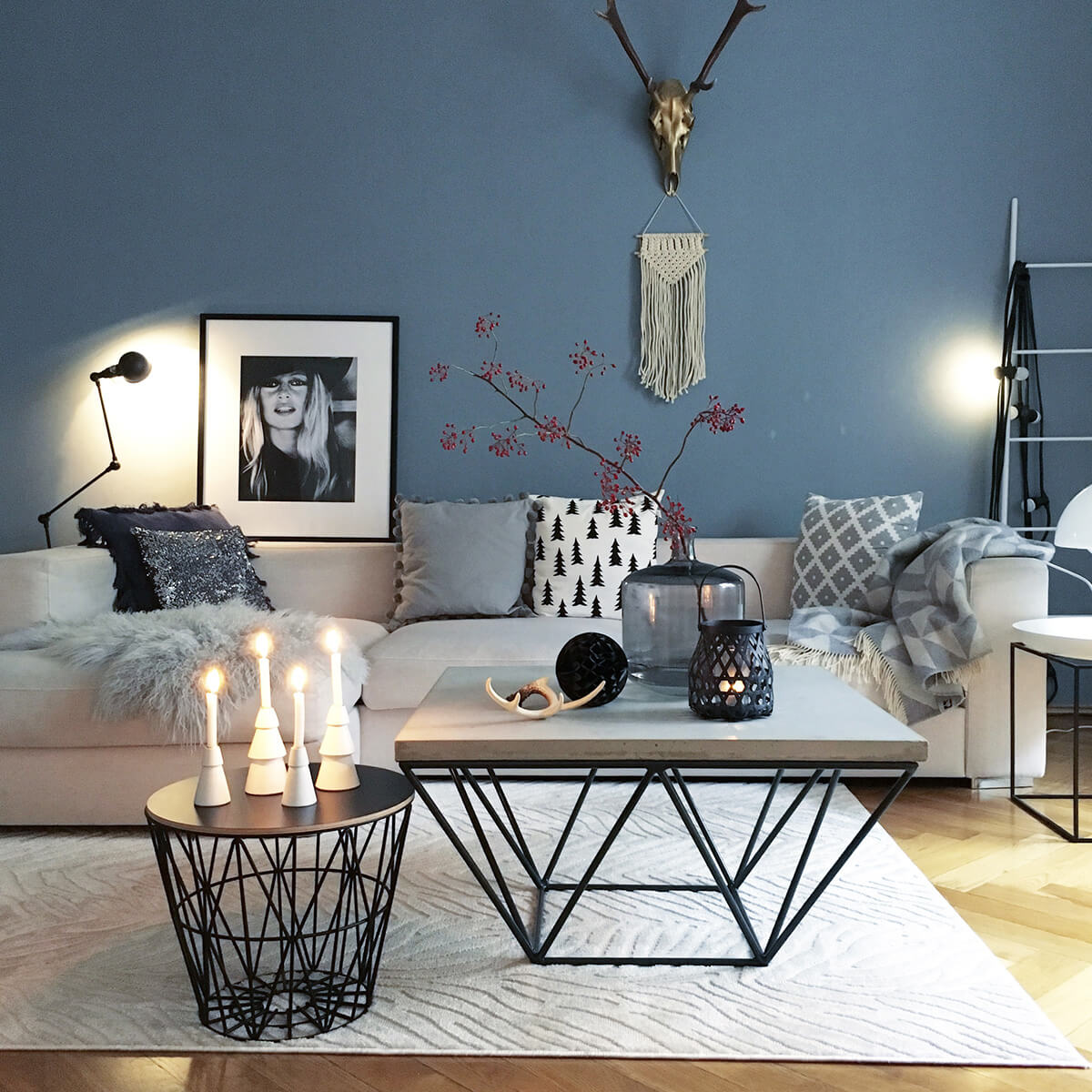 13. Champagne Pink and White Cottage-chic Accent Tray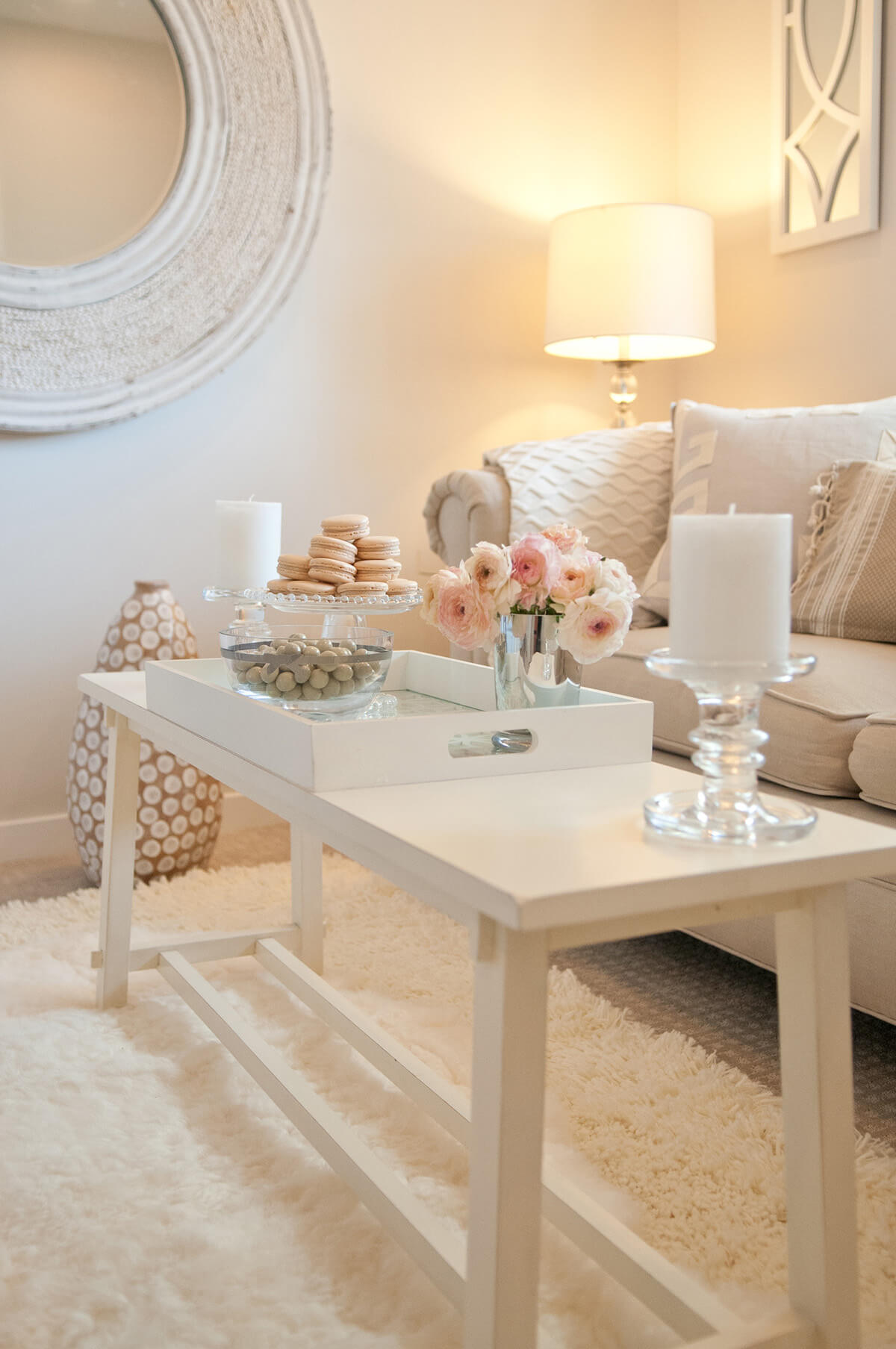 14. Funky Asymmetric Table with Geometric-print Containers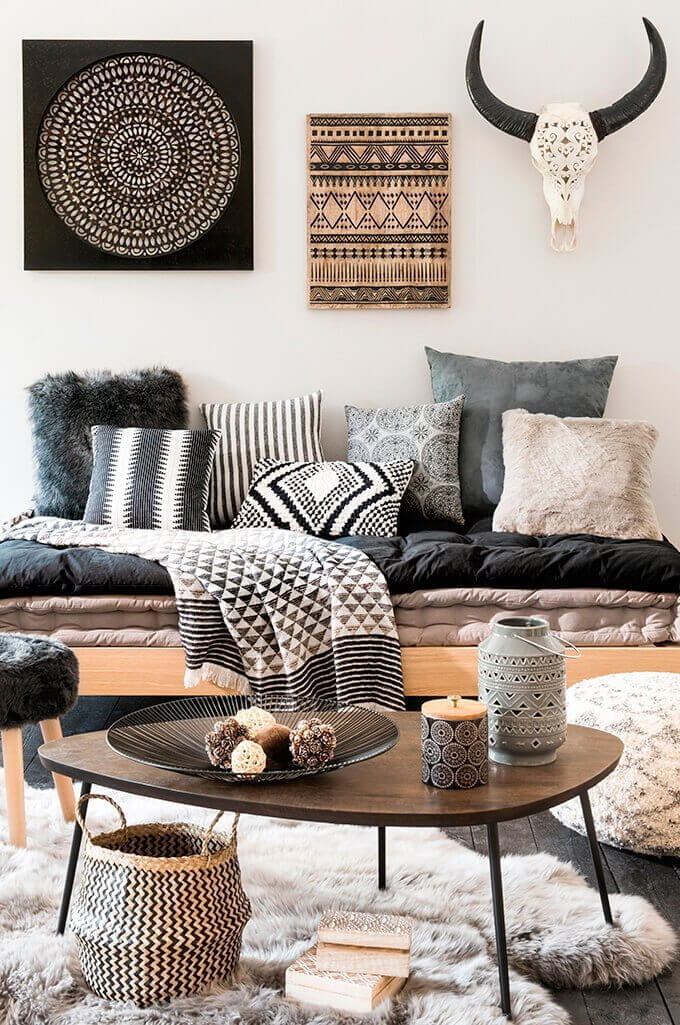 15. Ultra Functional Storage Table with Decorative Natural Elements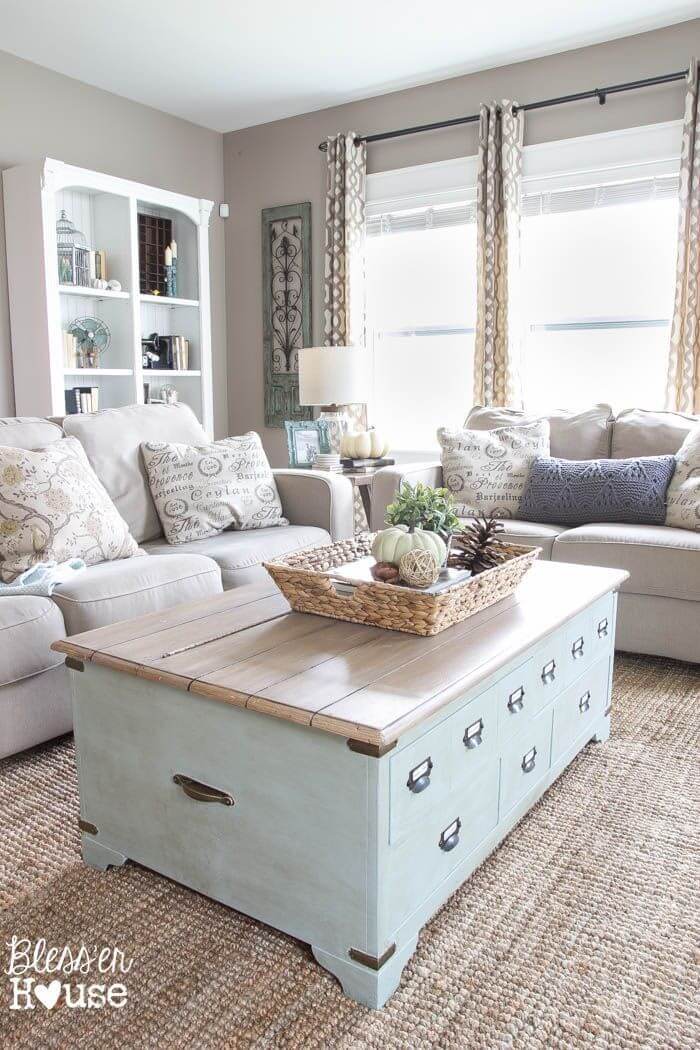 16. Off White Shell and Flower Bouquets in Mirrored Containers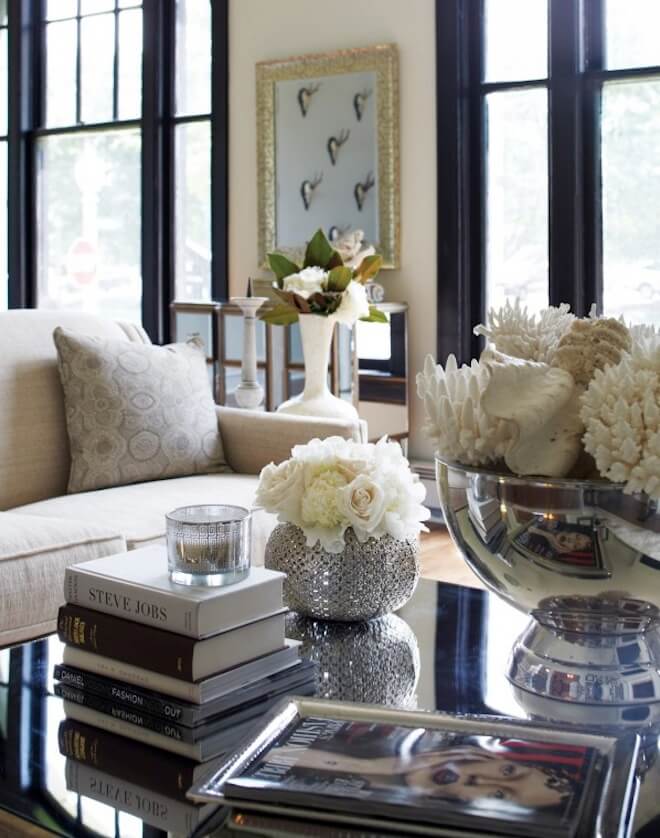 17. Lace-topped Table Featuring Shabby-chic Country Bouquets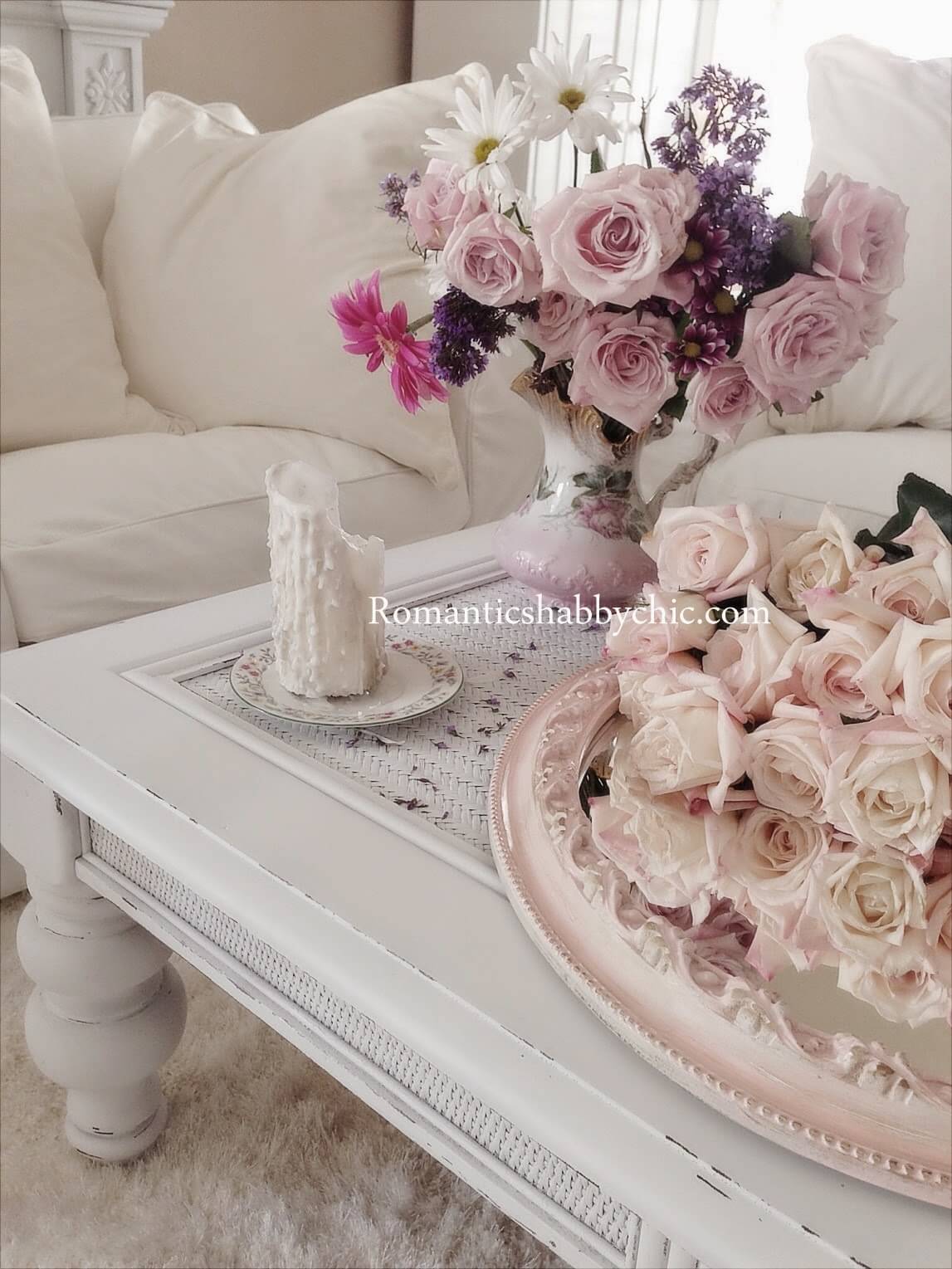 18. Trendy Copper Vessels Paired with Single Stem Foliage Arrangements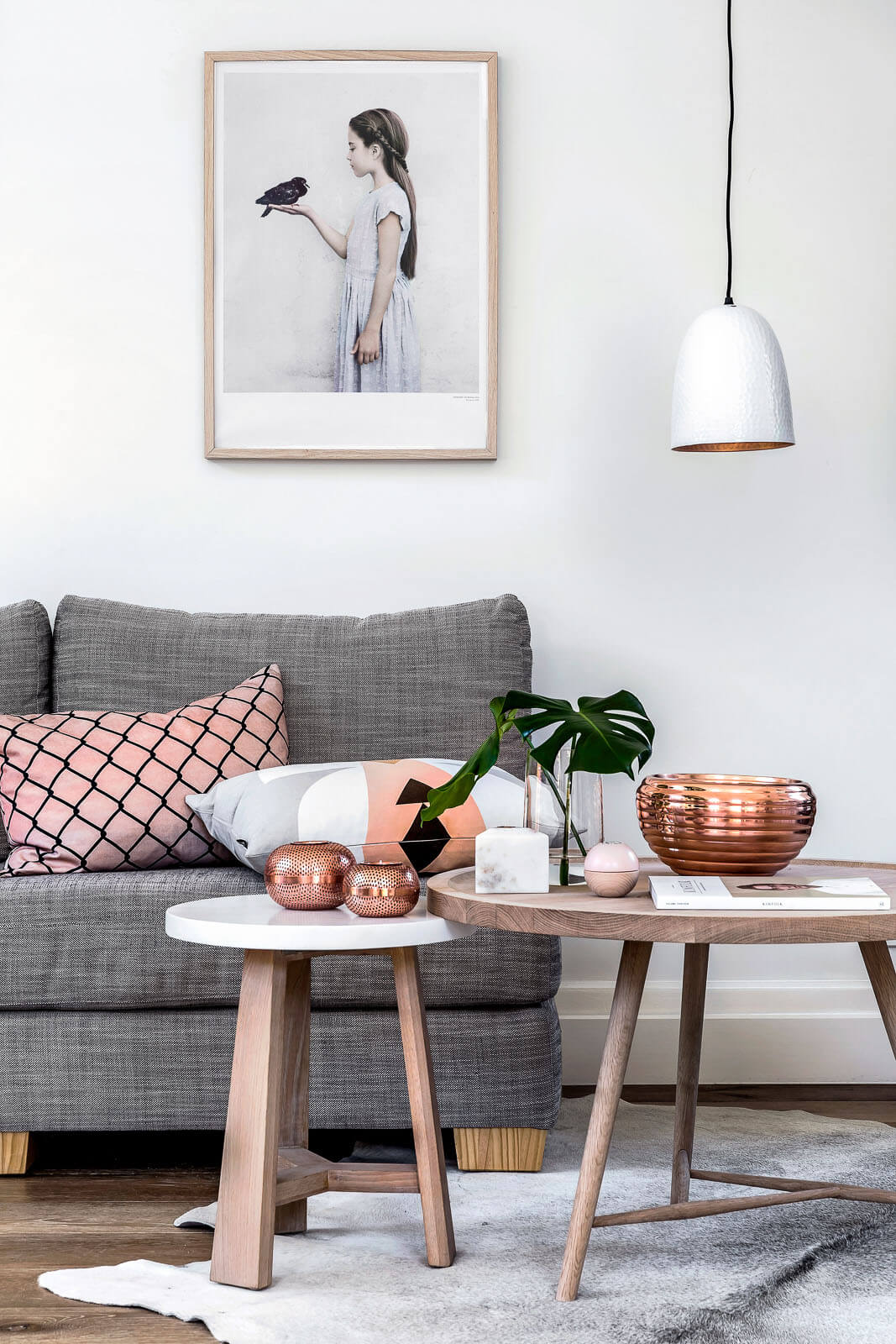 19. Pedestal Vessels with Houseplants and Decorative Accent Spheres
20. Earth-toned Brown and White Natural Element Display with Silver Accents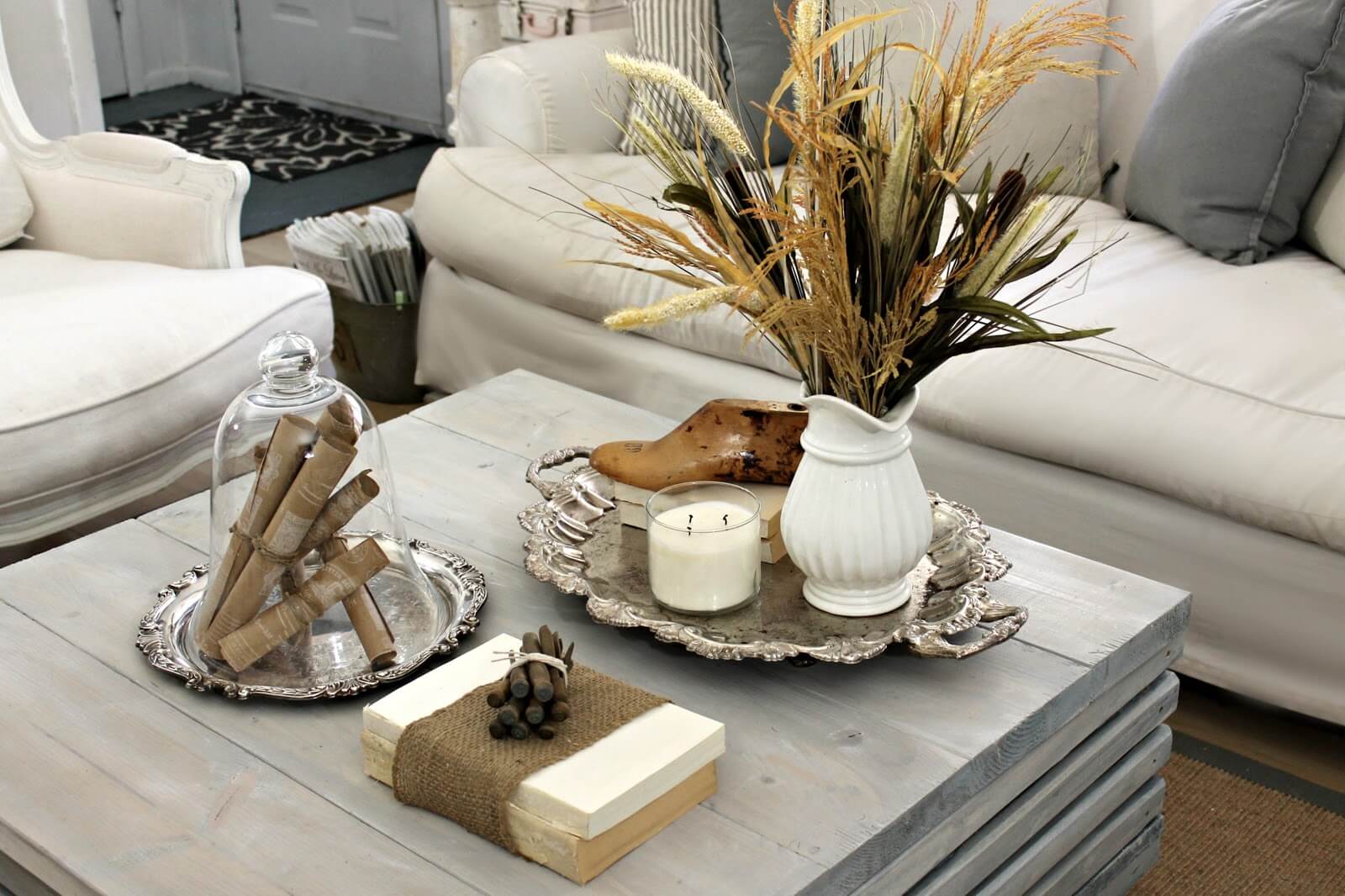 21. Retro Glam Gold and Glass Floral Coffee Table Display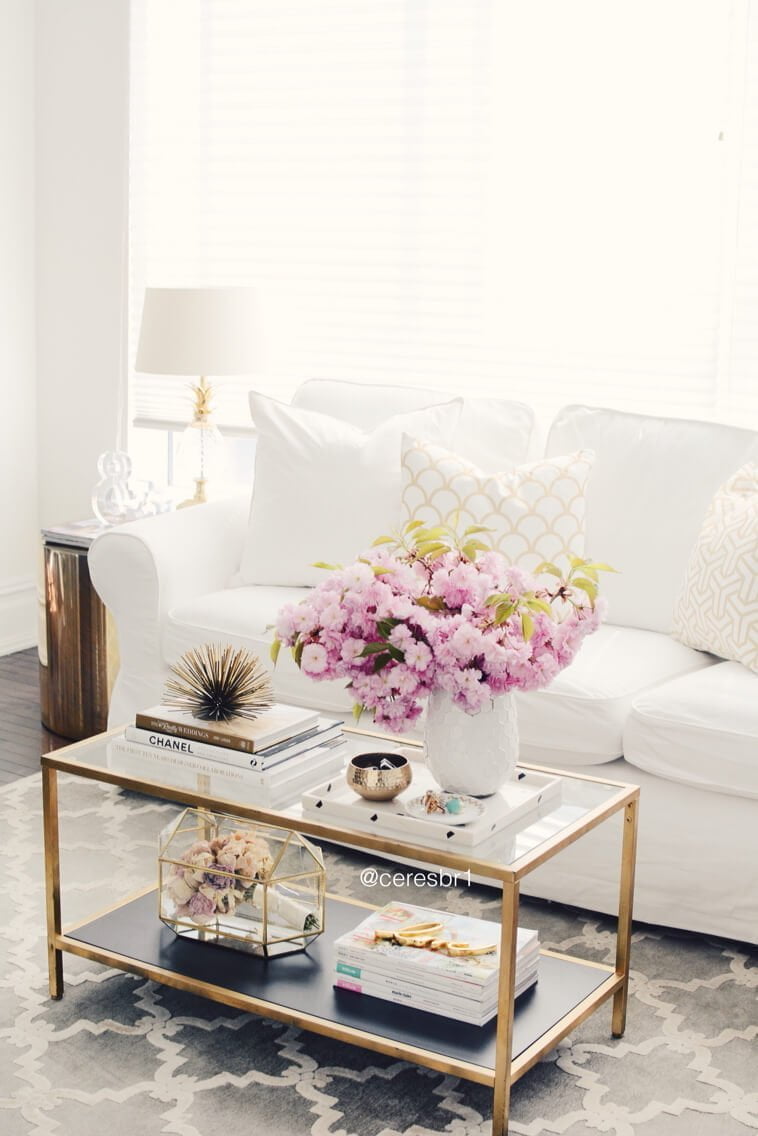 22. Glass-topped Coffee Table Featuring Beach Finds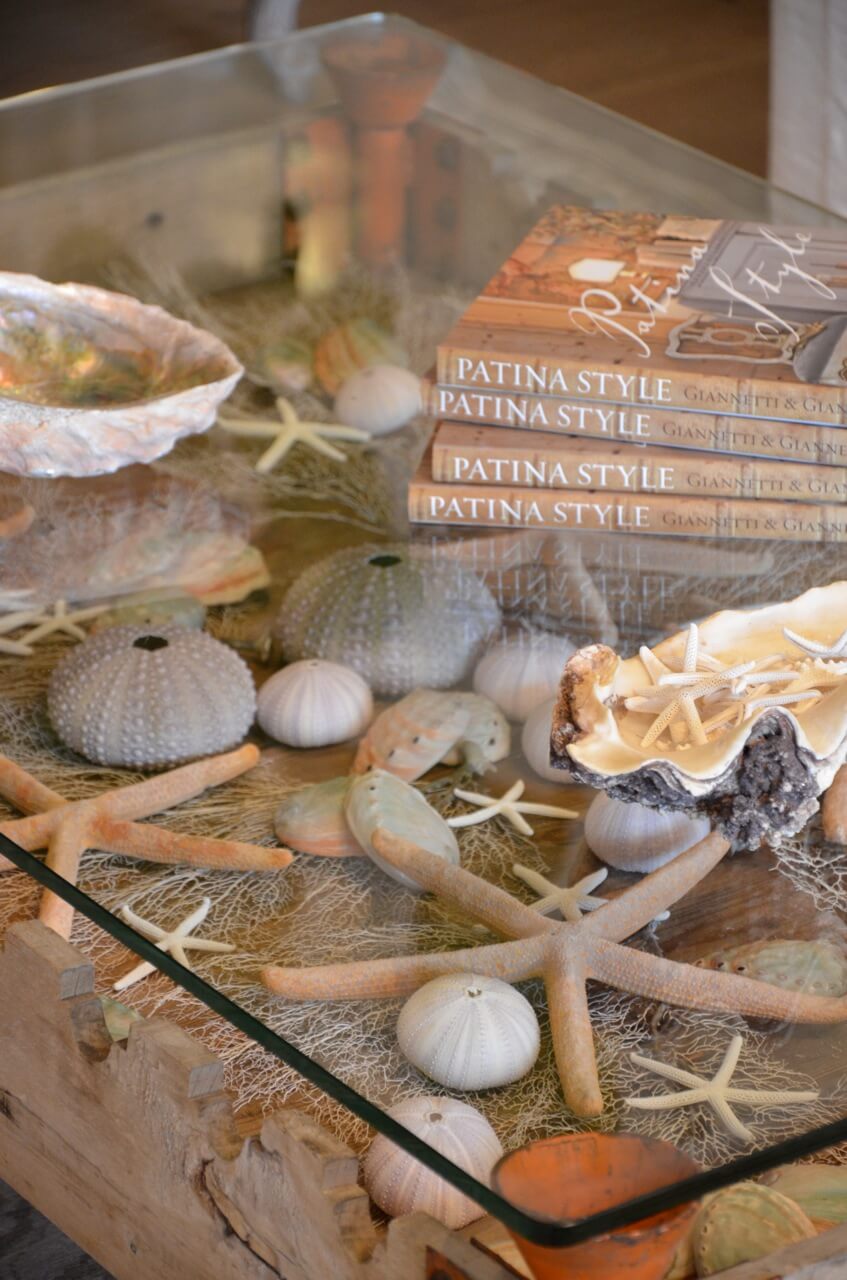 23. Ice Blue Glass Accented with Gold and a Hand-tied Bouquet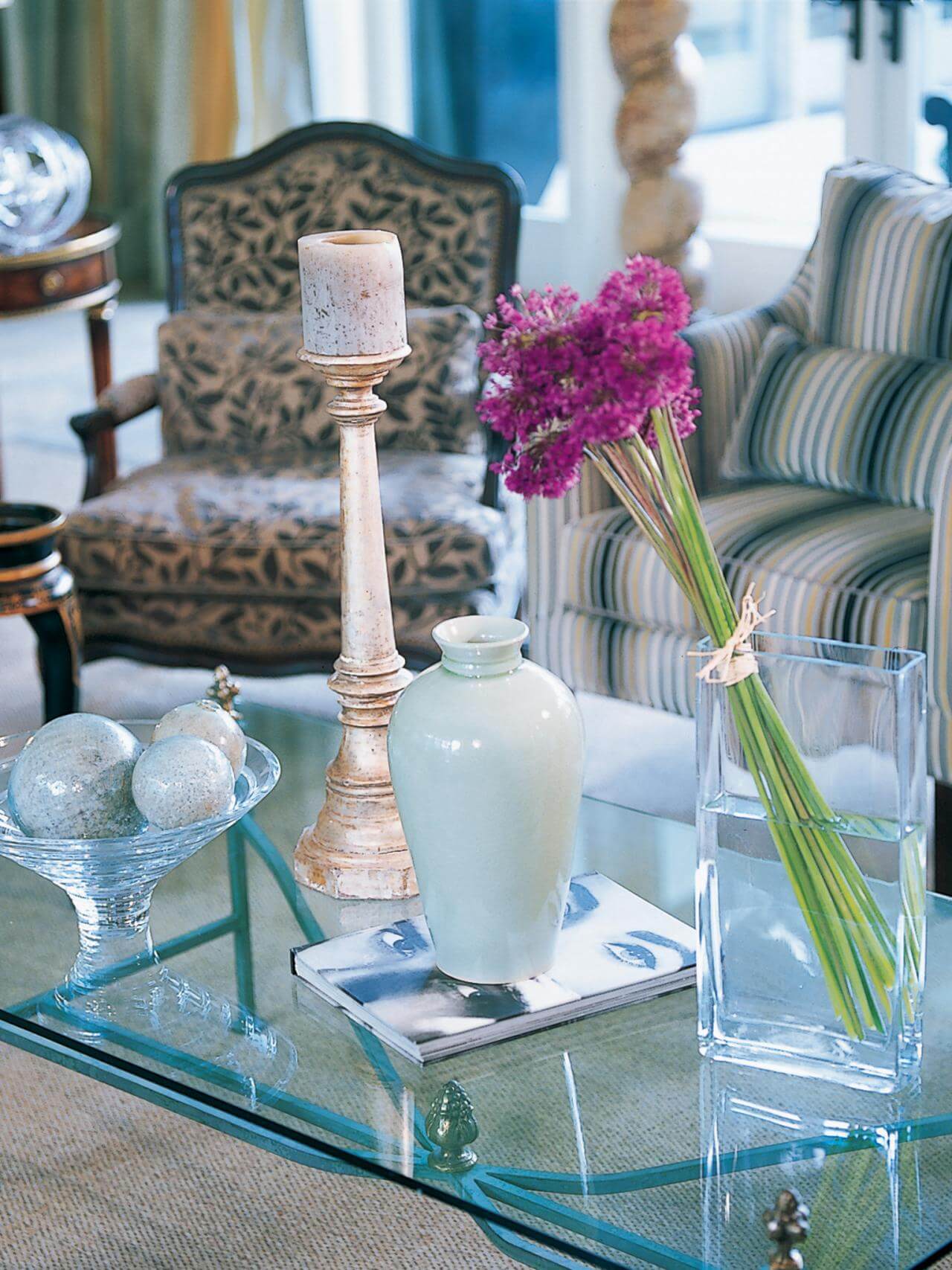 24. Modular Coffee Table Pair with Extra Storage Space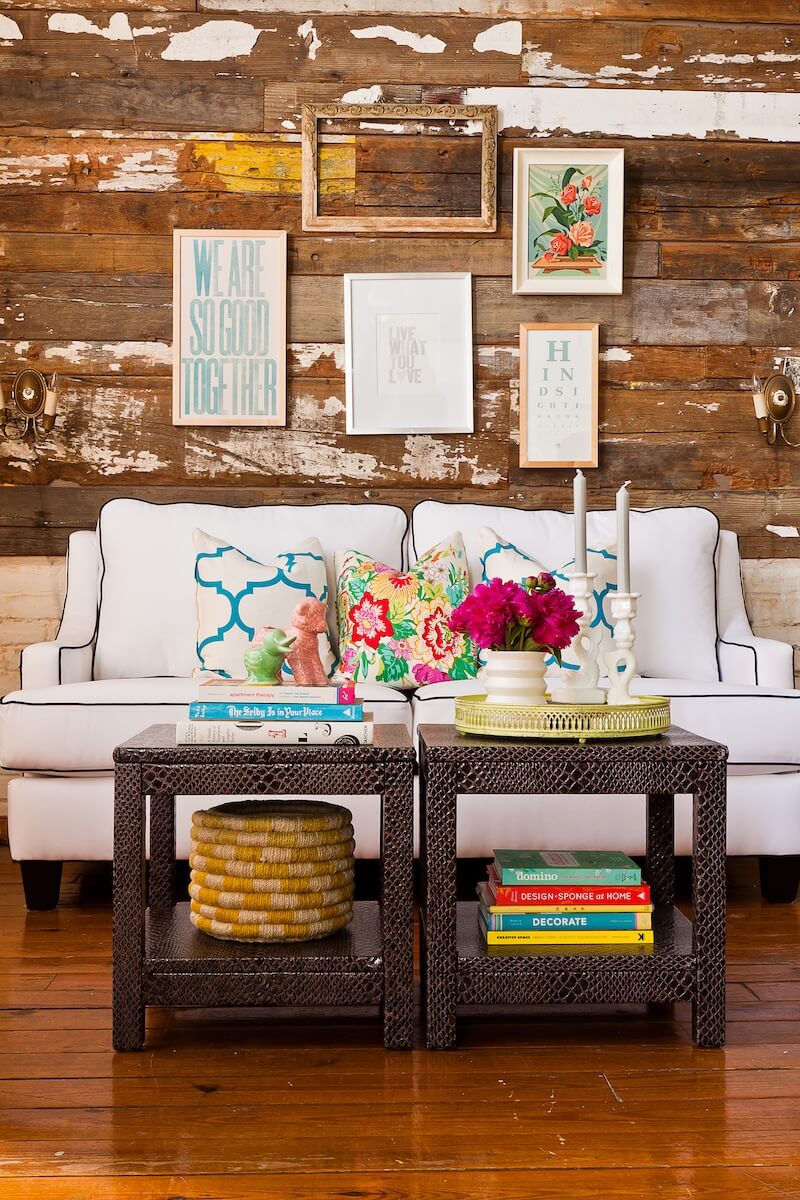 25. Sleek and Clean White Table with Crystal Accents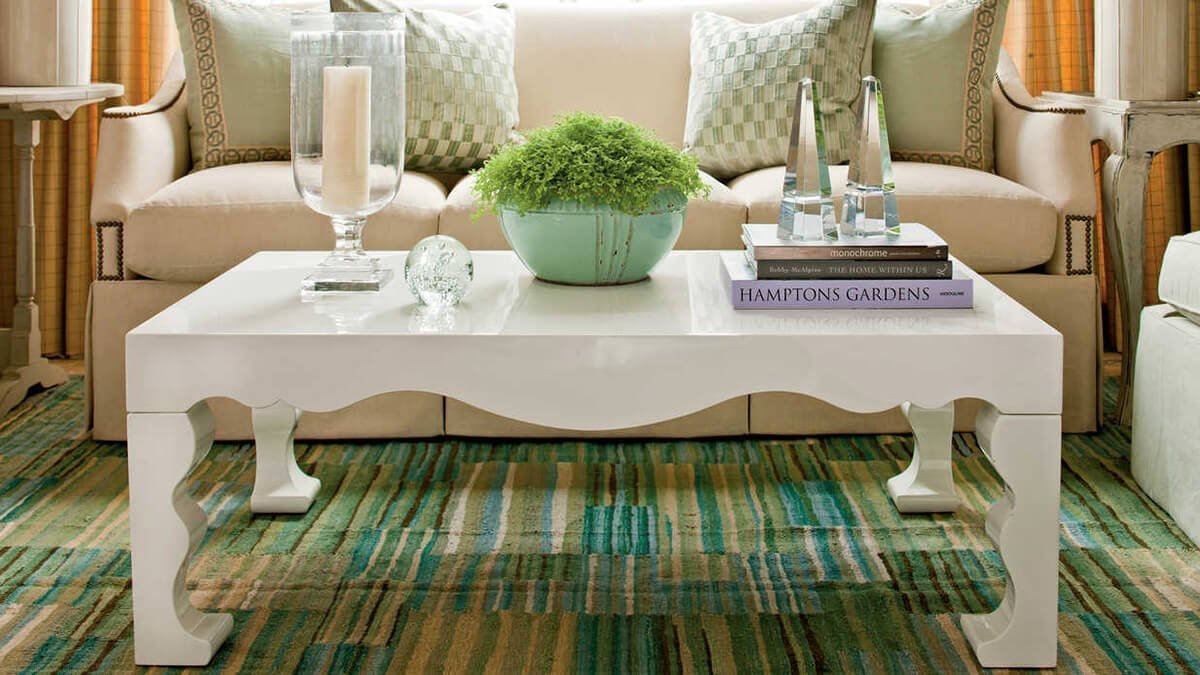 26. Wood-slab Statement Table and Black and White Book Display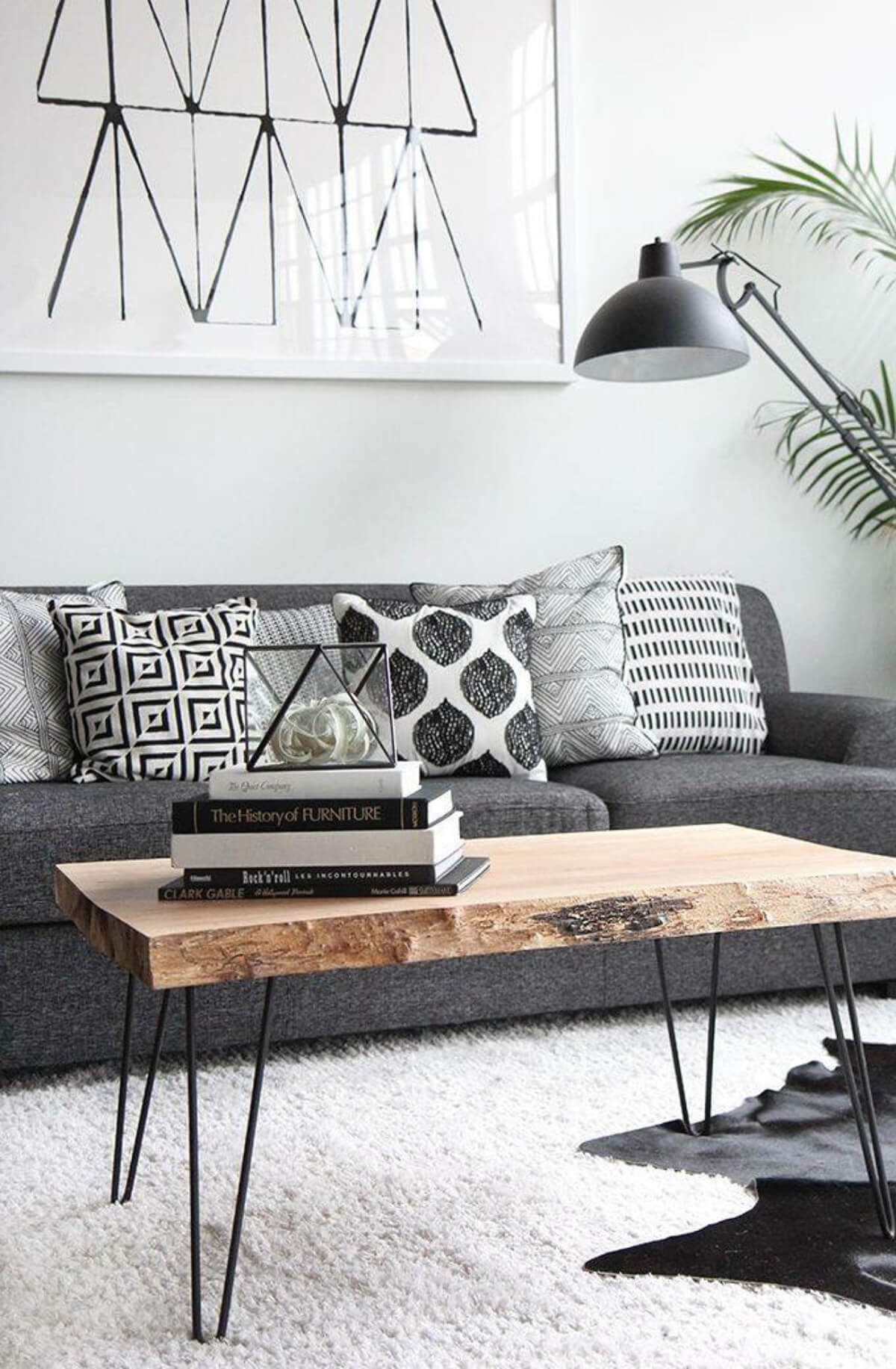 27. Elegant Solid Wood Topped Table with Turned Wood Candlesticks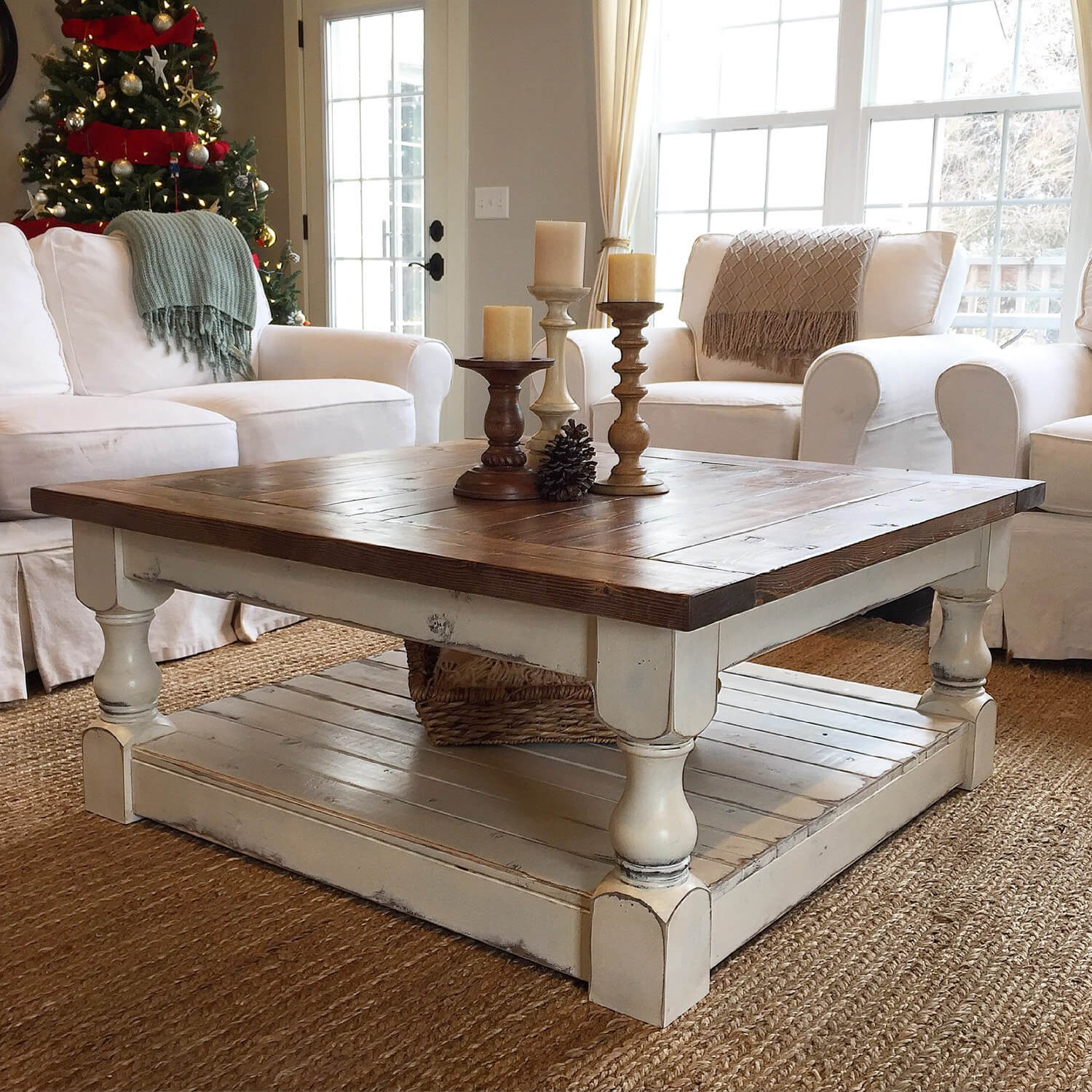 28. Fashion-friendly Marble-topped Coffee Table with Touches of Gold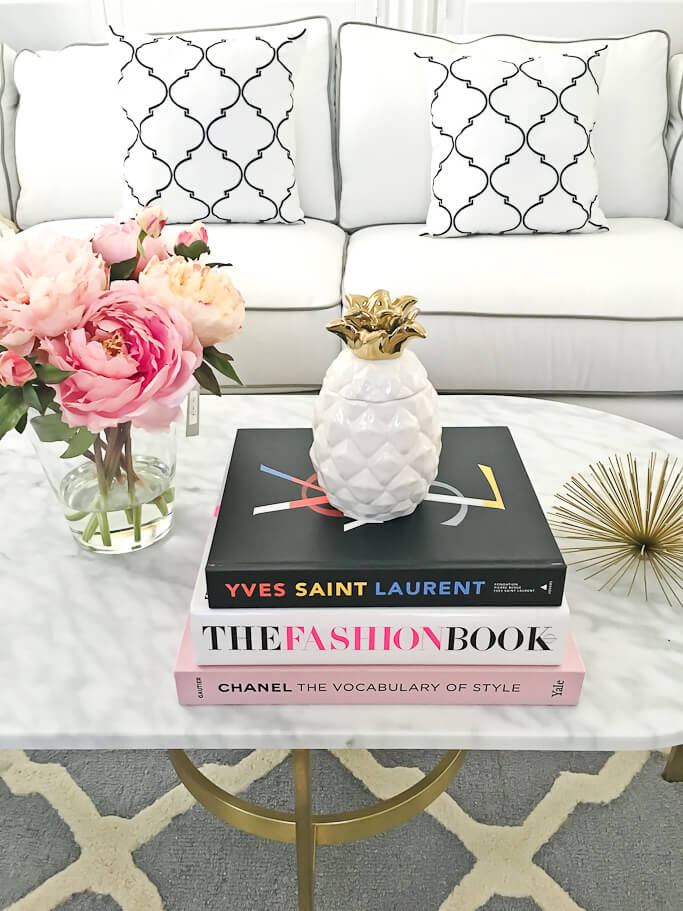 29. Book-lover's Dream Acrylic Table with Storage Space and a Poppy Bouquet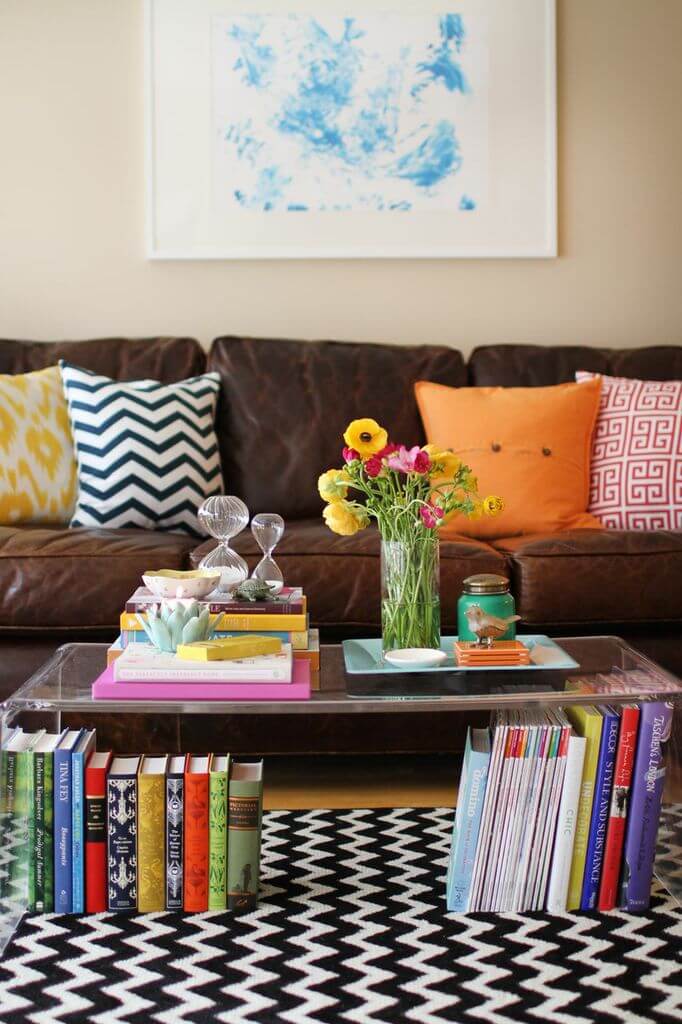 30. Natural Driftwood Votive Holder on an Upcycled Sea-blue Table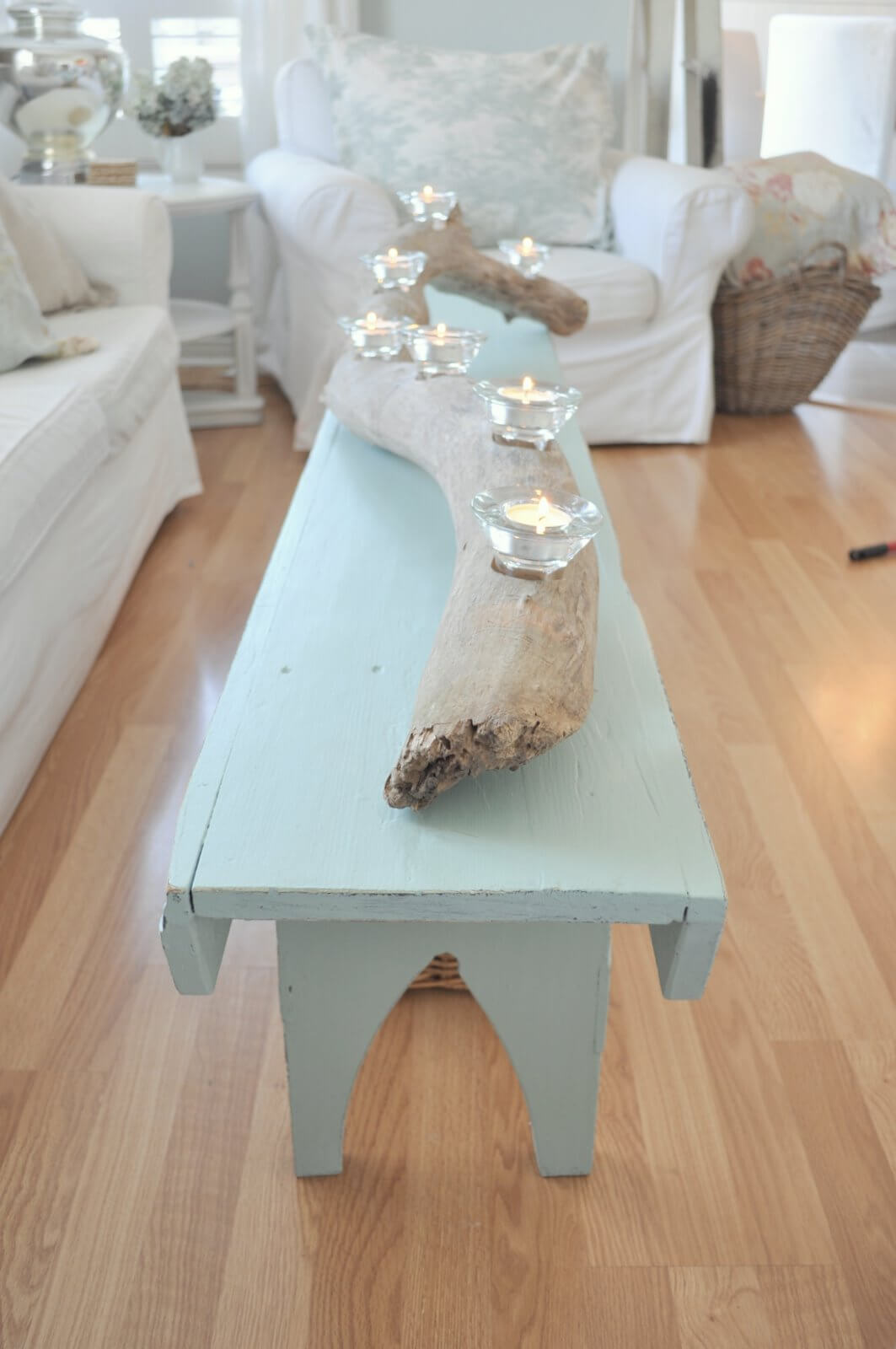 31. Giant Clamshell Feature Vessel with White Peony Bouquet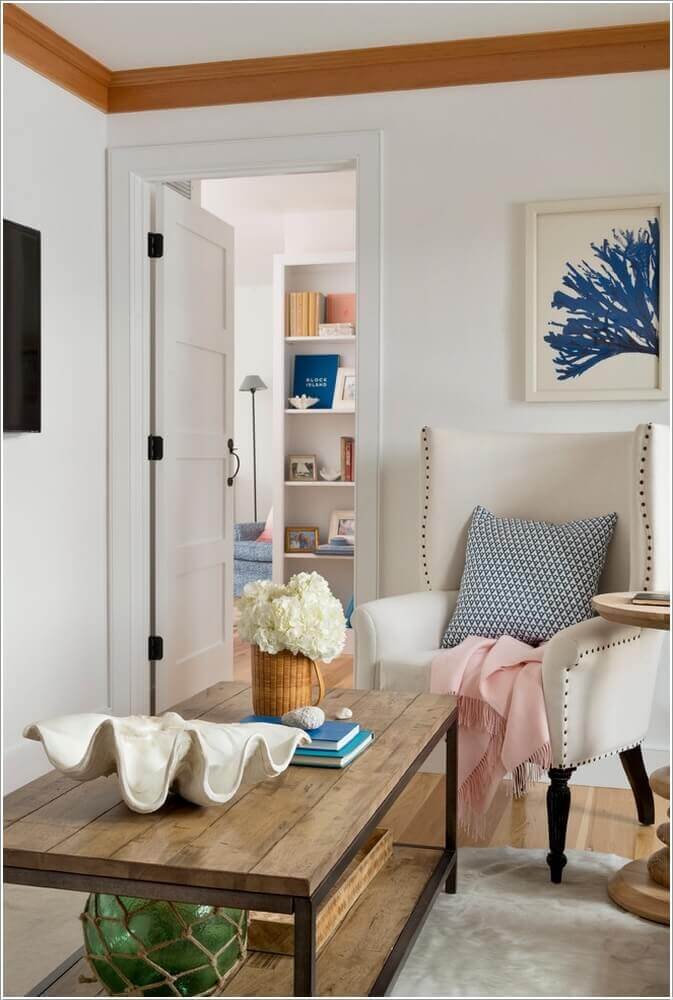 32. Simple Black and White Understated Book and Flower Display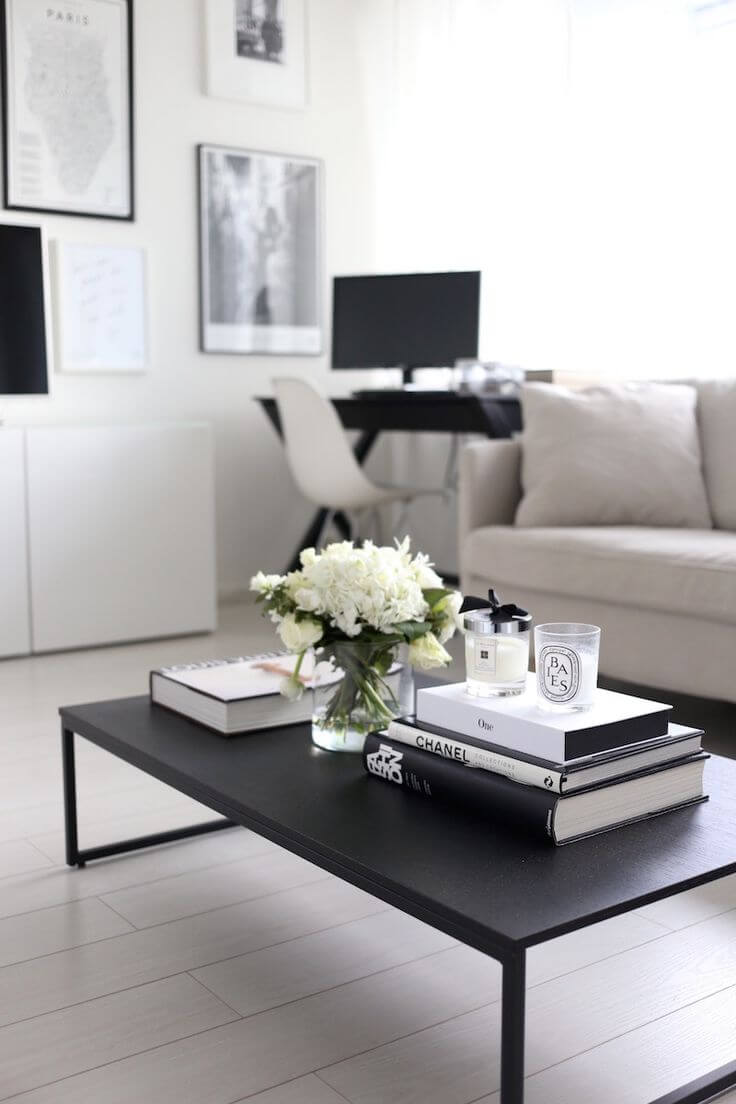 33. Updated Cabin-style Antler Accents with a Dark Wood Table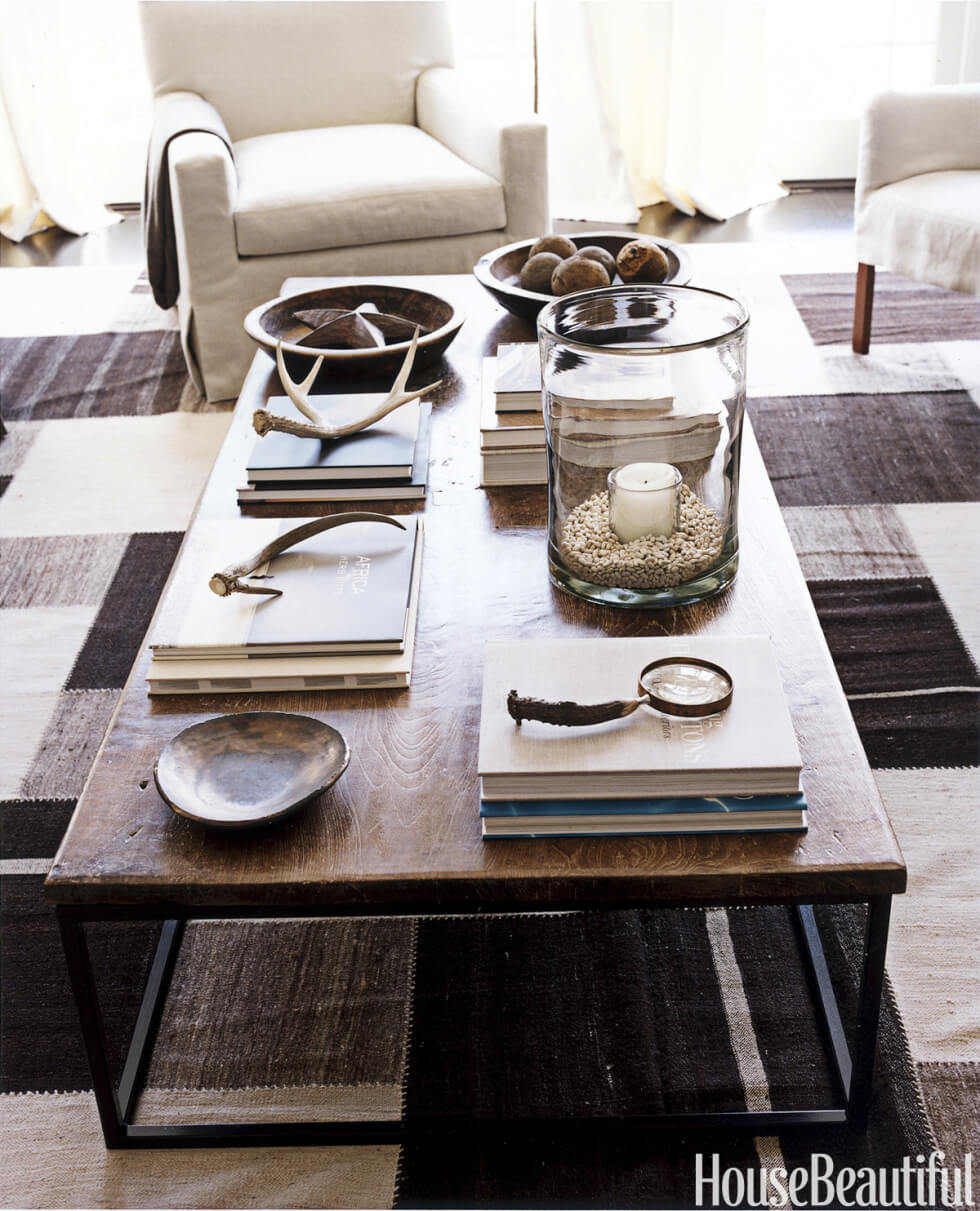 34. Almost Huggable Moss Topiary Spheres with Bronze Art Pieces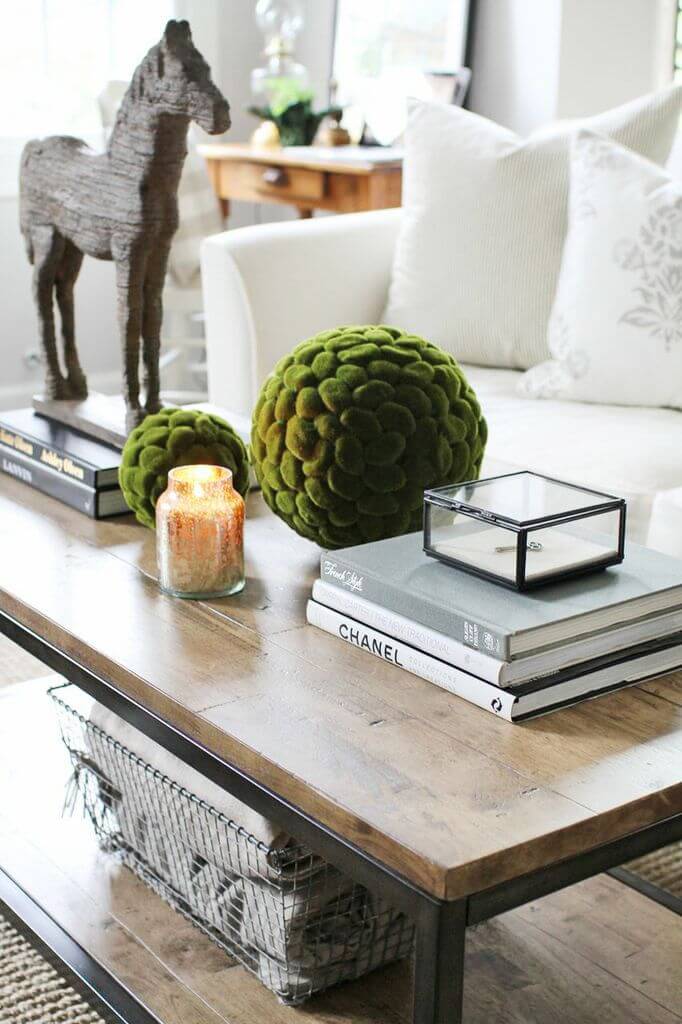 35. Glass and Gold Tray Display on a Marble-topped Table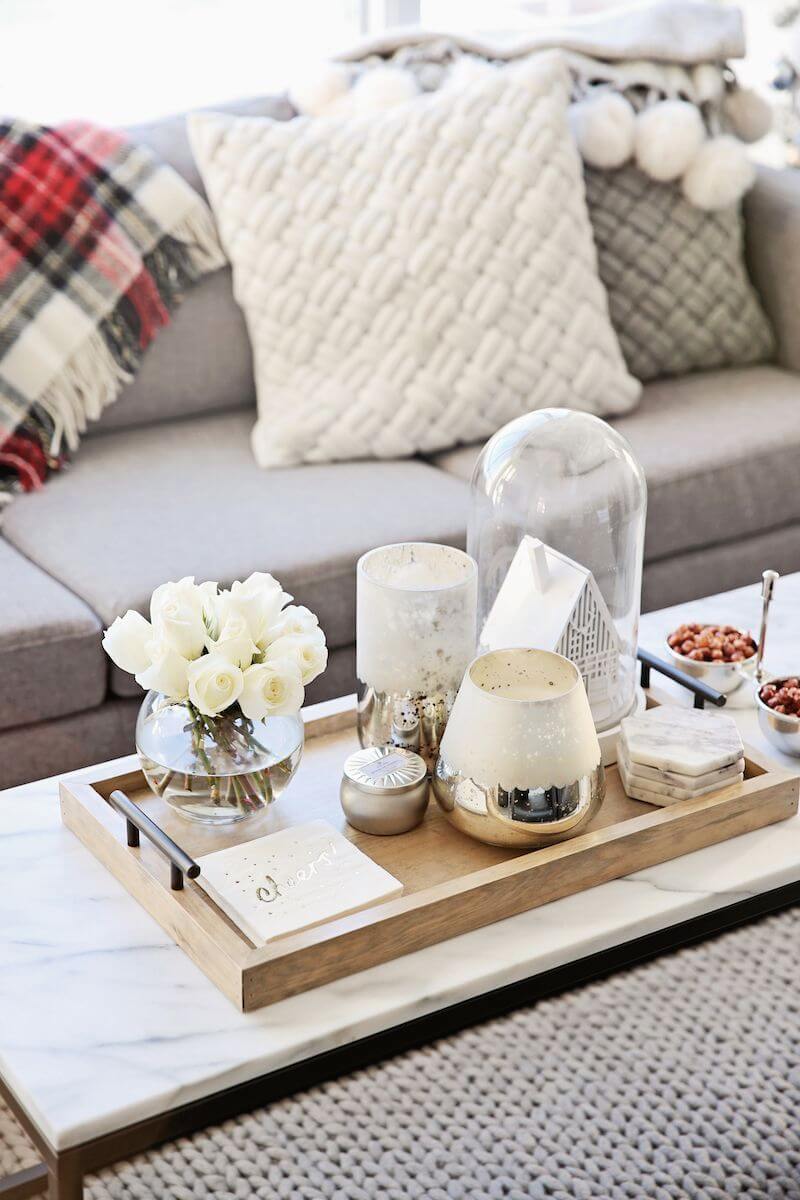 36. Oriental-inspired Round Table with Chinese Lion Statuettes and Focal Vase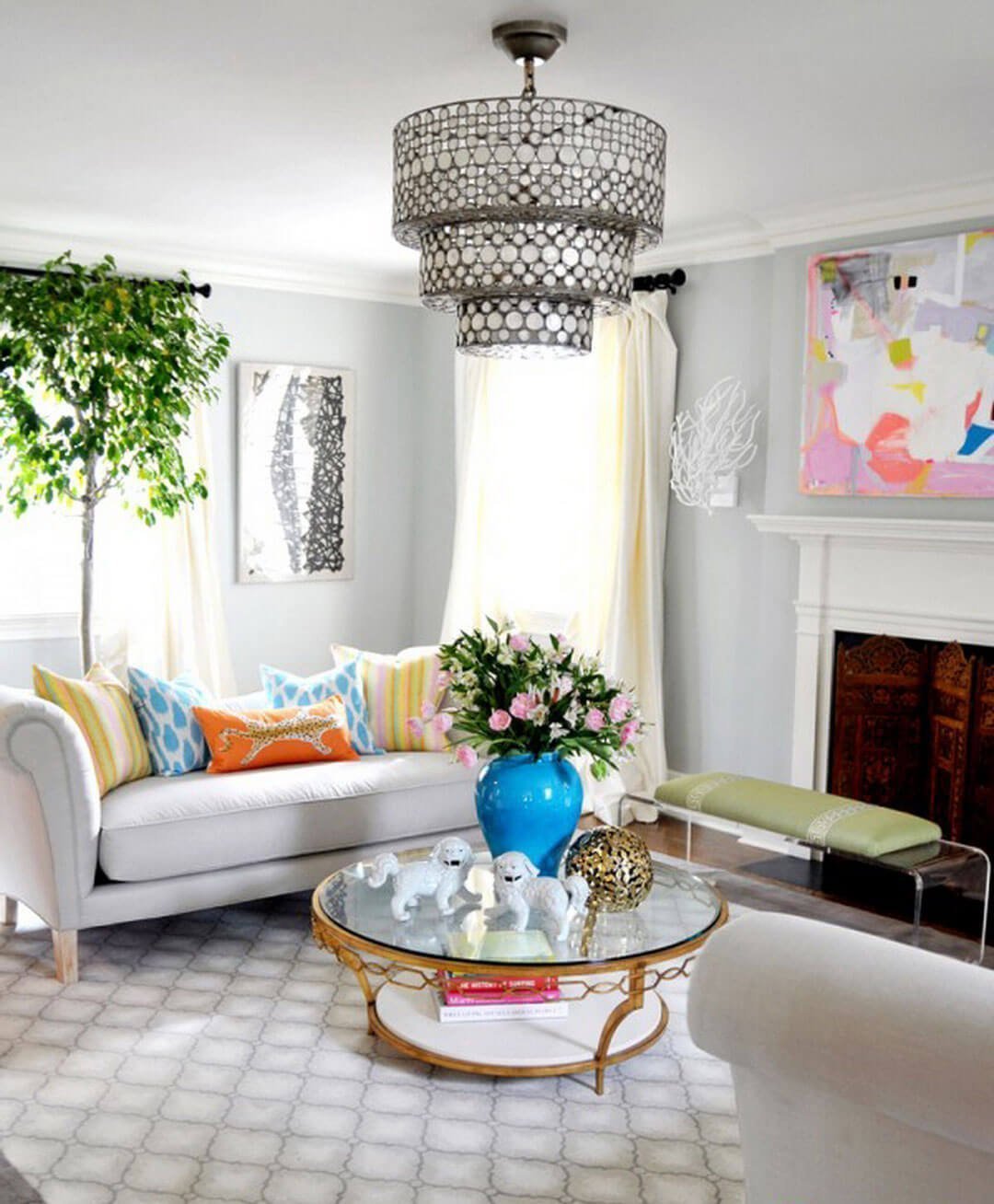 37. Simple Succulent Planter and Candles in Raffia Tray Basket