First and foremost, you might be asking yourself, "What is a corbel?" You've probably seen dozens of corbel ideas in design magazines and shows, but you may not have known that's what they're called. A corbel is a large, usually ornate, wall bracket used to support the ceiling, a shelf, molding, or another architectural feature. These large but lovely design features have recently become very coveted for architectural salvage projects.
37 Gorgeous Corbel Ideas that will Add a Unique Touch to Your Home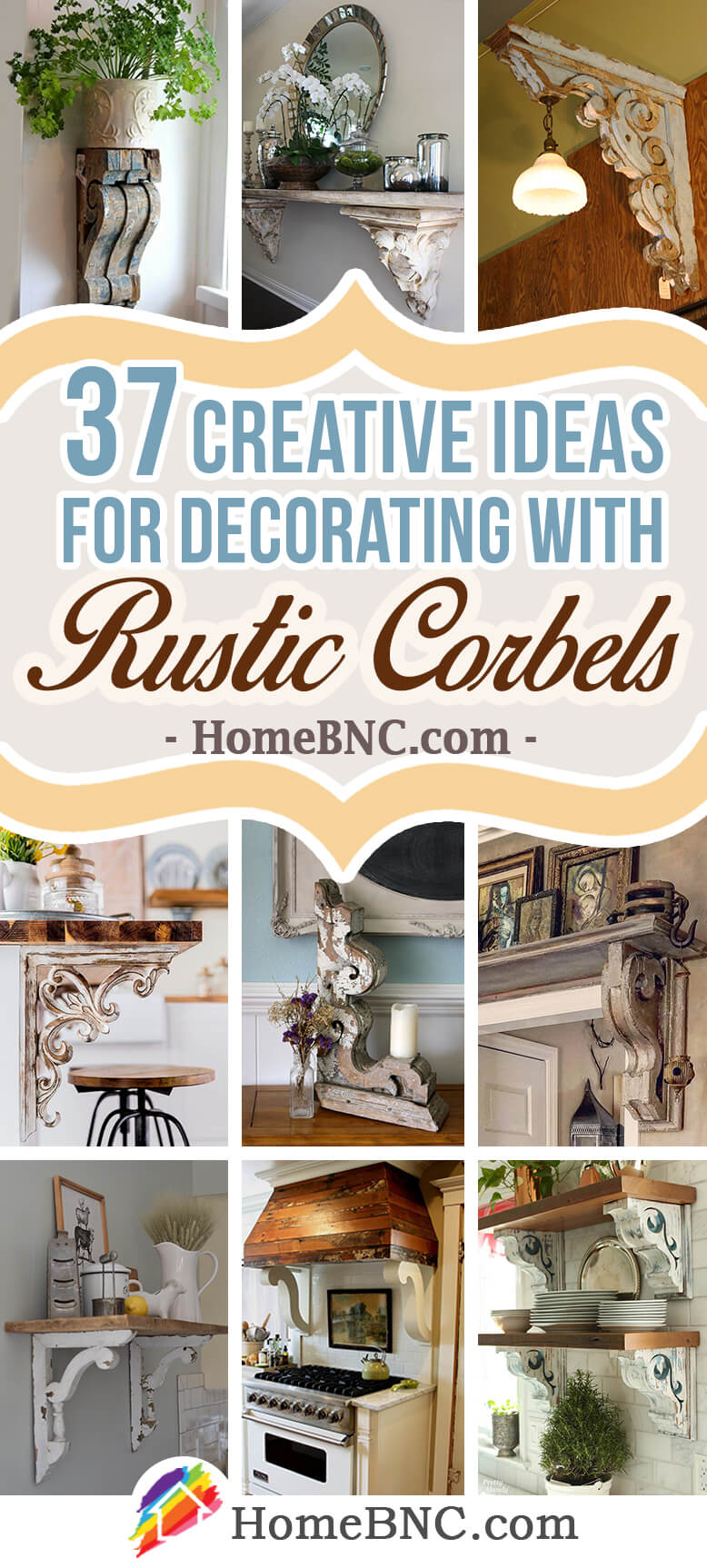 The majority of corbels being repurposed as décor are made of wood, though plaster and stone examples are also out there. The most popular styles feature heavy Victorian scrollwork or sinuous Art Nouveau lines. That said, simple Mission style brackets are also gaining in popularity. While these pieces blend effortlessly into shabby chic decors, their distressed finish also makes them ideal for rustic and country aesthetics, and the Mission style pieces are well-suited for modern interiors.
If you'd like to make a big impact in areas that are often overlooked, then corbels offer a lot of eye appeal. Our gallery of corbel ideas gives you more than three dozen ways to elevate your interior design game by using corbels with shelves, islands, mantels, and lighting. If you're dying to borrow from the best of the architectural salvage craze, then open your home to the upcycled beauty of repurposed corbels.
2. Wall-Mounted Molding as a Frame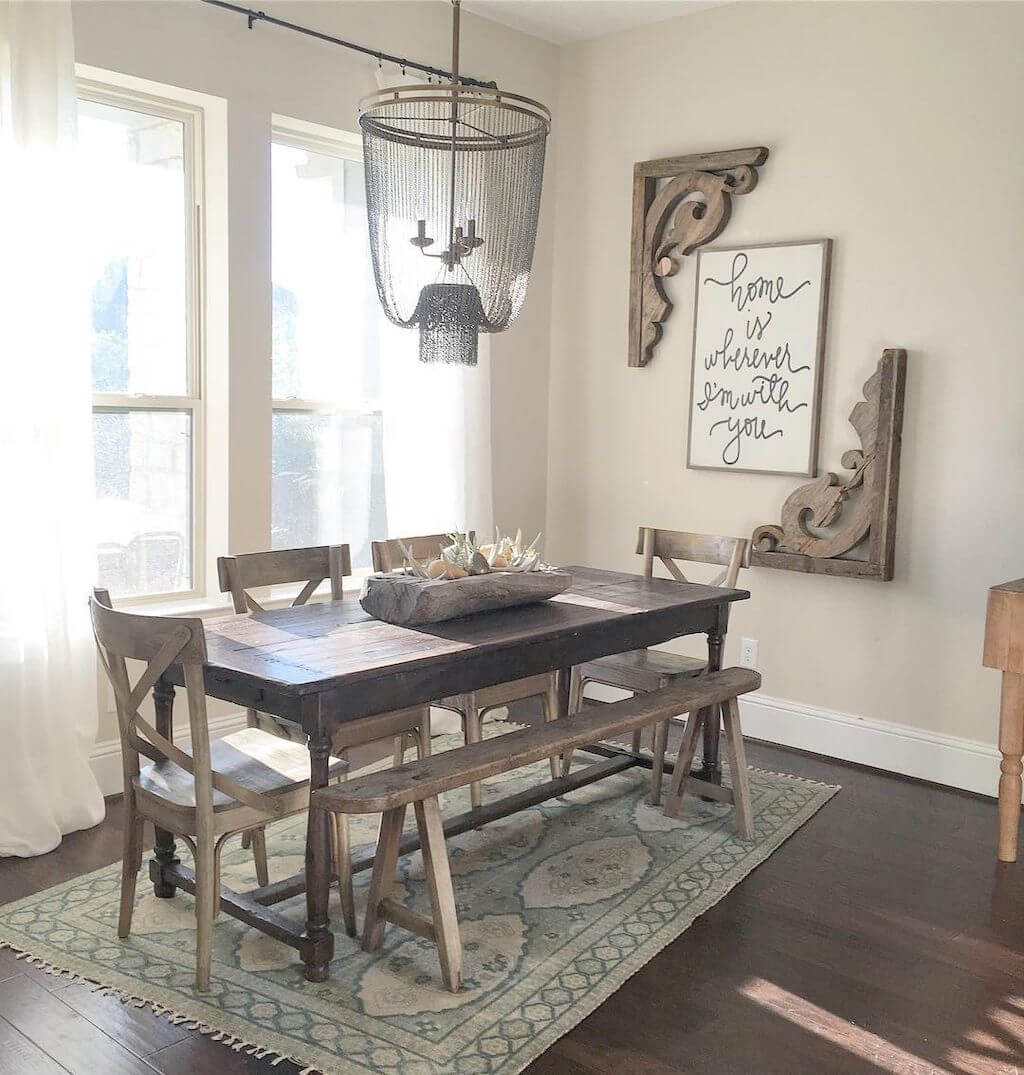 3. French Renaissance Corbel Statement Shelf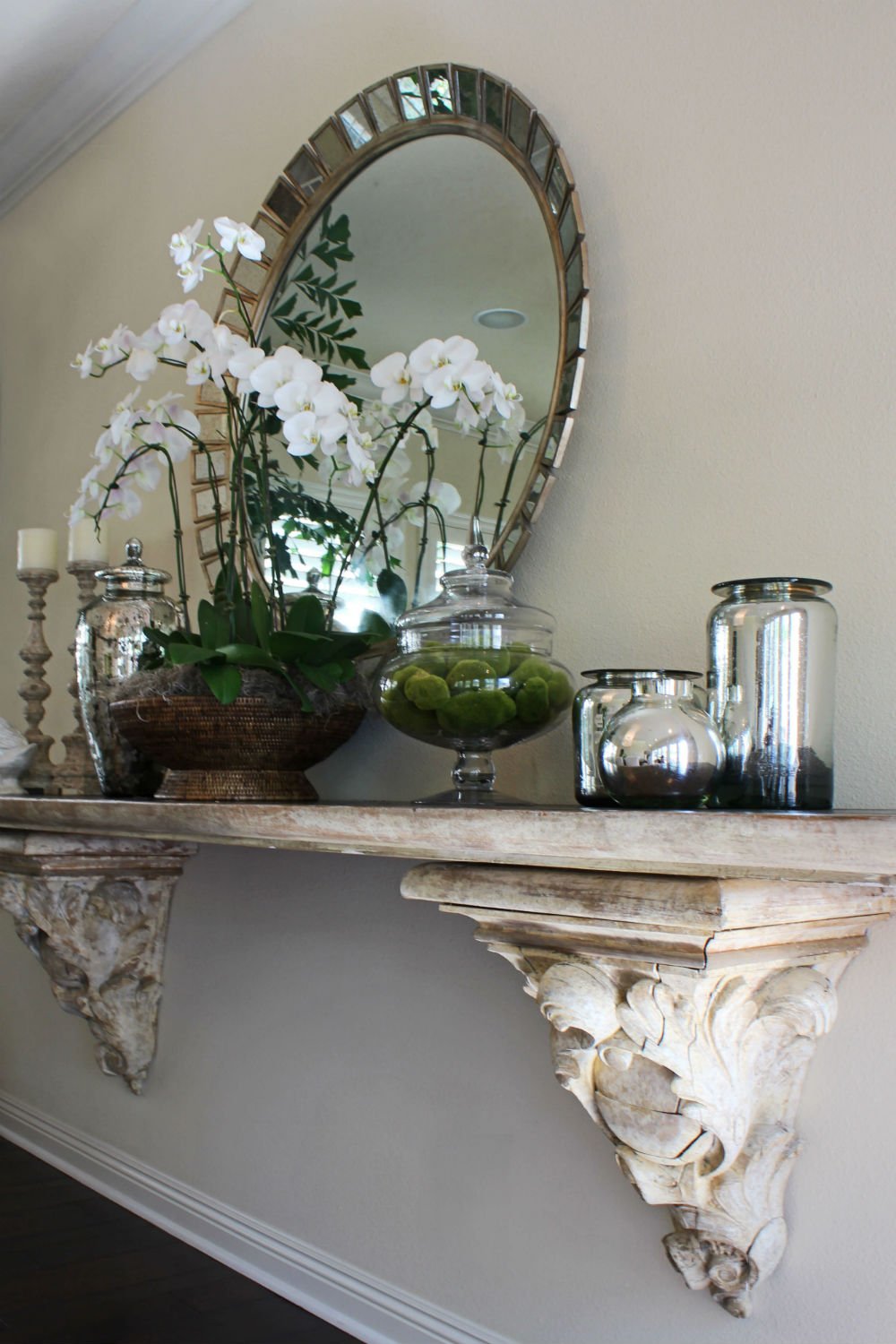 4. Single Antique Bracket Plant Stand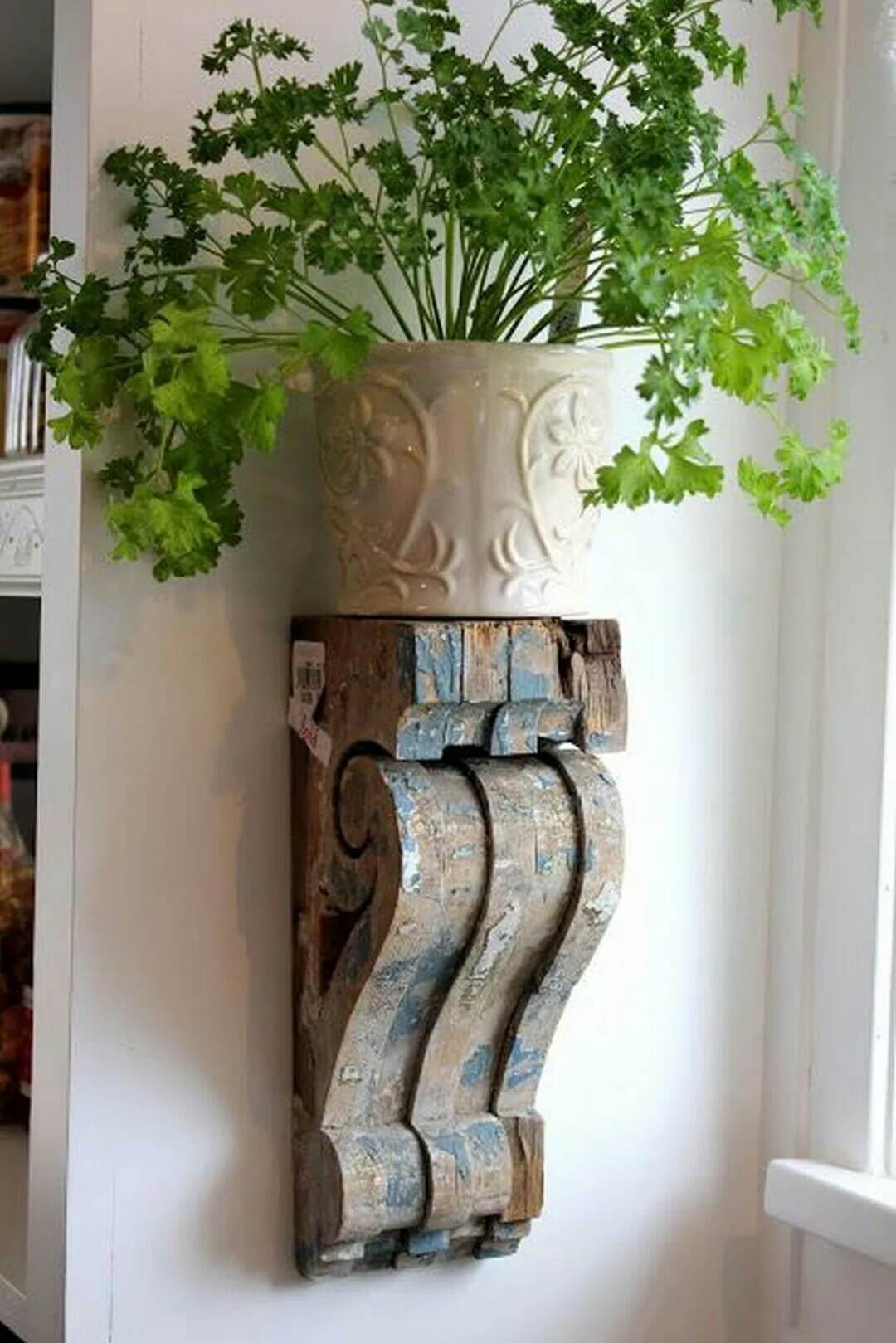 5. Victorian Corbel Ideas for Kitchen Islands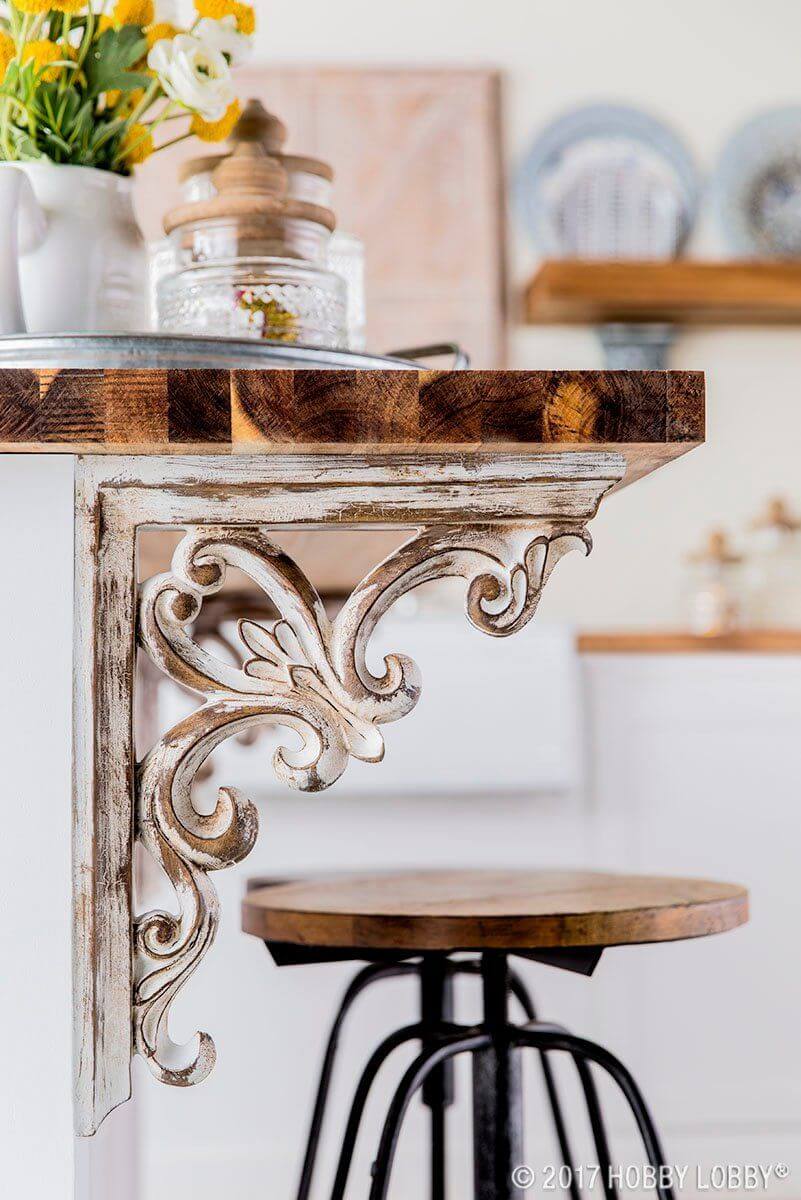 6. Simple Corner Molding Cabinet Detail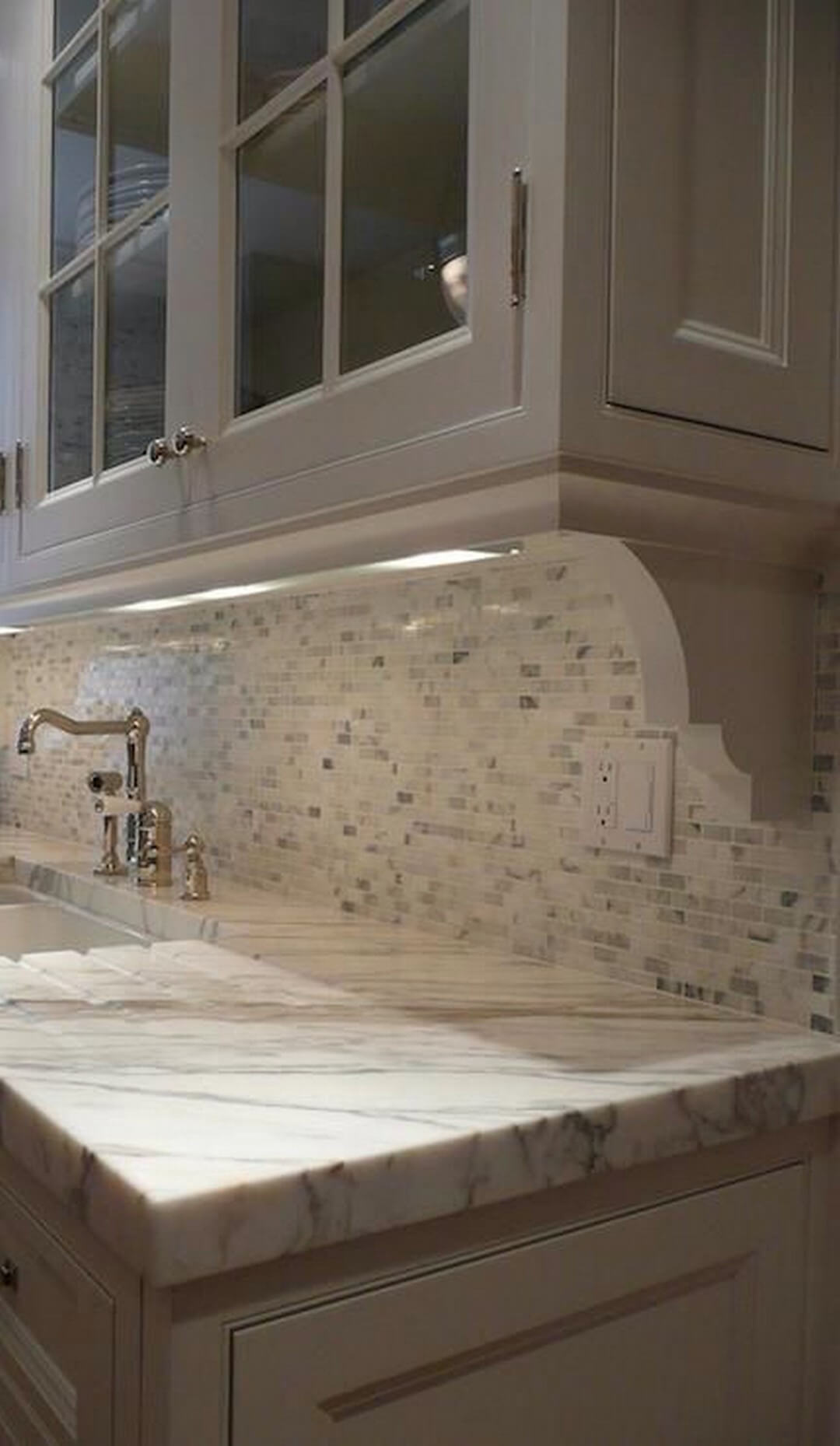 7. Repurposed Distressed Wood Corbel Candleholder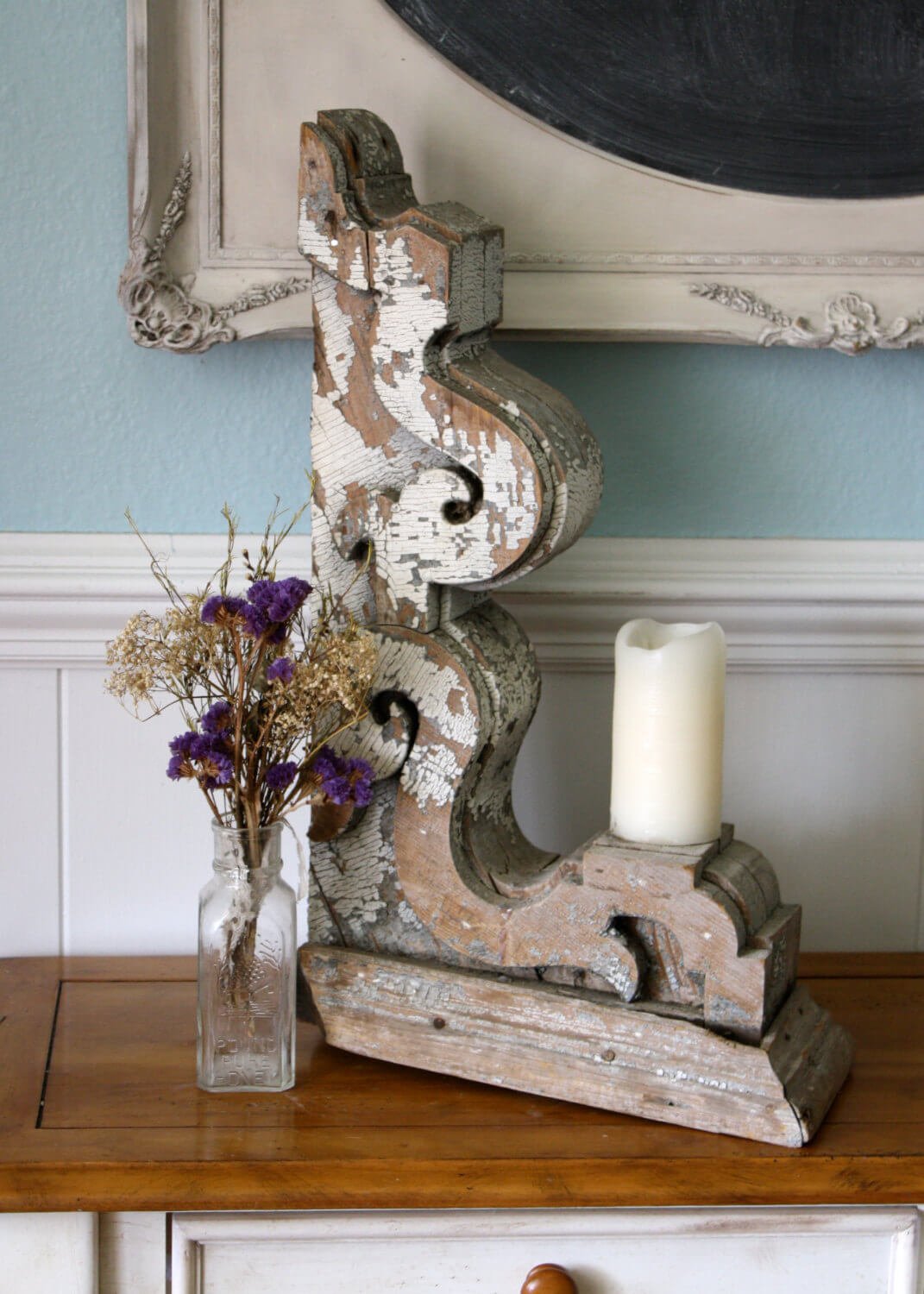 8. Reclaimed Wood and Scroll Range Hood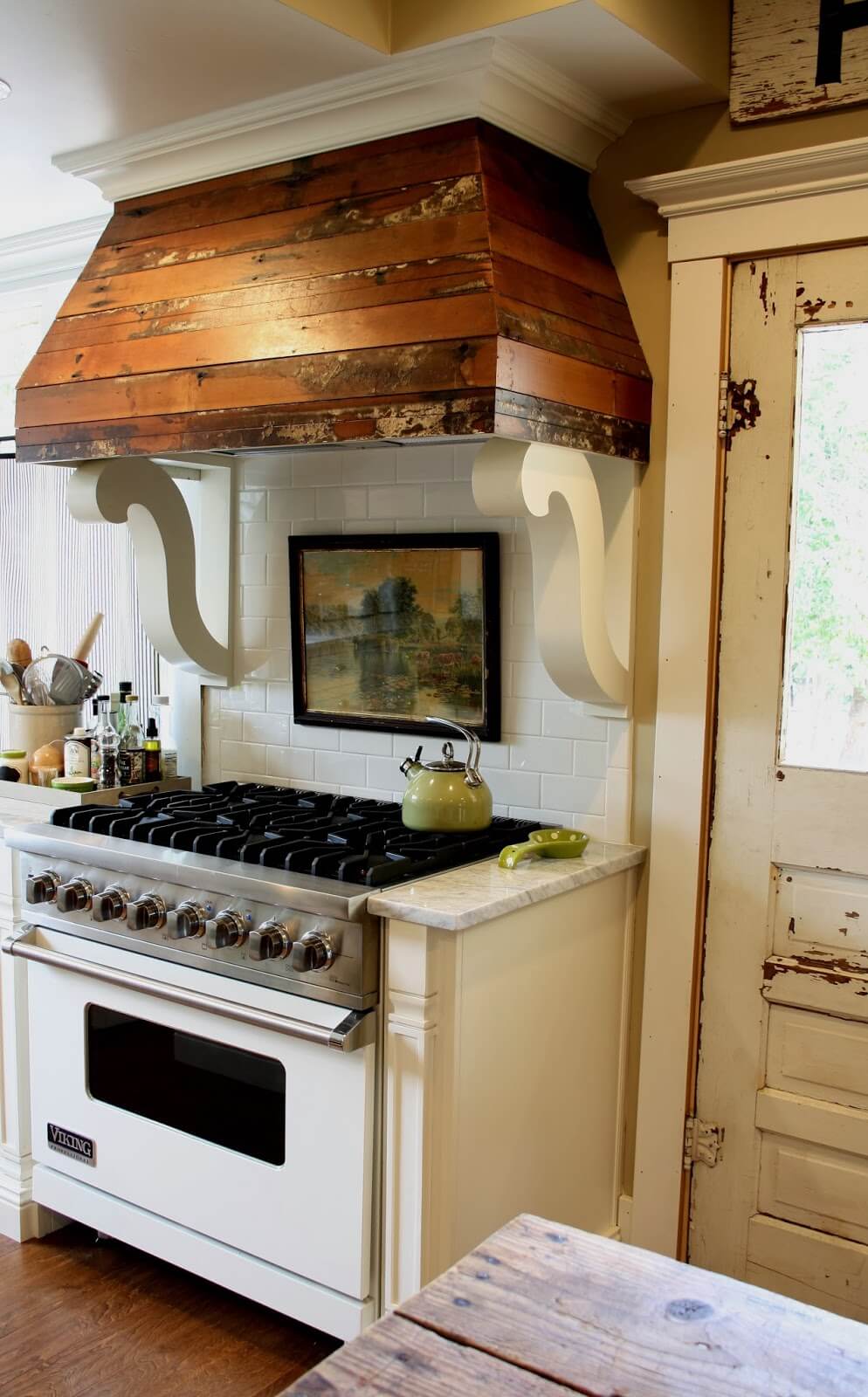 9. A Wall's Worth of Salvage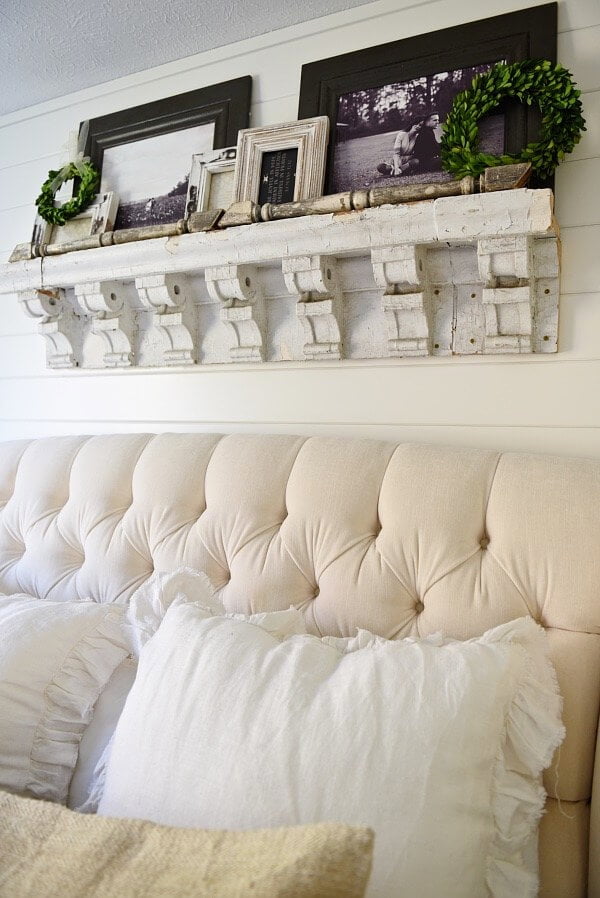 10. Elegant Architectural Hanging Side Table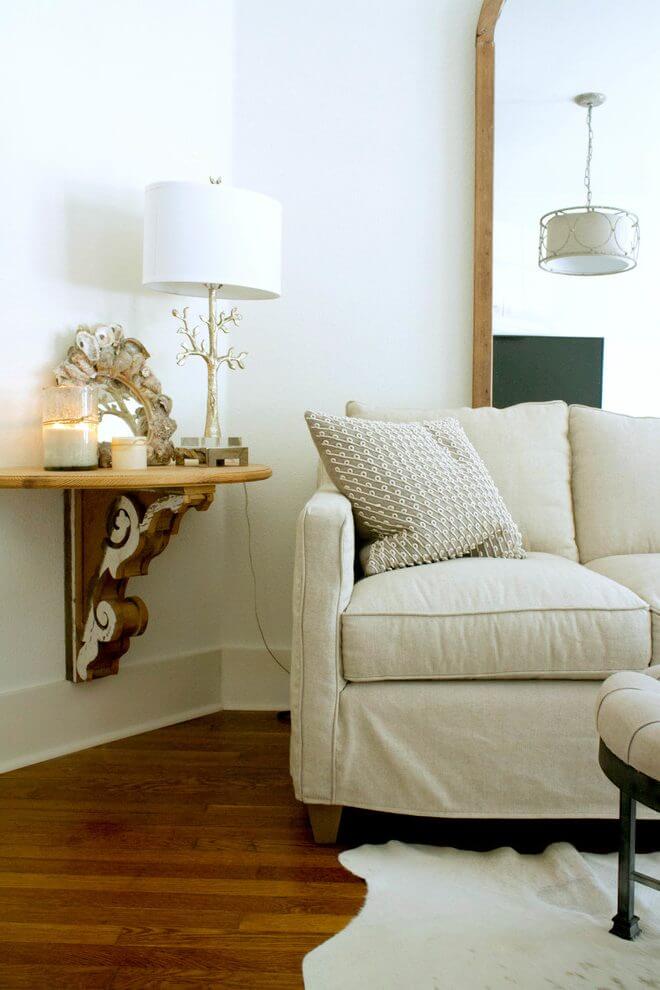 11. How to Pretty Up Your Mailbox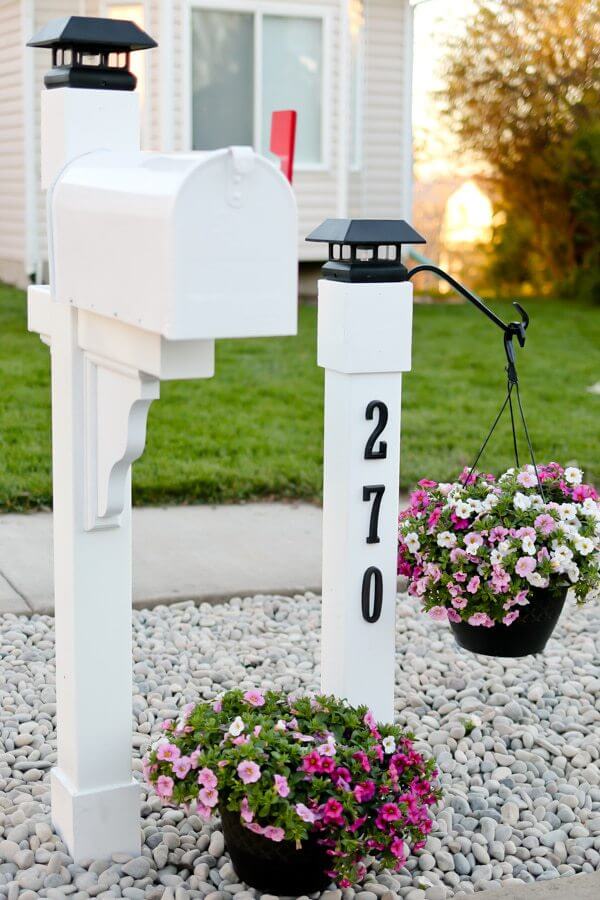 12. Scrolled Wood Light Fixture Concept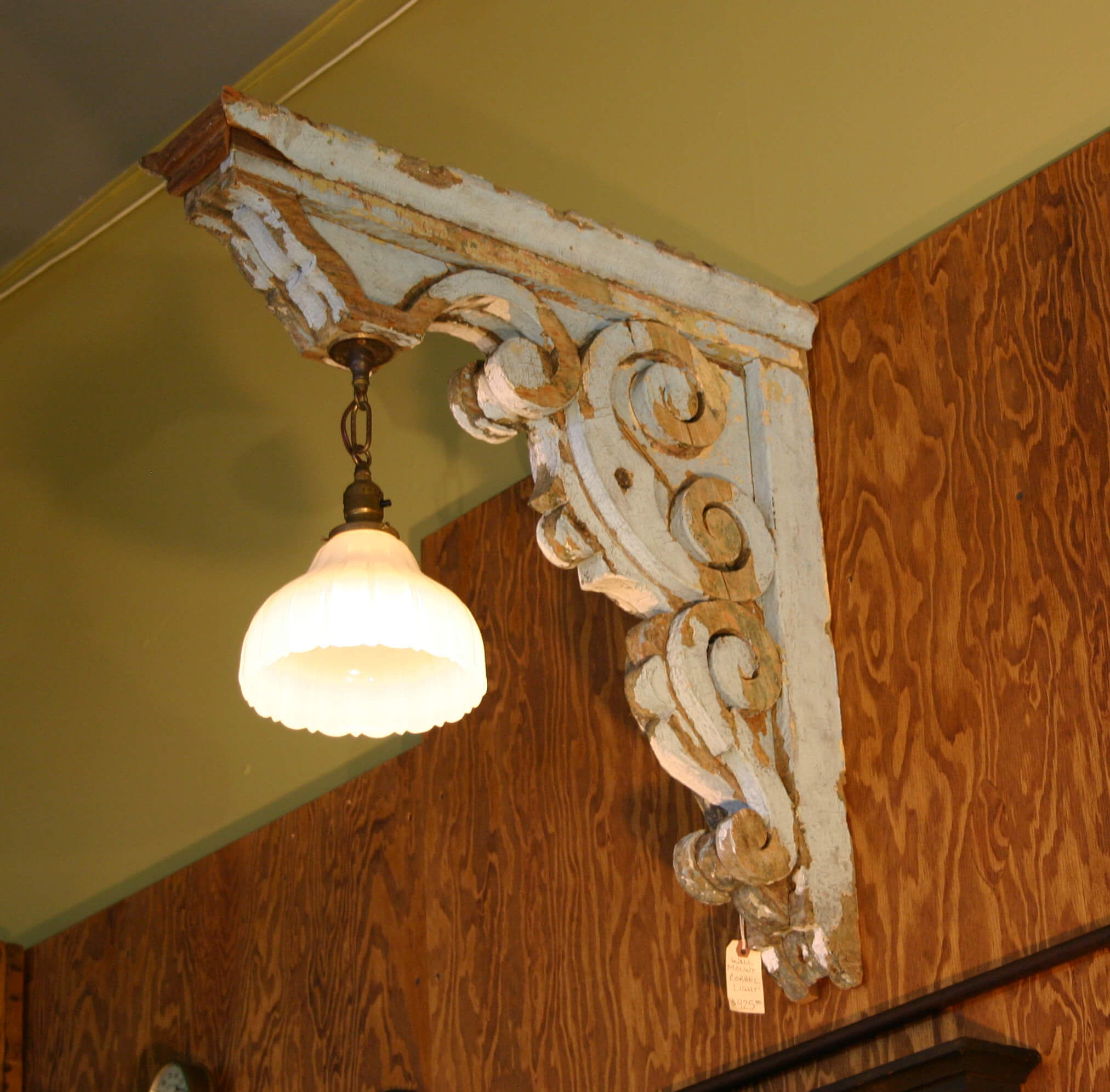 13. Warm Wood Corbel-Supported Fireplace Mantel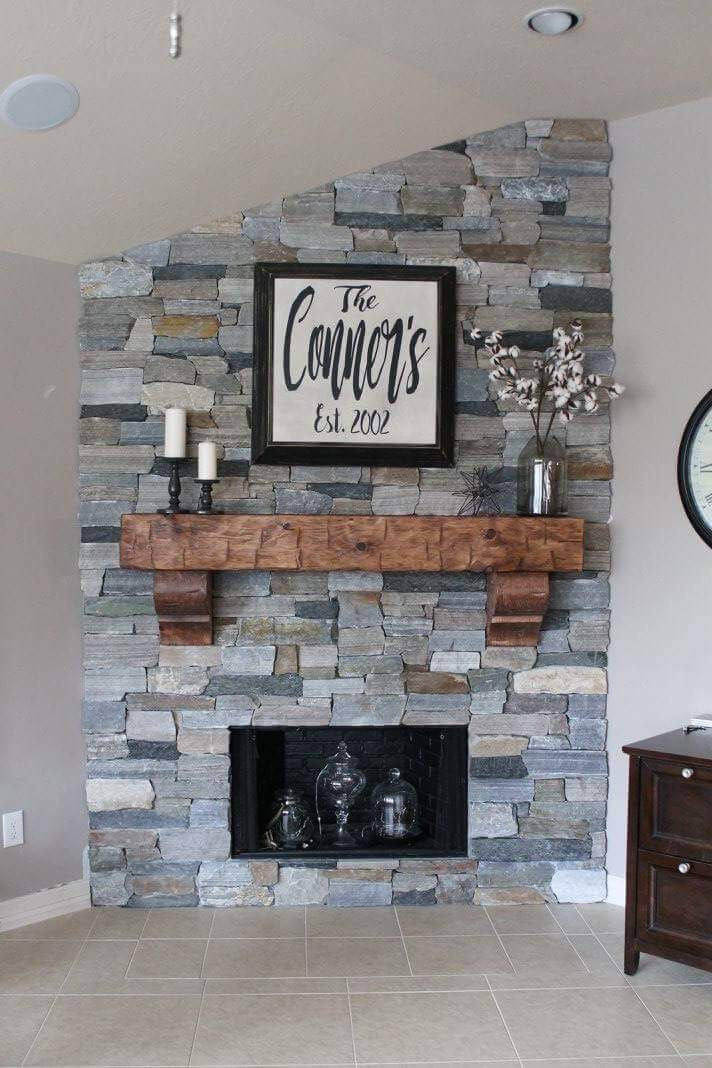 14. White on White on White Storage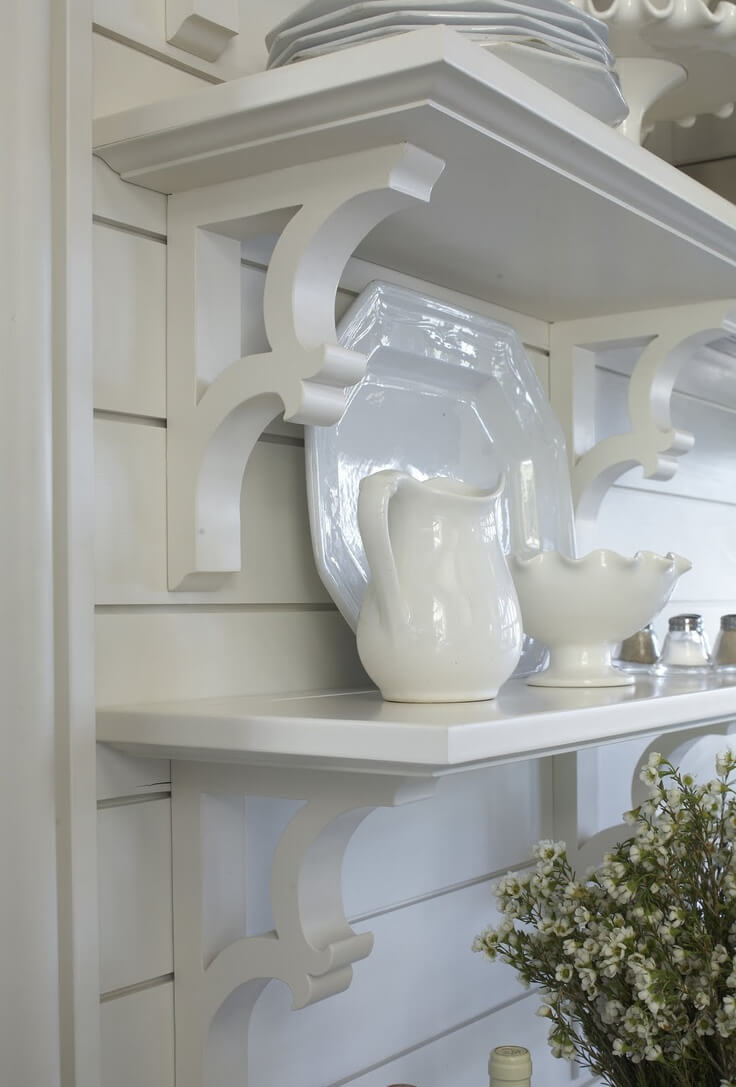 15. Frame Your Doorway with Colored Corbels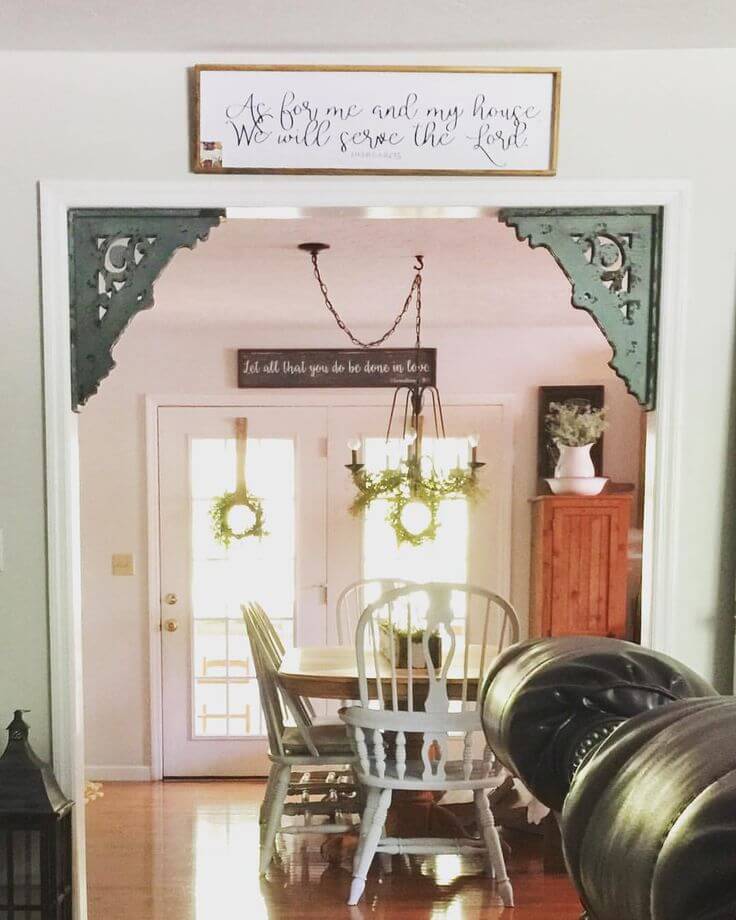 16. Architectural Salvage Headboard Idea with Shelving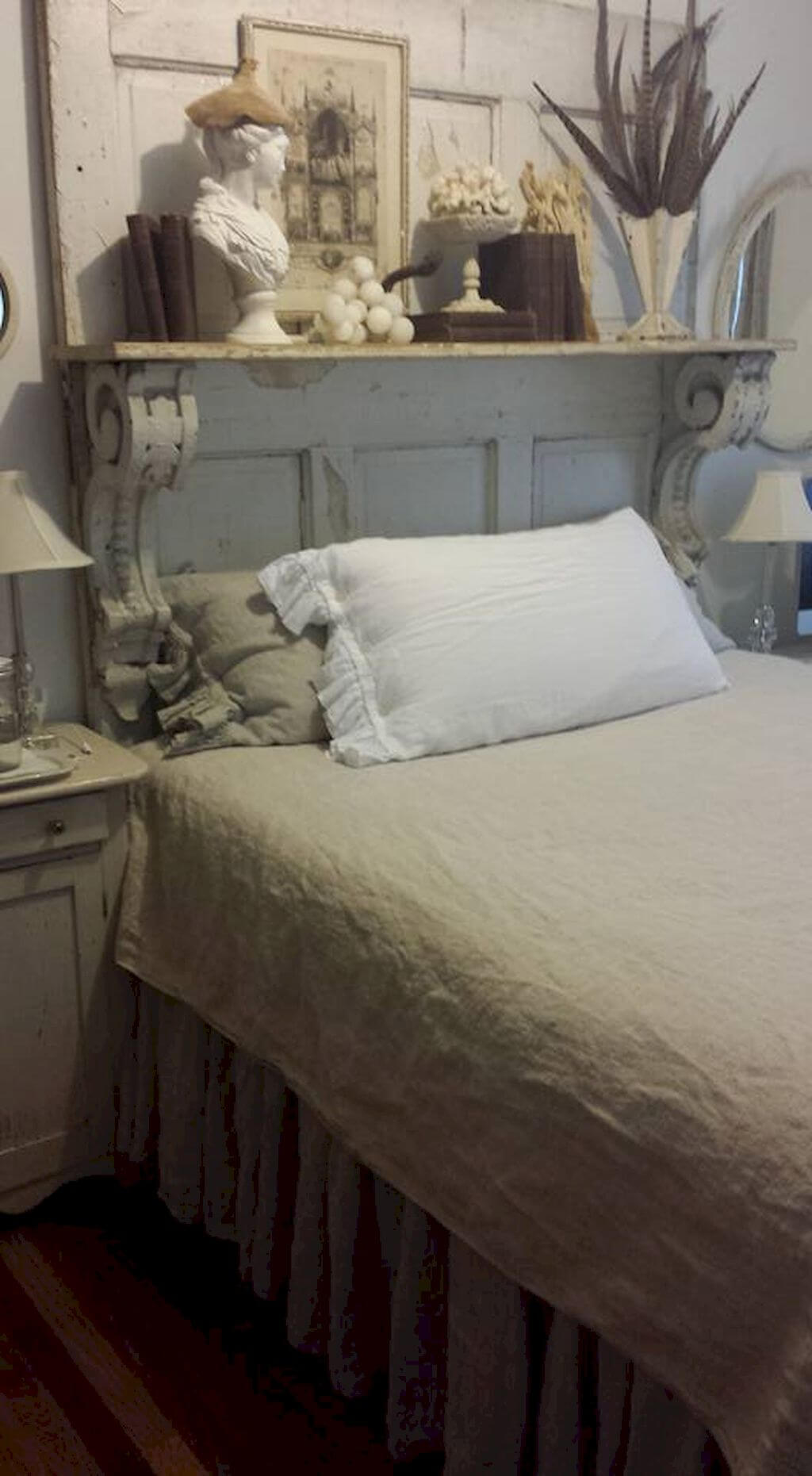 17. From Ceiling to Floor Potting Table Project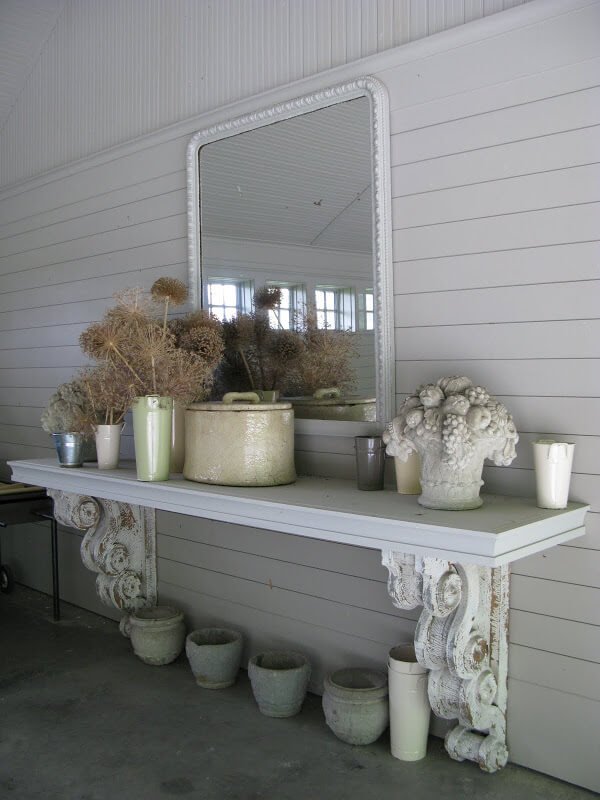 18. Classic Cottage Entryway Fretwork Corners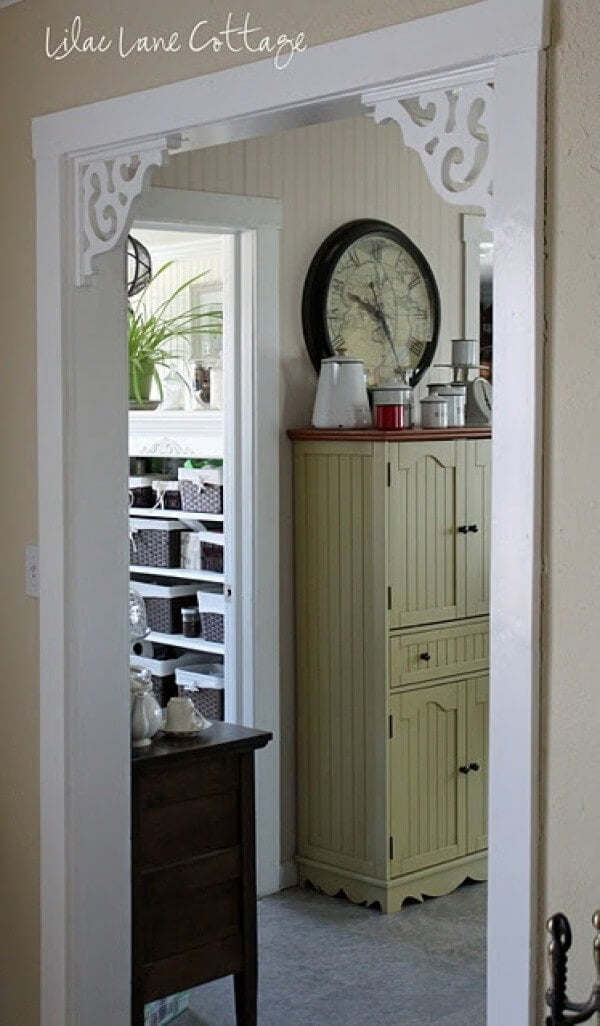 19. Old World Elegance with Distressed Over-Door Display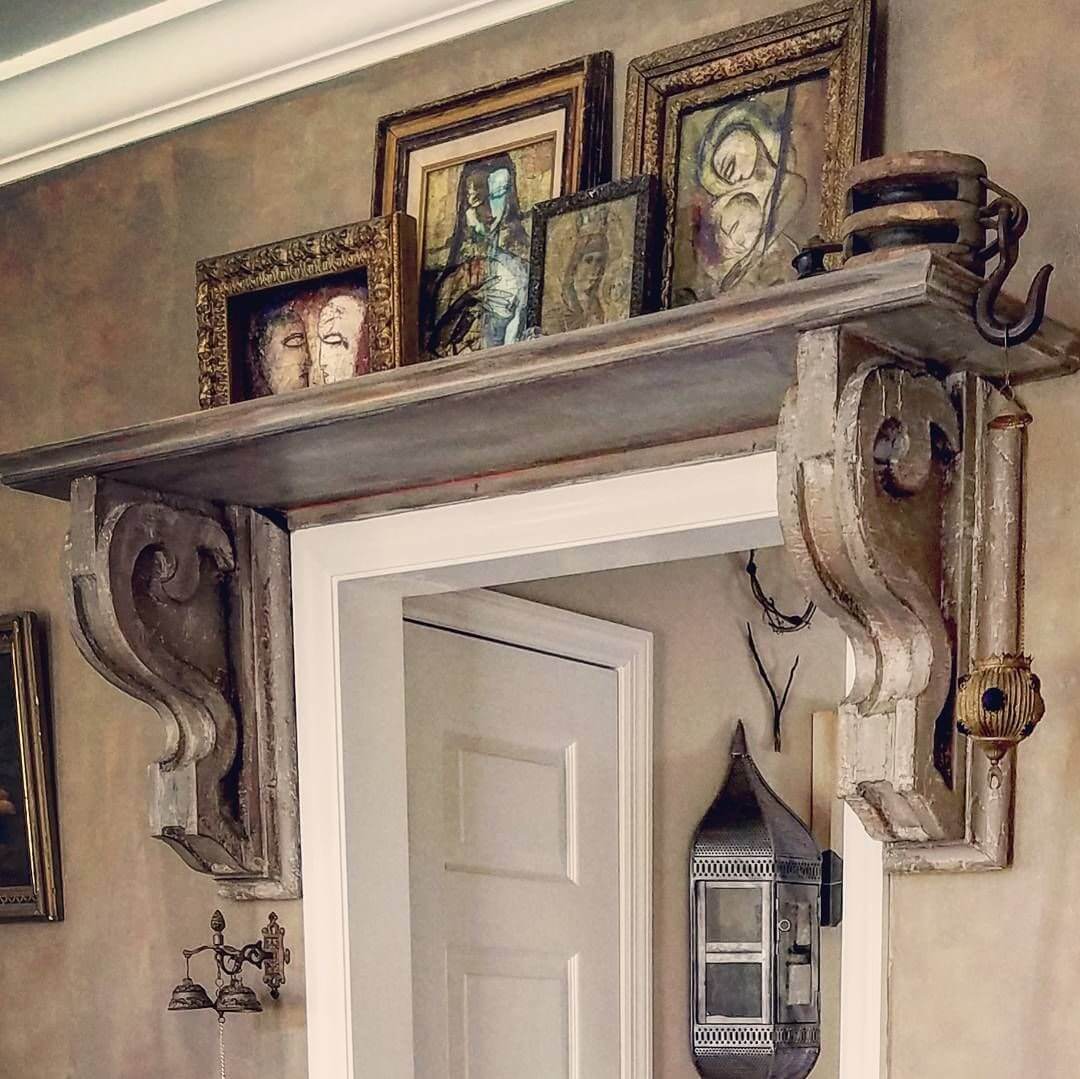 20. Inverted Wooden Finial Island Upgrade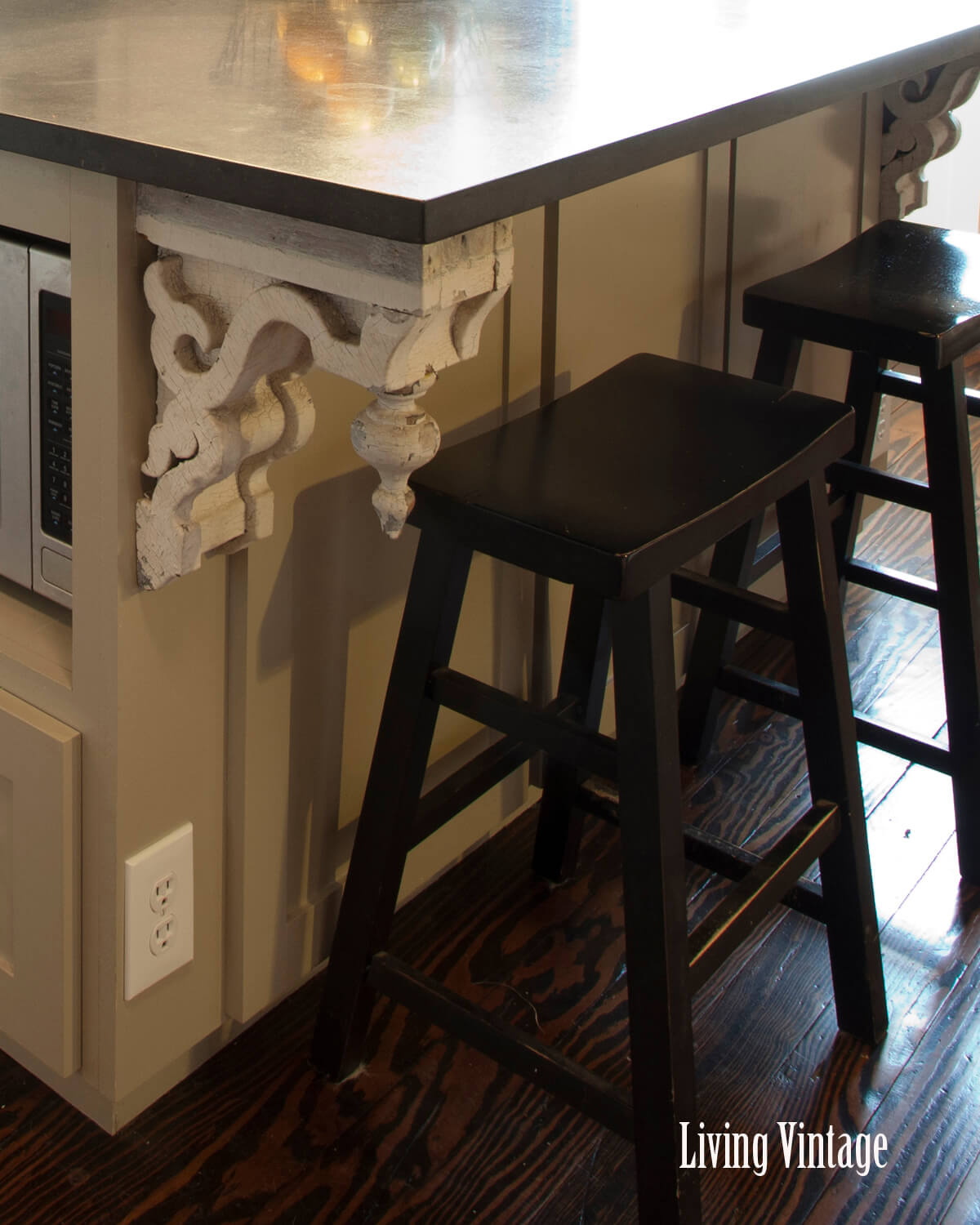 21. Easy One Piece Repurposed Nightstand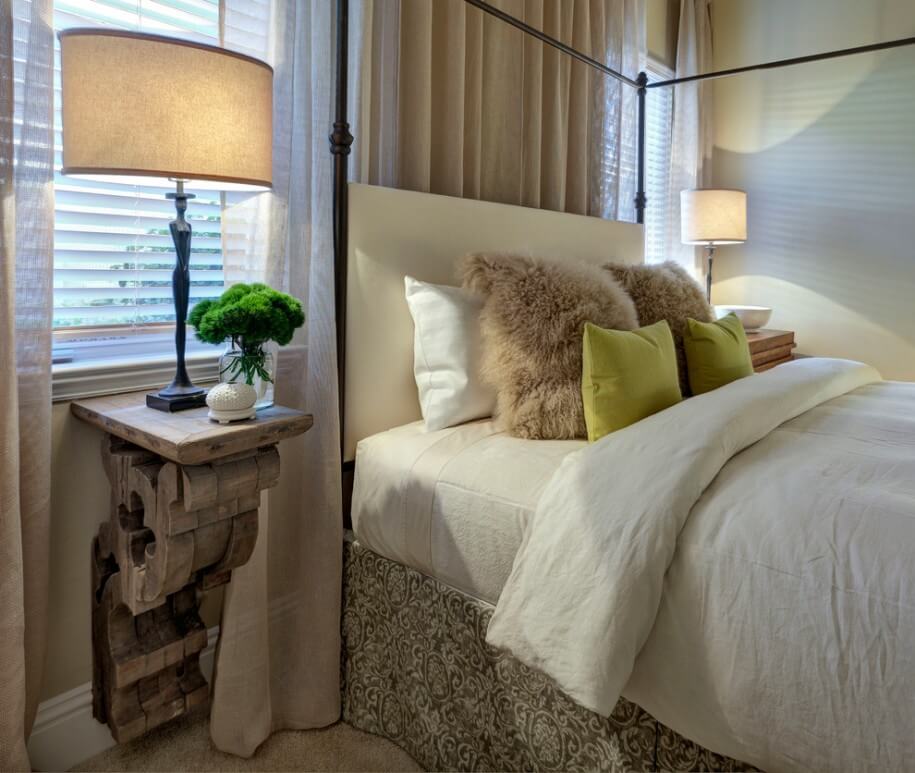 22. Vintage Inspired Interior Corbel Ideas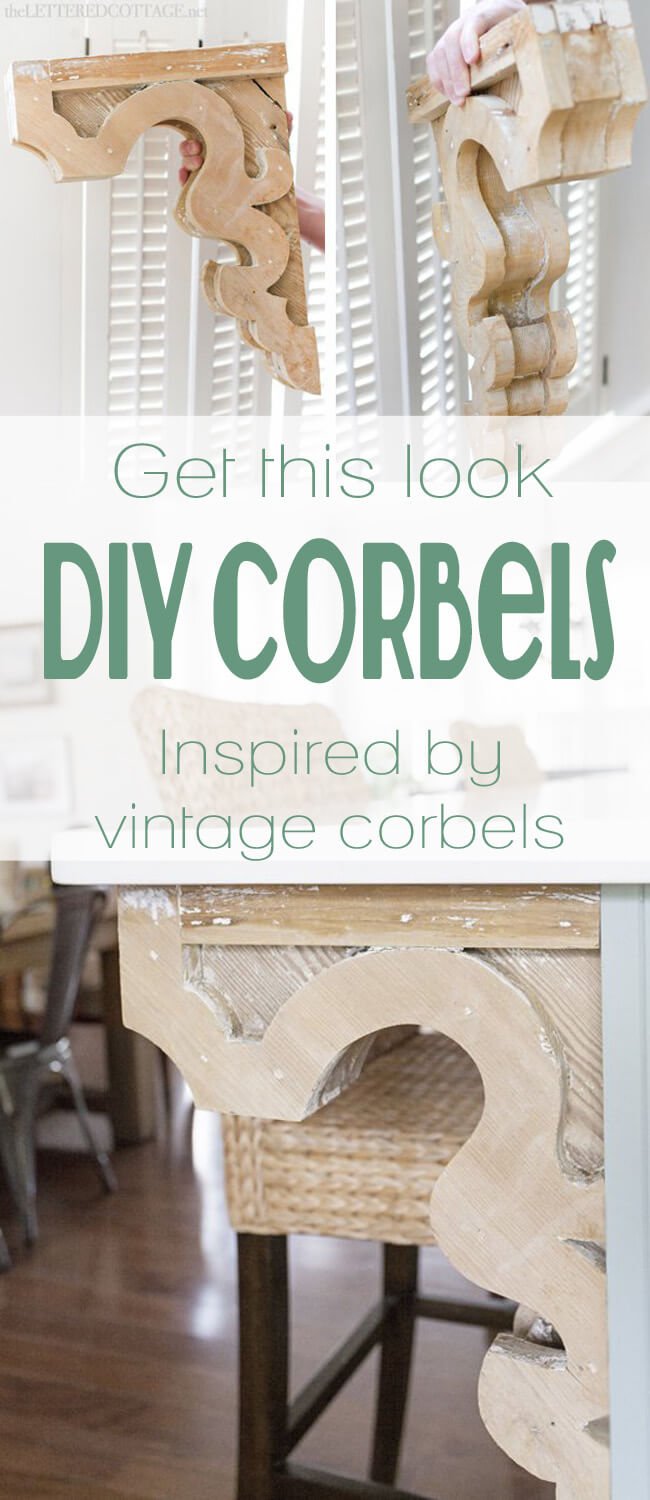 23. Pretty Country Corner Design with Shabby Brackets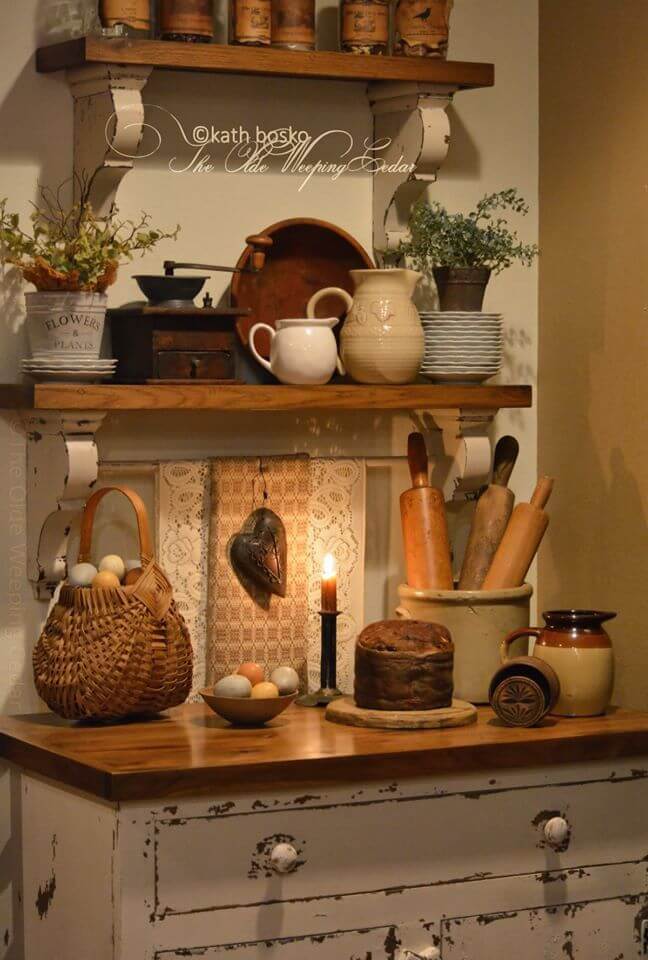 24. Picture Perfect with a Dimensional Stairway Arch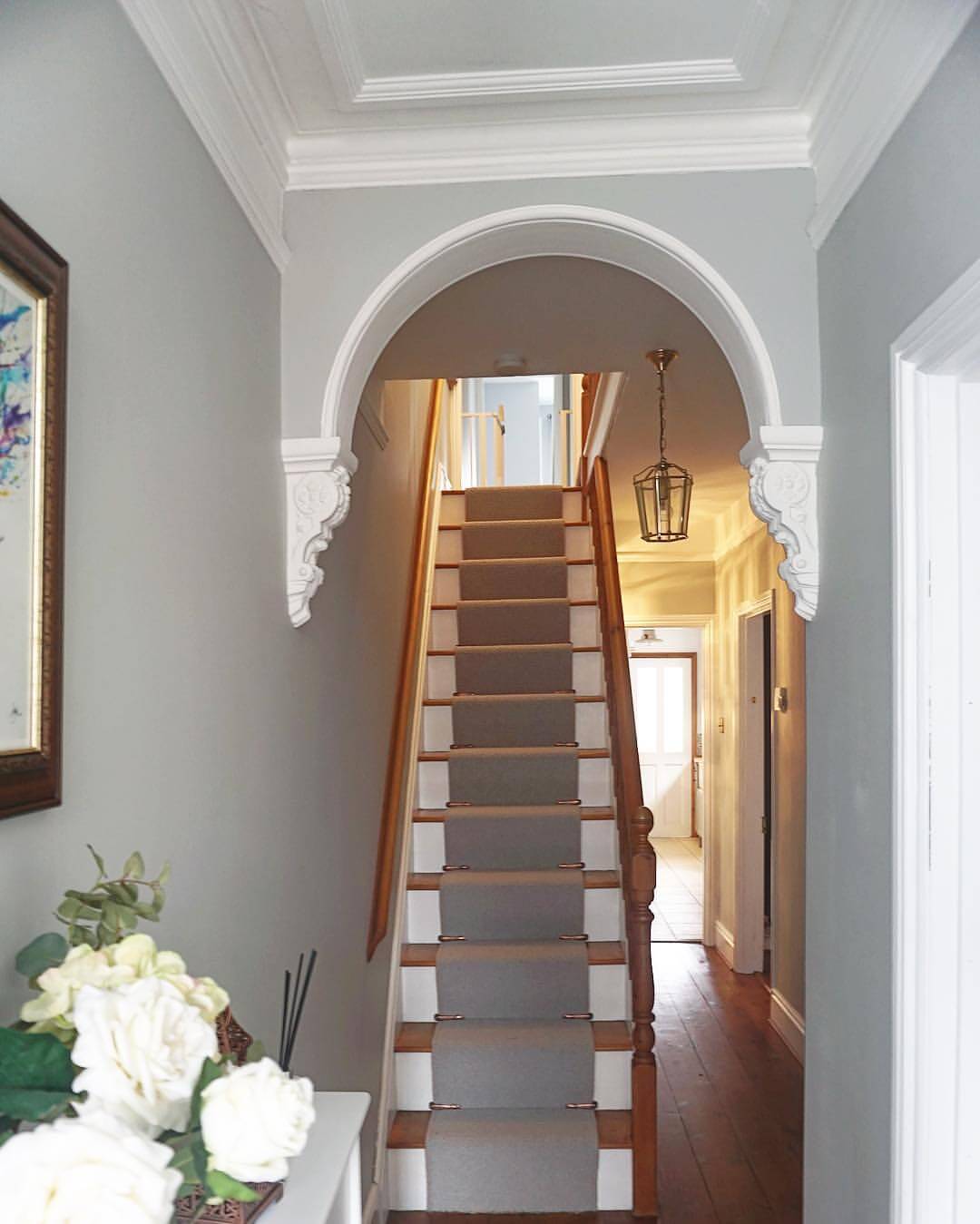 25. Simple Mission Style Industrial Lighting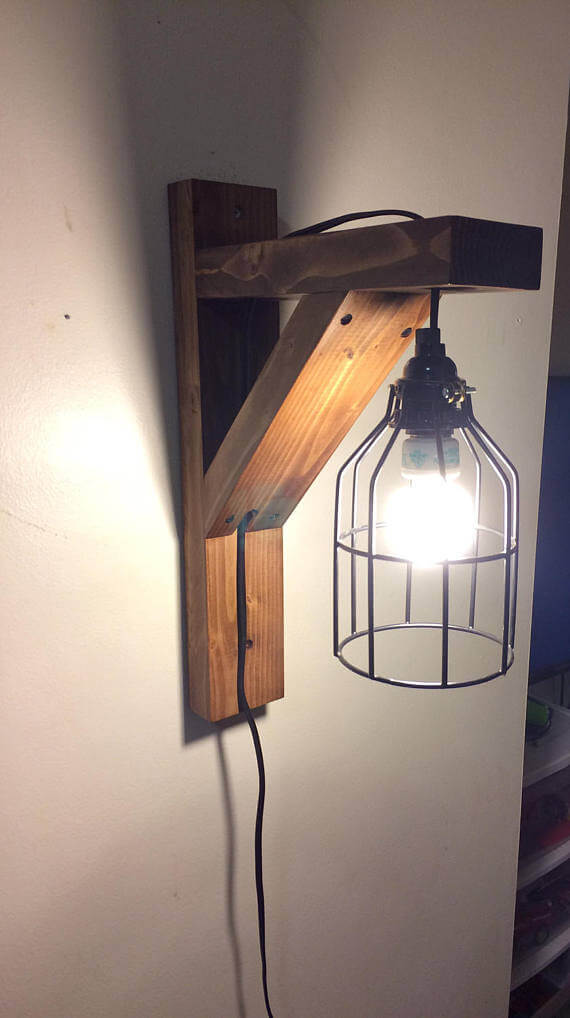 26. Antique Wall Brackets as Bookends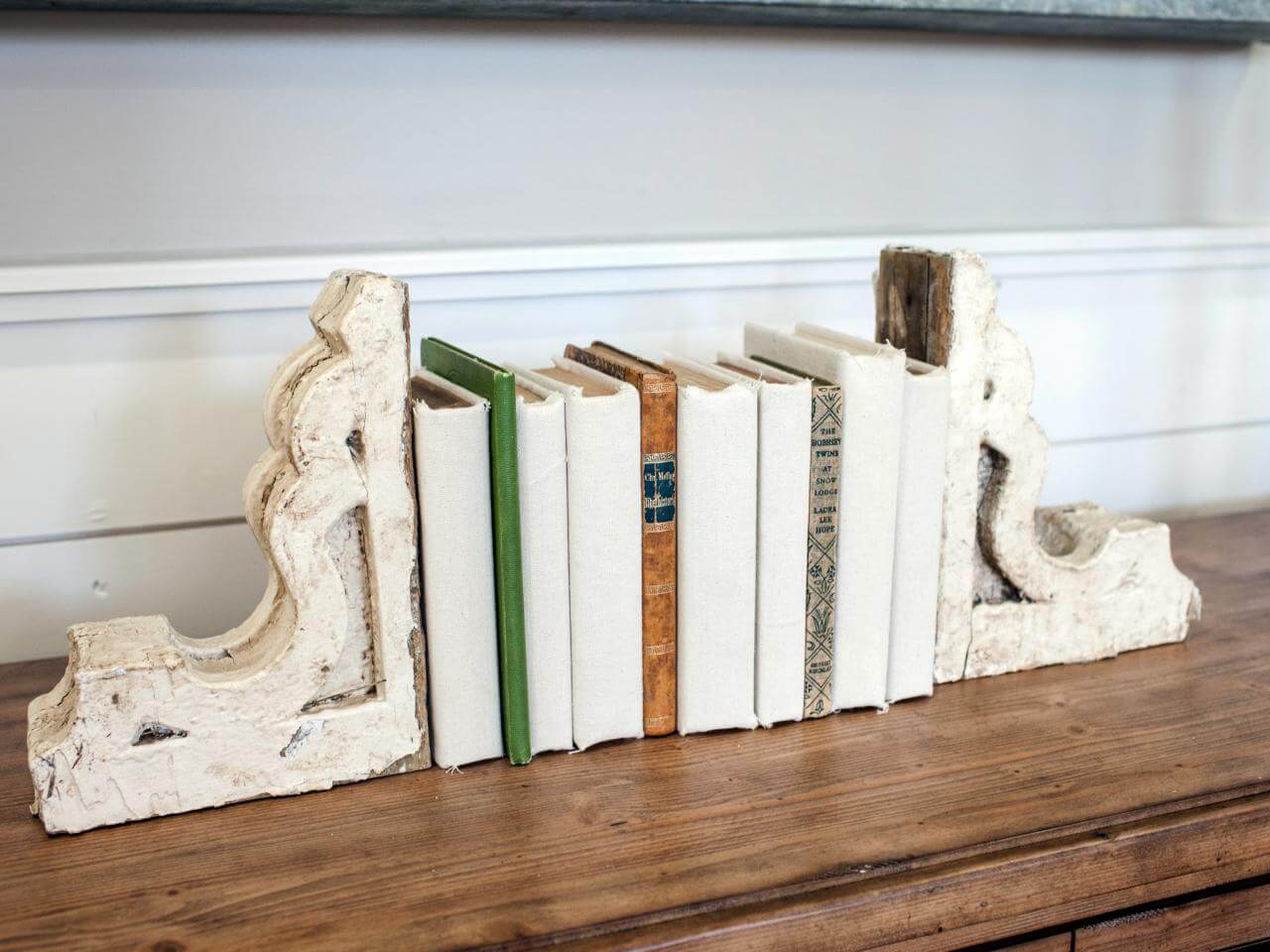 27. Corbel and Drawers Novelty Shelf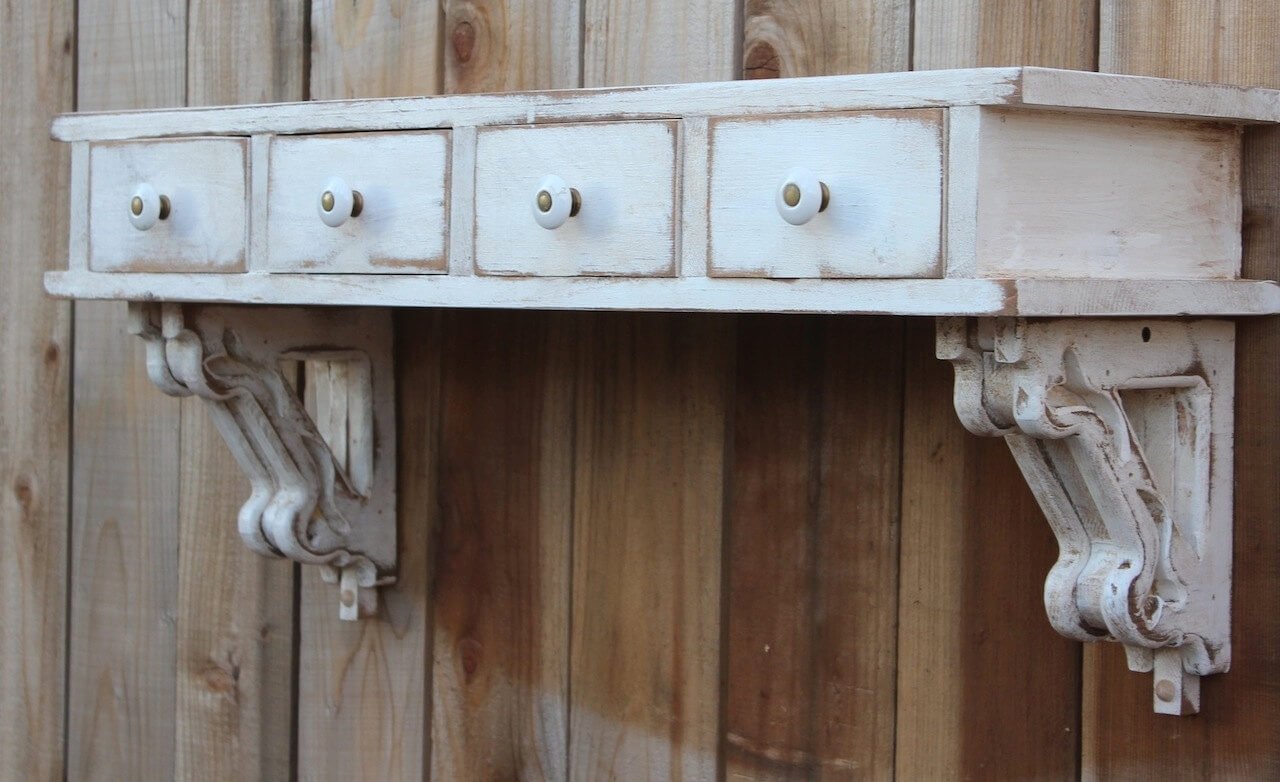 28. Great Expectations Inspired Urn Display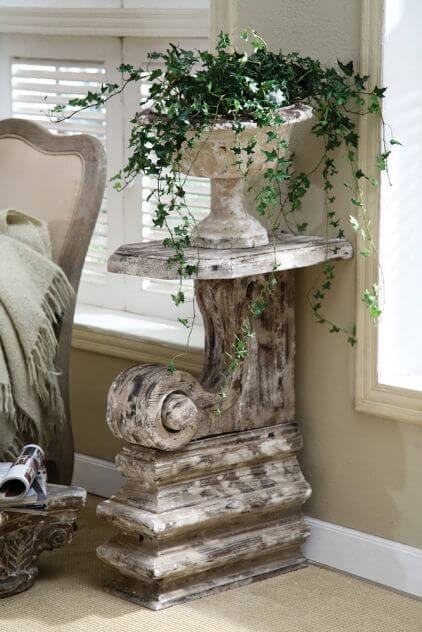 29. Fitting Old Corbels into New Frames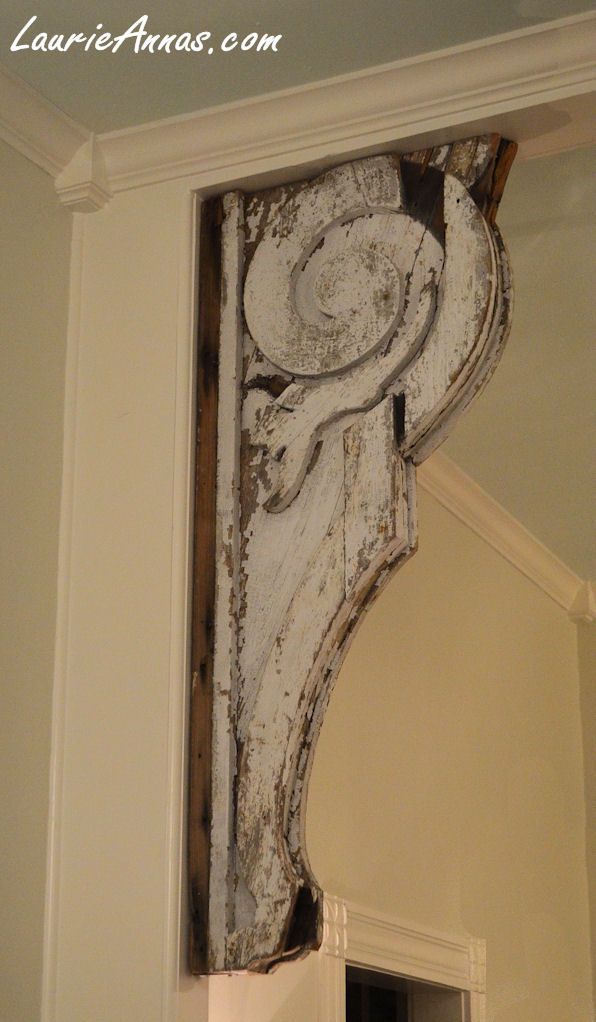 30. Ideas for Corbels Big and Small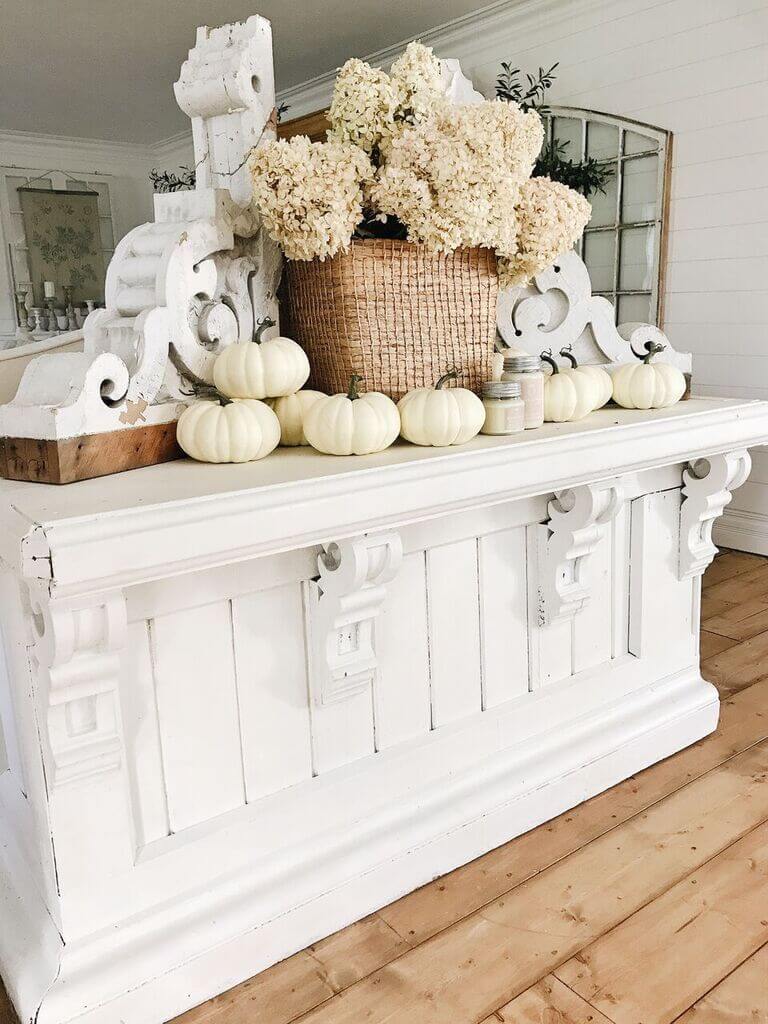 31. Instant Shelf with Corbels and Board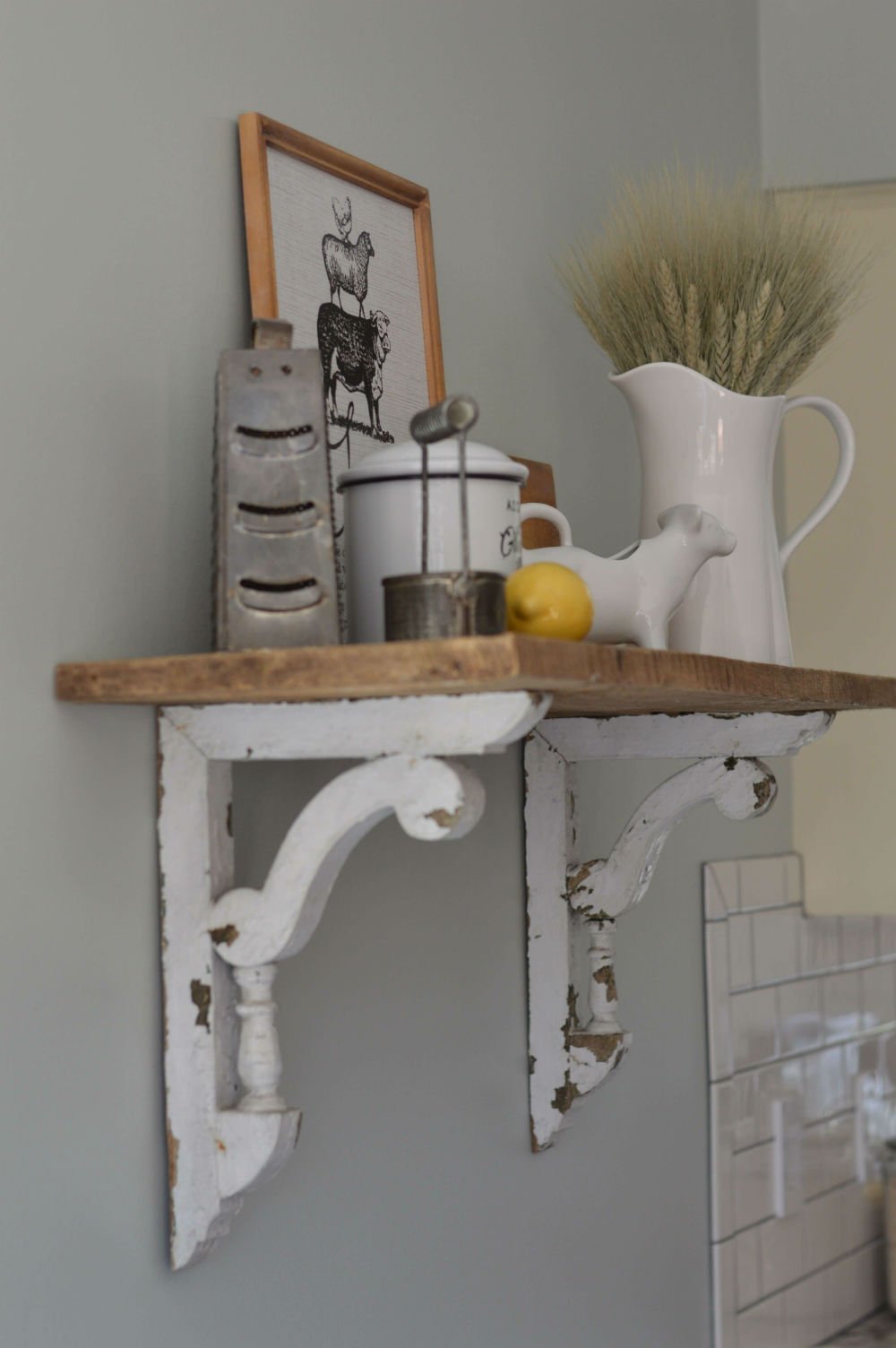 32. A Black and White Kitchen Color Scheme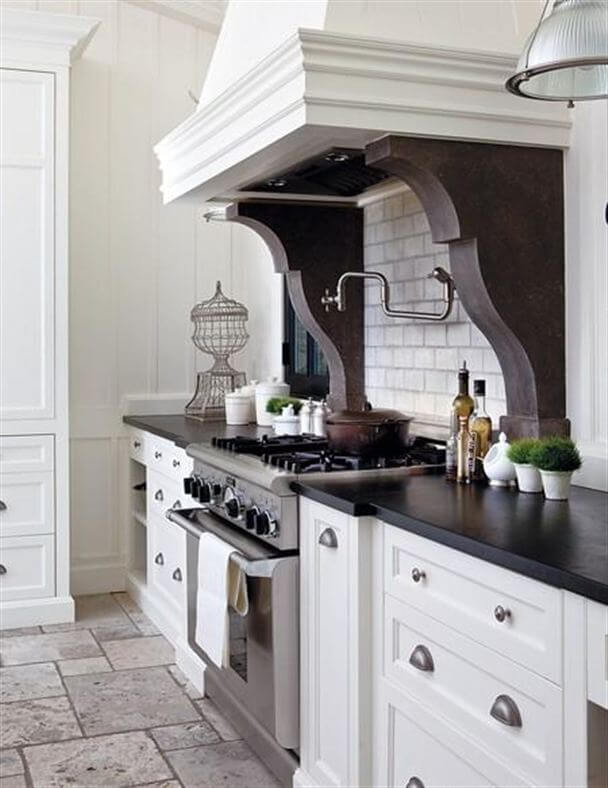 33. A Little Bit of This and That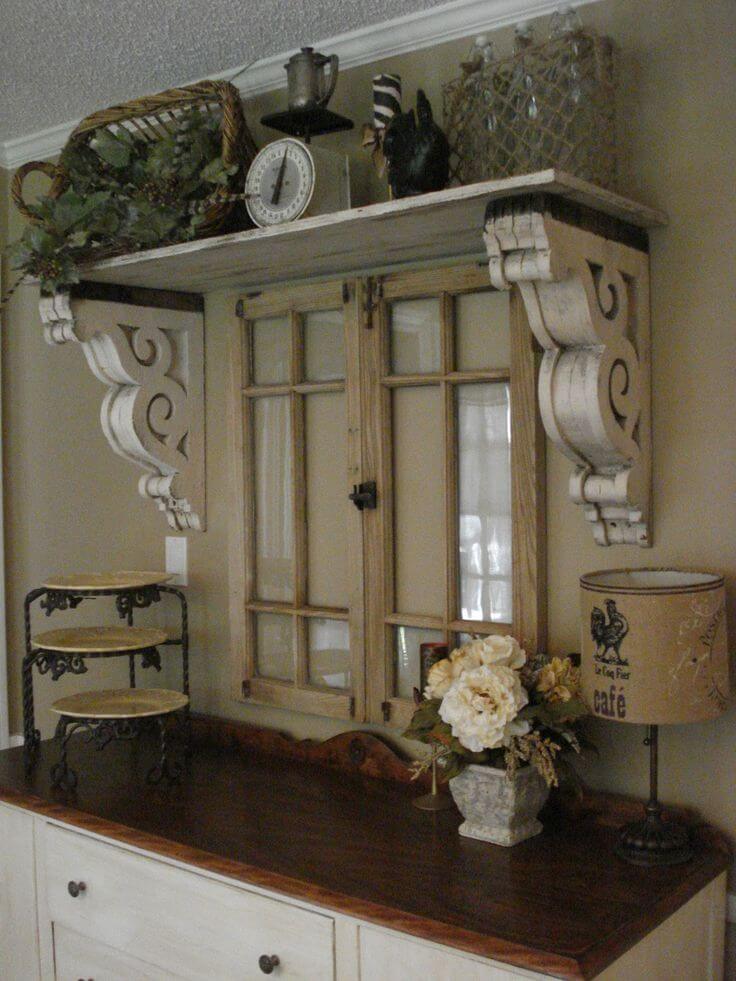 34. Simple Bedside Lamp and Book Shelf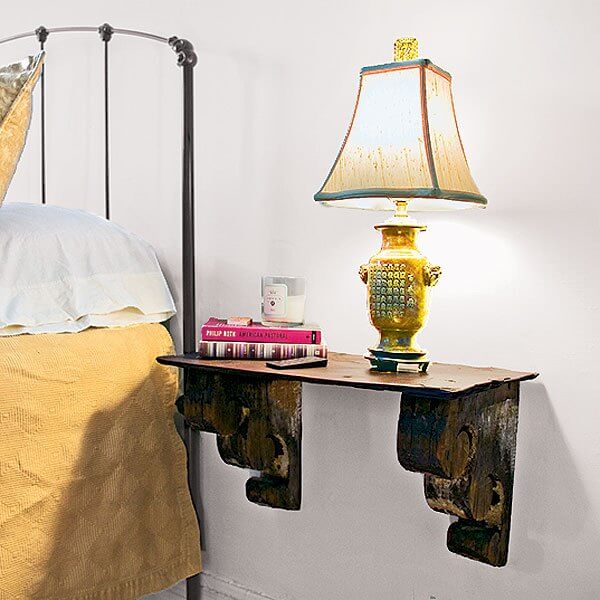 35. Adding Antique Character to Contemporary Exteriors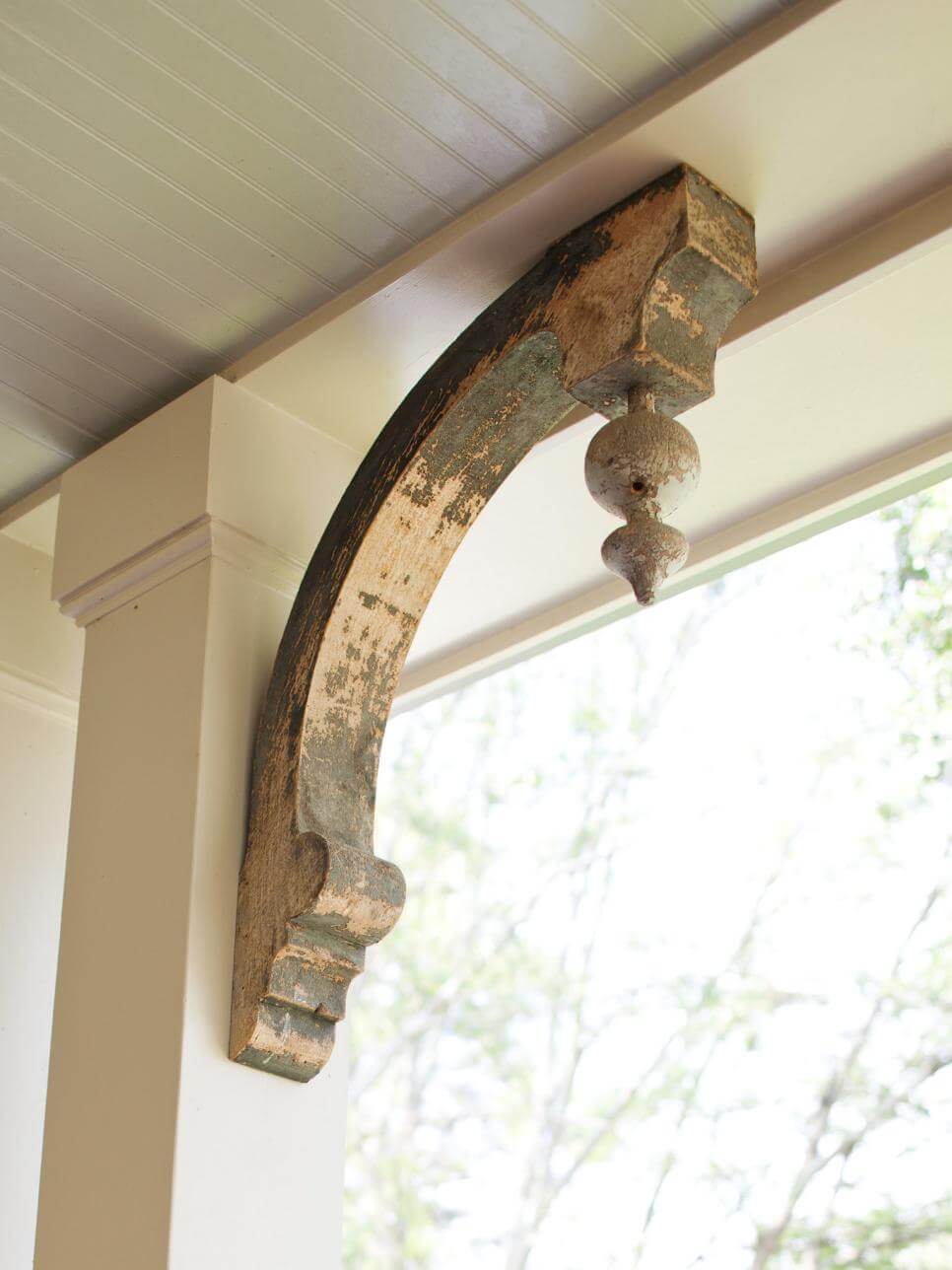 36. Farm Fresh Counters for Country Kitchens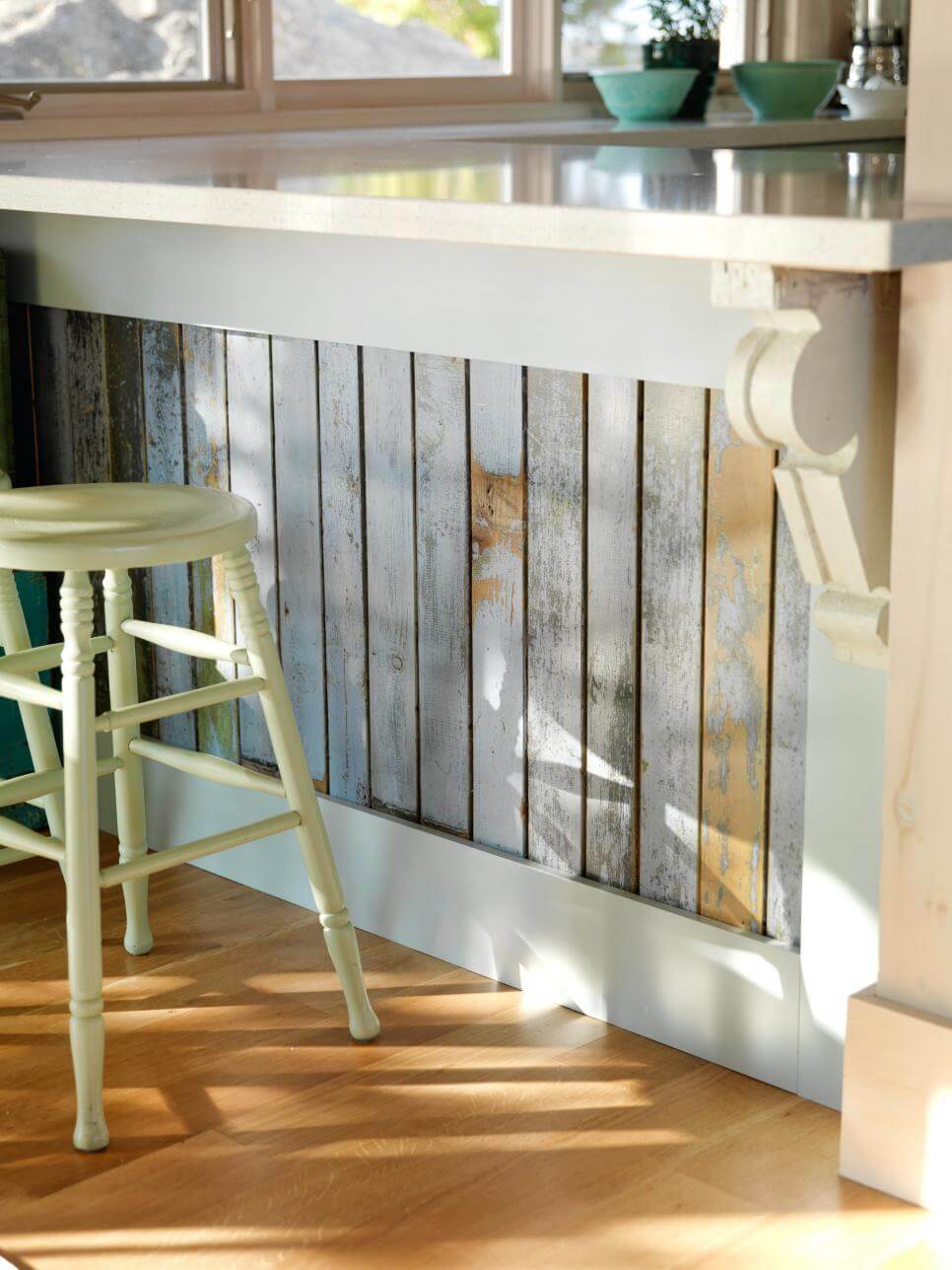 37. Exceptional Victorian Architecture for Eaves