A little time and thought is all that's needed to bring a breath of country fresh air into your kitchen. A white backdrop and accents unify many of these decor ideas. Pops of color throughout give the kitchens a unique flair.
27 Breathtaking Country Cottage Style Kitchen Decor Ideas to Upgrade your Kitchen

Many of these country cottage style kitchen decor ideas use oversized or distressed hardware. The large size makes it possible to hang bigger objects like pitchers. This gives an unexpected accent to your wall decor.
Floral and plant arrangements are used to bring color and texture to the kitchens. White flowers are a simple accent to the country cottage kitchen. Some of the plant arrangements are practical, with indoor herb gardens overflowing from woven baskets.
Chalkboards are a favorite accent in the country cottage kitchen. They bring the look of the old schoolhouse into your home while being practical places to write menus or shopping lists. Try painting a panel on your pantry door with chalkboard paint.
Try replacing some of the doors beneath your cabinets with freshly pressed white curtains. This look harkens back to an earlier time. It looks especially nice underneath a farmhouse sink. These curtains are often trimmed with cutwork lace or hand-knit cotton lace.
1. Tall Vases with Blooming Lilacs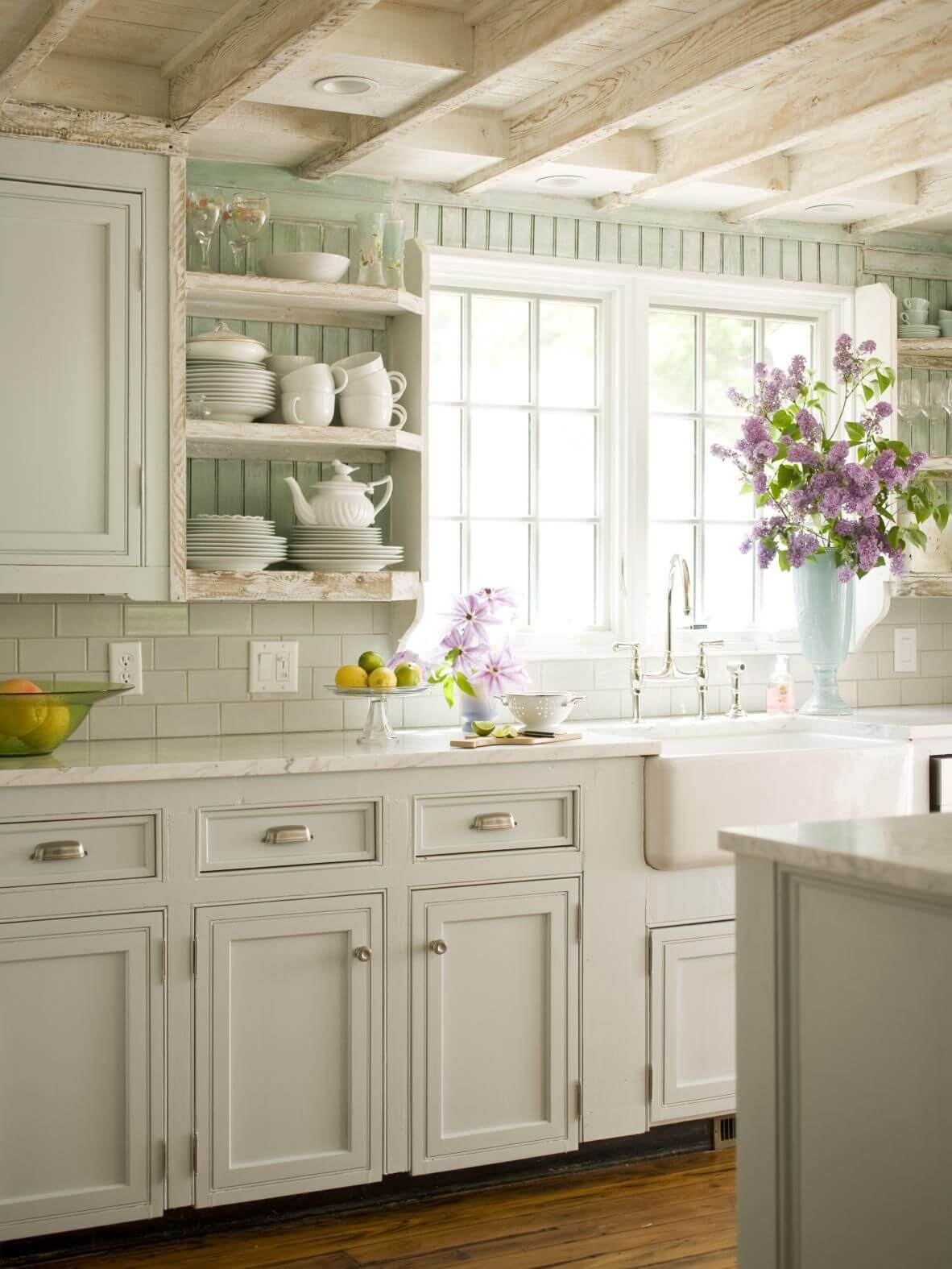 2. Jars for Staples on Rustic Shelves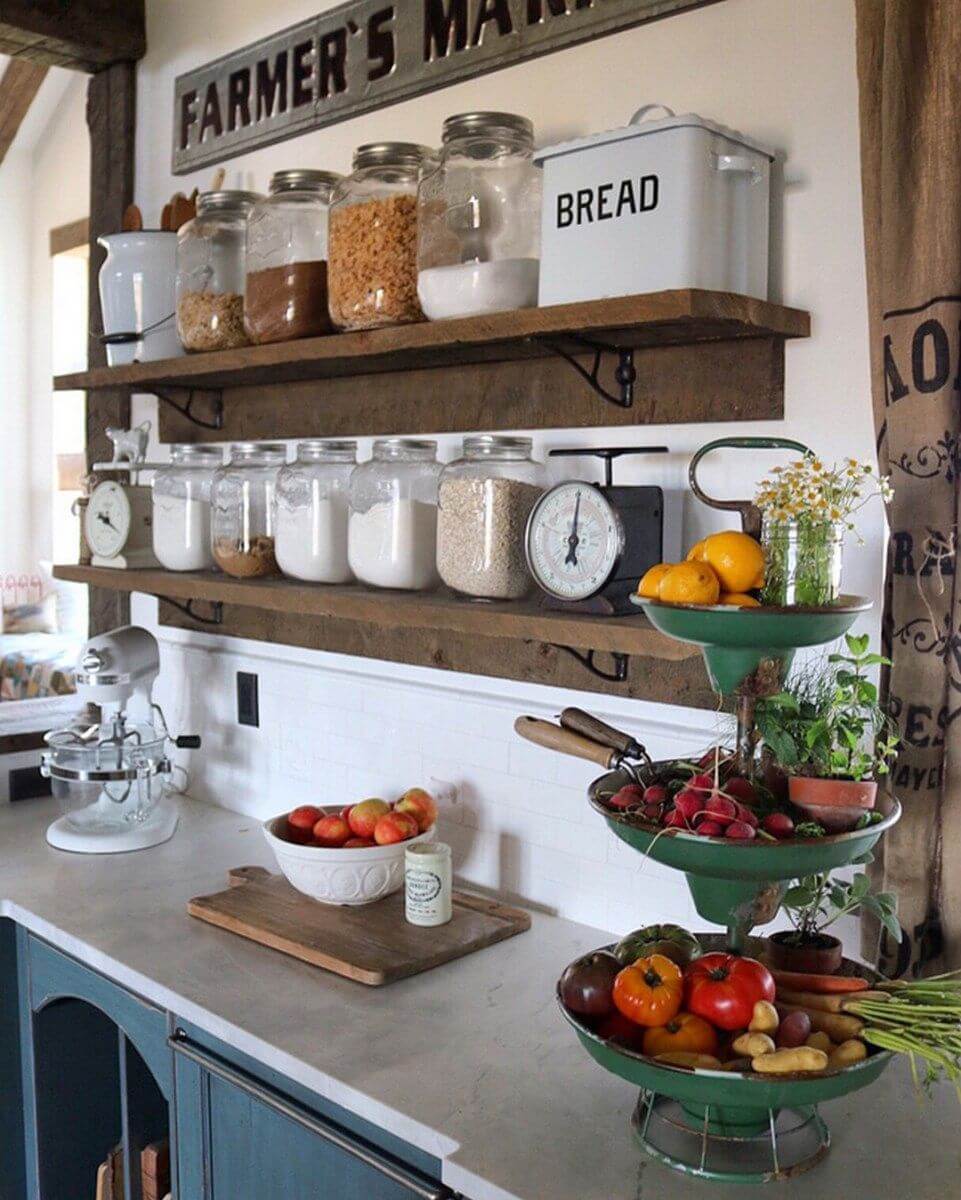 3. Farmhouse Tray with a Tall Vase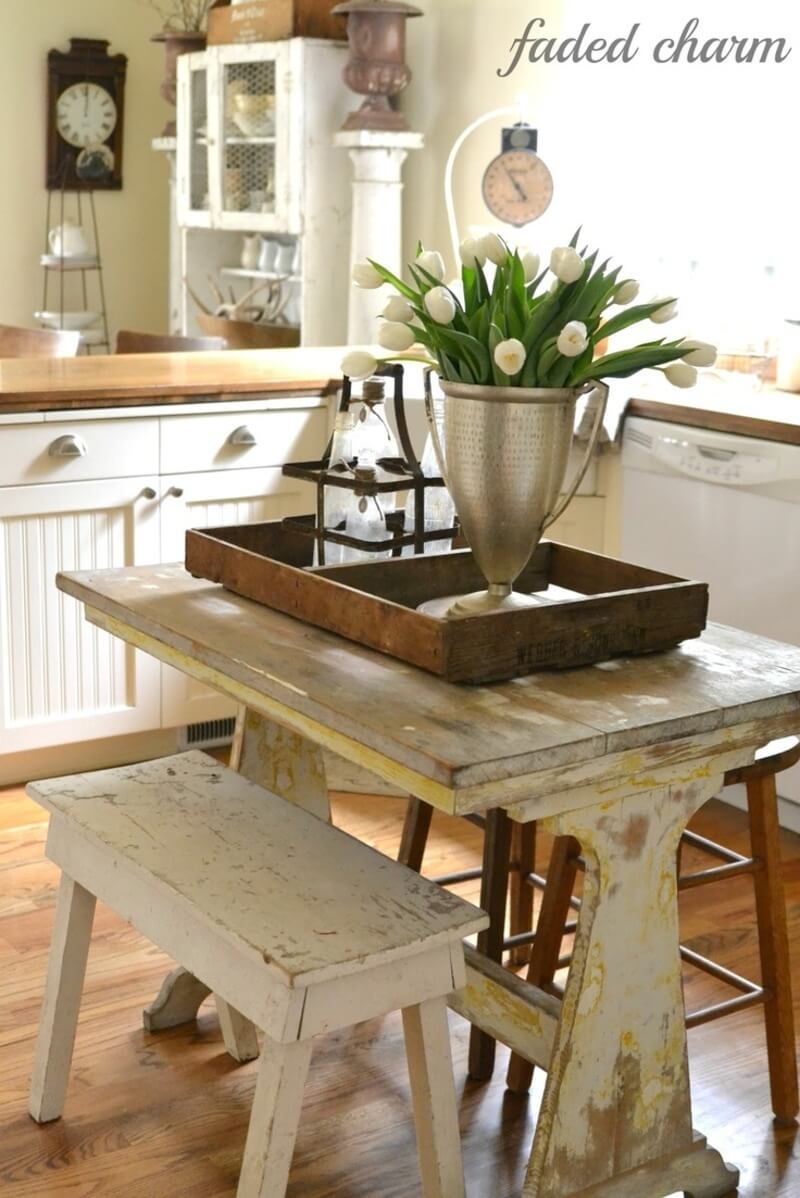 4. Rustic Pastel Canisters and Teapot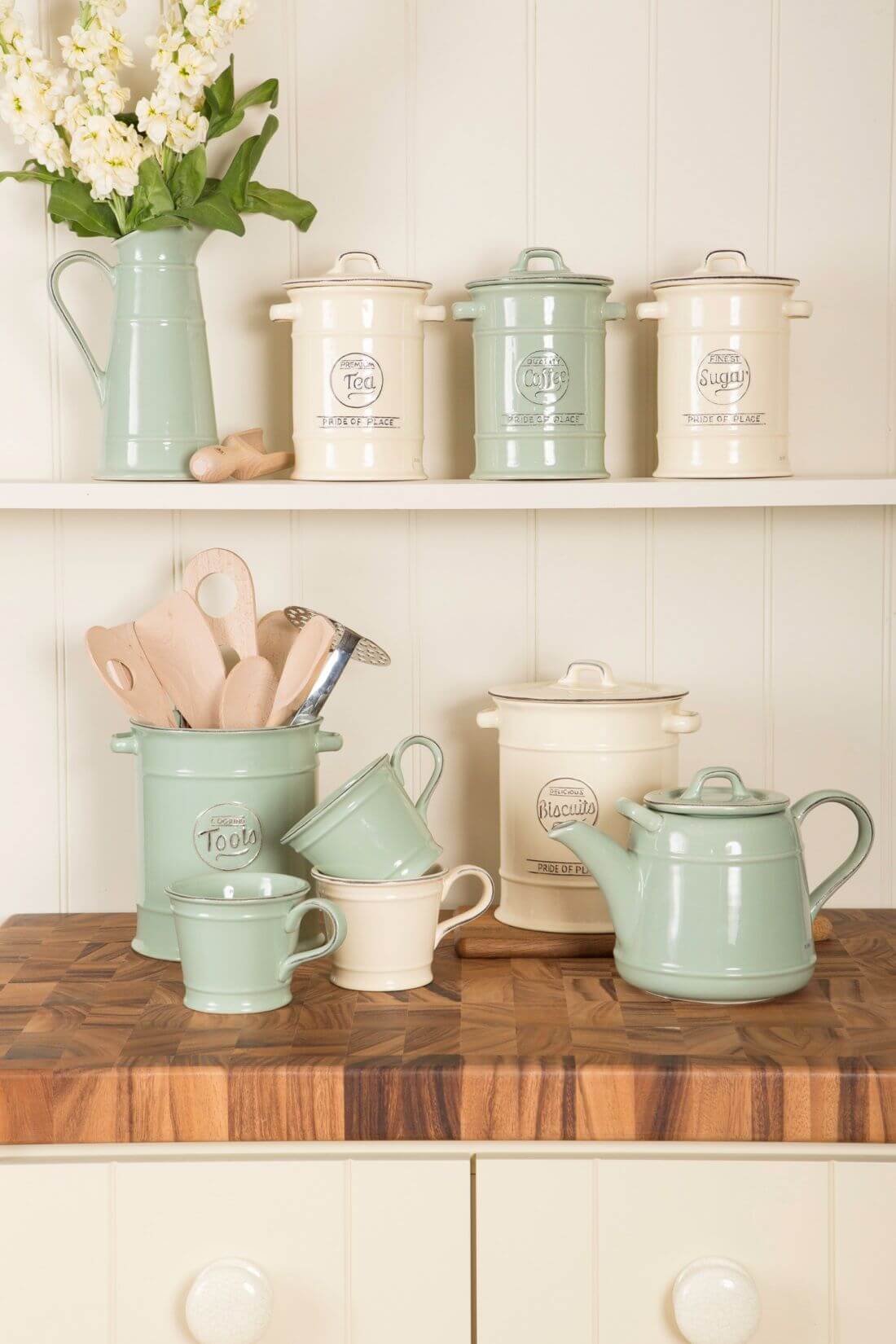 5. Bold Gingham Curtains at the Window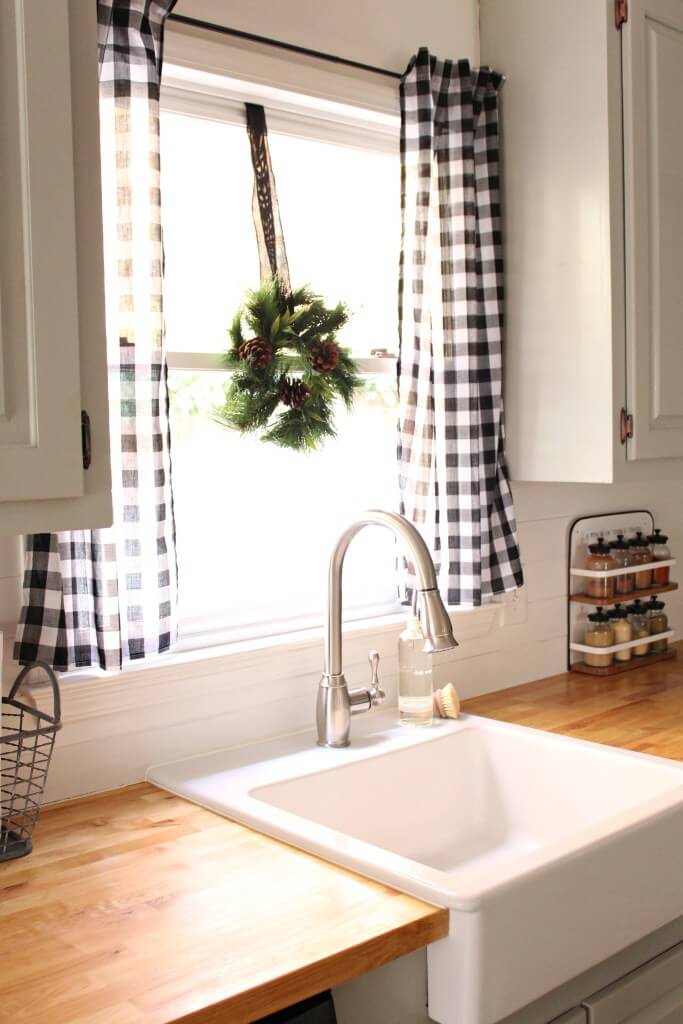 6. Old Kitchen Scale with Herbs and Flowers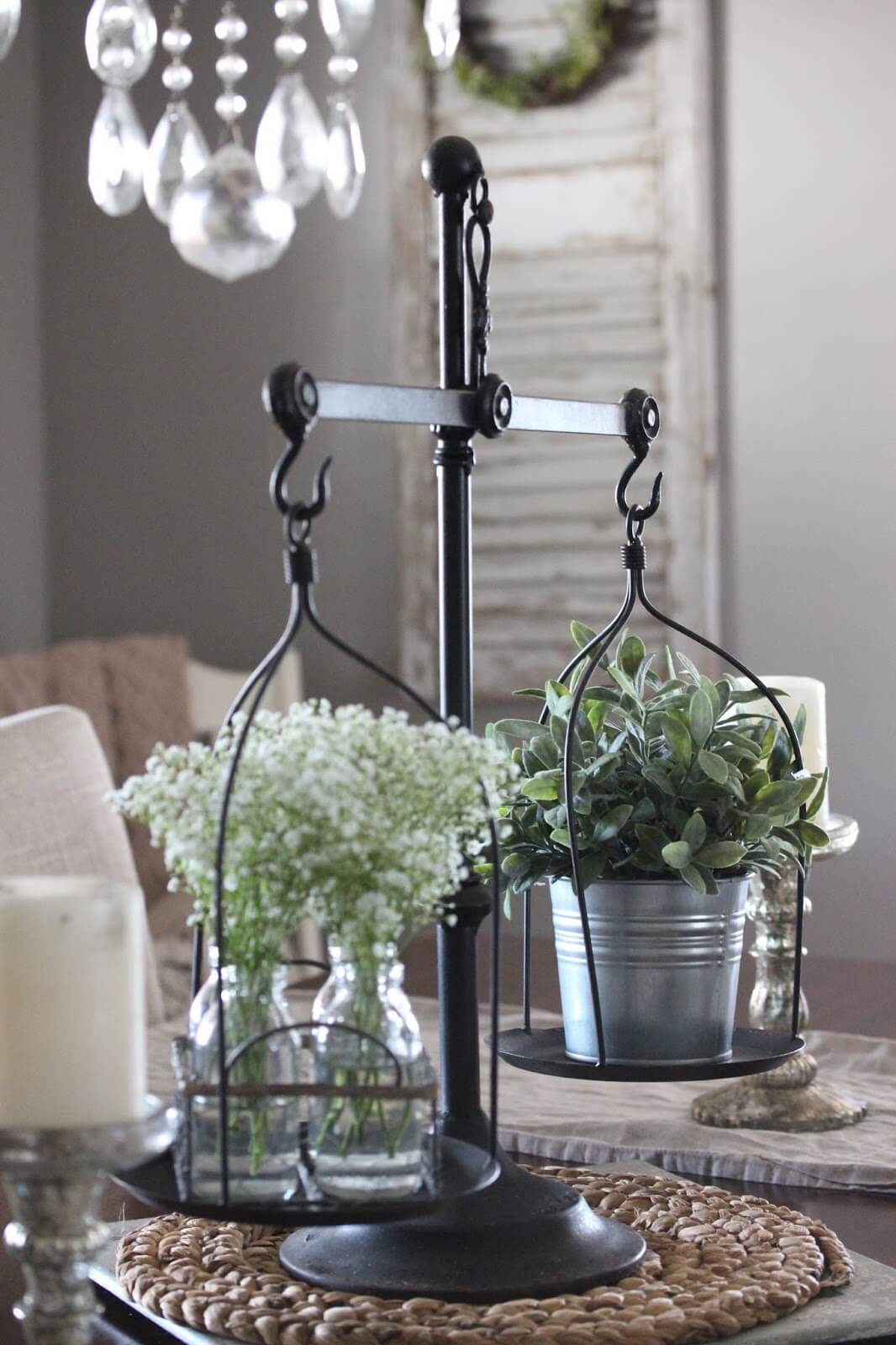 7. Lace Curtain Covering Shelves under the Sink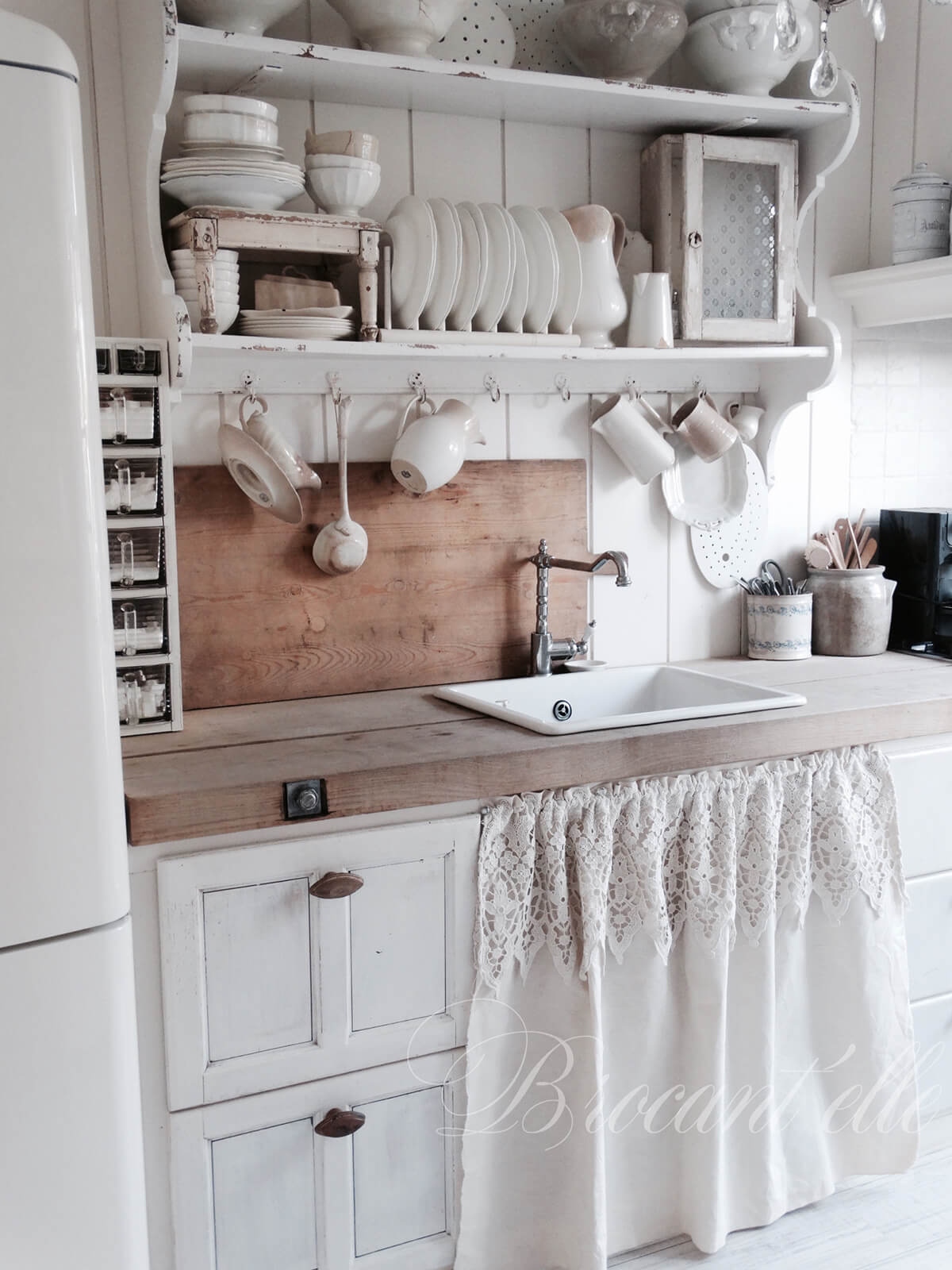 8. Weathered Wall Shelf with Antique Pitchers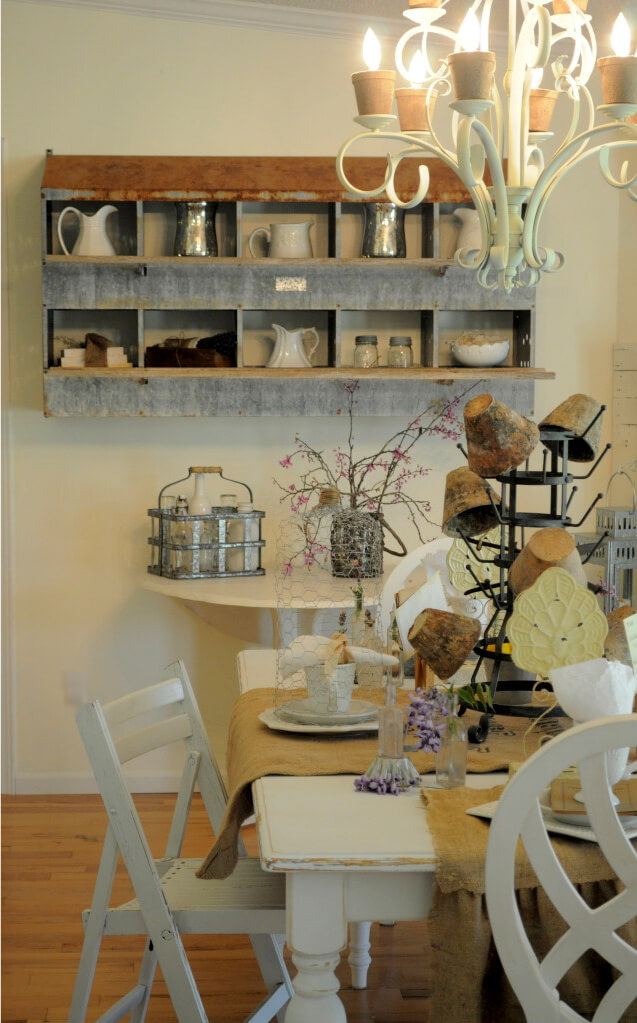 9. Pantry Door with Oversized Chalkboard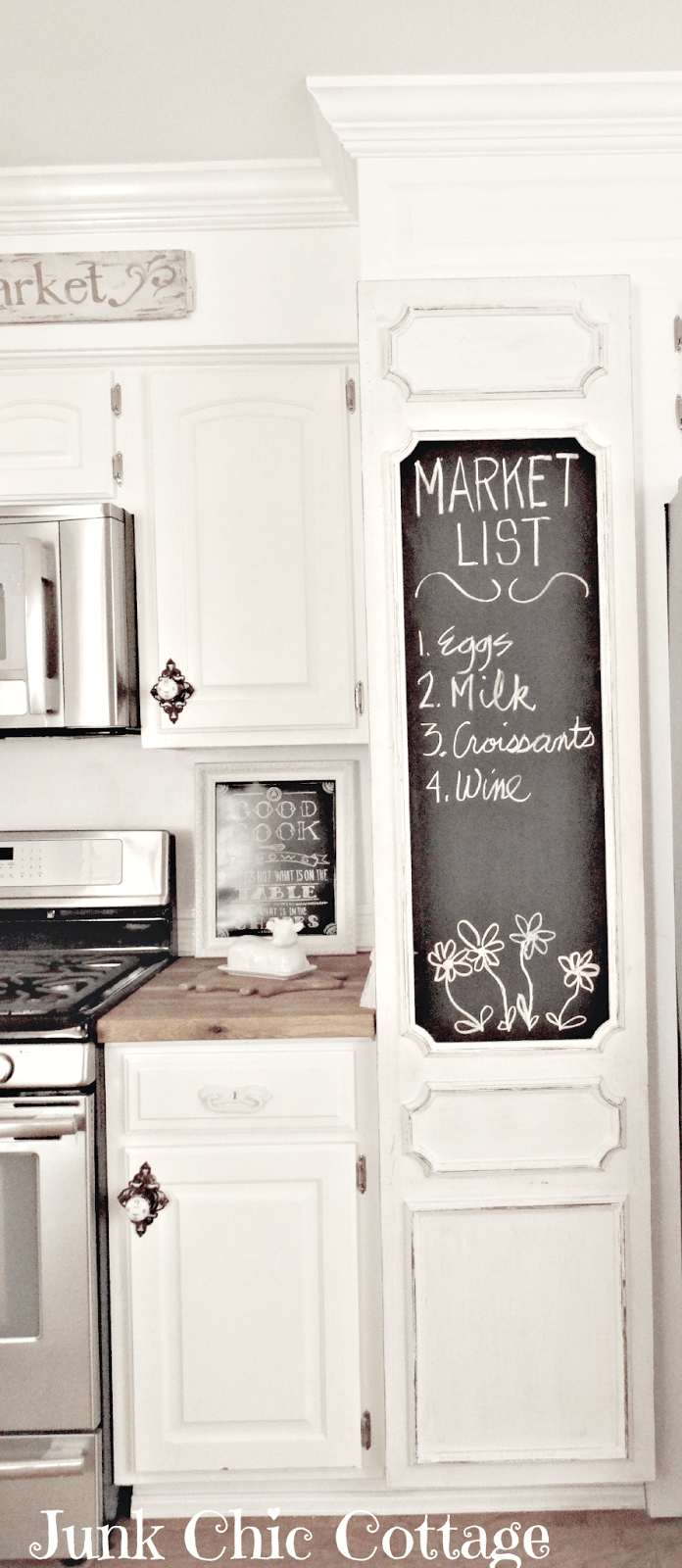 10. Wall Mounted Mug Rack with Wreath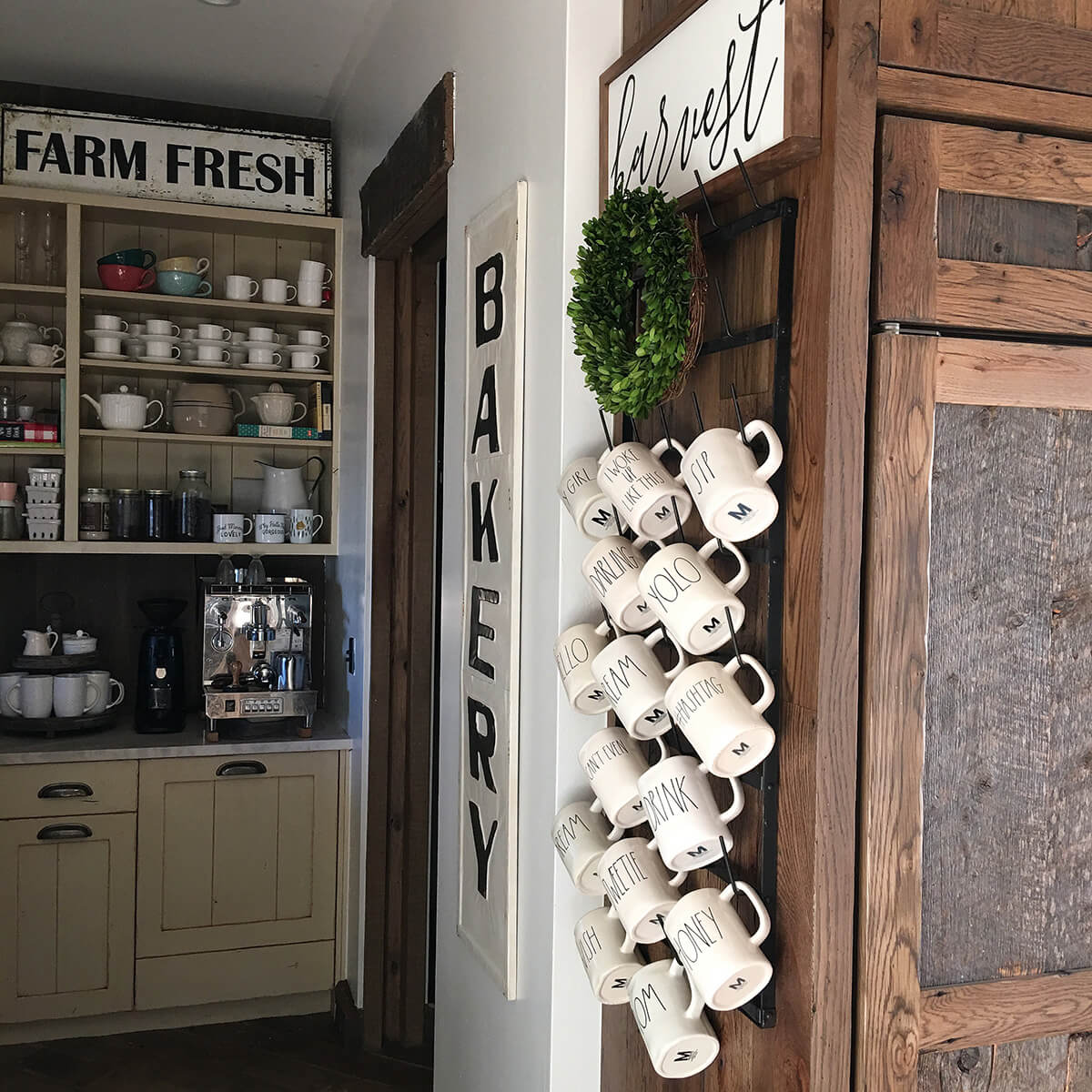 11. Country Cottage Style Kitchen Ideas with a Stepstool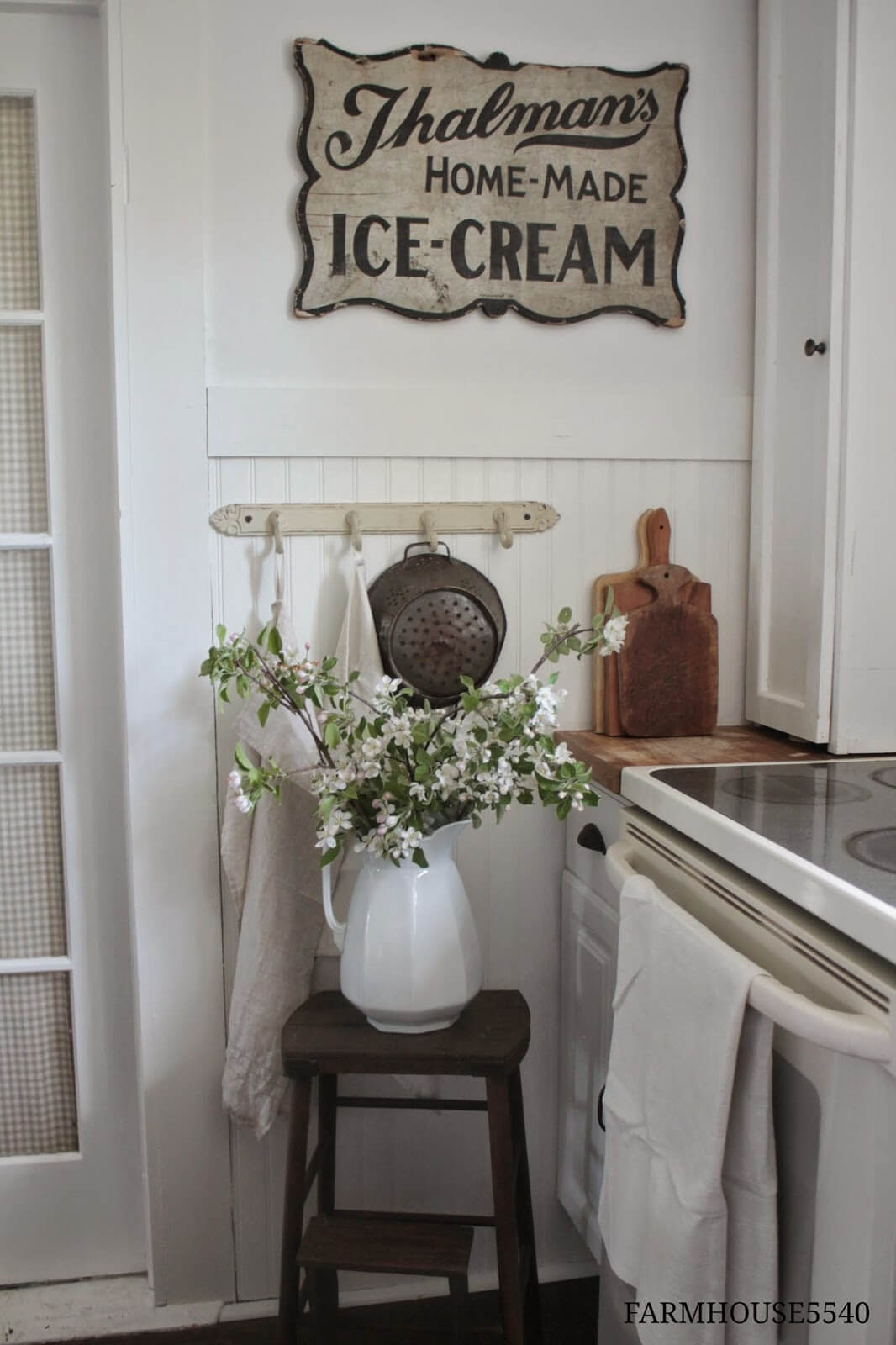 12. Sideboard with Long White Curtain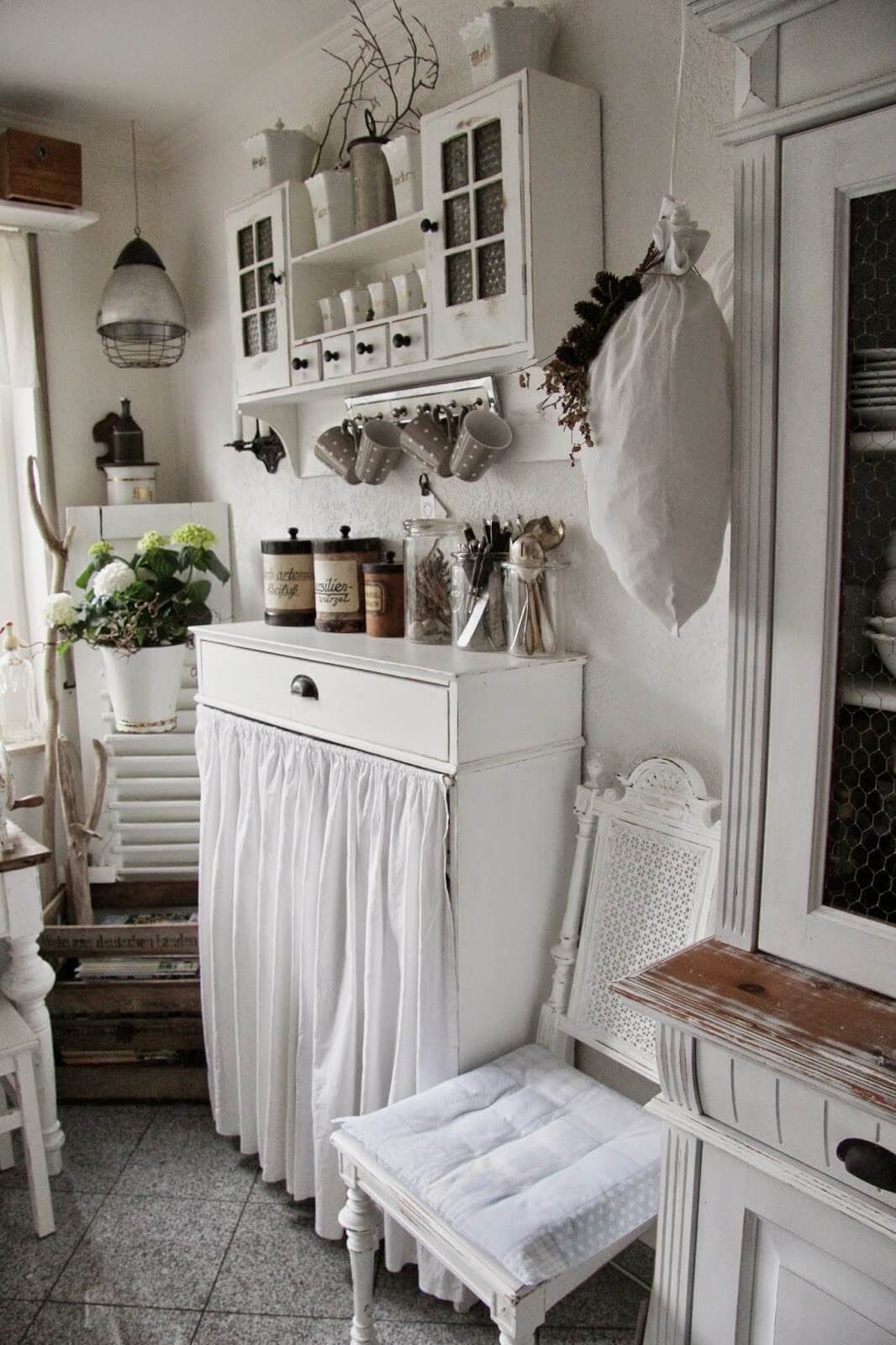 13. Tall Glass Vase with Cotton Blooms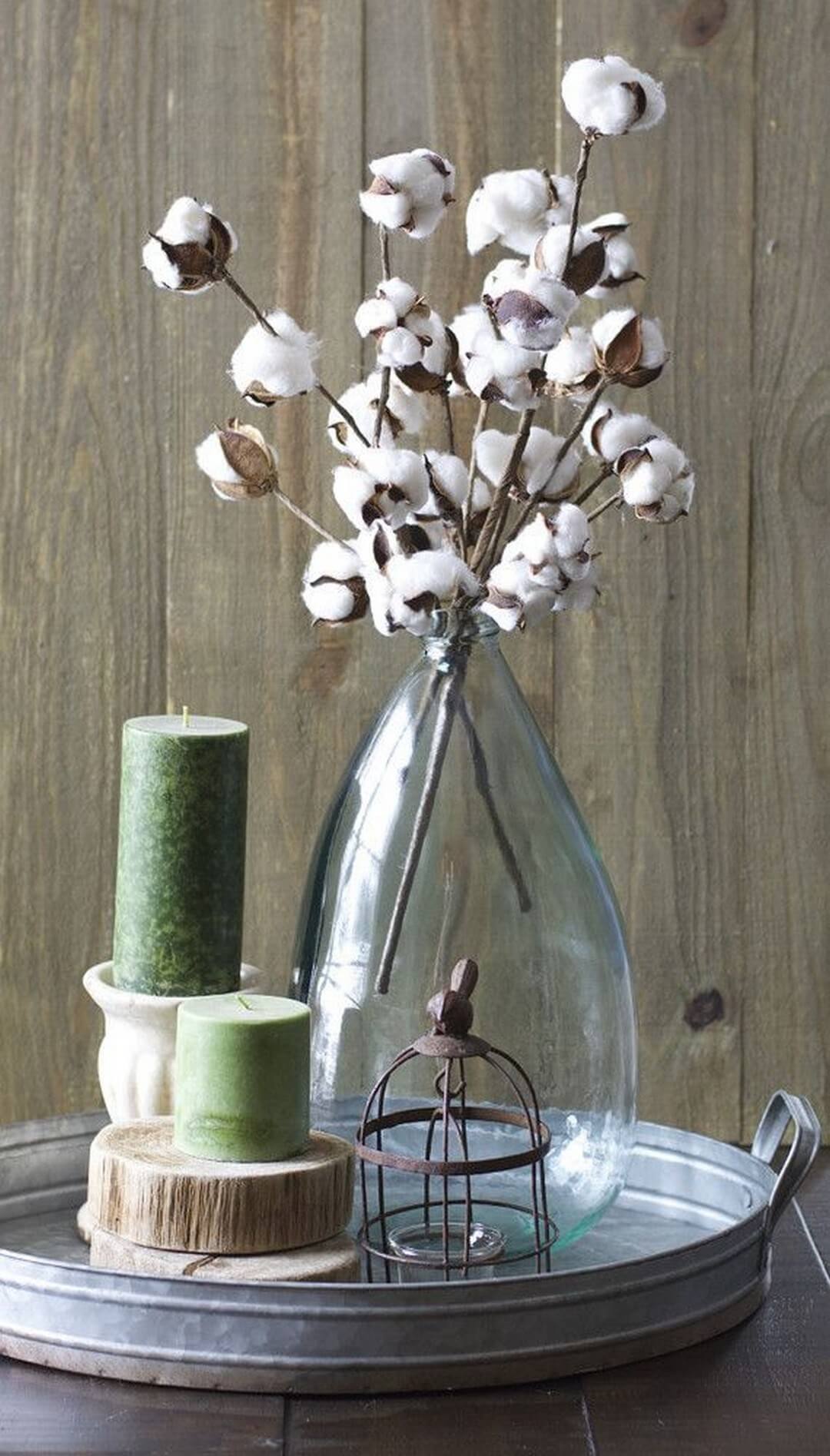 14. Country Cottage Style Kitchen Decor Idea with Wall Art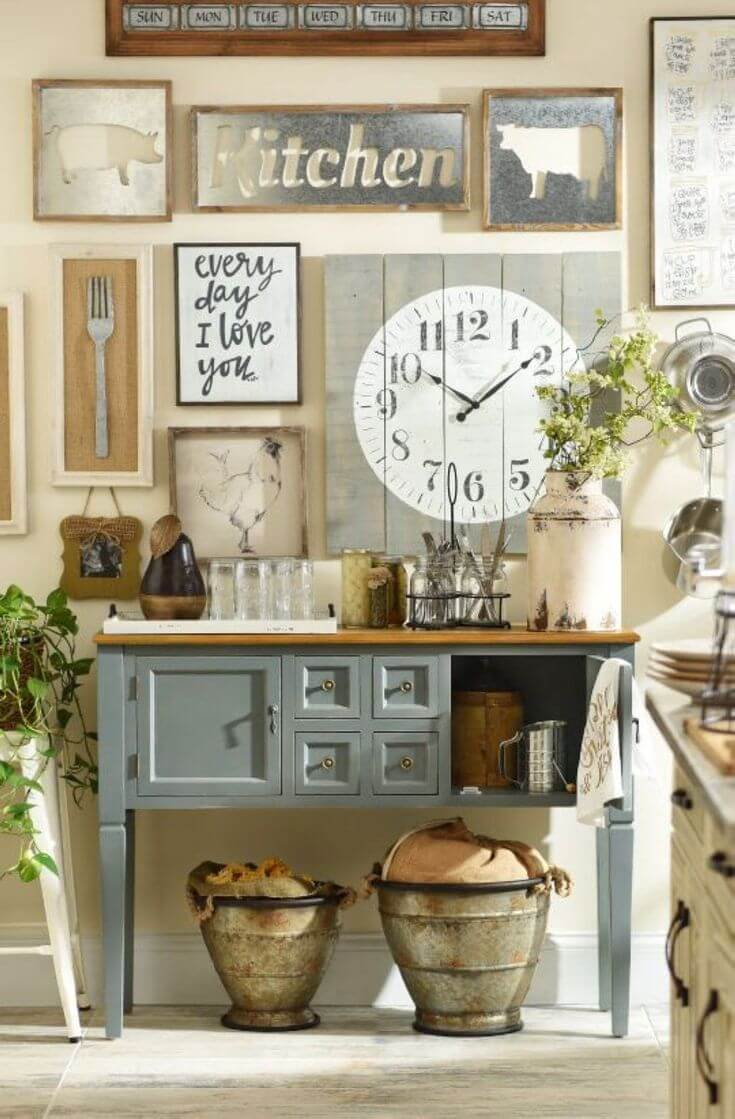 15. Cute Dairy Themed Corner with an Embellished Apron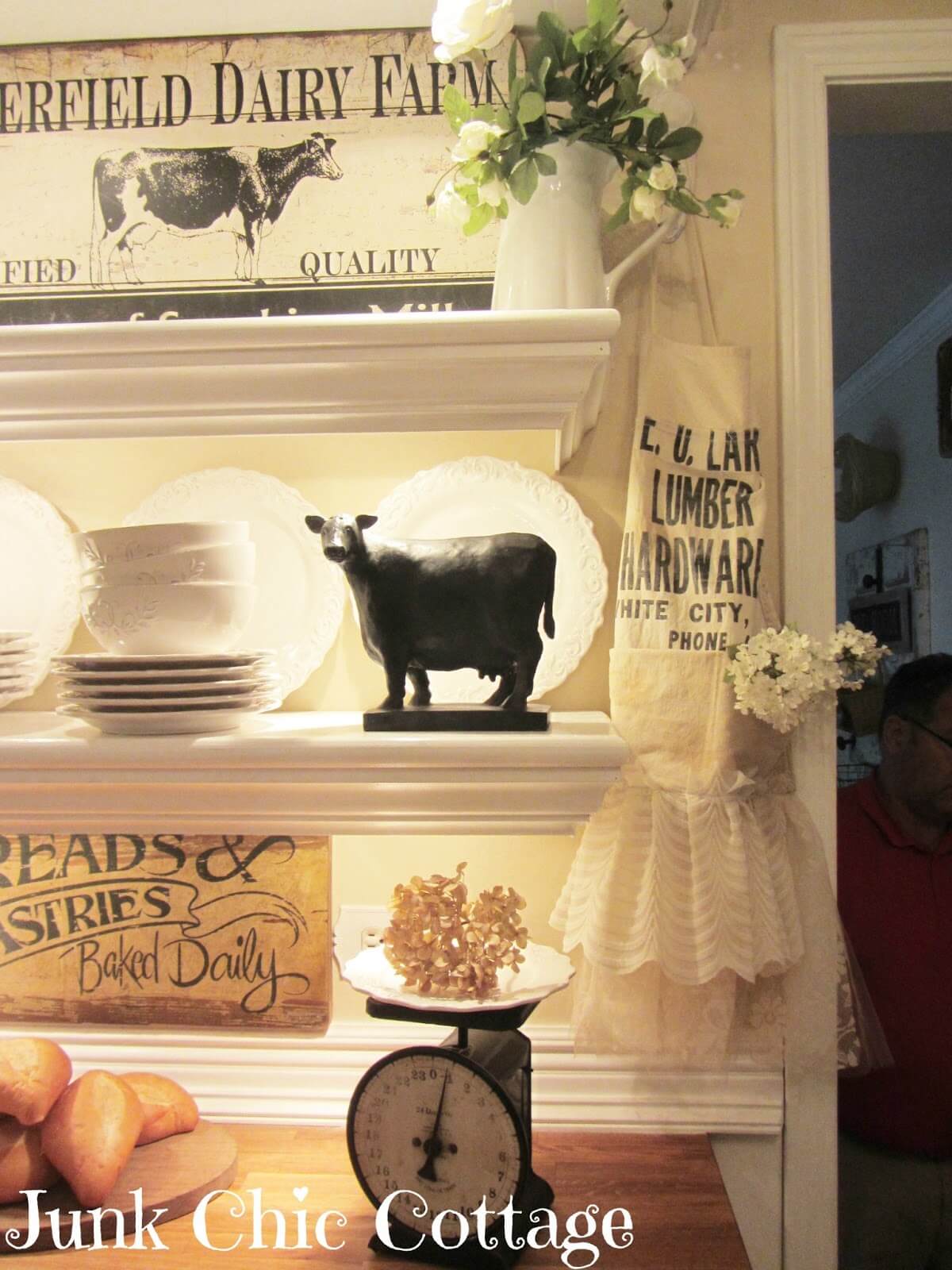 16. Corner Cabinet with Sage and Gourds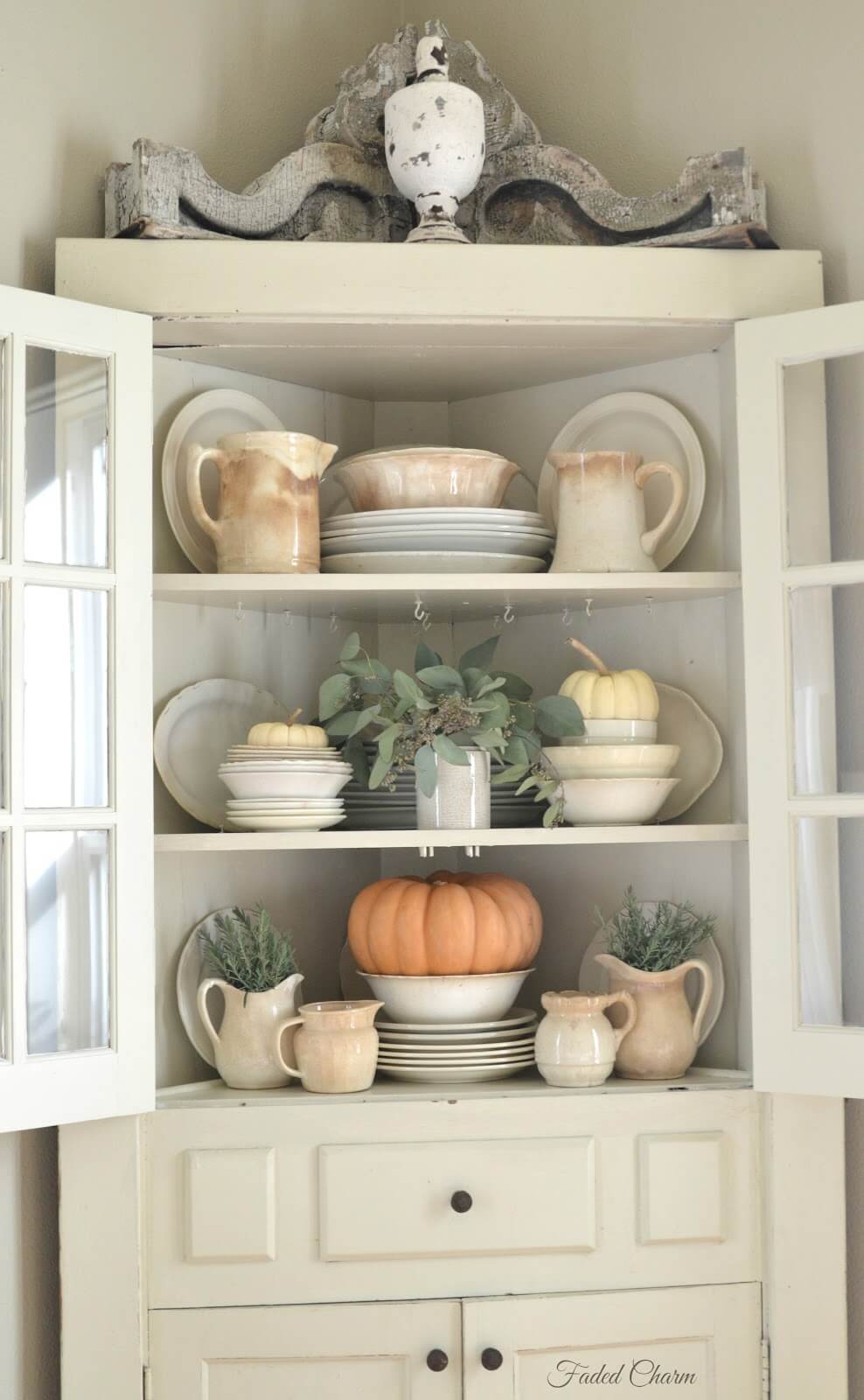 17. Country Cottage Style Kitchen Decor Idea with Pretty Lighting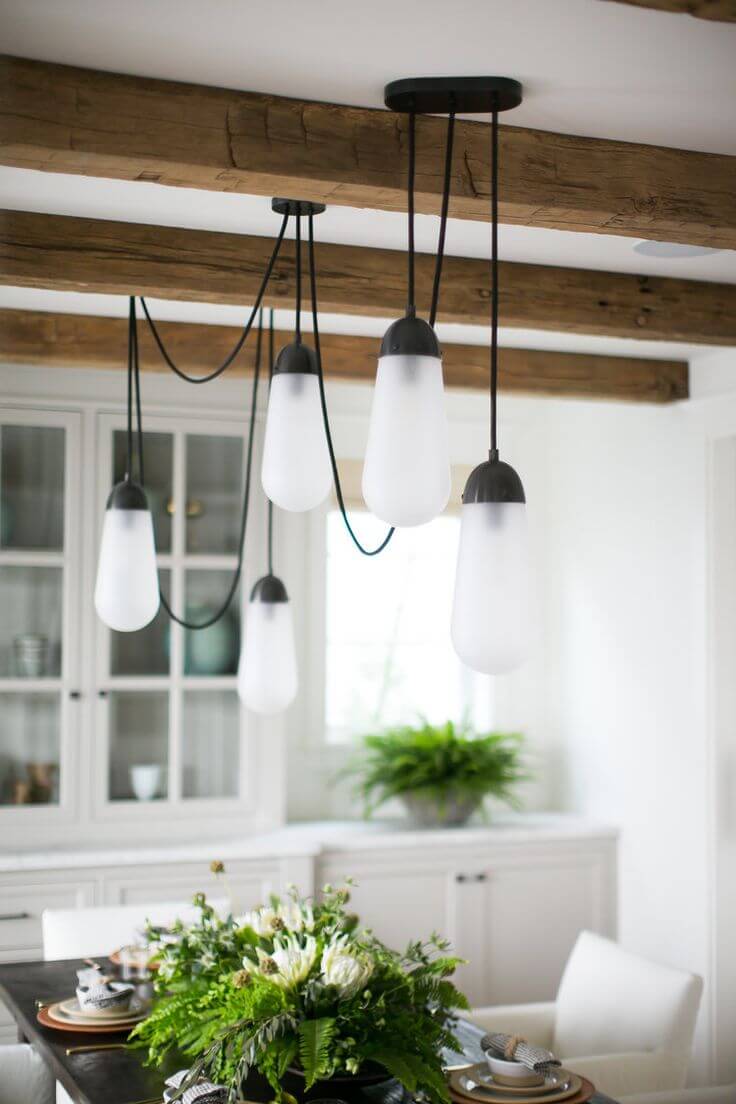 18. Oversized Wall Hooks with Pitchers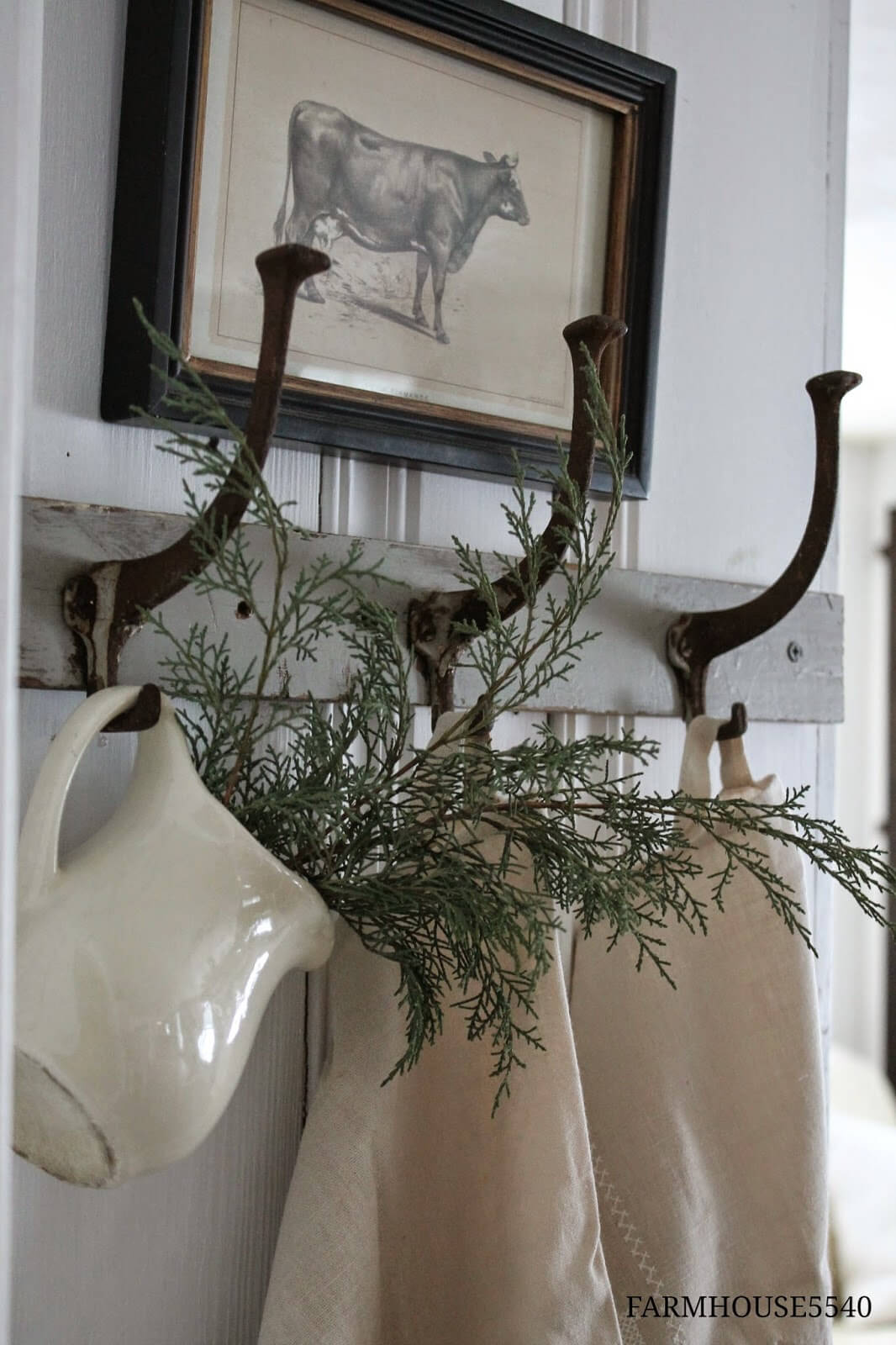 19. Rustic Menu Board on the Wall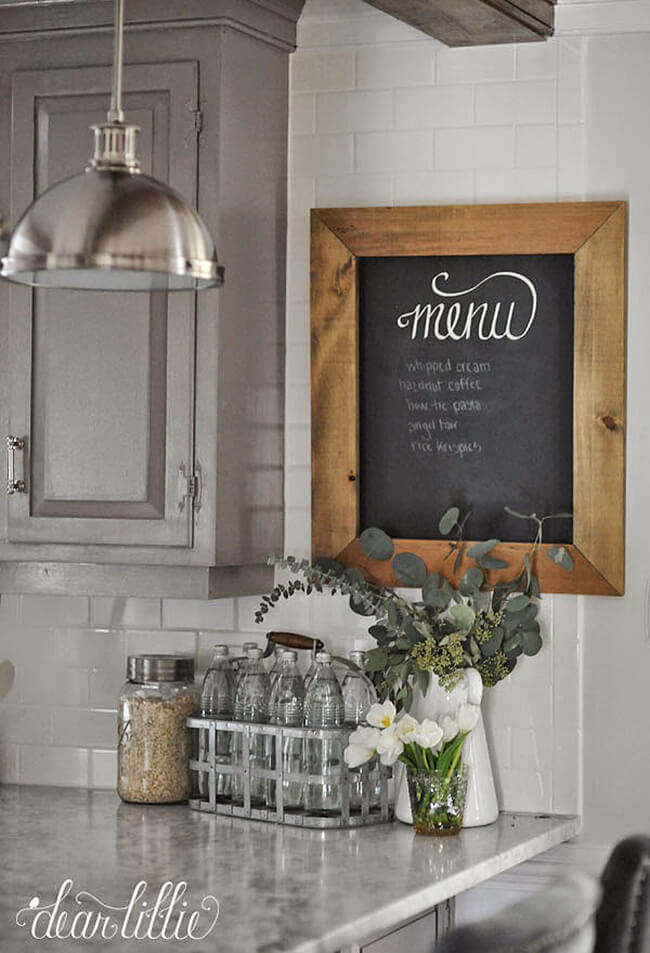 20. Doily Trimmed White Linens with Dishes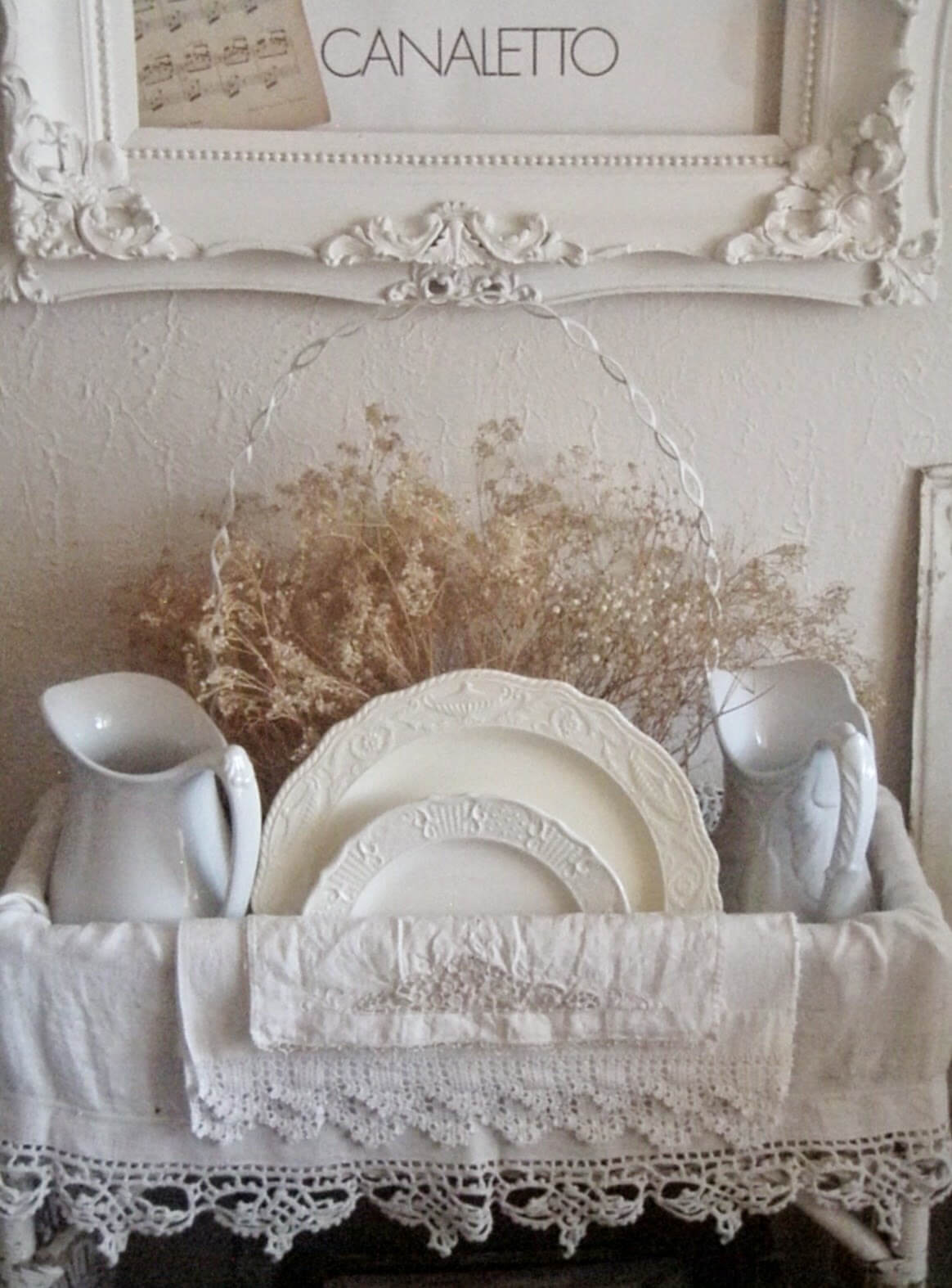 21. Large Woven Basket with Herbs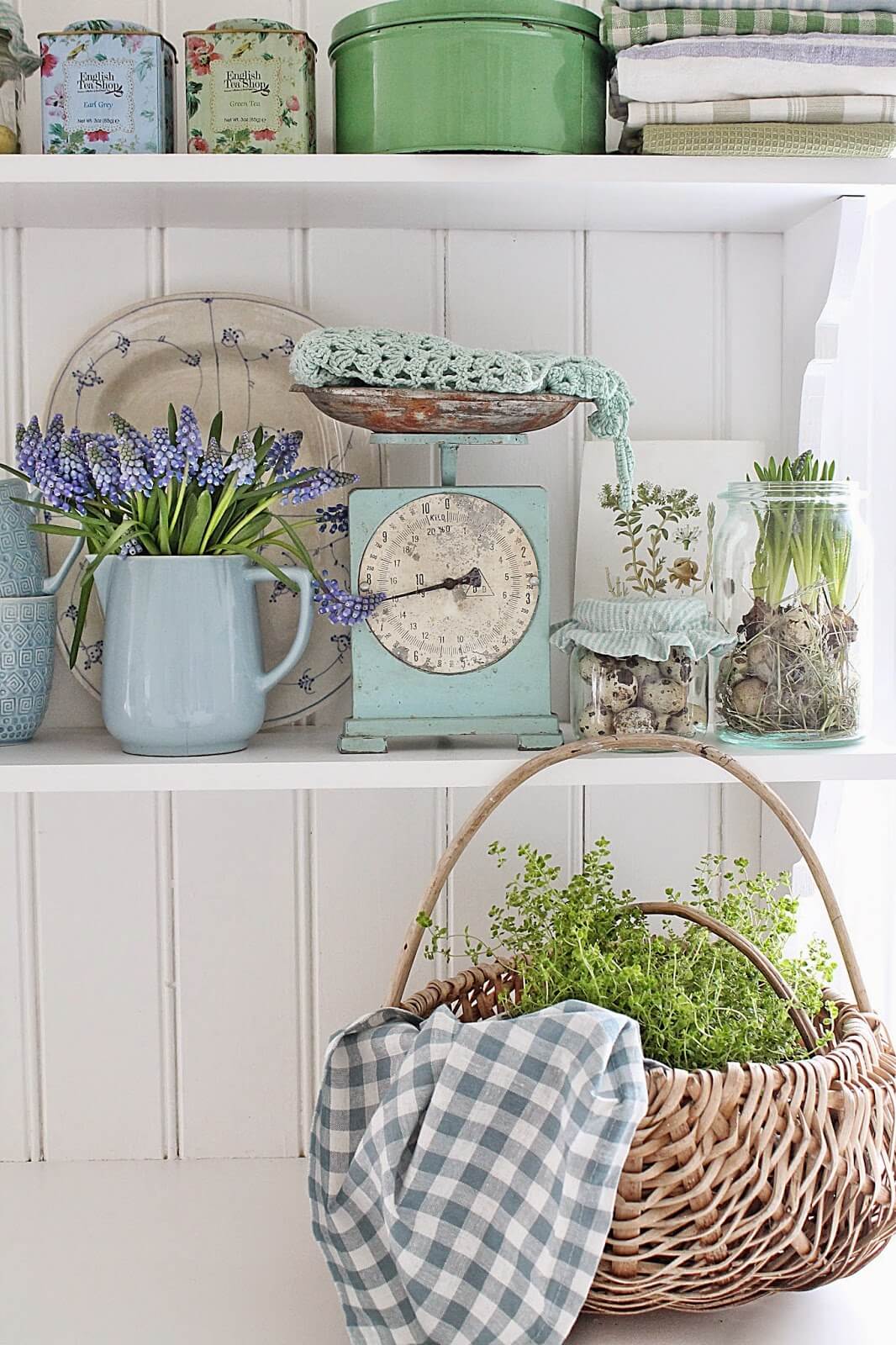 22. Tile Countertop with Weathered Wood Boards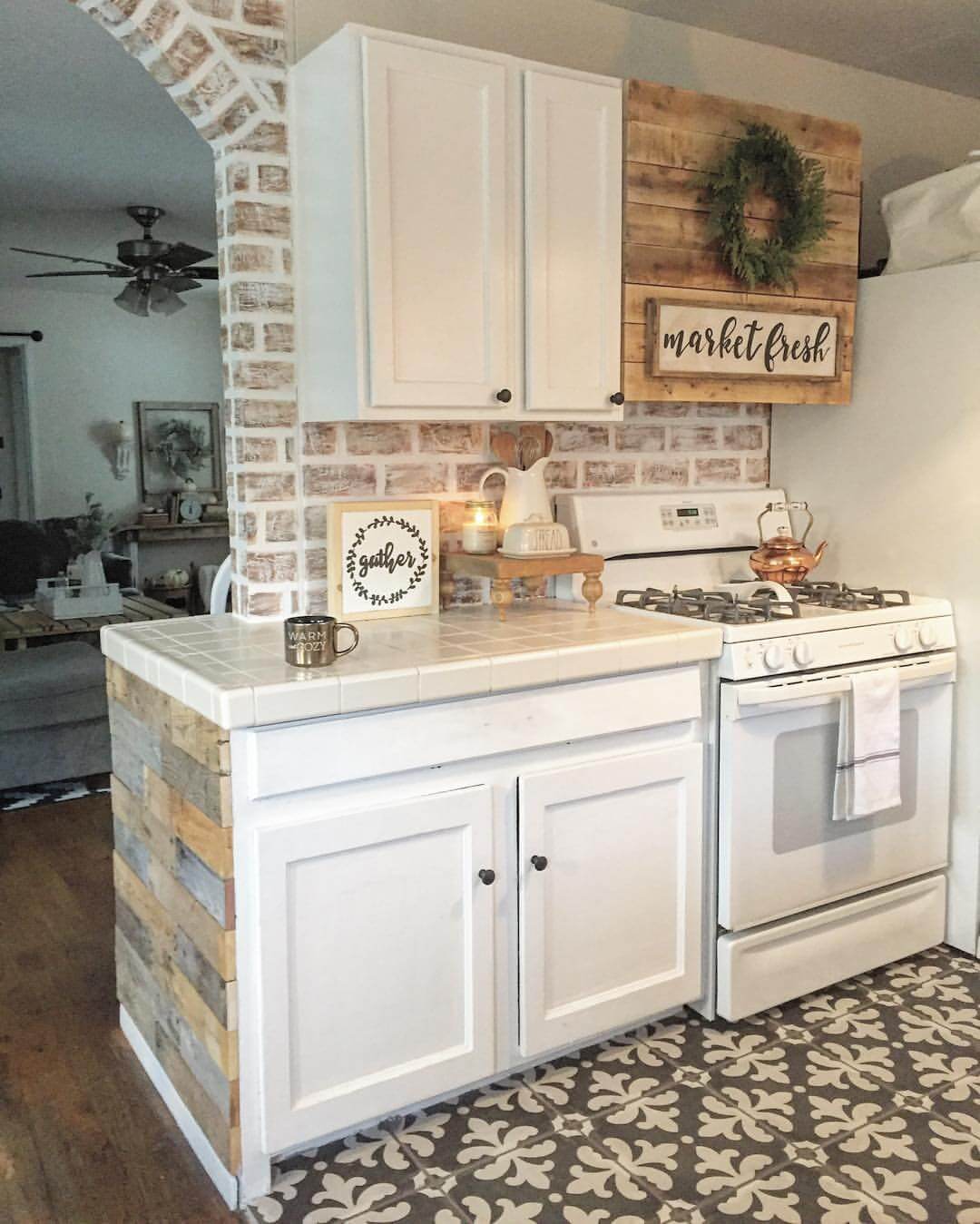 23. Distressed Metal Pitcher on a Pedestal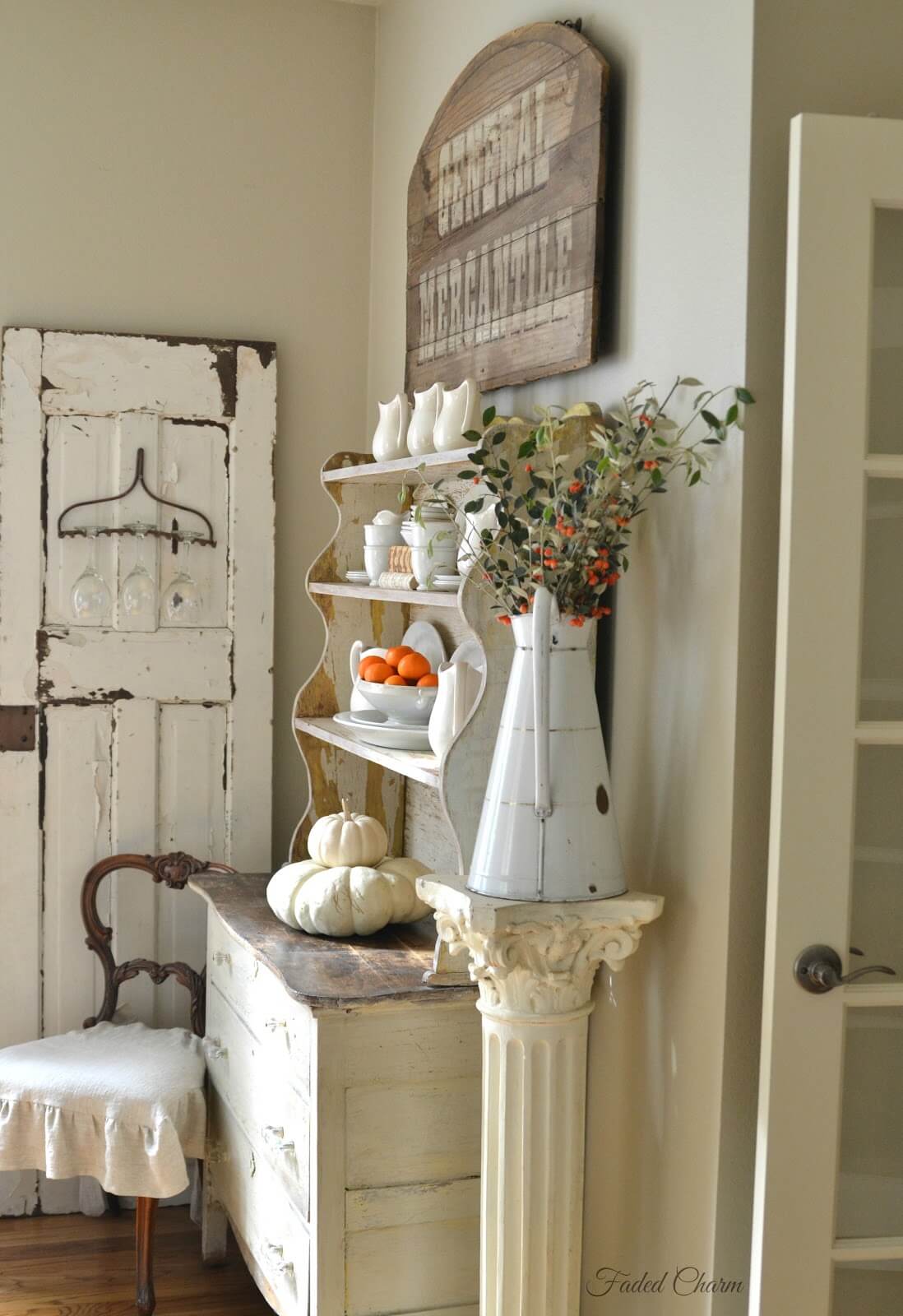 24. Bar Table with Cotton Runner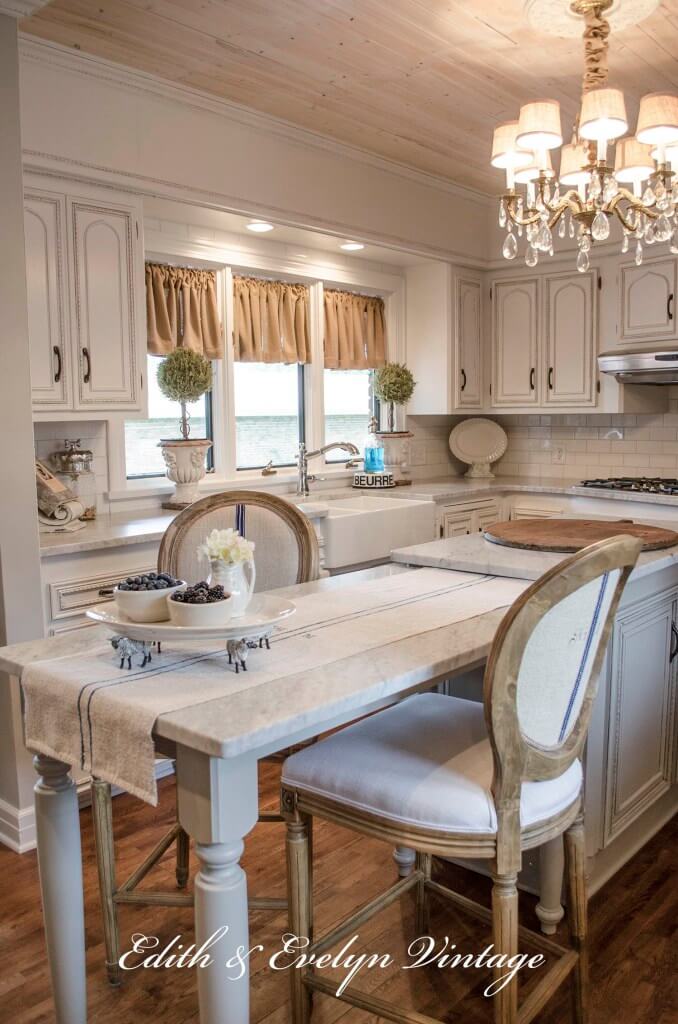 25. Wall Hook with Old Paint Bucket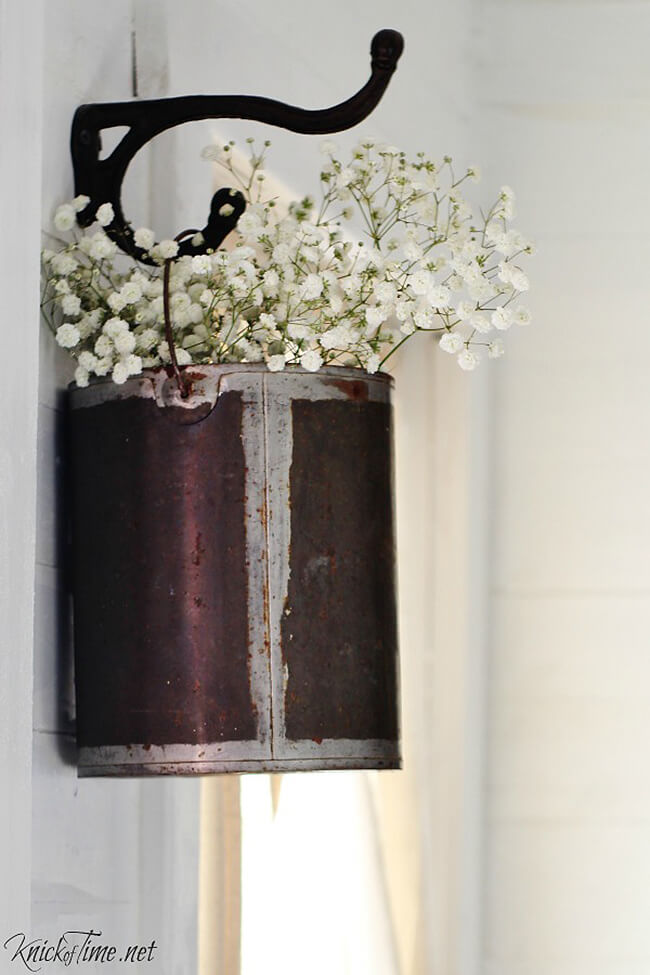 26. Coffee Cabinet with Yellow Accents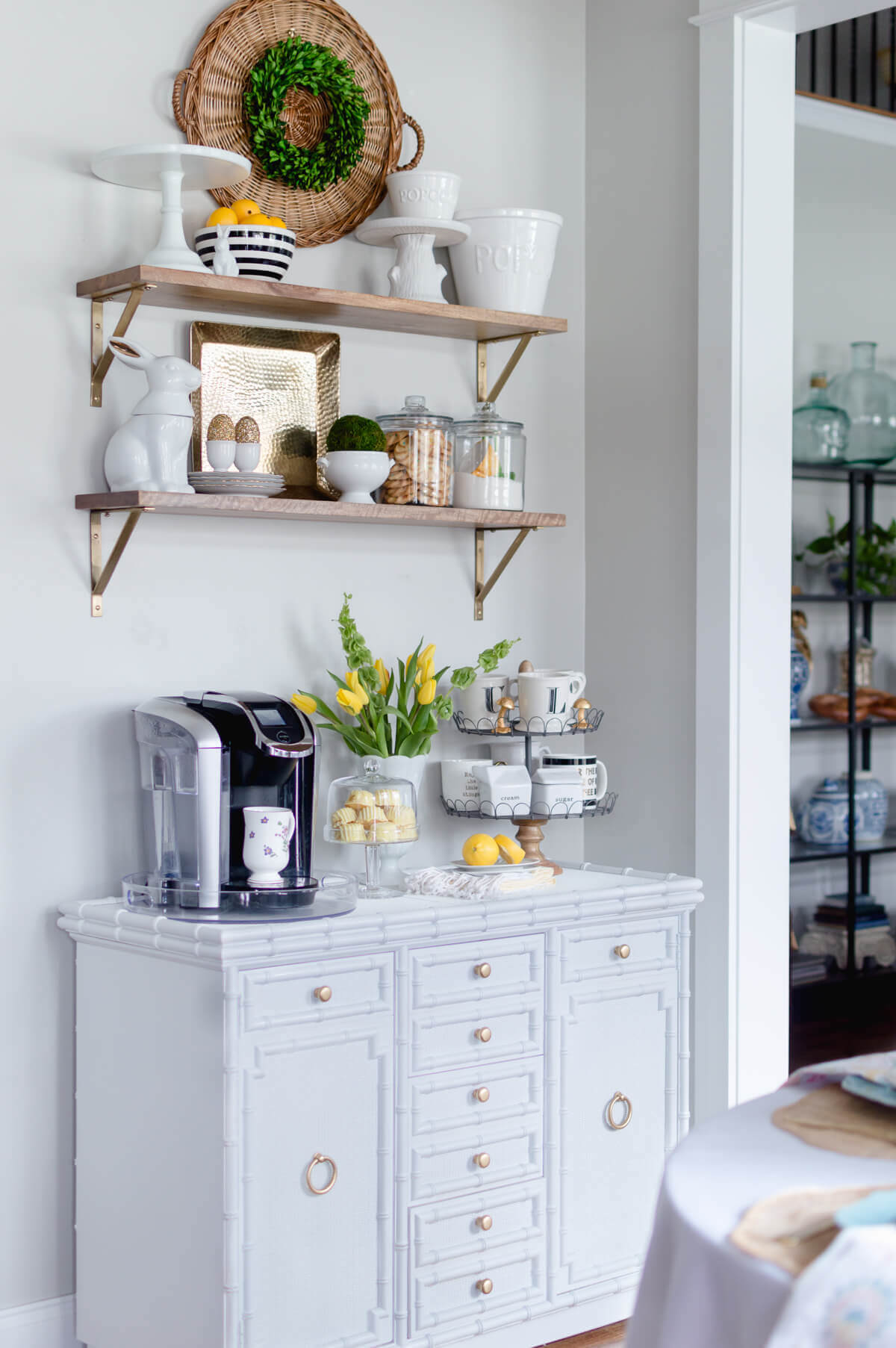 27. Chicken Wire Dress Form with Cute Apron