Rustic frames are often a work of art unto themselves. Their distressed finish is the perfect background for old family photos or displays of prized collections. Their ornate details give any vertical display a subtly elegant touch. Their many sizes and shapes bring visual appeal hanging on their own or framing a personal item. Use these decorating ideas with rustic frames in your home.
12 Wonderful Decorating Ideas with Rustic Frames to Transform Your Space

This collection of ideas will inspire you to become creative and innovative. The collection includes ideas for transforming frames into shelves for display. You can transform everyday items into something special when you put them inside a rustic frame. Family pictures stand out when gathered into a gallery of vintage frames. Painting old frames can harmonize an arrangement or brighten up the display.
Don't think rustic frames are boring. They come in all different sizes, shapes, colors, and textures. An ornately carved frame with a natural finish can stand proudly above a French provincial dresser. A rustic collection of soft grey frames provides a subtle background for natural wreaths. An antiqued frame offers the perfect base from which a favorite quote done in vinyl lettering can shine.
1. Succulents Peaking Around an Old Picture Frame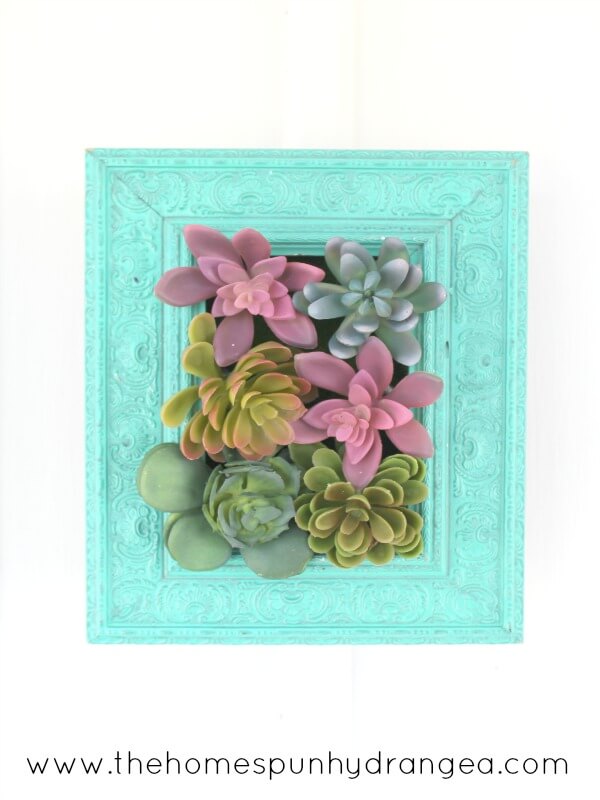 Succulents are those little cactus-like plants that come in dozens of colors and shapes. The sheer variety of these plants makes them a great addition to almost any decor. Their beauty really comes out when displayed in this bright vintage frame. The subtle texture of the painted frame offers an exquisite backdrop for their natural beauty.
2. Colorful Nail Polish in an Elegant Frame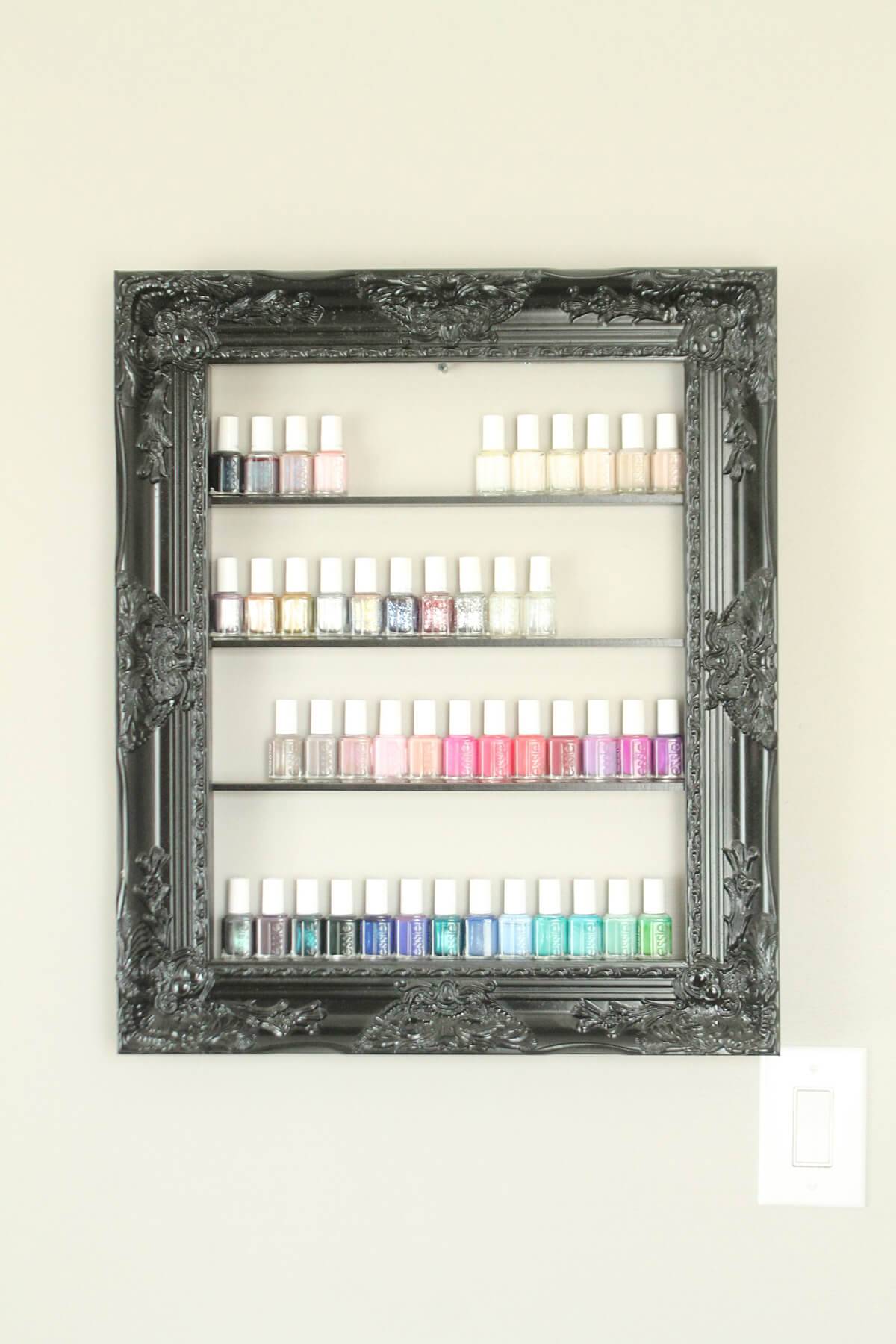 Nail polish bottles display colors from every part of the rainbow, from goth blacks to fiery reds to bright yellows. Put those beautiful colors on display inside an elegantly detailed frame. The ornate highlights pop out from the dark paint, giving the display a distinct flair among decorating ideas with rustic frames.
3. Elegant Gold Frame Shelf for Personal Mementos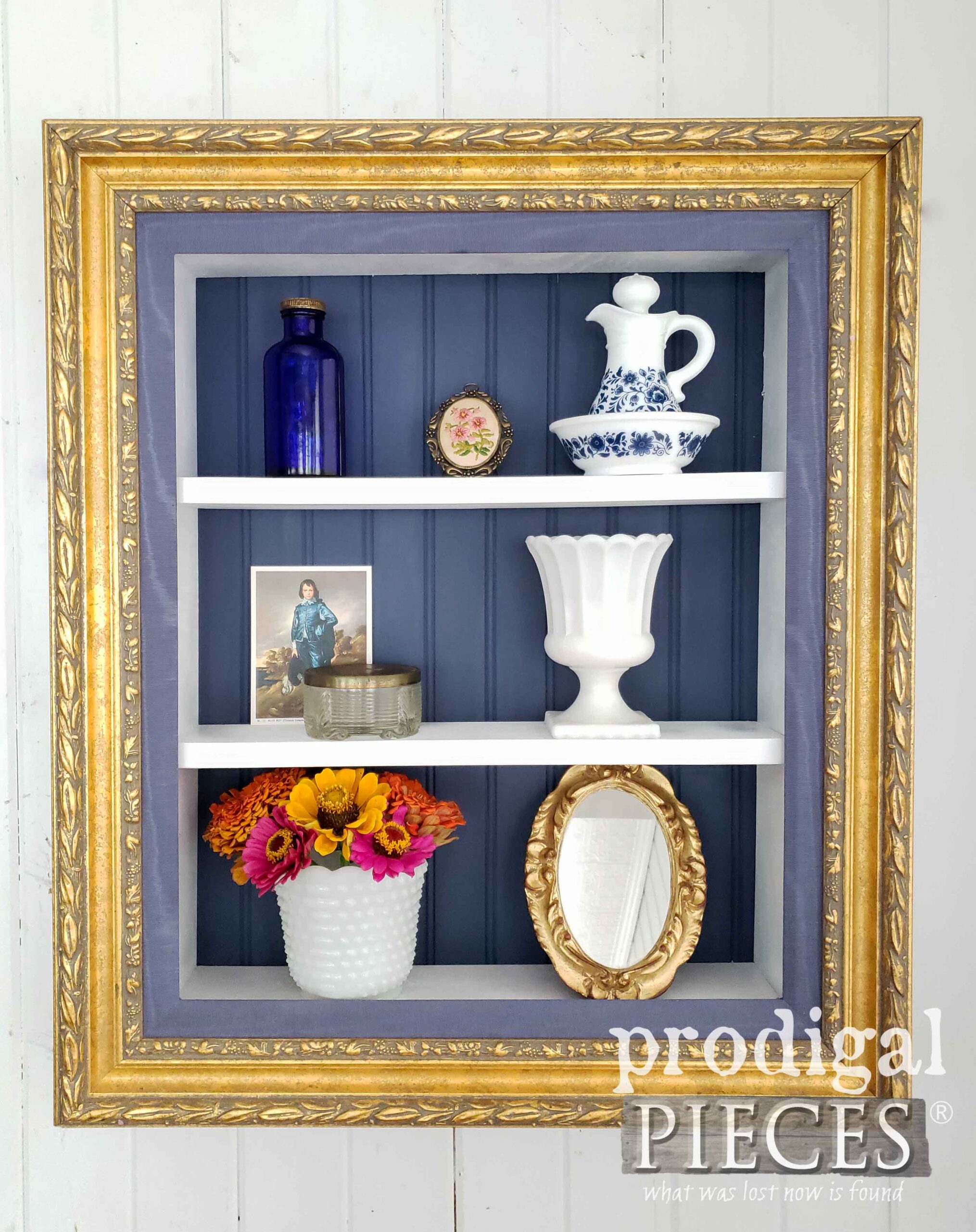 Putting special items on an elegant gold framed shelf offers you the opportunity to enjoy them every day. The subtle blue background and the white shelves allow the items displayed to stand out. The elegance of the gold frame shows just how much you cherish these memories. Overall, its the perfect way to display personal mementos.
4. A Rustic Frame for a Beautiful Bird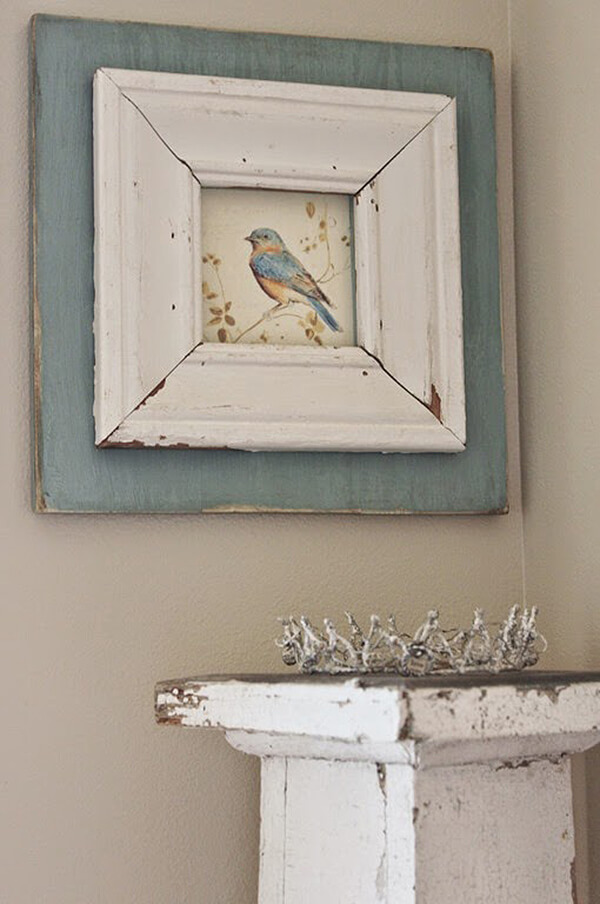 The subtle colors of a vintage blue bird print get a strong compliment from its white and blue frames. Distressed white molding creates a bold frame around the print, expanding its visual background while the subtle blue of the board beneath brings out the plumage of the bird. A small print becomes something much larger and grander with this one among decorating ideas with rustic frames.
5. A Diamond Crossed Window Frame Adds Grandour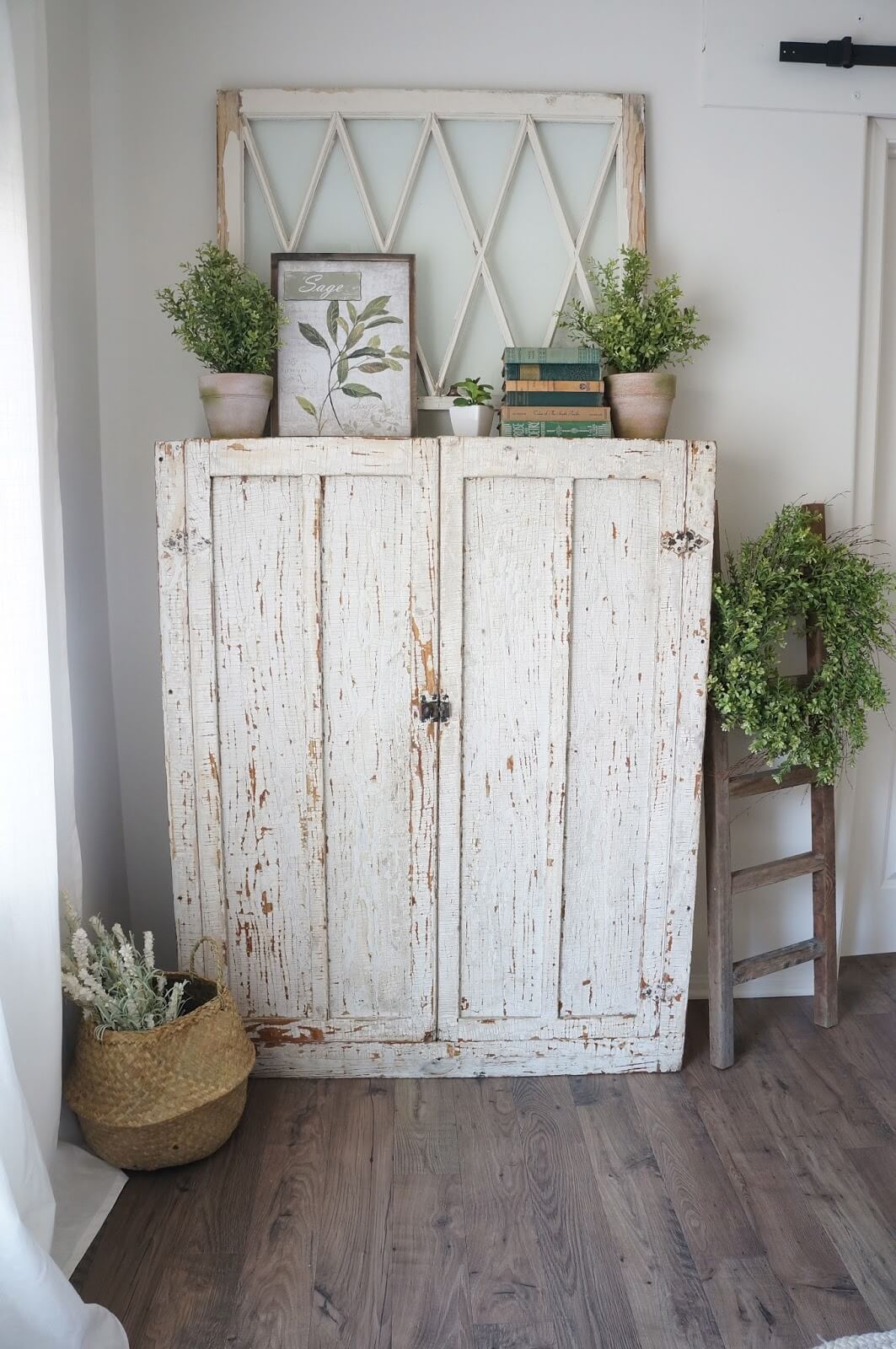 Old window frames bring shapes and textures everywhere they go. This grand window frame includes a diamond-crossed grill that brings instant eye appeal. The distressed white paint complements the look of the cabinet below, while the frame itself brings height to the entire display. The diamond structure offers a sublime background for plants, books, and picture up top.
6. An Ornately Carved Frame for a Mirror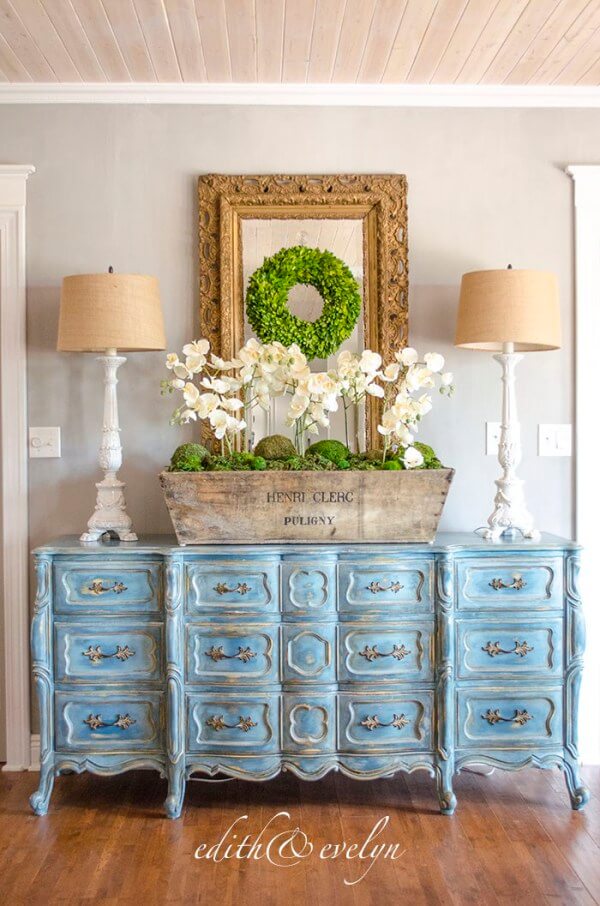 Rustic frames often have ornate carvings that make them particularly elegant. It likely once held a grand portrait of its owner. However, today it frames a mirror, making it a sophisticated wall accessory for almost any room of your home. Hanging above this French provincial dresser, it reflects the beauty of the room in front of it, while also being the perfect backdrop for a bright green wreath.
7. Family Portraits and Getting Organized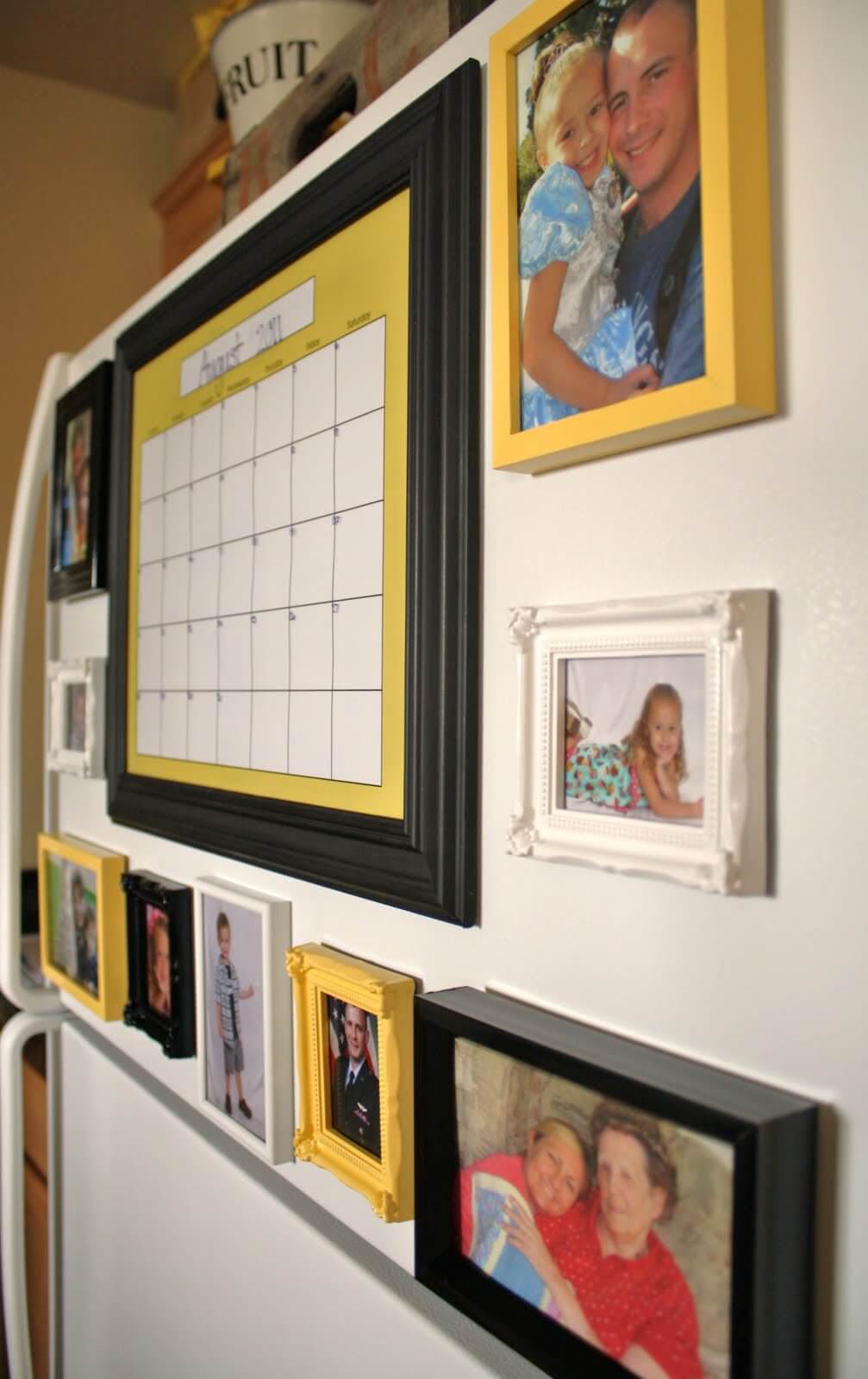 The front of a refrigerator may not be the first place you think of for a display of family portraits, but this arrangement shows its the best. A collection of old frames painted in different colors gives each portrait a place to stand out. The smaller frames give plenty of room for another frame enclosing a dry erase board, perfect for family organization.
8. An Arrangement of Seven Layered Vintage Frames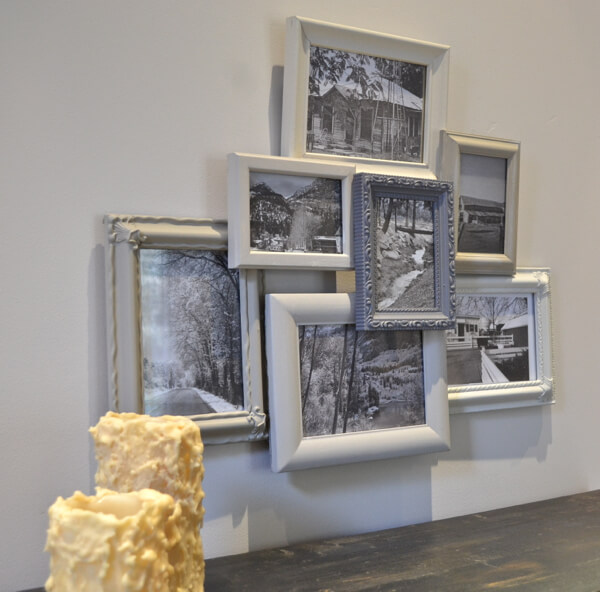 An organic arrangement of frames, one layered on top of another, offers a visually appealing way to show your favorite snapshots. The subtle shades of white and grey bring each of these unique frames together despite their different forms. The color of the frames allows the black and white photos bring back fond memories.
9. A Favorite Quote Framed in Rustic Elegance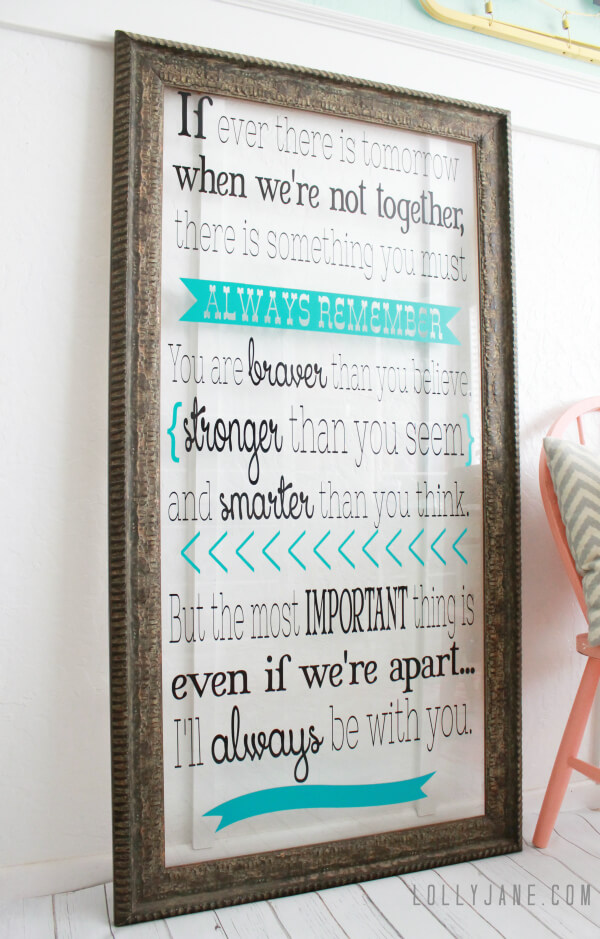 A quote from Winnie the Pooh stands out against the rustic elegance of an antiqued frame. The modern style and the eclectic layout of the vinyl letters make the quote very memorable and decorative at the same time. The rustic nature of the frame that surrounds it offers a charming base for the clear glass to which the letters cling.
10. Your Weekly Menu Plan in a Frame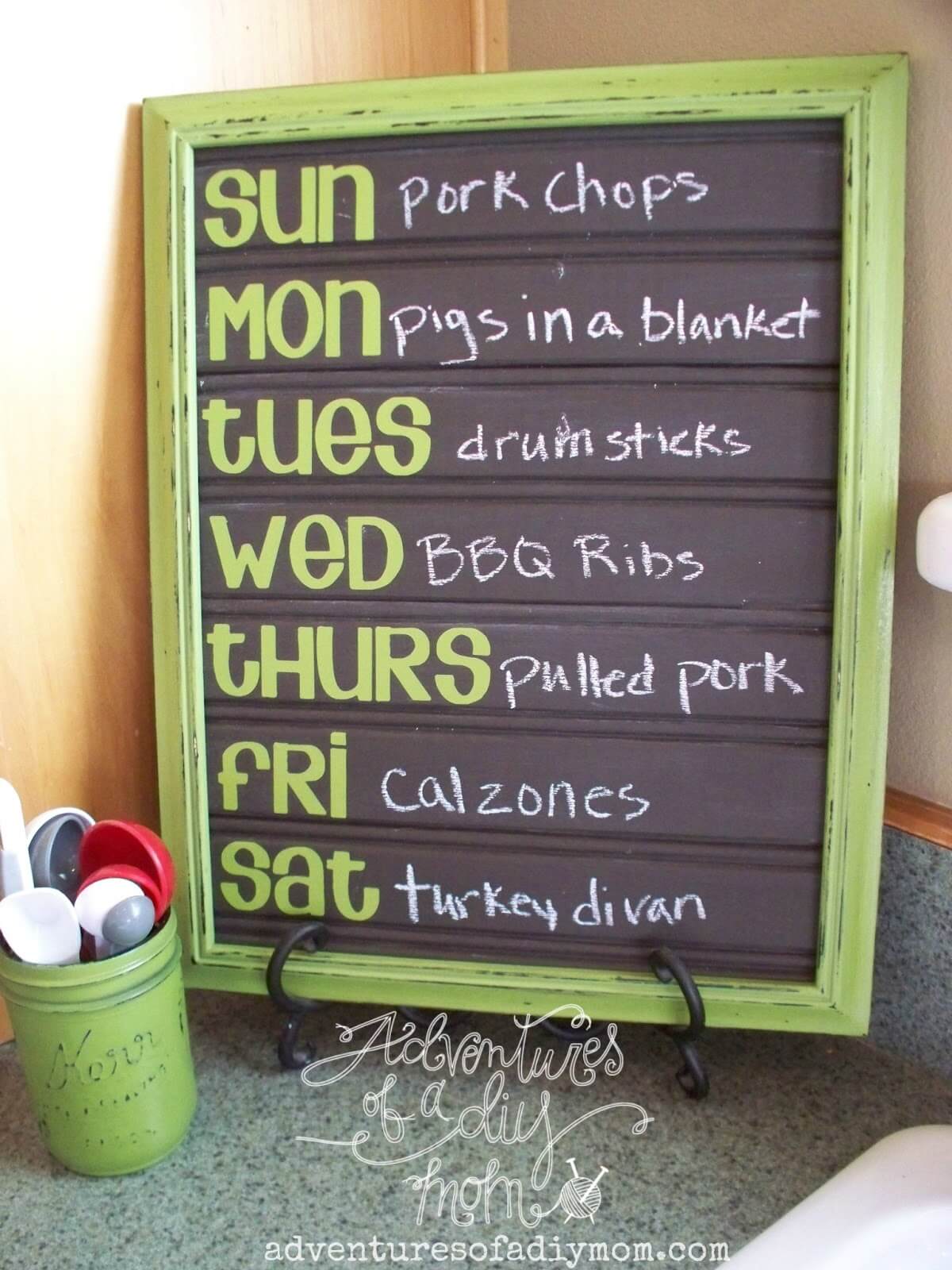 Planning your weekly family meals is easy with this framed menu board. The brightly painted rustic frame encloses the subtle color of the blackboard inside. The distressed nature of the paint lets it work in almost any decor. The bright lettering for each day of the week makes it one of the fun decorating ideas with rustic frames.
11. A Ceiling High Gallery of Vintage Frames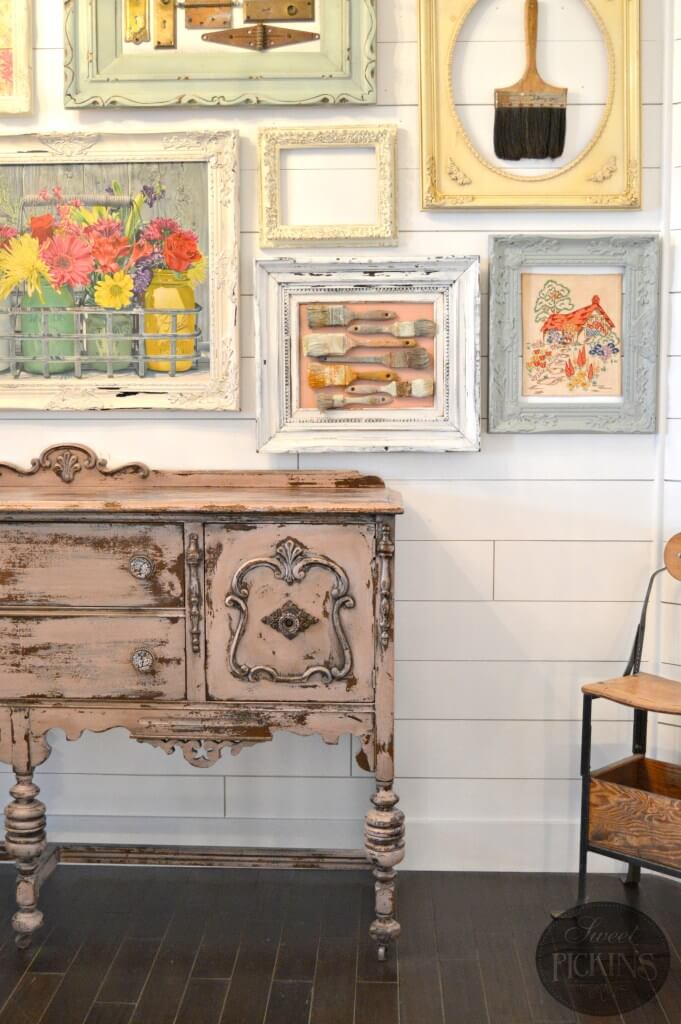 Walk through an antique store or an estate sale and you will find a wealth of vintage frames in all sizes and shapes. This display of rustic frames showcases the beauty of these individual masterpieces. Some frames stand on their own, while others enclose collections of functional items as well as decorative art.
12. Subtle Frames for Beautiful Wreaths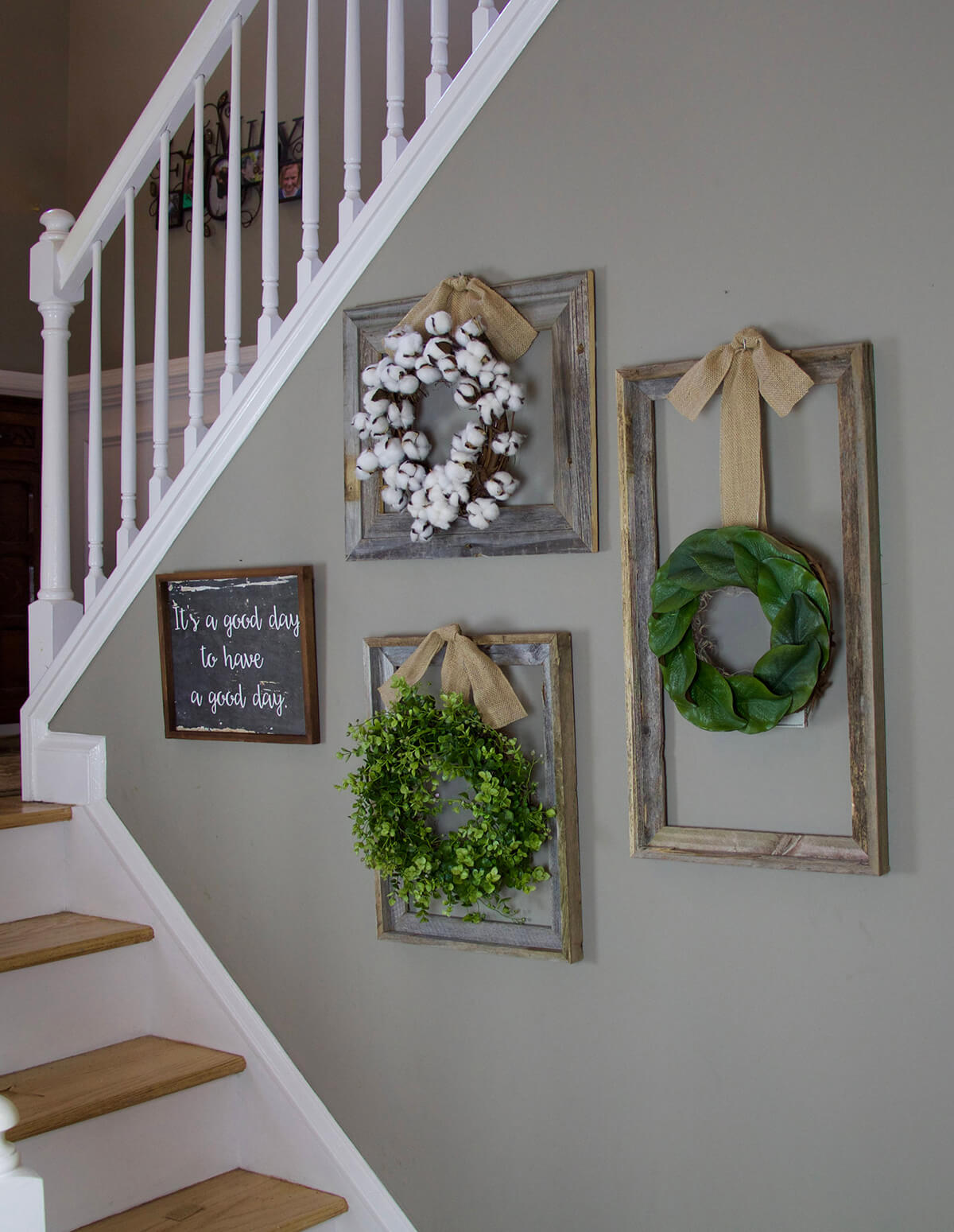 Quite often, vintage frames have lost their finish leaving a soft greyed wood that is beautiful all on its own. This soft grey is the ideal background for the natural beauty of these elegant wreathes. Hung with burlap, each wreath offers its own natural texture. The soft grey of the frames unite the wall display into something special.