Bring farmhouse design to your front door or anywhere in your home with these 33 charming wreath ideas. These wreaths share rustic and pretty design elements from cotton blossoms to burlap. While many of these wreaths use silk flowers and greenery, others use more unique elements like cutout wood circles and antlers. The color palettes are natural and subdued, with mostly white and neutral accents. When flowers are used, they are fresh and old-fashioned country varieties.
33 Cute Rustic Farmhouse Wreath Ideas to Impress Your Guests
A farmhouse wreath can be as simple as a circle of glossy leaves. Hang these wreaths in a reclaimed frame for extra visual interest. Some of these wreaths have cute accents like cutout letters or written messages. Hung on the front door, these wreaths make guests feel welcome and put a smile on their faces.
A few of these wreaths are truly original, with galvanized metal hoops hung in a circle and tied with a burlap bow. Whatever facet of farmhouse style you want to feature in your home, you'll be able to find just the right wreath to accent your door or an inside wall. Use these wreaths to complement your existing farmhouse décor or start a new style in your home.
1. Looped Burlap and Cotton Blossoms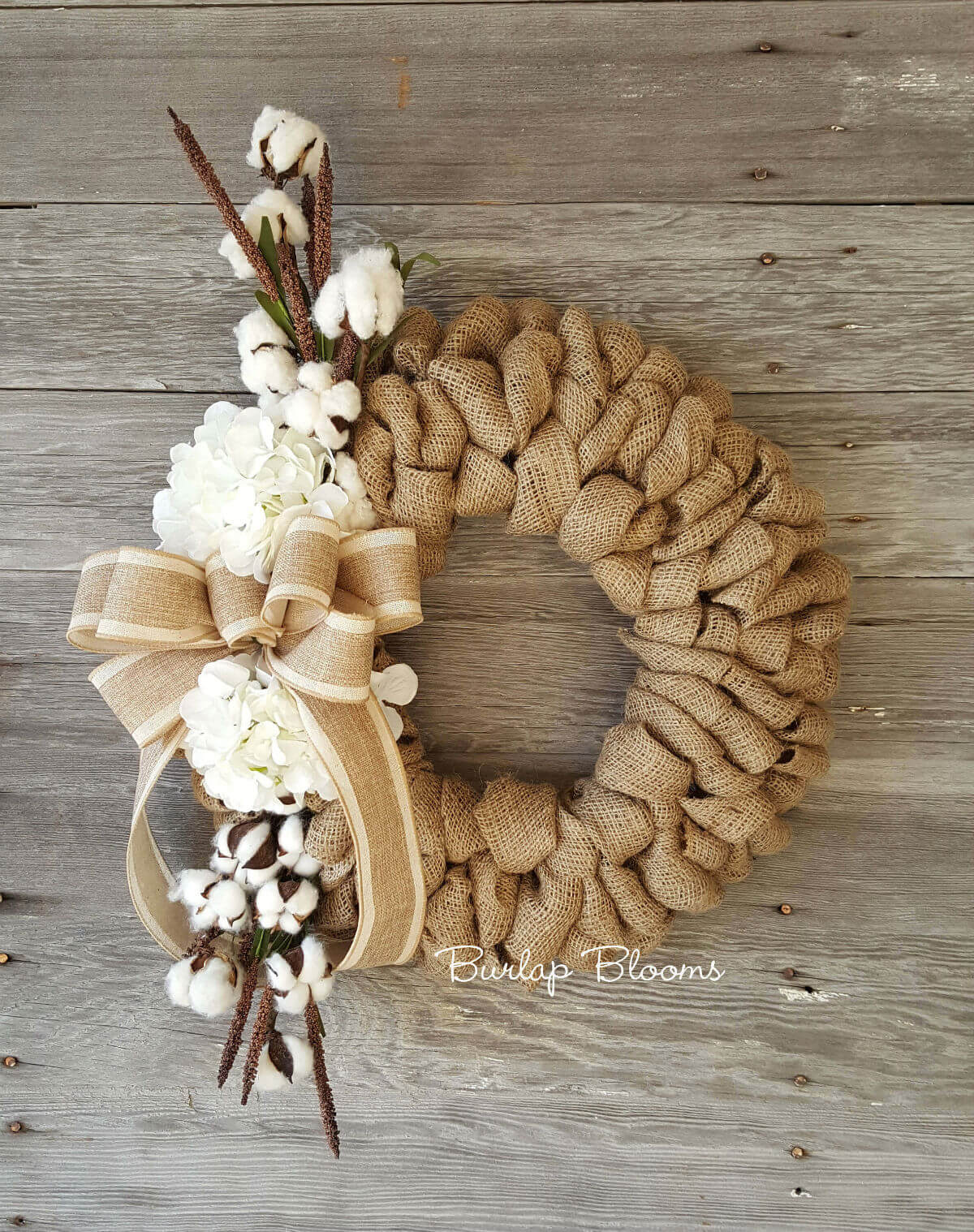 2. Wagon Wheel with Roses and Watering Can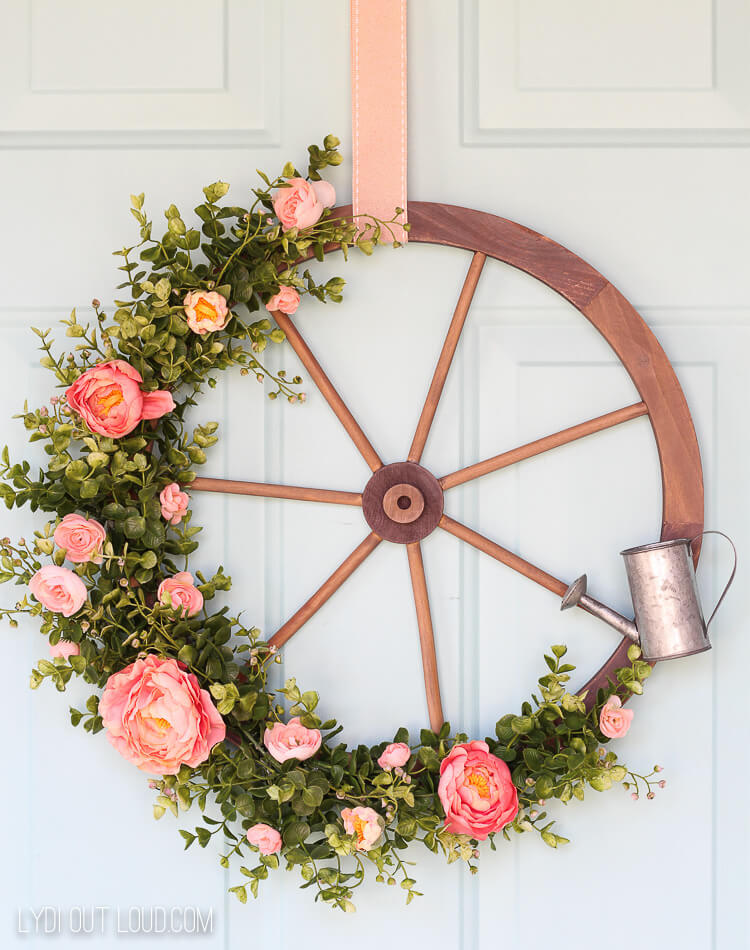 3. Soft Gray Wreath Made of Felt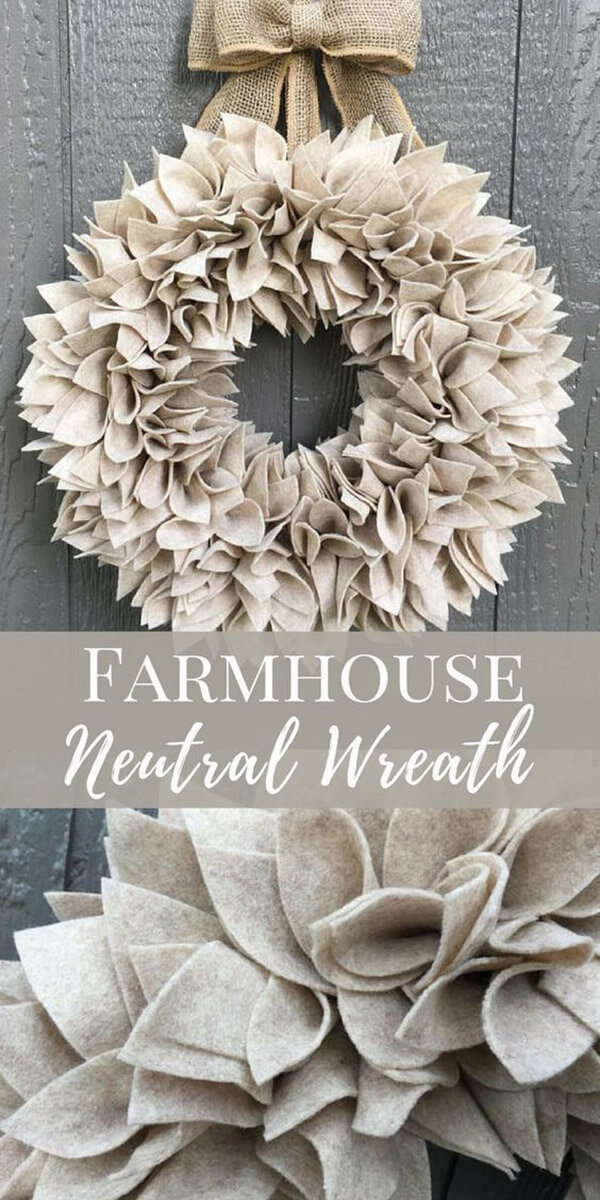 4. Full Round Wreath with White Berries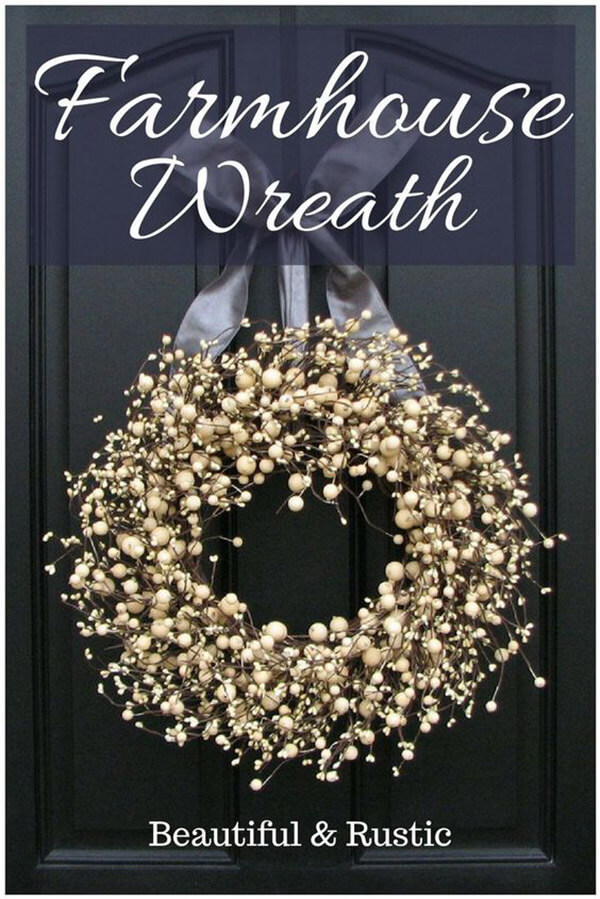 5. Simple Wreath with Green Leaves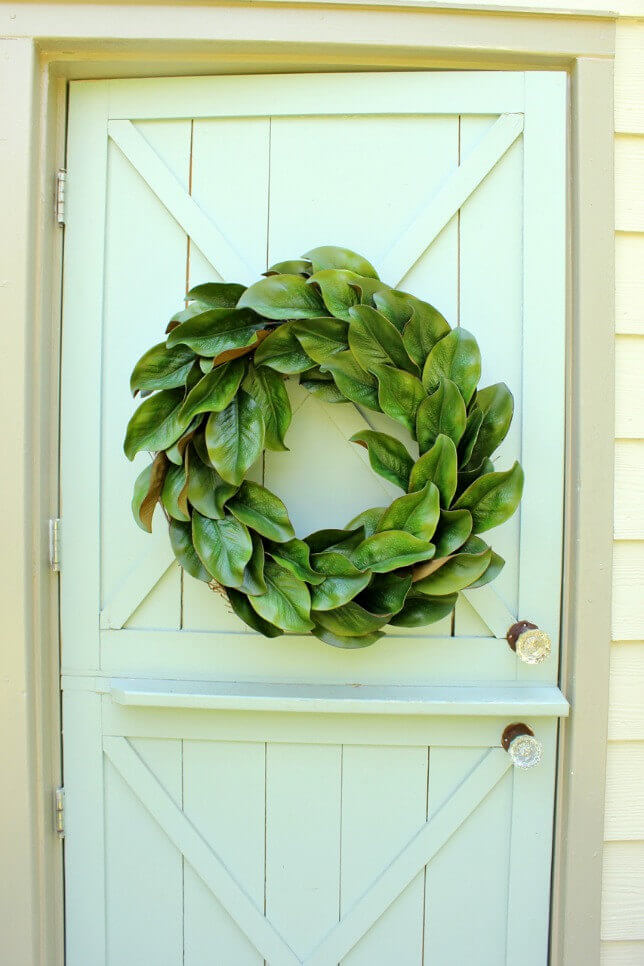 6. Soft Wreath with Cotton Blossoms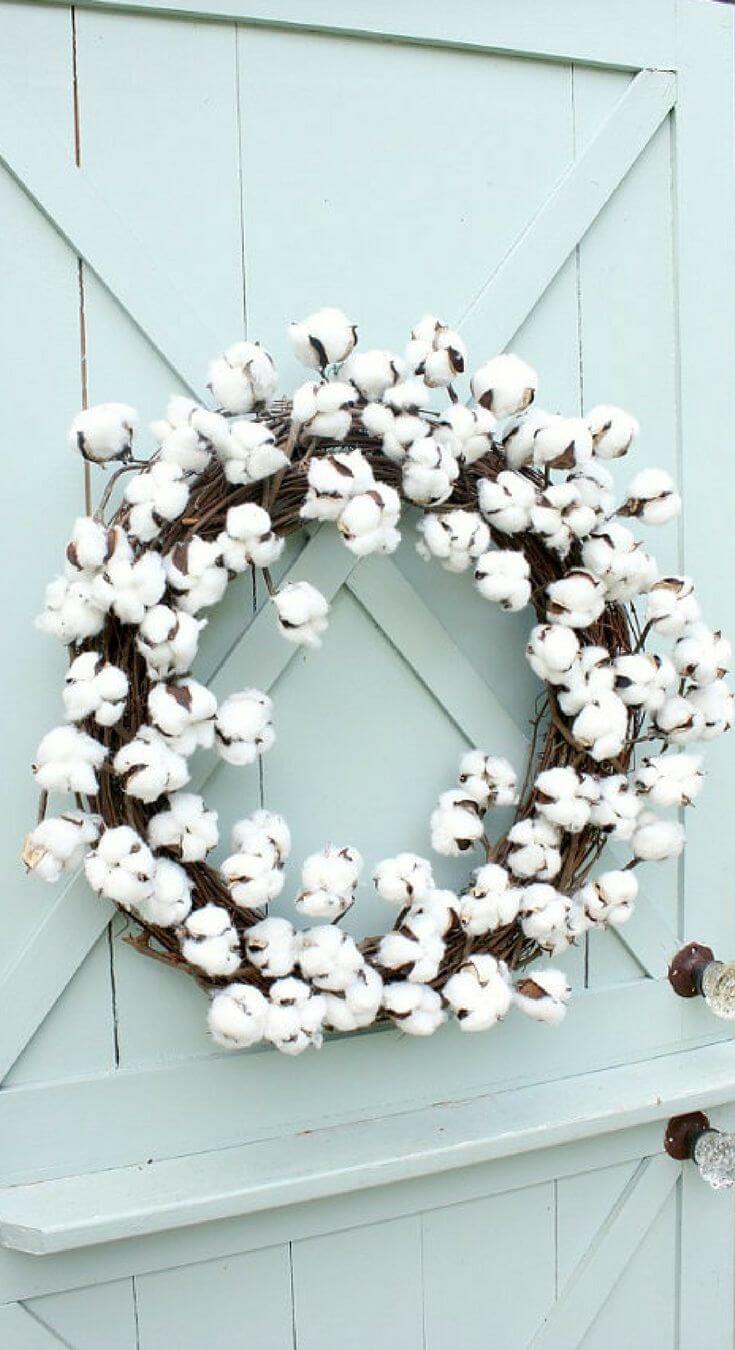 7. Showy Wreath with Burlap and Forsythias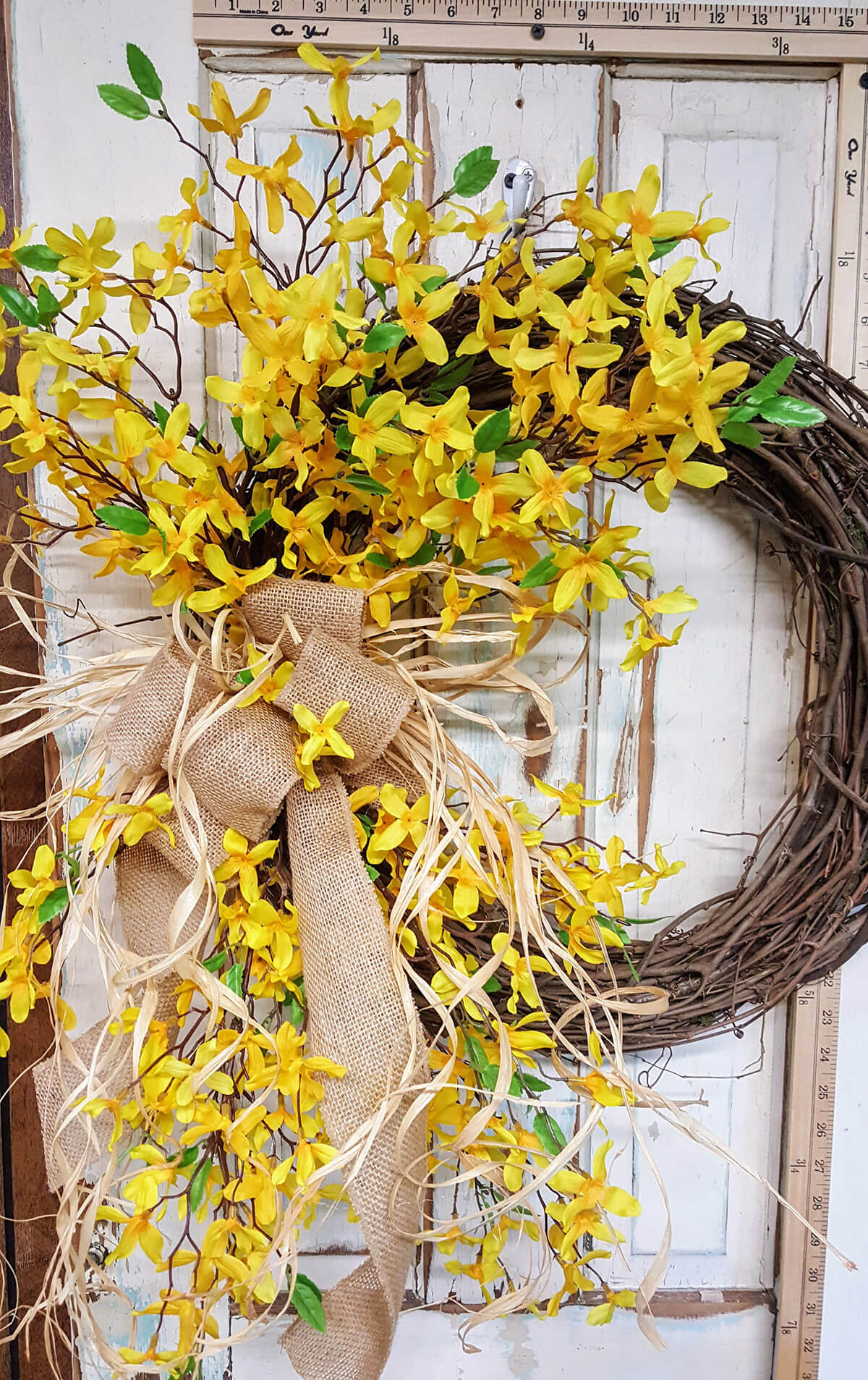 9. Cute Embroidery Hoop Wreath with a Message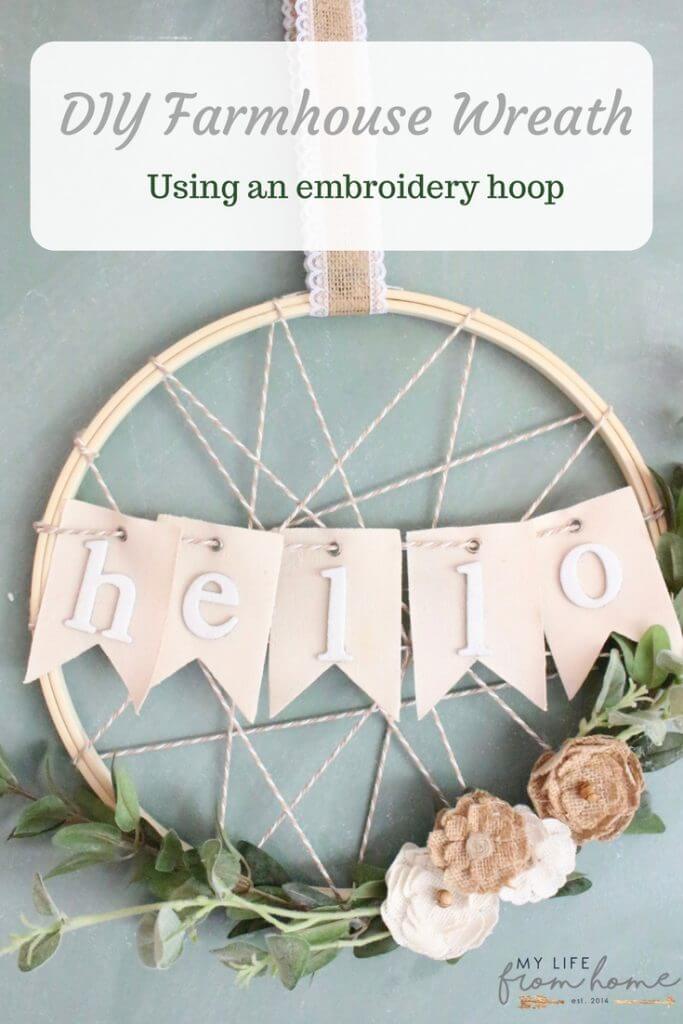 11. Boxwood Wreath Hung in a Basket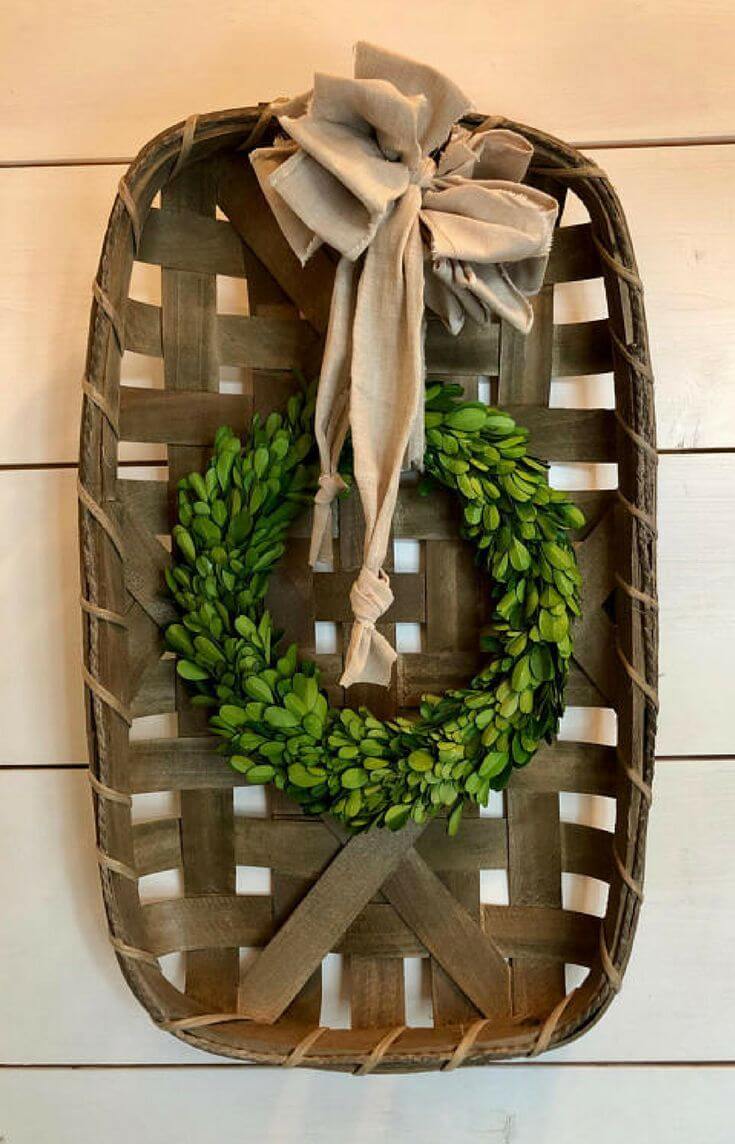 12. Full and Pretty Wreath with Cotton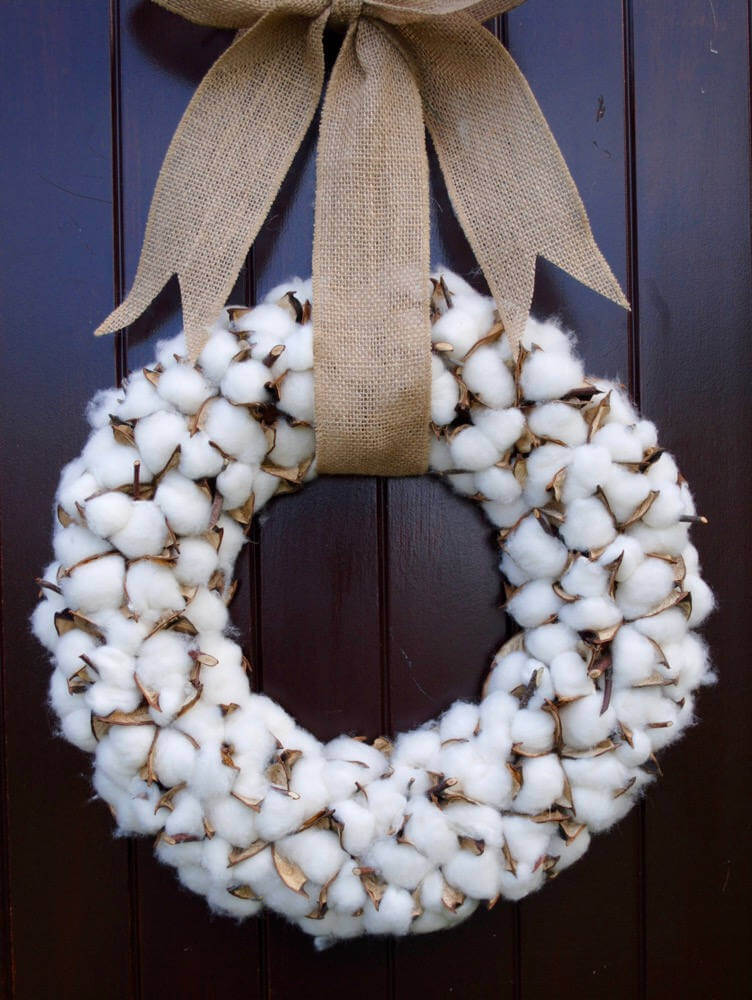 13. Rustic Farmhouse Wreath Idea with Moss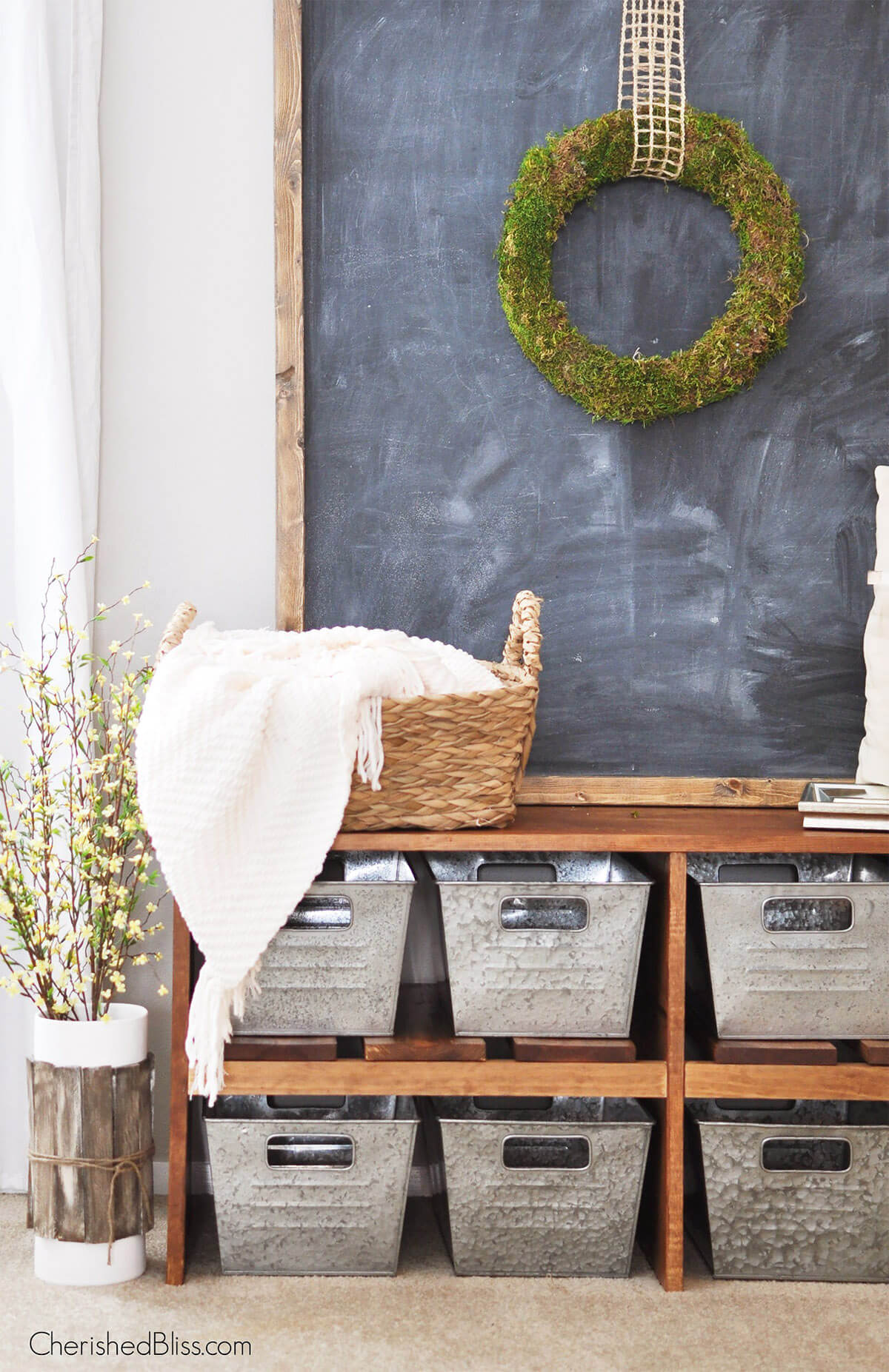 14. Sage Green Leaves with a Chalkboard Backing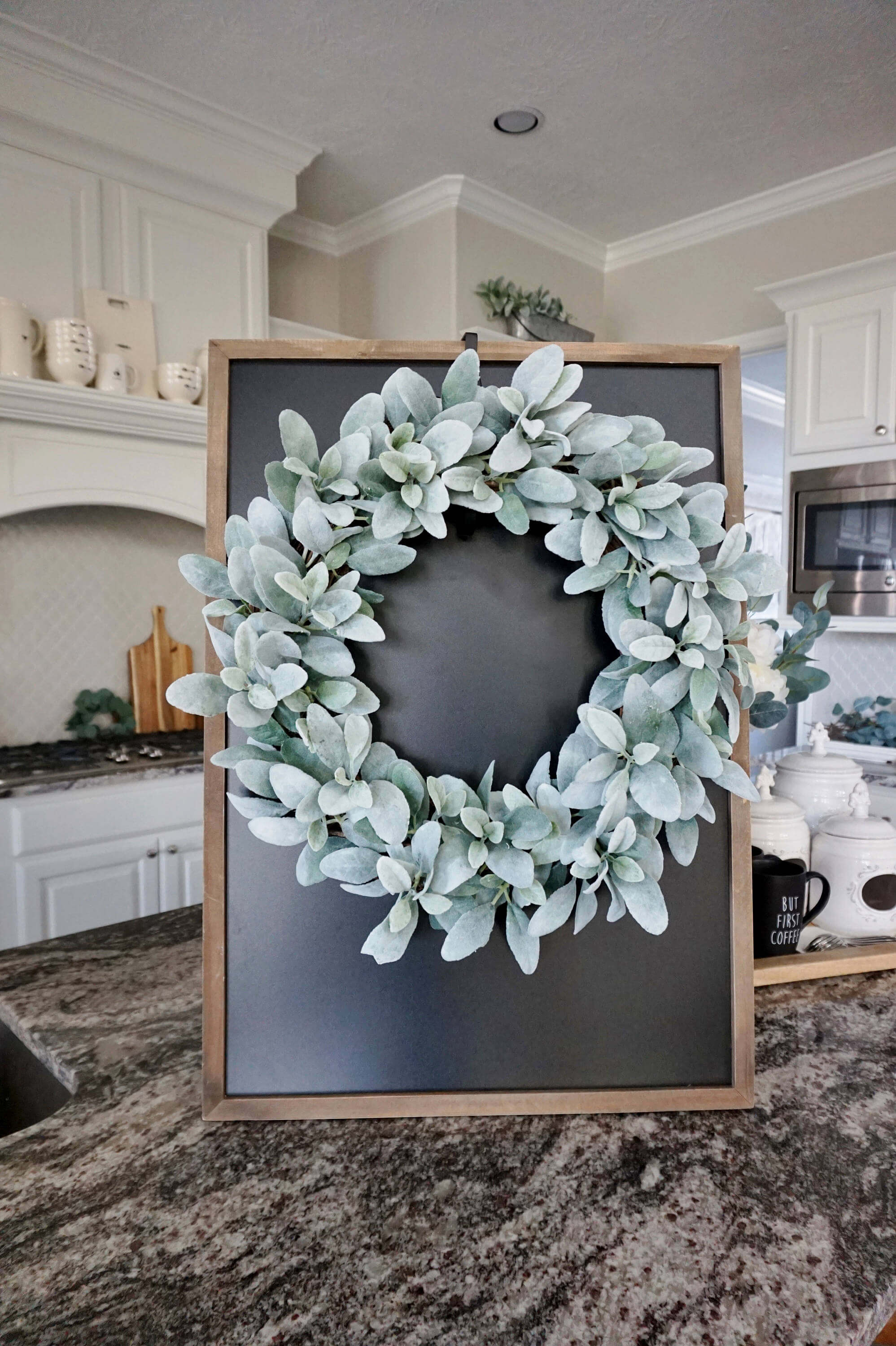 16. Fluffy Wreath with Tied Fabric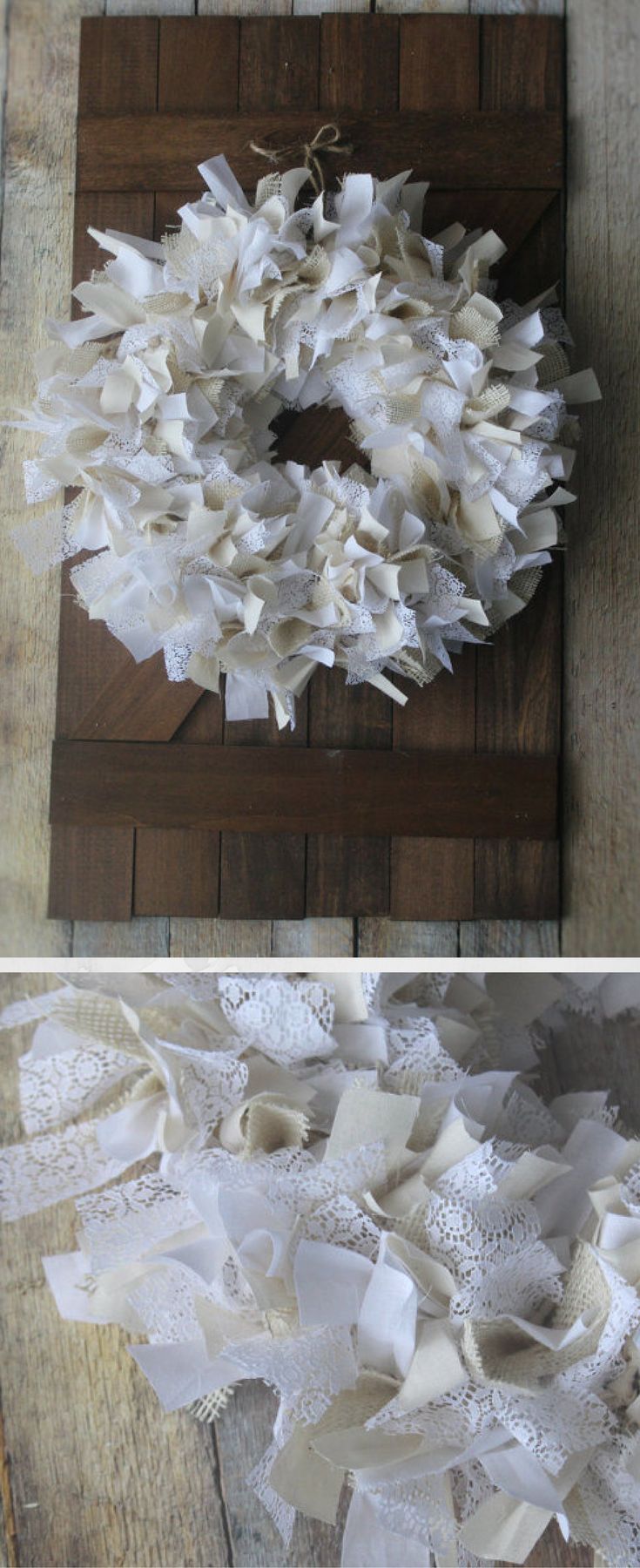 18. Blue and White Striped Fabric Wreath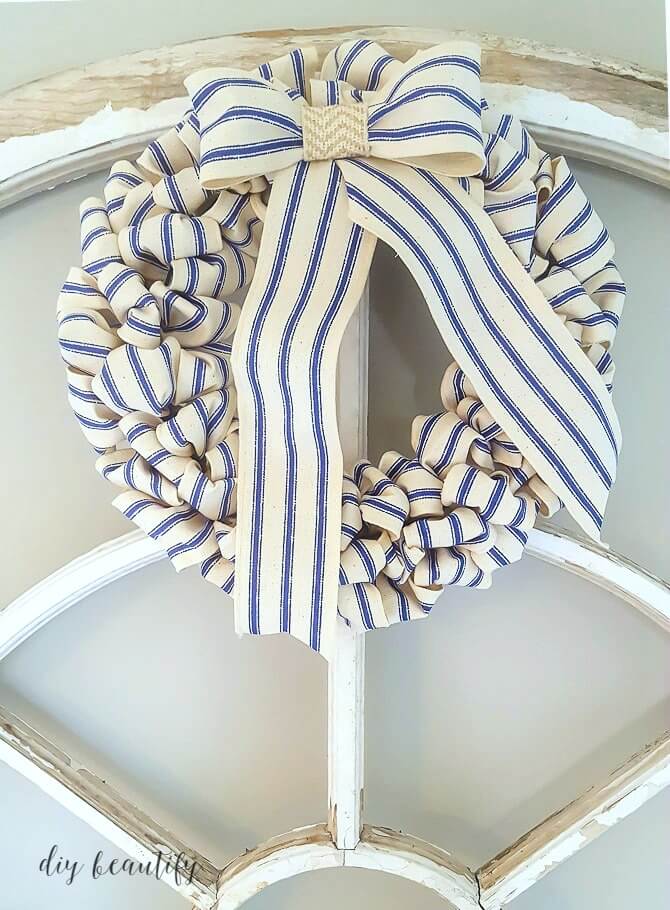 19. Tangled Branch Wreath with Cotton and Pinecones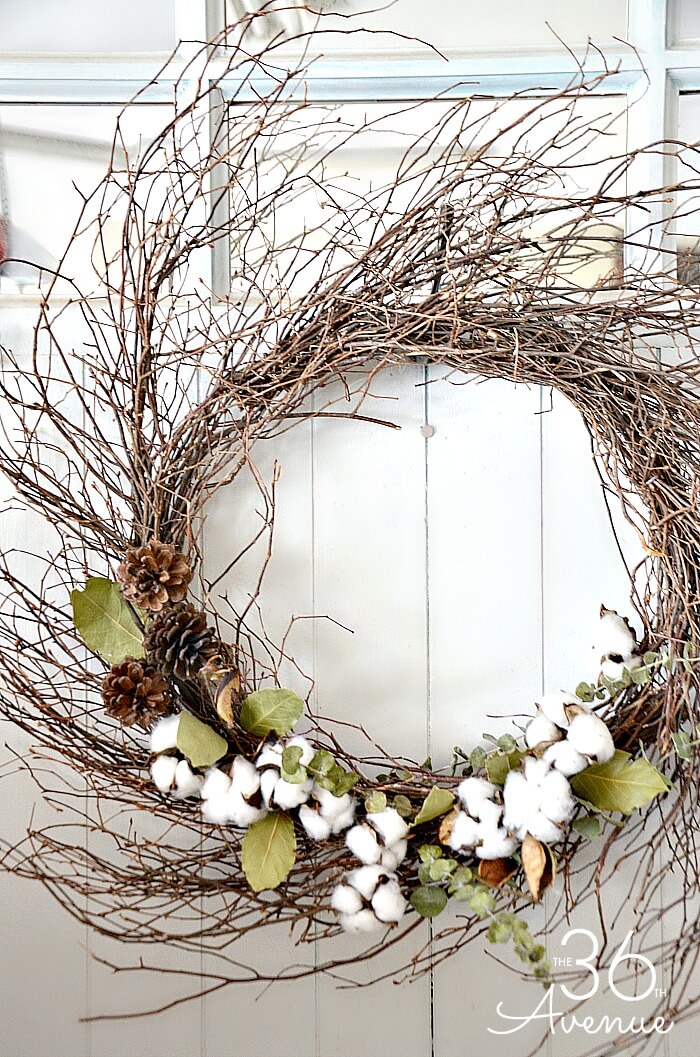 20. Rustic Farmhouse Wreath Idea with Blossoms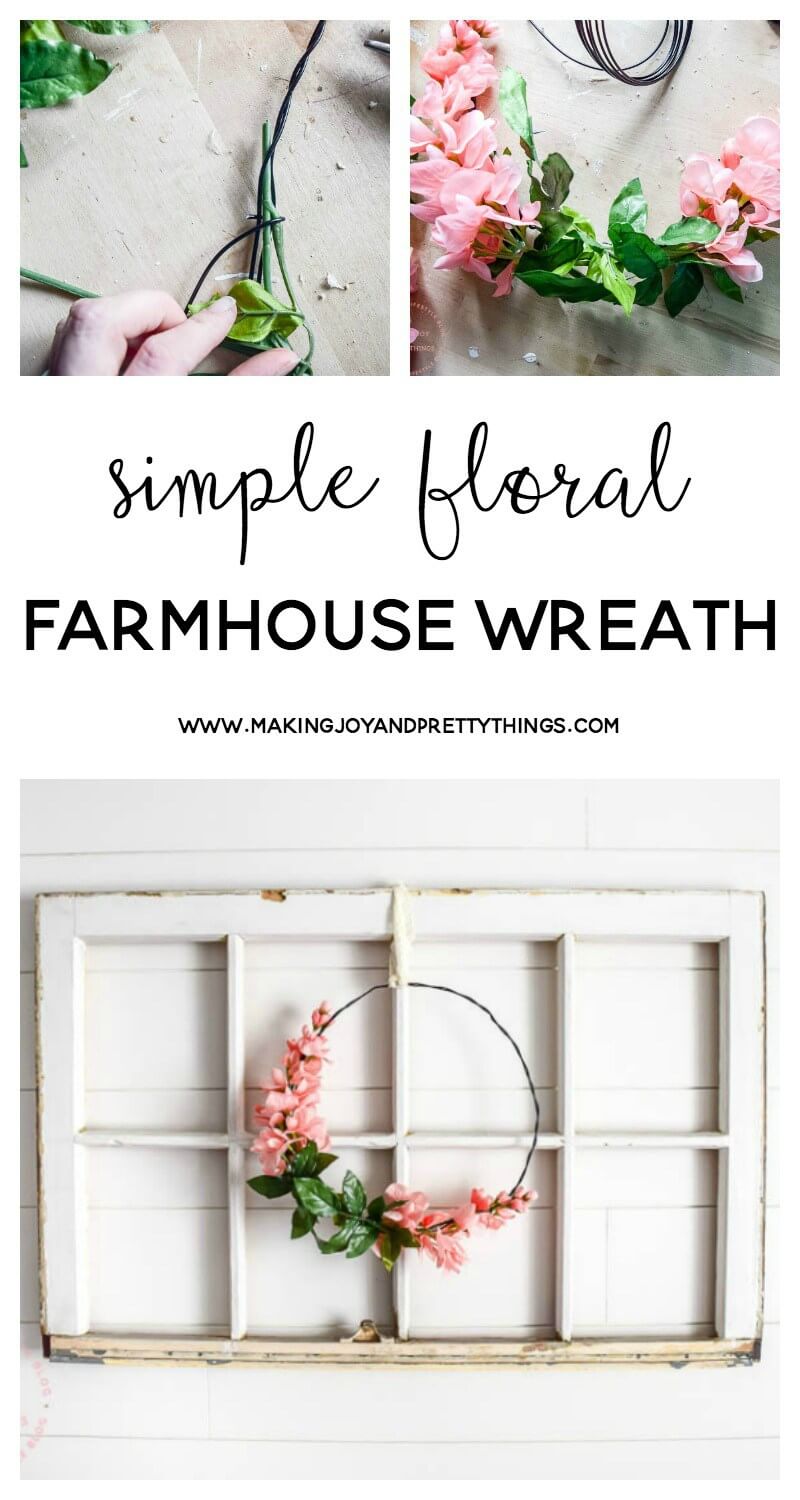 21. Wreath with Green Leaves and a Decorated Envelope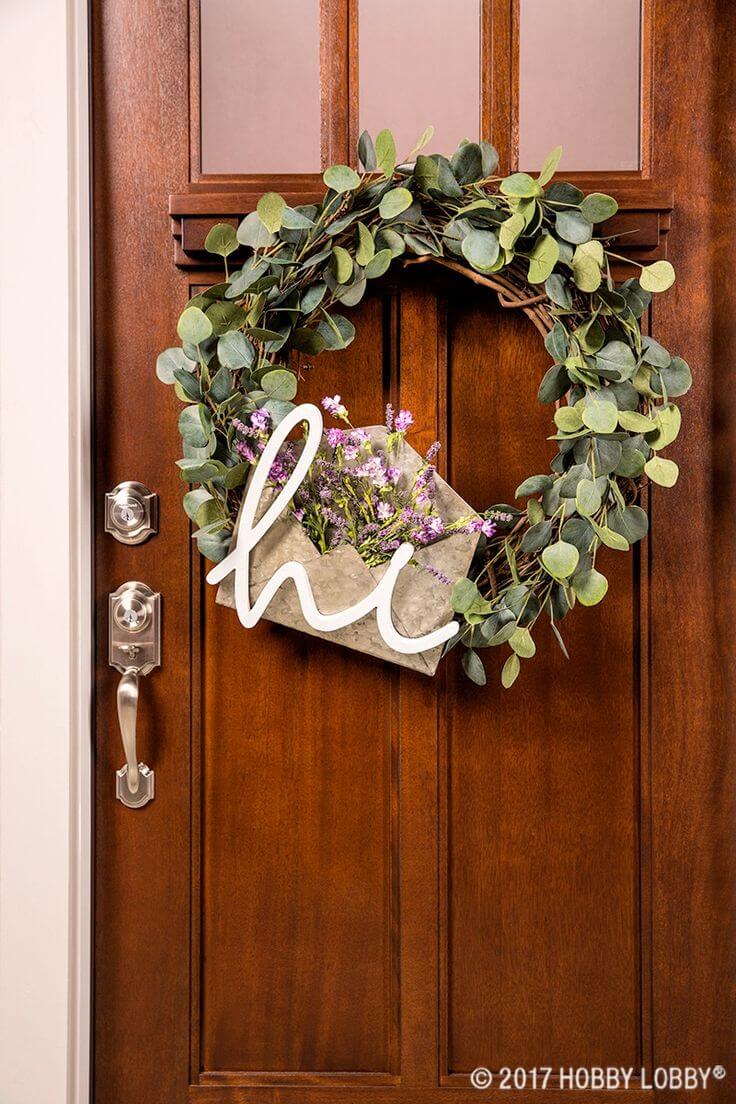 22. Simple Wreath with Pale Green Leaves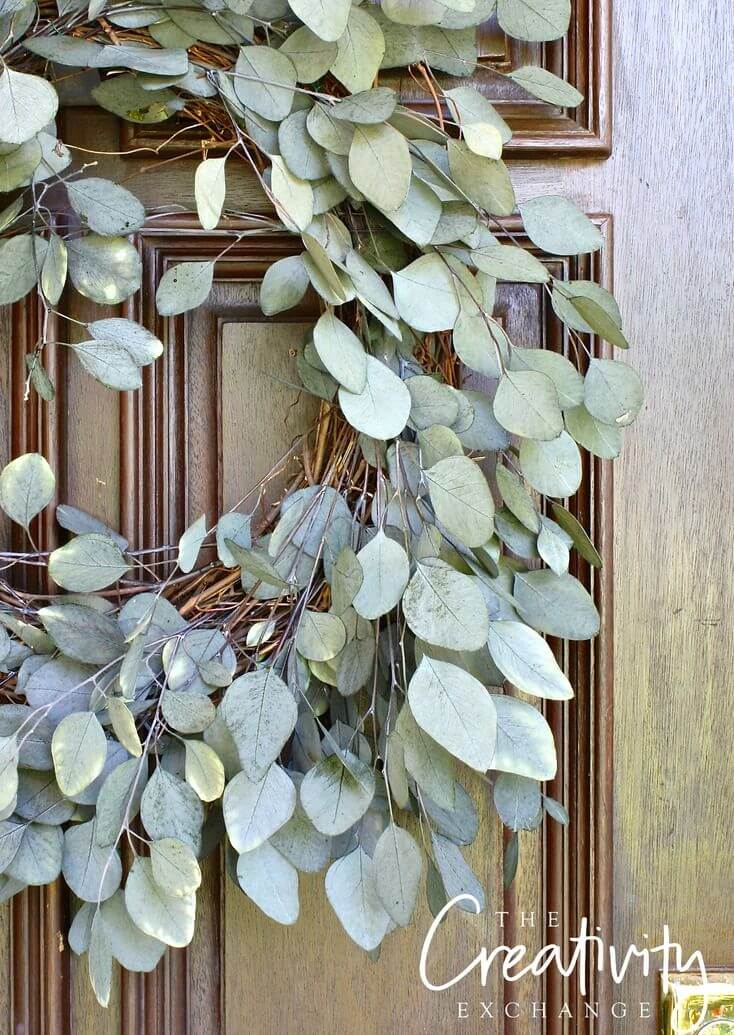 23. Cotton Blossoms and Bare Branches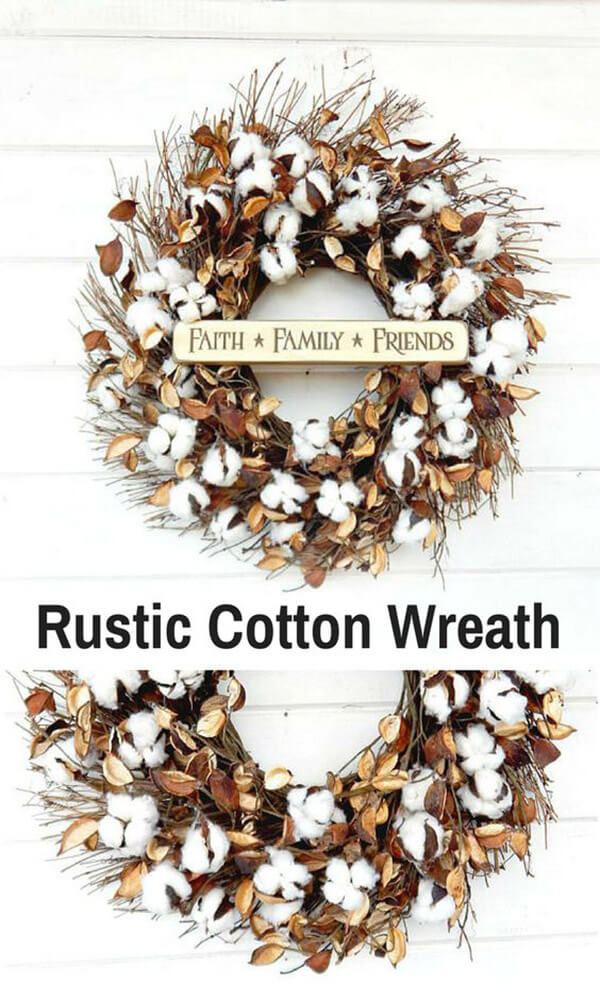 24. Glossy Green Leaves and a Frame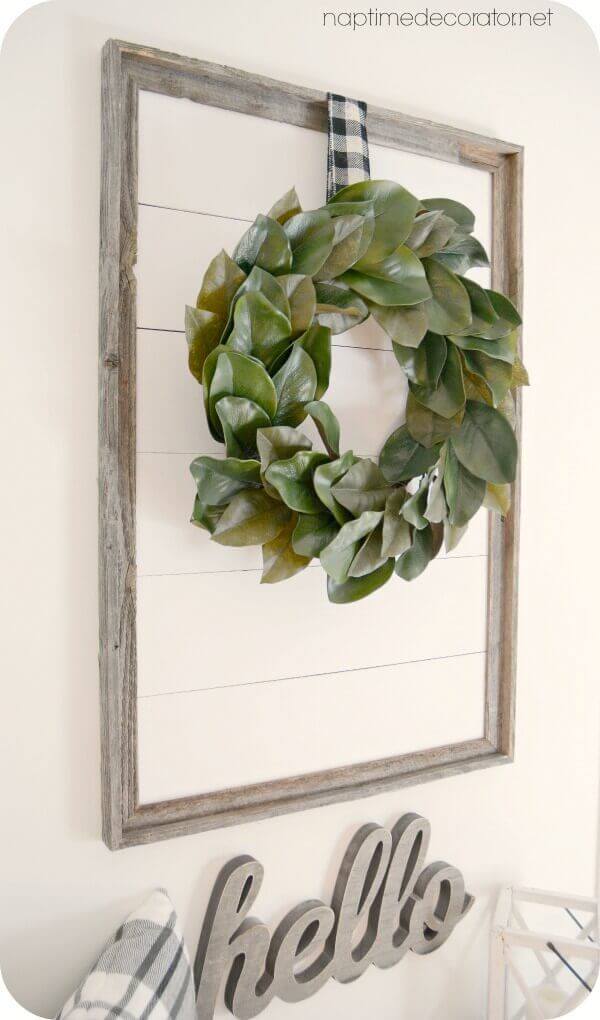 25. Metal Wreath with Hanging Blossoms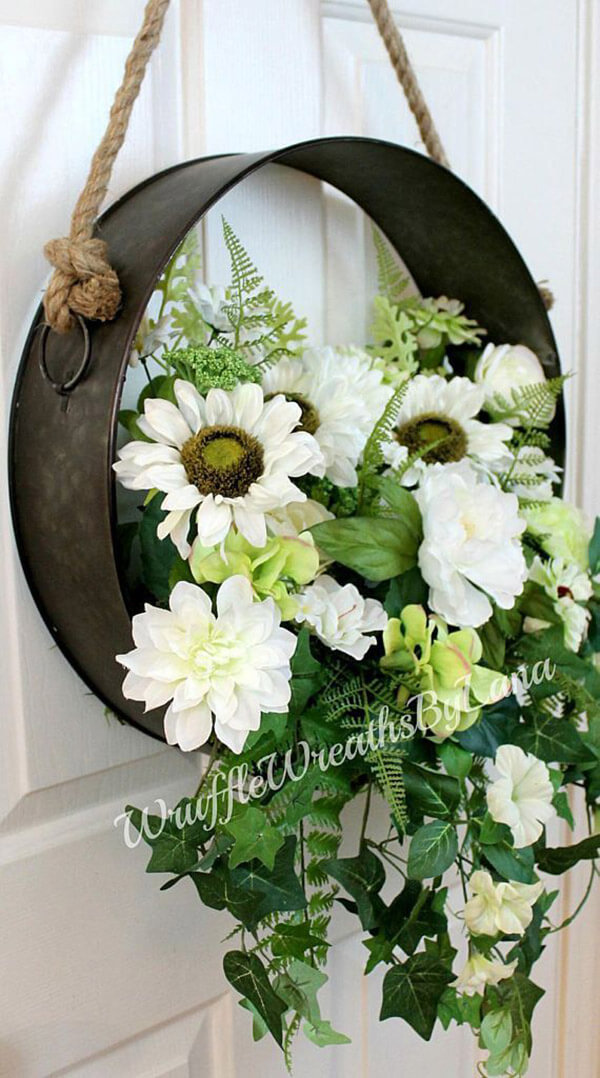 26. Unique Wreath with Antler Branches and Cotton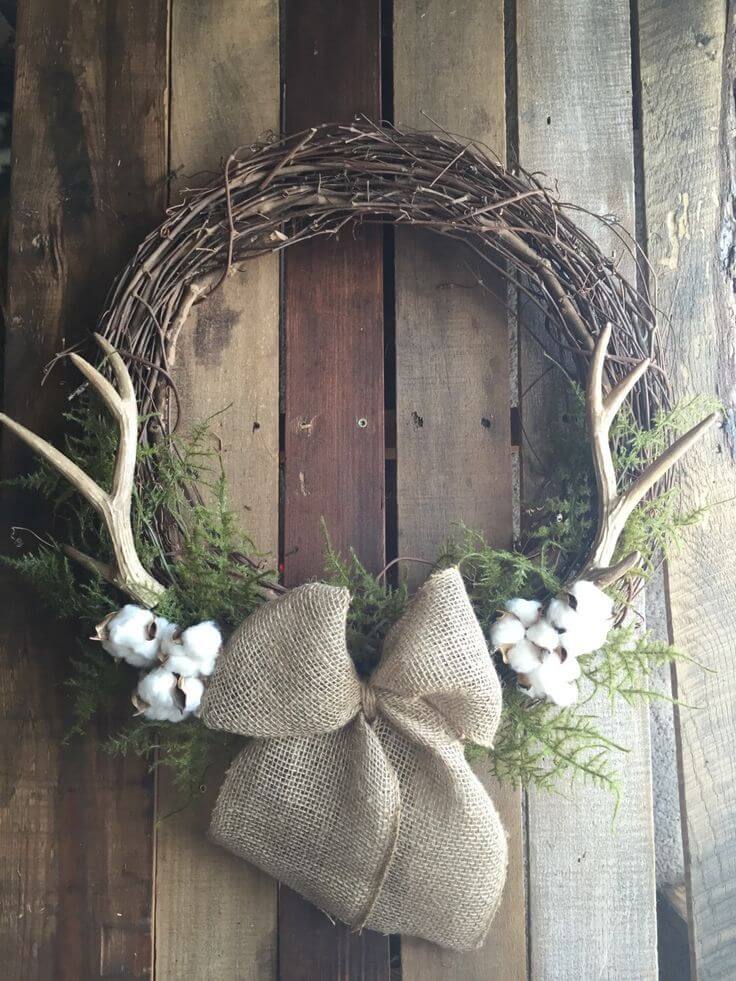 27. Hoop Wreath with Showy Greens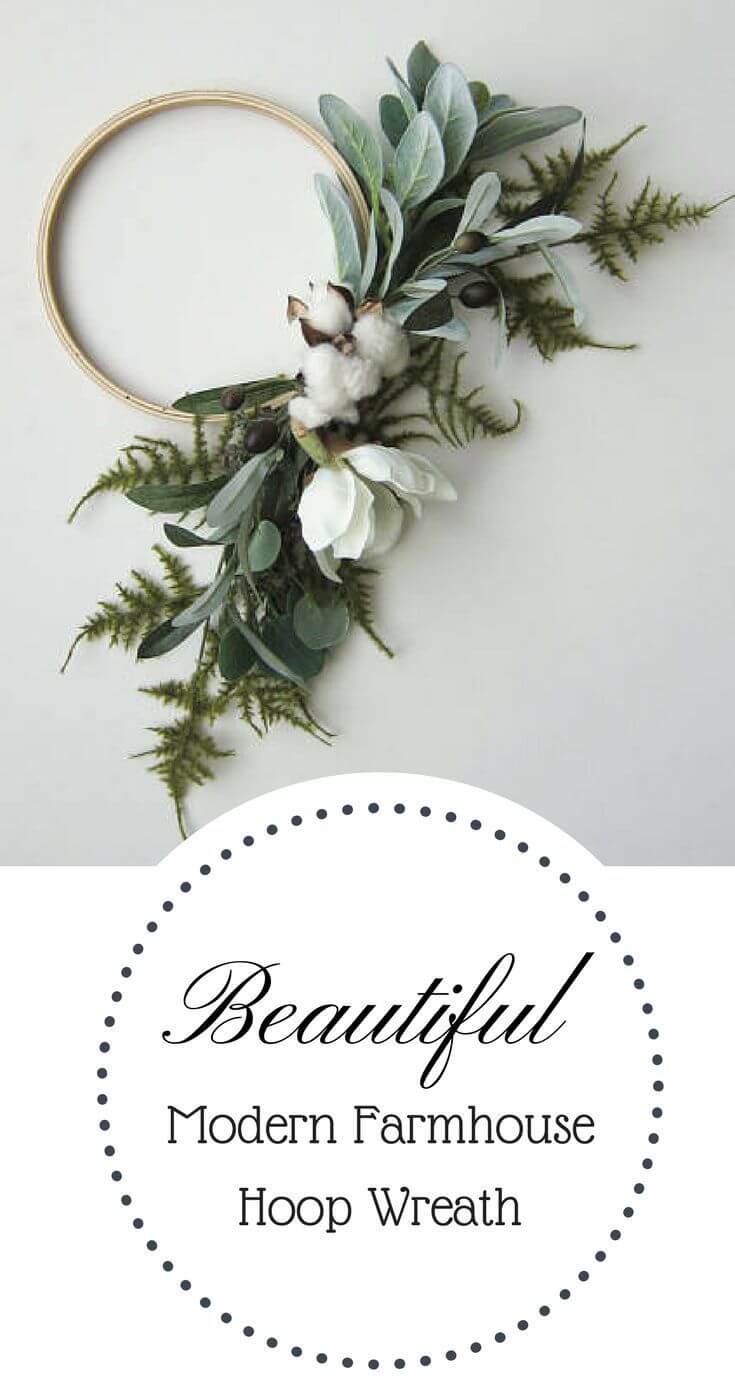 28. Wagon Wheel Wreath with Flowers and a Message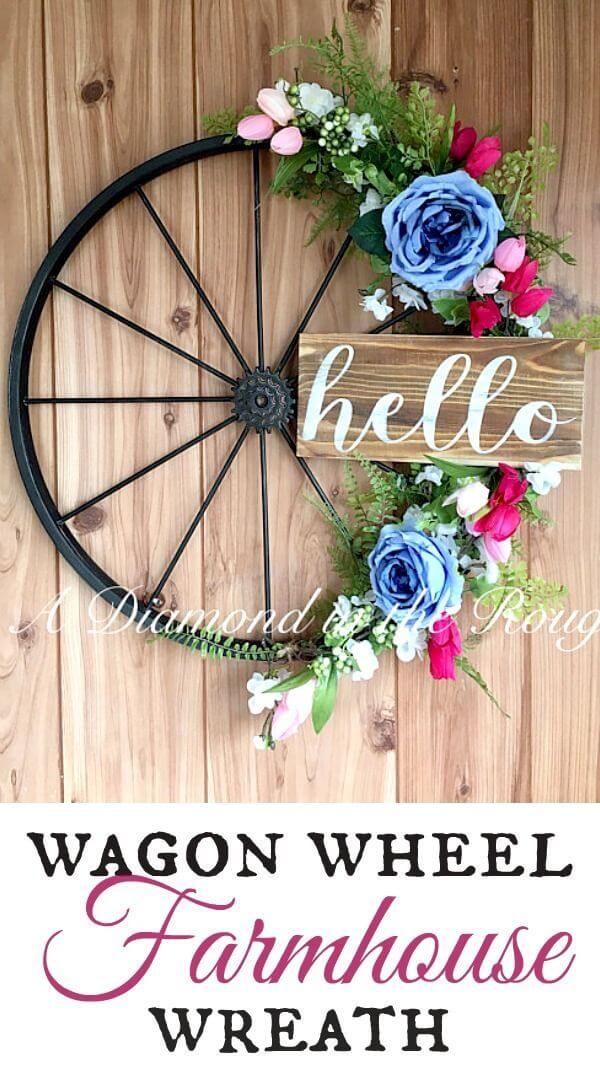 29. Greens, Flowers, and a Cutout Letter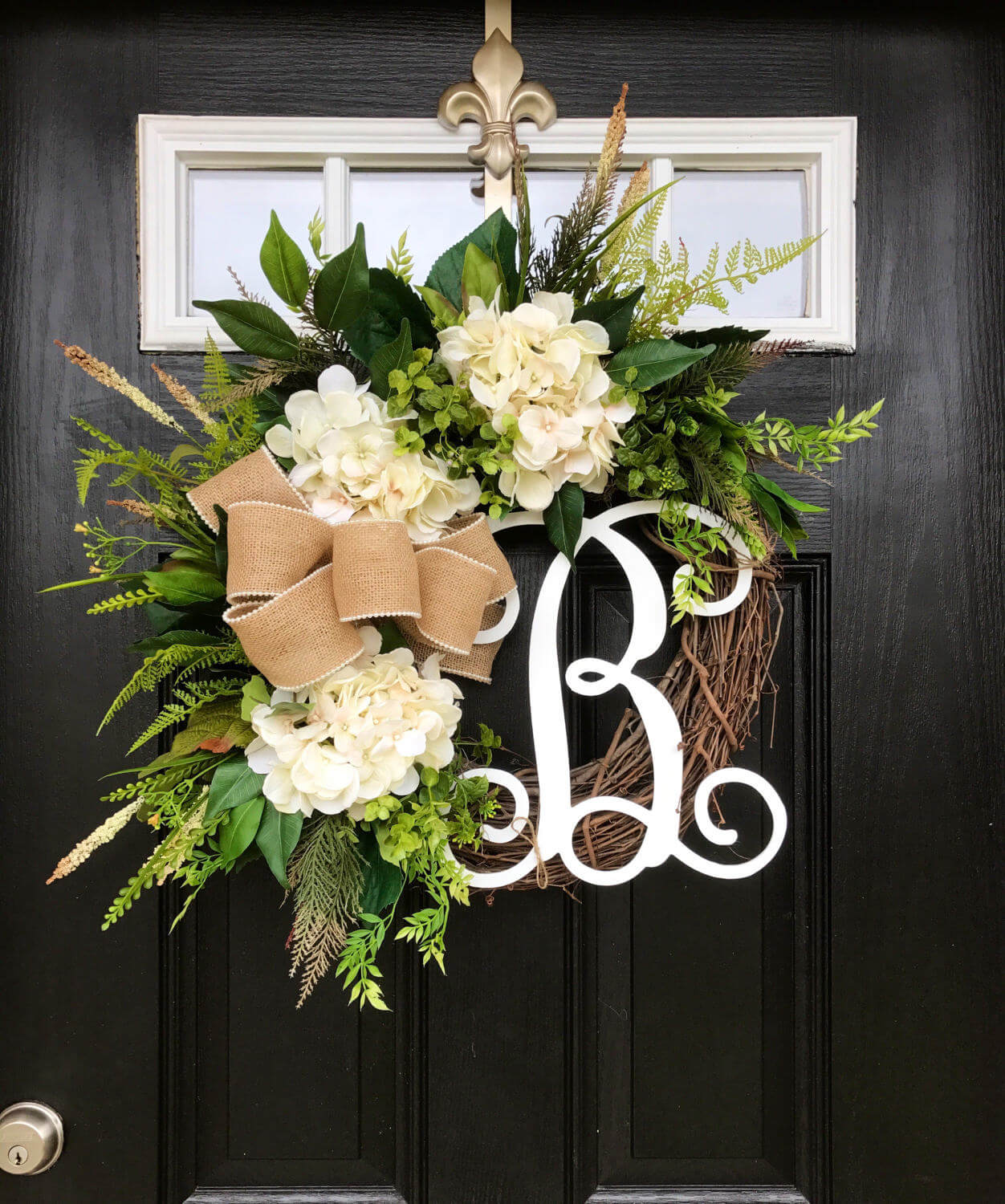 30. Unique Wreath Made with Metal Hoops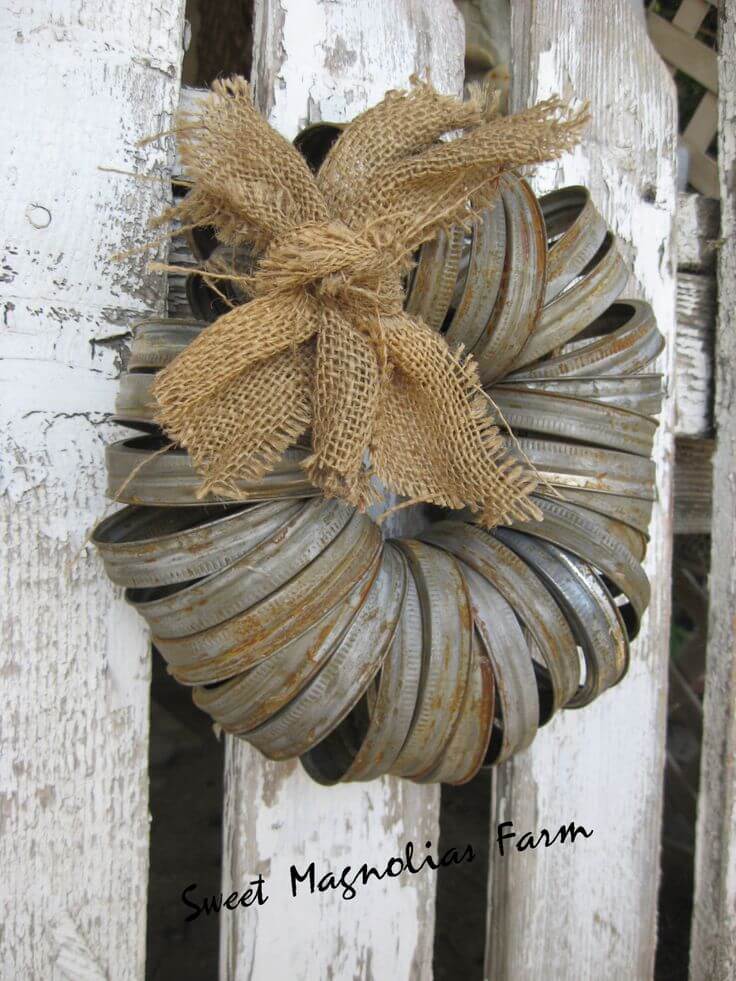 31. Antler Wreath with Pine Cones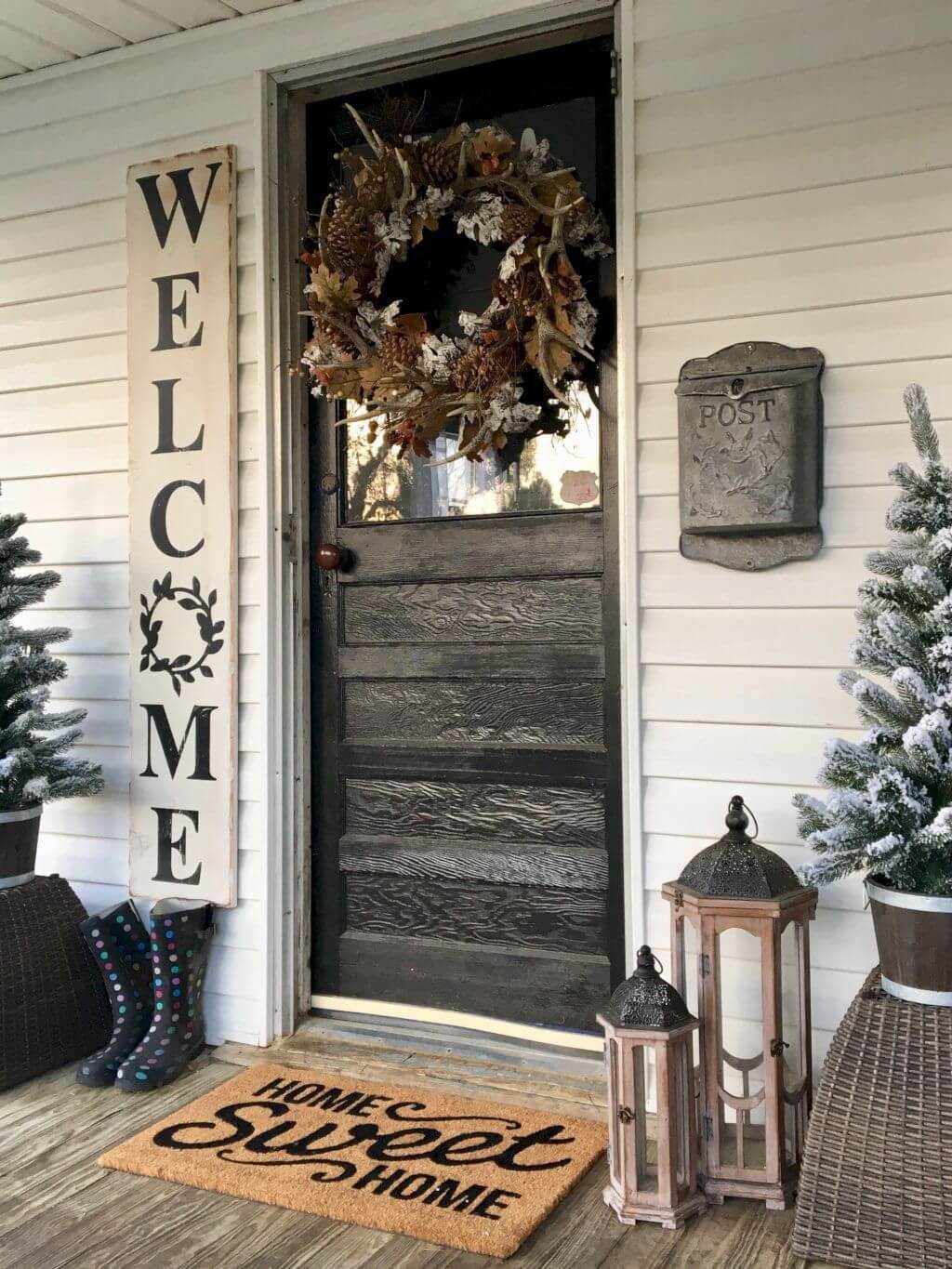 33. Cute Burlap Wreath with a Big Bow