Dining room storage is a time-honored tradition with buffets and hutches commonly included in most dining room furniture sets. These pieces still do the job adequately and attractively, but there are other ways to store your china and linens if you're looking for a stylish alternative. Increasingly, designers are choosing storage solutions that make your dinnerware part of the décor.
32 Magazine-worthy Dining Room Storage Ideas to Make Your Dinnerware Part of the Decor


If you like to curate every aspect of your home, then having a stylish dining room is probably high on your to-do list. After all, you're going to spend a lot of time entertaining in that room. Fortunately we've gathered 32 attractive, of-the-moment dining room storage ideas to help you get started on your next design project. As our gallery proves, there are dozens of chic ways to optimize the storage space in your dining room.
For some, a single well-stacked shelf will suffice. Others feel that every wall should be utilized, and they have the accessories and expanded china sets to fill multiple cabinets. We've got layouts to suit both camps and a wide variety of styles, from rustic to industrial and traditional to mod. Give your guests something to talk about with these magazine-worthy dining room designs.
2. Classic Whitewashed Country Kitchen Hutch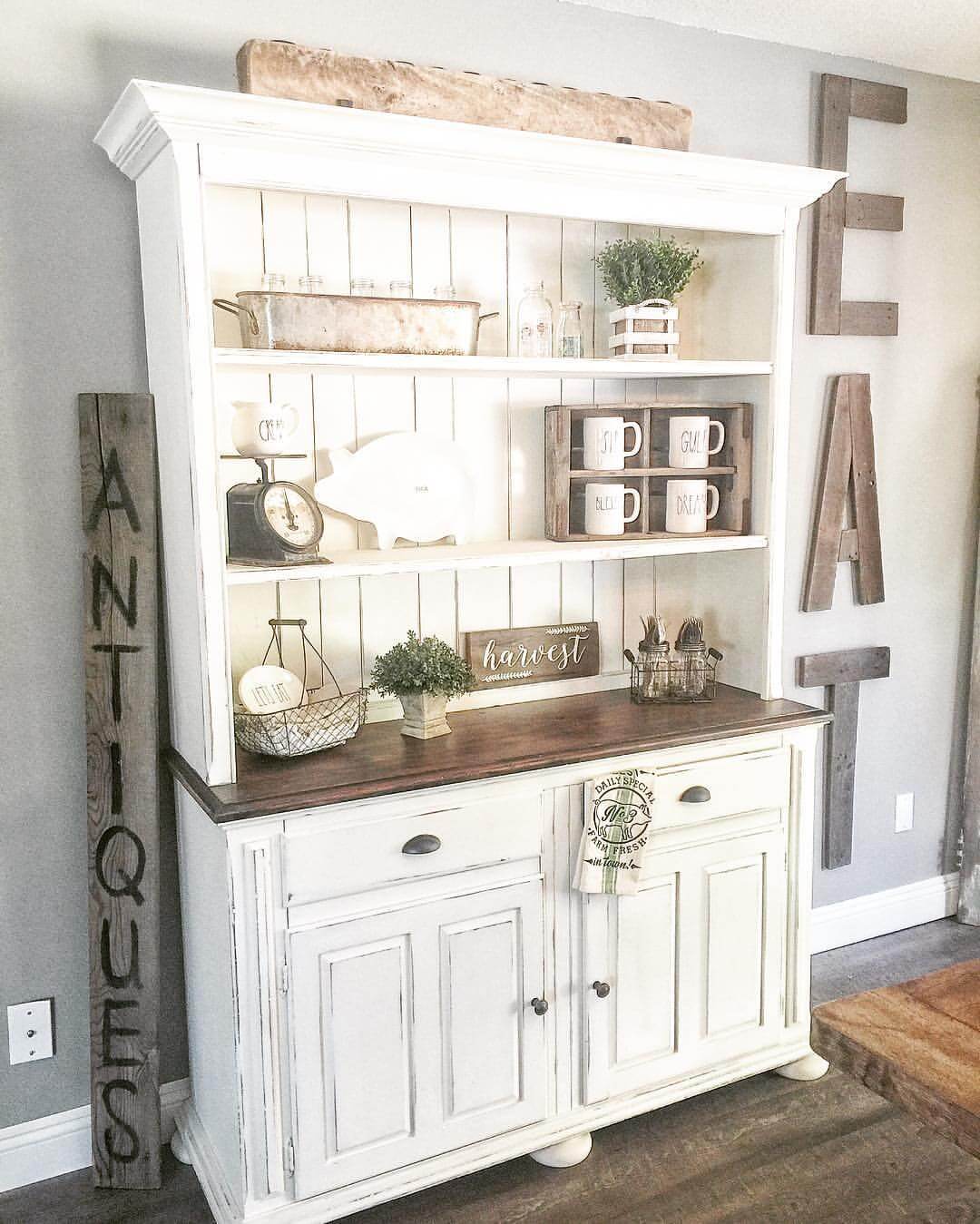 3. The New and Improved Café Quality Sideboard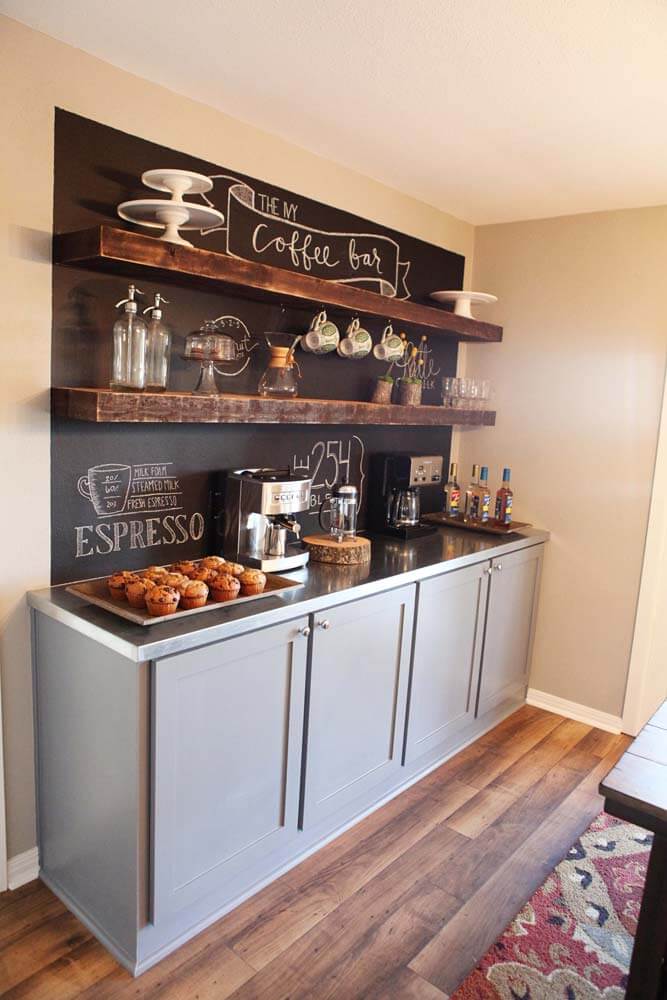 4. Farm Fresh Dining Room Storage Ideas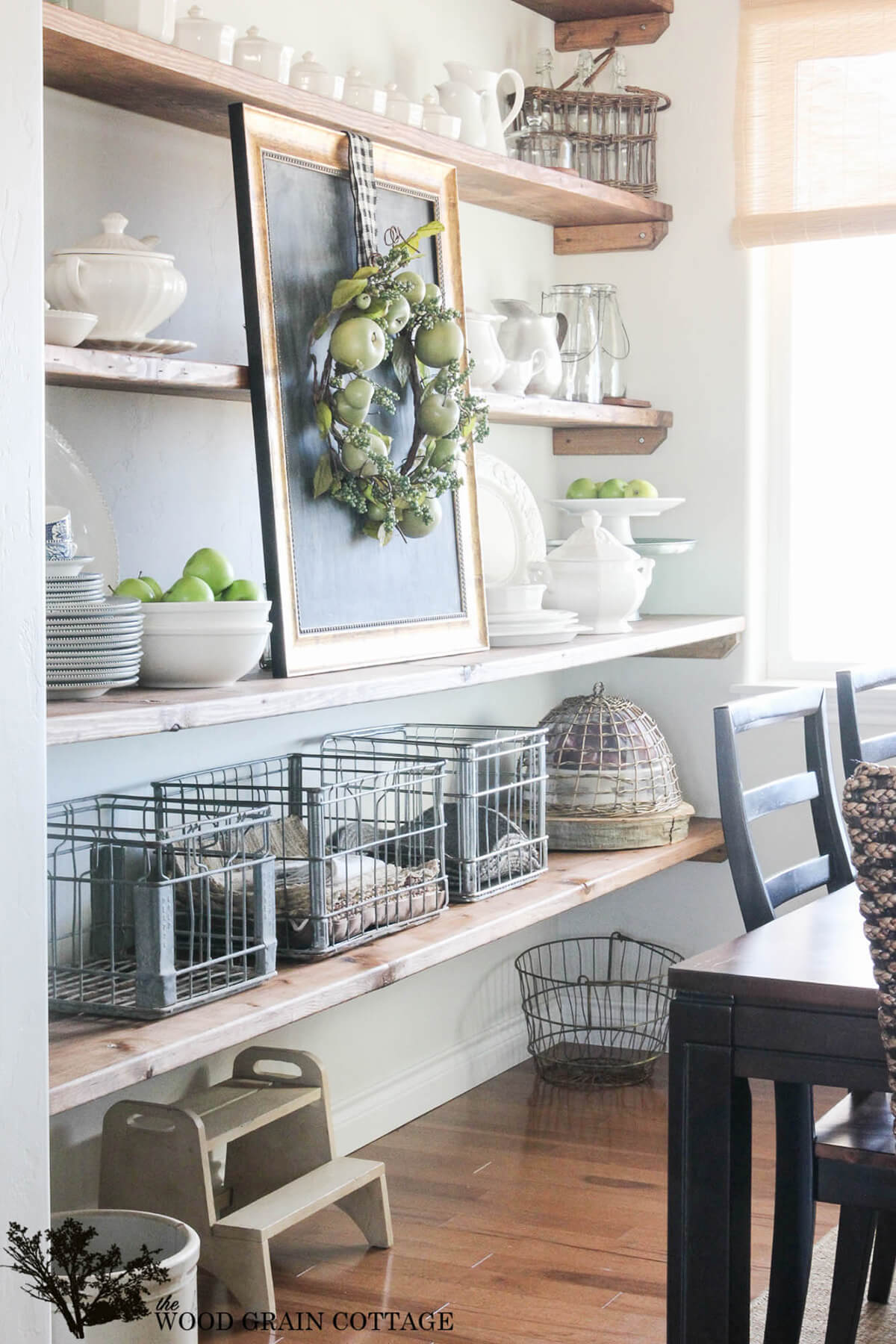 5. Elegant All White Built-In Corner Cabinet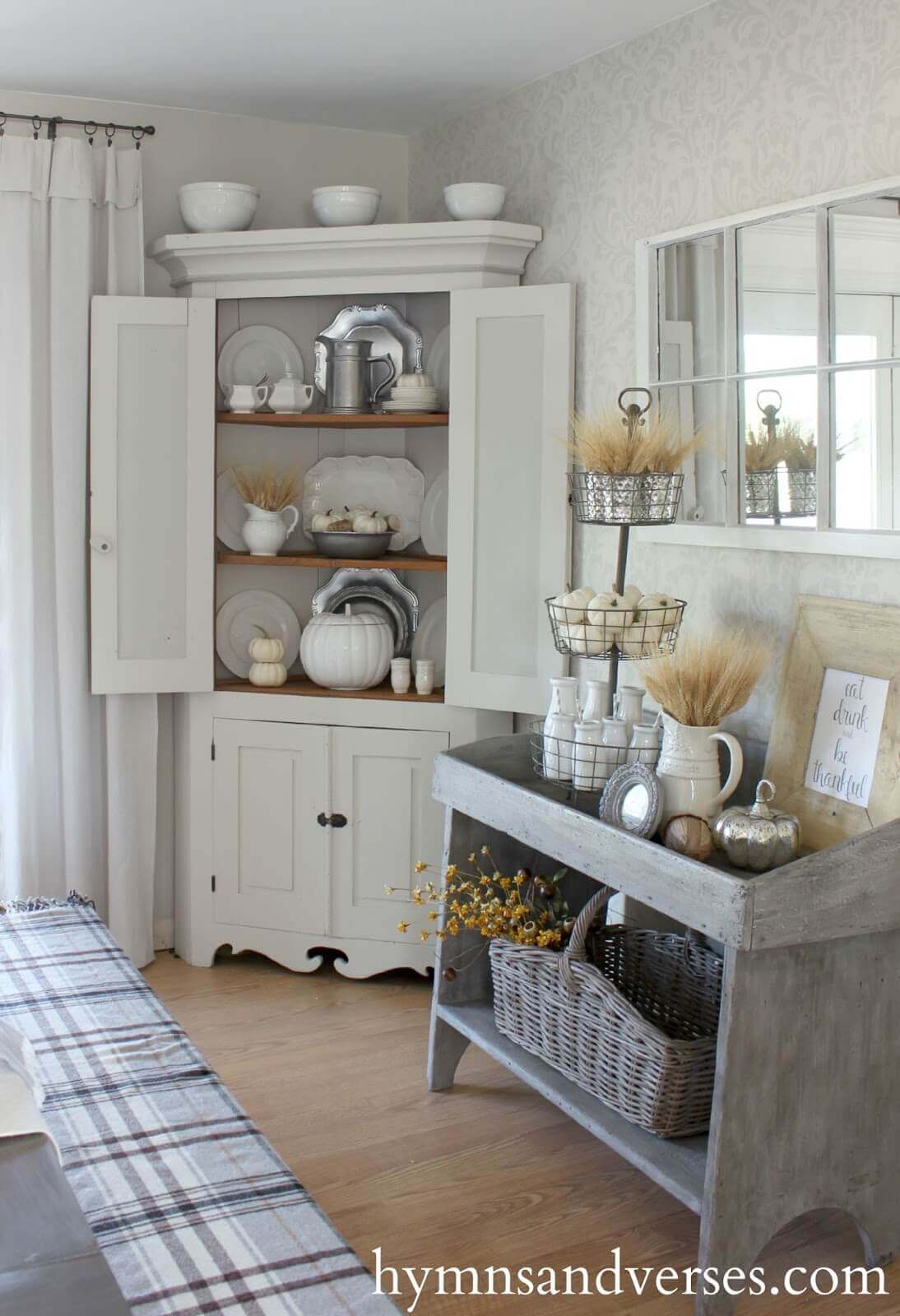 6. Rustic Industrial Floor to Ceiling Serving Shelf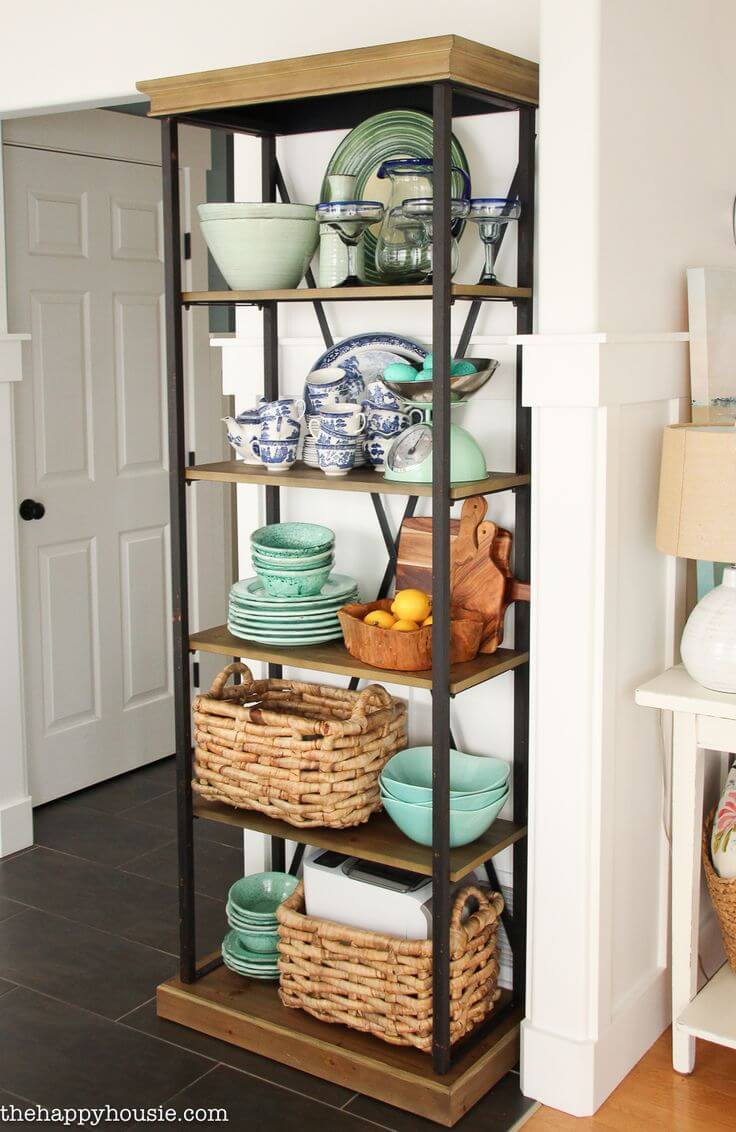 7. Barn Door Sideboard for Continental Breakfasts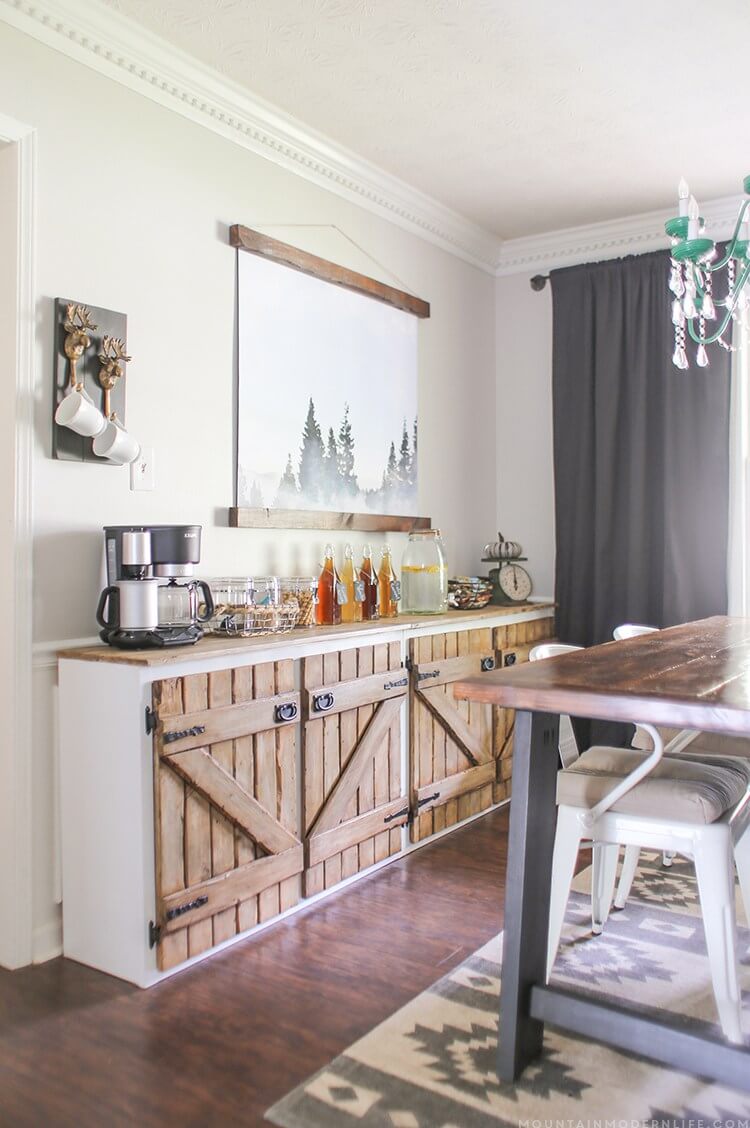 8. Make the Most of Exposed Brick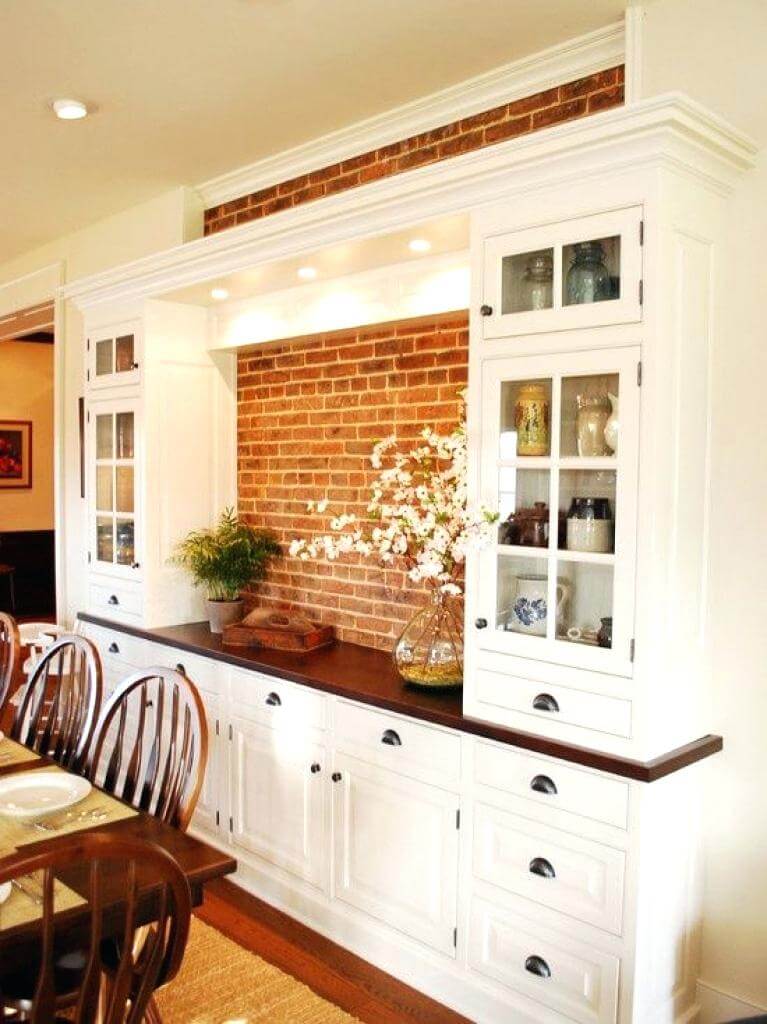 9. French Provincial Inspired Open Display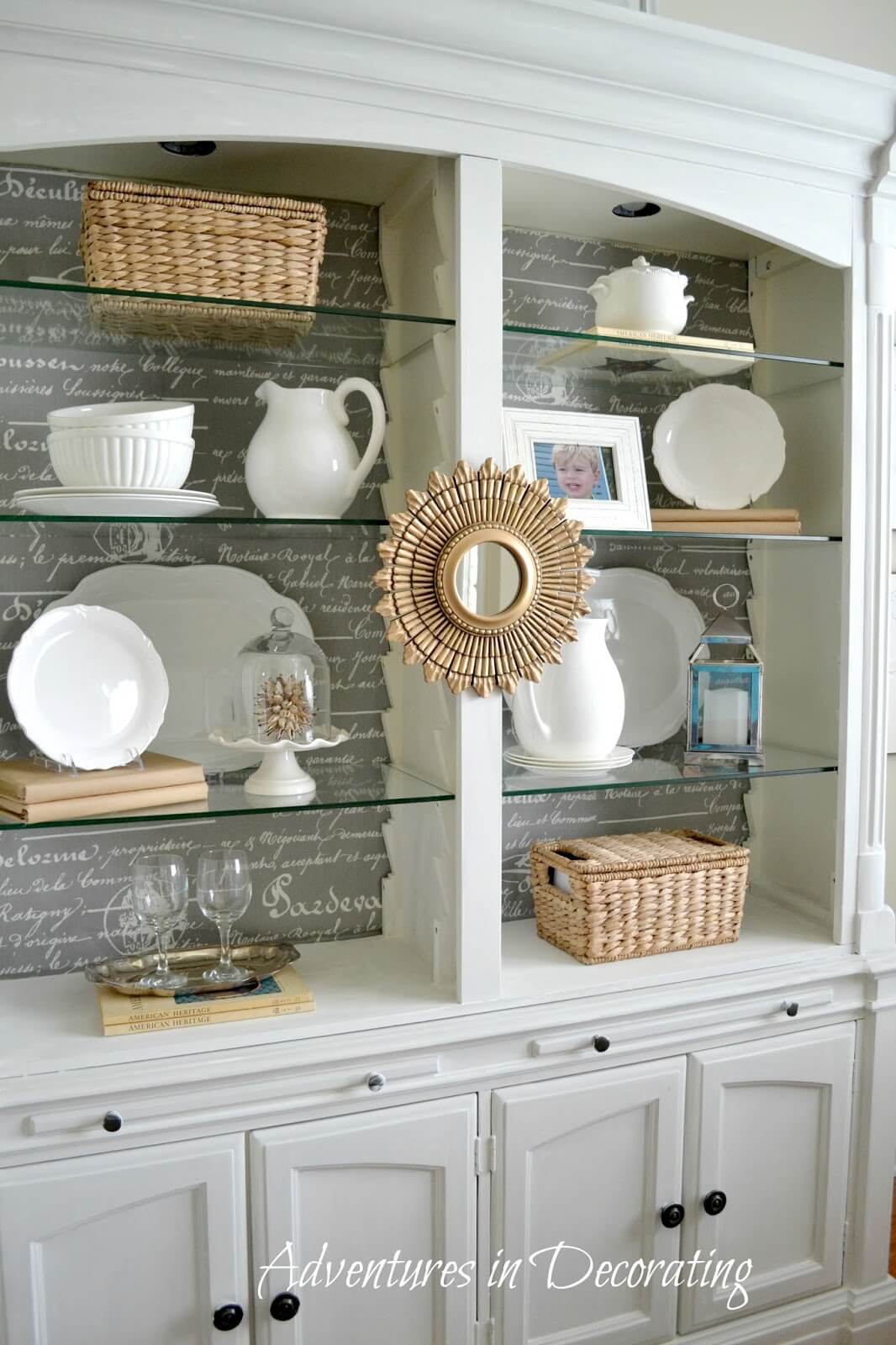 10. Mod and Mirrored Buffet Makeover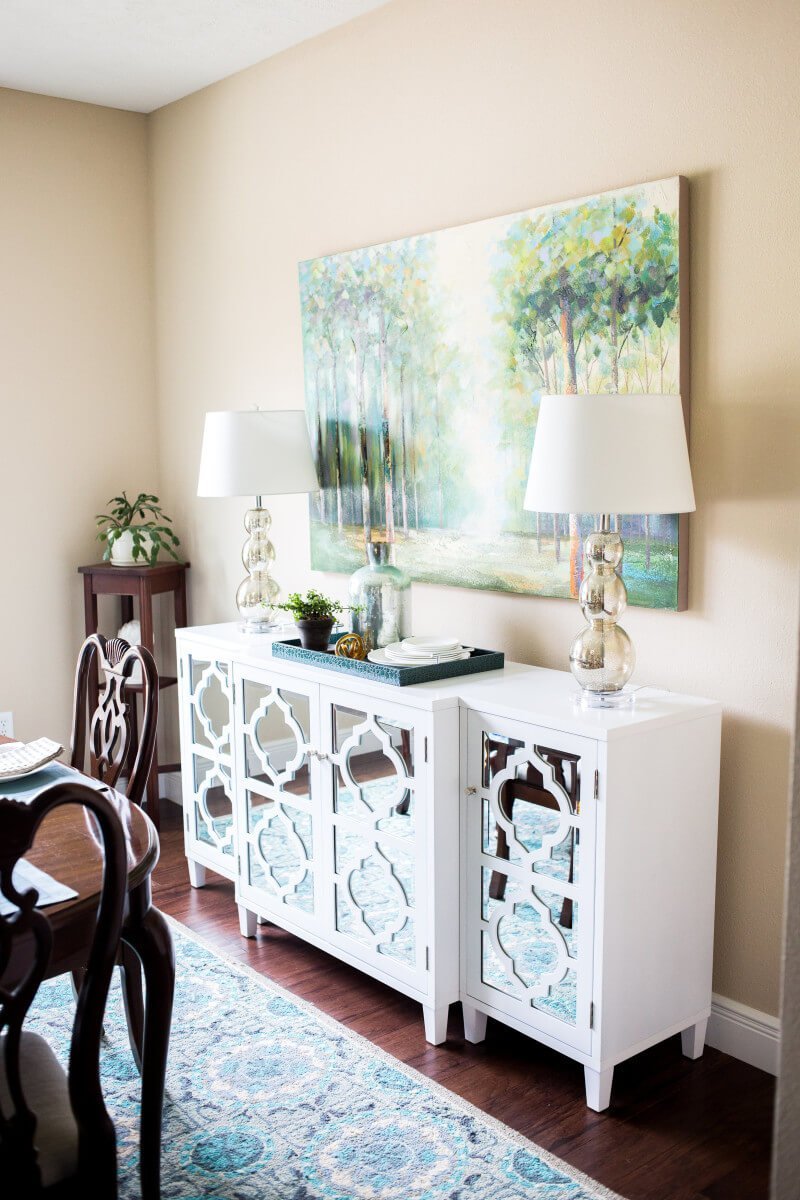 11. Simply Perfect White and Rattan Storage Cubby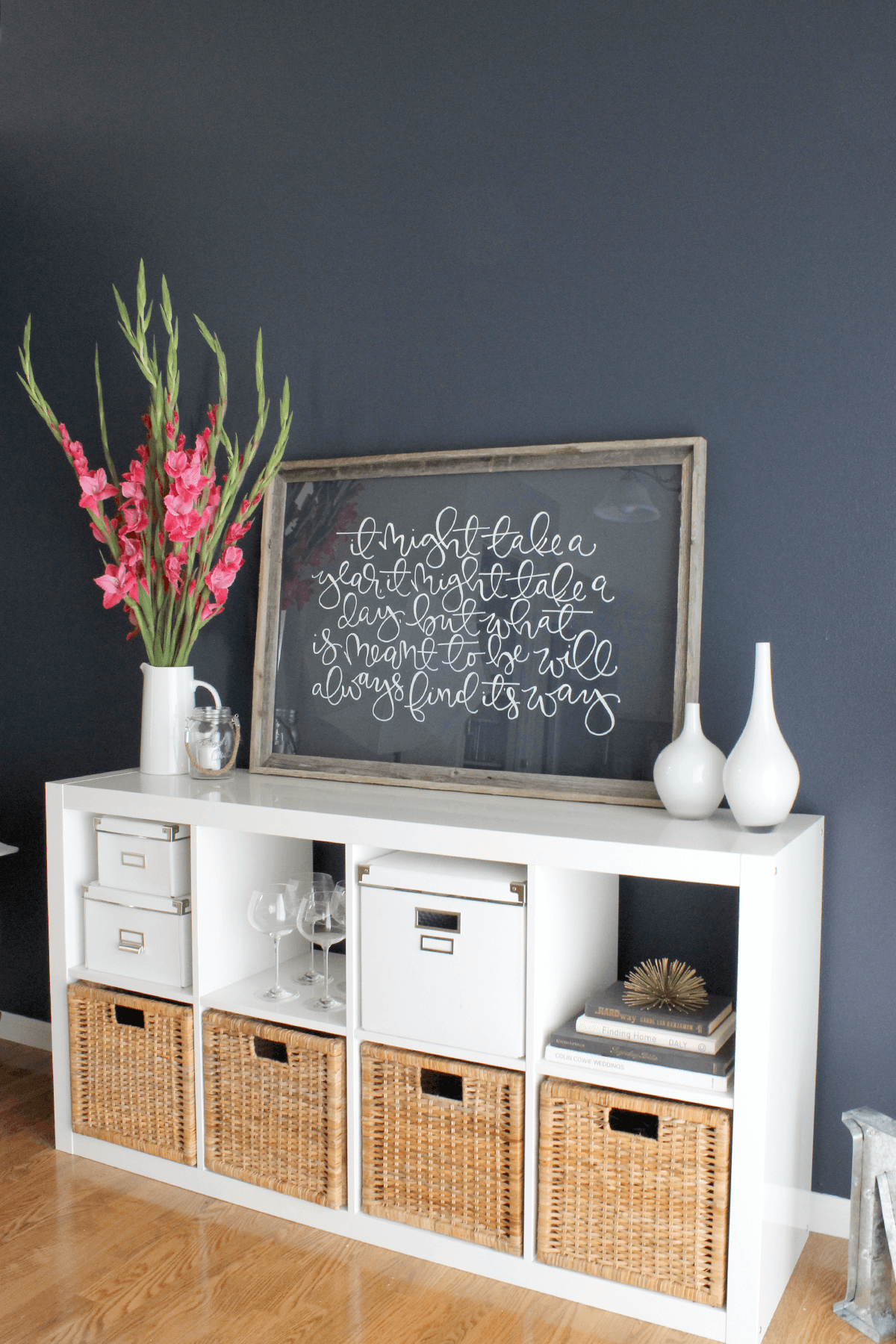 12. Antiqued Iron Open China Cabinet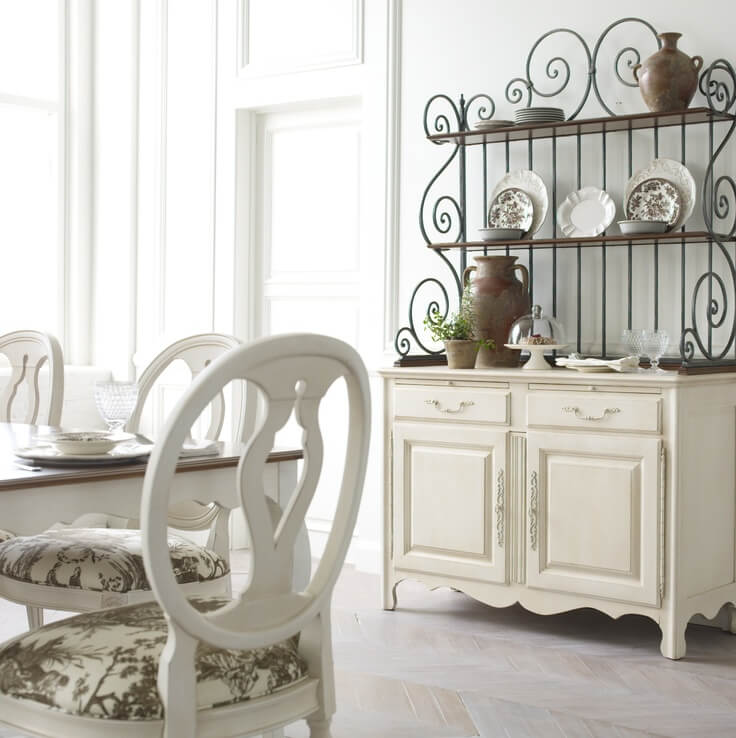 13. Make a Mission Sideboard Look Mod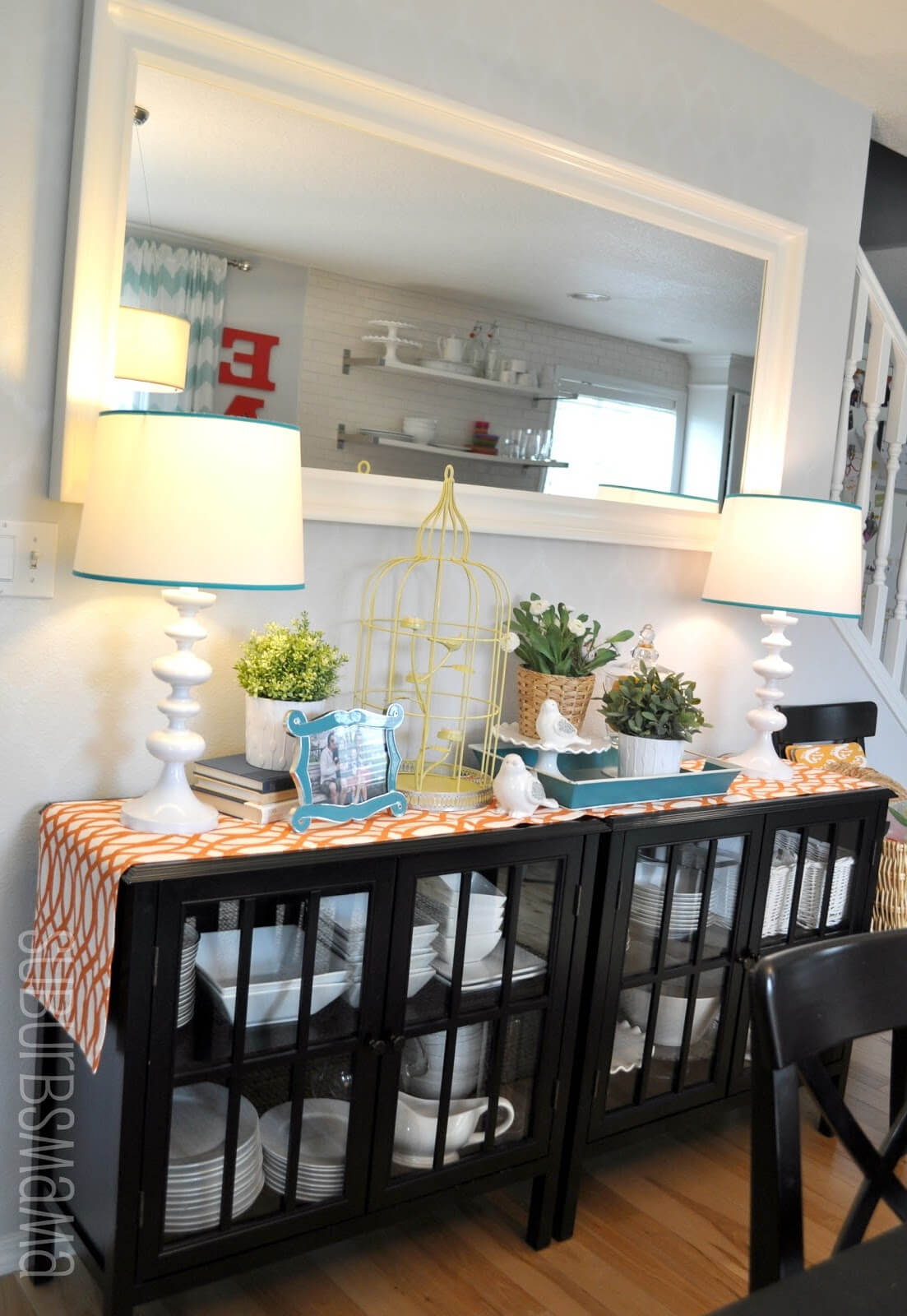 14. Pretty Shuttered Cabin Dining Room Shelf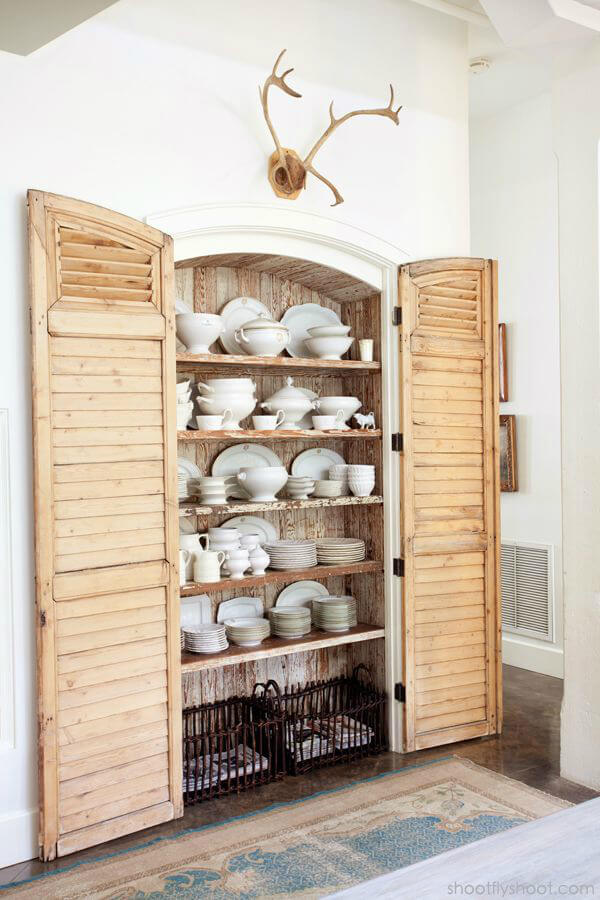 15. Farm Wood and Chalk Paint Dining Room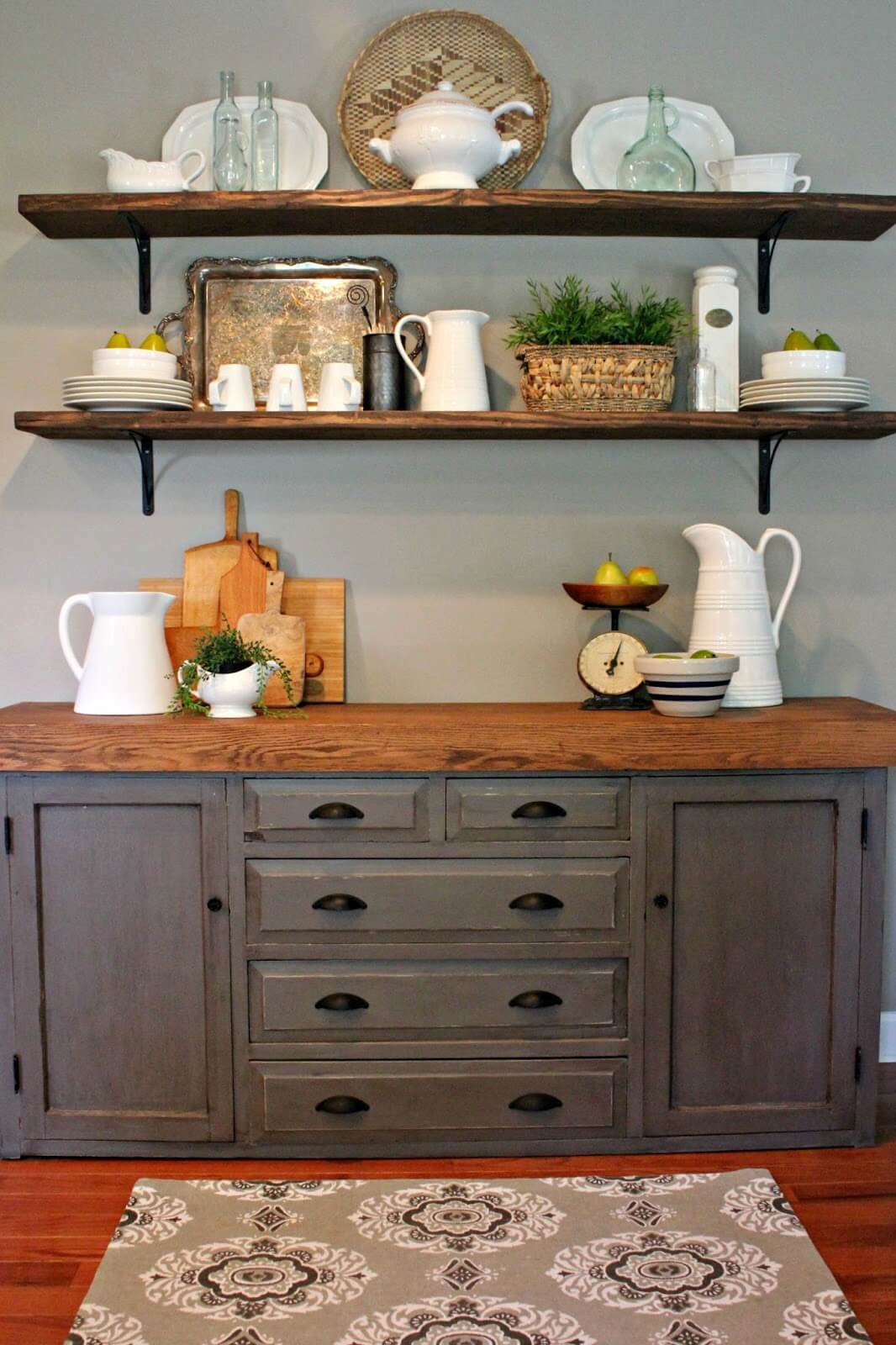 16. Pretty Primitive A-Line Shelving Concept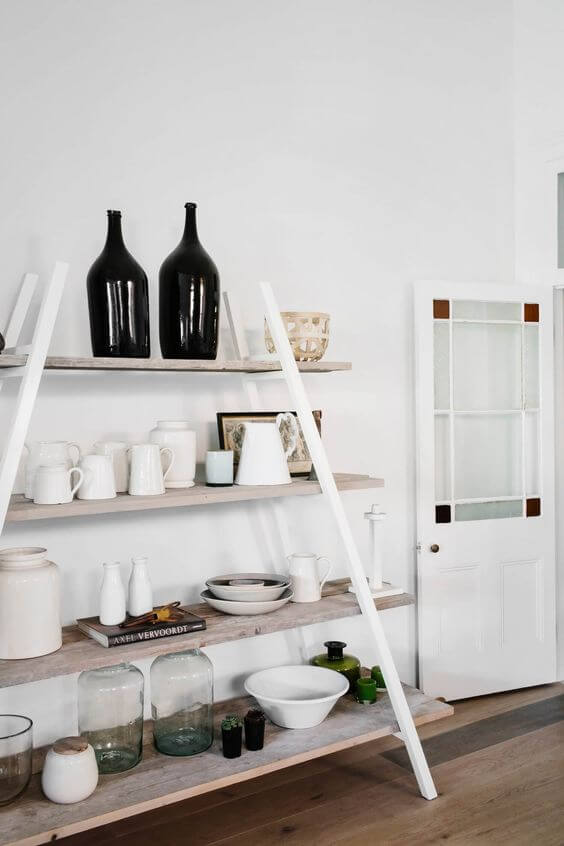 17. Dining Room Storage Ideas for Wine Lovers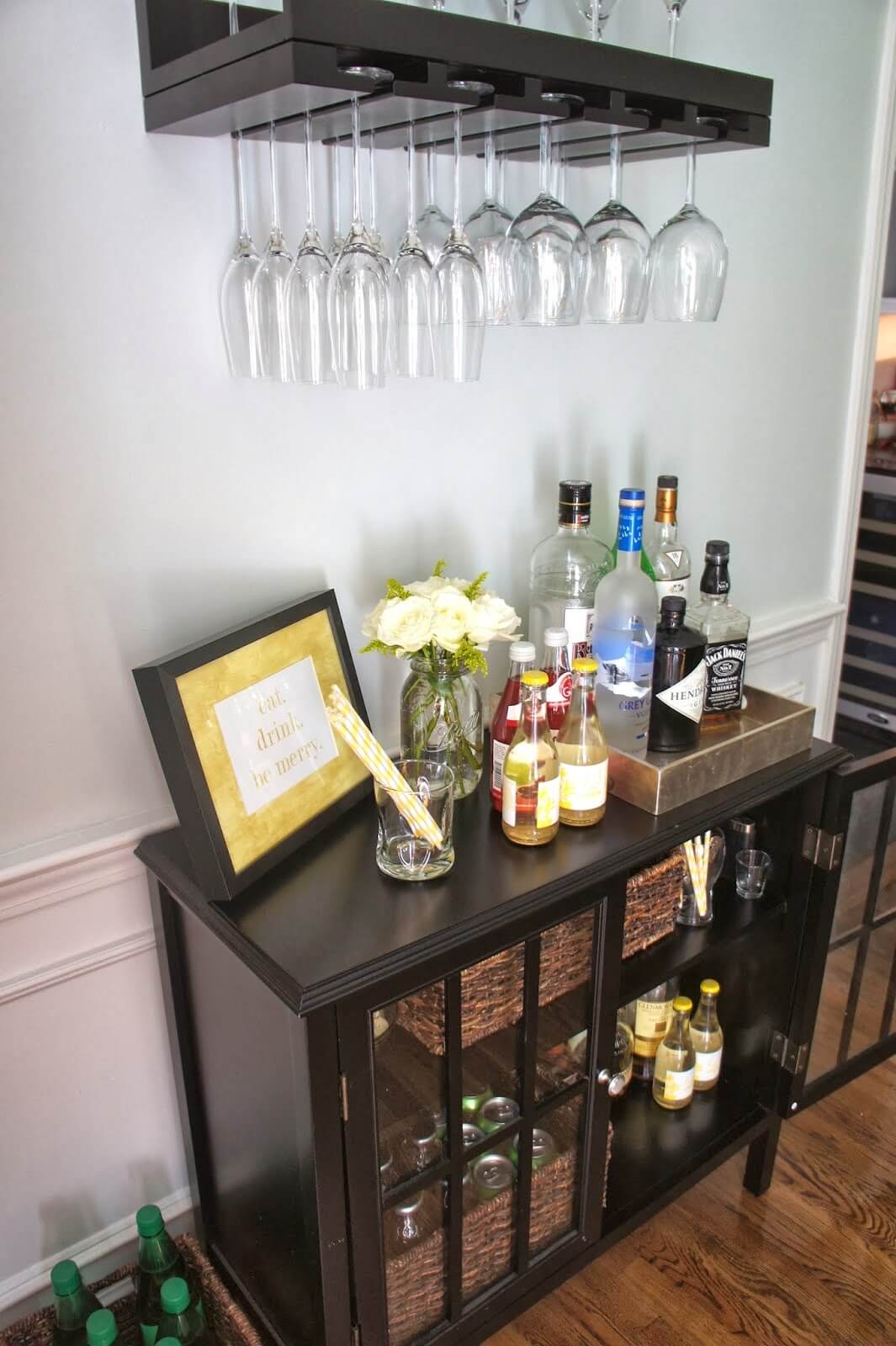 18. Storage Solutions for Neutral Decors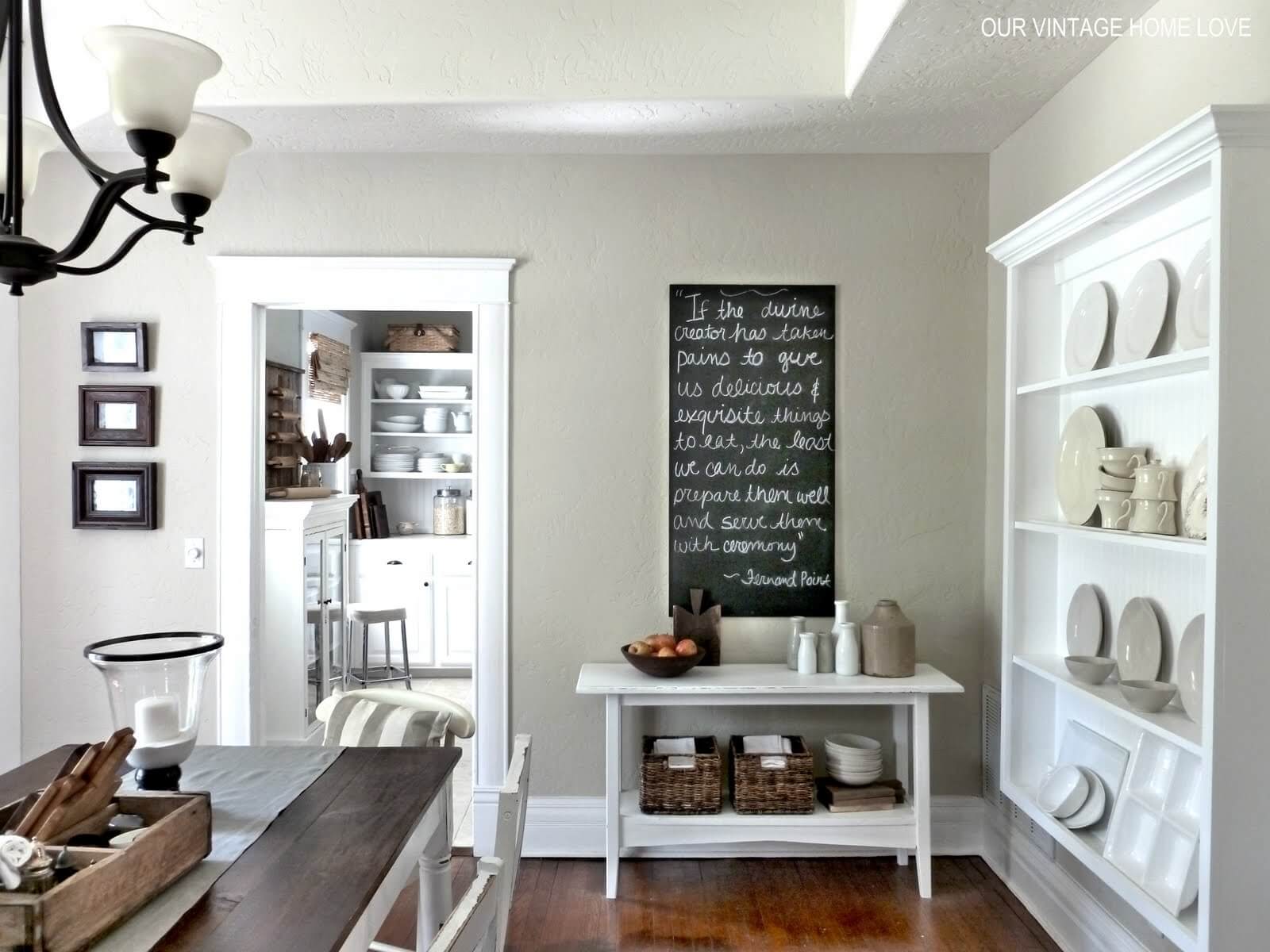 19. Build Your Own Coffee Bar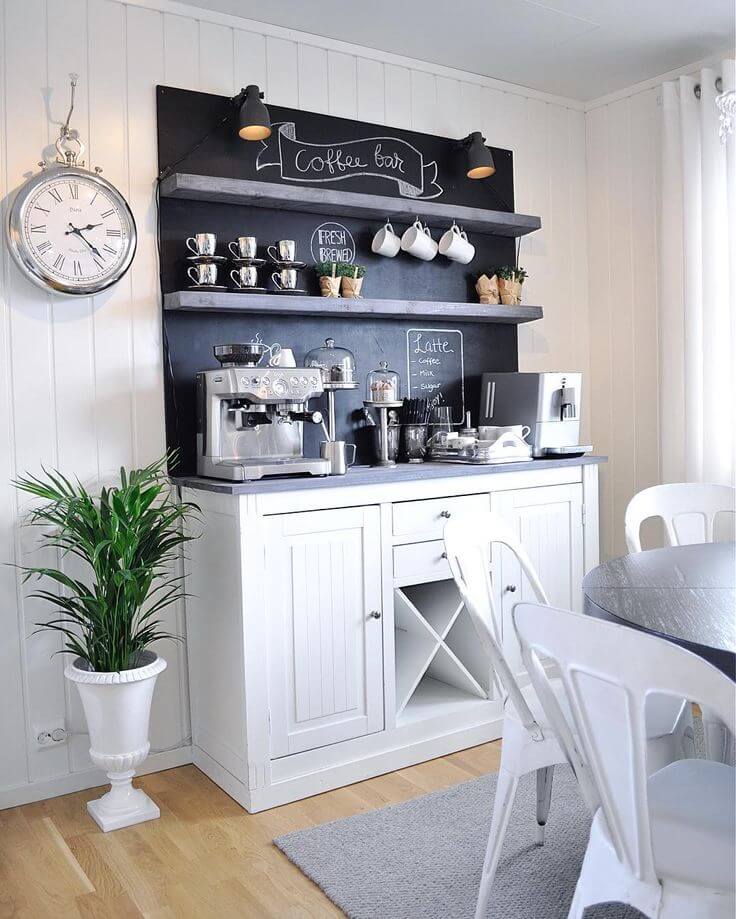 21. Shabby Chic Hutch with Built-in Wine Service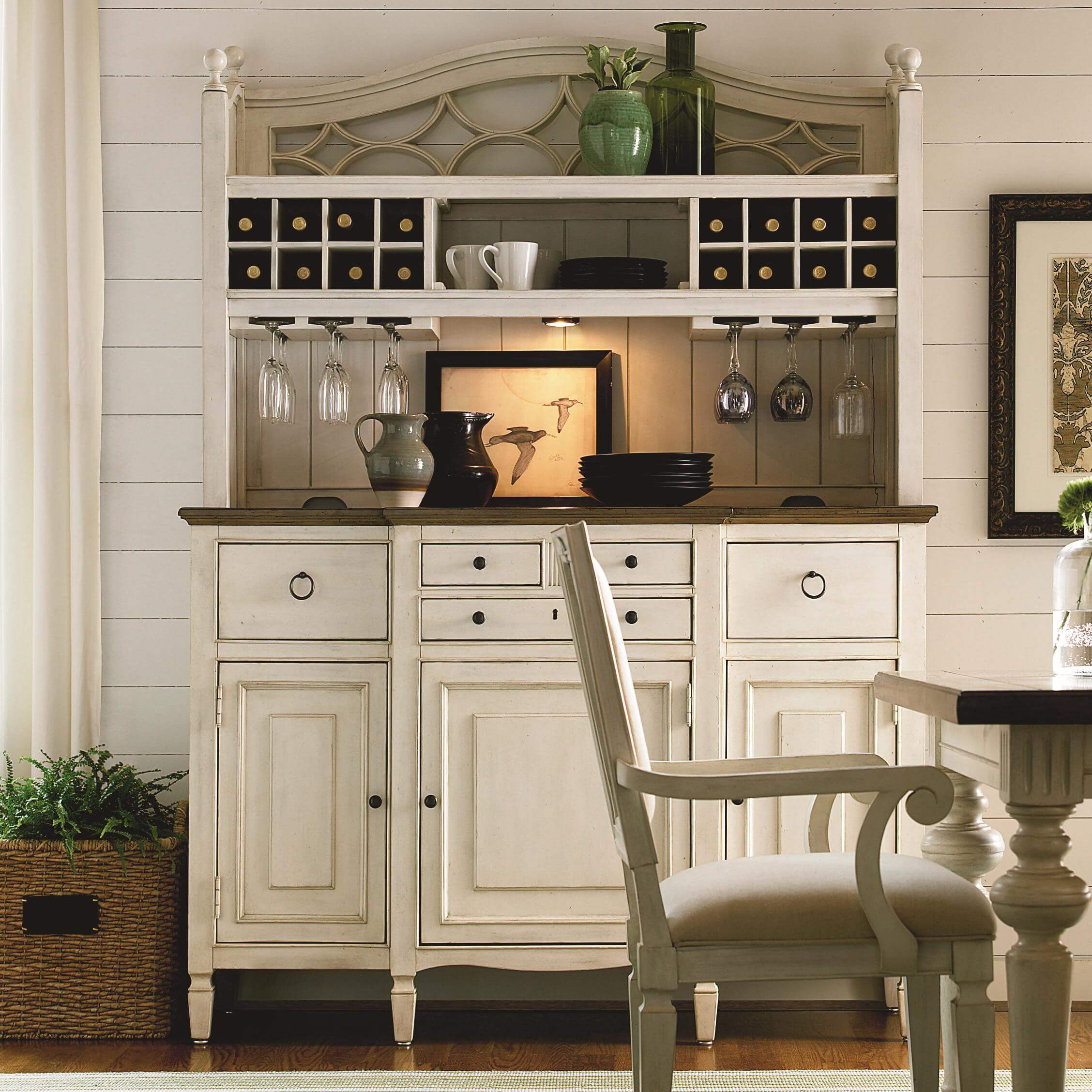 22. Industrial Design Dining Room Layout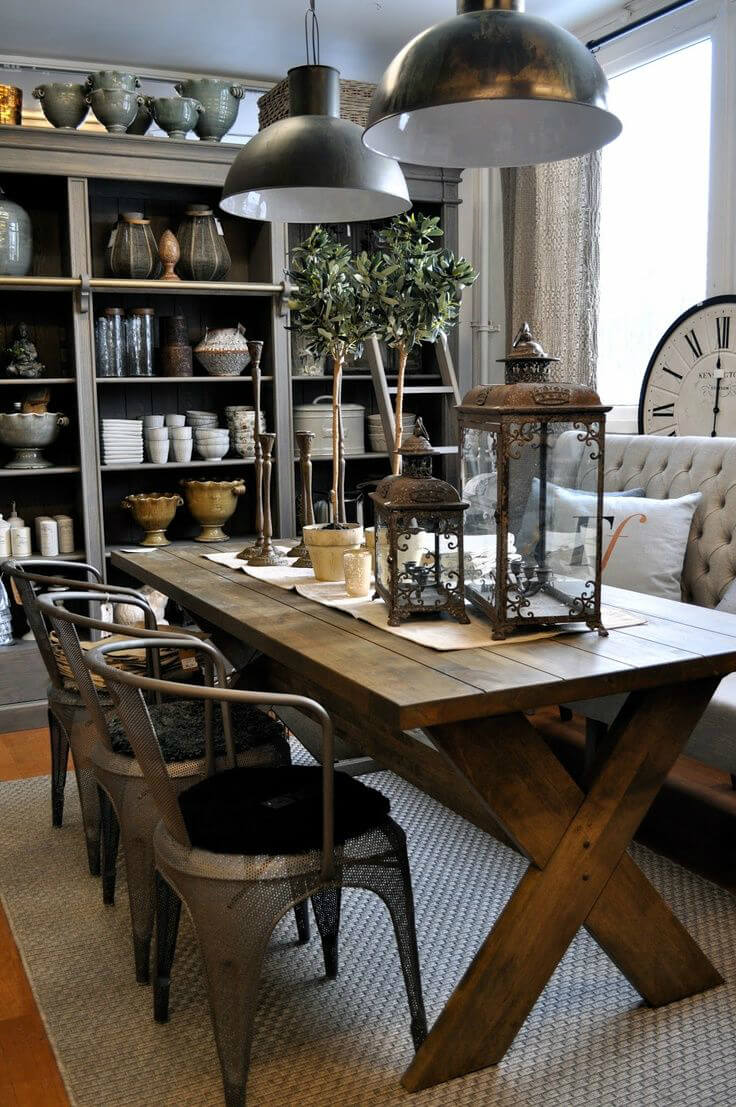 23. How to Entertain like an Interior Decorator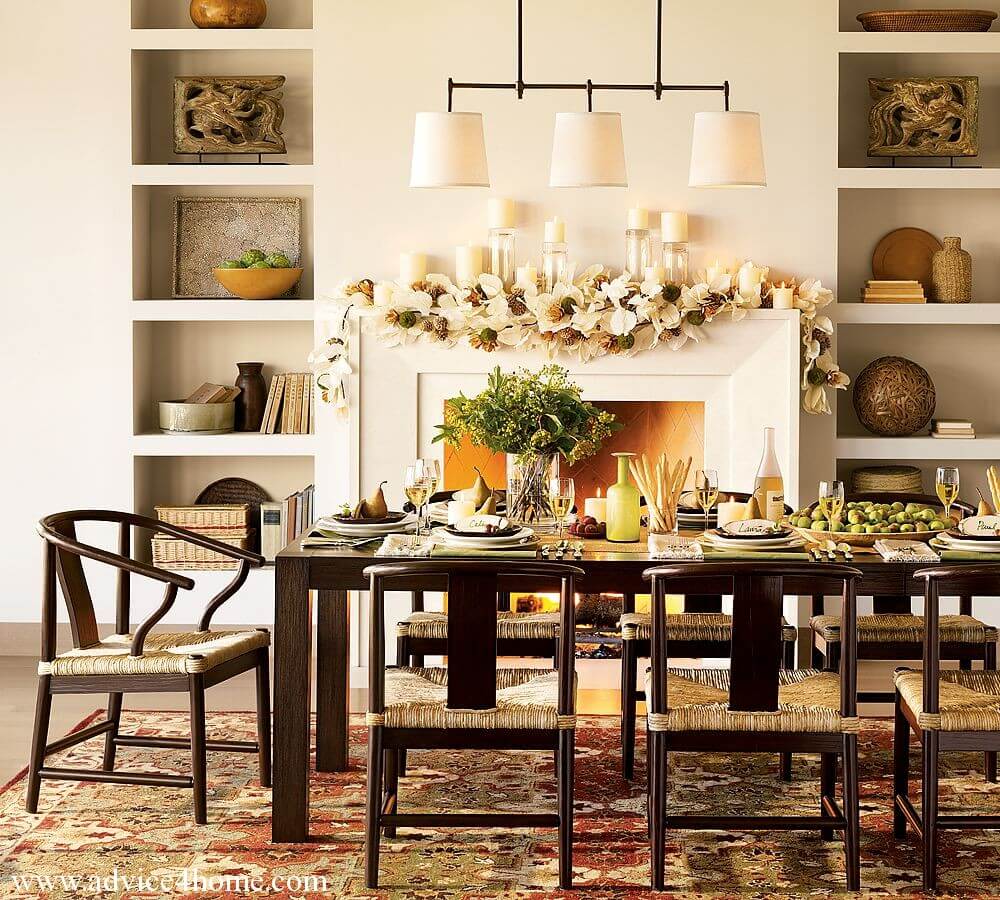 24. Pillars and Porcelain Shelf Accents

25. From Living Room to Dining Room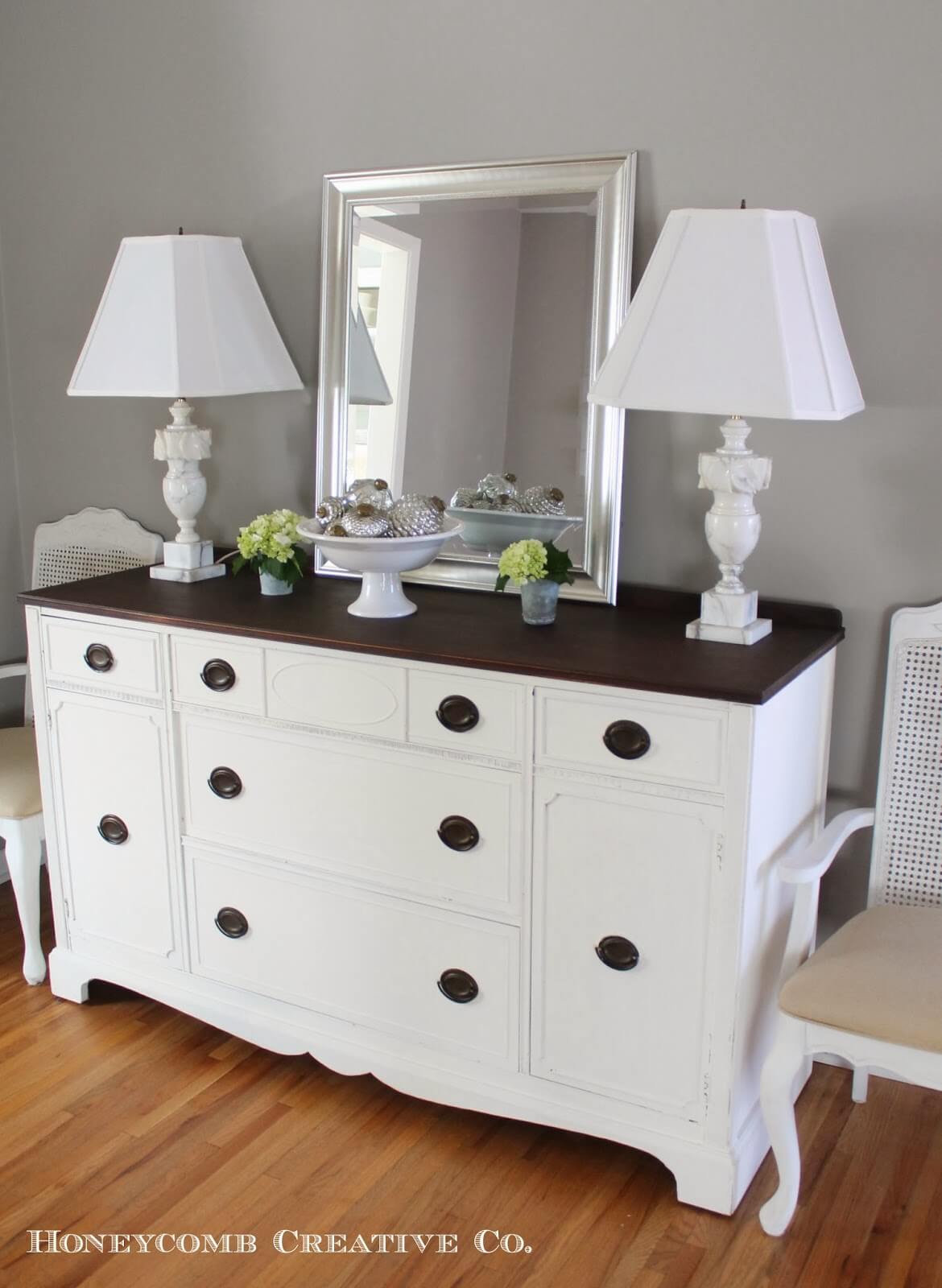 26. Washed Out New England Cottage Storage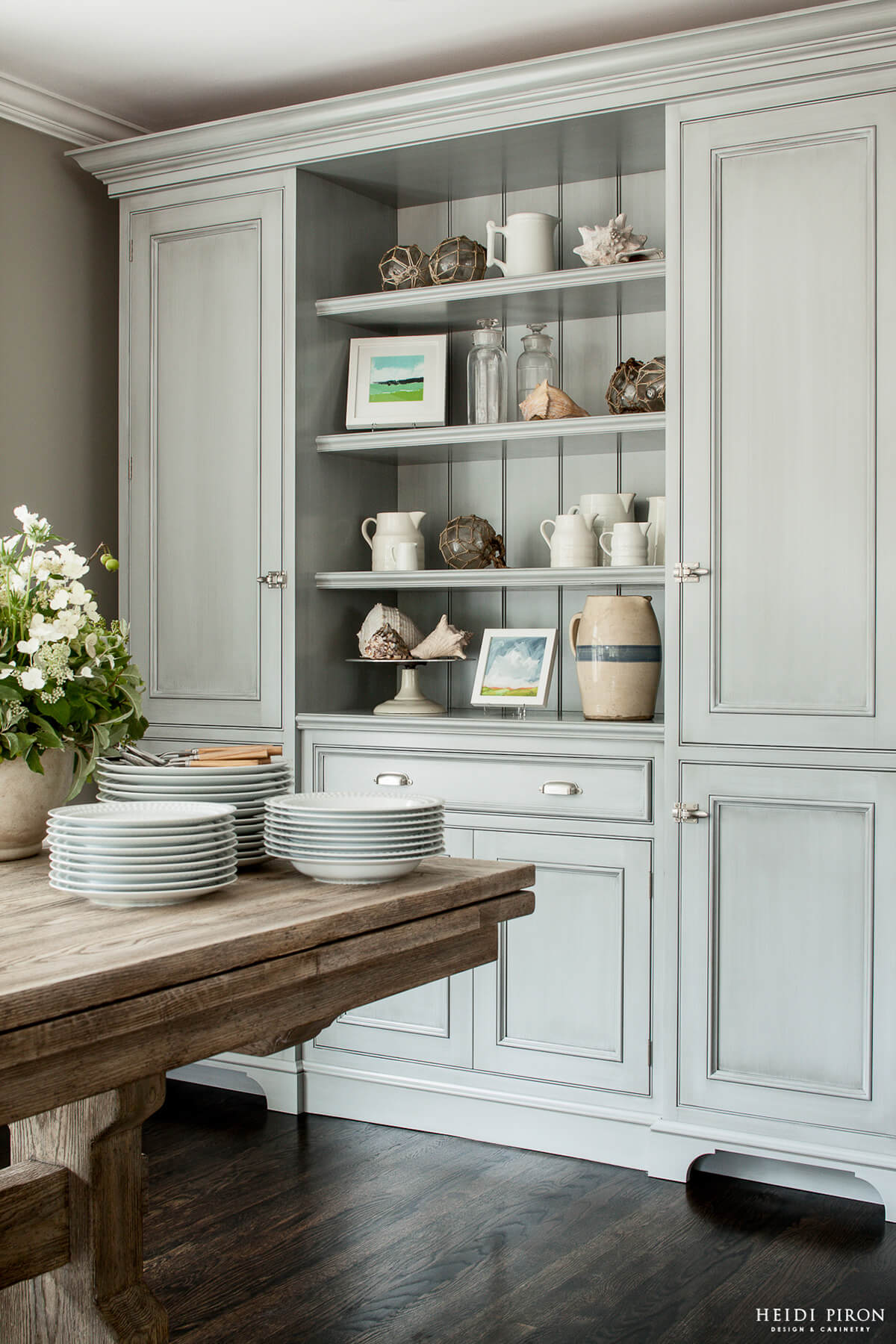 27. Sweet and Simple Staggered Shelf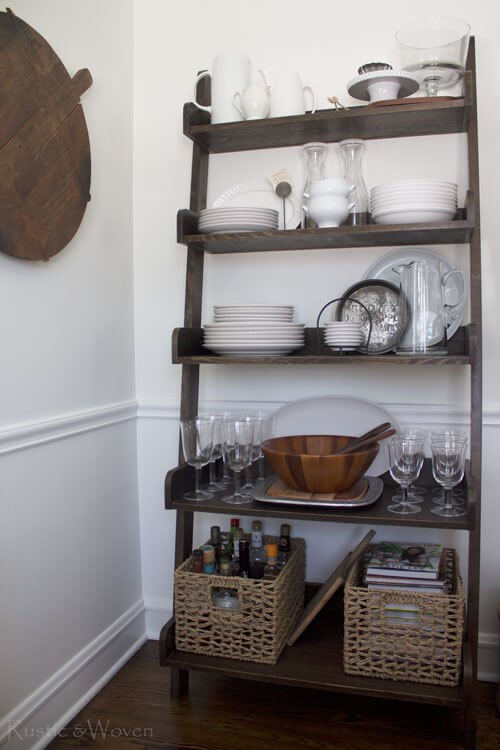 28. X Accent Distressed China Cabinet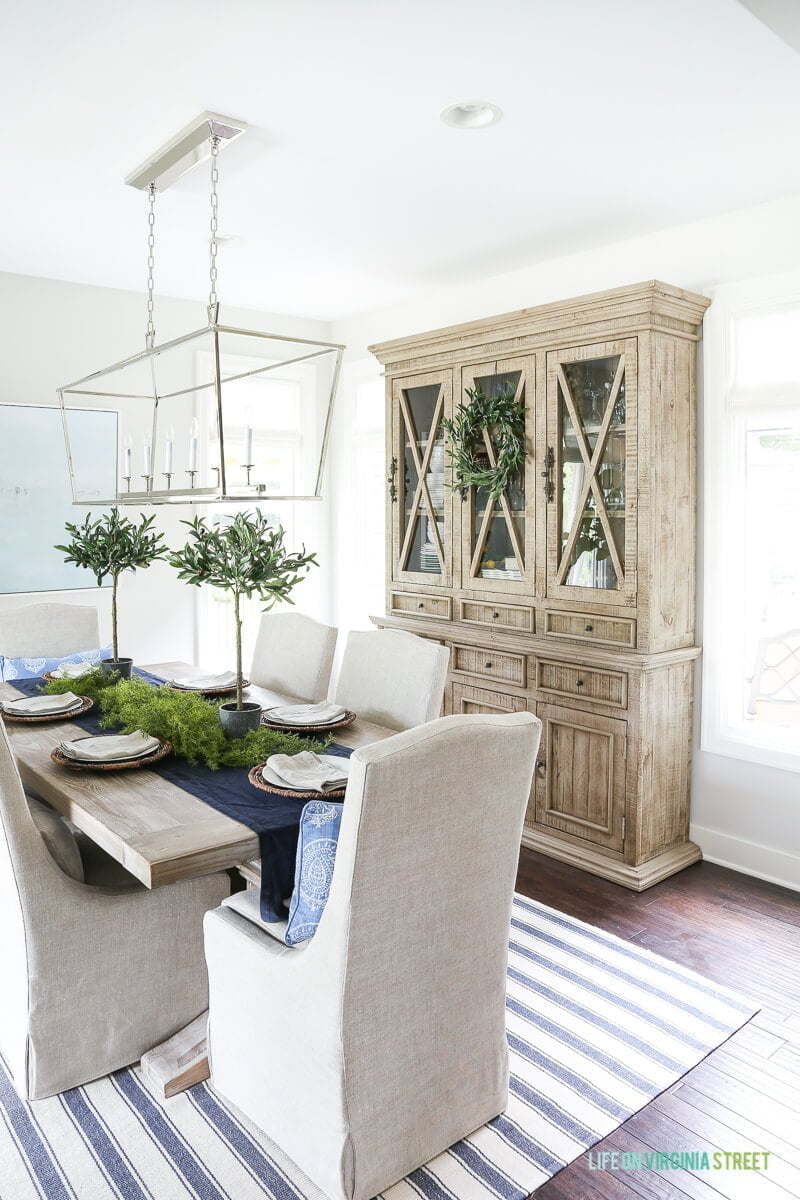 29. Shadowbox Dining Room Wall Display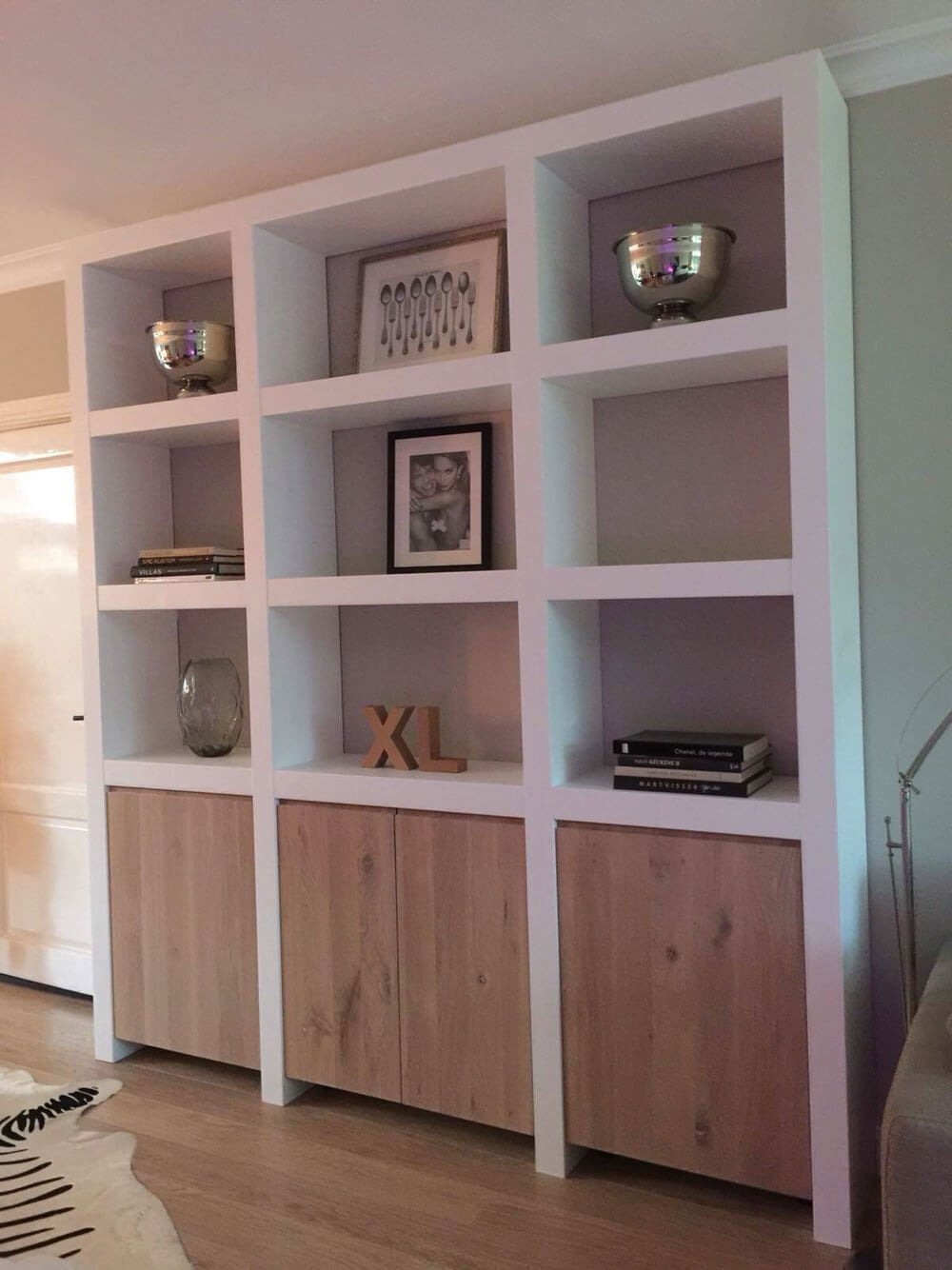 30. Small Space Dining Room Storage Ideas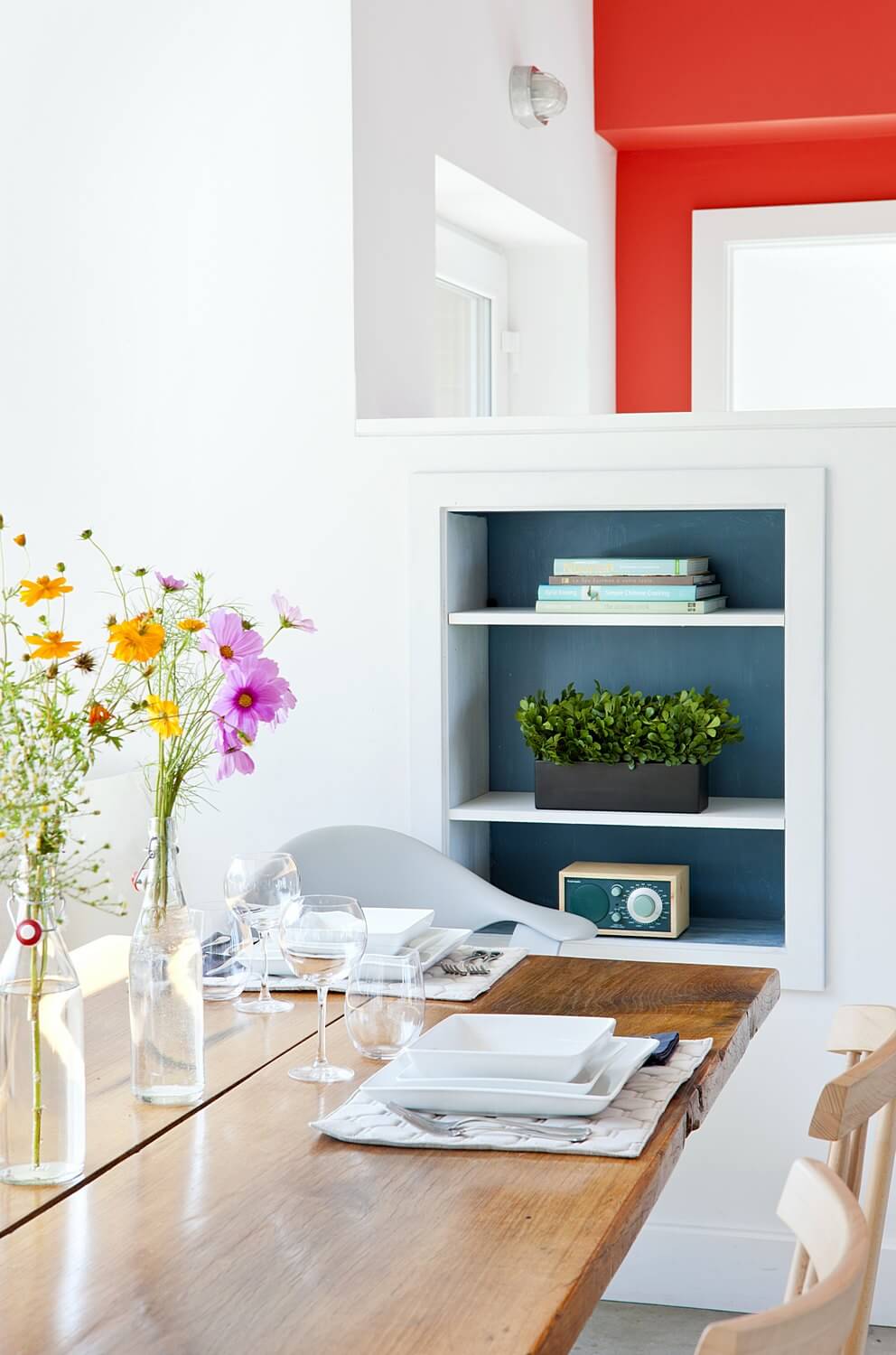 31. Levels and Louvres Contemporary Buffet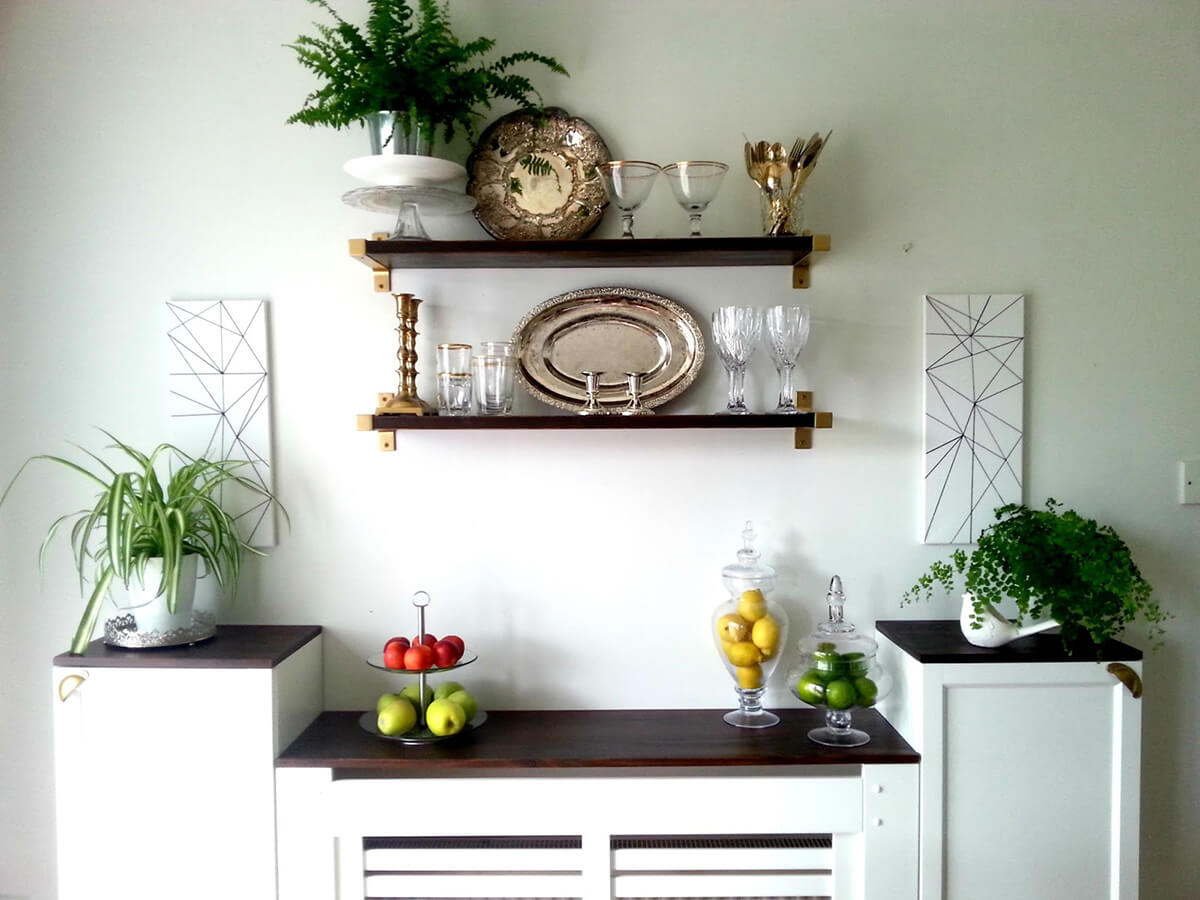 32. Repurpose a Cabinet, Transform a Corner