With the best DIY decorating Christmas boxes, you can add your personal style to every gift you give away. Christmas boxes are a fun way to share presents considering their adaptability. Depending on the box, you can hold a multitude of items inside. For instance, they work well at holding holiday-themed treats and candies.
21 of the Best DIY Decorating Christmas Boxes for a Unique Holiday

But that's not all Christmas boxes are good for. Besides presents, these can work exceptionally well as holiday décor. You can even find some stunning homemade Christmas boxes that shows off more creativity. Check out the list of our favorite DIY boxes to get inspired in time for the holiday.
1. Charming Homemade Christmas Card Boxes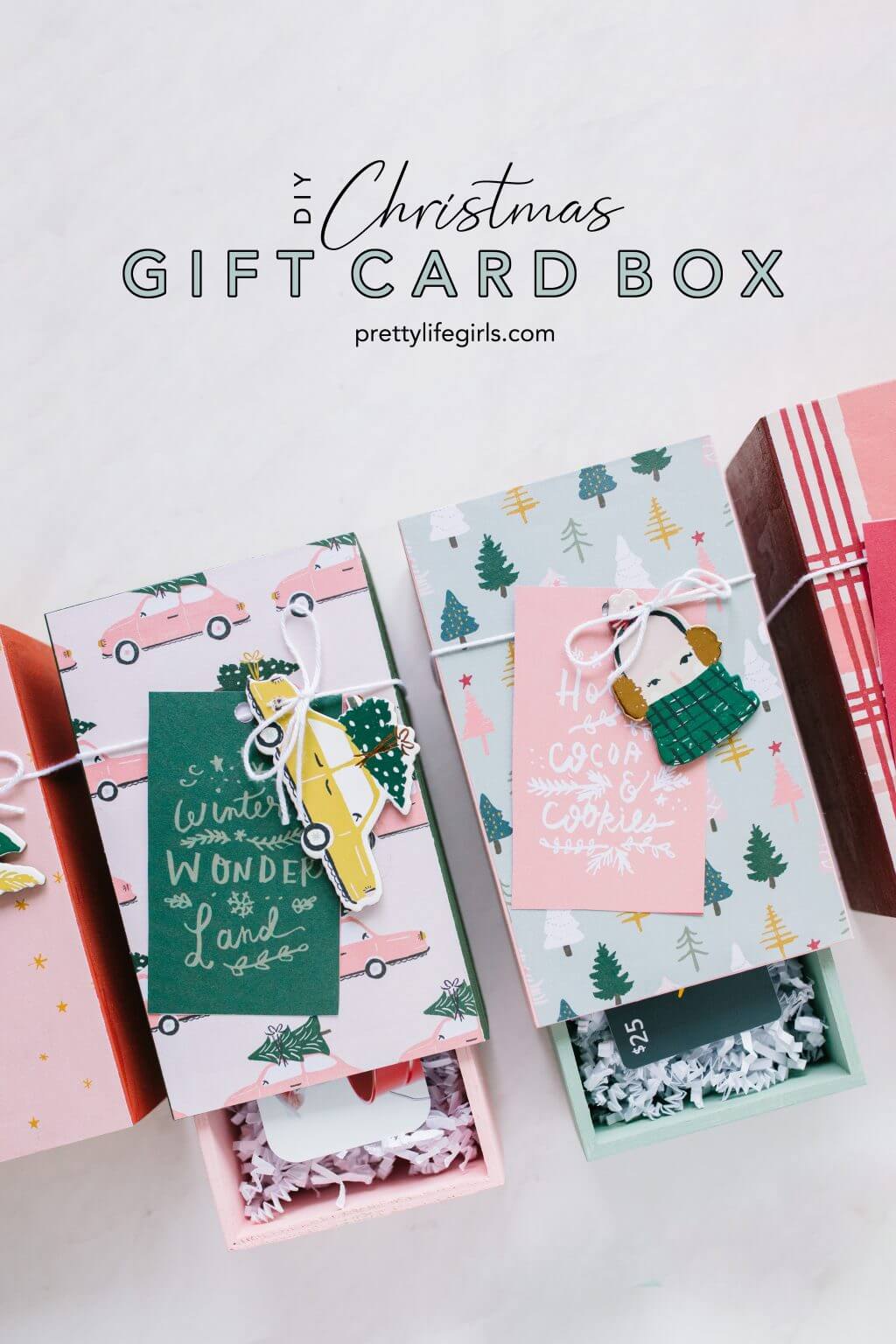 Christmas cards deserve to be wrapped up just as beautifully as larger presents. Which makes this a wonderful project for handmade decorating Christmas boxes.
2. Handmade Miniature Christmas Box Houses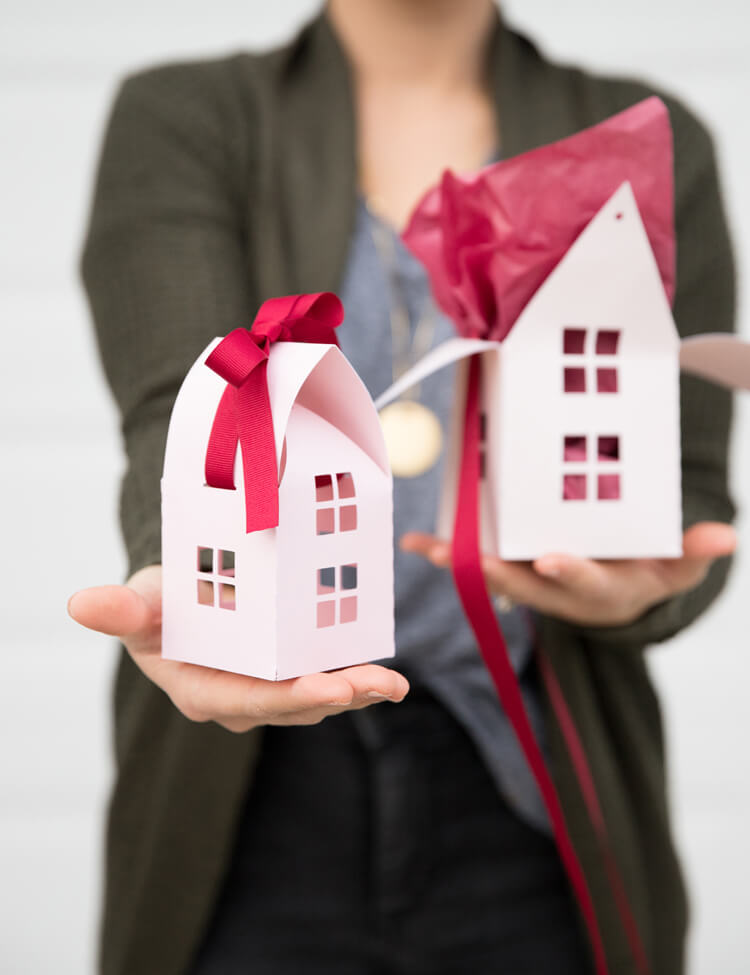 When it comes to handmade decorating Christmas boxes, these houses are distinct and charming. The house design gives them a decorative look while still providing enough room for little treats.
3. Hot Cocoa Christmas Gift Box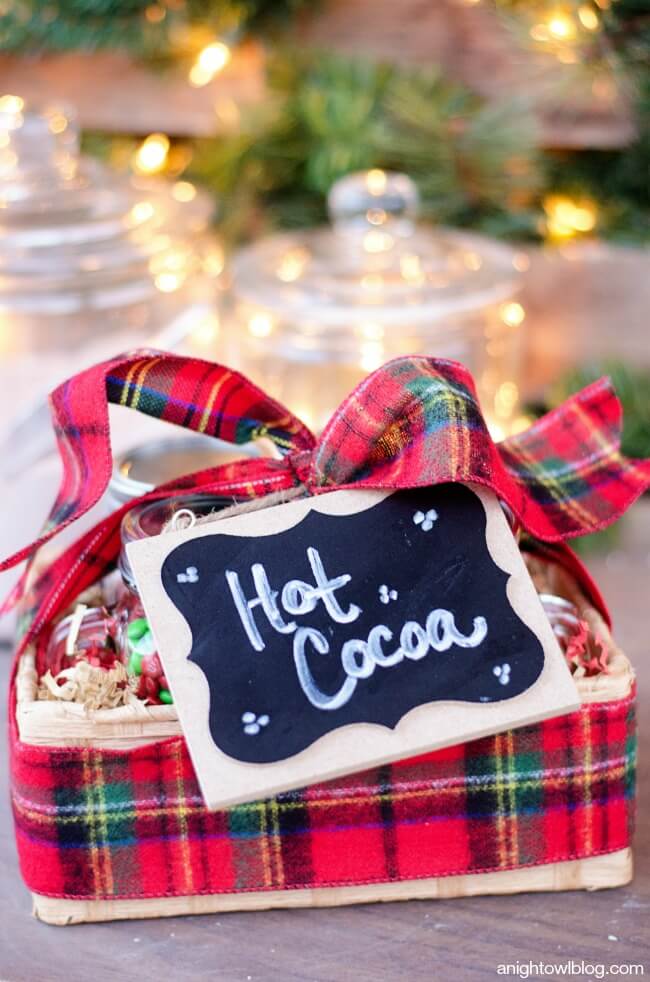 Hot chocolate is the perfect way to warm up this holiday season. So, why not create a custom handmade Christmas box to store a lovely hot cocoa mix?
4. Woven Cane Patterned Christmas Box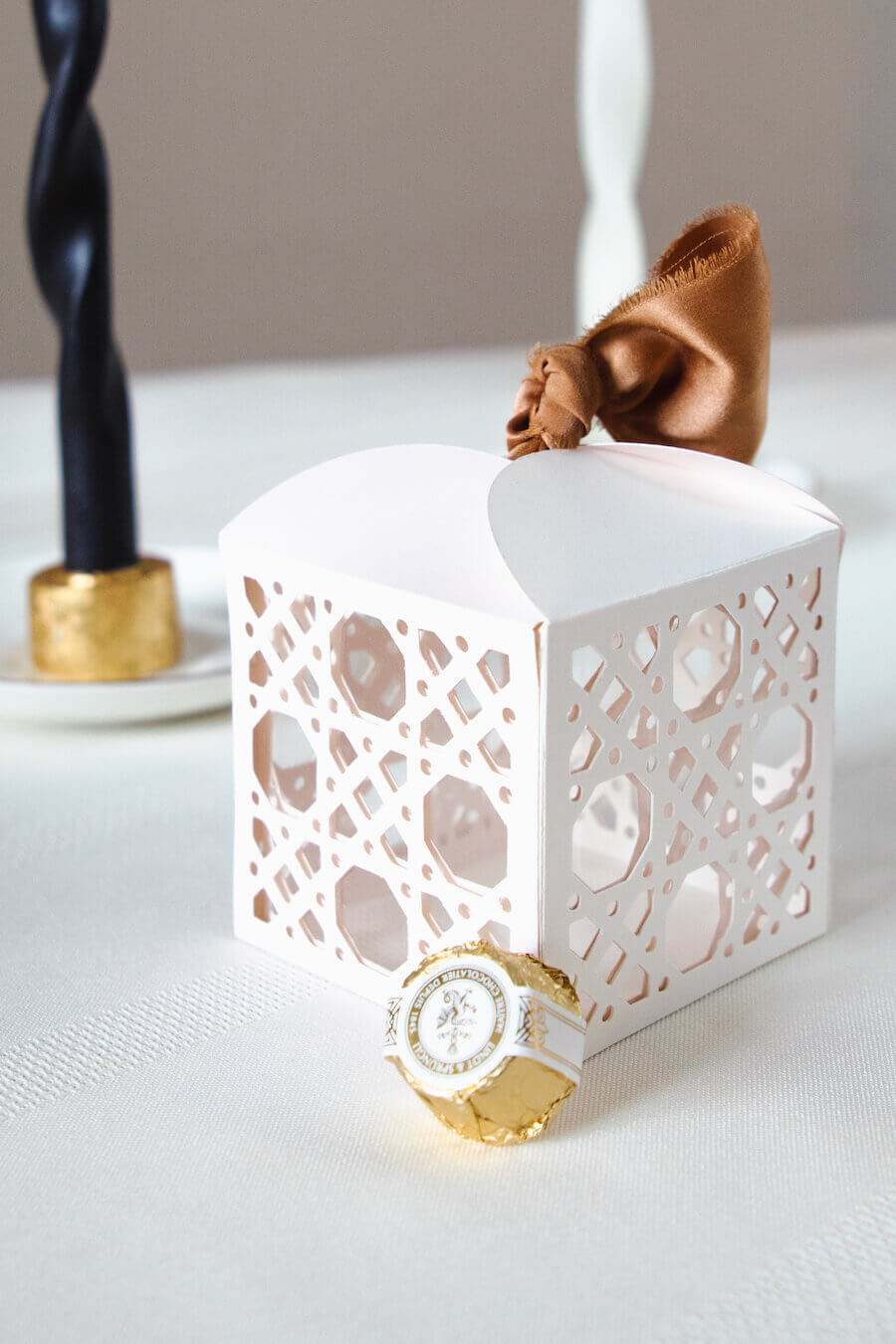 This woven cane pattern is a sweet way to give your holiday boxes a chic and stylish look. It's a great way to hold treats and candies seeing that the pattern makes it obvious what's inside.
5. Vibrant Christmas Treat Gift Boxes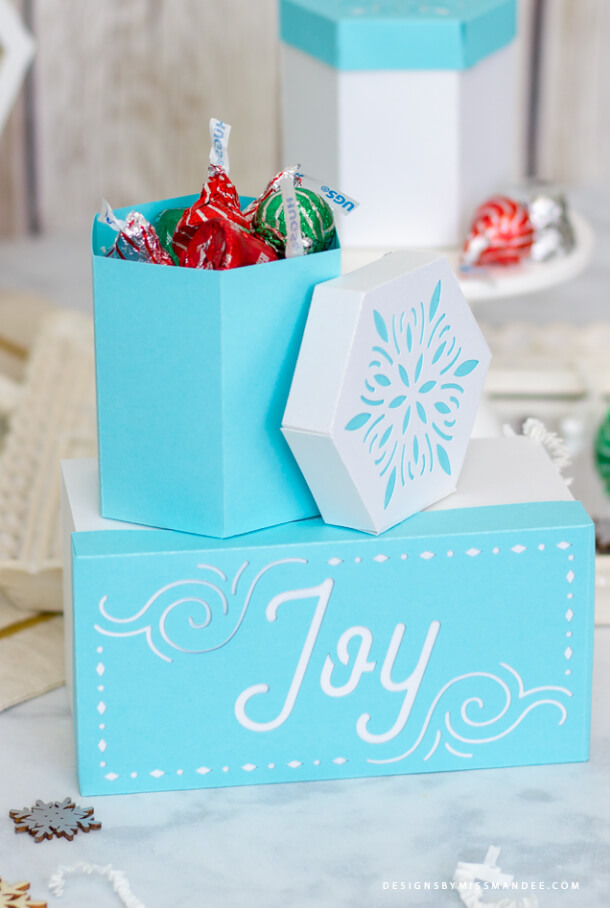 Hand off holiday treats with an extra layer of flair with these perfect handmade gift boxes. They're bright and bold in color, emitting holiday cheer to whoever you give them to.
6. Festive Christmas Gift Bag Box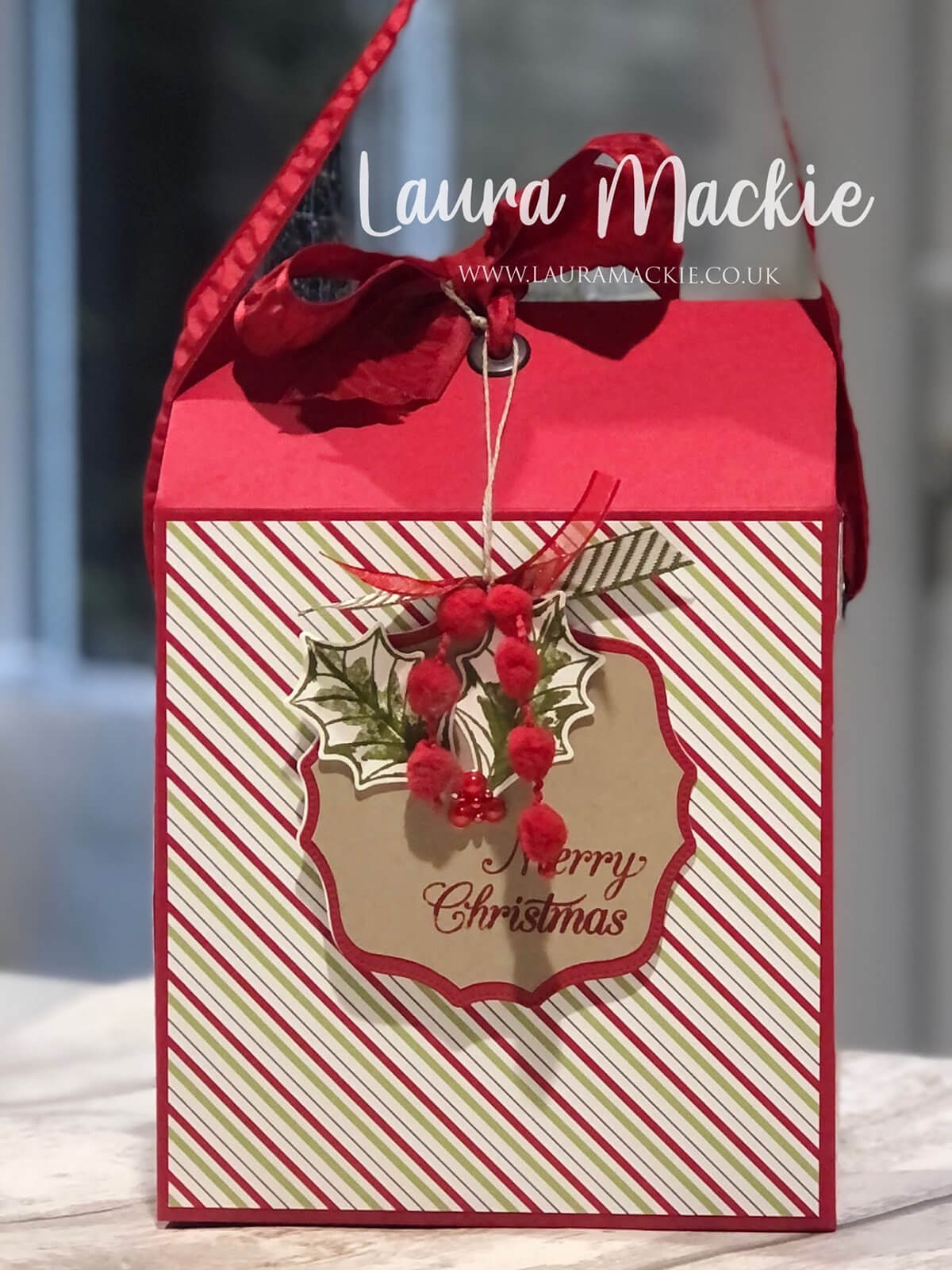 This Christmas gift bag box design is a cool way to stash some delicious treats. Alongside that, these work well for lotions, perfumes, and anything else small you can think of.
7. Cool DIY Christmas Gift Boxes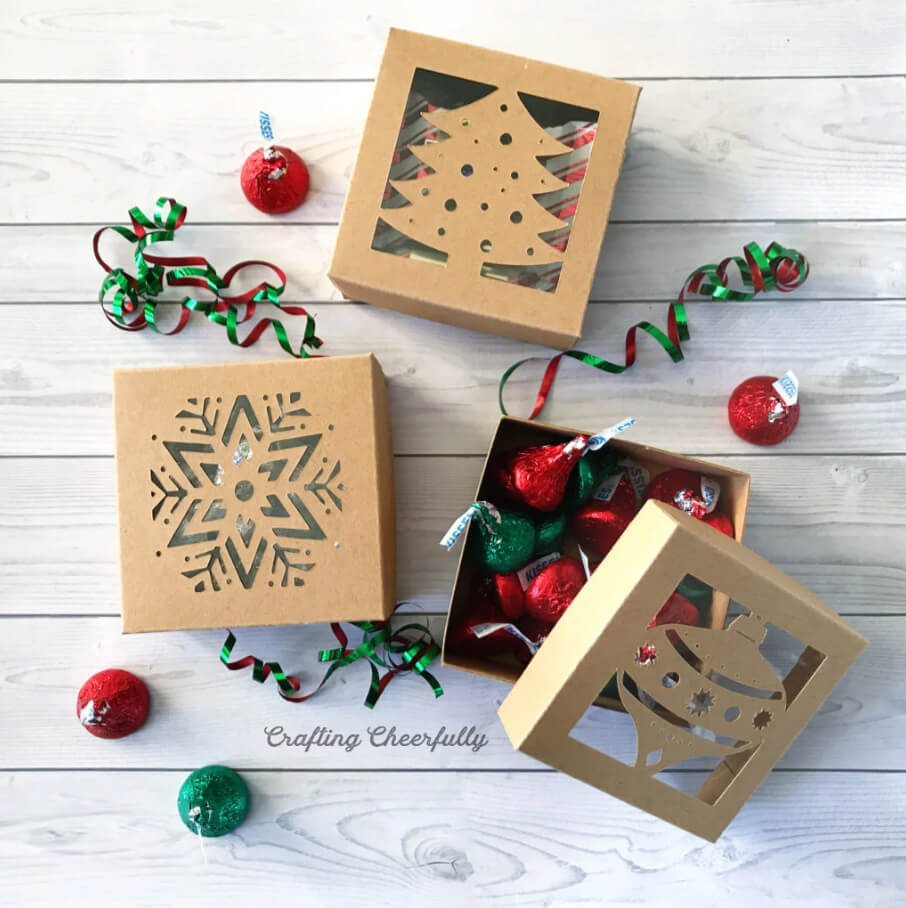 Some of the best DIY decorating Christmas boxes are smaller in size to handle the little treats. You can give them a greater impact with the festive designs on the top from Christmas trees to snowflakes.
8. Unique Christmas Eve Crate Design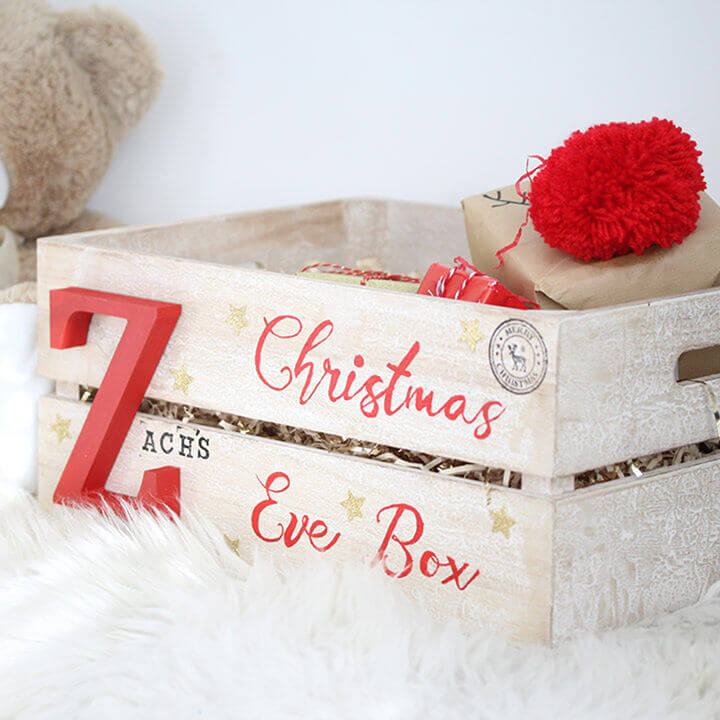 Put kids in the holiday spirit with this gorgeous handmade Christmas Eve crate. The personalization adds that special, festive touch.
9. "Sun Goddess" Spa Gift Box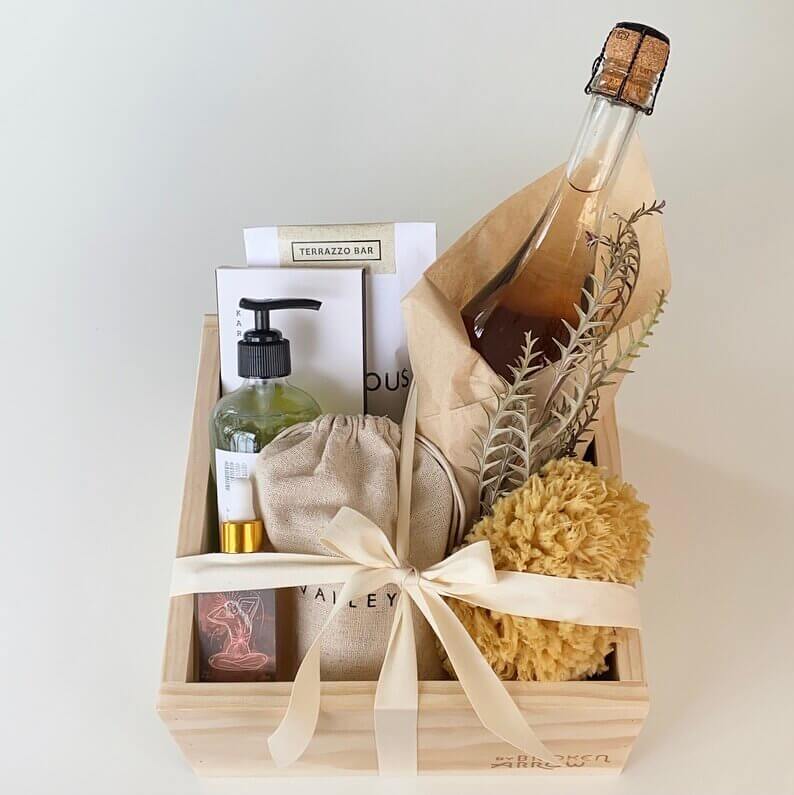 For the loved one in need of relaxing, this spa-themed gift box is perfectly suited for them. The wooden crate doesn't have much decoration to it, but the minimalistic style works well with the contemporary gifts.
10. Fun Ice Cream Kit Basket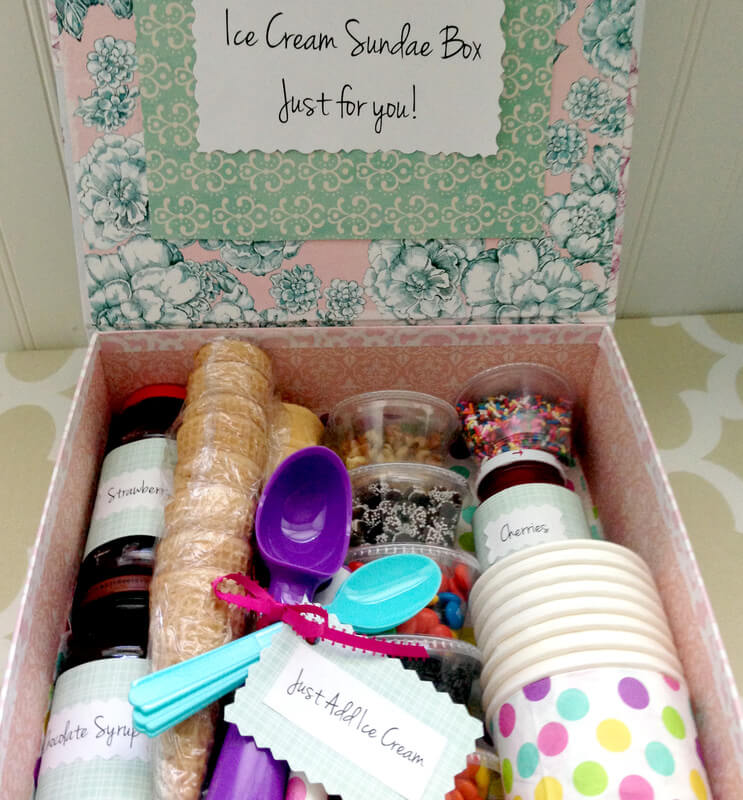 Know someone who craves ice cream? Well, you can put a holiday spin on a traditional gift box and create something that's more colorful and eye-catching to hold an array of ice cream snacks.
11. Beautiful Personalized Christmas Eve Box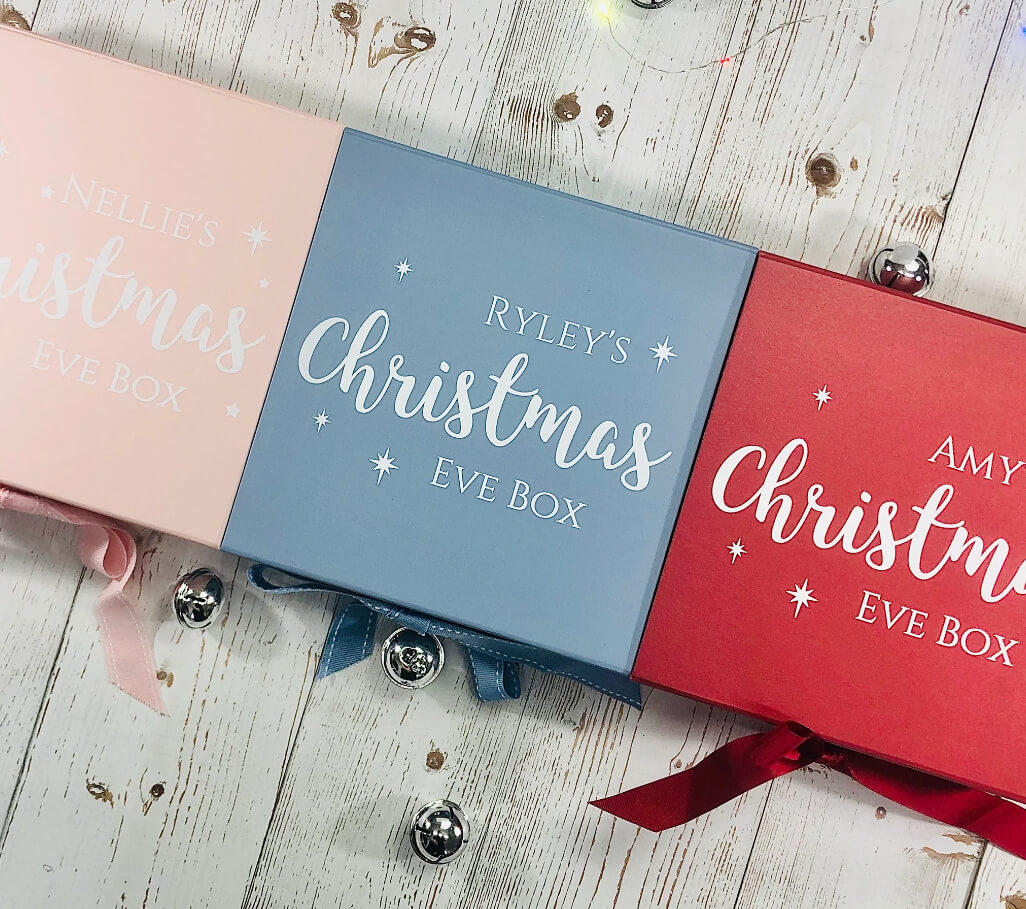 Get a gorgeous Christmas Eve box that you can personalize with your child's name. They come in various sizes and colors to best suit your Christmas theme.
12. Handmade Magical Christmas Eve Box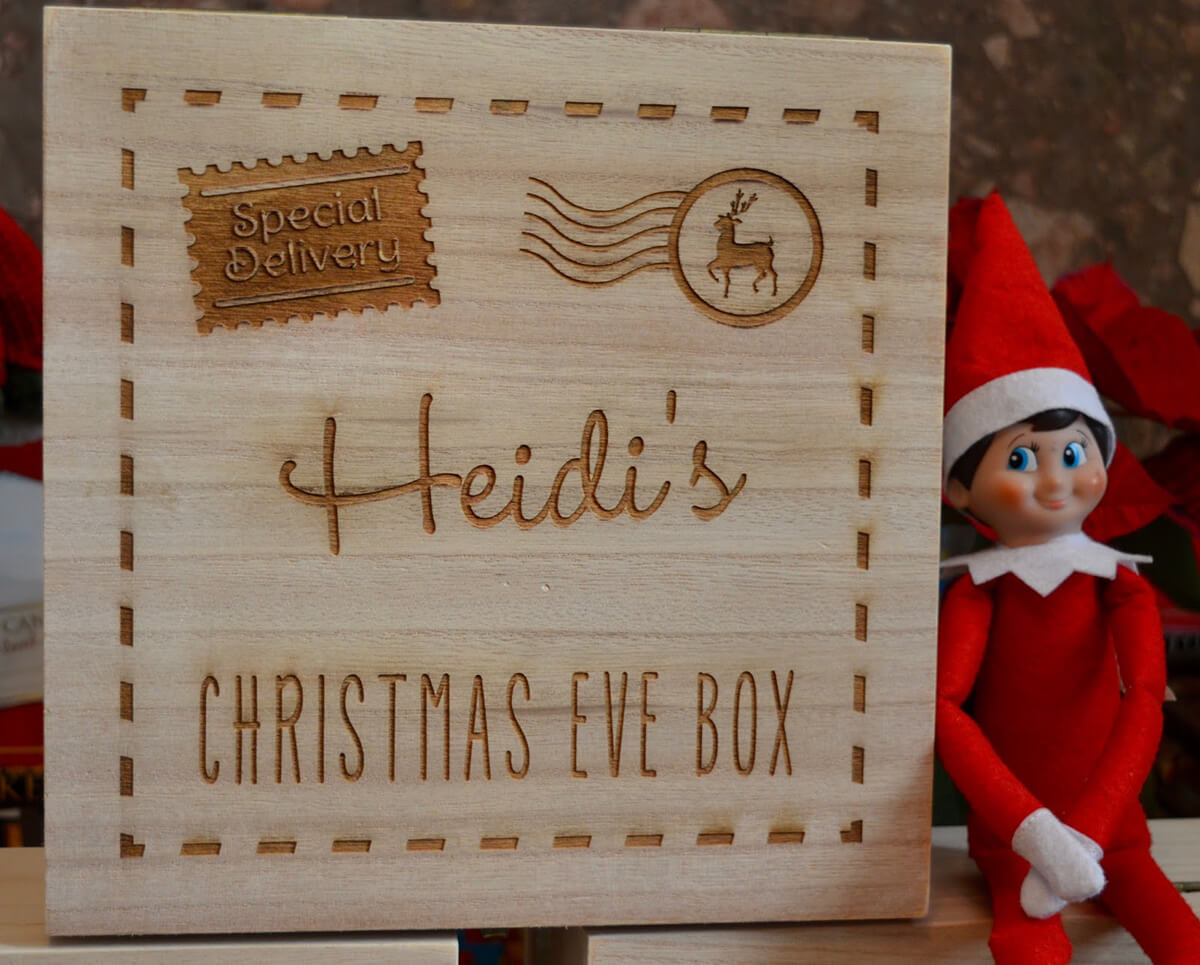 Personalize the smaller gifts this year with these beautiful wooden Christmas Eve boxes. You can customize them with sayings and names, which is great to get kids even more into the holiday spirit.
13. Wooden Christmas Eve Crate Boxes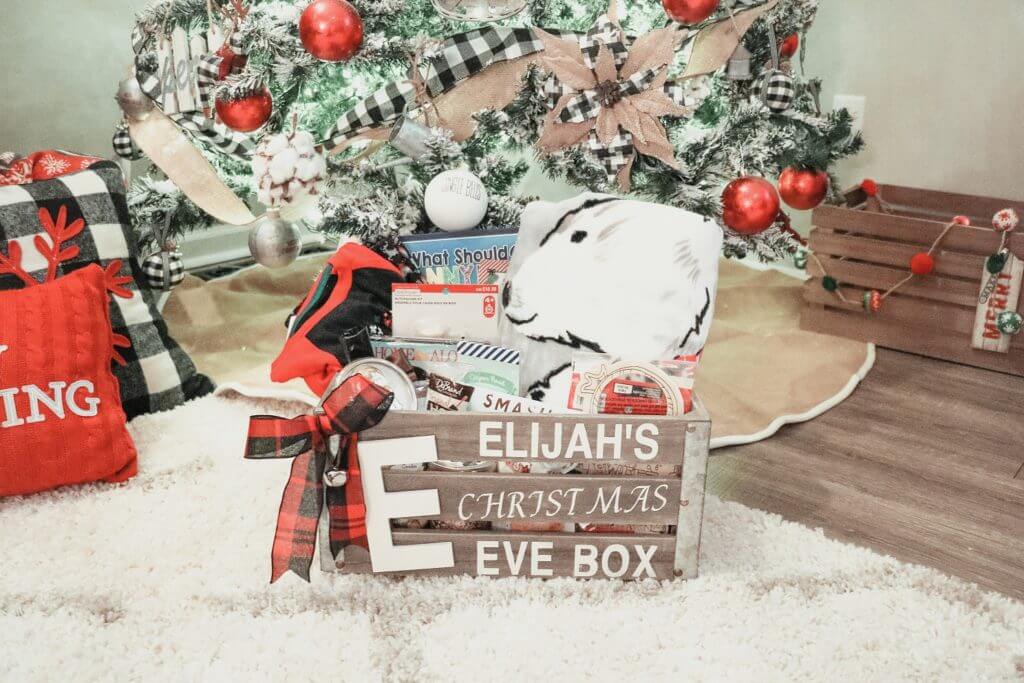 Some of the best DIY decorating Christmas boxes pave the way for you to make traditions with the family. These Christmas Eve boxes are wonderful for adding in a variety of items like books and blankets.
14. Stacked Reindeer Christmas Box Set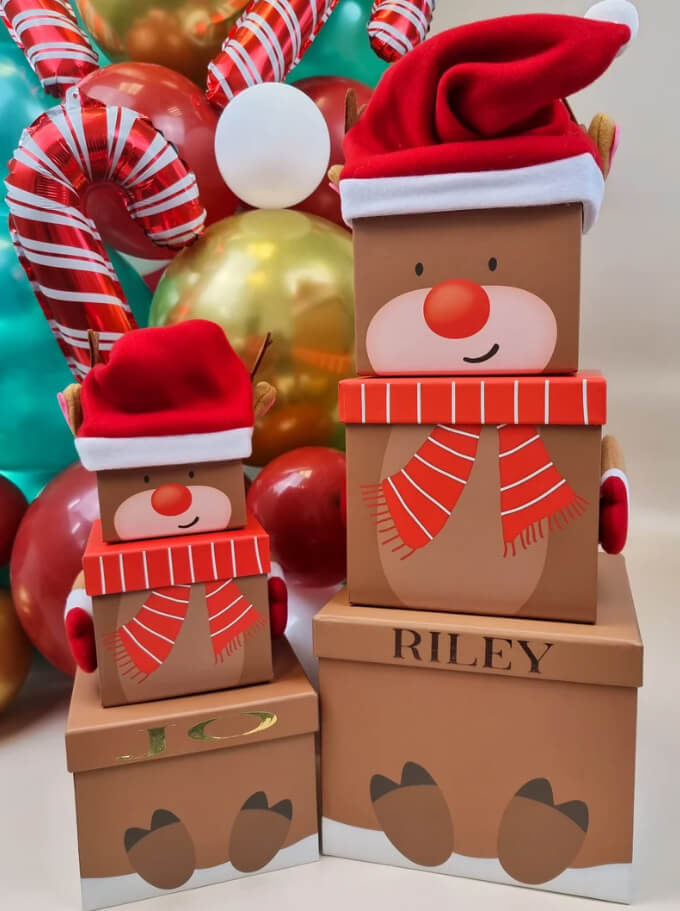 These cute reindeer make for the perfect git box set up. You can stack them all up to create the full reindeer and personalize it.
15. Personalized Children's Poem Christmas Eve Crate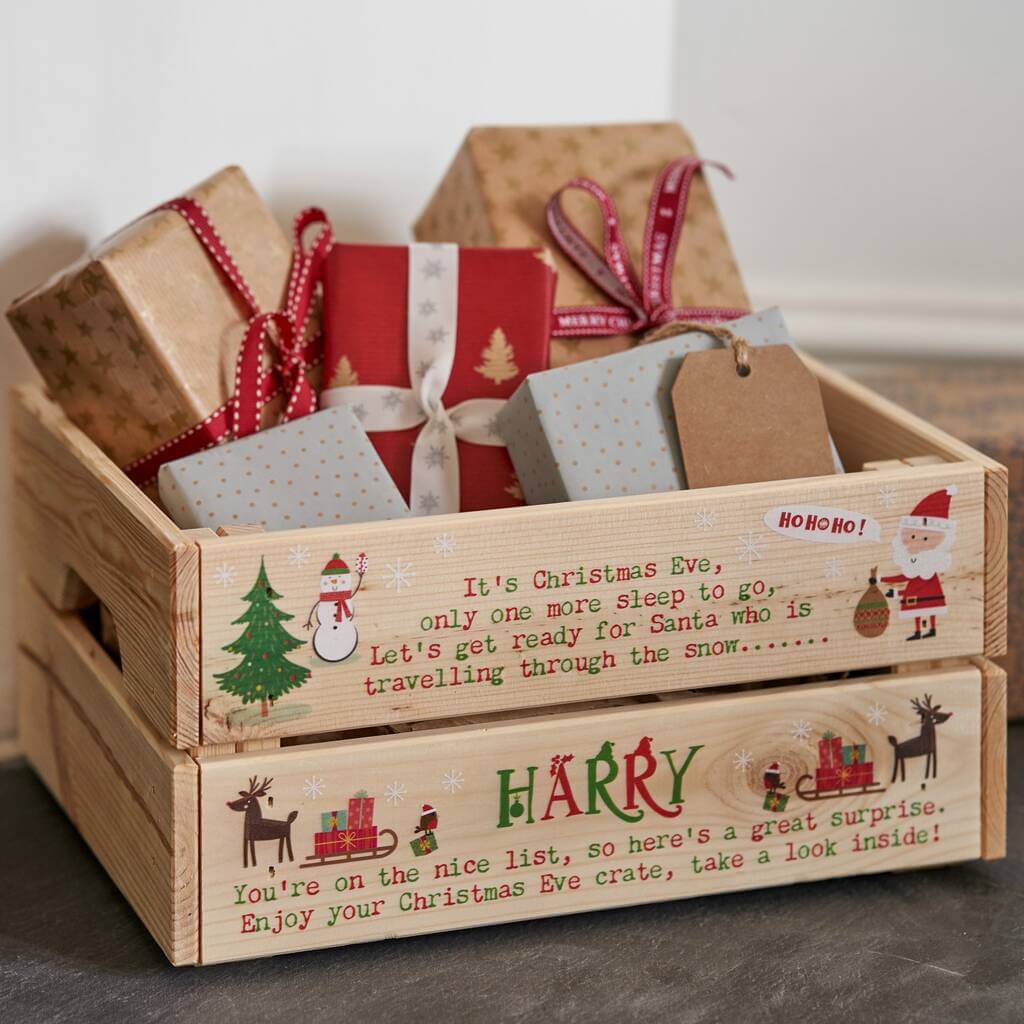 Entertain the family this Christmas Eve with this gorgeous handmade crate. Available in two different sizes, you can personalize it with a name to delight kids even further.
16. North Pole Christmas Eve Gift Box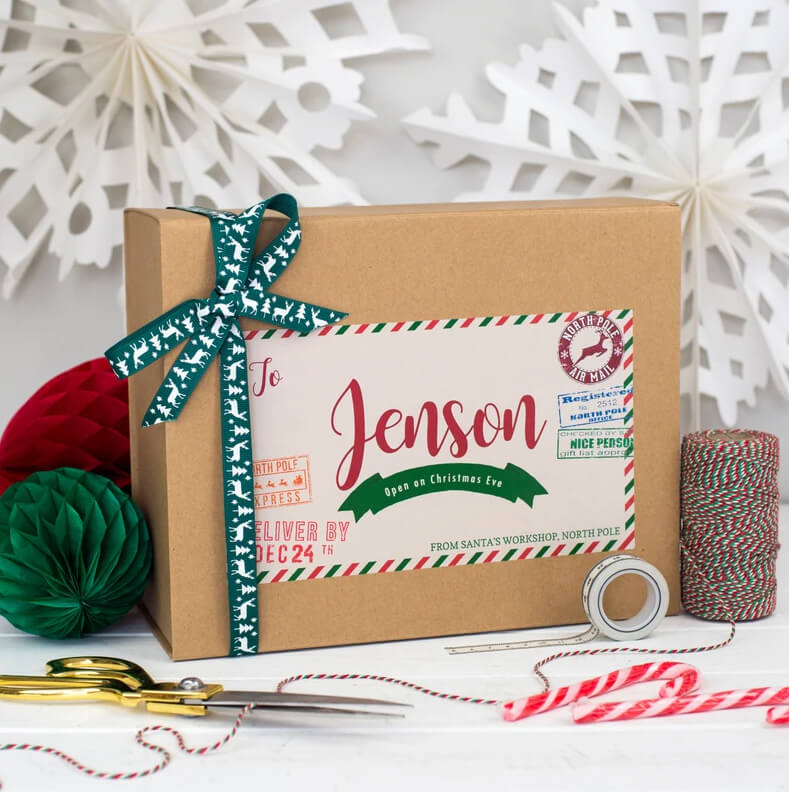 Delight kids on Christmas Eve with this parcel from Santa. It's customized with their name as well as bright coloring and a lovely bow to tie it all together.
17. Personalized Homemade Christmas Eve Crate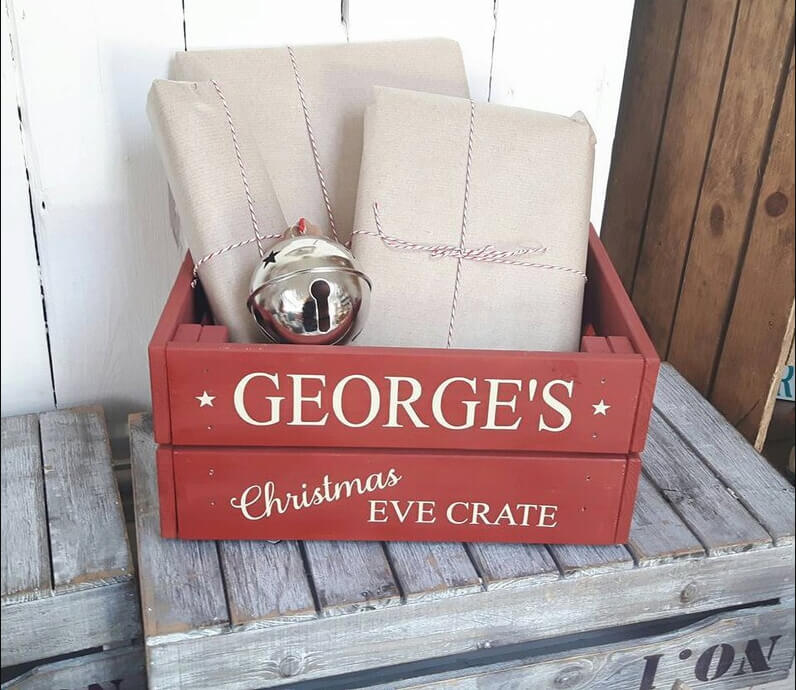 Homemade Christmas boxes can be simple in design yet speak louder than other presents under the tree. This crate has a rustic look to it that makes it so compelling.
18. Custom Special Delivery Christmas Box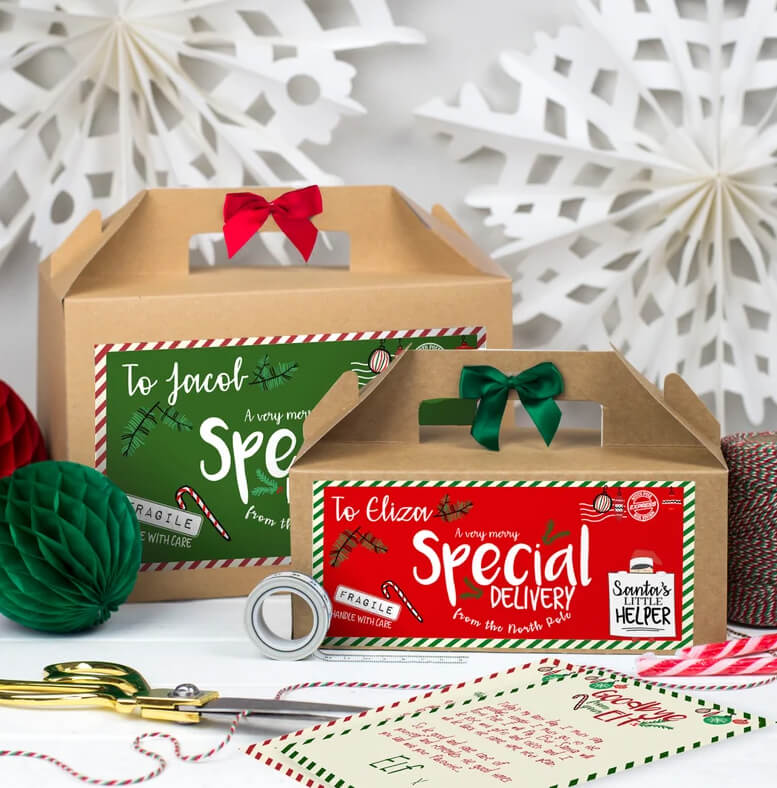 Give your kids a fun parcel this Christmas with this custom delivery box. It's a good size to fit smaller treats and presents for them.
19. Engraved Wooden Christmas Eve Box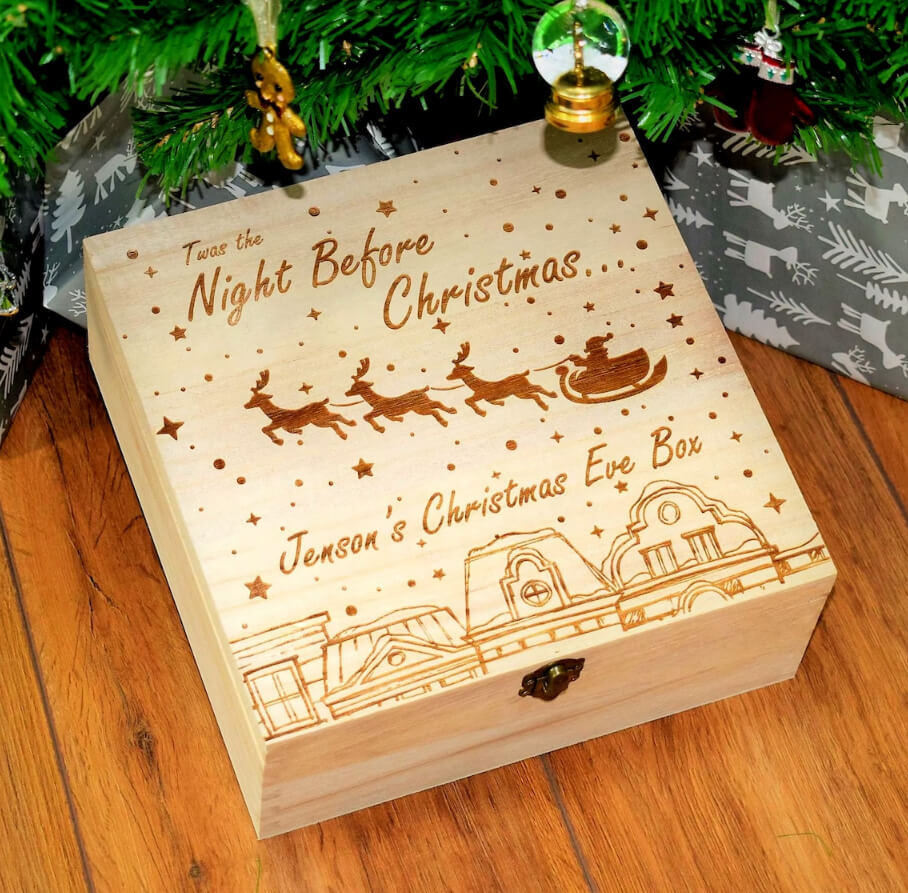 This gorgeous handmade Christmas box has a stunning engraving applied to set the holiday scene. You can personalize it with a name as well.
20. Charming Traditional Personalized Christmas Crate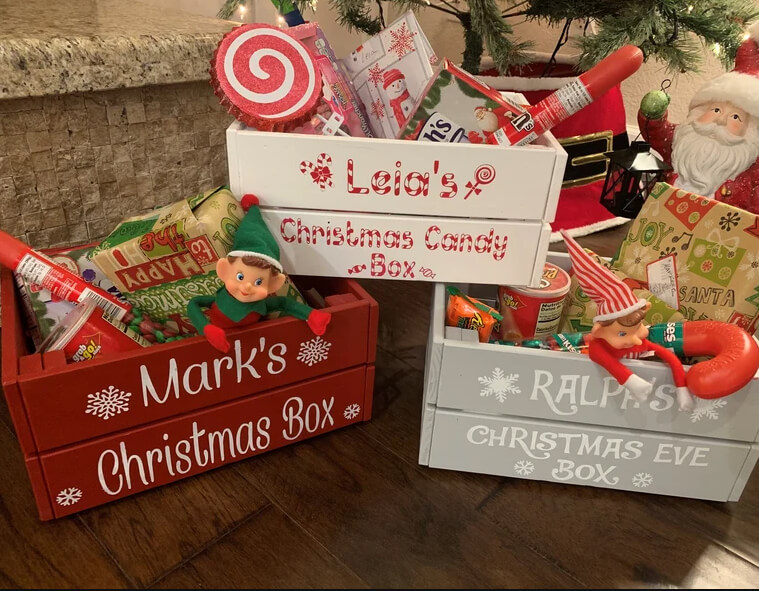 Bring a more traditional look to your Christmas décor and gifts with this Christmas crate. The crate comes in an array of colors and can include a sweet Santa helper hanging out inside.
21. Gingerbread Theme Christmas Box Design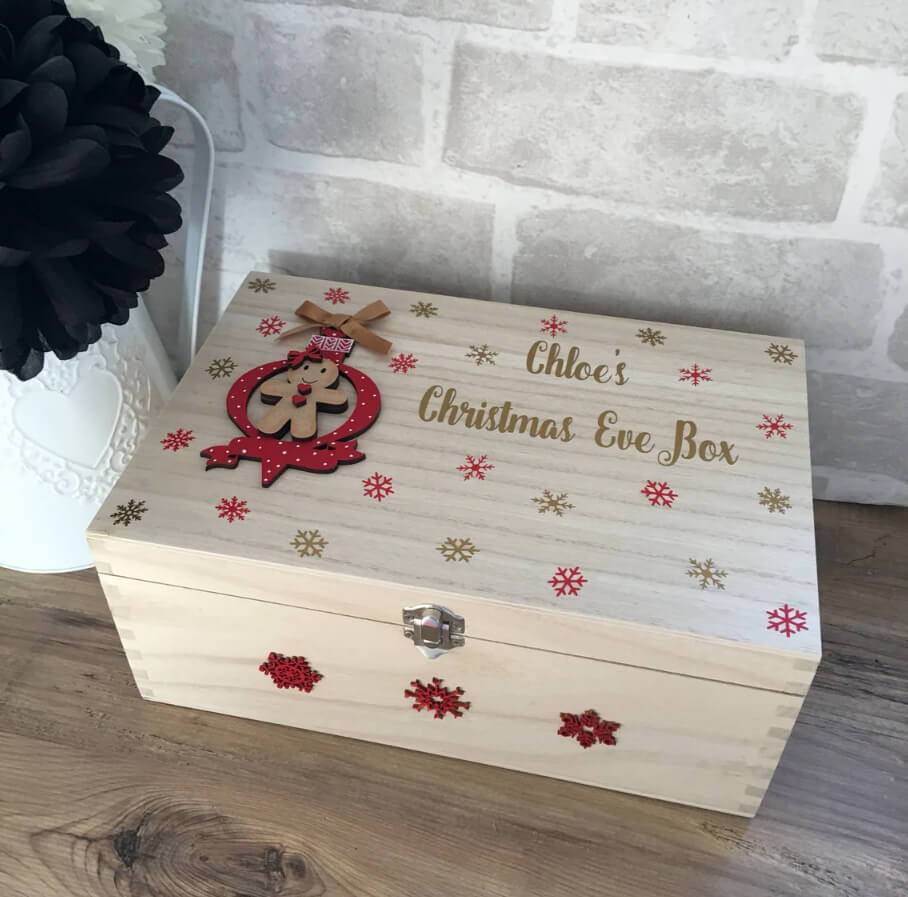 This adorable Christmas Eve Box features a simple personalization option. What really ties this together is the cute gingerbread person on top of the box alongside the flashes of color thanks to the various snowflakes.