Everyone wants to try their hand at DIY these days. Why not you too? Maybe you're looking for a new project for your blog. Maybe you want to impress other crafty friends. Maybe you have time and the desire to upgrade your interiors but no money to follow through. Maybe you're just bored and eager to try something new.
50+ Exciting DIY Dollar Store Home Decor Ideas You Can Accomplish Cheaply and Easily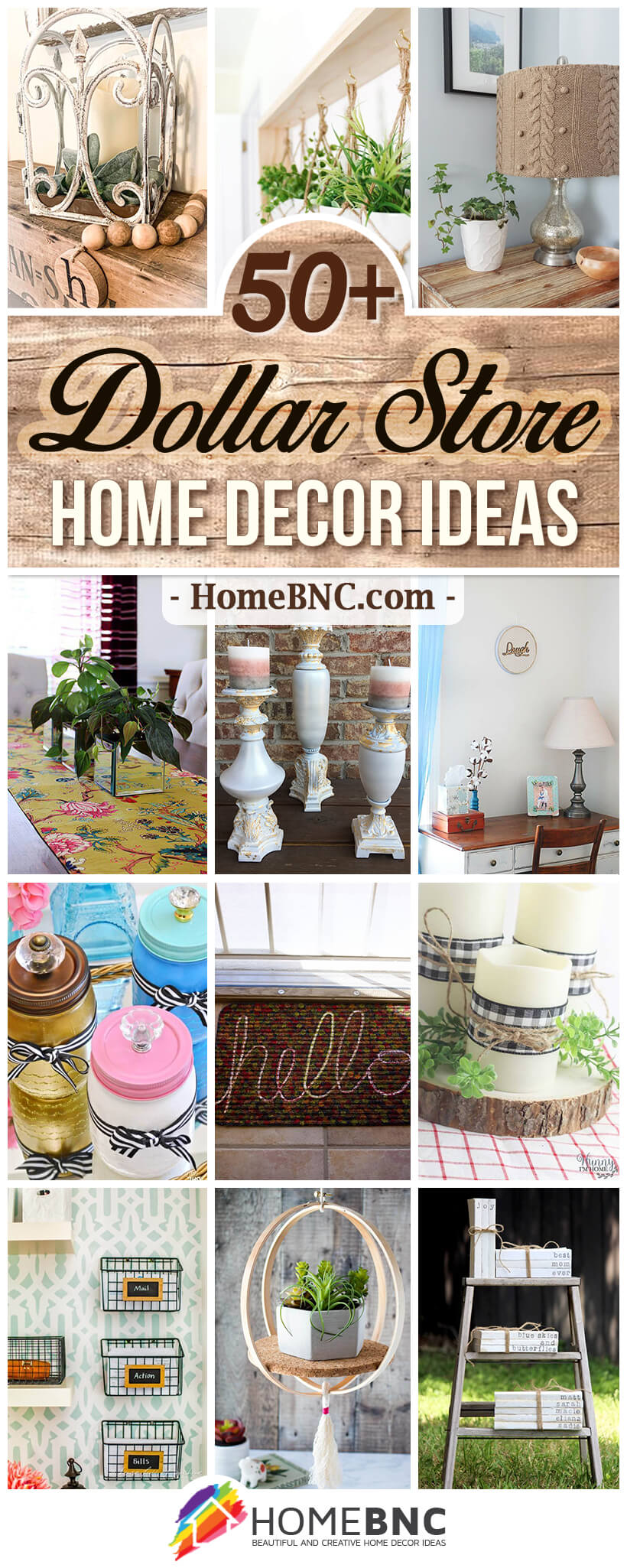 Regardless why you're on the hunt for a new DIY project, we think the low-cost concepts are the best. Nothing could be more fun than creating something awesome in a few hours and with only a few dollars. Lucky for you, you've found this fun list of the newest and best DIY Dollar Store home decor ideas.
All the money in the world can't replace the charm of a handmade piece of décor. That's why we're so excited to show you our awesome gallery of 50+ DIY dollar store home decor ideas. You don't need a ton of money or experience for any of them. They're all totally beginner and budget friendly. Best of all, the finished products are surprisingly professional.
1. DIY Cheap and Simple Leaf Pressed Prints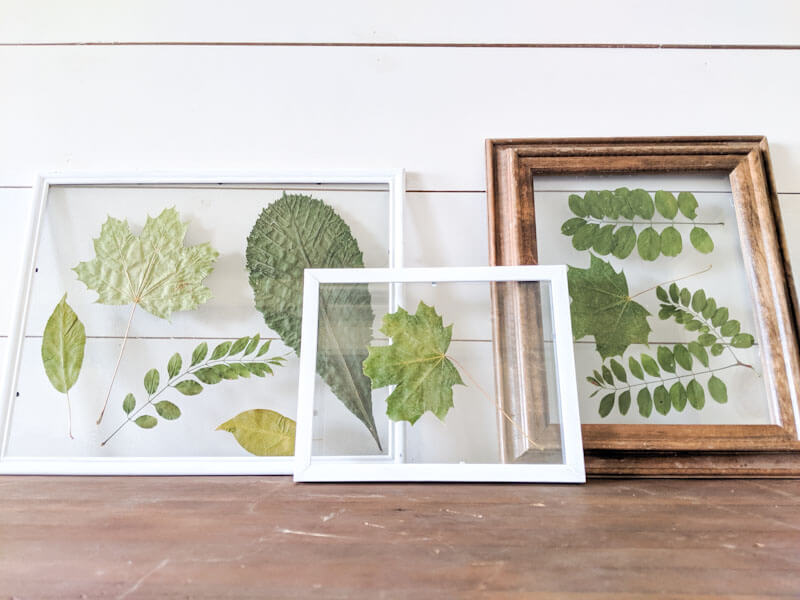 A short trip to your local dollar store after gathering a handful of leaves from your backyard is all it takes to create some simply beautiful nature prints. The leaves adhere easily with a sheet of contact paper or few strokes of decoupage onto the glass of a picture frame to produce lovely green accent pieces for your home. These botanical beauties will freshen up any wall with their green goodness and earthy charm.
2. Upcycled and Upholstered Accent Lamp Project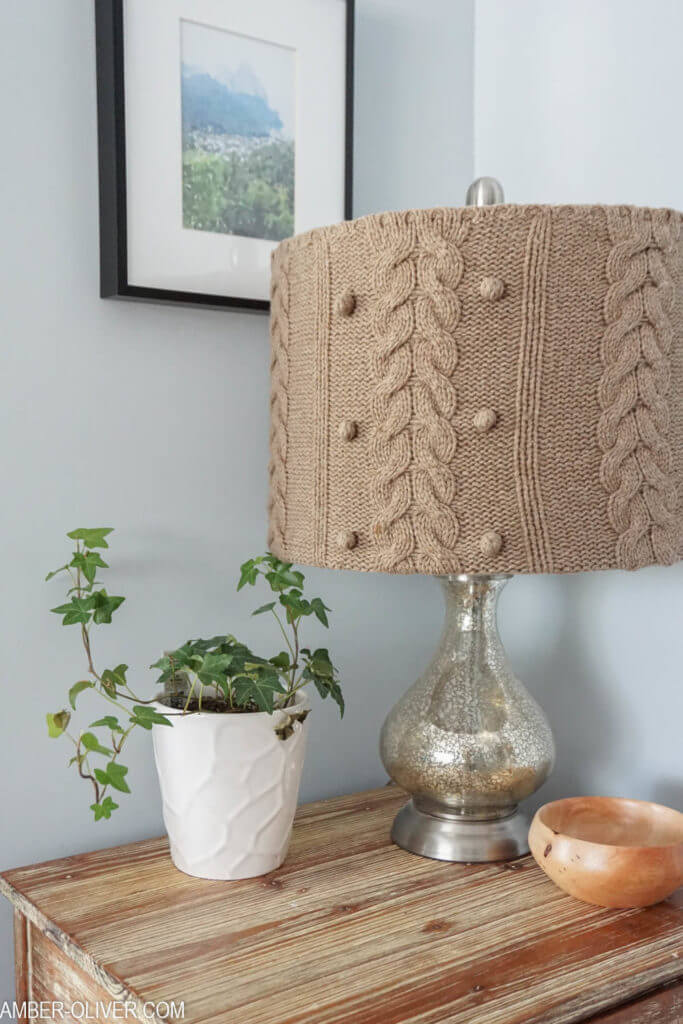 Reinvent your interior space by tackling an easy project to update an accent lamp you already have or purchase a cheap one from a local dollar store. To make it your own, you'll need to rethink the shade and upholster it with the fabric from one of your sweaters sitting to be donated to the local thrift store. Not only will you add a creative touch to your home, you'll douse the space with a dollop of texture too.
3. Cheap and Simple Jute Rope Hanging Planters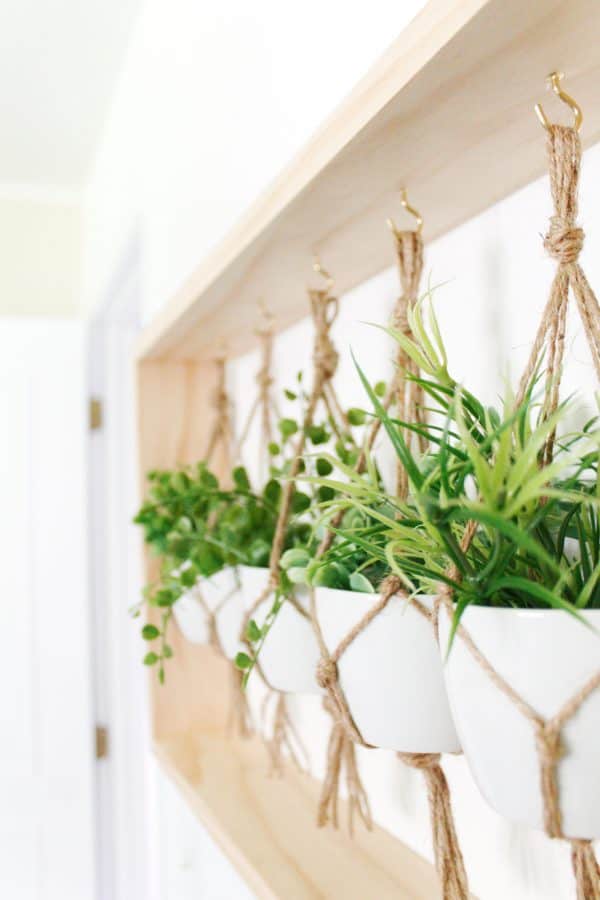 These lovely plant hangers are a slight stroll from the beaten path of traditional macrame versions. Constructed from some simple jute string, your plant friends will frolic in their new hangout! Add a budget-friendly white pot and you're ready to grow your air-purifying home accents in any room of your house. You'll love their mix of mid-century with modern design that gives your home a subtle update without breaking the bank.
4. DIY Faux Suspended Chandelier with Crystals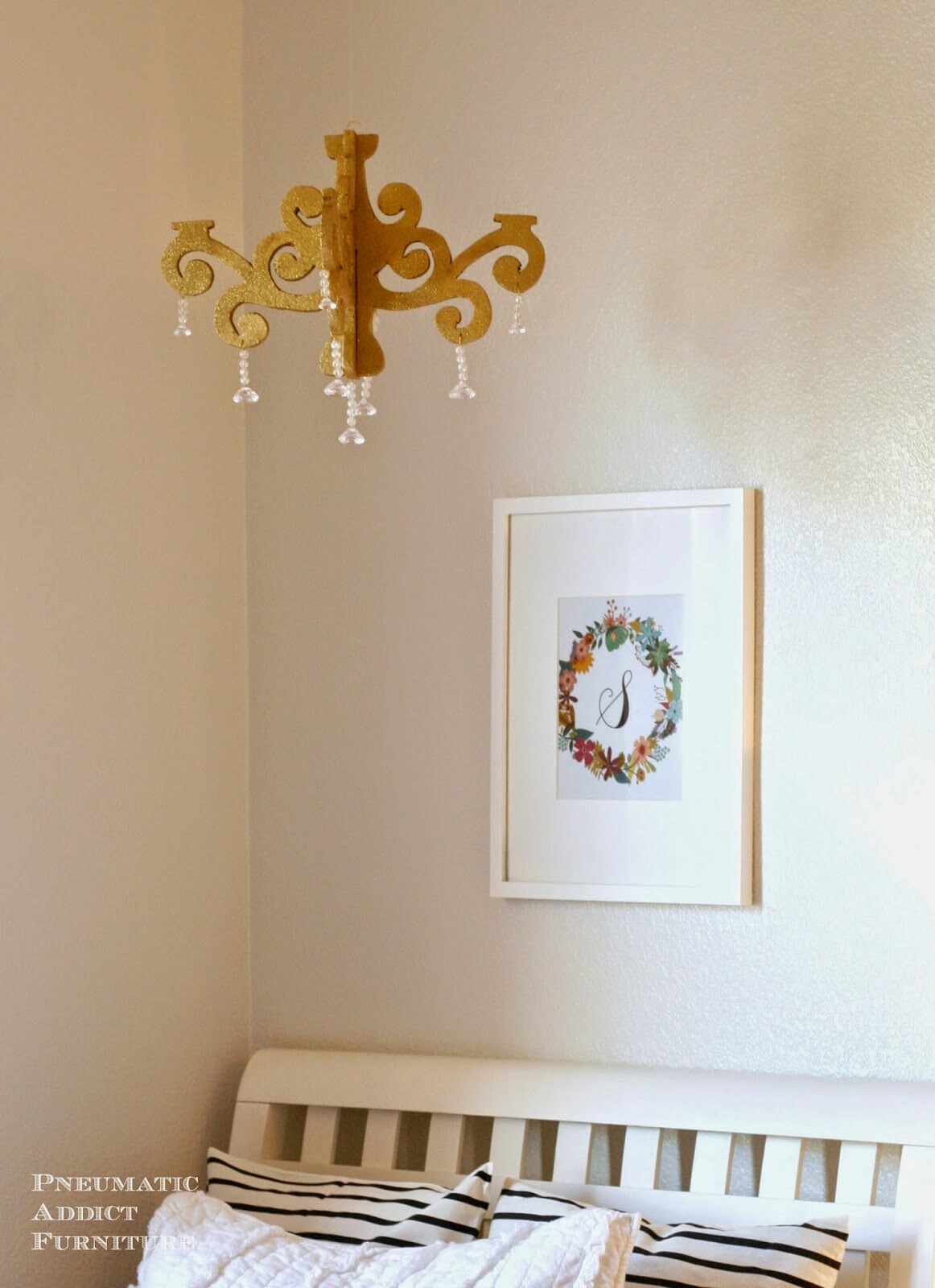 Add some elegant charm into your growing girl's room with this cheap DIY dollar store chandelier. A foam foundation makes it easy to work with and light to hang above your princess's bed. Spray paint the foam with a glittery gold to enhance the hanging crystals for even more style and grace. With a strand of fishing line, you can suspend it from the ceiling to create an optical illusion like it's floating in the air.
5. Creative Circular Wall Art Custom Design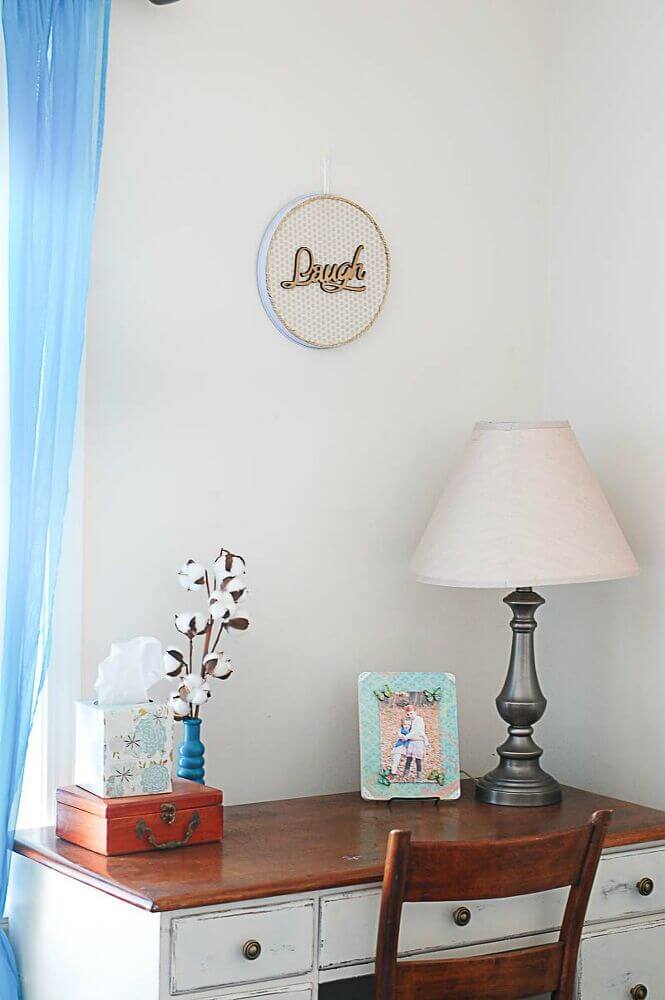 Cultivate your creativity in this custom wall art that begins with a circular base from an embroidery circle or a cheap discount store frame. Cover it with some of your favorite fabric to tie it into the look of your room and finish it off with a wooden word adhered to the top. You can even trim the edge with a piece of string or ribbon to further put your own touch on this custom sign that makes a fun craft activity for a group of teen girls or some elderly nursing patients to help pass the time.
6. Decorative Framed and Repurposed Print Wall Art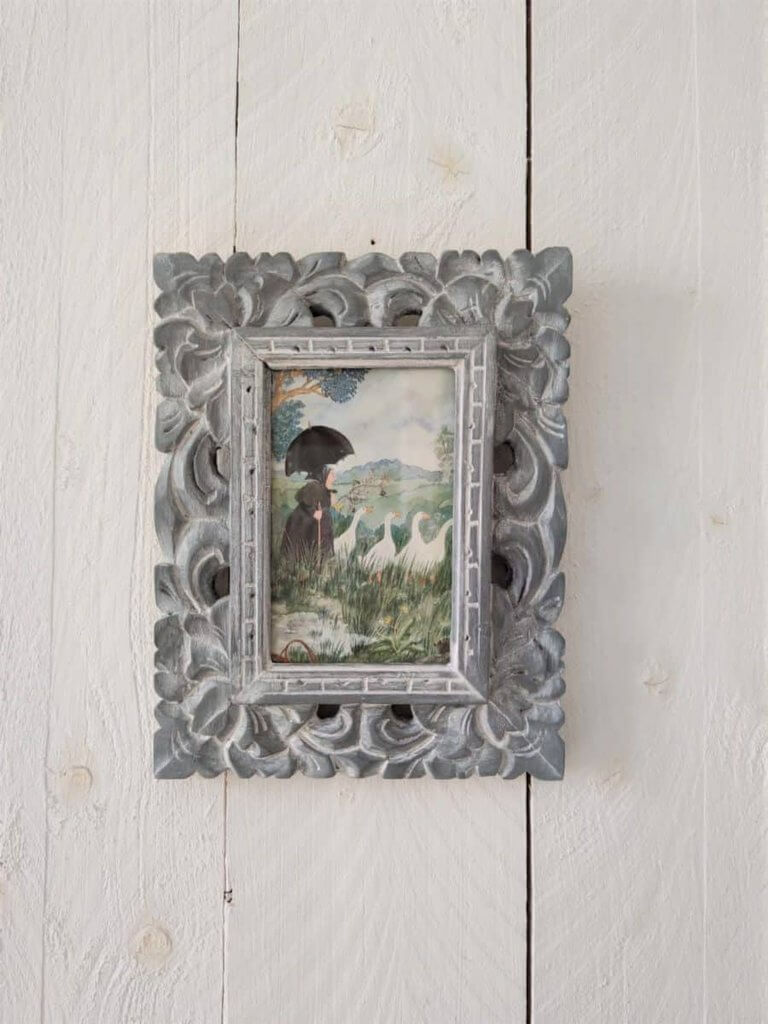 Hit your local dollar store to scour the shelves for an interesting frame that will be the perfect home for your treasured print. Maybe you have a favorite vacation photo or have held on to a greeting card that speaks to your soul. Cut out your desired print and place it in this interesting frame to add some character and charm into your home. It would be a pretty touch for placing in a little one's nursery to help welcome him/her into the family as well.
7. Glitzy Gold Paint Accented Candle Stands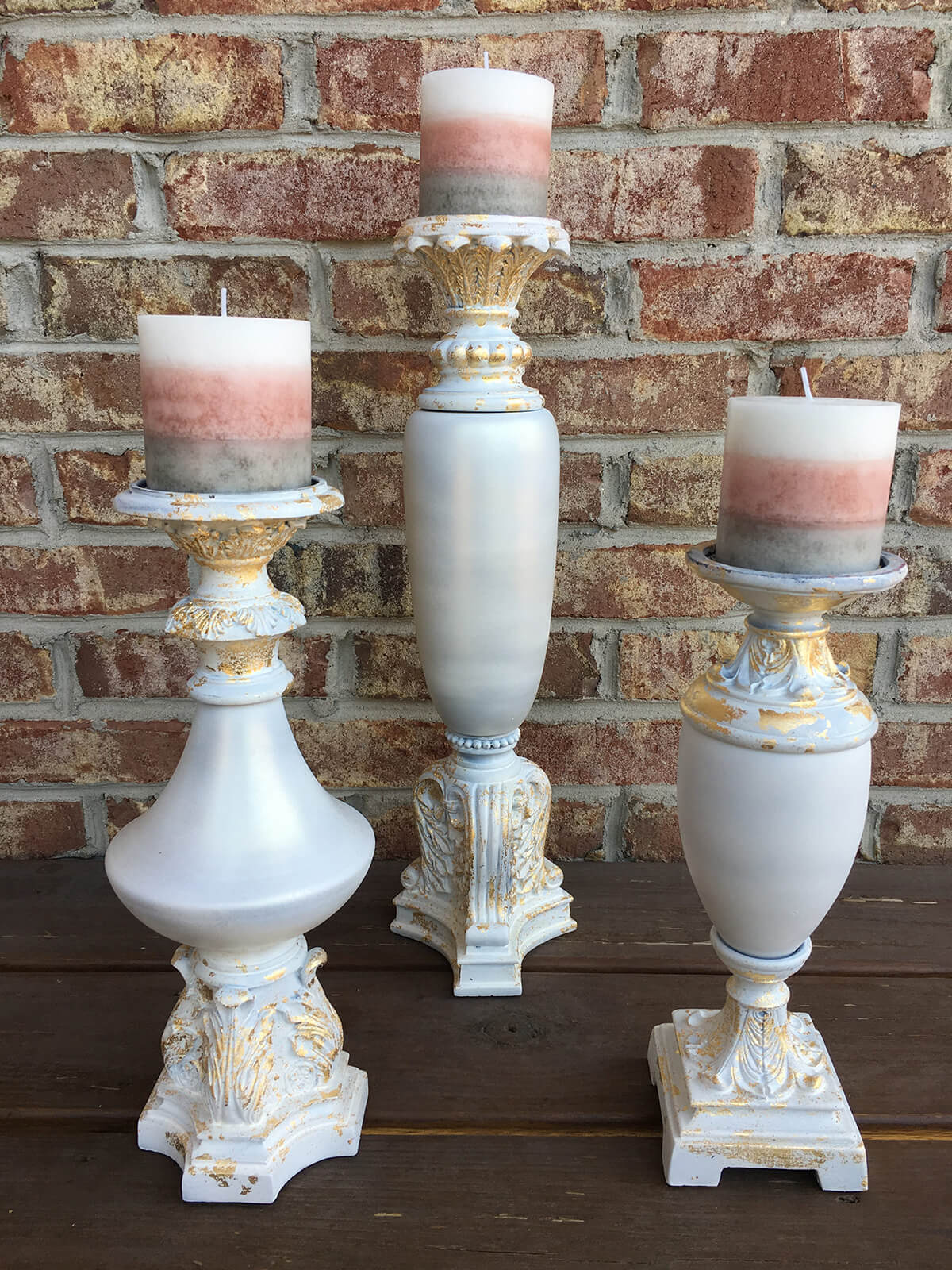 Put a personal touch on your candle stands with a little glitzy gold paint to jazz them up. Just a few strokes of the brush around the tops and bottoms of these tapers is all you'll need to give them some distressed character and charm to liven up your home. Arrange them in a grouping across your mantle with colored candles to tie the look into your existing living space.
8. Serene and Simple Crafty Snowflake Pictures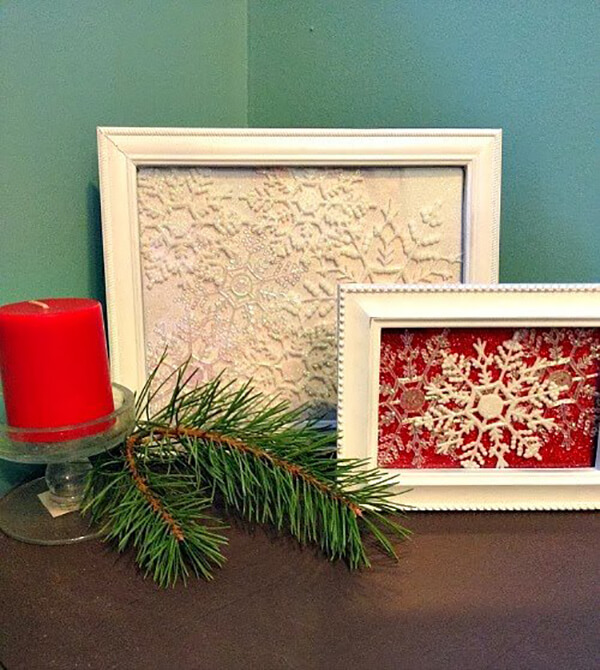 Some say there are no two snowflakes alike, so why not carry this originality over onto your own unique snowflake picture masterpiece? These larger-than-life snowflakes make a bold statement set behind the glass pane of your picture frame. You may choose a subtle look with a white background or go for a bold pop of color as they rest upon a rich red. Whichever you choose, these picture perfect framed snowflakes are a wonderful winter accessory to spruce up your home.
9. Young and Fun Pompom and Fringe Accessories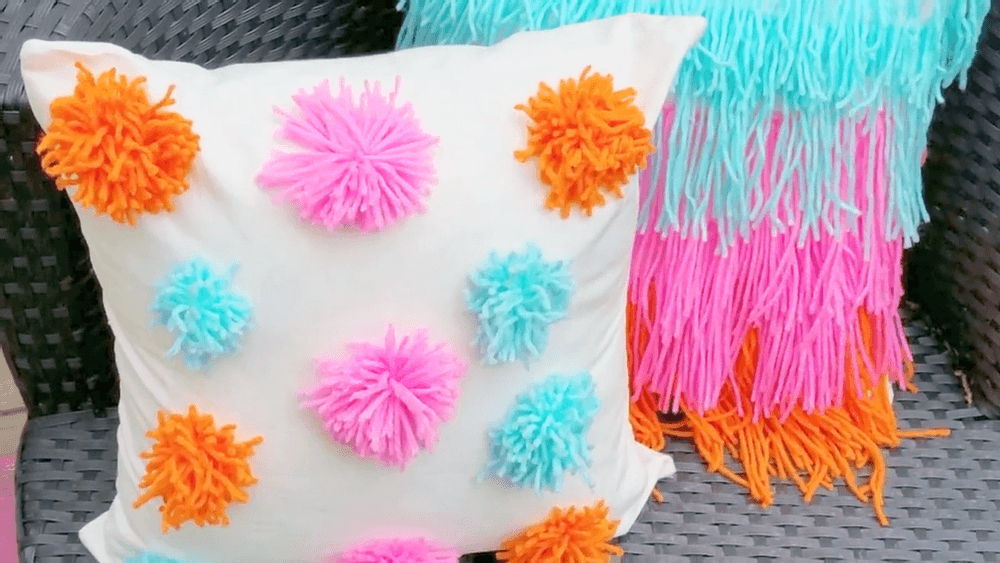 Incorporating some youthfulness is easy with a couple of throw pillows that are full of life! This set is a great choice for an adolescent's bedroom or even as a fun accessory in your living room to welcome the season of summer. With their soft thread, they offer a nice textural contrast when placed on your front porch swing. The warmer temps are complemented by the cool blue and pink that pop in these pom pom and fringe-filled accent pillows.
10. Awesome Ombre Green to White Vase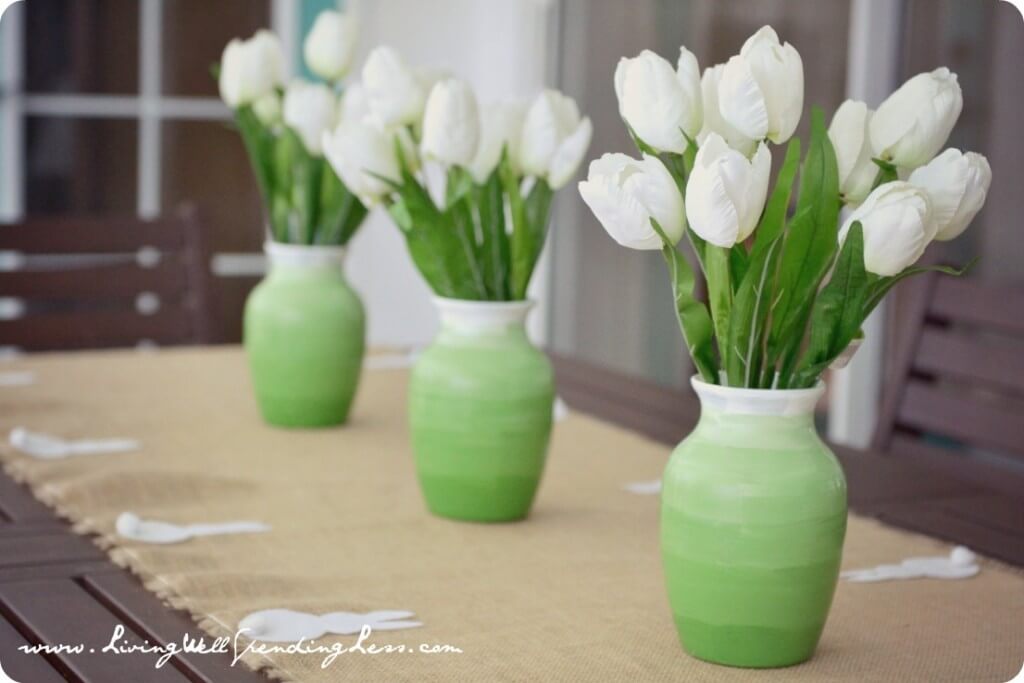 Go from drab to fab when you freshen up your traditional vases with an ombre facelift. Gliding from white to grass green, these transitional hues capitalize on nature's favorite color. Plant a simple white tulip to really make an elegant and simple centerpiece. These vases provide a simple activity for all ages who enjoy crafting as a relaxing hobby. Make the most of your time stuck indoors while you create some beautiful works of art.
11. Personalized Illuminated DIY Photo Cube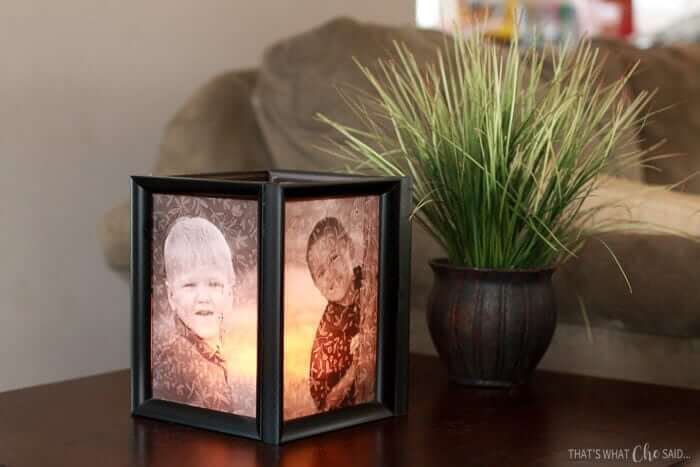 Here is the perfect gift idea that is easy to craft all by yourself. Choose up to four of your favorite pictures to create this adorable personalized photo cube that allows a soft glow to shine through your photos. It's a great way to celebrate anyone's birthday or to set around as centerpieces at a bridal or baby shower. Any grandparent would adore a cube featuring all of his/her grandkids which makes this a perfect choice for gift-giving.
12. Stunning and Squared DIY Mirrored Plant Cubes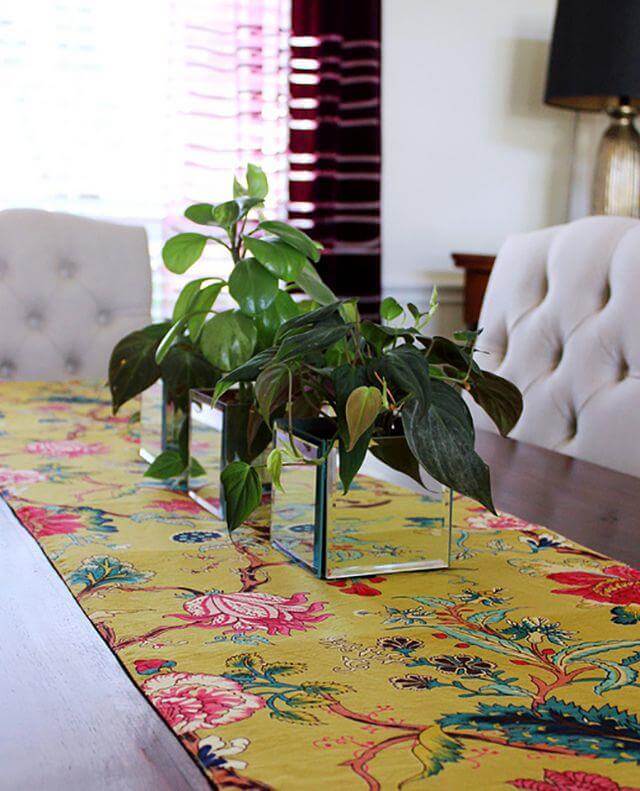 A few square mirrors and a little adhesive are the ingredients you'll need to take your cube planter from basic to brilliant! Sticking a mirror on every side provides additional light to your space with all of the reflective sunlight. Your plants will enjoy this extra dose of vitamin D. Group a set of three together for a grand look or set them in single seatings to continue the look throughout your home.
13. Dollar Store Frame Turned Decorative Tray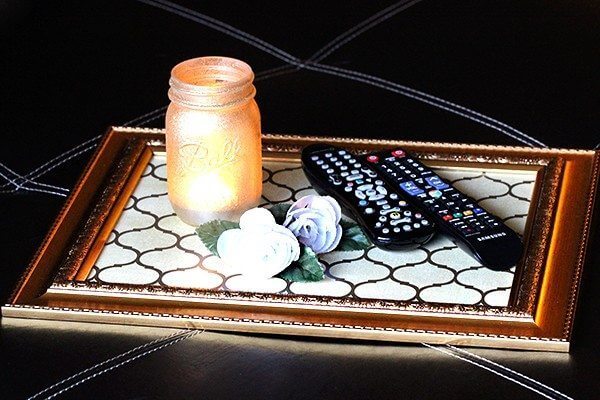 Discover what a little creativity can muster up when you add a pretty paper inside a larger picture frame to create a decorative tray that looks amazing displayed on your table top. Accent it with some pretty flowers and a soft candle as it makes an eye-pleasing catch all hub for your remotes and reading glasses. Your living room and bedroom are great locations for including this pretty piece on your side table or nightstand.
14. French Country Decorative Scrolled Candle Cage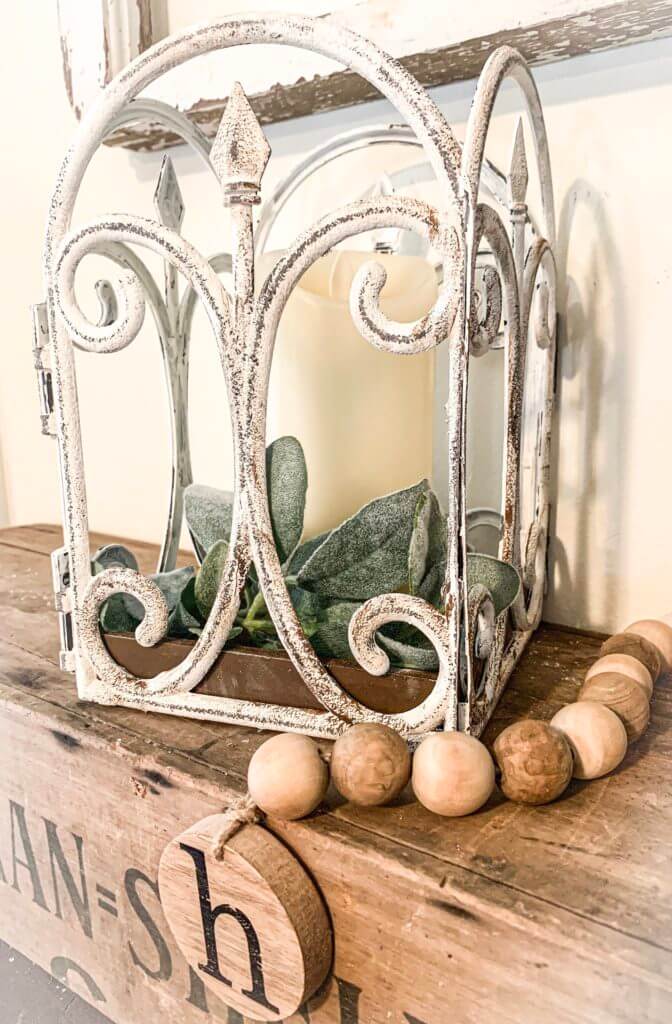 The gorgeous white washed finished on this scrolled cage captures the beauty and warm glow of your candle with a subtle eucalyptus greenery accent. With this carefully curated craft, you will certainly brighten someone's day when you give this cute candle creation to them. Make it a timeless piece like the one pictured or mix it up as the seasons change. Host a craft night with your besties and everyone will be thrilled to take home their magnificent masterpiece.
15. Mason Jar Makeover with Accented Lid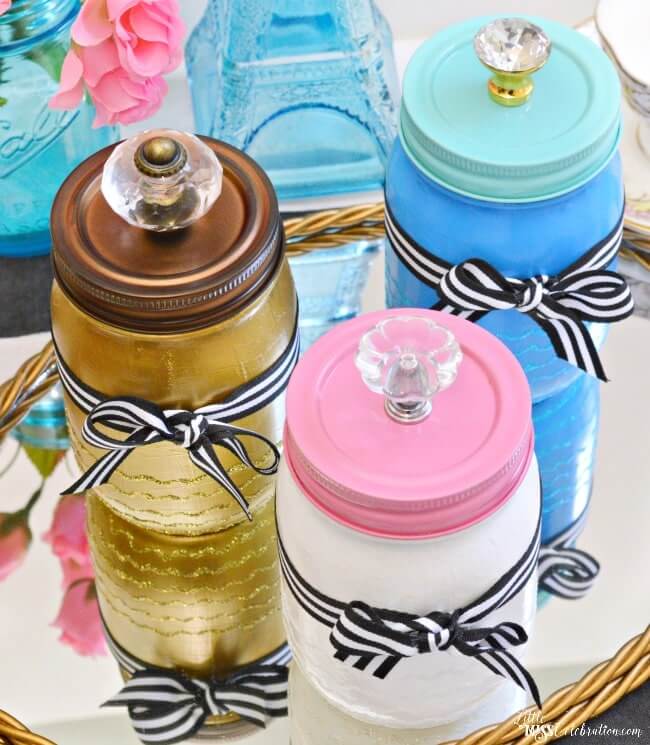 You'll do a double take when you see how incredible the finished result is for this mason jar makeover. A fresh coat of paint covers the jar and lid to give it a whole new outlook on life. Wrapped with a delicate ribbon, the tied bow adds an element of texture to the piece. On the lid, vintage inspiration is apparent with the attached hardware that's reminiscent of an antique drawer pull. Fill them up with some delicious homemade candies, flavored teas, or manicure essentials to create a perfect and simple gift.
16. All Tied Up Pocket-Friendly Candle Update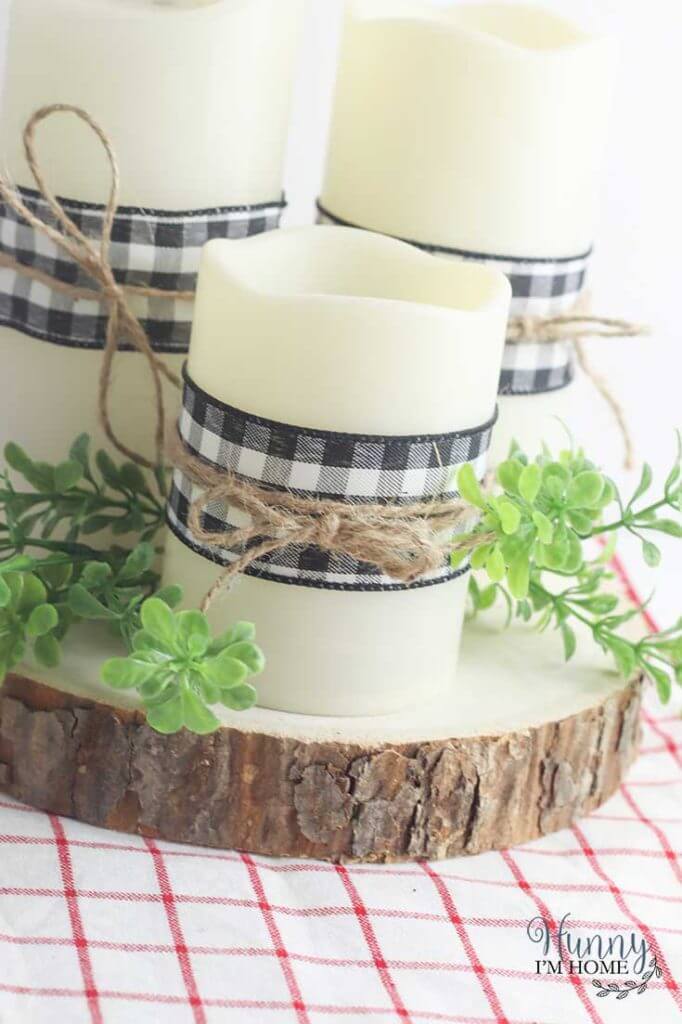 Bring some rustic infused beauty into your home with this wood slab that makes a perfect candle display base. A trio of traditional white candles rests easy as they show off their new upgrade of ribbon belts. Inserting a sprig or two of greenery and you've completed a cheap and easy candle centerpiece arrangement that works year-round.
17. Vintage Book Sets Tied with Twine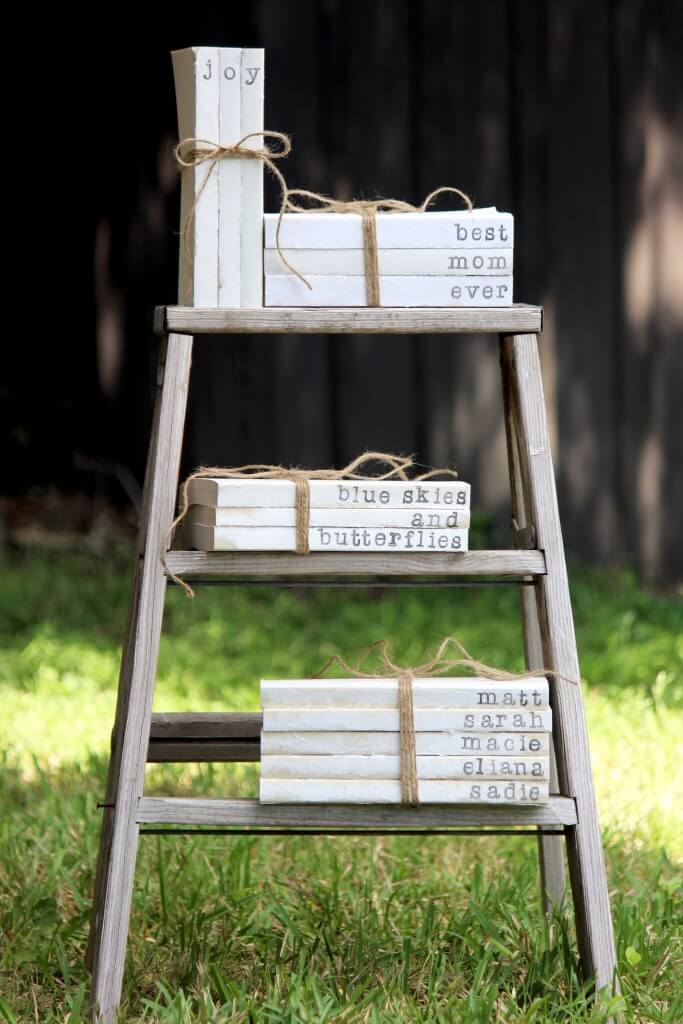 Every bookworm and design lover alike will enjoy these vintage-looking book sets that are adorably tied with twine. Choose a set with the titles of your most cherished novels or make it more personal with the names of your children. Your favorite words, phrases, and names can be forever blazed on the spine of these decorative books to create an original home decoration for yourself or house-warming gift for a friend.
18. Essential Organization in Labeled Wire Letter Baskets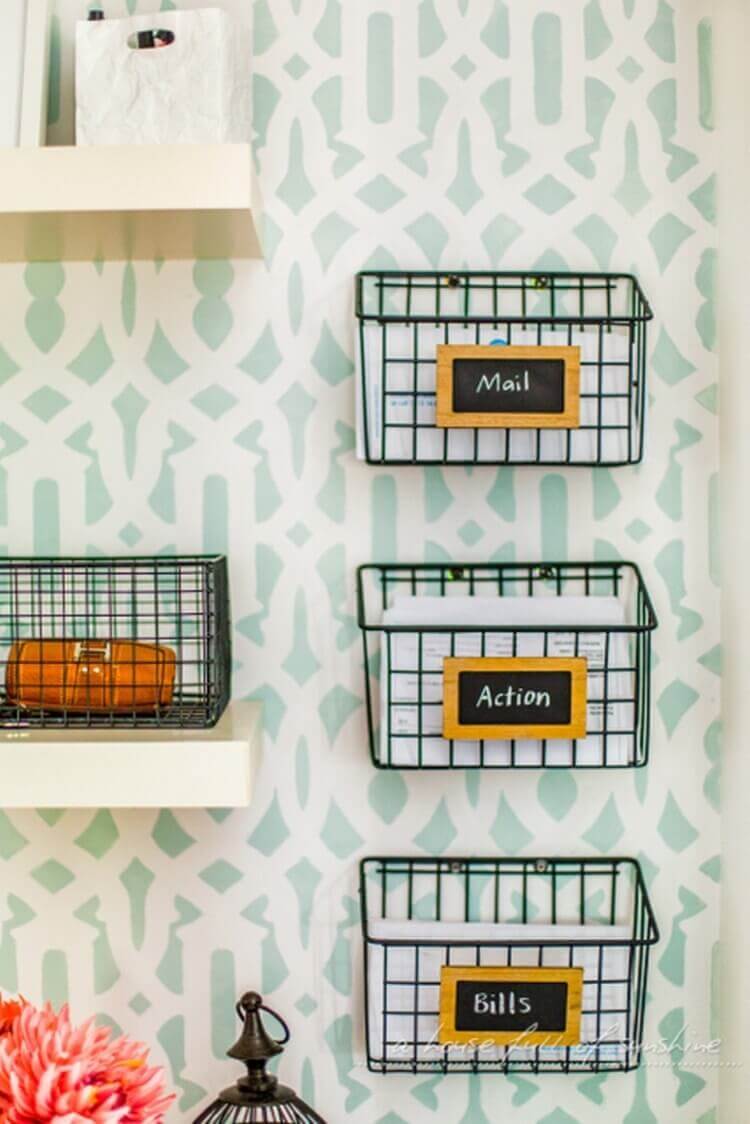 Cultivate a command center to keep your household running smoothly and make keeping track of bills a breeze with these labeled wire letter baskets. Hanging on the wall, they keep your counterspace free and provide a perfect place to organize incoming and outgoing mail. No more messy counters or spilled coffee on important papers as these wired baskets neatly hold your important papers on the wall.
19. Antiqued Family is Forever Decorative Display Tray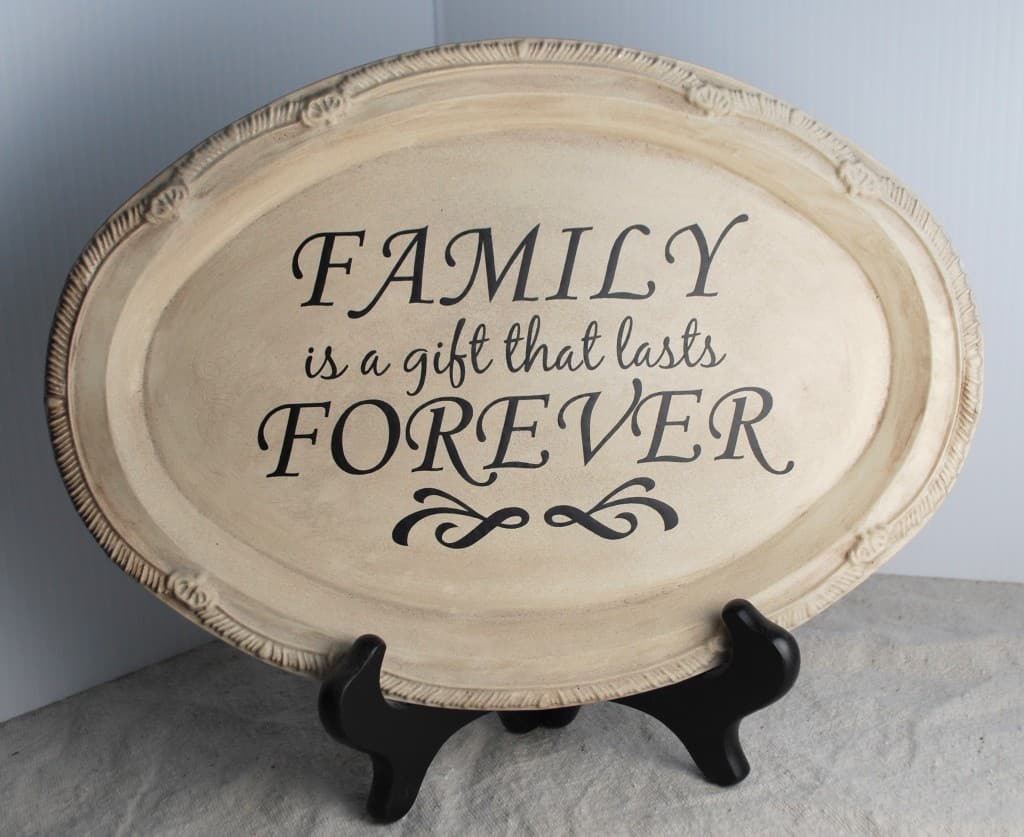 Set this vintage-looking family tribute on top of your mantle for all to see. The sentiment is loving and kind and often taken for granted, so it's a great way to remind everyone how lucky and blessed they are to have their family circle. Gift this to grandma or a special great aunt to let her know how much you care.
20. Welcoming Paint Stamped DIY Door Mat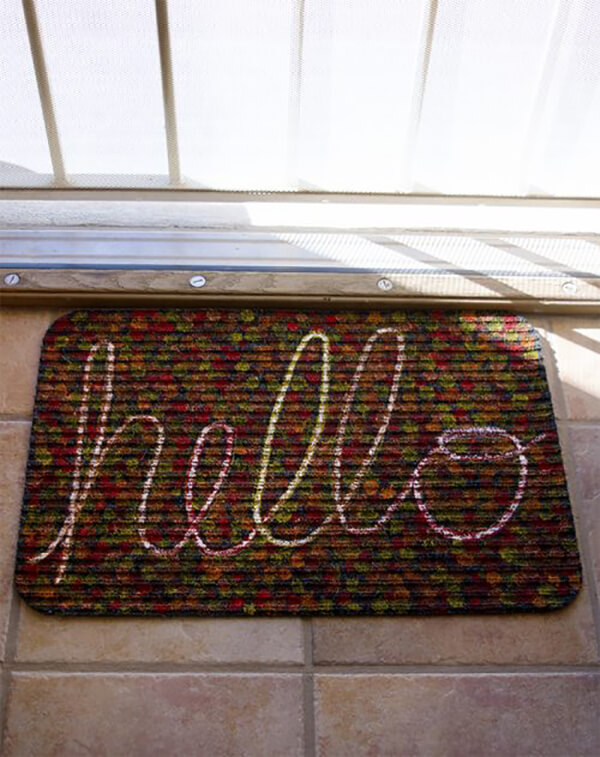 Add a little of your own touch to this basic door mat with some paint to give it a more welcoming look. The plain door mat is stamped with paint circles to create a unique pattern as the background for the scripted "hello" that spans across the girth of the rug. Throw this little feet-wiper down in front of your back or side door to help greet your guests as they enter your home. It would be a fabulous fund-raising project for teens to create and sell for church youth groups, 4-H clubs, and girl scout troops.
21. Handmade DIY Embroidery Circle Hanging Plant Holder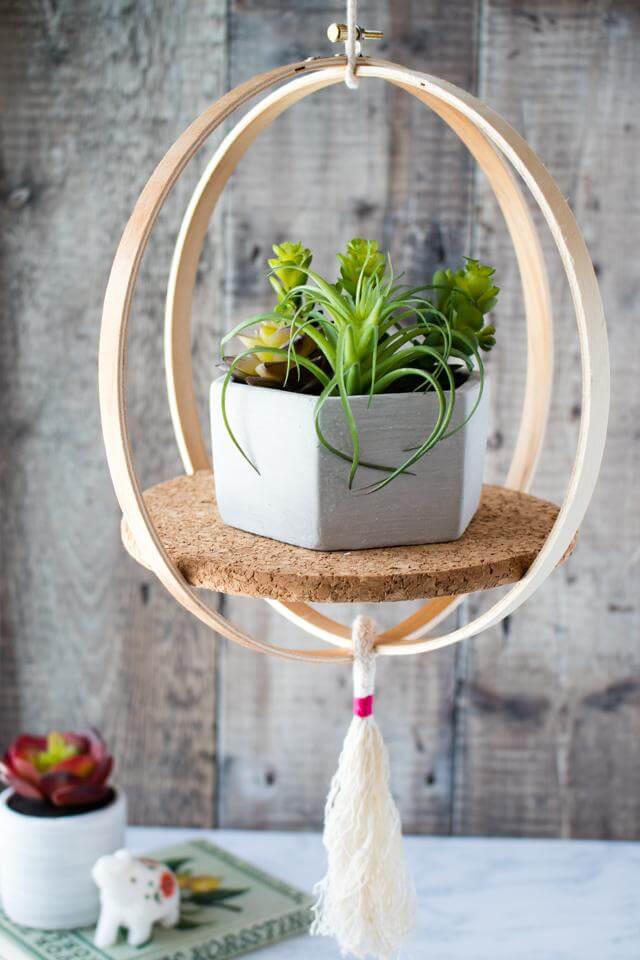 Think outside the box, or circle in this instance, when you transform two embroidery circles into an interesting hanging plant holder. They create a detour from the traditional macrame versions, but deliver the same function for plant lovers. With an inserted cork base, you can position your small ceramic or terracotta pot in the center as your growing friend hangs out in its new favorite spot near the window.
22. Cute and Quirky Cork Honeycomb Photo Hub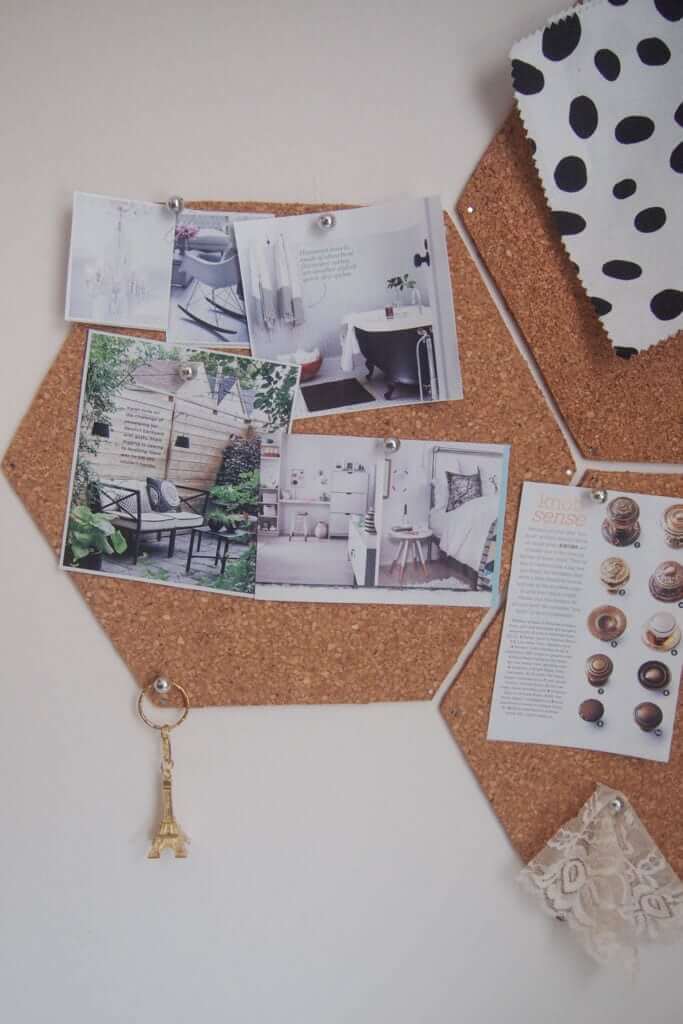 Here is an easy-to-change picture hub your entire family will love! Place it in the kitchen for everyone to easily pin upcoming appointments, project ideas, and art work. In the kids' rooms, they can admire their friends and crushes they've pinned to these cute cork hexagons. It even makes a fun way to keep your craft room organized with directions and photo inspirations galore.
23. Shabby Chic Old World Serving Platter Decor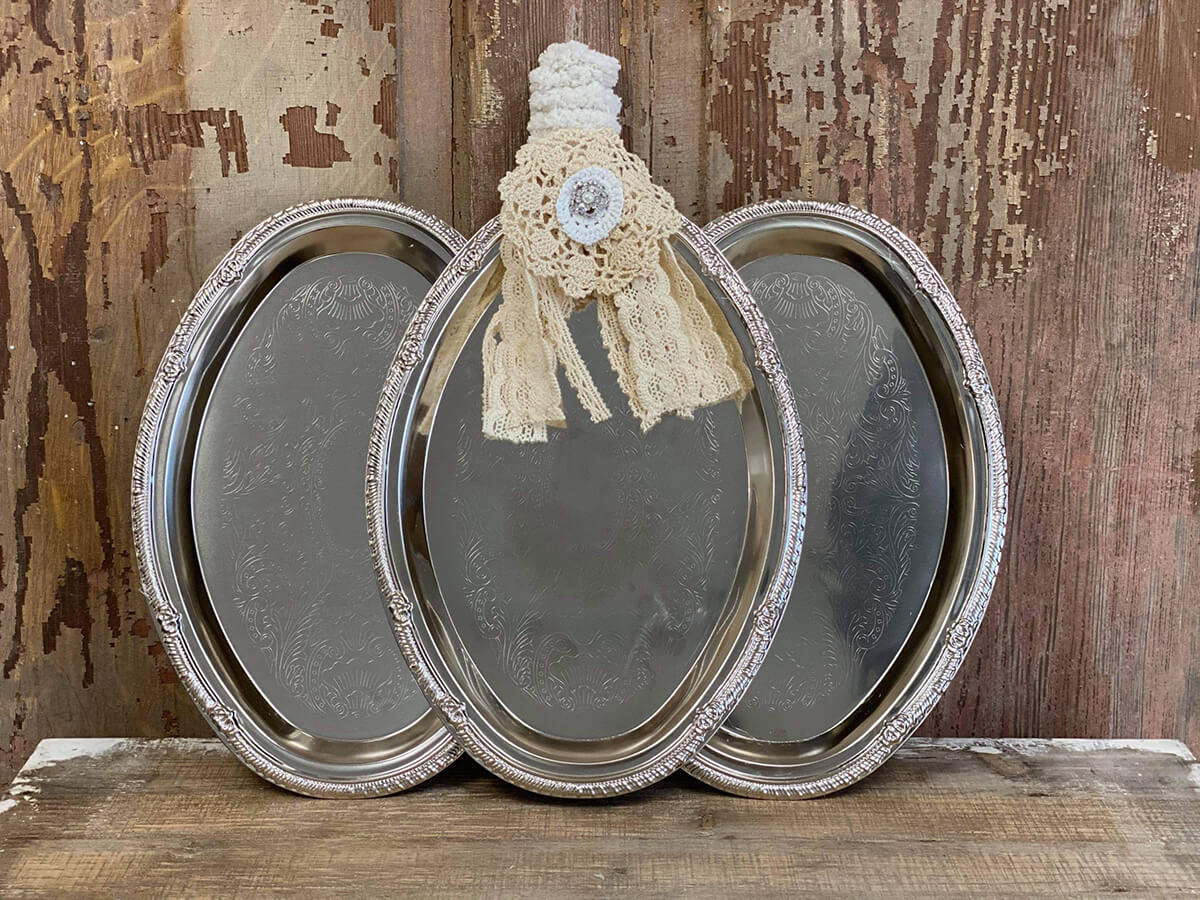 Embellished with a doily bow and antique brooch, this trio of serving platters adds some old world beauty into your home. From the detailed designs that trim the edges of the trays to the smooth silver finish, these trays add lots of character and charm to your existing decor. Set them alone or pair them with an already-established tabletop to give it a subtle upgrade.
24. Miniature Decorative Indoor Greenhouse Plant Home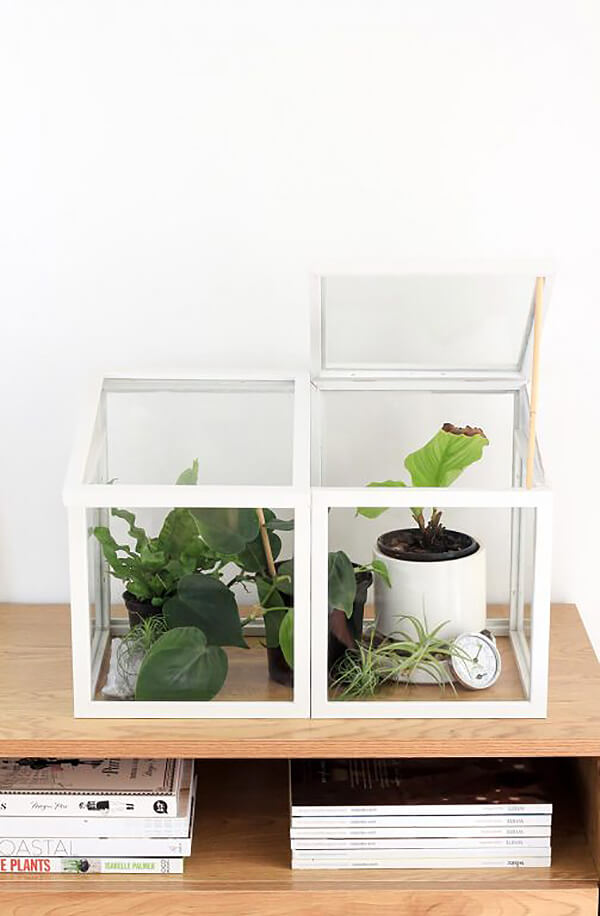 Nestled on top of your workspace is a great place to display this adorable miniature version of an indoor greenhouse. You can keep all of your small houseplants and succulents in one area to admire as you work from home. Your home office will delight in the fresh beauty of these natural air purifiers and lift your mood at the same time.
25. Intricate Border Chalkboard Frame on Mini Tripod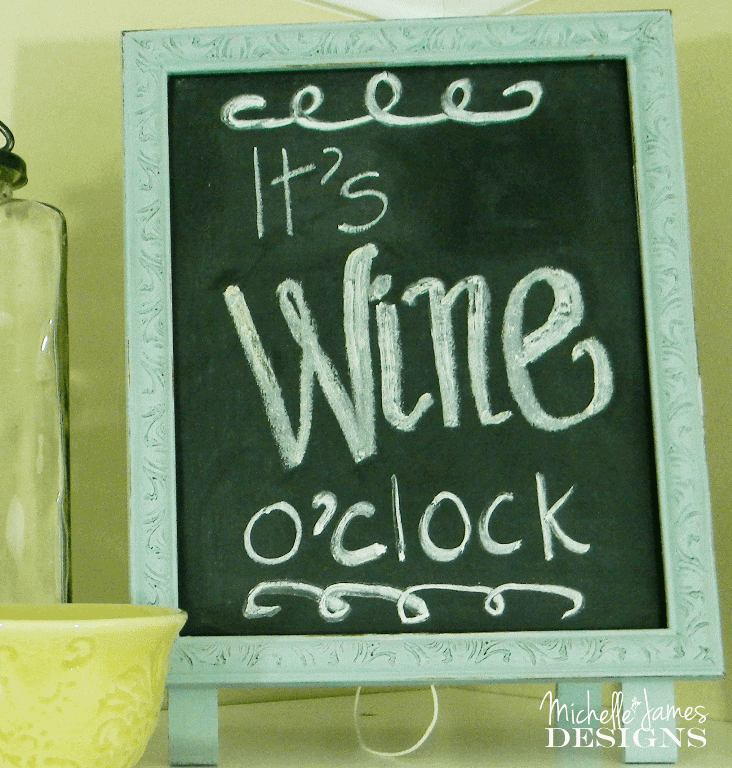 Put some humor into your home with a daily greeting on this little tabletop chalkboard. With a gorgeous and detailed framing, this chalkboard becomes a part of your home decor with a purpose. Greet each day with a fun saying or keep the family updated on what's for dinner. Use several of these to place around a party scene to label individual food items or let them identify the gift table, guest book, and such at a special event.
26. Serving Tray Turned Metallic Wall Decor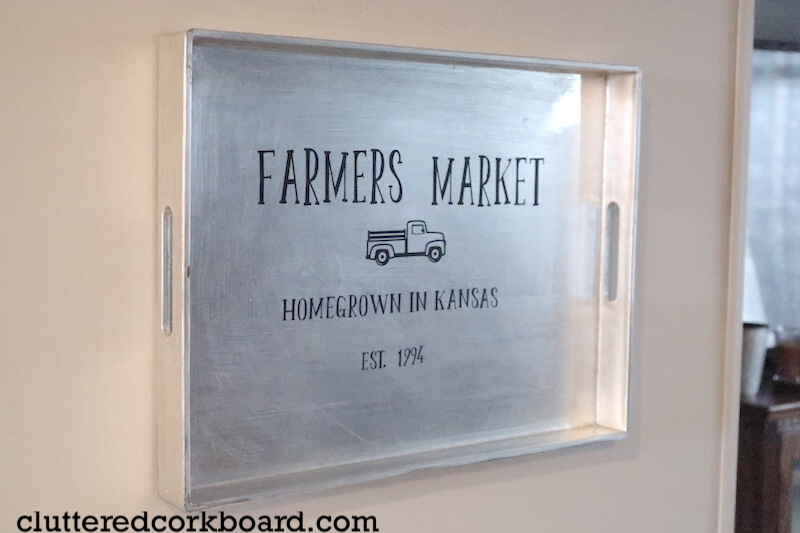 A fresh coat of metallic silver paint makes this serving tray come alive as a new piece of wall art for your home. Add a vintage truck and include some farmer's market details to help it bestow a fresh country vibe for your modern farmhouse or shabby chic home. The sheen of this paint gives the tray a worn sheet metal feel to add to its character and charm.
27. The Glass is Half Full Flower Vase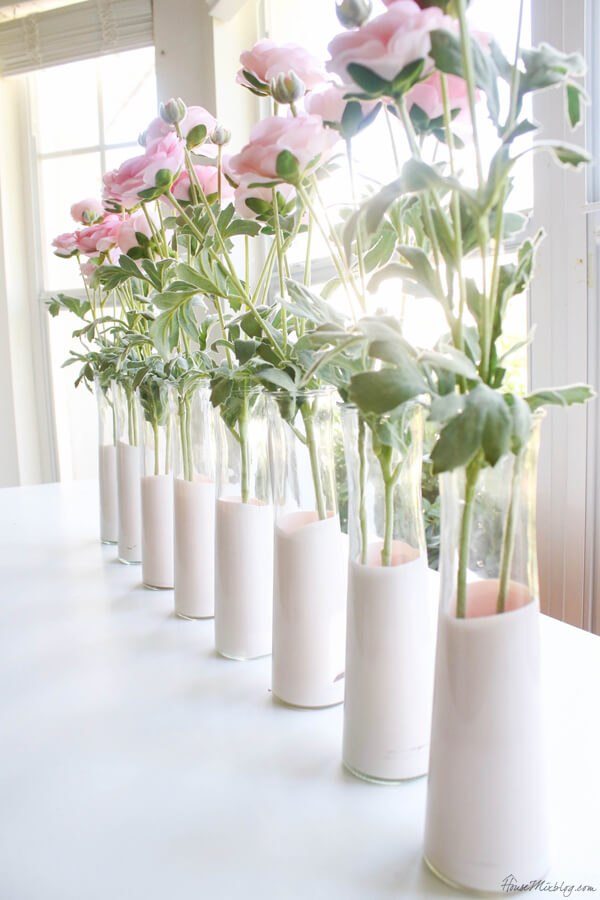 Swirl some neutral paint inside the bottom half of a plain glass vase and voila- you've got a gorgeous and elegant new vase! This is a wonderful way to keep your wedding on a budget without sacrificing style when money gets tight. Add your favorite stemmed greenery and flowers to be the stars of the show as beautiful and simple centerpieces on the reception tables.
28. Bells and Bow Brighten It Up Wreath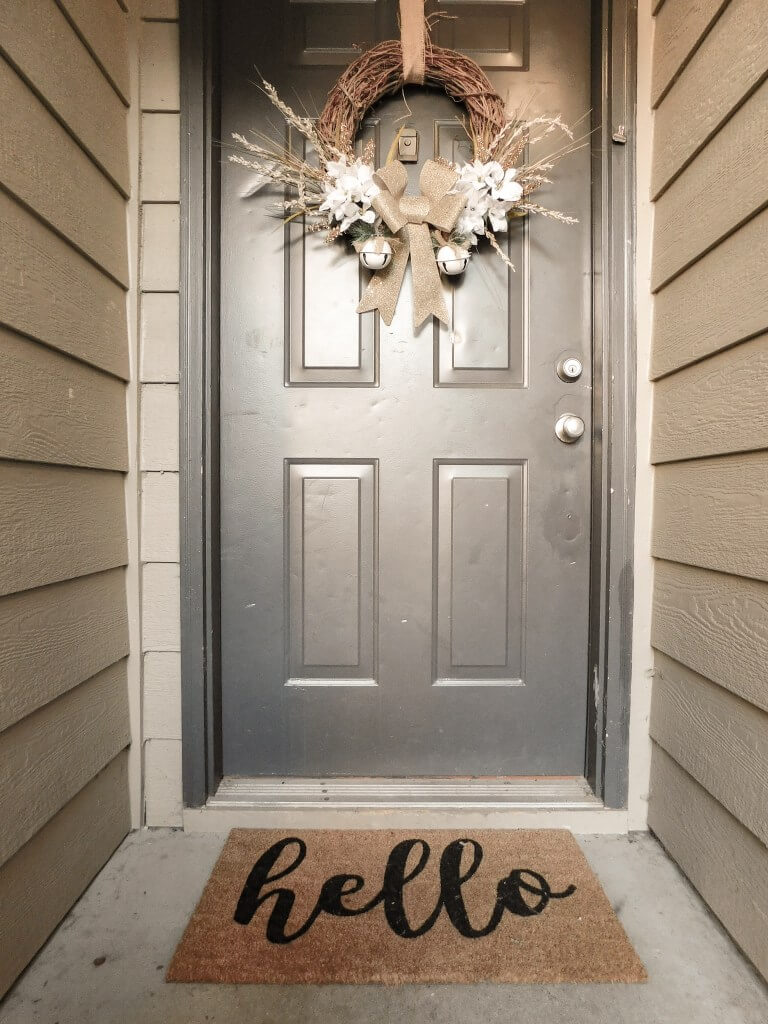 Your drab and boring grapevine wreath could use an update this time of year. Why not keep the color palette monotone and neutral while adding some fun? A set of large bells and a big bow are two perfect dollar store finds for sprucing it up. And why not include some additional textural pieces with a few sprigs of neutral dried greenery?
29. $5 DIY Mail Sorting Baskets

30. Custom Spindle and China Jewelry Fountain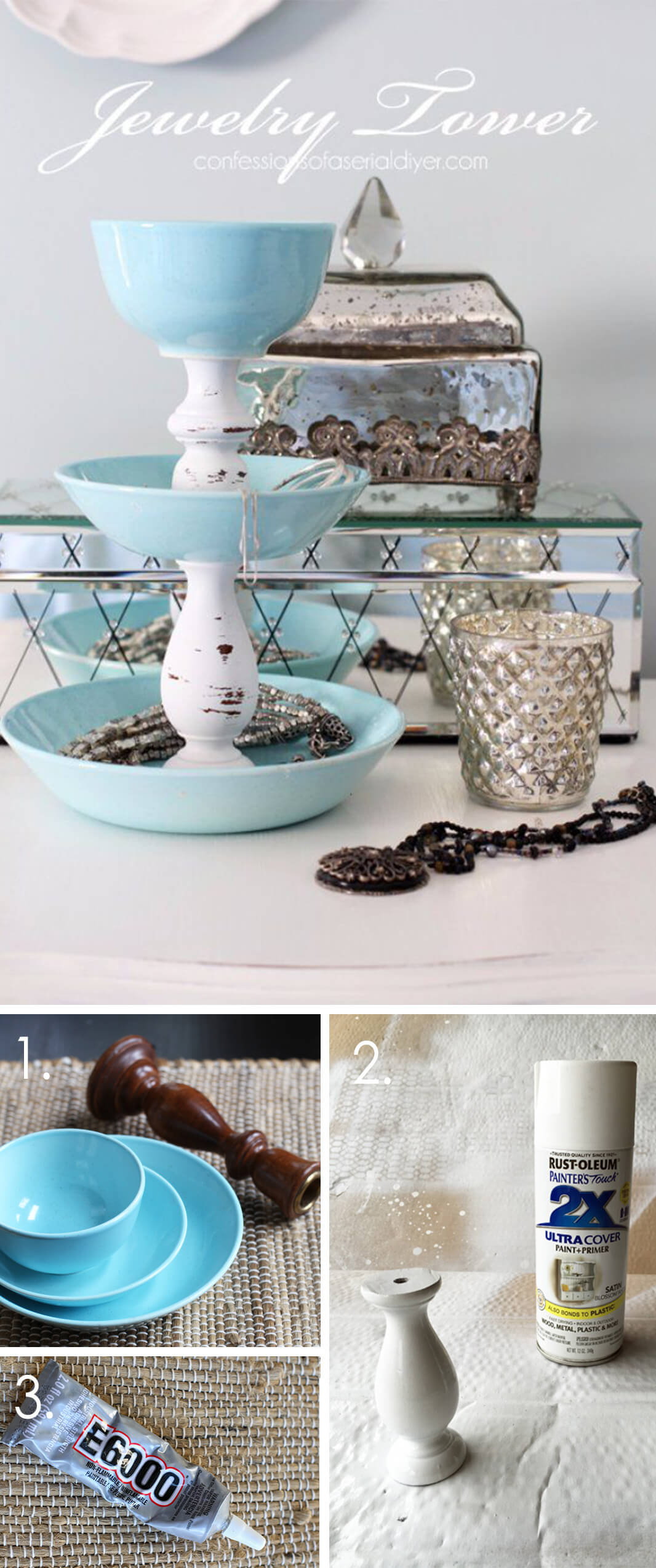 31. Bespoke Blue Milk Paint and Polka Dot Mirror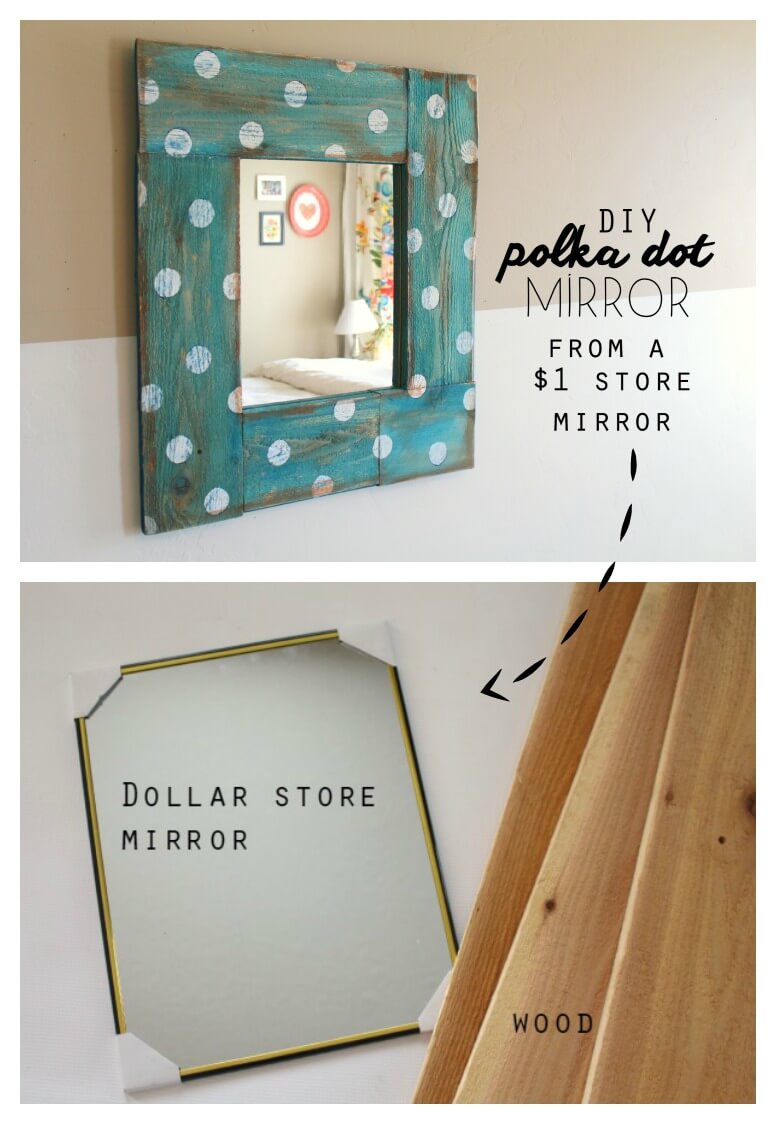 32. Weave Your Own Rope Basket

33. DIY Dollar Store Home Decor Ideas with Trays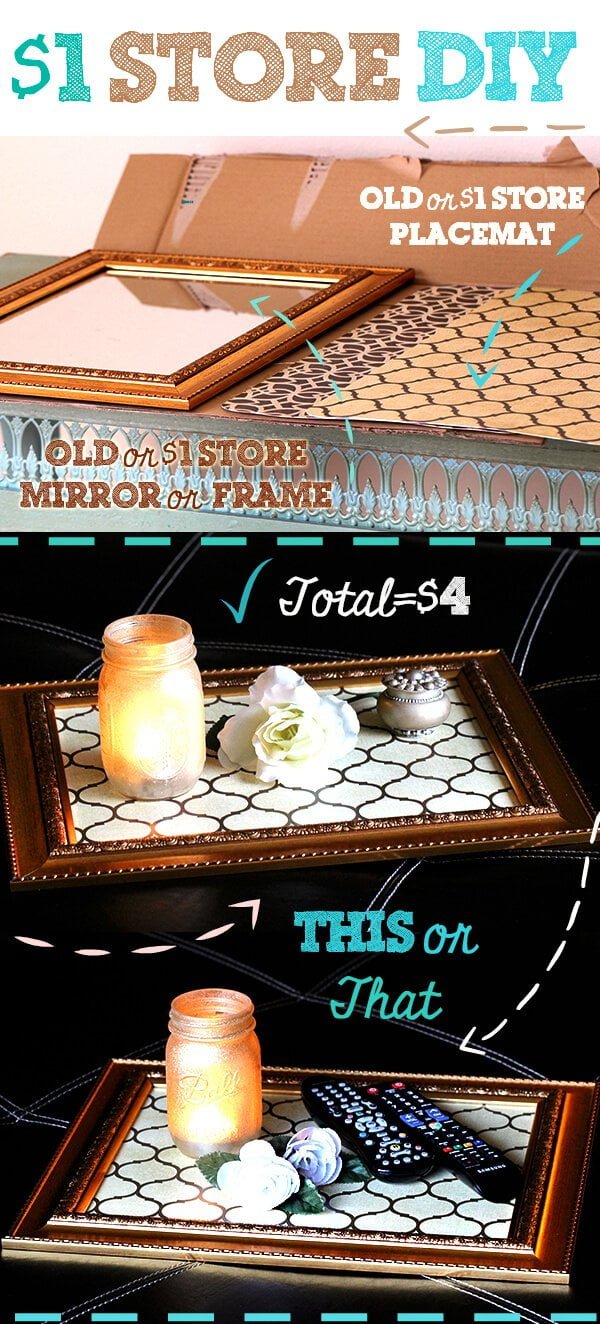 34. Elegant Potted Topiaries on the Cheap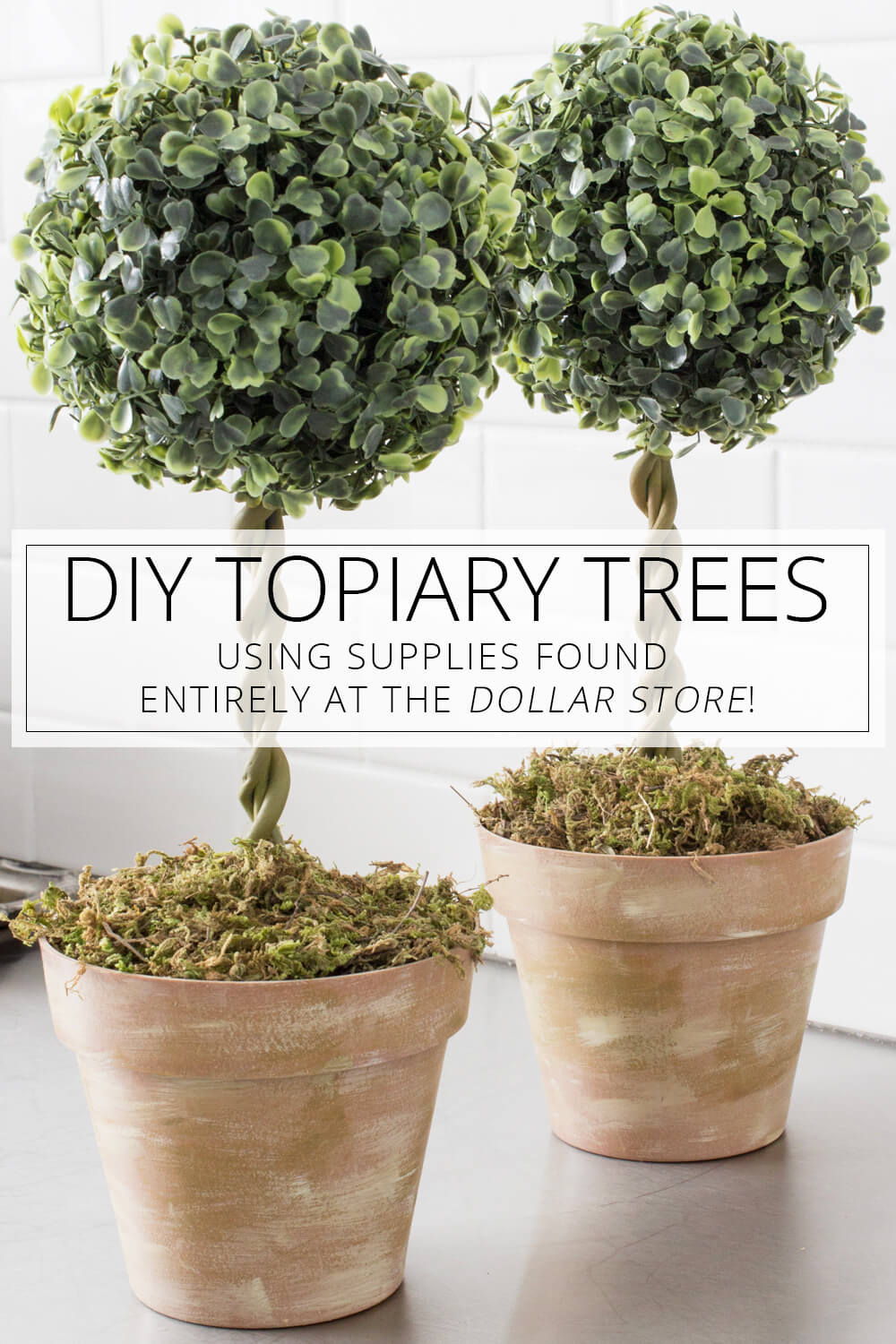 35. From Plastic Laundry Basket to Rustic Burlap Bin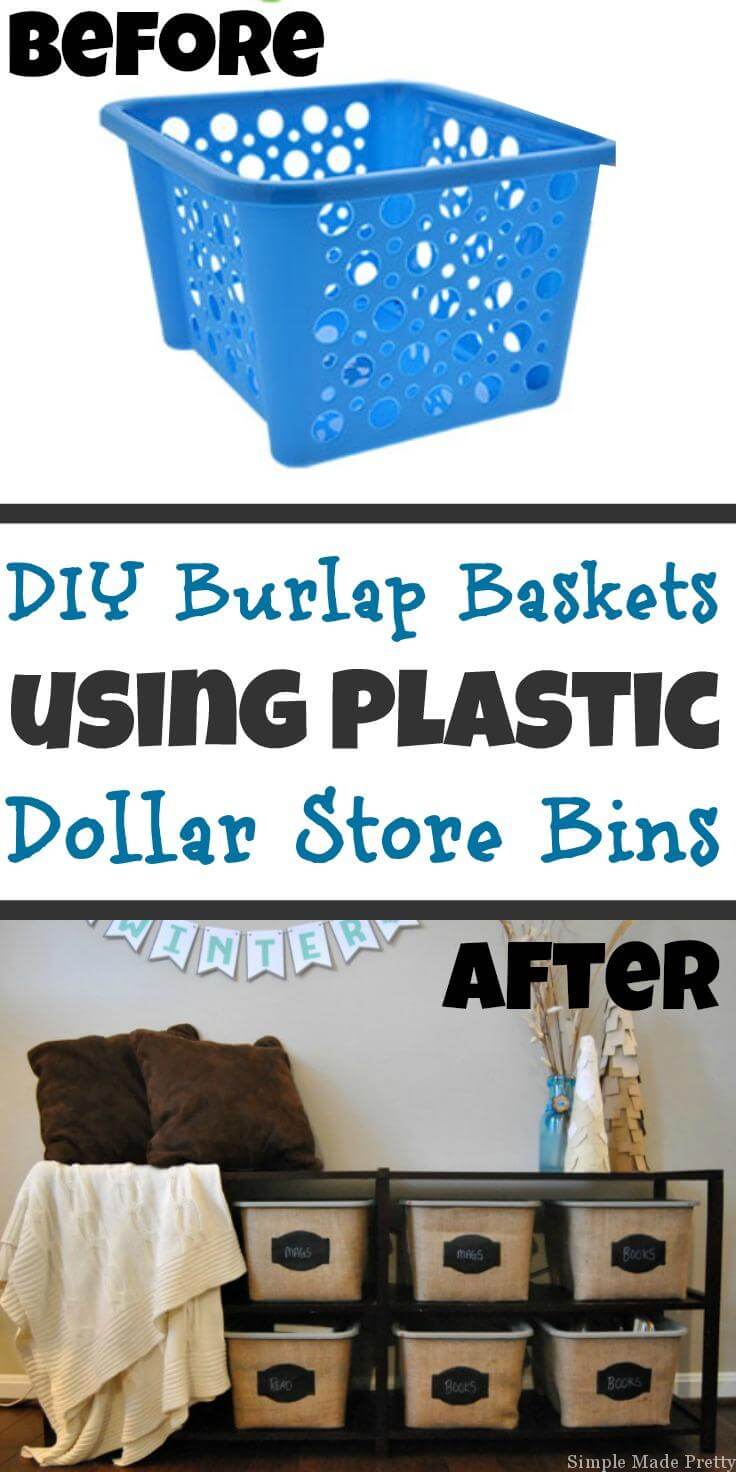 36. Mid-Century Modern Inspired Pocket Mirror Creation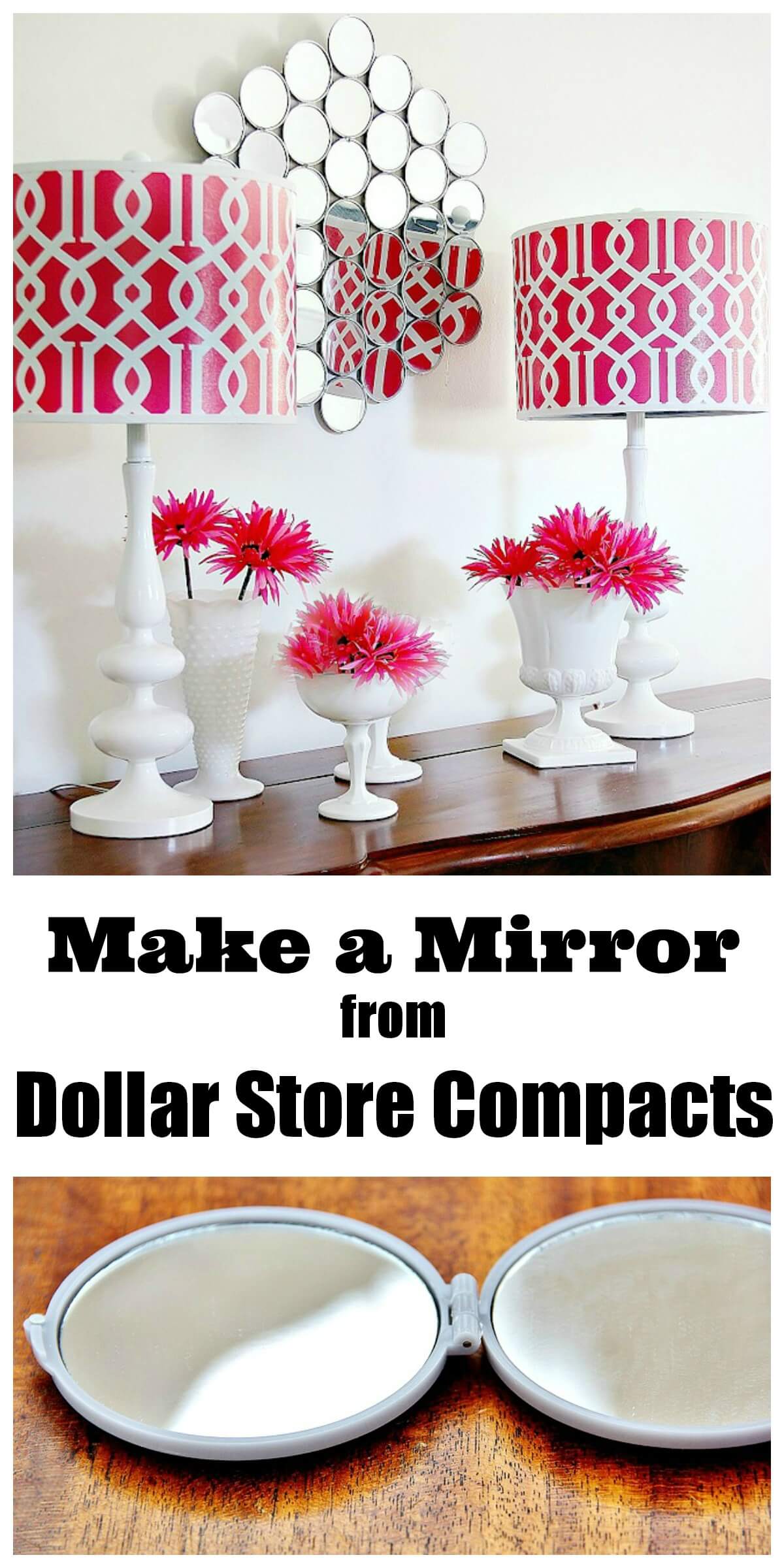 37. Rust-Oleum Mirror Effect Mercury Vase Makeover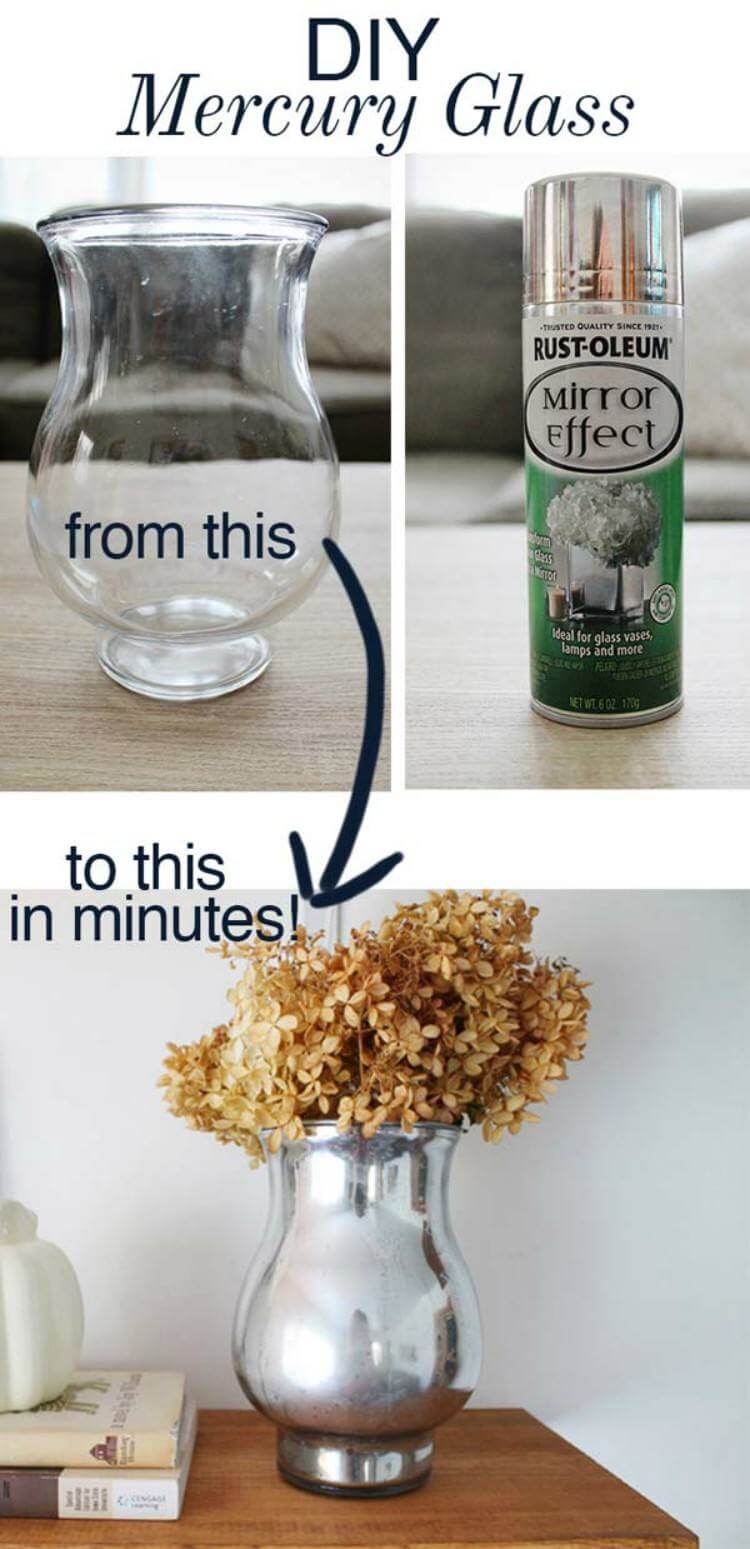 38. This Gold Sequin Ampersand Sign Is Everything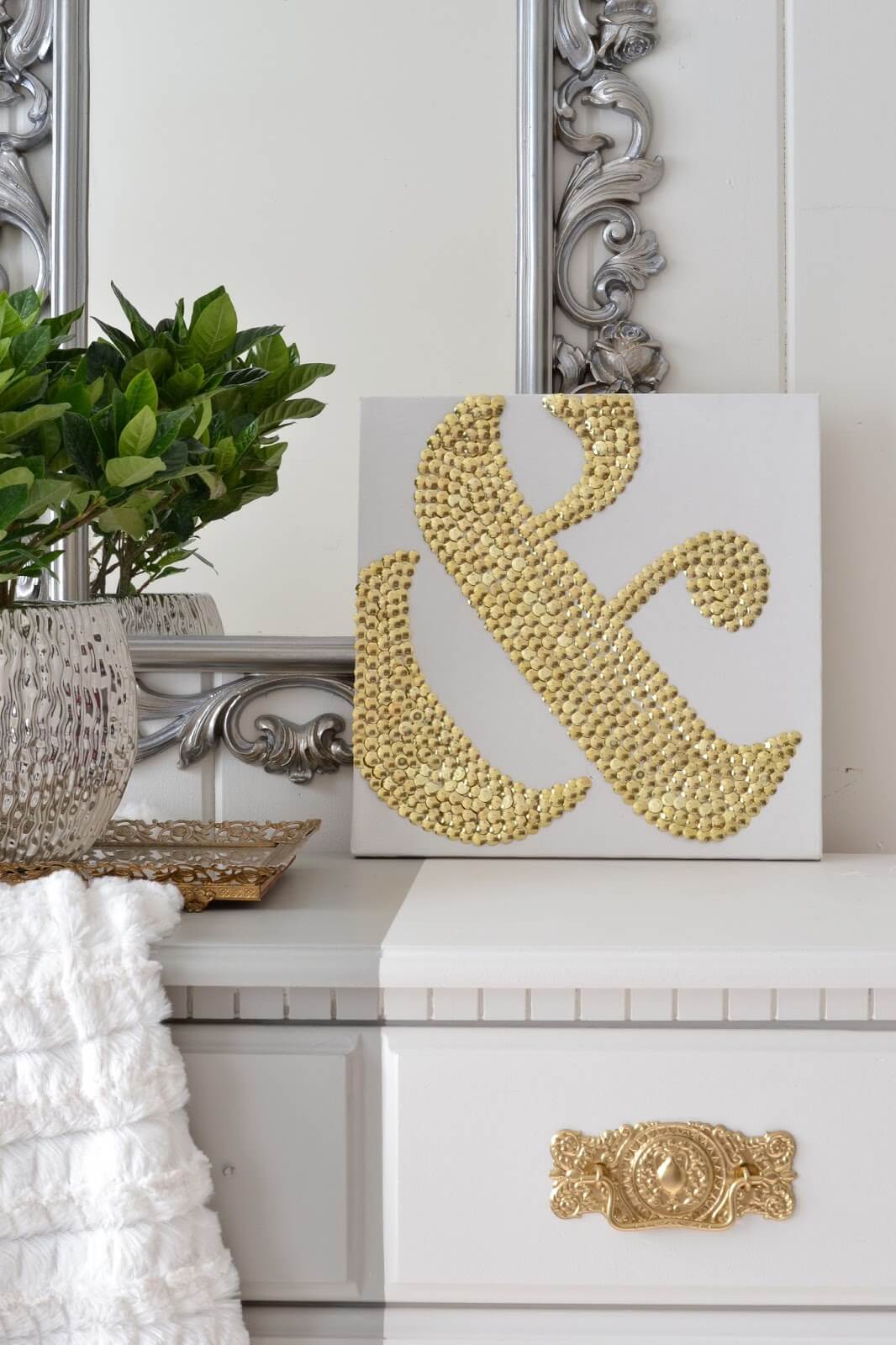 39. Get a Bottle Glass Mirror for Less

40. Build a Terrarium with Frames and Glue

41. Wine Tumbler and Candlestick Cloche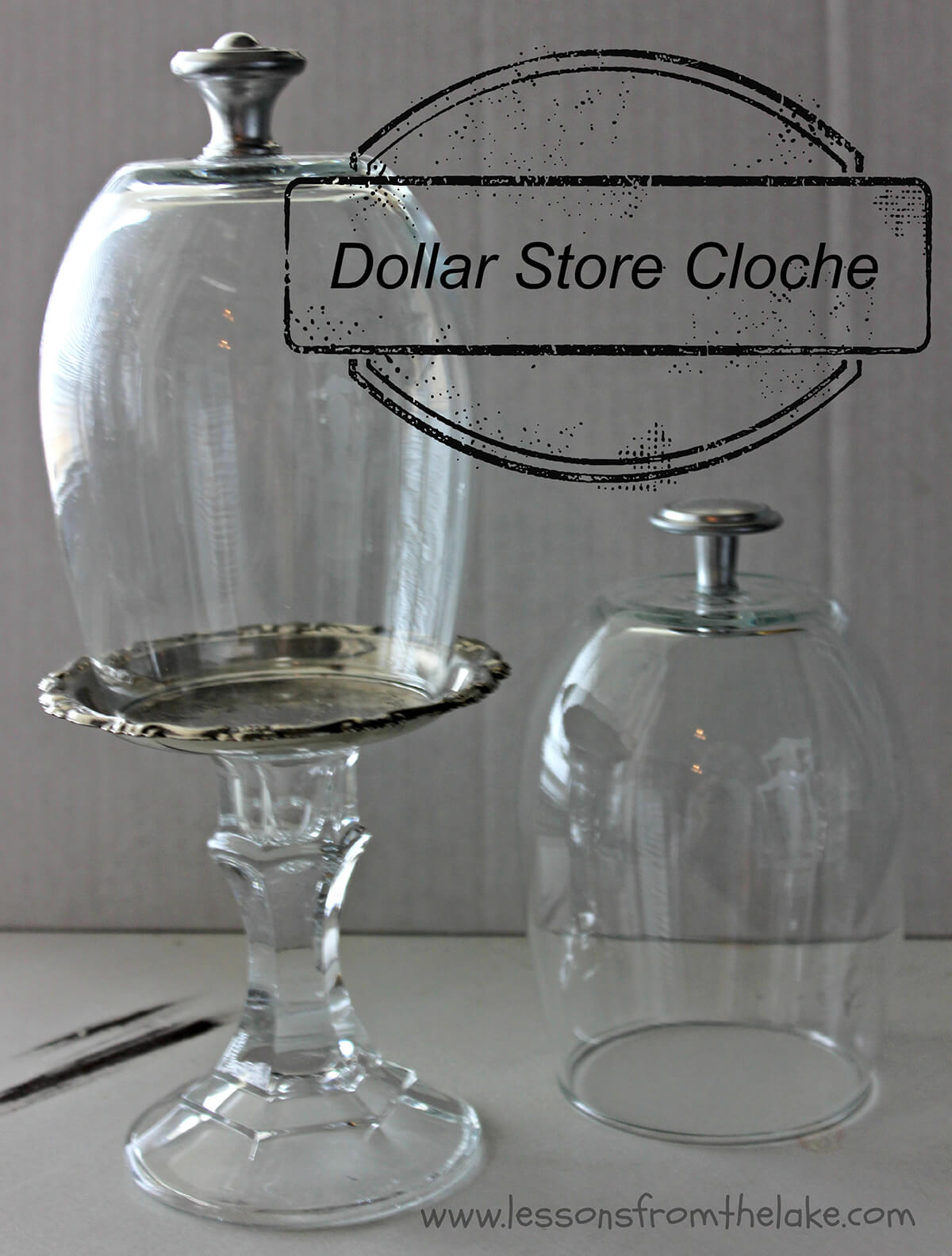 42. Glass Gem Bejeweled Votive Holders

43. From Cheap Elephant Toy to Chic Decor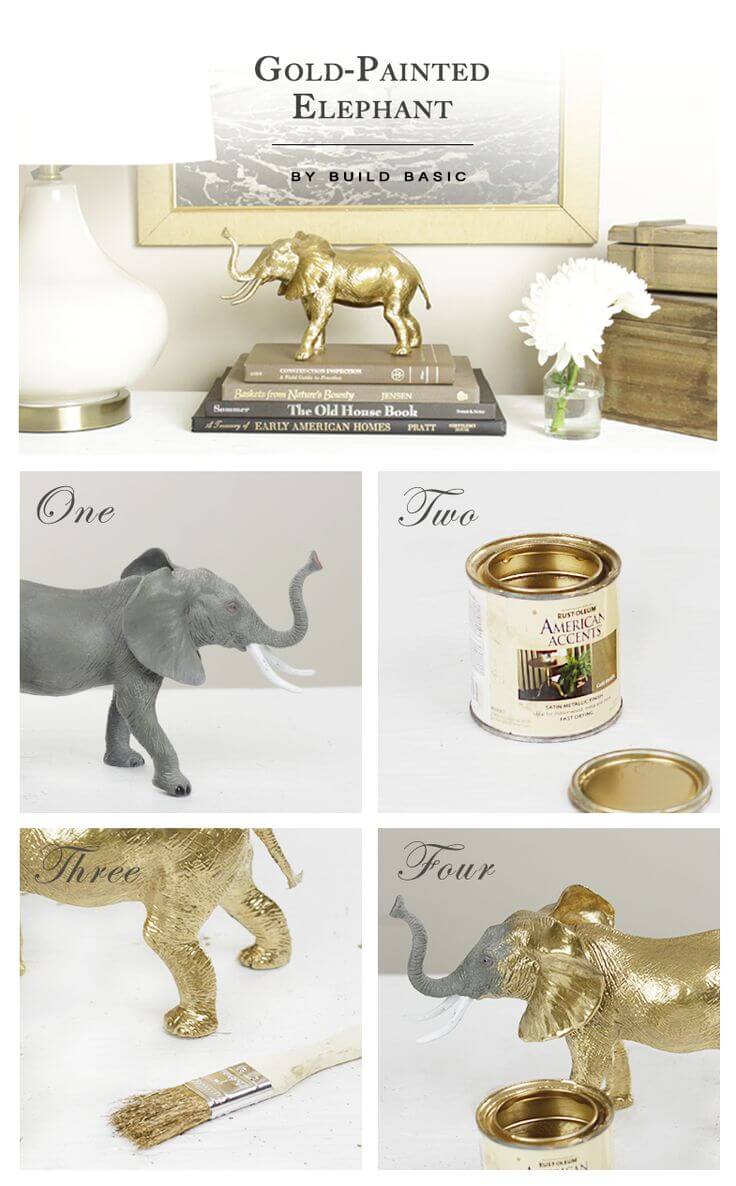 44. Add Copper Accents to a Pillar Vase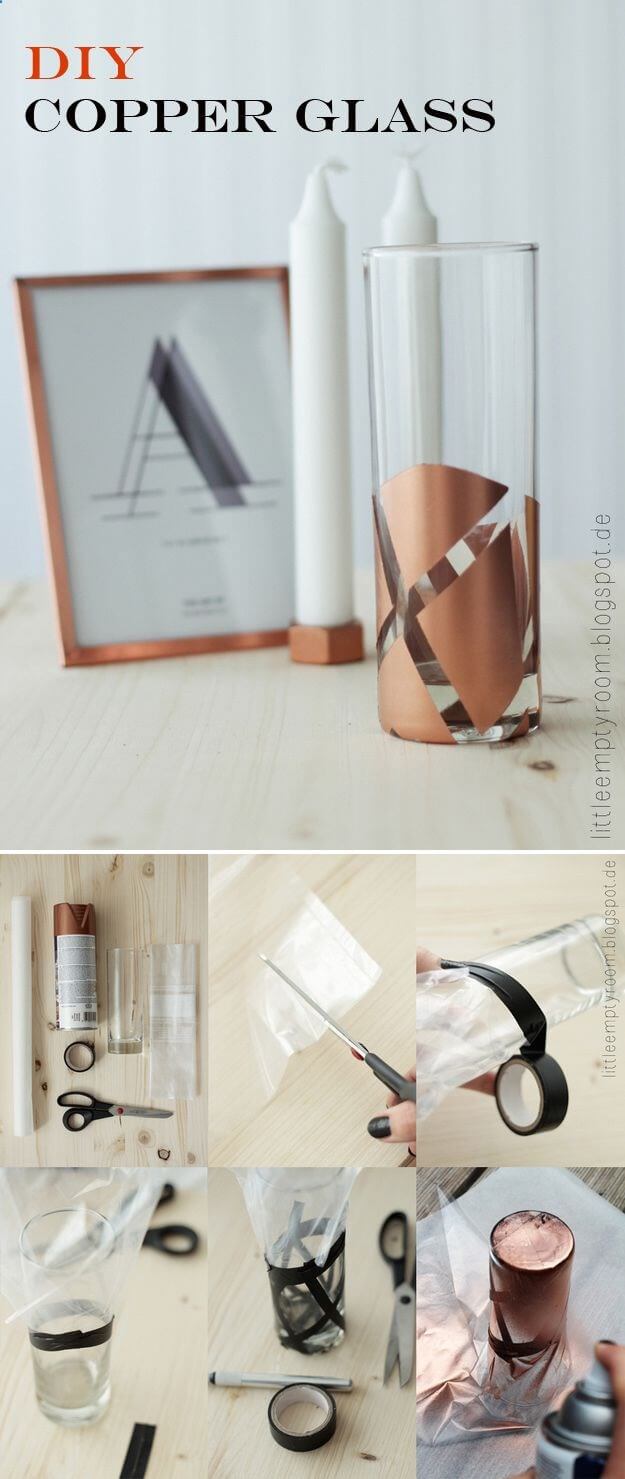 45. Clever Upcycled Cookie Sheet Organizer Craft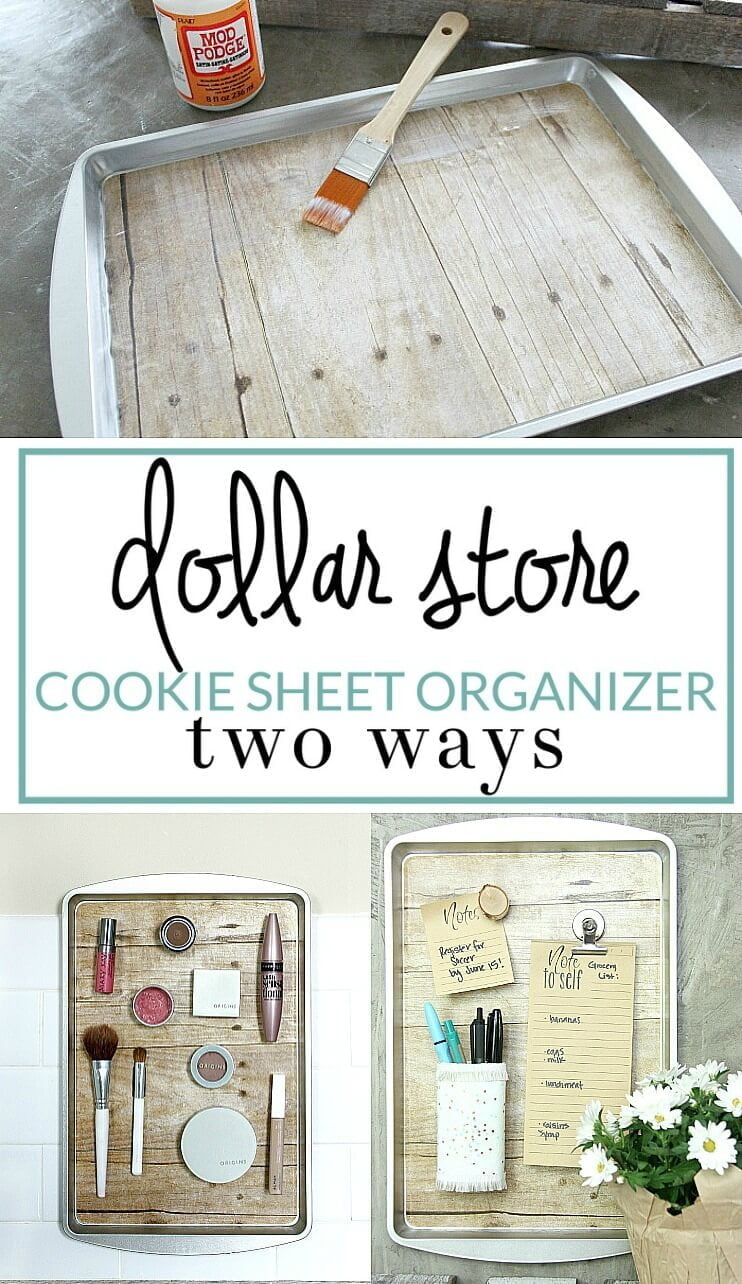 46. Upscale Cottage Monogram Wall Art

47. Crystal Look Pedestal Jewelry Tray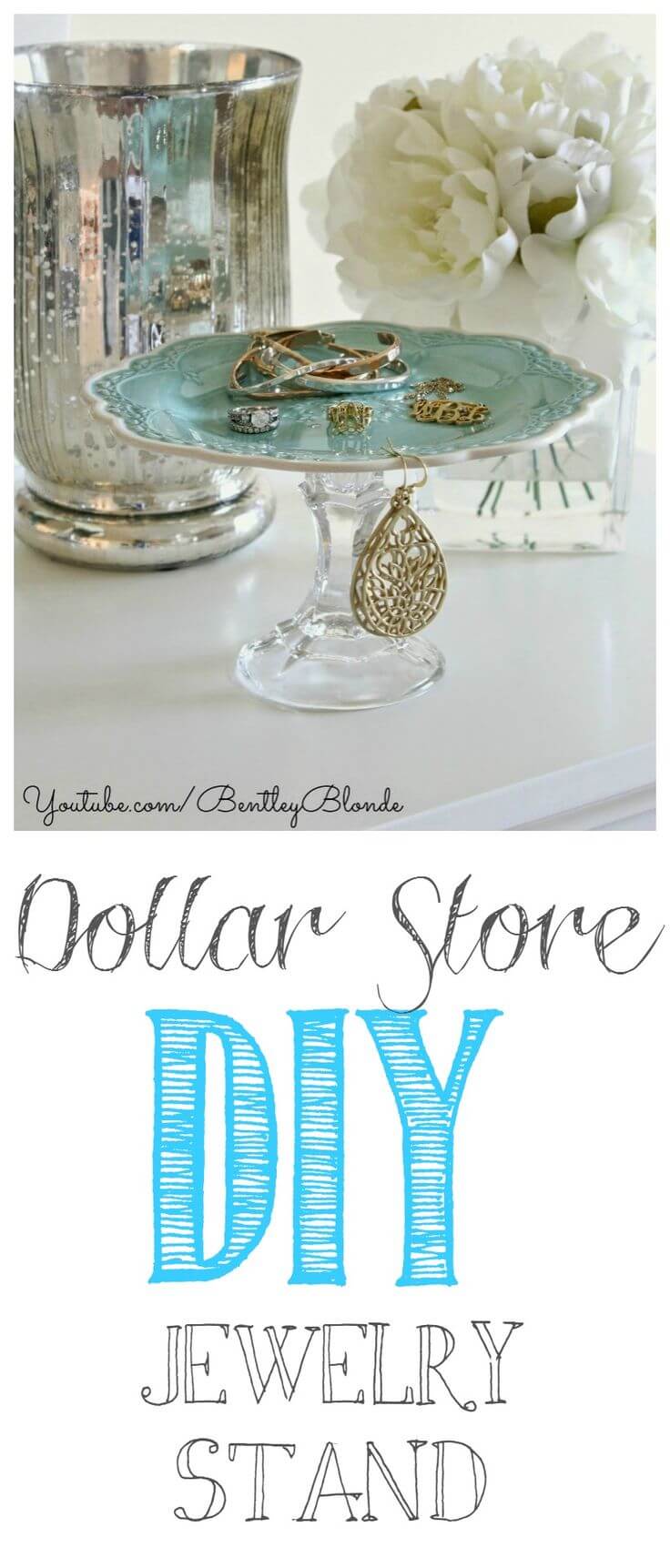 48. Boho Mod Metallic Leaf Dishes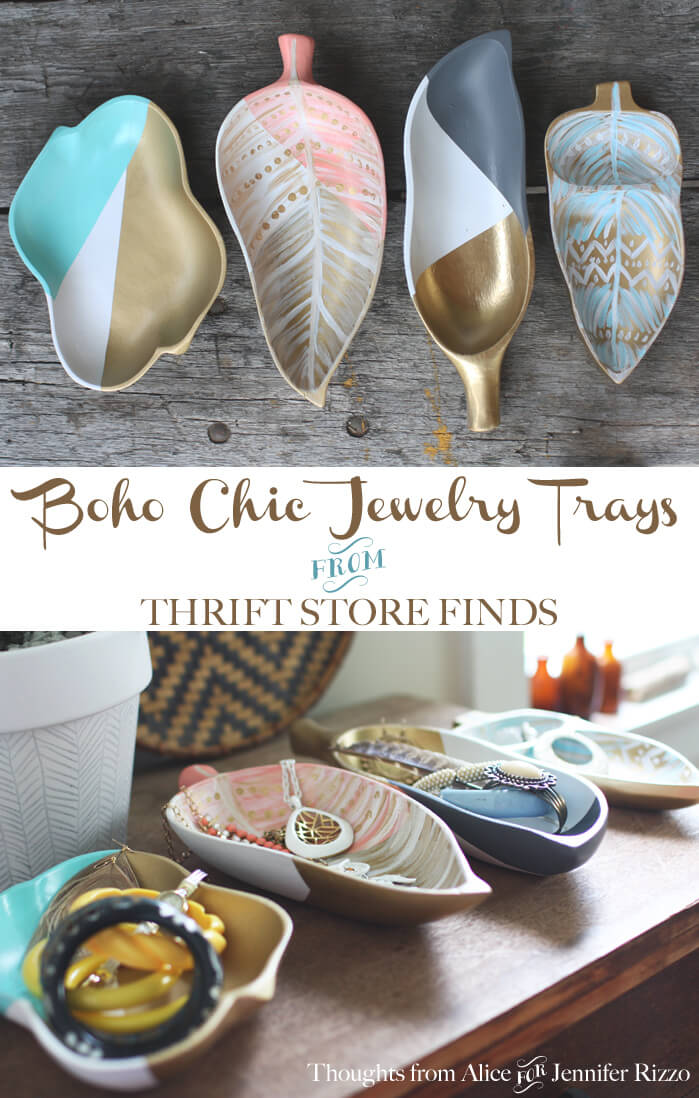 49. Big Impact Wall Display for Small Budgets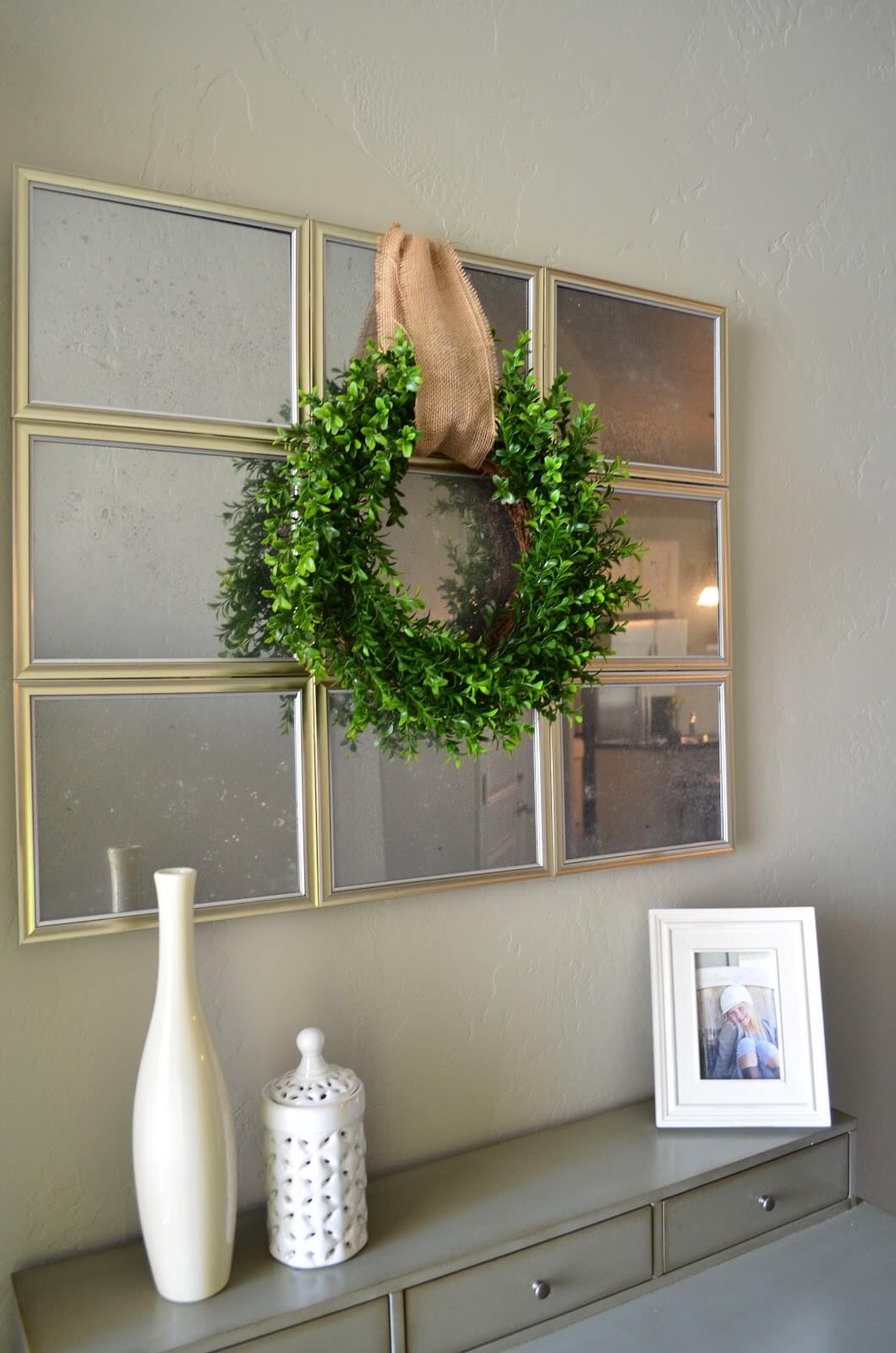 50. Backlit Picture Frame Cube Candleholder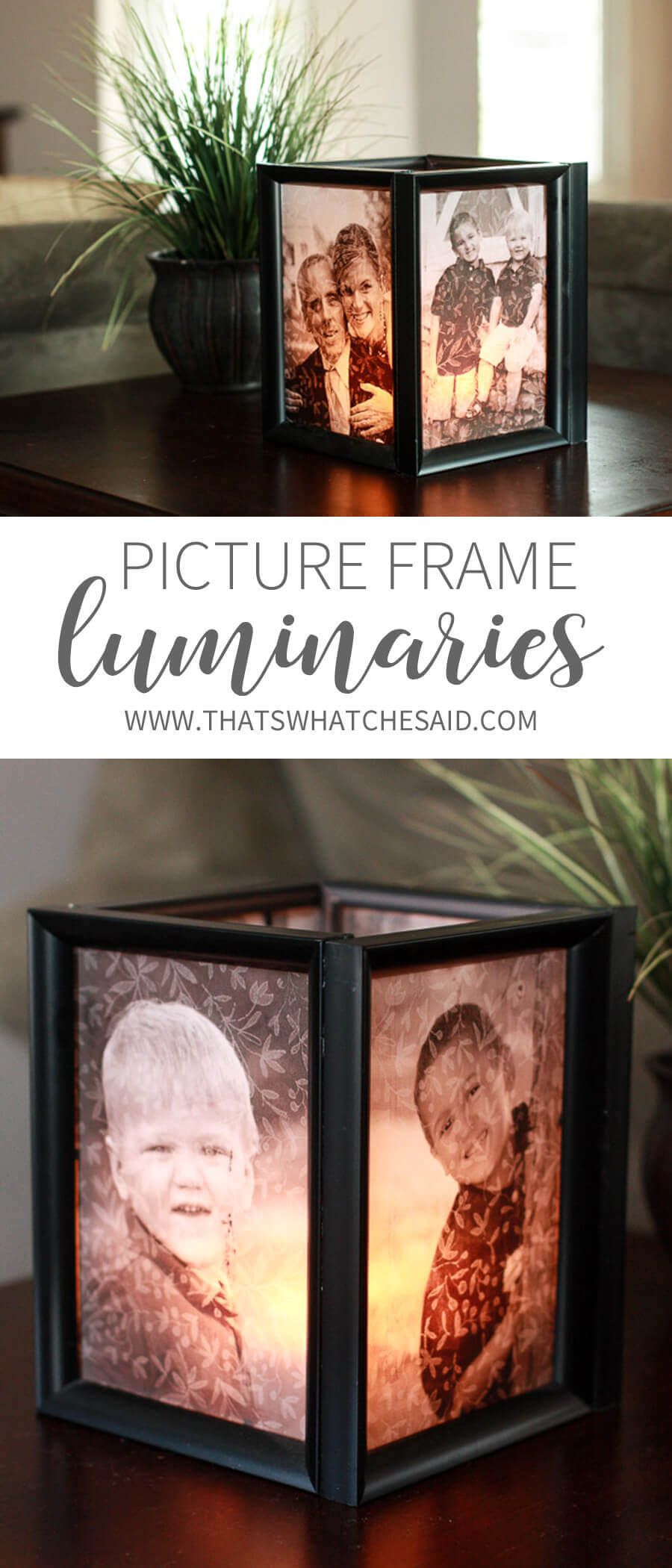 51. Super Glam Girl's Room Initial Accent

52. DIY Dollar Store Home Decor Ideas with Candles

53. Gilt Polka Dot Jewelry Organizers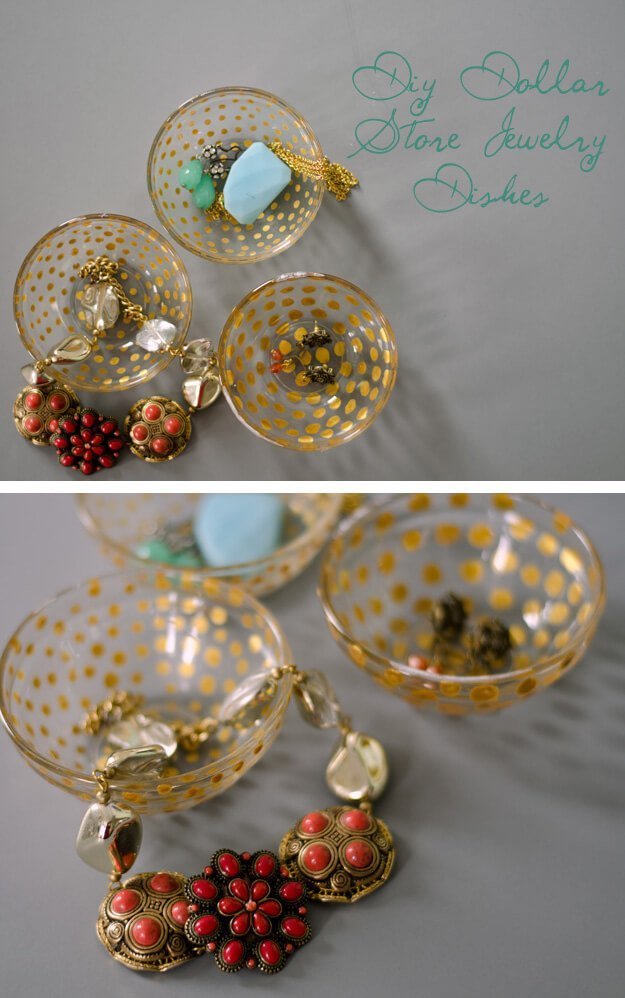 54. Low Cost Homemade Tablet Holder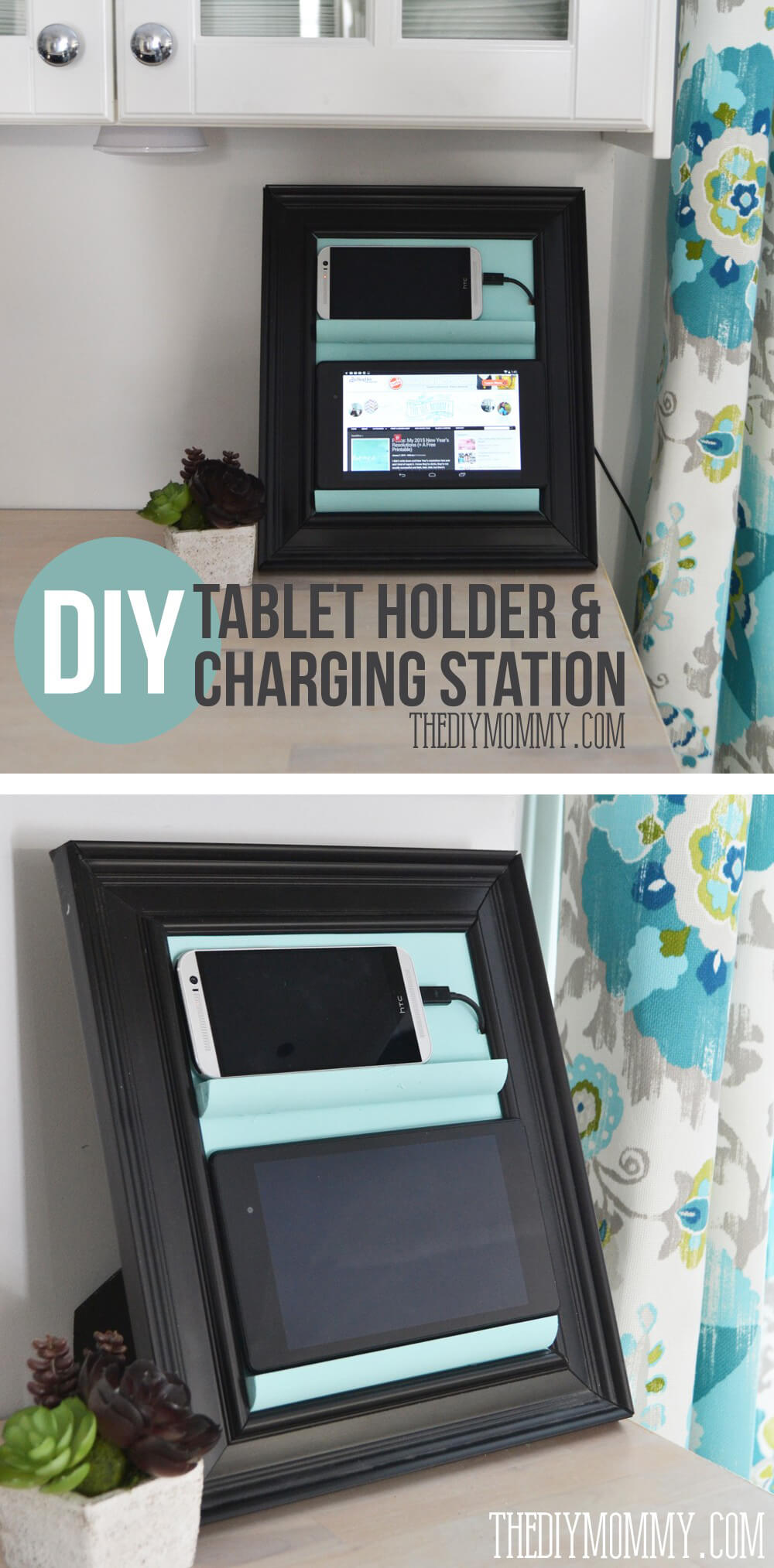 55. Trio of Stone and Succulent Fairy Gardens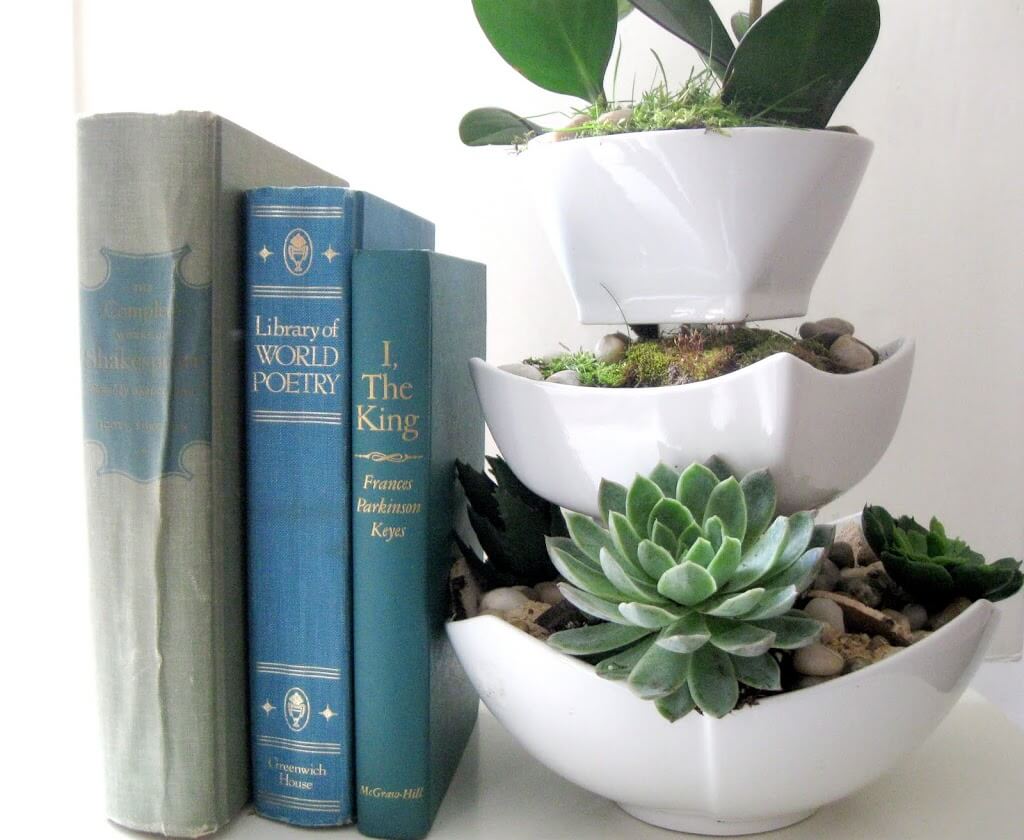 56. Cookie Cutter Christmas Candle Craft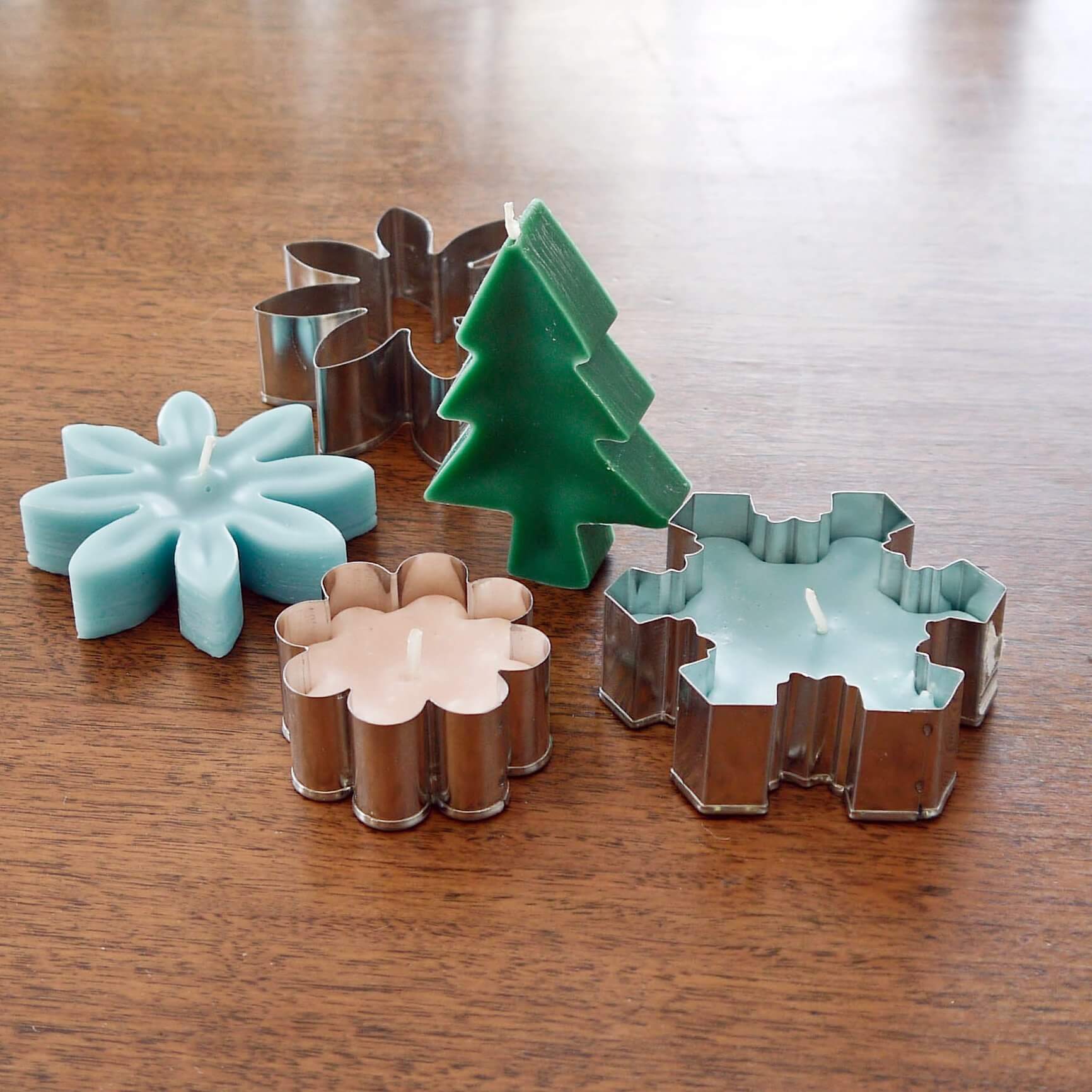 57. Make Easy Word Art with Thumb Tacks