The living room is the social center of most homes. No doubt yours sees plenty of use. That's all the more reason to dedicate some extra time toward making it amazing. Whether you're on a tight budget or just enjoy doing things yourself, there are hundreds of surprisingly sophisticated DIY projects out there for aspiring amateur designers. We've put together an awesome list of 48 DIY living room decorating ideas to help you update everything from your coffee table to your throw pillows.
45+ Beautiful DIY Living Room Decorating Ideas for a Cheap and Easy Remodel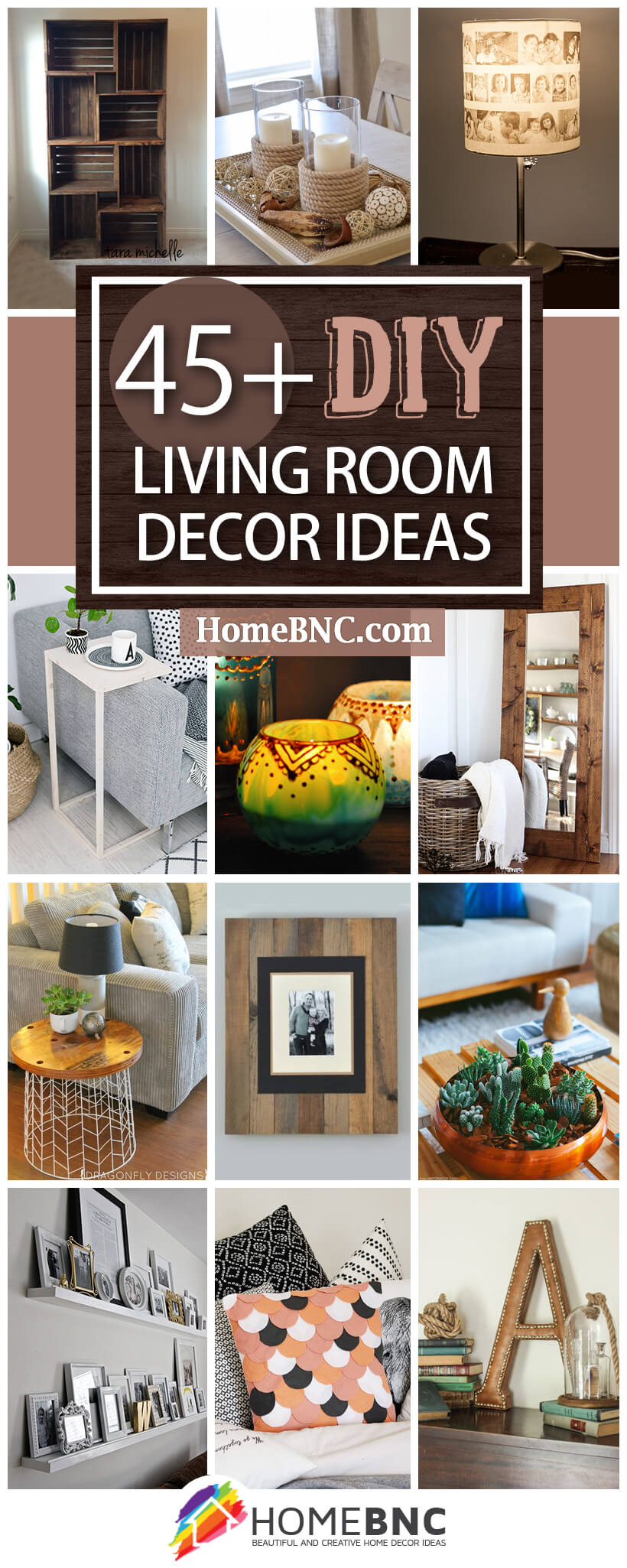 The following gallery includes floor-to-ceiling DIY living room decorating ideas. (And we literally mean floor to ceiling.) We've got projects for floor vases, side tables, footstools, lighting, and signs. If you're looking for a quick fix for a small bare spot, we've got awesome wall art concepts that can be completed in a few minutes. If you're feeling more ambitious, the gallery also includes big picture projects like a faux fireplace and a wood paneled accent wall. While the finished products are professional level, most of them require only a few simple tools and a limited skillset.
1. Four Crate Coffee Table and Planter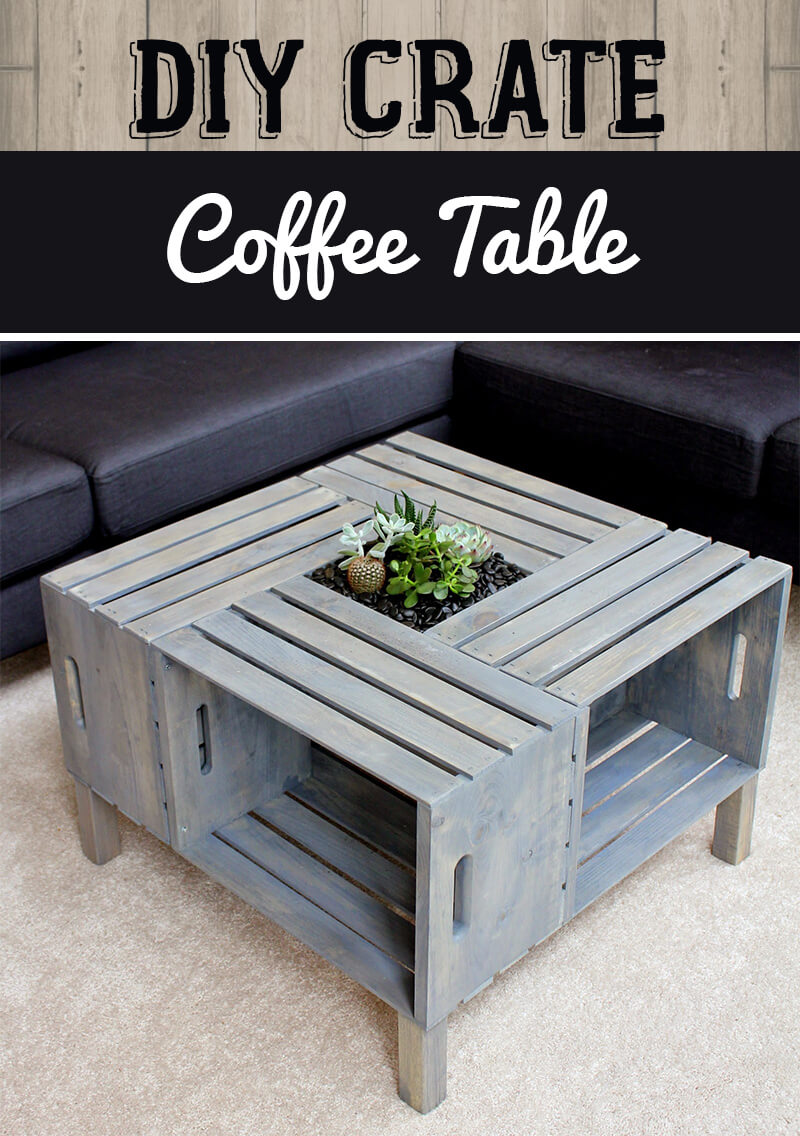 2. An Entire Gallery of DIY Art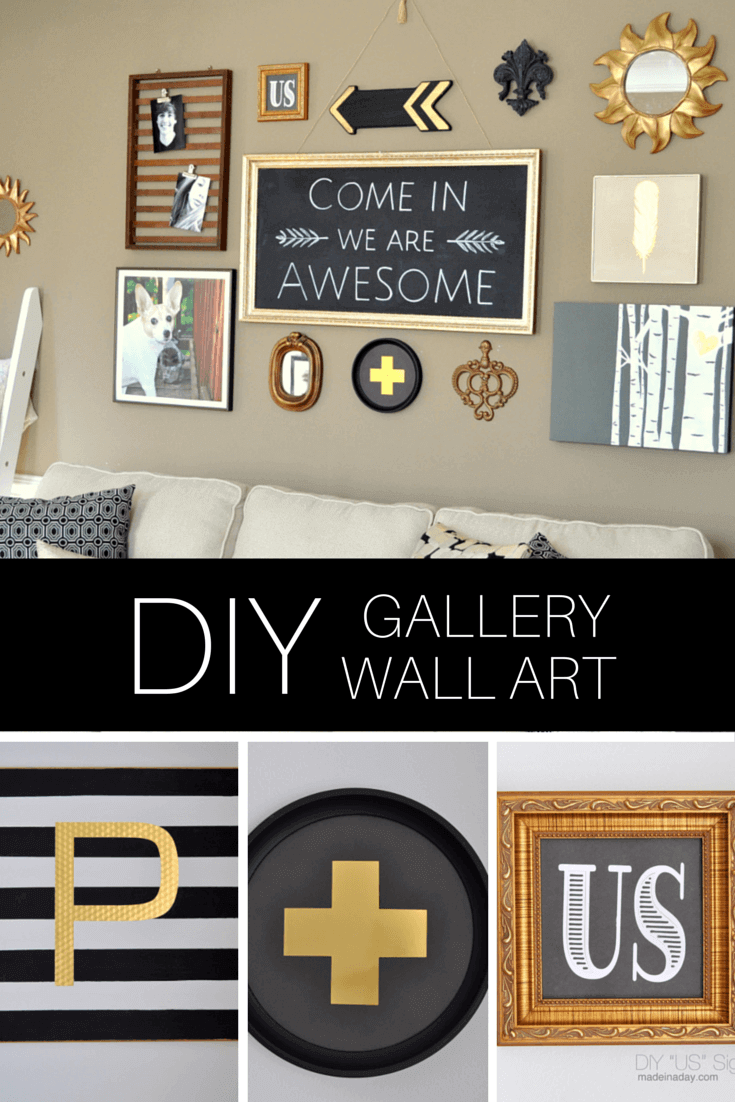 3. Pretty Pastel Fish Scale Throw Pillow Project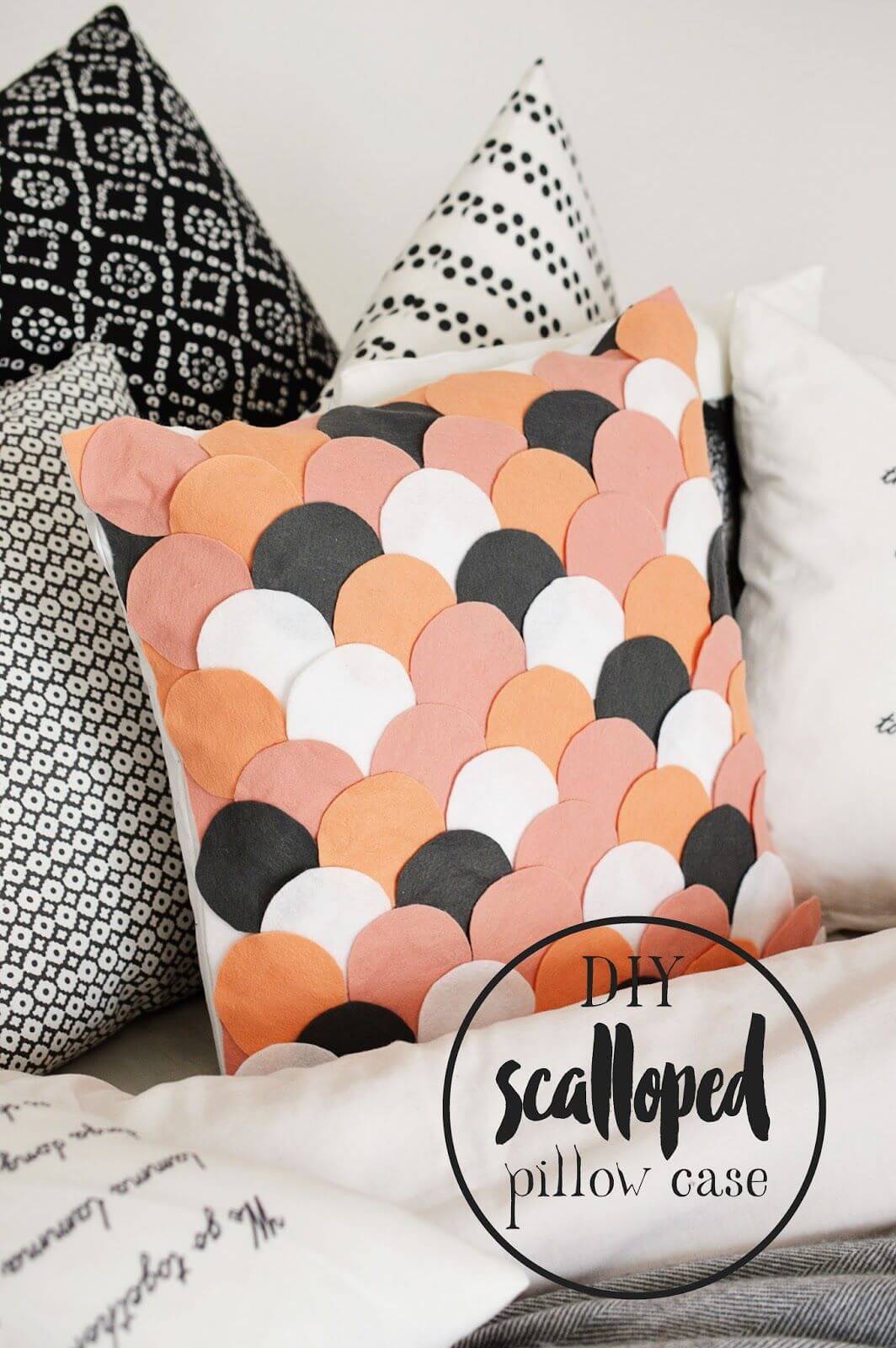 6. DIY Living Room Decorating Ideas with Shelves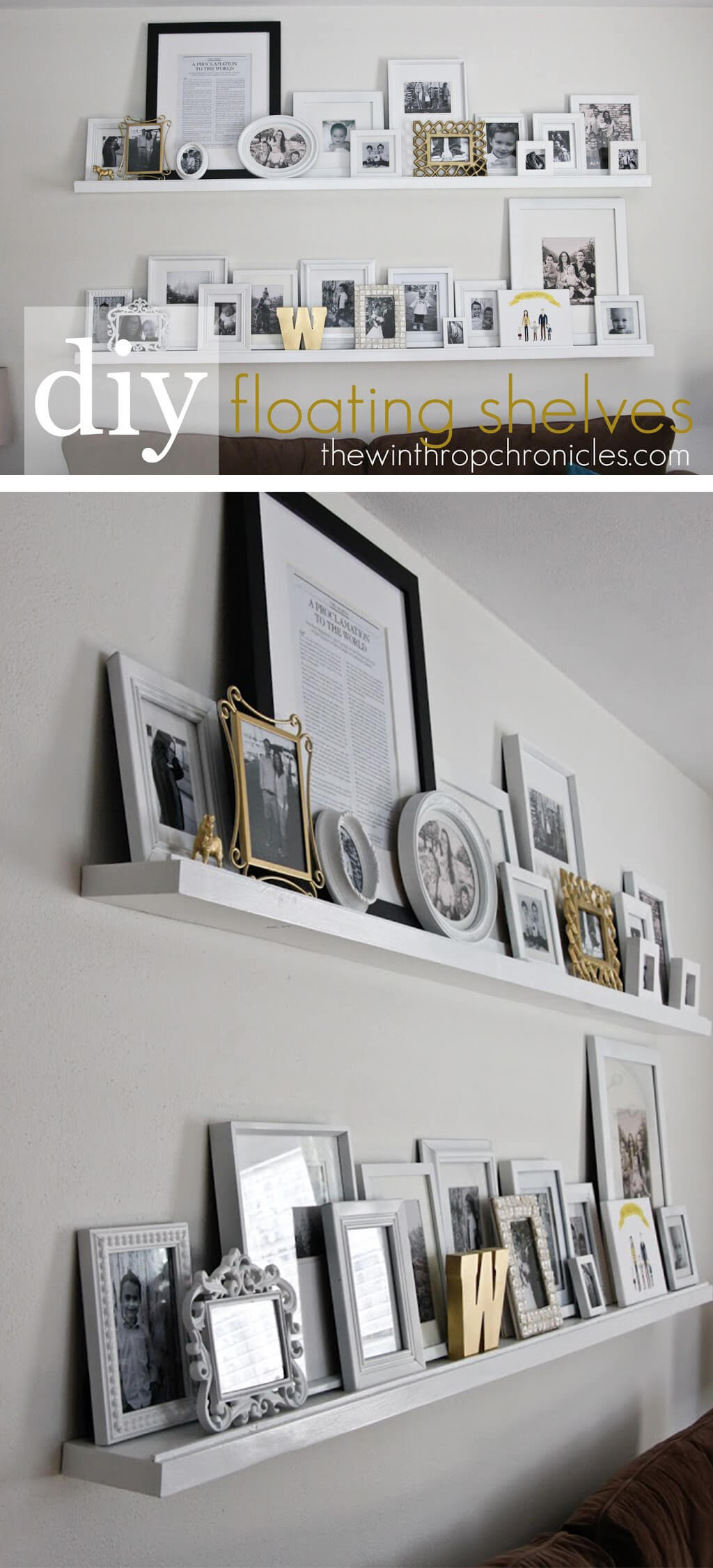 7. Black and White Memories Lampshade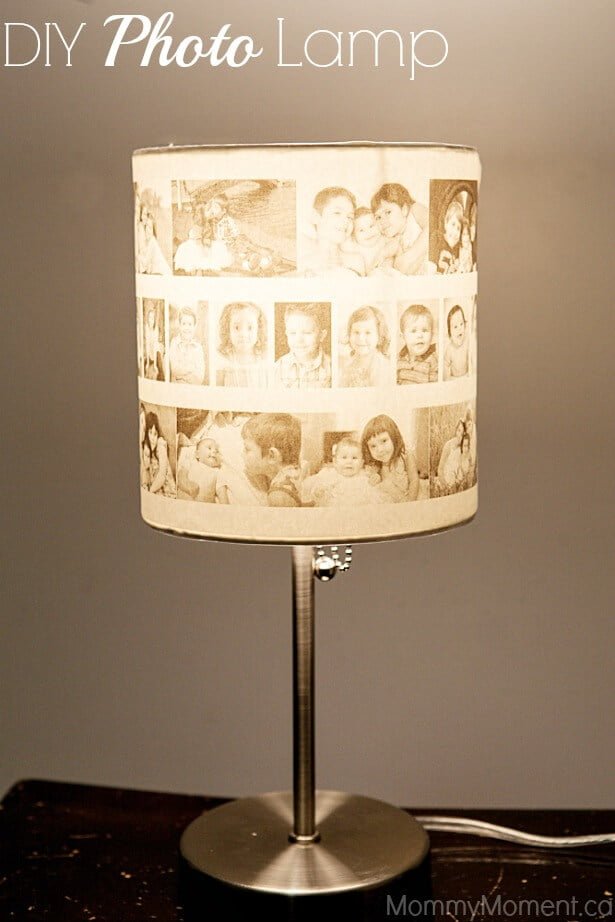 8. Full Length Farmhouse Floor Mirror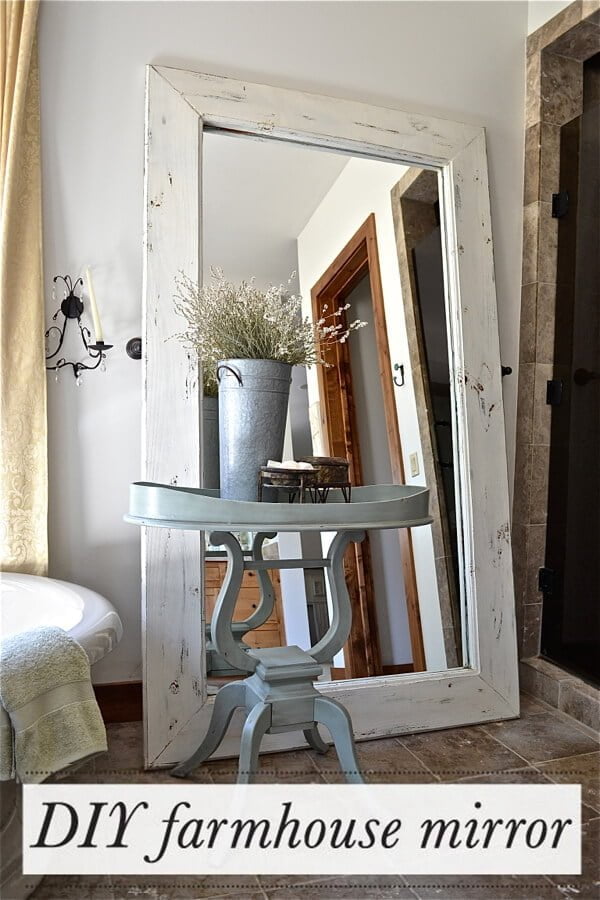 9. Persian Inspired Hand-Painted Votive Holders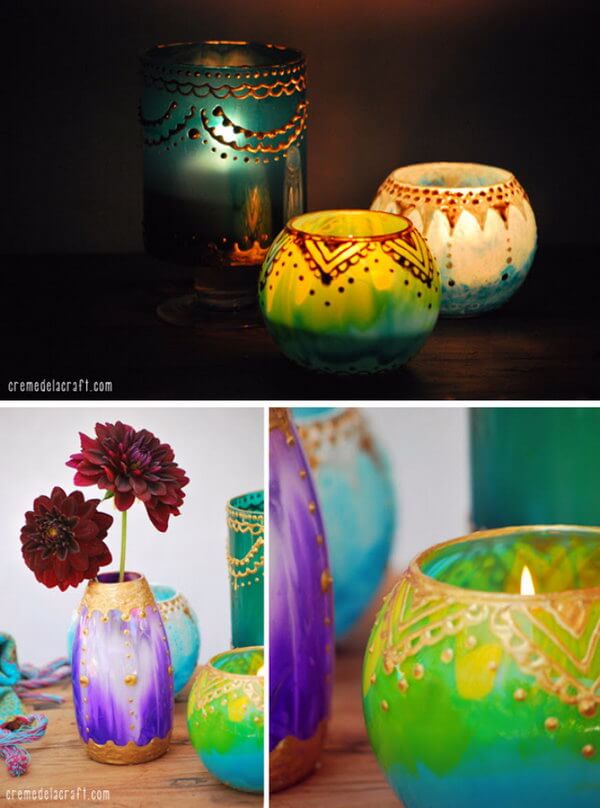 10. A Mock Fireplace – Faux Real!

11. Make Your Own Stacked Crate Bookshelf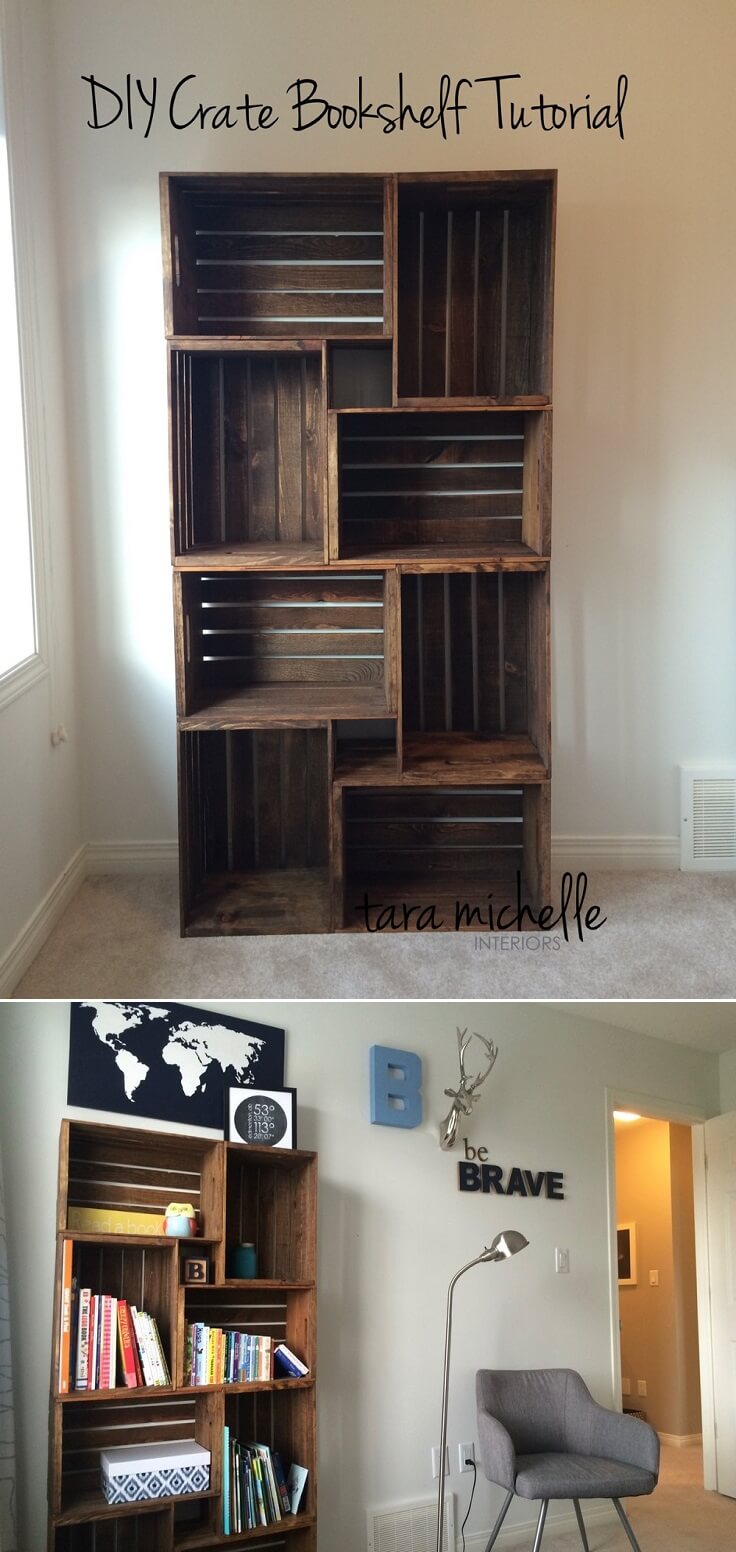 12. Floor to Ceiling Wood Pallet Paneling

13. Monumental Custom-Made Wall-Covering Plank Sign

14. Your Own Industrial Sign Letters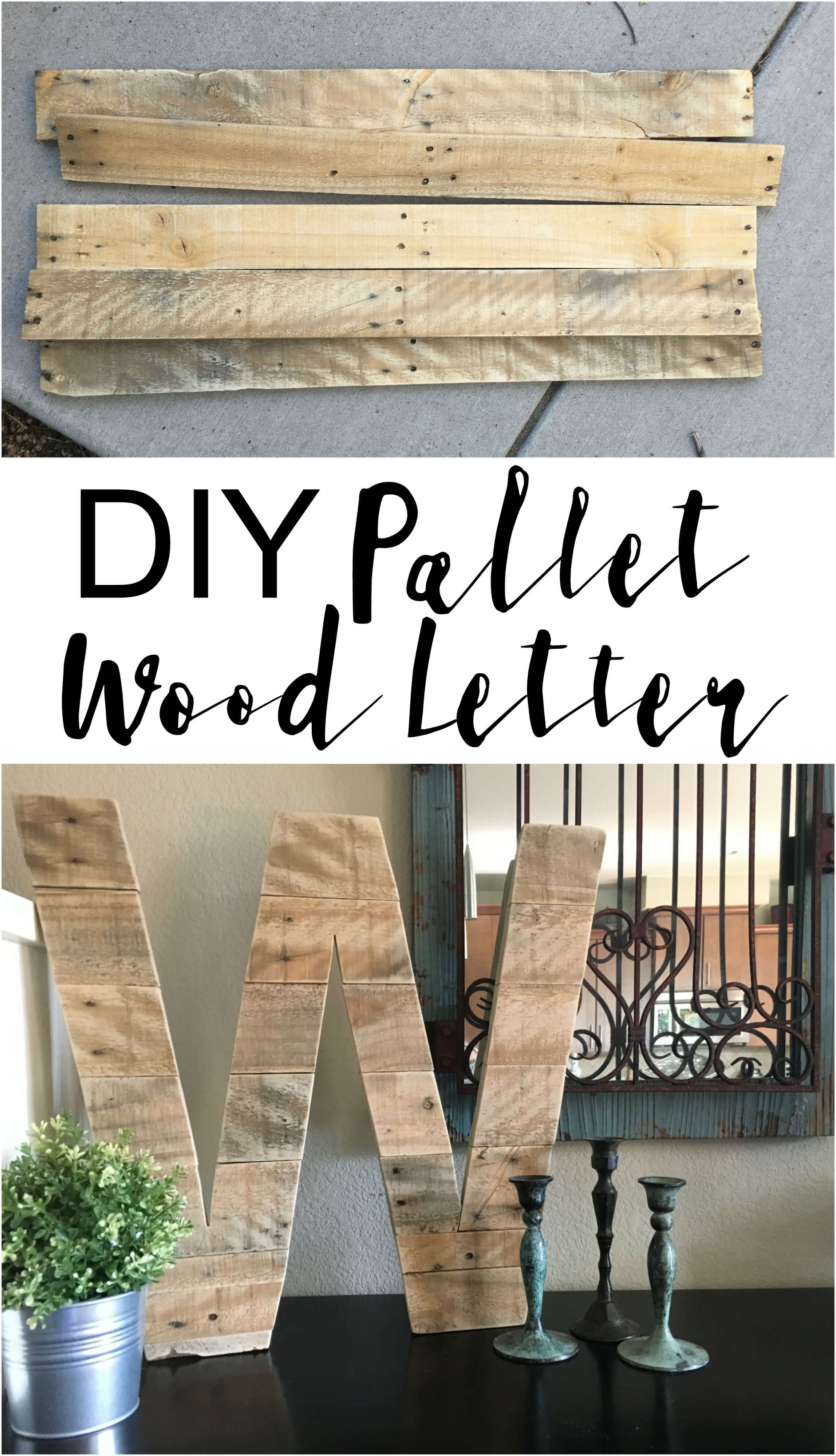 15. Shabby Chic Drop Cloth Pom Throw Pillow

16. Glossy Retro Upcycled Pastel Ceramics

17. DIY Wall to Wall Sofa Table

18. Over the Arm Sofa Coffee Service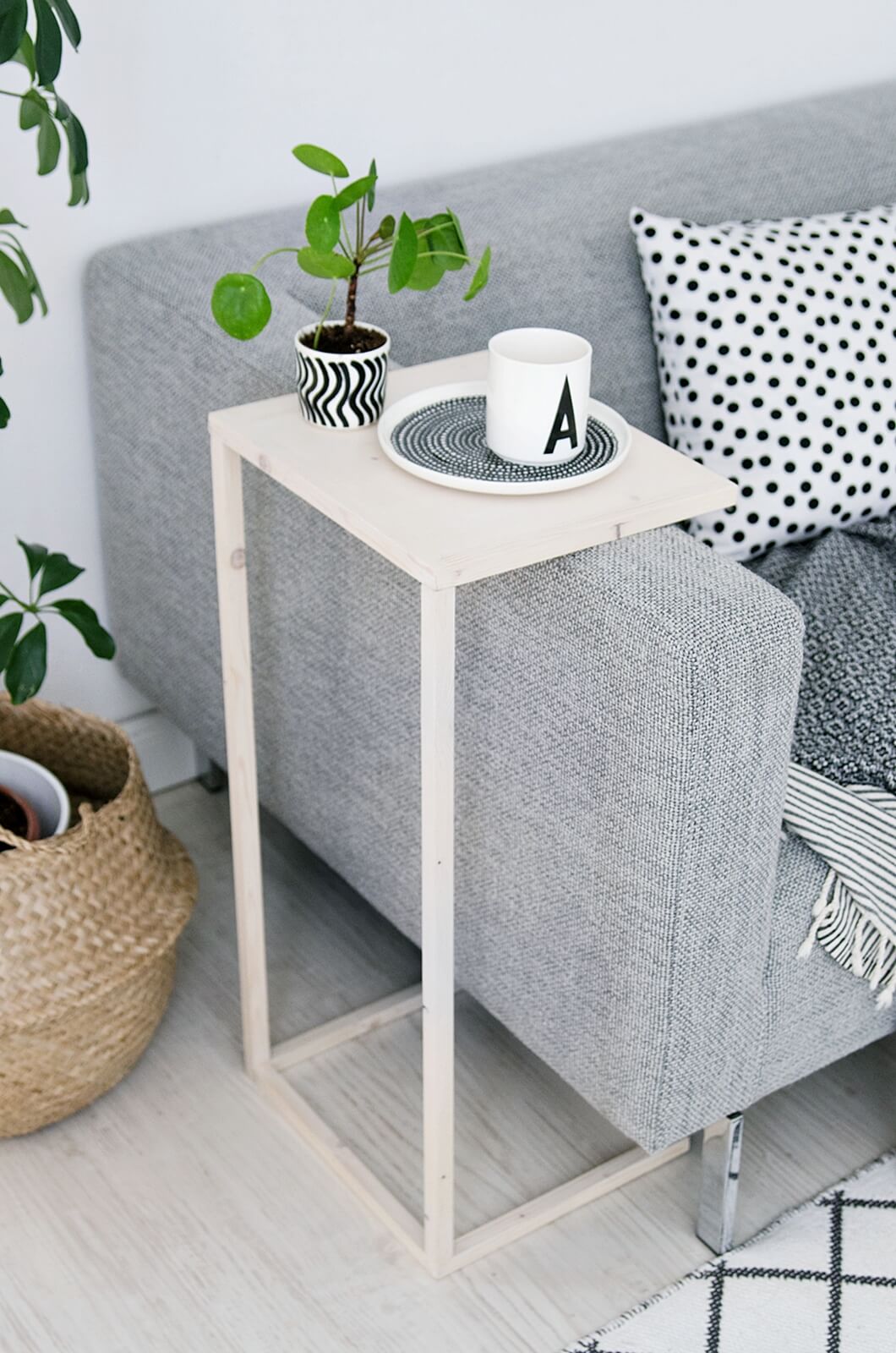 19. Rustic Studded Leather-Wrapped Letter Accent

20. Farmhouse Meets Mod Mirrored Table

21. Fairy Garden with Cacti and Succulents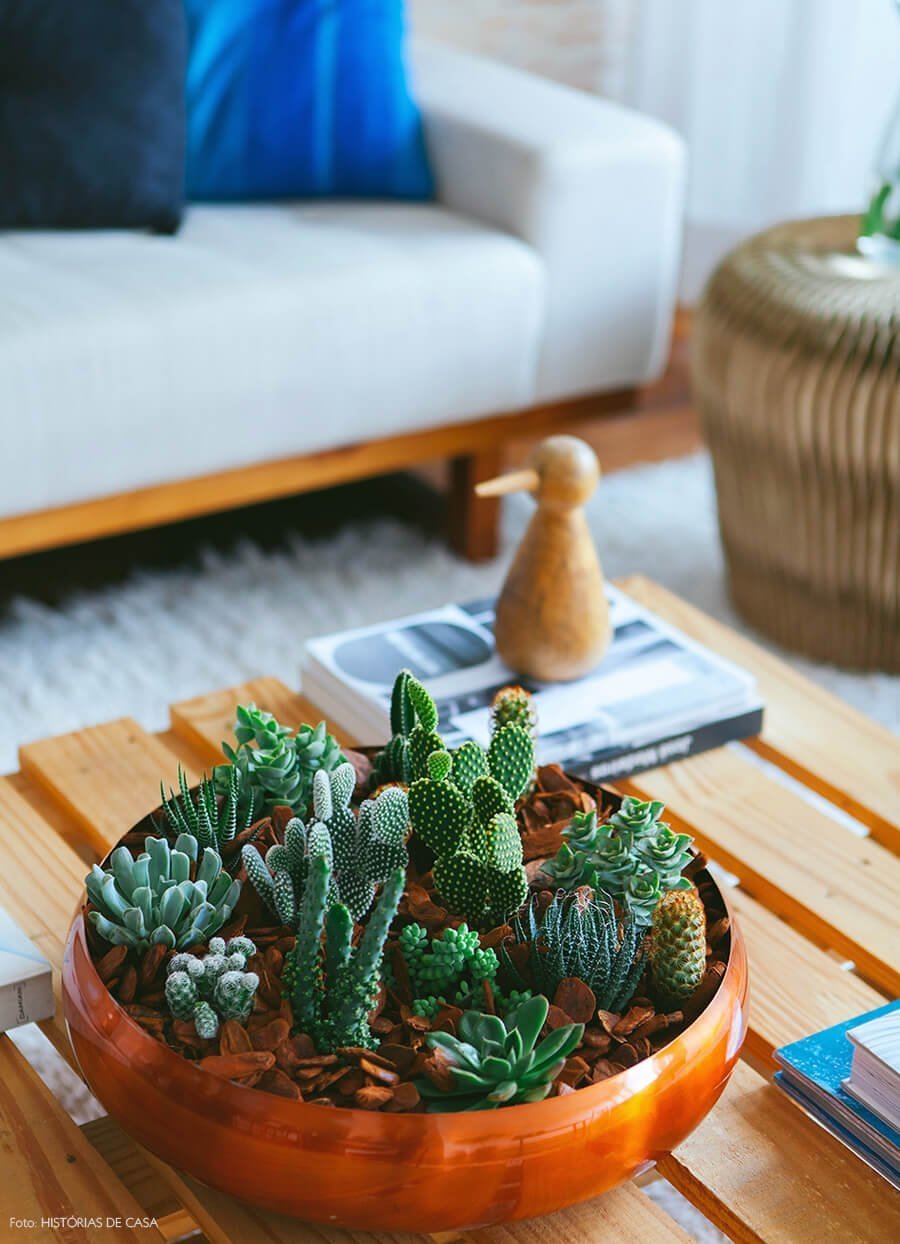 22. Easy Wire Basket Side Table Project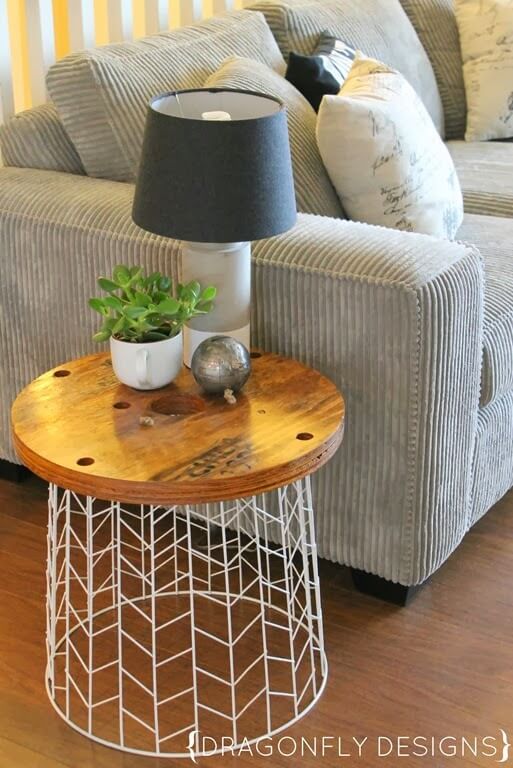 23. 5 Minute Dollar Store Candle Pillar Craft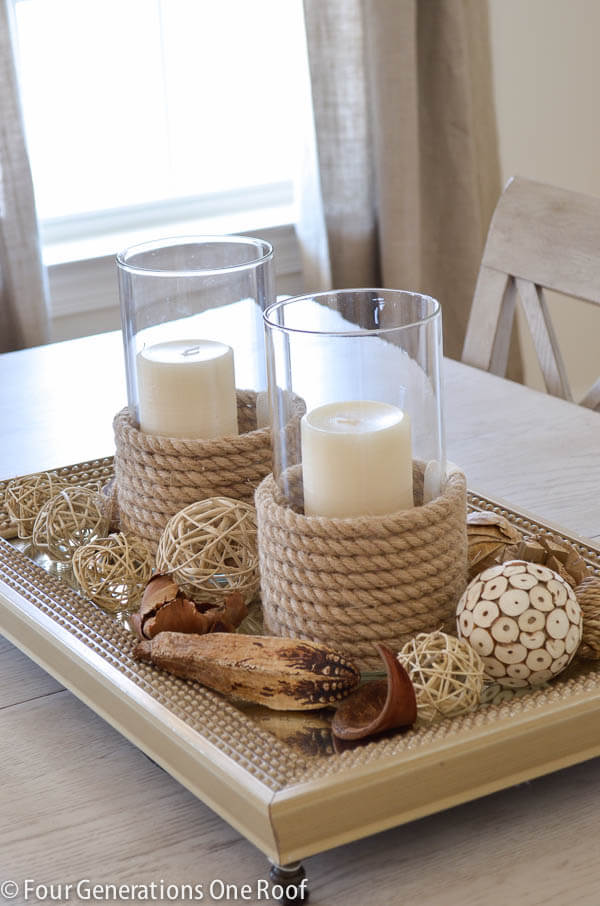 24. Simple Striped Armchair Coffee Caddy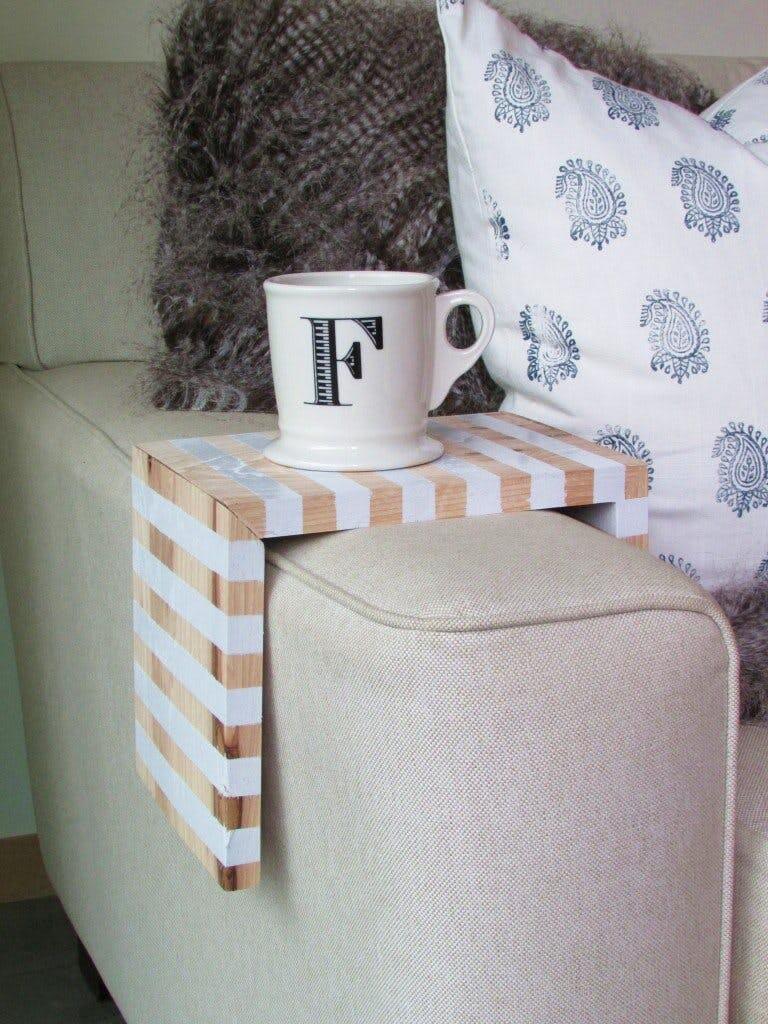 26. Ombre Effect Rope Blanket Basket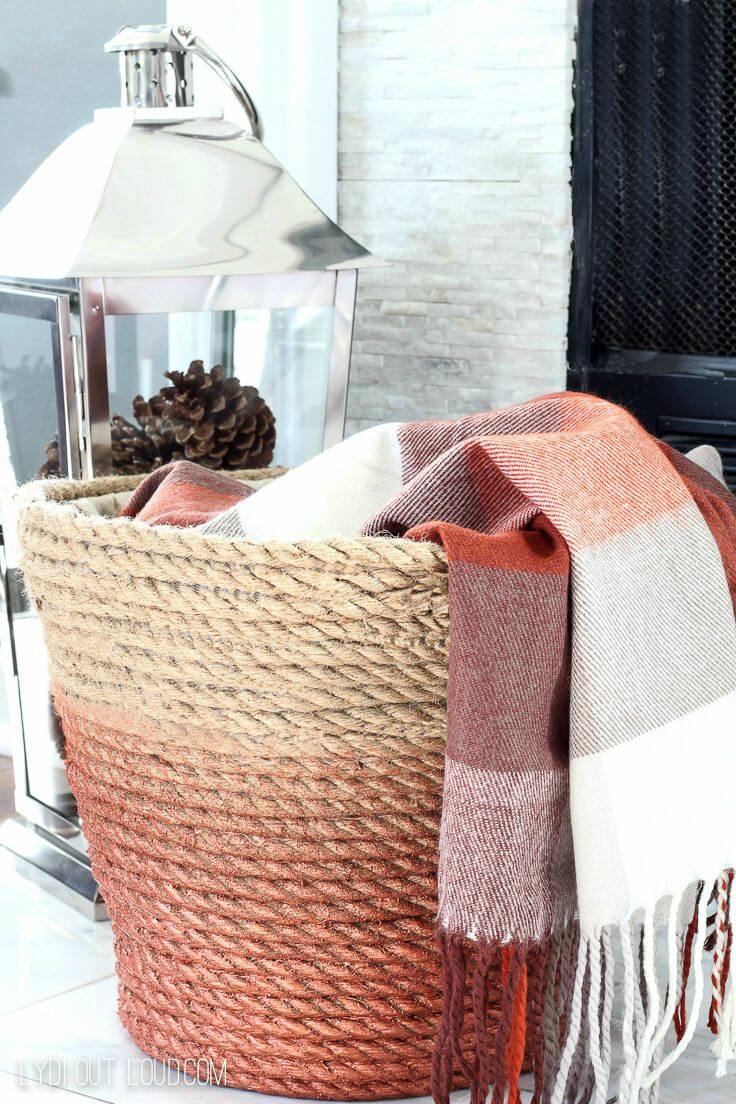 27. DIY Living Room Decorating Ideas with Ladders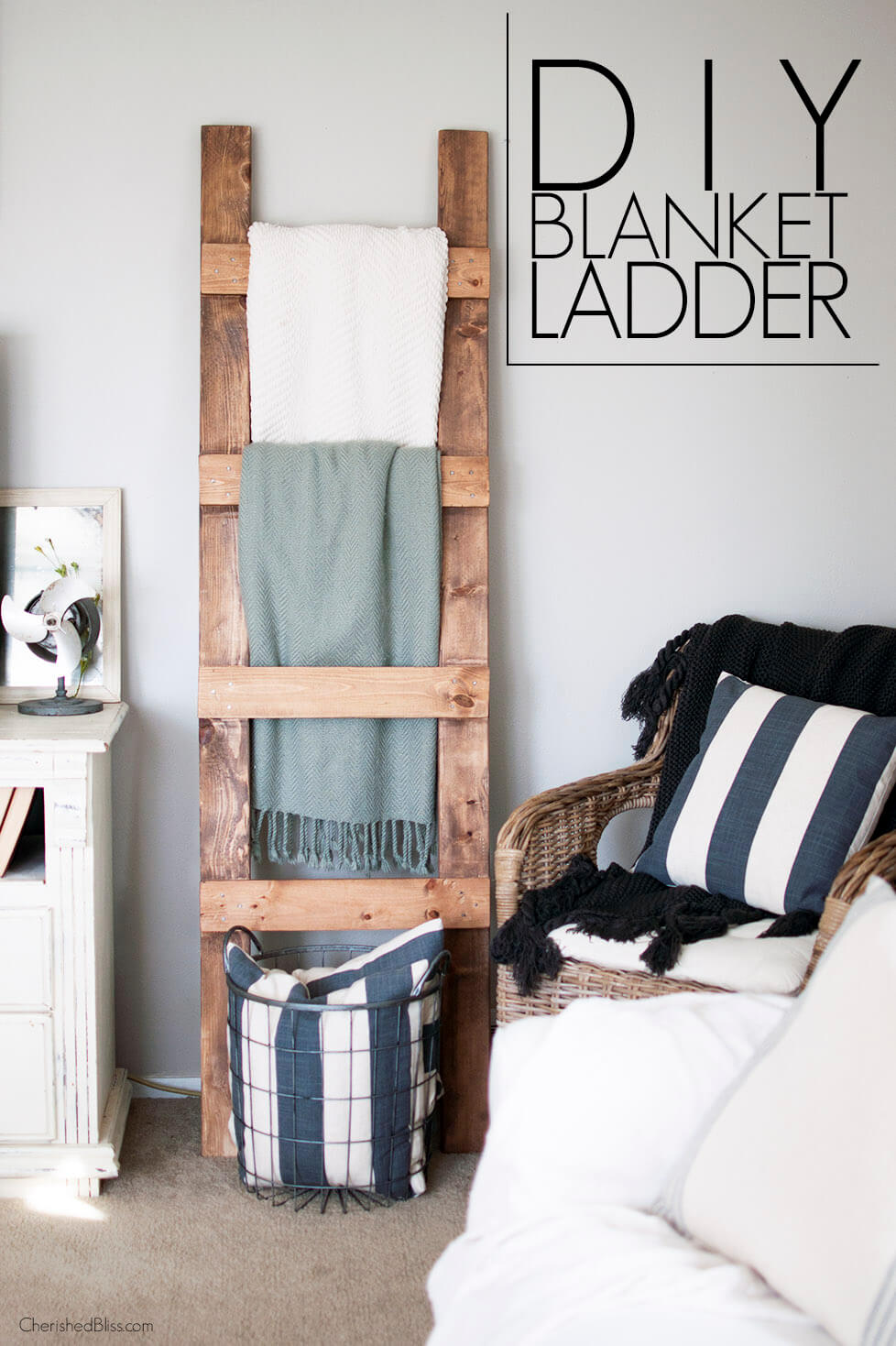 28. A Jar, Raw Cotton, and Jute Twine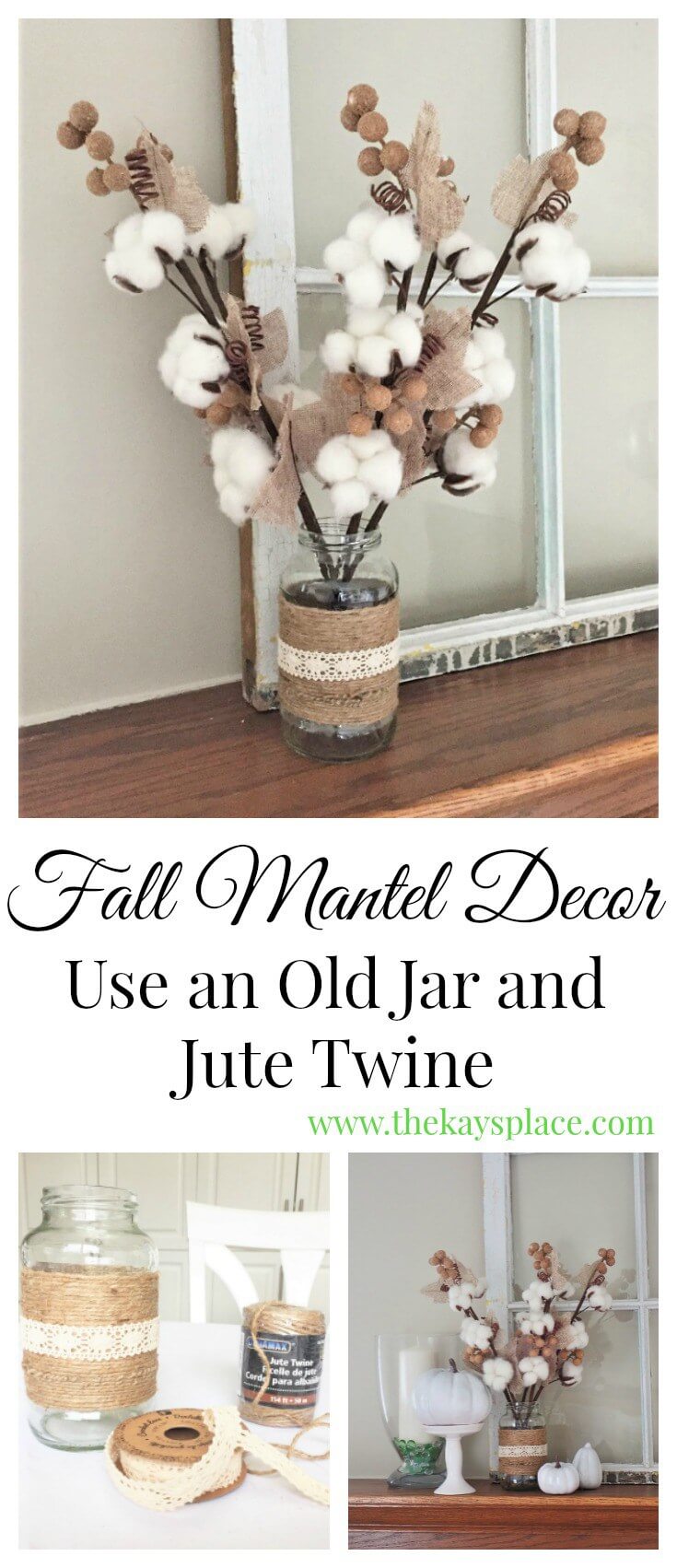 29. Cute Country TV Trays for $10 Each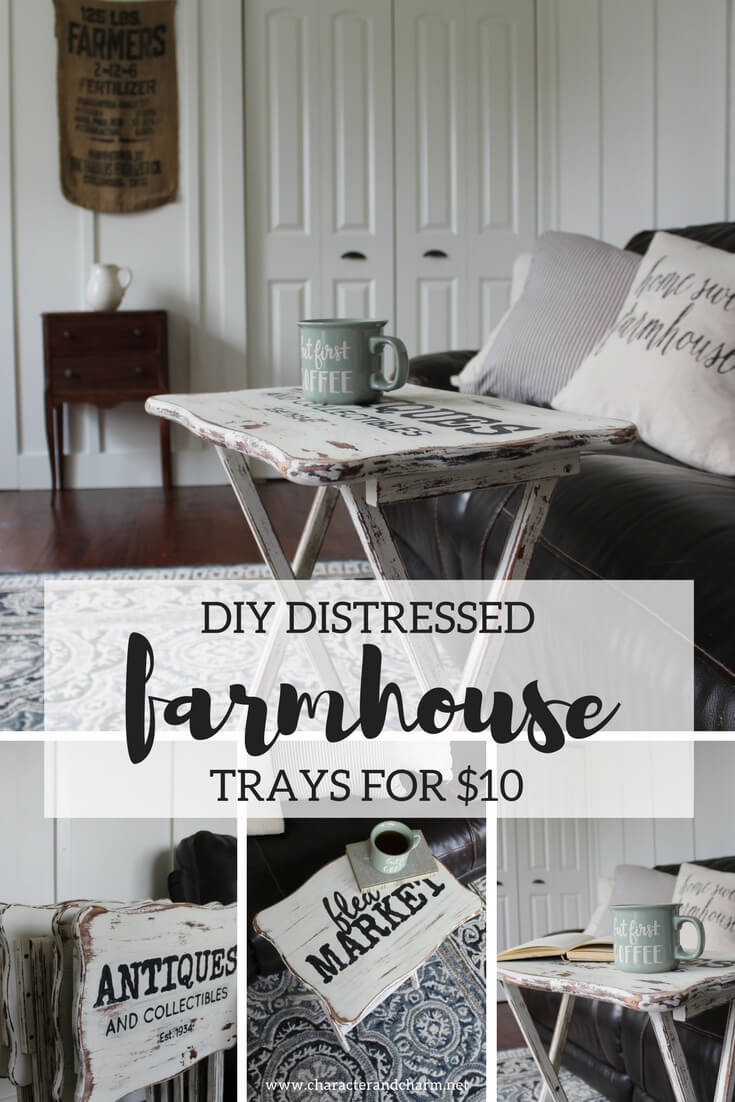 30. Geometric Straw Plate Wall Art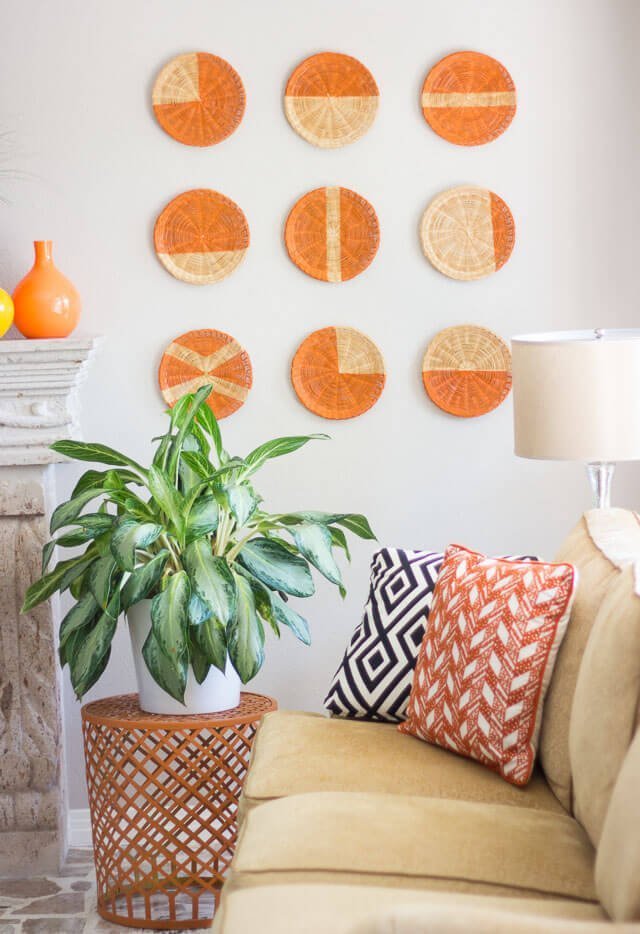 31. From Flea Market Frame to Tasteful Tray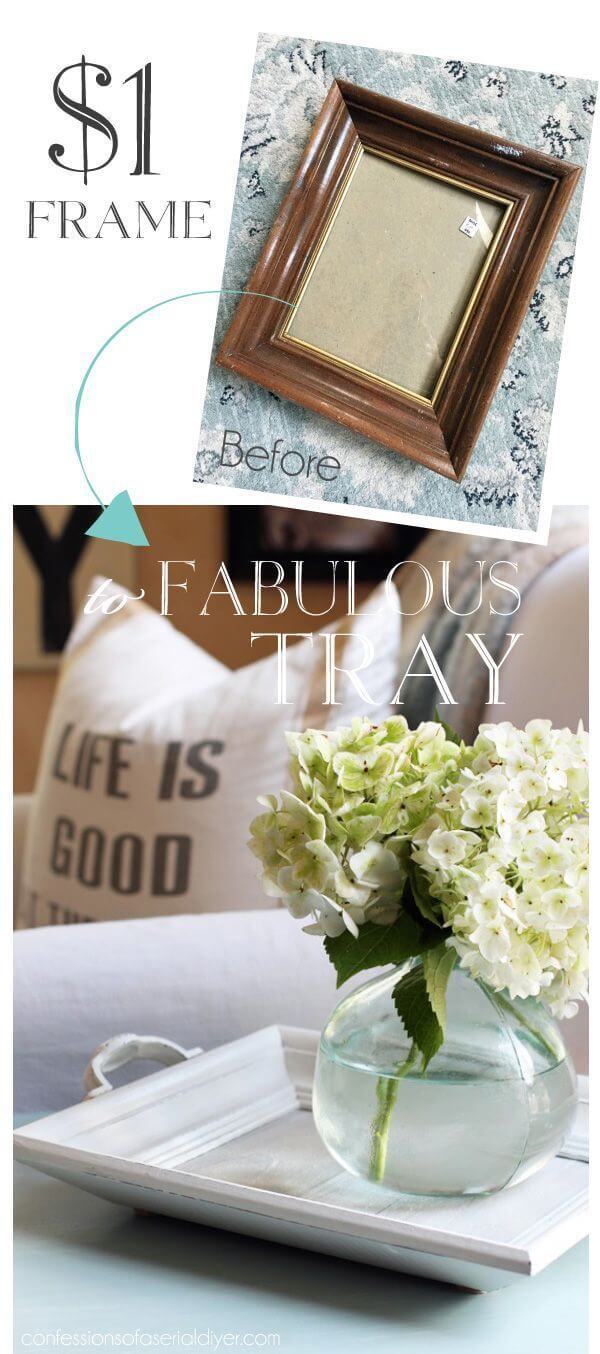 33. Sweet, Sentimental Baluster Leg Lamp

34. Furry Faux Hedgeapple Throw Blanket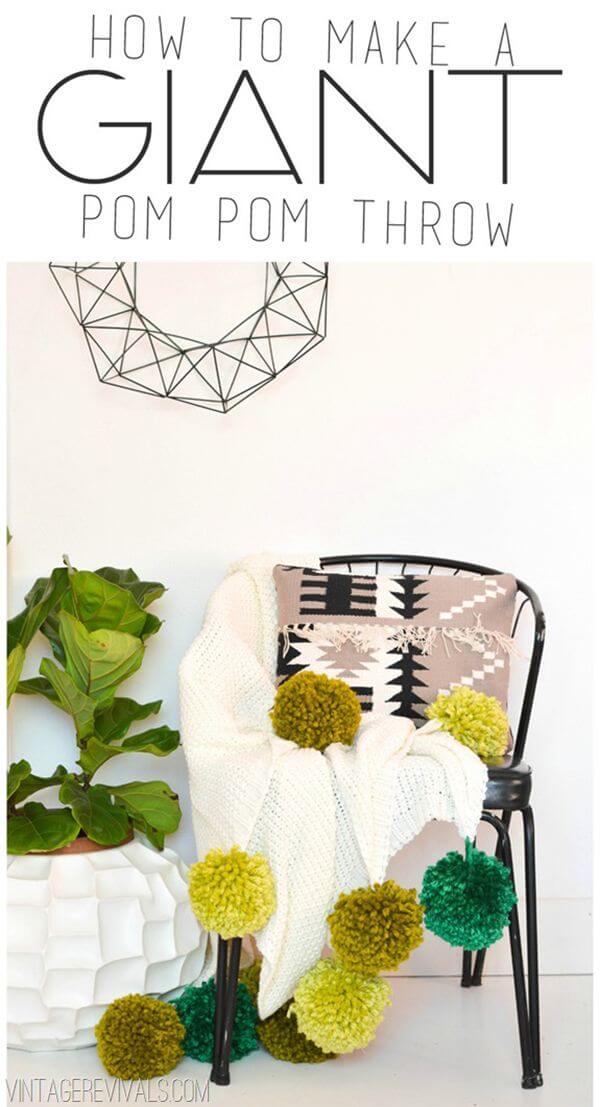 35. Create Your Own Abstract Art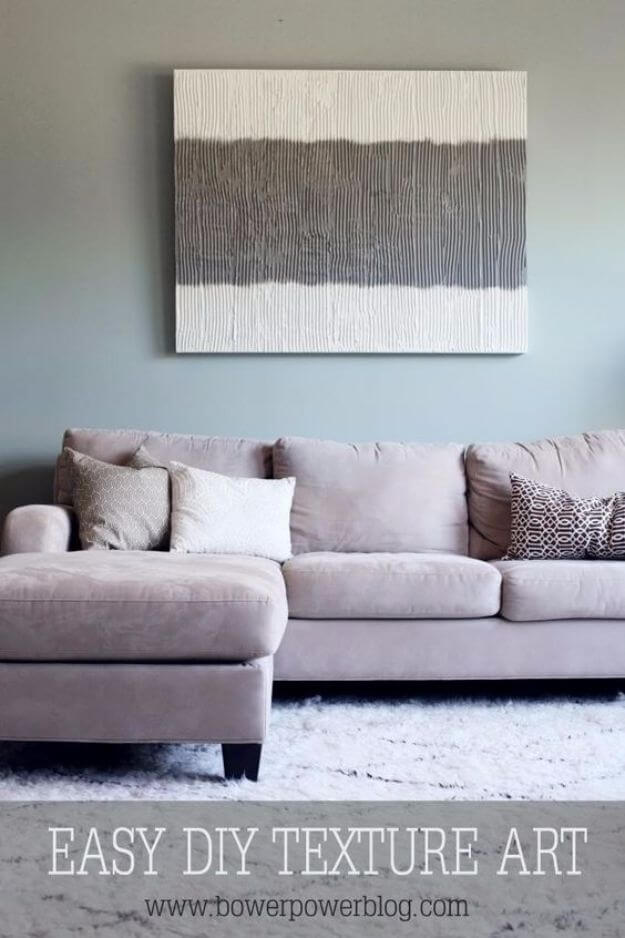 36. Custom Drapes from Drop Cloths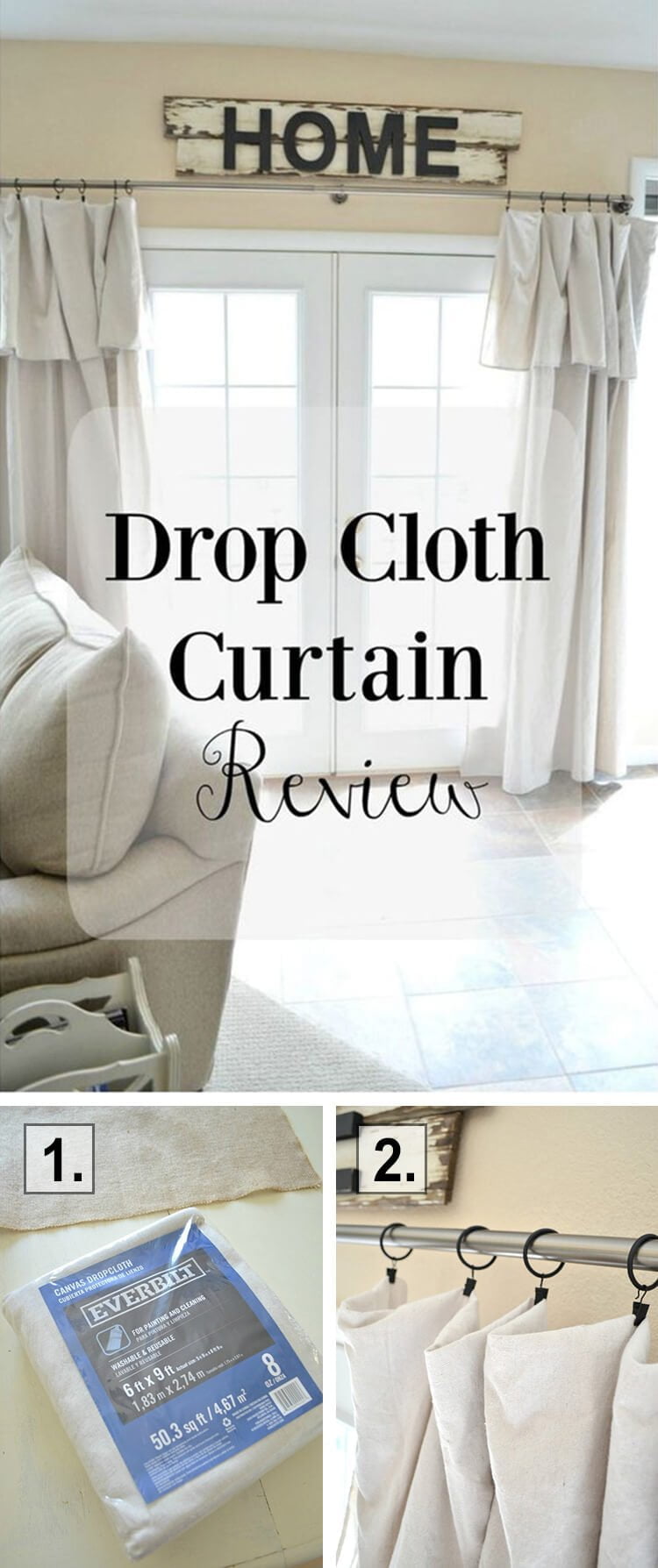 37. Roughhewn Honeycomb Hanging Shelf Assembly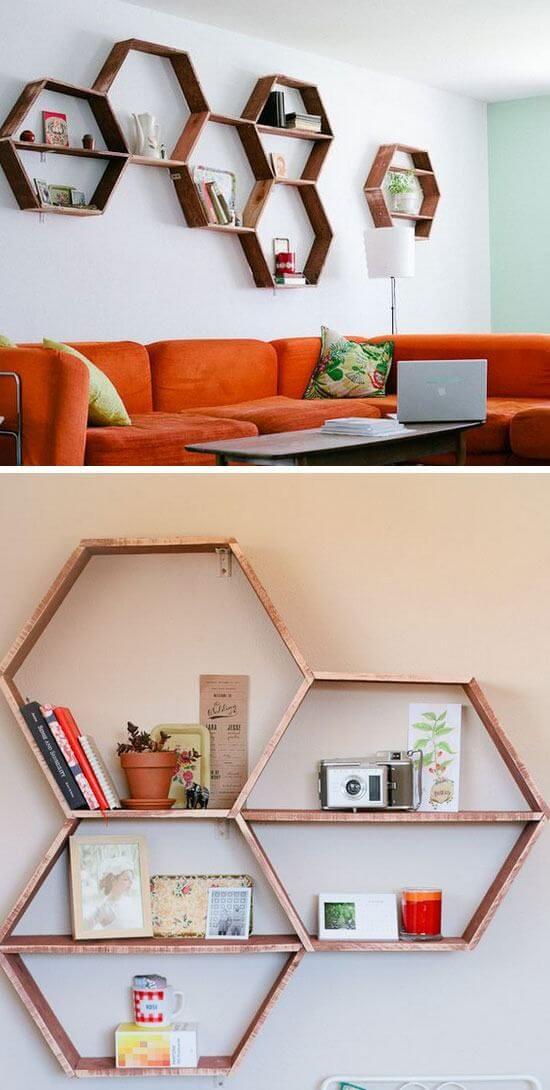 38. Nothing's More Rustic than a Stump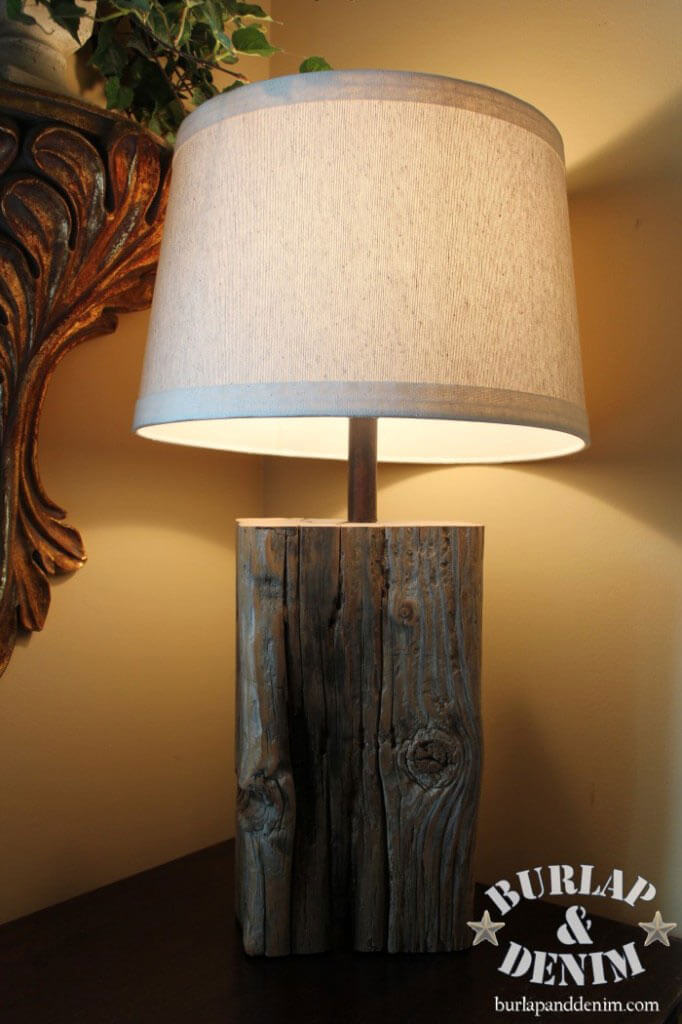 39. Designer Knockoff Striped Canvas Carpet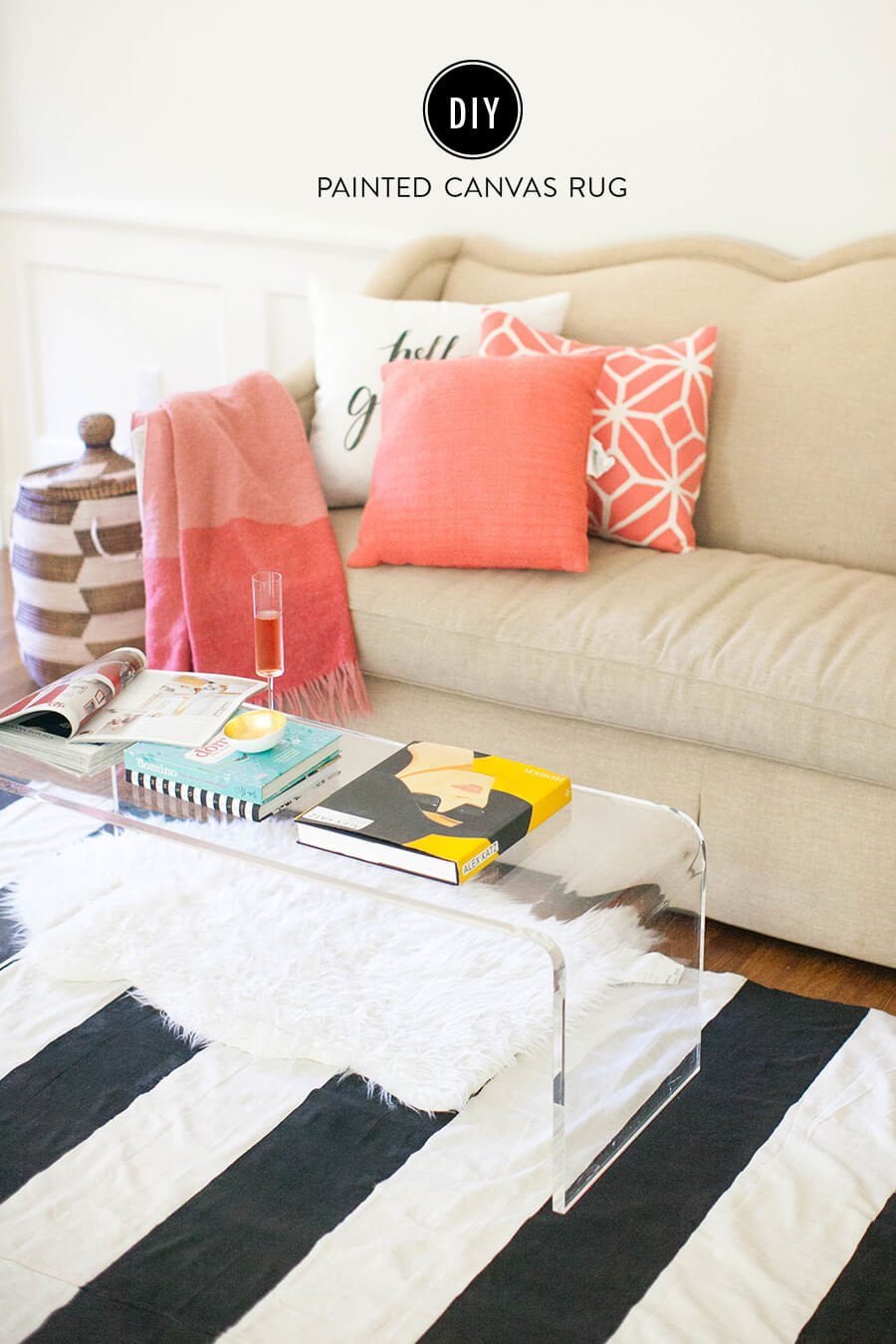 40. No Carpenter No Problem DIY Fireplace Mantel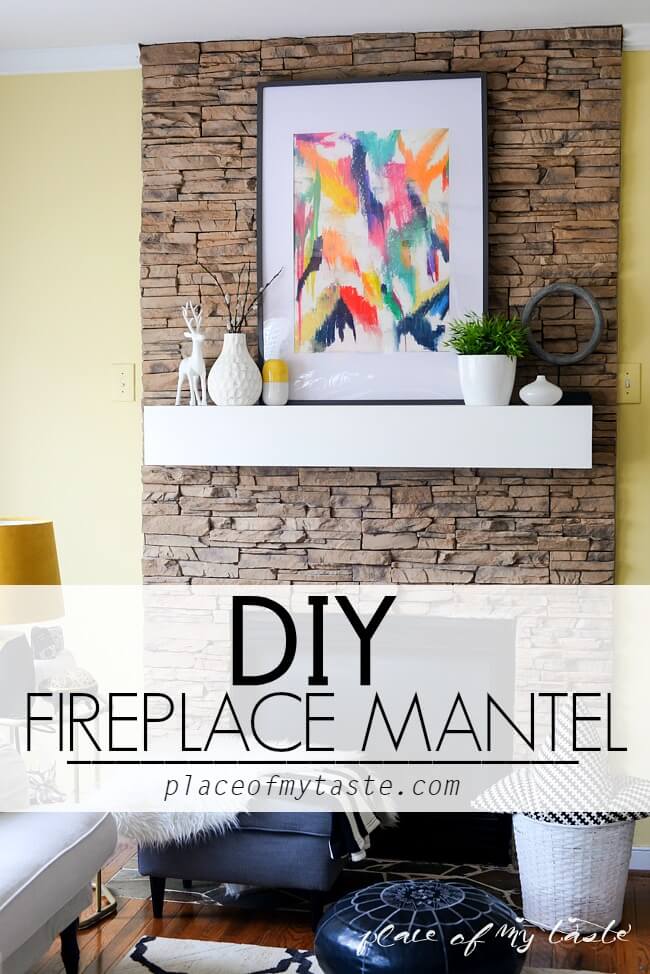 41. The Leaded Look Rectangular Wall Mirror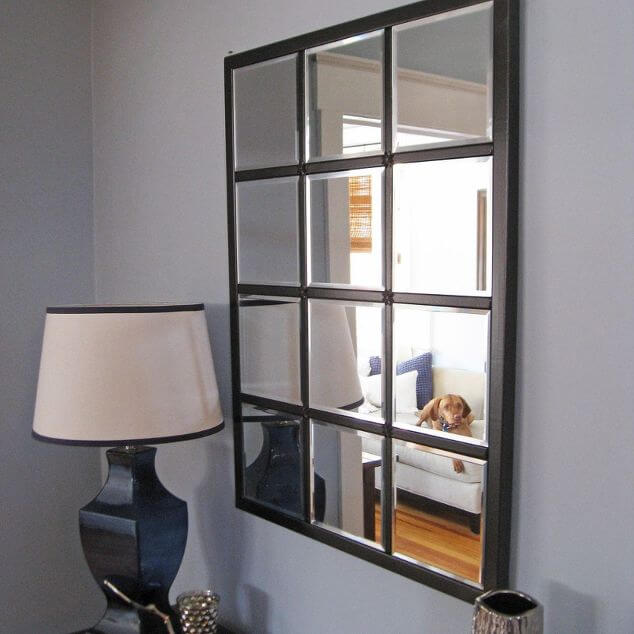 42. Nautical Twine-Wrapped Bottle Bud Vases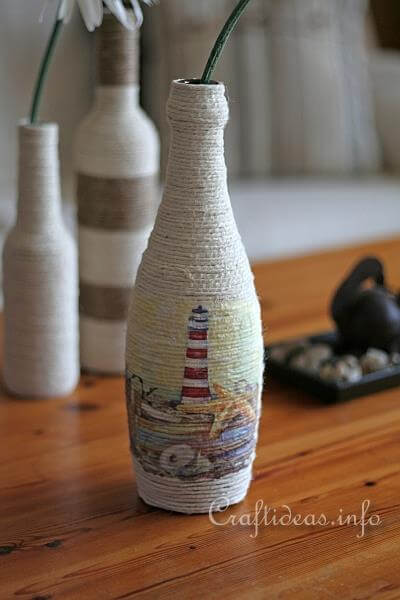 43. French Provincial Tufted Farmhouse Coffee Table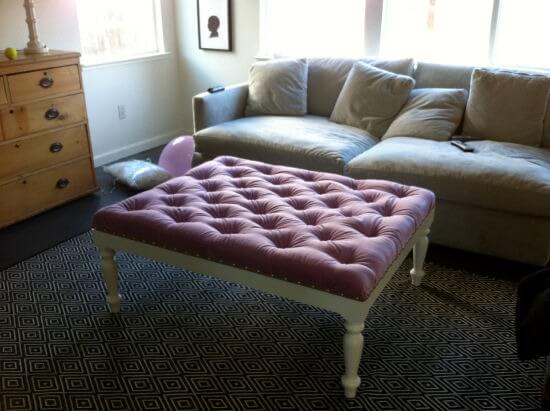 44. Monochromatic Darkroom Drying Rack Photo Displays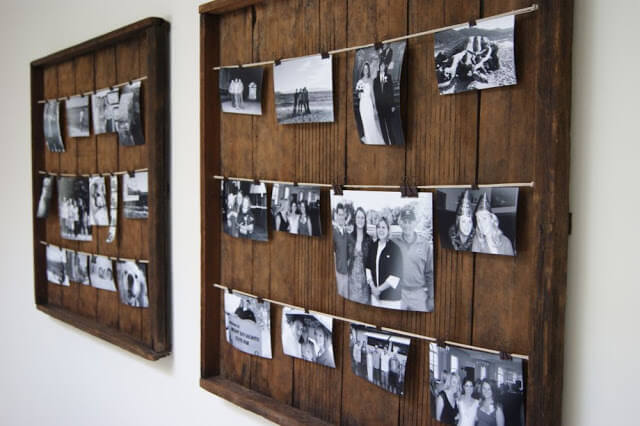 45. Rock On Pebbled Vanity Accessories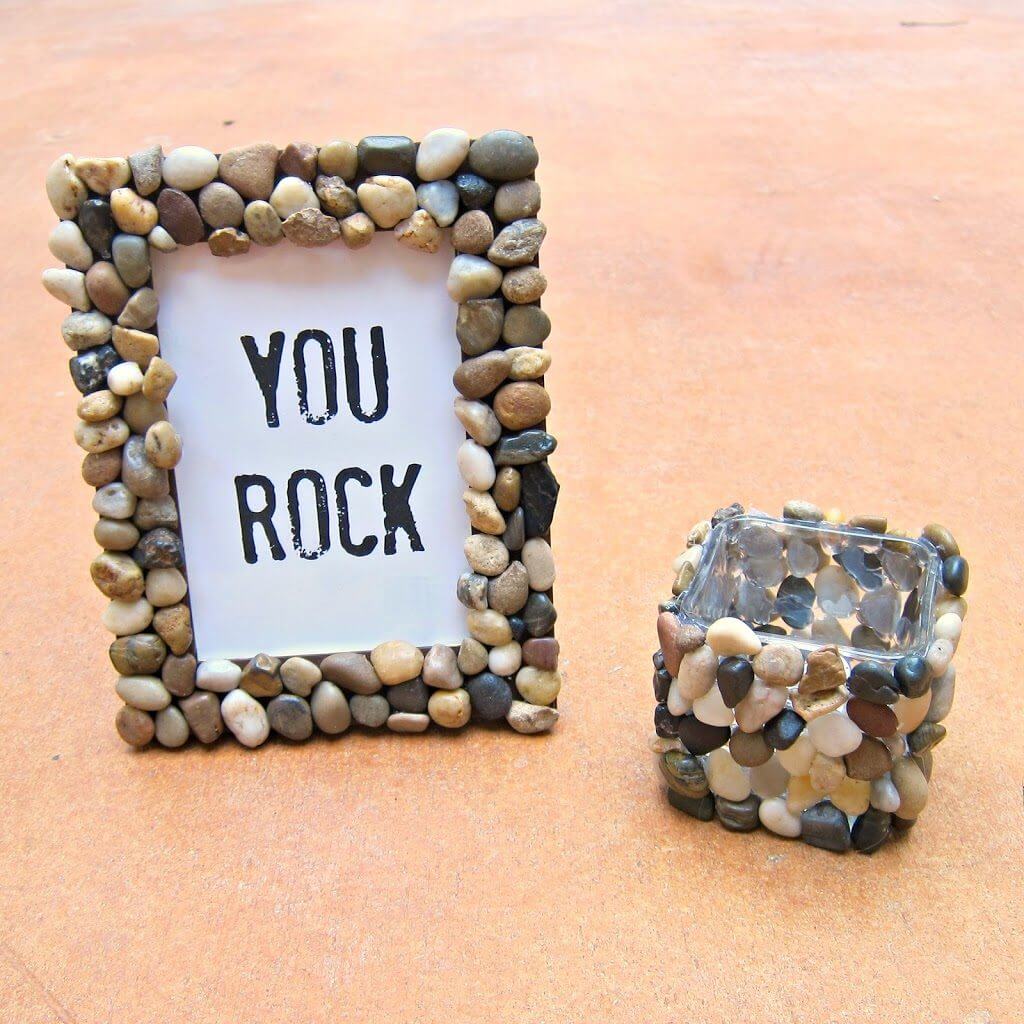 46. Pompom Trimmed Preppy Throw Pillows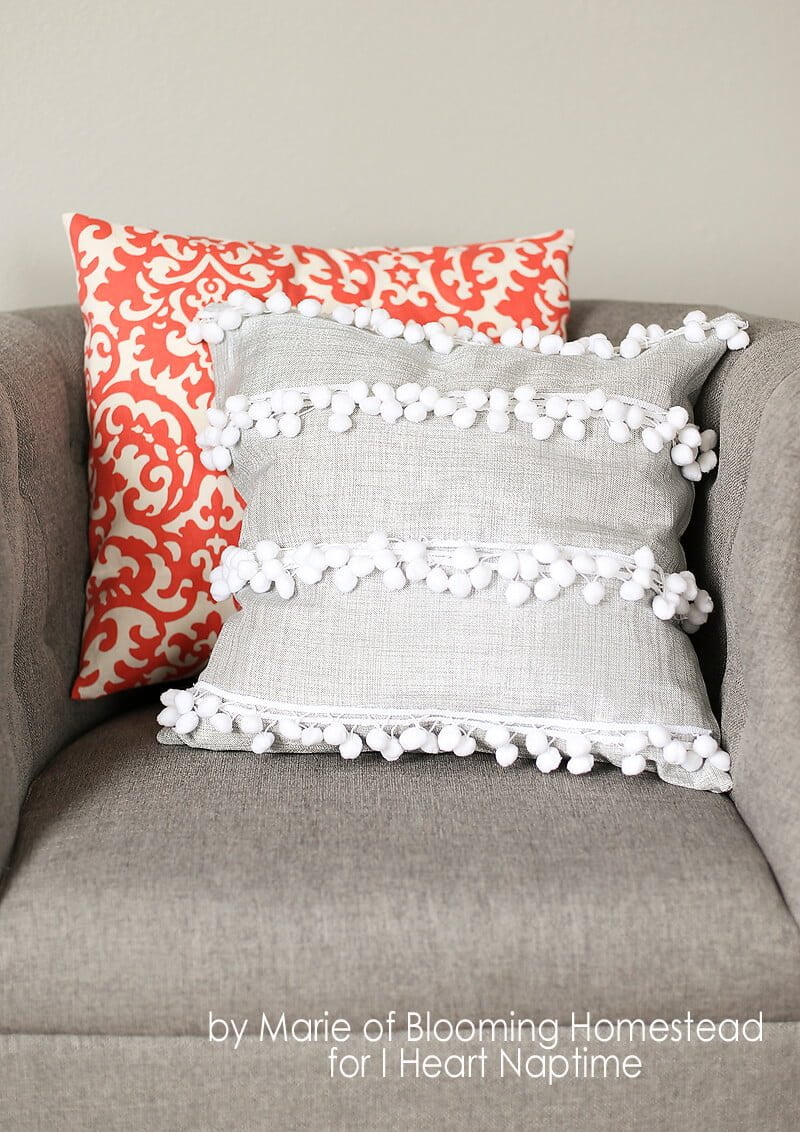 47. 10-Minute Amateur Friendly Corner Shelf Project

48. Upcycled Hardwood Door Corner Mirror