Easter doesn't always get the credit it deserves in terms of decorative ideas, but there are a number of editorial-worthy DIY Easter centerpiece decorations to suit every springtime at-home style. Shabby-chic décor has been making waves for a number of years now, taking its inspiration from a variety of sources including repurposed antiques, farmhouse nostalgia, and provincial French accents. If you're wondering how you can implement a more sophisticated attitude into your Easter homage this year, there are an assortment of DIY Easter centerpiece ideas.
Easter Chic: DIY Decorative Ideas For Spring

Burlap, mason jar holders, and elegant floral notes are just a few of the ways you can spruce up your bunny & egg ornaments, with handwoven baskets, painted woodland findings, and lots of organic greenery providing plenty of material for the perfect DIY Easter centerpieces. The beauty of springtime Easter décor is the unique creative touch only you can lend. Perhaps you prefer a traditional country backdrop for your Easter bunnies, with soft gingham fabrics, wooden planters, and plenty of pastel color; you may conversely prefer a more sophisticated, streamlined theme, with long stemmed tulips peaking out of Art Deco-inspired glassware. Wherever your preferences may lie, Easter is the perfect time to show off your style skills.
From wooden baskets to woven textiles, there's no shortage of ways to welcome spring into your home. Family and guests alike will no doubt be charmed by these 27 DIY Easter centerpiece decorations, making this Easter an affair to remember.
1. Glass Dome Flora & Carrot DIY Easter Centerpiece Design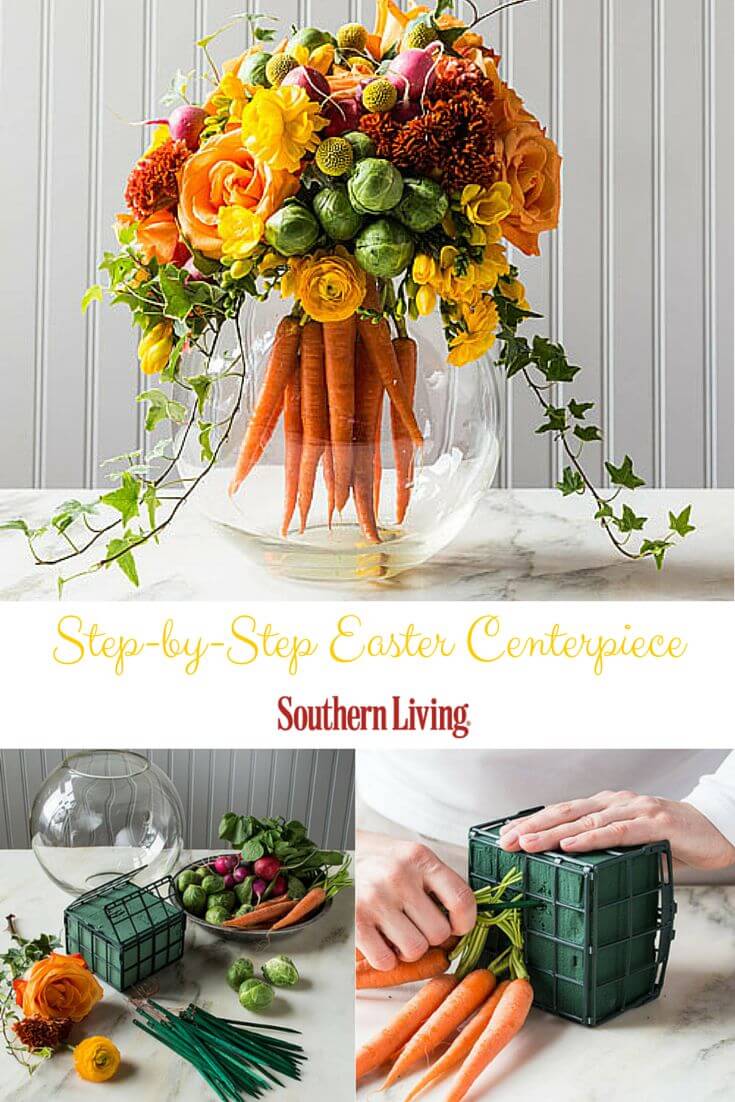 2. Cherry Blossom Easter Egg Tree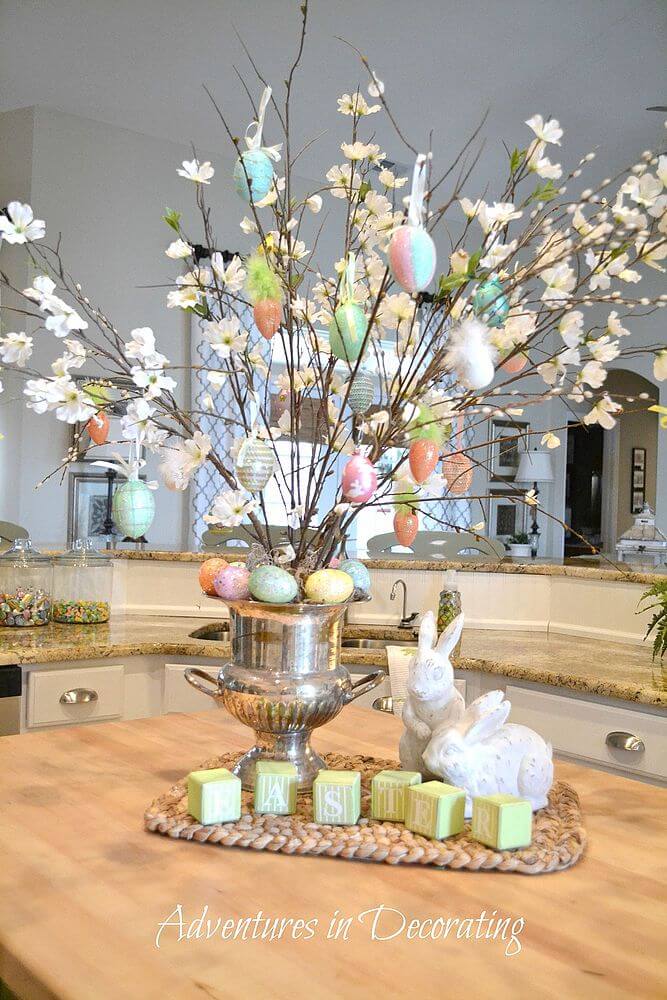 3. Pretty Pink Posey Egg Display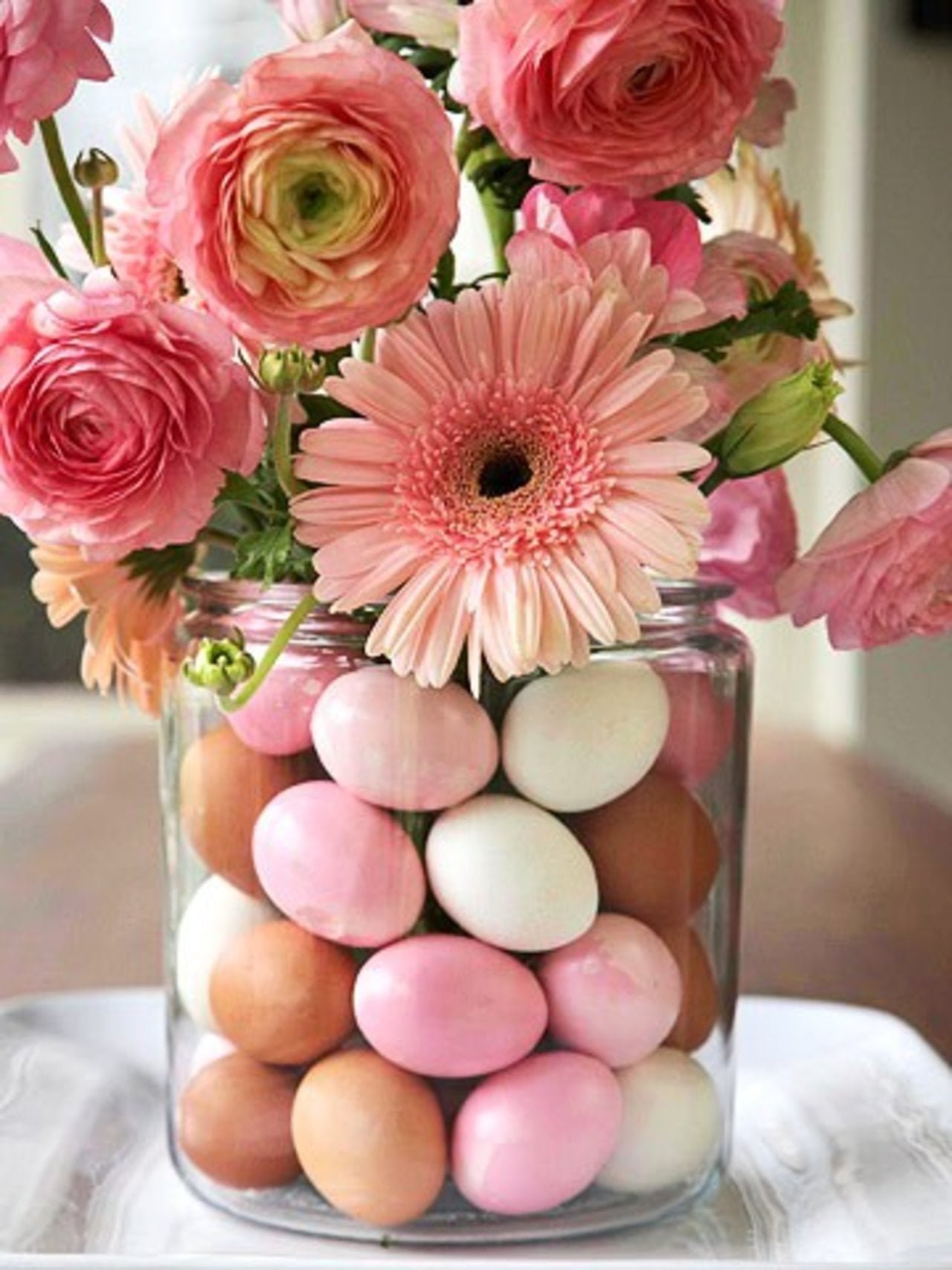 4. "The Grass Is Always Greener" Easter Egg Dish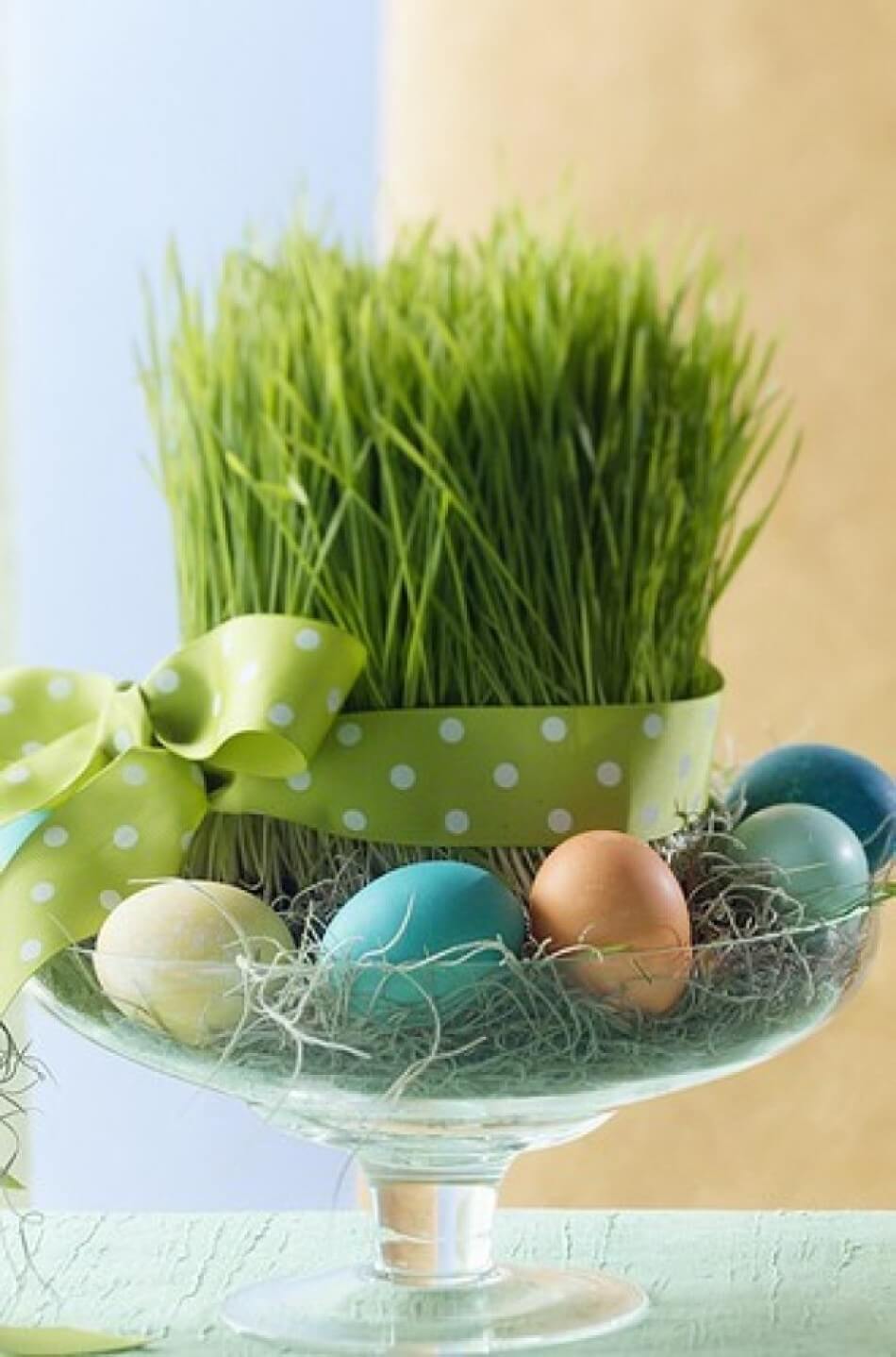 5. Jolie Mason Jar Spring Bouquet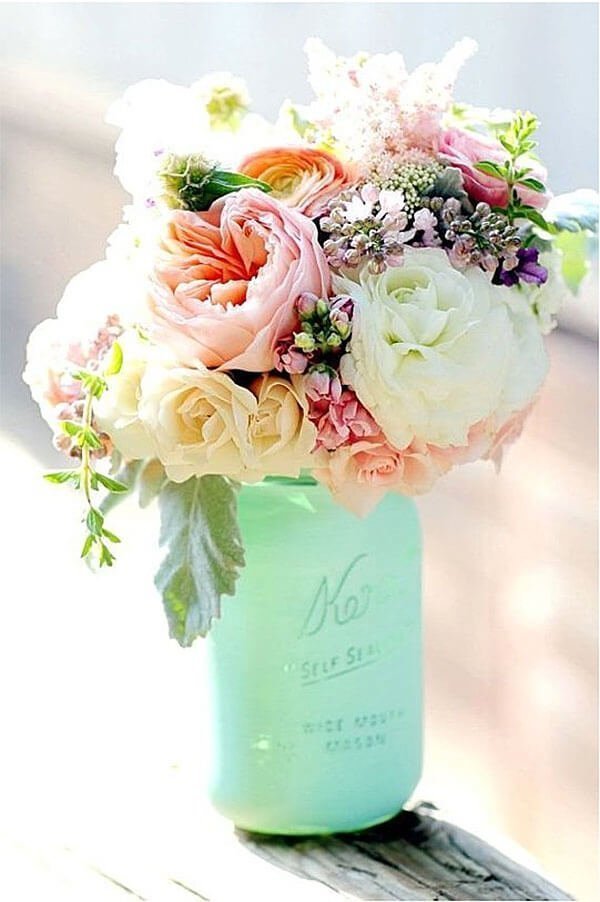 6. Metropolitan Metallic Easter Egg Display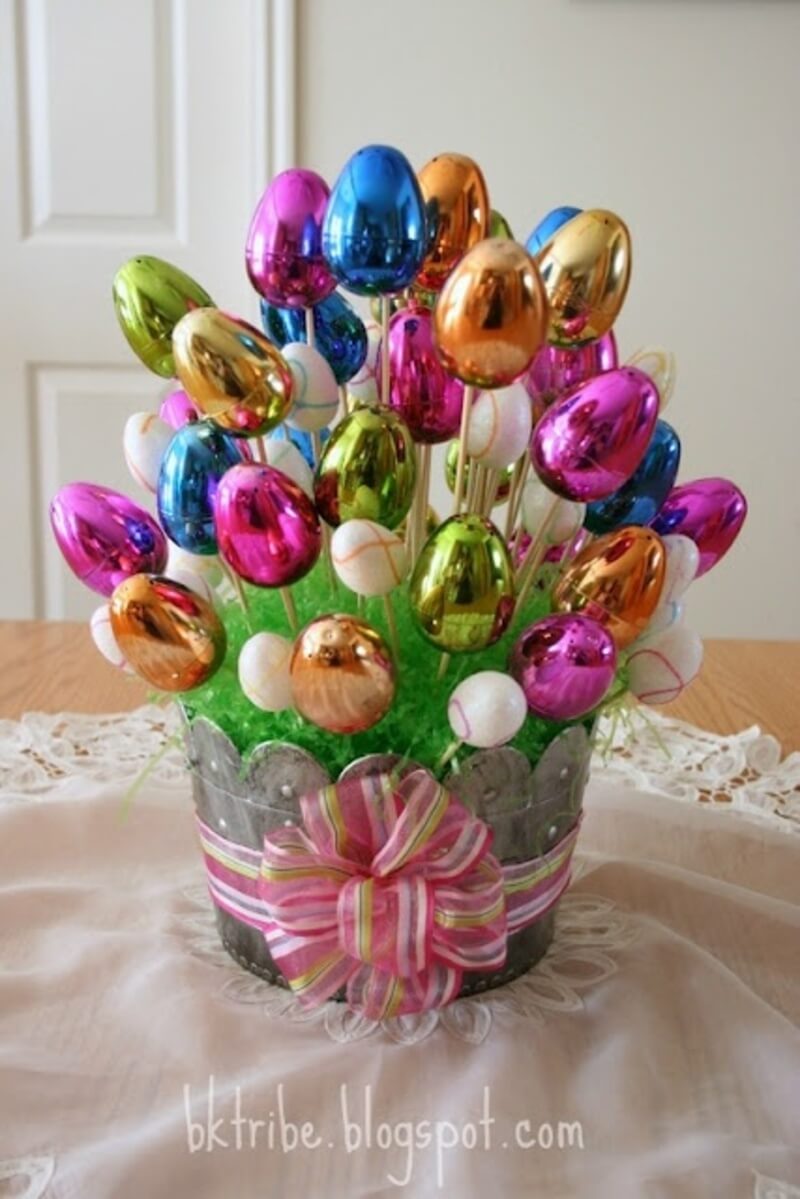 7. A Mossy Path Egg Arrangement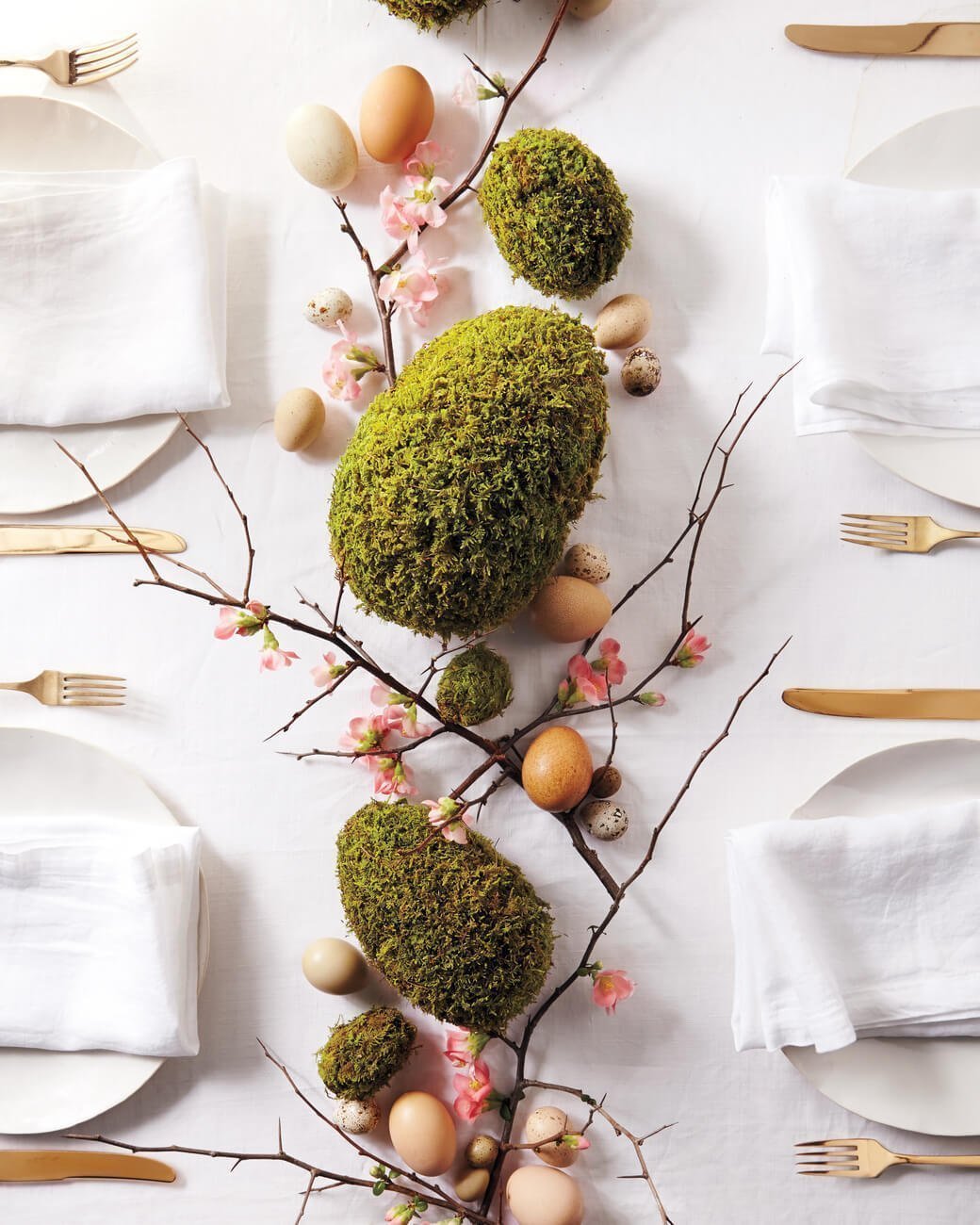 8. Snow White Blossom Log DIY Centerpiece for Easter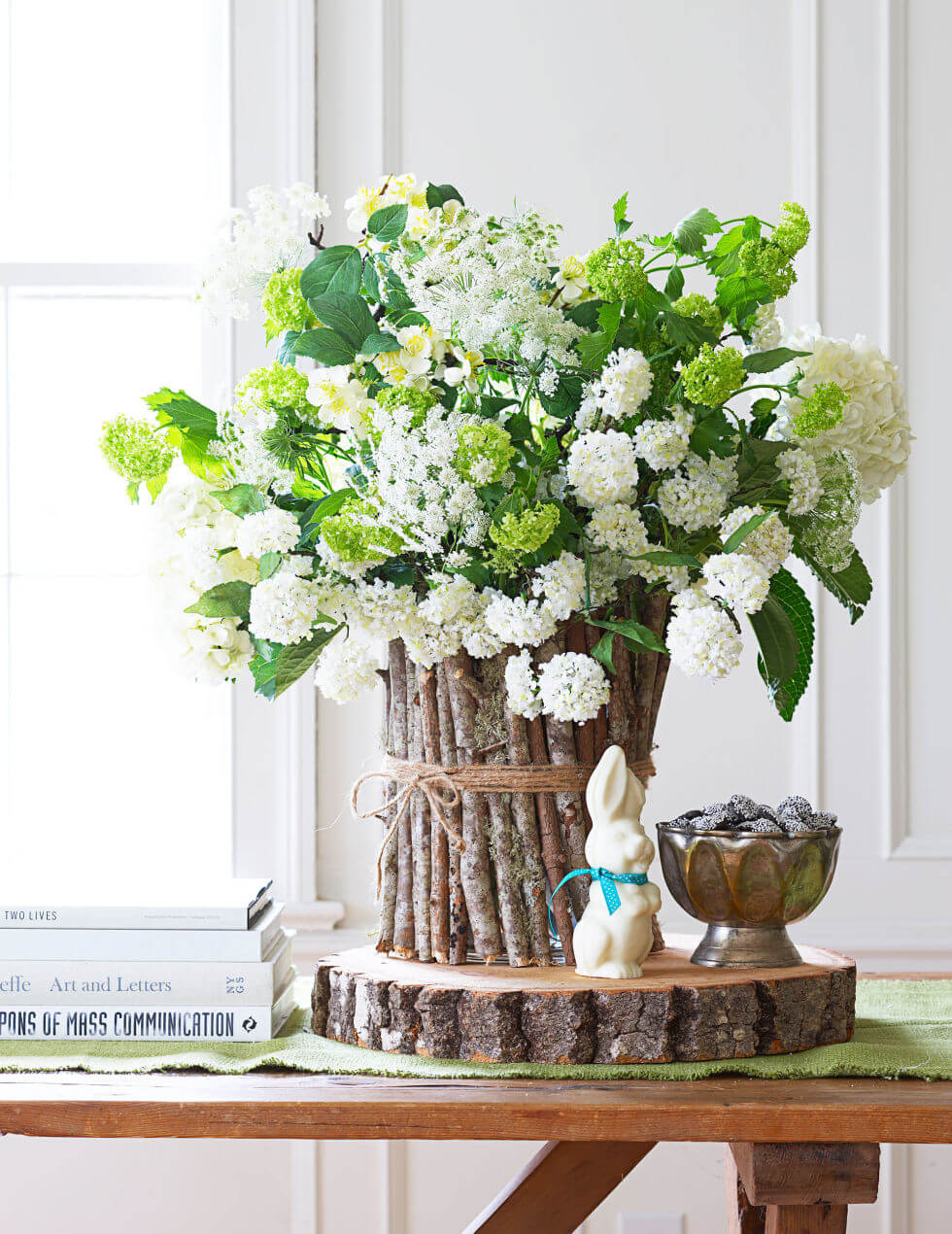 9. "Peeping" Pink Tulip Planter Display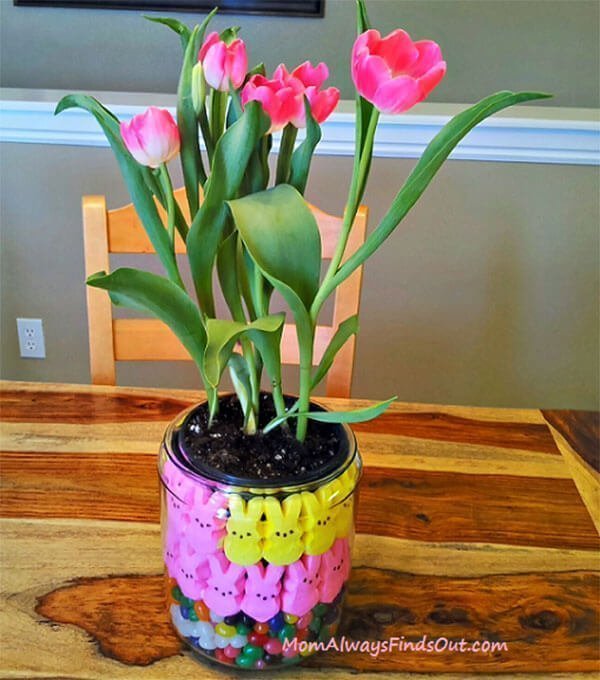 10. Farmhouse Robin's Nest Tabletop Arrangement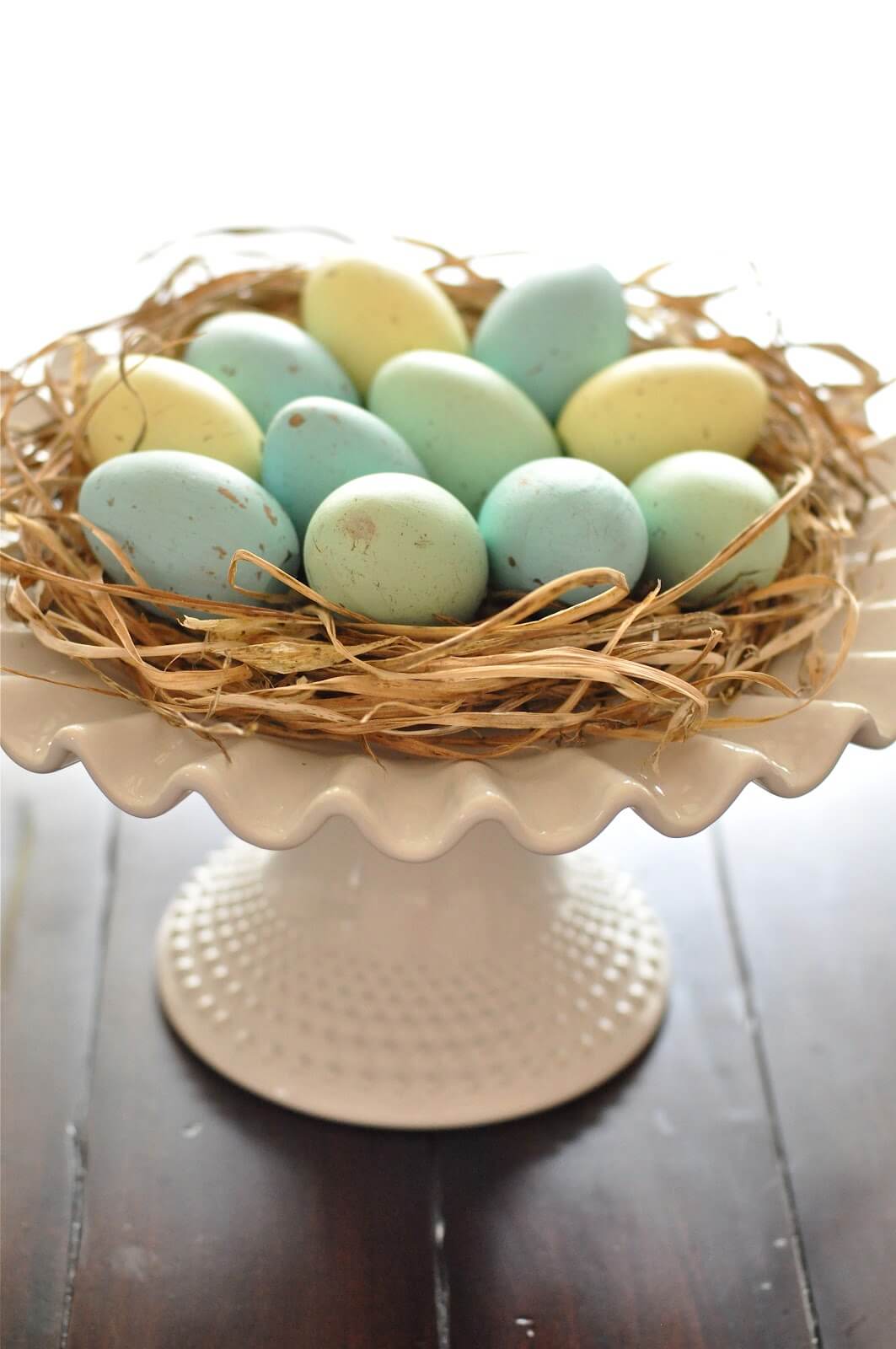 11. Rustic Easter Egg Candle Wreath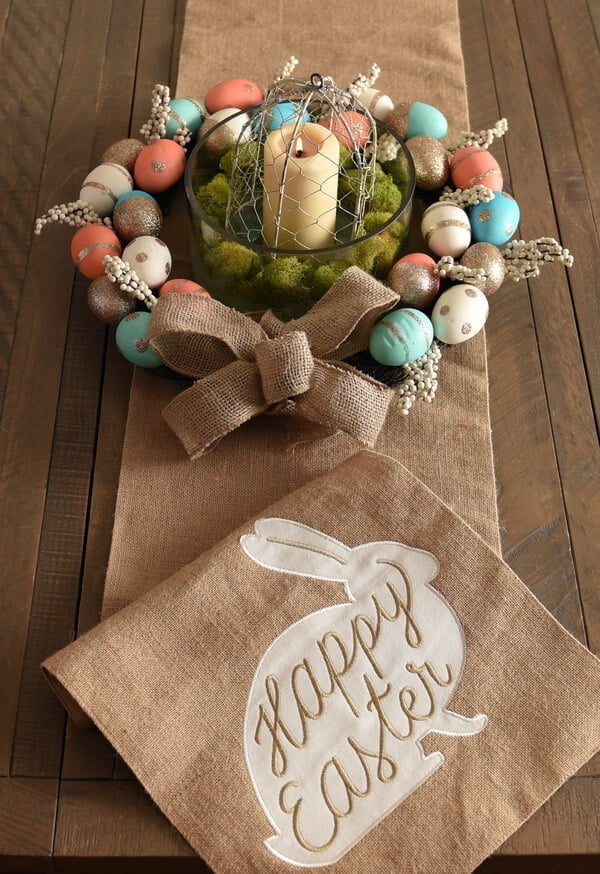 12. Green Gingham Bunny Runner Display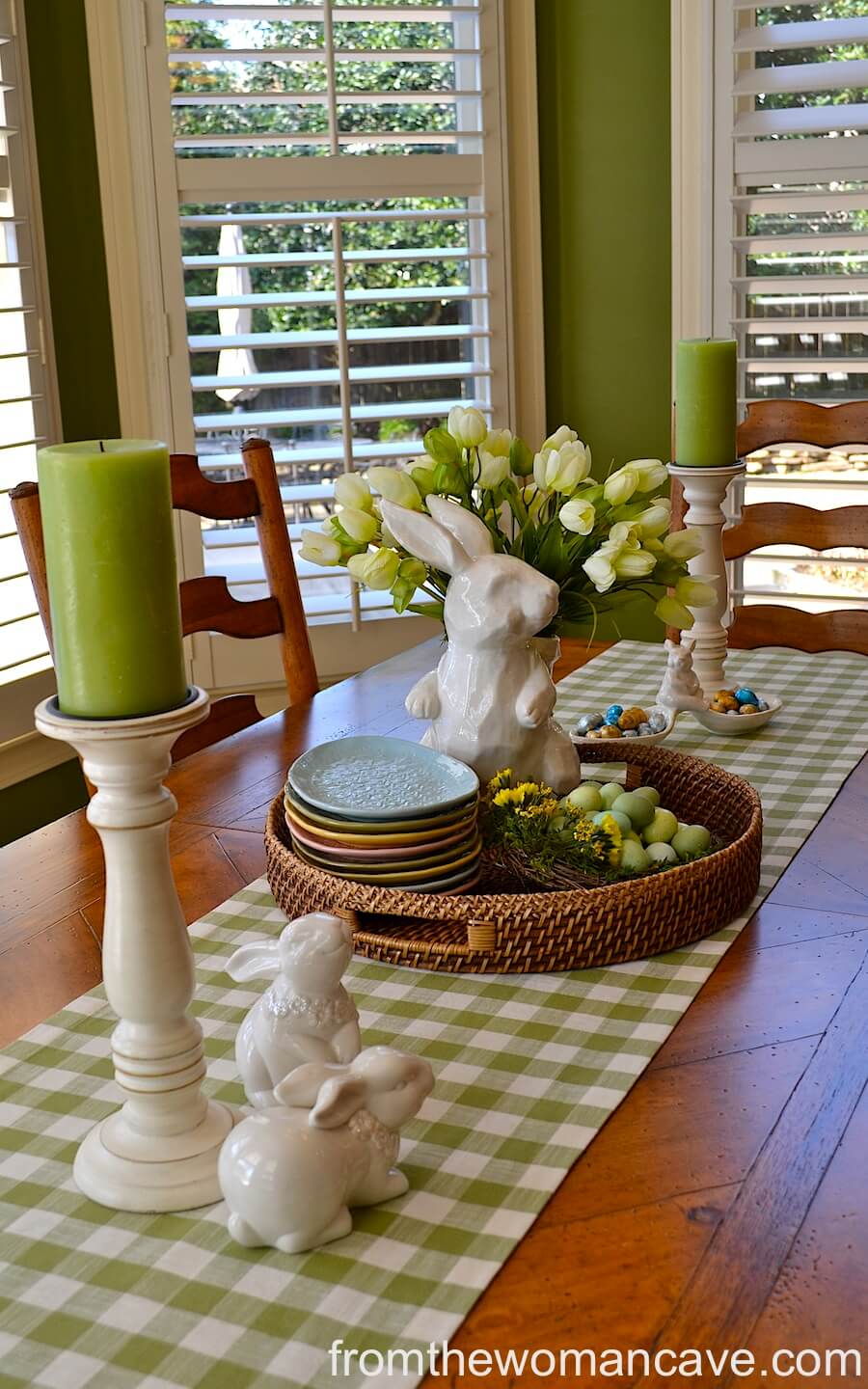 13. Alice's Easter Cup Tea Party

14. Classic Spring Blossom Bunny Display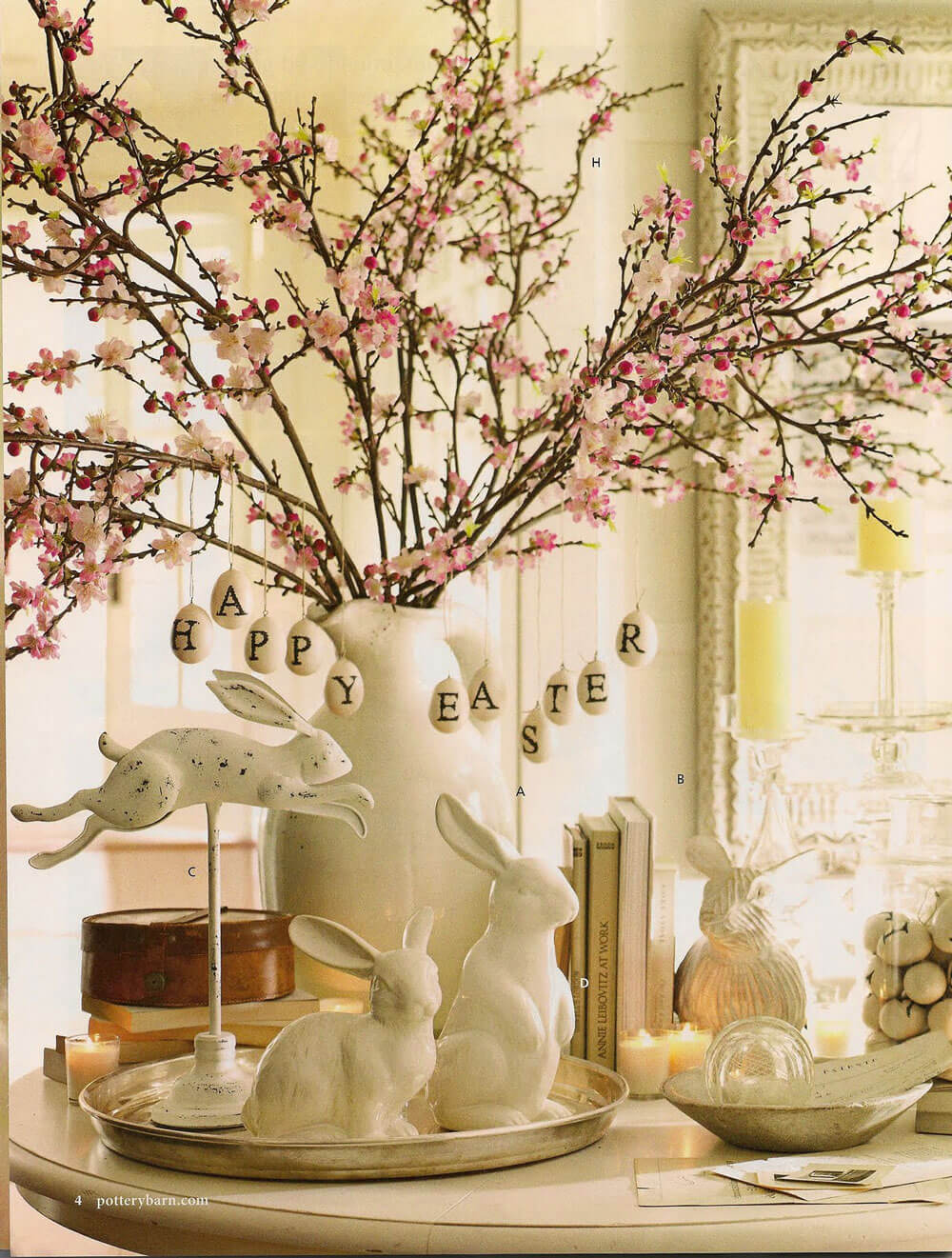 15. Pretty In Pink Floating Fishbowl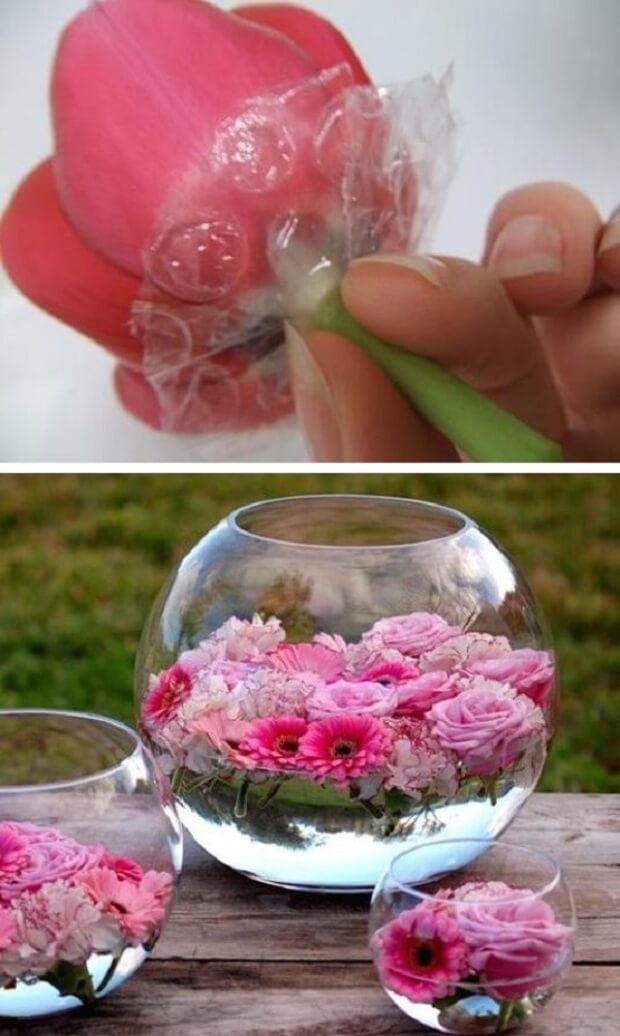 16. Petite & Sweet Spring Bird Nests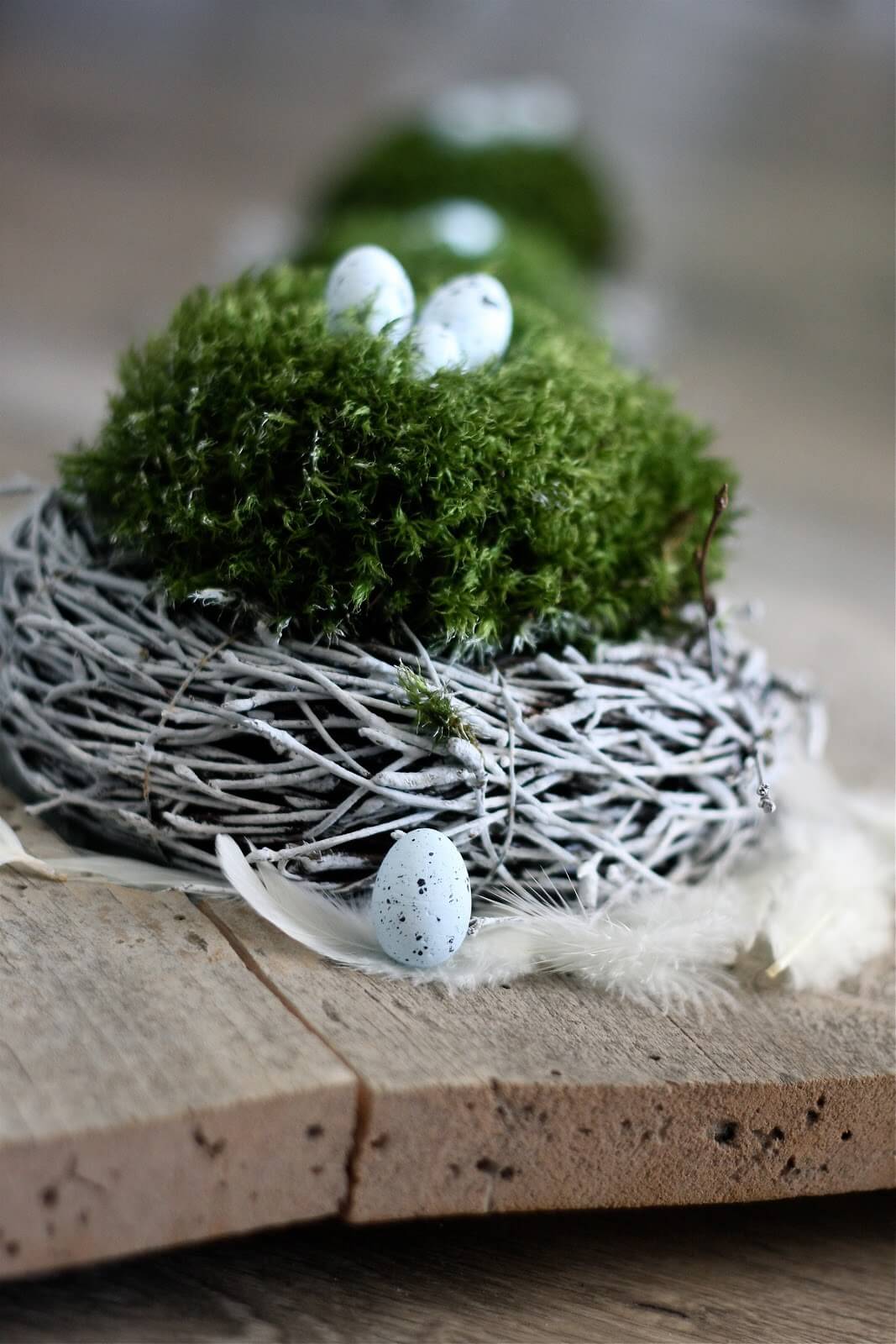 17. Here Comes The Sun: Lemon & Yellow DIY Easter Centerpiece Décor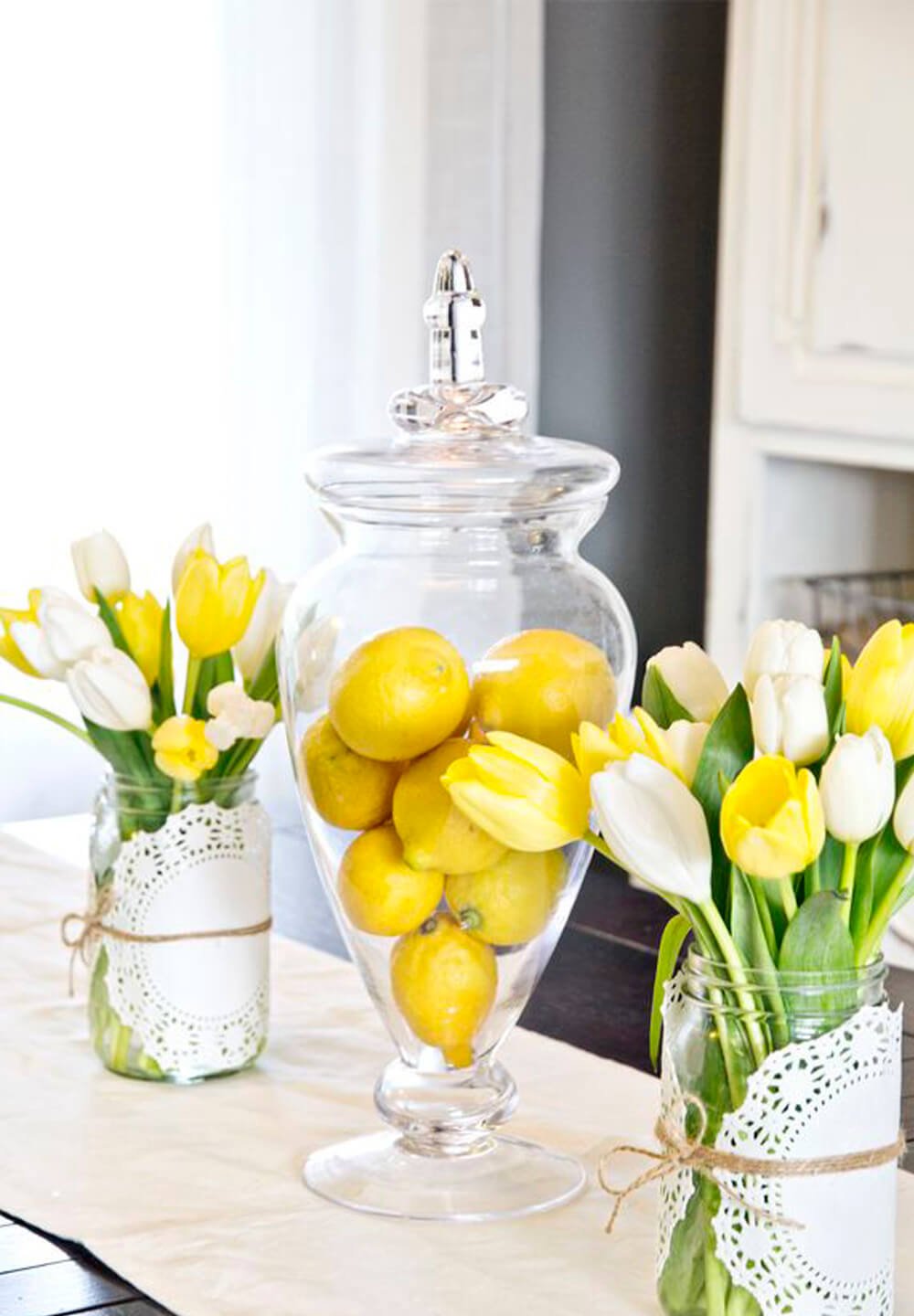 18. "At The Eater Bunny Hop" Centerpiece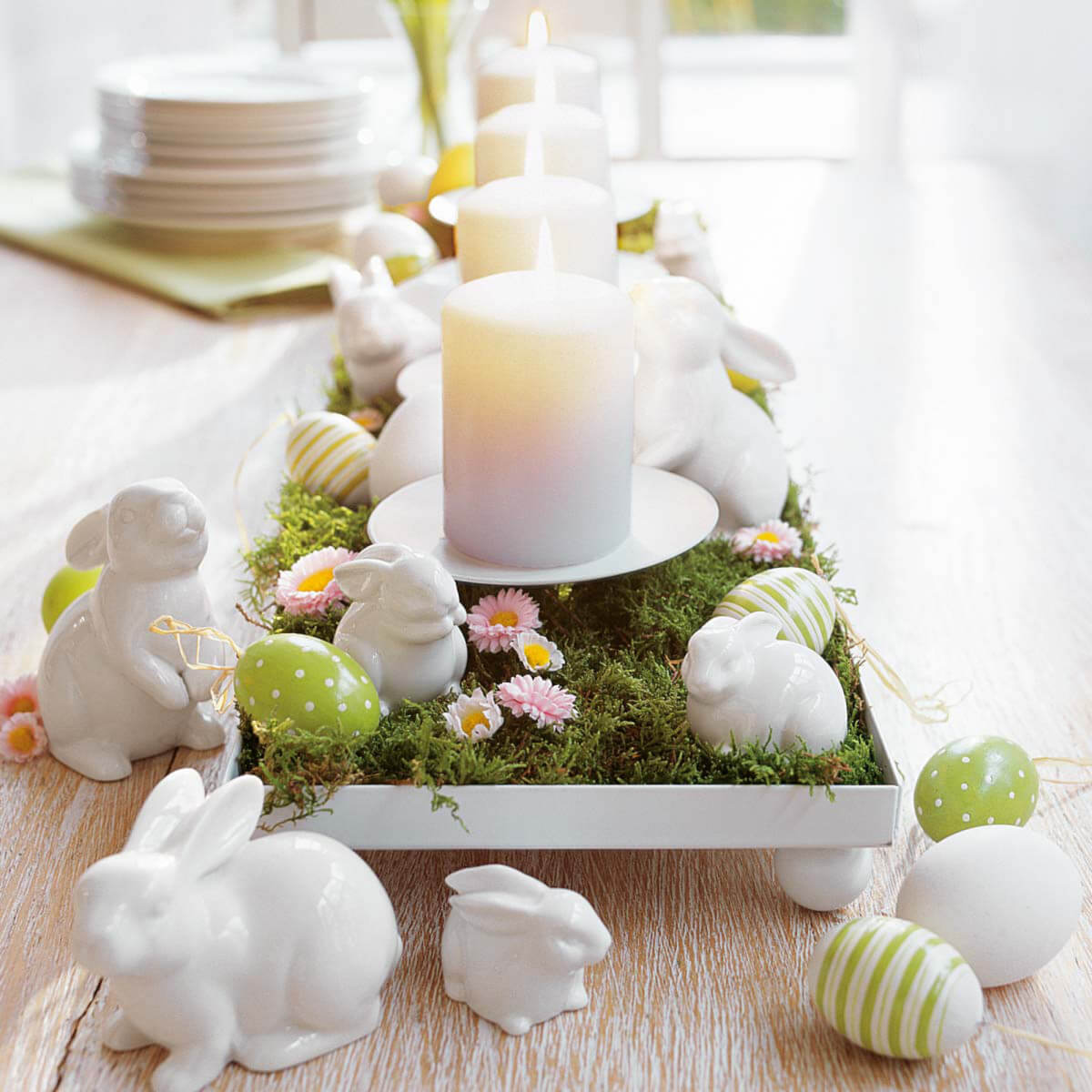 19. True Blue Blossom Easter Egg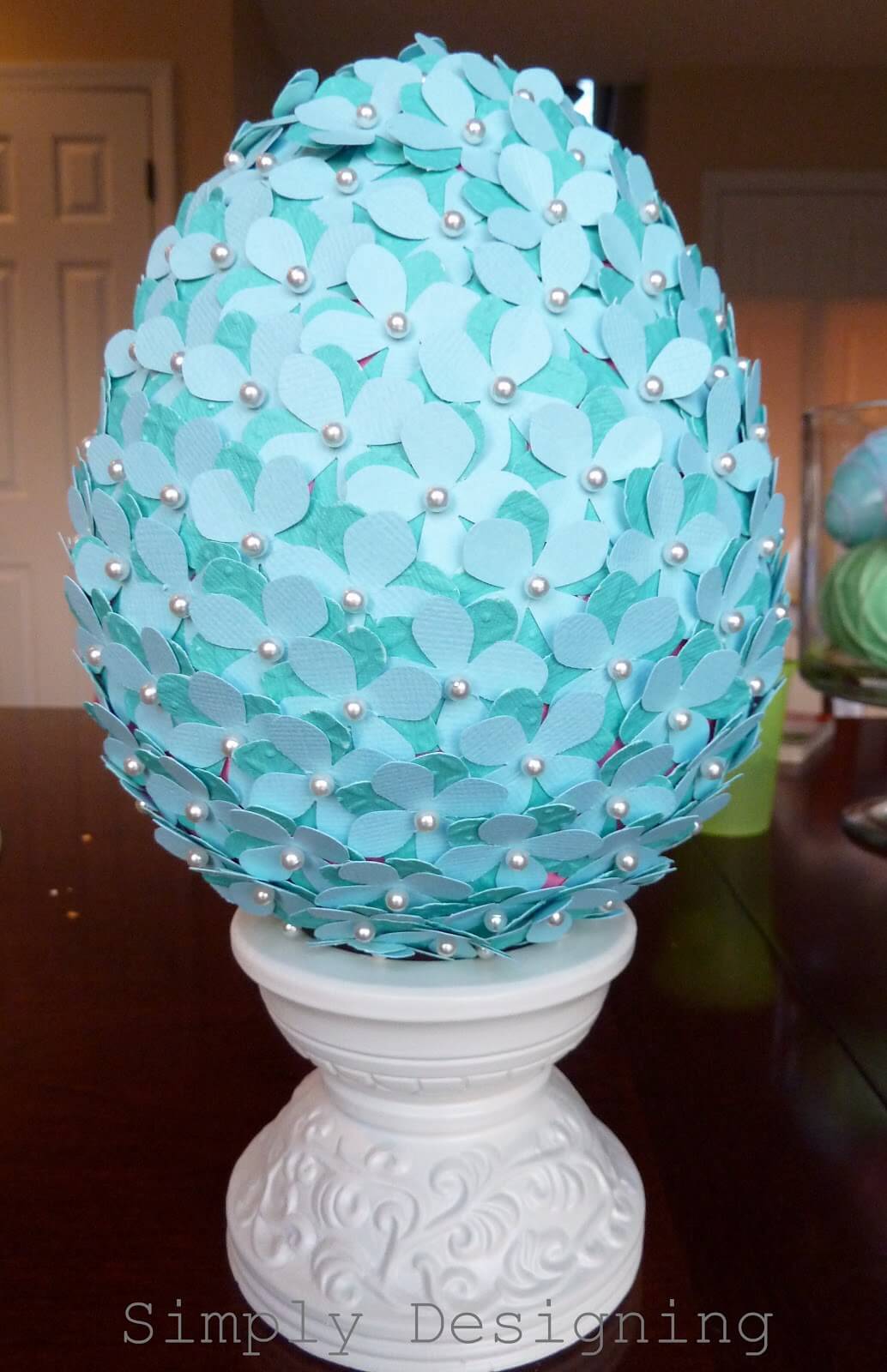 20. Easter Rainbow Pine Cone Bouguet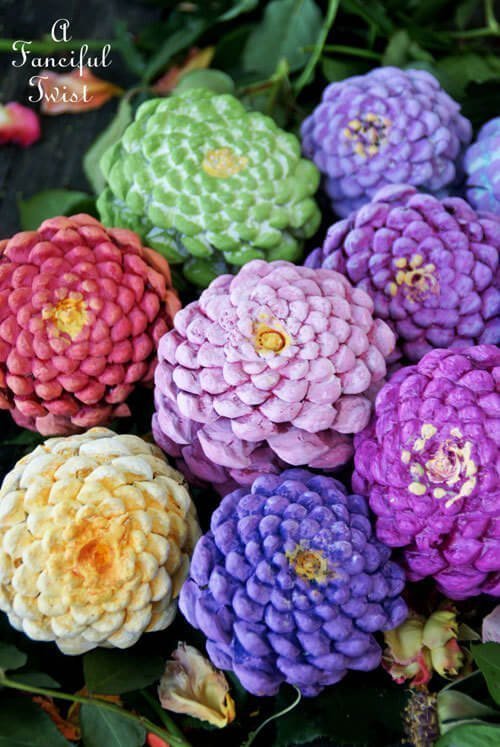 21. A Gatsby Easter: Elegant Tulip Vases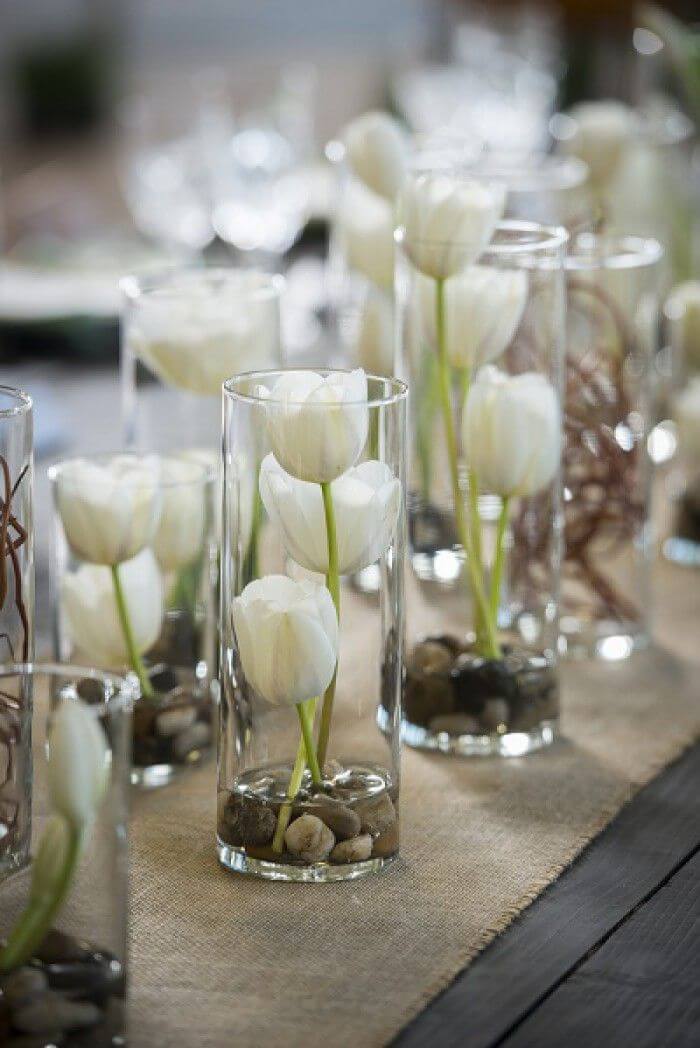 22. Trendy Tabletop Easter Egg Hunt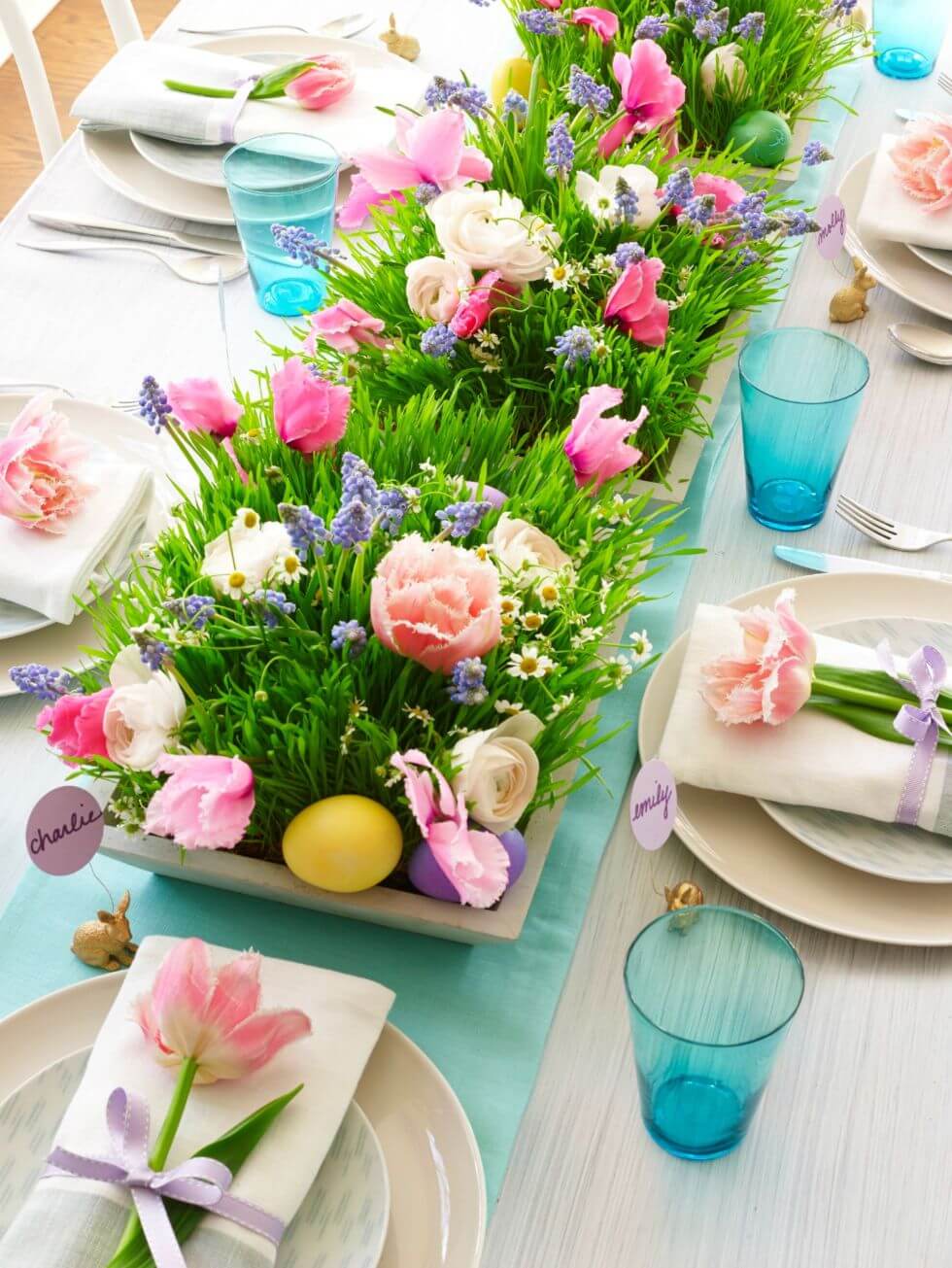 23. Country Charm Easter Egg Jar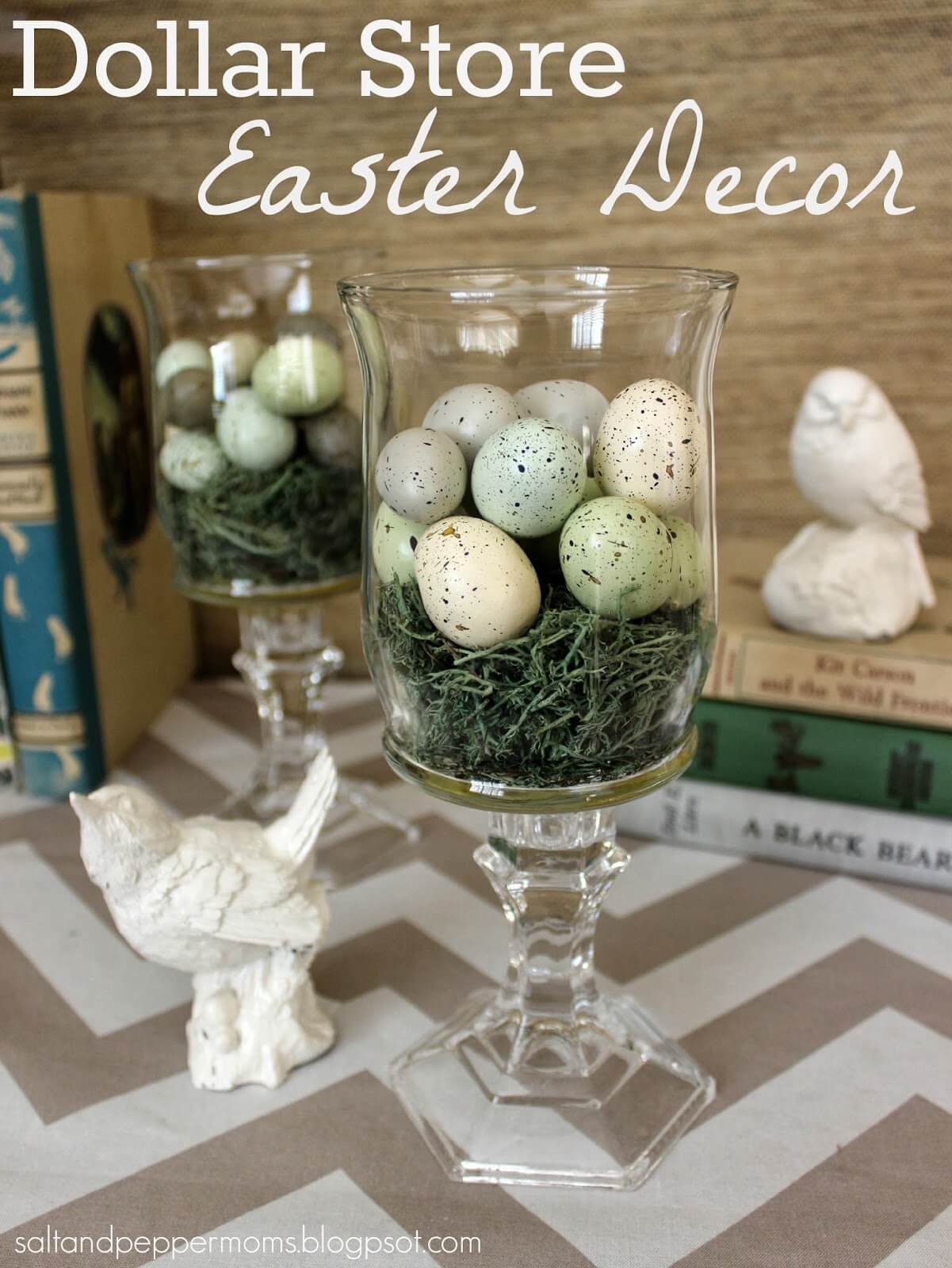 24. Charming Provincial Garden Bundle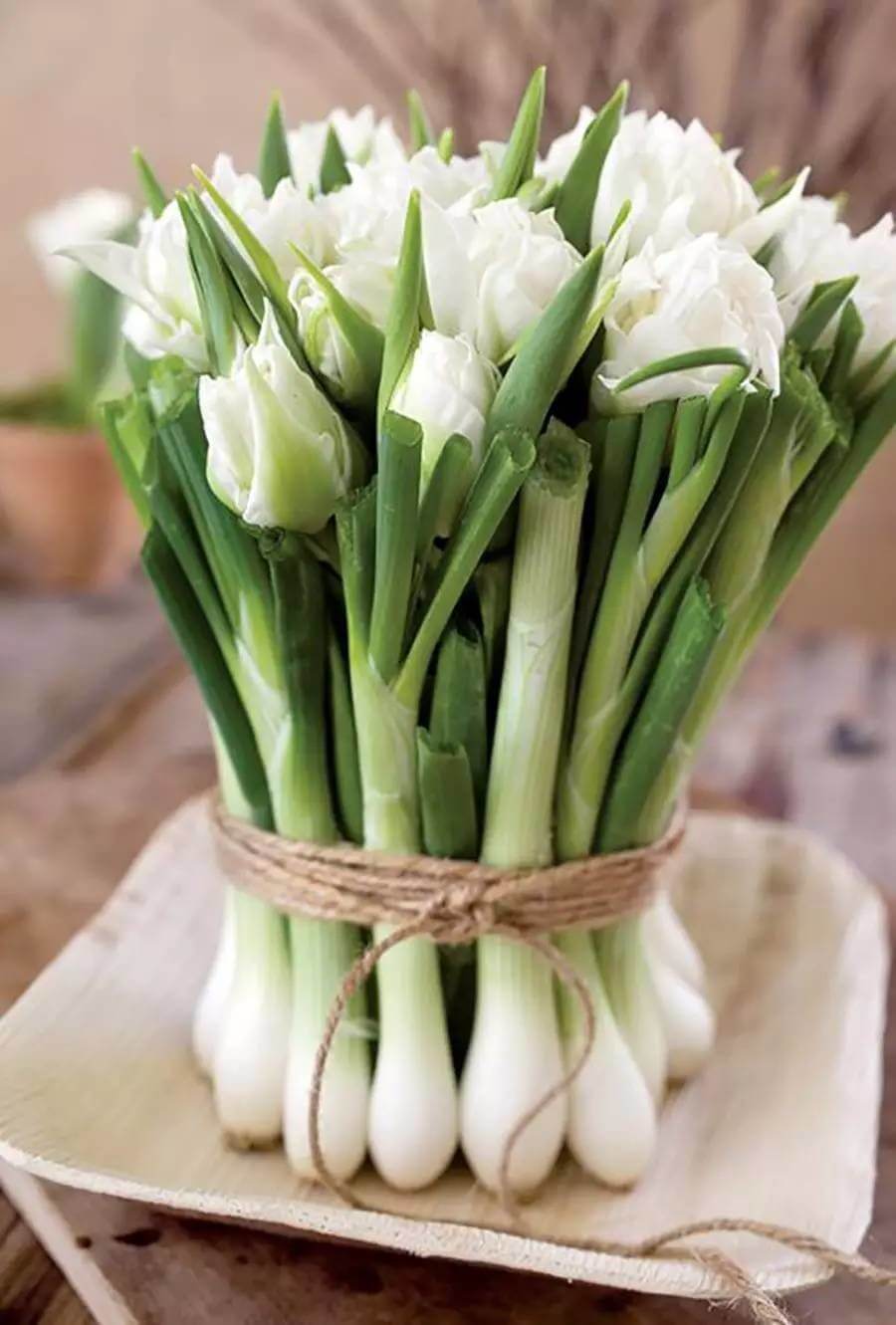 25. Ball & Twine Easter Egg Basket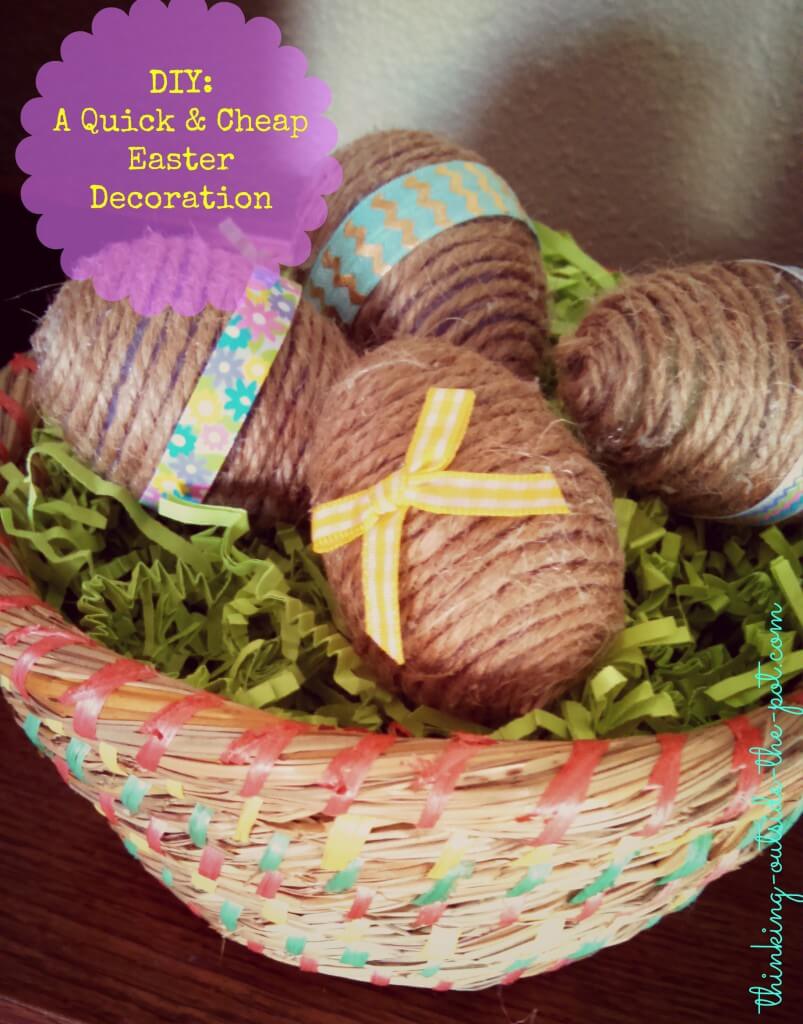 26. Springtime Sweets: A Bouquet Candy Dish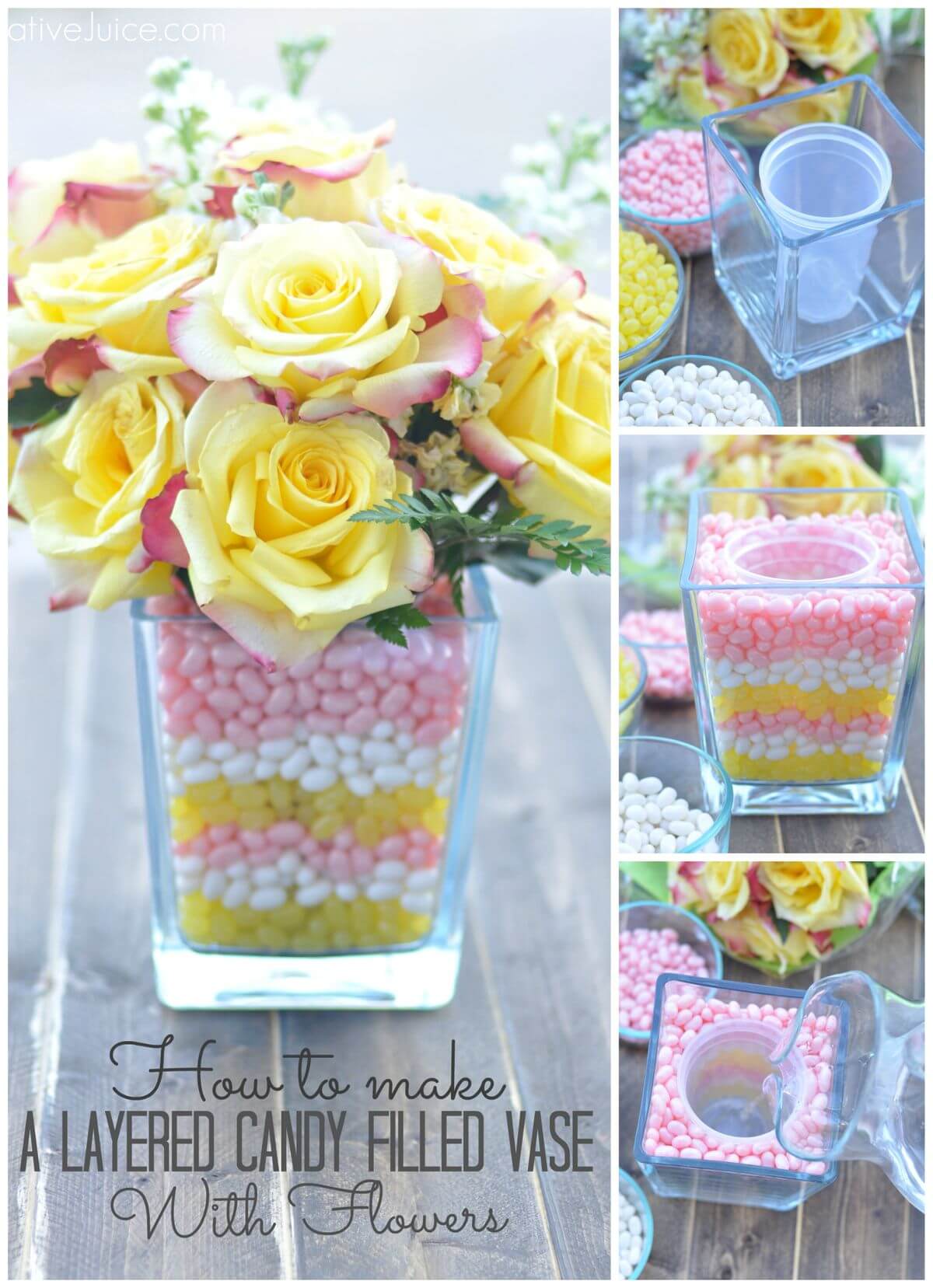 27. Pretty Parissienne Egg Cup Bouquets