If your cluttered entryway has become a dumping ground for shoes, coats, and other miscellaneous items then these DIY entryway bench projects may help you become more organized and can help streamline your morning routine.
25 Functional DIY Entryway Bench Projects to Keep You Organized

Your doorway is not only the first thing visitors to your home will see, but it is often the hub of morning activity in a home. It is an overlooked and underutilized space. Even if you have only a small area near your front door, a simple storage bench can help keep clutter out of sight and will provide a welcome place to sit down and remove muddy shoes and boots.
The kind of entryway bench you need will largely depend on the size of your family and the kinds of equipment you will need to keep by the door. If you have several children or if you live in an area with heavy snow or rain, then a larger project that includes plenty of storage will be best. On the other hand, if you are willing and able to sacrifice some storage room, a simple wooden plank bench may suit your home's style better.
The 25 DIY entryway bench projects below should offer you plenty of inspiration and should help you pick the best bench for your home.
1. DIY Bookshelf Bench Seat with Storage Bins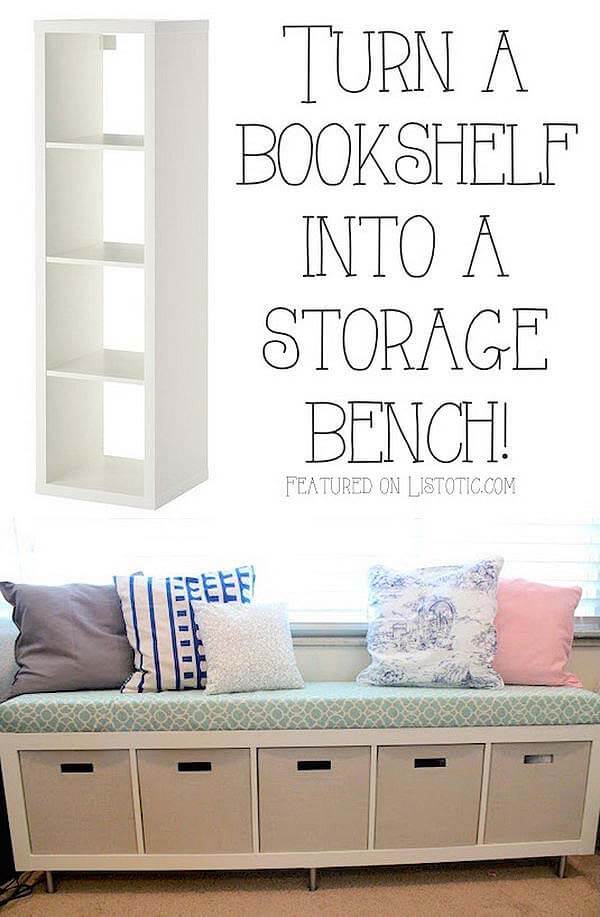 2. Recycled Headboard Bench Seat Project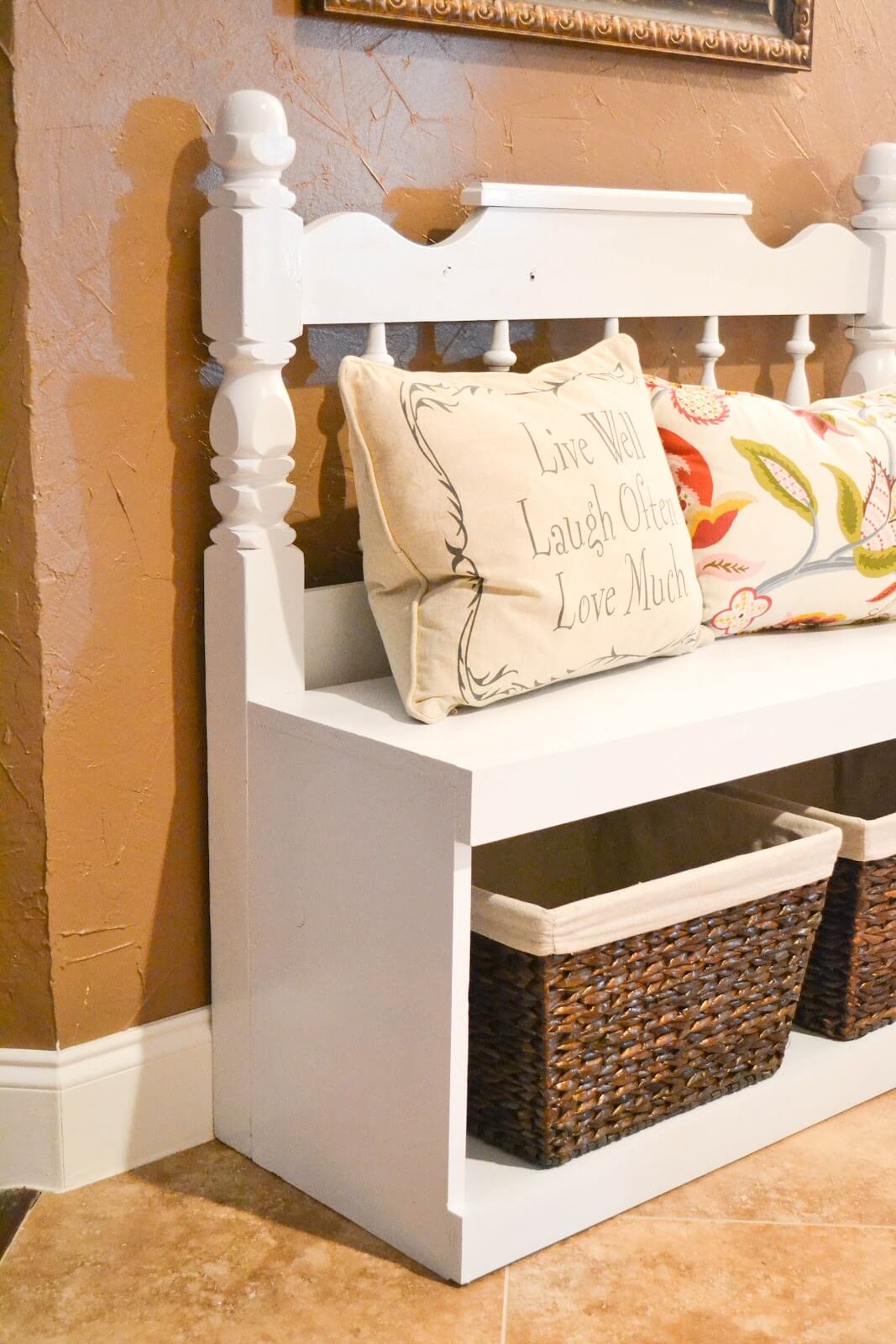 3. Dresser to Bench Project with Storage Drawers

4. Antique Door Entryway Coat Rack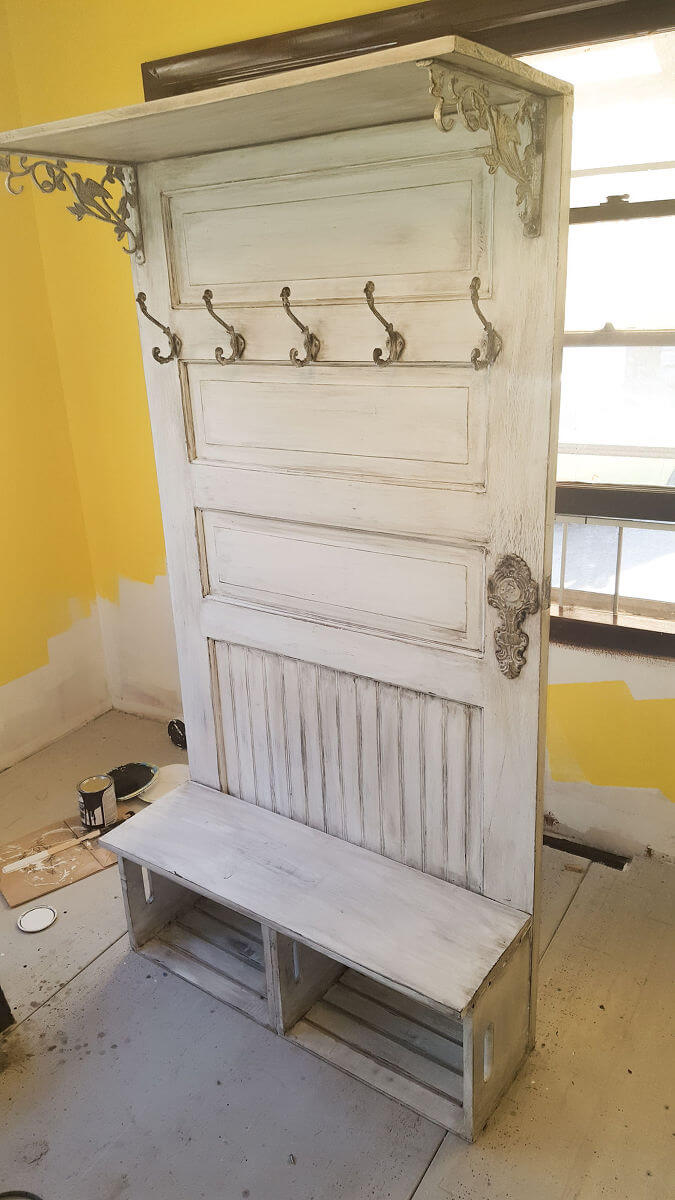 5. Easy Upholstered Wooden Entryway Bench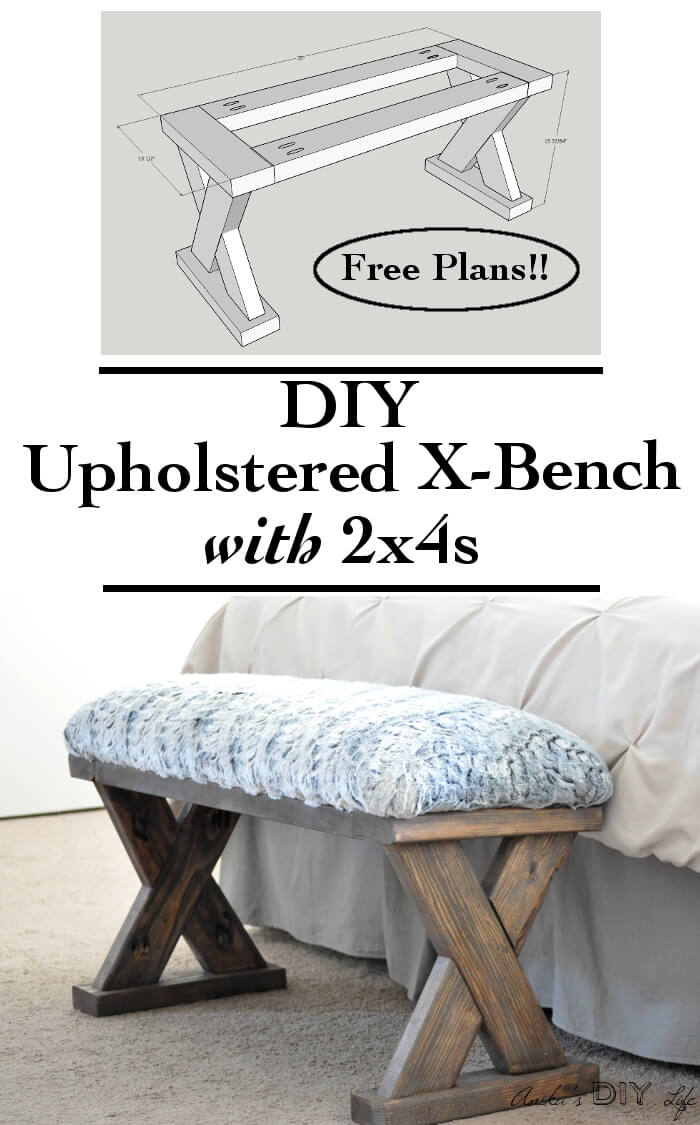 6. Industrial Wood and Pipe Entryway Organizer
7. Sleek Solid Wooden Bench Seat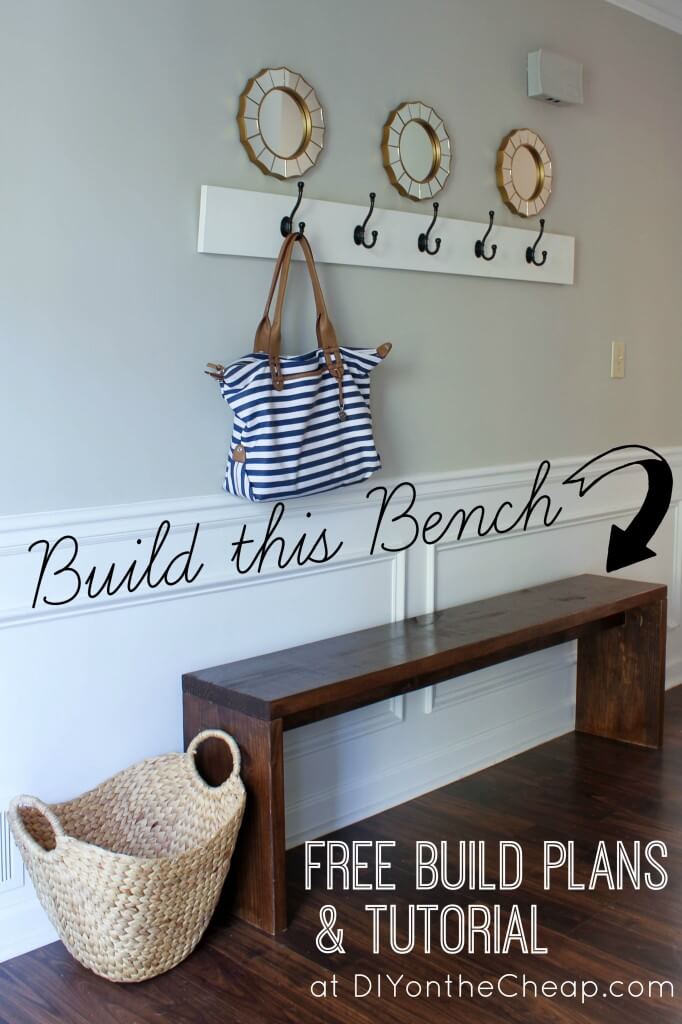 8. DIY Rustic Bench with Tufted Cushion

9. Recycled Shabby Chic Chair Bench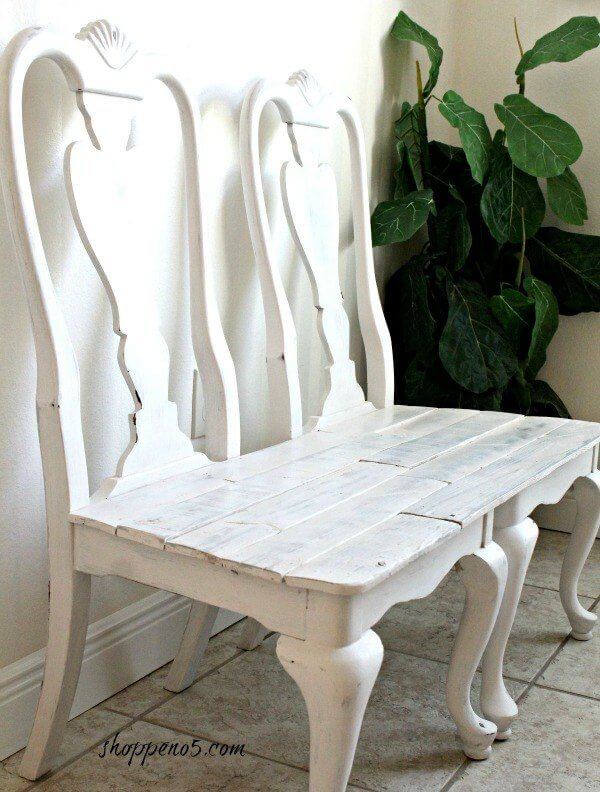 10. DIY Entryway Bench Projects with Shoe Storage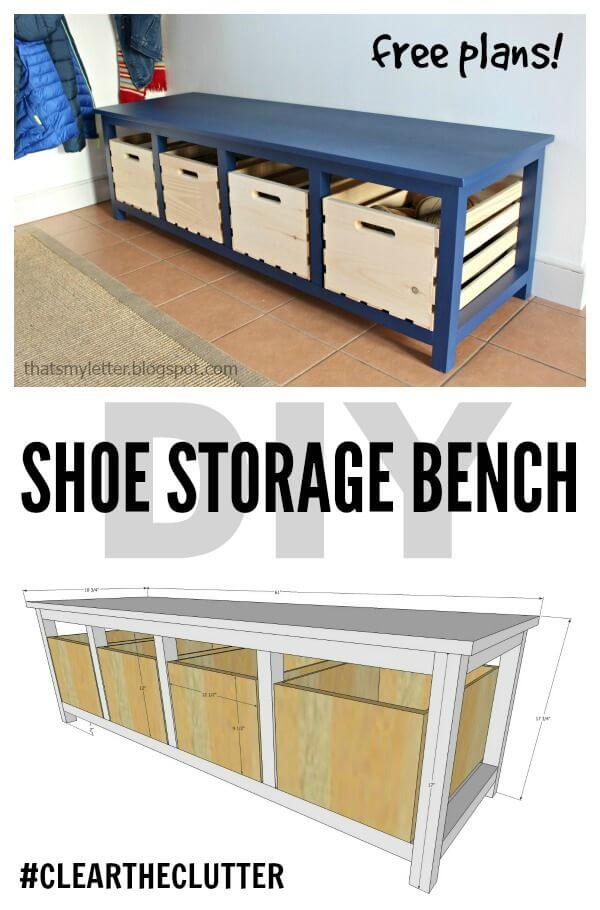 11. Custom Faux Built-In Entryway Storage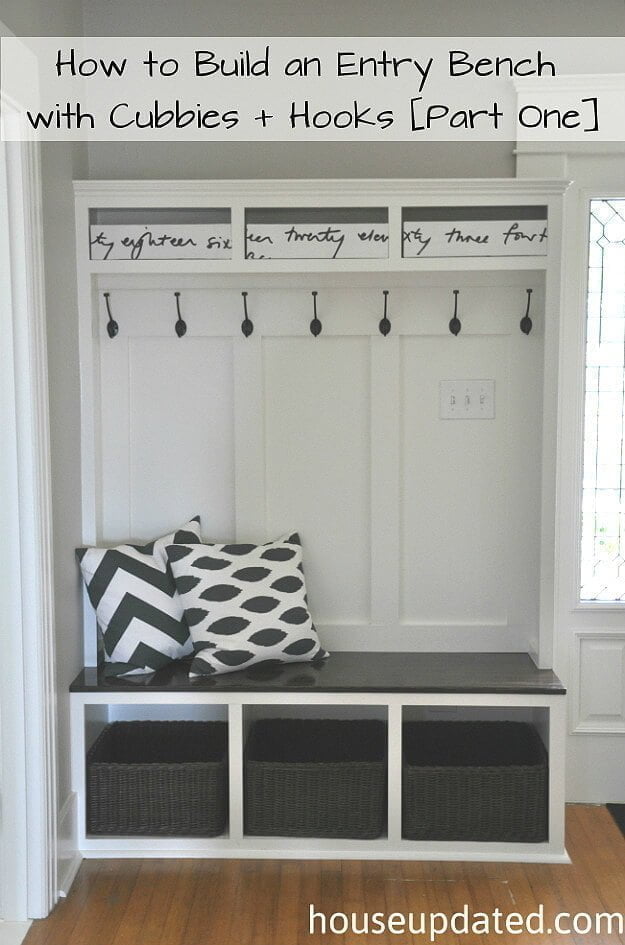 12. Simple Do-It-Yourself Storage Bench Project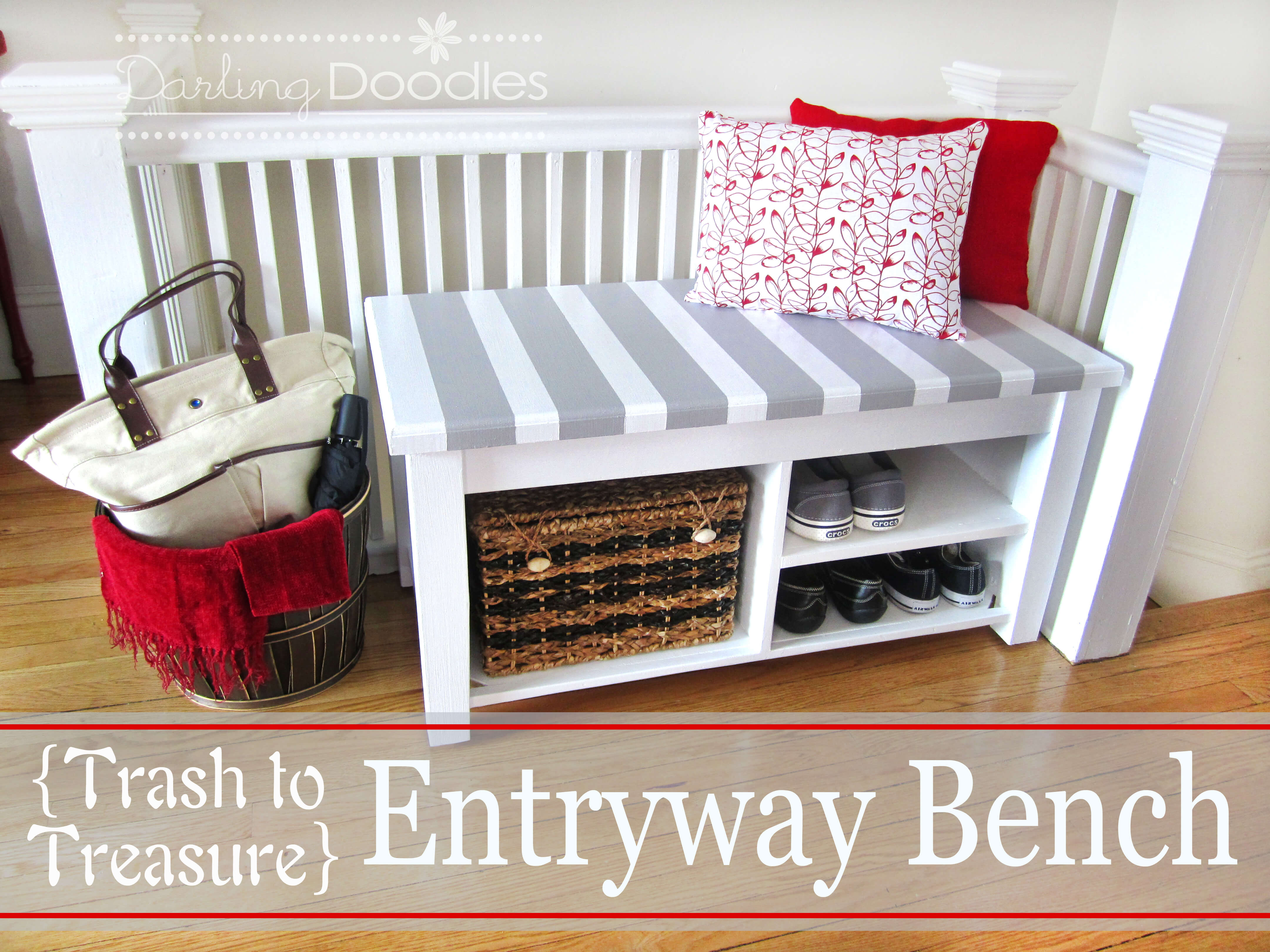 13. Inexpensive Rustic Wooden Bench Seat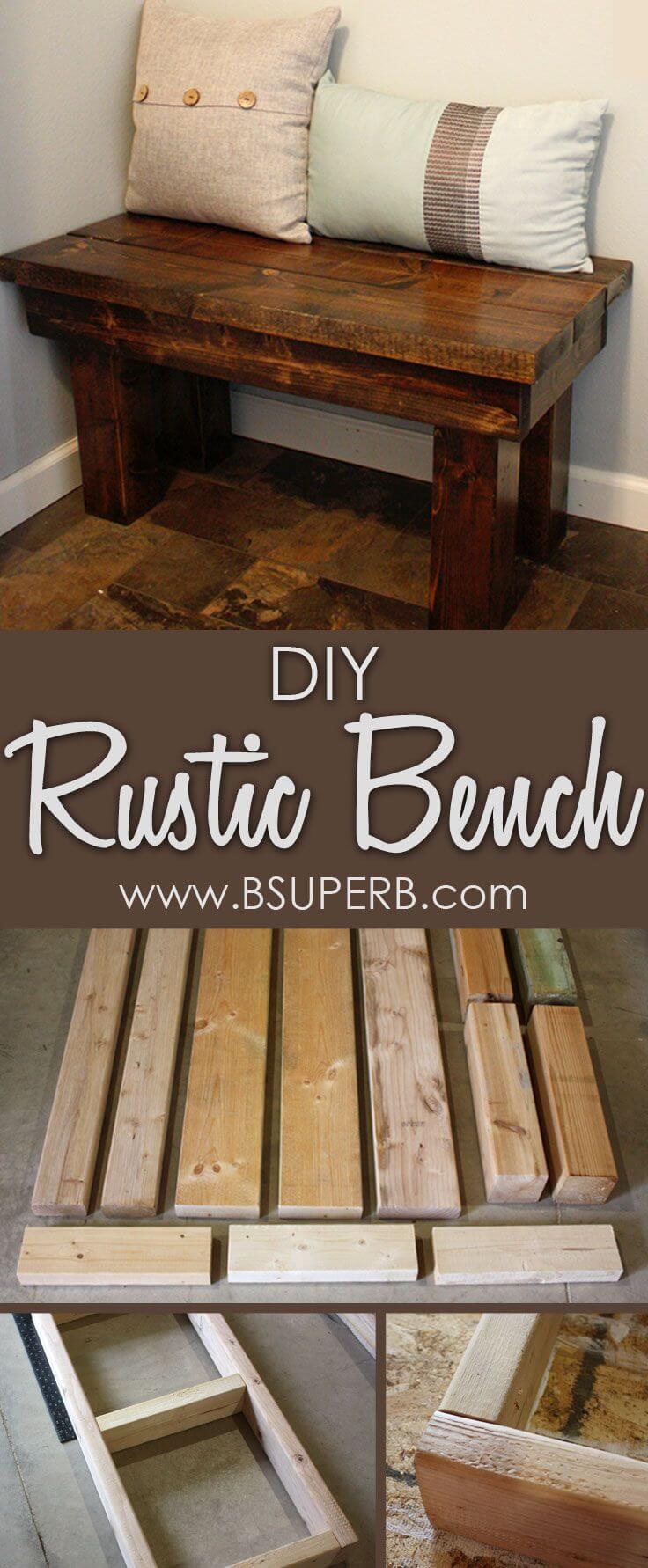 14. Easy to Make Small Entryway Bench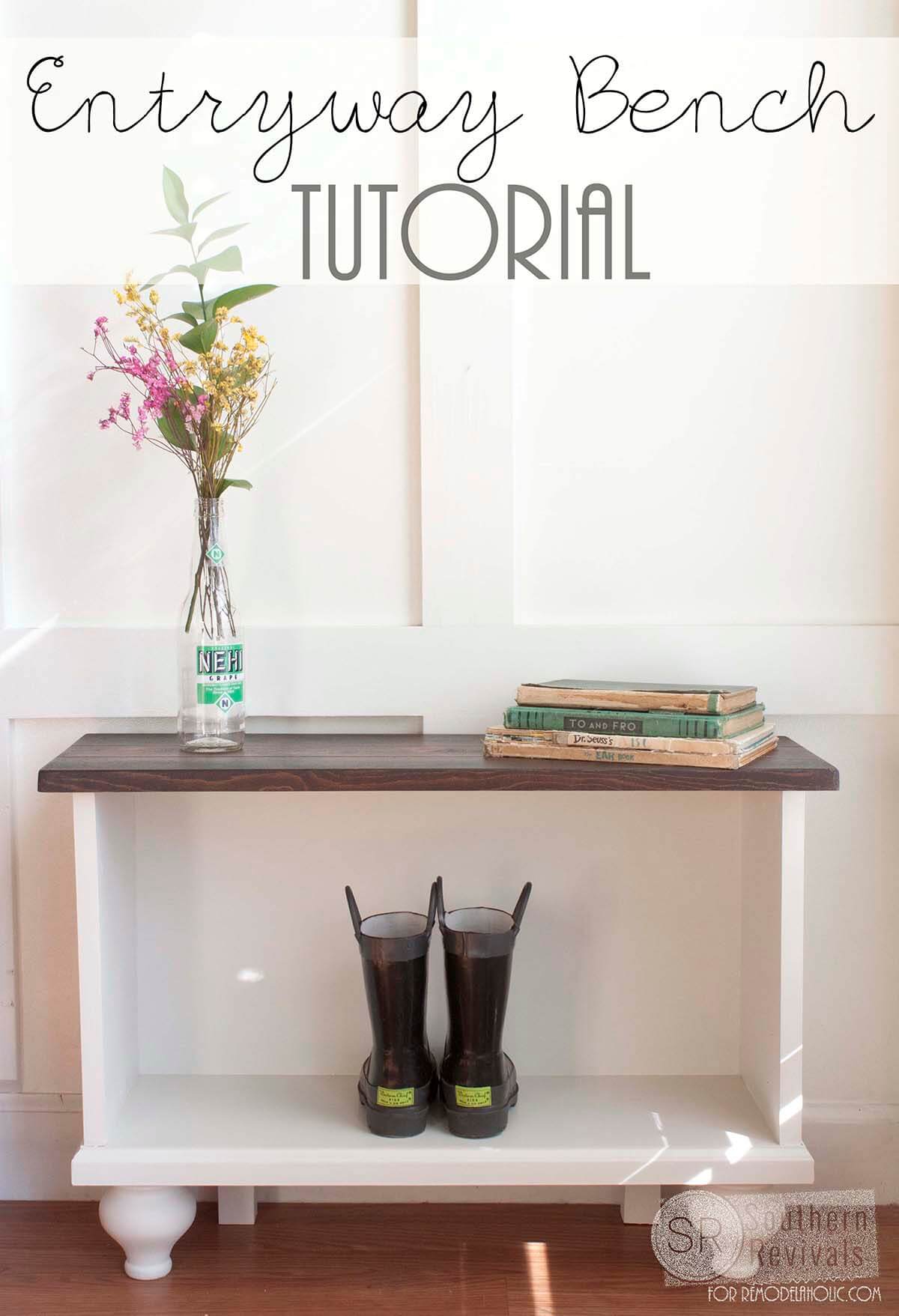 15. Dresser to Bench Project with Drawers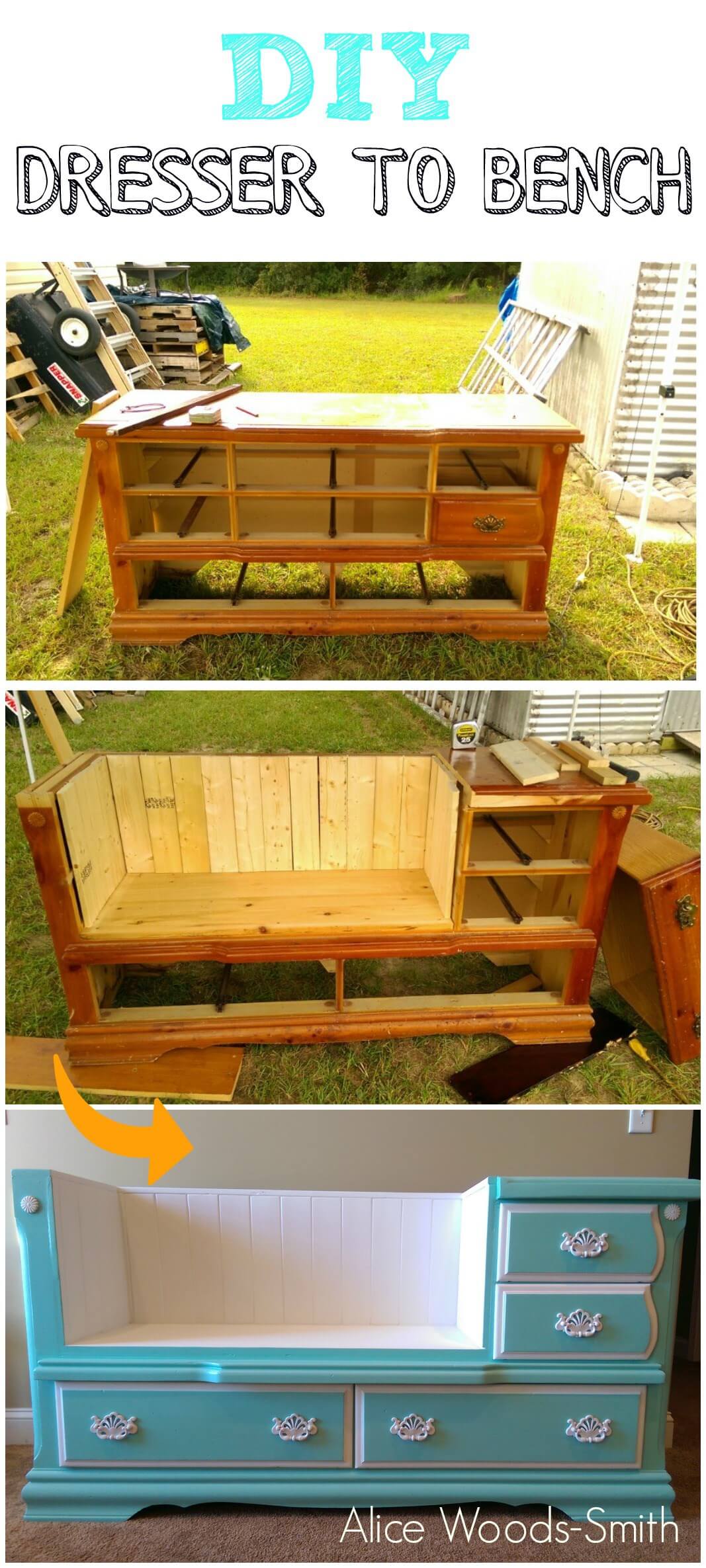 16. Elegant Upholstered DIY Entryway Bench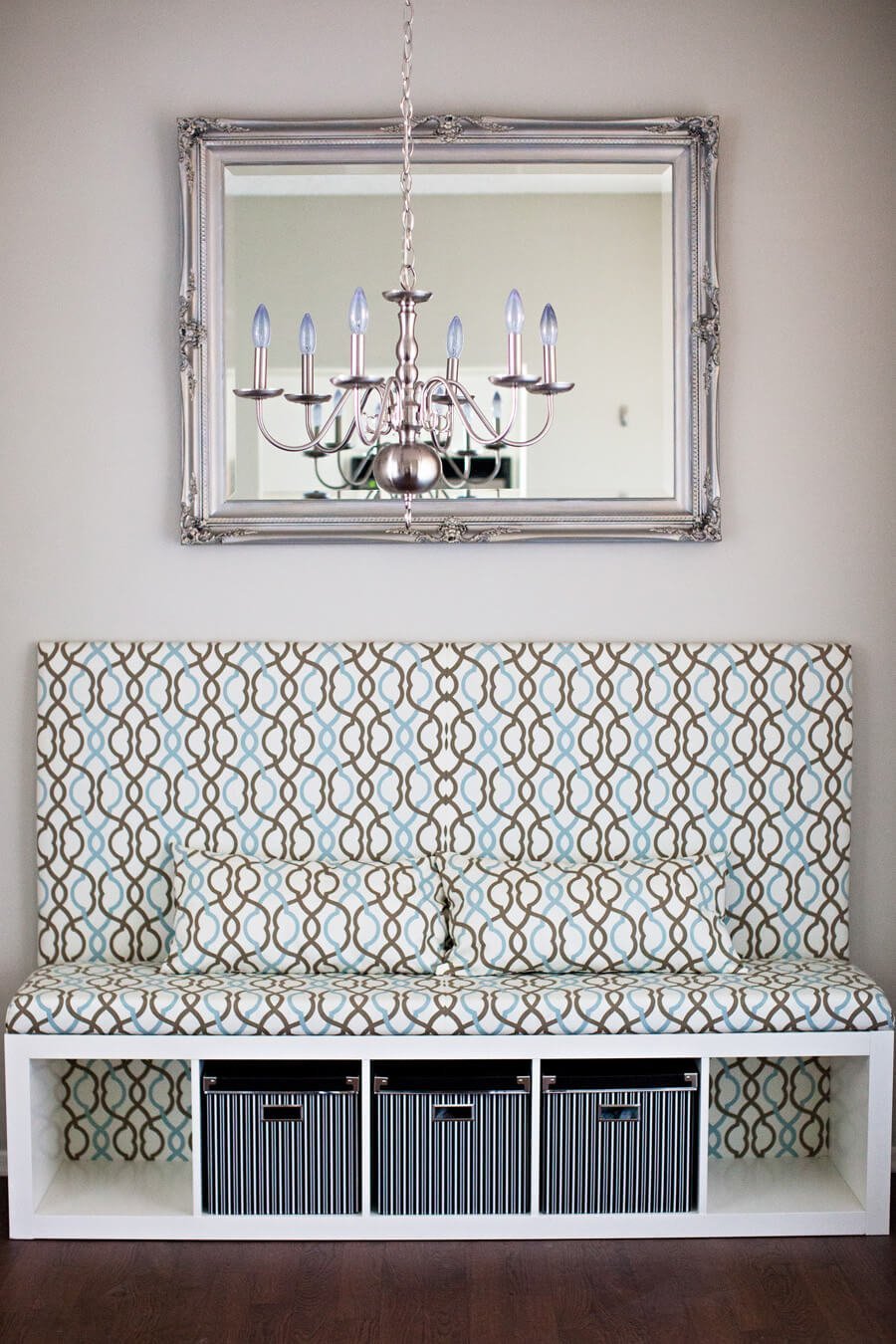 17. Clever Coat Closet to Entryway Bench Project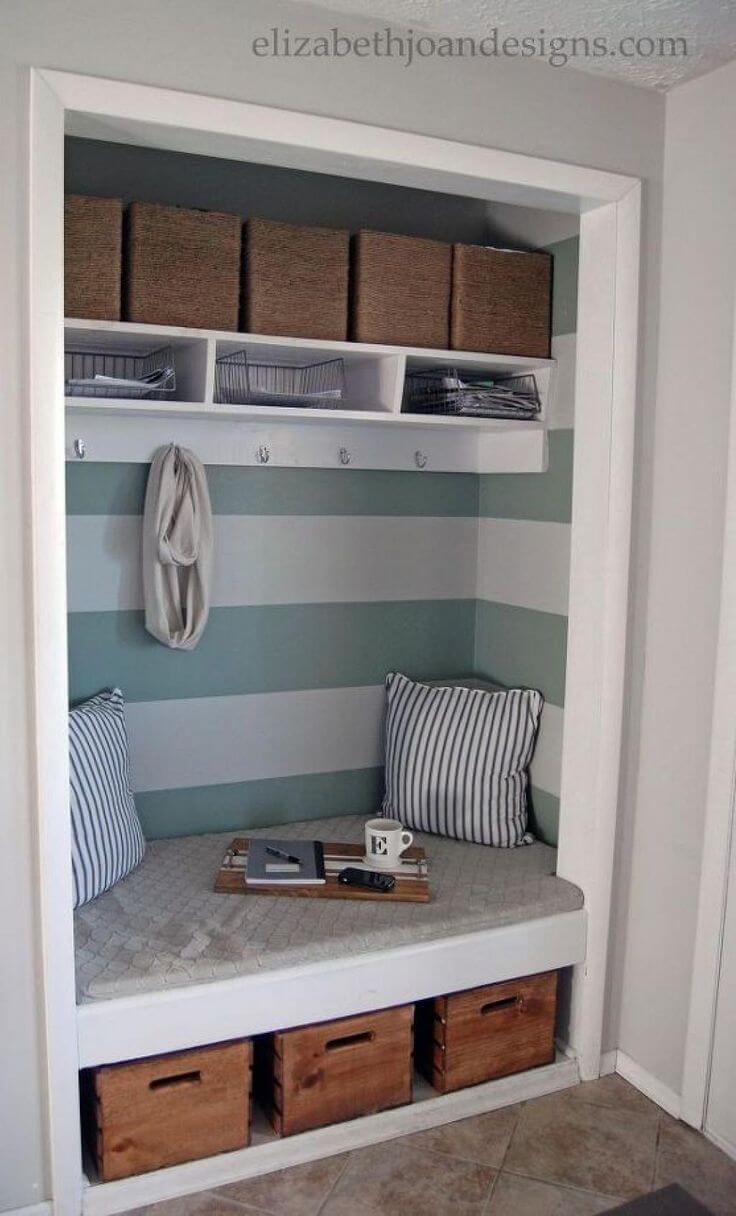 18. French Farm House Coat Rack and Bench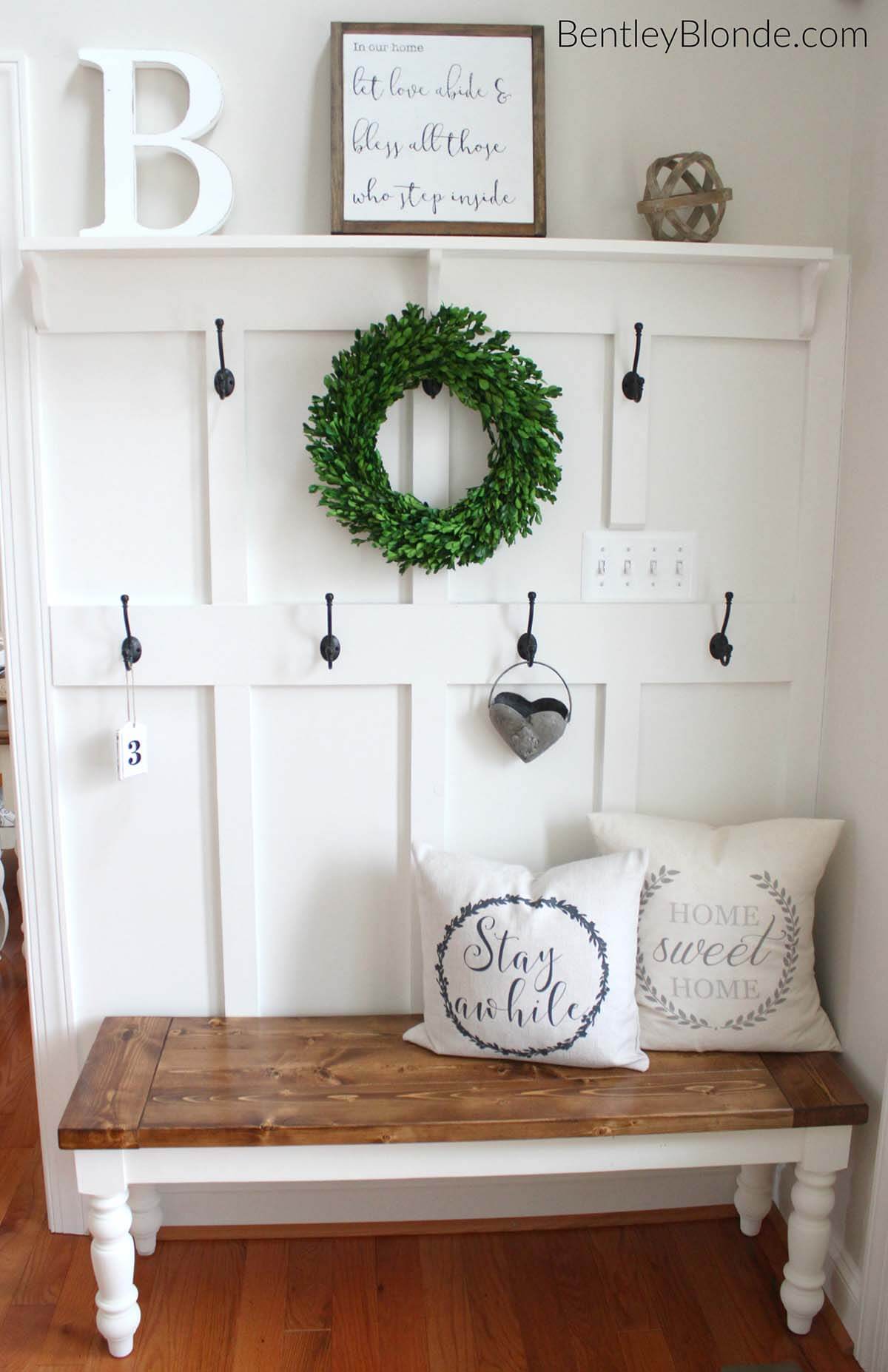 19. Rustic DIY Wooden Sawhorse Bench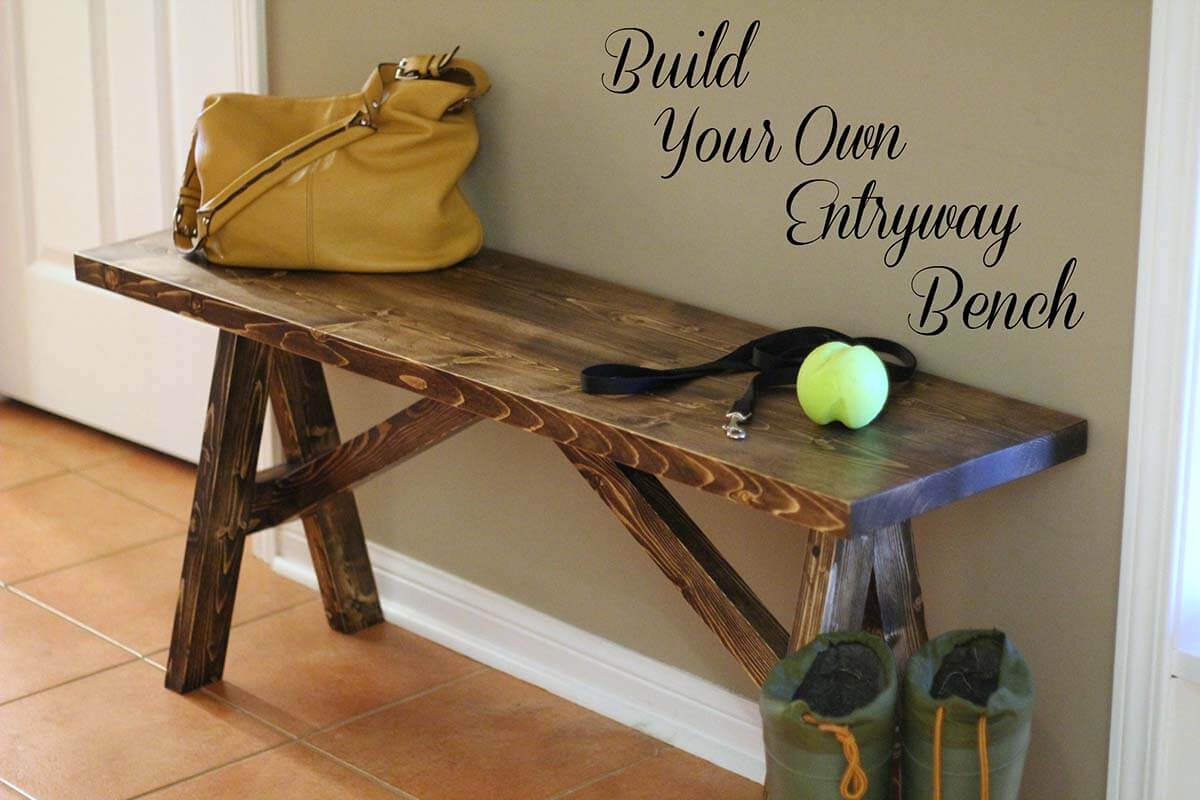 20. Large DIY Entryway Bench Projects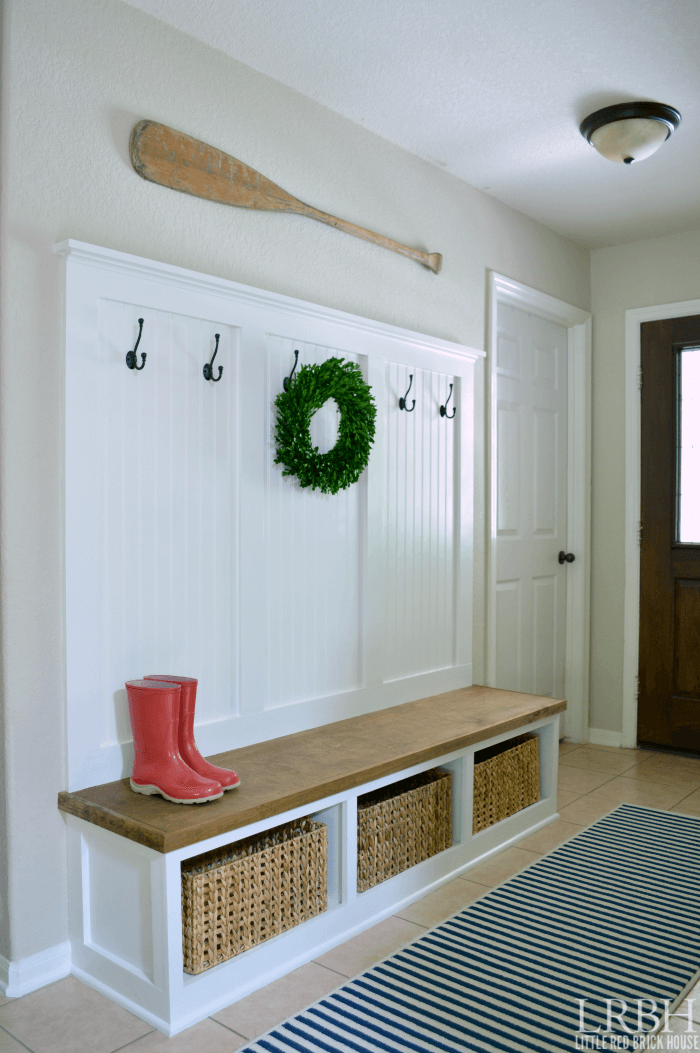 21. Minimalistic DIY Wooden Entryway Bench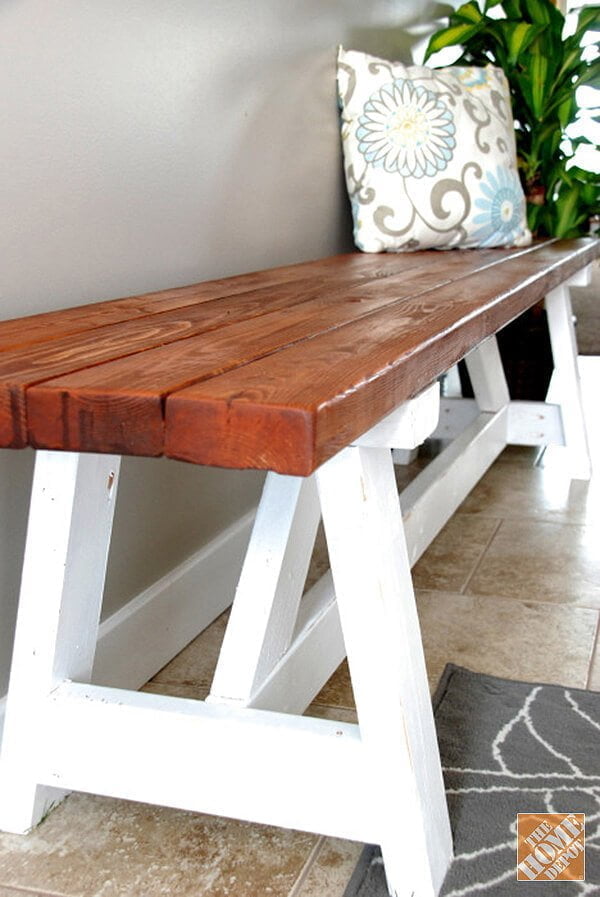 22. Lovely Geometric Wooden Bench and Coat Hooks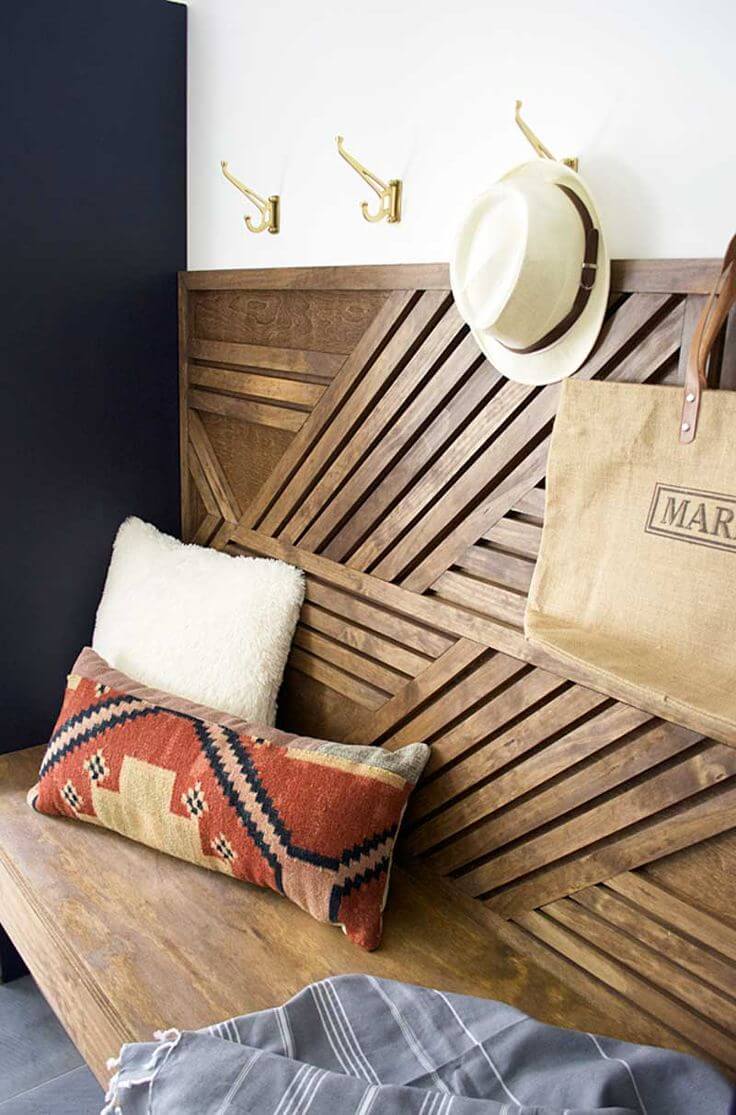 23. Scrap Wood Children's Bench Project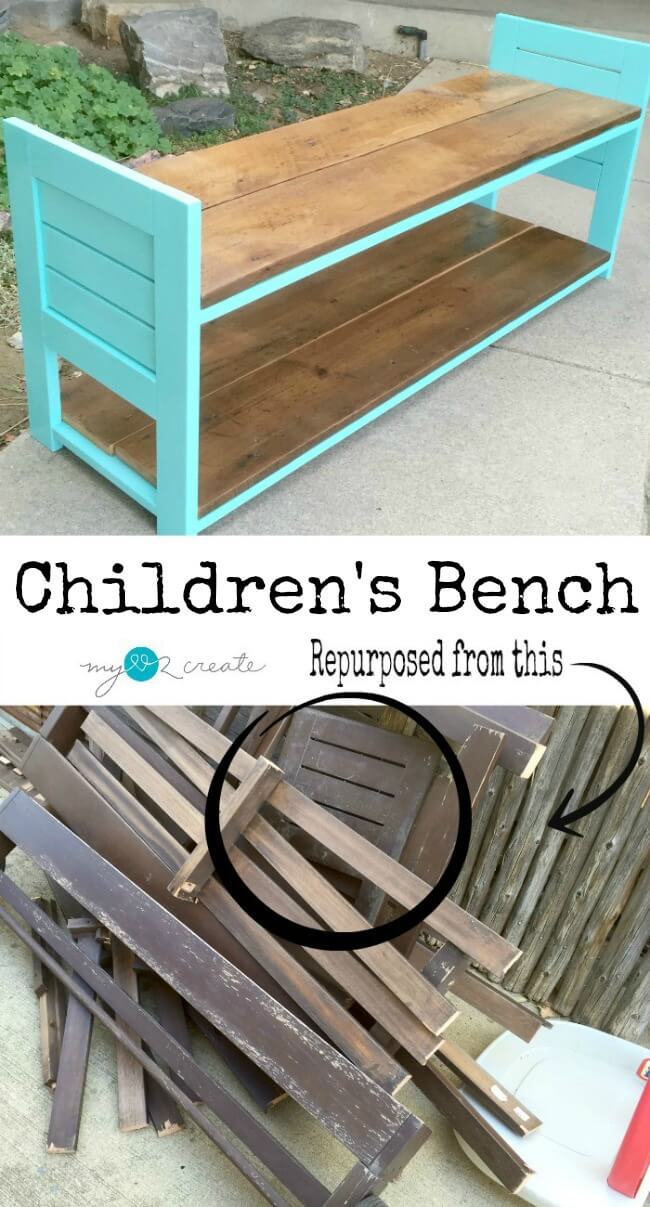 24. Modern Raw Wood Plank Bench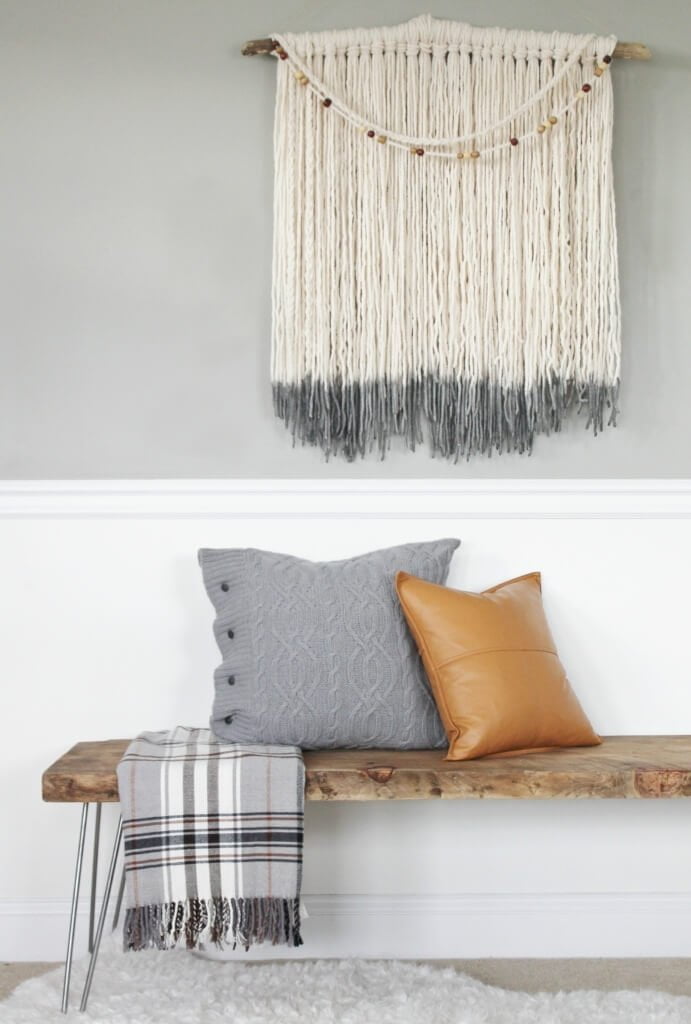 25. DIY Entryway Shoe Rach and Bench