The farmhouse look is hotter than ever before. Considering that its family table inspiration is now over a hundred years old, it's safe to say it's one trend that's not going to go out of style. If you're yearning for your own farmhouse table or already have one in the dining room and want to bring that aesthetic into your living room, then you're going to love our gallery of 25 DIY farmhouse coffee table ideas.
25 Diverse DIY Farmhouse Coffee Table Ideas for Cozy Homes

When you hear "farmhouse table," a specific style of table probably comes to mind. Maybe you think of the long planked family table with bench seats. Maybe you think of a baluster leg shabby chic example that you've been admiring at the furniture store. Be prepared to expand your understanding of the farmhouse aesthetic. Our list of farmhouse coffee tables includes everything from cute cubes to industrial wooden spools.
Do you want the classic chunky farmhouse look with a distressed whitewashed finish? You might find yourself drawn to something less expected like a low wooden round on wheels. We've got over two dozen different takes on the iconic farmhouse coffee table. Best of all, every design is something you can make yourself!
1. Four Corners Stained Crates Coffee Table

2. How to Do the Baluster Look Yourself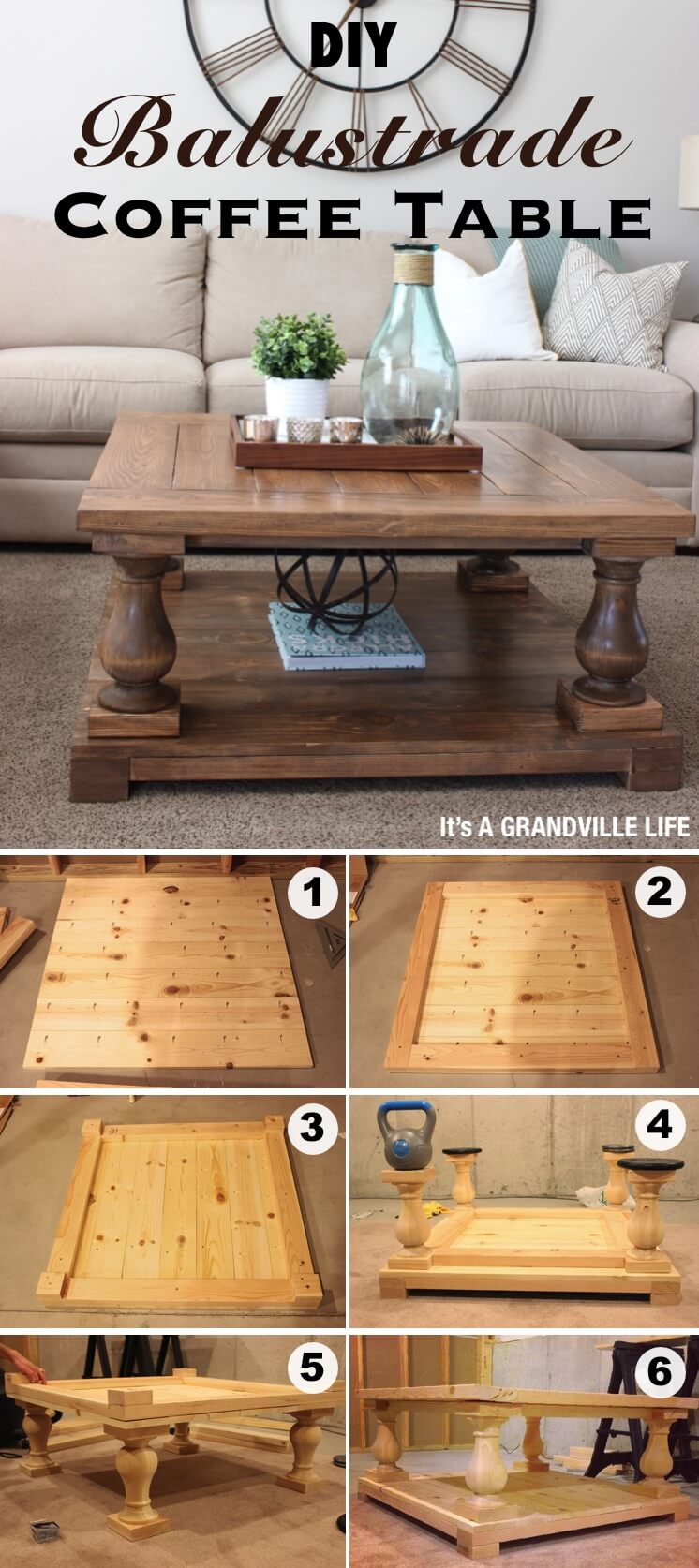 3. Easy Industrial Wooden Spool Accent Table

4. Upcycled Window Shadowbox Living Room Display

5. Long DIY Farmhouse Coffee Table Ideas

6. Perfectly Primitive Distressed Barnwood Trunk Table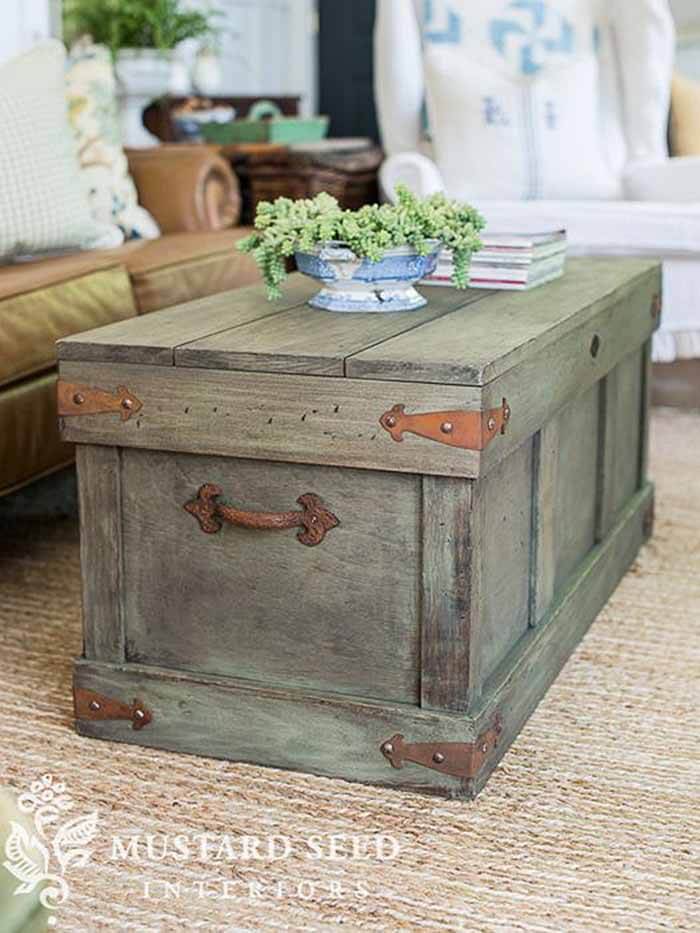 7. Shabby Chic Upholstered and Painted Design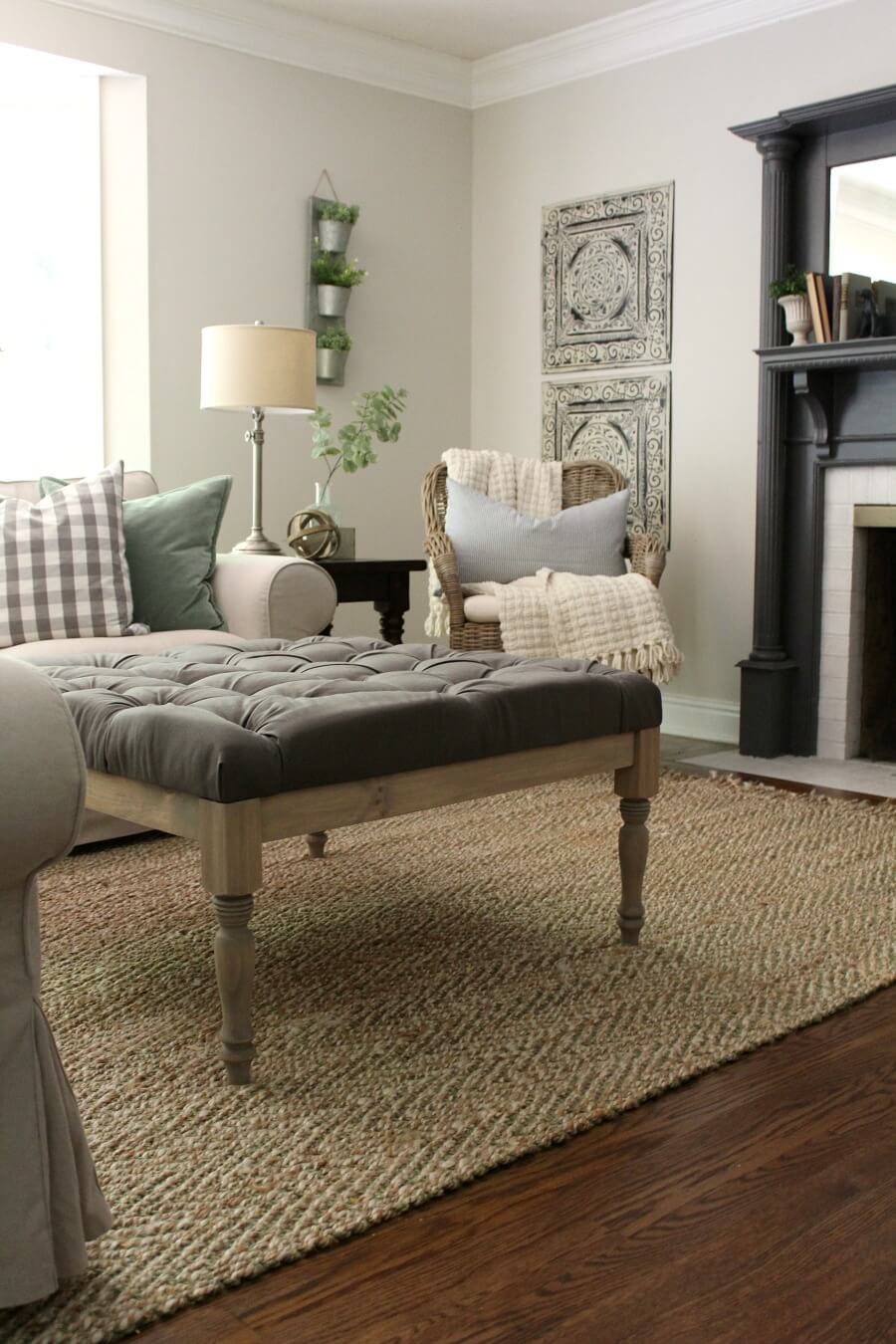 9. Transform Any Table with Barn Wood

10. Pretty Cottage Inspired Bright White Look

11. From Old Door to Rolling Coffee Table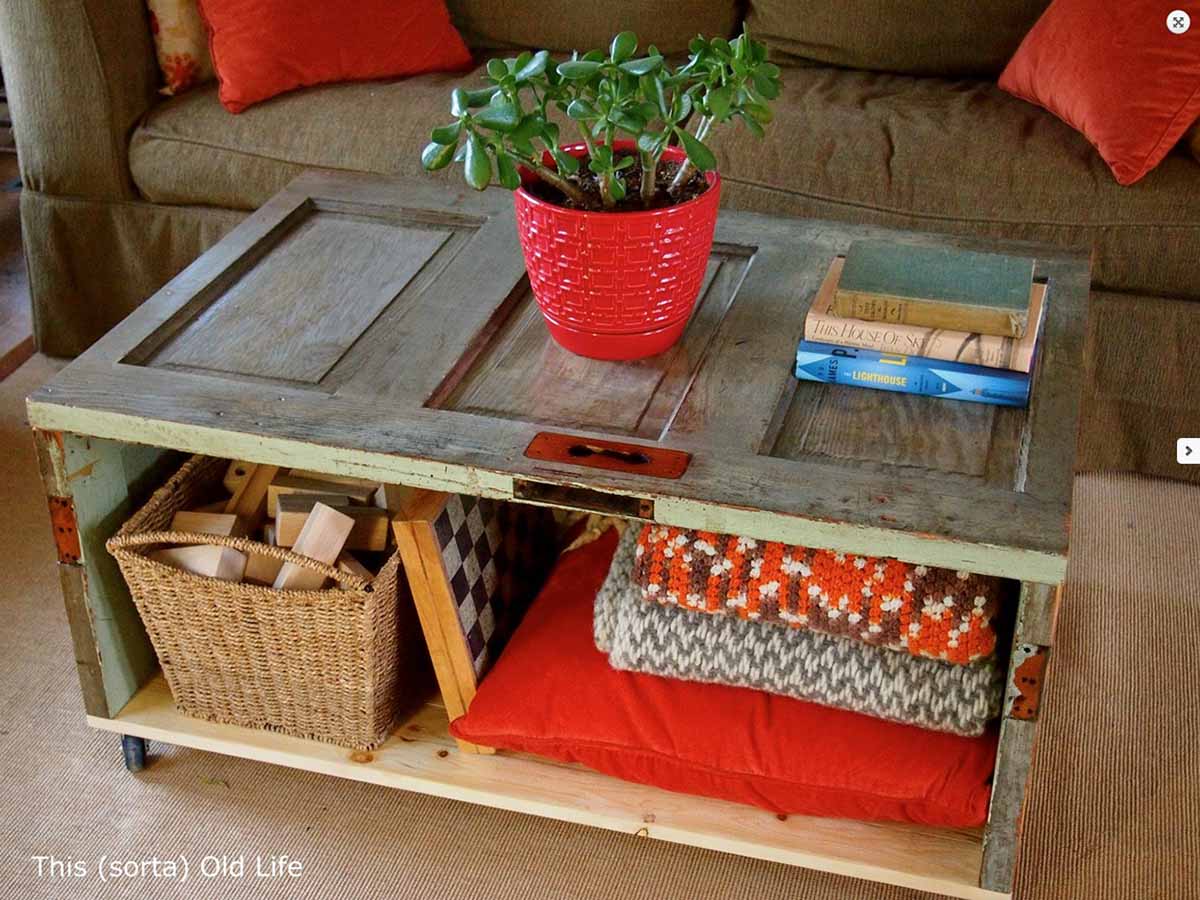 12. Double Cross Chunky Farm Fresh Design

13. Farmhouse Meets Beach House Aesthetic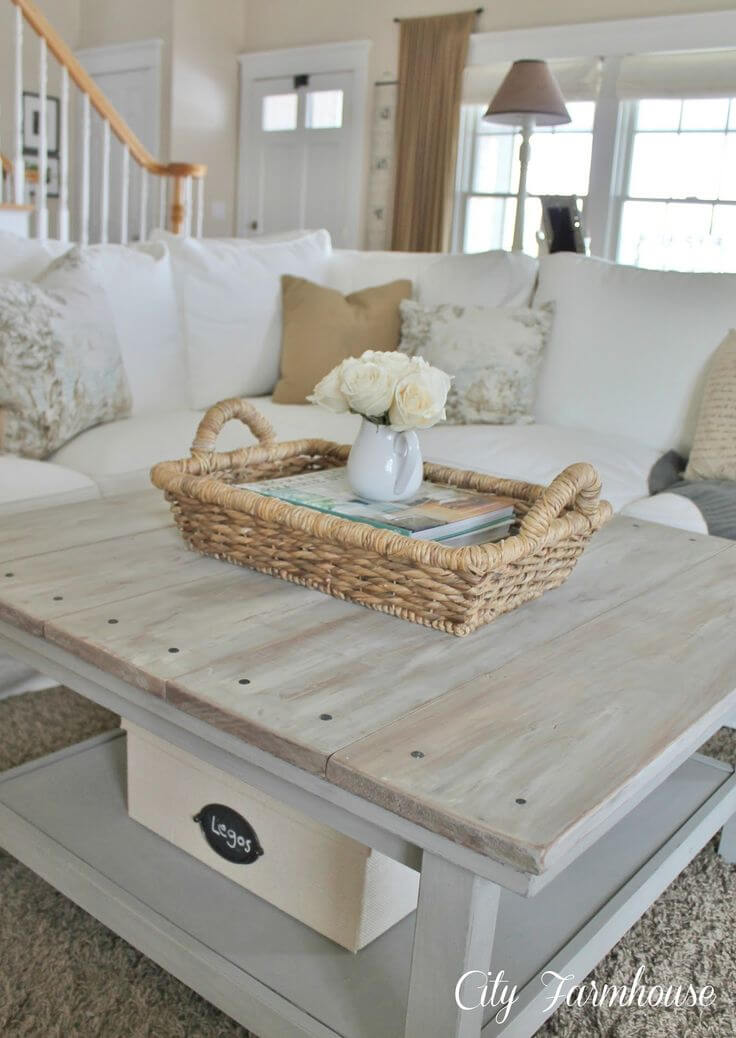 14. Skinny Legs and Herringbone Wood Top

15. Basic Blocky DIY Farmhouse Coffe Table Ideas

16. How to Make a Barrel a Base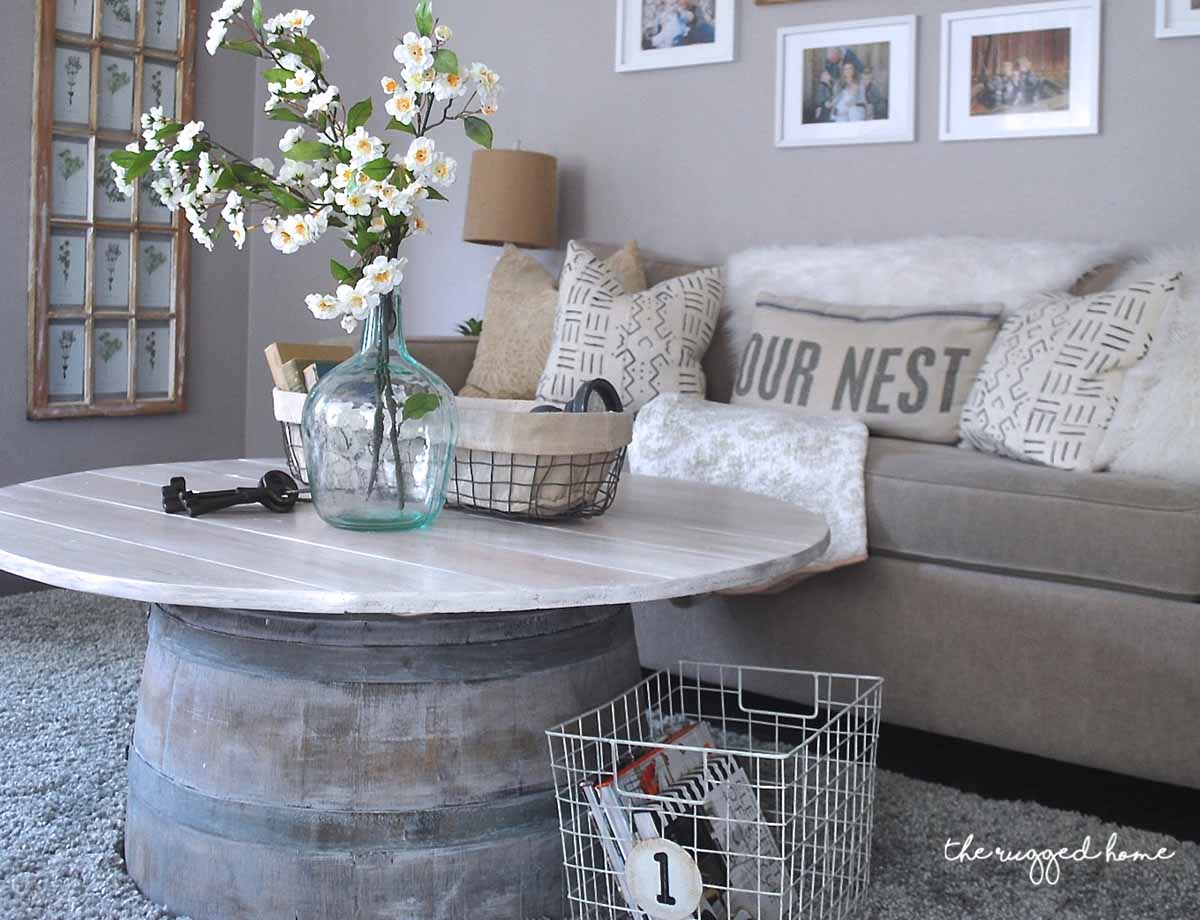 17. Simple Industrial to Farmhouse Furniture Makeover

18. Quickly Antique a Brand New Coffee Table

20. Warm and Woodsy Repurposed Fence Table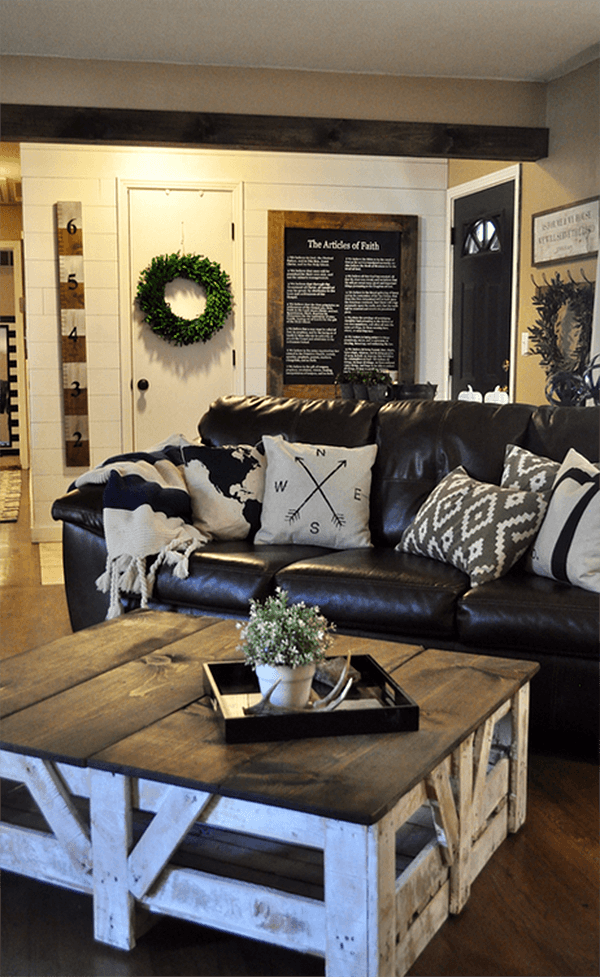 21. White DIY Farmhouse Coffee Table Ideas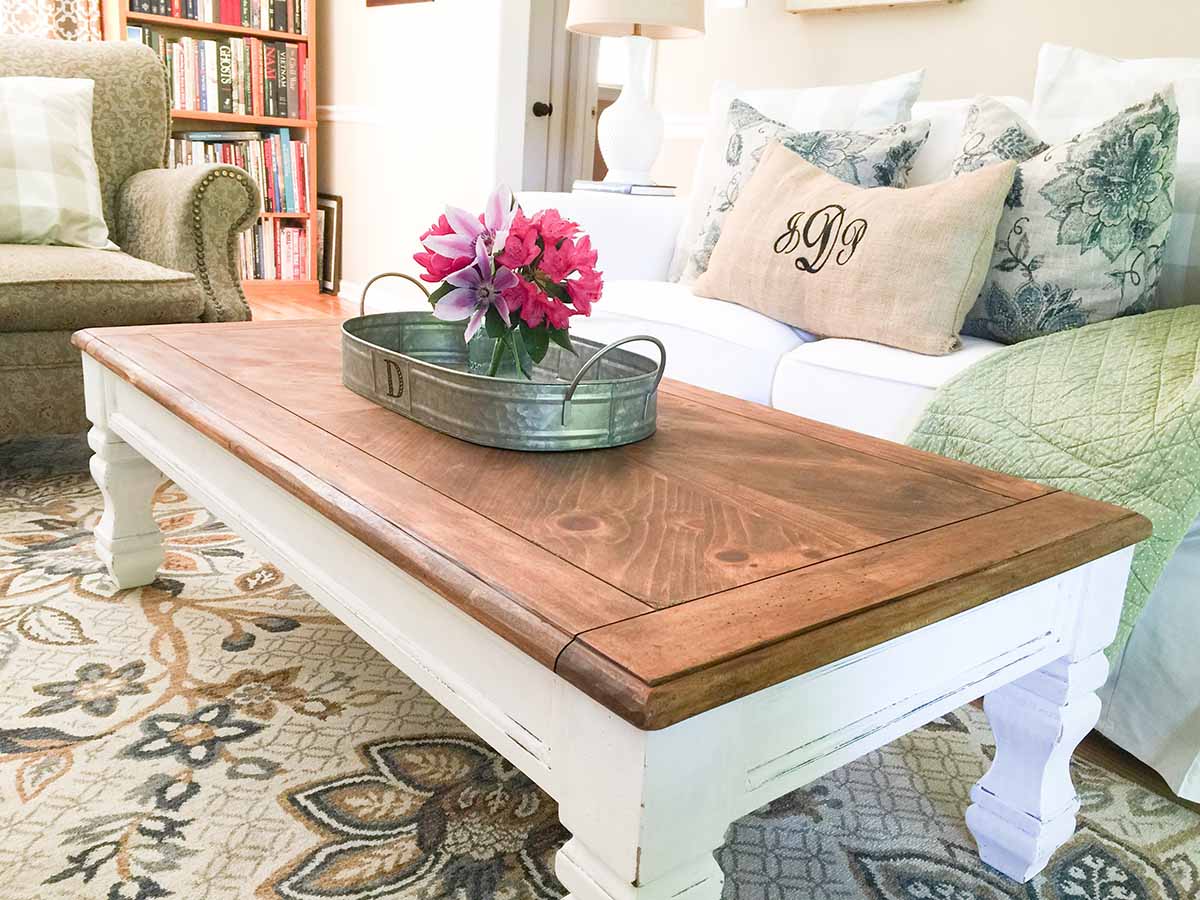 22. A Versatile Take on a Country Classic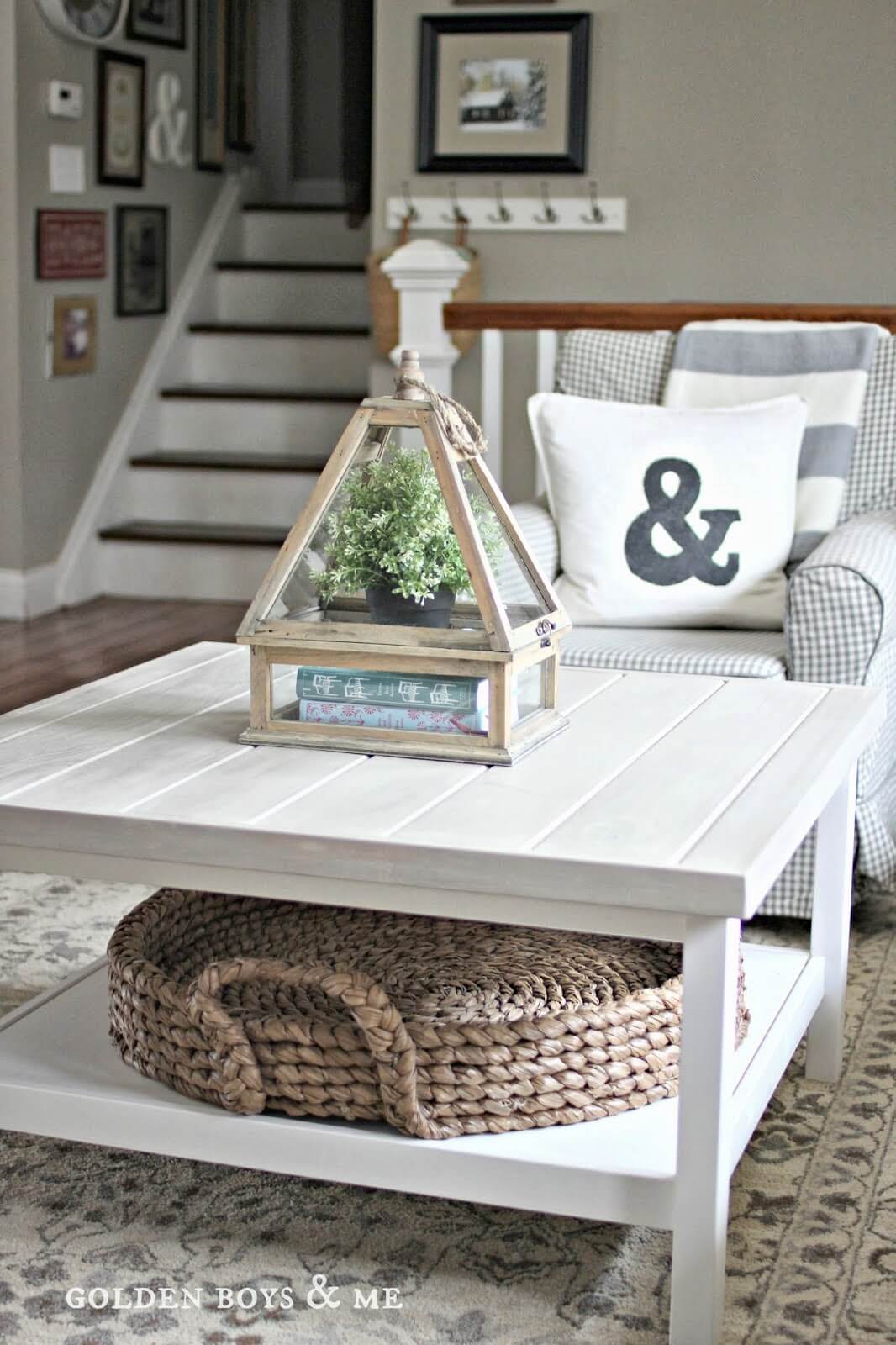 24. Elegant Farmhouse Table Living Room Layouts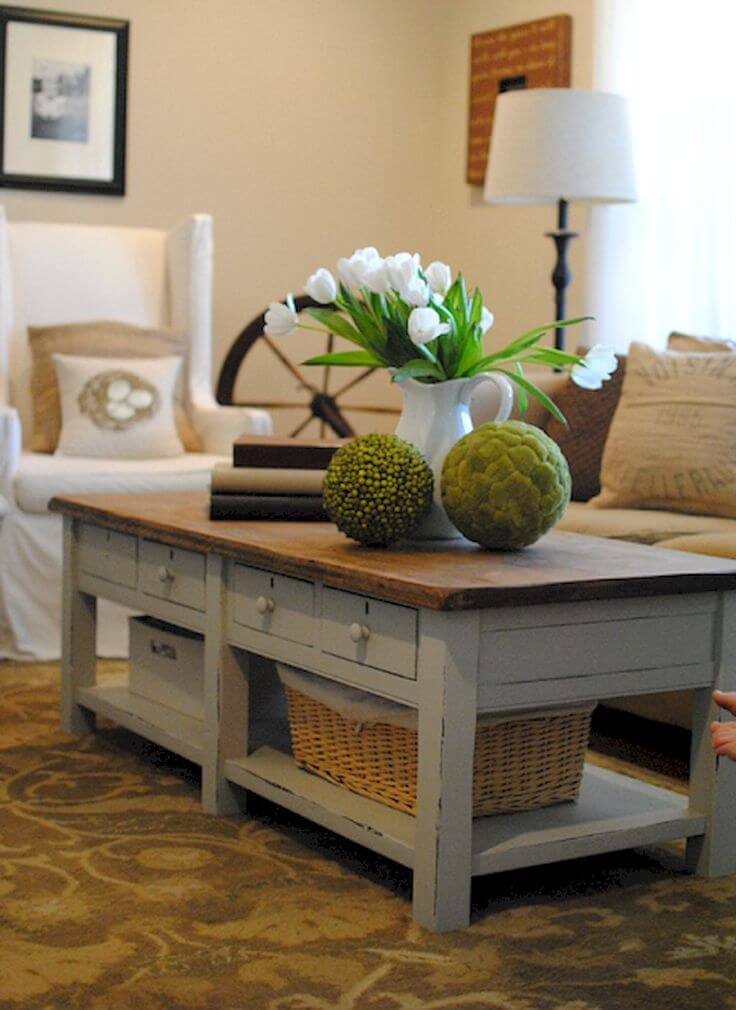 25. Build Your Own Rustic Cube End Tables

Our Favorite Farmhouse Furnitures to buy on Amazon