When you're decorating your farmhouse kitchen, you don't need to spend a lot of money to get a charming, unique look. There are many DIY projects to enhance your kitchen and show your personal sense of style. Some are so easy, you can accomplish them in minutes with a can of paint or a computer printer. Others take some building and wiring expertise.
35+ Easy DIY Farmhouse Kitchen Decor Ideas to Spruce Up Your Space

One of the best farmhouse decor trends out there is reusing old farm and garden equipment in your kitchen. The DIY utensil rack made from an old garden rake is cute and functional. There are a few great examples of how to use ladders in farmhouse style kitchens. They make great hanging lighting or pot racks. Vintage pieces are also reused in farmhouse style kitchens. The old kitchen scale is a good example.
A coffee corner is a cute and cozy addition to any kitchen, and farmhouse kitchens have especially nice examples of these. Using a clever combination of stenciling, upcycling old materials, and farm animal themes, these corners invite everyone to have a warm drink and relax.
Whether you are a home builder or just starting out in the world of DIY, you'll find inspiration to create the farmhouse kitchen of your dreams.
1. Make a Mug Stand with Plumbing Pipe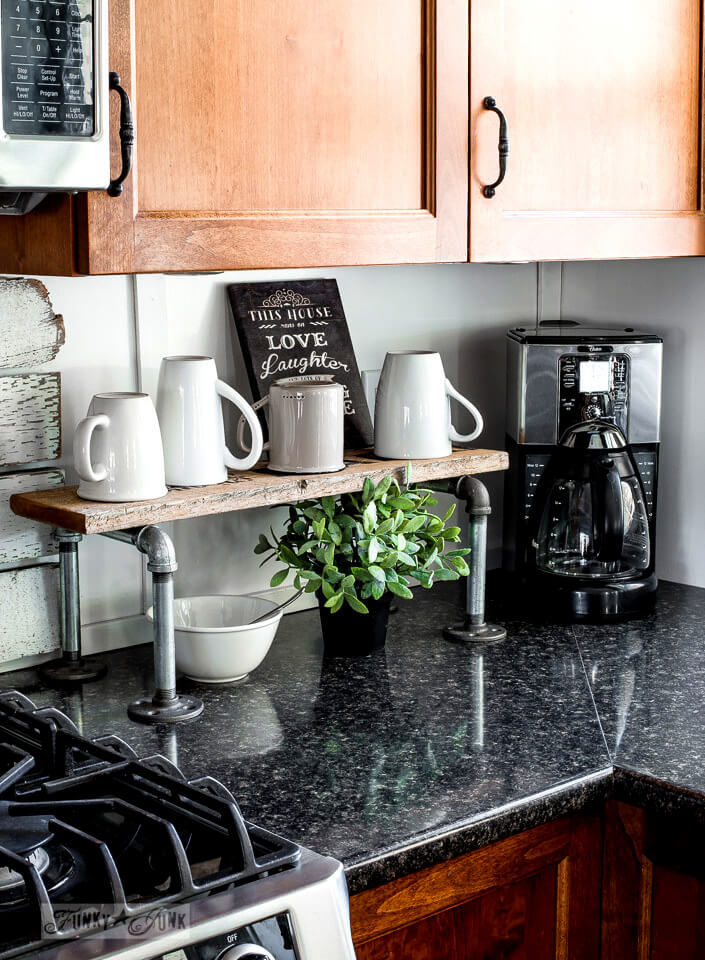 2. Hang Fruit and Veggie Baskets on a Cute Board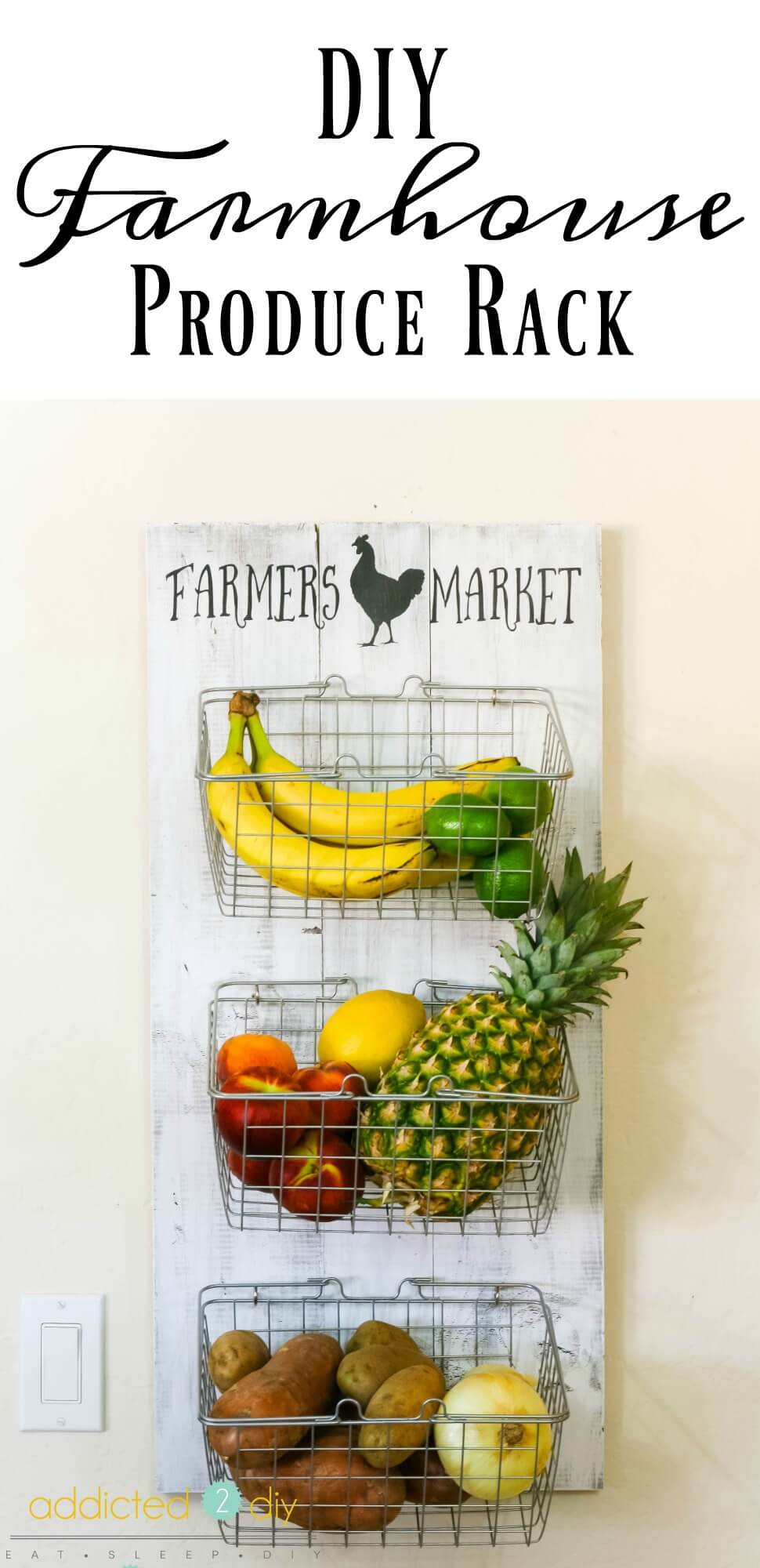 3. DIY Recipe Labels for Mason Jars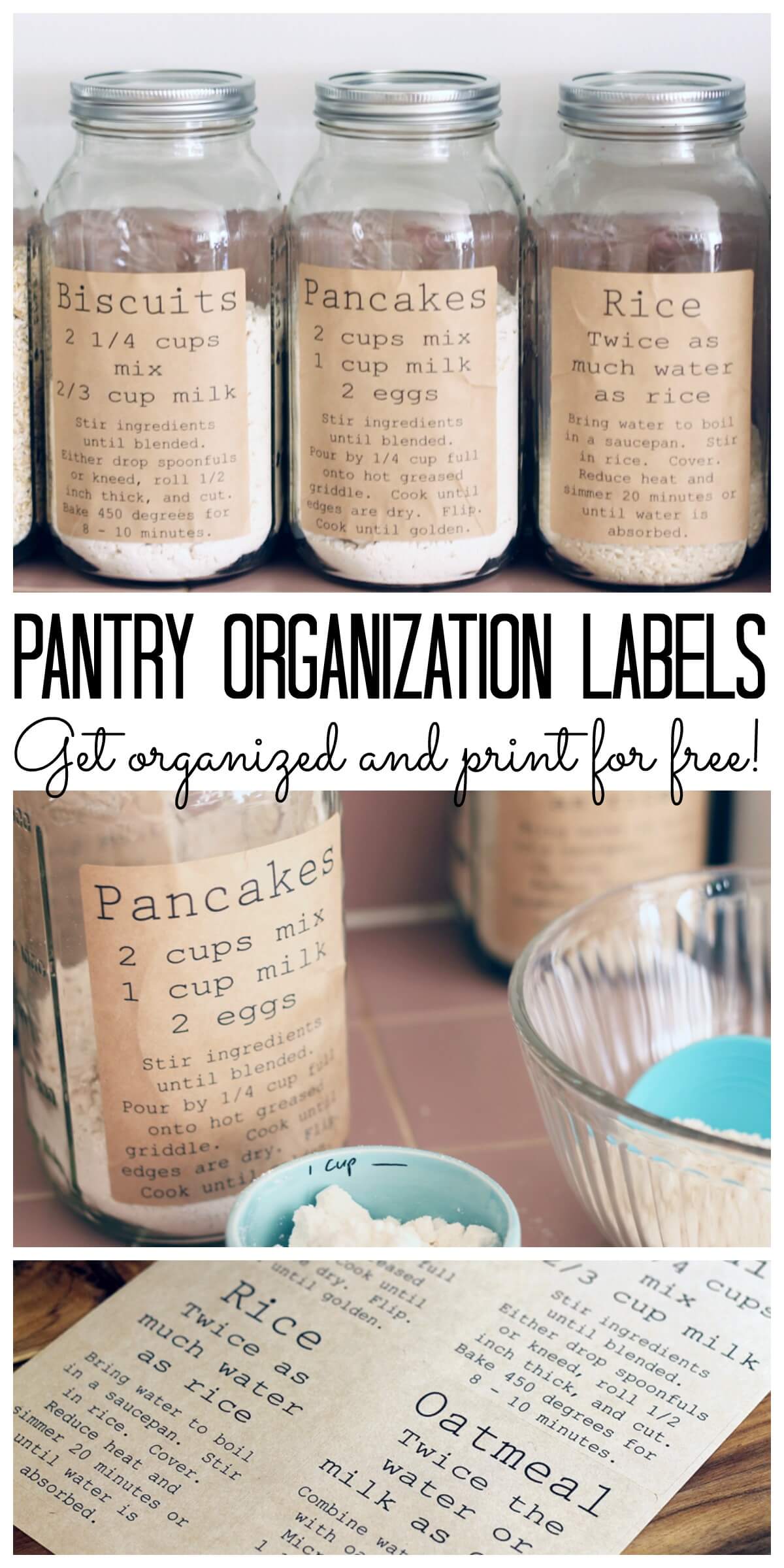 4. Free Standing Chalkboard Door Project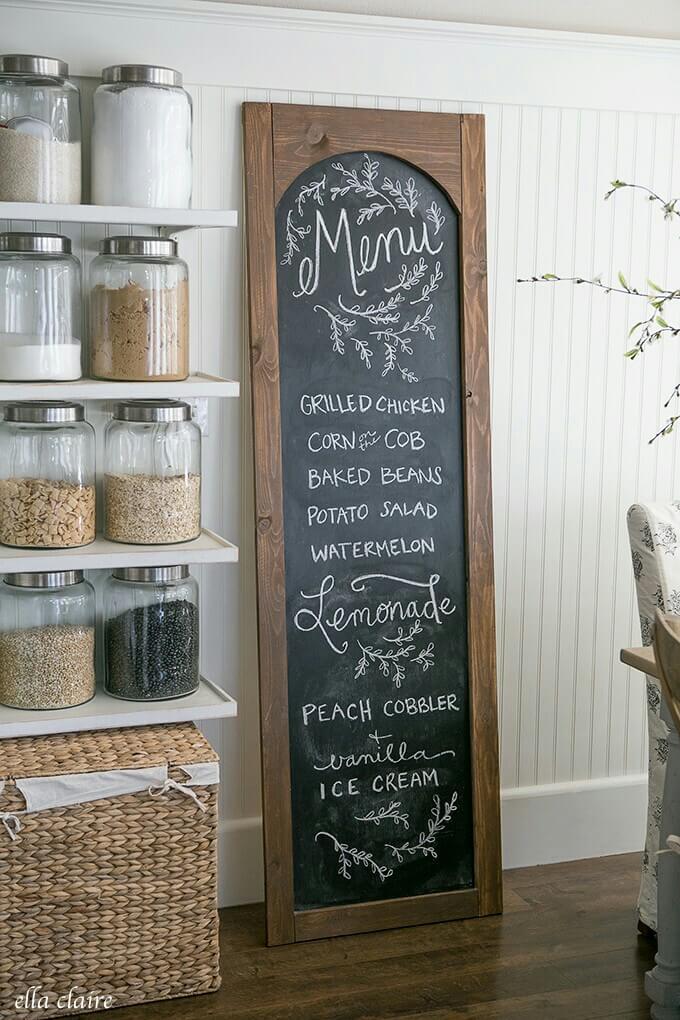 5. Upcycled Garden Rake Utensil Rack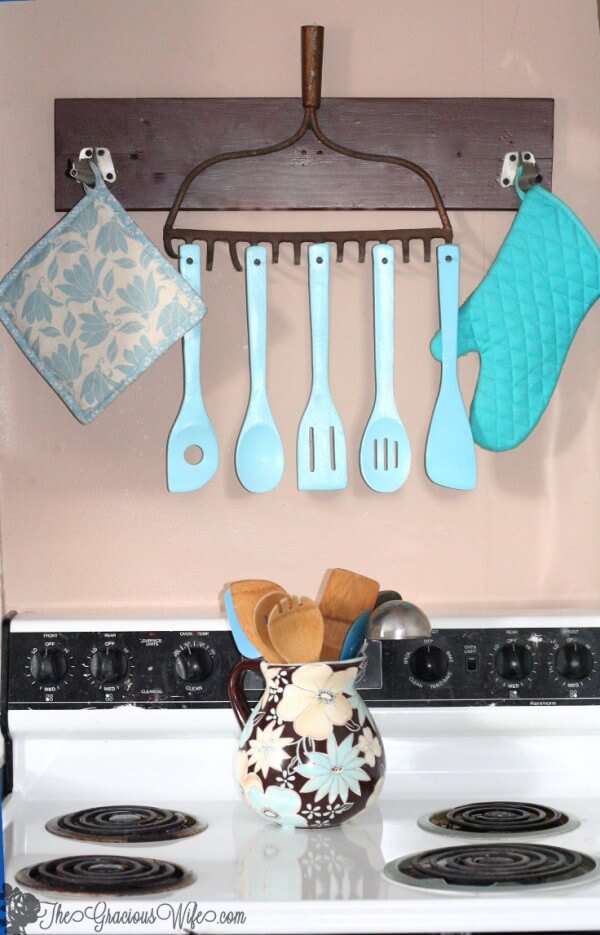 6. Build Your Own Farmhouse Table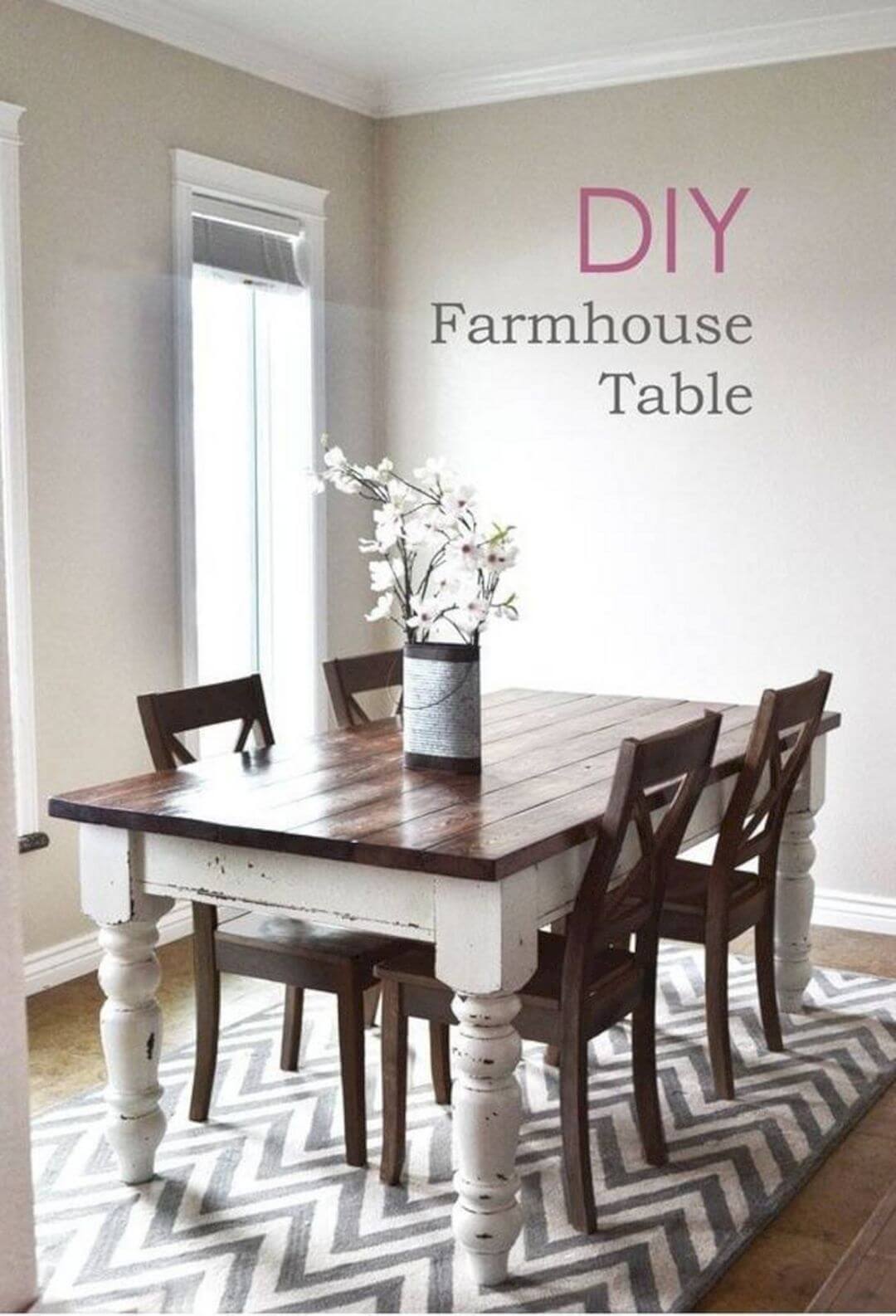 7. DIY Farmhouse Kitchen Decor Projects with Metal Letters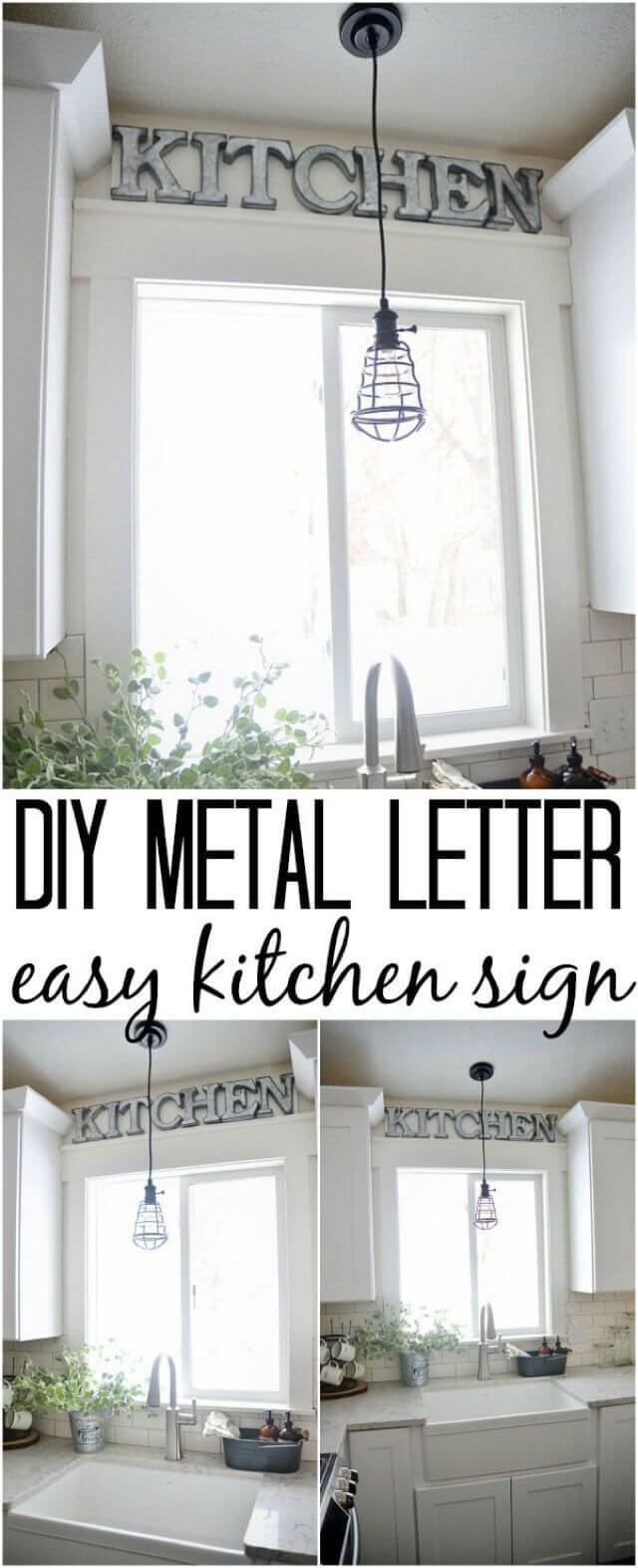 8. Barn Style Lighting Hanging from a Pallet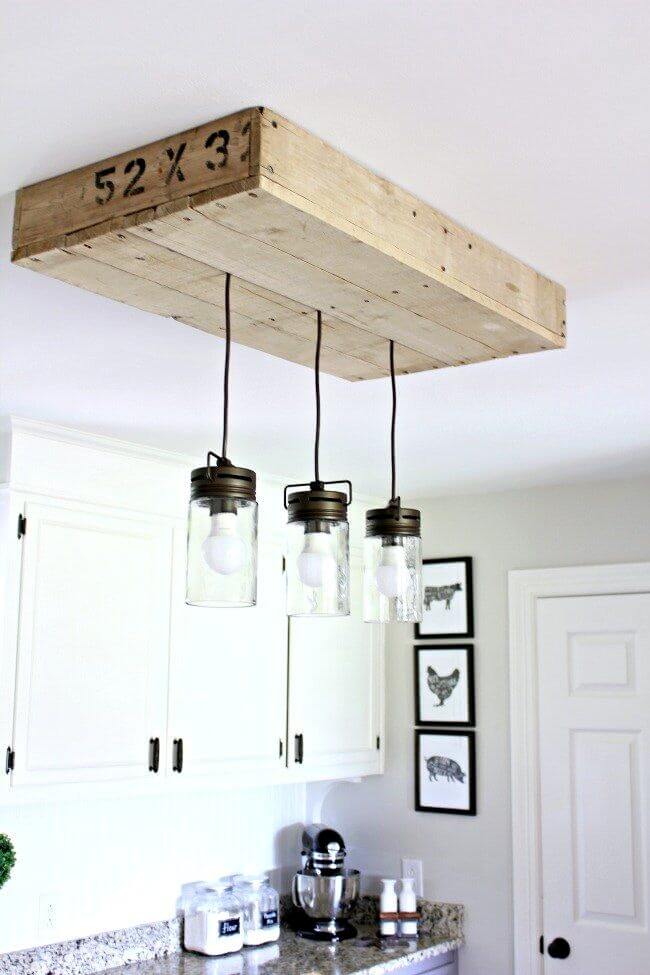 9. Cute Repainted Frame and Greenery Wreath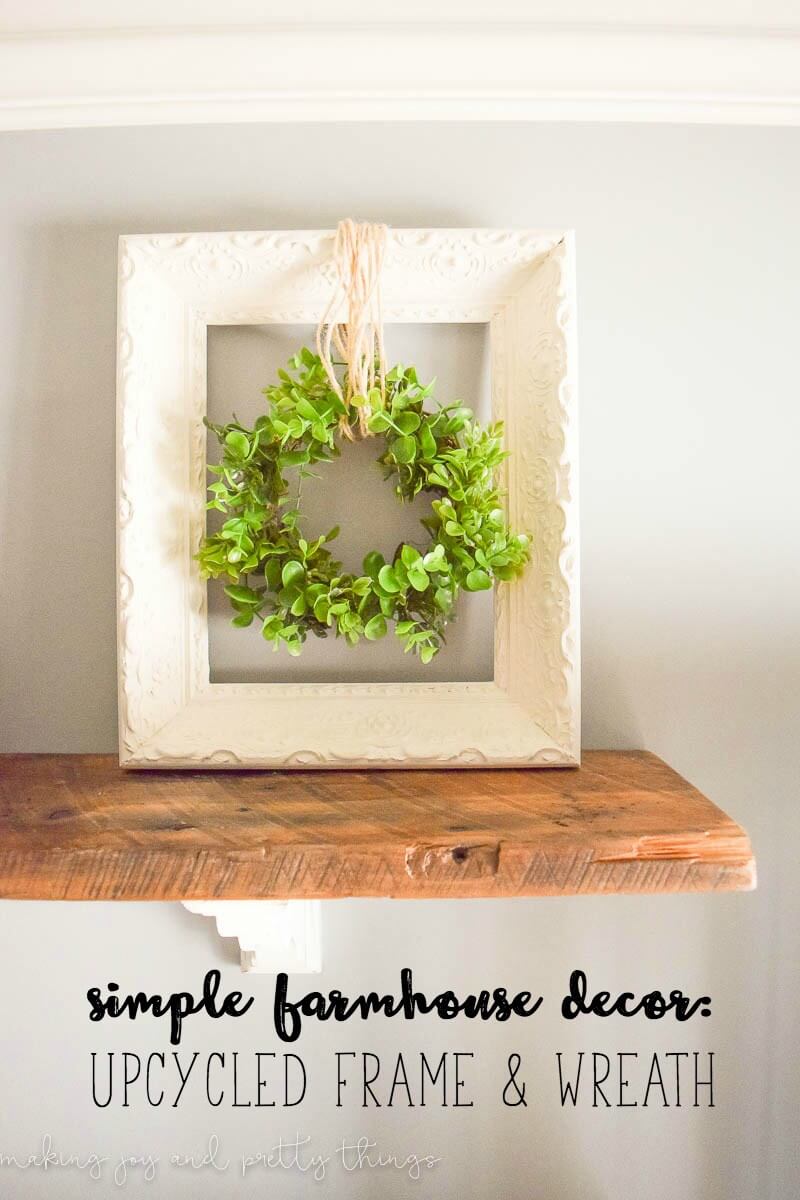 10. Heart Shaped Mug Rack with Oversized Hooks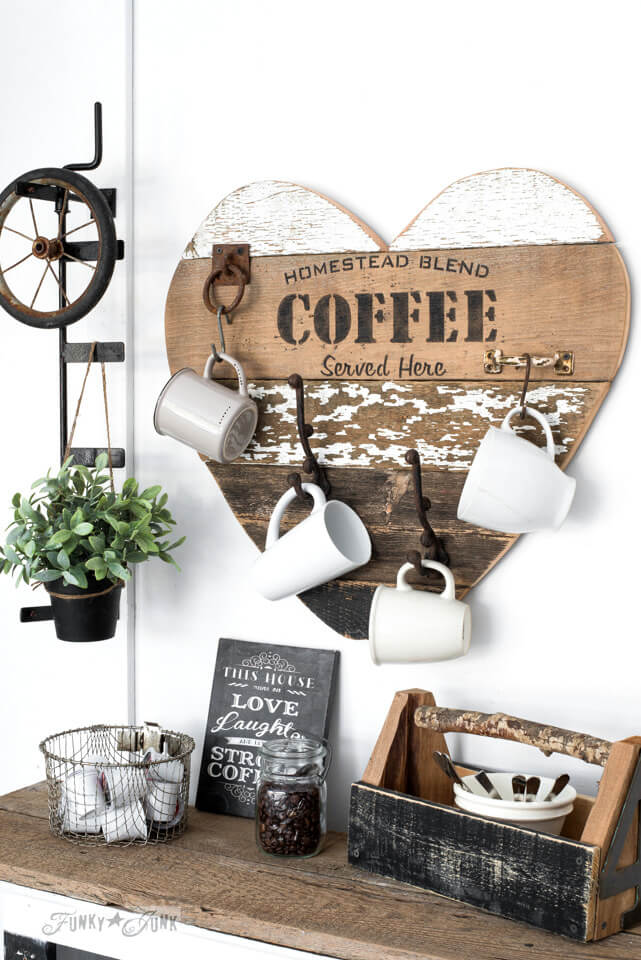 11. Old Ladder Made into Pot Rack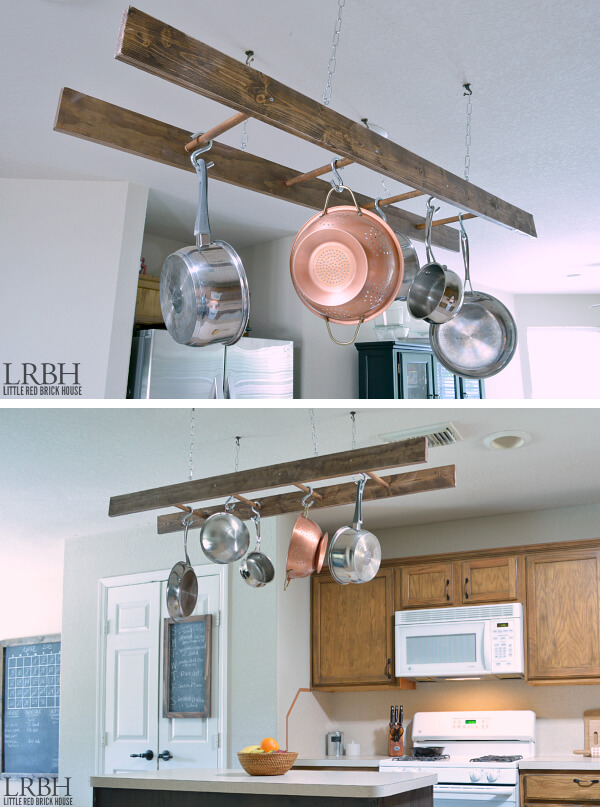 13. Refinish a Stool with Pretty Patina

14. Make Your Own Wooden Corbels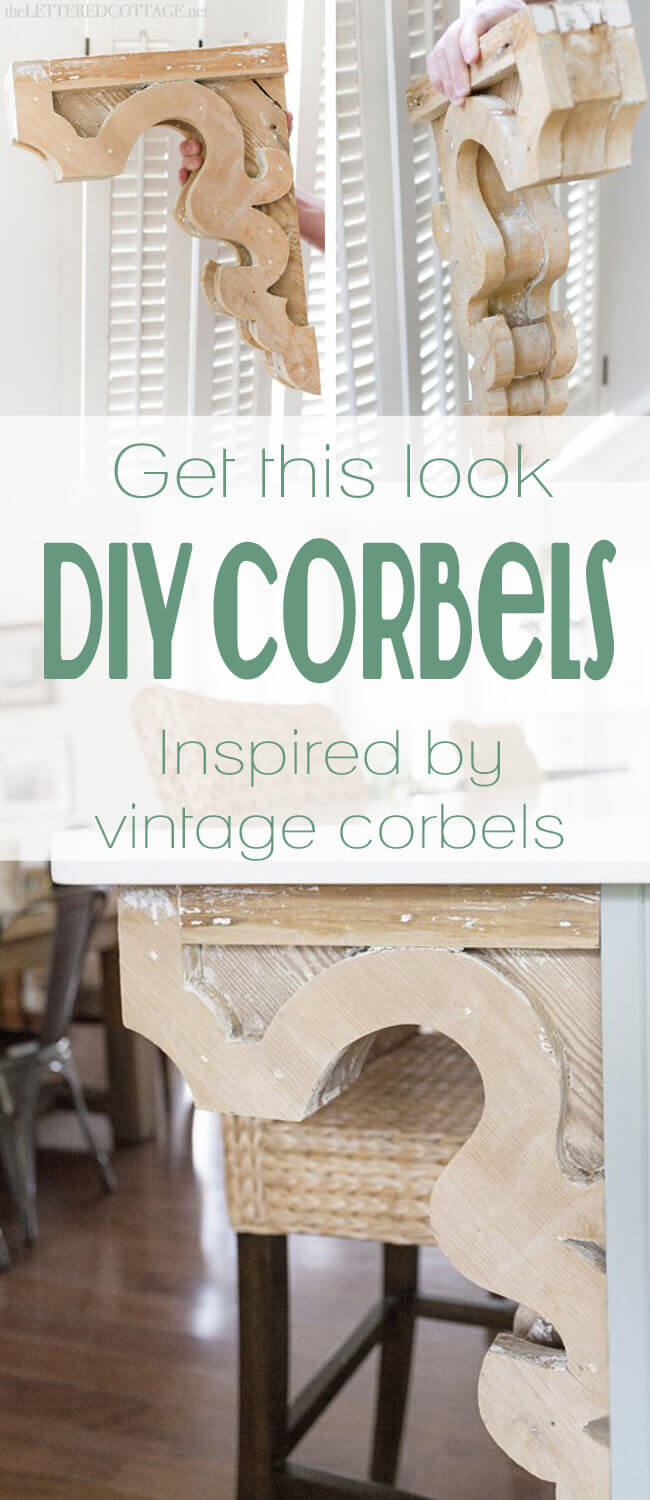 15. Hand Lettered Fresh Produce Sign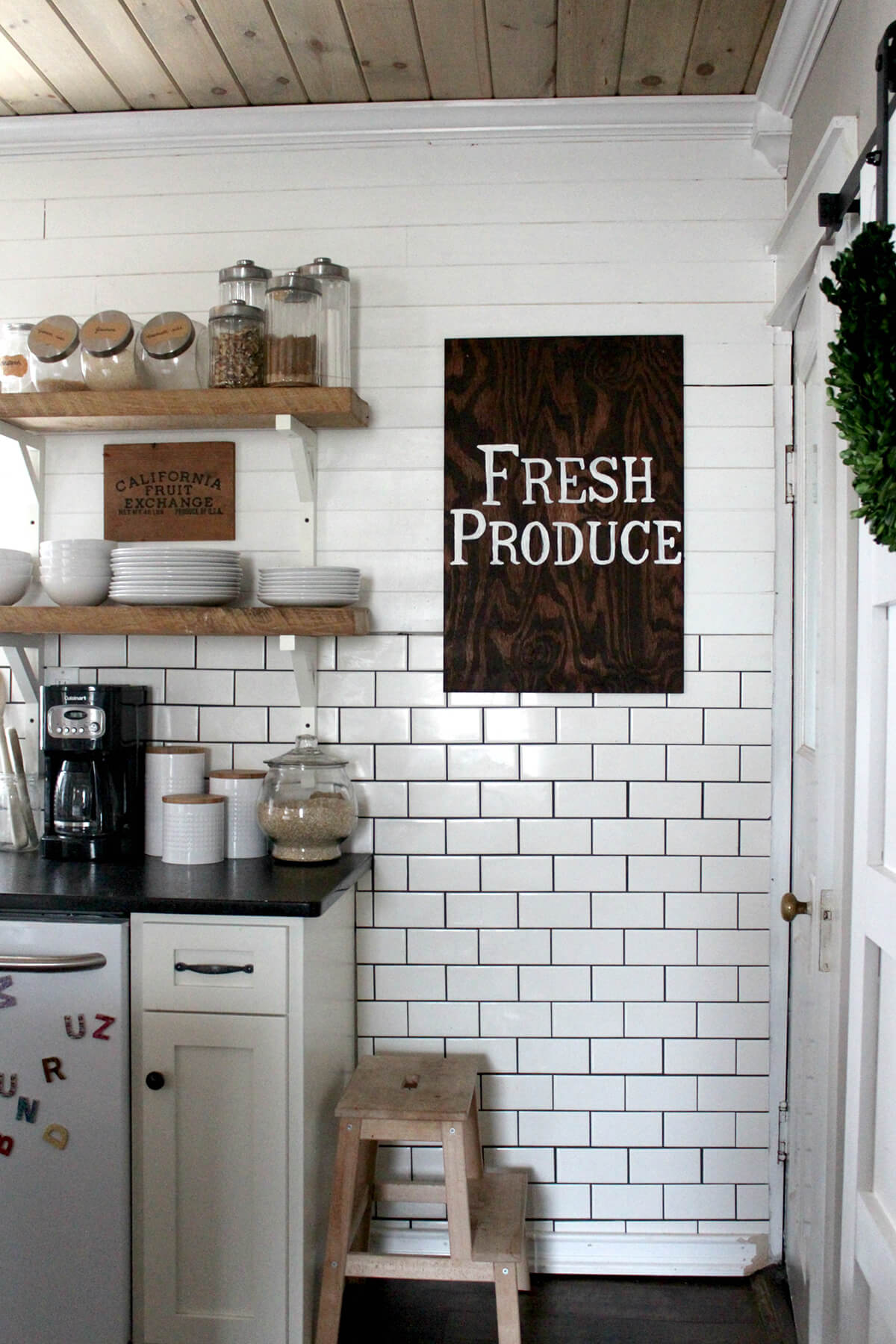 16. Barn Door Style End Decoration for Cabinets