It's hard to believe, but not so long ago it was difficult to find anything other than terracotta pots for your flowers. The ancient Egyptians were the first civilization believed to put plants in pots. That was thousands of years ago, and the clay pots they used weren't much different from the terracotta pots still being sold today. In other words, despite the enduring appeal and diverse array of flowers, it took a long time for the pots that hold them to evolve.
30 Adorable DIY Flower Pots Worthy of Displaying in Your Home

These days terracotta pots are still popular, but more so as an easy starting point for a whole world of flower pot crafts. Most of these crafts require little more than paint, trim, or glue. You don't have to be a potter to make them, either. A standard plastic or clay pot makes a suitable base for almost all of these DIY flower pots. We've got stenciled pot ideas for fans of contemporary décor, shell-covered pots for your beach cottage, even ways to put the ever-popular chalkboard finish on your flower pots.
You put a lot of time and love into tending your flowers, shouldn't the pots you display them in be beautiful too? Sometimes to get something done right, you have to do it yourself. Our list of 30 DIY flower pots will help you to put more fantastic floral displays around your home.
1. Victorian Inspired Paper Lace Planters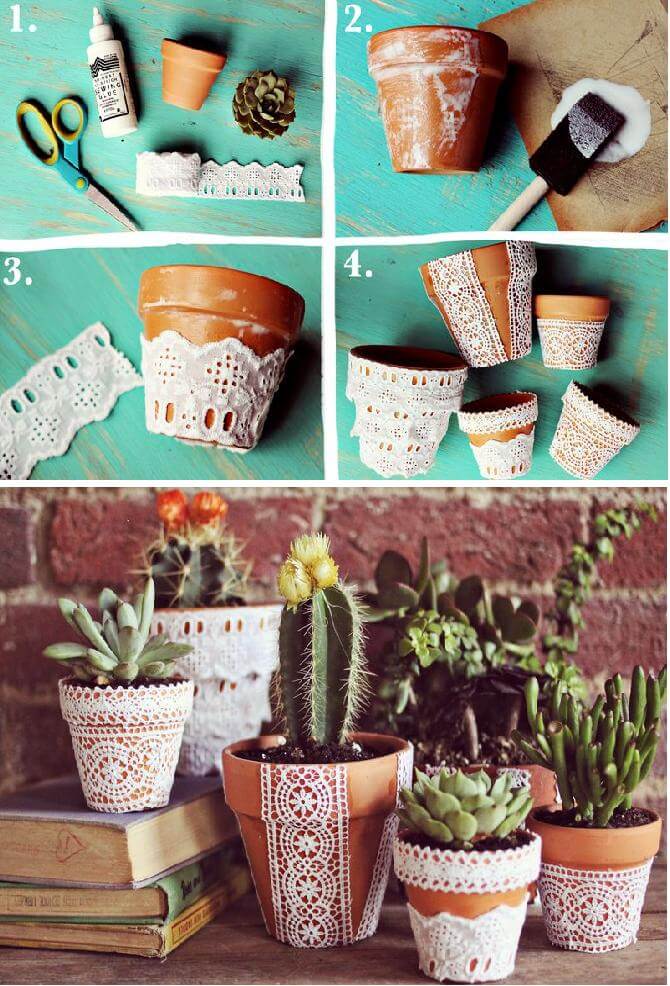 2. Concrete Pots with Metallic Accents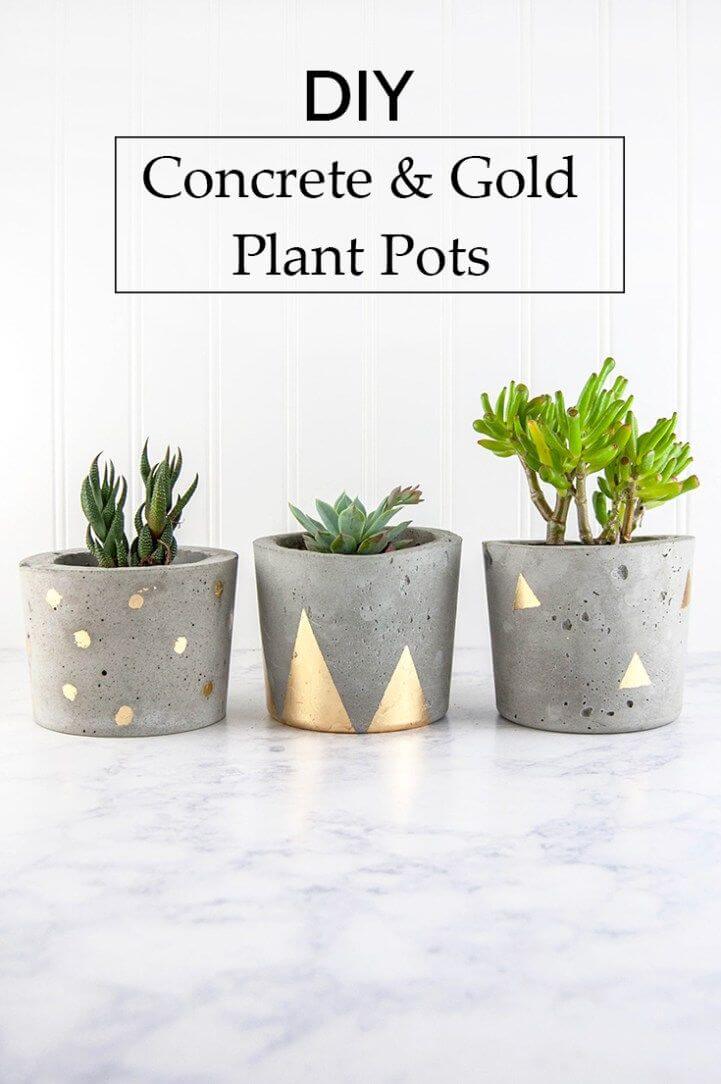 3. Polka Dot House Number Jardiniere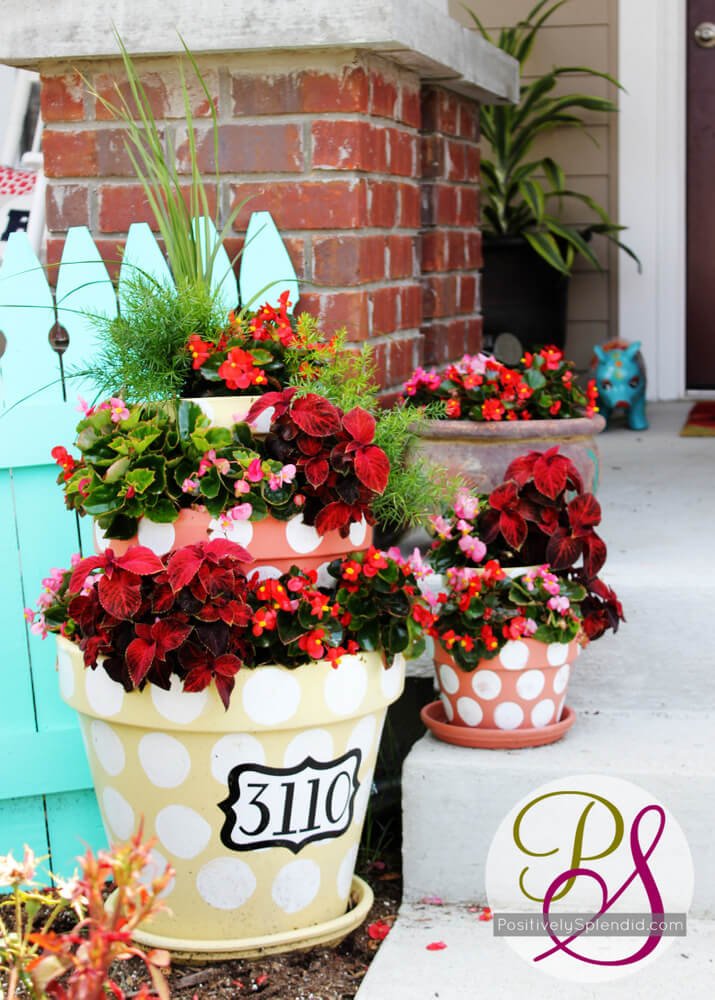 4. DIY Flower Pots with Whitewashed Finish

5. Help Your Succulents Talk with Chalkboard Paint
6. Create a Desert Oasis with Aquarium Glass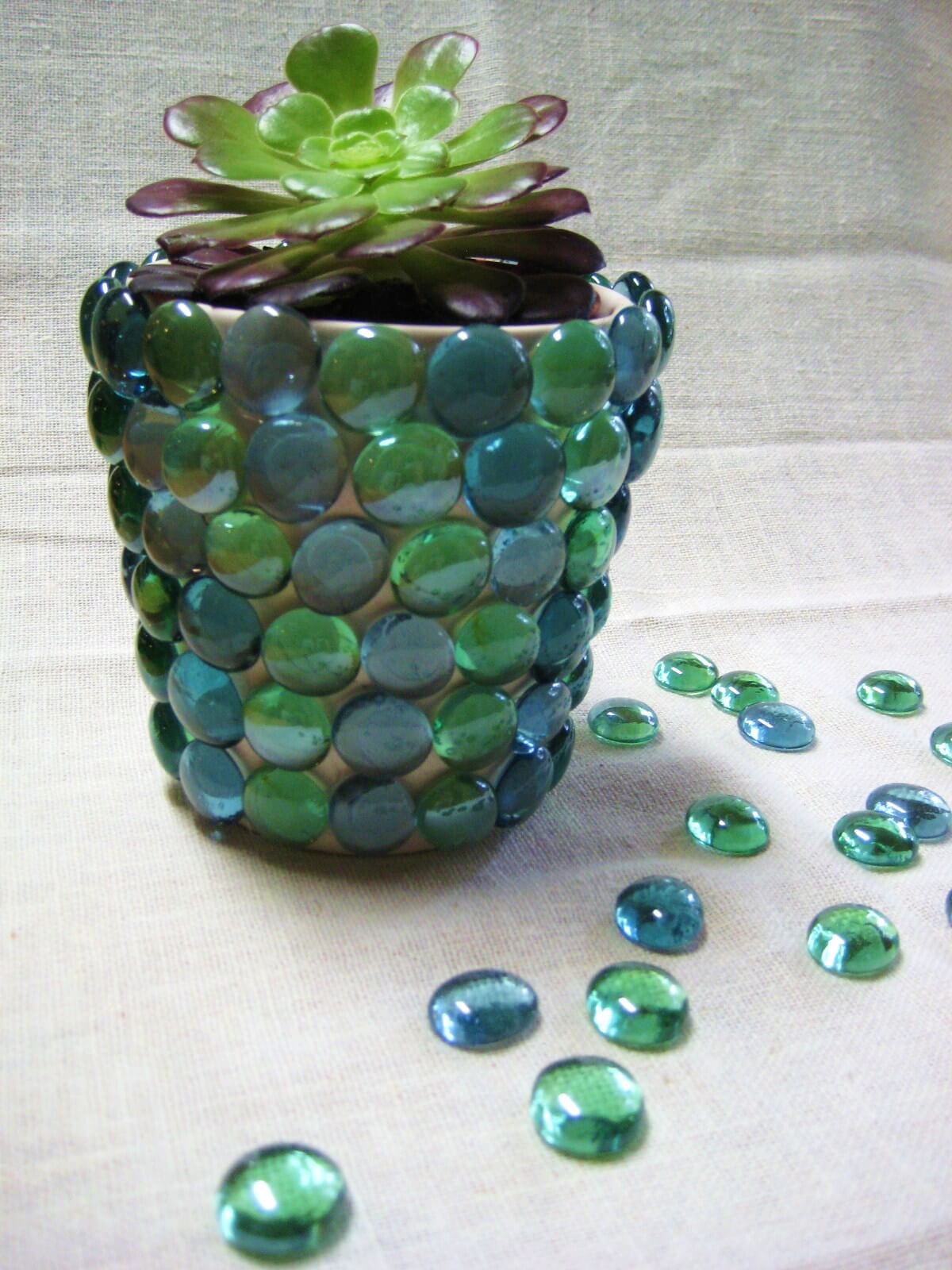 7. Shell Covered Seaside Plant Displays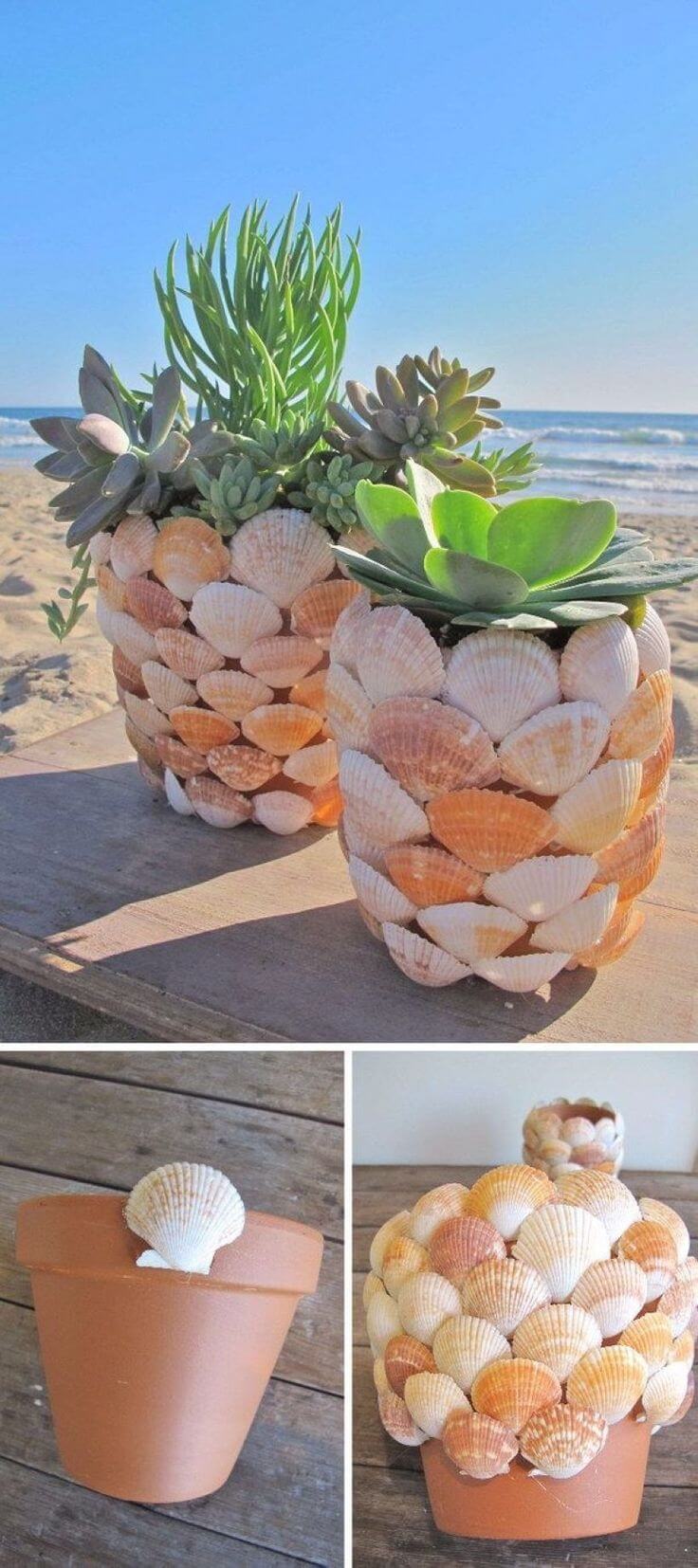 8. Dress Up Distressed Flowerpots with Embroidered Details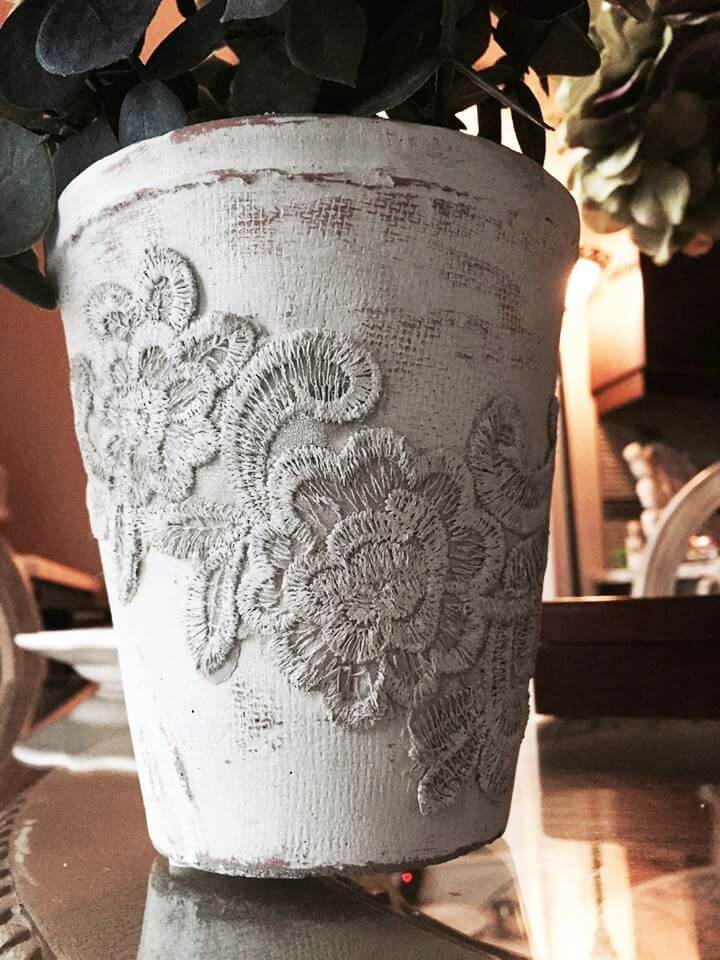 9. A Modern Impressionist Masterpiece with Decoupage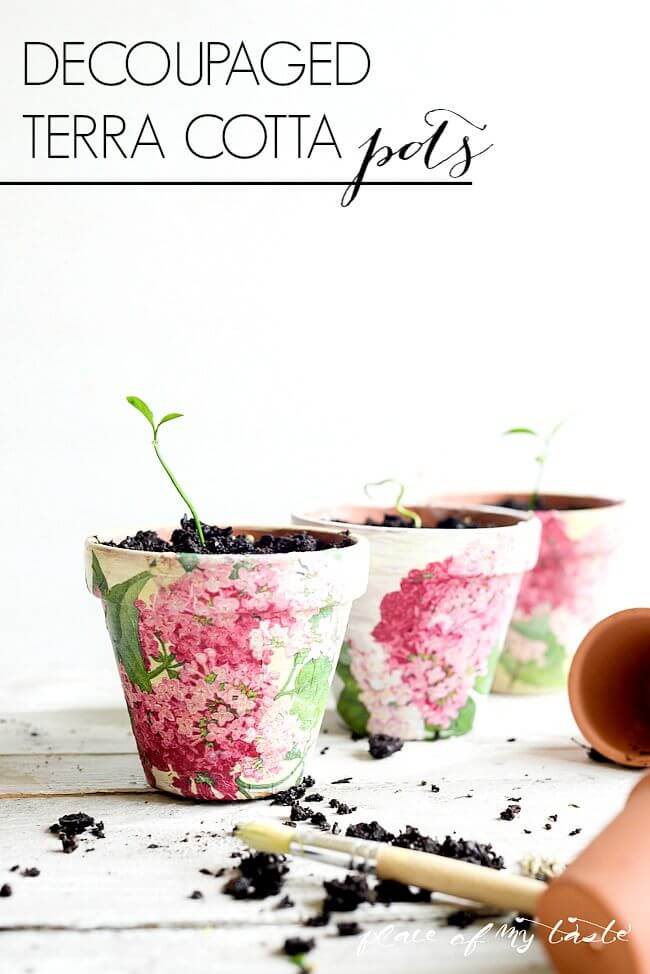 10. Twine Wrapped Terracotta for Gifting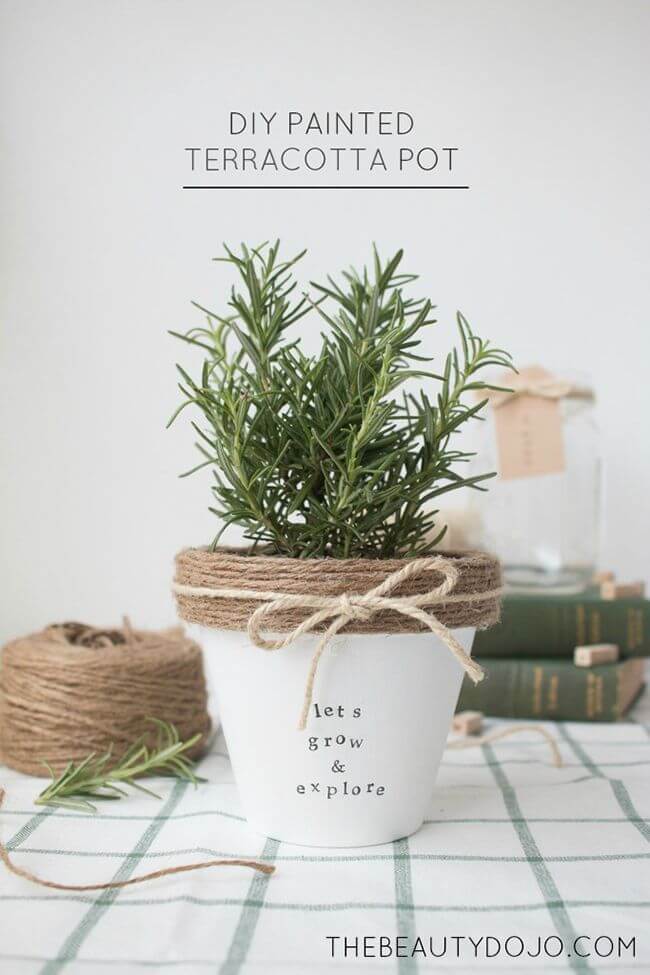 11. Put Your Favorite Pattern on a Pot
12. Pretty Chalkboard Stenciled Bird Planters
13. Decorative Grass with Clothespin Fence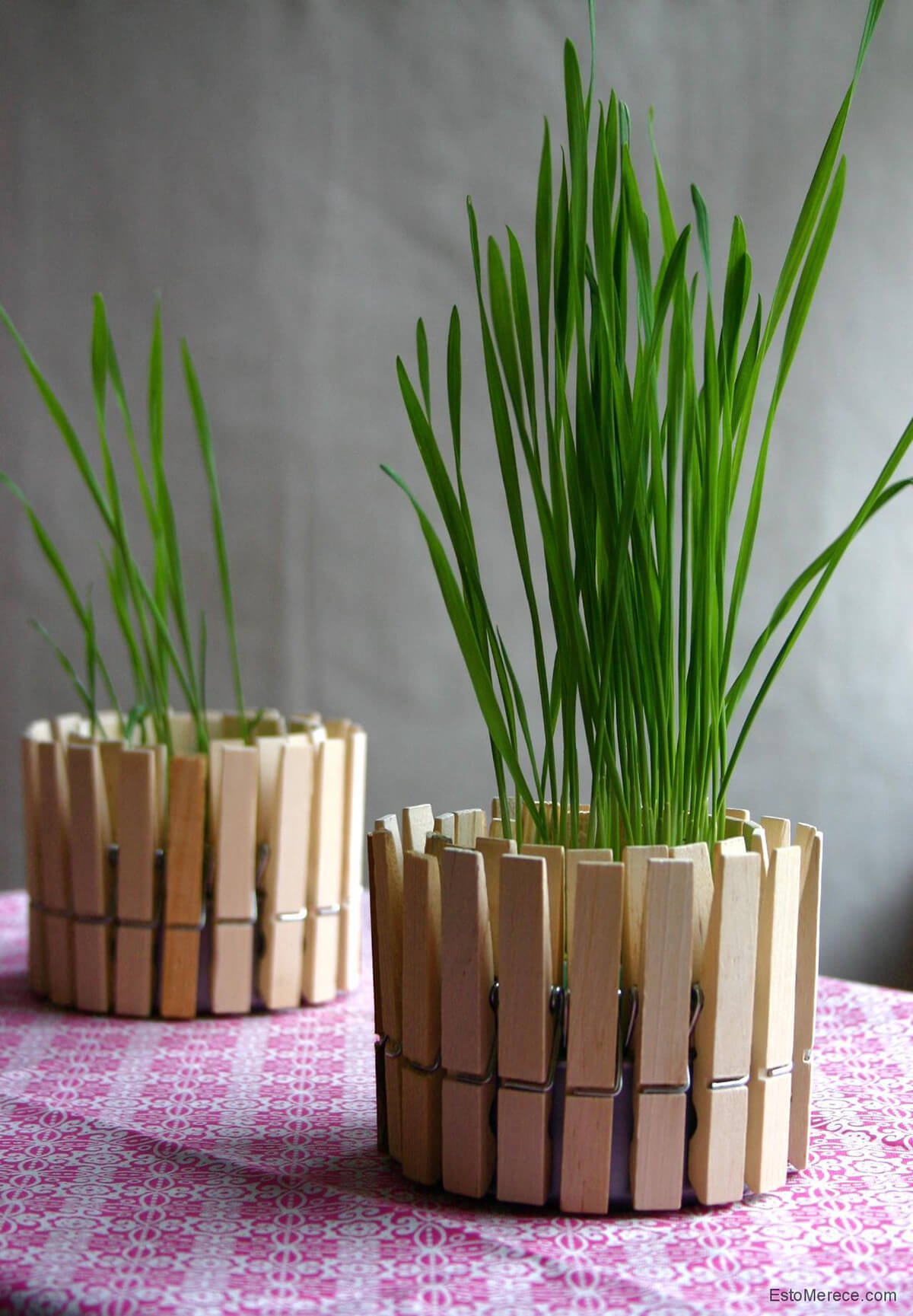 14. Awesome Marbled Look Terra Cotta Makeover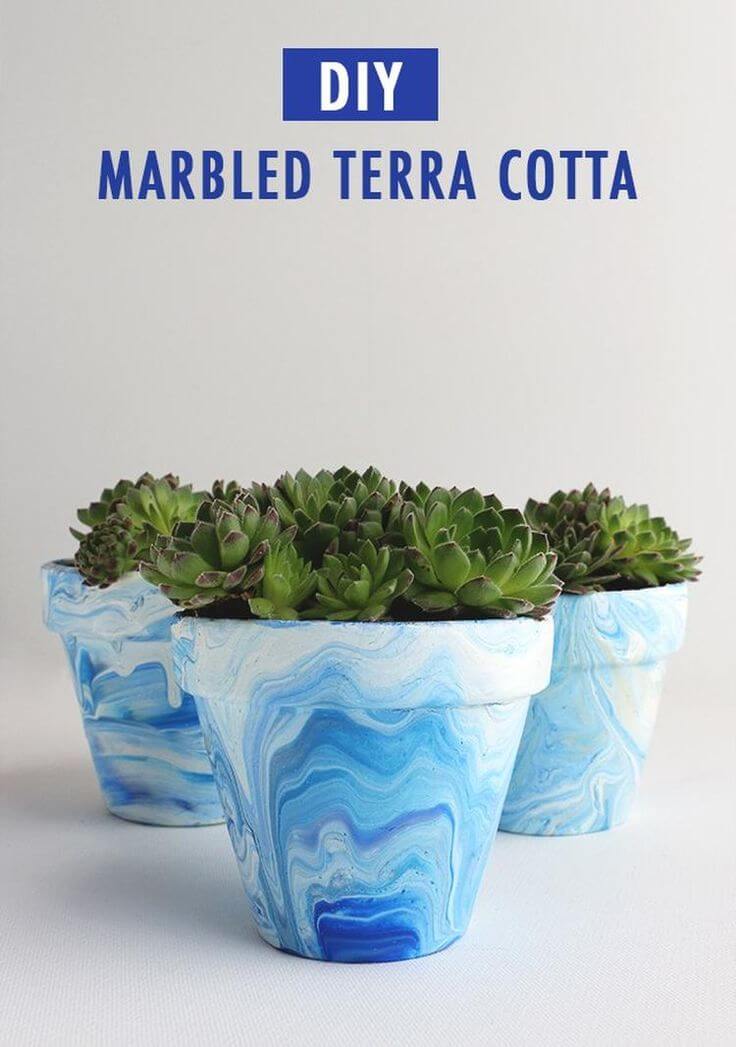 15. DIY Photo Flower Pot for Mother's Day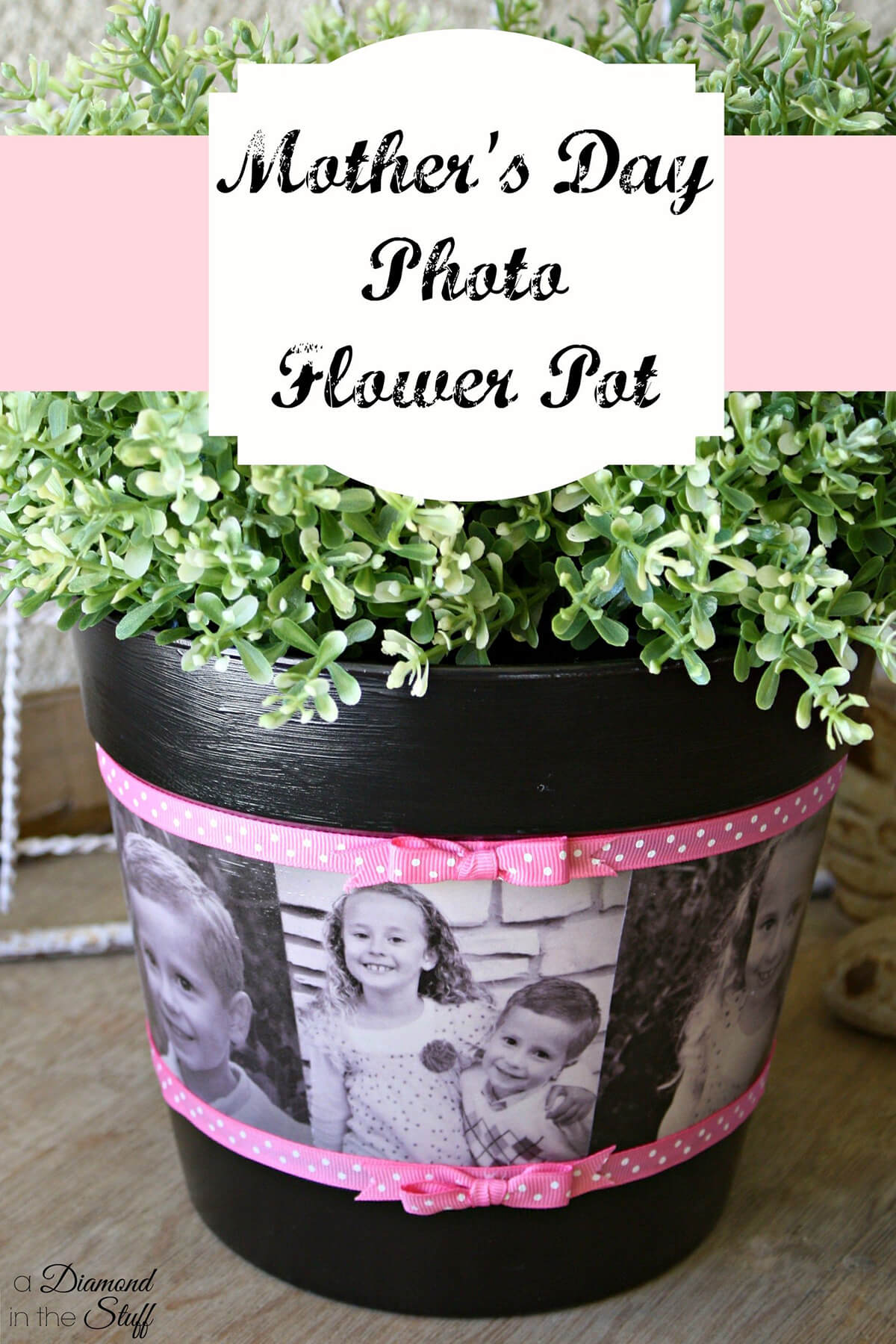 17. Customized DIY Flower Pots for Kids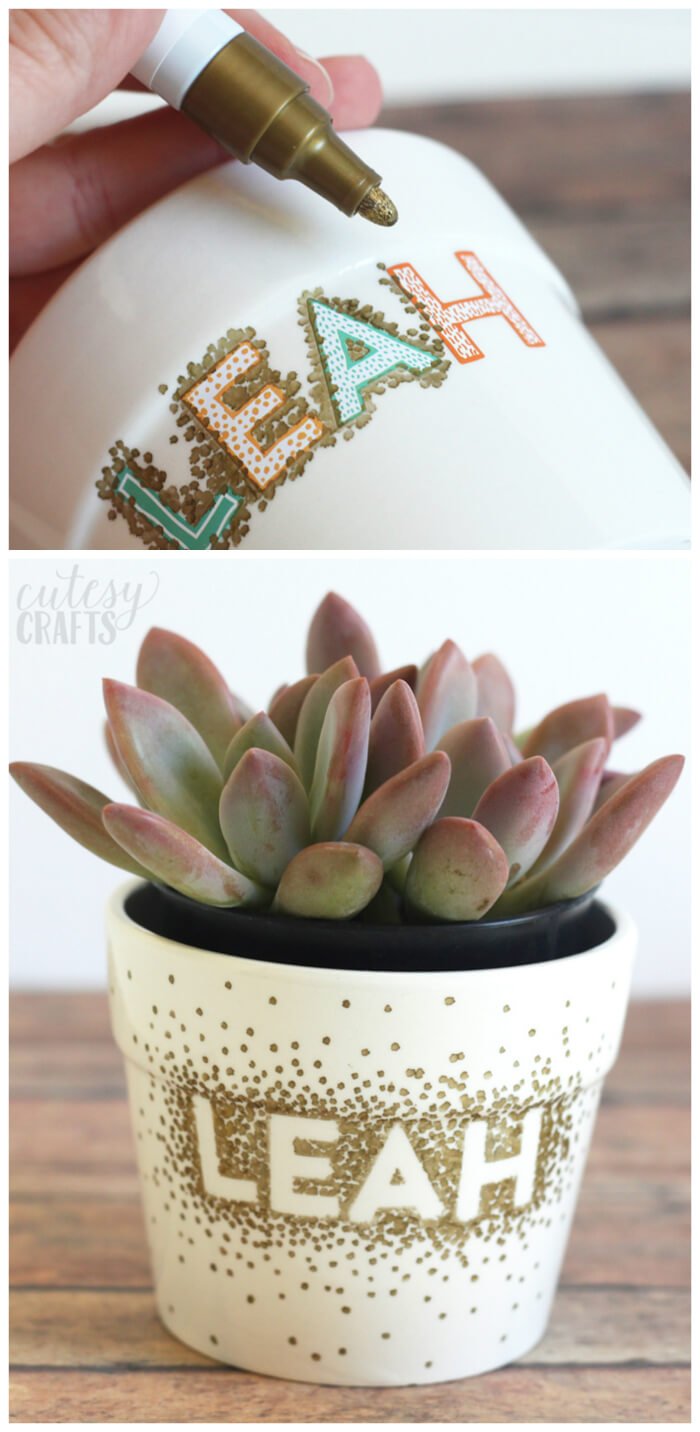 18. Burlap Lined Natural Stick Planter

19. Pastel and Newsprint Succulent Pots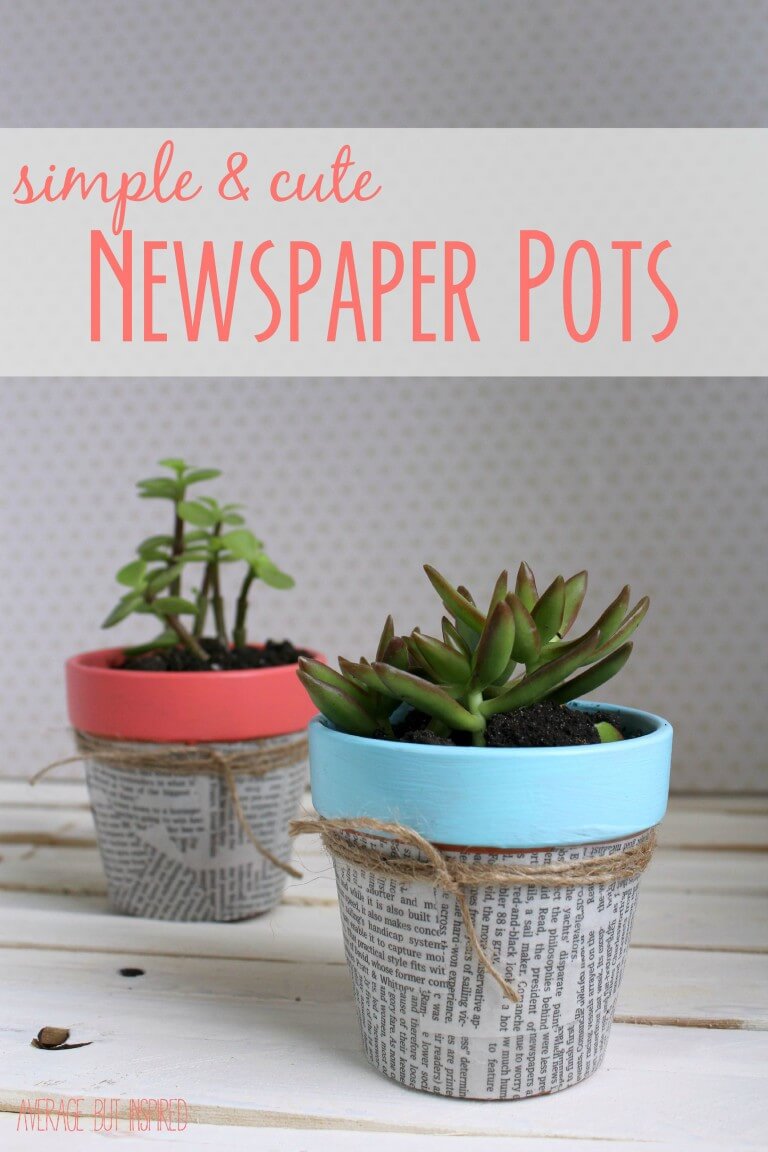 20. How to Put Antique Transfers on Pottery
21. Festive Cinched Fabric Jardiniere Craft
22. Simple Drip Paint Pottery Hack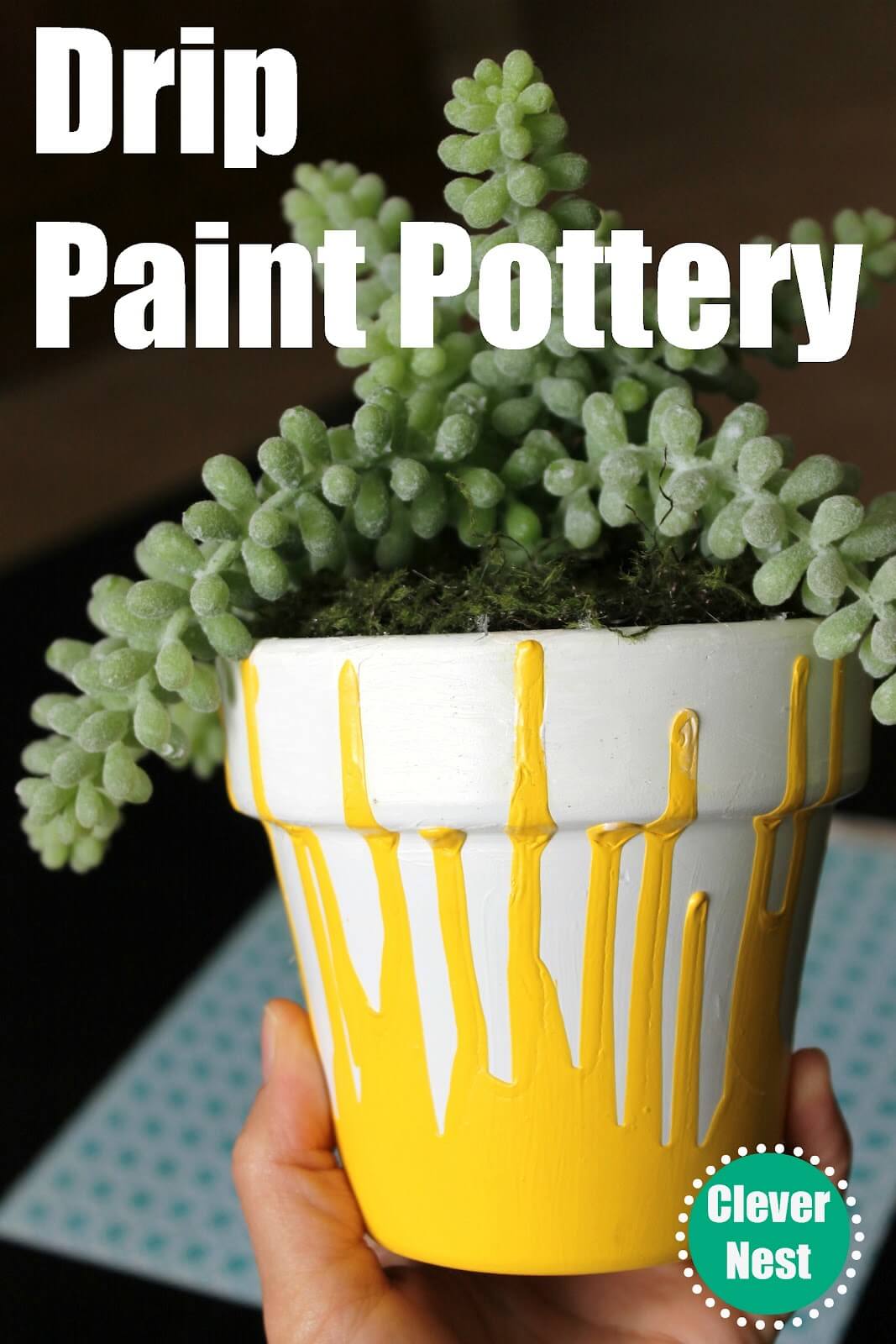 23. 3-Tiered Tower of Flowers Decoration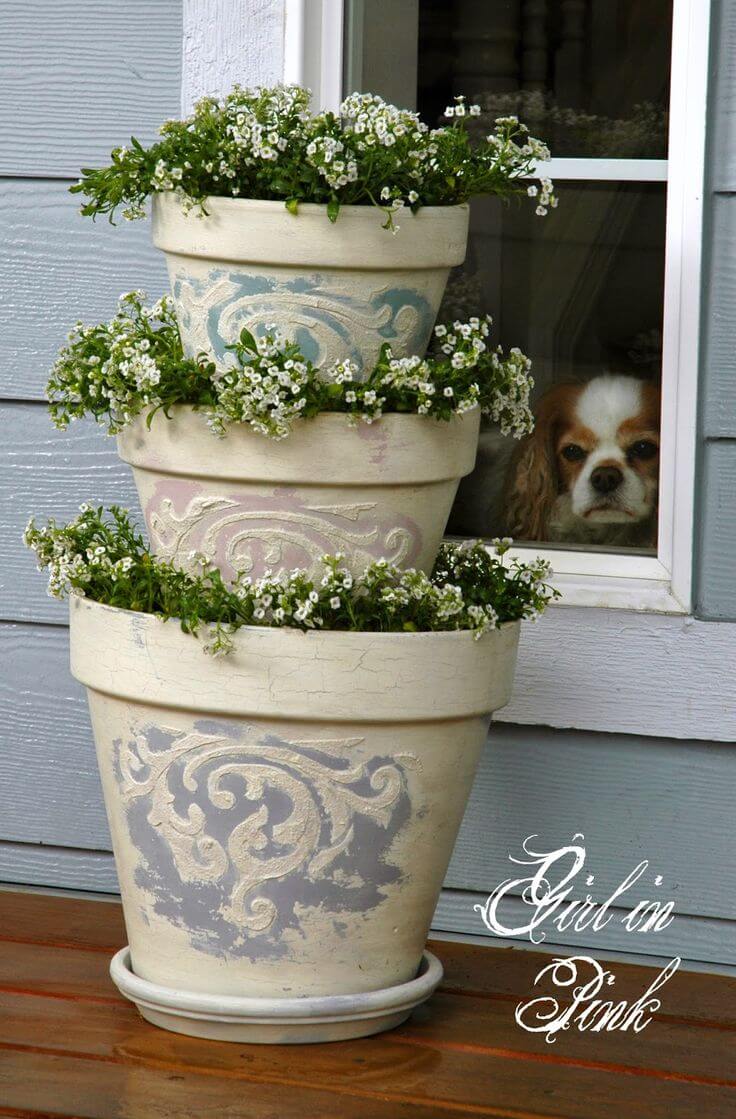 24. Two Ways to Dress Up Classic Clay

25. Gorgeous Gilded Coffee Can Upcycle
26. Mod Triangle and Dot Pots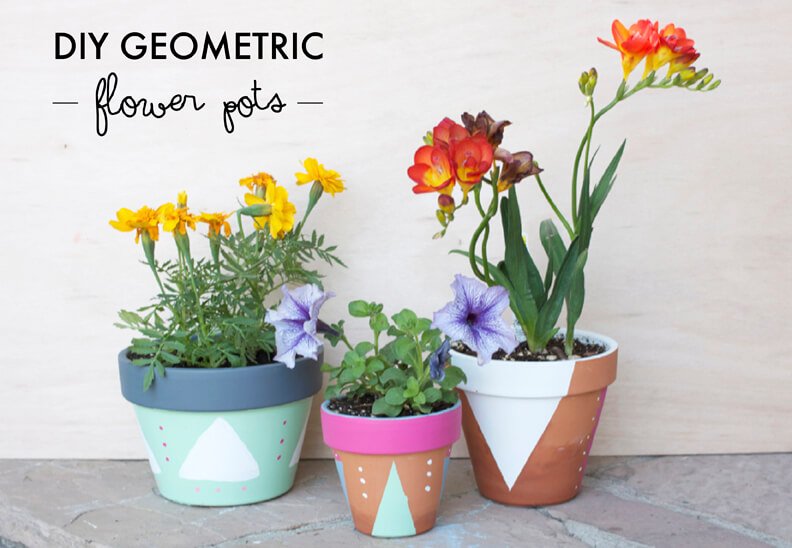 27. Old World Makeover for Cheap New Urns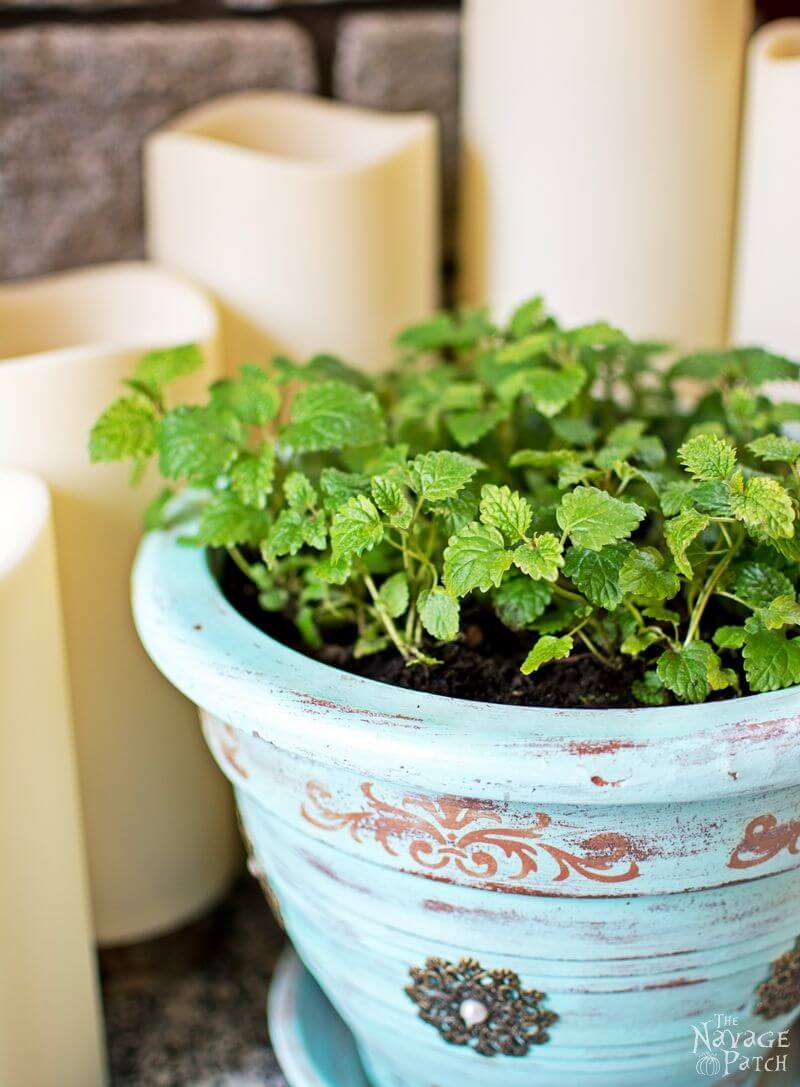 28. Your Plants' Favorite Pair of Jeans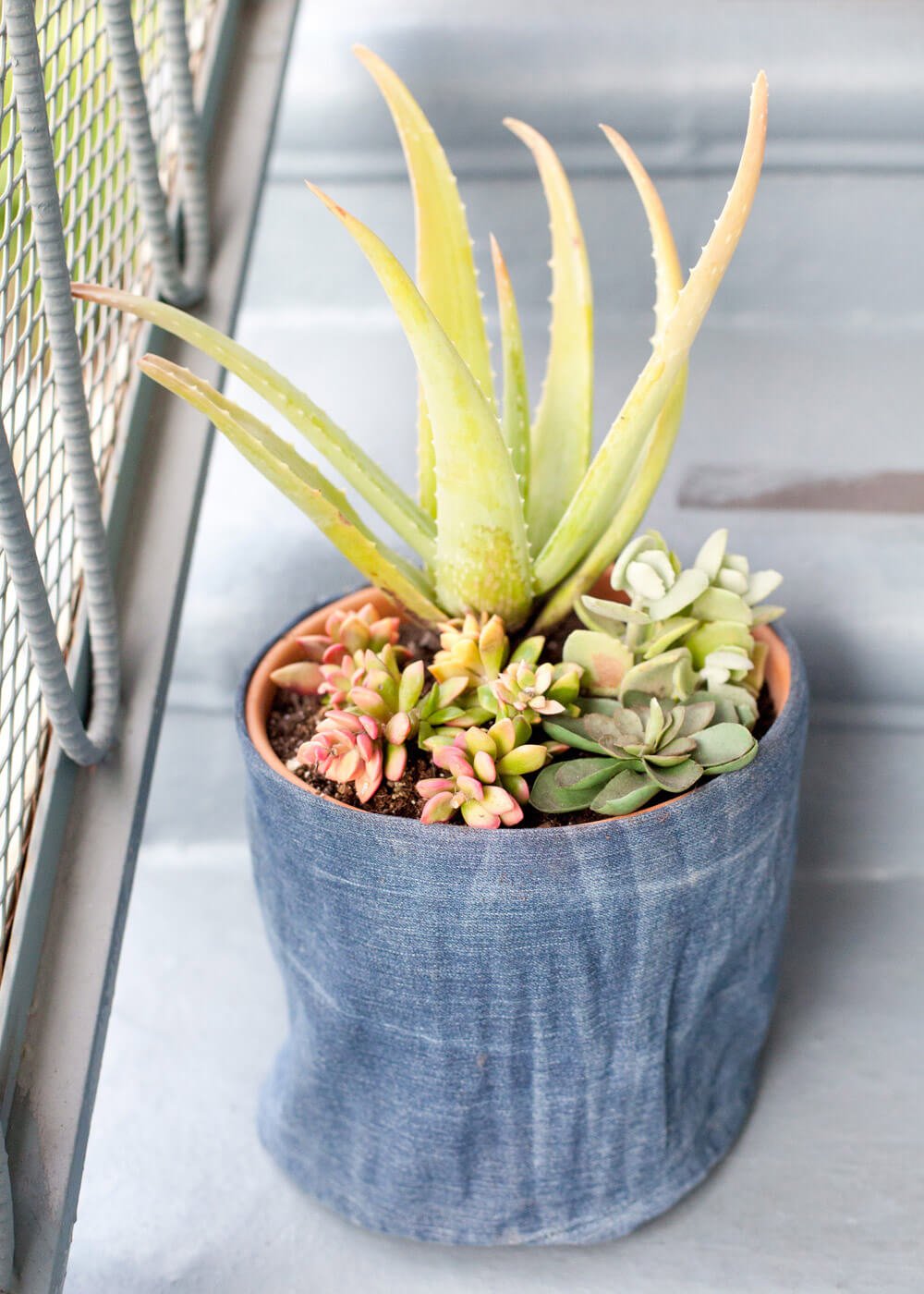 29. Shabby Chic China Shard Mosaics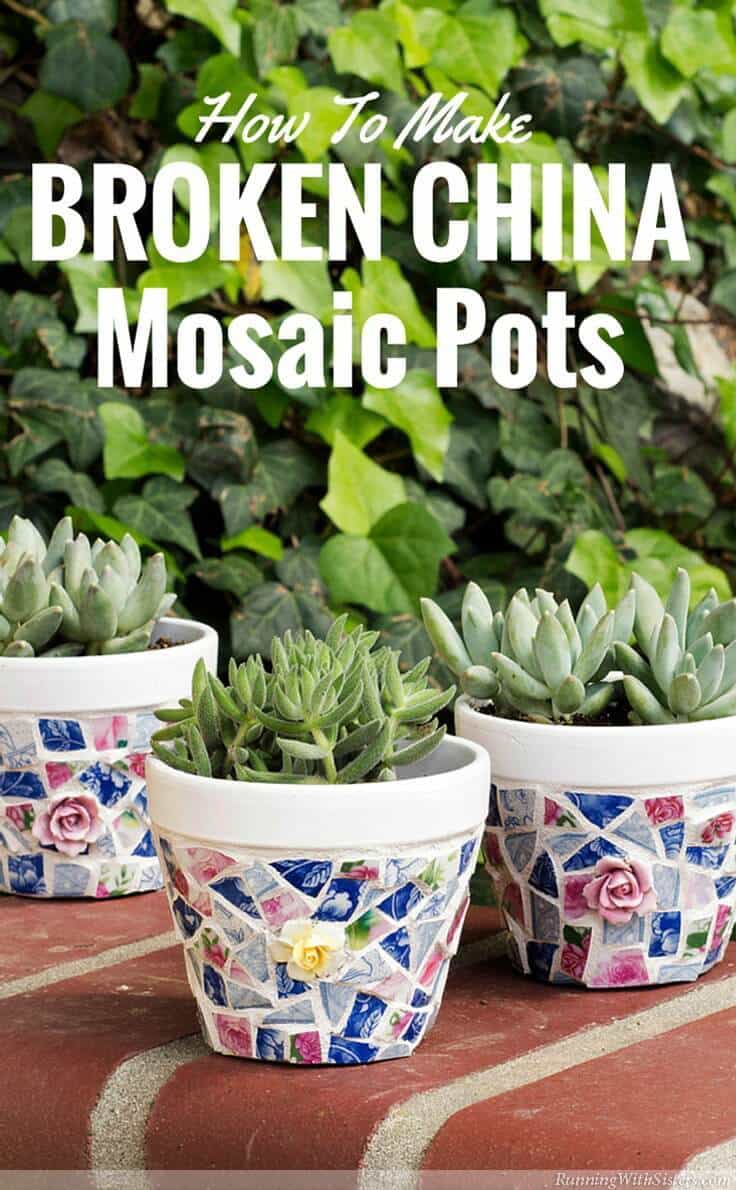 30. Give a Pail the Pebbled Look