Depending on the climate where you live, it may be difficult to grow certain plants. This can make you less self-reliant because your fruits and vegetables can suffer when the weather it too hot or too cold. A green house can help you maintain a warm temperature all year so that your plants can thrive, even when there is frost on the ground.
25 Cute DIY Green House Ideas to Add Warmth to Your Garden

I recently looked into a number of DIY green house ideas to create a place for my plants to keep them safe from the frost. This year was so cold outside that I was afraid to plant my garden out in the open in case there was frost at night. The DIY green house ideas that I came up with were amazing for my garden, so I decided to share some of the best ones that I found.
In this guide, you will see 25 different DIY garden ideas that are very easy to make and useful to have for your garden. You will see a number of large green houses as well as small dome, window, and other ideas that you can use when you only have a few plants.
1. A Rectangular Garden With a Pop-Top Design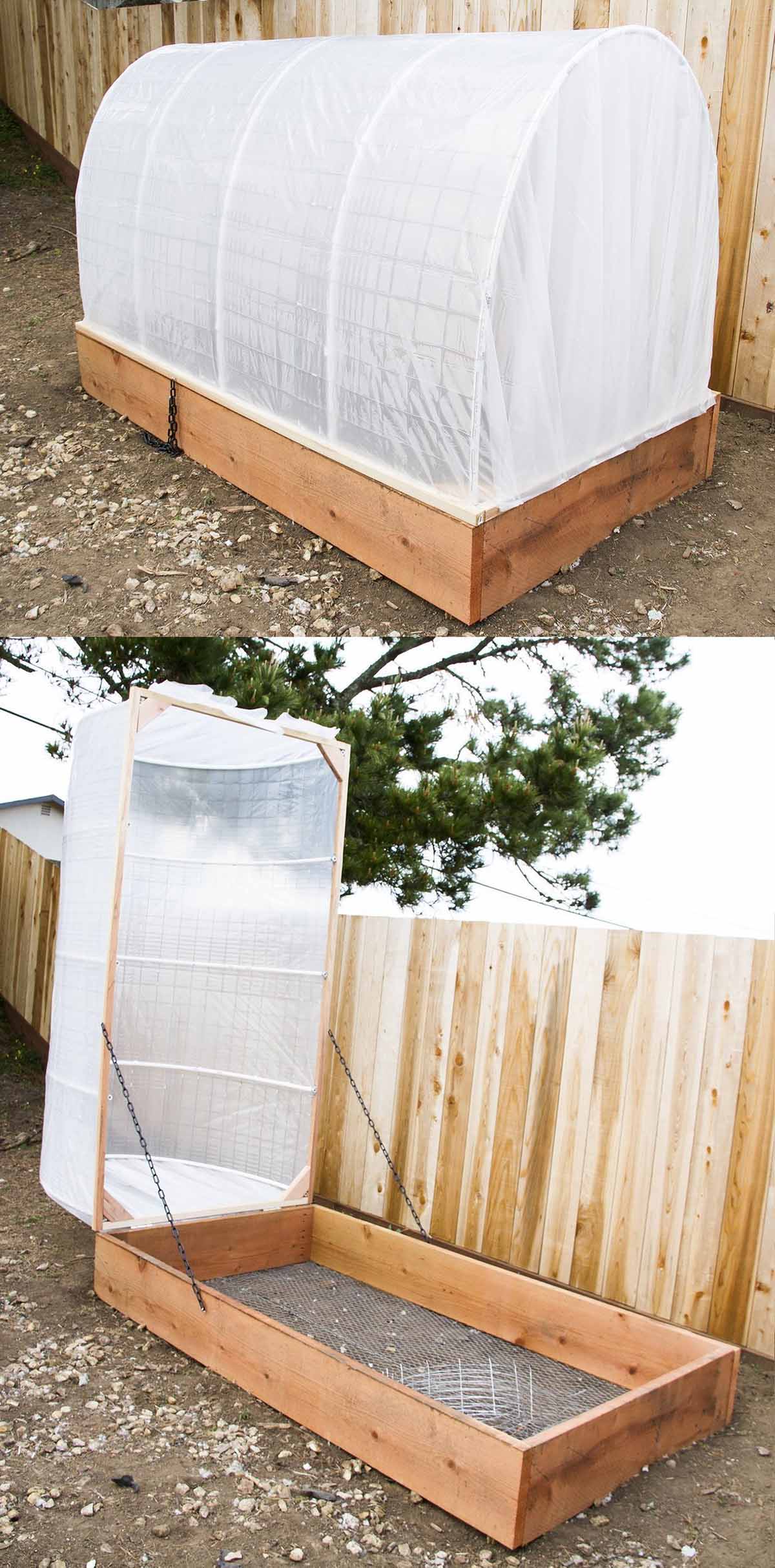 Reminiscent of pioneer days, this canvas-covered greenhouse keeps all of your plants warm and cozy but is still super accessible for maintenance and watering. The sturdy canvas top makes this a great choice for nearly any home, and the simple 2×4 frame can be crafted by even the most novice DIYer.
2. A Garden Space with a Windowed Top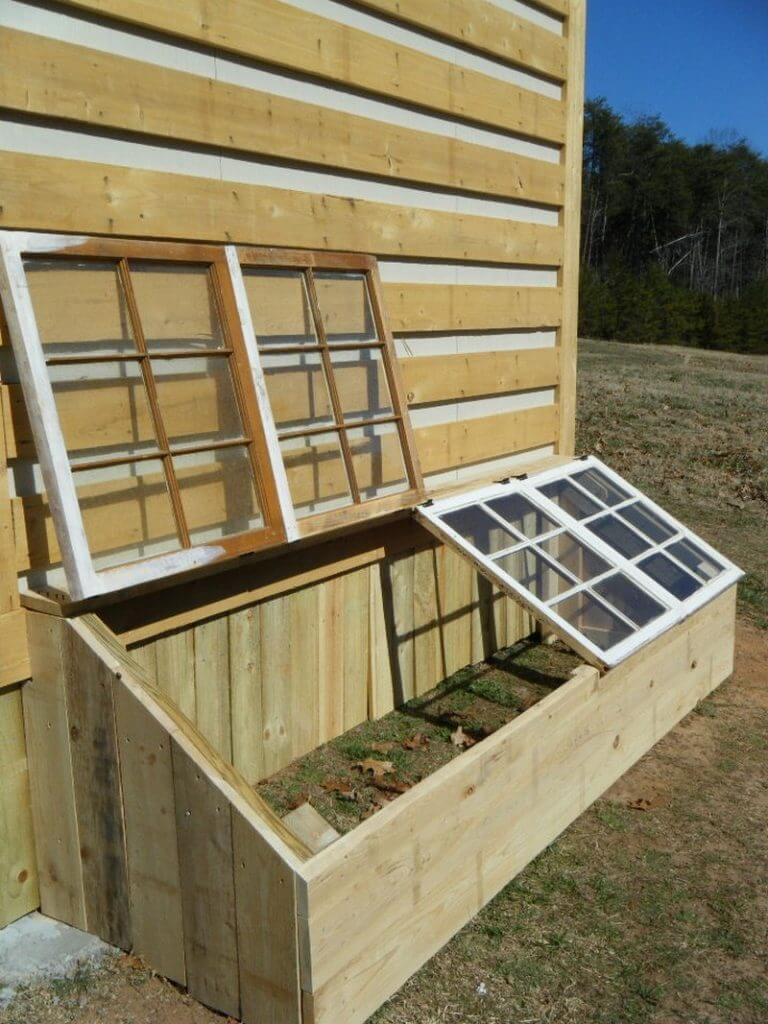 This sturdy gardening space can be perfectly nestled against any exterior wall. Your plants will thank you for the safe, solid walls and the durable, warm glass. Just make sure to situate your garden on the side of your home or garage that gets the best sunlight.
3. A Dome-Shaped Green House with Small Plots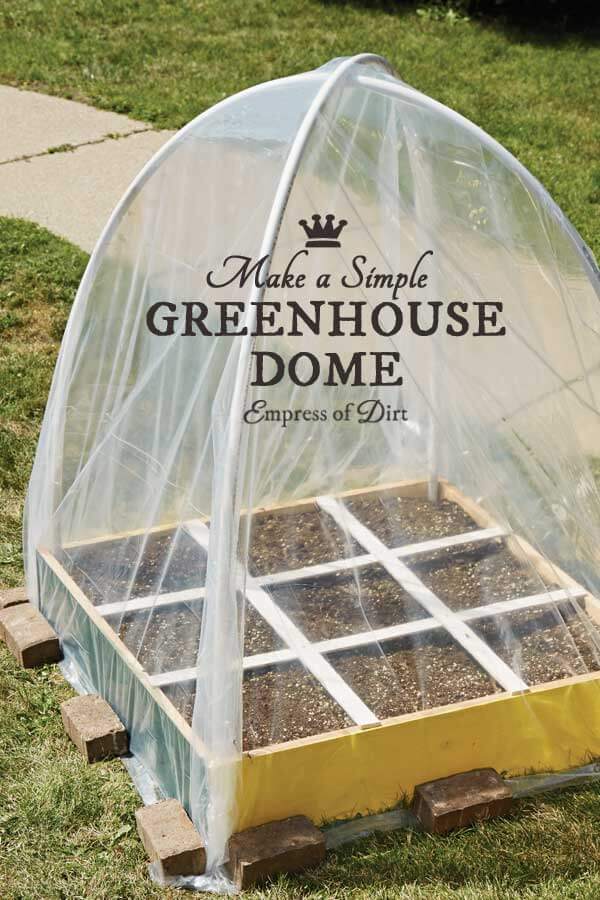 This simple and cute garden project is great for any home gardener, no matter how big or limited your space. This domed plotted garden can be made quickly, cheaply, and simply – all of the DIYers favorite adverbs. Grow your peas in peace with this small but sturdy greenhouse.
4. An Igloo-Inspired Walk-in Garden Green House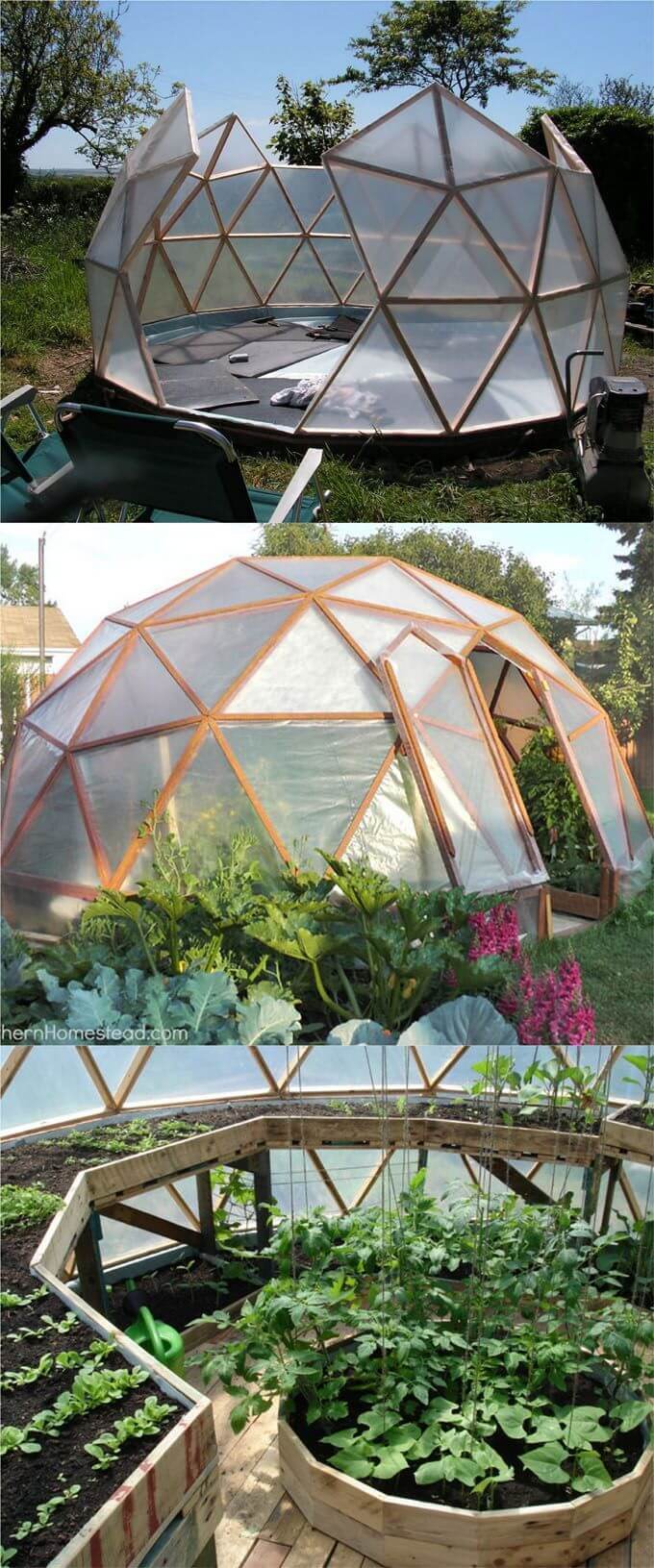 A geodome is a dream for any gardener who is forced to deal with sub-optimal gardening conditions. Being elevated off the ground, this igloo-esque space keeps your crops safe from frost and allows them space and warmth necessary to flourish. Apart from being super functional, this greenhouse also has an attractive look.
5. Large Shed-Shaped DIY Green House Ideas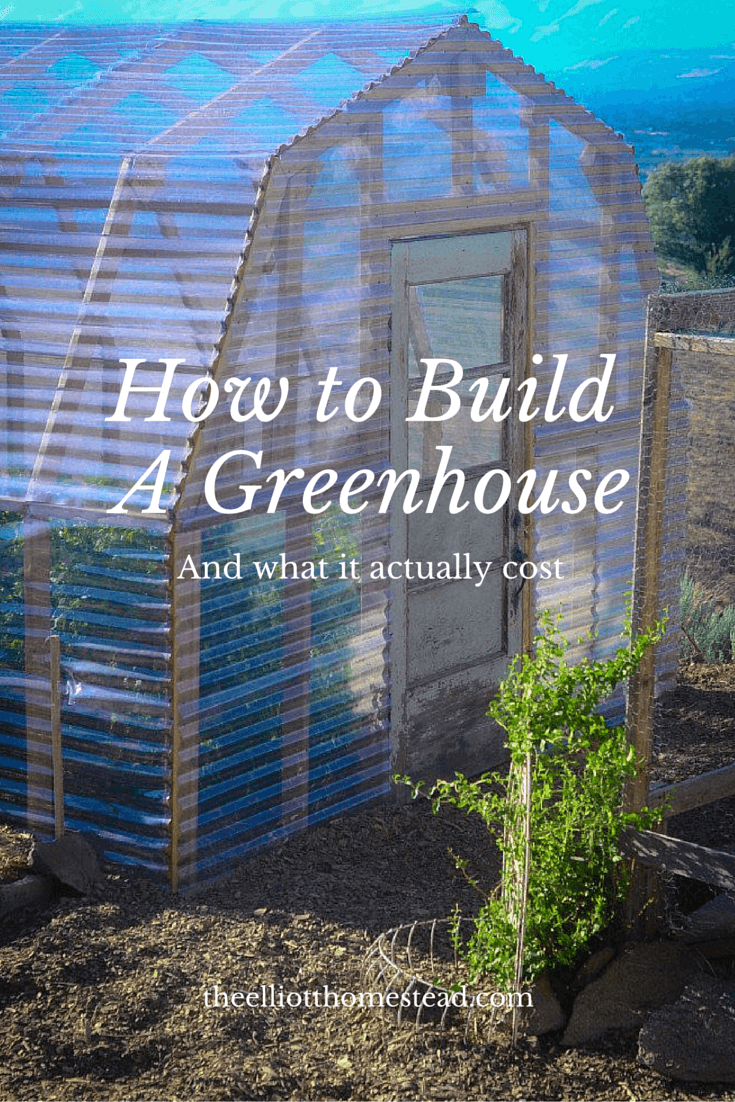 A larger greenhouse, even one you make yourself, is still going to be an investment of both time and money. However, with an end result as large and functional as this, all that hard work will be well worth it. This beautiful greenhouse will certainly keep your plants safe and requires little upkeep once it has been completed.
6. Small Green House Designed Using an Umbrella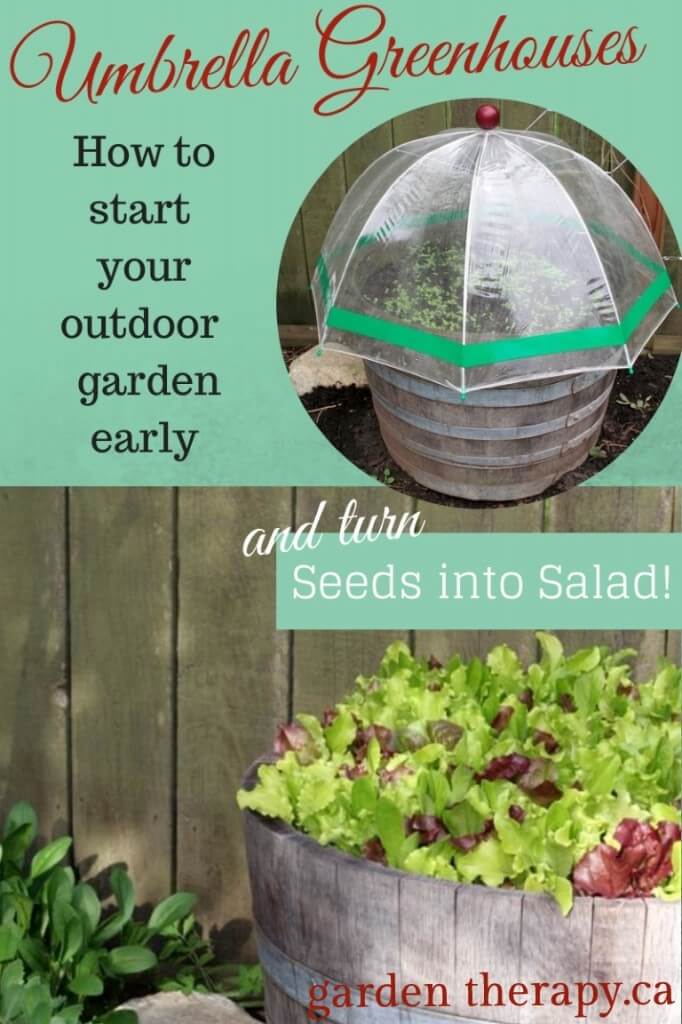 This adorable umbrella-style pop-up greenhouse not only protects your small plotted plants but adds personality to your garden. Looking as though they are about to head on a stroll in the rain, these umbrella covers are durable, inexpensive, and – best of all – easy to use. Consider buying multiples to cover all your plants, and you'll have a garden ready for April showers.
7. Small A-Frame Garden With an Easy-Access Roof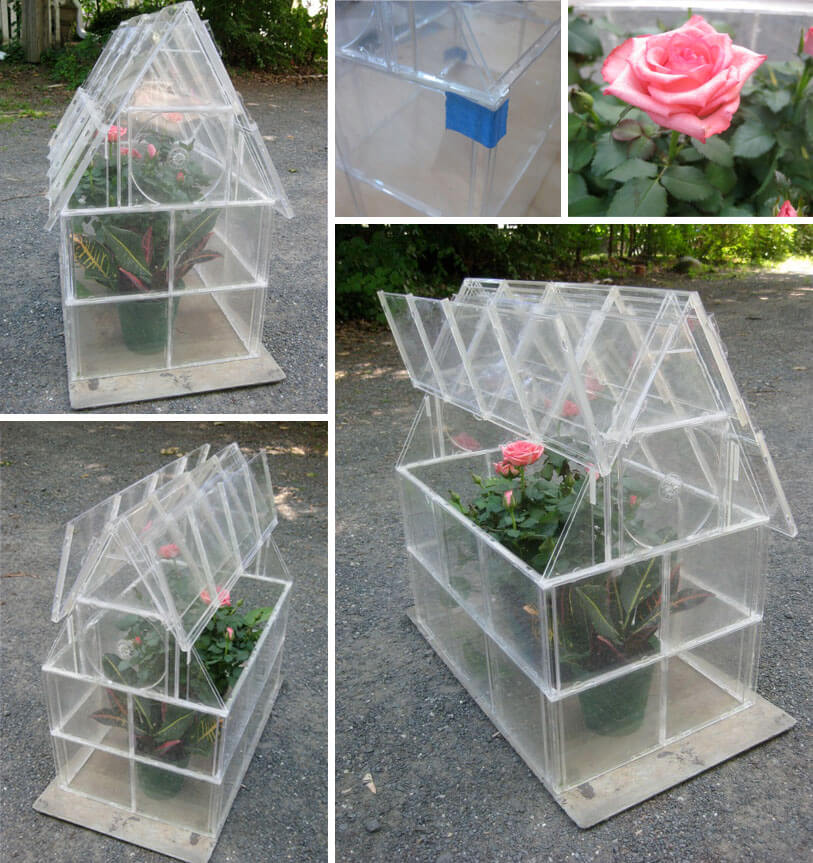 The best DIY projects are ones that take discarded things that are lying around the home and transform them into something awesome. This little greenhouse is made entirely of CD cases. A petite greenhouse like this can be made to fit into gardens with even the most limited space. Just gather some old cases from the bygone days of discs and you're set.
8. A Trellis Designed to Maintain the Heat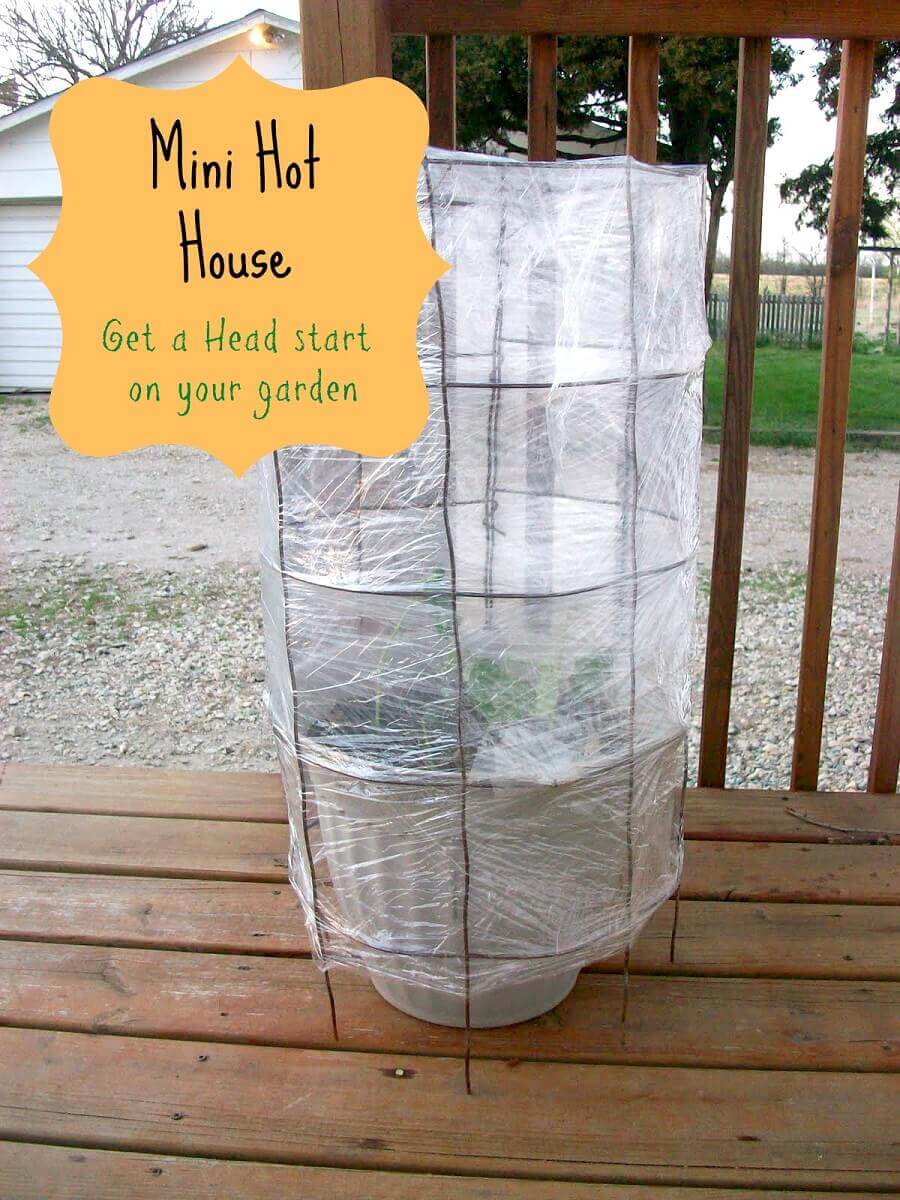 Sometimes it seems impossible to keep plants safe while they bloom. That is why this plastic wrap plant cage is a great at-home method to keep your favorite veggies growing strong, safe from the reach of deer, pets, and children. For this project, you only need a plastic wrap and a tomato cage.
9. Full-Sized Windows Doors for Easy Sunlight Access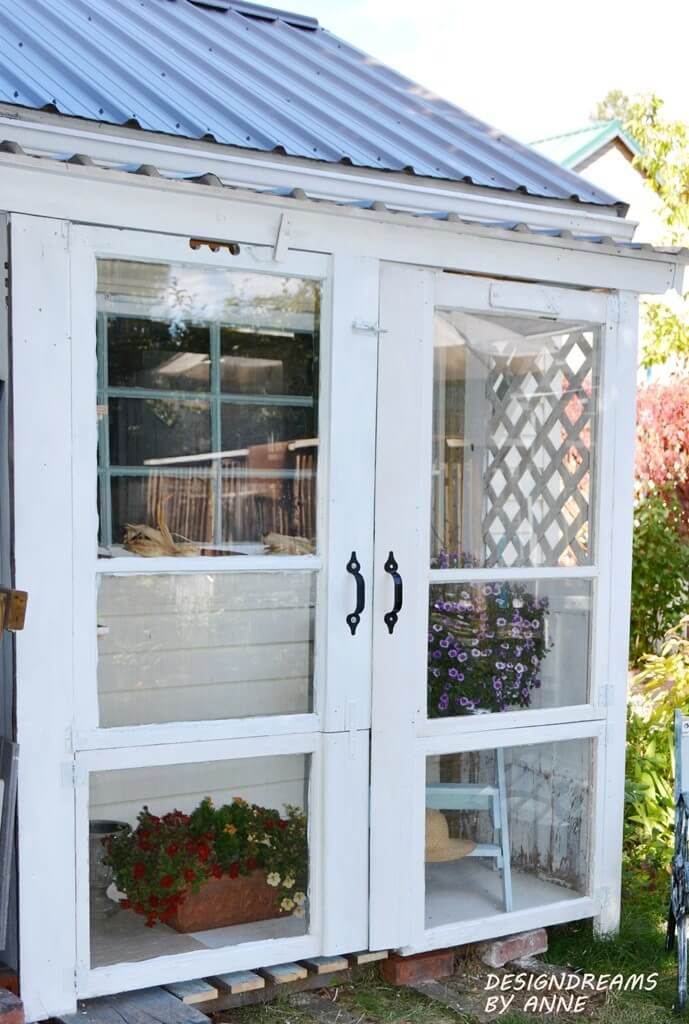 A shabby chic lean-to greenhouse will fit snuggly against any garage or garden shed and, with a little imagination, can be crafted from a few used doors, some old windows, and mismatched pieces of lumber. Add your own personality by choosing fun hinges and door handles or by splashing on a coat of your favorite paint.
10. A Rectangular Garden with a Slanted Roof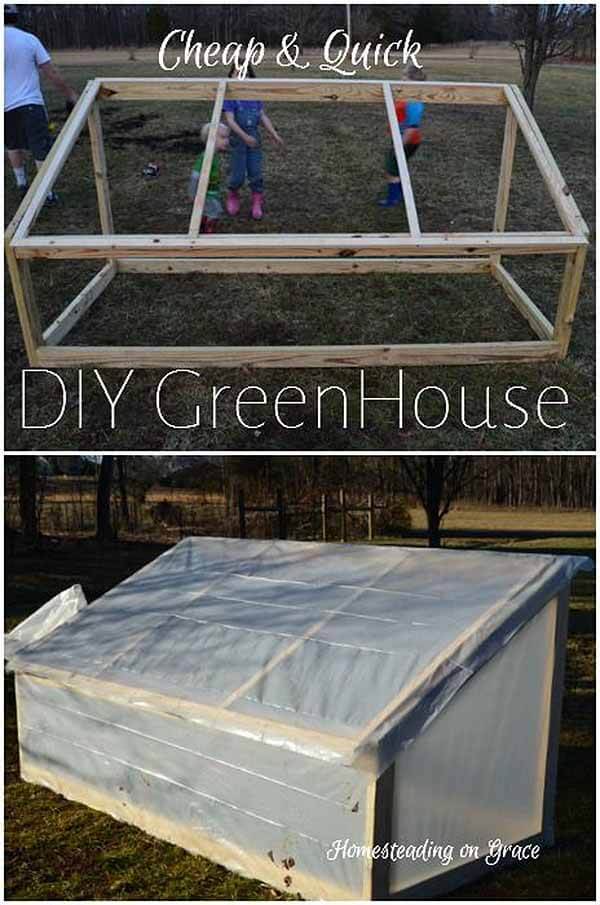 If you don't have room to keep your favorite plants inside but are on a budget, then this $75 greenhouse is perfect for you. Made with easy-to-find hardware store supplies, you can put this together on your own in just an hour or two. Follow the plans outlined or make simple modifications to adjust the size.
11. A Glass Box for Your Gardening Needs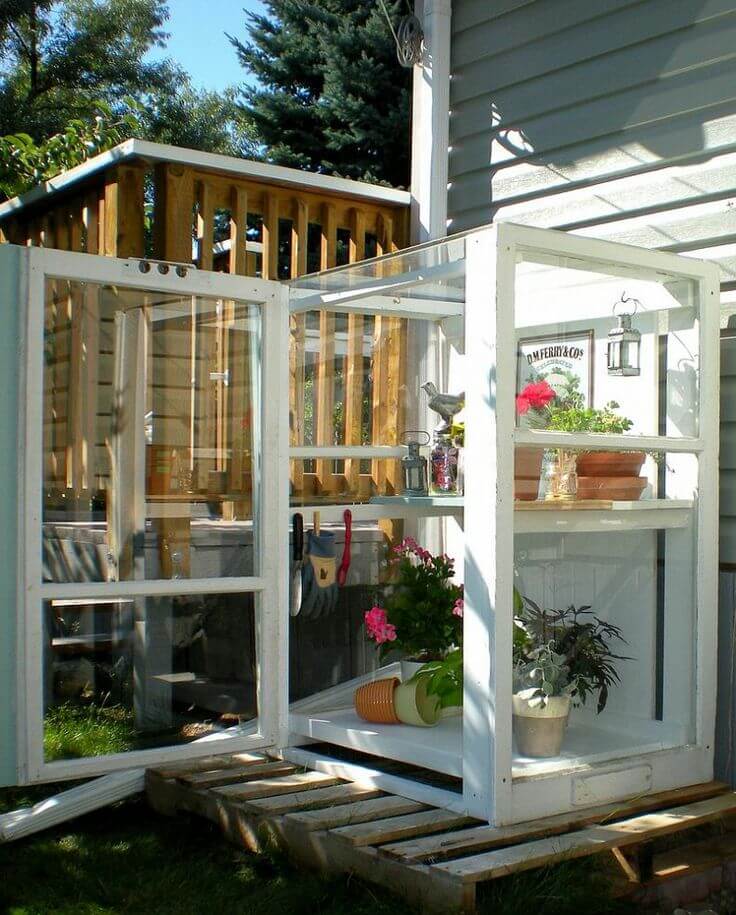 This glass box is perfect for displaying your plants and trinkets while keeping them safe and warm. Storm windows are a popular and trustworthy way to add glass to your garden and can usually be found second hand, and sometimes even for free. Insert a few hooks on the inside and you can hang some garden-style odds and ends to add personality.
12. A DIY Greenhouse that's easy to Create

For as elaborate as this greenhouse appears, it can be accomplished by any ambitious DIYer. The best part of this design is that it is made entirely from used windows. With this in mind, be sure to make modifications to the project as necessary to fit your windows and capture as much sunlight as possible.
14. Large Green House Idea; Perfect for a Garden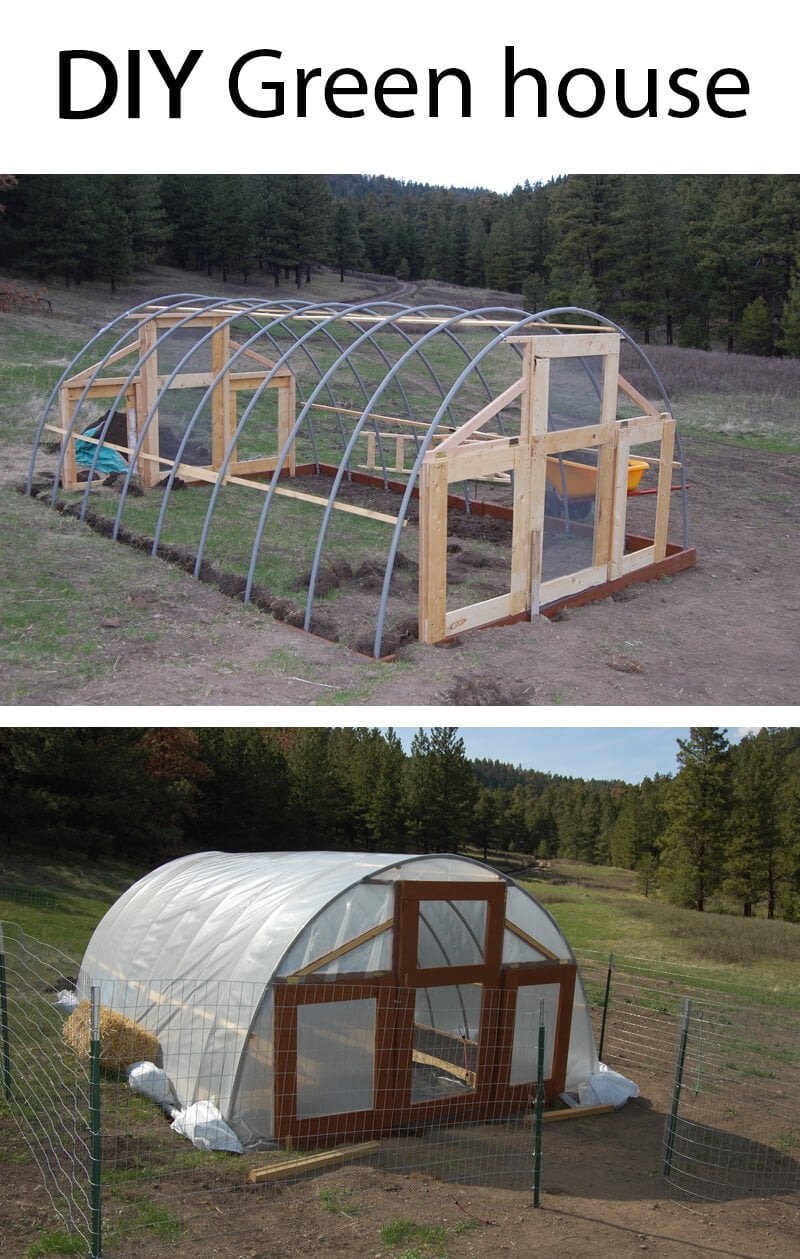 When planning to build a greenhouse, be sure to consider what sort of lifespan you are anticipating. If you would like to create a piece that is meant to last year in and year out, then take the extra time to create this traditional and well-structured design. Creating raised beds is a pro-tip that will help expand the life of your plants.
15. A Small, Framed Green House Terrarium

If you are trying to create something that matches your farmhouse décor while keeping your houseplants safe from that curious kitty, then find some old frames and create your own sweet and simple masterpiece. Add your own trinkets or accents to make this tiny indoor greenhouse feel right at home.
16. White Framed Green House with Many Stories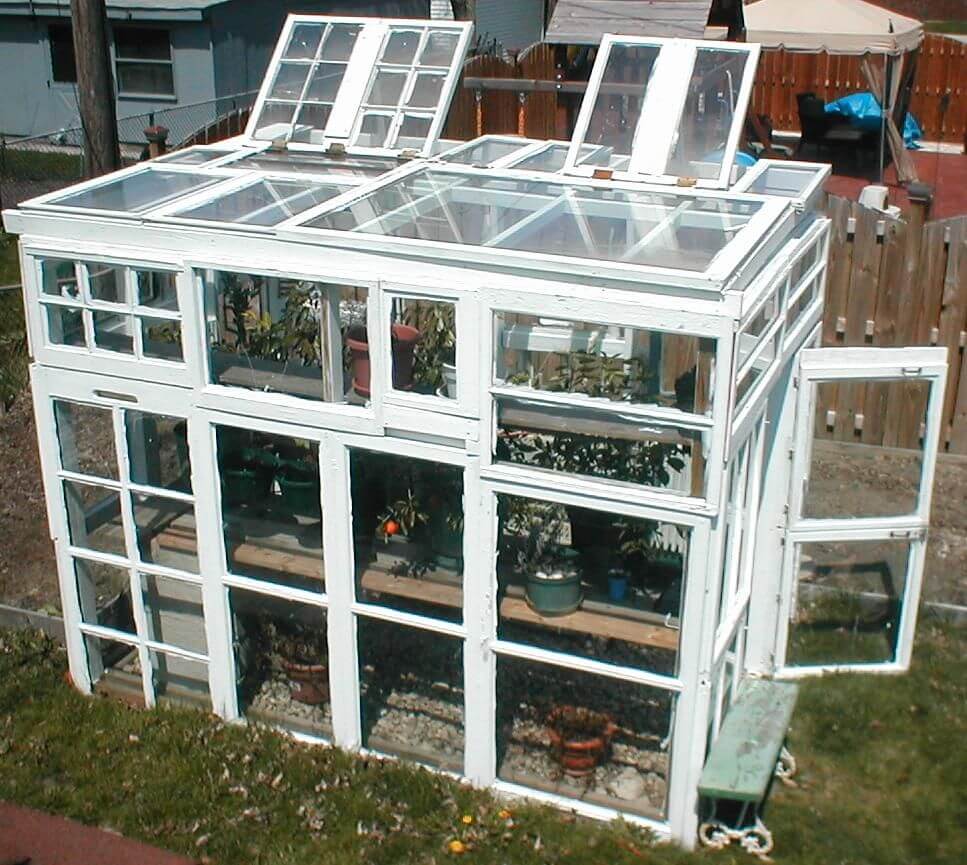 Mixing and matching have never looked so good or been so functional. If you are hoping to keep your greenhouse low cost, then keep your eyes peeled for any old windows, then get creative fitting them together in sometimes surprising ways. For continuity, paint them all your favorite garden color and add vintage hinges to match.
17. Easy to Create DIY Green House Ideas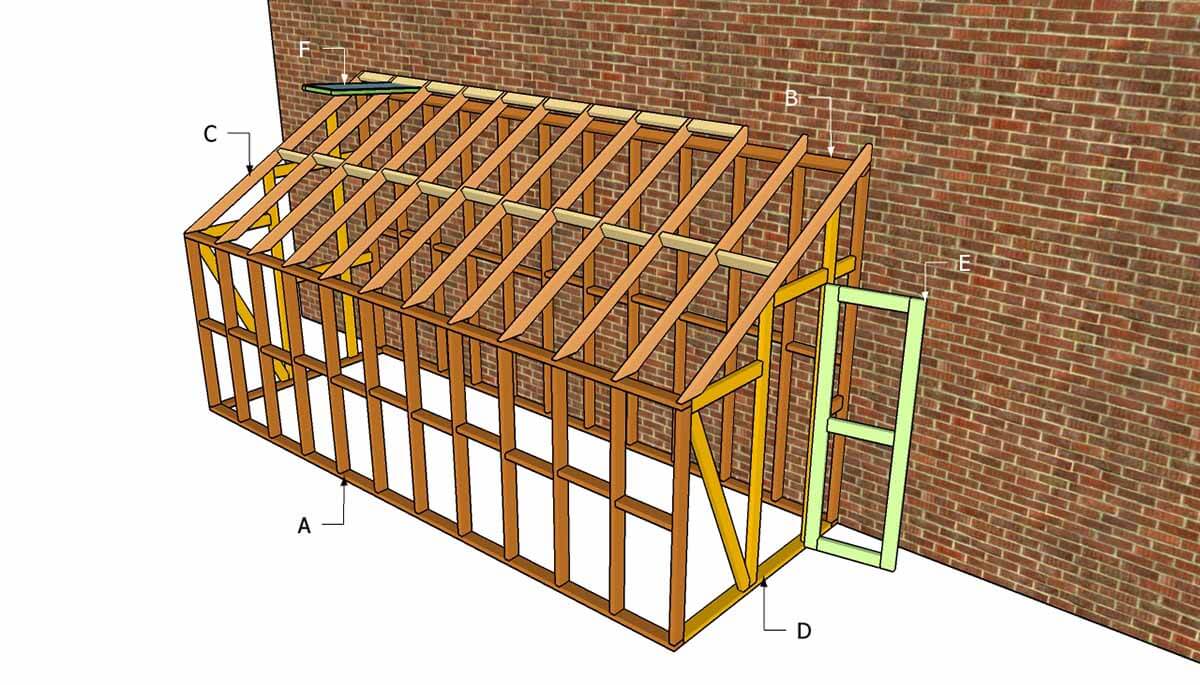 These DIY plans will help you craft a lean-to greenhouse that can function just as well on the farm or in the suburbs. With many helpful tips and tricks, these plans will guide you through every step in the greenhouse building process, from materials and dimensions to finishing touches. Follow these steps and your plans will soon be blooming in all seasons.
18. Gardening Warmth in the Hay Bales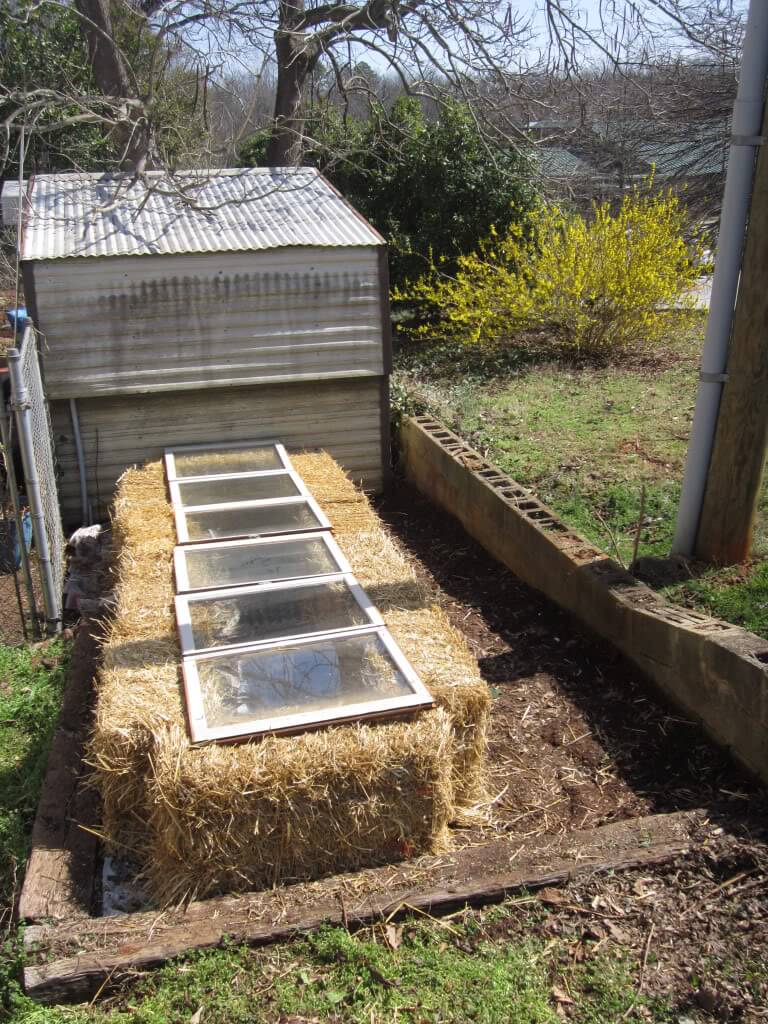 Hay works well to keep in warmth and provides a natural and safe environment for your plants. Also, this particular hay greenhouse requires no tools besides your own two hands. In fact, the only materials are exactly what you see – hay bales and windows. Greenhouses don't get simpler or more down-home than this.
20. A Single- Sized Rustic Green House For Plants

In this adorable addition to the garden, greenhouse design meets the tiny home movement. Its large height and A-frame roof make it an eye-catching piece without taking up the space of a full-sized greenhouse. Choose your favorite potted plant to be the lucky resident, or, if your plants are more the social type, embrace the fairy tale feel and add a special gnome.
21. A Garden Space with a Fold-Away Top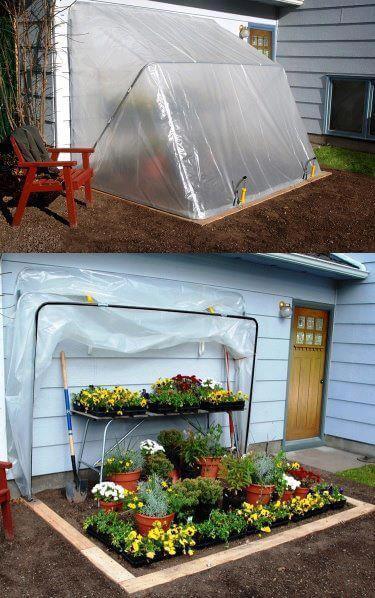 You don't have to reimagine your entire backyard space to create an effective greenhouse. With these ingeniously simple DIY plans, you can take advantage of any flat wall – whether your house, the garage, or the garden shed – as the structural support for this fold-down, fold-up greenhouse. It rests inconspicuously against the wall when not in use, and provides the perfect balmy environment when drawn down.
22. Step-By–Step Plans for a DIY Green House

If you've done your fair share of DIY research, you know that not all DIY instructions are made equal. How frustrating it can be to find an inspiring photo online but only minimal guidance about to make it yourself. With these no-nonsense, start-to-finish instructions, you will have both the written instructions and the visual aids necessary to build your own 8'x8' greenhouse.
23. An Indoor Garden With Exterior Gardening Space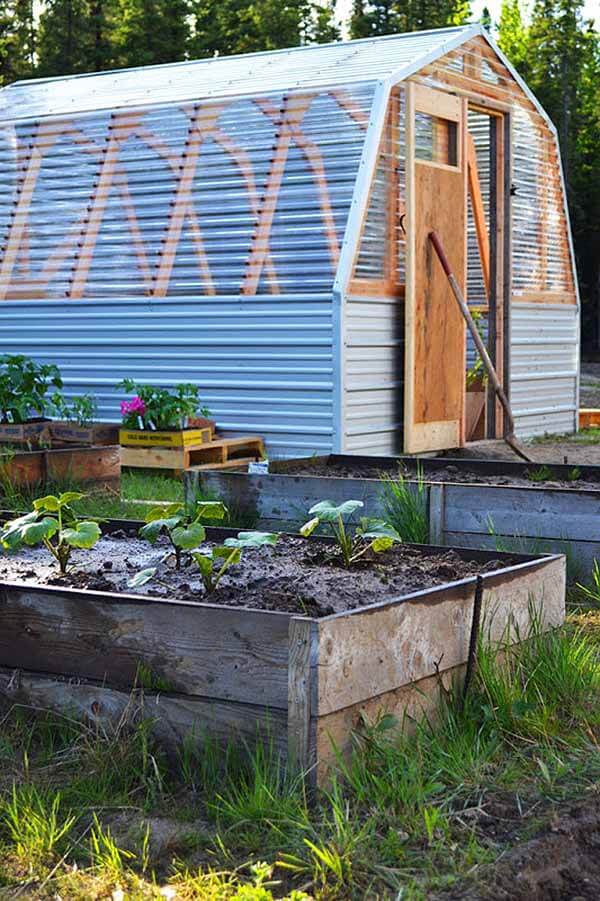 This is a DIY greenhouse project for the ages. With long planting rows, a chicken wire wall for climbing plants, a door large enough to fit a wheelbarrow, and plenty of walking space inside, this greenhouse is the perfect way to upgrade your garden. What's more, the instructions page also includes images and plans for outdoor raised garden beds.
24. A Coldframe Green House with Easy Access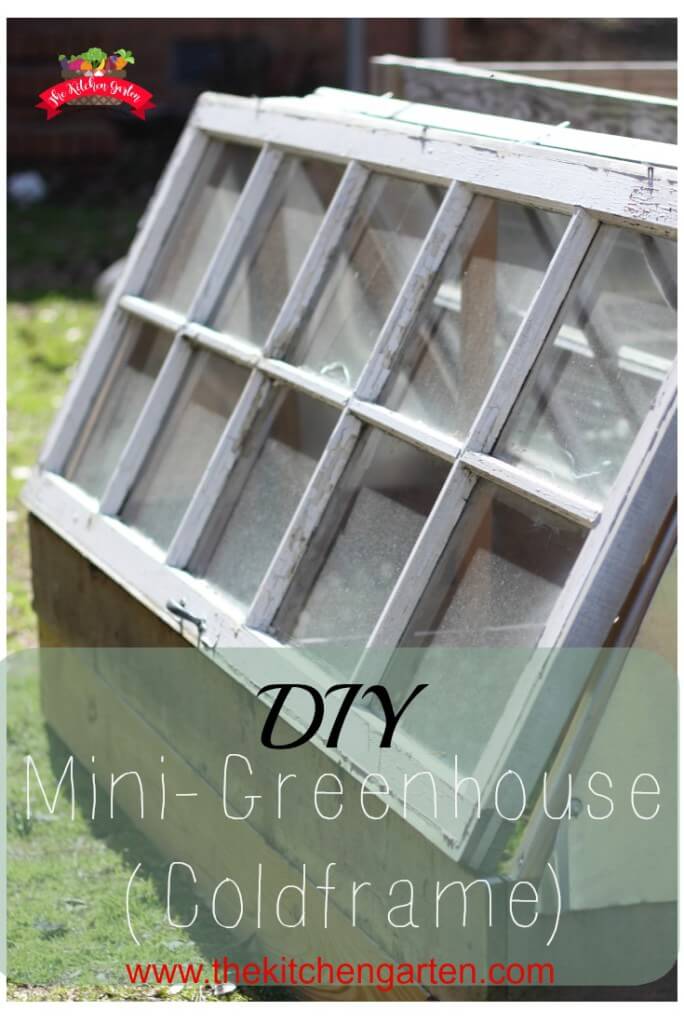 Got an extra window pane or two laying around? Then this project is perfect for you. While a cold frame is not technically the same thing as a greenhouse (click on the DIY instructions to learn the difference), this design is a simple way to give your plant's more hospitable conditions for more months out of the year.
25. A Gardening Cart with Hanging Space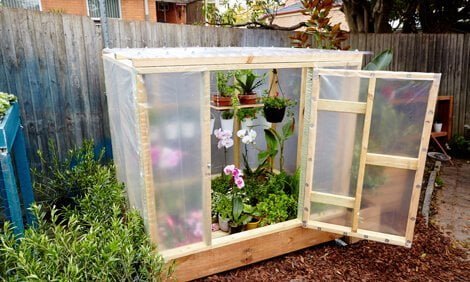 Do you ever worry about taking on a big DIY project and then, right when you've finished, realizing that you no longer like the location? This greenhouse on wheels – yup, you read that right – will relieve your commitment anxiety by allowing you to easily move the greenhouse around your yard. Plus, crystal clear photos and step-by-step instructions make the building process a breeze.