Succulents have made their mark on the gardening scene in recent years. Sturdy and easy to grow, these adorable little plants come in a wide variety of colors and shapes. They look great indoors or outdoors, and they provide a charming accent to any home decorating scheme. In many climates, succulents can be kept outdoors year round. If you live in a cooler climate, be prepared to bring your succulent planters in for the winter months.
33 Cute DIY Indoor And Outdoor Succulent Planter Ideas to Accent Your Home

Many of these planters are as simple as putting some cactus soil in a creative container and planting the succulents. Others require more effort, like the planter made from a repurposed side table. Finding fun and quirky containers for your succulents is easy. You can make a trip to a yard or estate sale for old birdcages and tea sets. Some of these ideas are graceful and old-fashioned, like the tea set planter. Others are streamlined and modern, like the cinder blocks and hexagonal planters.
Try our 33 DIY succulent planter ideas if you're looking for a way to add these trendy plants to your home décor. They are much easier to grow than it seems. You can find a mix of indoor and outdoor ideas to brighten your home or garden.
1. Easy Chair Planter with Succulents and Lavender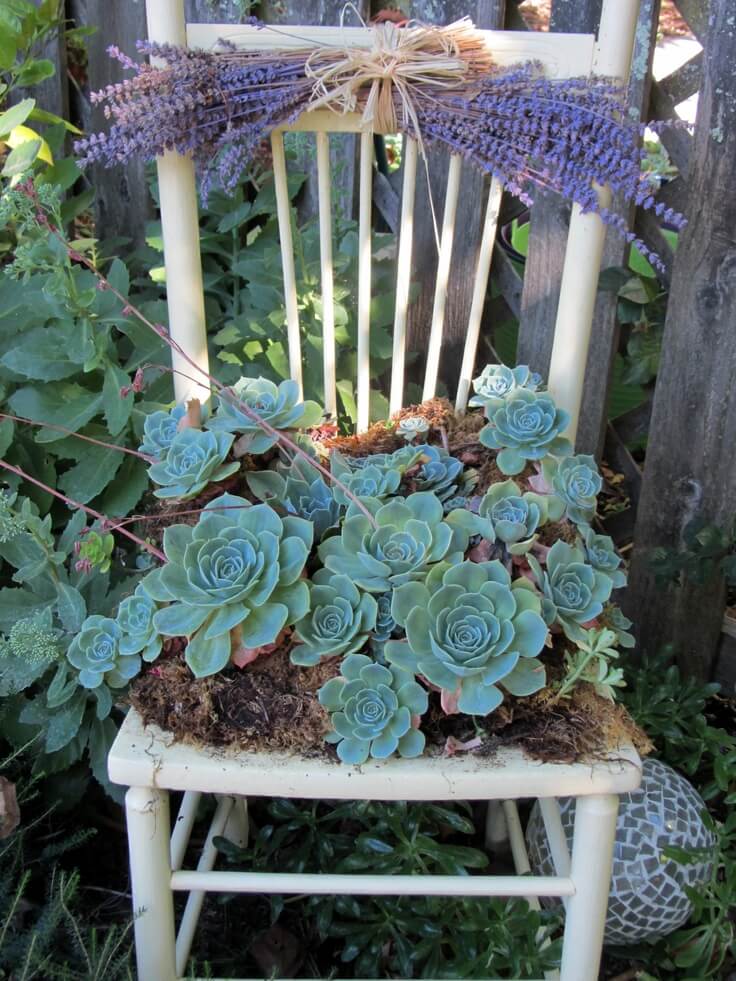 2. Hang Different Succulents in an Old Birdcage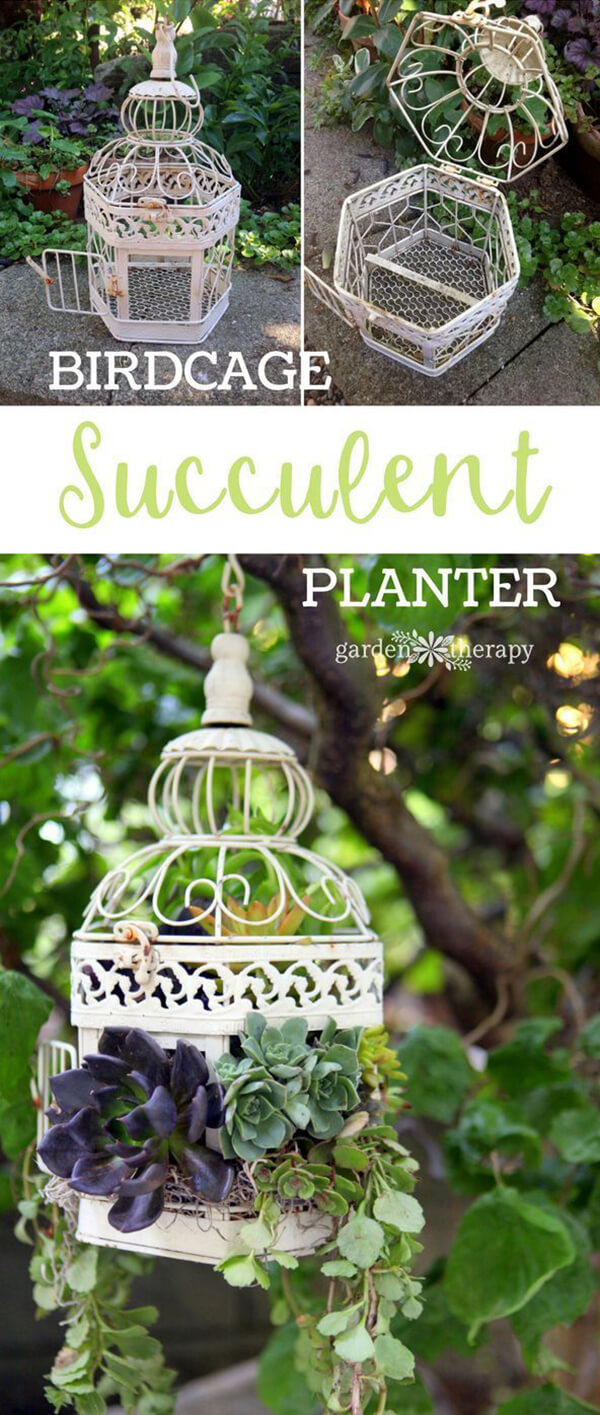 3. Make a Planter Out of a Log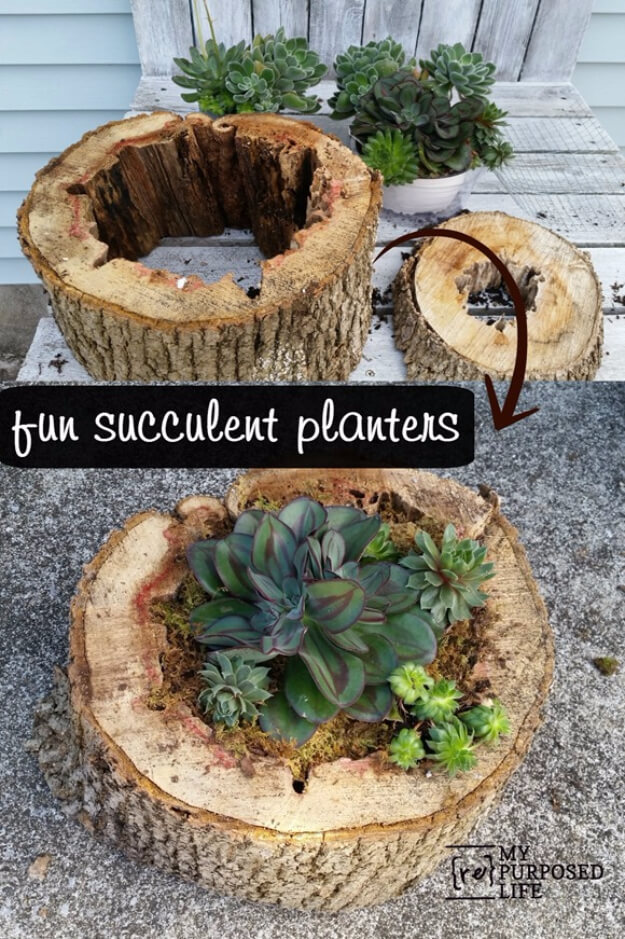 4. Create an Adorable Turtle Planter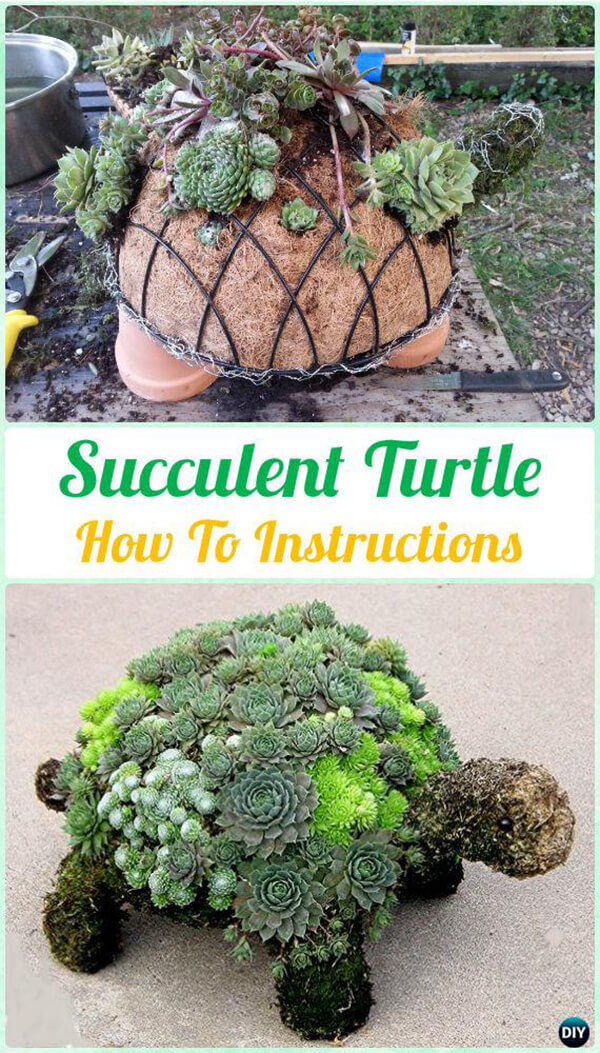 5. Grow Succulents in an Oversized Initial Letter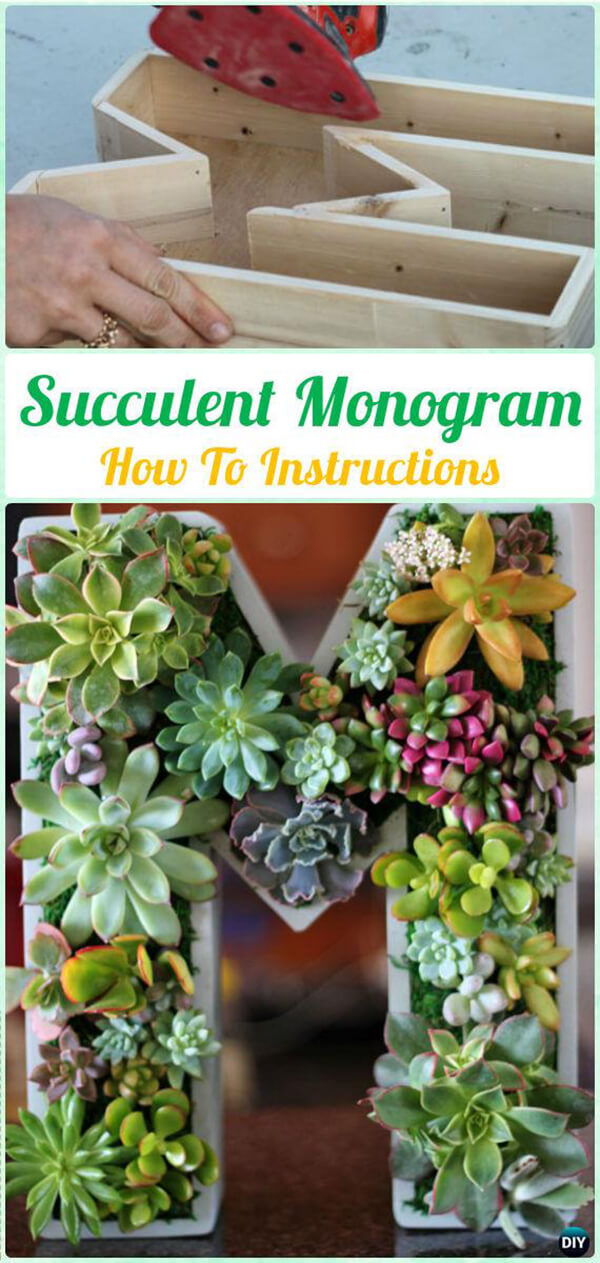 7. Graceful Driftwood Makes a Nice Planter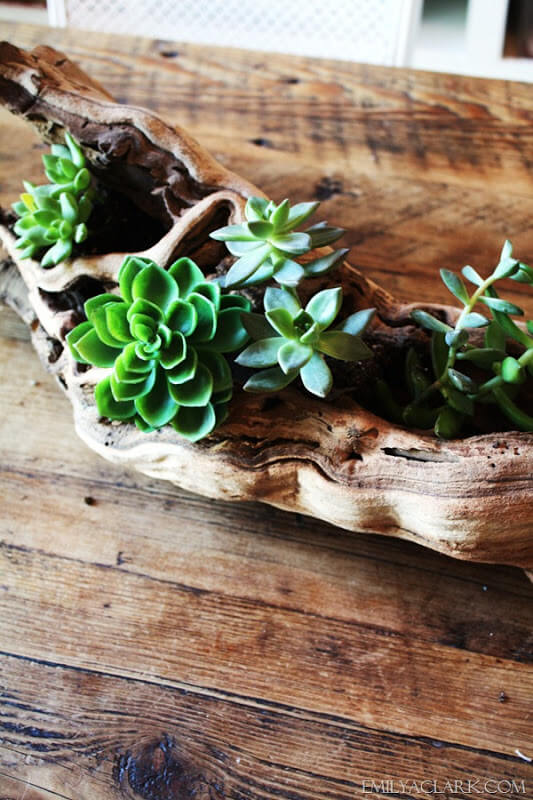 8. Fairy Garden with Lovely Succulents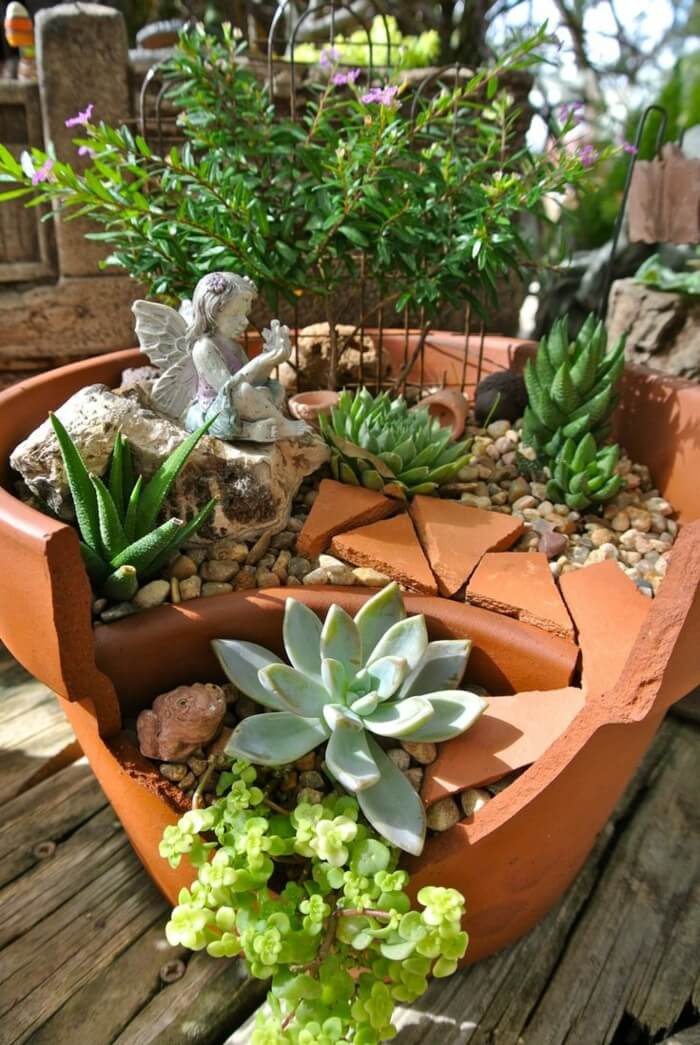 9. Succulents in an Old Footed Bowl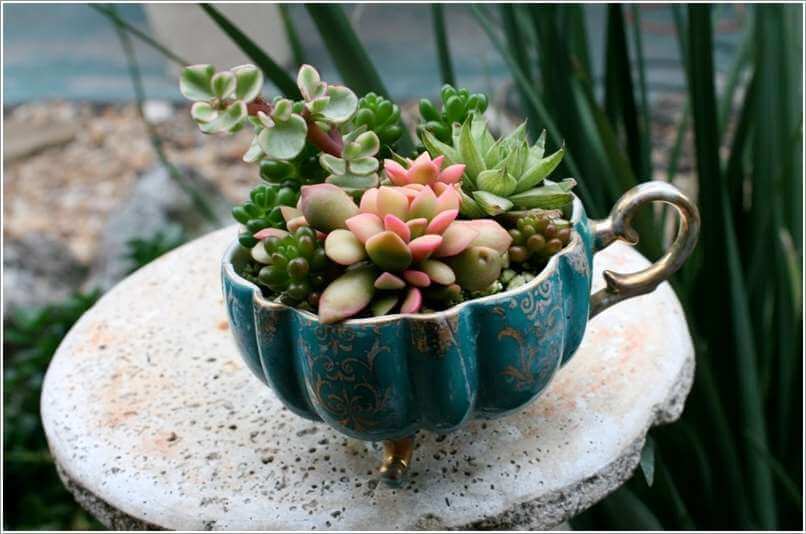 10. DIY Centerpiece with Succulents and Candles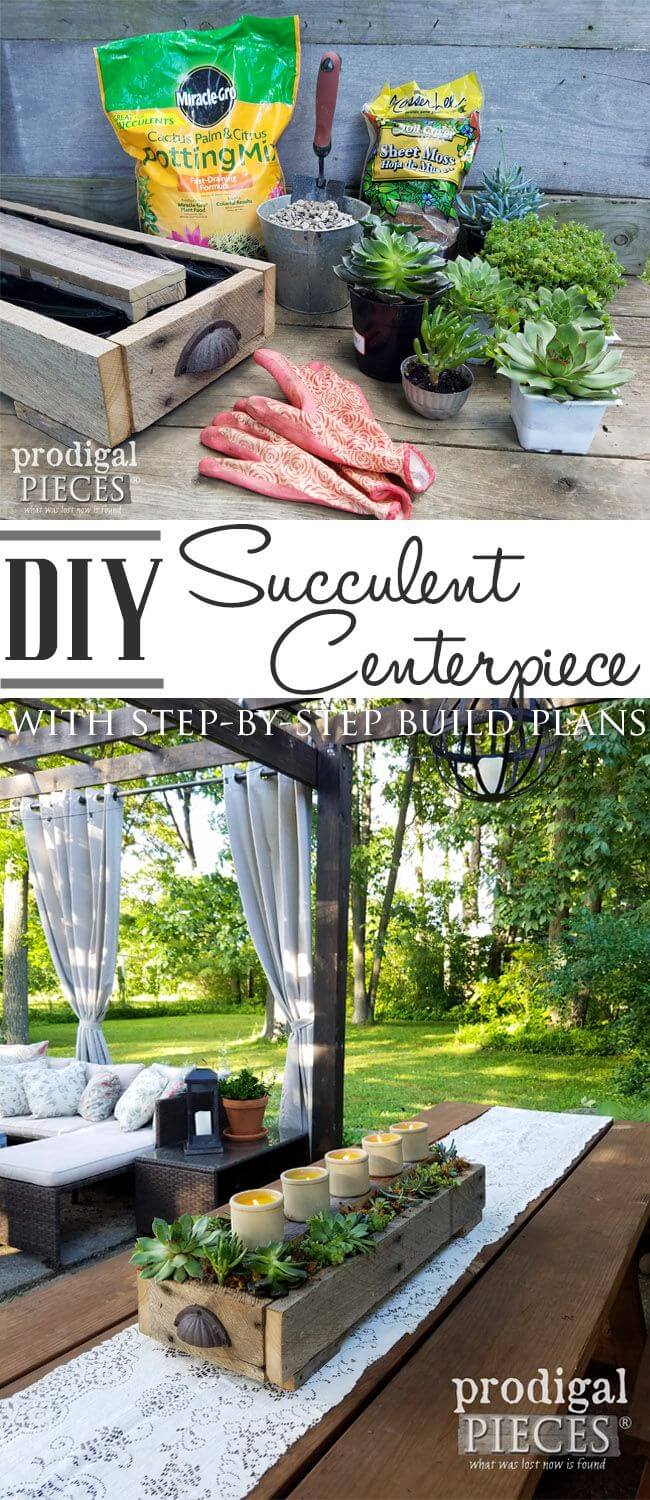 11. Industrial Look Cinder Blocks with Succulents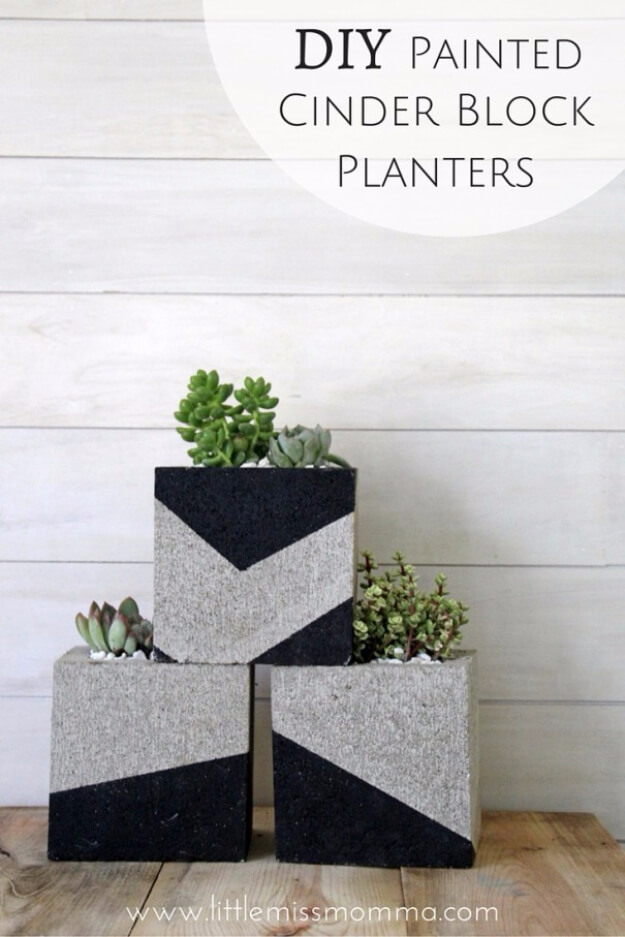 12. Create a Faux Stone Planter with Succulents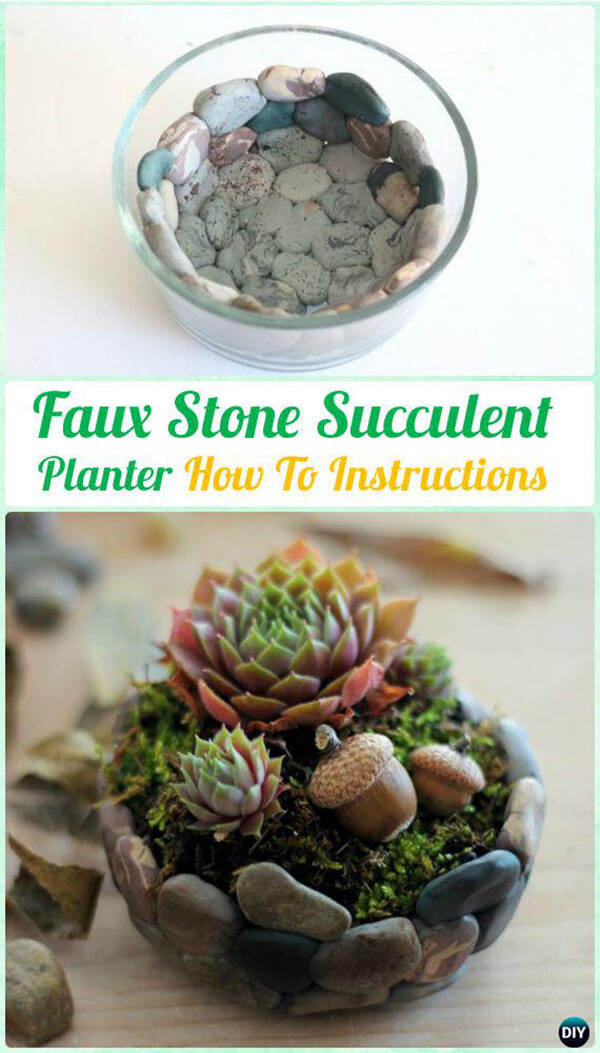 13. DIY Succulent Planter Idea for Wreaths

14. Easy Upcycled Shower Caddy with Plants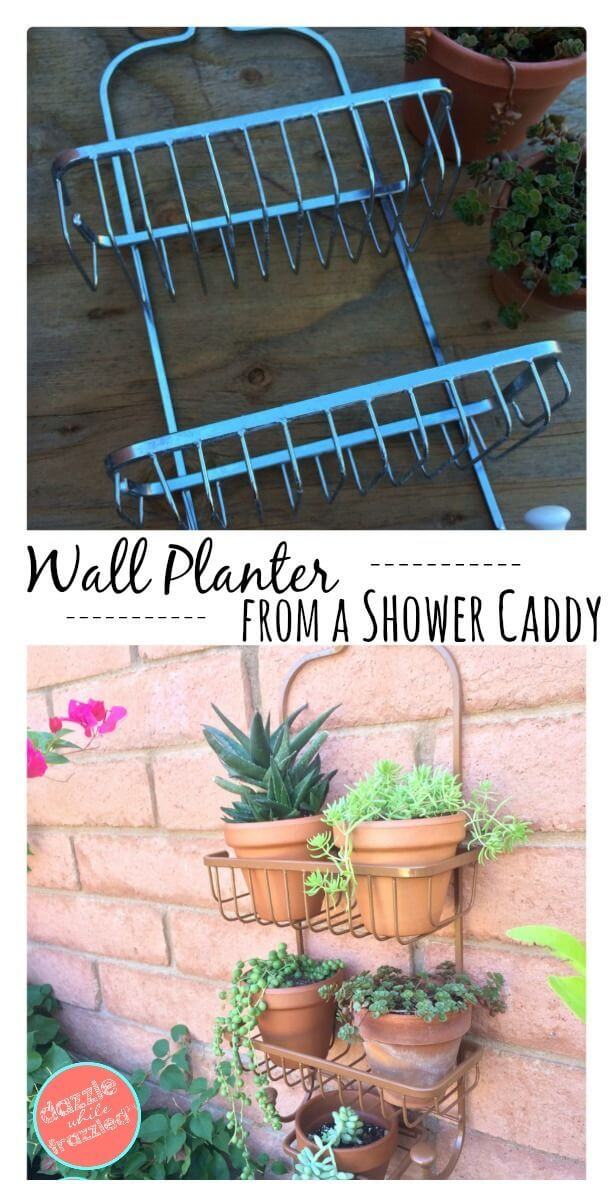 15. Sweet Painted Terra Cotta Pots with Succulents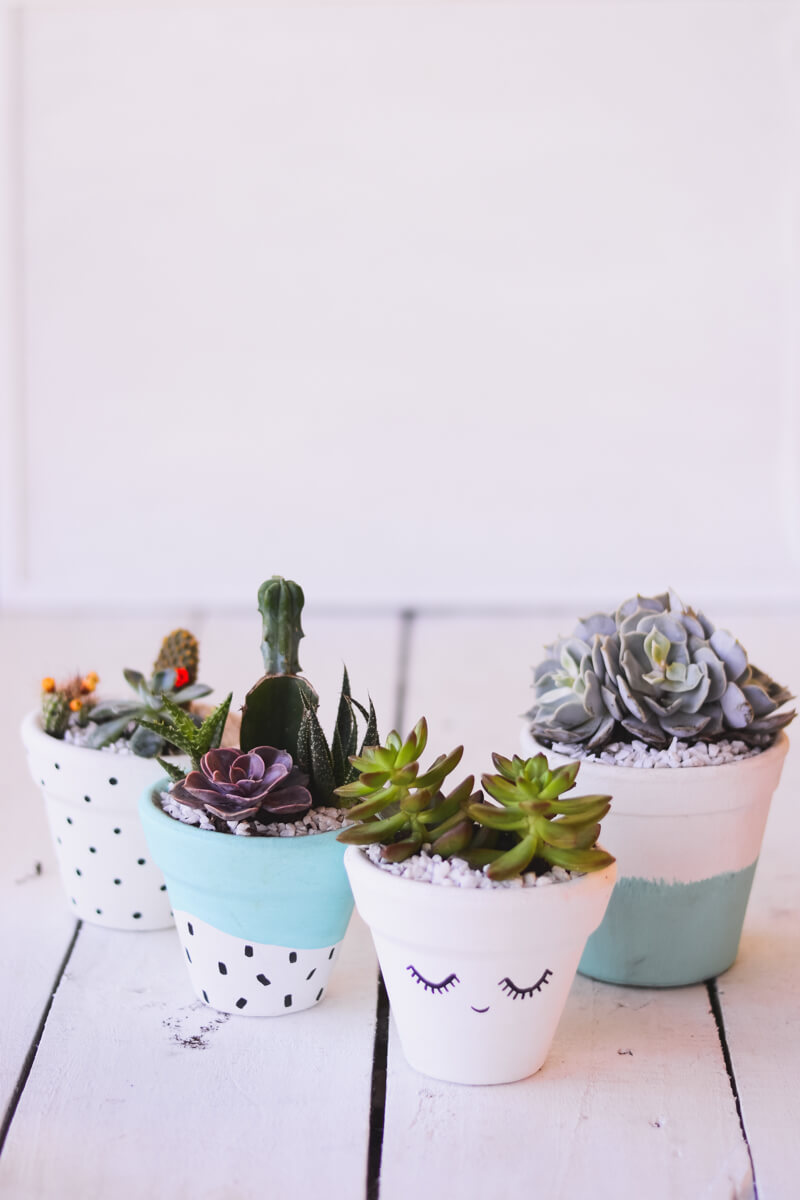 16. Box Frame with Hanging Cactus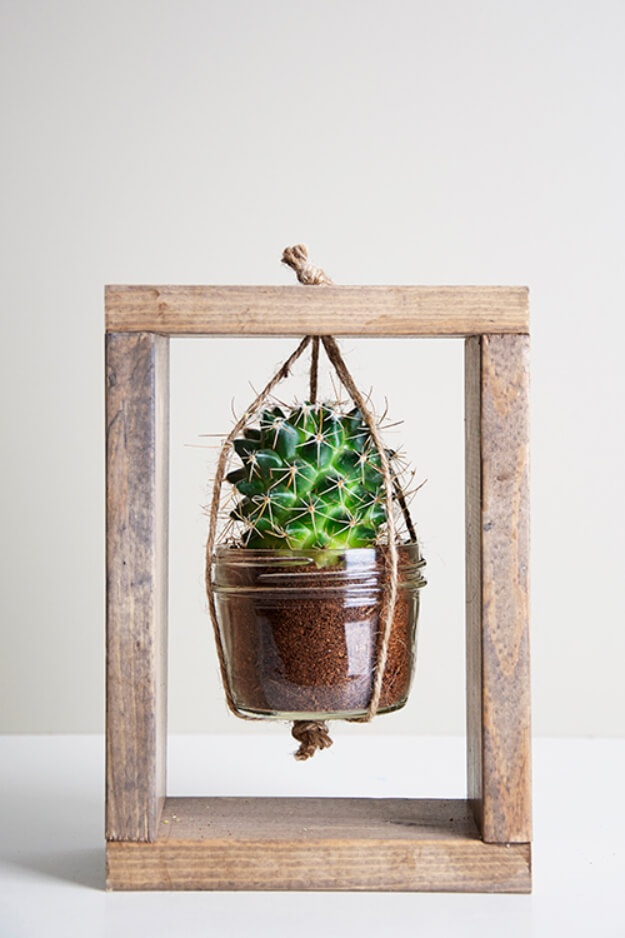 17. Delightful DIY Garden with Varying Plants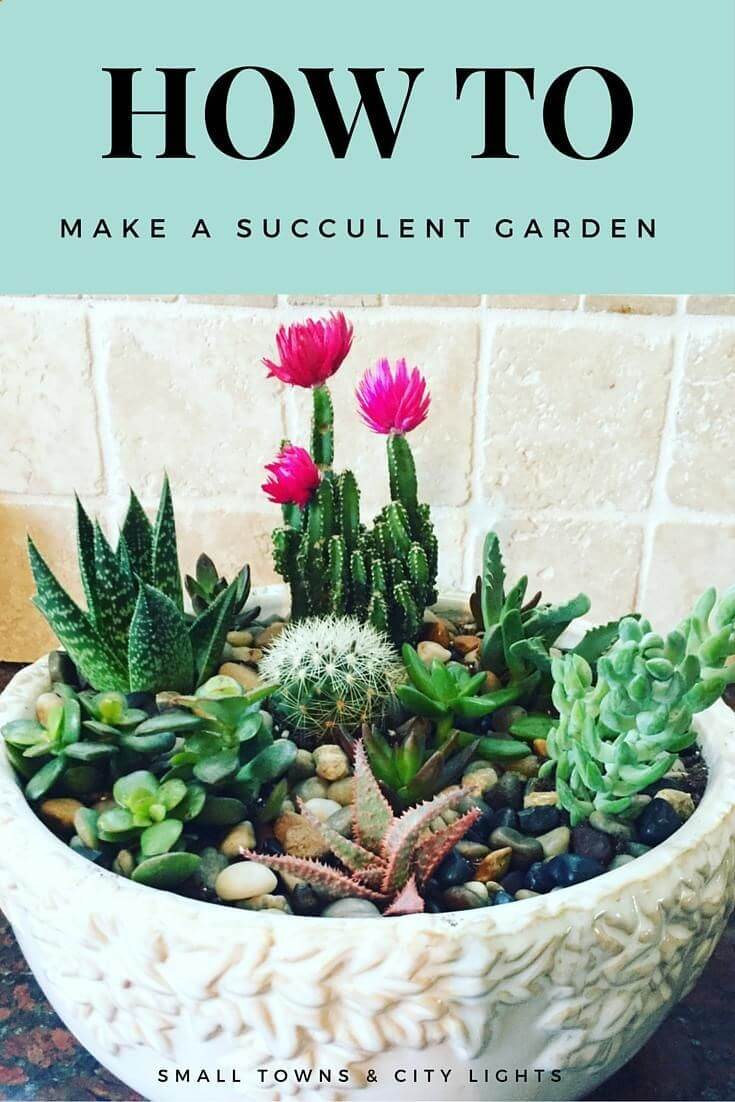 18. Understated House Number Plaque with Planter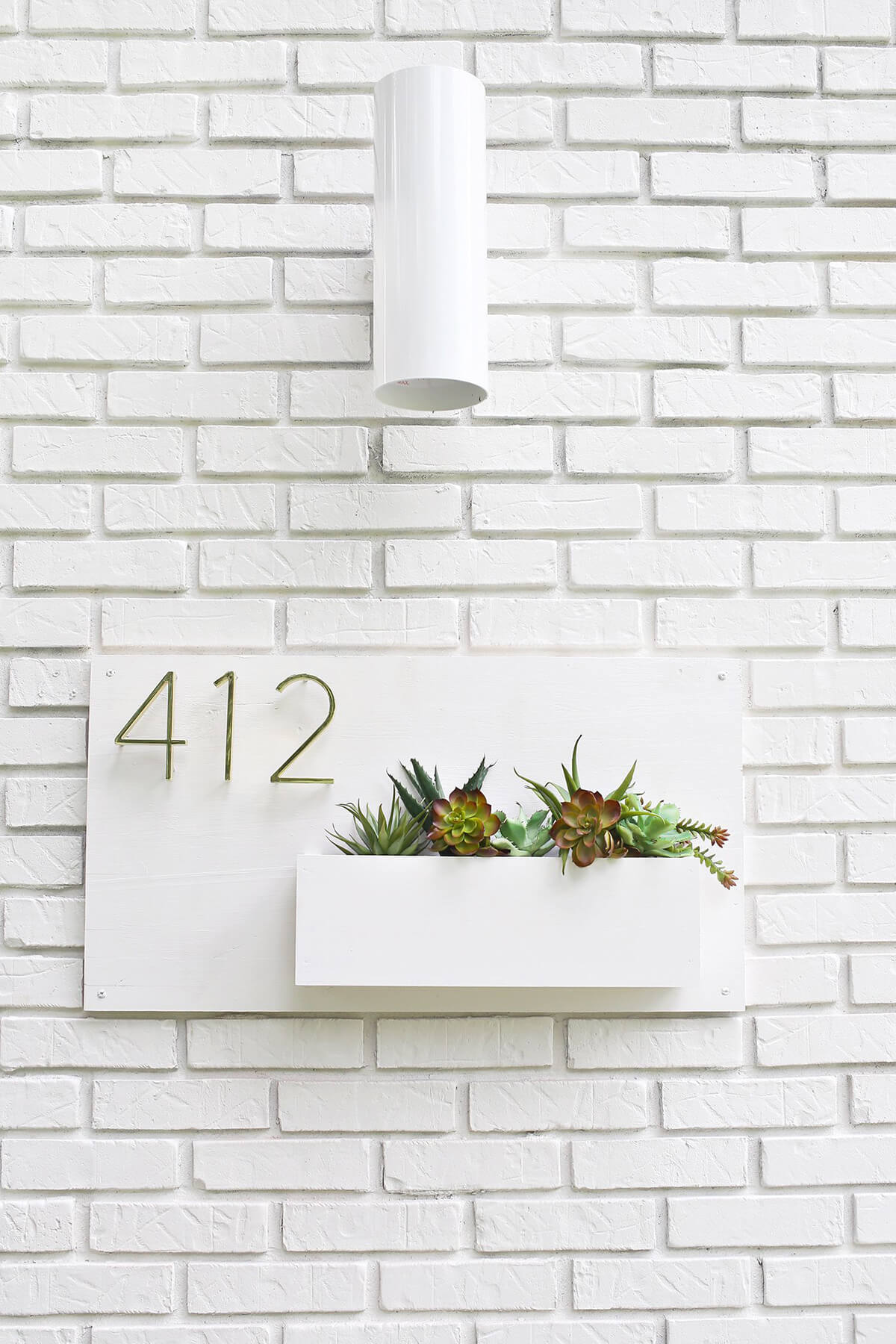 19. Tiny Corgi Dog Pots with Cute Plants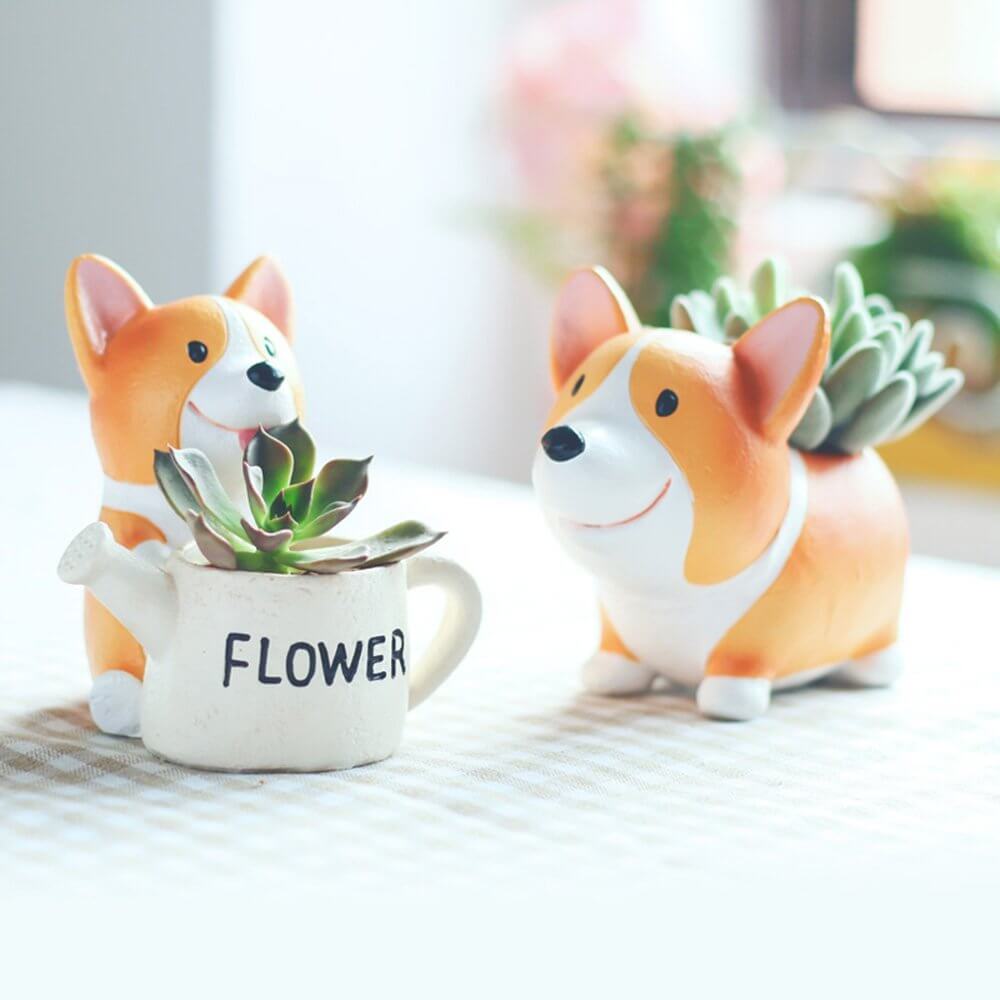 20. Large Vertical Garden Wall Planter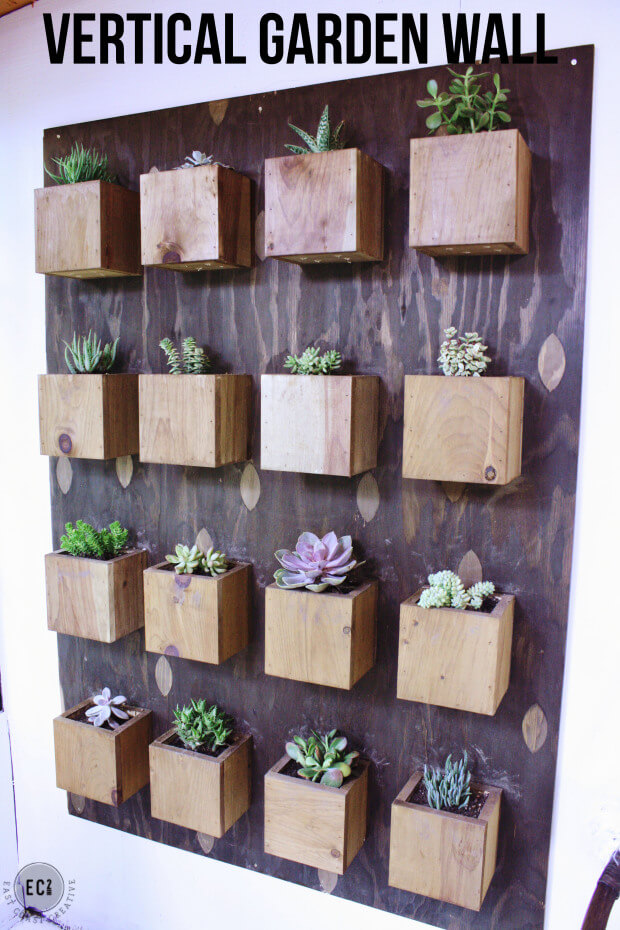 21. A Variety of Cute Planter Ideas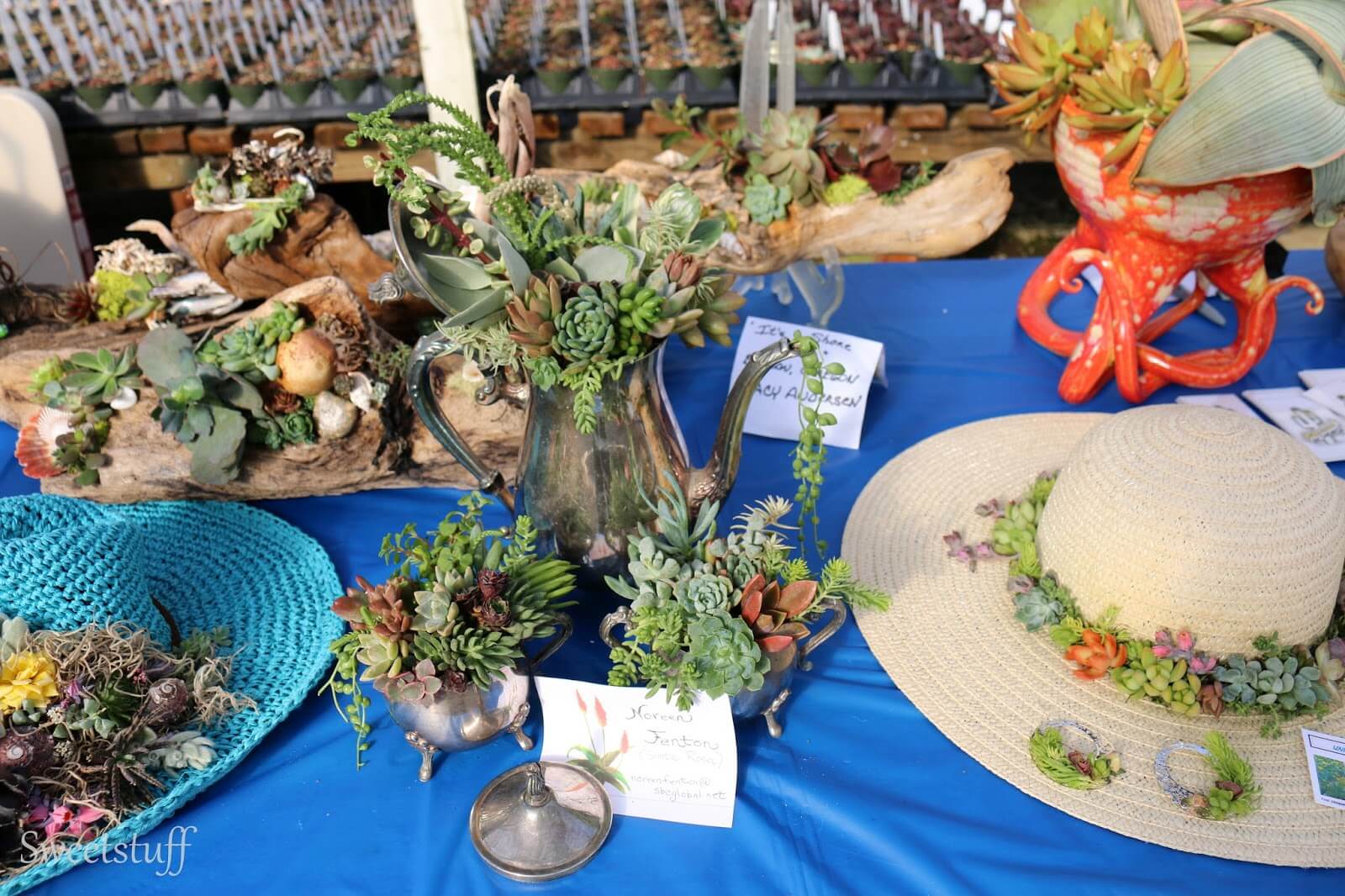 22. Vertical Shadow Box Wall Planters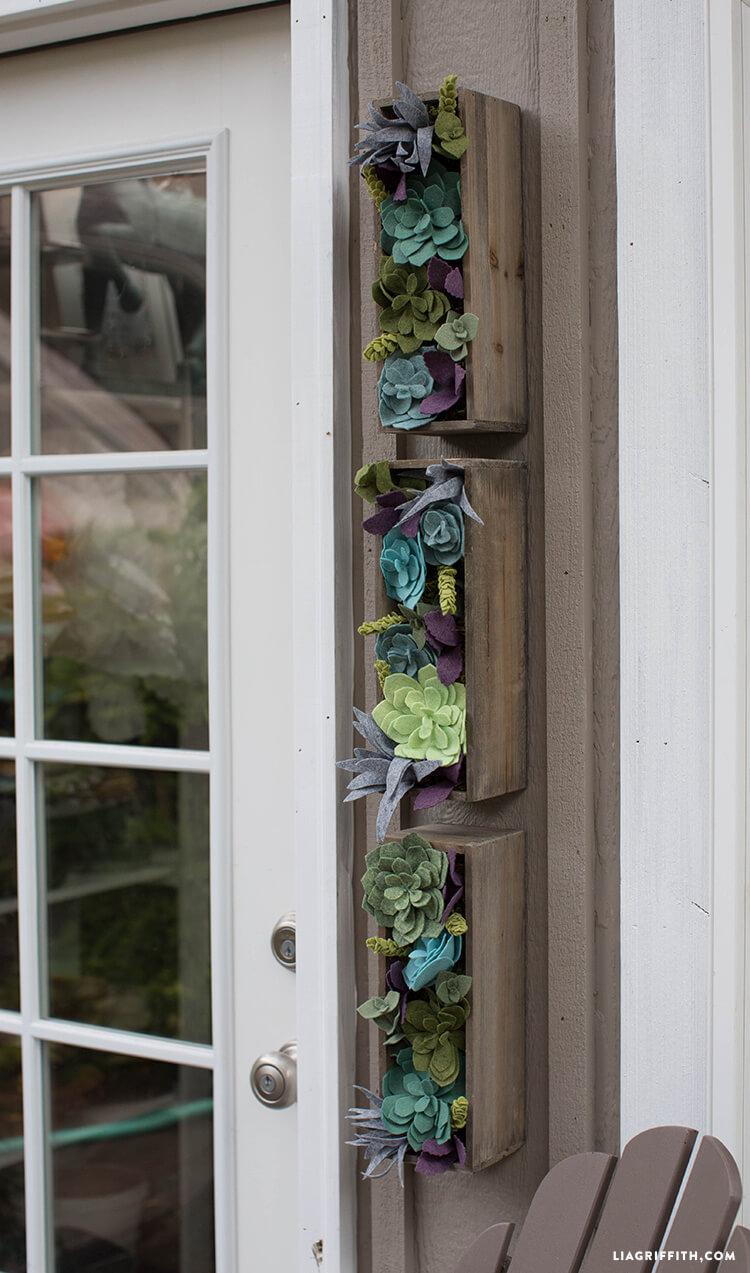 23. Use Three Frames to Create a Planter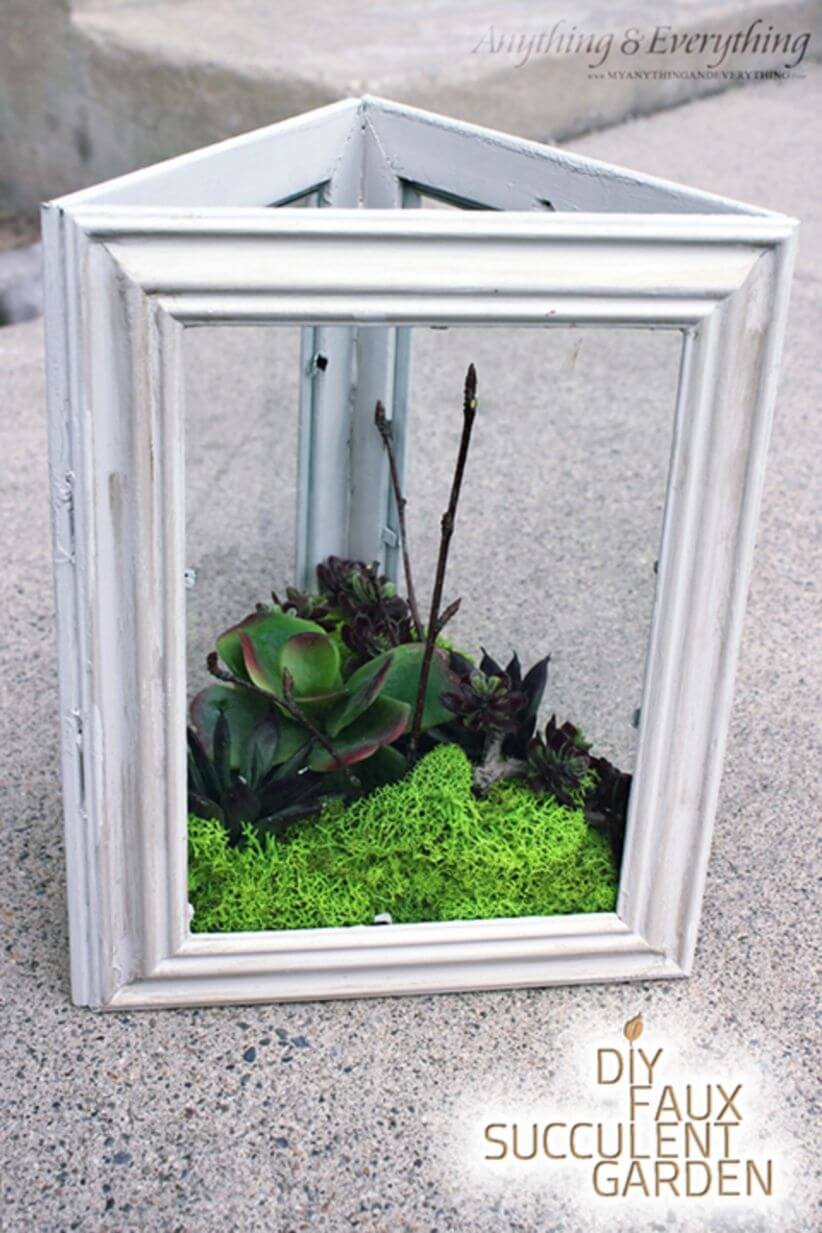 24. DIY Succulent Planter Idea with Driftwood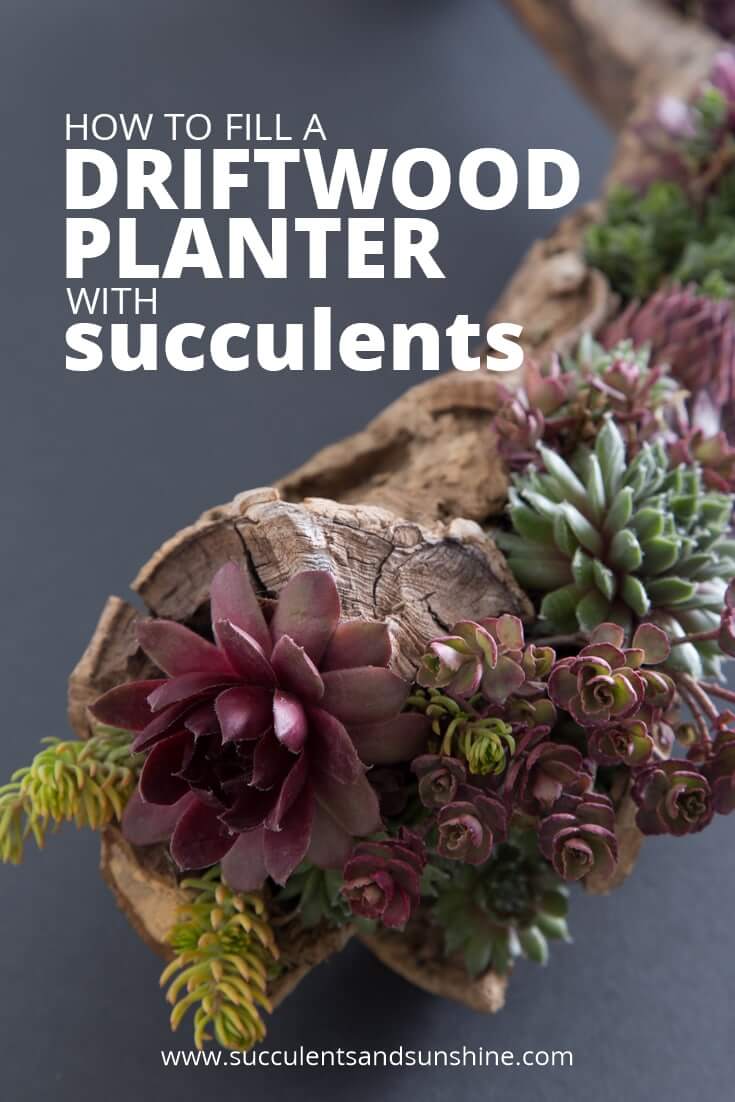 25. Replace a Chair Seat with Succulents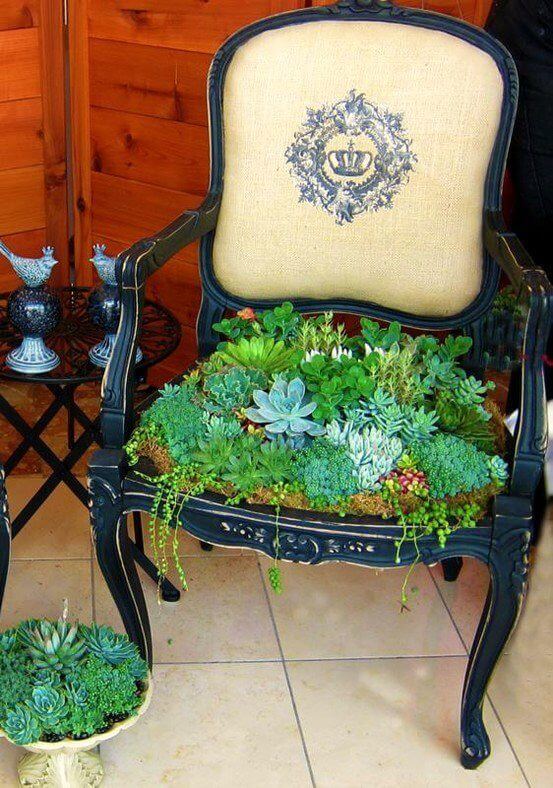 26. Teacup and Tin Set of Planters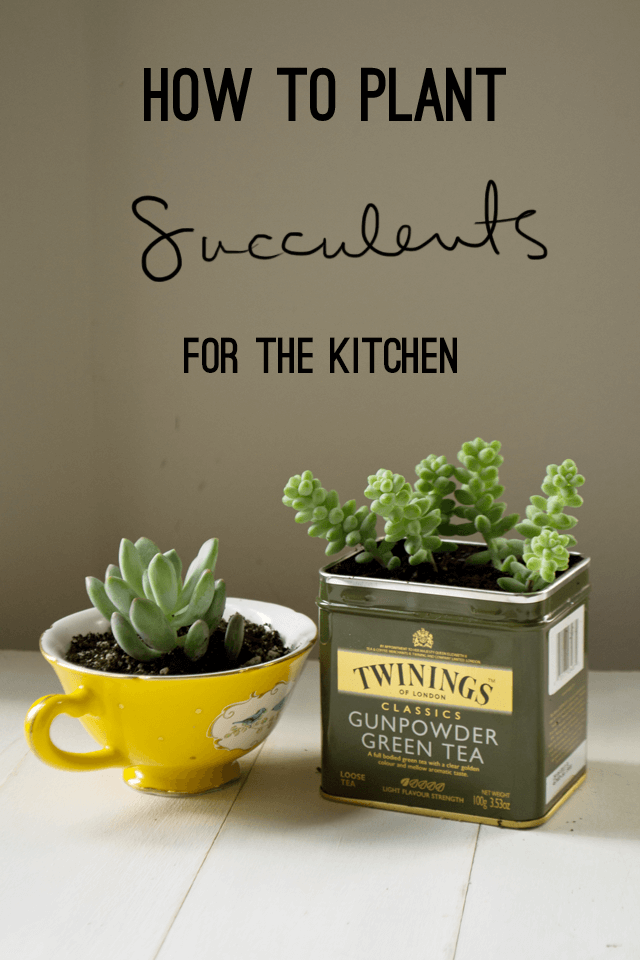 27. Fun Farmhouse Style Mason Jar Planter

28. Modern Style Hexagonal Wall Planters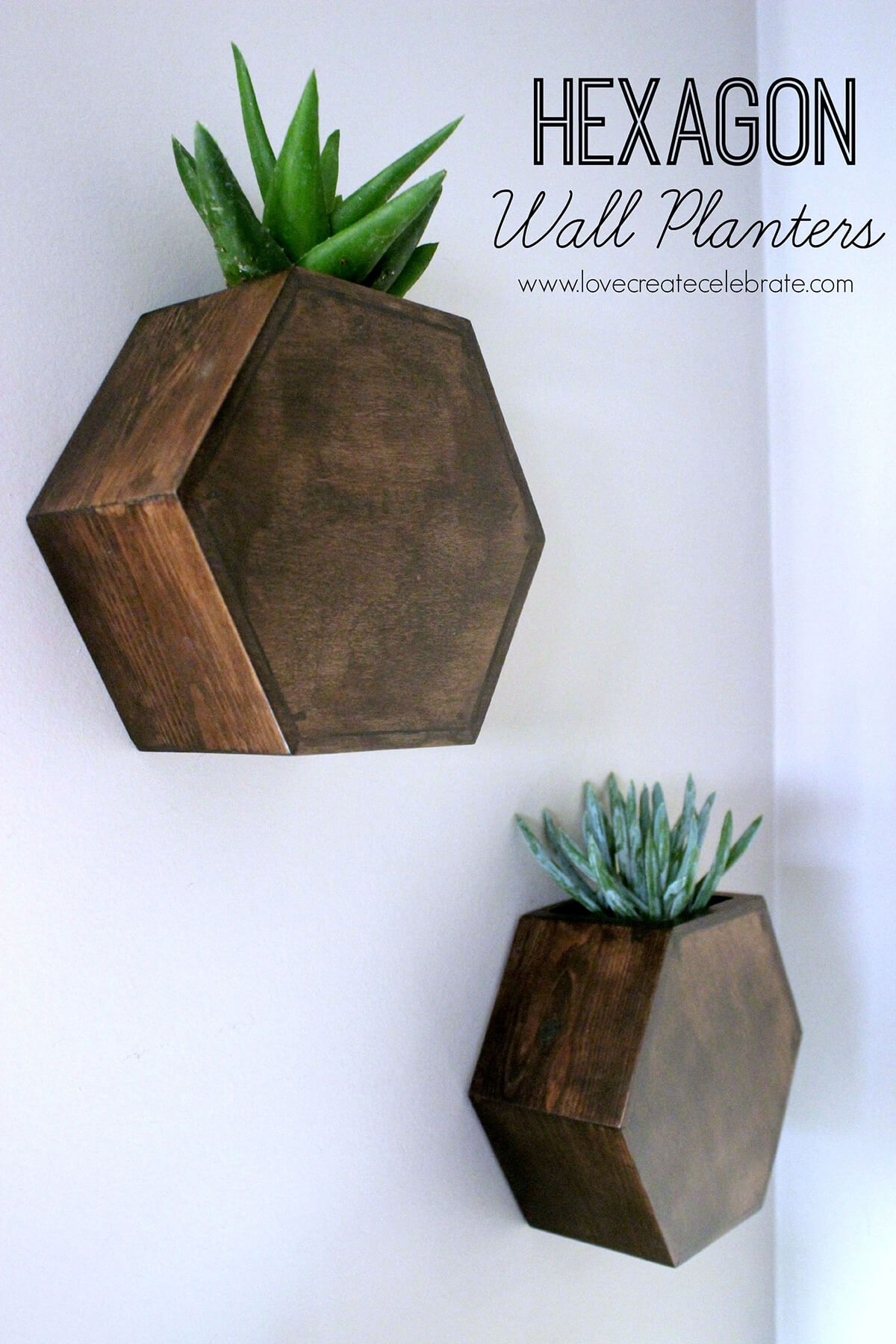 29. Whimsical Gumball Machine Succulent Planter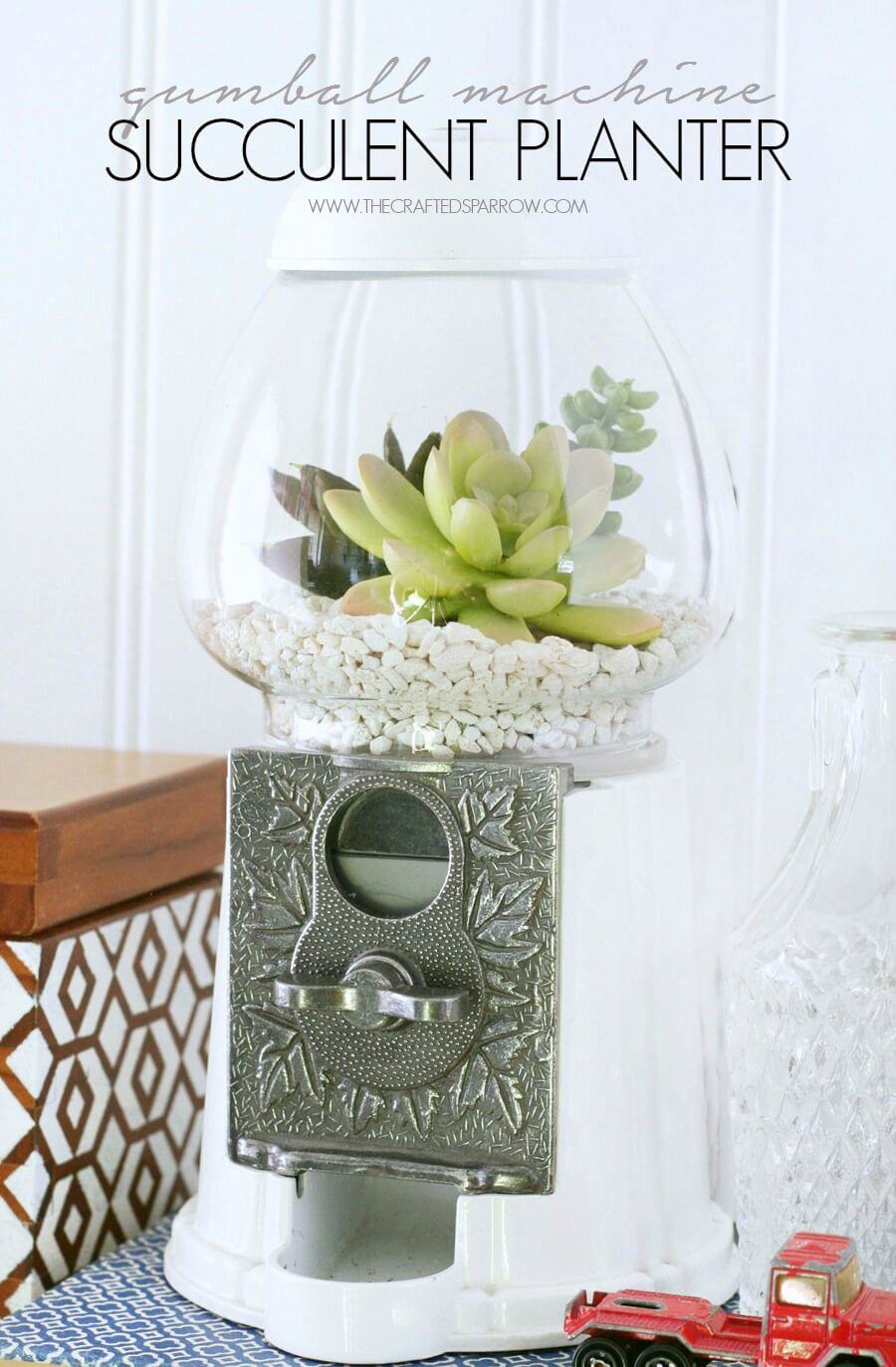 30. Tiny Planters with Wine Corks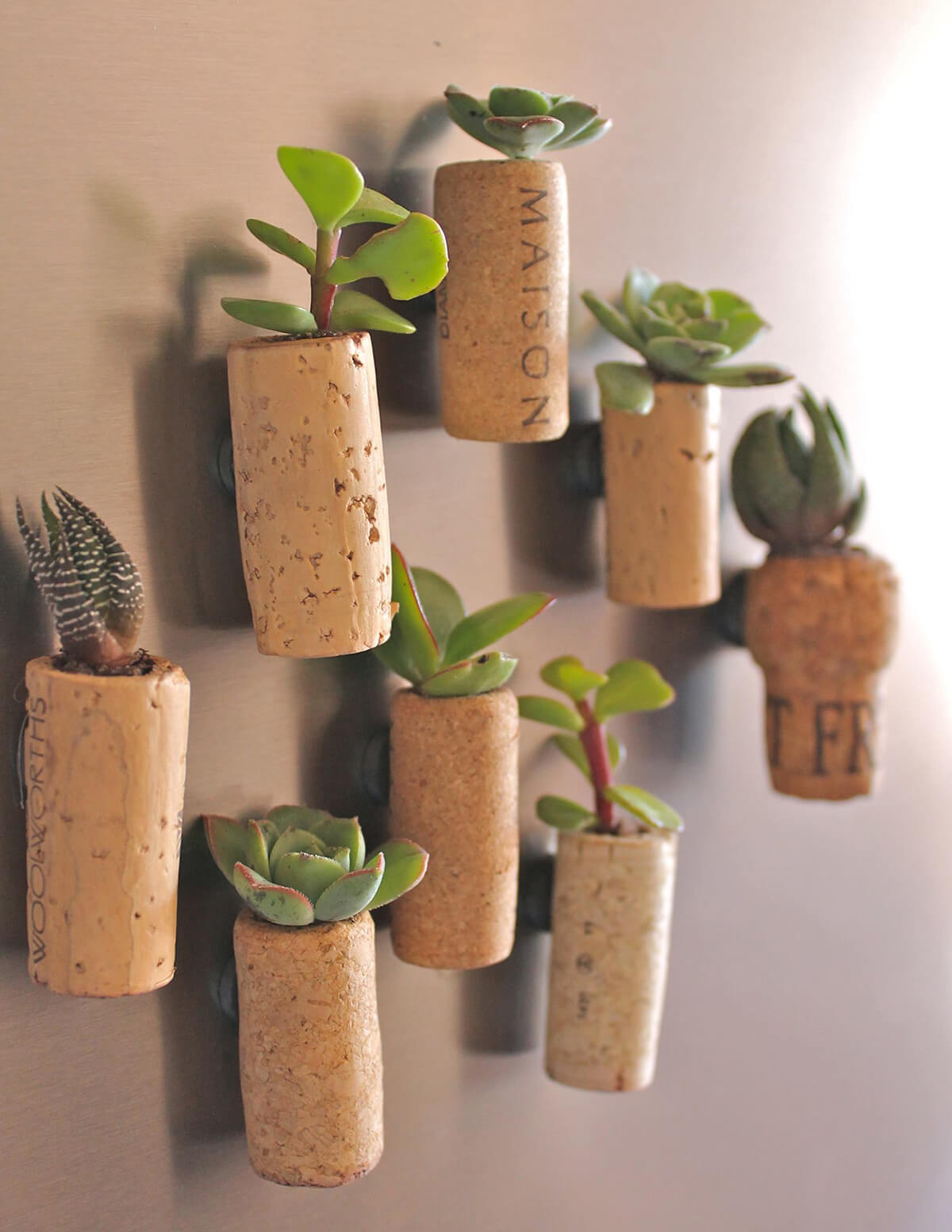 31. Fill an Antique Bird Cage with Succulents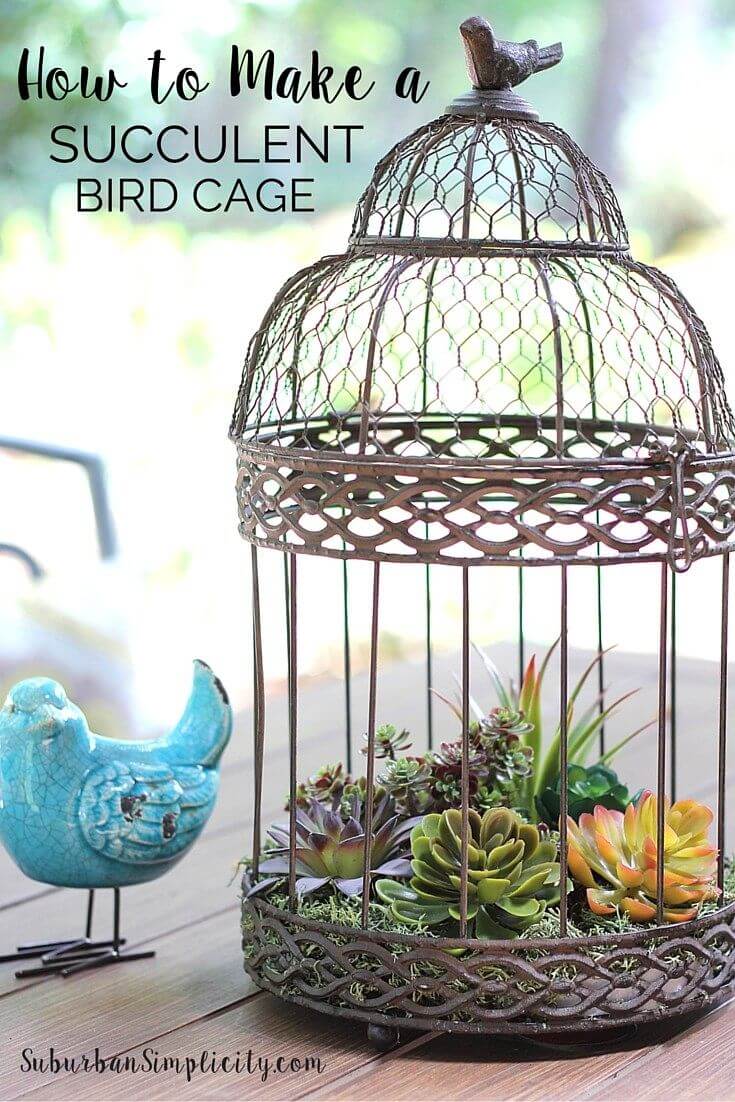 32. Little Cinder Block Succulent Planters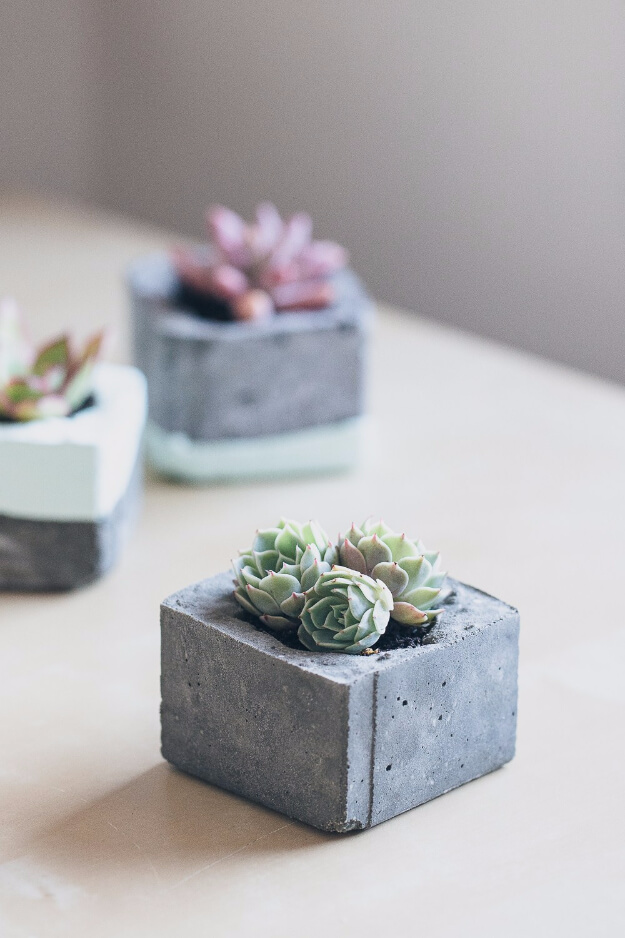 33. Repurpose a Table as a Vertical Planter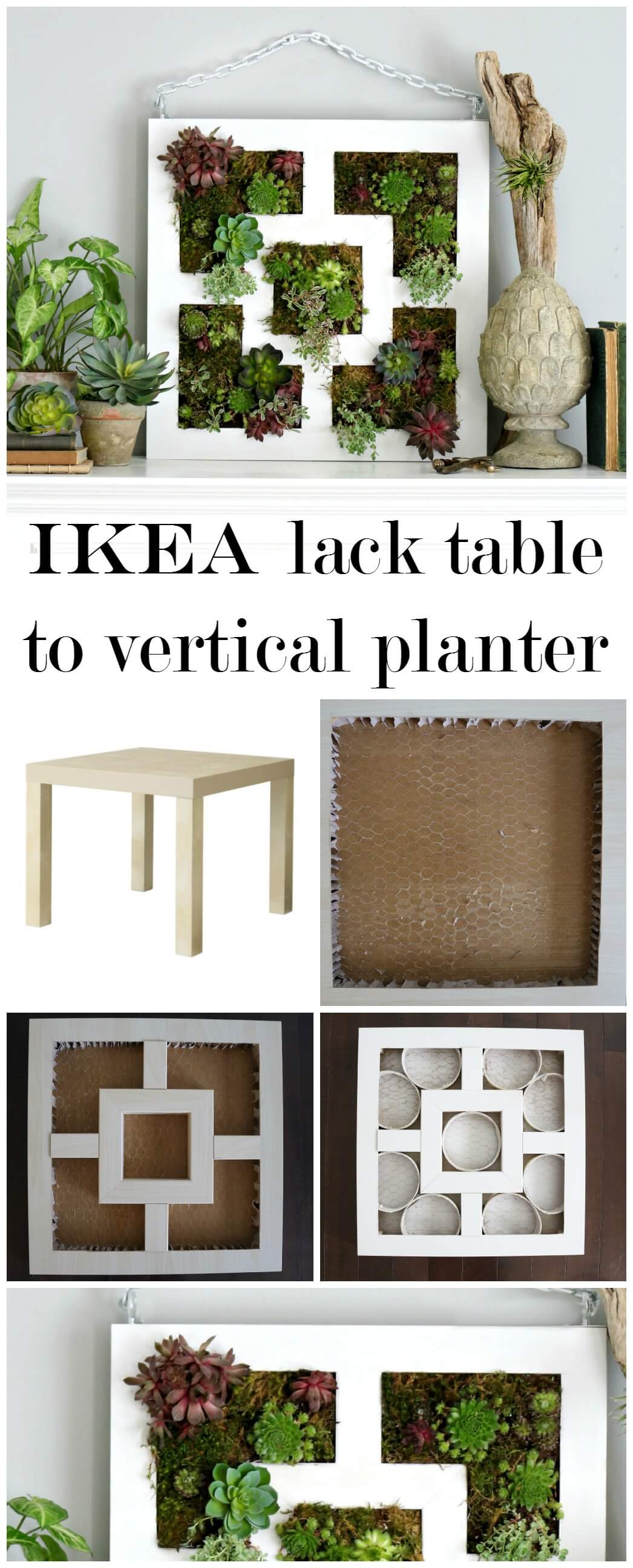 Our Favorite Outdoor Decorations to buy on Amazon