When it comes to craftiness, it's hard to beat the utility of a mason jar. These simple little containers can be used as everything from piggy banks to candle holders, and the more elaborate crafters out there have even built things like mason jar chandeliers.
44 Ways to Re-Purpose Your Old Mason Jars

You don't need advanced carpentry skills to get started with DIY mason jar craft projects, however. The simplest creations need nothing but a few supplies and a little imagination. Here are some common tools that you might gather as you prepare your work station:
Glue
Scissors
Fabric scraps
Decorative baubles, bells and ribbons
Lights and cords for electrical projects
Glitter and sparkles
Flexible wires
Paint
Whatever candles or flowers you want to put in your jars
When bringing your crafts to life, it's also important to consider the mason jar itself. How big do you need it to be? How much wax or water will it hold? If you're hanging it up or integrating it with a larger piece, where will you put its hooks?
Here are a few things to measure and record about your jar:
Size
Shape
Volume
Material type
Weight capacity
Lid tightness
As you can see, there's a lot to consider as you start creating DIY mason jar crafts. Keep everything in mind as you're inspired by these 44 craft ideas!
1. All That Glitters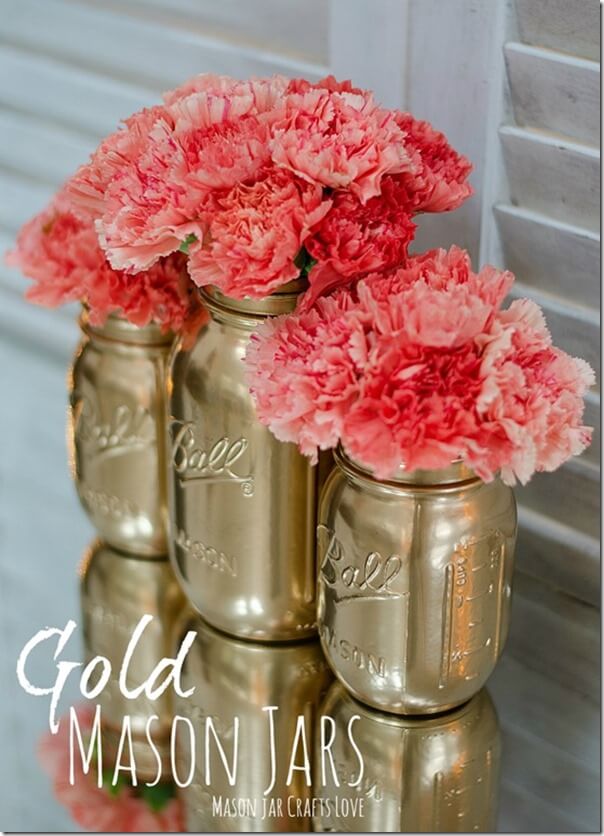 2. A Rustic Light on the Western Front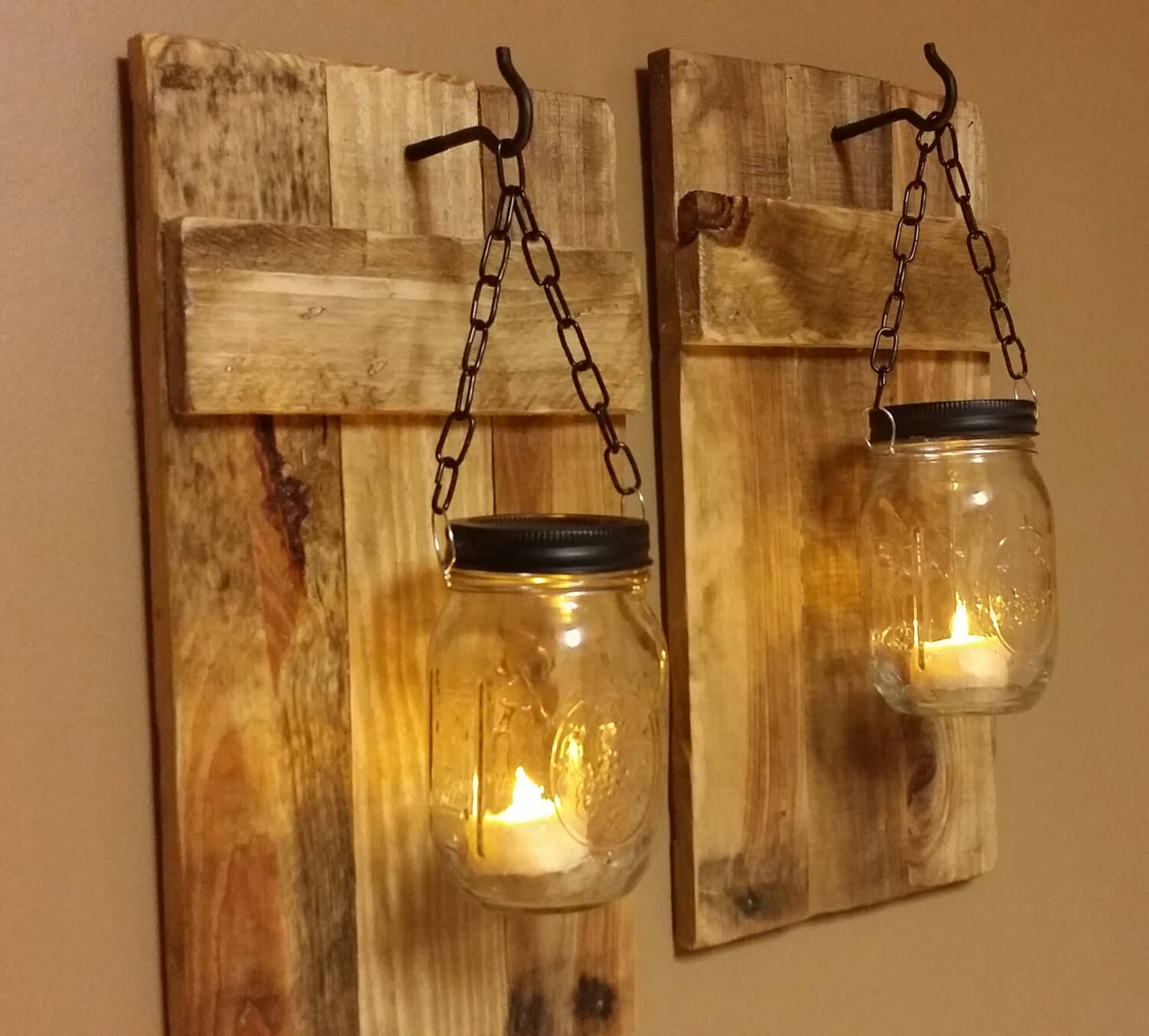 3. A Tiny Garden for Tiny Creatures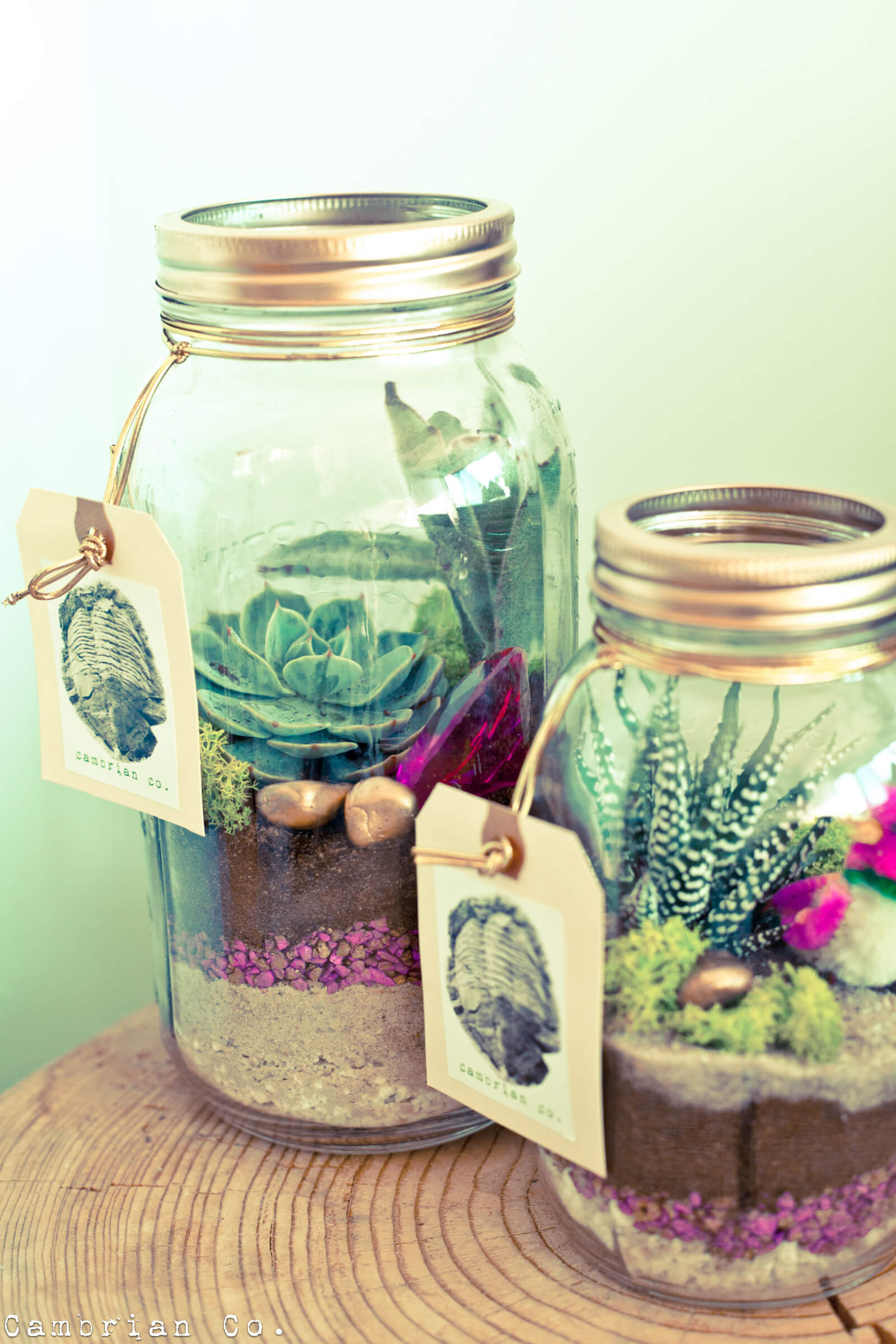 4. Lightly Luminescent Illumination

5. Already Wrapped for Holiday Cheer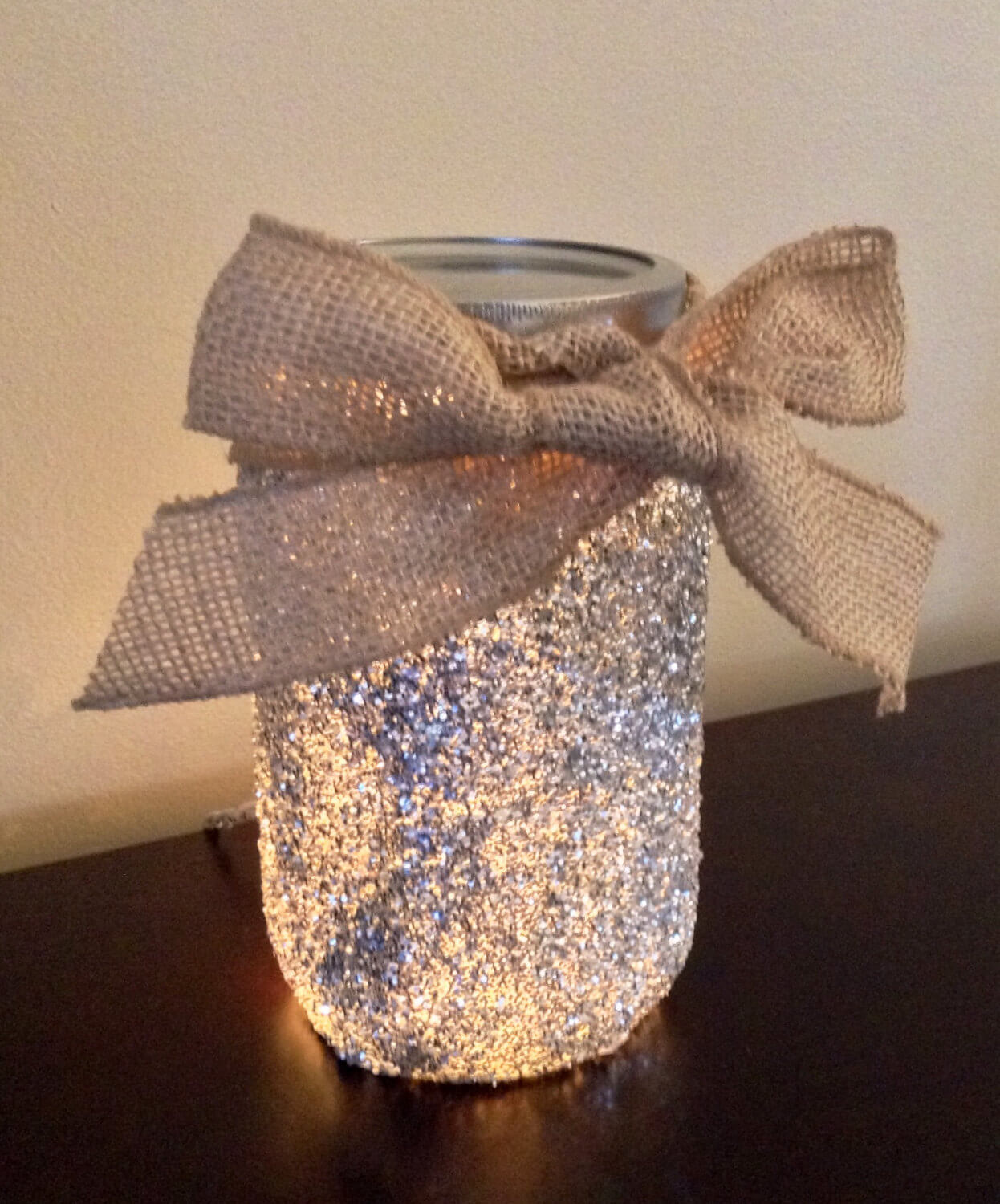 6. The DIY Way to Organize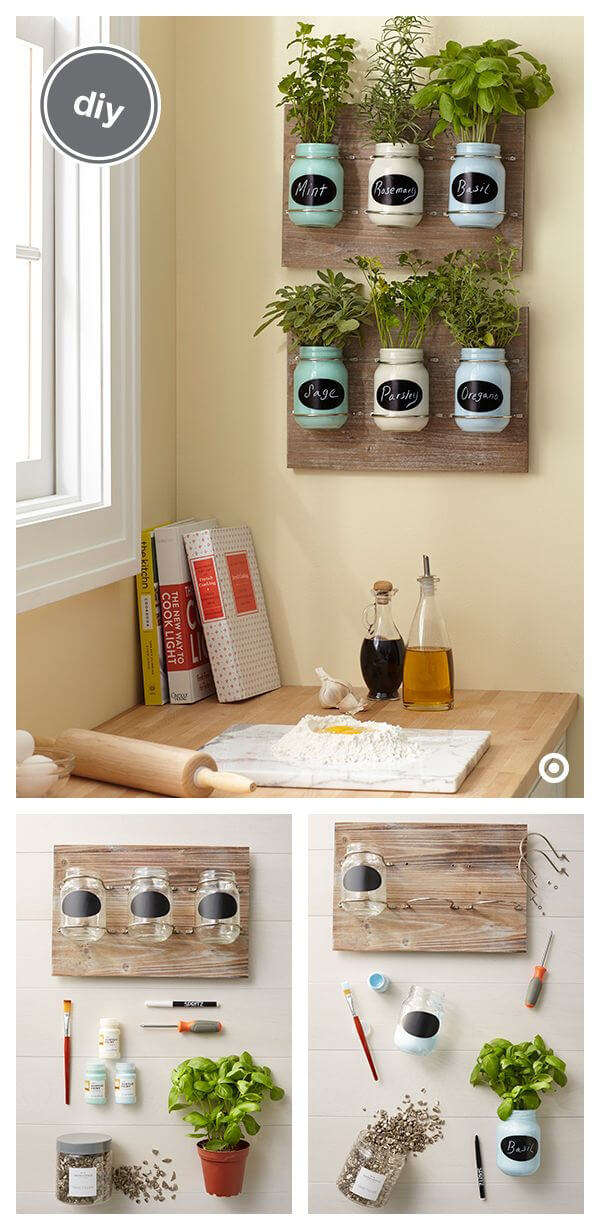 7. Sally Sells Seashells by the Seashore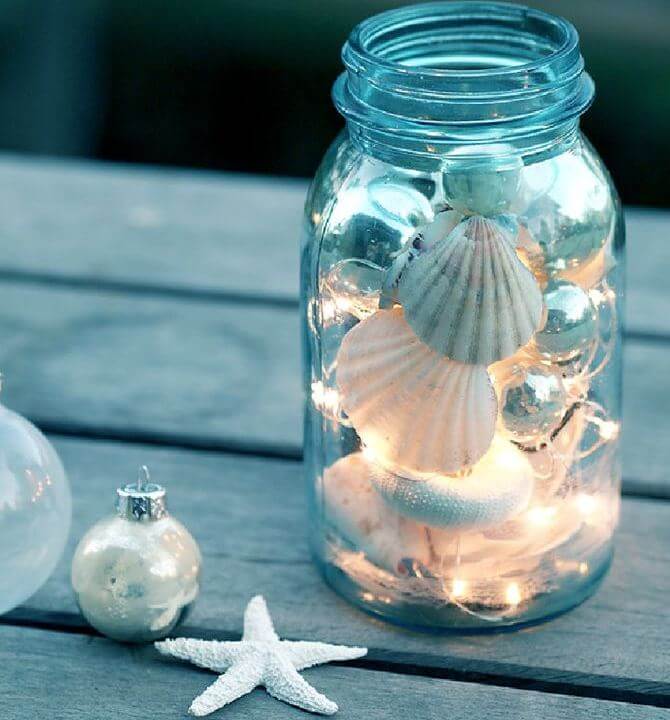 8. Unique Candle Holders for DIY Home Decor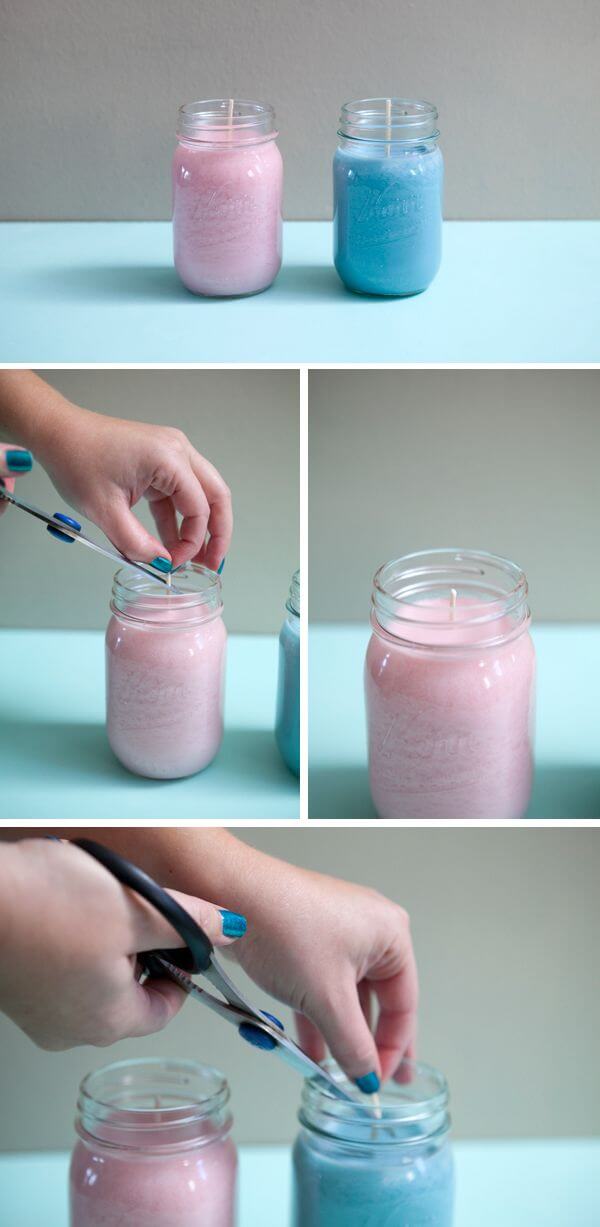 9. Perfect for Mantlepieces and Centerpieces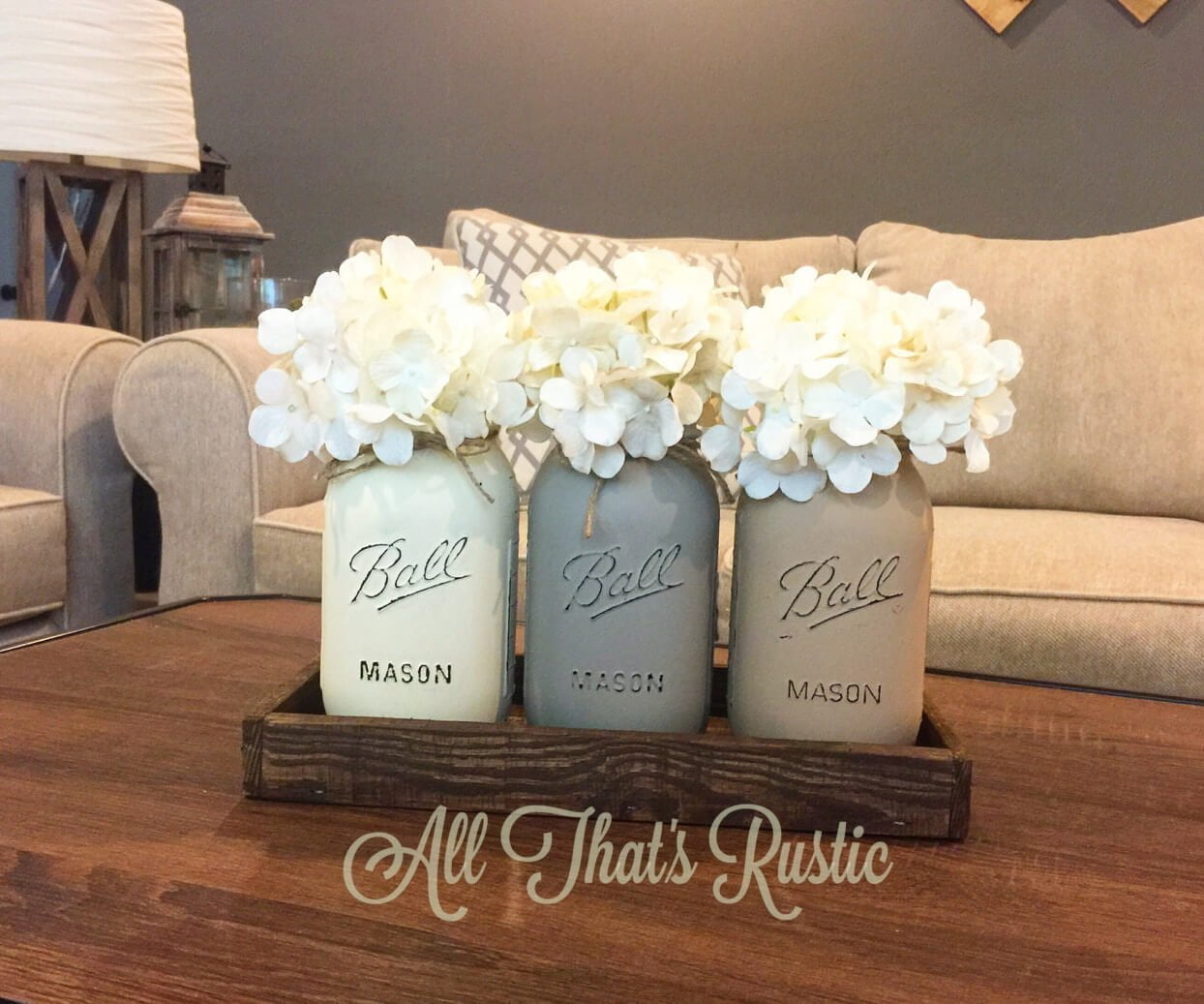 10. Next Step: The Lampshade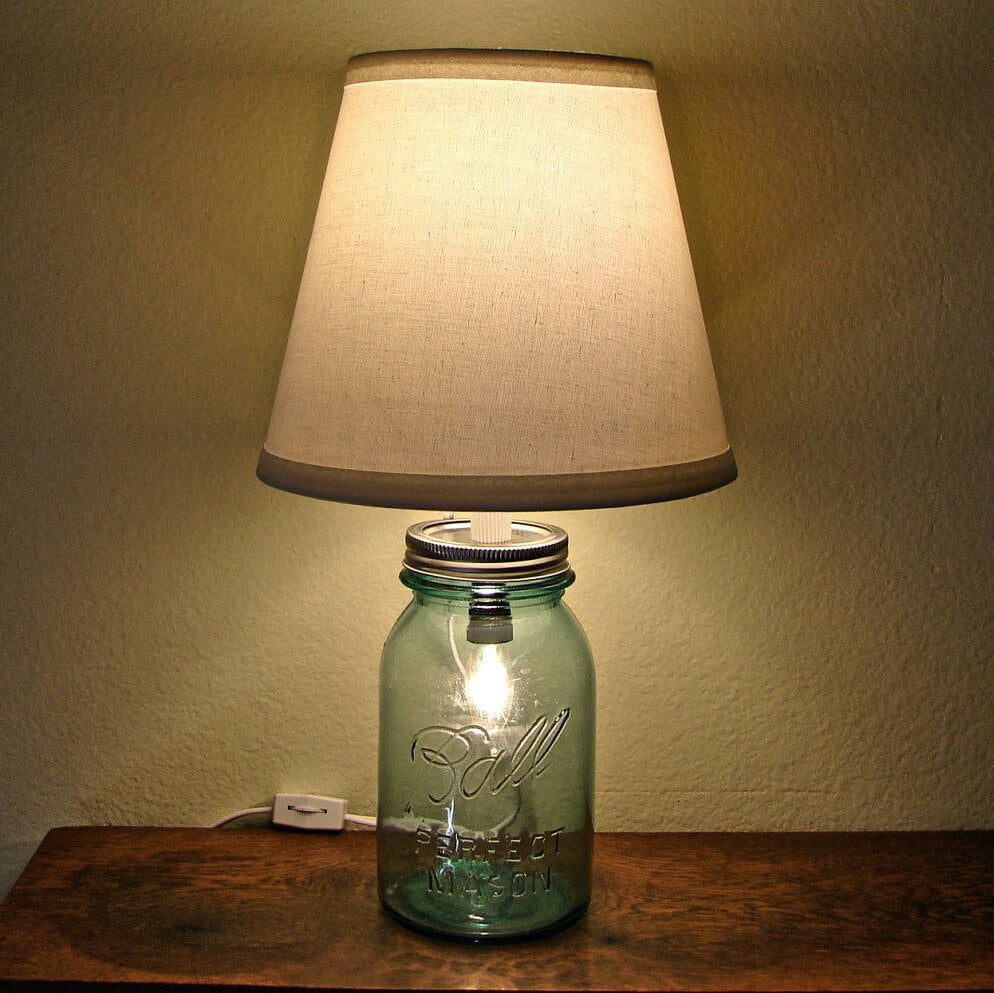 11. Fish Not Included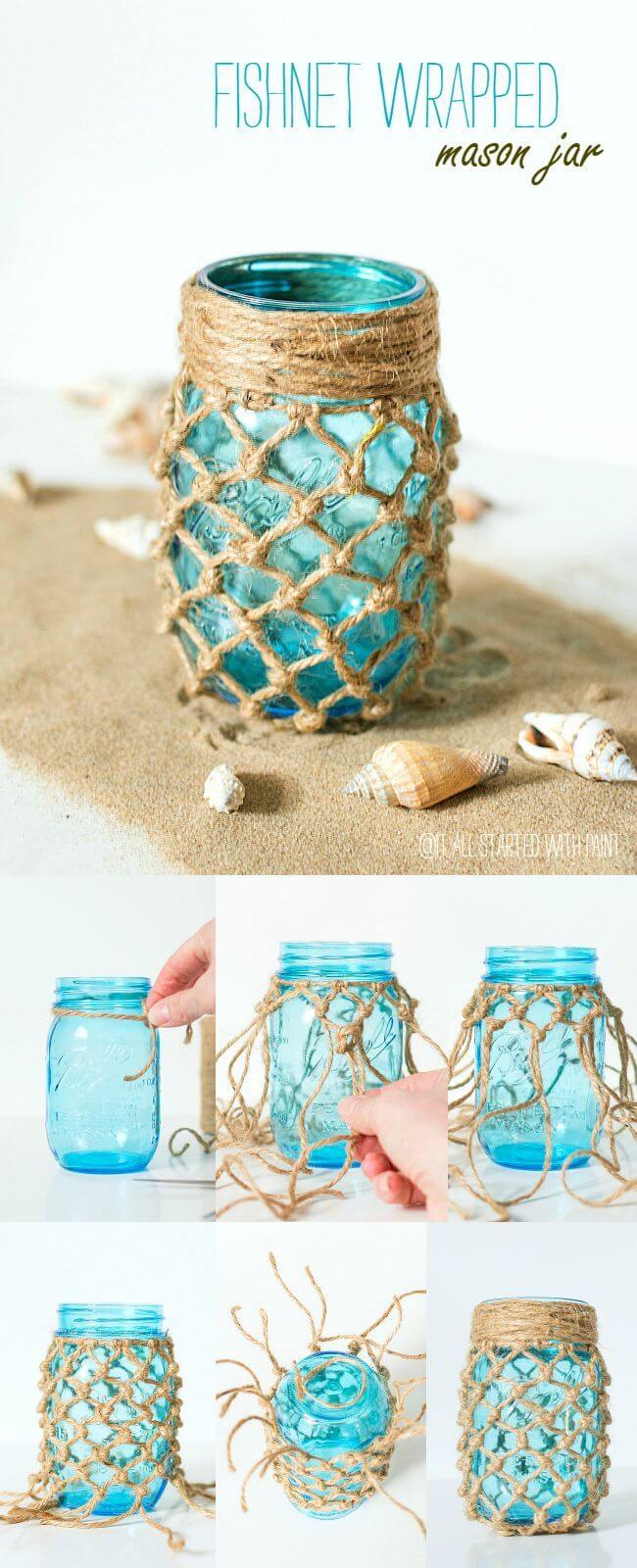 12. A Different Kind of Photo Album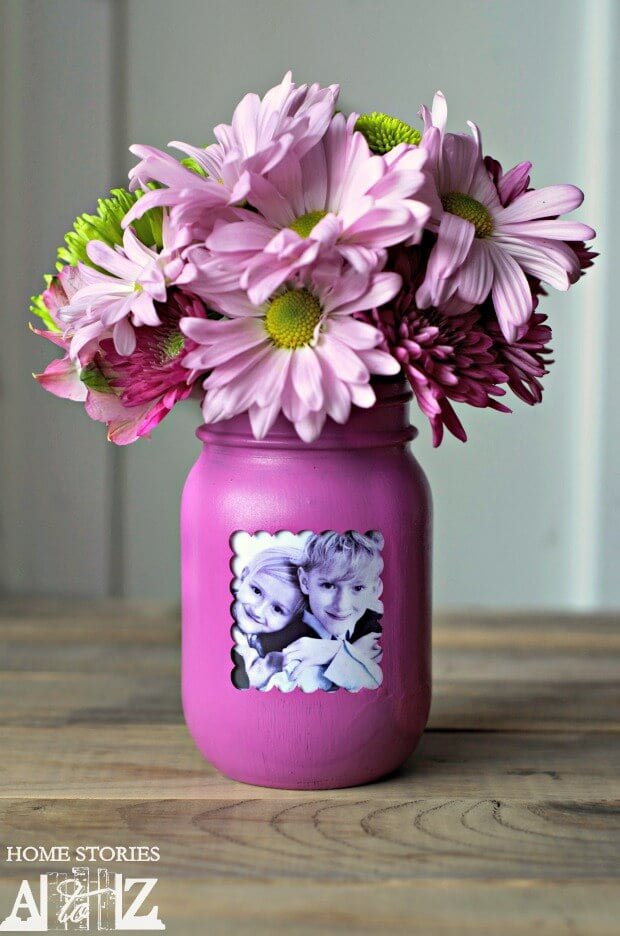 13. Fairy Lights to Guide You Home

14. For Runny Roses and Weepy Eyes

15. The Most Glamorous of DIY Mason Jar Crafts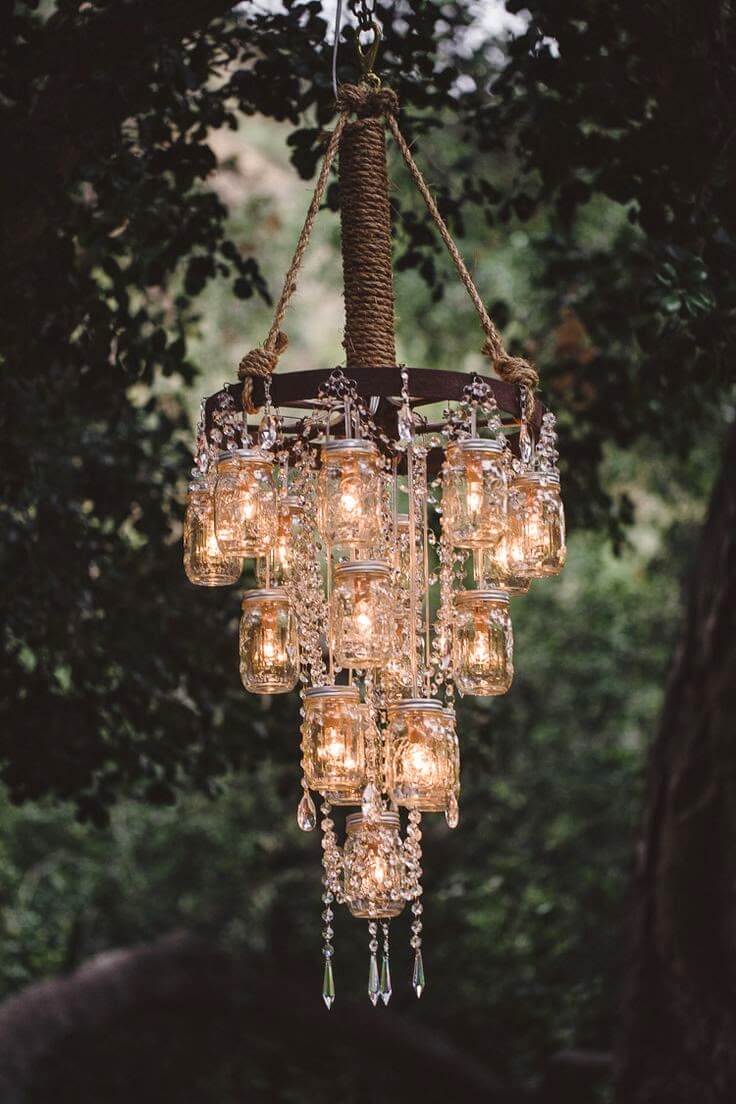 16. For Your Odds and Ends and Eccentricities

17. Never Lose the Salt Again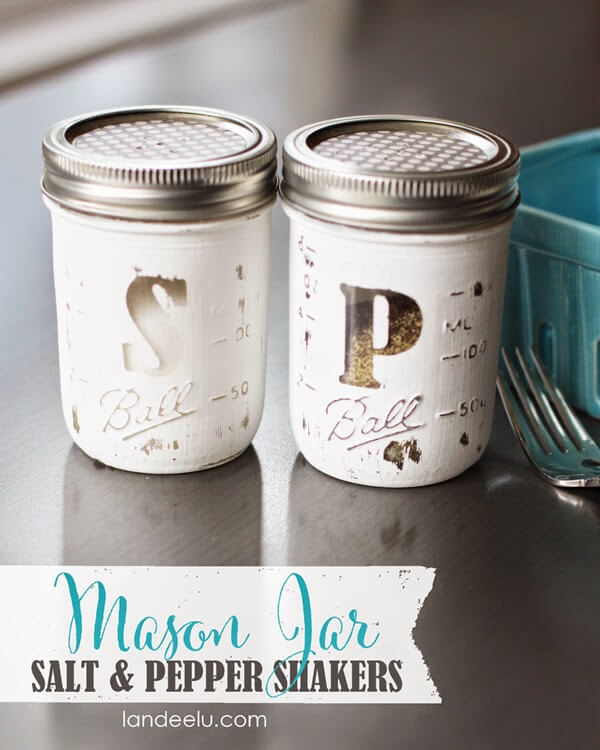 18. Send a Message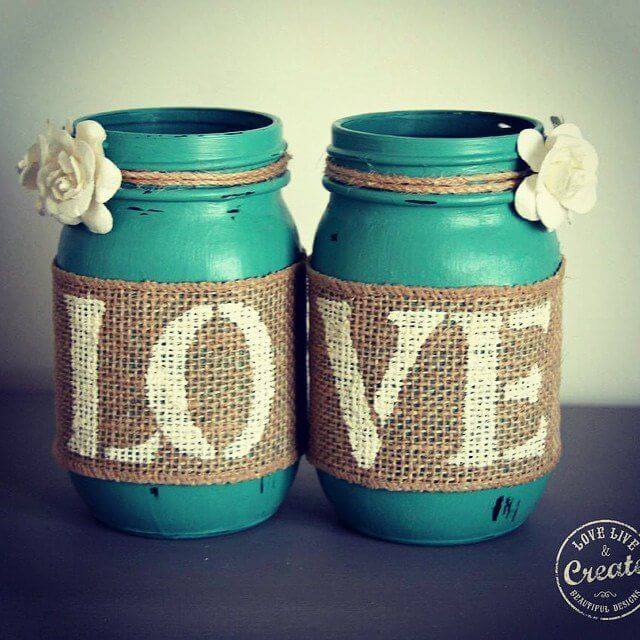 19. Cultivating an Indoor Garden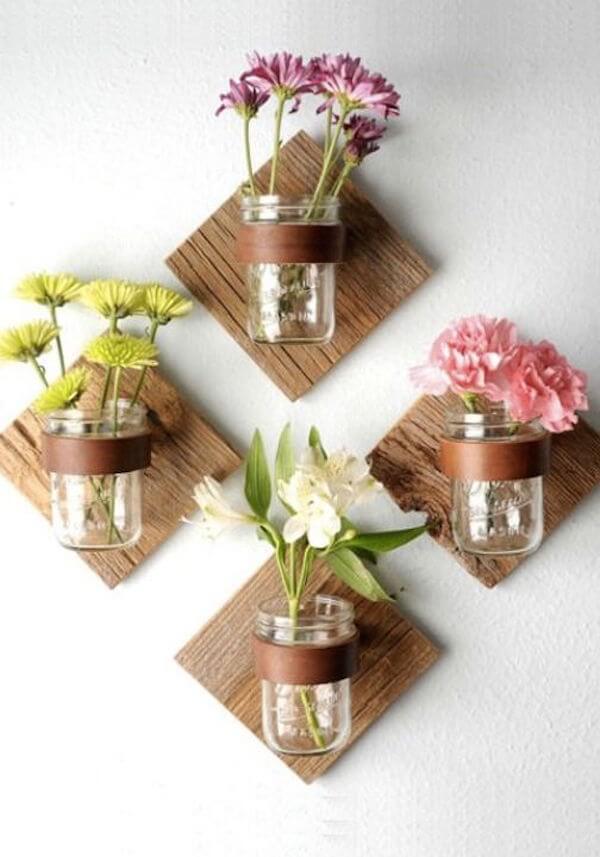 20. A Touch of Elegance In Your Bathroom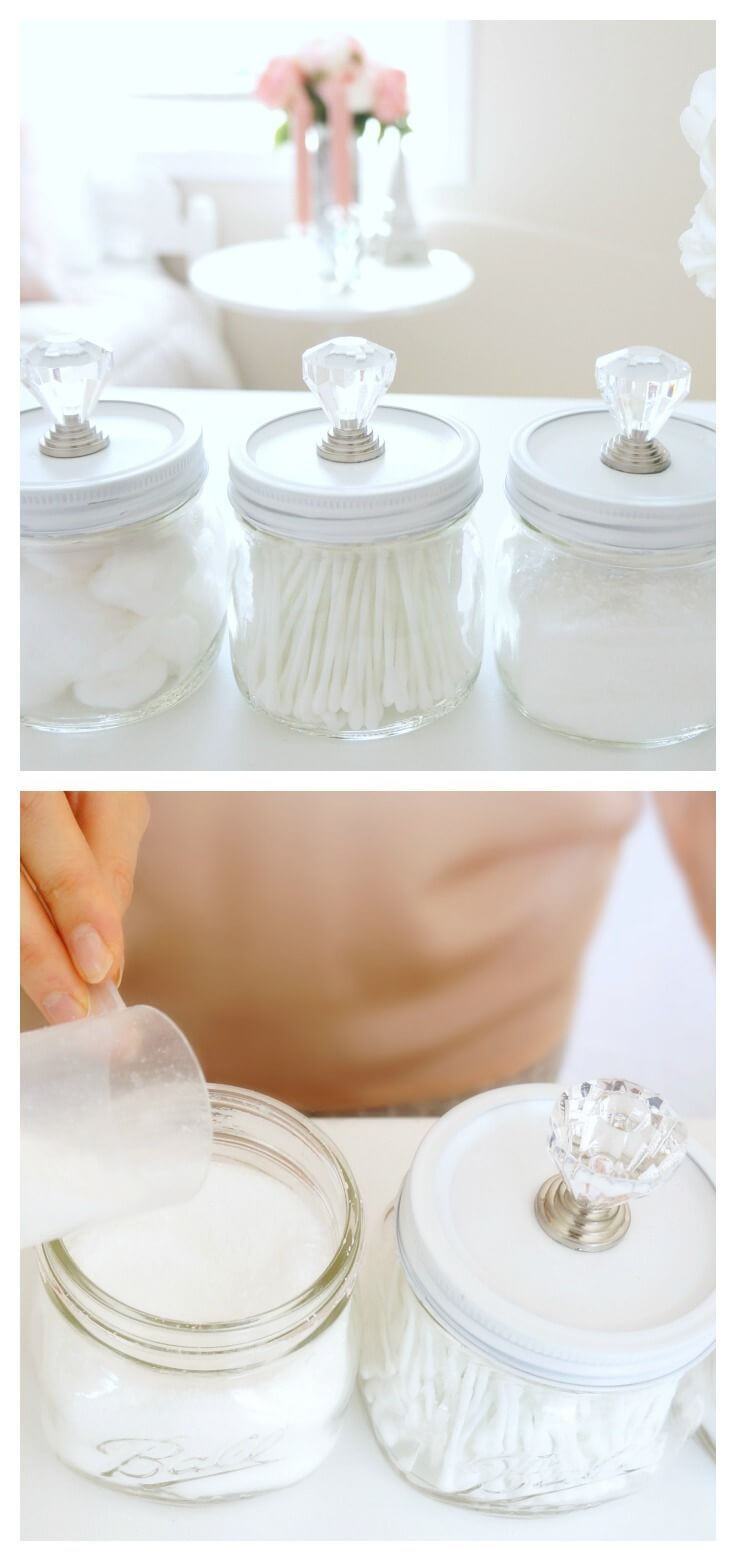 21. Straight Out of a Western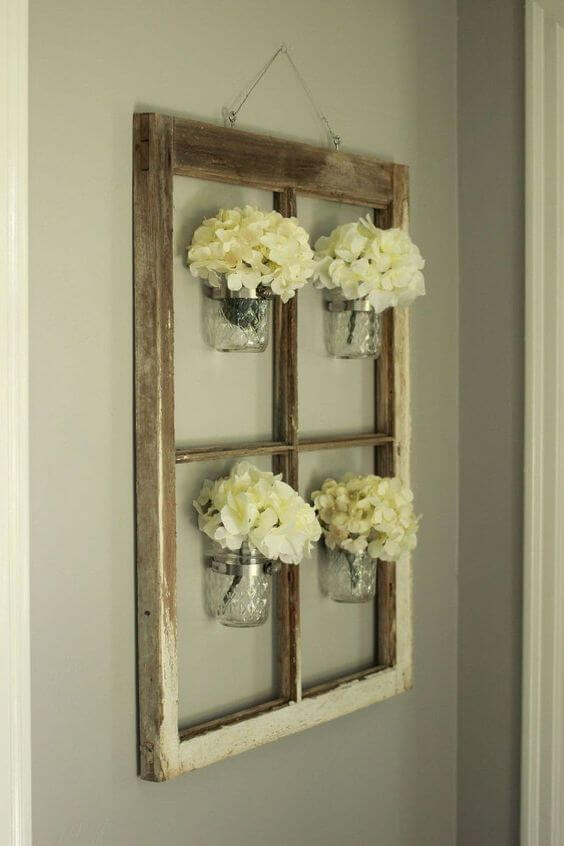 22. Hypnotize All of Your Guests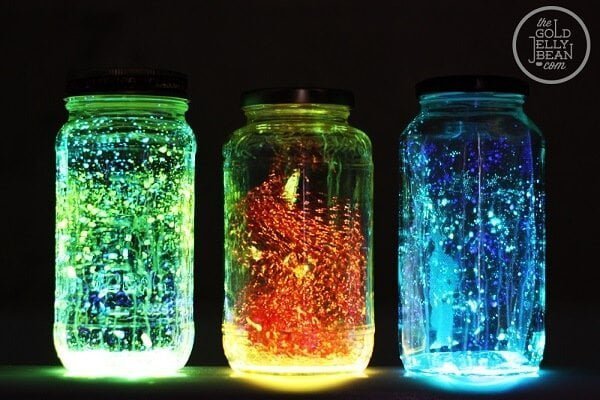 More DIY mason jar crafts on the next page…