As every pet parent knows, you'd do just about anything to keep your fur-babies happy, but when it comes to picking out their furniture, the sticker-shock is sometimes hard to swallow. It can also be hard to find pieces that don't stick out like sore thumbs in your nicely decorated living room. So instead of heading to the pet store when Rover outgrows his puppy bed, give DIY a try. There are options for every skill level, from no-sew cushions to advanced carpentry projects.
Your Pooch will Sleep Like a Prince with these 26 DIY Pet Bed Ideas

You also have the freedom to customize the bed to suit your pet's personality and your design scheme. If your cat is shy, she might prefer a tent or teepee as her sleeping space, while a bolder kitty might appreciate a thick cushion on the windowseat. For dogs that can't resist a mud puddle, make sure to choose a design that's durable and washable for quick and easy cleanup. Keep your pet's sleeping space discreet by building it into furniture, like a nightstand or end table. Wire dog crates are eyesores: a custom wooden crate offers more comfort and privacy and blends seamlessly into your design. No matter how pampered your pets are, they're sure to love these 26 DIY pet beds as much as you will.
1. Up-cycled Tire Dog Bed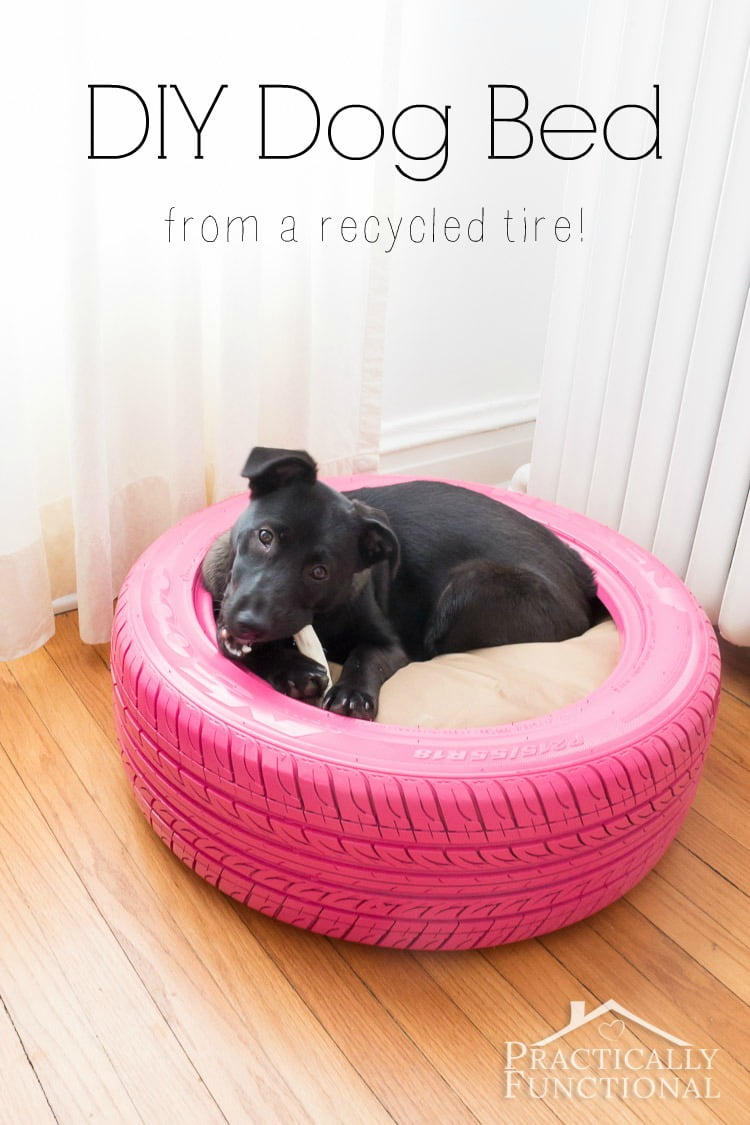 DIY Project Details: practicallyfunctional.com
2. Deluxe Wooden Dog Crate

DIY Project Details: ana-white.com
3. Kitty's Four-poster from Reclaimed End Table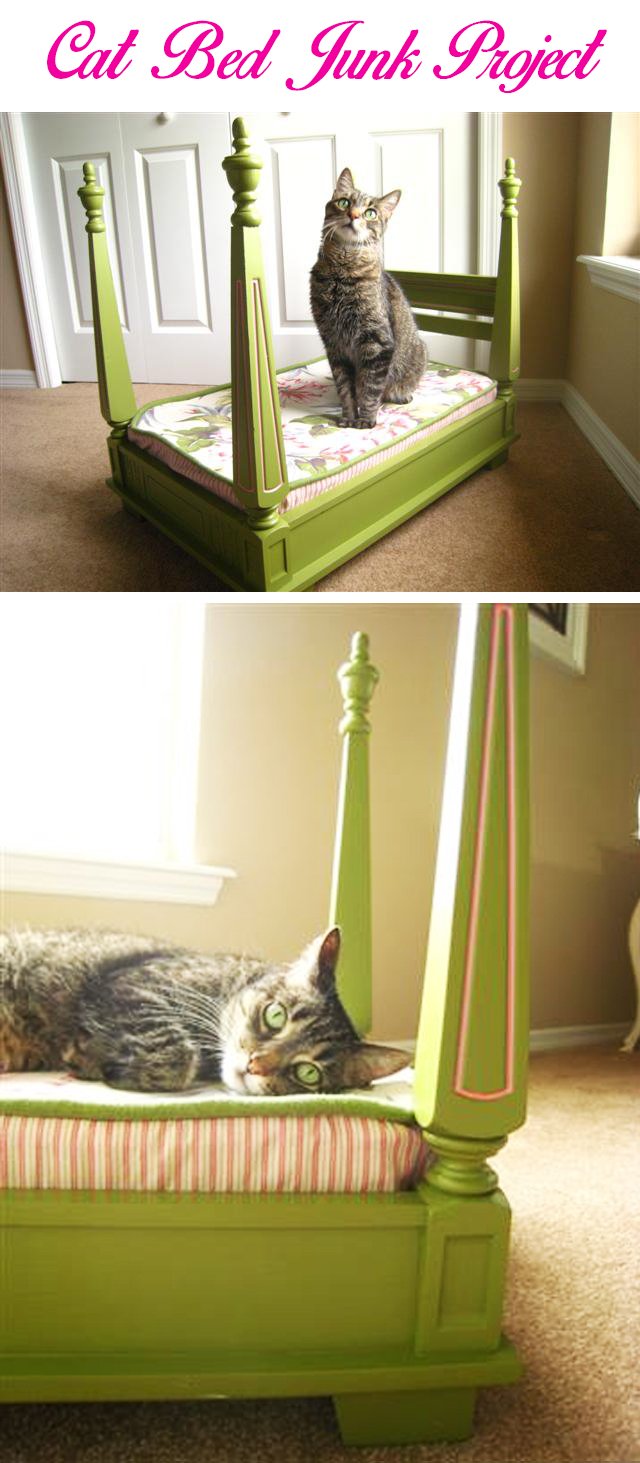 DIY Project Details: kinassauerstyle.com
4. End Table Hide-a-Bed for Pets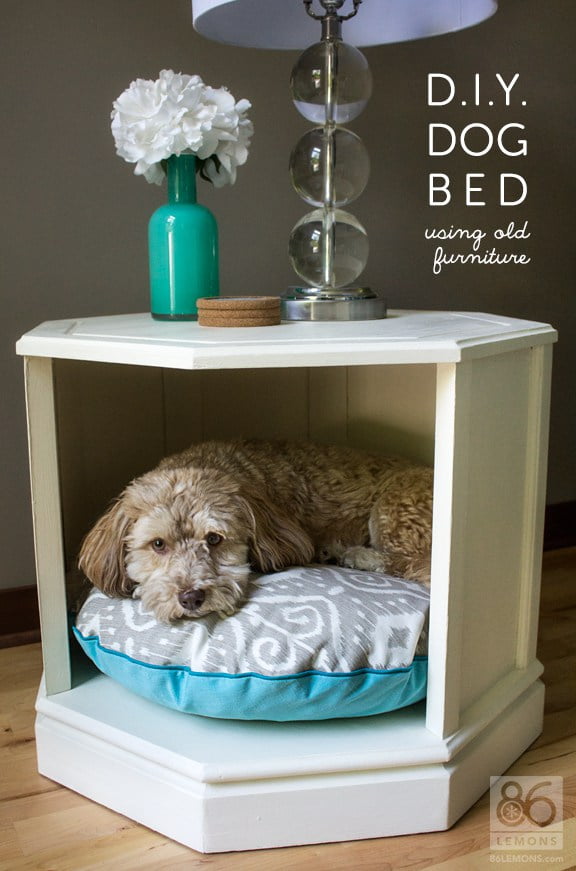 DIY Project Details: 86lemons.com
5. Recycled Wine Barrel Dog Bed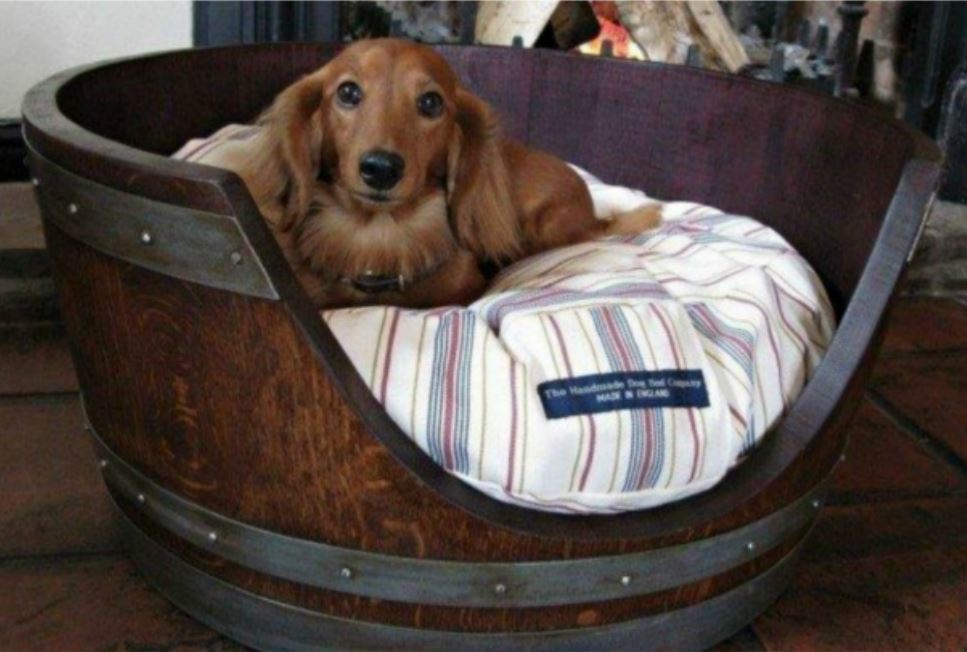 DIY Project Details: blog.cartoonfood.com
6. Easy T-shirt and Wire Hanger Cat Tent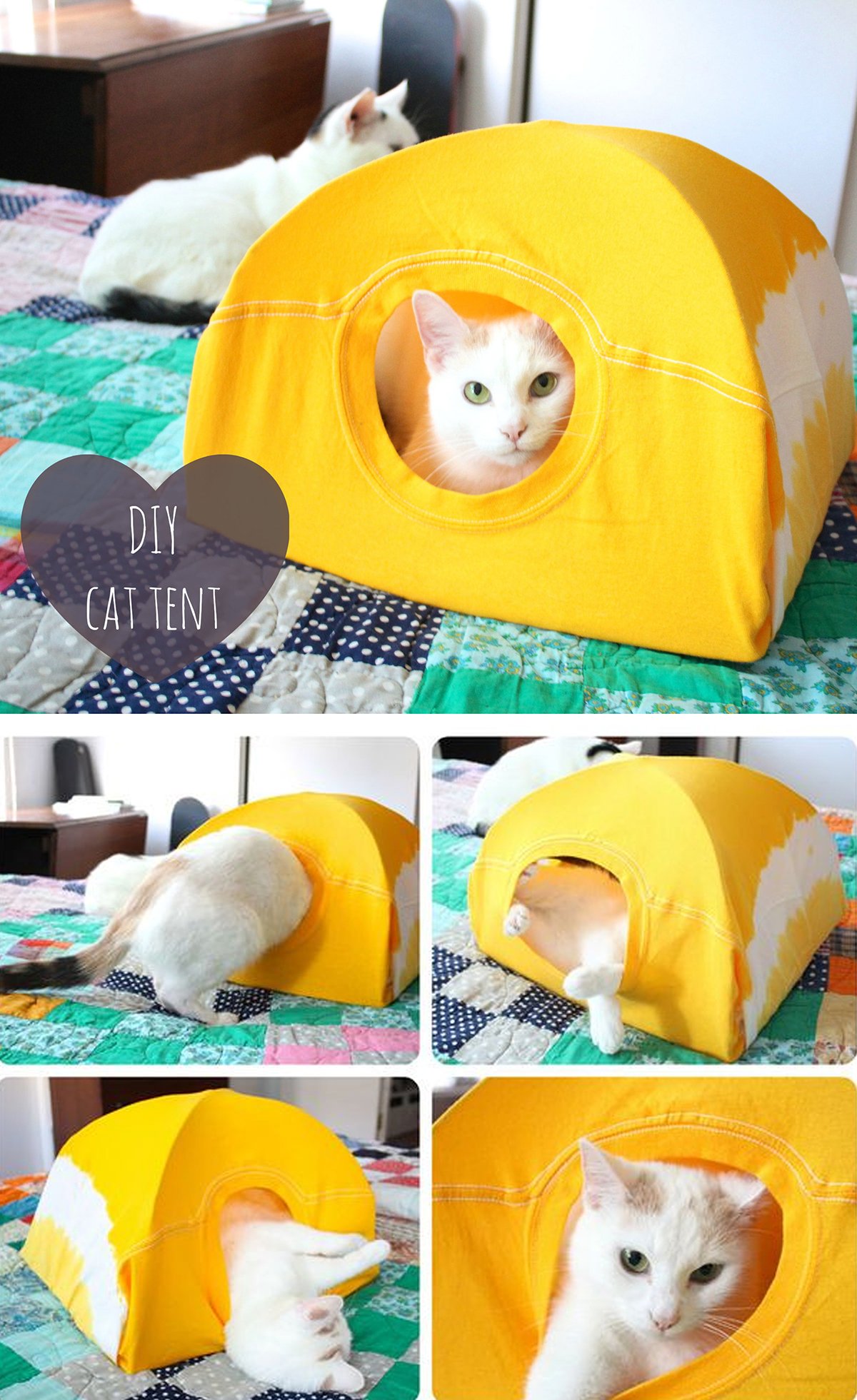 DIY Project Details: instructables.com
7. Upcycled Suitcase Bed for the Jet-setting Pet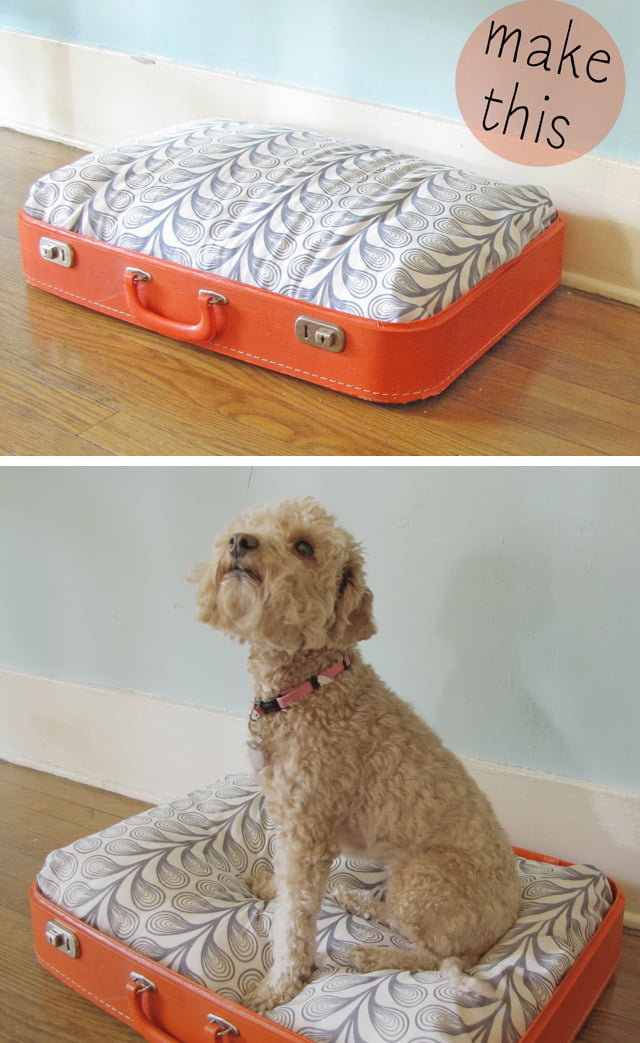 DIY Project Details: moxandfodder.com
8. Quirky Cat-shaped Kitty Bed

DIY Project Details: seekatesew.com
9. Simple DIY Sweatshirt Pet Bed

DIY Project Details: sniffdesign.com
10. Craft-store Crate Turned Custom Pet Bed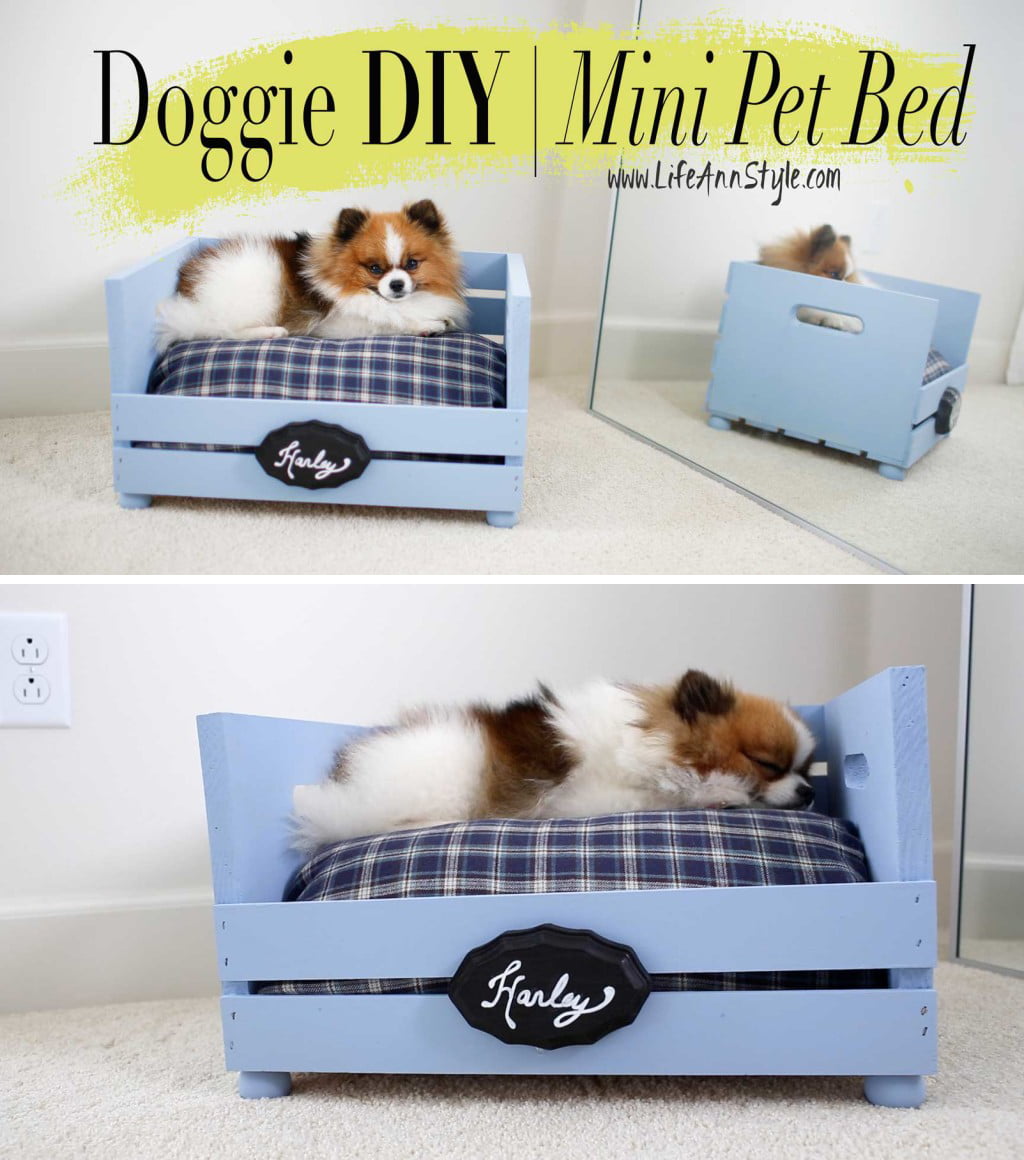 DIY Project Details: lifeannstyle.com
11. DIY Cat Teepee Bed and Hiding Spot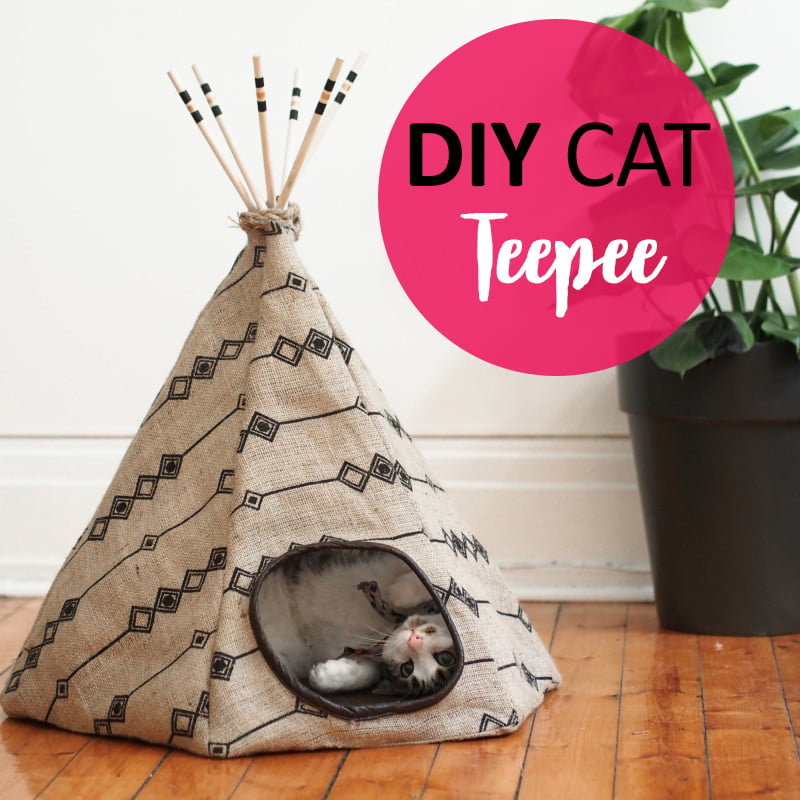 DIY Project Details: dentelleetfleurs.com
12. Updated Nightstand With Built-in DIY Pet Bed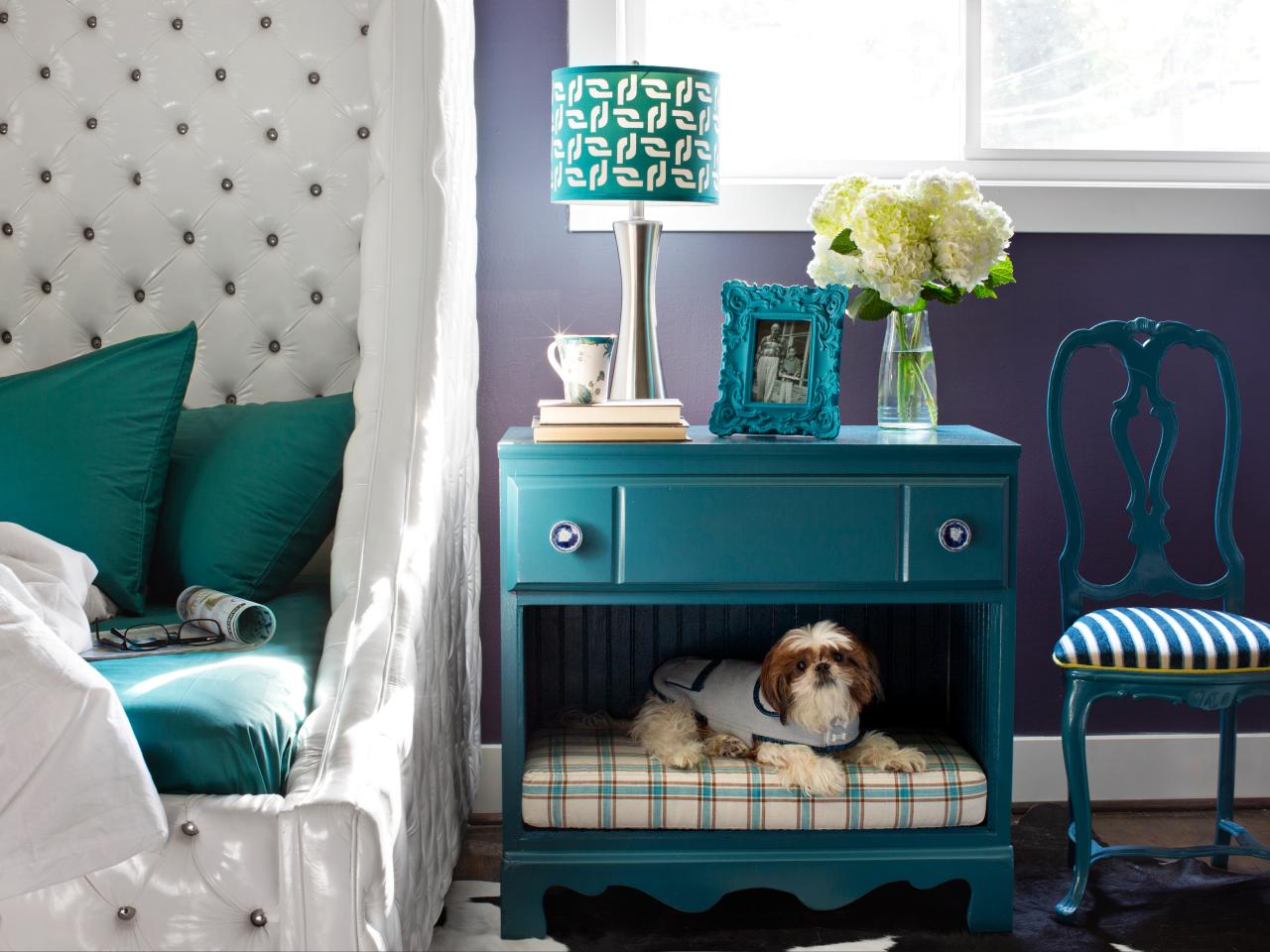 DIY Project Details: diynetwork.com
13. Easy-to-sew Envelope Bed for Snuggly Dogs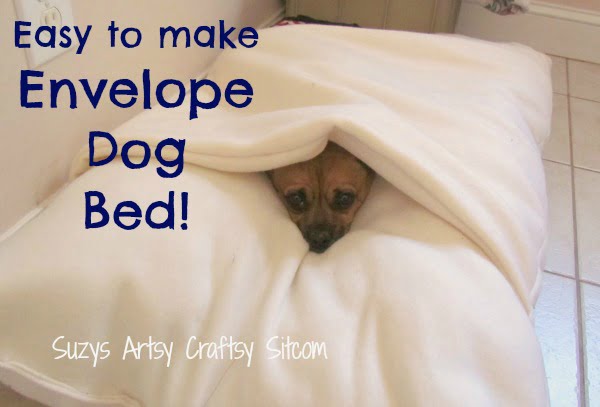 DIY Project Details: suzyssitcom.com
14. Footed Pet Bed with Matching Mattress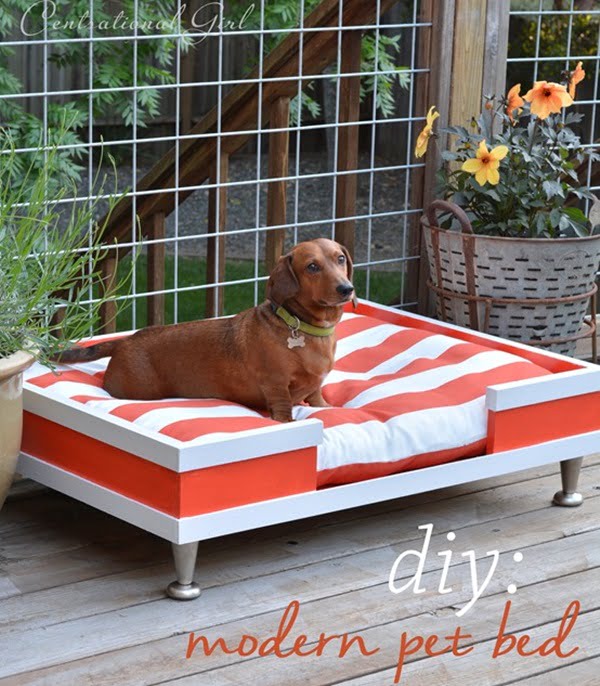 DIY Project Details: centsationalgirl.com
15. DIY Doghouse Frame Bed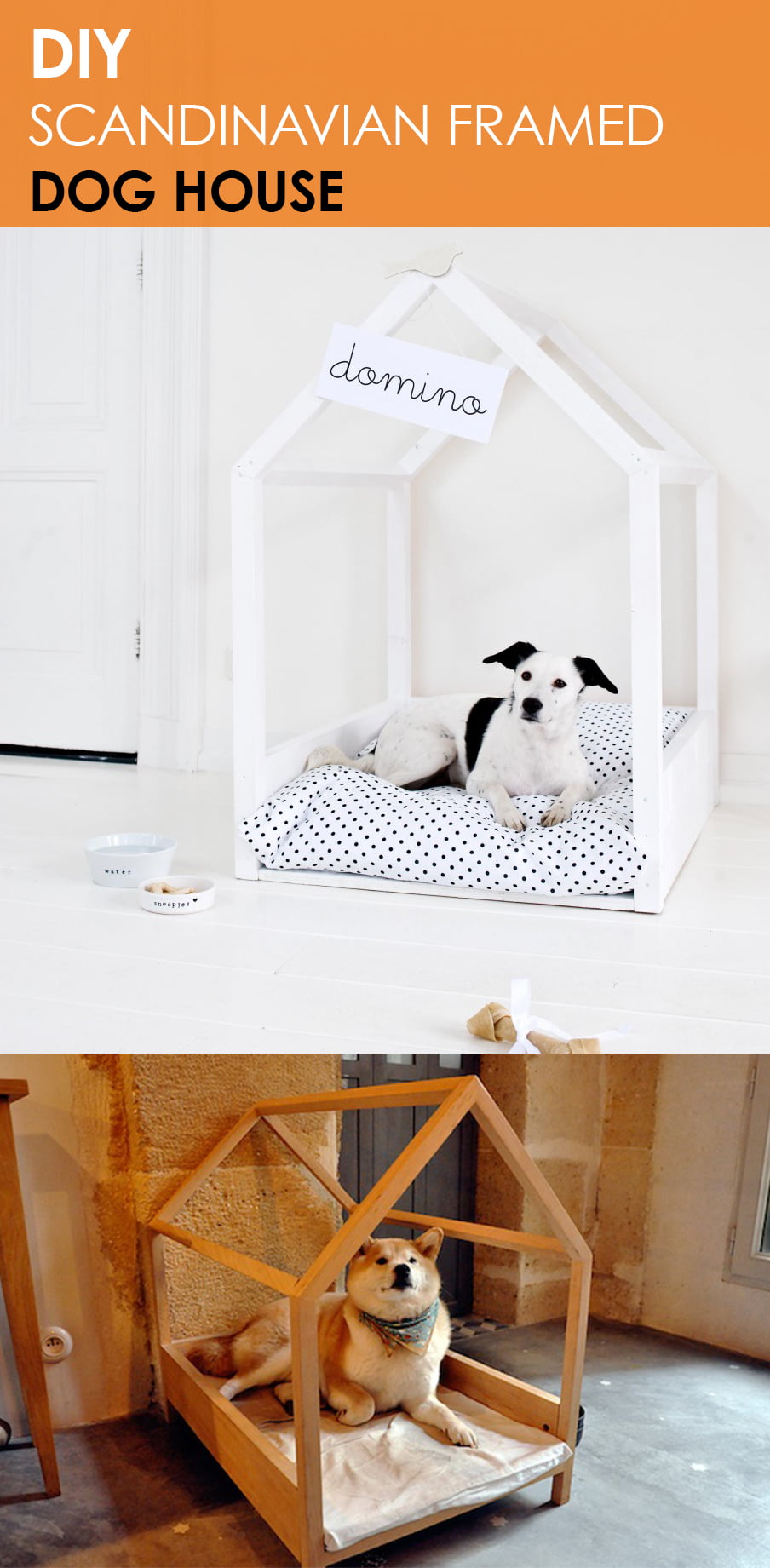 DIY Project Details: 101woonideeen.nl
16. Reclaimed Dresser Drawers Turned Doggie Beds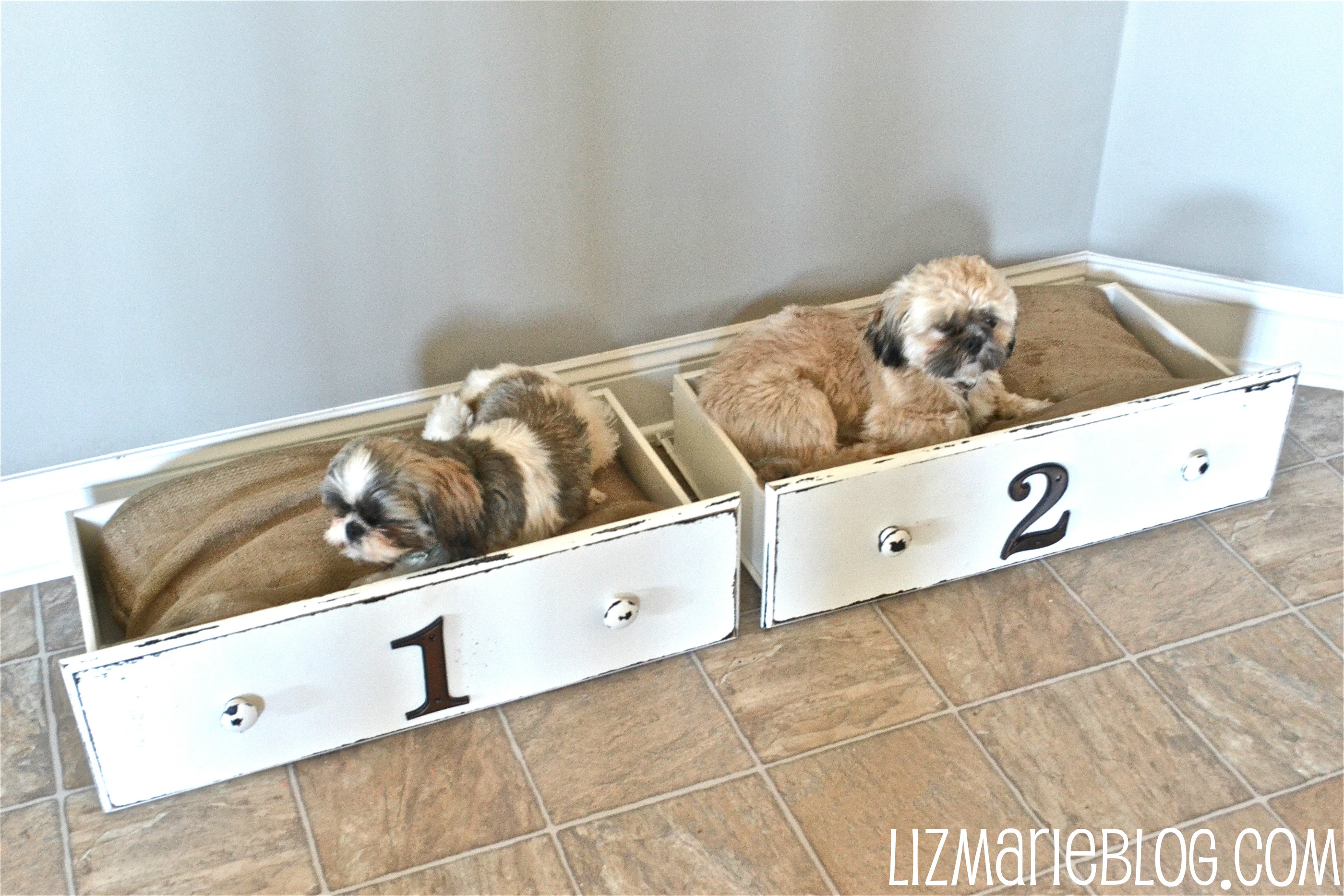 DIY Project Details: lizmarieblog.com
17. Distressed Wooden Crate DIY Pet Bed Idea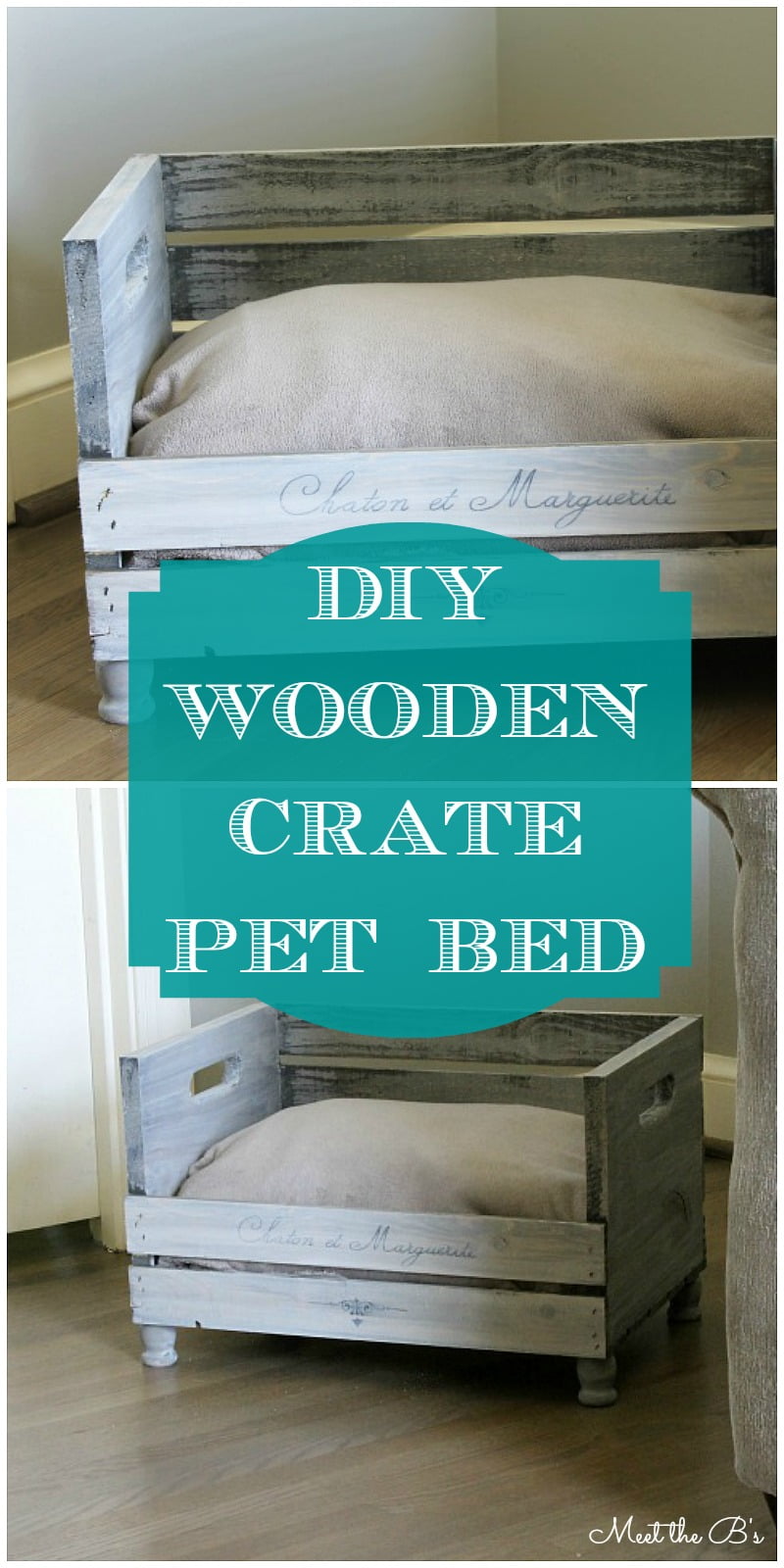 DIY Project Details: theinspiredhive.com
18. Sleek and Modern Dog Lounge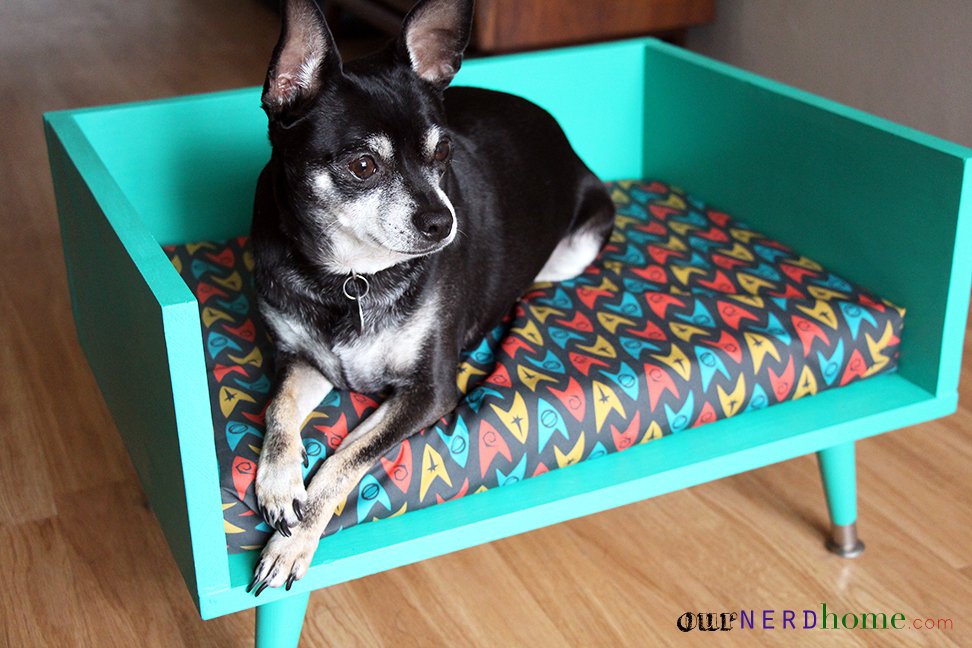 DIY Project Details: ournerdhome.com
19. Comfy Kitty Cushion DIY Sewing Project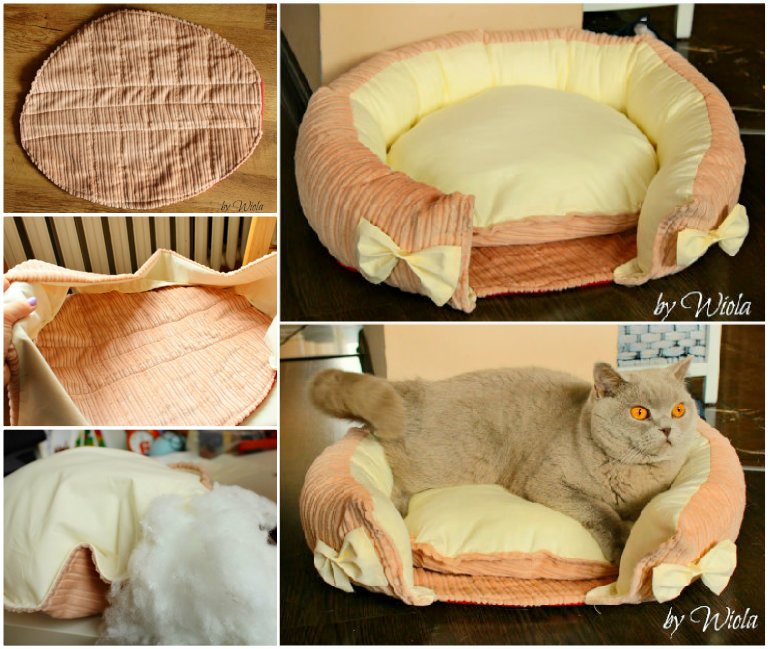 DIY Project Details: marrietta.ru
20. Upholstered Chair Bed for Small Dogs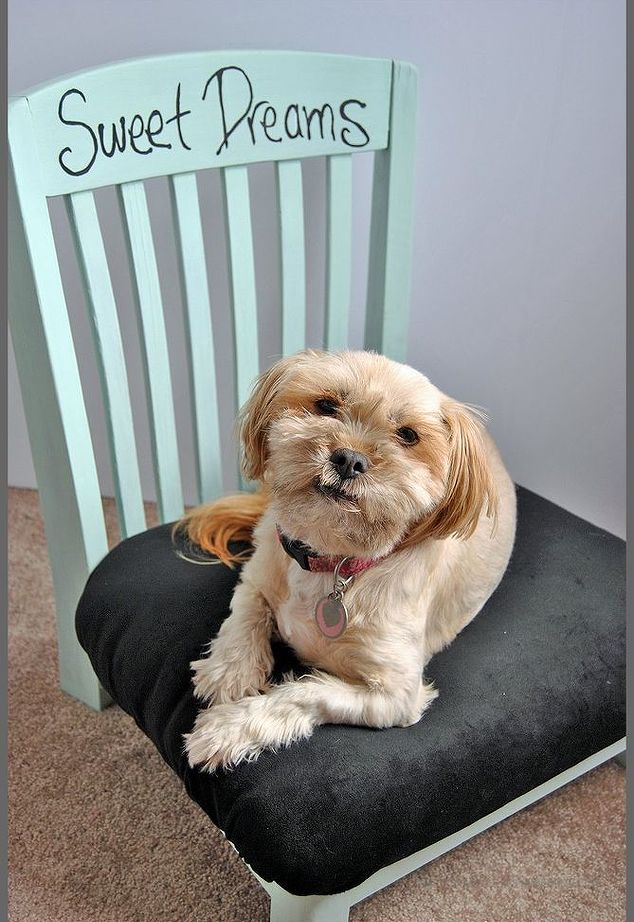 DIY Project Details: hometalk.com
21. Super Simple Box Bed for Cats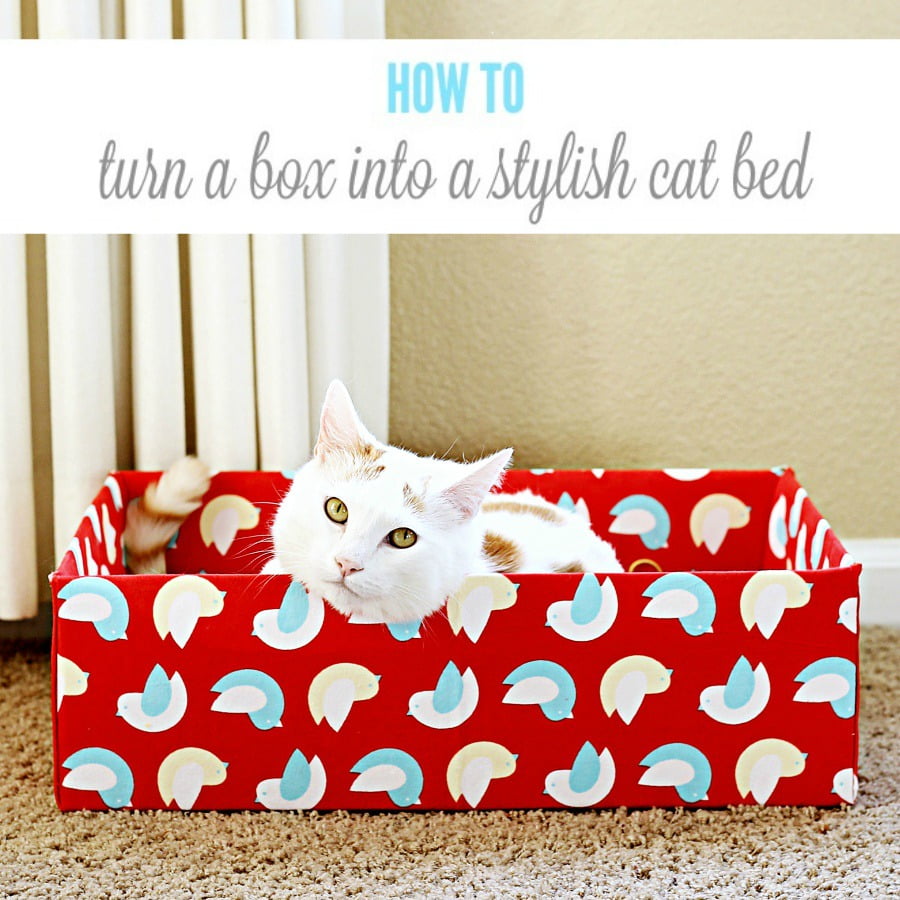 DIY Project Details: theantijunecleaver.com
22. Sew-it-yourself Bolster Pet Bed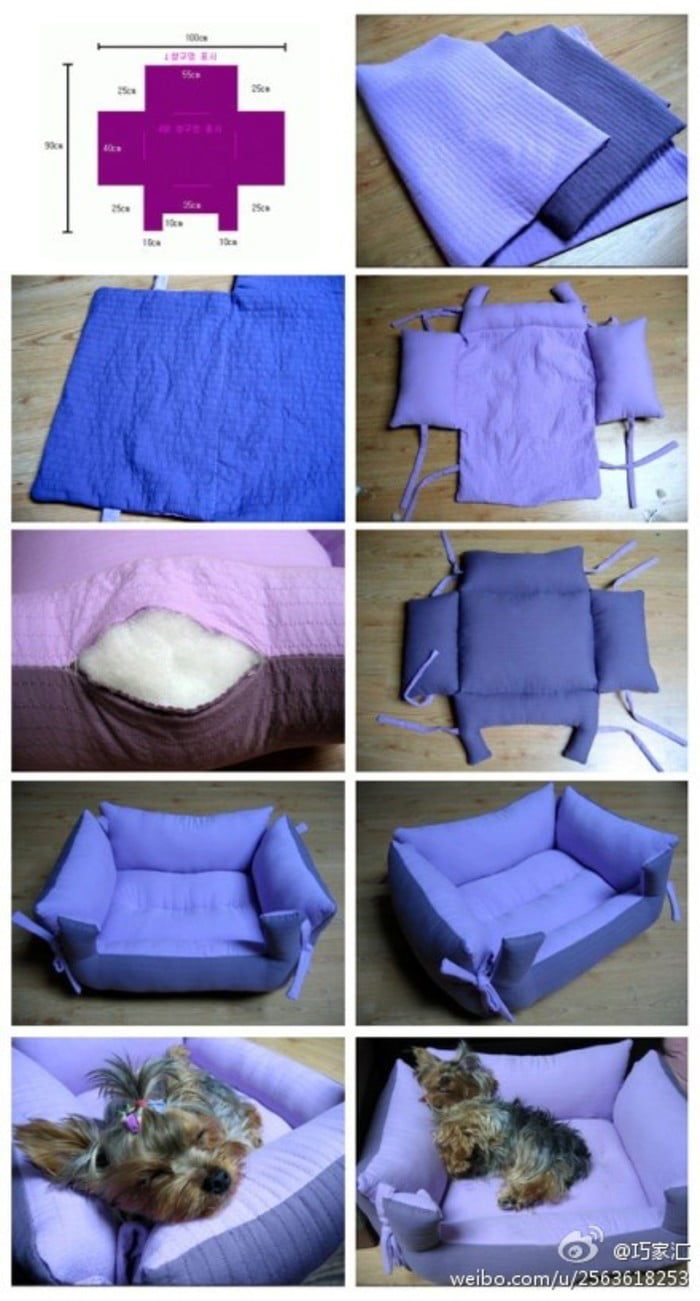 DIY Project Details: 96195.com
23. Customized Adaptable Bed for Picky Cats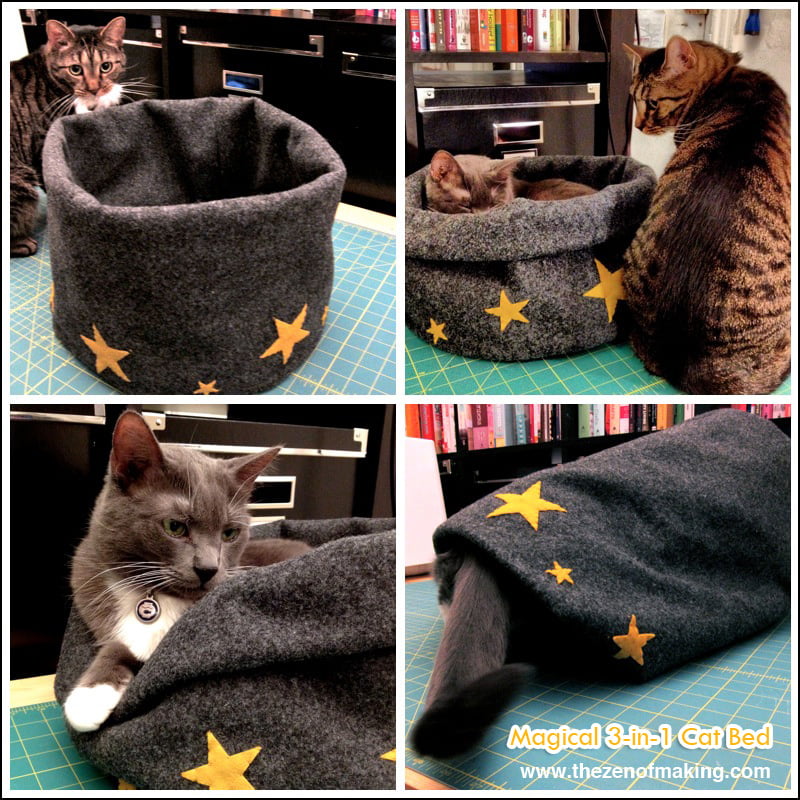 DIY Project Details: thezenofmaking.com
24. Easy to Build Raised Dog Bed with Step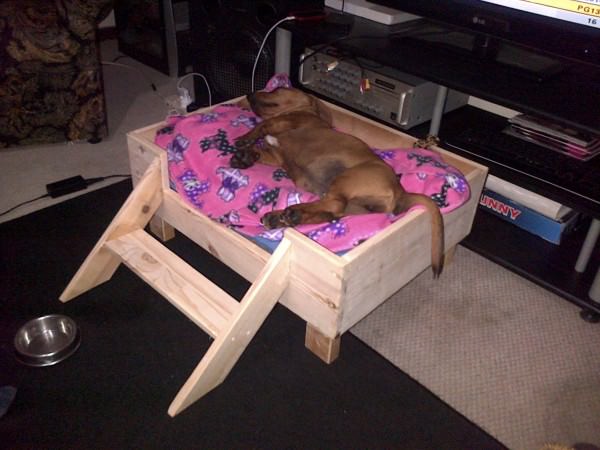 DIY Project Details: 1001pallets.com
25. No-sew Fleece DIY Pet Bed Design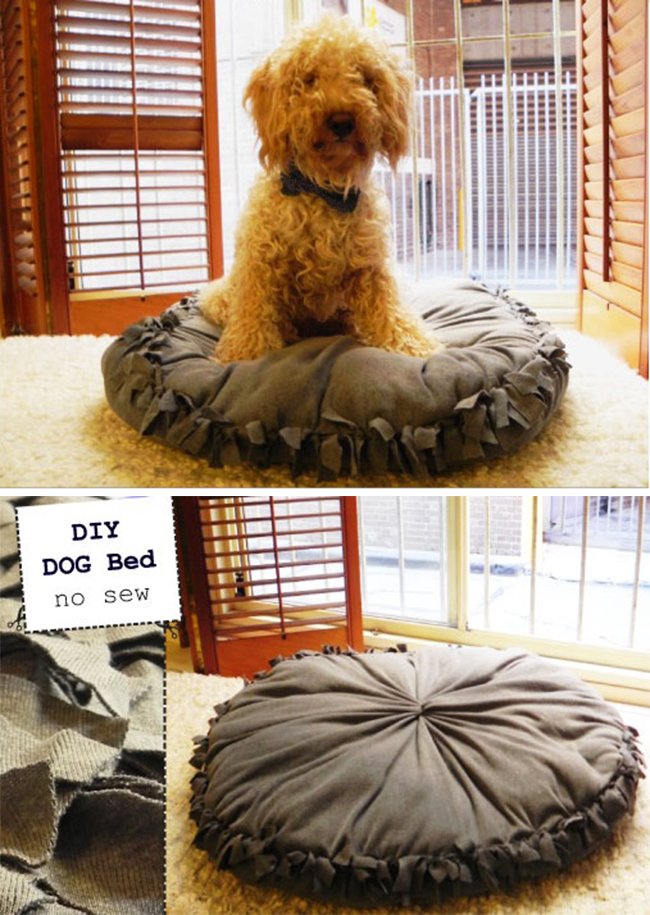 DIY Project Details: luigiandme.wordpress.com
26. Up-cycled Pallet Project: Dog Bed

DIY Project Details: totalsurvival.net