Give your warm and comfy pillows a facelift by weaving the best pillowcase DIY projects into your decorative plan. All you require are some pieces of recycled fabric and other low-cost items to set these projects rolling and update the look and feel of your home instantly.
Whether you are after a rustic indoor flair, a contemporary décor mood, or a transitional style to reap the best of both worlds, these DIY ideas have been tried and tested and found to yield enduringly stunning results.
18 Stunning Ways to Enrich Your Homemade Pillow Case Décor Stylishly

With the right materials and tools in hand, there is no limit to how much you can transform your pillows as long as your creativity keeps on stretching. From leaf-engraved designs, custom stenciled prints, patterned fabrics, and buttoned envelope cases, to button-up shirts turned pillow cases, handmade pillowcase ideas allow you to stretch your imagination to just about any length. All that without demanding extra bucks from you. In other words, DIY pillow case ideas afford you a liberal platform to be resourceful within your own home. Furthermore, as you get personal with endless pillow case customizations, you get a unique opportunity to memorialize your loved ones without losing sentimental value. A personalized pillow case also allows you to embroider a small patch bearing a special message to your family or friends on special occasions.
The customization can feature anywhere on the pillow from the edges, back face, front face, or the center. You can as well have a pillow cover with a small opening or a completely sewn one depending on the intended pillow application. Adding thick wool, piping, or other decorative accents to the pillow's edge creates a colorfully artistic impression sure to please. To add to the visual interest of the pillow, you can as well design the center face of the pillow case such that it becomes the room's focal point. The DIY creativity goes on and on. Explore more of this creativity from the following review of the top 20 homemade pillow case decor.
1. A Fruit Slice Turned Stunning Pillow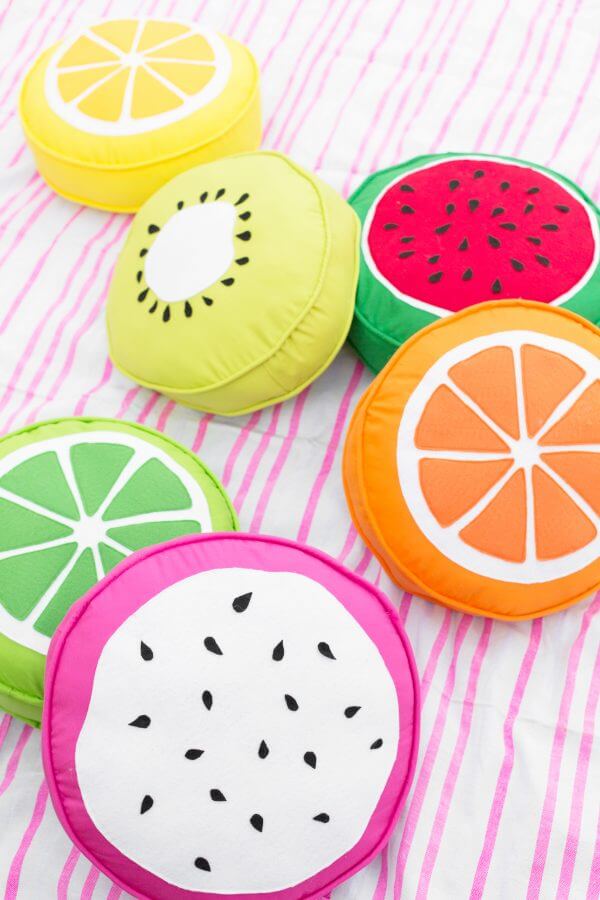 Looking for a fancier inspiration to fall in love with your floor or patio pillows? Well, you can go all fruity with your pillow case design to yield the most charming pillow outfits. Simply think of any fruit and slice it up in your mind. Then, translate whatever comes up into a DIY pillow case backed by all the creativity you can think of. With each slice of fruit, you can throw in a little design detail by sandwiching the slice within two pipe accents. The middle of the slice is also an opportunity to get creative with all sorts of distinct patterns.
2. From Plain to Pretty Cushions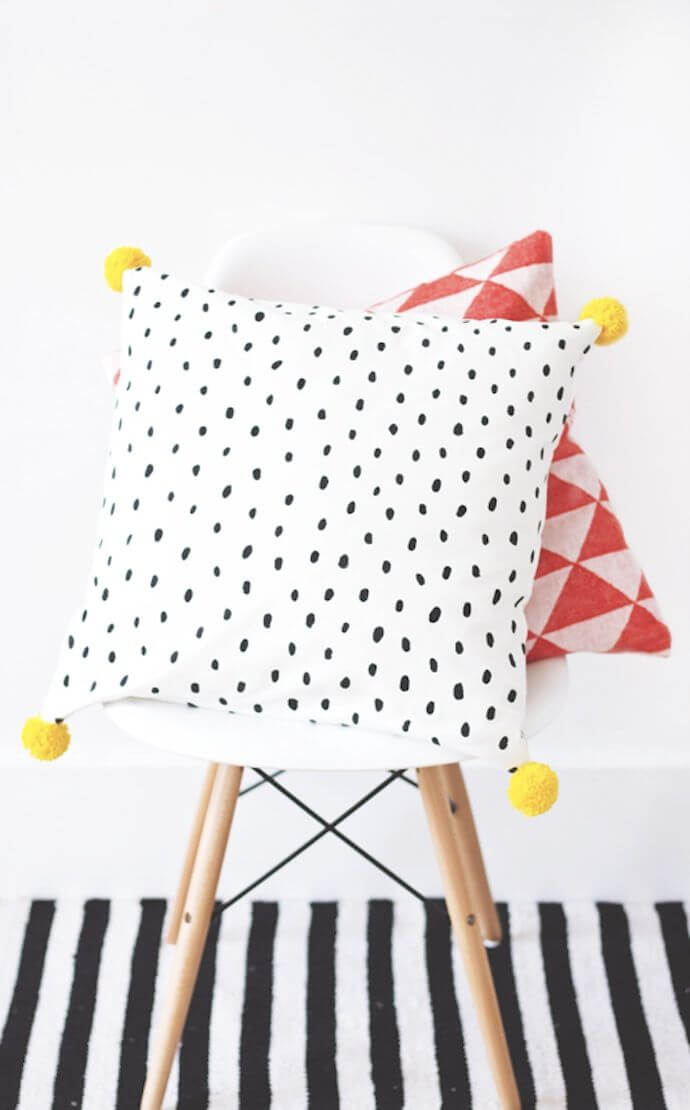 Instantly spruce up your cushions and create a beautiful, livable ambiance. And no, without parting with loads of cash or encountering stressful stumbling blocks. Rather, just your creativity and a little DIY motivation to get you there. Armed with this DIY idea, you can easily transform your plain cushion into a decorative, dotted, patterned, or accented living room or bedroom treasure. Now, adding some craft paint dots on the plain cushion yields a striking gem, that's for sure. However, affixing pieces of fluffy wool in contrasting colors to all the four corners of the cushion instantly heightens the intended style.
3. Transformative Pillow Cases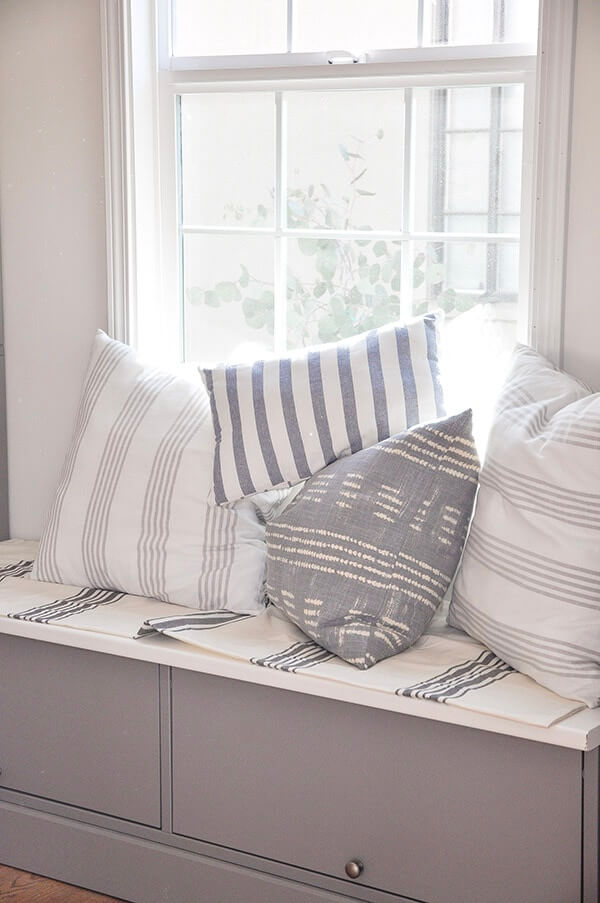 Acquiring pillows to occupy your entire house can be pretty costly. However, thanks to handmade pillowcase ideas, you don't have to run to the shop for a new pillow each time a new season comes rolling. What's more, you don't have to invest in detailed home remodeling when you can just engage your DIY wits to recycle some of the most basic items at home and easily make a gem out of them. Whether you want a zipped pillow or one with a peeping opening, DIY pillow cases come with unique options to satisfy your evolving preferences. This enchanting homemade pillow case idea only requires a clean table cloth, dish towel, or napkin fabric to get your creativity rolling.
4. Rustic Stenciled Pillow Covers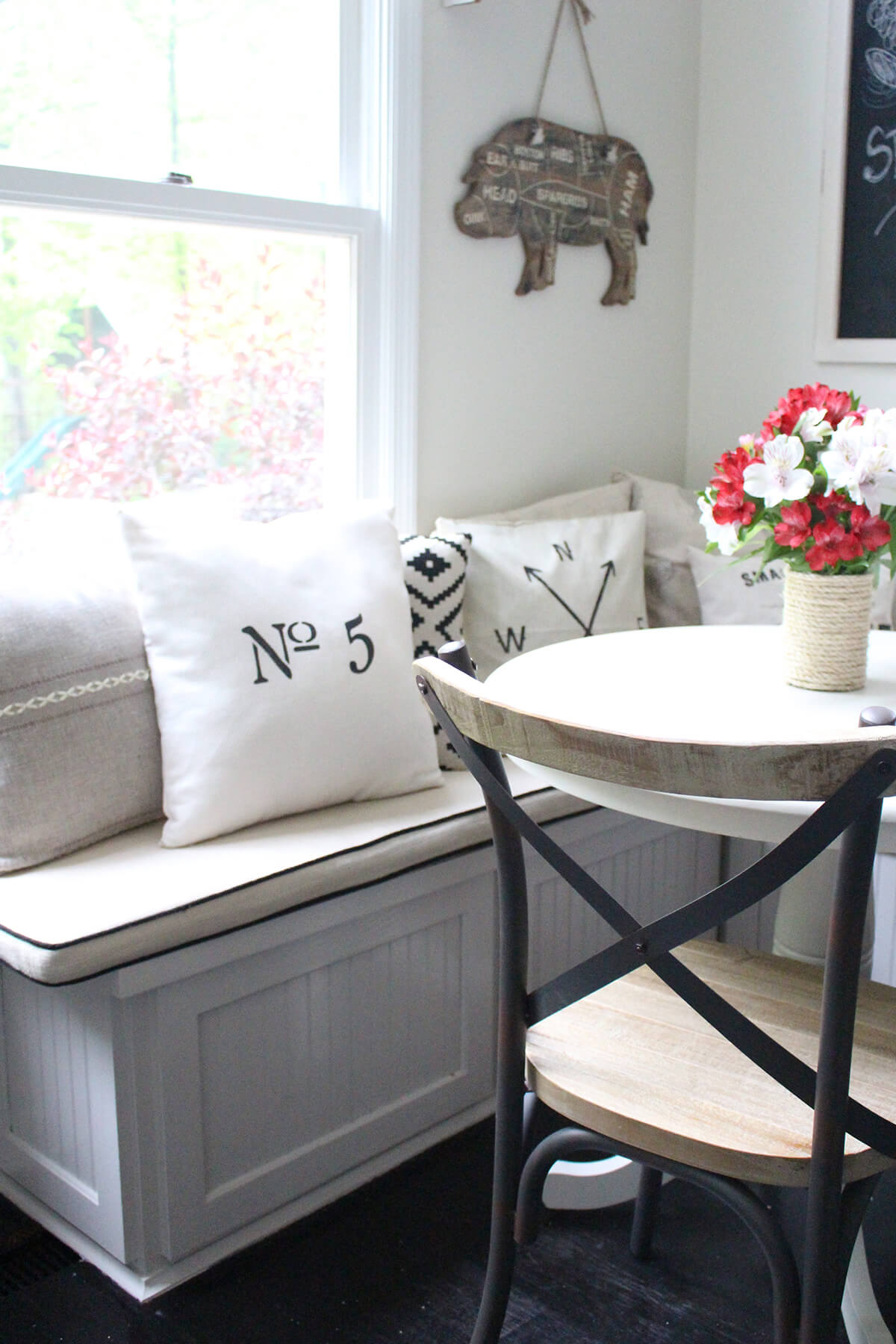 While you may be having a love affair with throw pillows, you don't have to keep dashing to the nearest store each time you feel you need a pillow update. Furthermore, even before setting aside a huge remodeling budget, you can take one more look at your pillows and watch endless design ideas start flying all over the place. That means there are tons of timeless handmade pillowcase ideas to add a rustic flair to your living space on a budget. Simply arm yourself with your choicest fabric paint, stencil, and a stencil brush, among other common sewing tools, and start getting creative. Whatever information you put on your plain pillow cover is up to your creativity.
5. Simple Homemade Pillow case Decor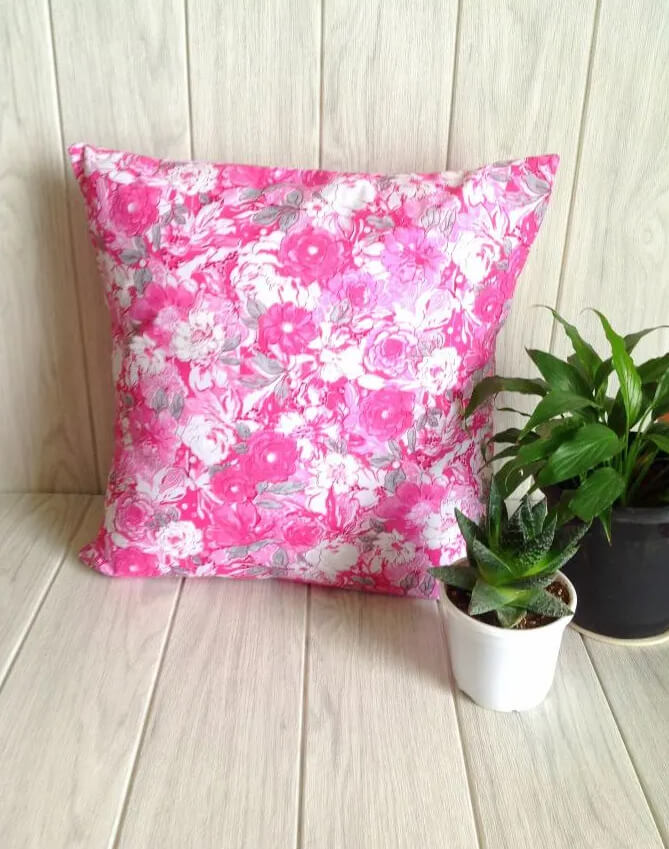 Whether for your bed, sofas, or armchairs, giving your home a perfect makeover doesn't have to be a costly endeavor. With the right inspiration, your pillow covers can become your fastest and cheapest conduit to elevate your home décor in style. Armed with just a little DIY sewing knowledge, you can create your own pillow case variety without detracting from your budget or sewing schedule. Simply mix and match different fabric types, colors, and designs and start exploiting your creativity like a pro. What's more, all the covers are envelope-like further cutting back on the time needed!
6. DIY Pillow with Piping Accent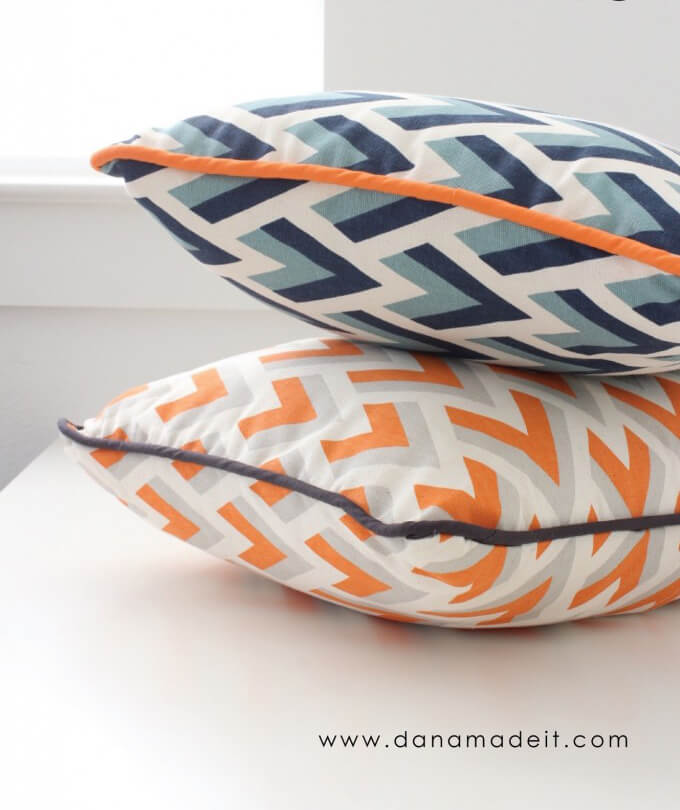 Add a fanciful style to your pillow or cushion with an exotic piping accent along the edges of your pillow. Simply find the ideal sized cording and wrap it inside a fabric strip of the desired length before knitting them together. Attaching this piping to your pillow case fabric instantly adds unique color and texture to the whole design. It all takes less effort and less material without detracting from a fashionable living room masterpiece. Adding the piping attachment to an enveloped pillow case translates to a dynamic space altogether!
7. Amplify Style with Pillow Piping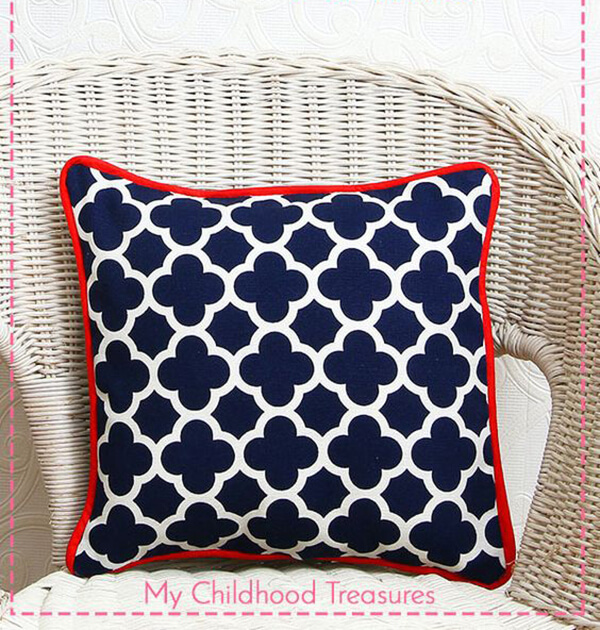 Homemade pillow case decor comes in different fashions to elevate your space without much hassle. Instead of constantly changing different design elements within your space, how about leveraging a single element from different design angles?
That's exactly what pillow cases do. While there are many ways to style your pillow cases, none beats a piped pillow case. Simply adding a contrasted pipe along the pillow edges instantly introduces a striking design detail not only to your couch or bed but also to the room's focal point.
8. Shirt-inspired Pillow for Lasting Memories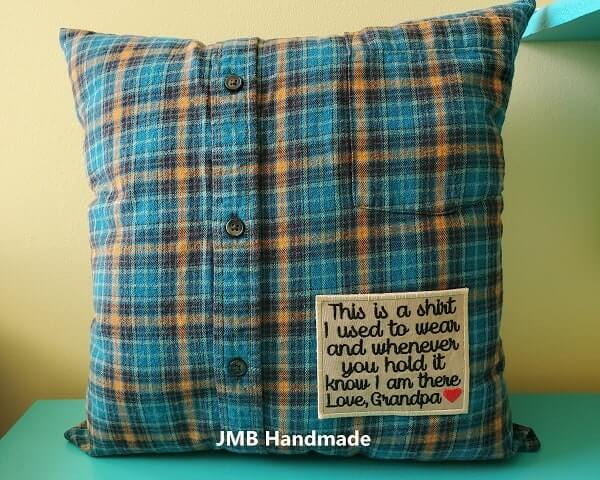 Did you know you can treasure a fond memory of your loved one through a creative pillow case? Yes, instead of discarding that memory-packed old shirt, keep its memories alive embodied as a stylistic pillow case. Whether it is a sweatshirt, t-shirt, or button-up shirt, this DIY pillowcase idea knows no bounds. As long as your creativity is properly engaged, there are no limits to the pillow case designs you can come up with. After cutting the shirt into the right sizes, you can customize the fabric in different ways including fixing an embroidered patch with a special memorial message.
9. Book Pocket-inspired Pillow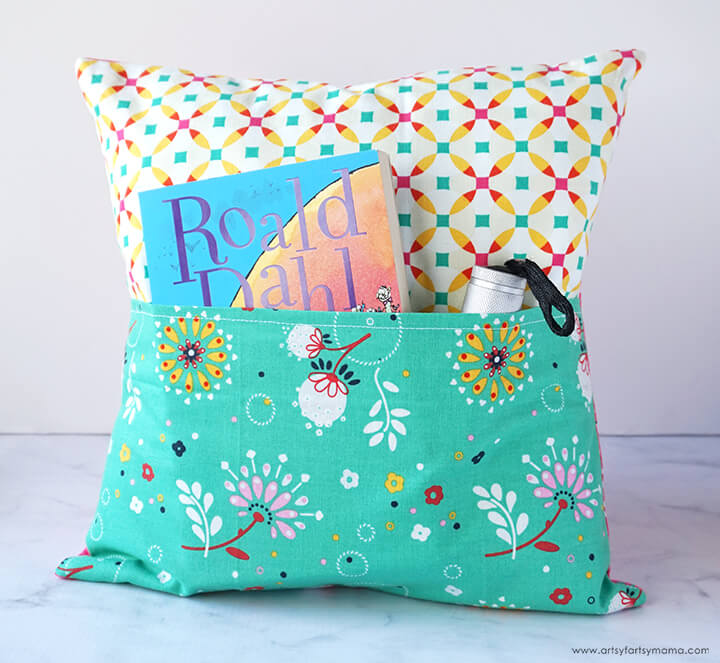 Need something a little more fun to accompany your sleepovers, story times, or road trips? A customized pillow sounds like a great companion.
If you have a bookworm in the house, this DIY pillow case idea might make the perfect sense for them. Perhaps you might want to surprise them with it! Without a single trip to the shop, your pillow can quickly double up as a cuddling companion and a storage accessory. You can turn the pillow into a masterpiece by melding coordinating fabric patterns for the front, back, and pocket. This intuitively adds versatility to your interior décor statement.
10. Pillow Cases with Decorative Layers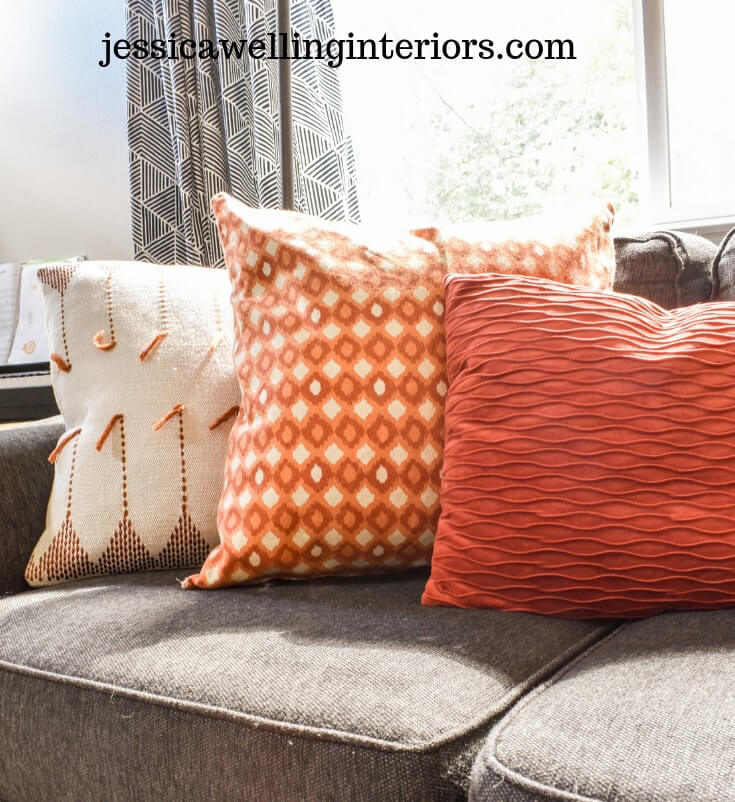 Looking for some fresh inspiration for the best pillowcase DIY projects? Well, congratulations, for that is the first step toward freeing your cluttered closet space. Stuffing your closet with seasonal throw pillows can become history to you if you know how to get creative with pillow covers. With less than an hour and a few tools in hand, you can get started with adding texture, pattern, color, and style to your throw pillows without detracting from your home décor. What a way to add a beautiful layered look indoors without breaking a sweat or the bank!
11. Naturally Interesting Leaf-printed Drop Cloth Pillow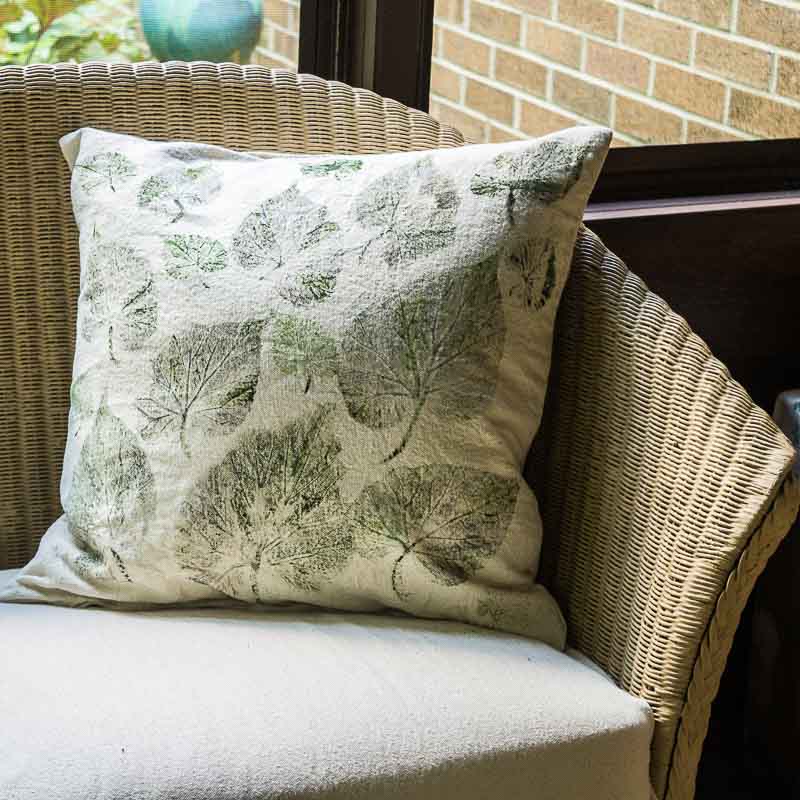 Whether you are a close ally of peepal leaves or a diehard fanatic of banyan leaves, you can intuitively leverage all sorts of leaf styles to update your pillow with naturally refreshing comfort. All you need is a fine piece of drop cloth upon which you can engrave a unique leaf print of your favorite leaf inspiration. Are you constantly frowning at your sofa's cushion with every glance? Take this inexpensive DIY route and start covering your cushion with an updated pillow inspired by gorgeous natural leaves and some craft paint. What you end up with is an artistically printed pillow sure to spruce up the ambiance!
12. DIY Buttoned Envelope Pillow Case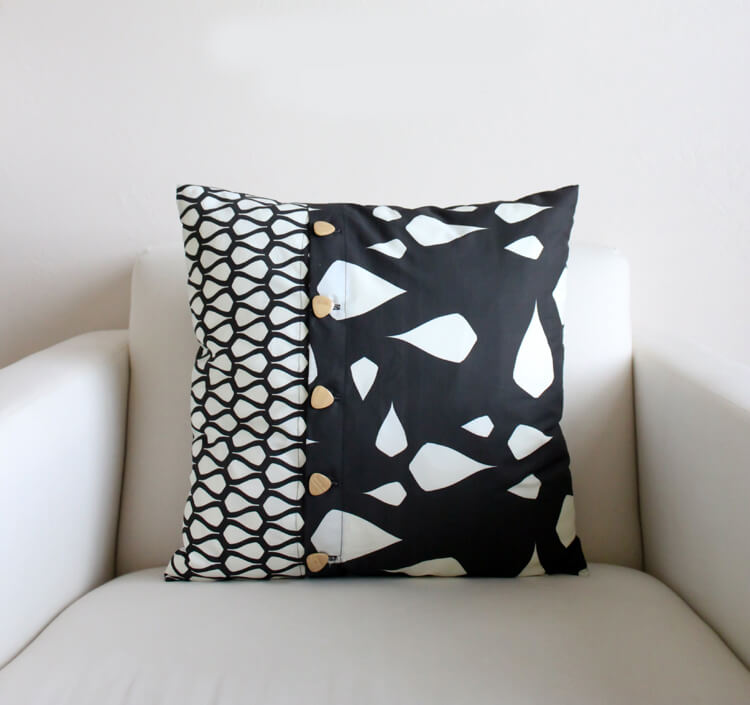 In your earnest search for handmade pillowcase ideas, you have probably encountered tons of sophisticated options. Well, how about something less daunting yet more visually appealing? Have you considered enveloping your pillow in an artistic case accented with buttons? Yes, that's pretty much doable with the right insights. An effortless DIY idea, start by finding a uniquely designed fabric. Or, you can have one custom-printed for you. You can even meld together different fabric scales and patterns to elaborate style diversity. This intuitive combination can then be complemented with contrasting or matching buttons to seal the envelope and yield enchanting pillow comfort.
13. Neatly Layered Pillow Case Inspiration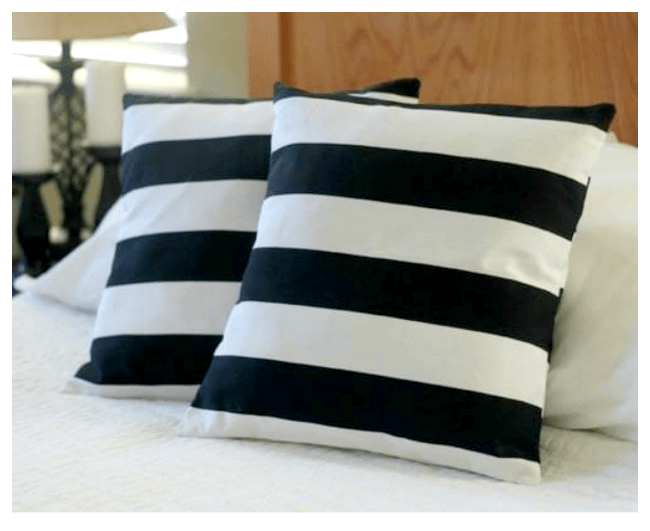 Easily and quickly turn your outdated throw pillows into an indoor gem worth admiring. All you need is an envelope pillow case made with beauty and convenience in mind. With zero buttons and zippers, an envelope pillow cover adds a layer of convenience to pillow maintenance.
Want that for your pillows? Get started with this great DIY pillow case idea that instantly updates your room without squeezing your budget. Sewing with a stripe fabric would be a great place to begin your elevation journey thanks to the fabric's ability to create a layered illusion of your room's focal point.
14. Update Your Space with Accent Pillows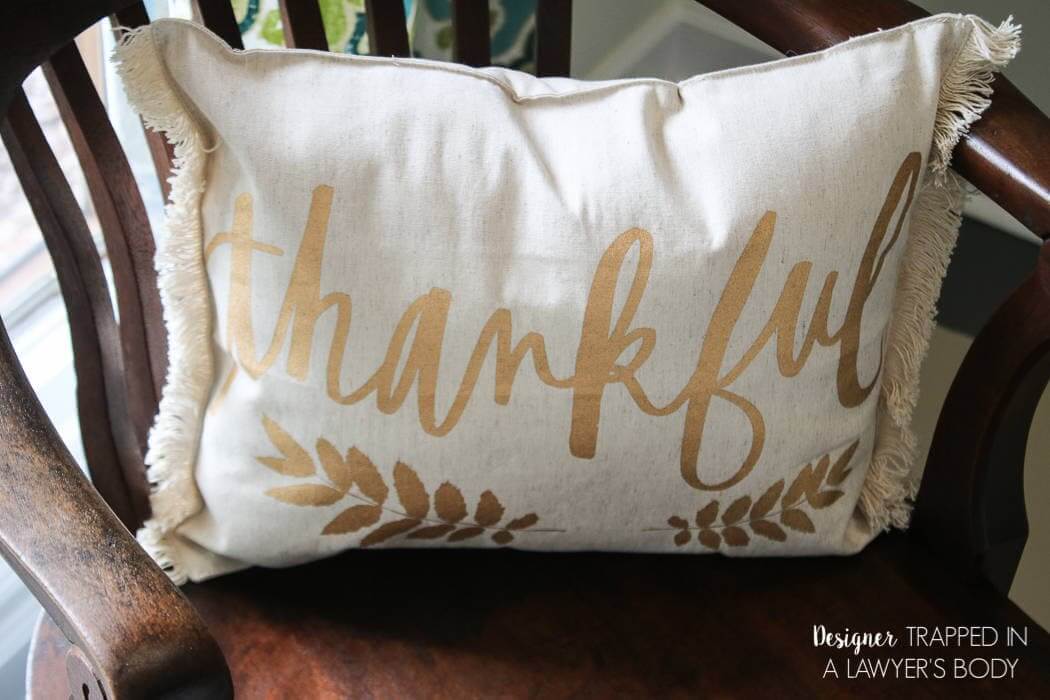 You can add a flowery touch to your throw pillows and transform your entire living space without touching anything else. With the perfect DIY strategy, that's actually doable and fast!
Accent pillows are a cool way to bring out the best personality indoors and turn your house into a home. Yes, from a dull-looking placemat, you can easily end up with a stunning pillow case in just a matter of minutes. What's more, you can either purchase a pre-accented placemat or customize a recycled one with fancy texts and flowery accents.
15. Fashion Your Pillow with a Classy Pattern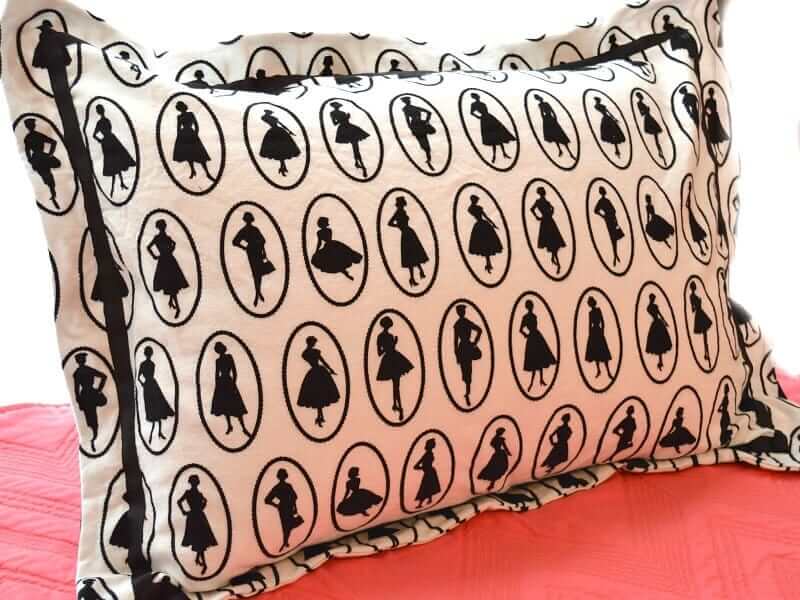 Looking for something a little decorative to complement your warm comforter? How about a neatly patterned pillow sham requiring only limited sewing skills? Yes, you can do it yourself at home pretty inexpensively. Simply get yourself a patterned fabric perfect for the aesthetics you are after.
With the right fabric size, get immersed in sewing paying careful consideration to the pattern alignment. If the pattern doesn't provide enough visual interest, you can embellish it a bit more with a colored ribbon. Simply hand sew the ribbon on the pillow sham and there you have something extra to boast about your homemade pillow case décor!
16. Colorfully Personalized Body Pillow Cover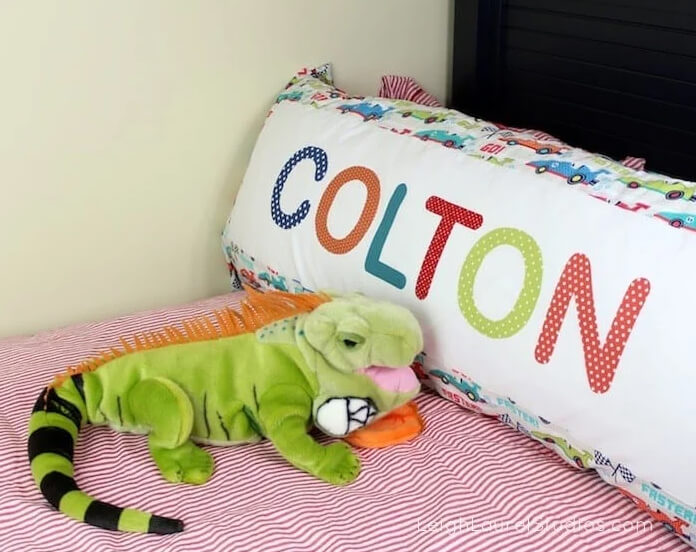 Who said your pillow isn't enough to afford your body a great treat? With the right body pillow cover, you can not only add style to your décor but also add endless soothing to your body.
This DIY pillow case idea is an endearing way to showcase your creativity by leveraging an envelope-styled pillow design. With the right font and color inspiration, you can easily turn a dull pillow into an inviting masterpiece. Using a plain color for the case backdrop and different colors for individual letters instantly adds warm personalization to the pillow's function. What a way to make your pillow speak your body language!
17. Idyllic Covers for Your Throw Pillows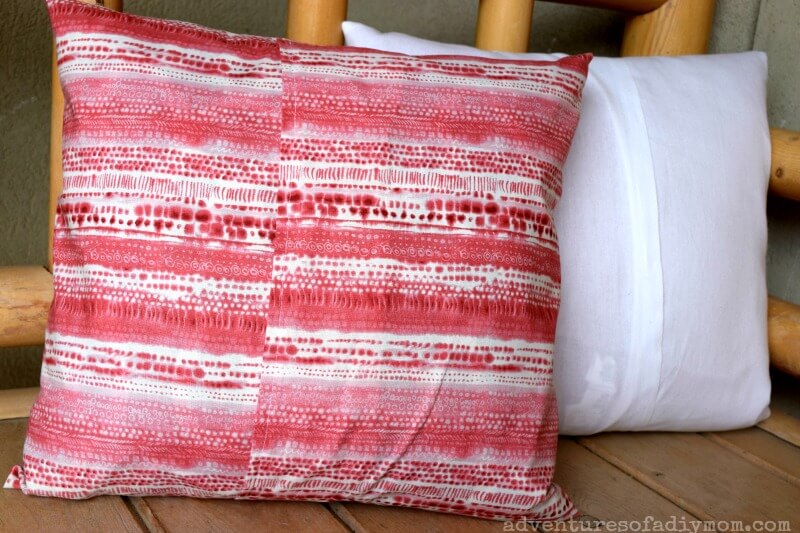 Armed with your choicest fabric, thread, sewing machine, and scissors, you can descend on your throw pillows with an ounce of creativity to add some cool charm to function. With limited fabric and resources needed to turn your sewing creativity into a decorative gem, you can craft your first decorative envelope pillow cover in just under 10 minutes!
With careful sewing along the edges and proper seam streamlining, your throw pillows no longer have to be homeless. Treat them with a brand new house backed by the perfect mix and match of fabric colors.
18. Multi-styled Pillow Cases to Upgrade Decor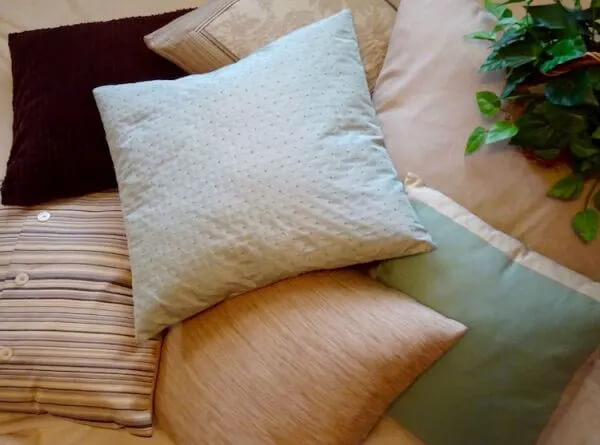 Nothing charms quite like a multifaceted home interior décor. Without digging deeper into your pocket or scratching further into your hair, you can easily achieve all the décor goals you are after by leveraging the best pillowcase DIY projects.
If you change your pillow cases often, you need a convenient solution in form of a removable homemade pillow case. This helps you rule out the option of buying new pillows each time a makeover is required. From the comfort of your home, this pillow idea allows you to instantly update your décor cheaply and reap the best return on investment.
18 Wonderful Pillowcase DIY Projects to Charm Your Decorative Space
From the above best pillowcase DIY projects, you will hardly miss the perfect homemade pillow case decor style for your home. Whether for your floor pillows or throw pillows, these proven DIY ideas will instantly add a significant transformation to your décor style if well infused. Furthermore, whether you use your pillow as a headrest, prayer rest, bedroom companion, or just a decorative piece in your living room, you cannot exhaust the full extent of DIY creativity to turn your pillows into enviable gems. From buttoned envelope pillow case ideas, colorfully personalized body pillow covers, mood-changing throw pillow covers, multi-layered pillow cases, and shirt-inspired pillow cases, to pillow cases dotted with pipe accents, handmade pillowcase ideas will leave you spoilt for choice.
Even so, that's a good thing because you will never run out of fresh inspiration to try something different for every new season or each time your design preferences change.
What's more, all these DIY projects require little to no investment at all. Most of the items needed especially the fabric material can be recycled from tablecloths, placemats, napkins, or dish towels hence eliminating the need to trouble your wallet. And if you already have pillow inserts, appropriate needles, and threads, you can have your homemade pillow cover in just a matter of minutes! So, whether you are on a budget or not, DIY pillow case ideas are suitable for everyone with a knack for unique styles to try. Go for it!