Nothing ruins the vibe of your living space more than accessories in your décor that look old and out of date; unless that is the style that you are going for of course. Doing a makeover does not have to cost you a lot of money or take up a lot of your time, especially if you already have spray paint around your home.
DIY spray paint makeovers can turn a rusty bathroom into a gorgeous room with silver accents. They can help you create a look in your home that whispers your name and style or you can add a little pop of color to a dull design. You can paint colorful stones in your garden, beans to fill a vase in your home, or even create a design on your wall itself.
Update Your Home Décor with These 25 DIY Spray Paint Makeovers

I love how easy DIY spray painting projects can be; in fact, you can create a completely new look on your patio in no time at all. If you need ideas for your home décor, then this guide can help you realize just how beneficial DIY spray paint makeovers can be. Check out our ideas and make them your own. The next time that you have guests over, your new décor can be the topic of conversation.
1. Metallic Gold Pots for Exotic Window Plants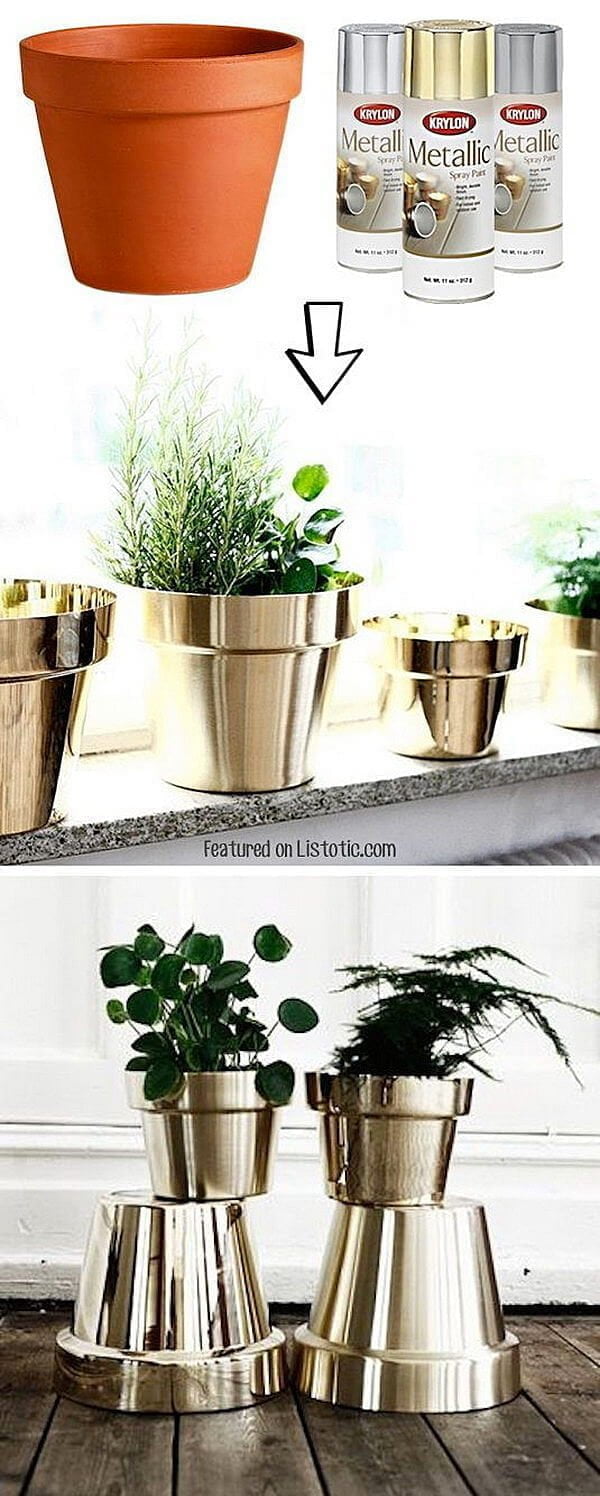 2. Gold Trimmed Storage Space for Your Home Office

3. Metallic Letter Magnets: A Classier Look for Adults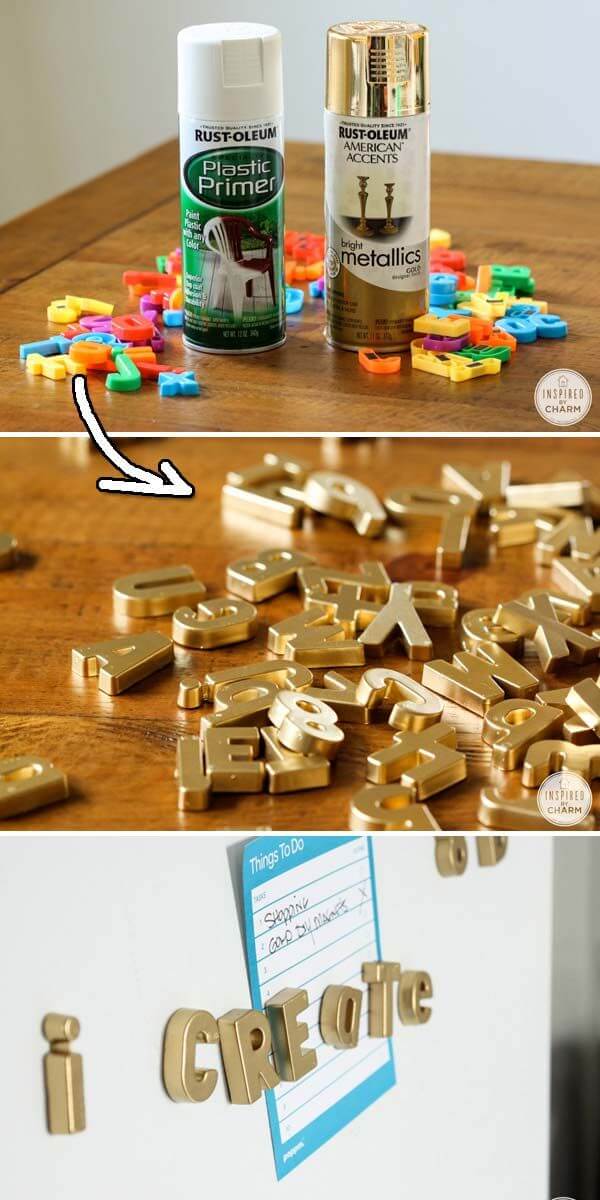 4. DIY Spray Paint Makeovers for Your Makeup Jars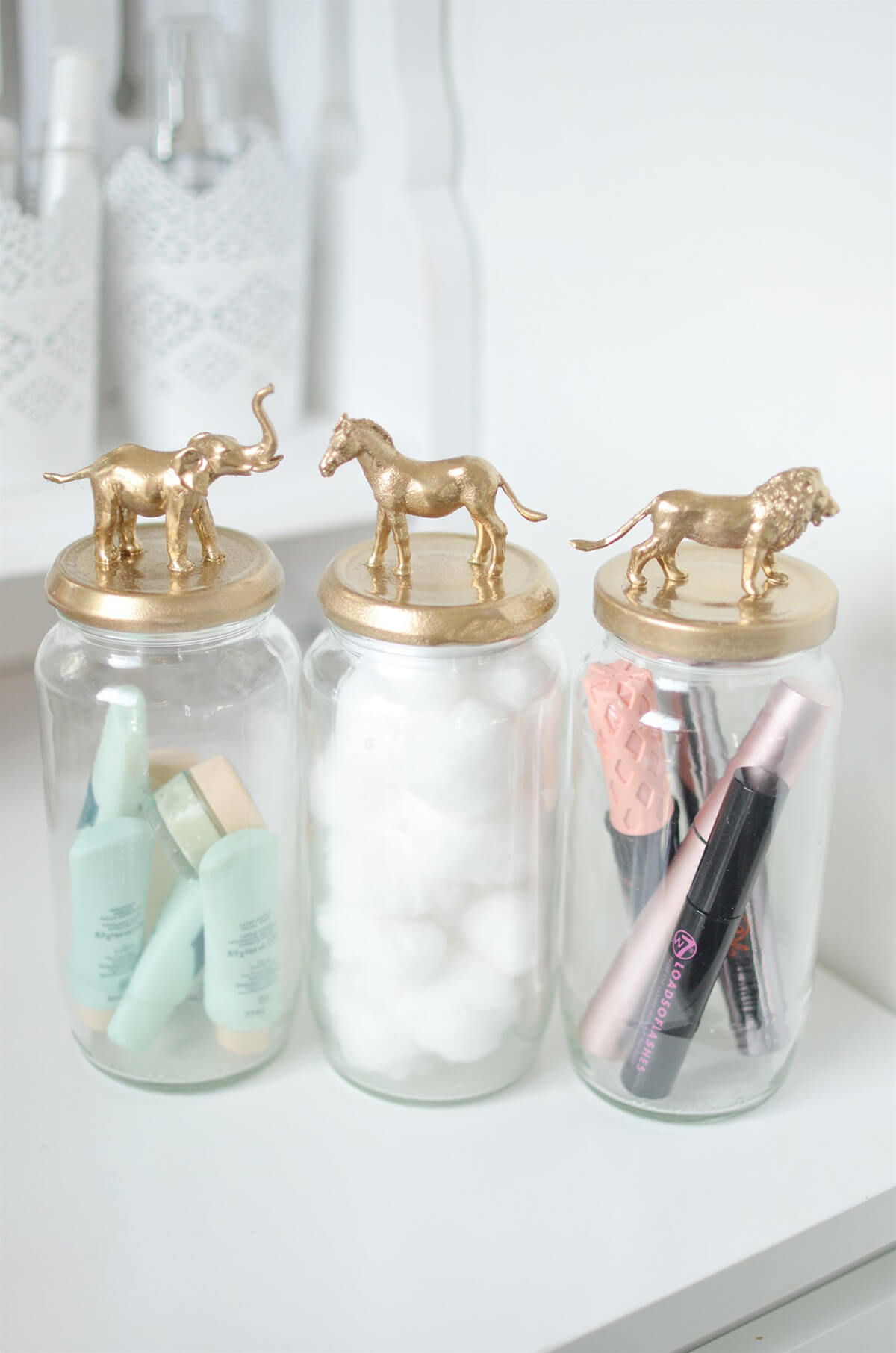 5. A Stenciled Floral Design for an Antique Style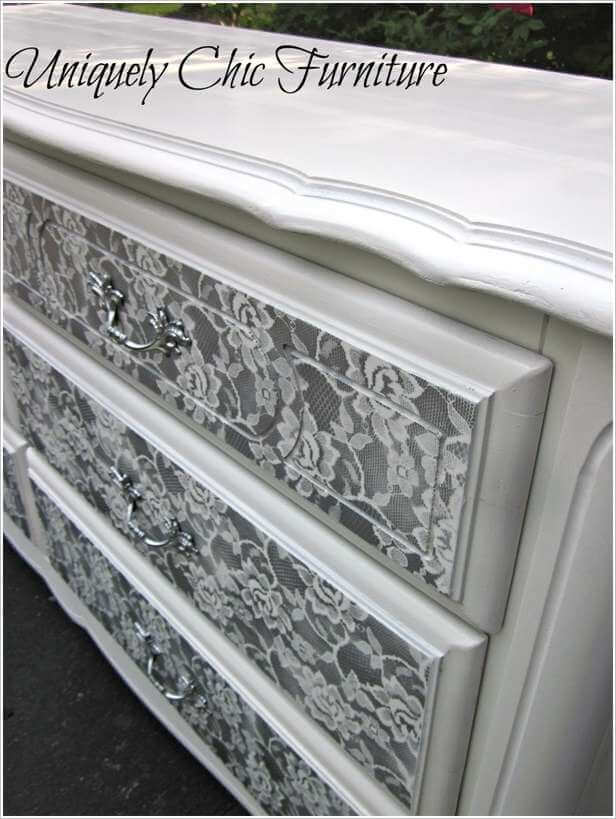 6. Elegant Dining Room White Accent Chairs

8. Rust Protect and Re-bronze your Doorknobs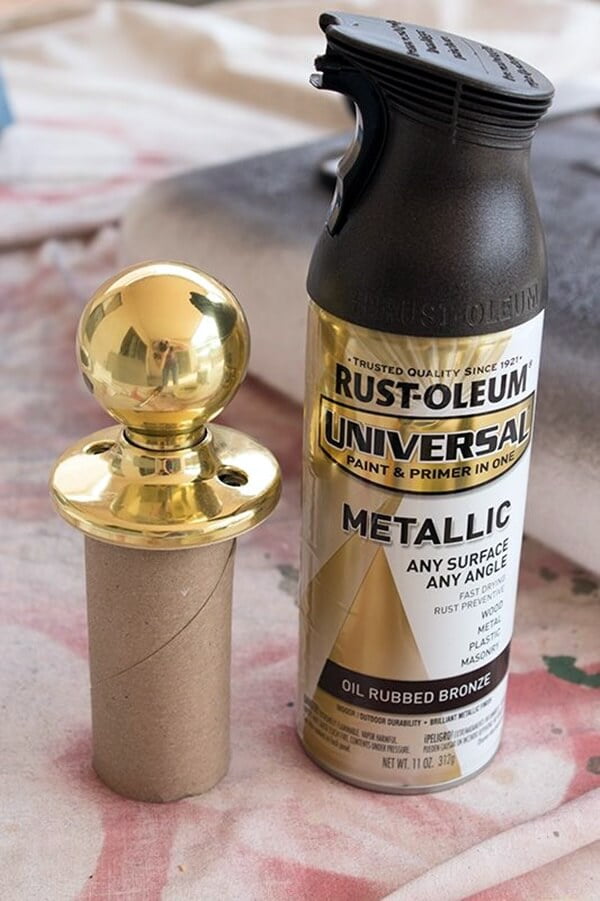 9. Create A Vase that Doubles as a Mirror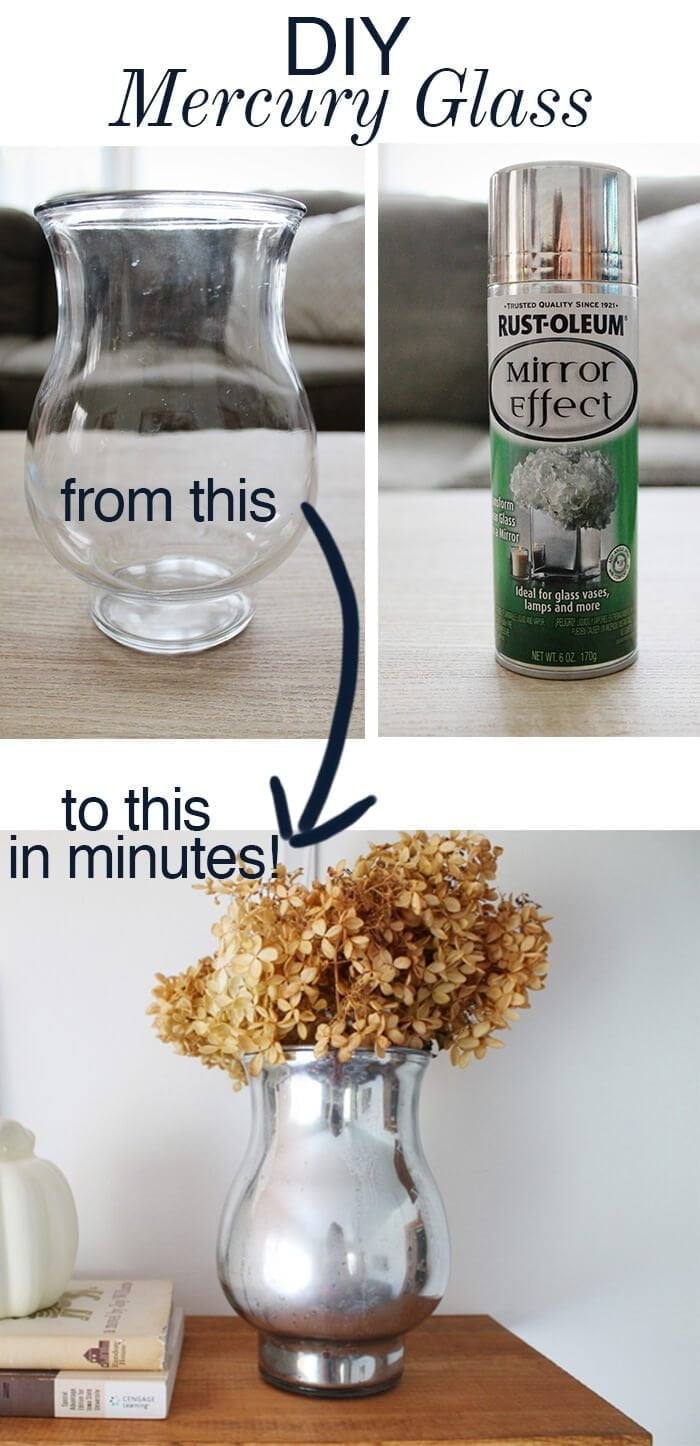 10. Splash Your Candelabra with A Lemony Color

11. A Rustic Look for Your Herb Garden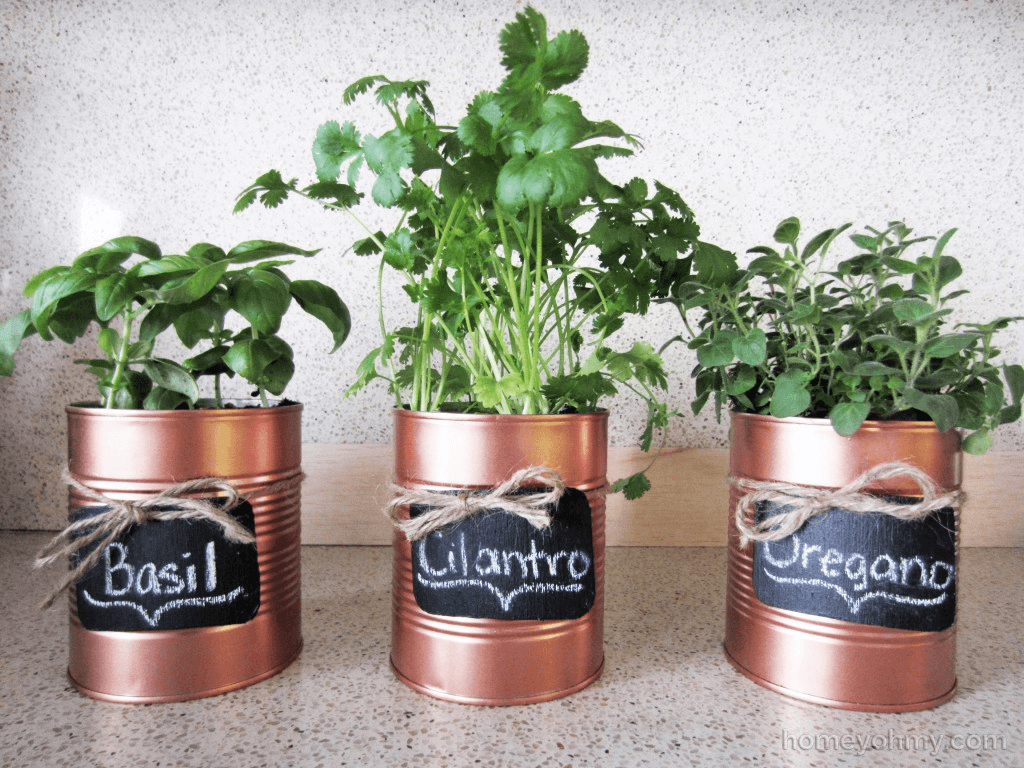 12. A Majestic Rock Garden of Gold

13. Spicy Red and Gold Accented Breakfast Nook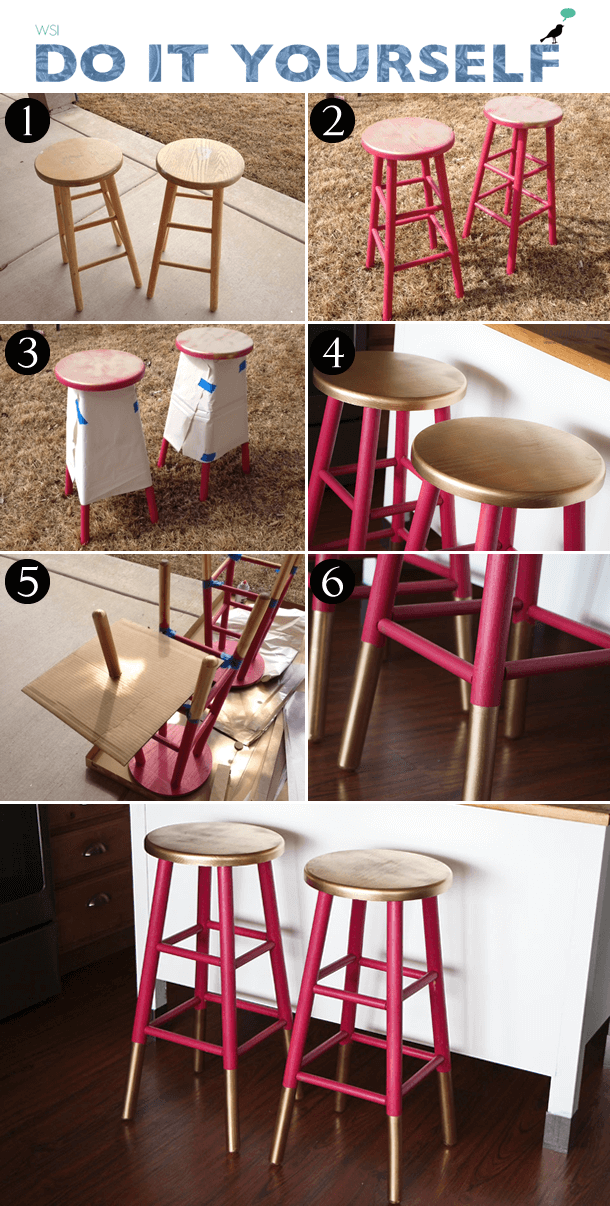 14. Metallic Beauty from Rust and Hard Water

15. A Nest of Birds Eggs for Your Garden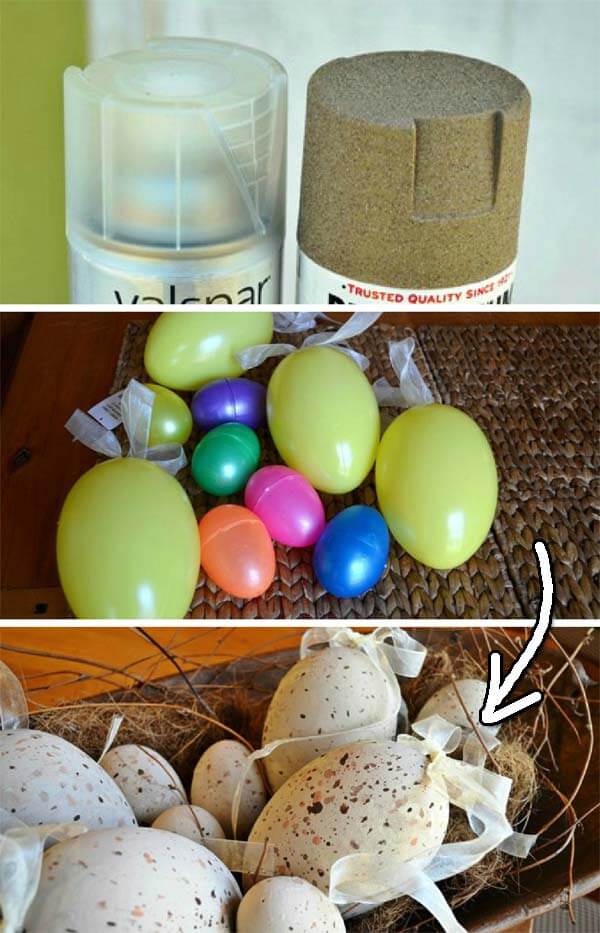 16. Make Your Patio Pop with DIY Spray Paint Makeovers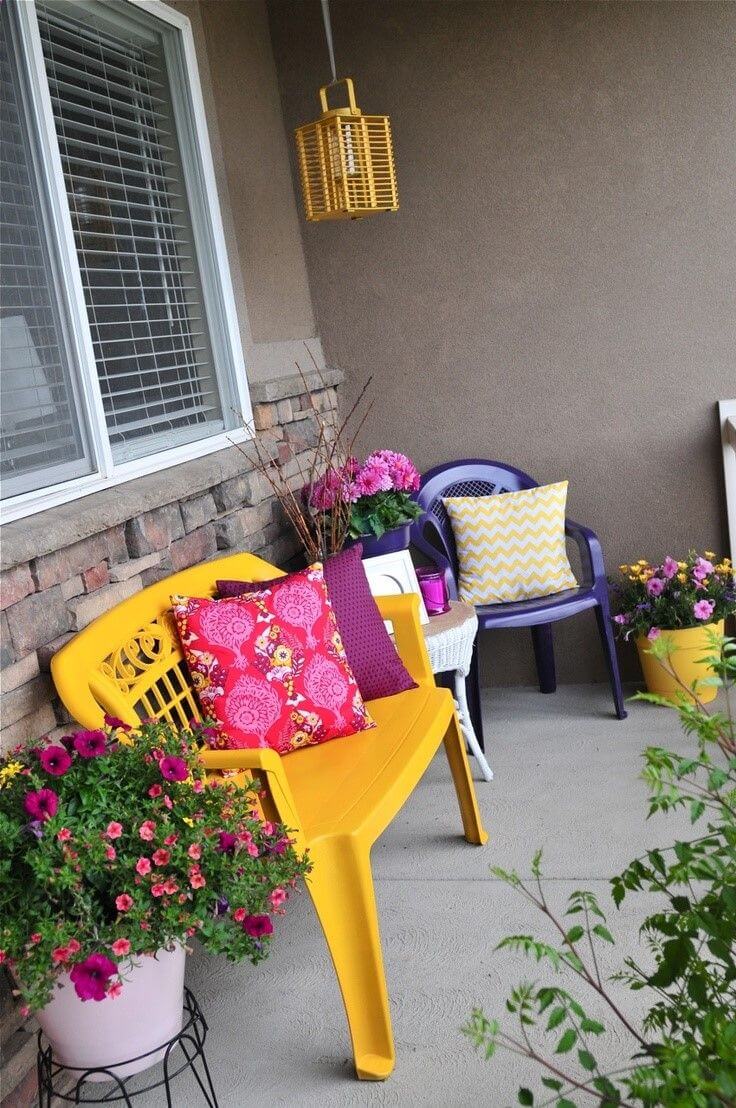 17. Personalized Welcome Mats Without the Cost

18. A Doll House Chair with Elegant Silver Fabric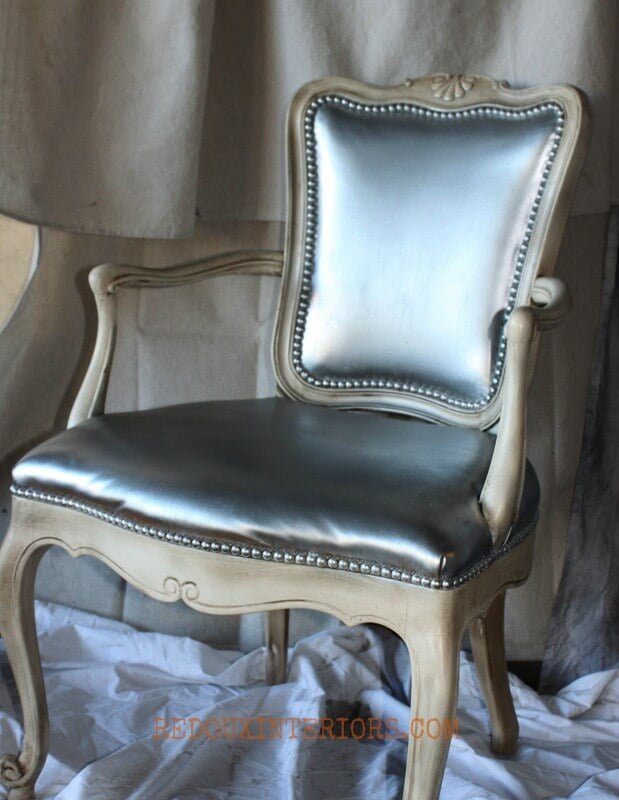 19. A Colorful Makeover for A Tarnished Bronze Antique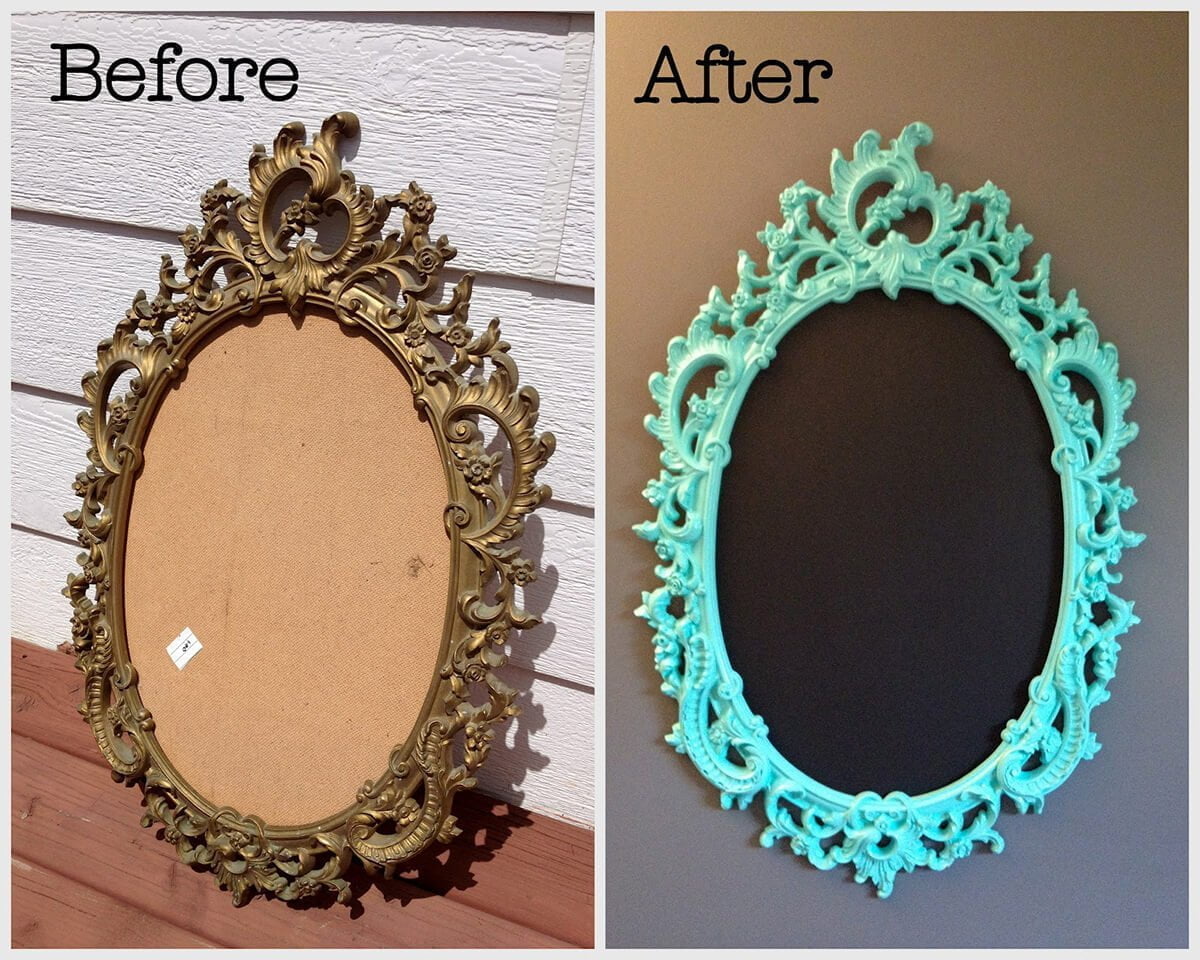 20. Silver Paint Adds Life to a Wicker Basket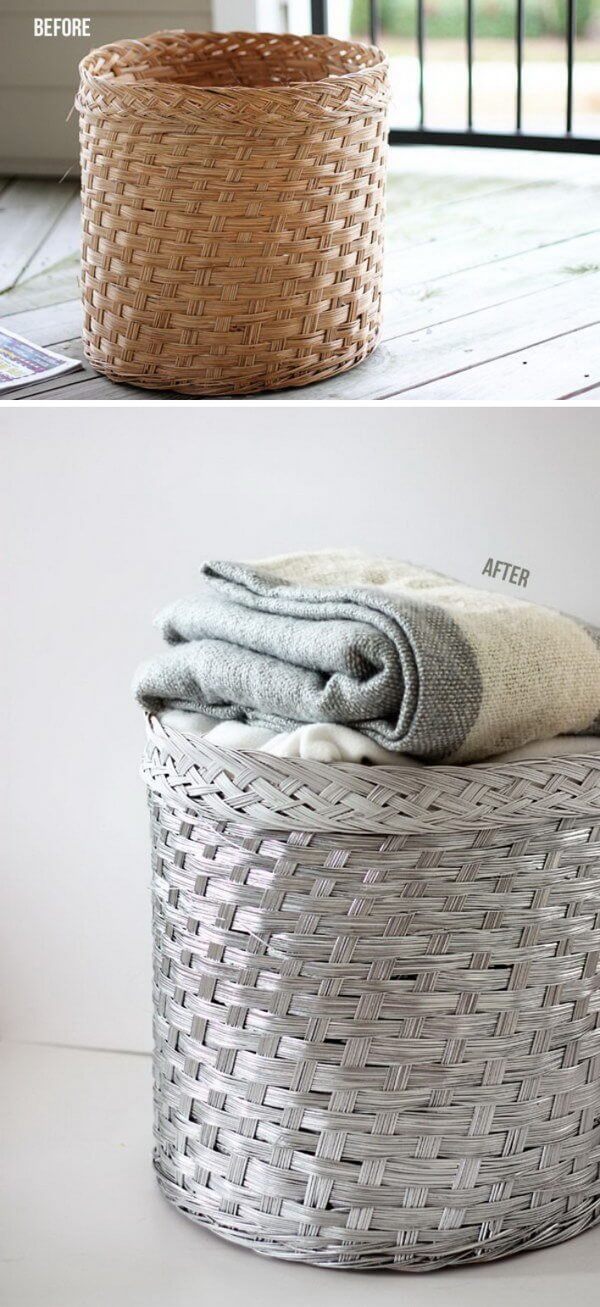 21. Adorable Gold Accented White Ceramic

22. A Gold Desk Organizer to Accent Your Style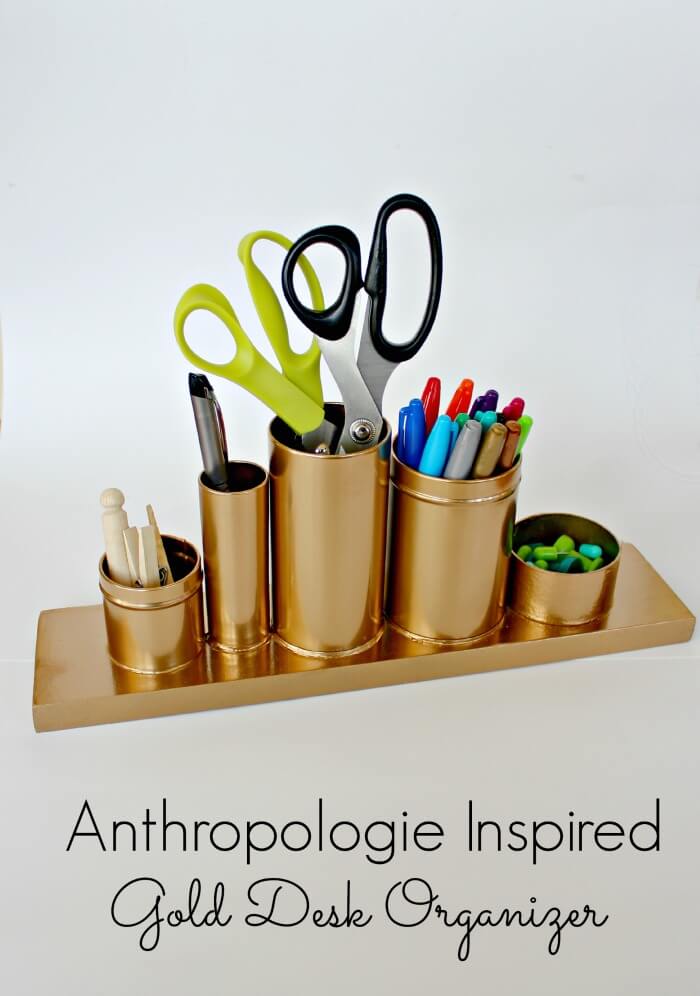 23. Pencil Cup Painted Gold for the Boss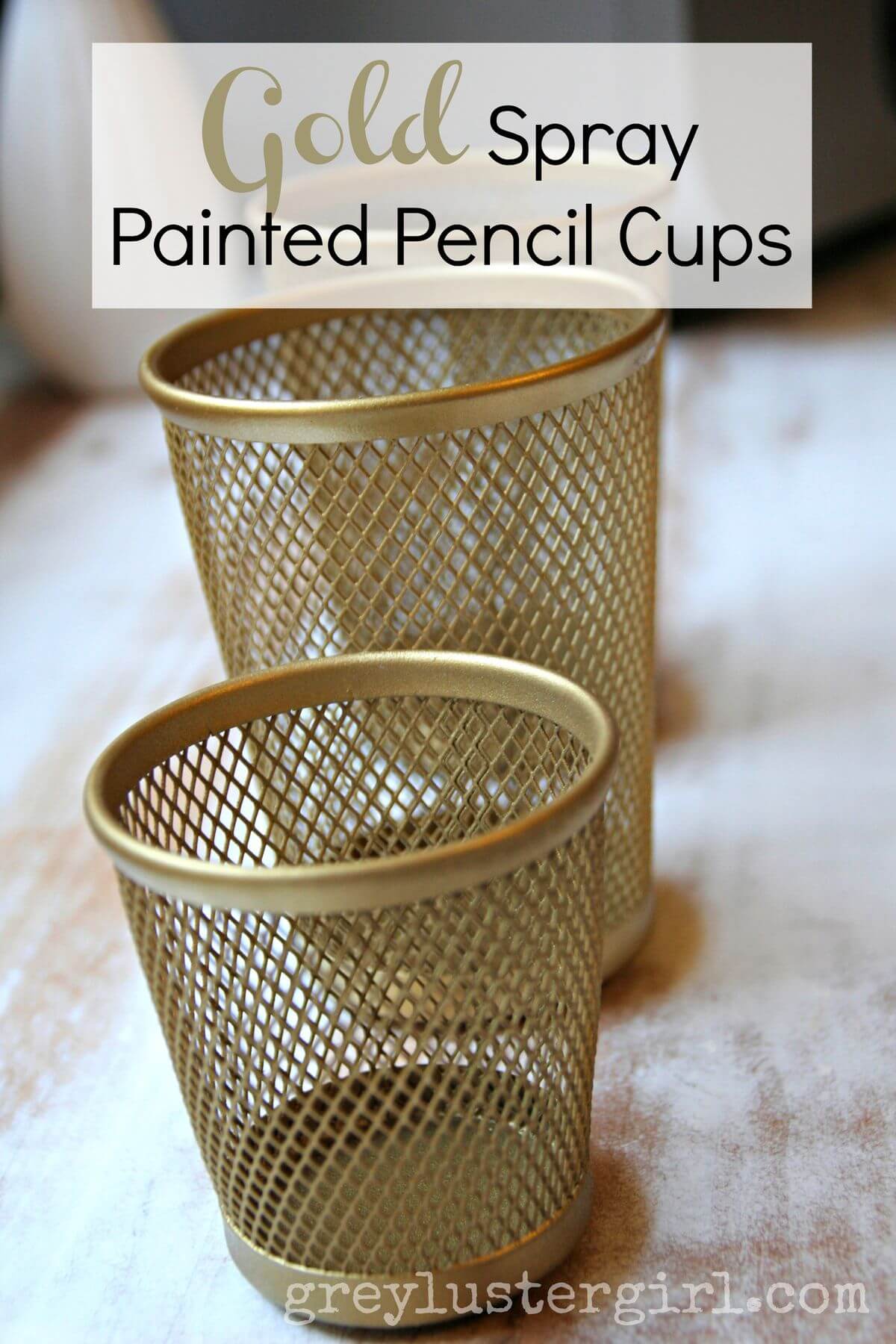 24. Fireplace Flare with DIY Spray Paint Makeovers

25. Colorful Grid Wall Panels for your Office