The term "shabby-chic" has been used for well over a decade by style guides and devotees alike to describe a particular aesthetic that combines antiquated, old world charm with modern sensibilities. From heirlooms to thrift store and roadside finds, there is no shortage of DIY vintage decor ideas to add a touch of nostalgic beauty to your home.
34 Vintage Inspired Designs To Add Timeless Charm To Your Home

Re-purposed goods reign supreme in the shabby-chic realm, with items such as wooden drawers, glass window panels, picture frames, and mason jars easily transformed into alternative household implements. While the internet and editorial landscape abound with DIY vintage decorations, compiled below are 34 tried-and-true inspirations sure to brighten up your space this summer. It's time to roll up your sleeves and start exploring the world of bygone eras, staring with these gorgeous DIY vintage decor ideas.
1. Be Our Guest Divided Cutlery Drawer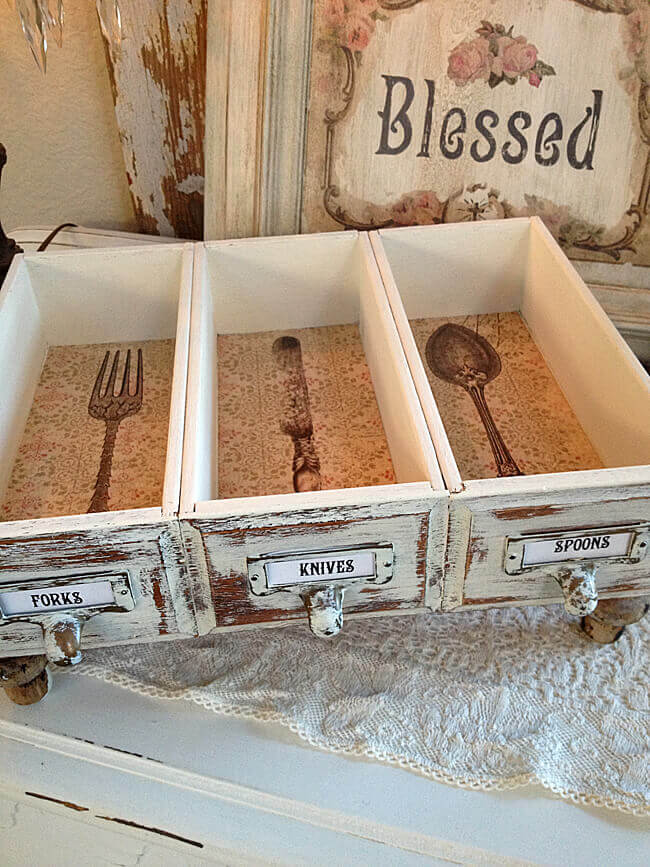 With a little creativity, you can give old, unusable furniture a fresh start as a silverware organizer. This tutorial shows how, with the help of your favorite scrapbook paper, desk drawers can become vintage-inspired organizers weathered to perfection.
2. Tres Jolie Repurposed Botanical Lightbulb

Although the process behind these vintage-style lightbulb vases is patented, you might be able to achieve a similar effect with dried flowers and resin. If your decor features antique floral motifs, try making your own flower-filled lightbulb vase.
3. Quiet Hours Antiquated Librarian Style Clock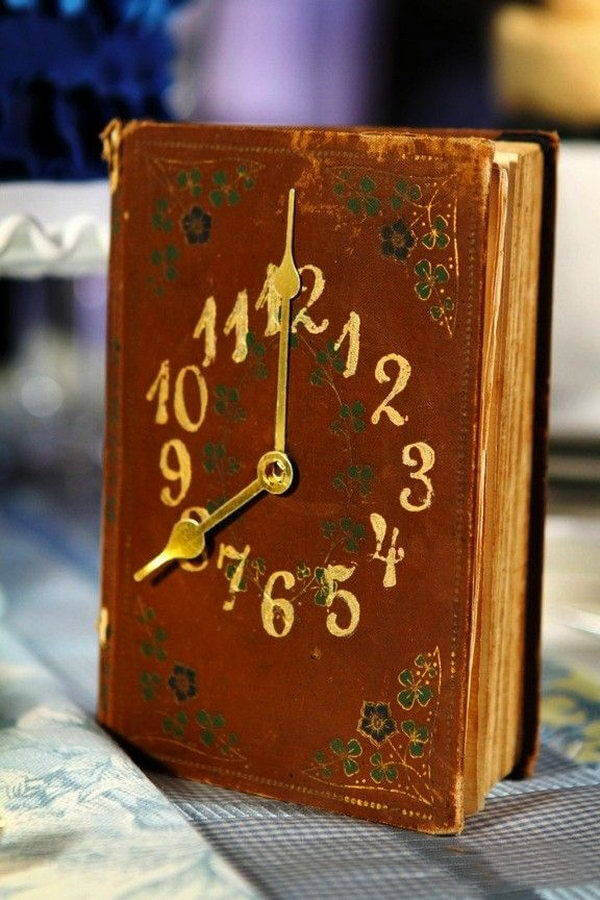 This old-world book clock may not be functional, but adds a layer of sophistication to any vintage-inspired space. Whether you place it on a side table or on a shelf, this antique book project is timeless.
4. Heirloom Lace Tabletop Runner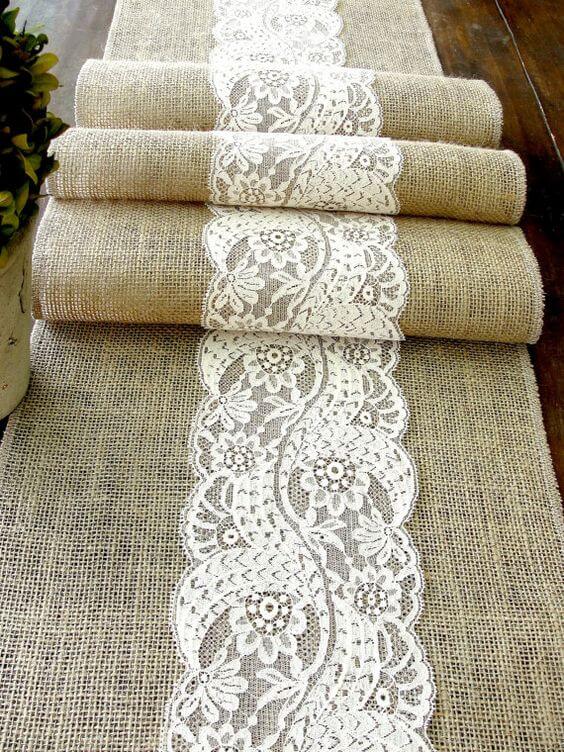 Lace and burlap are a classic combination of farmhouse charm and elegant chic. Cream-colored Italian lace is the perfect counterpoint to the burlap's coarse texture. Add it to any table for instant rustic sophistication.
6. Tea-For-Two DIY Candles

What better way to decorate with vintage style than via antique porcelain teacups? If you prefer the distressed vibe, do not be afraid to select chipped or cracked teacups for your candle project.
7. Beauty As Art Framed Earring Holder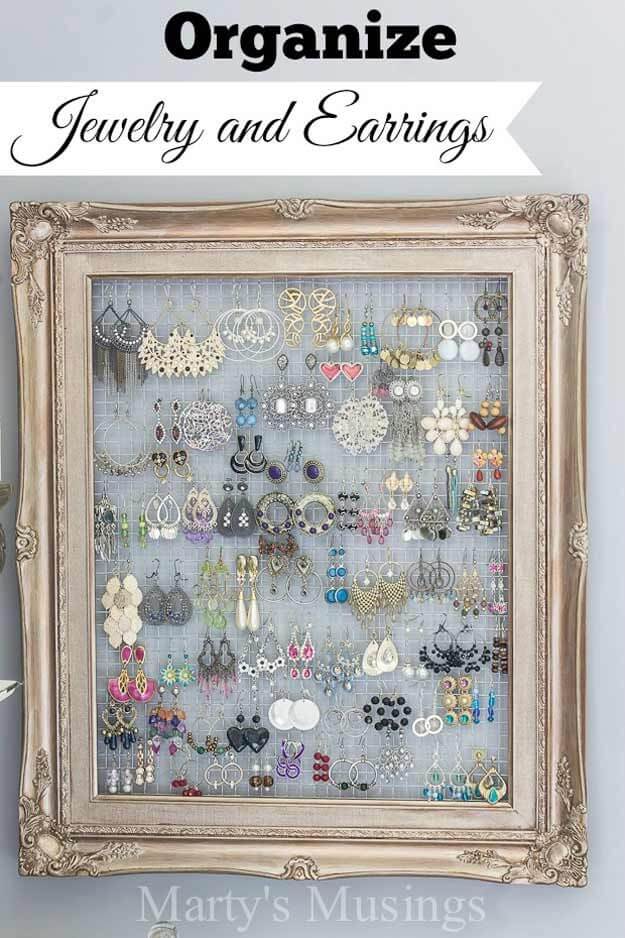 Pair a vintage frame with your favorite jewelry, and the result is a storage solution that is both functional and beautiful. To maximize the practicality, hang near a mirror or where you usually put on your jewelry.
8. Workman's Bedside DIY Vintage Décor

Because of their narrow profile and towering height, vintage wooden ladders make fantastic shelves. Wood is a versatile material that can be refinished, stained, painted, or left unfinished which makes it the ideal accompaniment to nearly any decor.
9. Petite B&B Shop Style Signs

These charming signs take the modern farmhouse-lettered sign to the next level of the latest trends. Wrought iron brackets provide a hand-forged ambiance full of character while the script font contributes effortless elegance.
10. Fairy's Ladder With Hanging Lights & Foliage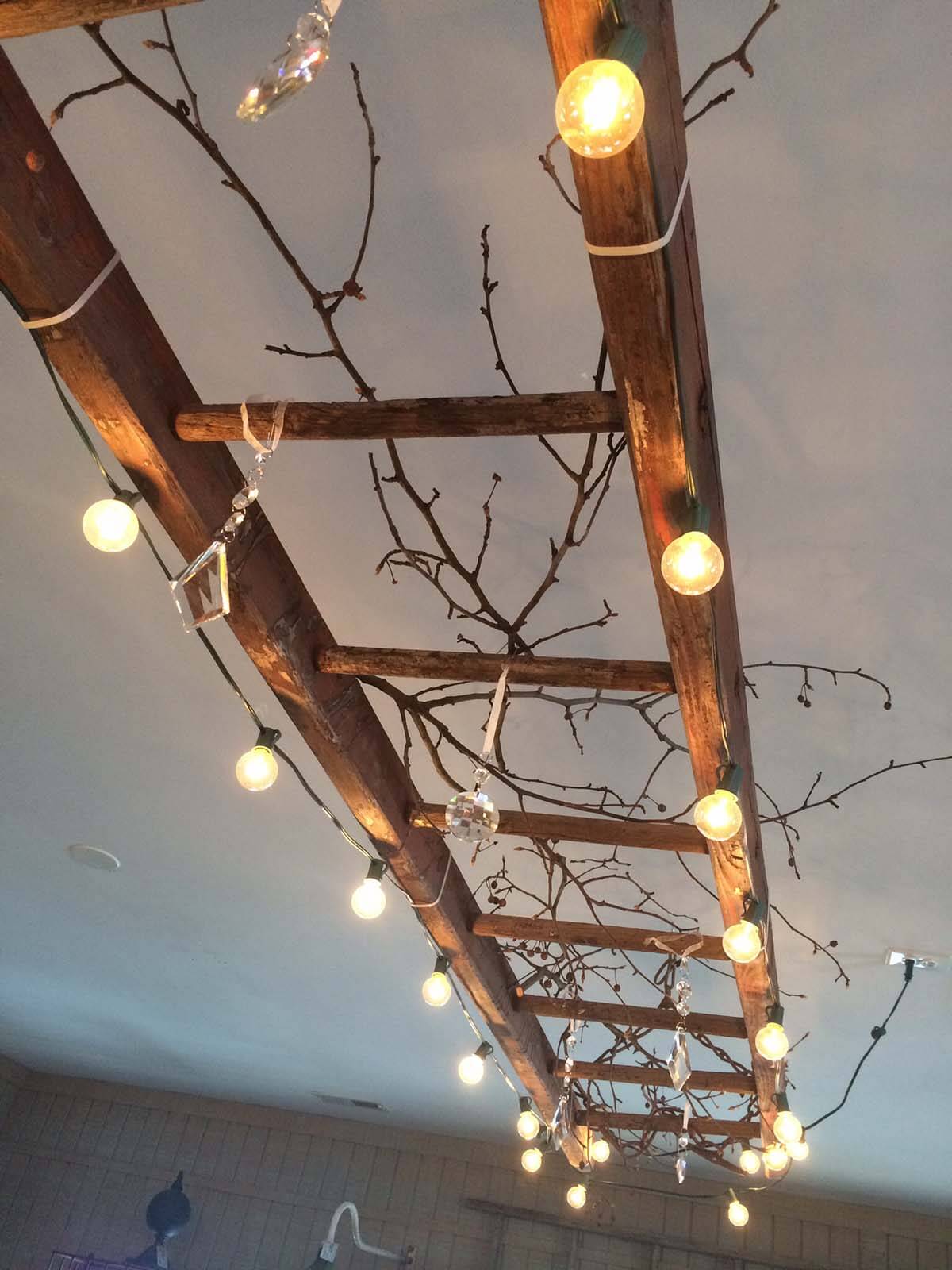 Hanging a wooden ladder as a lighting feature might seem eccentric, but creates a show-stopping conversation piece. Vintage style fairy lights are ideal for a magical ambiance. For an extra touch of glamor, add crystal pendants as shown here.
11. Mod Style Chandelier Lamp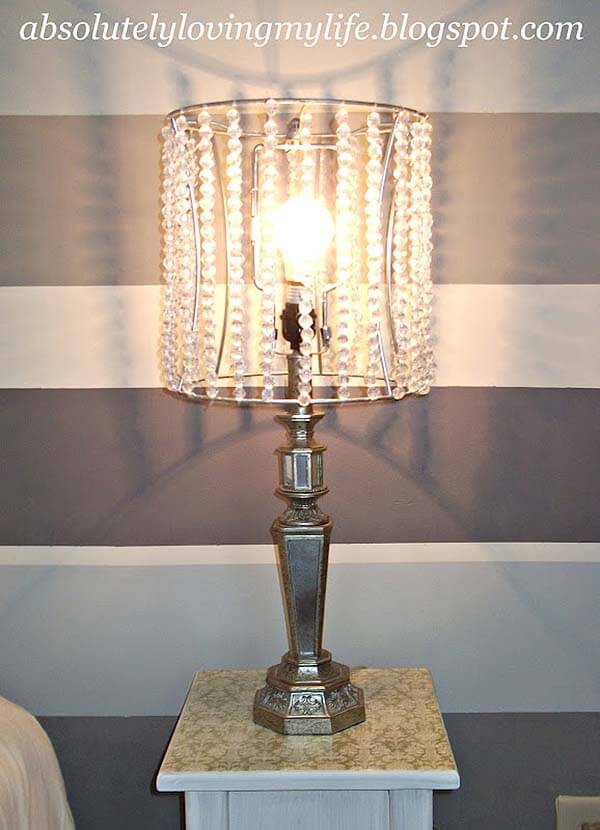 Lamps can be challenging vintage finds simply because there are simply so many directions to go with them. This strategy weds crystal glamor with vintage flair for a final effect that rivals any modern lighting solution.
13. DIY Constructed Wood "Time Table"

A clock-top side table featuring Roman numerals is an elegant way to infuse a space with classic style. Better yet, this tutorial shows how easy it is to turn a dilapidated table into a shining gem.
14. Bits & Bobs Glass Bottle Lamp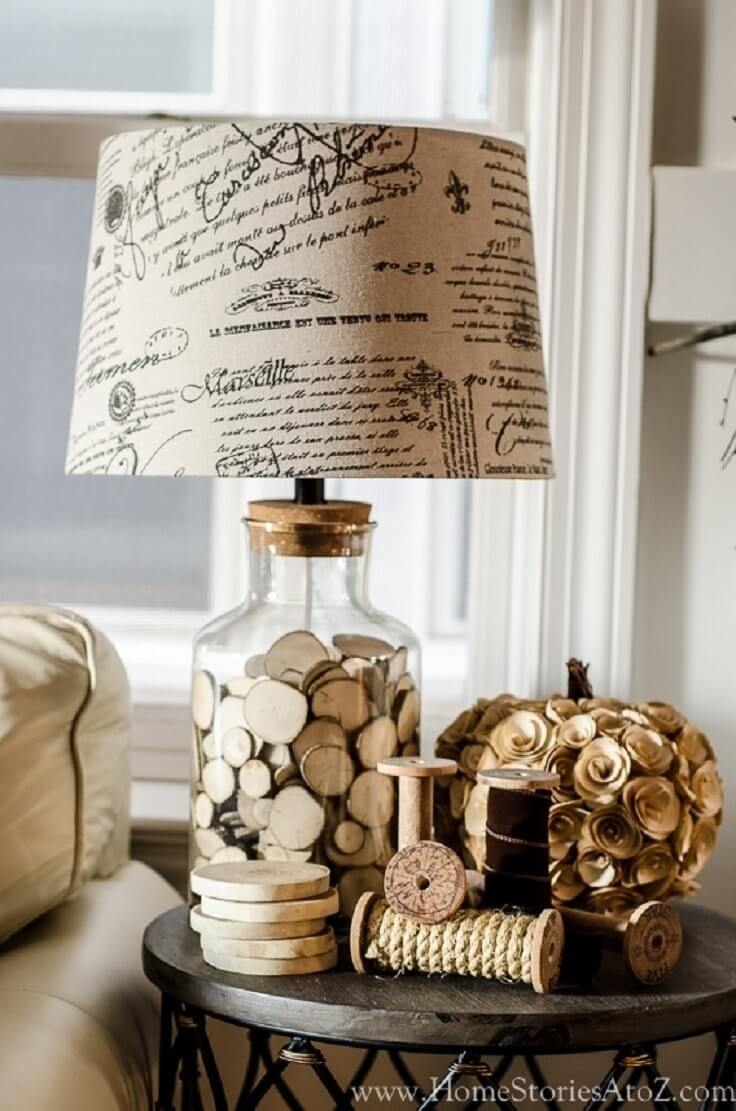 No matter where they are, cursive script and antique mail stamps infuse a space with vintage charm. In this example, a cork-topped glass jar serves as a lampstand that will look good in any space steeped in neutrals.
15. Armchair Traveler Vintage DIY Suitcase Table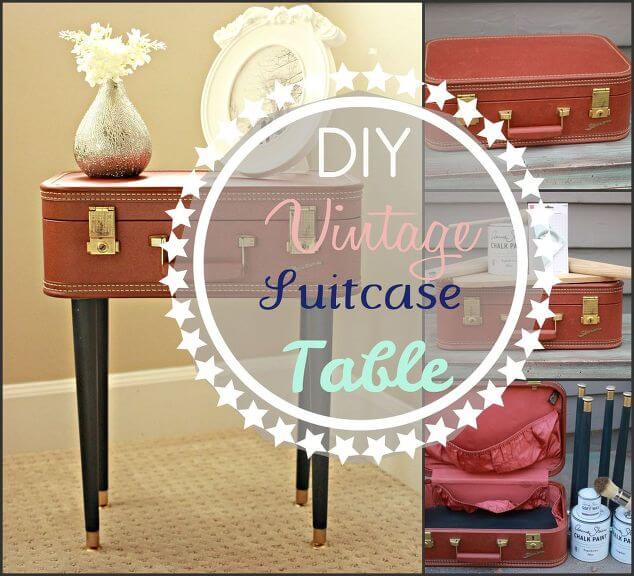 While leatherbound vintage suitcases may not make the most practical travel companions in modern travel, they can become cultured console tables. This table features sleek legs, but you could use more elaborate legs for a whole different vibe.
16. Rococo Chic Chipped Painted Table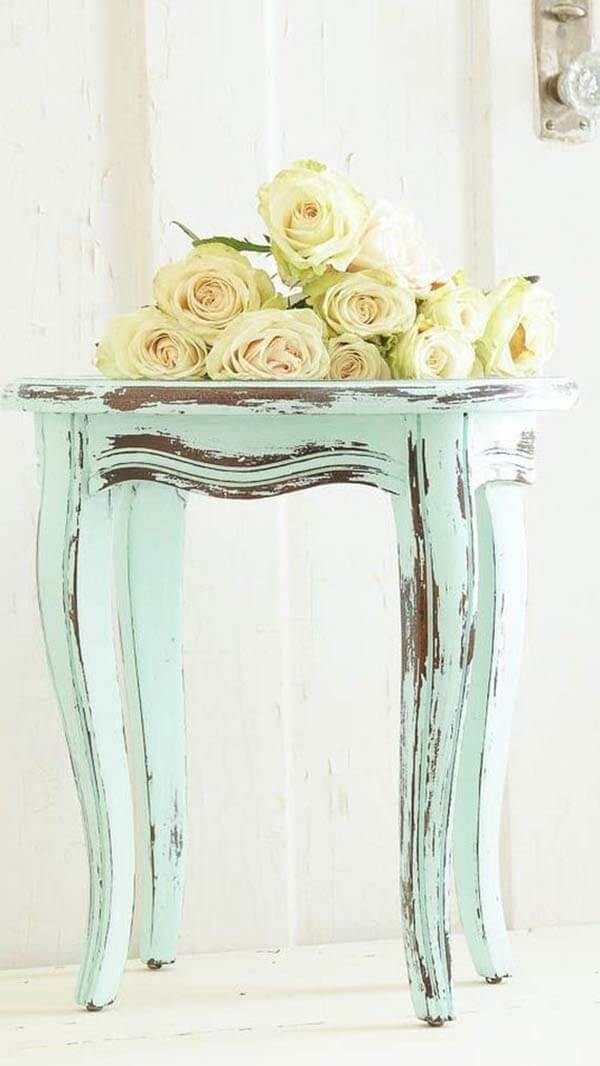 Swooping curves and cool mint-hued paint make this antique table a simply irresistible piece. Follow this tutorial to learn how vinegar can create an organic chipped effect with any chalk- or clay-based paint.
17. No More Junk Drawer: Charming DIY Wall Shelves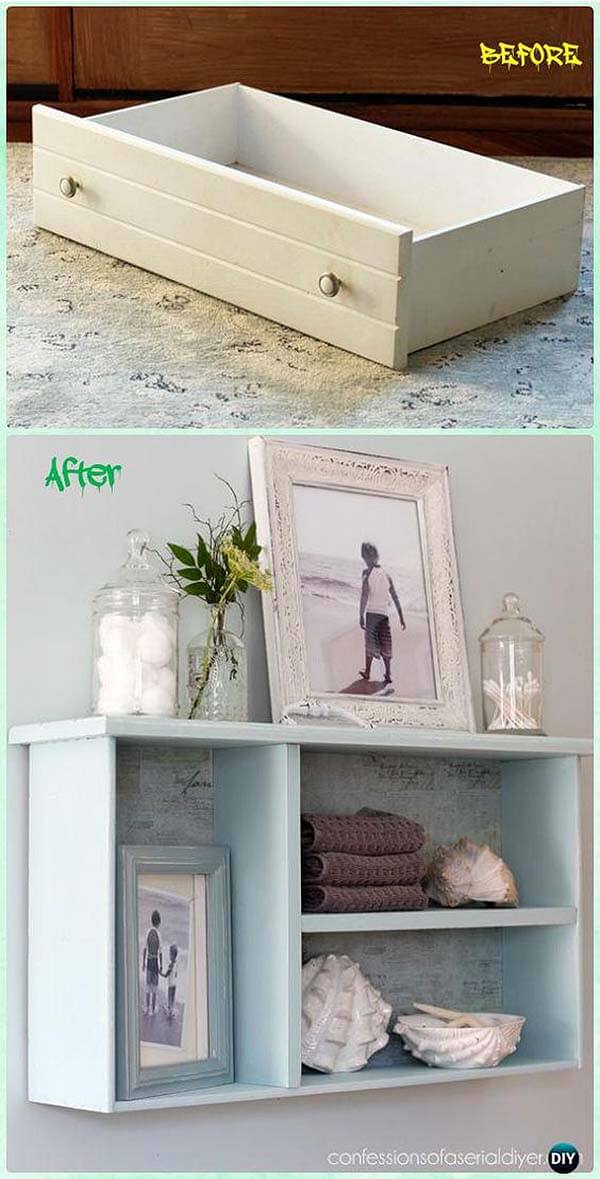 At first glance, you would never guess that this stylish shelf is really an upturned drawer. With a few wood scraps acting as dividers, this shelf is deep enough to display a wide variety of décor.
18. Pastoral Poet's Burlap Wrapped Pencil Holders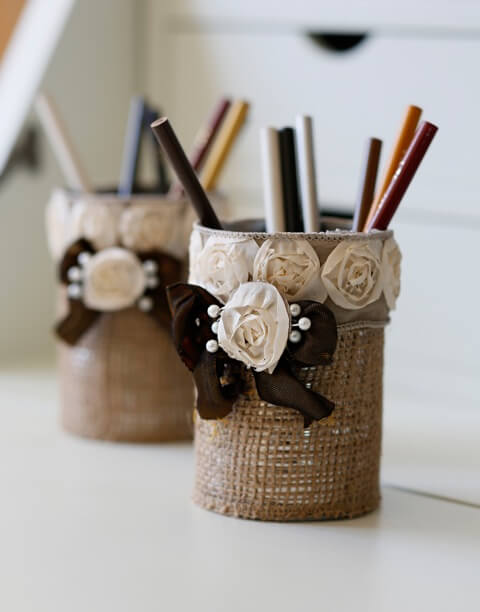 Because this example uses a loose-woven burlap as a base, you can catch glimpses of the sparkling silver can beneath. Cream roses and rich brown satin combine to create layers of rustic earthiness that will blend with any neutral-dominated space.
20. Hand Mounted Multi-Style Knob Hanger

Although simple in design, this hanging rack holds captivating magic. The secret behind this rack's allure is the mismatched knobs used as hangers because they work together to cultivate contrast and visual interest.
21. Sweet Vanities Knob-Topped Toiletry Jars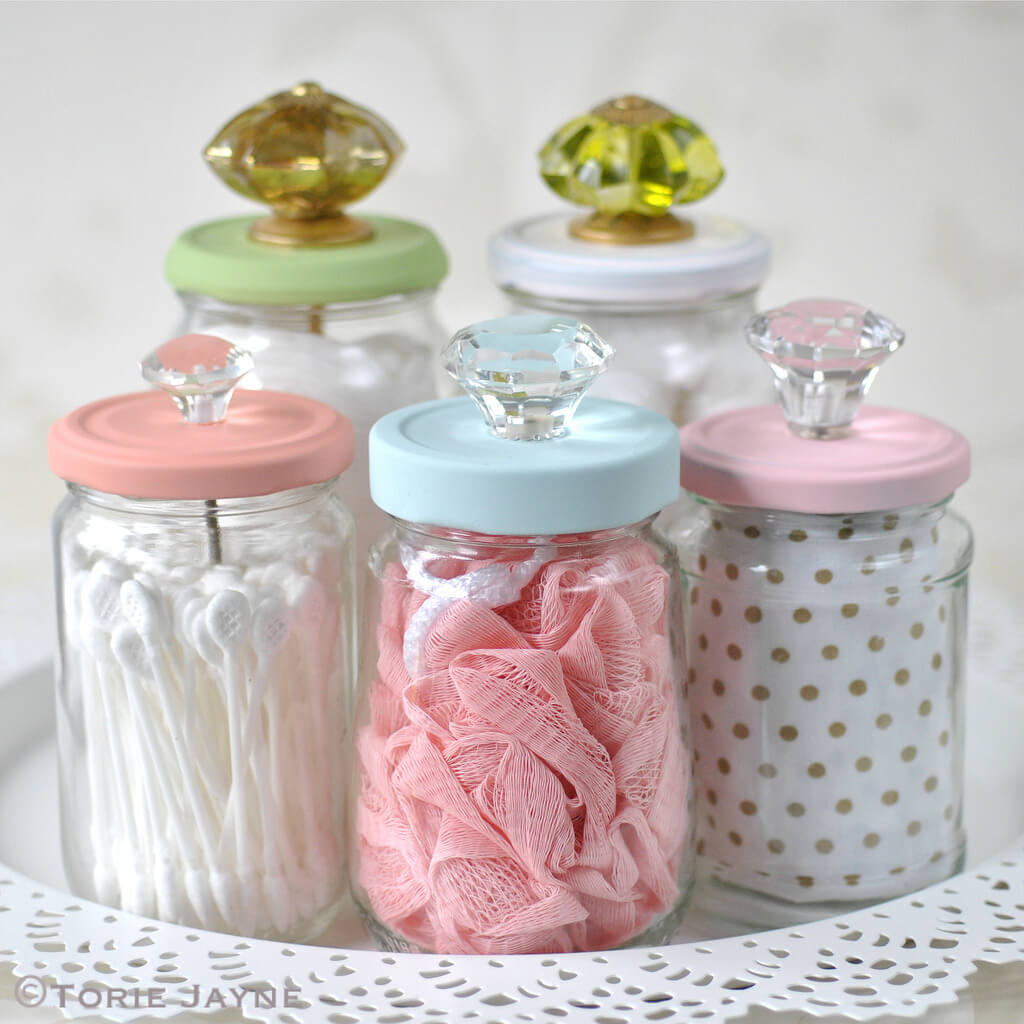 Finding a way to upgrade old glass jars not only follows the vintage aesthetic but also the 1940-era philosophy of "waste not, want not." Fresh paint and a chic knob transform these jars into a stunning storage solution.
22. Keys To Your Home DIY Hat Rack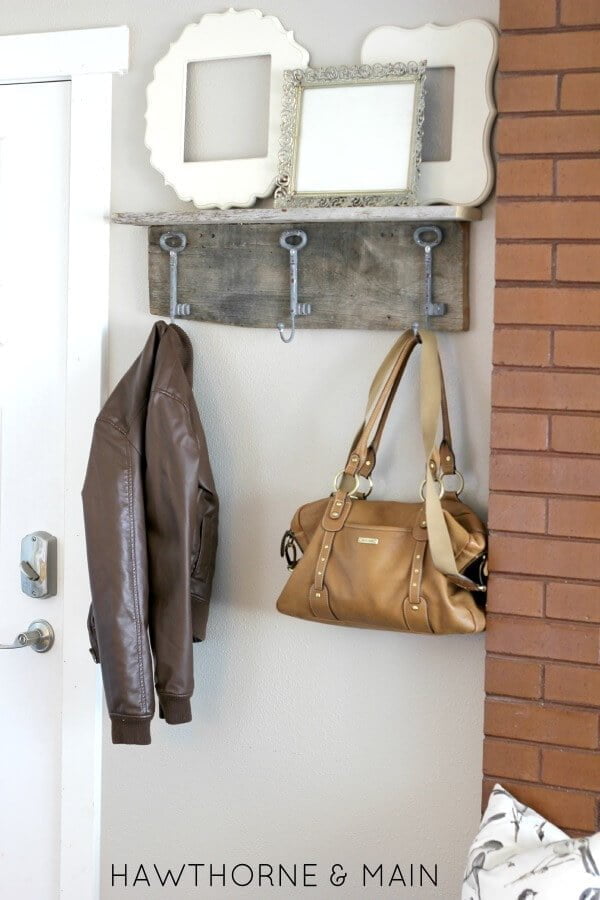 This entryway rack may be made from barn wood and unique key-shaped hooks, but it is easy to personalize. While you could use your favorite paint or stain, painting simple Americana designs would give this rack an enchanting primitive feel.
23. Country Conveniences Burlap Wrapped Bottles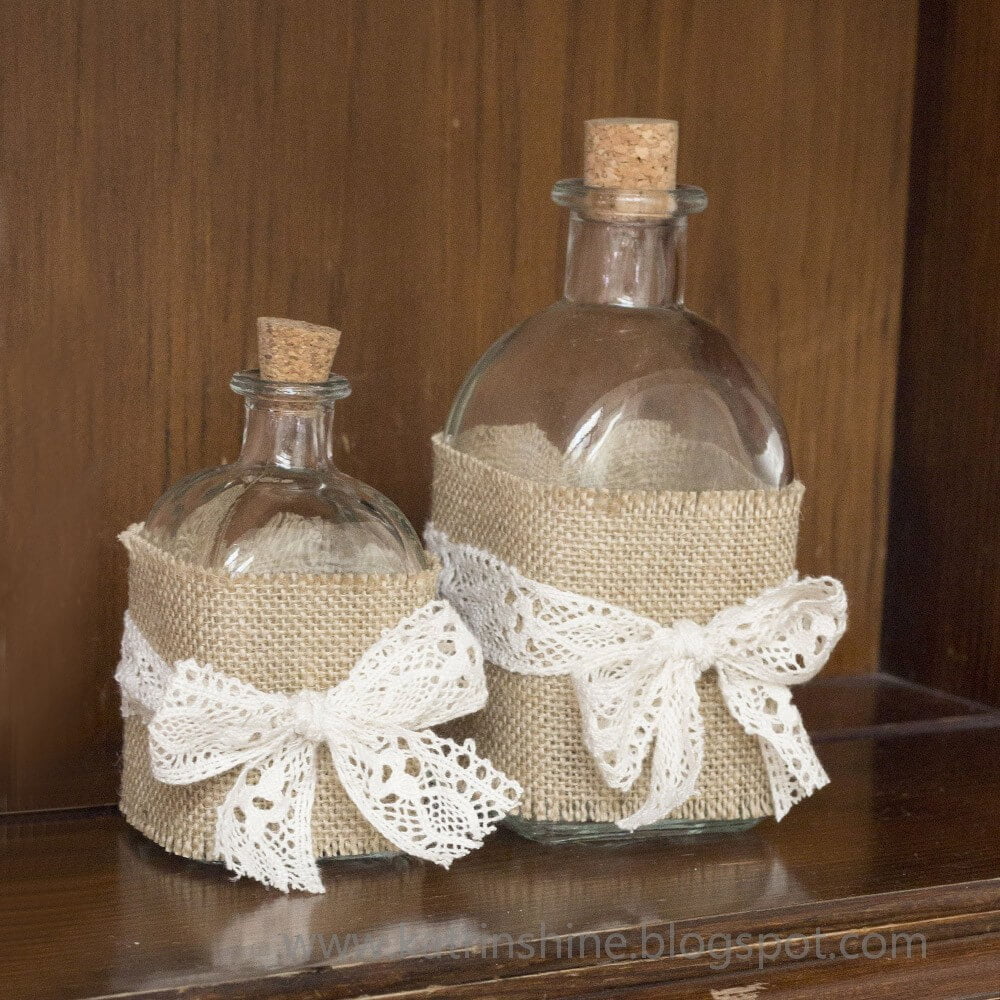 If you are looking for a quick facelift for your space, this strategy dresses up glass bottles without a solitary stitch or a single drop of glue. Using only burlap and your favorite ribbon, you can spruce up tired décor.
24. End Table Slice-Style Mount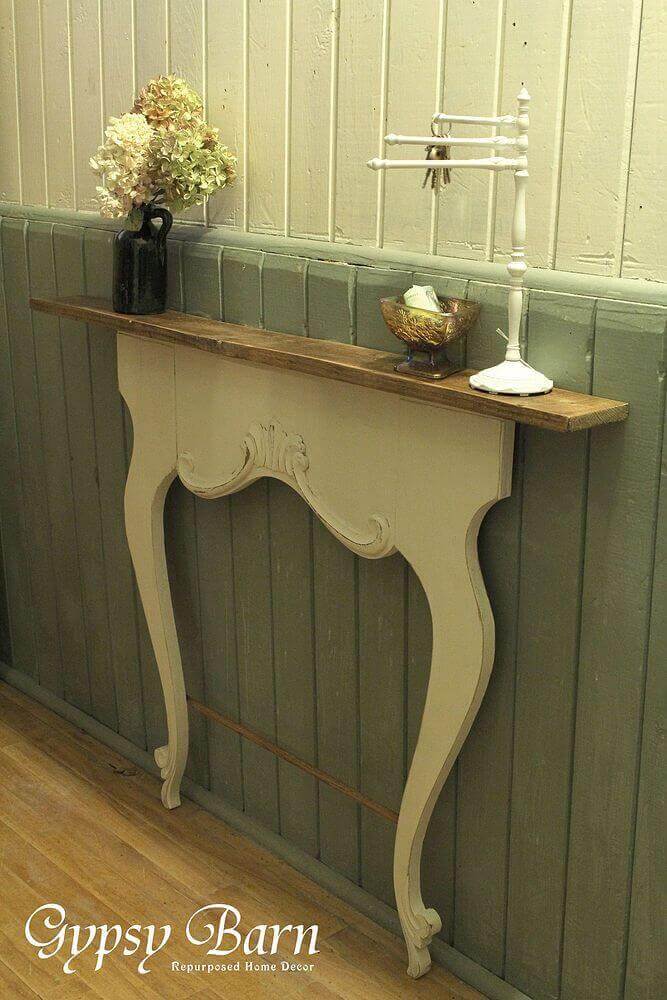 While vintage washstand harps may be obsolete in the average contemporary lifestyle, you can still enjoy their gratuitous curves and handmade aesthetic. A narrow profile means that this strategy is ideally suited to small spaces.
25. Cozy Grays Woven & Wooden DIY Vintage Decor Ideas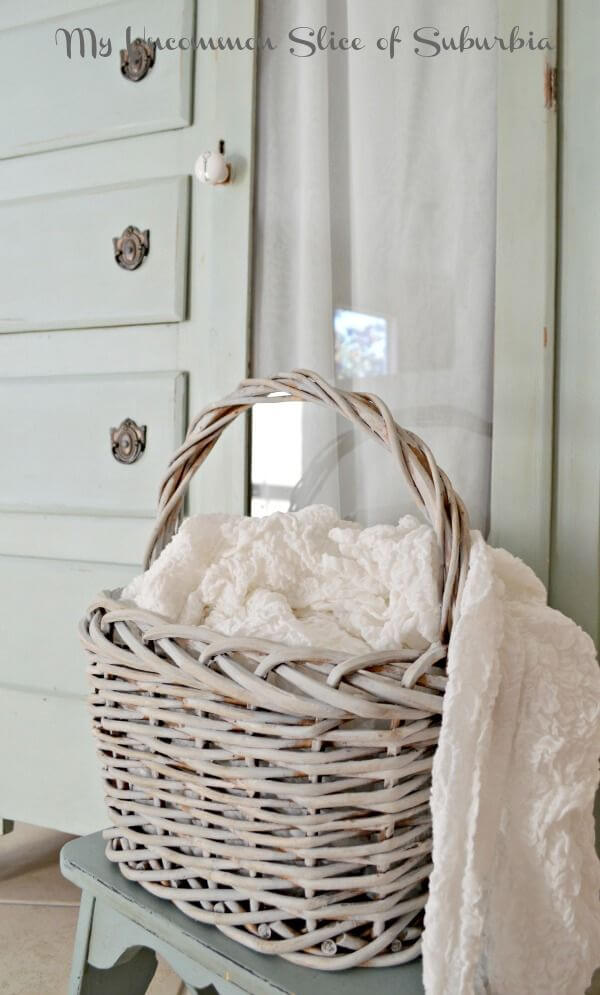 With plenty of texture and visual interest, baskets are a fantastic container for fuzzy blankets. If a brown basket will look boring in your space, follow this tutorial to give your baskets a French cottage makeover.
26. Black Forest Wooden Storage Crates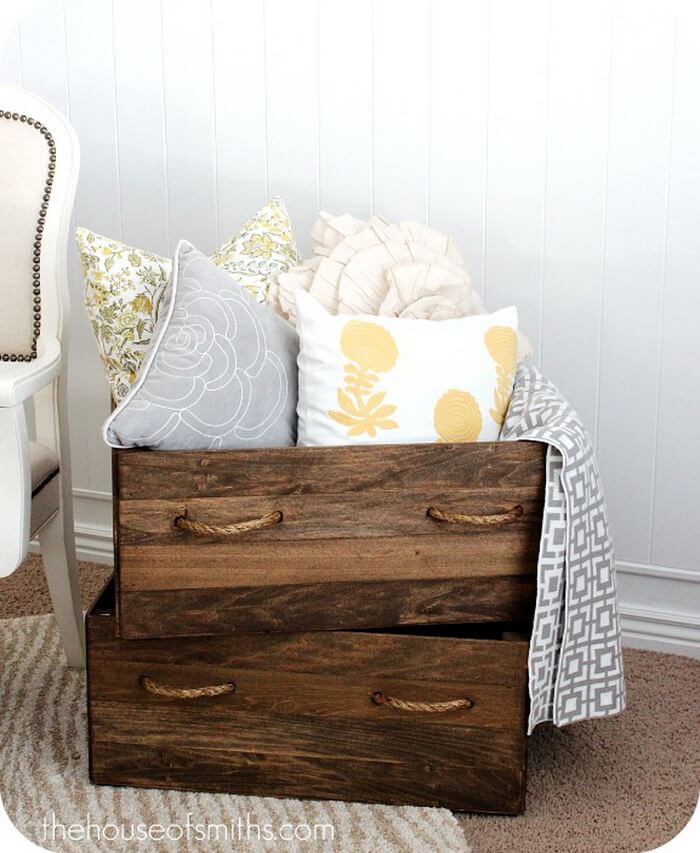 If you do not happen to have any large vintage crates lying around, follow this tutorial to learn how to make your own. The rope handles can easily be switched out to keep up with the latest trends.
27. Schoolhouse Rules Rulered Wreath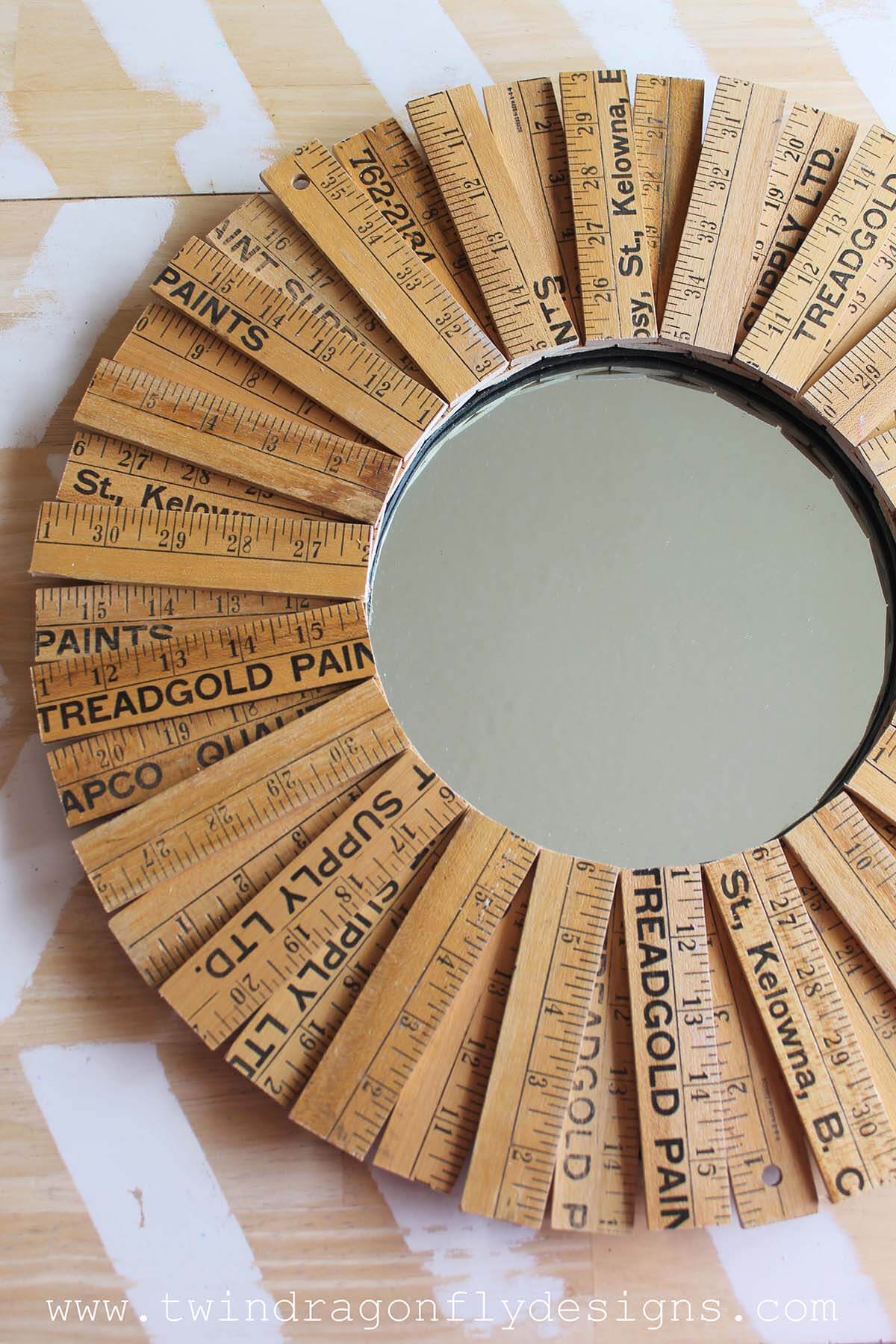 Ruler slices create sun-like rays in this energizing mirror project. While you could paint over the rulers for a fresh start, leaving the natural finish and original markings stays true to the vintage vibe.
28. Pastel Pastimes Hand Painted Mason Jars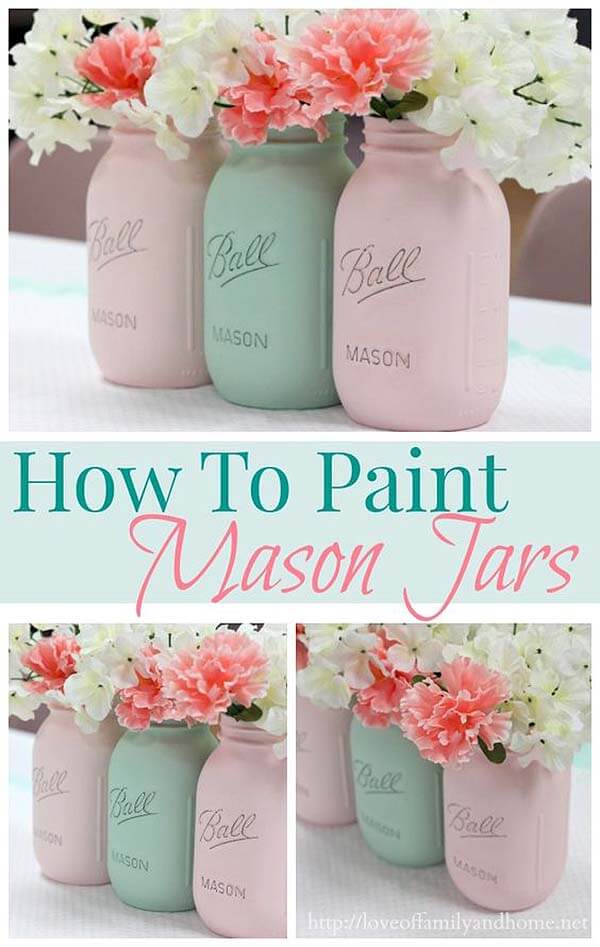 Because they have a lot to offer both in terms of practicality and aesthetic, canning jars are one of the most versatile vintage pieces to upgrade. Surprisingly, this approach uses black chalkboard paint as a base for playful pastels.
29. Repurposed Vintage Candle Tins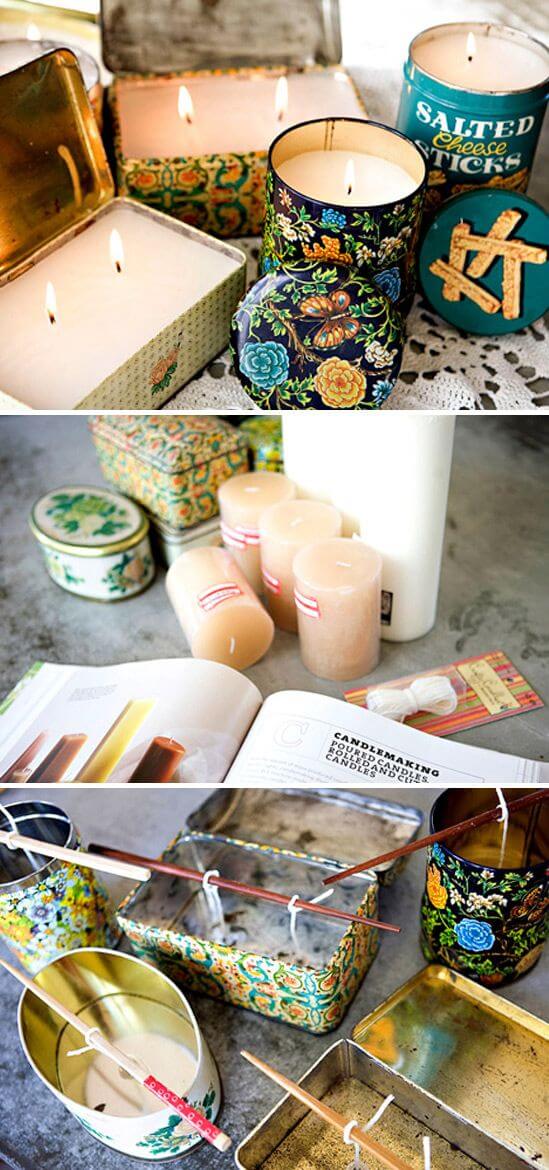 Regardless of the latest trends, candles make thoughtful gifts. By using vintage tins as candle containers, you create décor that is beautiful whether the candles are lit or unlit. Lidded tins add extra depth and beauty to these candles.
30. Voyager's Abode DIY Vintage Decoration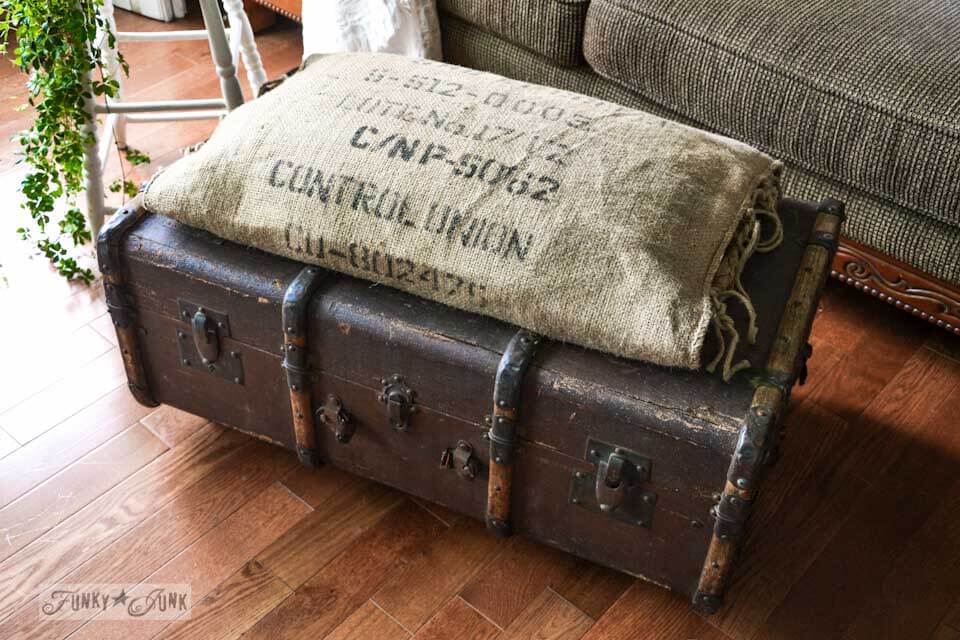 For a truly unique article of décor, check out this suitcase and coffee sack ottoman. Besides being large enough for two people, this ottoman is mounted on castor wheels so it can slide anywhere you would like it to go.
31. Freestanding Kitchen Drawer Dish Holder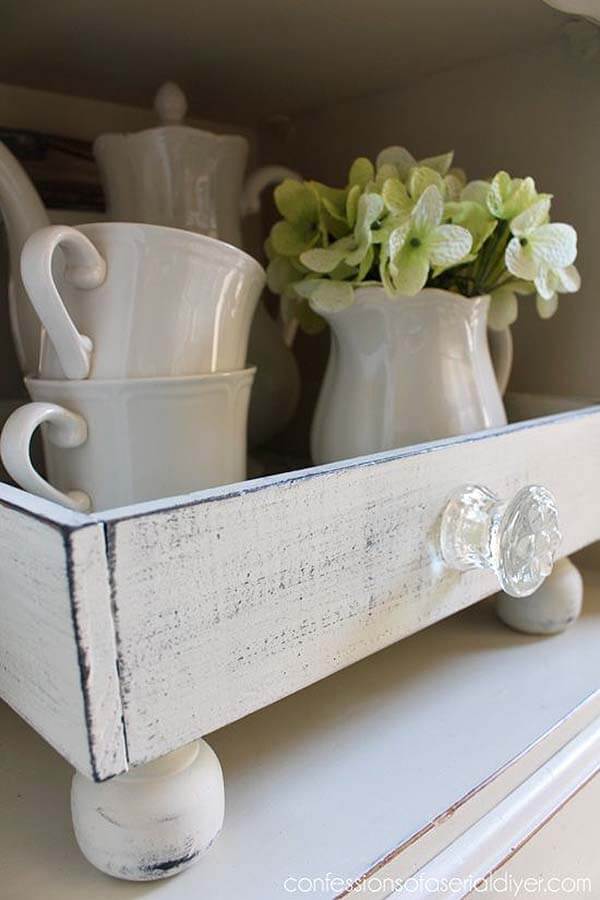 Whether you display this upgraded tray as a faux drawer or a freestanding tray, it adds a sense of charming rustic chic. Choose a knob and petite legs that resonate with you for a gorgeous place to display your treasures.
32. Posey-Chic Handpainted Tin Containers

Nothing says "vintage" quite like this style of floral illustration on a tin can. A cloth border around the edge finishes this project to perfection, and the rolled towels in coordinating colors add a welcome burst of modern chic.
33. Illuminated Estate Hand Poured Goblet Candles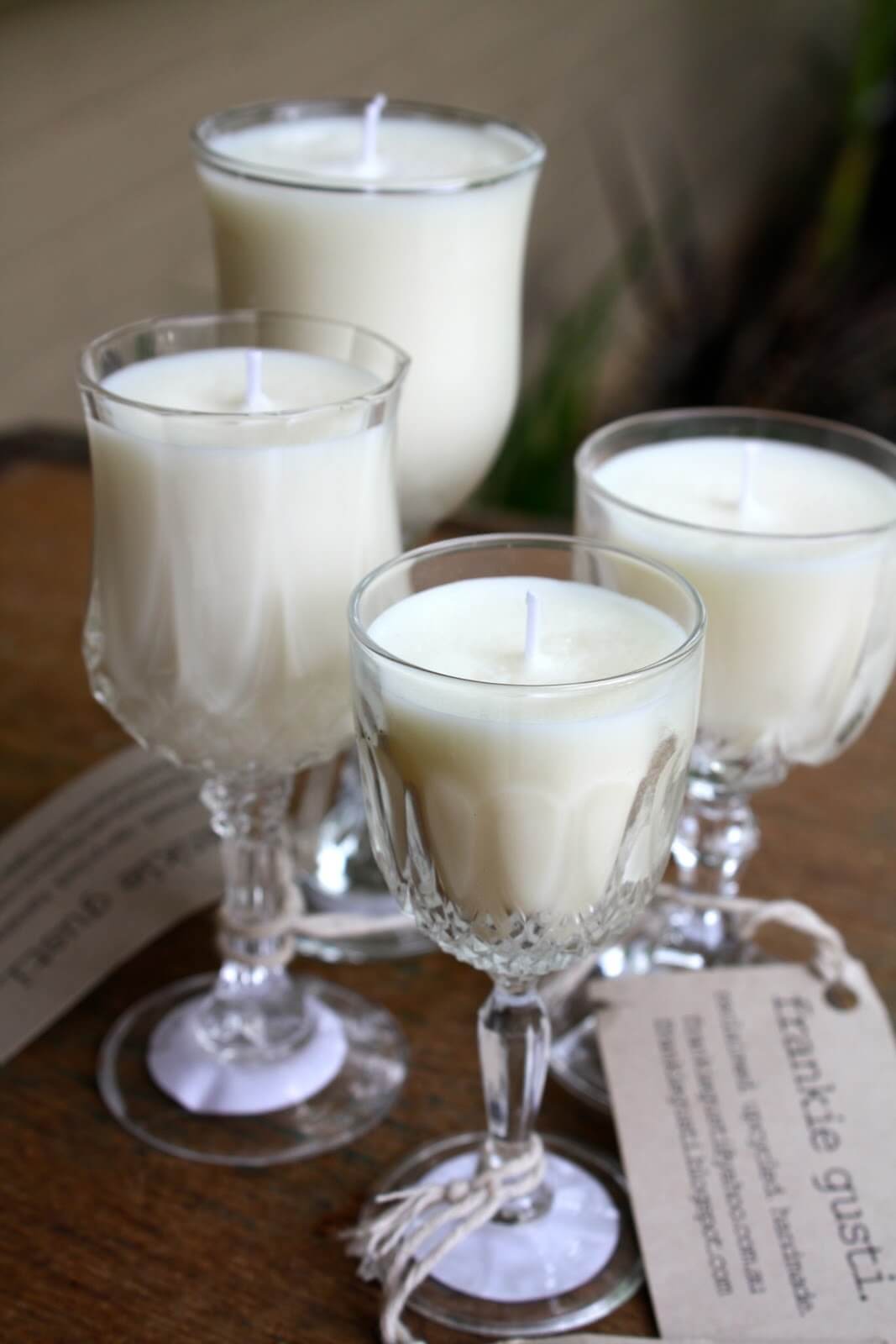 Crystal goblets are an effortless way to infuse a space with elegance. Meanwhile, the candles fill a room with a soft glow. These candles are classic white, but you could try using a romantic red or soothing blue wax.
34. Hidden Gems DIY Vintage Drawer Holder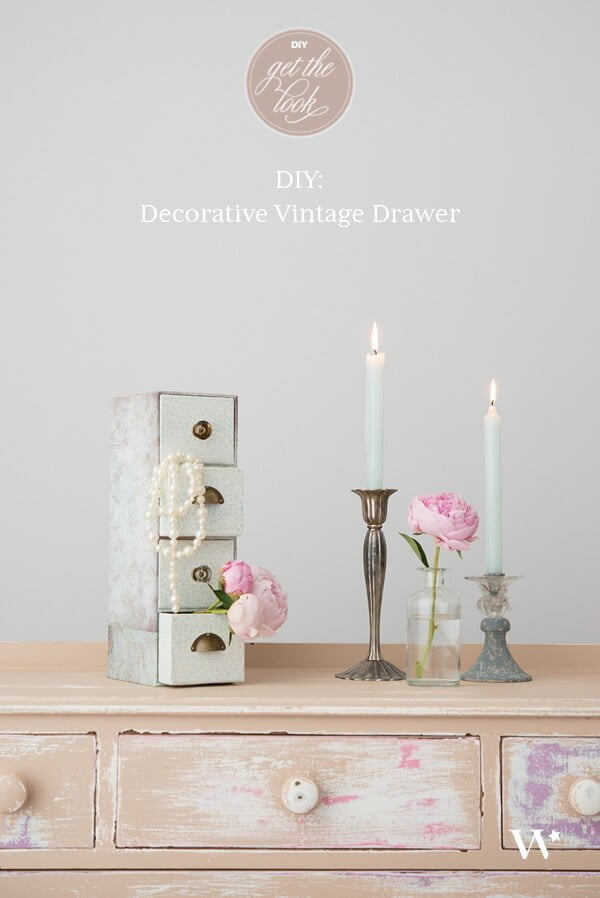 Although a tiny tower of drawers might not seem like a must-have addition, it can, if styled correctly, help you keep up with the latest trends. Here, it is used as an intriguing way to display peonies and pearls.