The philosopher William Penn once famously said, "Time is what we want most but what we use worst." This is not only true of time itself but of the décor we use to keep time. Don't waste your time and wall space on an ugly or dated clock. Our list of 29 DIY wall clock ideas offers up many fashionable and functional ways to display the time.
29 Creative DIY Wall Clock Ideas for On-Trend Interiors

It wasn't so long ago that a clock was considered a necessary staple in every household. Now it seems like every accessory you own has a time function. Wall clocks may not be as necessary as they once were, but they're still an important part of your interior design. Don't underestimate the impact of a well-made and well-placed wall clock.
With the following gallery of DIY wall clock ideas, you'll find the perfect piece to integrate into your existing décor. Better yet, you'll find a piece that you can make yourself. From two-tone mod inspired looks to a simple, rustic log slice design, we've got over two dozen distinctive wall-hanging timepieces to educate and impress your company.
1. Tell Time by the Moon

2. Industrial Spindle Top Wall Clock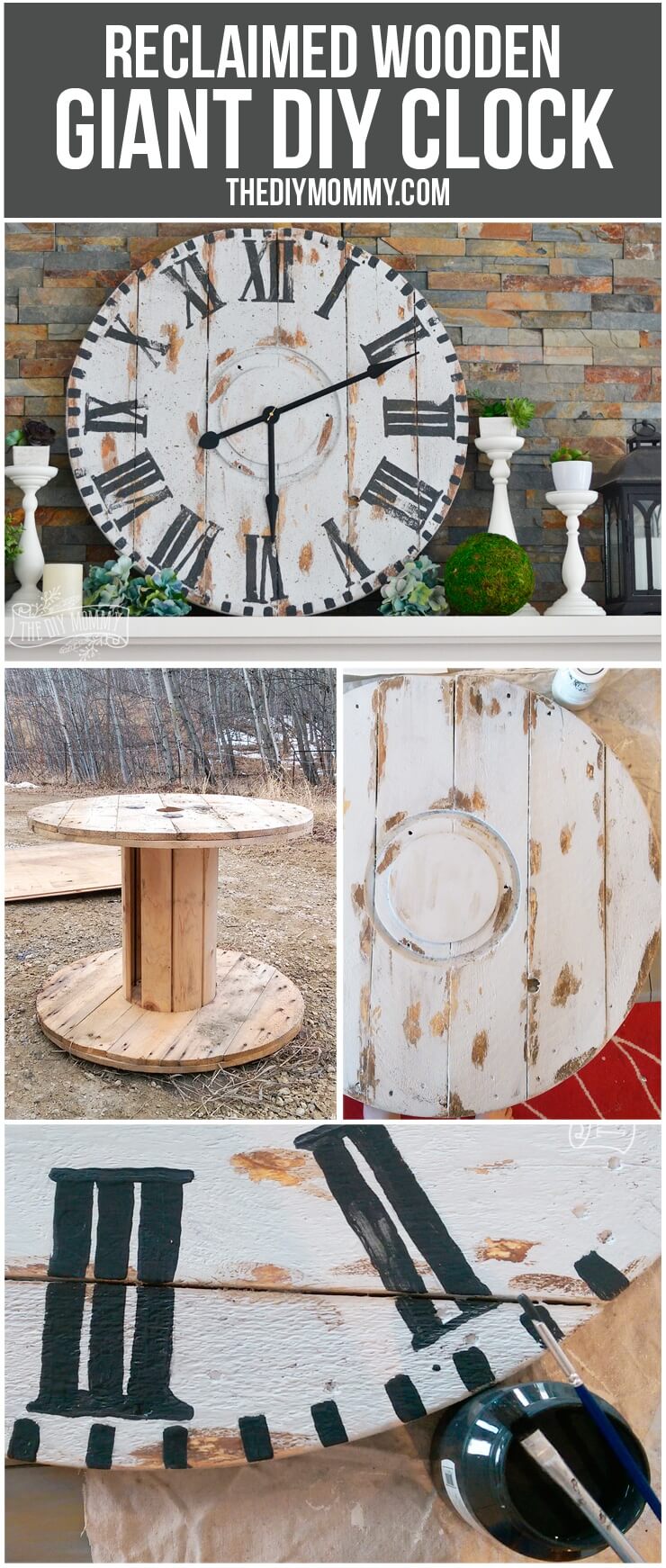 3. Mid-Century Modern Inspired Time Piece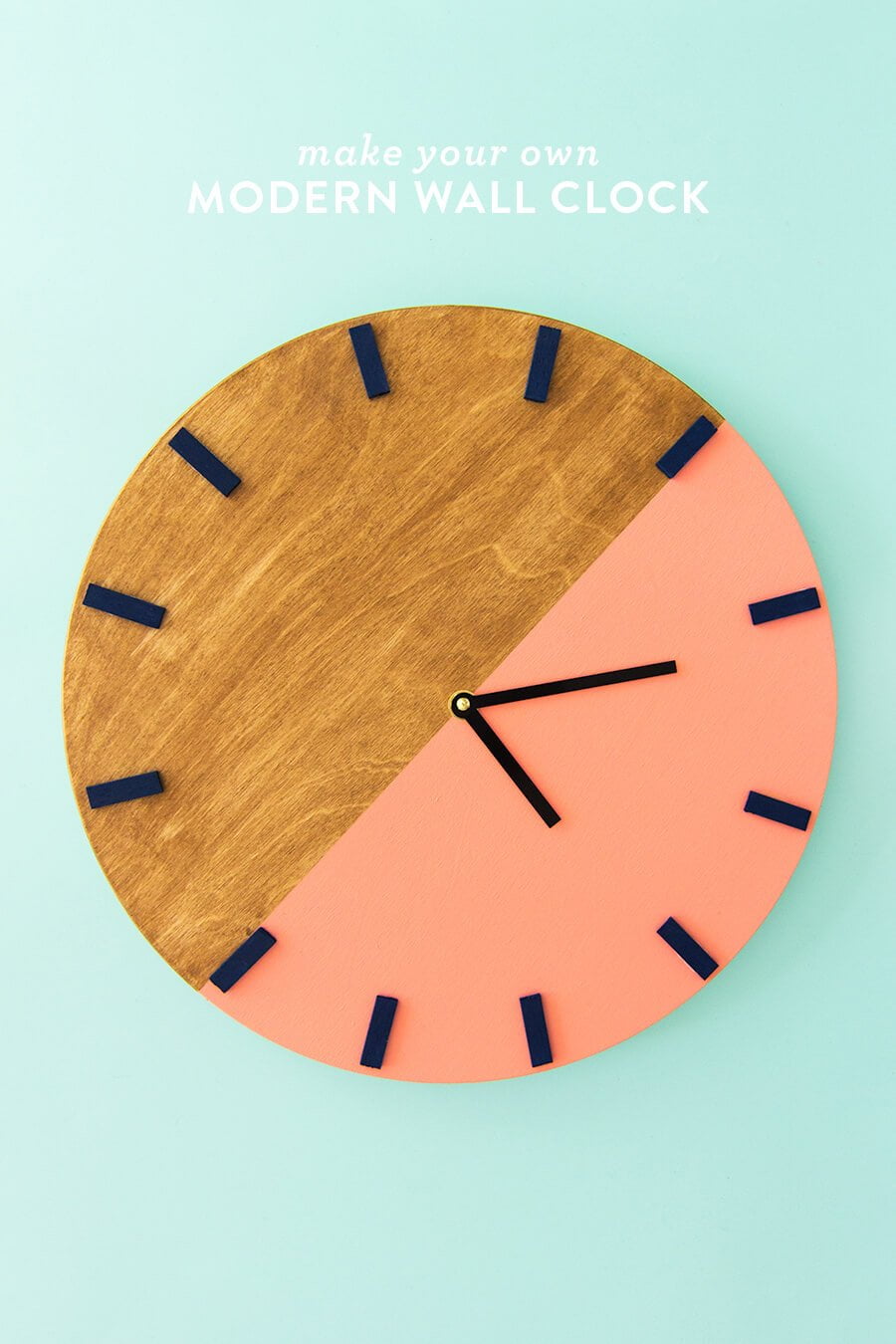 4. DIY Wall Clock Ideas for Avid Readers

5. Simple but Striking Brutalist Concrete Clock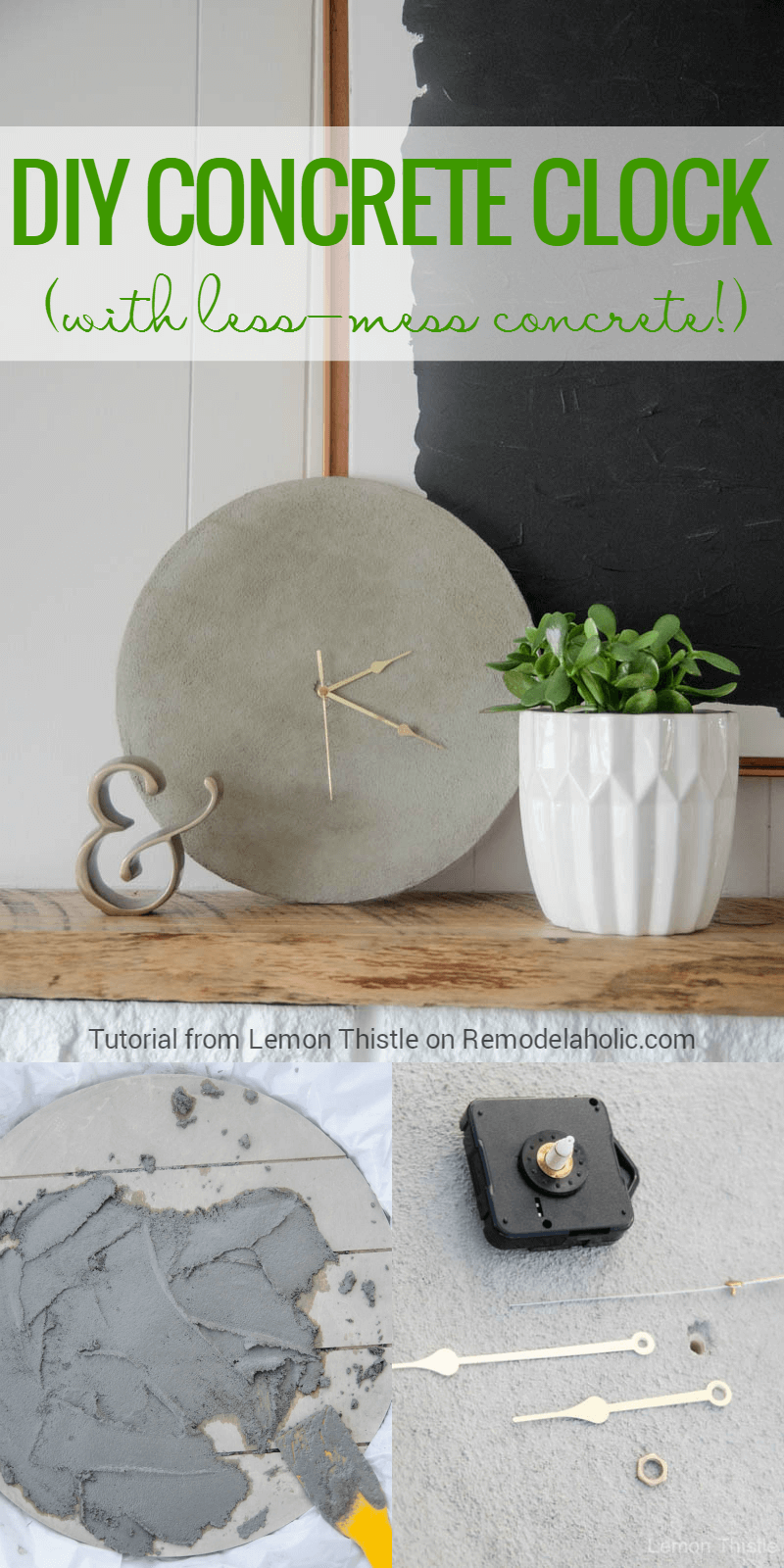 6. Tick Tock Polka Dot Timekeeper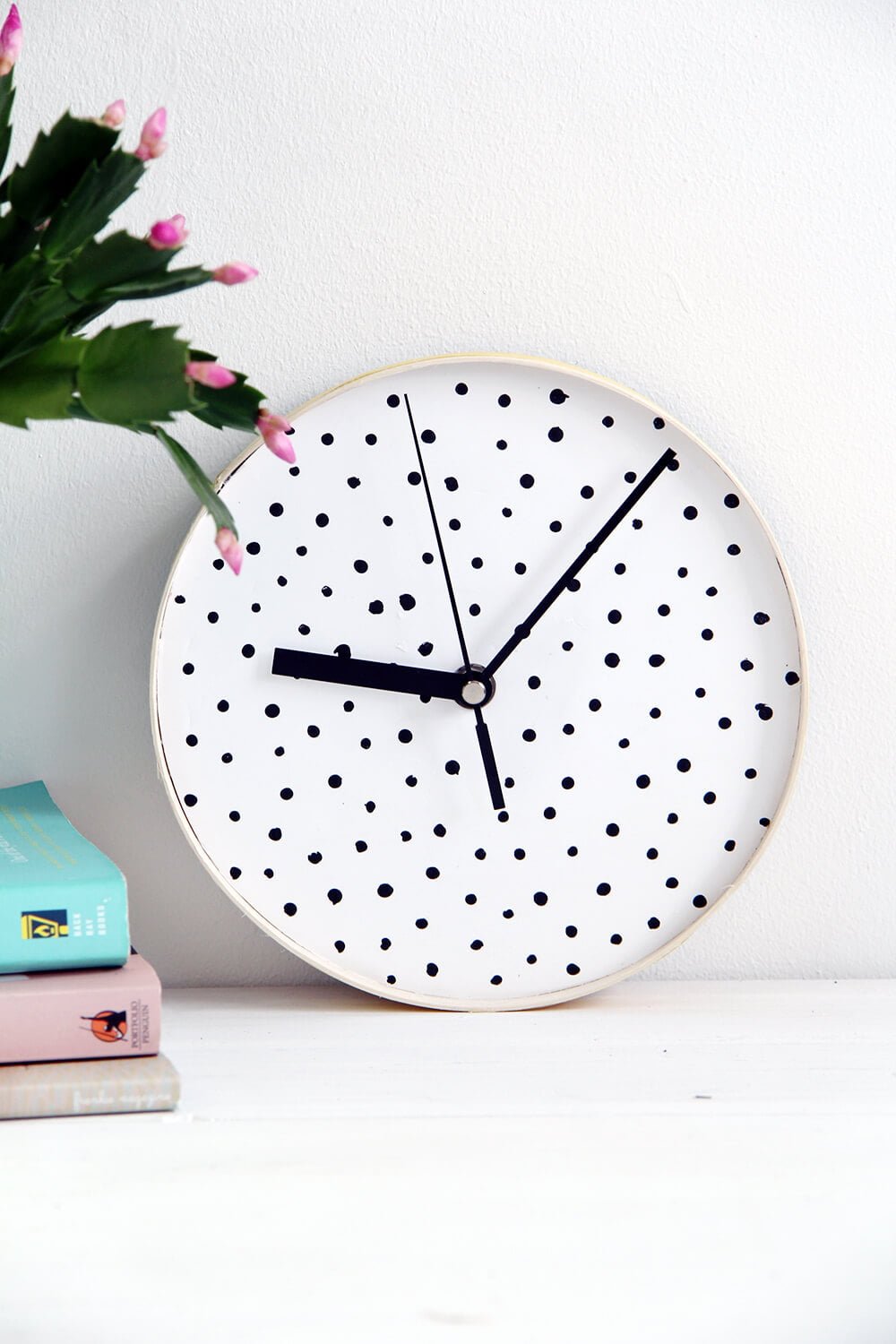 7. Time Spent with Family Photo Montage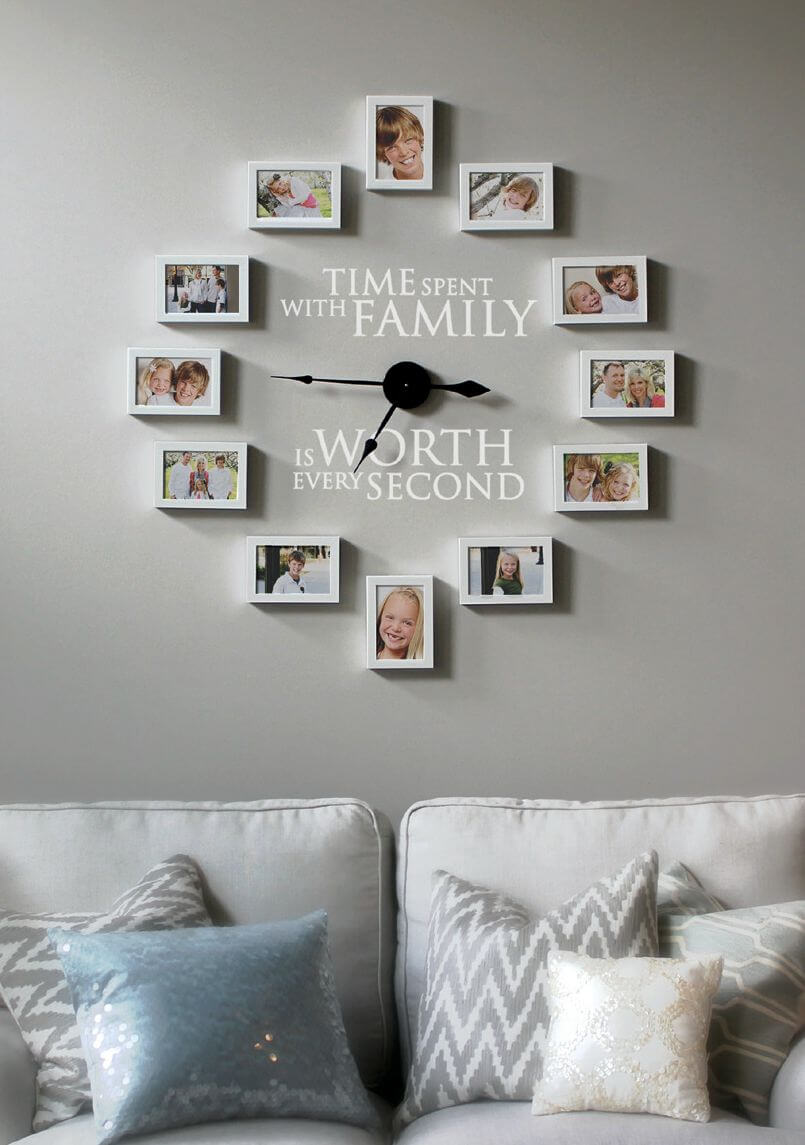 8. Pretty and Practical Enamelware Clock Project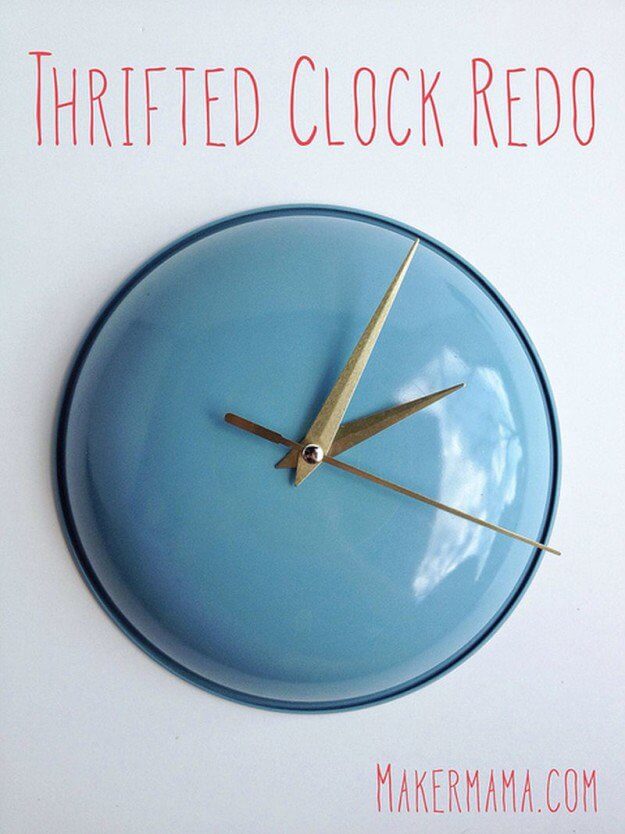 9. DIY Industrial Wall Clock Concept

12. Shabby Chic Chalkboard Time Piece

14. Beachy Basketweave Wall Clock Craft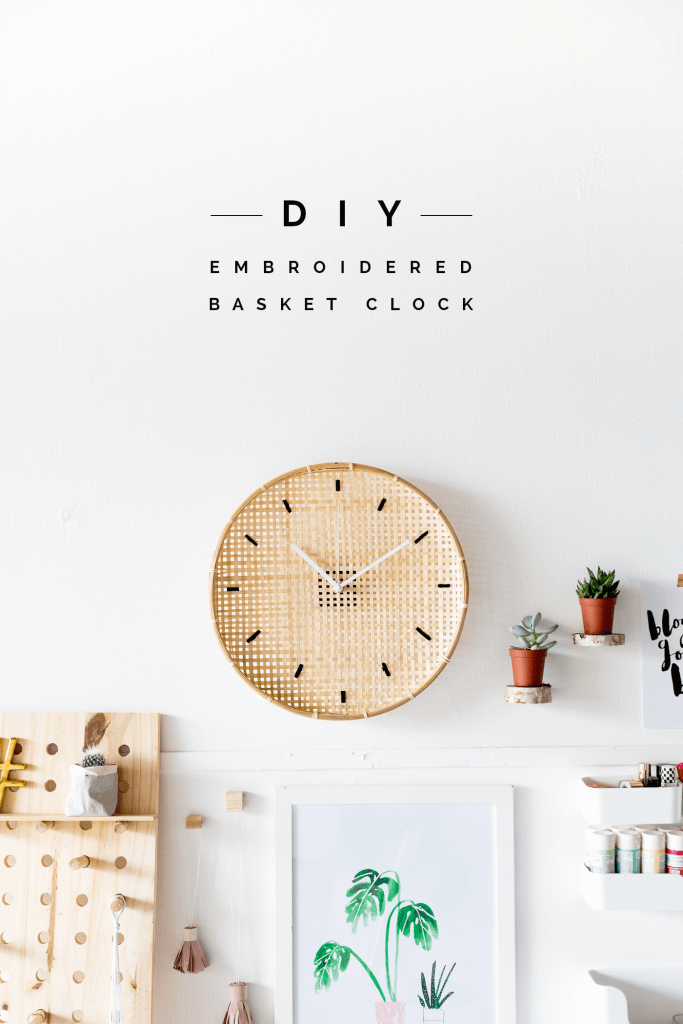 15. Full Moon Night and Day

16. Cool Holograph Effect Wall-Mounted Clock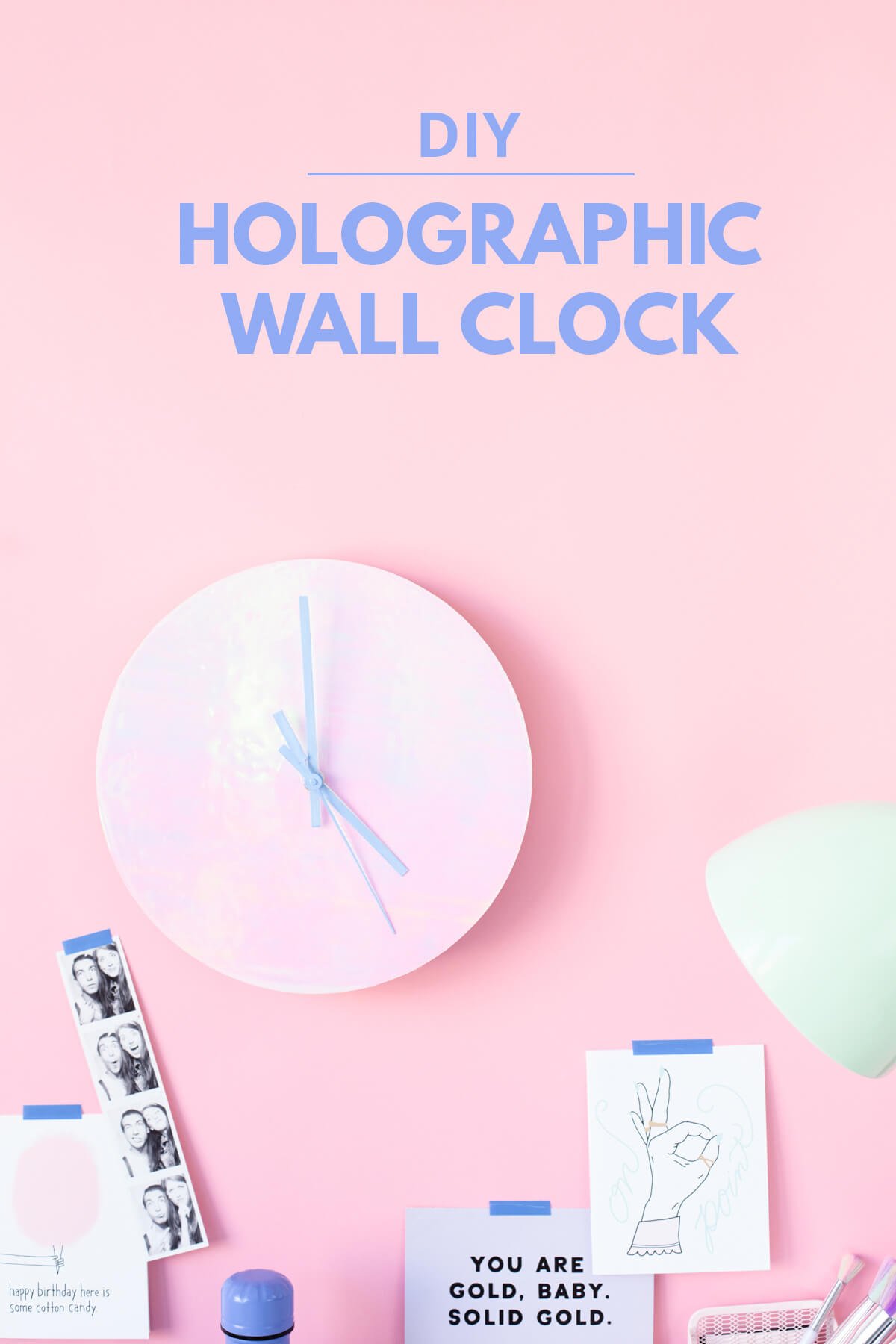 17. Pretty Prismatic Outdoor Time Keeper

18. The Wheel of Time Keeps On Turning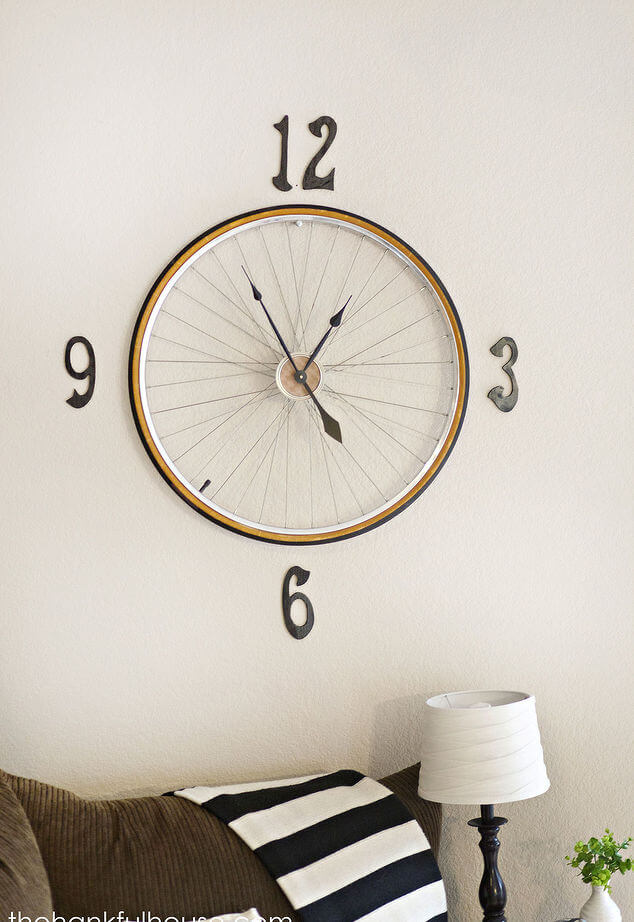 19. 5 Minute and $5 Wall Art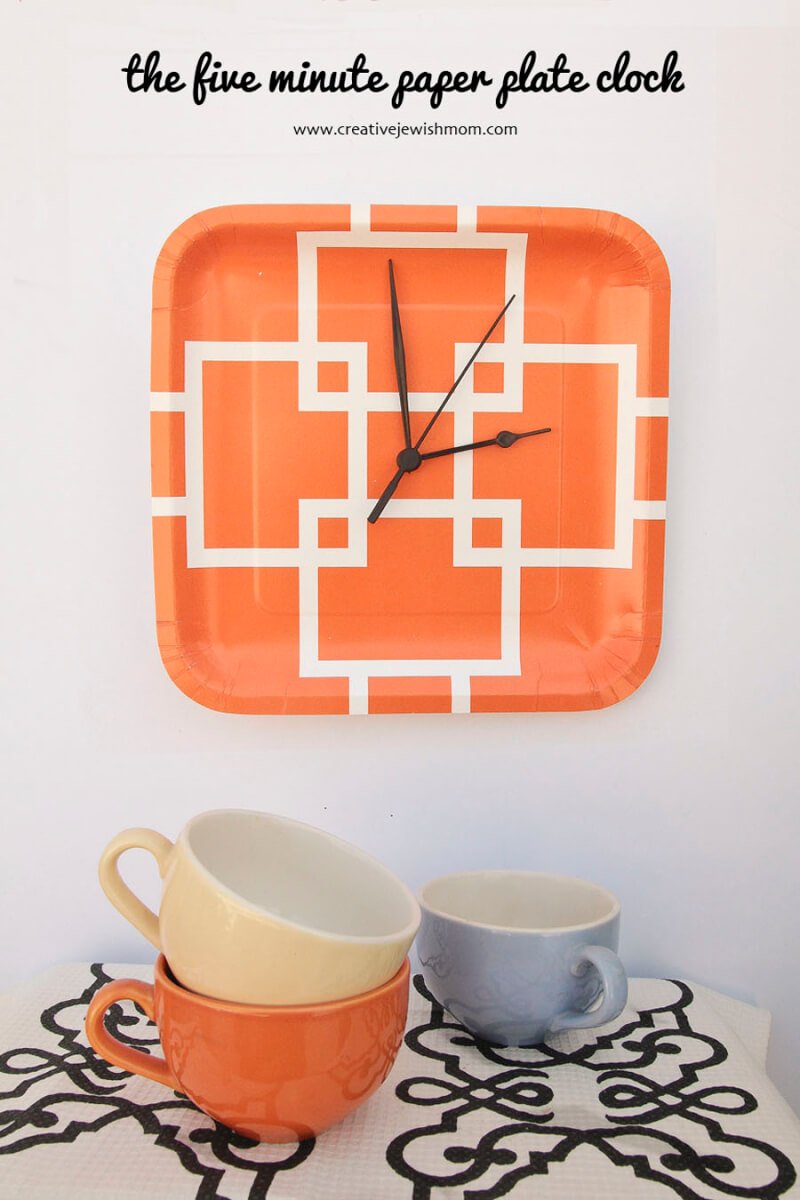 20. Pick a Pattern Table Accent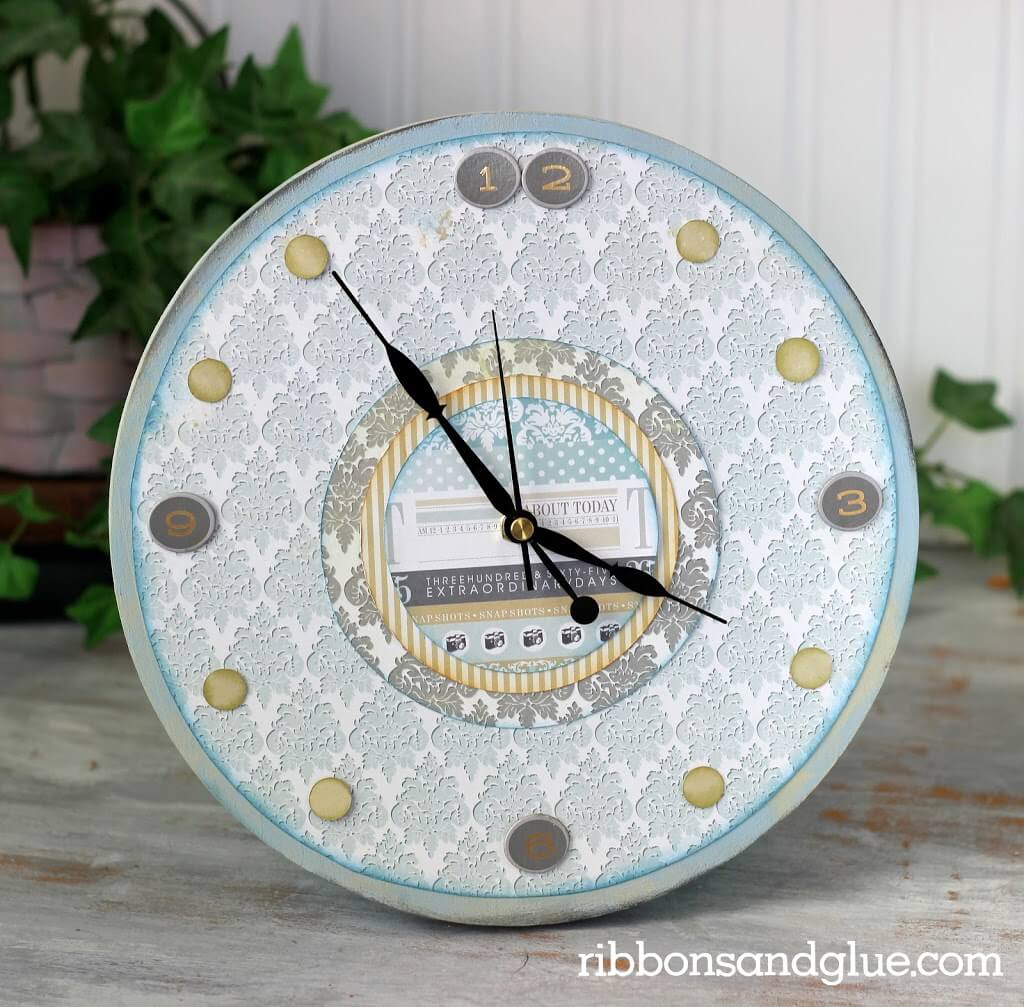 21. Two Tone Minimalist Clock Face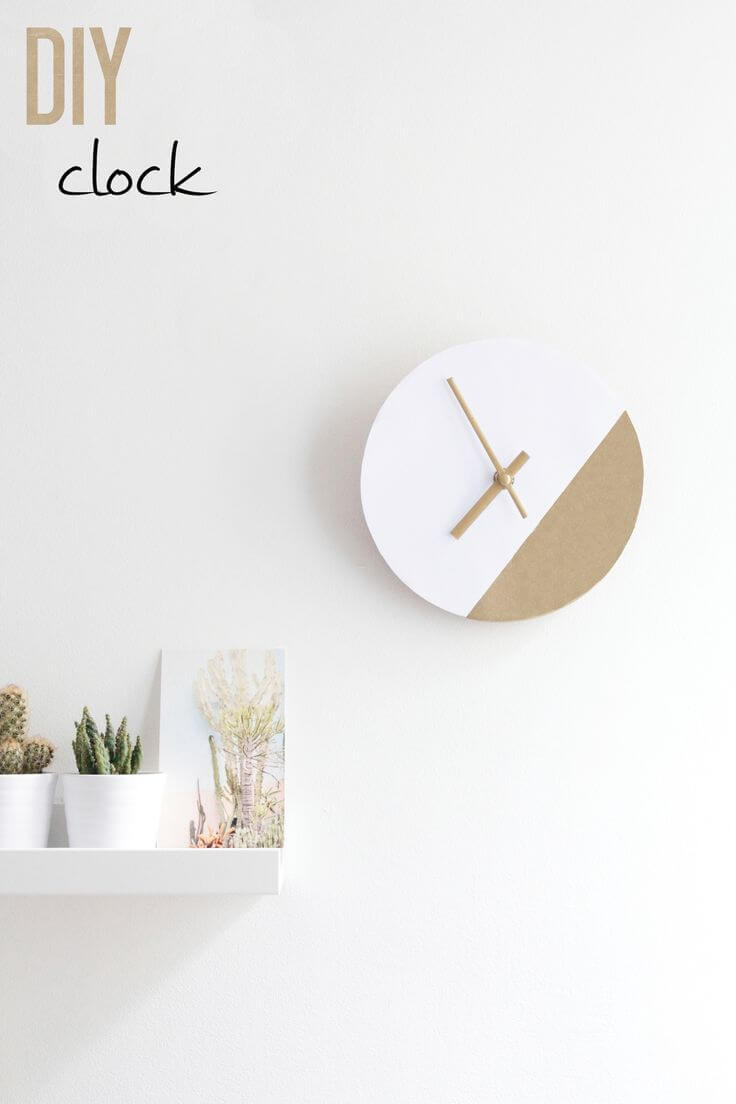 22. Wooden DIY Wall Clock Ideas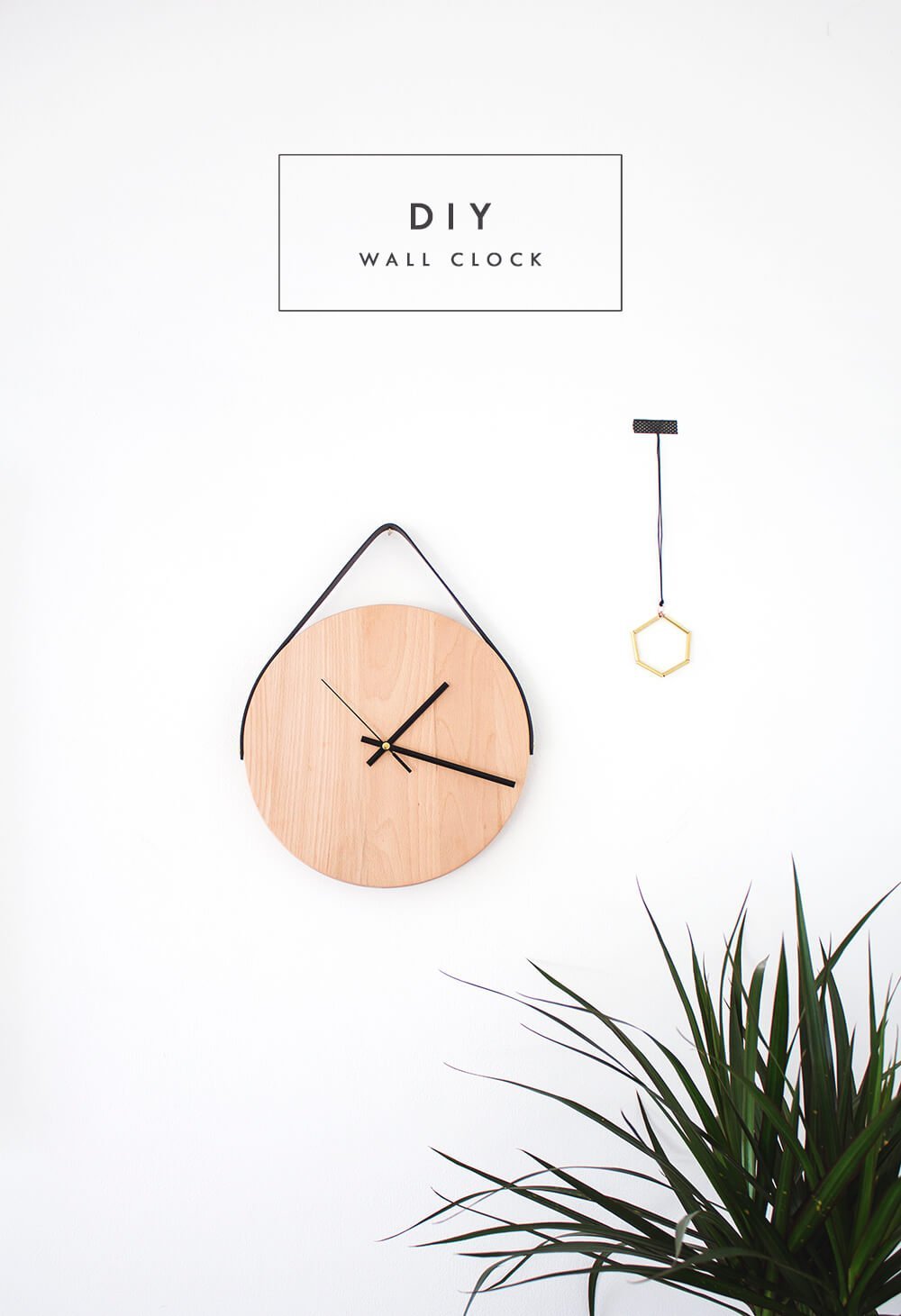 23. Distressed Stencil Oversized Décor Board

24. Warm Wood and White Honeycomb Combo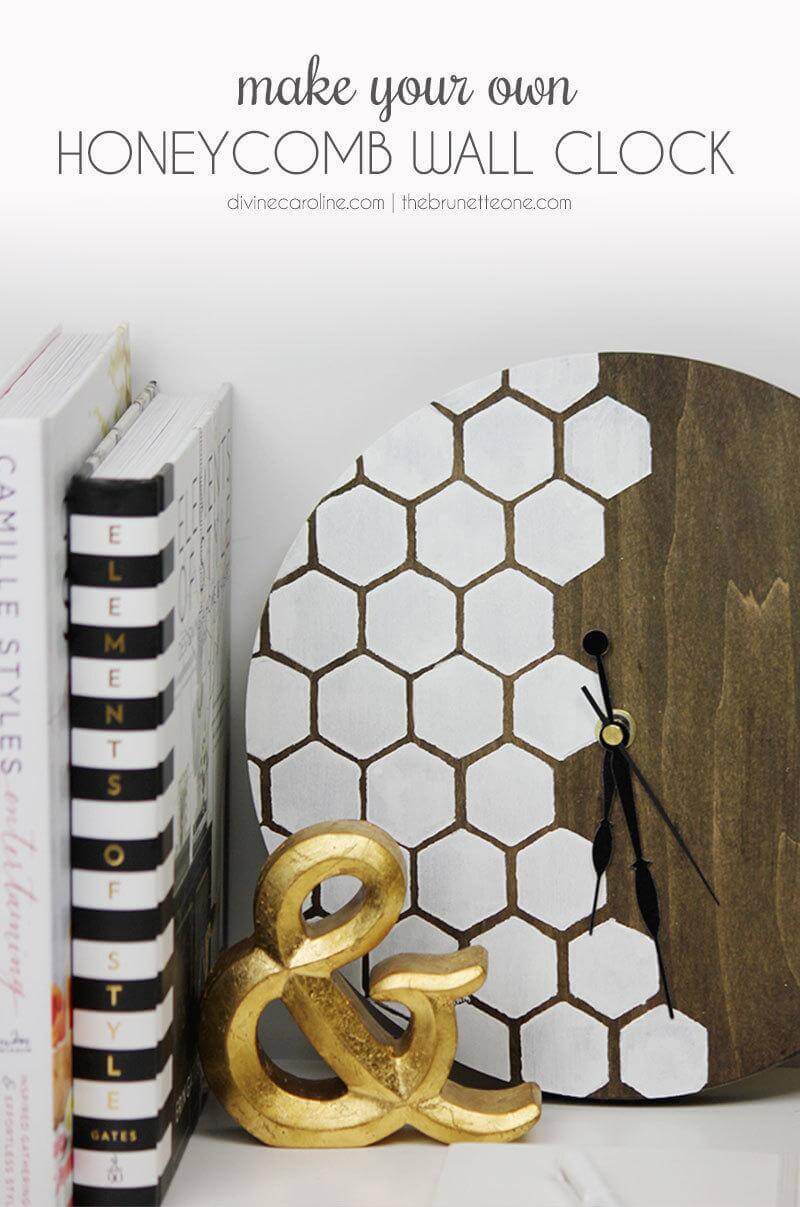 25. Bright White Modernist Hexagonal Clock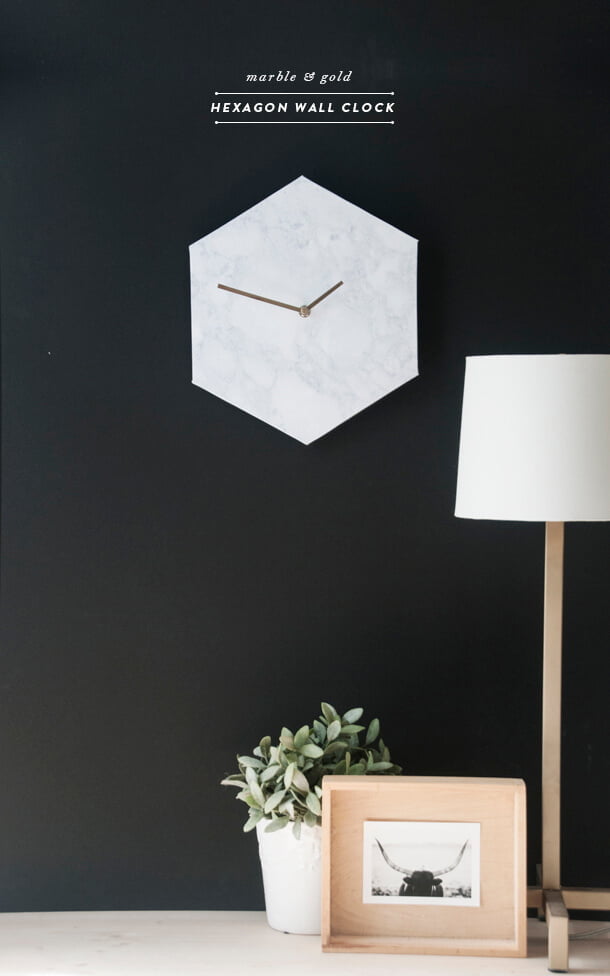 26. Easy Rustic Wood Slab Design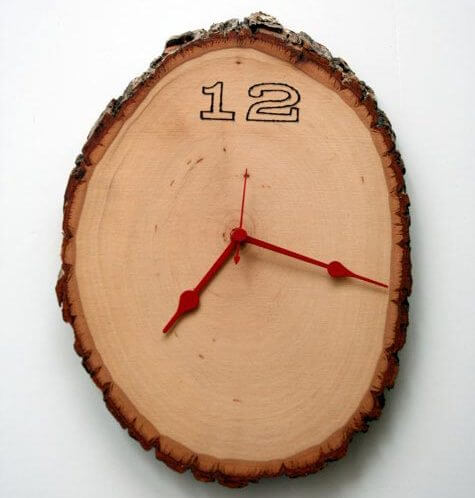 27. A Trio of Tribal Cork Board Graphics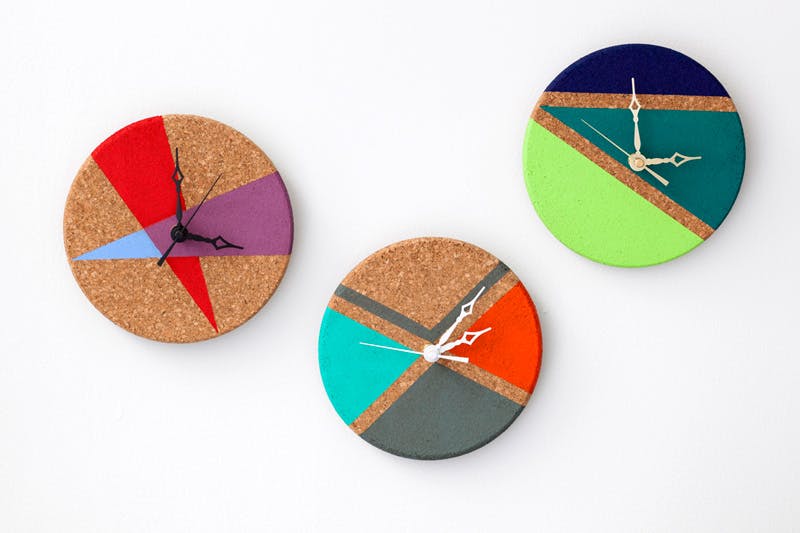 28. Nautical Twine and Dock Cleat Timepiece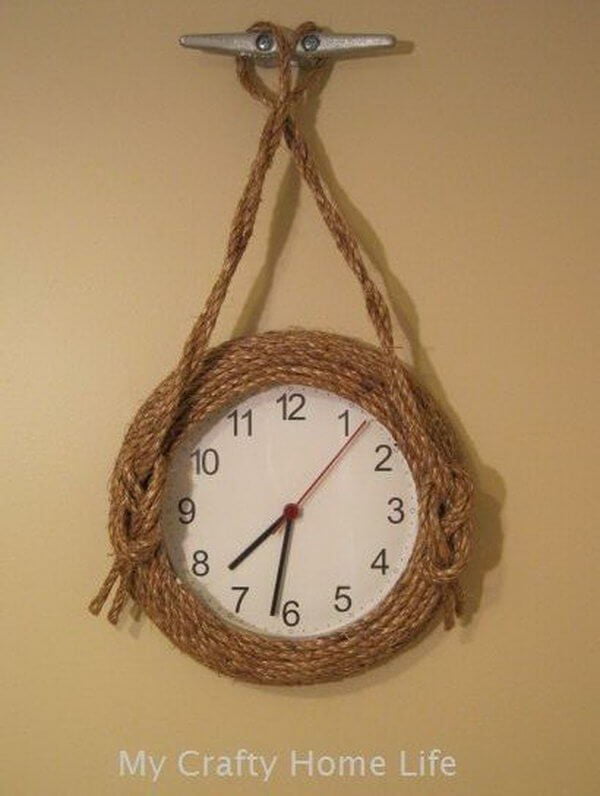 29. Bespoke Bicycle Wheel Chalkboard Craft