You are now realizing that college orientation is less than two weeks away and you will settle for no less than the best dollar store dorm room ideas. Yes, there is a way to be creative and unique on a budget! Try to actually think of this as a way to distress about the new academic year to come. Some people may be braving the thunderstorm that is in-person classes while others are sticking to the new world they know, remotely learning from their computer. No matter which category you fall into, decorating your space to look and feel like you can change your entire mood.
16 Best Dollar Store Dorm Room Ideas to Make Your Dorm the One to Beat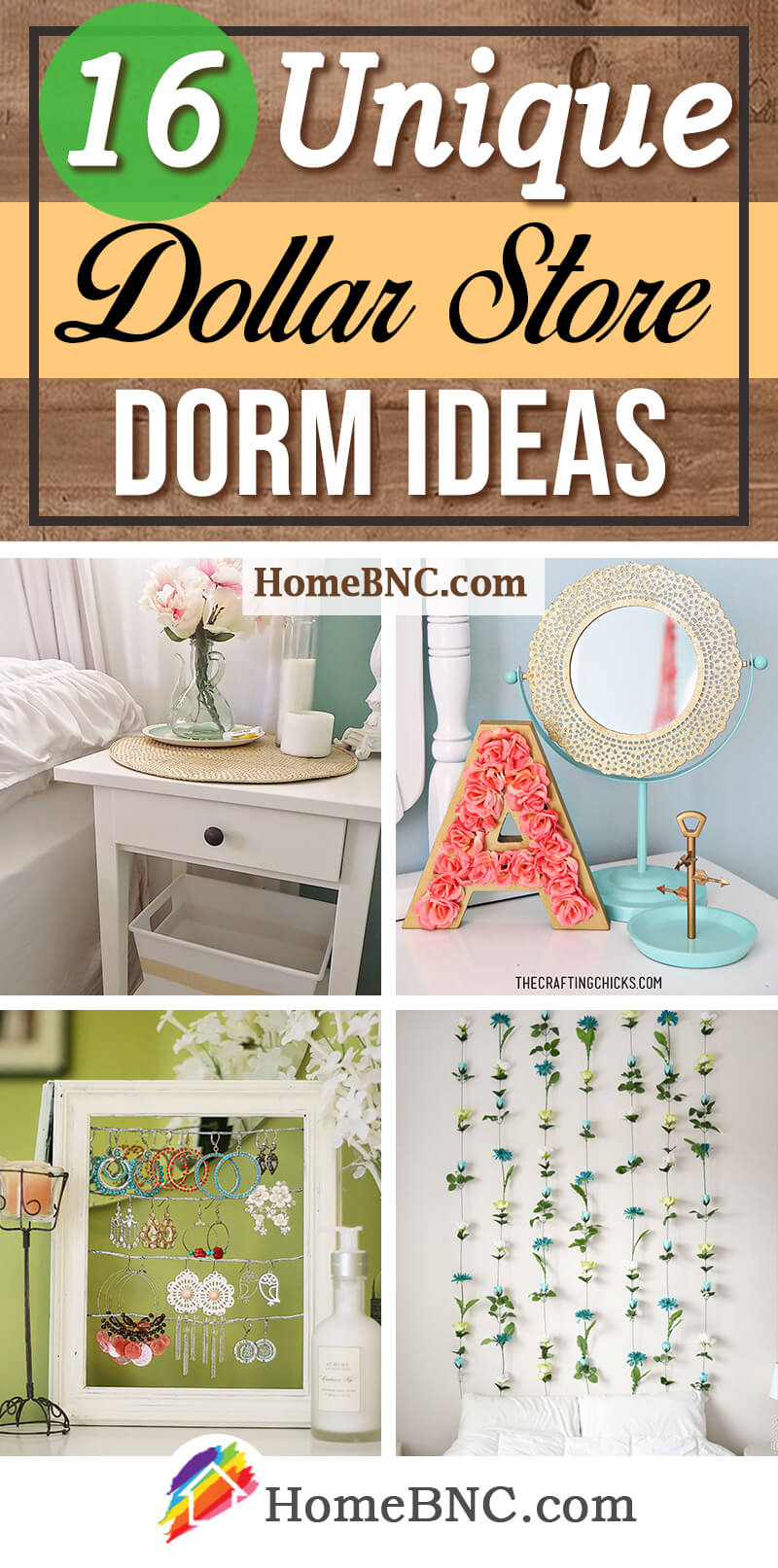 When it comes to decorating, there are a lot of dorm room necessities you need to consider. What is the overall theme you are going for? If you have a more edgy vibe, then darker colors will suit you best. On the other hand, if the phrase "pretty in pink" is the definition of your being, then don't be afraid to create a pink explosion. There will be days during the academic year where you feel like you are chugging along and getting lost in your notes. This doesn't mean you have to completely lose yourself in the process. From the sheets on the bed to the décor on your wall, you will be much happier stepping into a room that screams "you"!
Now there is no need to break the bank here. One year is long enough to want the room to look perfect for the time being, but not long enough to spend your life's savings trying to make it unique. There are plenty of cool designs you can get from the dollar store that will be the perfect fit for your dorm room. Keep reading to see a great list of cheap dorm room supplies that anyone can afford!
1. Unique Pom Pom Wall Art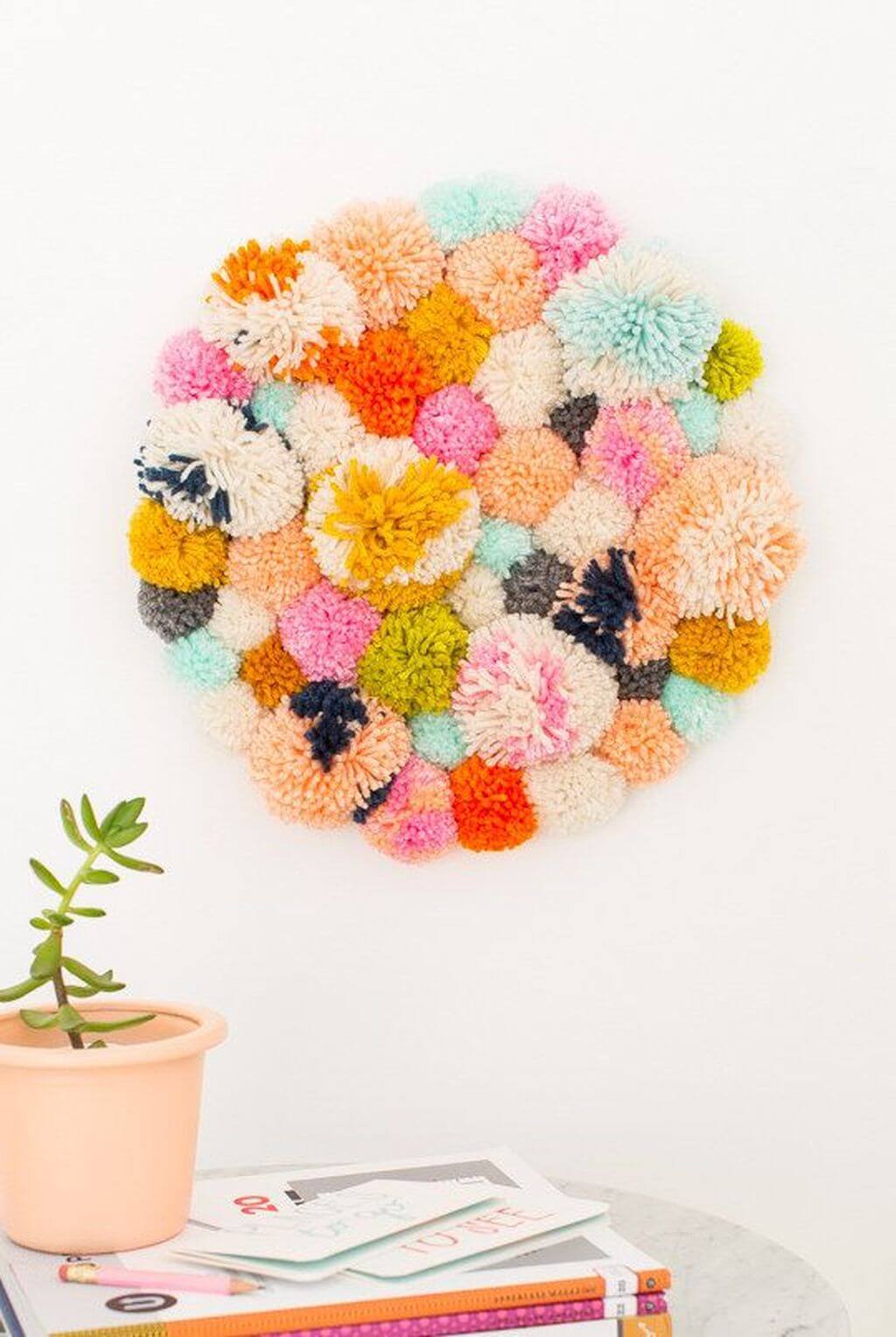 Typical wall hangs can be extremely expensive, and no college student is trying to spend an unnecessary amount of money to create their perfect décor. Although this is true, decorative items are dorm room necessities that every fun space needs, so don't be discouraged by seemingly unattainable wall art. You only need a few pom-poms and a picture hanger to turn your empty wall space into fancy dorm room décor! You can either purchase pre-made pom poms or pick up a new hobby and make the yarn pom poms yourself. Either way, this unique idea will liven up any space.
2. The Floral Monograms Are In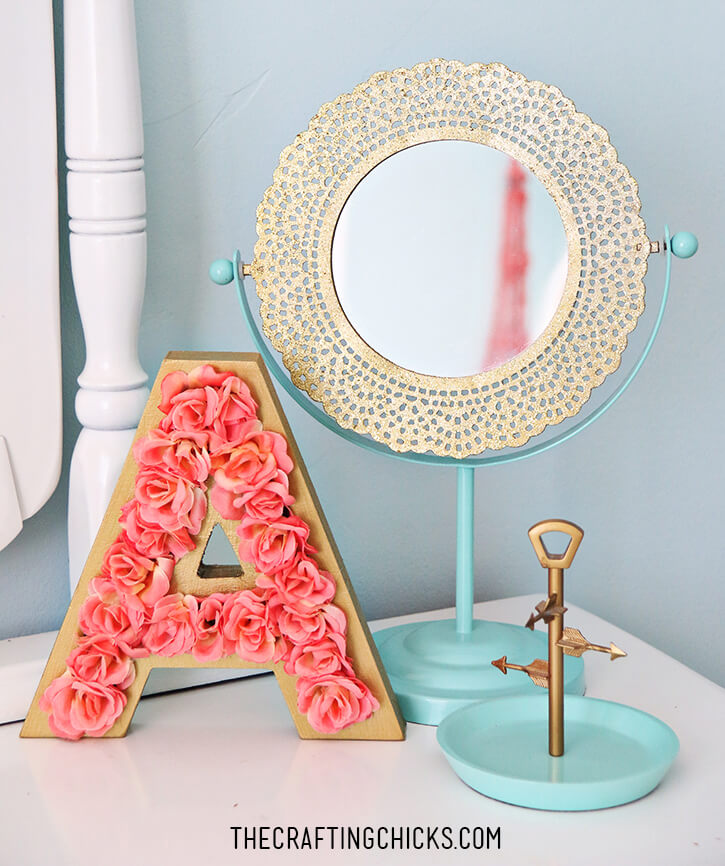 If you classify yourself as a girly girl or even if you don't, this DIY floral monogram will add your personal style to any dorm room. There is nothing wrong with wanting to see beautiful flowers on your desk every day. Especially those that spell your initials! No matter if you're a "pink" girl or more on the edgy side of fashion, claim your dorm room with these wooden, floral monograms. These are at the top of the list for one of the best dollar-store dorm room ideas. Nothing says "you" more than your initials in big floral letters!
3. Decorate and Organize with These Perfect Hacks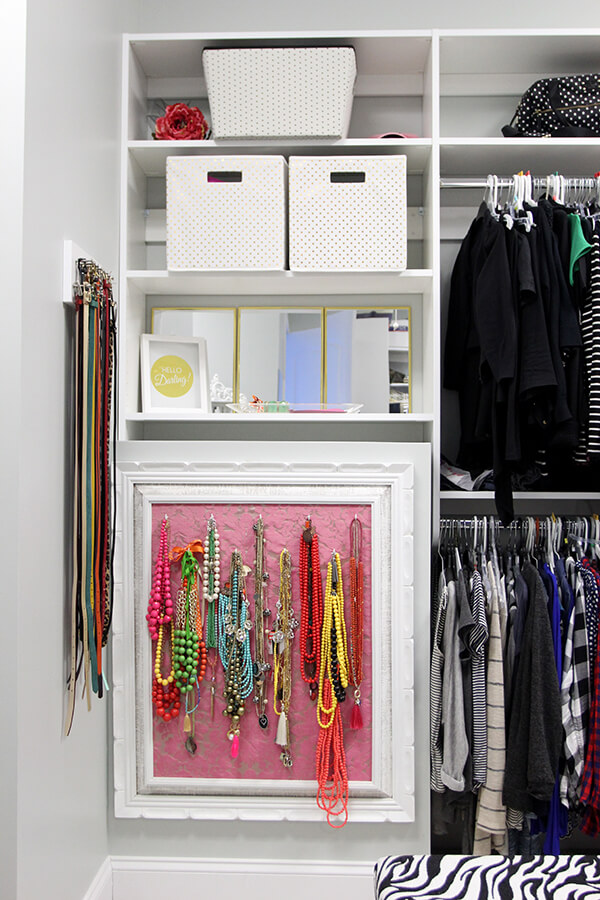 In addition to the various decorative items you are trying to put in your dorm room, you need to also have some organizational ideas that will keep your room looking nice and neat. Now you may be more on the messy side, but a clean room will keep you focused and ready to attack every week. There are numerous great hacks for this like hanging up your jewelry, placing little nick-knacks in DIY bins, or putting larger items in a decorative hamper. The best part is, something as cool as a framed nail polish rack can be made with cheap dorm room supplies.
4. Framed Display for Your Precious Jewelry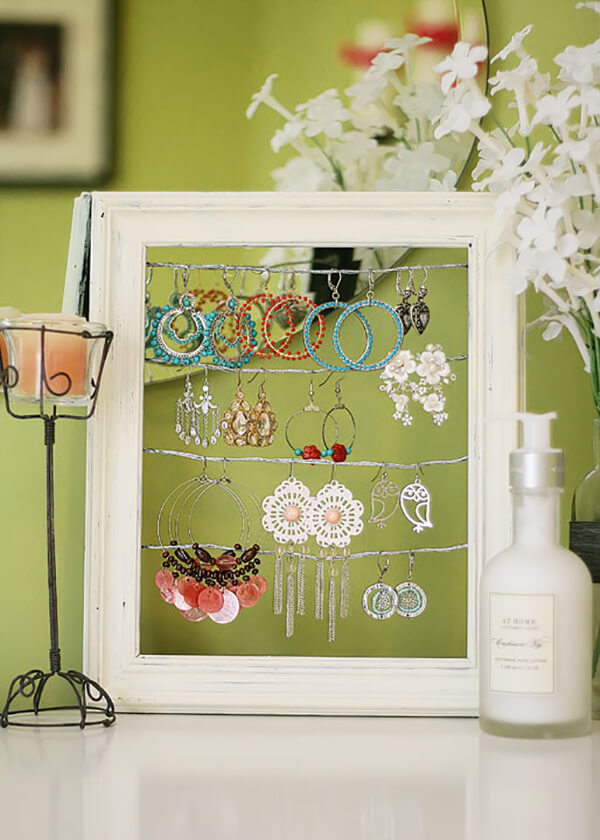 What's the point of buying fancy (or even cheap) jewelry if you're going to lose it before you can even wear it a second time? This great earring strand provides a much nicer way for you to store your dangly earrings other than just throwing them into a container on your desk and hoping they don't disappear. All you need is a picture frame, some picture wire, and acrylic paint to make the perfect earring stand to match your dorm room theme. Now, this is truly the way to use cheap dorm room supplies to make something amazing!
5. Bright and Personalized Vintage Marquee Letter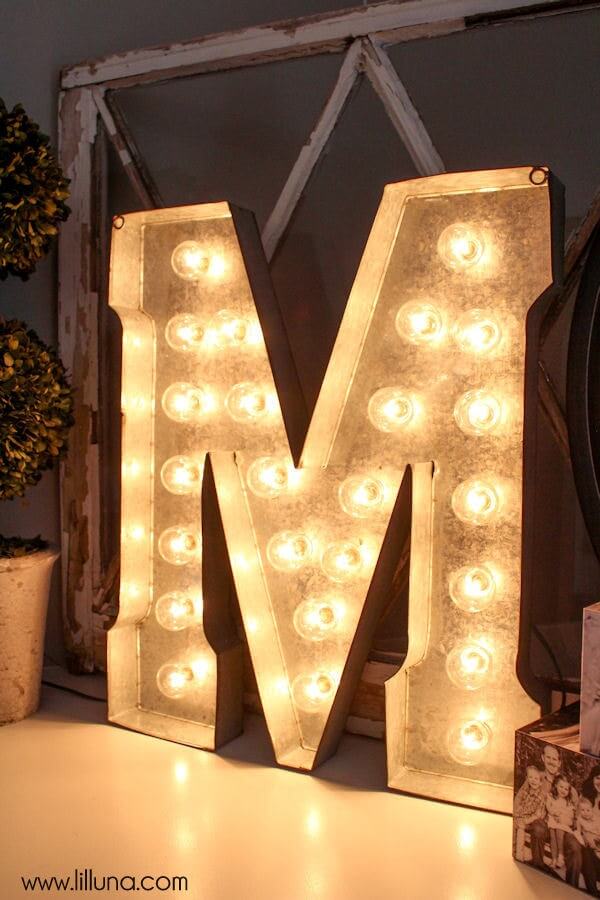 These are quite similar to the monograms given they are an alphabetic way to show that you're dominating your space! This cool décor addition can add a vintage flair to any dorm room. Sometimes it can be quite difficult to find a marquee letter at an antique shop that is the right one for you. Fortunately, you can stop by Hobby Lobby to pick up a metal marquee letter and some globe string lights in the color of your choosing. These signs can be a great way to provide the perfect, dim-lit mood as you're settling in for the evening.
6. Green Queen DIY Flower Wall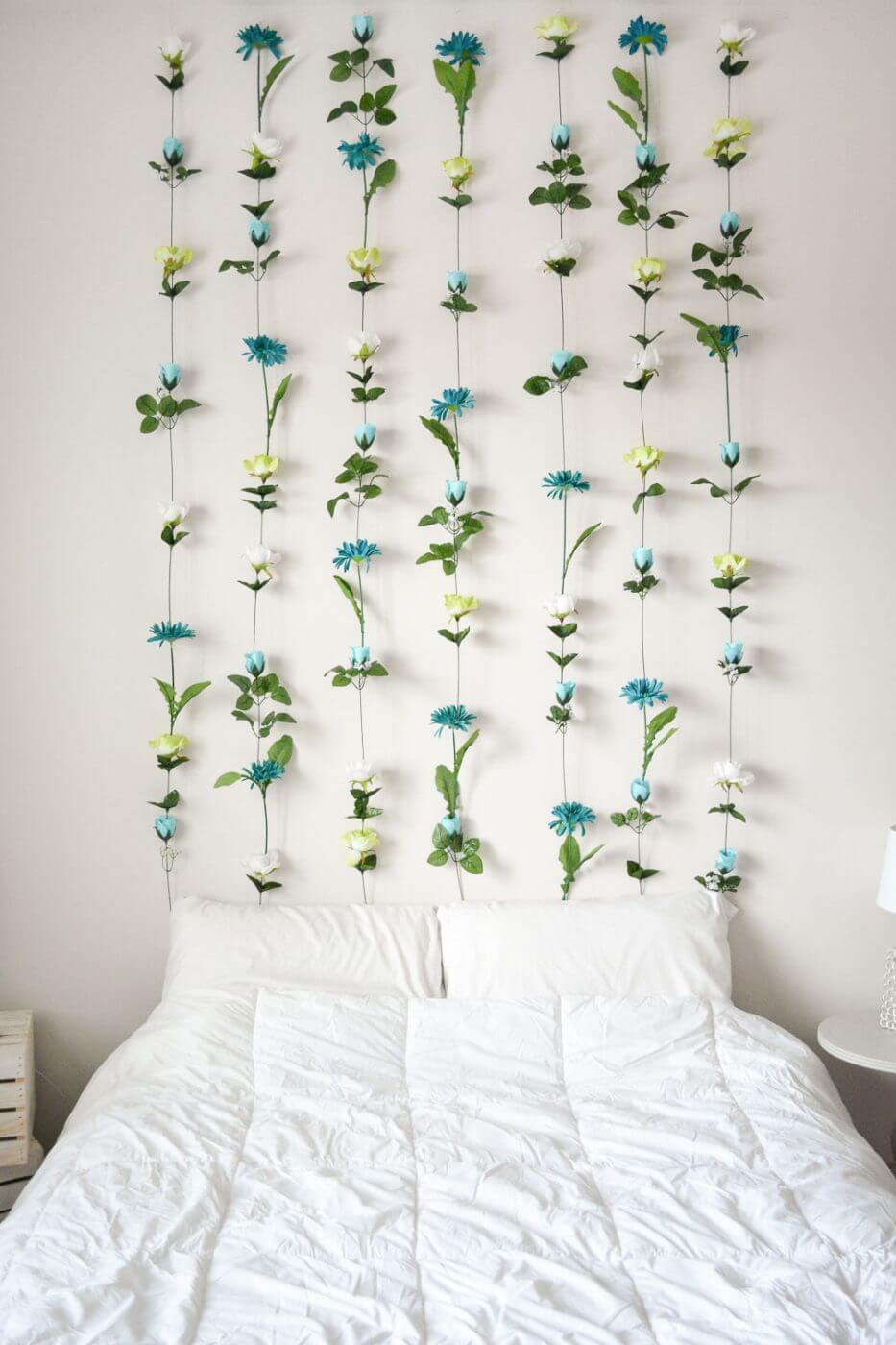 Floral walls can truly be as simple or intricate as you want to make them. They are one of the best dollar store dorm room ideas that you can either expand or simplify whenever you want! You've probably seen many of the robust flower walls on Pinterest that are just out of your reach. Luckily, you can create your own flower wall that will last as long as you want and won't cost you a fortune. Creating a flower wall with fake flowers will allow you to make this decoration a quick but permanent addition to your new dorm room.
7. Add Some Stripes to This DIY Bin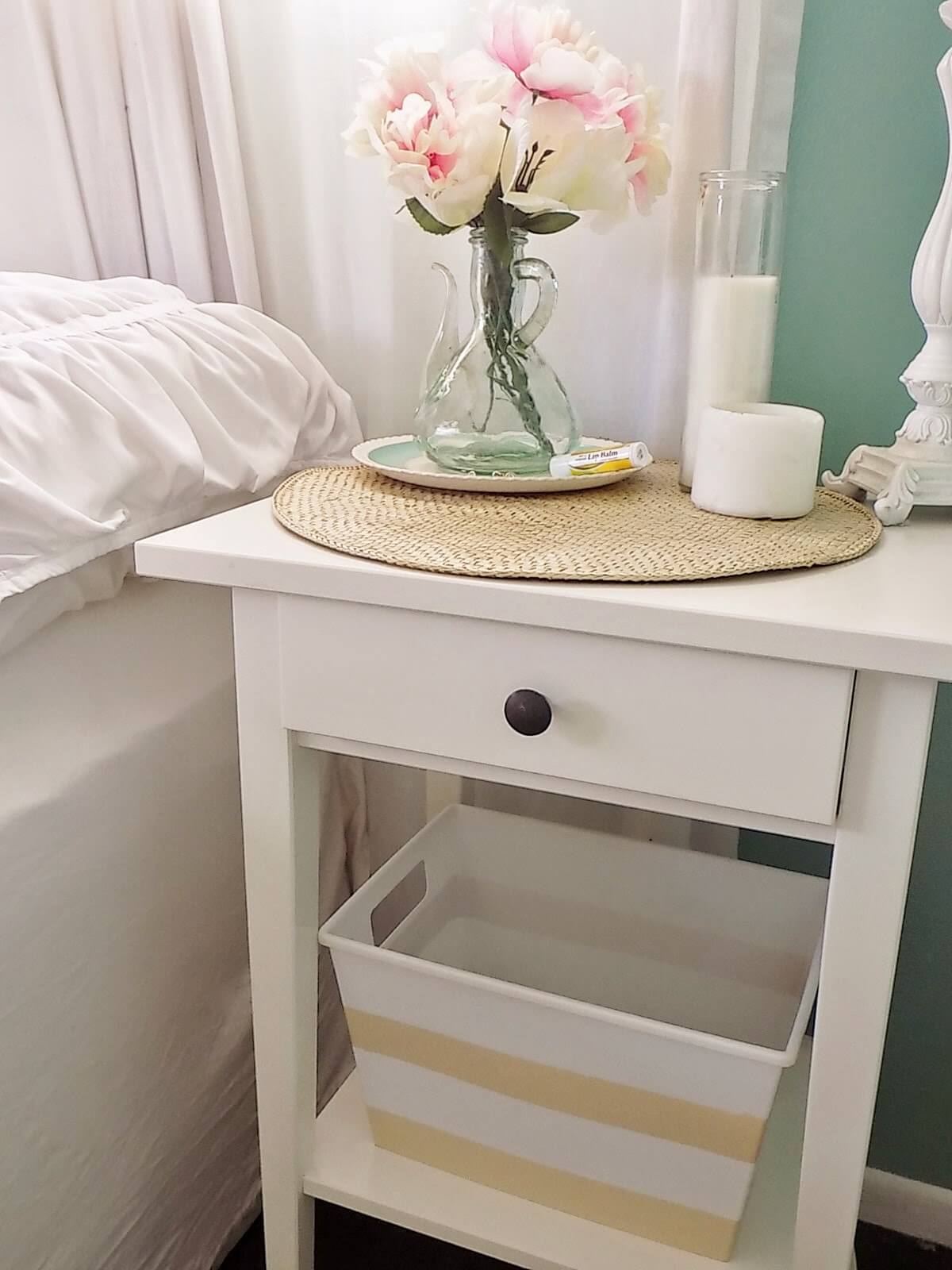 This can easily be classified as one of those dorm room necessities everyone needs, but only a few can afford. You can definitely afford these plastic bins from Dollar Tree to organize your bedtime necessities. Seeing a bunch of little items stacked up on the nightstand can be a real eyesore. Even just having a plain bin underneath can ruin the esthetic you're trying to accomplish in your dorm room. All you need is some duct tape and spray paint to keep your stylistic dreams alive with a classically striped nightstand bin!
8. The Perfect Upholstered Headboard You Need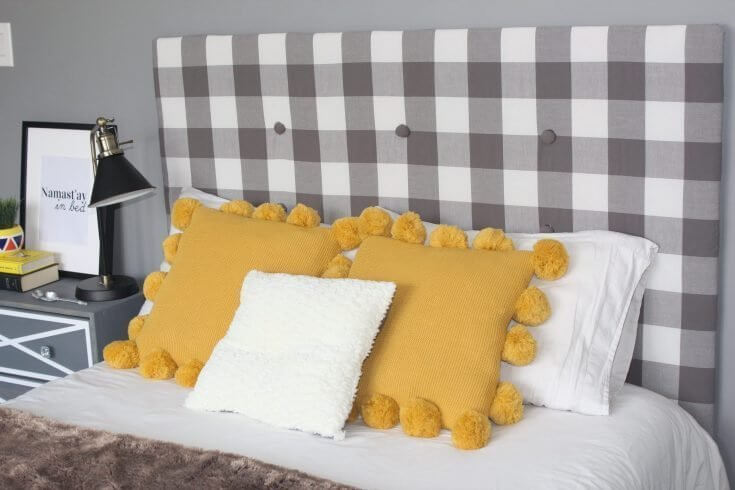 This cool DIY project will allow you to let your creativity shine. With just a few simple materials including cardboard, duct tape, cotton batting, and unique upholstery fabric, you can create your very own headboard. Many of these items are things you probably already have in your home, so no crazy shopping spree is required! This will go right above your bed and serve as a soft place to rest your back once you get tired of sitting in your desk chair. Maybe you can use a fabric that has sentimental value to you. The fabric you choose can really speak to your unique style so you can feel like every part of the room represents who you are.
9. Your One-Stop Shop for Meal Planning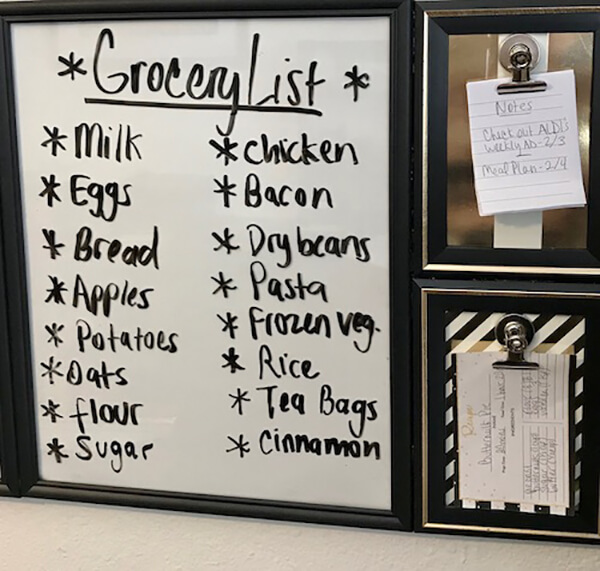 A large part of being confident in yourself is being able to stay on top of your daily tasks. Big surprise, this includes what you eat! Although college can be an extremely fast-paced environment, this command center will help you plan out your meals and grocery list down to the very last egg. You can place any notes you have about your schedule, your grocery list for the week, and any coupons that will help you stay within your college-student budget in this command center. Sometimes you have epiphanies when you open the refrigerator door and by the time you leave the kitchen, they're already forgotten! Use this command center to jot down your ideas and live a more organized lifestyle.
10. How to Organize Your Tights by Color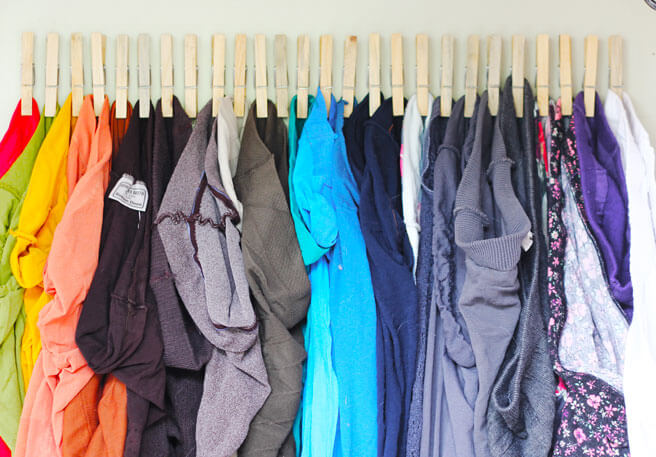 This is easily one of the best dollar store dorm room ideas. It is extremely simple and will only take you about 5 minutes to complete. Dorm rooms can be quite small, so you want to use all your space efficiently. Hang up your tights with wooden pegs to create a unique, organized look for your closet. Once they are all spread out right in front of your eyes, you may be able to put together looks you never thought of before! Also, having a neat closet is a great way to feel accomplished when you first get out of bed in the morning.
11. Cute and Simple Washi Tape Photo Frame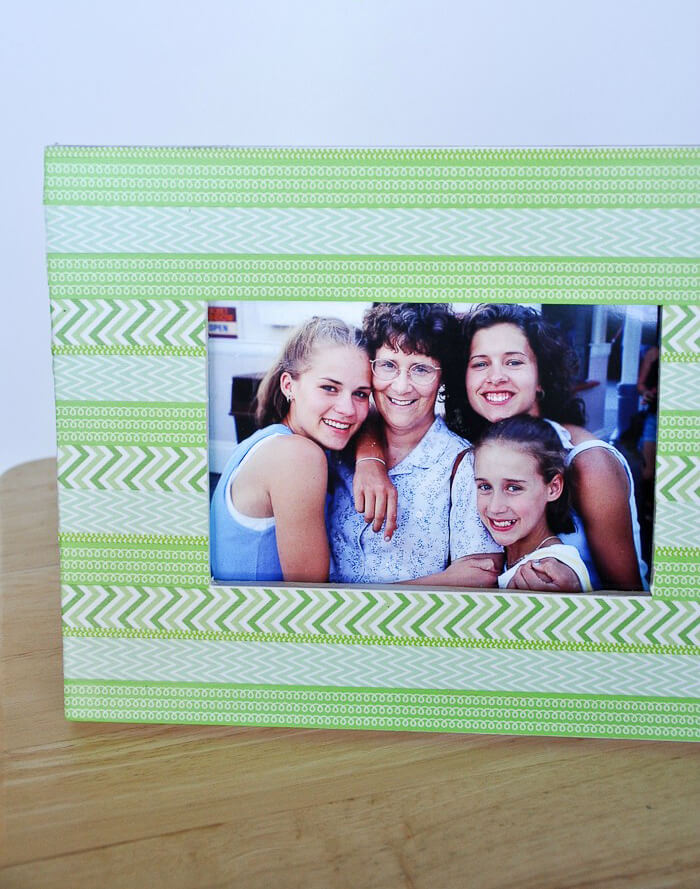 Now you can add a personal touch in any room of your home with these super simple and cute washi tape frames. Display your favorite photos around your home with custom washi tape patterns and colors that coordinate with each and every room. These also make great gifts for kids and friends to celebrate birthdays and other special moments. What a perfect way to shower the soon-to-be bride with a fun girl's night to craft some fun picture frames with the entire bridal party! This would also be a wonderful activity for a sleepover or art party for pre-teens and teenagers alike.
12. DIY Dollar Store Wire Basket Chandelier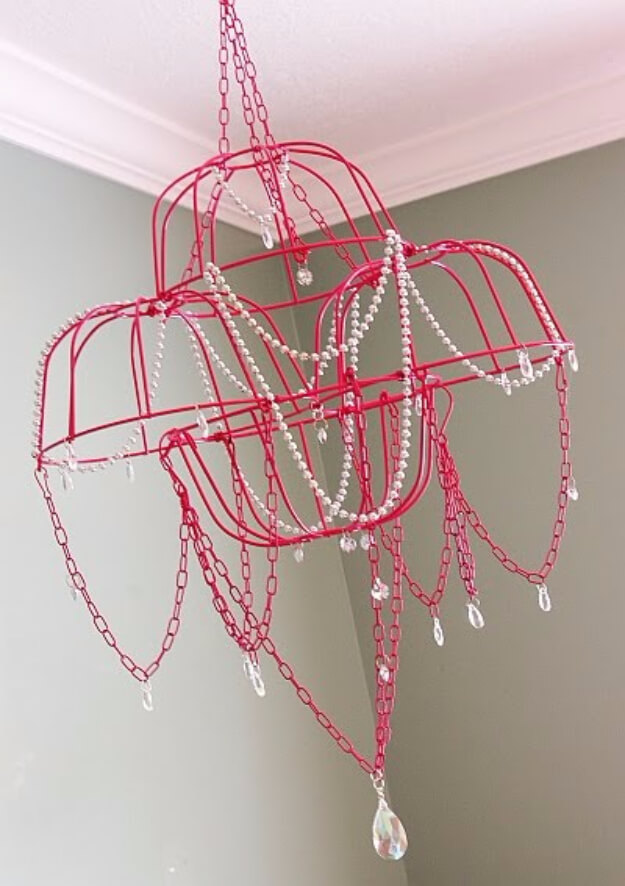 Add some dramatic and girly flair to your daughter's room with this fabulous DIY dollar store chandelier. Crafted from four-wire hanging baskets, this quartet easily flips over to transform into your unique hanging design. Once assembled, this chandelier is then painted in your choice of spray paint to blend into the existing decor in the room. Maybe you want to highlight a color on the bedspread to give this chandelier a wow factor. To complete it, you'll need to add your favorite jewels, beads, and any other embellishments you choose. For a more bohemian vibe, you might want to include some feathers and arrows as well.
13. DIY Canvas Bag Three Minute Pillow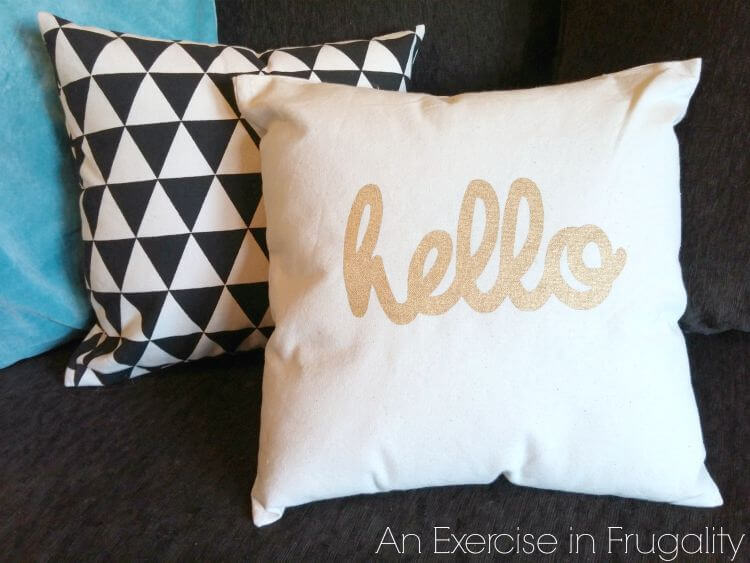 If crafting is your game, but you're short on time- don't sweat! This quick and easy DIY canvas bag pillow is perfect for you! For starters, the entire project can be completed in three minutes or less. All you need is a canvas bag that pleases your fancy, some stuffing, and a hot glue gun. Yes, it's that simple. You'll enjoy seasonal pillows to update your sofa or bed in mere minutes. Or if you need a quick gift idea, this DIY canvas bag pillow makes a perfect present.
14. Repurposed Containers and Washi Tape Supply Caddy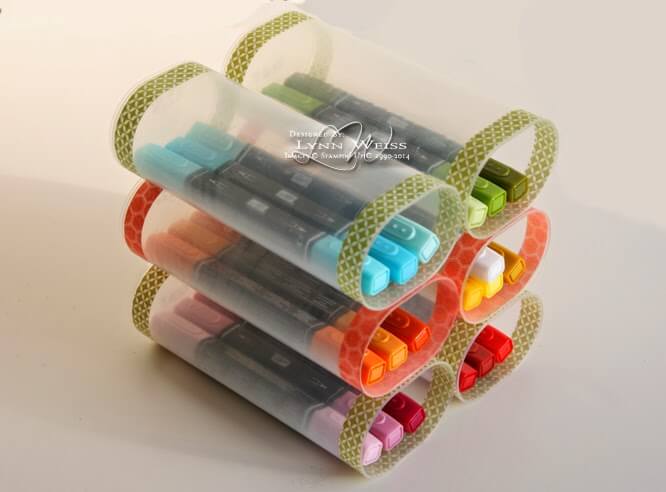 Looking for a new way to store all of your essential art supplies? Here is a fantastic storage solution that is a trifecta! Amazing accessibility is point one in this tabletop caddy. With open ends, these repurposed Crystal Light containers provide complete ease in grabbing the right marker or pencil without slowing down your artistic zone. Next, the cost factor is the second major factor in this trifecta. Using recycled containers makes the cost nearly zero. And finally, the third awesome element is the customized look you create with your favorite dollar store washi tapes. Stack them in units of two, three, or four to achieve the desired organization for your art desk.
15. Great Wooden Electronics Box for the Family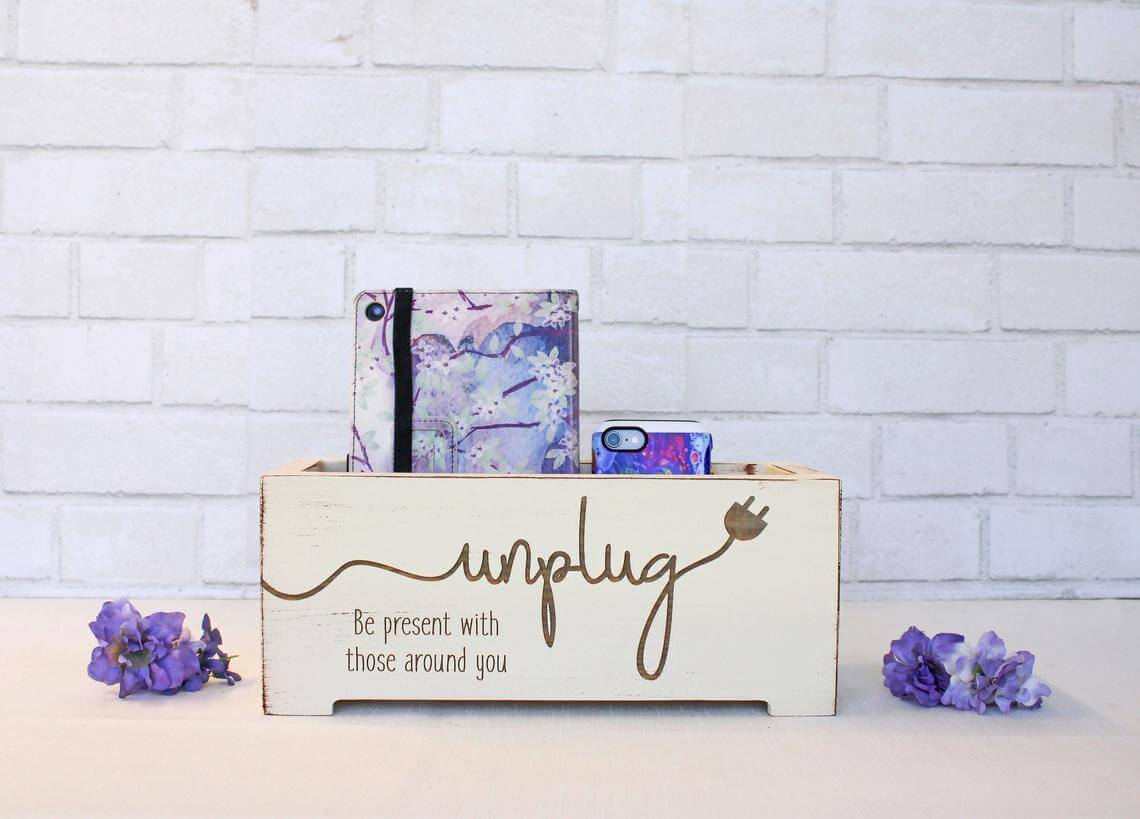 These extremely gorgeous, wooden electronics boxes are perfect for family gatherings. They come in two color varieties: black and white. There is also a charging port option just in case someone's phone battery won't survive the evening. These place a fun spin on wanting to be present with the people you are surrounded by. You and your guests will have no problem leaving your phones behind to catch up just like old times! This is a decorative item that also has amazing practical use. The sturdy and clean finish will nicely complement any area of your dorm room.
16. Stay a While Neon Light Shop Sign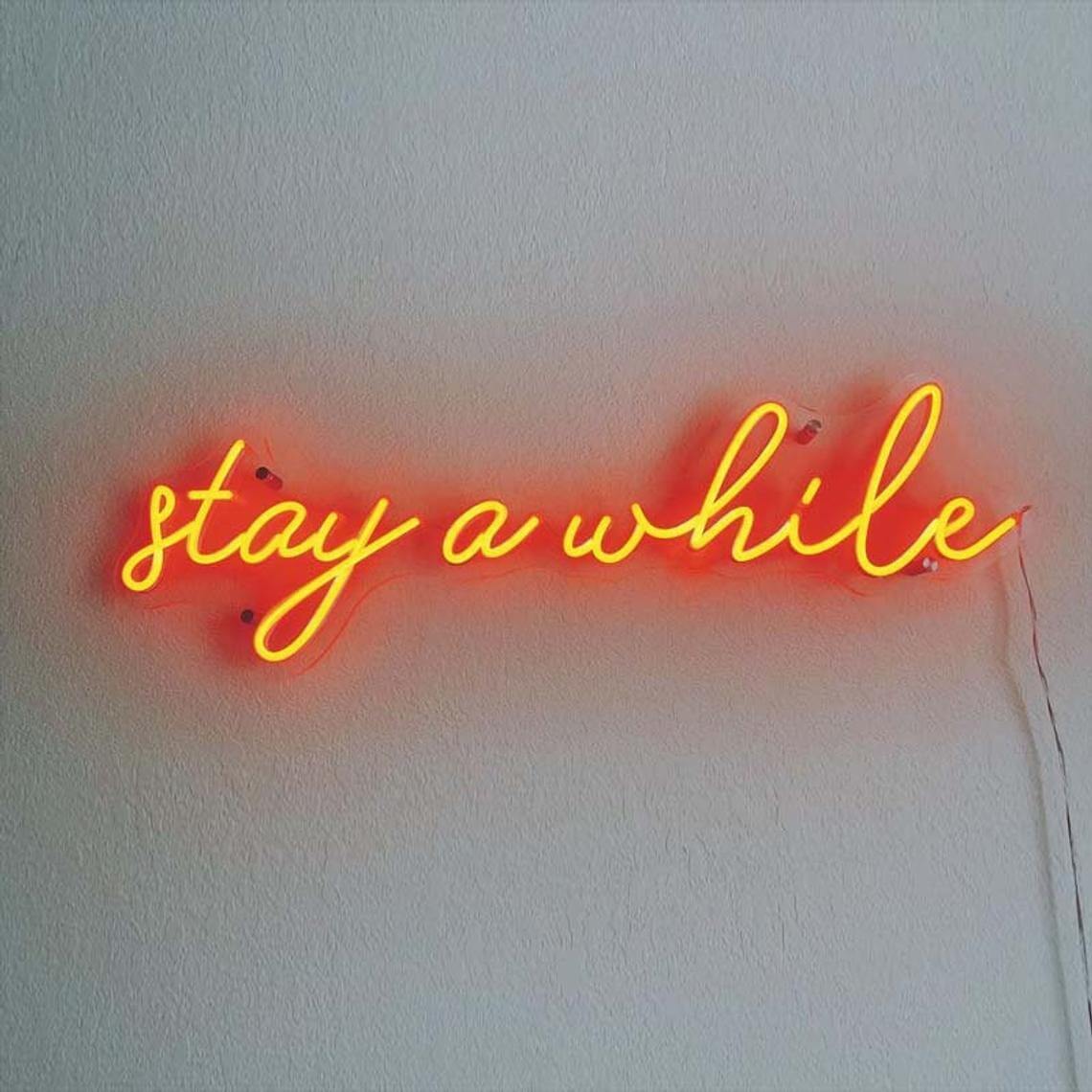 This cool, neon sign will surely add an edgy vibe to your dorm room. You can personalize the color and size of this item, so you don't have to feel as if it won't properly match your space. This custom-made sign can be installed into the wall or just hung if you want the freedom to move it whenever you please. The 50,000 hours of lifetime supported by this unique sign will get you through many dreary nights in your college dorm room. Set this sign up right above your bed or near the door so your guests always feel welcome to just stay awhile.
16 Cool Dollar Store Dorm Room Ideas That Will Make You Never Want to Leave Your Dorm
This collective list provides you with the best dollar store dorm room ideas on the market today! There is no need to settle for a less than fabulous room just because you don't want to empty your bank account. There are plenty of affordable options that will make your dorm room stand out from the rest. All of these great ideas are customizable and can be created with cheap dorm room supplies. Given some of these are on the simpler side, feel free to spruce them up and really make them your own!
Even if you don't consider yourself to be extremely creative, these ideas can be transformed into anything you want them to be. Also, they are very simple to recreate on your own, so you don't need to hire help! Maybe you can get your roommates in on the fun to create the perfect space for this academic year. College days can be long and grueling, but wouldn't it be nice to come back to a room that reminded you of who you are? There is never anything wrong with placing items in your world that keep you thinking positively. Start your creative journey with these dorm room necessities today!