Now is the time to blend some of the best eco-friendly home accessories into your family's home because who doesn't love our incredible planet? Of course, we all do, but that doesn't mean we have to forgo creating a home that embodies our personality and style. Choosing decor that considers its impact on our earth is a small way to do our part in paying it forward for future generations.
26 Must-have Eco-friendly Accessories Your Home Needs this Year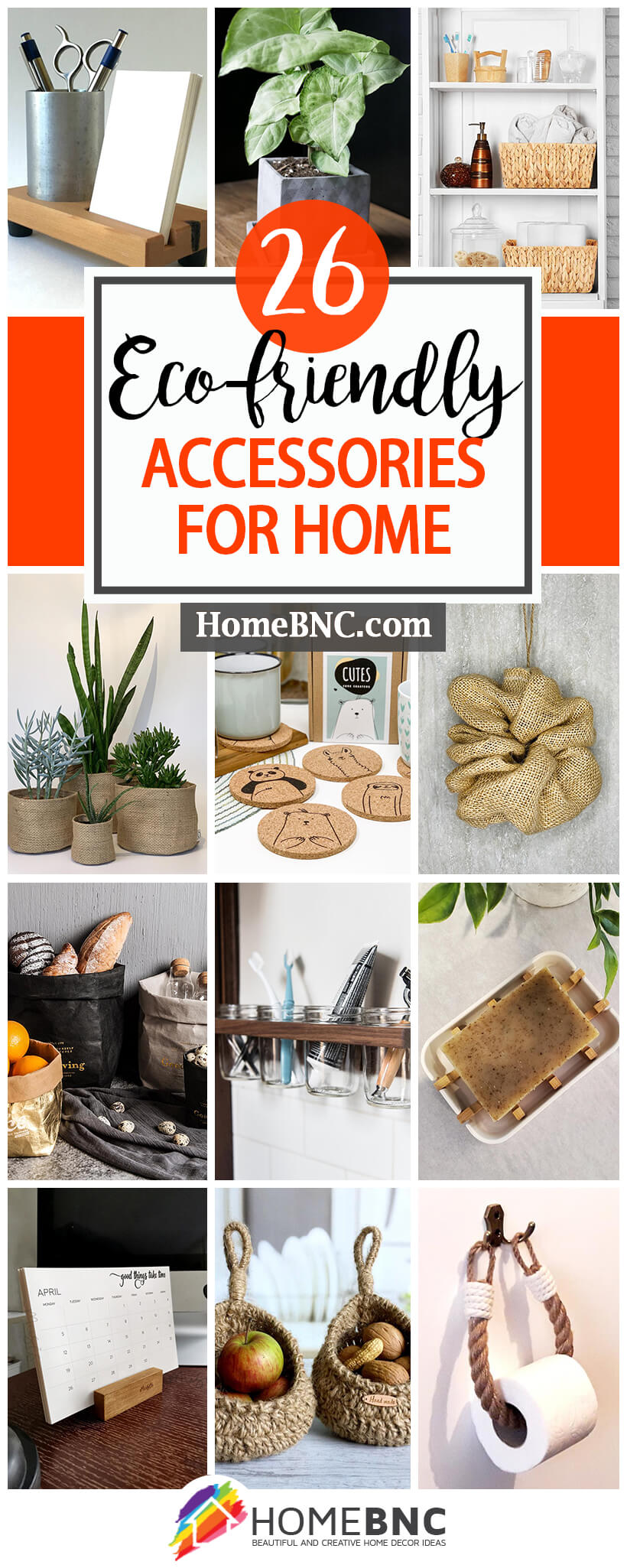 When nesting kicks in, hone in on this homemaking skill that has spanned generations and do so in your own, earth-friendly way. Think outside the box in terms of materials you choose to use and you are sure to find ways to keep your style intact while leaving a small footprint behind.
One way to achieve this goal of taking care of our planet, while making your house a home, is to look for products that use sustainable materials. These products will feature materials that are easily replaced and/or renewed as they tend to grow quickly and are in large abundance around the world. Bamboo is a perfect example of such a substance.
Maybe you like to add texture to your interior design to create a more refined and pulled together look. An easy way to do this while keeping Mother Nature's best interest at hand is with cork, burlap, and loofa.
Consider swapping out those single-use plastics for more natural and biodegradable options. The baggies used for packing lunches are immediately thrown away and enter the landfill for the remainder of our lifetimes. One great alternative to these is all-natural beeswax coated food wraps.
With all of the incredible products available, now is the time to add some eco-friendly home decor into your house so you can make it a home in an earth-friendly way.
1. Environment-Friendly Beeswax Natural Food Wrap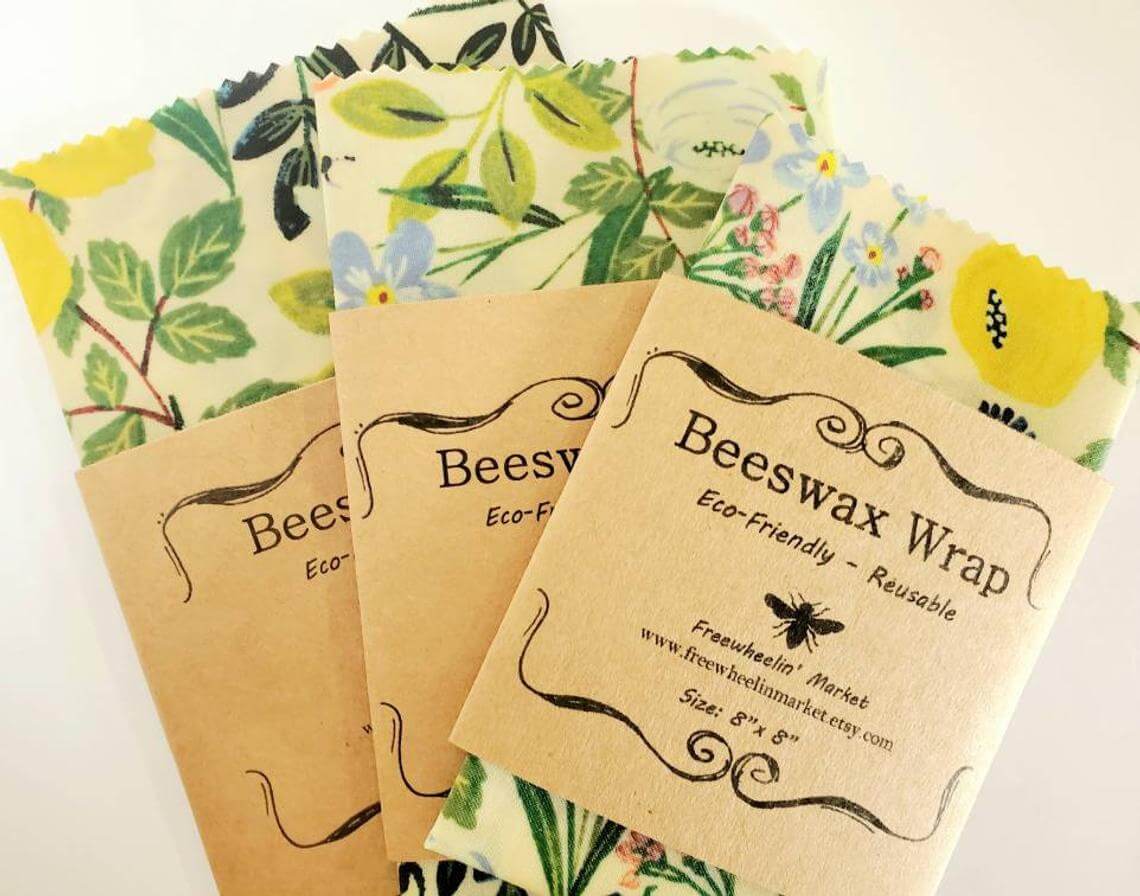 Brown bagging doesn't have to be bad for the environment. Think outside the plastic baggie and consider this eco-friendly and natural way to wrap your foods to keep them fresh until lunchtime. Using all-natural beeswax wraps to mold around your food, whatever you wish to pack in your bag will stay fresh. The natural antibacterial properties of beeswax coupled with its grippable touch make it a perfect choice to replace all of your single-use plastic baggies that end up in the landfill. Do your small part in making mother earth happy!
2. Industrial Wood and Metal Business Card Holder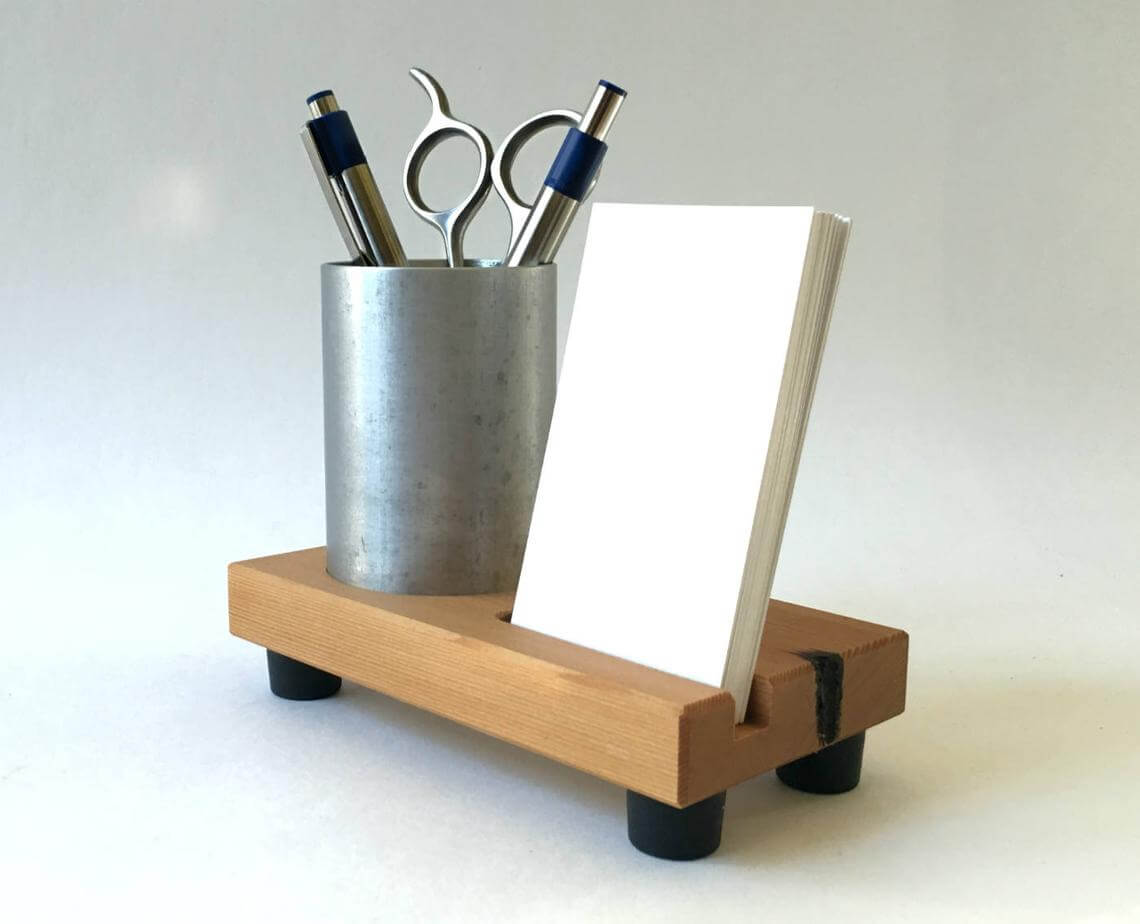 Check out this hip and modern looking business card holder that combines its eco-friendly construction with a cool and up-to-date look. The metal cup holder is the ideal hangout for all of your desktop essentials from pens to highlighters. Right beside it, you'll enjoy an easy-to-reach hub for all of your business cards so it's easy to hand to your customers and won't leave you fumbling through your drawer to find one. Not only does this unit keep your everyday necessities within reach, but it also looks good while doing so!
3. Rich and Regal Sultry Amber Glass Bottle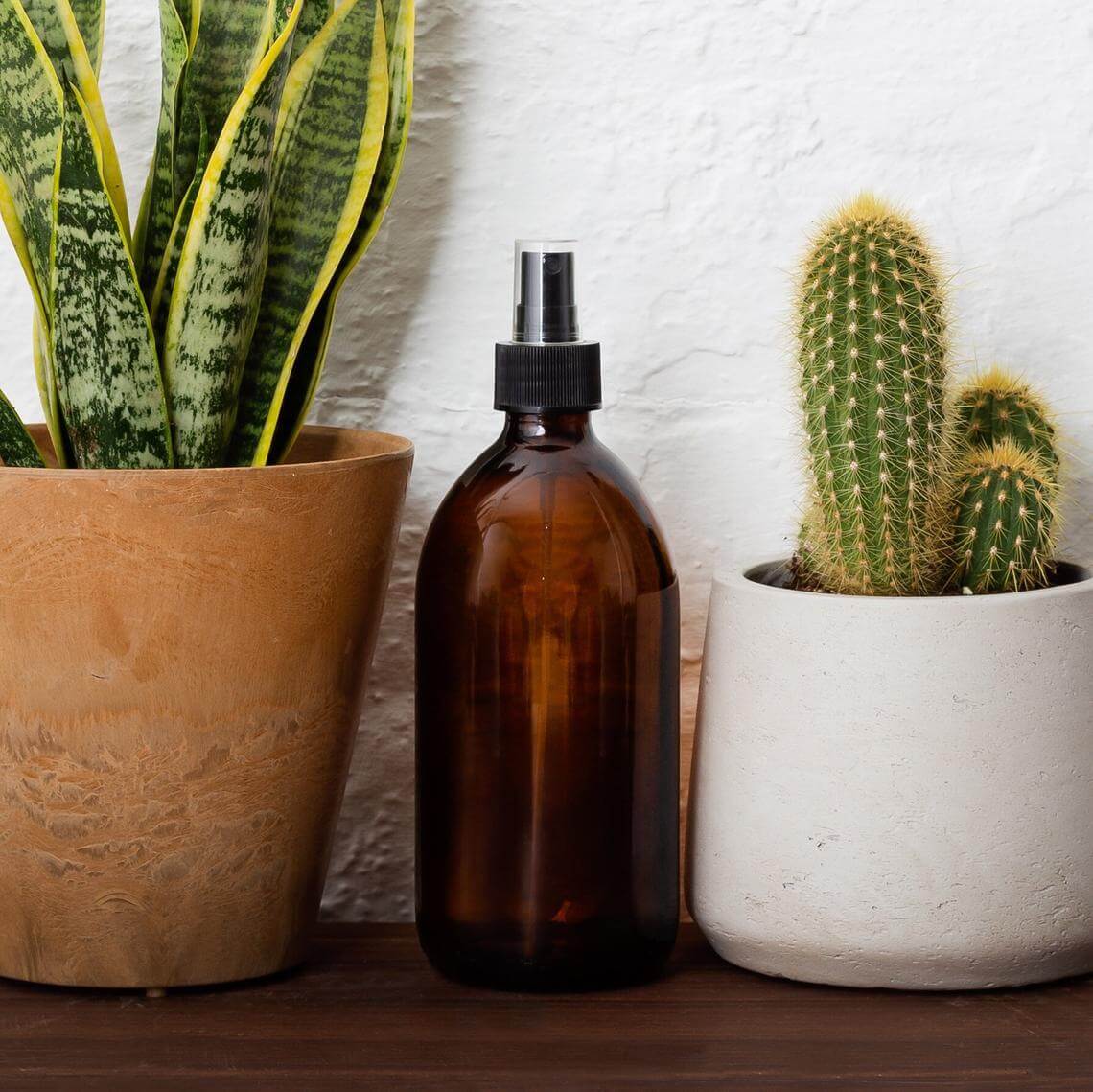 No one said a spray bottle had to be cheap and ugly. Take a look at this gorgeous amber glass version. It's an atomizer that offers a delicate mist of water that's delivered most fashionably. This posh bottle is both practical and pretty and looks amazing resting on your shelf even when it's not in use. It is sure to make a top-rated gift choice for your special friend with an extremely green thumb. Or keep it for yourself to serve as a mister for taming wild hair in the morning or spritzing on the leaves of your house plant friends.
4. Nifty Nautical Toilet Paper Holder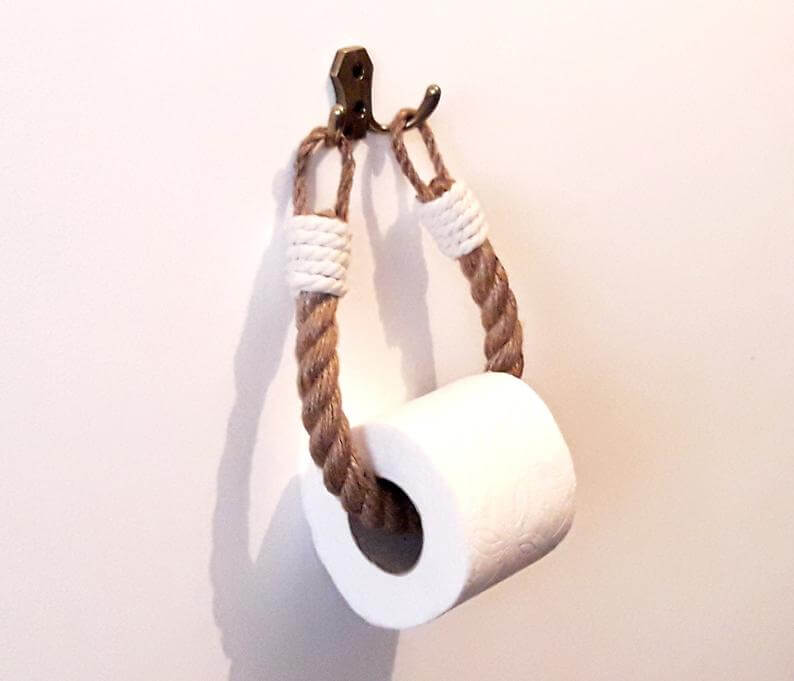 Bring a piece of your favorite seaside retreat home with you as you add this charming toilet paper holder to your home. It's a fun way to add some character to an otherwise drab piece of hardware hanging in your bathroom. Created from natural jute rope, it's a far cry from the cheap plastic varieties most commonly found near the toilet. Hitting the john will bring you a glance at special summers as you remember family trips to the lake. This powder room essential becomes a part of your home's decor when you feature such a nifty version that's anything but ordinary.
5. All Natural Loofa Dishwashing Scrubbing Pad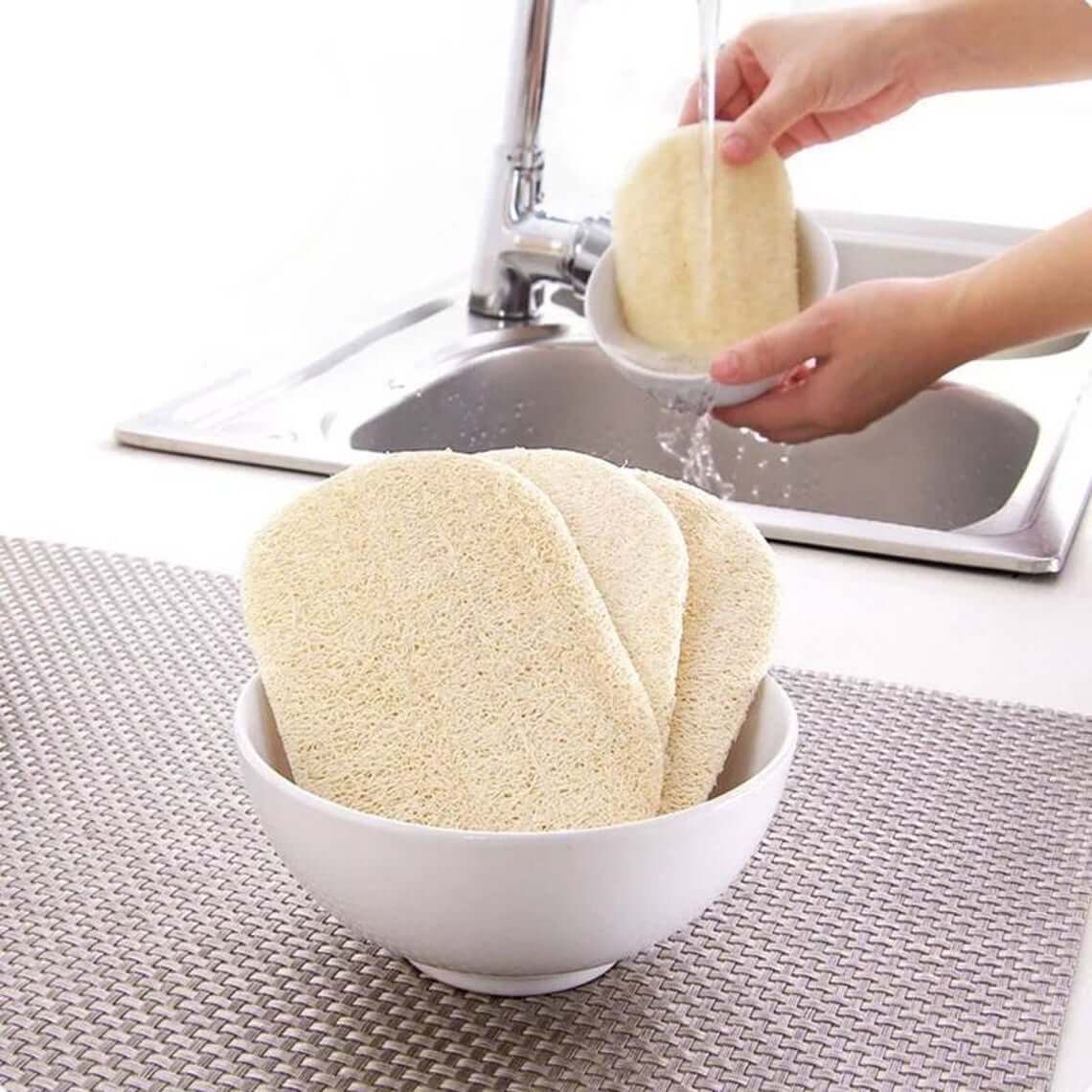 Clean your dishes in a more practical and earth-friendly way when you choose this eco-friendly loofah pad. Made from the loofah plant, this natural material acts as an incredible pad for scrubbing away the grime from mealtime madness. It also doubles as a fabulous soap bar rest to keep your counter and sink from acquiring that slimy, soapy residue left behind. To top it off, it can be composted when you're finished with it to make it a top choice in earth-friendly dishwashing supplies. Keep a stash of this natural go-to on hand so you'll never be stuck with soap sludge!
6. Warm Up with a Mug Rug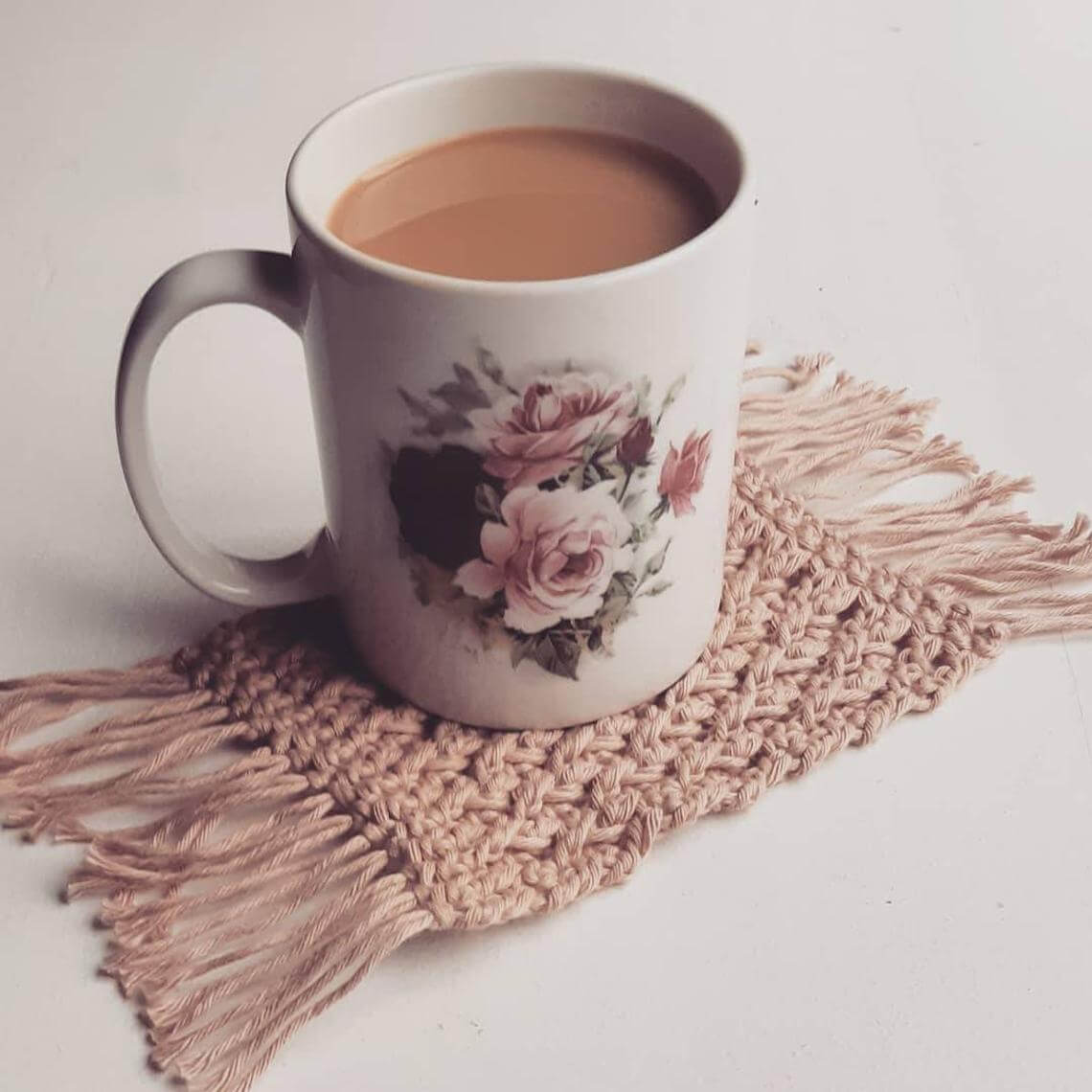 Whoever said a drink coaster had to be dull and drab never met the likes of this cute and cozy mug rug. Crafted in crocheted handiwork, this cozy little mug rug is just the right size to make your coffee break or afternoon tea-time a more special rendezvous. Craft them at a girl's night or gift them to your favorite friends and neighbors who are sure to delight in a nice, warm beverage during these chilly winter months. Make staying in a little more fun by setting the mood with the coziness of these cute little mug rugs to give your favorite cup of joe a comfortable place to rest.
7. Ceramic and Bamboo Soap Dish Drainer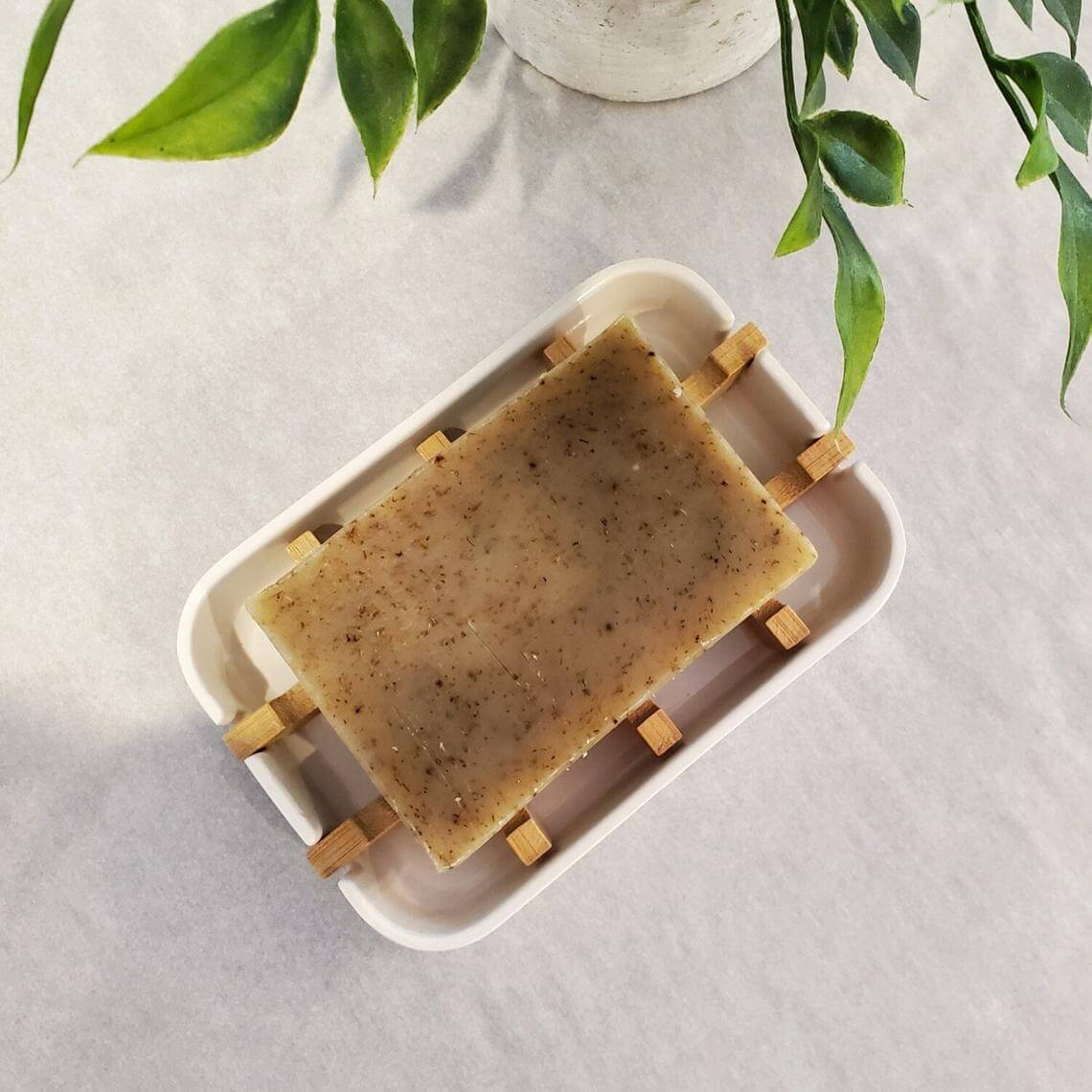 Keep the sludge and slime of a used soap bar off your countertops with this practical and eye-pleasing soap dish drainer. It's just the right size to house your used bar of soap and allows a perfectly sized basin to collect all of the leftover suds. The delicate bamboo slats hold your soap bar in place while their crisscross design allows any remaining suds to slide off into the bottom. Make it easy to grab your soap bar while keeping your overall look in tune with your home's interior design.
8. Cool and Contemporary Concrete Square Planter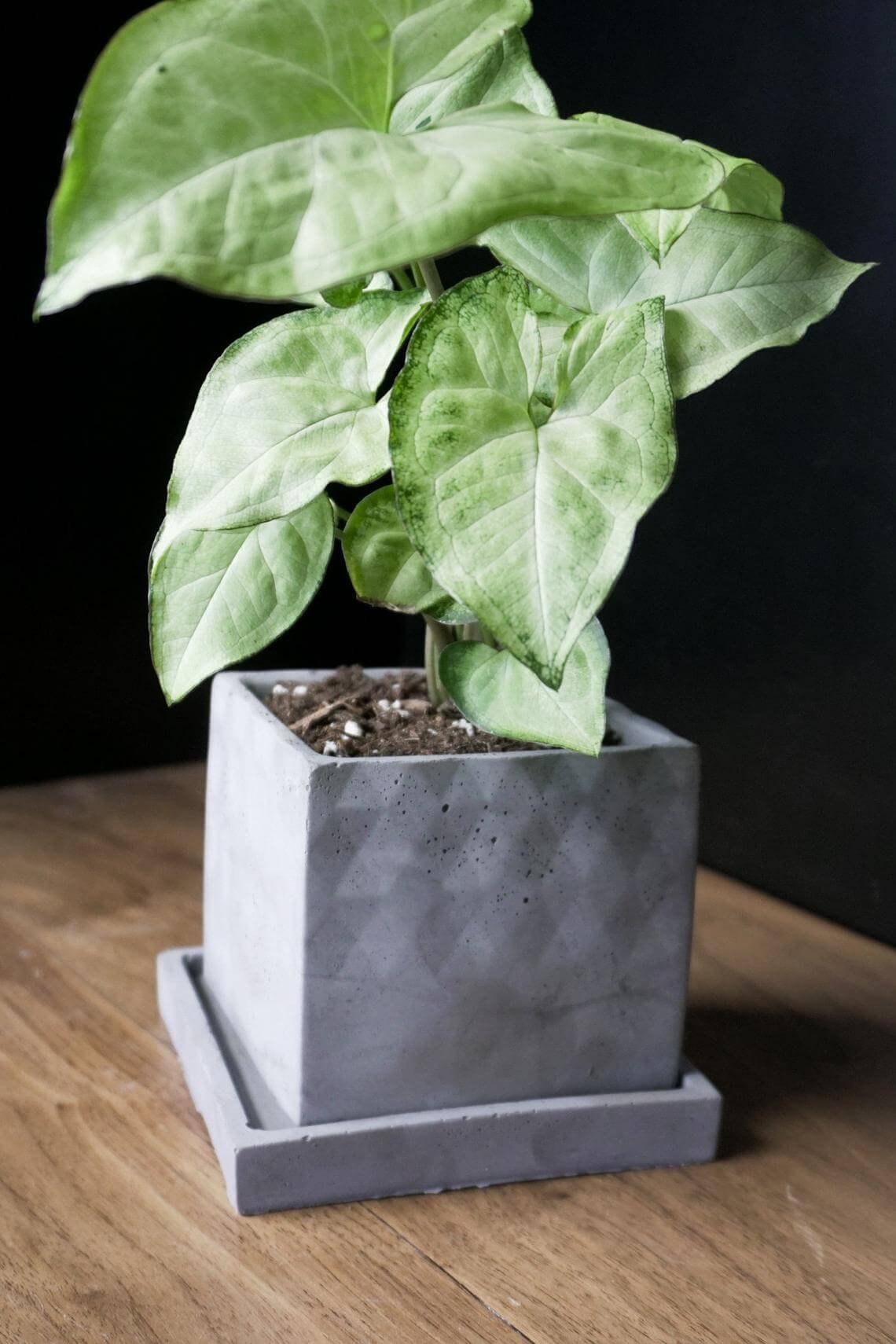 Having a green thumb doesn't have to channel visions of farmhouse design. Here's a perfect example of a plant lover who enjoys a modern contemporary motif. This square planter offers a daring contrast to the traditional cylinder plant holders and its sharp edges give it a cool vibe. It comes with a nice tray to keep your favorite green pal from drowning in over-watering. Set alone or in a group, this modern concrete planter is anything but a boring square!
9. Super Cool Cylinder Cotton Roll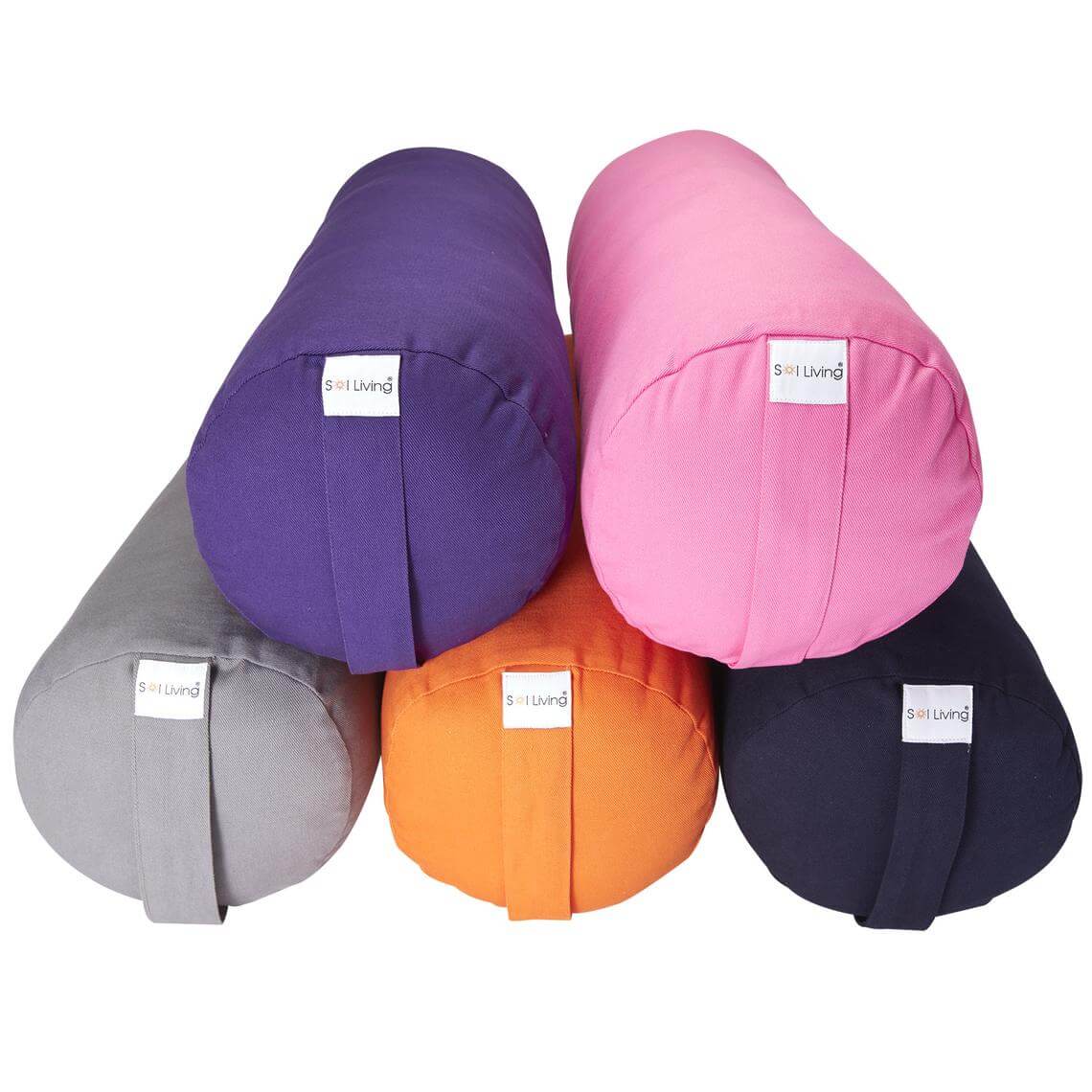 No matter if your back or neck could use a little comfort; this cotton cylindrical roll meets your needs. Its cotton construction keeps it cool and comfortable to use any time of year and its size makes it practical and easy to take on-the-go. Using it as an in-between-the-knees pillow is another great option as it can help in finding more comfort for sleep. Throw it in your overnight bag for a quick snooze on a flight or an easy-to-grab neck pillow for a long road trip.
10. Reusable Cotton Drawstring Travel Bag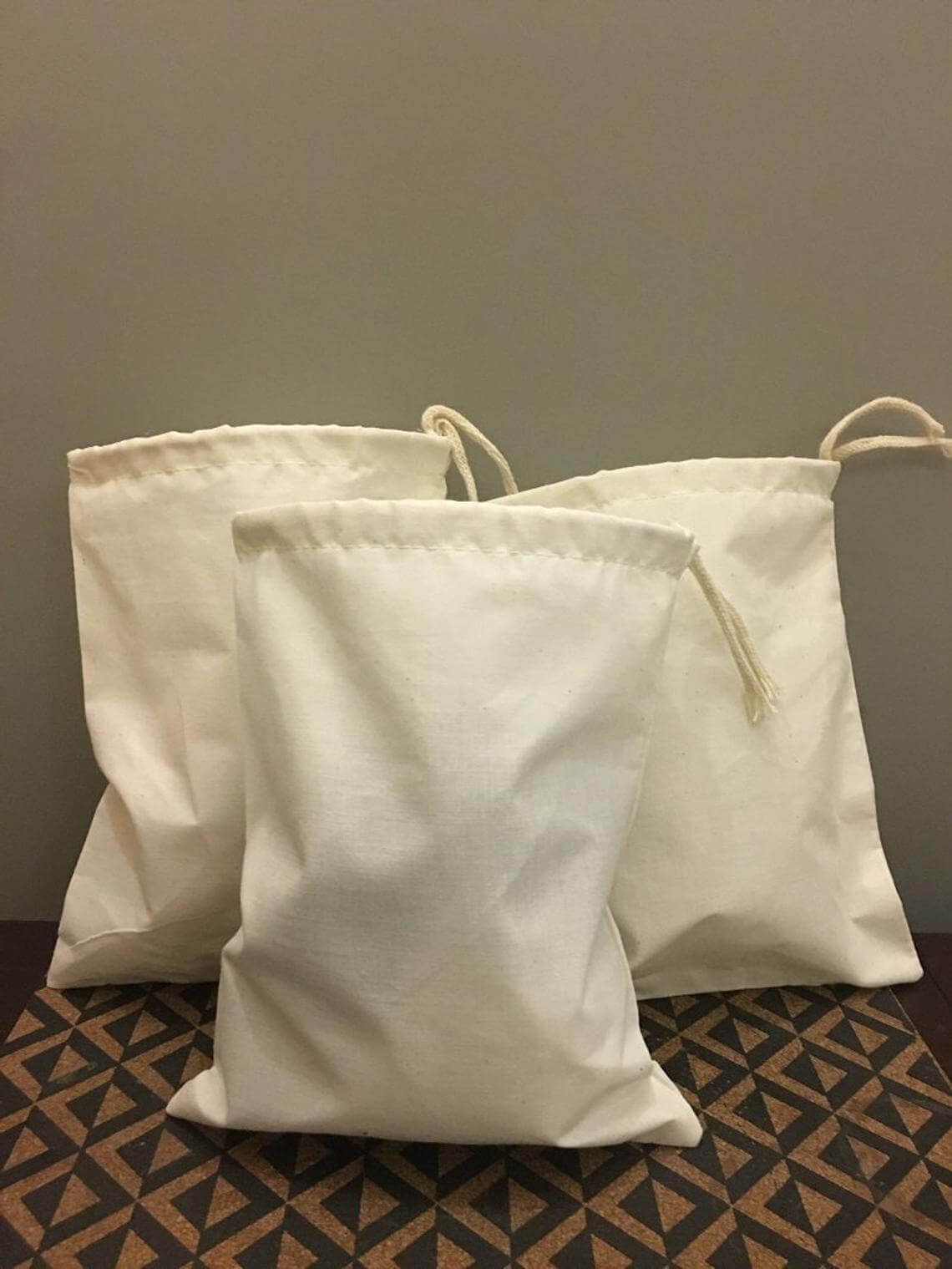 This savvy 6 by 10-inch drawstring bag is the perfect travel companion for anyone. It's one of the best eco-friendly home accessories you can have with its slim design that allows for easy storage when not being used. The sky is the limit in terms of how many ways you can use this handy little bag. And with a drawstring closure, it helps prevent items from spilling out and rolling around in your trunk. The size makes it a great choice for a quick trip or even a week-long getaway. You may use it for your delicates, or even some of your toiletry items.
11. Crafty Cardboard Portable Laptop Holder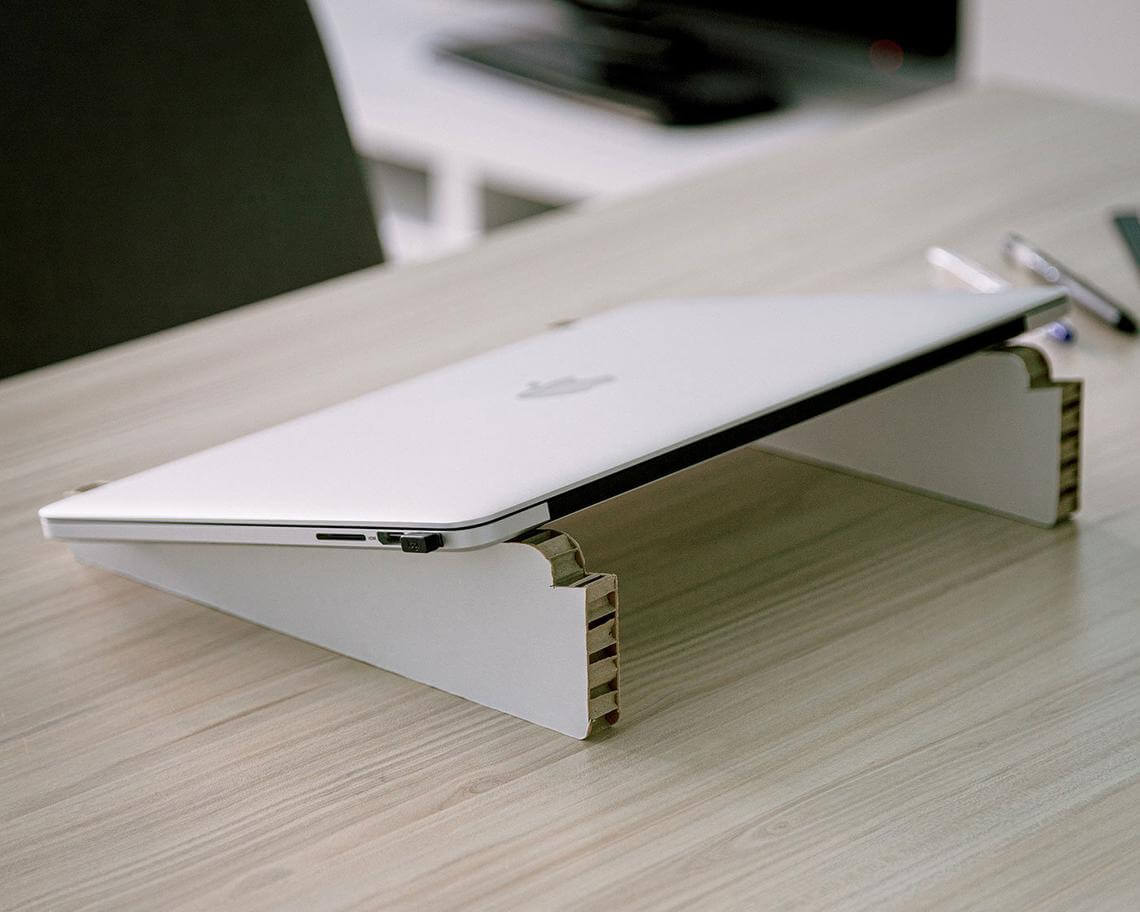 Working outside of the office setting has never been more important than now! Why not make setting up your portable office a breeze with this handy and convenient lightweight cardboard laptop stand. It's just the right size to serve your needs and make your countless emails and computer tasks a little less daunting. The design allows for more comfort to help prevent the strain on your wrists that often is associated with overuse from typing. Just throw the two pieces into your bag and you're ready to set up your office anywhere your heart desires. College students will find it to be a much-loved and appreciated gift too.
12. Beautiful Baskets for Bathroom Storage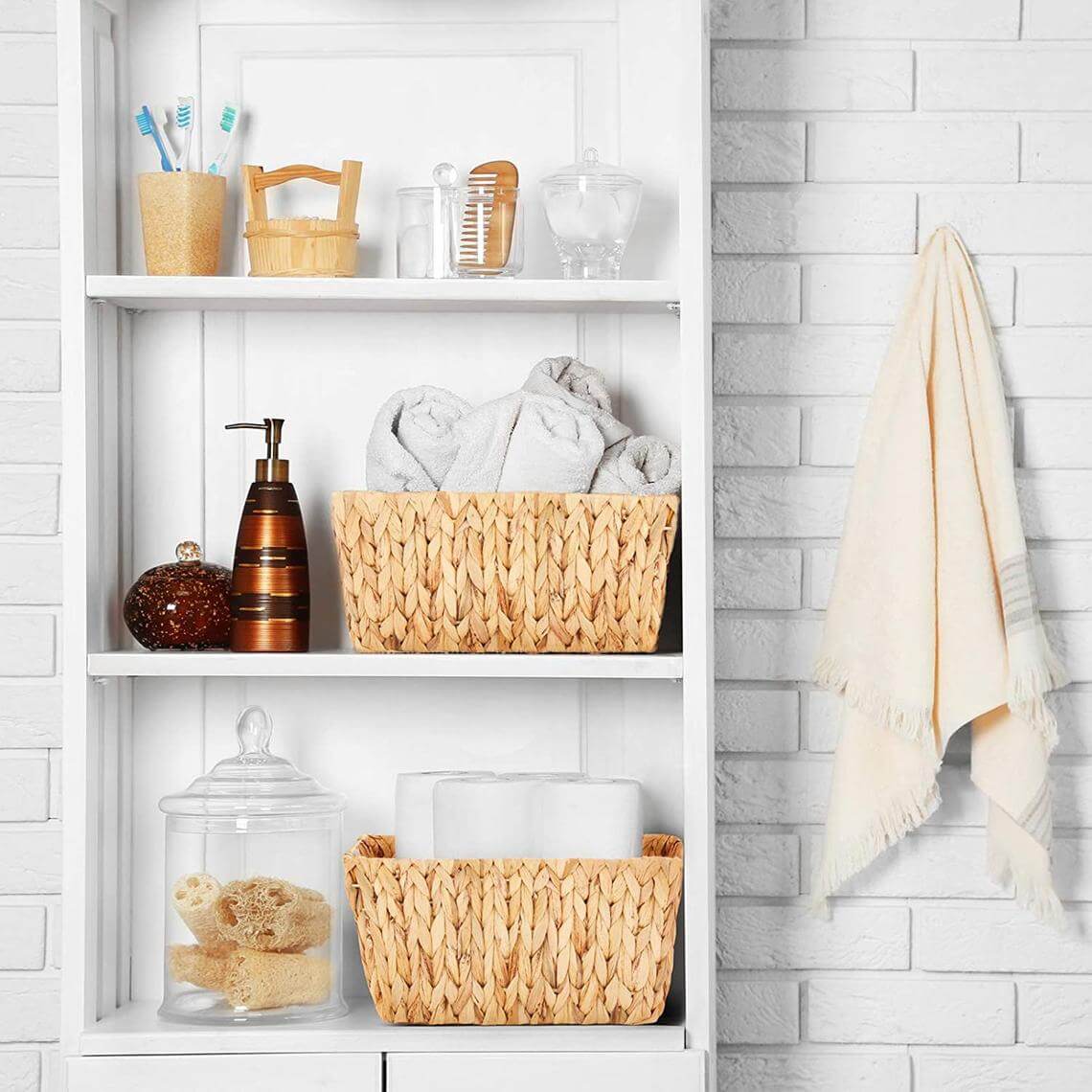 Keep all of your ducks in a row so to speak by utilizing the storage solutions provided by these beautiful handwoven baskets. Crafted from Hyacinth, these baskets feature handles for easy portability and are just the right size to store your towels and other bathroom essentials. They easily fit on a shelf, countertop, or into a cabinet display. Their eco-friendly material is not only good for the earth but also pleasing to the eye with its gorgeous golden blonde tones. They would even be a beautiful alternative to a gift bag. Who wouldn't love receiving such a nice handwoven basket they can reuse after discovering all of the gifts inside?
13. Decorative Craft Paper Kitchen Bins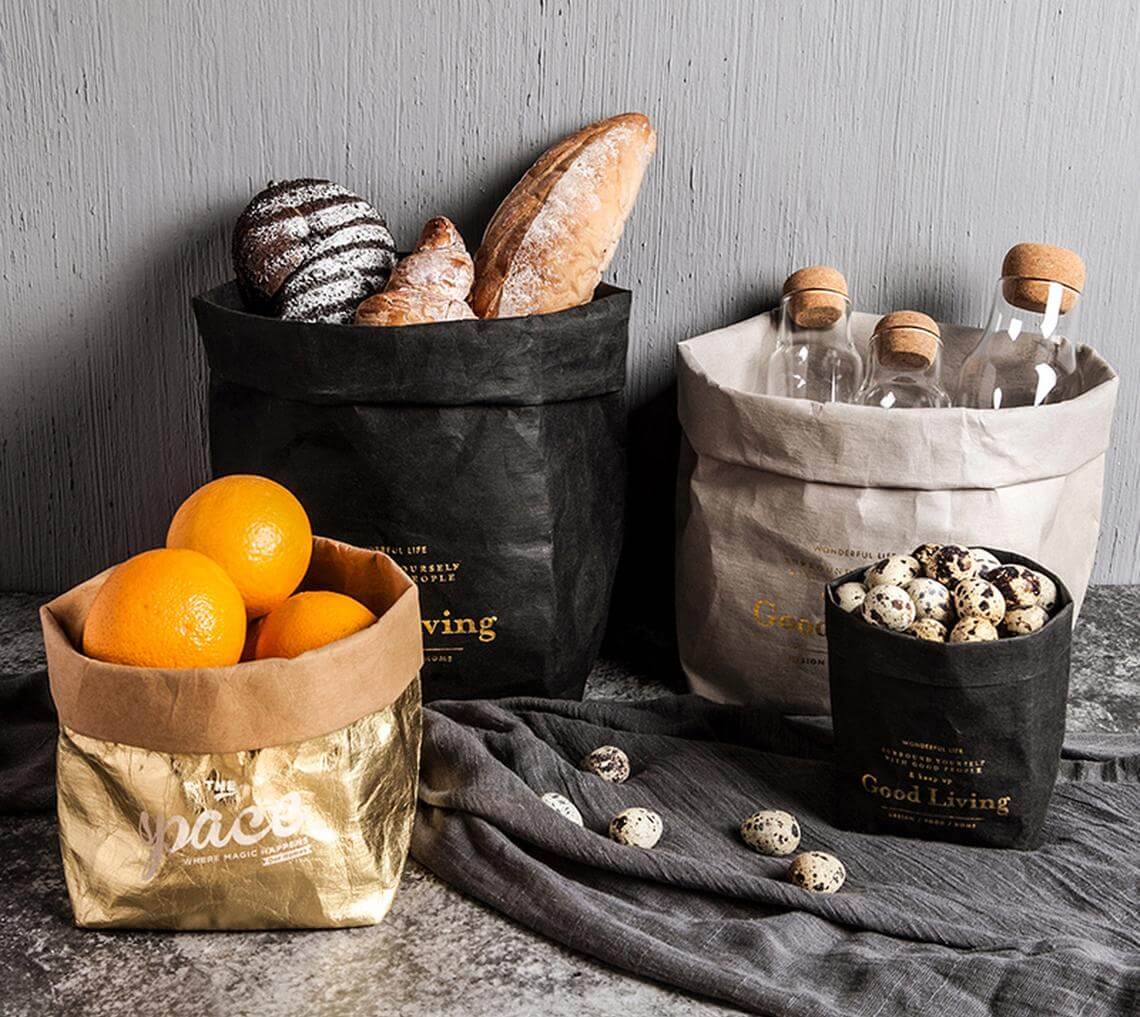 Think outside the box and basket with this unique idea for kitchen storage bins. Created from craft paper that's been formed into bags of various sizes, these bins are a fun way to house your kitchen essentials from treats to potatoes and bread. Everything you need is within reach and easy to access when you place these storage bag bins on your kitchen counter. Make healthy snacking a little easier by making your fresh fruit look a little more appealing inside these paper bins. Regardless if you choose the modern gray, black, or gold, these bags are sure to blend right into your modern decor.
14. Earth Friendly Burlap Bath Pouf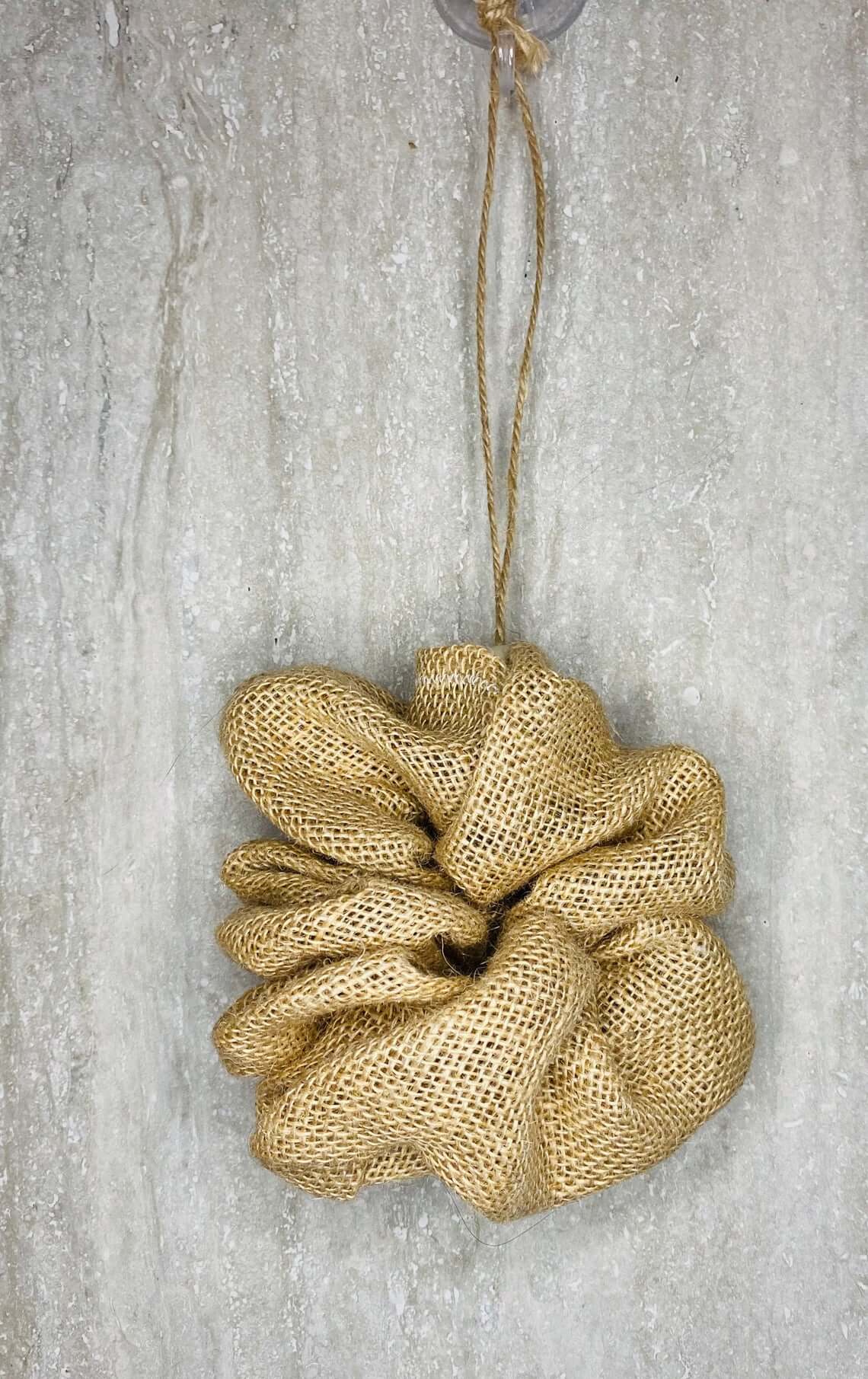 One of the best eco-friendly home accessories can be found inside the walls of your home's bathroom. Take a look at this bath pouf that may be small in stature, but is big in terms of sustainability. Made from a burlap bag, this material gains a second life as a bath pouf that is a far cry from its plastic counterparts. Once it has lived its second life, it can be added to the compost bin so it doesn't leave a lasting footprint on our planet. Add a sweet-smelling bottle of body wash or a bar of handmade soap to complete your gift-giving work of art.
15. Reclaimed and Water Resistant Decorative Storage Box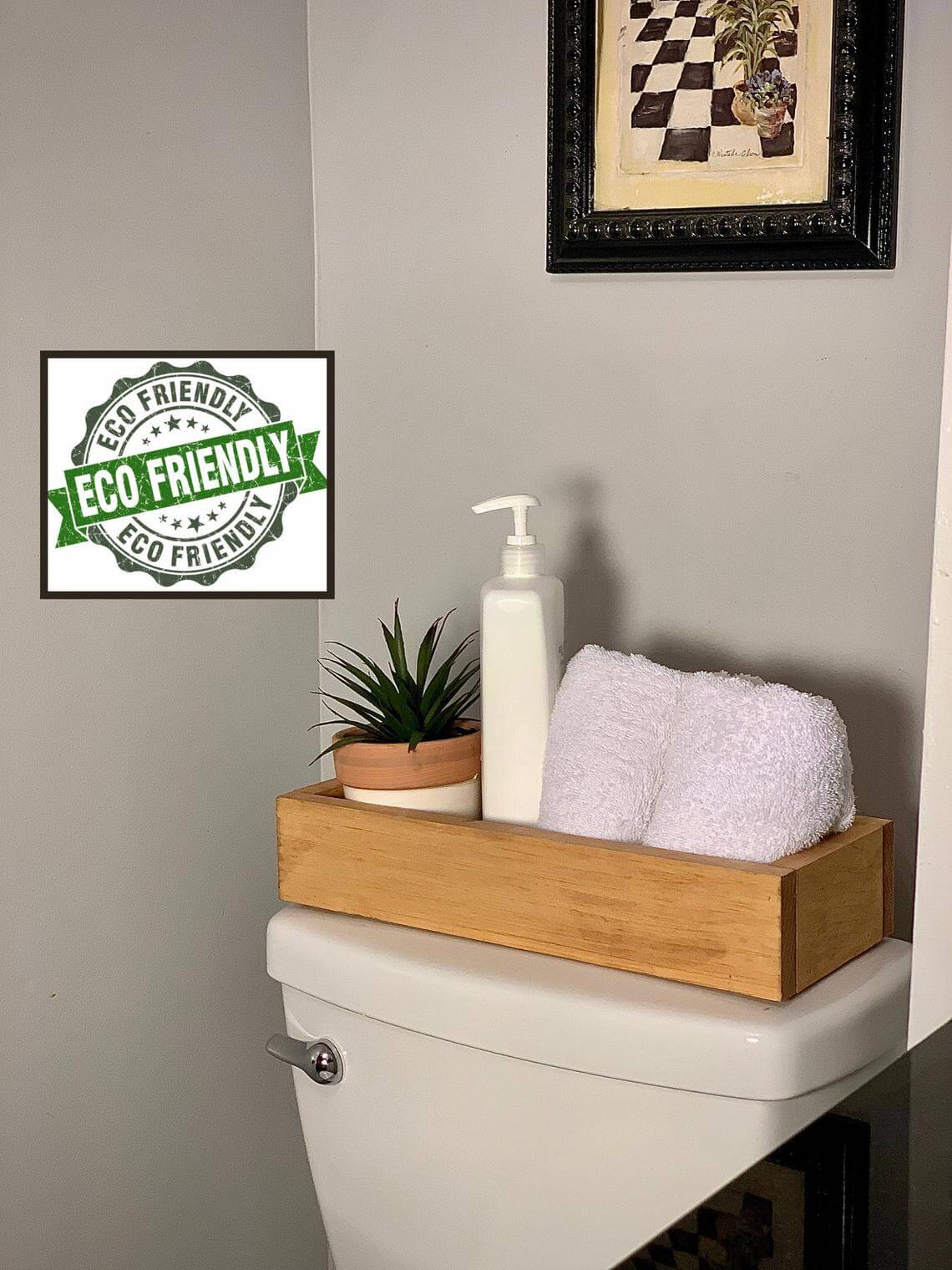 Everyone needs a decorative box to hold some of those loose items and your bathroom is no exception. Check out this water-resistant option that's perfect for the room that's full of more moisture than any room of the home. Bamboo's natural properties make it a top choice in eco-friendly home decor. Adding one of these boxes to your home is an awesome idea and also makes an amazing gift that doubles as a gift holder. Add a few trinkets or some lotions and soaps to make it a gift everyone on your list will wish for.
16. Crafty and Cool Fabric Storage Bin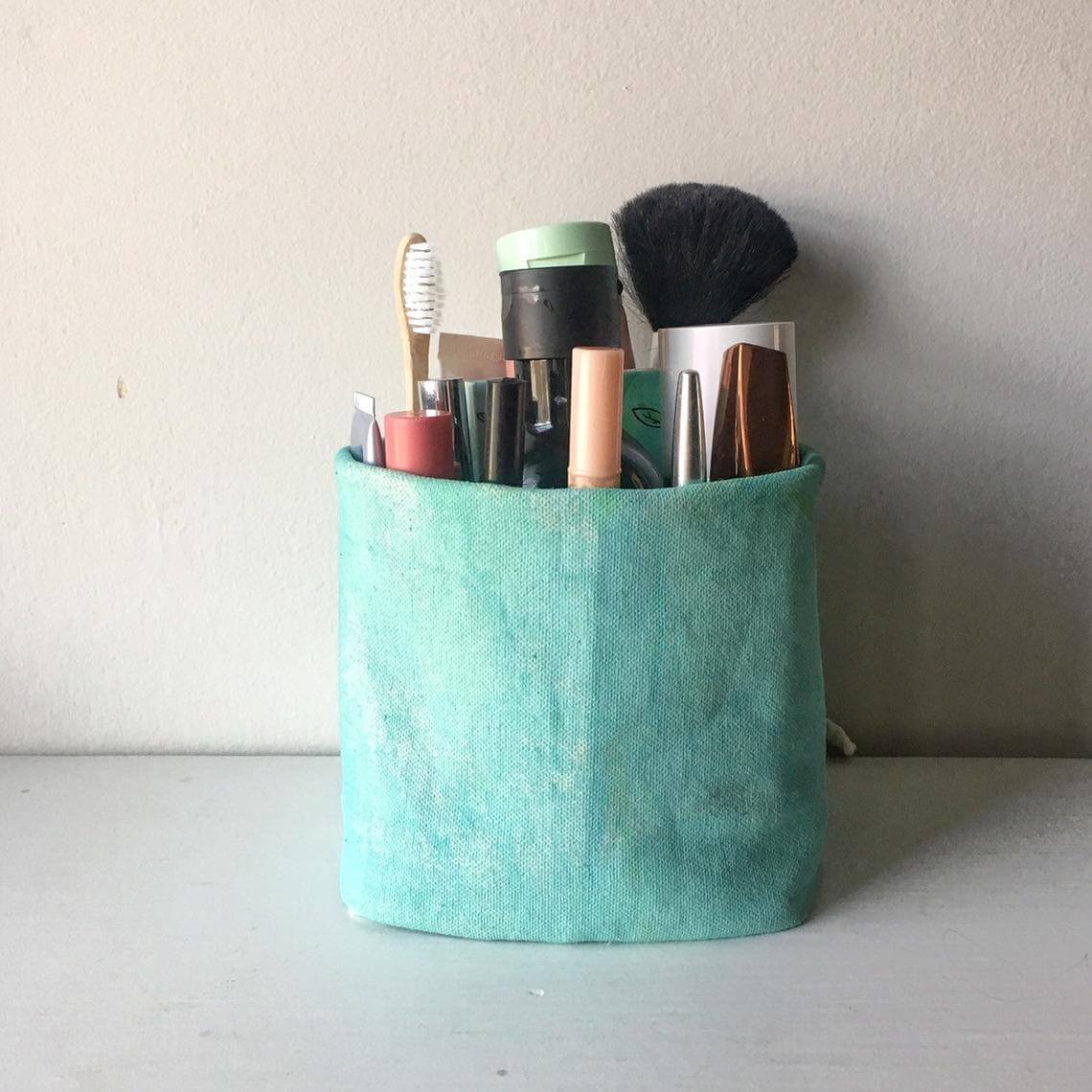 Here's a cool and new way to keep all of your brushes and makeup essentials together in a decorative way. This fabric storage bin neatly holds all of your everyday items that need to be visible and within reach to make your morning routine a little smoother. This is a fabulous way to re-use the material from your favorite dress or pants that have simply worn out their welcome. Gathering all of your like-minded items together into one space makes keeping track of your most used and loved items a little easier. It's a great way to customize your storage as you can choose the perfect fabric to coordinate with your existing room decor.
17. Savor the Scent of Soy Candles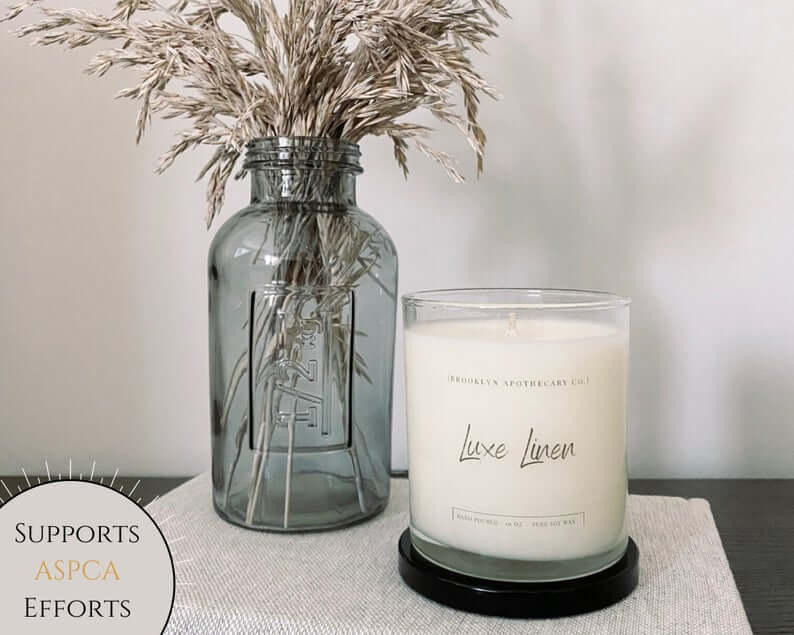 Picture yourself relaxing in the comfort of your home with the fresh scent from this handcrafted soy candle. Imagine feeling a sense of rejuvenation along with the realization of knowing you're helping the environment by selecting a soy candle. Everyone can use a good candle so keep a stash on hand for gift giving and whenever you need to create an atmosphere of peace after a hard day or week at work. The slow burn of the wick and the soothing scent of your choice are sure to enhance your home's ambiance like never before.
18. Basic Bath Mat in Blonde Bamboo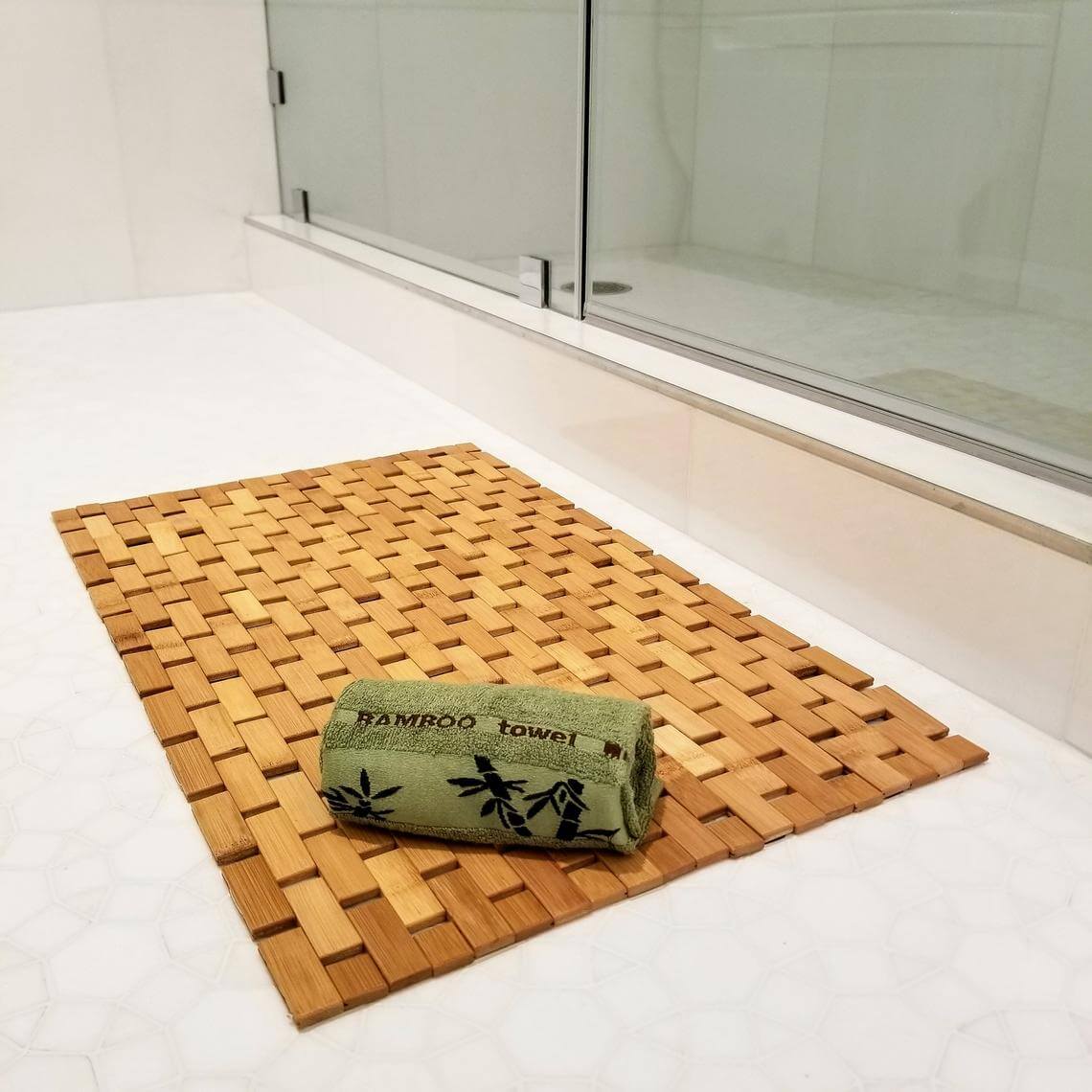 Designed in a subway tile pattern, this classic bath mat is both practical and safe for the environment. Created from the sustainable and fast-growing bamboo grass plant, the grass fibers create a moisture repellant material that makes a wonderful bath mat for your bathroom. Stepping out of the shower never felt so good, as the bamboo indulges your feet in a firm, but soft feeling as they hit the floor. This bamboo mat looks great in today's modern contemporary and minimalist designs too.
19. Small Wooden Block Desk Planner Holder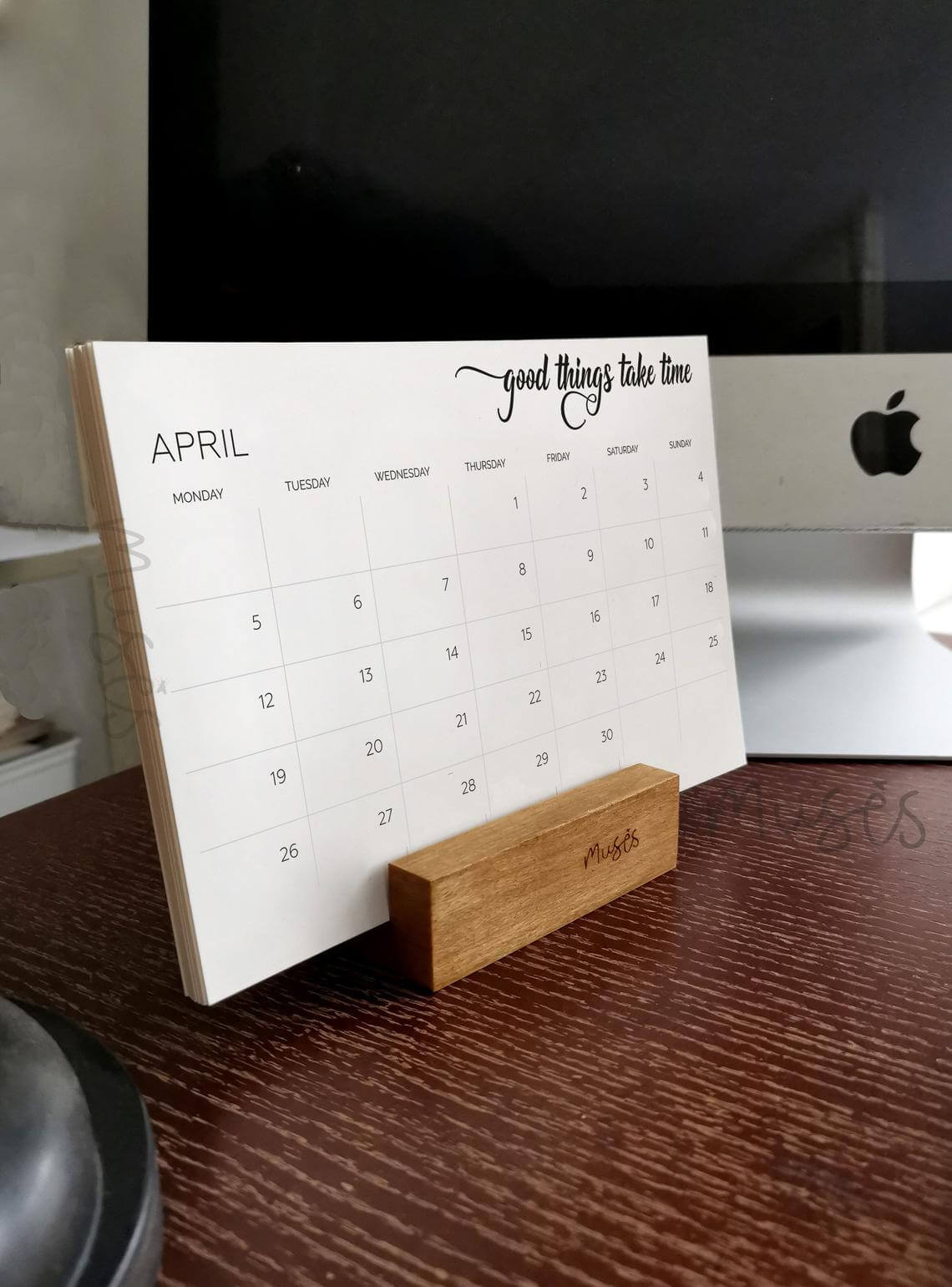 We all need a desk planner to keep our day-to-day meetings and events in order, but who says we are held hostage by the traditional flat on-the-desk planners of the past? Consider these new and savvy planners that feature easy to maneuver pages that fit nicely and neatly in this wooden block holder. It's not only a clever and practical design that frees up some desk space; it offers a youthful vibe to enhance your office appeal. When the office passing party comes around, it makes a great gift as well!
20. Repurposed Coffee Sacks Plant Covers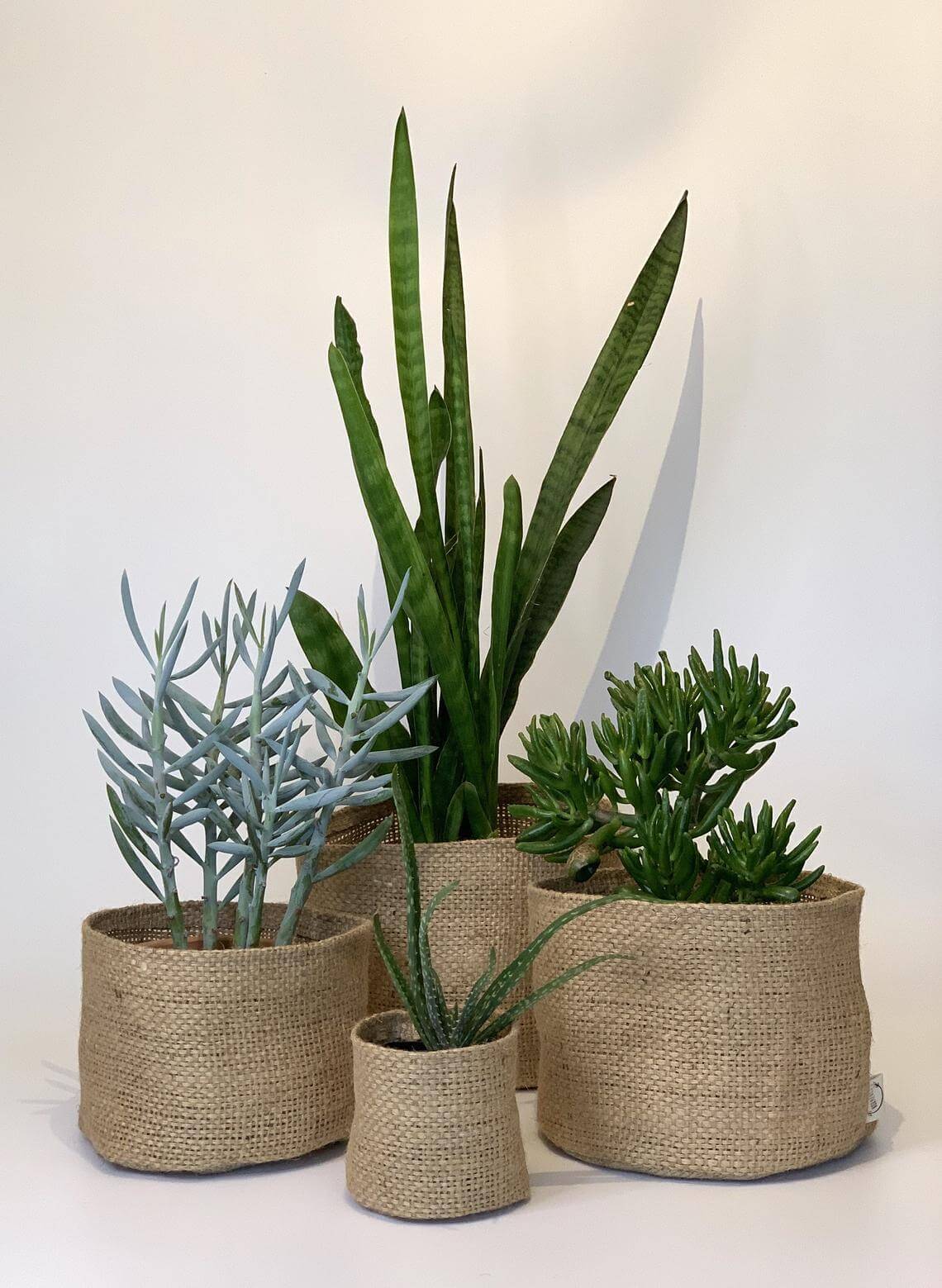 Savor the sweet aroma of the coffee bean when you delight in these reclaimed and repurposed hessian coffee sacks. These burlap beauties make a great material to wrap up some of your most cherished house plants to add some texture and design to your interior space. Their natural feel is the perfect companion for these natural green leafy beauties in your home. Cover all sizes of plants as you can determine the size you need to tailor them to your plant collection.
21. Miniature Jute Hanging Basket Set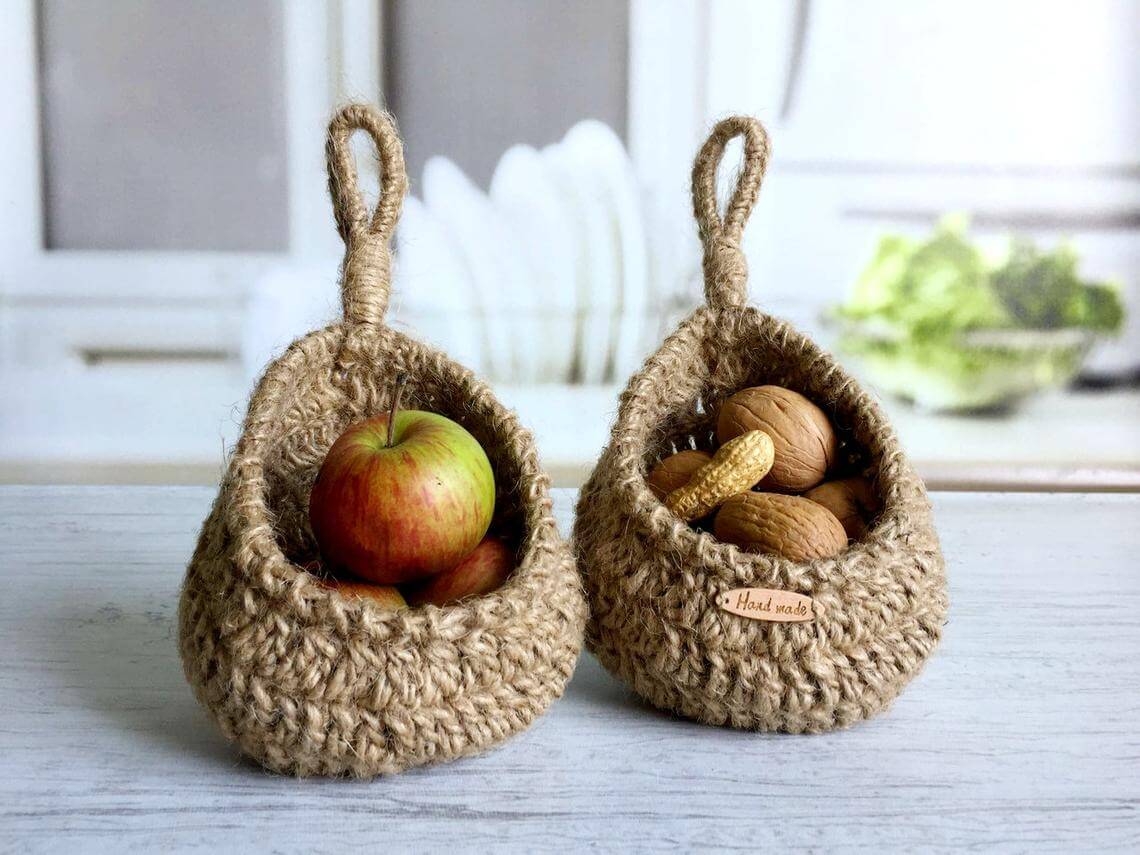 These mini hanging baskets are as cute as a button and offer a warm feeling of home in their handmade design and small construction. They are an awesome idea for gift giving as you fill them with treats from candies to nail polish sets. Or you may choose to hang them on your wall for some simple and small storage solutions in your kitchen or bathroom. You might find them a fun choice in holding your cotton balls or seasonal fruit and nuts. No matter how you choose to use these cute jute baskets, you'll enjoy their character and style in adding some warmth to your home organization.
22. Pretty Pastel and Gray Oven Mitt Set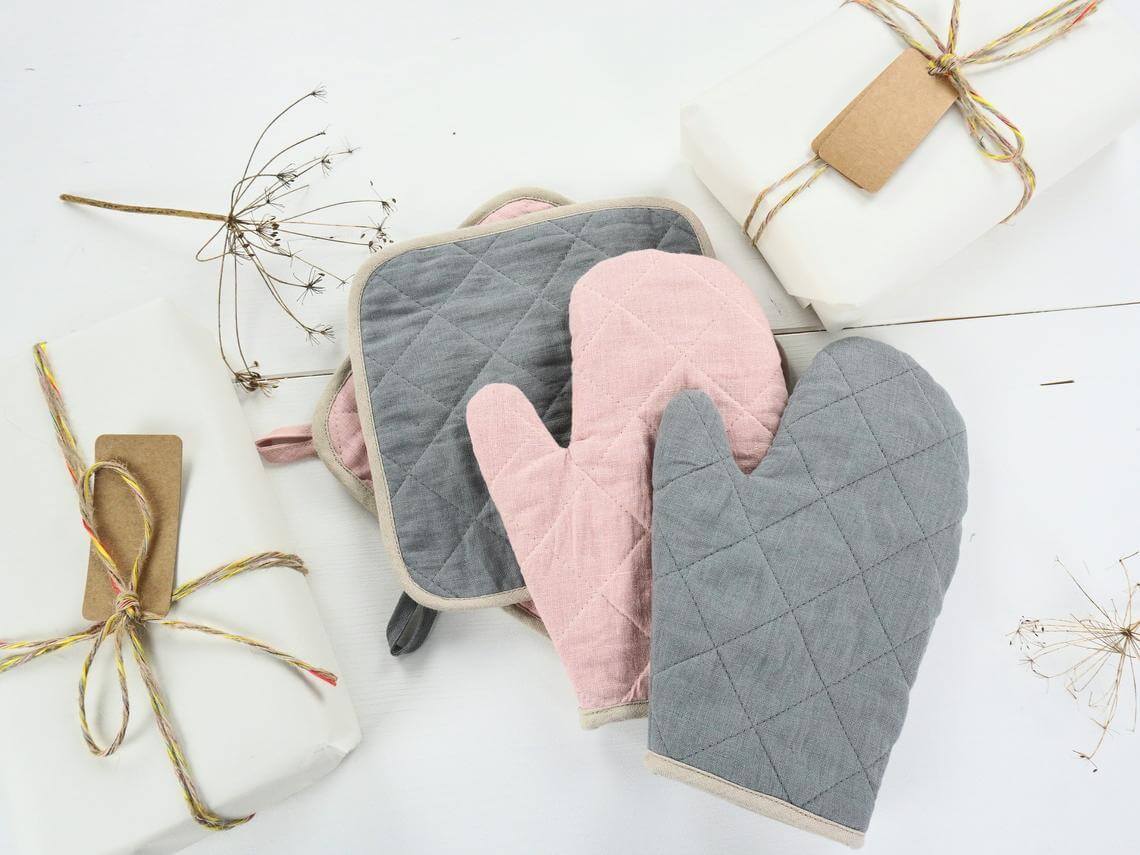 Make baking a little more fun with this set of adorable gray and pastel pink linen oven mitts and potholders. This set is a pretty choice for a bridal shower gift or to help your close friend make her new house a home as a house warming gift. Fashioned in eco-friendly linen, this set not only looks nice but is a good choice for mother earth. Add a set of cookie cutters, measuring spoons, and a bottle of sprinkles for a complete baker's delight gift set.
23. Handcrafted Cork Essential Oil Diffusing Stone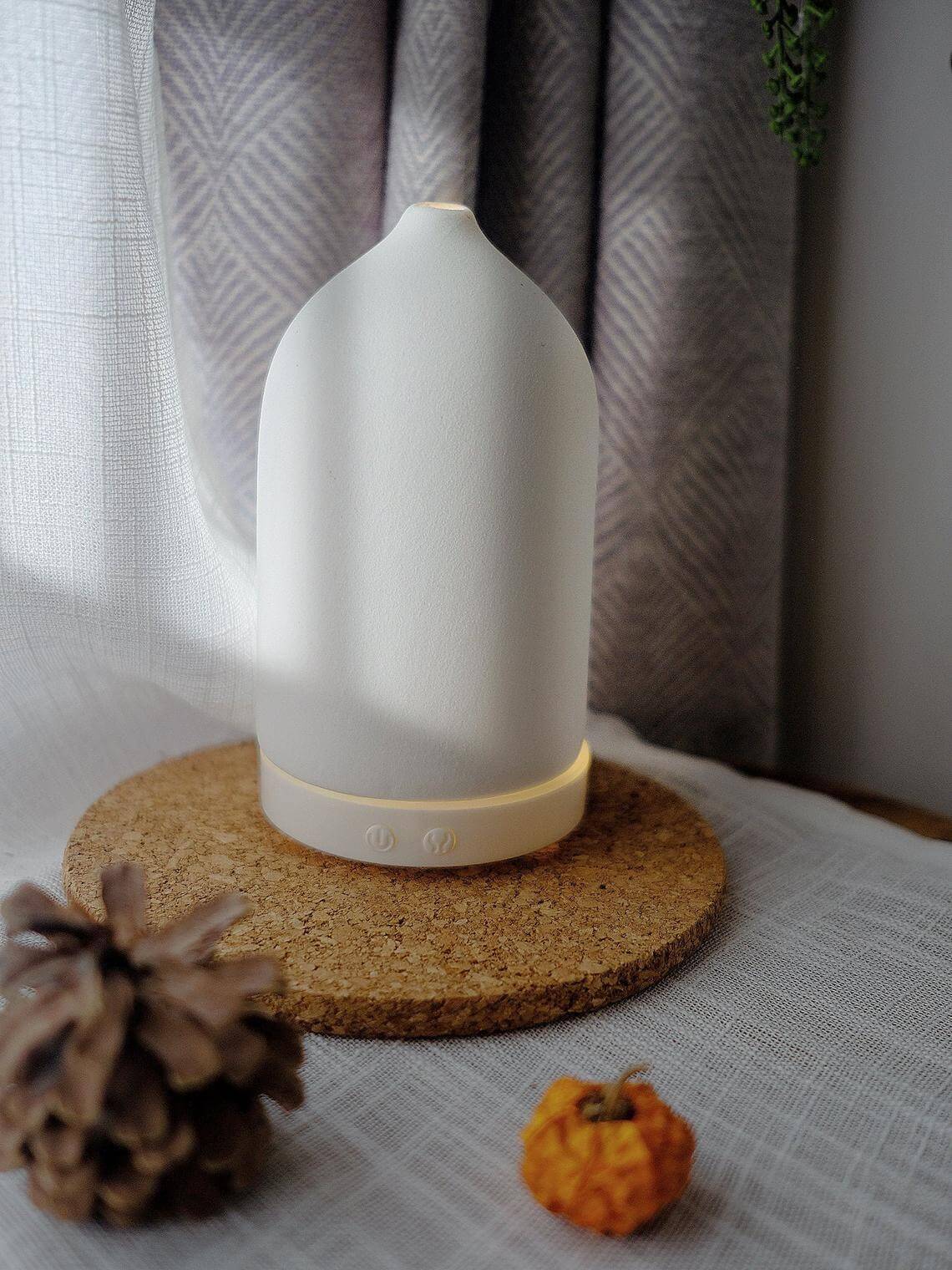 In today's world where essential oils are becoming an everyday necessity, you'll need a chic place to set your diffuser. Consider this matte stone to rest your ceramic diffuser as it fills your home with the necessary healing elements and energy you crave. Encourage better health and wellness to everyone you know when you include this stone base as part of a healing gift set with a collection of hand-selected oils that will meet your needs. From easing stress to opening up the sinuses, there's an oil to get the job done.
24. Cute Critters Cork Coaster Set of Six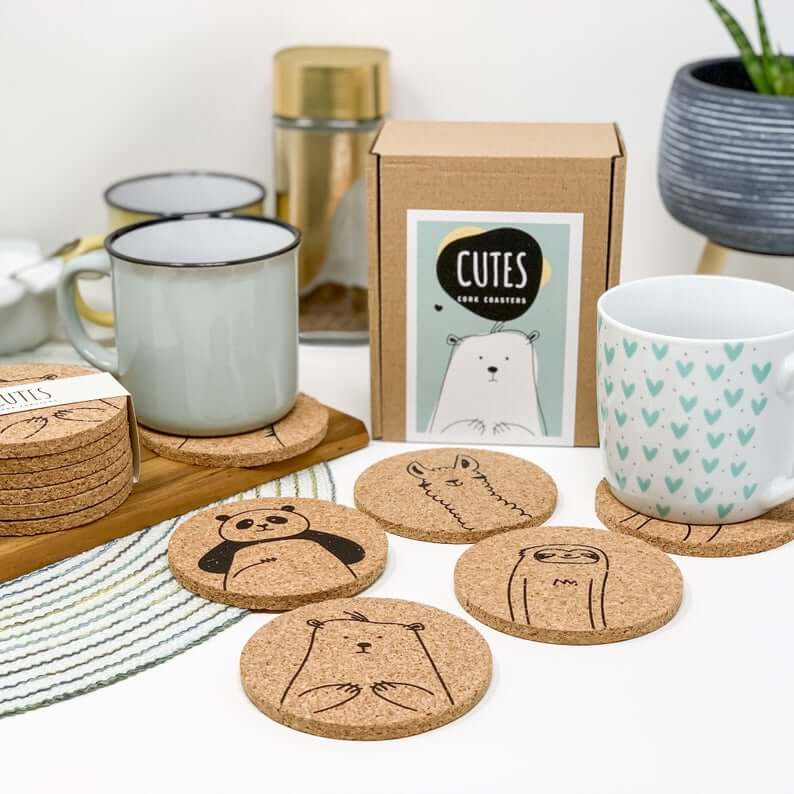 What's not to love about this adorable and darling collection of critters featured on these round cork coasters? You might just encourage your younger family members to make use of a coaster by enticing them with these charming animal friends. The six-piece set is just the right size for most families. It would be a fun addition to a wine gift basket to add a little whimsy and charm. Kids and adults of all ages will smile when they make use of these cute critter coasters to hold their favorite beverage.
25. Unique and Natural Cork Mouse Pad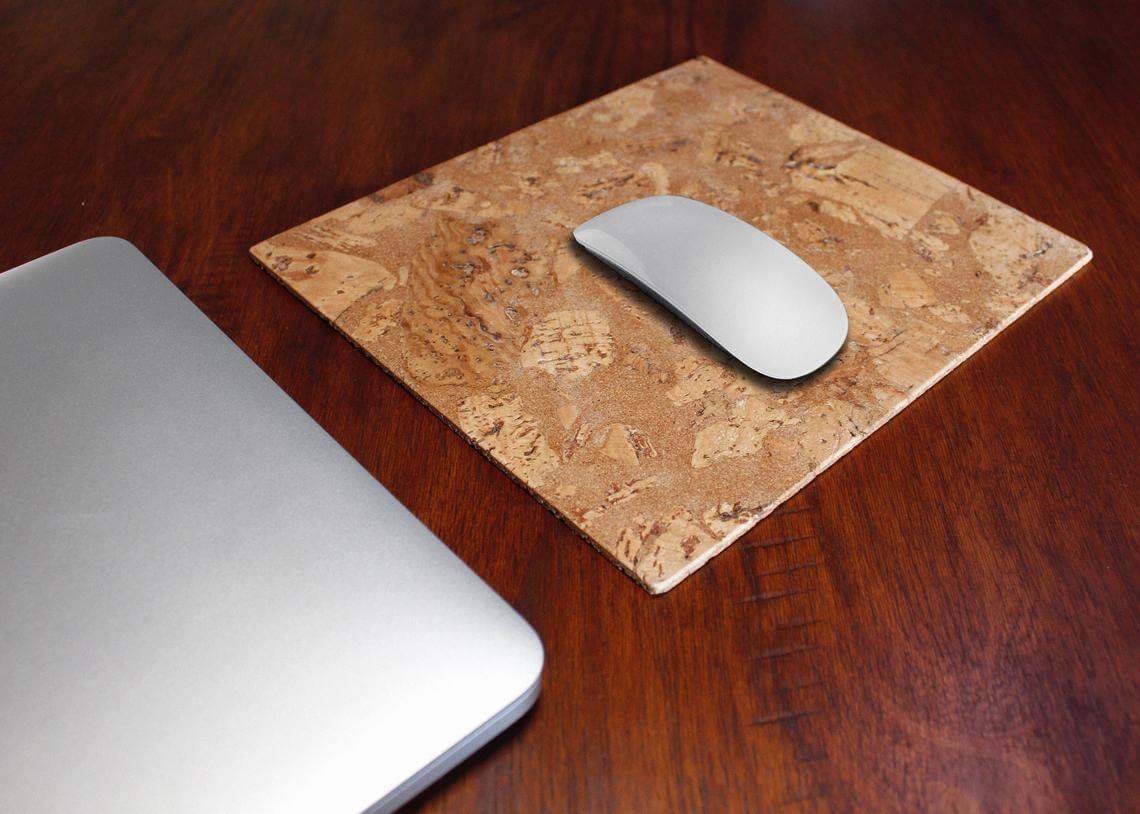 This non-slip natural cork mouse pad is one of the best eco-friendly home accessories you can choose to add to your home office space. Its natural properties provide moisture and odor resistant material that easily grips firmly to your desk space. Using cork, your mouse pad becomes a biodegradable and recyclable accessory to your office arsenal. Gift this cork mouse pad to a tech-savvy family member or friend for a unique celebration of a promotion or graduation achievement.
26. Wall Mounted Wood and Mason Jar Caddy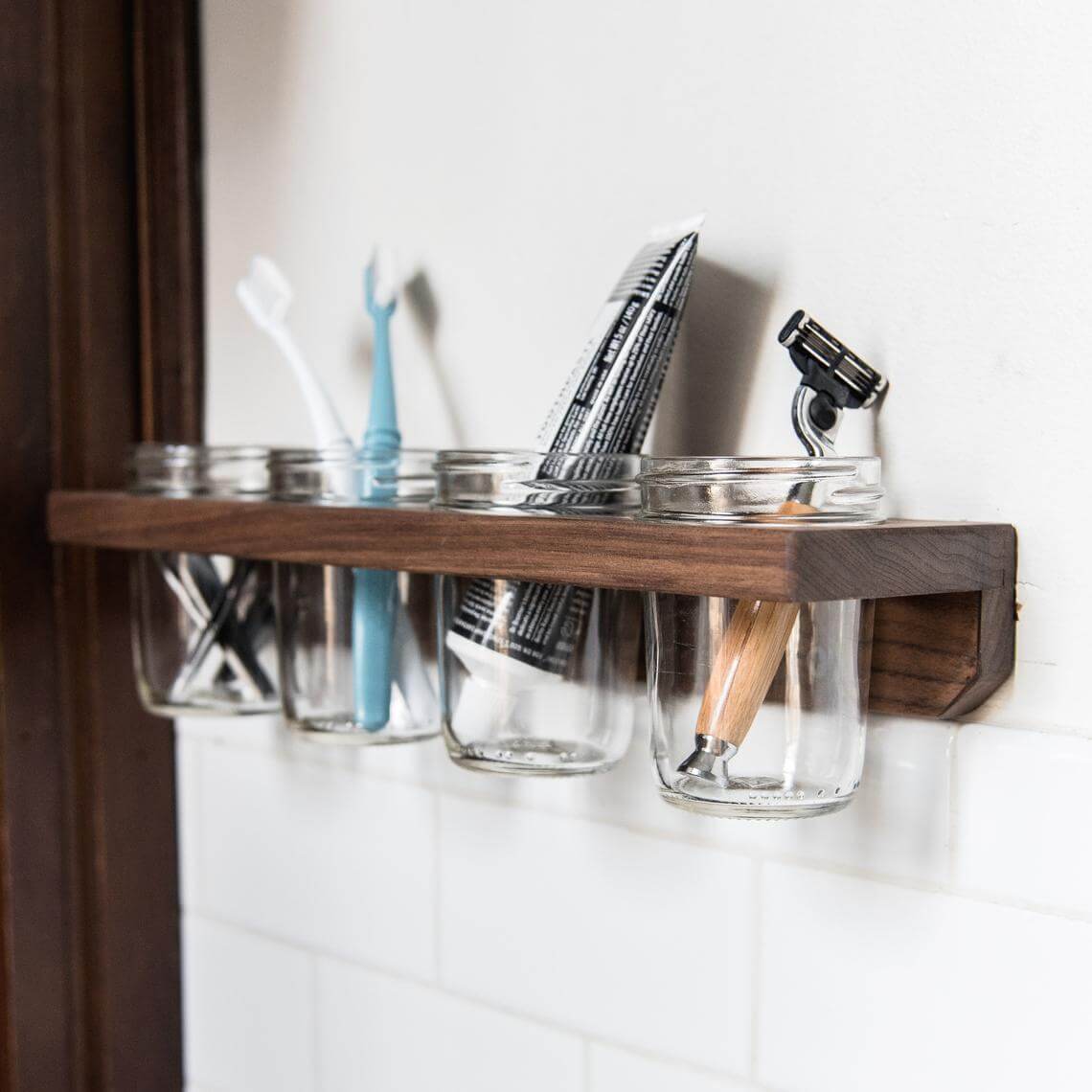 From brushing your teeth to trimming up the beard, this wall-mounted wooden caddy is the perfect organization rack for your bathroom. It features four glass jars to hold all of the tools necessary for grooming and taking care of your hygiene. Located on the wall space, this mason jar wall caddy makes so much sense because it frees up extra counter space on your vanity to give you the platform you need to get to work. Face the day head-on by efficiently looking your best with this super savvy and space-saving storage solution.
26 On-Trend and Eco-Friendly Home Accessories
At the end of a long day, it's nice to have a personal retreat to relax and unwind. Be proud of the home you've created and indulge in the feeling of satisfaction as you appreciate the earth-friendly choices you've included.
Whether you are stepping out of your shower on a bamboo bath mat or dispersing your essential oils from a ceramic diffuser placed on a matte stone, you can sleep easy knowing you've done your small part to help the planet.
Adding some jute pieces like a nautically inspired toilet paper holder to a set of cute and cozy hanging baskets, you will find eco-friendly looks nice when you know how to style it!
While it's first and foremost an important way to decorate your own space, these eco-friendly home decor pieces make amazing gift ideas for nearly anyone on your list! And the recipient will be delighted to discover the earth-friendly properties of their thoughtful gift.
Nearly every room of your home has a nook and cranny to assist in housing the best eco-friendly home accessories from the kitchen to the bathroom. You might need a piece of a natural loofah to keep in your shower or rest on your kitchen sink as a dishwashing pad. Or you might just wish for some fun and frivolous pieces like a set of cute critter themed cork coasters or a cozy mug rug for your favorite warm beverage.
You can't go wrong with any of these interesting and eco-friendly choices that are proven winners. The next time you need to replace something in your home or give a gift, keep these unique and utterly awesome items in mind and you'll have a win-win!
Our Favorite Farmhouse Decorations to buy on Amazon