Autumn is one of the most beautiful times of year. With bright foliage, colorful squashes and pumpkins, and beautiful sunflowers and mums, its fiery, golden color scheme is an amazing example of natural beauty. If you want to bring a hint of that beauty to your home, try one of our gorgeous fall front door decor ideas!
25 Sweet Fall Front Door Decor Ideas to Welcome Autumn
Whether you want a spooky Halloween scene, a classy all-white set-up, or a colorful arrangement of autumn plants, we have the perfect idea for your porch. Many of these fall front door decor ideas utilize the planters you use all year long to display pretty pumpkins. Want a more rustic look? Try one of our ideas featuring wooden signs, apple crates, and corn stalks. For a unique and festive appearance, we have tons of DIY garland ideas. These are ideal for making your house look welcoming for autumn guests or trick-or-treaters!
If you live in a smaller space, never fear! Our mini displays, festive wreaths, and fun door decor suggestions look just as photo-worthy as the larger set-ups on this list. No matter which you choose, your outdoor decor is sure to remind everyone of apple-picking, hay rides, and cozy nights by the fire. Read on to learn more about all 25 of our amazing fall front door decor ideas!
1. Wood Letter "Fall" Door Sign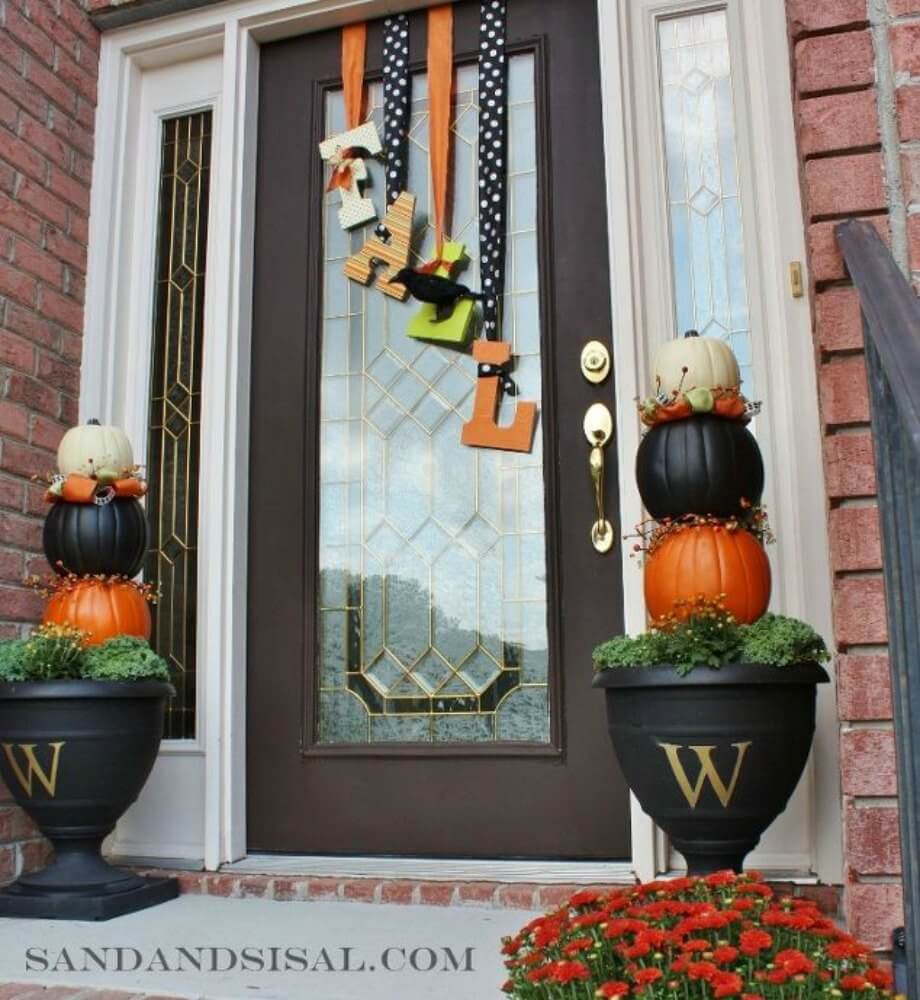 2. Rustic Welcome Sign with Fall Wreath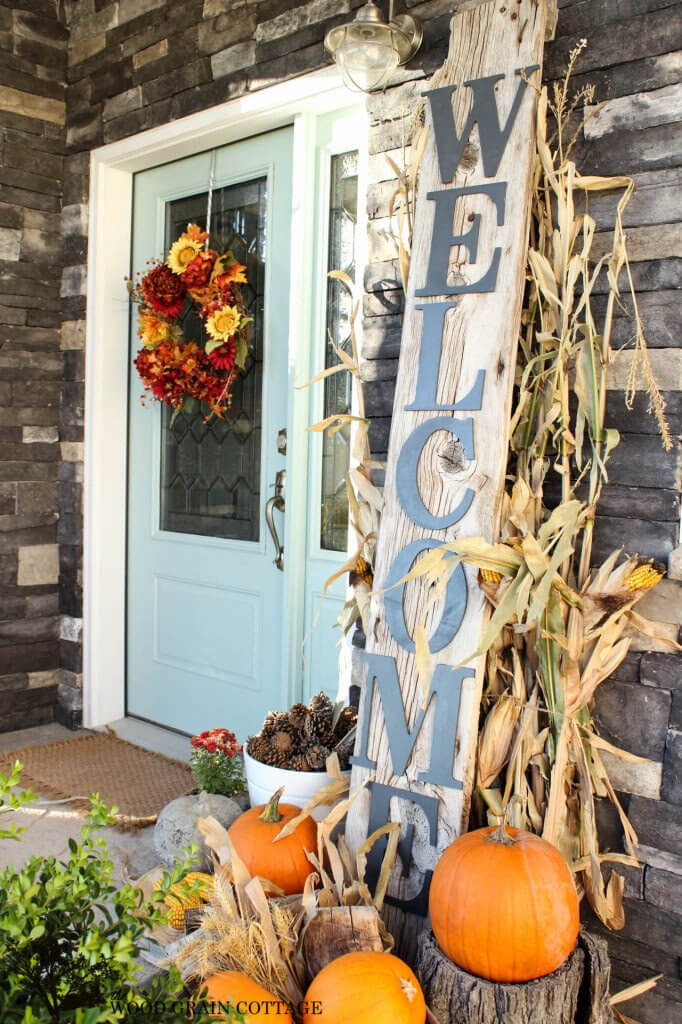 3. Autumn Plant Ladder Porch Display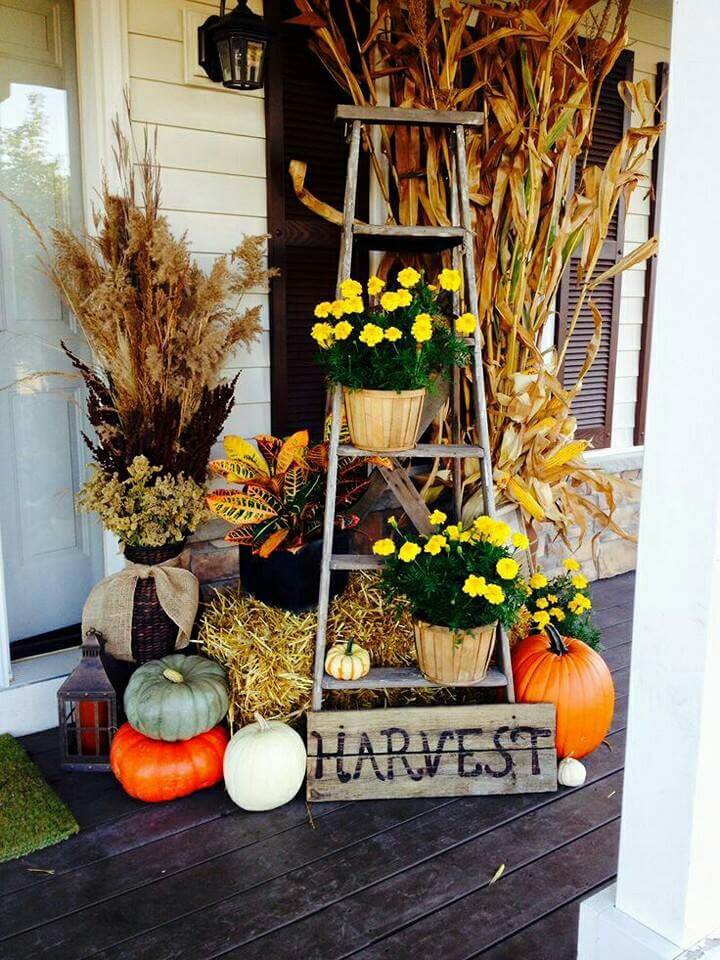 4. Mum and Squash Step Decor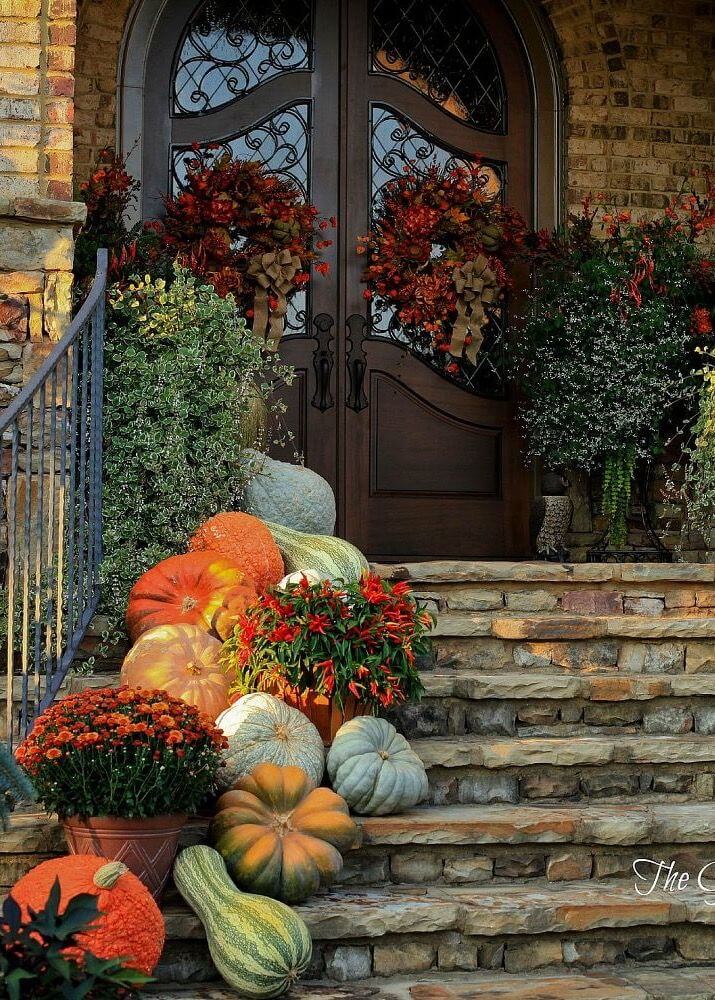 5. Cute Pumpkin Mini Porch Display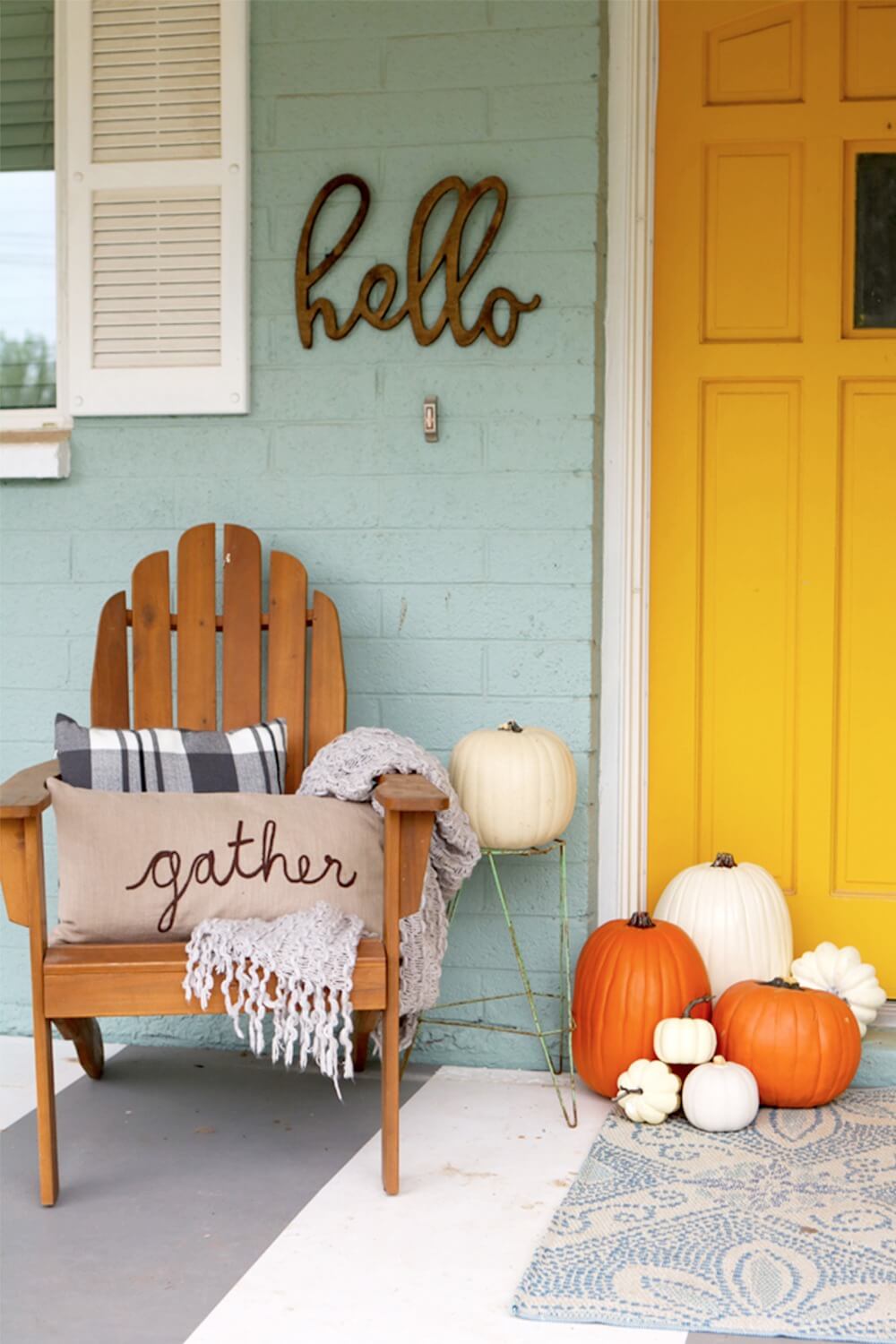 6. Rustic Halloween Fall Porch Decor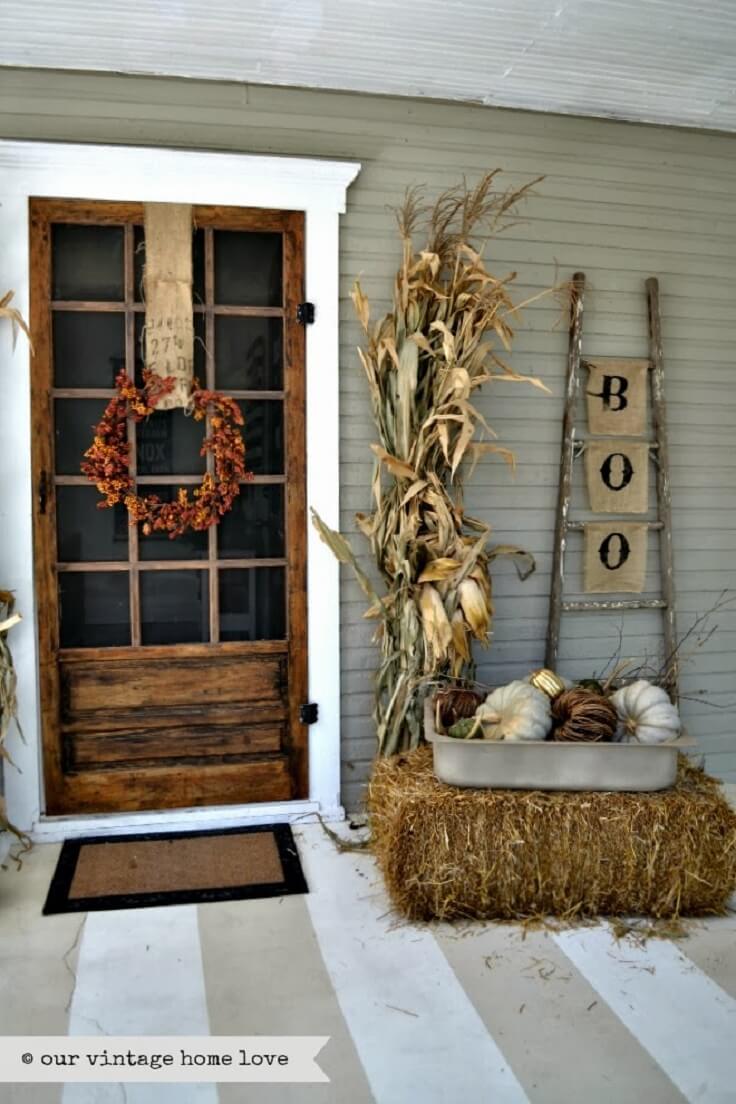 7. Pumpkins and Leaves Garland and Wreath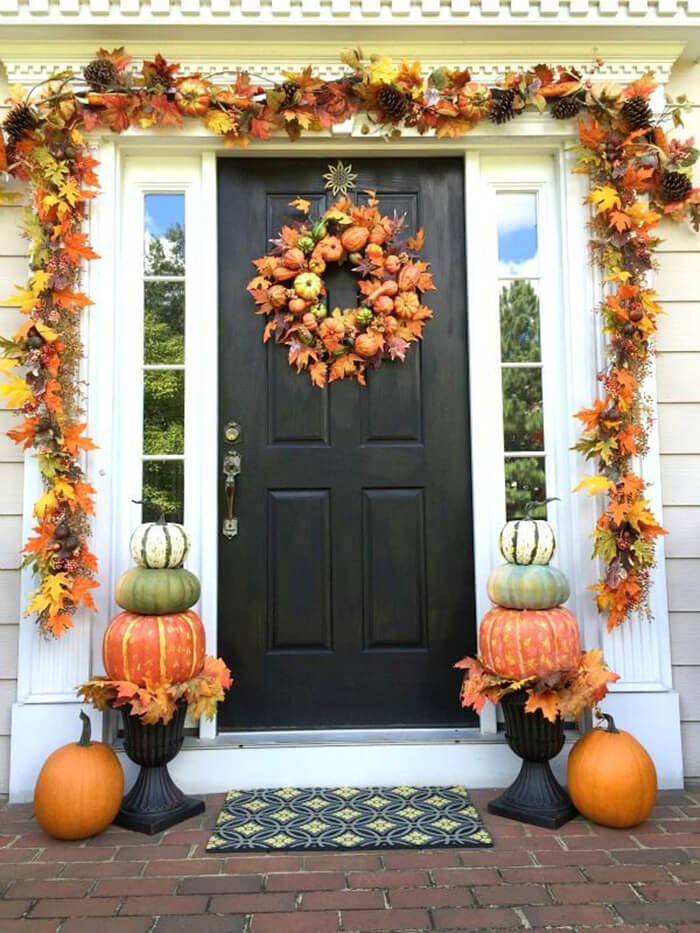 8. Wood and Grapevine "Harvest" Porch Sign
9. White Pumpkin and Mum Display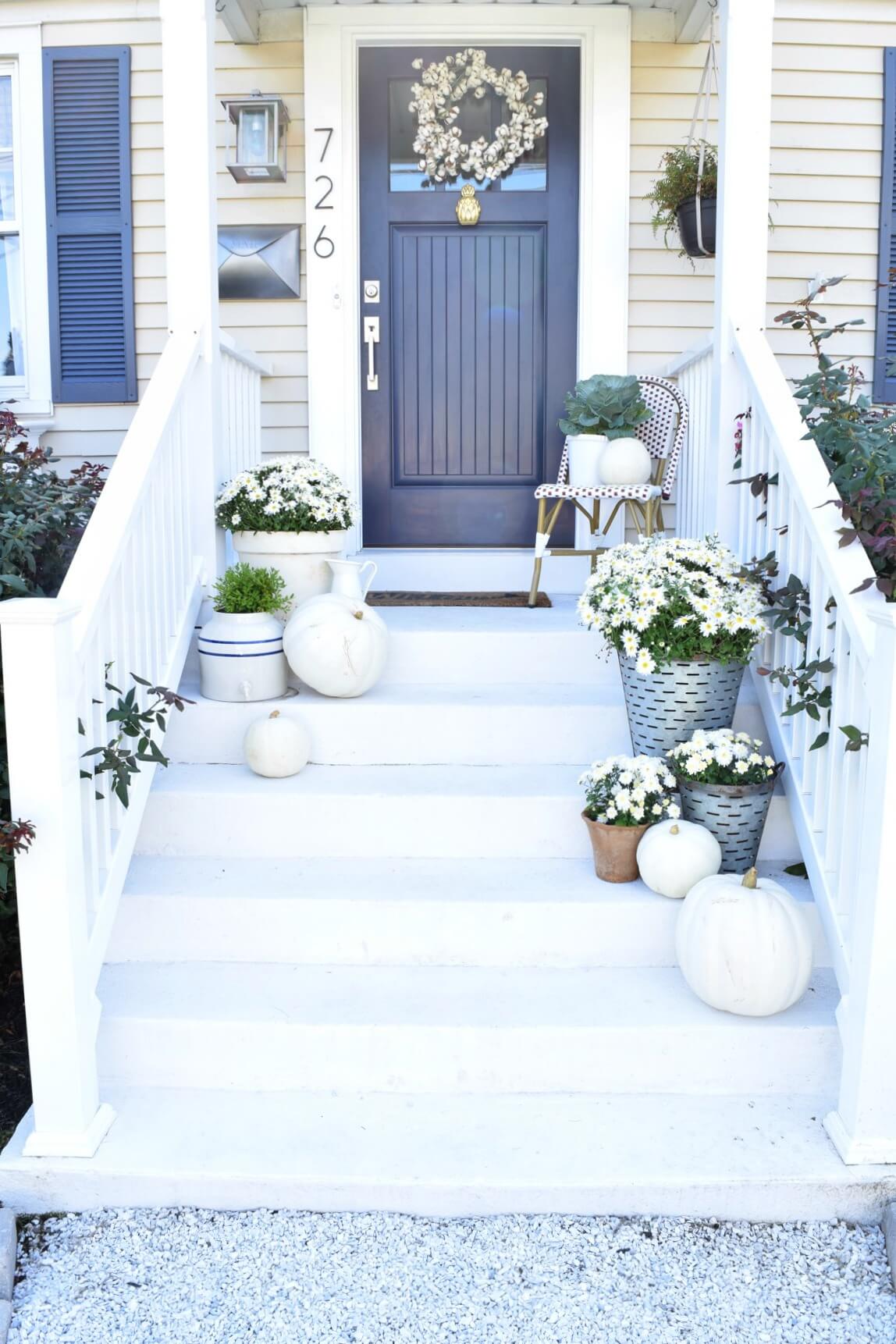 10. DIY Pumpkin Wood Pallet Art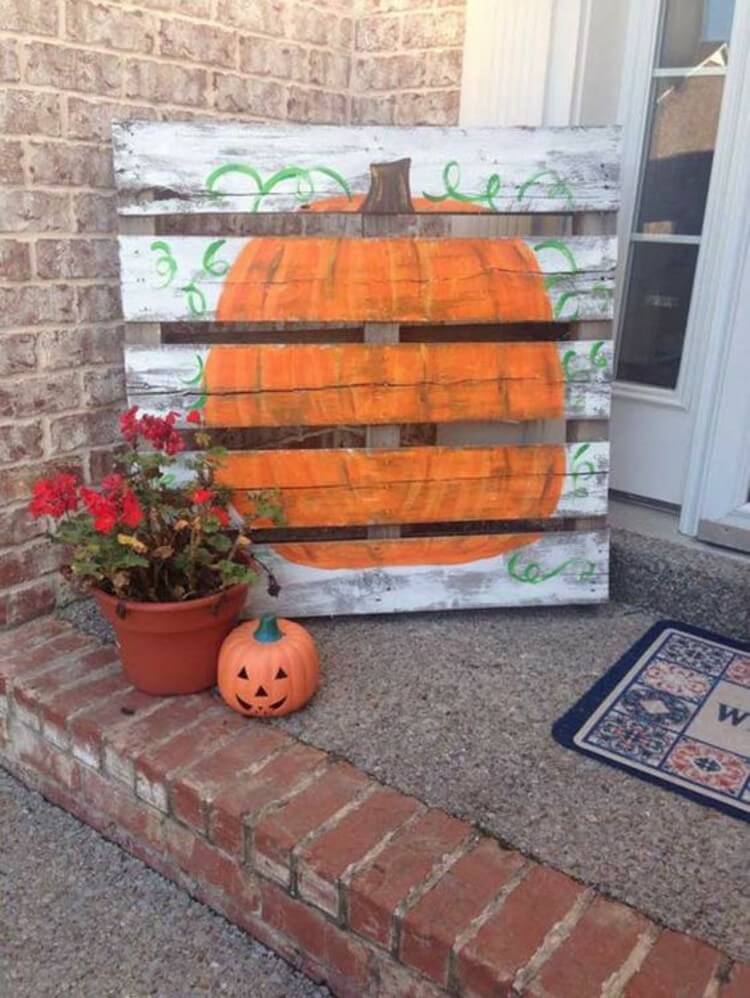 11. Apple Crate Fall Porch Display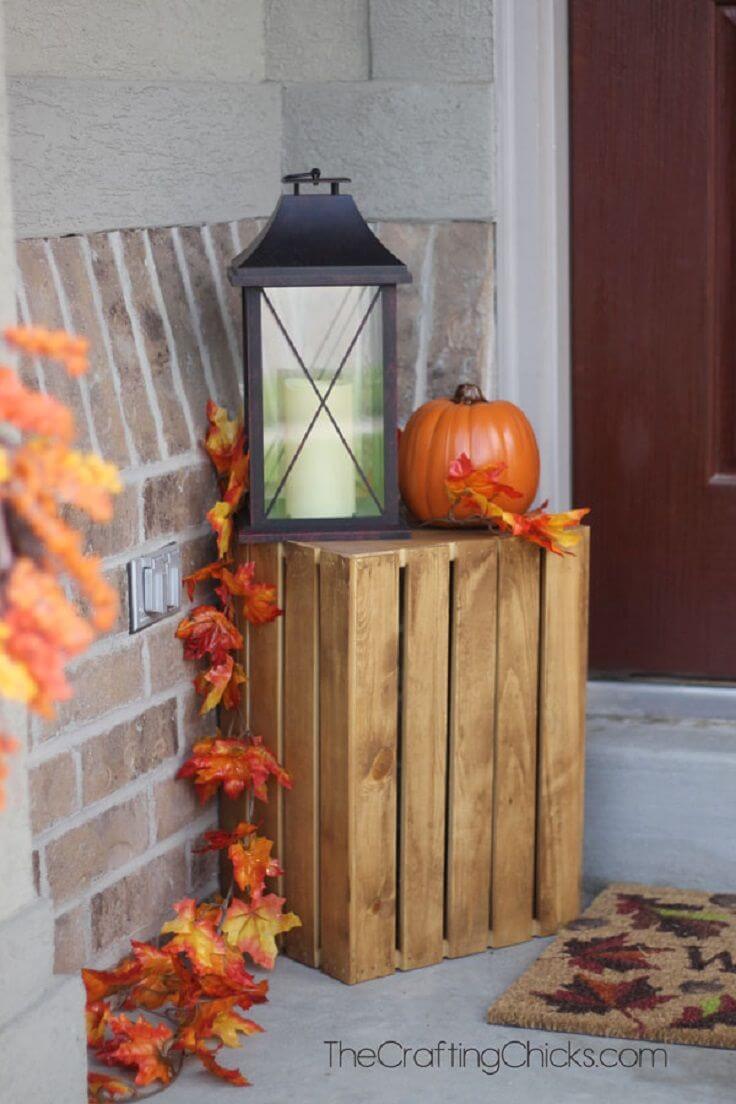 12. DIY Pumpkin House Number Decor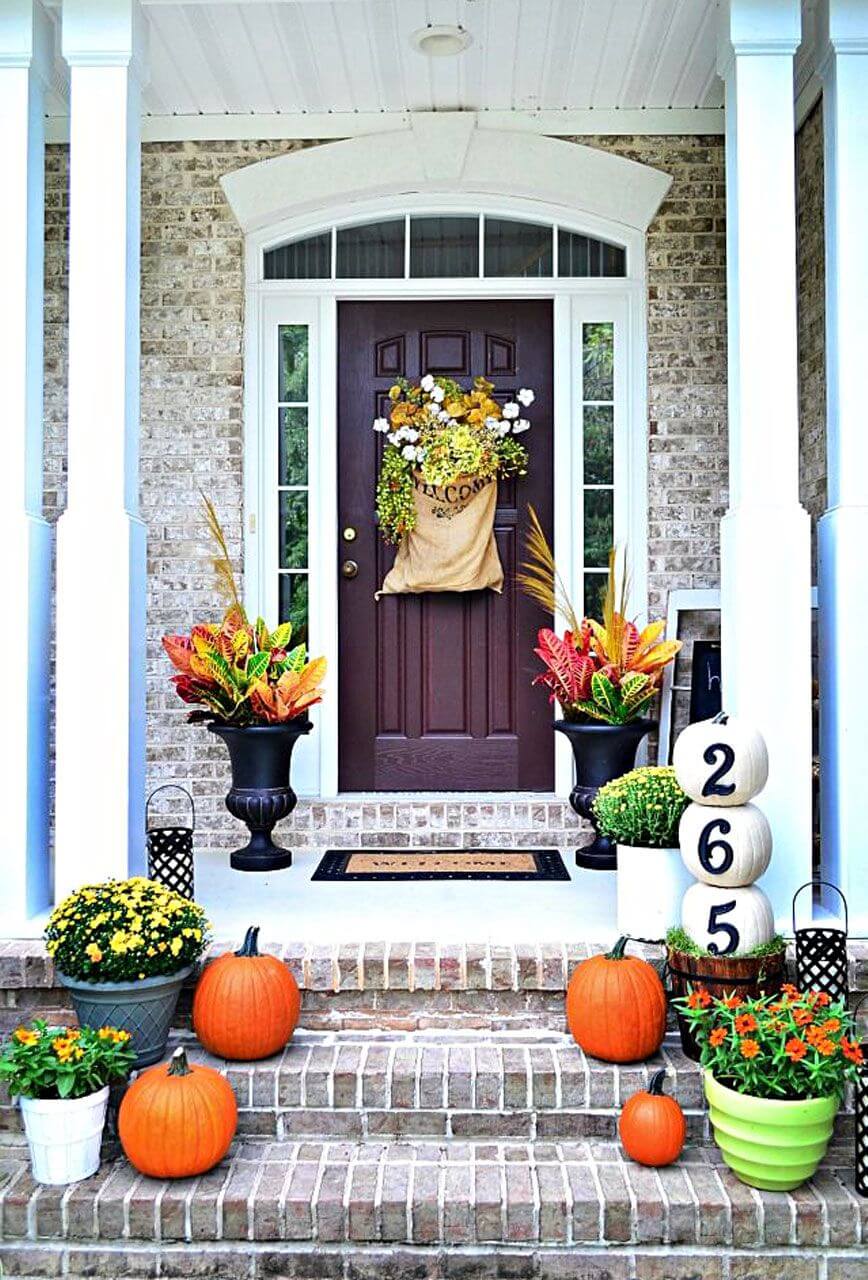 13. Country Porch Display with Scarecrow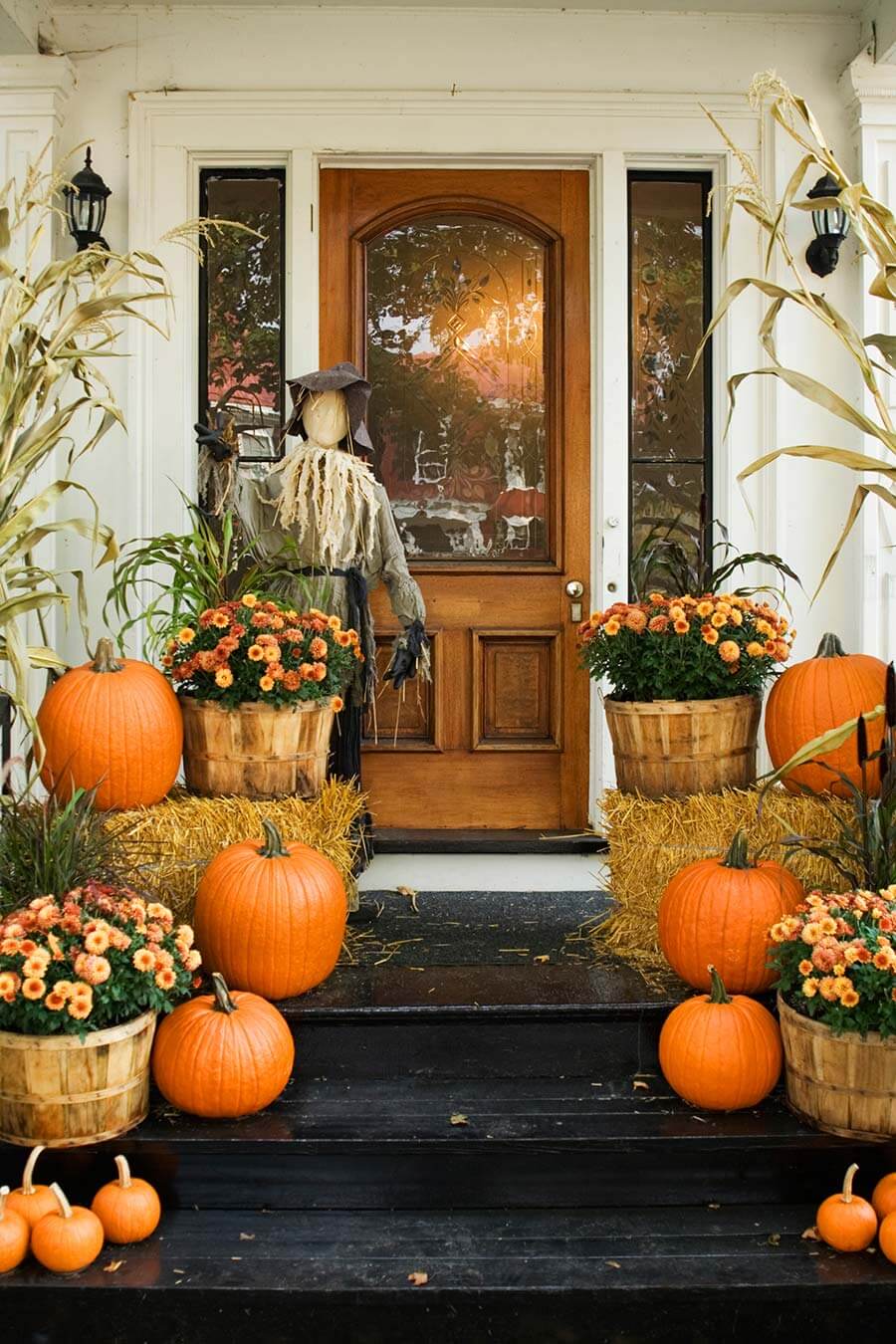 14. Classy White Pumpkin and Mum Decor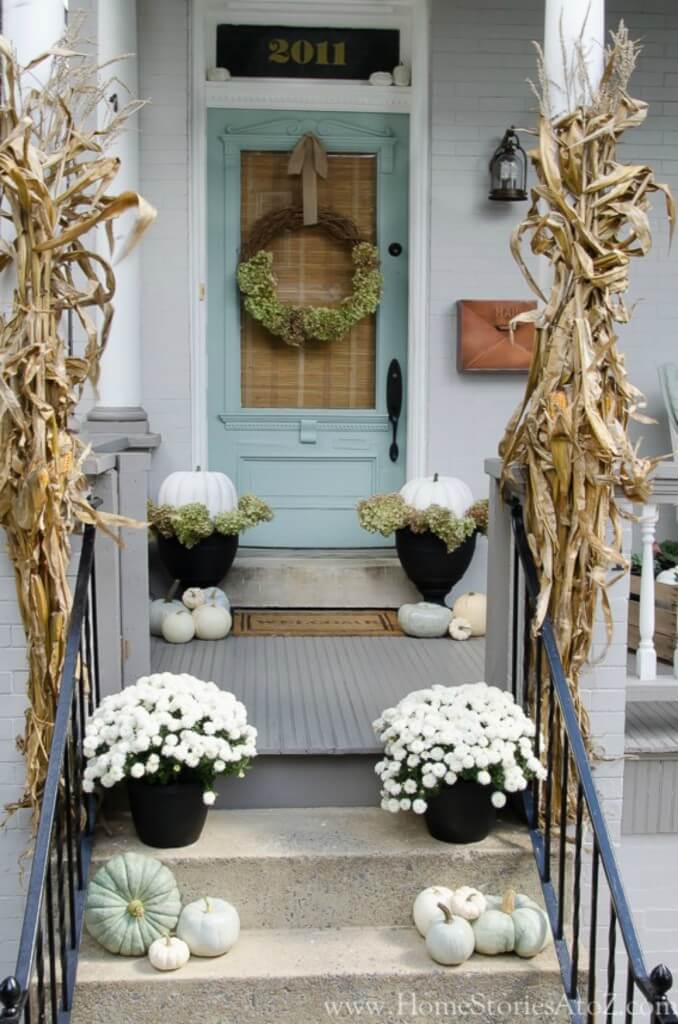 15. Spooky Fall Front Porch Display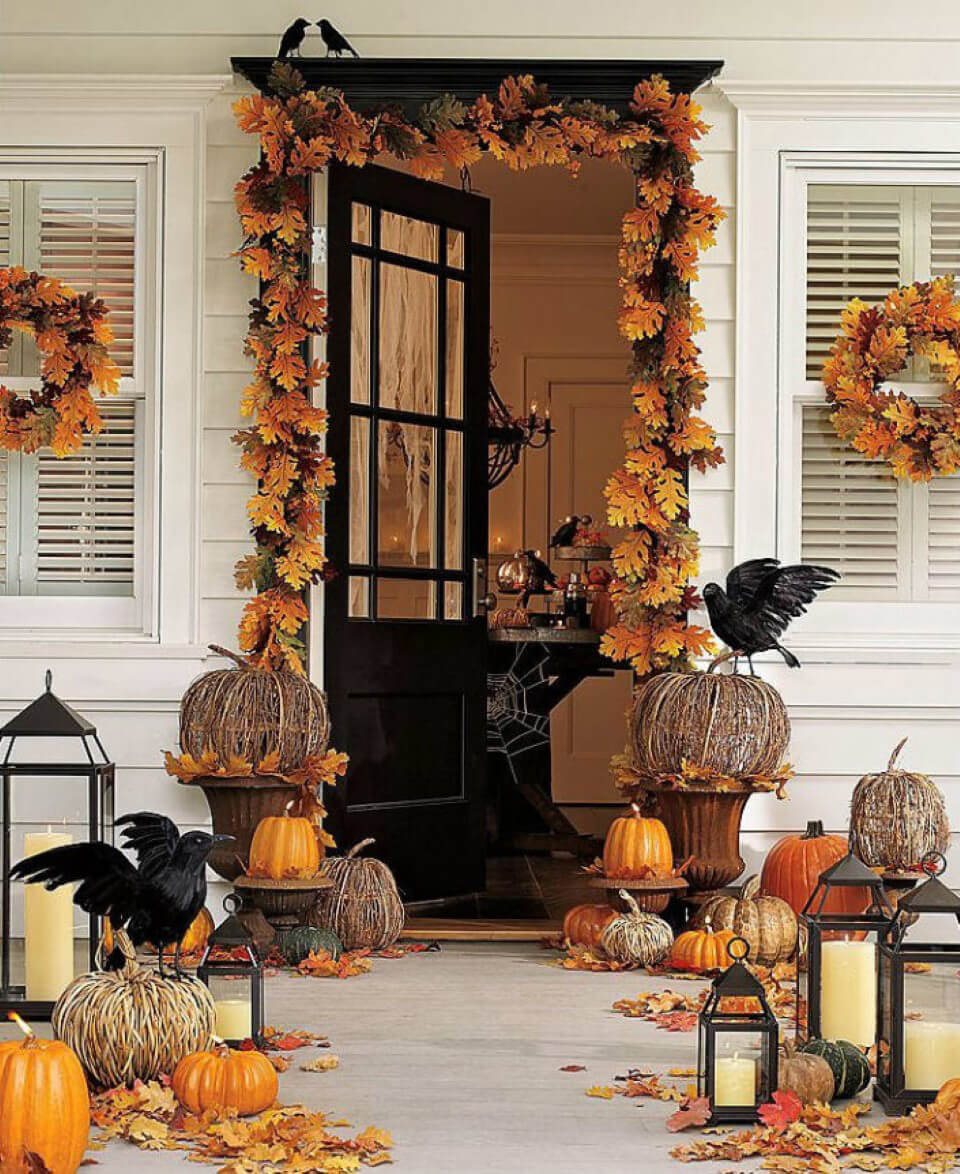 16. Rustic Wood Pumpkin Porch Art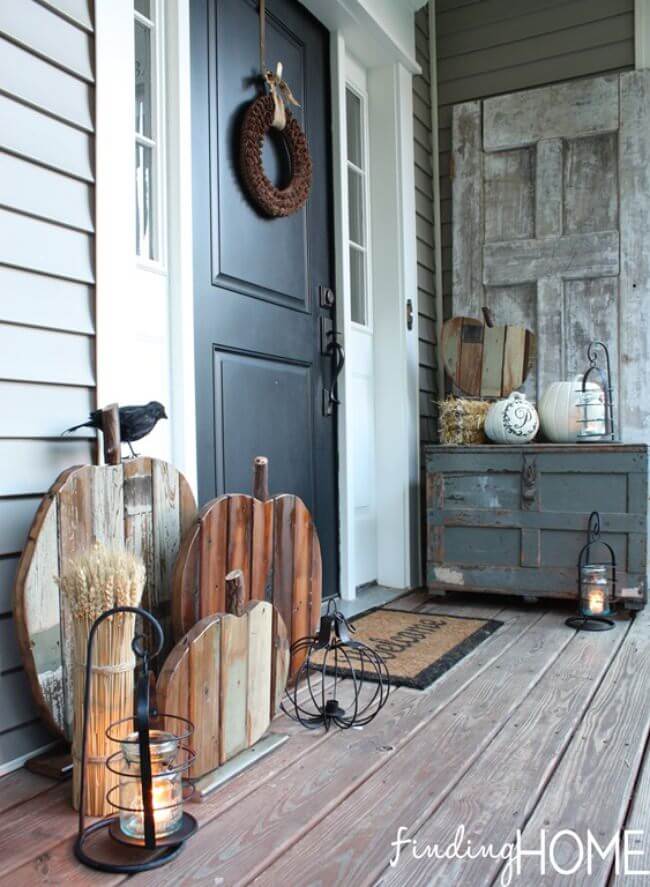 17. Grinning Jack-o-Lantern Front Door Decor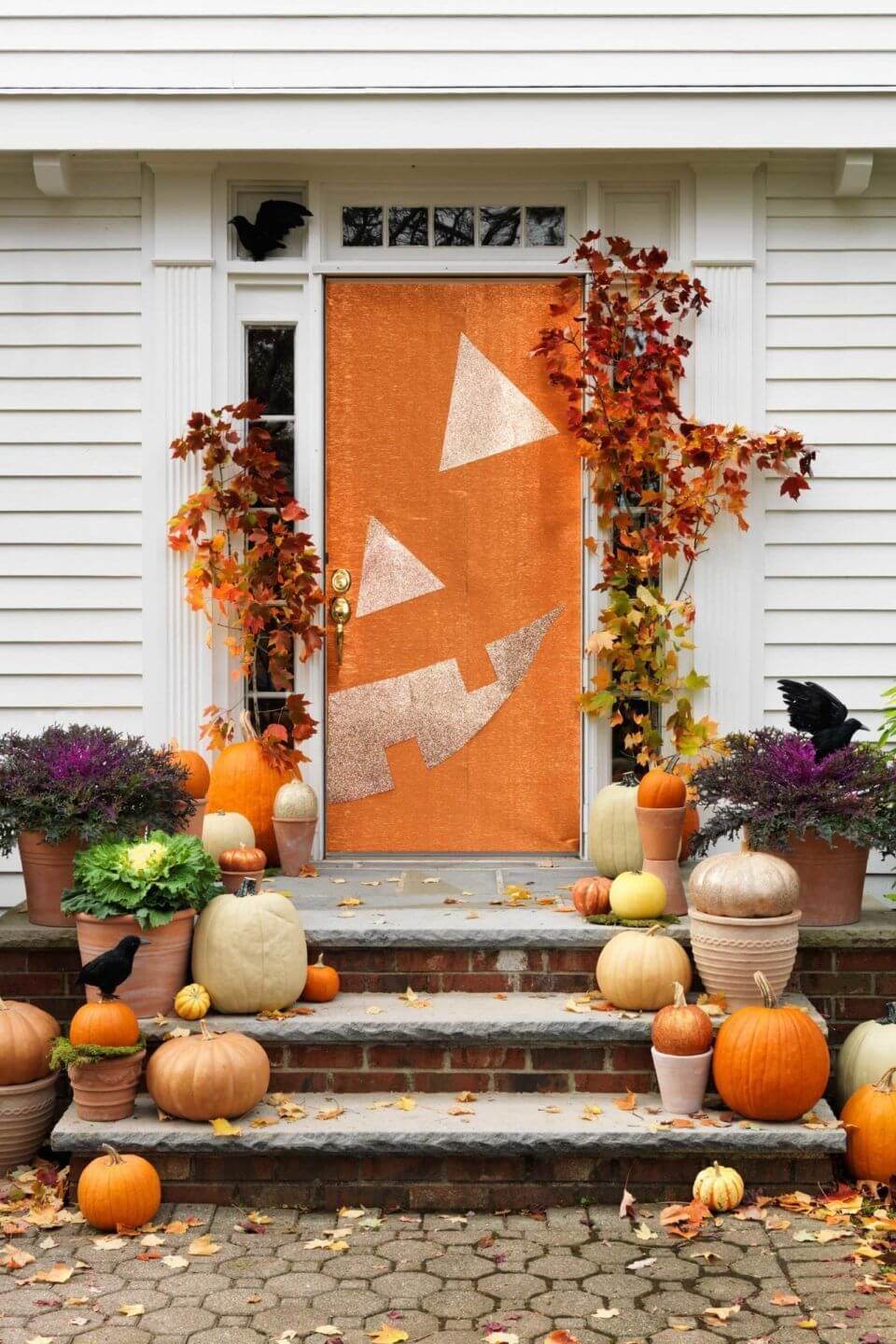 18. Pumpkins and Leaves Fall Wreath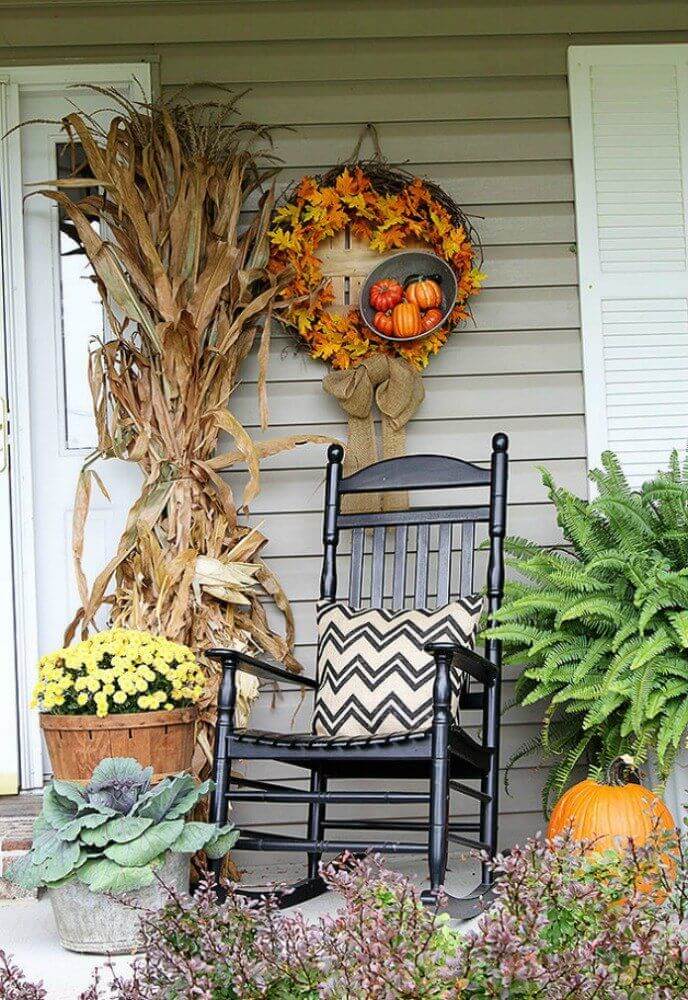 19. Galvanized Metal Bucket Mum Planters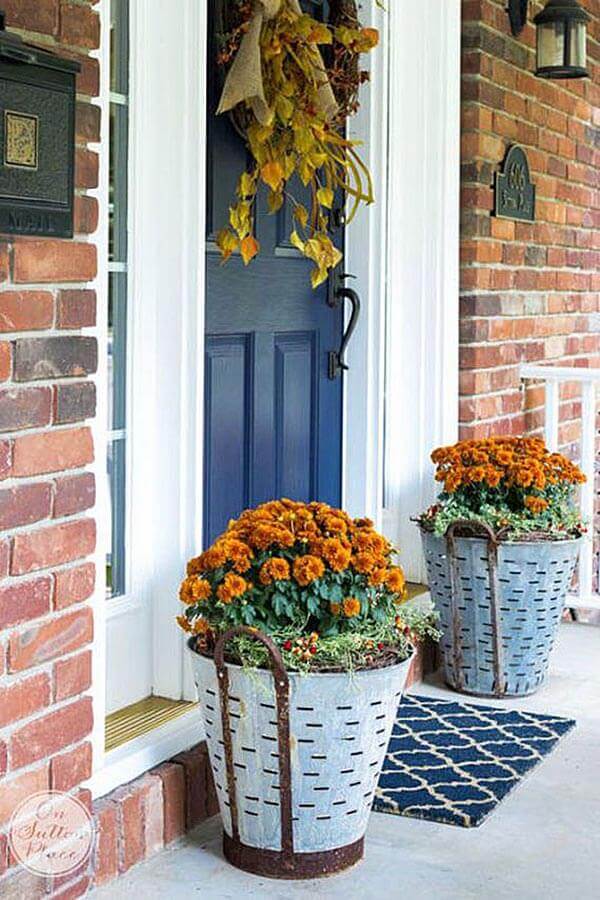 20. Monogram Pumpkin Fall Porch Planters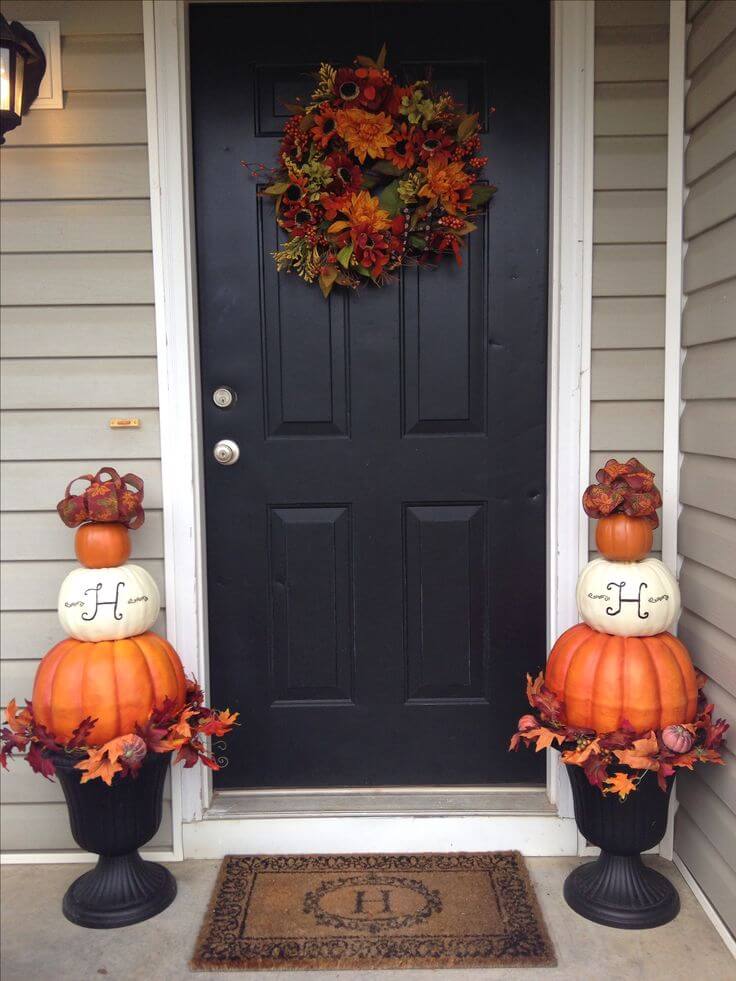 21. Fall Harvest Front Door Decor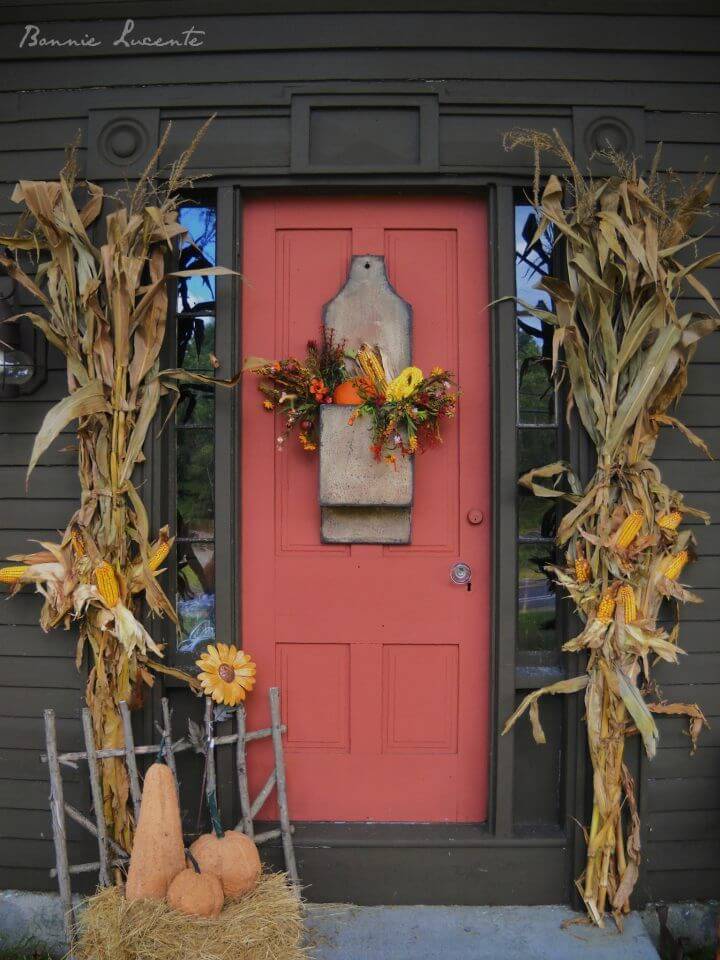 22. Sunflowers and Leaves Fall Garland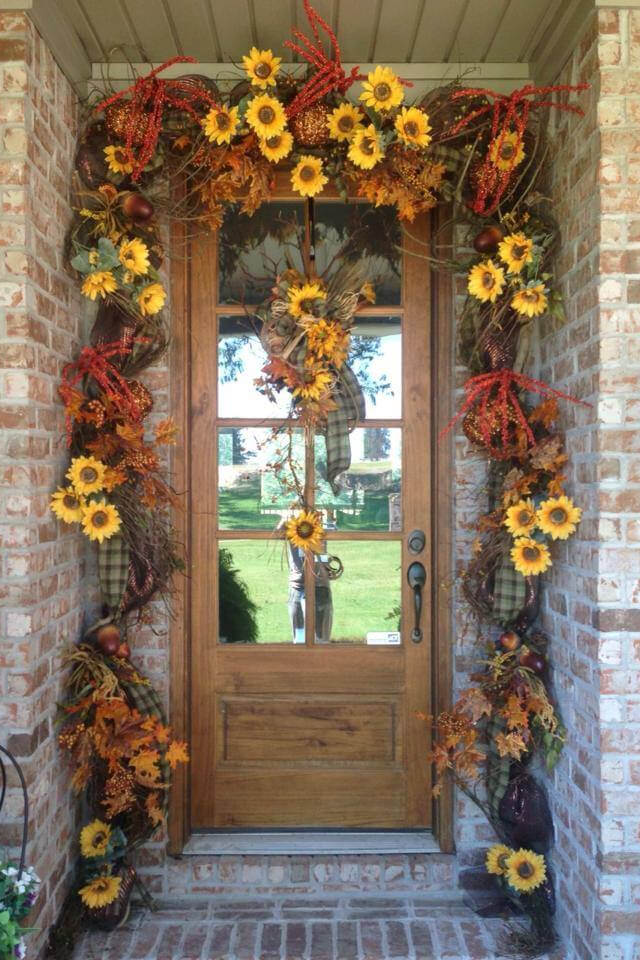 23. Pretty Fall Wreath and Garland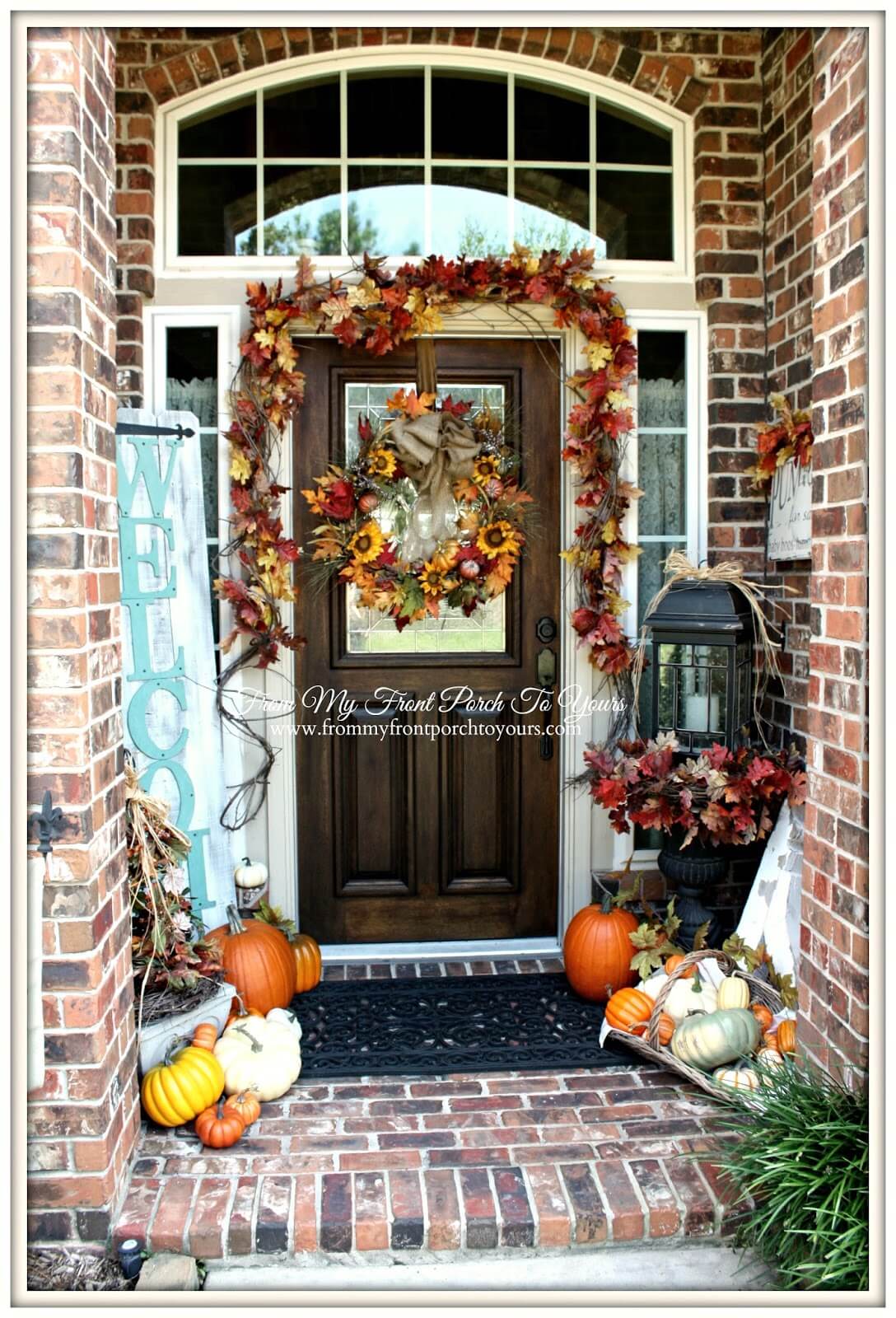 24. Ribbon Door Pumpkins and Garland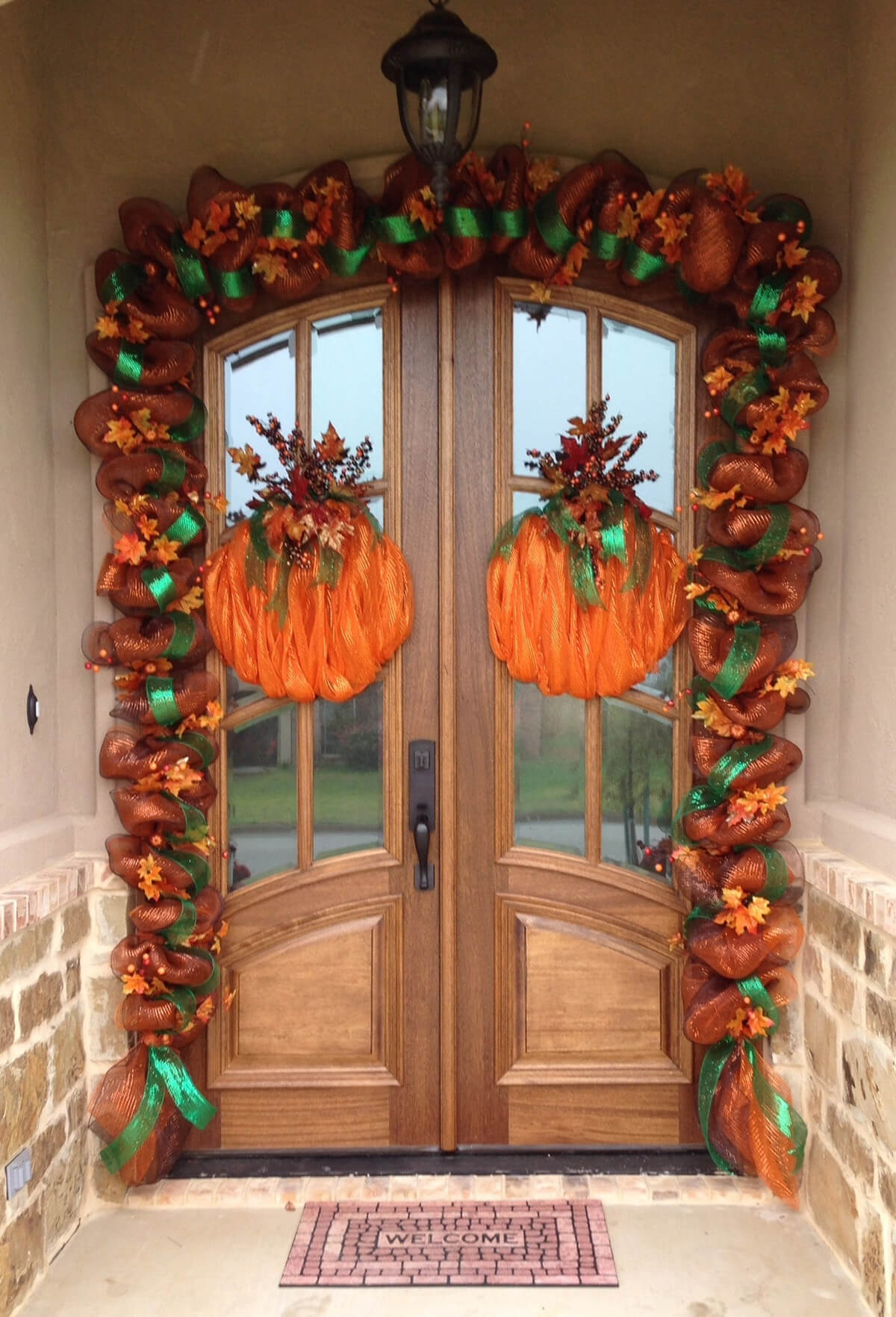 25. Button Garland and Apple Crate Display